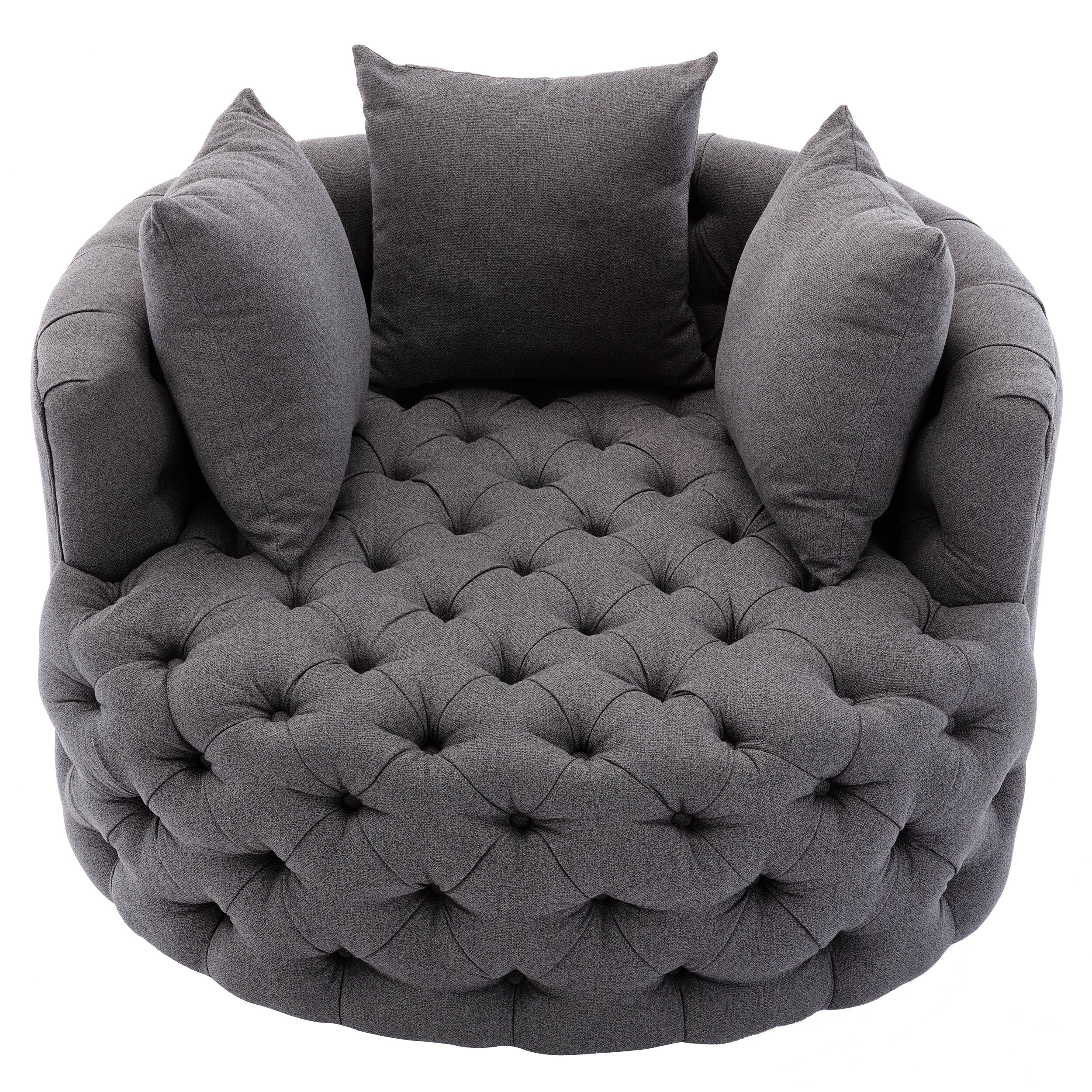 Damis Elegant Swivel Barrel Chair
Upgrade your reading nook or bedroom with this oversized barrel chair with a tufted fabric exterior. The 100% linen upholstery is available in two shades of grey, and the 17.32'' H x 39.5'' W x 33.6'' D seat is the perfect chair for two, working well with classic or midcentury decors.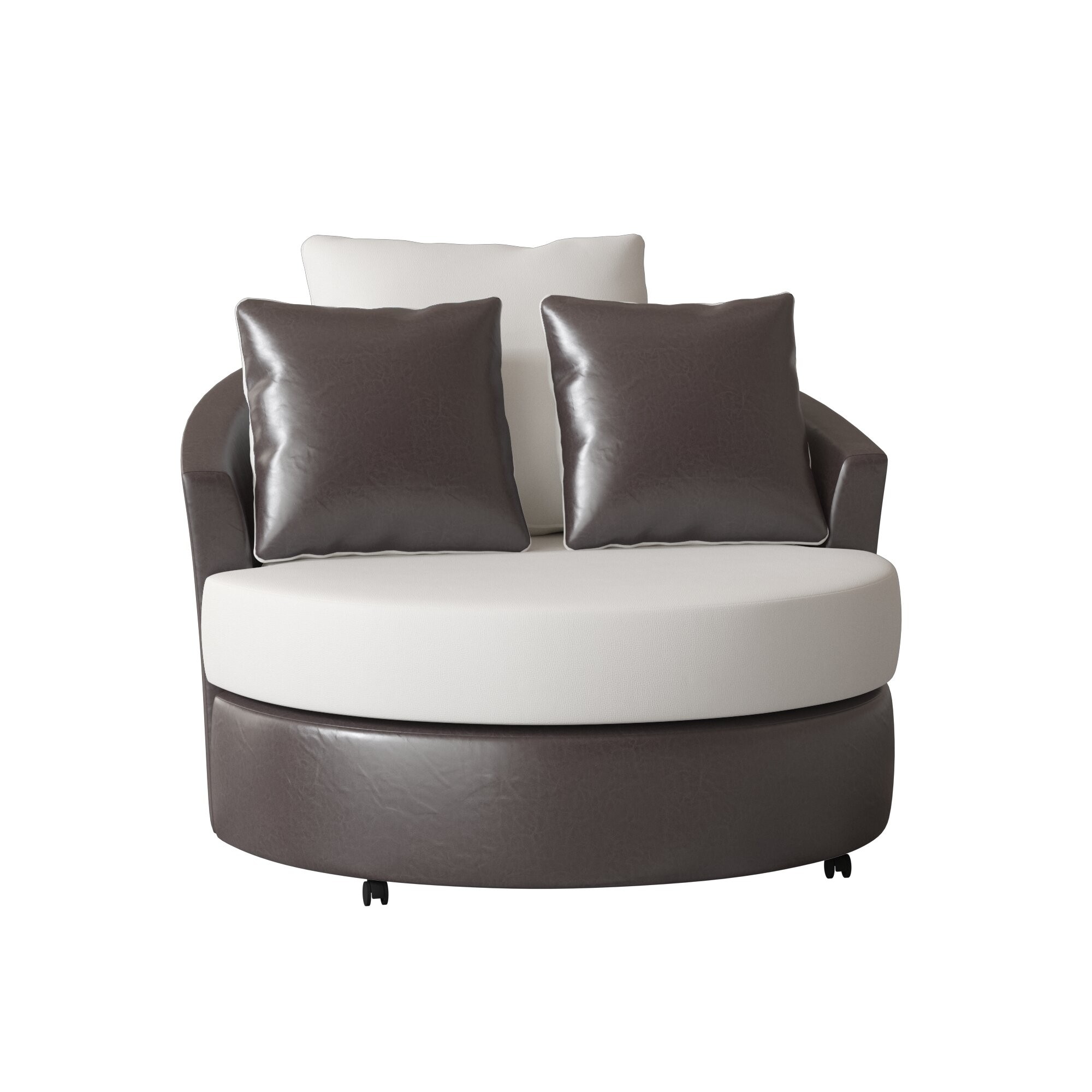 Ella Swivel Barrel Chair
An enchanting blend of seamless leather and soft microfiber, this upholstered barrel chair fits two and supports up to 300lbs., but is also easy to move or adjust with its swivel caster mobility. This oversized seat would look great in modern or industrial homes with its two-toned, textured aesthetic.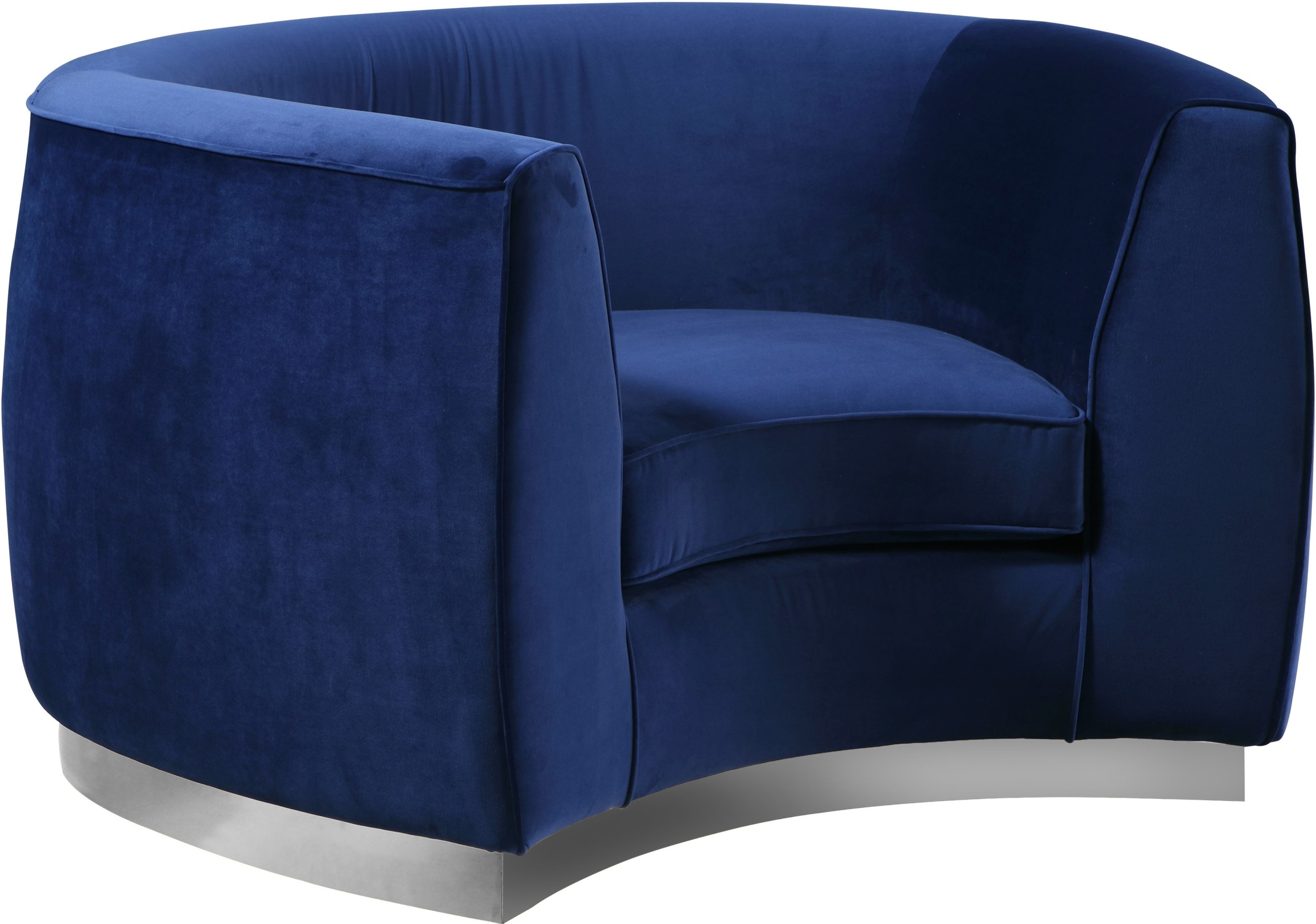 Antonsen Club Chair
Add some Hollywood glamor to your living room or study with this oversized velvet chair set on a gleaming gold or silver base. You can snuggle up with your favorite person or pet in this intimate and striking chair with its plush memory foam seat cushions and spacious 50.5" wide seat.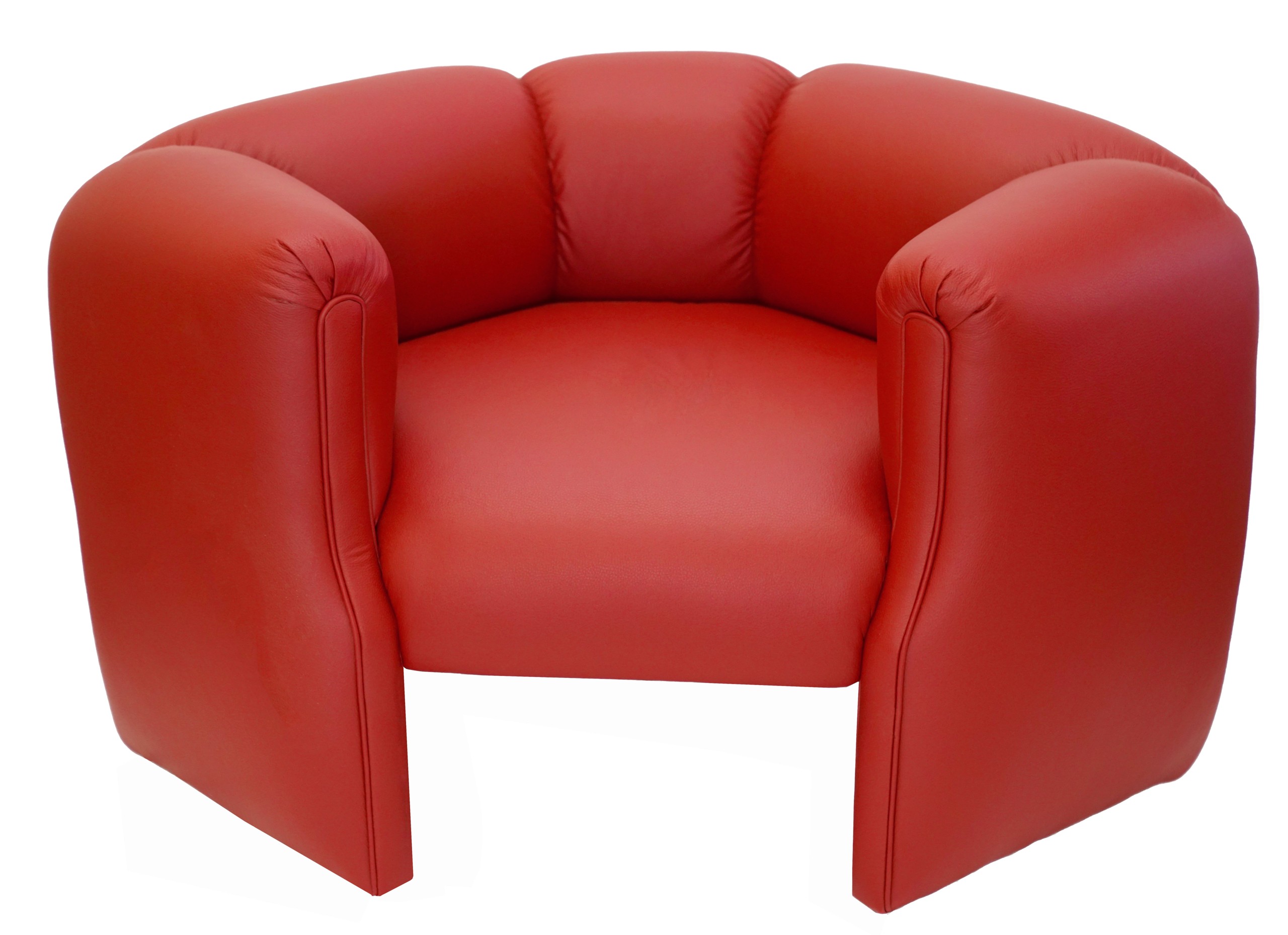 Kettler 50" W Faux Leather Armchair
One of the most comfortable seating options available, this chair is intentionally designed to help you sit in new ways, readjusting your spine as you sling a leg over an oversized arm. Available in two vibrant colors, it makes a perfect seating option in a den, rec room, or home office.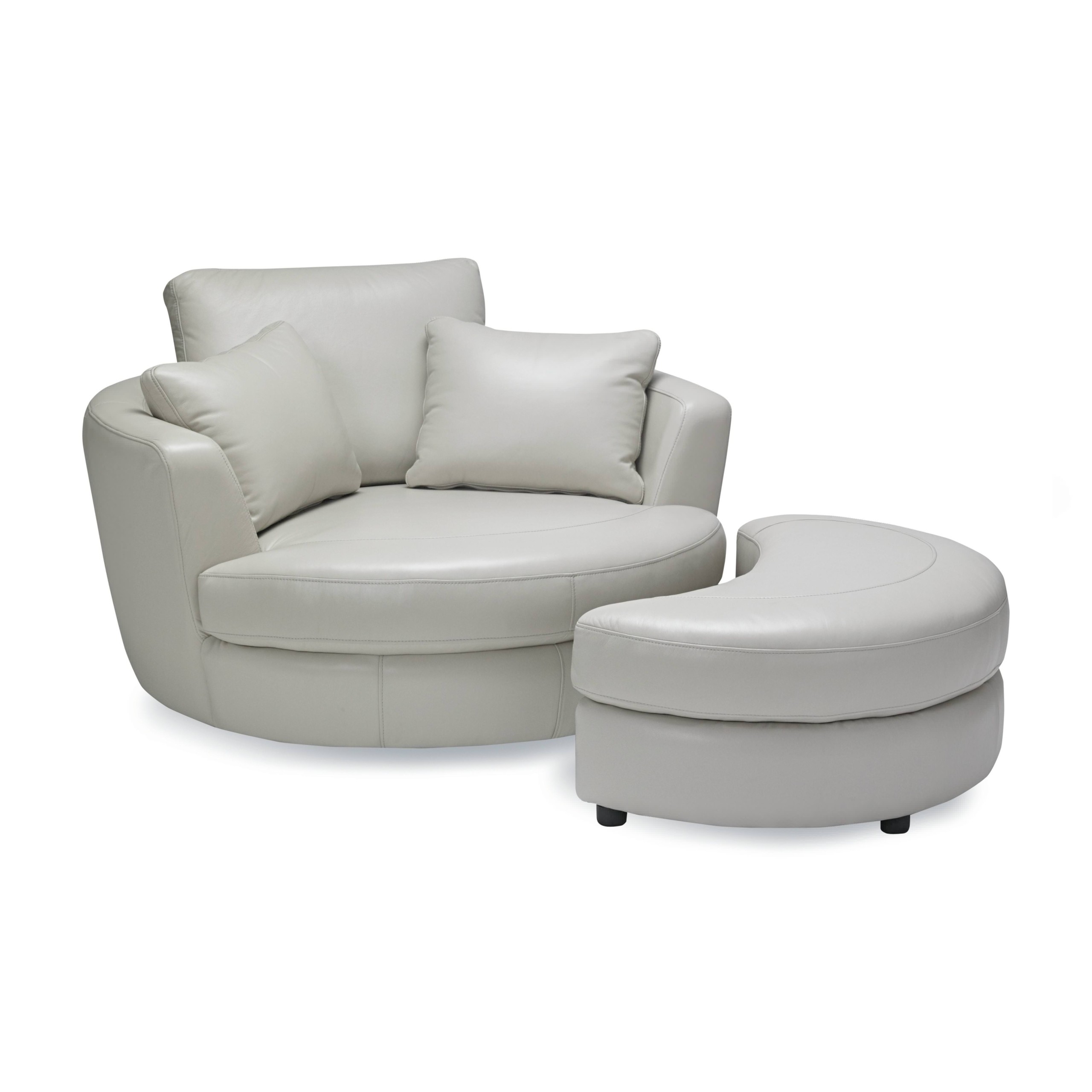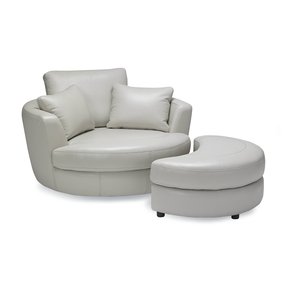 Cuddle Swivel Chair and Ottoman
This Swivel Chair and Ottoman in Grey & Black Finish features a solid kiln dried hardwood frame, delray cloud leather upholstery, high resiliency foam filling. The ottoman matches the chair, and it can be pushed closer to it, achieving a truly lounging experience. Wipe clean with a damp cloth.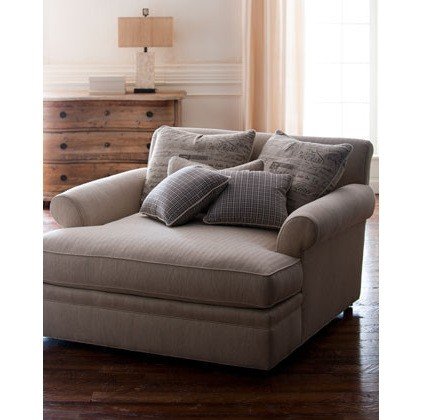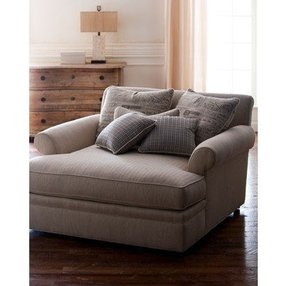 Washington chaise traditional day beds and chaises
This chaise is great for people with back problems. Gentle, brown colour makes it suitable for every type of interior, regardless of its style. Its size makes it comfortable for more than one person – a great addition to any living room.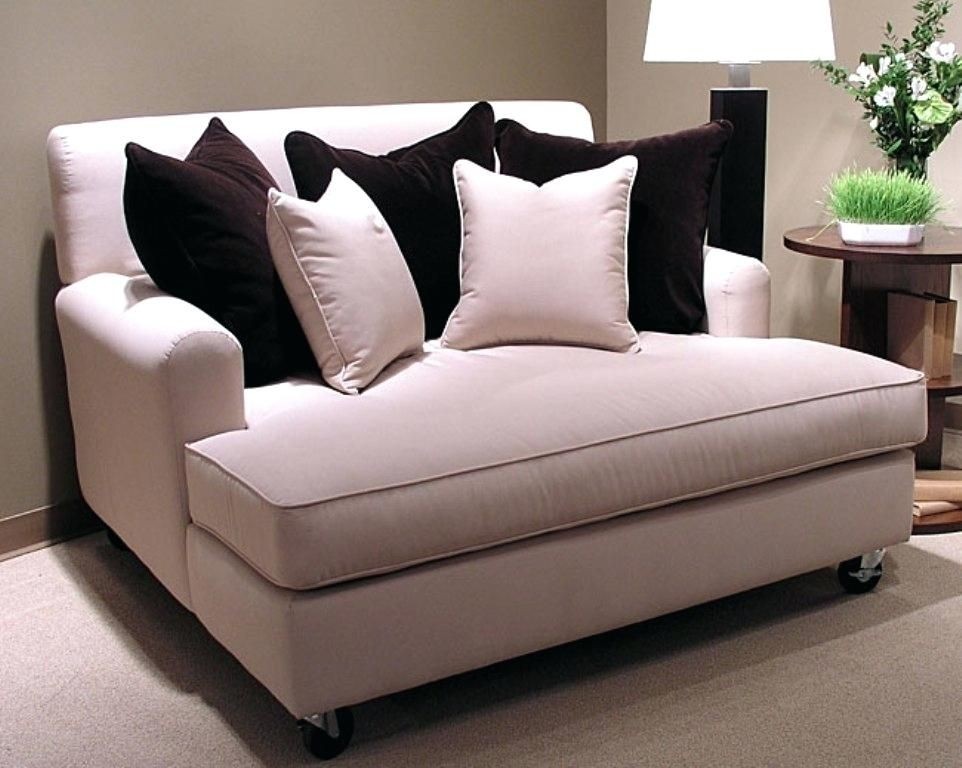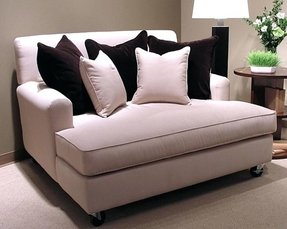 Billy Double Chaise Lounge Chair With Wheels
A comfortable contemporary chaise lounge for 2 persons. It has a sturdy wooden frame and is equipped with casters. It has a quite thickly padded seat, wide gently rounded full panel arms and a quite tall back. Upholstery is of plain off-white fabric.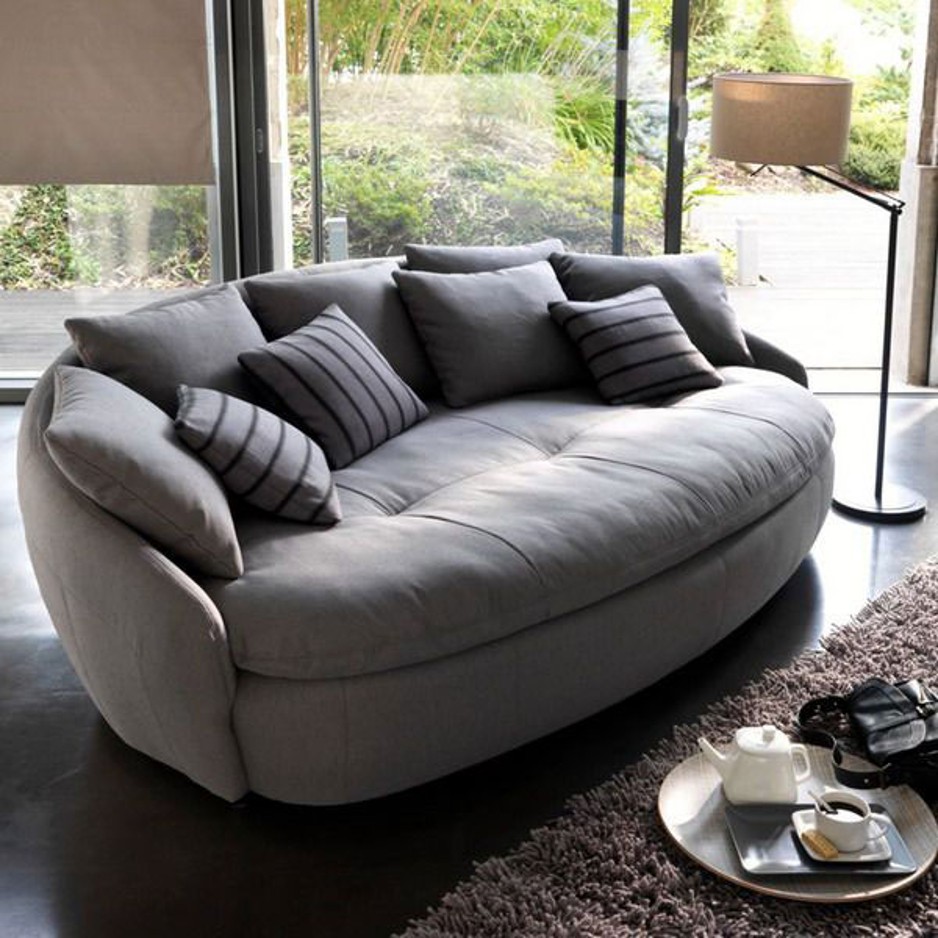 A fashionable snuggler for you to get comfy with style. Upholstered in a nice-to-touch grayish fabric, the sofa is nicely tufted, has a bunch of throw pillows, a large seat and a stylishly curved shape.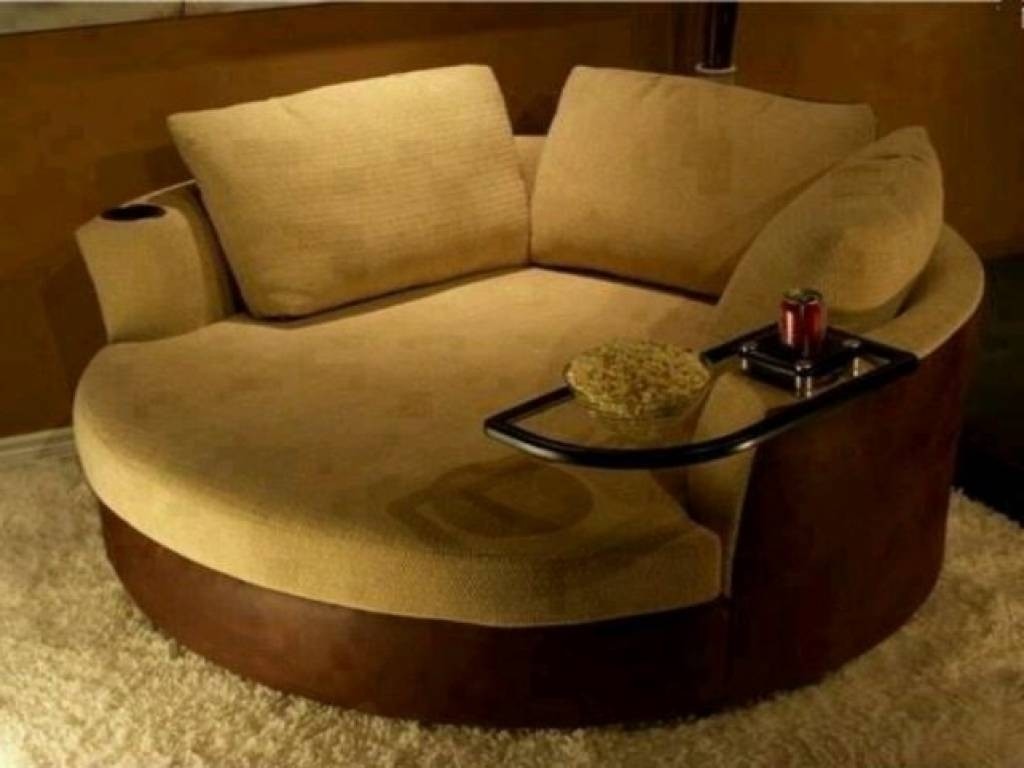 This stylish reading chair is a beautiful combination of convenience and stylish look. Beautiful leather upholstery and a soft-touch fabric, along with a handy drink holder and a snack table, create a unique allure.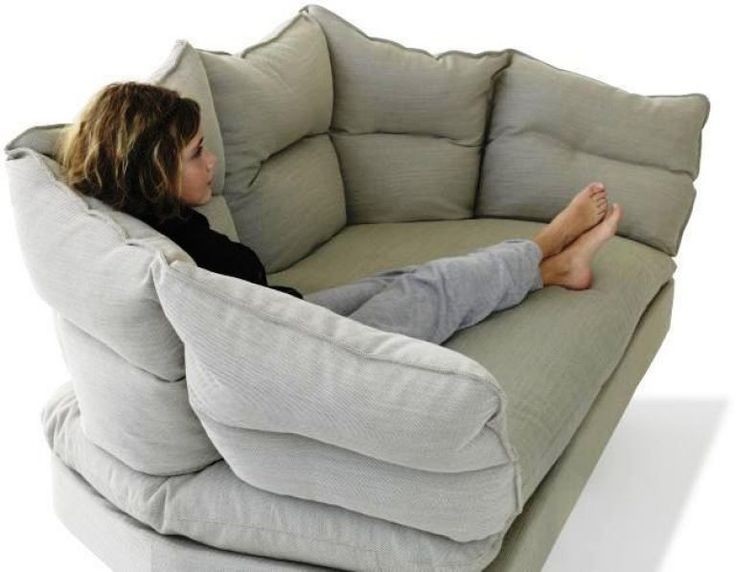 Need a quality chair that will be perfect for your afternoon naps and watching TV? This cuddle chair has a soft back designed of several tufted pillows and a wide seat with a comfy seat - all upholstered in a quality fabric.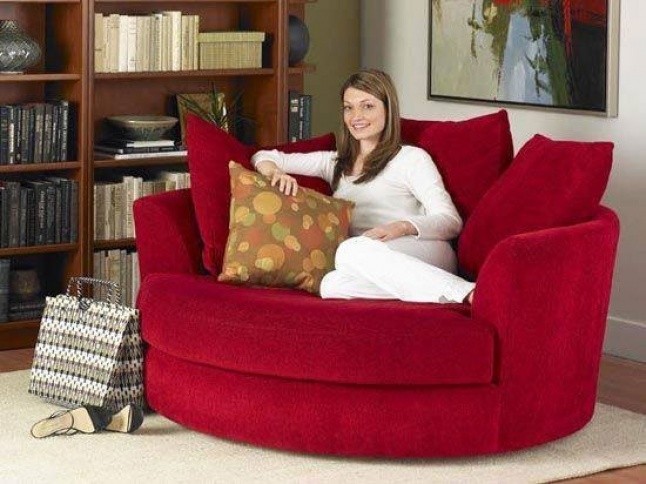 This massive swivel armchair encourages to sit and relax for long hours, thanks to its exquisite space and comfort offered. Oversized, massive design will grab the attention of everyone entering the living room.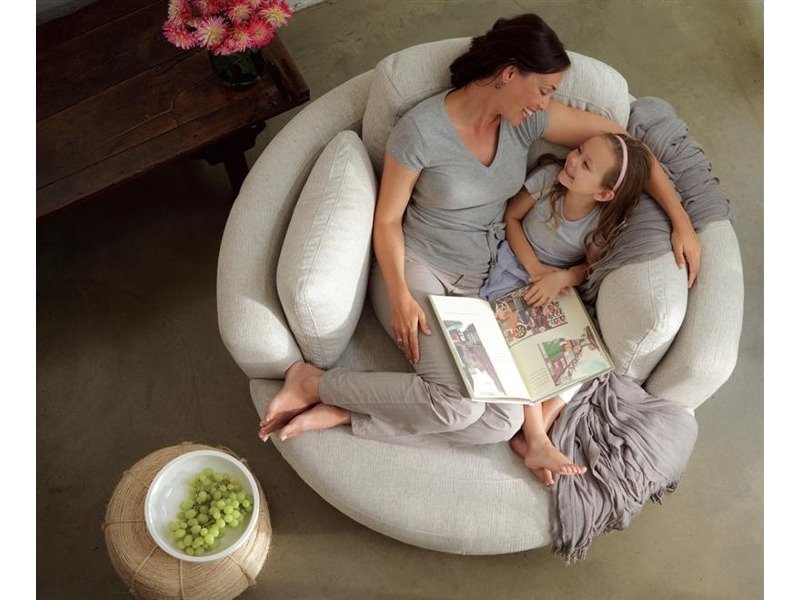 This elegant snuggle chair is a beautiful combination of stylish, modern form and comfortable seat. Pleasant round shape allows you to sit back and relax comfortably. Beautiful fabric upholstery makes it an excellent piece of furniture to any interior.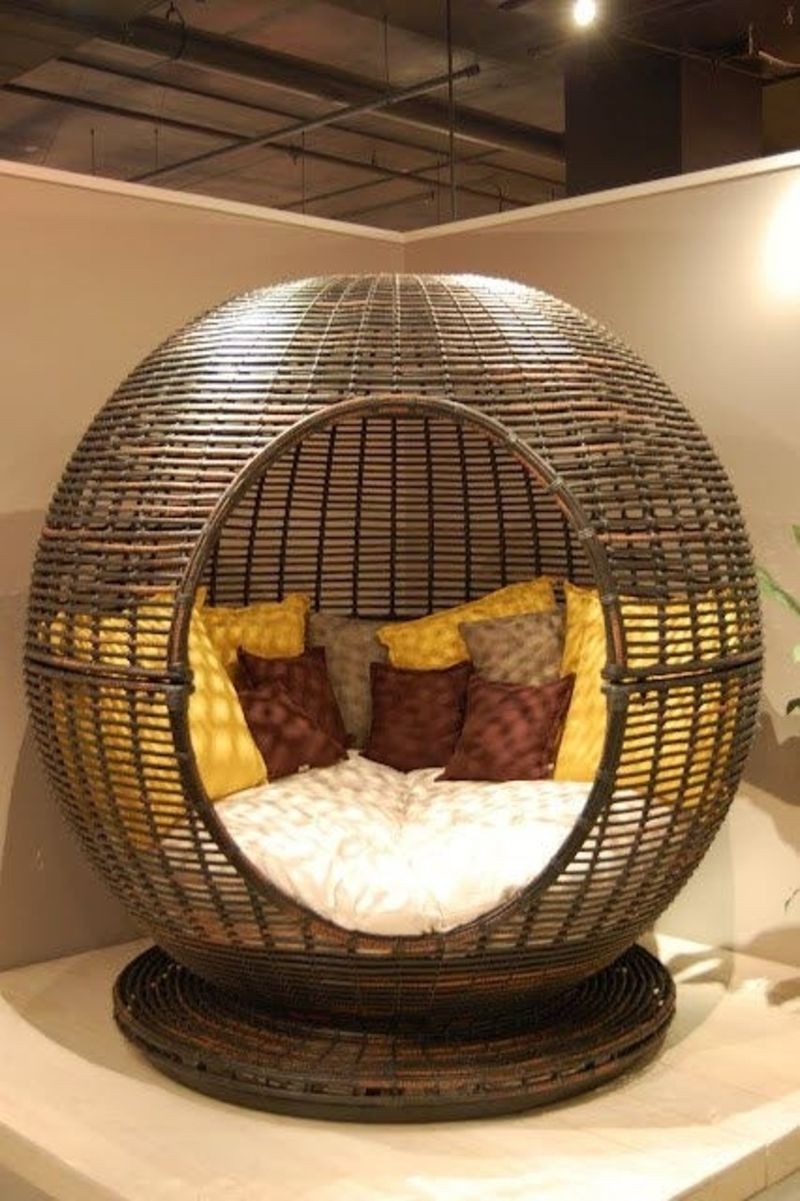 This ball relaxing chair makes me want to cuddle inside with a really good book! Another person can make it with me perhaps, as the inside is spacious enough for two. Warm colored pillows, cream, cocoa brown and yellow, emphasize the cozy feel.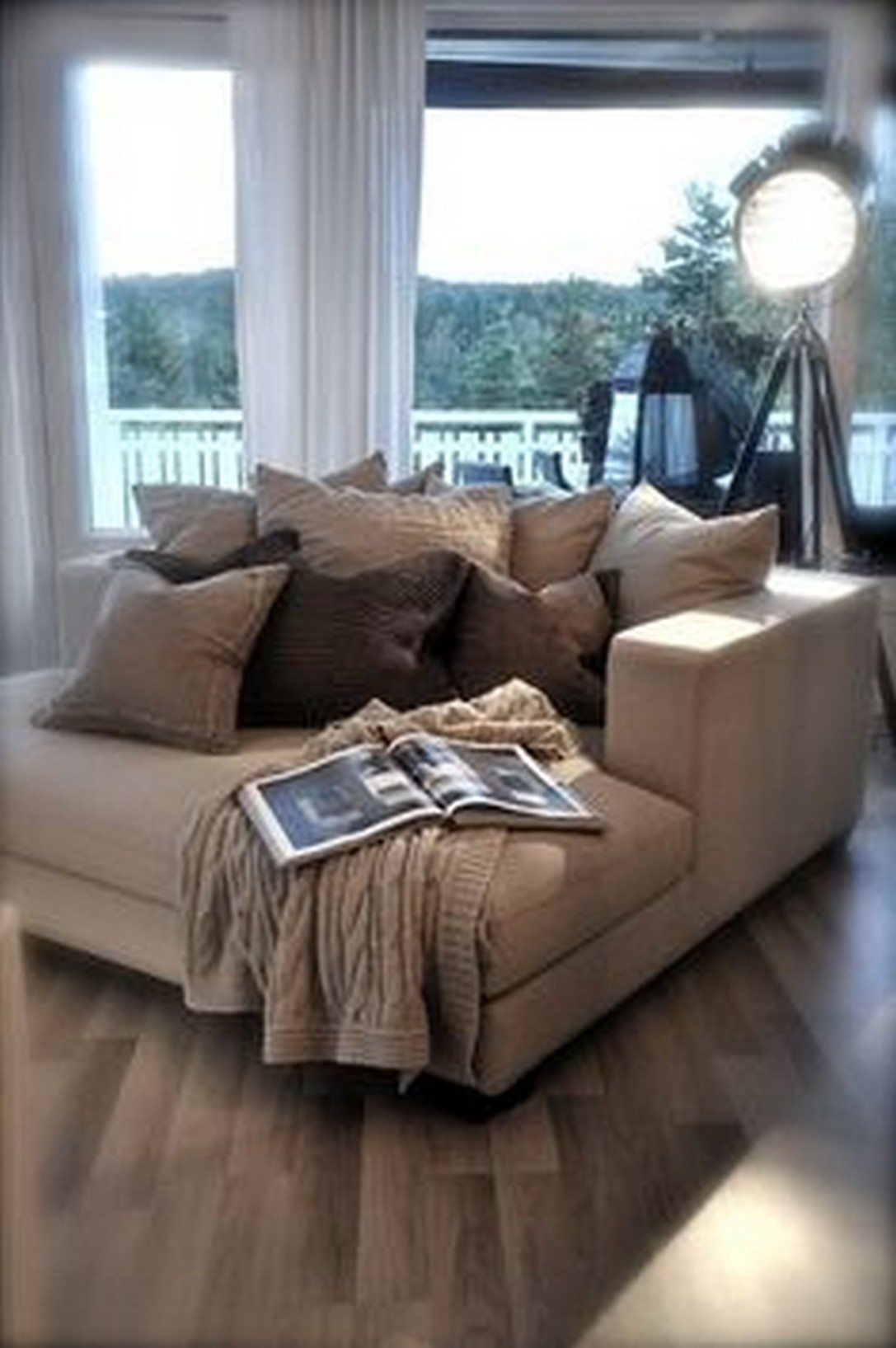 Look on this excellent oversized cozy chair! It will help you to crate the cozy nook for relaxing and napping. This cuddle chair has a lot of pillows and beige color of the cover.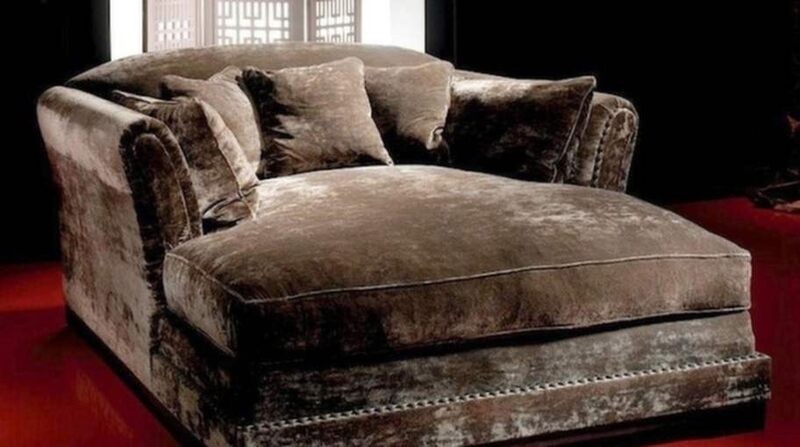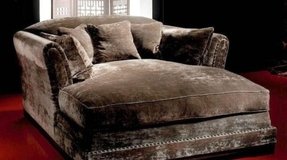 A cosy loveseat sofa with a wooden frame and a full base. It has thick-padded both a deep seat and a subtly arched backrest. Rounded arms are almost as high as a back is. The sofa and pillows have soft fabric covers in beige, brown and white tones.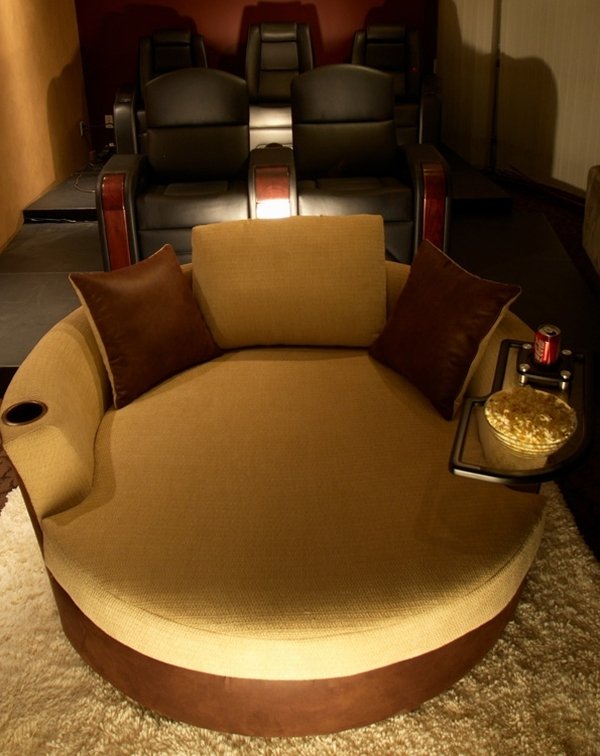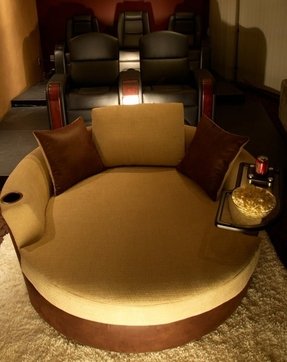 This is called the cuddle couch... I would cuddle on it :)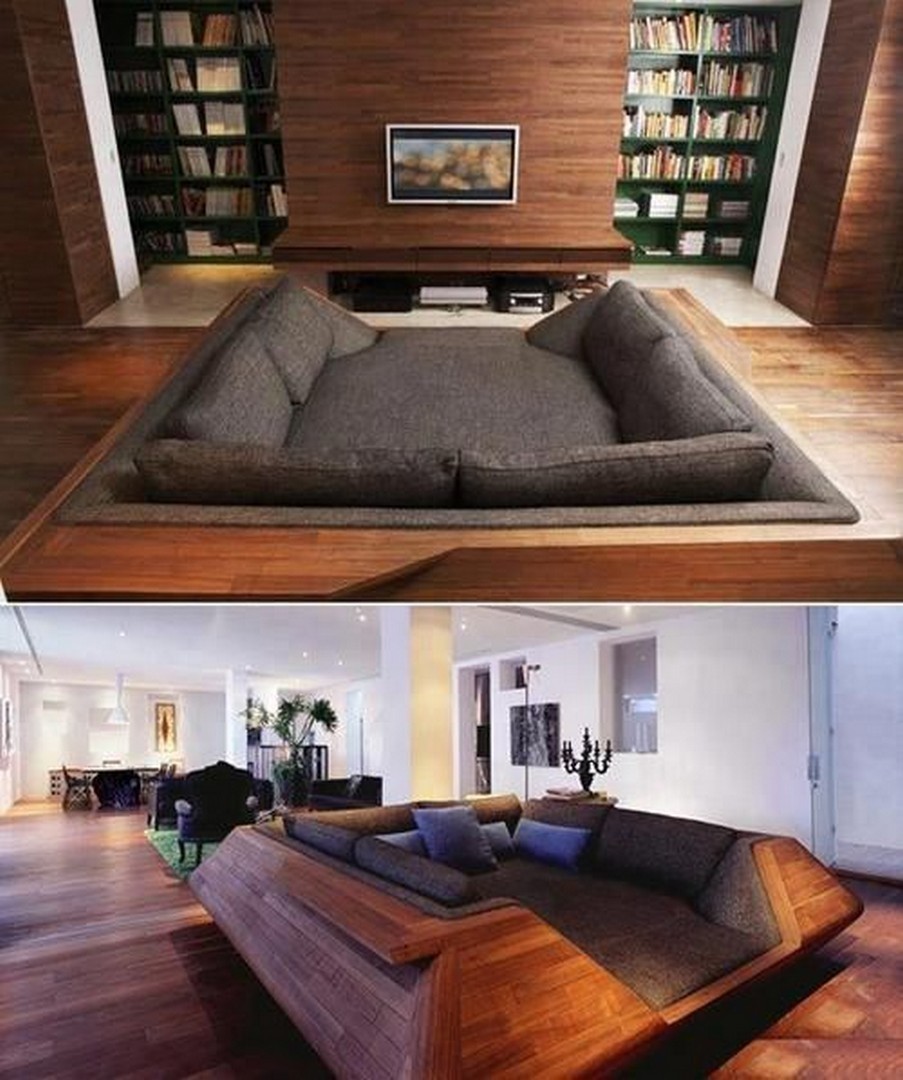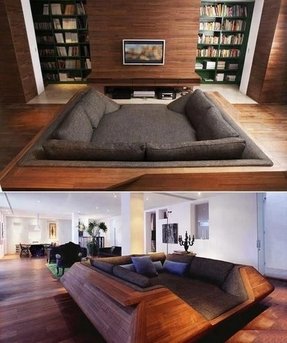 Cuddle chairs are a great solution for the living room or movie theater room. Beautiful wood design combined with soft cushions in stylish upholstery creates an incredibly resting place for rest and fun.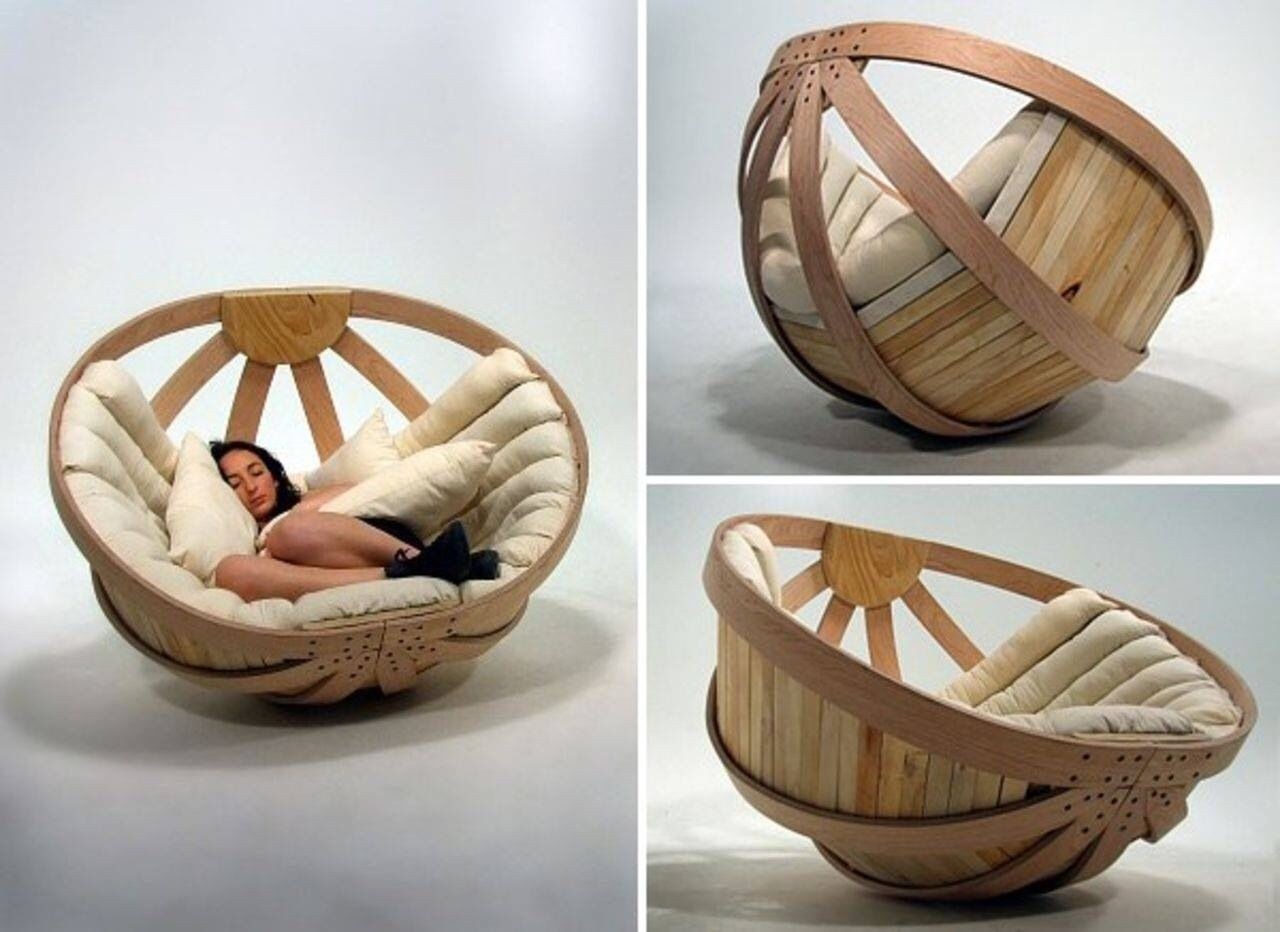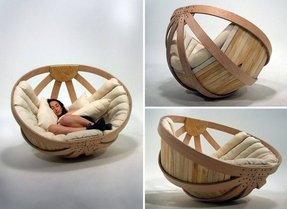 Solid and comfortable cradle chair with a durable wooden frame. It is long lasting and aesthetic. The chair includes very soft and comfortable cushions finished in universal white color, so they look good in different indoors.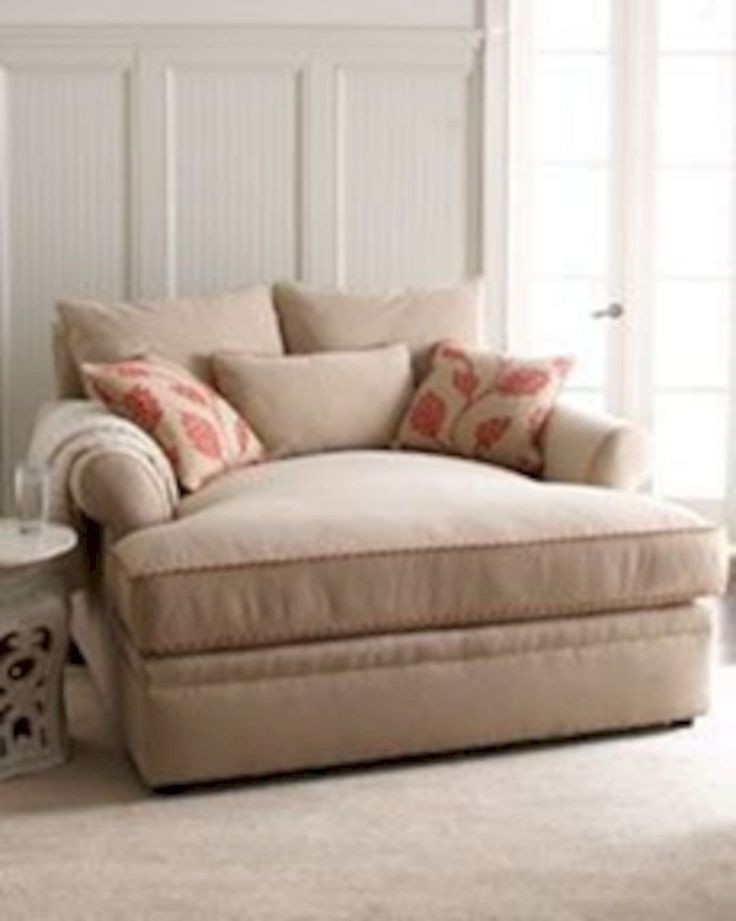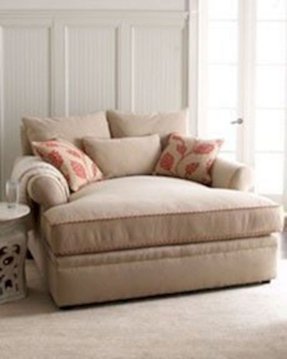 When you are reading lover like me or you just love to spend the time cuddling with your partner - you found the perfect piece of furniture for you. The soft seat and delicate velvet material in cream color guarantee the high comfort and good appearance.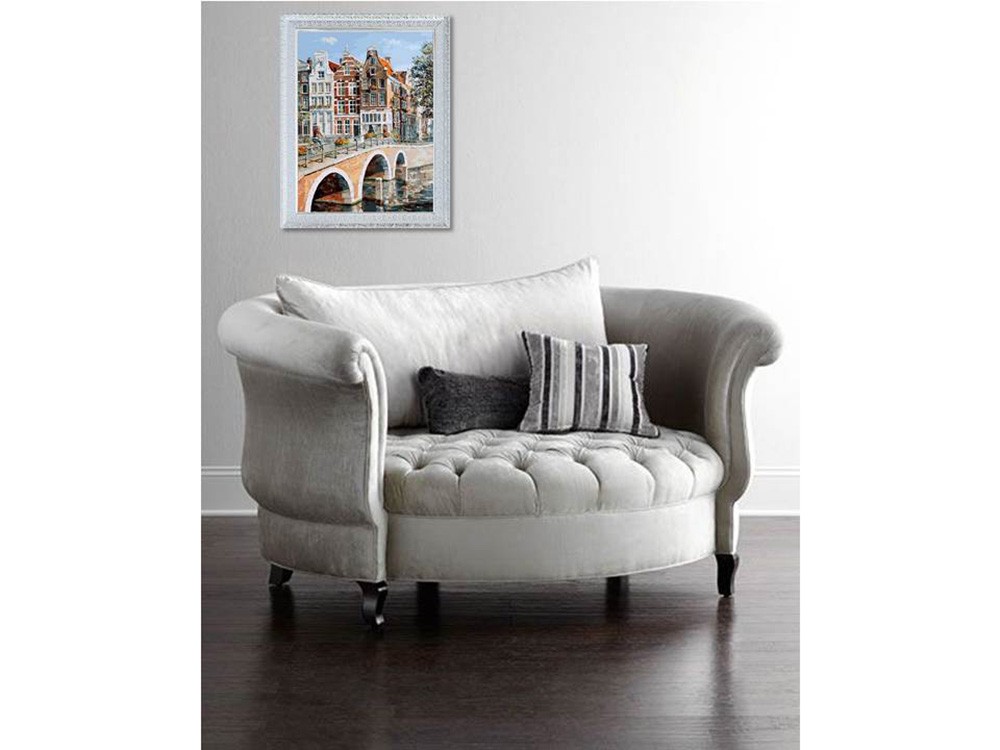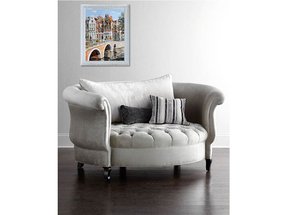 This very comfortable wide silver armchair to your living room. Enough wide for couple to spend the freetime cuddling or good idea to have a rest on your own. Perfect for the Scandinavian stylization of your apartment.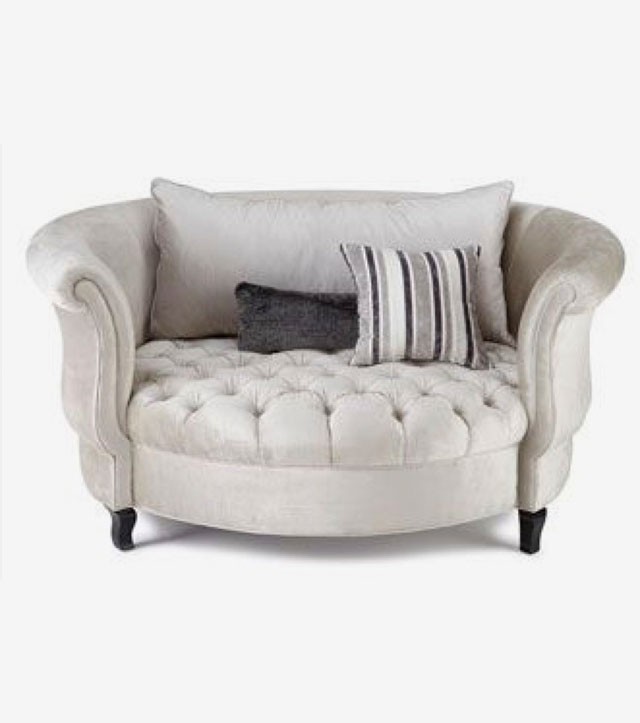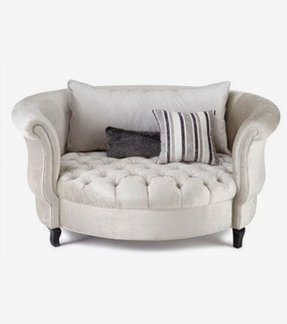 Add a glamorous look into your home and enjoy this cuddle chair. It features the silver color, cushioned back, tufted seat and small black legs. I want to have it in my chaining room!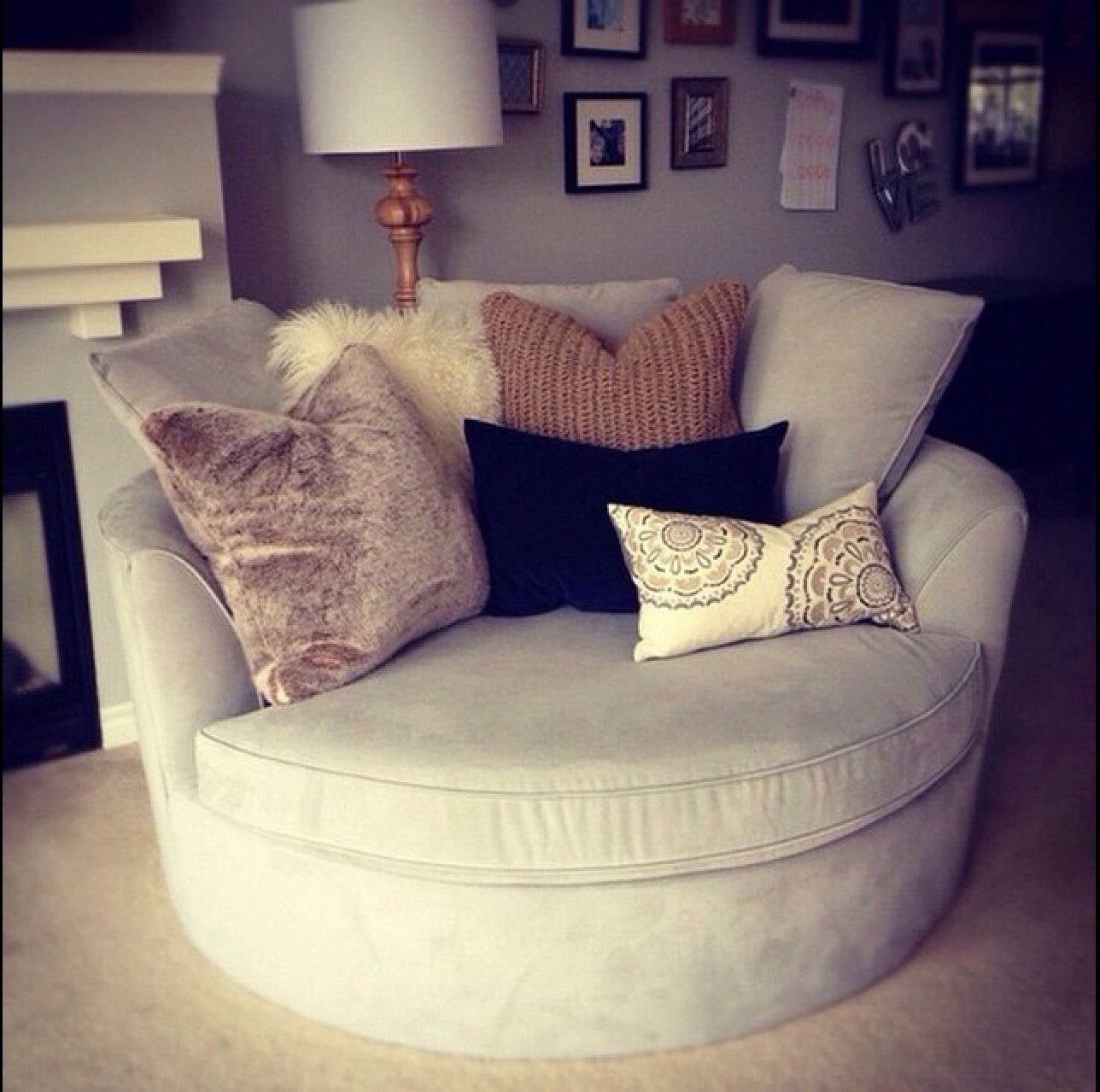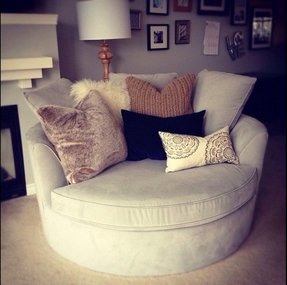 A perfect seat for two. This cuddle chair, as the name implies, is perfect for cuddling. Calm, subtle colour of it will let you get plenty of undisturbed rest. It's pretty big, so it will easily become the focal point of your living room.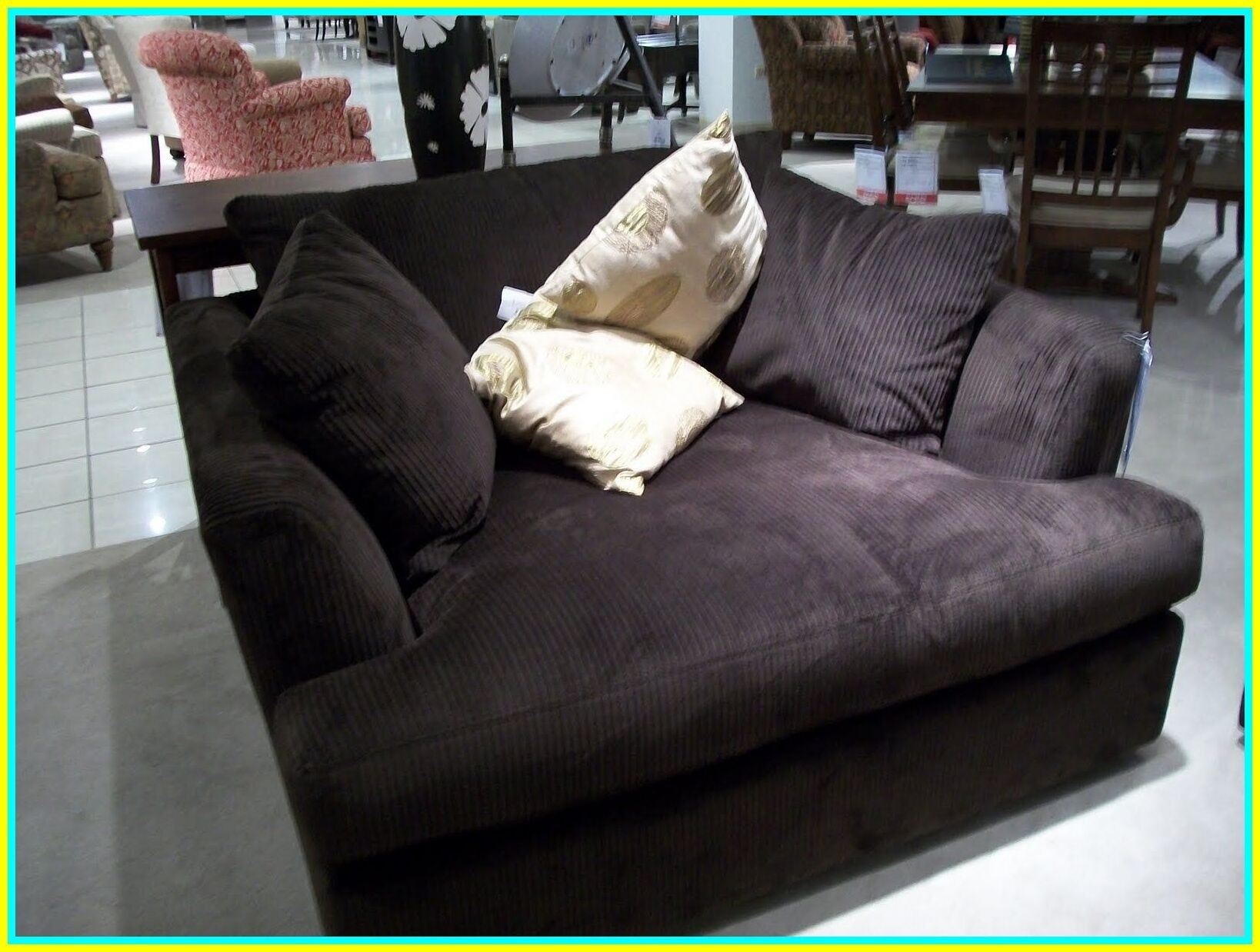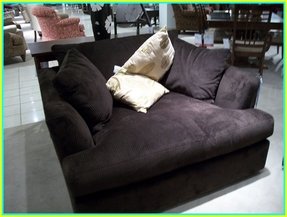 This beautifully upholstered in the corduroy-like cover is a charming detail to the living room. A comfortable cushion seat makes resting, reading a book or watching TV extremely enjoyable. The solid base is strong.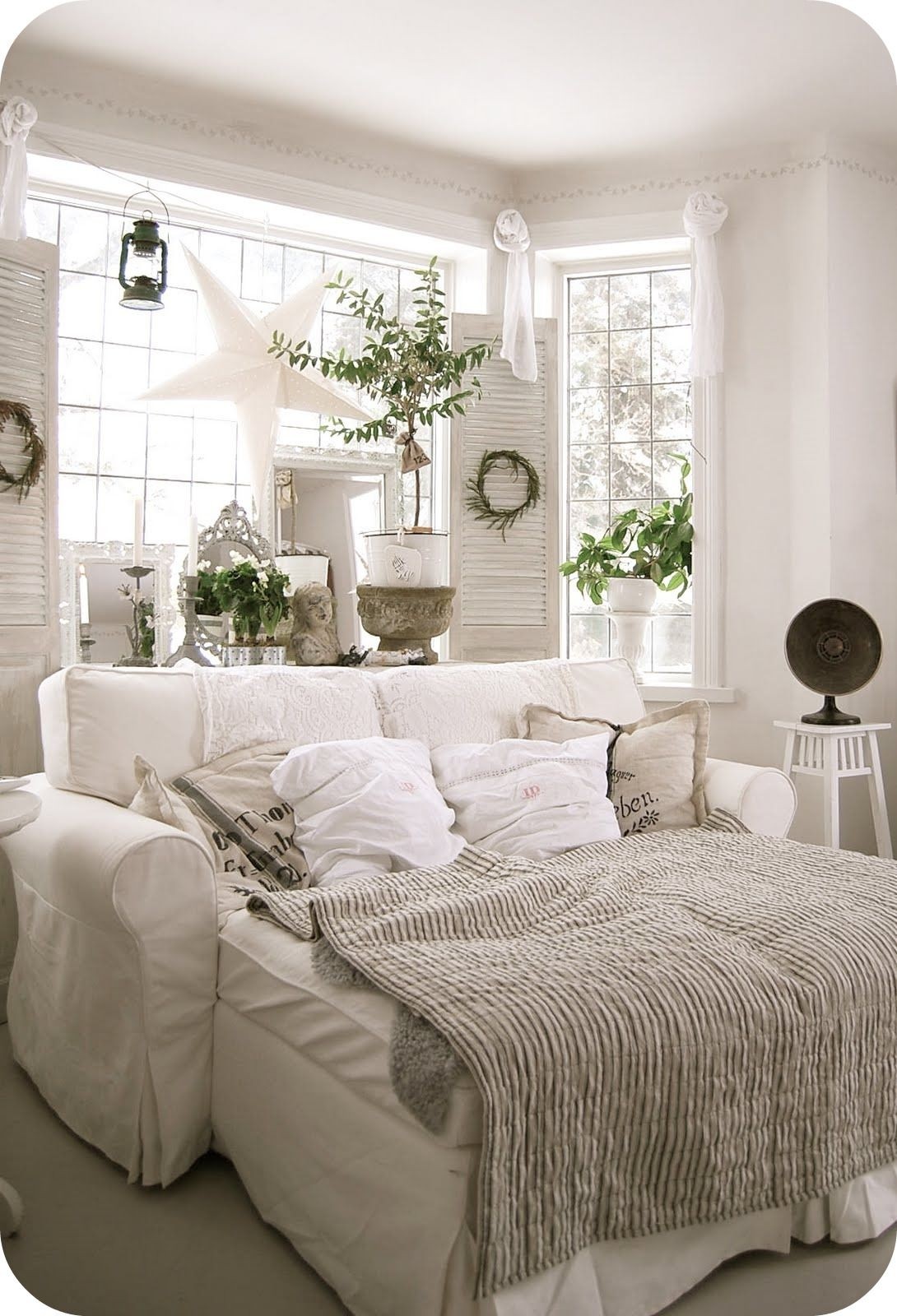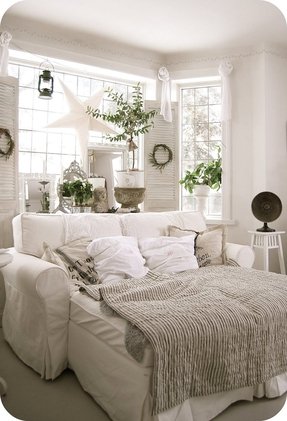 A large sofa and a bed in one is a perfect solution for any interior. Cuddle chair allows you to use one furniture for many occasions; it is comfortable and very cozy. Excellent choice for small interiors.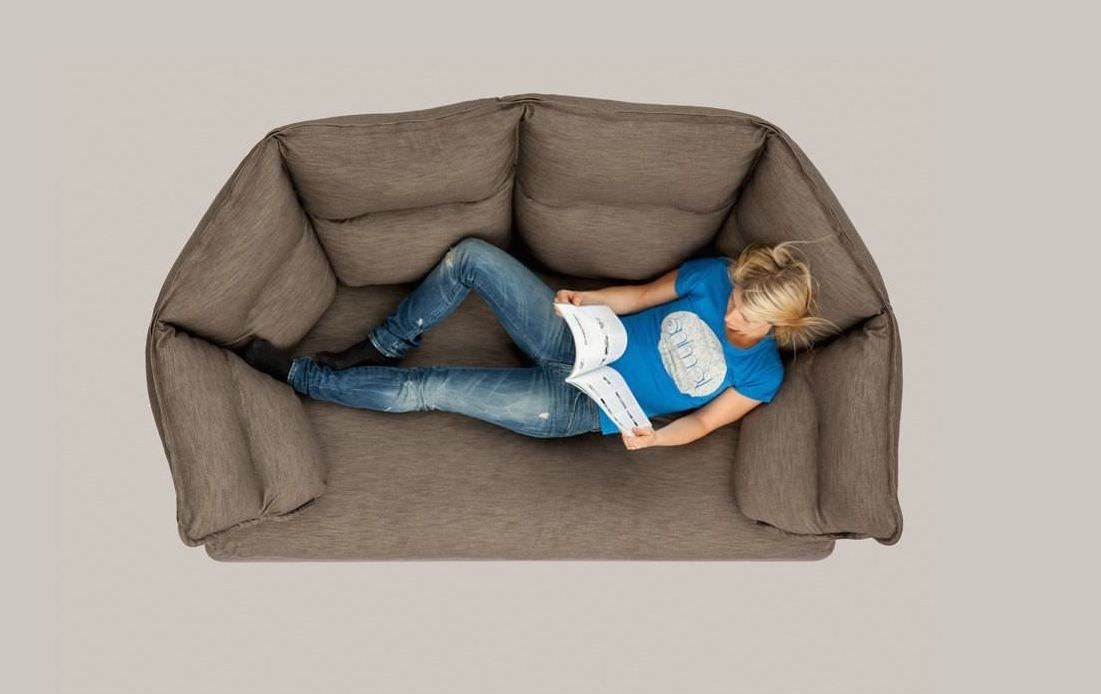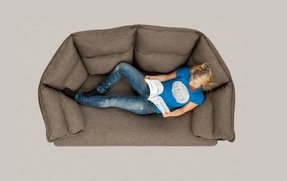 A contemporary take on a modern sofa in a unique chair made to resemble an envelope. The snuggle sofa is upholstered with a gray-colored cotton fabric, which gives it a stylish look and provides a smooth, nice to touch texture.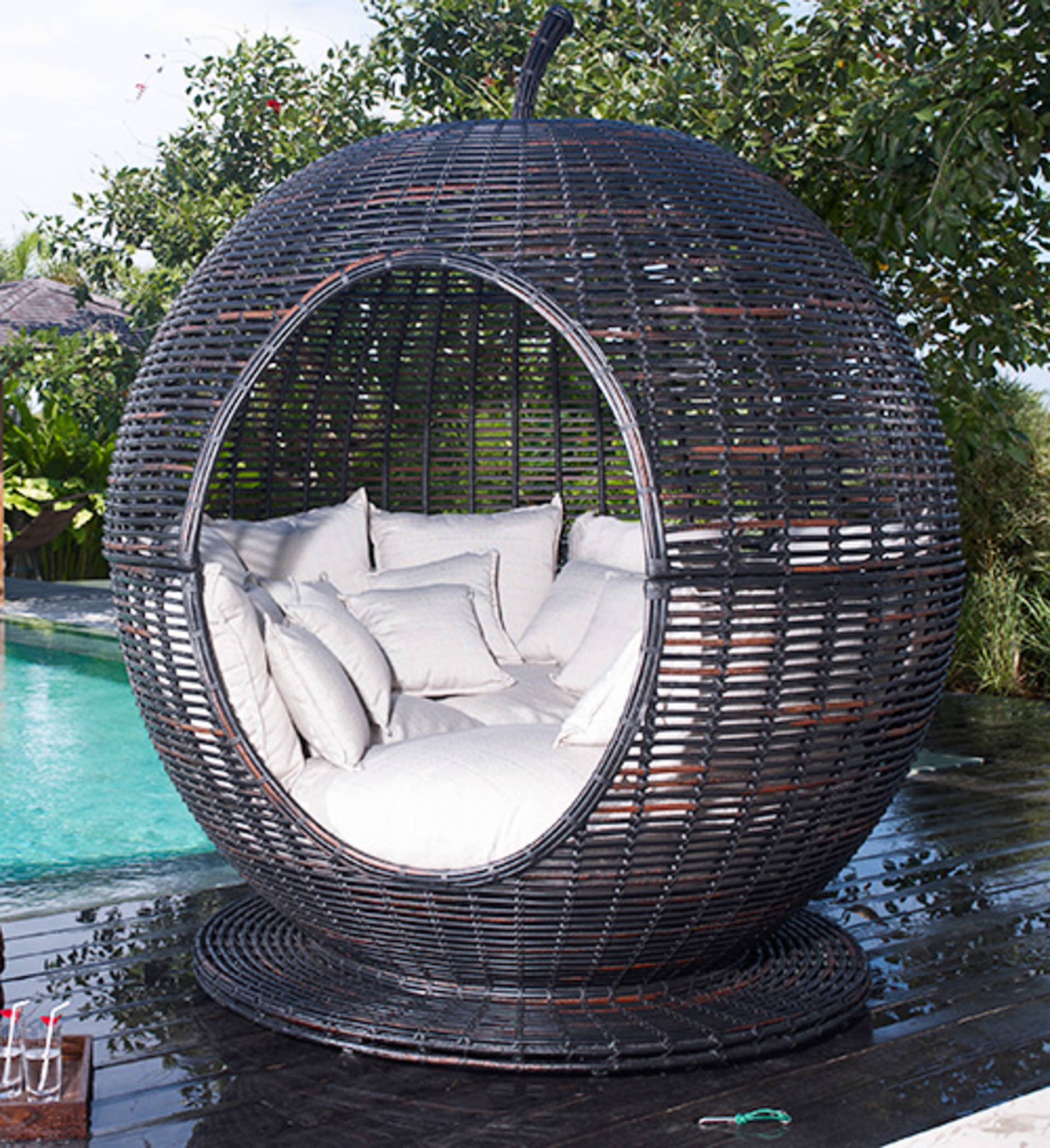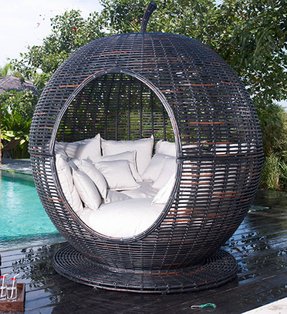 What a cool thing! This huge outdoor lounge wicker sphere/ball canopy with tons of pillows looks like straight from a fairytale! incredible look, I guess it's as comfortable as it only looks. I would spend my whole day lying in it.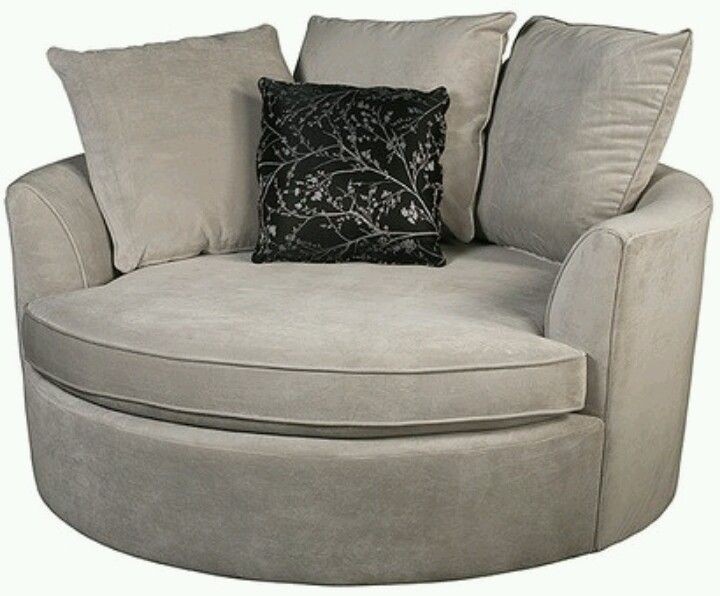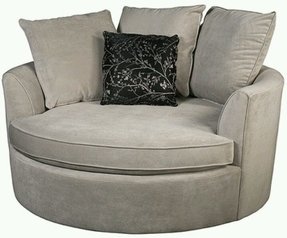 Round arm chair for the living room, bedroom and others interiors according to taste and need. Wooden frame is upholstered with pleasant to the touch fabric and finished with solid seams. Includes extra pillows for added comfort.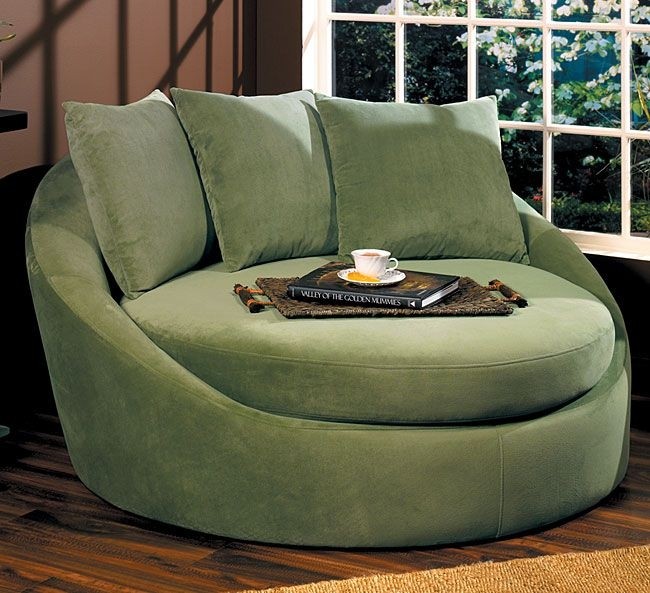 Cuddle Chairs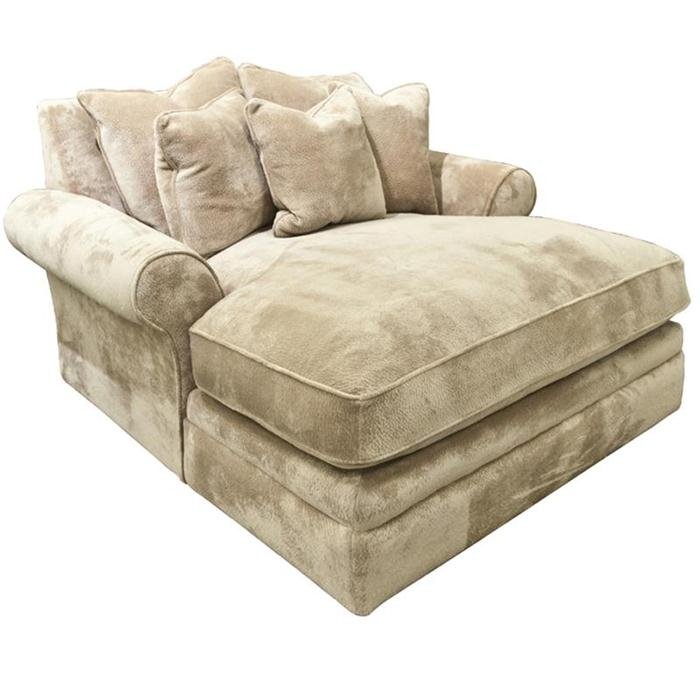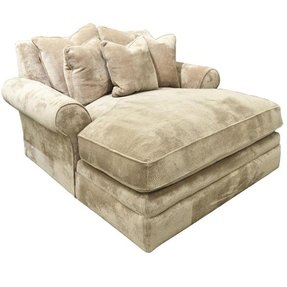 Create the cozy nook for napping, reading, watching TV and relaxing with this great cuddle chair. It features the soft velvet upholstery, cushioned seat and back, for enhanced comfort of use.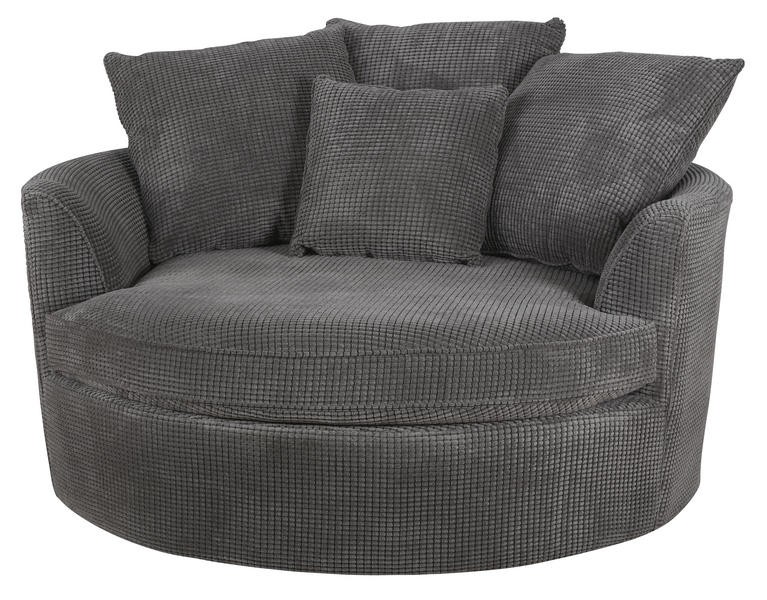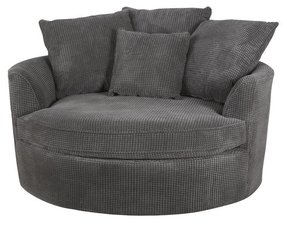 Contemporary, modern Furniture : Furniture Faster, Nest Furniture Faster Chair from Urban Barn to complement your style.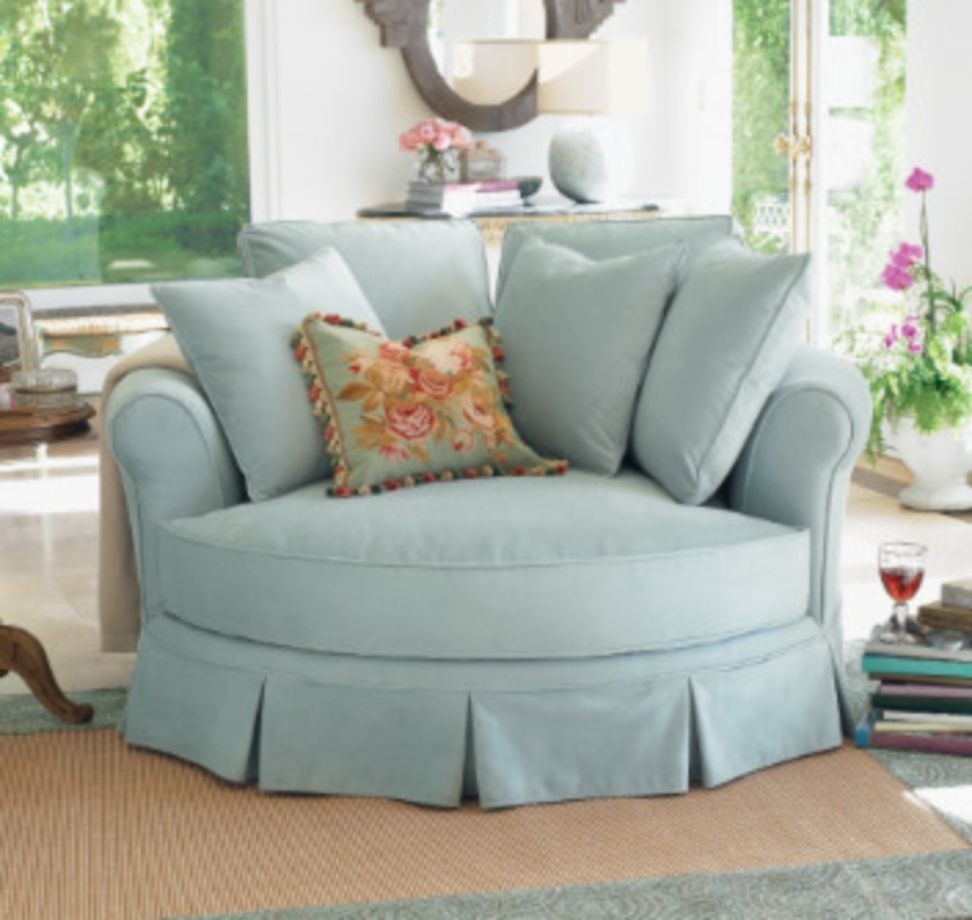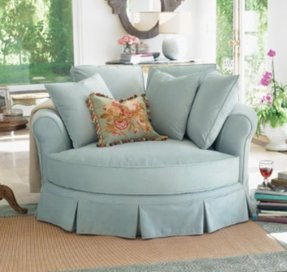 Full of comfort and visual benefits, this lounging chair offers a wide place for kicking back with style. Oversized and well-padded, the chair is upholstered in light blue fabric with a stylish skirt, slightly rolled armrests, and several matching throw pillows.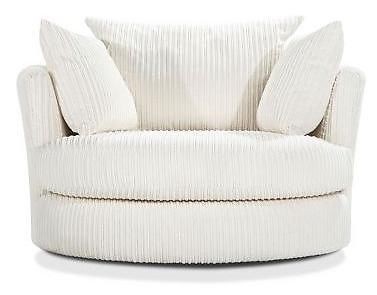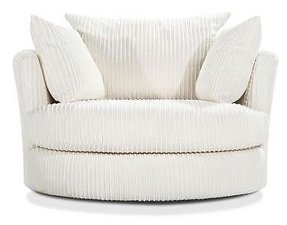 Home / Cuddle Chairs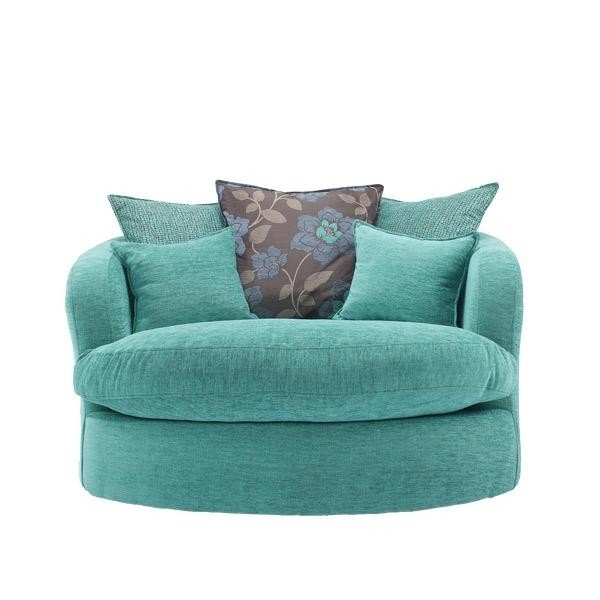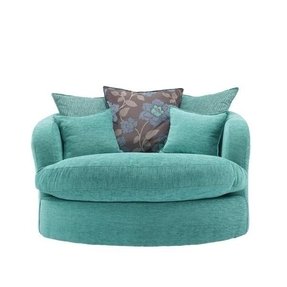 Rialto Cuddle Chair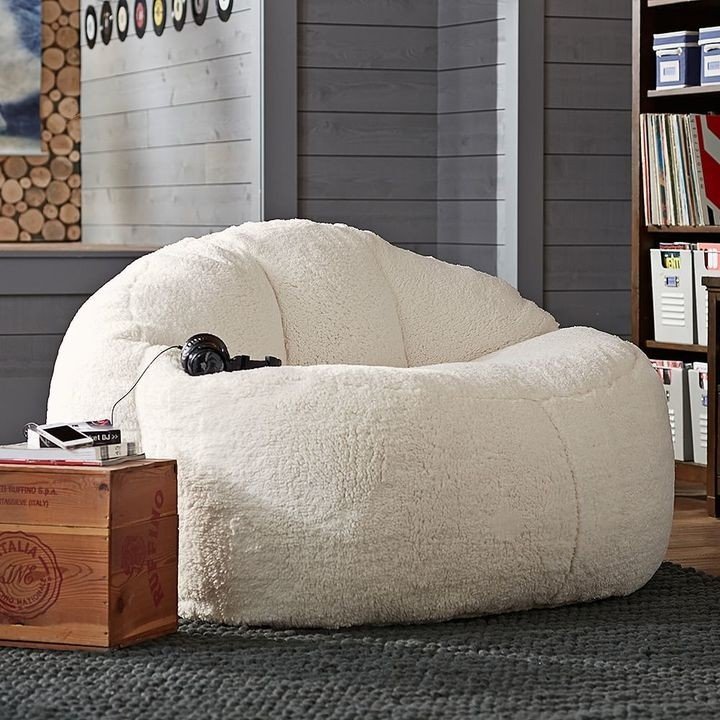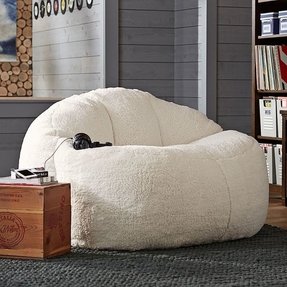 Sherpa Cloud Couch...i need something like this for the little nook in my bedroom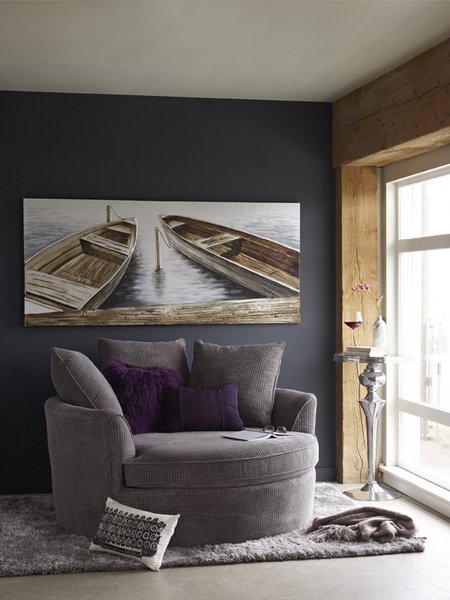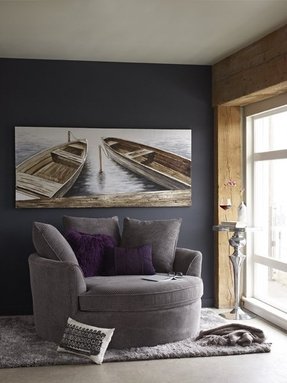 If you love to snuggle, then this cuddle chair is going to show you a real good time. Its widened design features corduroy upholstery, a round seat, a low-profile back and three matching throw pillows.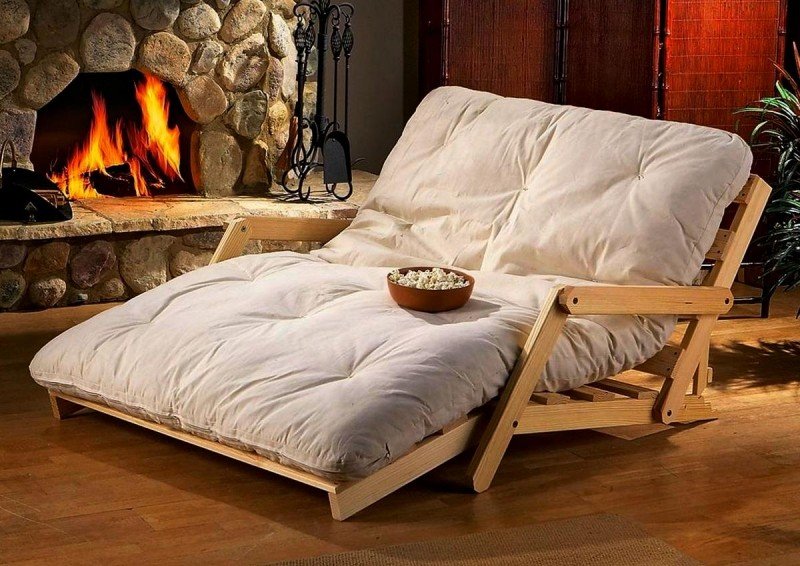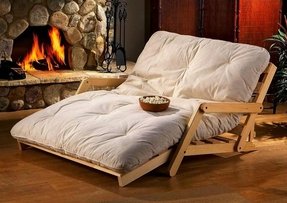 Convertible chaise lounge as loveseat or bed. Frame is made of wood. It is covered with soft fabric and reinforced with solid seams. Functional design for each place as needed.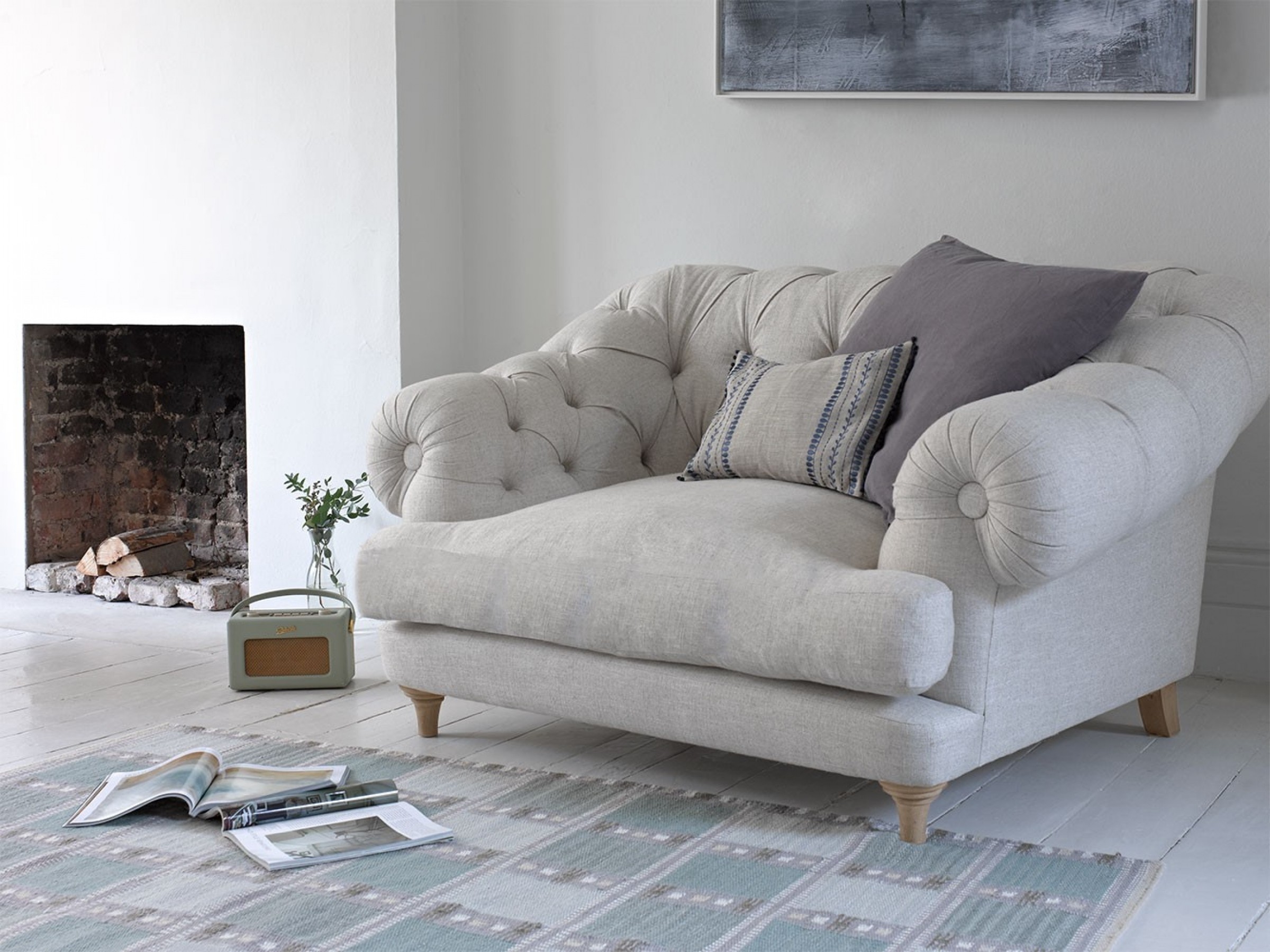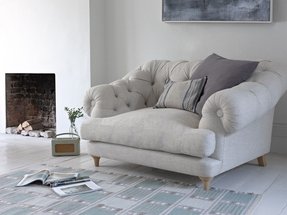 Finding a bed-is not an easy task. It must be very comfortable, but also fit into our interior. The same applies to the sofa, or chaise lounge chair, like this wonderful example of a gray tufted couch/chair with a quilted headrest and very wide frame and seat.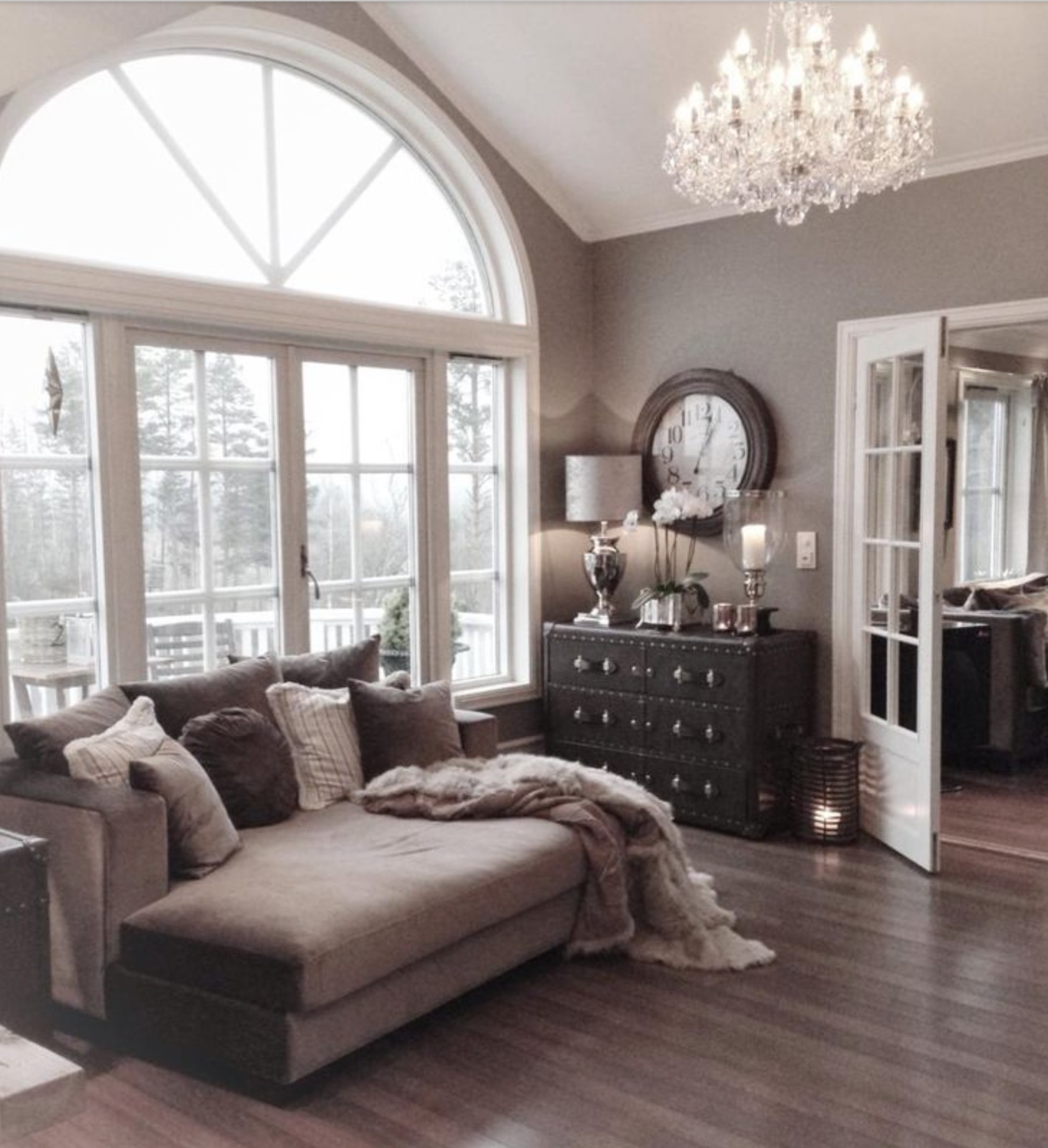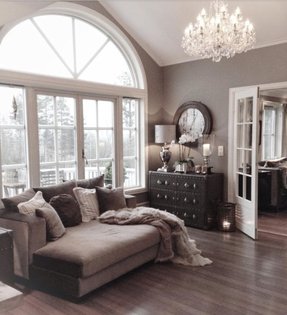 A very comfortable chaise lounge, excellent for bringing stylish and relaxing benefits to contemporary rooms. Its large seat allows you to kick back in style, using soft filling, nice-to-touch beige upholstery, 3 back pillows and a pair of throw pillows.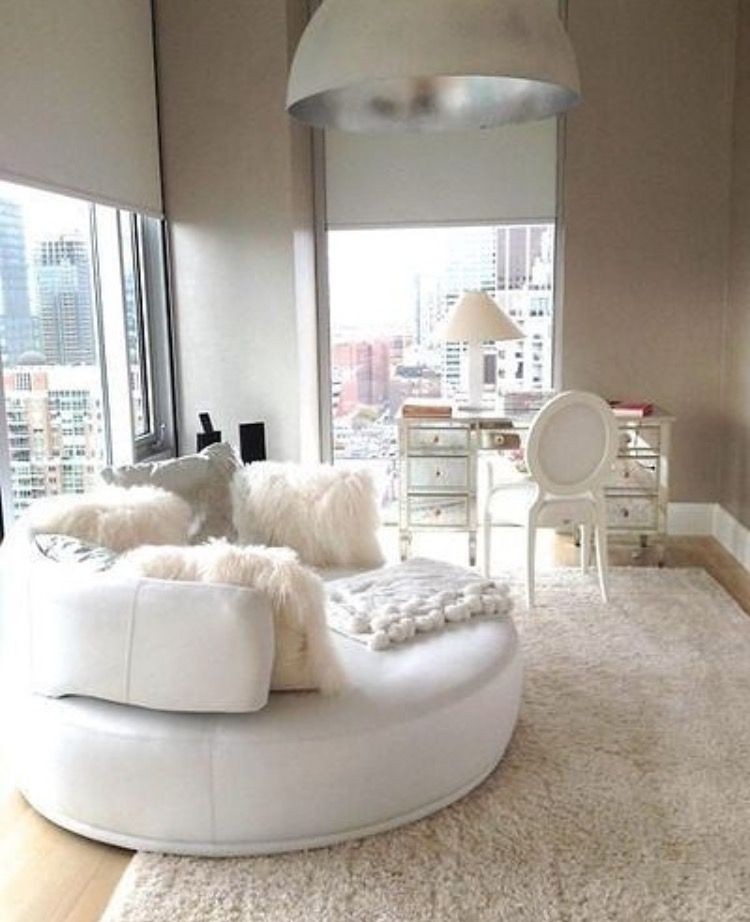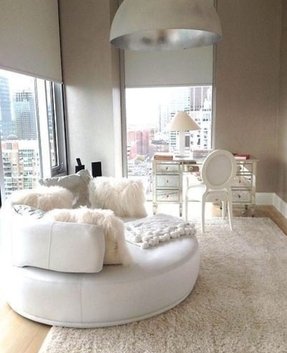 You are in the moment of life,that home sitting with a friend and Netflix is your favorite pastime.We all have been there and dreamed of such a huge,spacious round cuddle chair for at least 2 people.Creamy traditional upholstery and the power of hairy pillows.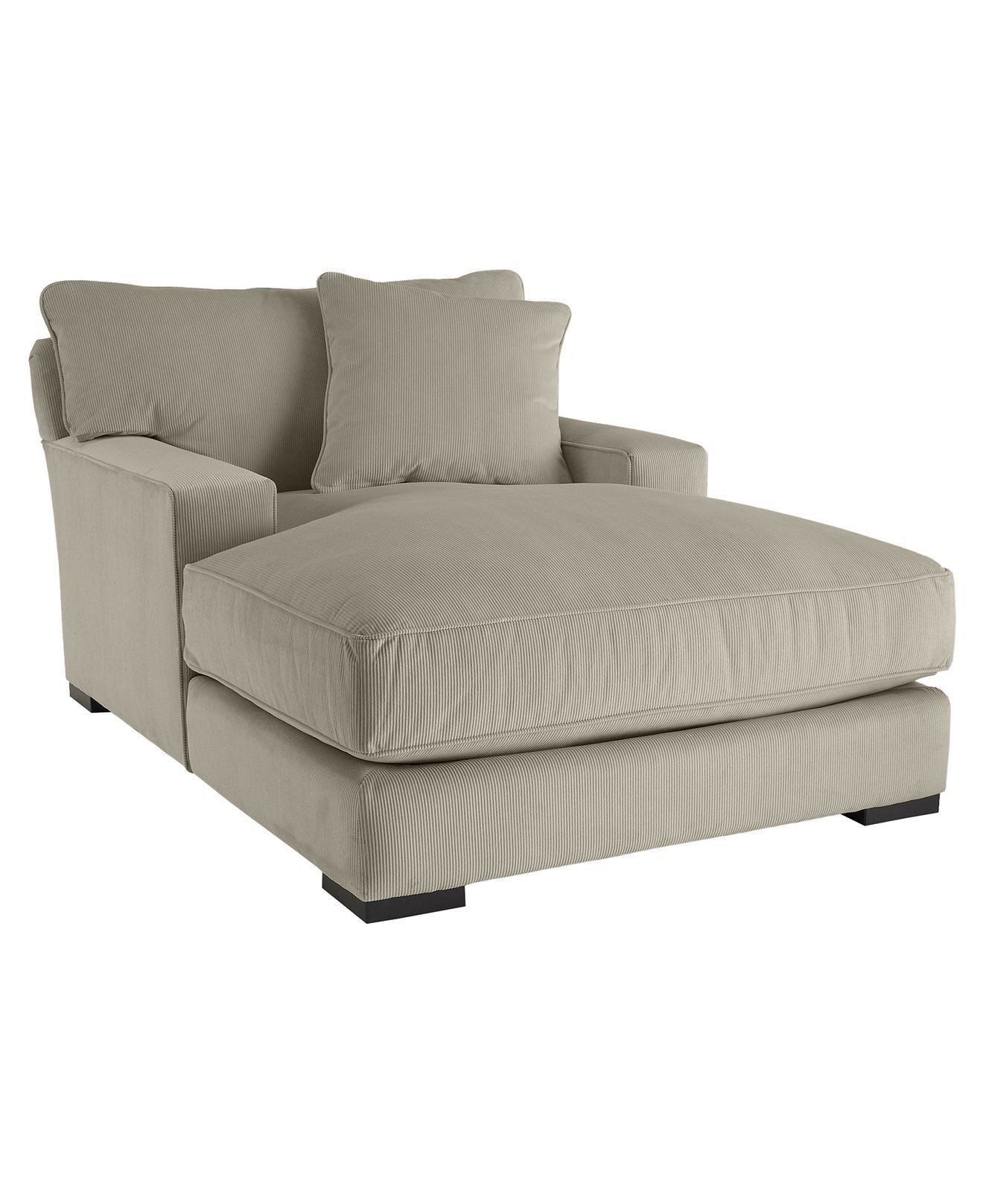 Chaise lounge chair for sitting area in master bedroom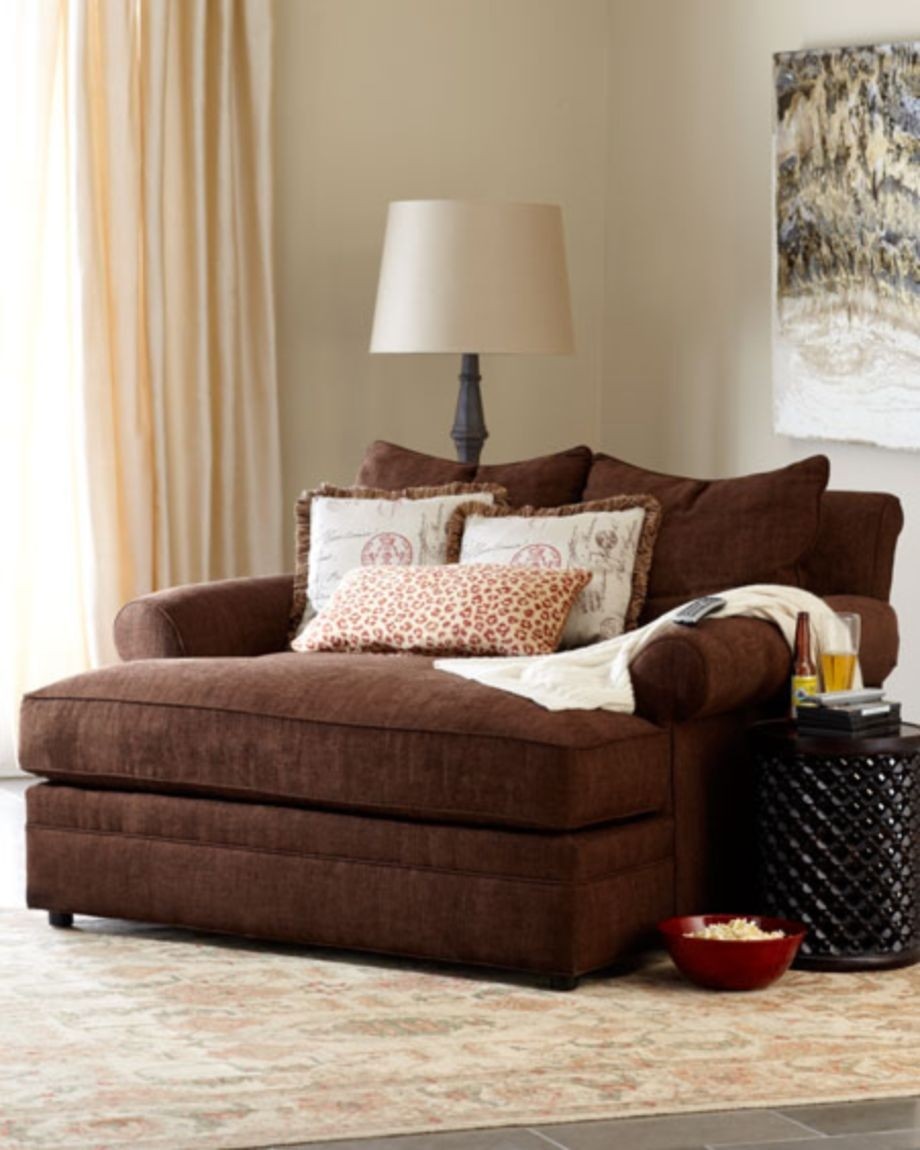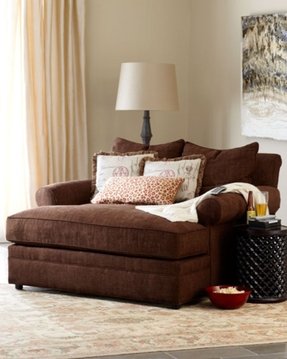 If you want to sleep like a king, you may want to check this fine chaise with decorative pillows. The frame is made of plywood, upholstered in polyester/rayon, giving you a wonderful place to sink in with your favorite book or take a moment to relax.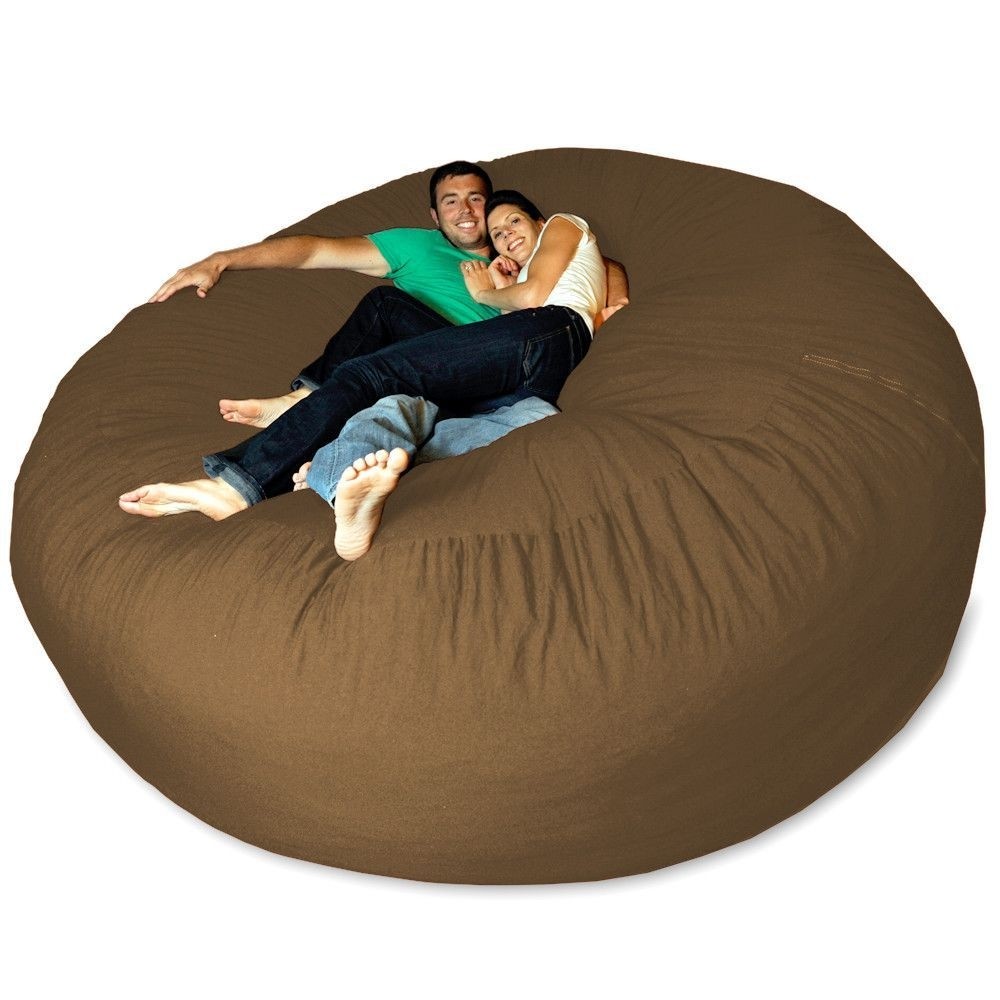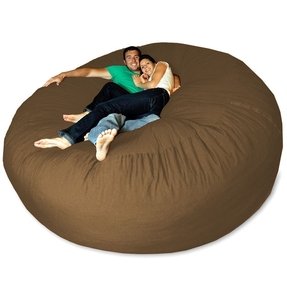 An eye-catching giant comfortable bean bag chair or sofa excellent for couch potatoes and cuddling. It has a removable zippered cover crafted of durable and resistant nice to the touch patternless red fabric.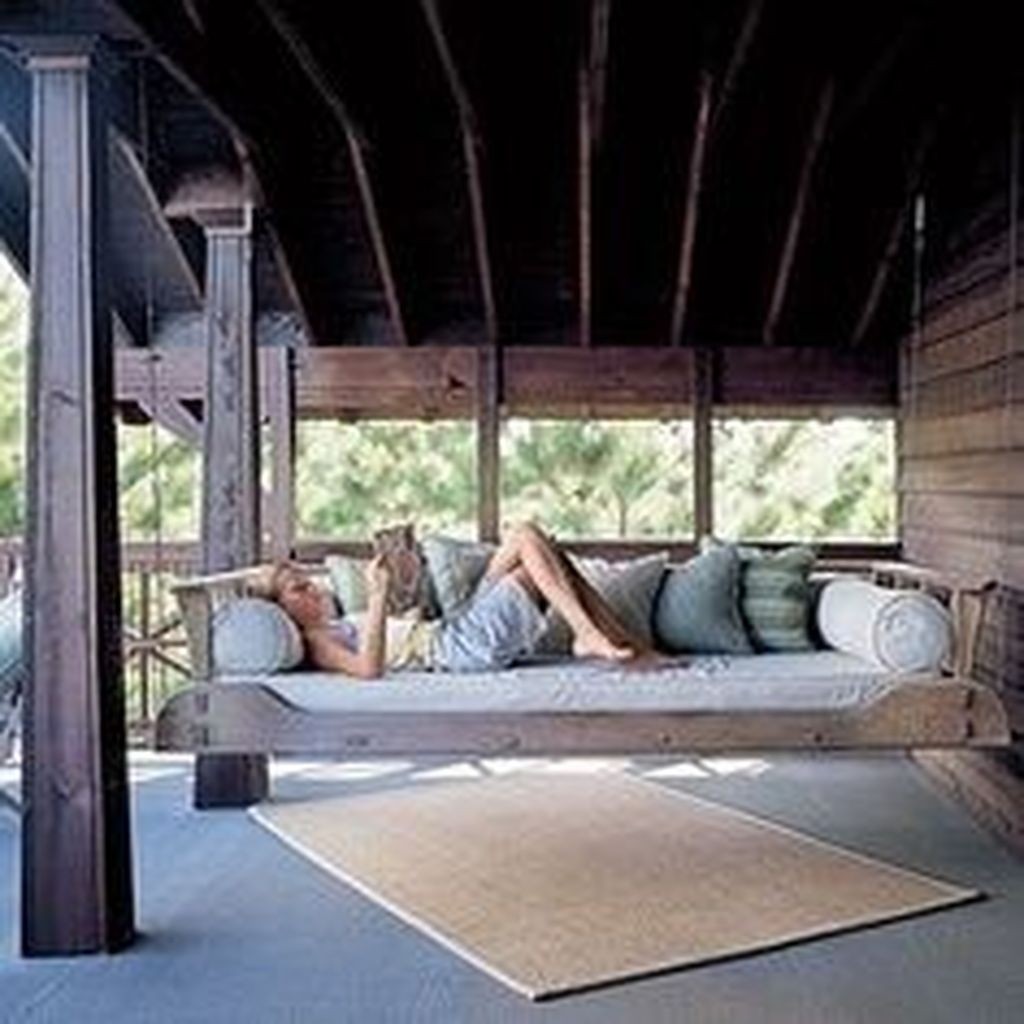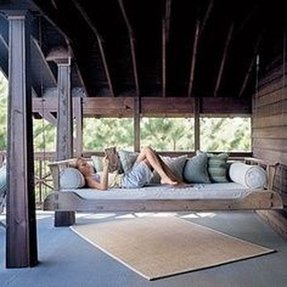 lots of really cool ideas for porch swing beds. I want one!!!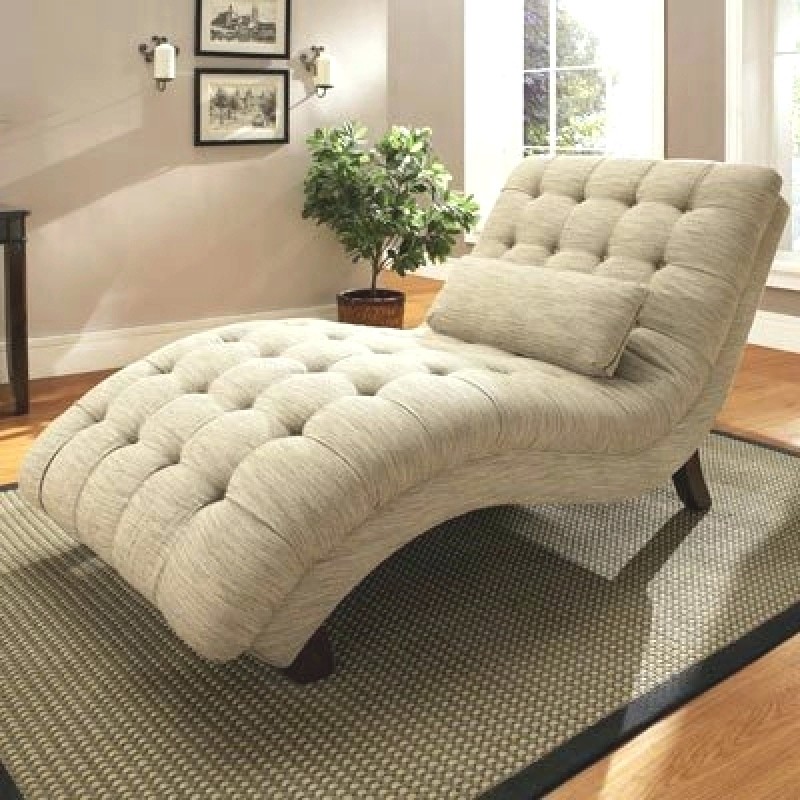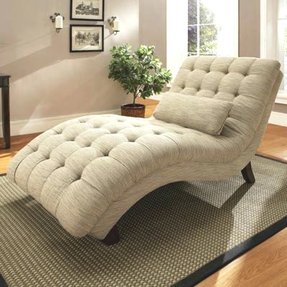 Chaise longue. ("Longue" is French for long, and somehow the letters got scrambled in English to create "lounge." It's a long chair.)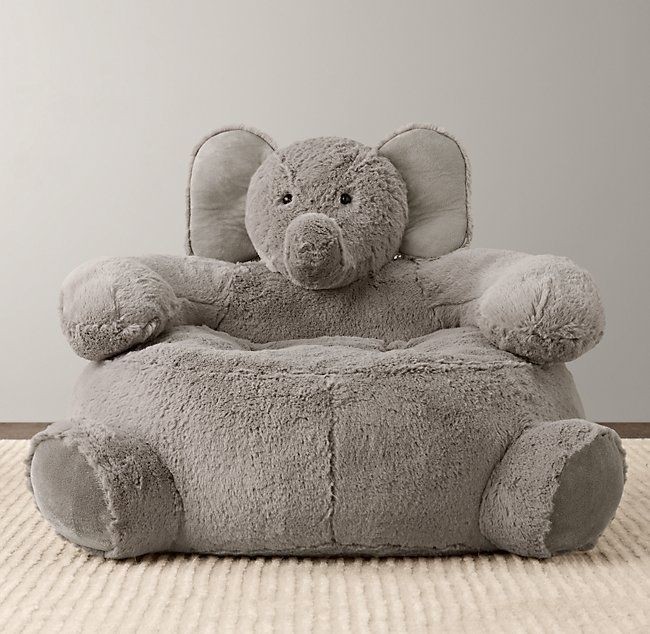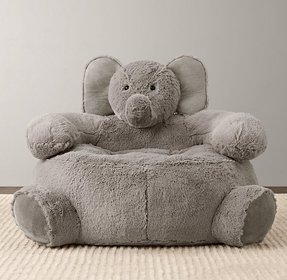 Cuddle Plush Elephant Chair | Nursery Accessories | Restoration Hardware Baby Child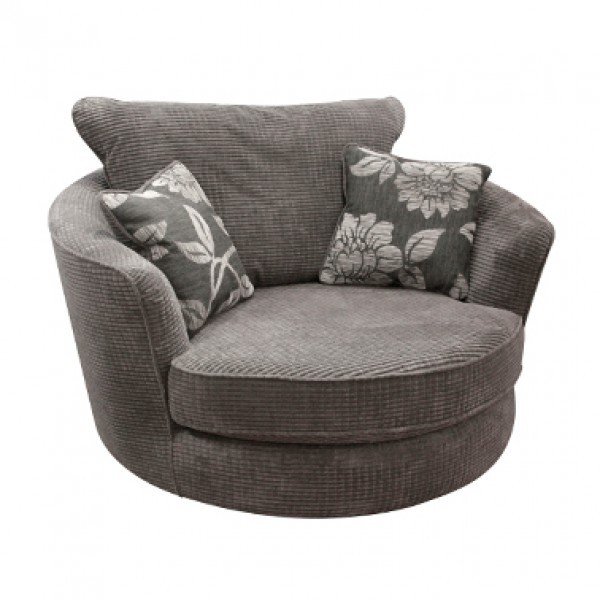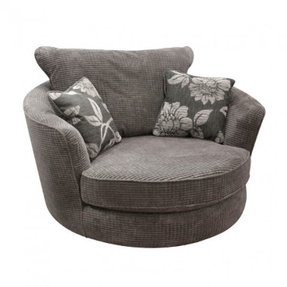 Home / Paris cuddle sofa chair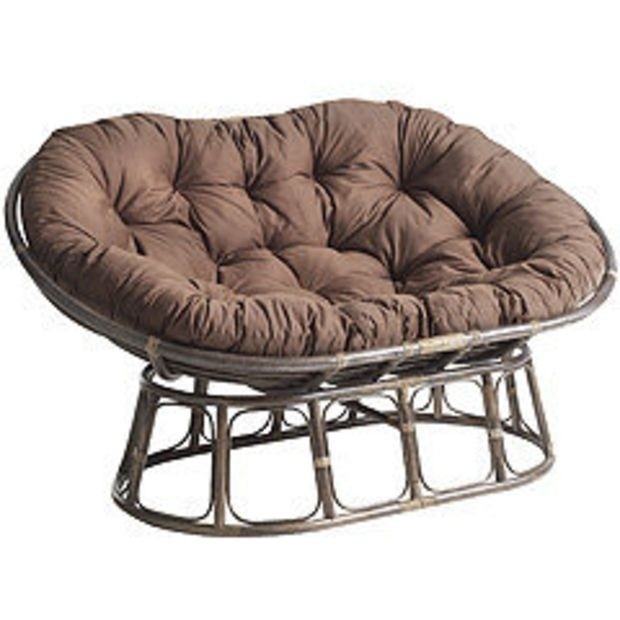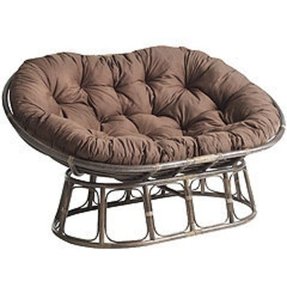 i would love this chair with a white cushion for my reading corner. big enough to lay back and cuddle in. i would paint the base tho. maybe pink. (same pink as ceiling)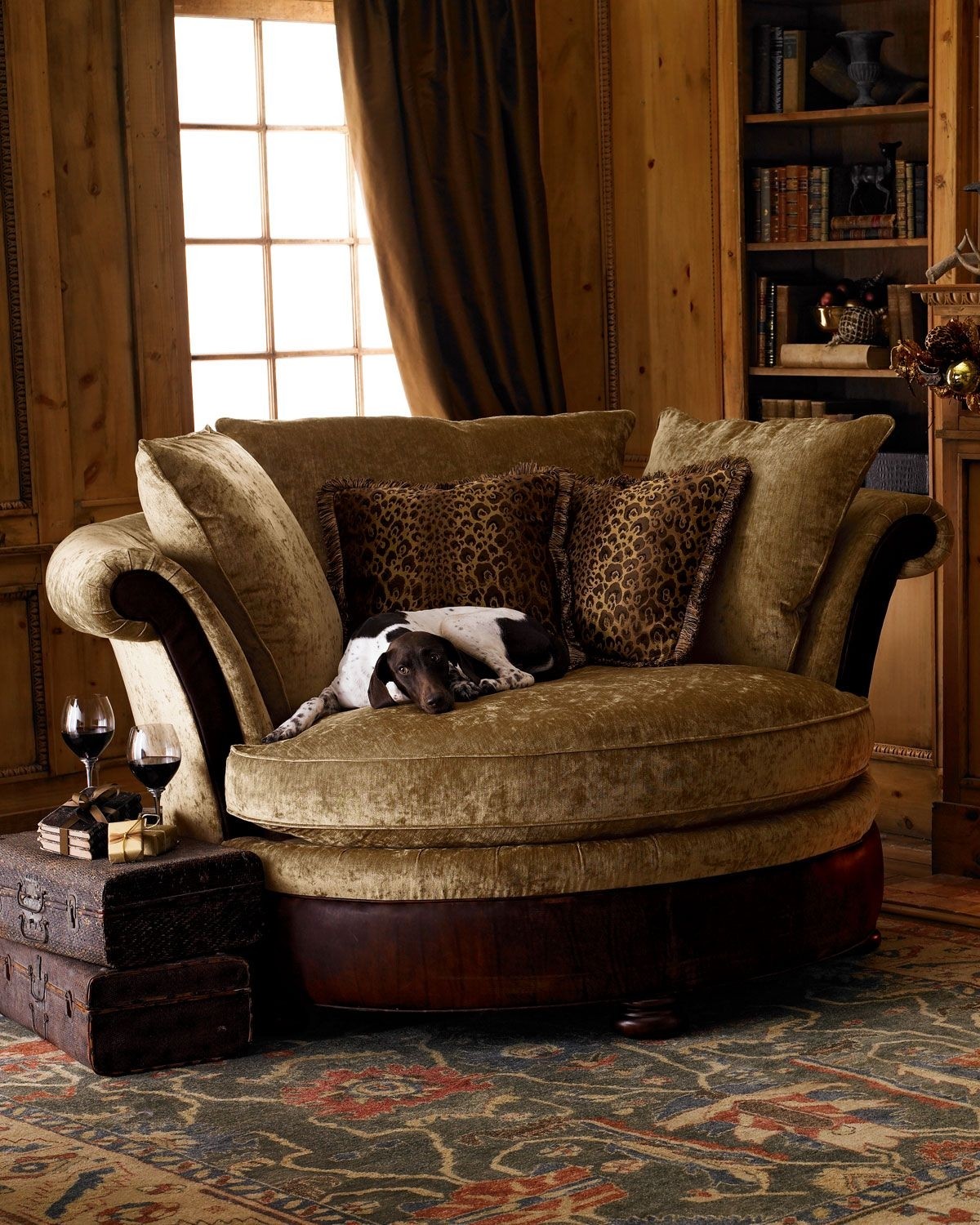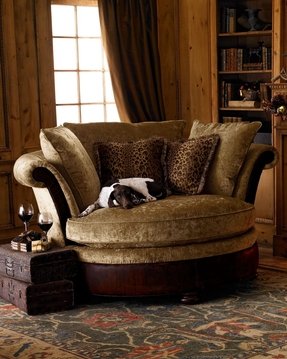 "Coca Wildlife" Cuddle Chair by Massoud at Horchow. Looks like a good place to read a book and sip some wine. :)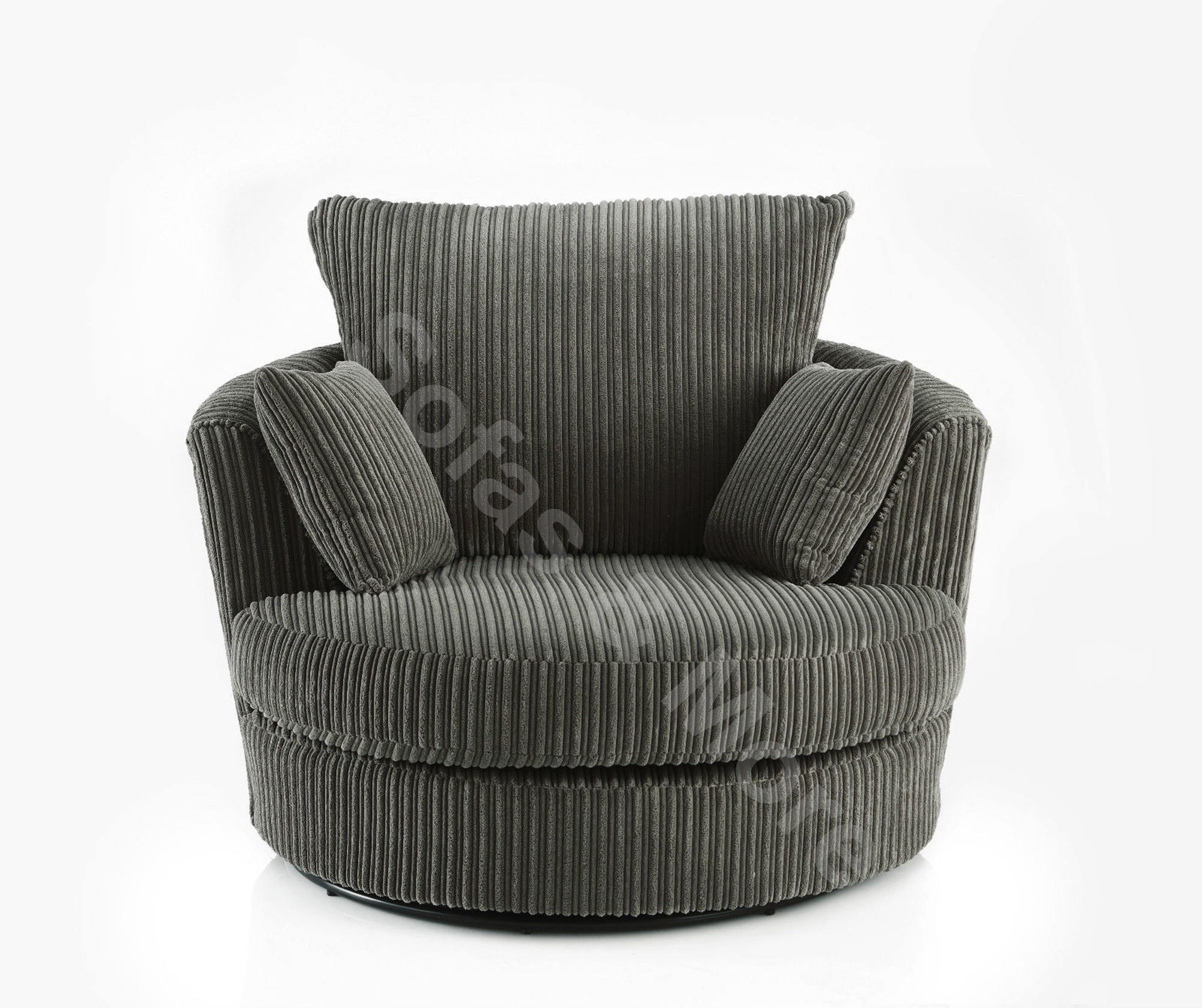 Large Swivel Round Cuddle Chair Jumbo Cord Fabric Cream ...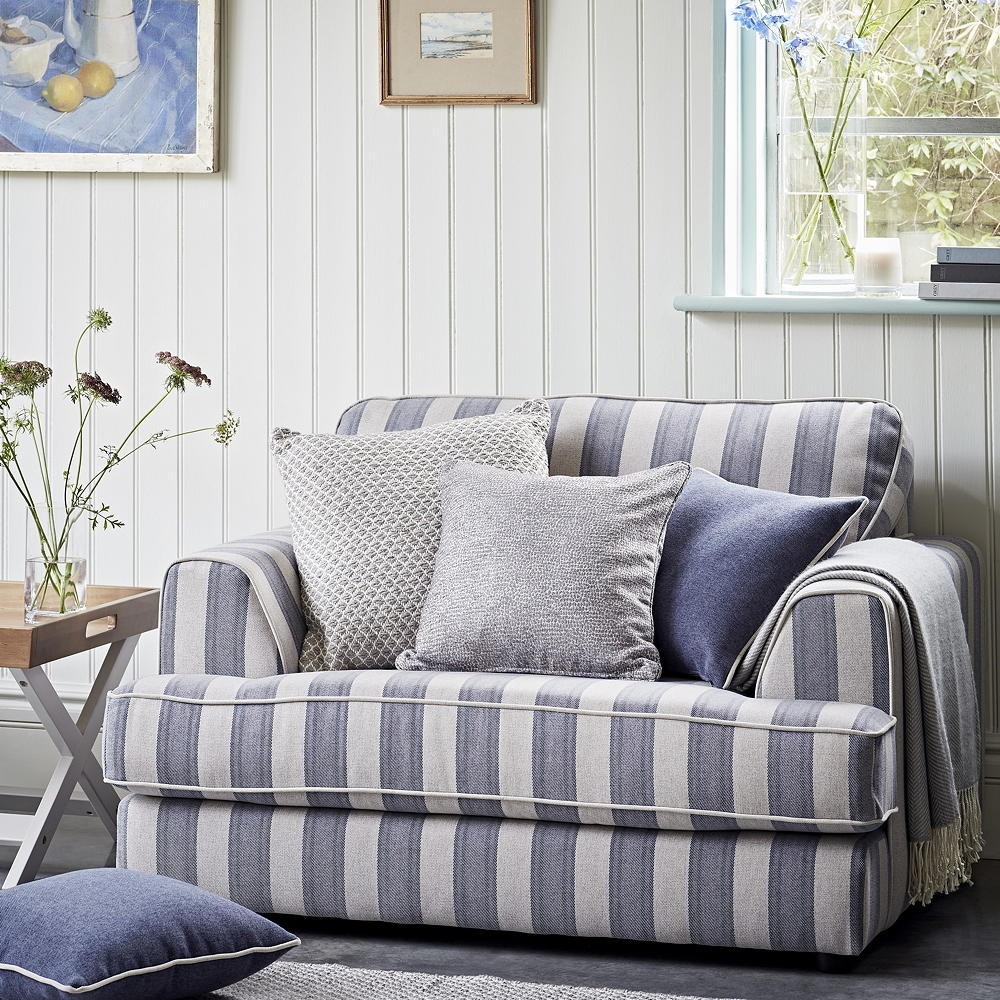 Sales of cuddle chairs spike just in time for Valentine's Day