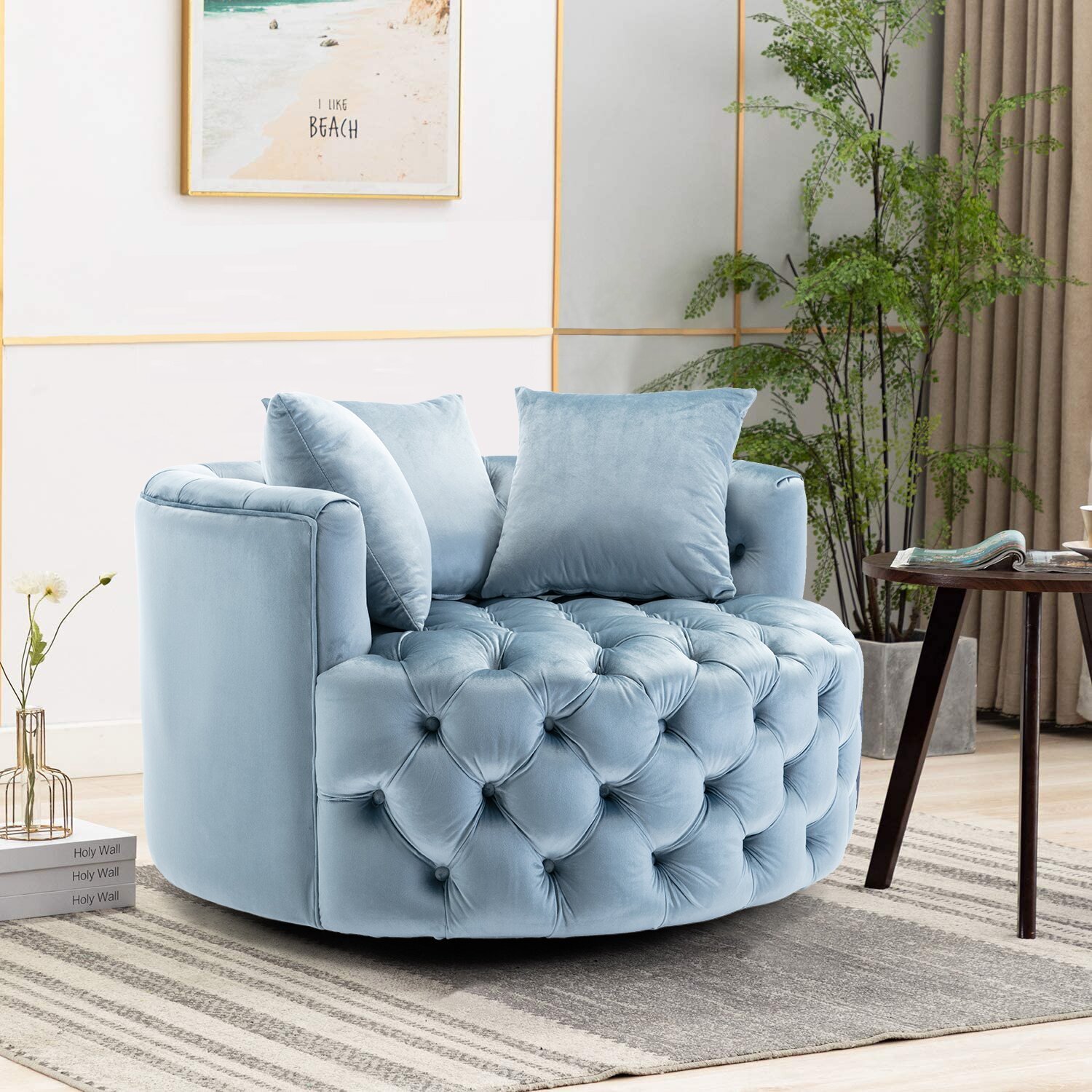 A tufted round swivel chair

Your basic swivel chair doesn't have to be uncomfortable—in fact, quite the opposite. With deep, luxurious tufts all over the surface, covered in velvety fabric, these pieces of furniture will be the go-to pieces for lounging in your home.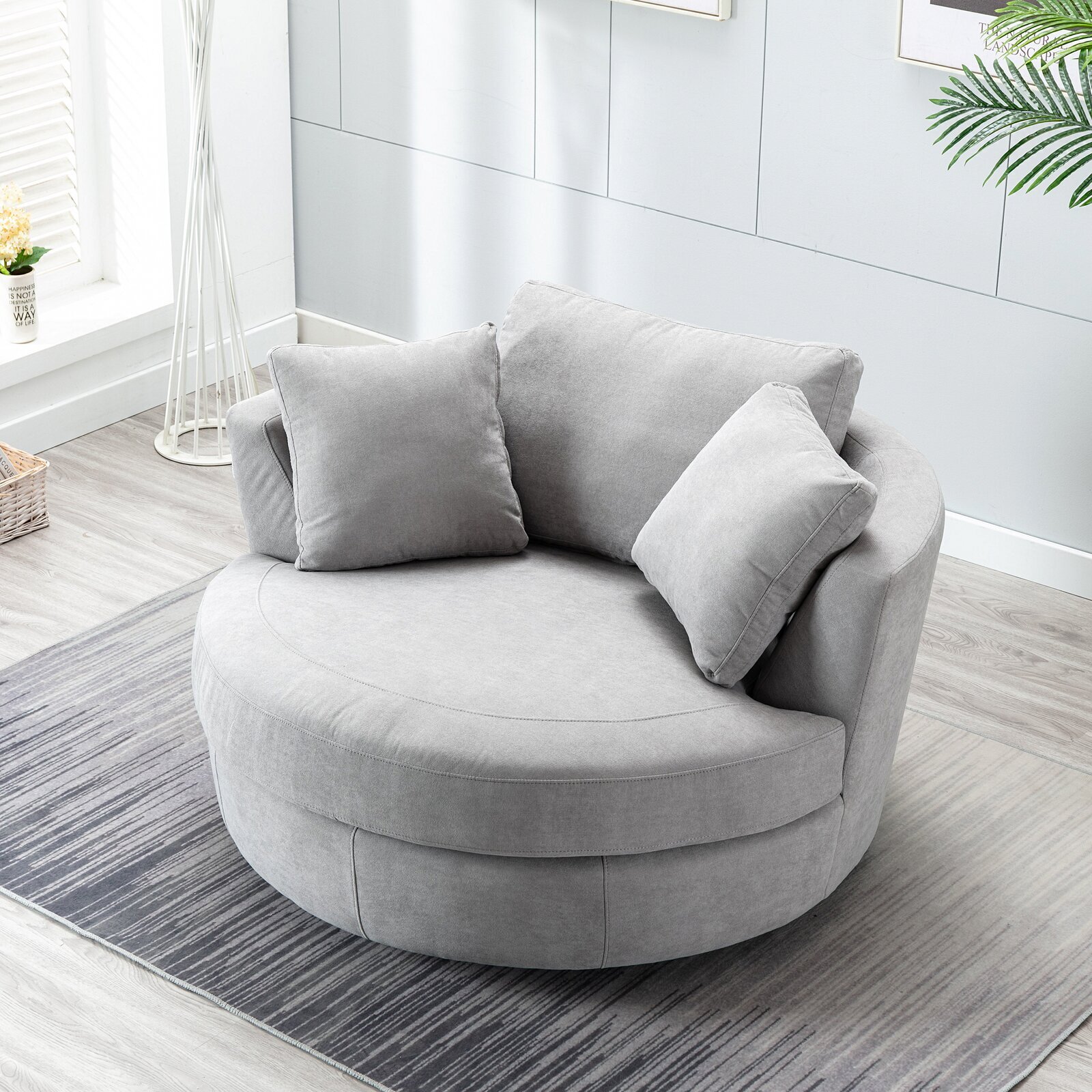 The minimalistic oversized barrel chair

If tufts aren't your thing, no sweat.
Select a smoother, flatter, more minimalist cushion to evoke a modern vibe in your home while still having the comfortable coziness that oversized chairs provide.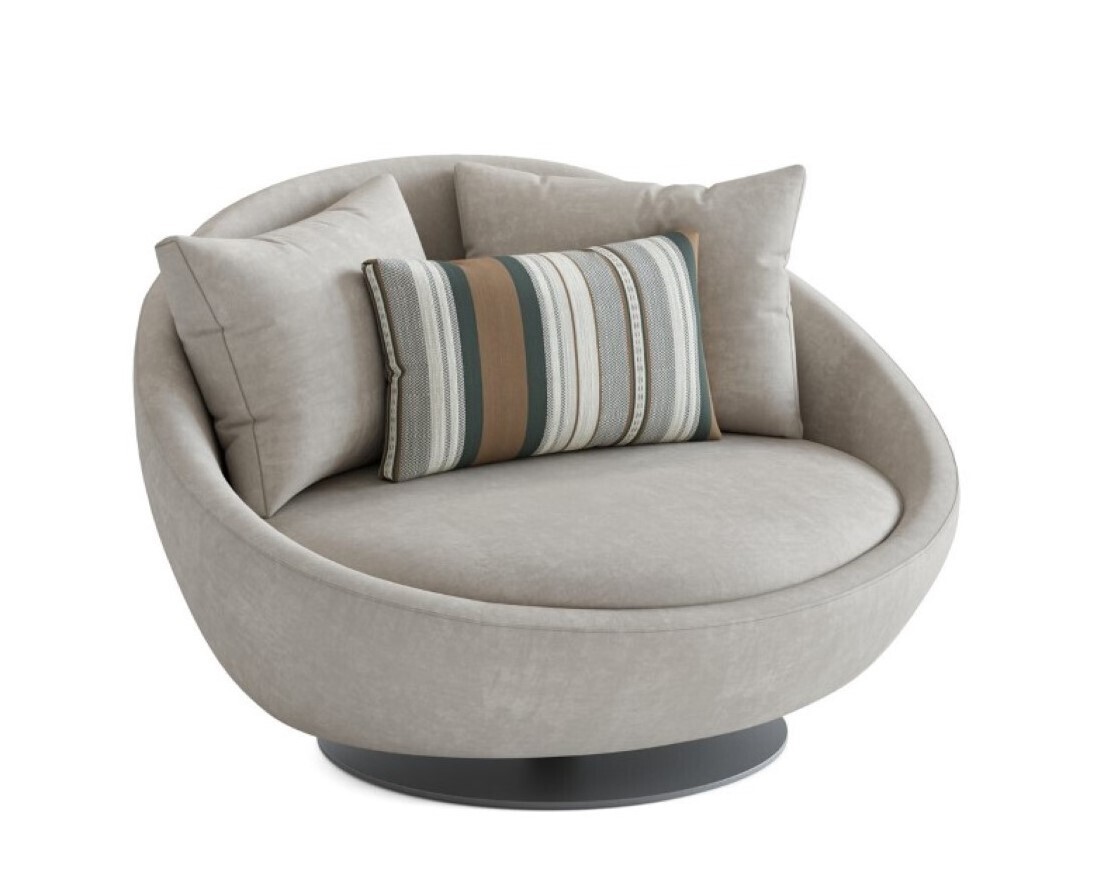 A pod shaped oversized round swivel chair

A pod-style chair invites you to curl up in it, wrapping your feet beneath yourself in a relaxed self-hugging posture. This type of oversized one will make such lounging possible with as many pillows as you want—and zero cramps. Stretch out or curl up in style!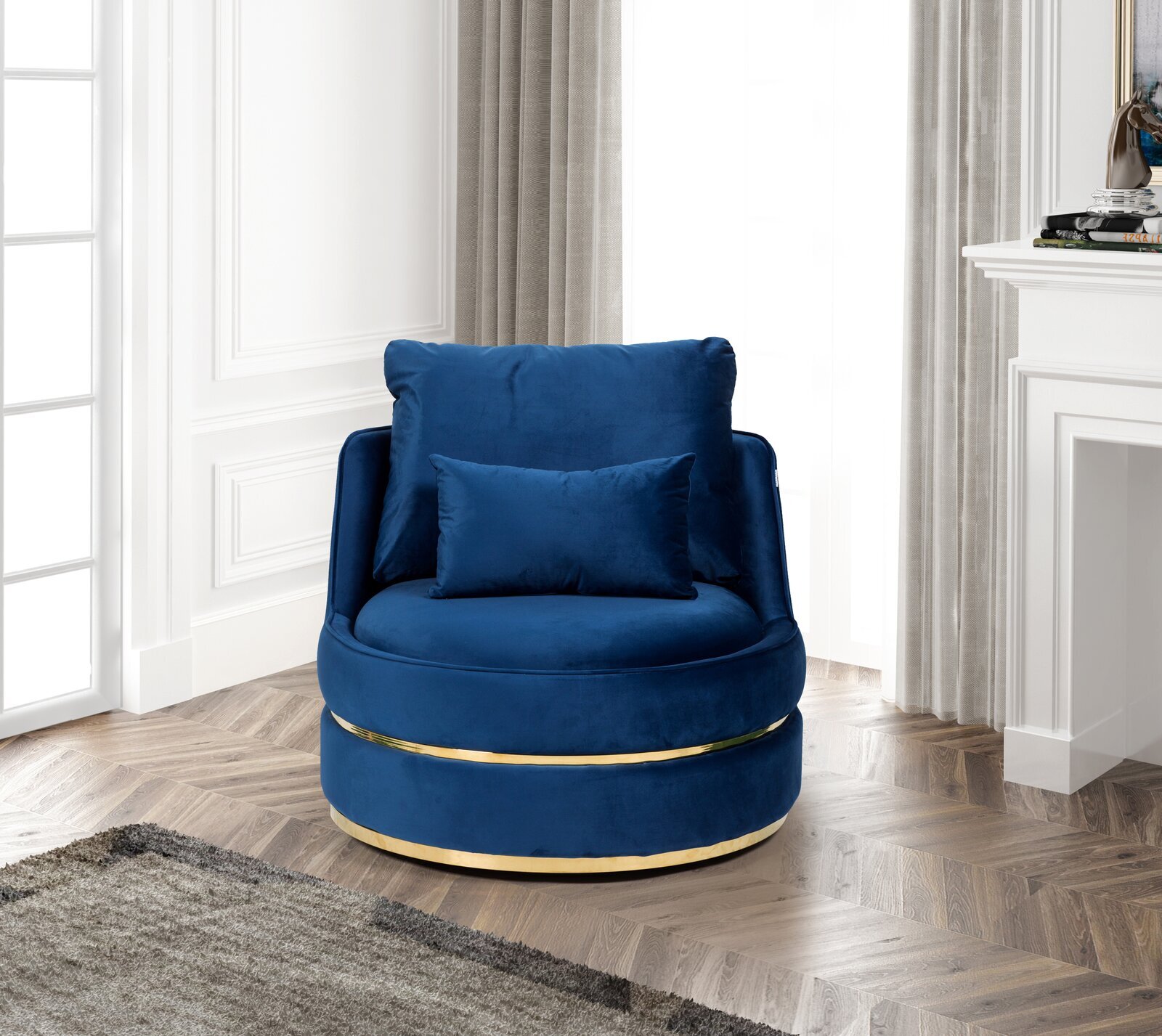 A gilded and glam large swivel chair

Want to add maximalist or baroque vibes to your home? If so, a gilded, velvet chair is the luxurious edge you need for your space. These chairs have all of the functionality of other swivel chairs, but feel like a work of art in your space as well.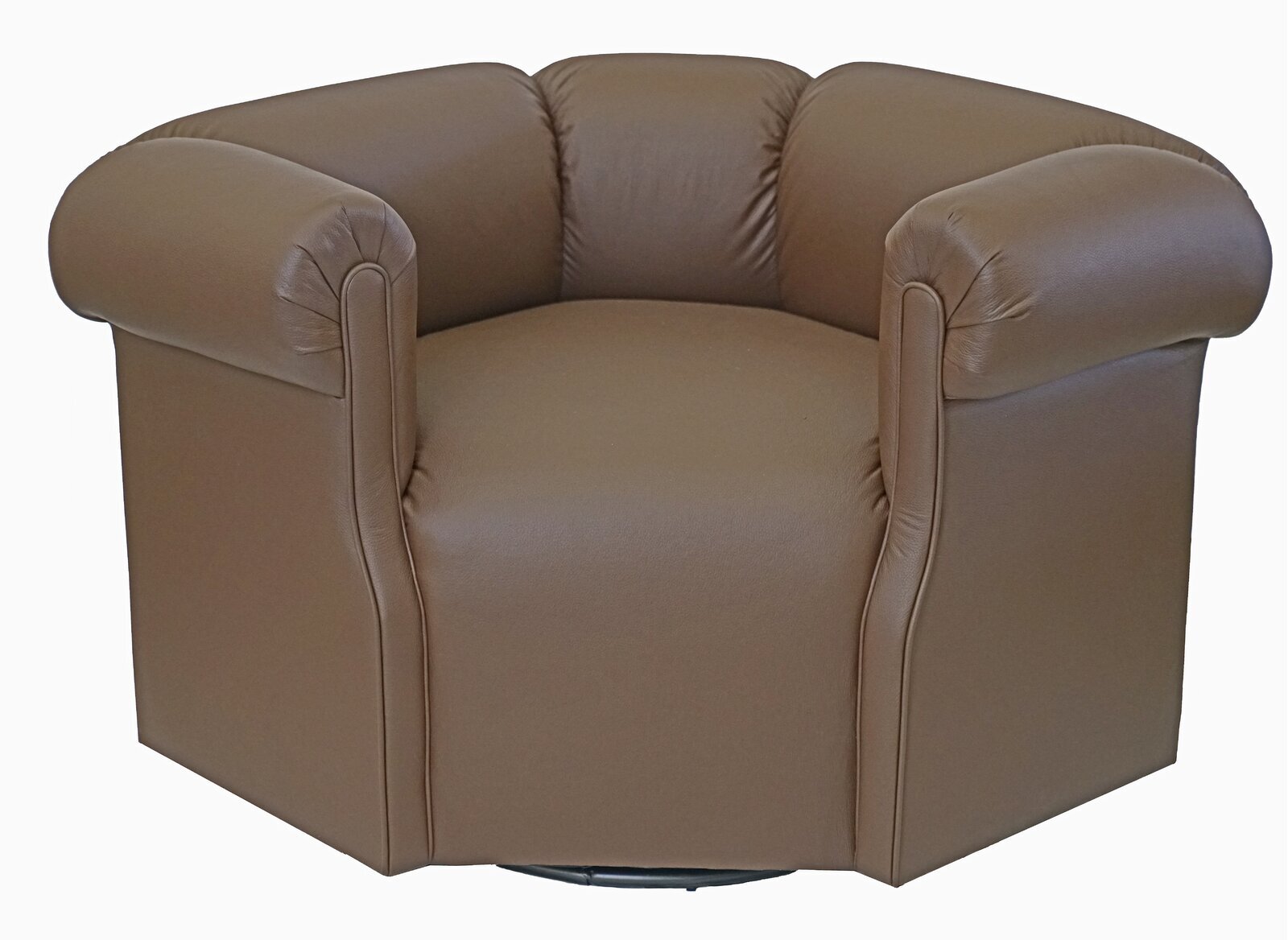 A wide barrel chair with high arms

We're glad to say that the high-arm, low-back trend is here to stay. Often seen in Chesterfield sofas, these wide barrel chairs evoke the same vintage, formal feel with smaller footprints.
$1019.99 $1278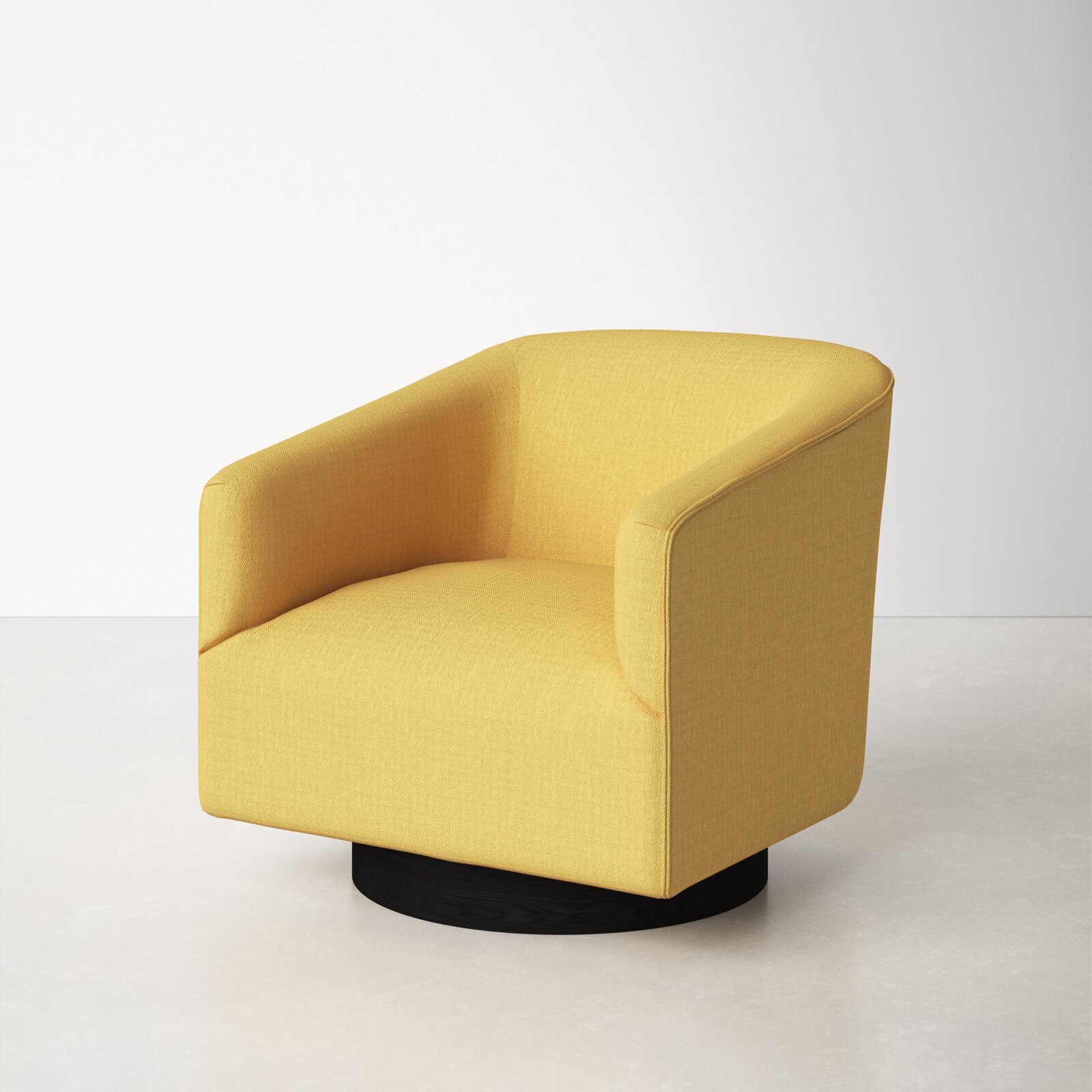 A half back oversized round swivel chair

Half-back chairs come in more modern silhouettes, too. This type of domed version feels more sculptural and minimal, which can be a great asset if you're hoping to invest in an updated, neutral look for your home.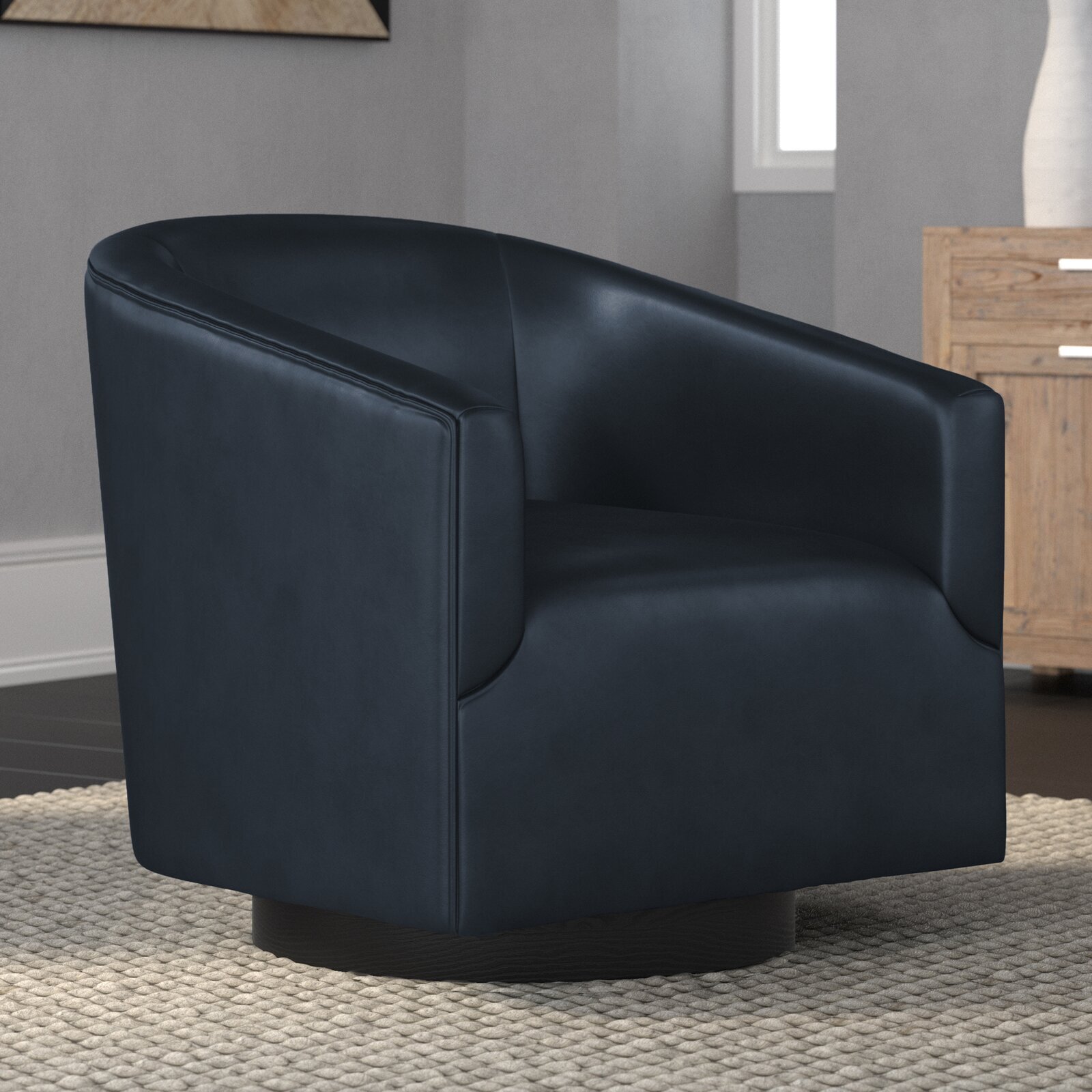 A sleek leather oversized round chair

Soft upholstery isn't the only thing you'll find on round swivel chairs. Supple leather, streamlined shapes, and a seamless swivel that gives you access to every corner of your room: that's where it's at!
We love a leather chair that comes in neutrals like cognac, navy, black, and cream; they're truly timeless staples that will survive all the upcoming furniture fashion trends.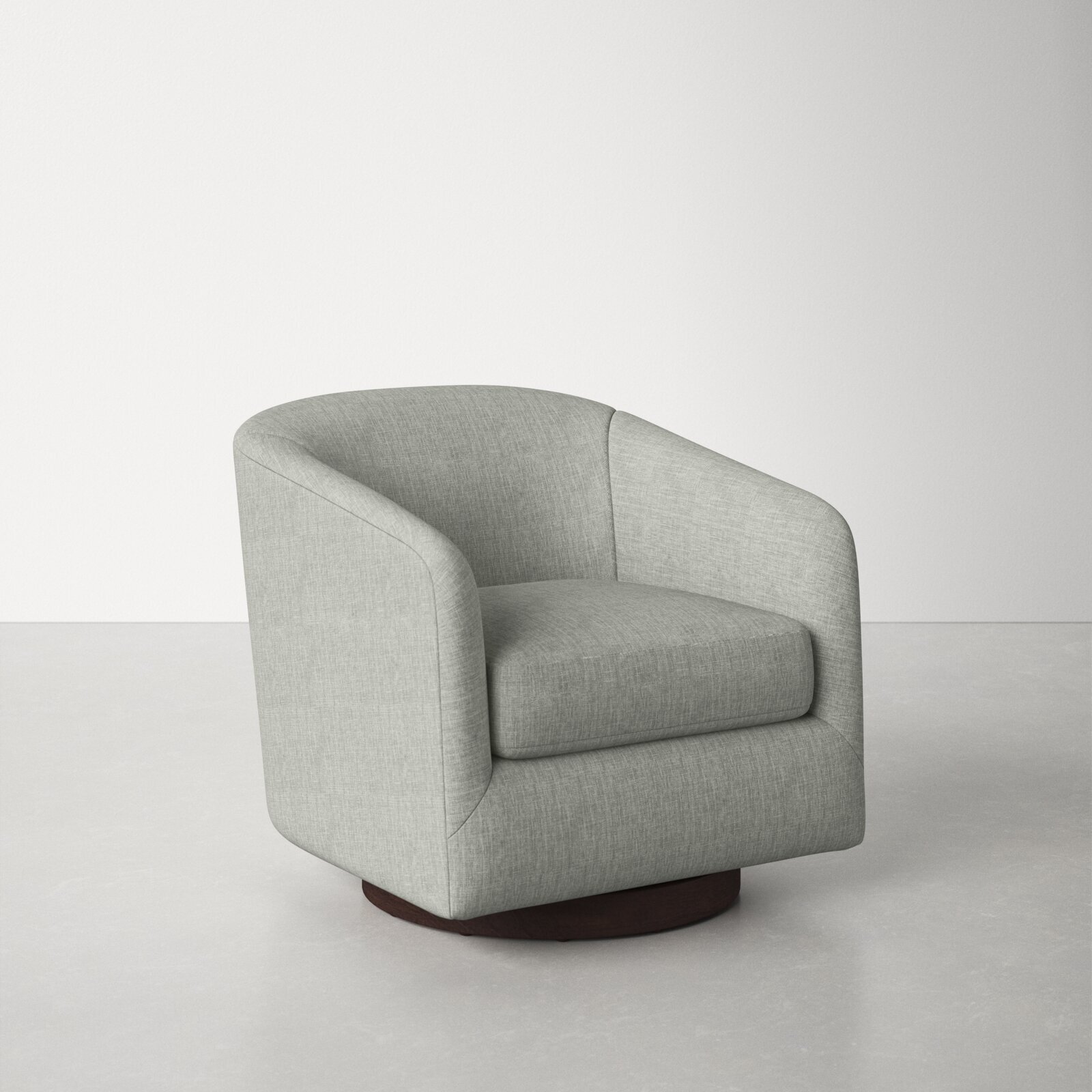 A large round swivel chair with a stacked wooden base

If you're hoping to (literally) elevate your look, you're in luck: while most oversized swivel chairs sit flush to the ground, there's also a niche of chair style that sits a few inches higher. Select a chair with a stacked wooden base to achieve this heightened look.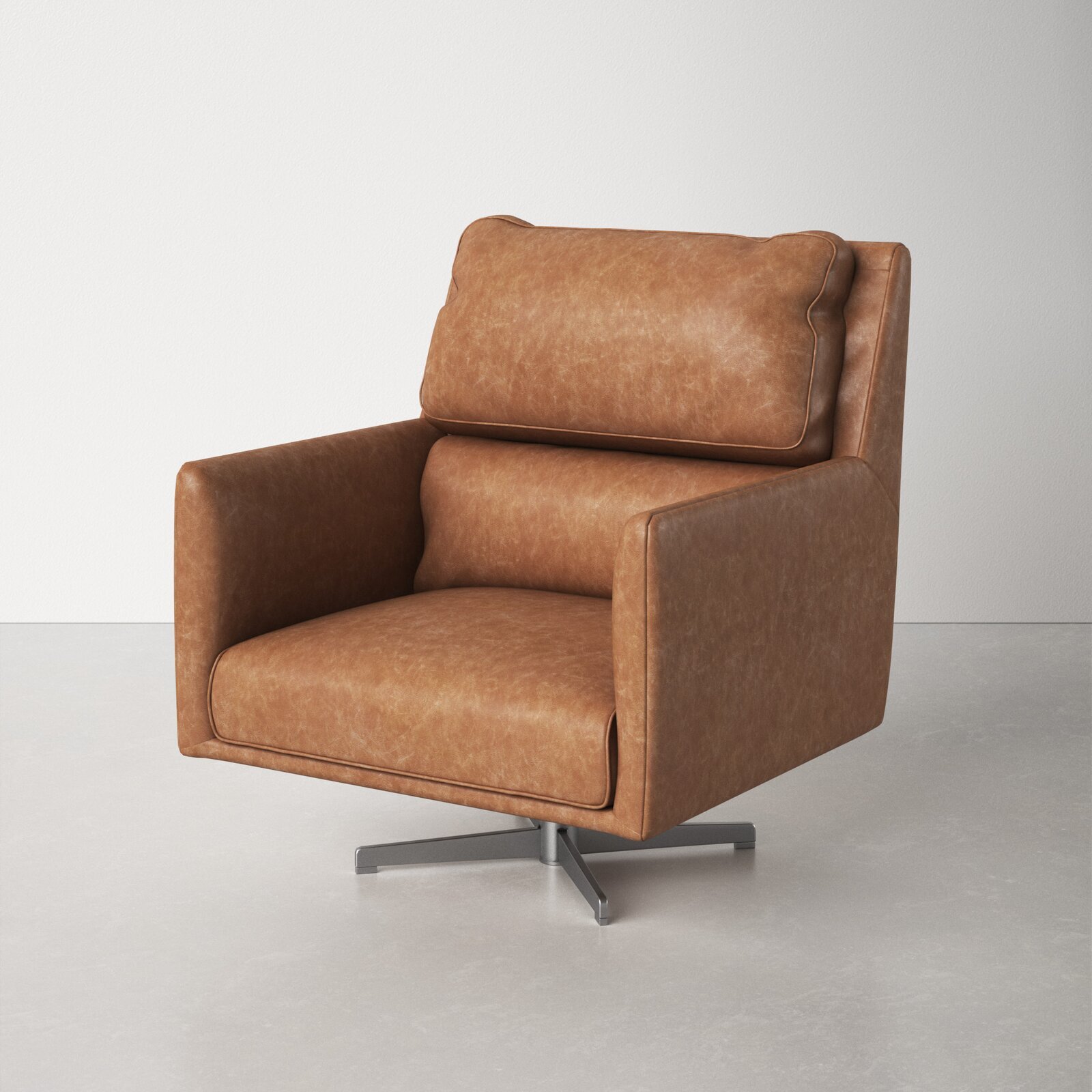 The wide swivel chair with a luxurious leather headrest

If circular or pod chairs aren't your thing, listen to this: You can get traditional armchairs, wingbacks, or full-on recliners that swivel gracefully, too! We love a high-grain leather recliner that comes with a headrest in an office or in the corner of a living room for both functionality and style.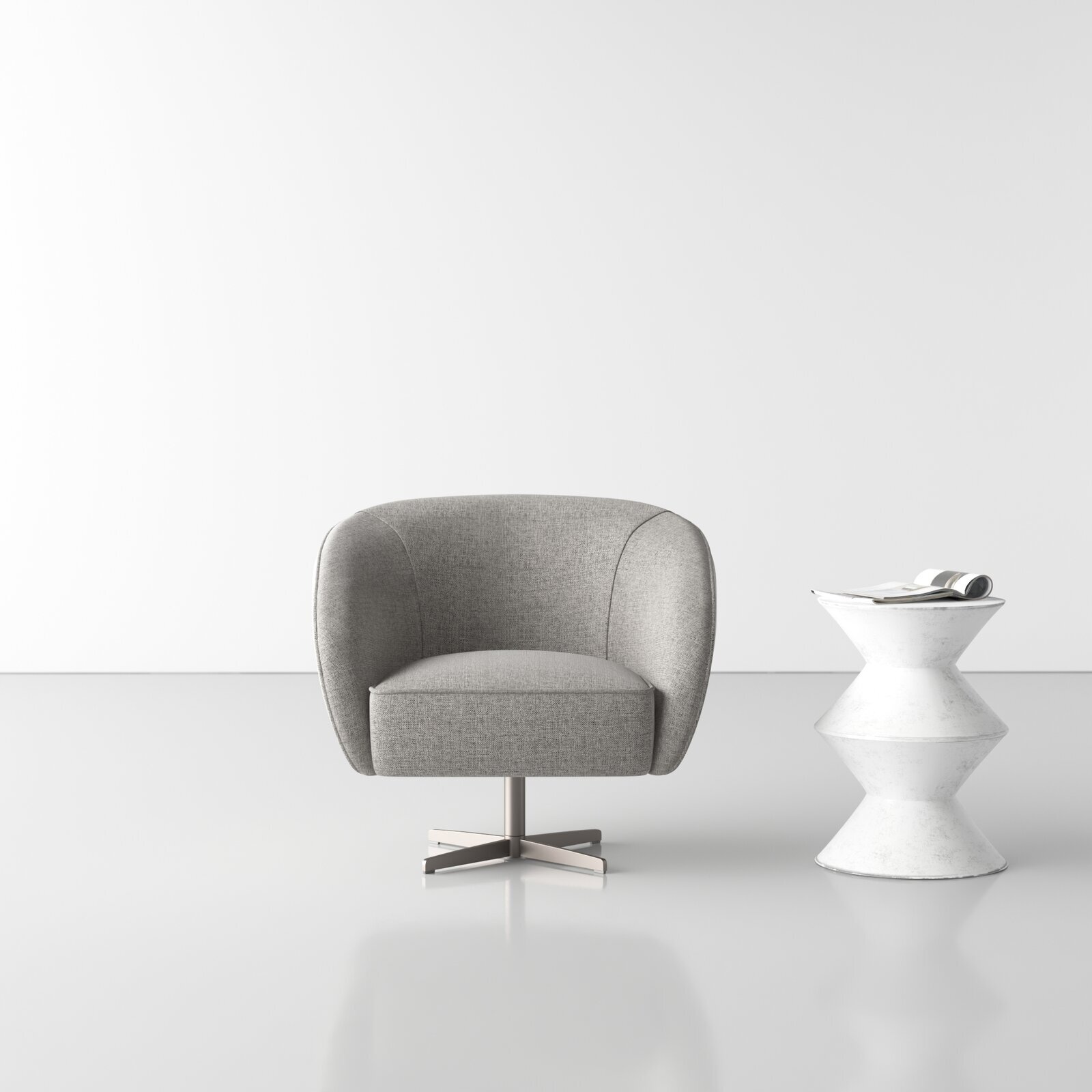 A raised, streamlined circle swivel chair

If you'd rather not invest in the block-y feel of a chair that sits close to the ground, select one with a full pedestal base.
These chairs don't have to feel overly like office chairs: If you choose an upholstered one with soft fabric, they can still feel cozy and warm in your home.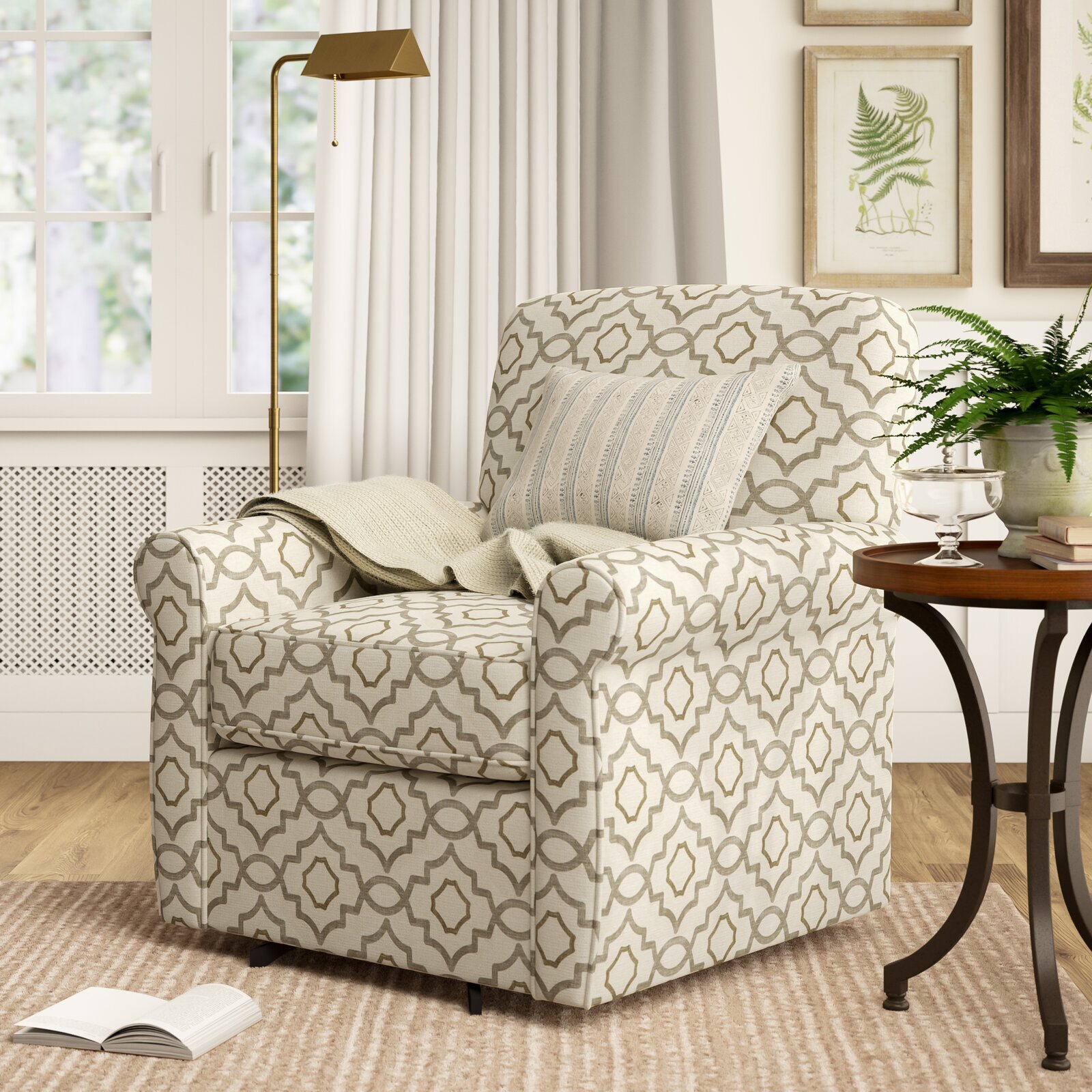 A farmhouse chic big round chair with patterned upholstery

While many oversized chairs feature plain fabrics, you don't have to go that way if you don't want to. In fact, if you're planning in a farmhouse aesthetic for your home, select a patterned fabric in a muted shade to add visual interest.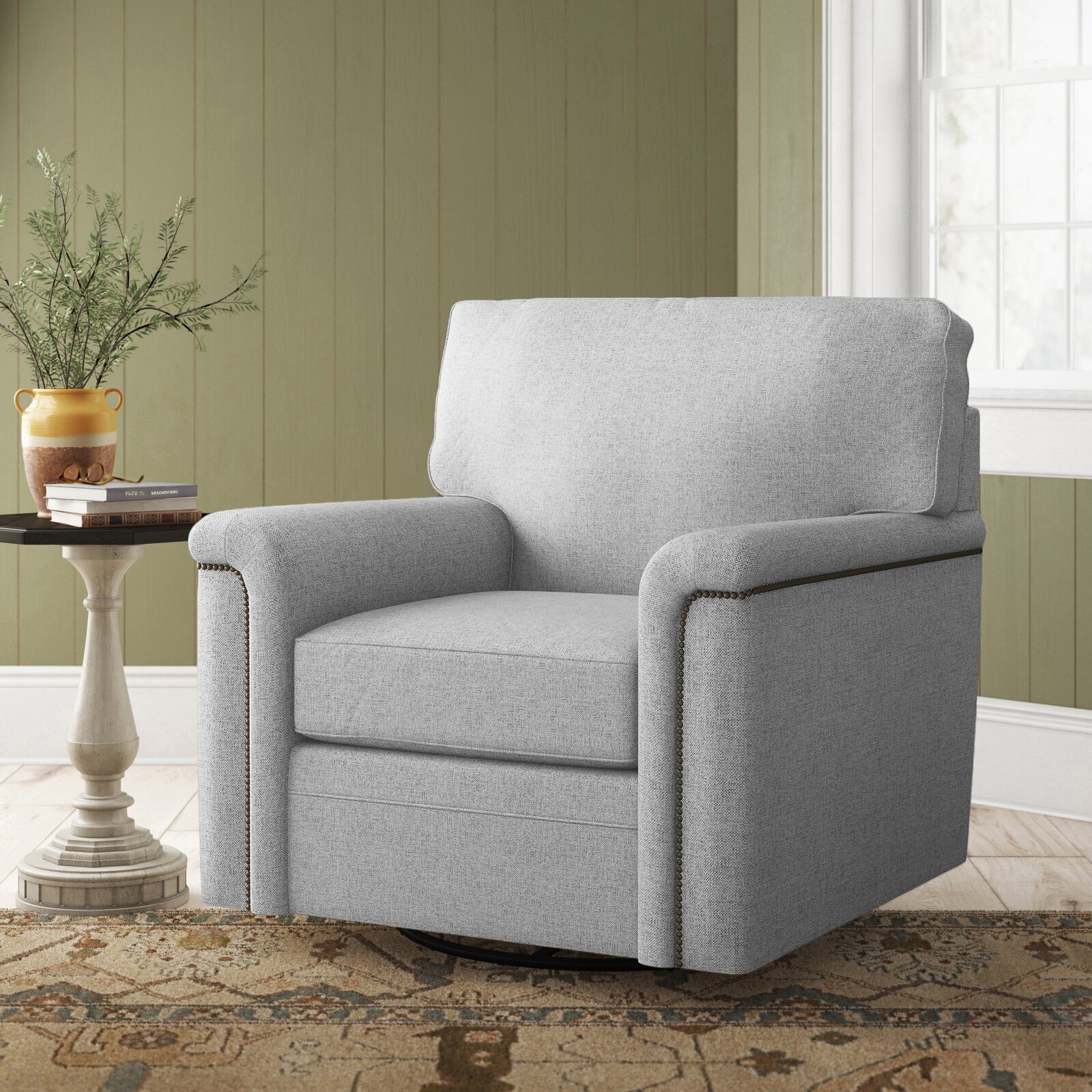 A round oversized chair with removable cushions

Want the versatility and practicality of being able to take the cushions off your chair?
Whether you're interested in the flexibility of different looks for your chair or you just want to be able to spot-clean the cushion more effectively, removable cushions are the way to go.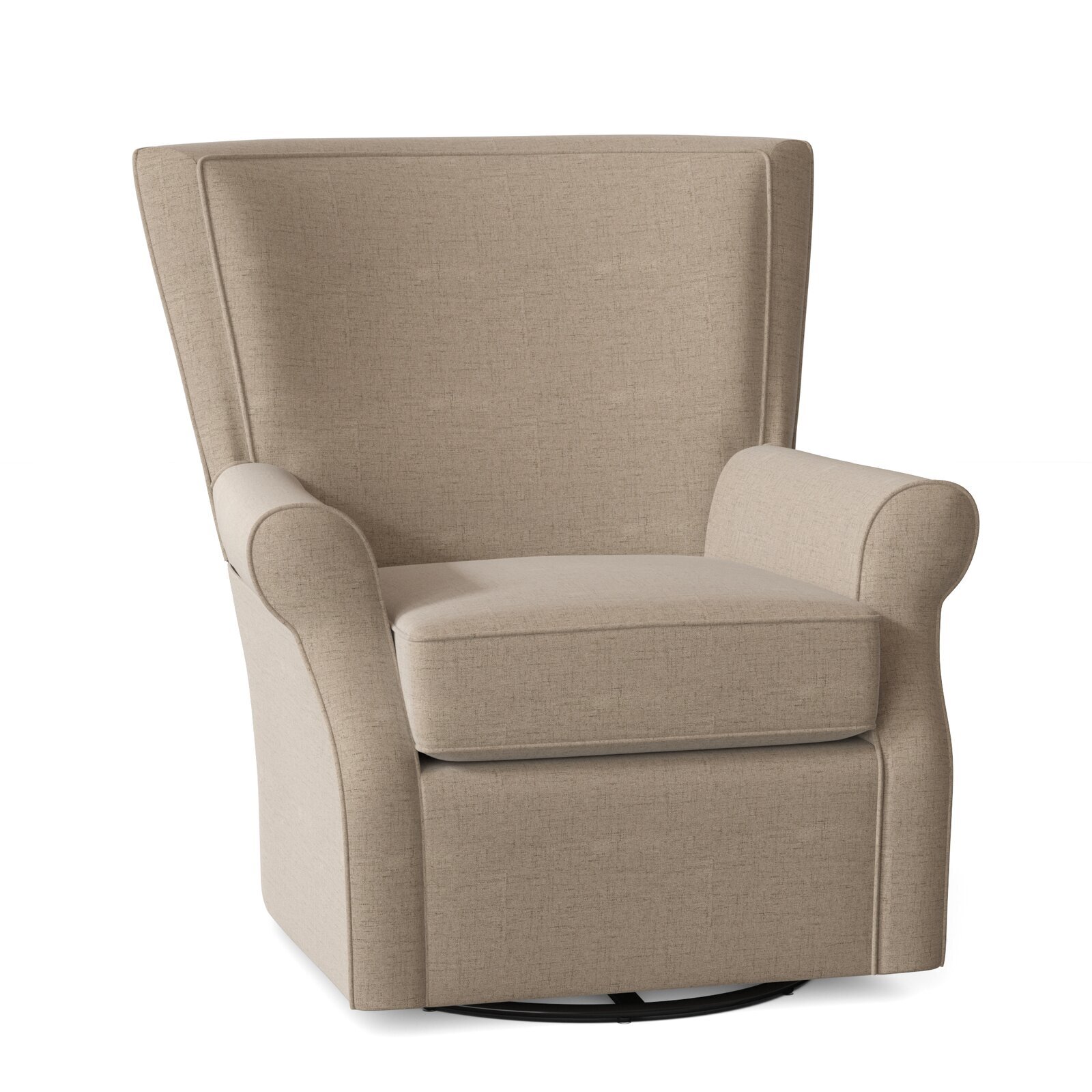 A mid century modern giant swivel chair

The '50s were all about architectural, artistic silhouettes for practical furniture staples.
This trend of chairs evokes that feel with geometric wingback shapes—excellent if you're looking for a statement piece for your mod living room or office.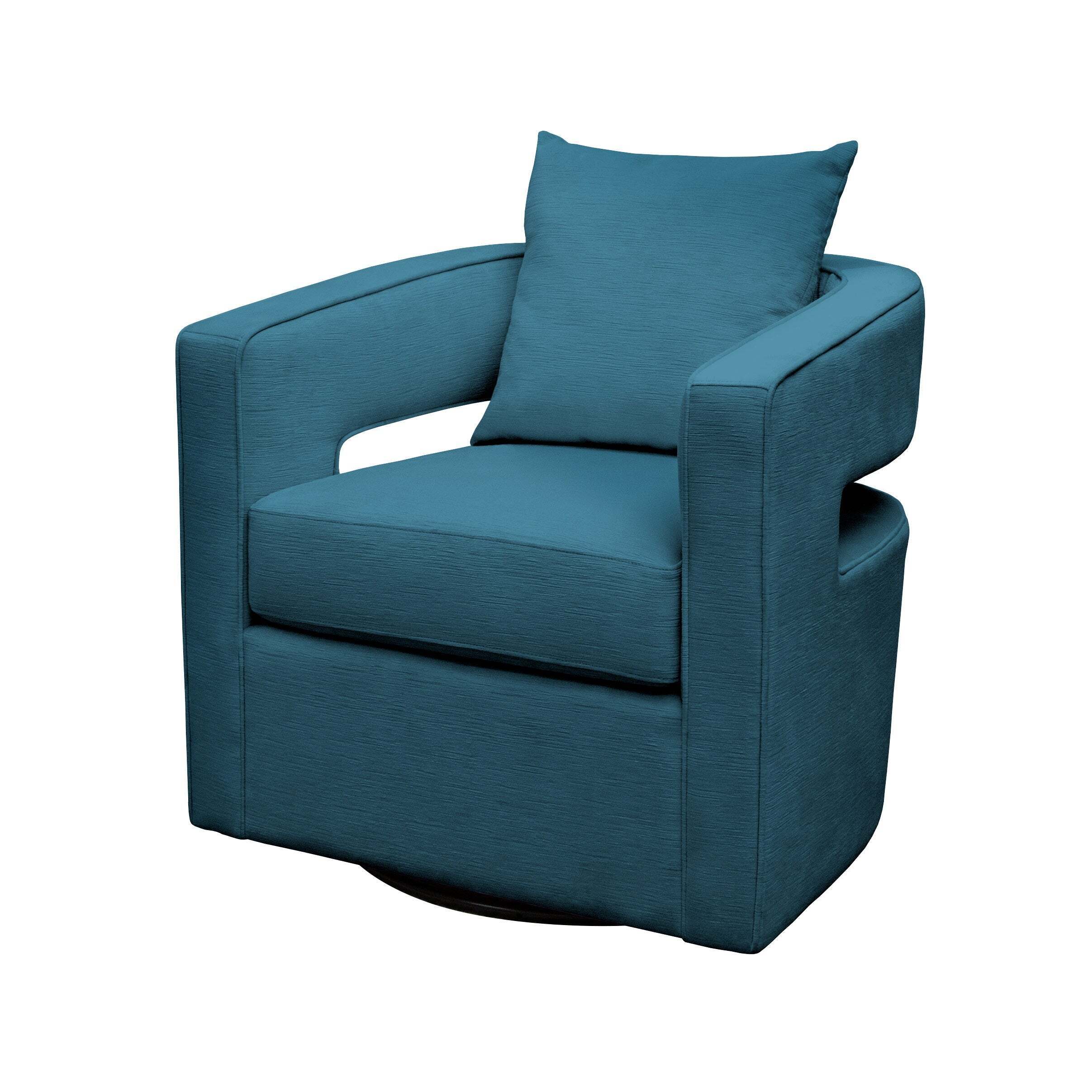 The wide swivel barrel chair with negative space

Negative space feels distinctly more modern than mod, if you're looking to go that way. With cutouts just under the armrests, these chairs don't lose any support but gain a ton of visual appeal.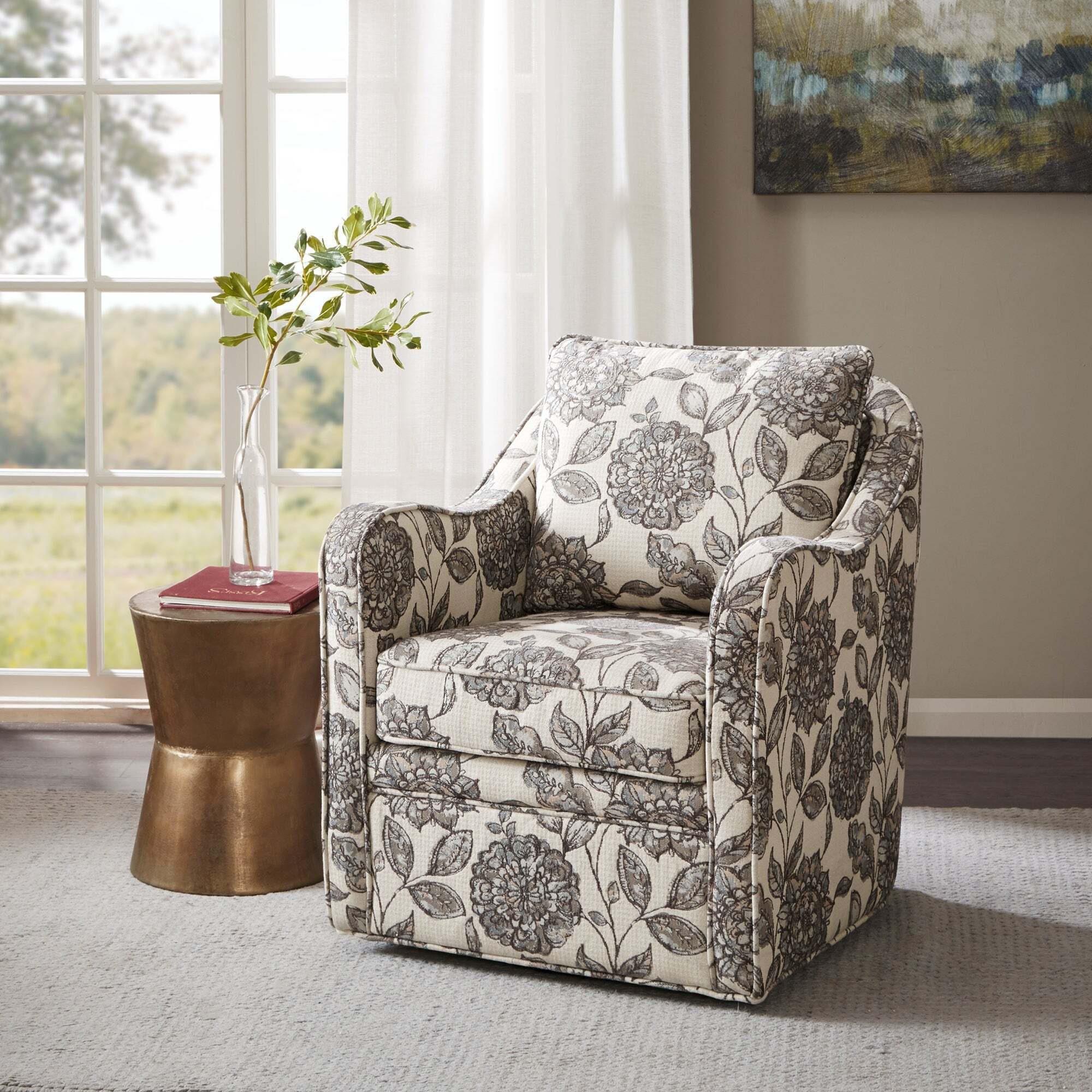 A round swivel accent chair with wide arms

We love a wide-armed chair for leaning, lounging, and balancing the remote control or the odd cup of coffee!
Since these chairs are oversized, wide arms don't seem out of place. Instead, they're a comfortable and practical addition to a go-to piece of furniture.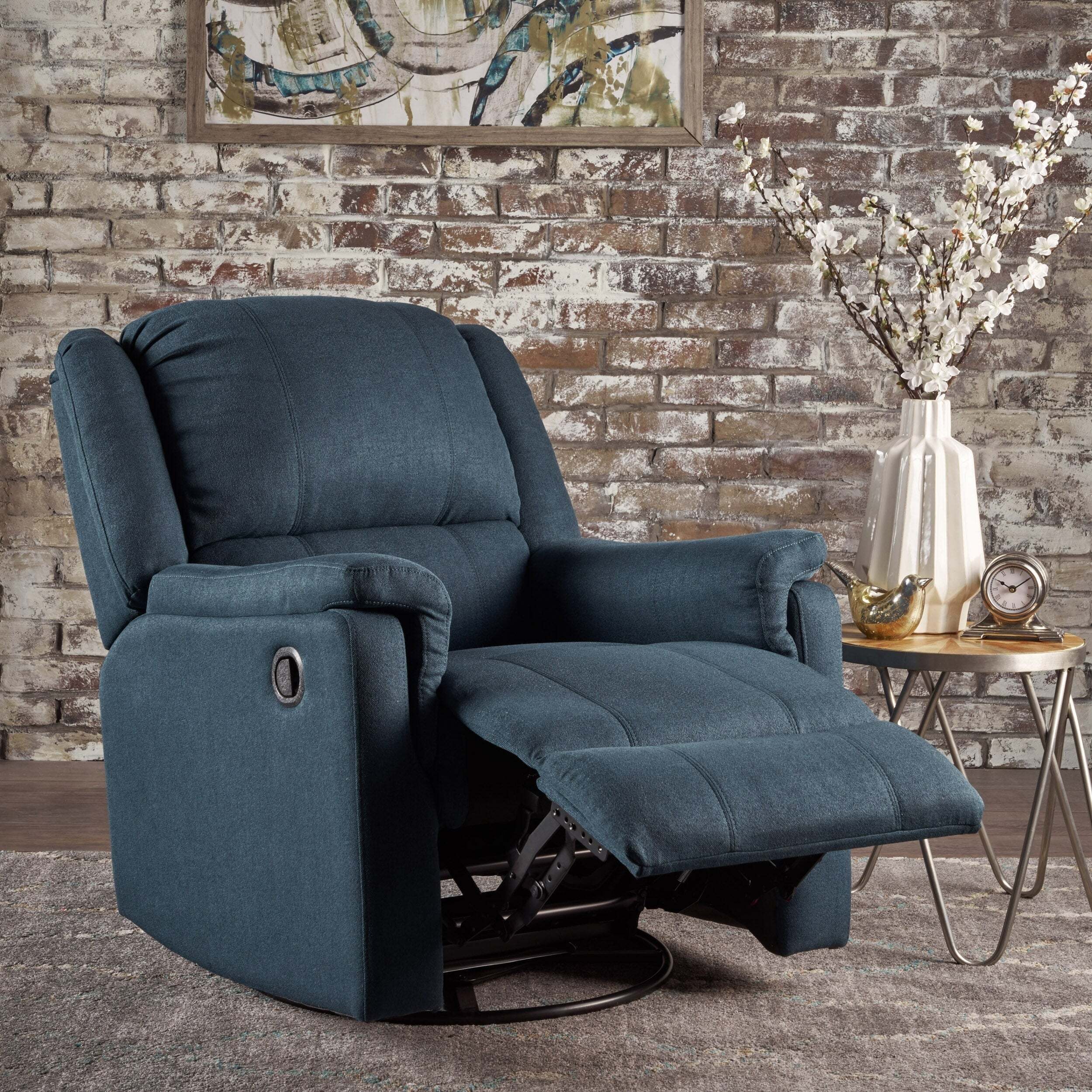 An oversize swivel chair that reclines

Need a full-on recliner with foot rest that also swivels? You're in luck.
These multipurpose chairs offer comfort and versatility in one package. They can be quite bulky, however, so we'd recommend saving them for a large basement or family living space.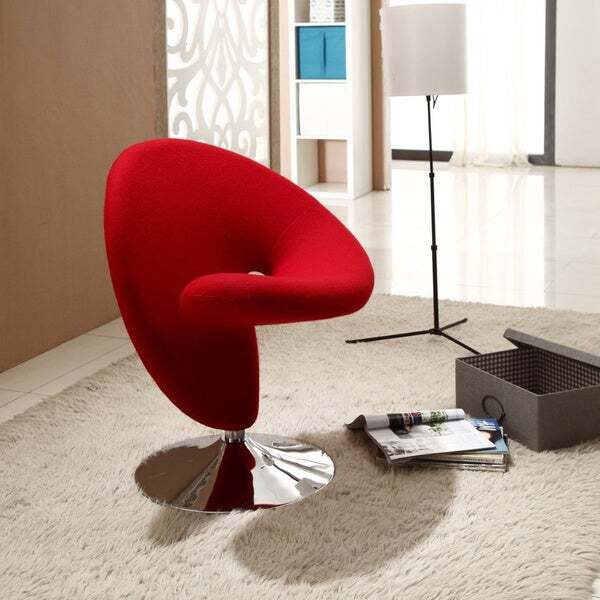 The ultramodern big swivel chair art piece

If you're interested in having a living space that feels like an art gallery, wait until you see this trend.
Furniture designers are producing sculptural, abstract pieces that can constitute both comfortable seating and gorgeous design works that can add eclectic fun to your home. Choosing such a piece in a vibrant color adds an instant statement to any room!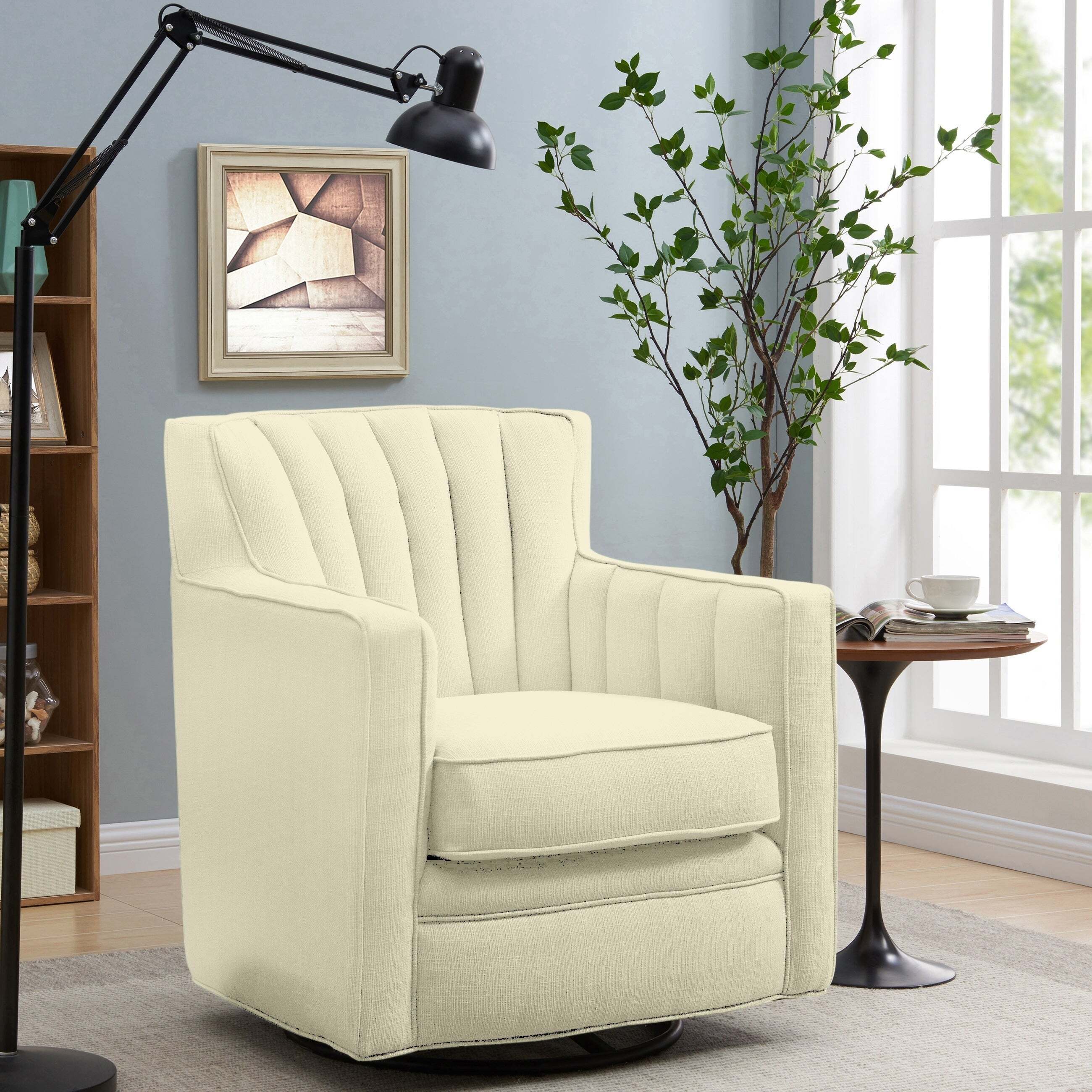 A velvety oversize swivel chair

A swivel armchair is a good piece for small spaces and large spaces alike. Whether you want to pivot from a TV area to a dining or office space, the swivel allows a comfortable chair to function in many ways.
We love putting an oversize swivel chair in the middle of a multipurpose space so that simply by turning the chair around, you transform the functionality of a room.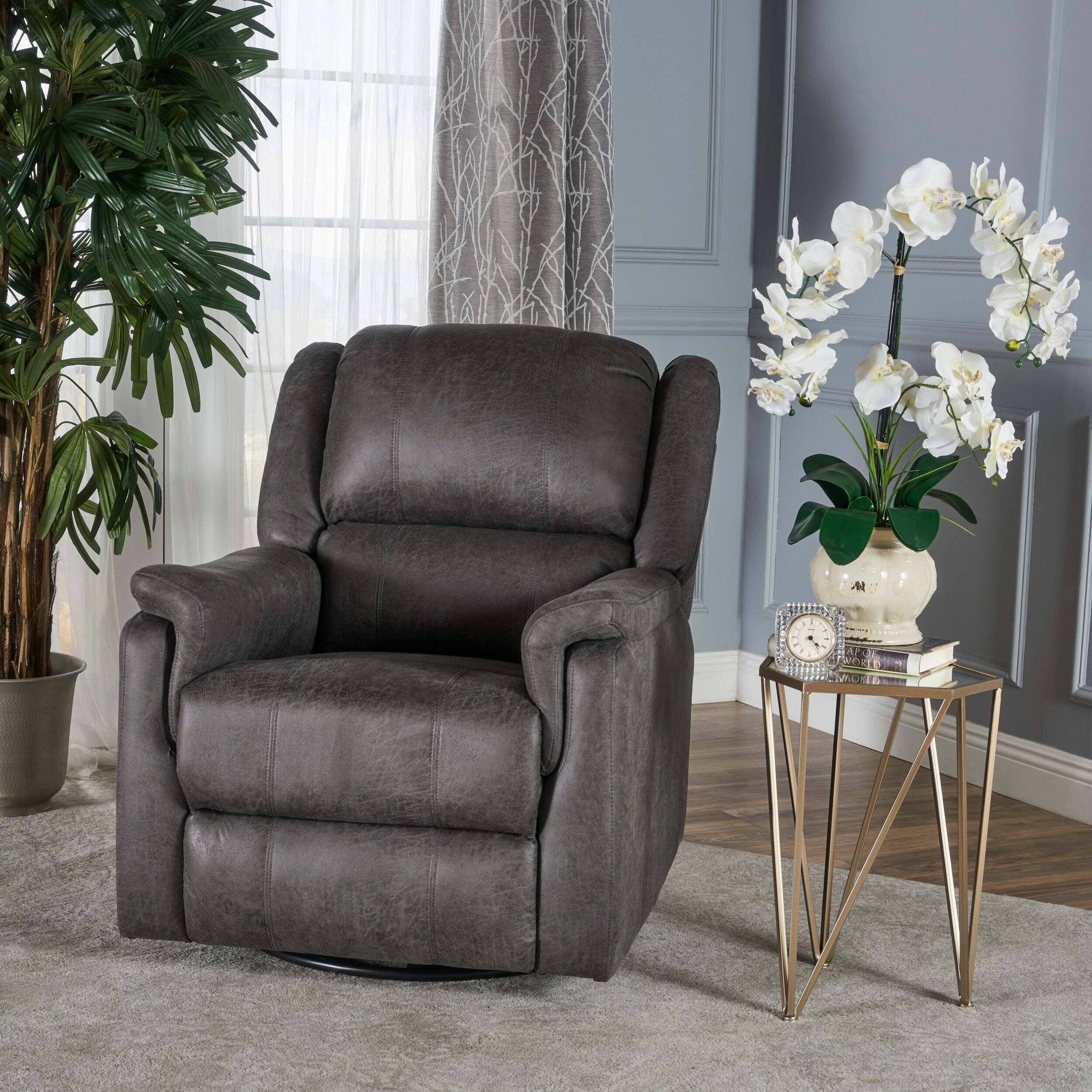 The overstuffed swivel chair of your dreams

Just because a chair swivels doesn't mean that it's going to be smaller! Select an overstuffed swivel chair so you can still move it easily, but it has the cozy vibes that you're looking for.