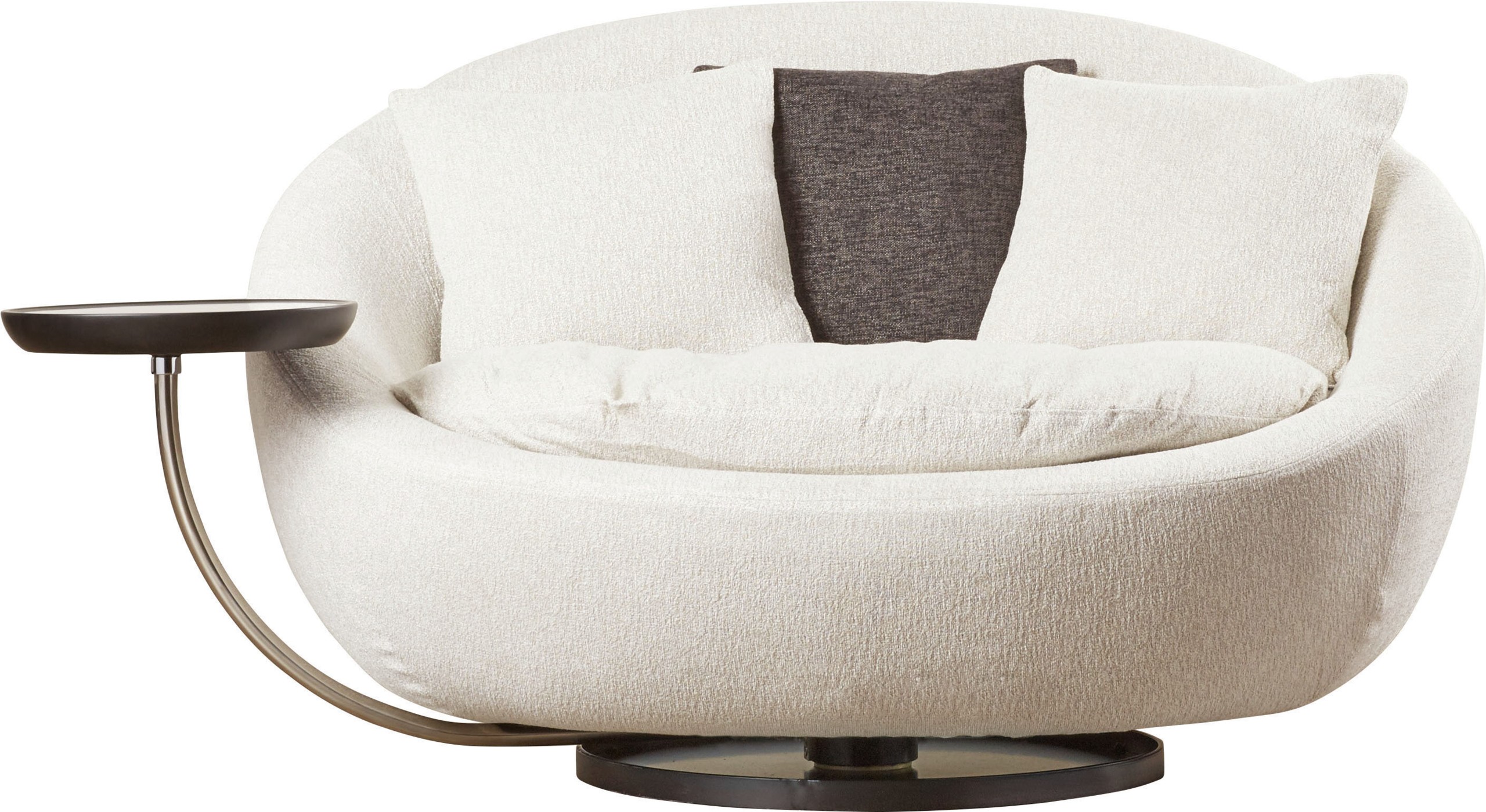 Gulf Breeze Swivel Barrel Chair
Kick back and relax on this cozy swivel chair that also features a moveable tray. The modern and trendy light grey fabric upholstery with three plush pillows complements other furniture in the room and provides a comfortable space to unwind. A foam-filled 44'' W seat provides optimal comfort and can support up to 200 lbs.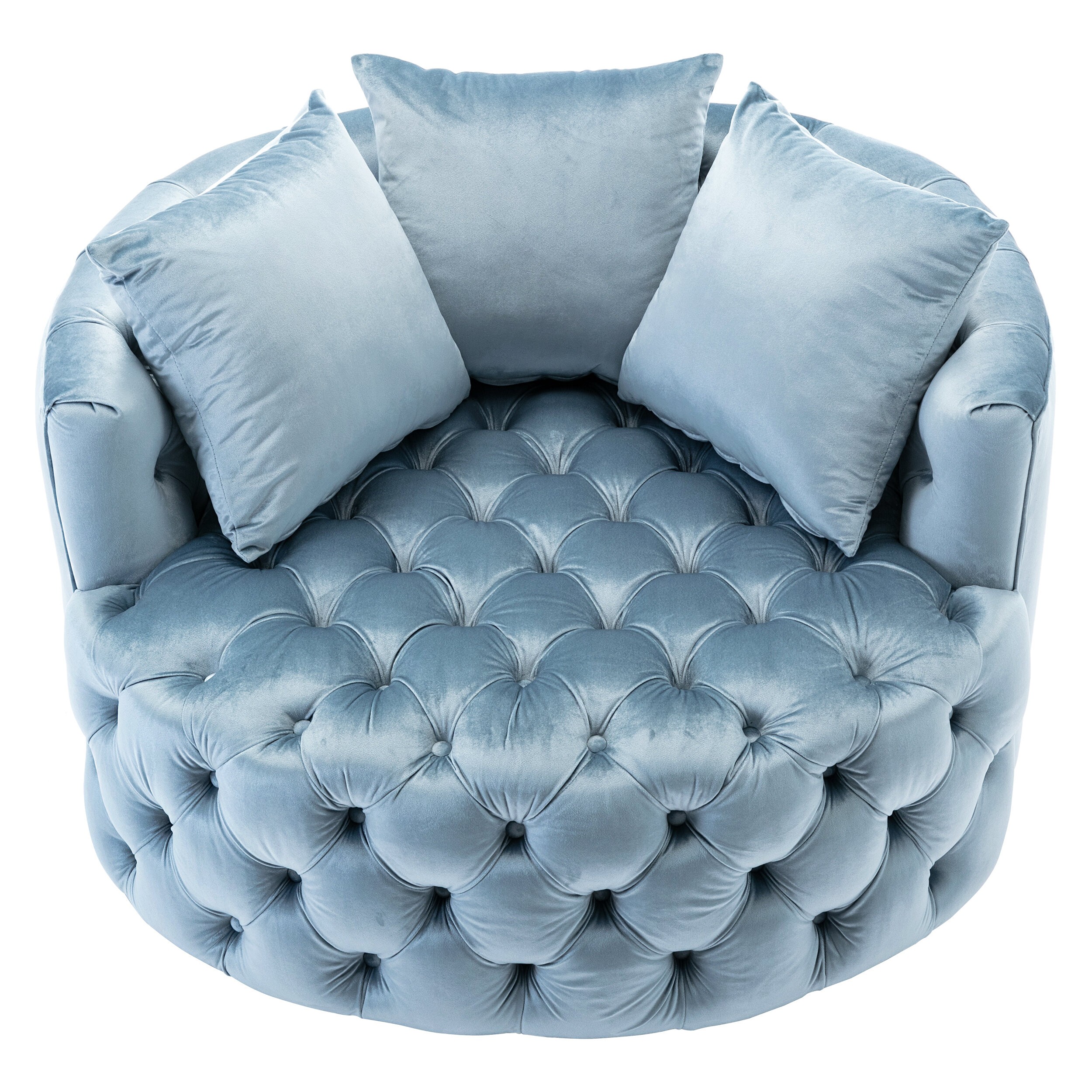 Aticus Swivel Barrel Chair
This unique barrel chair creates the perfect space to stretch out and relax or snuggle up with a loved one. Featuring a foam seat with sinuous springs for maximum comfort, this piece's neutral color suits most styles. It makes a dramatic statement in your home with its diamond tufting, velvet-look upholstery, and chic circular shape.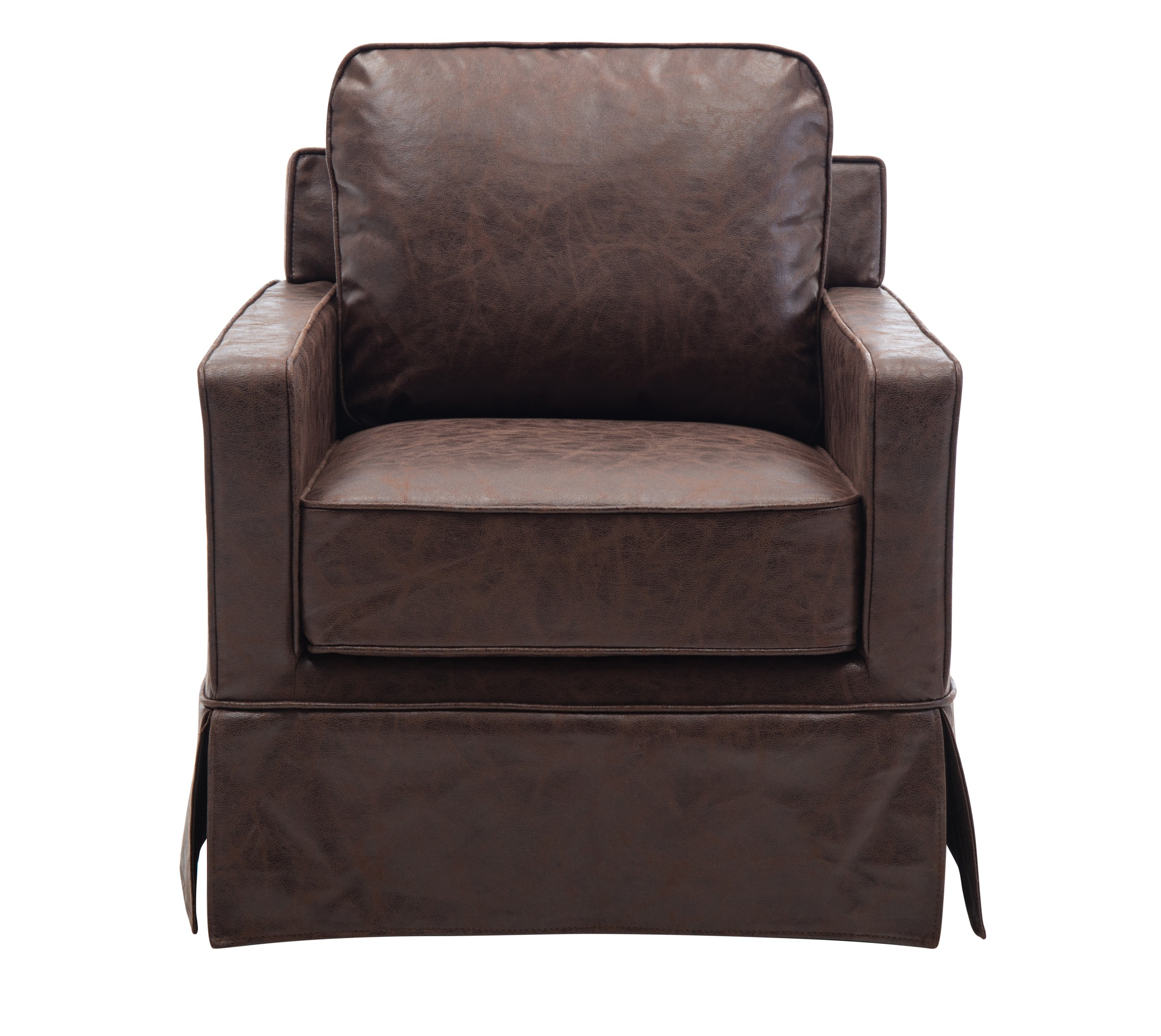 Dees 29.9" W Faux Leather Swivel Club Chair
Create a cozy reading nook in your den with this classic swivel club chair. Featuring a high-density foam seat for optimal comfort, the chair is covered in supple faux leather upholstery in a rich chocolate brown. The 360° swiveling base has a smooth rotating action, and it is covered by a chair skirt to give the piece a streamlined look.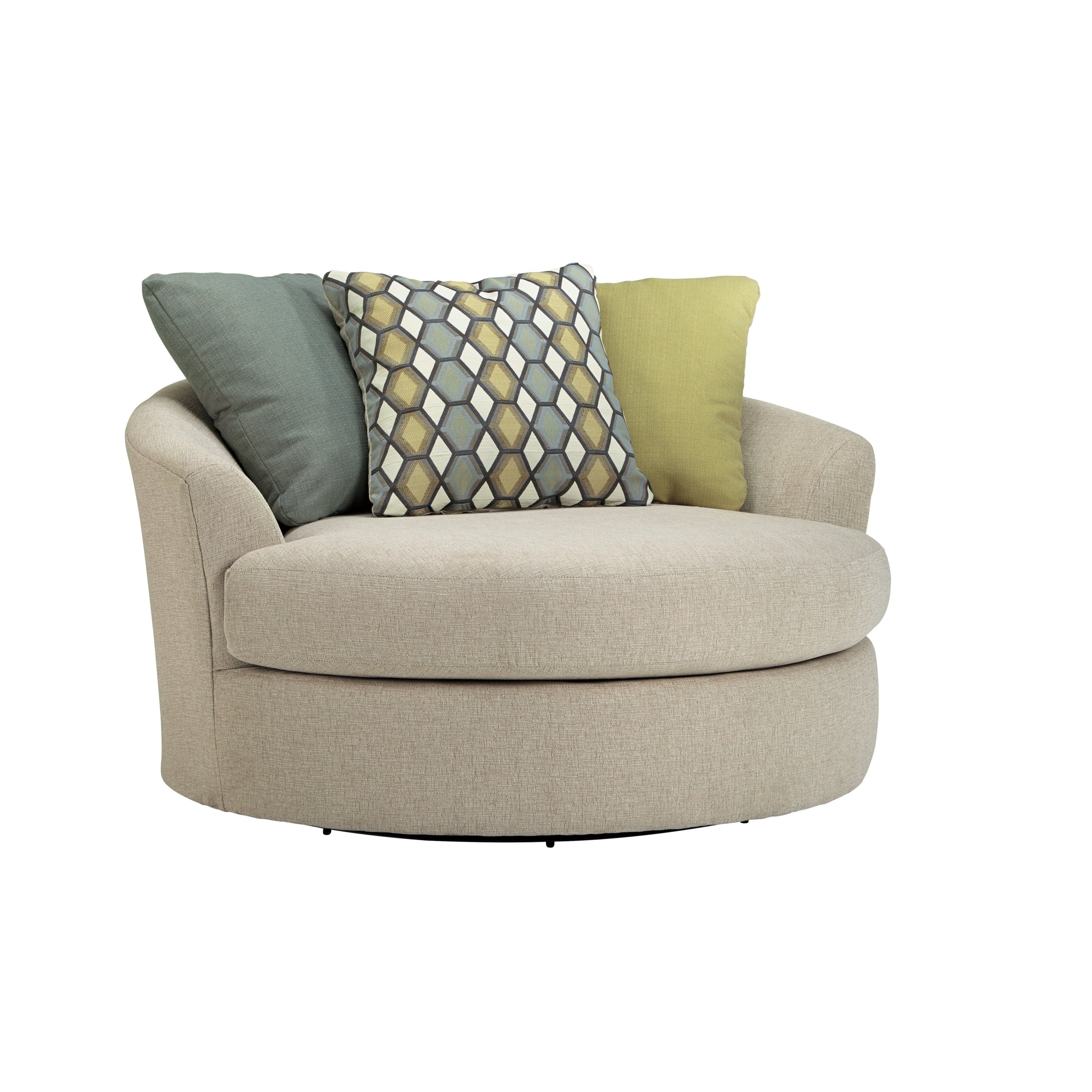 Casheral Oversized Swivel Chair
Noteworthy very large contemporary swivel chair with an oval wooden frame. It has foam-padded both a quite thick seat and a low back joined with sloped arms. Upholstery is of beige polyester. Three square colourful scatter pillows are included.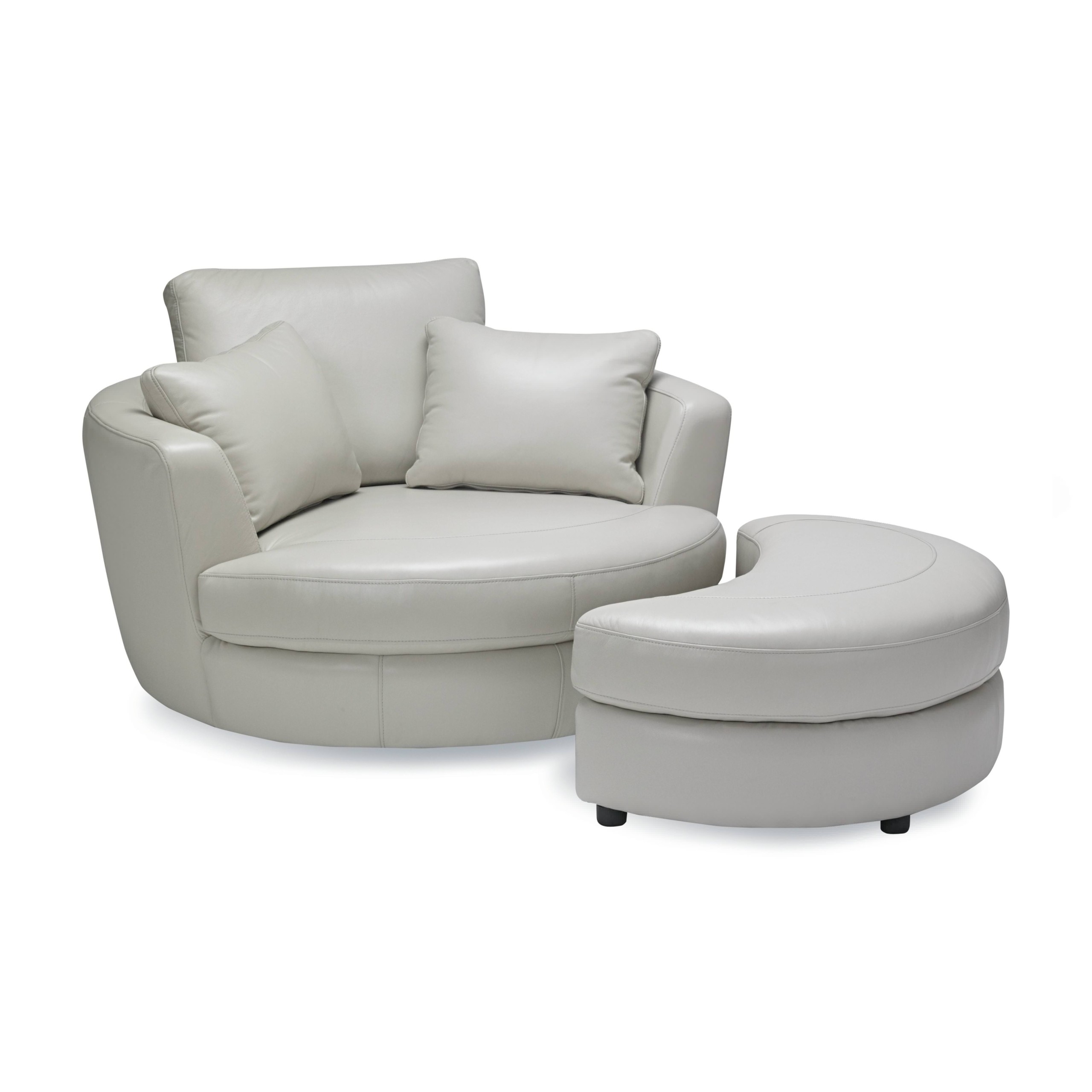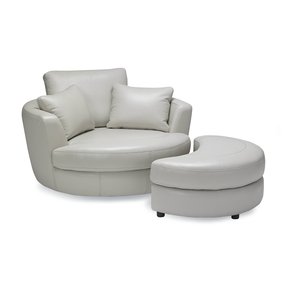 Cuddle Swivel Chair and Ottoman
This Swivel Chair and Ottoman in Grey & Black Finish features a solid kiln dried hardwood frame, delray cloud leather upholstery, high resiliency foam filling. The ottoman matches the chair, and it can be pushed closer to it, achieving a truly lounging experience. Wipe clean with a damp cloth.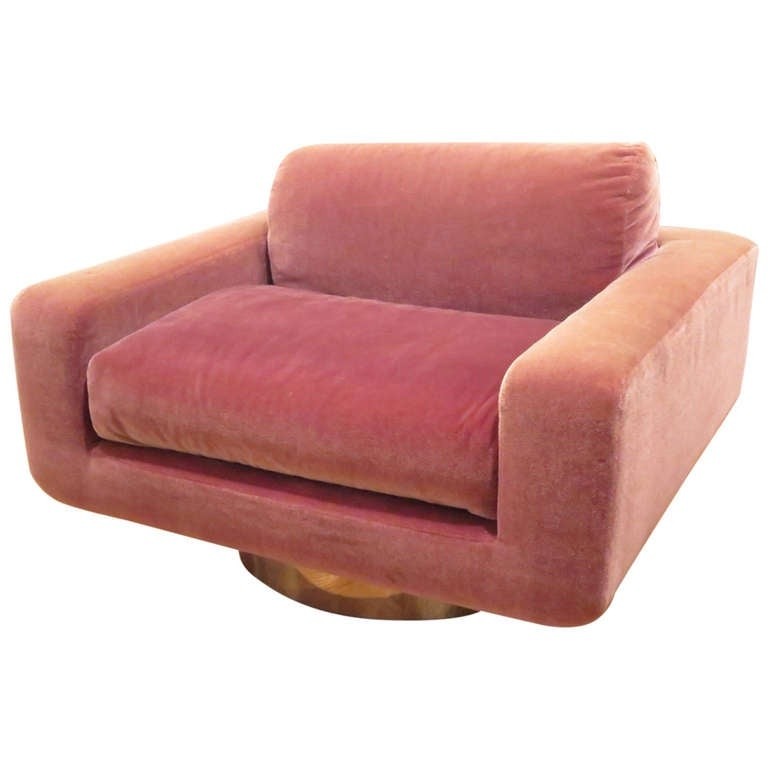 Oversized swivel chair style harvey probber
This oversized armchair features squat form with rectangular wide seat, low backrest, swivel design and soft upholstery resembling velvet. Its color is unique: salmon pink with peach sheen. Definitely one of a kind.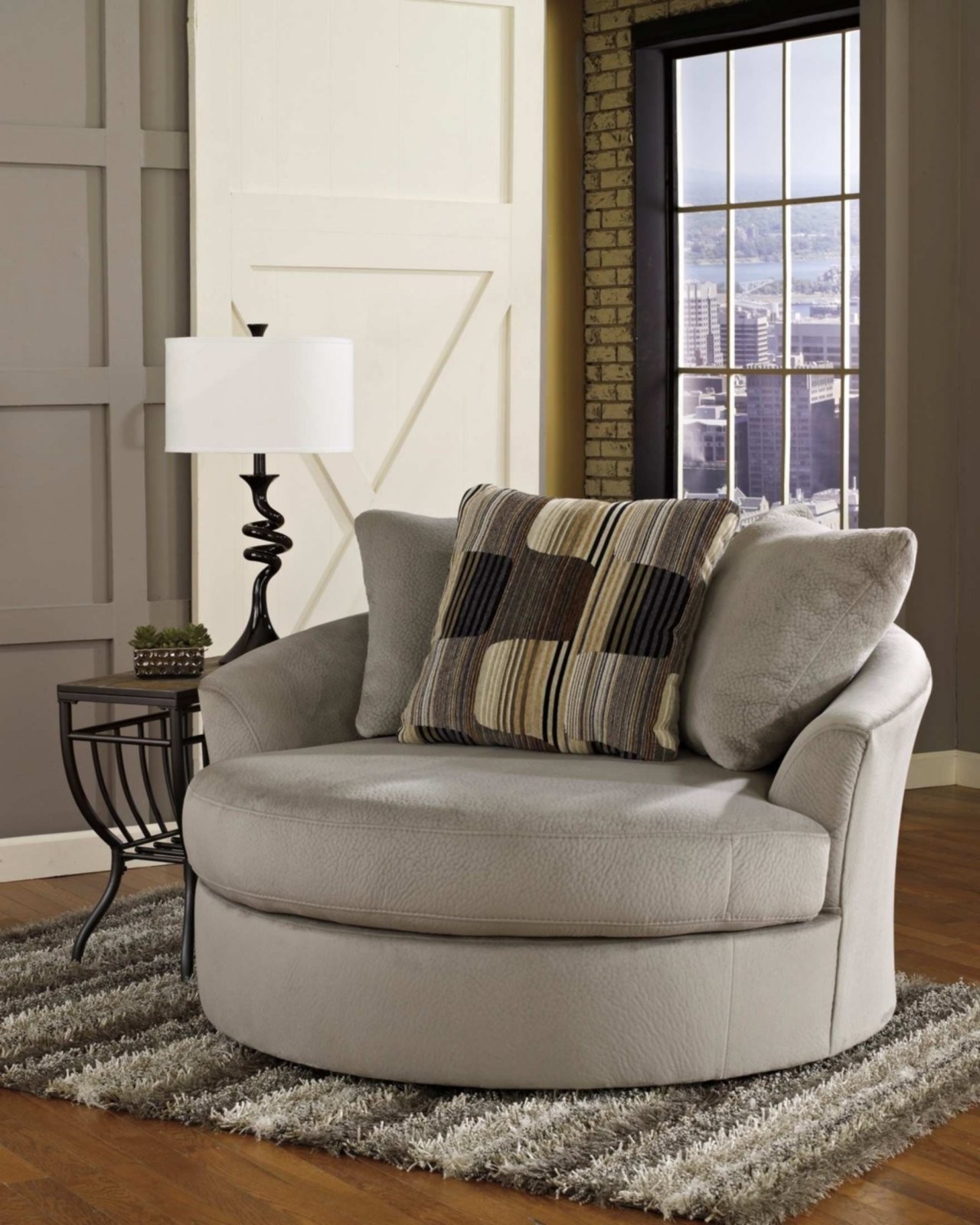 Benchcraft westen oversized swivel arm chair
A contemporary approach to an oversized swivel armchair made in a round shape, fitted with a microfiber material upholstery in a beige colour which provides a smooth, nice to touch texture and nicely fits the striped rug underneath it.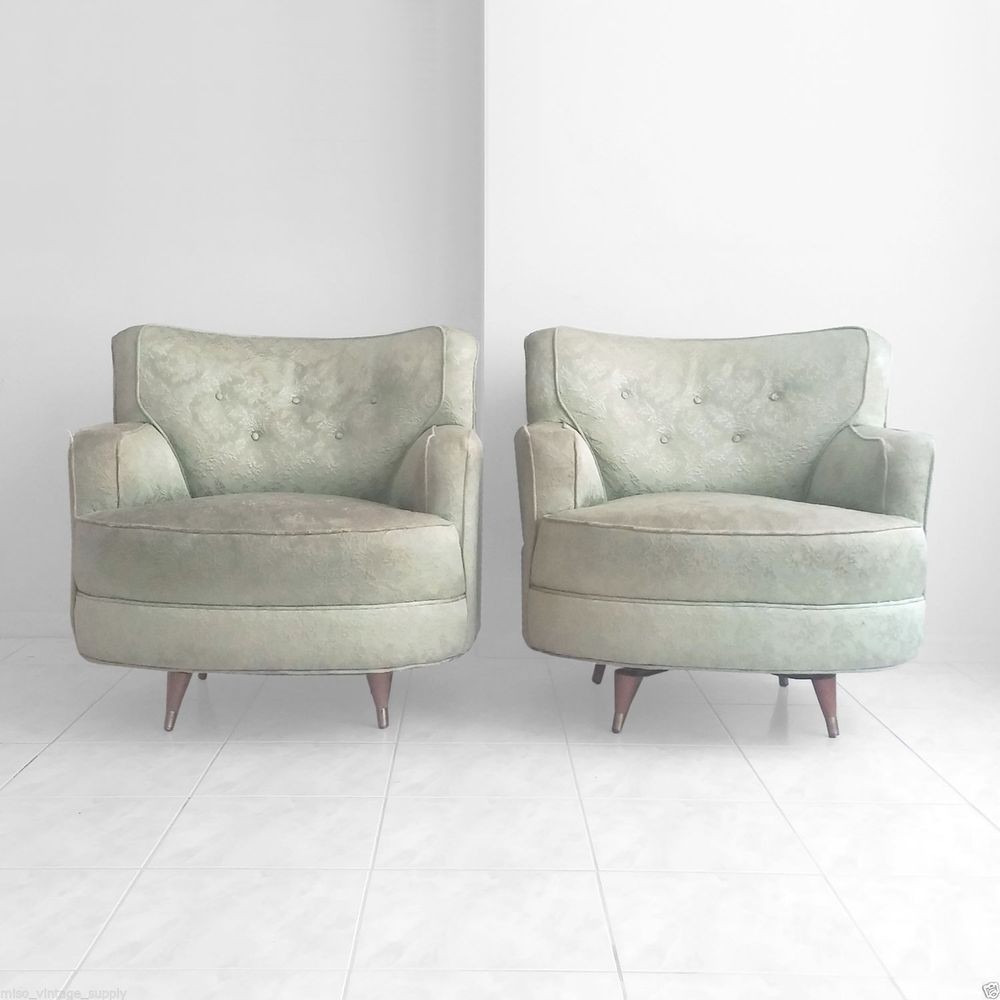 2 mid century modern oversize swivel
Pretty comfy vintage swivel chairs with woody frames and low grey slanted tapered legs with metal fittings. A chair has a thick wide seat, low thick panel arms, a mid-height rounded tufted backrest. Piped upholstery is of fabric in light grey hues.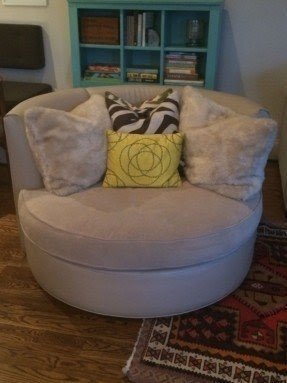 Room and board oversized swivel chair
It's the kind of furniture that becomes a favorite place to rest. Film nights on its spacious round seat of an oversized swivel chair, with an oval backrest and lots of decorative pillows - it's pure pleasure. Cotton upholstery is pleasantly gray to the eye.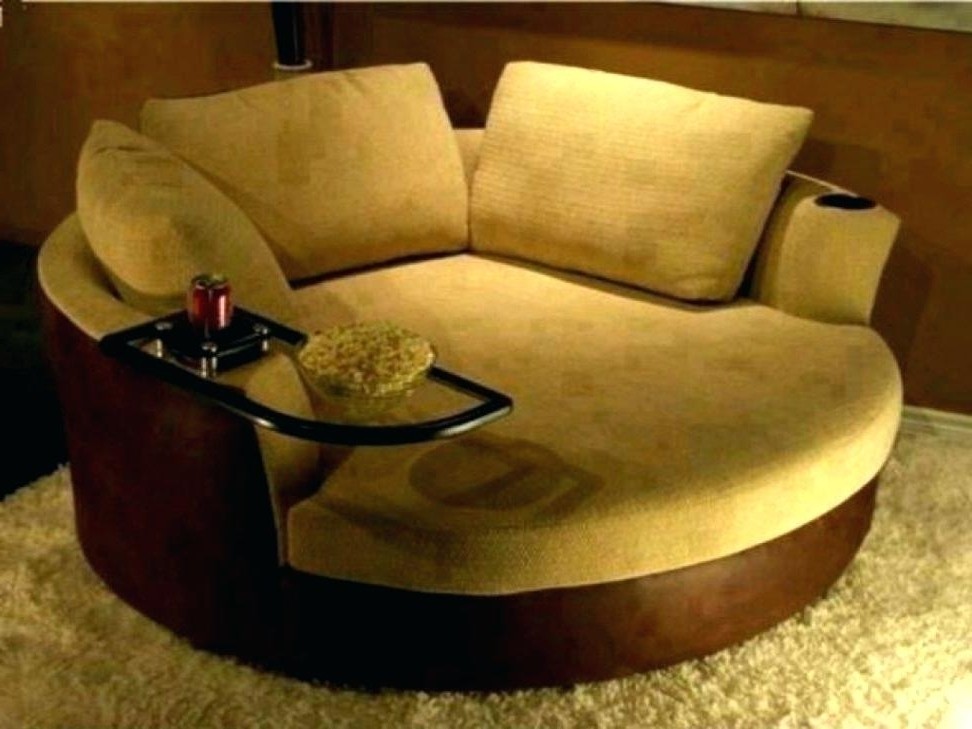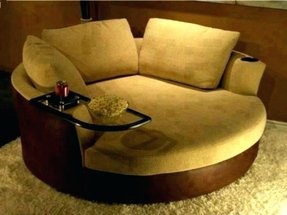 Oversized round seat with cup holder. It is spacious and decorated with slim-line comfortable cushions. It has wooden base and plush cover. This piece of furniture will be very useful during date or watching movies.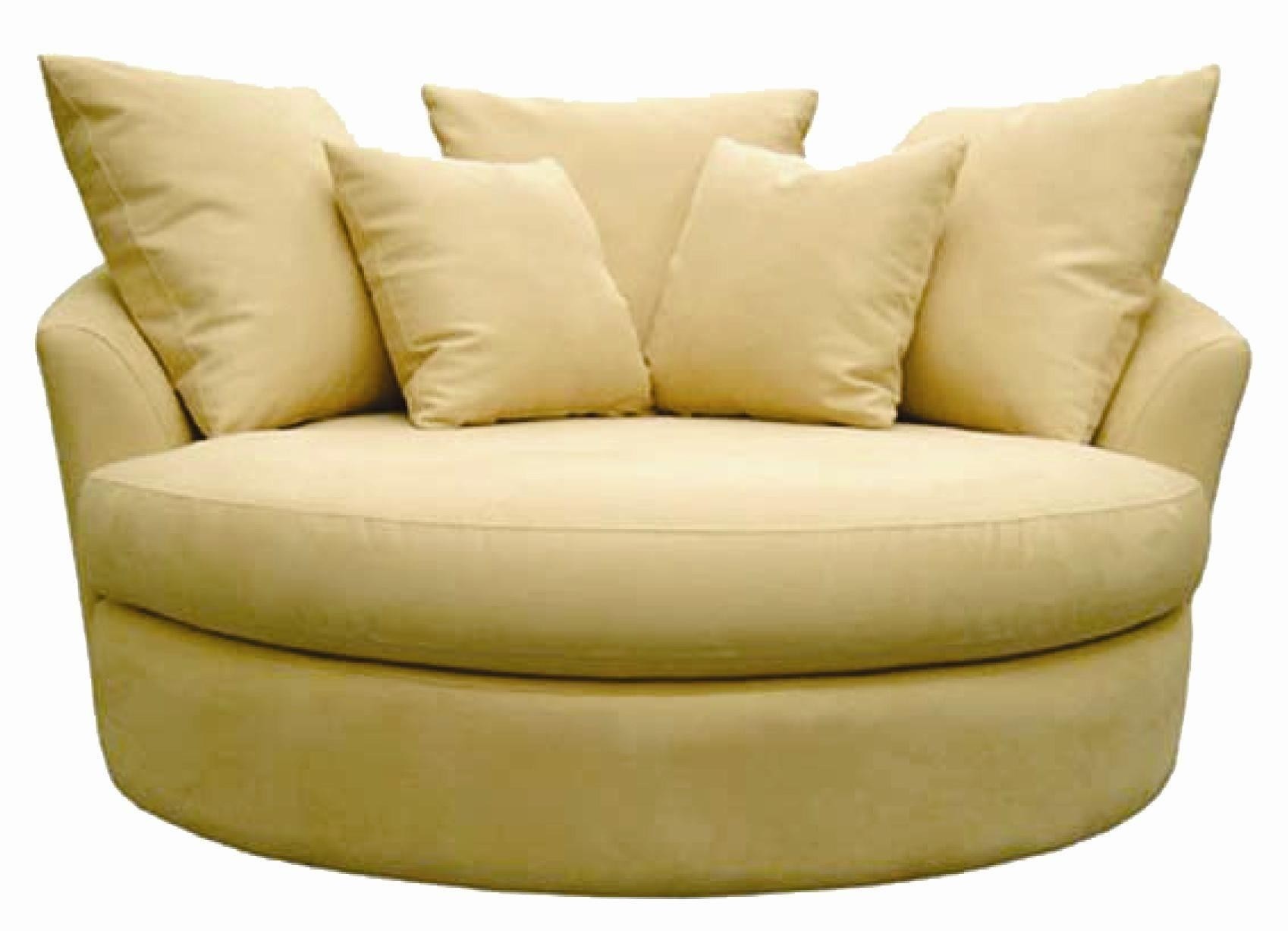 If you like oversized pieces of furniture, you will probably love this one. This large, round chair is upholstered in a cozy fabric, has several throw pillows to enhance your comfort even more, and it also provides an entertaining swivel.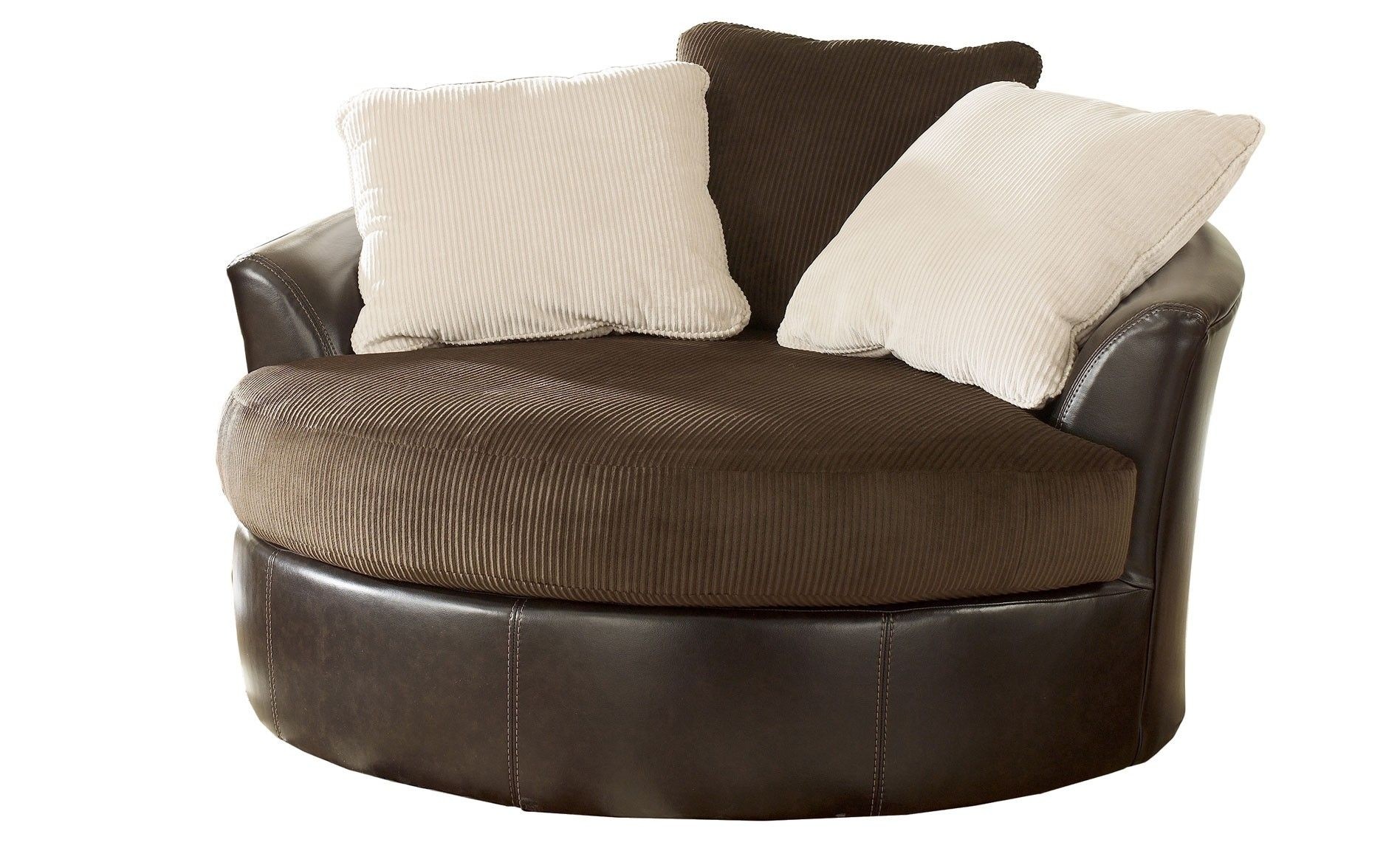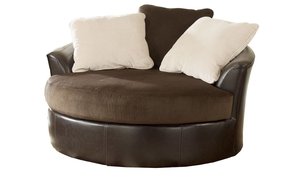 A stunning piece both thanks to its comfort and looks - this chocolate finished oversized swivel chair will elevate the look of your home decor, while ensuring that you stay comfortable at all times.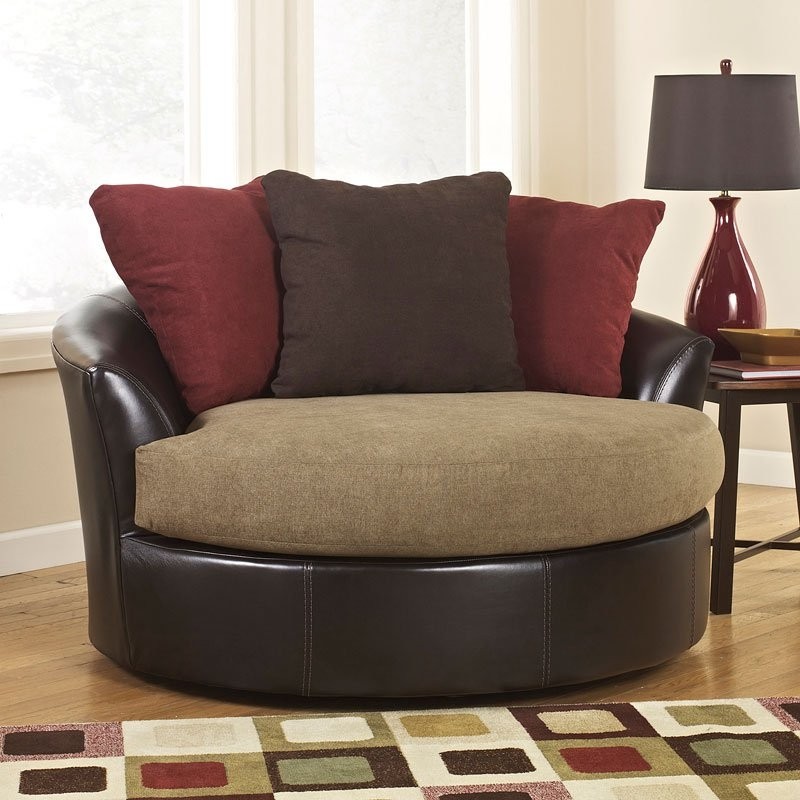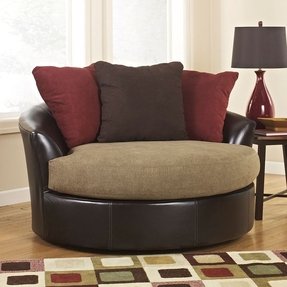 Looking like a bottom part of the hamburger, this chair offers a great feeling of comfort, along with a professional design. The whole is round and oversized, with a large seat cushion, leather upholstery, and decorative pillows. And it swivels!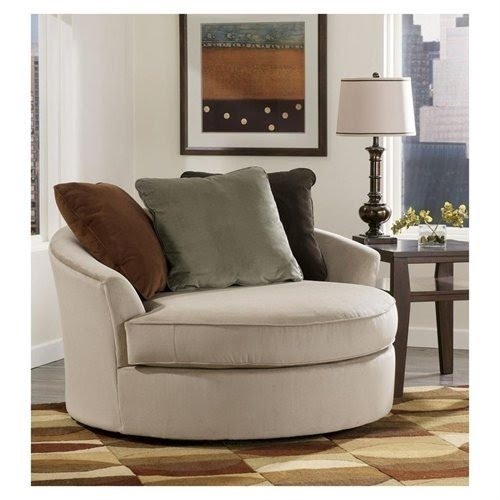 Swivel arm chair as additional seating or place for relaxation in the living room, bedroom and others interiors according to taste. It is upholstered with pleasant to the touch material and reinforced with solid seams.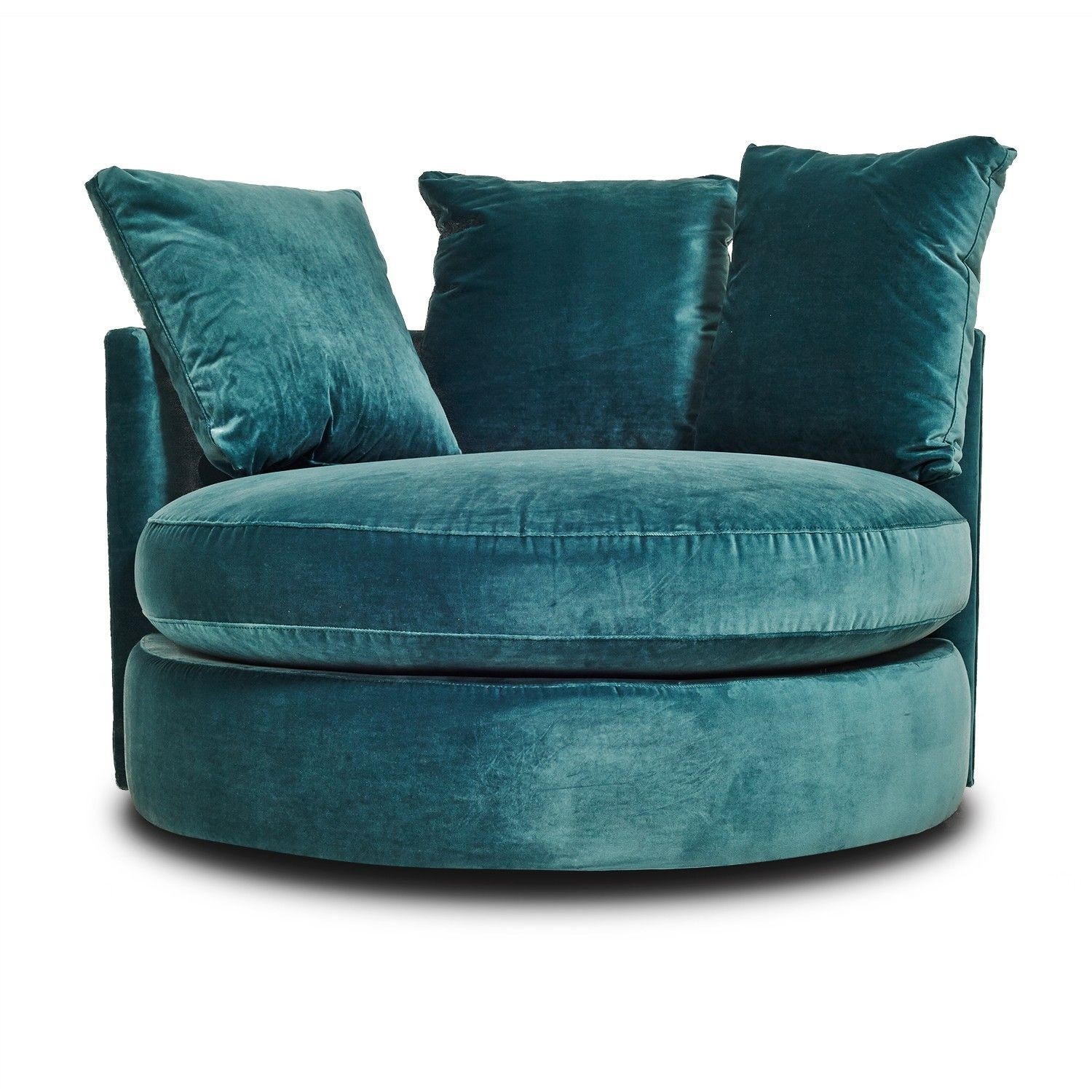 Elegant design for a classy swivel chair with a modern round shape and oversized cushions, made in 1940s boudoir style. The chair is upholstered with a velvet material in a green color with three matching pillows on top.
Roenik Oversized Swivel Accent Chair - Sam's Club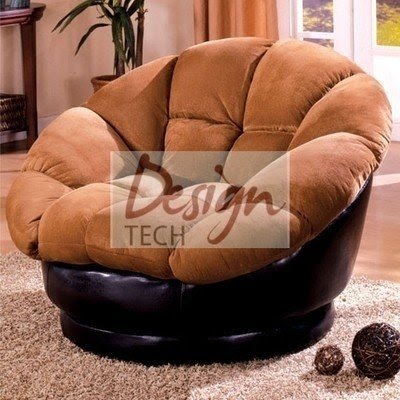 An oversized chair with soft, comfortable sitting space. Its round base in black color is well paired with brown color of its seat, arms and backrest. The whole chair provides comfort and looks very original.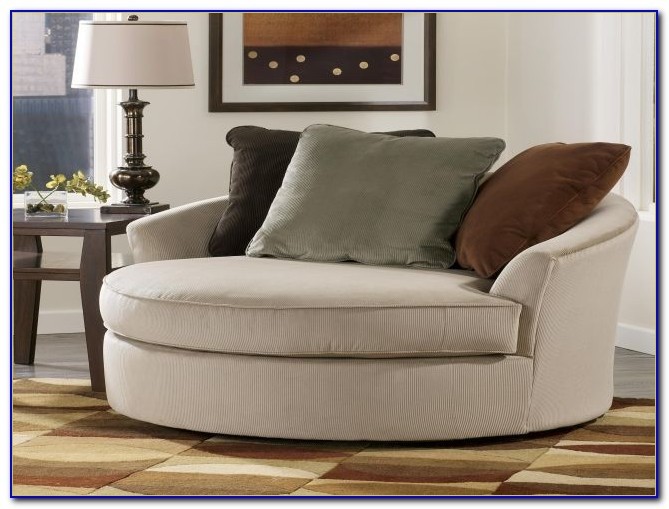 The first chaise lounges appeared in France from the 17th century. A round chaise lounge chair is a great style rest. And also incredible interior decoration. The light upholstery of mixed white with gray and the right contoured backrest is a great combination.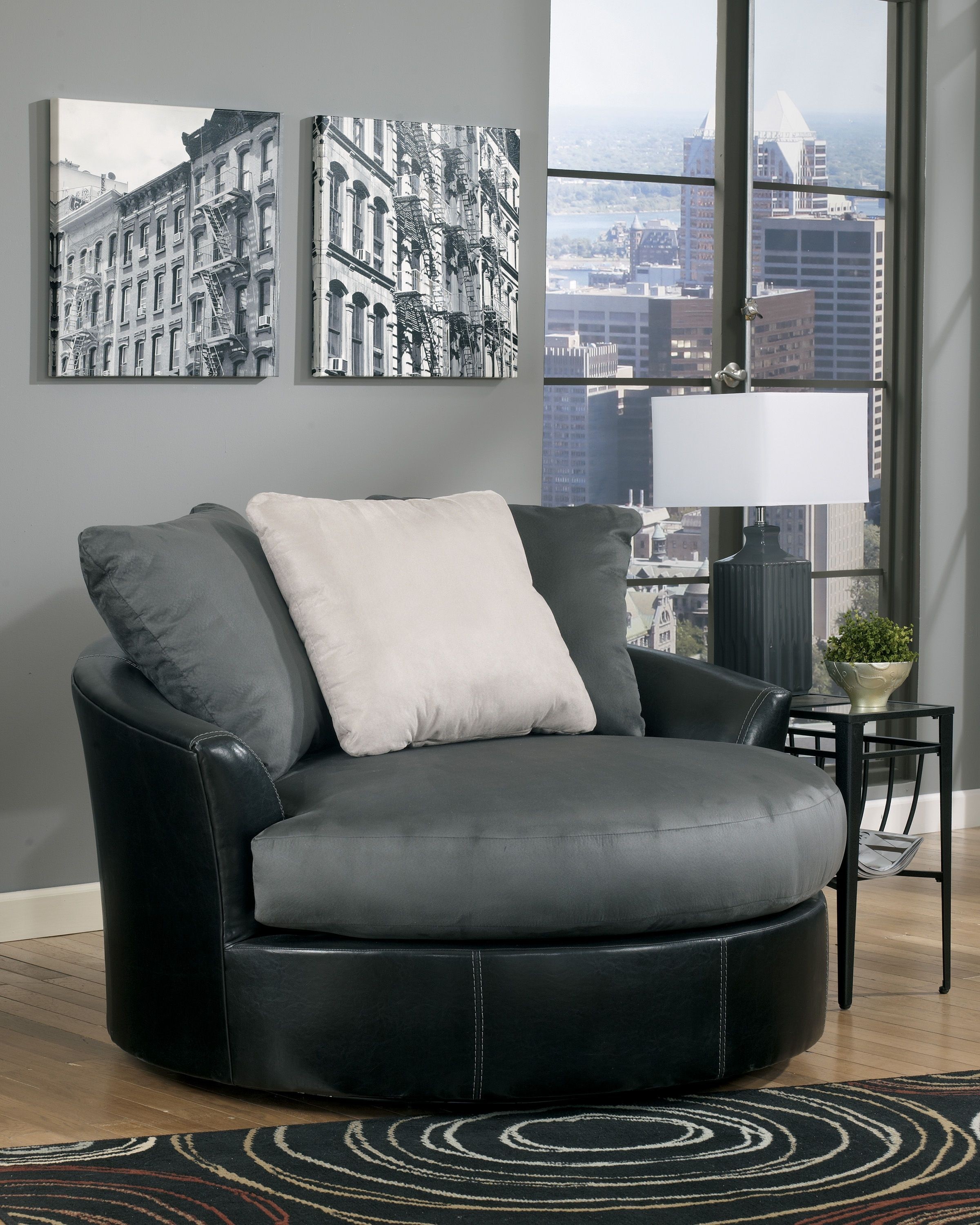 14200021 Masoli Cobblestone Oversized Swivel Chair,$399.00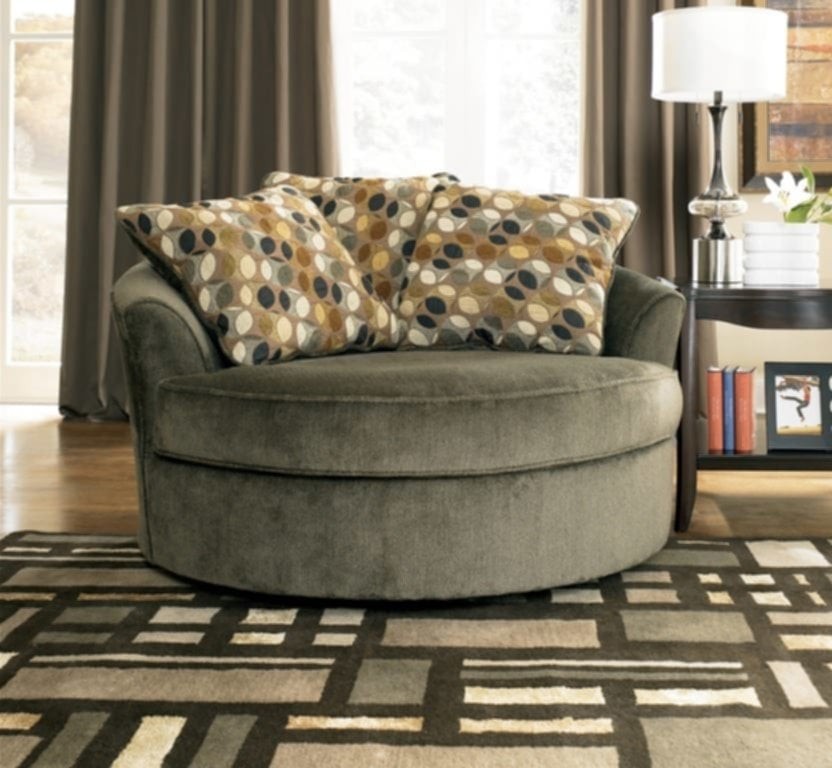 Oversized swivel chair that will effortlessly become the focal point of your living room. Elegant, dark grey colour and interesting shape will enhance the design of your house. I'd love to have one like this myself.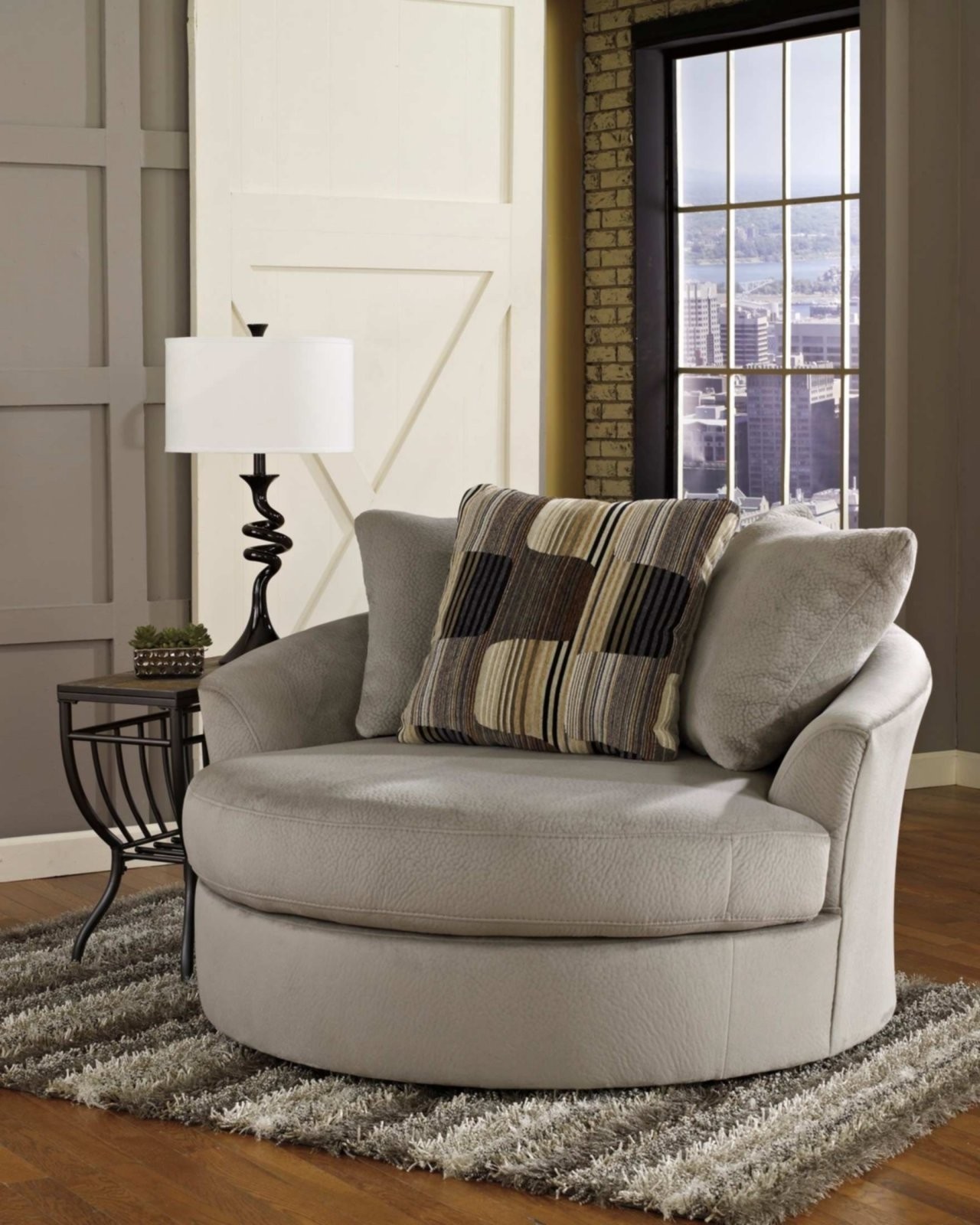 Large accent chair with a durable construction and comfortable swivel seat. It offers a thick cushioned seat with a supportive backrest and additional pillows. This chair is finished in gray color that is universal.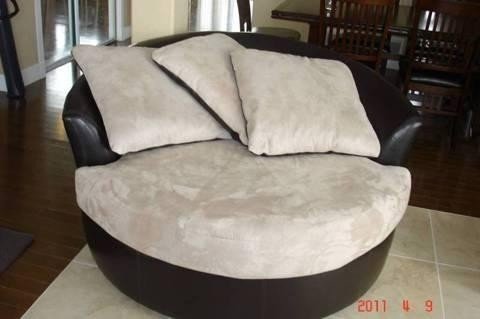 This oversized swivel chair provides plenty of comfort and relaxation in any room. Its round shape features simple lines. Sitting space includes a soft cushion and three additional pillow for more comfort and aesthetics.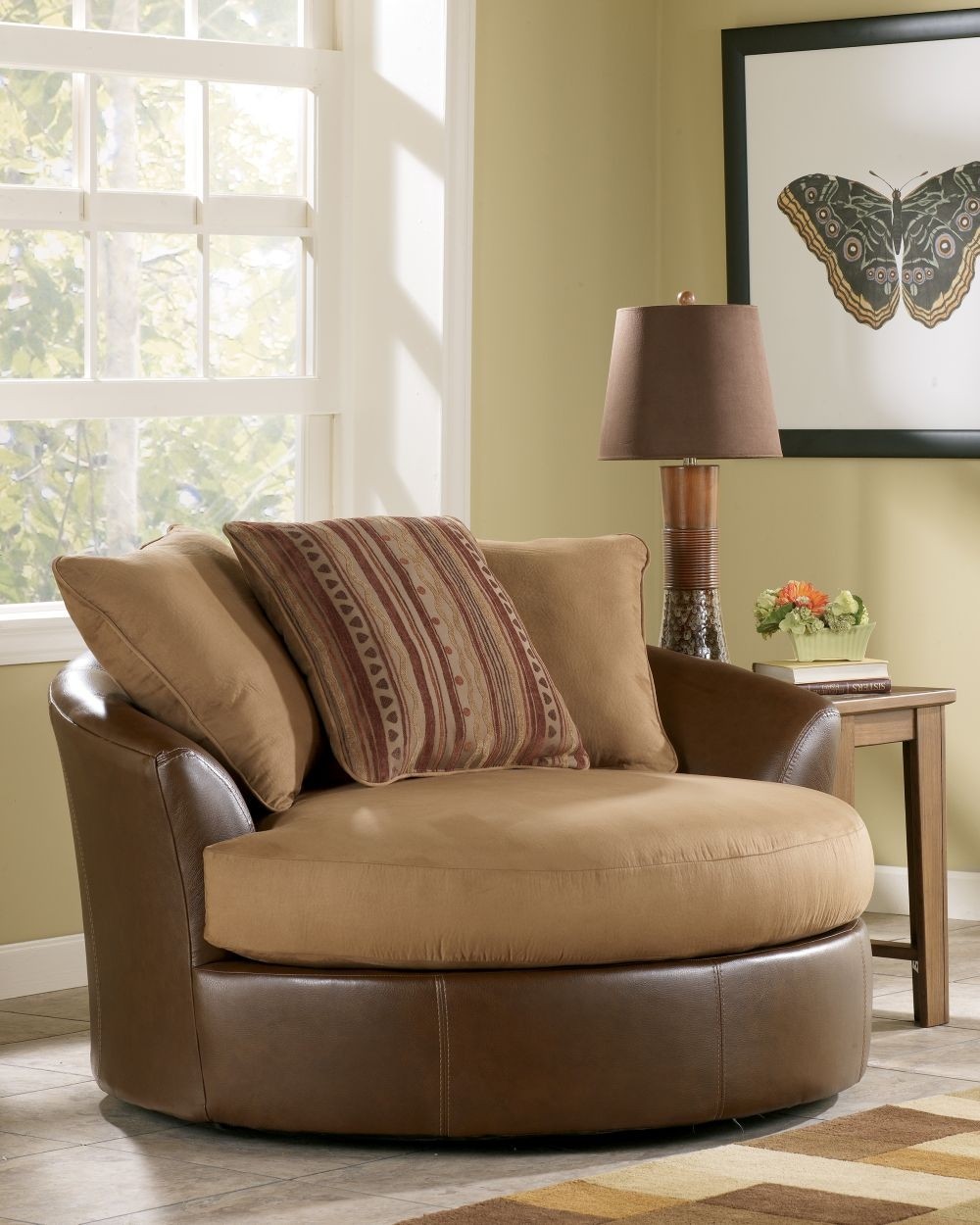 Jamison Saddle Oversized Swivel Chair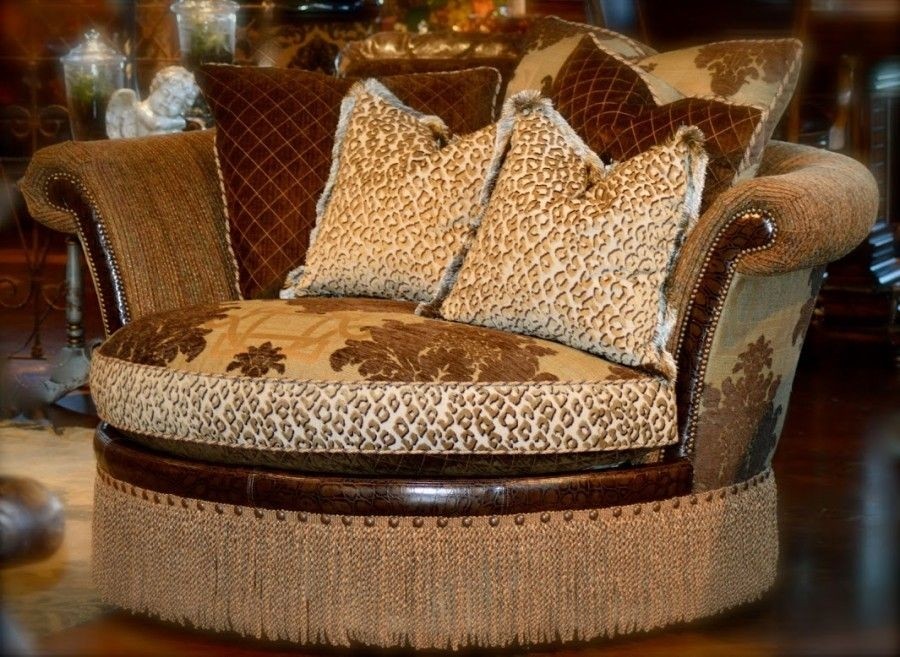 Beautiful customised swivel chair. A large wooden frame is finished in browns and rather low. A half-circular backrest is joined with arms. Upholstery is of fabric in browns with floral motifs. Nailhead trims are on a fringed base and arm fronts.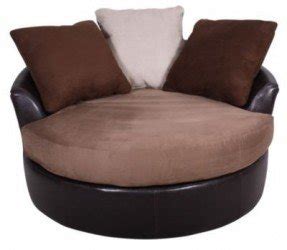 Homemakers Furniture: Oversized Swivel Accent Chair: Ashley : Living Room: Chairs & Ottomans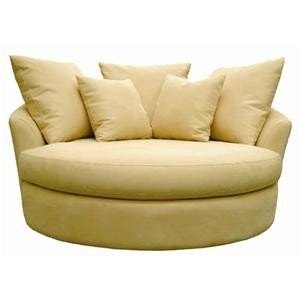 Swivel arm chair with extra pillows for added comfort. It's mounted on wooden frame and upholstered with pleasant to the touch material. Great addition for the living room, bedroom and more.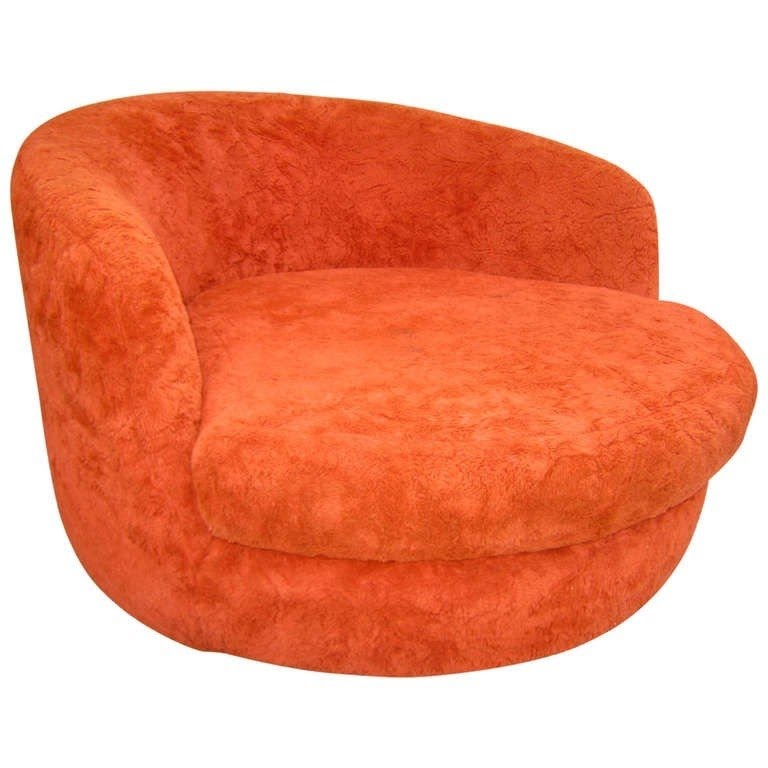 Wondeful Milo Baughman Oversized Swivel Lounge Chair, Mid-Century Modern | From a unique collection of antique and modern lounge chairs at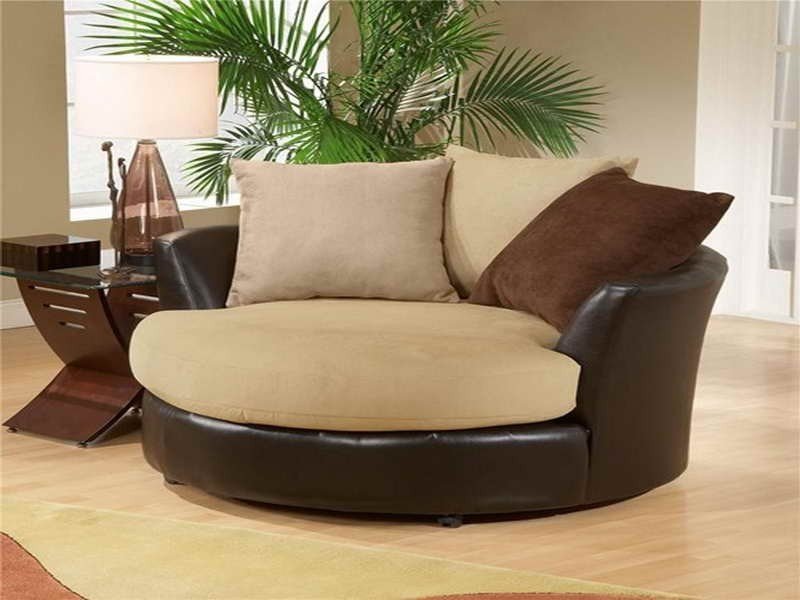 ... Oversized Round Swivel Chairs for Living Room of Artistic Chair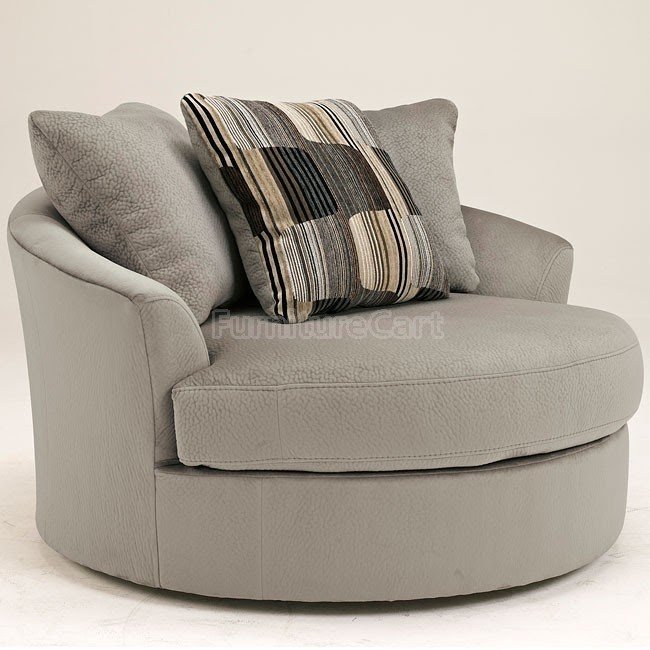 An oversized chair like this one is going to show you a whole new meaning of comfort. Upholstered in a granite leather and softly padded, the chair also includes sloping arms, a round seat cushion, and provides an entertaining swivel.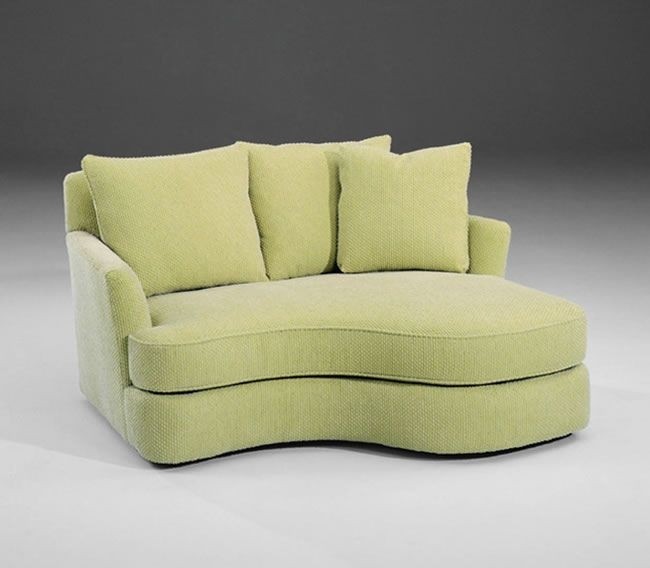 The comfortable oversized recliner chair in a lovely lime color. The backrest is equipped with three soft pillow, which enrich your relax zone. The specific chaisse-lounge construction suggests that the set of two, side by side will look good.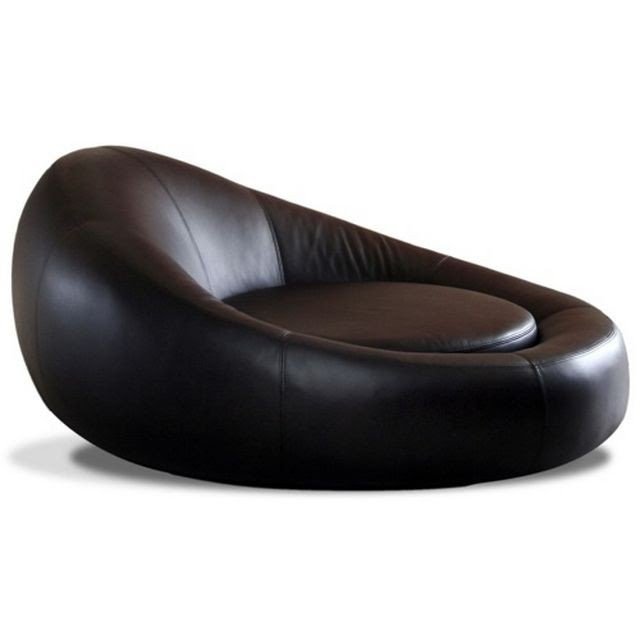 bzoo oversized accent chairs by bass industries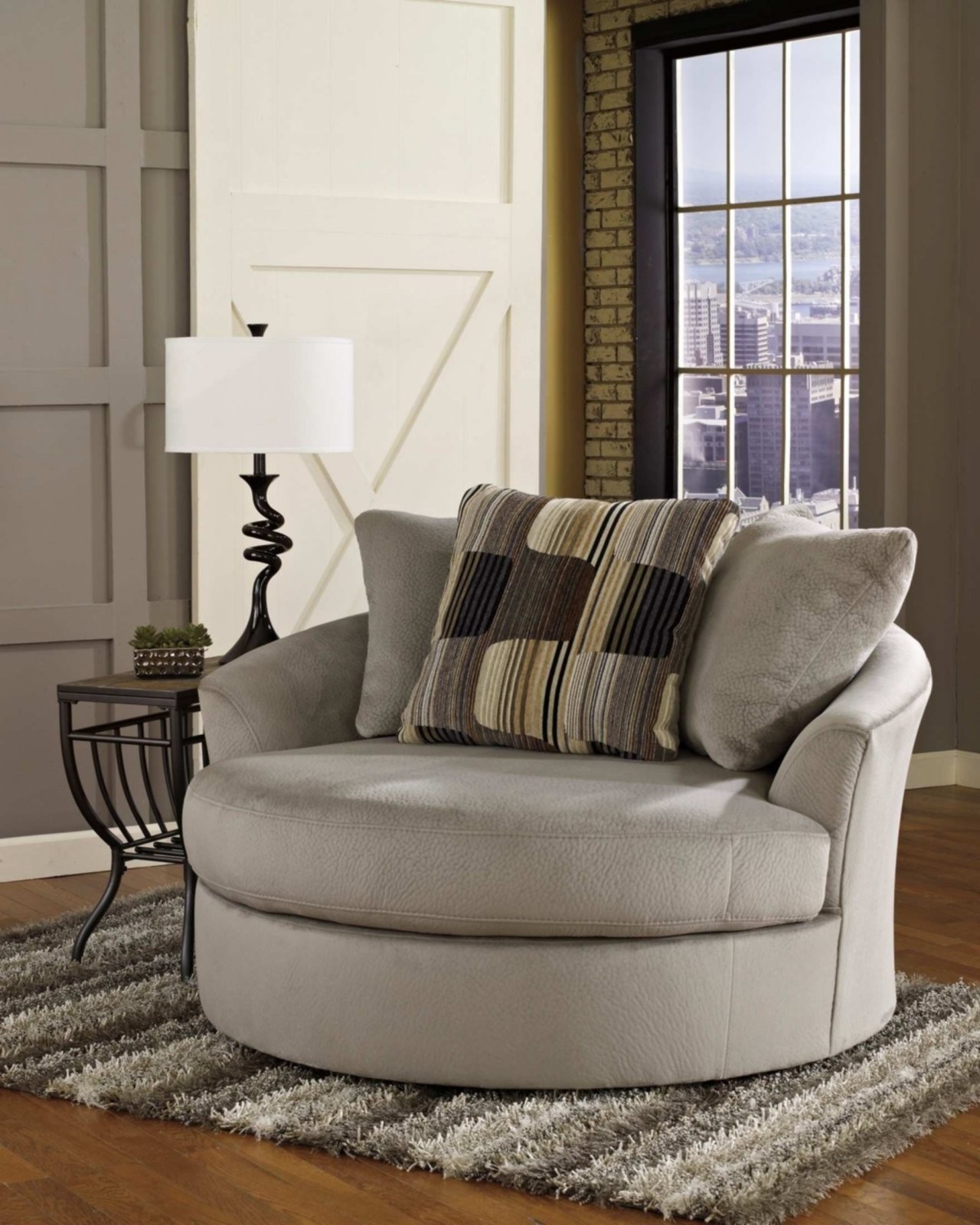 Western Granite Oversized Swivel Chair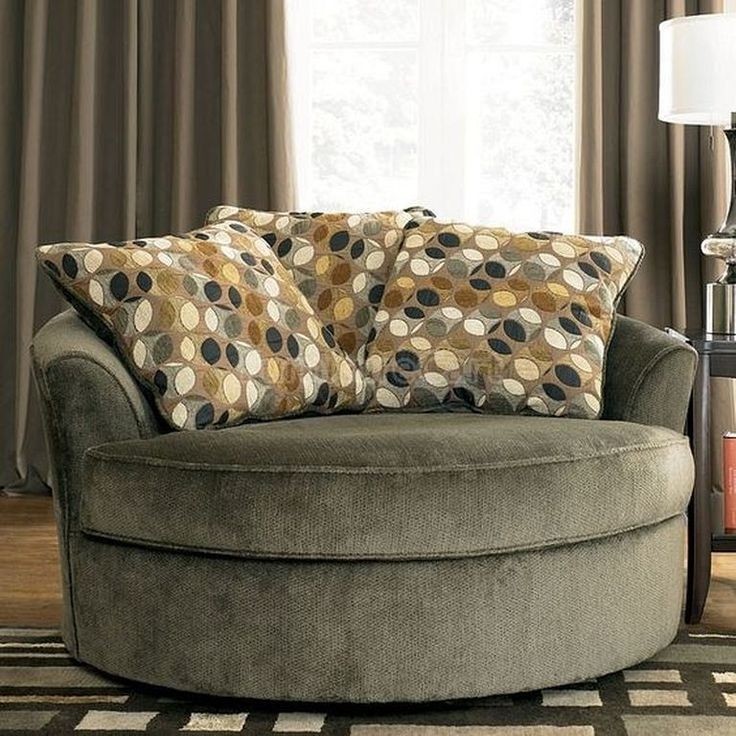 Massive, yet soft construction and a charming, olive grey finishing make this oversized swivel chair a comfy and lovely proposition for one's living room or office. Grab yourself a coffee, take your favourite book and enjoy a few moments for yourself.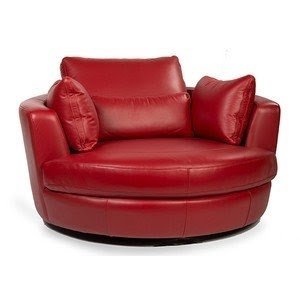 chairs accent chairs leather sofas copel swivel lounge chair red ...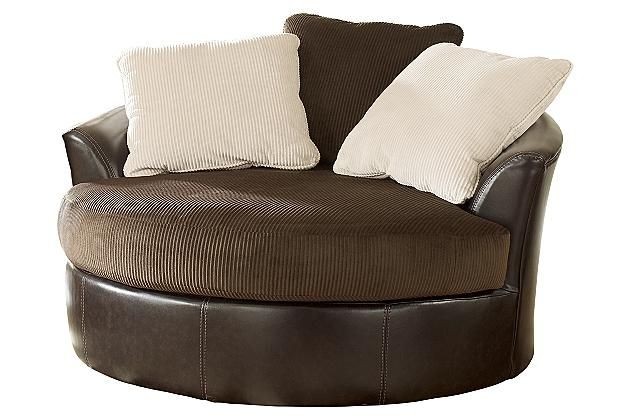 The Victory - Chocolate Oversized Swivel Chair from Ashley Furniture HomeStore (AFHS.com). The rich upholstery fabrics along with the plush contemporary design makes the "Victory-Chocolate" upholstery collection the perfect addition to enhance the style o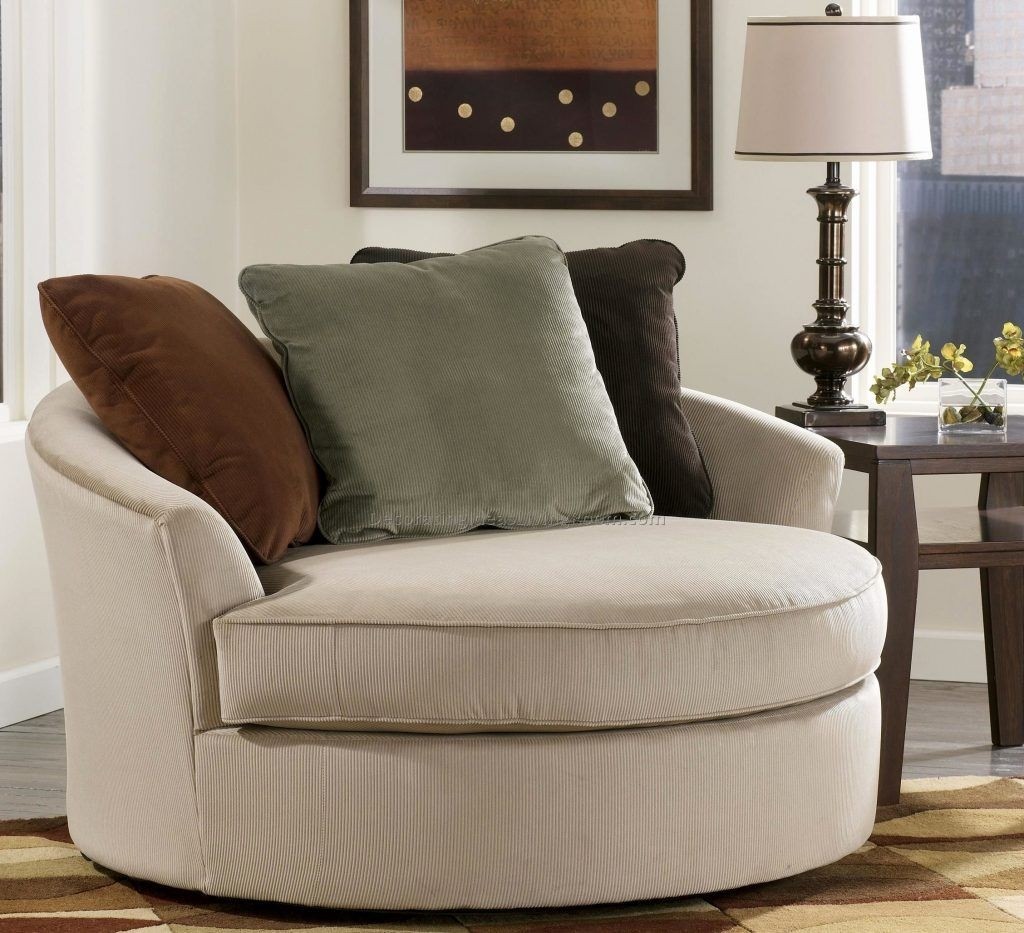 Hot Deals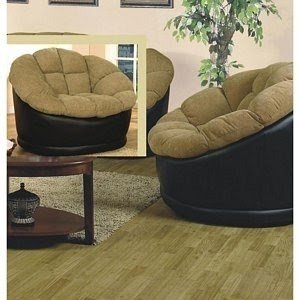 Here at we inform visitors on what you should take into consideration when you consider to purchase an oversized chair. There are many benefits to these chairs as there are variations. Therefore we think it is wise for everyone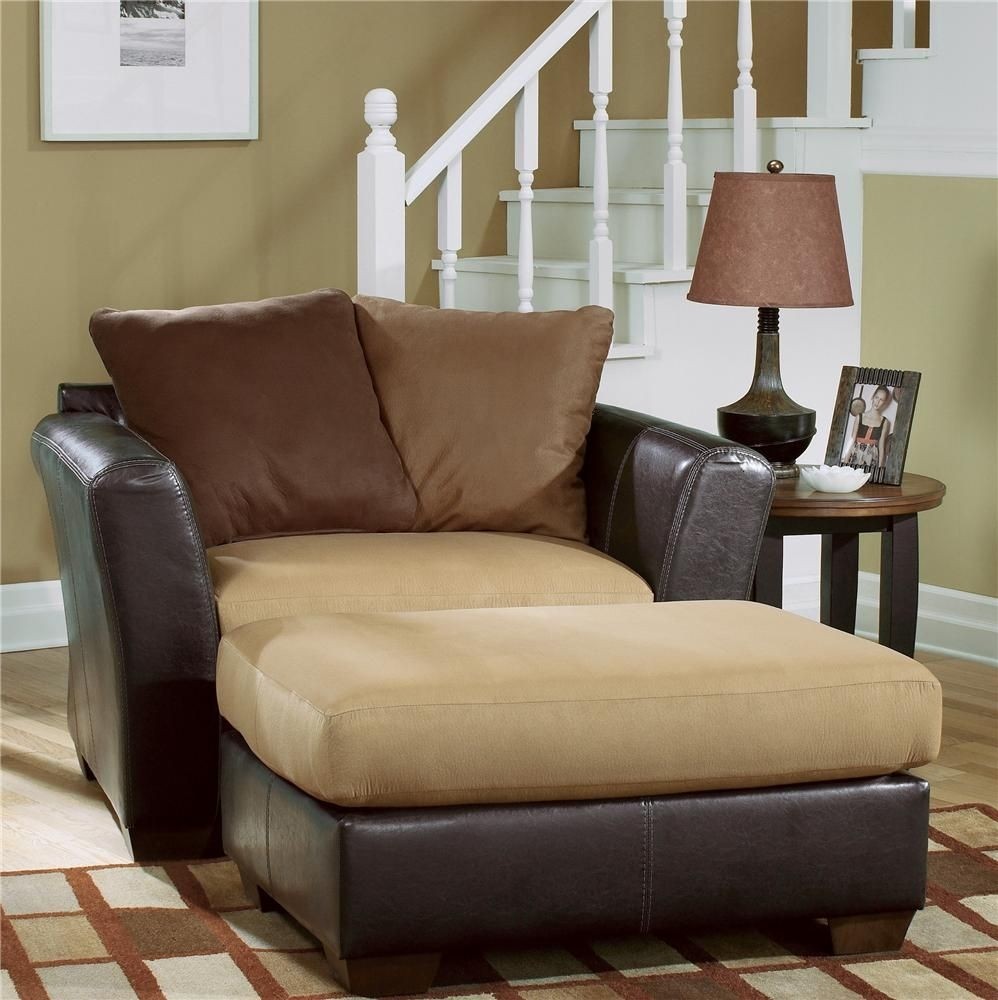 round oversized swivel chair | Oversized Chairs - Red Tag Mattress and Furniture Clearance | Houston ...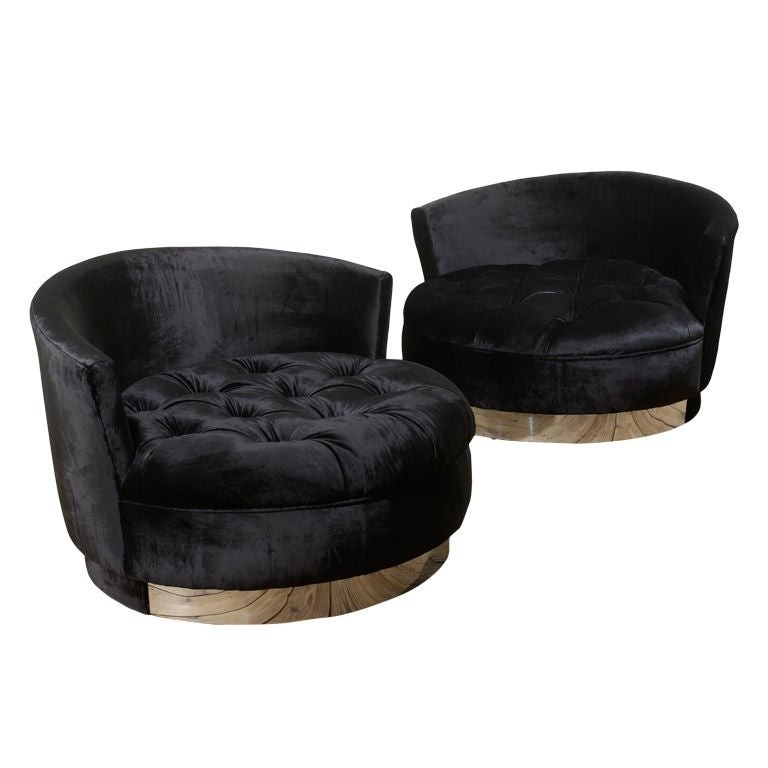 With this stunning pair of love seats your interior will look much better. It sports the chrome base and provides a wonderful addition to your home comfort, thanks to its wide seat and cozy feel to it.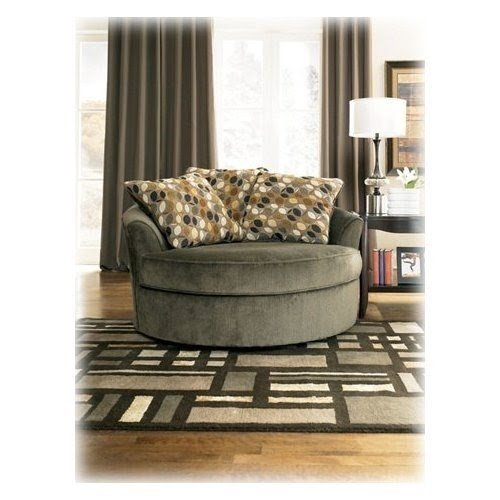 stone round swivel chair oversized swivel accent chair by ashley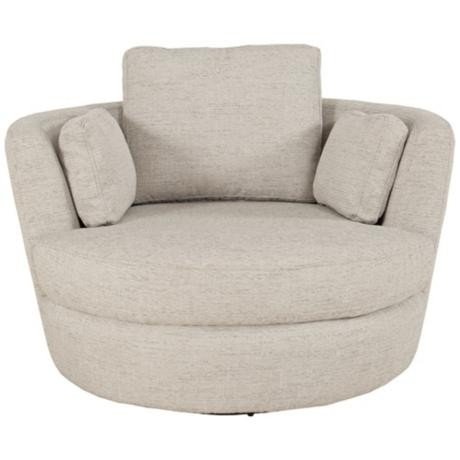 Priscilla Platinum Oversized Swivel Accent Chair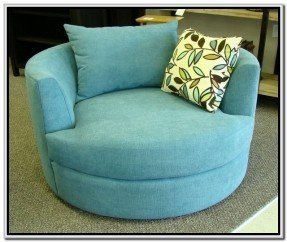 ... :Round Swivel Chair With Cup Holder oversized round swivel chair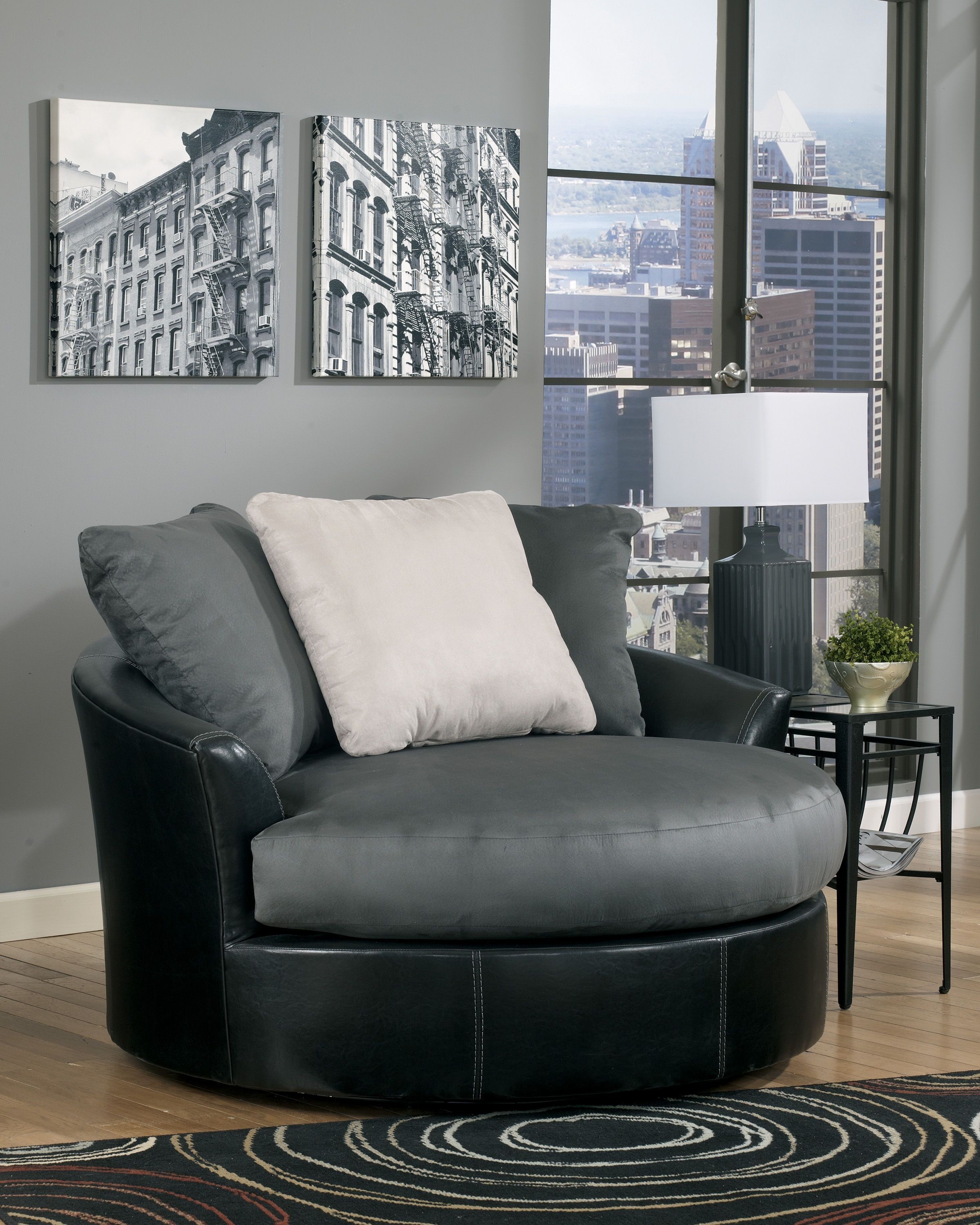 Masoli Cobblestone Oversized Swivel Accent Chair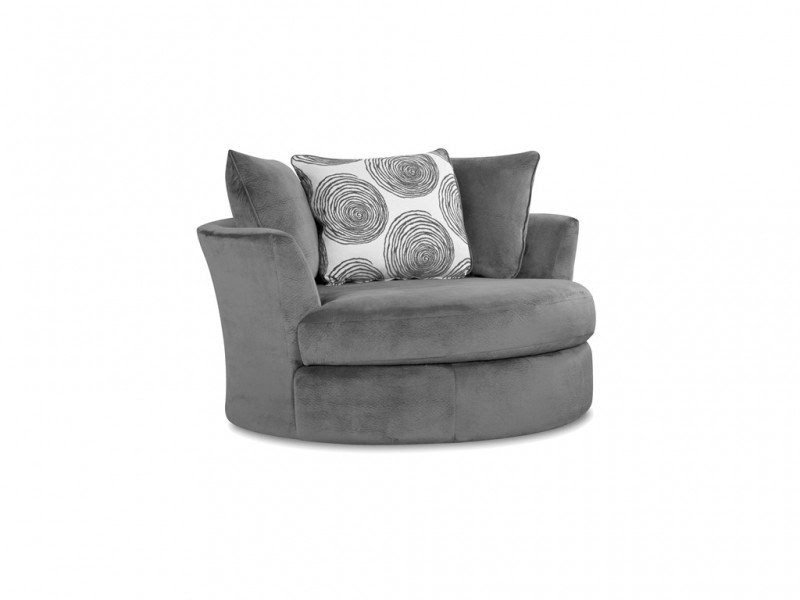 Albany Oversized Swivel Chair 529056 - Talsma Furniture - Hudsonville ...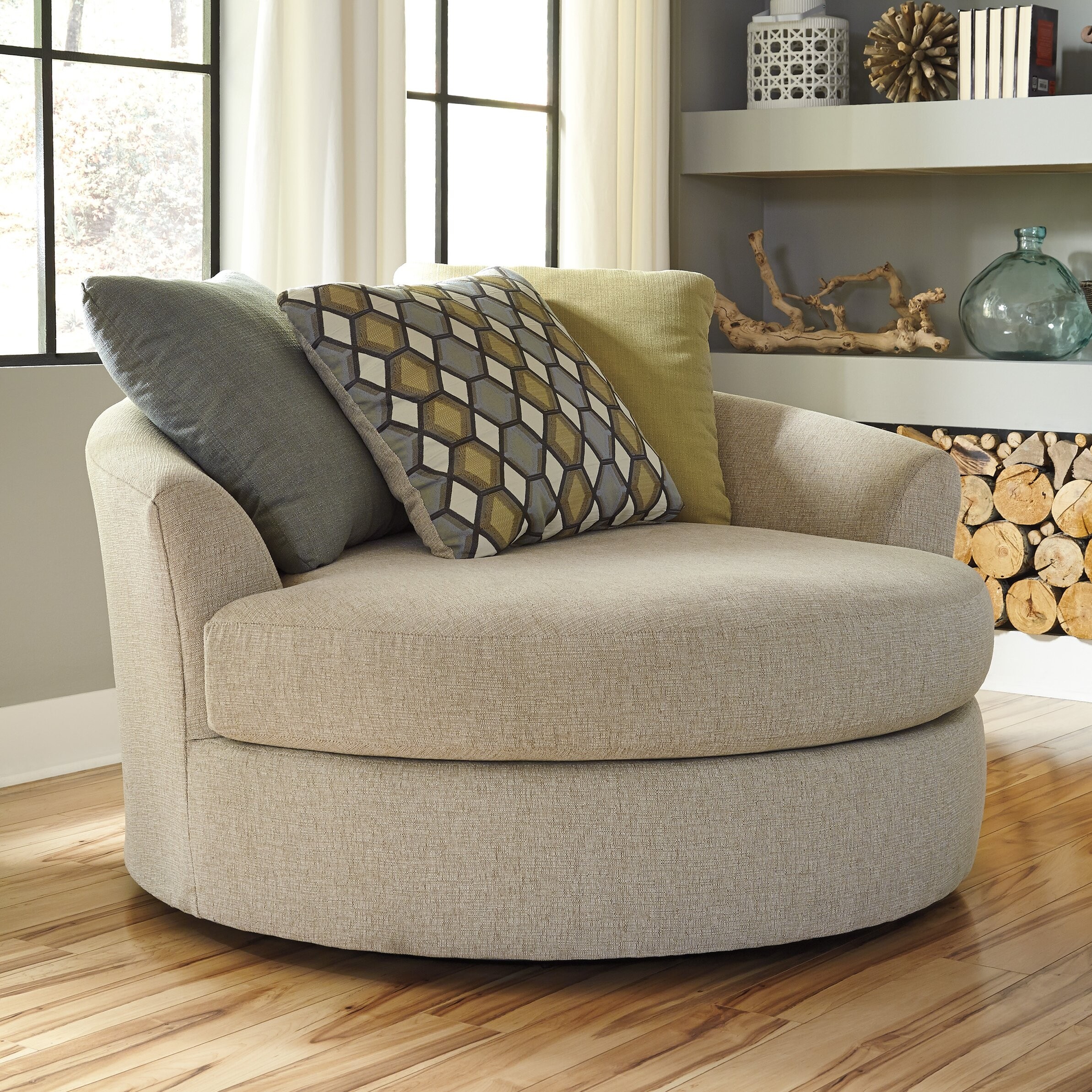 Bradfield Oversized Swivel Barrel Chair |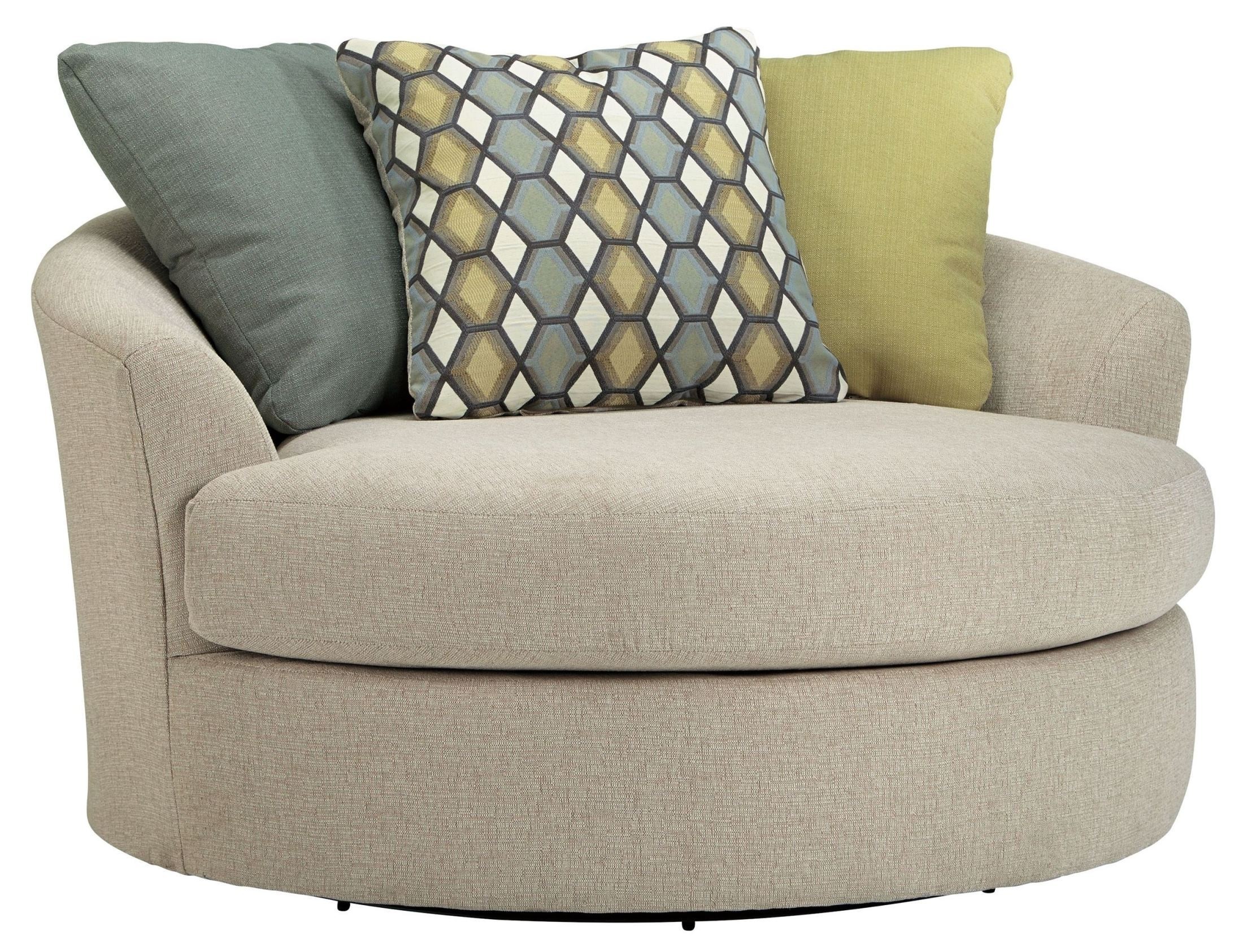 Casheral Linen Oversized Swivel Accent Chair from Ashley ...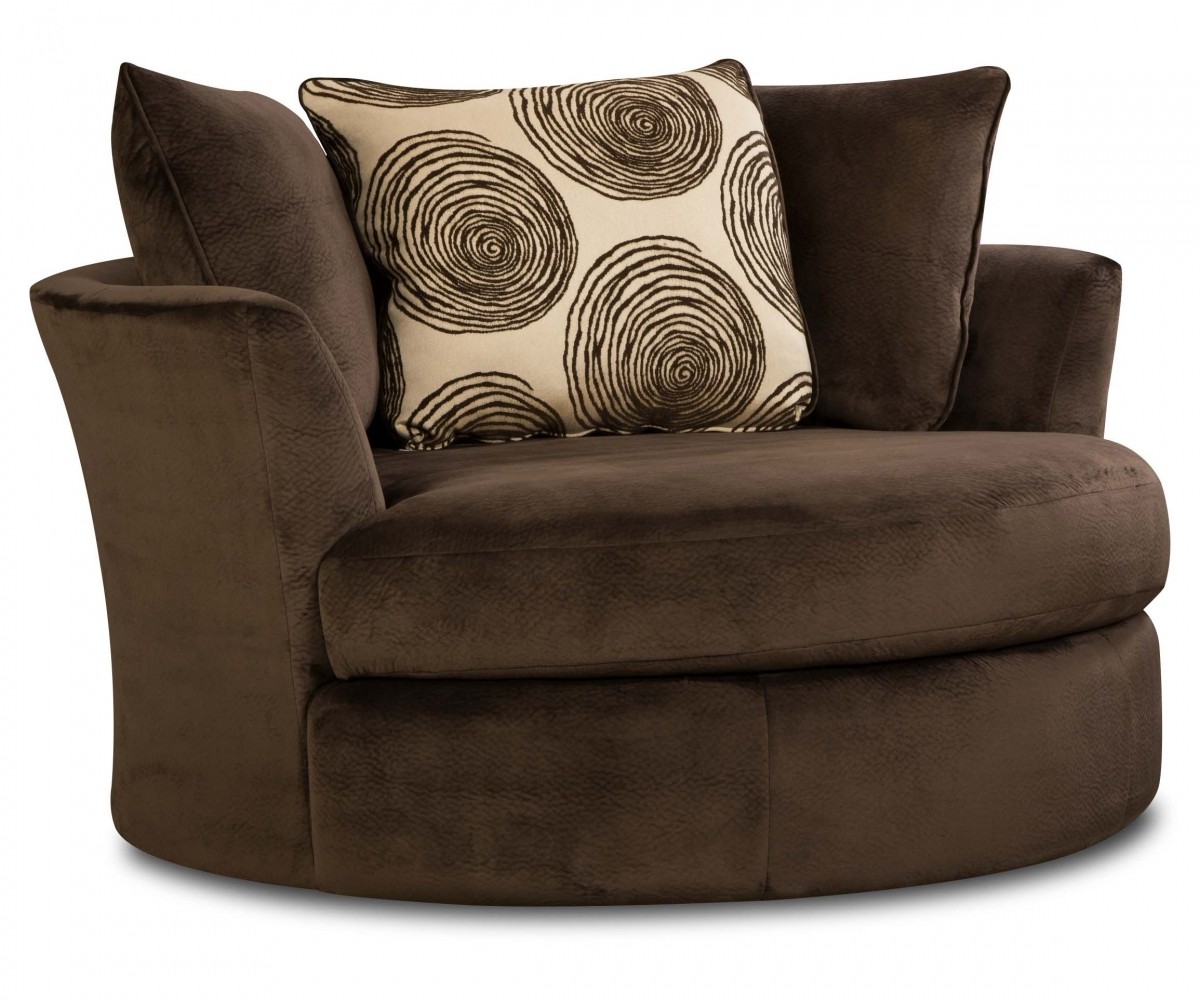 Innovative Phantasy Swivel Chair Living Room Swivel ...
Masoli Mocha Faux Leather Fabric Oversized Swivel Accent ...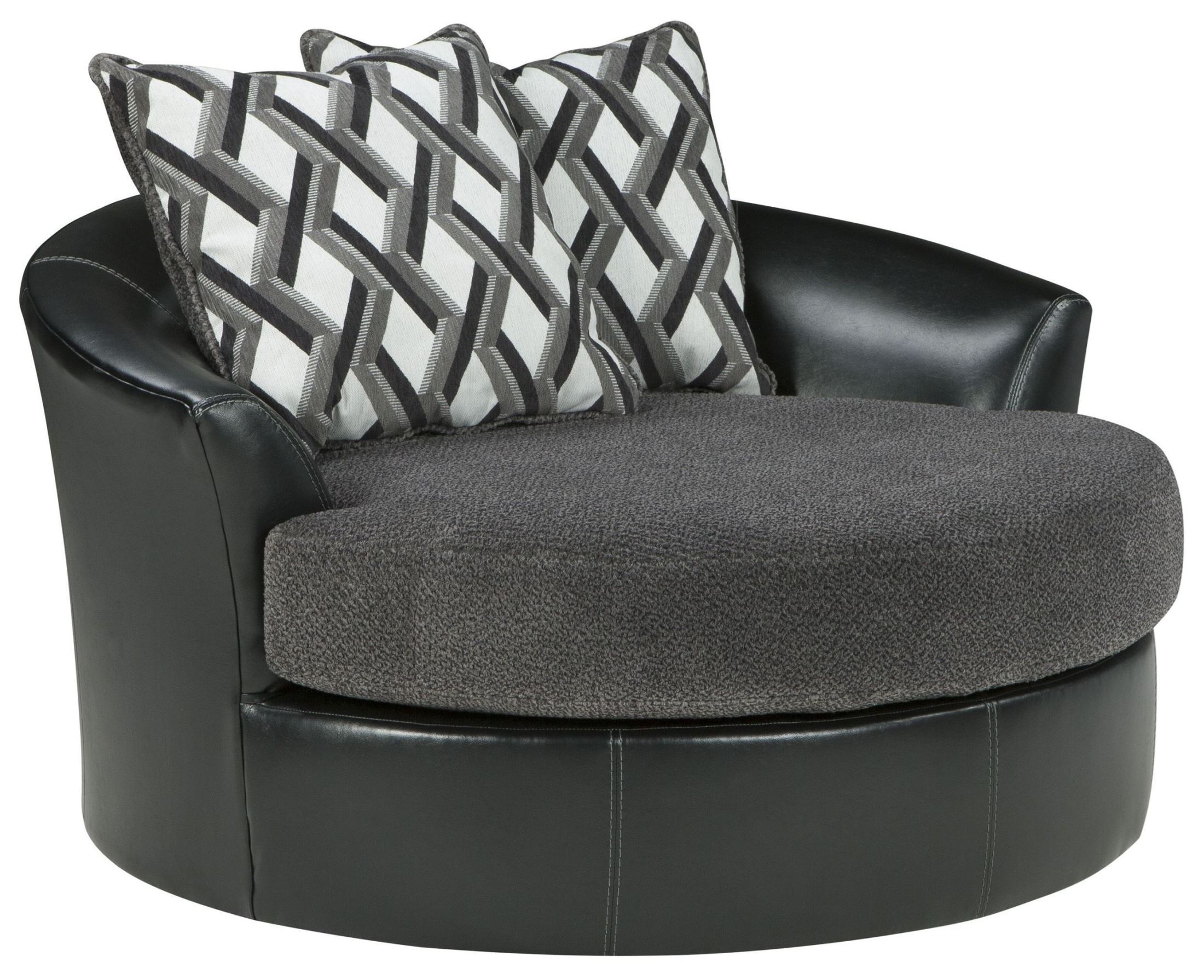 Kumasi Smoke Oversized Swivel Accent Chair, 3220221, Ashley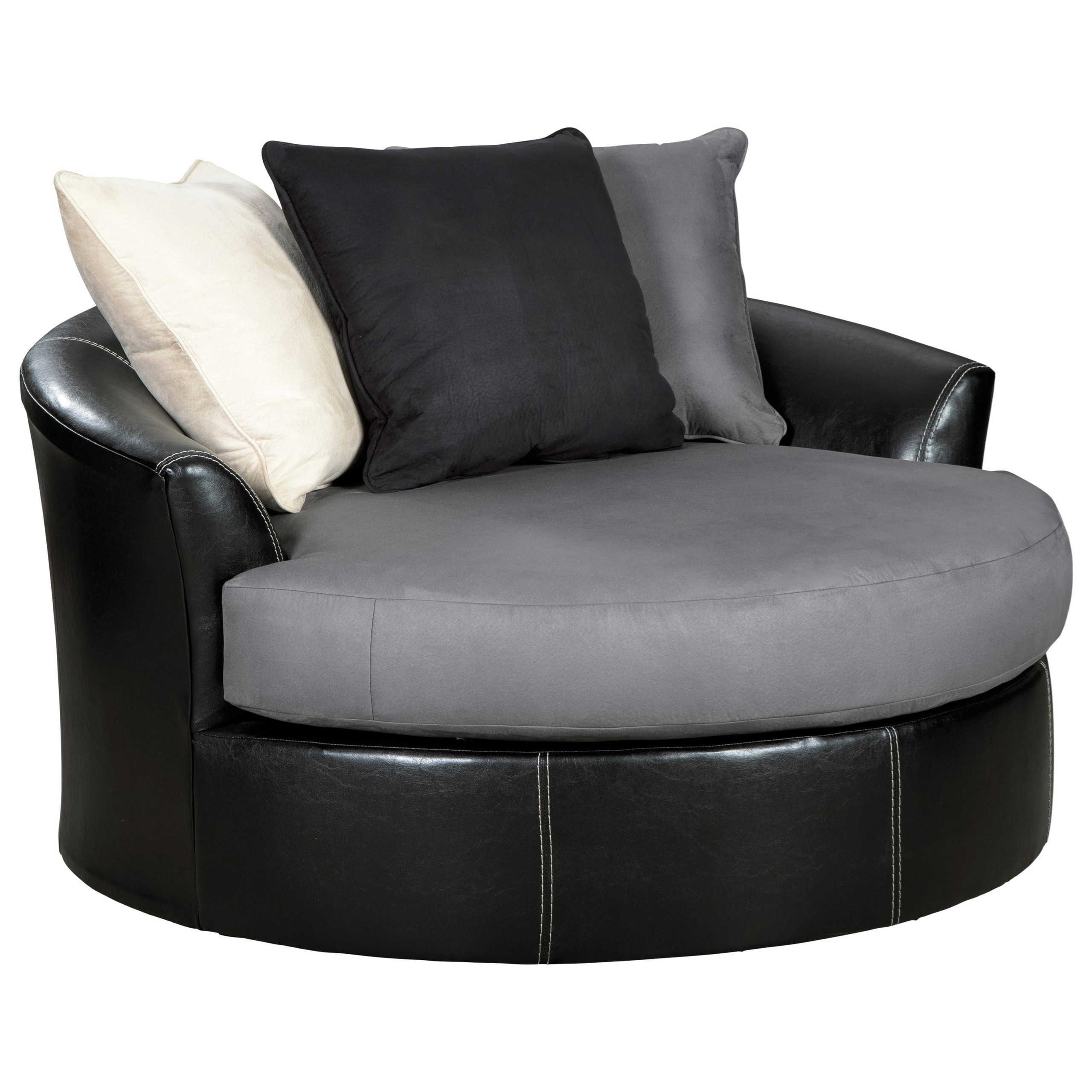 Signature Design by Ashley Jacurso Contemporary Round ...