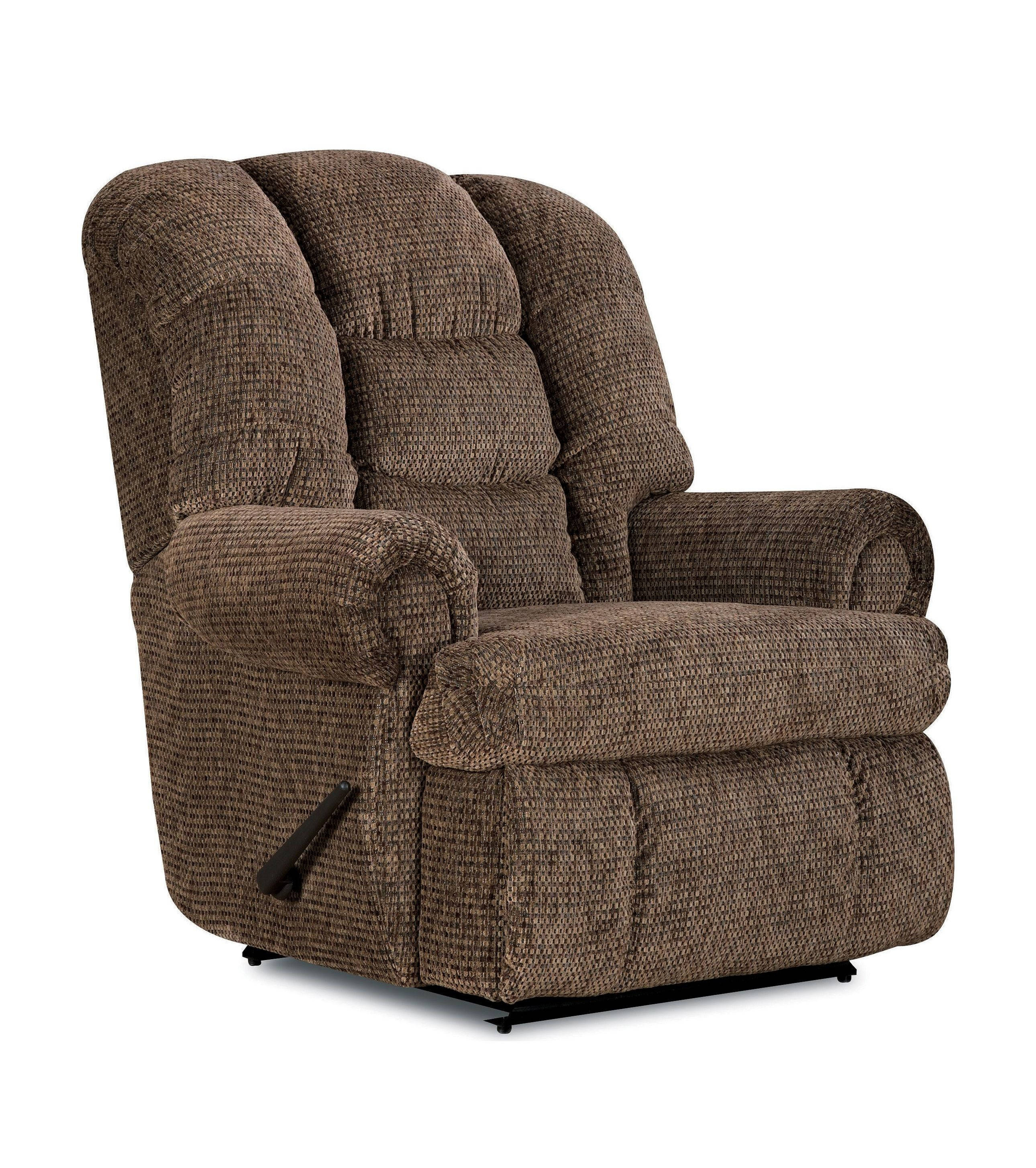 This piece of furniture is a recliner chair that offers a large sitting space supported by arms and a backrest. The whole construction is stable, solid and it is able to hold up to 500 pounds, so it is perfect for adult users.
Simmons Lancer Big Man's Recliner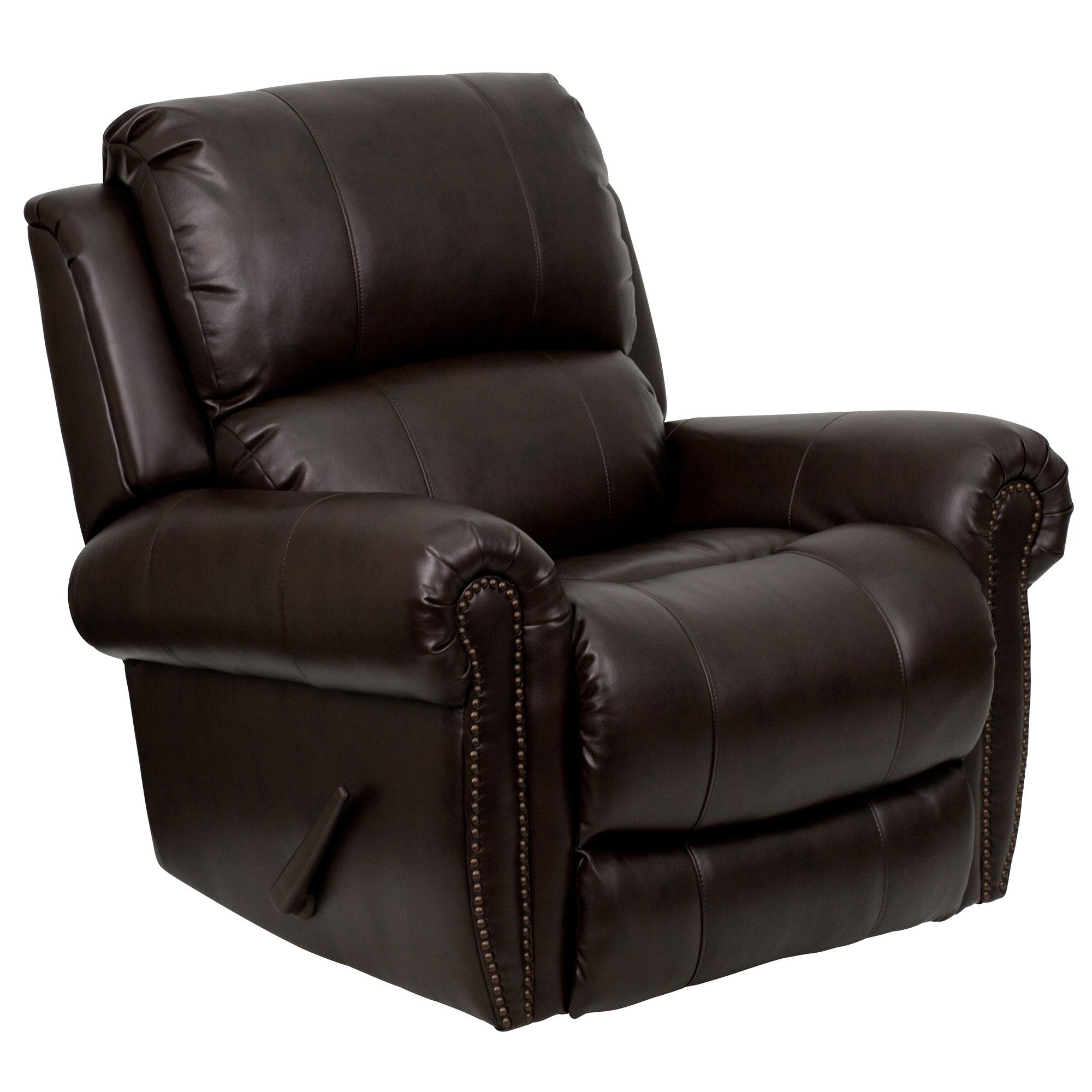 Very gracefully designed plush oversized recliner for adding some stylish comfort to your space. It features extra wide design with overstuffed padded seat, back and arms and brass nailhead trimming that adds a sophisticated feeling.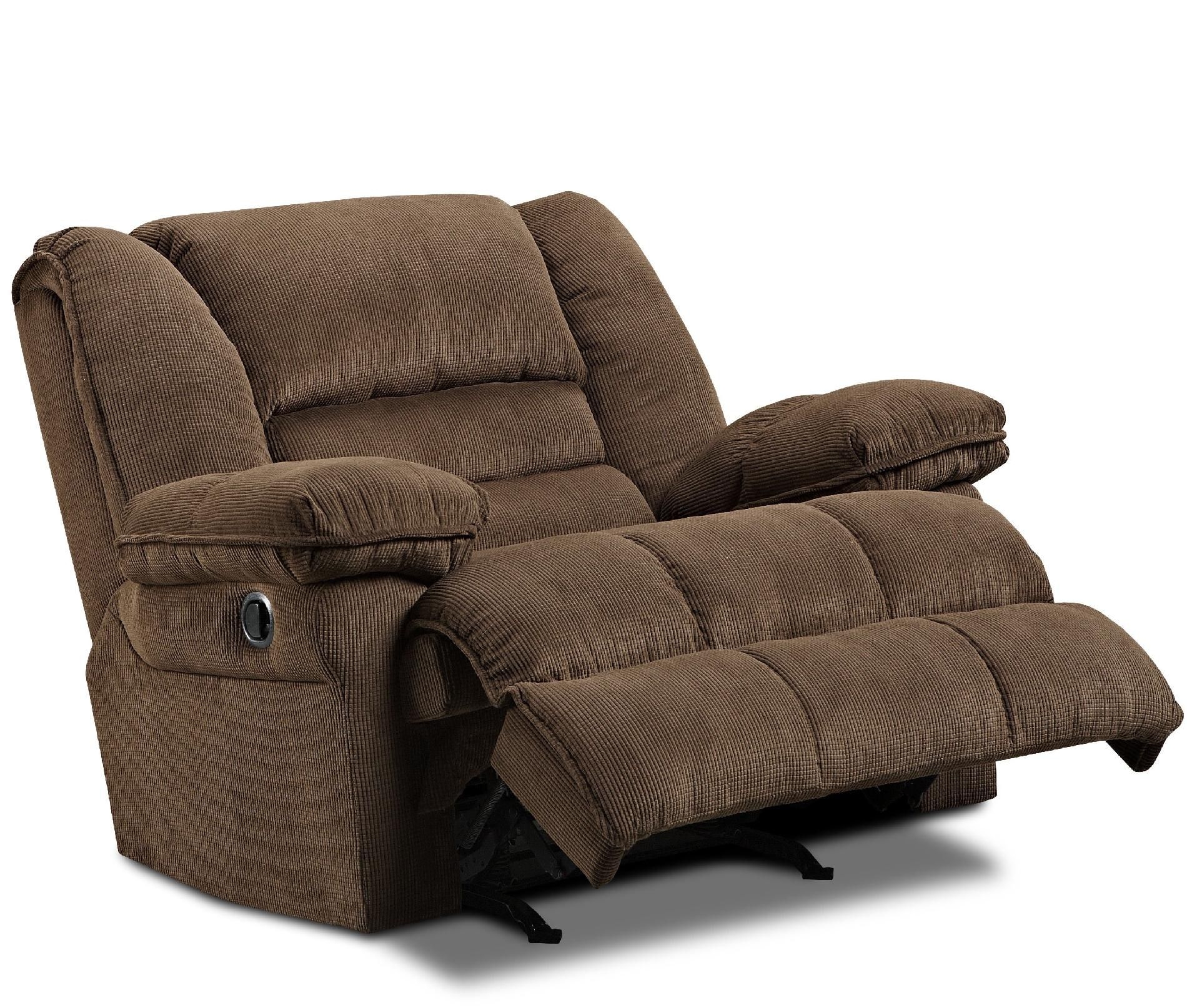 Big Man Recliners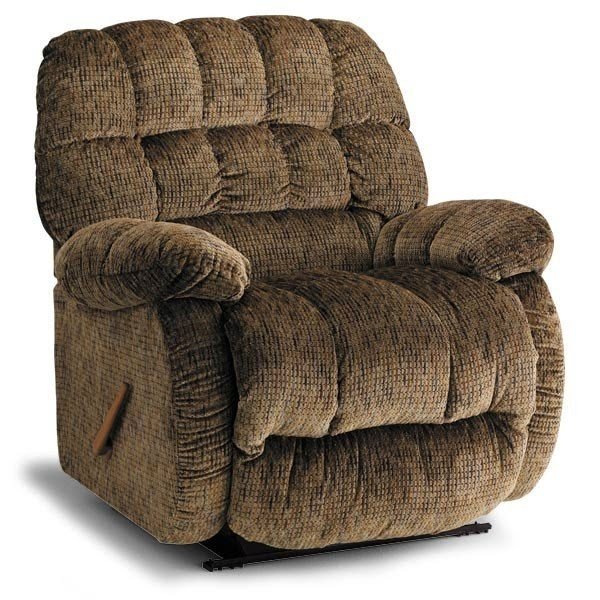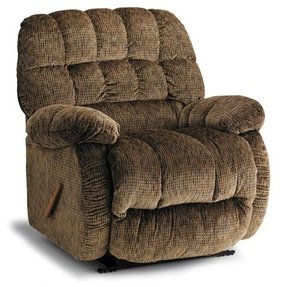 Roscoe Big Man Oversized Rocker Recliner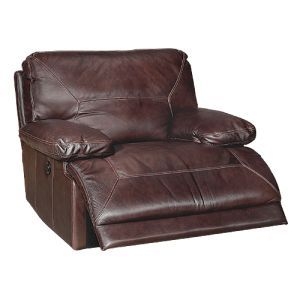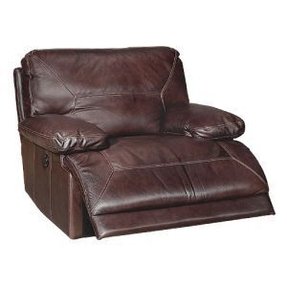 Big Man Recliners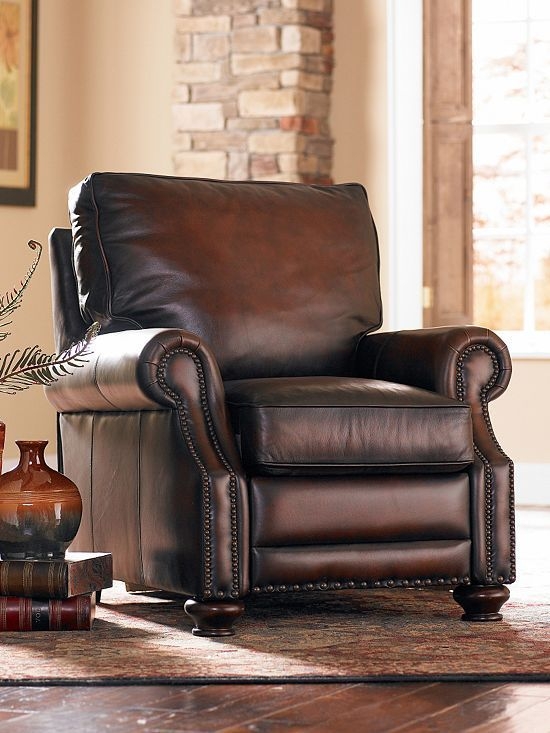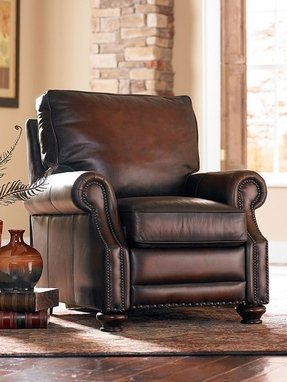 Elegant arm chair with antique finish. It is mounted on wooden legs and covered with high quality leather. Upholstery is finished with decorative nail heads. Tasteful addition for each place according to taste.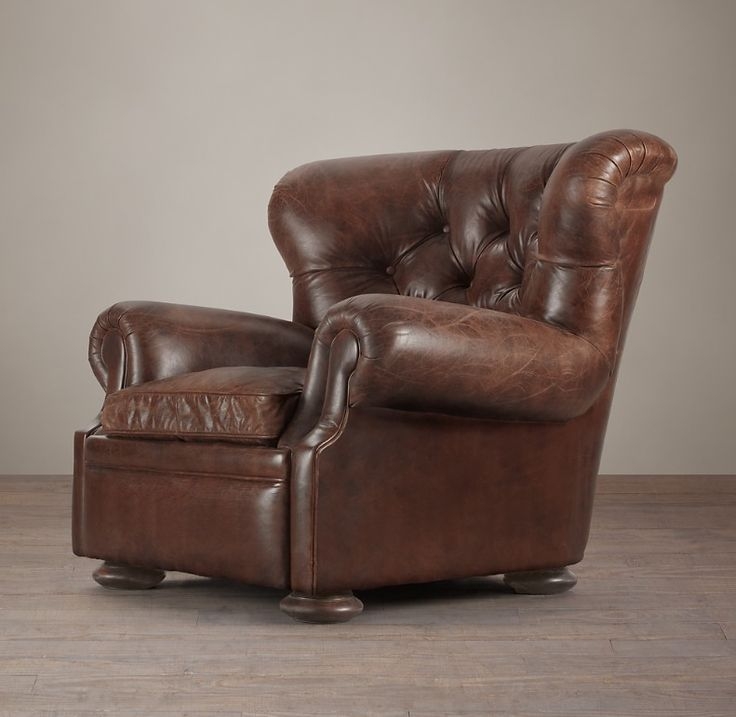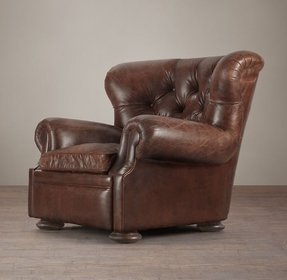 Being a very solid construction, featuring kiln-dried hardwood frame, this Churchill leather chair is an icon of a library chair. Handcrafted of the finest leather, features amply padded frame, button-tufted back, and pleated arms. Available in classic and luxe sizes.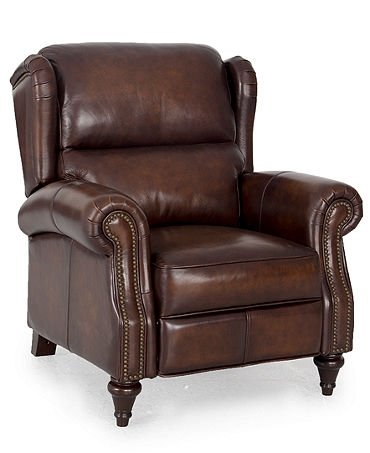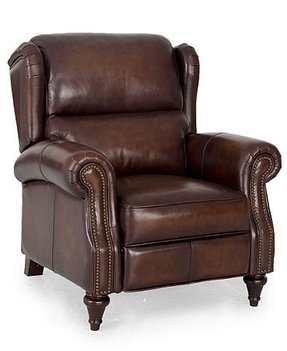 If you're looking for a comfortable, traditional piece of furniture to put in front of your TV, this brown, leather recliner might be just what you need. Gives your room a subtle, antique vibe and looks great with any furniture.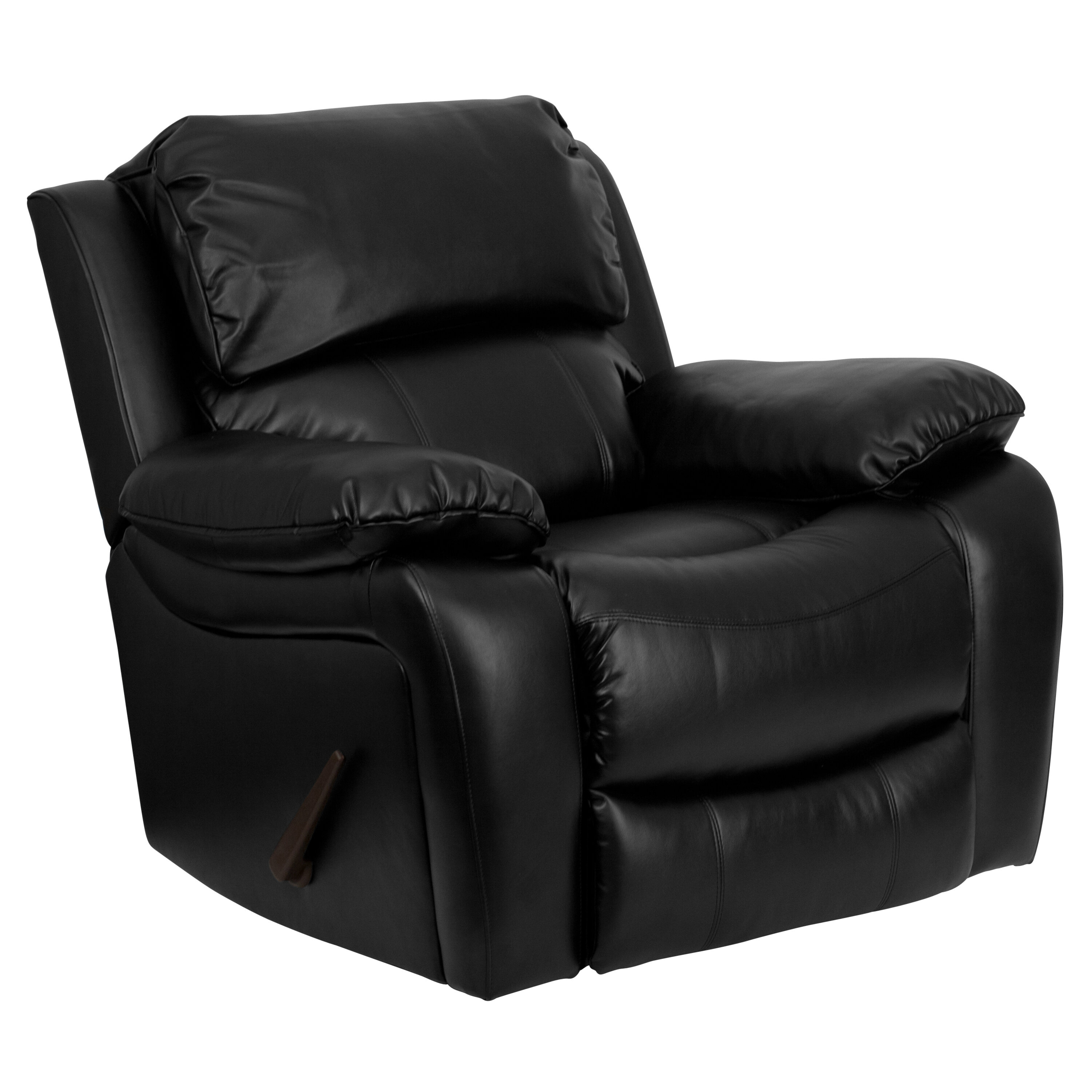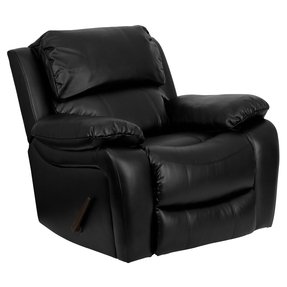 Plush rocker recliner with overstuffed padded seat, back and arms, designed to make home entertainment more comfortable. It offers immense sense of comfort with gentle back and forth rocking. Features thick cushions and durable leather upholstery.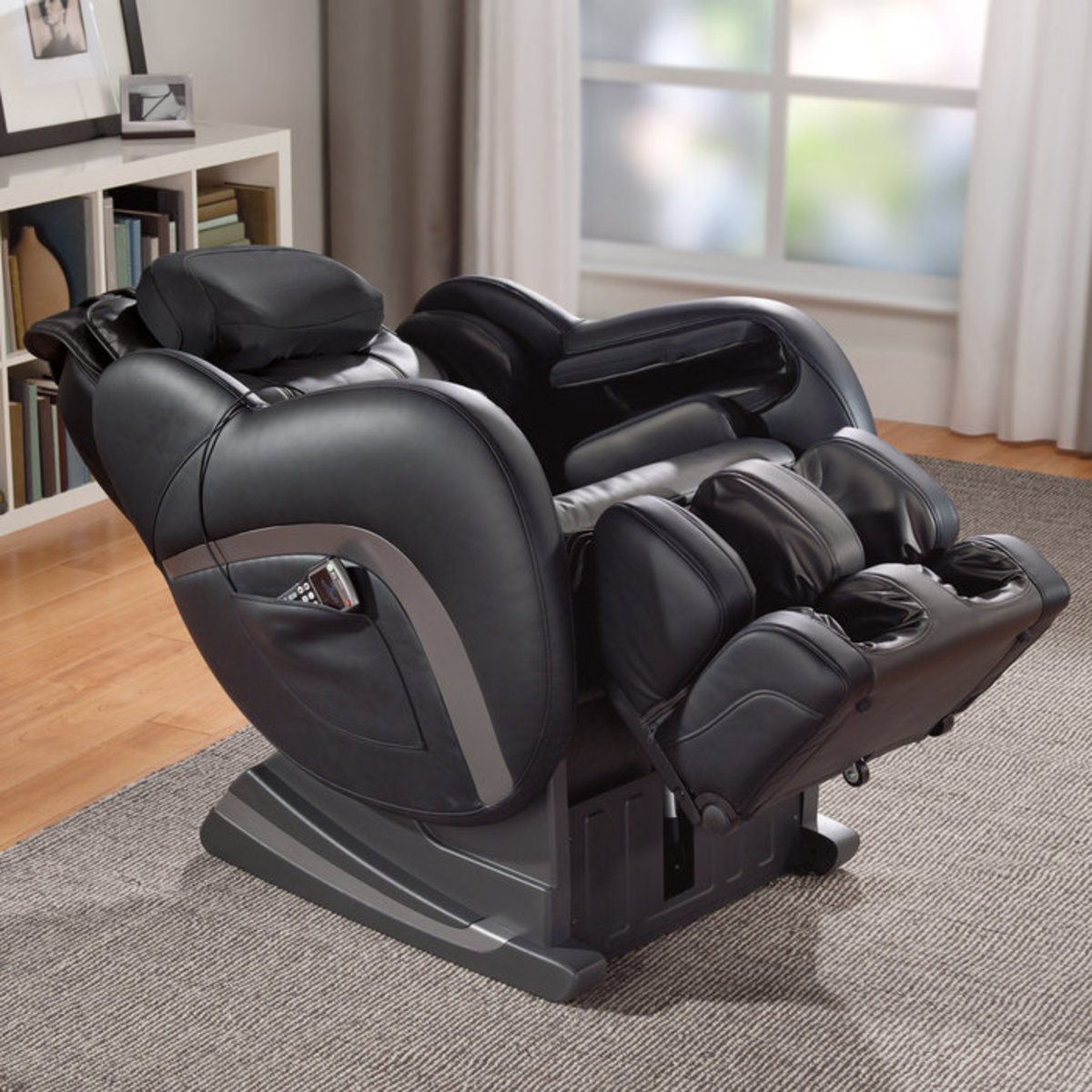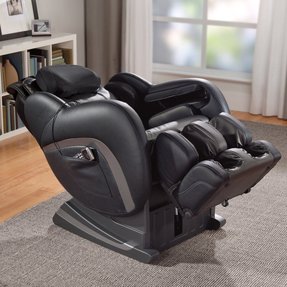 This adjustable recliner is the perfect solution for a comfortable rest. Leather cover, height adjustment, and footrest, practical compartments on the remote control make the whole extremely comfortable to use.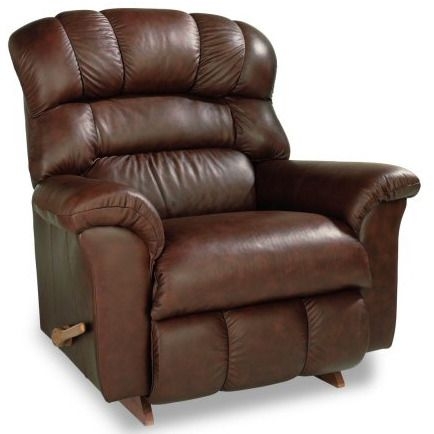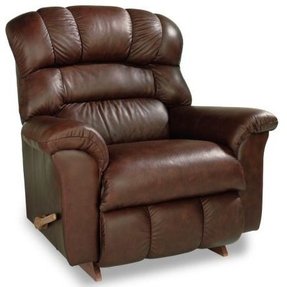 Remember, that classic will be always up-to-date! This simple armchair will be fit both to vintage interior and modern living room. It is covered of dark, elegant leather and has take-down footstool, which make it more comfortable.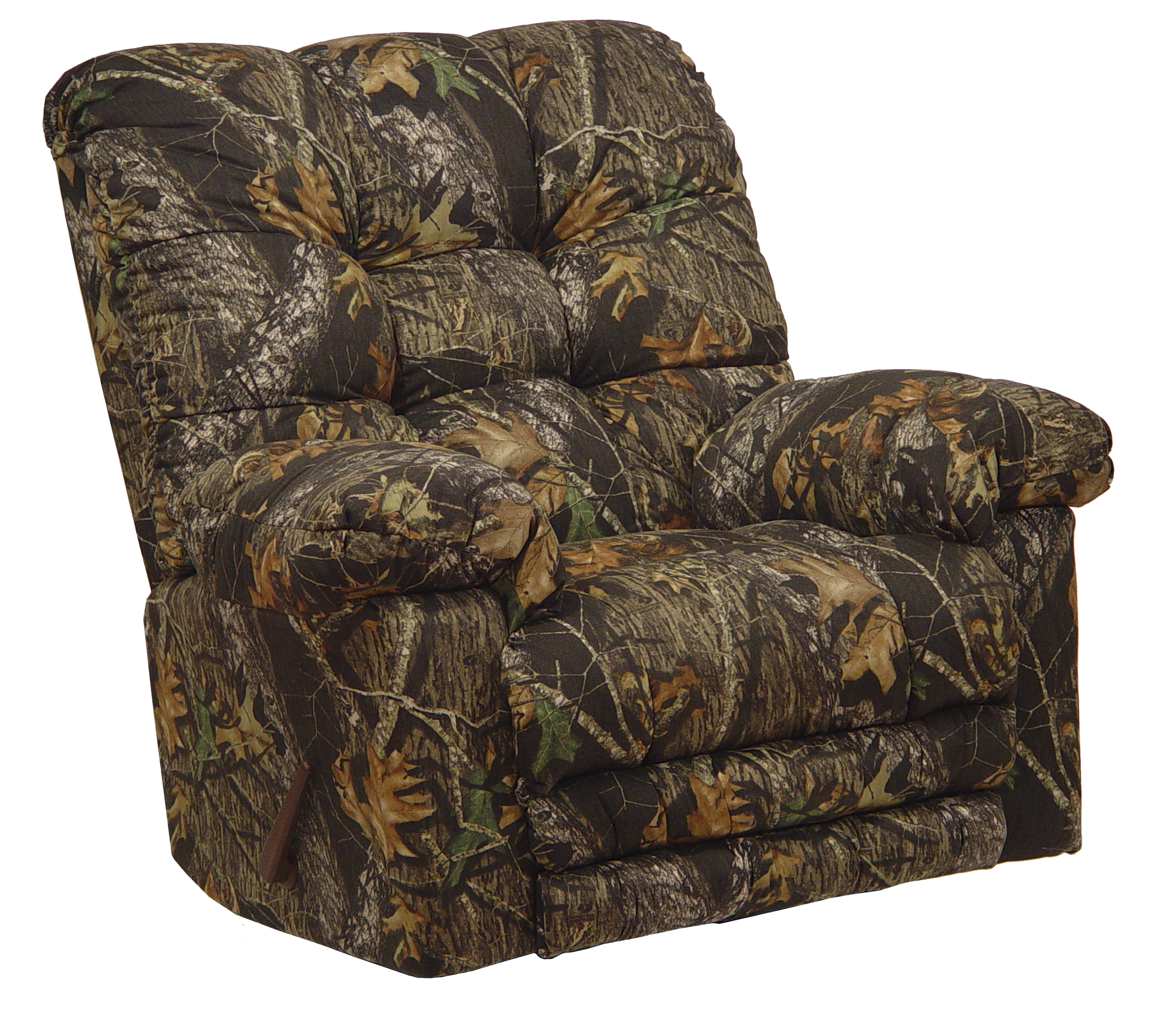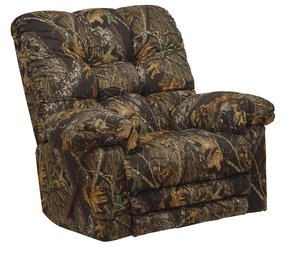 This is a rocker, recliner chair that provides the highest level of comfort in a living room. It is equipped with heat and massage mechanisms. The frame is made of solid hardwood, so it holds the weight of an adult user without problems.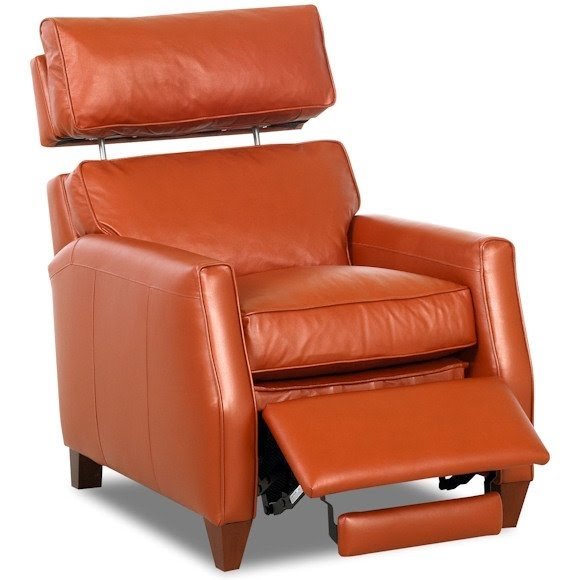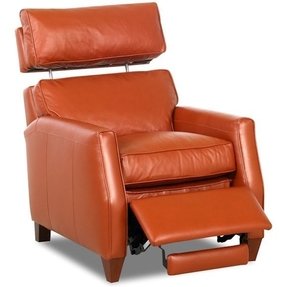 Not only is this piece simply extremely comfortable, it will also ensure a fine boost of utmost appeal when it comes to traditionally styled interiors and will ensure that your household is just perfect when it comes to relaxation options.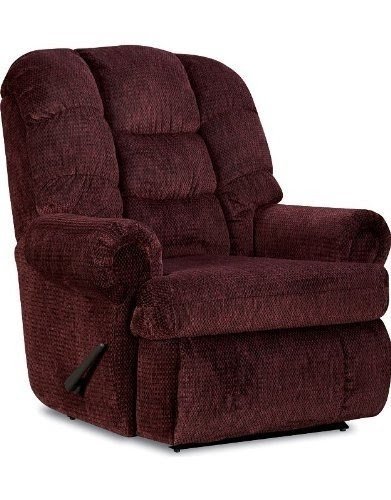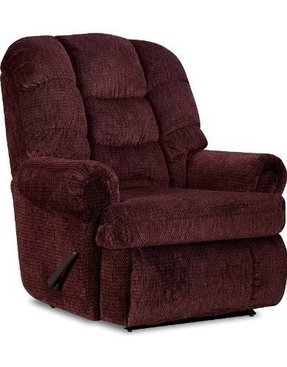 Very large, spacious and at the same time extremely soft and comfortable seat area, which is ideal to check in every living room. This will ensure you rest and relaxation. The material is soft to the touch, which further increases the comfort of resting.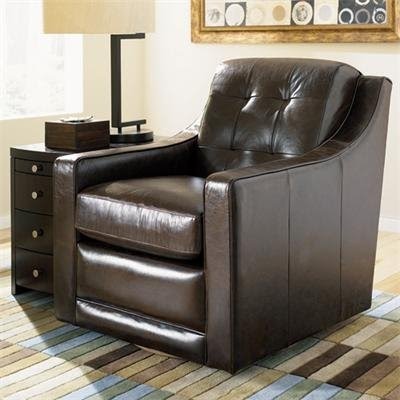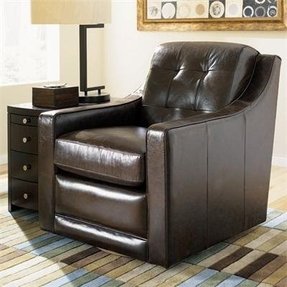 a lazy boy that doesn't look like crap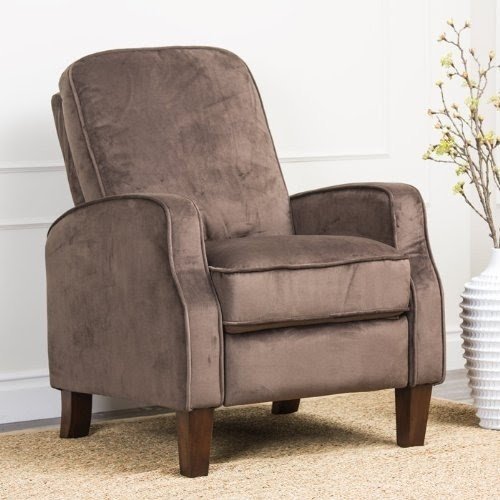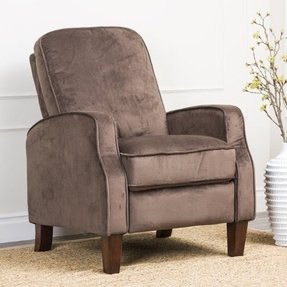 It is a casual recliner that has got a dark brown micro suede upholstery, very comfortable seat and solid oak and metal construction. It adds comfort and beauty to your living room and family room.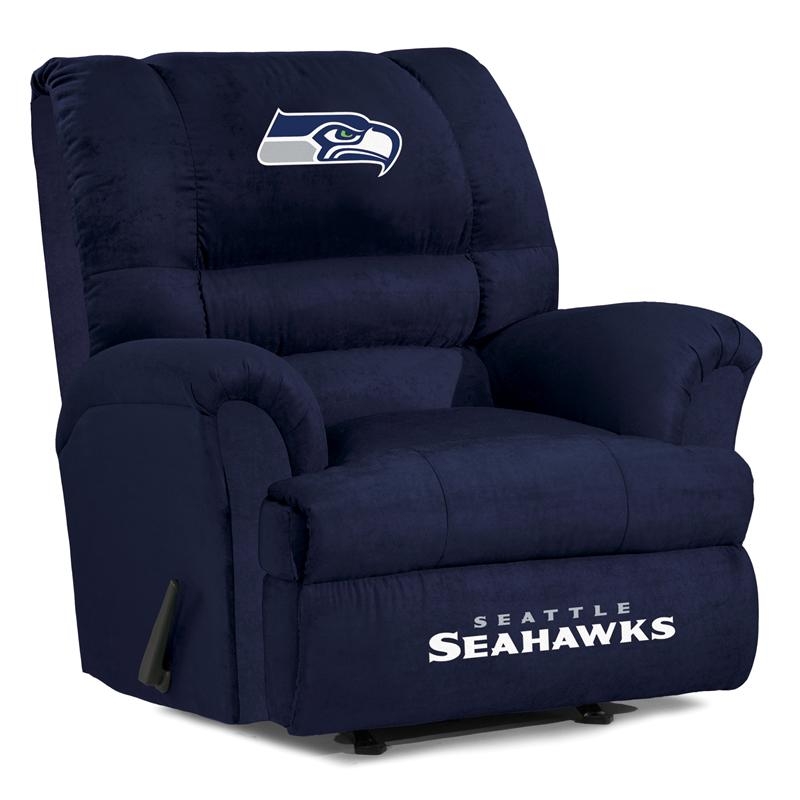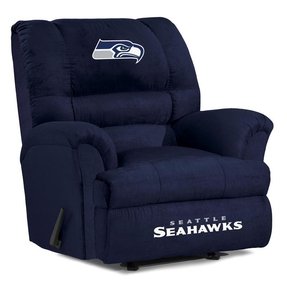 This comfortable recliner can be a nice way to enhance your room with NFL Seattle Seahawks Theme. The recliner is opulently padded, stylishly tufted, and upholstered in microfiber. Features rolled arms, a working footrest, and a recline lever mounted on the right side.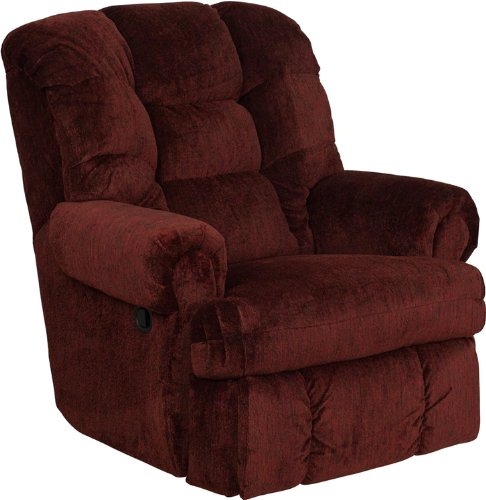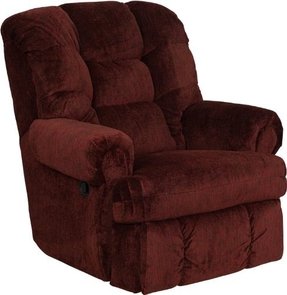 Big Man Recliner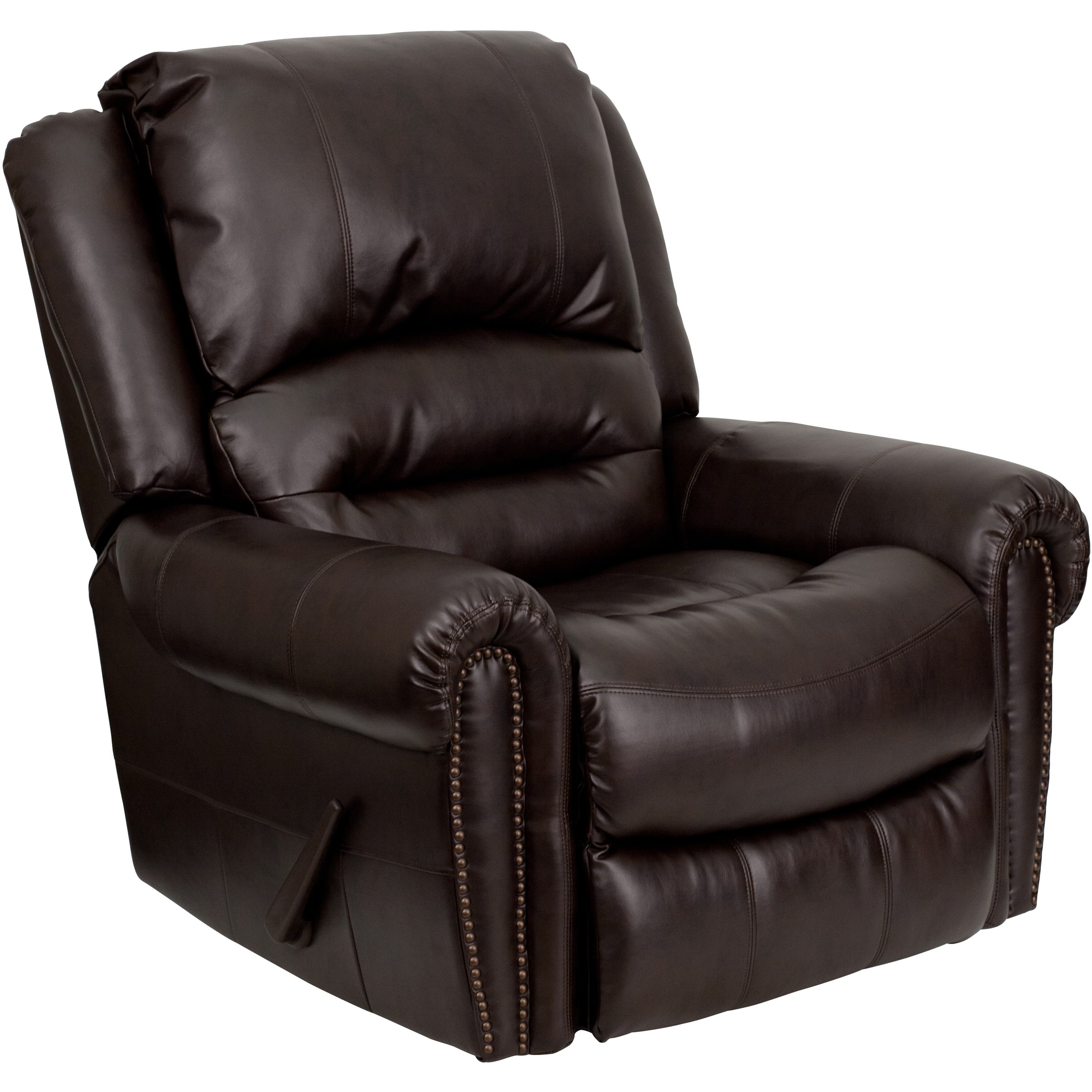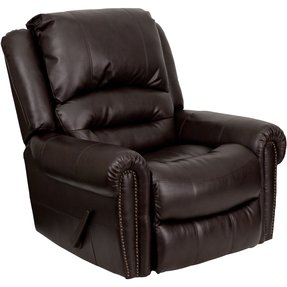 If you're dreaming of an extraordinary comfort and an amazing design in your living room, check out this amazing and unique recliner! It's gonna perfectly match every kind of elegant and stylish space.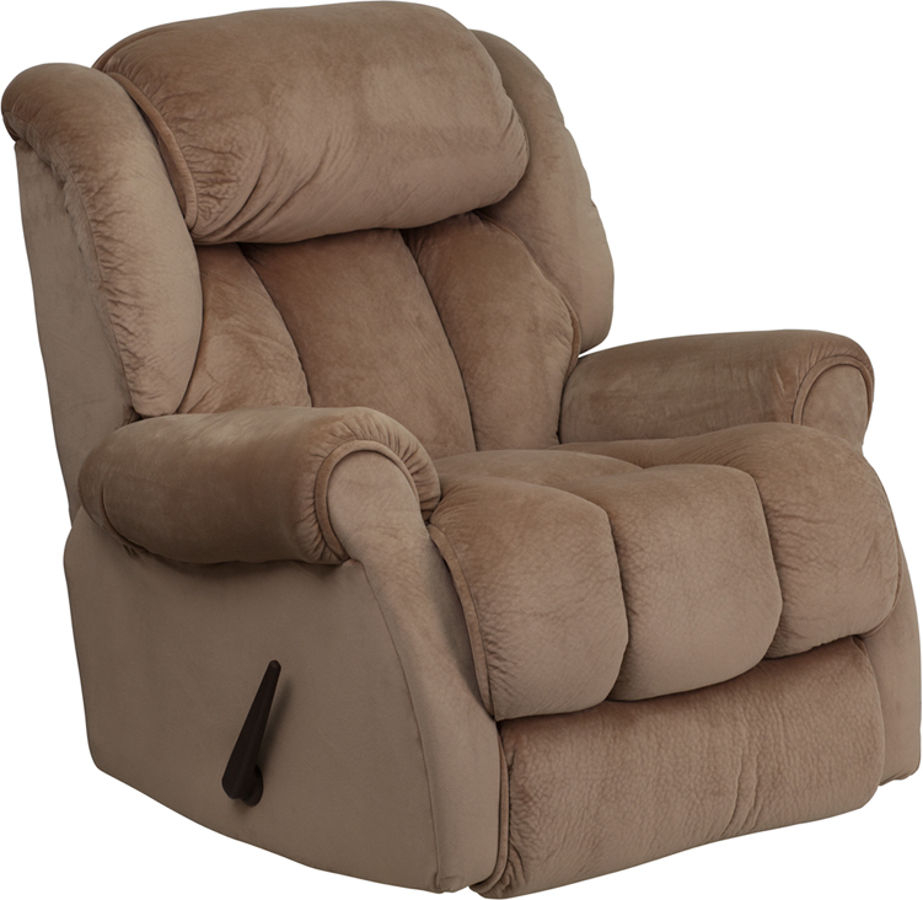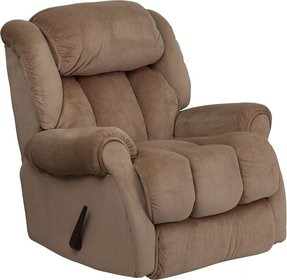 This contemporary rocker recliner is upholstered in camel microfiber, overstuffed with foam for extra comfort, and rests on a sturdy wood frame. The lever for reclining is mounted on the right side of the chair. Also includes high quality leggett and platt mechanisms.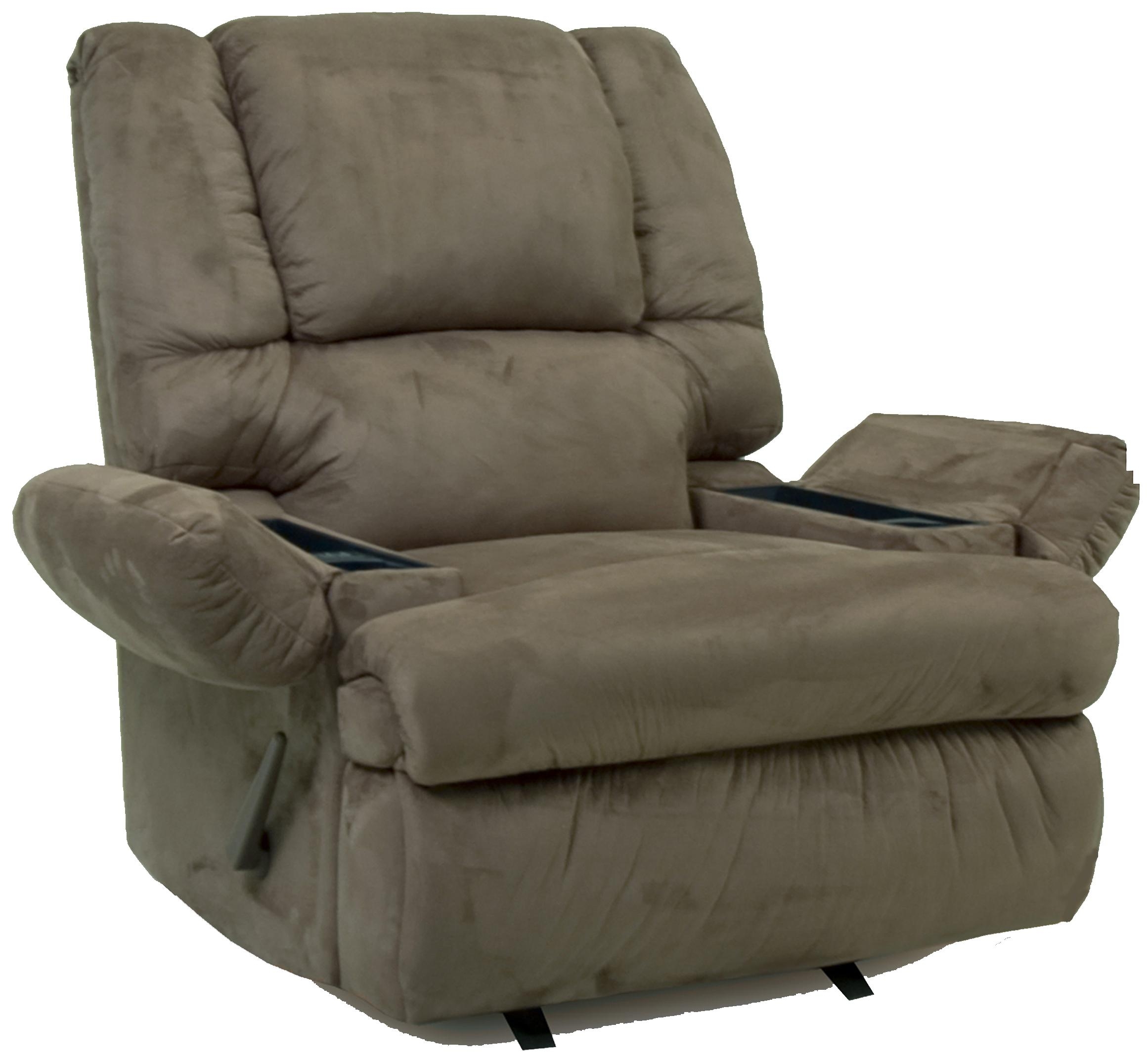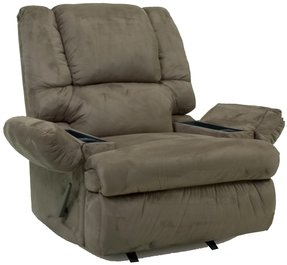 Big Man Recliners | Lane Oversized Recliner | Large Reclining Chairs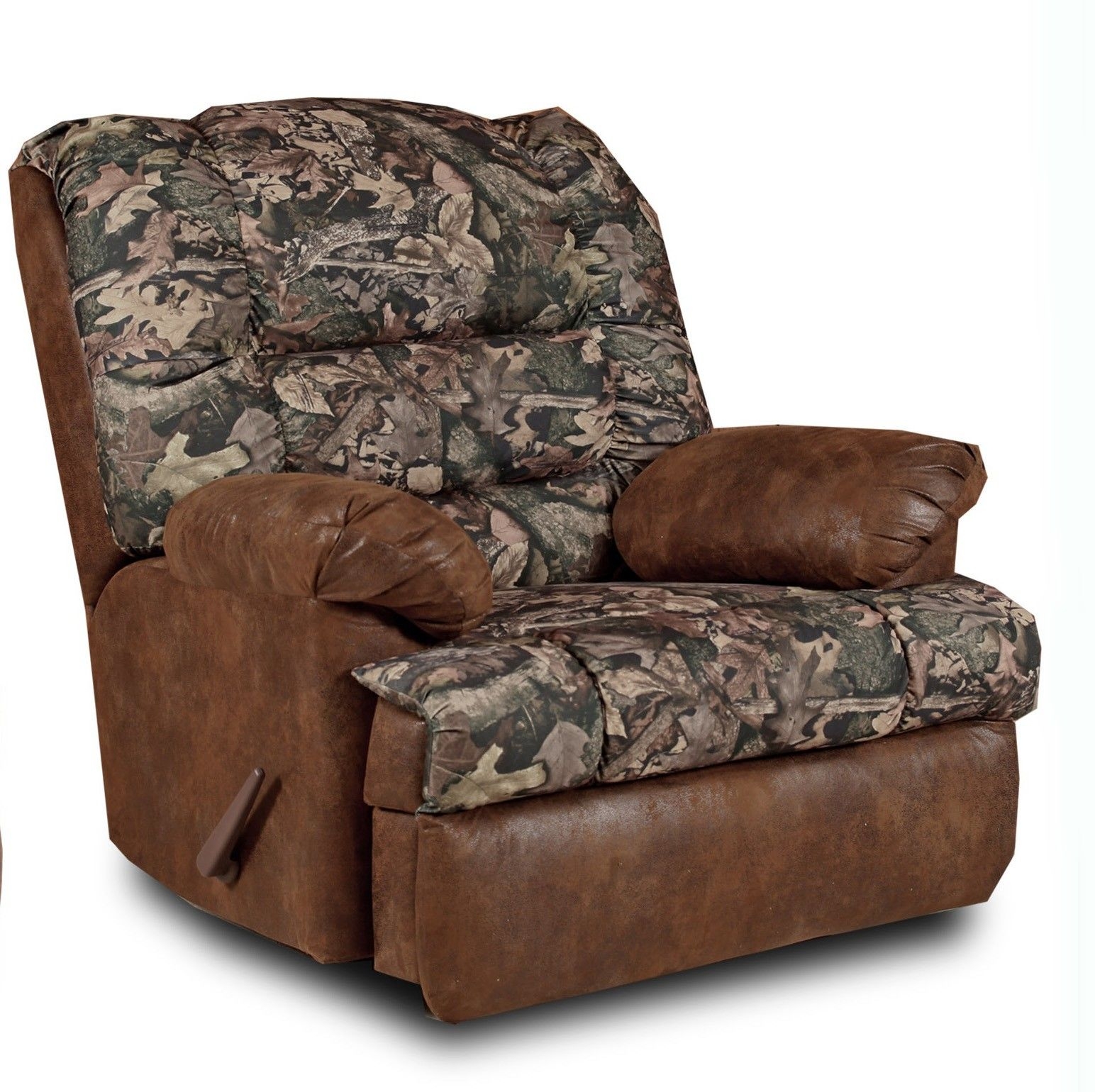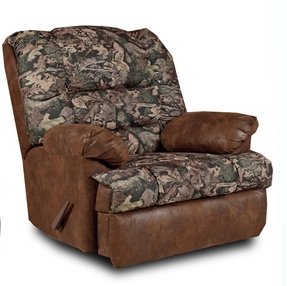 It is a reclining chair that has got a tobacco microfiber upholstery and solid hardwood frame. It is perfect for traditional style and décor. You will be impressed how great this reclining chair is.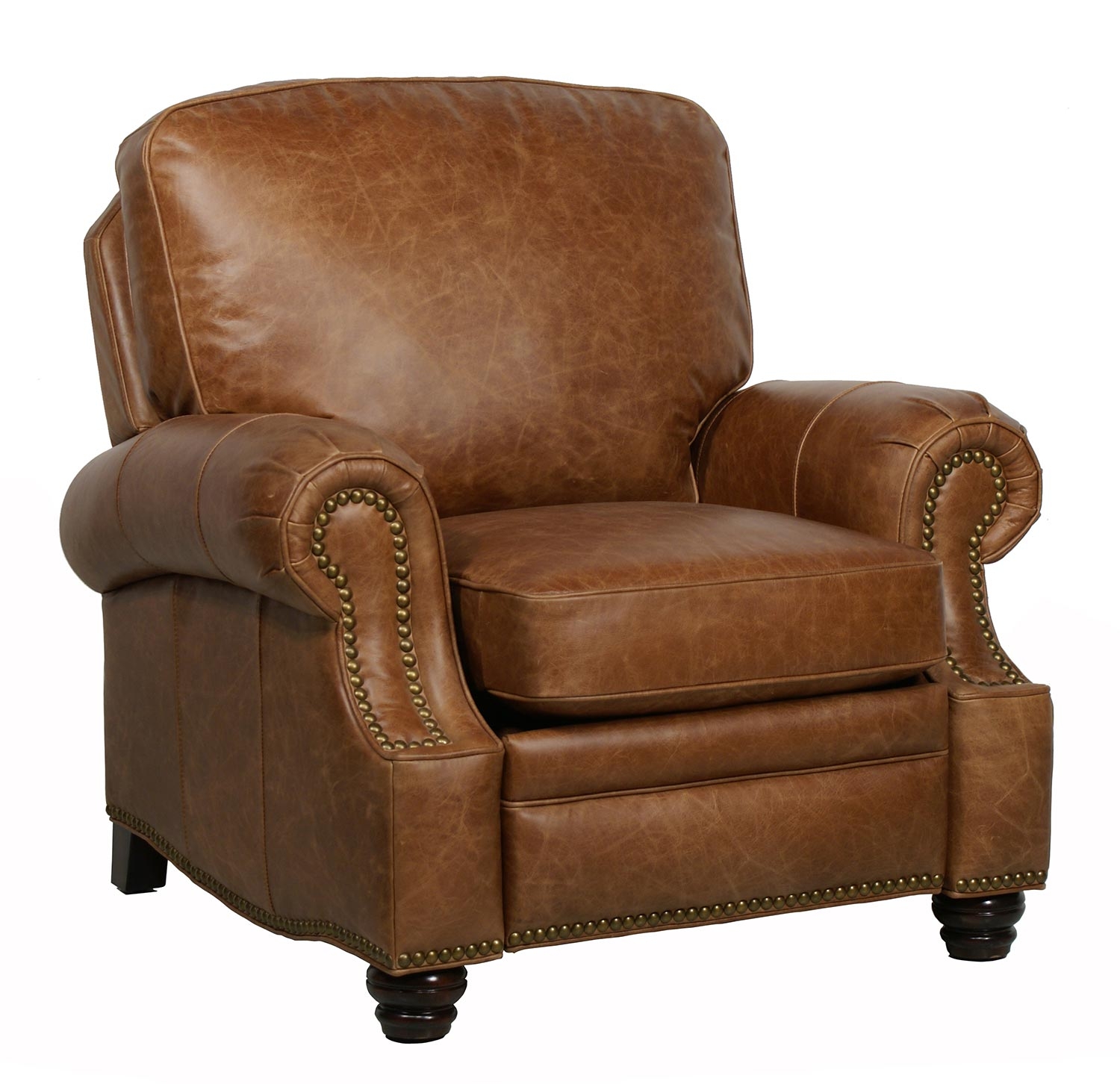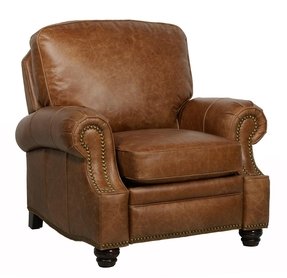 Large, spreading and cavernous seat is the perfect place to relax after a hard day. It allows you to relax, unwind, recharge and distance to everyday life. This is a very practical equipment for your living room.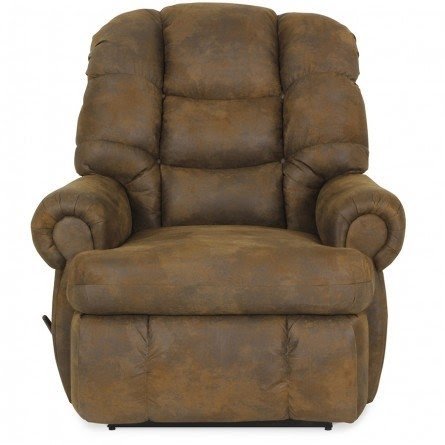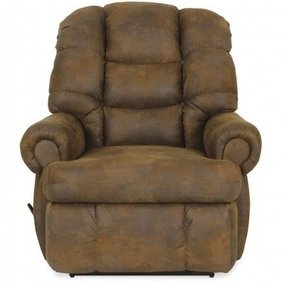 This amazing recliner sports a design that will prove worthy of any man. It comers with the amazing upholstery that combines the soft to the touch feeling with immense durability to ensure years of problem-free use.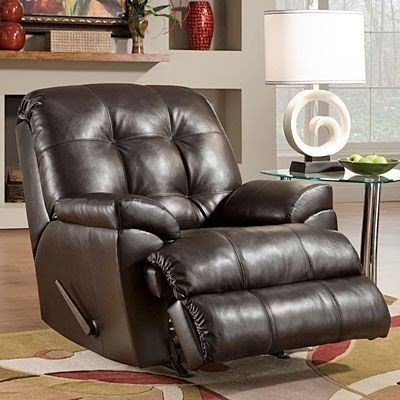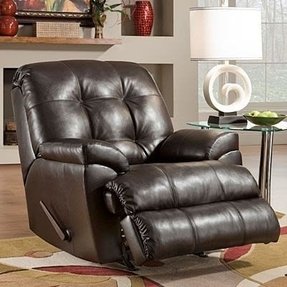 Hardwoods used for a solid frame construction Plywood used for shaping & non-stress areas Reinforced construction both horizontally and vertically at points of stress for added strength Foam seating designed to provide a more comfortable and durable seat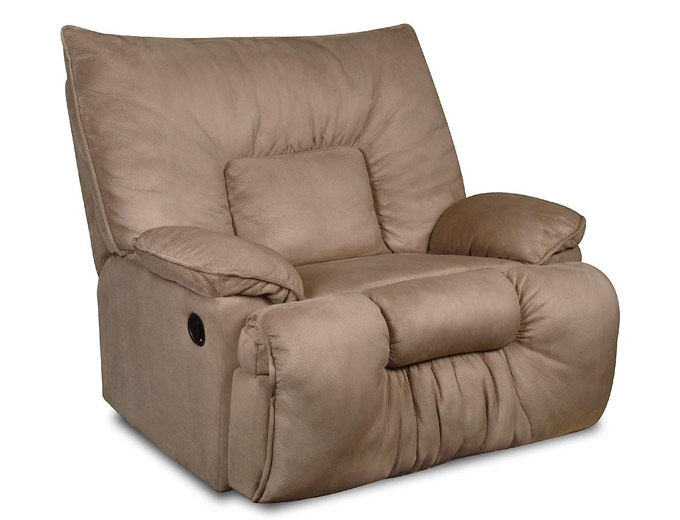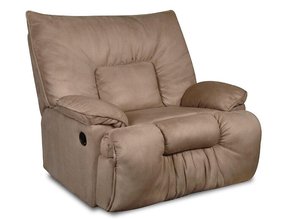 Recliner with high quality microfiber upholstery, handle activated reclining mechanism, hardwood frame and rich tufting. The furniture is available in two colors and features classic modern design, which fits variety of interiors.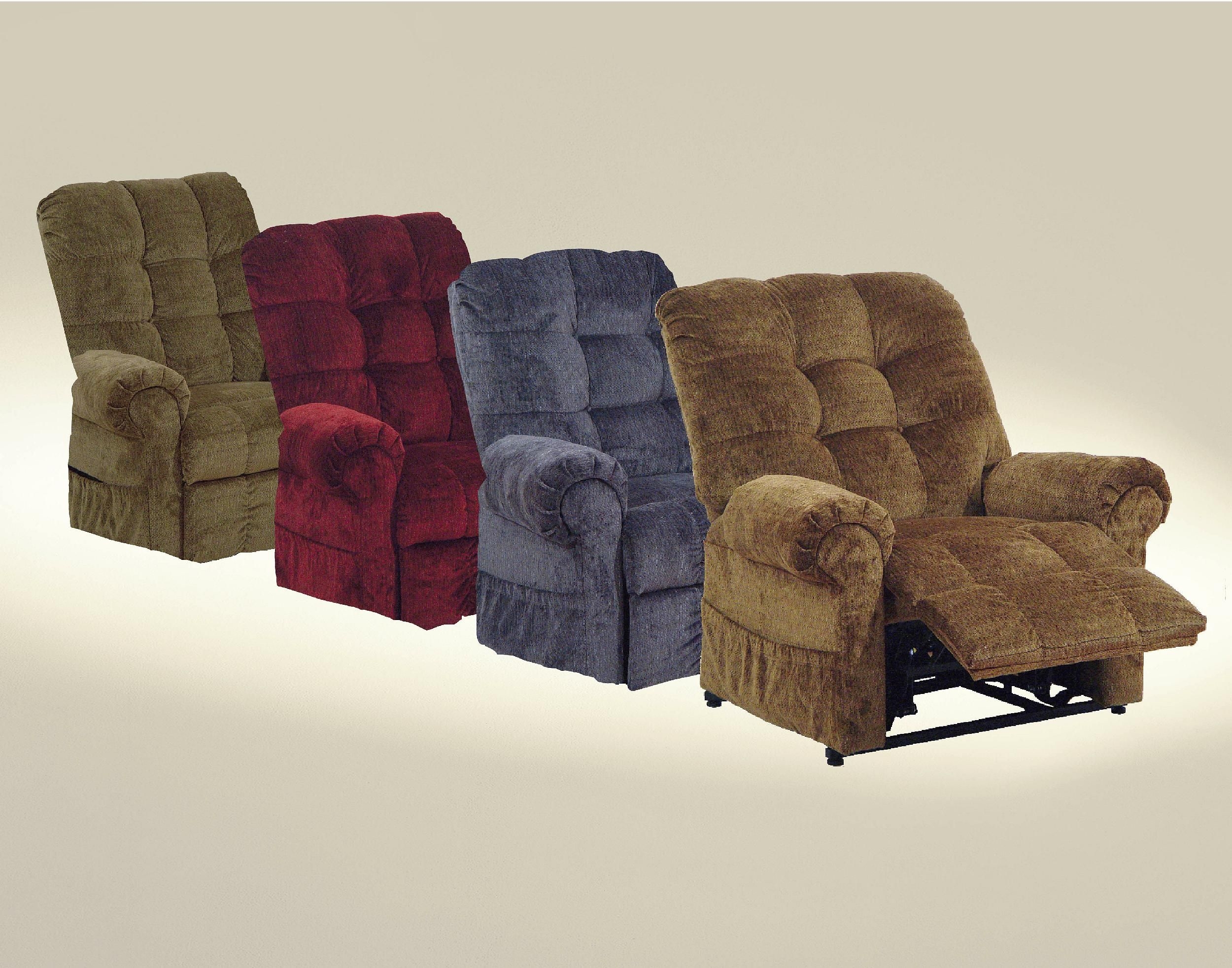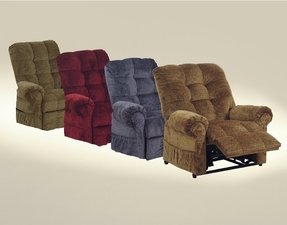 Catnapper Big Man Omni Power Lift Chair Recliner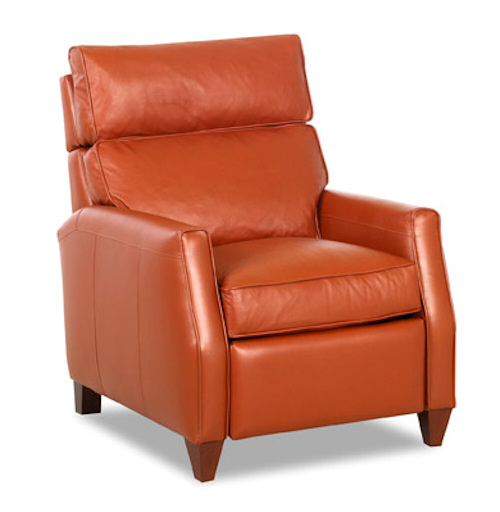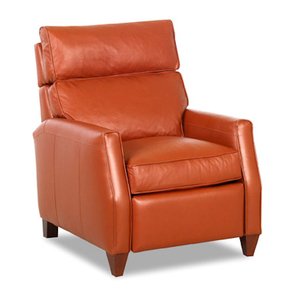 Collins Big Man Recliners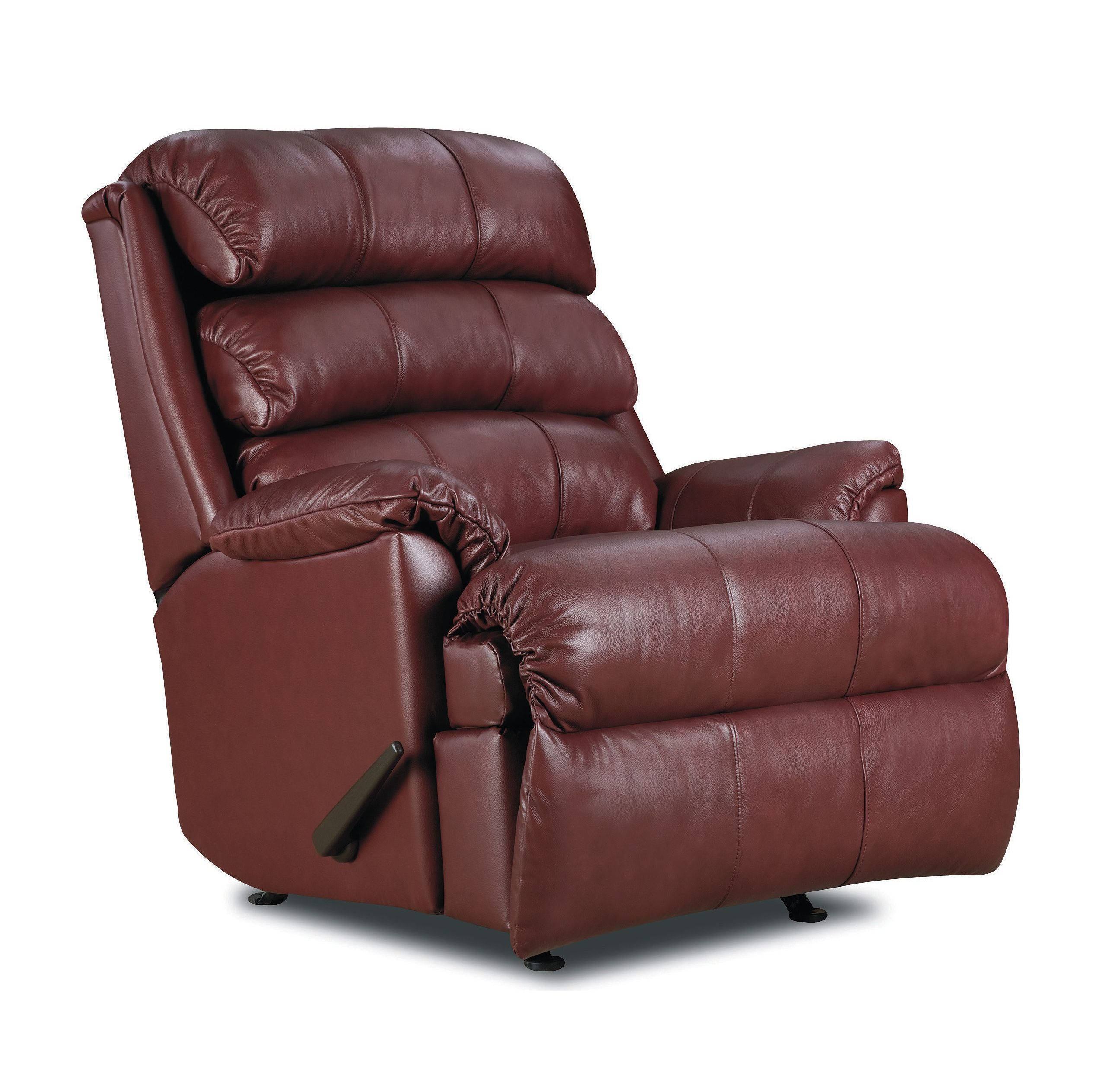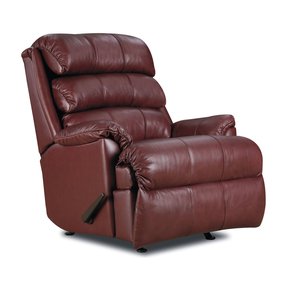 It is a rocker chaise recliner that has got a burgundy leather upholstery and very elegant design. It adds comfort, style and elegance to your living room, family room and other.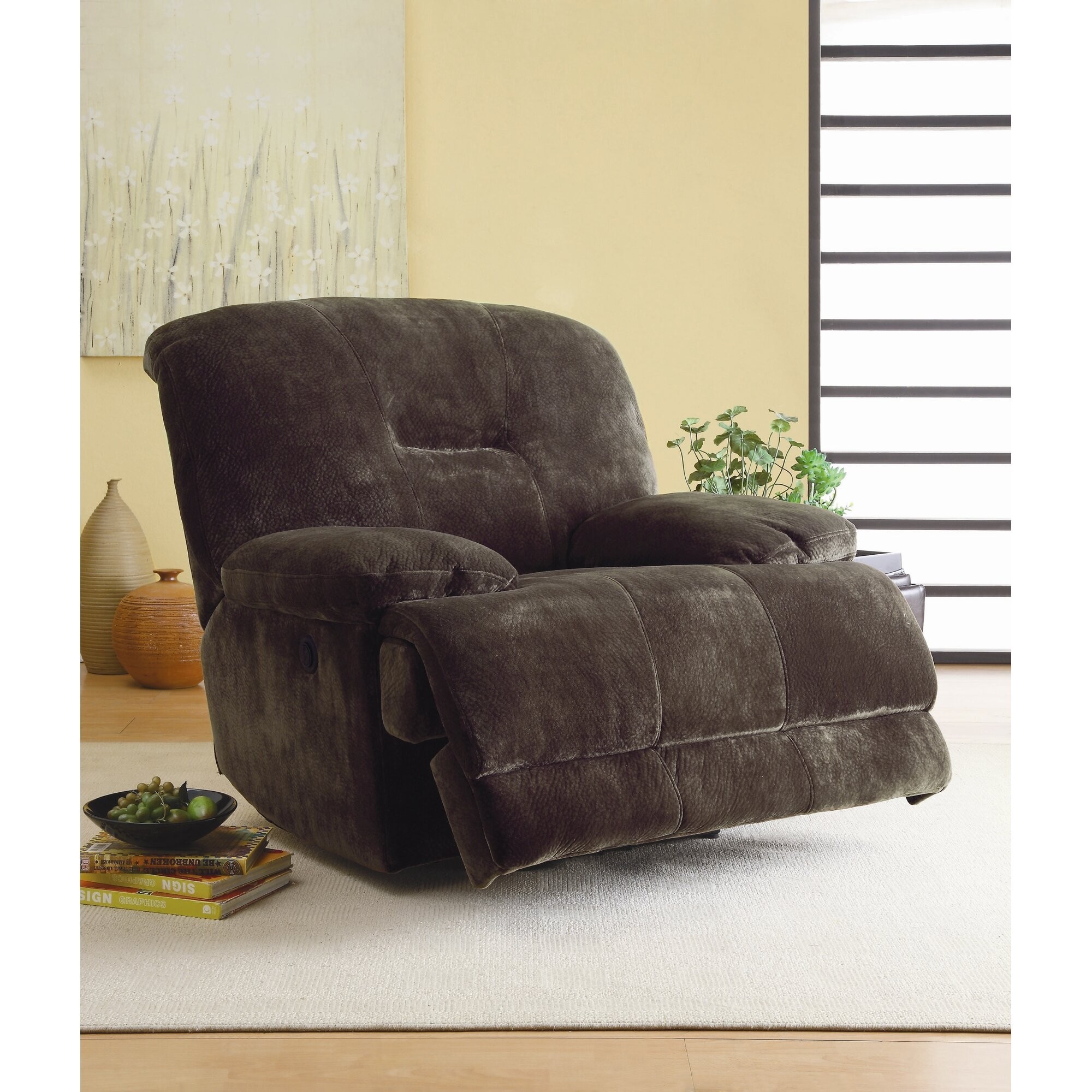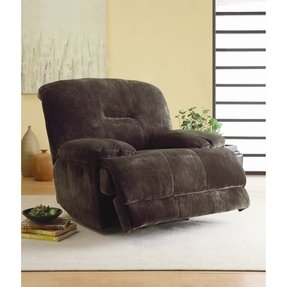 This contemporary power recliner features dark brown premium textured plush (champion) microfiber upholstery, overstuffed foam padding, and a sturdy wood frame. If you want to adjust your favorite position, simply, push the button.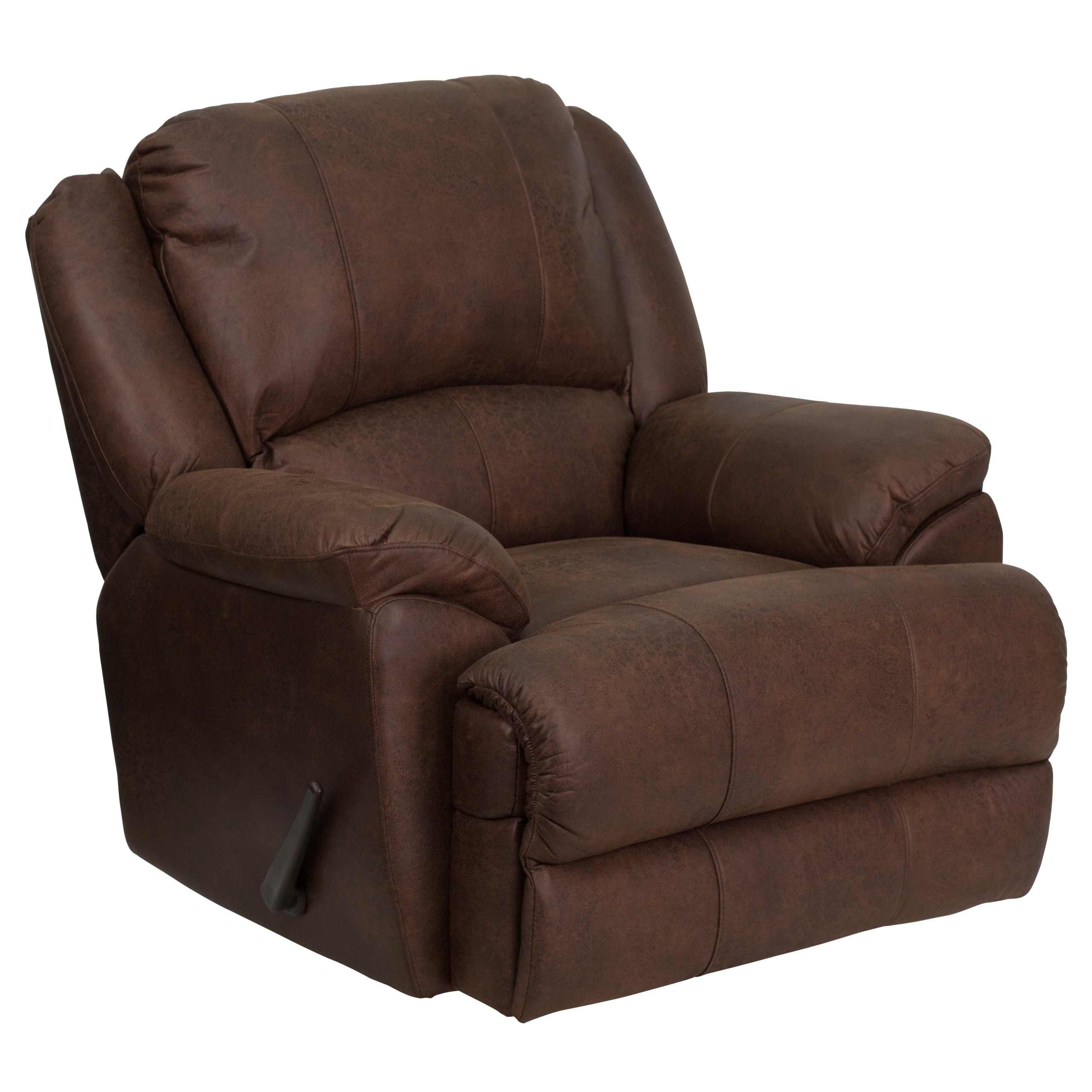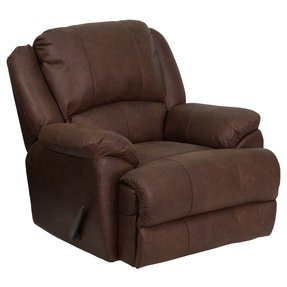 This classic rocker recliner has a leather, brown upholstery and folding footrest. It has a thick, solid padded cushions and armrest to provide grater sit comfort. Wooden frame and leather cover makes it durable and sturdy.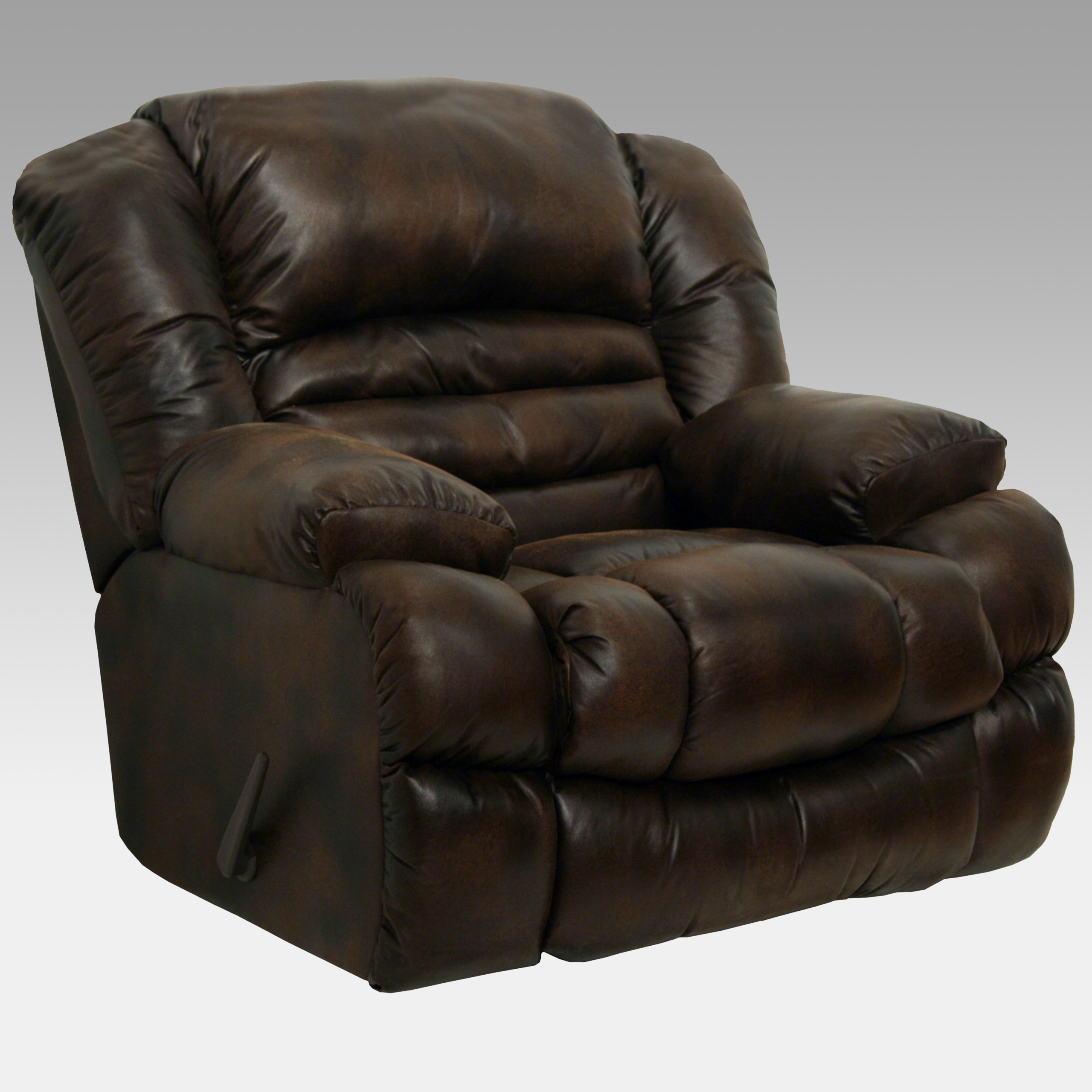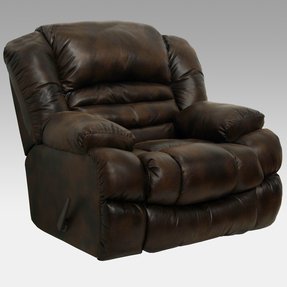 Catnapper Deluxe Sampson Big Mans Rocker Recliner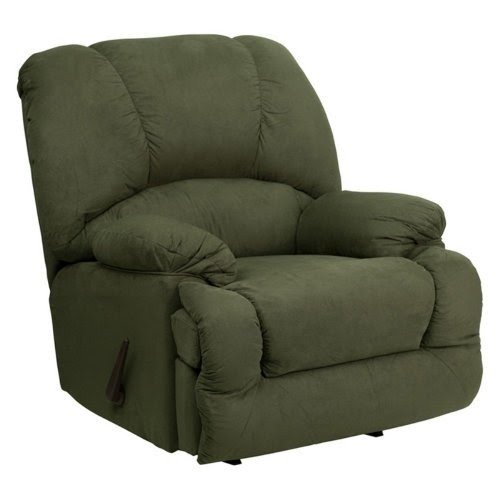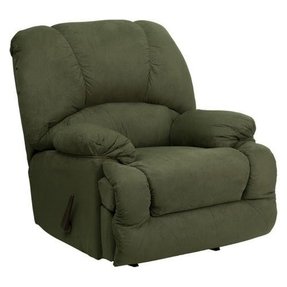 It is a contemporary rocker recliner that has got an olive microfiber upholstery and padded seat and back, which provides an excellent seating comfort. It adds style to any room in your home.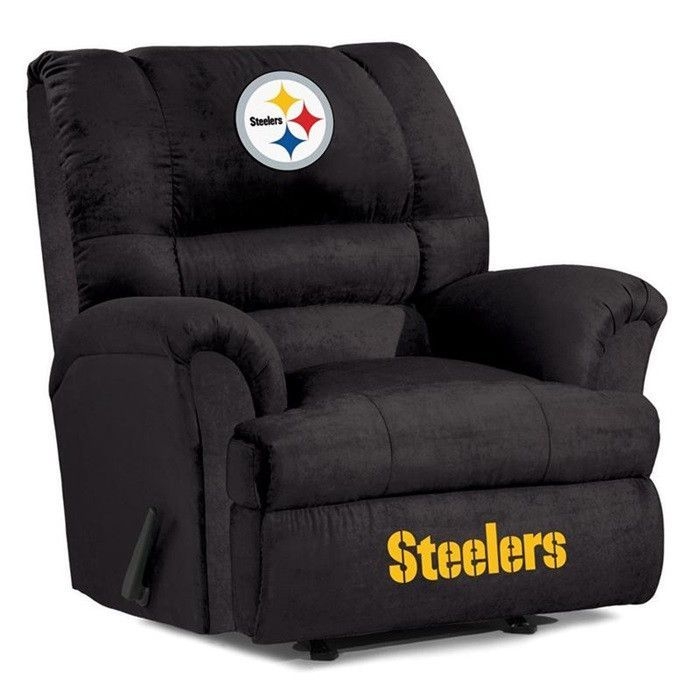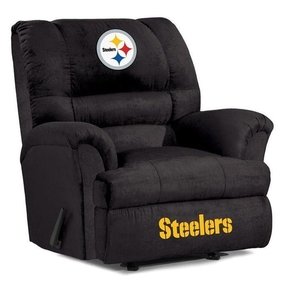 It is a great rocker recliner that has got a microfiber upholstery with logo of Philadelphia Eagles. This recliner is perfect as a gift for every fan of this team, and as a piece of furniture for your family room.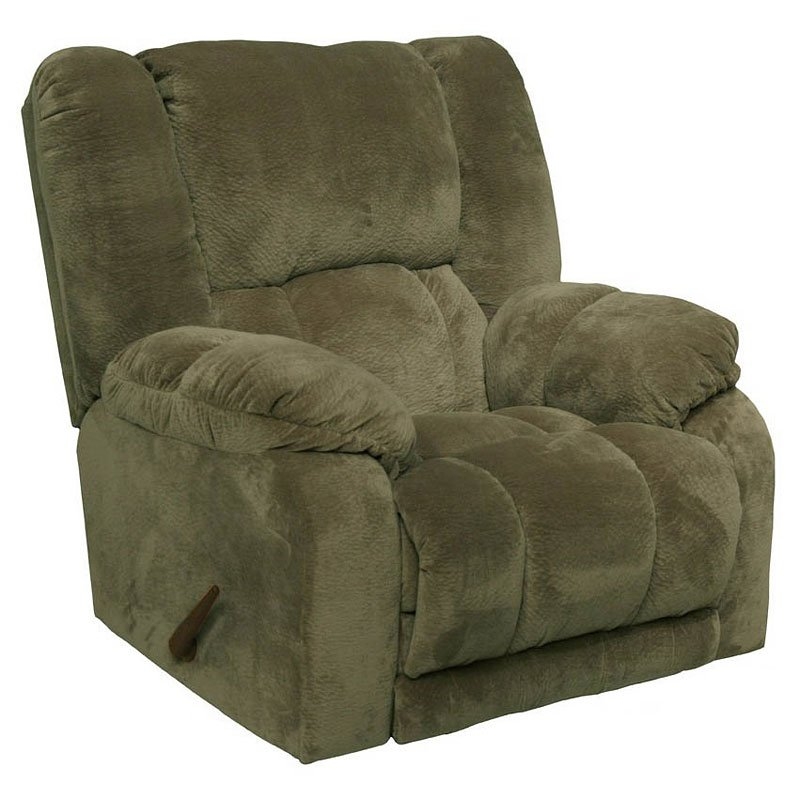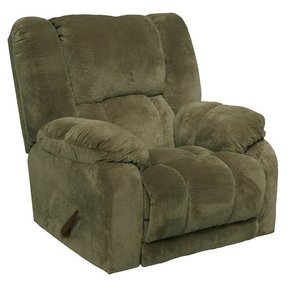 close x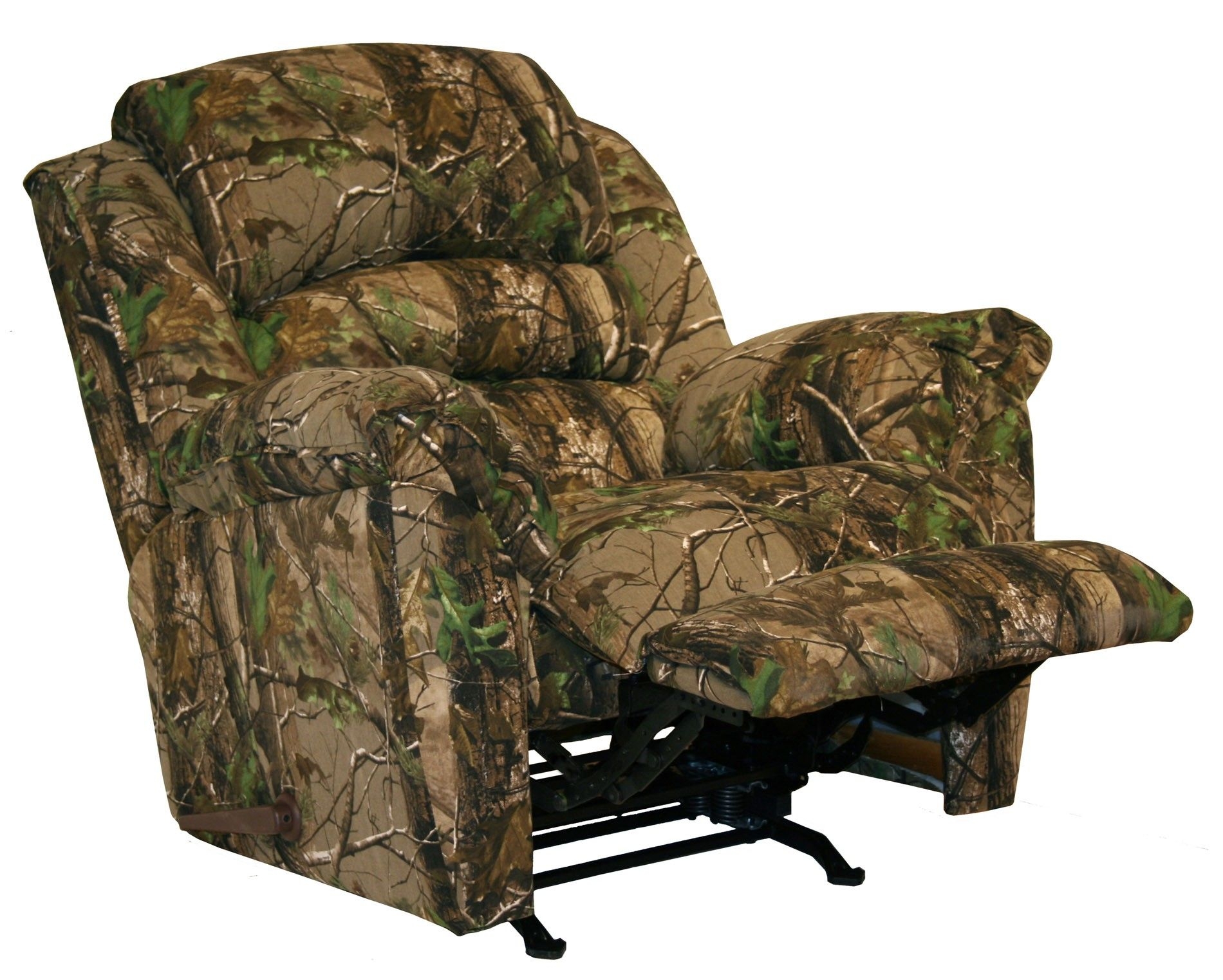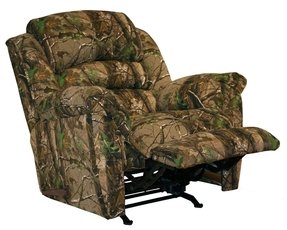 Kick back and relax in this rocker recliner with Omega reclining mechanism that provides sense of great comfort. This piece features also 100% steel seat box, the strongest ever manufactured, direct drive cross bar and heavy 8-gauge sinuous steel springs.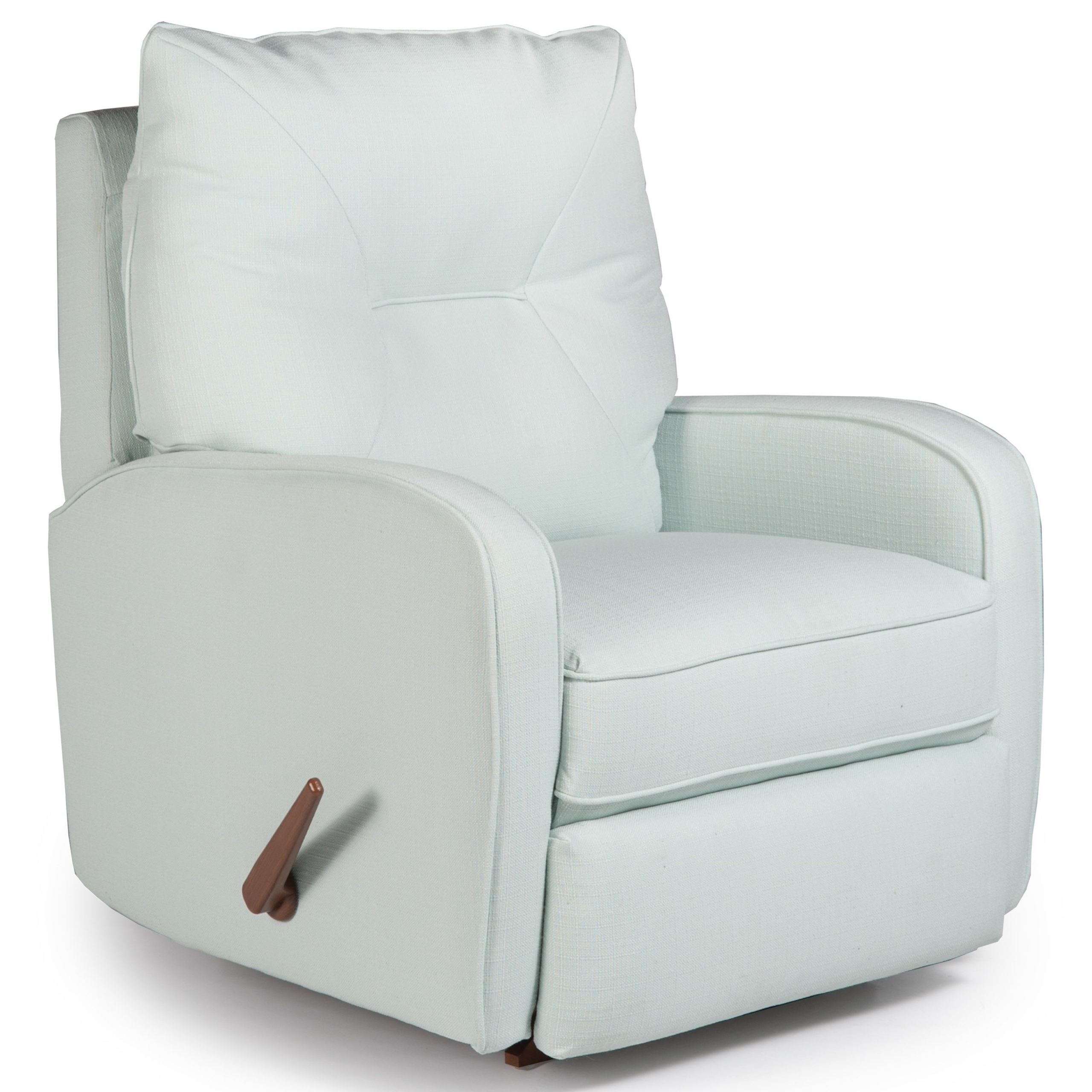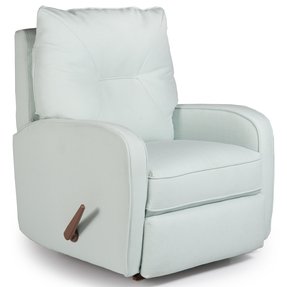 Big Man Recliners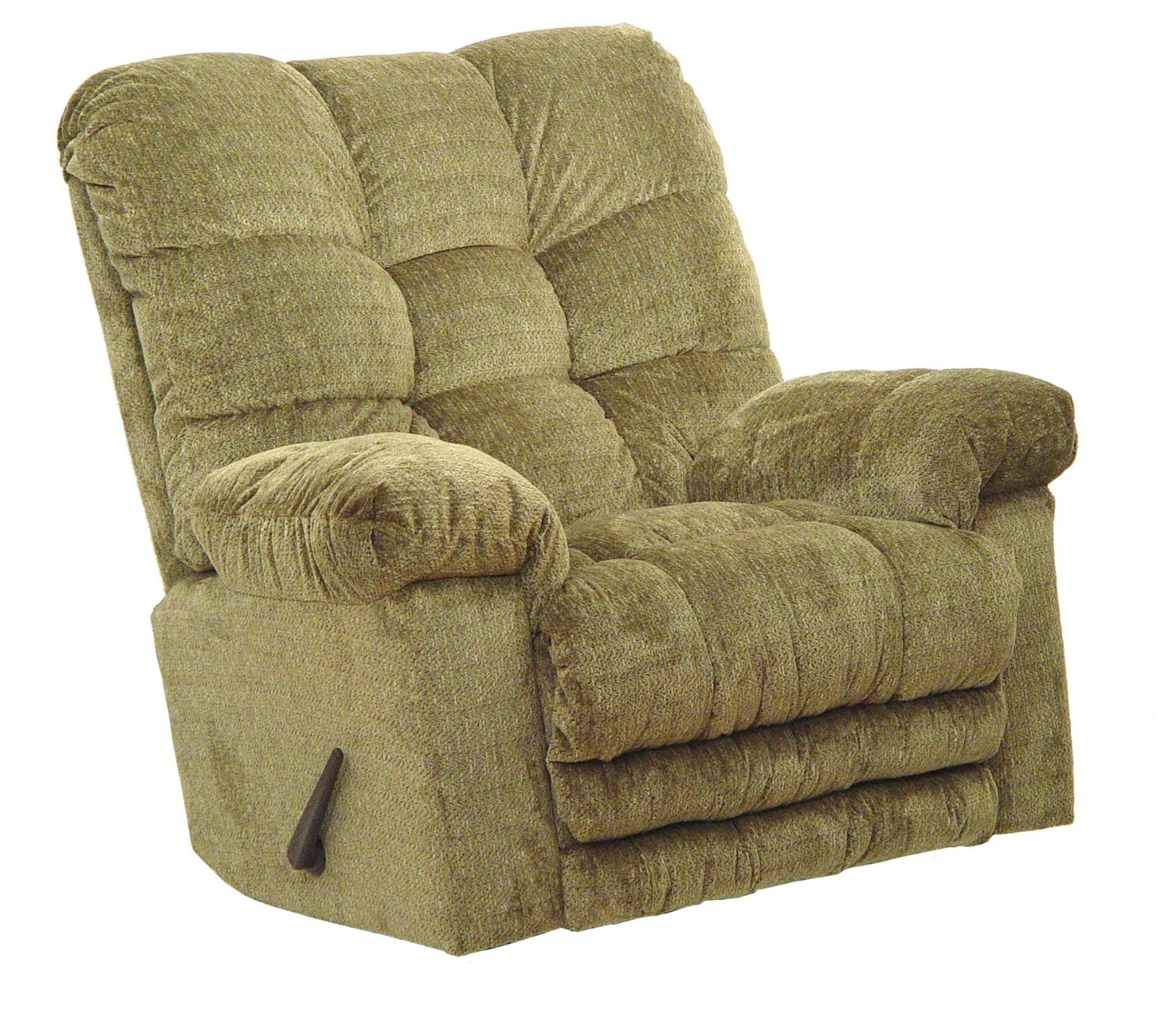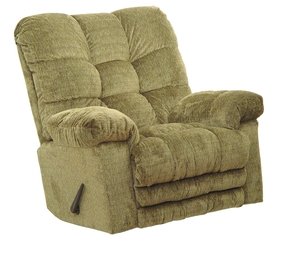 This contemporary recliner also provides soothing rocking motions, improving your feeling of comfort, even more. The frame is made of solid hardwood, generously padded, beautifully tufted, and upholstered in plush-like sage fabric.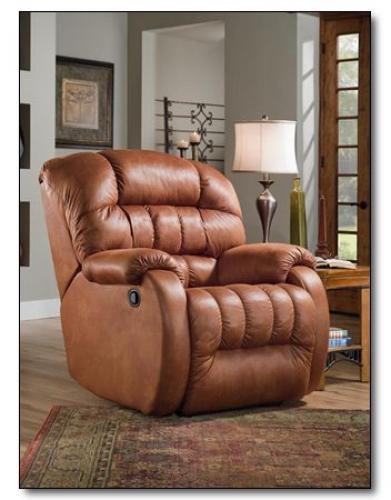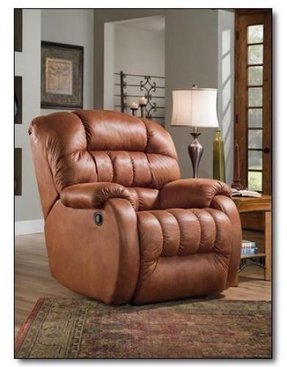 Southern Motion 1216 Big Man Recliner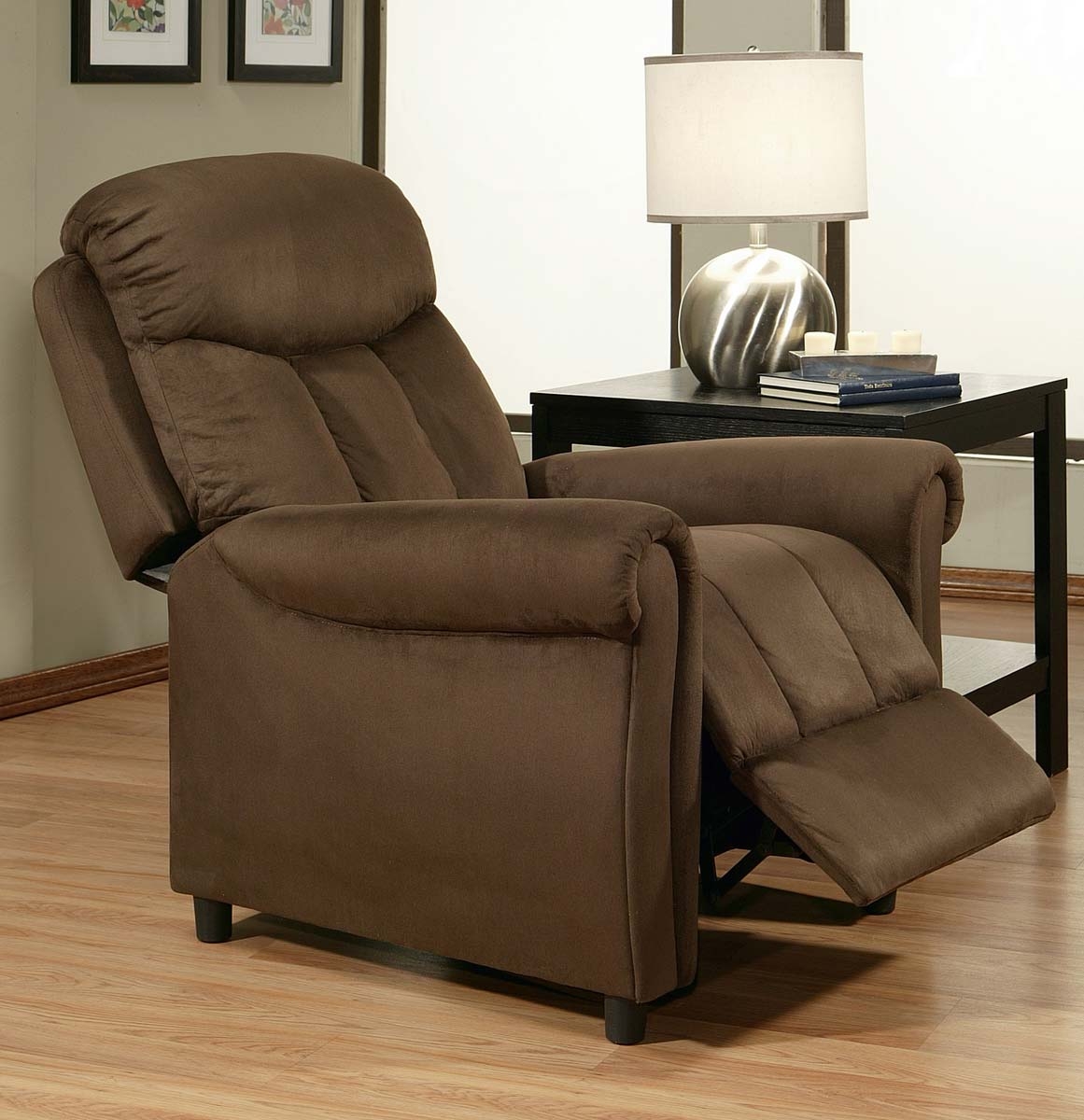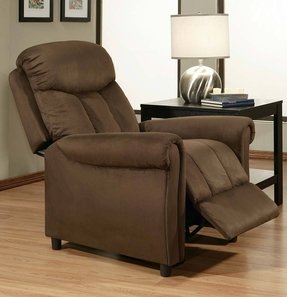 If you're dreaming of an intriguing design and an extraordinary comfort in your house, this amazing and stylish recliner might be a perfect choice for you. Check it out now and enjoy its incredible look!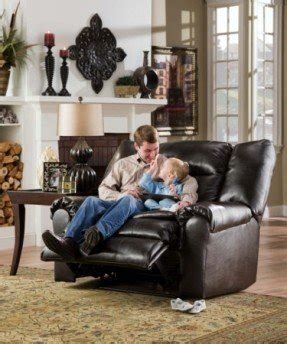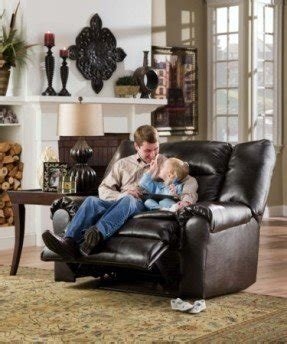 Home > Recliners > Big Man Leather Recliner, in Walnut, by Simmons ...