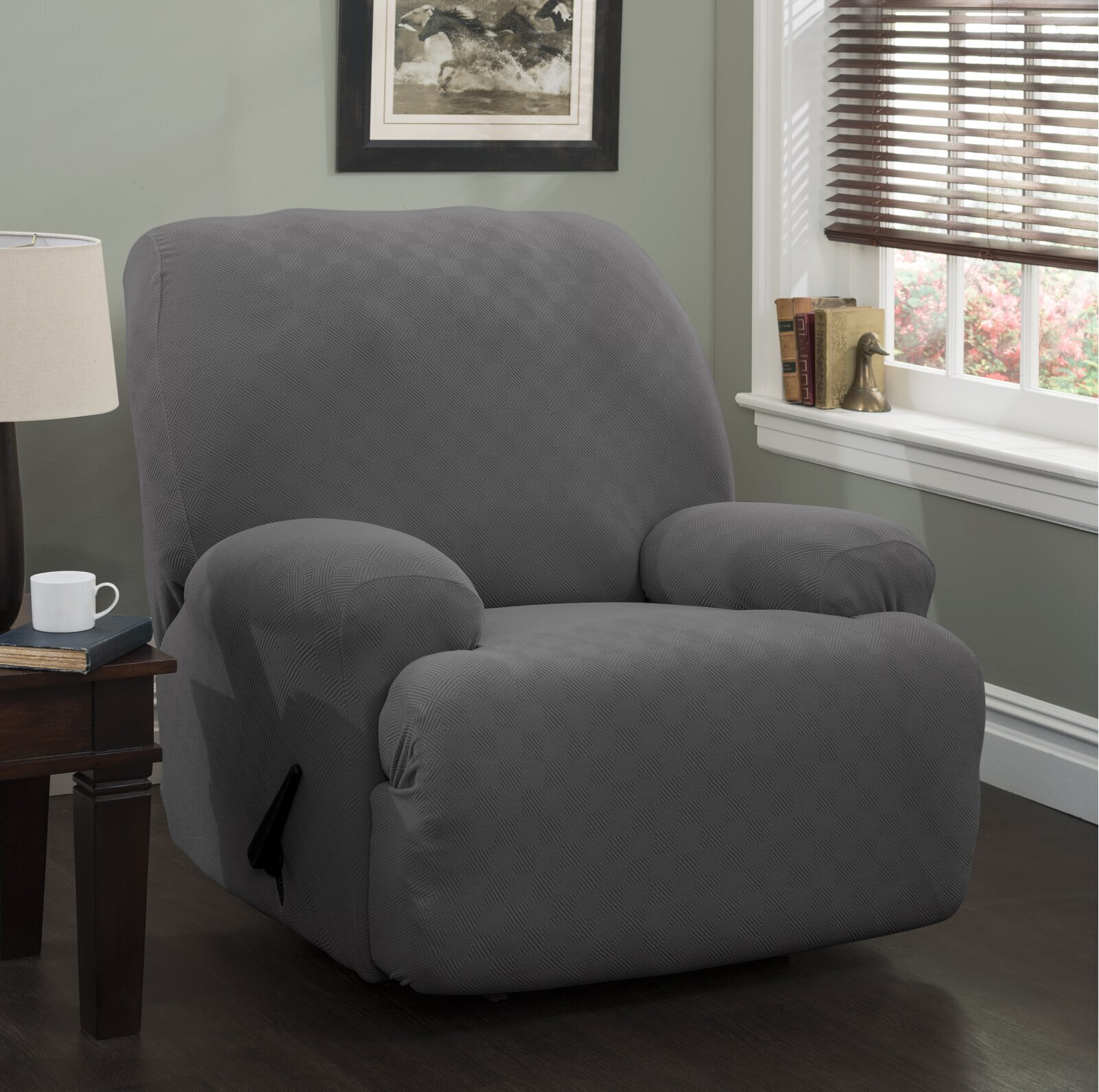 Diamond Chair and a Half Recliner Slipcover
Red Barrel Studio®
Available in 6 different colors – chocolate, brick, cocoa, sage, wheat, and gray – this recliner cover will stretch to fit your chair and a half easily, with a maximum stretch of 23 inches side-to-side. Pet friendly with a pocket on the left side, it features individual arm pieces.
Designer Advice:
The subtle diamond pattern of this recliner cover will match any living room. Gray and wheat would be the most versatile color choices but if you want something a little different go for brick or sage instead.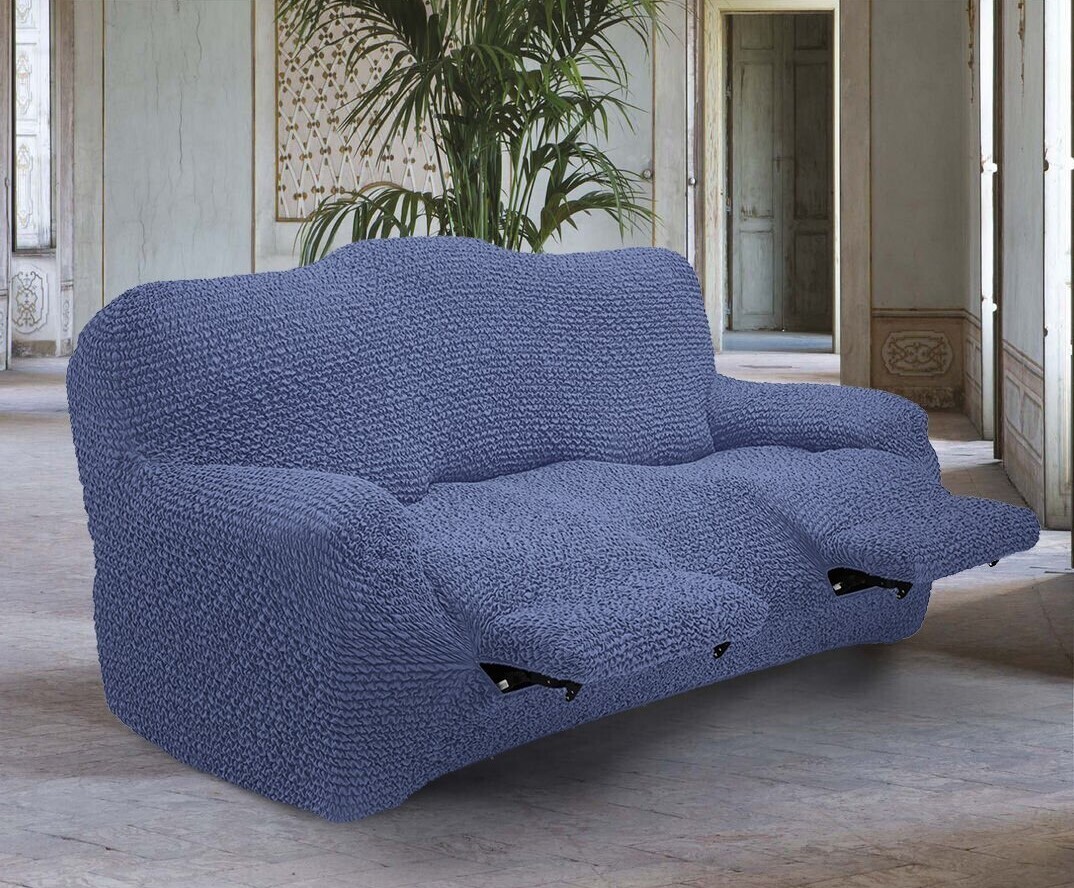 Textured Big Man Recliner Slipcover
PAULATO by GA.I.CO.
Designed for a chair and a half or a small sofa recliner, this oversized slipcover is made of patented 100% polyester stretch bi-elastic fabric with build-in sanitation. While pet friendly, it is not waterproof, so be careful with any spillages.
You can choose from 8 different colors with this cover, which has a textured look but still feels soft to the touch.
Designer Advice:
Brighten up a room with blue or Bordeaux, or stick to classic shades such as cappuccino or dark brown.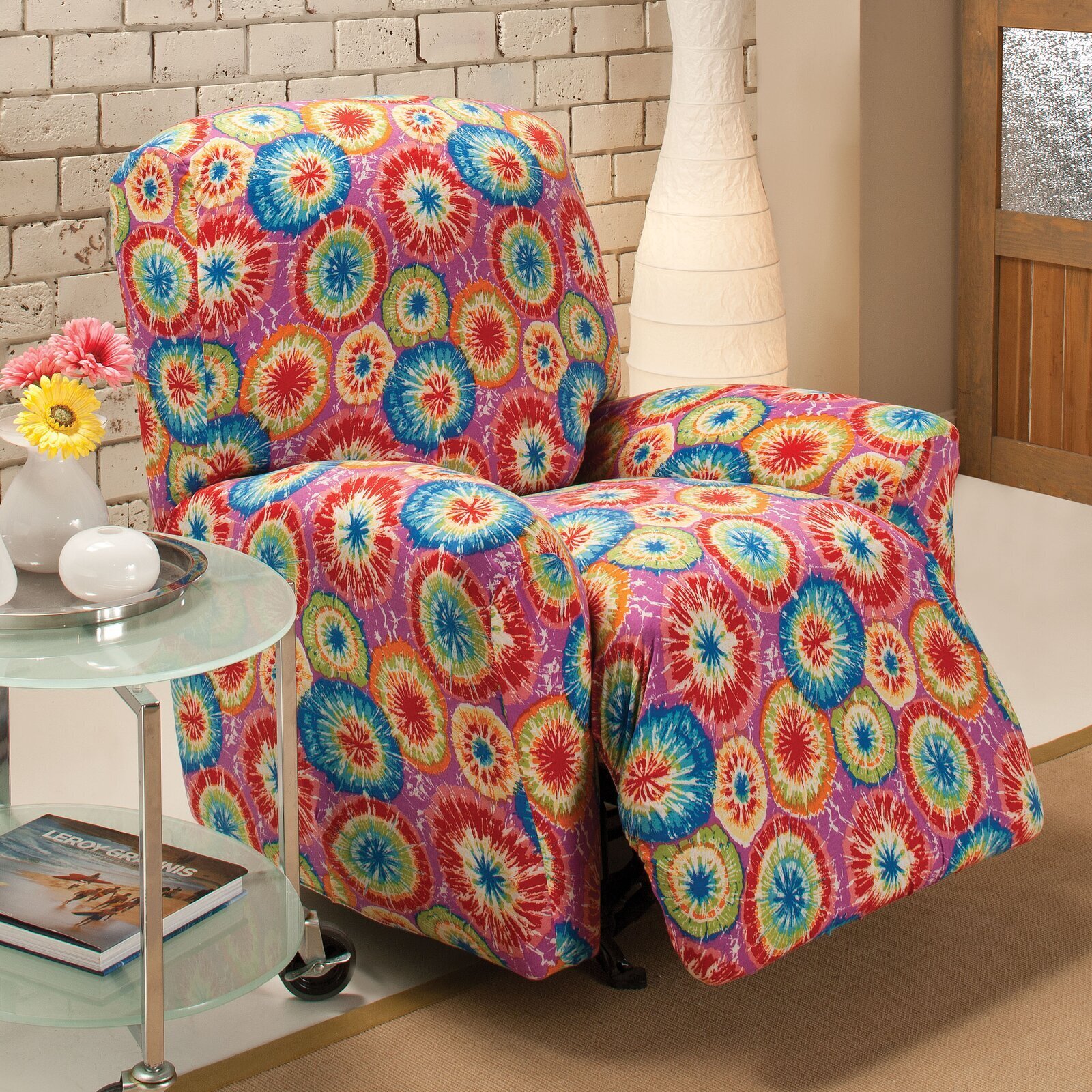 Bright Large Recliner Cover
Winston Porter
Throw it back to the 1960s with this fun and bright tie-dye-inspired recliner cover. Coming with four parts; 2 arms, 1 back piece, and 1 seat piece, it is made of 95% polyester and 5% spandex.
$61.99 $67.5
Designer Advice:
A myriad of colors, mainly pink, blue, and green, this cover will quickly become a focal point in your living room, so we recommend placing it in a room with otherwise understated décor. Otherwise, your room may look overcrowded and not pleasing to the eye.
Merchant links are sponsored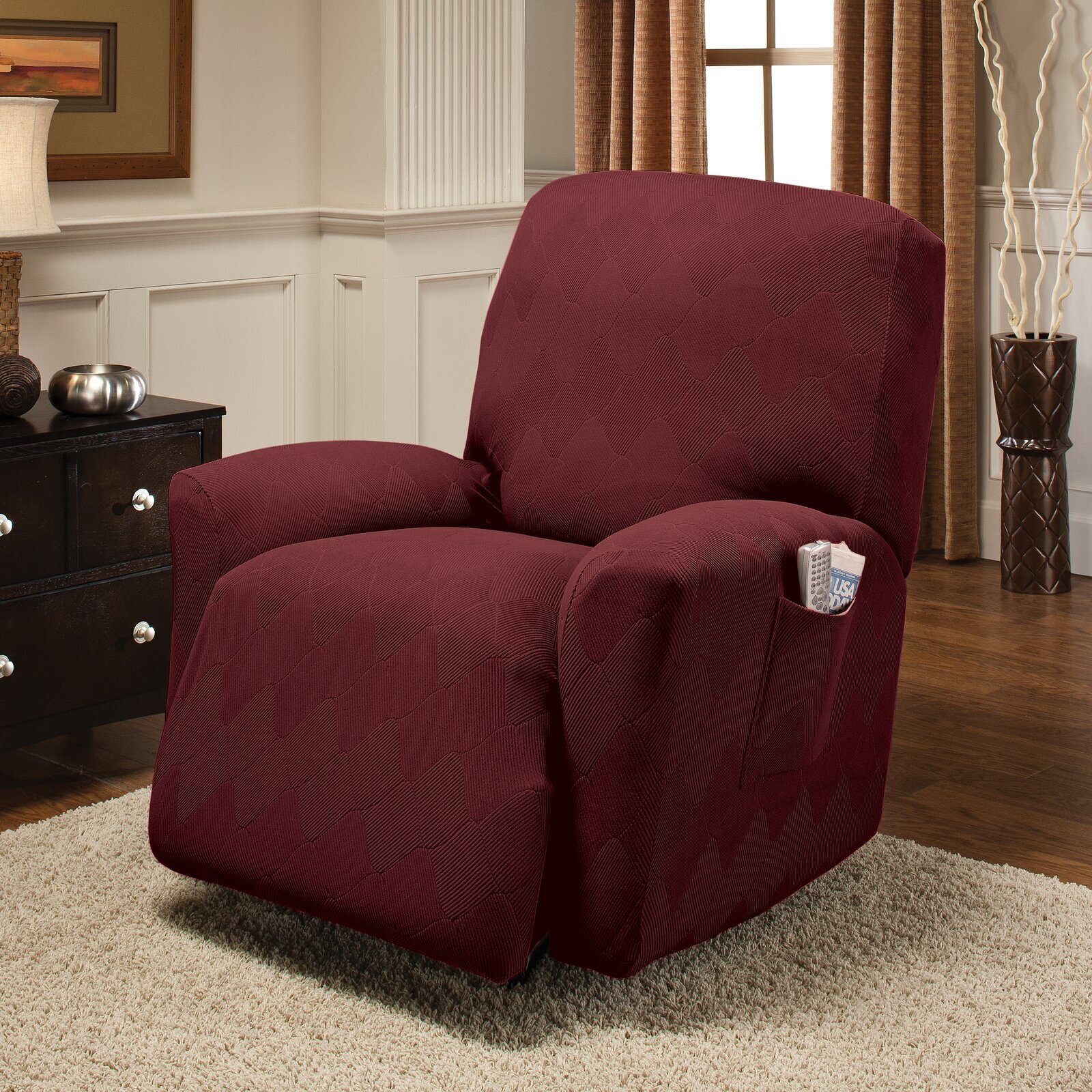 Stretch Oversize Recliner Cover
Red Barrel Studio®
Choose from gray, chocolate, burgundy, or sage with this oversize recliner cover, which will stretch to fit recliners of up to 97 inches. With a pocket on left side, it comes with 4 individual pieces for the perfect fit and is pet friendly.
Designer Advice:
The subtle pattern embossed across this cover elevates it from being plain to having that extra something, and you can use the side pocket for storing newspapers, magazines, or even a water bottle.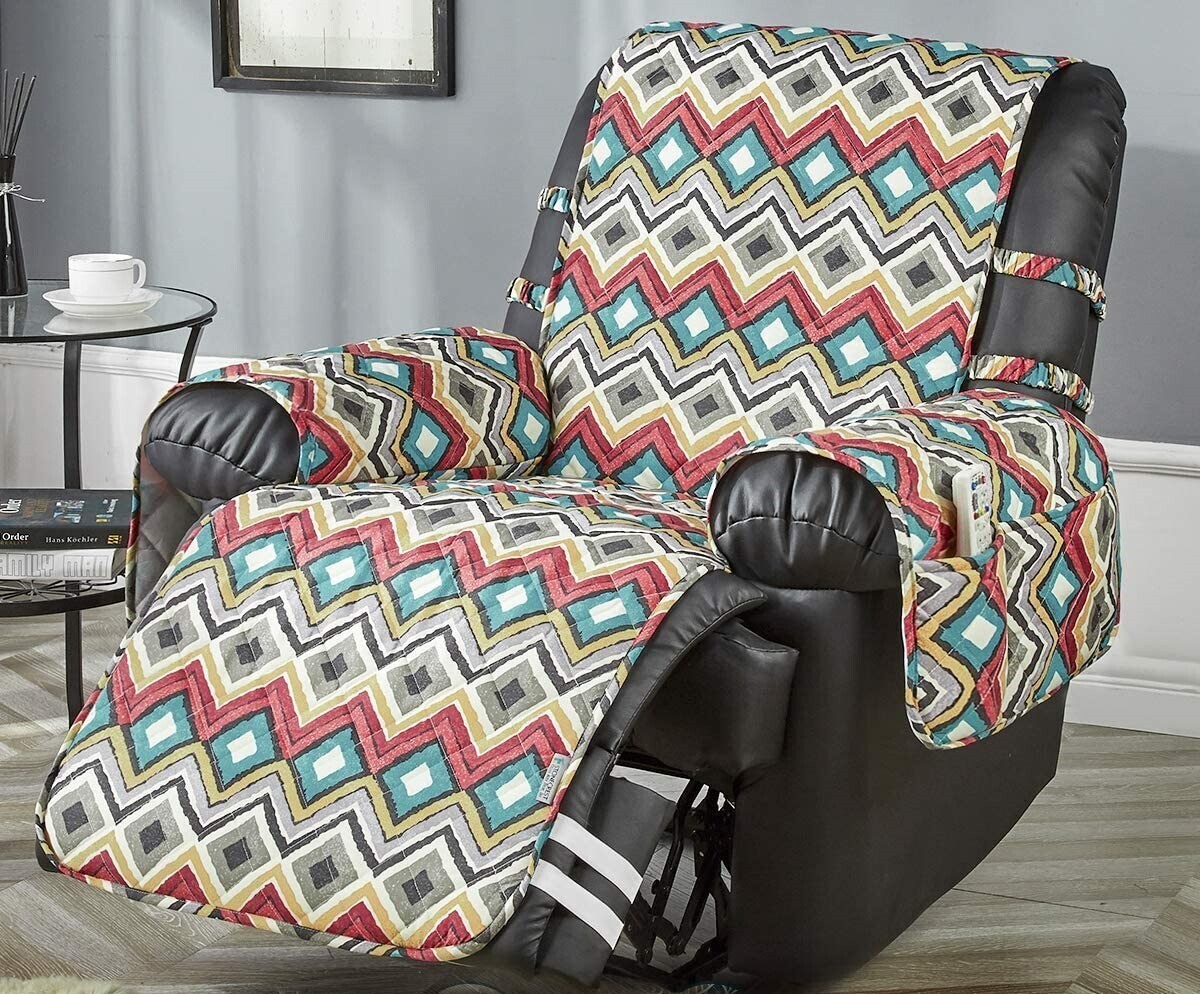 Aztec Oversized Recliner Cover
STONECREST Classic Home Decor, Inc
Guaranteed to stand out, this oversized cover can stretch to fit widths of up to 28 inches. Made of 100% polyester that will feel smooth when sitting, it features 4 elastic straps to prevent any frustrating movement or slipping of the cover. Approved for pets and children, it is water-resistant.
The colorful Aztec design of this cover includes blues, grays, and faded reds.
$46.99
Designer Advice:
We recommend picking out a color that you can then use to coordinate with the rest of the room.
Merchant links are sponsored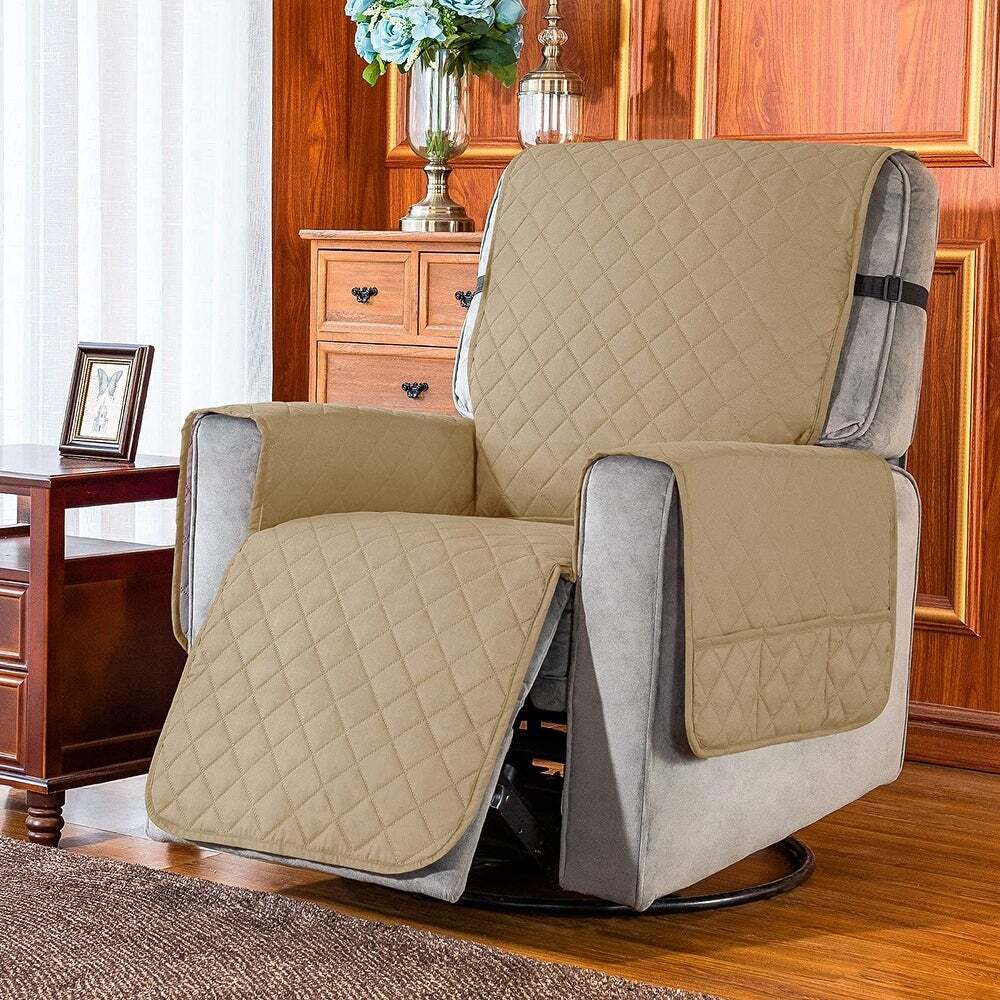 Quilted Big Man Recliner Cover
Made from high-quality microfiber fabric, this recliner cover has a reversible design for when you want to switch it up. It features a side pocket for any reading and has adjustable straps so you can get your cover exactly where you want it.
Coming in a wide variety of 12 color choices.
Designer Advice:
You can customize and match this cover to your home, but we recommend going for sand, taupe, or coffee if you want to match the traditional vibe of the quilted design.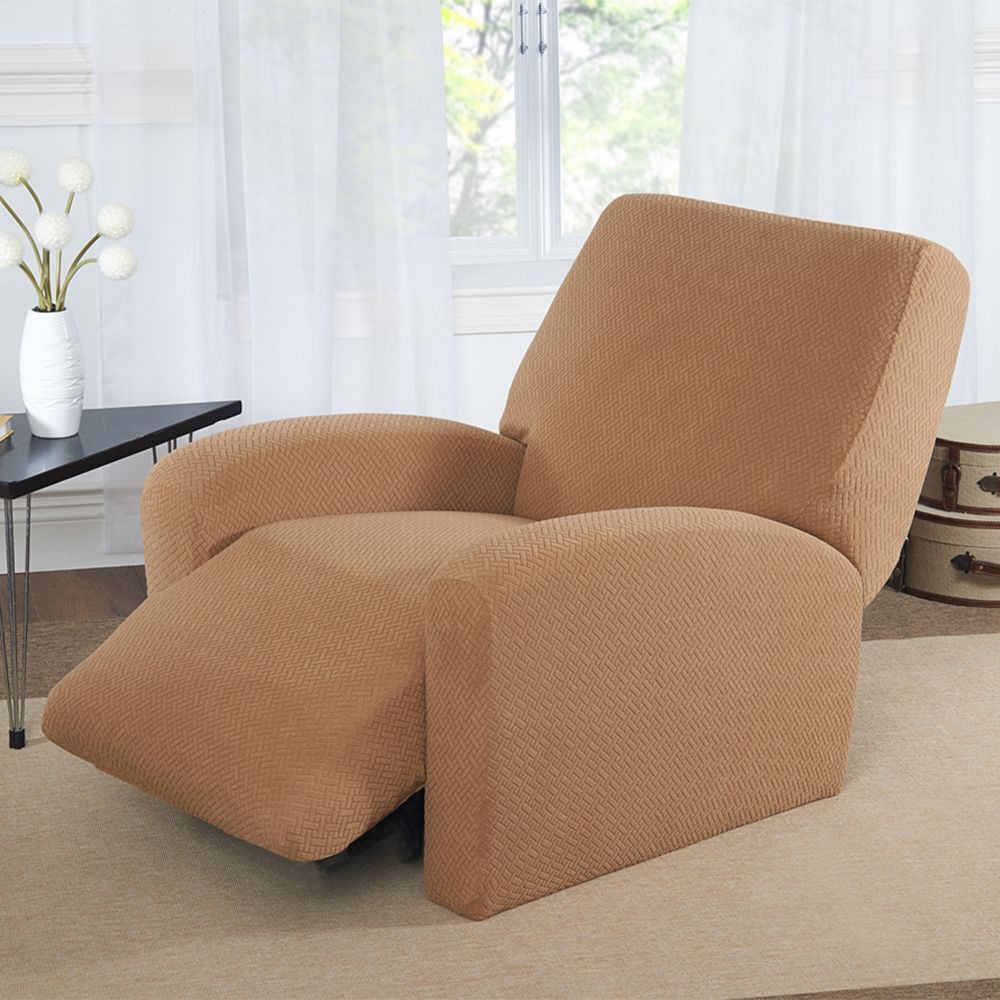 Simple Oversized Recliner Cover
If you like to keep things simple, this cover is an ideal choice. Covered in a basketweave pattern, it comes with 4 individual pieces and is crafted from polyester and spandex. Moreover, it will fit recliners of up to 82 inches. However, it doesn't have any pockets, which could be an issue for some.
As for colors, you can choose from beige, red, or sage.
Designer Advice:
Beige would blend in with its surroundings most easily due to its neutral tone.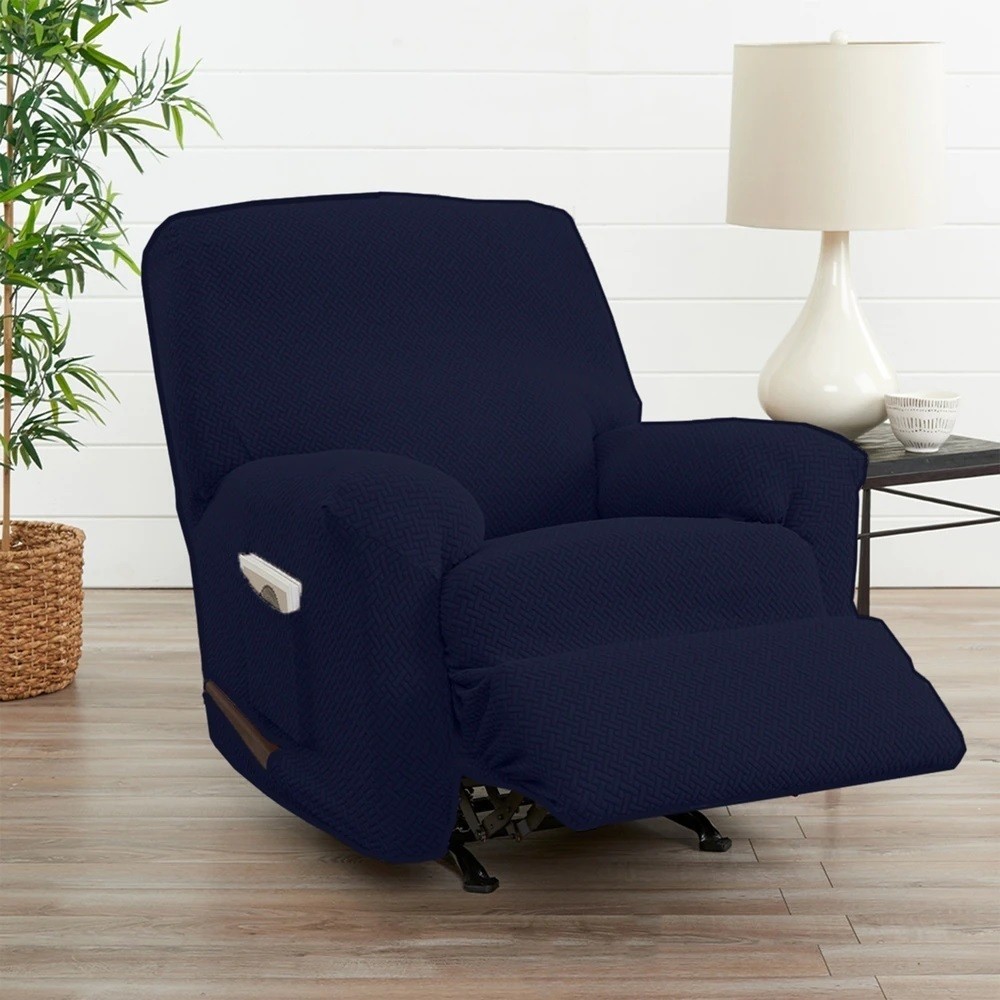 Jacquard Large Recliner Slipcover
Strapless but elasticized on the bottom to stay in place, this slipcover will preserve your recliner. Made from a combination of 85% polyester and 15% spandex, the lightweight material stretches up to 40 inches wide.
Available in three traditional colors – cream, gray, and navy.
Designer Advice:
The jacquard pattern of this cover will add a modern touch to your living room without being overly contemporary.