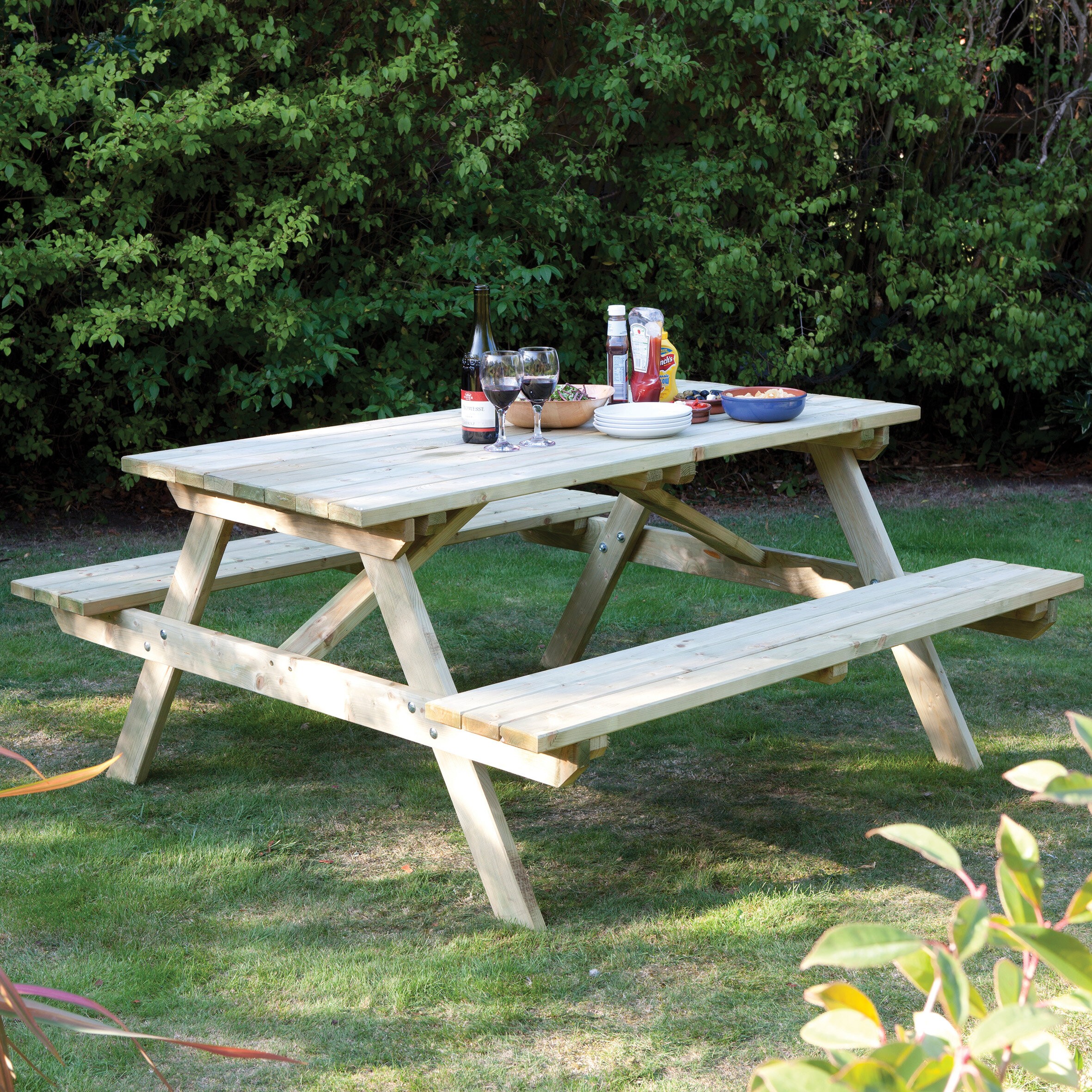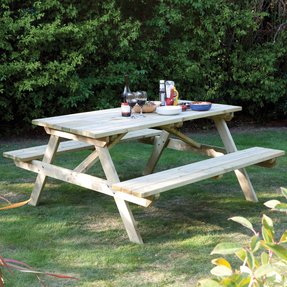 Picnic Table
This piece of furniture is a picnic table designed for an outdoor use. Its sturdy wooden construction has got a natural timber finish. The table has got a solid construction that also includes two backless benches.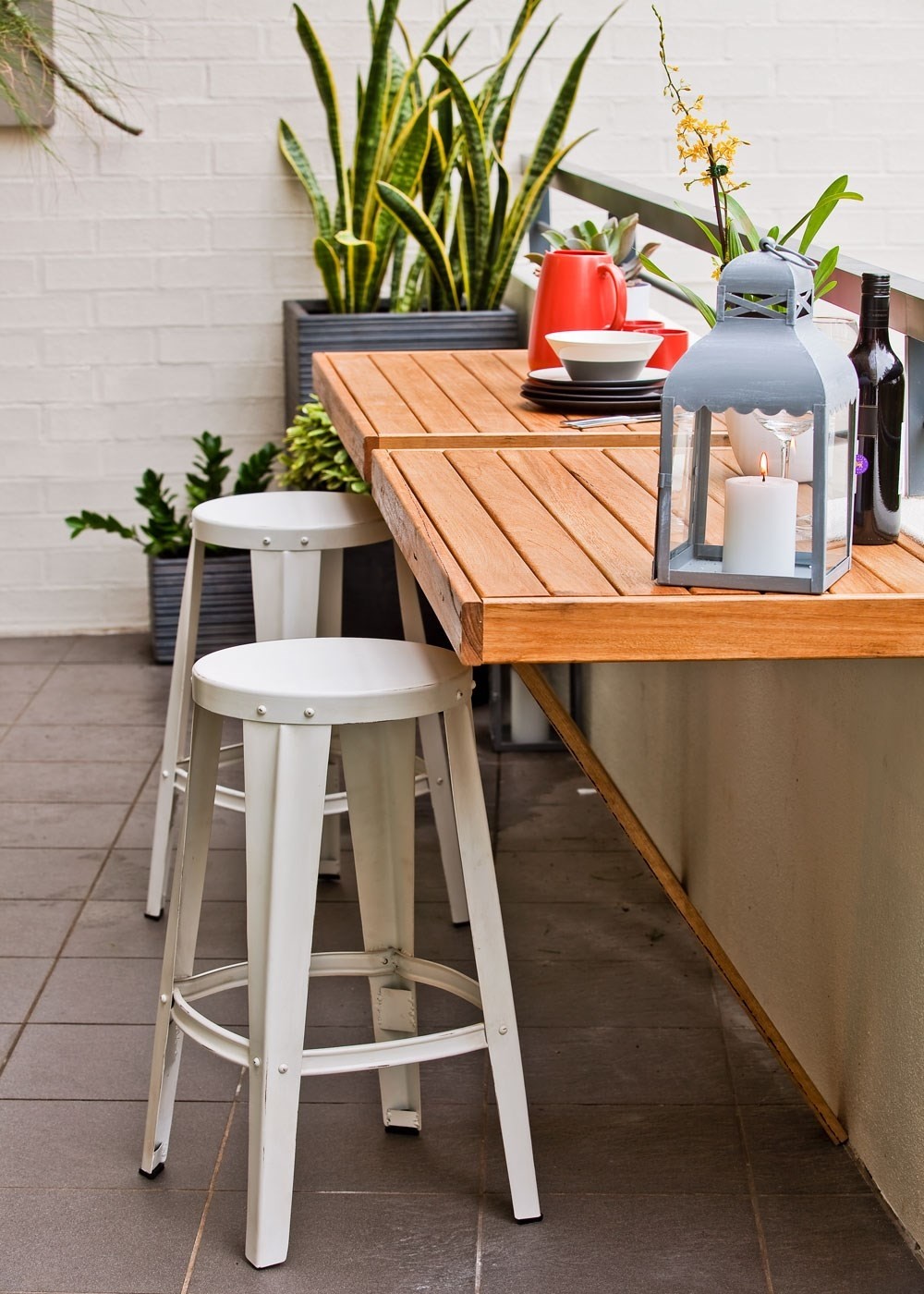 The folding patio table is an easy way to use a functional décor. Made of solid wood, it gives you a warm and stylish atmosphere and will help you during your blissful relaxation with coffee. A solid base is strong.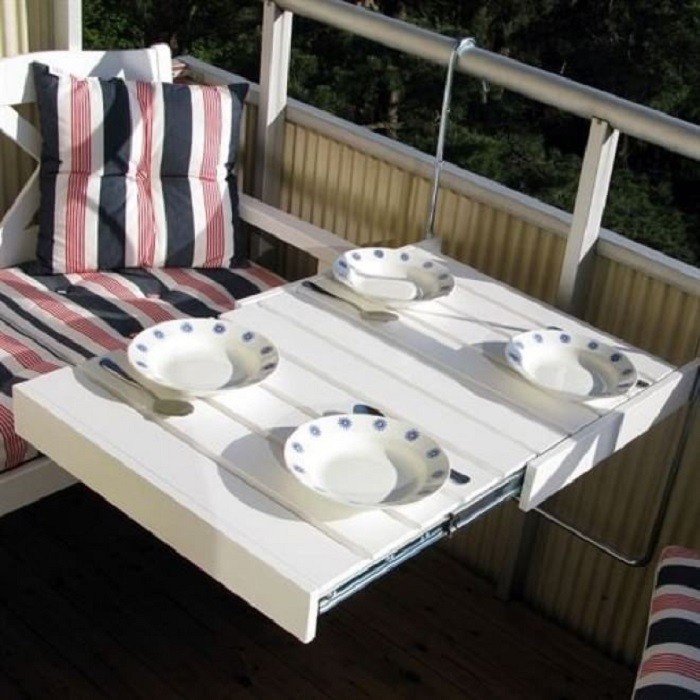 A cool innovative folding coffee table crafted of wooden materials finished in white and featuring a slatted design. It has a frame of round section metal rods with hooked top ends so can be hung e.g. on a balcony handrail.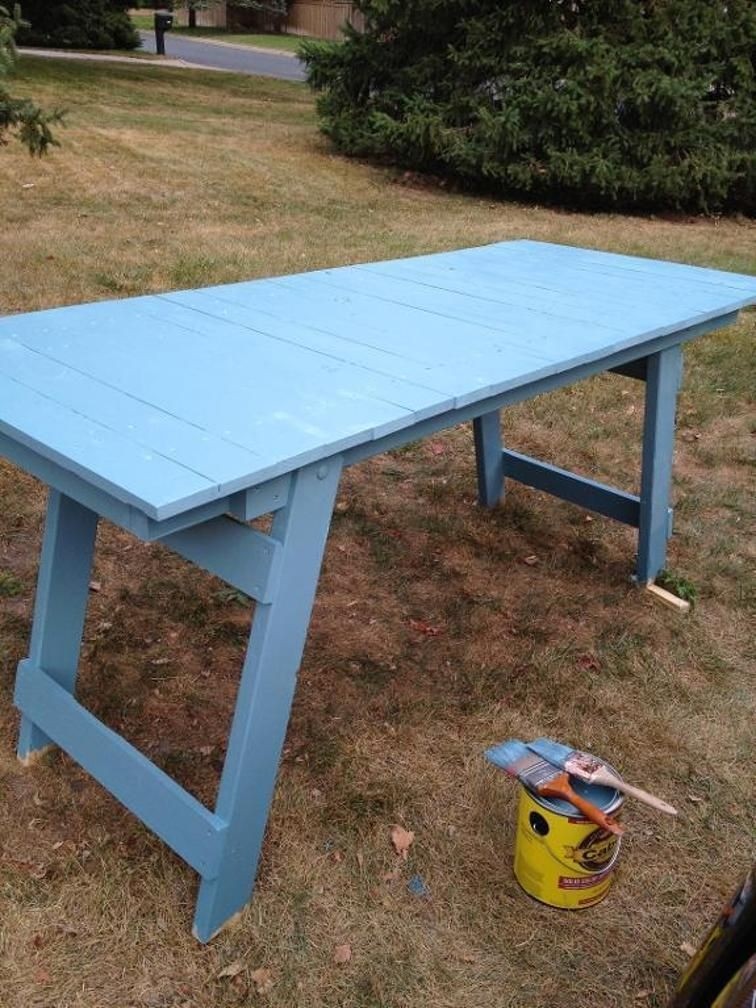 Folding dining table made of wood and reinforced with solid supports. Rectangular top has large usable surface. Great addition for the garden, patio and others outdoor places as needed.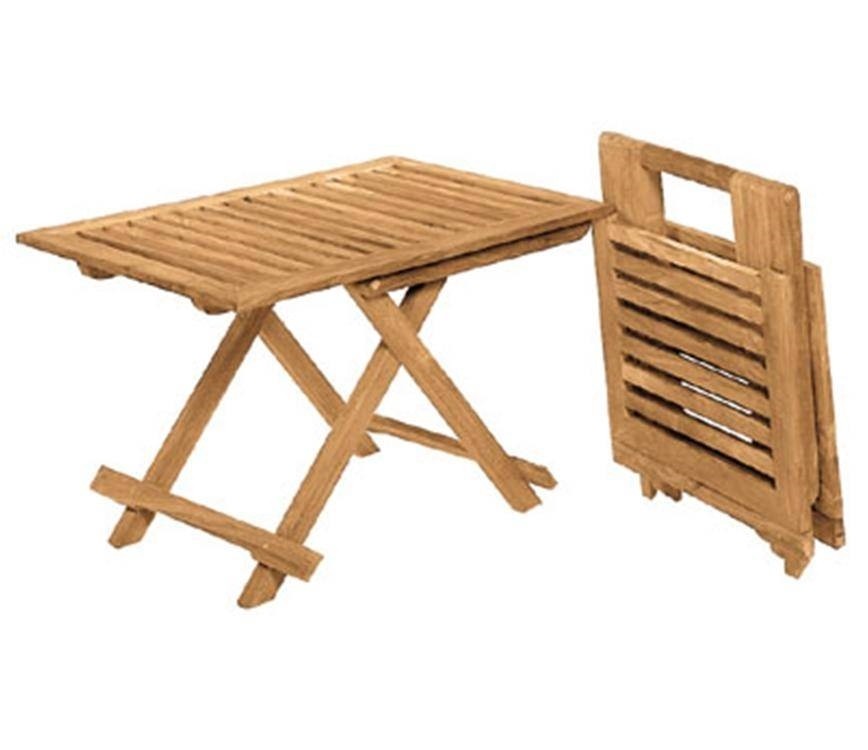 Space-saving and decorative, this balcony rail table can be a great addition for smaller outdoor areas. It's firmly attached to a rail, can be easily folded down, and ensures a stable tray for your drinks and snacks.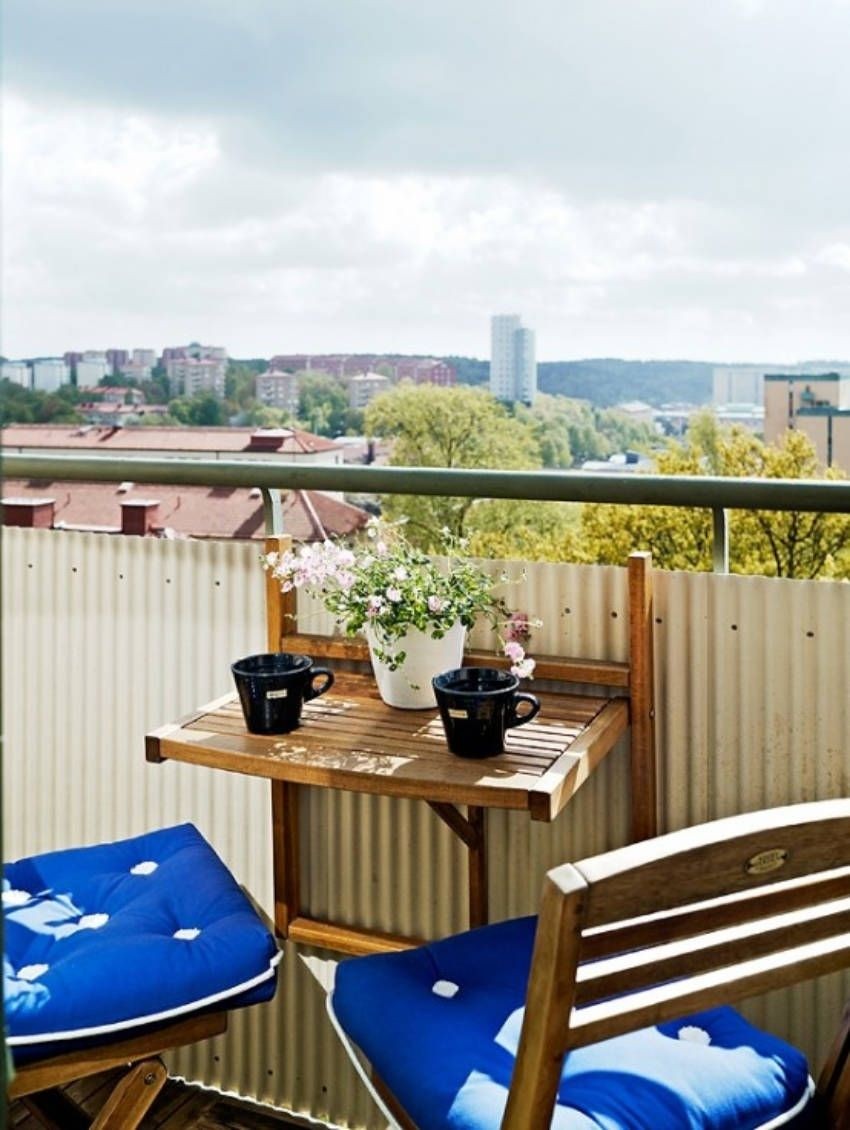 Being a perfect addition to small spaces, like balconies or porches, this folding patio table will quickly create a cosy corner for a cup of coffee. Its wooden, wall-mounted construction is solid and stable.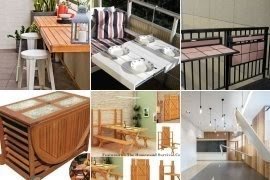 Made from wooden bars, this rustic folding table will be a good accent in all wood-dominated patios or verandas. Featuring a semicircular butterfly leat on each of the sides, it can accommodate up to 6 people.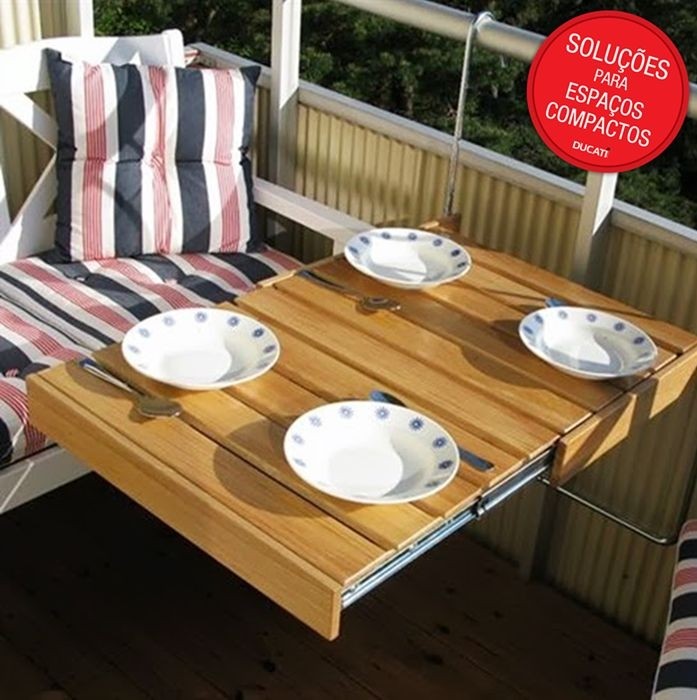 genius pull-out hanging balcony table: the Flexitable balcony table by oljad ek - Dnice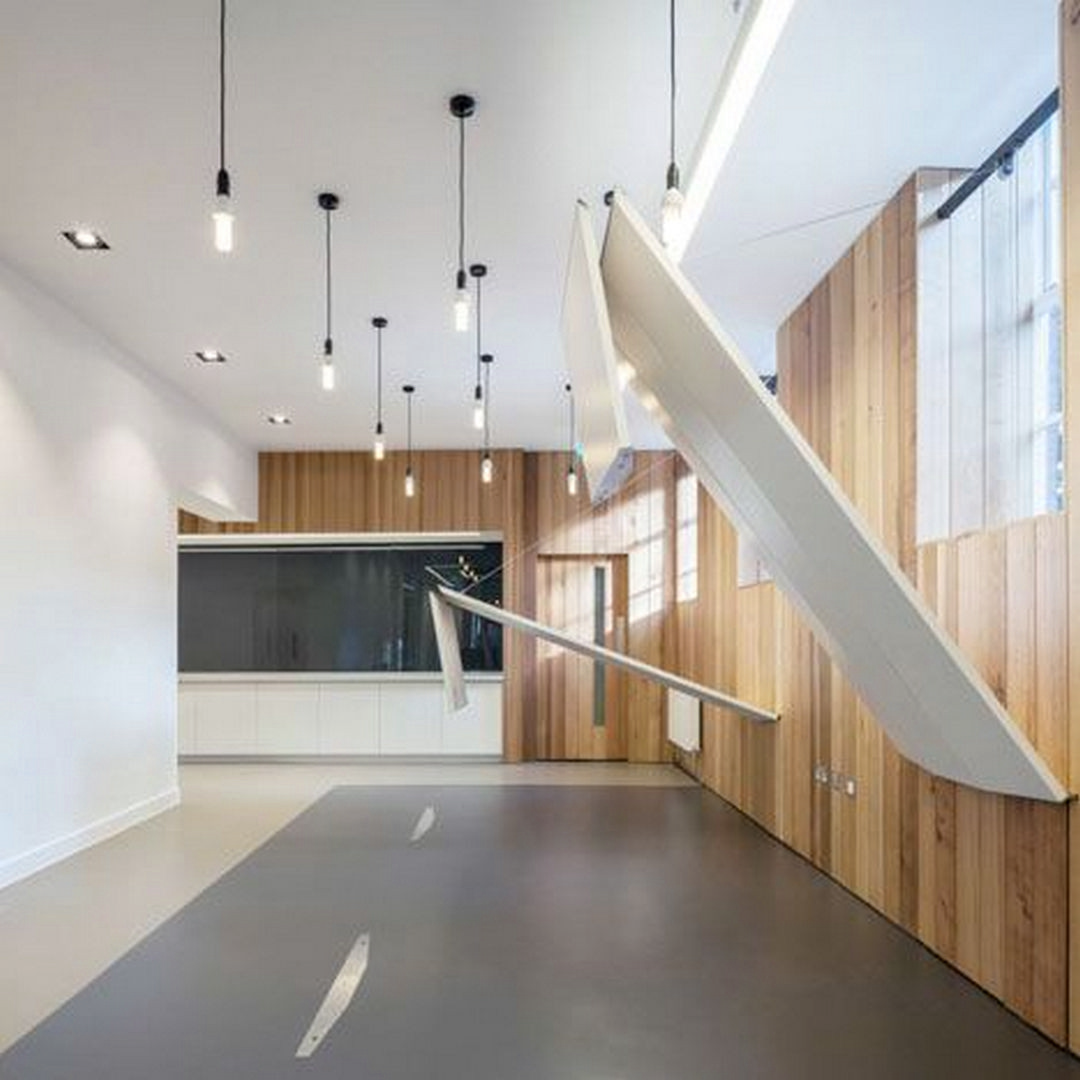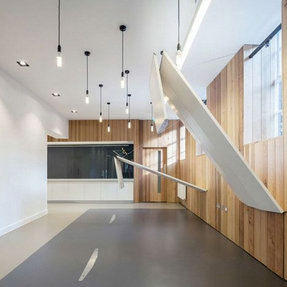 These patio folding tables combine functionalities, and they are a high quality space savers. The white square tops are great for meals and conversation. But if you don't need them, you can hide them on the wall.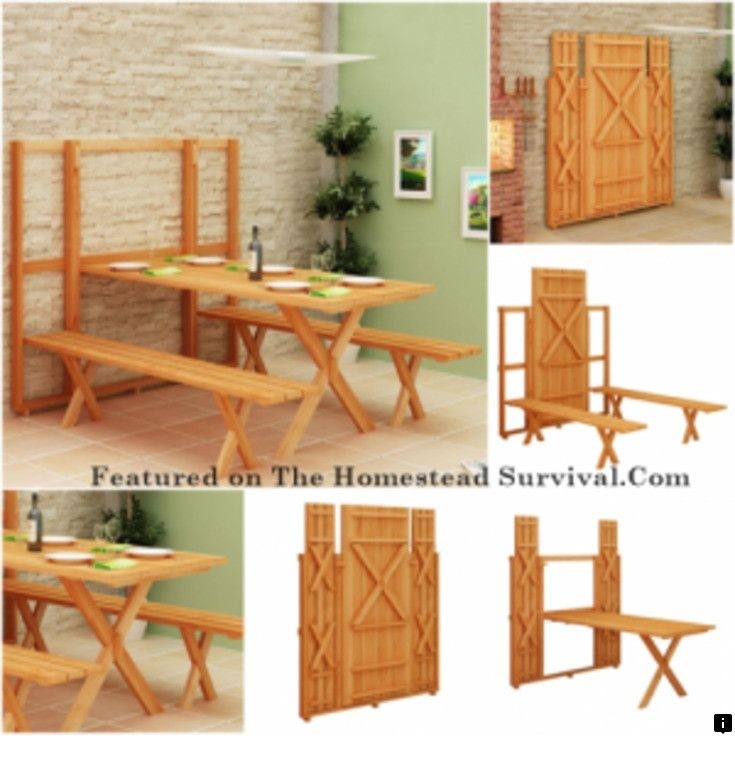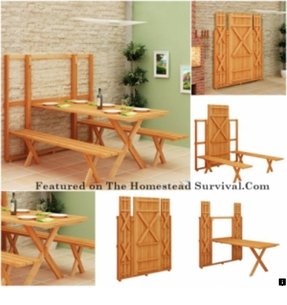 Are you searching for a fold up picnic table? This one is an excellent addition into any space. The natural finish is suitable with any design. The wooden construction is solid and nicely finished.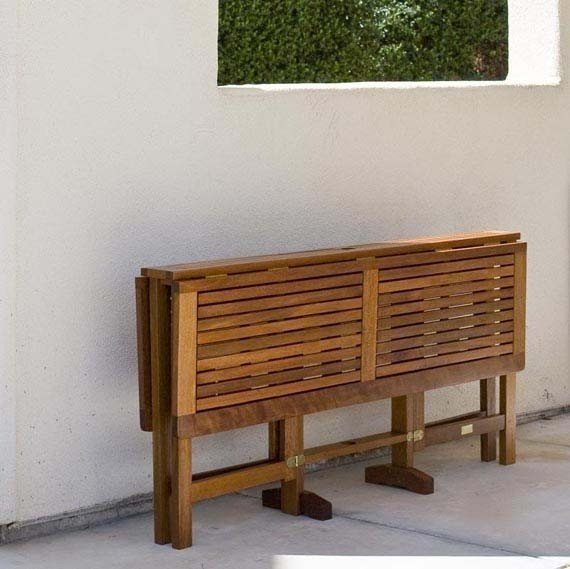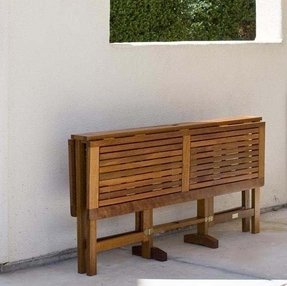 Outdoor Furniture Collection Dining Set Design With The Folding Table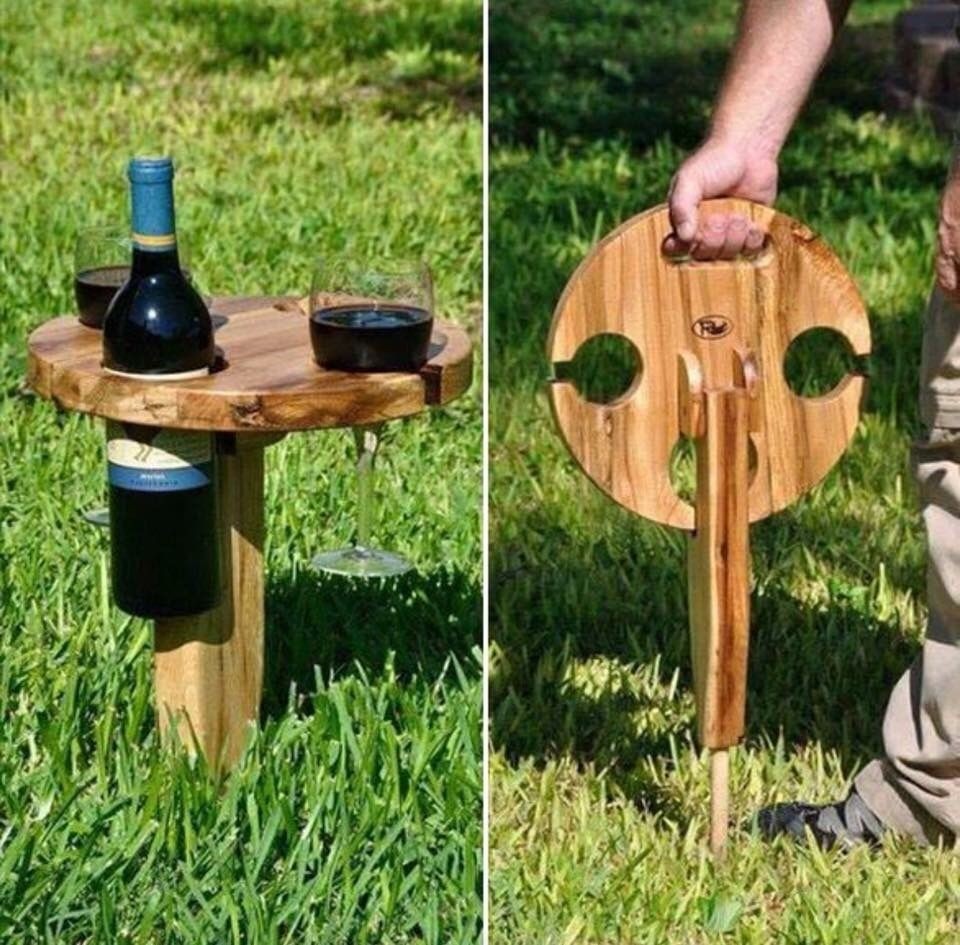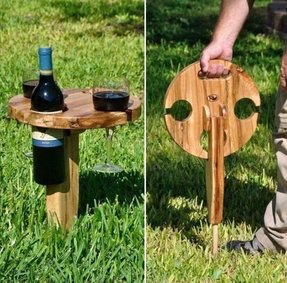 Folding patio tables is a great way to use a functional space device. The whole made of solid materials is perfect for outdoor use, which is durable and long-lasting. Easy to assemble trays are universal.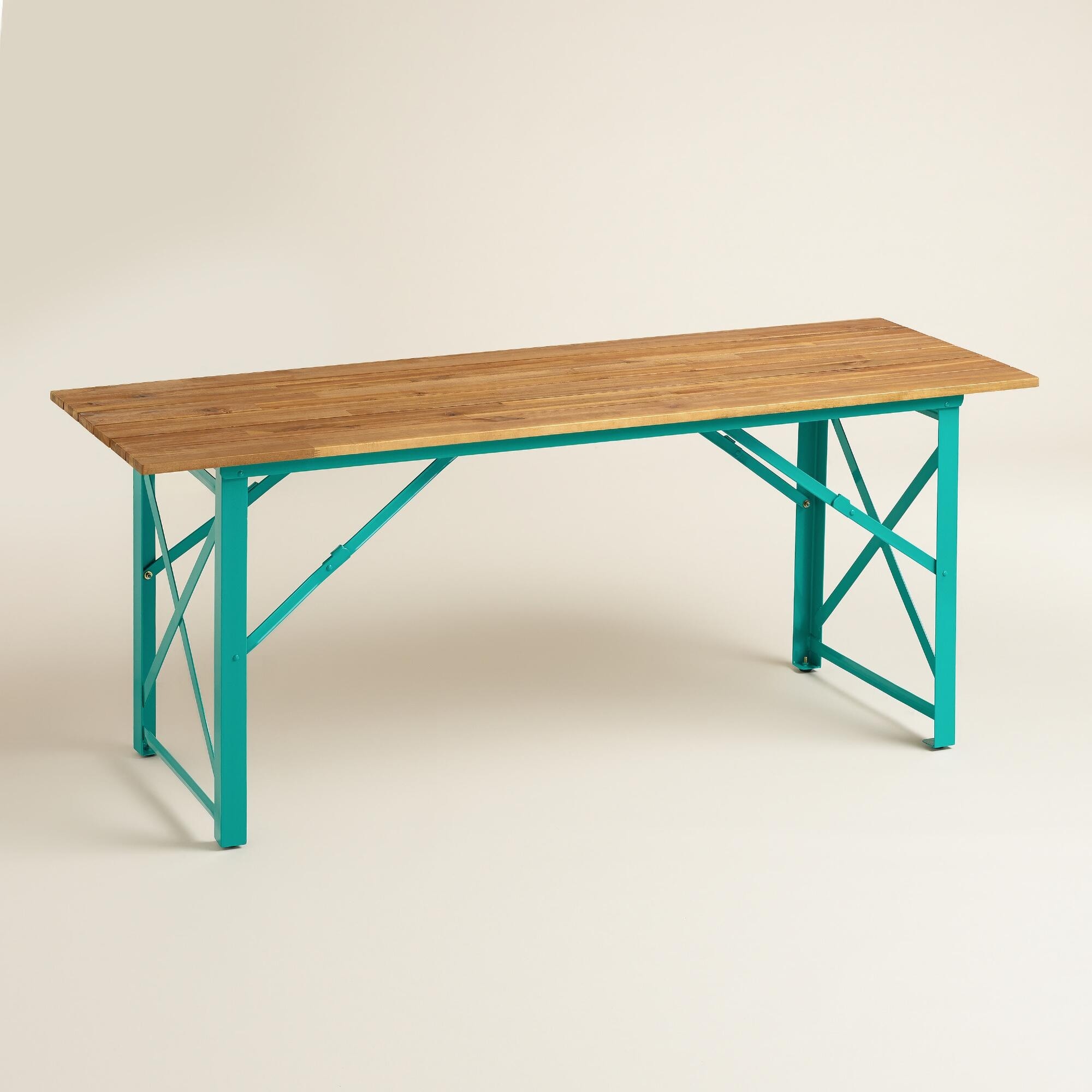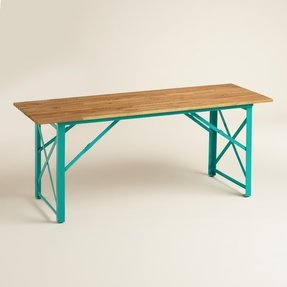 Folding dining table for indoor and outdoor use. Metal base is reinforced with crossed supports. Rectangular top is made of wood. It folds flat for easy storage. Received a lot of top ratings from customers.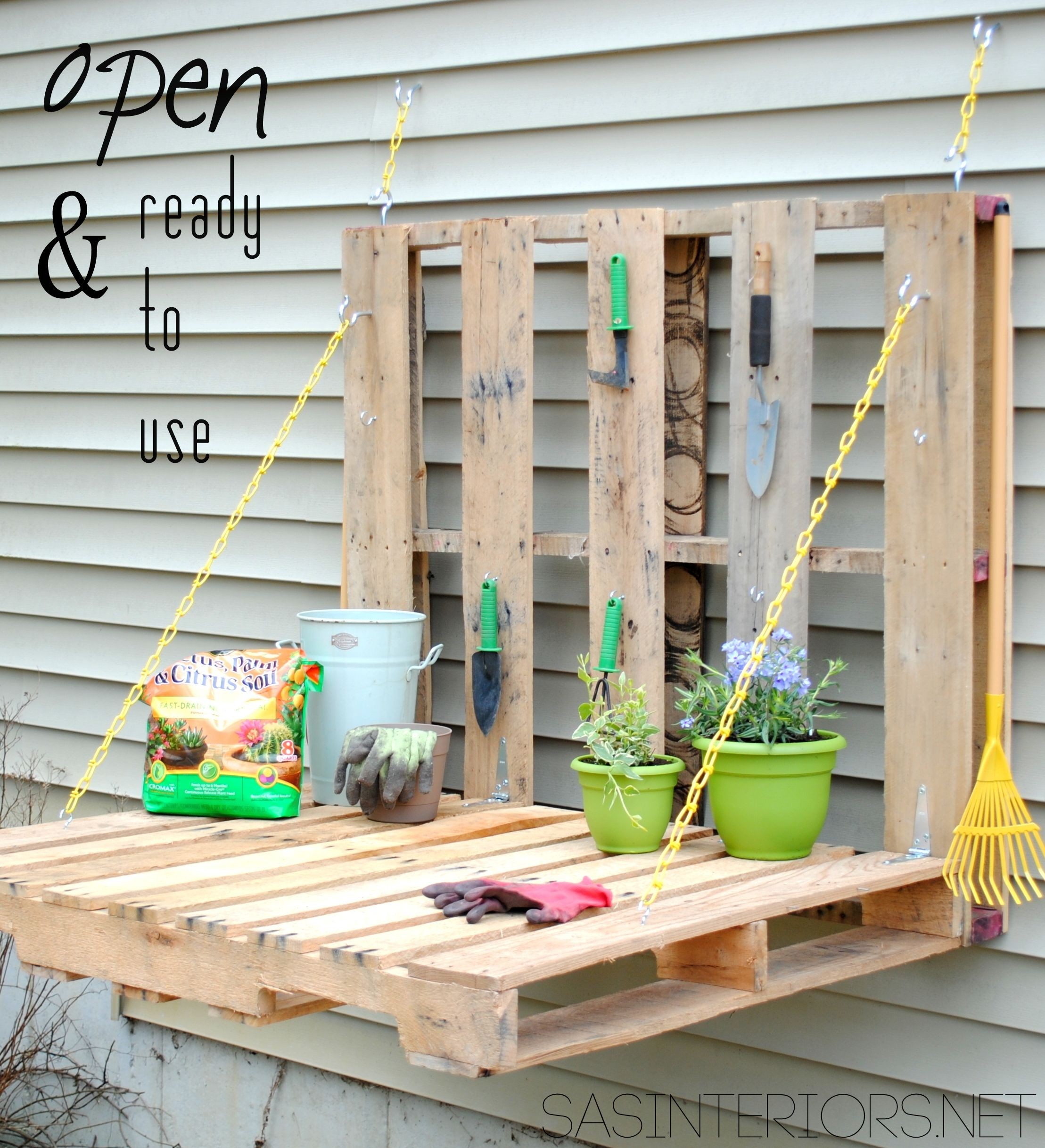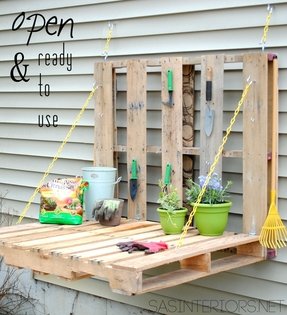 Smartly crafted gardening table, mounted vertically to a wall, revealing a spacious work top when folded out. The top, made of repurposed wooden pallete, drops down, but doesn't fall as it's supported by chain 'hinges'. DIY outdoor table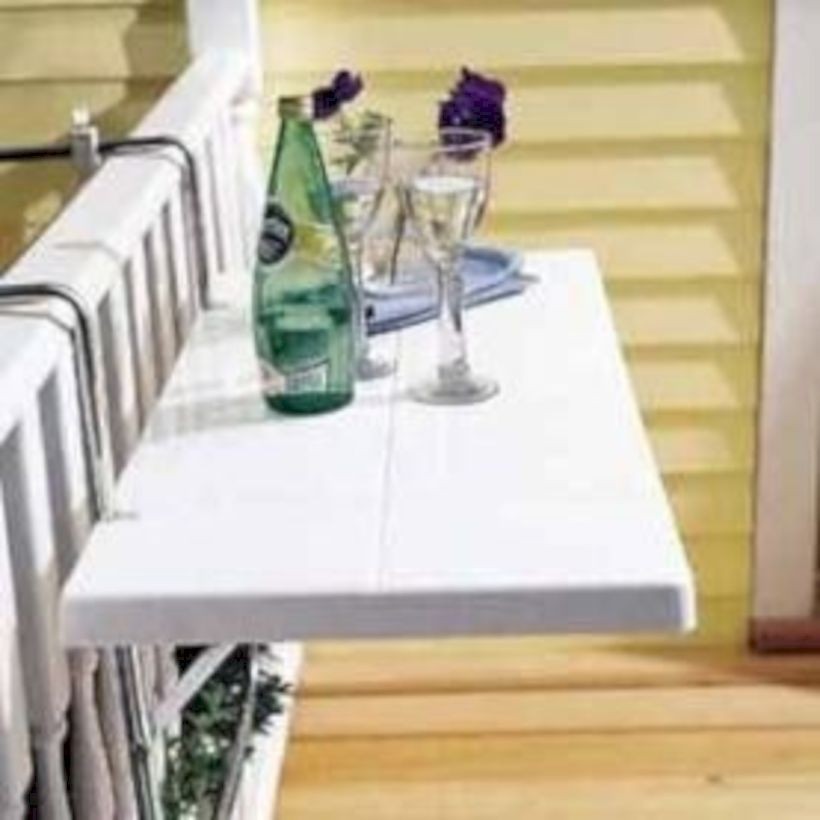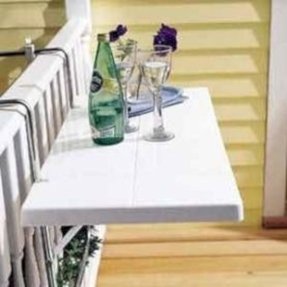 Patio Furniture > Kettler® Folding White Resin Table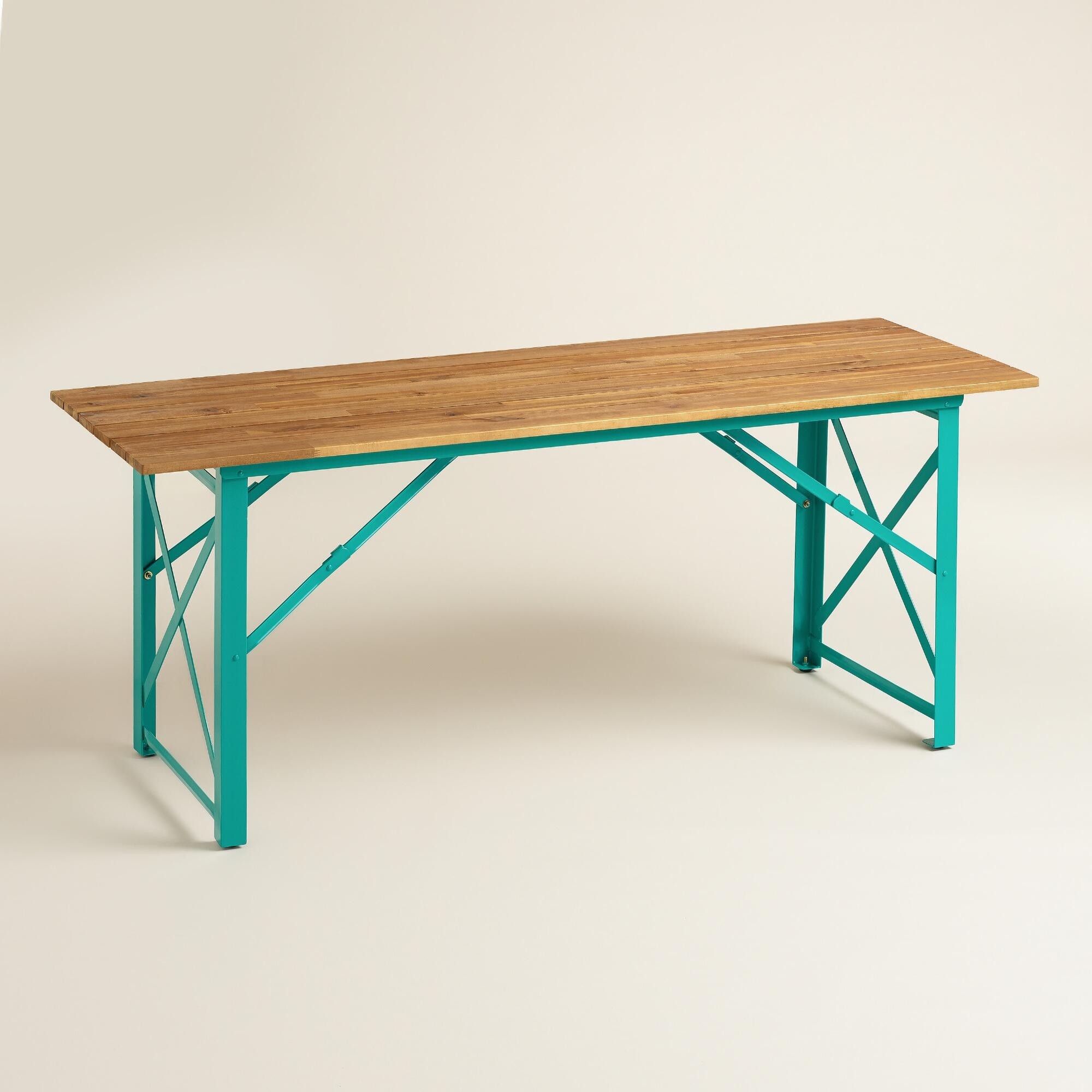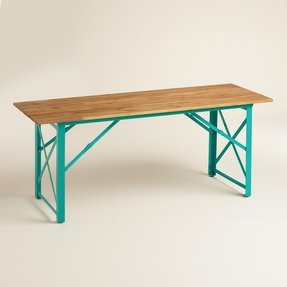 Folding Patio Table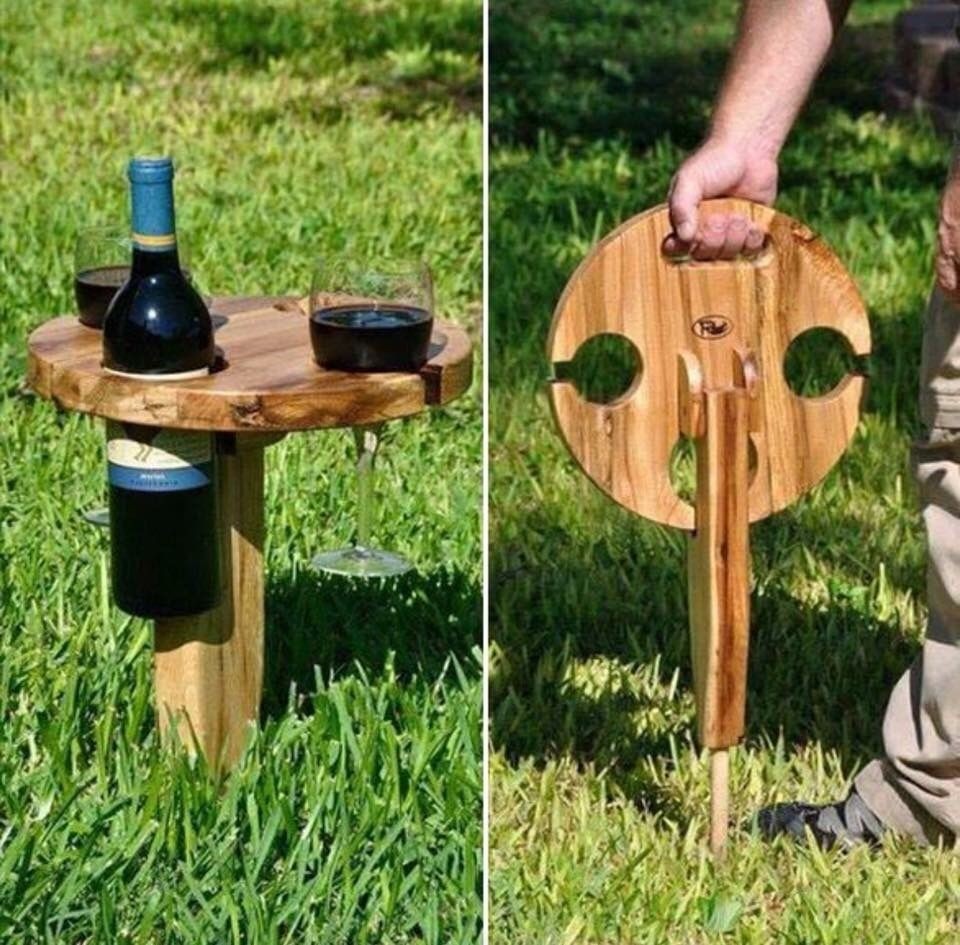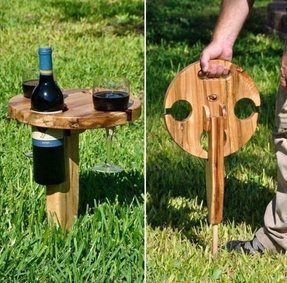 Proponents of drinking the liquor of the gods - wine, outdoors, will be delighted with this simple practical project. Portable tray - patio folding table on the wooden legs, with holders for a glass and recesses for a bottle of wine, made of wood.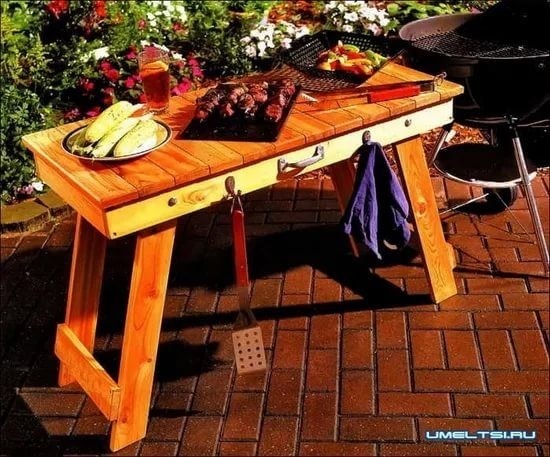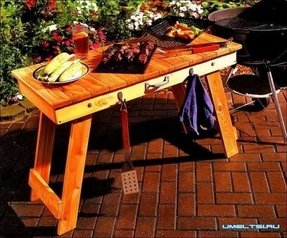 This smooth wooden construction constitutes a nice proposition for a patio or garden - lightweight, folding item, will be quick to assemble and easy to carry on. Features 3 shallow drawers for bits and pieces.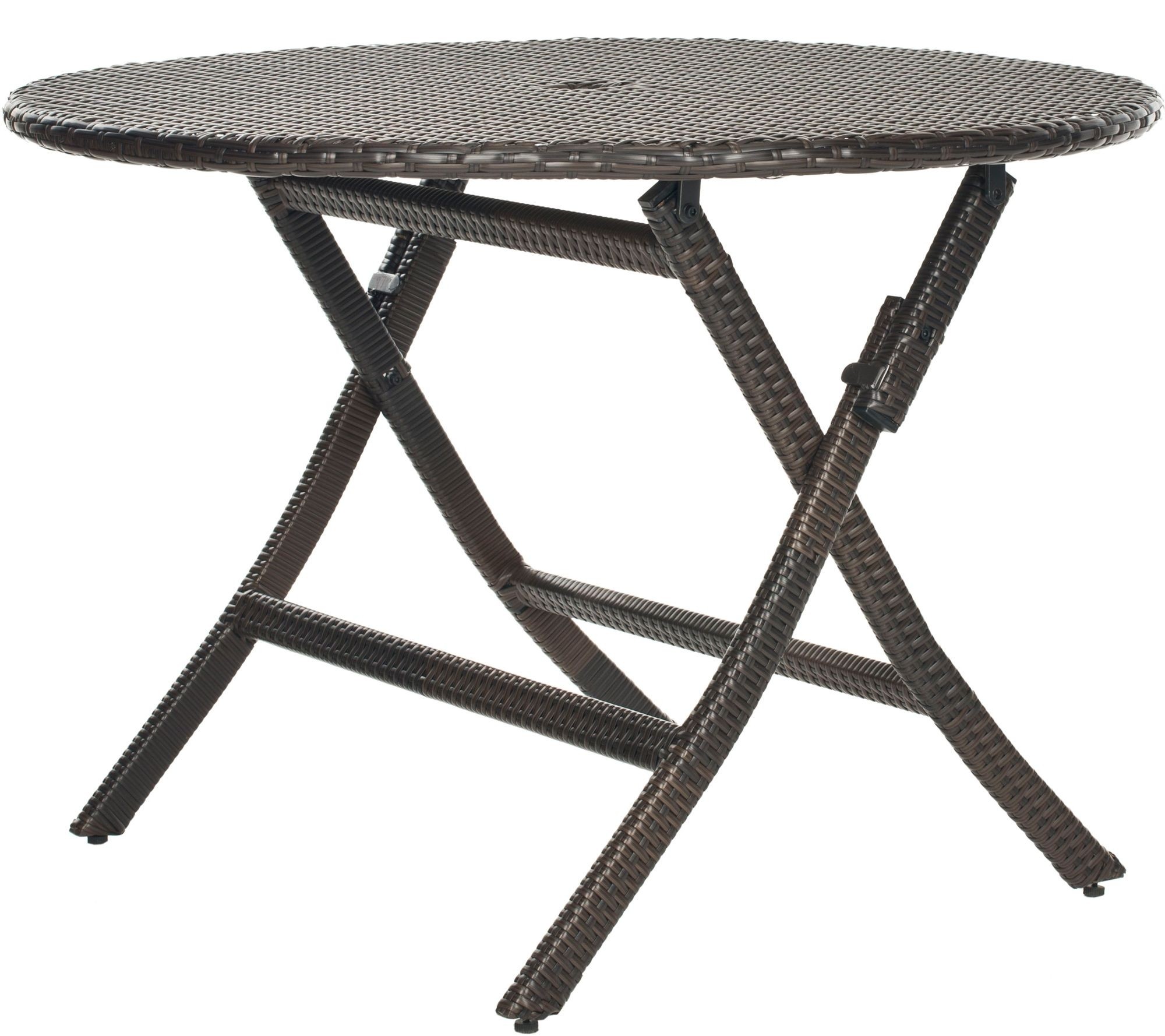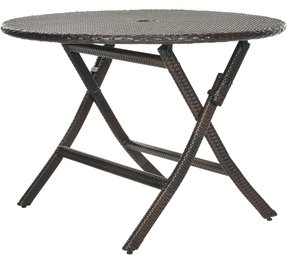 A folding patio dining table with a wicker design and a dark-grey color, which gives it a nice, contemporary detail. Good addition if you're looking for a piece to complete your backyard barbeque area.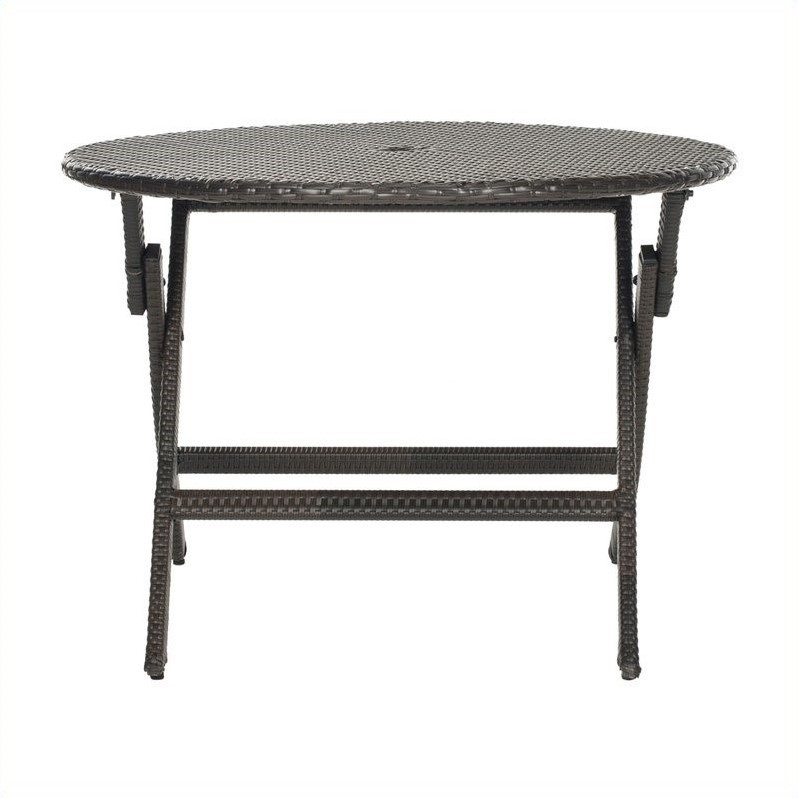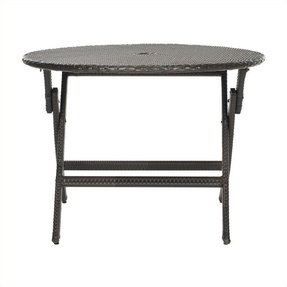 All-weather folding patio dining table with round top and umbrella hole, all wrapped up in UV-resistant wicker weave sporting a universal espresso brown hue. For special and daily occassions. Easy to store away.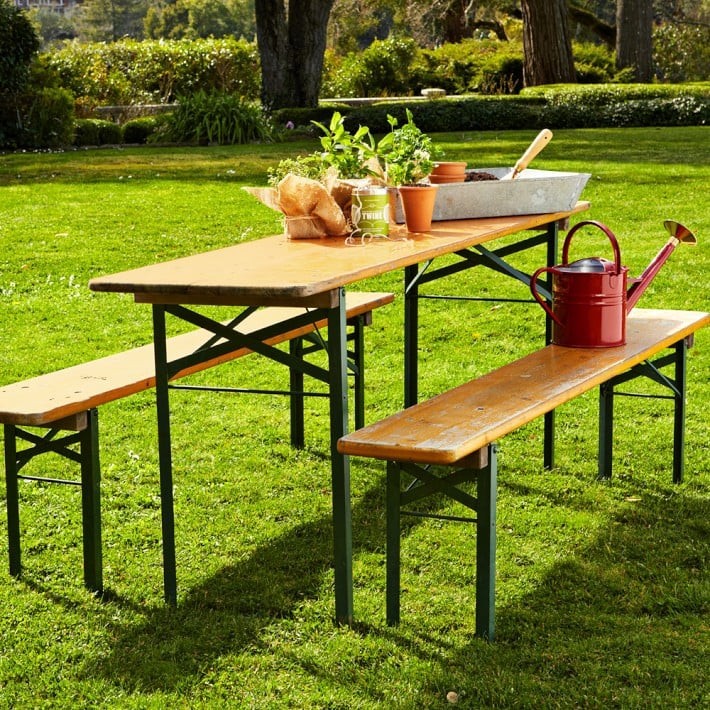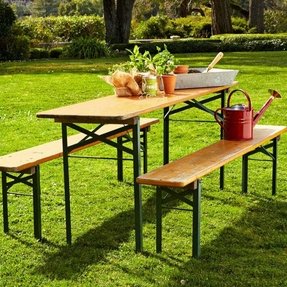 saw one at The Upper Rust recently, dressed-up with a piece of canvas stretched over the wood table top and secured beneath with staples...vintage biergarten table (Williams Sonoma)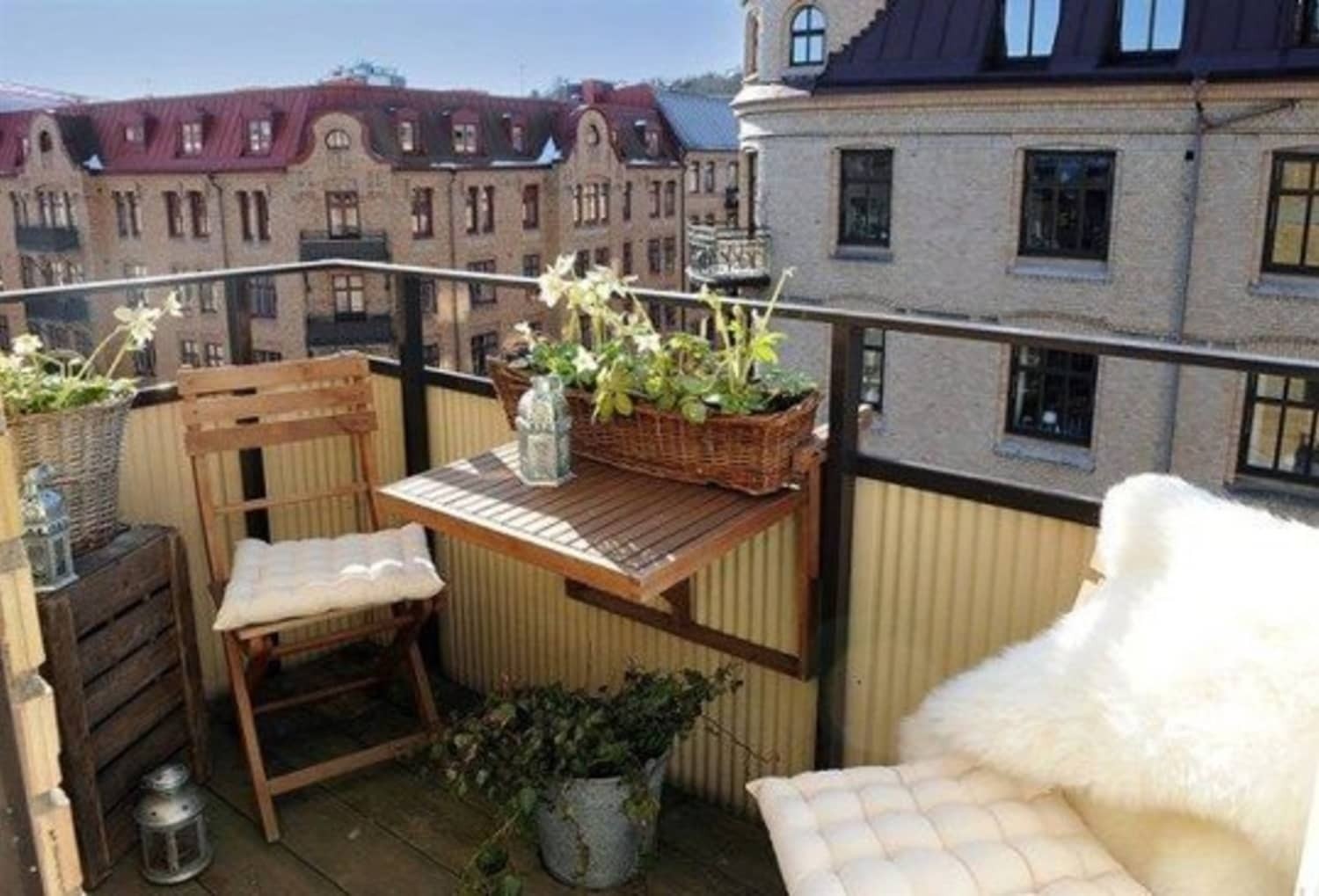 A smooth terrace decor for a fresh, contemporary apartments. Dominated by wood, it features a smooth folding table, decorated with a planter, a folding chair and a rustic, wooden etagere.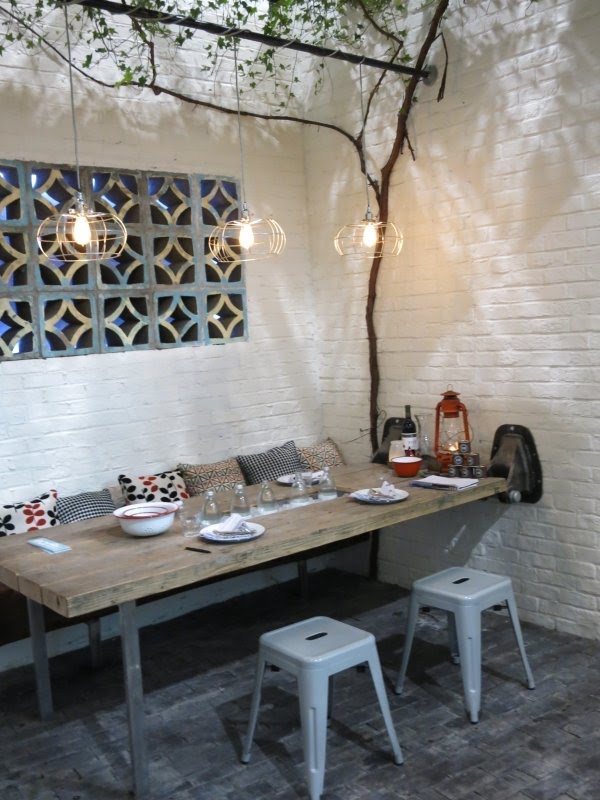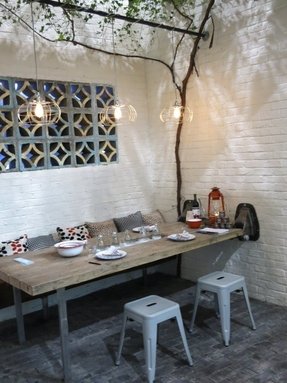 A space-saving addition for small patios. The table has a thick wood top that rests on two metal legs mounted on one side. The other side is attached to the pair of massive metal hinges mounted on a wall. To fold the table, just lift up the top and press it against the wall.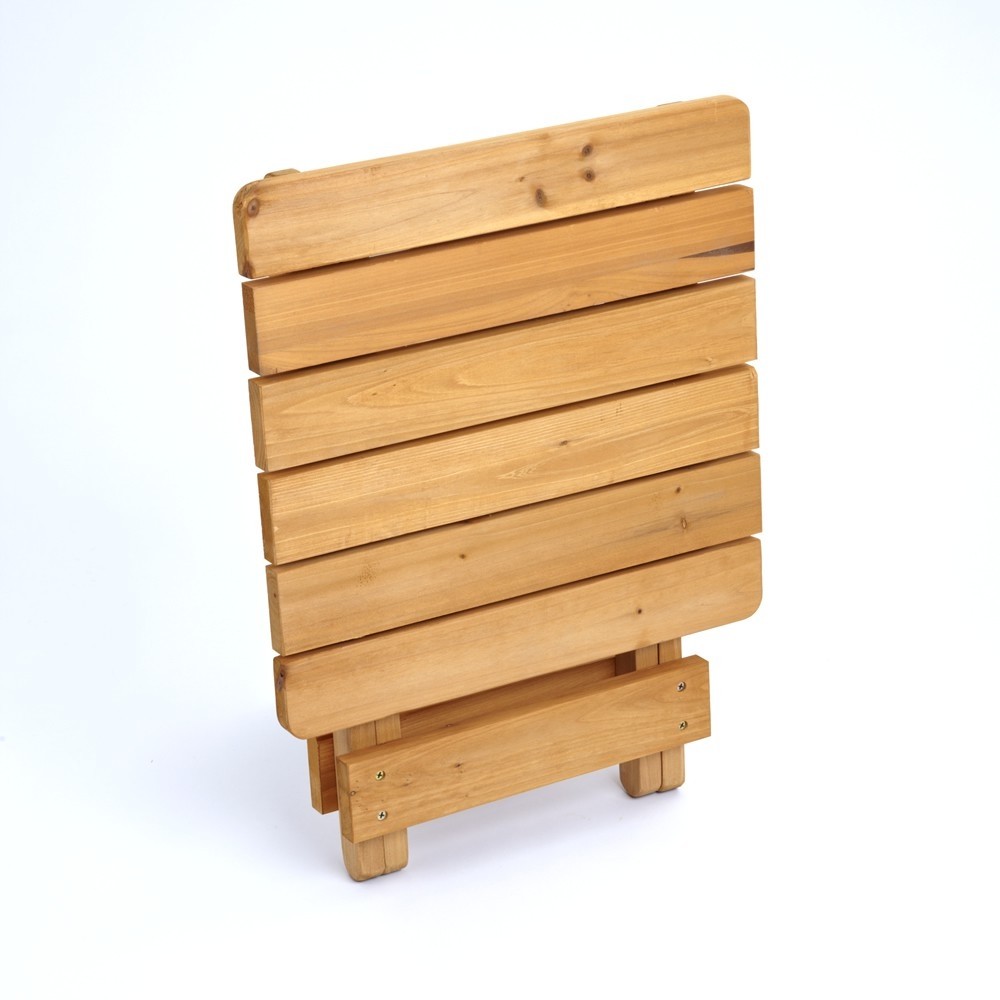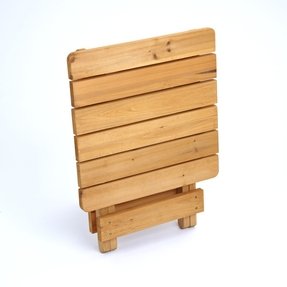 Outdoorl 406mm Square Wooden Folding Garden / Patio side Table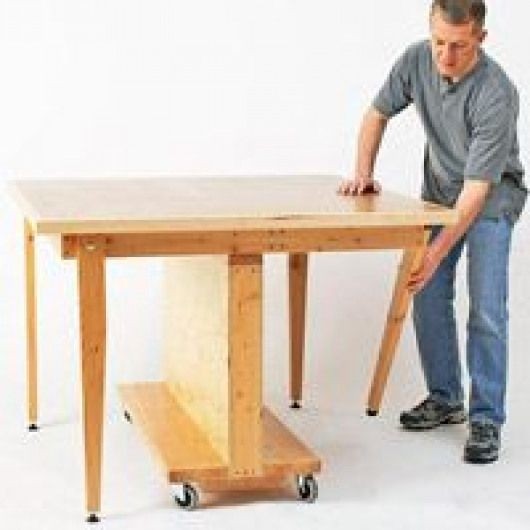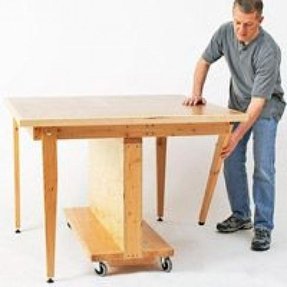 Wood construction fold-flat table on wheels. The smart form makes this wooden table outstandingly functional; rubber leg tips won't mar any floor. The legs fold flat. Rolling casters make the maneuvering easy.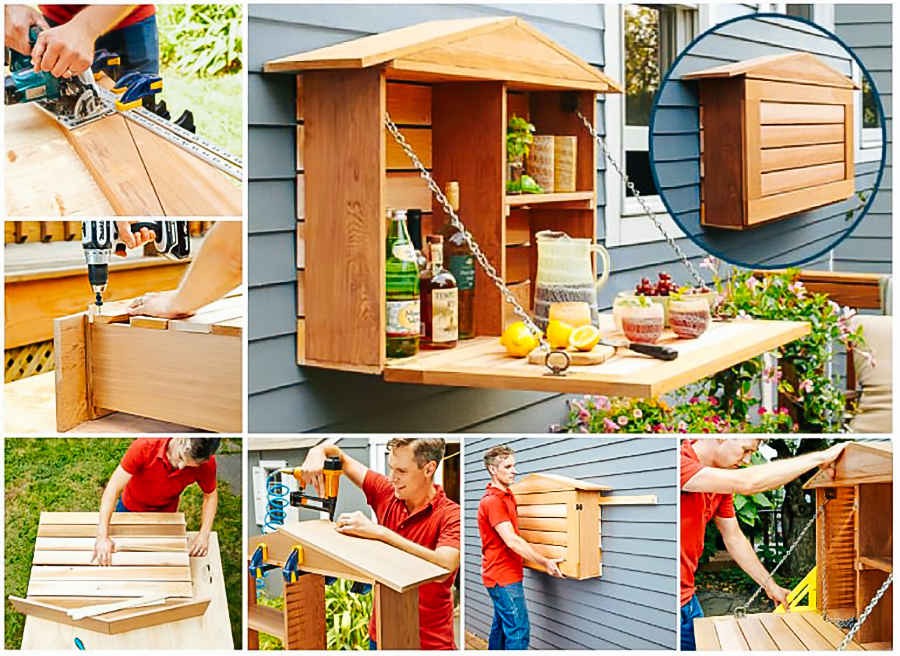 Fold-Down-Murphy-Bar-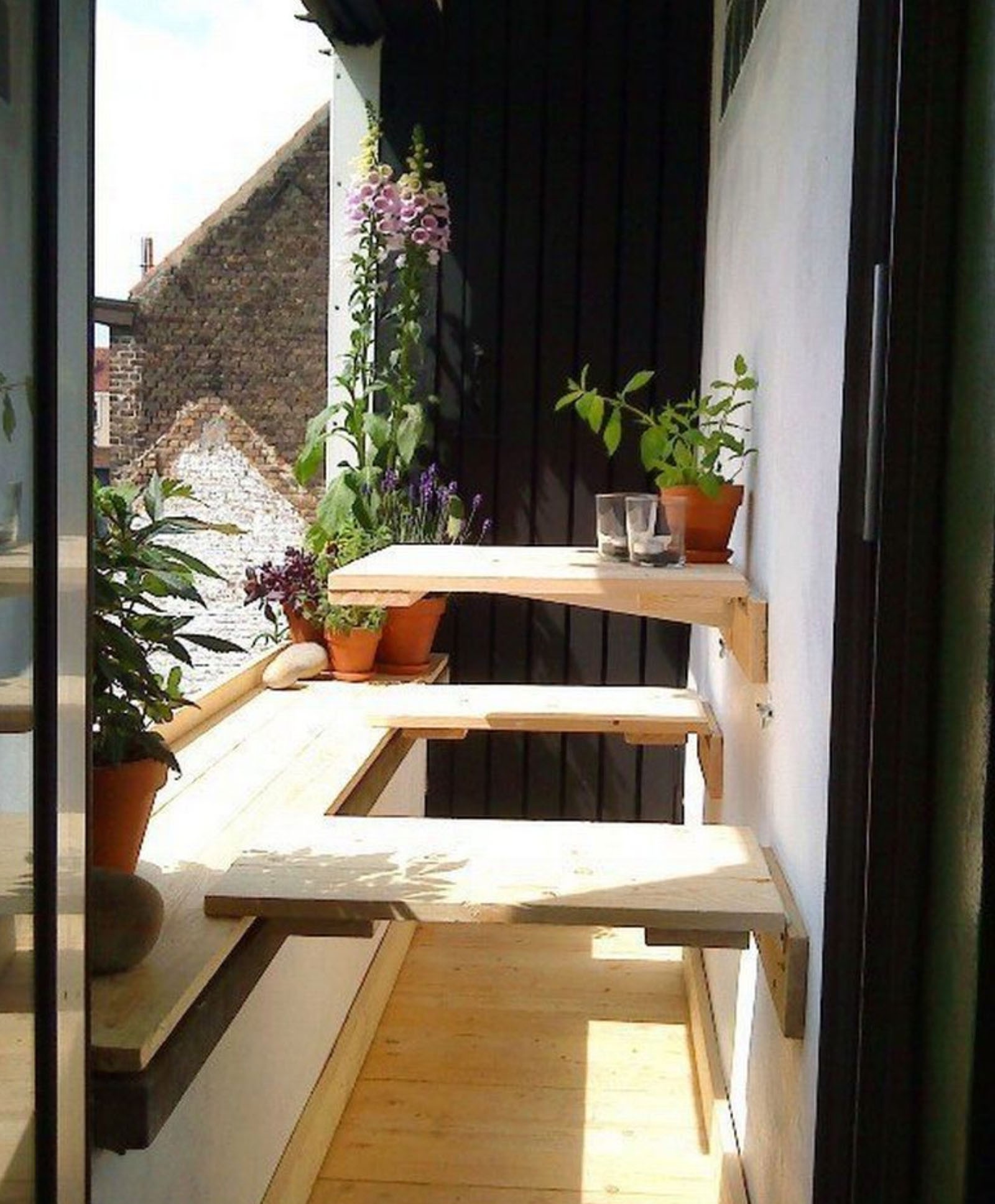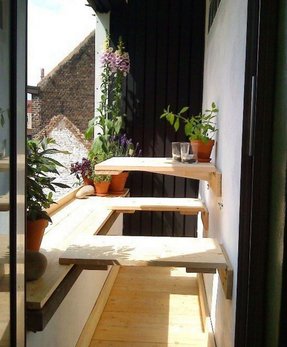 When we live in a small urban space, instead of a patio, if we are lucky, we have a balcony. Beautiful wooden panels - find themselves in the company of folding, mounted to the wall, light wood countertops. Patio folding tables are placed on different height.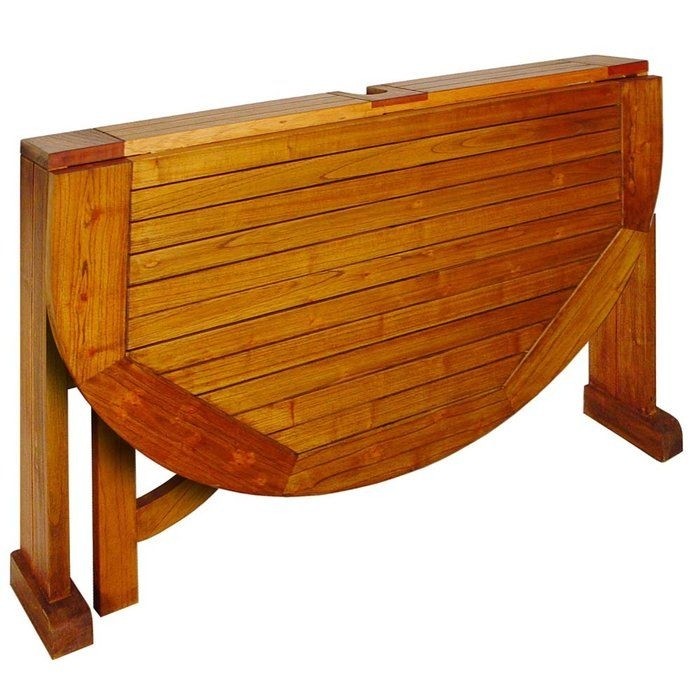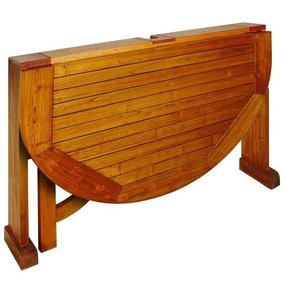 SAVE Terrace Mates Bistro Half-Oval Folding Table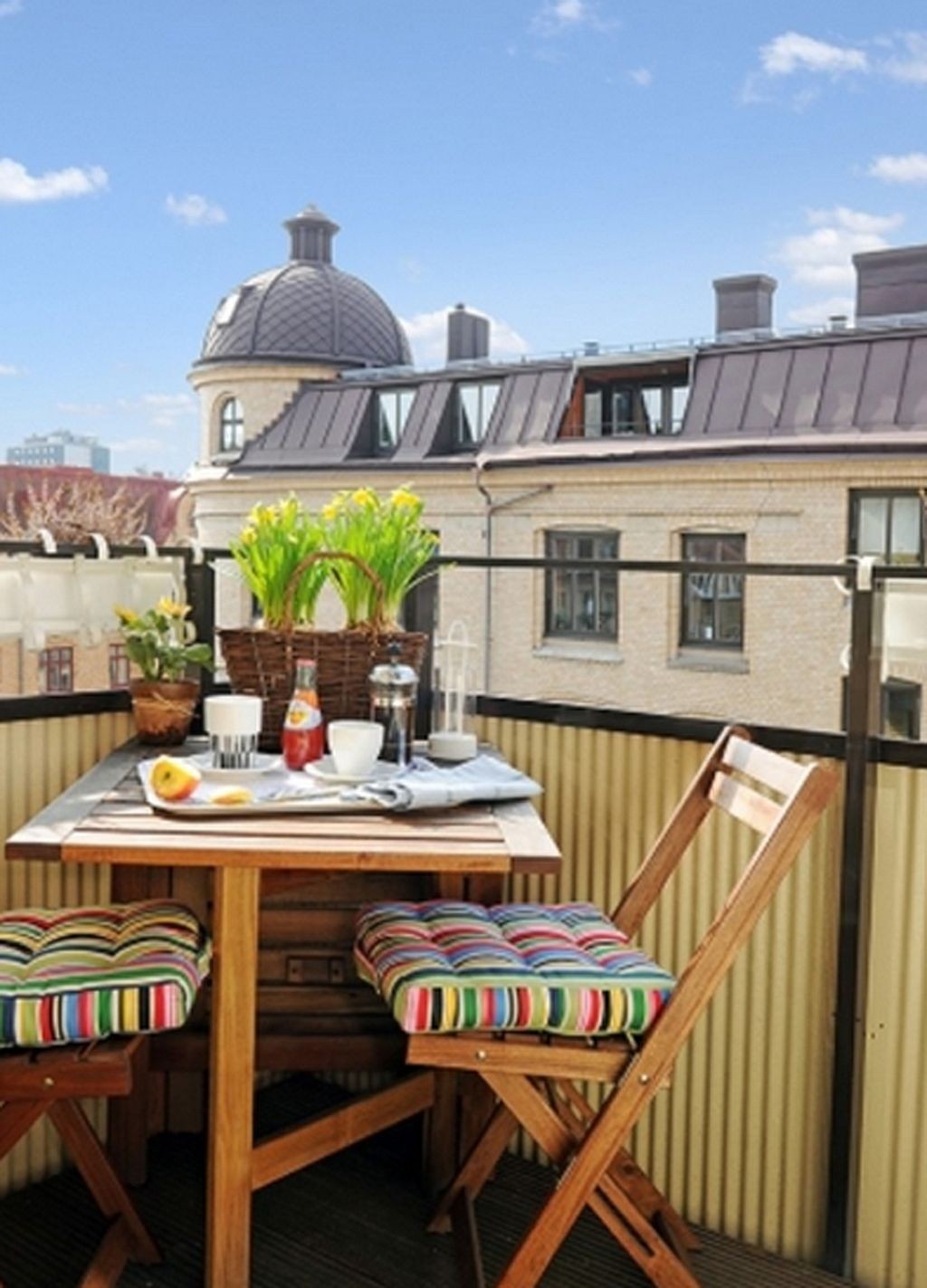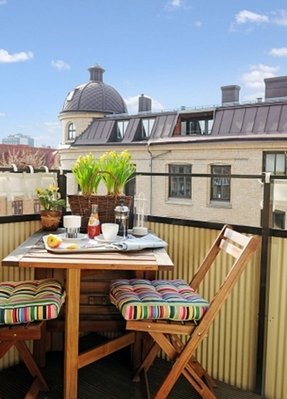 outdoor home decor and ideas for small balcony designs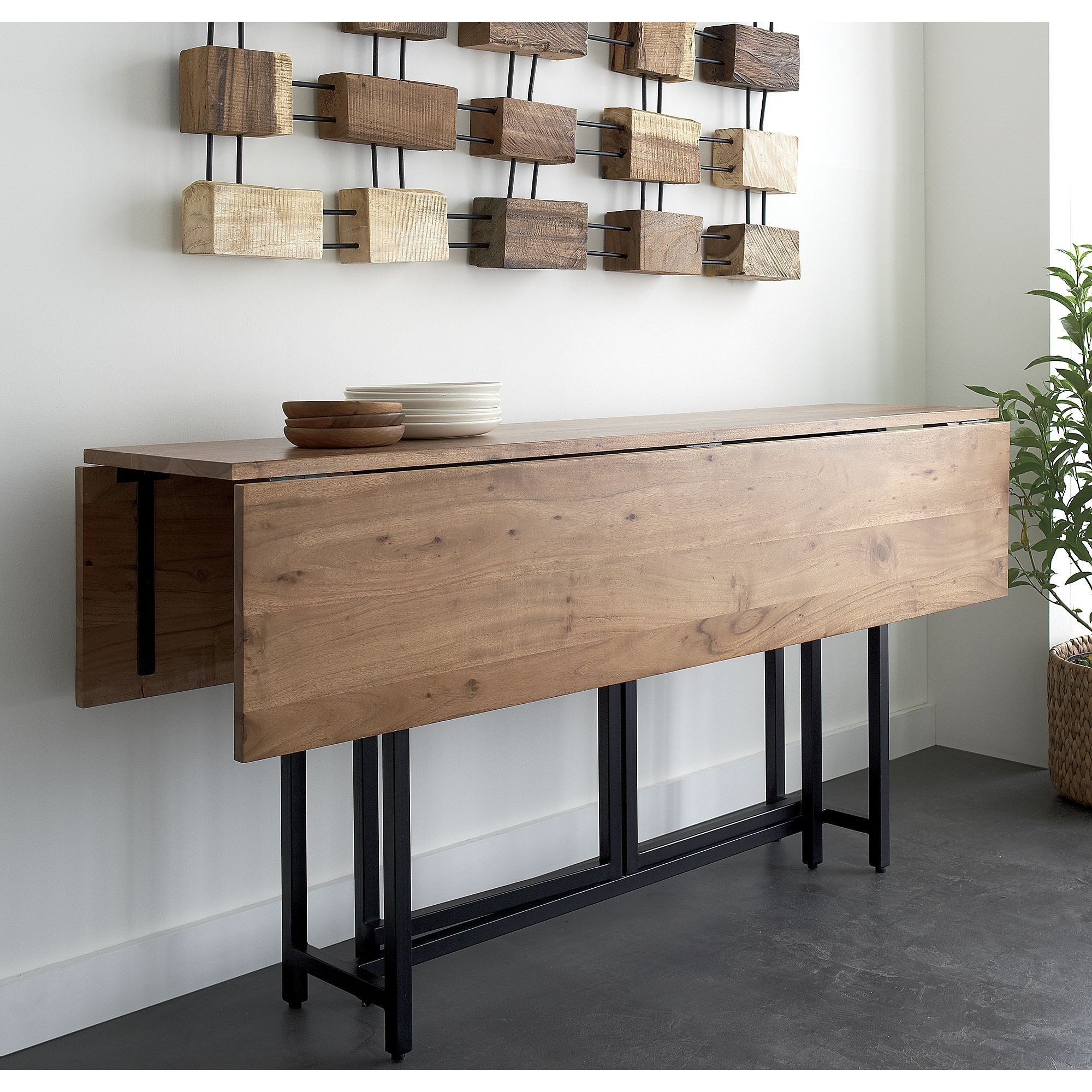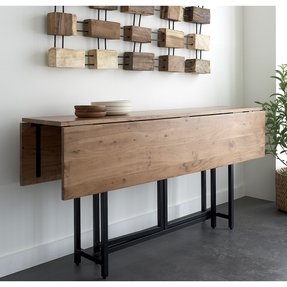 A great folding table dedicated for the open kitchen with the limited space. When it is not in use right now, could be moved and open the additional space in your apartment. Made of mix of wood and metal, perfectly composes with wall decoration.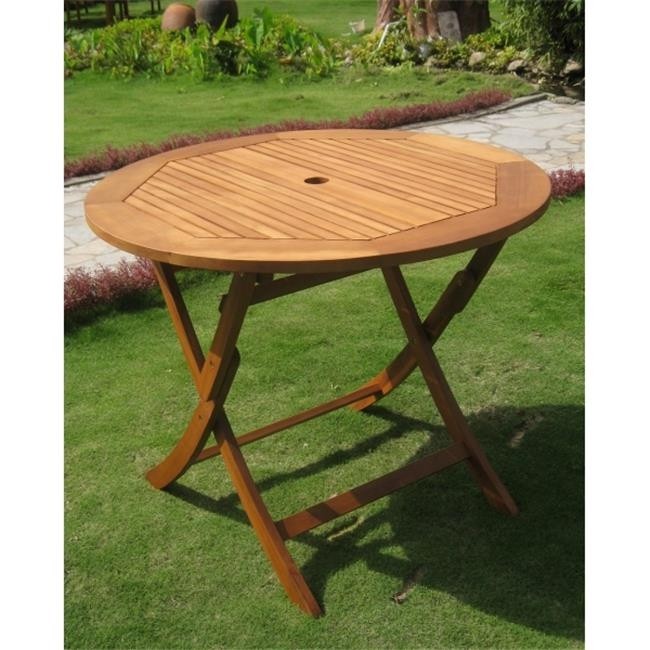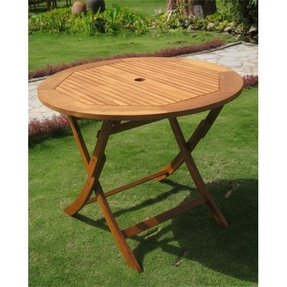 This folding dining table, made from bright wood, constitutes an ideal idea for your patio. The set includes also two folding benches, creating accommodation for up to 6 people.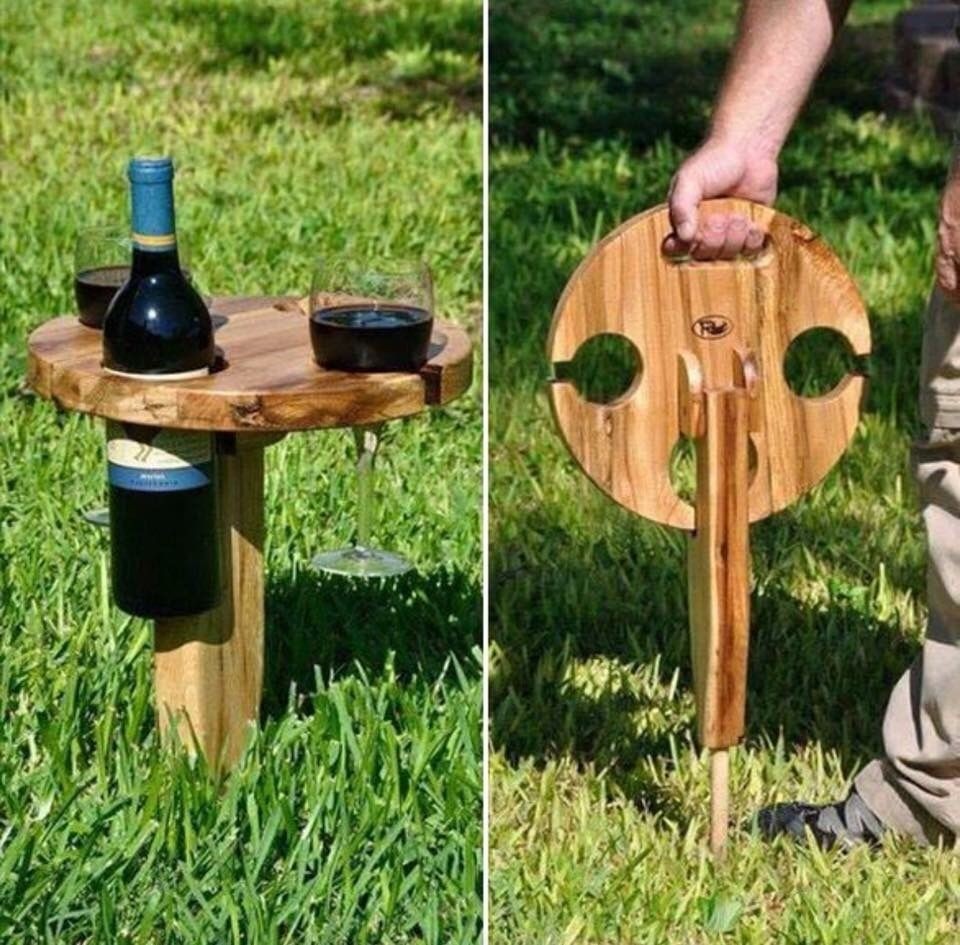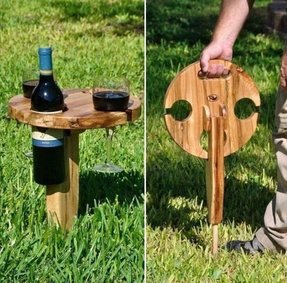 An easy to fold patio table that will help you to save space in smaller areas. One side of the table is attached to the frame that is mounted to a wall. To fold it, simply lift the table up and press it against the wall.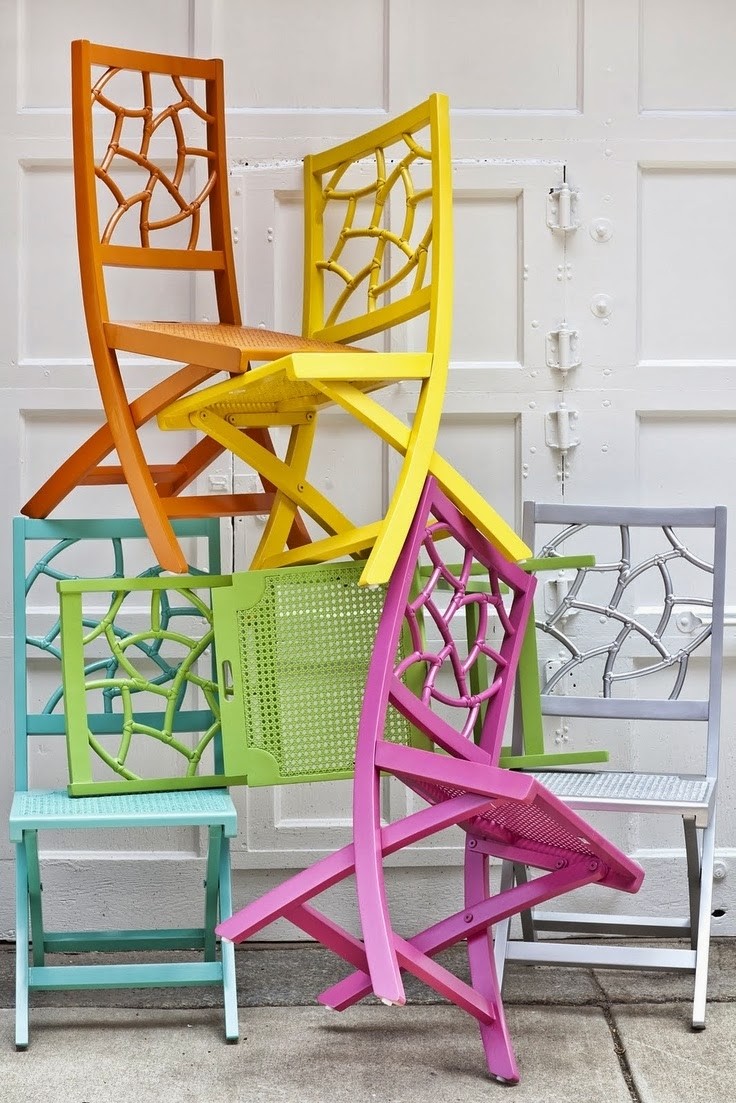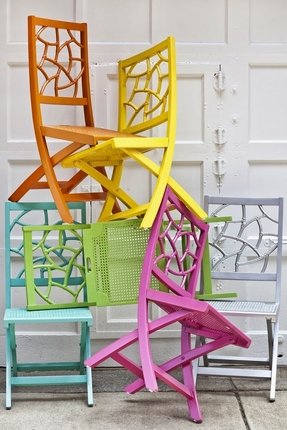 Why not go for some extra color and fun for your outdoor decor with these stunning patio chairs that come with the folding structure to ensure more convenience and offer the vibrant colors of their finish.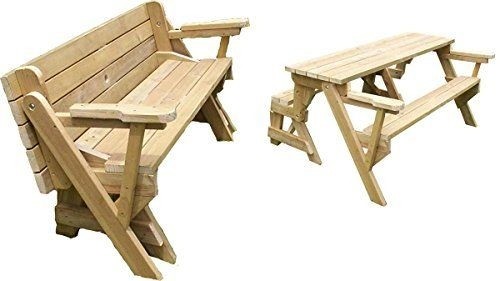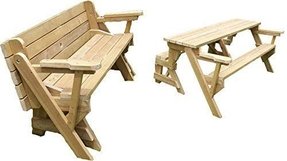 This element is a very convenient and easy in use picnic table that has got a convertible construction. It is made of durable wood and it is perfect for use in a patio or garden. It has got an adjustable length.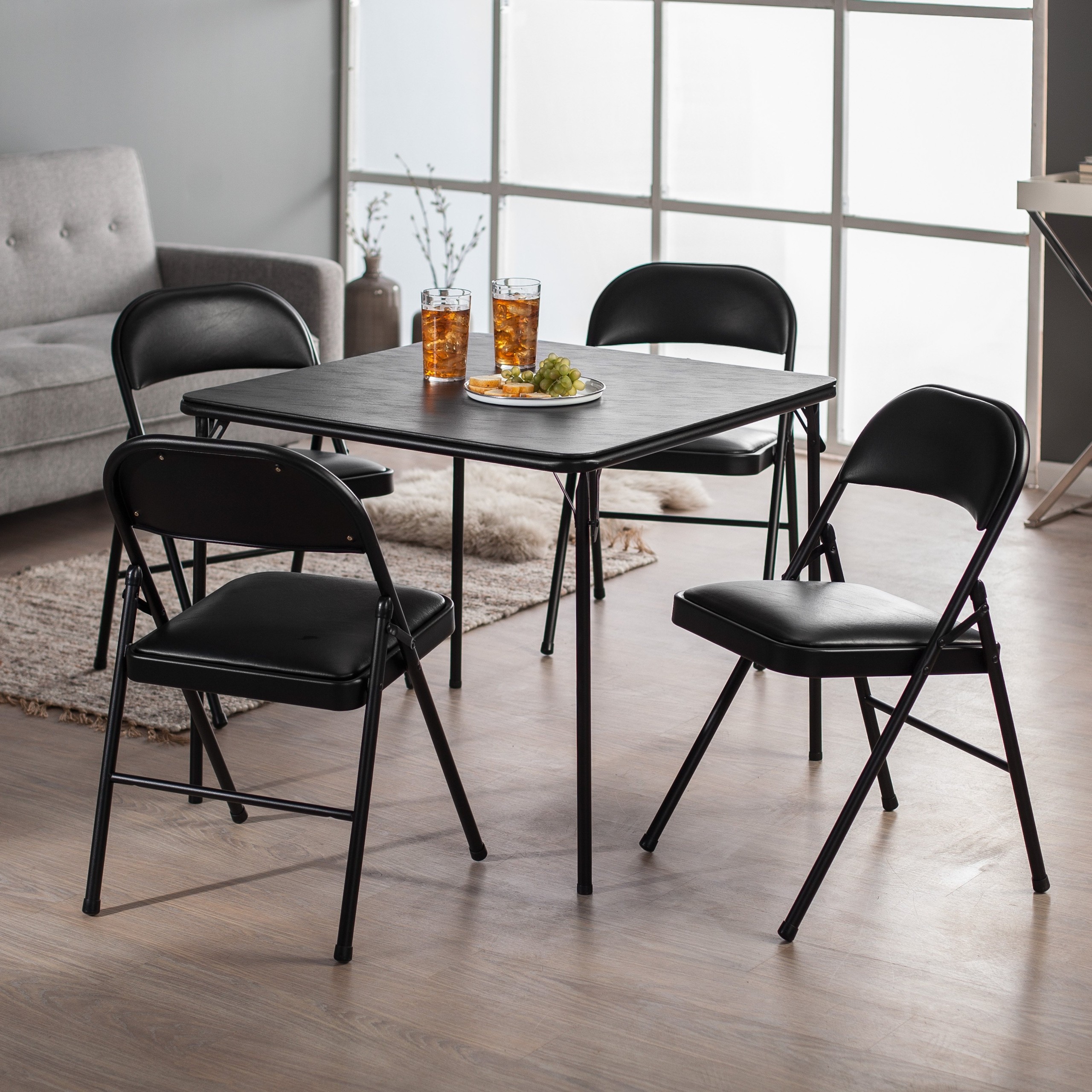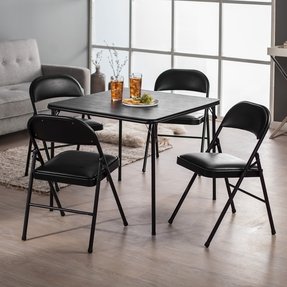 Contemporary table set including four double padded chairs and a folding table. Chairs feature sturdy steel frame with hardboard and vinyl cover. Table has powder paint finish in sleek, classic black.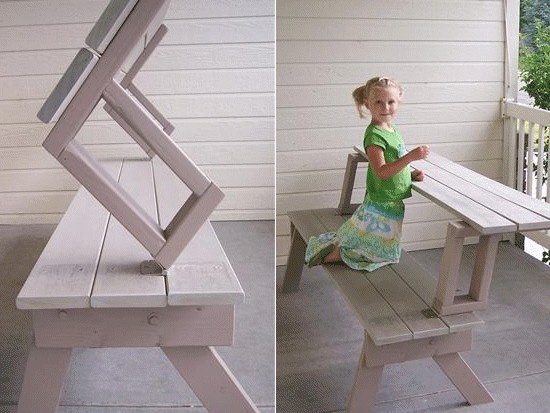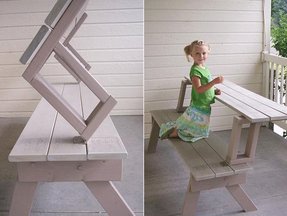 Folding picnic table converts to 2 benches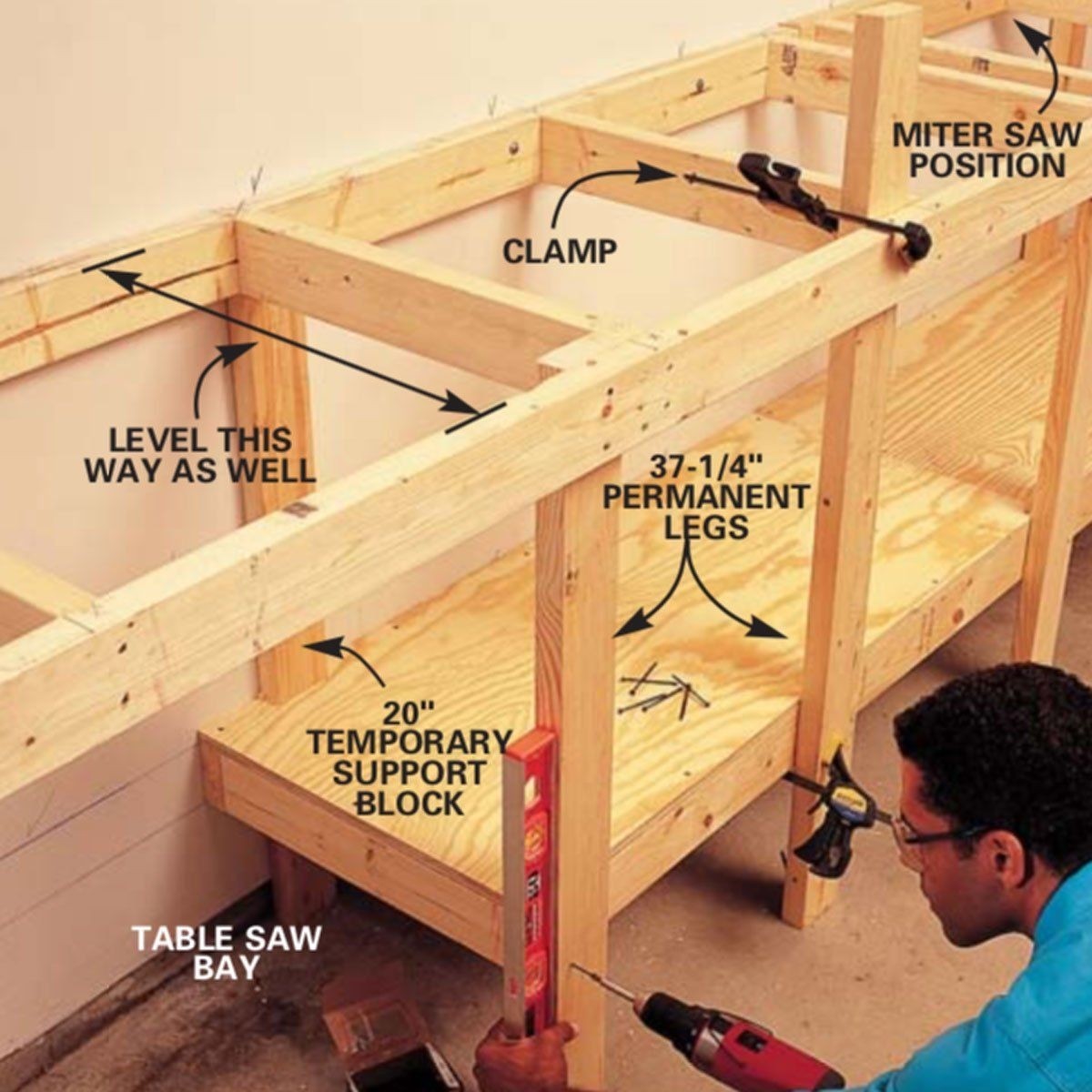 workbench for a small space. a fold-out work table, a roll out table saw stand, a miter box table and lots of storage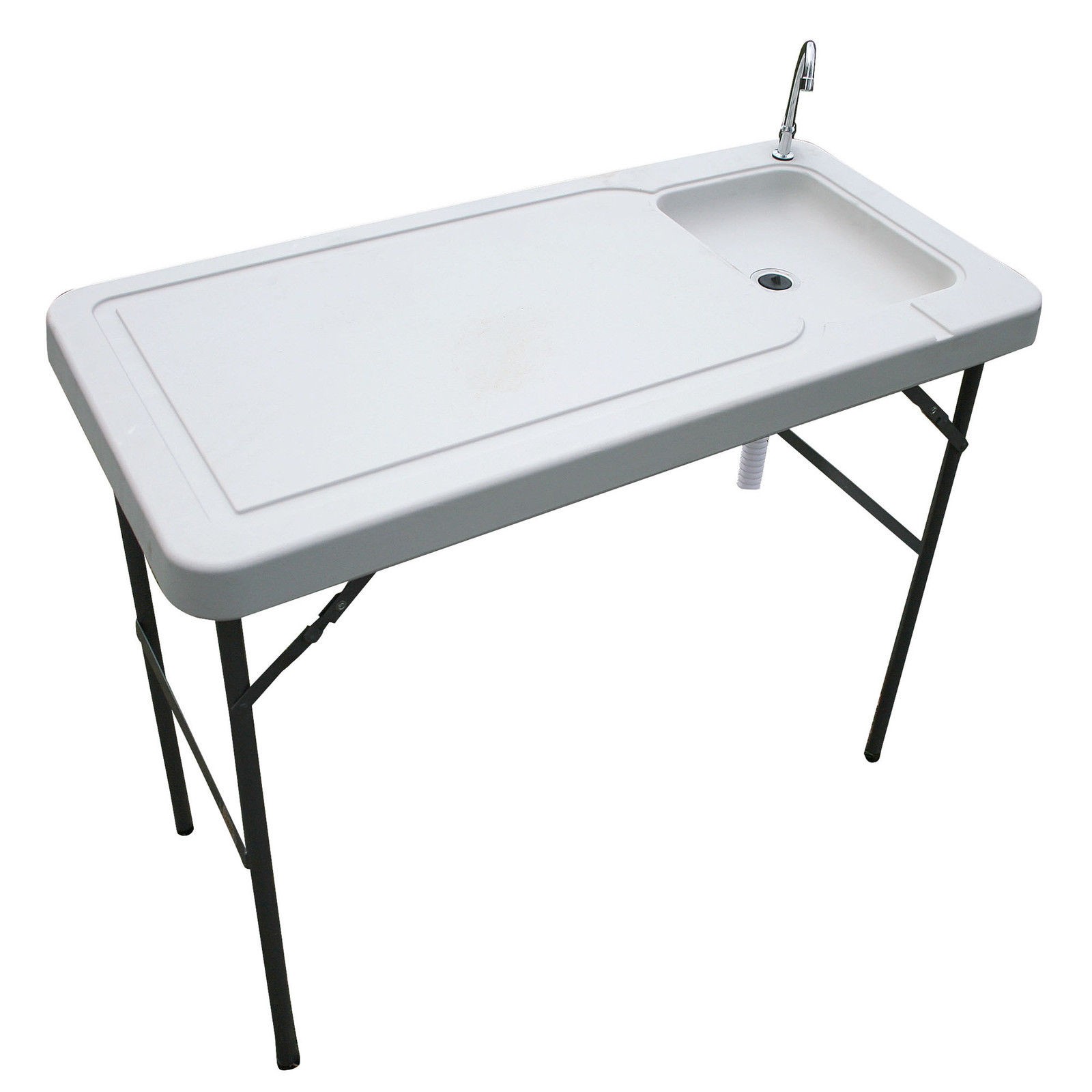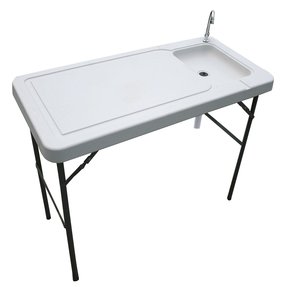 Sportsman 46" Folding Table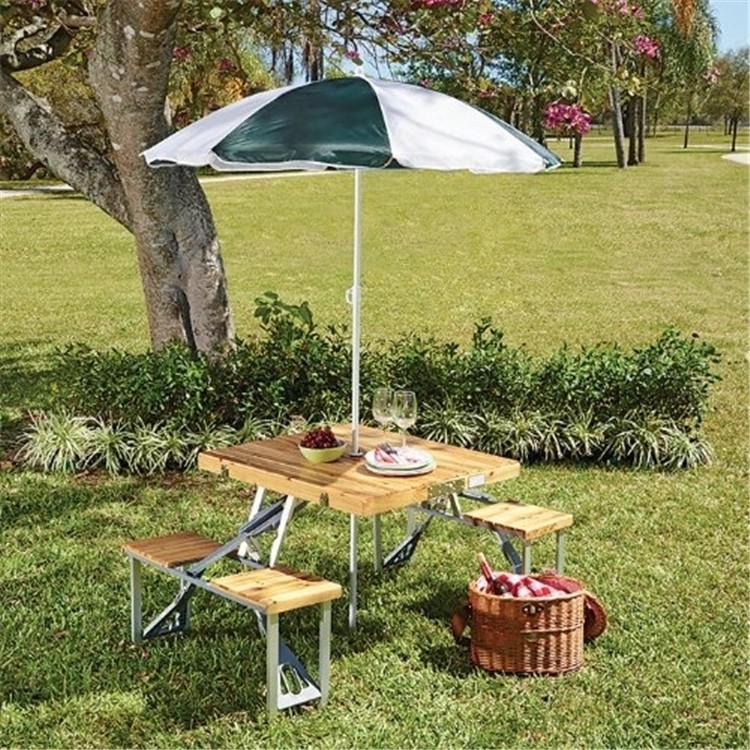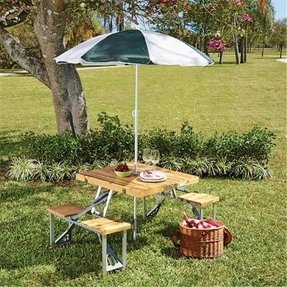 With this functional picnic table set, you can have nice outdoor meals with your family. The set features a high strength aluminum alloy frame and durable hardwood tabletop and seats, with an adjustable-height umbrella placed in the center of the table.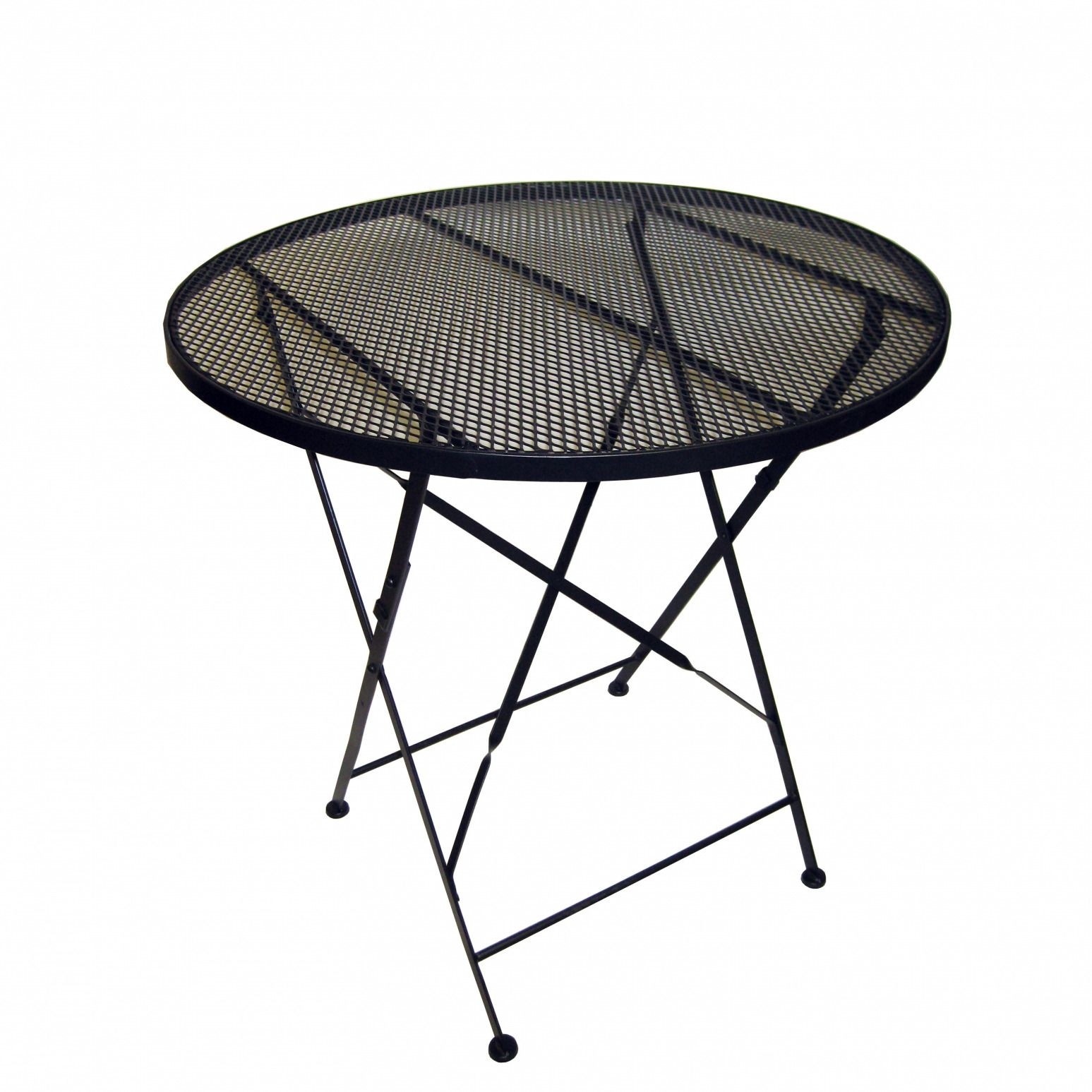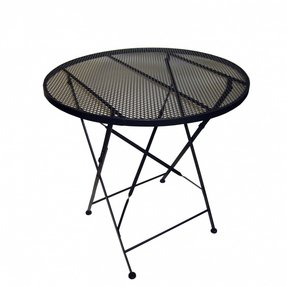 Pangaea-Home-and-Garden-Folding-Patio-Table-Patio-Table_0_0.jpg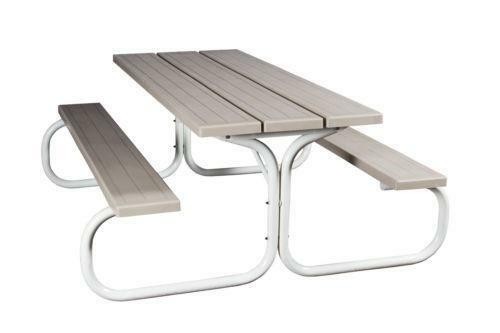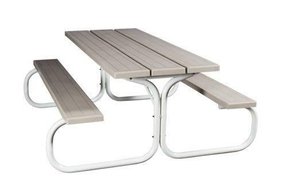 It is a picnic table that has got six seats for six people. It has got a taupe finish, injection-molded polypropylene top and two benches. It is a comfortable addition to any outdoor space.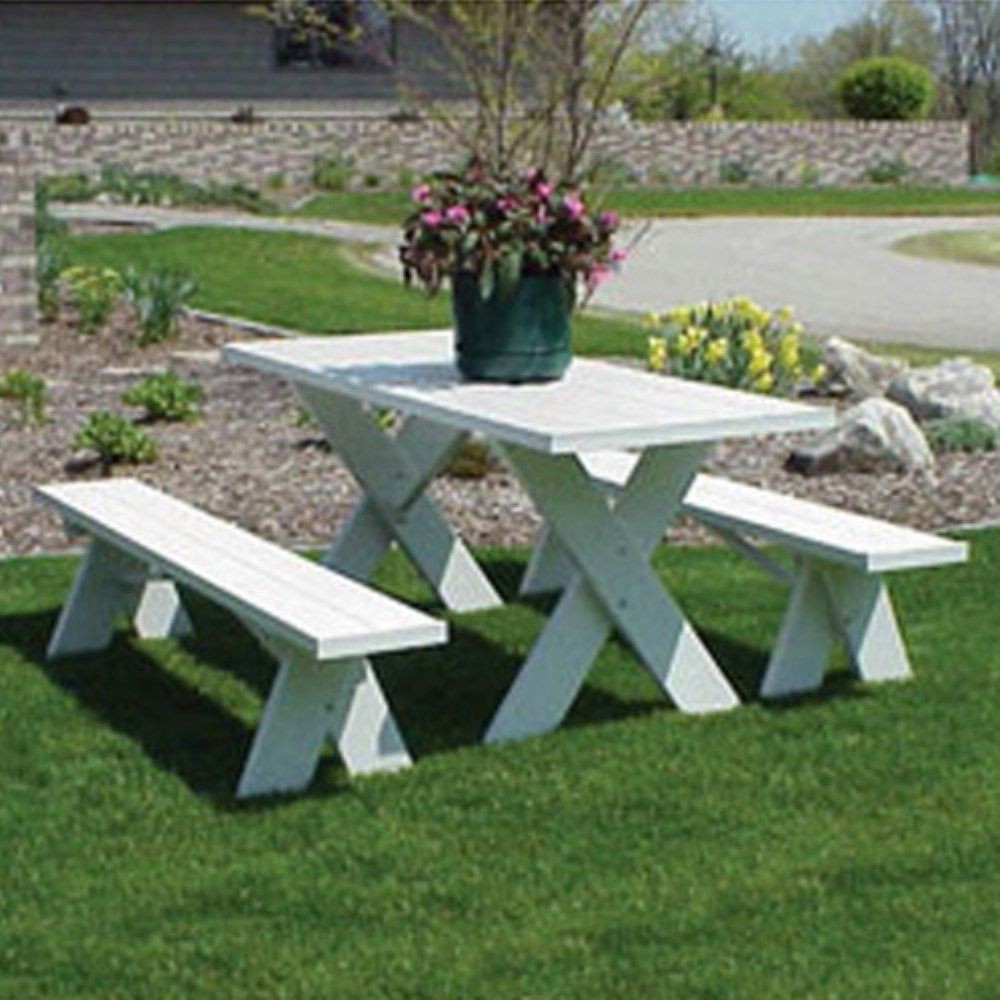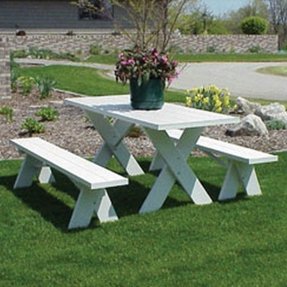 It is a picnic table that has got six seats for six people. It has got a white finish, traditional design and solid wood construction. It is a comfortable addition to any outdoor space.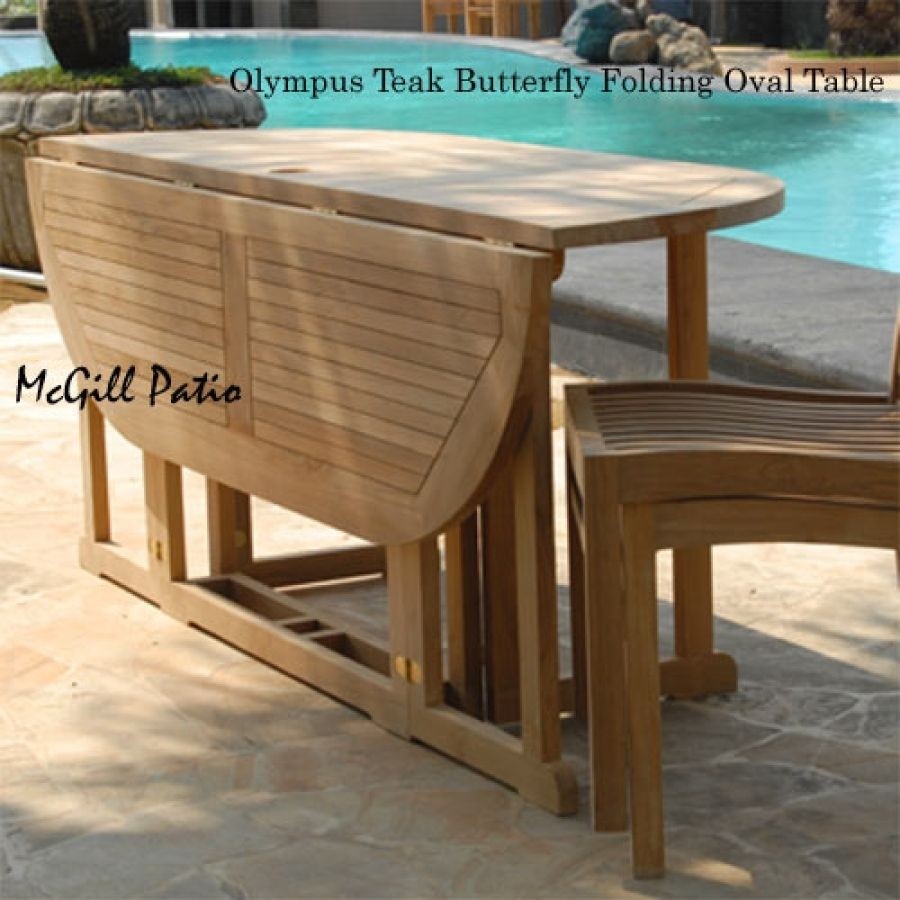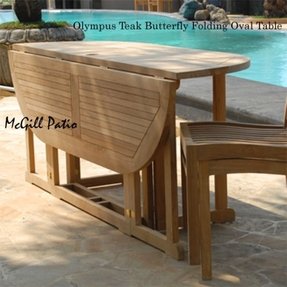 ... Outdoor Folding Table – Olympus Teak Console Dining Table - Features