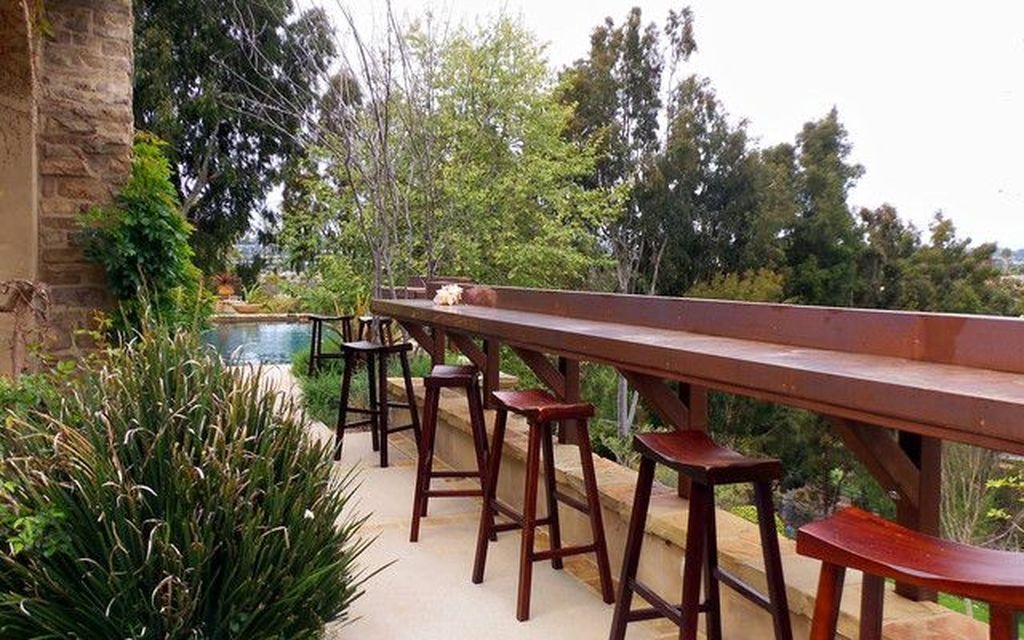 My houzz elegant mediterranean with room to roam
Bar stool for indoor and outdoor use. It is completely made of wood. Legs are arranged conically and reinforced with solid supports. Suitable for residential and commercial premises.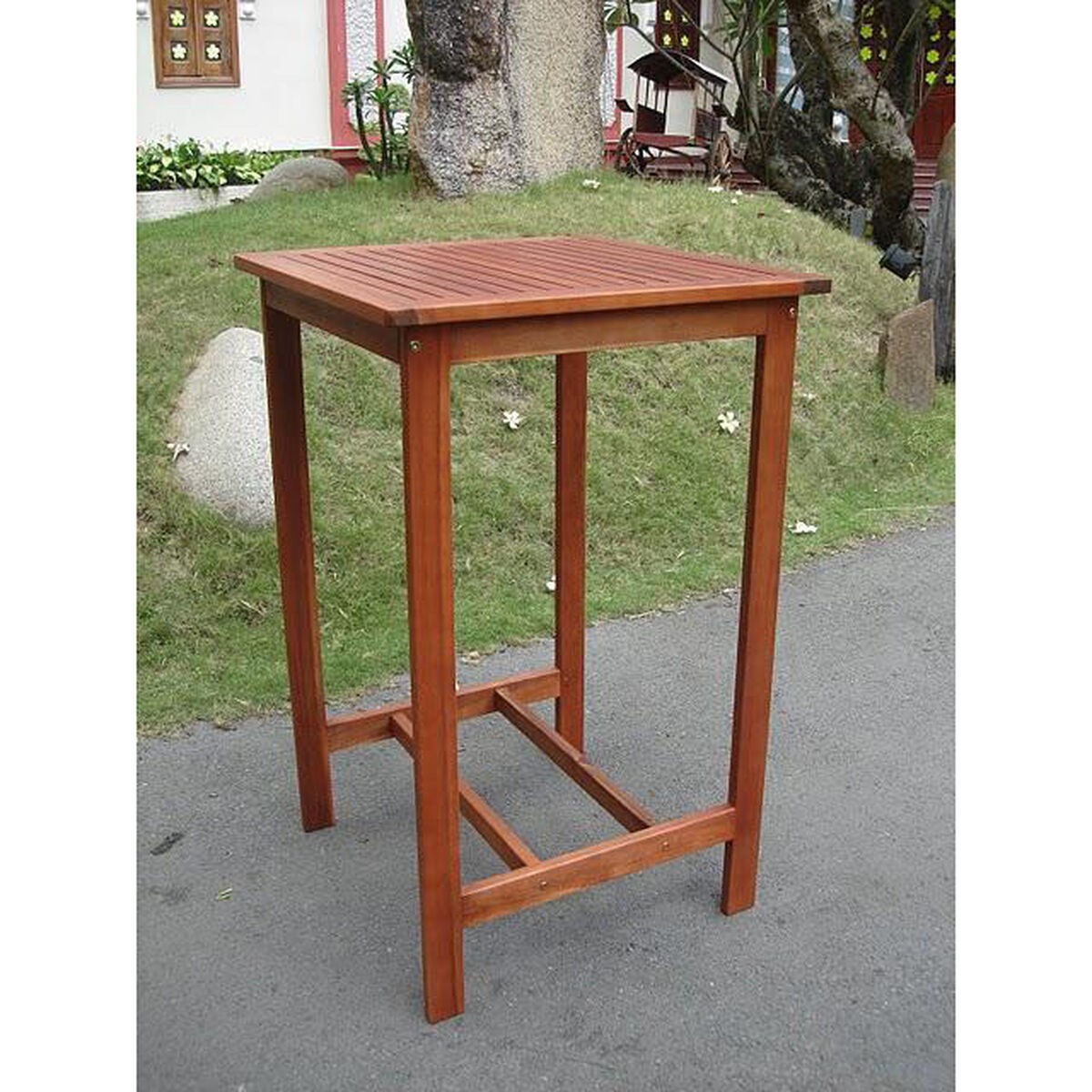 Dartmoor Bar Table
Pretty functional traditional bar table entirely made of resistant teak wood with a warm brown finish. It has tall thin angular legs and a Roman II-shaped crossbars. Its top has a framed centre with a slatted design.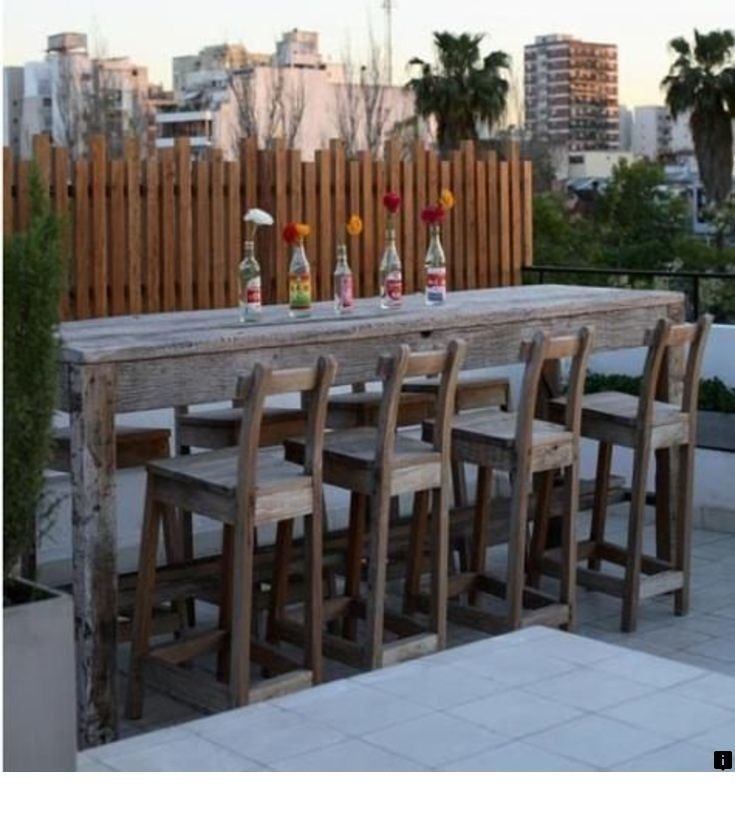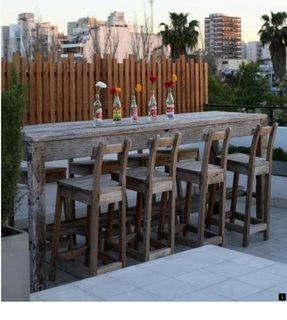 Outdoor bar set with bar height table and some tall stools with footrests and simple board backrests. All these elements are crafted from wood and painted somehow heedlessly to accomplish attractive shabby look.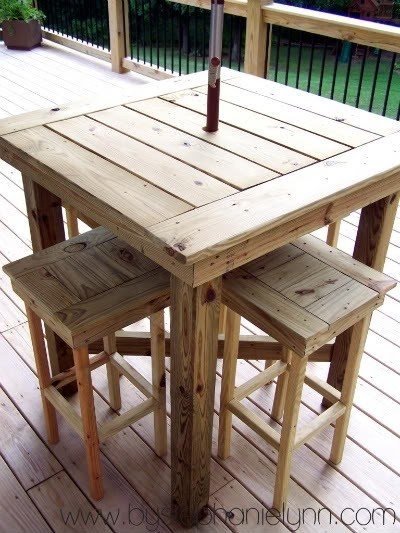 This tasteful bar table with stools is an excellent combination of functionality, solid wood design and eye-catching design. The whole is perfect for a home, on the terrace or patio. Square table and four chairs make up an impressive whole.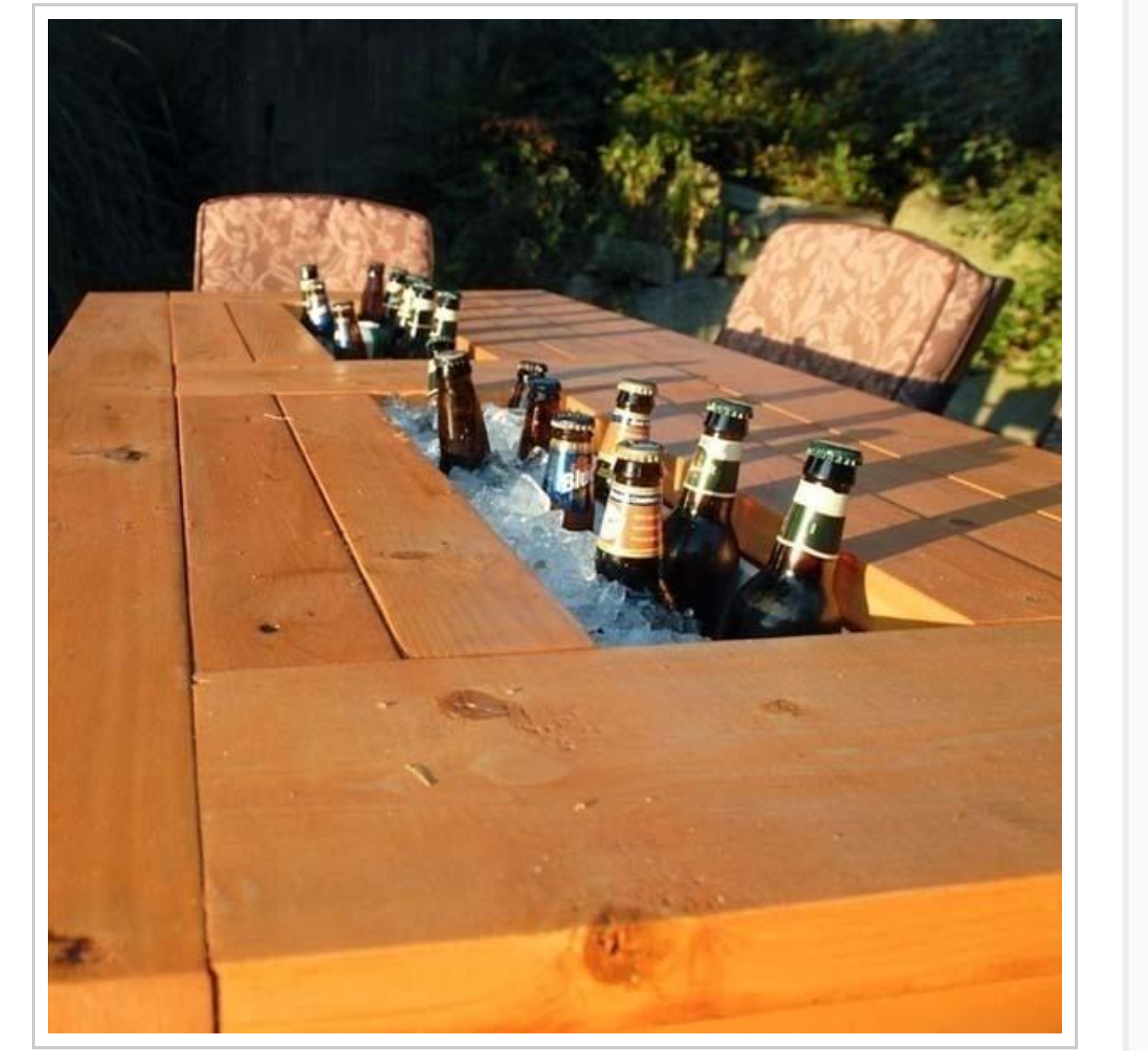 If you are a fan of outdoor parties with friends and family, this outdoor table with built-in cooler will be the great idea! It is strong, solid and durable with warm finish and two spaces for beers and other drinks.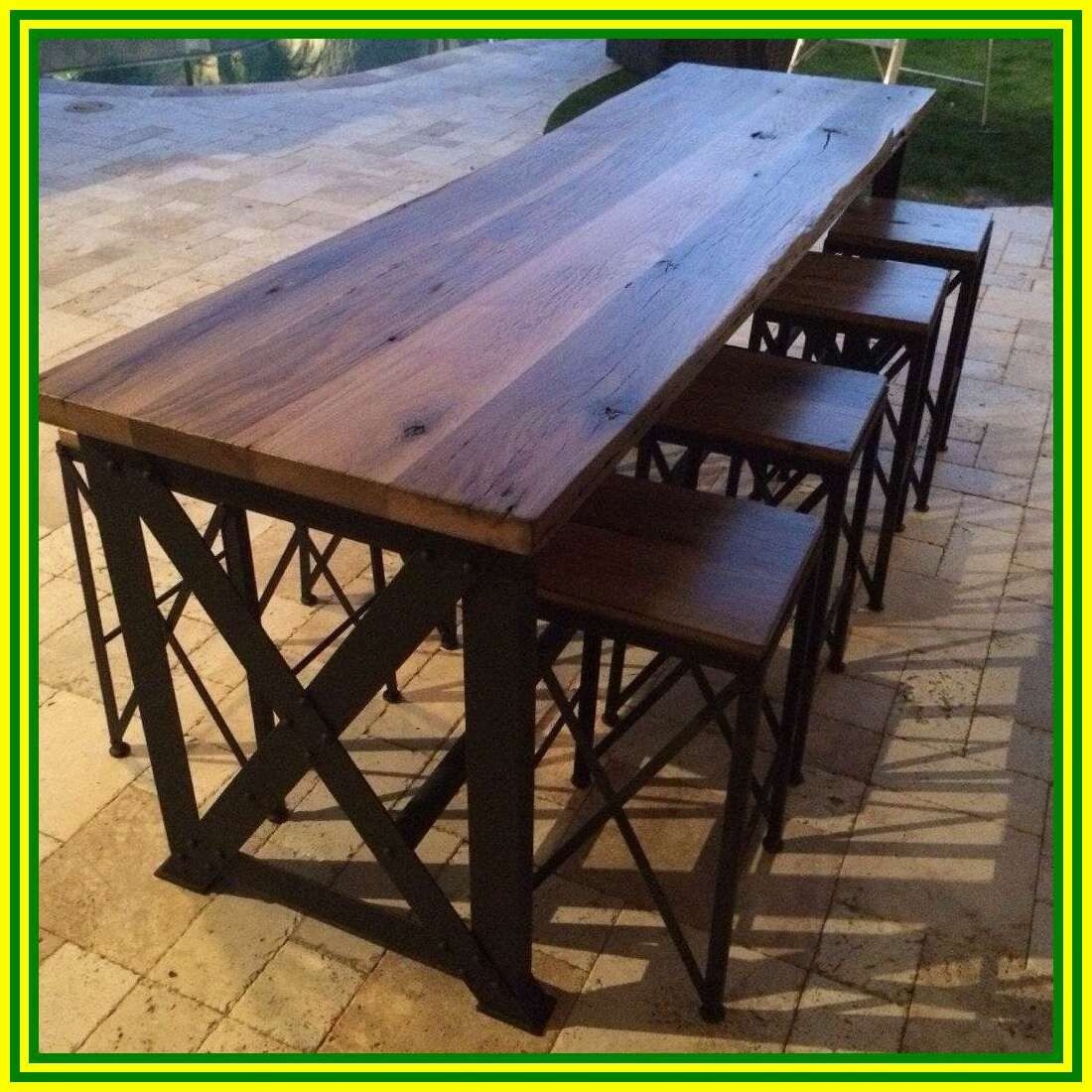 In warm months, more and more time is spent under the cloud. The best friend of outdoor relaxation are comfortable garden furniture. For example outdoor bar height table with metal black hoops and wooden tops from dark oak - they will serve for years.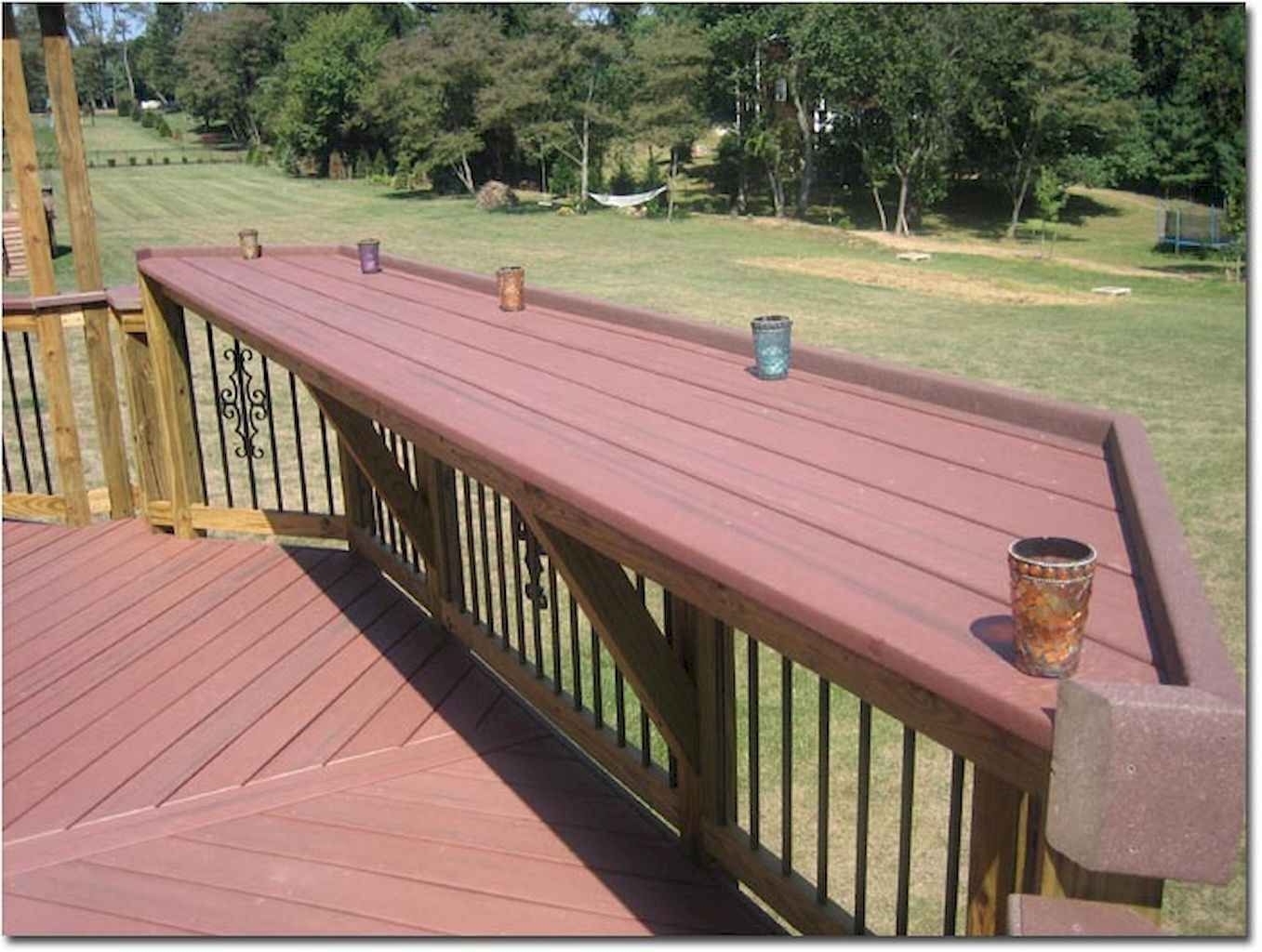 This interesting element added to the terrace is an excellent way to develop functional spaces. The large table/sill can be used as a place for flowers, the world or other things. Solid wood construction provides durability.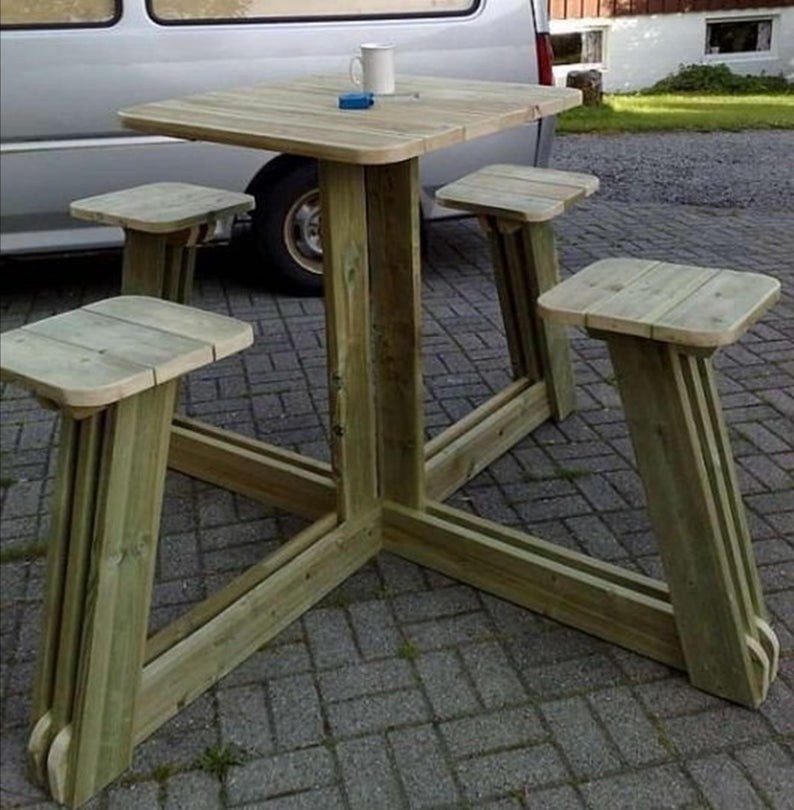 With such a functional bar set for outdoors, you can have a comfy place to dine with your family, anywhere you'll go. Its wooden frame features 1 square table and 4 square seats, and it can all be easily folded down for storage or transport.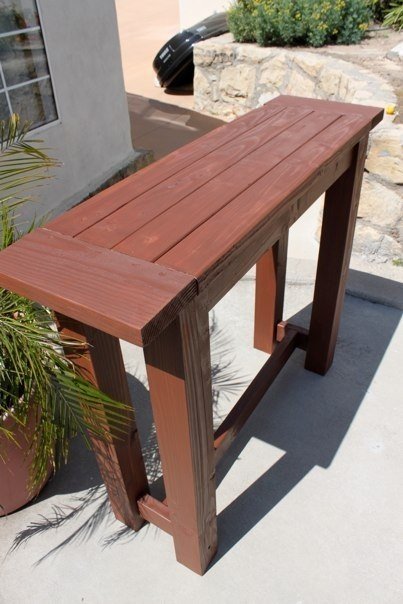 This outdoor bar-height table offers a simple structure made entirely out of durable, high quality wood and sports the deep color of the paint finish. It will work as an end table or a side table for your living room or patio.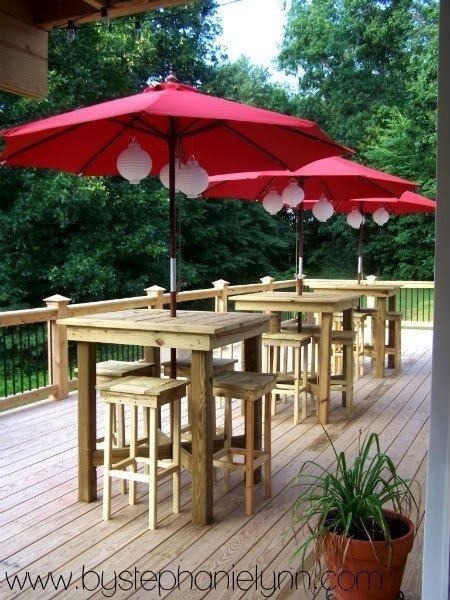 Make sure your porch looks unique and charming with some help from this stunning red umbrellas with lanterns that hang beautifully from them and the structure that will shield you from the sun rays.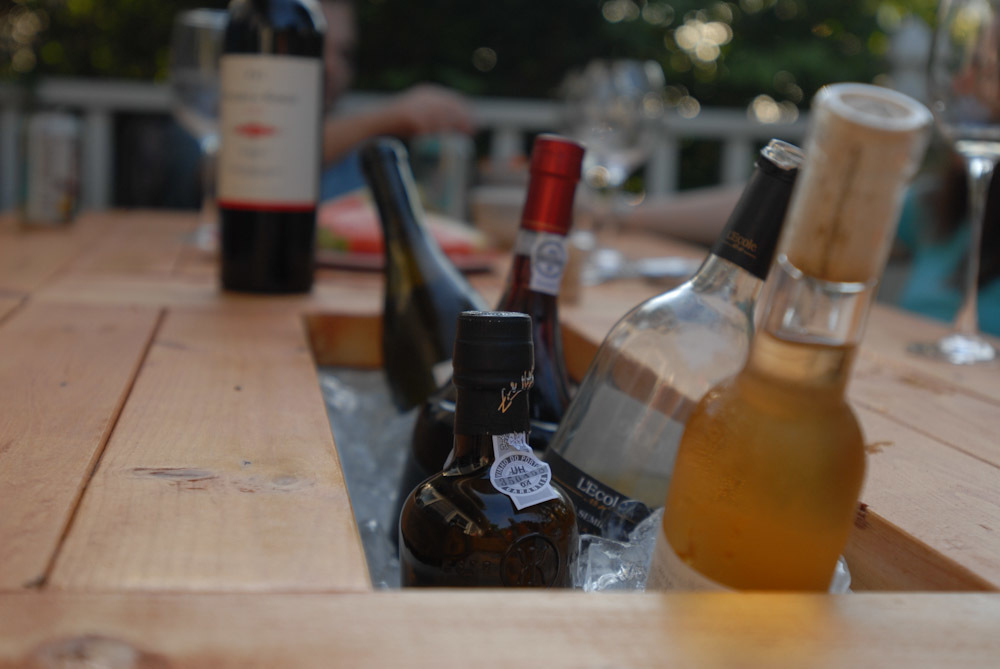 Build your very own patio table with built-in coolers. Don't want to use the coolers all the time? Not a problem with this design!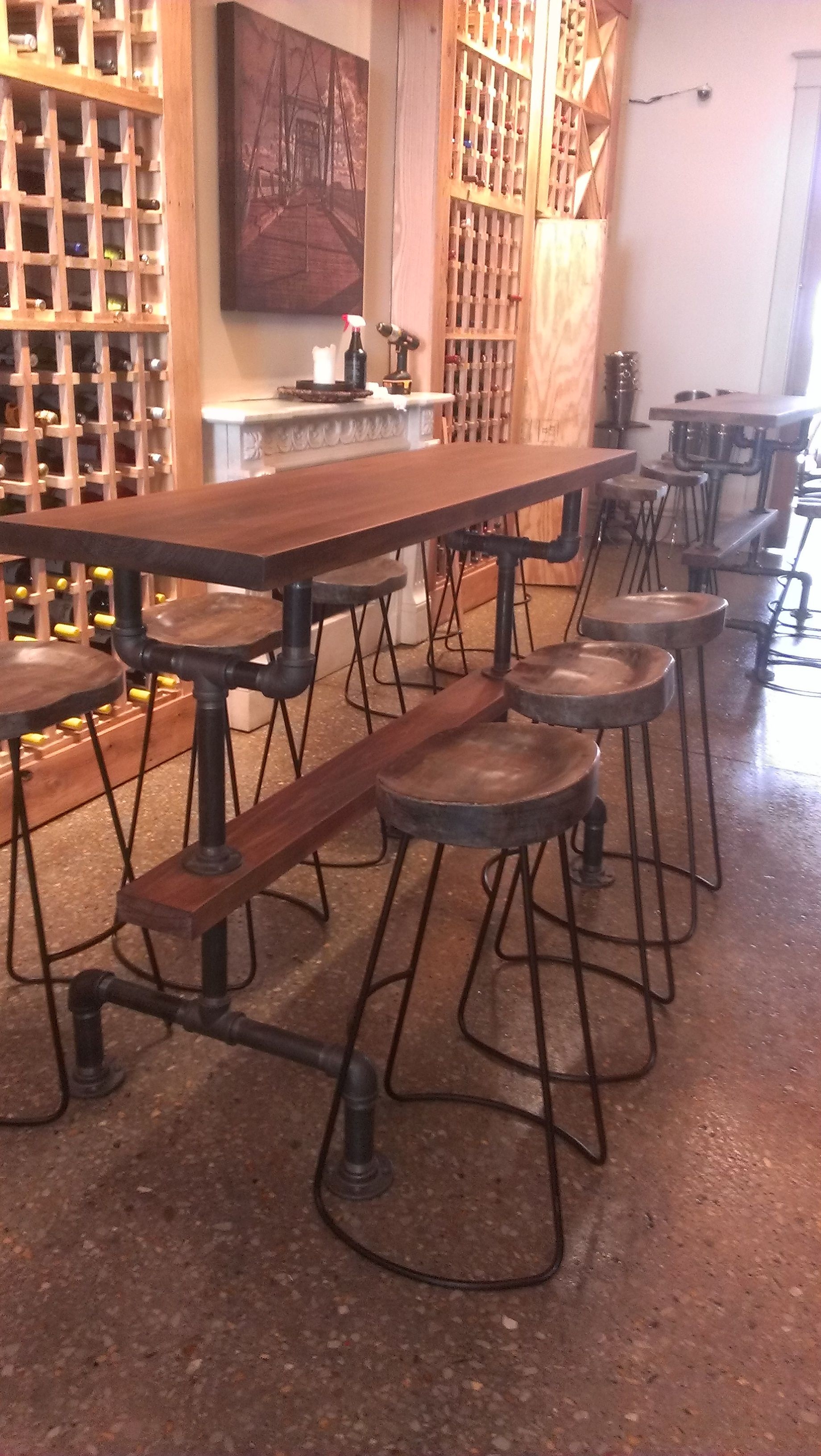 ... Bar Height Kitchen Table on Etsy, $625.00 build for an outdoor bar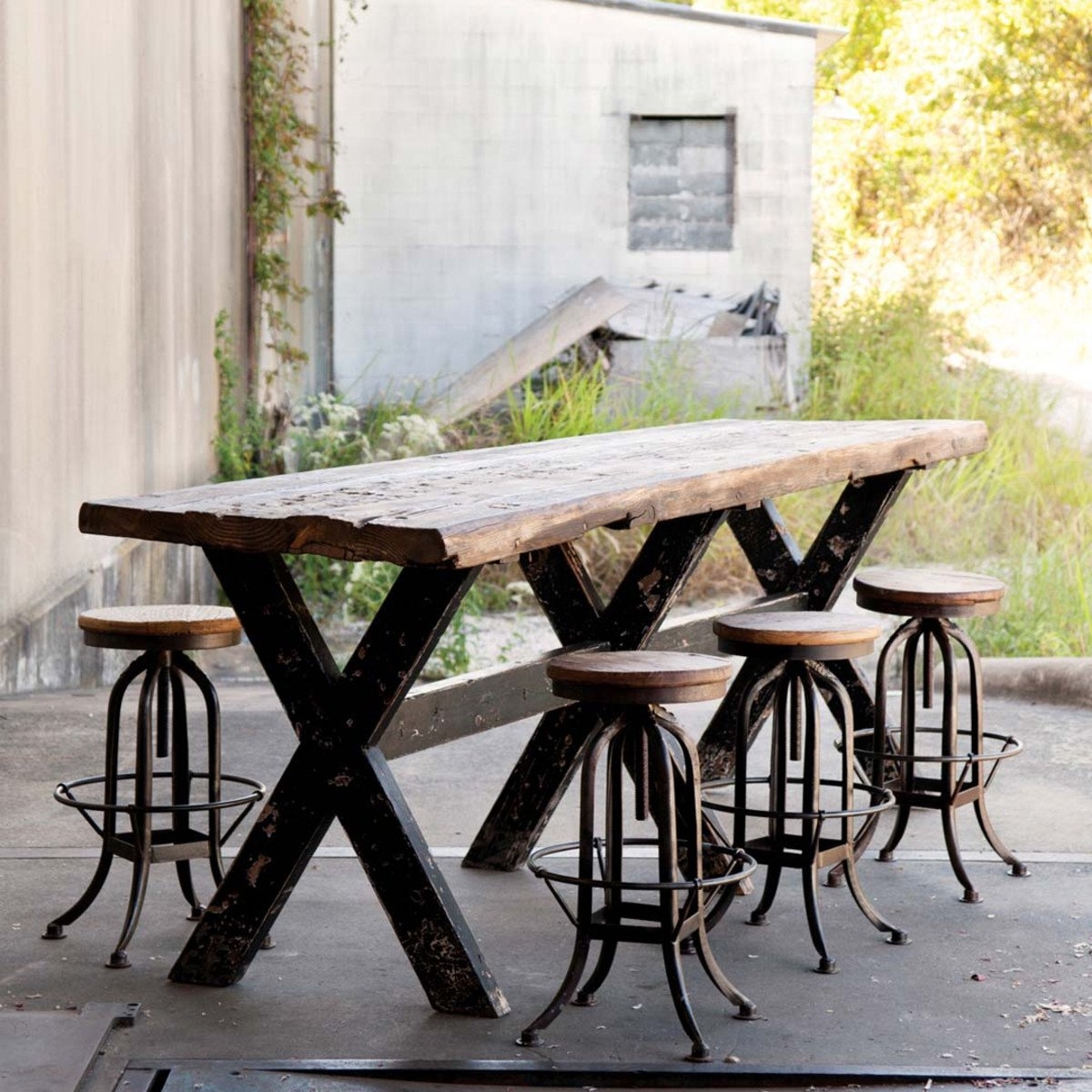 Massive table structure combined with impressive stools is the perfect choice for a patio, terrace or garden. Wooden table top, steel seat construction, and raw finish combine very well, introducing some nice character.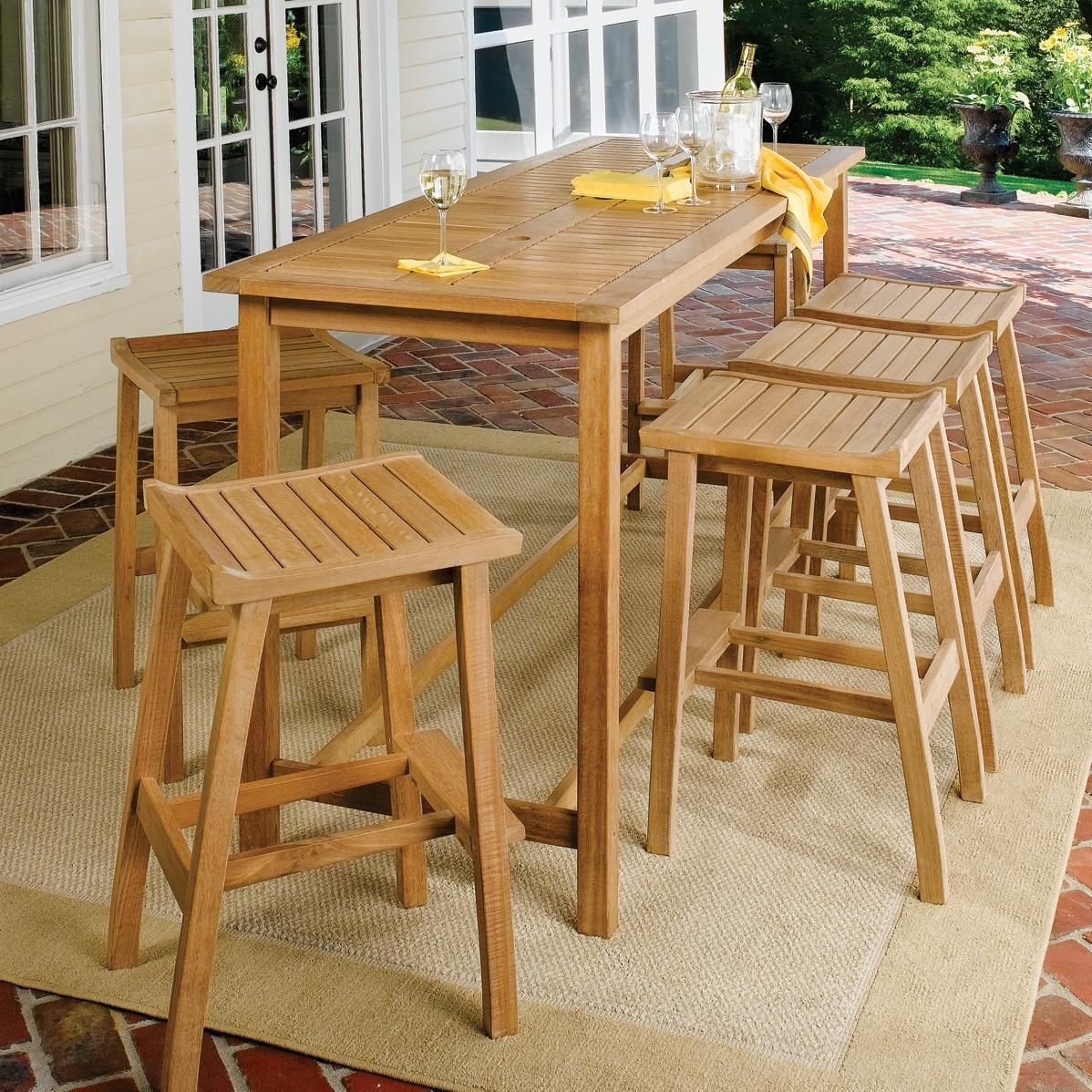 Oxford Garden Dartmoor 6 Piece Bar Height Dining Set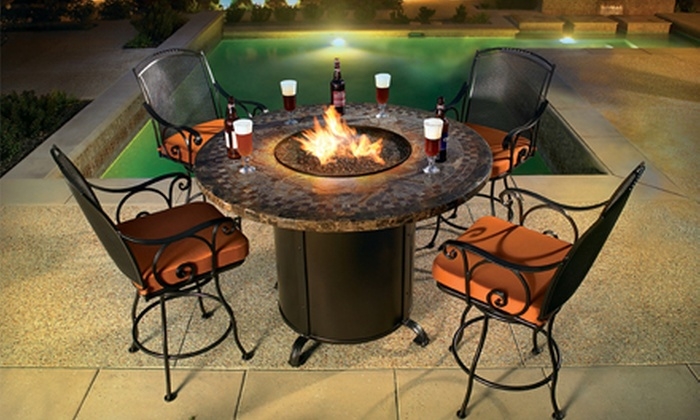 Perfect for intimate evening gatherings with wine and s'mores, this table is going to turn your outdoor area into a truly magical place. Its drum base and curved feet make the whole very stable, while the round top with a fire pit in the middle creates a breathtaking effect when the sun goes down.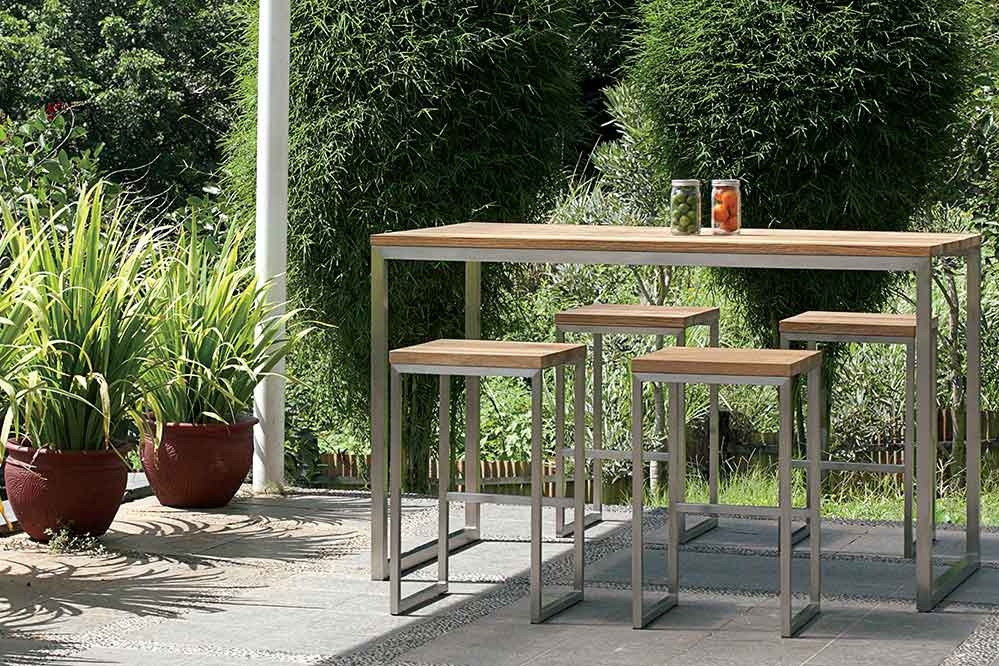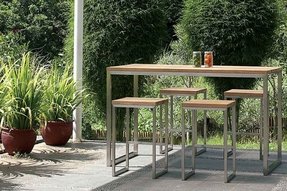 ... Patio Furniture Ceramic Garden Furniture Outdoor Furniture Cushions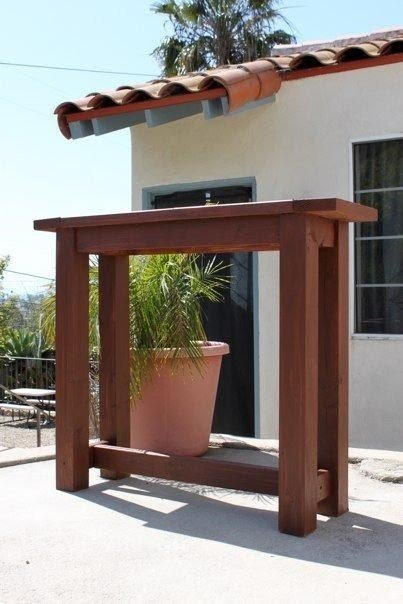 My First Project-Outdoor Bar-height Table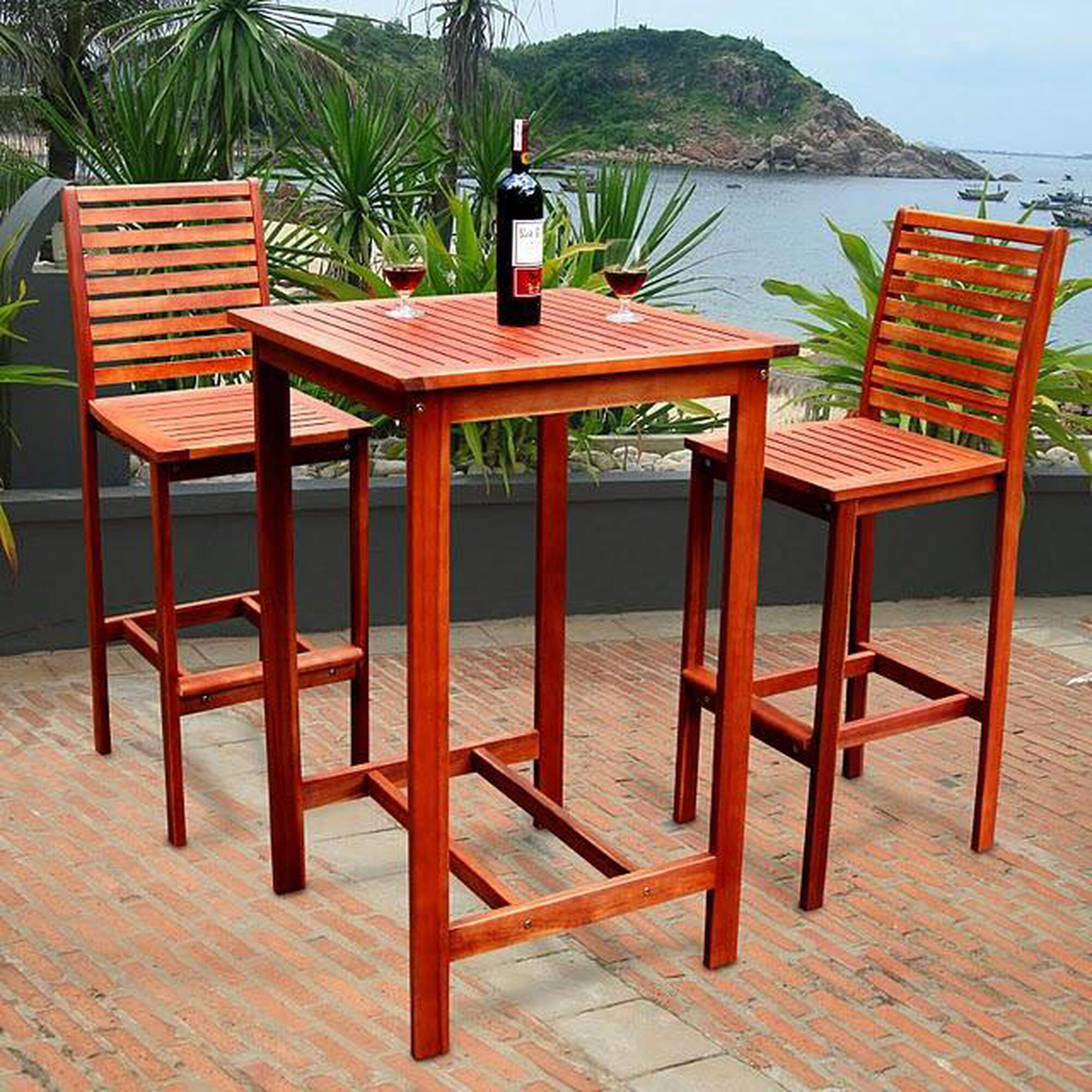 A bar set that includes a solid table and two chairs with supportive backrests. They are made of kiln-dried teak wood for enhanced resistance to outdoor conditions. These elements are comfortable and they look very attractive.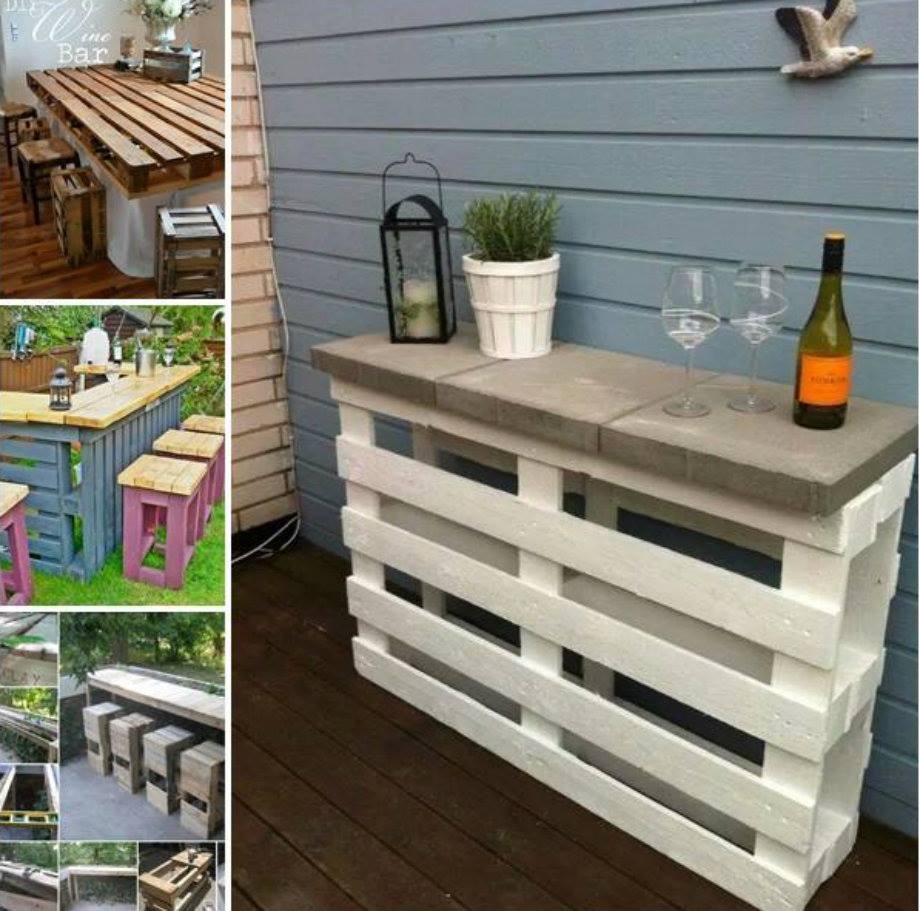 Add something extra ordinary to your outdoor space, and choose or create your own patio side table or bar, with old wooden pallets. This product is made of pallets painted on white color, with the stone top.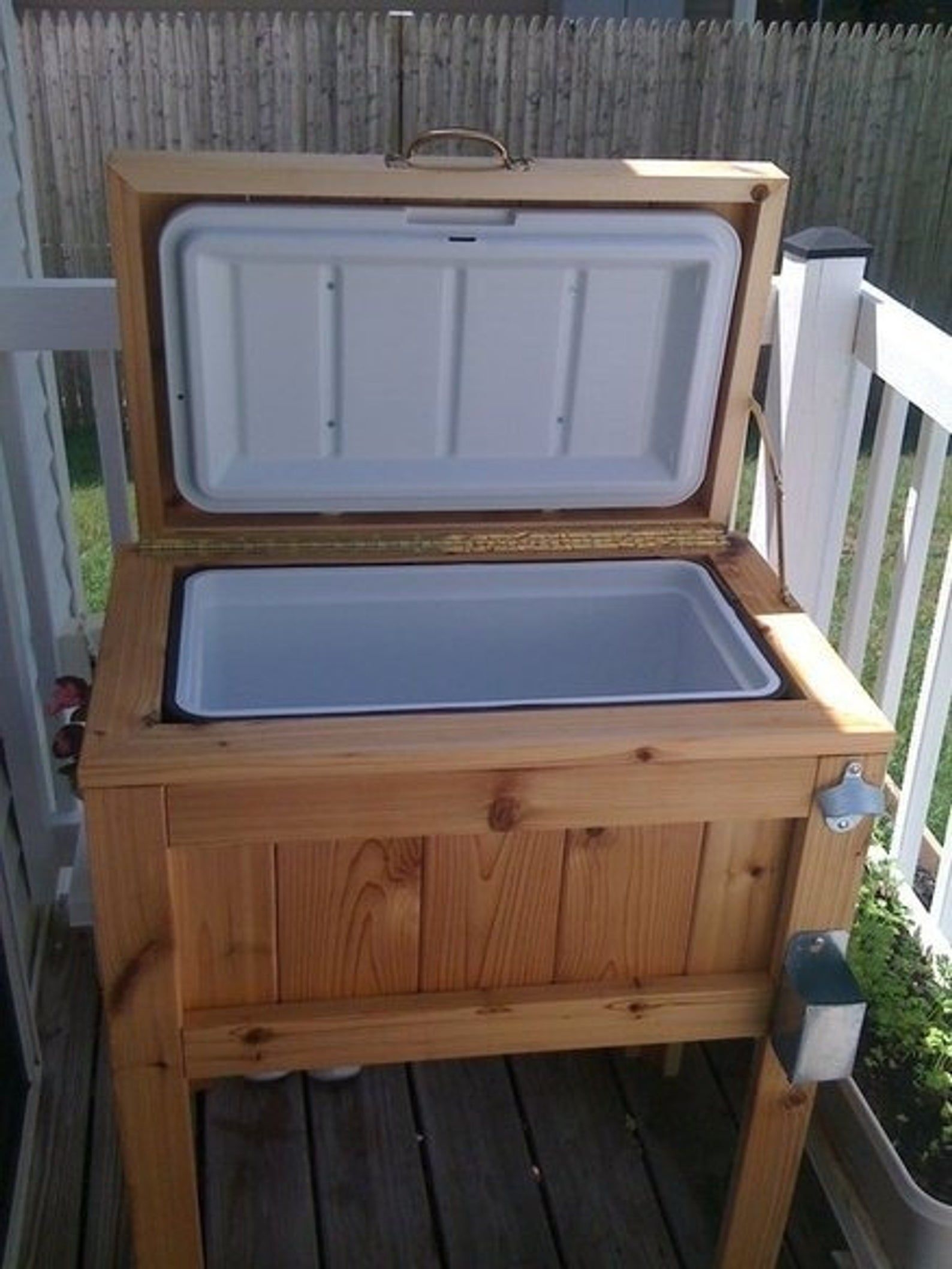 An amazing choice for outdoor summer parties, this cooler stand is made of wood in a natural finish, and has a convenient bottle opener on the side. After lifting the lid, you can find a capacious cooler inside, perfect for cooling drinks in hot days.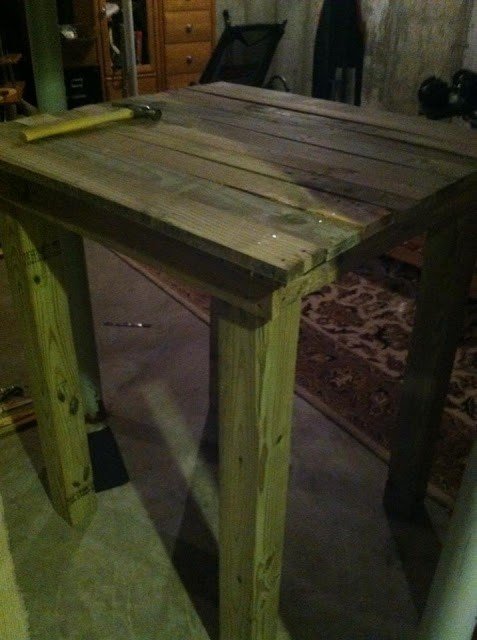 DIY bar table. No need to spend a fortune on one if you can do it yourself. Make sure you use a quality board, and you'll be able to cherish such a bar table for years to come. And there is nothing better than the satisfaction of creating something yourself!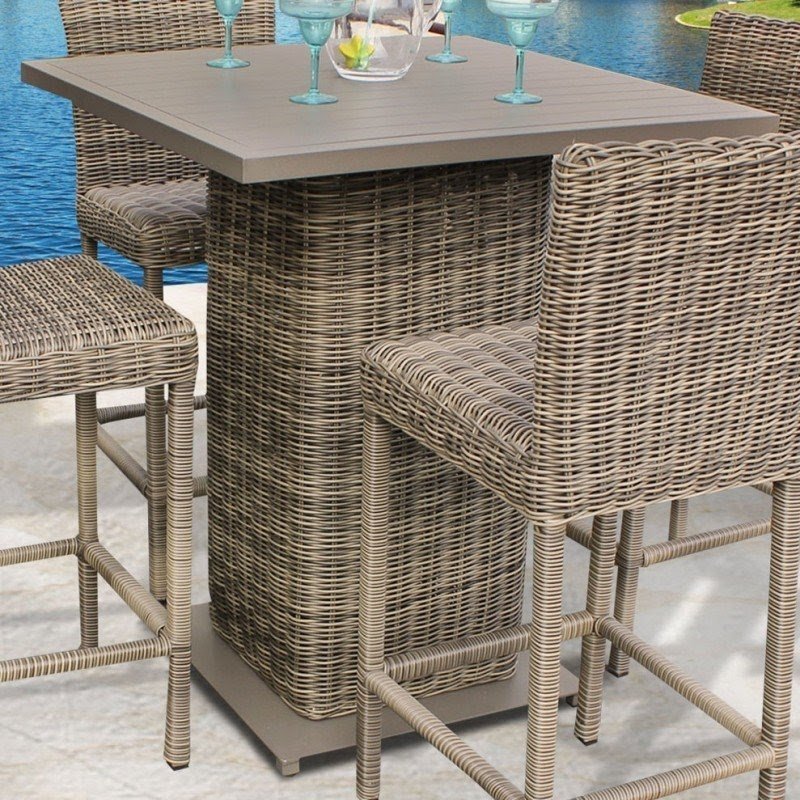 Cape Cod Bar Table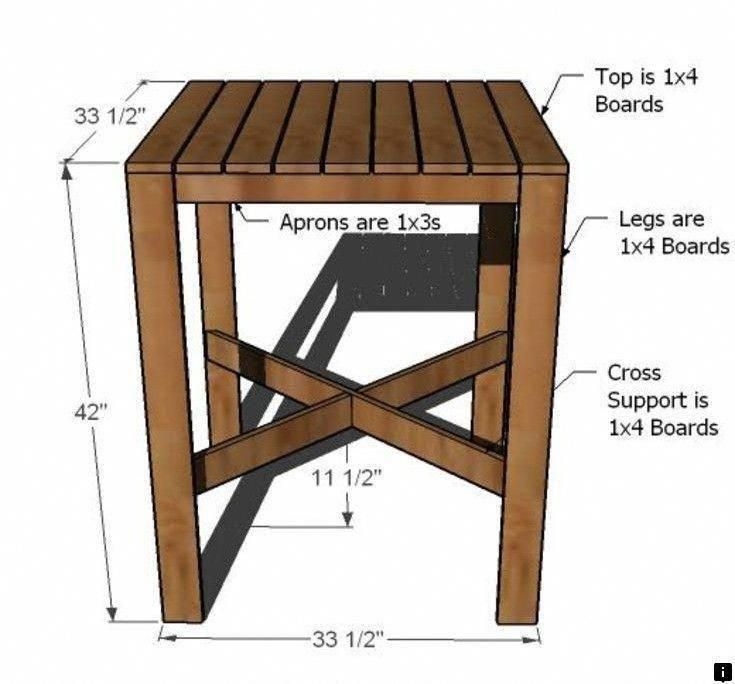 Overall Dimensions are shown above.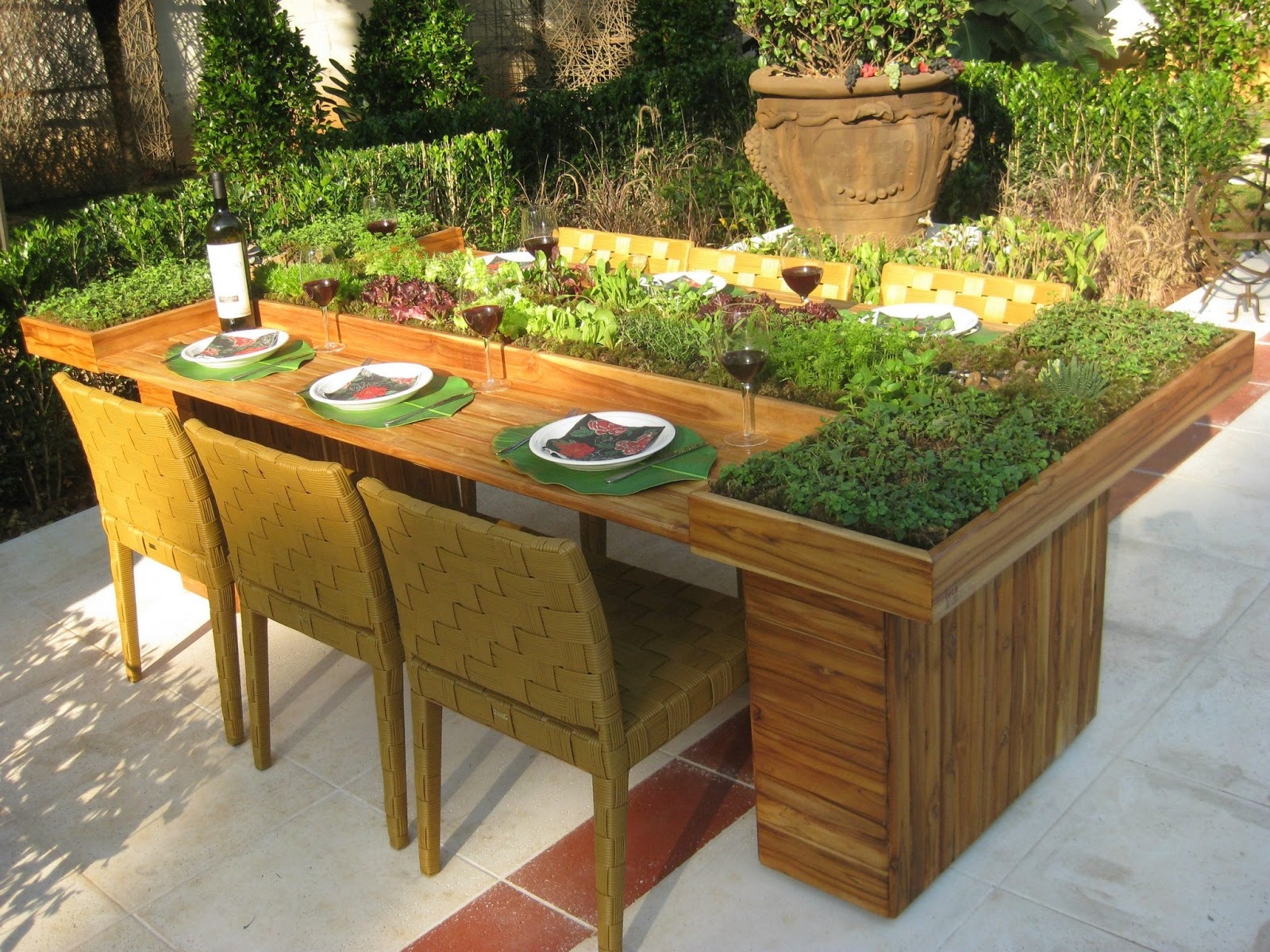 An cool practical garden table for 6 persons. It's of wooden materials with a finish in light browns and a slatted design. It has 2 sturdy full rectangular supports. Its top features planters for herbs along shorter edges and across the centre!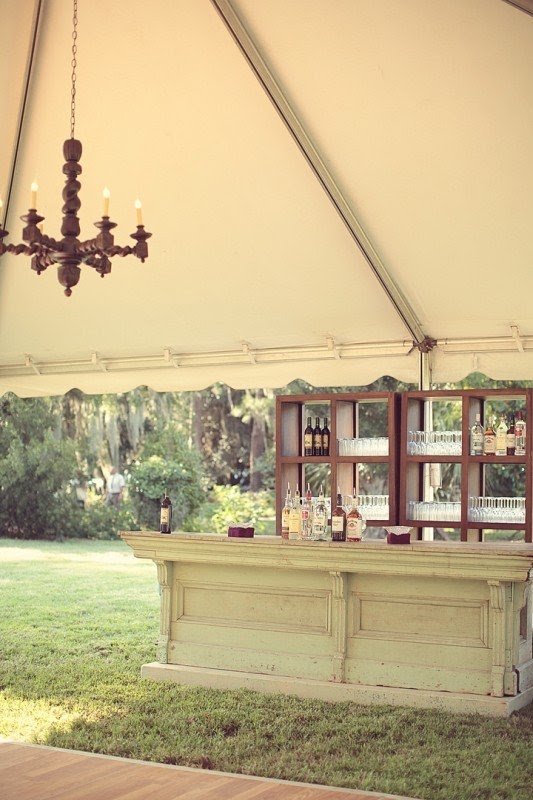 awesome bar idea for a wedding! by etta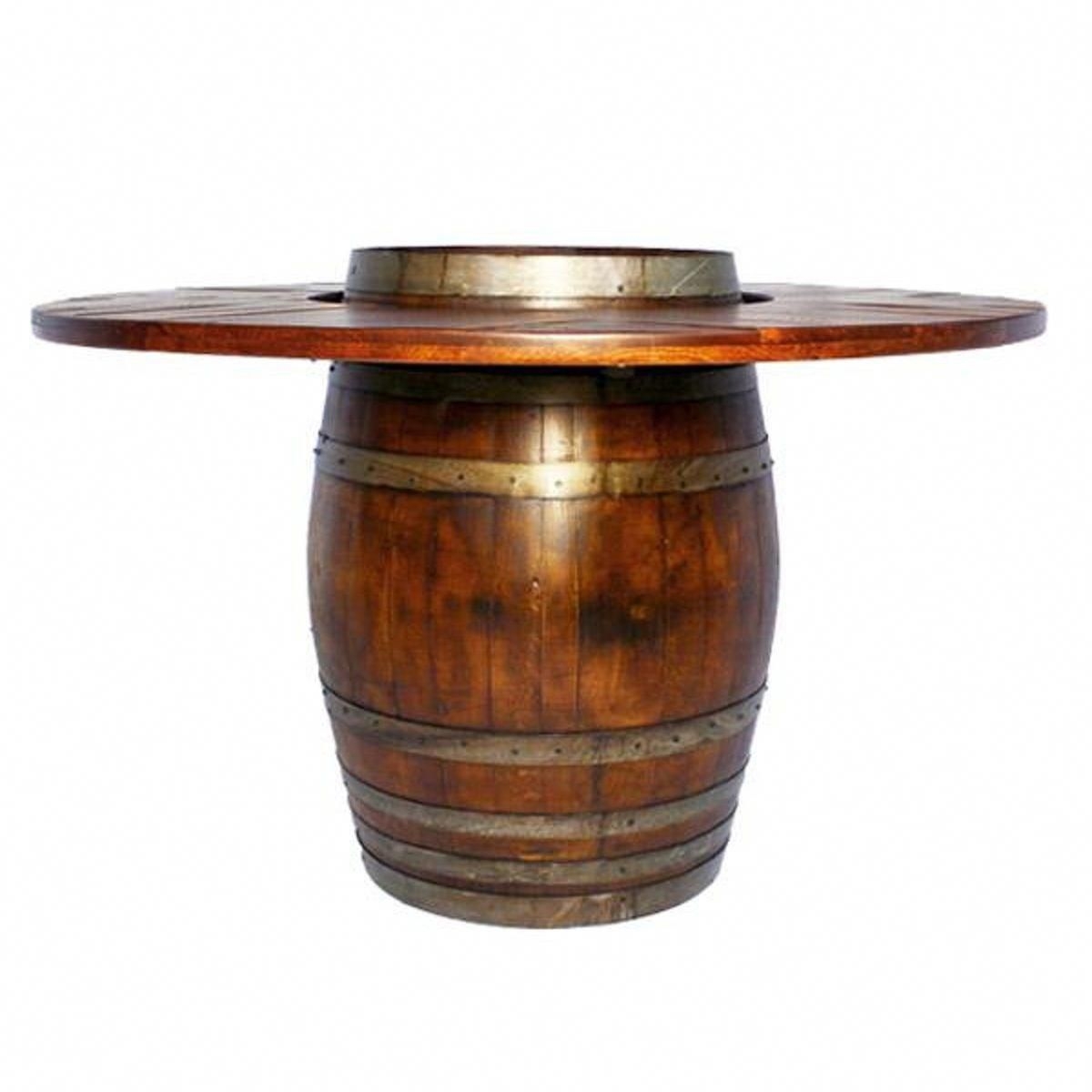 outdoor bar height table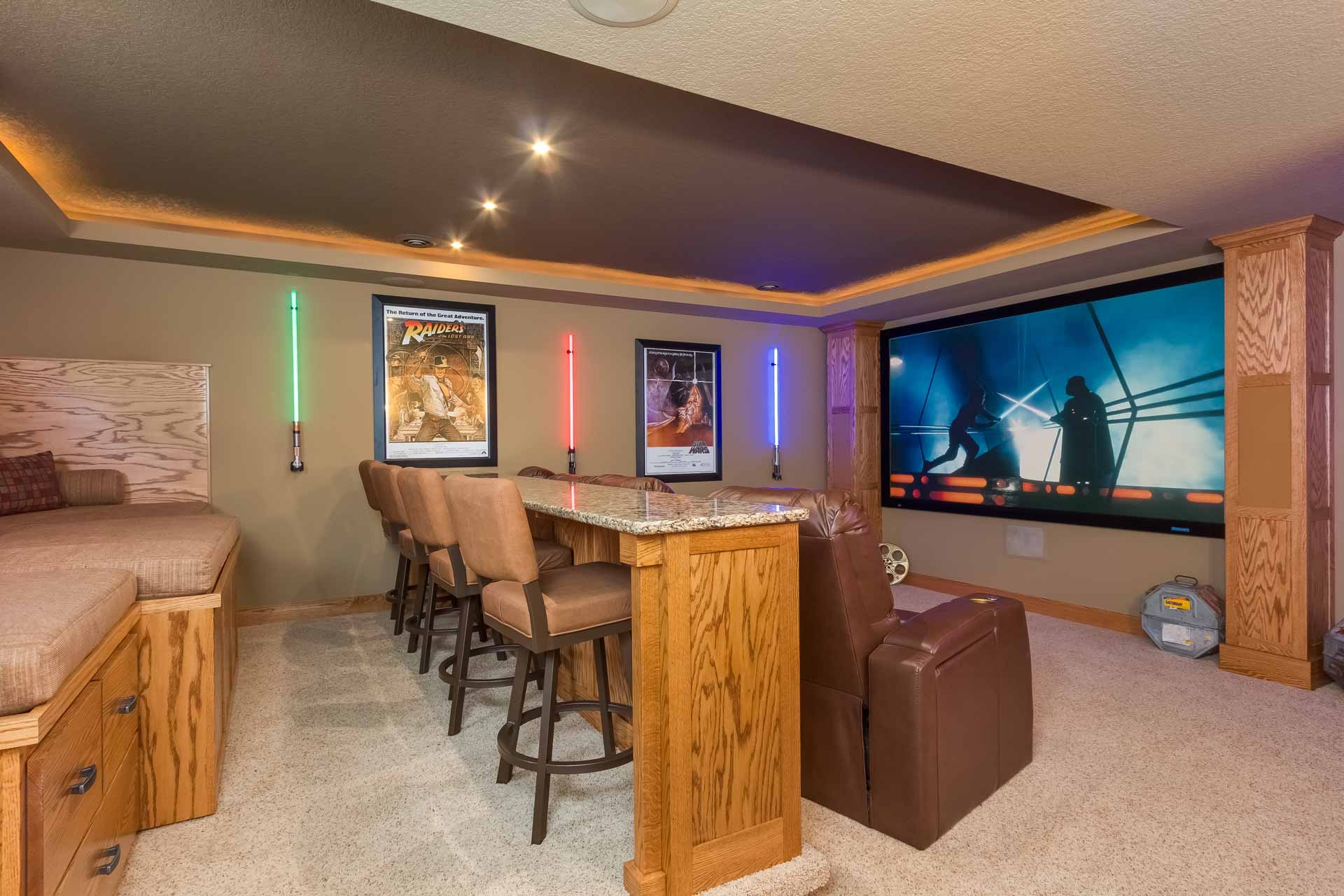 I like the bar height table behind the theater seats. Basement Home Theater with Star Wars Theme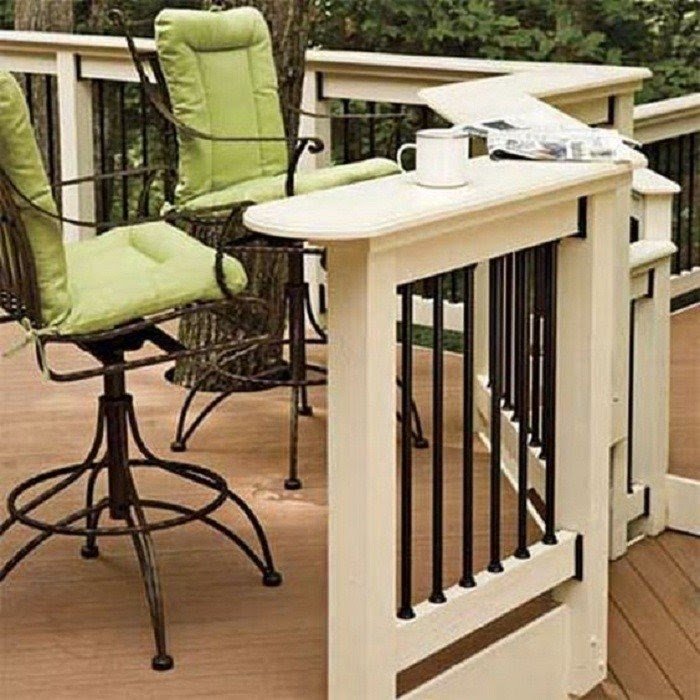 DIY deck rails, PVC or conduit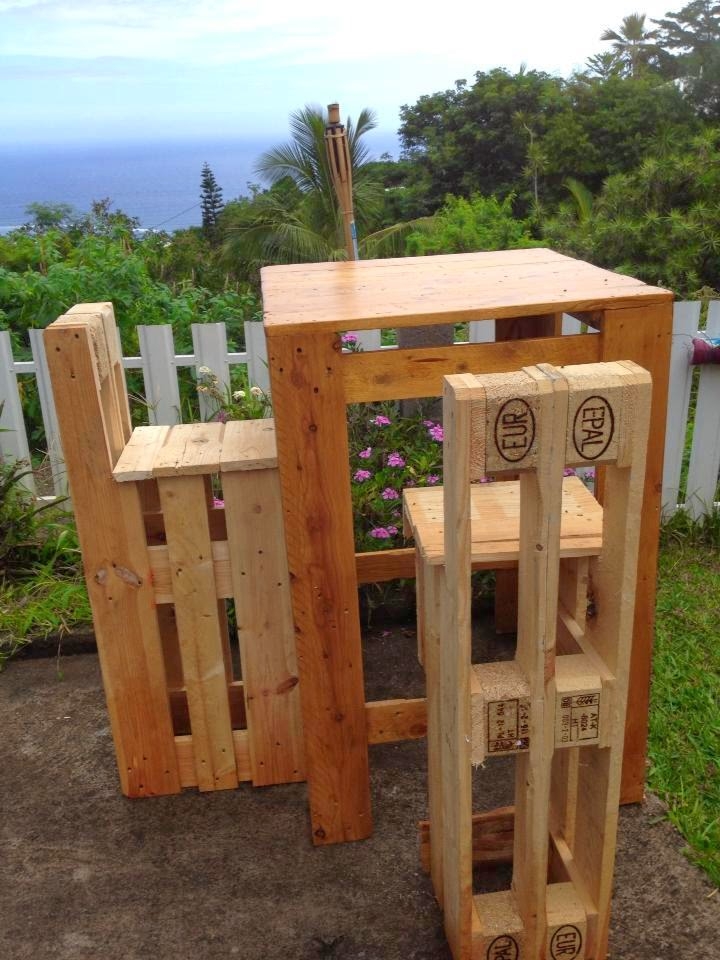 On this picture, I love the way the stool were made ! it's robust and easy ! I don't know where this place is but for sure, it's a beautiful island ! Idea sent by Jonathan on Facebook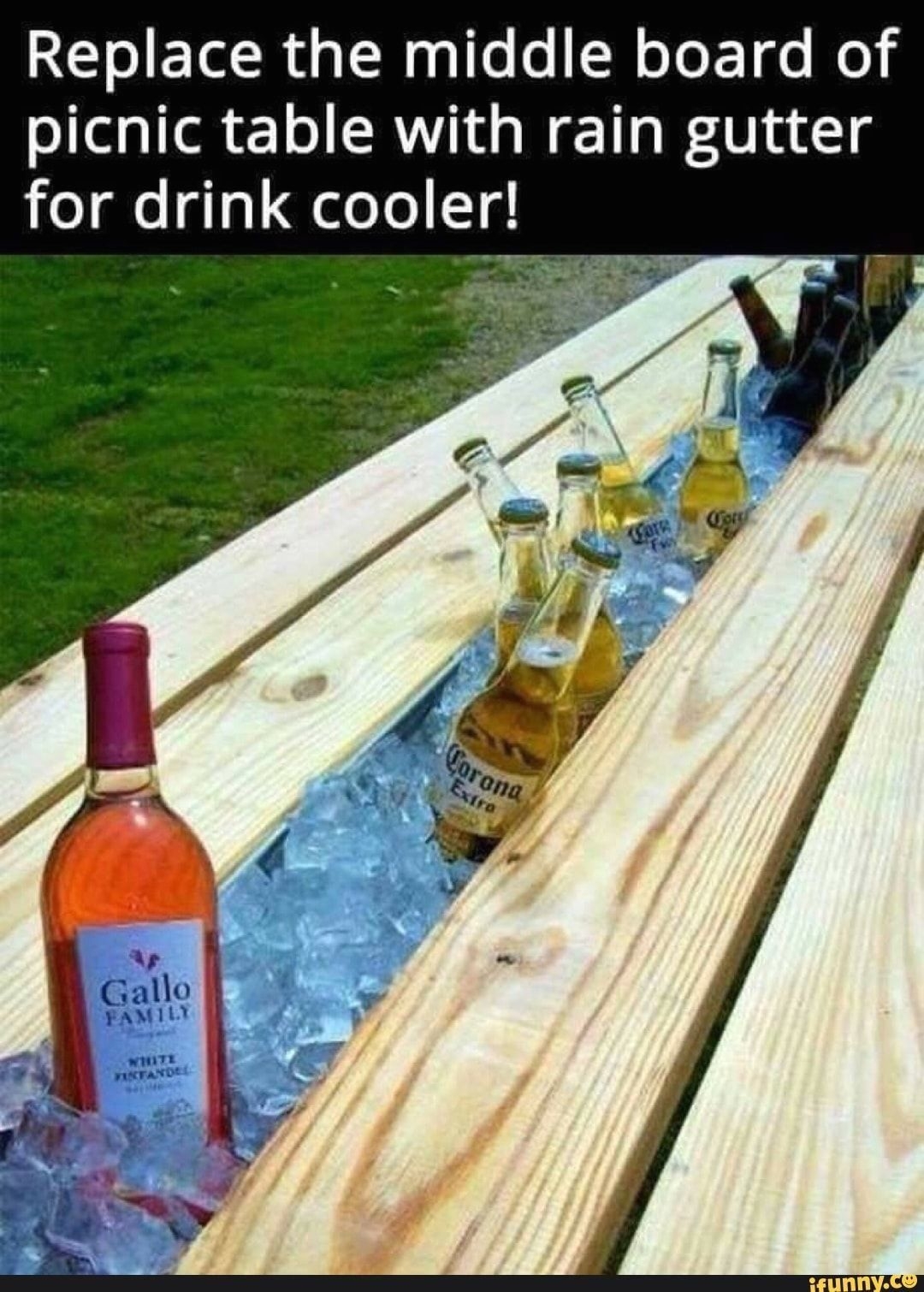 A unique way to cool your drinks when having a picnic in your garden or backyard. This bar height table is crafted of sturdy wood in a natural finish and has a long, narrow gap that you can fill with ice cubes for storing your bottles of liquor and soda cans.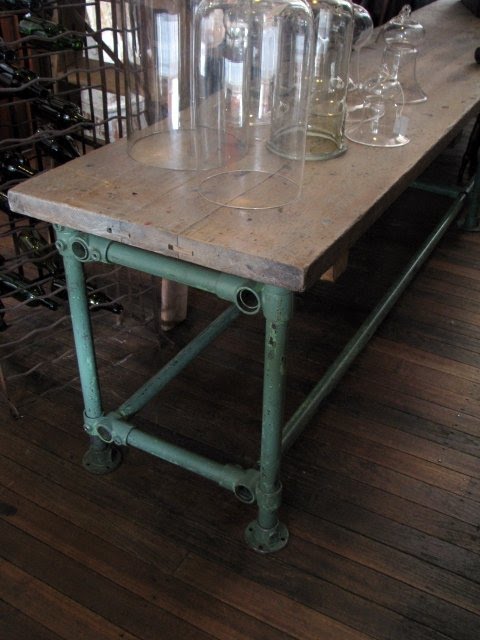 Every fan of the industrial styled furniture should be perfectly happy with this amazing French table that will fit all of your guests easily and ensure that your interior stays both elegant and unique-looking.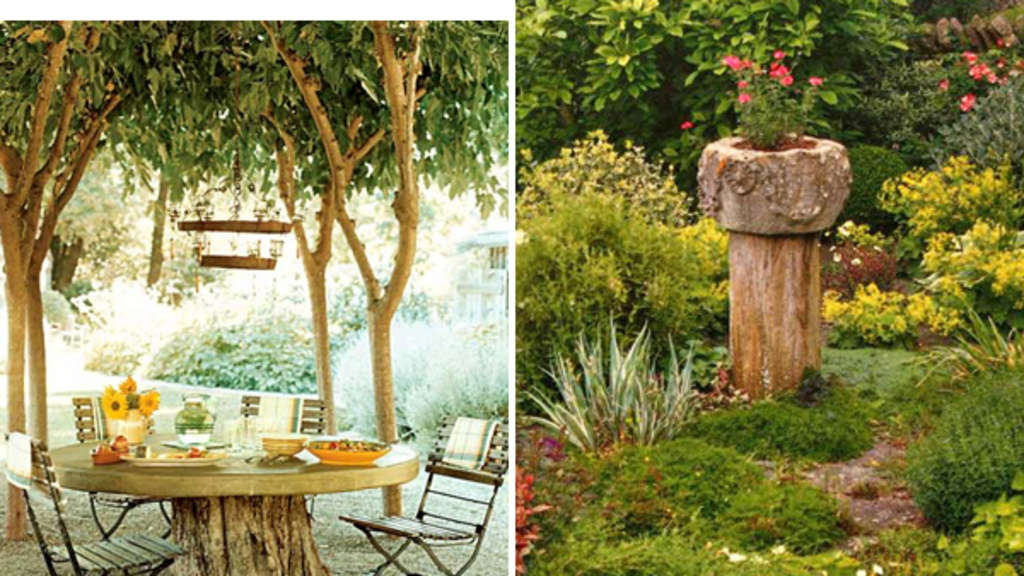 Tree stump serves as base for a rustic garden table - I really love this idea from Interiorholic! (And I have a similar table my great-grandmother made for the house)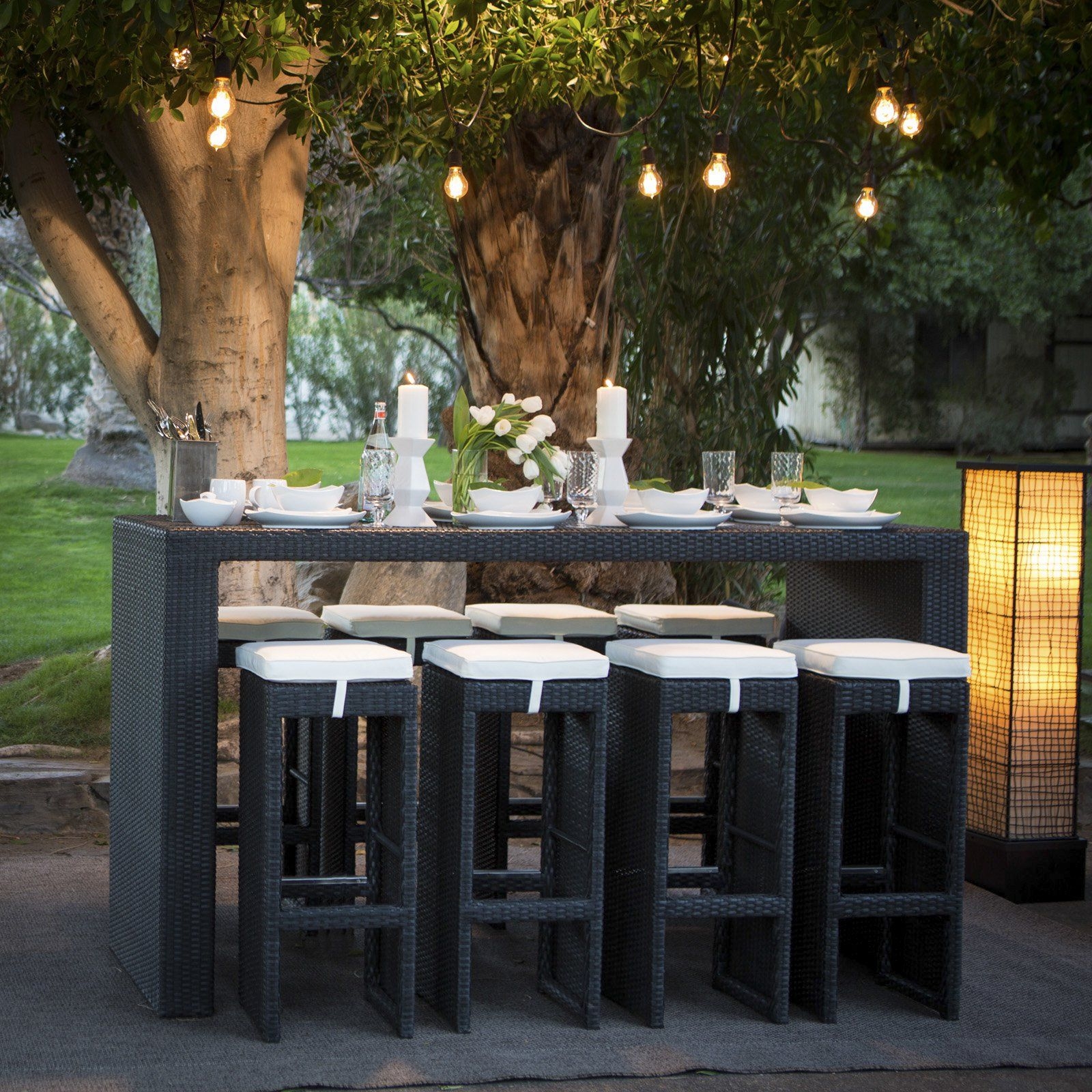 Set of patio furniture mounted on aluminum frame and covered with wicker. Includes table and 8 bar stools. It is resistant to rust and harmful weather conditions. Suitable for residential and commercial use.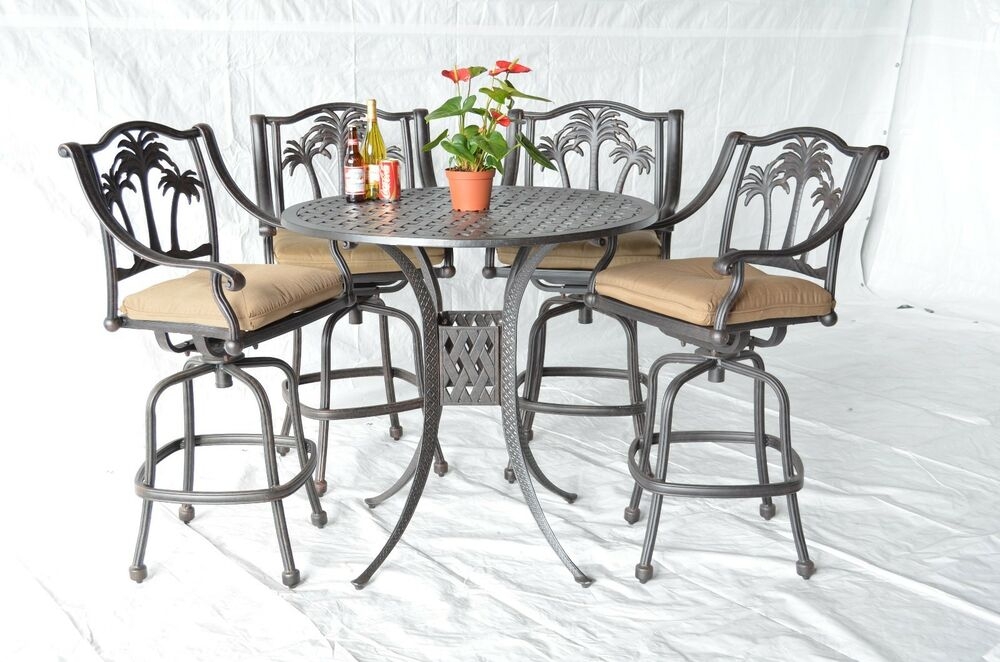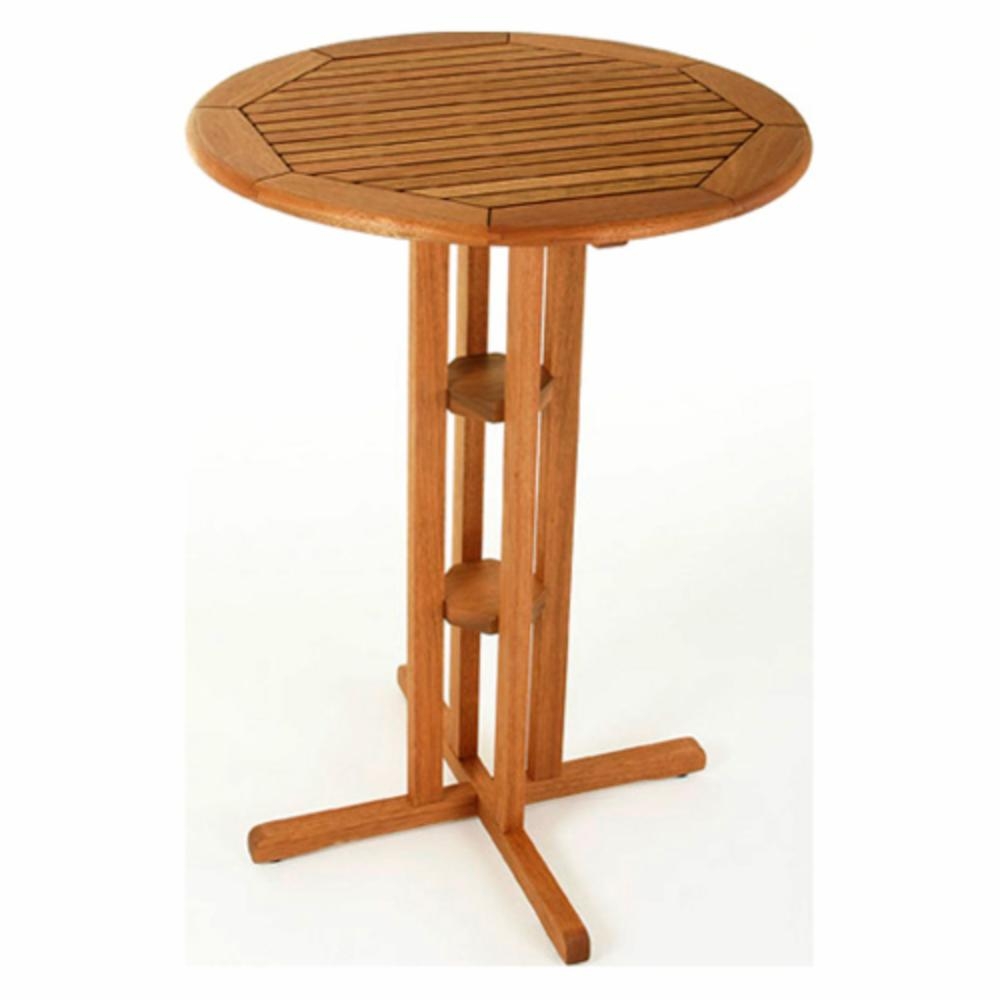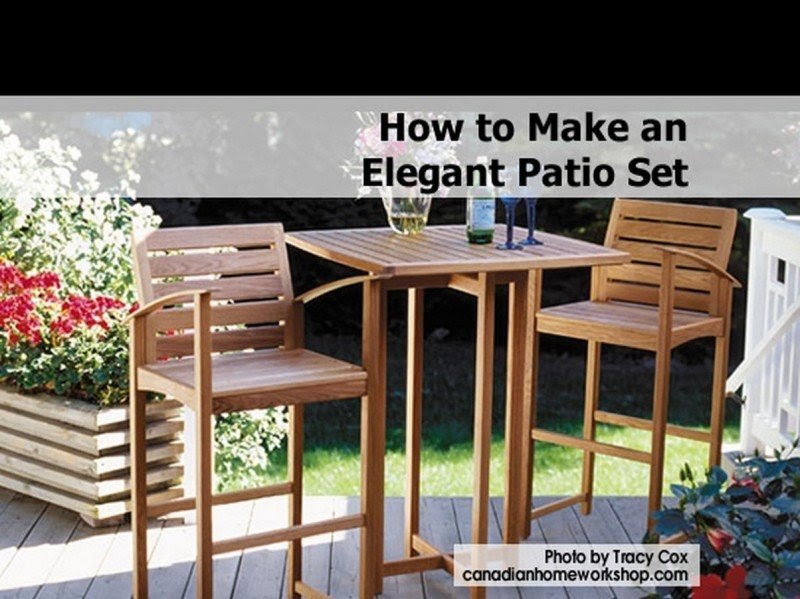 Looking at this bistro set for patio, it is hard to believe that it is a DIY project. These bar-height table and chairs come courtesy of the Canadian Home Workshop. Although you see two chairs displayed in the photo, this wood oak table can seat four people comfortably.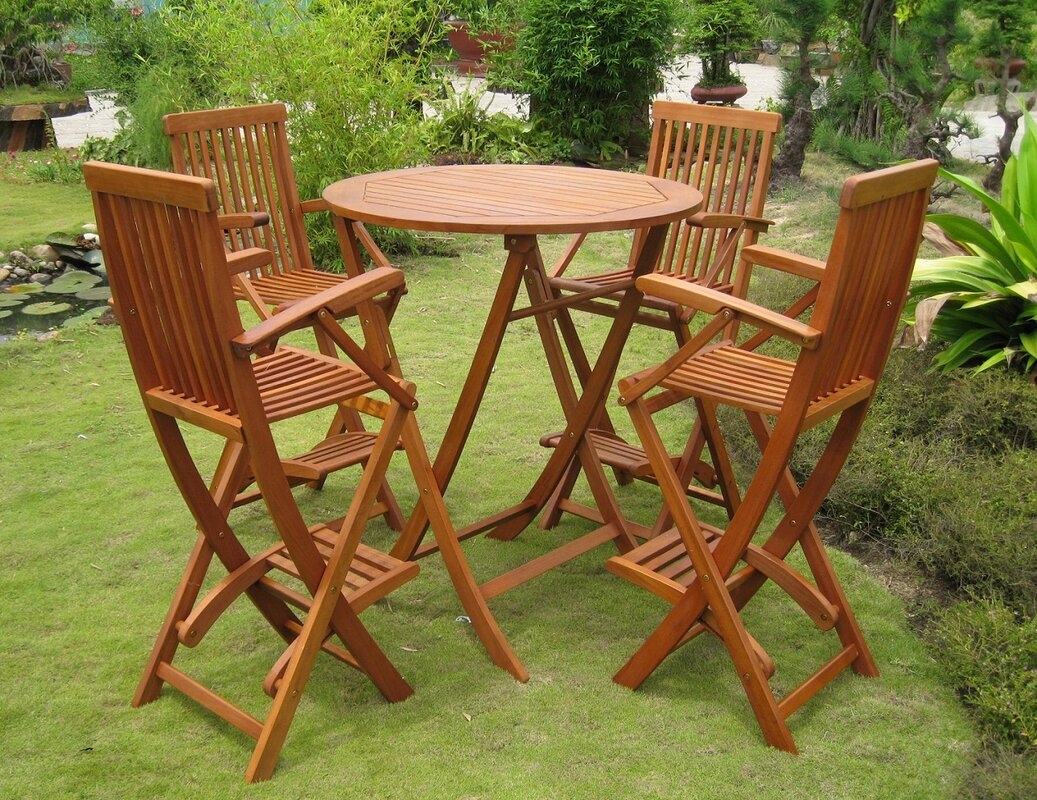 It is a five piece bar set that includes round table and four chairs. they have got a solid wood construction and they are perfect for indoor and outdoor use. It is a fantastic choice.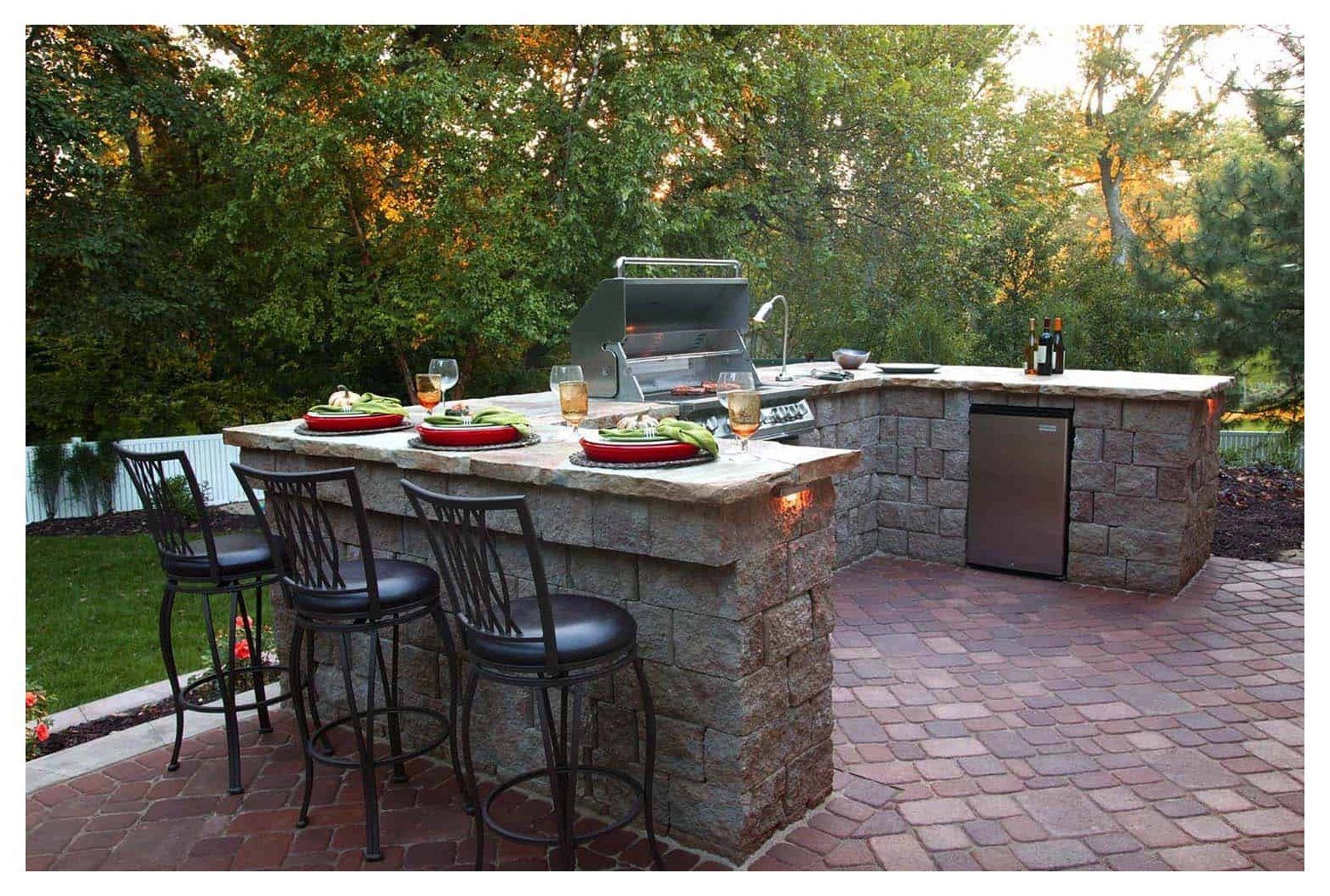 |Beautiful Living Spaces|Classic Patio Renovation-Olive Branch Integrated Outdoor Design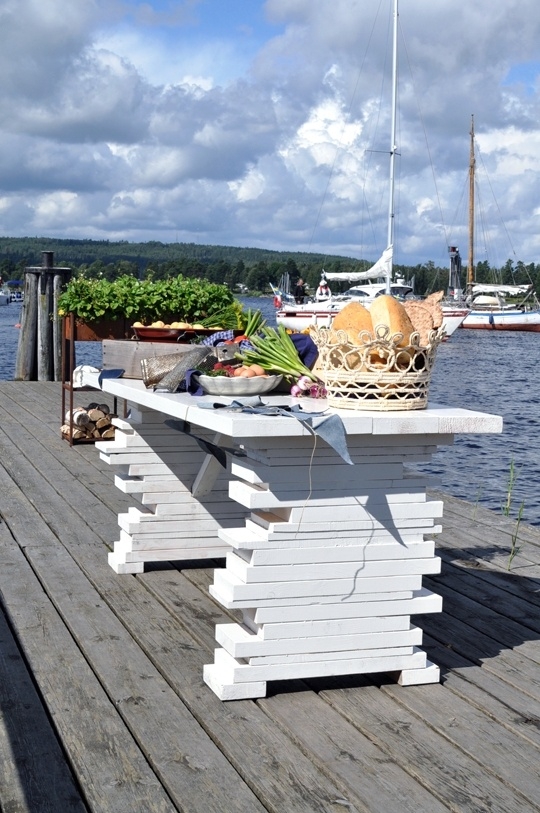 Homemade table for outdoors?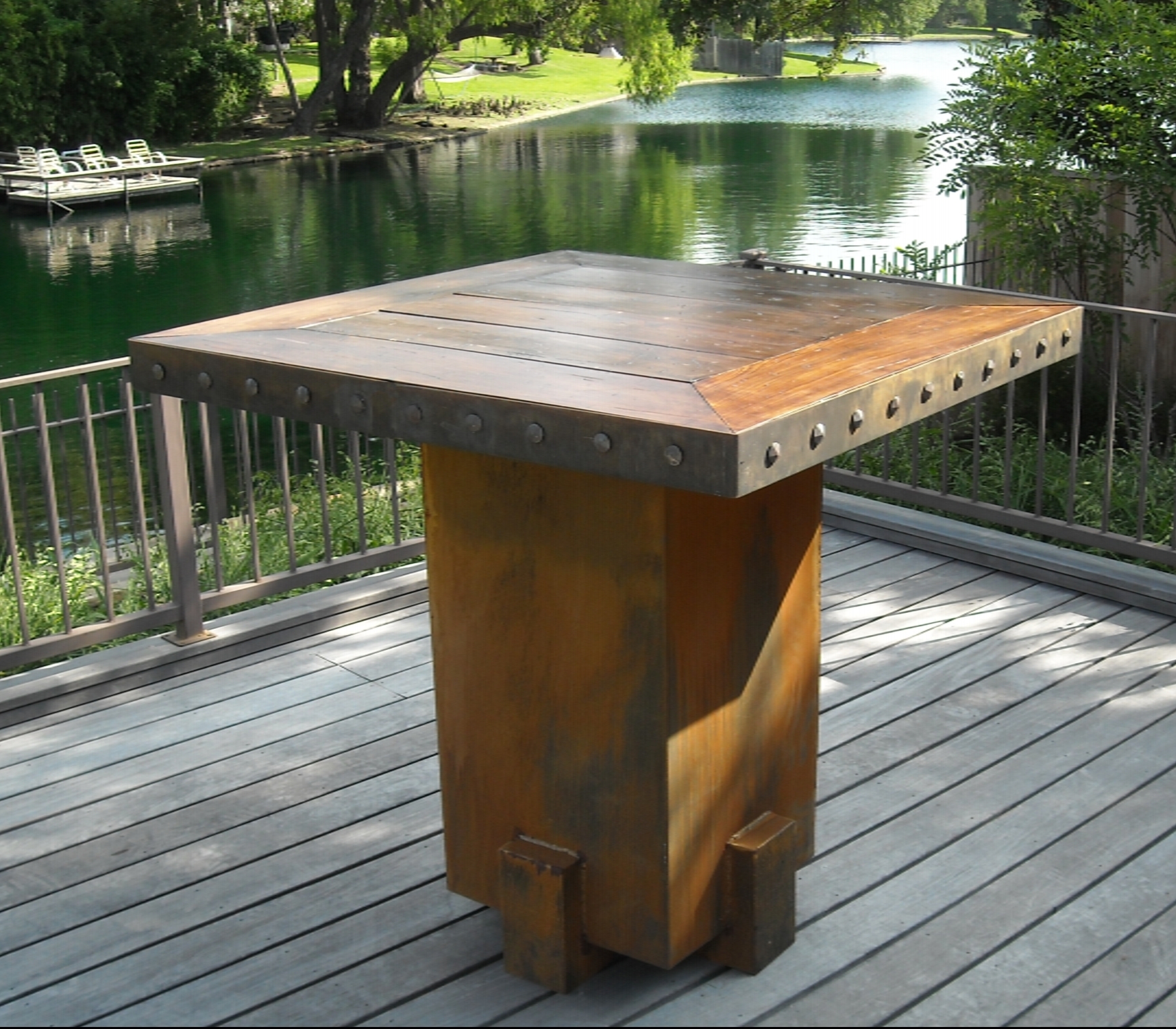 Eco-friendly Sinker Cypress bar height patio table with natural ...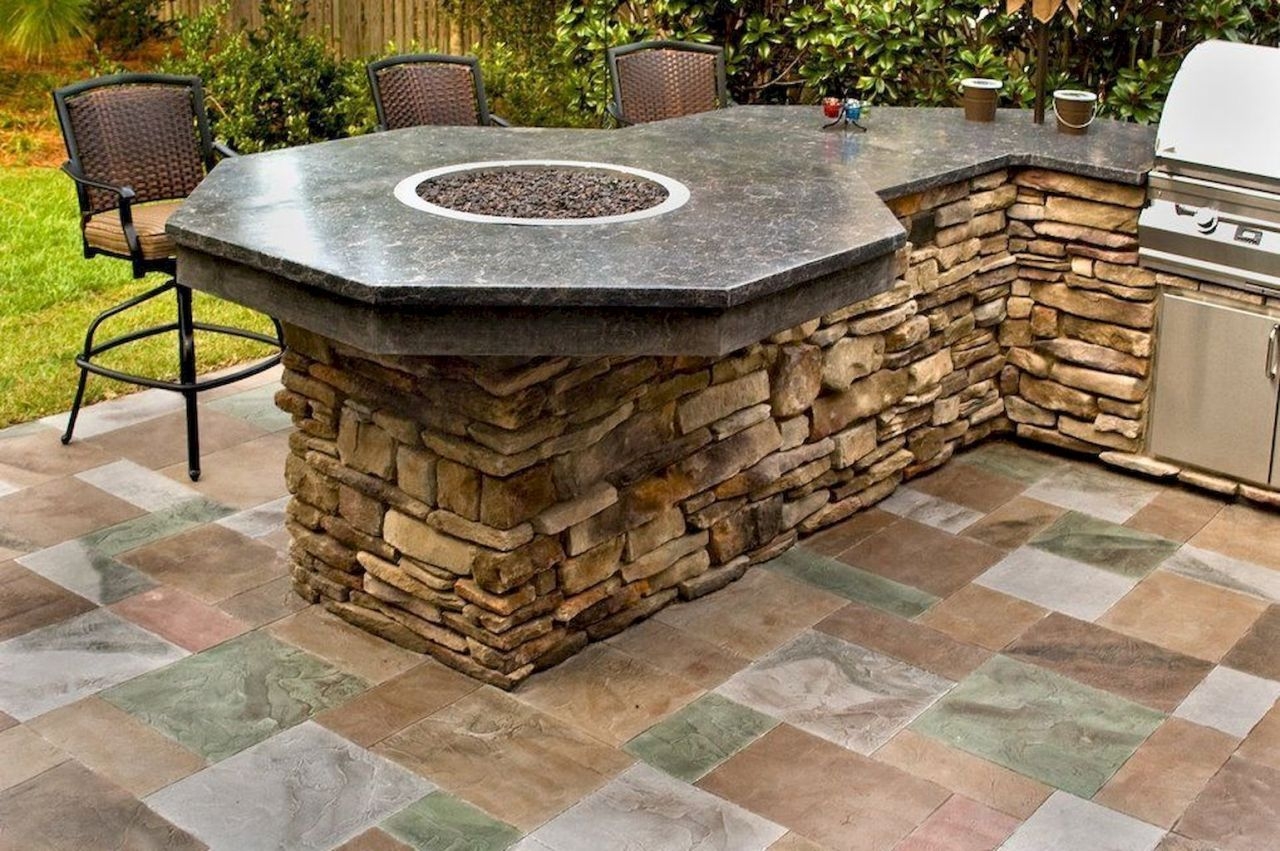 The outdoor grill built in the patio table. Looks like the fireplace build into the countertop. The stable base made of stone guarantees the security, even the fire is open. Take the sausage on the stick and have fun!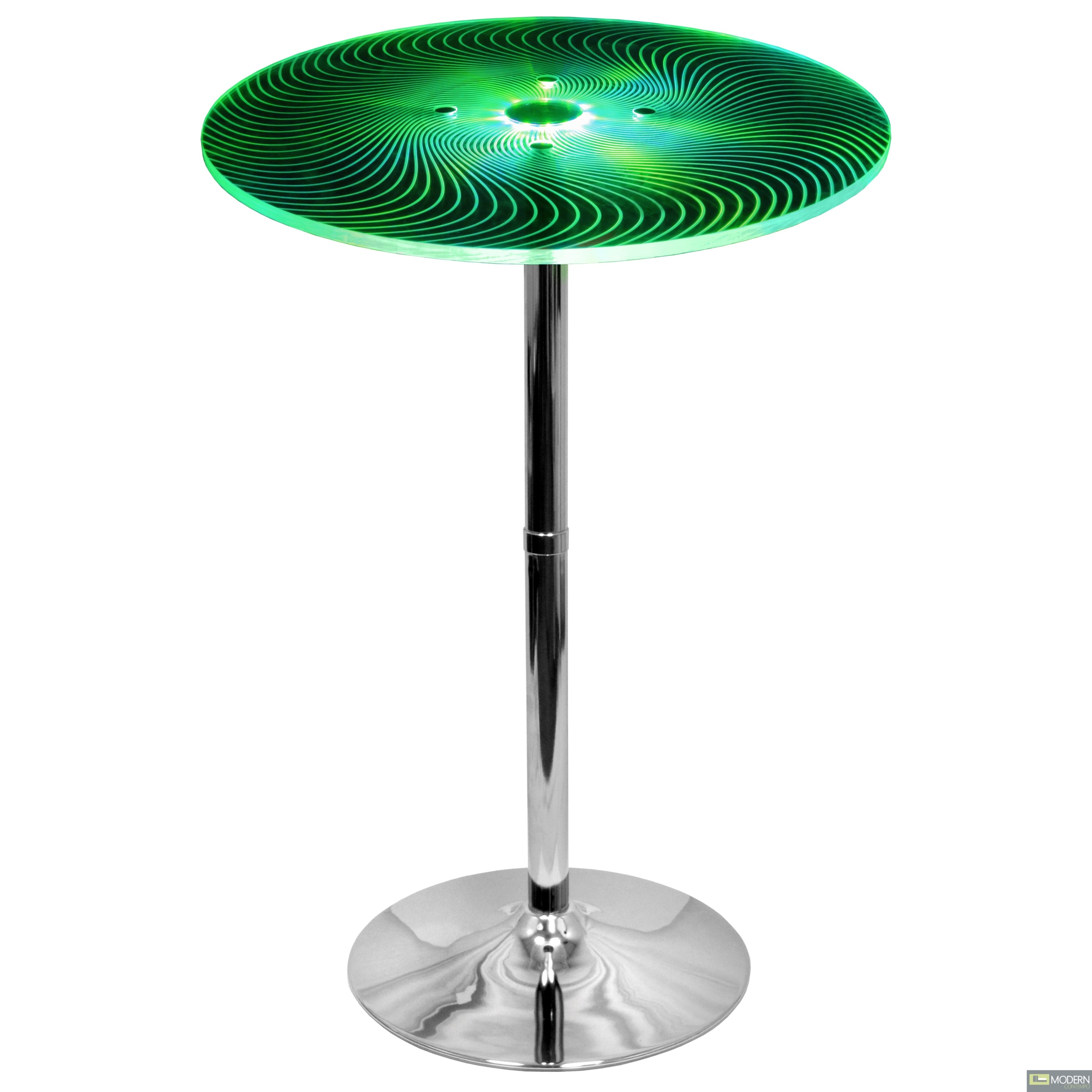 This light-up table really catches the attention. It will be a perfect complement of futuristic modern decor. It has sturdy chromed metal base and a glowing multicolor table top thanks to LED lighting,