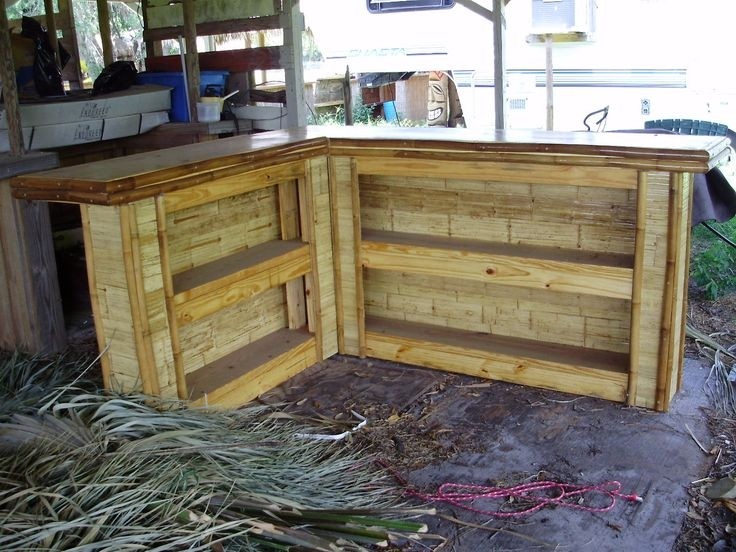 Joyful Outdoor Patio Bars Plans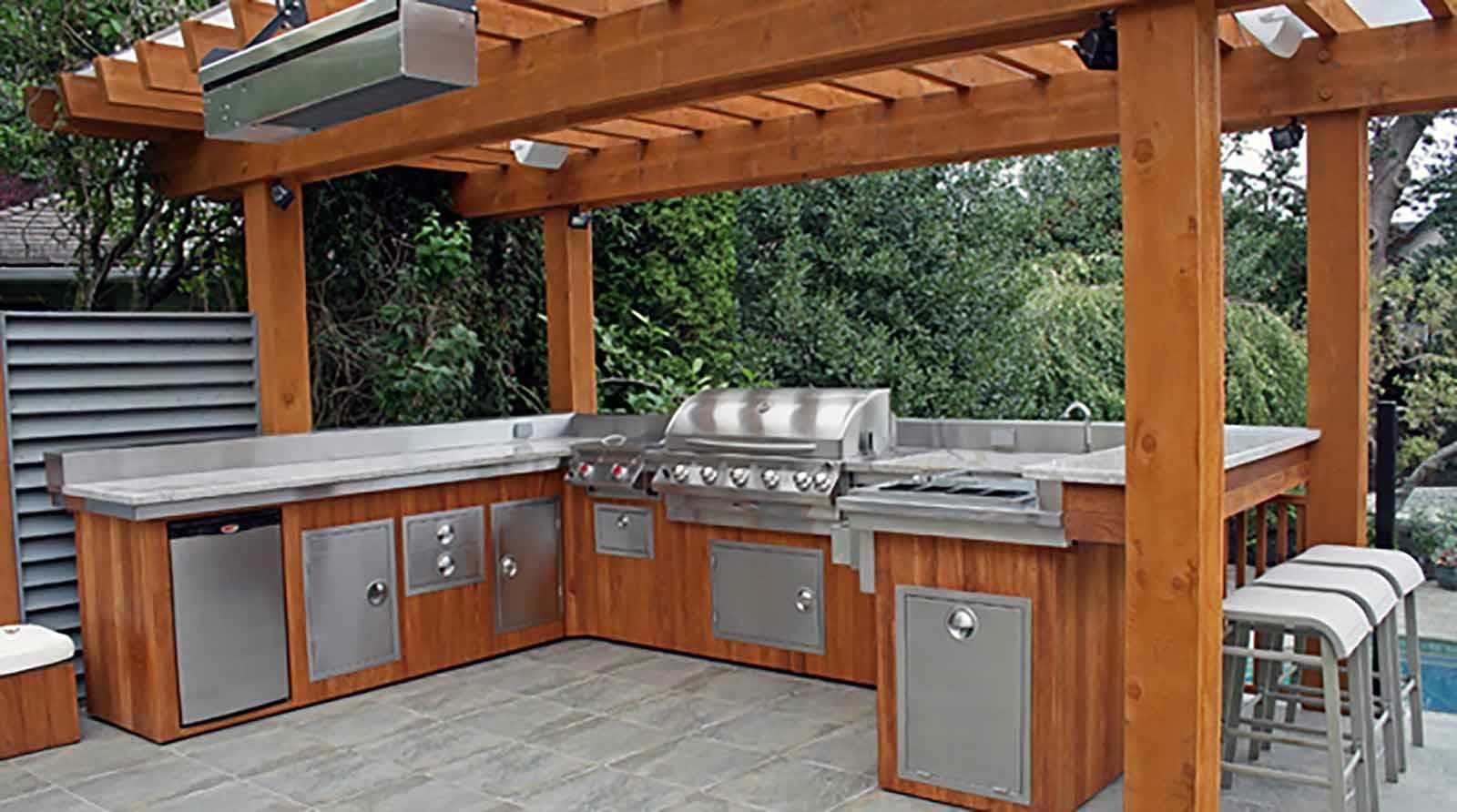 Practical construction for patio use. This outdoor bar includes the most important elements, storage compartments, a spacious top, etc. It is based on four solid wooden pillars and it provides comfortable bar stools.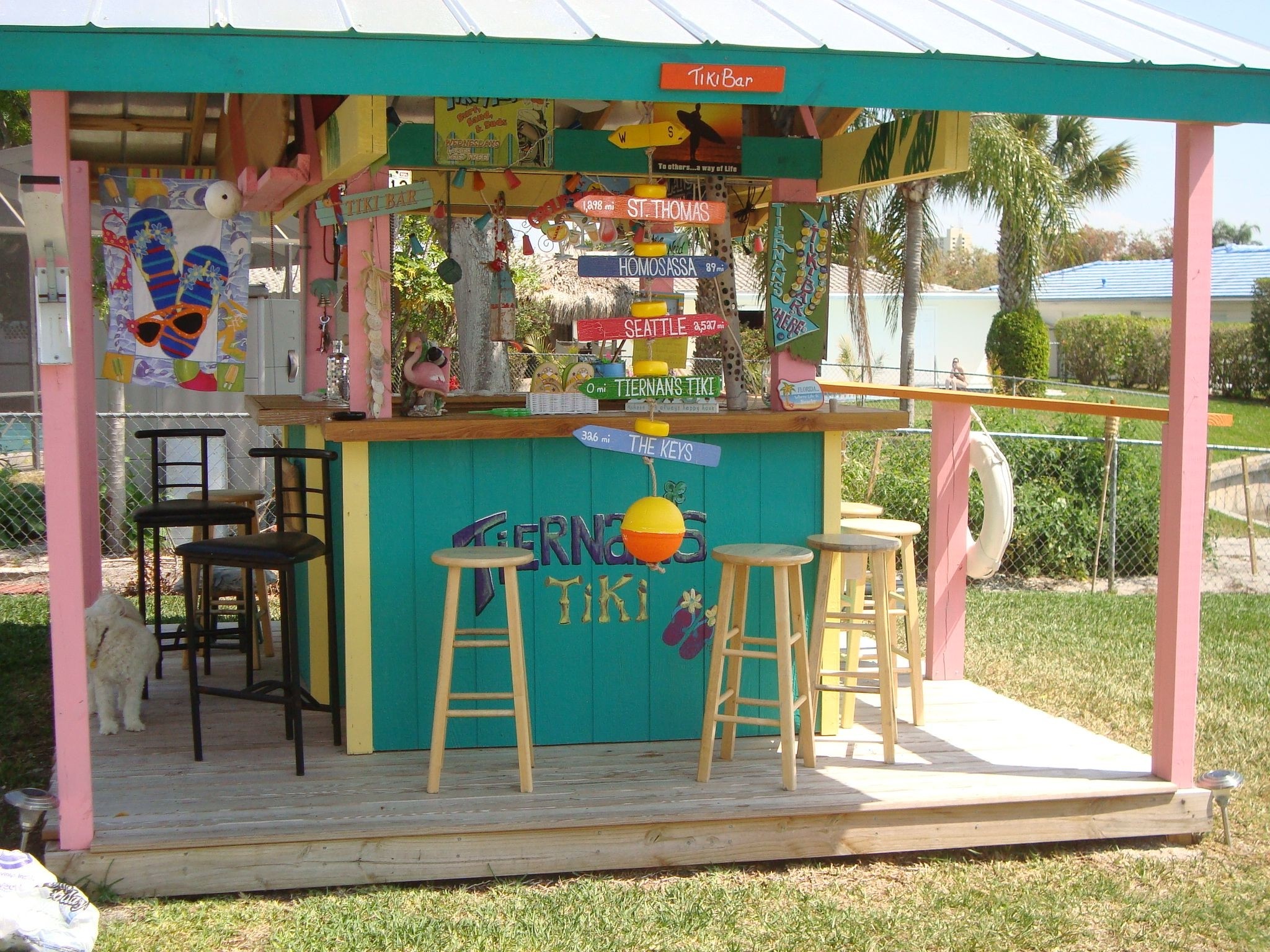 A fantastic idea to surprise your friends with this exotic bar for outdoor areas. Made in shape of a lovely Tiki hut, the bar rests on a large platform for stability, with a bunch of barstools, thick wood countertops, and enough shelves to store glassware and bottles of liquor.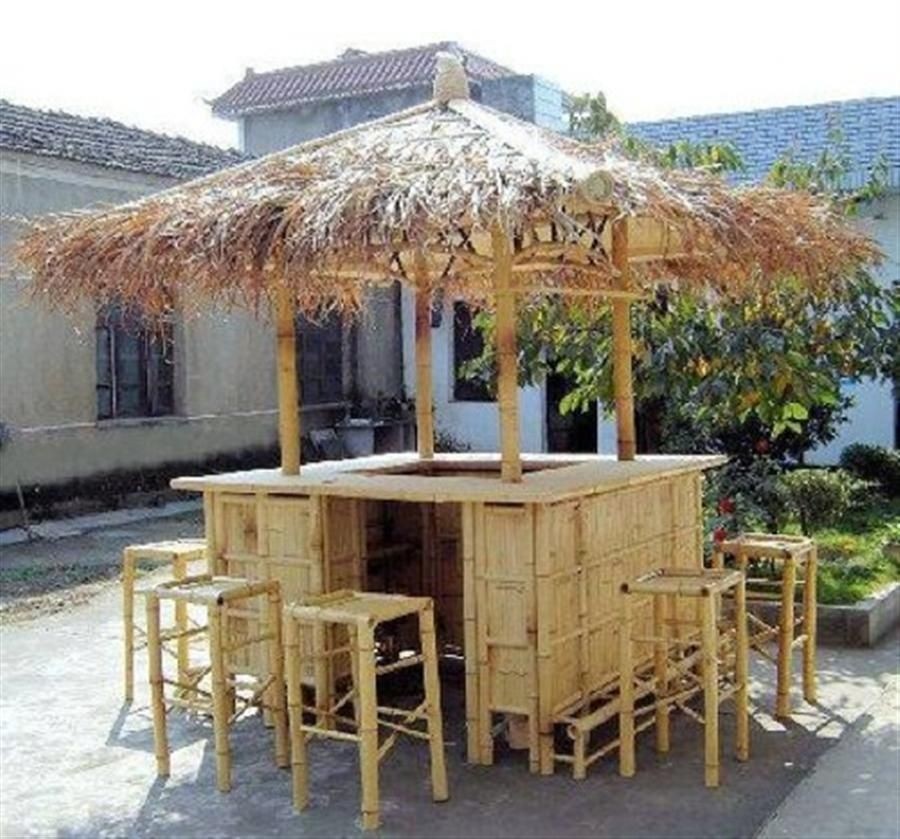 ... garden furniture tiki style patio bars natural bamboo tiki style bar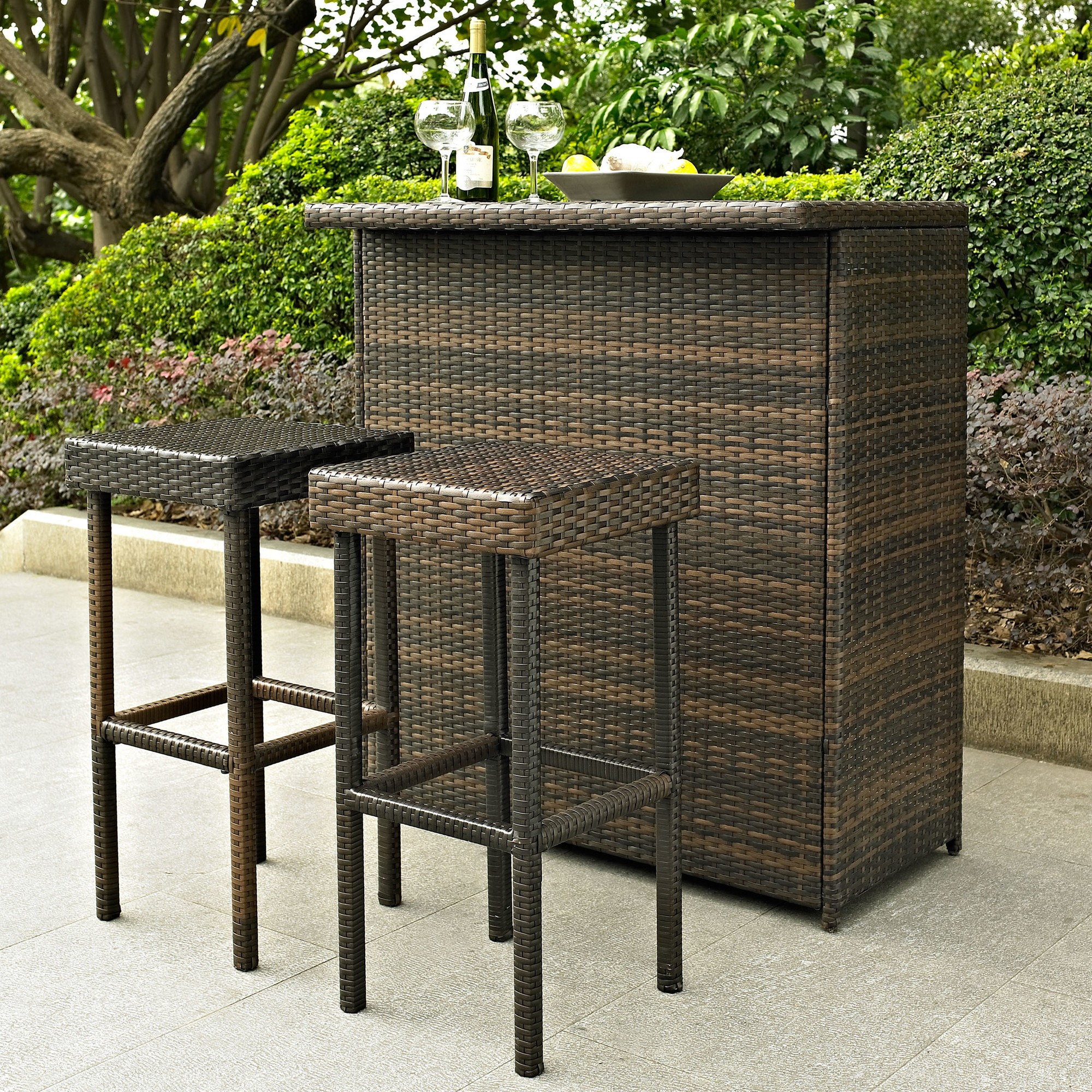 An elegant choice for spicing up patios, gardens, sun decks, and swimming pool areas. This weather-resistant set consists of 1 bar and 2 matching barstools - all made of beautifully-woven wicker. Measurements: bar 40 x 24 x 42", each stool 15 x 15 x 29".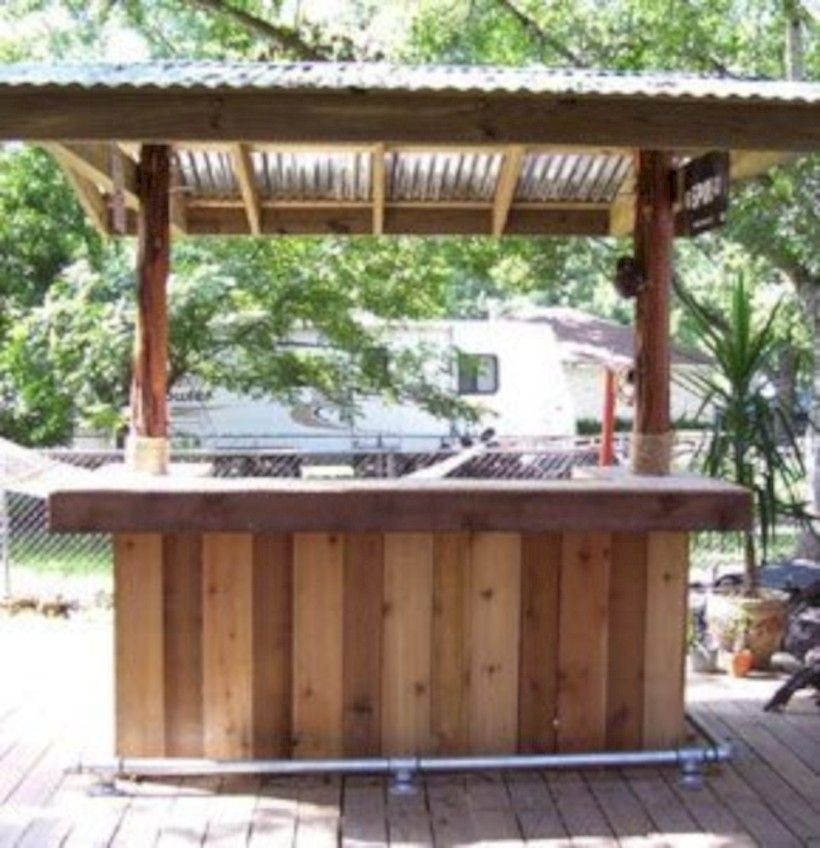 Incorporate a bit of the Hawaiian, tropical climate into your garden or patio with this fantastic tiki bar. Ideal for a party with family and friends, made from solid wooden bars to guarantee long-lasting usability.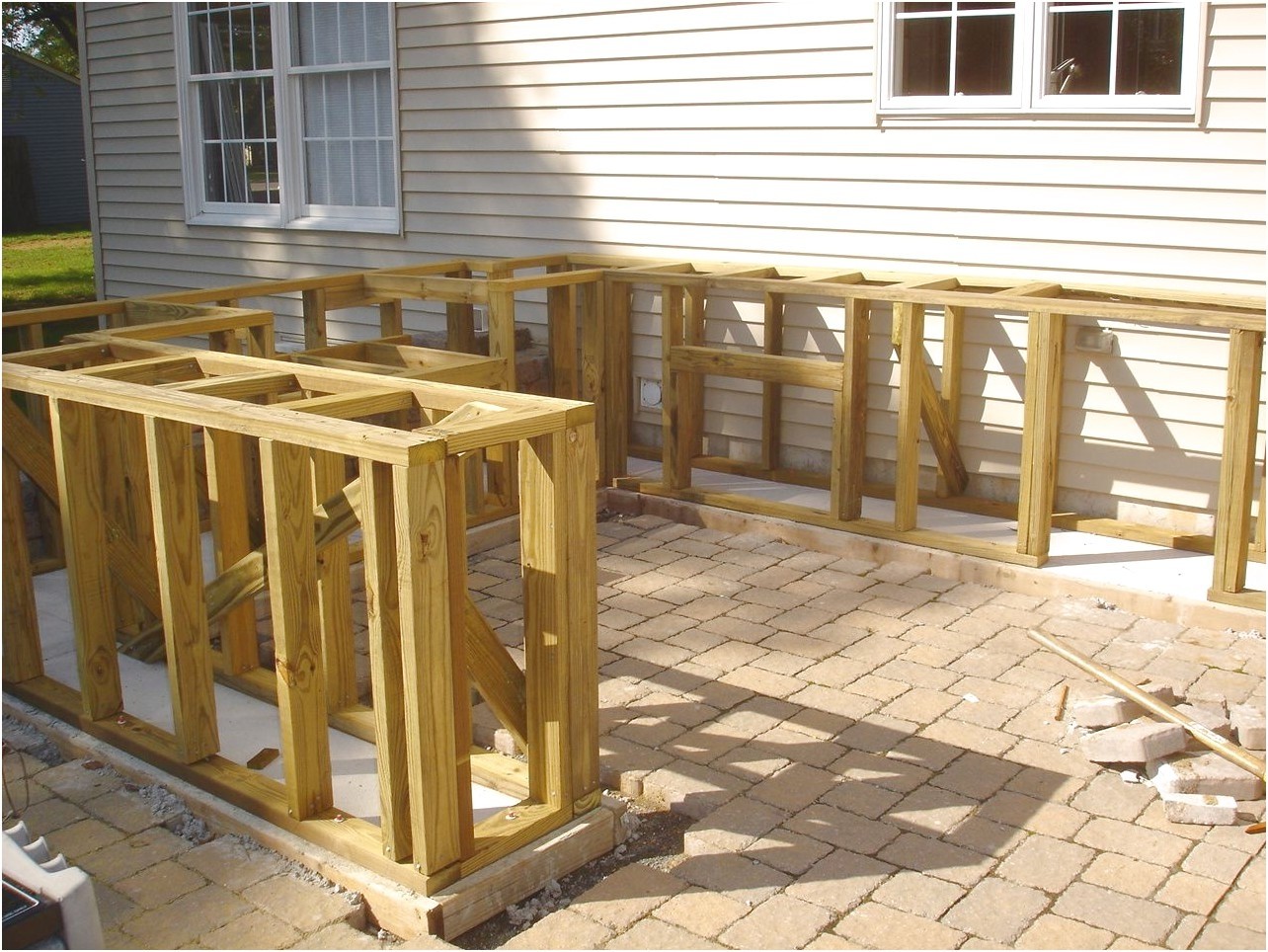 Welcome To GN Builders Home Improvement Blog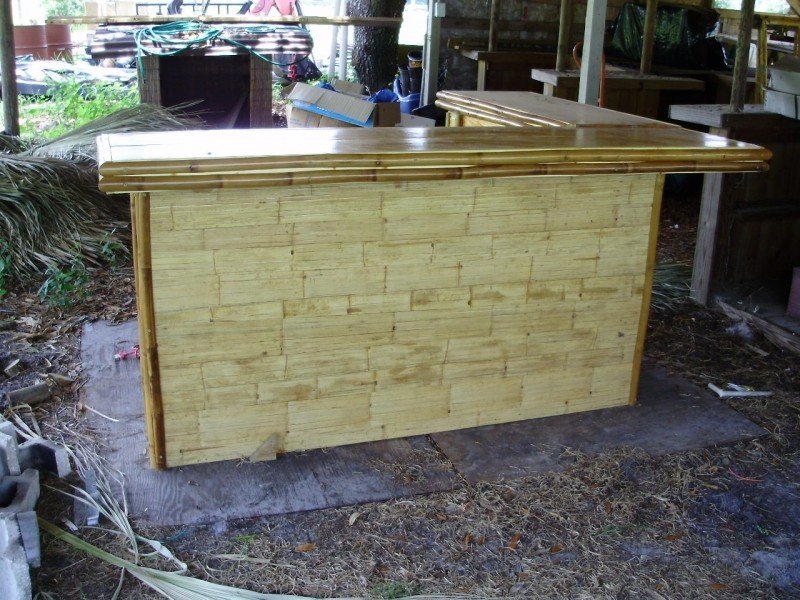 small l shaped flattened bamboo board tiki bar with no roof outside ...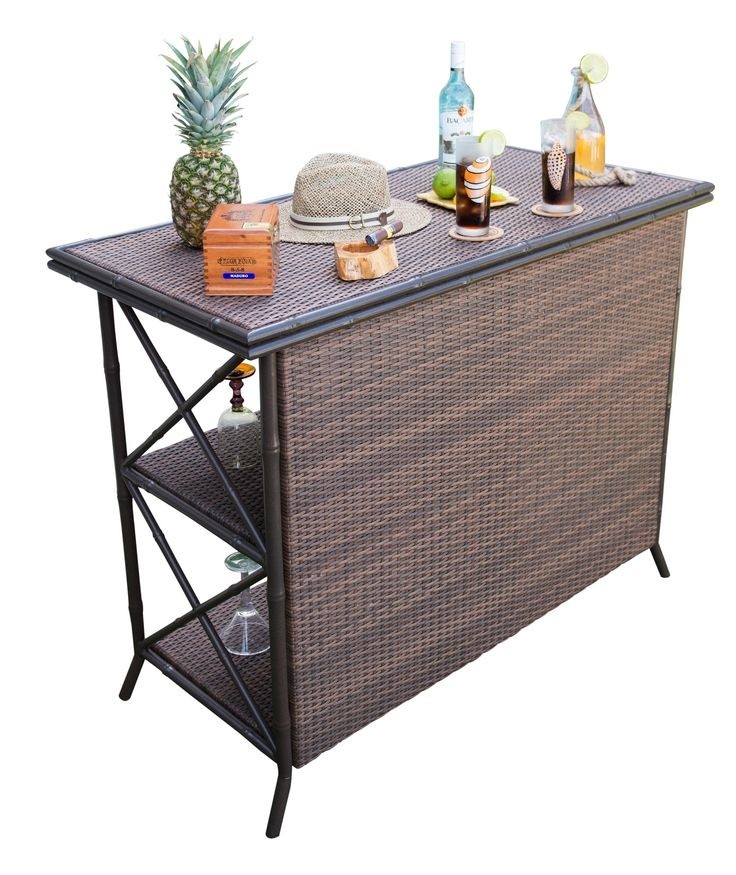 Rum Cay Bar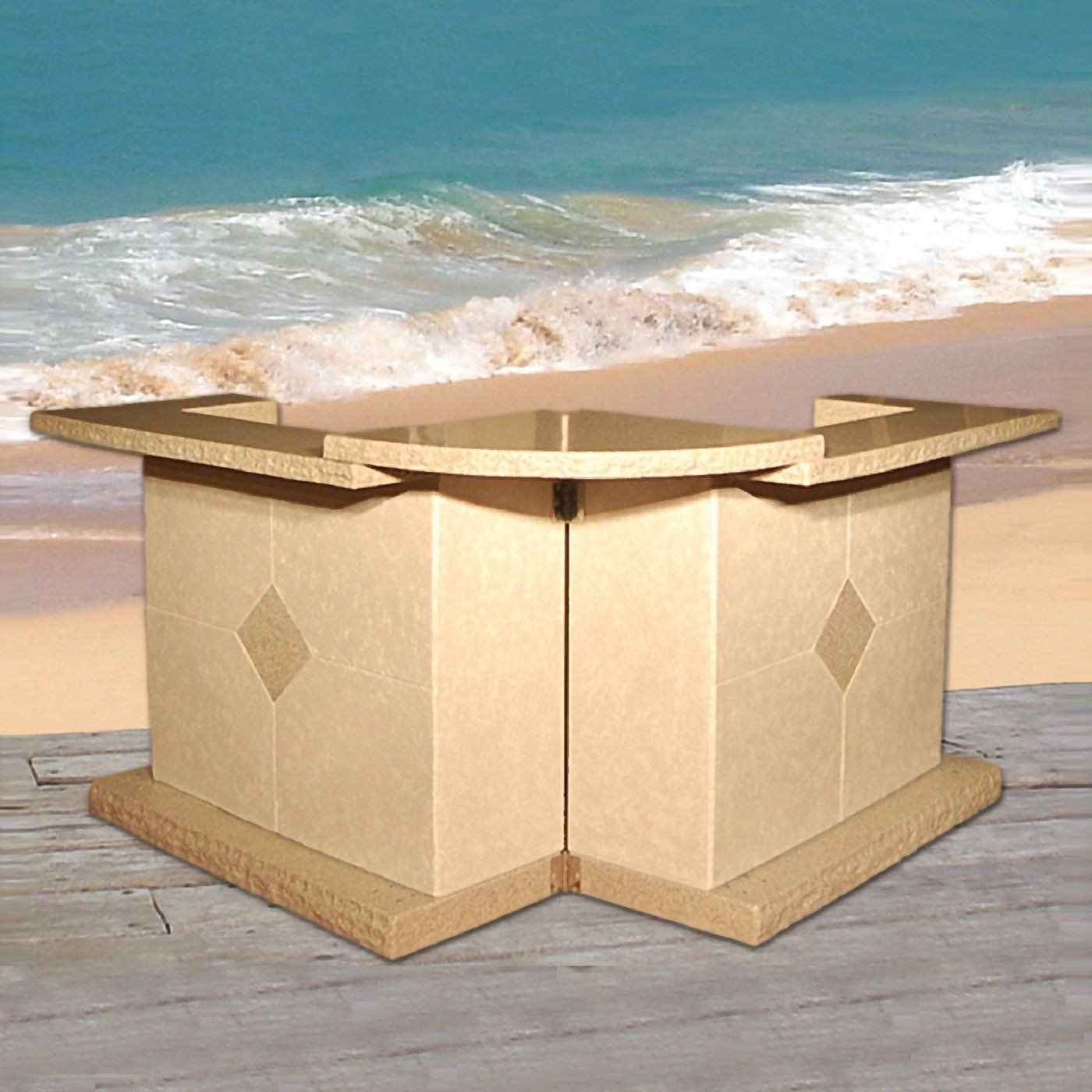 Maui Galley Home Bar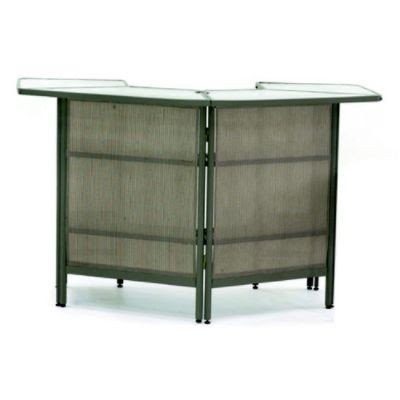 Description: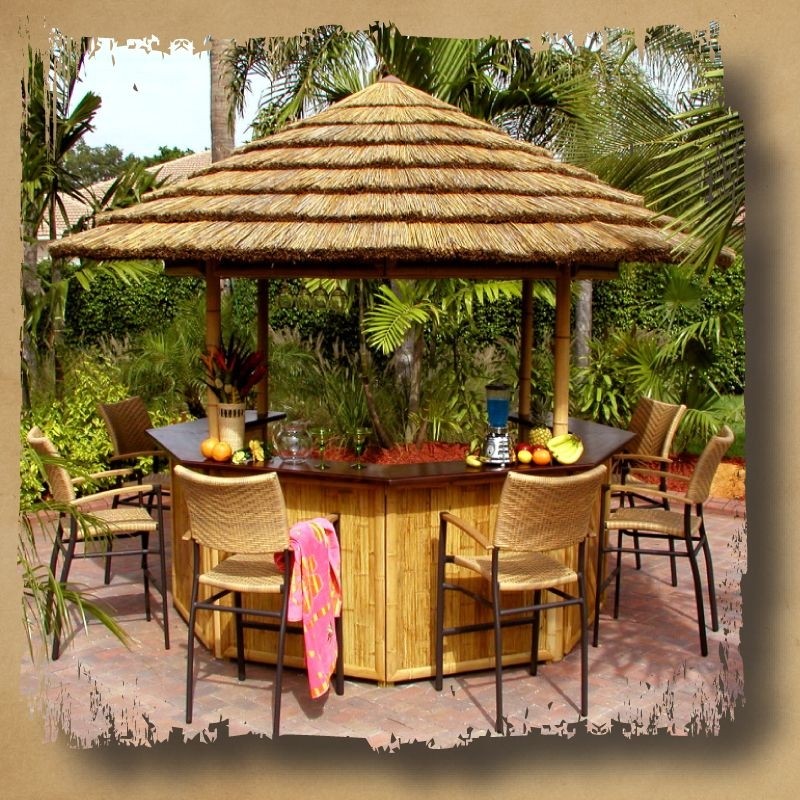 Thatch Umbrella | Patio Umbrella | Palmas del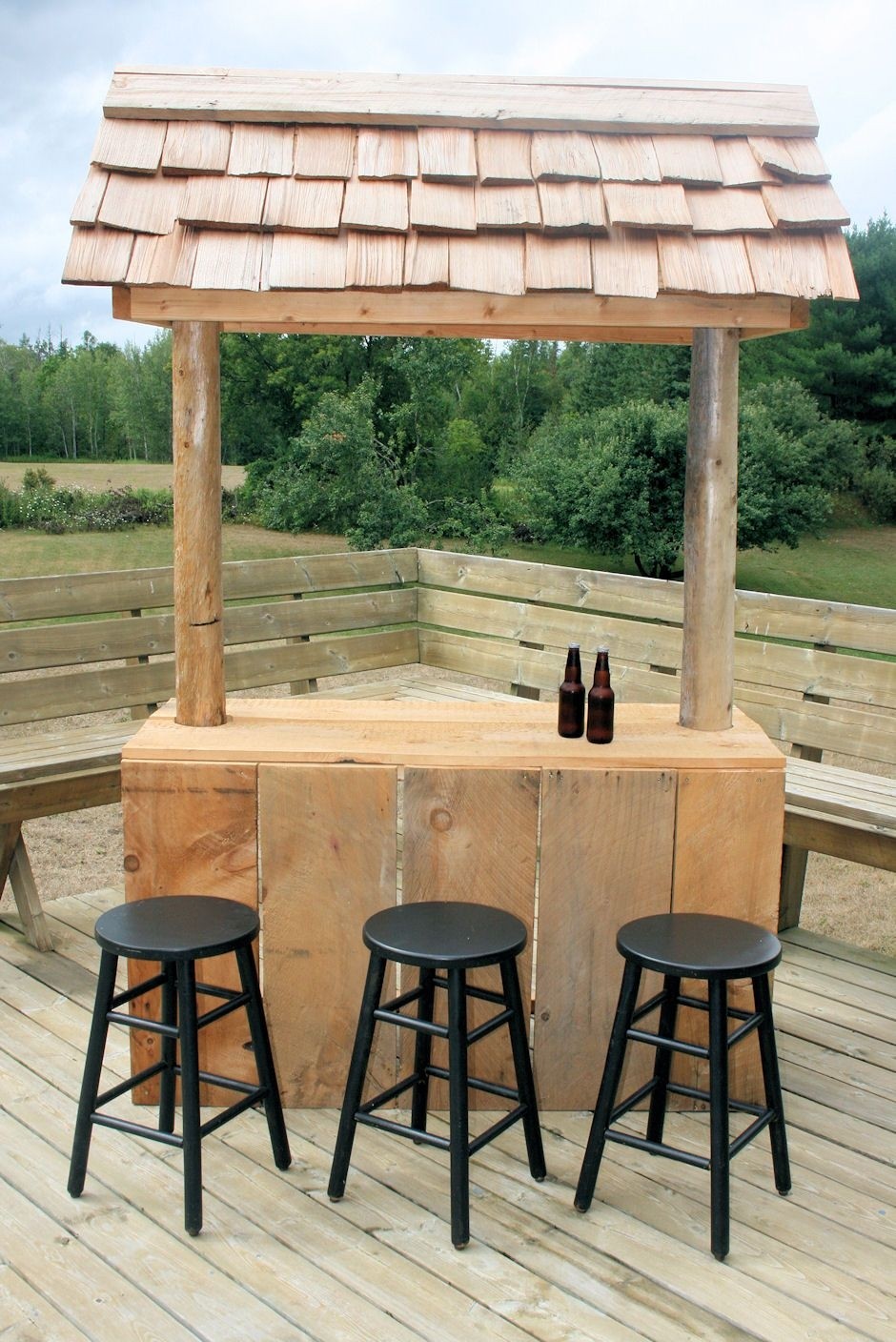 With a such an attractive barn-board bar any decor can be elevated into another level. It is an excellent product for use at the porch. It features the cedar shake roof and natural finish.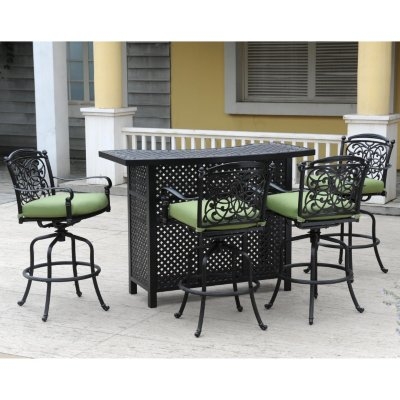 This beautiful outdoor bar constitutes a great way to embellish your garden space or patio. Wrought iron crafting enables to create magnificent intricate, visible for example in the barstools' backrests.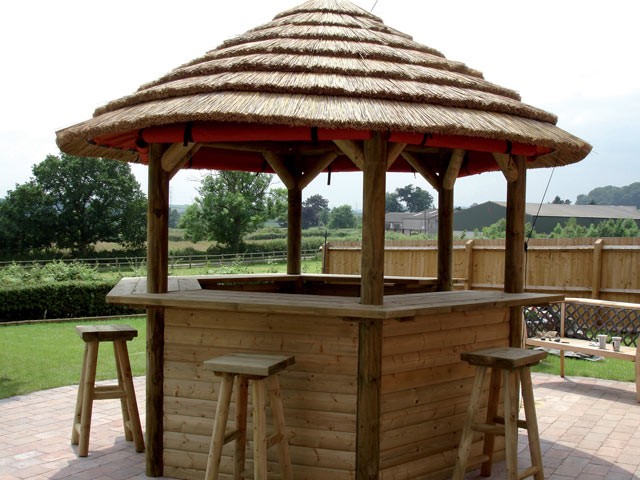 commercial outdoor bar designs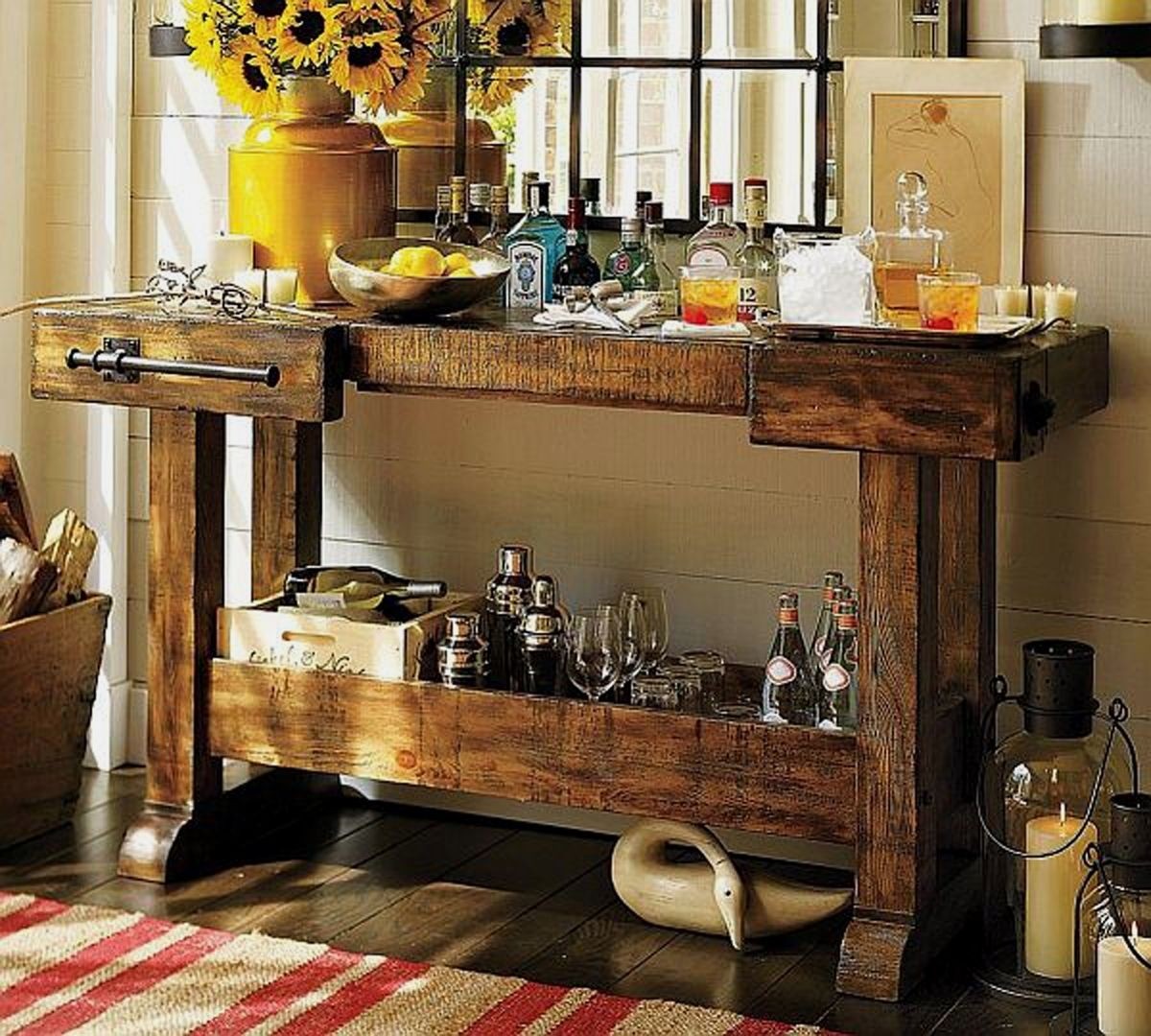 The house bar is an indispensable assortment of drinks lovers. Whiskey, wine - decanter, glasses - everything will find its place on a wooden home mini bar which is for sale. The rustic style of raw wood creates this outdoor patio bar, which forms two tops.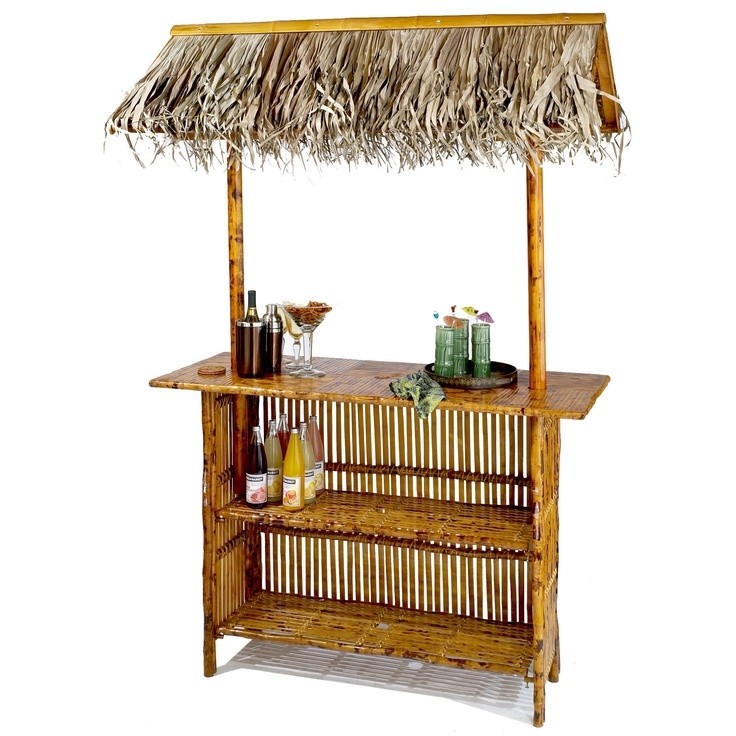 Want to enjoy the neverending sunshine and joyfulness of tropics? You can invite them easily into your garden with this awesome outdoor Tiki Bar! A bamboo and plywood construction embodies well the coastal atmosphere, being also a solid, durable option.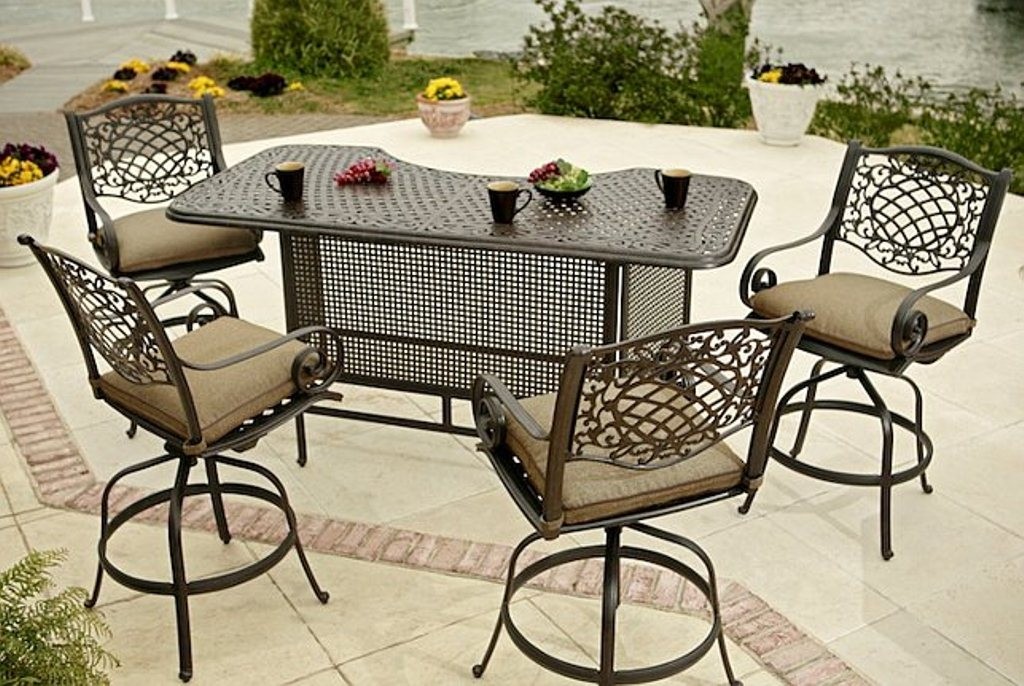 party bar and chat sets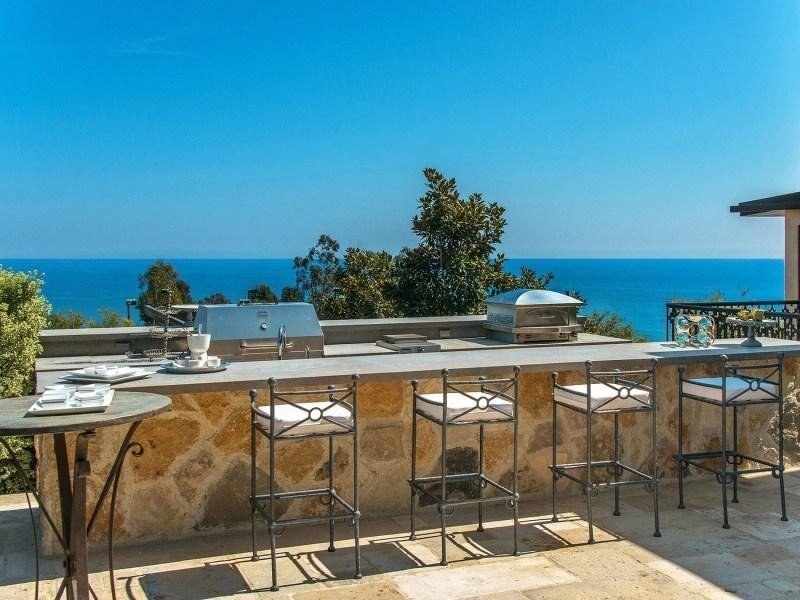 Outdoor kitchen and sit down bar!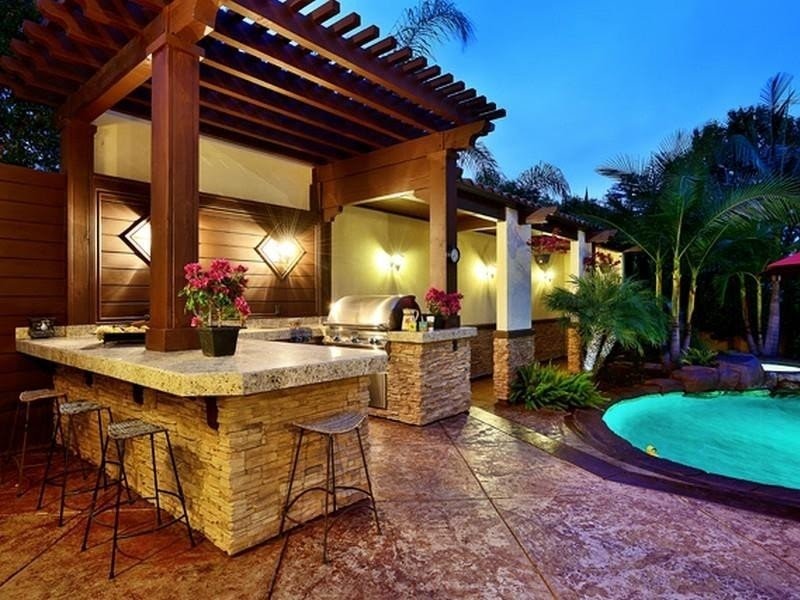 The elegant outdoor patio bar is an excellent design element that allows you to have a great entertainment corner on your patio, terrace or garden. The effective composition of bricks and marble countertops look impressive.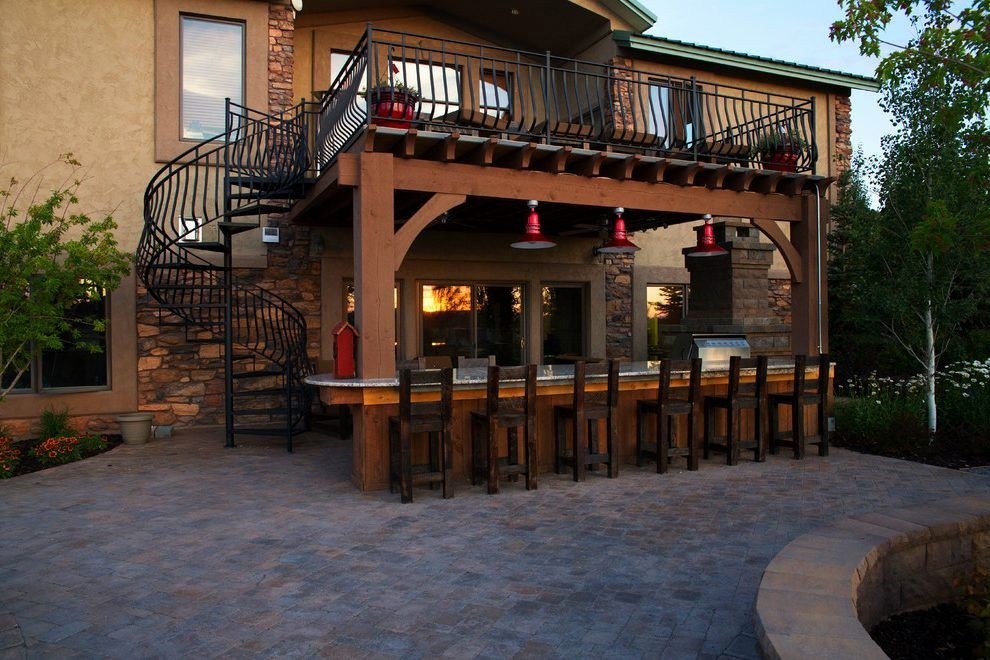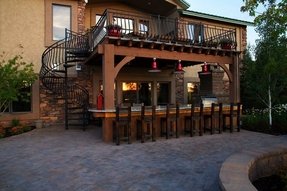 outdoor patio bar, outdoor patio bar ideas, outdoor patio bar sets ...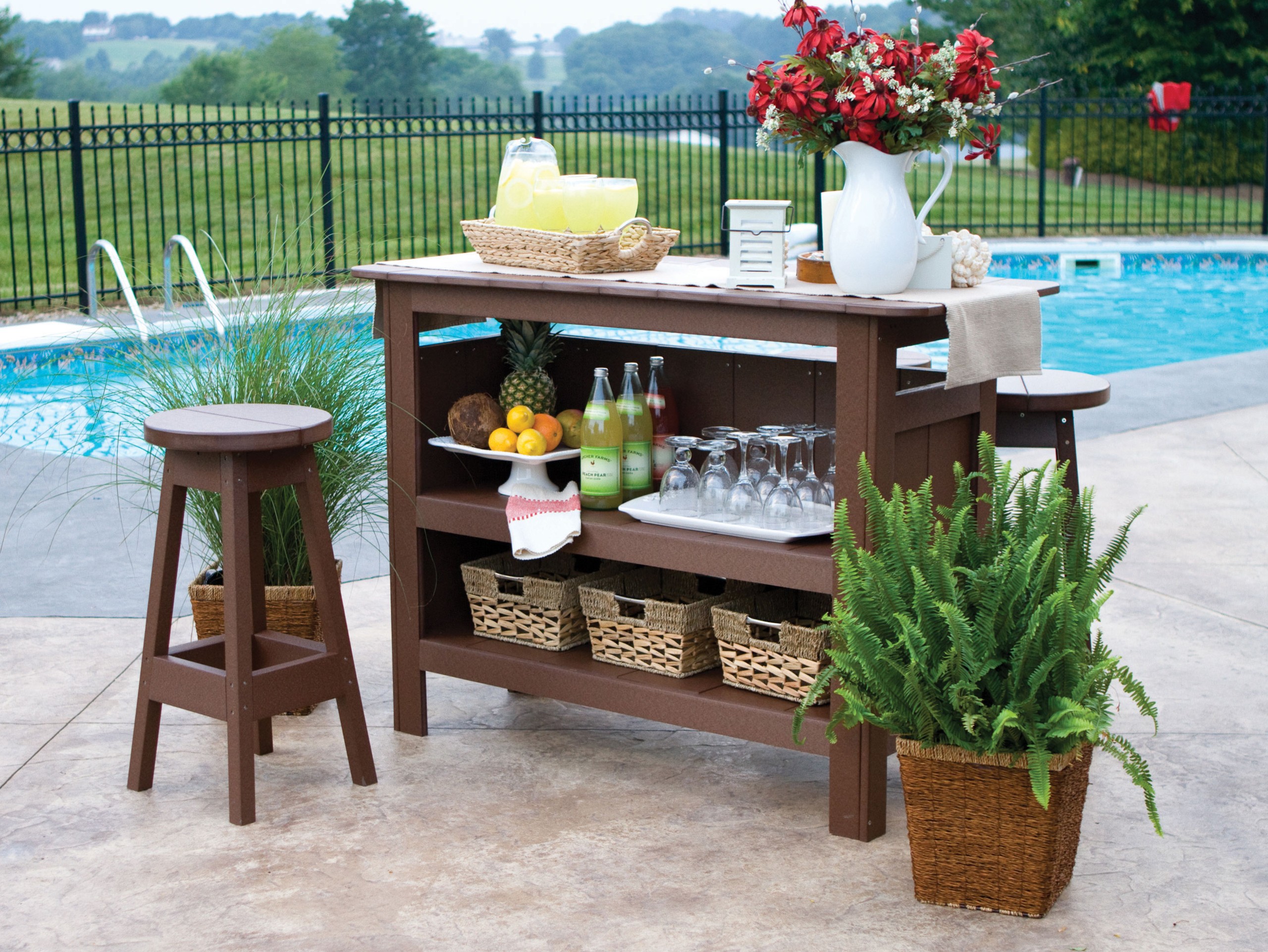 ...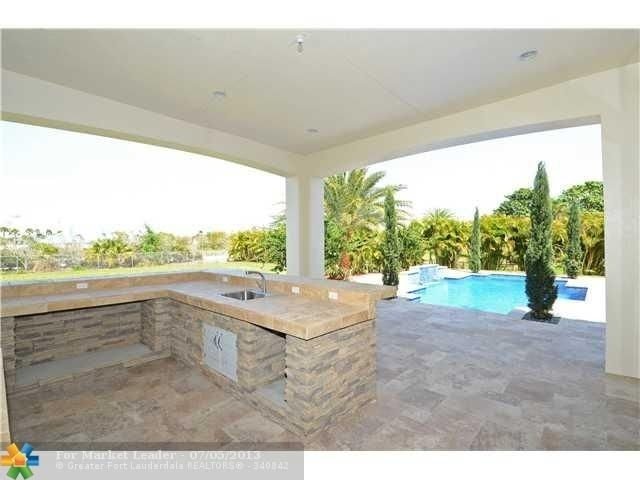 Home is for sale in Plantation, FL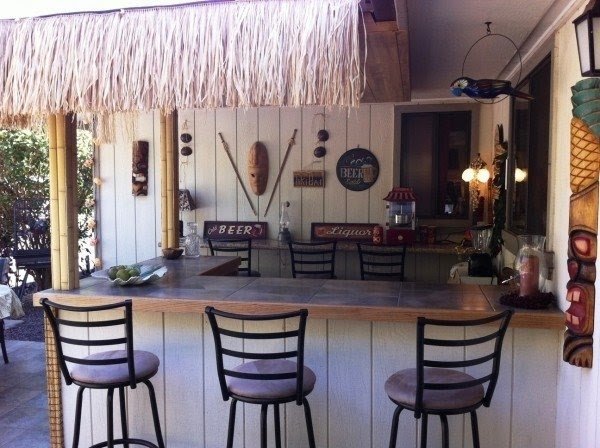 The captivating combination of a patio bar with stylish chairs and interesting elements styled on Hawaiian delights. The whole is beautifully combined in an elegant corner perfect for entertainment and fun.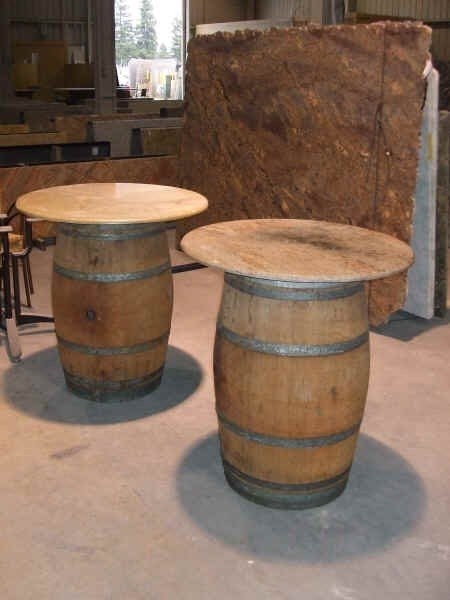 These italian wine barrel table is a stylish way to serve your favorite wine. Handmade, has a oak wooden and iron finish. Just like good aiged wine, will bring sophisticated ans vintage character to any outdoor space.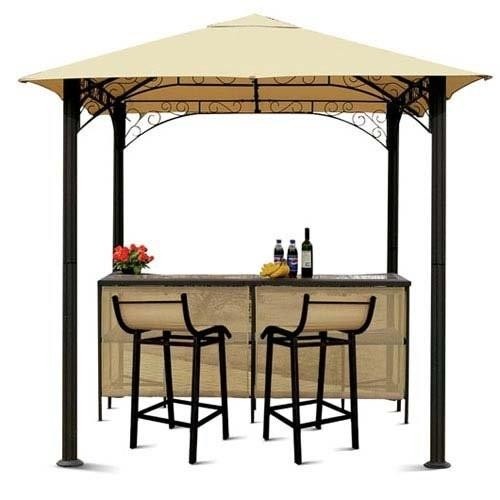 Executive Summary outdoor patio bar furniture By Micheal Shook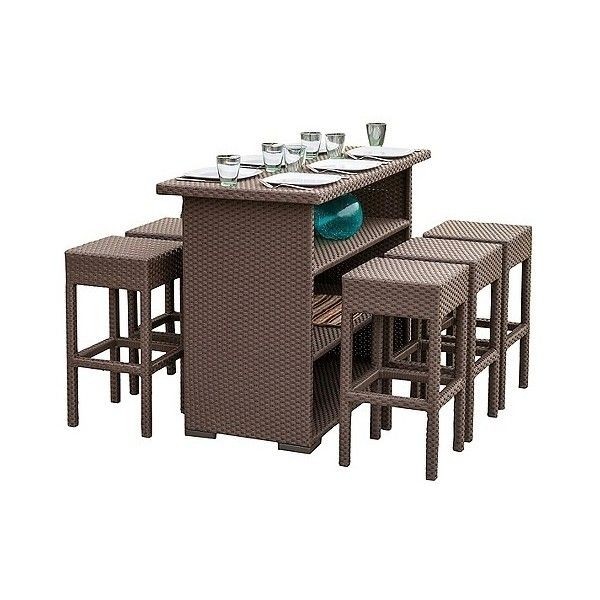 Outdoor Dining Set 7 piece Patio Furniture brown bar table bar stools poolside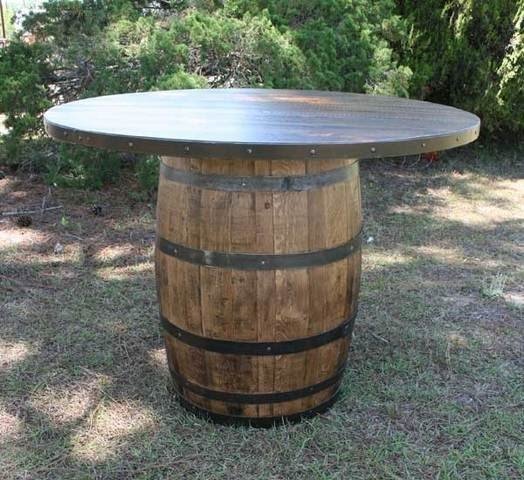 The table straight from the Vikings! Stable base in the shape of an oak wooden barrel, with metal elements. Ideal outdoor table, for small and big garden-partys. The large metal top, round shape can hold all the delicacies at the vikings bbq.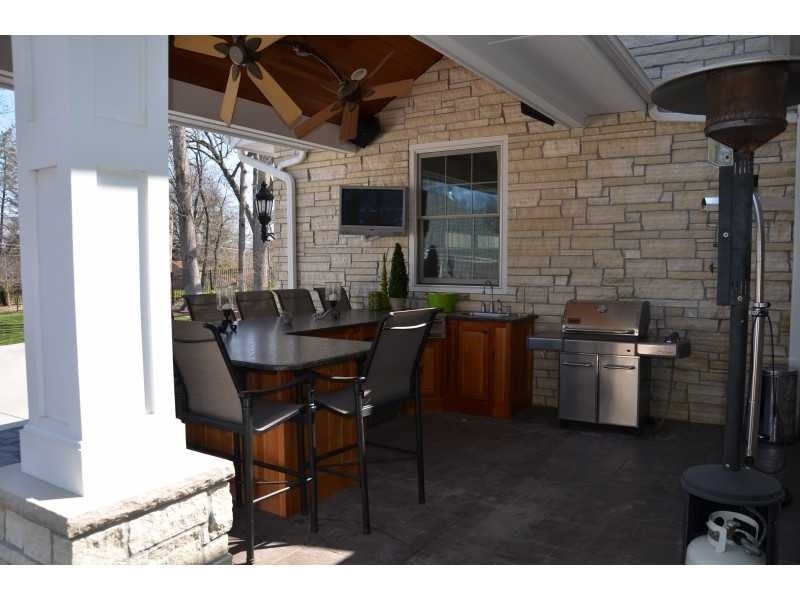 Covered bar and grilling area | Cedar Rapids Homes for Sale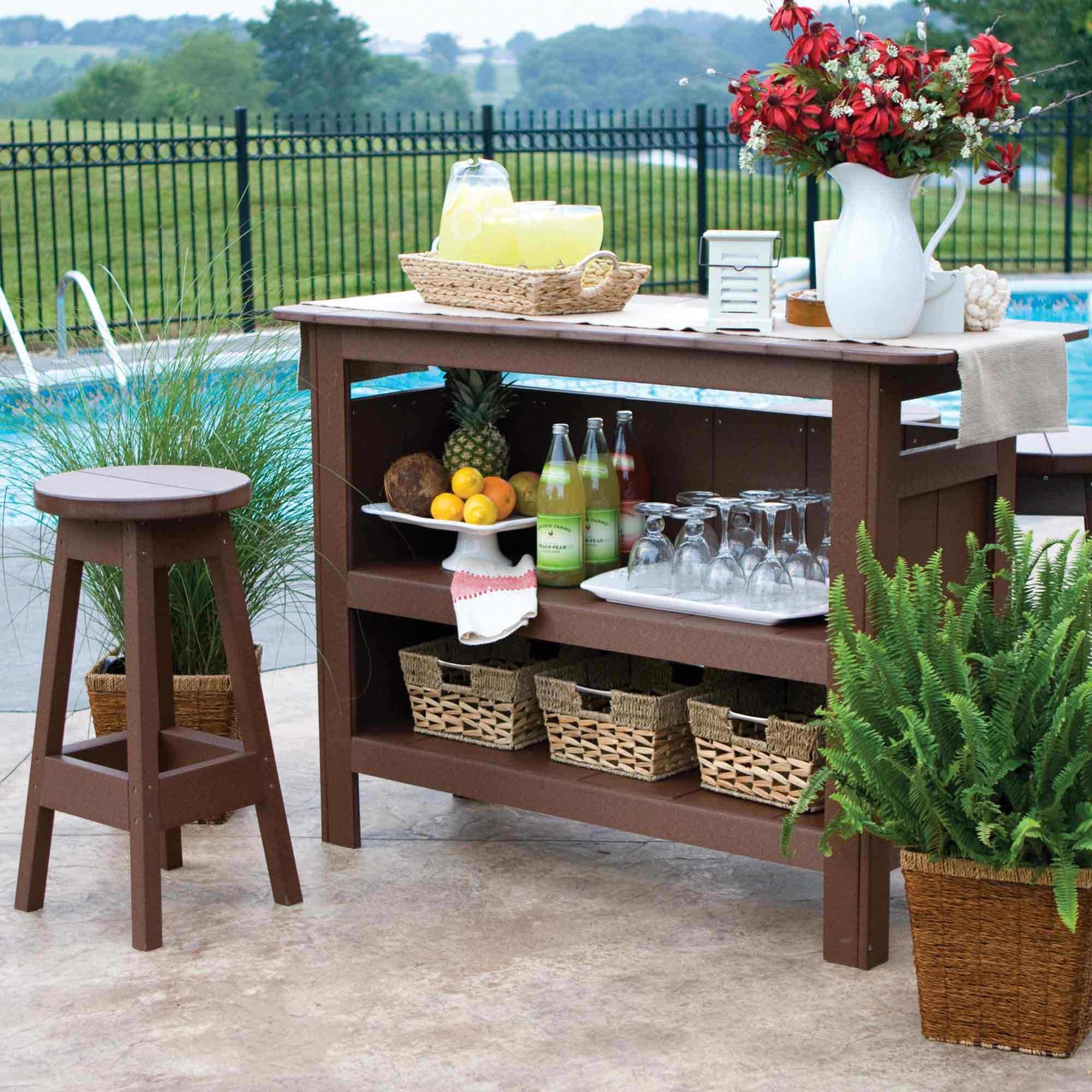 Summer is coming and so is outdoor entertainment time. Be properly prepared with a handy patio bar. This one-tone brown option stores glassware, beverages, ice and many more on its two extra roomy shelves.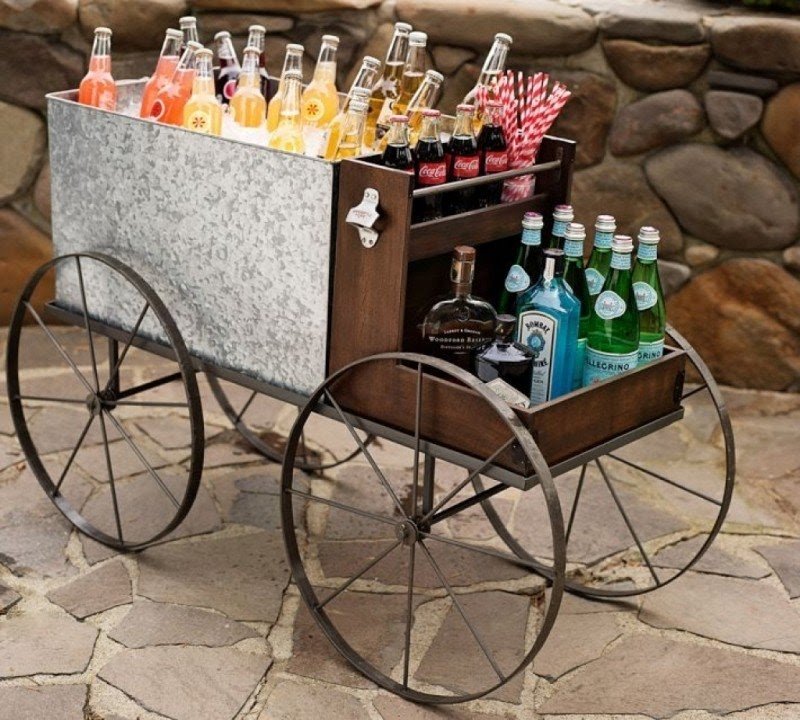 Pottery Barn- drink caddy I totally need that for my summer party :)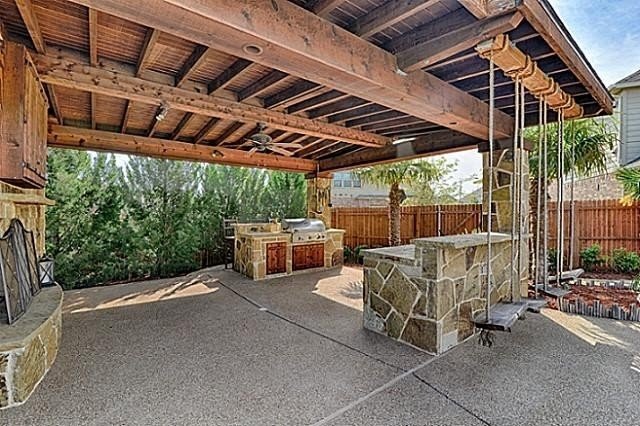 Cabana with outdoor kitchen, fireplace and swing seat idea -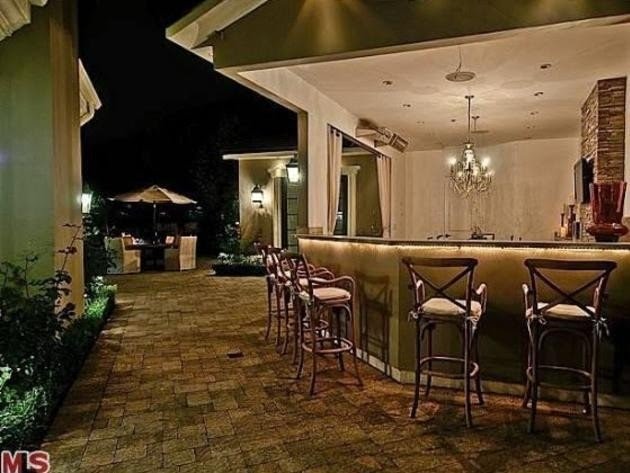 A set of beautiful patio barstools that sparkle with curvy lines and elegant appearance. Each of those beauties has a tubular metal frame with an X-shaped back and a square footrest, while holding a soft seat cushion attached to the frame with fabric ties.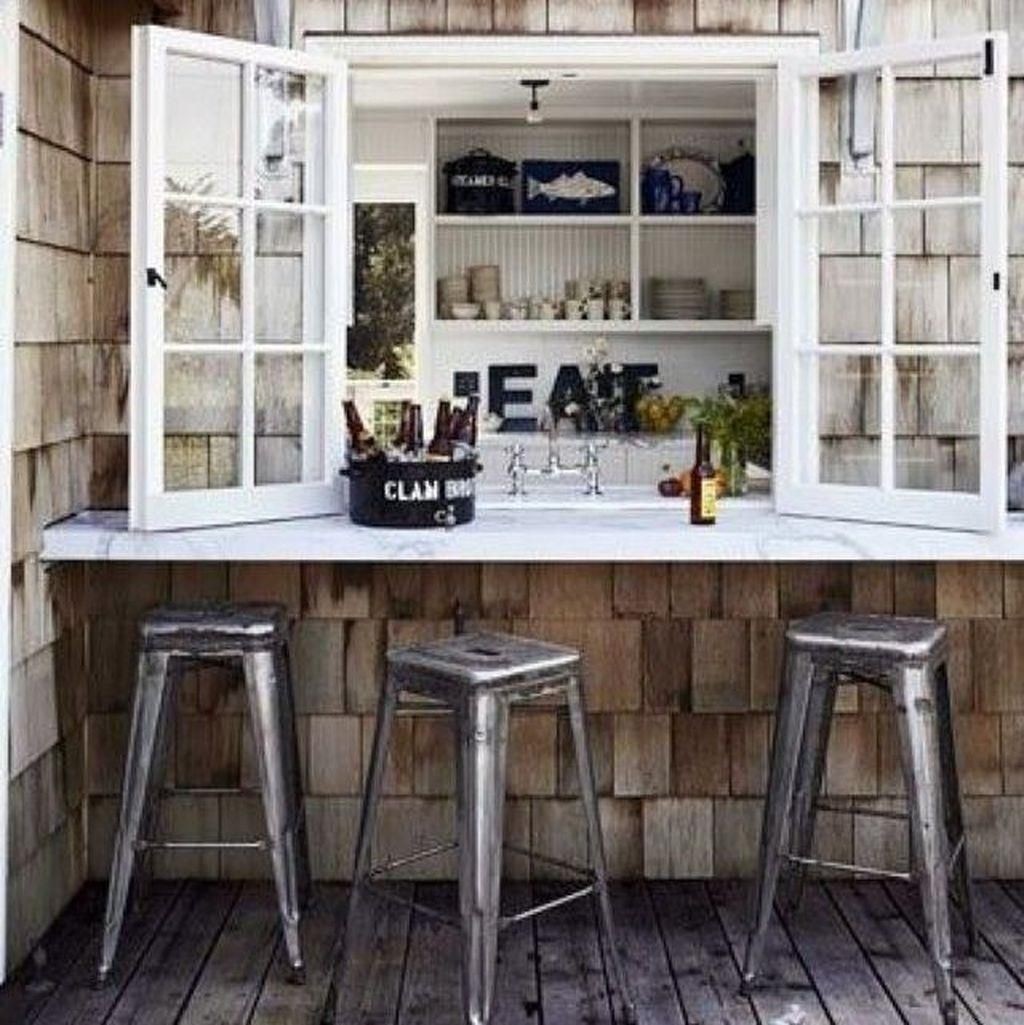 A trio of long-lasting barstools that emanate with industrial accents and distressed finish. Each barstool is made of durable metal, including an X-shaped stretcher underneath the square seat, and widened legs with a fixed footrest and non-marring caps.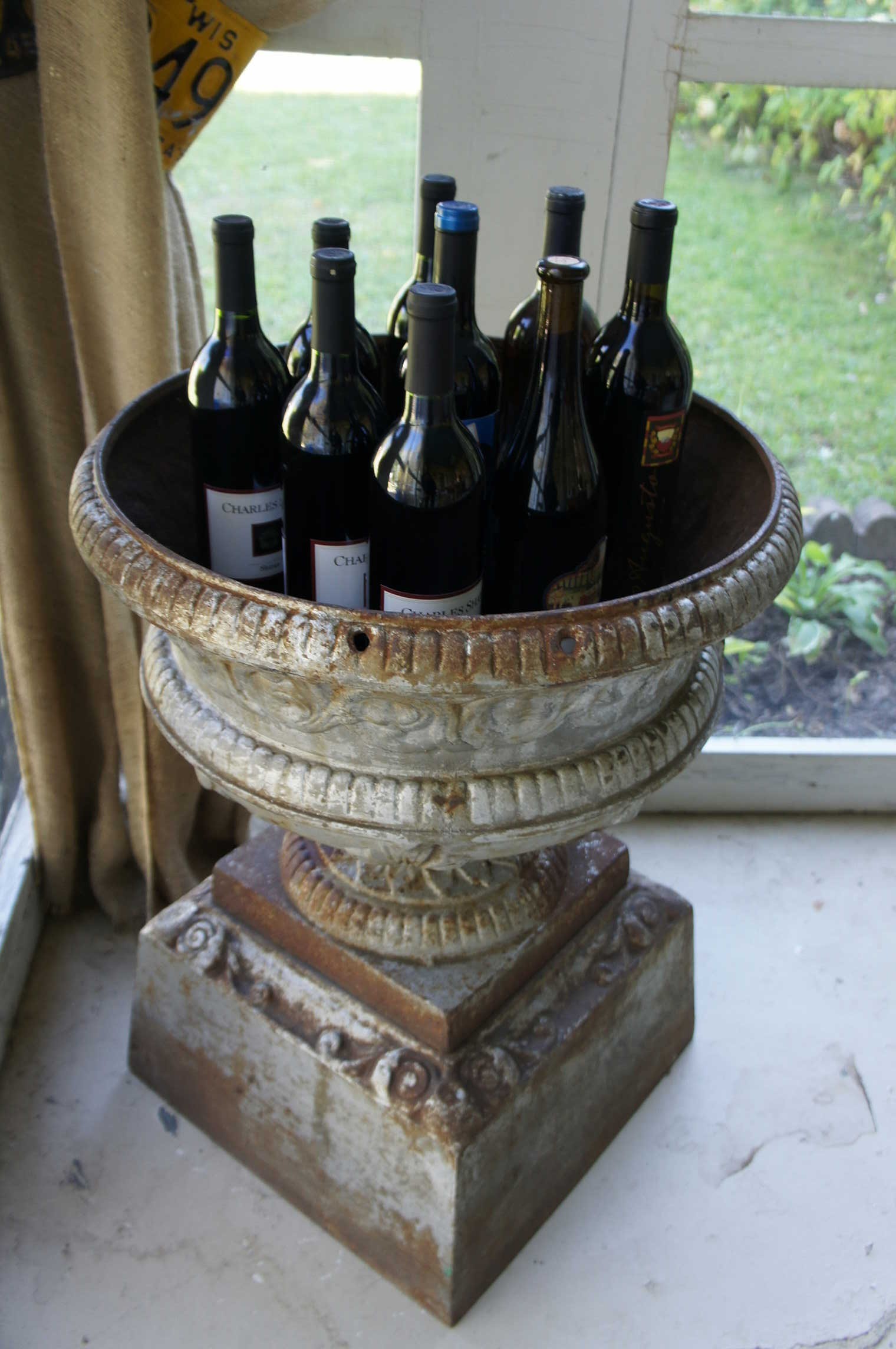 Garden party idea. You lack of bottle cooler or stand? Use a vintage urn / planter to immediately create a stylish outdoor bar. Here, a vintage, shabby chic urn was used. It just holds bottles, but what's left to be wished for?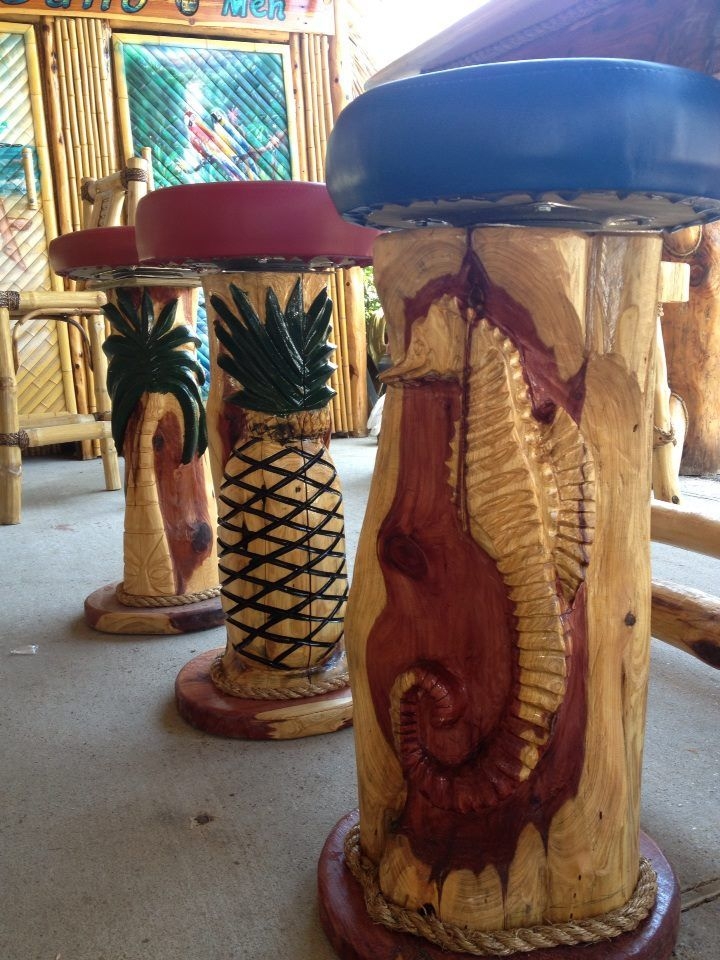 Outdoor bar stool mounted on wooden frame and finished with carefully made carvings. Round seat is covered with vinyl. It is resistant to rust and harmful weather conditions. Suitable for residential and commercial use.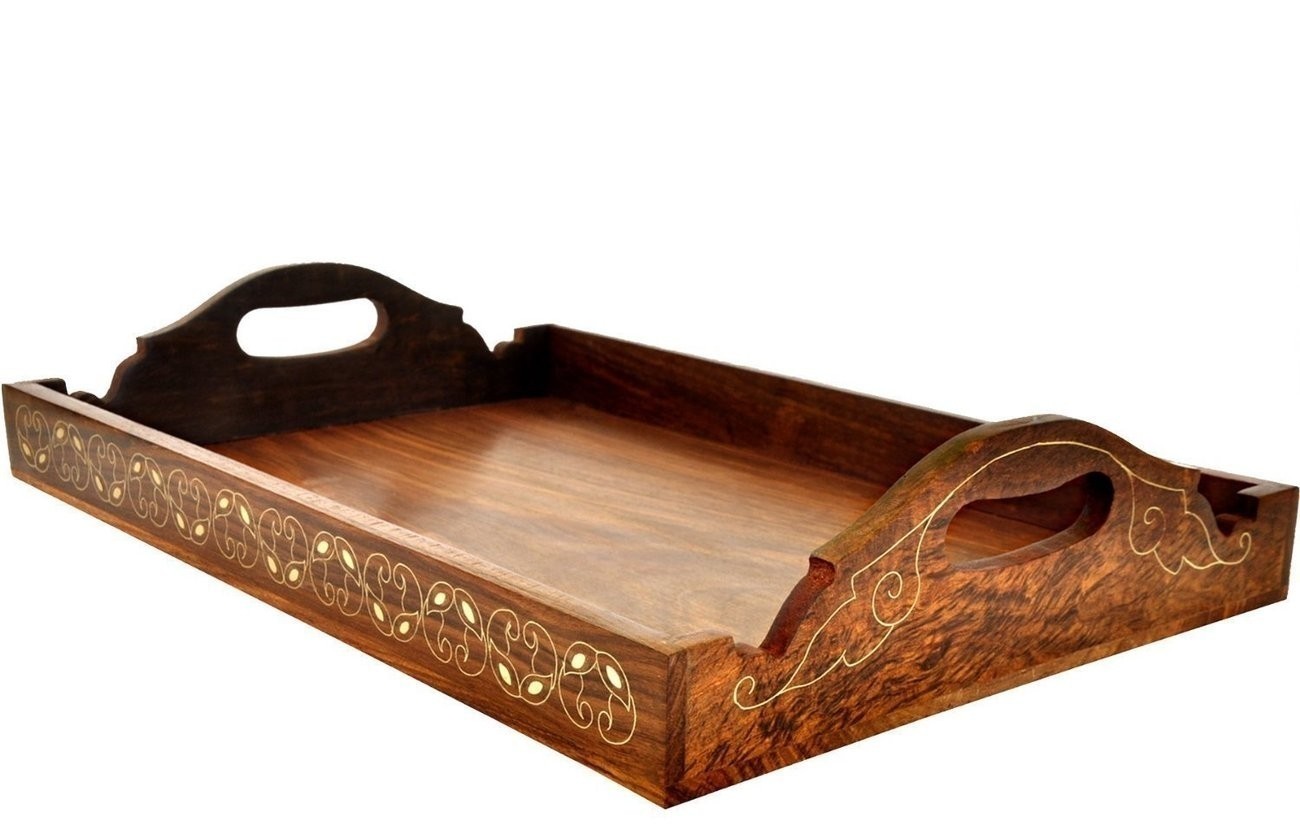 A vintage take on a decorative coffee table tray in a rectangular shape, made out of stylish rosewood with painted patterns on the sides. Perfect addition to any home, comes in handy when bringing coffee to your guests.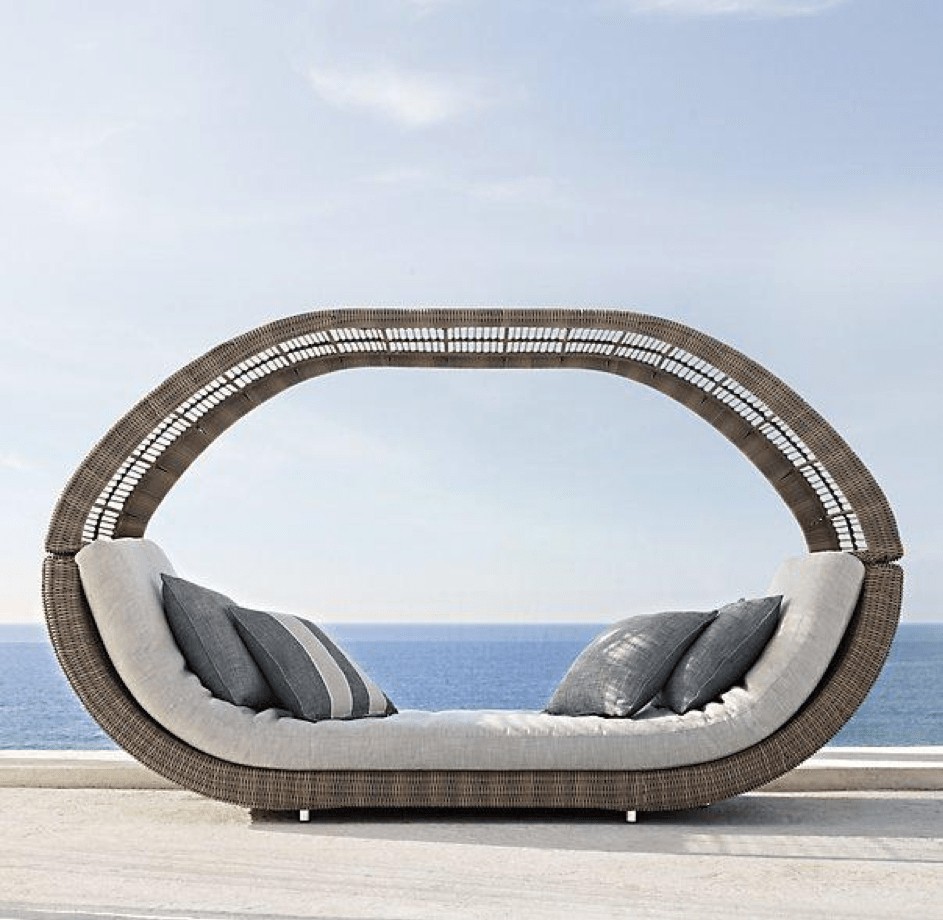 Cayman Daybed...wouldn't this be great to lounge on with a book & a glass of wine?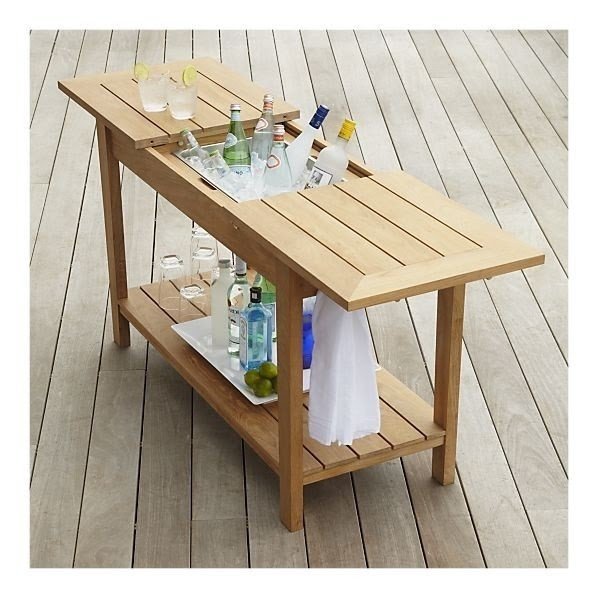 Out of my price range, but would love something like this for the patio - C&B $899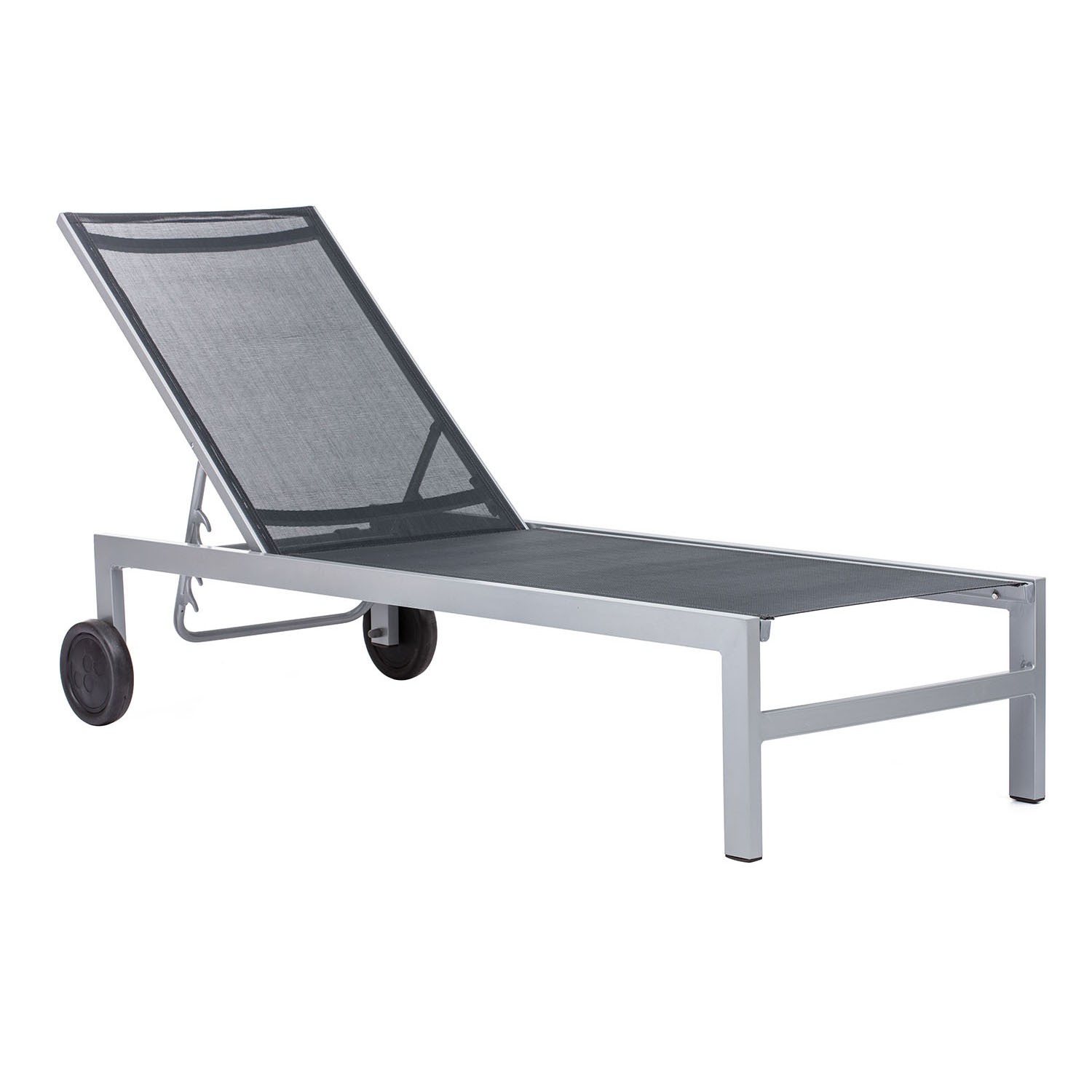 This contemporary style chaise lounge will fit in moderny arranged exteriors. It is fully made of solid yet lightweight aluminium in silver. Seat is made of durable poliester, so it's easy to keep clean.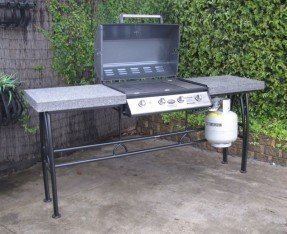 Patio Bar Furniture, Discount Outdoor Bar Furniture, Bar Height