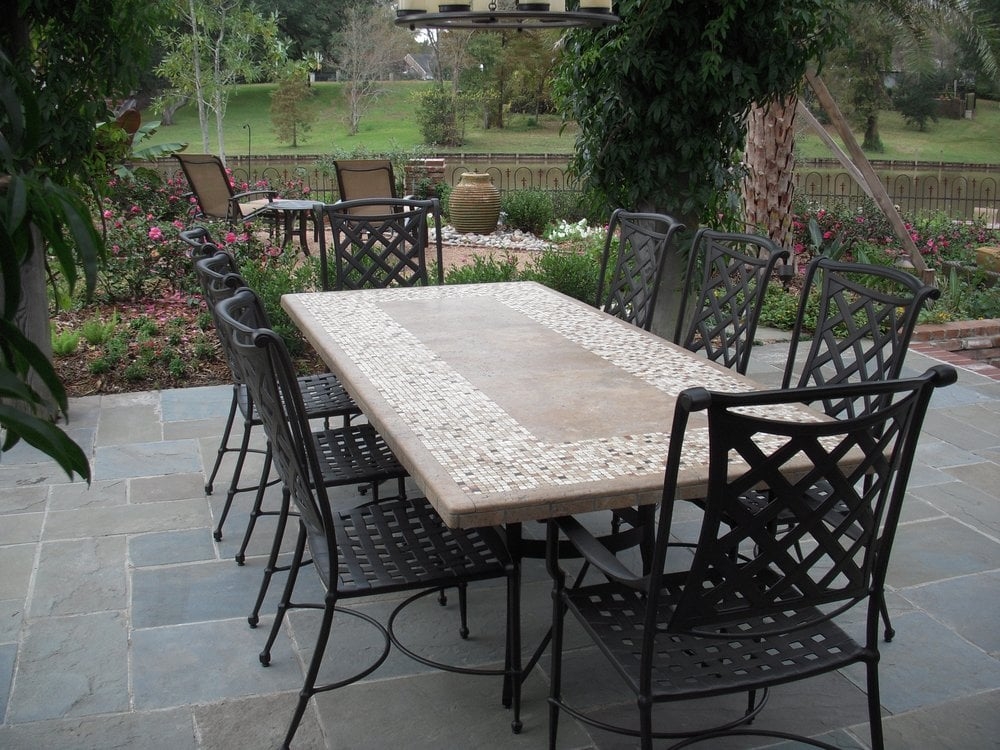 Stone top dining table with outdoor chairs from Bay Breeze Patio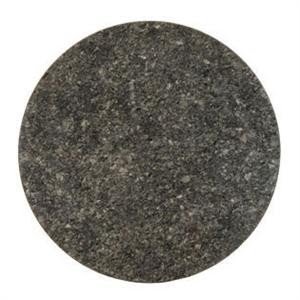 Made from the highest quality granite this patio table sports the round shape and will surely help you on your way of creating a calm and comfortable setting for your relaxation during the summer months.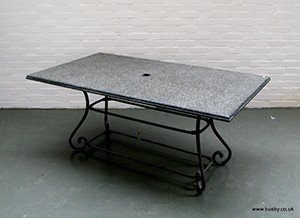 Finished in neptune grey, this granite patio table, based on wrought iron, enchants with its ornamental design. Full of curves, volutes, it provides a subtle character to the space.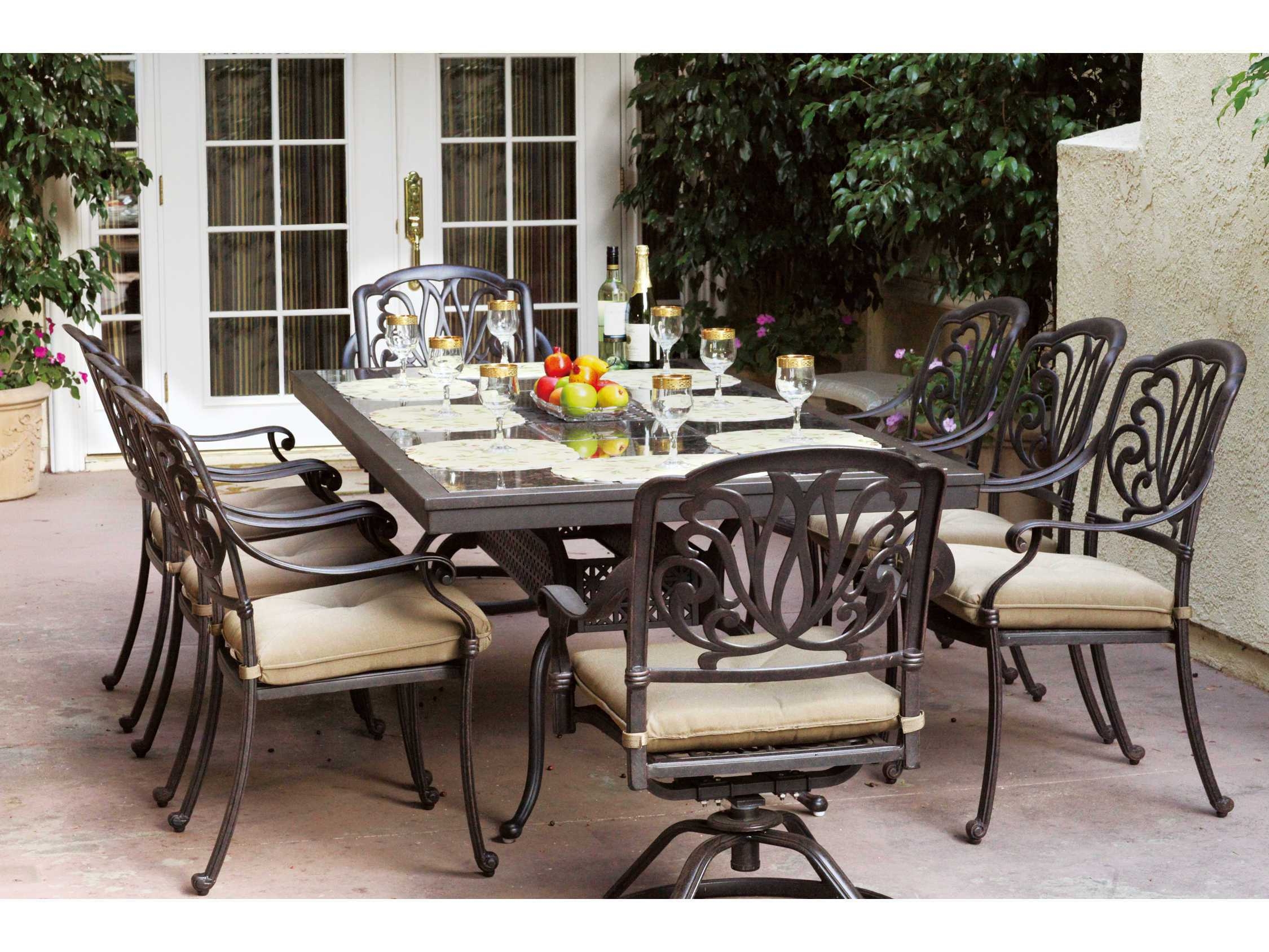 Genteel cast aluminium patio dining set with a large granite top table and 8 chairs - two of them with swiveling seats. The chairs feature elegant flower cup inspired opewnwork detailing. The finish is antique bronze.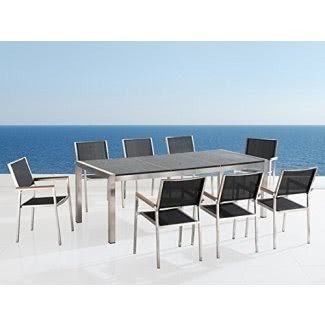 With its 100% resistance to UV rays and weather conditions, this 87'' granite dining table is just splendid for outdoor use. Constructed of high quality stainless steel is easy to clean, extremely durable, and has a smooth surface.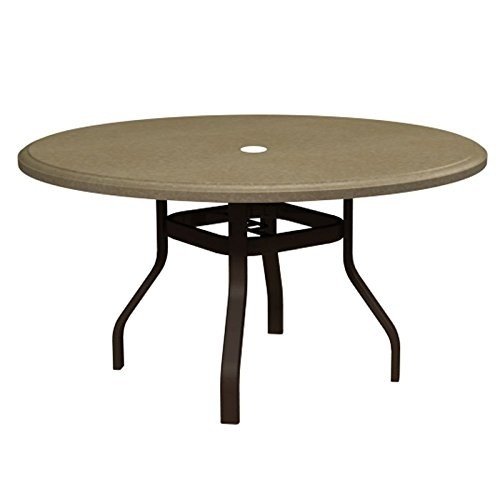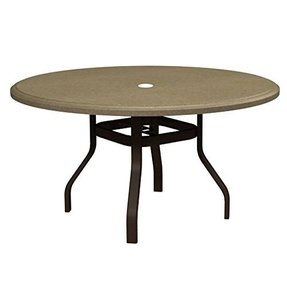 Based on four iron legs, strengthened with a clamping ring under the granite counter, this round table is designed to embellish your patio or garden. Sturdy, stable construction will serve its role for years.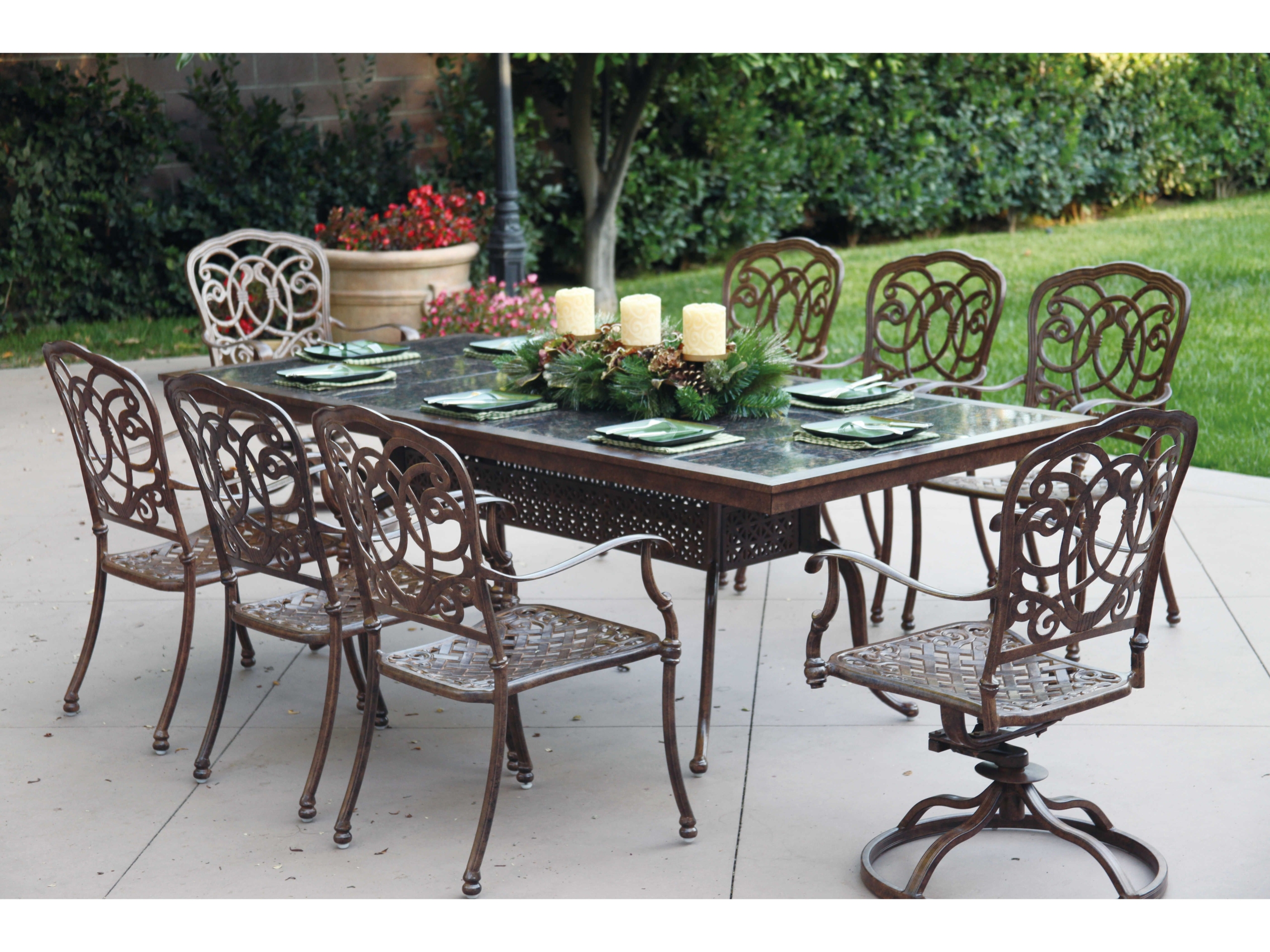 This beautiful set of dining room furniture on the patio is a perfect combination of cast iron craft and style. Sturdy chairs and a glass-topped table create a beautiful artistry ideal for outdoor activities.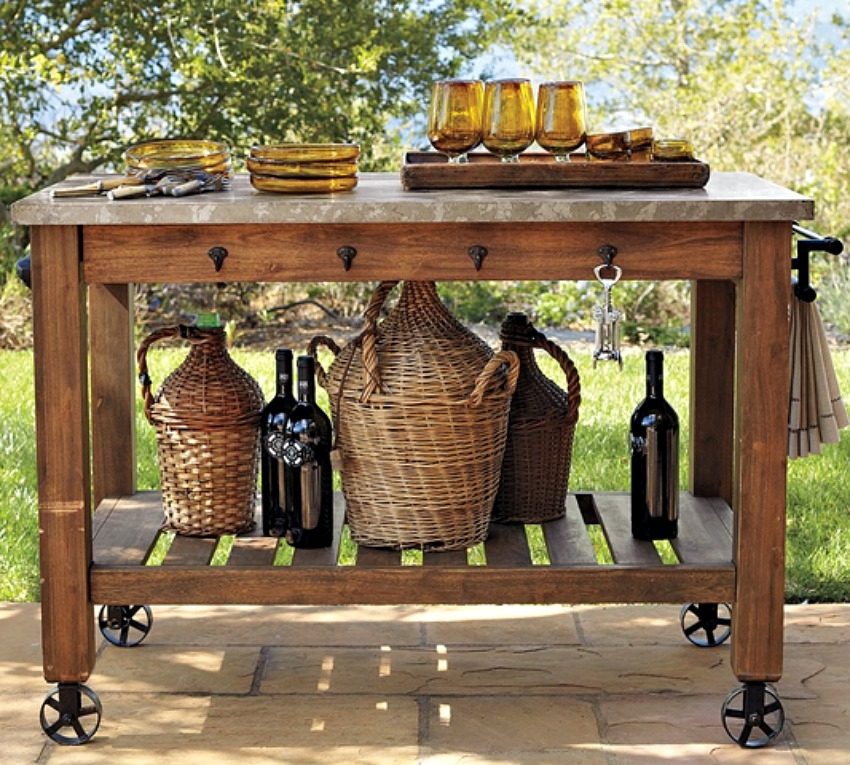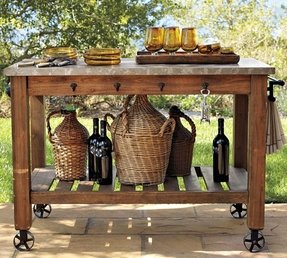 A practical movable outdoor bar on 4 black metal wheels. It has a rectilinear frame of brown-finished lumber, thick straight square legs, an across slatted bottom shelf, a rectangular granite top, a towel rack on a side and metal hooks on an apron.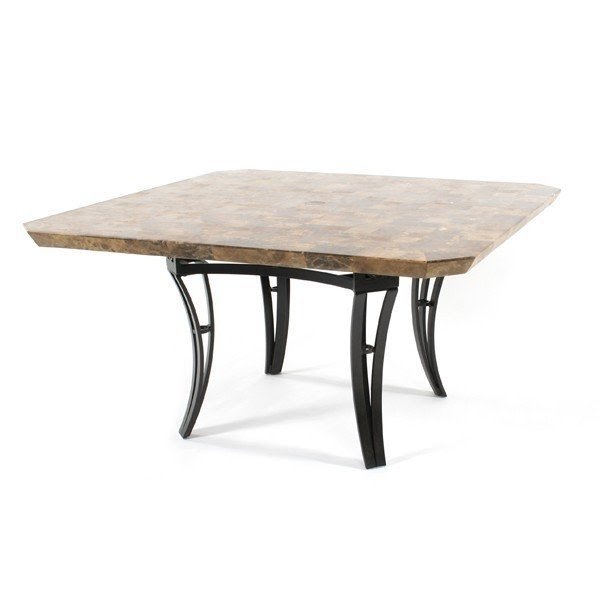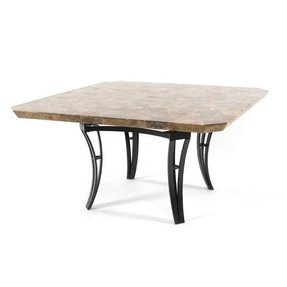 Mallin 54" Square Stone Top Dining Table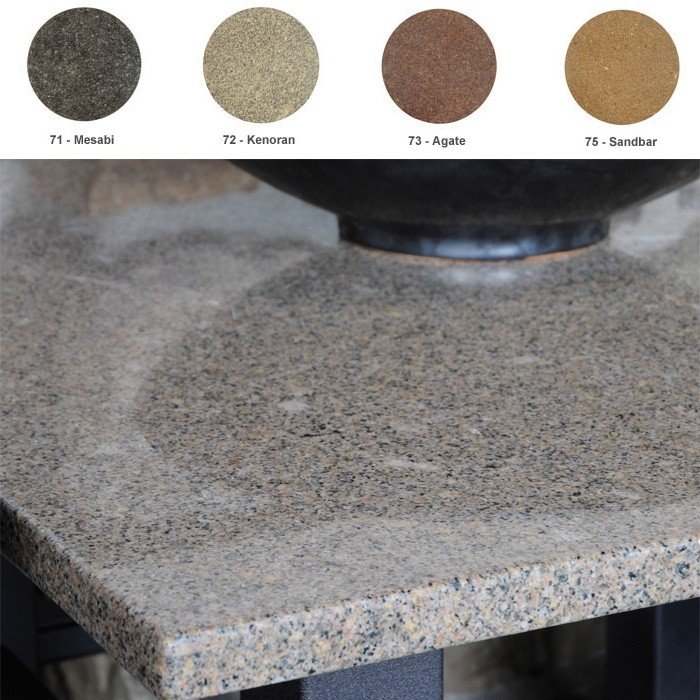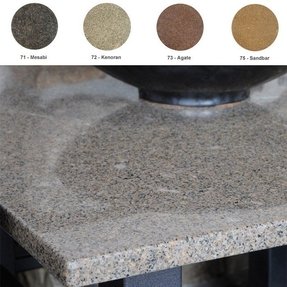 ... table top color select 71 mesabi 72 kenoran 73 agate 75 sandbar table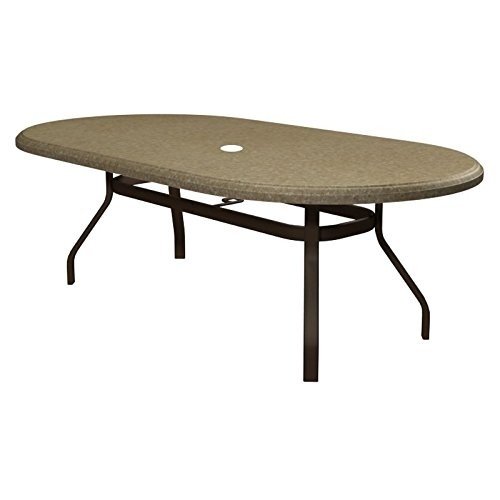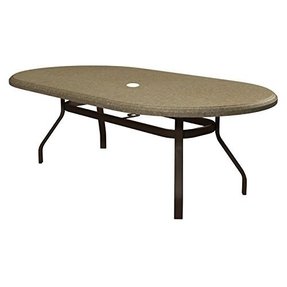 Massive but adorable granite patio dining table that will be ideal for inside and outside of the household. It is extremely resistant with its granite surface but it also looks great with black metal legs and its oval shape.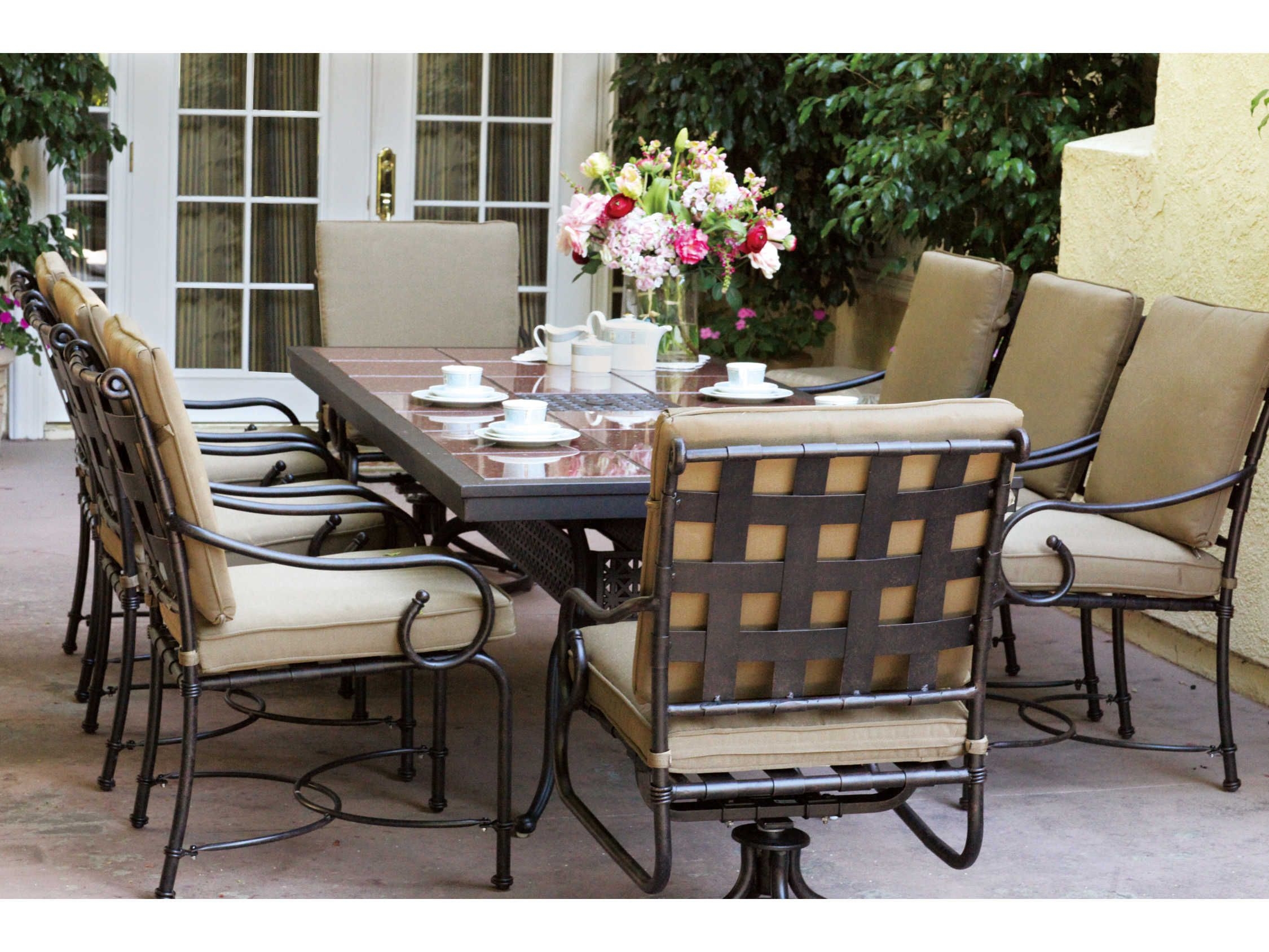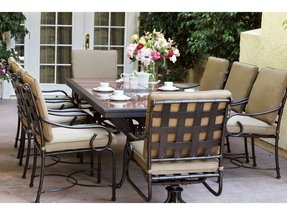 Free yourself from your daily duties by inviting your friends. Comfortable granite patio table set - 8 pieces with deep armchairs, beige cushions and a metal frame, loveseat and a table with brown tiles on the counter,antique bronze,and hardened glass coating.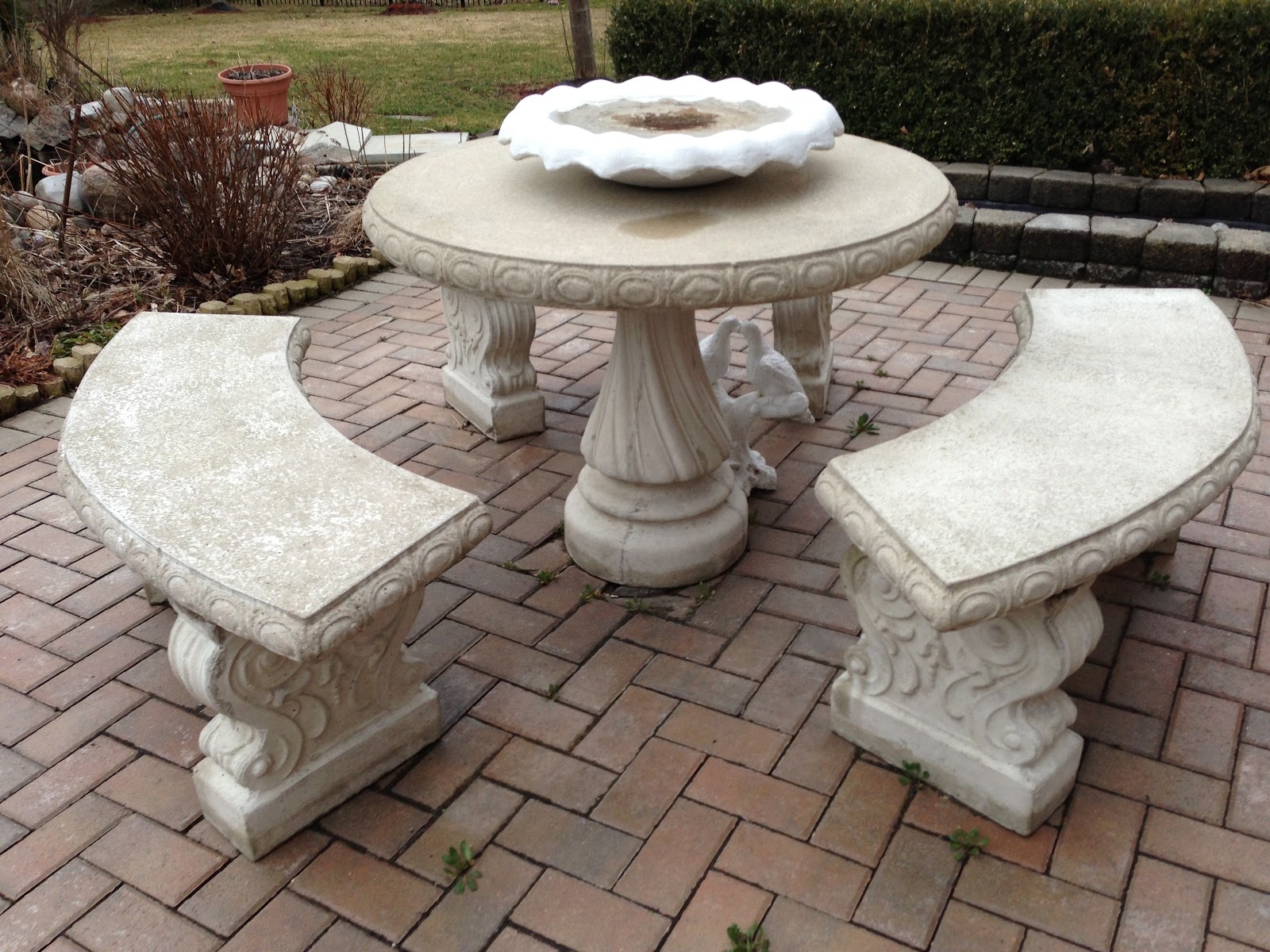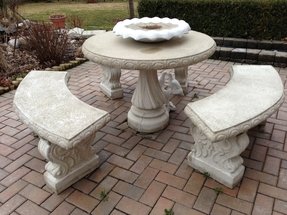 stone patio table and 3 stone benches $ 600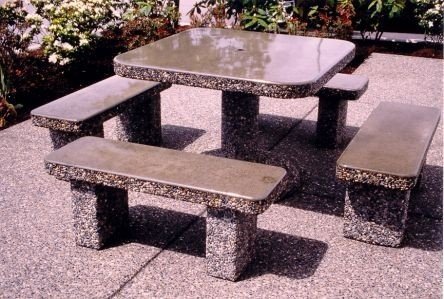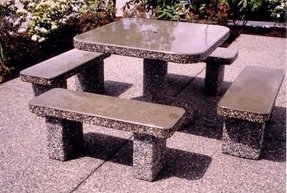 ... set home products concrete tables classic stone square patio table set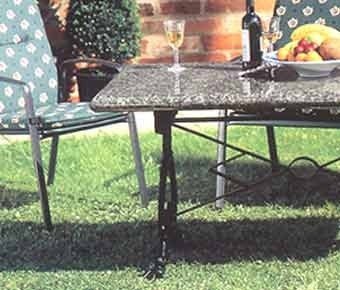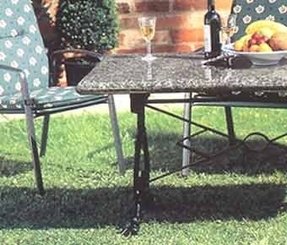 The combination of granite and marble constitutes a heavy, yet very stylish and distinguished combination, providing a refined character to one's outdoors. Based on iron construction, this table will smoothly withstand the test of time.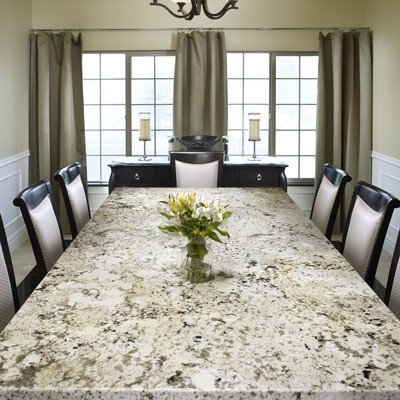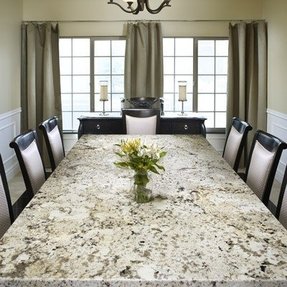 I don't like the granite living room countertops. They are cold and unpleasing for longer sitting. I prefer to change it in the wooden one. Anyways the light top compose well with the rest of stylization.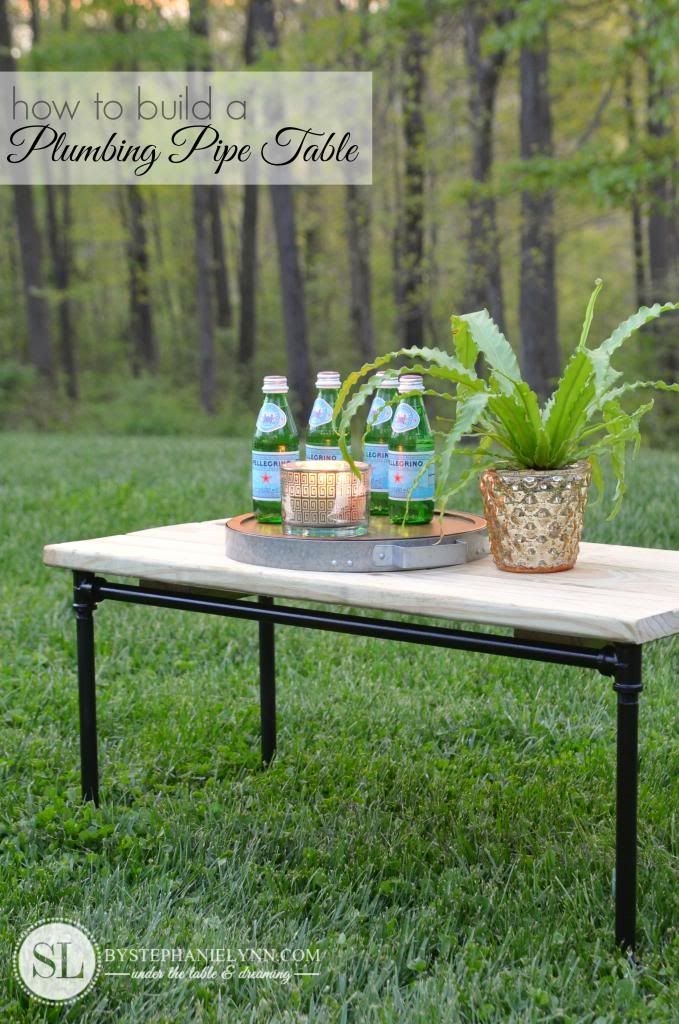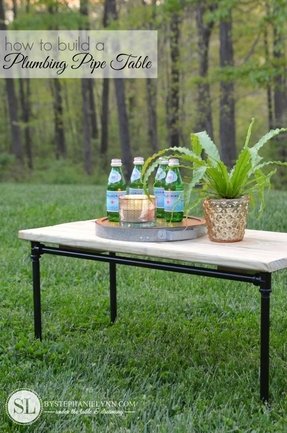 Granite beauty in different furniture designs is a perfect way to decorate the original. This granite patio table is a simple construction of a metal base similar to a tube construction and a narrow light top. The perfect solution for outdoor.