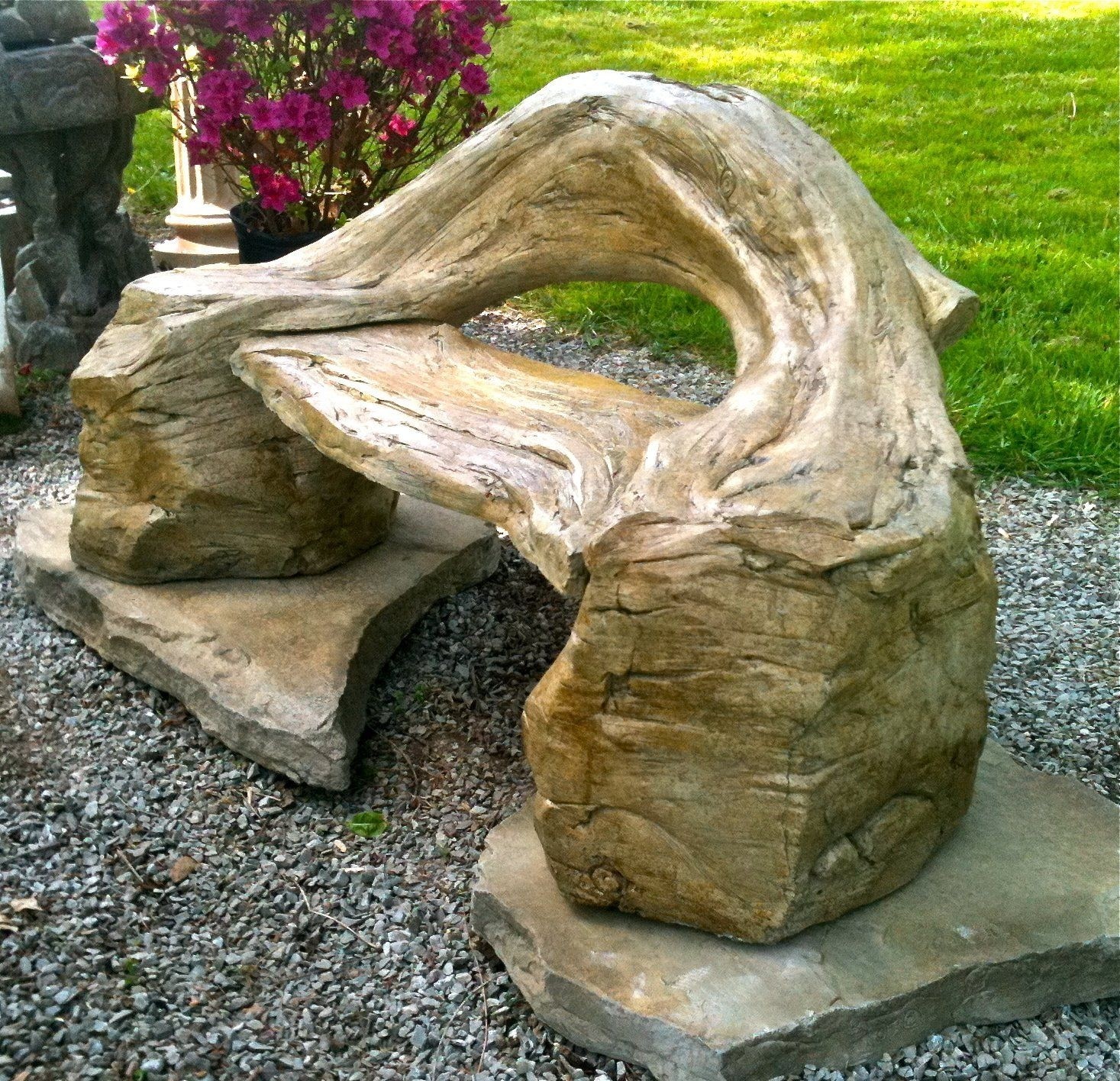 Designed of Glass Fiber Reinforced Concrete (GFRC), this rustic bench is beautifully emphasized by a unique, petrified wood appearance. The whole is reinforced by a durable rebar, offering you a fine piece for improving patios, gardens and backyards.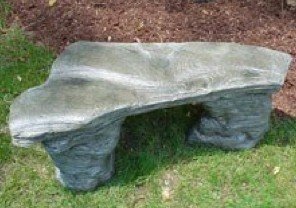 Transform your outdoor area such as garden, backyard, or park alley by using this captivating stone bench with a beautiful, hand-sculpted design. The bench is also reinforced by a durable rebar, and offers a truly rustic appearance.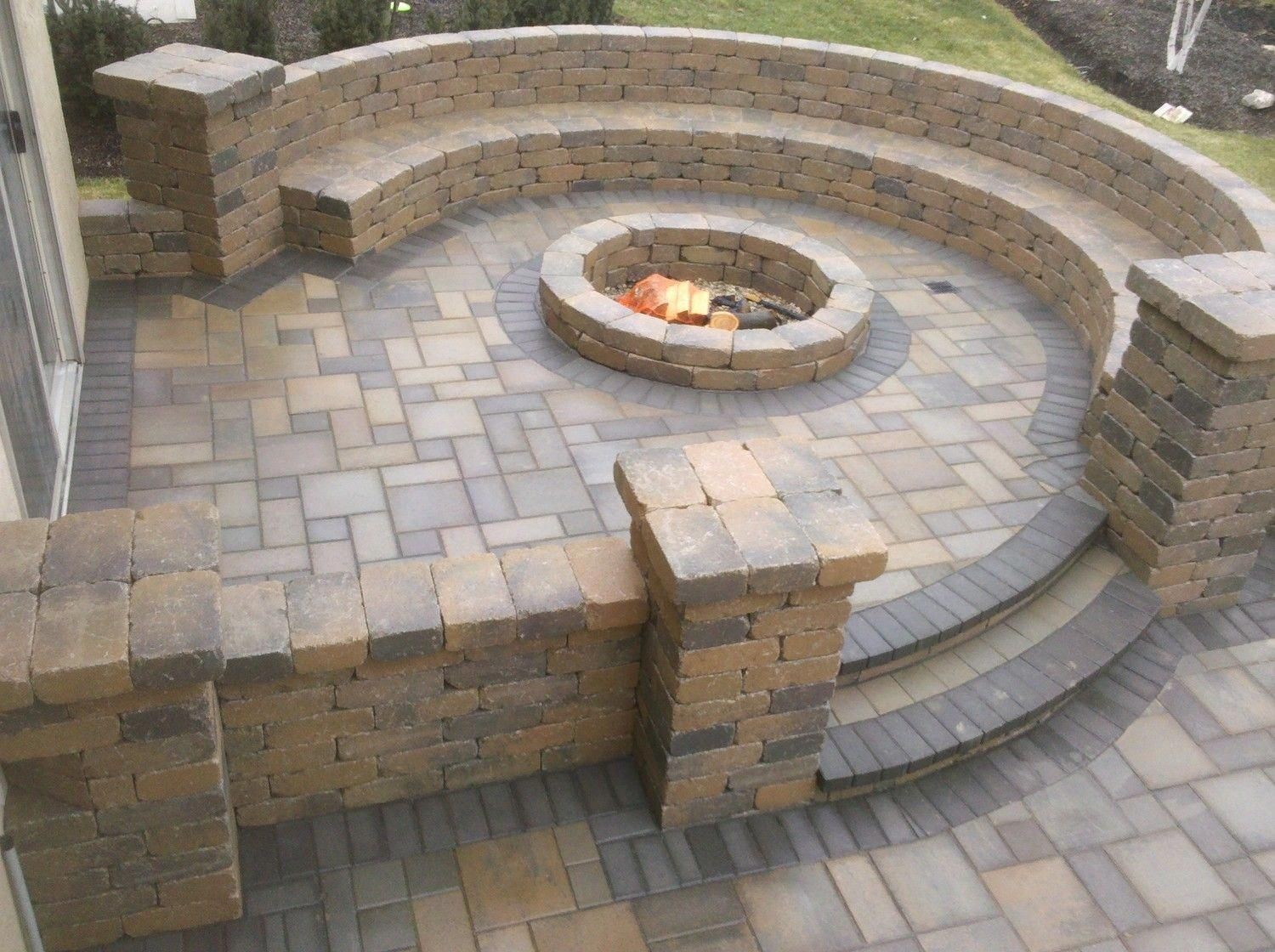 The exciting patio arrangement made of square stones. The round space with sitting bench house a lot of people, who will visit you. In the middle, there is a space which could be used as a build in barbecue or a campfire.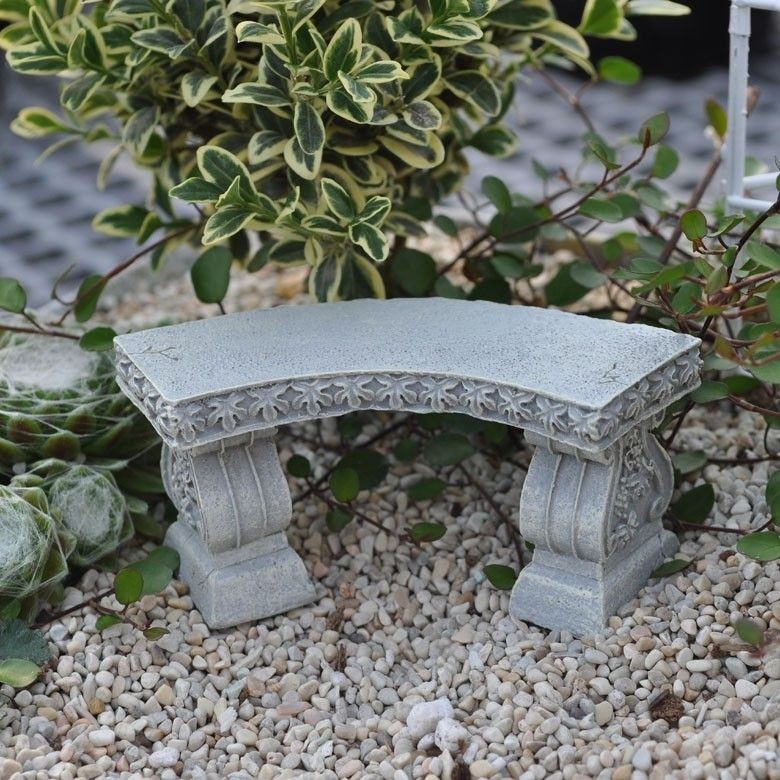 Crafted from durable polyresin, this mini garden bench will definitely put some beauty into your outdoor area. It's not only sturdy but also entirely hand-made and embellished with beautiful details.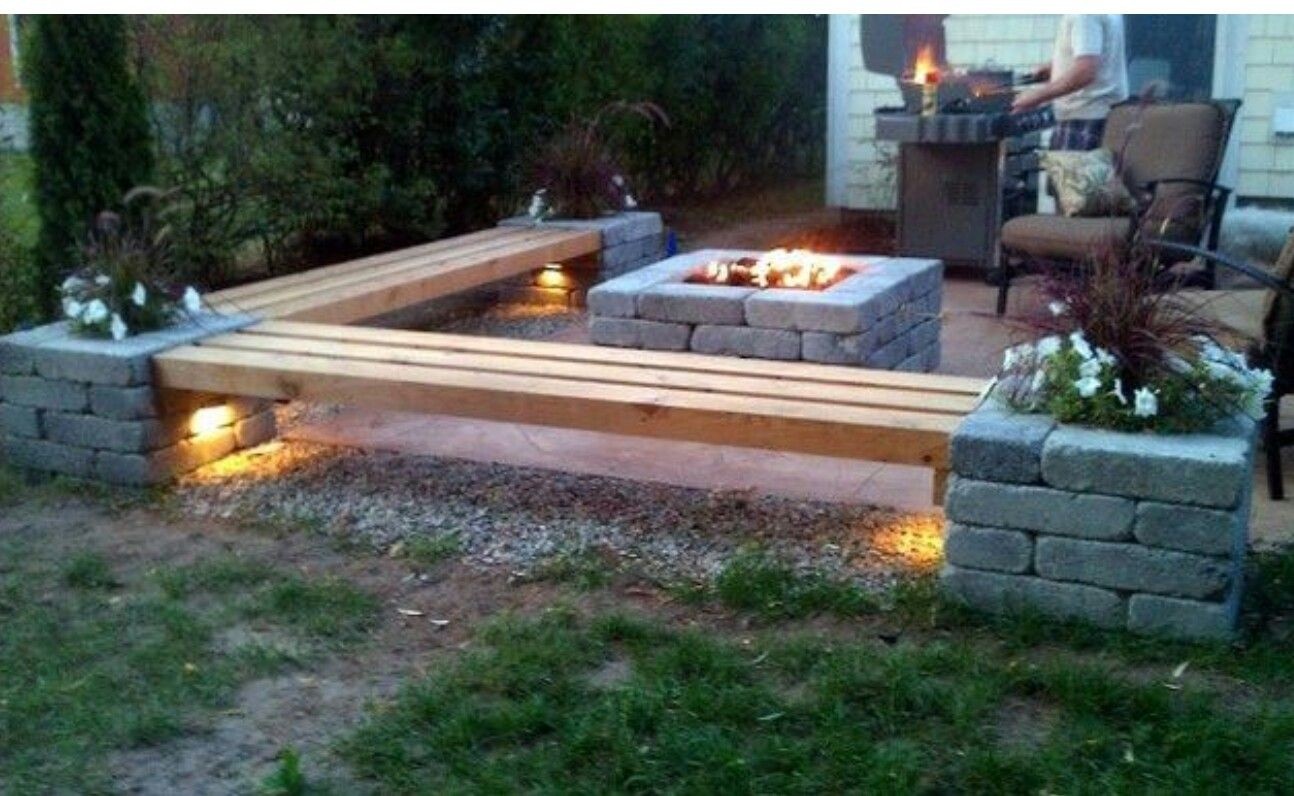 Stacked stone corners support four-inch by four-inch board seats. In the center of each stacked corner support is the perfect place for a picturesque planter. Wood and stone go together perfectly, especially in the backyard or the patio setting.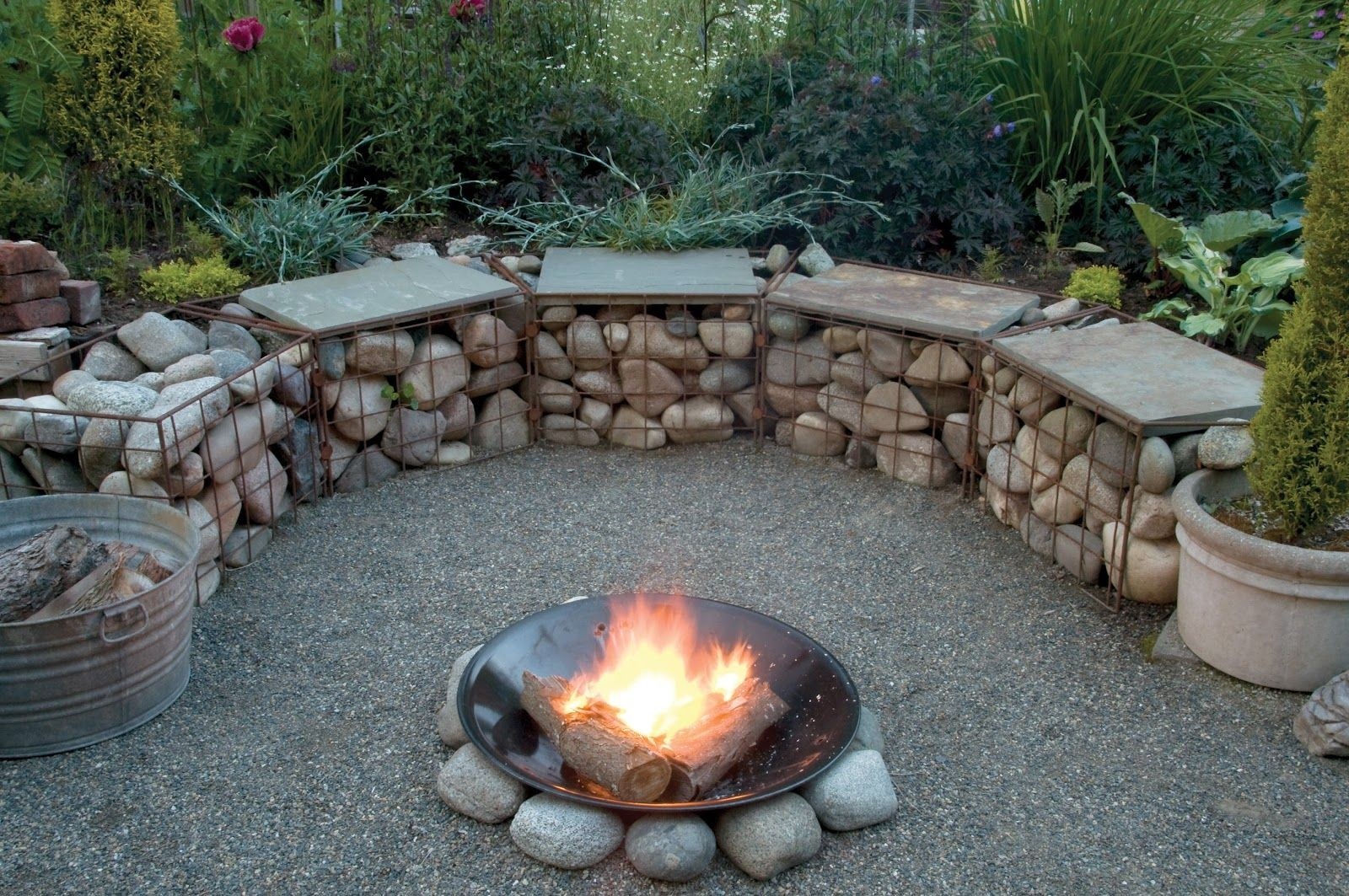 Romantic setup for an outdoor conversational area with a fireplace and stone benches around it. The stone benches are made out of wire boxes with stones stacked inside and a single, square stone surface on top.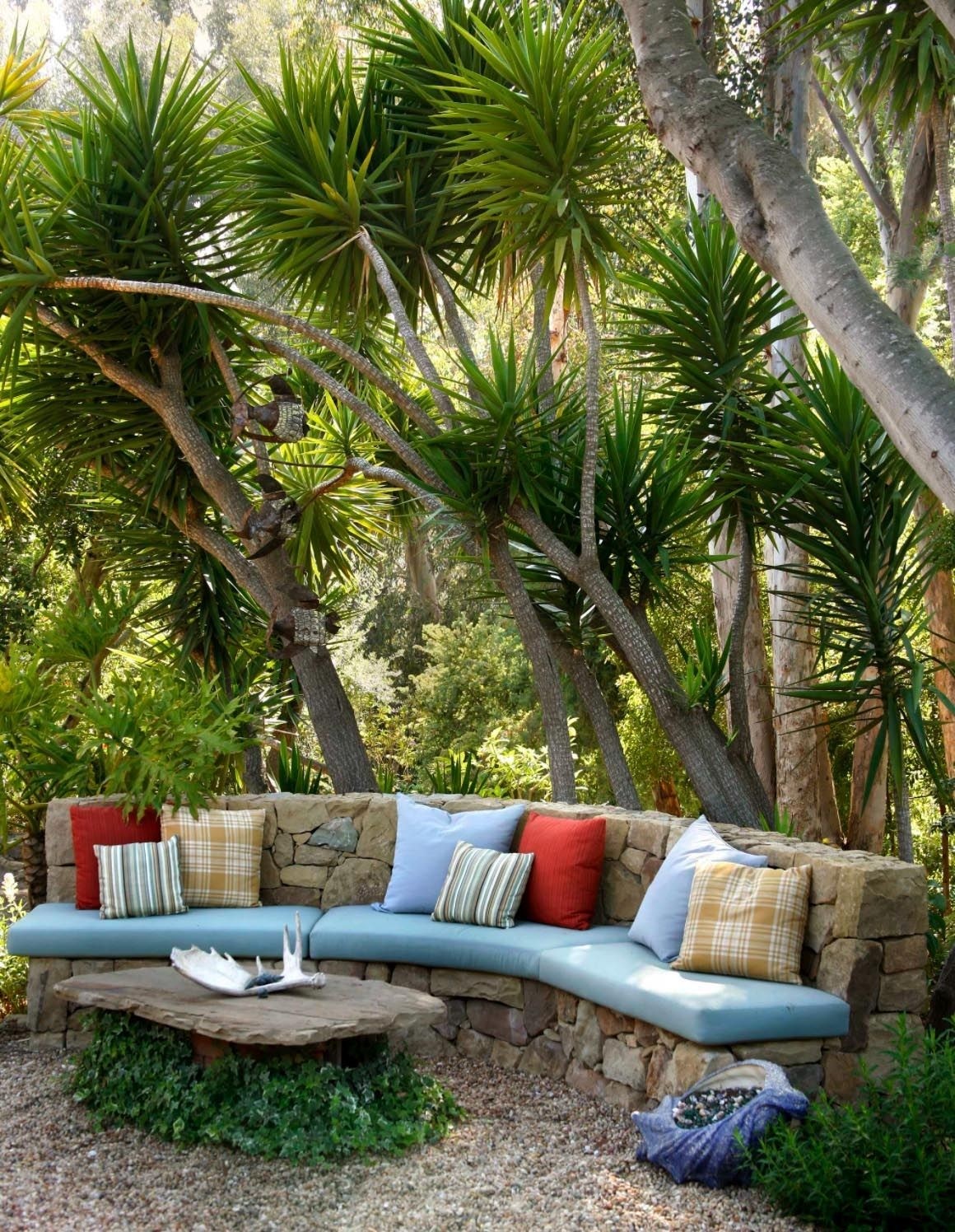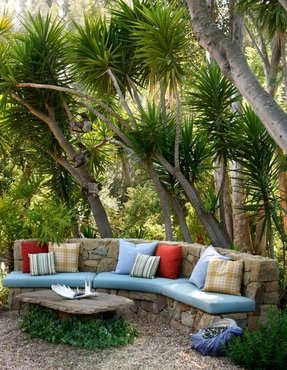 A great Mediterranean inspiration. A grove comprising a stone bench with cushions and a stone-wooden coffee table. This setting can serve as an inspiration for you, while decorating your garden or patio.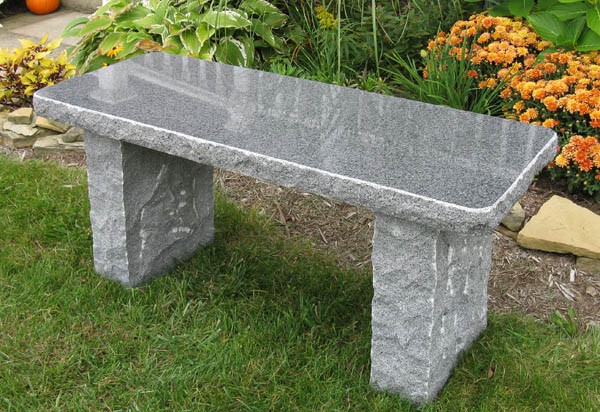 Place this strong bench in your garden and relish over its beauty and long-lasting construction. The piece is made of chiseled granite block with a beautifully polished top, and is going to last you a lifetime.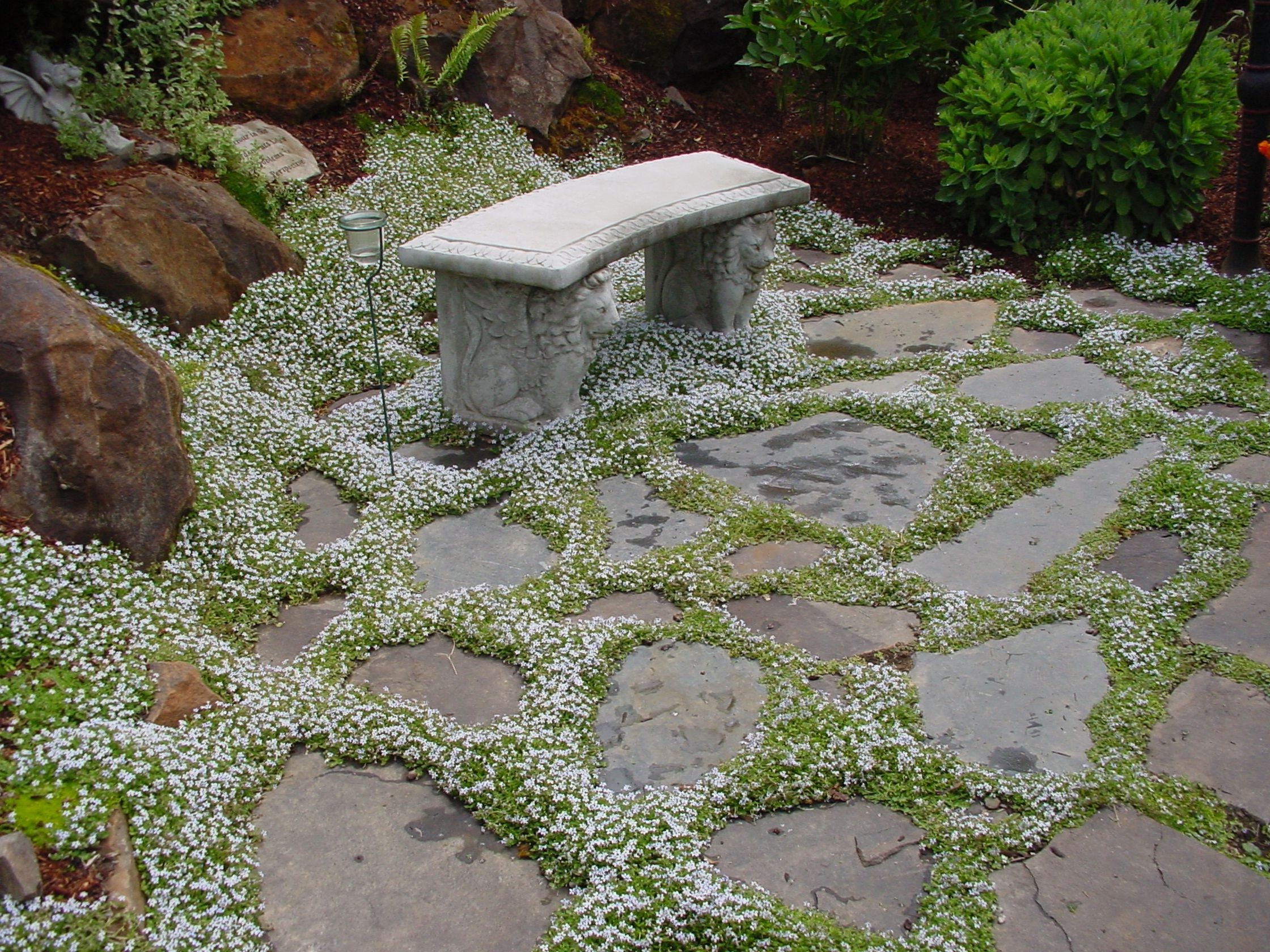 A stone bench like this can create a magical, romantic corner in any garden, ideal for long conversations or intimate moments. Gracefully adorned, with wolfhounds depicted in its legs, it will enchant everyone sitting there.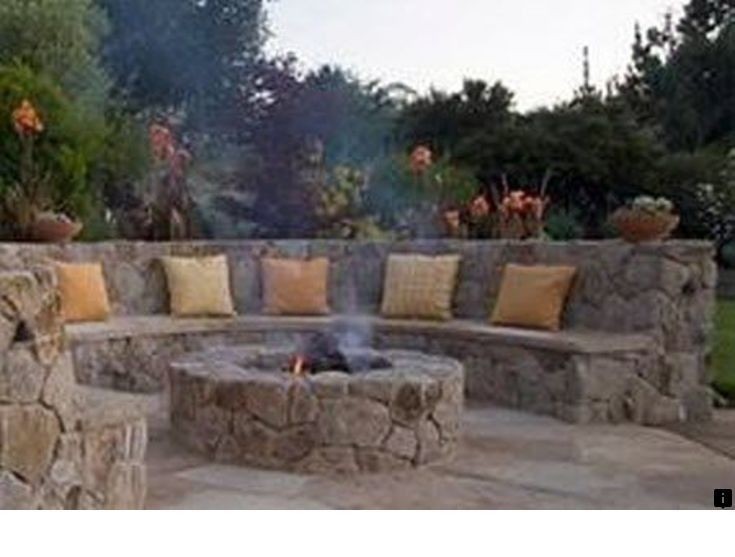 Need a fire pit in my back yard. I think this one will do nicely.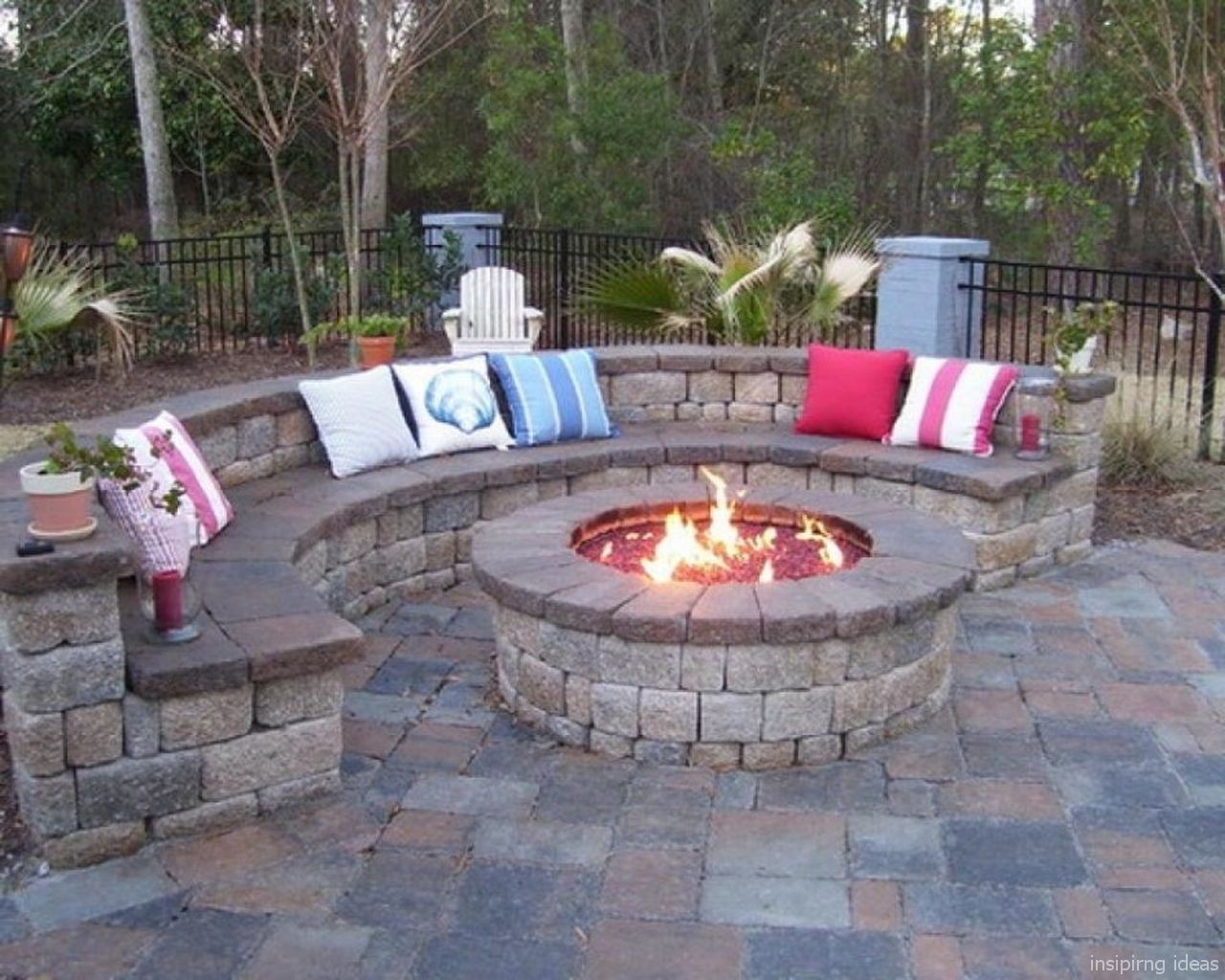 backyard patio with fire pit | garden design, Traditional Outdoor Round Patio Fire Pits Remodelling ...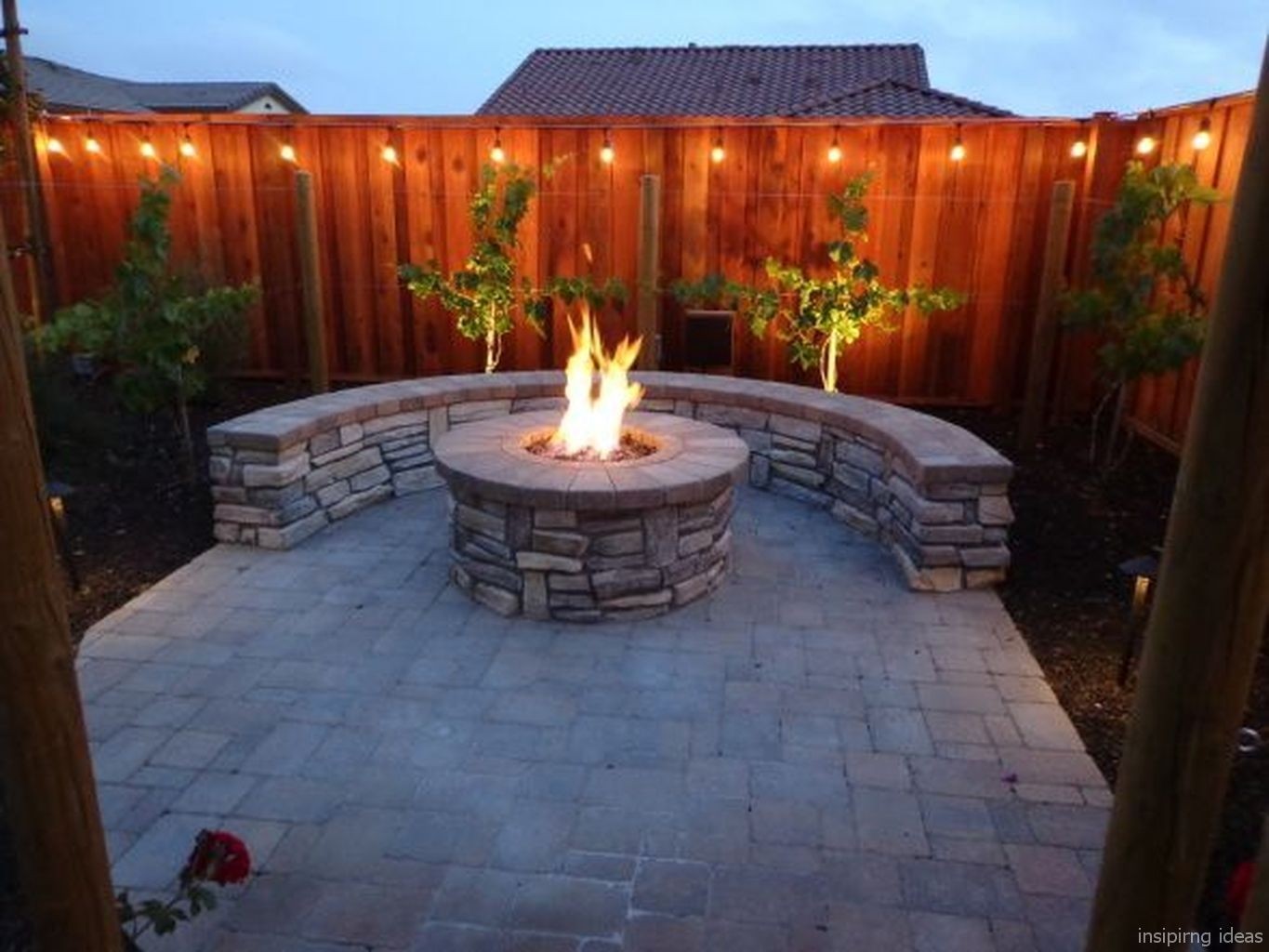 Outdoor Bar, Fire Pit, and Mini Vineyard, This is my husband's dream backyard. It includes an outdoor bar & cooking area, BBQ, fire pit, & mini vineyard. One day we will have patio furniture and chairs by the fire pit, but one thing at a time!, fire pit,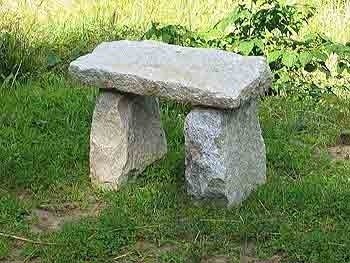 small granite stone garden bench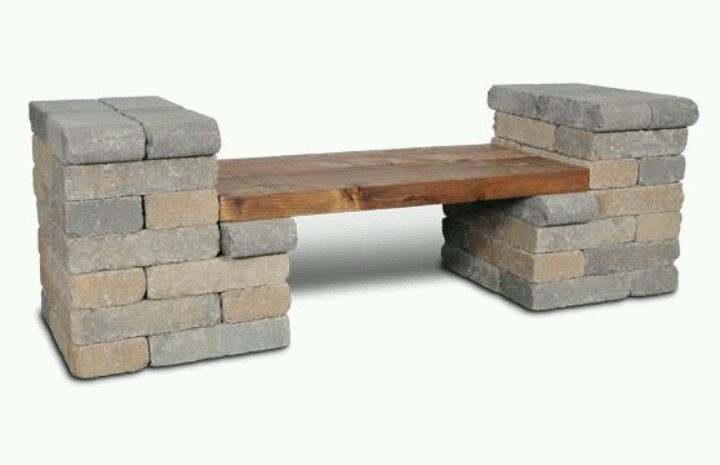 DIY The Retreat Garden Bench. Patio furniture is so damn expensive... maybe I can find some cheap bricks and build my OWN benches, BITCH! >:-D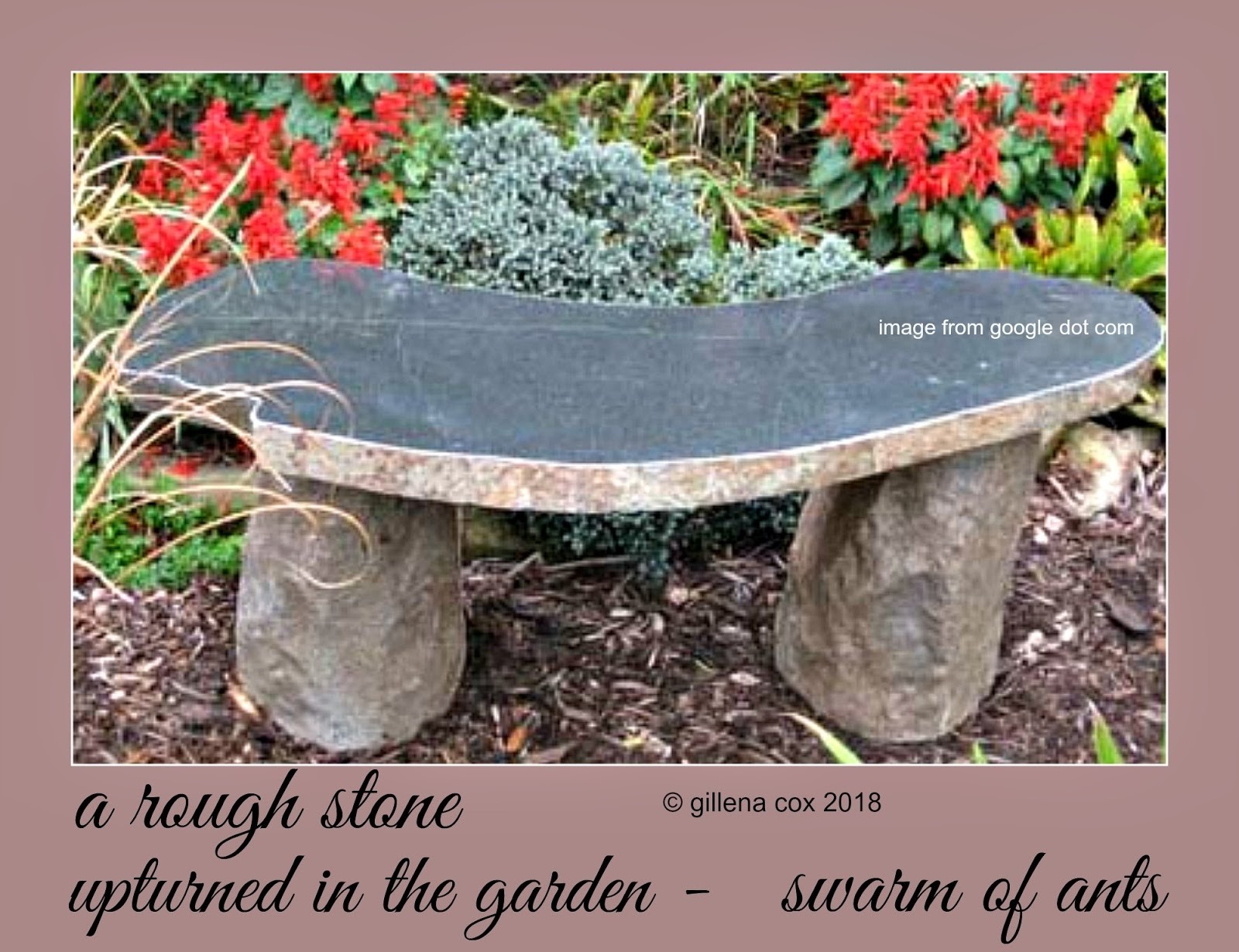 This very strong bench with massive boulder legs enhances outdoor areas such as gardens, parks, backyards, and cemeteries. The bench also offers a curved top that is polished with natural edges, and will last you a lifetime.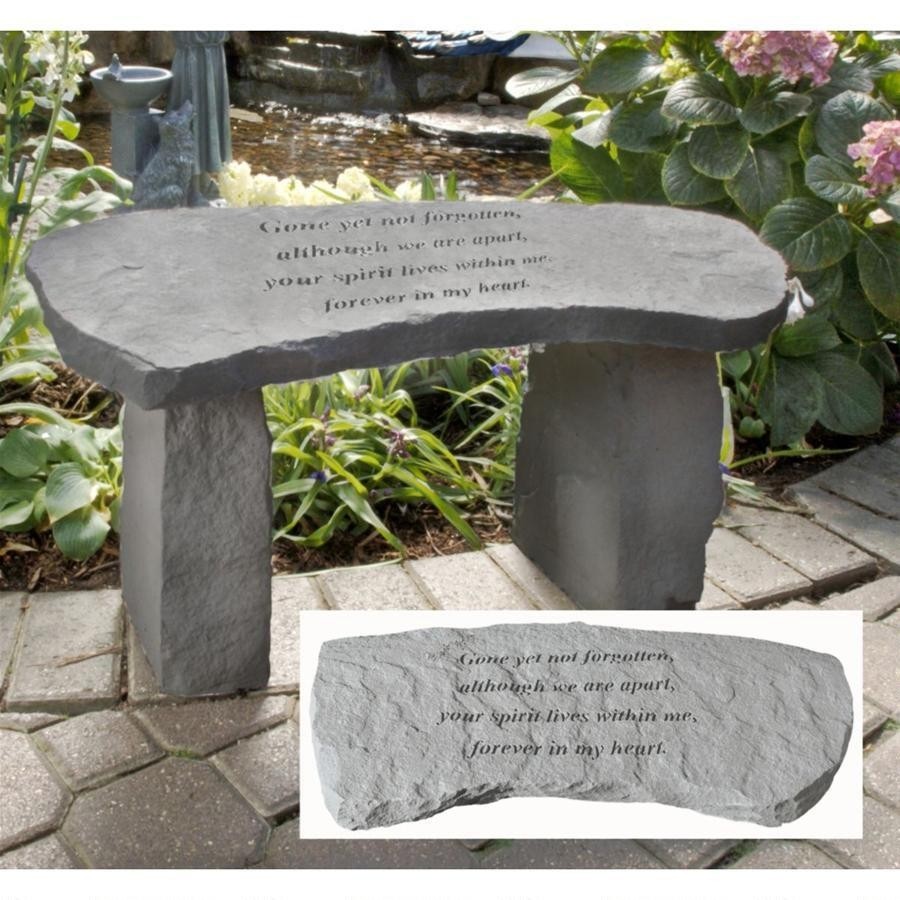 Transform your outdoor area such as garden, backyard, or park alley by using this captivating memorial garden bench that is hand-poured in heavyweight cast stone and hand-finished, offering a classy, European antique look.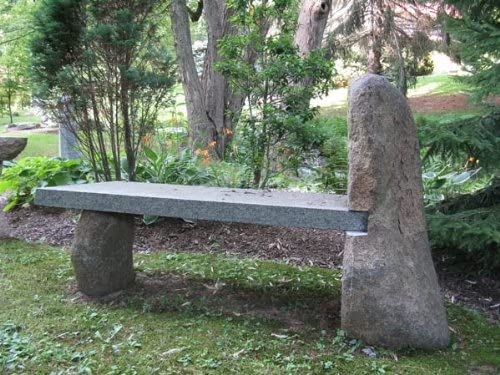 Transform your outdoor area such as garden, backyard, or park alley by using this captivating stone bench made of granite boulders. Each bench is unique in its design, offering a truly rustic appearance and well-balanced seat.