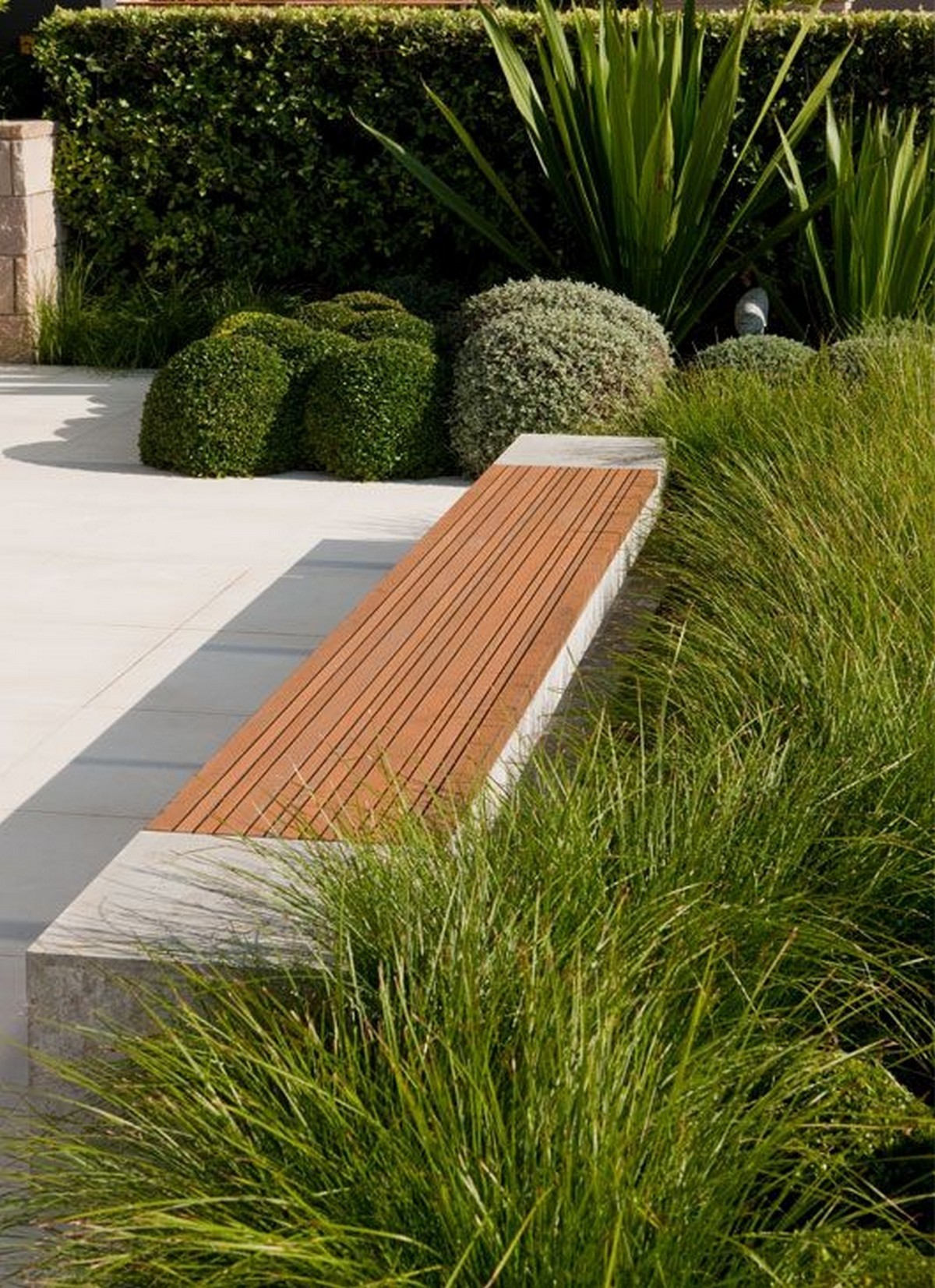 Add comfort, beauty and style to your garden with this concrete garden timber bench. It will be excellent with the large tree next to it. Imagine your free time on it!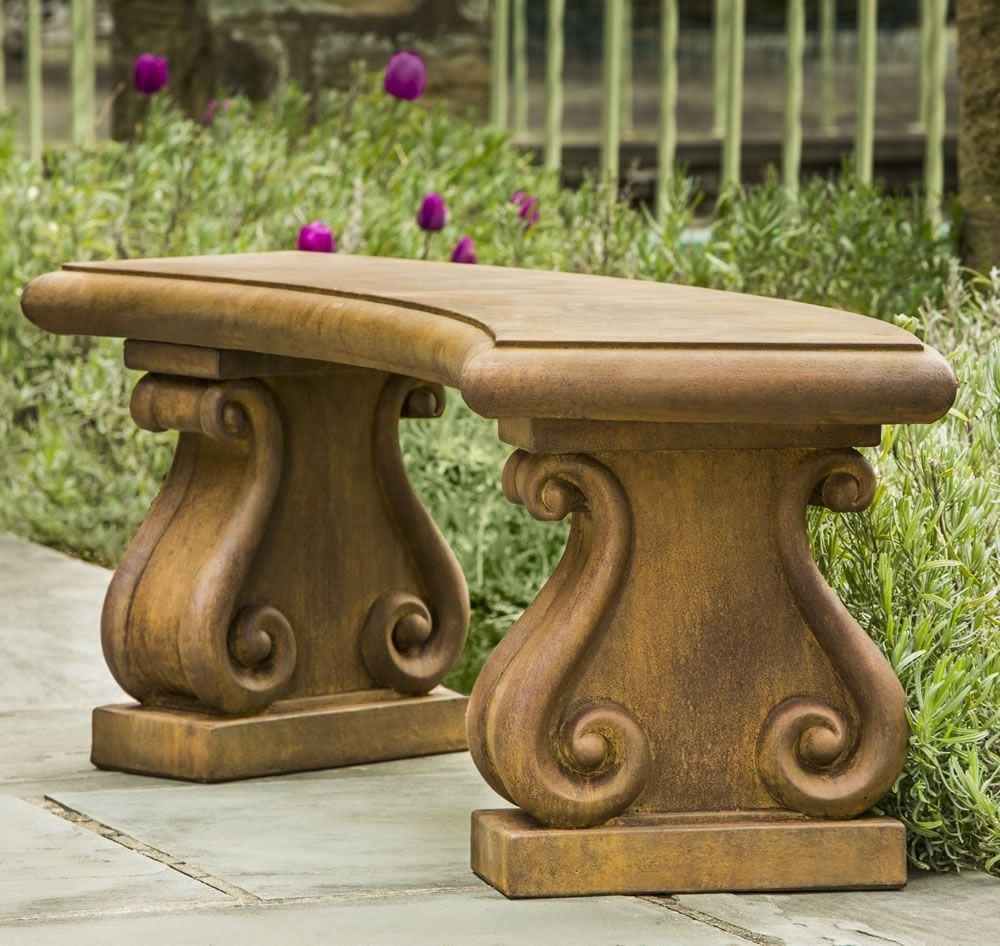 have you been looking for a concrete garden bench there are many to ...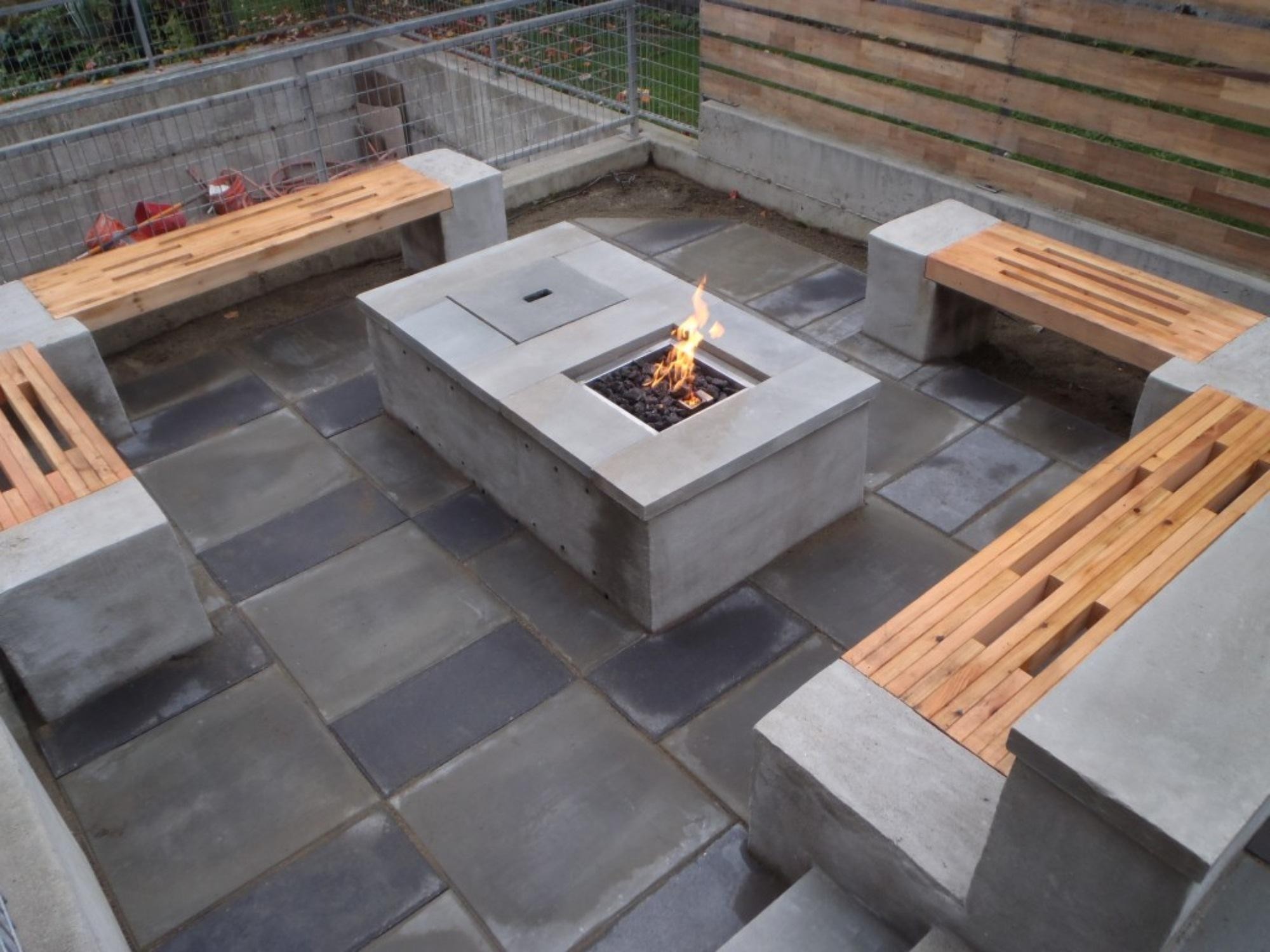 ... Pit Along With Cement Garden Bench And Grey Stone Outdoor Flooring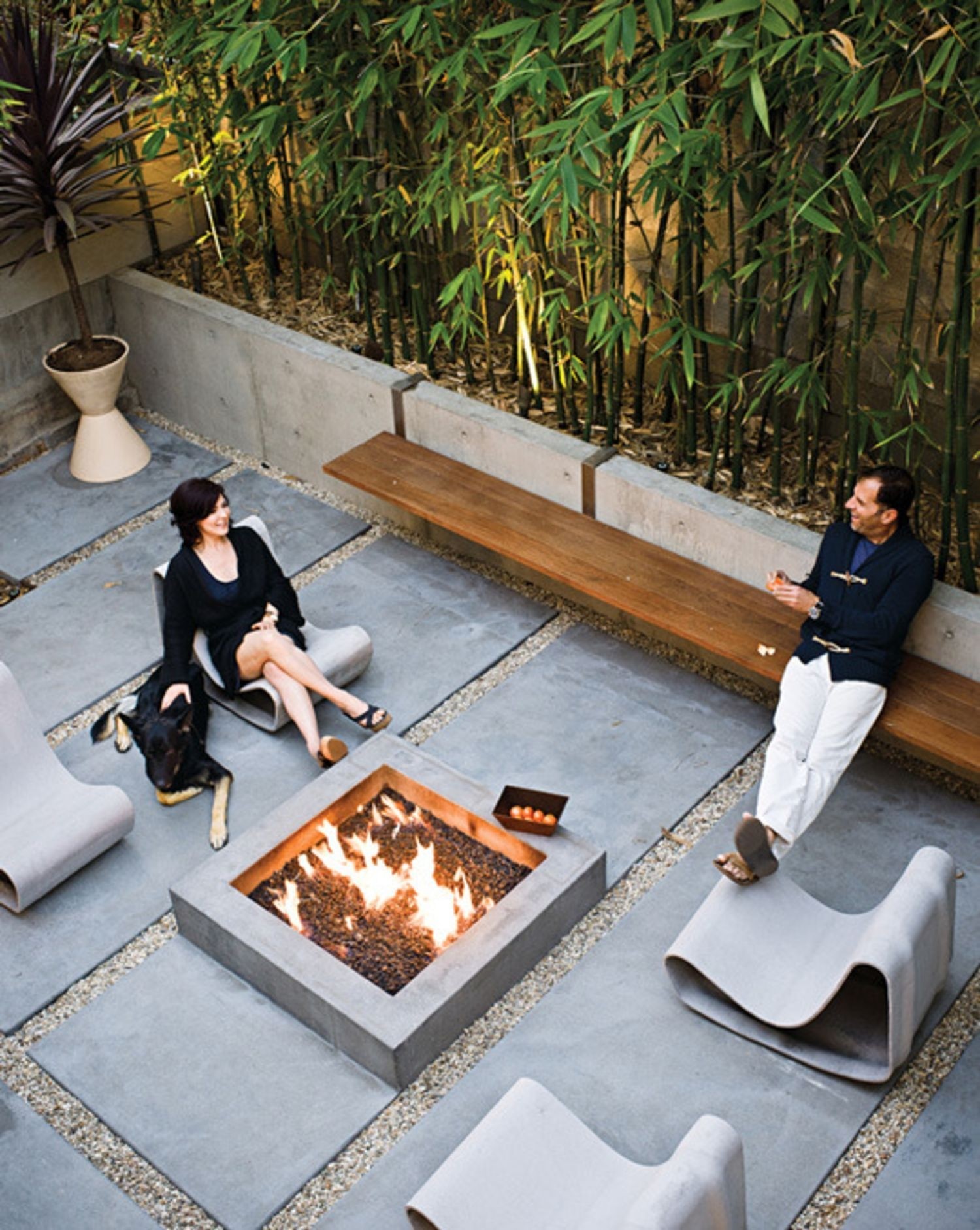 Concrete has already made a good appearance in our interiors. We can also say hello to it on our patio, or in the public space where subtly begins to combine with natural wood, even in the form of concrete garden benches. Modern shapes and good quality.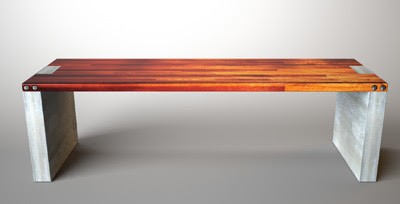 Swilken Bench for outdoor use by Acronym Designs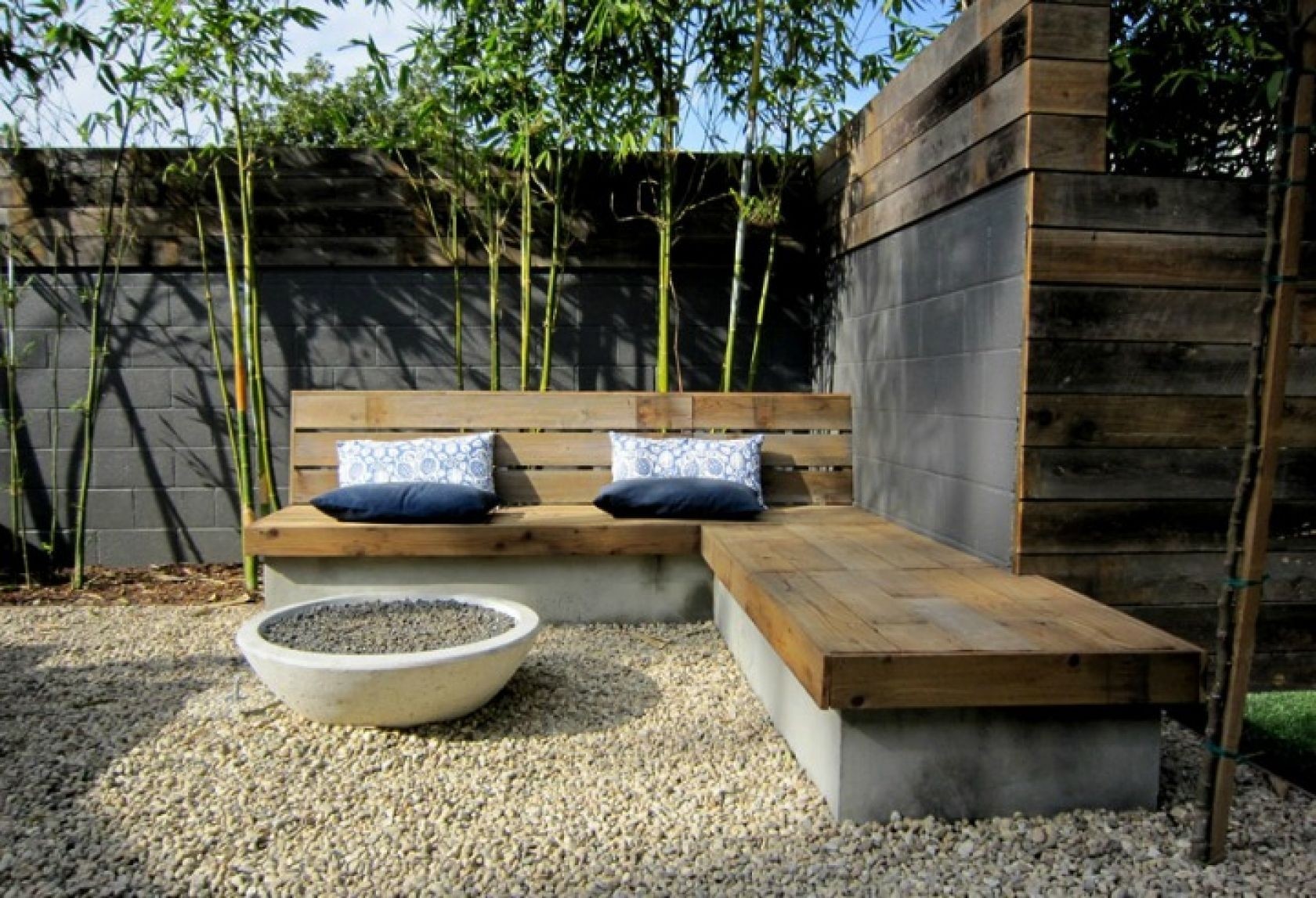 Why not go for some backyard built-in seating that will make those summer evenings much more comfortable. It offers the combination of concrete and wood and part of its comes with the added back for more convenience and support.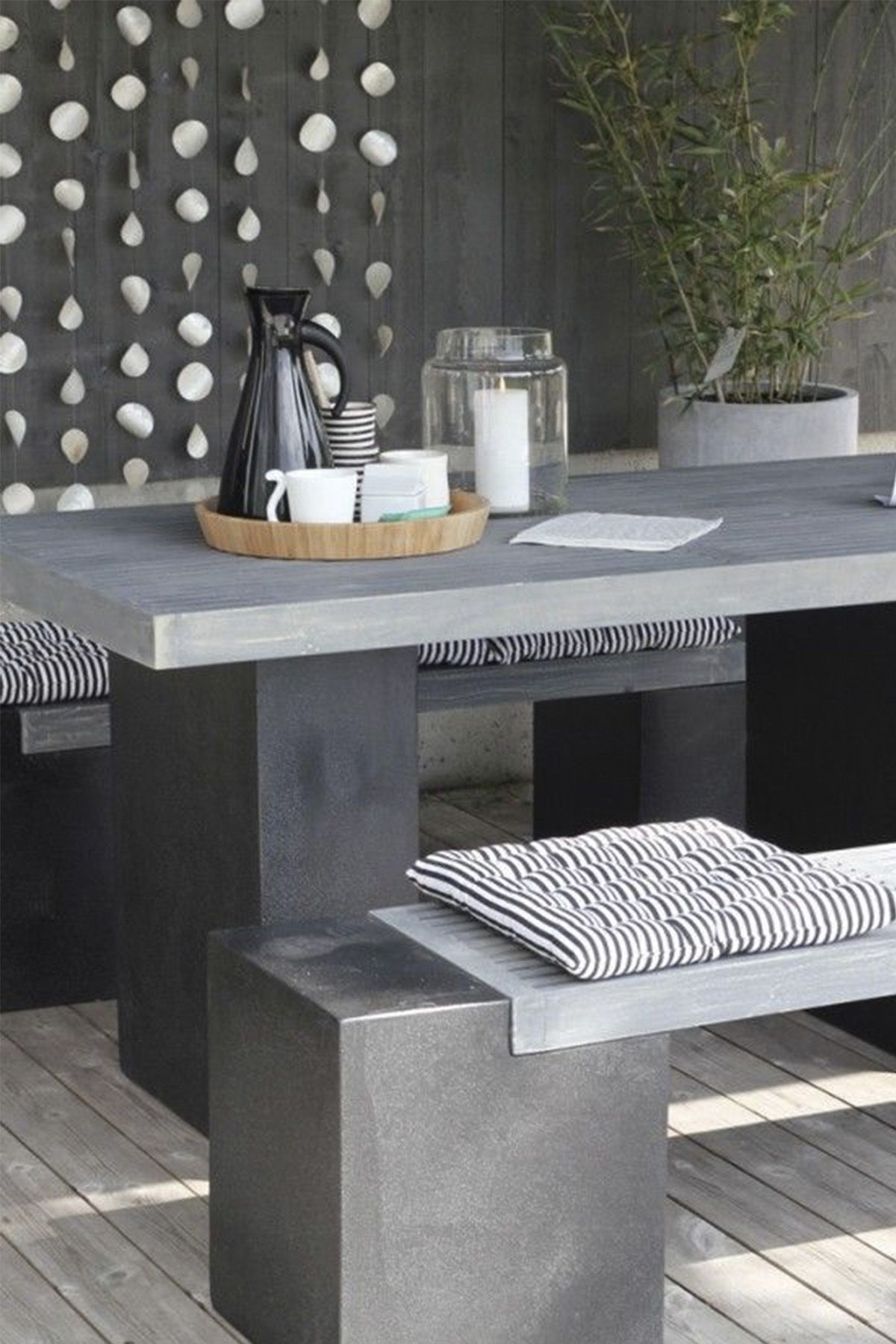 These modern or industrial concrete garden bench looks fab with the black dining table. It brings the comfort, solidity and beauty to porch, garden or yard. Trust me, everyone will tell you how cool it looks at the outdoor.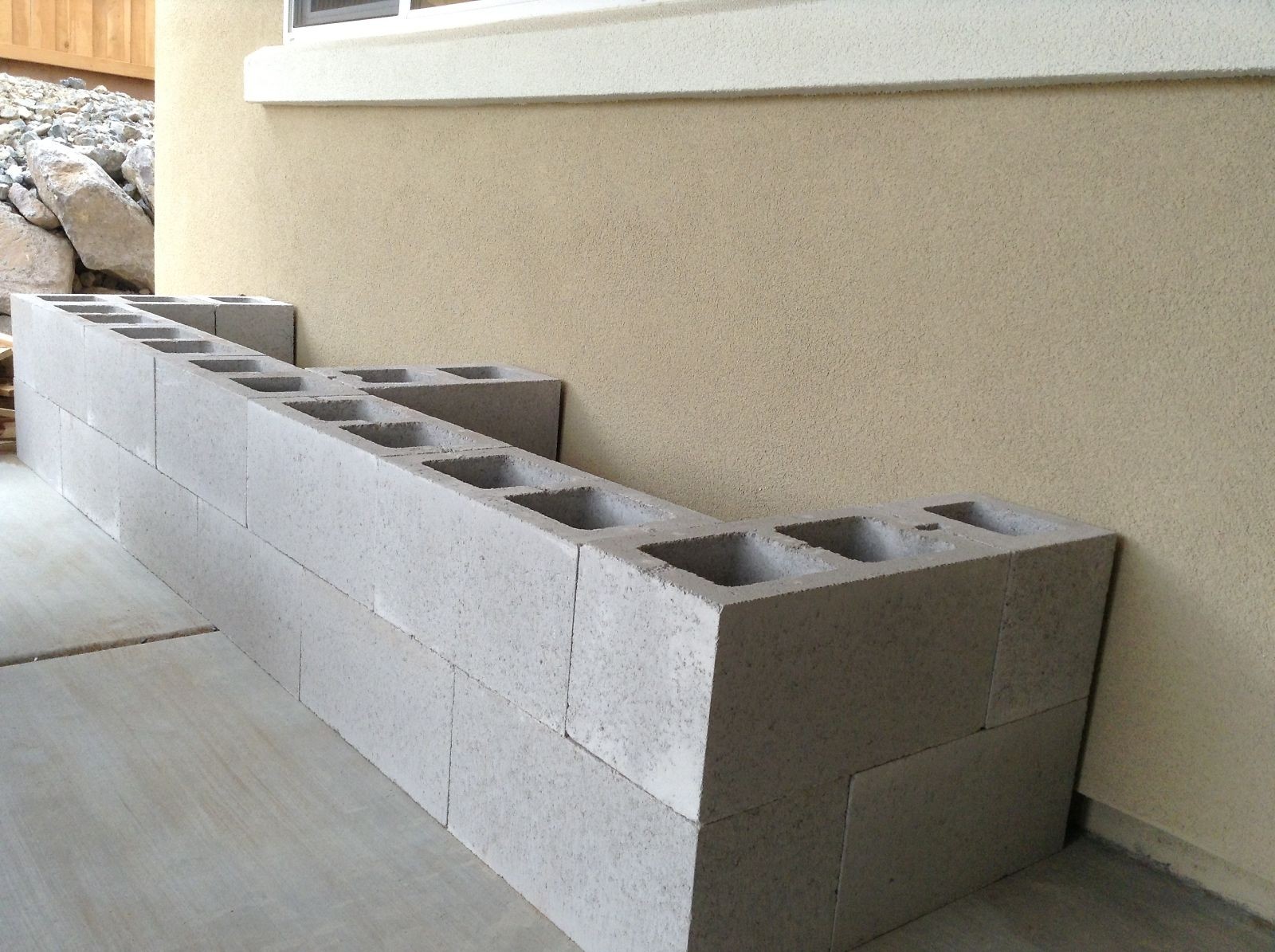 ~- Hello Daly -~: Mini Patio Project - Cinder Block Bench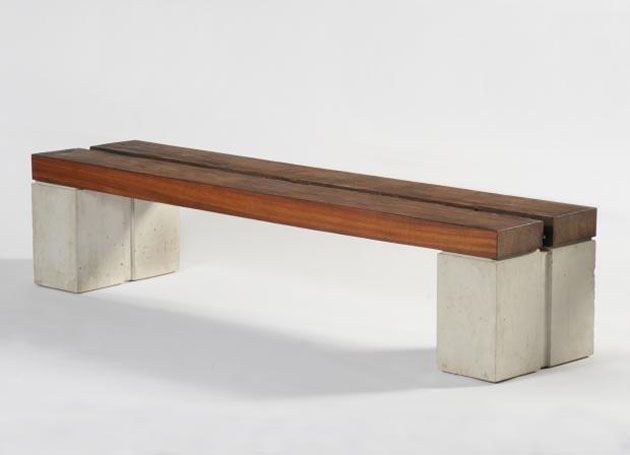 Modern Outdoor Benches by Douglas Thayer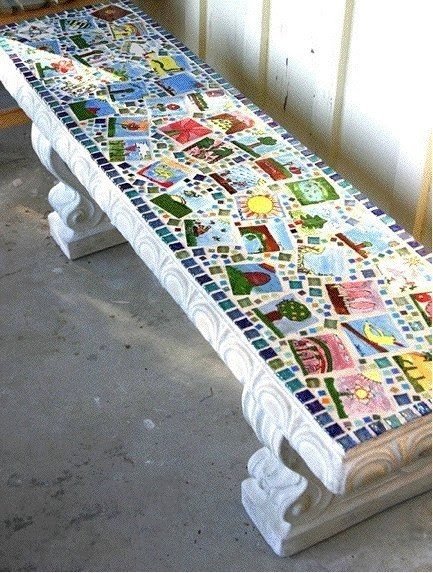 An original and creative idea for an outdoor application. This garden bench features a solid concrete construction finished in white color. It includes some attractive carvings and its sitting space includes some multicolor decorations.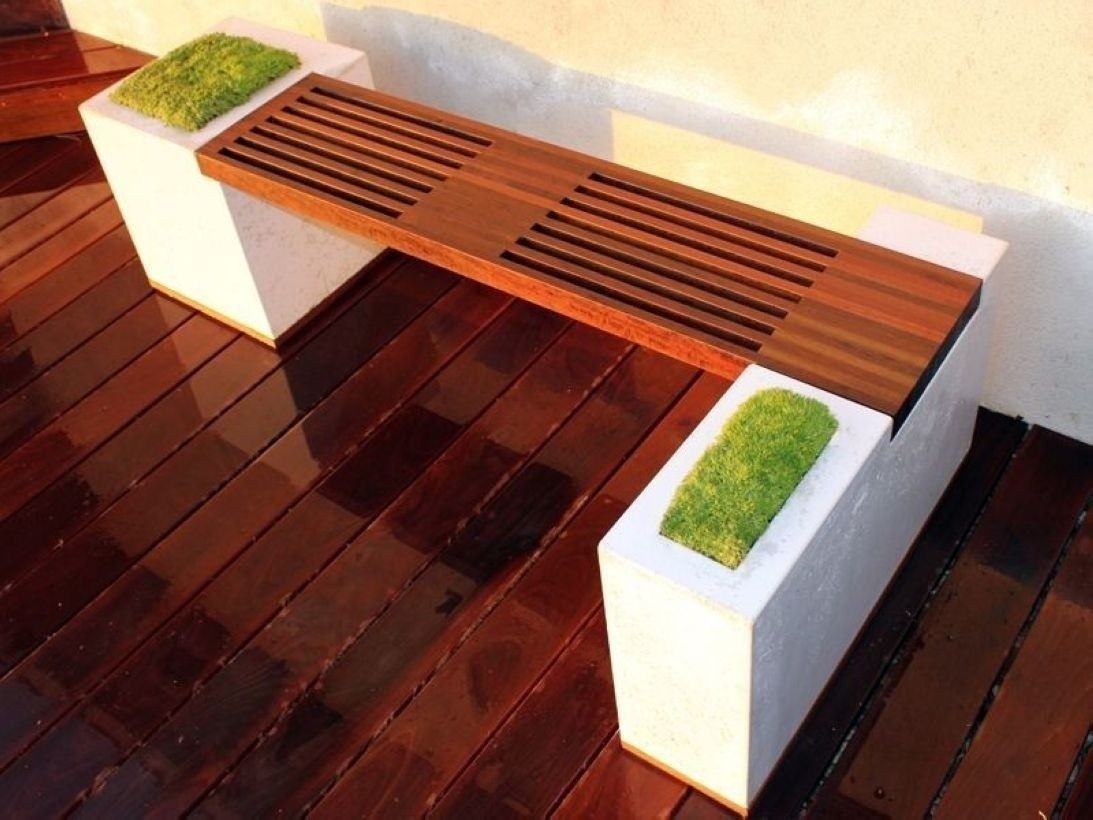 Contemporary design for a modern outdoor garden bench with two built-in planters. The bench is made out of concrete with the seating crafted out of cherry wood with a red tint, providing a sophisticated finish to the piece.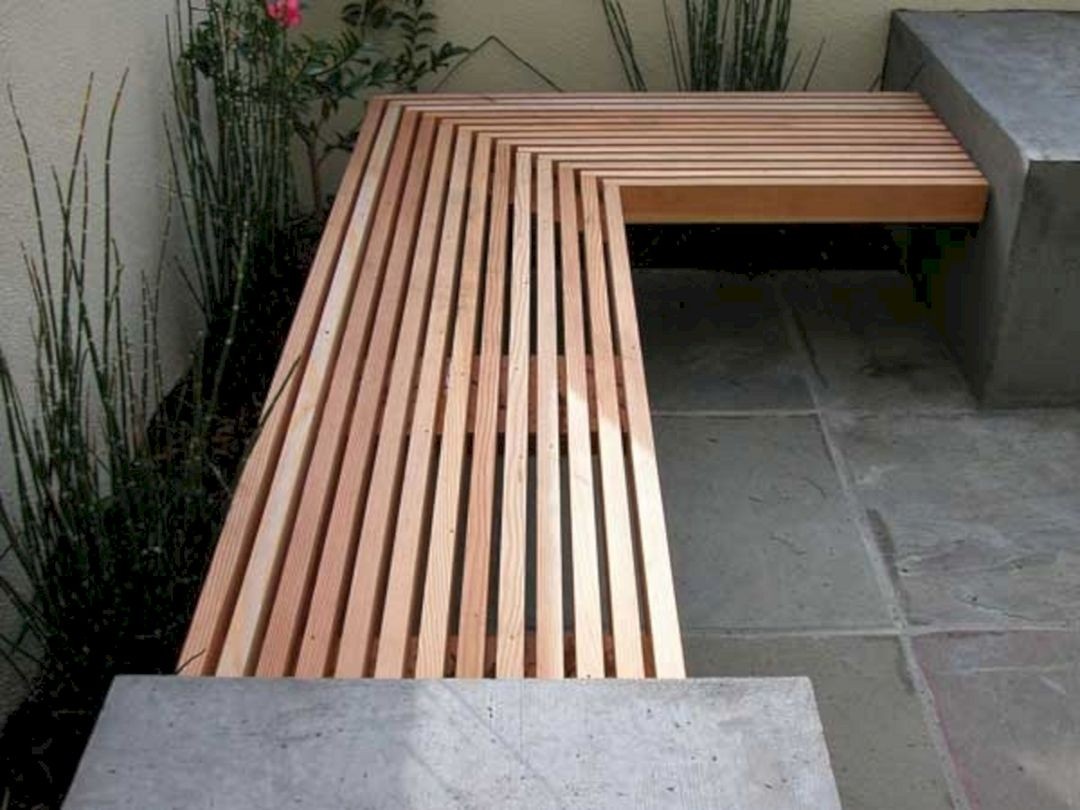 The main element of this outdoor stylization is an L-shaped garden bench with concrete arms and solid horizontal wooden slats that serve as seats. This backless construction is resistant to large weight and bad weather.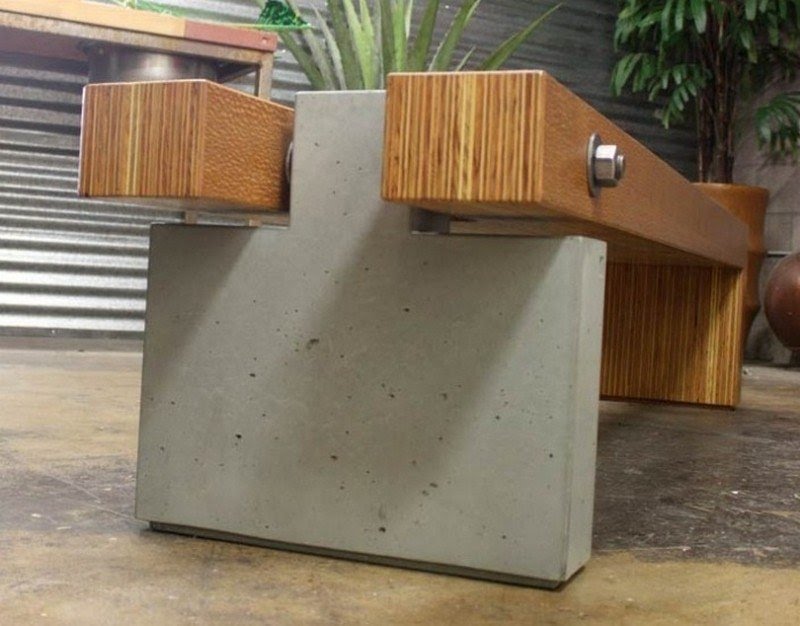 ... Inspirations > Garden Bench > Cool Outdoor Concrete Bench Plans Design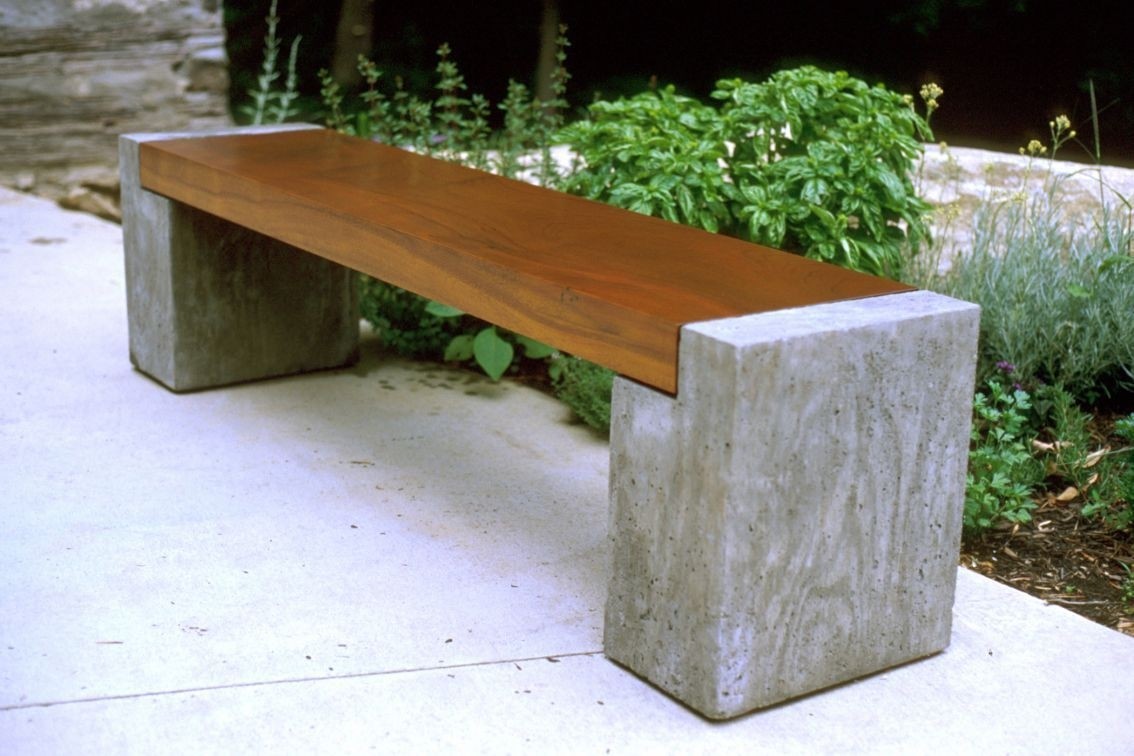 ... 58" x W 13" x H 17" $3400 #wood #bench #concrete #furniture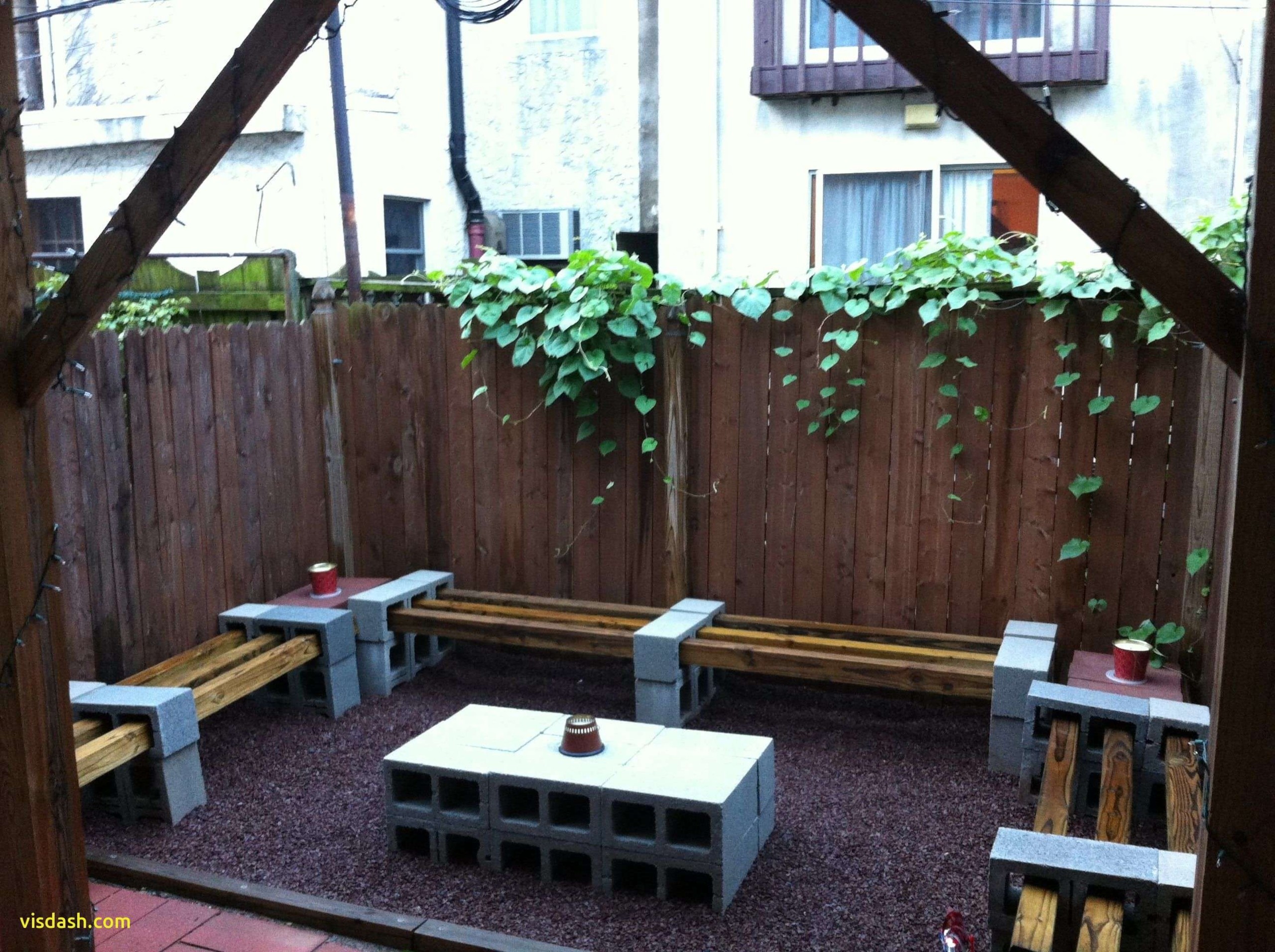 This is quite a unique coffee table, designed for outdoor areas. Assembled from concrete cinder blocks, the table is very heavy, and can last you for many years. Besides, the holes in those blocks can also be used as small storage compartments.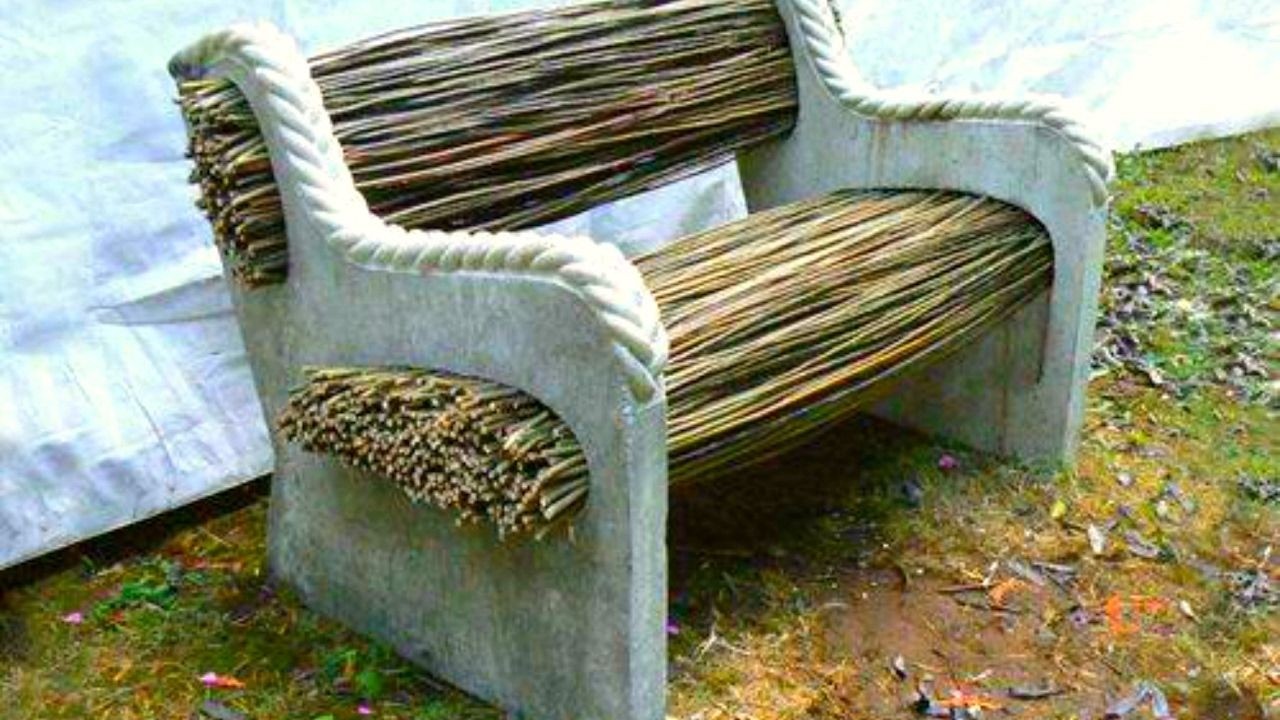 This concrete garden bench will be a perfect proposition for winter or fall evenings. Adorned with a rope-shaped pattern, it enchants with its ornate form and solid finishing.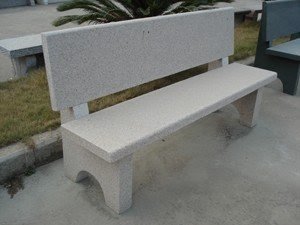 concrete garden bench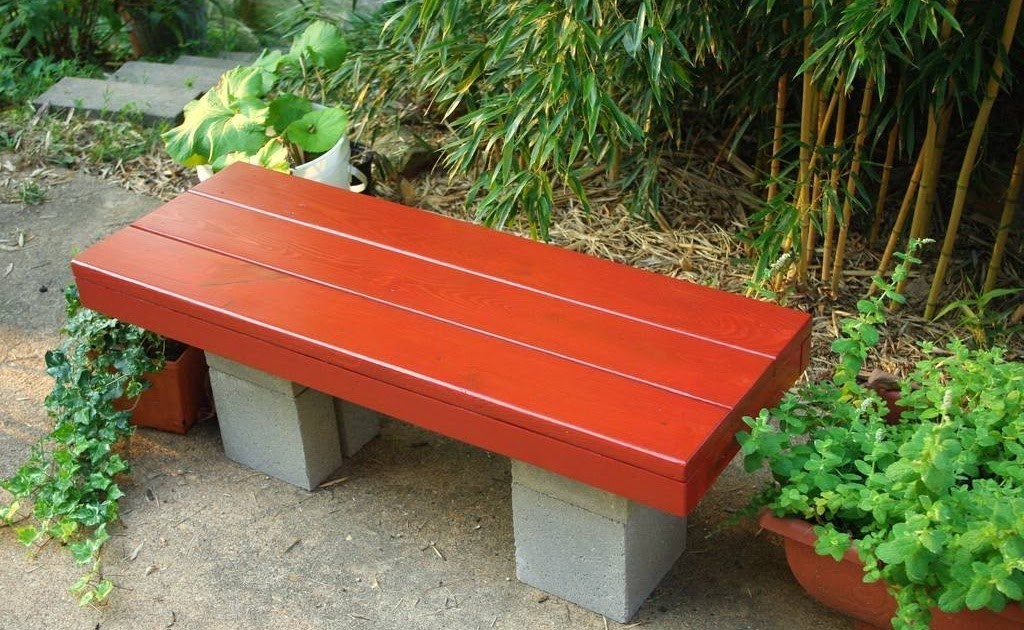 It's Not Work, It's Gardening!: Bench project #2: build it! The new bench I built for my garden. Still need to find a permanent spot for it though.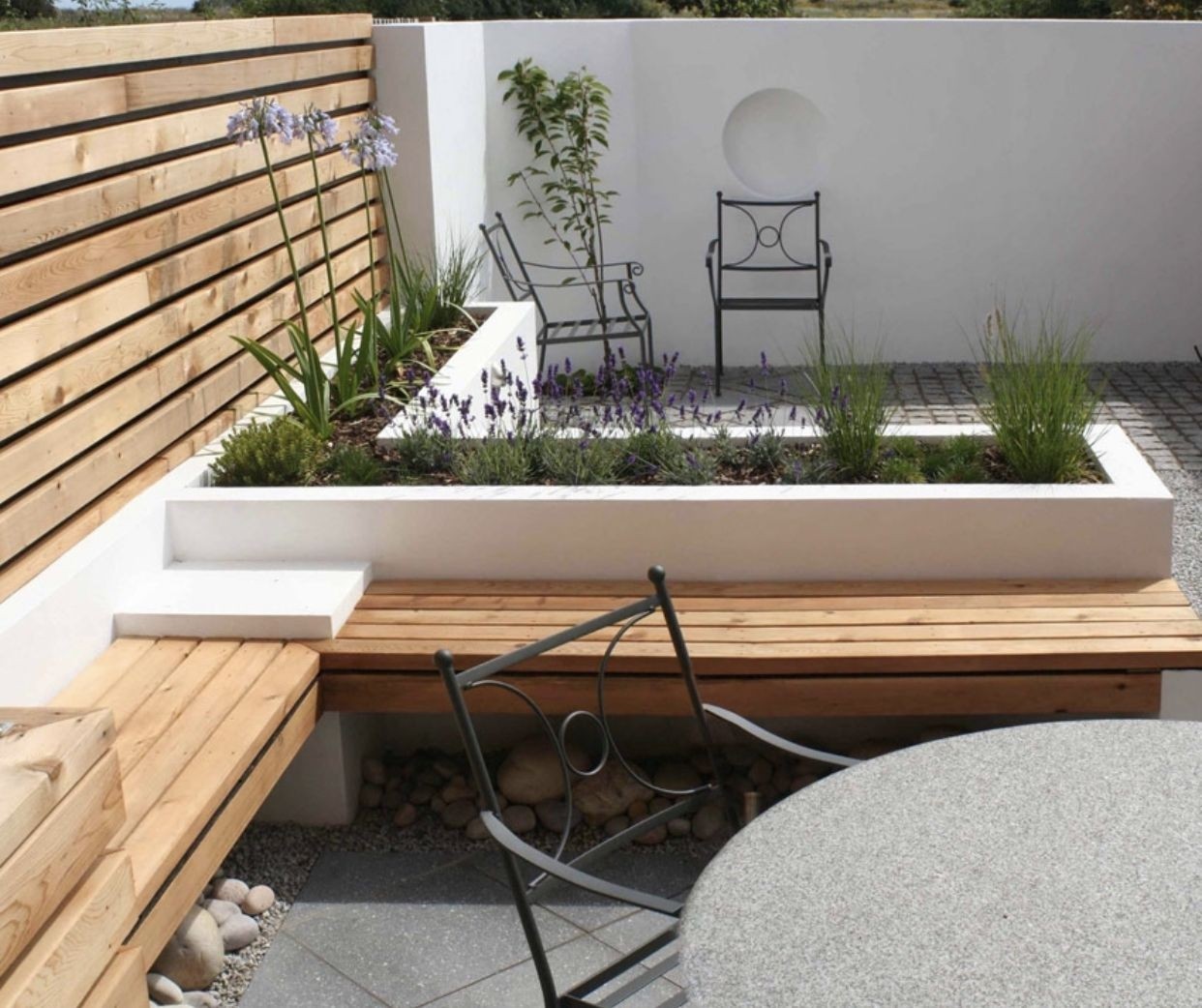 Garden bench fitted with concrete flower pot. Seat consists of wooden strips. It is resistant to rust and harmful weather conditions. Great solution for the garden, patio and others outdoor places according to taste and need.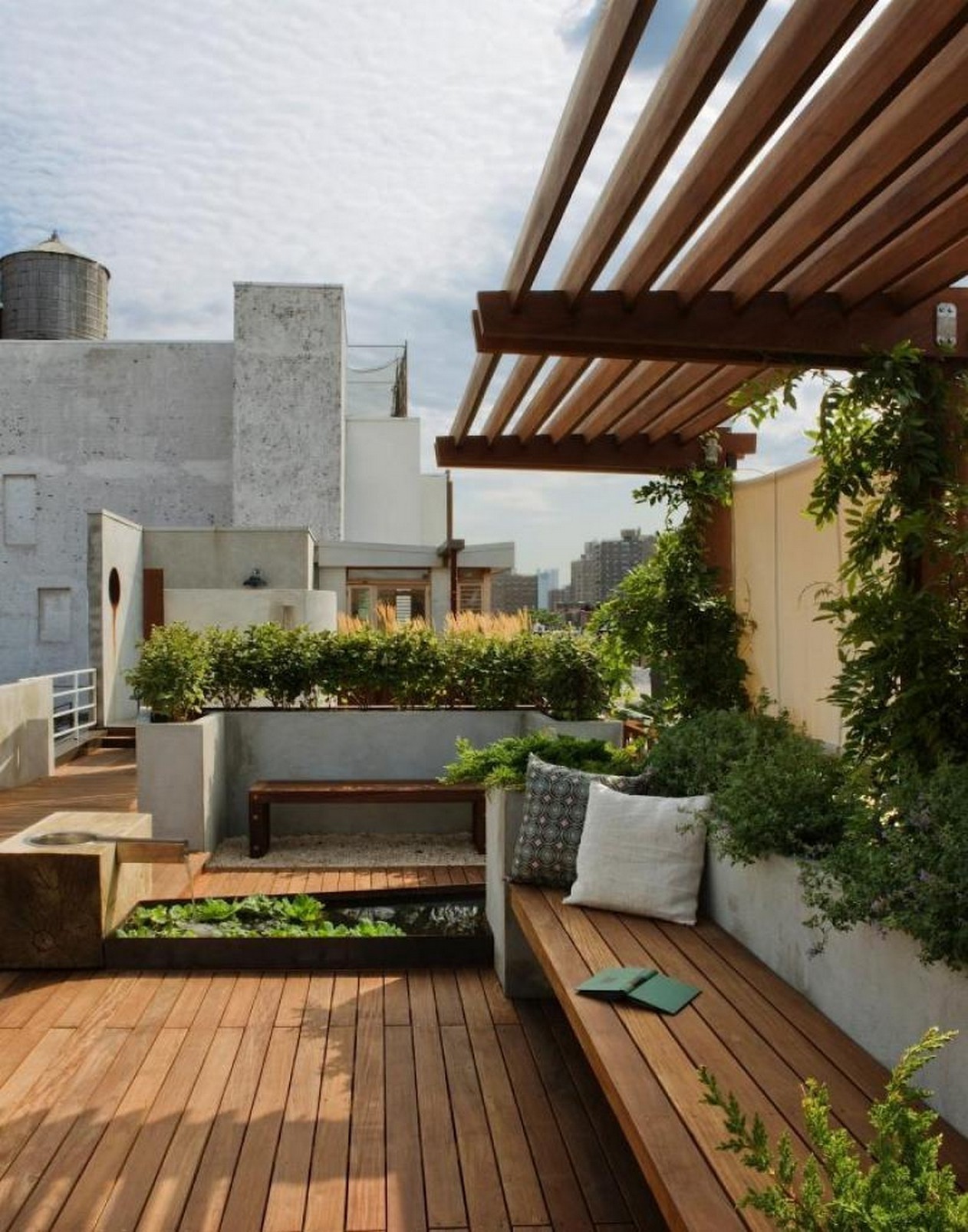 This garden bench looks very nice among wooden outdoor elements. It features a durable concrete frame, but its seat is based on solid horizontal wooden slats. This bench also looks nice with green plants.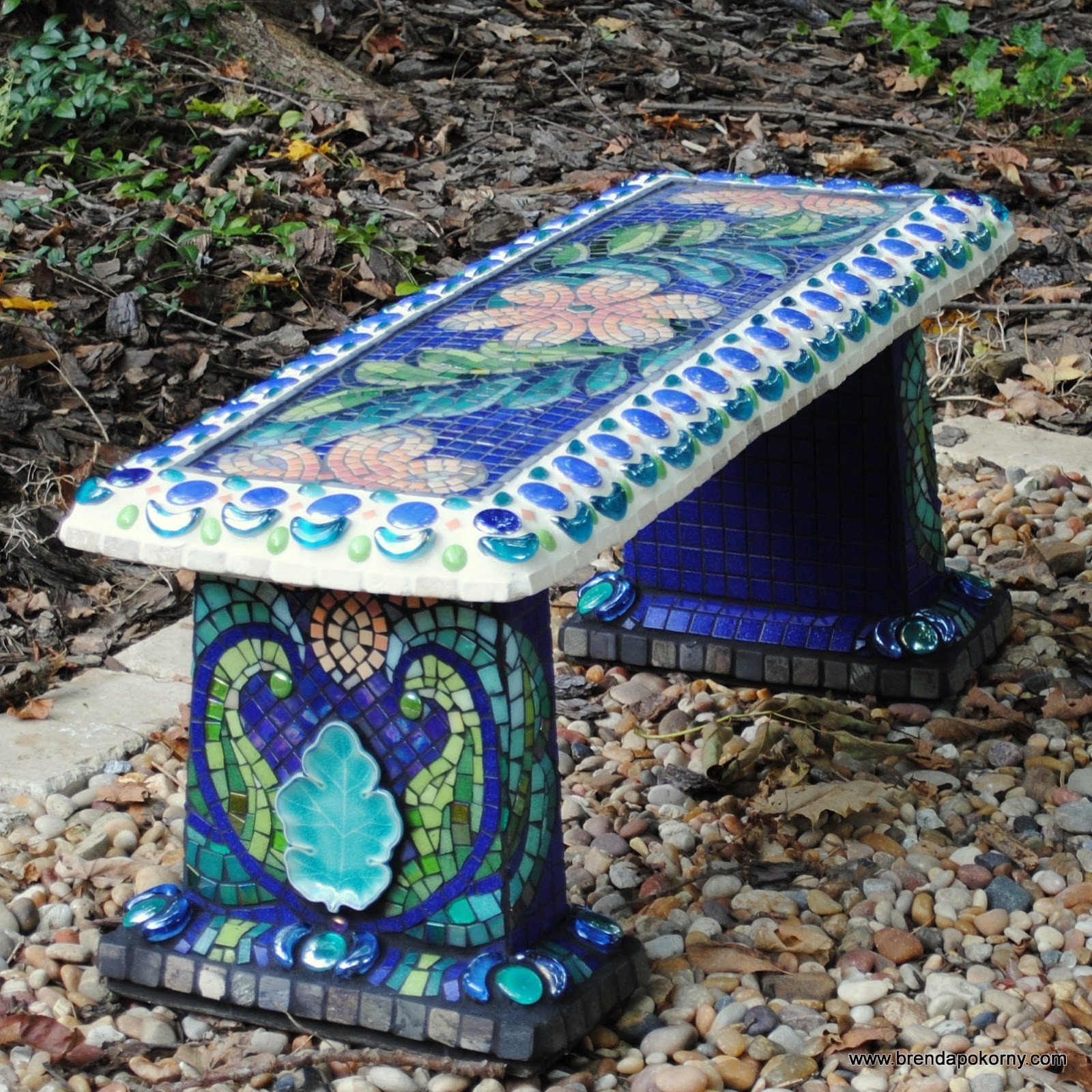 One Of A Kind Mosaic Garden Bench Custom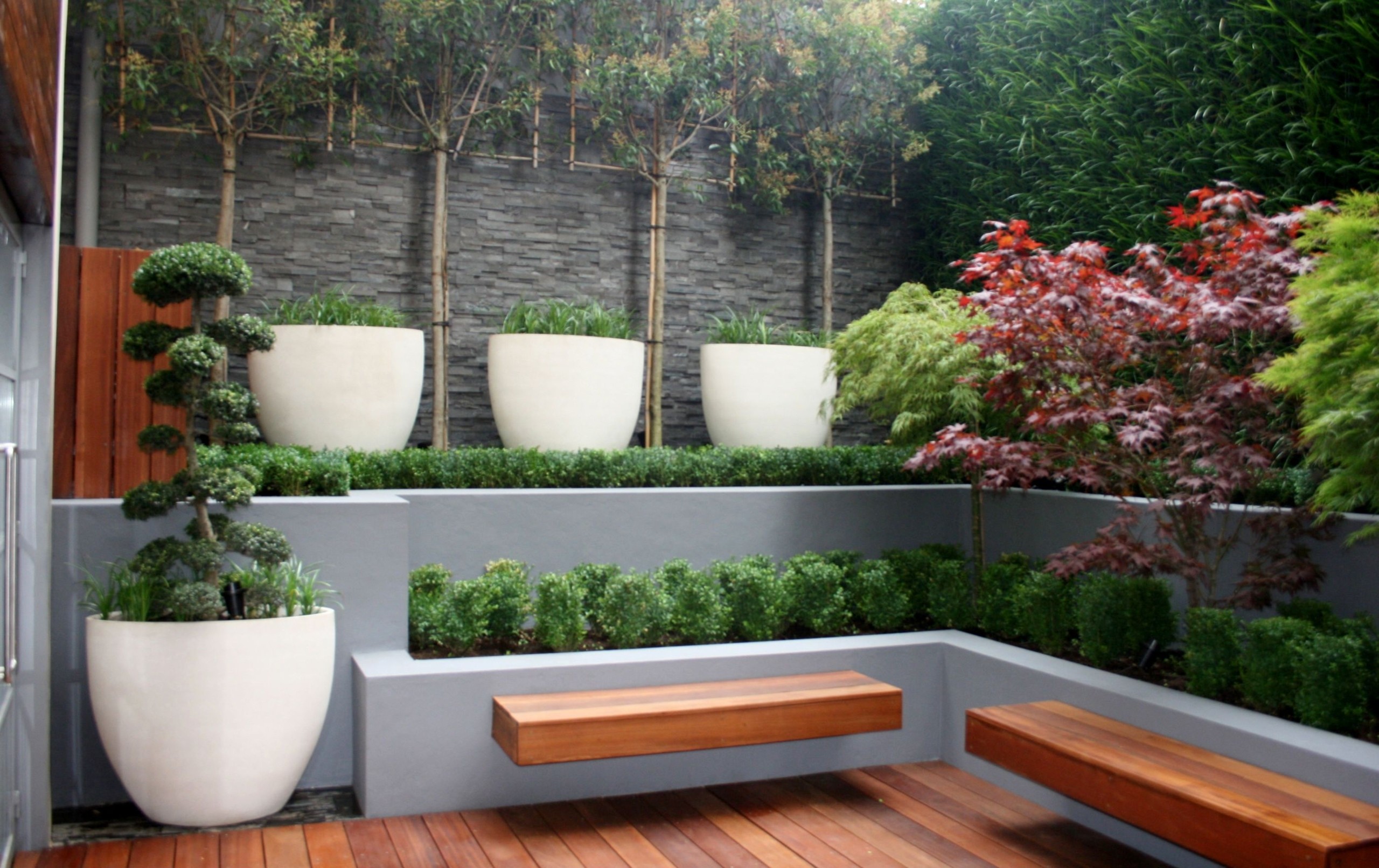 Contemporary setup for a cozy and elegant outdoor conversational area with a gorgeous set of concrete garden planters with floating benches made out of cedar wood finished off with a few white-ceramic planter bowls.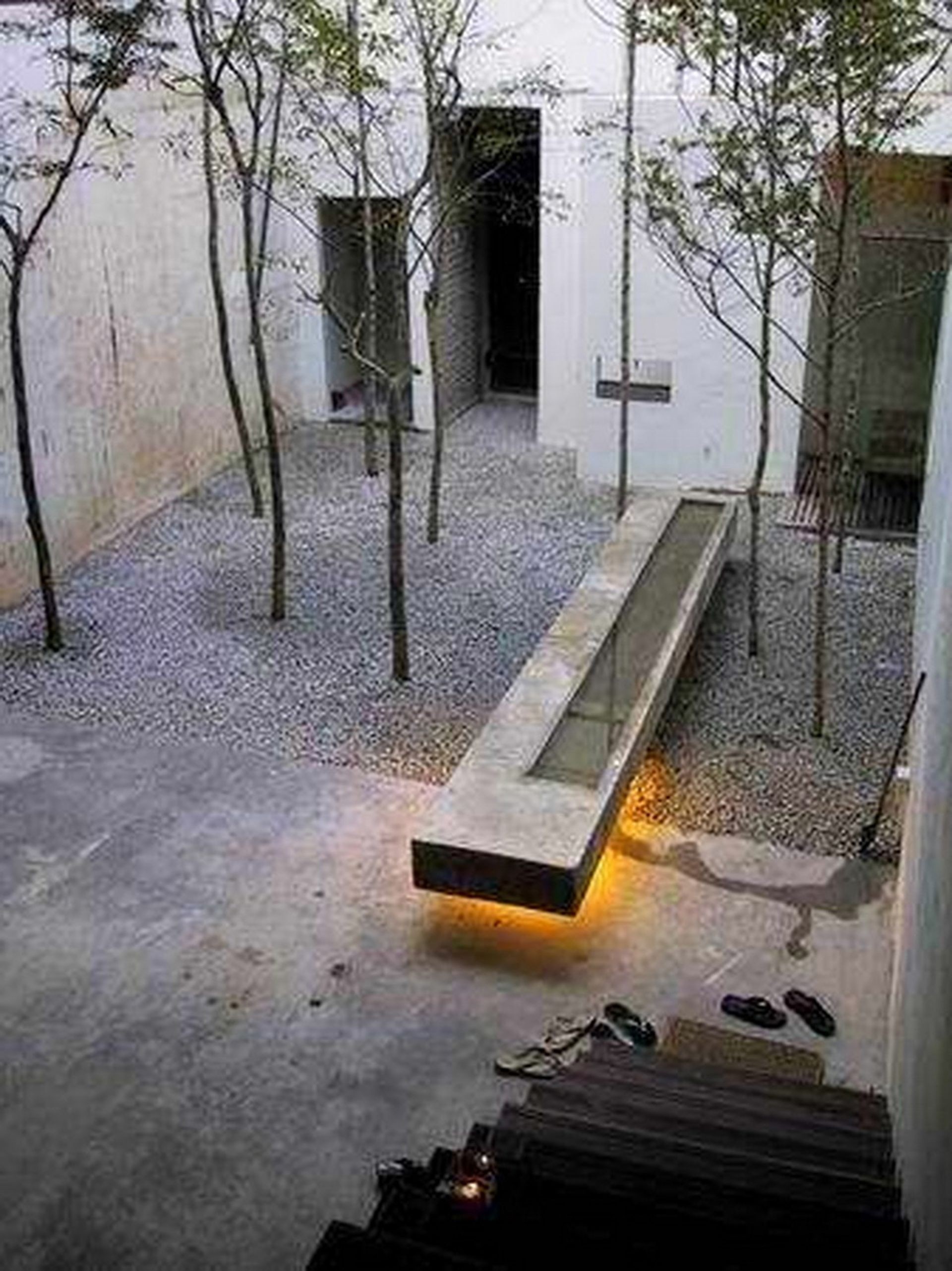 Project: Kung Yu's Studio | SEKSAN DESIGN - Landscape Architecture and Planning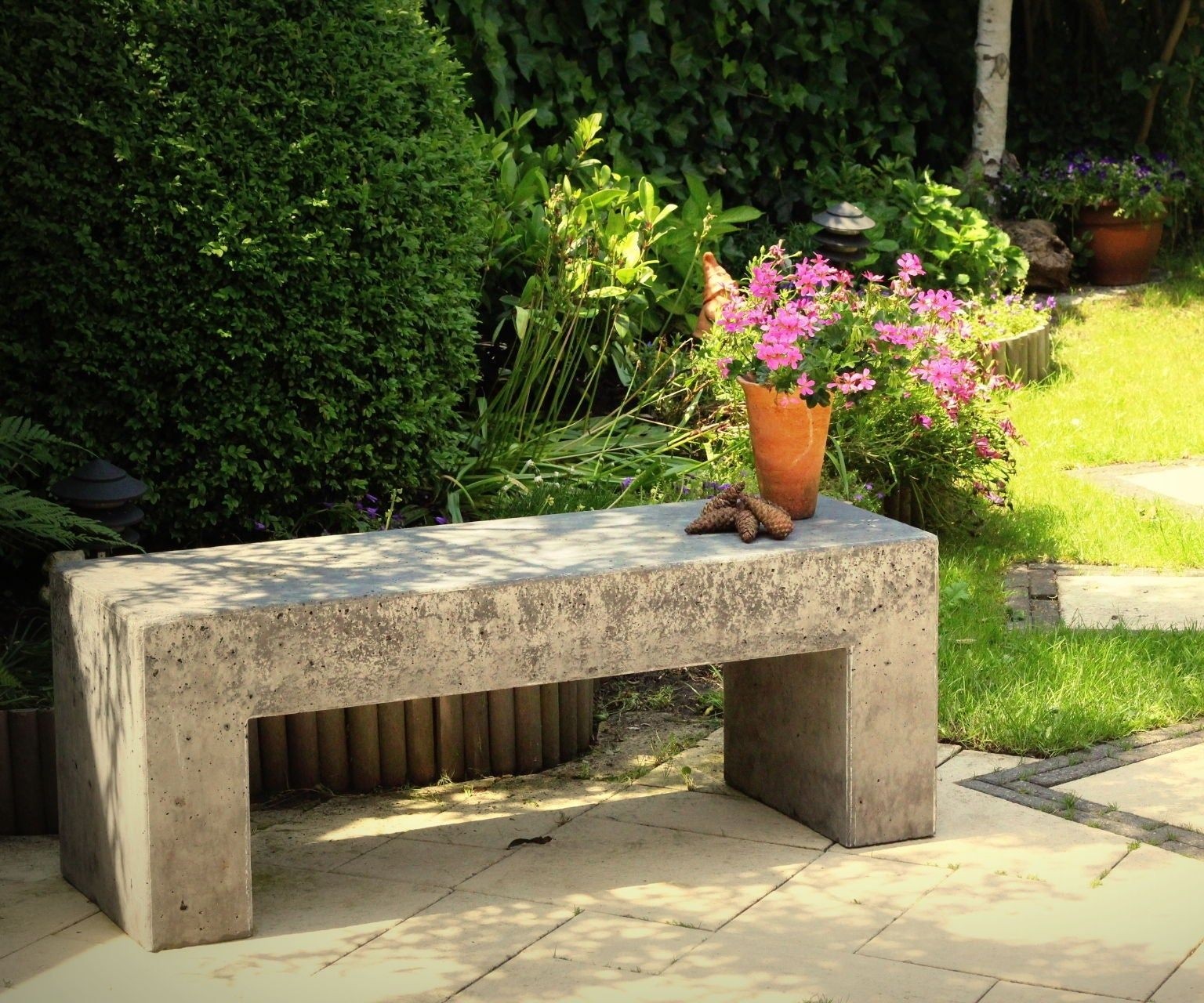 Simplicity opens the space of undisturbed relaxation in the park. All thanks to a simple rectangular concrete garden bench. It will serve as a chat in the park, it has unwavering strong proportions and gray color.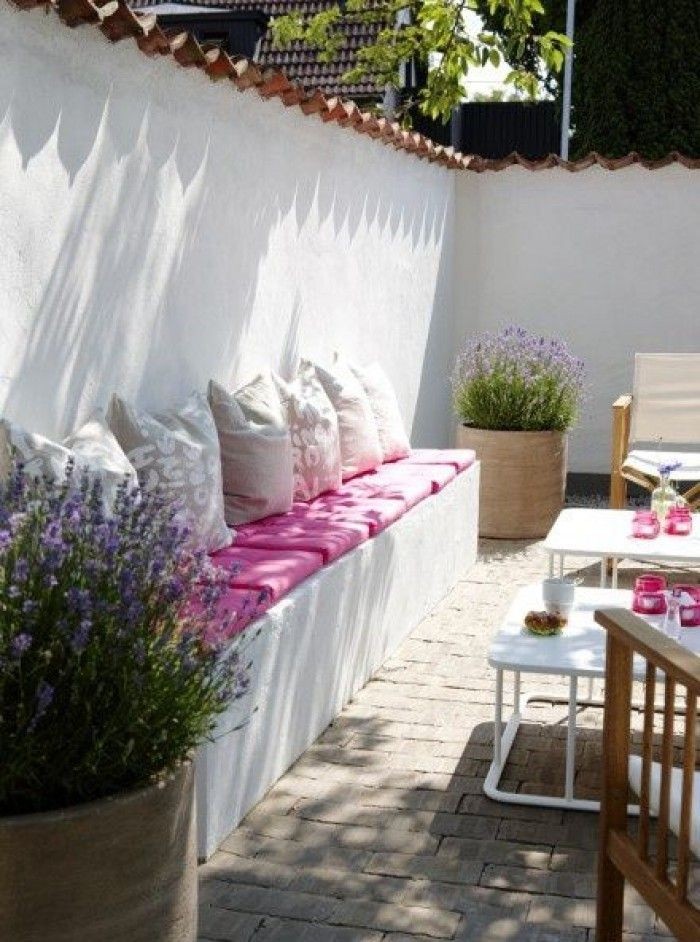 I could do a mix of tall planters and benches to create a barrier around our patio to prevent our furniture from blowing everywhere.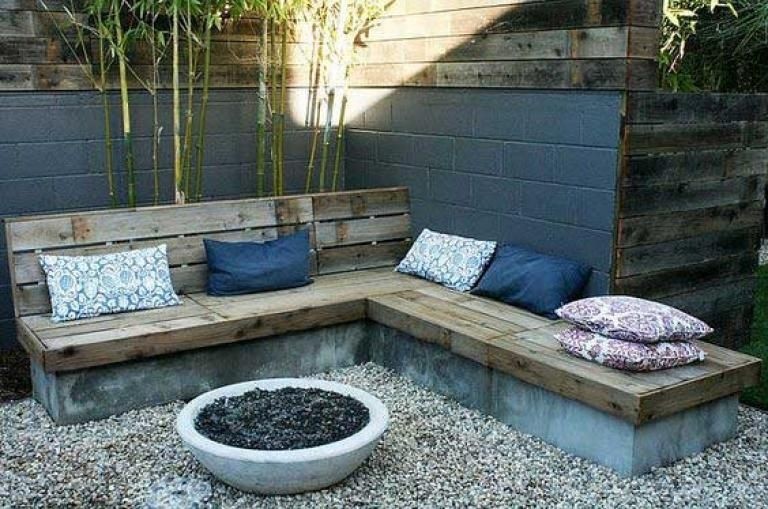 Mooi! Een heerlijke loungeplek in de tuin!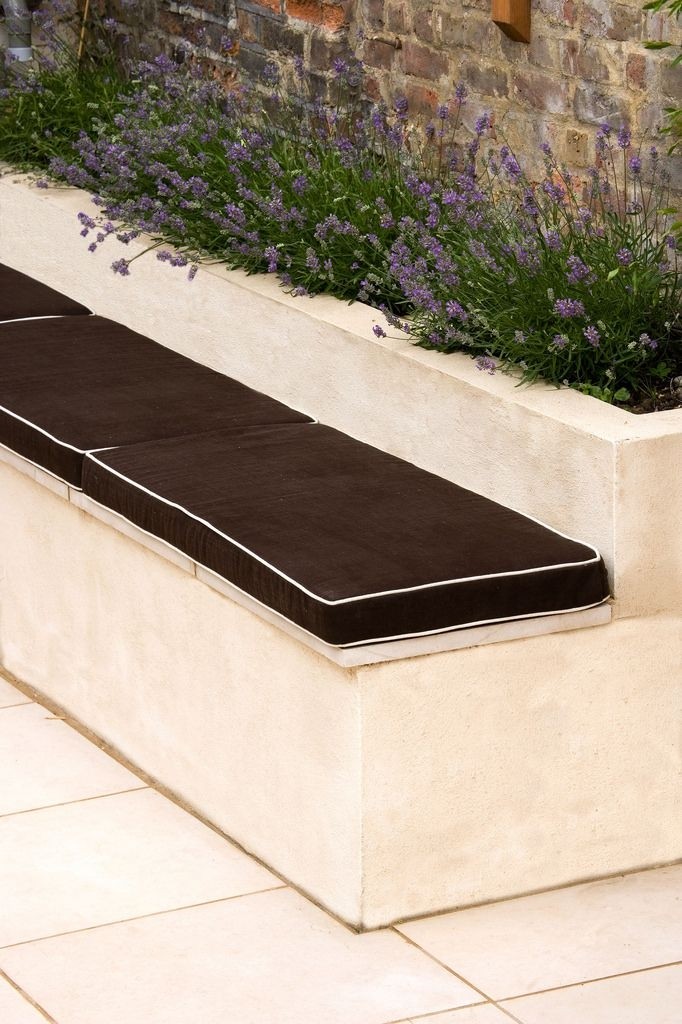 We may go one block higher in back and plant with colorful succulents instead.--make from cinder blocks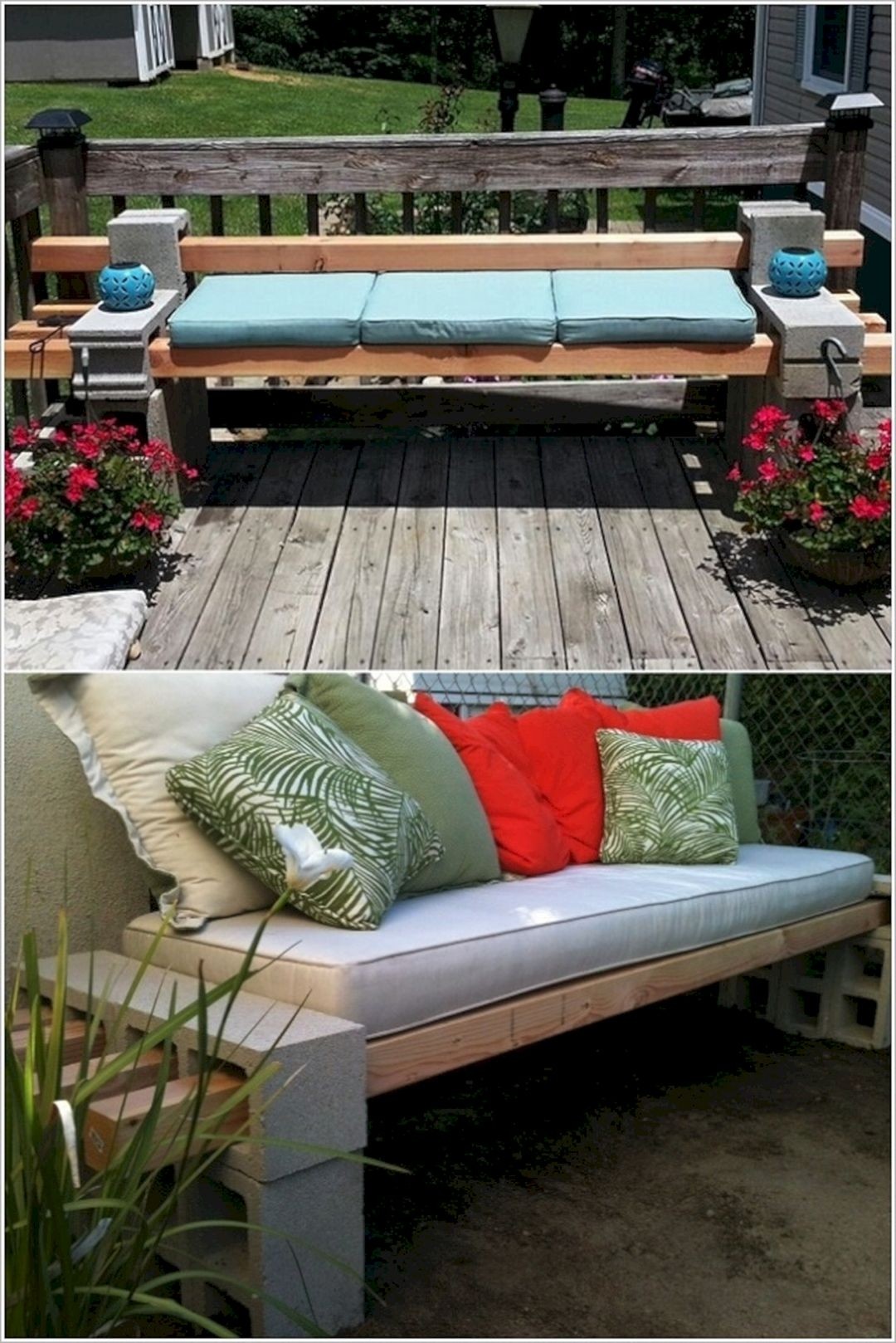 Concrete Blocks and Wood Outdoor Benches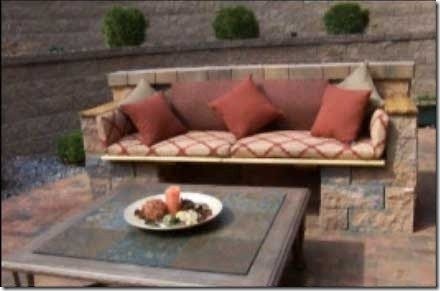 An aesthetic sturdy rustic style garden bench of stone blocks in beige, cream and grey shades and concrete. Blocks are usually rectangular. Arms with woody tops and a pillowed backrest are full and upright. A rectangular wooden seat is cushioned.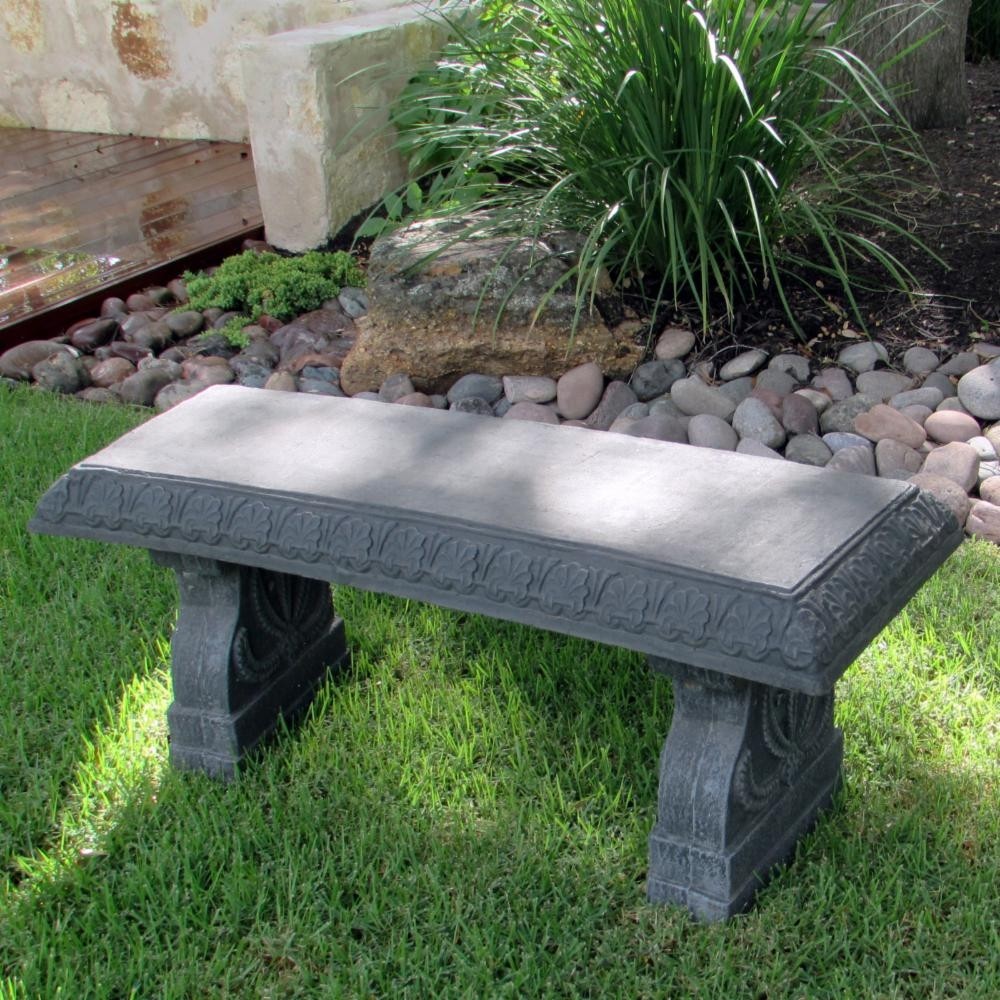 Exaco Endura Clay Garden Bench -, Concrete | eBay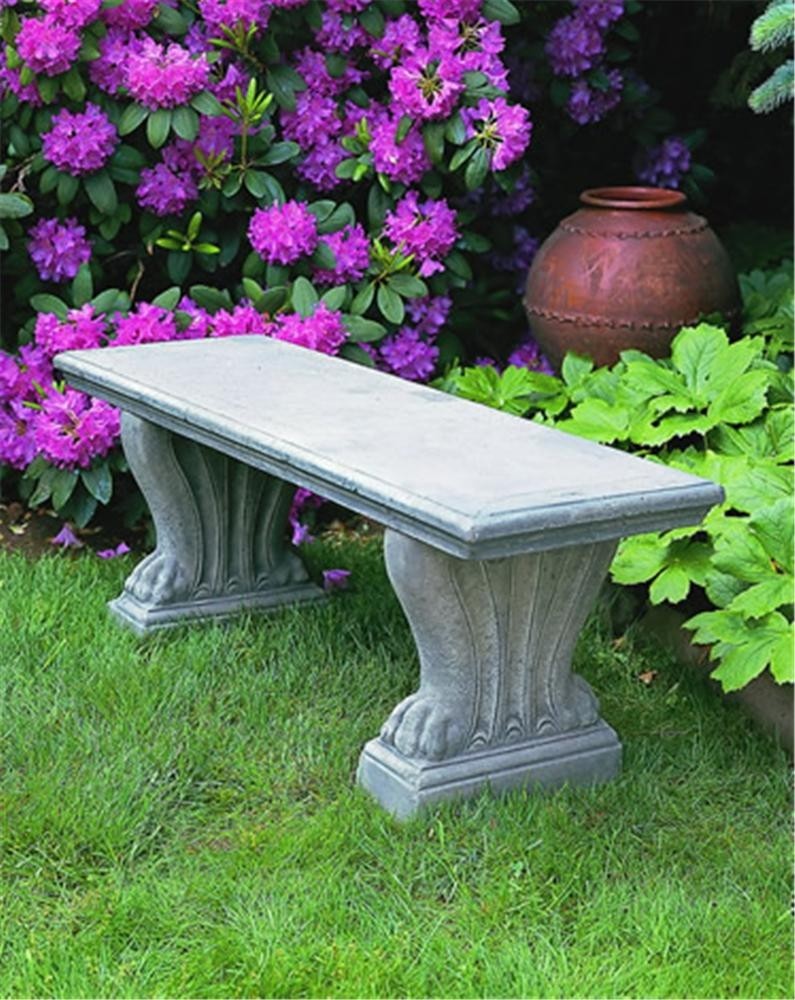 Concrete Garden Bench |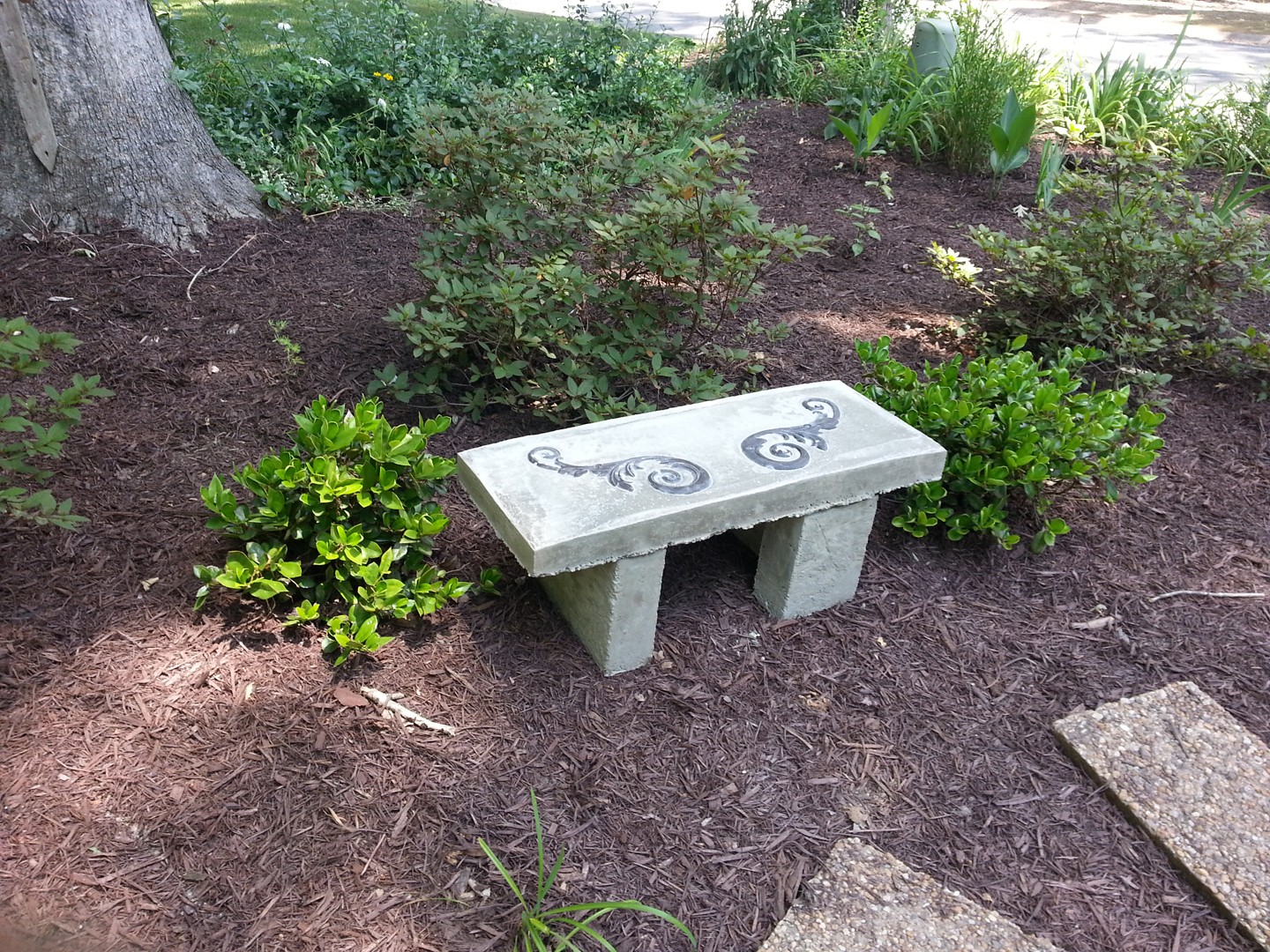 Create your own concrete bench for under $20 - The Garden ...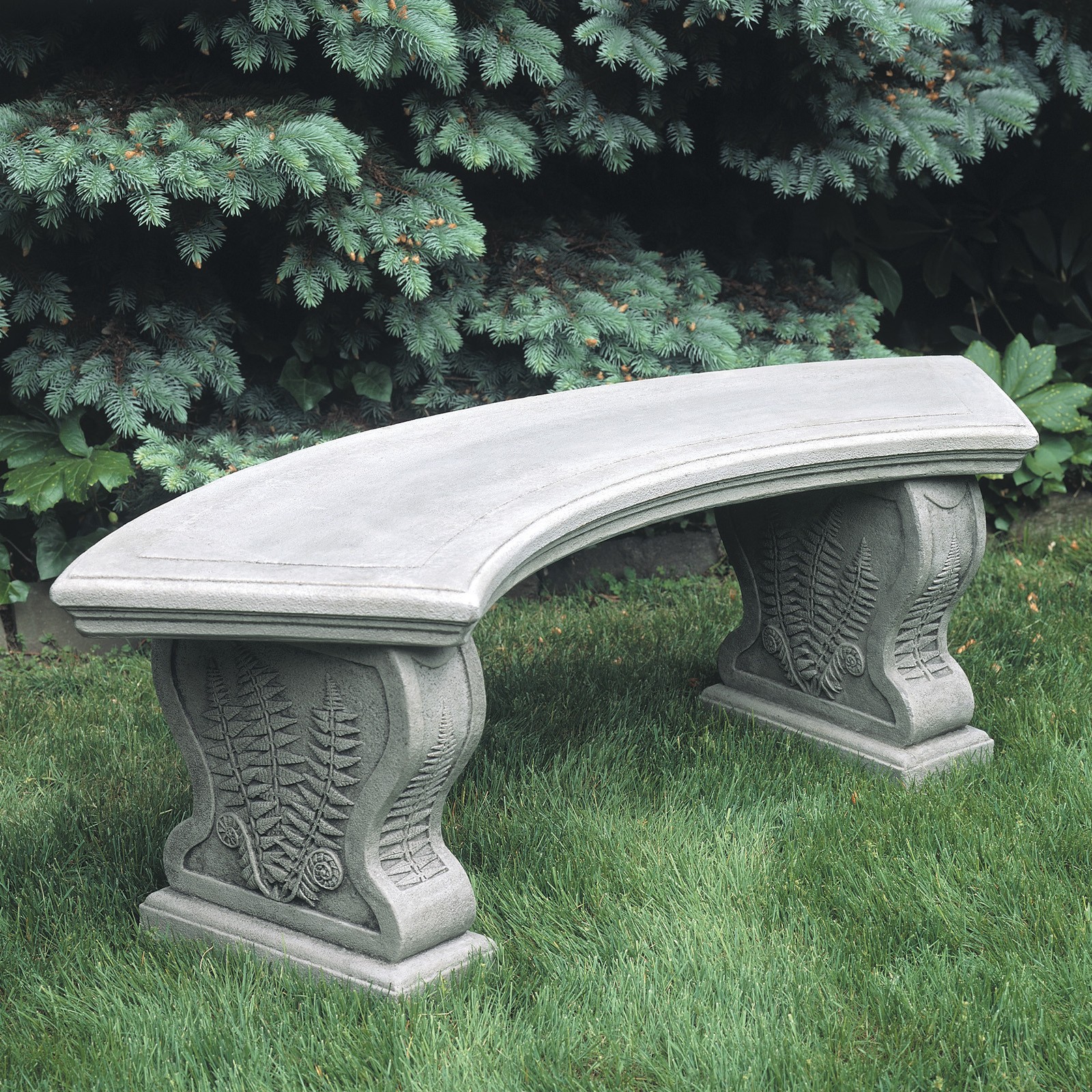 Campania International Curved Woodland Ferns Cast Stone ...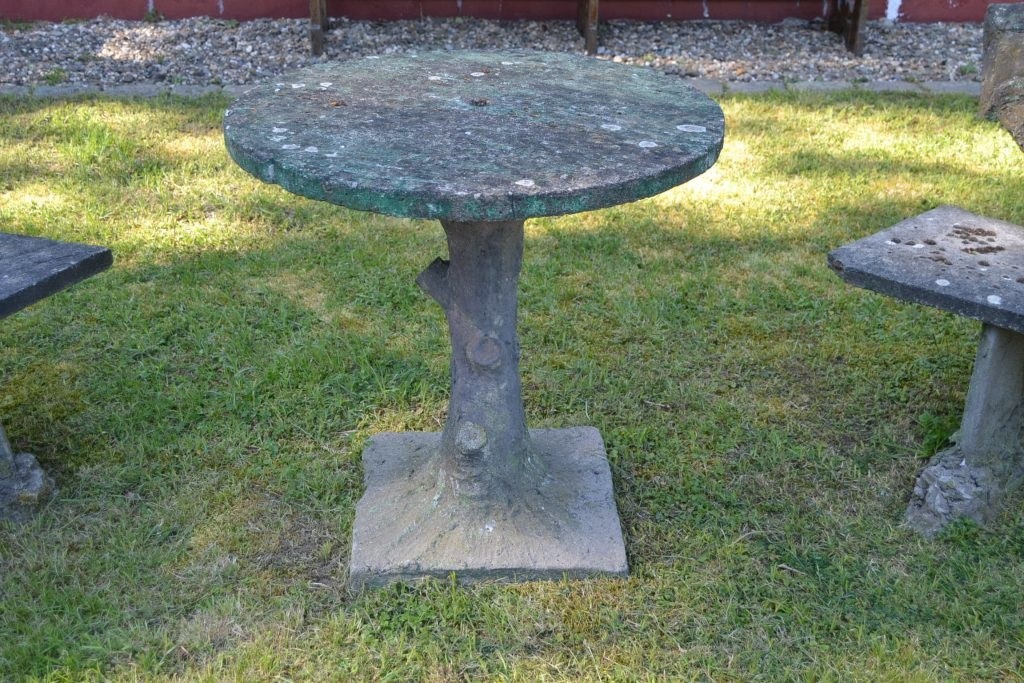 Vintage Concrete Garden Benches with Table | Retro Station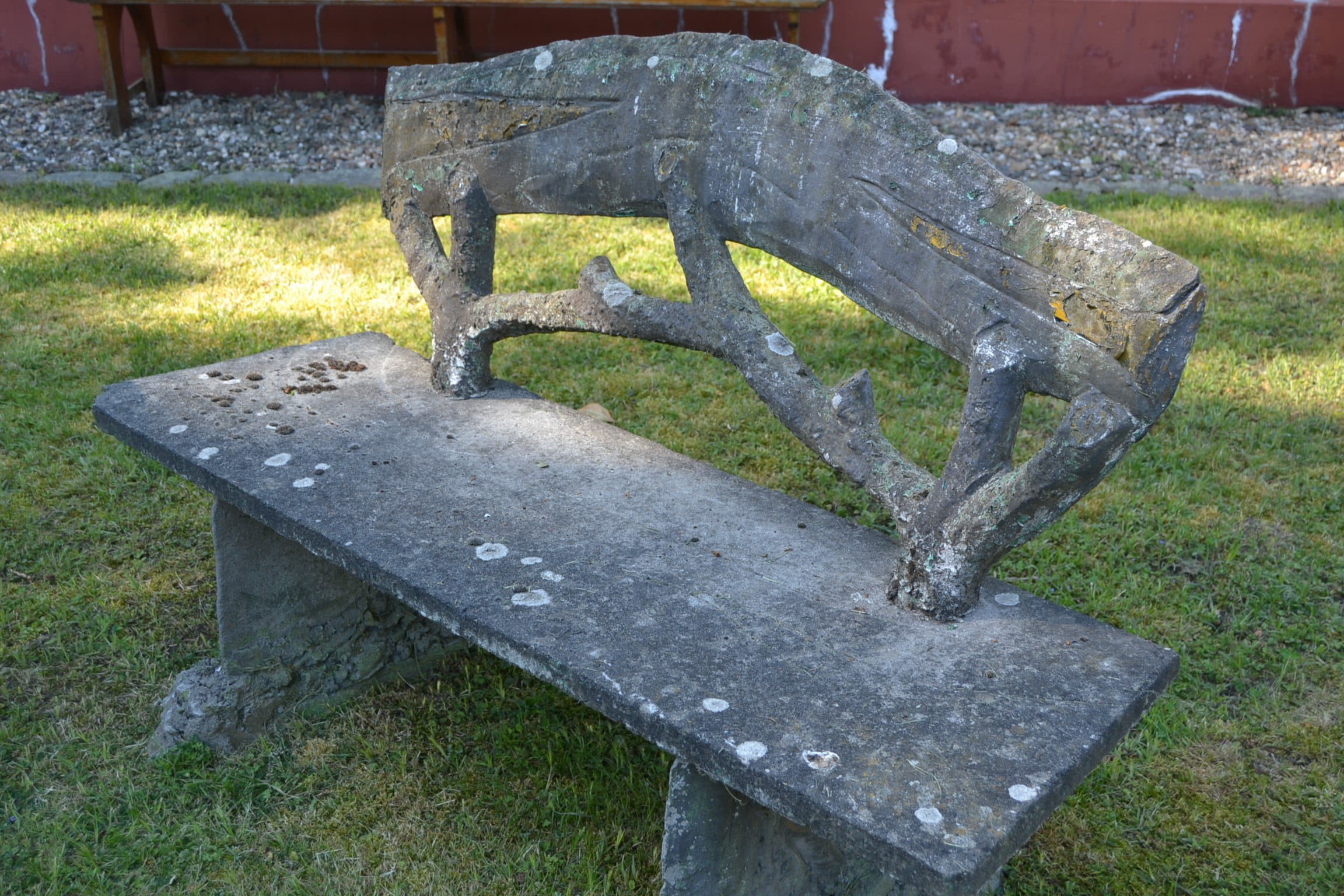 Vintage Concrete Garden Benches with Table | Retro Station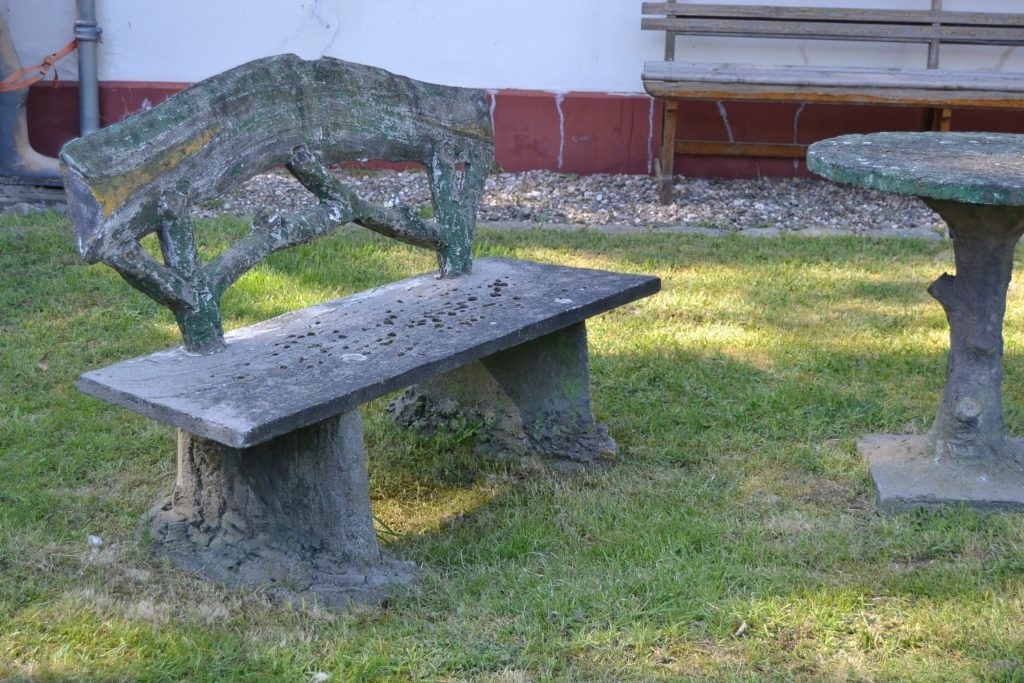 Vintage Concrete Garden Benches with Table | Retro Station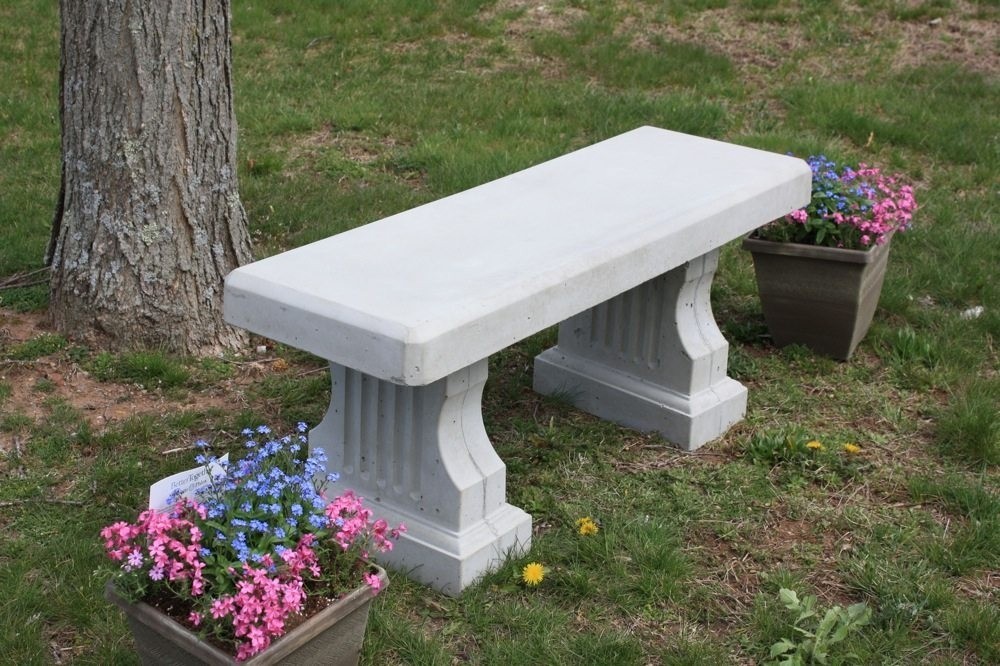 Concrete Coliseum Bench w/ Straight Seat | Site Furnishings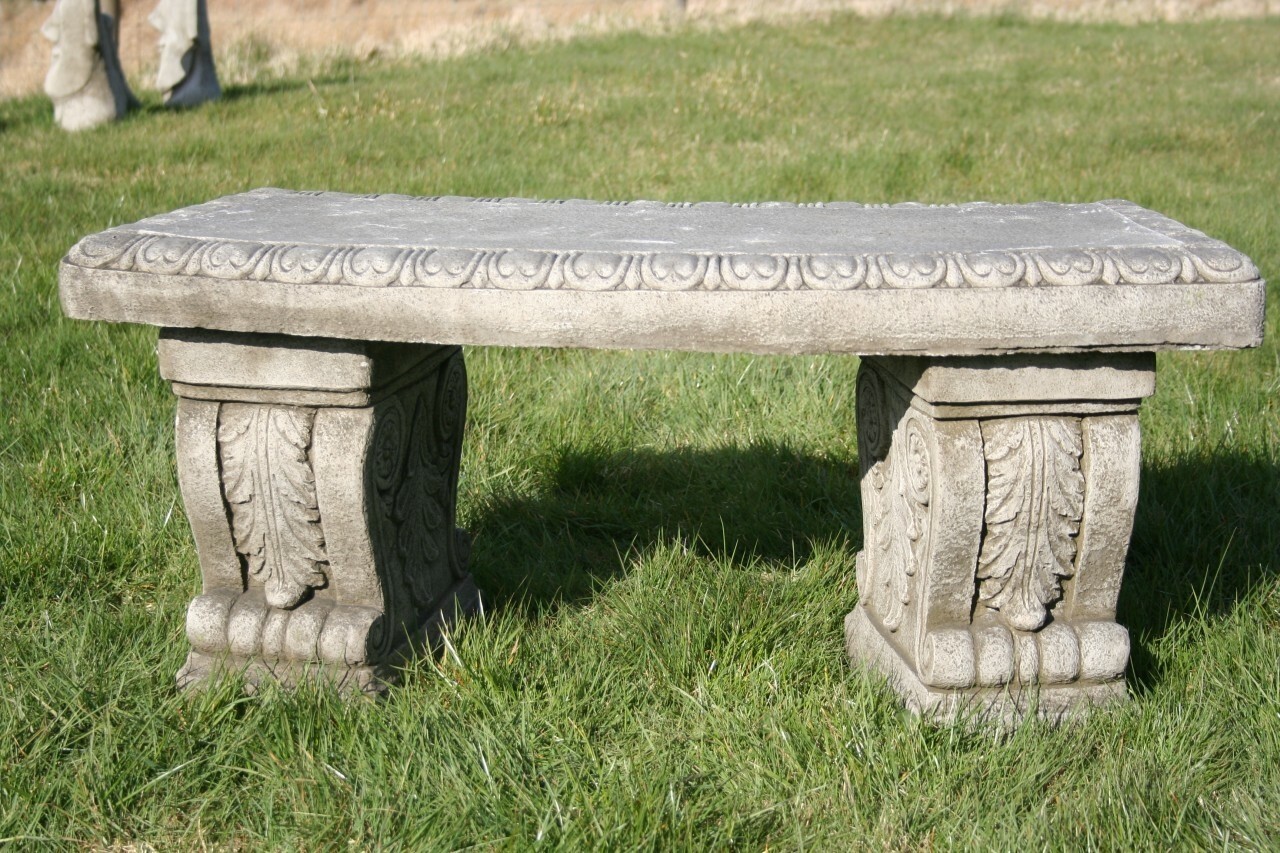 Garden Bench | Heavy Stone Cast Garden Bench | Concrete ...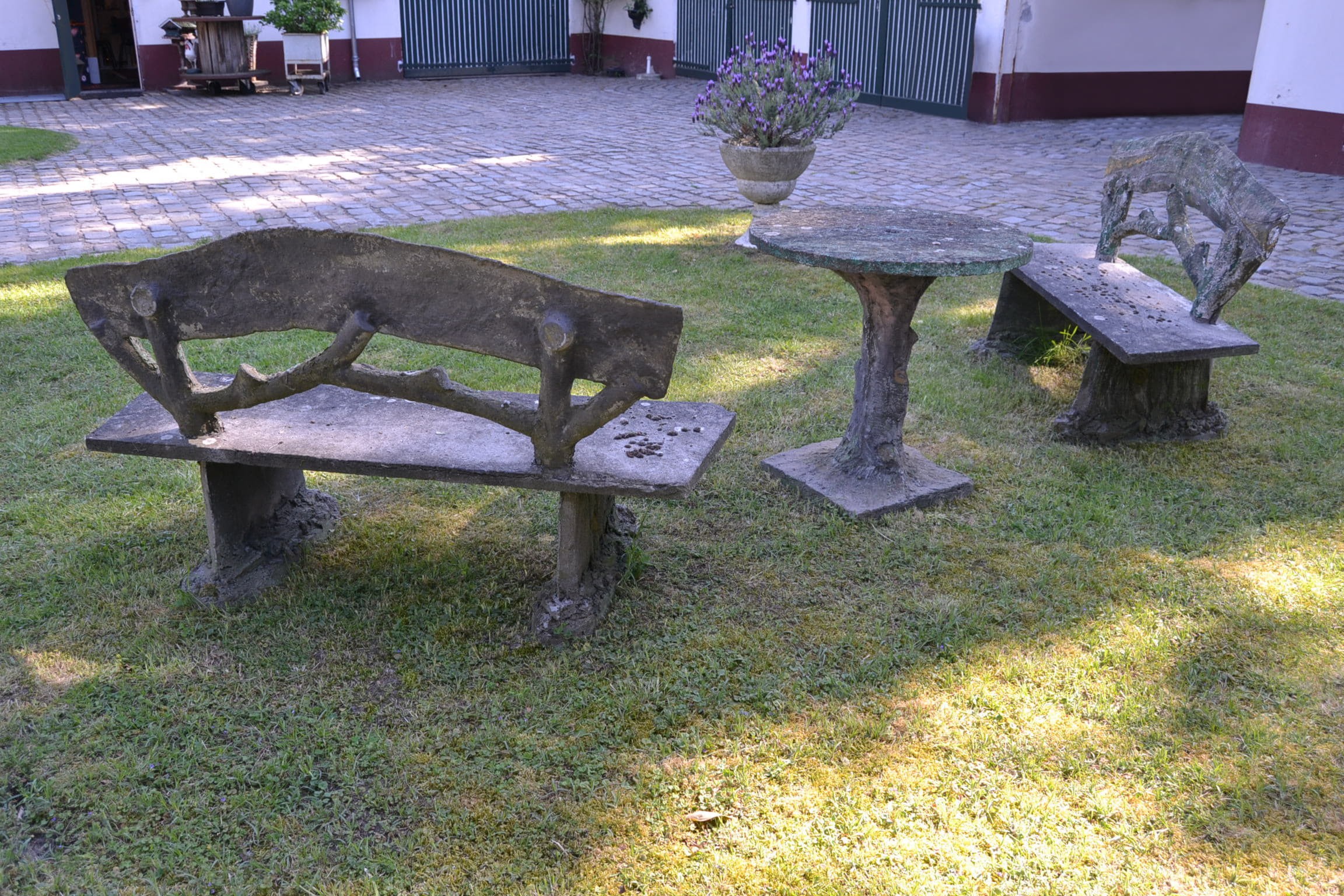 Vintage Concrete Garden Benches with Table | Retro Station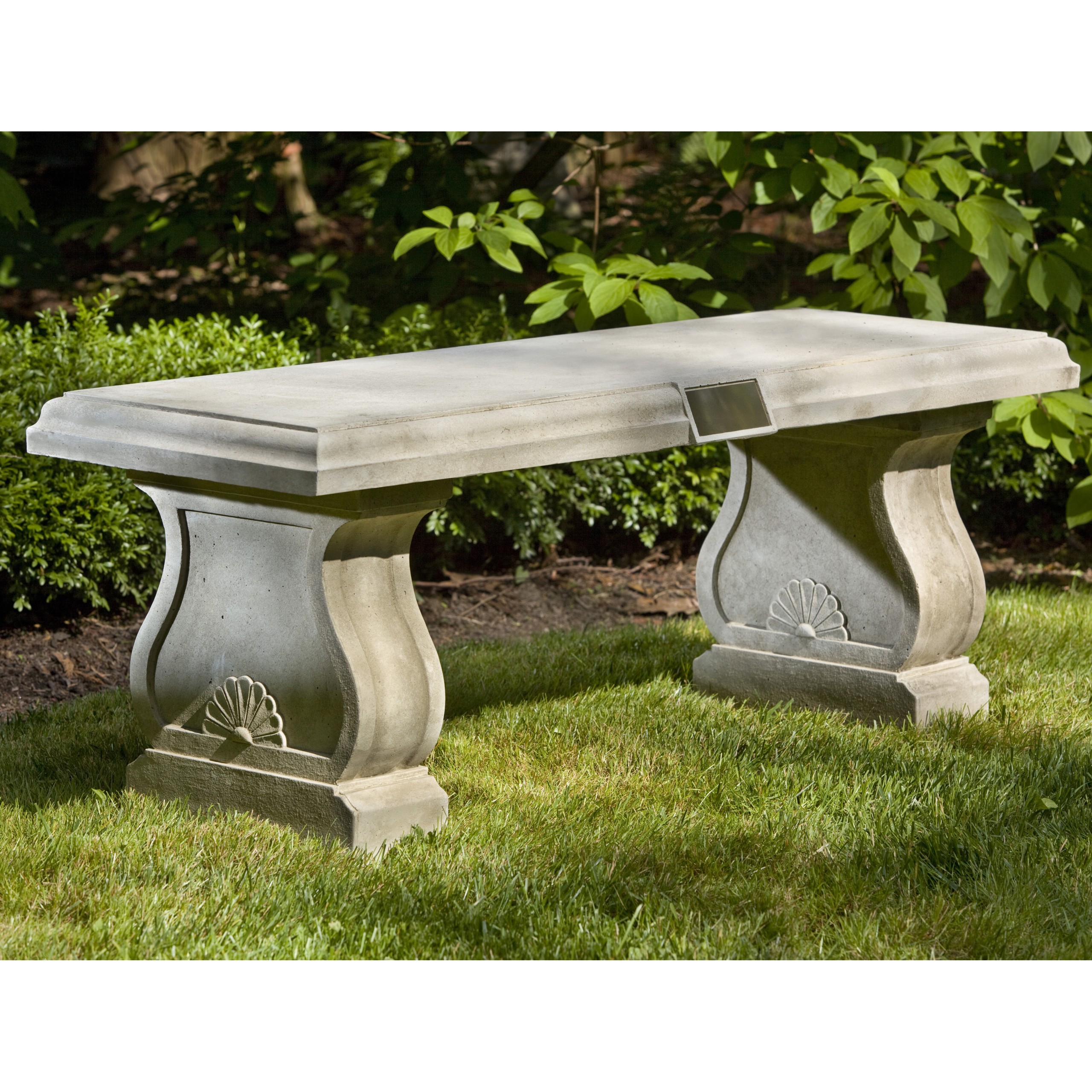 Campania International Tribute Cast Stone Backless Garden ...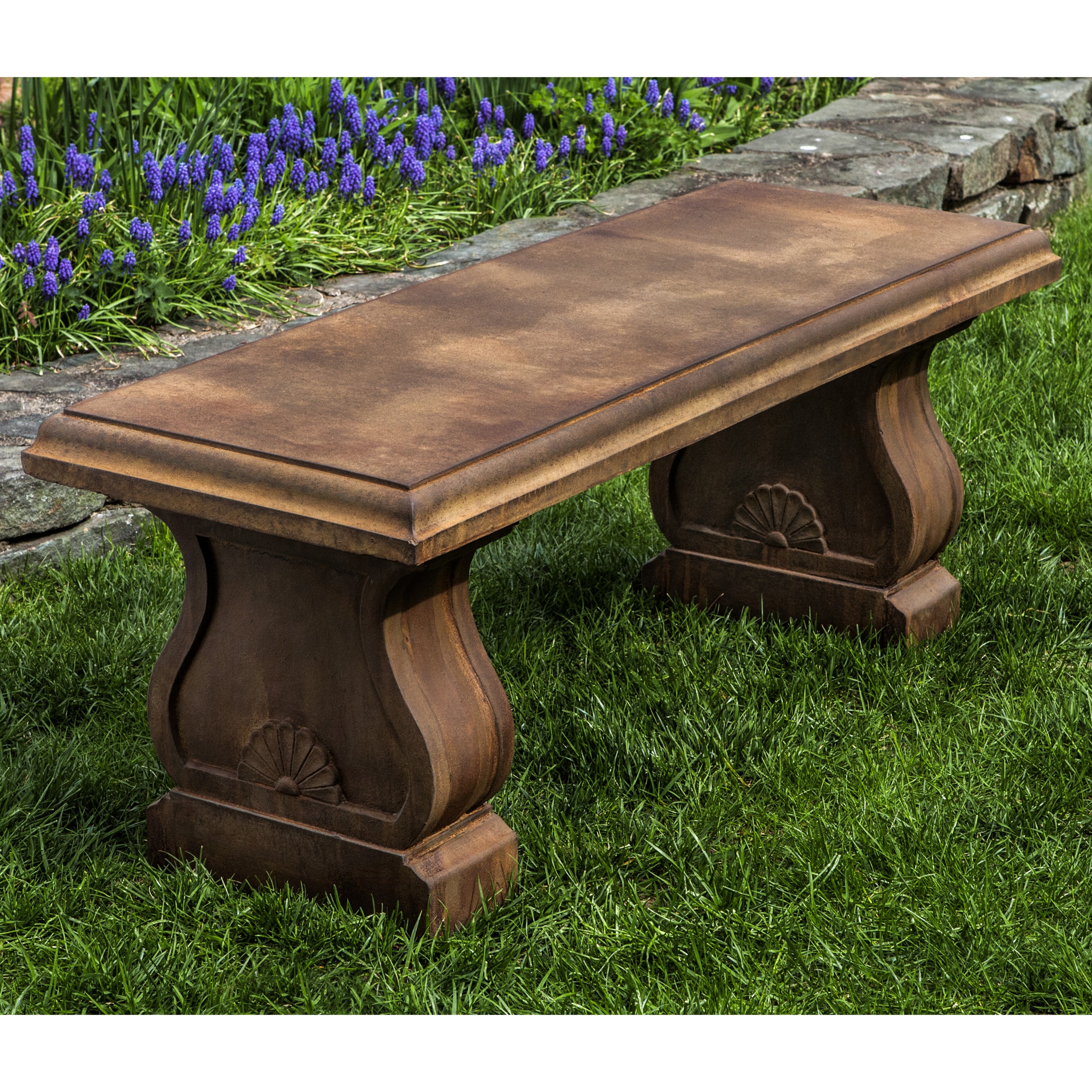 Cast Stone Backless Garden Bench Outdoor Benches at ...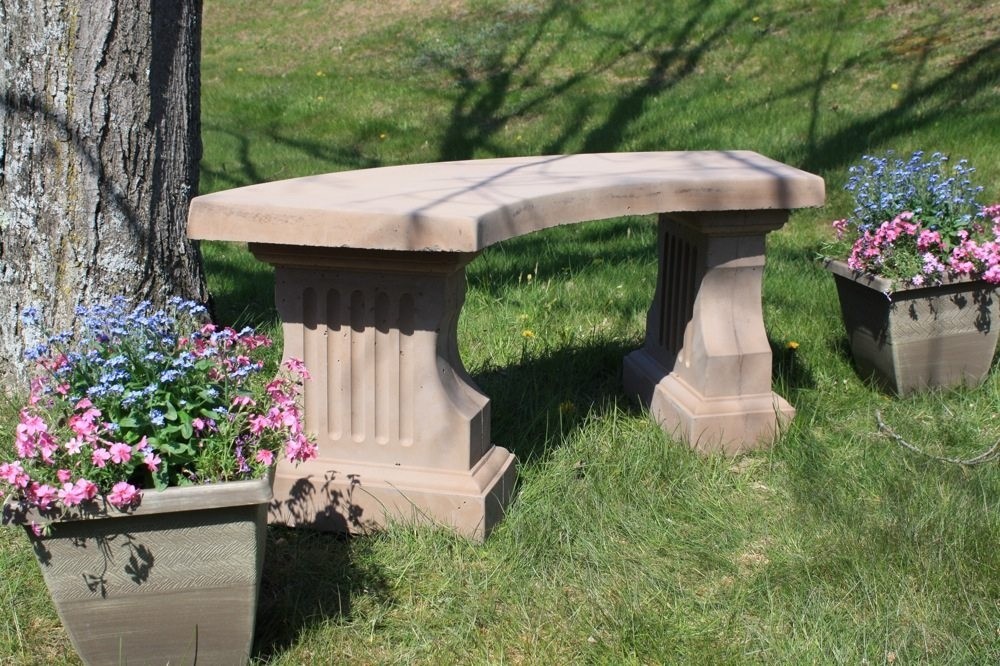 Concrete Coliseum Bench w/ Curved Seat | Site Furnishings