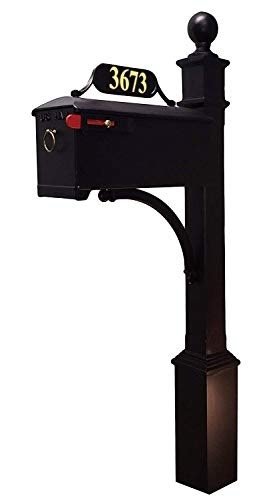 Addresses of Distinction Williamsburg Mailbox & Post System Style 620 – Black Rust Resistant Mailbox – Includes Address Plate, Numbers, Decorative Scroll & Mounting Hardware - Powder Coated Aluminum
This handsome Colonial-style mailbox with a C-scroll accent, address plaque, and a 3-inch ball finial adds instant curb appeal to your home or business. Mounted on a 6 ft. post for sturdy construction, it is easy to assemble. All the hardware is included. The aluminum base is powder-coated with a rust-free finish to protect your mail from the elements. It features a large 19 x 9-inch storage area that can accommodate larger packages. It can also be customized with your house number in a font of your choice.

Merchant links are sponsored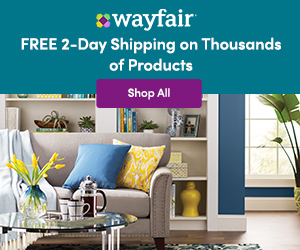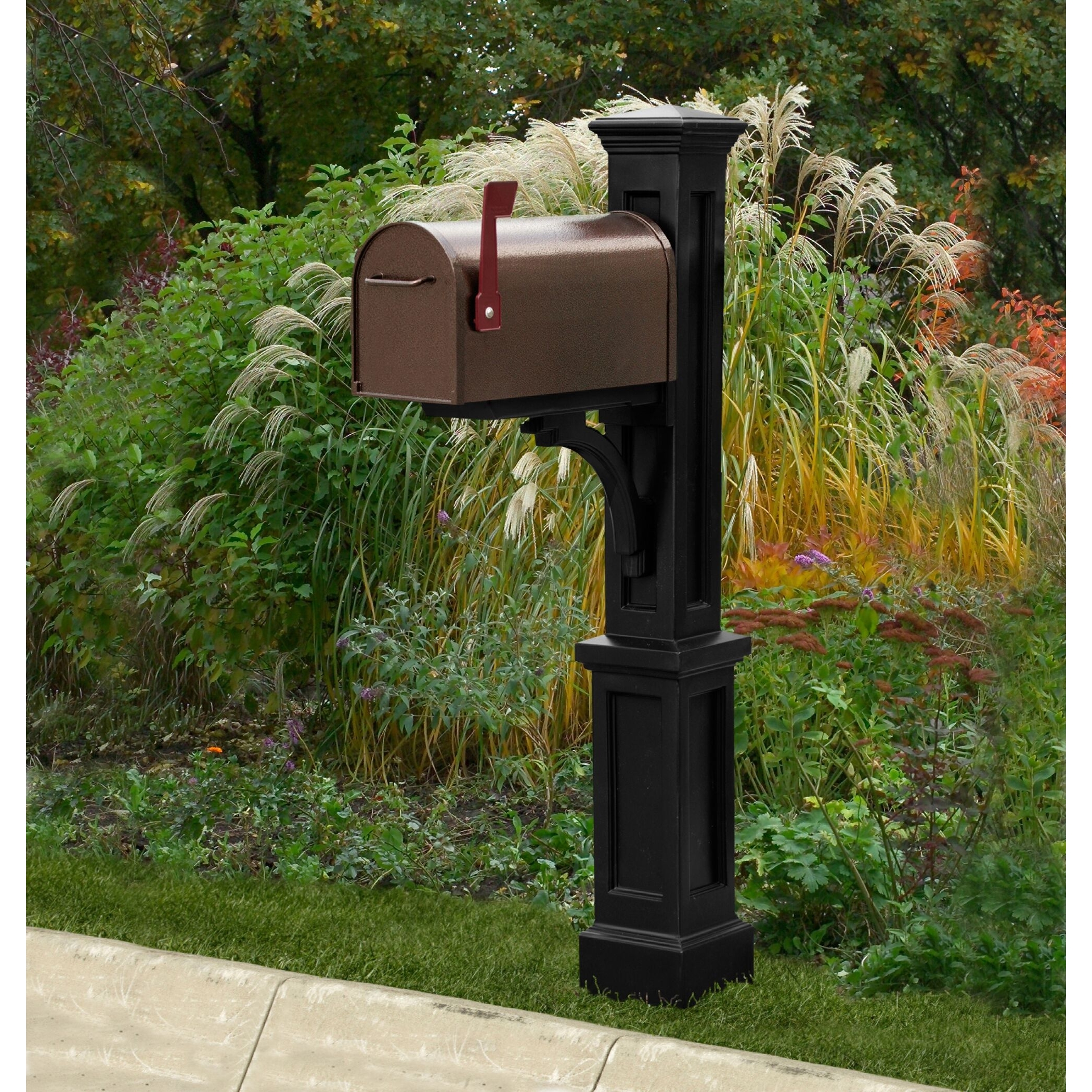 Mayne 580B00100 Newport Plus Mail Post Only
This beautiful mail post comes in a striking black color and is made of high-quality 100% polyethylene with a UV protective coating, providing long-lasting protection from the elements. Best for lightweight mailboxes, the support arm, and decorative design make it an excellent choice for those looking to add a touch of understated charm to their home or commercial property. With long-term warranties for both residential and commercial use, you can have confidence it will last.
Merchant links are sponsored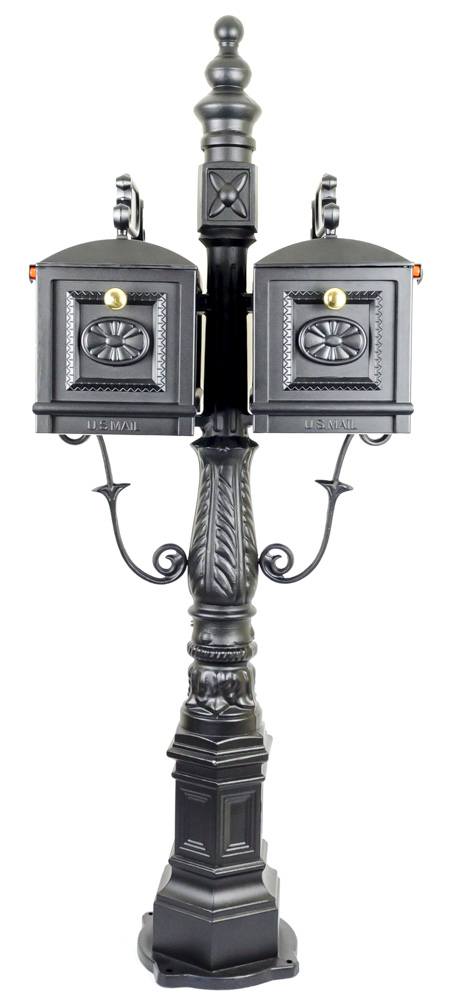 Double Mailbox with Post, Decorative Cast Aluminum Residential Post Mount Mailbox
This stunning heavy cast aluminum double mailbox-and-post combo will keep you and a neighbor's mail safe, while ornate scrollwork in the classical Barcelona-style brings old-World elegance to your neighborhood. Coated with a black powder finish, the mailbox is resistant to scratches, rust, and corrosion; it requires only light assembly. Adhesive brass numbers complete the look and enable you to customize your mailbox
Merchant links are sponsored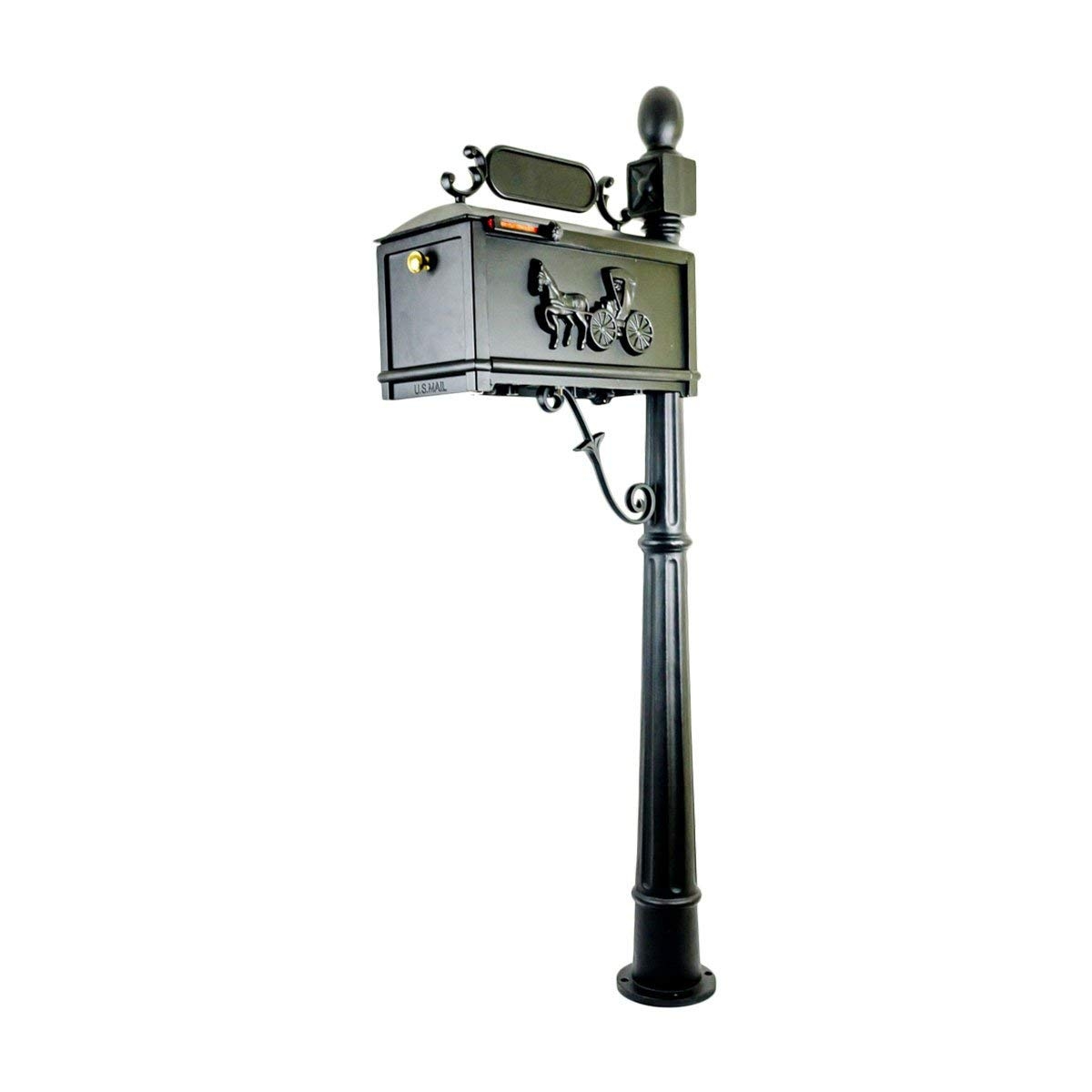 Post Mount Mailbox with Post, Heavy Duty Cast Aluminum Decorative Outdoor Residential Mailbox, Cast Horse and Buggy Package
Made of heavy-duty cast aluminum, this charming mailbox is adorned with a horse-and-buggy design on both sides. Stylish, yet sturdy, the mailbox measures a sleek 17" x 8" x 8" and weighs 40 pounds. The single-piece post is 63" tall and can withstand heavy winds and storms. It is topped with an oval finial. The address plaque has decorative bracket accents and can be customized with up to 5 numbers so visitors and emergency services can easily identify your residence.

Merchant links are sponsored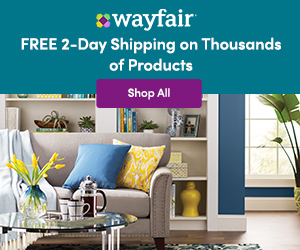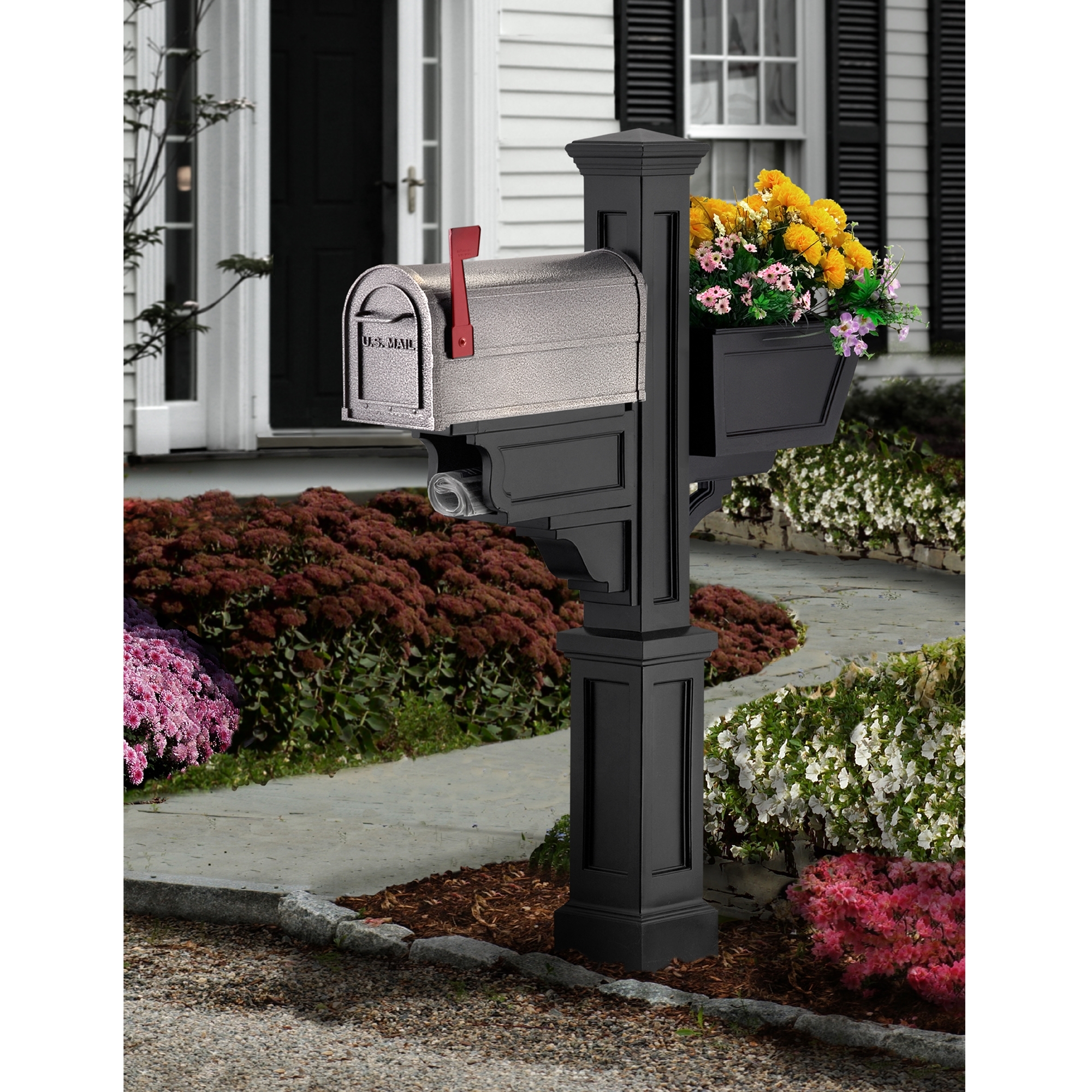 Mayne 580800100 Signature Plus Mail Post Only
Bring timeless charm and elegance to your home or office with this New England-style mail post that comes with a paper holder arm and a planter. With unmistakable East Coast allure and constructed of 100% polyethylene coated with a UV protective finish to protect against the elements, it's guaranteed to last. It's ideal for a home or business and comes with a 15-year warranty for residential use or 5 years for commercial application. Mailboxes can easily be attached to create a striking feature.

Merchant links are sponsored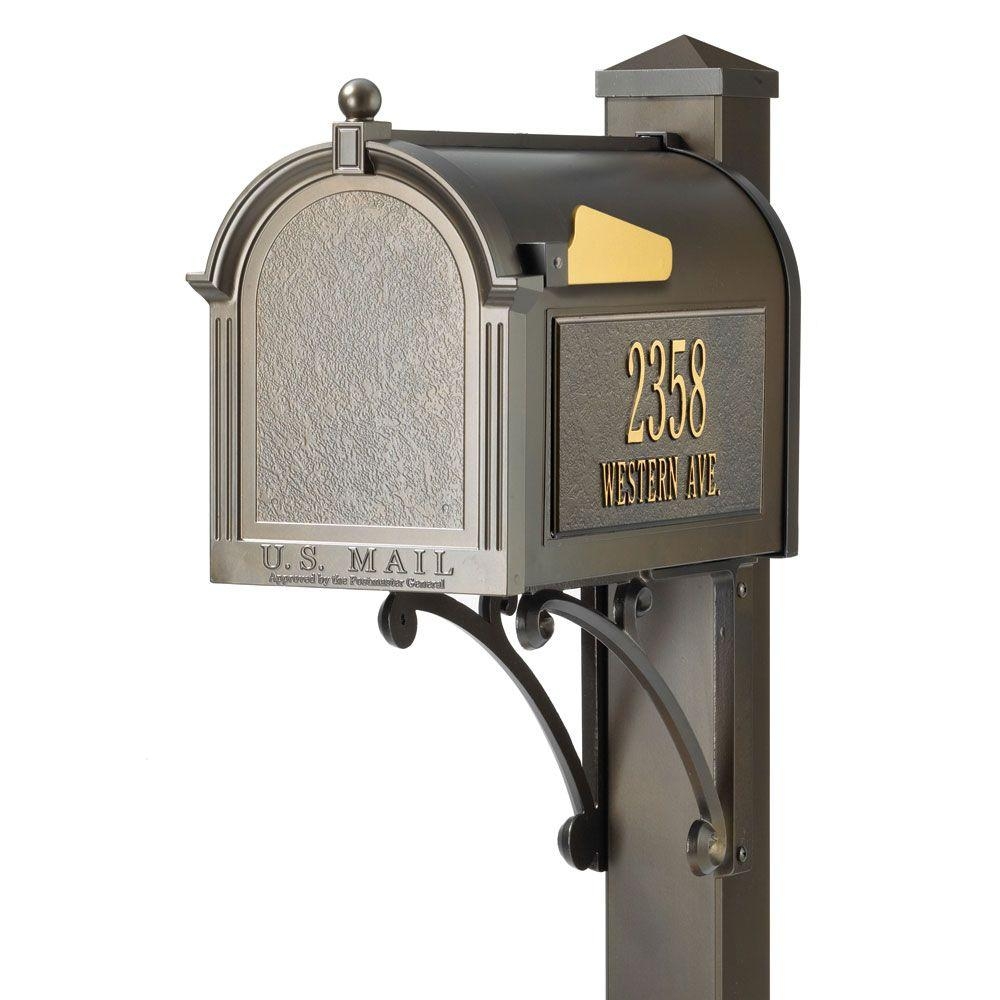 Whitehall Large Capital Streetside Decorative Post Mount ...
Merchant links are sponsored