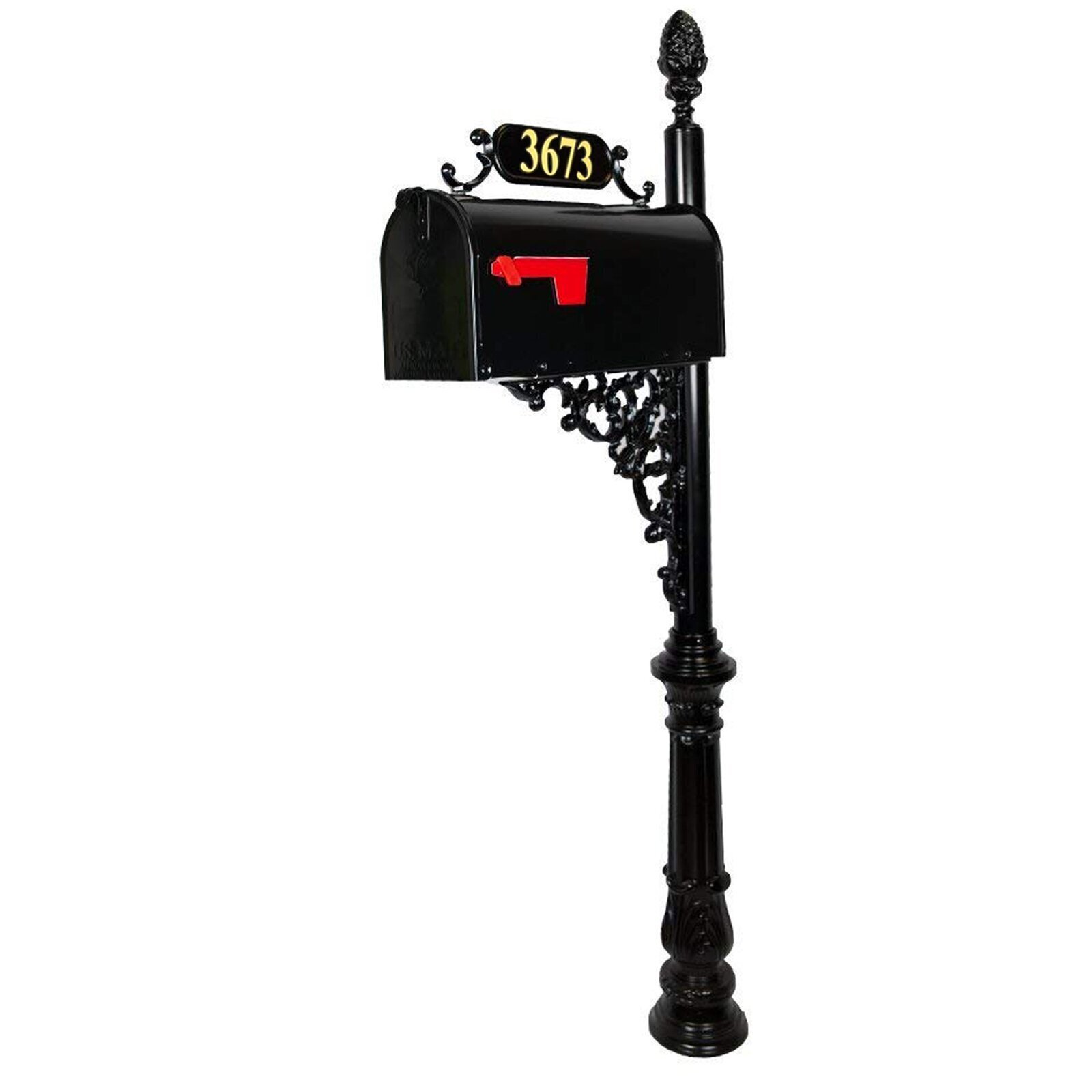 Highly decorative cast iron mailbox post
Addresses of Distinction
Available in two different sizes, this customizable post-mounted mailbox lets you choose between a reflected gold or solid brass finish for the actual numbers.
Designer Advice:
From the top to the bottom of the post as well as the number plate and the extremely ornate bracket, this particularly decorative model will work wonders in gardens that already rely on similar elements, and especially vintage and antique settings.
Merchant links are sponsored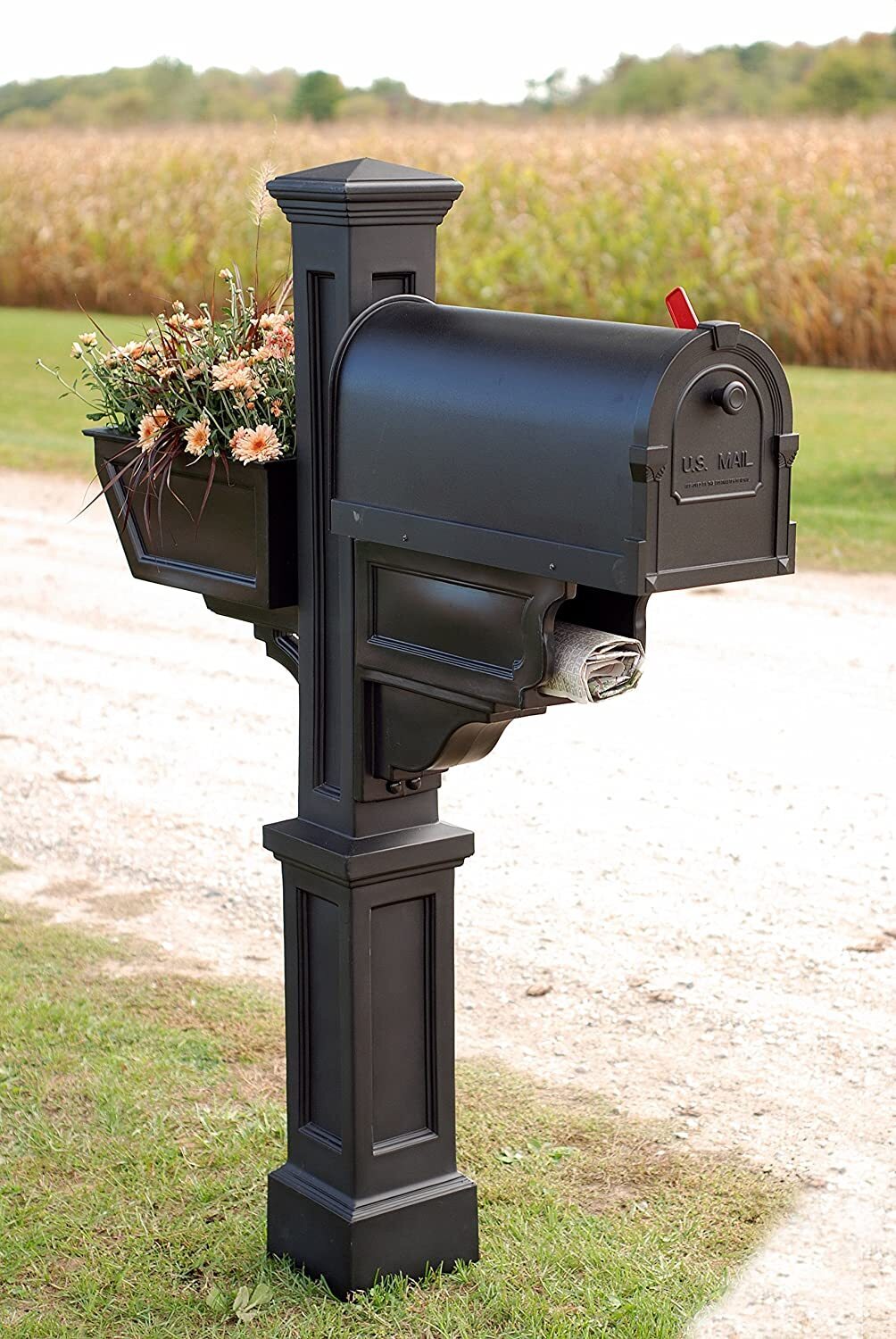 White or black iron mailbox post with room for flowers
Mayne
Both finishes of this 56" mailbox post are incredibly versatile, perfect to match most gardens and house exteriors. While the black one is made to look like iron, these posts actually consist of UV-resistant polyethylene. They are designed for mailboxes that are at least 6.5" wide.
Designer Advice:
As well as its delightful New England style and some additional room for newspapers, what sets this black iron mailbox aside from most models is the separate slot for flowers. You can use this post to introduce your love for nature and blossoms right from the start.
Merchant links are sponsored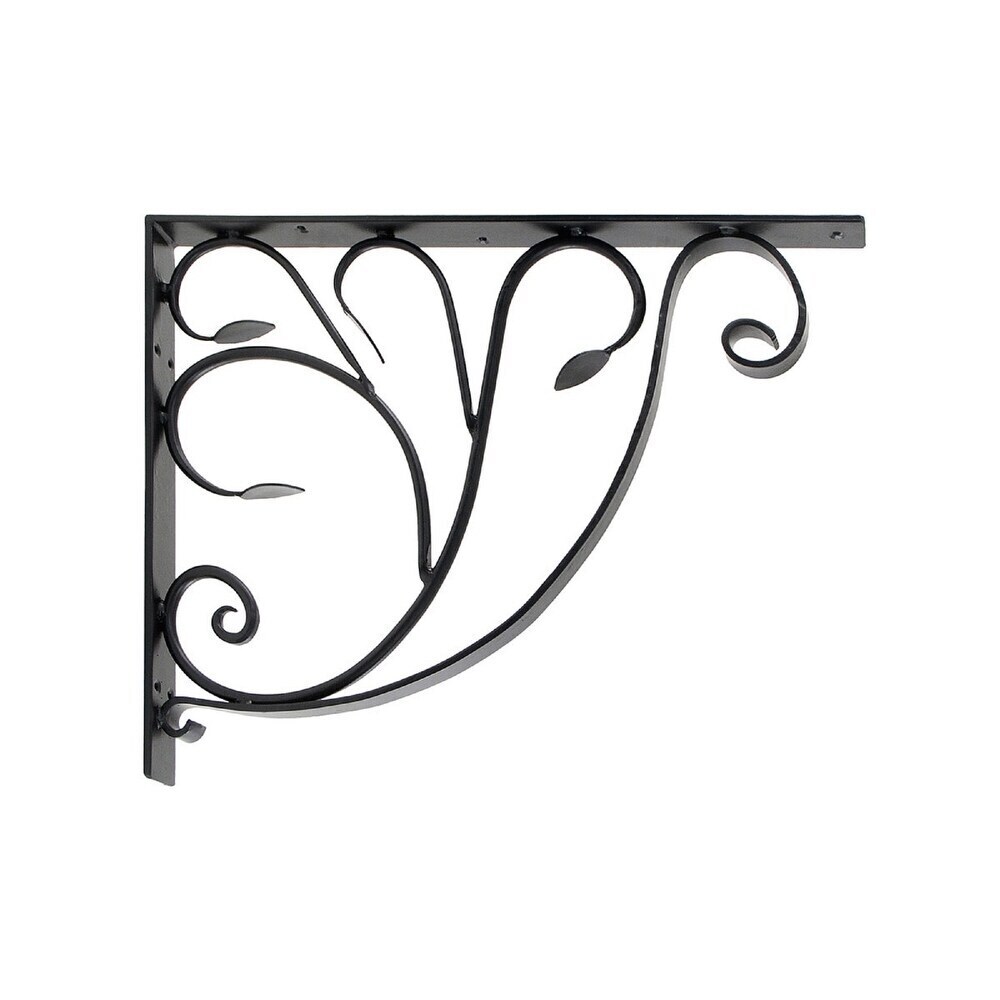 Wrought iron mailbox bracket
18" tall, this iron mailbox bracket is durable, powder-coated, and in the right size for both medium and large boxes.
Designer Advice:
While you can easily attach it to a simple post, choosing a bracket tends to be a more logical choice if you haven't got a garden or if it's not big enough for a traditional letterbox setup. This way, you'll save space but still get to showcase your mailbox beautifully by mounting the bracket against the wall.
Merchant links are sponsored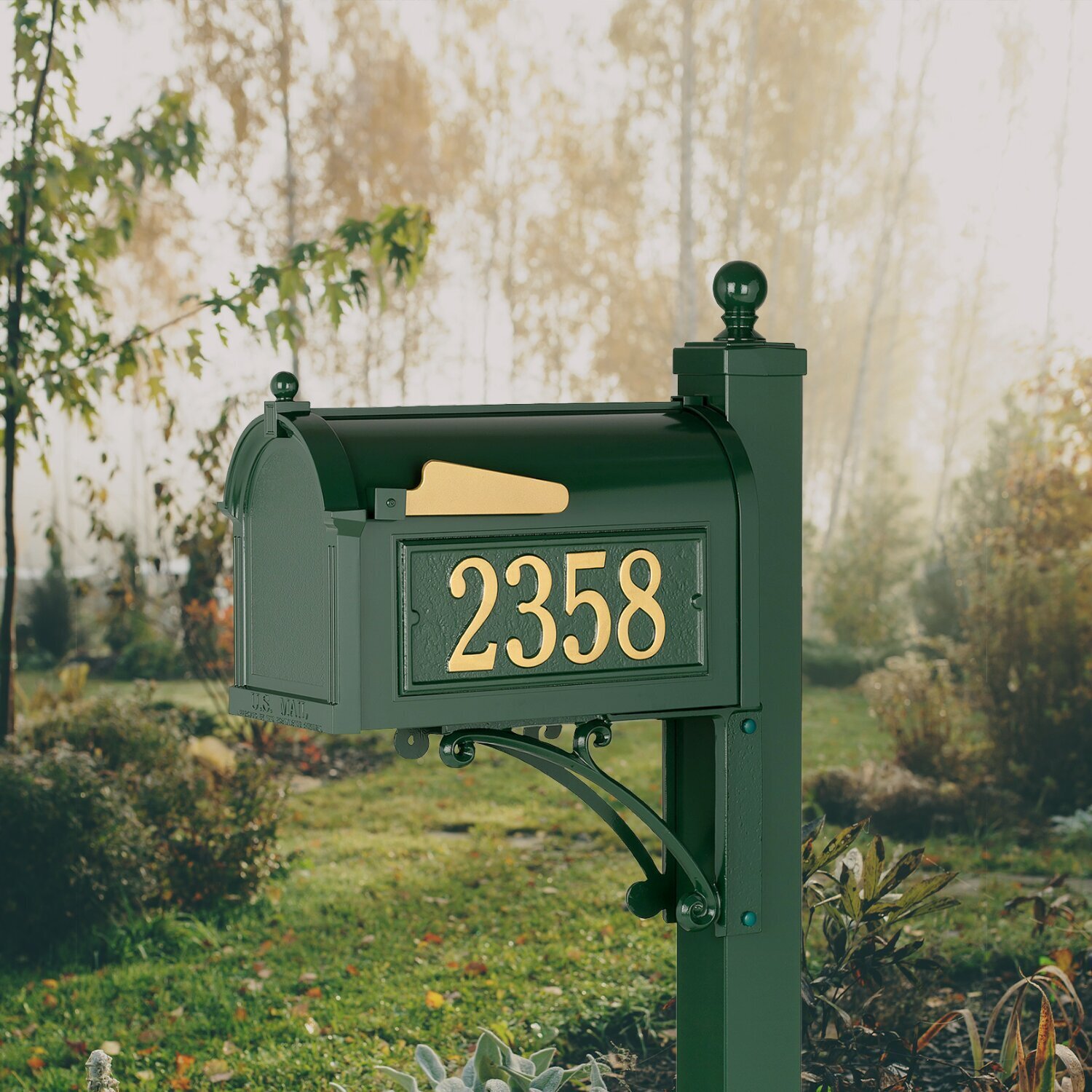 Nostalgic decorative mailbox post
This 54" post-mounted letterbox relies on an iron-looking aluminum design in a black, bronze, green, or white finish.
Designer Advice:
While the white option might be a better match for your house exteriors, we mainly recommend the darker ones to improve visibility, as the golden letters and numbers really stand out against them. Either way, the decorative curved lines of its bracket are ideal to embrace a nostalgic feel, which will work even better if your actual home interiors involve vintage or modern decors.
Merchant links are sponsored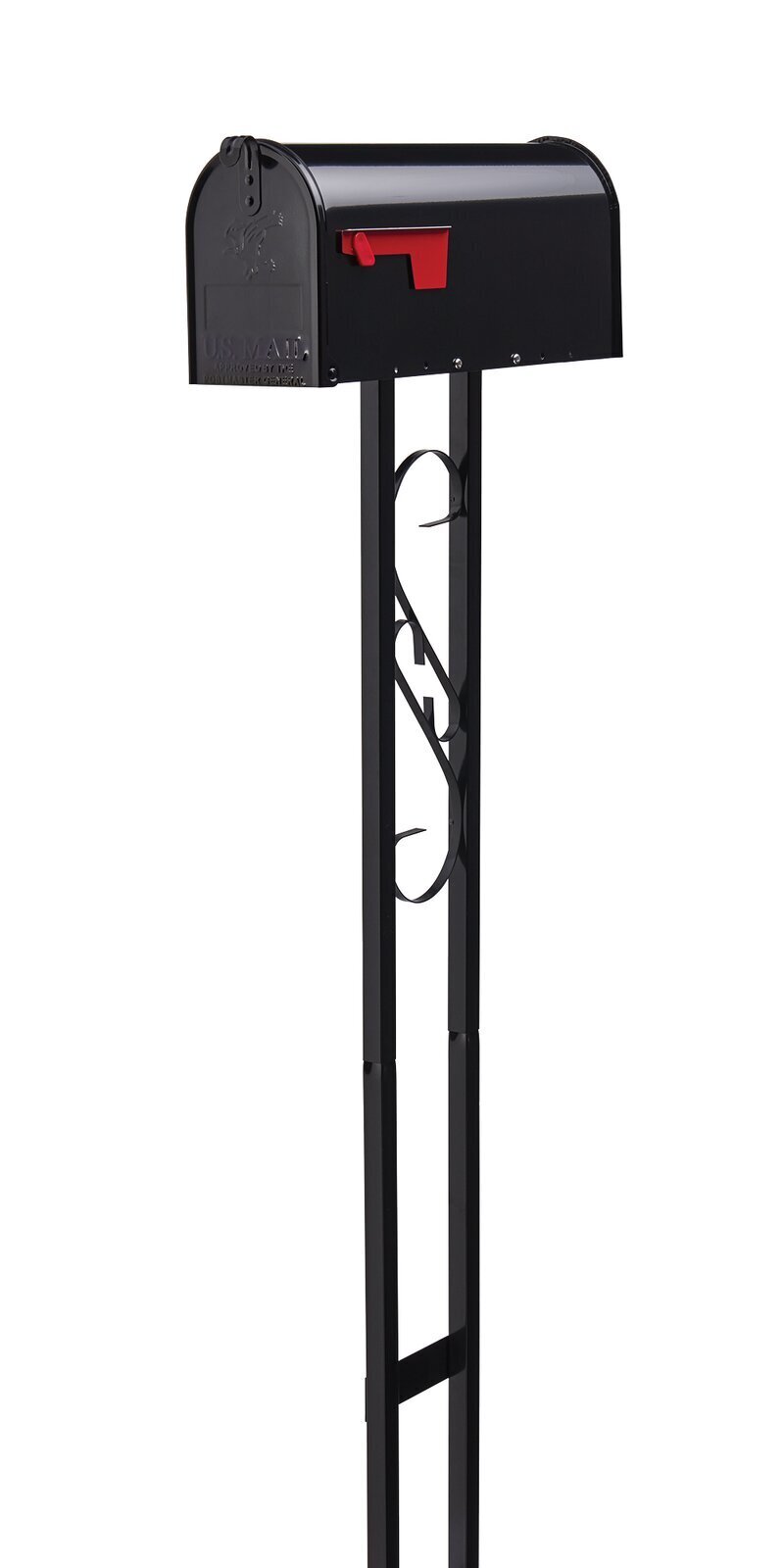 Charming wrought iron mailbox and post
Architectural Mailboxes
50" in height, this post-mounted steel mailbox in a powder-coated iron finish is medium-sized and versatile.
Designer Advice:
The dual-reinforced post with an eye-catching scroll design in the middle is a refreshing change from the most traditional models: definitely an interesting idea to showcase your decorative flair right from the start.
Merchant links are sponsored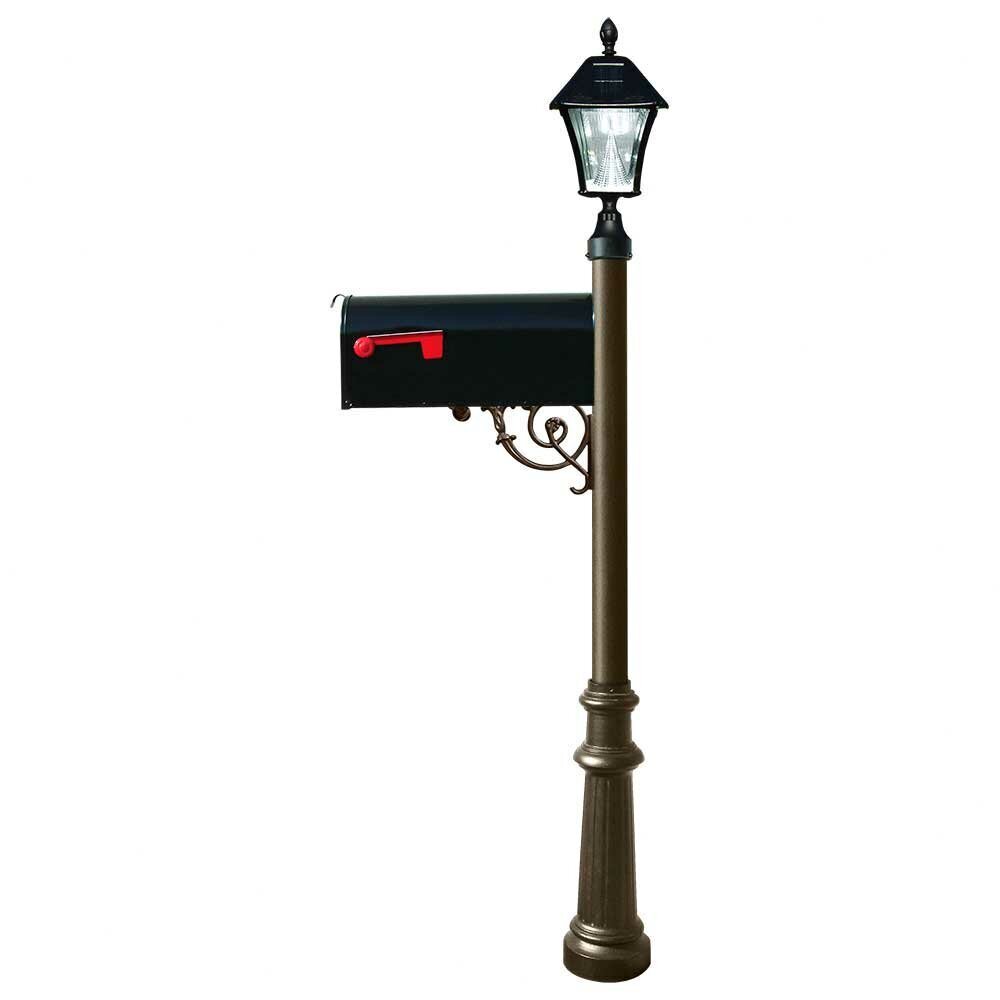 Streetlamp style wrought iron mailbox post
Qualarc
Available in a bronze, black or white finish, this 72" post-mounted model takes iron mailboxes to the next level by including a solar-powered street lamp.
$554.96 $779
Designer Advice:
This model is the right investment for you if your garden hasn't got many nightlights, if you want to add to your nostalgic inspiration, or… let's be honest: if you want your house exterior to be the most stylish one in the neighborhood!
Merchant links are sponsored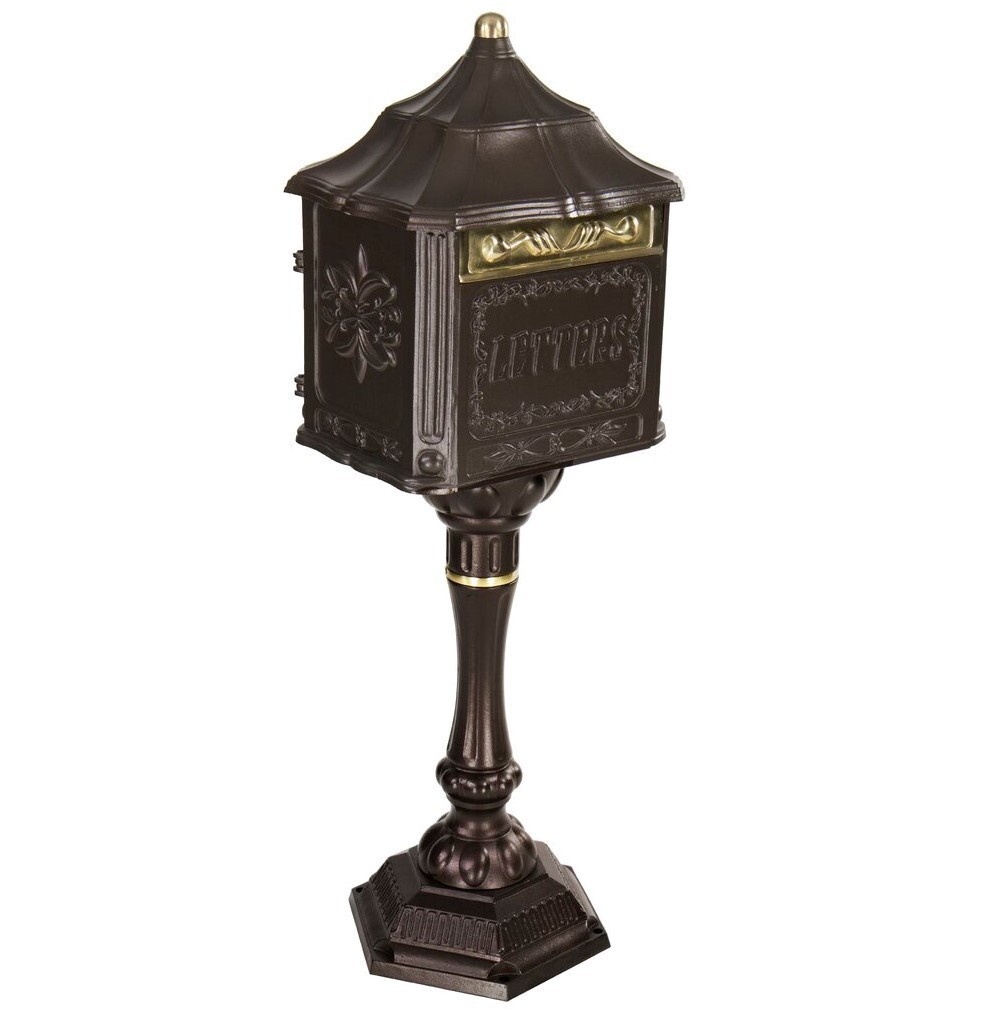 Short cast iron mailbox post with box
Amco Mailboxes
This aluminum mailbox with post is designed to look like iron, comes in four charming finishes (black, white, and textured bronze or green) with stylish golden accents, and measures 46".
$395.99 $697
Designer Advice:
Choosing a mailbox and post combo is a much more practical choice if you haven't already got one of the two. A shorter option would also make more sense if you don't want it to become the main focal element in your garden. However, don't forget to check your local requirements for postboxes, as they still need to be visible and easy to spot.
Merchant links are sponsored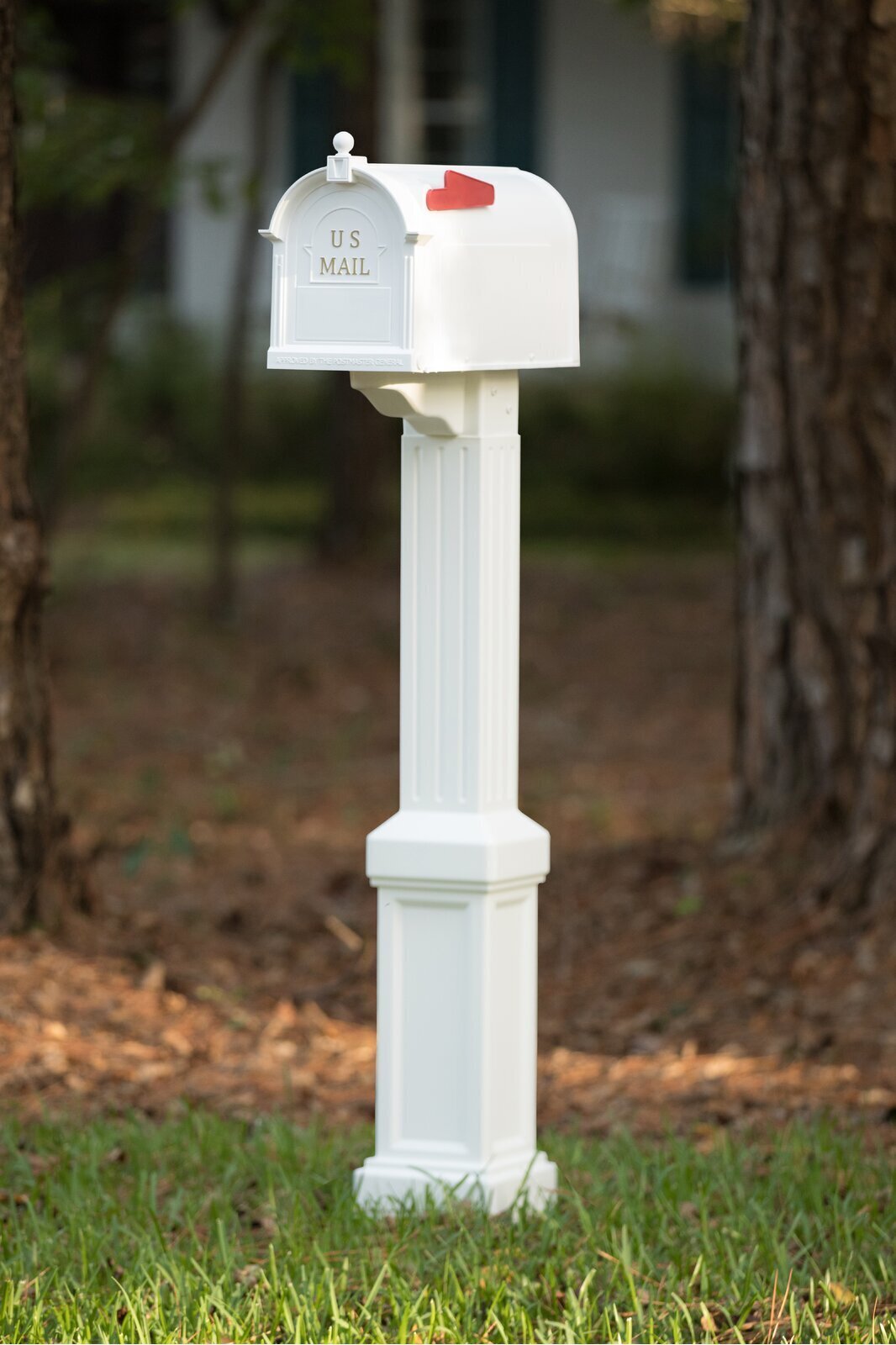 Medium sized wrought iron mailbox and post
Postal Pro Mailboxes
This 54" iron-looking mailbox with post is a more budget-friendly alternative made of durable and fade-resistant resin, available in either black or white.
$58.82 $80.37
Designer Advice:
Its fairly streamlined design with delicate decorative elements results in a familiar look with subtle retro vibes: this makes it a particularly perfect choice to complement most traditional settings.
Merchant links are sponsored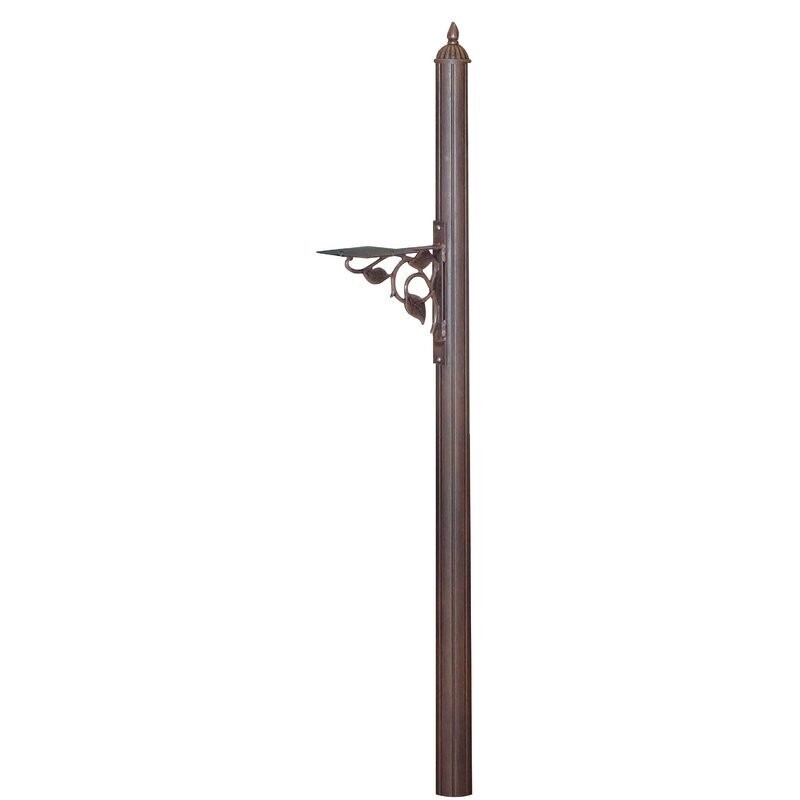 Standalone iron mailbox post with decorative accents
Fleur De Lis Living
Available in eight different finishes that make it a breeze to match your house exteriors, this iron-style 79" mailbox post is made of rust-proof cast aluminum in a powder-coated finish.
$209.99 $256.99
Designer Advice:
The arm showcases an ornate leafy motif that will nod to your garden plants and other natural elements. We recommend choosing a decorative iron mailbox post if your yard includes similar items or some whimsical vibes (for example, with fairies or gnomes). However, if your actual letterbox is also quite ornate, only pair them up if the two styles wouldn't end up clashing.
Merchant links are sponsored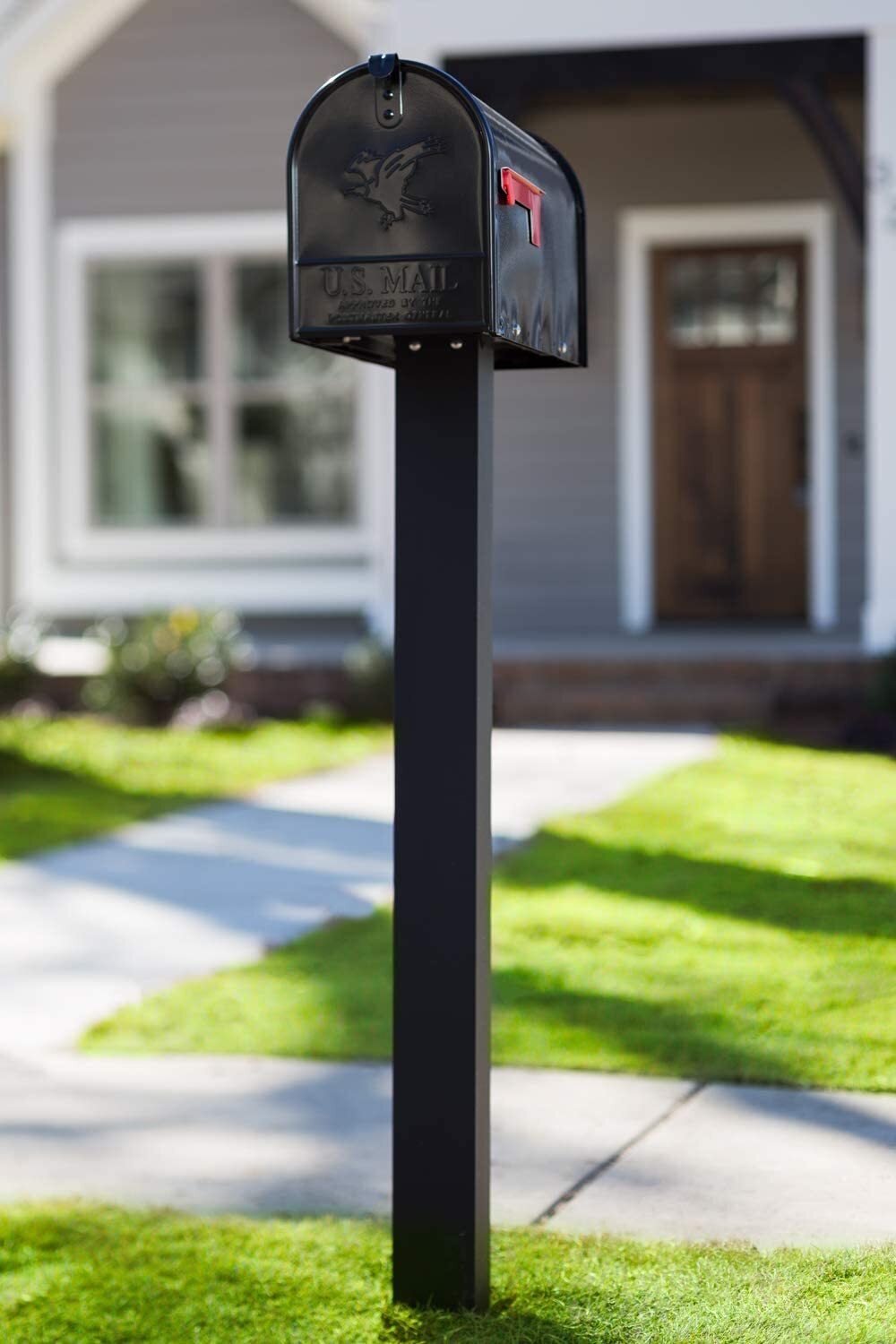 Simple cast iron mailbox post on its own
Solar Group
This heavy-duty aluminum mailbox post in a black iron-looking finish is 52.3" high and powder-coated to withstand all kinds of weather. Because it can accommodate for mounting holes on either side and underneath, it's compatible with most mailboxes.
Designer Advice:
A plain and streamlined iron mailbox post is the most logical choice in two main scenarios: if you have contemporary house exteriors or if you'd like to maintain the focus on your more decorative letterbox.
Merchant links are sponsored