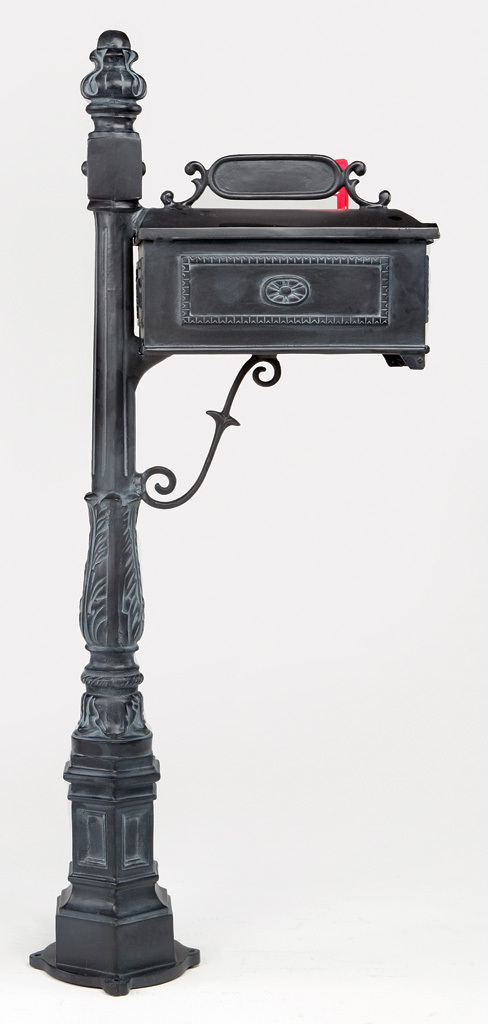 Mailboxes are not often exchanged. Their execution must therefore be reliable and long-lasting. The presented item is made of brushed and polished solid cast aluminum, and hand painted.It has a very stylish, luxurious carved shape.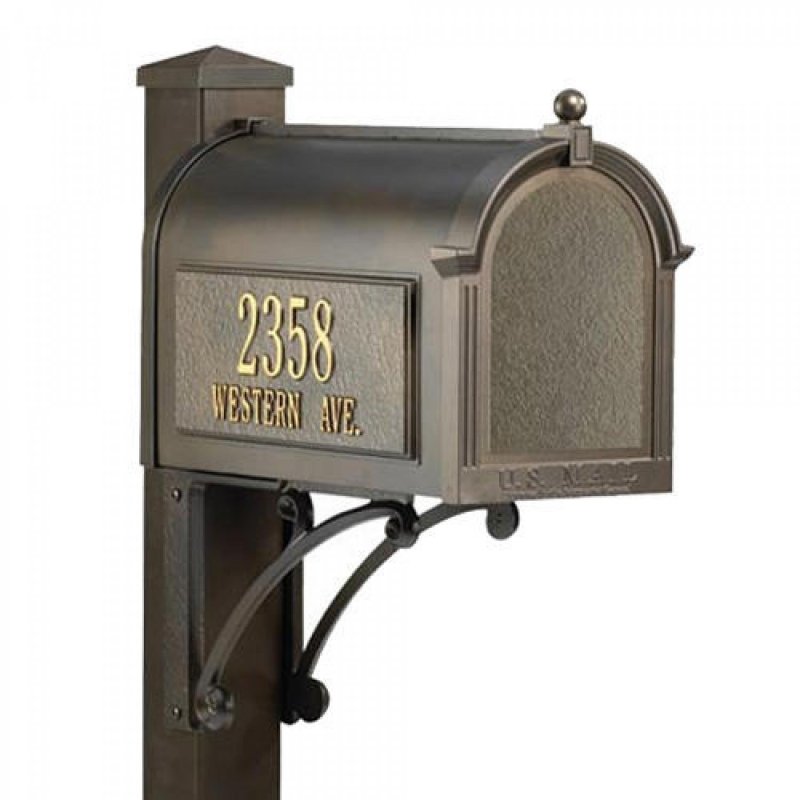 Manufactured from the die-cast, rust-free aluminium, this elegant mailbox will add a refined character to your outdoors. Mounting and hinge hardware is protected from the weather, thanks to the weather-resistant powder coating.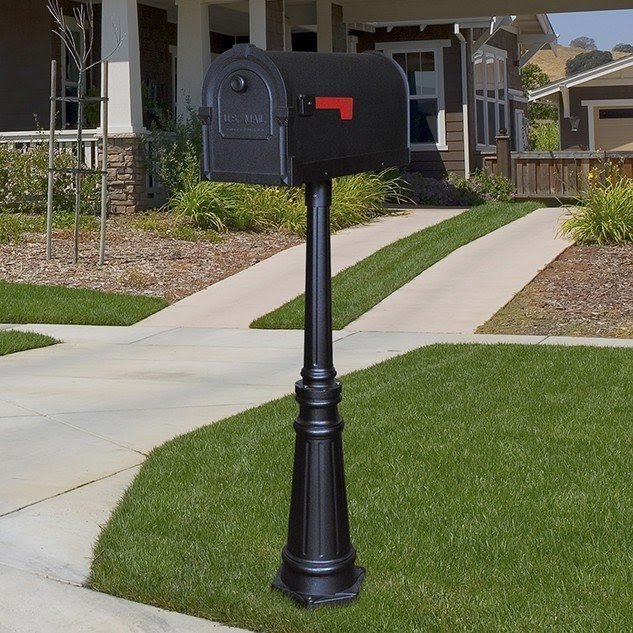 Savannah Curbside Mailbox with Tacoma Mailbox Post Unit
With this mailbox post unit you will finally get the functionality beyond measure and a nice touch to your household, making it feel truly complete and create a warm atmosphere in your backyard and a vintage vibe to it.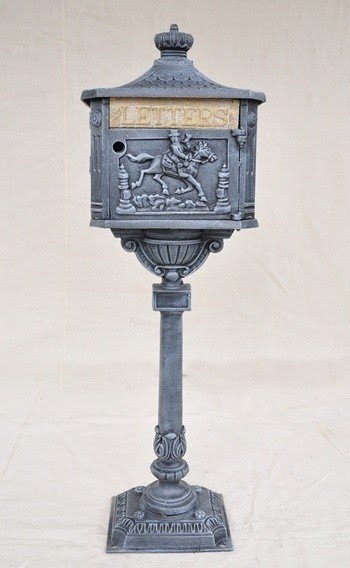 Very unique Victorian mailbox that will make every postman at least astonished. The figure of a man on a horse on the front of the mailbox reminds us of the past times. The times that inspired this very special box for letters with a British crown on the top.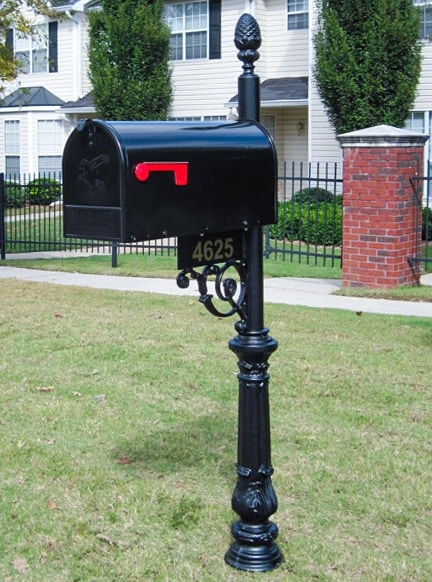 How about an outrightly traditional mailbox on a lawn in front of the house? This essentially structured one is cast from high quality aluminium, it has some decorative floral swirls and a red flag of course.