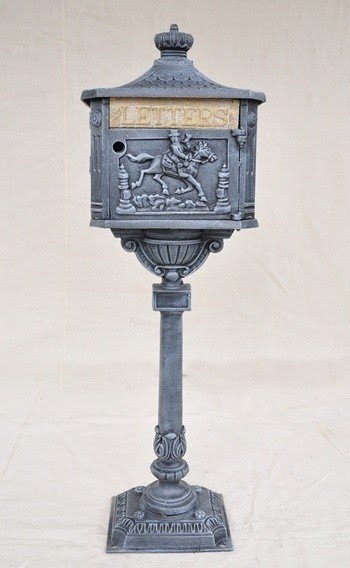 Very unique Victorian mailbox that will make every postman at least astonished. The figure of a man on a horse on the front of the mailbox reminds us of the past times. The times that inspired this very special box for letters with a British crown on the top.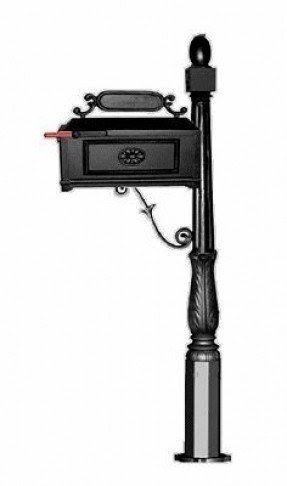 Your house may be styled entirely in line with contemporary trends, but a Victorian mailbox post will give it chic vibe it would otherwise lack! Cast in aluminium, it features swirls design and black finish.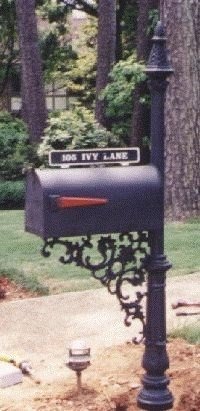 Mailbox post is a charming way to have a beautiful garden decor and a functional solution for your home. Beautiful design with cast aluminum makes the mailbox robust, sturdy and very glamorous.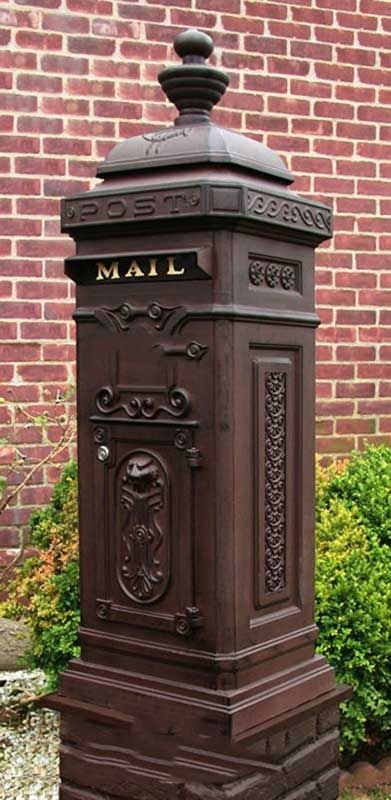 A stunning and beautifully decorated German styled tower mailbox that comes in the most exquisite rust brown finish and will make for a truly original choice for your household, letting you accent the decor.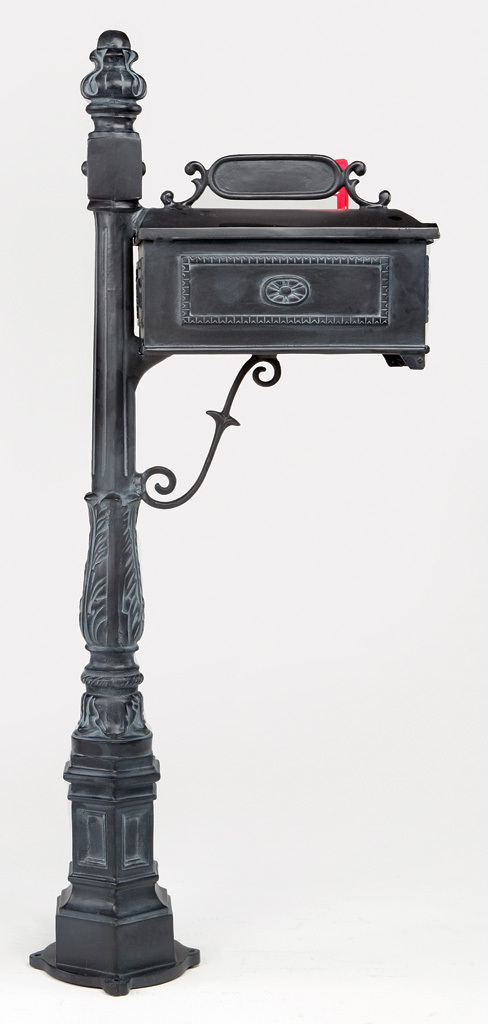 Mailboxes are not often exchanged. Their execution must therefore be reliable and long-lasting. The presented item is made of brushed and polished solid cast aluminum, and hand painted.It has a very stylish, luxurious carved shape.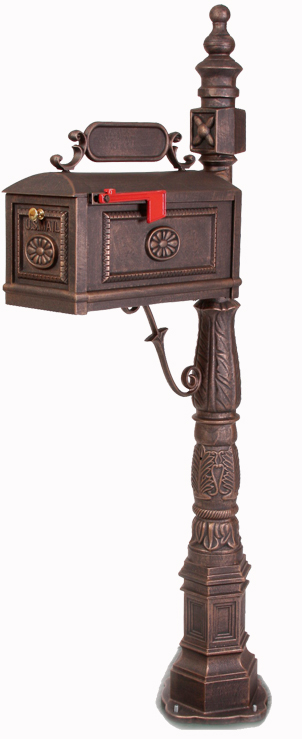 The Victorian style of this beautifully finished mailbox is an excellent way to decorate the original garden. Beautifully carved into an aluminum cast form adds total charm and details. The large letter board compartment and the red flag form a beautiful whole.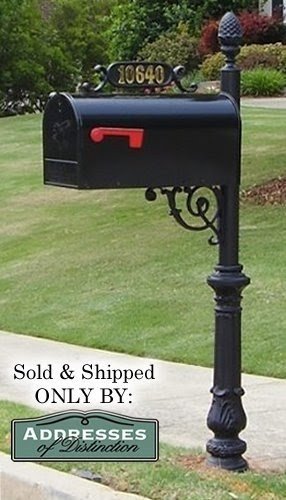 The Hampton Aluminum Mailbox and Post System, Black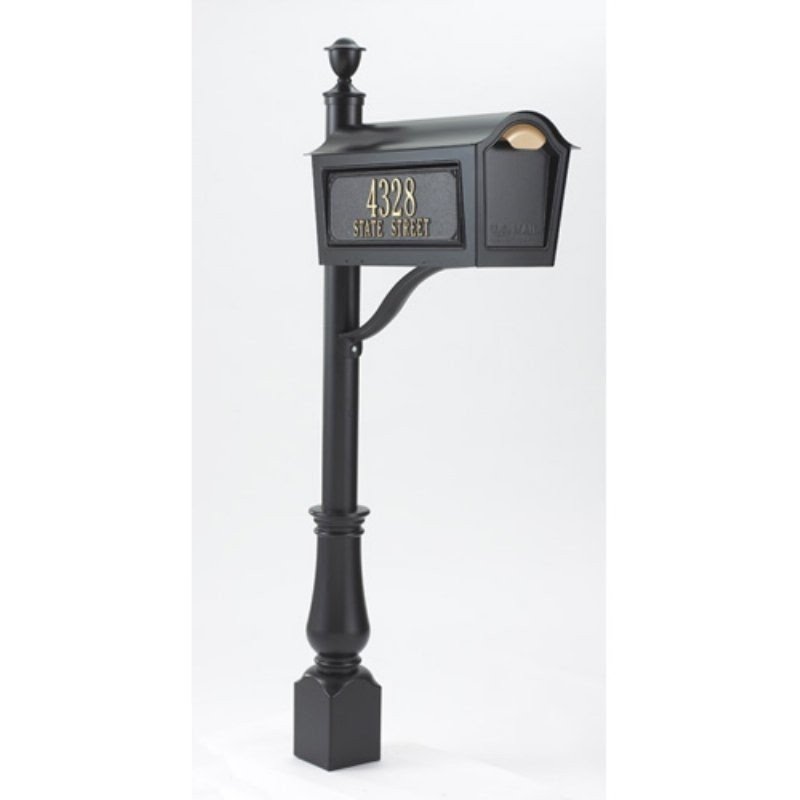 An elegant set of steel with weatherproof black coating. A large mailbox with an arched top rests on a bracket. A round post has a square base to set in the ground with concrete. Two aluminium personalised address plaques have golden lettering.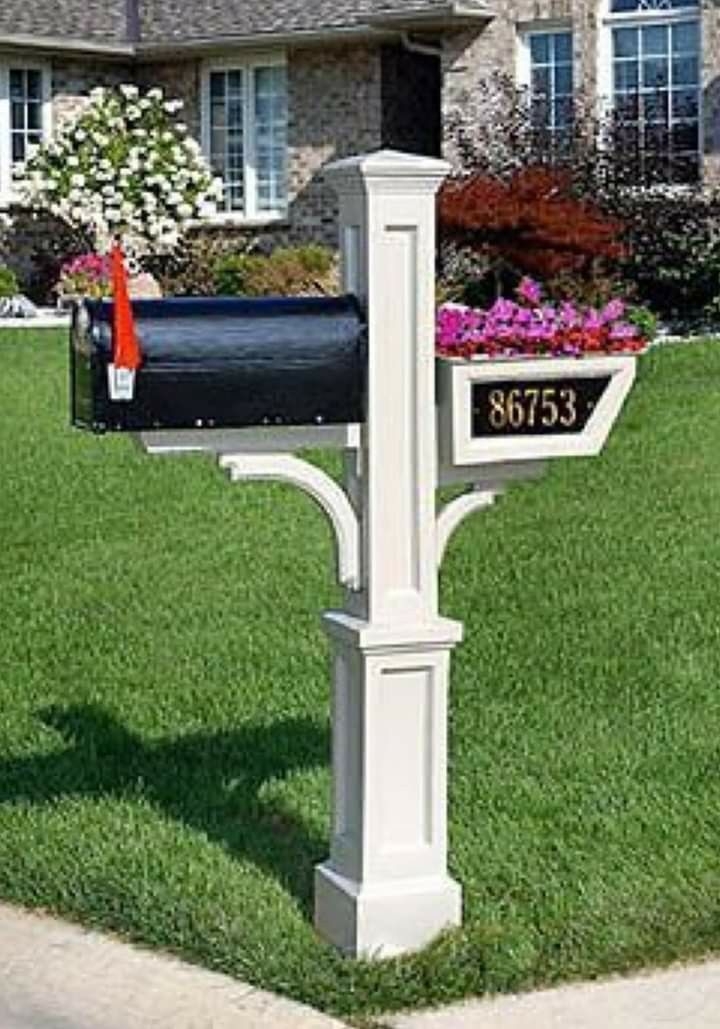 Your mailbox is your visiting card, you need to have it more elegant and stylish. We suggest you this mailbox post, which is made of cast aluminum, and has white, black and red colors.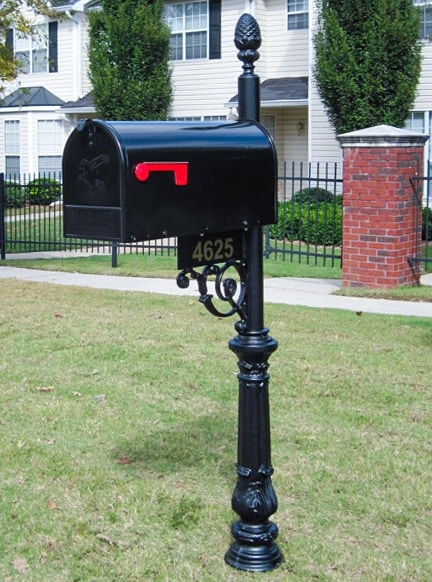 How about an outrightly traditional mailbox on a lawn in front of the house? This essentially structured one is cast from high quality aluminium, it has some decorative floral swirls and a red flag of course.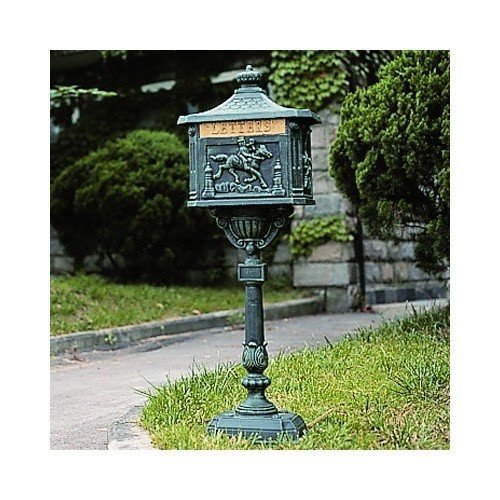 Yesteryear Cast Aluminum Locking Mailbox and Post Set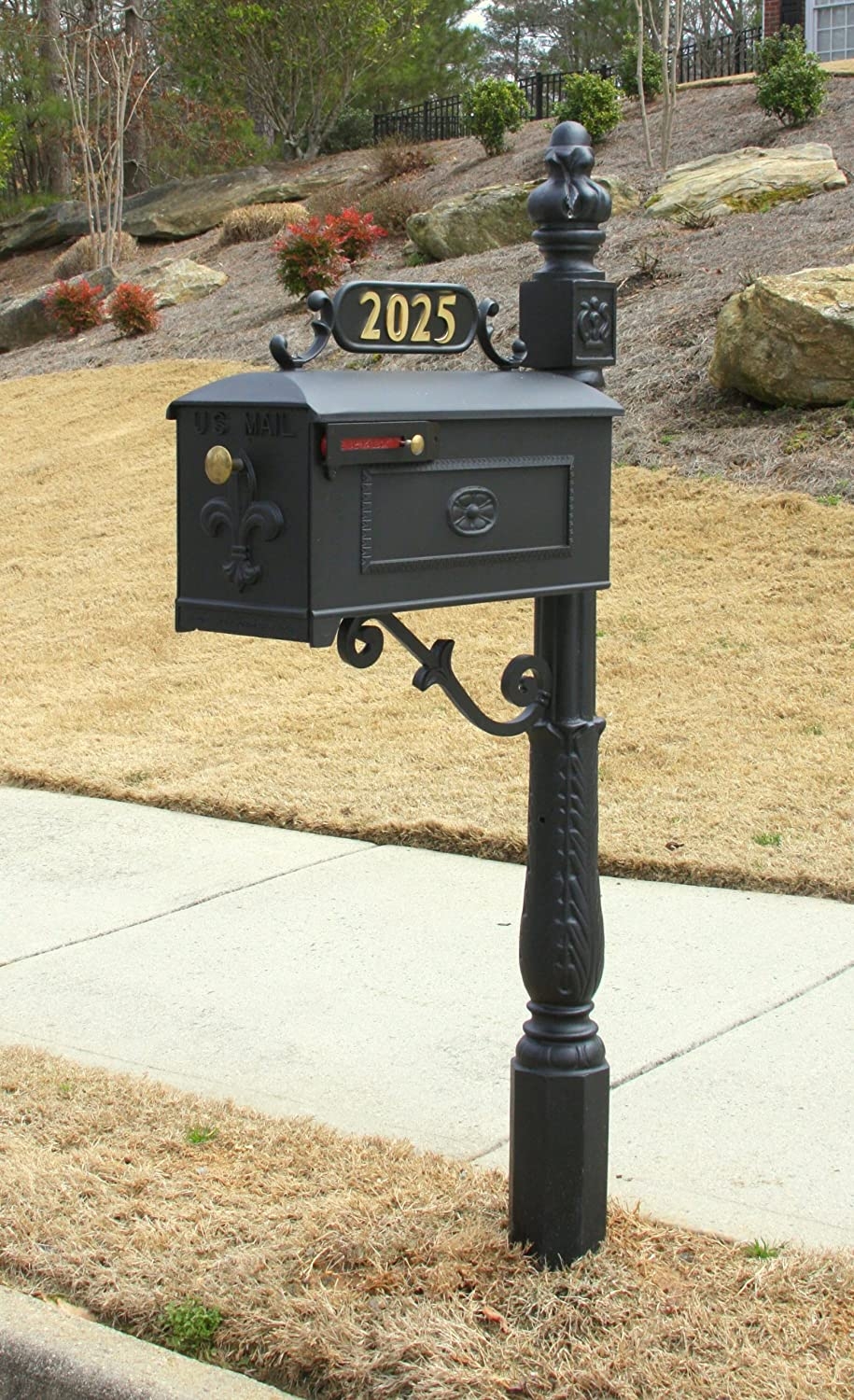 Choose a traditional and strong mailbox that will ensure that your post is always kept safe and sound until you have time to collect it. This piece is made from the high quality cast aluminum and sports the number of your home on top.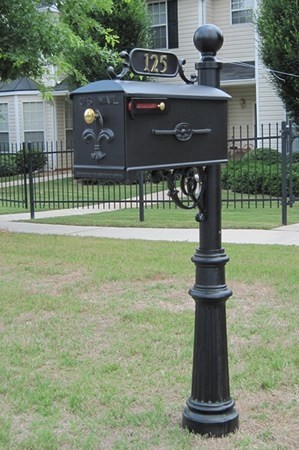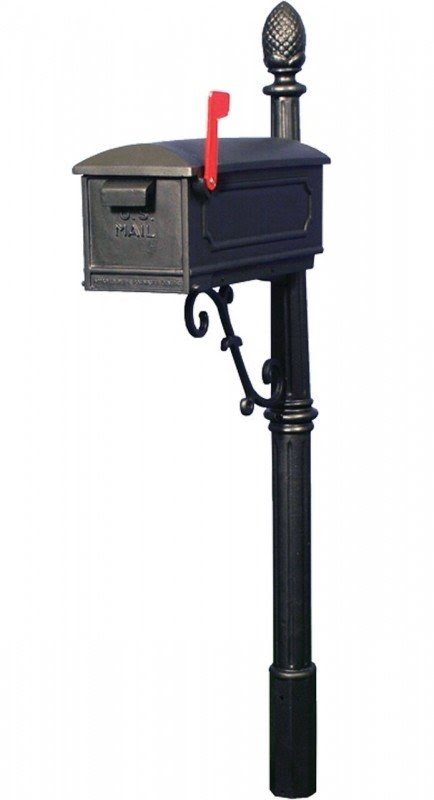 A great addition to place in front of your house and spice it up with functionality and vintage appearance. Designed of cast aluminum and painted in black, the mailbox includes beautiful scrollwork, a stylish pole with a nice finial, and a red flag mounted to the box.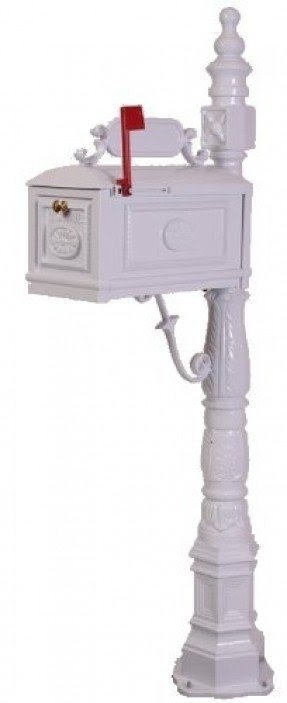 If you are a fan of Victorian style, you have to choose this Victorian decorative mailbox with white finish and cast aluminum construction. It's solid and high quality.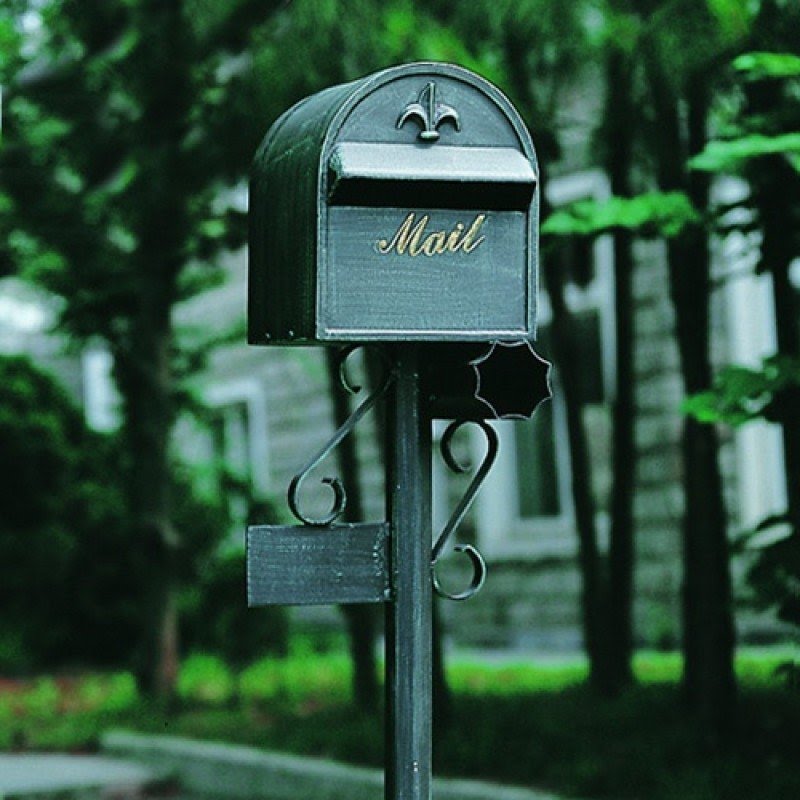 A mailbox with sturdy post - classic design is emphasized with swirls corbels and Fleur de Lis motif. Cast out of aluminium, this outdoor accessory sports black finish. The mailbox has a lock, of course.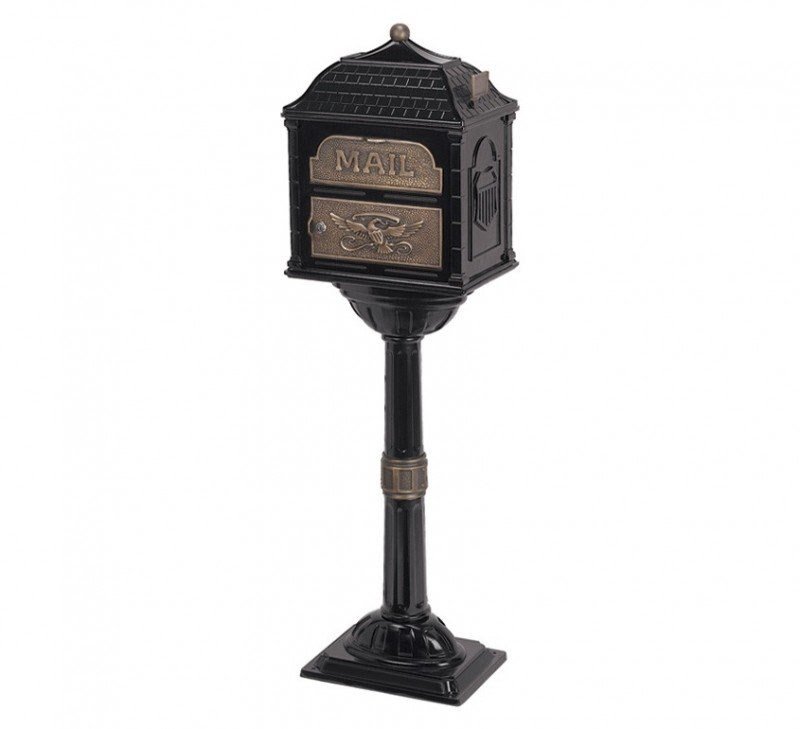 The Gaines Classic Mailbox And Post ClBro, Bronze + Polished Brass by Gaines. $477.00. Sixteen separate castings of areospace-grade aluminum and accented with solid brass or aluminum.. The Classic Mailbox, unlike most, includes the post.. Accents in solid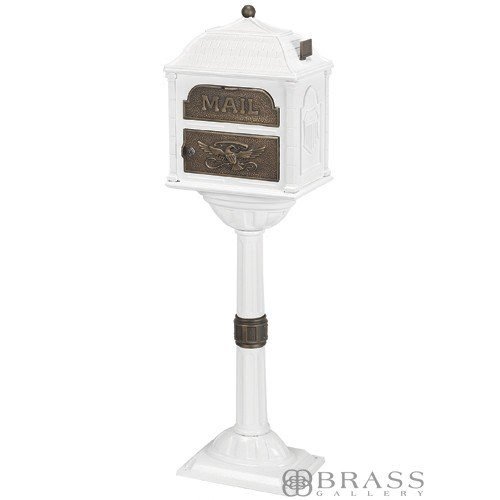 The Gaines Classic Mailbox And Post ClWhi+Sn, White + Satin Nickel by Gaines. $567.79. Accents in solid Polished Brass, Antique Bronze finished Brass, and Satin Nickel (aluminum).. Lockable front access door.. Mailboxes and Posts are hand assembled and ha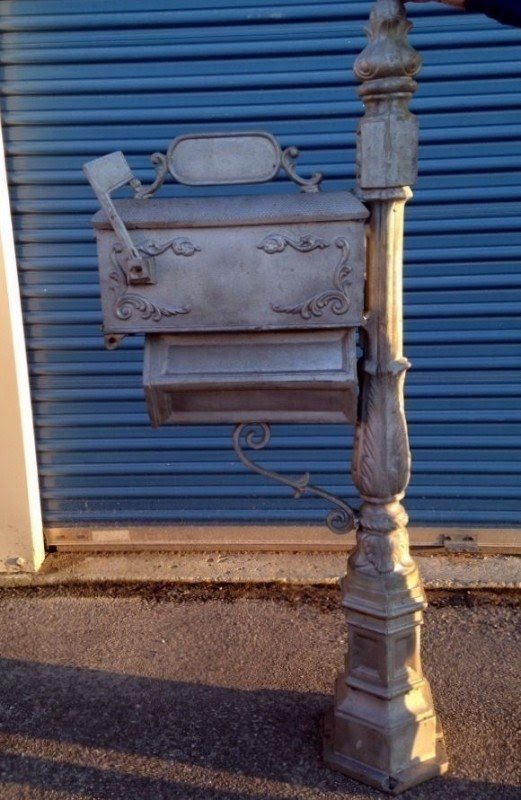 Mailbox Post Silver Cast Aluminum w Flag Name Plates 47" Great Shape ...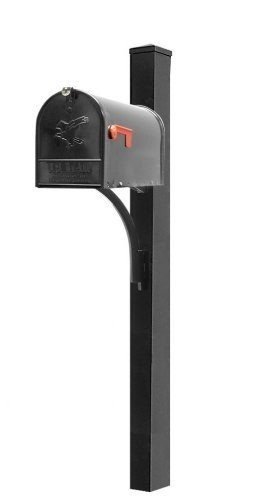 Brandon Industries, Inc.-Front Mount Classic Mailbox Unit-4" Square Pole by Brandon Industries, Inc.. $193.00. Oversized steel Classic rural mailbox unit with cast aluminum decorative bracket. 4" OD smooth square mailbox post. Direct burial installation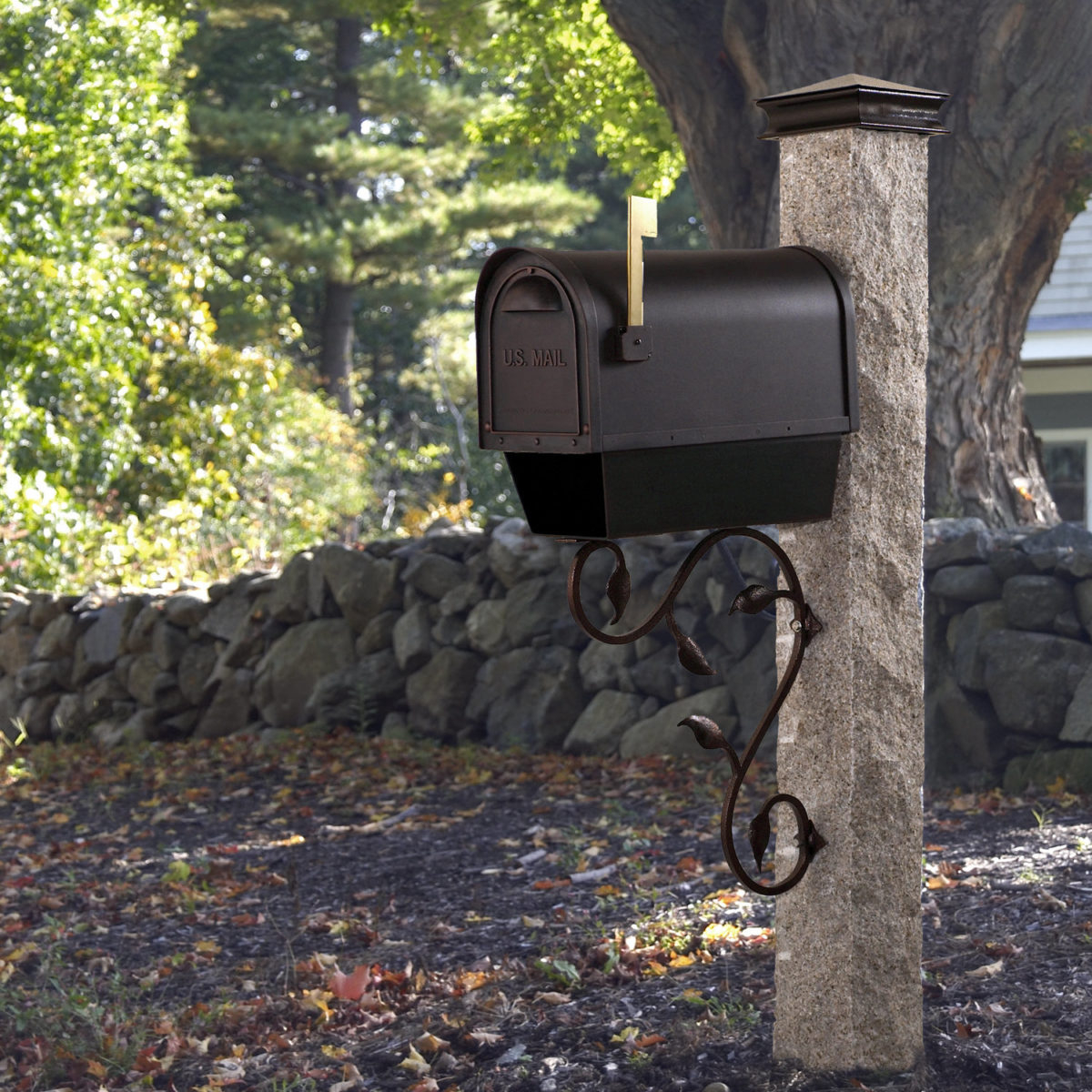 wheat Granite Post with copper Mailbox and newspaper tube & copper ...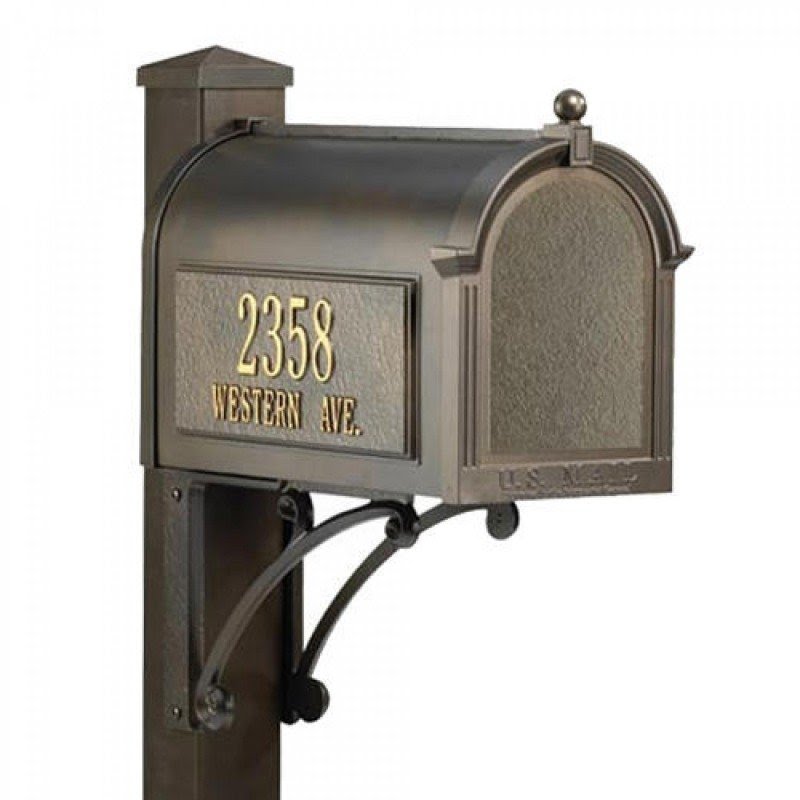 Useful and decorative mailbox with a post. This box features a cast aluminum construction, so it is lightweight, but very durable. The mailbox includes golden numbers and signs that are readable and aesthetic.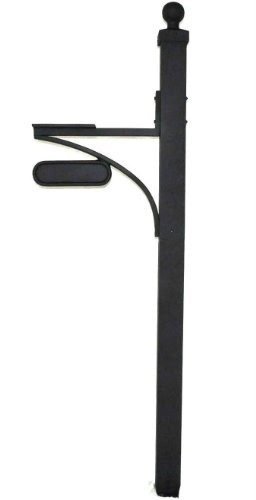 The aluminum construction for post mailbox. Equipped with the additional 3 inch scroll with number plate. High quality aluminum construction helps assure the mailbox. The item will never rust, rot, or crack like traditional iron, wood, and vinyl options.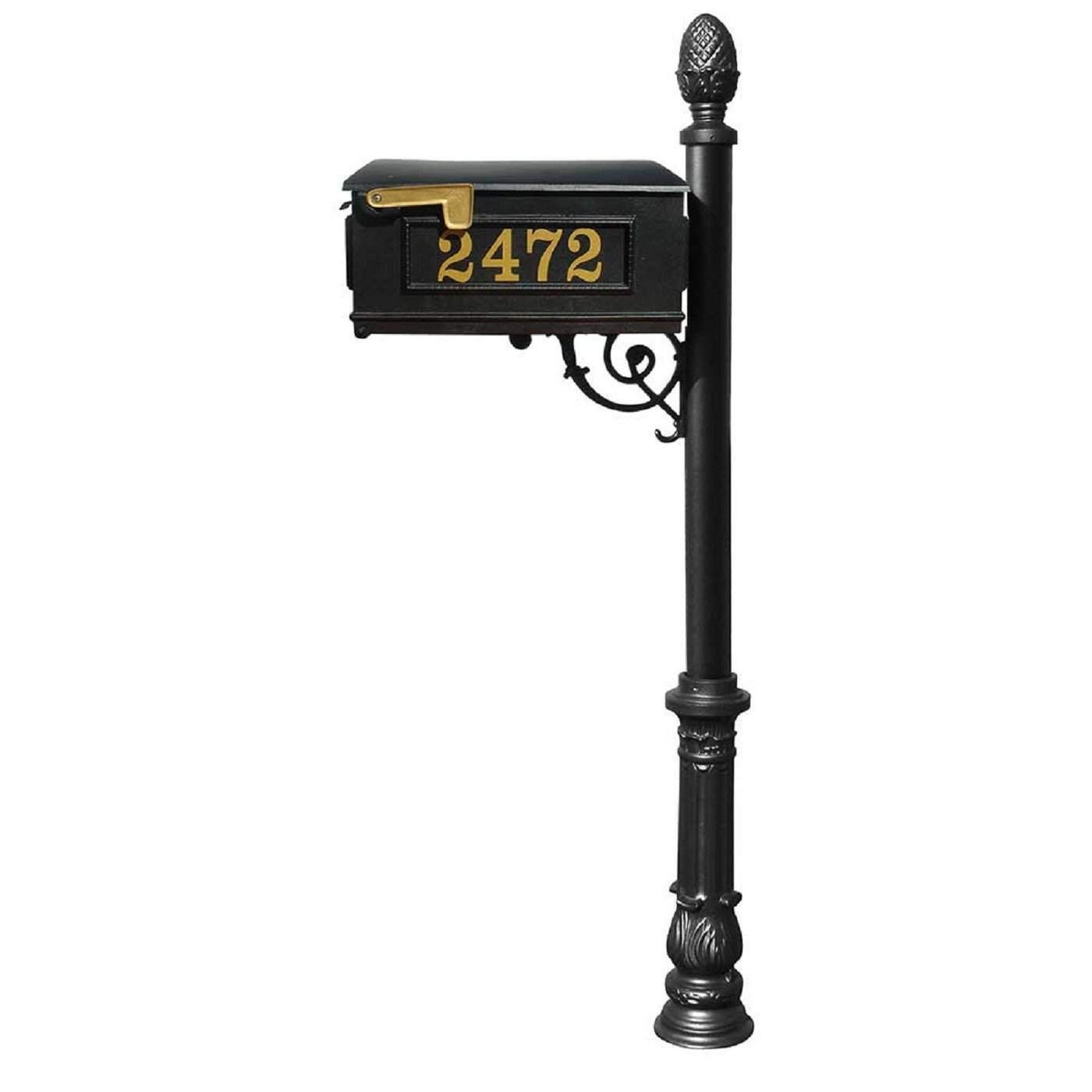 Lewiston Ornate Base and Pineapple Finial Mailbox Post
Victorian Mailbox stand, Decorative Mailbox Post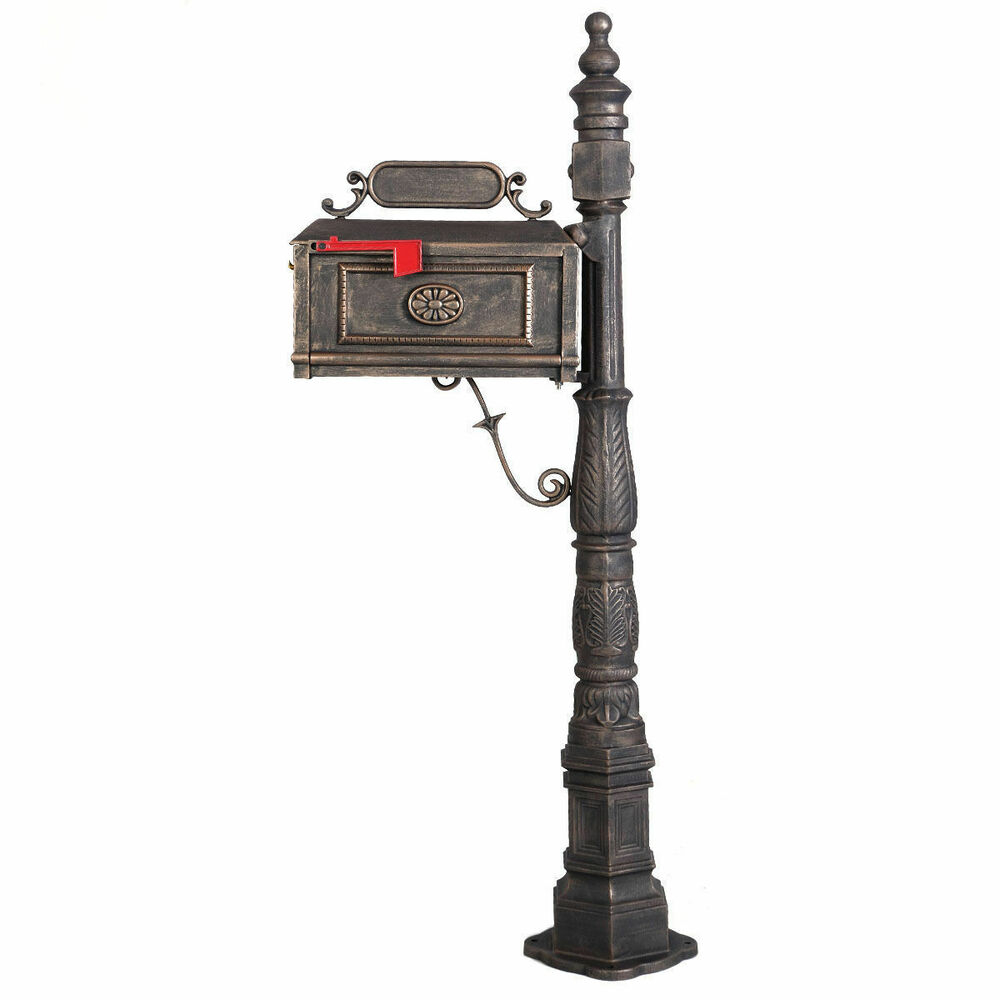 This wonderfully crafted rural mailbox post, covered in desert bronze, constitutes a great example of the Victorian style. It's cast aluminum construction protects from rust and undesired weather conditions.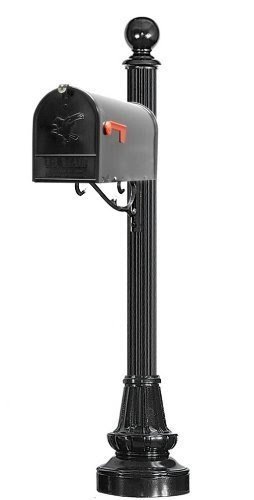 Brandon Industries, Inc.-Front Mount Classic Mailbox Unit-4" Round Pole & Large Base by Brandon Industries, Inc.. $317.00. Oversized steel Classic rural mailbox unit with cast aluminum decorative bracket and large base. 4" OD fluted round mailbox post. Di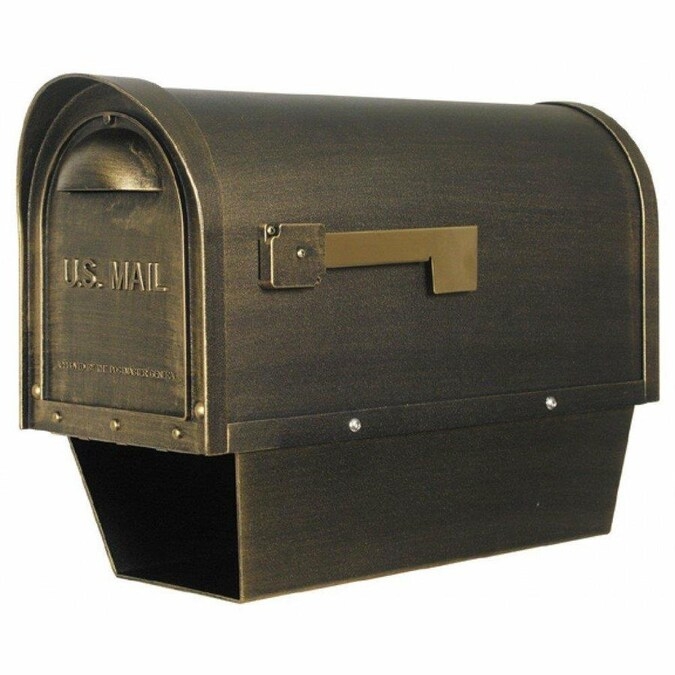 According to the postal law, the mailbox should be on every property. But it depends on us how elegant it will be. This antique mailbox made of resistant cast aluminum will allow you to receive letters even for several generations! Traditional bronze shape.


Decorative Cast Aluminum Mailbox - Black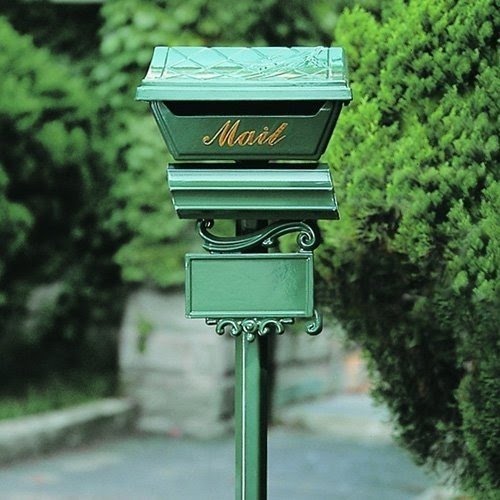 Mail box in vintage style. Construction is made of cast aluminum. It is resistant to rust and harmful weather conditions. Designed for freestanding houses.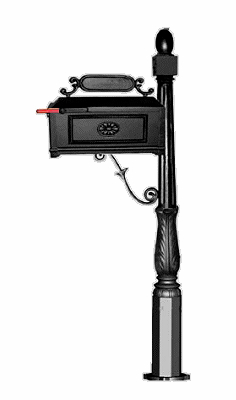 The mailbox is a very important piece at your outside area. This one features the address plaque and ornamental finish with cast aluminum construction. The black color is the strong accent.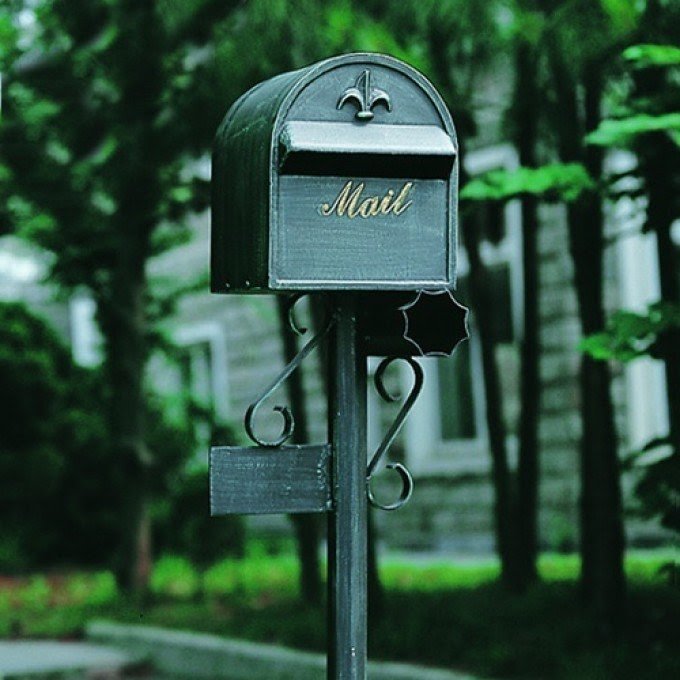 A classic Fleur de Lis mailbox with a functional lock - a great decoration for the front of your house. Made of cast aluminum, the mailbox is all-weather resistant, does not rust or crack, also featuring an address plaque and beautiful scrollwork.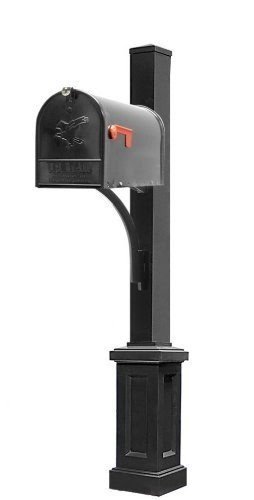 This Oversized steel Classic rural mailbox unit with cast aluminium decorative bracket and large base from Brandon Industries constitutes a magnificent proposition for one's retro or industrial surroundings.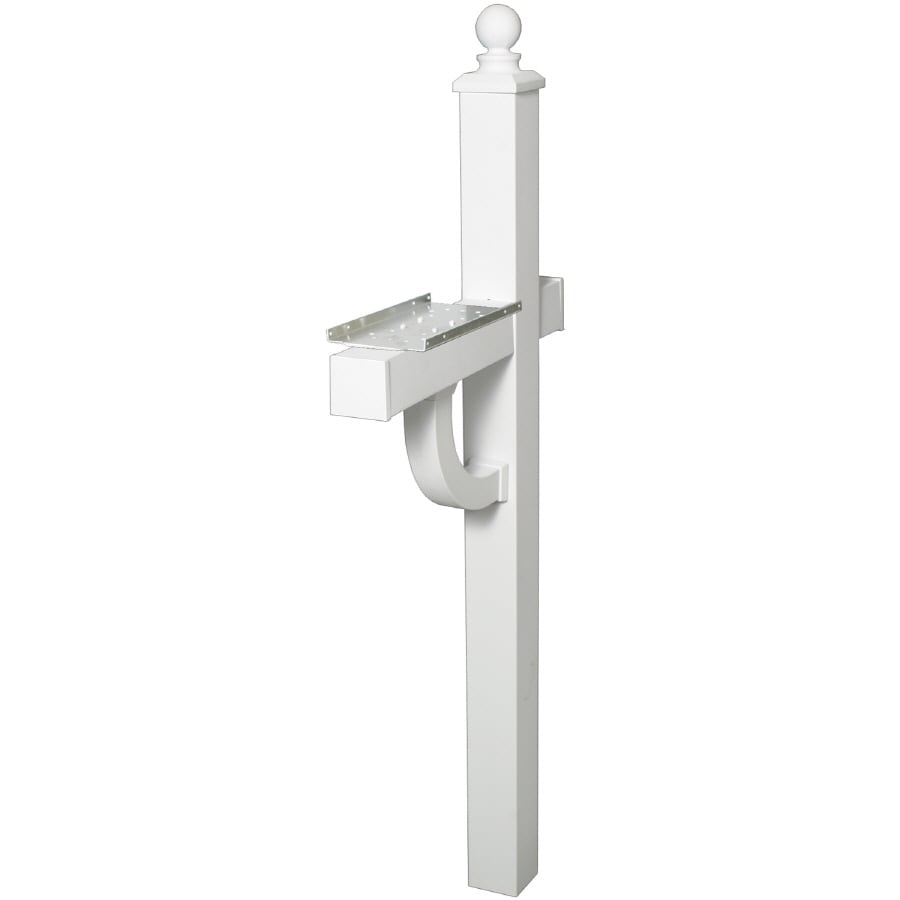 Choose Your Savings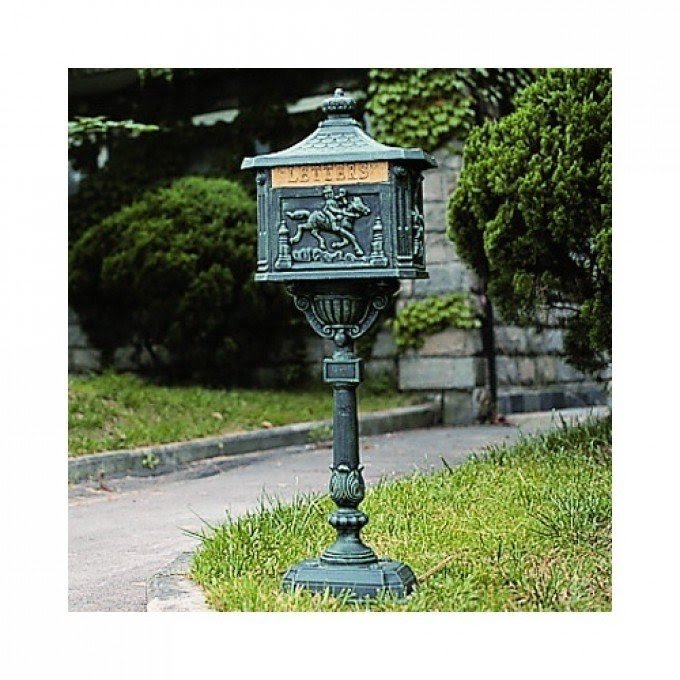 Vintage, traditional mailbox – what's not to love? Perfect to put up in front of any house, and will make it look like a mansion! Feel like a royalty and make your neighbours absolutely jealous with this amazing item!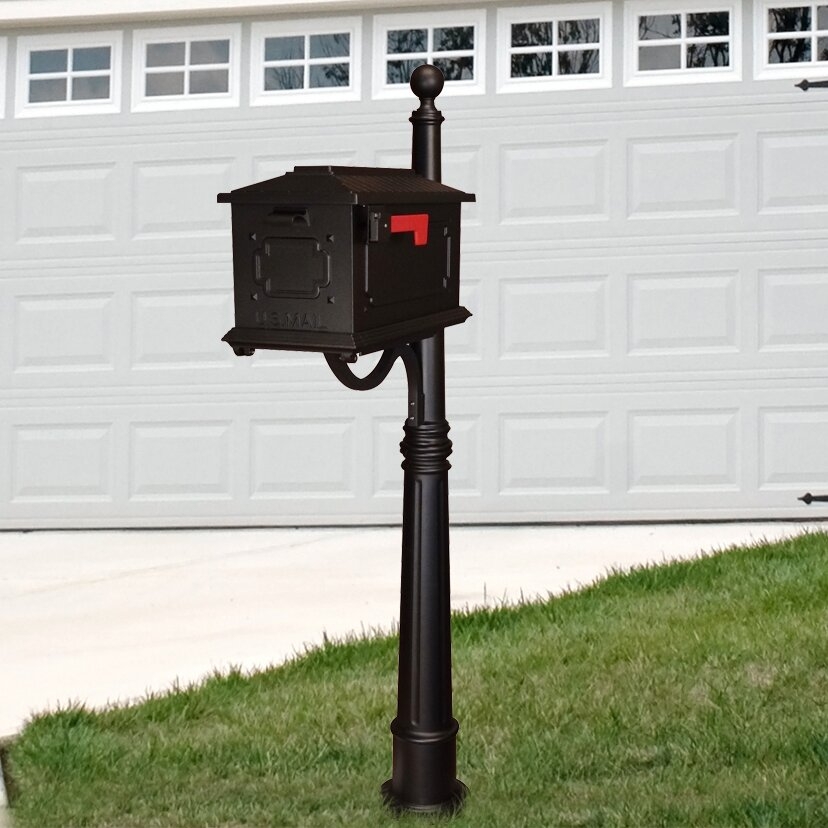 Kingston Curbside Mailbox with Ashland Mailbox Post Unit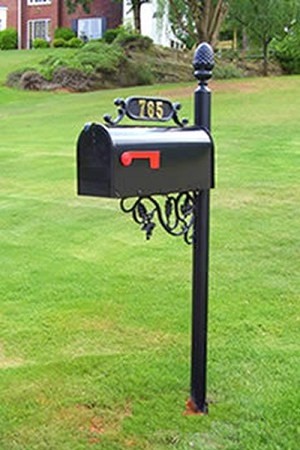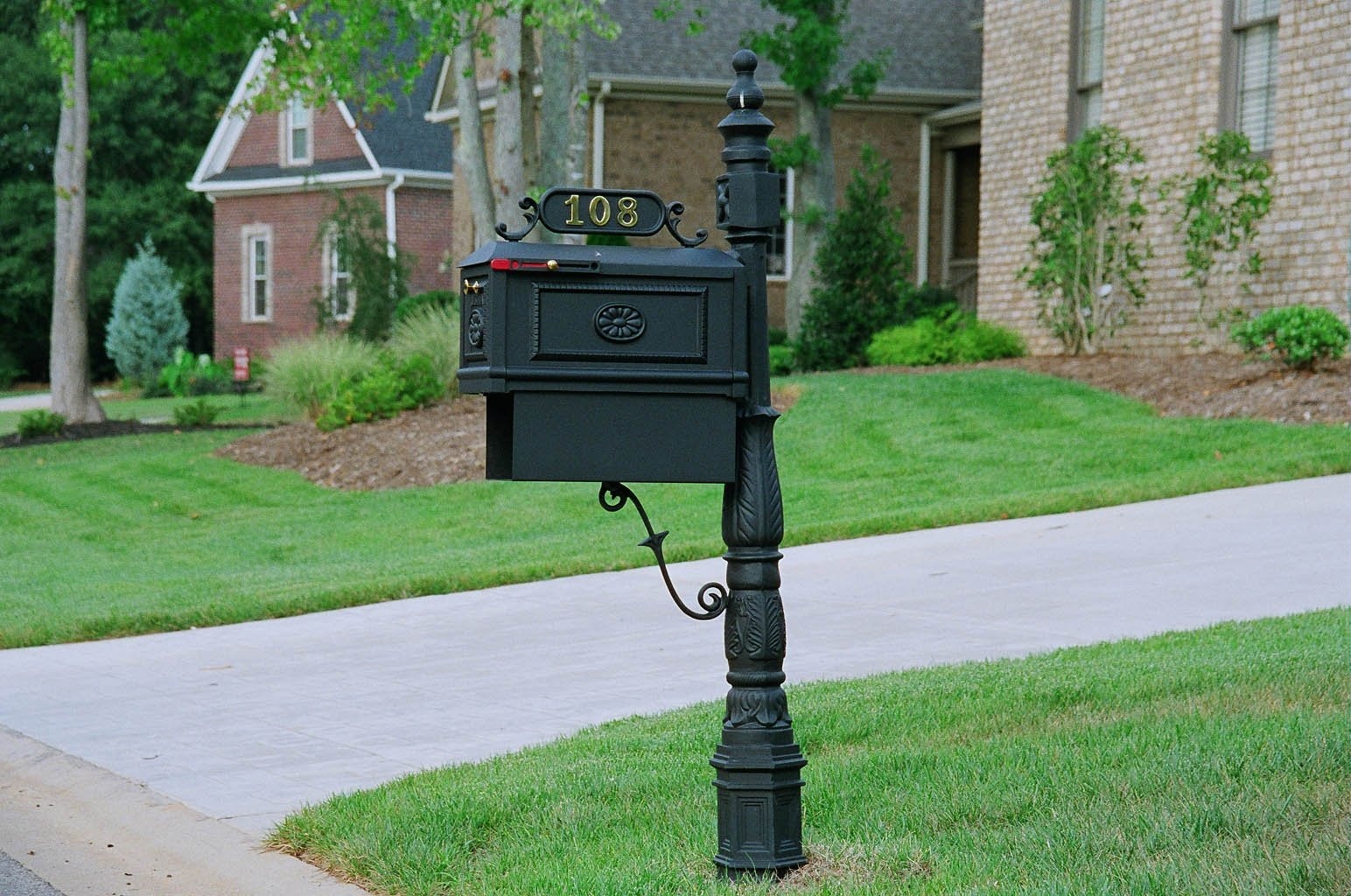 If you want to compliment the front of your house with something highly attractive, why don't use this impressive mailbox? Crafted of cast aluminum, the mailbox features a beautifully turned post, fine scrollwork, a paper box and an address plaque.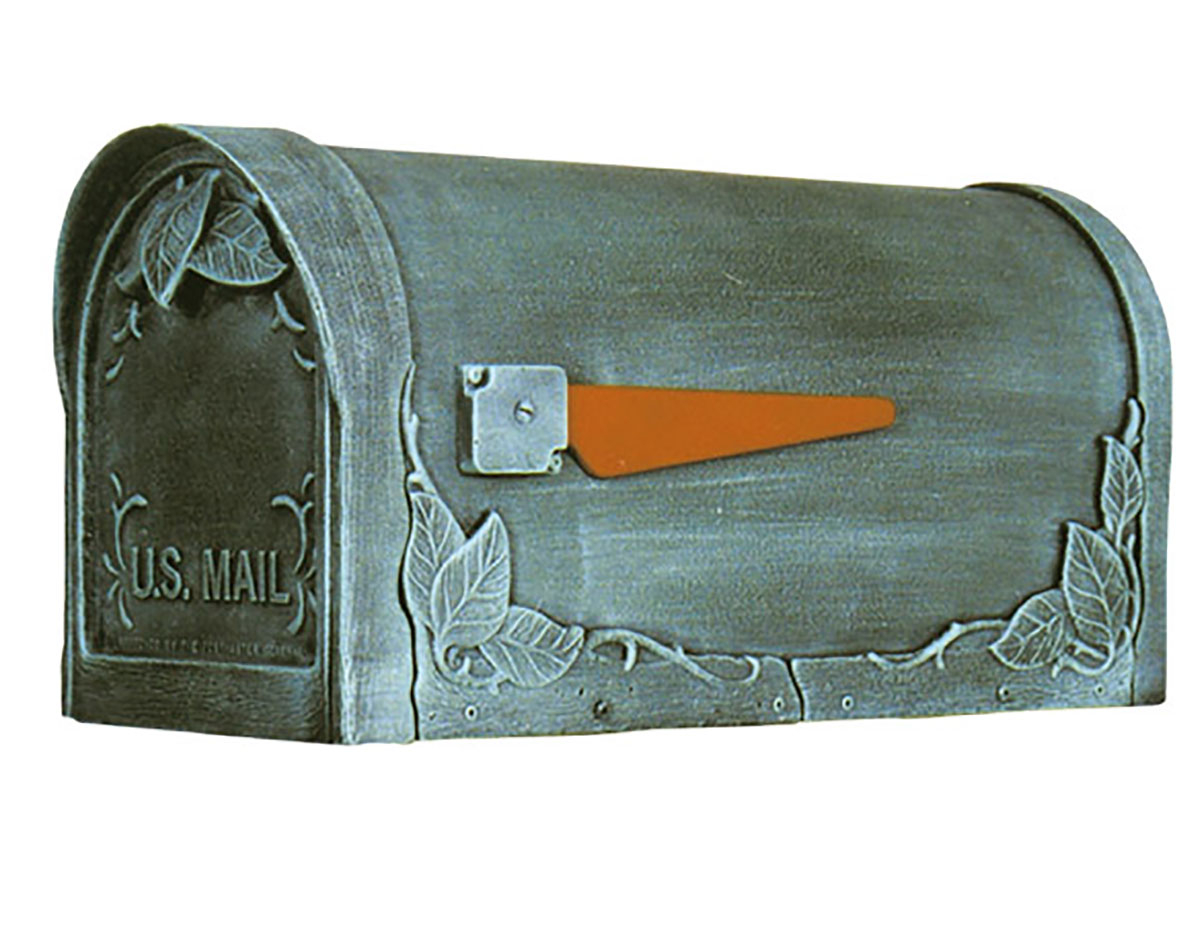 FInish with cast aluminium, this mailbox post constitutes enchants with its floral pattern adornment. Features heavy-duty cast aluminium handles, which represent solidness and emphasize its classic, industrial appeal.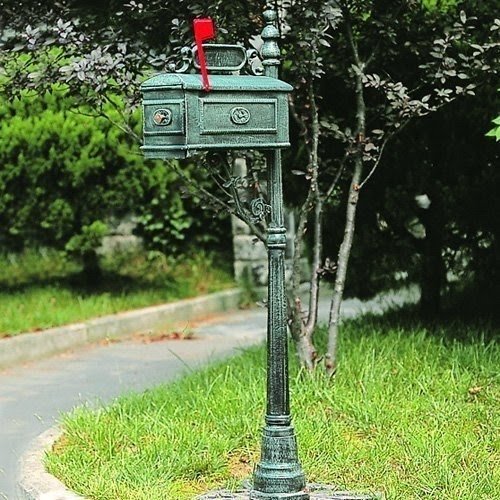 A beautiful, vintage mailbox. Customised to look antique, this gorgeous mailbox is sure to make a lasting impression on all your guests. It's been created to withstand the outdoor conditions, so you don't have to worry about the weather damaging it!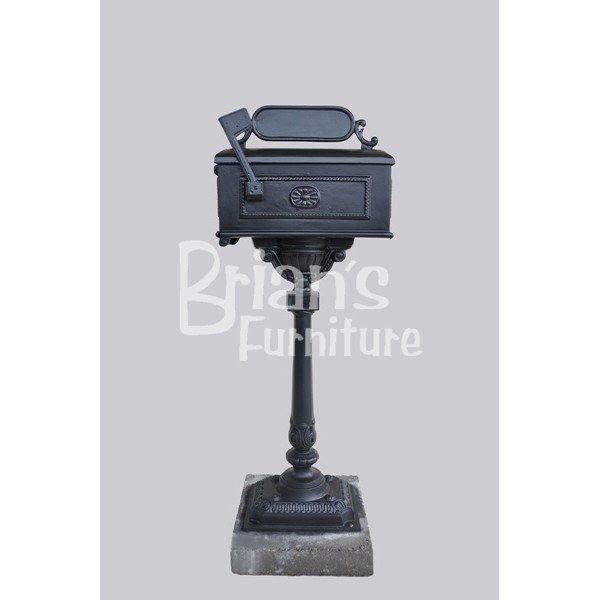 A stunning cast aluminum mailbox on the center post that offers the Victorian-styled design and comes installed on top of a standard post. It features medallions on the front and sides and comes with the address plate on the top.