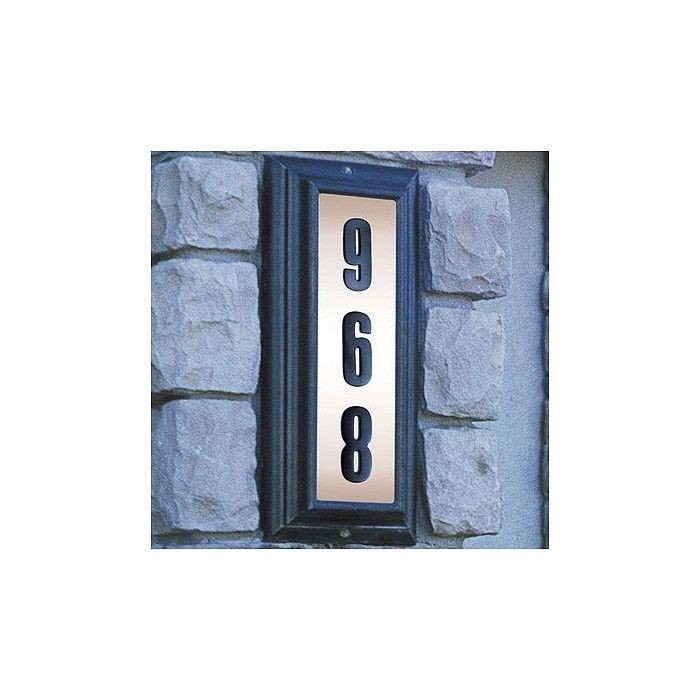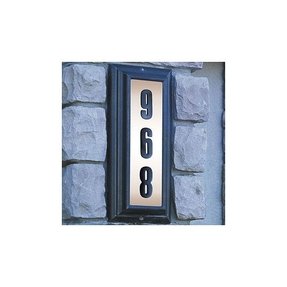 Edgewood Vertical Lighted Address Plaque
This address plaque is a bit different than others, as it is not only rectangular but also oriented vertically! A nice option when a surface you want to mount it on is somehow narrow. The frame is resistant to peeling and cracking!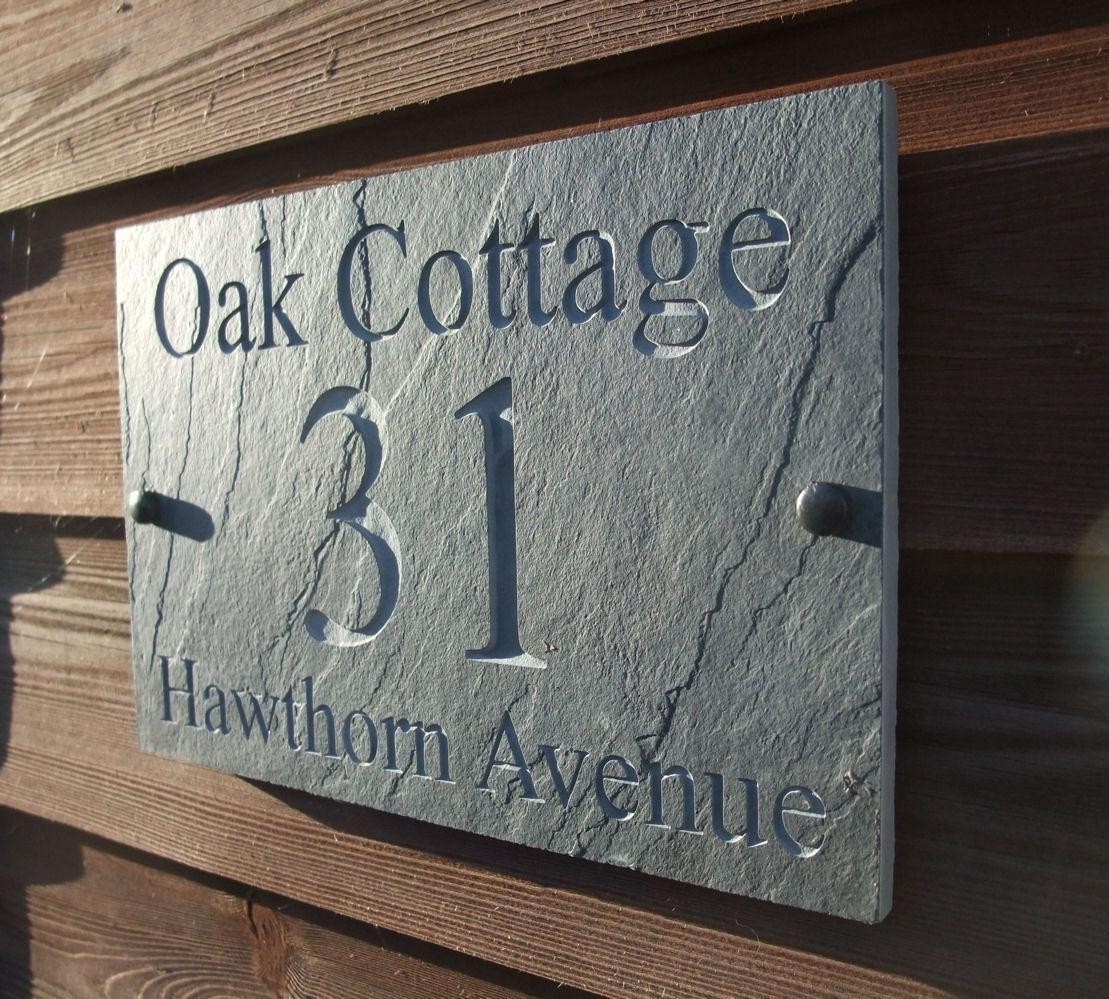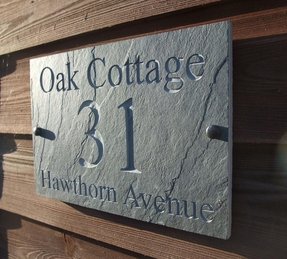 Deep Engraved Natural Riven Slate House Door Sign Name Number Plaque
I really like the idea of changing your old, ordinary house plate with something unique and beautiful. This one has a very nice, modern look with the name and number engraved in stone, which gives it a natural look.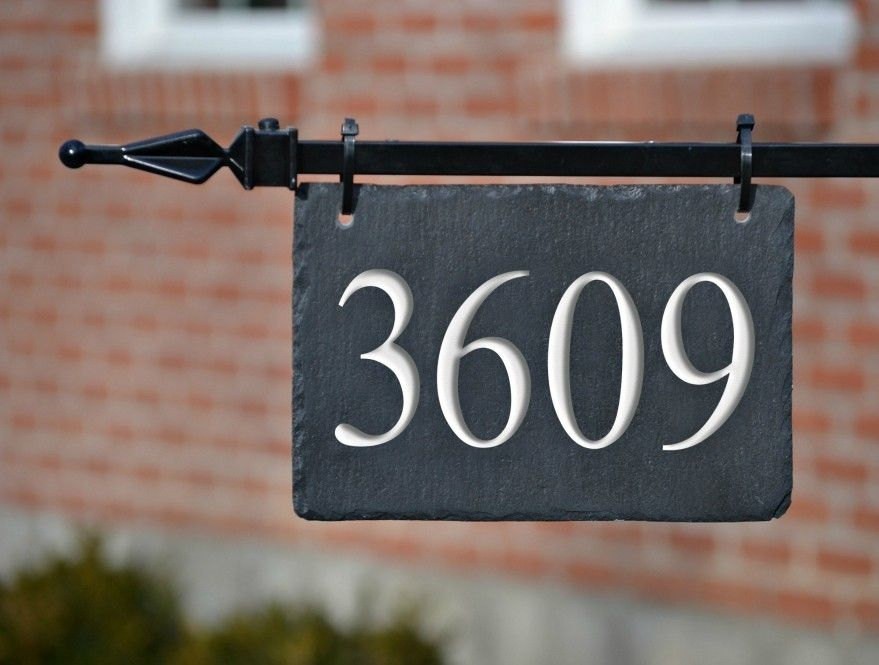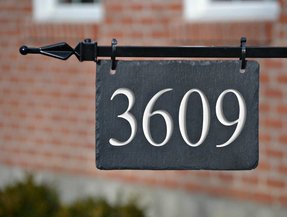 Lamppost hanging house numbers carved
Handmade with meticulous care to the detailing, this hanging piece with your house numbers was made in carved stone and is the perfect option for when you want everyone to find your house easily, while it corresponds to the elegant finish of the decor.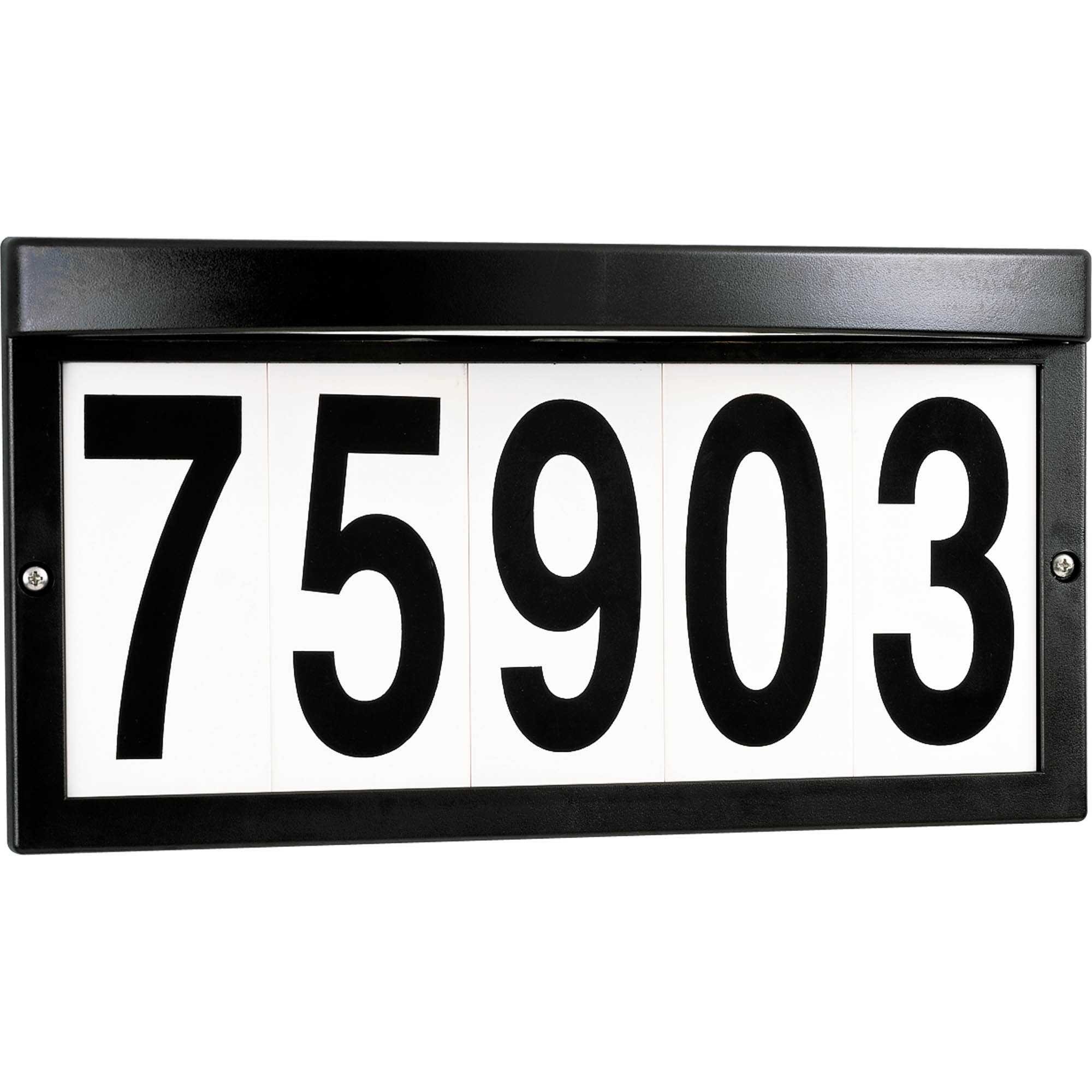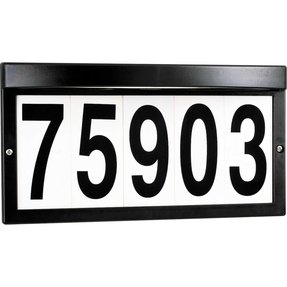 5W Incandescent Light Address Plaque
Choosing this 1-line wall address plaque, you can properly mark your home and make it more inviting. The frame is made of metal and covered in a black finish, and the plaque itself is very easy to install. Measurements: 6.75'' H x 12.5'' W x 2.25'' D.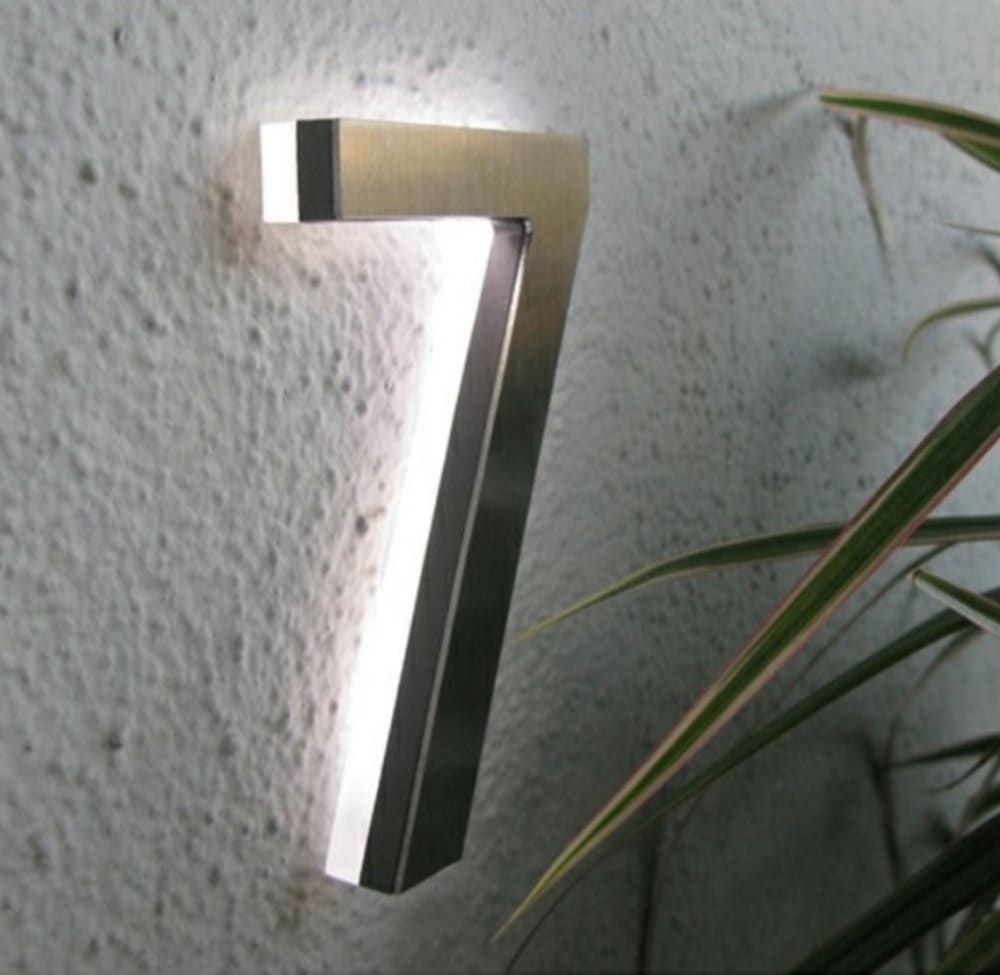 This beautifully made house number on the backlight with LEDs is a perfect solution for home decor and functionality. Silver top and bottom of backlight beautifully presented in a day and is visible at night.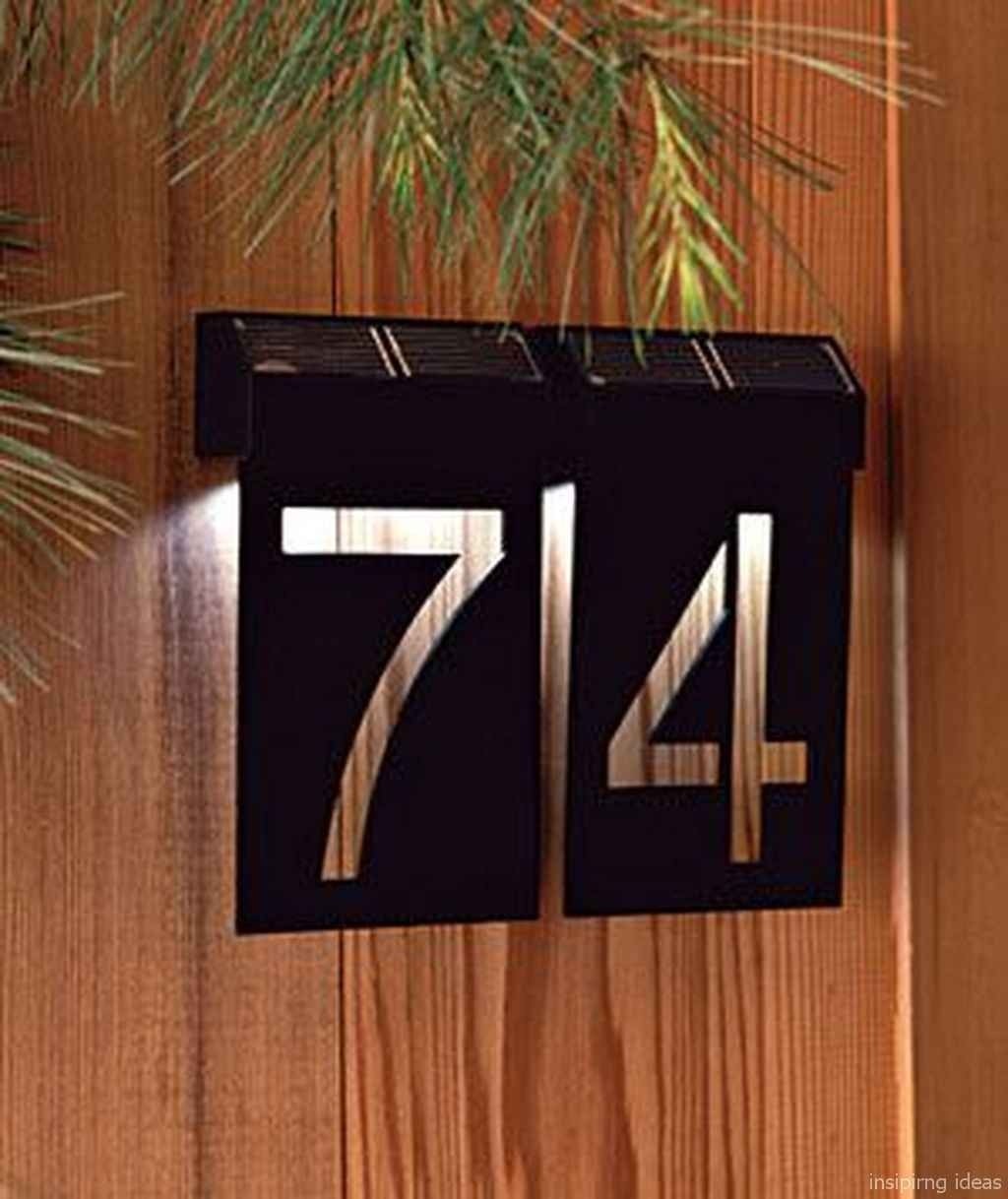 With this laser-cut in aluminum, solar-powered number plate, you will have a bright way to display the number of your house. It is 4'' tall, covered in black, and equipped with a solar battery that absorbs energy from the sunlight to power two LED lights at night.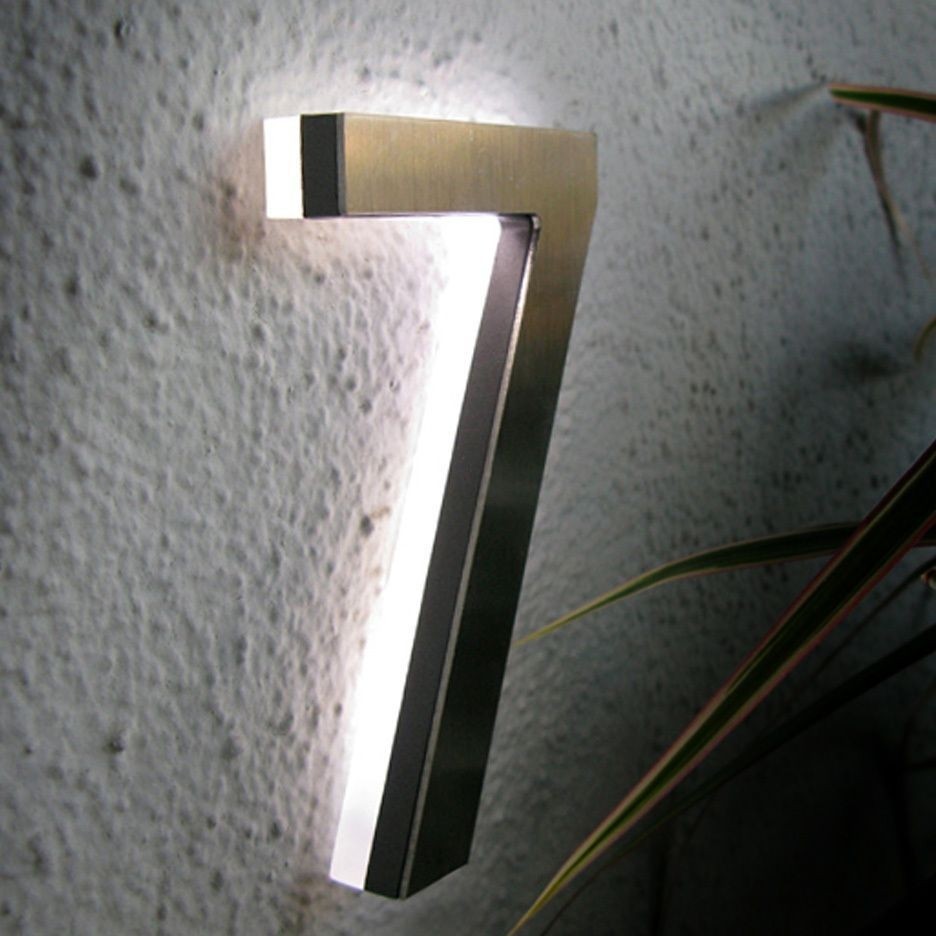 LED house number mounted on aluminum frame. Designed for outdoor use. Suitable for residential and commercial use. It is very well appreciated by satisfied customers for high quality and modern design.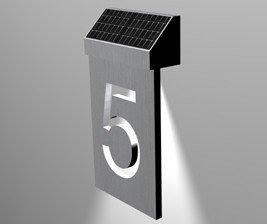 These LED house numbers are powered by rechargeable battery fed from a solar cell and are made from anodised aluminum, while the black finish will easily absorb the light during the day to power it.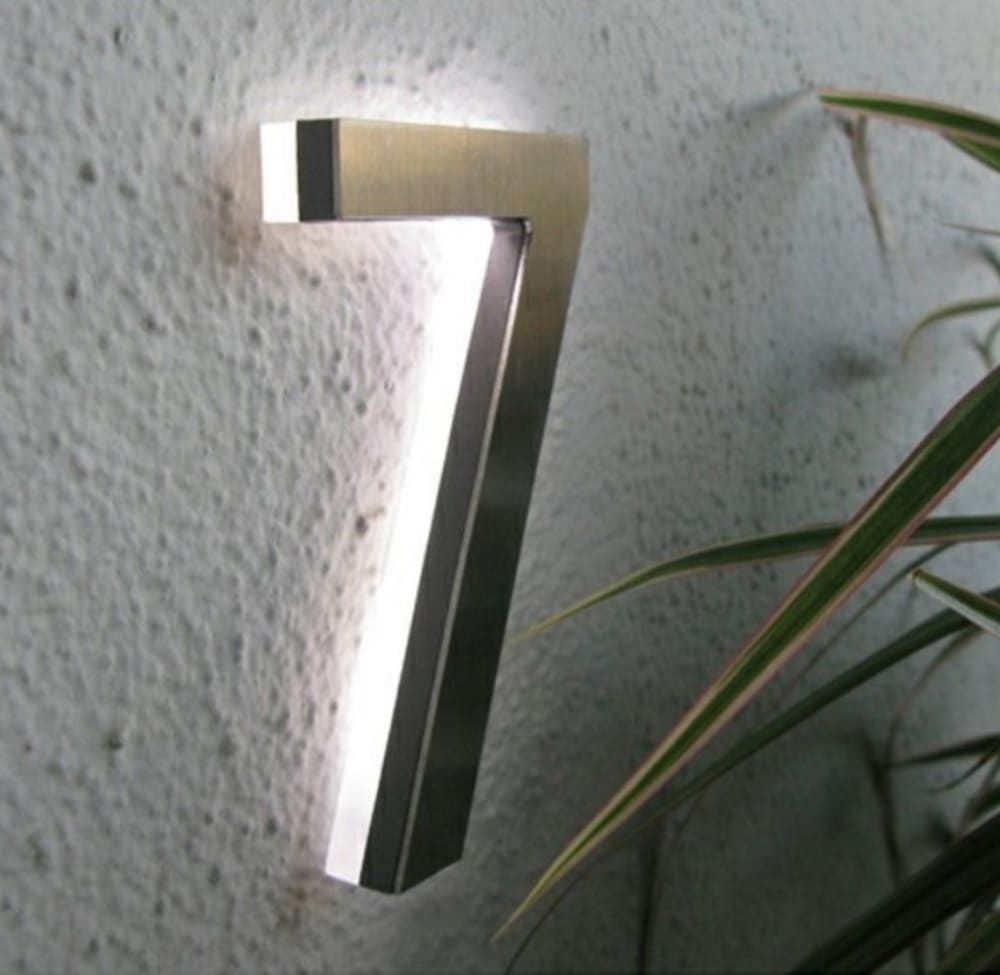 Light up house numbers are wonderful to have to make people find you ...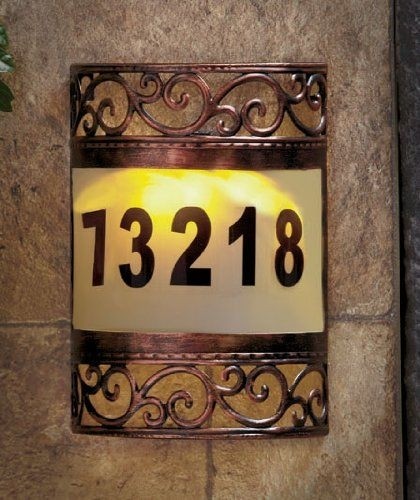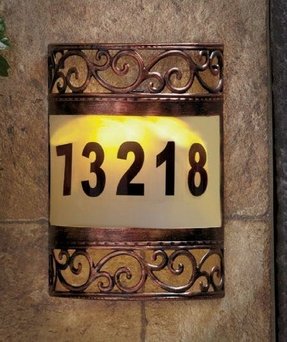 Luxurious house number. Decorative bronze finish underlines the design of your house, while the illumination system makes sure everyone is able to find your place. It's charged by solar energy, so don't worry about batteries.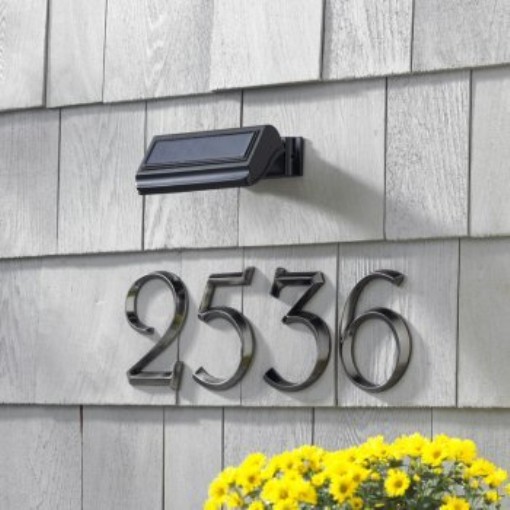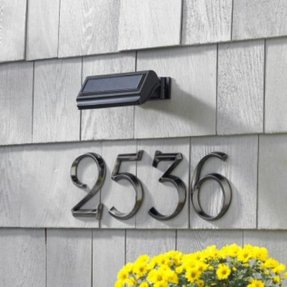 A eco-friendly way to equip your house with beautiful address signs that glow in the dark. Each of these address signs is has a solar panel that absorbs sunlight during day to recharge itself for effortless usage.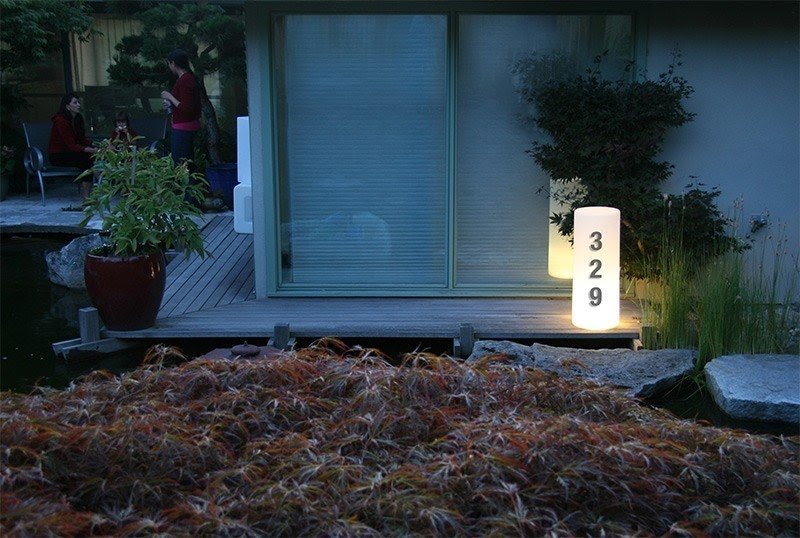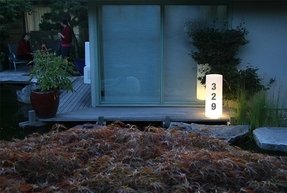 Everyone who has home (especially in a village or suburbs), needs visible address sign next to front door. If you want to be original, you can use this lamp with home's number - it connects function of sign, decoration and illumination.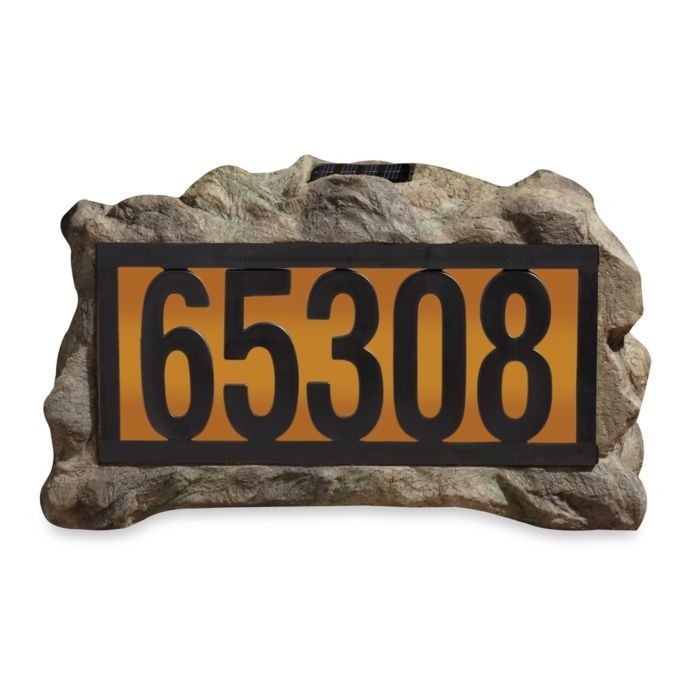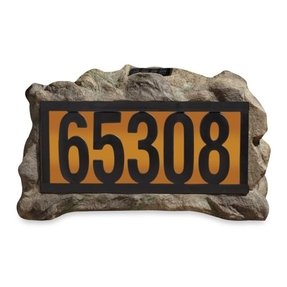 Mark your home with this outdoor address stone that glows in the dark. The stone uses a solar-powered address plate that shines up to 8 hours, using one rechargeable AA nickel-cadmium battery.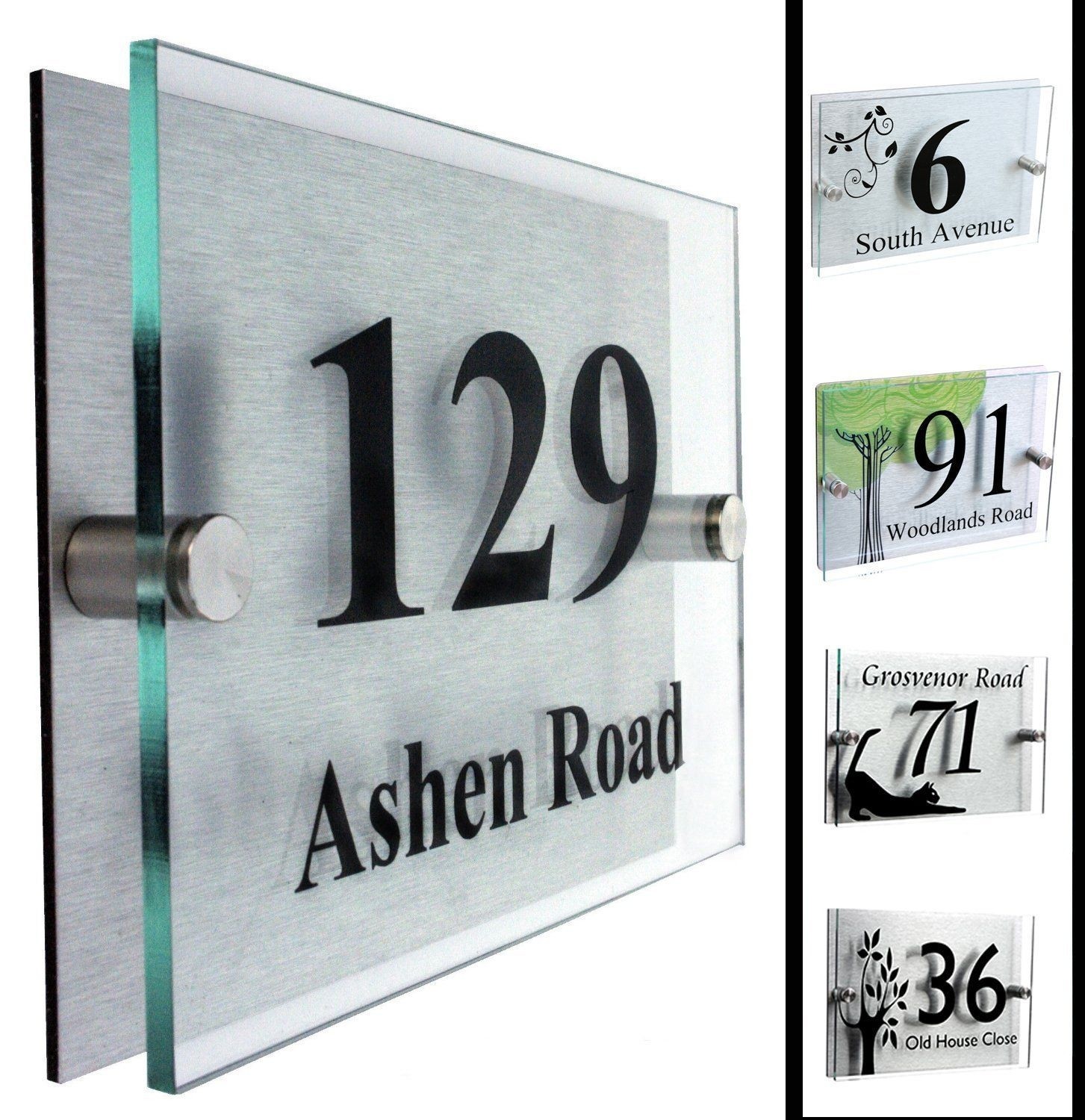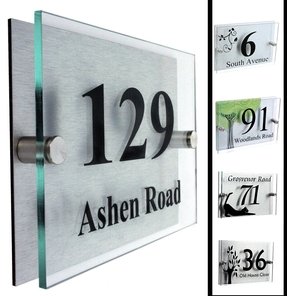 An excellent decoration for modern homes, this transparent address plaque can be a nice invitation for all your guests. Made of durable acrylic, the plaque includes black numbers printed on the inside, along with different themes that make the whole piece even more appealing.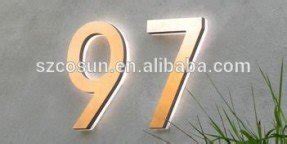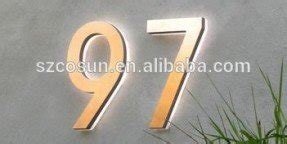 Led number dedicated for outdoor use. It is made of durable aluminum. Designed for mounting on the wall. It is resistant to rust and harmful weather conditions.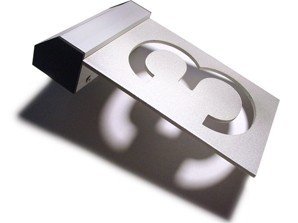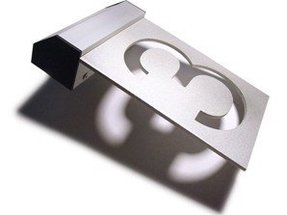 House number with a durable construction and neutral color. This Arabic number is large and readable from distance. It also includes a solar light, so it is also readable at night without problems. It also decorates outdoor areas.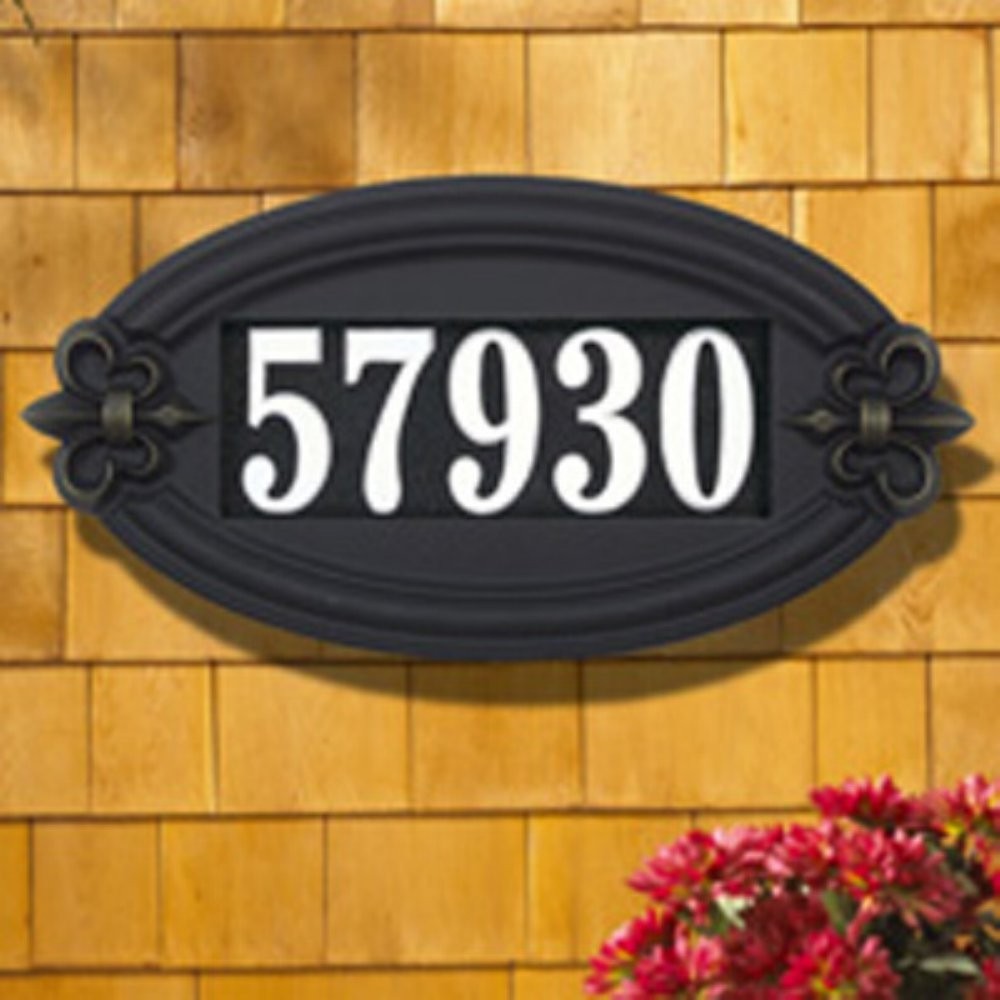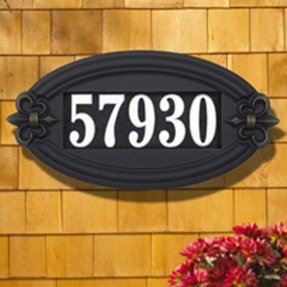 Home : For The Home : Address Plaques and House Numbers : Light Up ...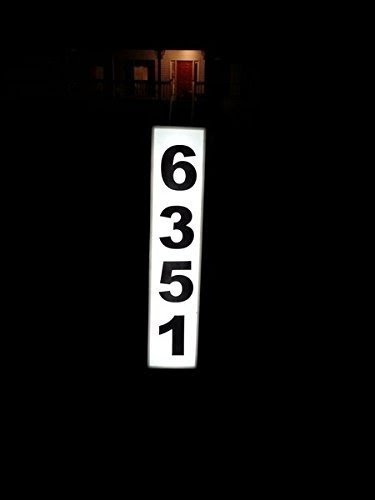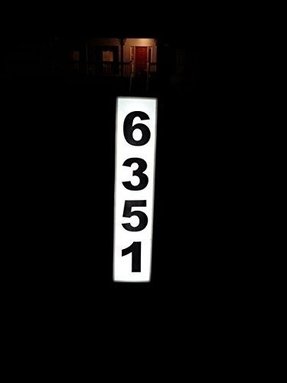 Brighten up the front of your house with this solar address sign that glows in the dark. The plaque absorbs energy from the sunlight, so it could properly display your address, even at night.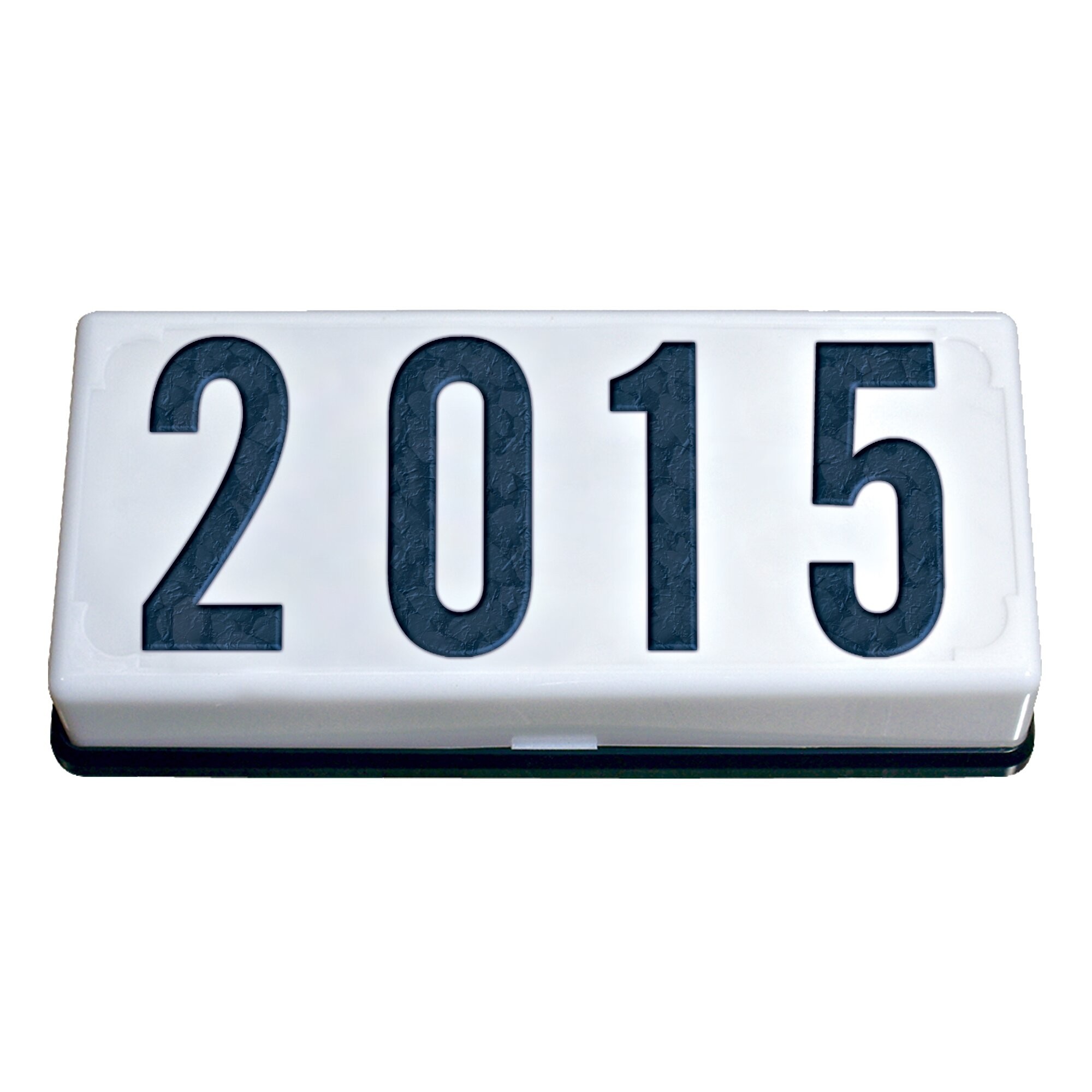 2 Light Outdoor Address Plaque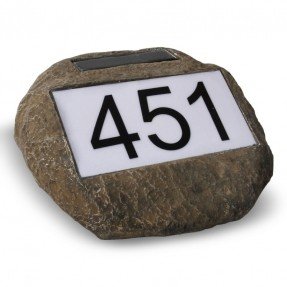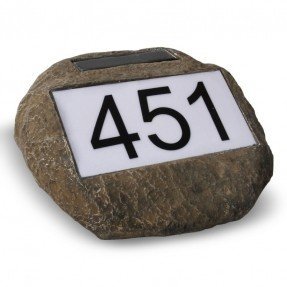 Details about Solar LED Light Up House Number Sign Garden Rock Light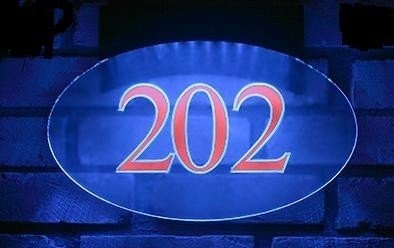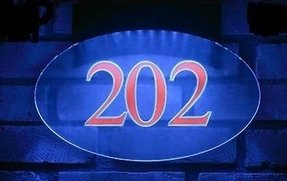 Really light and visible in the dark light-up led house number. When you live on the street where the lighting in not a good-quality, maybe it is a solution for always lost guests looking for you place for living.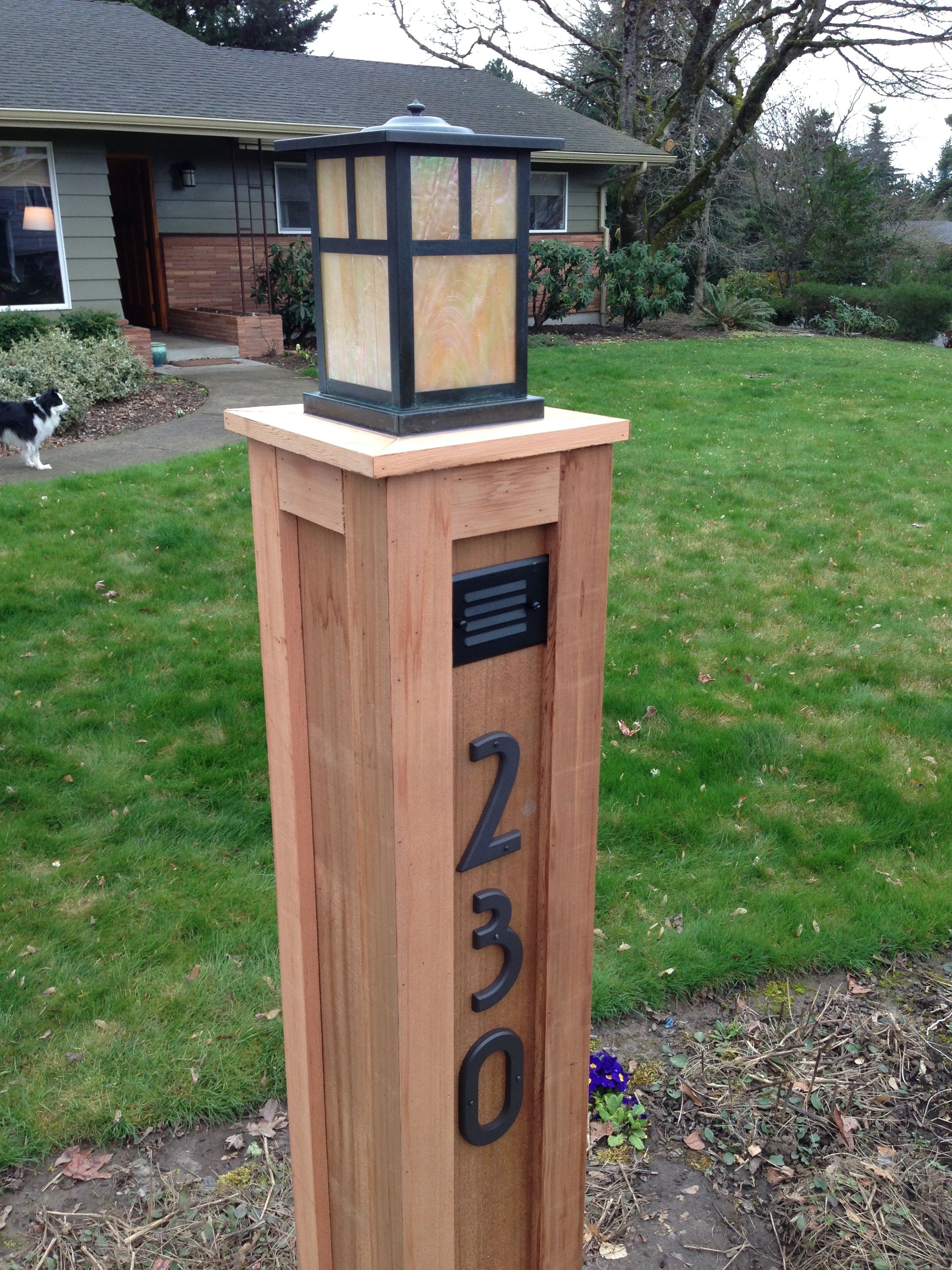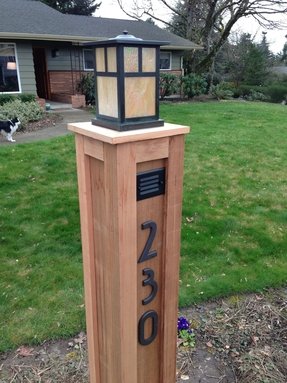 Decorous address sign post with a craftsman lamp on top. Cedar-clad post features illuminated house numbers cast from black metal. Light up house numbers are essential when there are few street lights in your neighborhood.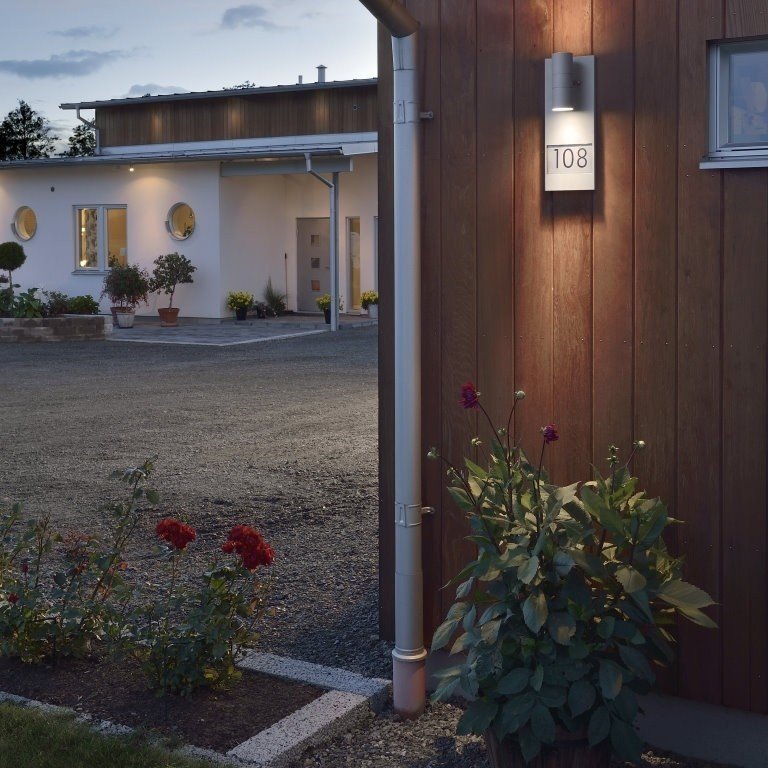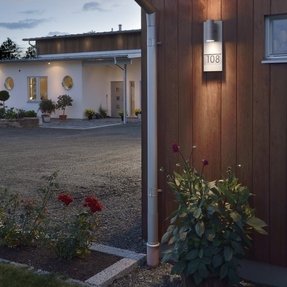 MODENA Illuminated House Number Up / Down Wall Light Grey 02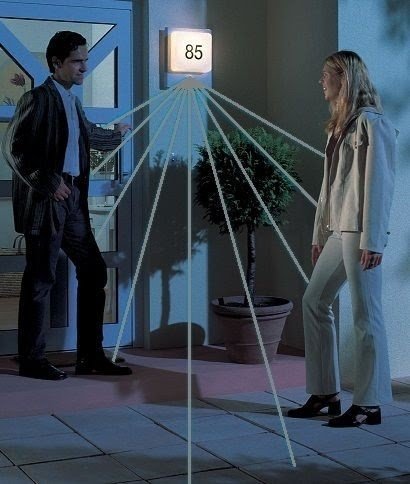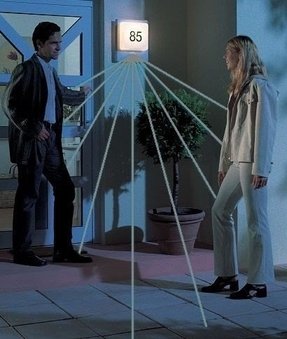 House Numbers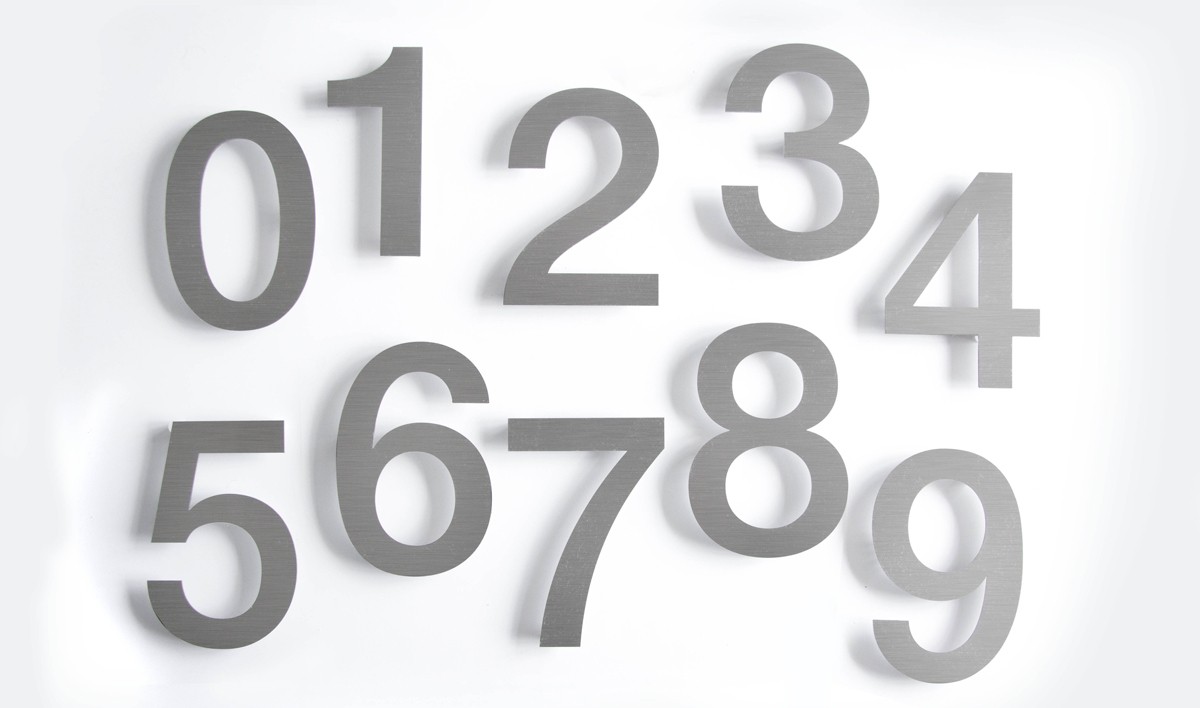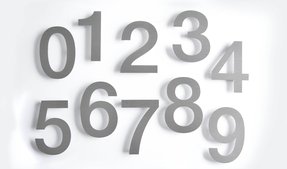 Minimalistic yet stylish approach to a set of house numbers done in Helvetica font. The numbers are made out of stainless steel with a grey coat of paint and have a backlight behind them, which proves handy at night.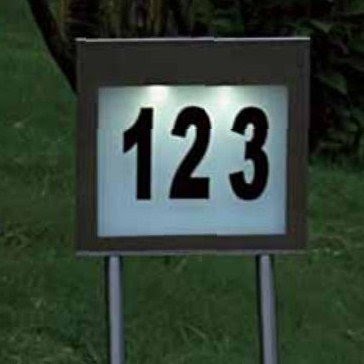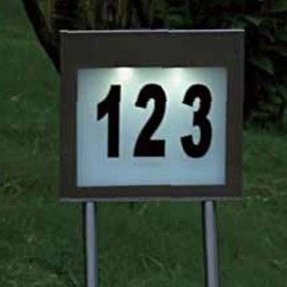 Solar House Address Plaque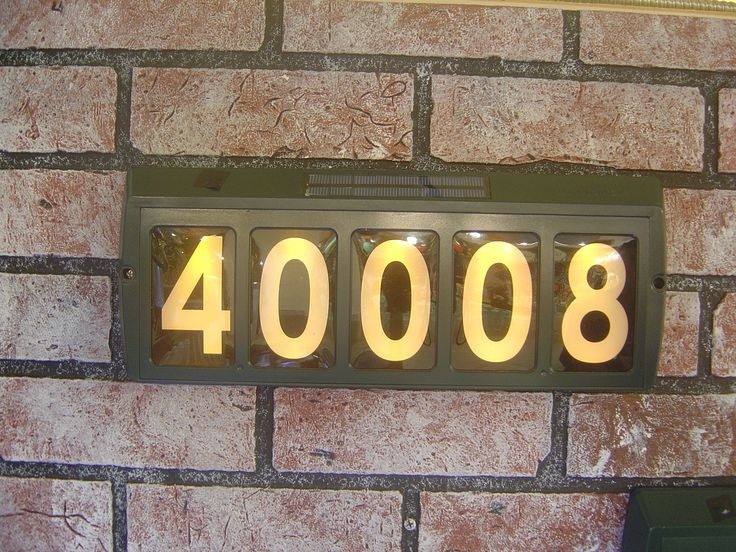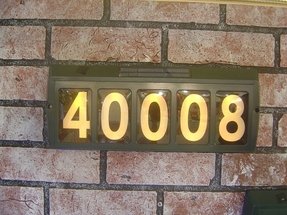 Solar Powered Lights >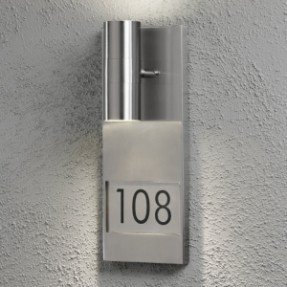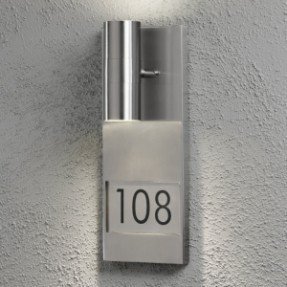 MODENA Illuminated House Number Up / Down Wall Light Steel 01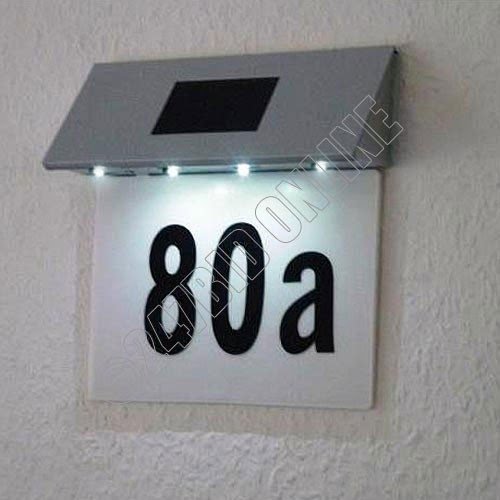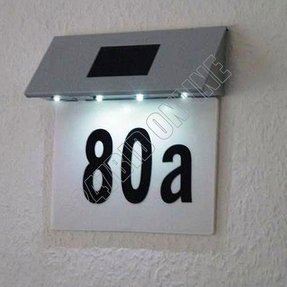 ... SOLAR POWERED ILLUMINATED HOUSE DOOR NUMBER WALL LIGHT LIT UP PLAQUE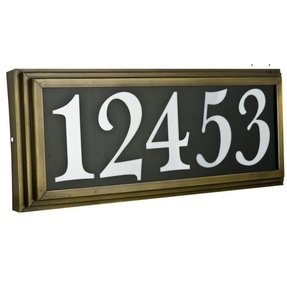 4 Light Large Stepped 4" Light Address Plaque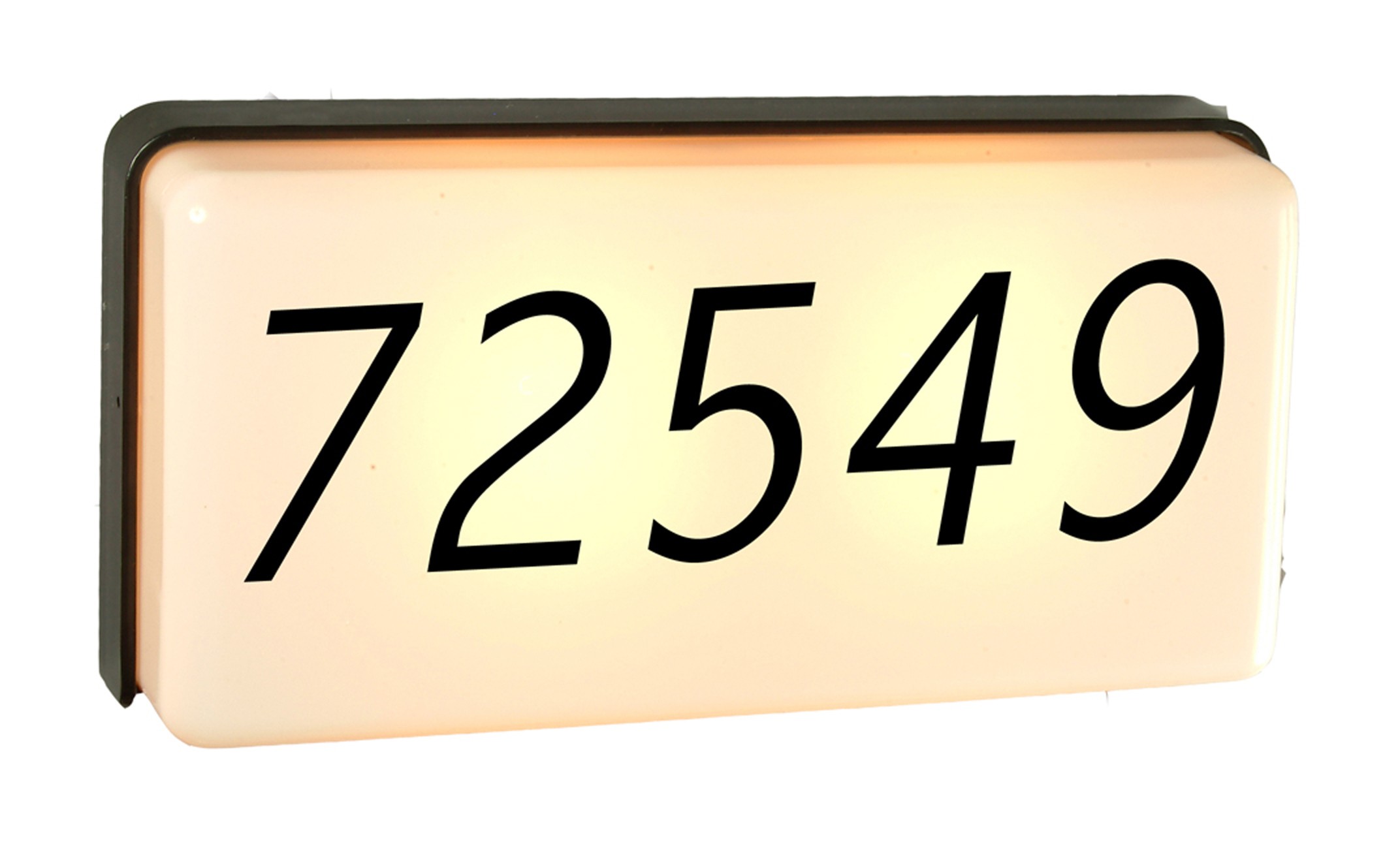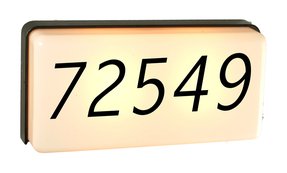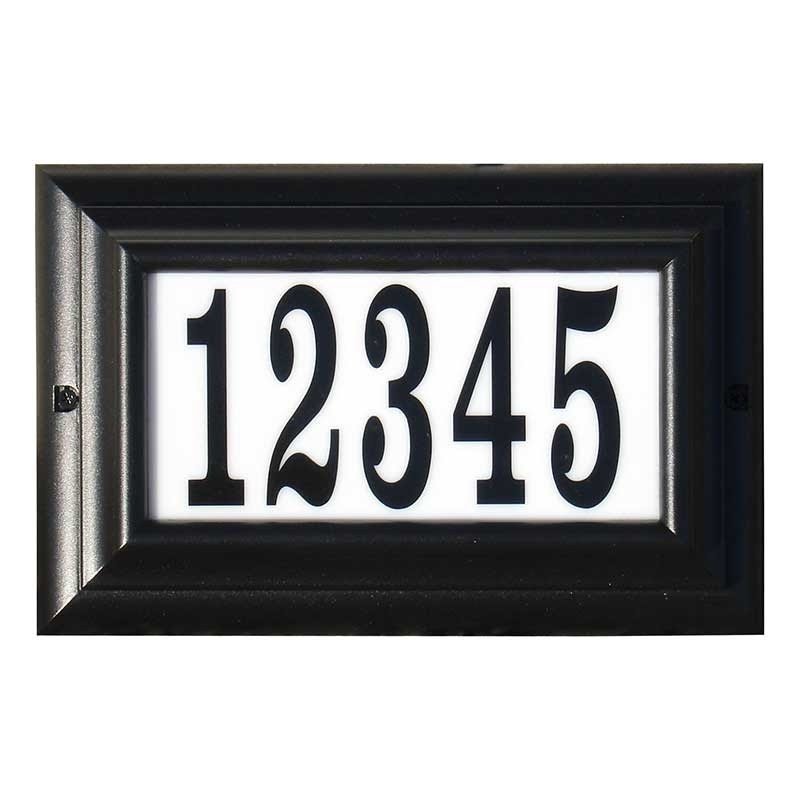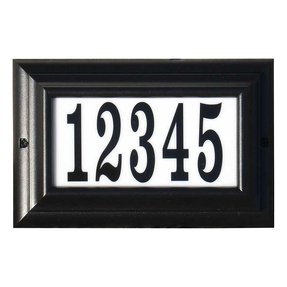 Edgewood Large Lighted Address Plaque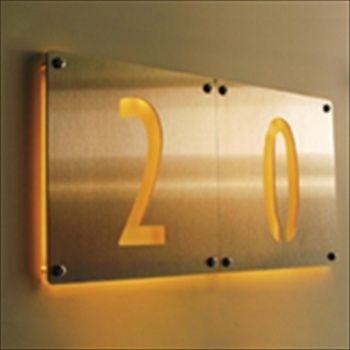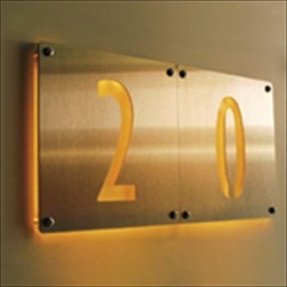 In this case, no one will have any illusions about how to get to your apartment - even in the dark, and that you are individualists. The metal plate with the light up house number is delightfully highlighted with orange LED light.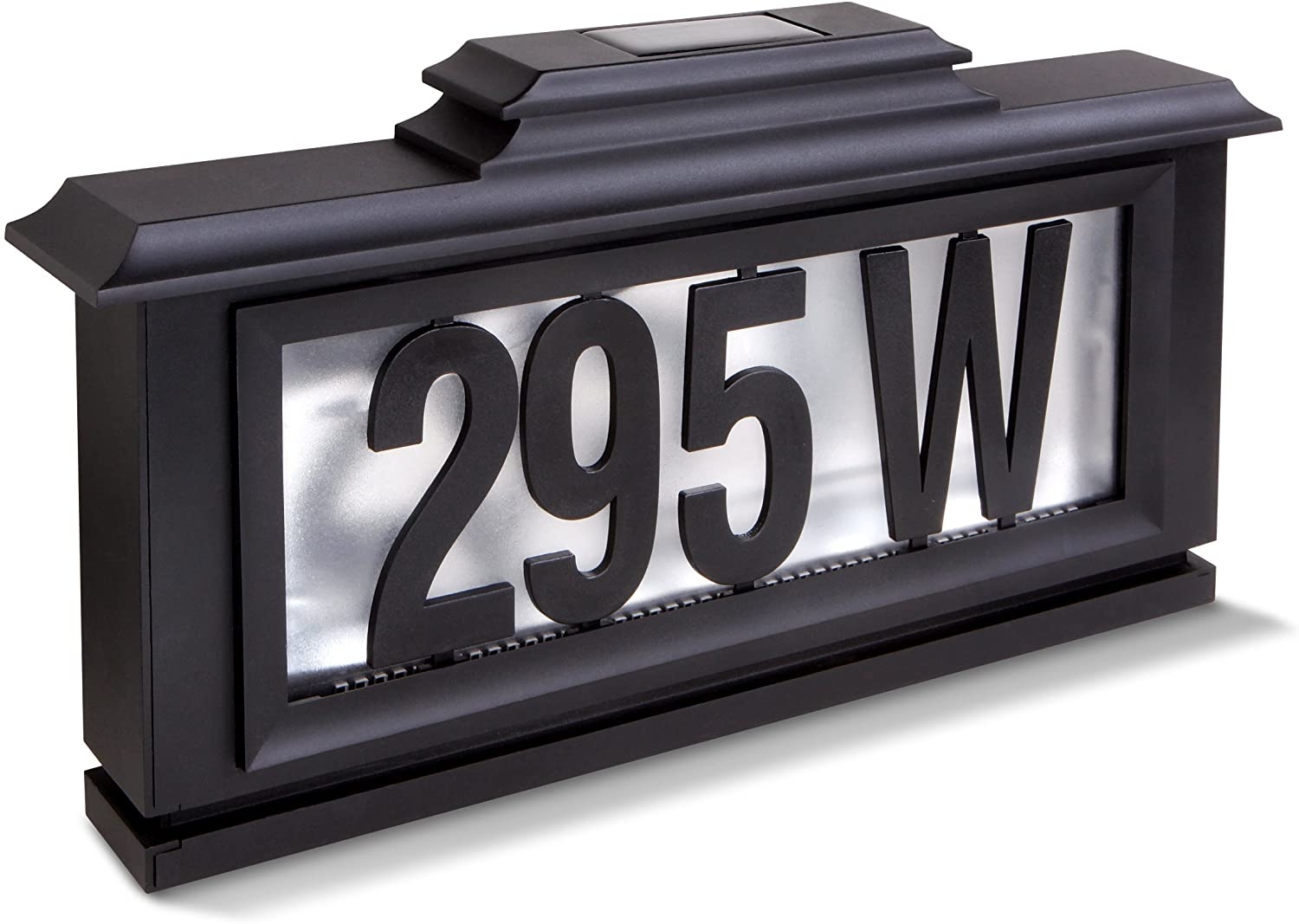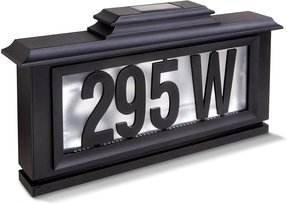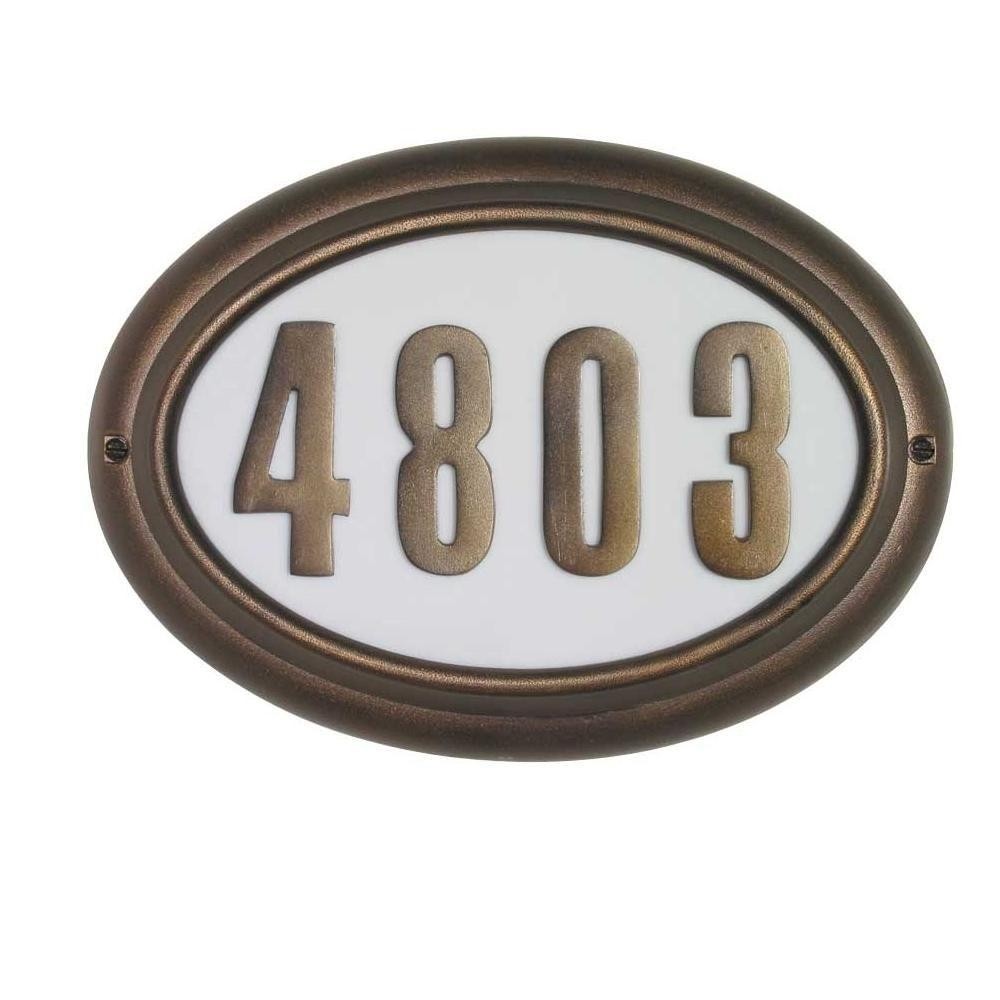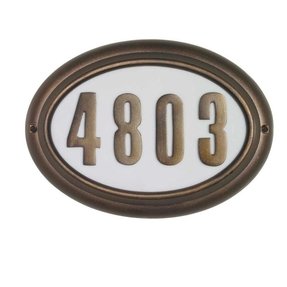 Edgewood Oval Lighted Address Plaque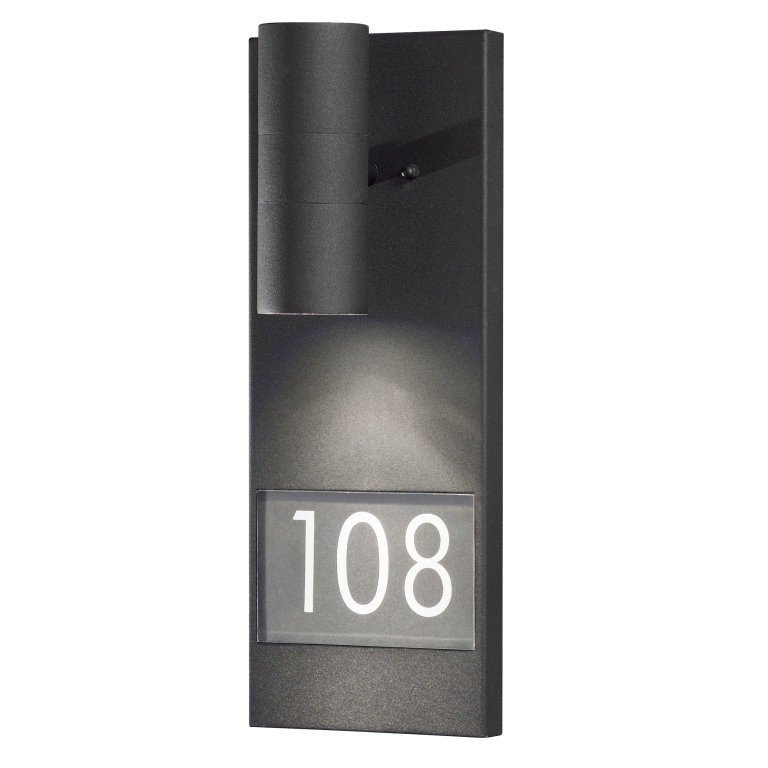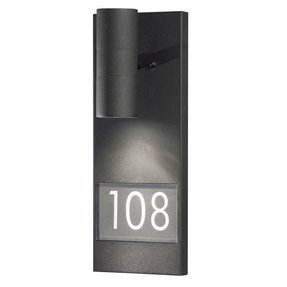 MODENA Illuminated House Number Up / Down Wall Light Black 03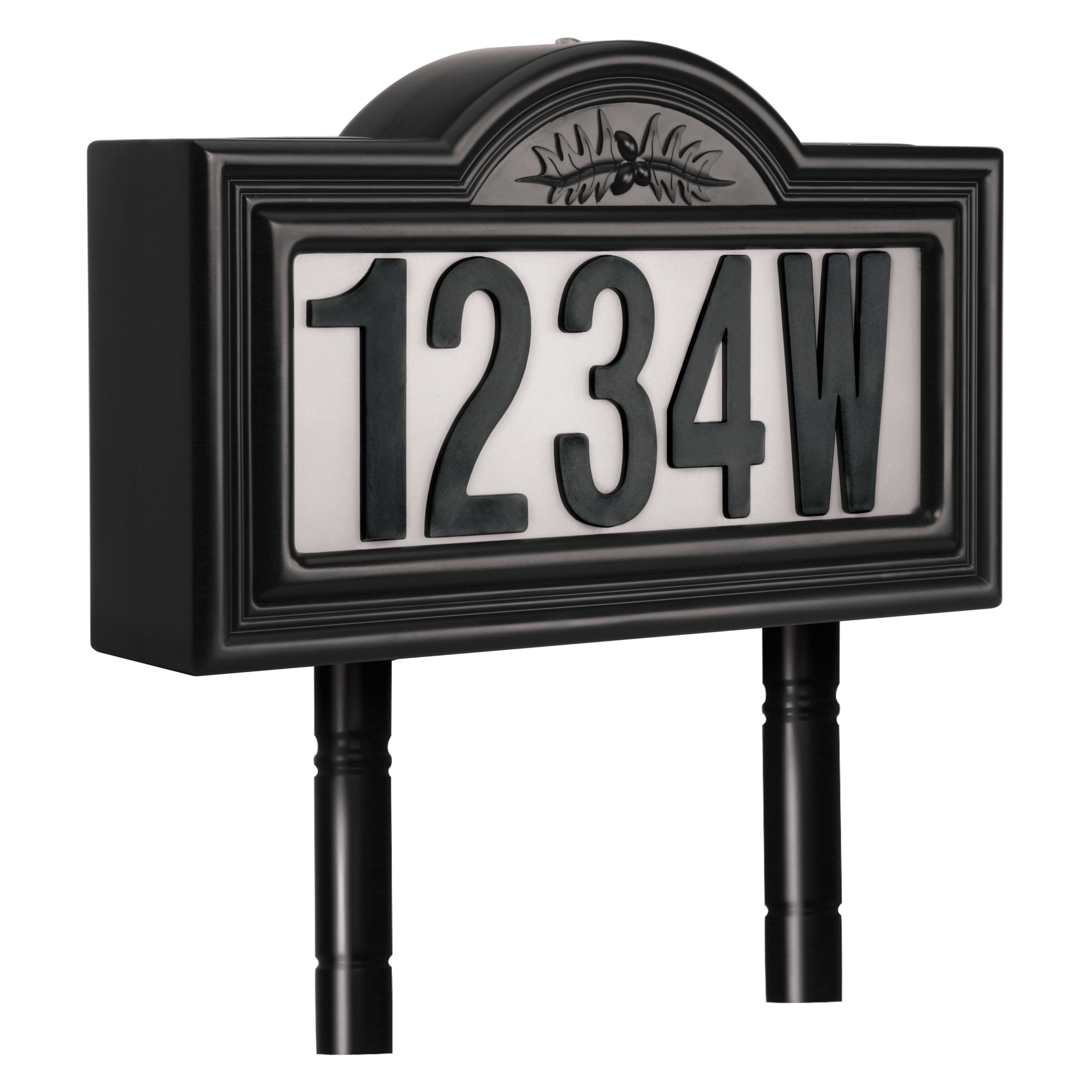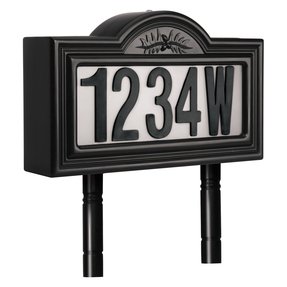 house numbers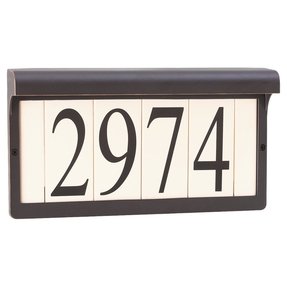 Address Plaque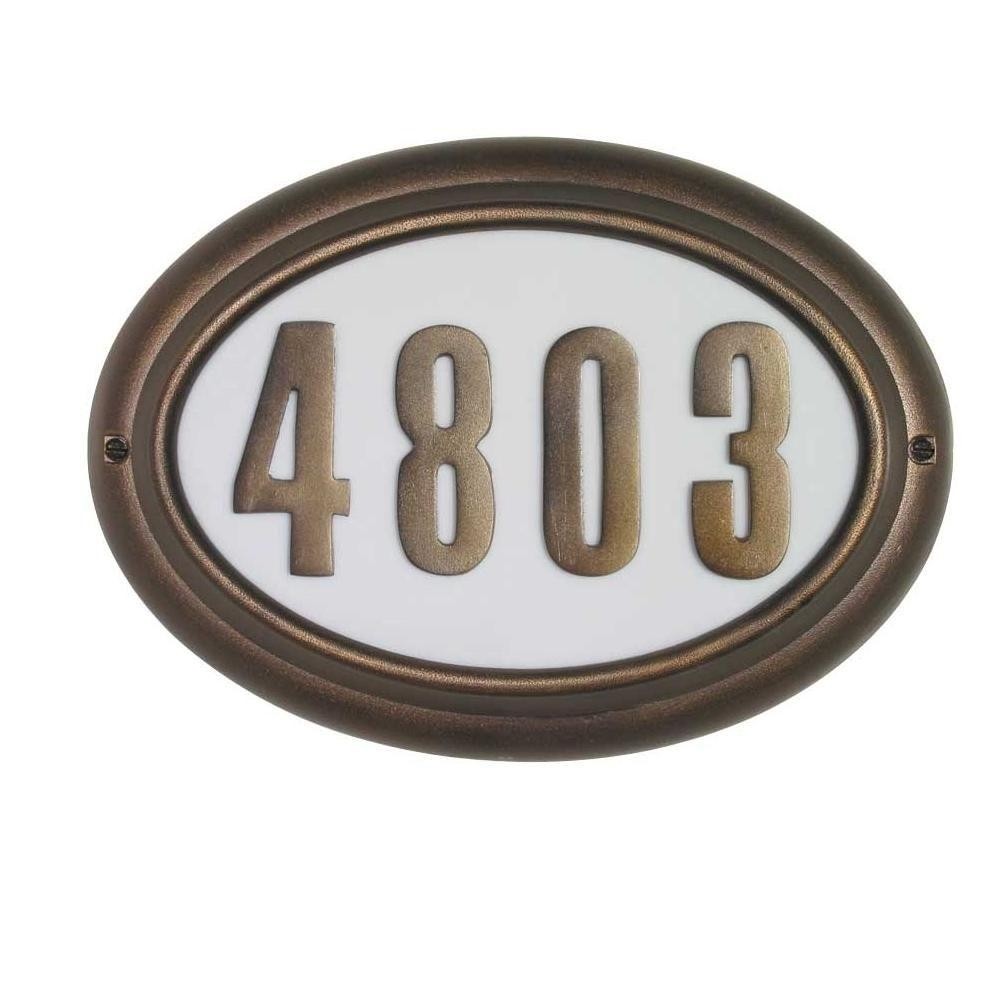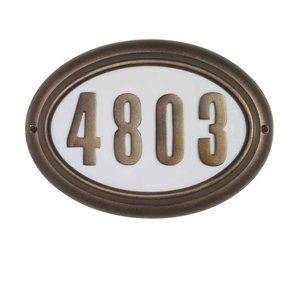 Edgewood Oval Lighted Address Plaque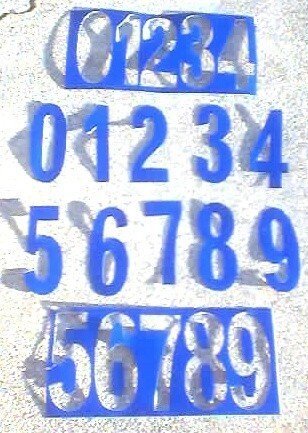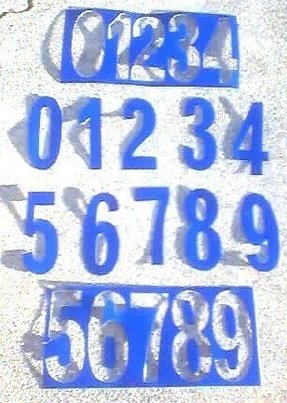 Battery Charged up by day light, up to 8 hours light at night. Never ...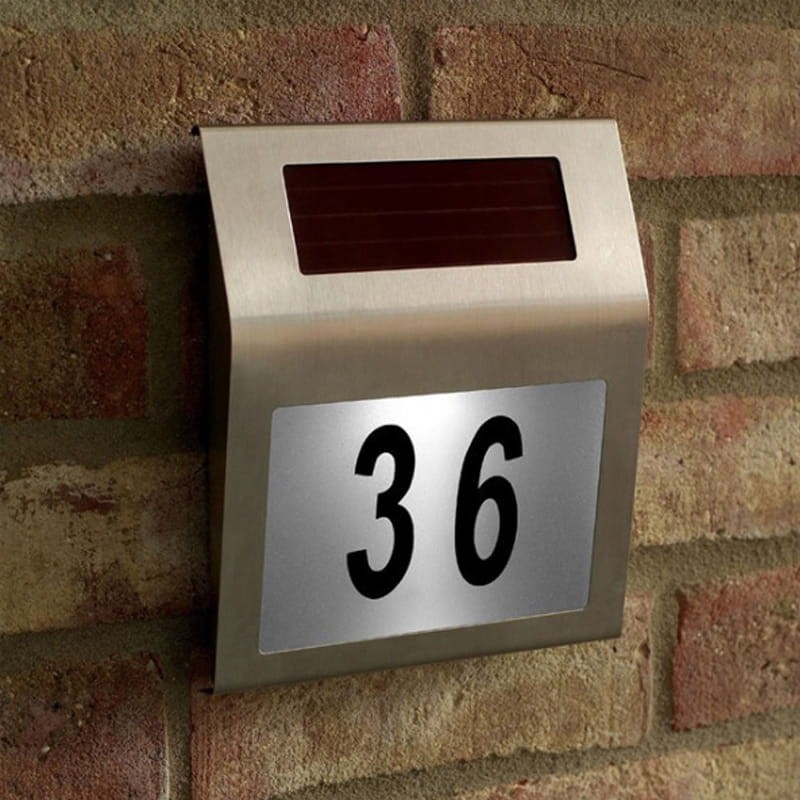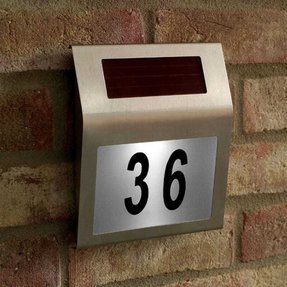 Solar House Numbers /Solar Powered House Number Sign Stainless Steel ...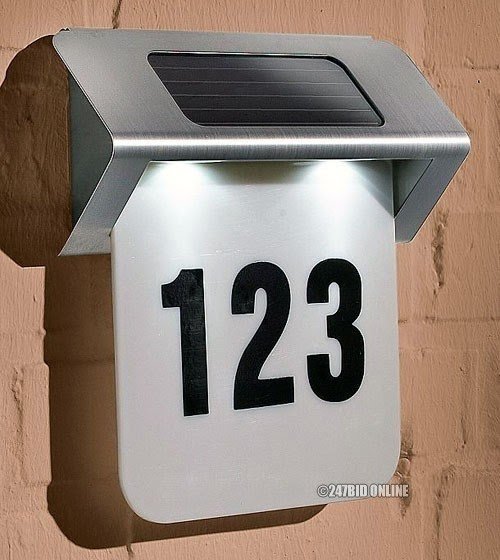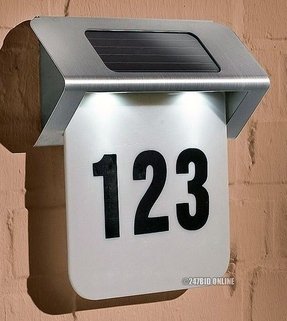 ... SOLAR POWER 2 LED ILLUMINATED HOUSE DOOR NUMBER WALL LIGHT UP PLAQUE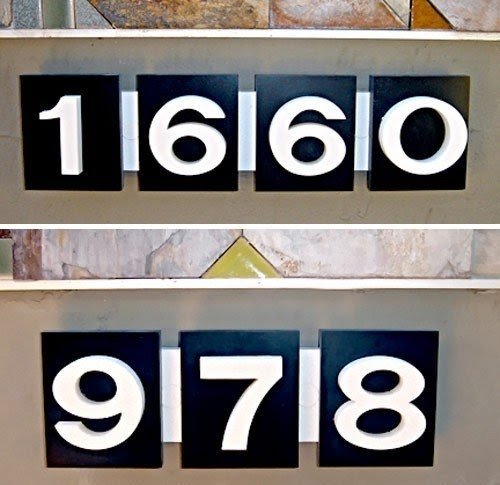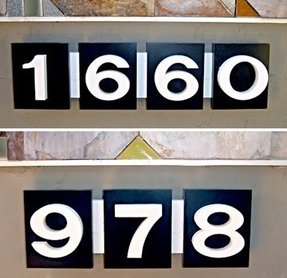 House numbers are really just to help people find your house, right ...