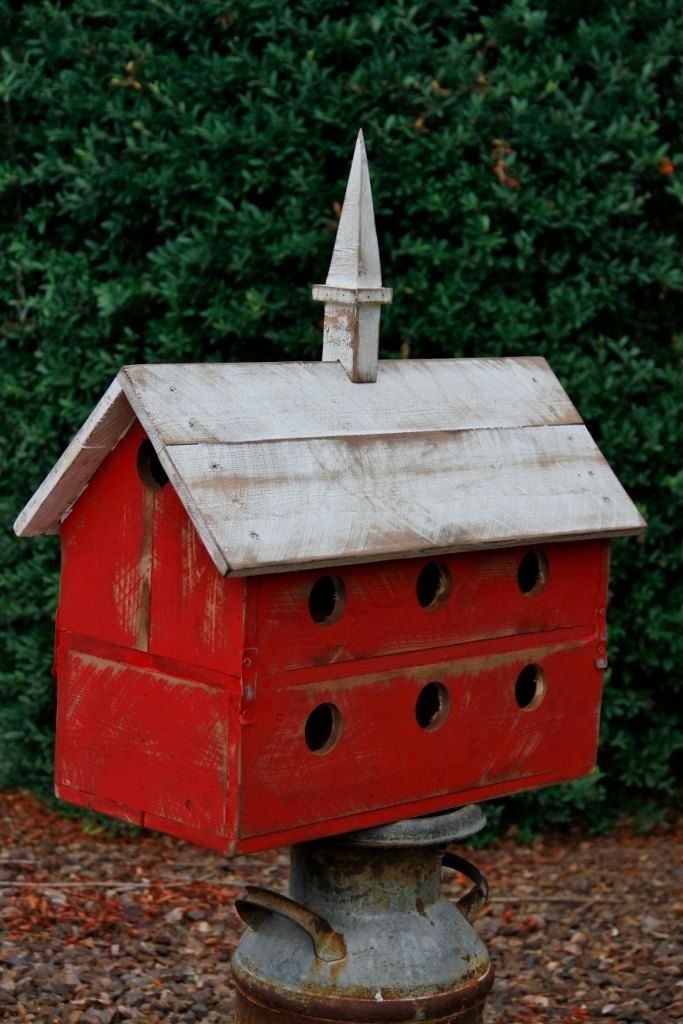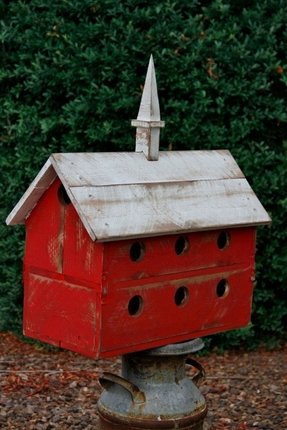 Large Purple Martin House Vintage Purple Martin Birdhouse Barn Bird House
A charming rustic style post-mounted birdhouse handmade of wood. It looks like a barn with a span roof and a spindle finial. Walls are painted in weathered red, the roof - in distressed white. There are lots of round entrance holes in walls.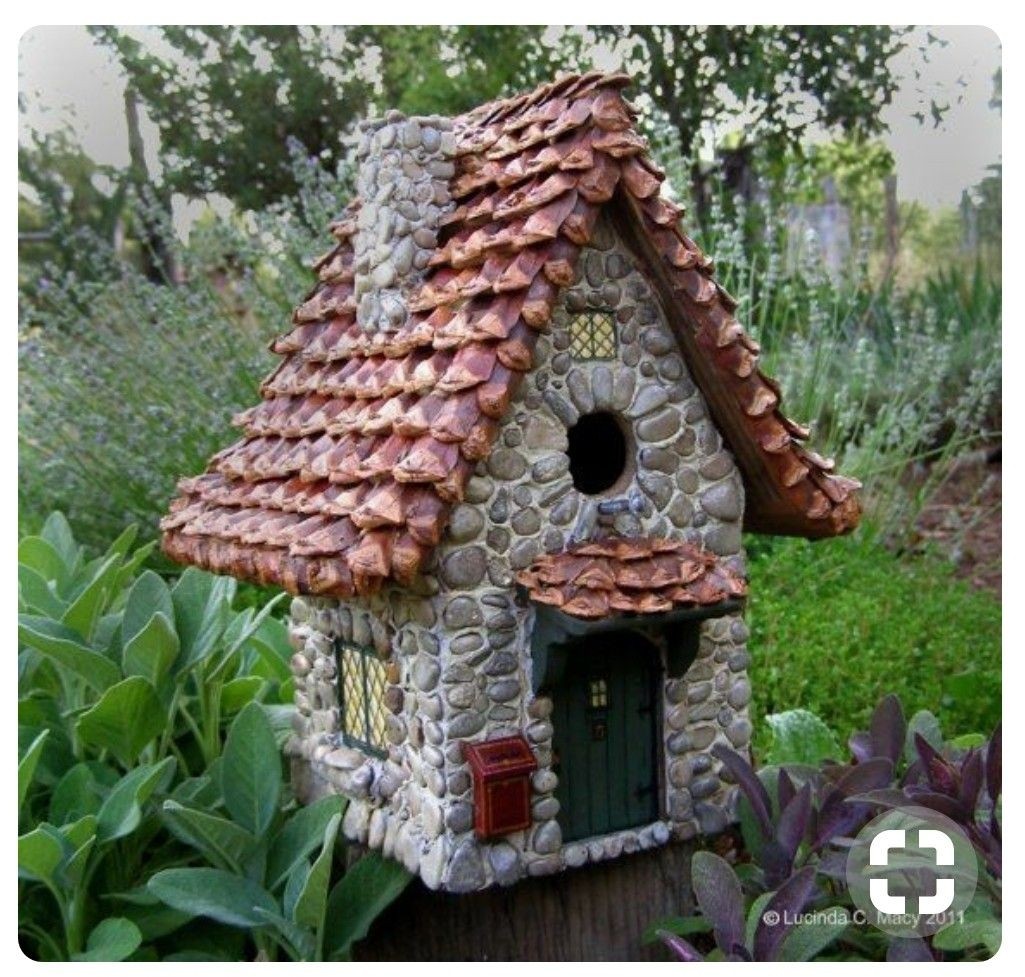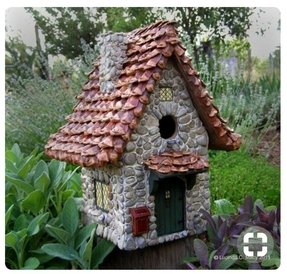 Little stone cottage songbird house
Decorative bird house shaped as stone cottage, with all the details. Lacking a stone fairy house in the garden? Probably this offer can end your search. The stone lodge features green doors, windows and red slates covered gabled roof.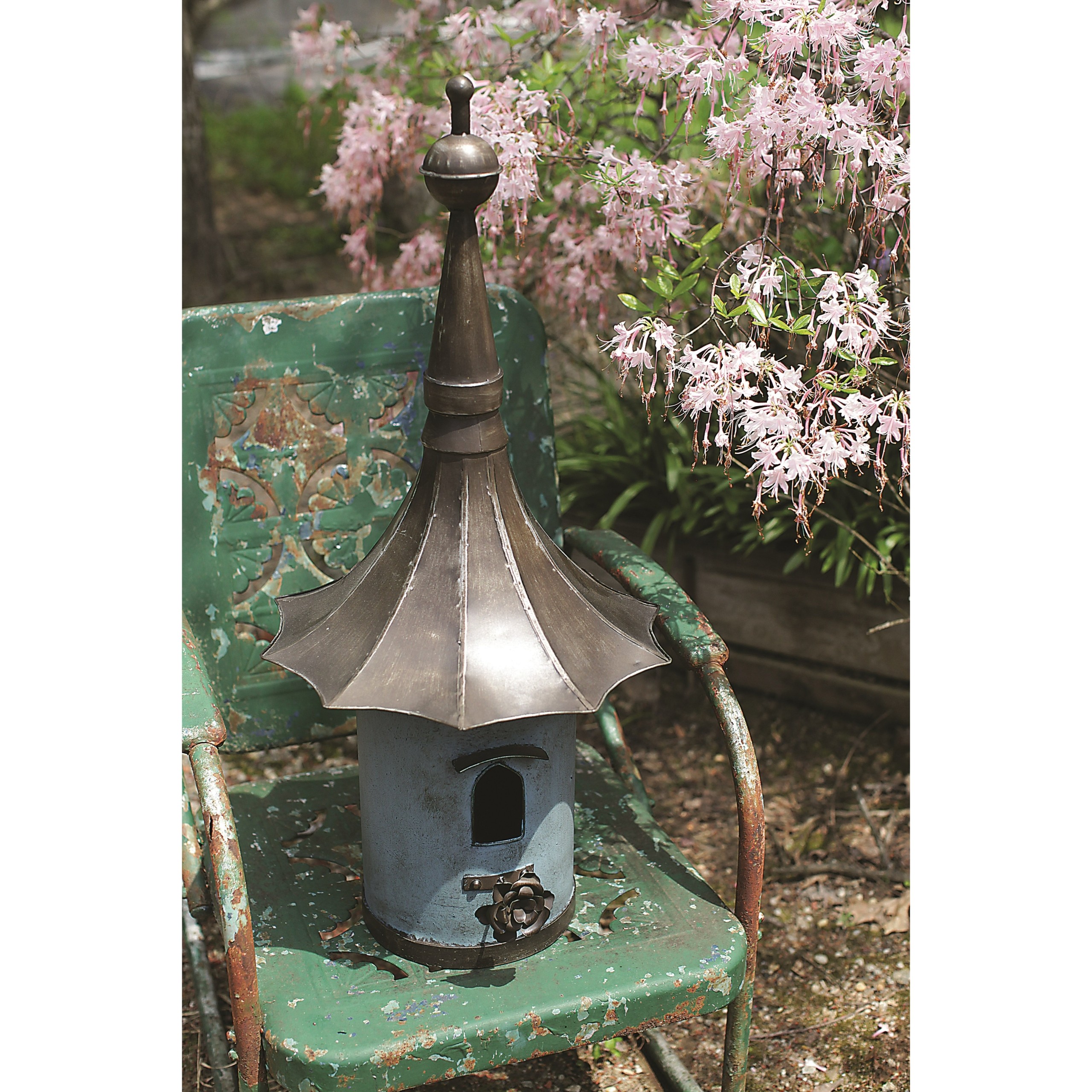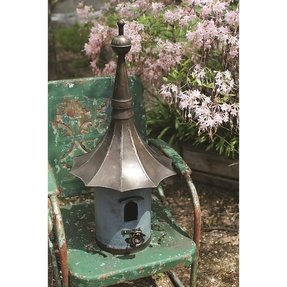 Secret Garden Freestanding Bird House
This stylish and charming freestanding bird house would be a perfect decoration for every kind of garden! Check it out and enjoy and amazing design at your place together with being close to the nature.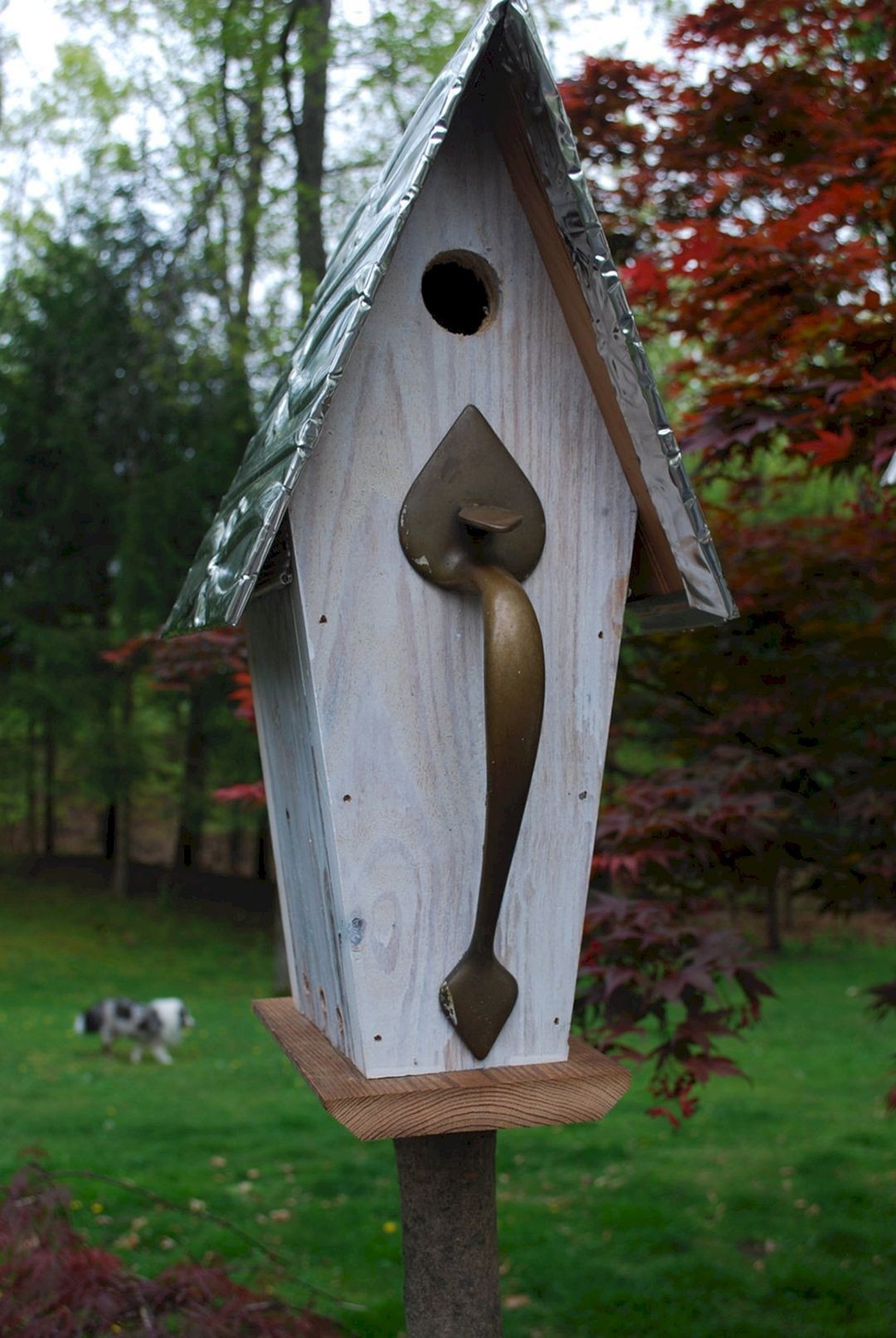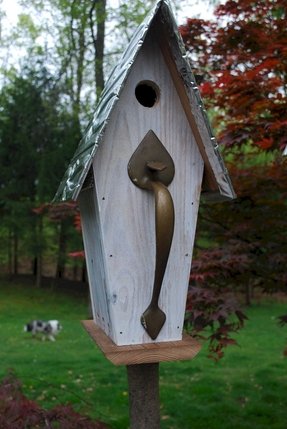 Grand brass doorpull birdhouse
This lovely wooden bird house will embellish every backyard or garden. It has a notice worthy antique brass door handle. Mounts on a post (not included). 1 ½" opening. Easy to clean. Has the size of 18"x6"x6.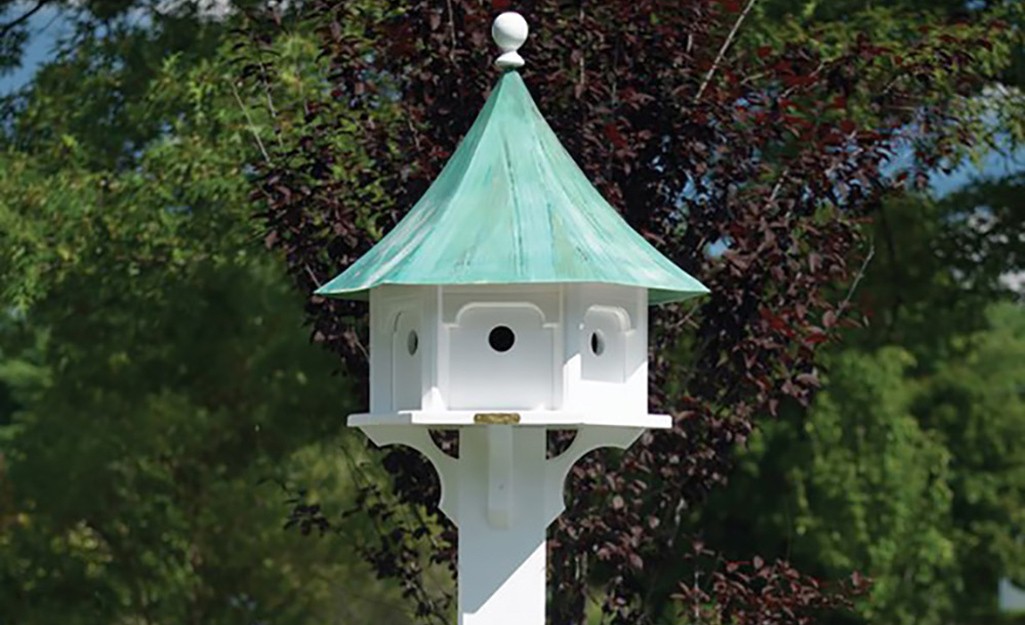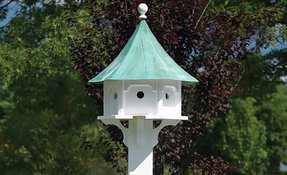 Lazy Hill Farm Carousel Bird House
Lovely carousel bird house that will be a wonderful accent in any garden. It is crafted of solid celurar vinyl and copper on a rooftop. Sturdy cedar posts give an unstained, rustic look. Each of the 6 compartments may be accessed by lifting up on the holes.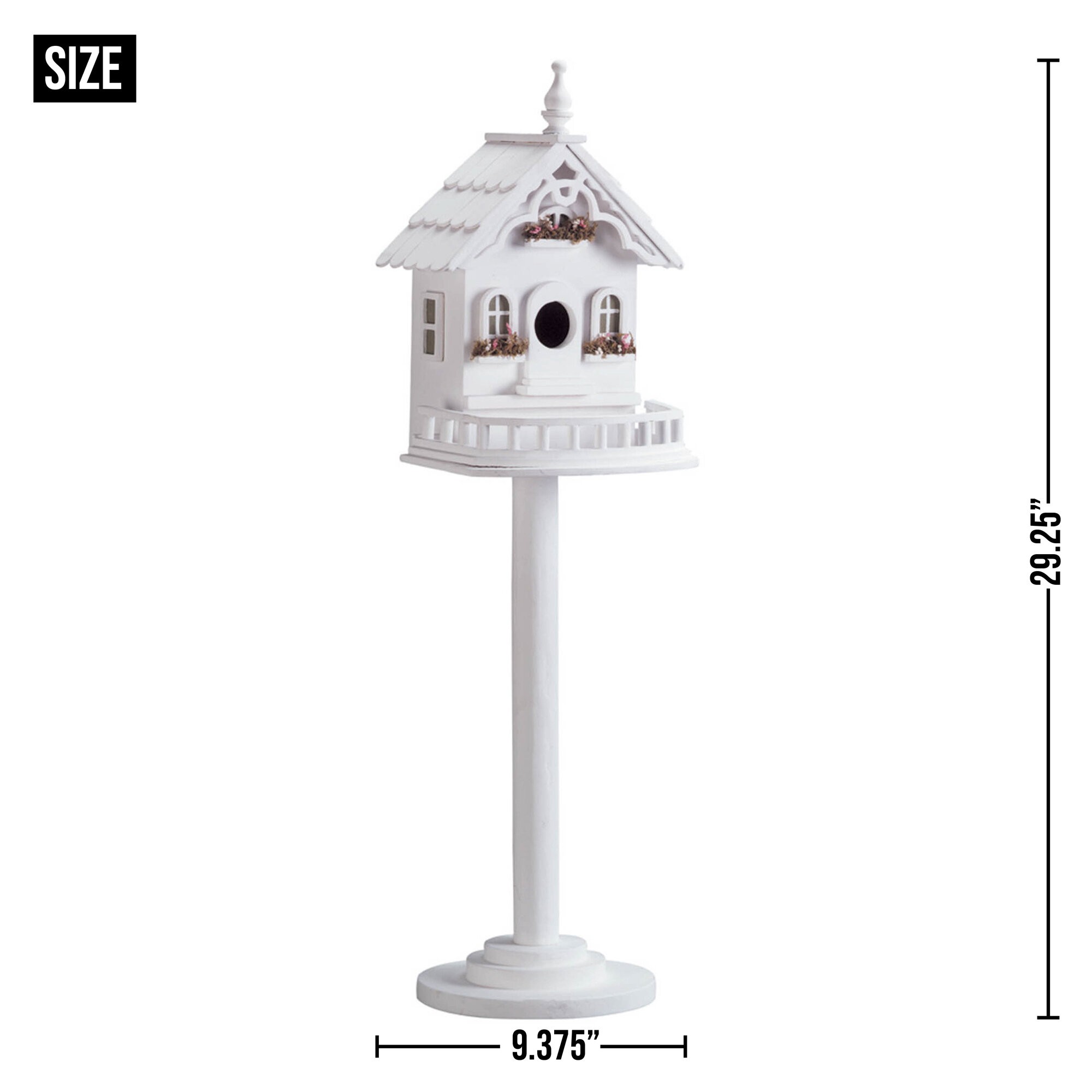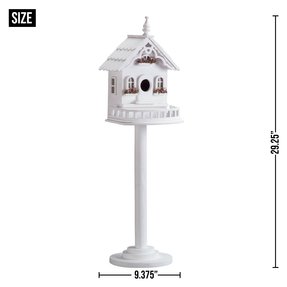 Cape Cod Pedestal Birdhouse
This is an extremely charming with a delicate birdhouse. It is built on a rack. The cottage has the shape of a real family house with the design details. It is all white. Not only will serve the birds as shelter but also as a garden decoration.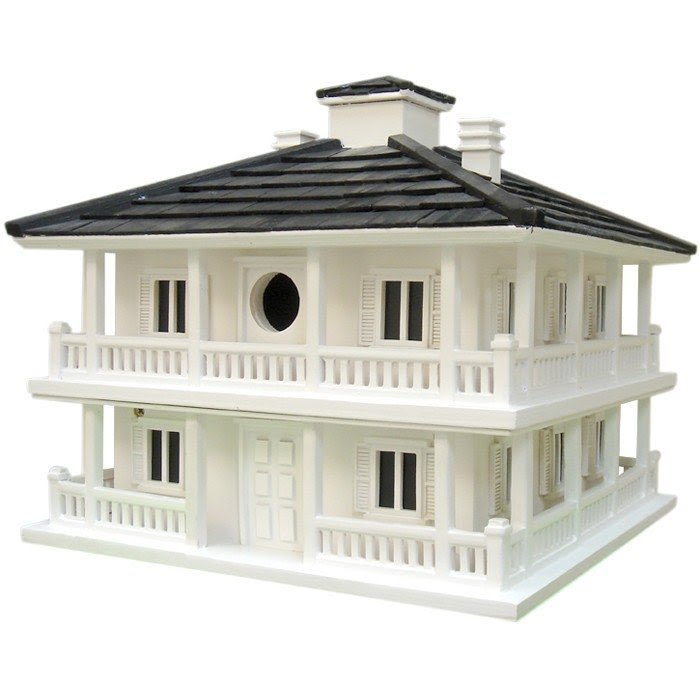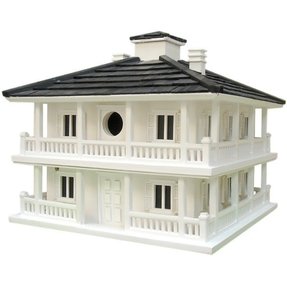 Signature Series Club Birdhouse
This birdhouse is a true mansion! It is appropriate for small birds thanks to multiple entrance holes and shelves ('balconies' with 'balustrades') of matching size. It has lots of cute details and a massive, sturdy roof.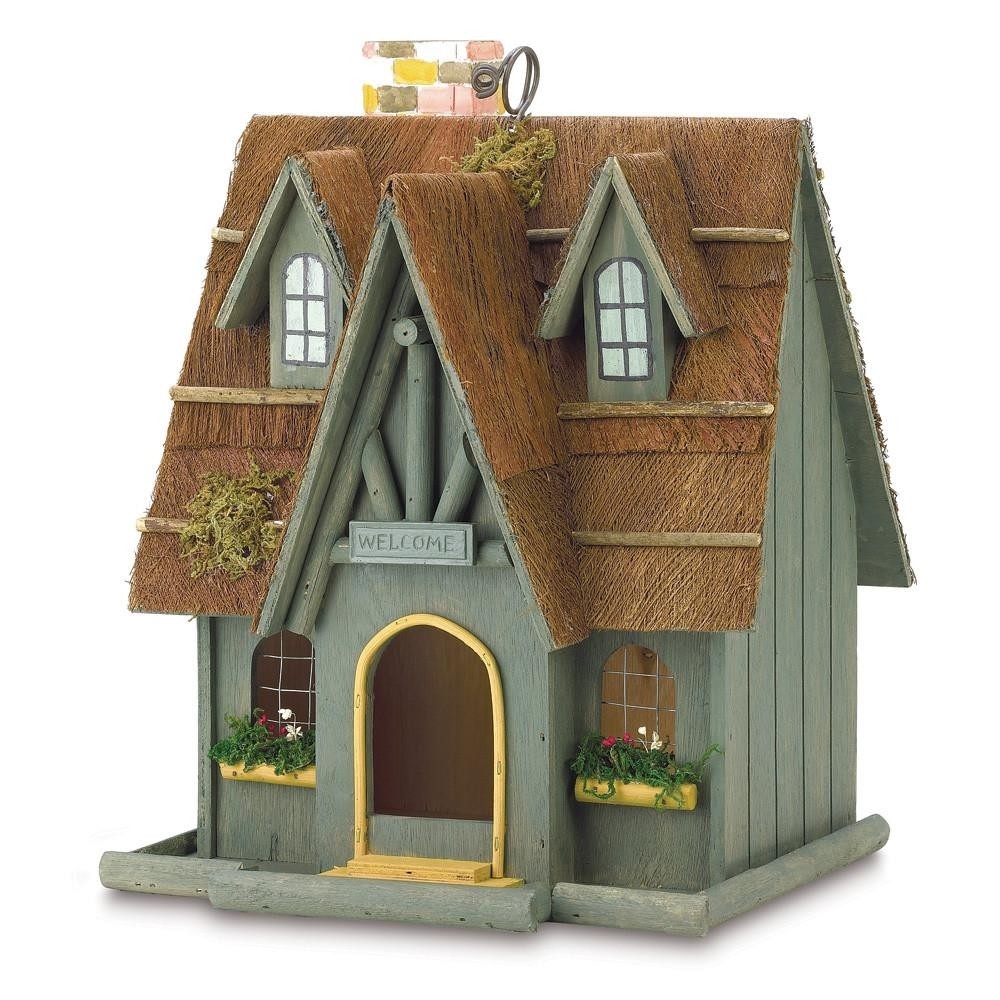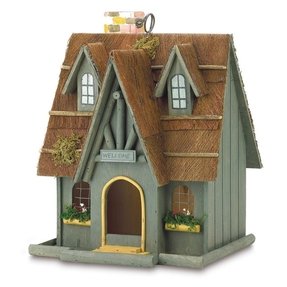 Fairytale Cottage Hanging Bird House
Introduce a magical mood to your outdoor decor with this charming wooden bird house, ready to be immediately hanged at your window. The house features front door, spacious enough for a bird to enter. Its design and detailed finish is really lovely!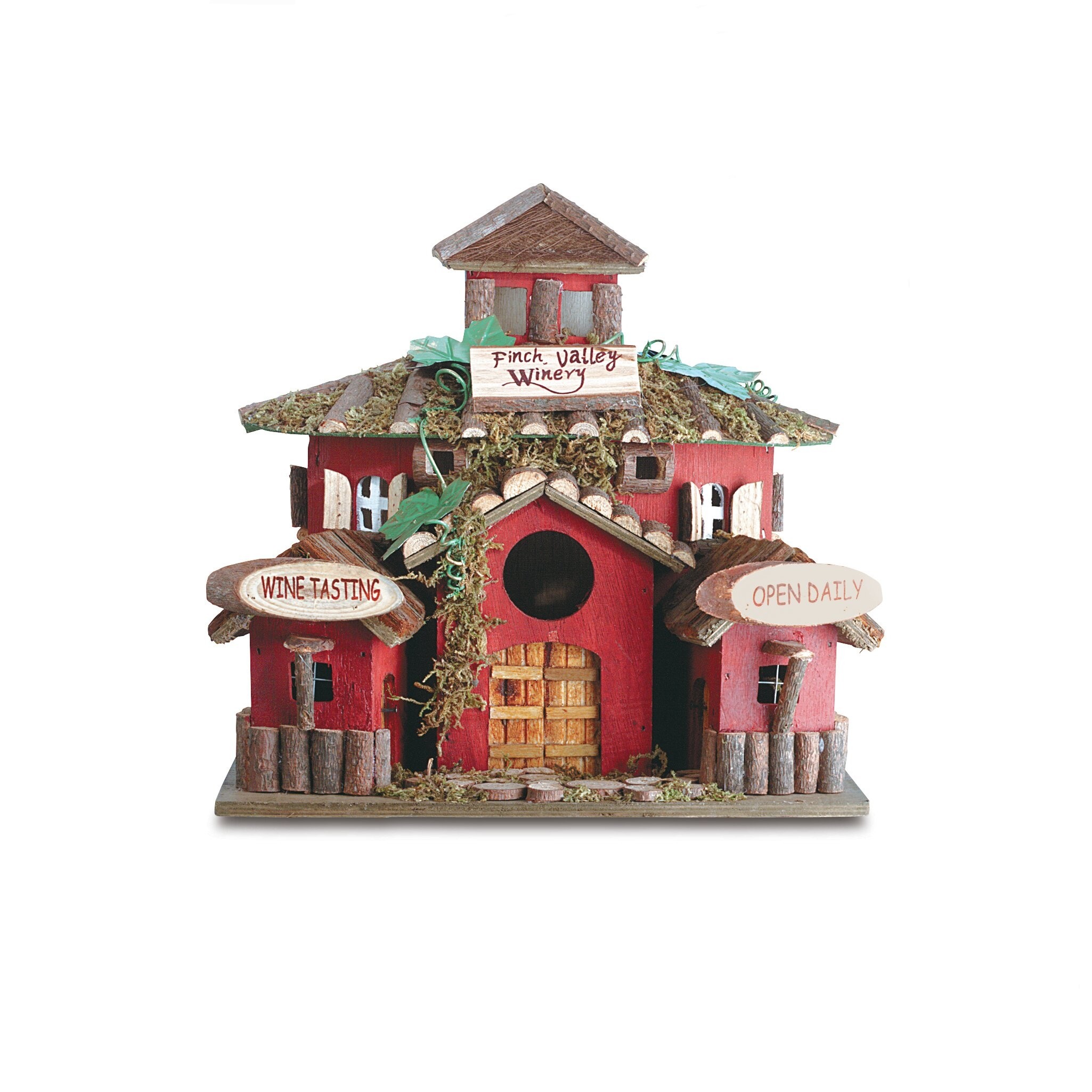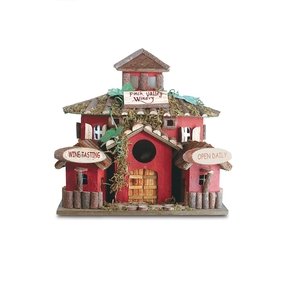 Finch Valley Winery Freestanding Bird House
This beautiful freestanding bird house will be a perfect addition to any outdoor area. It was crafted with pay a lot of attention to details from a highest quality materials, so it's very durable and solid.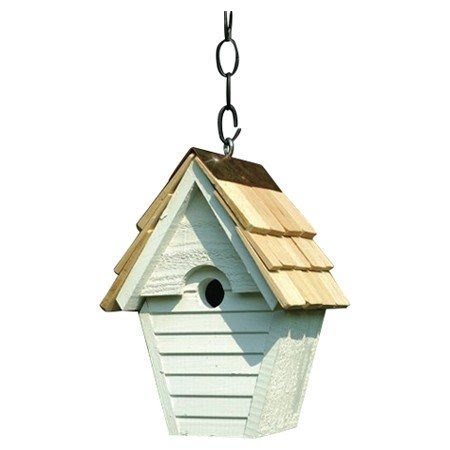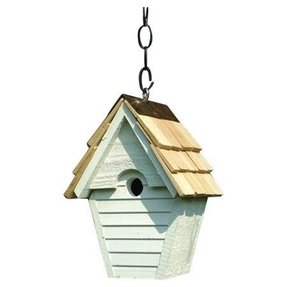 Wren-in-the-wind Birdhouse
It is a lovely and pretty birdhouse that is available in many color options to choose. It is handcrafted and has got a solid wood construction. It is a great addition to your garden.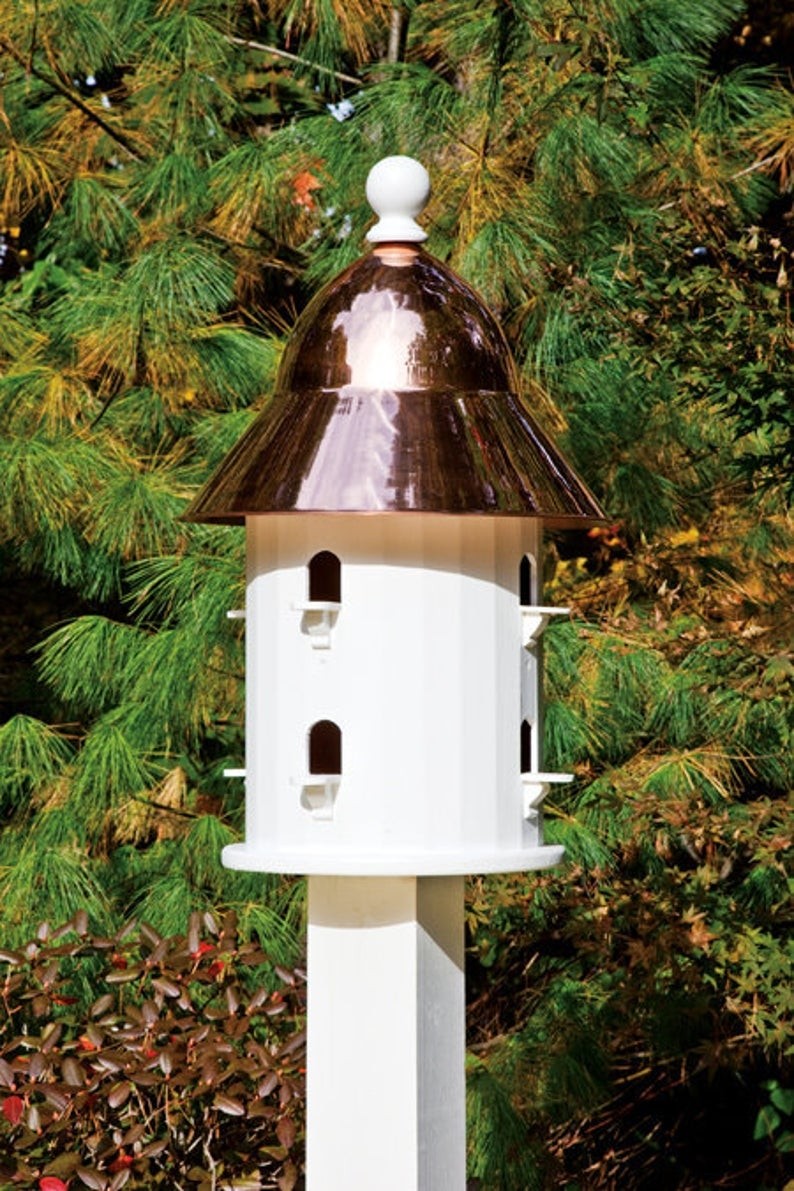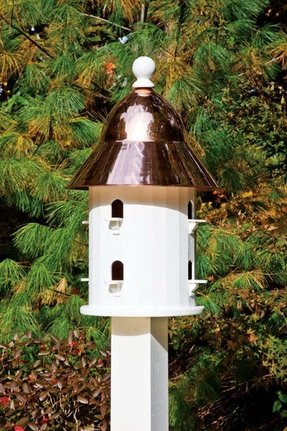 Lazy Hill Farm Bell Birdhouse
A lovely bell birdhouse. Made of white vinyl and adorned with a copper roof. The post is made of natural wood. The birhouse, apart from being really pretty, is also freestandig, rust and fade resistant.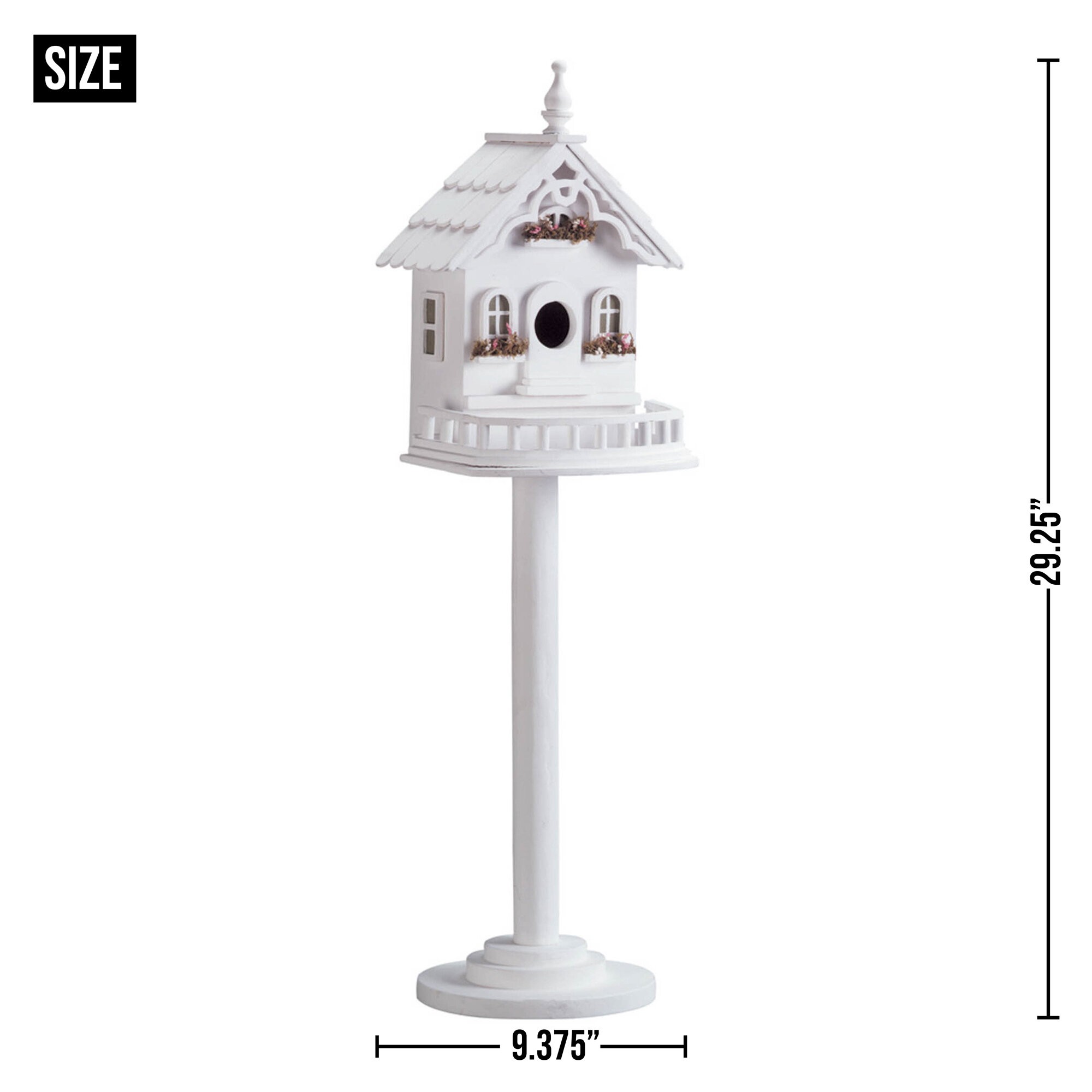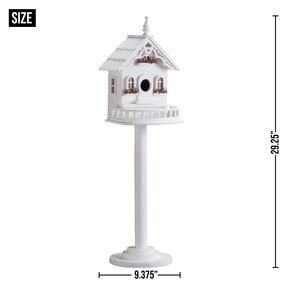 Cape Cod Pedestal Bird House
Create a place to hide for small birds in your garden with this pedestal bird house in cottage style. Made of durable wood in soft white color this bird house will be a wonderful decorative piece match to many outdoors.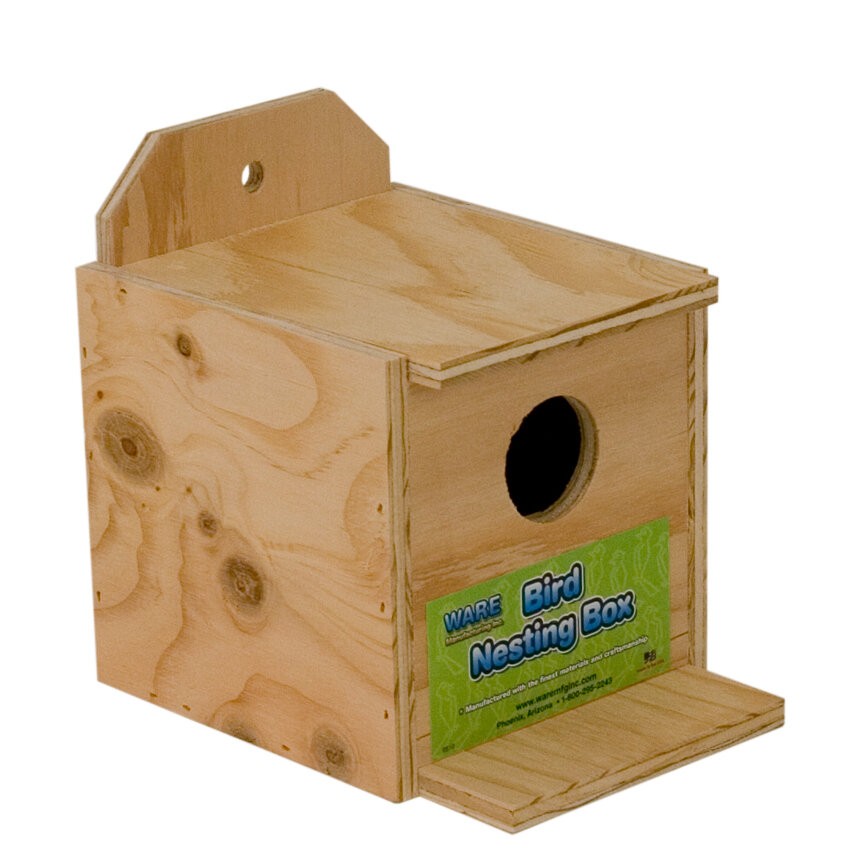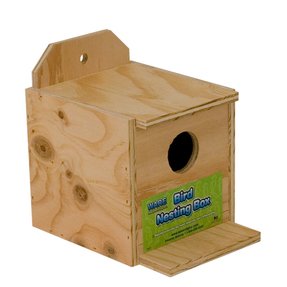 Finch Nest Birdhouse
Wooden birdhouse/nesting box. It has a perch and "door" and it's completely sealed, so it's safe for birds but cannot be opened for cleaning. Plain, simple and practical. The box can be painted.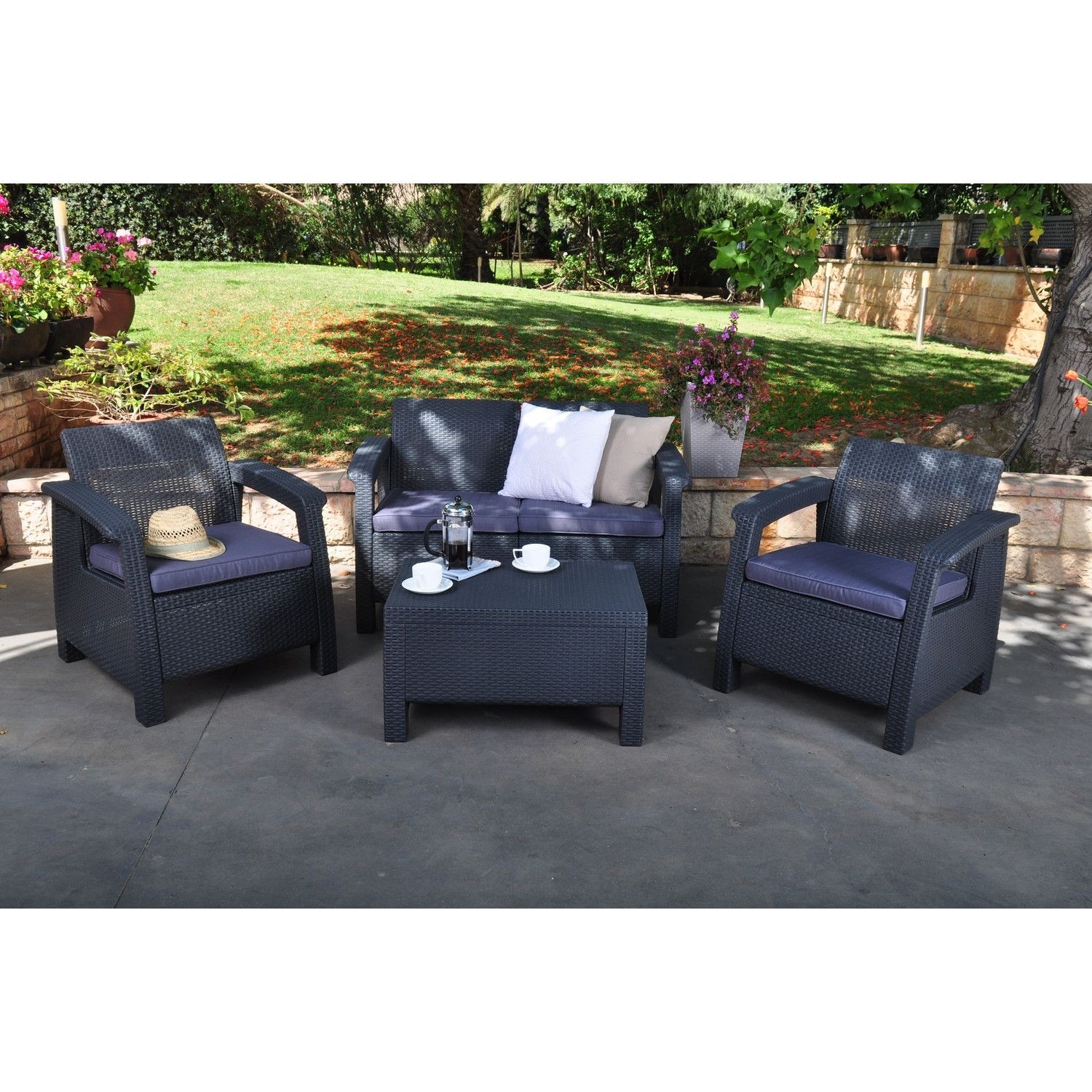 Corfu 4 Piece Deep Seating Group with Cushions
Comfy modern outdoor set of durable weatherproof grey resin wicker with a woven design. A table has a rectangular top. A loveseat and 2 armchairs have ergonomic wide arms and reclining backs. All pieces feature rectilineal shapes and showy aprons.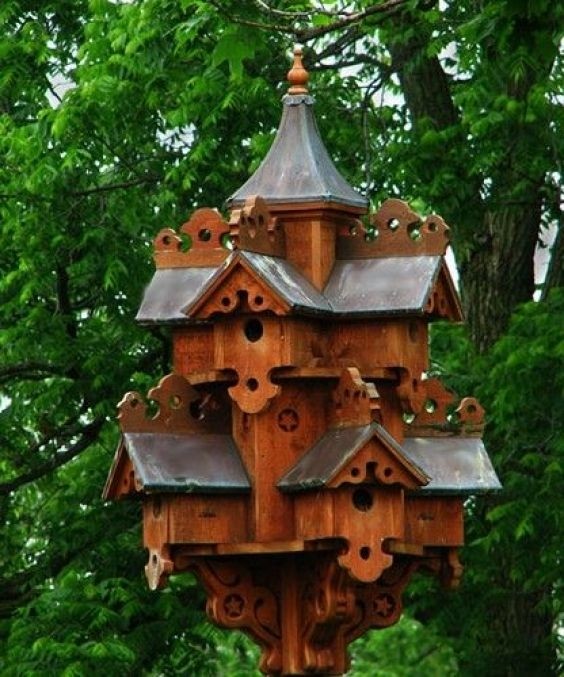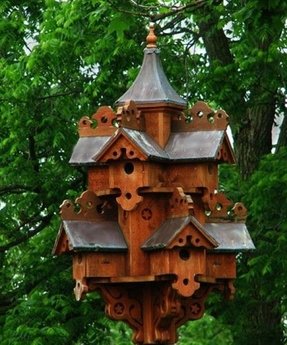 Bird house in Victorian style. Construction is made of wood. It is resistant to rust and harmful weather conditions. Stylish addition to the garden or patio.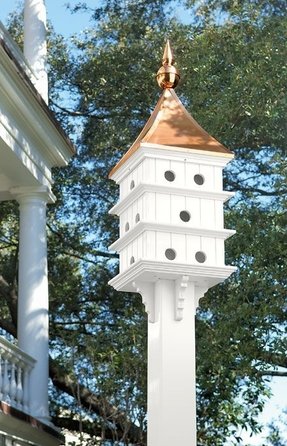 Purple Martin House | Birdbaths, Birdfeeders and Birdhouses,Birdfeeders and Birdhouses | Charleston Gardens® - Home and Garden Collection Classic outdoor and garden furnishings, urns & planters and garden-related gifts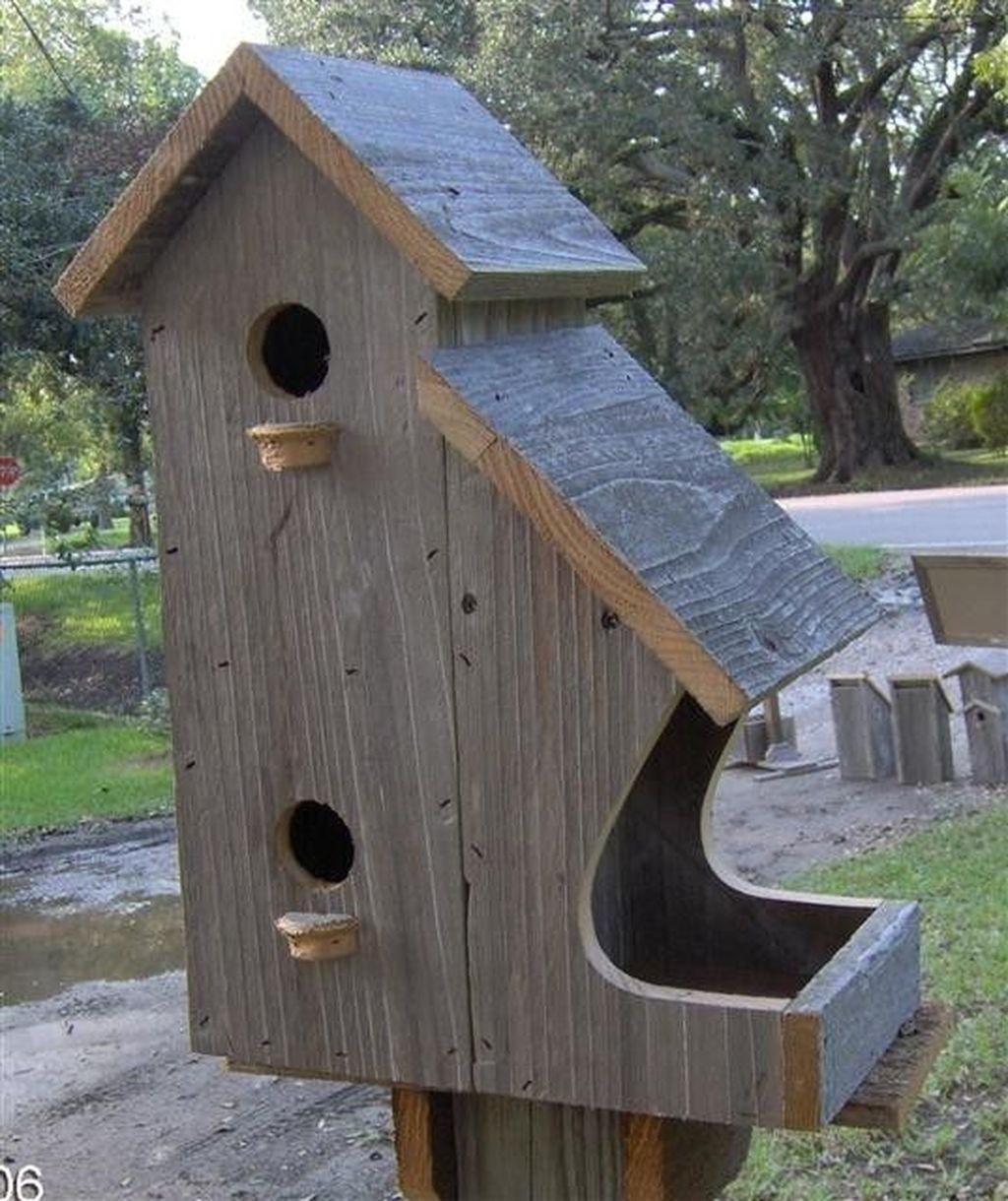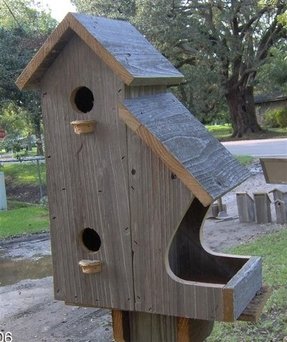 This handcrafted, rustic bird house is a great way to decorate your garden. Beautiful design, plenty of space for bird friends and an eye-catchy look captures the details. The whole is perfectly presented among the trees.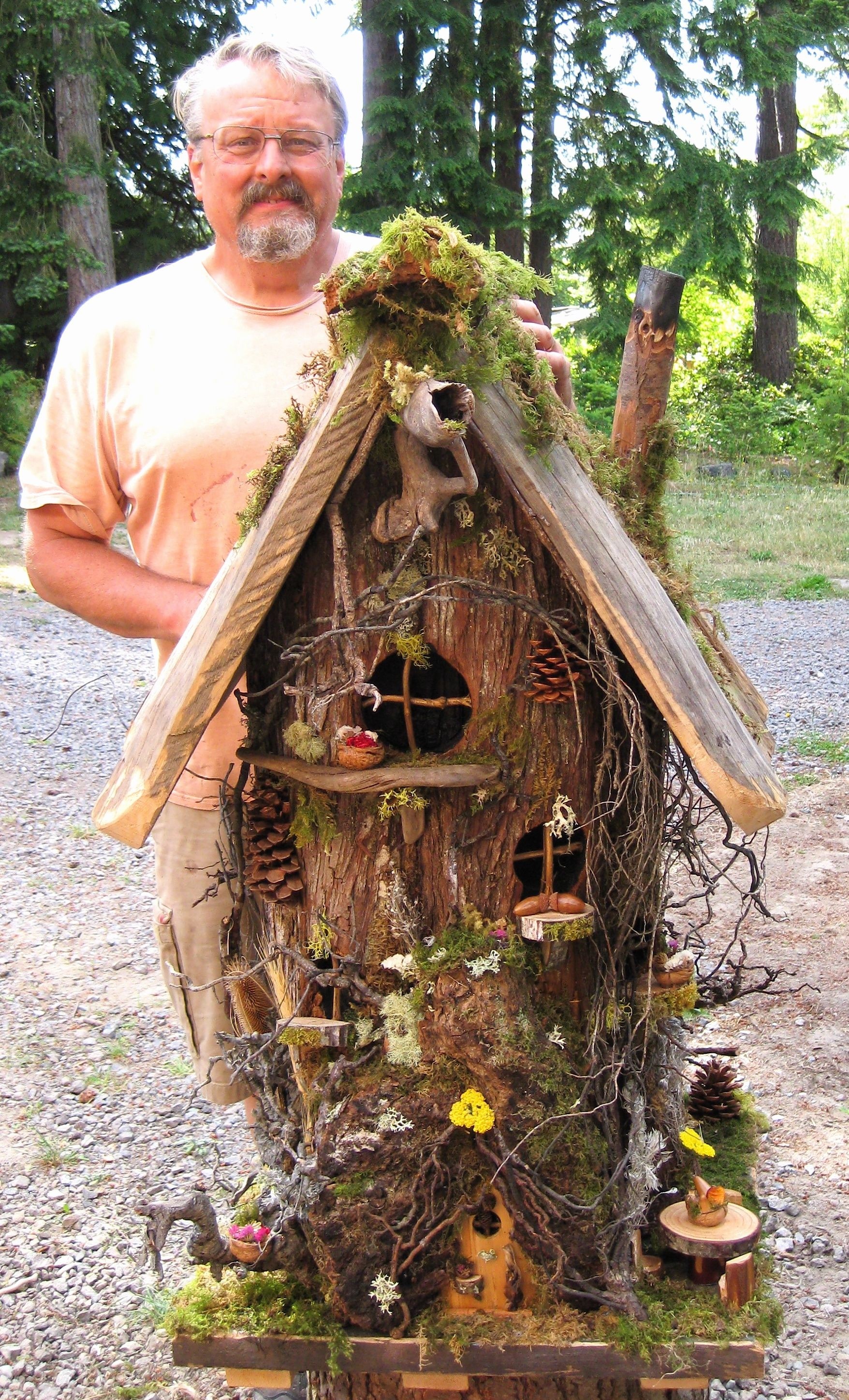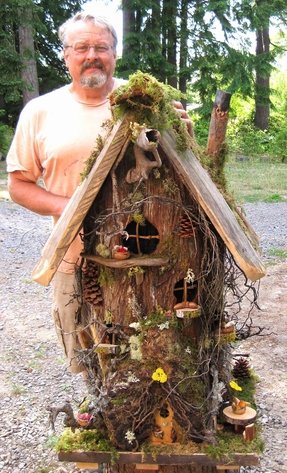 Original garden decoration made of wood seek, branches, cones, moss and leaves. It look like little house of gnomes. It can be used just like a decoration, but it can be wonderful and one of a kind bird's house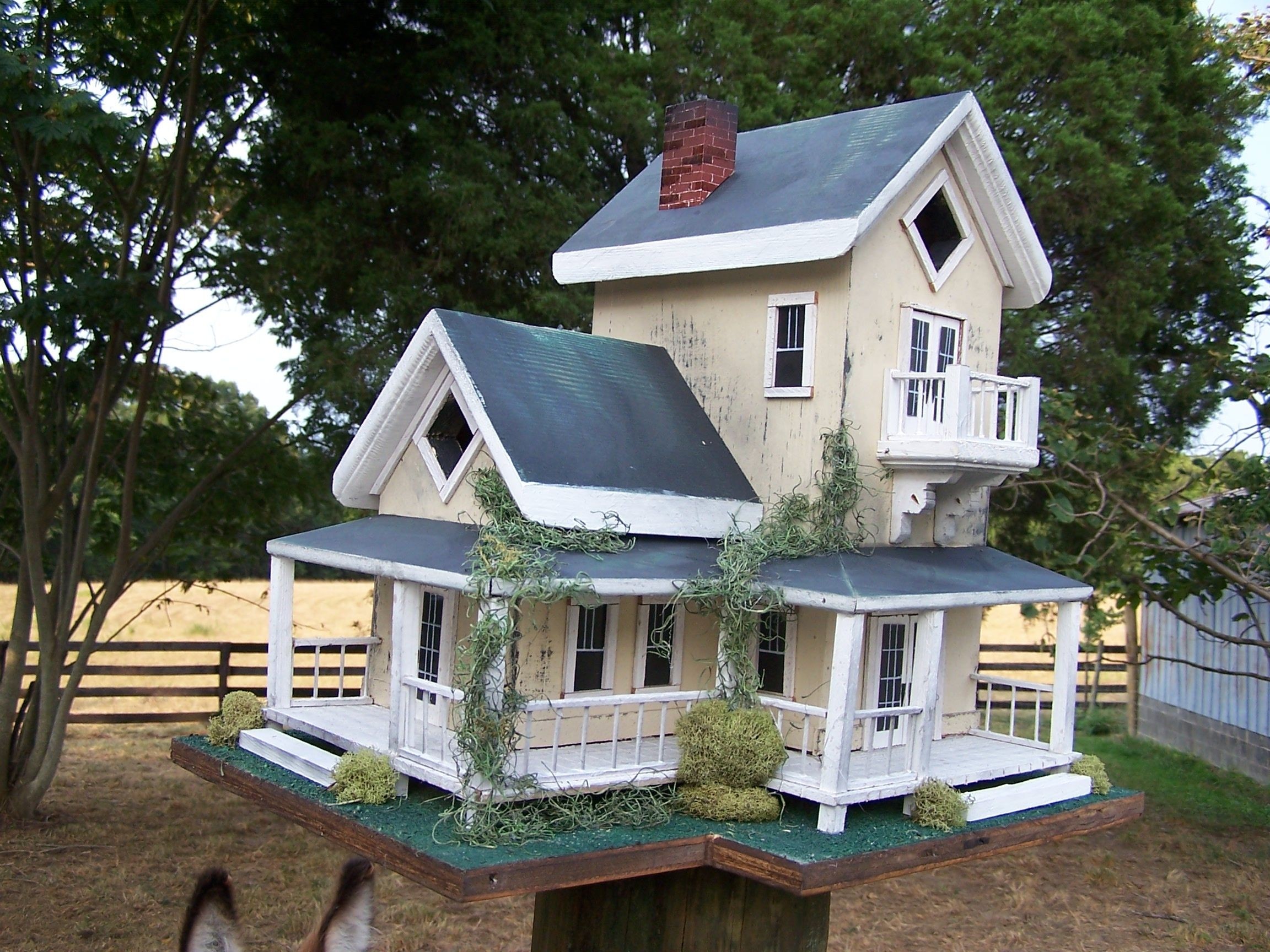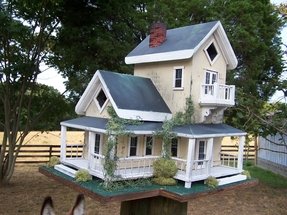 ... inexpensive decor options!cheap prices at hq opening victorian bird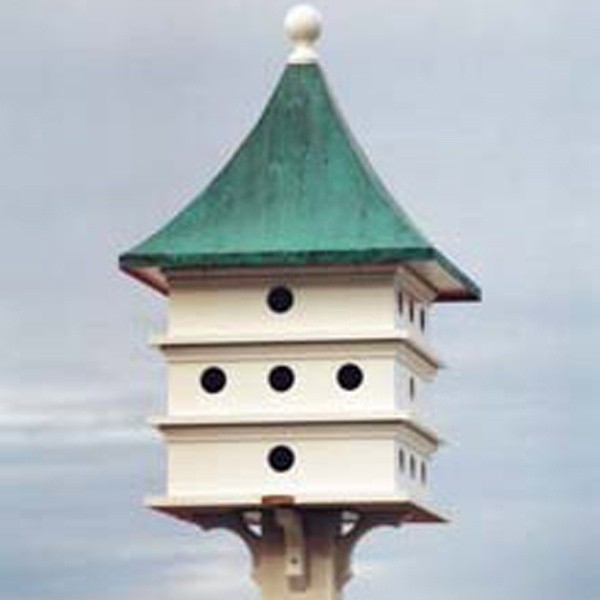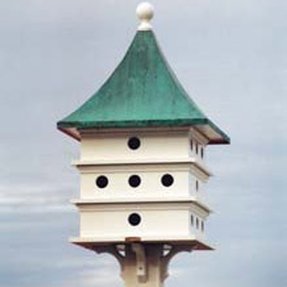 Bird Houses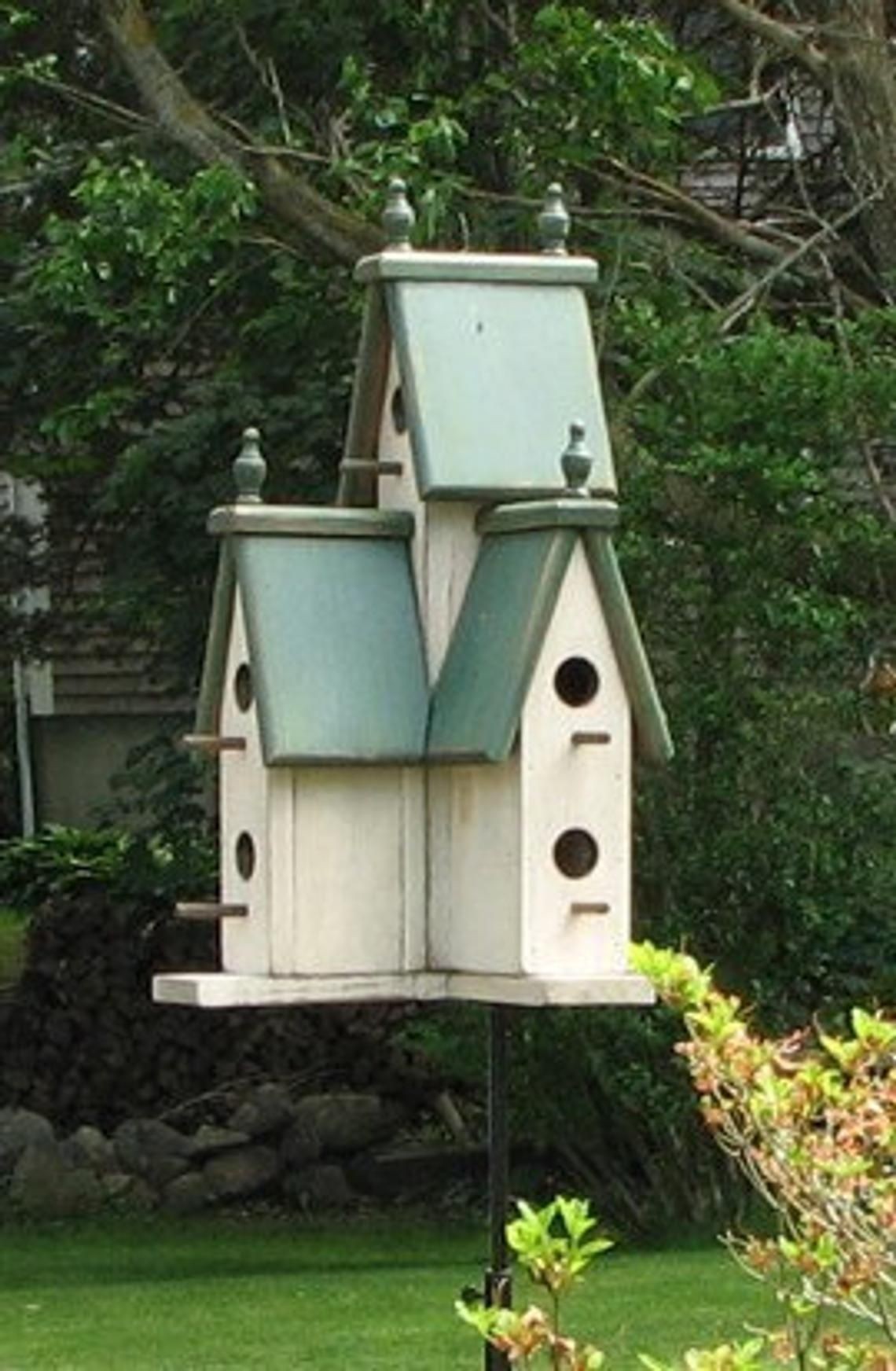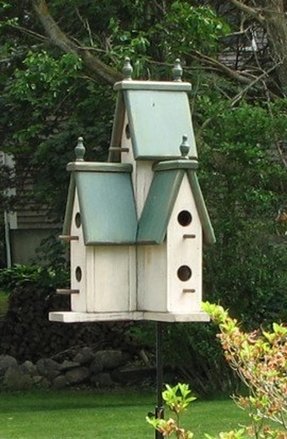 This fantastic bird house is a real castle in your garden. The beautiful combination of solid wood construction and subtle shades of green and white will perfectly match the garden, and the birds will have plenty of space for themselves.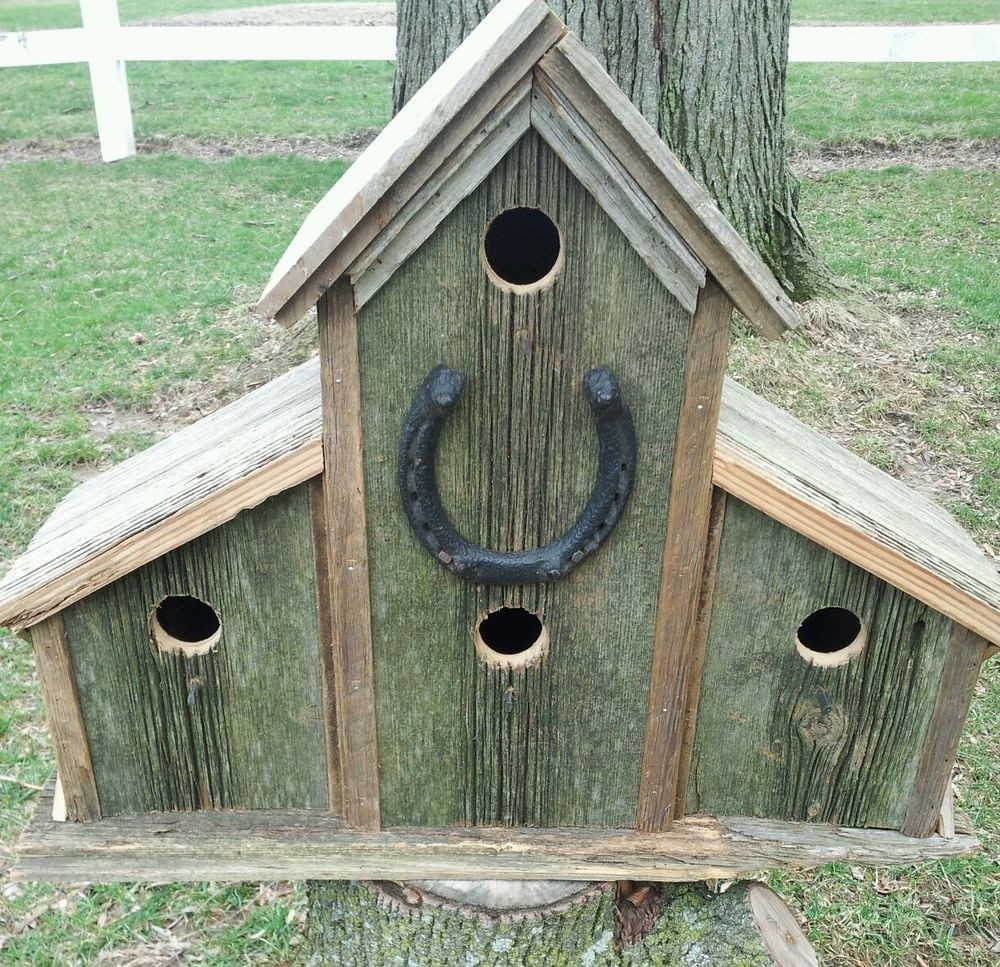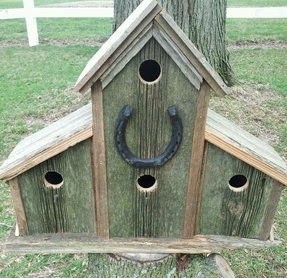 If you have birds flying over your backyard, you may want to fix them a nice house. With this large, rustic birdhouse, made of reclaimed barn wood, your singing friends will have enough space to make of this fine structure a permanent home for themselves.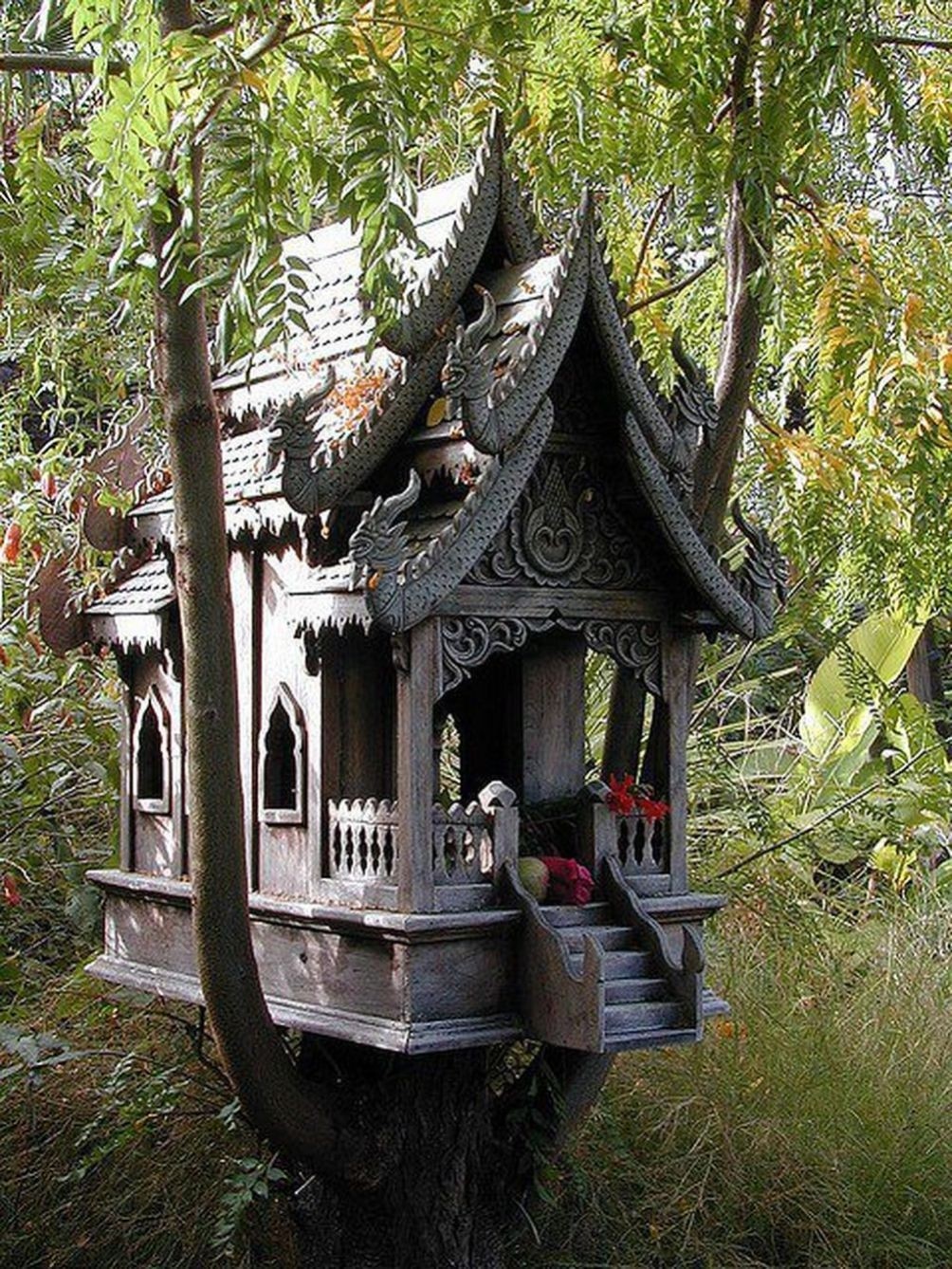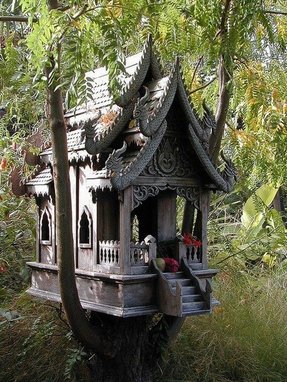 Richly decorated bird house in Victorian style. It is made of wood and finished with carefully made carvings. Elegant accent for the garden, patio and more.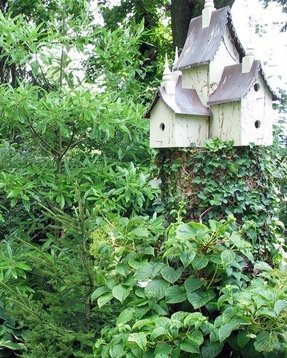 Birdhouse in Victorian style. Construction is made of wood and designed for mounting on the tree. Great addition to the garden and others outdoor places according to taste and need.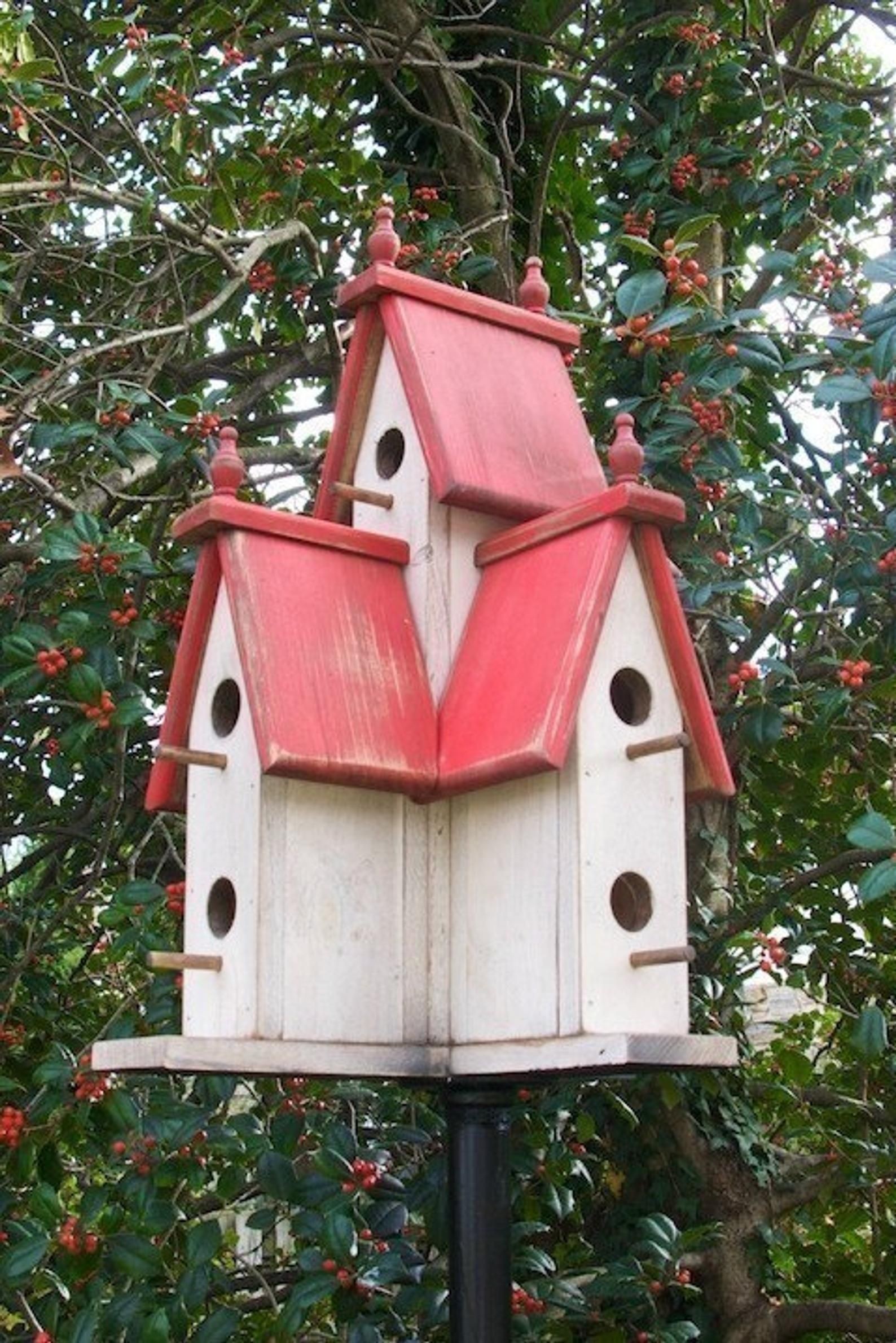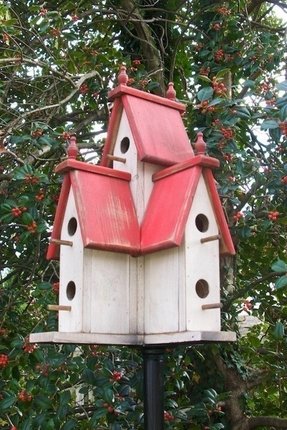 Large Victorian birdhouse constructed from solid wood and painted. The house has many entrances on various levels and a gabled roof painted red, with decorous finials on top. It stands on turned black post.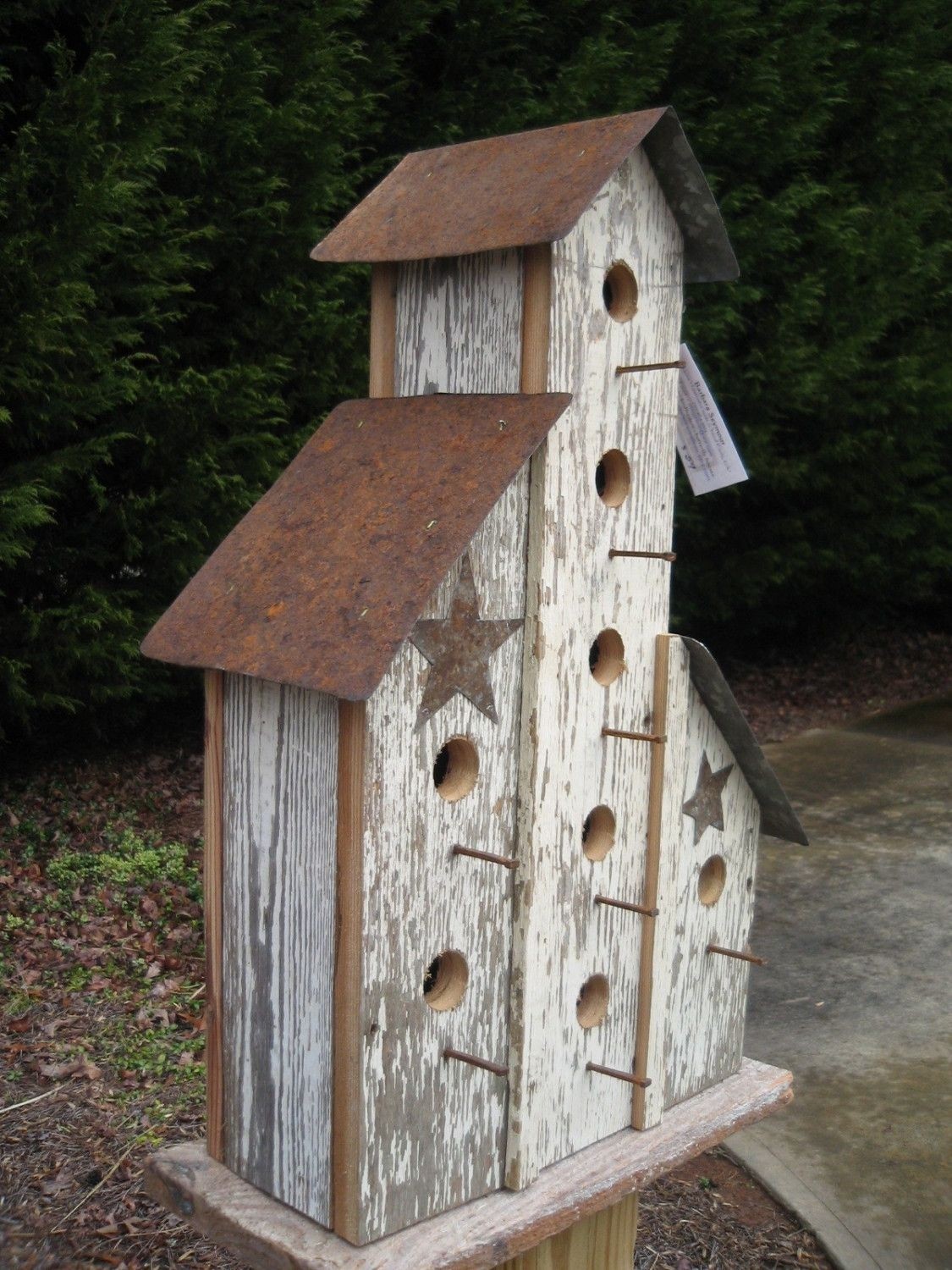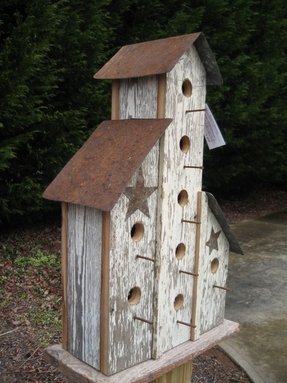 Birdhouse made of wood with antique finish. Designed for small birds. It has 9 holes and branches. Stylish addition in Vintage style for each outdoor place.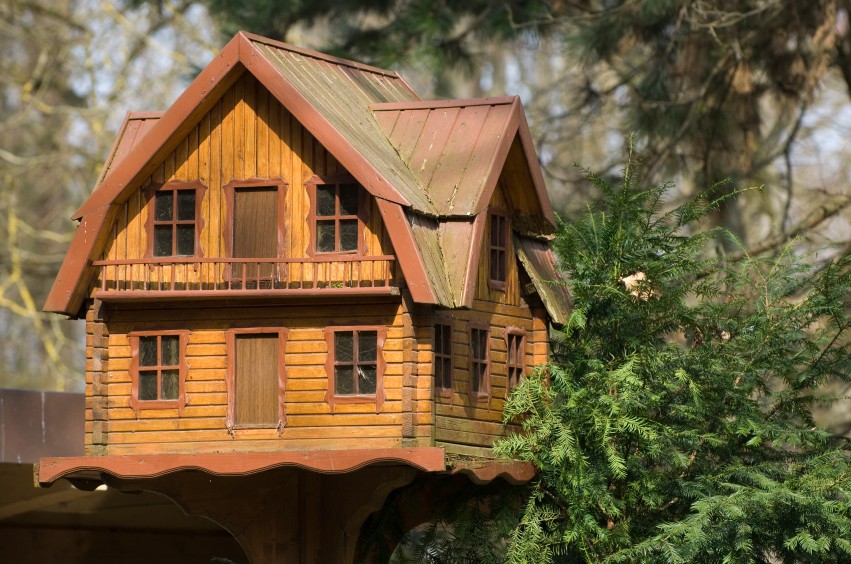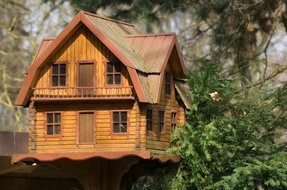 78 Decorative, Painted, Outdoor & Wooden Bird Houses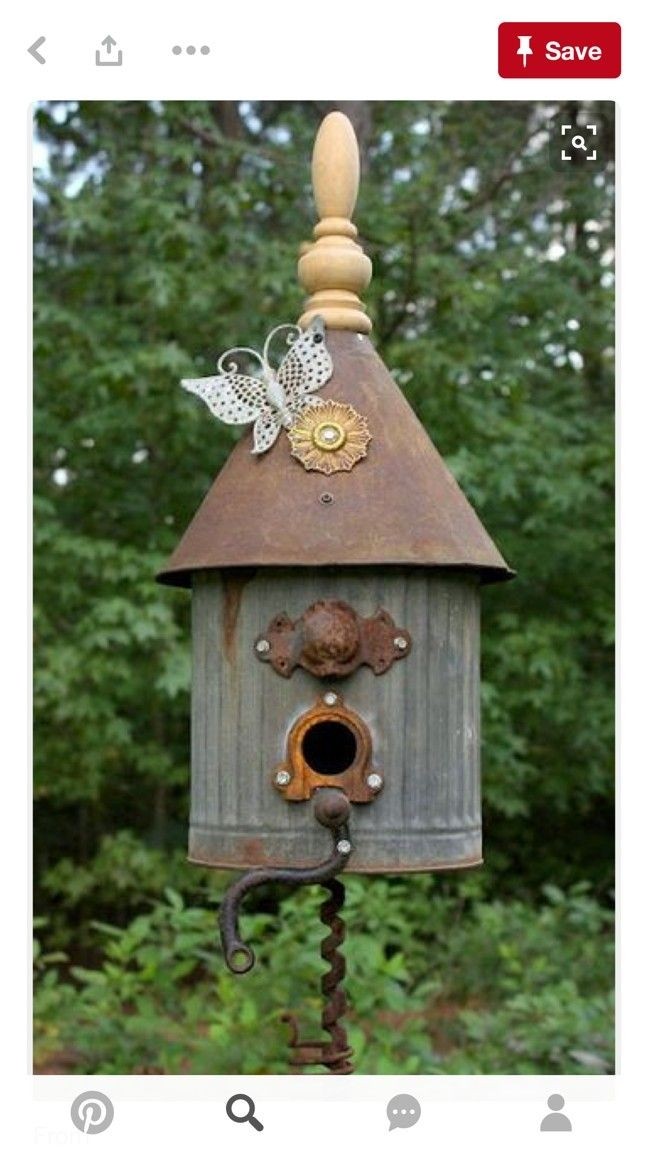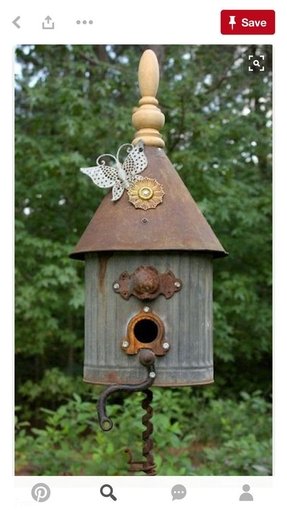 Outdoor bird house for people who love nature. This decorative item is based on metal and recycled items. It not only provides shelter for birds, but it also increases aesthetic value of garden outdoors.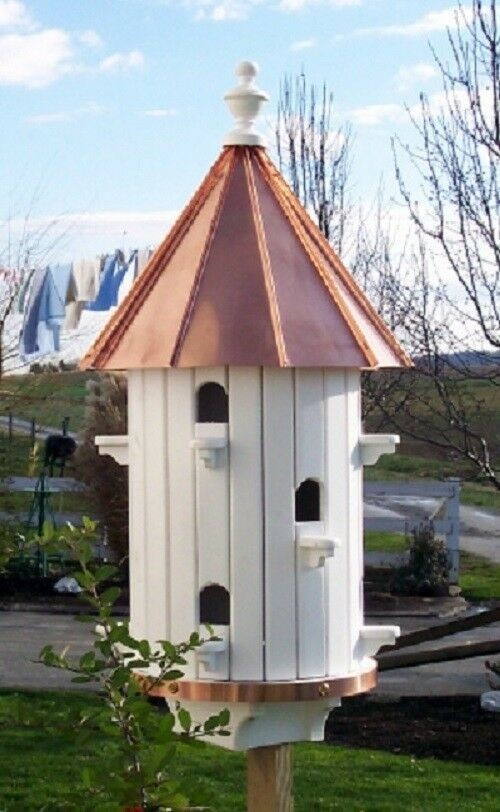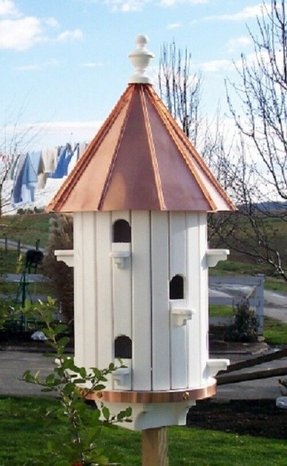 Beautiful stylish table is must-have in every house. This unique sophisticated table plays its role perfectly as a coffee table, but you can use it as bedside table. It has sculptural incredible kickstands and desktop made of marble.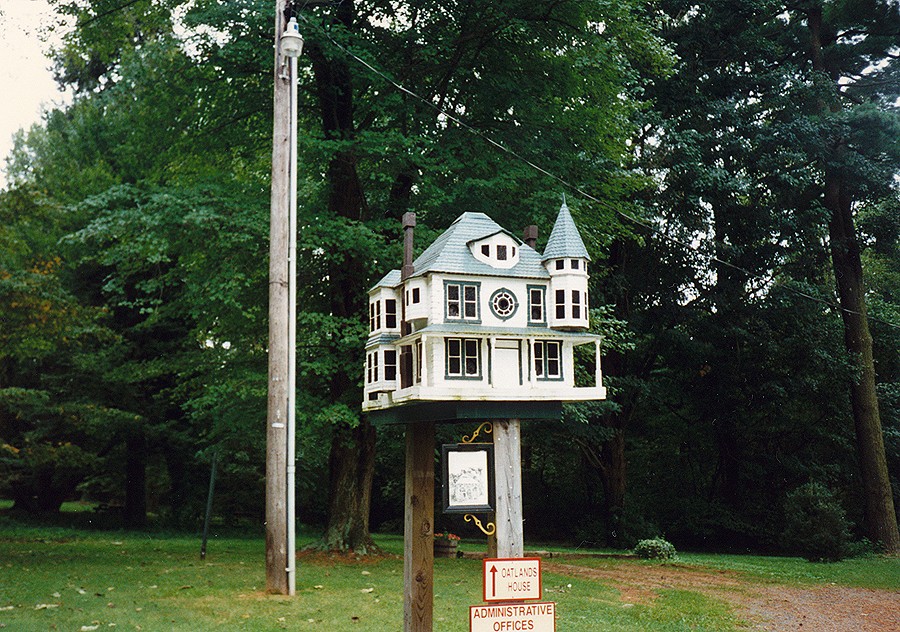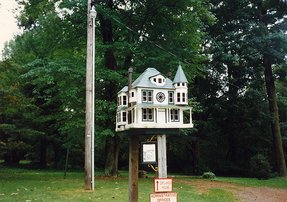 ... Collection Galleries World Map App Garden Camera Finder Flickr Blog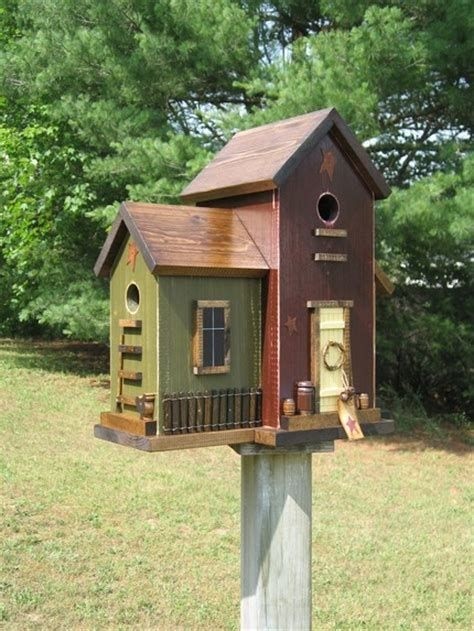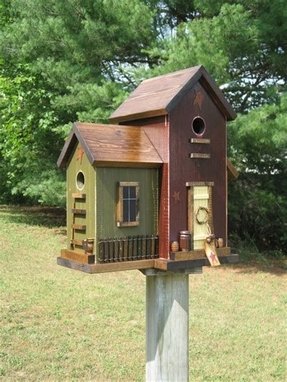 Lovely bird house for the garden and others outdoor places according to taste and need. Construction is made of wood. It is resistant to rust and harmful weather conditions.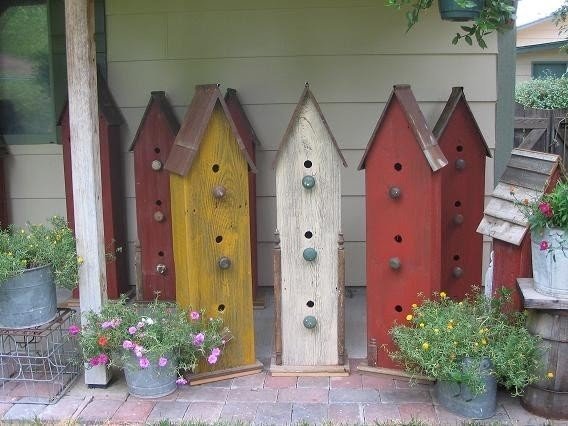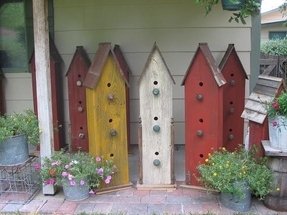 Those large birdhouses can be a nice solution not only for your small singing friends, but also for decorating your outdoor area. Each of those is built of sturdy wood, has a high-pitched roof, 3 stories to accommodate, and 3 cutout holes for entrances.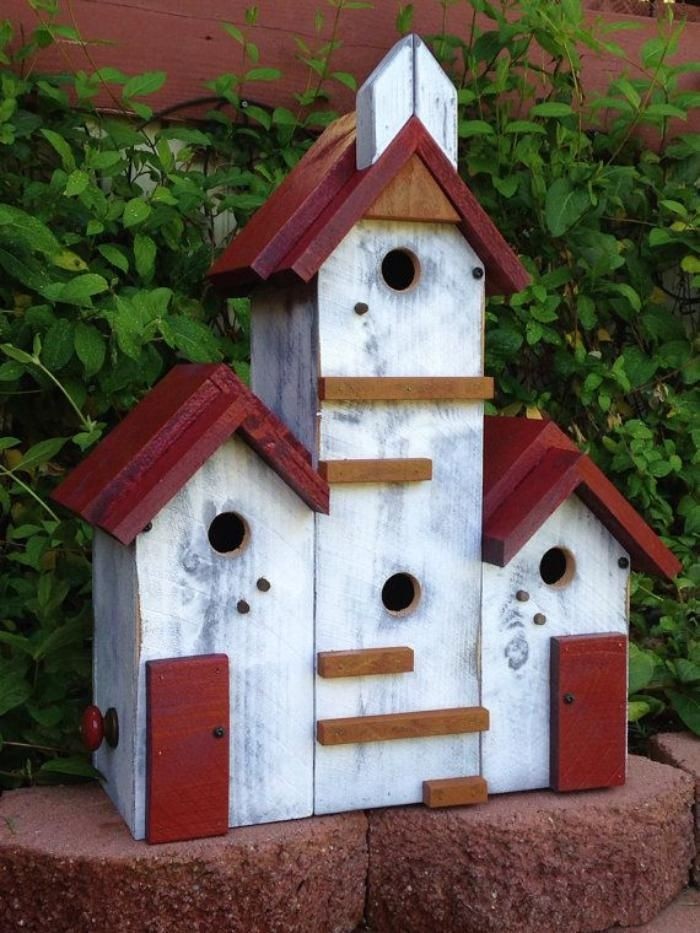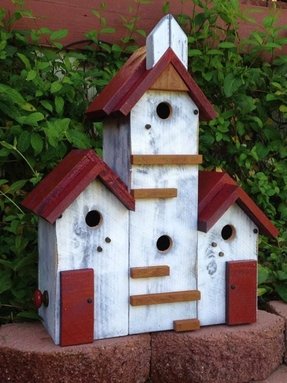 Hey, I found this really awesome Etsy listing at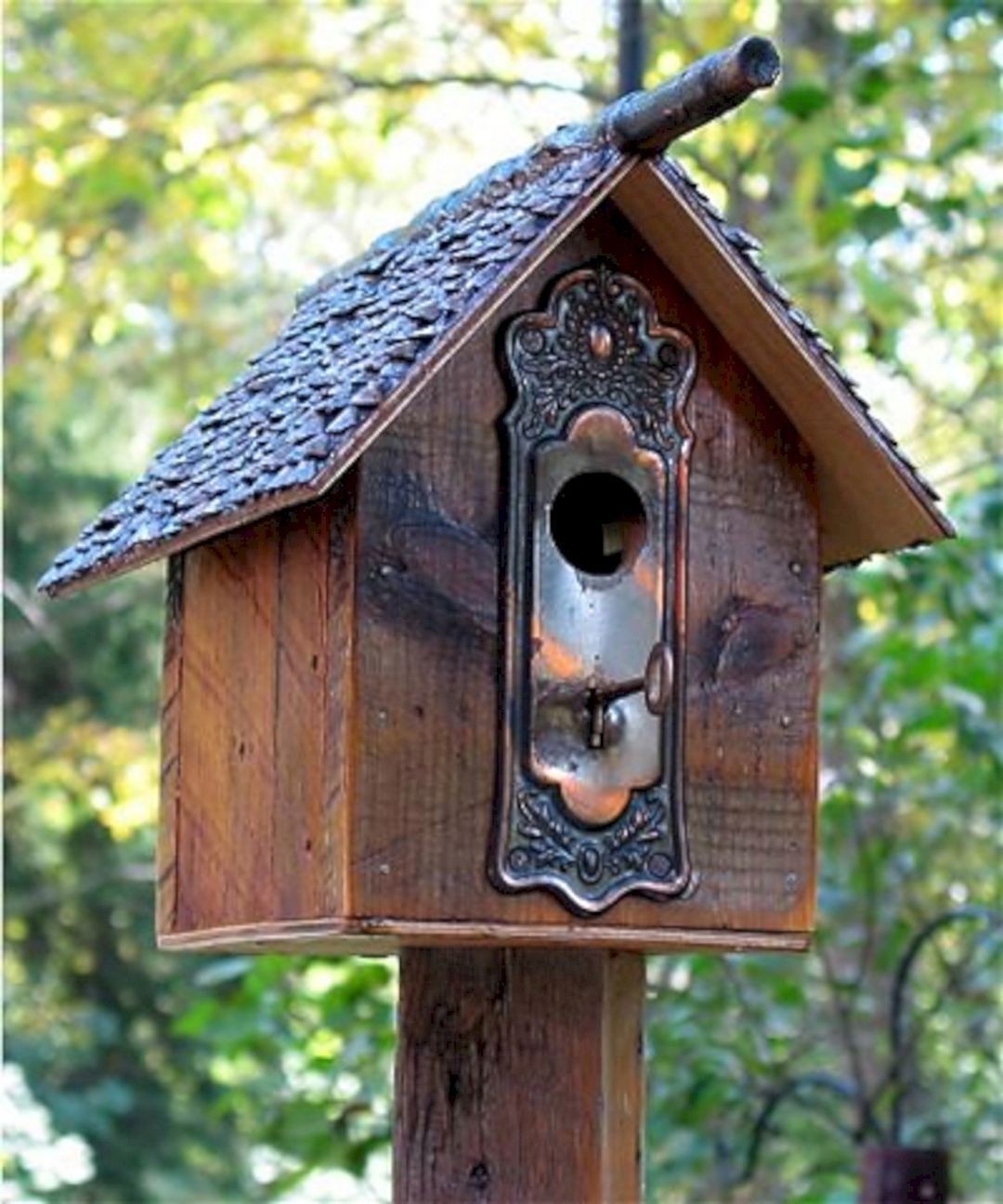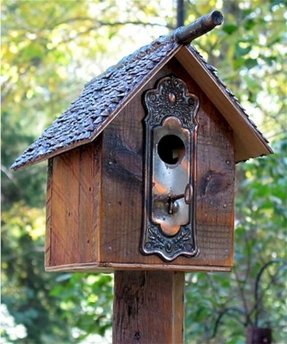 Bird house with antique finish. Construction is made of wood and metal. It is resistant to rust and harmful weather conditions. Stylish accent for each outdoor place.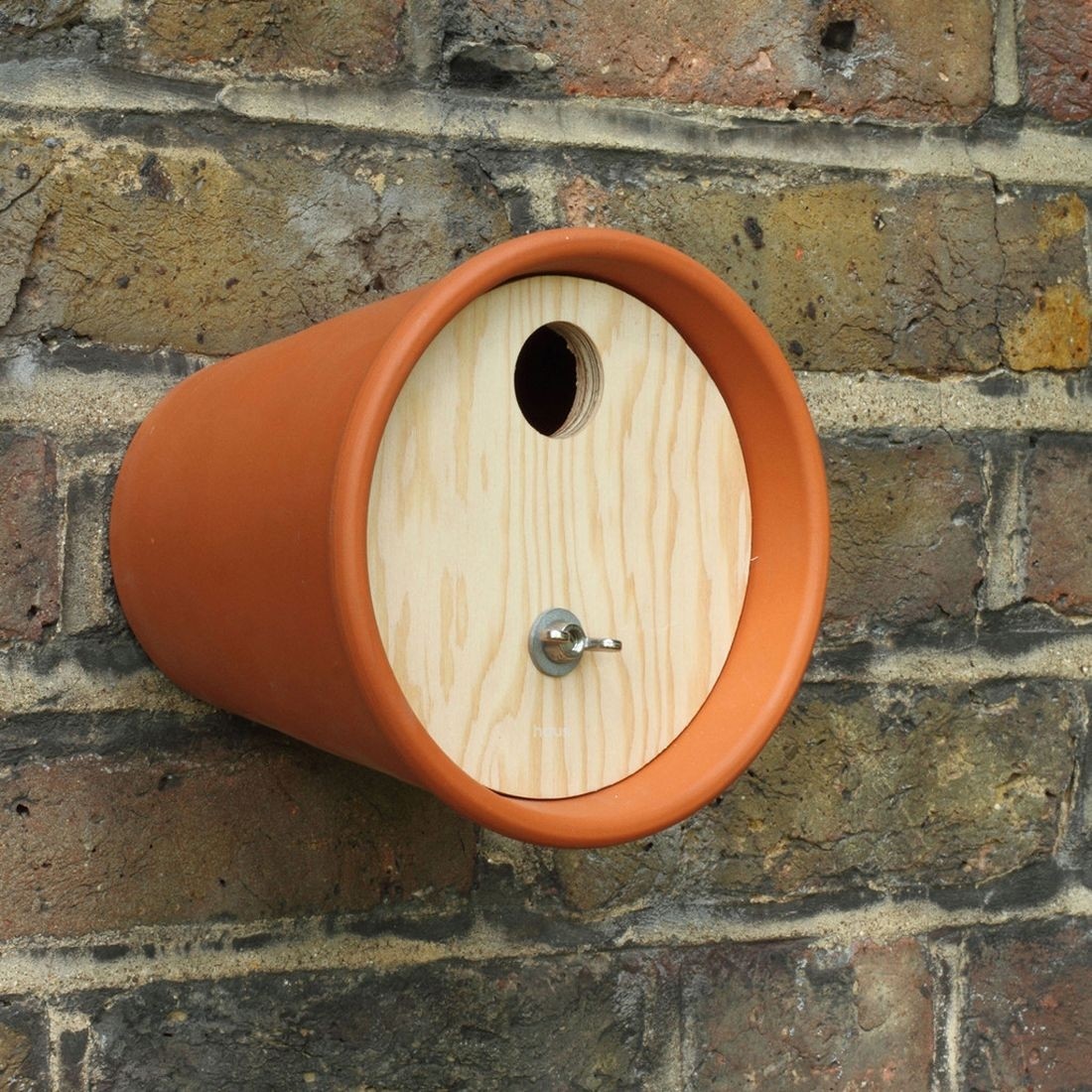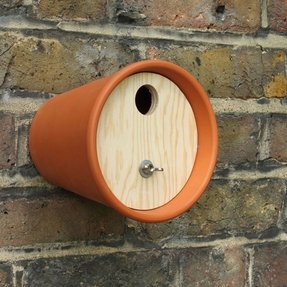 Recycled bird feeder. It is made of ceramic flowerpot and round piece of wood with little hole. It is destined for small birds, for example - sparrows. Tou can attached it to wall in the garden or on terrace.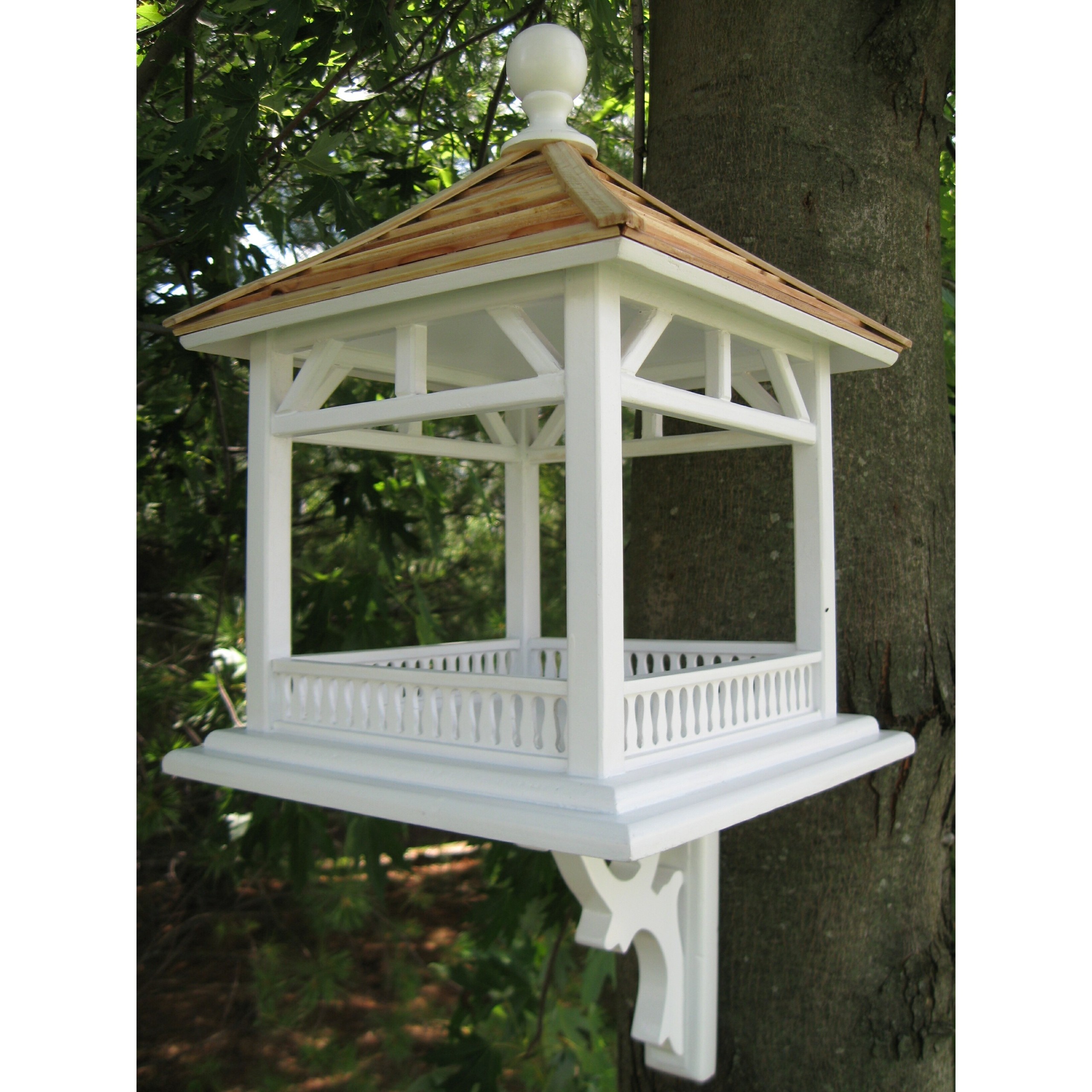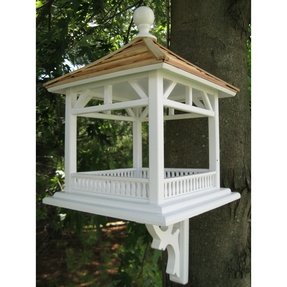 Who doesn't like a stylish gazebo feeder? It's great for your garden and will not only draw the attention of all the birds, but also make your garden look like straight from a fairy tale. Exterior grade ply-board makes it weather resistant and durable.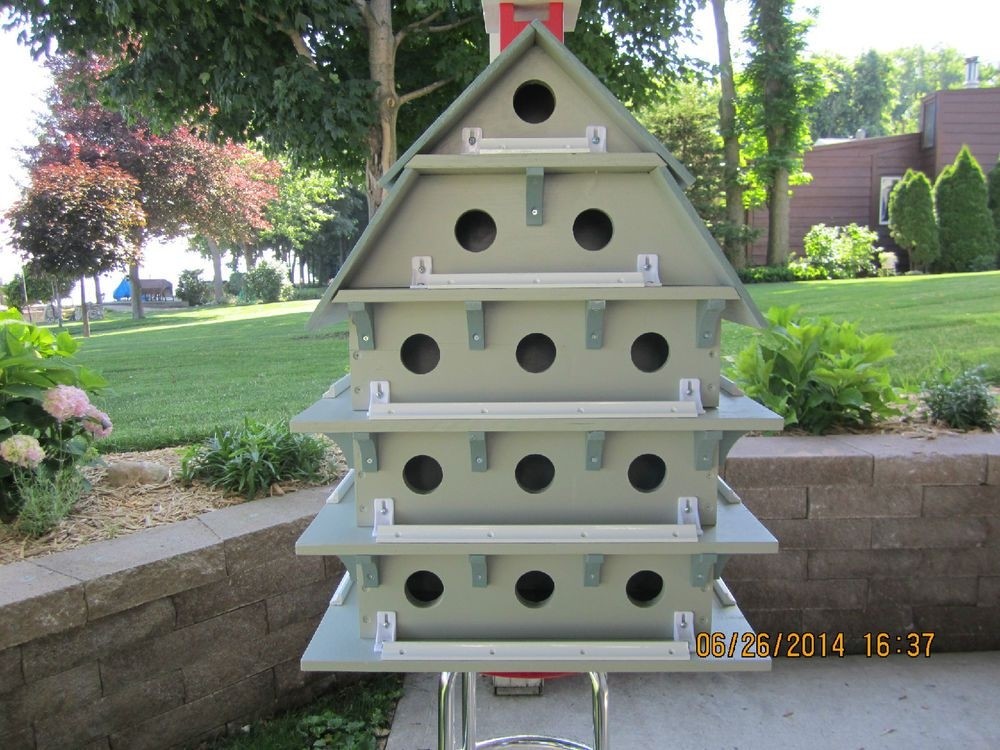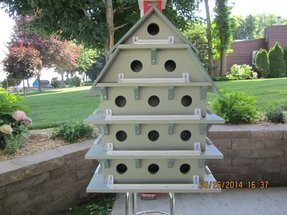 Home & Garden > Yard, Garden & Outdoor Living > Bird & Wildlife ...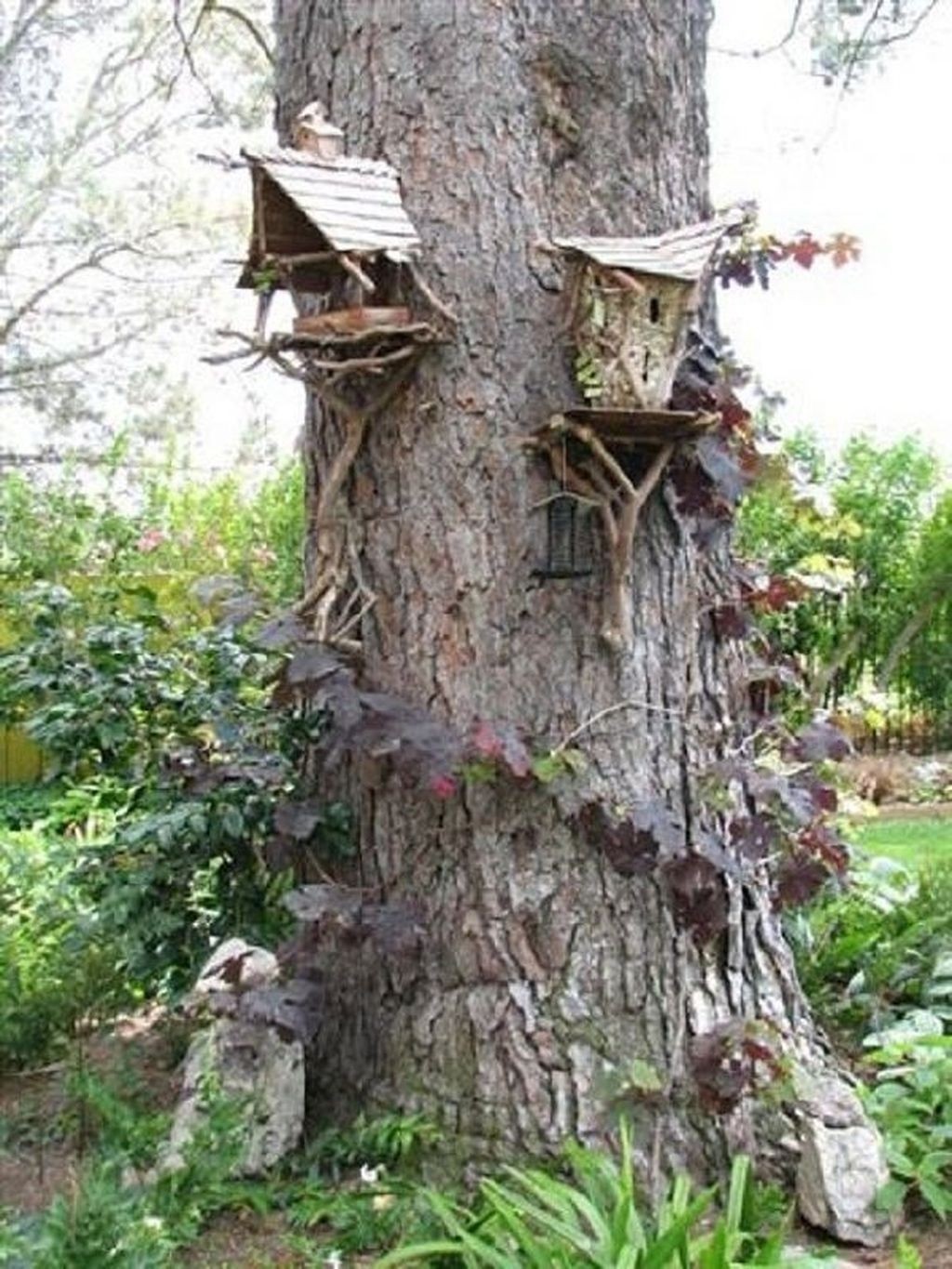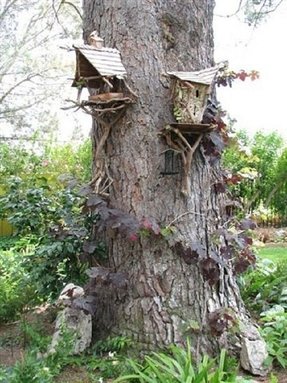 These outdoor bird houses will enhance every garden or backyard with its lovely, subtle wooden construction. They create a charming addition, that will embellish the space immediately.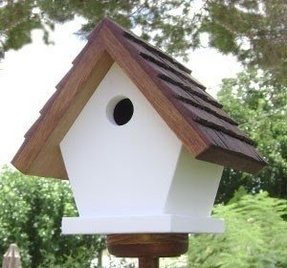 Large Bird Houses On Poles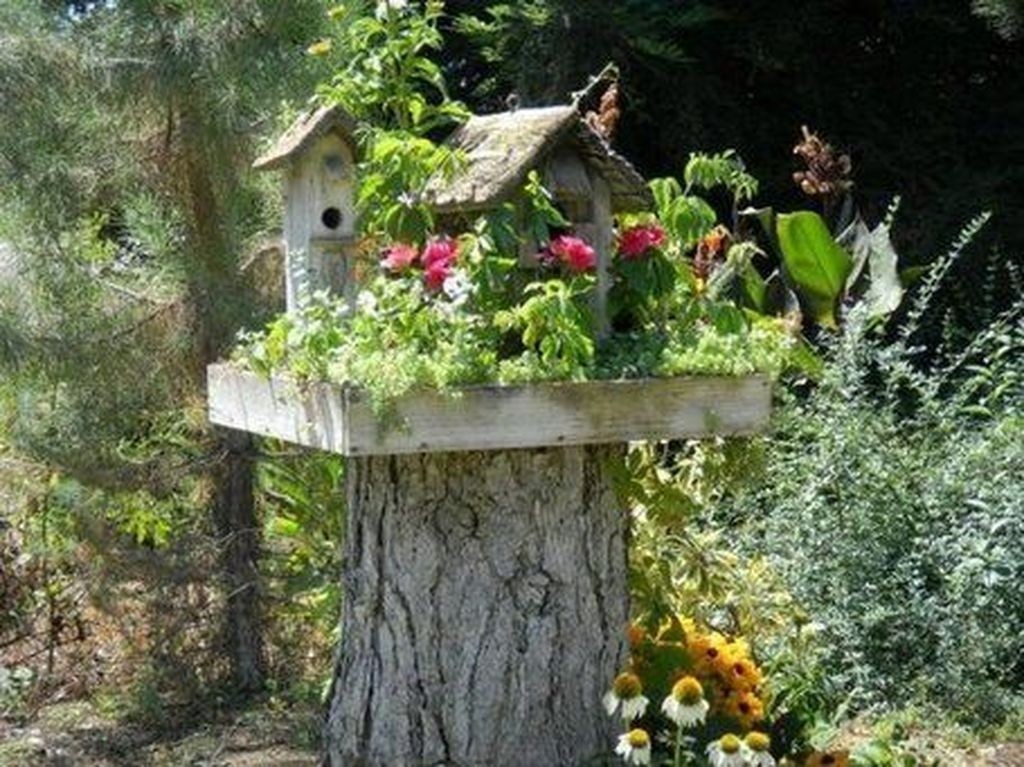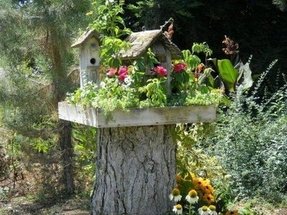 Bird house in Victorian style. It is completely made of wood. It is resistant to rust and harmful weather conditions. Elegant accent for the garden, patio and more.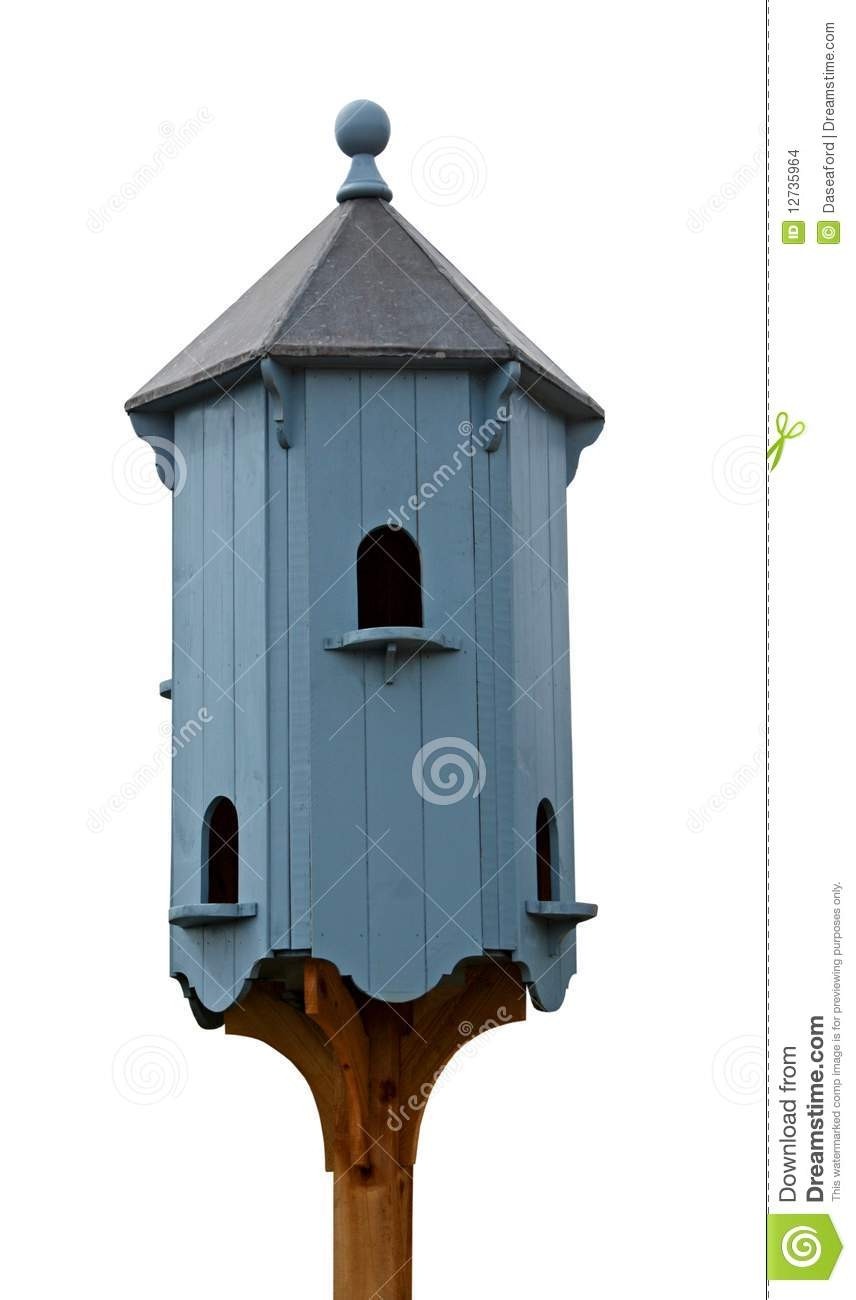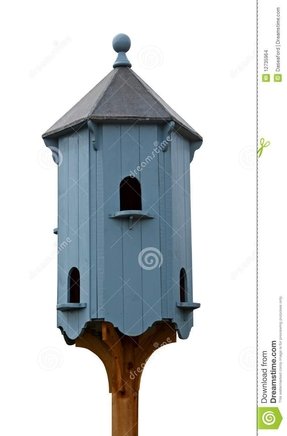 Large Blue Garden Bird House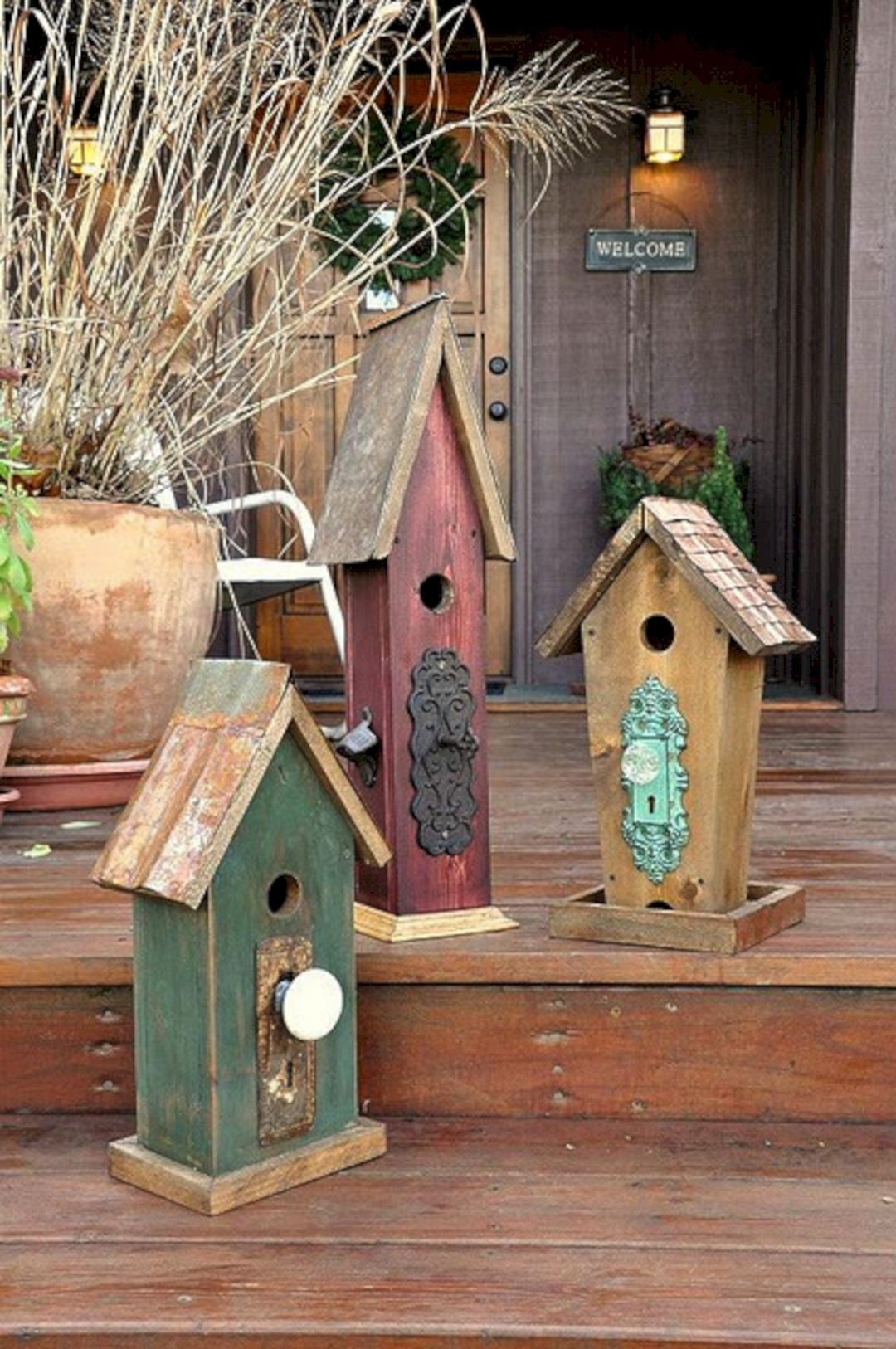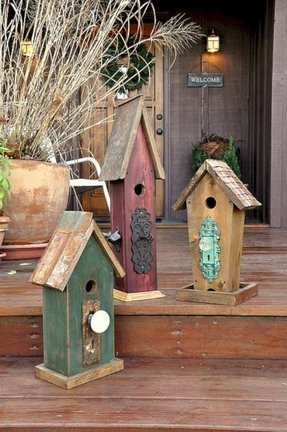 Who would have thought that unnecessary door knobs can be recycled to construct fancy outdoor bird houses. They are so cute with their multicolor distressed finishes, and they provide a subtle rustic feel.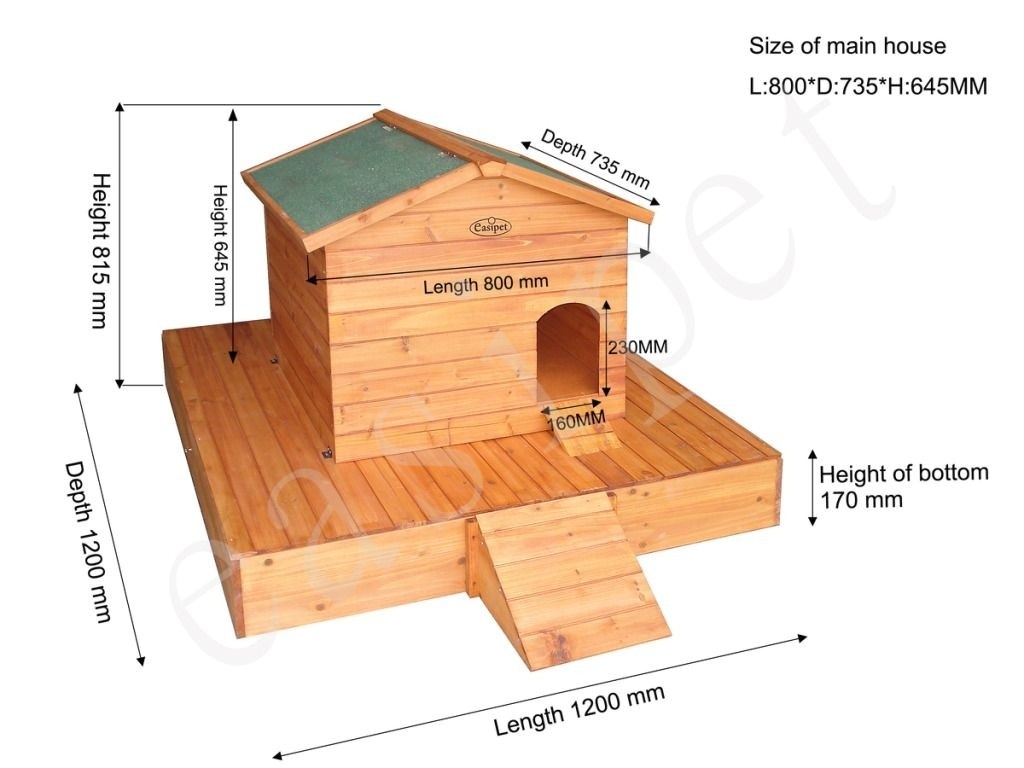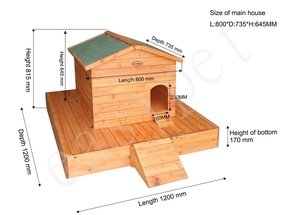 duck house | Large Duck House Wooden Floating Platform Wood Nesting Box Waterfowl ...