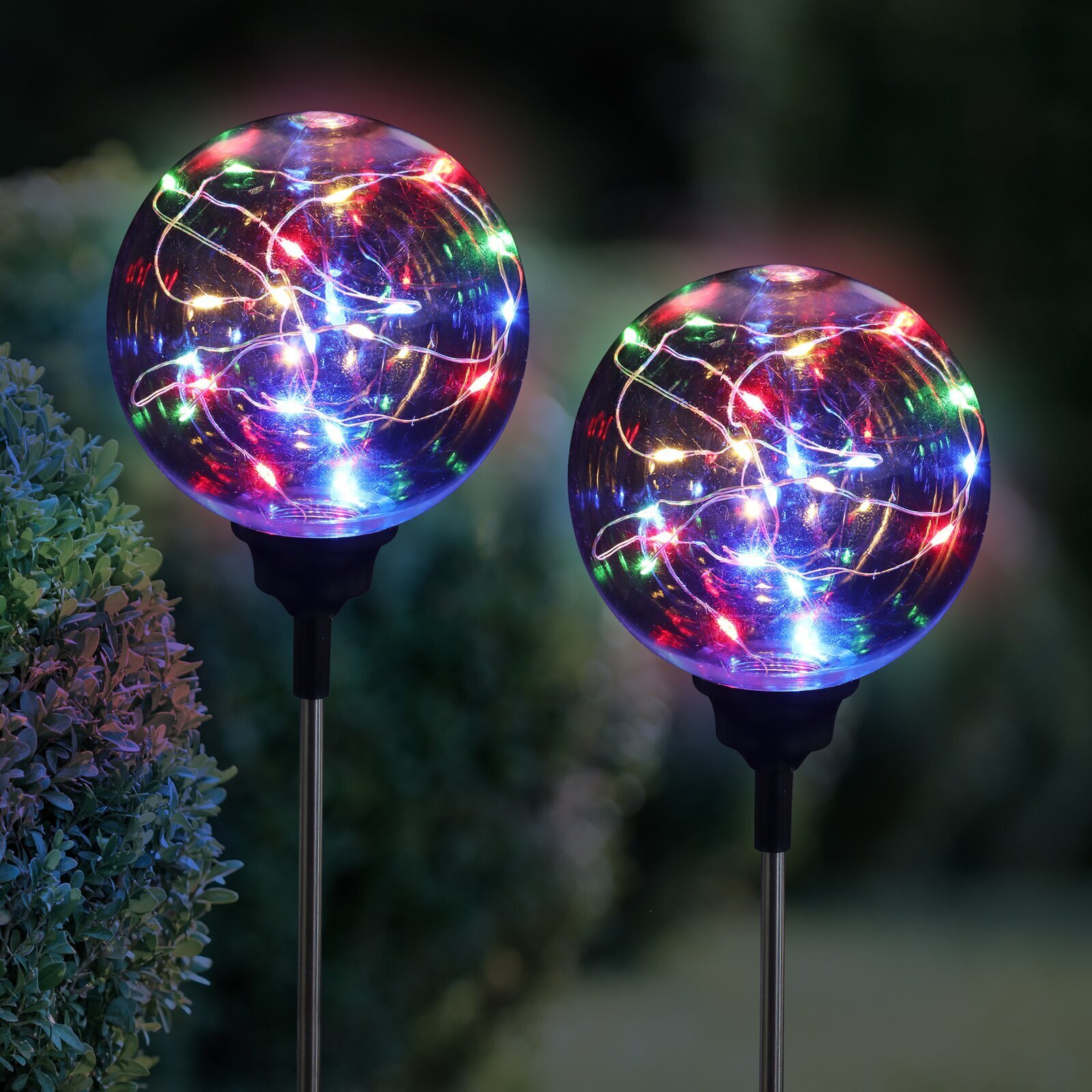 Set Of Two Small Colourful Globes
Sol 72 Outdoor™
Made from resin and plastic, these two small globe lamps are easily placed in the garden, and must be displayed in soil or grass. They balance on top of a slim black stalk and have multi-coloured LEDs. They are 30.71'' high.
Designer Advice:
The plastic outer case of each globe is thick and long-wearing, however dirt will easily gather. In order to ensure your lights are getting the most sunlight, ensure you wipe them once every few weeks. Use a damp soapy cloth to keep the LEDs bright. Place the panel in an area that gets the most sun.
Merchant links are sponsored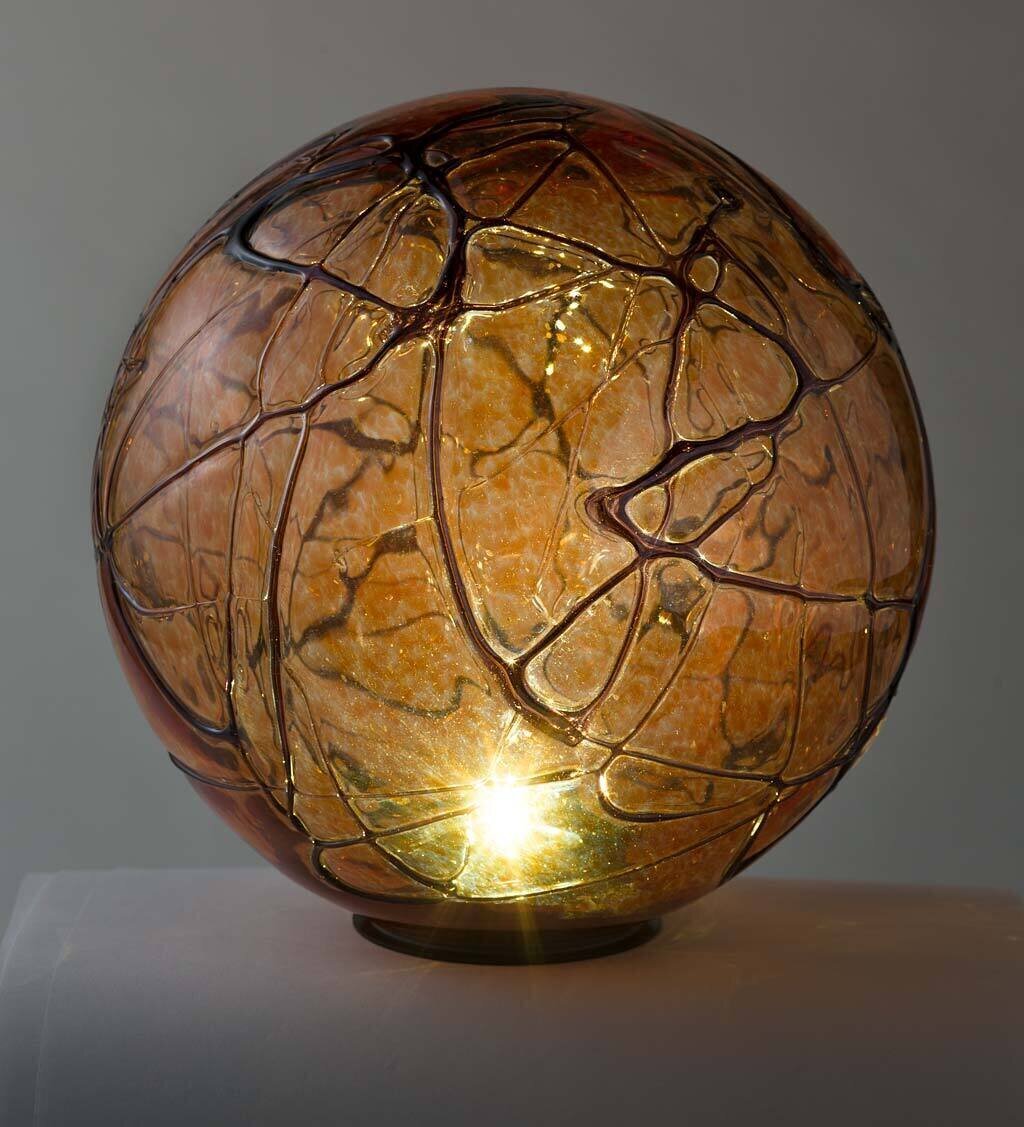 Orange Textured Glass Garden Globe
Wind & Weather
A subtle hint of orange makes this light a warm element for a garden. This would be ideal for gardens without much natural light. It is crafted from glass and its size is 10'' by 10'' by 10''. It is a perfect globe and complete with fine textured glass.
$64.95
Merchant links are sponsored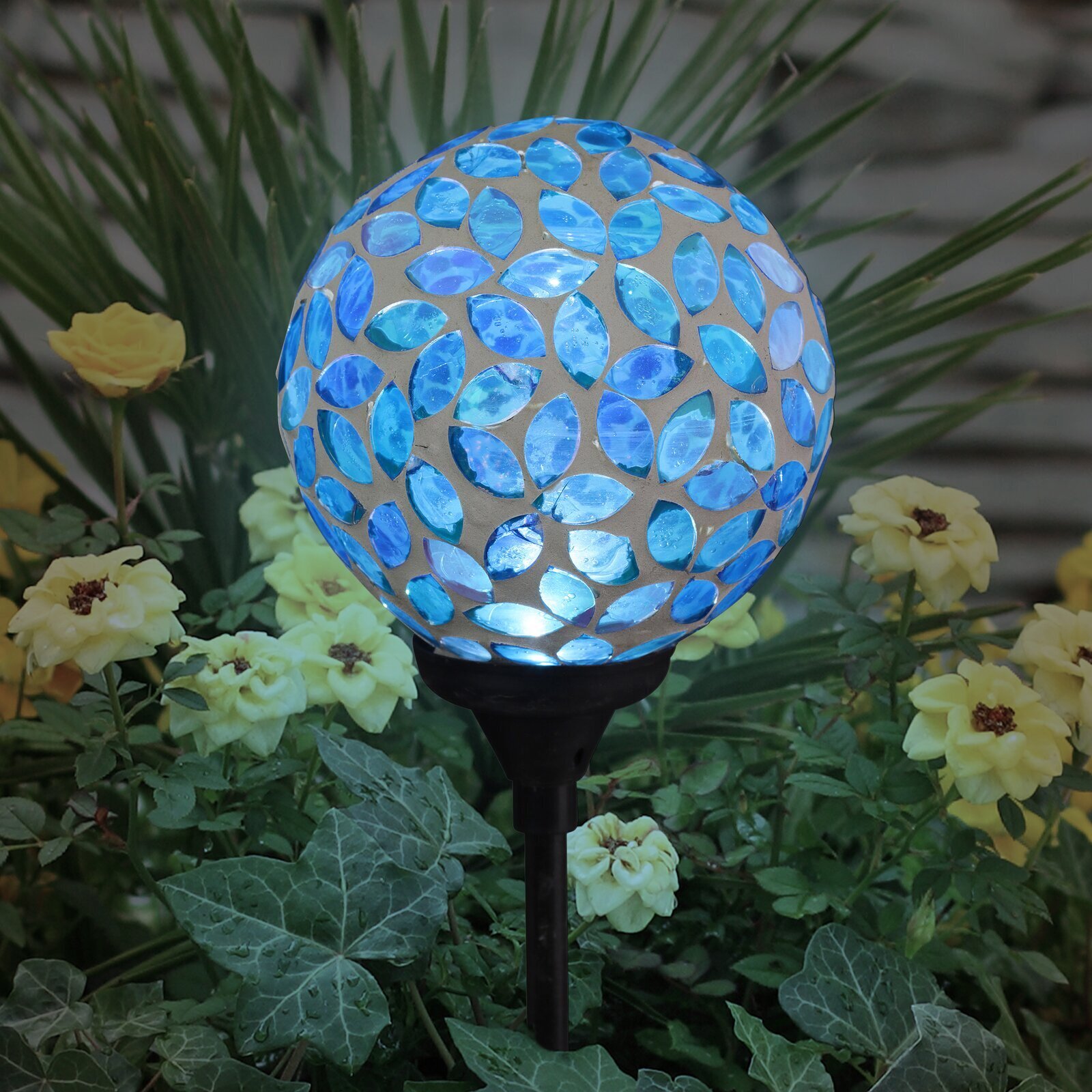 Blue Mosaic Globe With UV Treatment
Arlmont & Co.
Complete with UV treatment, to ensure optimum shine, this light is ideal for a modern garden. It can be placed in between bushes to shed a delicate pattern across the garden. It is crafted from resin, plastic, metal and is 32.28'' high. The style is blue mosaic floral.
$29.99
Merchant links are sponsored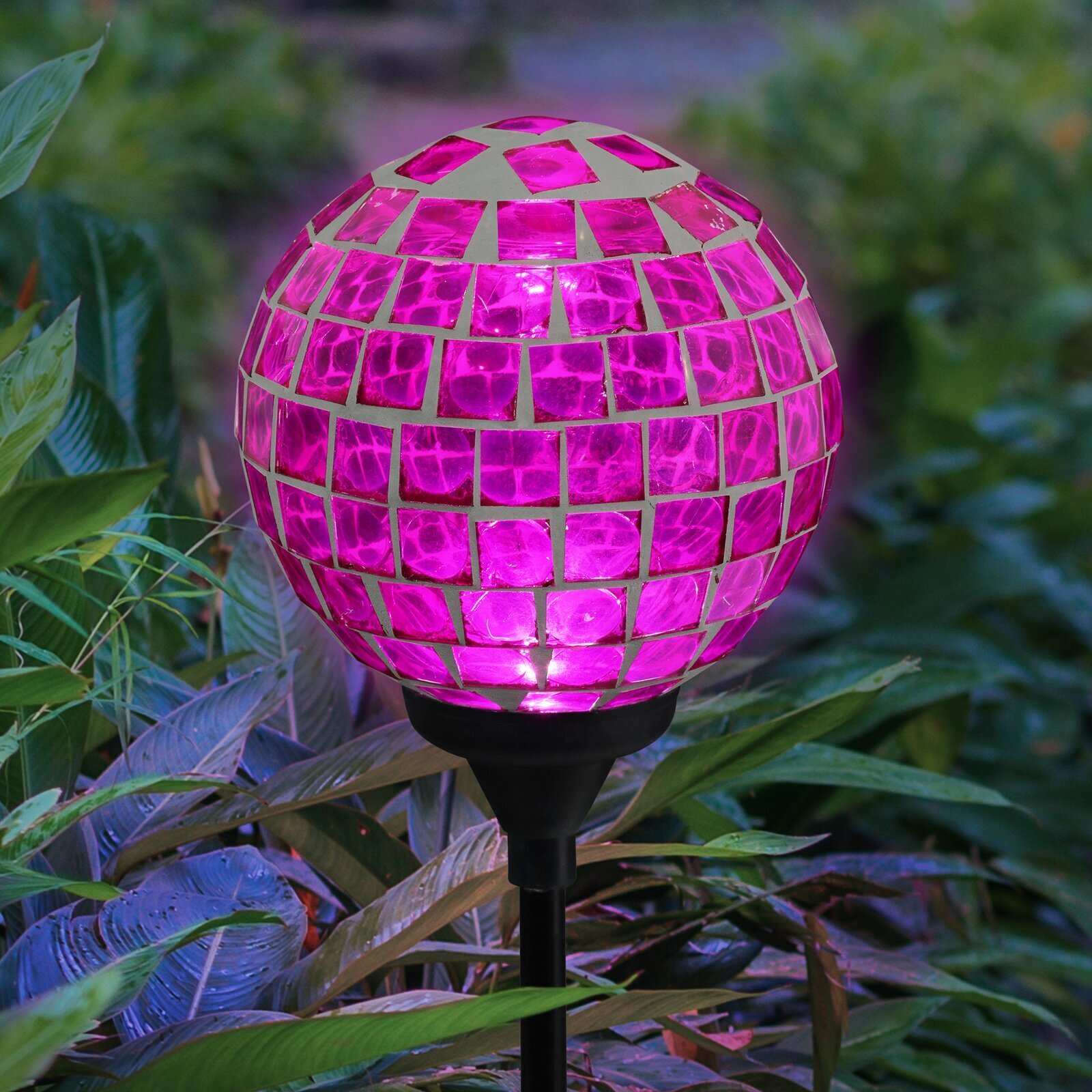 Pink Geometric Mosaic Garden Globe
Arlmont & Co.
Available in hot pink, this geometric design is a modern delight. It would be ideal near a conservatory to enhance design. Furthermore, this solar globe for the garden is made from resin, plastic and metal and is 32.28'' high.
$35.99
Designer Advice:
Because this globe is such a hot pink shade, maintaining its colour will be a priority. It will need monthly washes to ensure it is in good working order. Ideally, placing these lamps in a cluster would add a warm, stylish effect.
Merchant links are sponsored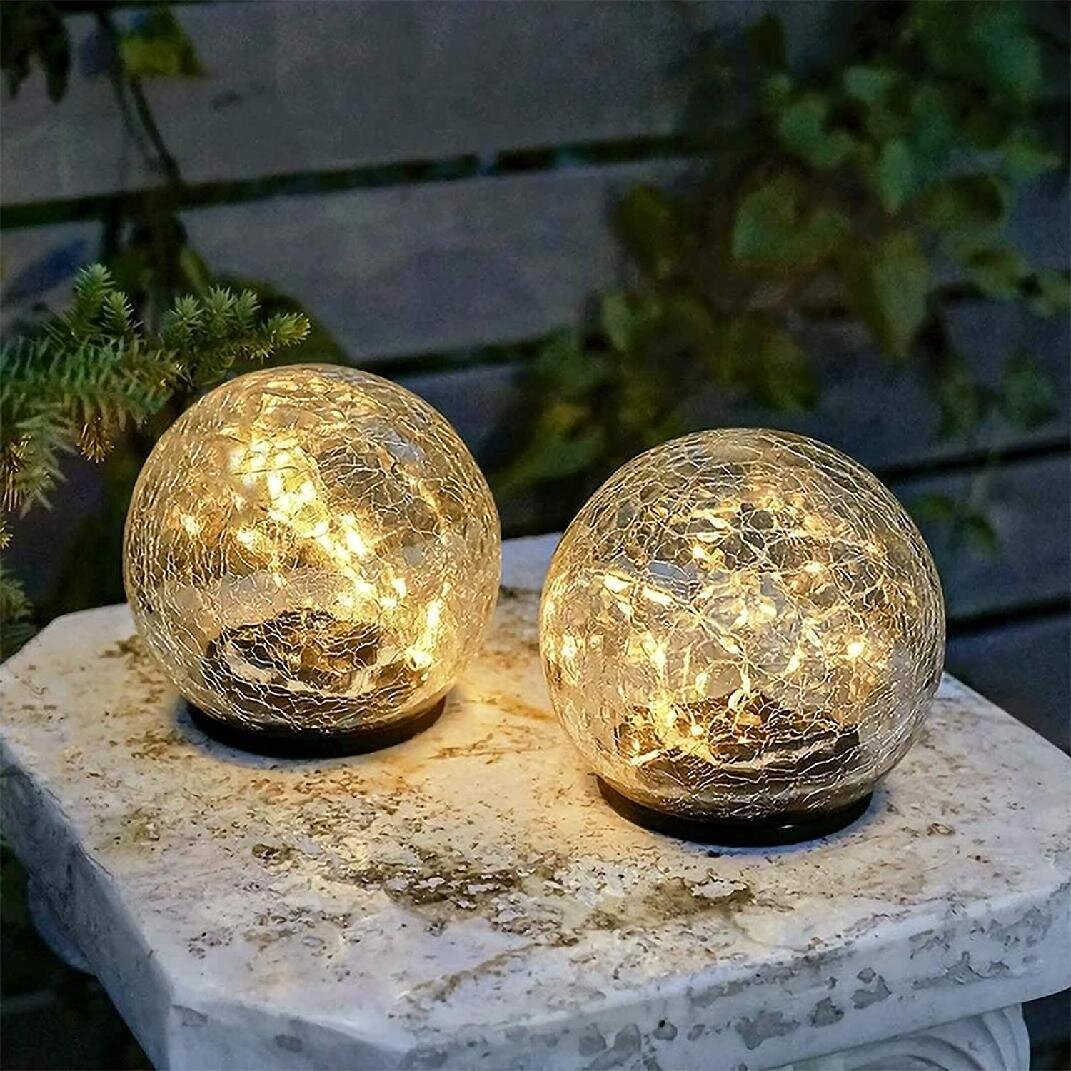 Gold Textured Glass Small Globe Light
Arlmont & Co.
Ideal in a pair for a garden walkway, these solar garden globes are only 4.27'' high and are made from glass. They feature mildly textured glass with string LEDs seen inside for added style.
Merchant links are sponsored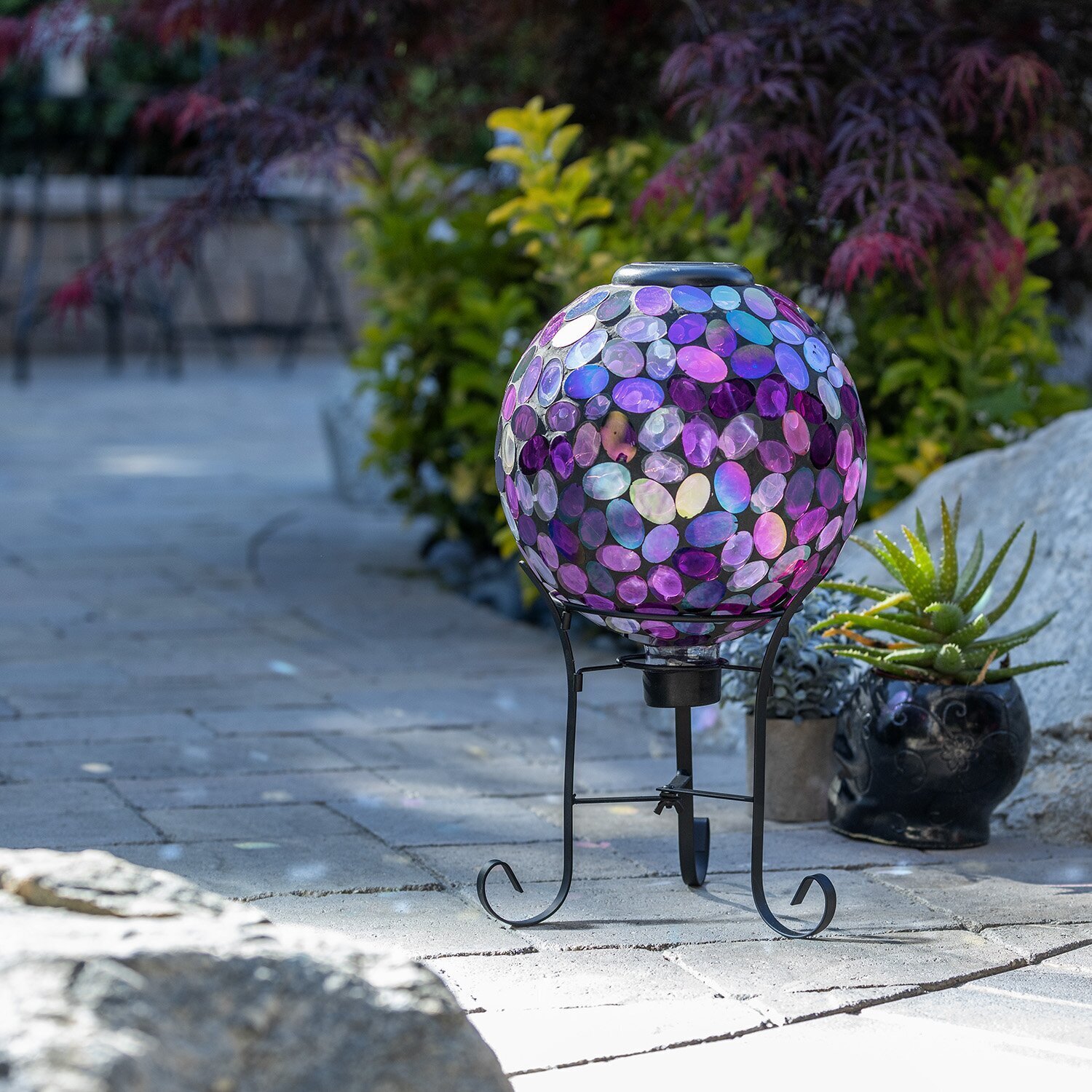 Multicoloured Mosaic Globe
Latitude Run®
Standing on a sturdy black metal frame, this globe is crafted from glass and is a rounded mosaic globe, full of colour and vibrancy. It features an egg shaped mosaic pattern and pink and blue lights are predominant throughout. Perfect for a colourful garden space.
$129.99
Merchant links are sponsored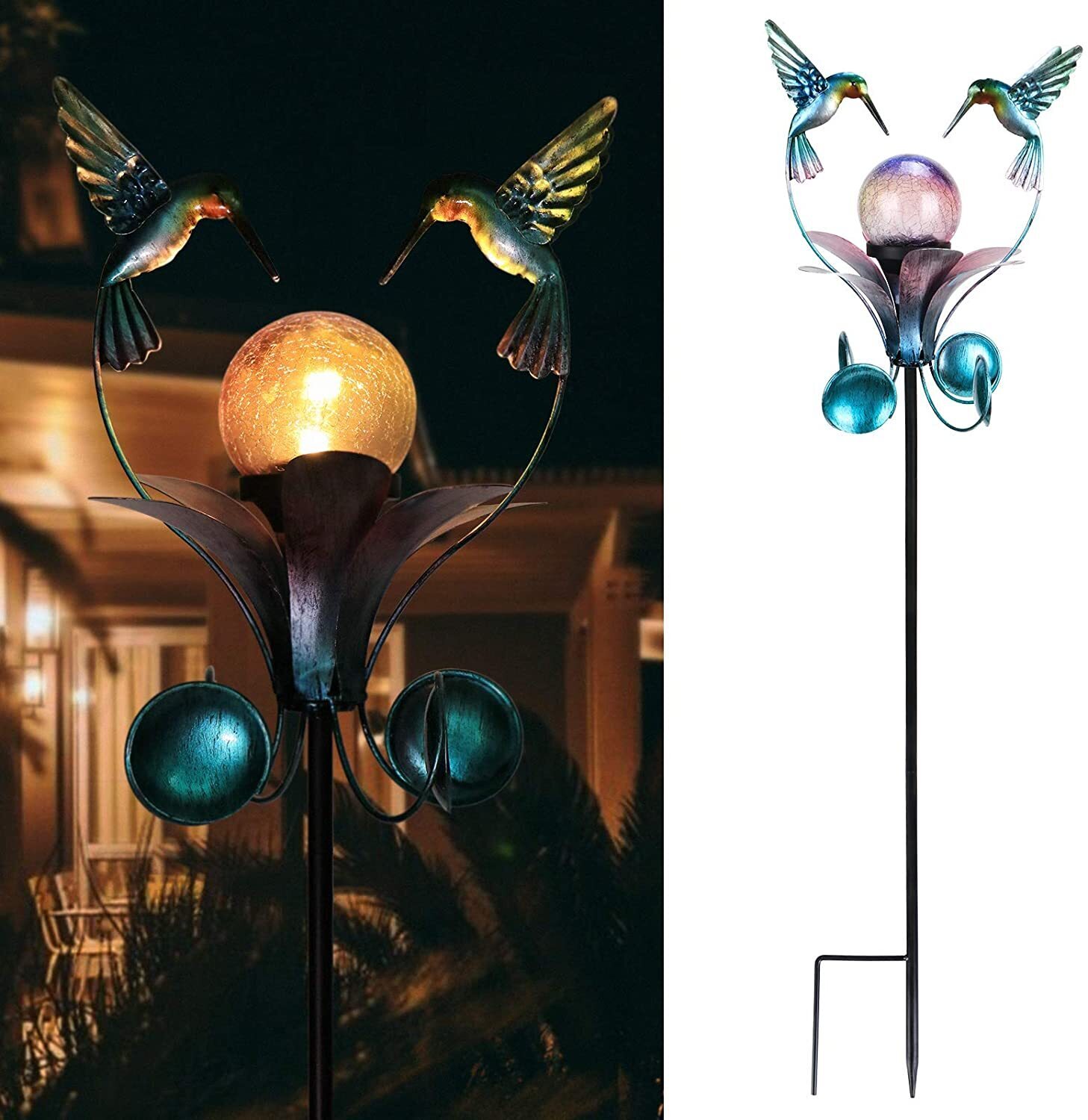 Globe Light With Two Hummingbirds
Dregarden
Decorated with two beautiful blue hummingbirds, this garden globe light sits in the middle of a thin black metal stalk. This light is 35" high and is created from metal. This is such a decorative lamp that you can place it in the middle of the garden for added aesthetic value.
Merchant links are sponsored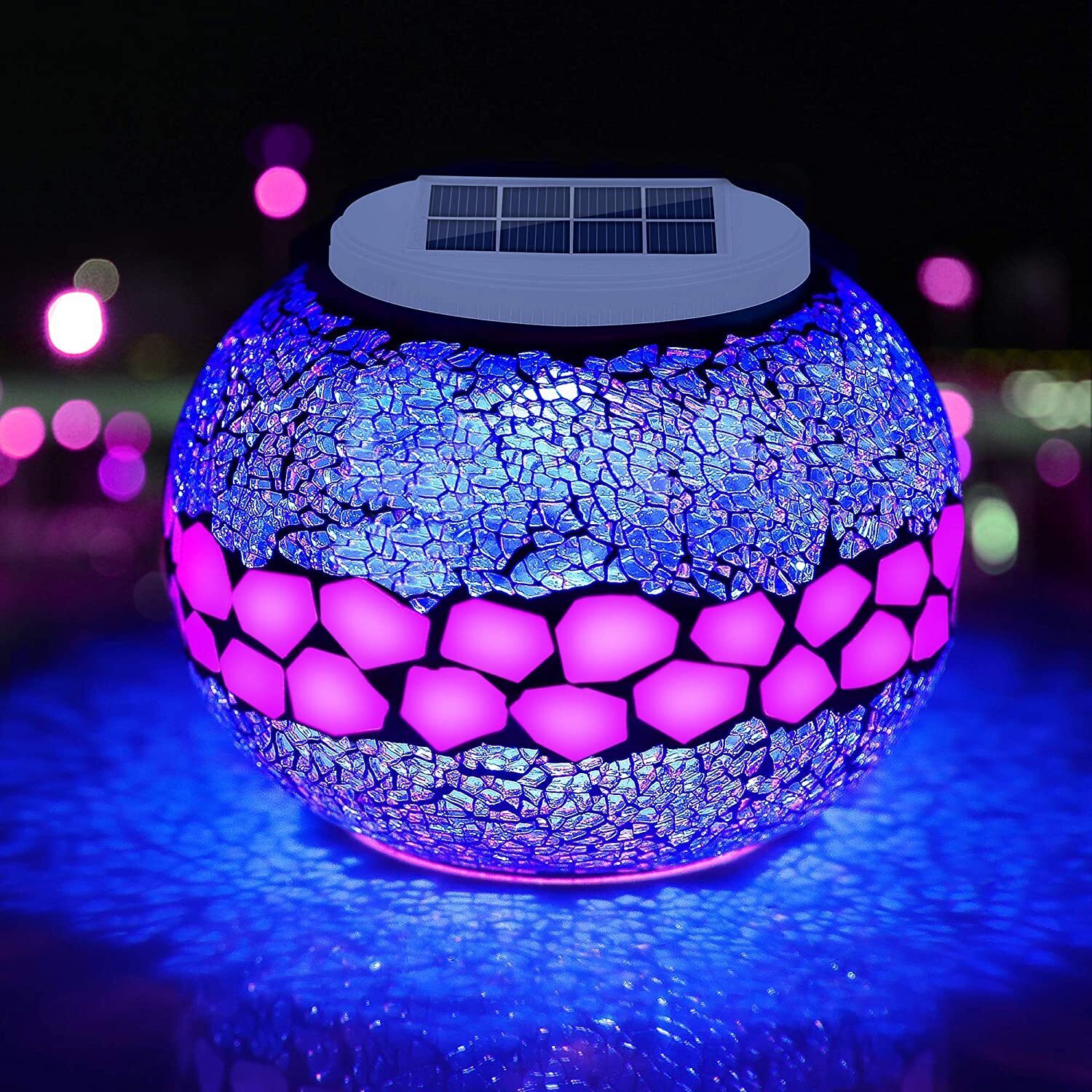 Pink And Purple Mosaic Globe
GOLD QUEEN
This solar garden globe is 5.3'' high and sits close to the ground, perfect for patios. The design is incredibly stylish, with a pink and purple mosaic pattern. It also boasts blue and white light-transmitting stones and is made from glass.
Designer Advice:
This globe is described as a patio lamp, as it does not come complete with a spike. It is ideal to place around the perimeter of your patio for a warm glow. The solar panel is squarely placed on top of the lamp, therefore it will always pick up the light in any position; however it will require a damp cloth every few weeks to ensure the solar panel is working to its full potential.
Merchant links are sponsored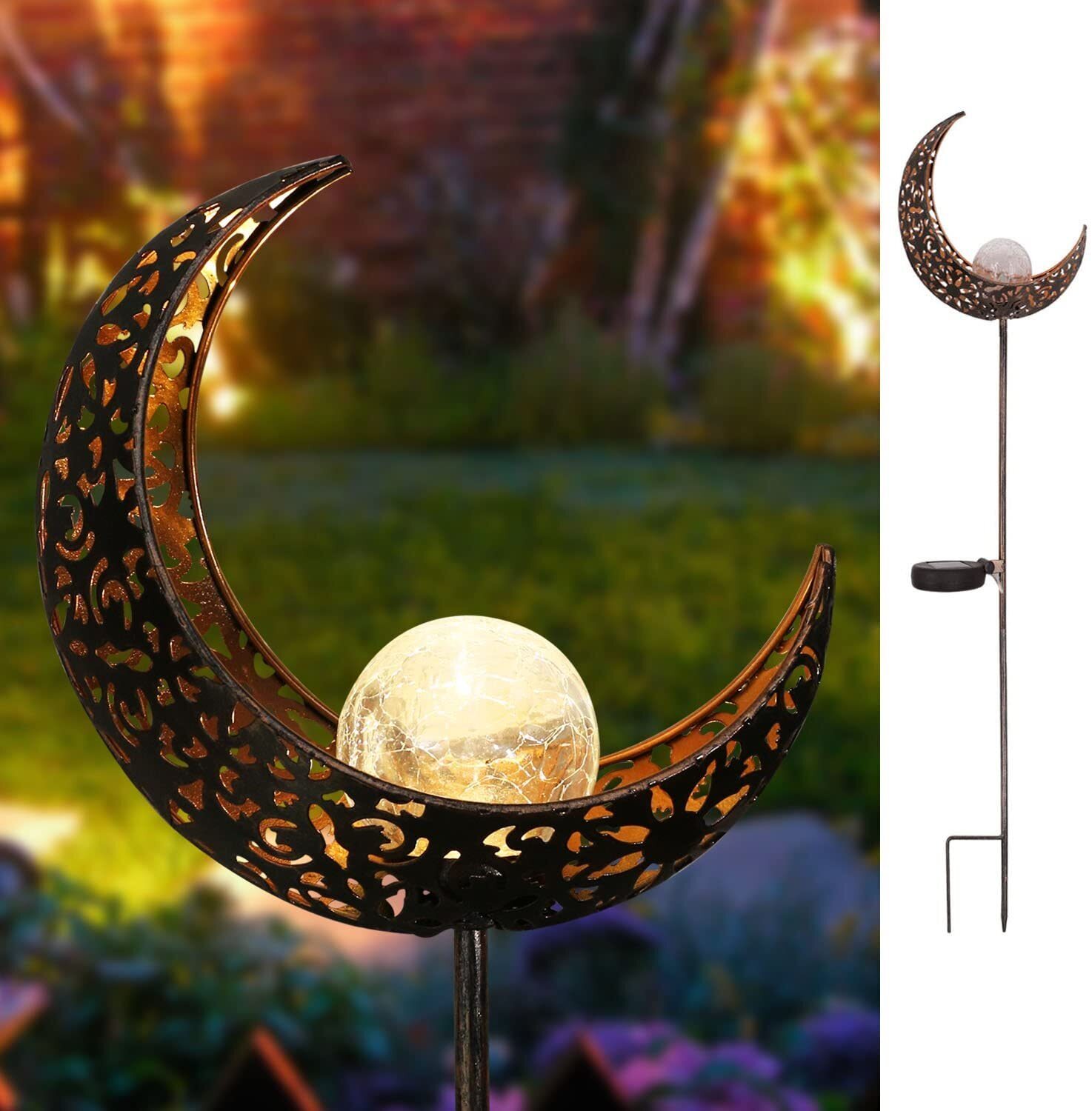 Small Globe With Moon Design
Homeimpro
A modern and stylish lamp, this small globe sits within a crescent moon frame, crafted from stainless steel. The globe itself emits a warm white light and is 7.5" high. It is complete with two prongs to place in the garden. It is perfect for a statement that could be decorated with smaller globe lamps for optimum design.
Merchant links are sponsored