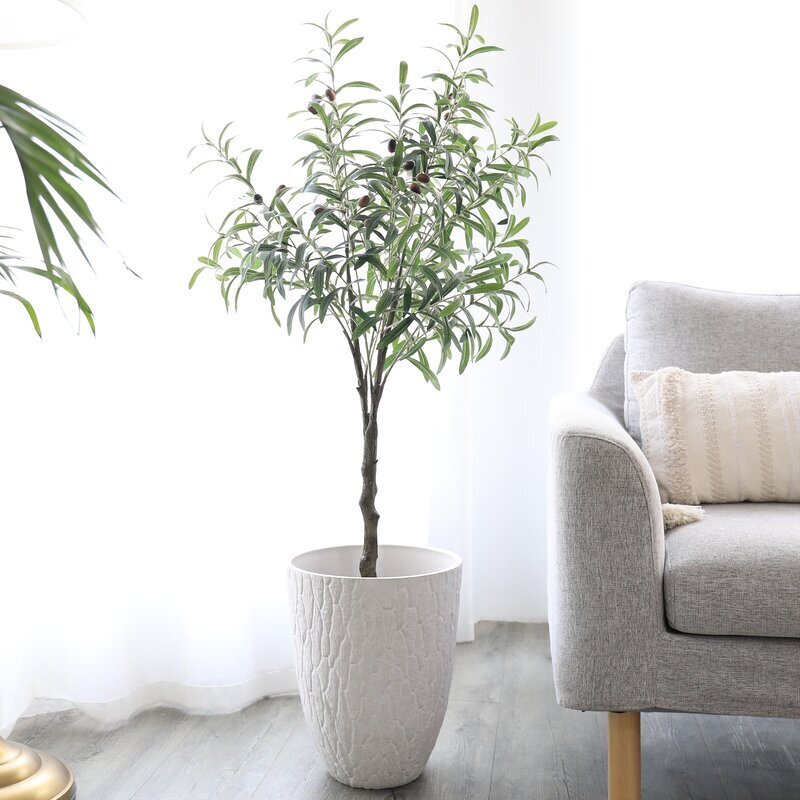 Textured and unique large indoor planter
Orren Ellis
Perfect For: Contemporary home decors
What We Like: Unique and natural exterior texture
This beautiful, eco-friendly planter is crafted from durable recyclable plastic with stone and wood powders giving it a naturalistic wooden bark texture. It's lightweight yet sturdy with a sleek silhouette, measuring 14" in height with an 11" top diameter and 6" base.
Designer Advice:
This large decorative pot is a great addition to any home or office. Not only is it a beautiful decorative item, but live plants can also bring life and energy to the room. This plant pot can be a great way to show off your favorite plant and make your space both aesthetically pleasing and healthier.
What Users Say:
Absolutely love my planter! It is a very thick, yet light material. Super quality. Looks fantastic next to my beautiful new entertainment stand.
Merchant links are sponsored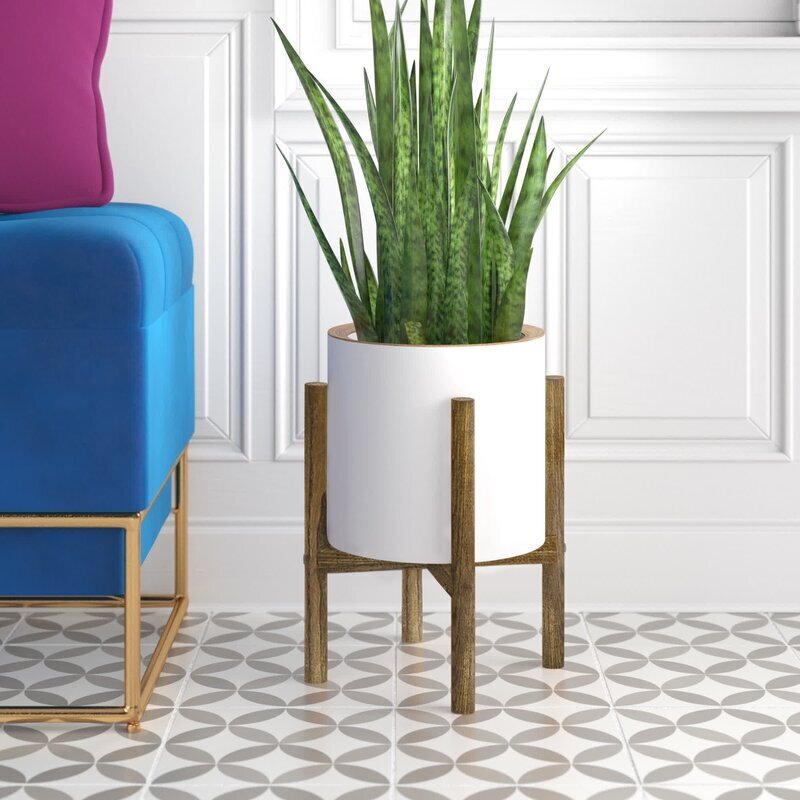 Bohemian big ceramic pots for indoor plant
Etta Avenue™
Perfect For: Contemporary office spaces
What We Like: Simplistic style and sturdy design
Add a touch of beauty and charm to your indoor space with this stylish, large indoor planter. It features a solid wood stand with a natural finish and measures 13" tall and 10" wide. Its sophisticated design and natural finish give it a modern yet timeless look.
$59.99 $150
Designer Advice:
This chic, bohemian planter is a great addition to any indoor space. Not only does it bring a touch of nature indoors, but it's also an easy way to add a bit of personality and style to a room. With several different natural wood finishes available, you'll be sure to find one that suits your taste and space.
What Users Say:
This planter really updated our previous faux plant.
Merchant links are sponsored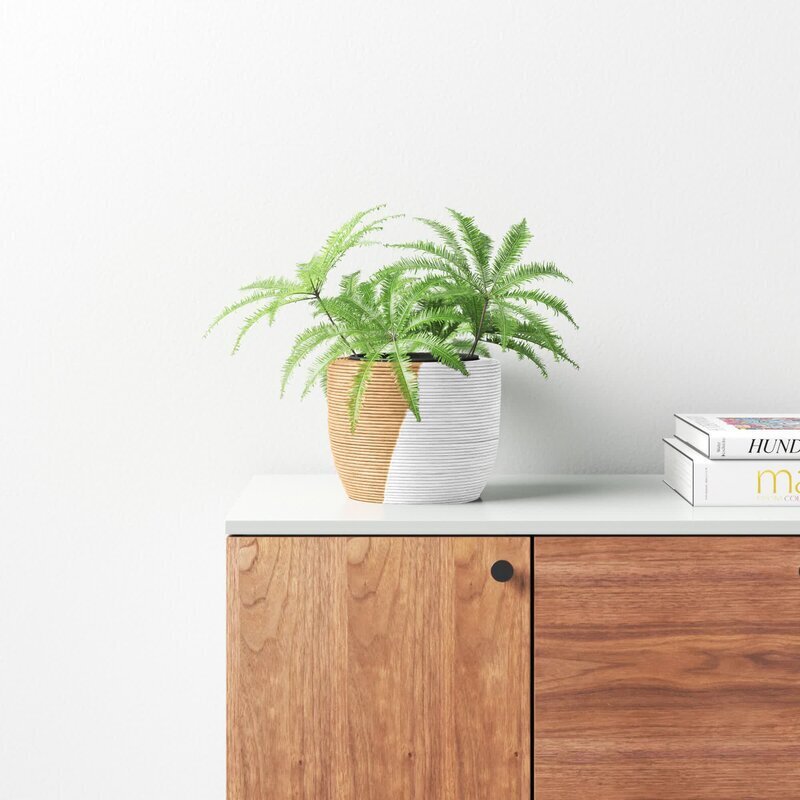 Unique design large decorative pot for indoor plant
AllModern
Perfect For: Bohemian or rustic decor room or office
What We Like: Eye-catching contrasting duotone design
This large decorative plant pot made from natural bamboo is a beautiful and stylish addition to your home. It is painted light gray and white with a tribal pattern to help draw your eye. The planter is 10" tall overall and includes a 5" tall liner. Its quality design makes it a long-lasting and eye-catching piece that will provide you with a touch of nature in your indoor space.
$47 $125.63
Designer Advice:
This eye-catching planter can bring a touch of nature indoors while also brightening up any space in your home or office. The duotone design on the decorative plant pot is also a great way to add a splash of contrasting colors to an otherwise dull room, and can also show off your green thumb as well.
What Users Say:
Beautiful planters, I display them on a teak step stool that matches the planters' color perfectly.
Merchant links are sponsored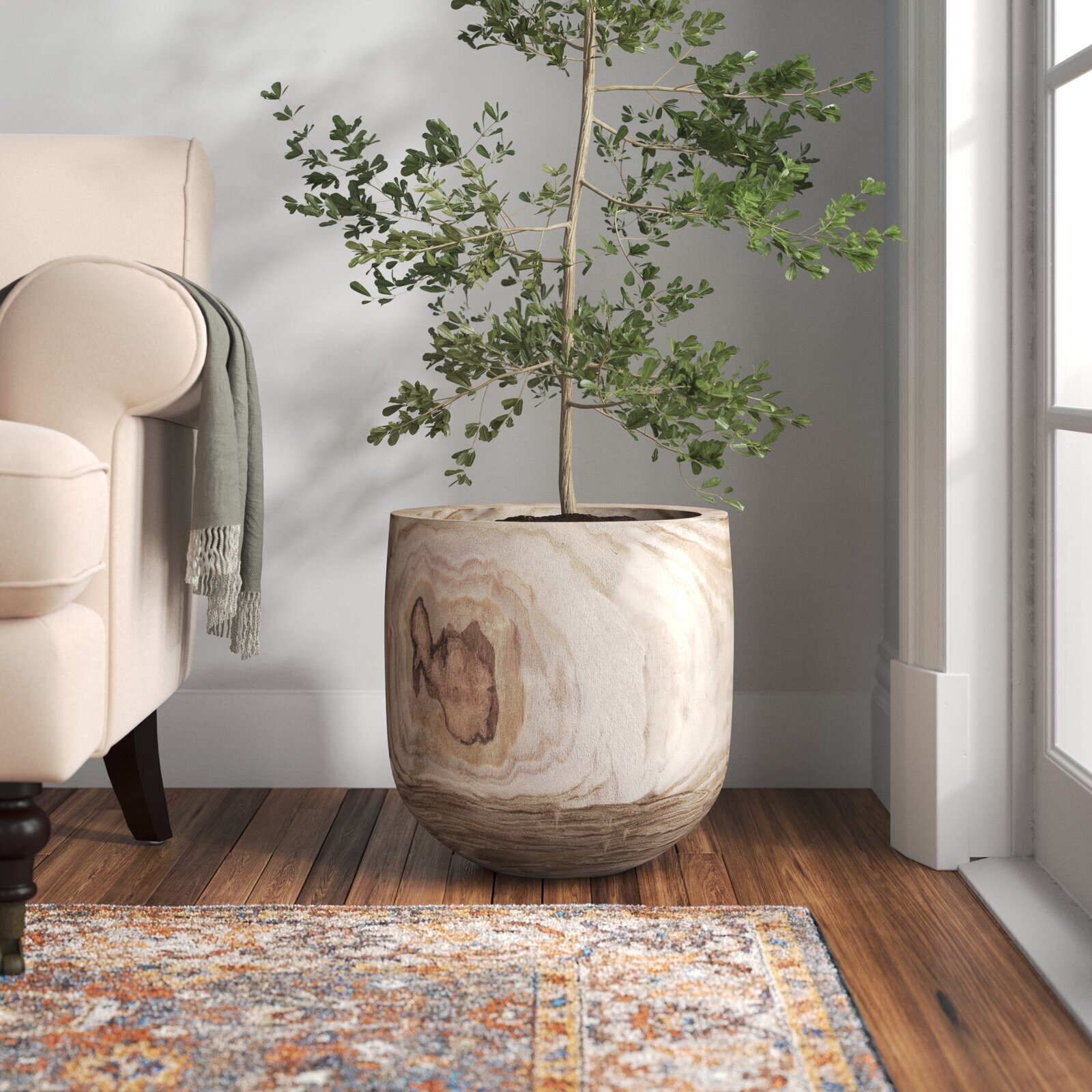 Wooden Large Pot for Indoor Plants
This all-natural wooden plant pot adds a rustic and traditional feel, which will work well in farmhouse-style interiors as well as more contemporary homes. Carved out of solid wood with a beautiful rounded surface, this large pot is perfect for those looking to create an ambiance centered around nature and to evoke the outdoors inside.
Merchant links are sponsored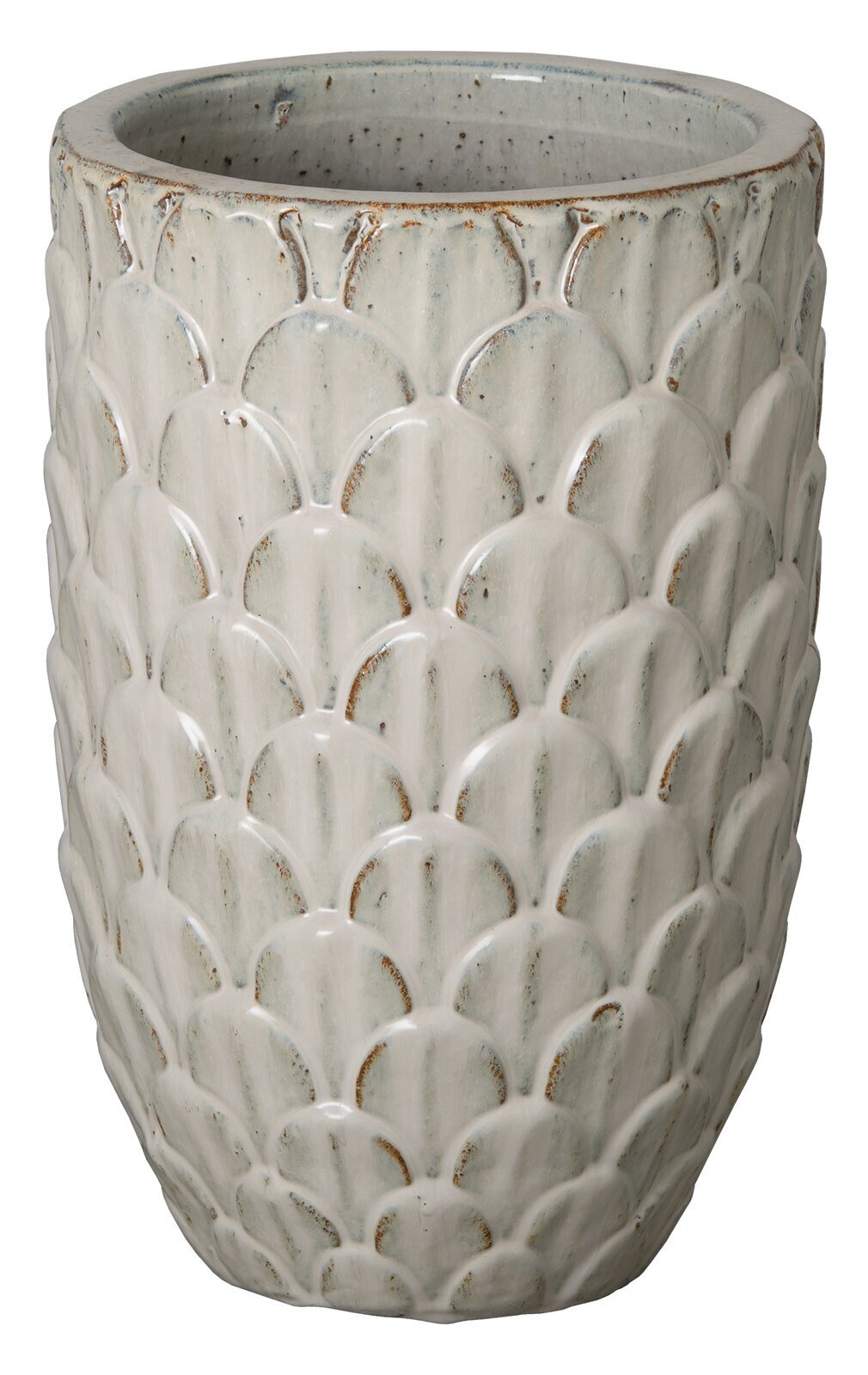 Large Pot for Indoor Tree
This unusual clay tree planter takes inspiration from the natural texture of a pine cone. This gorgeous piece will add texture and ambiance to your home and is sure to be something you want to display prominently. Finished with an antique, distressed paint finish complemented with varnish, the ceramic is expertly crafted to shine and sparkle as your tree or bush flourishes.
Merchant links are sponsored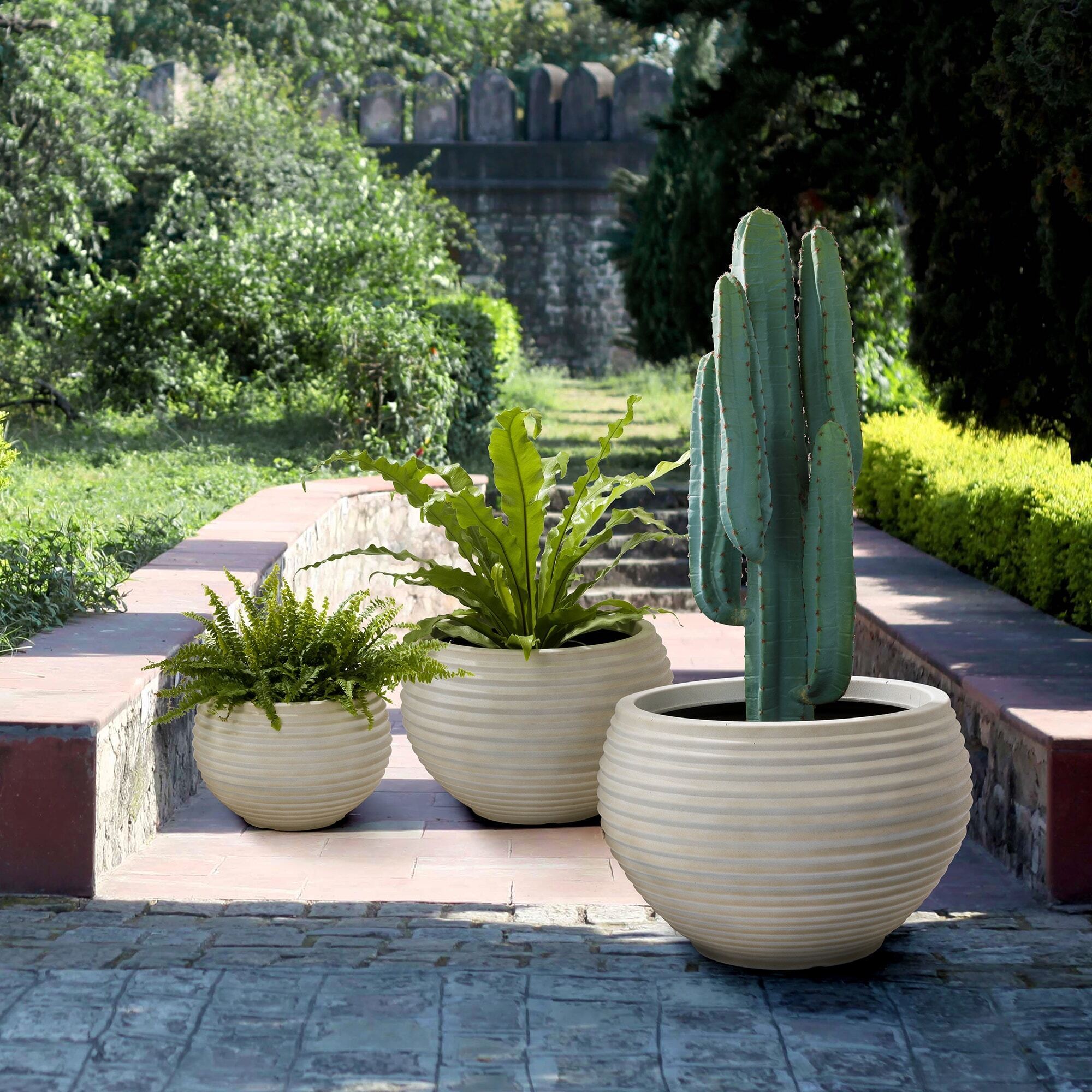 Eco Friendly Large Pot for Indoor Plants
Taking care of the environment has never been more important. This indoor tree pot has been manufactured from 100% recycled materials which makes it the perfect choice for the environmentally-conscious consumer. It is made from recycled polyresin which simulates the look of a classic ceramic pot, without the weight. The round white design with stylish rivets will brighten up any space!
Merchant links are sponsored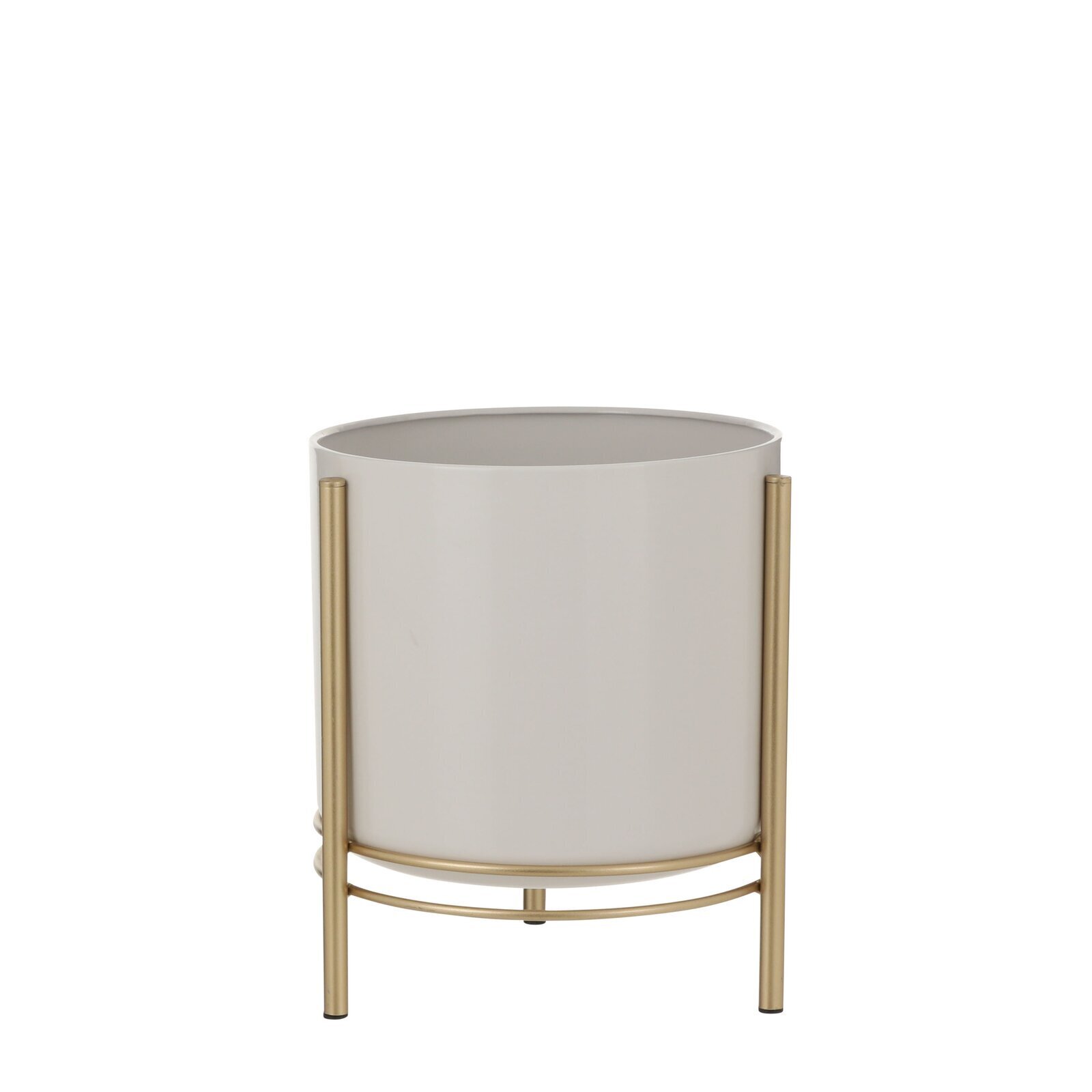 Large Decorative Iron Plant Pot
This large iron plant pot will make a fantastic centerpiece for your foliage or plants to delight. Crafted from iron, this white pot is positioned on a stylish bronze tripod stand. The simple design and muted tones will suit any home décor and add a touch of glamour and elegance to your room.
Merchant links are sponsored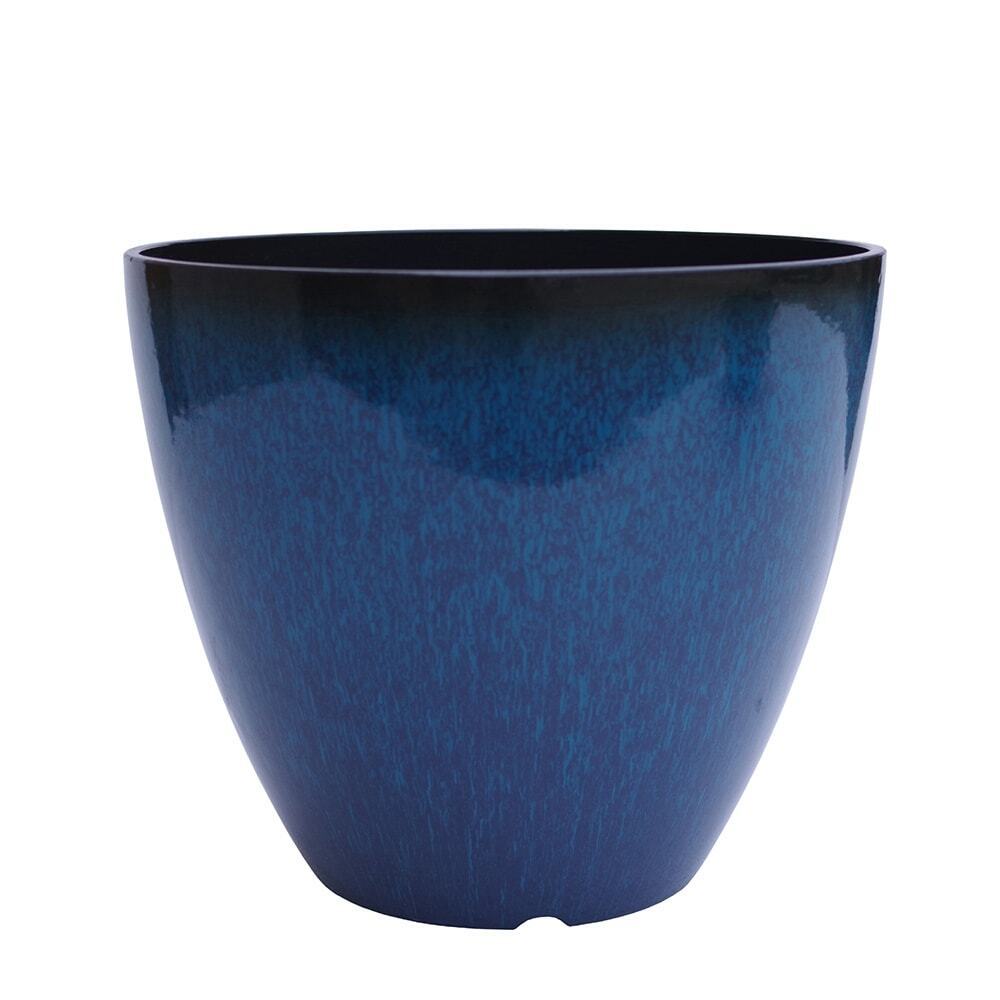 Resin Planter for Indoor Plants
Make a statement with a colorful indoor plant pot in deep azure blue. Smooth and shiny, the dappled amber effect will catch the light and brighten up even the darkest room. Lightweight with a monochromatic finish, this is the perfect alternative to a heavy ceramic pot. This pot is easy to move and has been manufactured from a high-density resin that creates an elegant and beautiful centerpiece to complement your foliage.
Merchant links are sponsored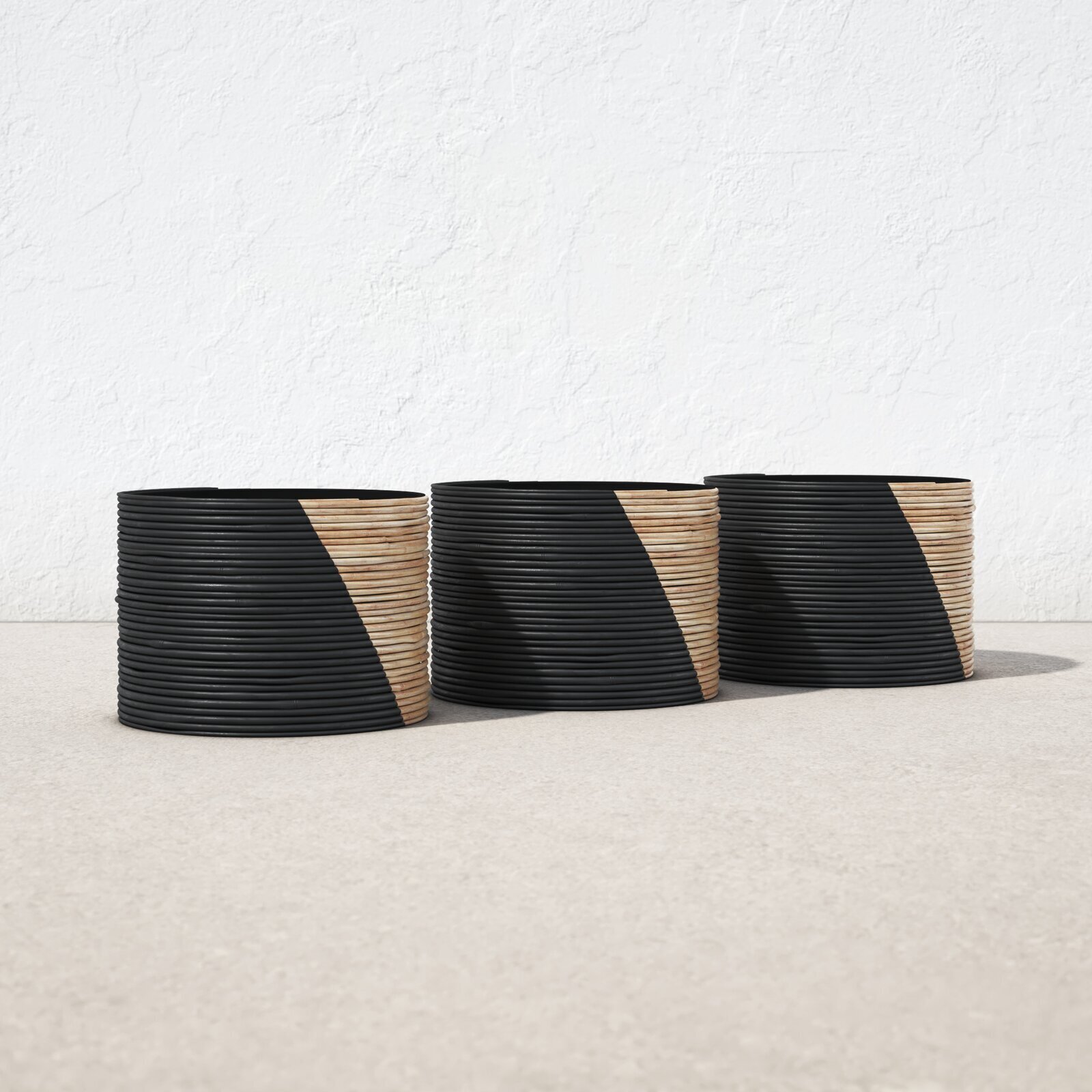 Imposing Wicker Indoor Tree Pot
The triangle motif on these elegant metal plant pots is sure to catch the eye. Decorated with wicker and painted beige and black these geometric and sophisticated planters will complement a wide variety of foliage, trees, and plants. The model style is perfect for indoor use and would look great in any contemporary, or bohemian home.
Merchant links are sponsored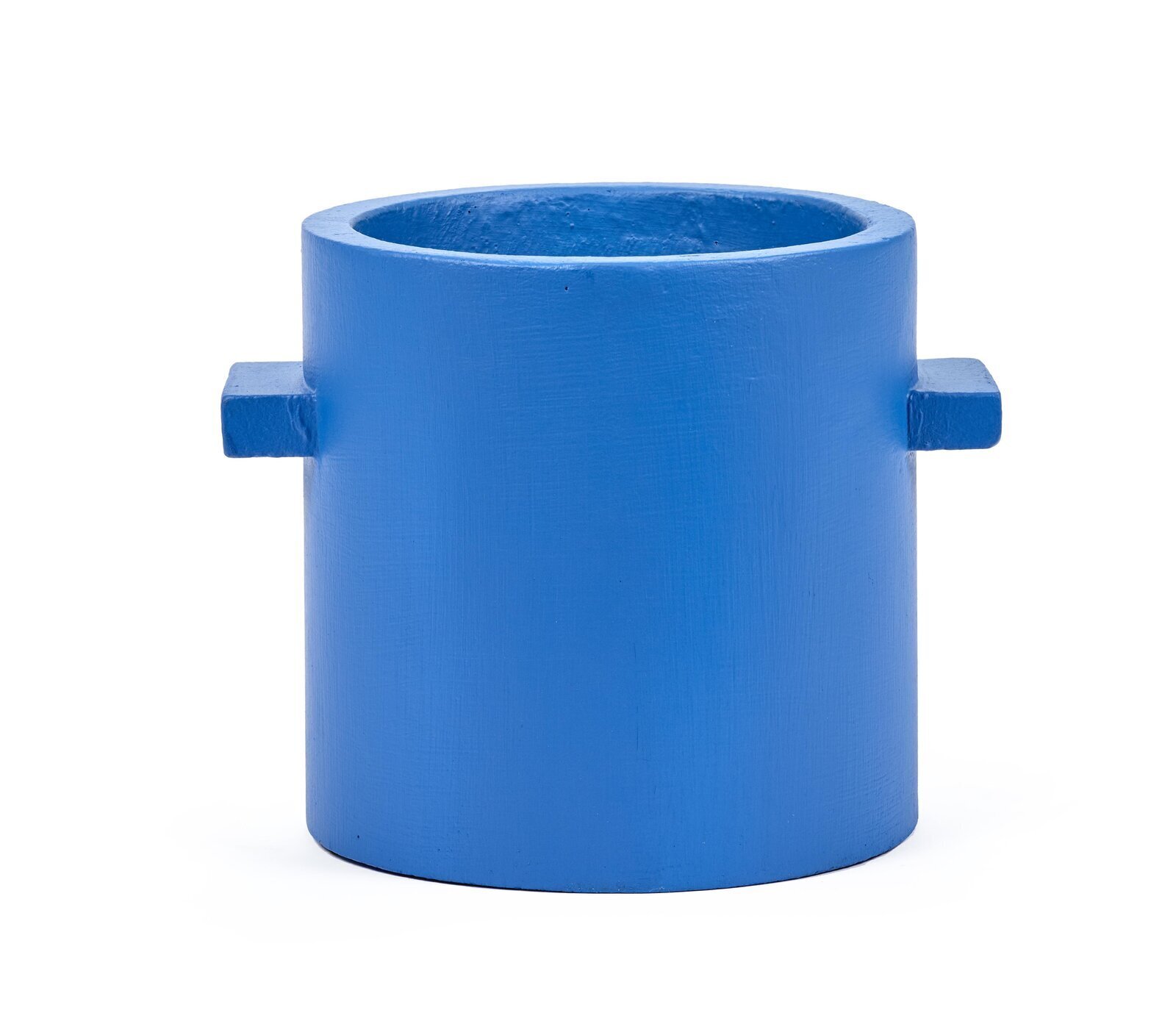 Bold Large Concrete Decorative Pot for Indoor Plants
This large planter is perfect for adding a splash of color and a warm, Nordic feel to your home. This romantic plant pot, crafted from concrete has a rough, industrial quality. Painted in bright blue, it is sure to make a statement in your home and suit all types of trees and plants.
Merchant links are sponsored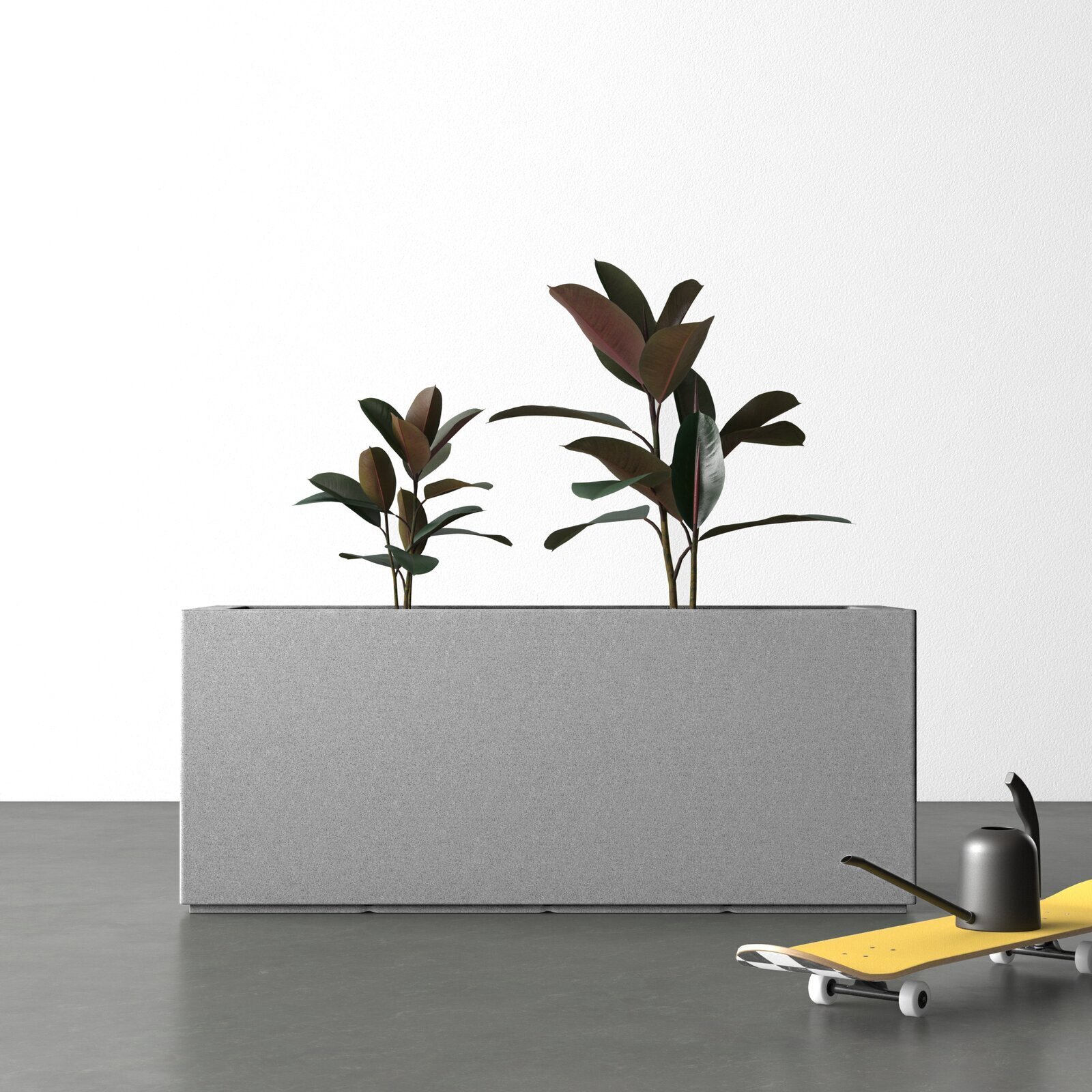 Grey Big Planter for Indoor Plants
Give your interiors a modern twist with this graceful and contemporary planter. Featuring clean lines and an elegant gray silhouette, this planter is designed to replicate concrete. The clear definition of these large square pots means they can be used either as a focal point, or to create a barrier between spaces, such as between a living room and sunroom.
Merchant links are sponsored