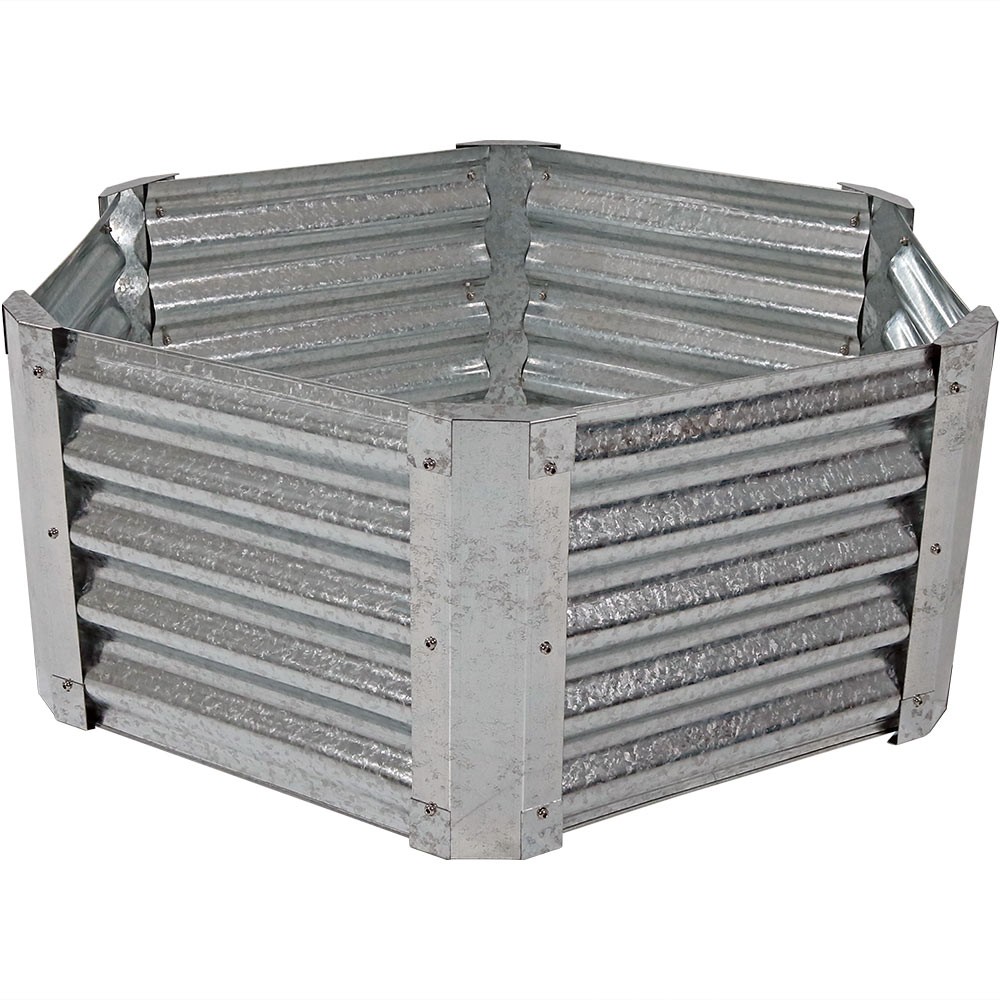 Haigler Hexagon Galvanized Steel Planter Box
Perfect for planting vegetable gardens, this deep hexagon-shaped planter provides ideal moisture and drainage conditions in your soil. Assembly is required, but steel panels, corner connectors, and other hardware are included to make the process quick and easy. The raised bed style of gardening supports healthy roots so that you can grow an abundant crop in this weather-resistant planter.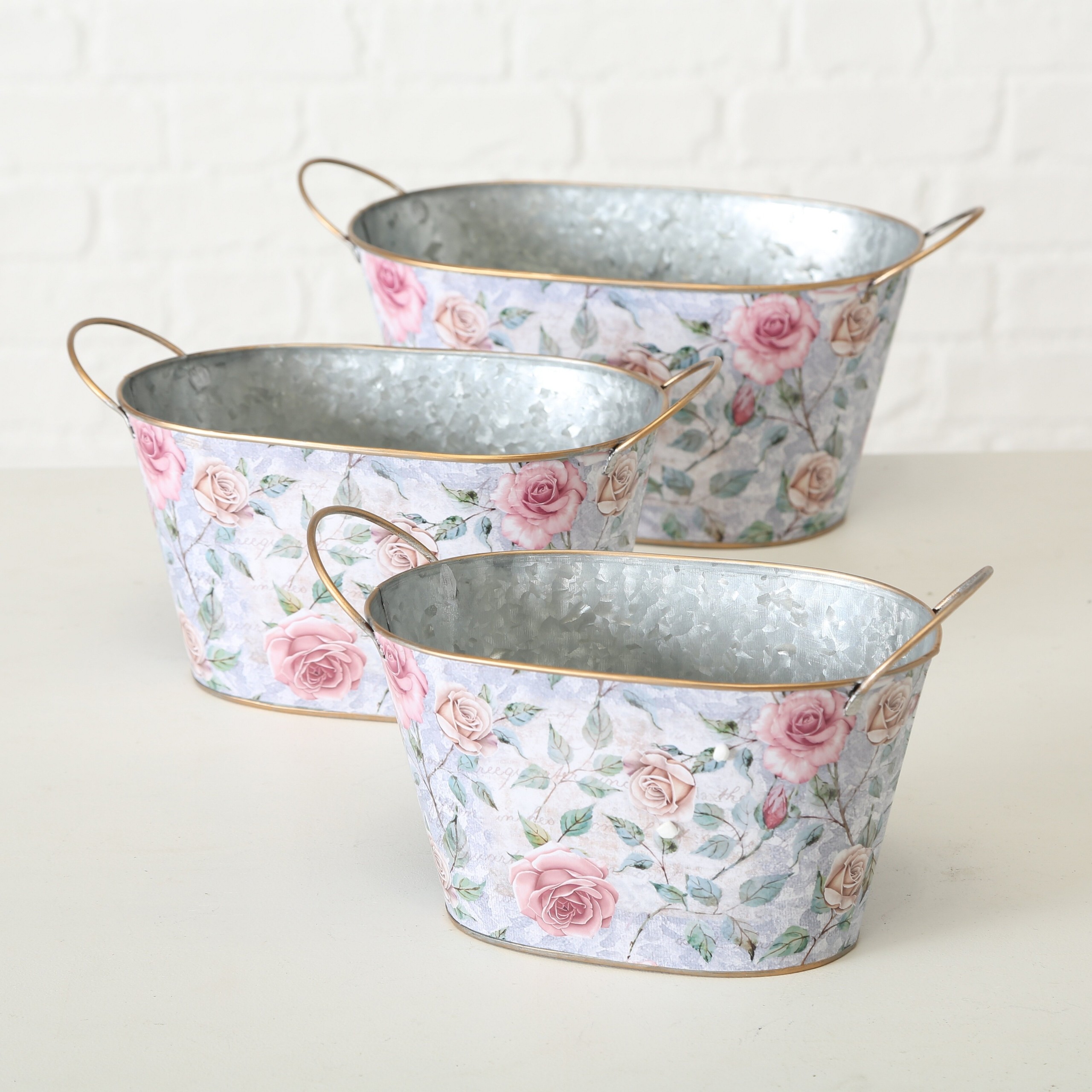 Chavez Galvanized Zinc Pot Planter
Made from galvanized zinc and ornately decorated, this set of three small planters is ideal for decorating your porch or your living room. Each holds 640 fl. oz., and measures 7'' H x 13.5'' W x 7'' D. They feature drainage holes to keep your plants healthy. However, these aren't weather-resistant, so you'll need to bring them inside when it rains or snows.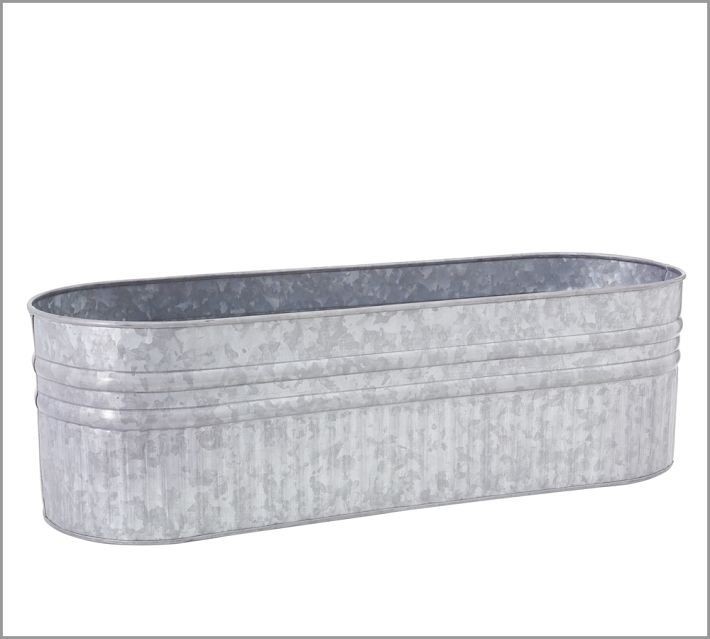 Above: A Galvanized Planter Box has rounded corners and measures 30 ...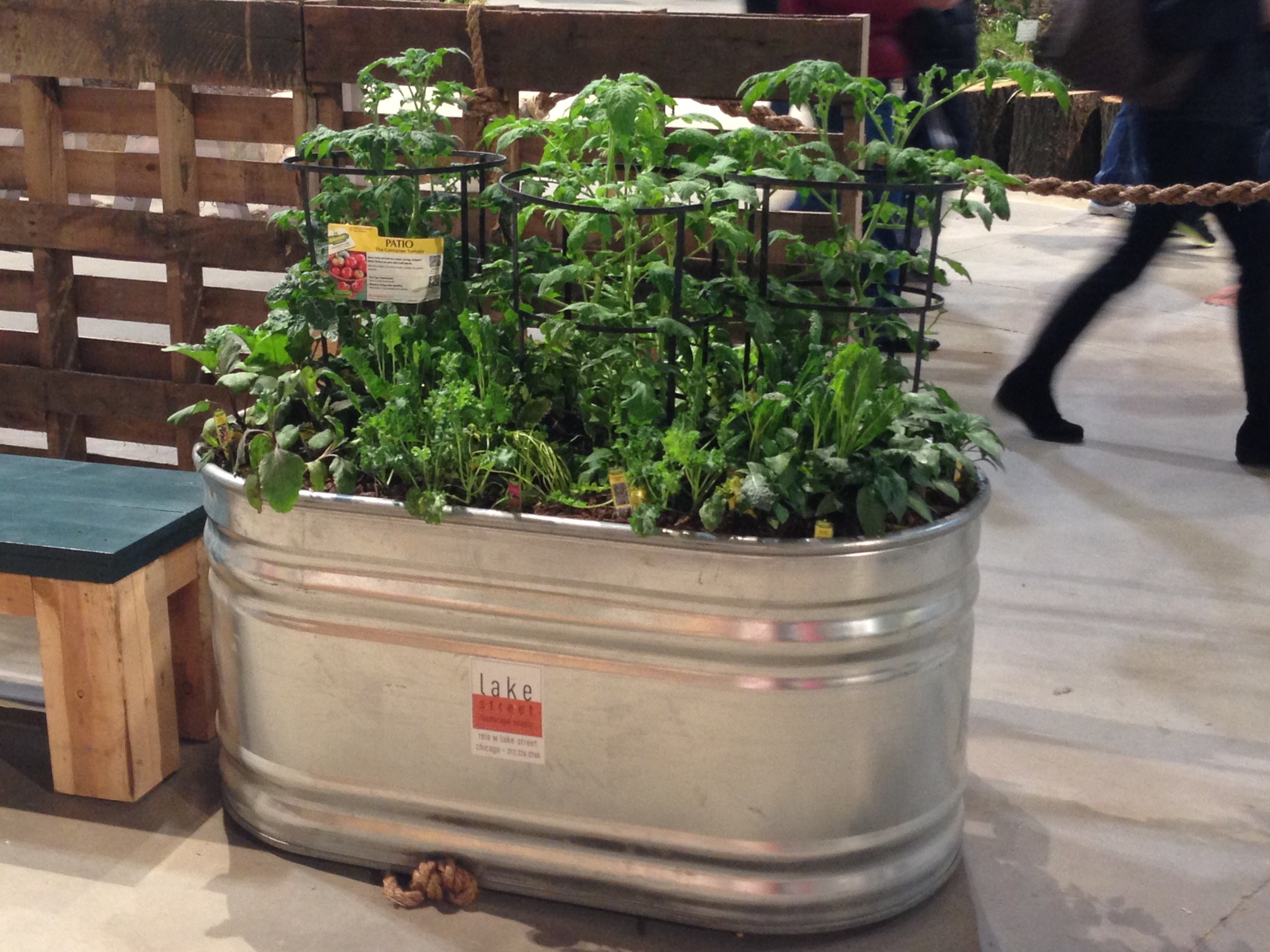 Industrial design for an urban planter trough, made out of chromed aluminium with a shiny finish and a slightly scratched surface. The metal planter is made to resemble a recycled barrel, giving it an avant-garde detail.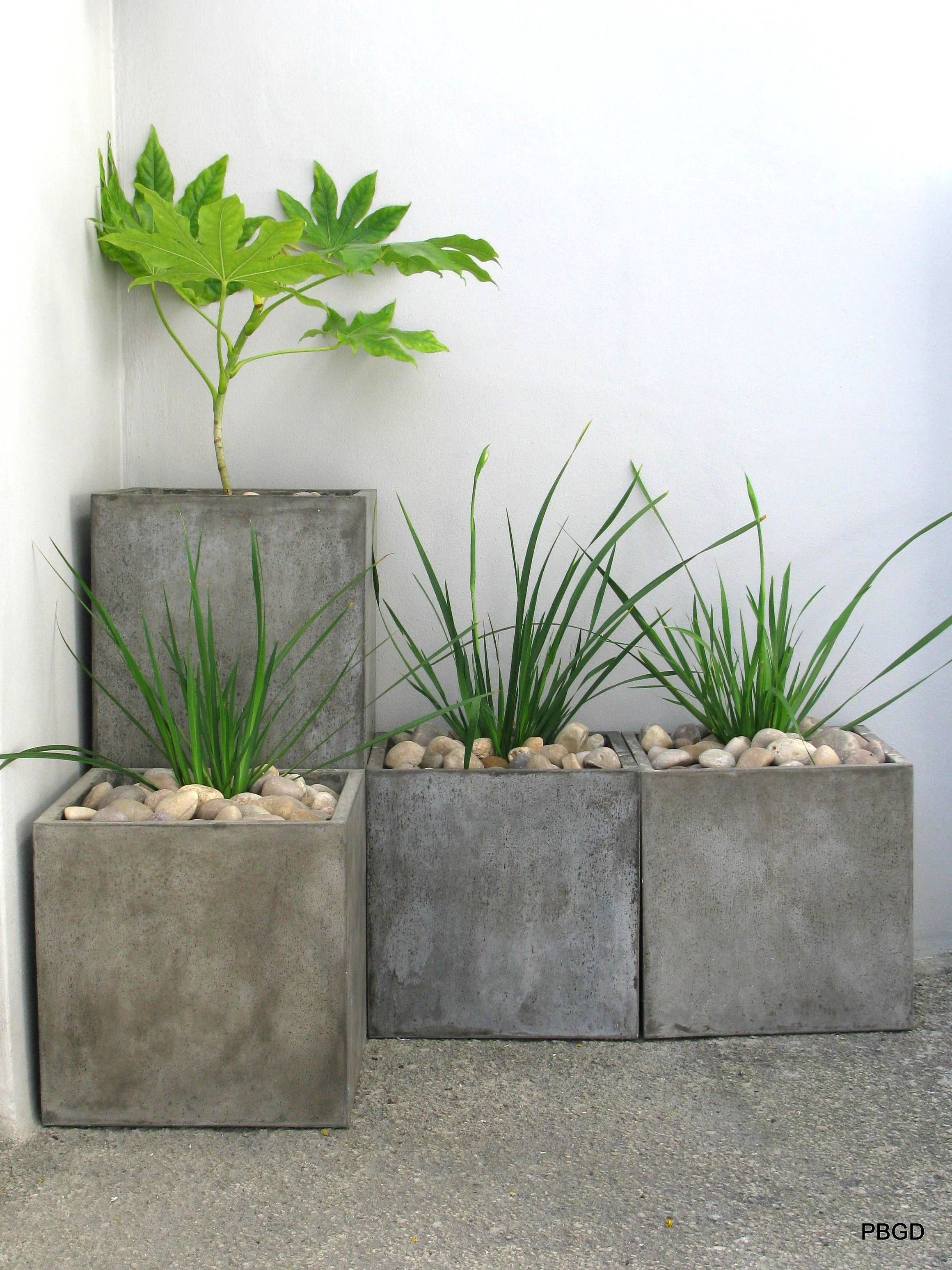 Constructed of treated metal and designed in a cubical shape, each of those "rough-looking" planters is going to serve you for a long time. You can even put one on another to achieve compositions you are aiming for.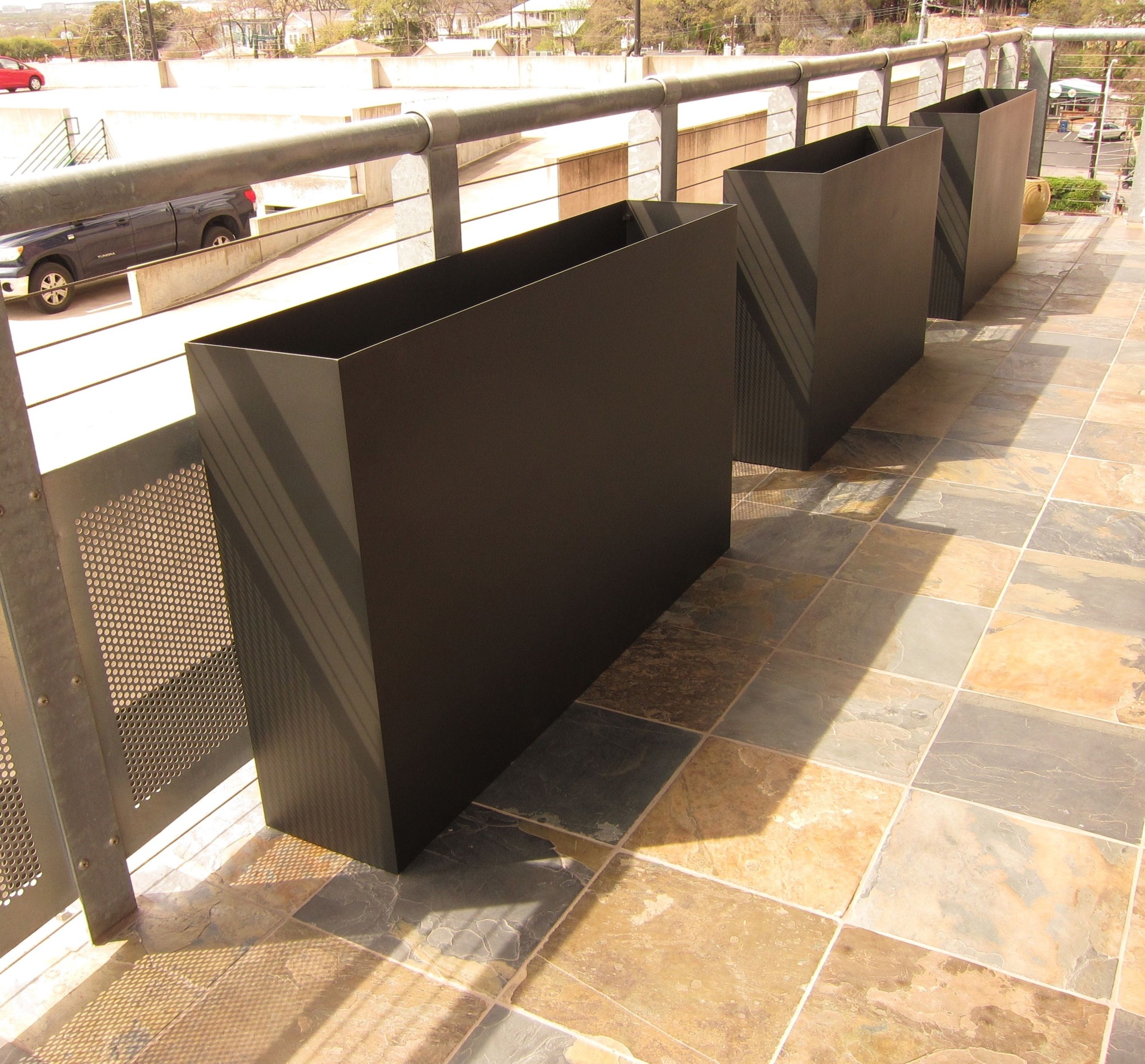 Tatami Plate Steel Planters Modern Outdoor Planters Austin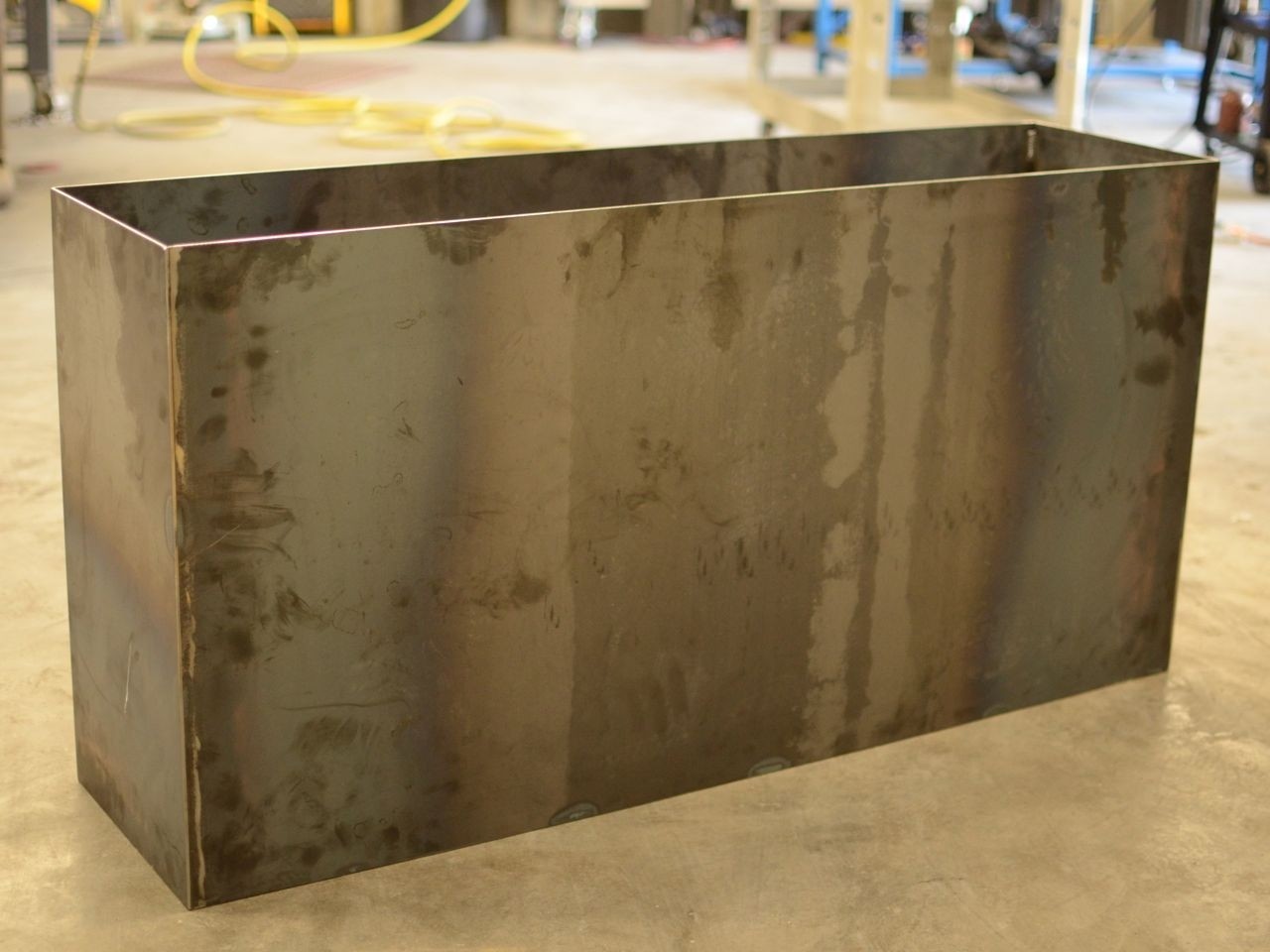 Large, modern planter made of metal. This rectangular steel construction is resistant to excessive wear and it provides space for large plants. Straight, simple lines look very interesting in different stylizations.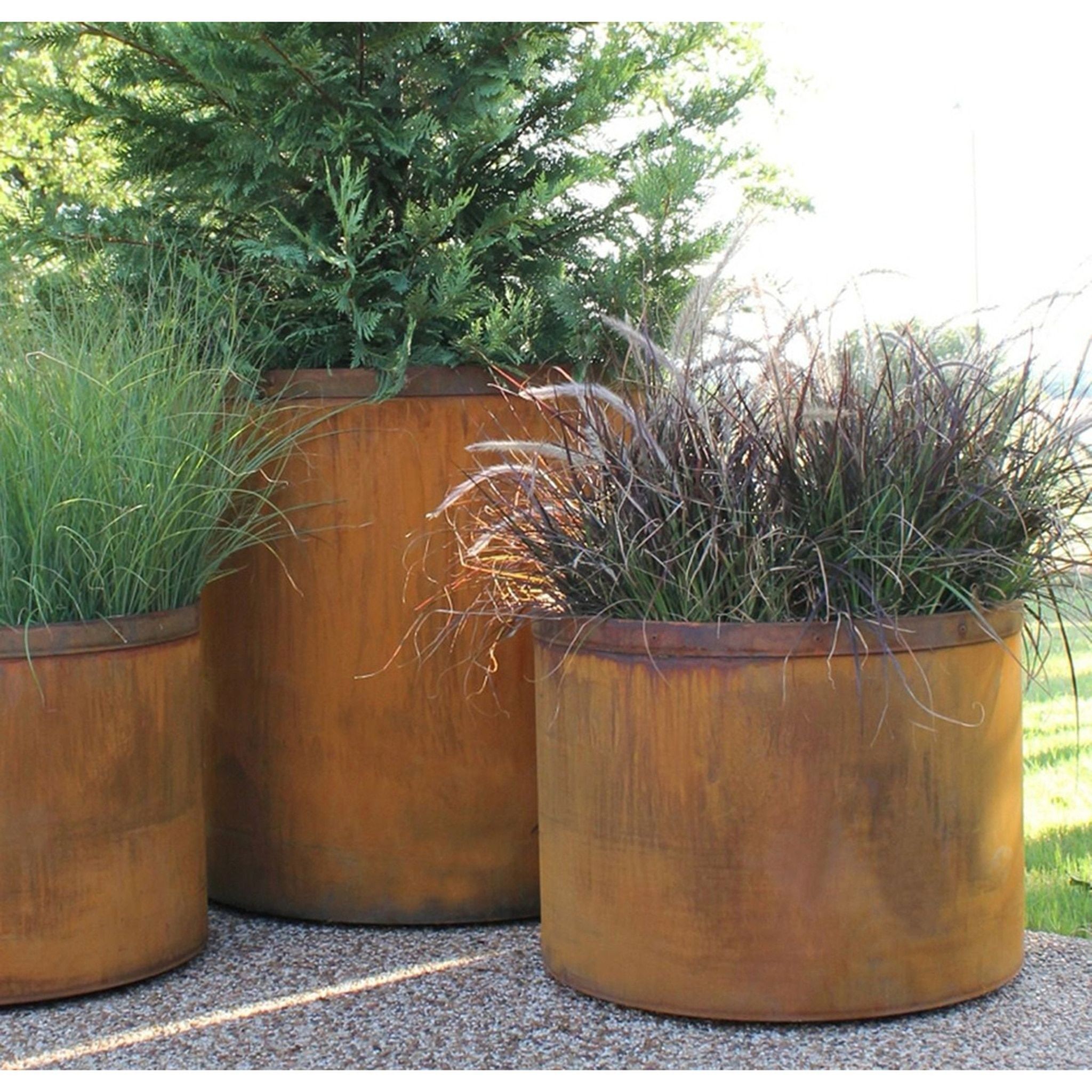 preview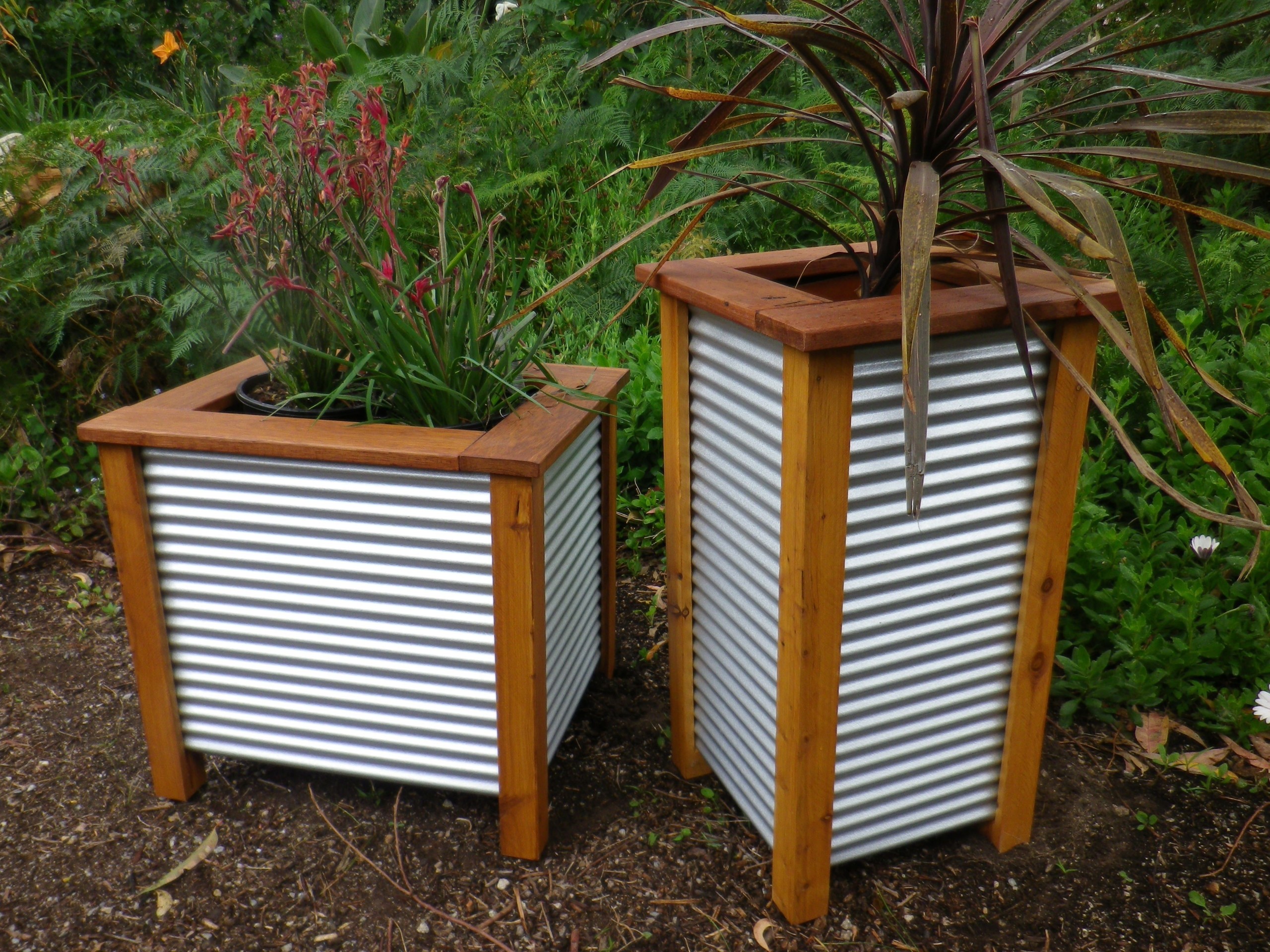 Pot mounted on wooden frame and covered with metal. Great for indoor and outdoor use. Designed for large plants. Suitable for residential and commercial premises. Traditional form and modern design.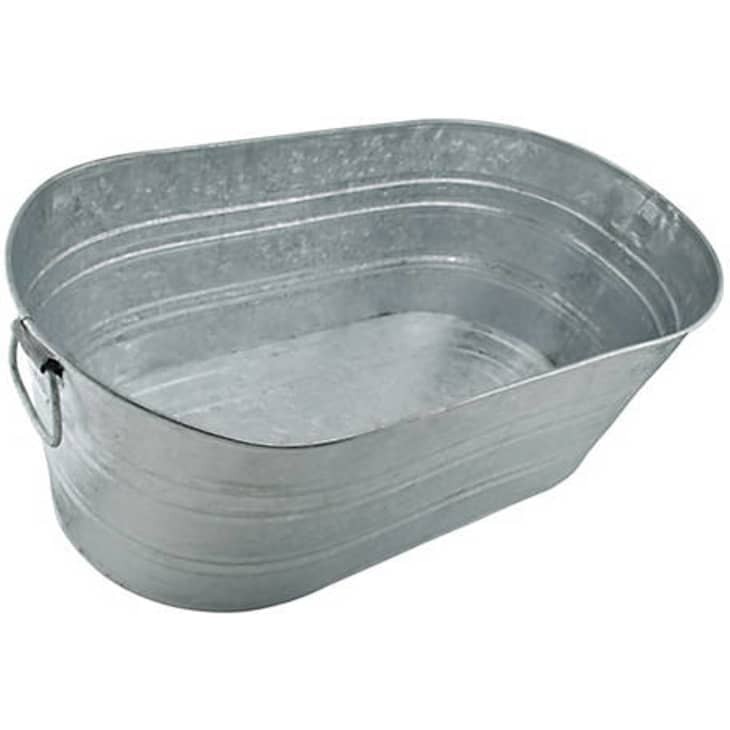 If you are opting for a truly country wedding, you shouldn't forget about this original way to cool your drinks. This large, galvanized metal tub is capacious enough to accommodate many bottles, and has 2 convenient handles for transport.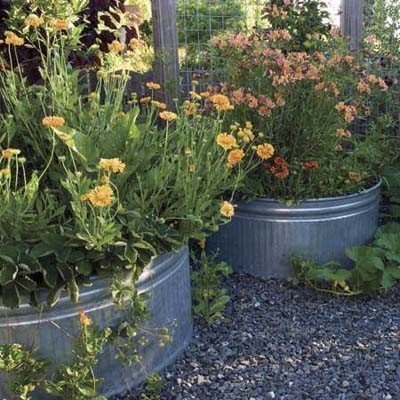 Galvanized-metal feed troughs (with holes drilled in the bottom for drainage) are a simple way to add raised garden beds, and plants ripen quickly in the soil warmed by their reflectivity. | Photo: Jacqueline Koch |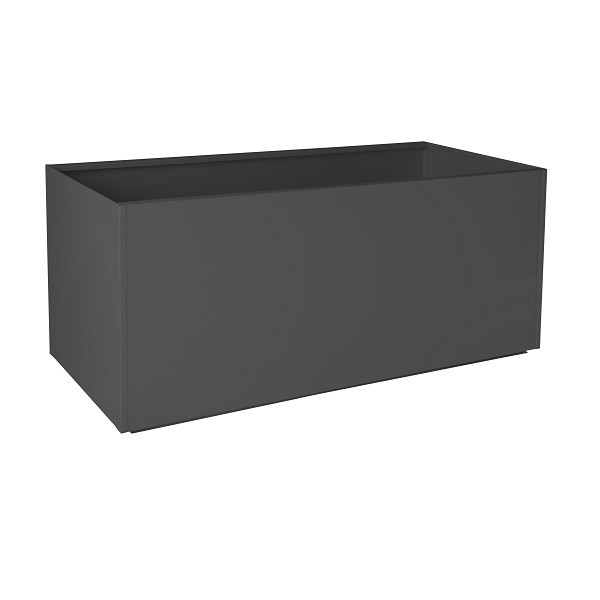 Simple aluminium planter. If you're fishing for a planter that would complement a minimalist interior / exterior, seek no longer. This large aluminium planter delivers a crisp, clean look and some practical features, such as drainage holes.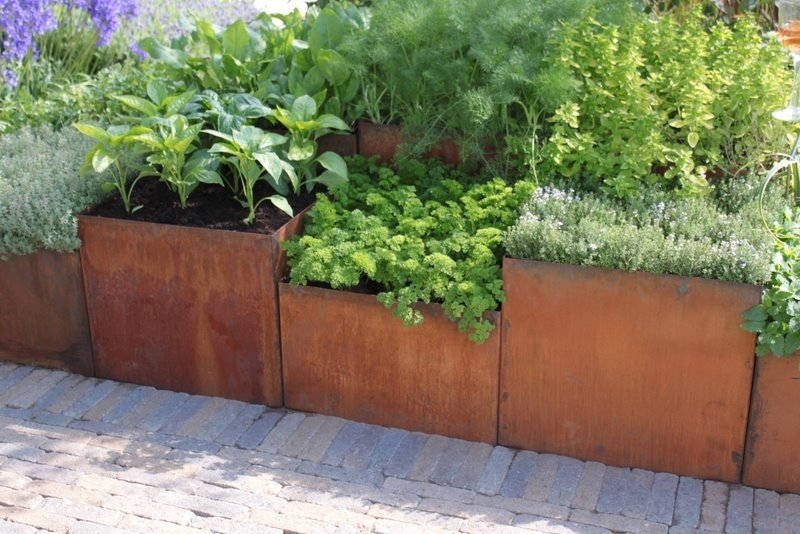 Iron Planters and Pots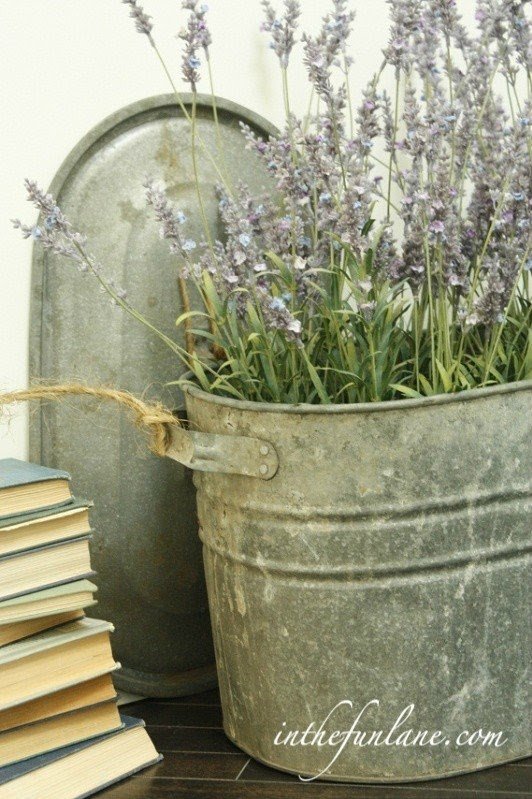 lavender planted in an old tub - awesome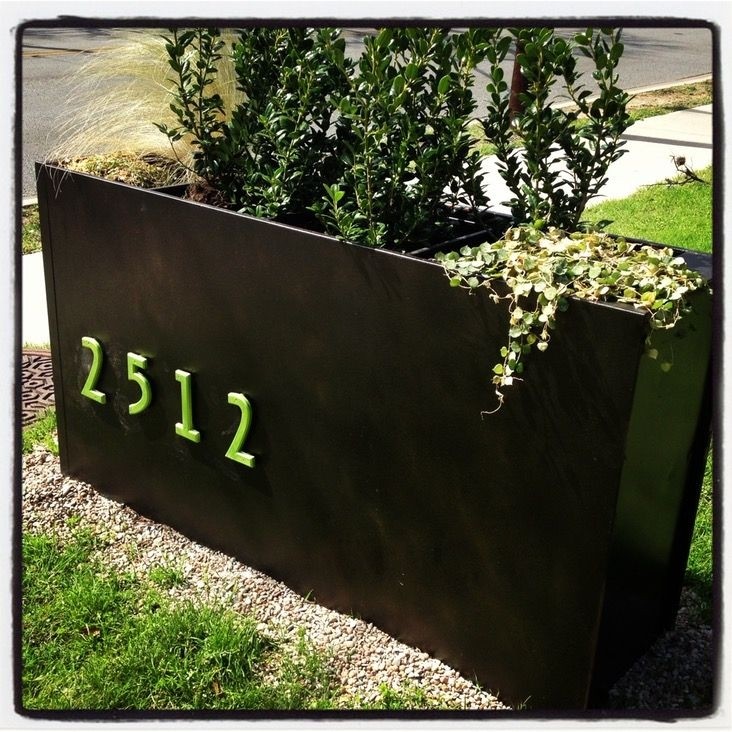 Designed in modern style, this large planter is made of an old metal cabinet covered in an aged copper finish. The planter is durable, suitable for outdoors, and can also be a great solution to display your address numbers.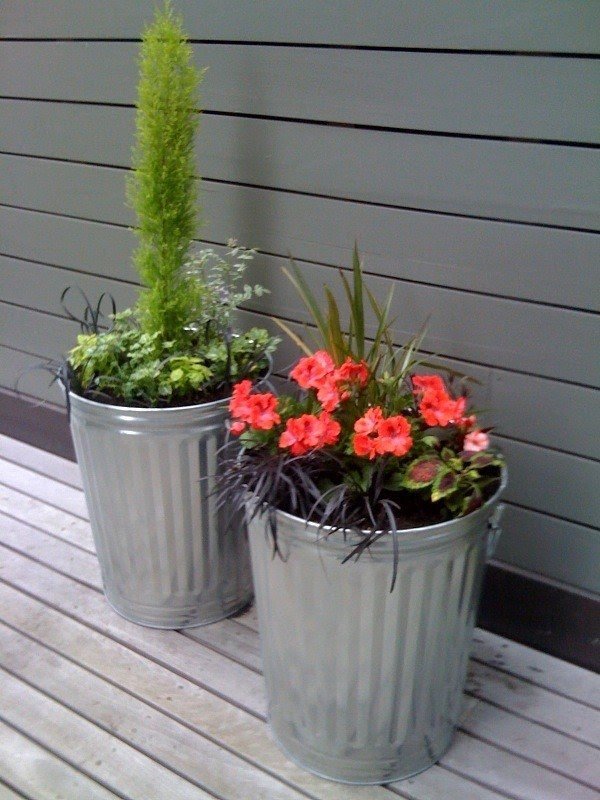 Metal pots are very durable, but they work best at home. Metal quickly heats up in the sun and cools down deeper at lower temperatures. Anyway, large metal planters on patio beautifully reflect the strong colors of flowers.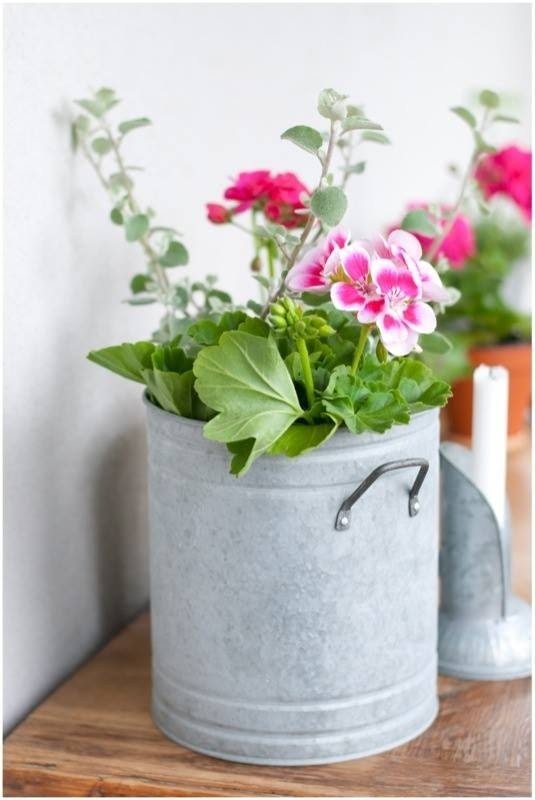 Ana Rosa. Flat gray paint, large can, drill holes and use really cool handles. Love.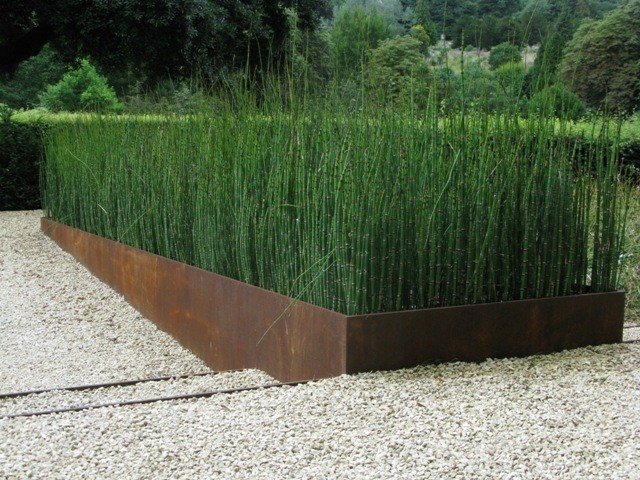 Contemporary rusted steel raised planting beds