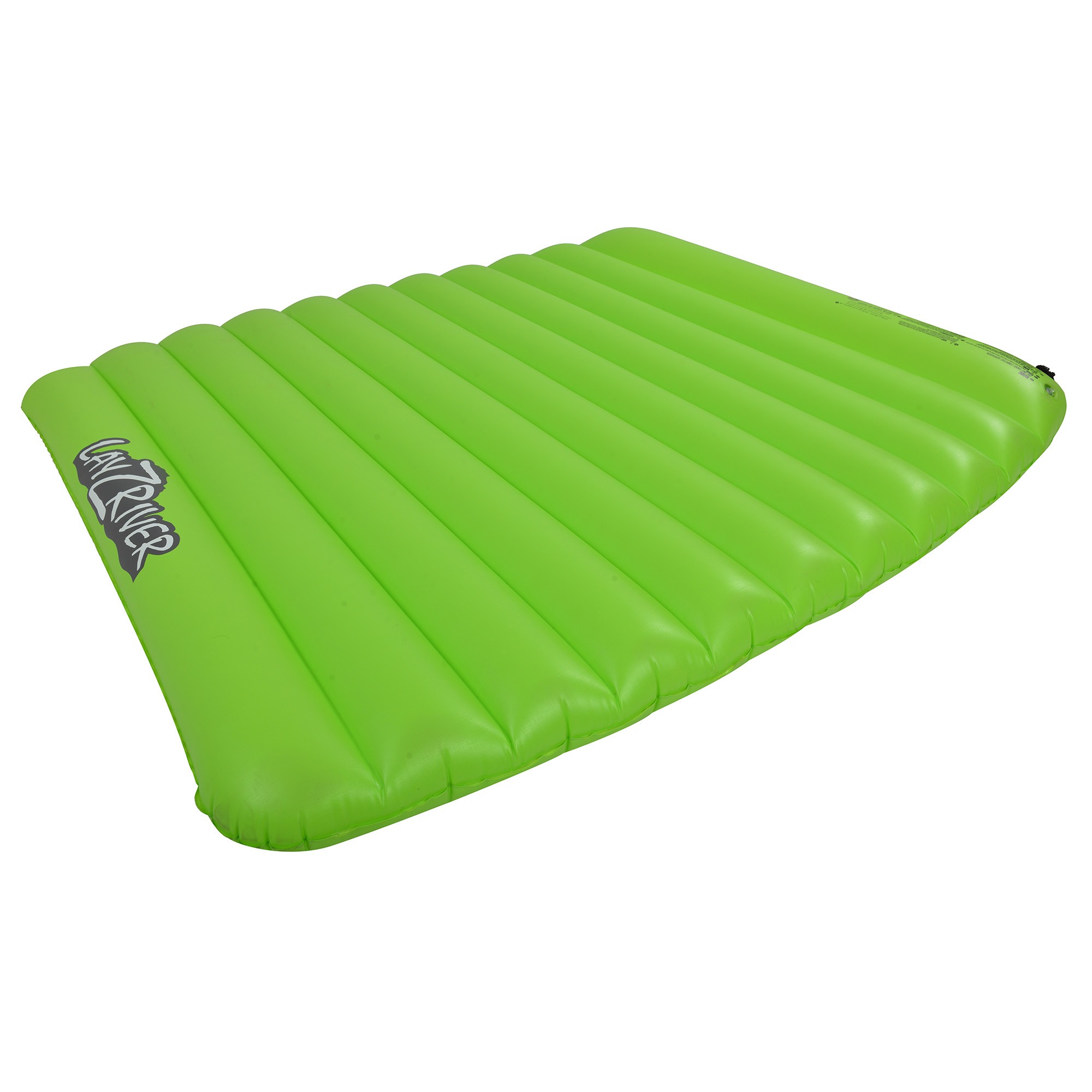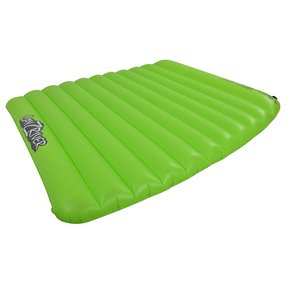 Lay-Z-River 2 Person Lake Air Mattress Pool Float
Chill out at a poolside with this floating air mattress in rich lime green. Its construction promises outstanding sturdiness, as the piece is made of heavy gauge vinyl. When deflated, the piece is easy to store.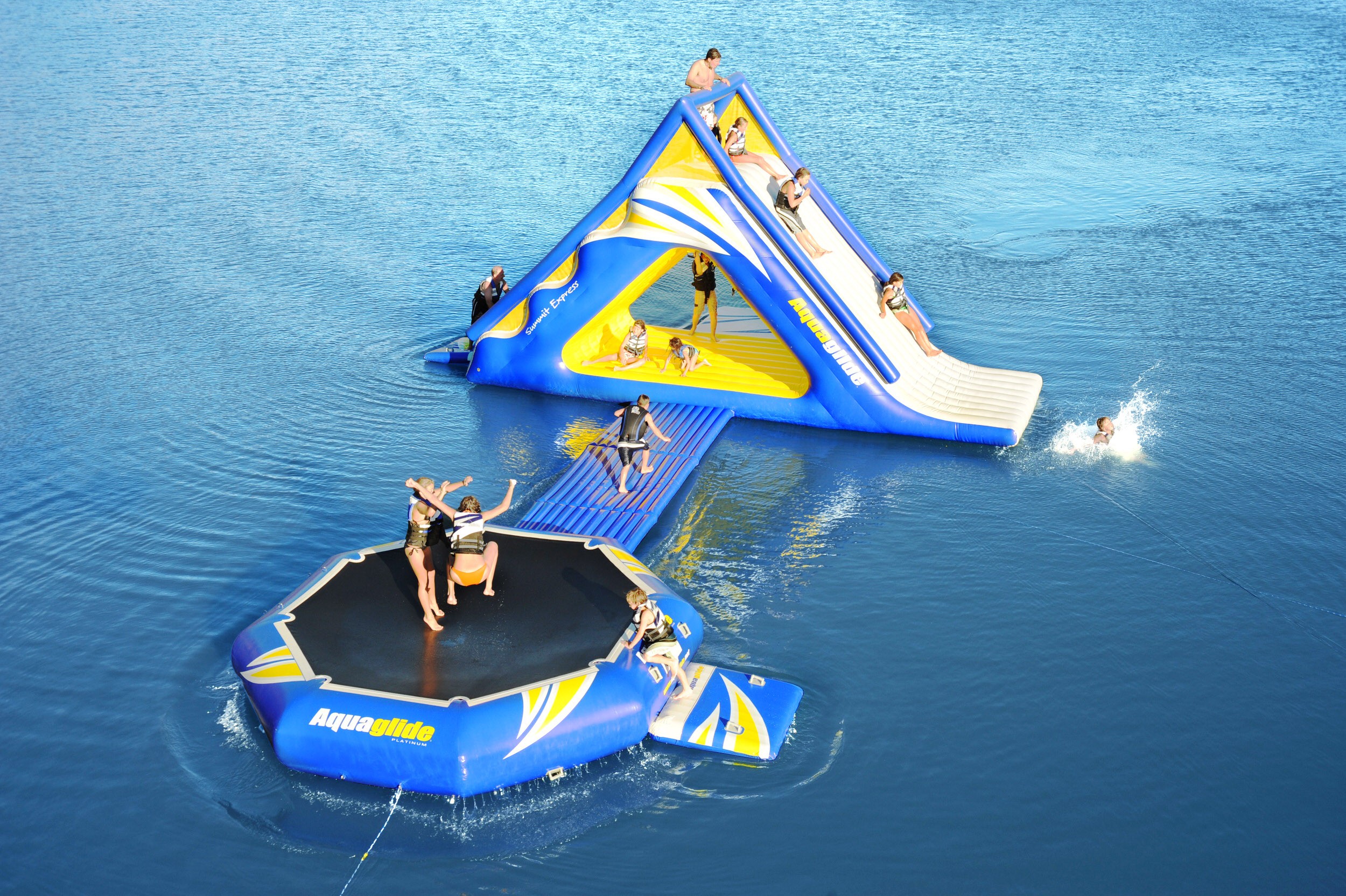 If you really want to have some fun and make the best out of your free time then this floating play station is surely the way to go, since it will provide you with more than enough possibility to have fun with your friends, while the design is truly of the highest safety.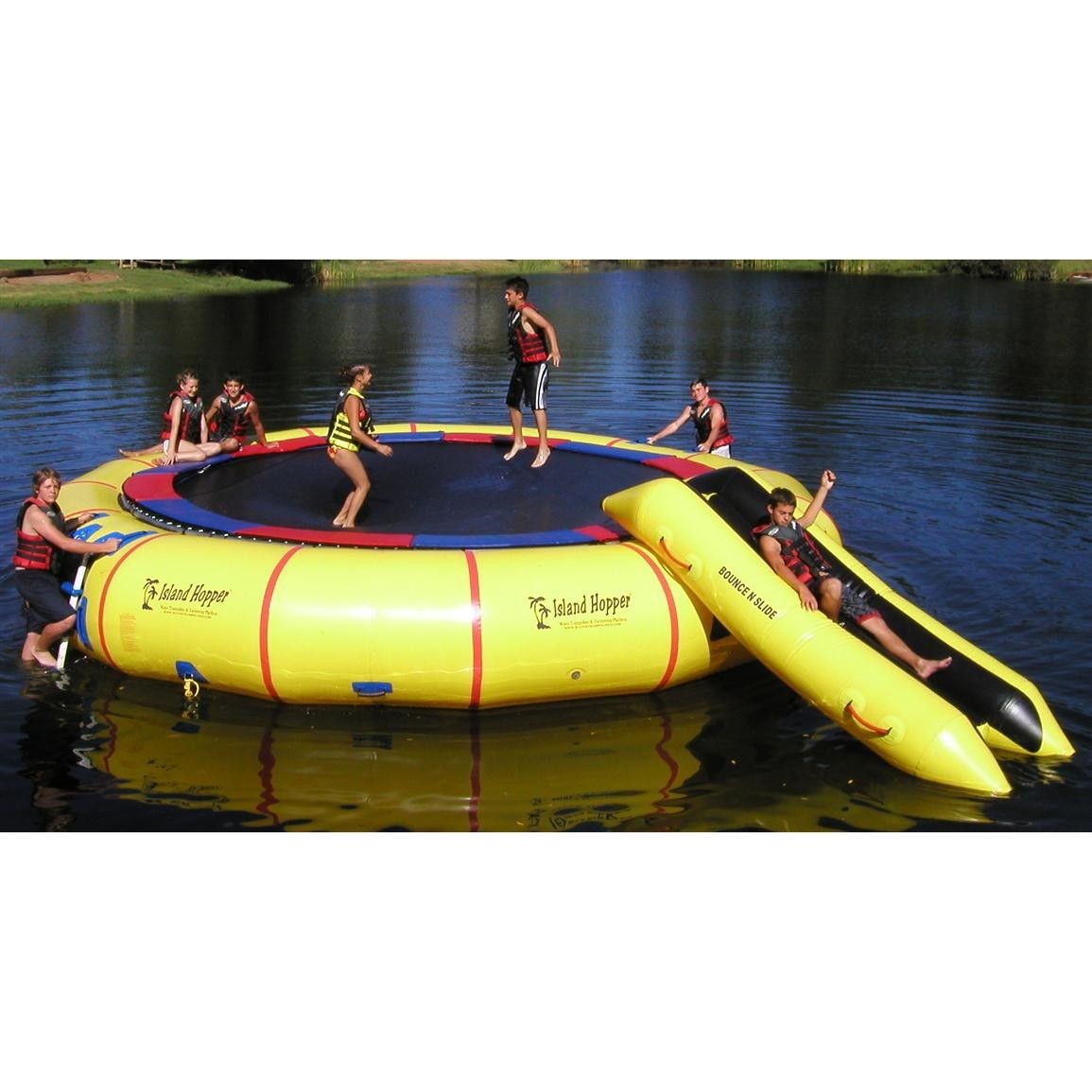 Looking for a quality water trampoline? Check out this island hopper. Measuring 25 feet, it offers great jumping distance and modern look. Comes equipped with a slide, for ultimate family or commercial fun!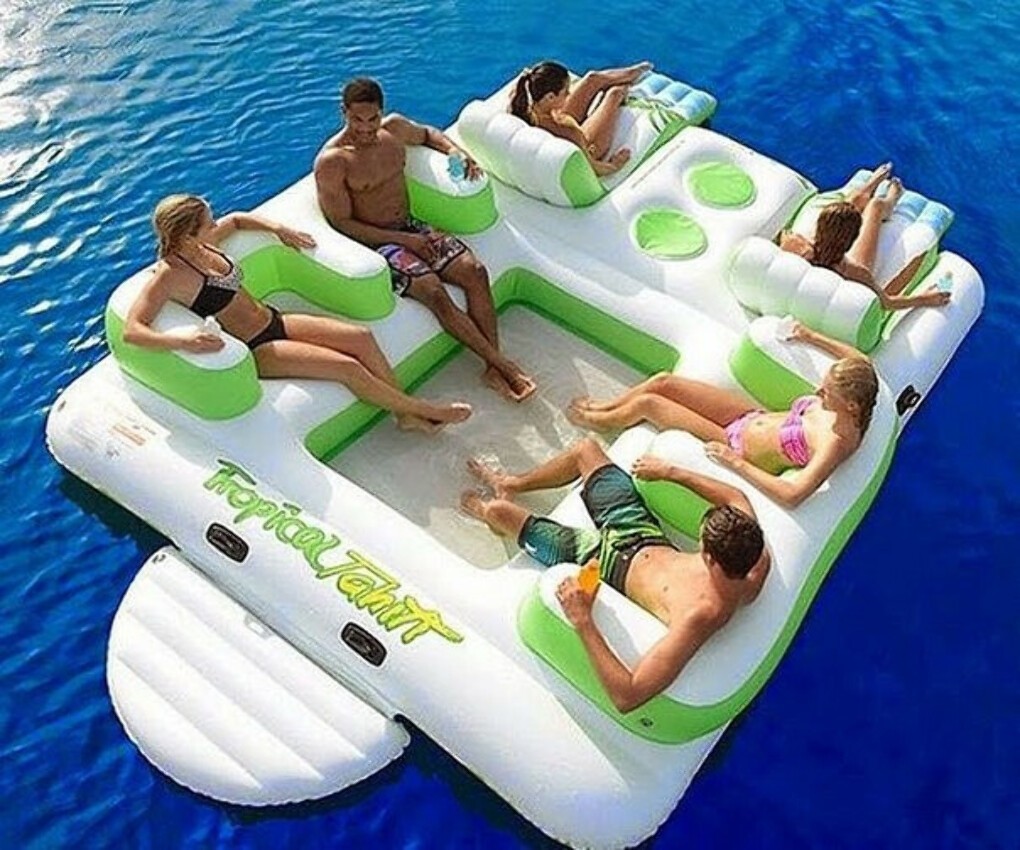 Inflatable island for swimming on the water. Includes 4 seating and 2 sun loungers. It is made of durable material. Suitable for residential and commercial use. It is resistant to mildew and harmful weather conditions.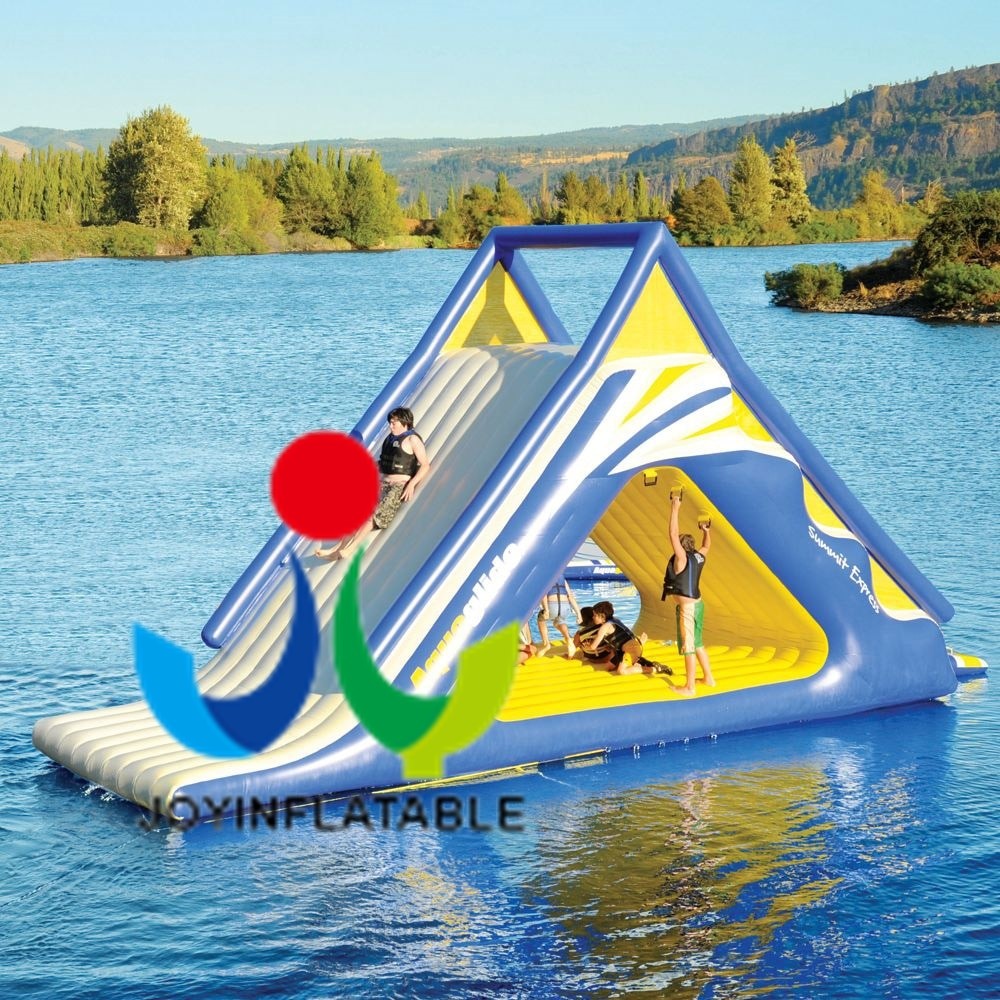 Cool giant colourful waterslide for entire family. It's made of 3 layers of durable vinyl, just like U.S. Navy inflatable boats are, and is puncture and UV resilient. It has handles of durable plastic. It can be inflated/deflated within 30 minutes.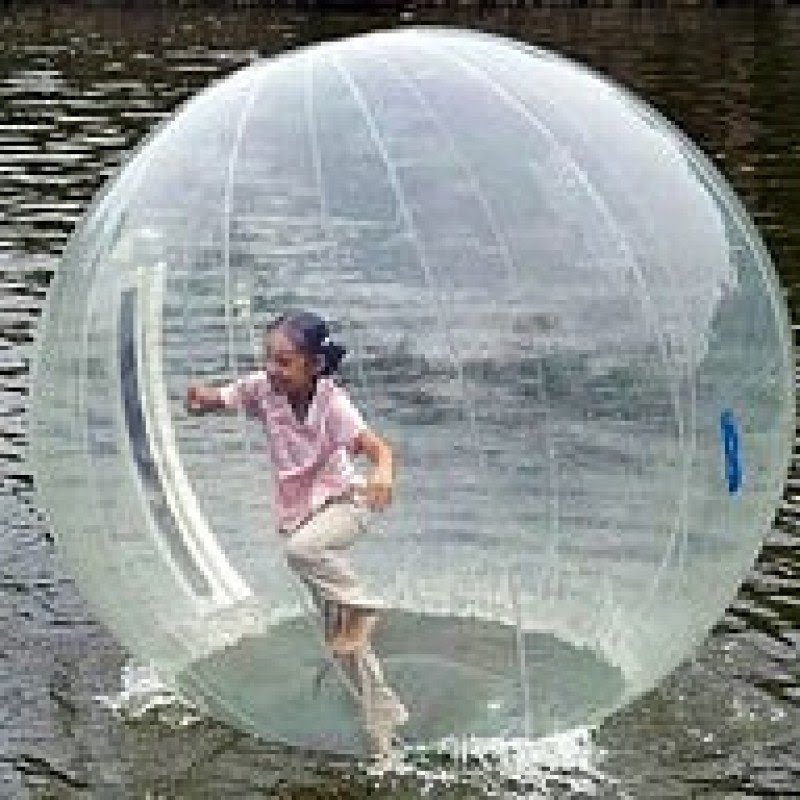 Manufactured from water absorbent polymer, this inflatable walk-on-water ball is characterized by a clear design, ensuring the proper visibility from and of the inside. To enter the bubble, simply, use the functional zipper. Remember to close it, afterwards.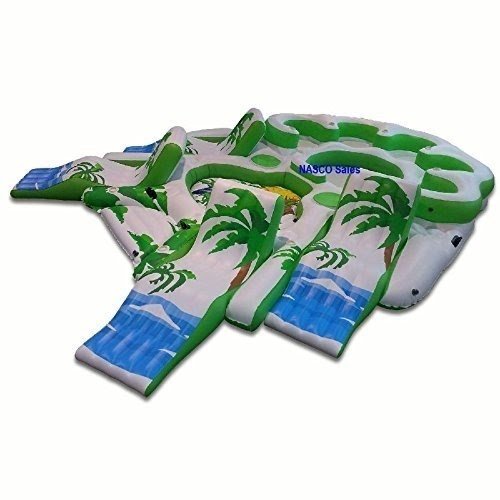 This floating raft inflates relatively quickly, and is able to accommodate up to 10 people. Includes 4 loungers, 5 chairs, and 2 coolers. It's a splendid choice for larger families that love to spend free time at the beach.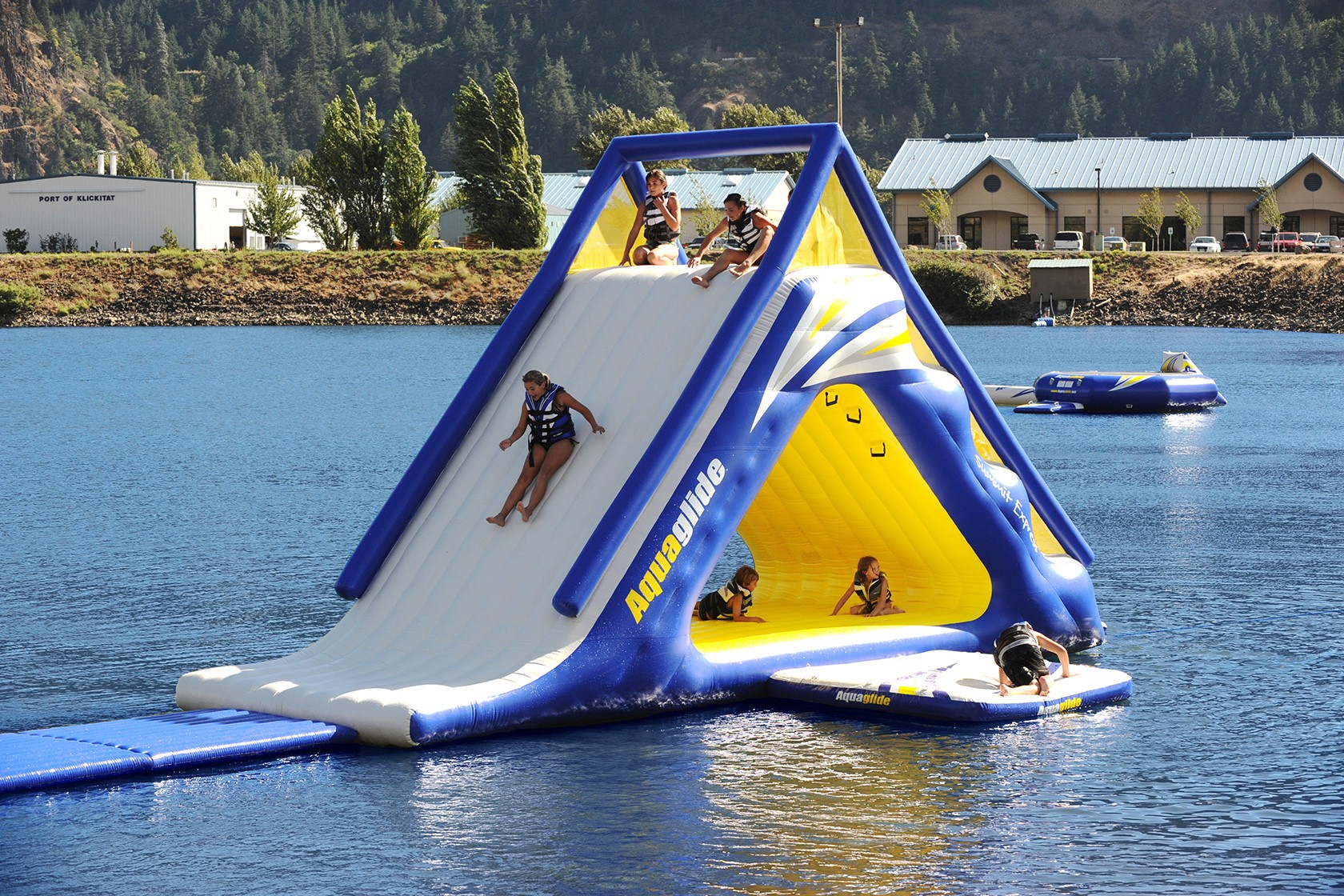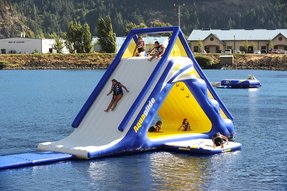 Recommend Ask question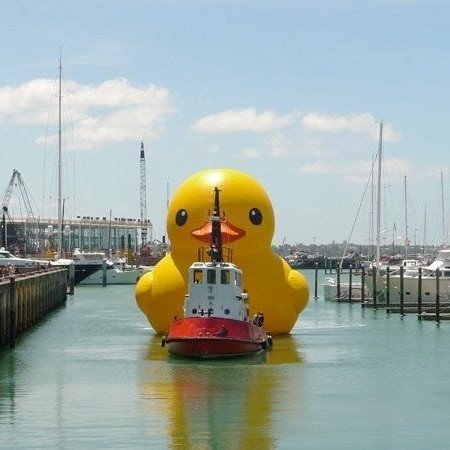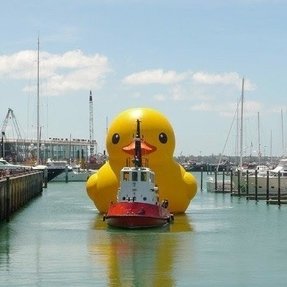 Everybody while was a child loved taking a bath with yellow rubber duck toy. To bring smiles to the citizen's faces - some city decides to create a giant lake inflatable rubber yellow ducky and put it on the surface of city's lake.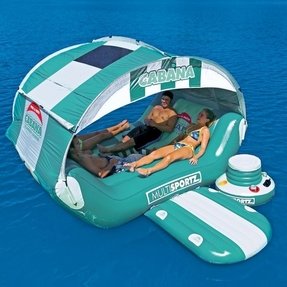 Cabana Islander Inflatable Island Raft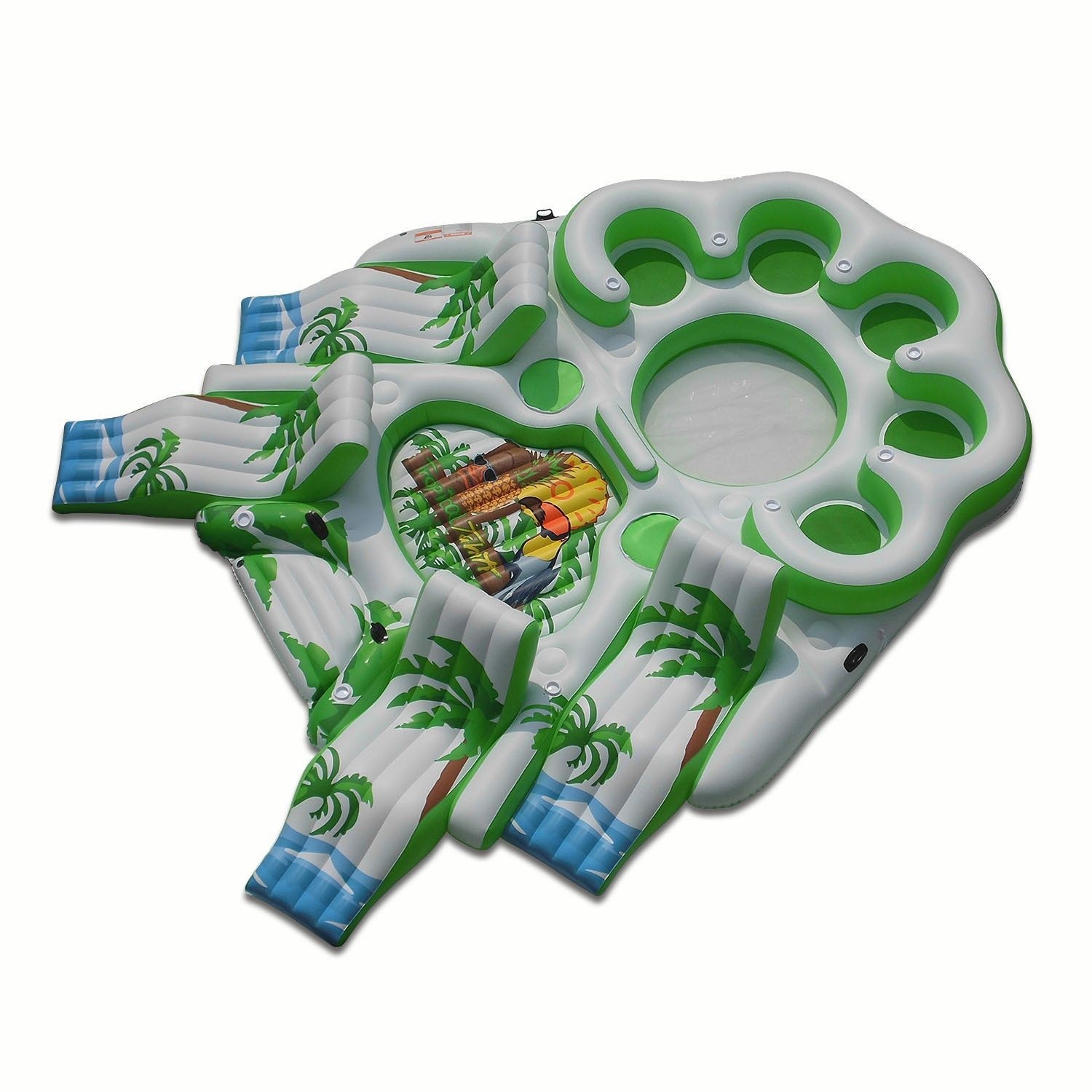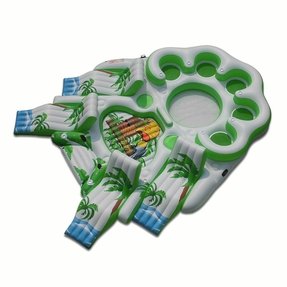 Very large float raft for swimming pools, lakes, rivers and other areas. It includes 4 countoured loungers and it provides comfortable space for 10 people. It also features a built in boarding platform.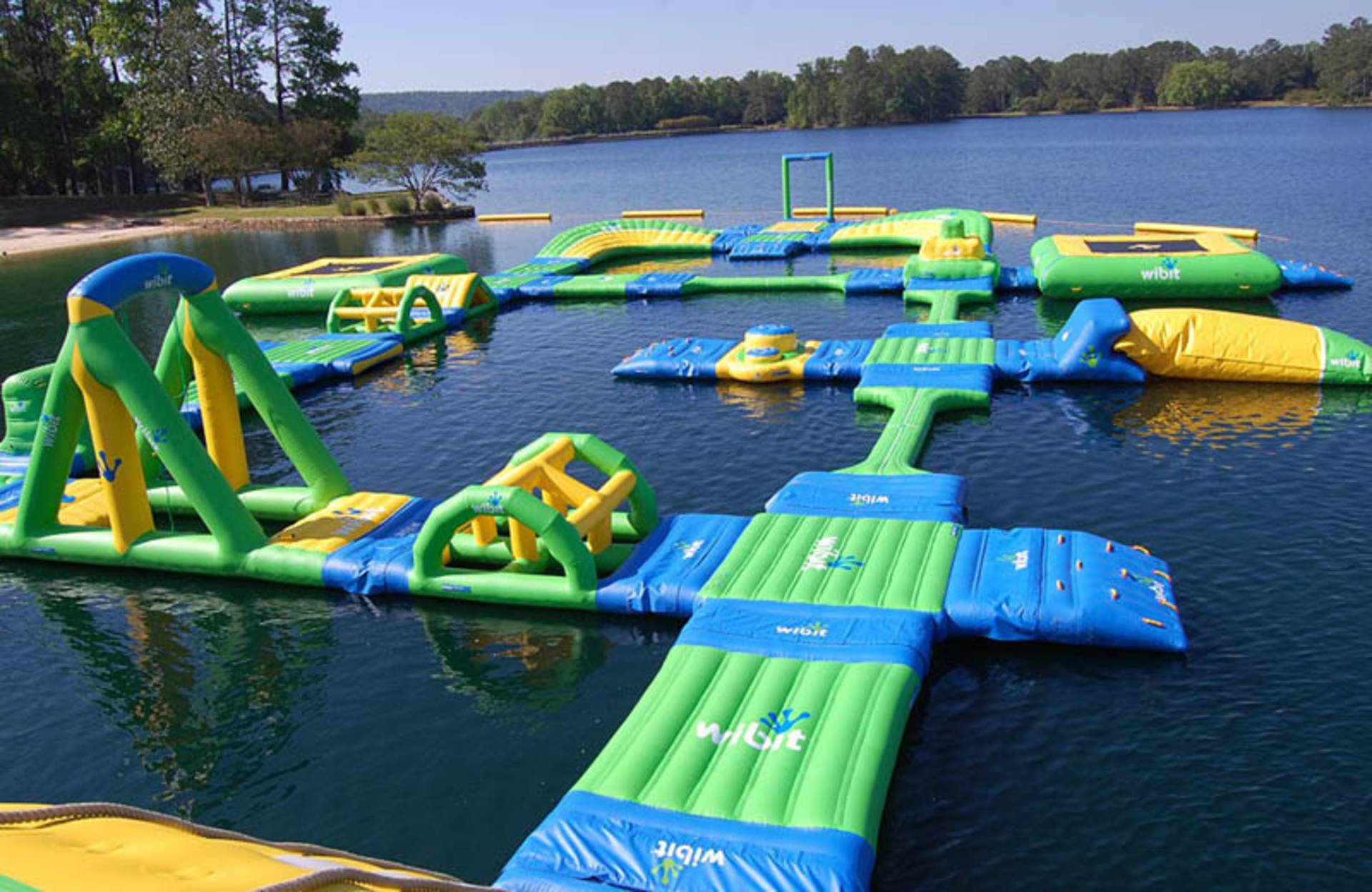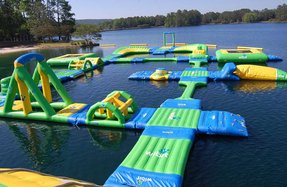 If you have spacious swimming pool in your garden or you live near lake, you should buy this original toy set for your children. It is inflatable water park intended to older children and teenagers - it will give them a lot of fun!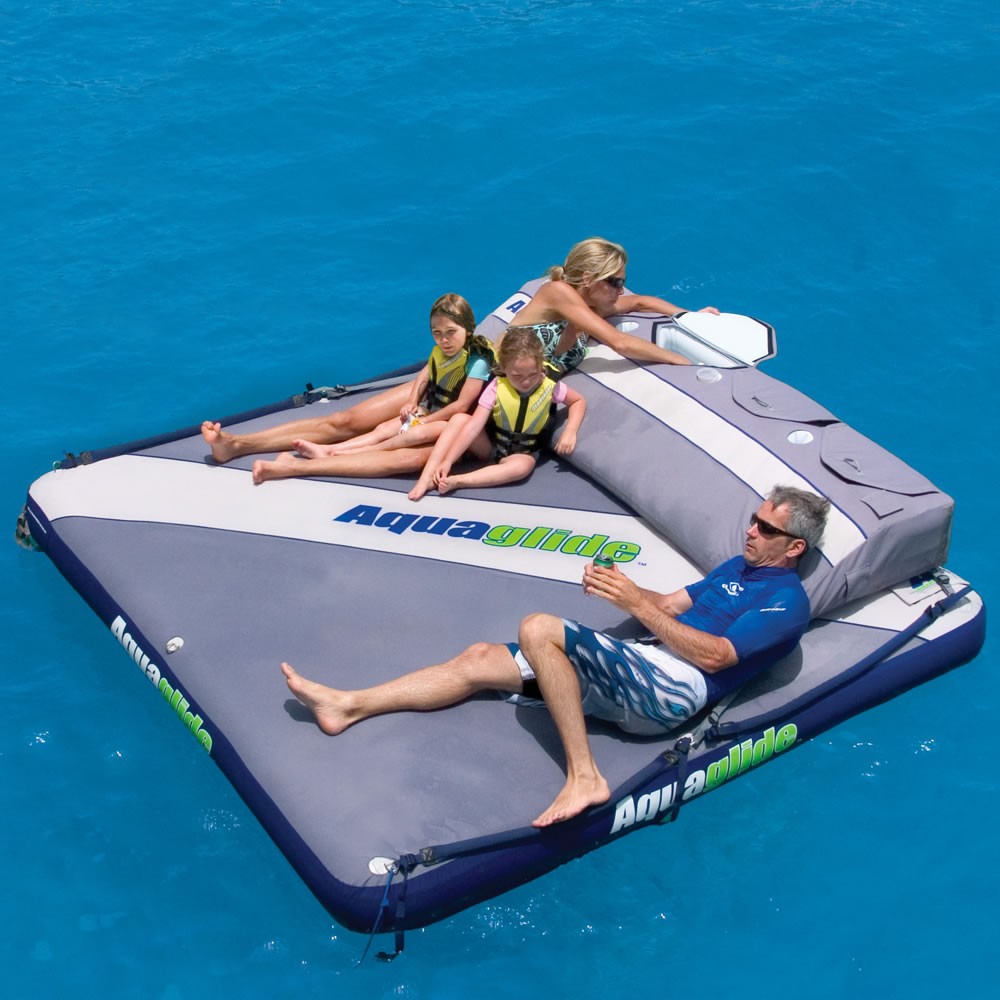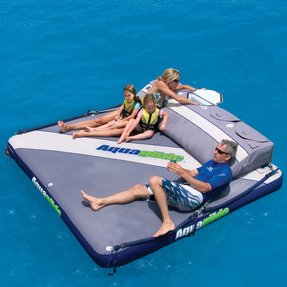 A very large floating mattress that provides plenty of comfort and relaxation on the lake or swimming pool. This product is very spacious, so it is able to provide good, comfortable space for the whole family.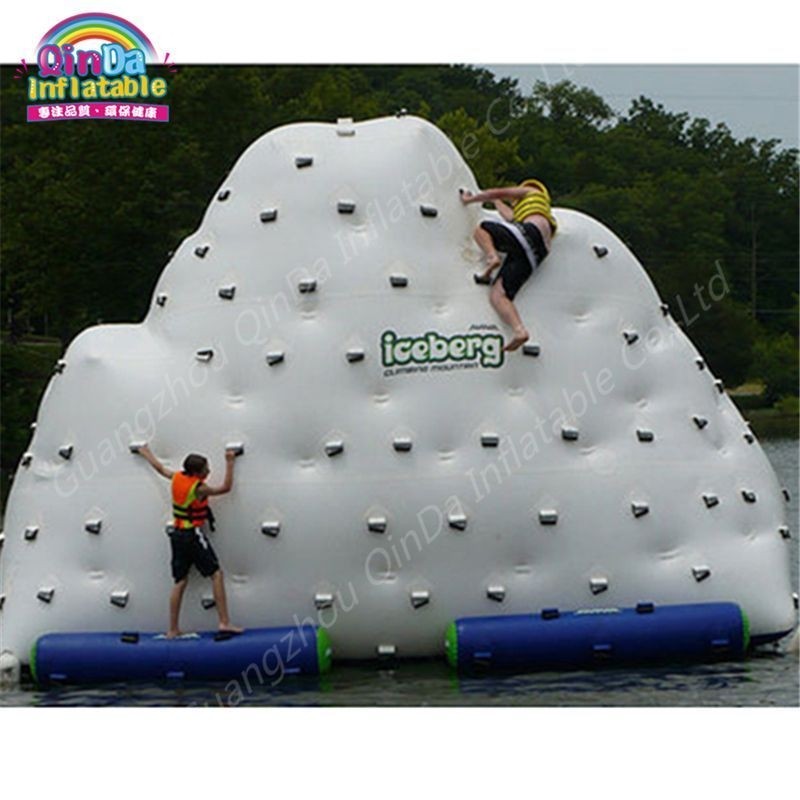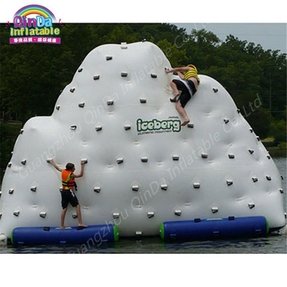 If you're looking for a funky and cool addition to your backyard, take a look at this giant inflatable iceberg climbing wall, meant to be placed inside of a swimming pool and sure to provide entertainment for family and guests.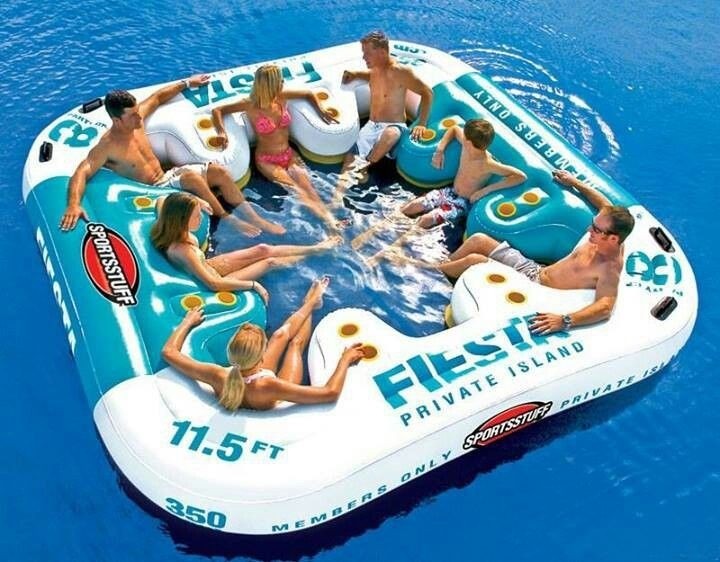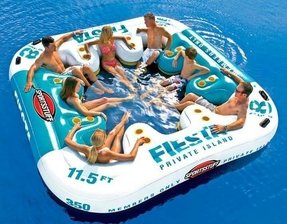 If you love the time you spend with your loved ones, this inflatable mattress is the perfect solution for your loved ones. All profiled to provide a comfortable rest. Robust construction is durable and long-lasting.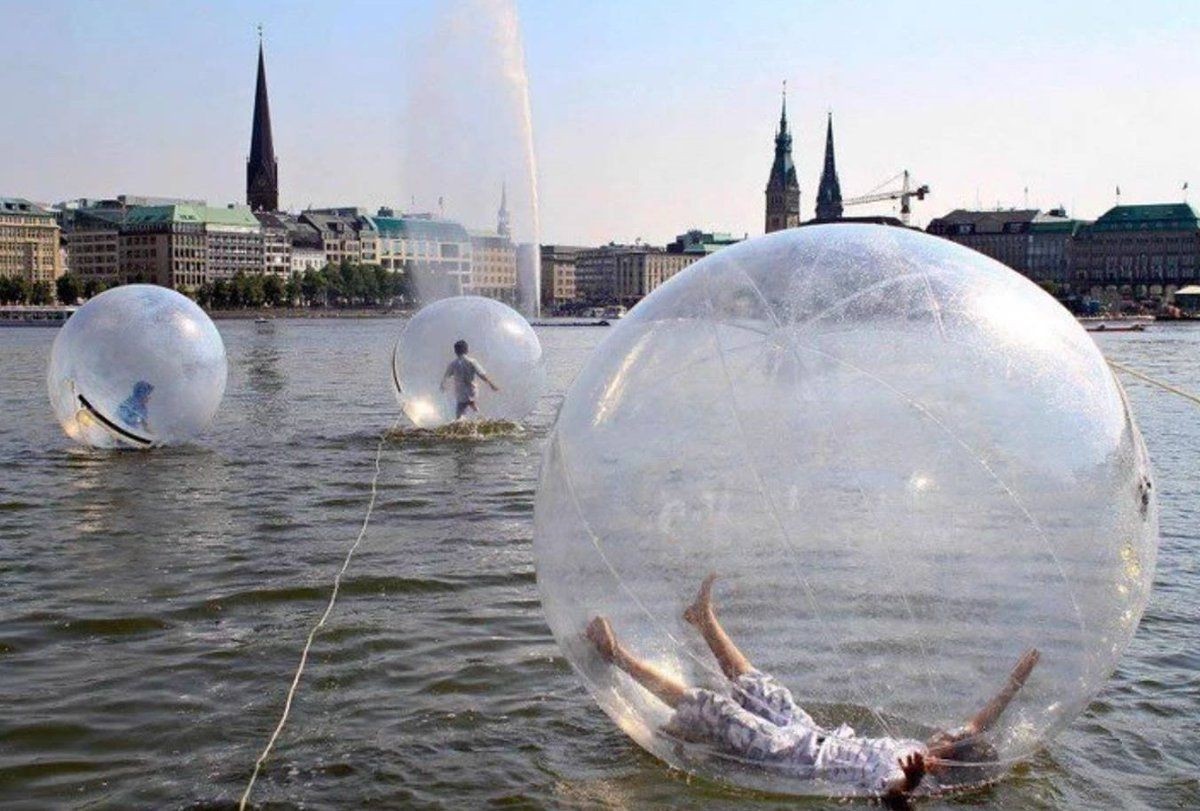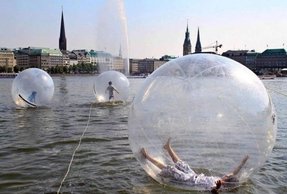 This huge ball for water walking inflates relatively quickly, and is made of transparent materials, thus you can see what is going on the inside and the outside of the ball. The ball floats on the surface, and has a convenient zipper that opens up the entry.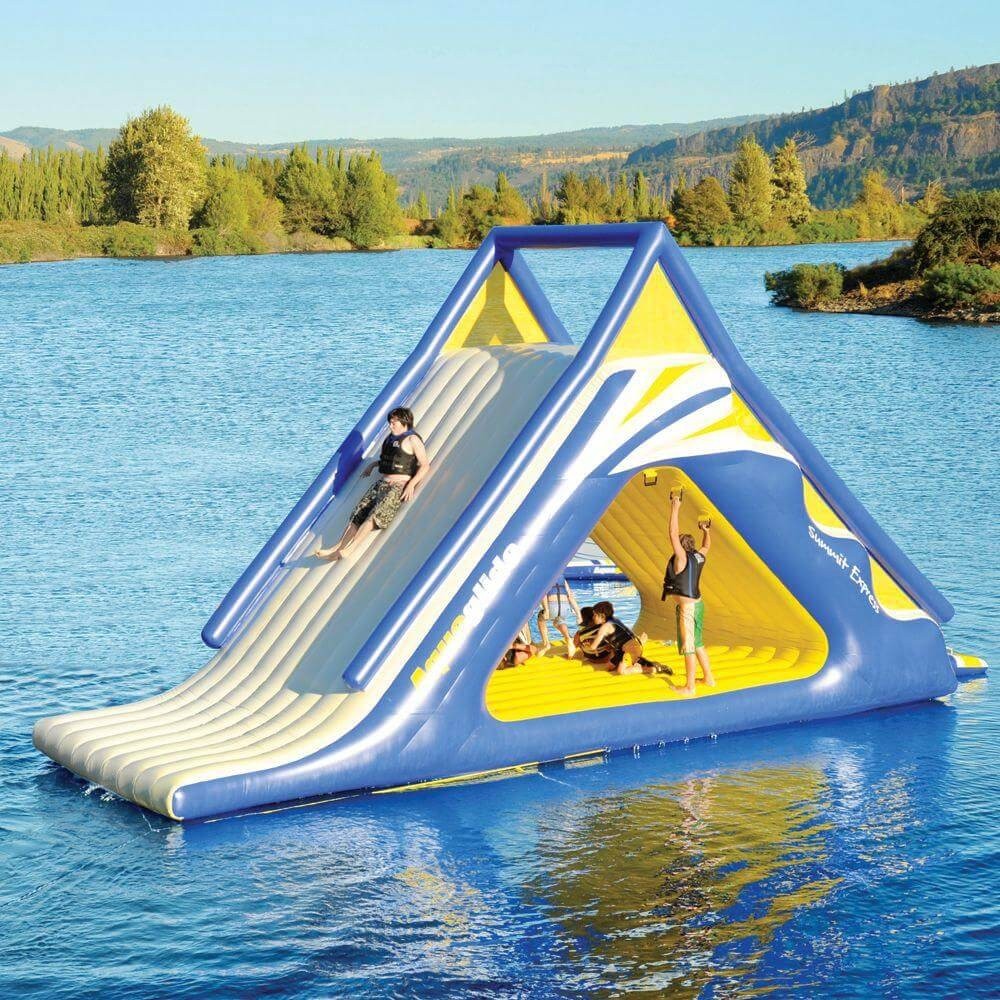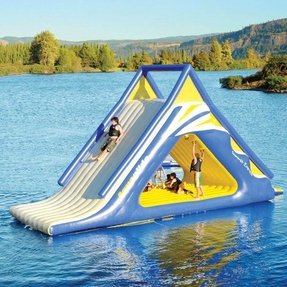 2013 giant inflatable water slide for sale / water park slide 5