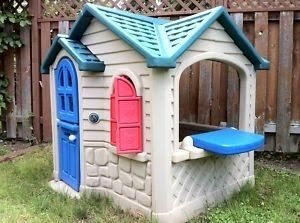 Charming playhouse designed for kids. Construction is made of plastic. Recommended for younger kid's. It is resistant to rust and harmful weather conditions. Suitable for garden, patio and others outdoor places.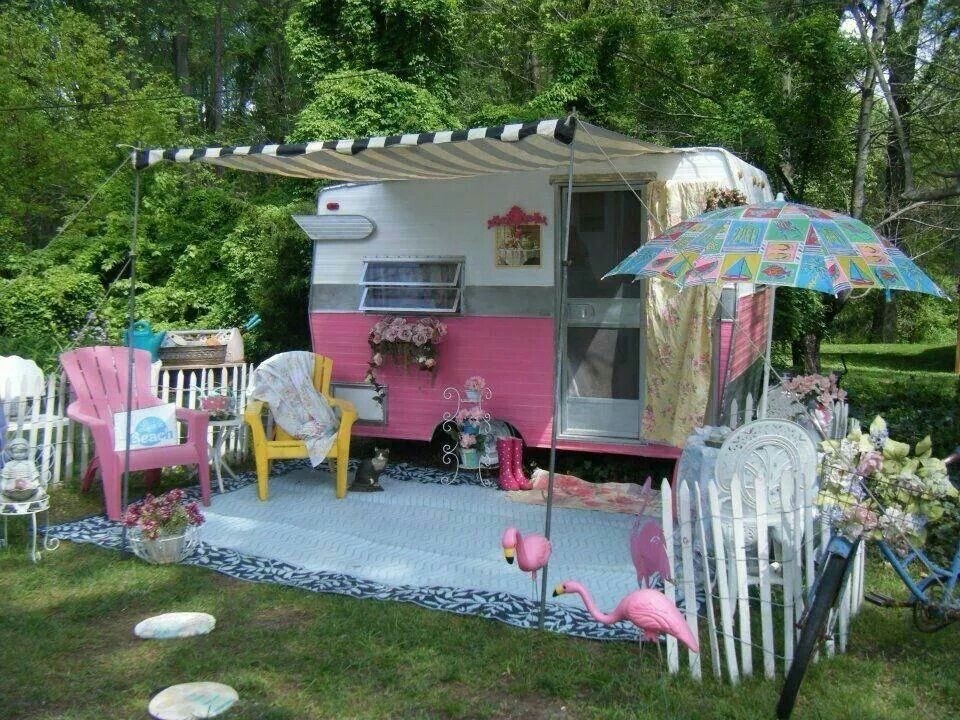 A gorgeous camper trailer that boasts of its girly accents and retro appearance. The trailer has a spacious inside, a plexiglass panel door, functional windows, 2 large wheels, and a stripe-patterned canopy with a metal frame.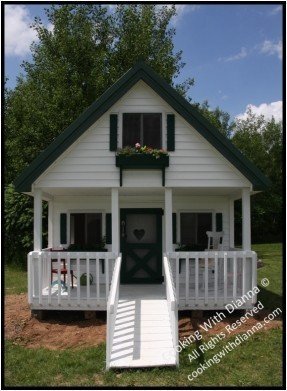 Made like a real playhouse for kids, this is a miniature version of a home where fantasy and fun have no end. Made of solid wood, it has windows, doors, veranda and platform. Ideal for all children.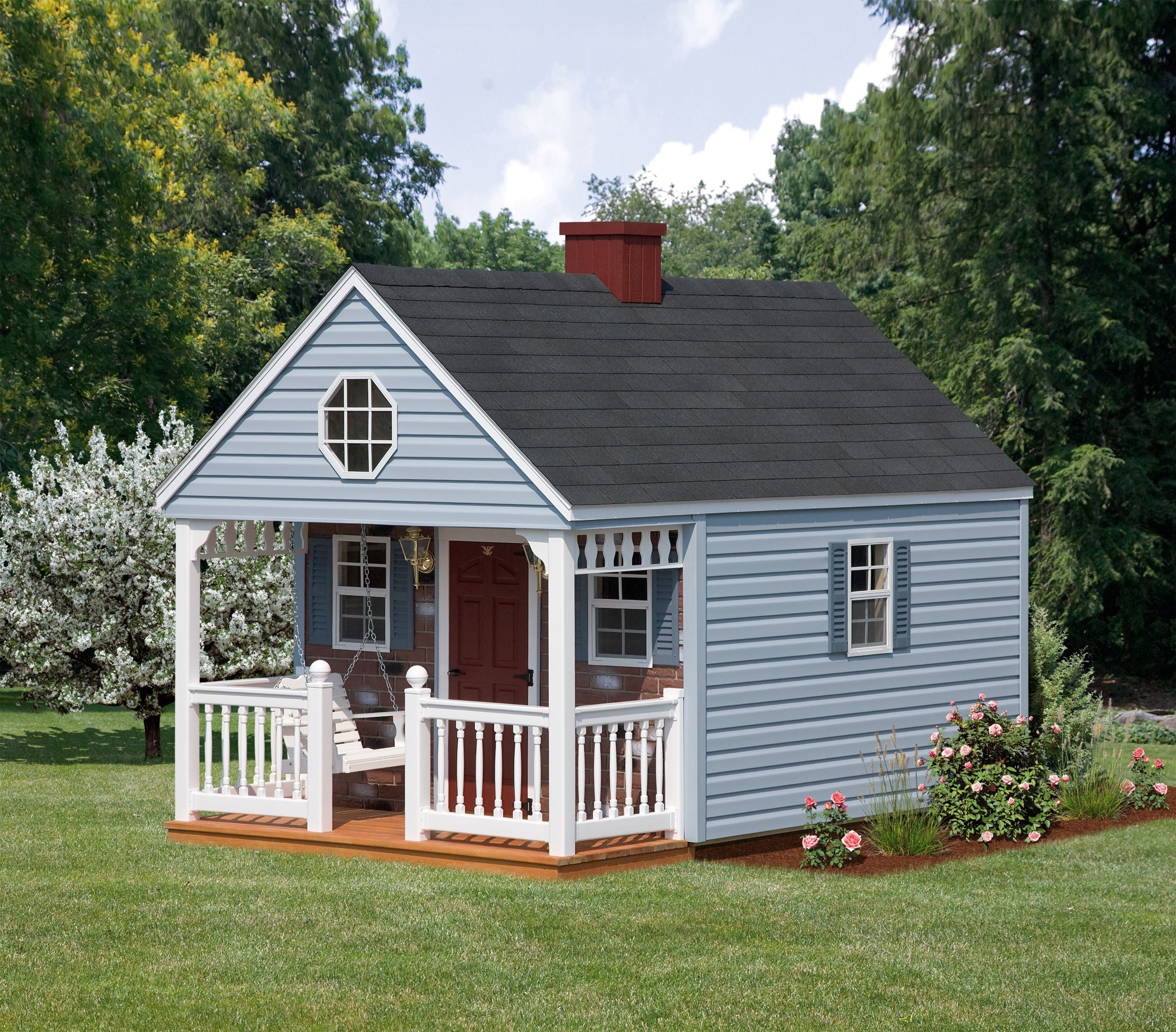 The captivating performance of this playhouse makes the whole look like a real home. Made with care in every detail, solid wooden construction and plenty of inspiration for the play creates a unique combination.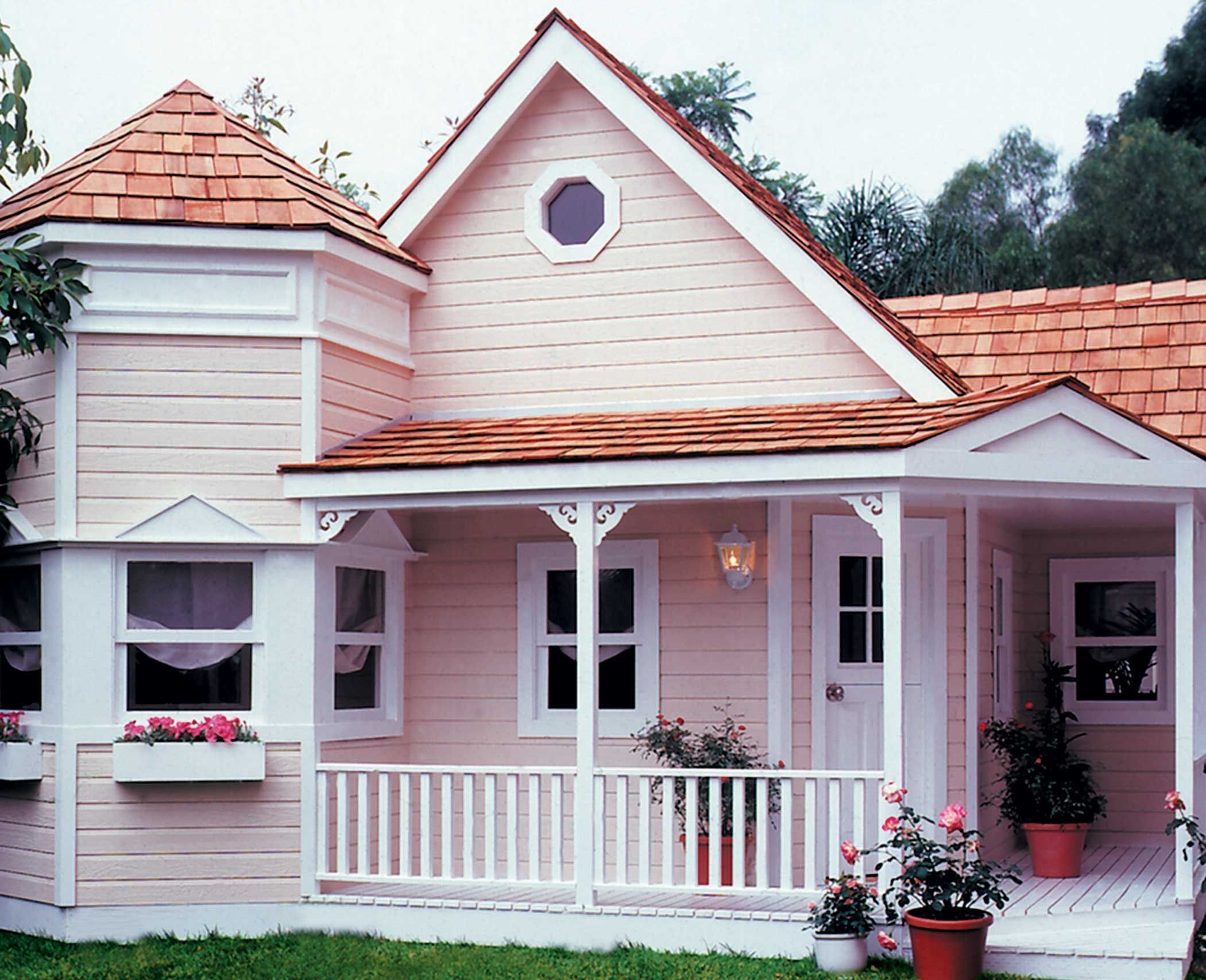 The doll house with life-size and pink wall is a fantastic addition into any garden or yard. your little princess and her friends will be delighted how lovely and solid this house is.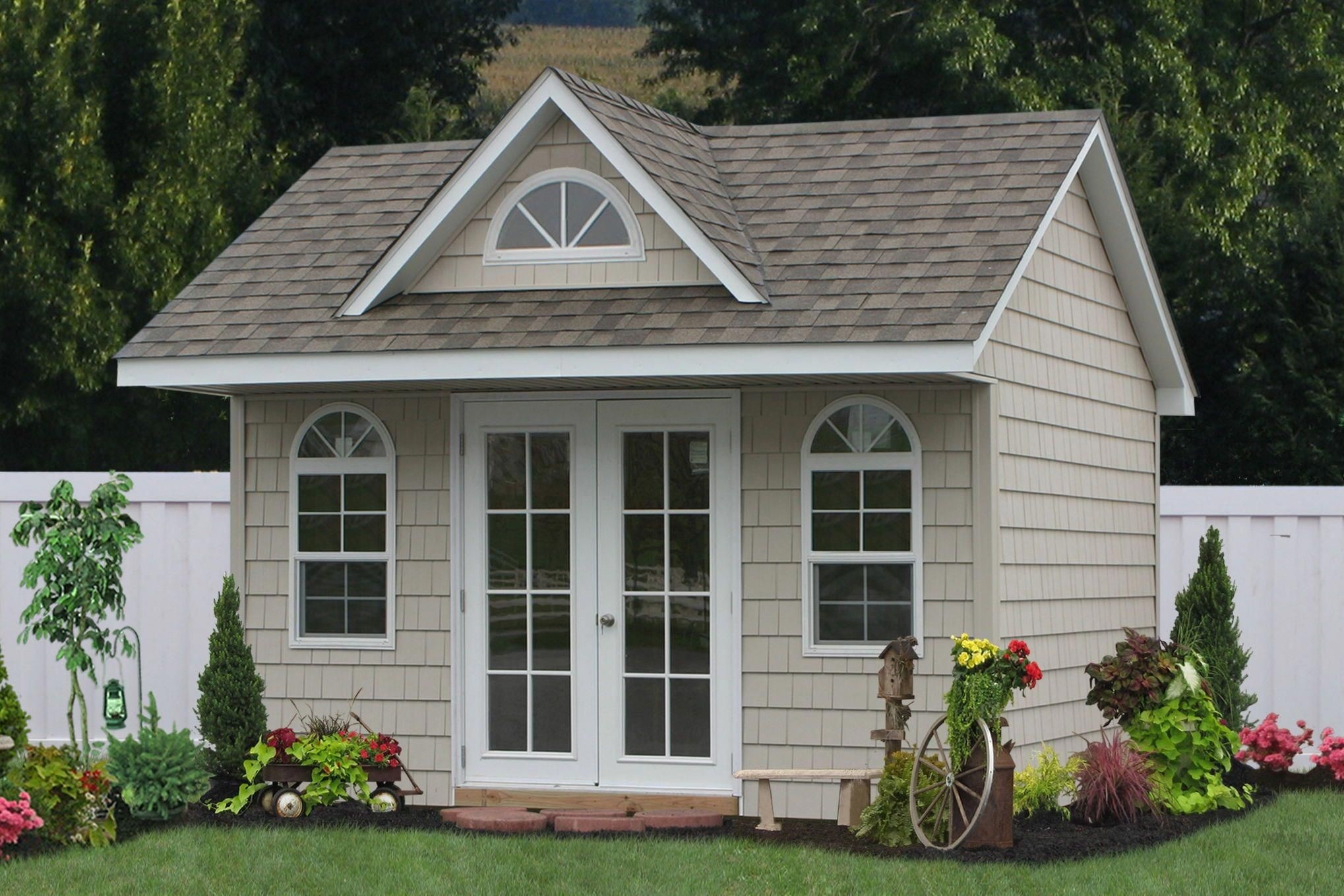 Absolutely gorgeous; this outdoor playhouse for kids looks like a genuine house, offering your little ones a spacious inside that they can accommodate according to their likings. Includes a high-pitched roof, clear glass windows, and a double front door with clear glass panels/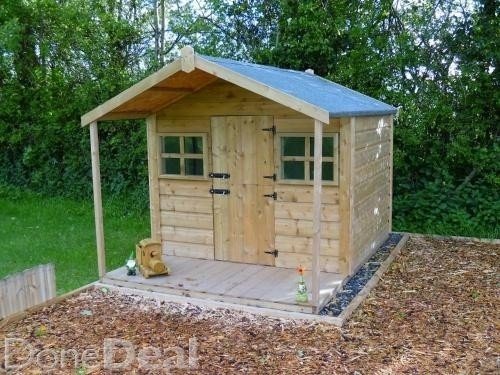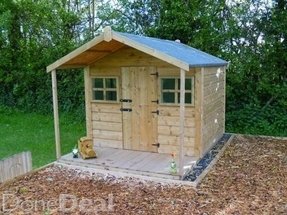 Classic playhouse for the garden, patio and others outdoor places according to taste and need. Construction is made of wood and reinforced with metal supports.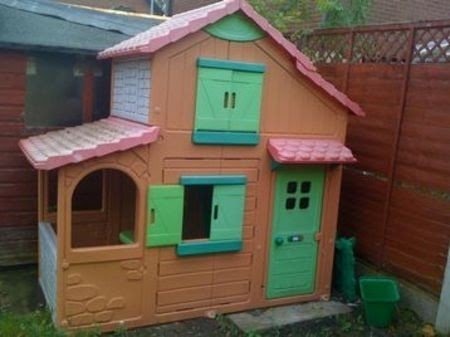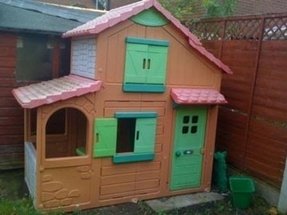 childrens outdoor playhouse For Sale - New / Used Furniture For Sale ...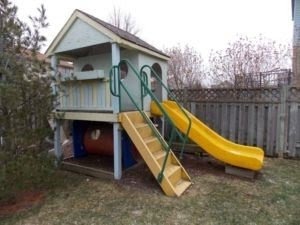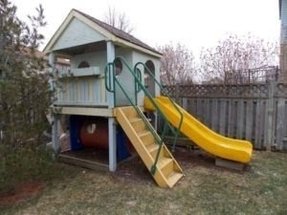 Give your children the ultimate backyard paradise with this portable playhouse. Constructed from sturdy wood and finished in a nice weather-resistant coat, the playhouse also comes with a slide on one side and sturdy staircases to help your little ones access it easily.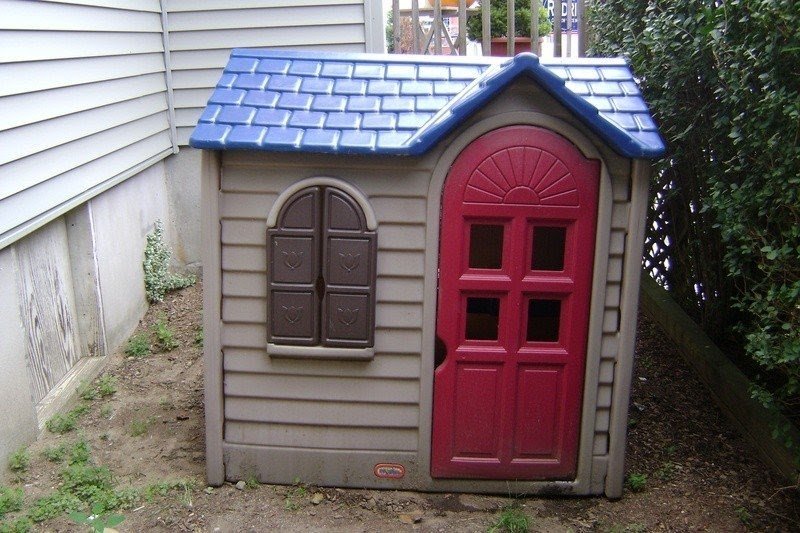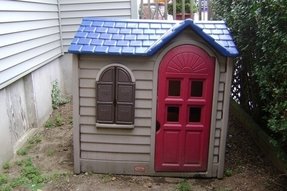 Kids outdoor playhouse with cartoonish design and antique structure. Made from plastic and has a red door, brown windows, and a blue roof. It's easy to move and fun for the kids to play in.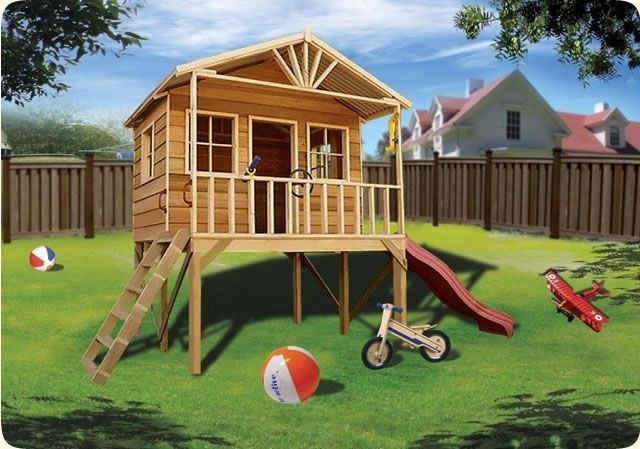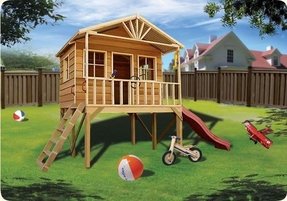 Kids quickly, like the wind, they climb up into the kids playhouse in their garden on a stable wooden staircase - spending there in a spacious space, with windows and a traditional roof - all summer days, for fun and relaxation.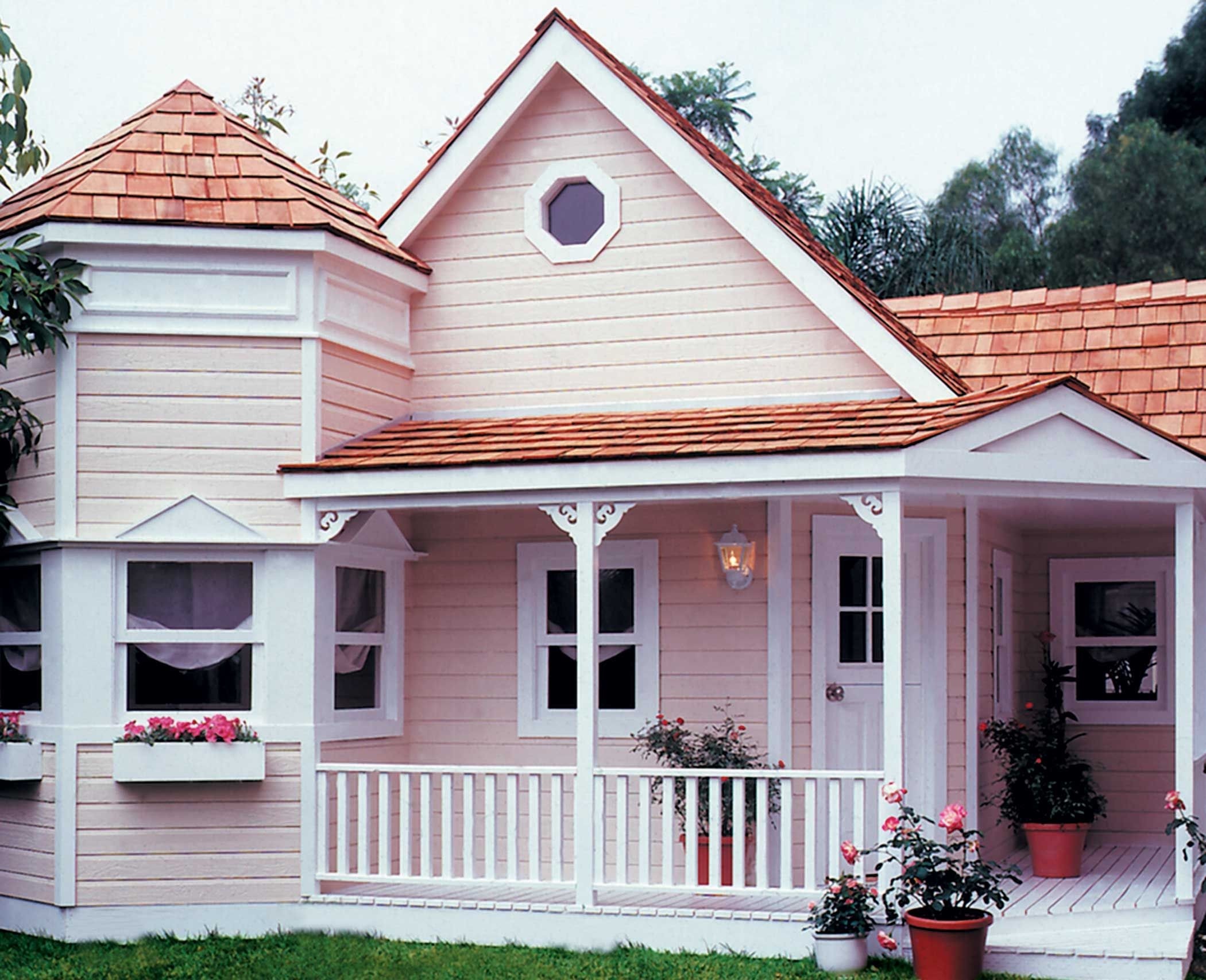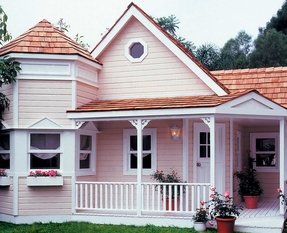 Mini Mansion Luxury Playhouse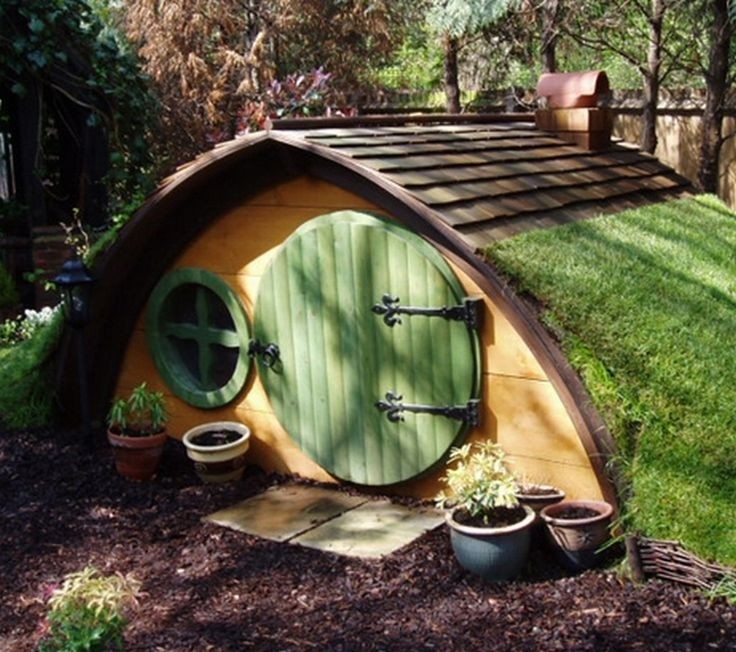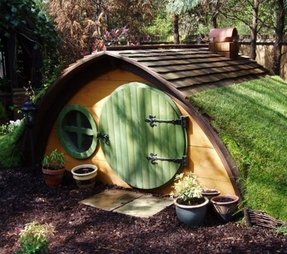 A magnificent playhouse for children, this unique DIY tree house will be an eye-catching accent in any garden or backyard. Partly grass-grown roof going into wooden tiles resembles the unique, close-to-nature character of this place.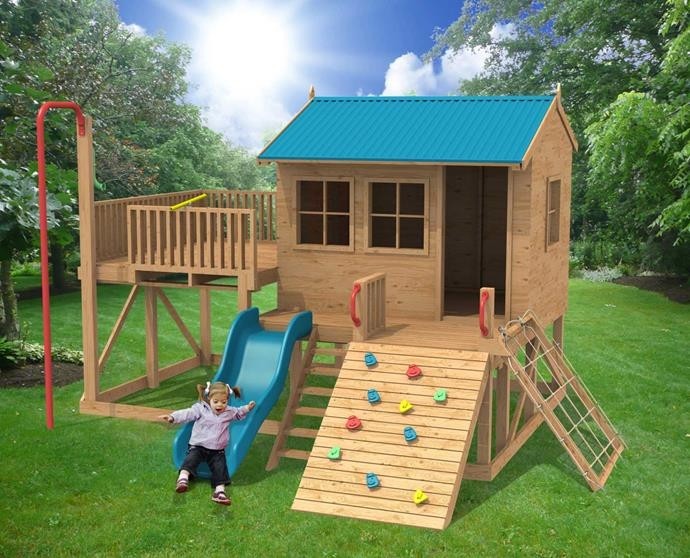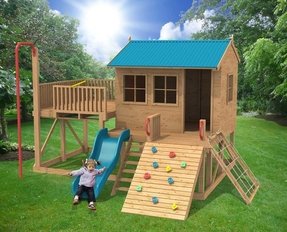 Why not ensure that your child always has that amazing place to play, run around and have fun for hours, while enjoying the fresh air and the outdoor setting with this mini panda cubby house that is made of durable and safe wooden structure.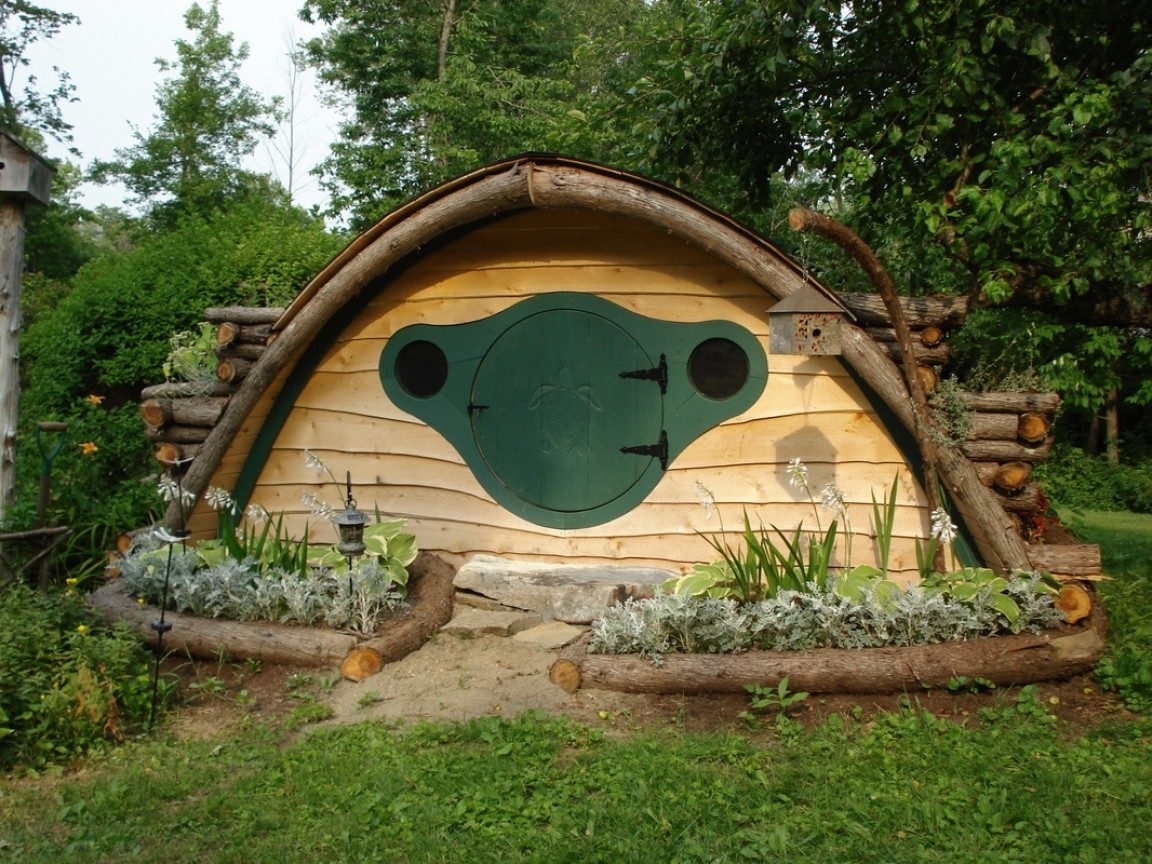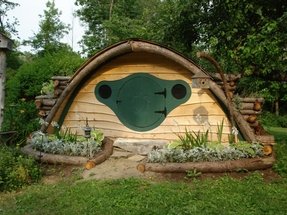 For Sale: Adorable Hobbit Hole Playhouses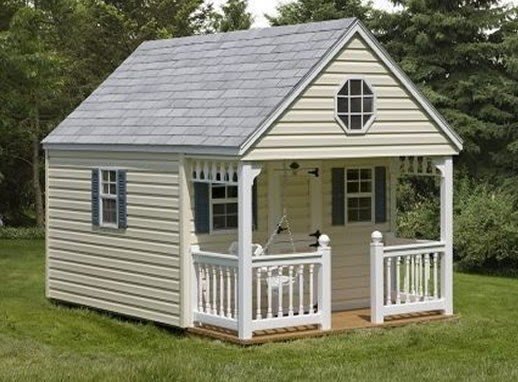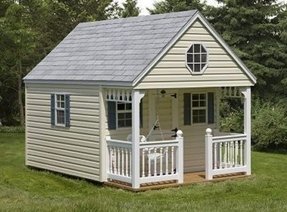 Backyard Cabin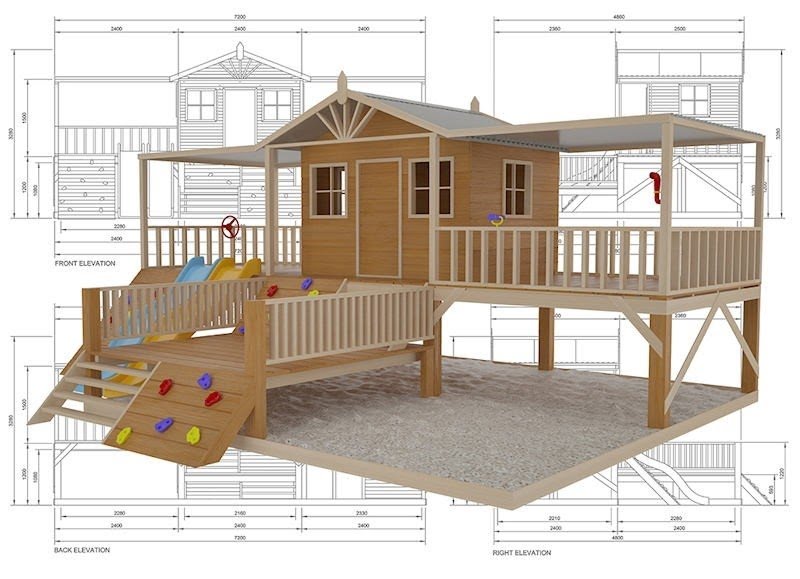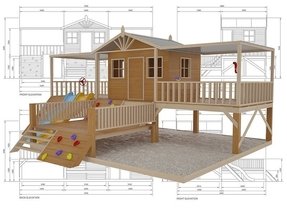 Having extensive features and tons of space, the Timber Top mansion is one of the largest and most attractive cubby houses. Made in Australia, it enchants with its careful design and attention to details.