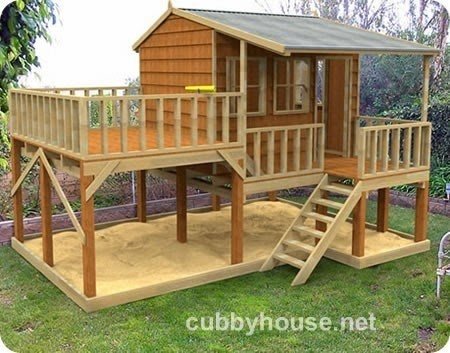 Create the play and relax space for your kids with this country cottage cubby house. It features two levels of elevation, sandbox underneath, ladder, ample room, open doorway and several windows. Trust me, your kids want to have it!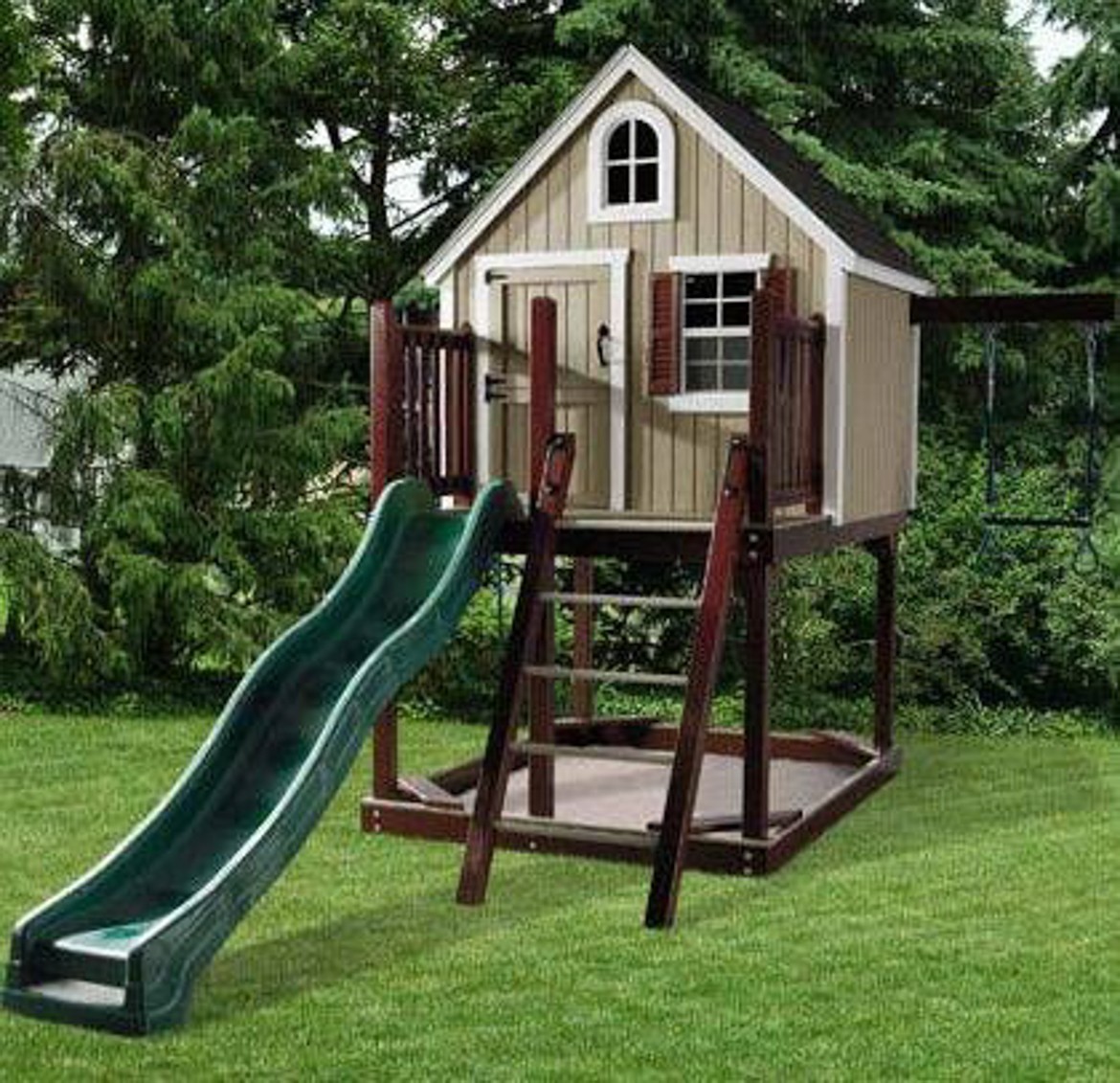 A cool outdoor playhouse with a slide. Its sturdy wooden base is finished in brown. Over a canopied sandbox with simple corner seats there's a house with beige walls, white-framed doors and windows, a brown roof. A long wavy slide is of plastic.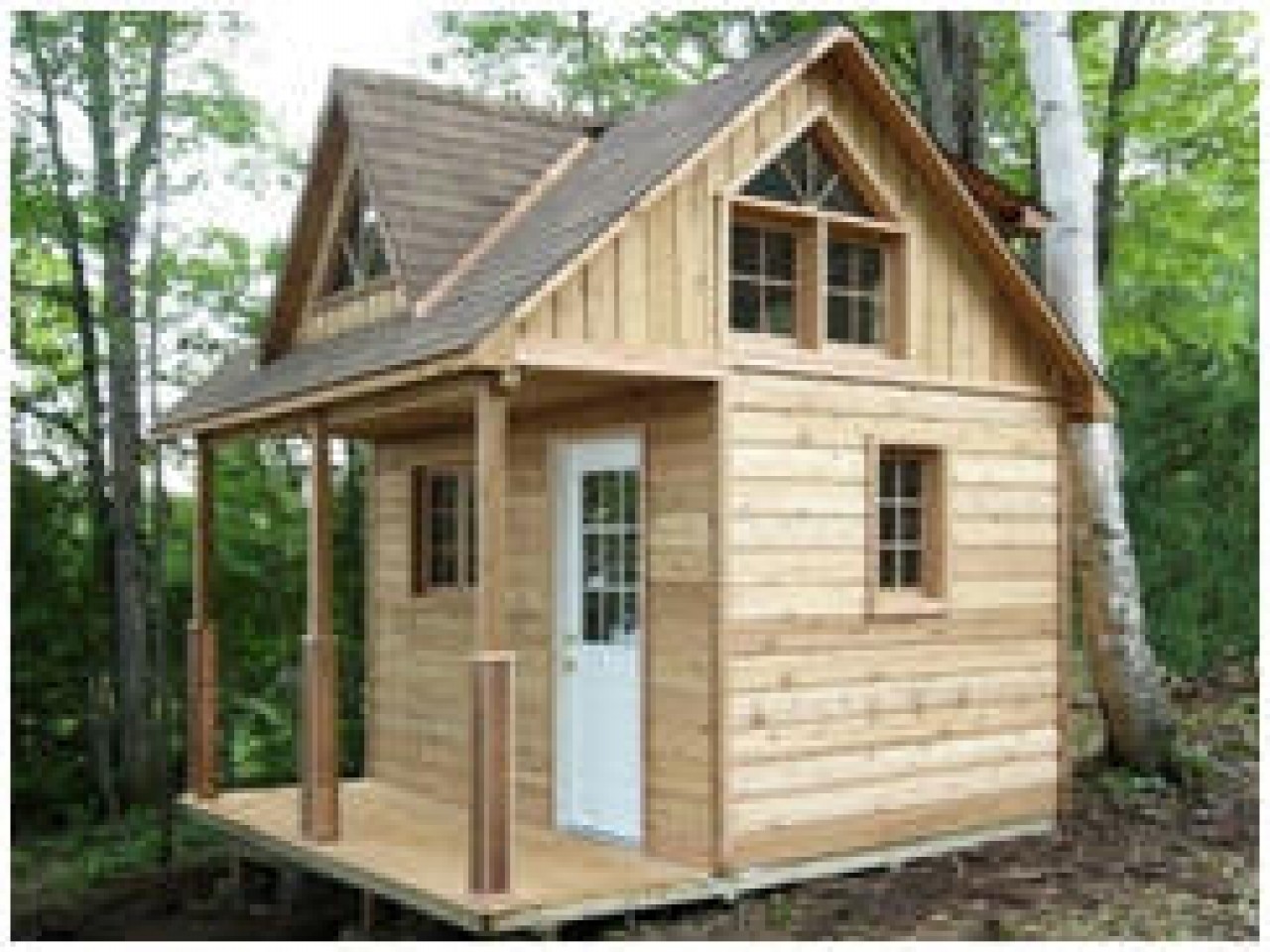 A big, wooden playhouse kit for kids. It resembles an American cabin in the woods. It even has a porch, on which you can place chairs. Great idea to provide a creative source of fun for your children, as well as an option to visually enhance your garden.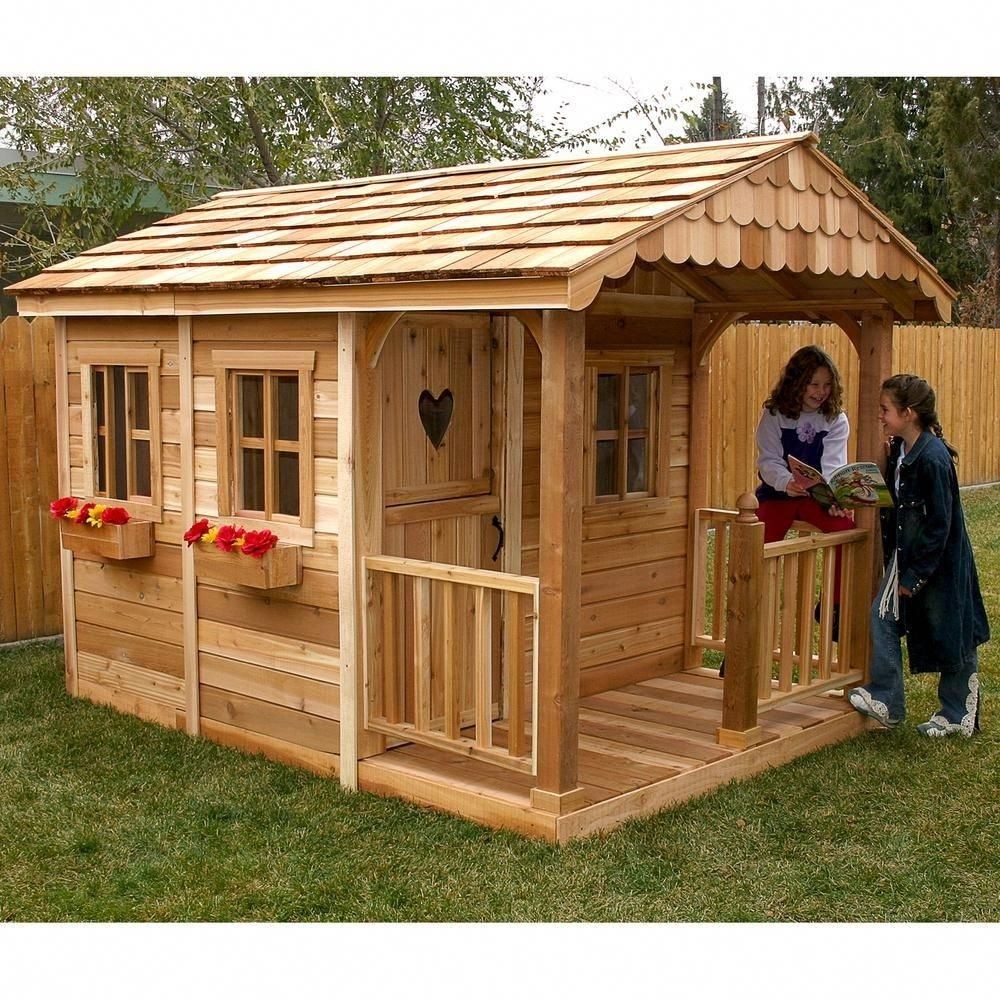 A beautiful playhouse kit form the Sunflower wood. Its design evokes associations with the traditional cottage houses, comprising a lovely porch with a balustrade along with window planters and heart-shaped adornment on the front doors.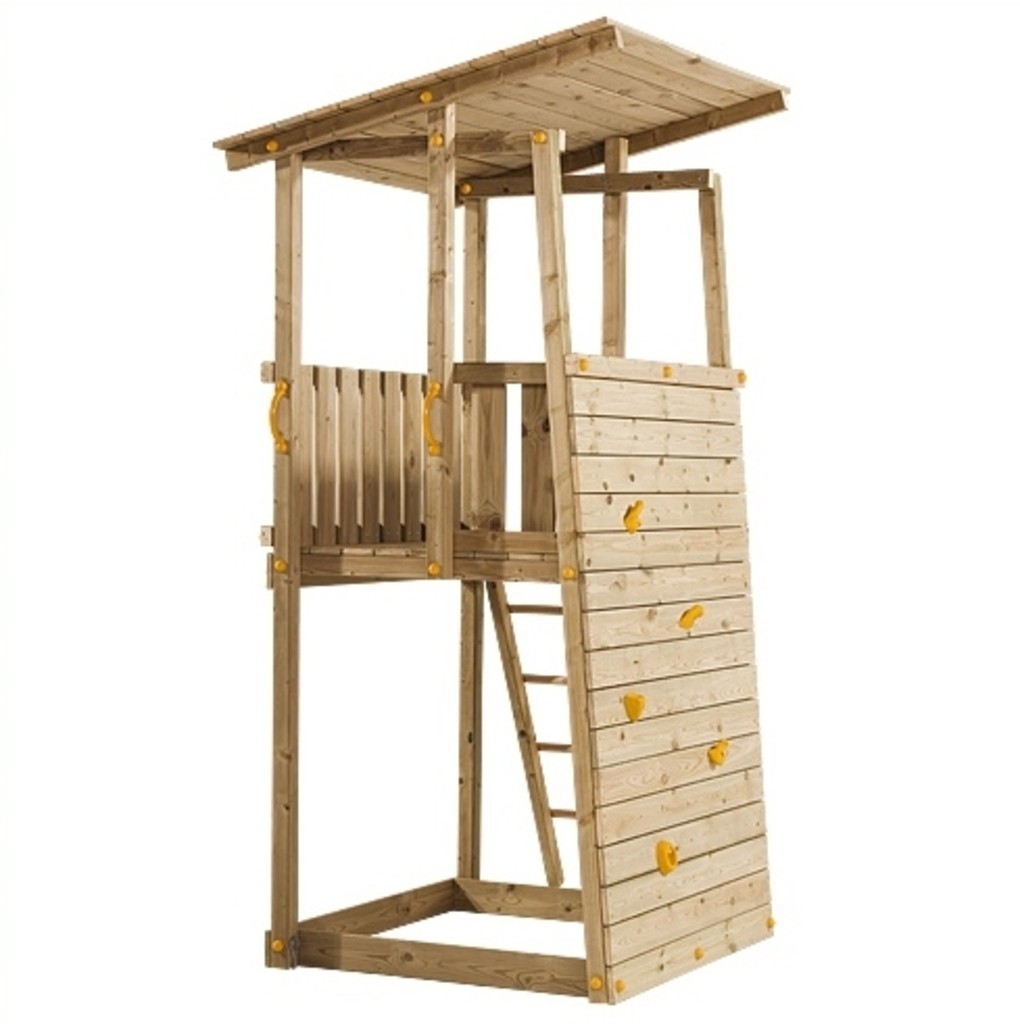 This play tower can be a great addition for one's garden or backyard decor, entertaining your kids and encouraging them to spend time outdoors. The yellow footprints are a really cute accent.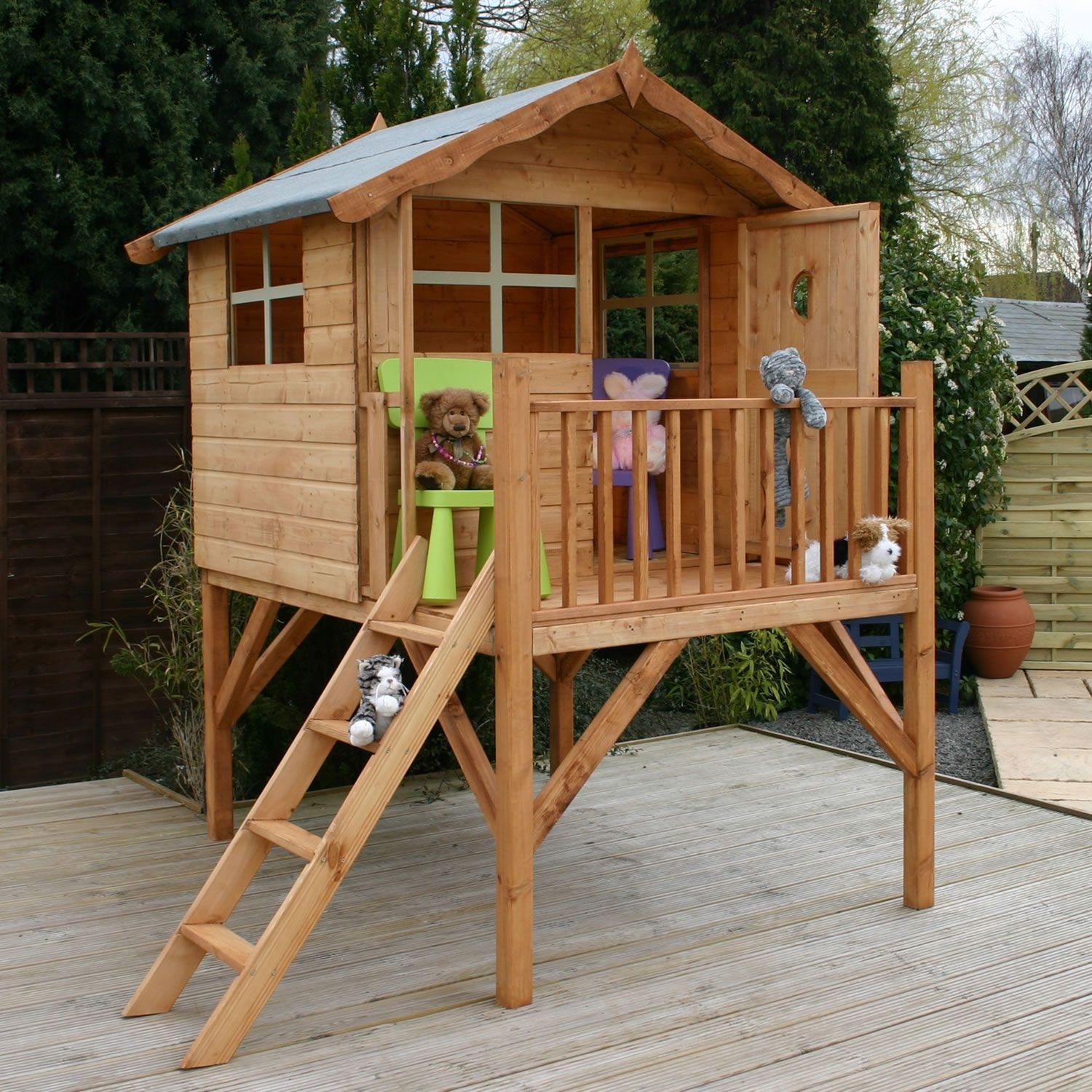 Make sure that your child always has the perfect place to have fun and play but do it with safety in mind. This children's tower playhouse is the stunning structure made from only the highest quality wood for years of safe fun.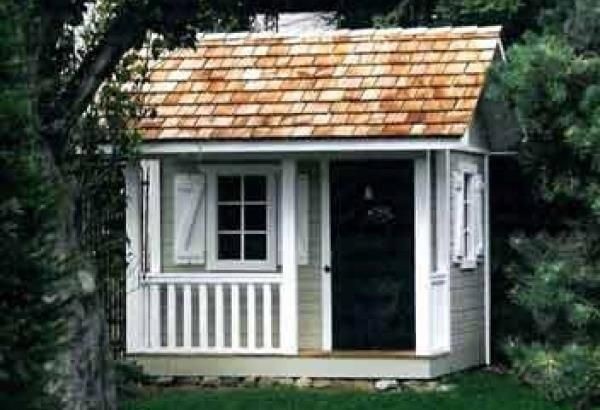 Treehouse or garden house is a dream place for children to play. The sturdy construction of this kids playhouse kit is a perfect combination of wood and details that resemble a real home. A charming look gives you lots of fun.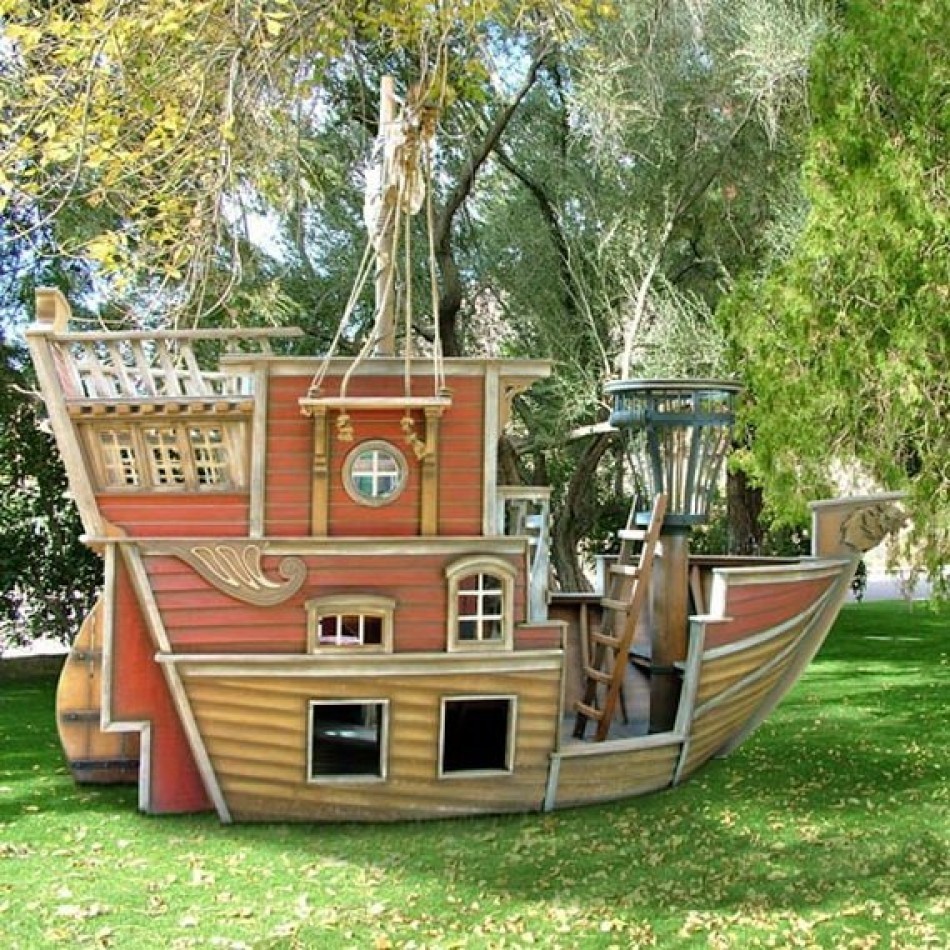 Outdoor Kids Play House for Boys - Pirate Ship Playhouse 1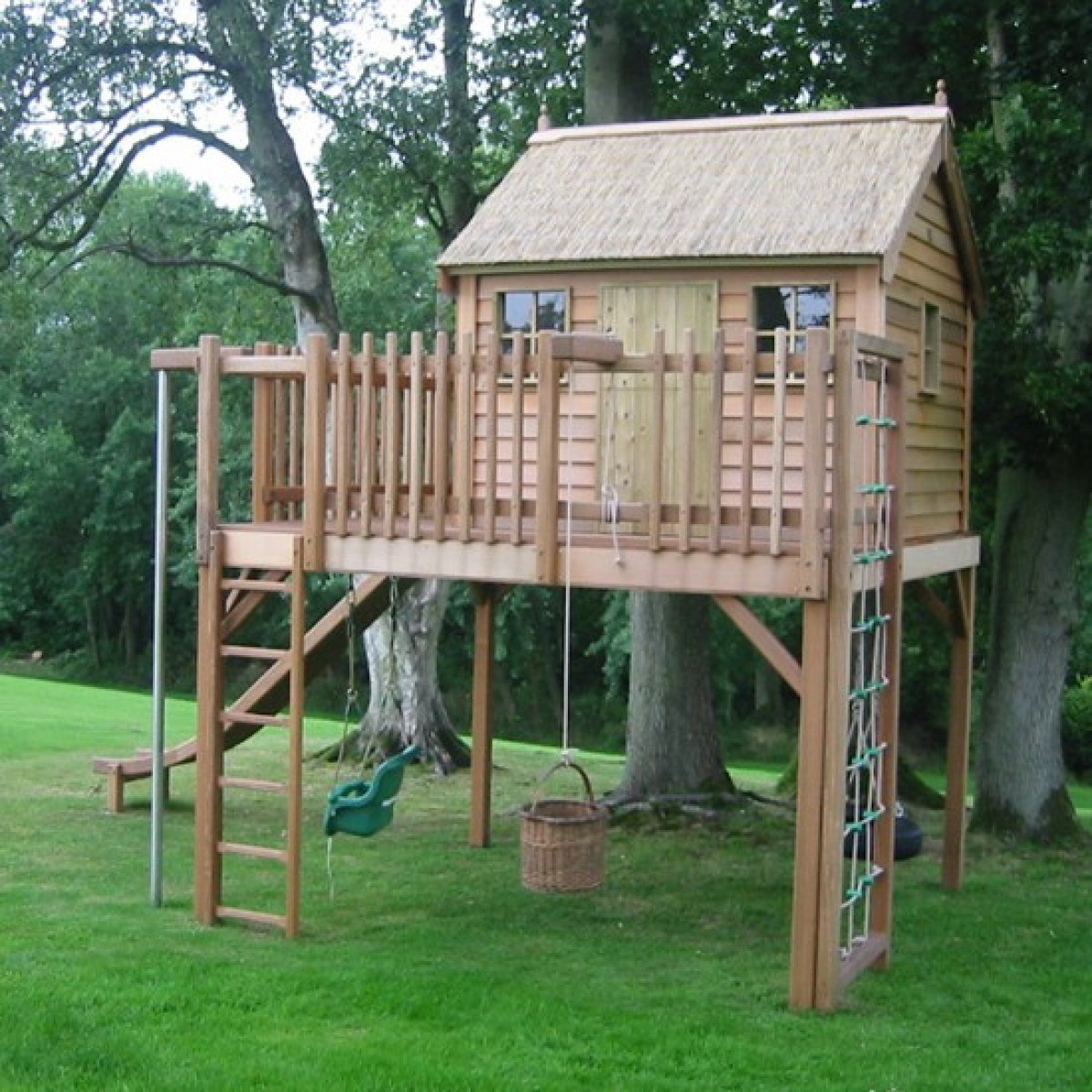 Ensure a perfect gathering spot for your children to actually have fun like in the olden days and enjoy the fresh air. This playhouse cottage is made entirely out of wood and can be easily installed on any tree.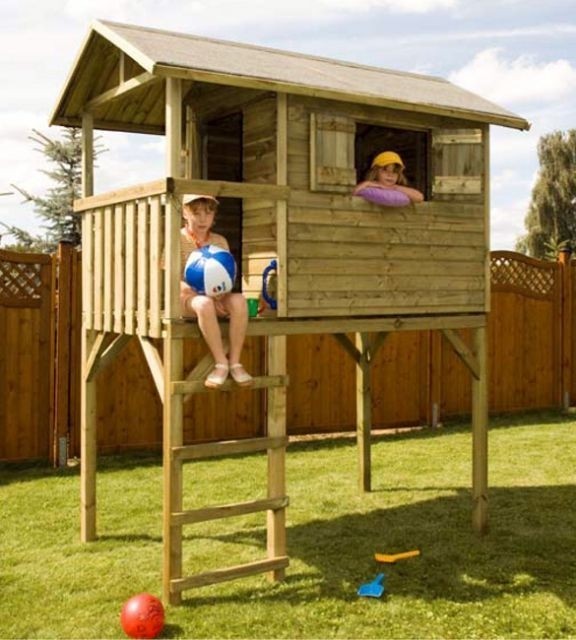 ...
Take a retreat in your own backyard with this elegant rendition of a classic tree house. Kids will love the multiple levels and long list of custom play options, while parents will love the aesthetic appeal and subtle design details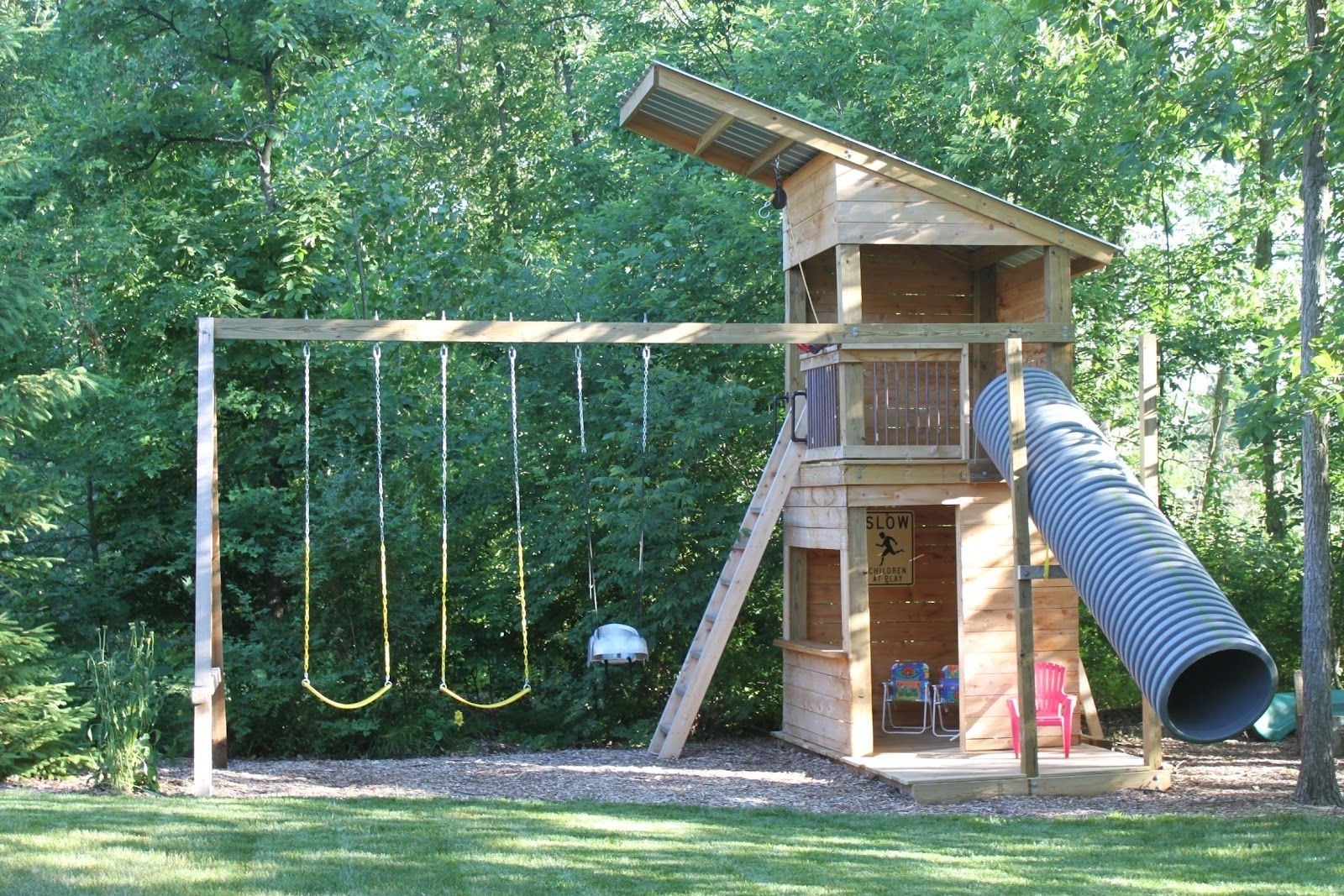 With this kids playhouse kit your children will never again complain of boredom, since it provides them with plenty of possibilities for fun and enjoyment and will keep them occupied for hours with the slides and swings.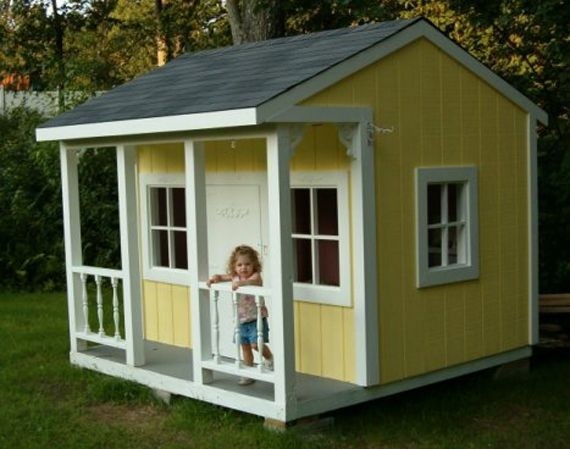 Kids Playhouse Plans Lowes PDF Plans diy playhouse kits uk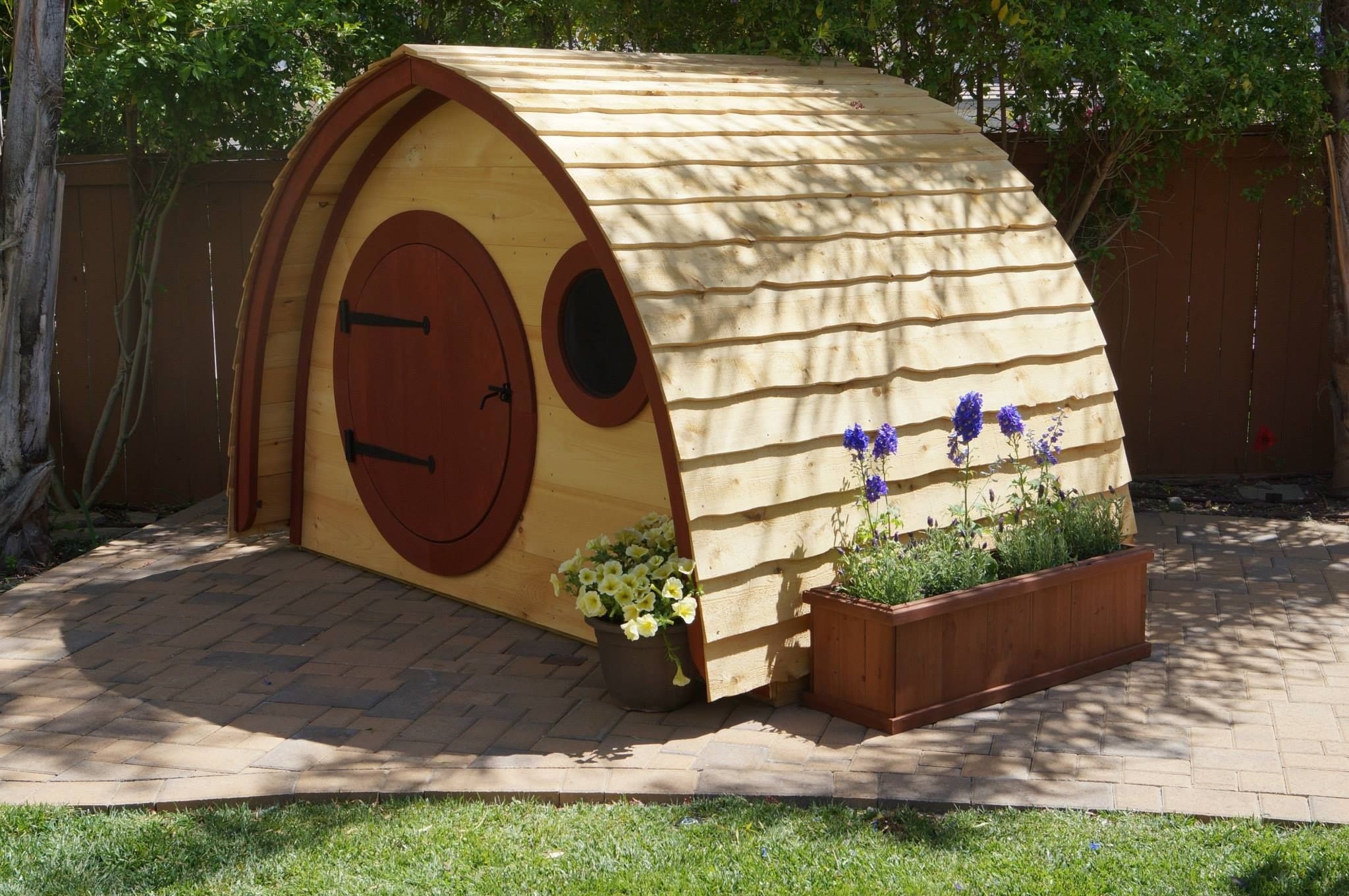 Hobbit Hole Playhouse Kit: outdoor wooden kids playhouse with round ...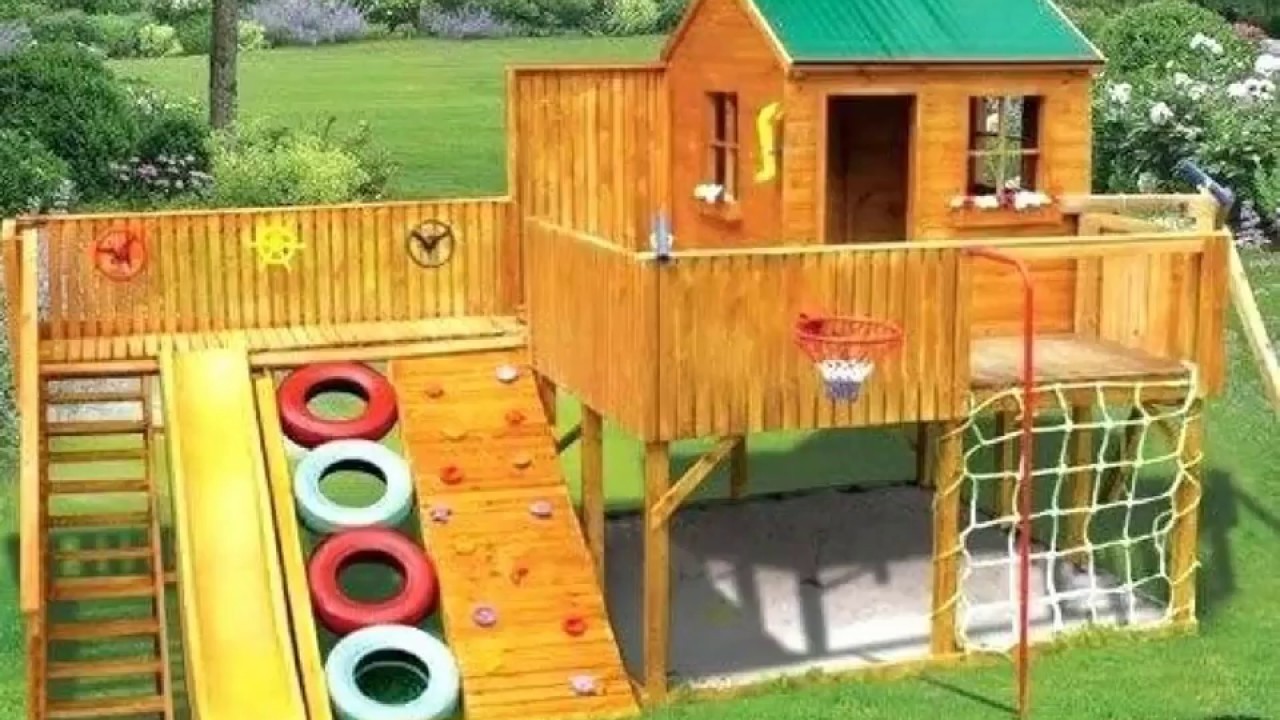 This exciting idea for a children's playground is hand made from simple, publicly available materials. Numerous details and unusual play arrangements guarantee children a perfect place to spend their time outdoors. Solid wooden construction.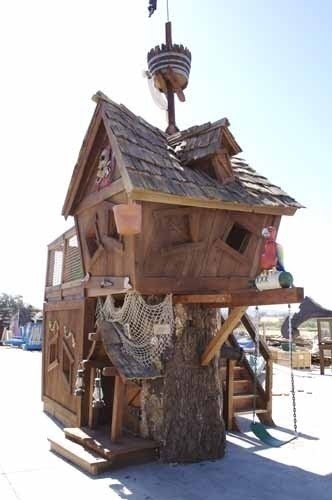 Dress up your tree house with our awsome pirate theme. Includes: Mast with crows nest, Jolly Roger Flag, 4' Skeleton with sword, Skull & Cross Swords, Cannon with door in log, Ship's wheel, Nautical netting on log, 2 Pirate pistols, 4-5 miscellaneous bone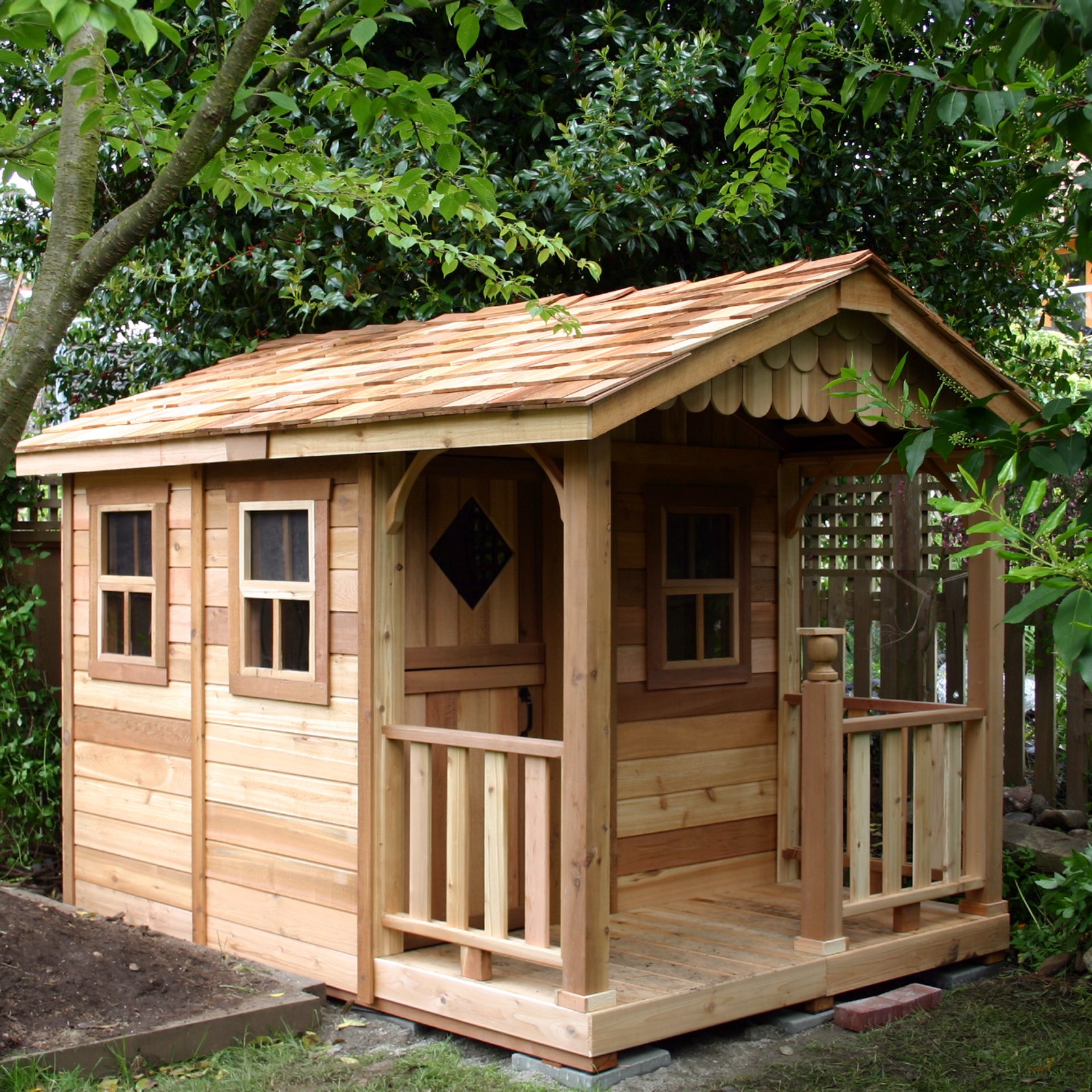 about Outdoor Kids Playhouse Playset Backyard Fun Deck Porch 6x9 Kit ...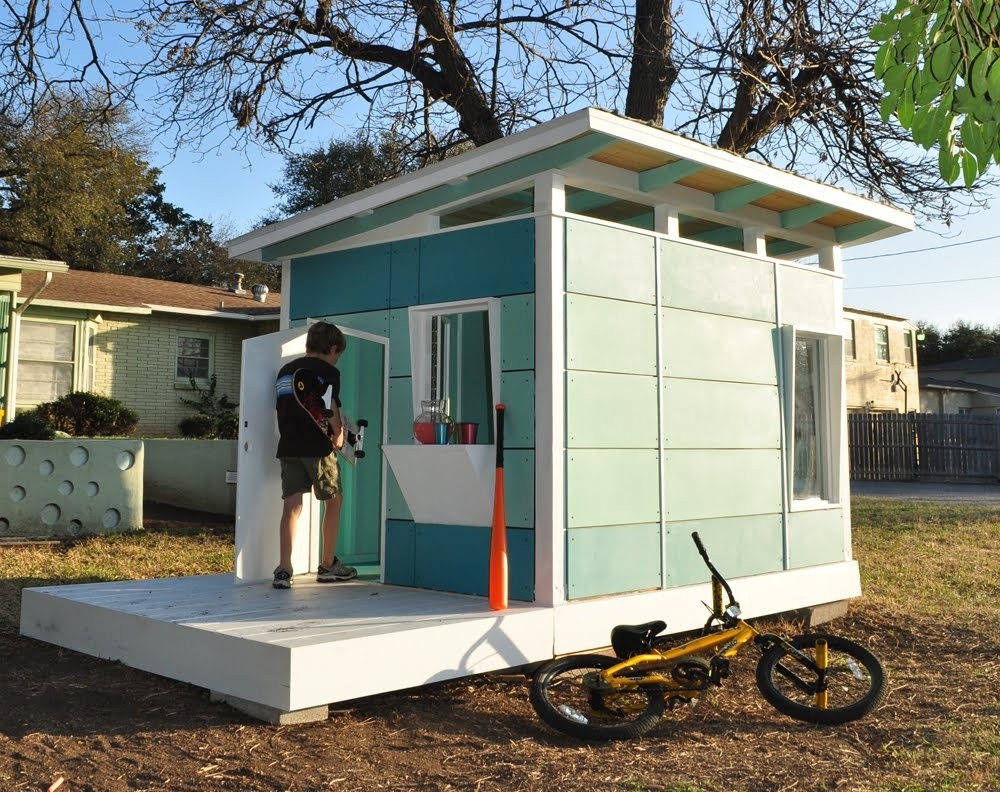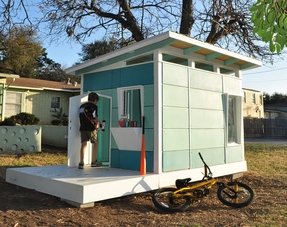 This playhouse kit was designed by Kanga Room Systems Inc., a company, which specializes in revolutionary, high quality, prefabricated wood product kits for stand-alone outdoor rooms. Various tones of celadon and turquoise combine here wid mid-century inspirations.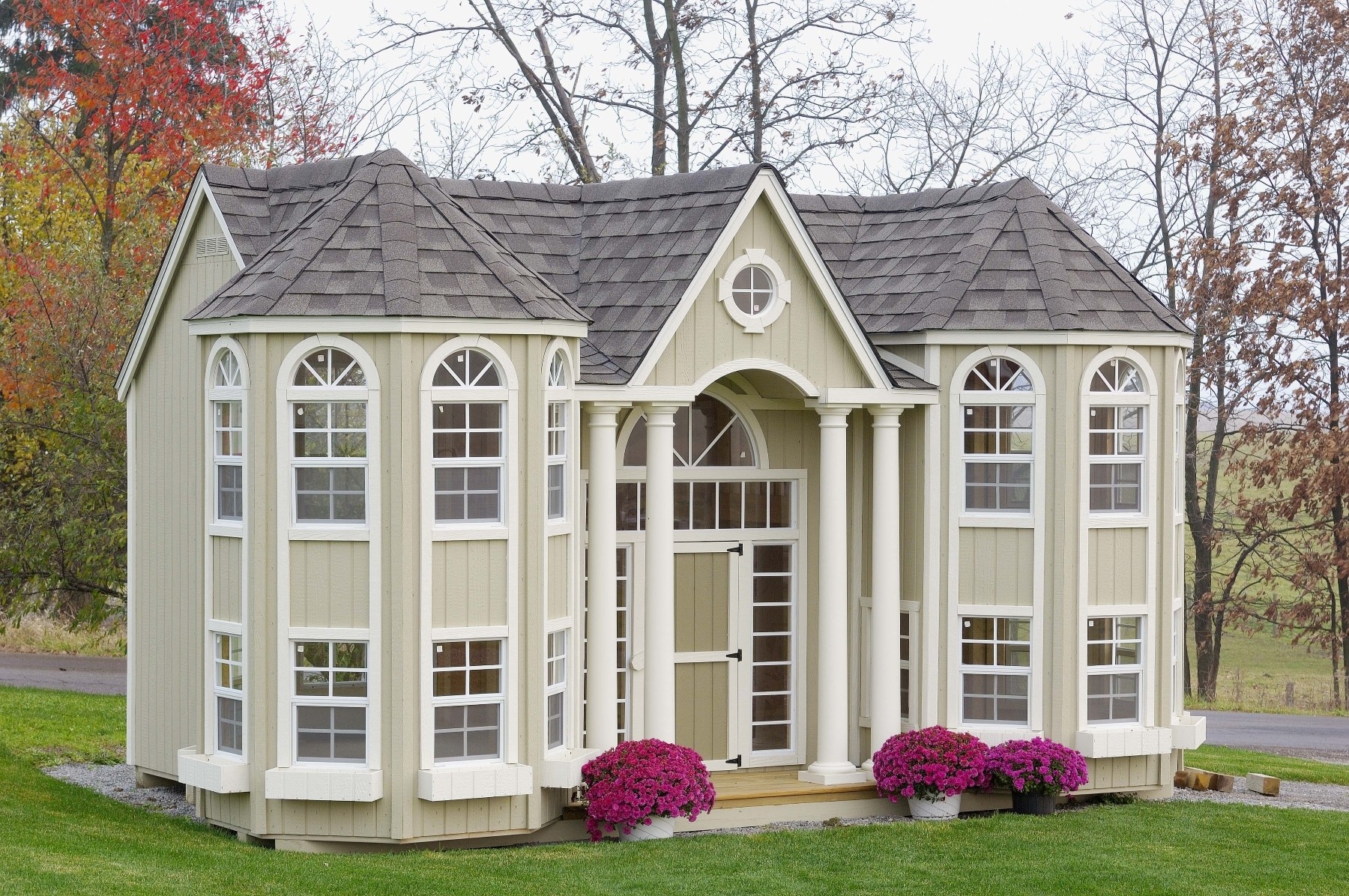 The Grand Portico #Mansion Amish Made #Kids Outdoor #Playhouse Kit - Playhouses - Playtime! - Kids - $8,219.00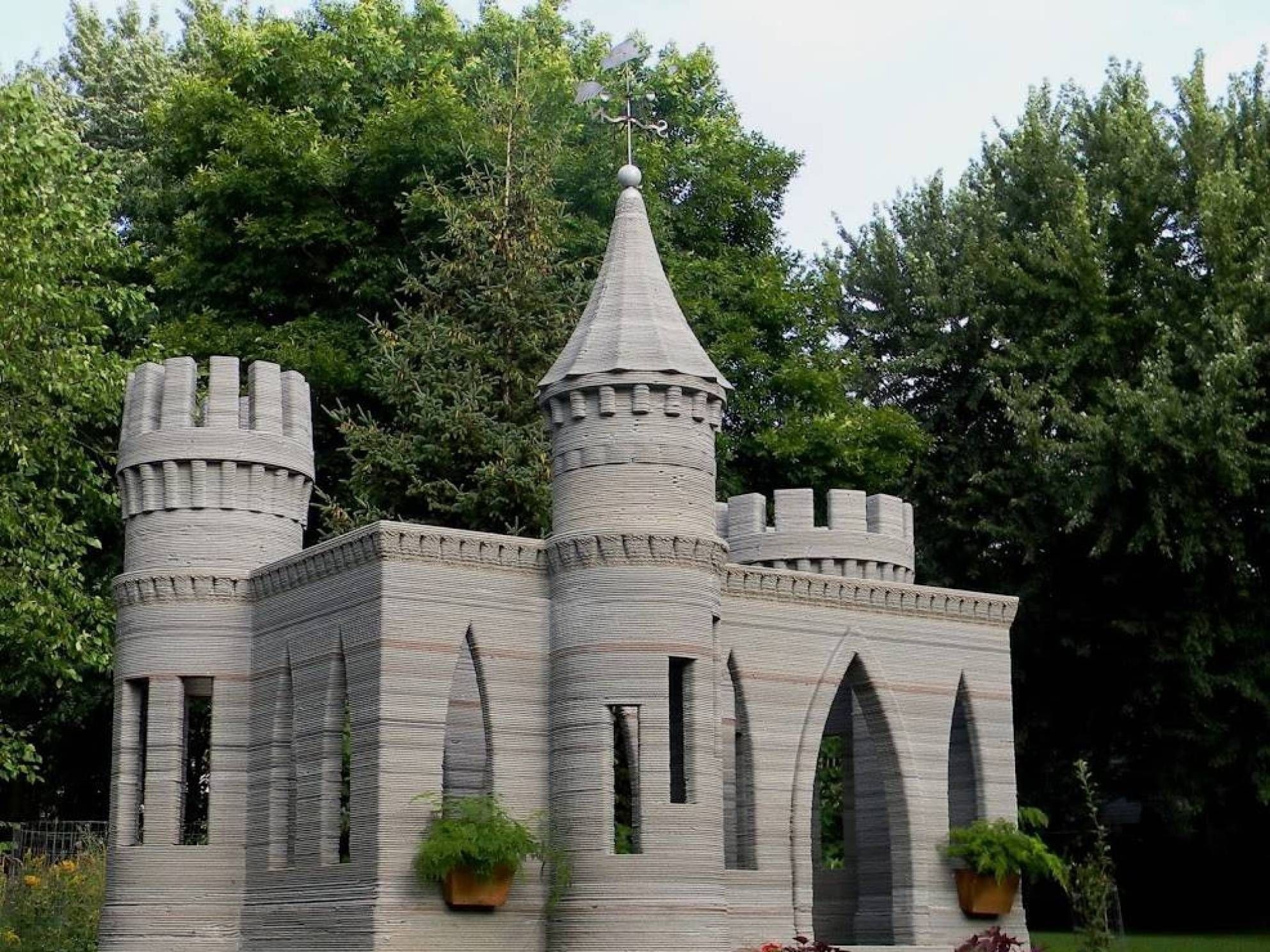 large 3D Printer prints a concrete castle - modern playhouse for kids!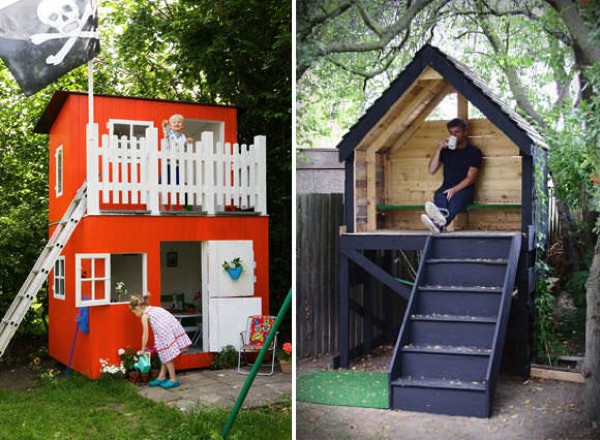 Outdoor Playhouses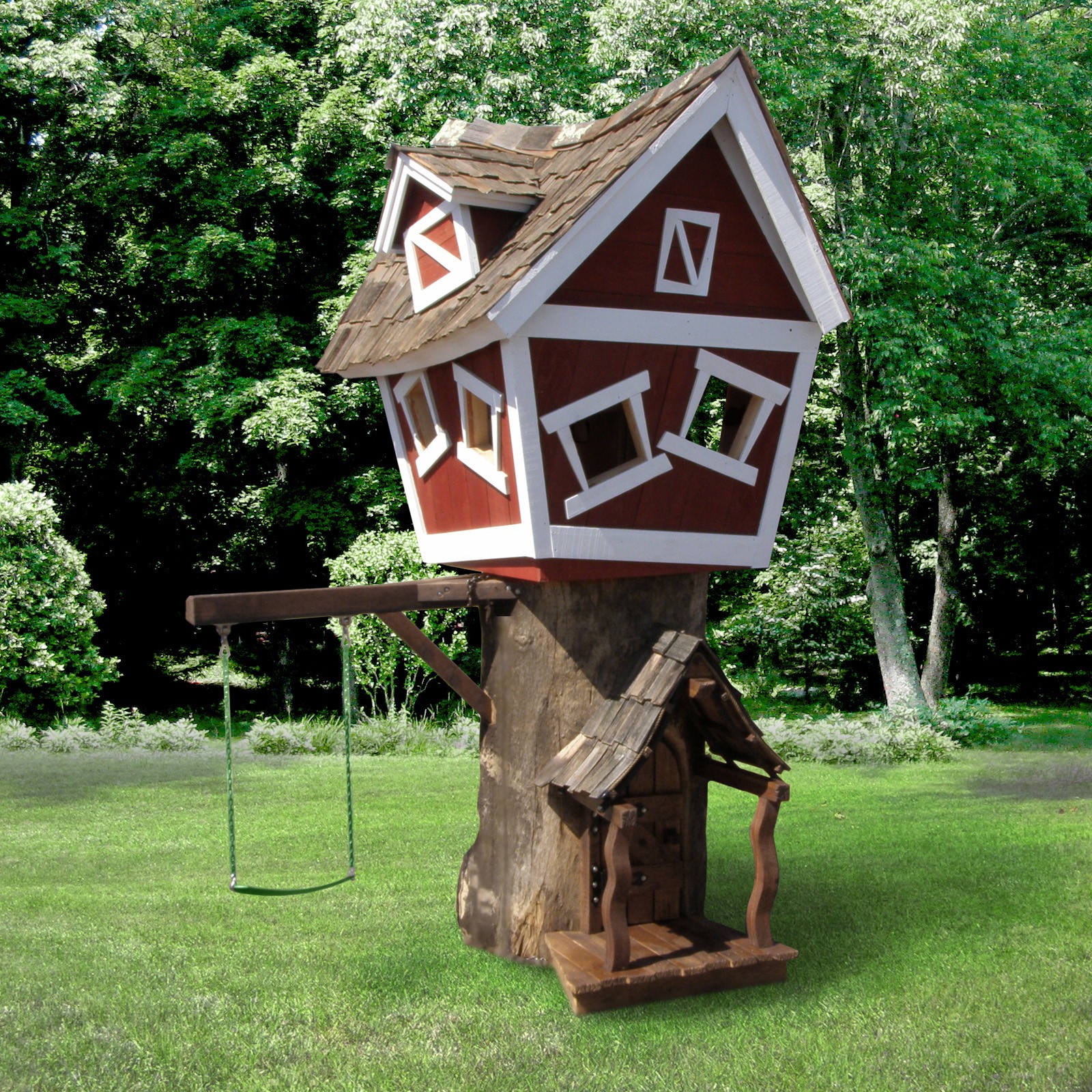 Daniels Wood Land Original Tree House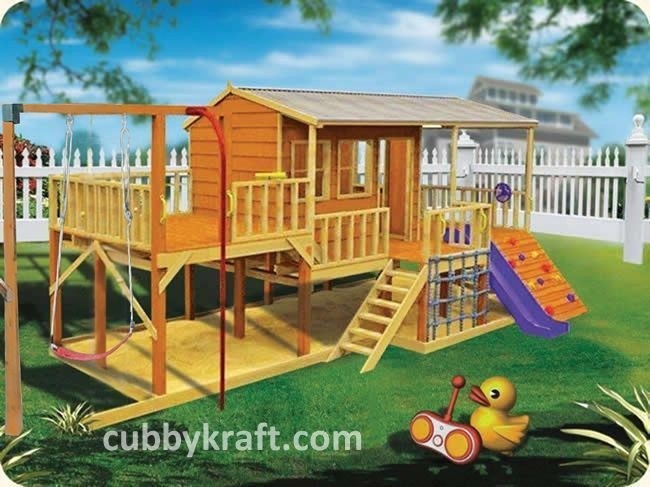 Playhouse with climbing wall, slide, ladder, balcony and more. Construction is made of wood. It is resistant to rust and harmful weather conditions. Application in the garden and others outdoor places.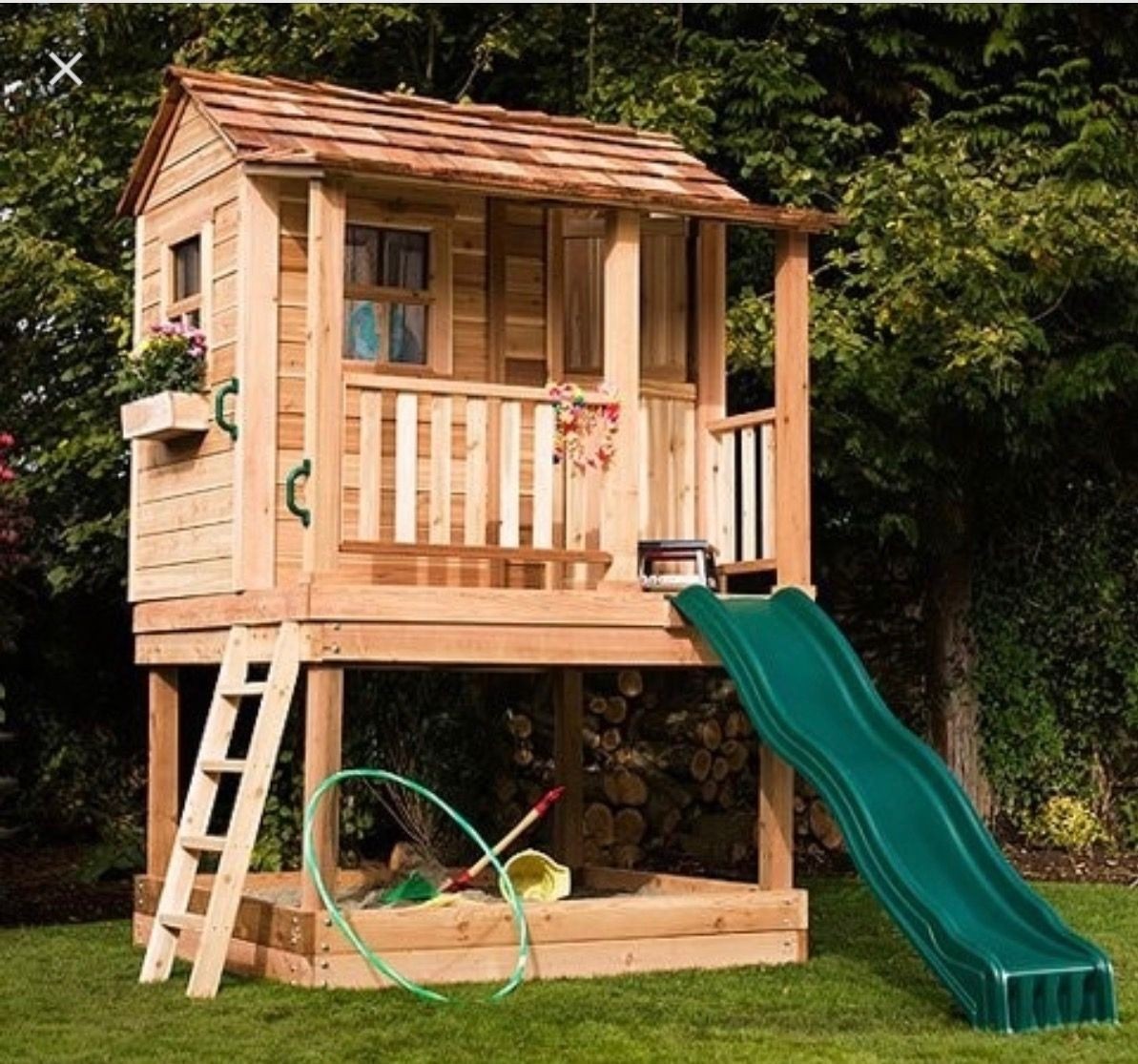 Playhouses-Outdoor Playhouse-Kids Playhouse Kits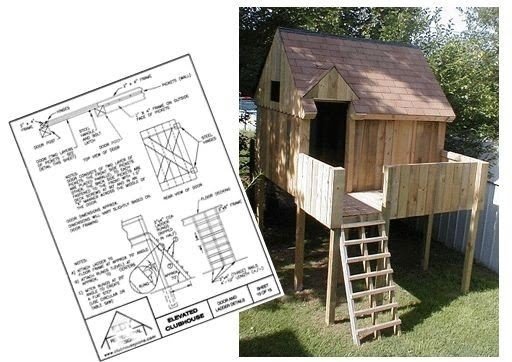 No idea how to make a playhouse for your kids yourself? Check out this great, detailed plans. You can even see the final result of them here, which is a fully functional, safe to use wooden playhouse. I'd love to have no like that in my garden!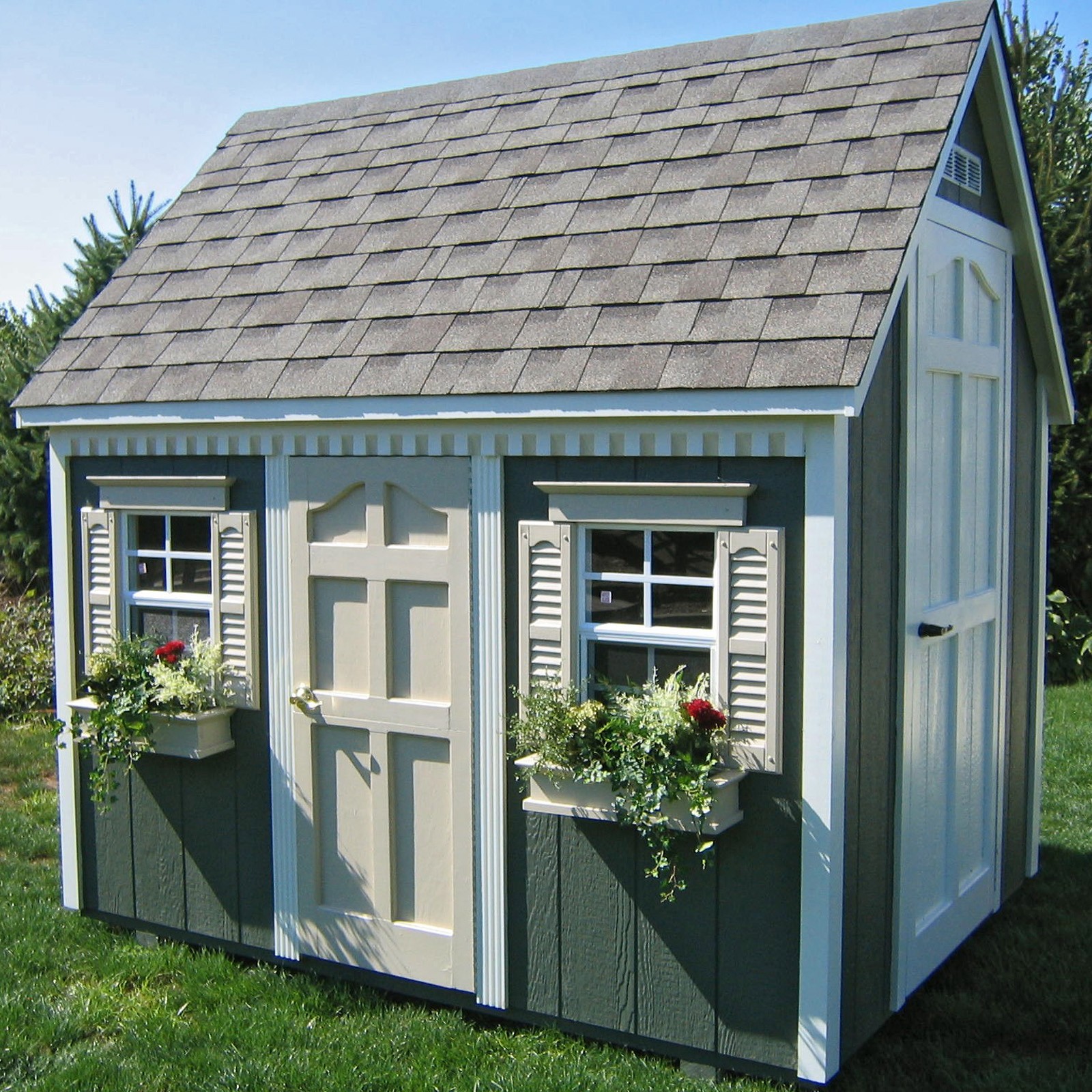 Cottages in the garden or on a tree very often appear in children's books, for example, those by Astrid Lindgren - here made of wood kids playhouse cottage kit has door frames and doors finished in white, graphite color and gray roof with imitation tiles.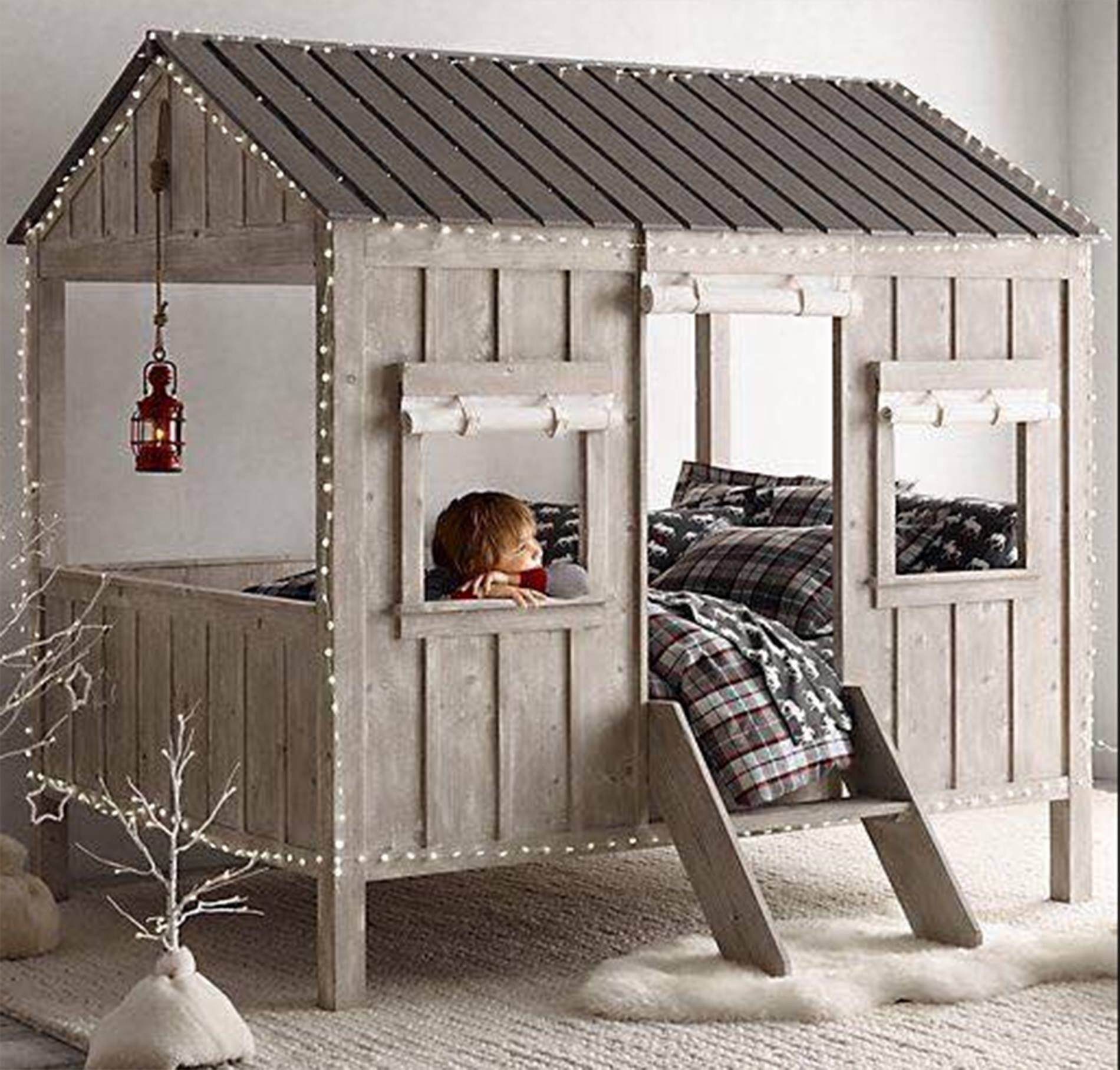 Charming playhouse designed for indoor use. It is mounted on wooden frame. Neutral design for boys and girls. Great solution for each children's bedroom according to taste.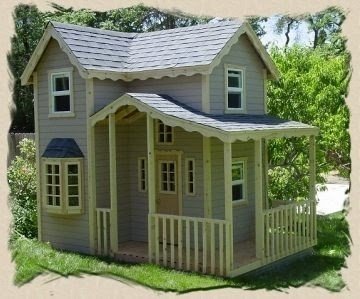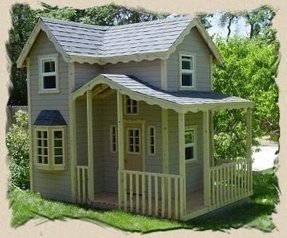 Children love to play in the garden, and this playhouse is an excellent choice. Beautiful chalet-like woodwork admires the details and resembles a real building. Charming colors, railings, shutters and a lovely patio encourage to play.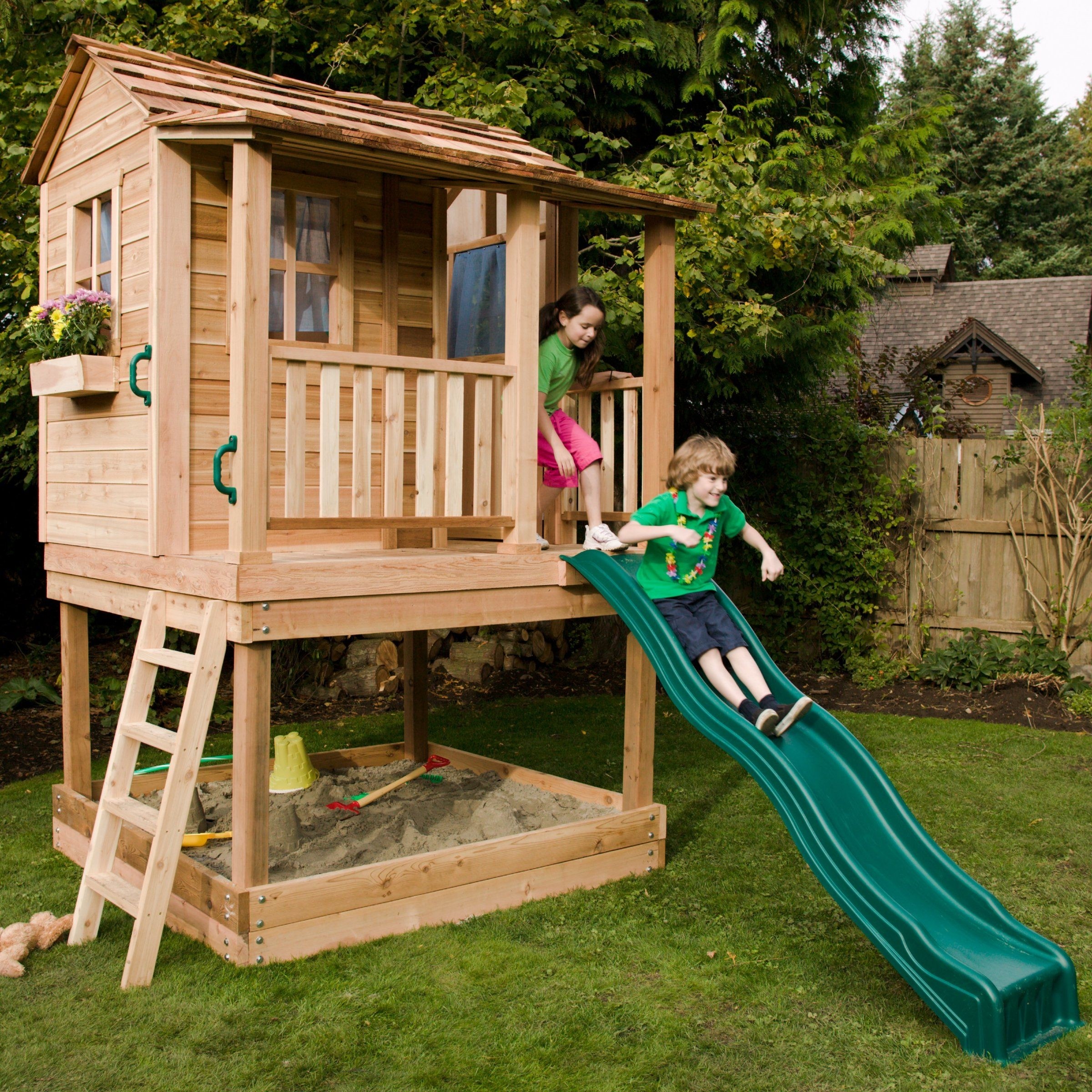 playhouses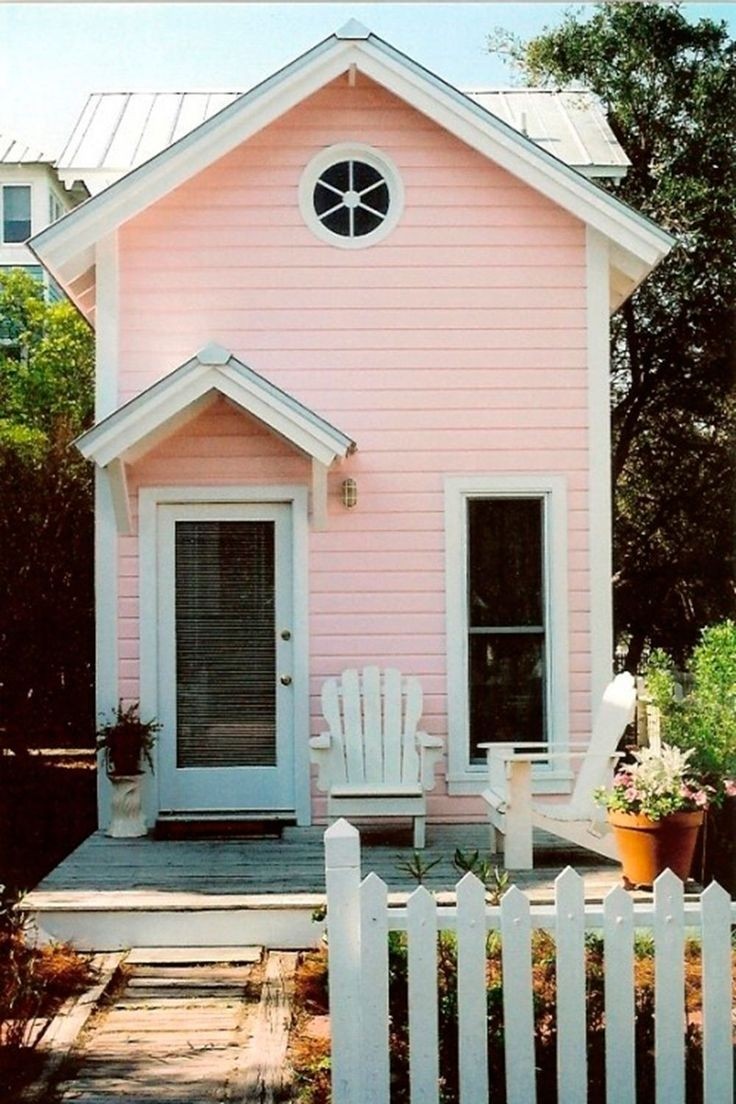 This needs to be in my backyard, playhouse, craft house, writing retreat, dog house, 72 hour kit storehouse, college kid boomarang house, or ticked at the husband getaway.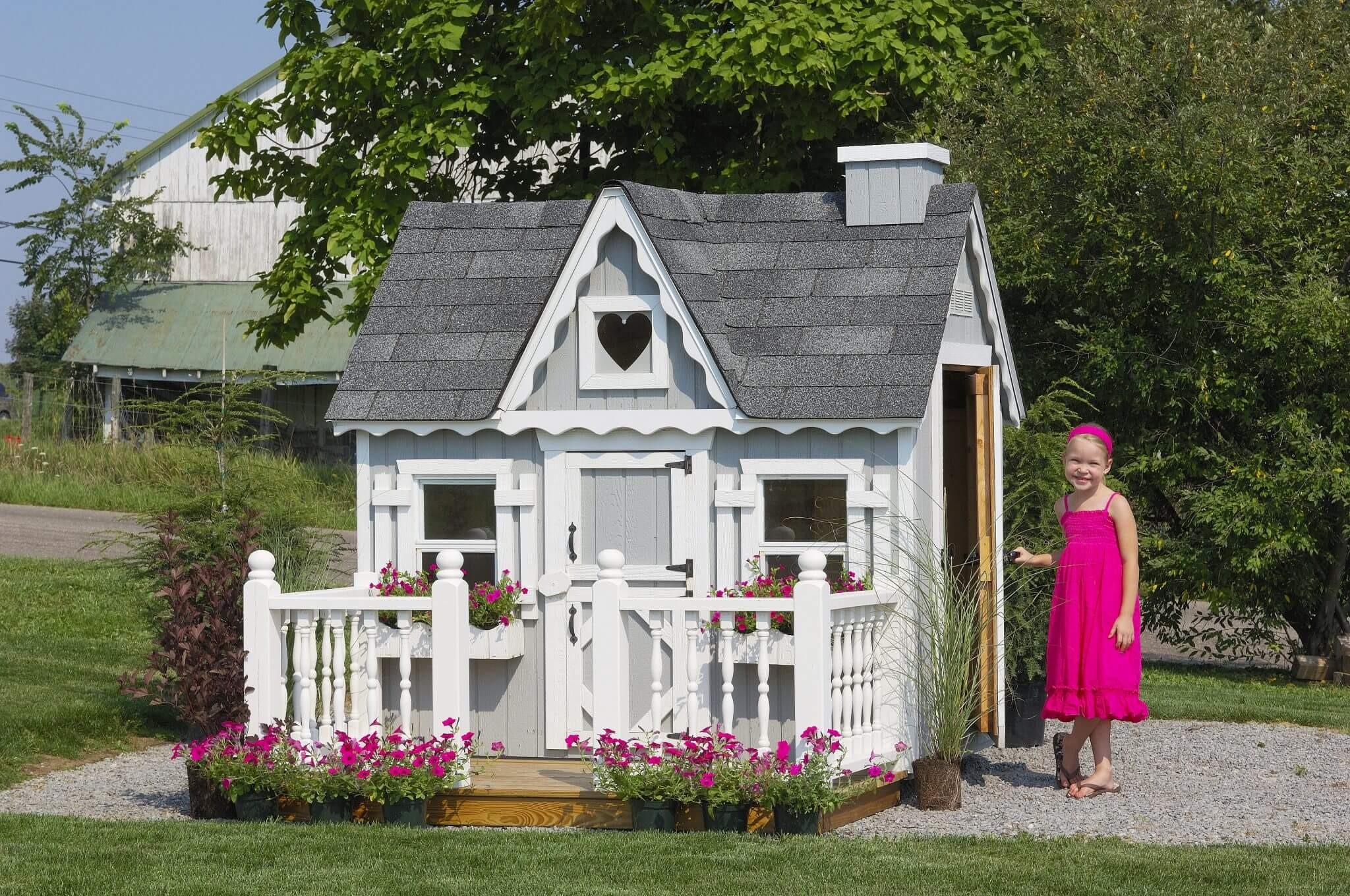 4' x 6' Victorian Playhouse. Ships in 1 -2 days in an easy-to-assemble DIY Kit! Get your complete kit for $1115 this Christmas! Visit our website for more information.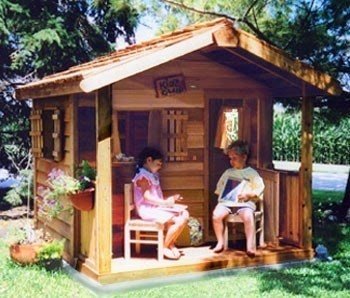 OK, Pappy, so this one would do, too! Love YOU! ** Madison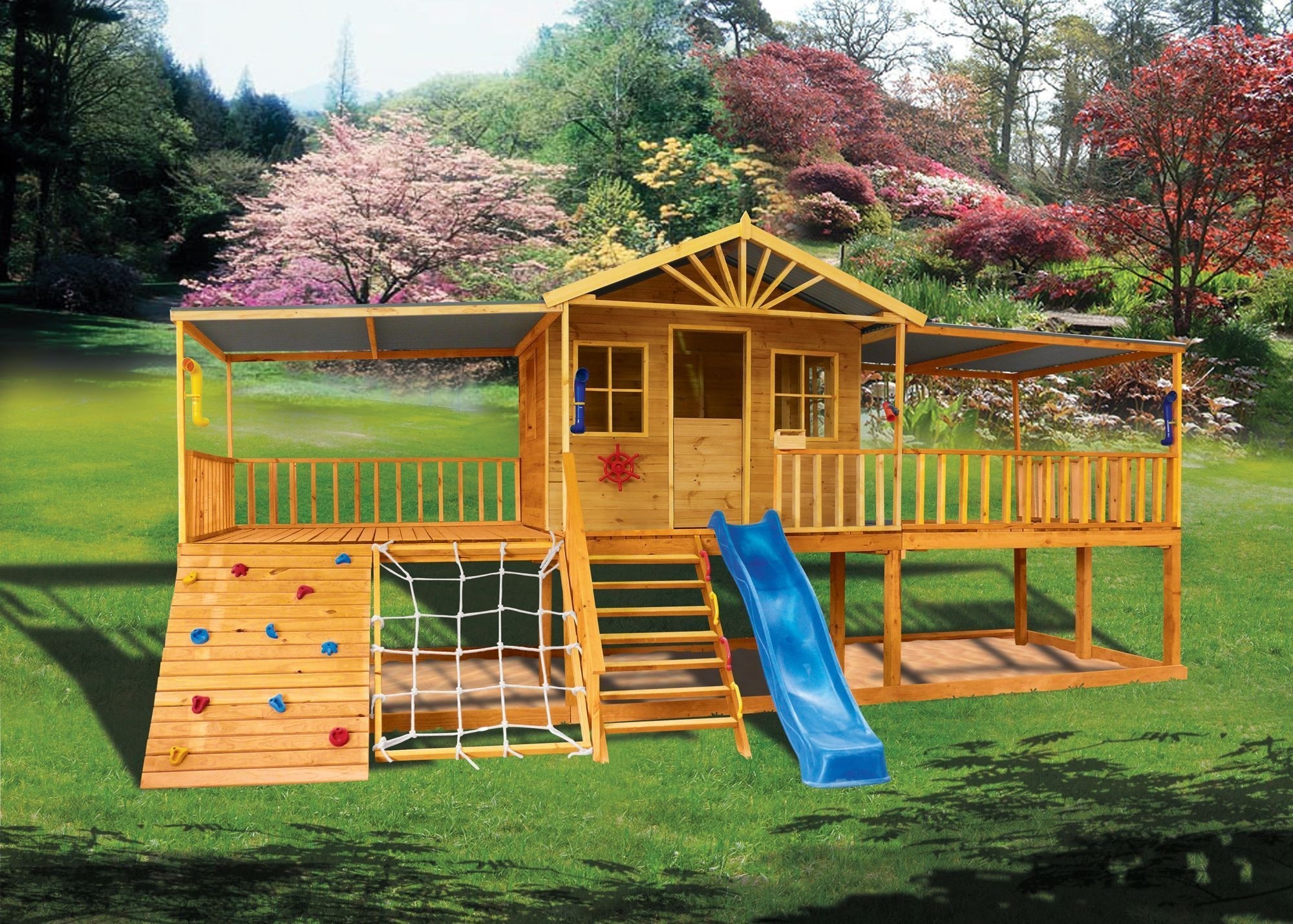 Cubbyhouse kits : Diy Handyman Cubby house : Cubbie house Accessories: Plans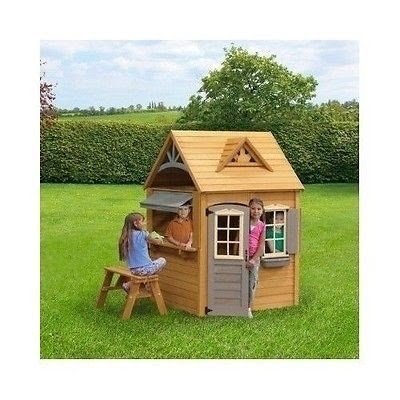 Kids Childs Outdoor Playhouse Kit - Safe Backyard Fun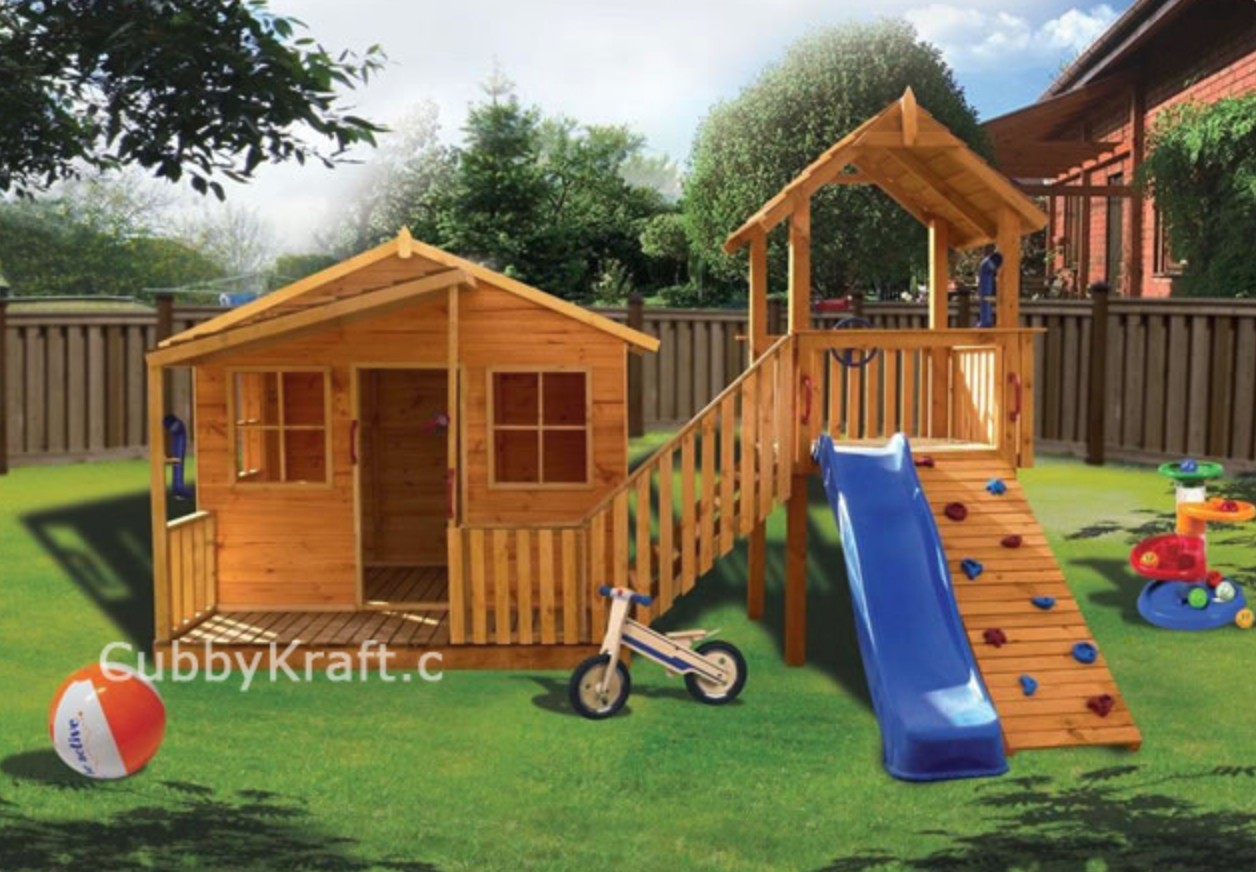 Wow! The fantastic, functional, funny, and nicely finished kids playhouse Castle Cubby House for your garden. You need to have it at your outside, of course for your kid. It features the playground, tiny room and outside toys.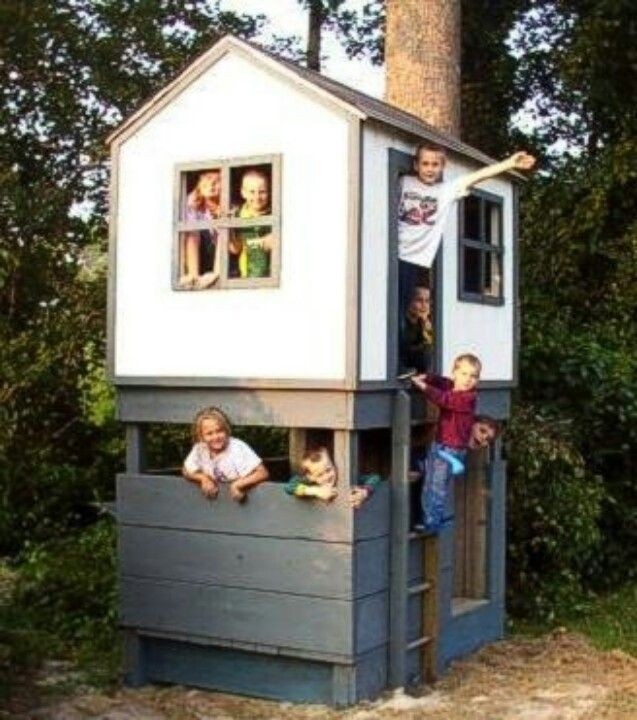 playhouse 2 playhouse 3 playhouse 4 playhouse 5 playhouse 6 playhouse ...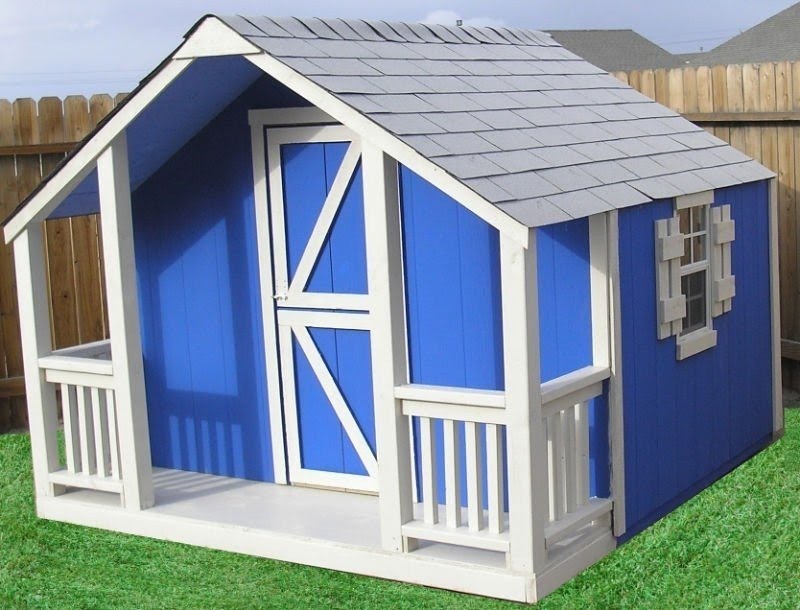 kids playhouse kits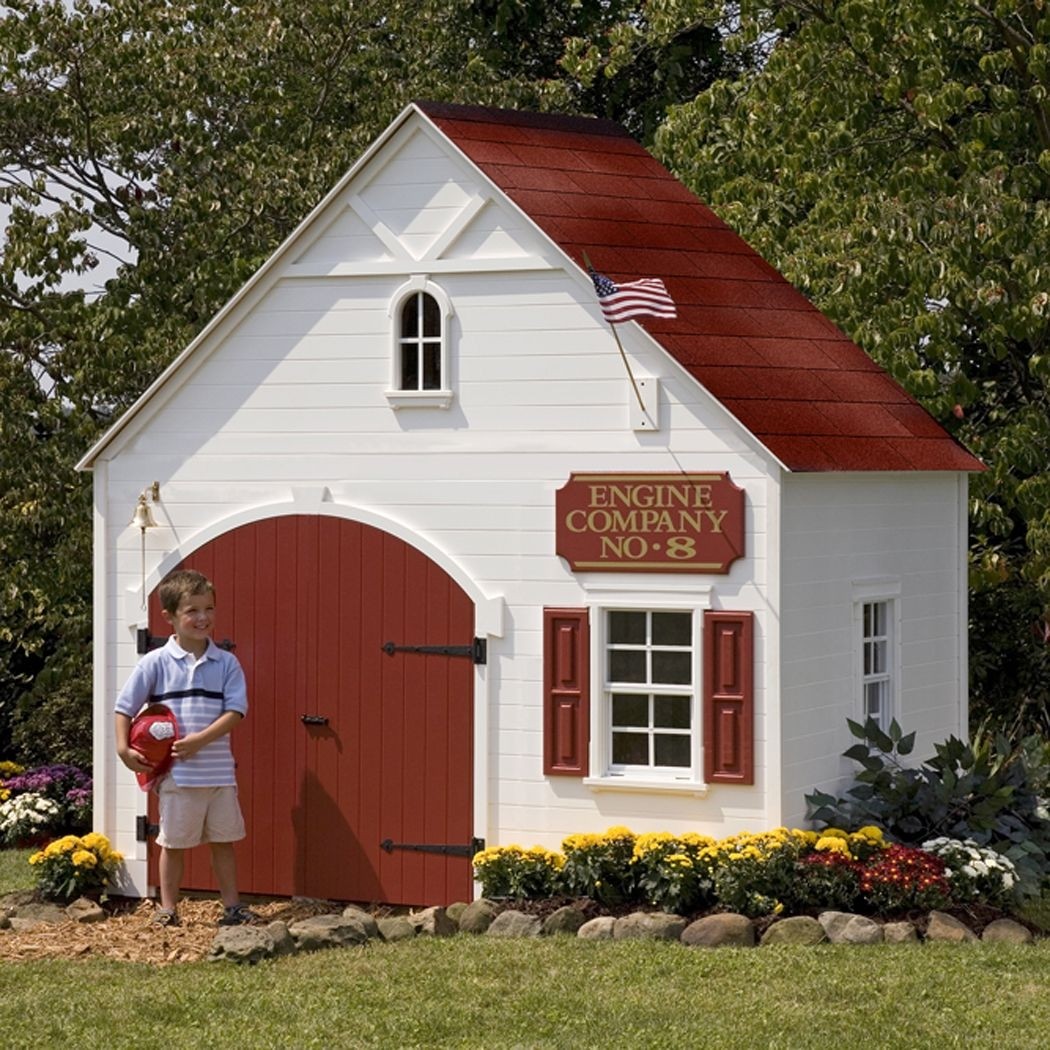 Playhouses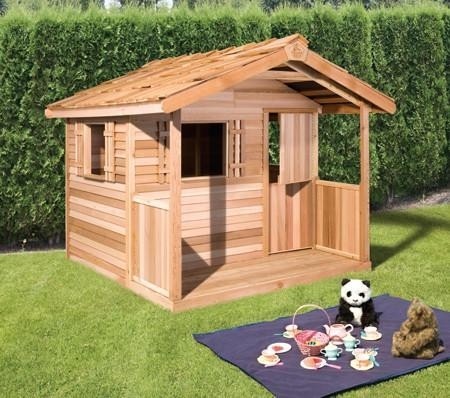 ... the DIY playhouse kit in a day. Some carpentry skills are required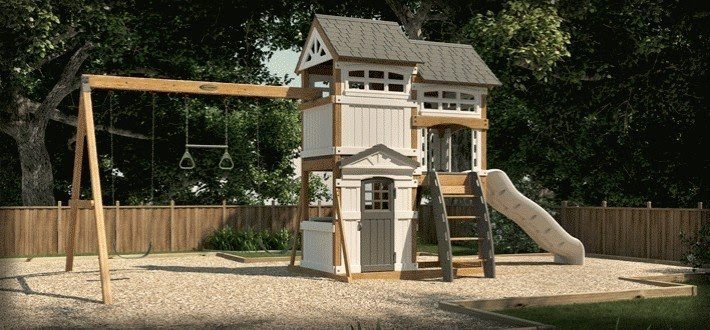 Play Products View Products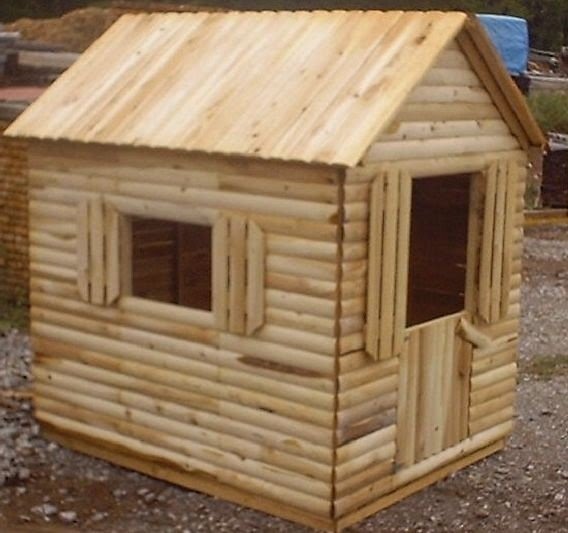 Cedar Kids Playhouse & Log Cabins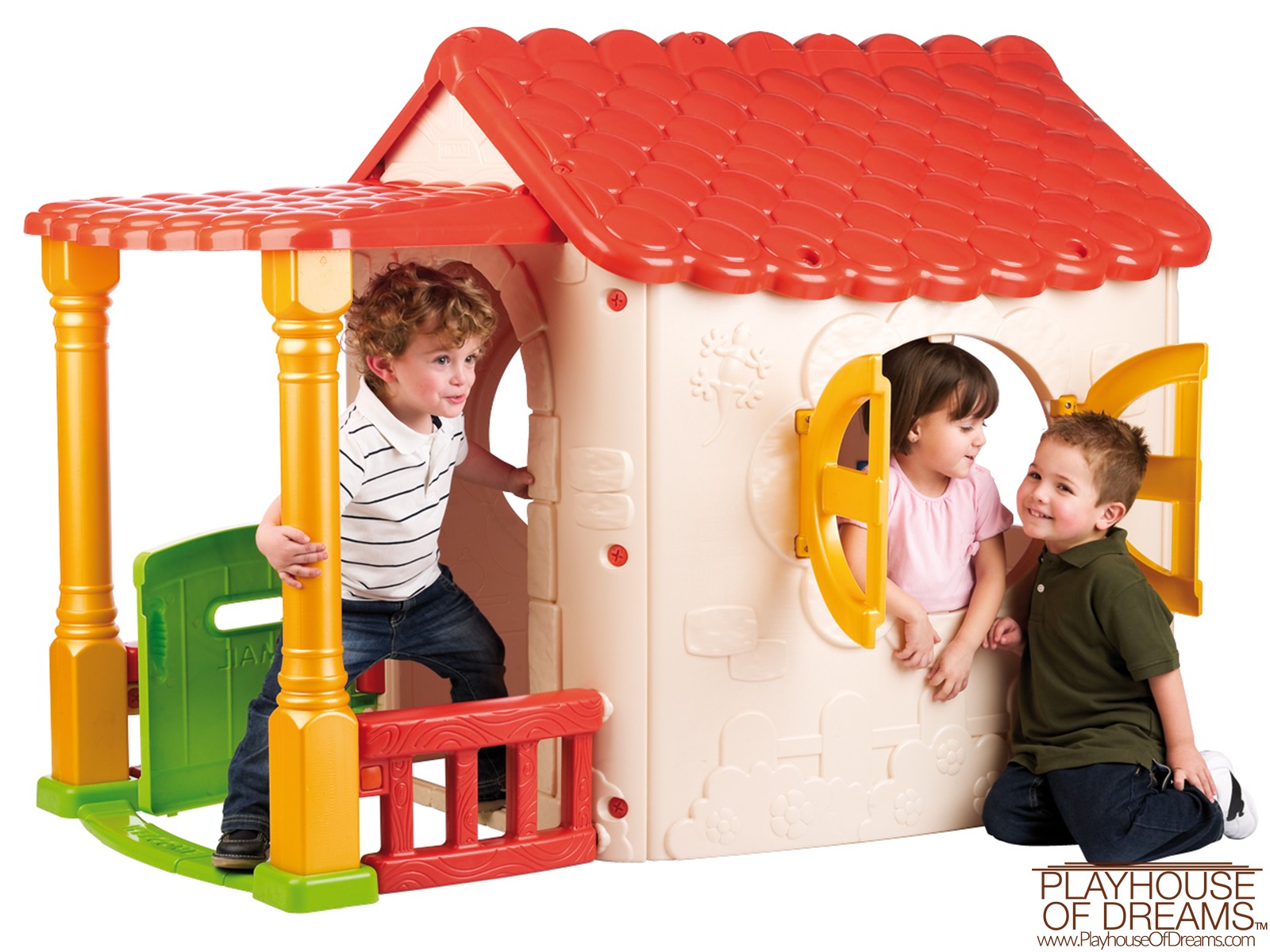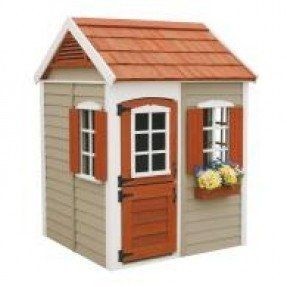 Belamy Playhouse 4'W x 4'L x 6'H Playhouse Kit