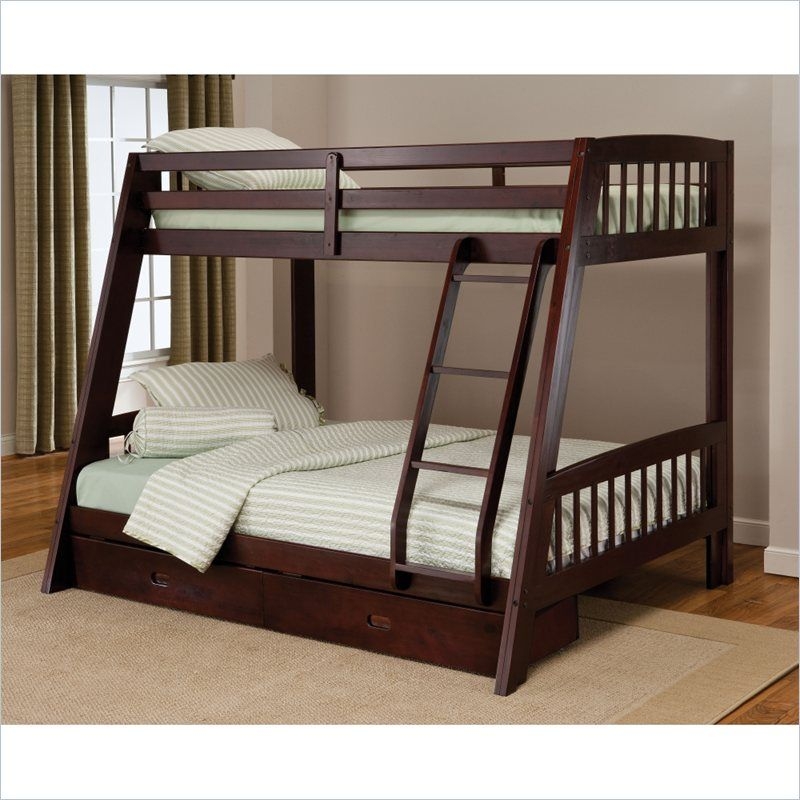 Rockdale Twin over Full Bunk Bed with Built-In Ladder and Storage
It is a twin over full bunk bed with built-in ladder and storage that has got two finish options to choose: espresso and cherry. It is a great addition to kids room and guest room. It is a very good choice.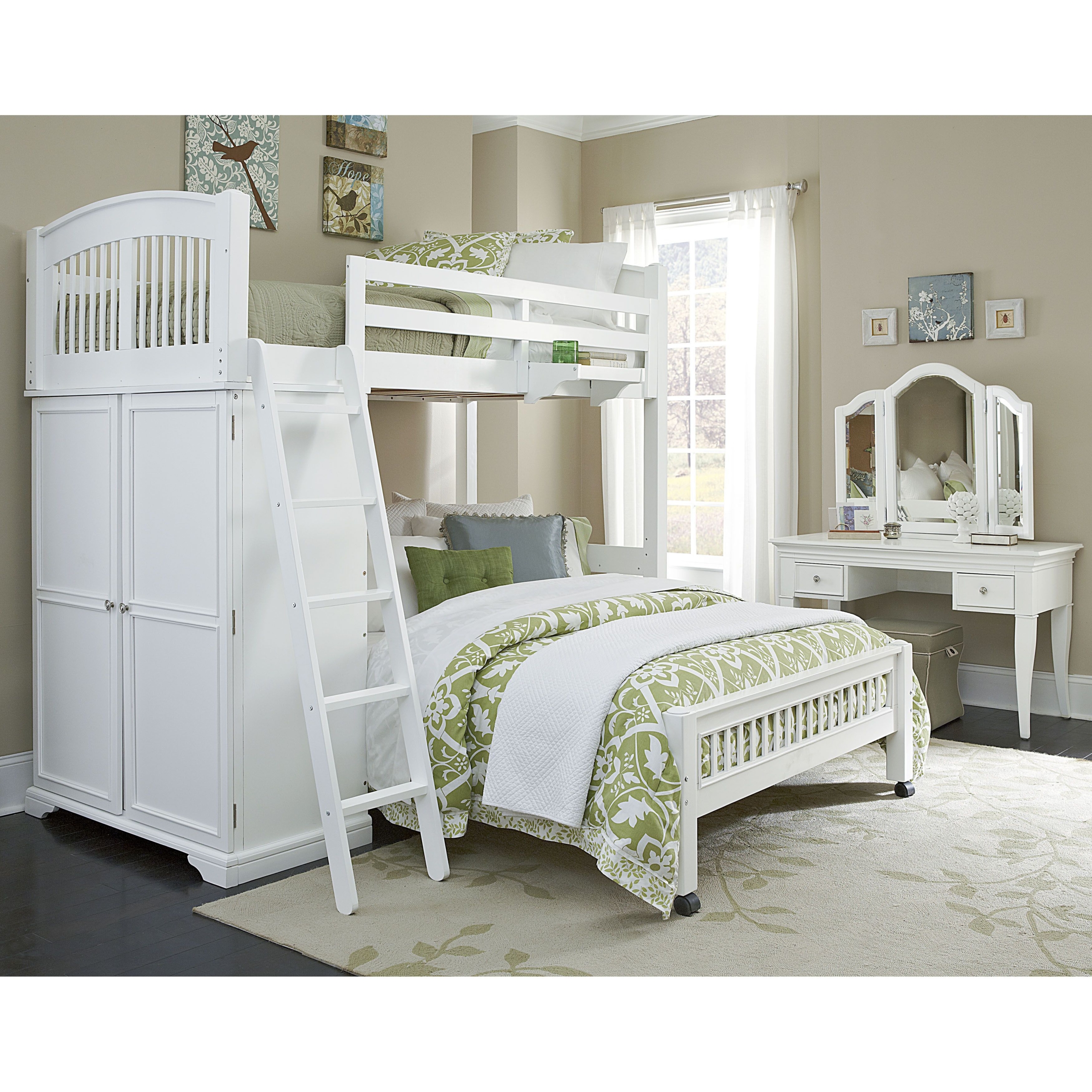 Walnut Street Loft Bedroom Collection
Loft bedroom collection. This exclusive and elegant bedroom collection will turn your kid's room into a stylish palace. The set offers more than enough storage area and comfortable bed accessible via the ladder.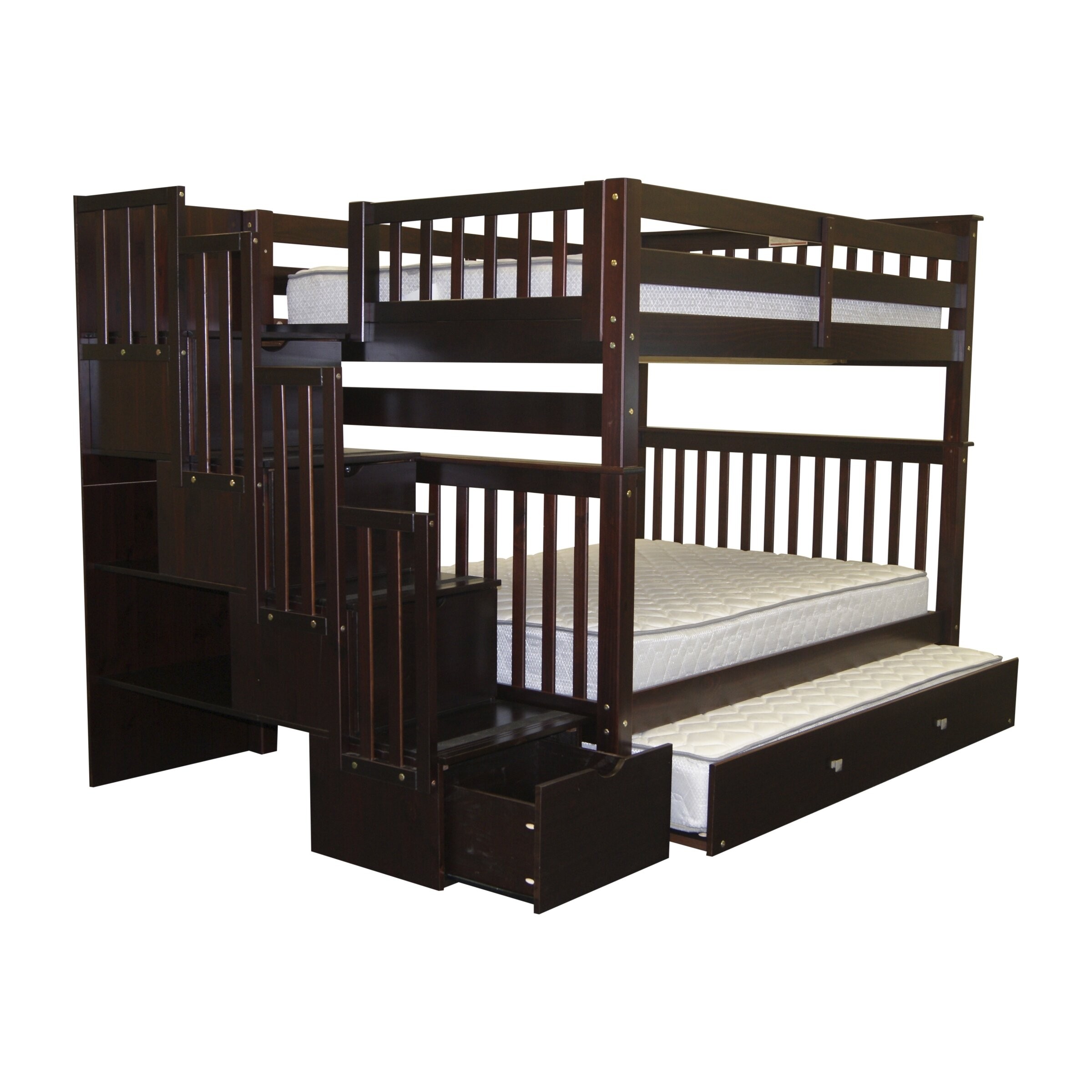 Full Over Full Bunk Bed with Full Trundle
This comprehensive bunk bed made in the mission style is extremely practical and eye-catching piece of furniture. Can accommodate up to three people, and the practical steps of drawers, it can fit in them all the little things.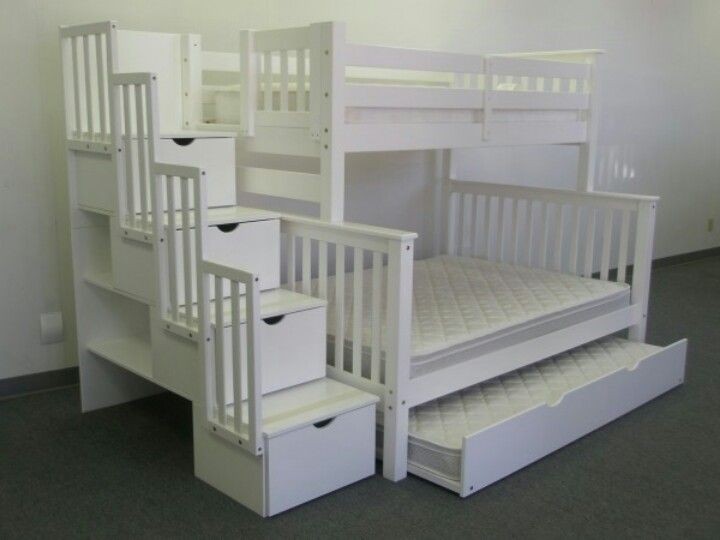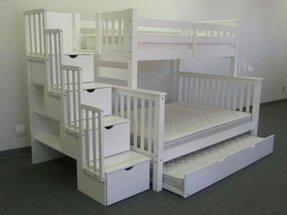 Twin Over Full Bunk Bed with Twin Trundle
Attractive traditional wooden bunk bed. Footboards, headboards and a banister are vertically slatted. A twin bed has horizontal rails. A trundle bed has casters and cutout edge grips. There are open niches under a staircase and 4 drawers in stairs.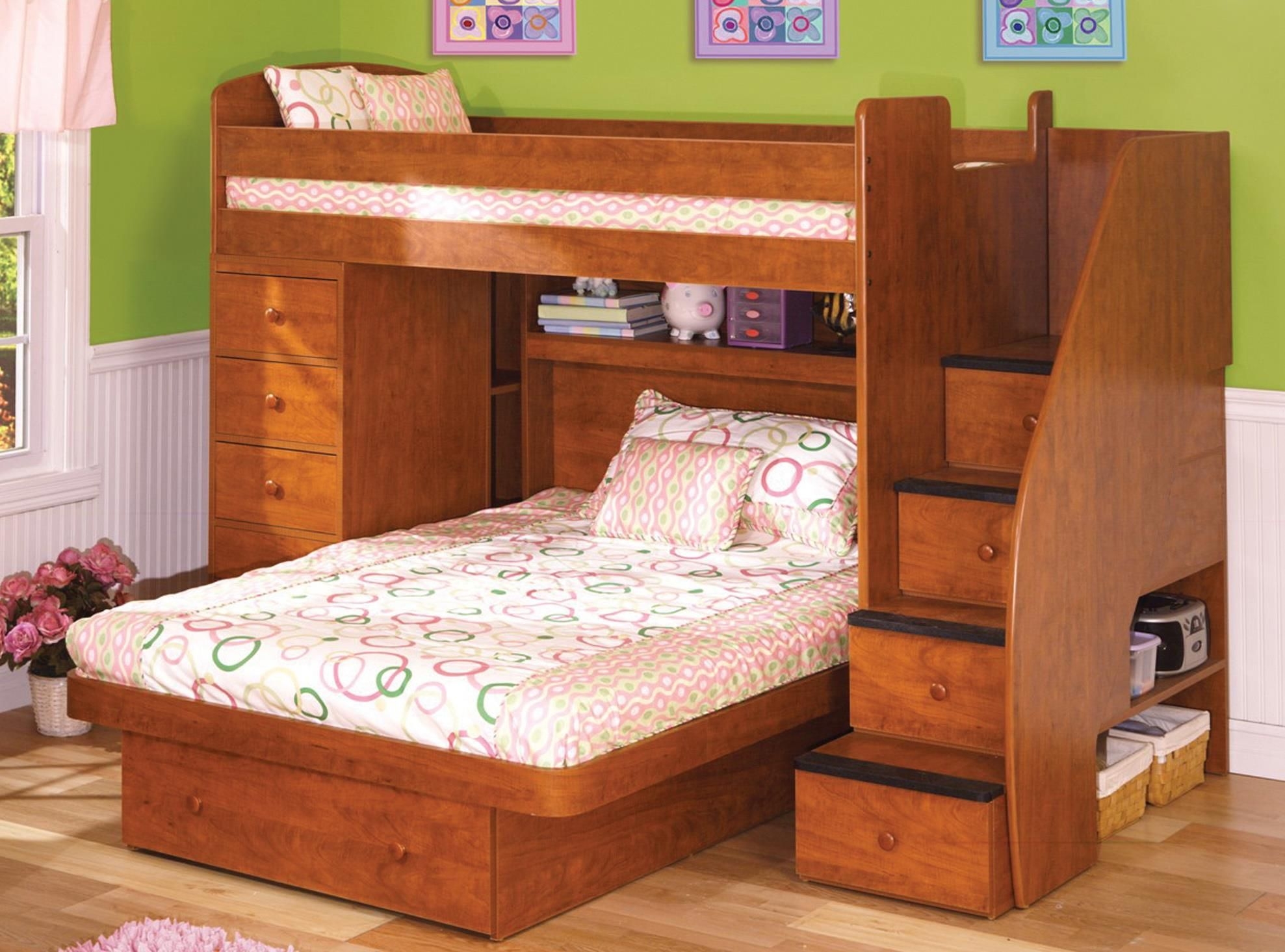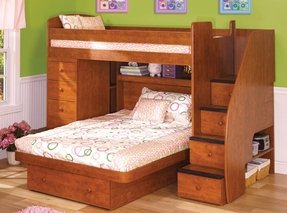 Sierra Twin over Full L-Shaped Bunk Bed with Chest & Stairs
Ingenious design of this bunk bed lets you take advantage of your living space to maximum. Within a single wooden piece of furniture you get two beds and ample of storage space! Even the staircase has built-in drawers.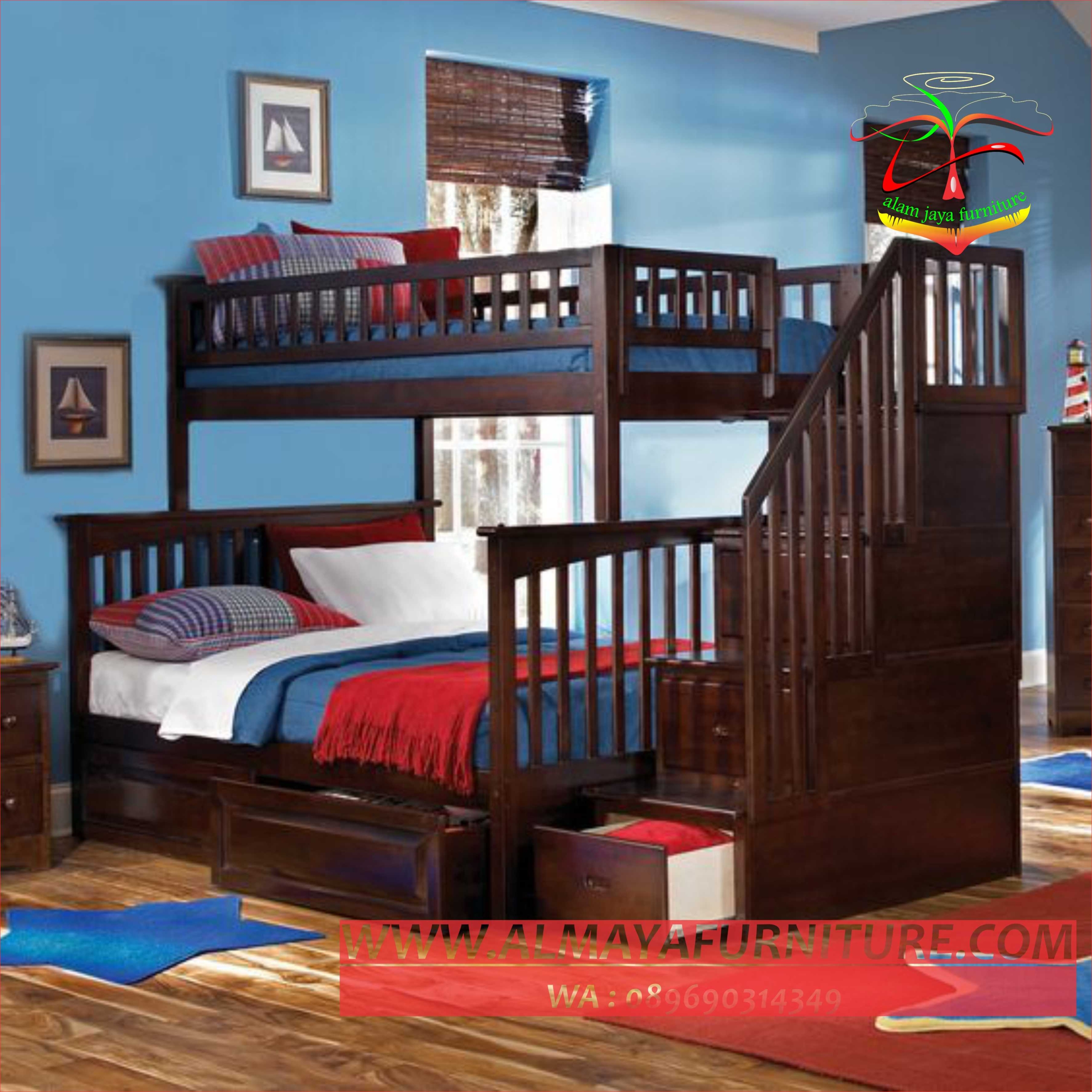 Atlantic Furniture Columbia Staircase Bunk Bed With Storage
It is a bunk bed that provides plenty of sleeping space even in very small rooms. Its upper sleeping space is accessible thanks to stairs with storage drawers. Of course these beds feature a very solid wooden construction.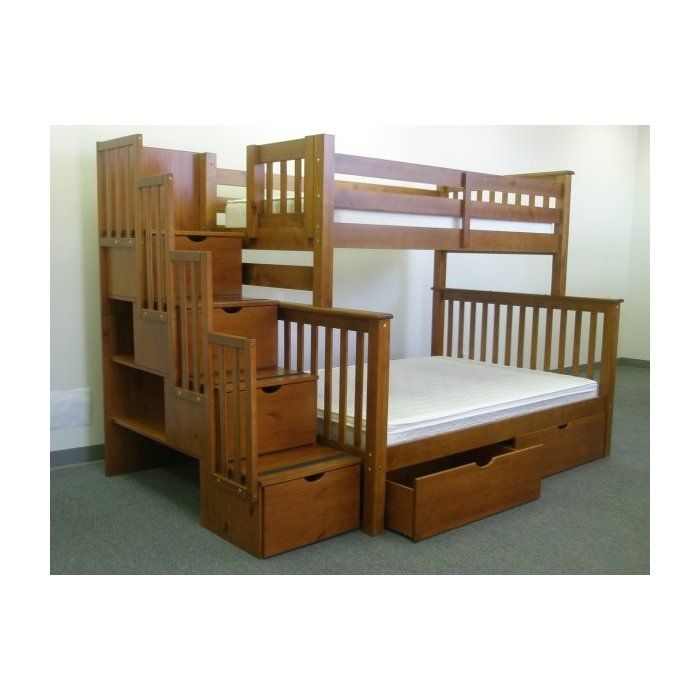 Twin Over Full Bunk Bed with Drawer
Where living space is somewhat limited, this bunk bed (twin over full) is a great option, both for youngsters and adults. It has two capacious drawers for bedding, additional drawers in its staircase, and a couple of open shelves.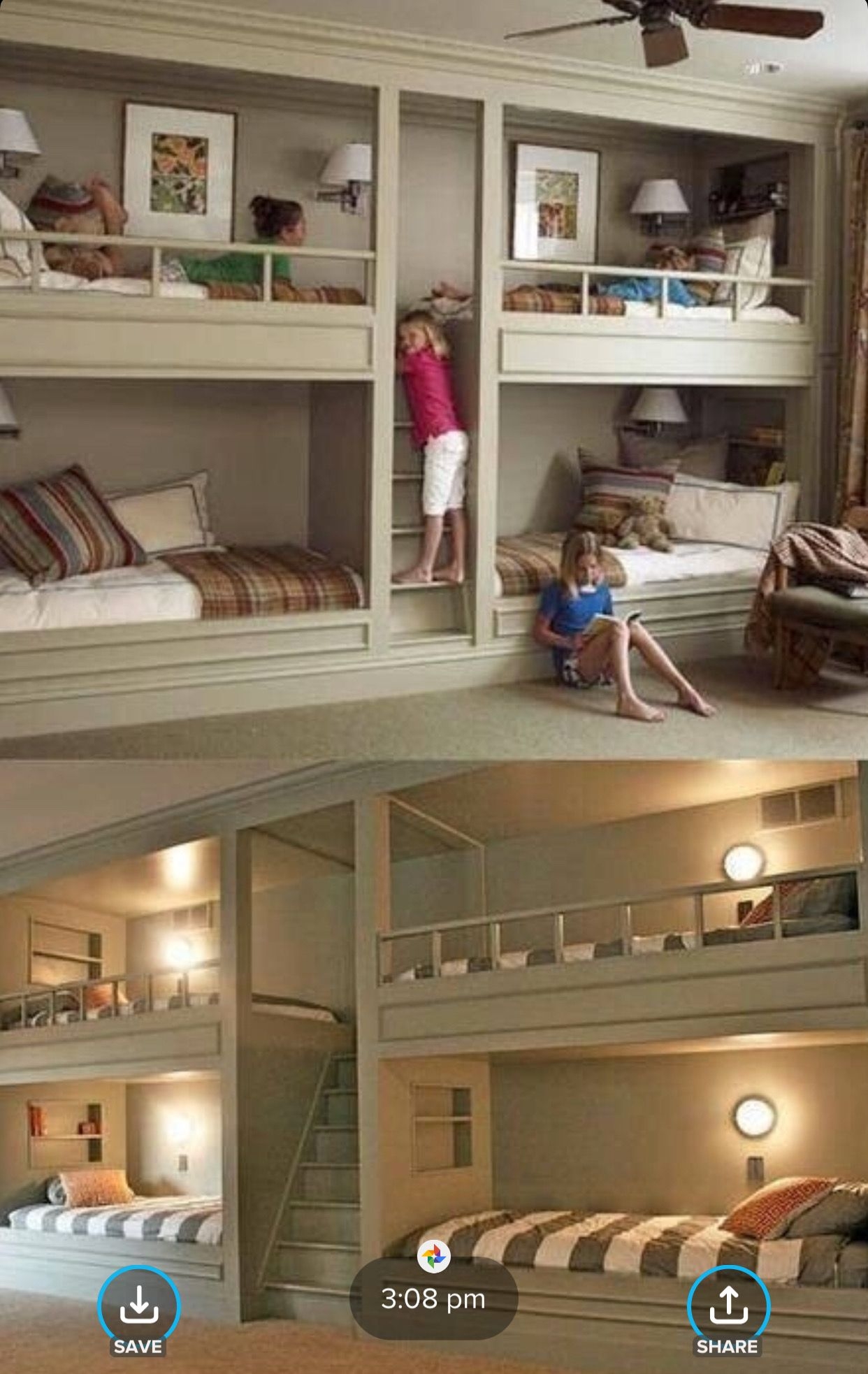 Both of the photos here depict a well designed bunk bed set, comprising 4 sleeping beds! An ideal solution for a large family. The upper twins are entered by stairs. All crafted from high-quality wood.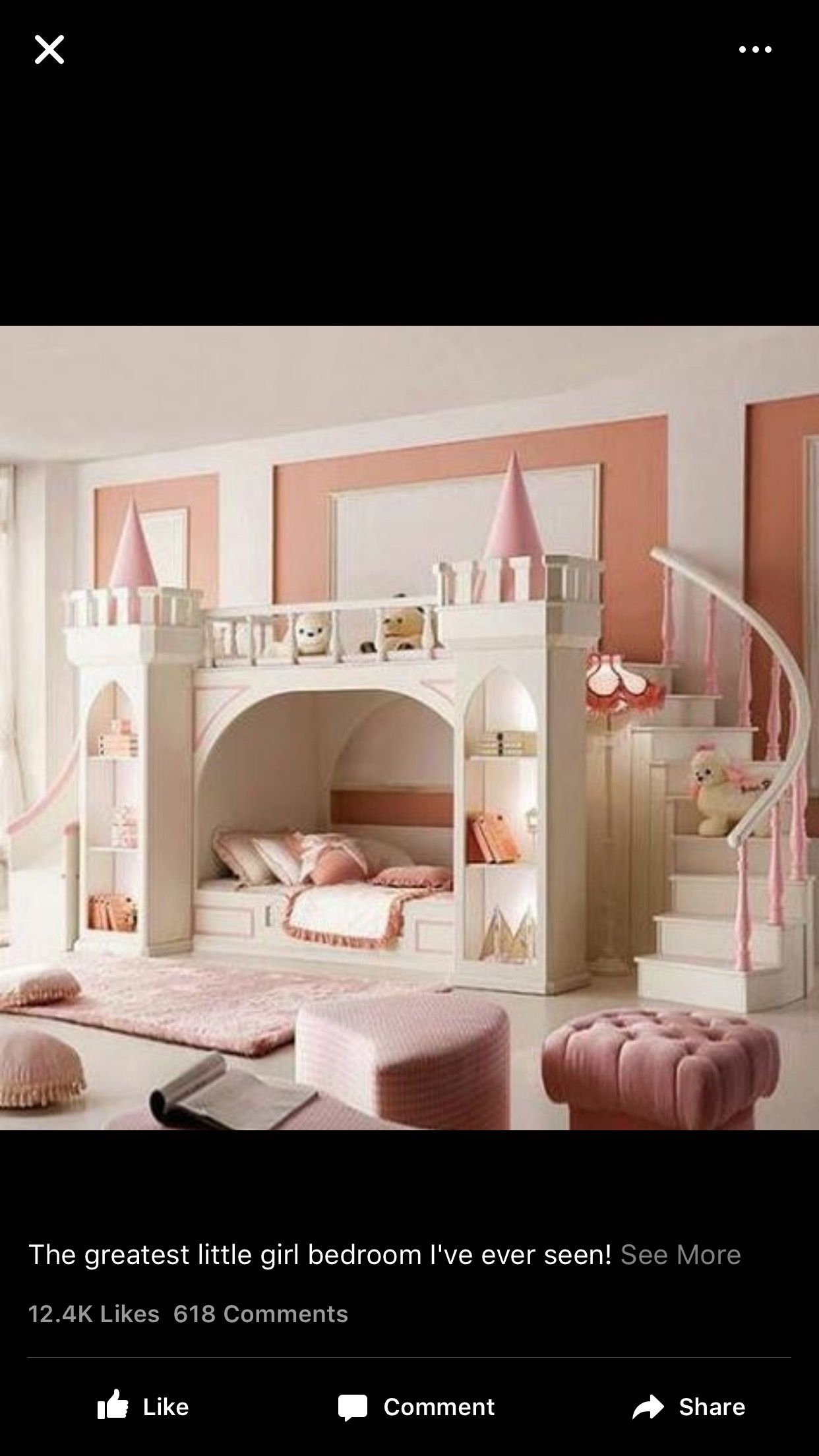 OMG! I am so delighted how beautiful, comfortable and functional this children's double bunk bed is. It looks like a princess castle with pink and beige colors, stairs and bookcases.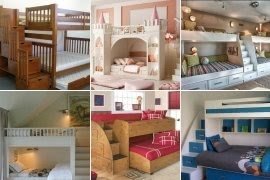 The combination of space to rest and a large storage area in this beautifully executed double bunk bed with stairs is a perfect solution for children's room. Stylish finish details and beautiful colors make an impression.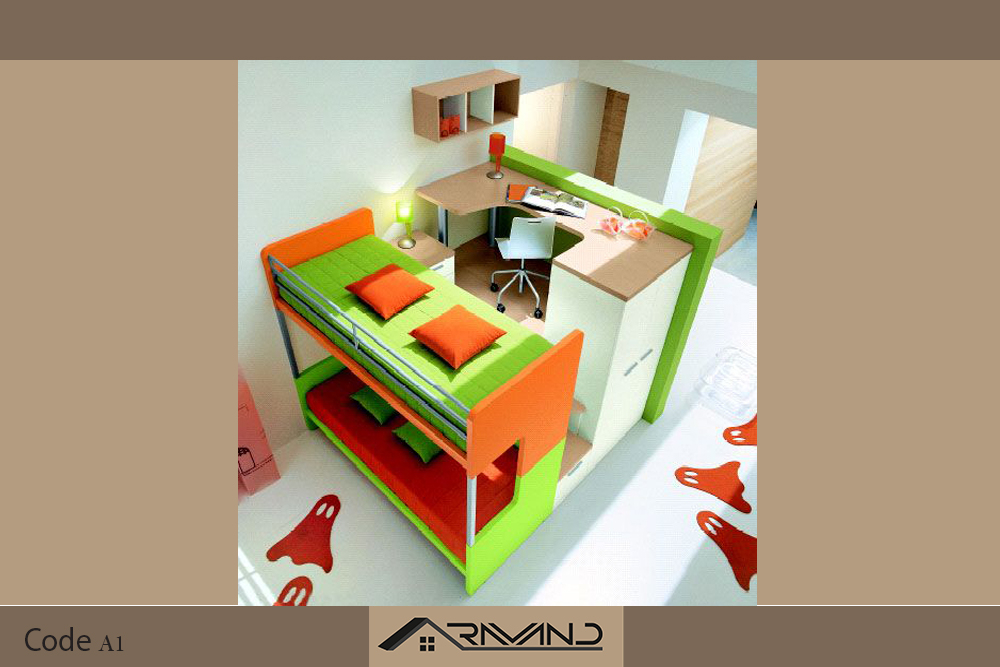 Innovative double bunk beds that also come with chairs in between and a large workstation. The beds are perfect for children's rooms and their colorful aura will bring incredible vibrancy into those spaces. The beds are also very compact too.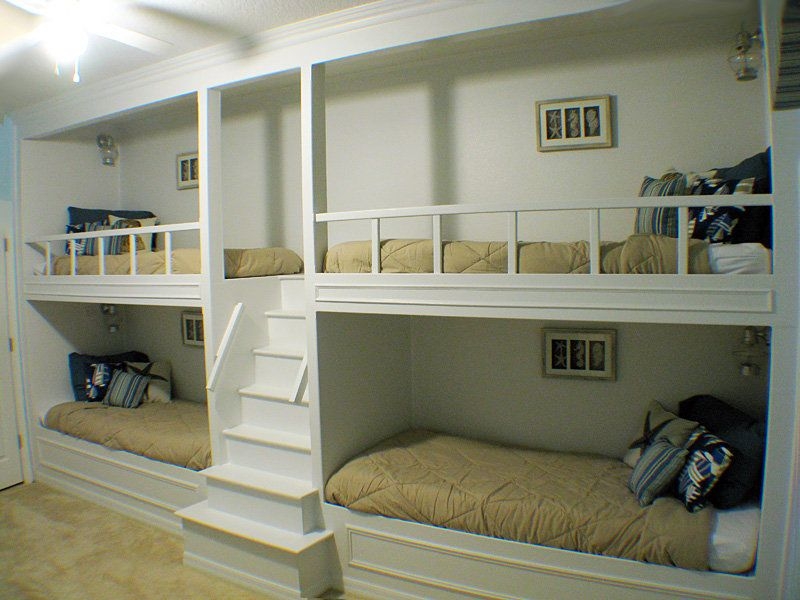 double bunkbeds with center stair/ladder #1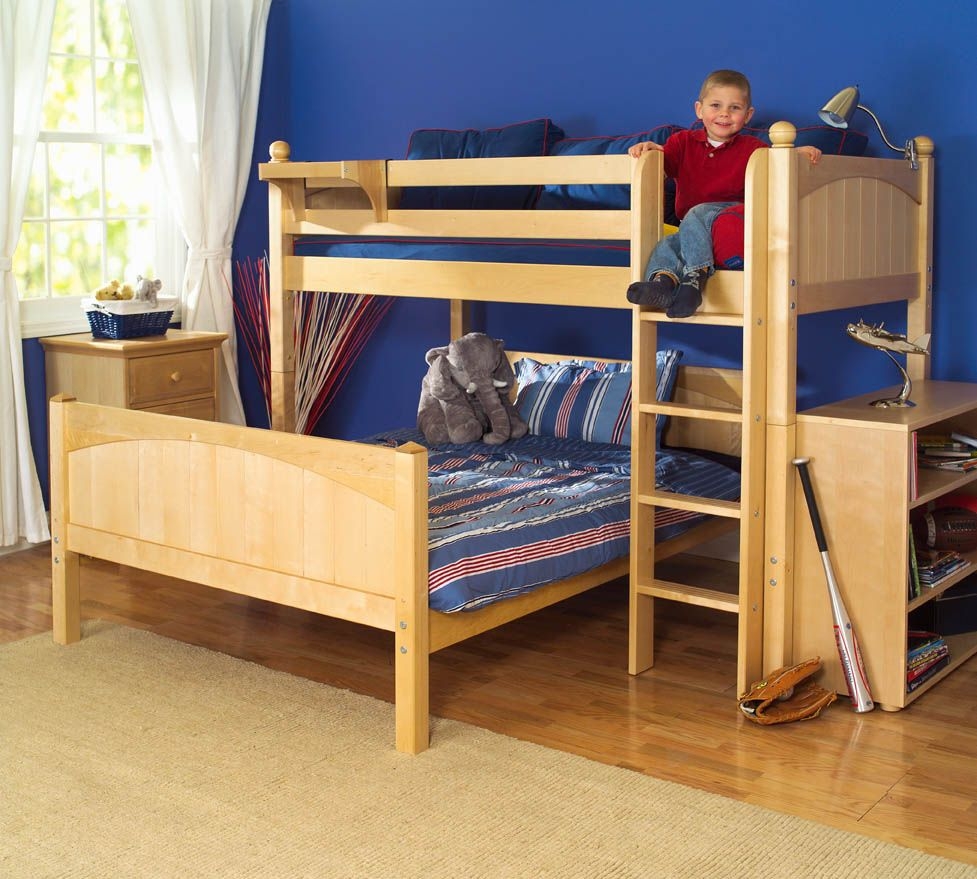 Phenomenal double bunk bed in modern form. Designed for mounting on the wall. It is fitted with railings and ladder for added safety. Ideal solution for small spaces. Functionality and contemporary style.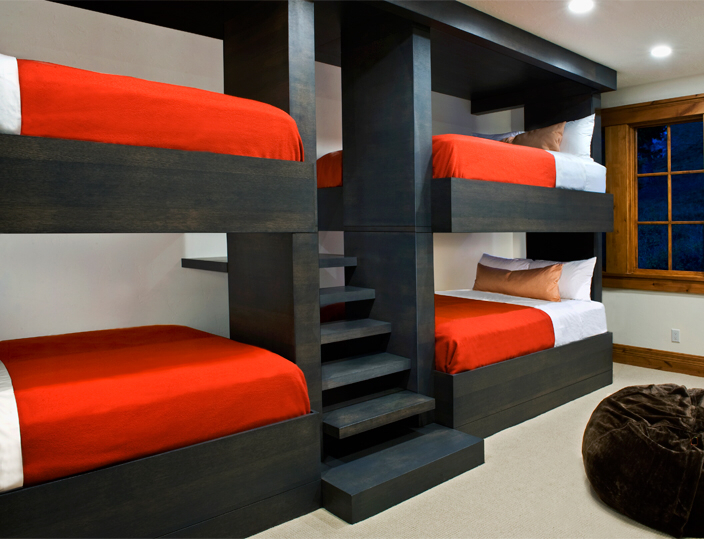 Bunk beds are used mostly in children's rooms, so security must be well present. The frame of these double bunk bed with stairs is very stable and safe so that children can climb without problems and easily. It has modern alder form in black color.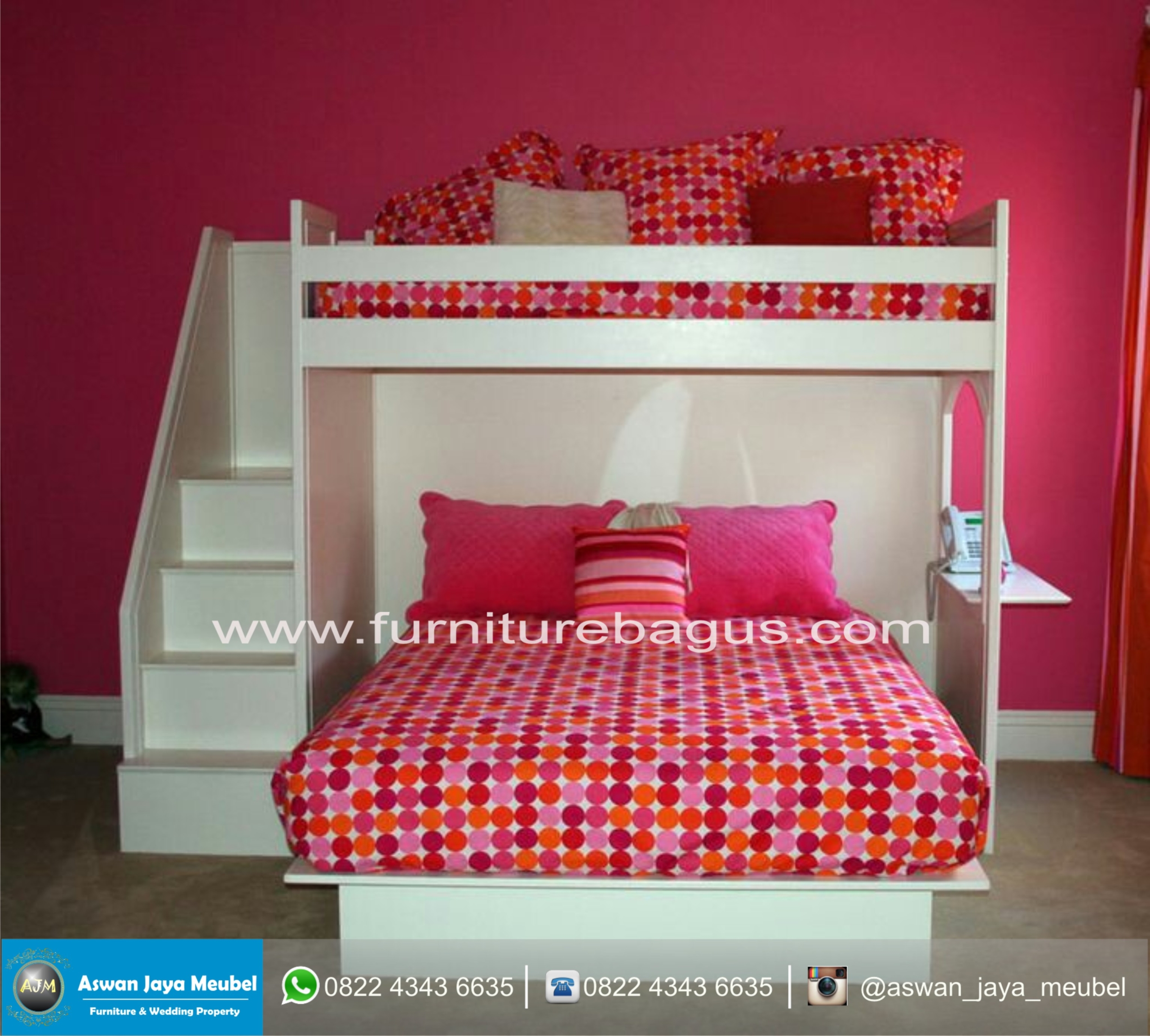 Bunk bed with stairs. Construction is made of wood and finished with nautical theme. Simple form and modern design for kid's room, teenager's room and others interiors as needed.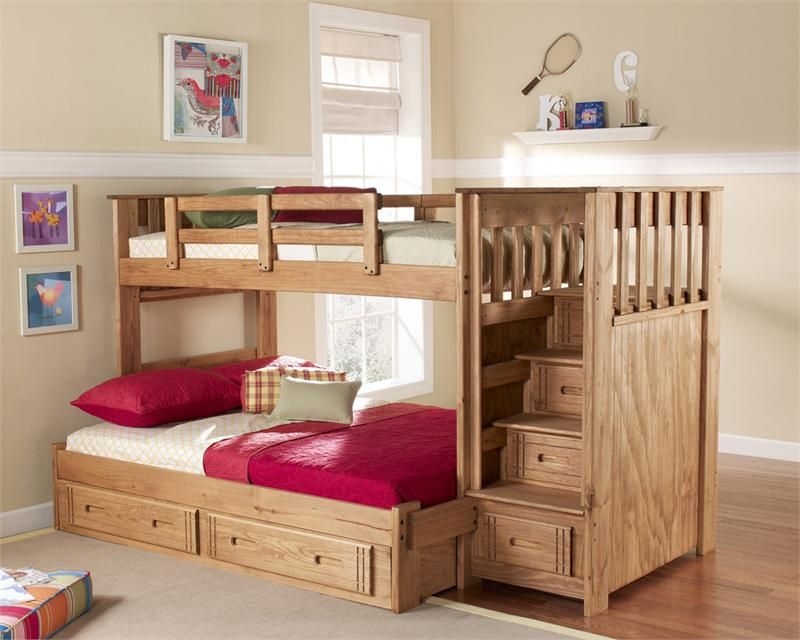 Trying to find the excellent, nicely finished and high quality loft bed? This proposition features the stairs with many storage spaces, lots of shelving and a dark brown finish, which is excellent for teens room.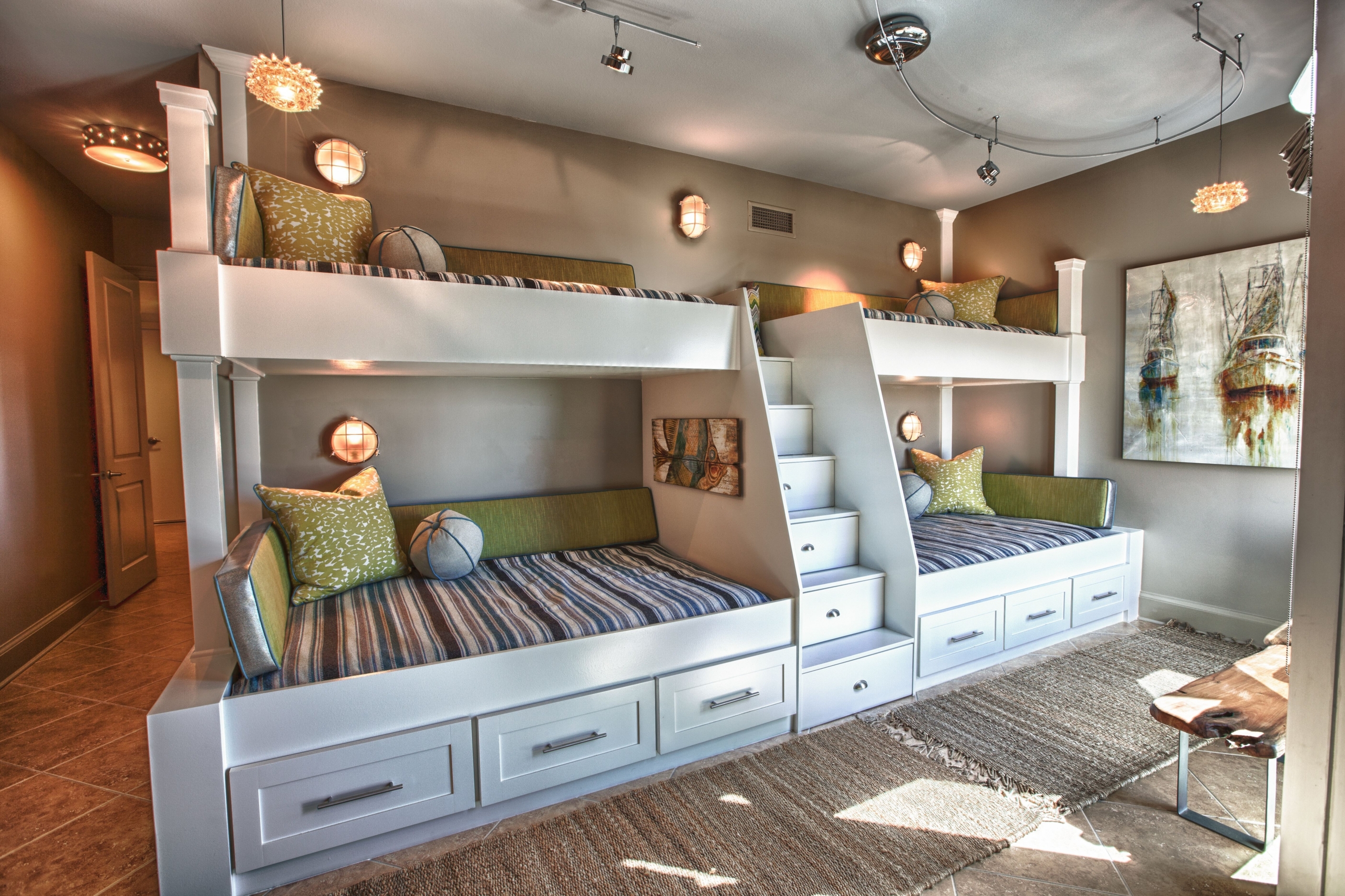 A nook with inbuilt elegant practical bunk beds and ladder-like stairs crafted of wooden materials with a delicate off-greenish finish. Beds have headboards with open shelves. An upper bed has side balustrade. Recessed front panels are framed.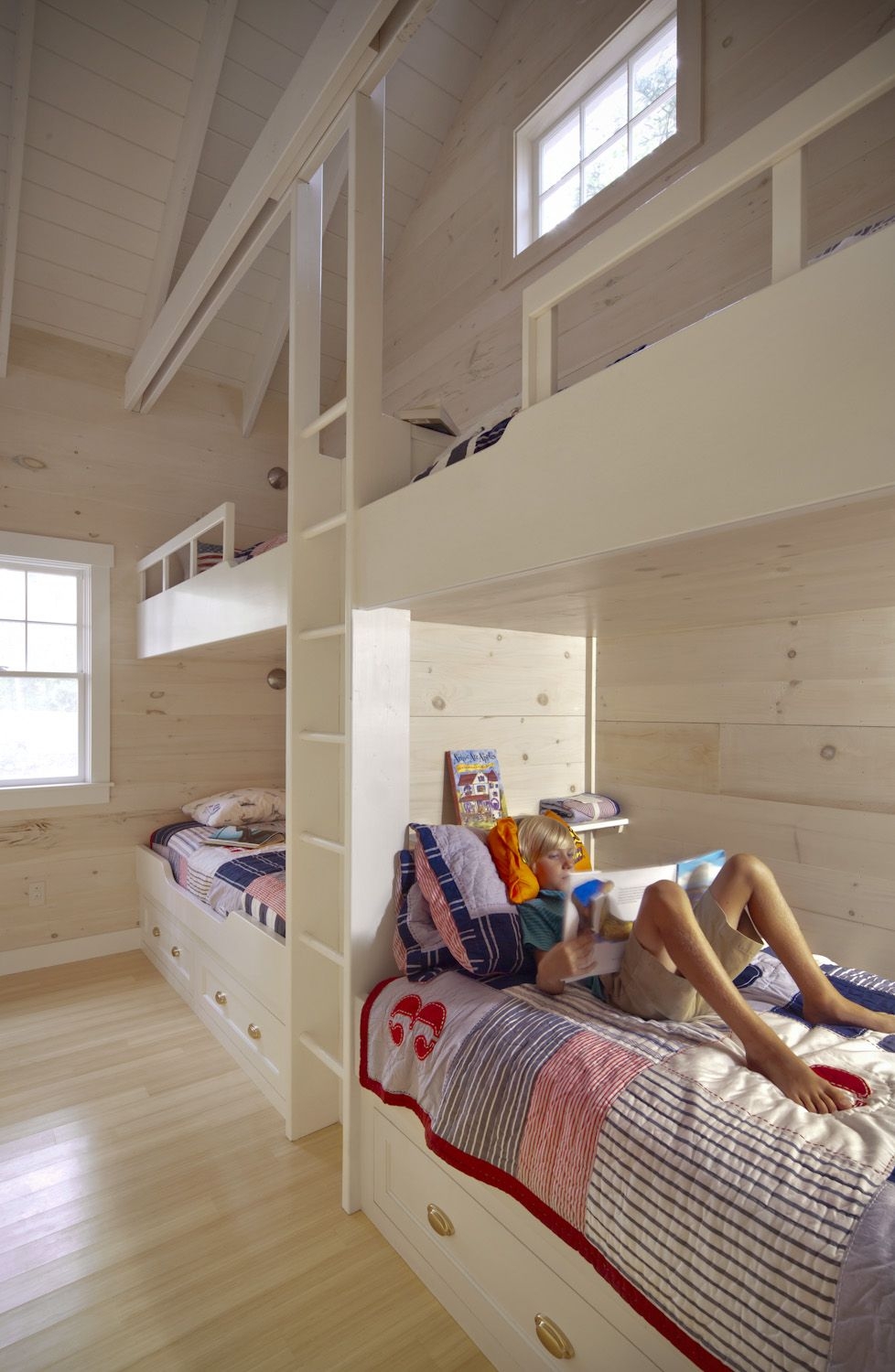 The Wrangle Bedroom Furniture Amber Collection by Coaster Fine Furniture creates a fun and youthful look in your child's bedroom with this full over full bunk bed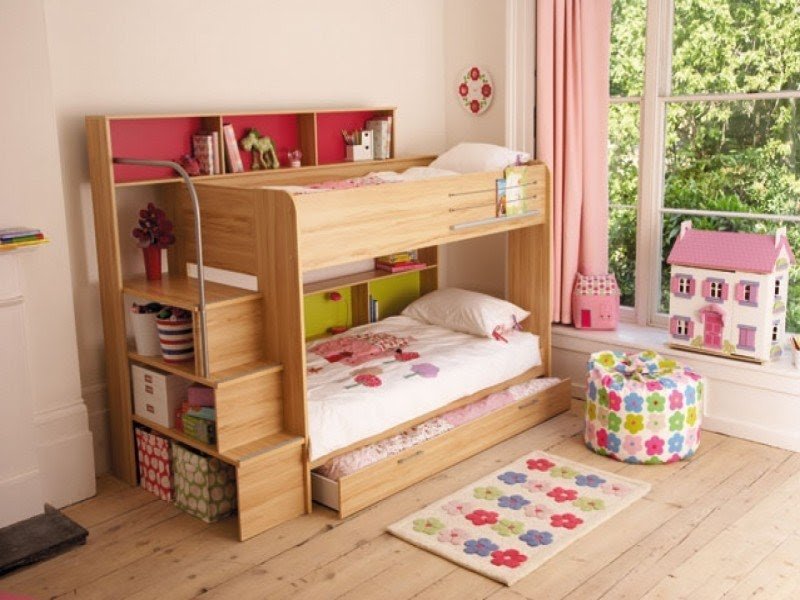 With this adorable bunk bed, the room of your little ones is going to look just lovely. The combo is crafted on sturdy wood and veneers in light oak finish, offering a built-in staircase with storage compartments, a smoothly-working trundle, several open shelves, a secured top bunk, and a convenient magazine rack.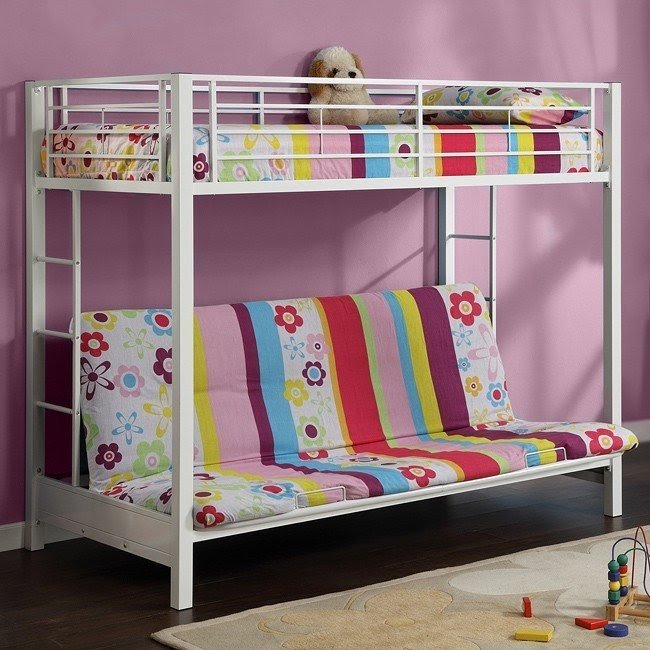 Bunk beds do not always take such a traditional form - one above the other. In this case, double bunk beds with stairs it is a large wooden structure combining with the storage bench in the middle and 4 beds on the sides. Everything in a very bright finish.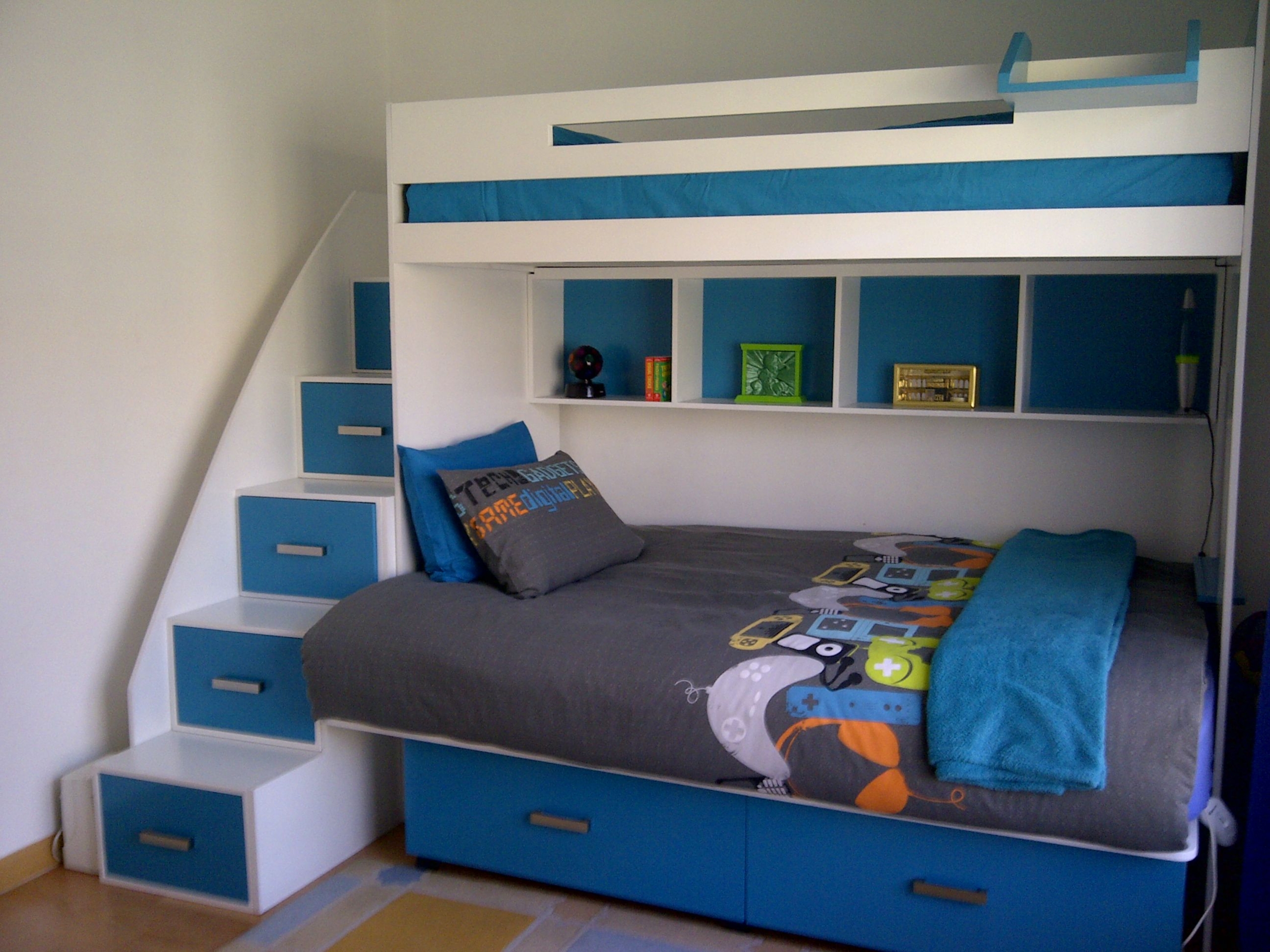 This galaxy bunk bed will take your child into outer space. However, don't worry, it will safely land up in the morning and check in at your breakfast. Available in 18 different colors and various cut outs.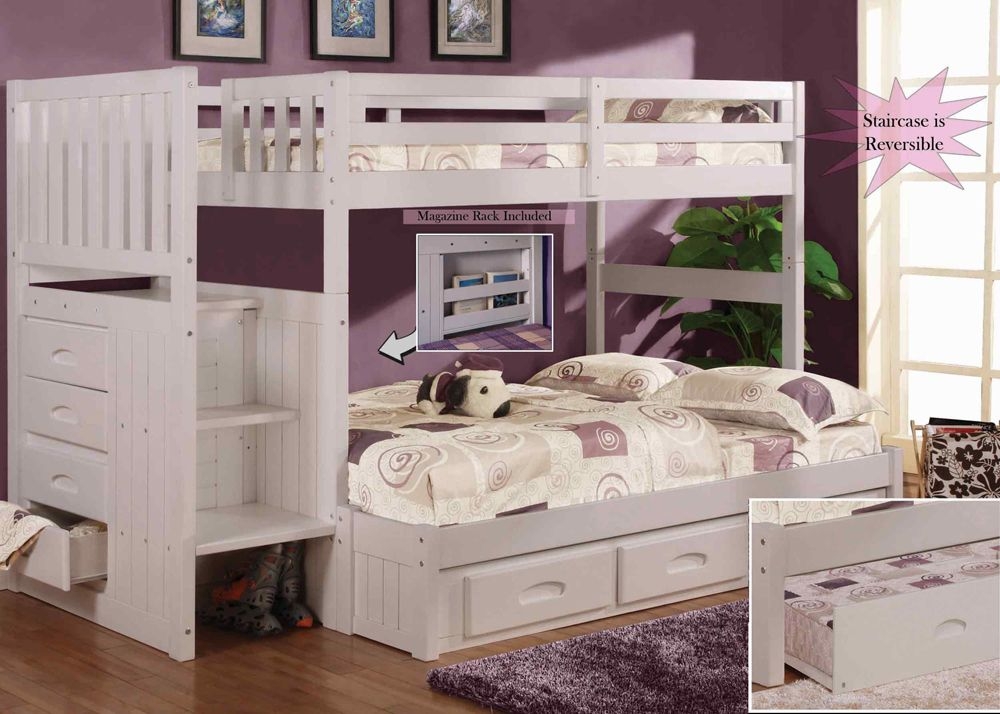 staircase bunk bed twin full stair stepper white staircase bunk bed ...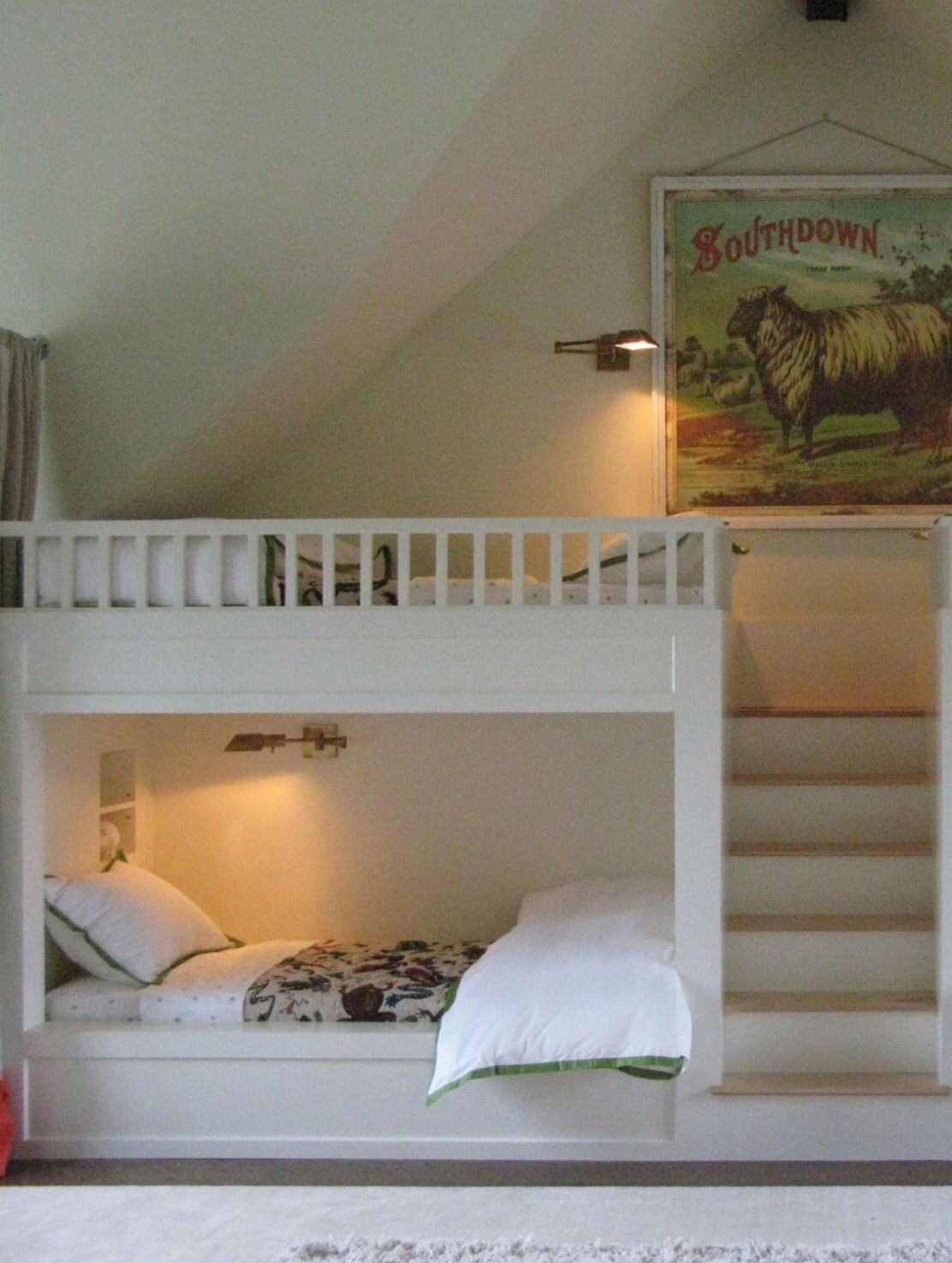 A very comfortable and space-saving solution for a bedroom in kid's room. This bunk bed features solid and safe stairs. Both beds include soft sleeping areas. The upper bed is also equipped with solid protection.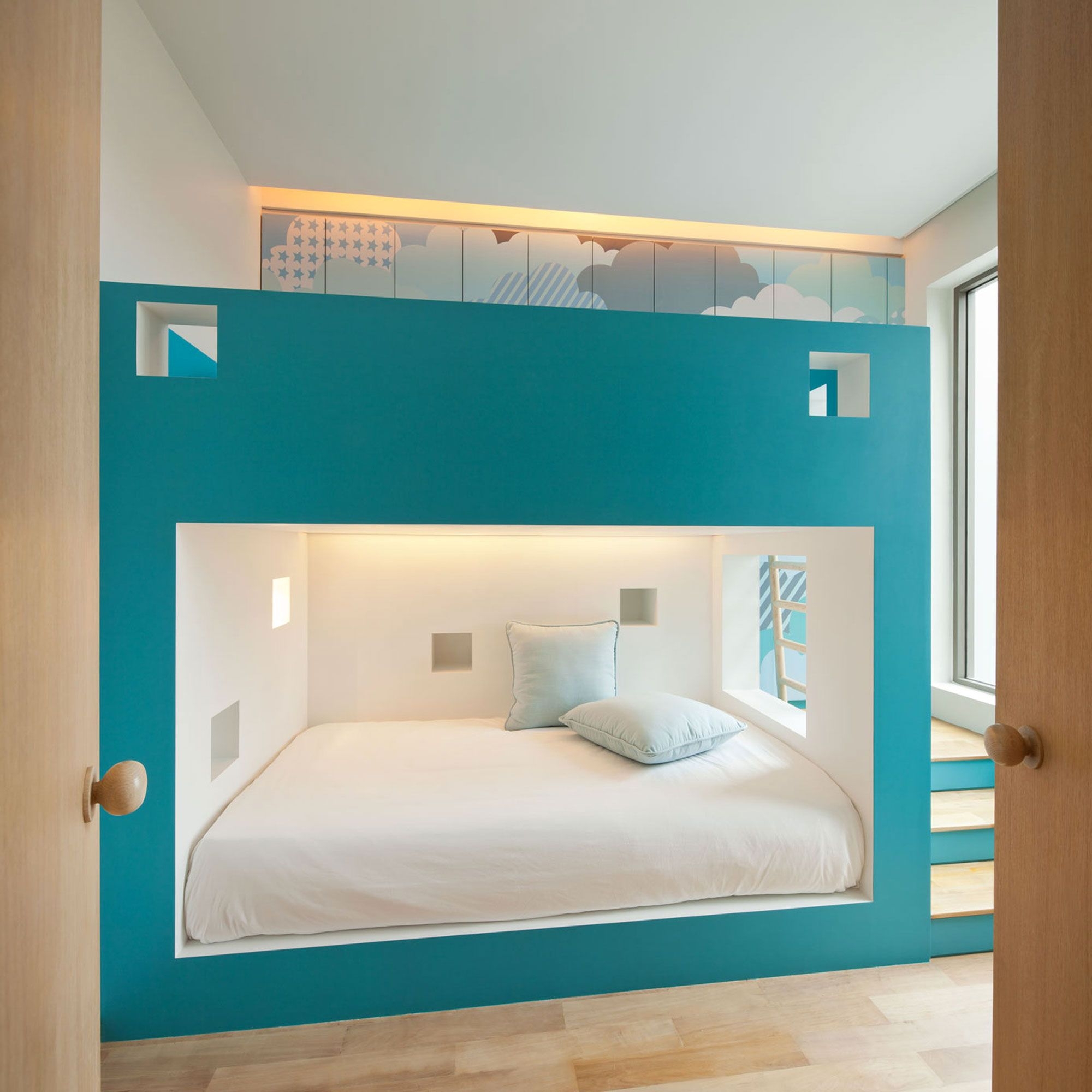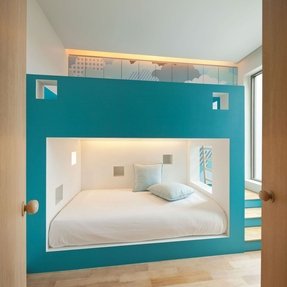 A fabulous idea for making a modern children's room to truly stand out from the rest. This double bunk bed looks like a part of a wall, with 2 large nooks accommodated by mattresses, built-in lighting systems and open shelving. A steel ladder for easy access included.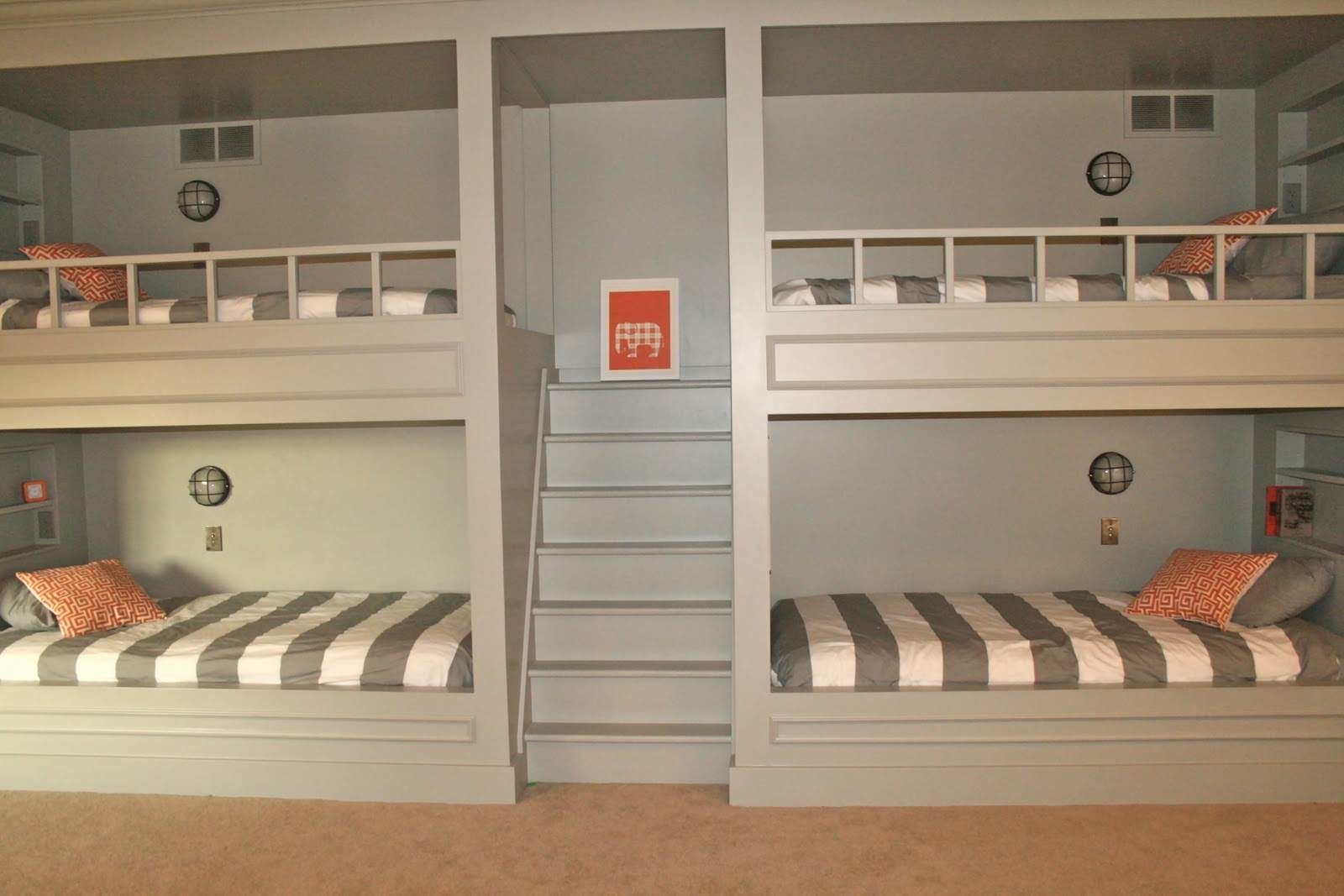 Double bunk beds fitted with stairs. Construction is made of wood. It is fitted with railings for added safety. Provides space saving in kid's room, teenager's room and others interiors as needed.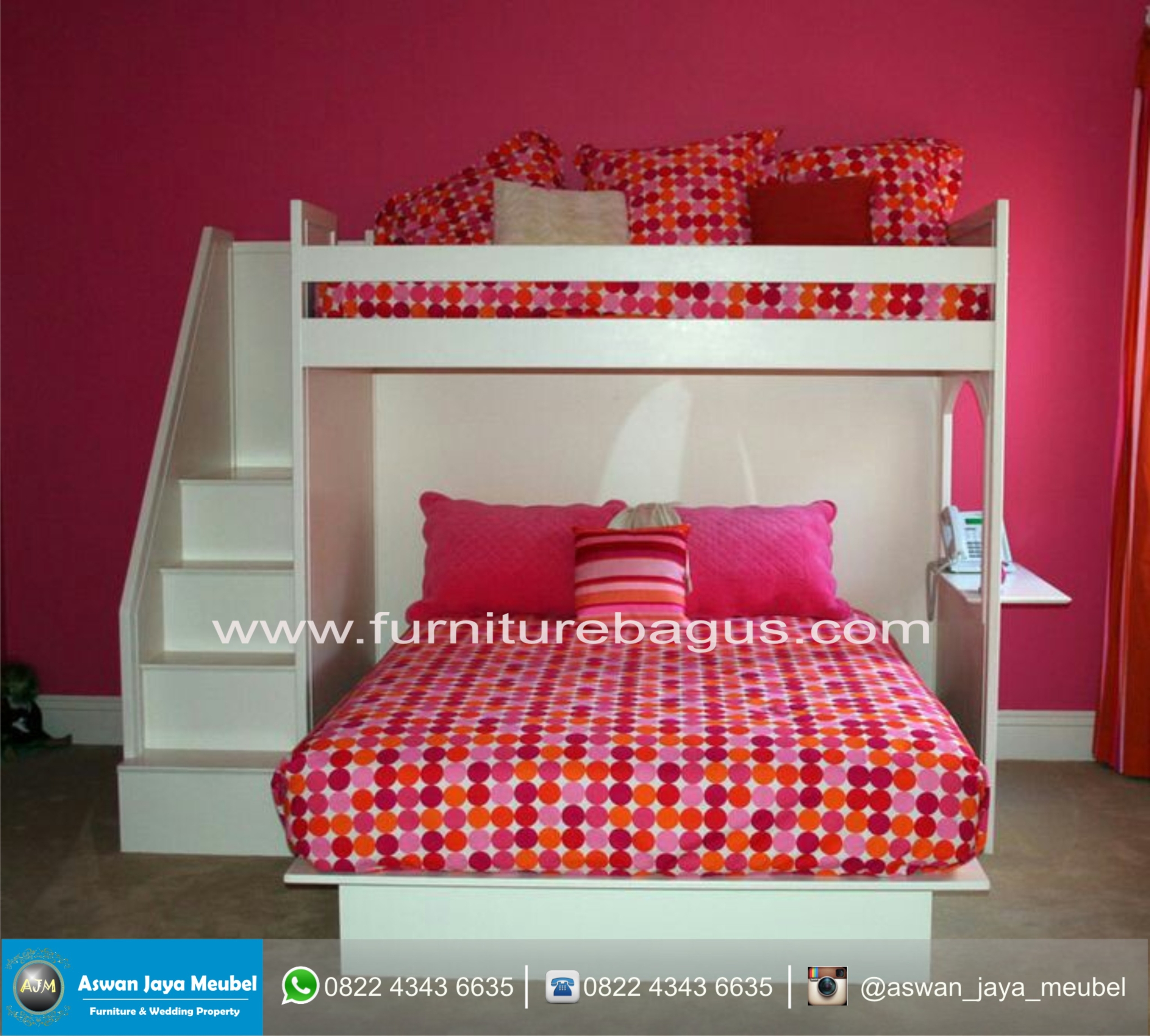 Durable wooden bunk bed finished in neutral white color. Both beds are equipped with elements that protect from falling down. Upper bed is available thanks to a staircase with storage drawers in different colors.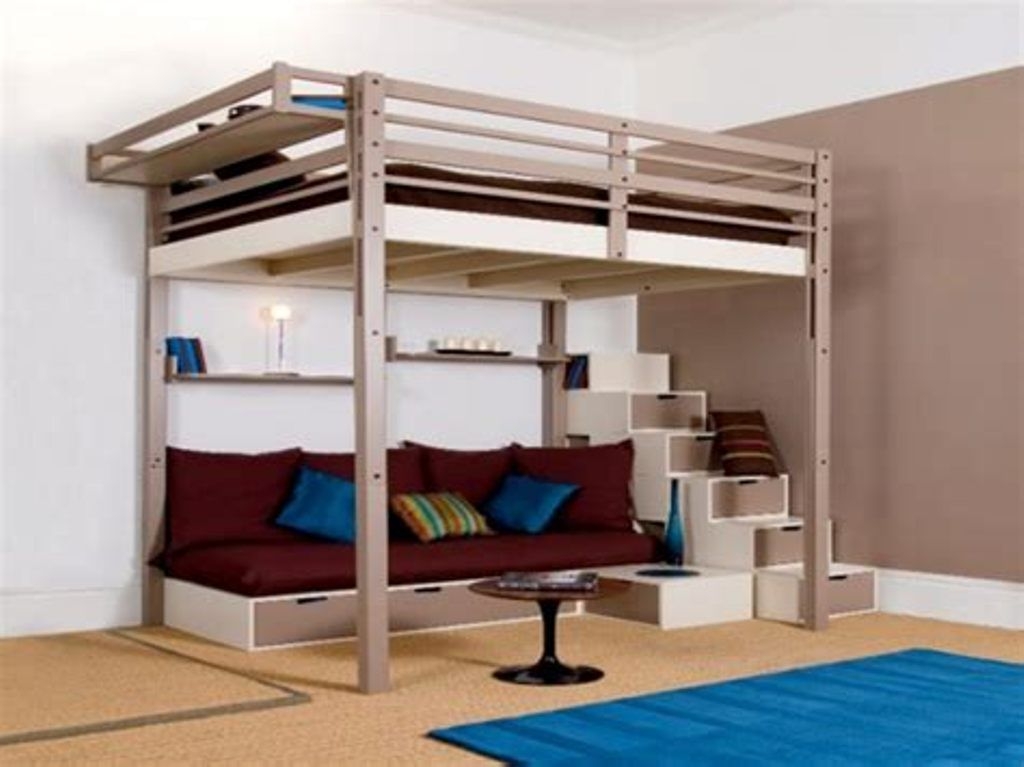 Clever bed with storage stairs. Perfect for small apartments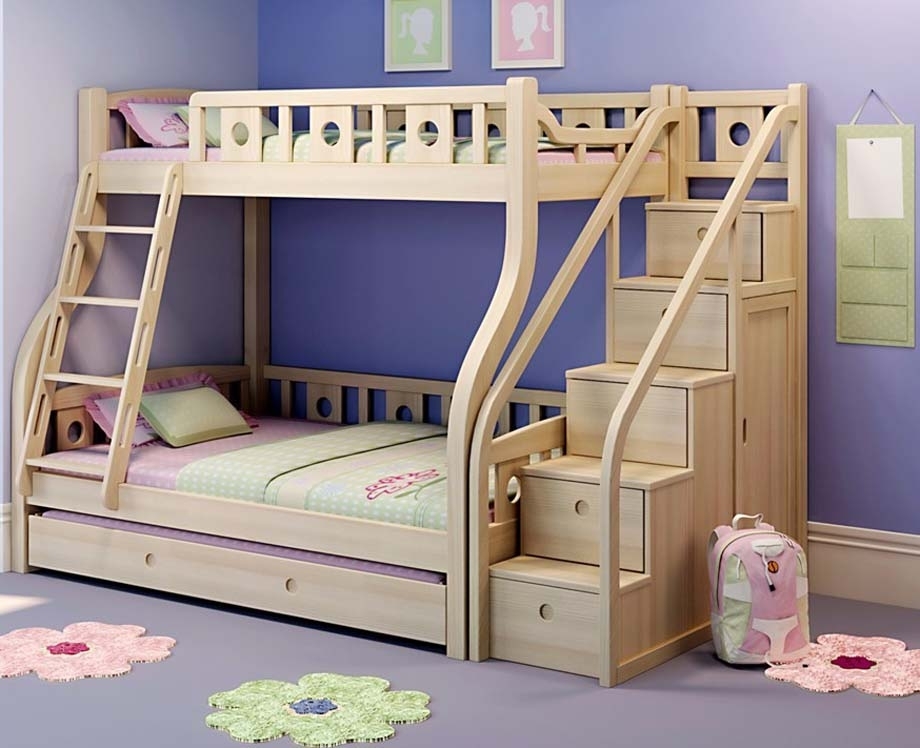 wooden bunk beds with stairs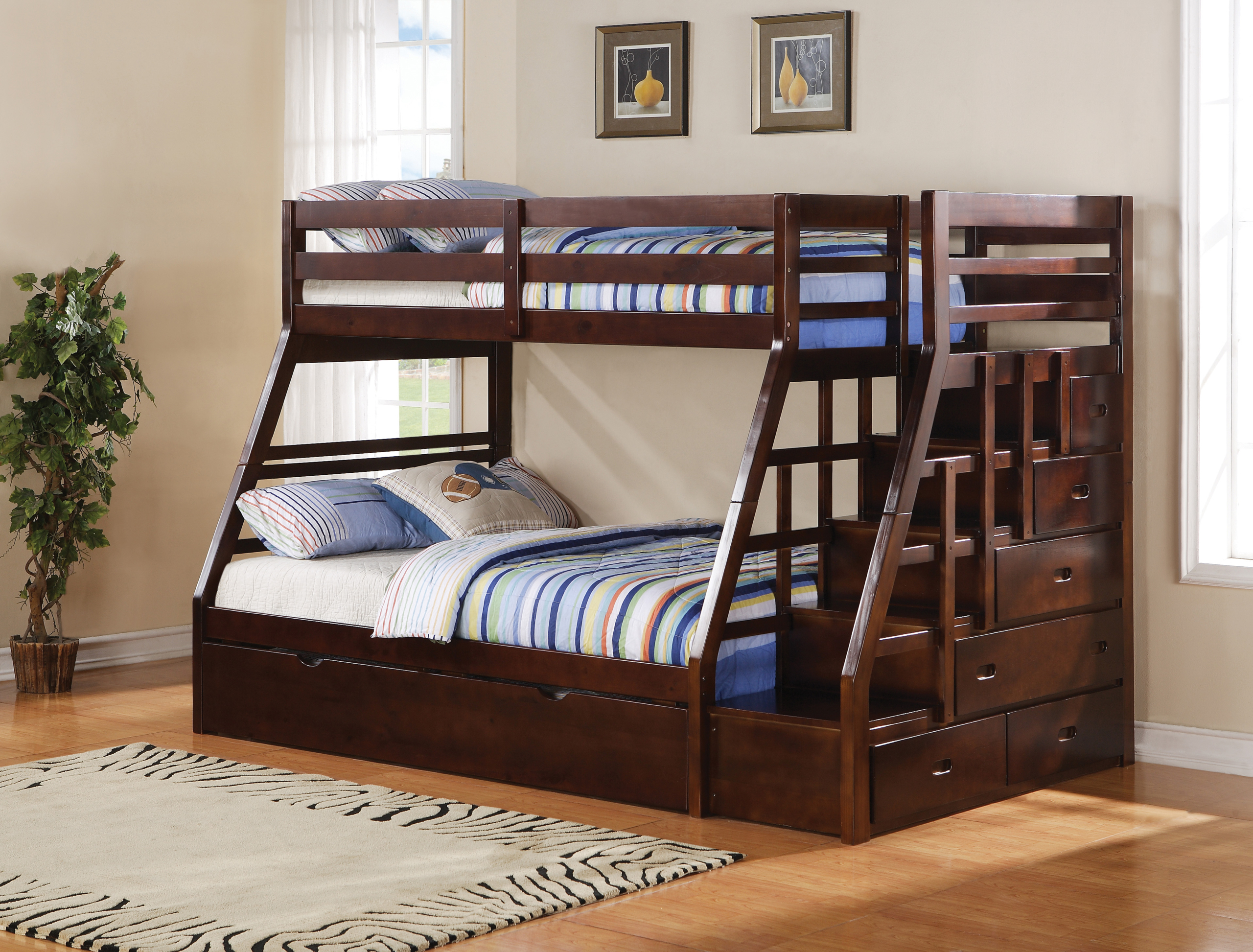 Great for a kids bedroom or a guest room, this double bunk bed with stairs enchants with its modern-looking, wooden veneers. It comprises two twin size beds entered by safe ladder stairs.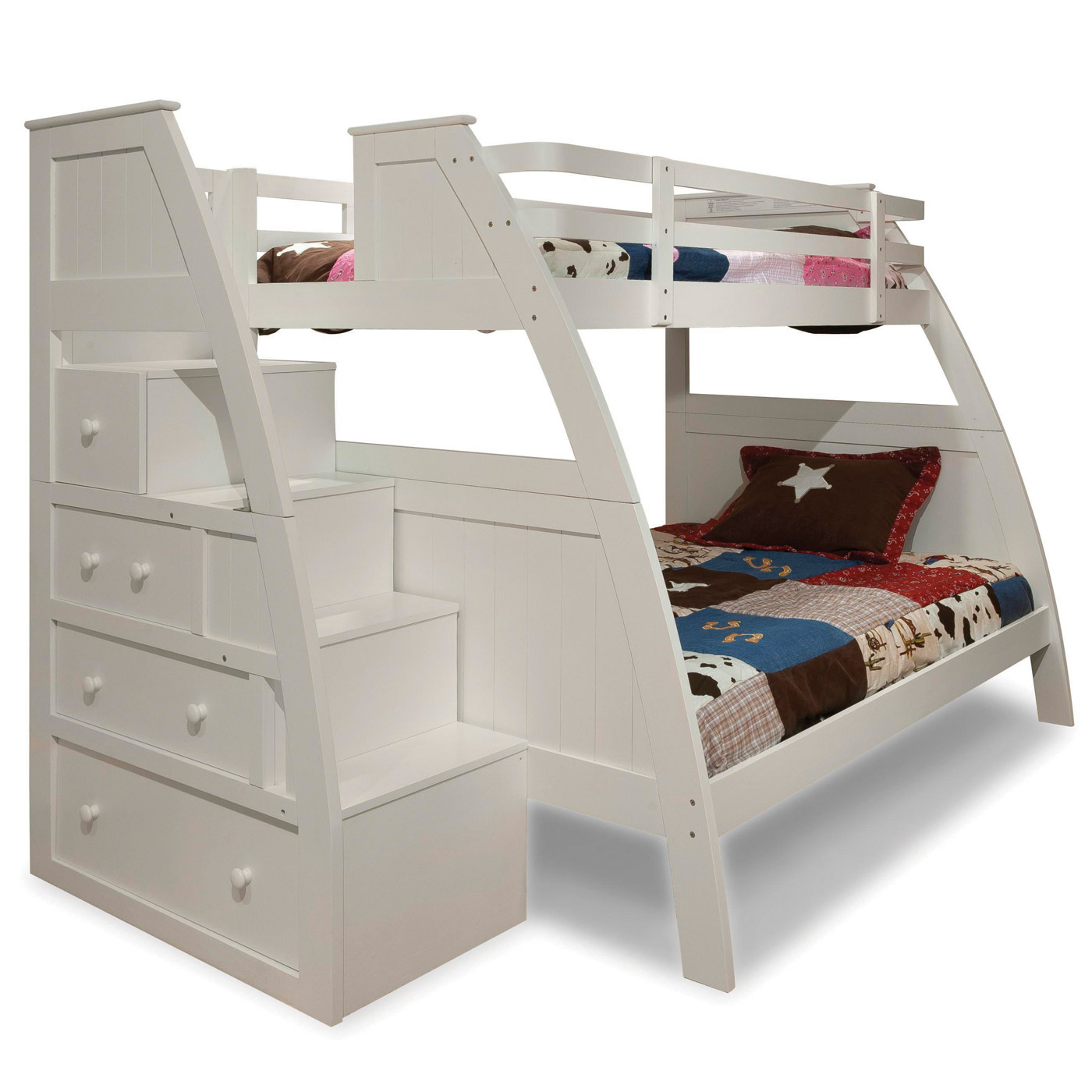 Check out other gallery of Bunk Beds With Stairs Twin Over Full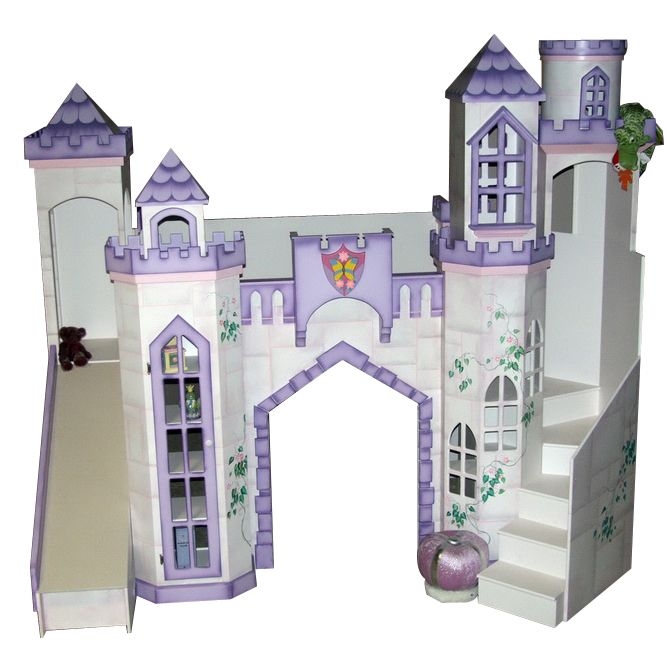 A cool contemporary bunk bed for boy kids. It's modelled on a double-decker bus (with an open roof) finished in light green and white with black and orange accents. It's crafted of wooden materials and is equipped with an upright black metal ladder.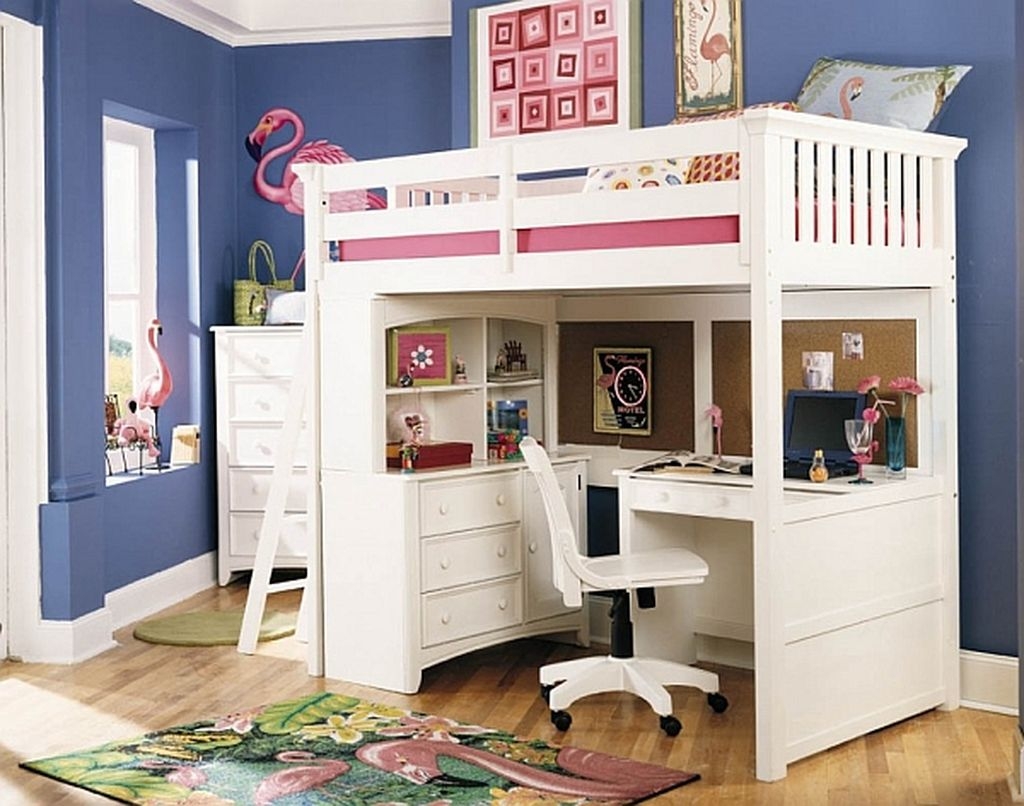 Double Bunk Bed with Stairs in Contemporary Teenage Bedroom Design Ideas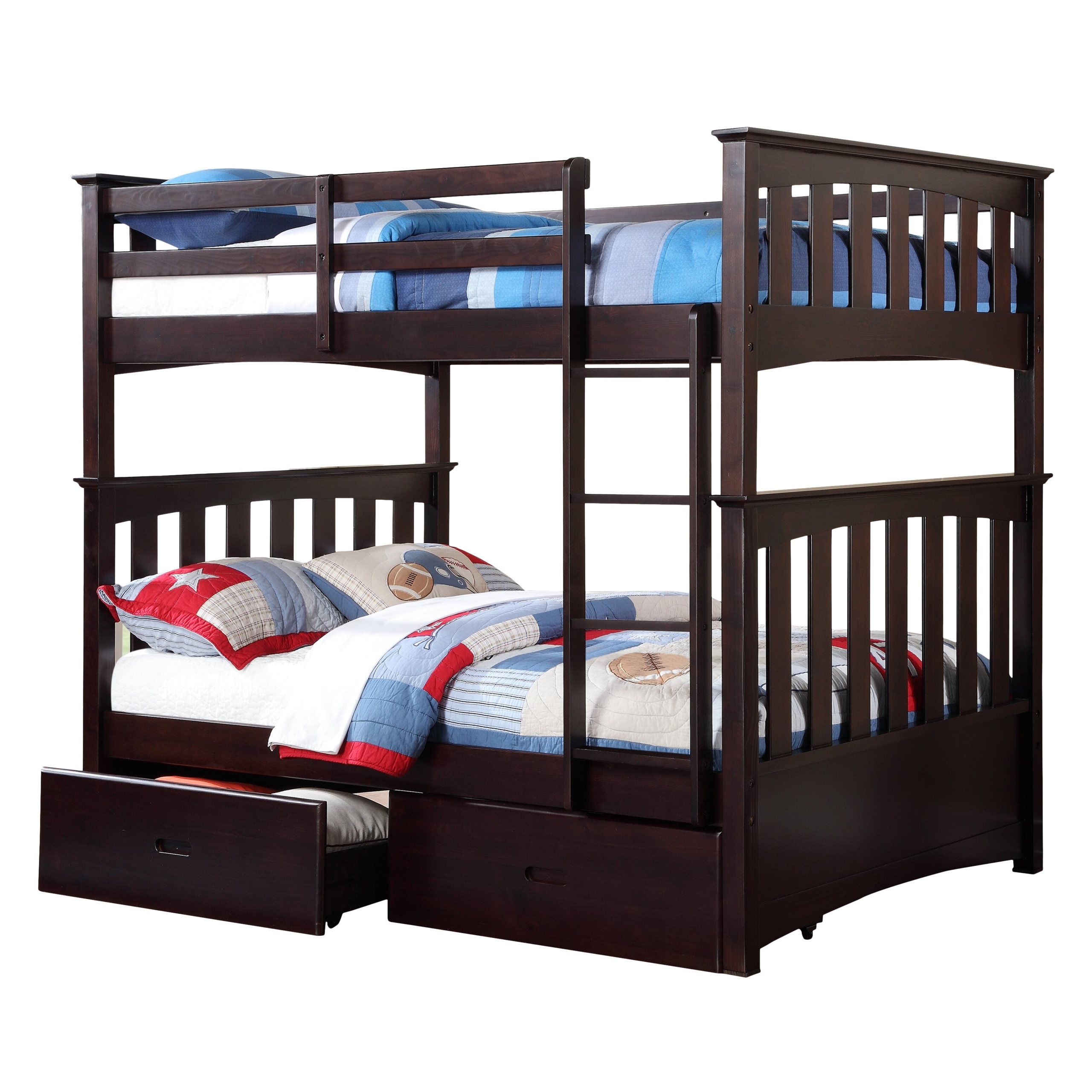 Kira Full Standard Bunk Bed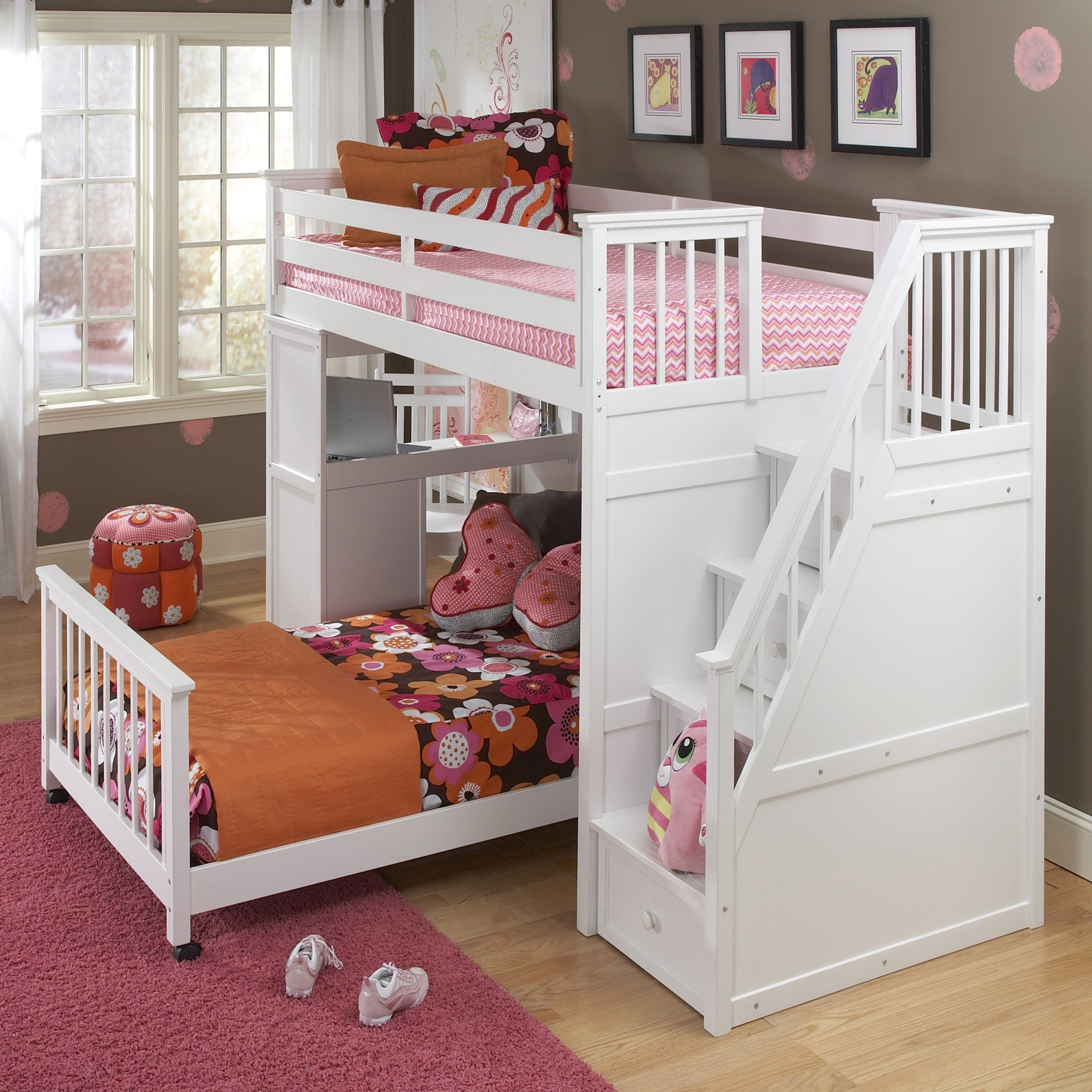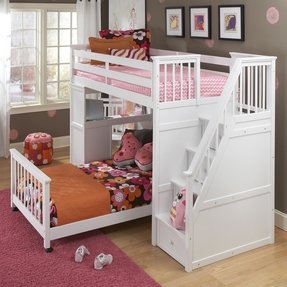 A comfortable bunk bed that provides soft sleeping space in the upper area and in the lower one. The upper bed is accessible thanks to stairs with storage drawers. White color of this bed matches any child's room.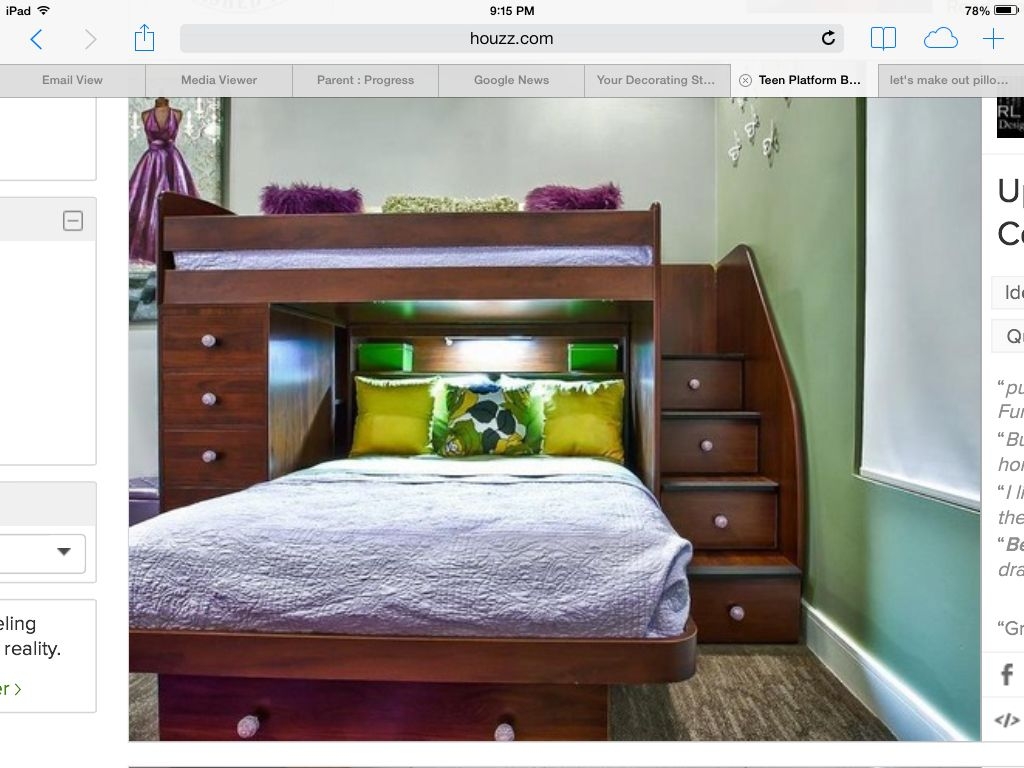 If you want to save up some space in your kids' bedroom then this twin over full bunk bed will do the trick. It comes with plenty of drawers to hide your belongings and the compartment for hiding the duvet and covers.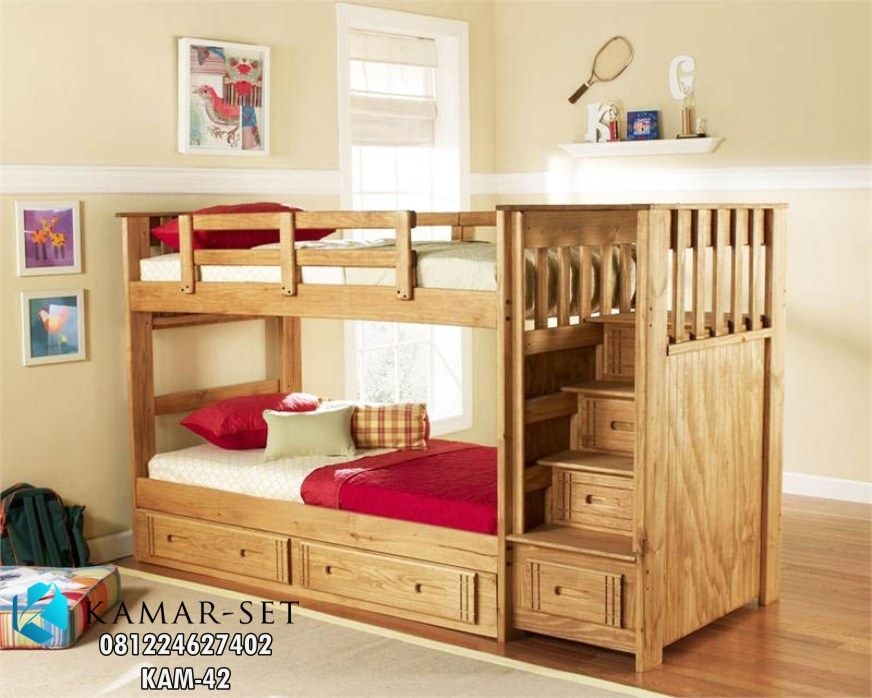 Enhance your bedroom with practical solutions and durable wood construction, deciding on this double bunk bed with built-in staircase and 3 storage drawers. The bottom part moves on functional caster wheels.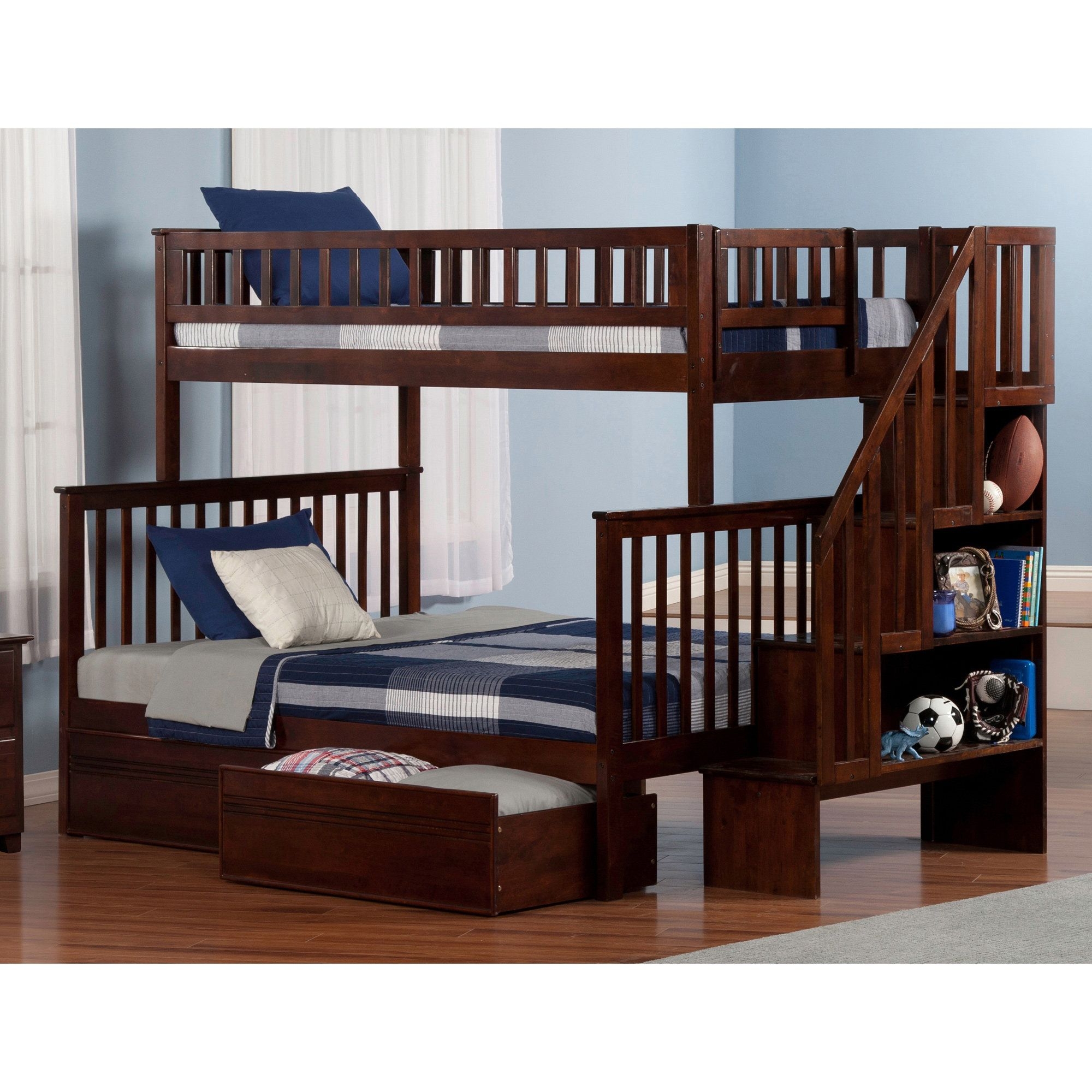 ... Twin over Full Bunk Bed with Trundle / Desk / Stairway modern-beds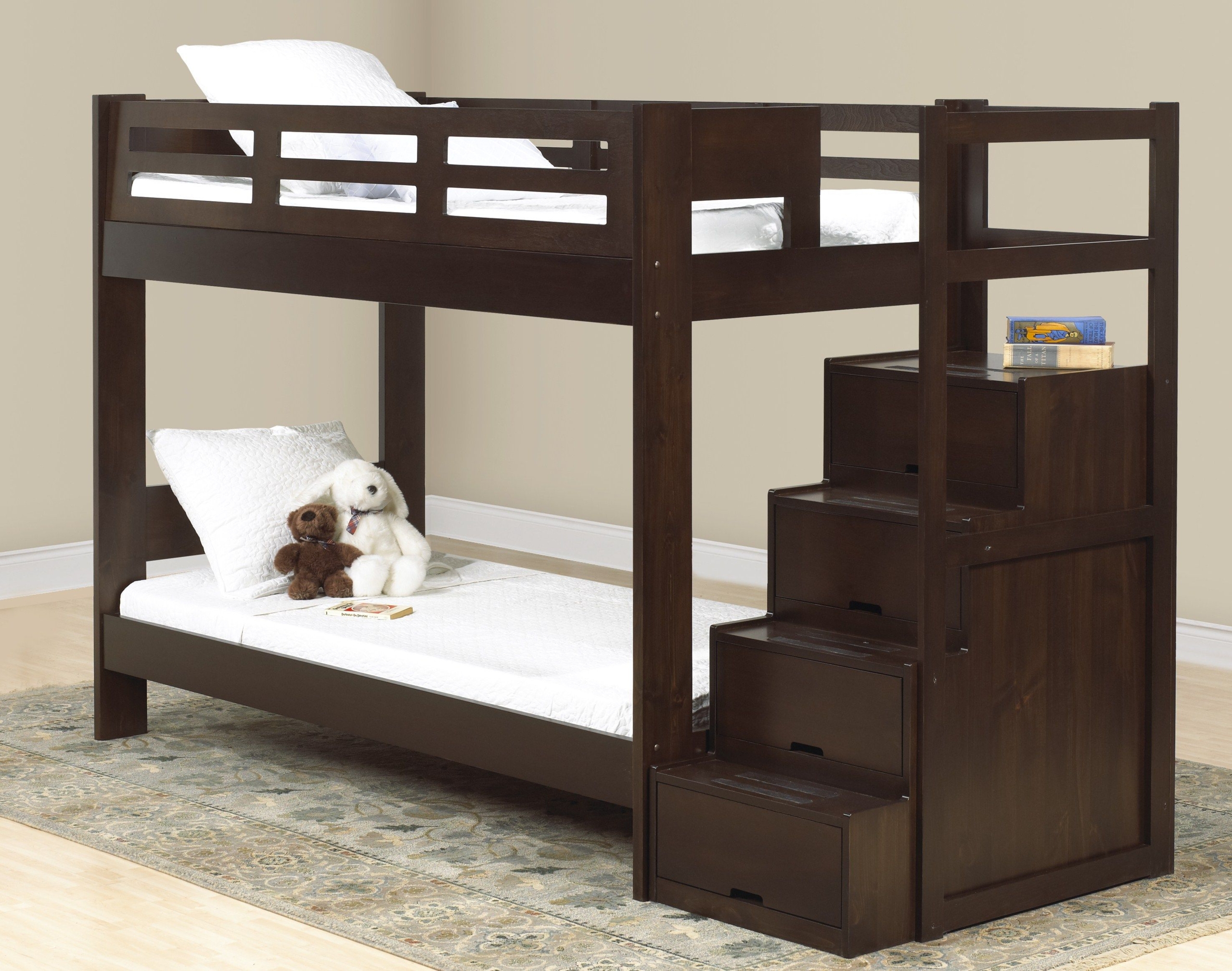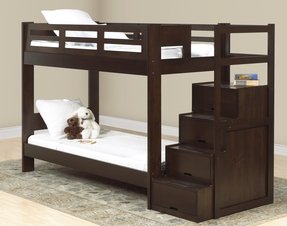 Palanda se schudky s uloznym prostorem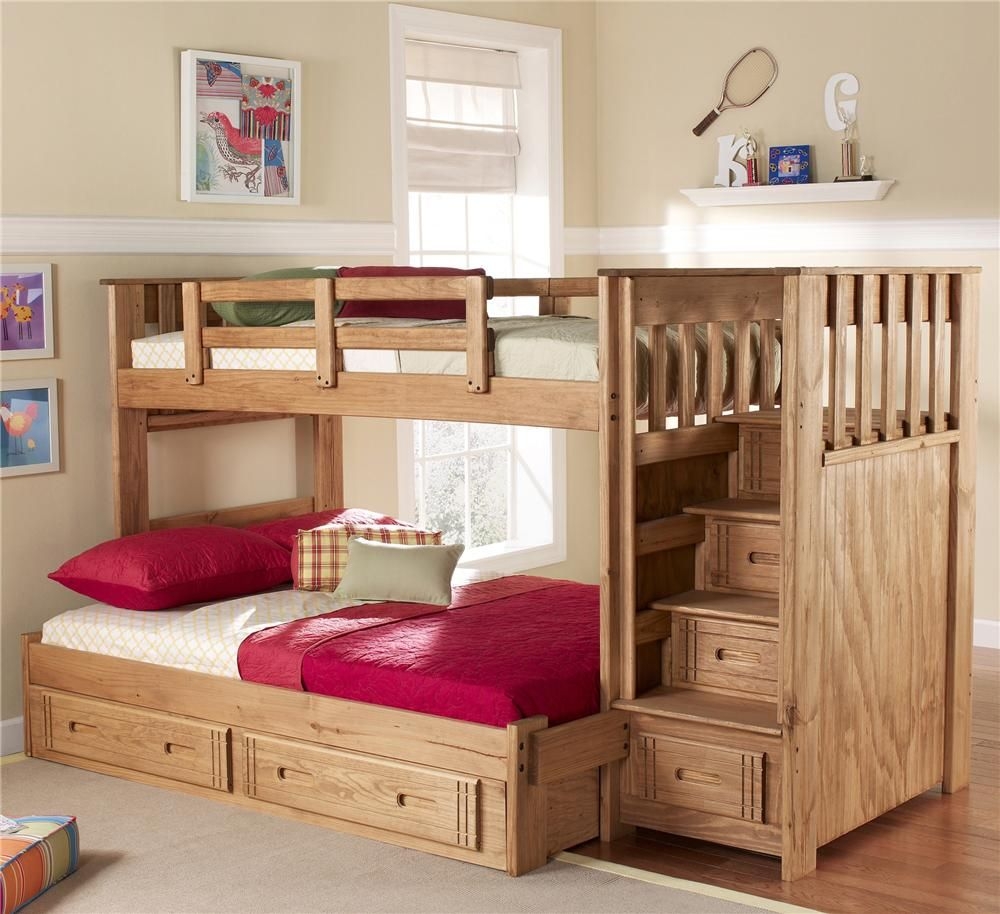 Interestingly constructed double bed with stairs is a perfect solution for children's room. Beautiful woodwork is solid and will make the decor take on functionality and coziness. The whole finished in a warm shade.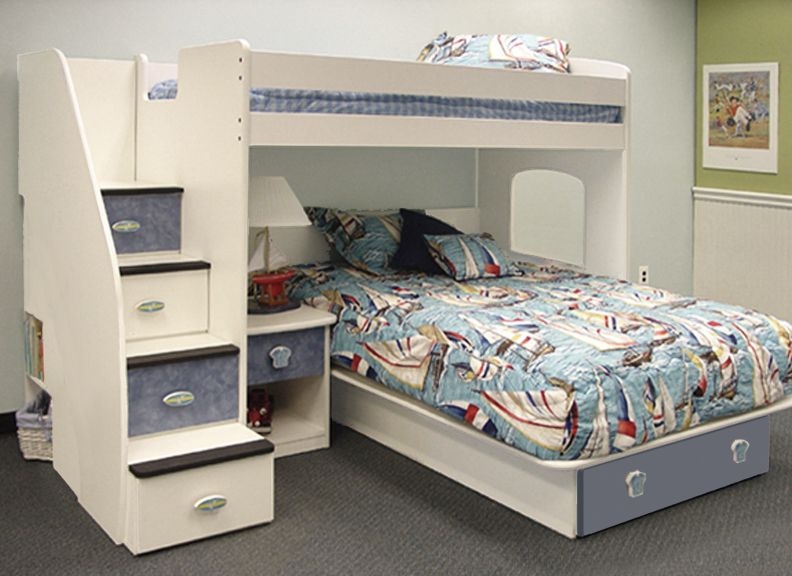 Berg Furniture Utica Twin over Full Loft Bed with Stairs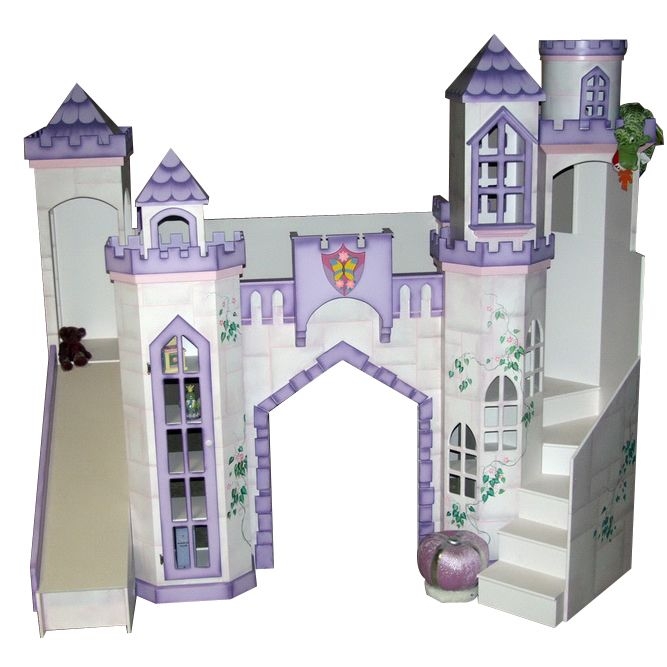 The unusual and robust design of these bunk beds with staircase makes the children's room look perfect. Functional furniture in a bright shade creates an organized place for rest, fun, and learning.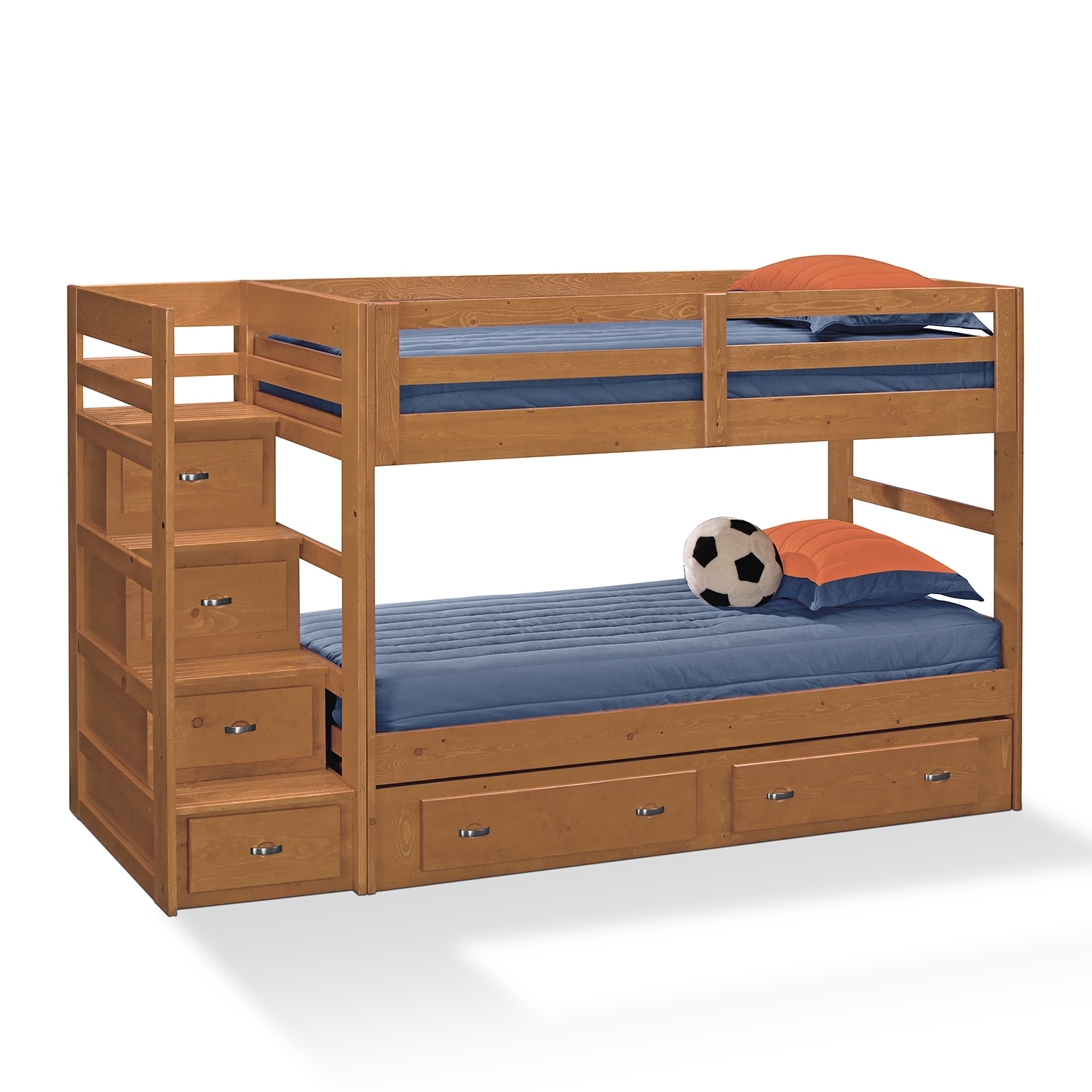 ... Furniture - Varsity Pine III Twin Bunk Bed with Stairs and Storage