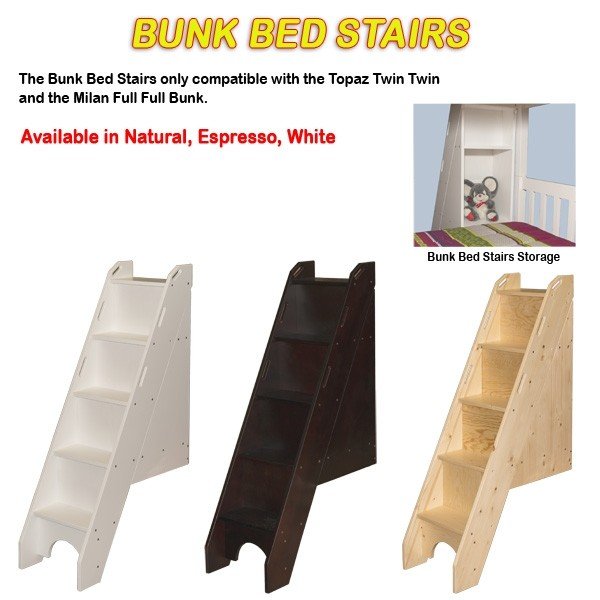 name bunk bed stairs code the bunk bed stairs is only compatible with ...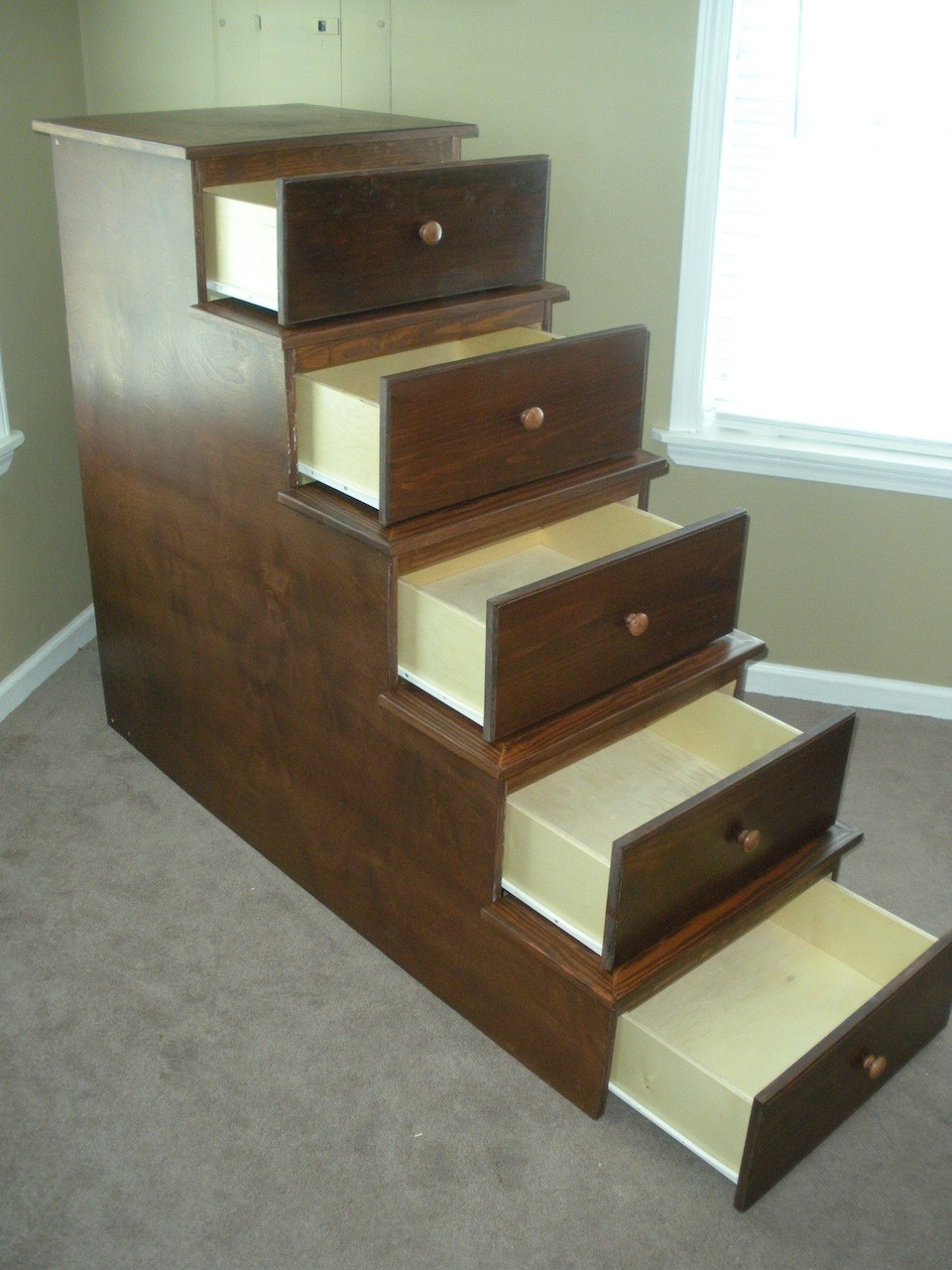 This is a loft bed stair with a structure made of wood and coated brown. There are five steps and each step is a retractable rectangular drawer which makes it a very efficient way to use space. The drawers have round knobs.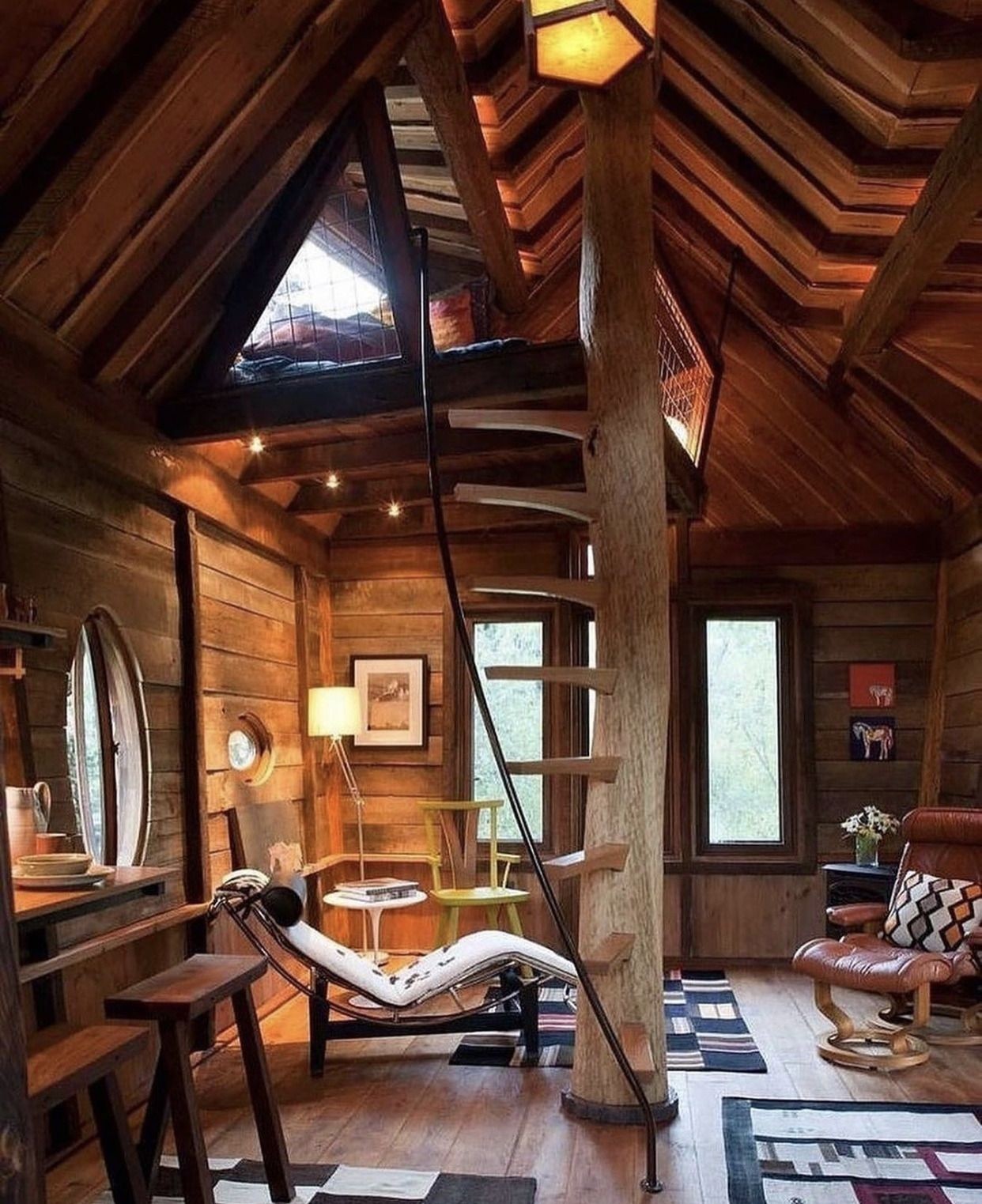 This is a bed step with a simple and nice design. It's made of wood and has black and drown color mix. The stand has a right-angled triangular shape which provides a stable base that can support weight. The steps are also wooden and durable and firmly attached to the stand.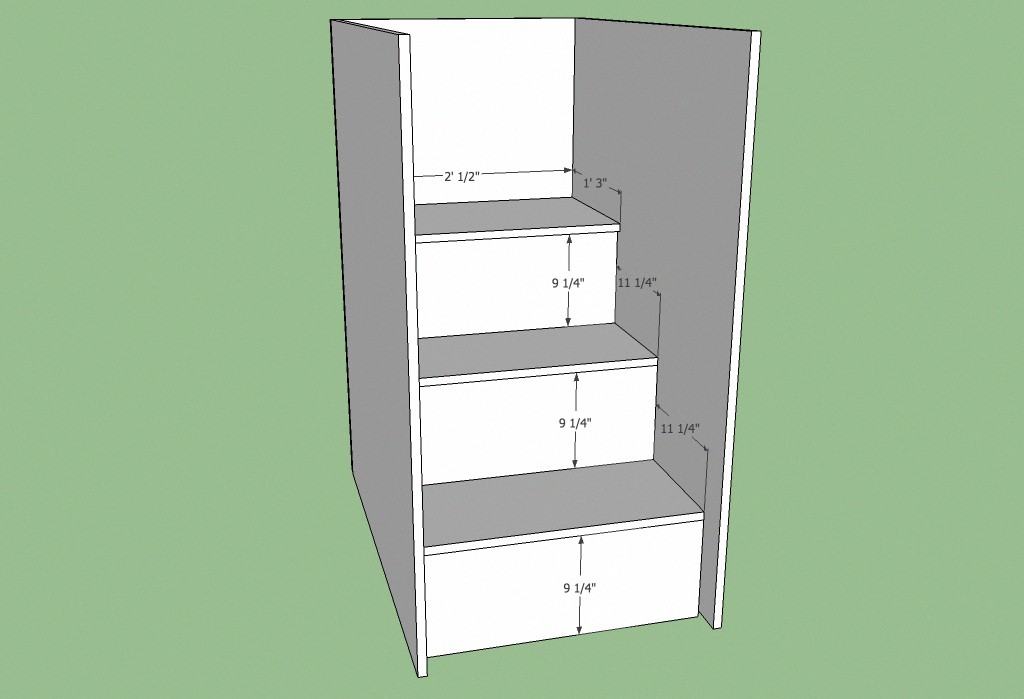 Woodworking loft bed steps plans PDF Free Download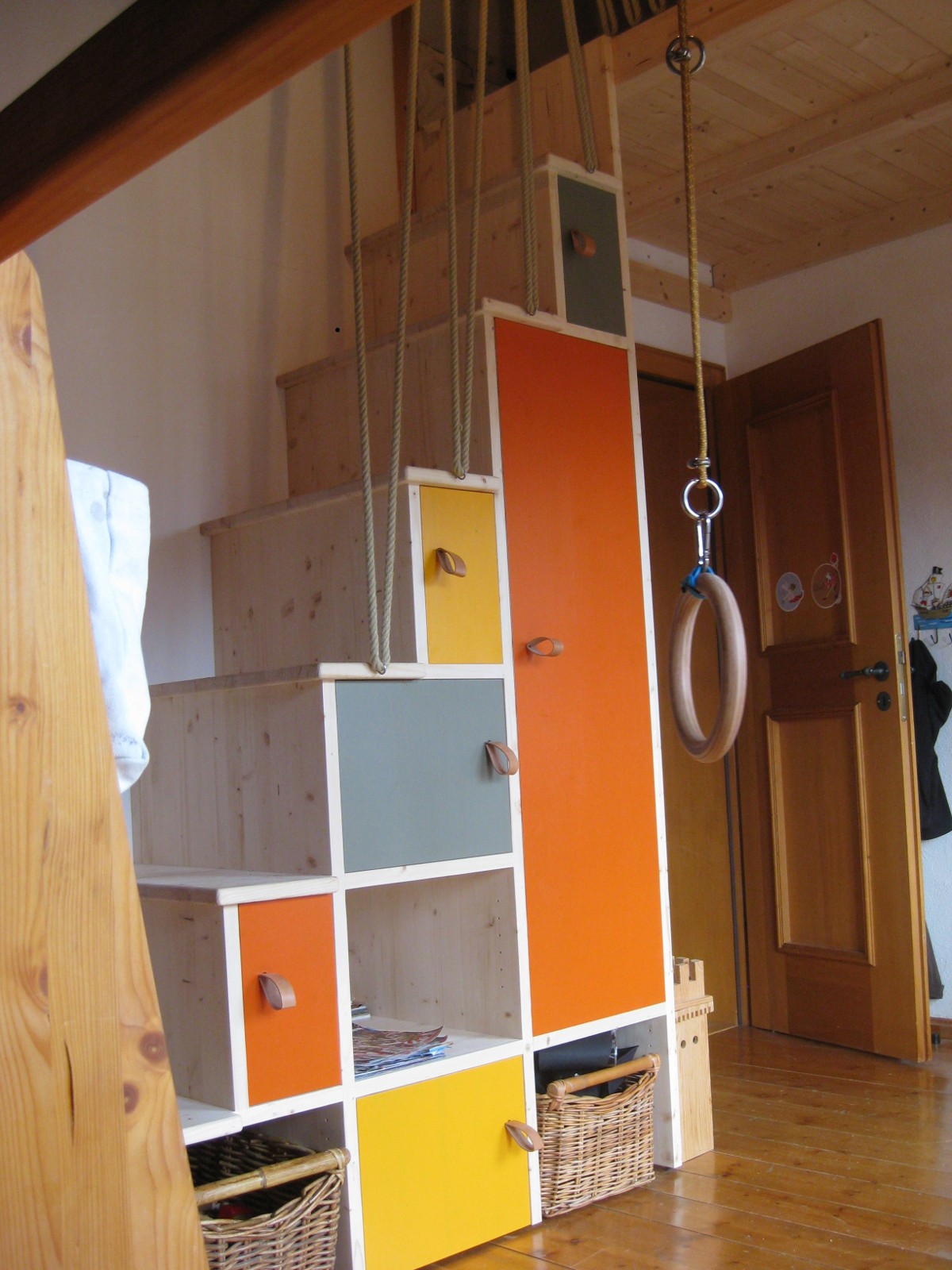 Cool functional loft bed steps with size-varied door cabinets and open niches inbuilt underneath. They're made of wooden materials. Steps have a natural finish while doors (with loop pulls of durable brownnish fabric) are finished in vivid colours.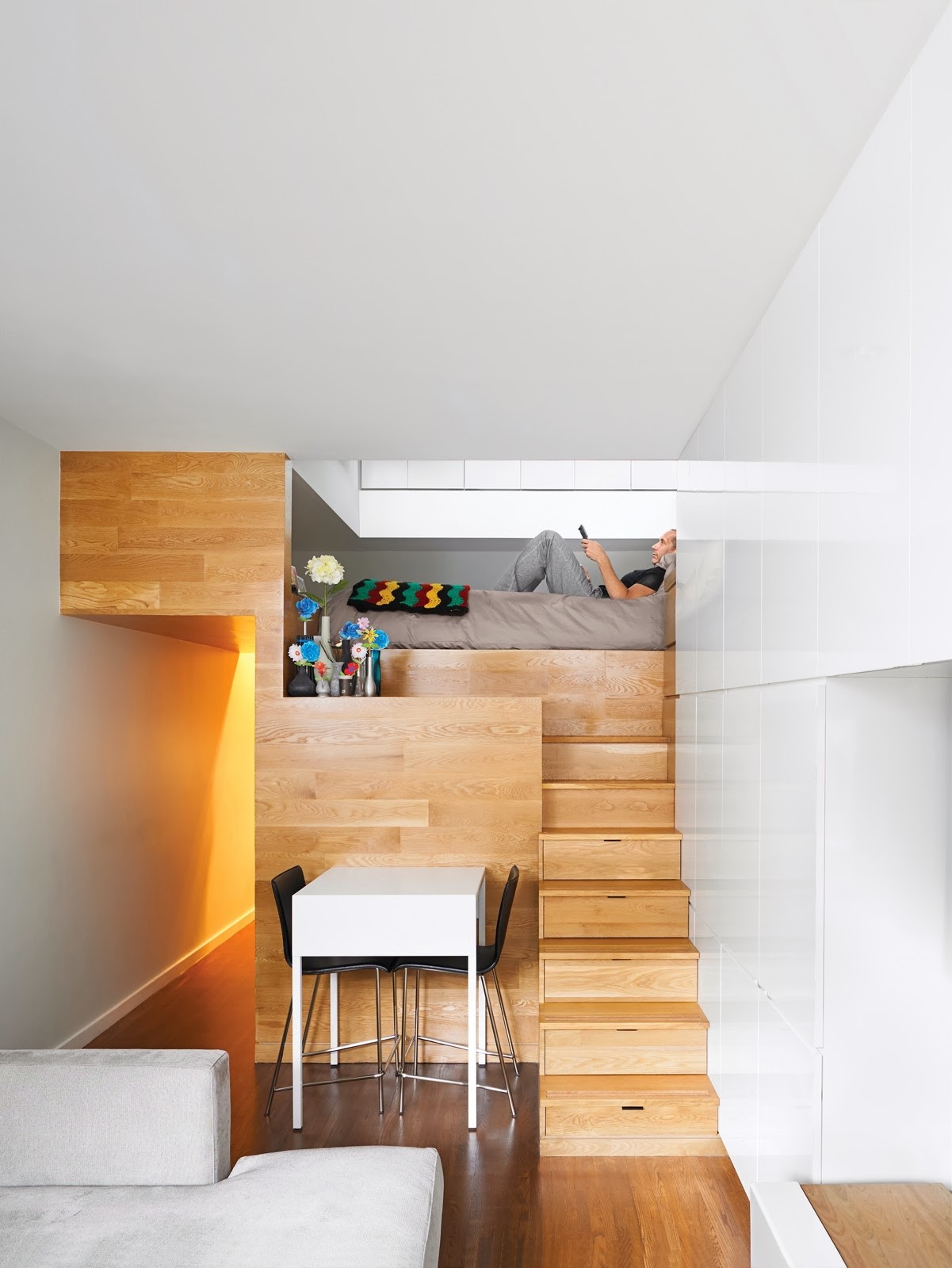 Incredible loft bed steps designed for highly raised beds. Constructed from wood and featuring a slightly sealed natural wood grain finish, the steps also come with ample storage thanks to the seven drawers on each step. They are also compatible with any traditional loft bed out there.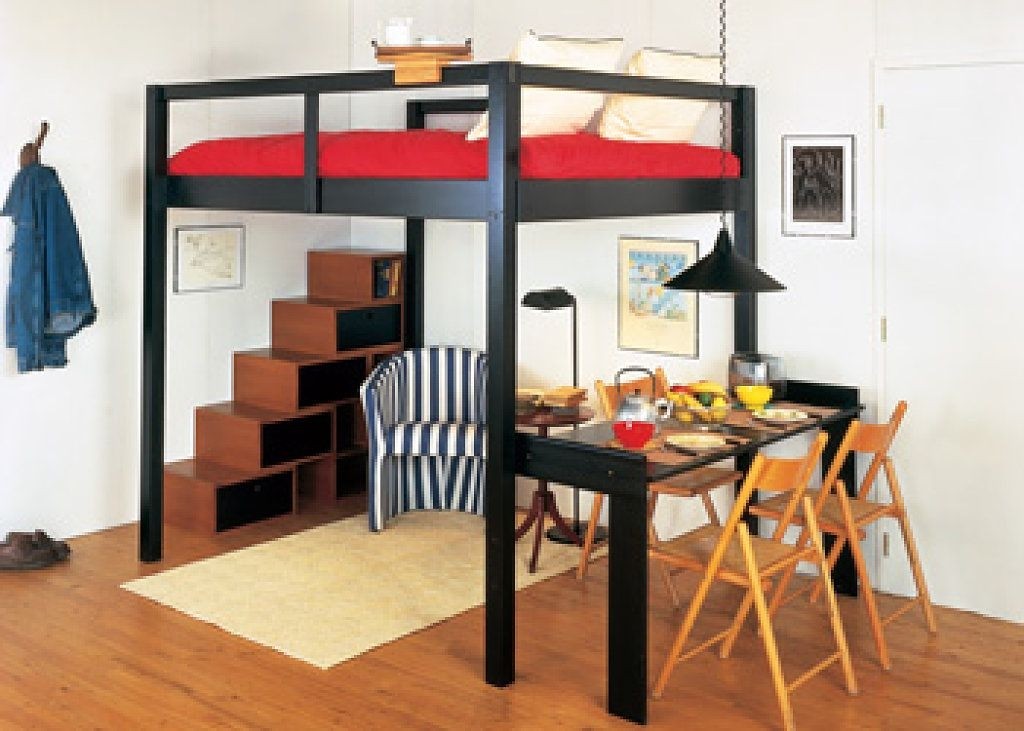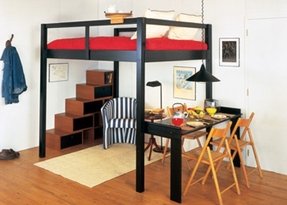 Compact and space-efficient setup for a dining room with a loft bed above the dining area. The loft bed is placed on tall, wooden legs with a set of stairs that double as a handy bookshelf, providing additional storage.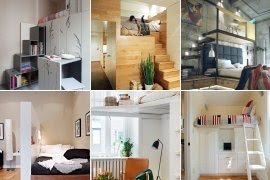 A smart idea for a loft bed, which is actually a miniature of an apartment. The upper part features a bed while the bottom is a bookshelf and a small dining table, which you just slide out when you need them.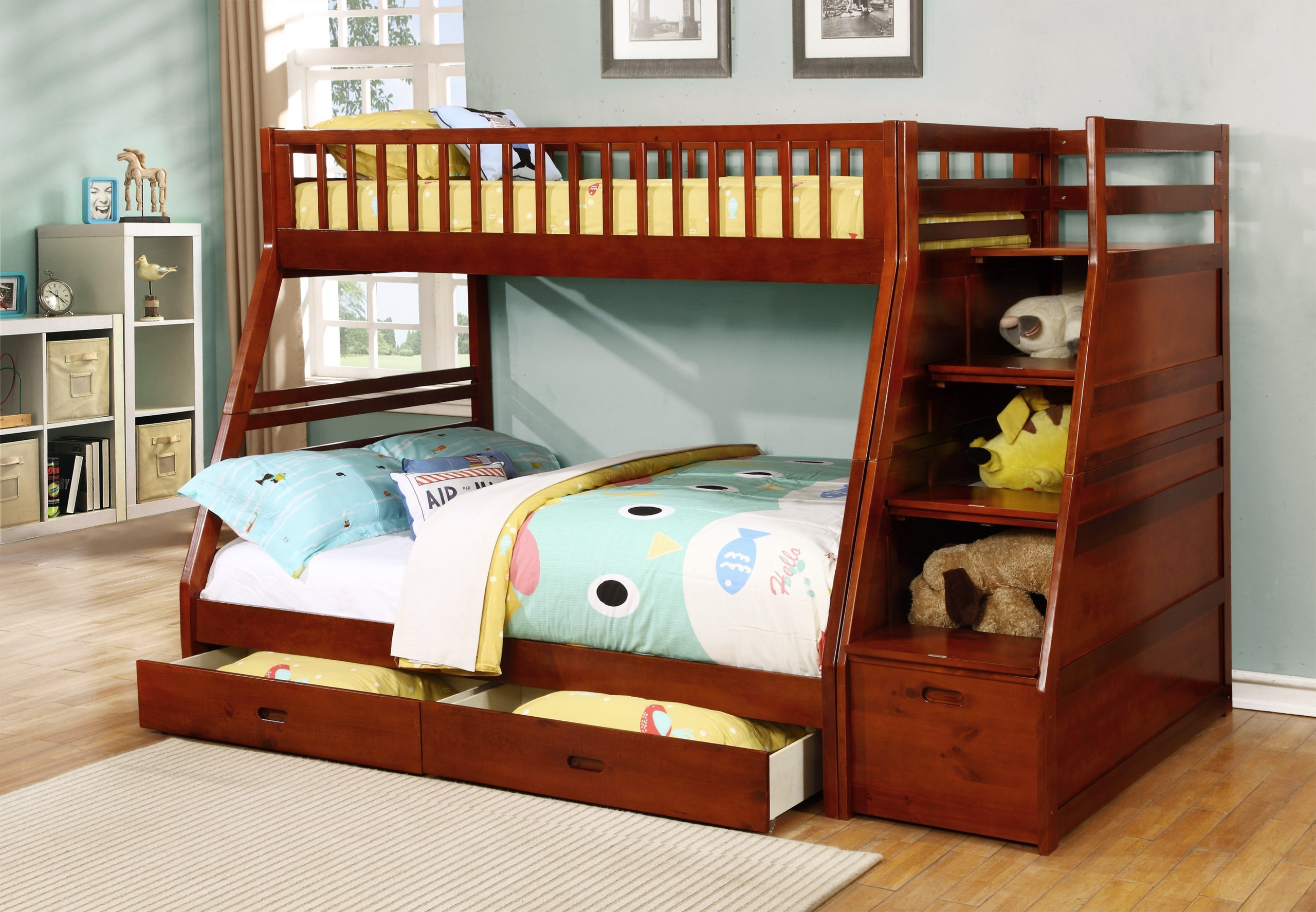 Enjoy the space-saving features and rich wood tones of this twin bed over full bed bunk set. The upper bunk is approached using storage steps that double as cubbies. The bottom step houses a drawer, as does the bottom bunk.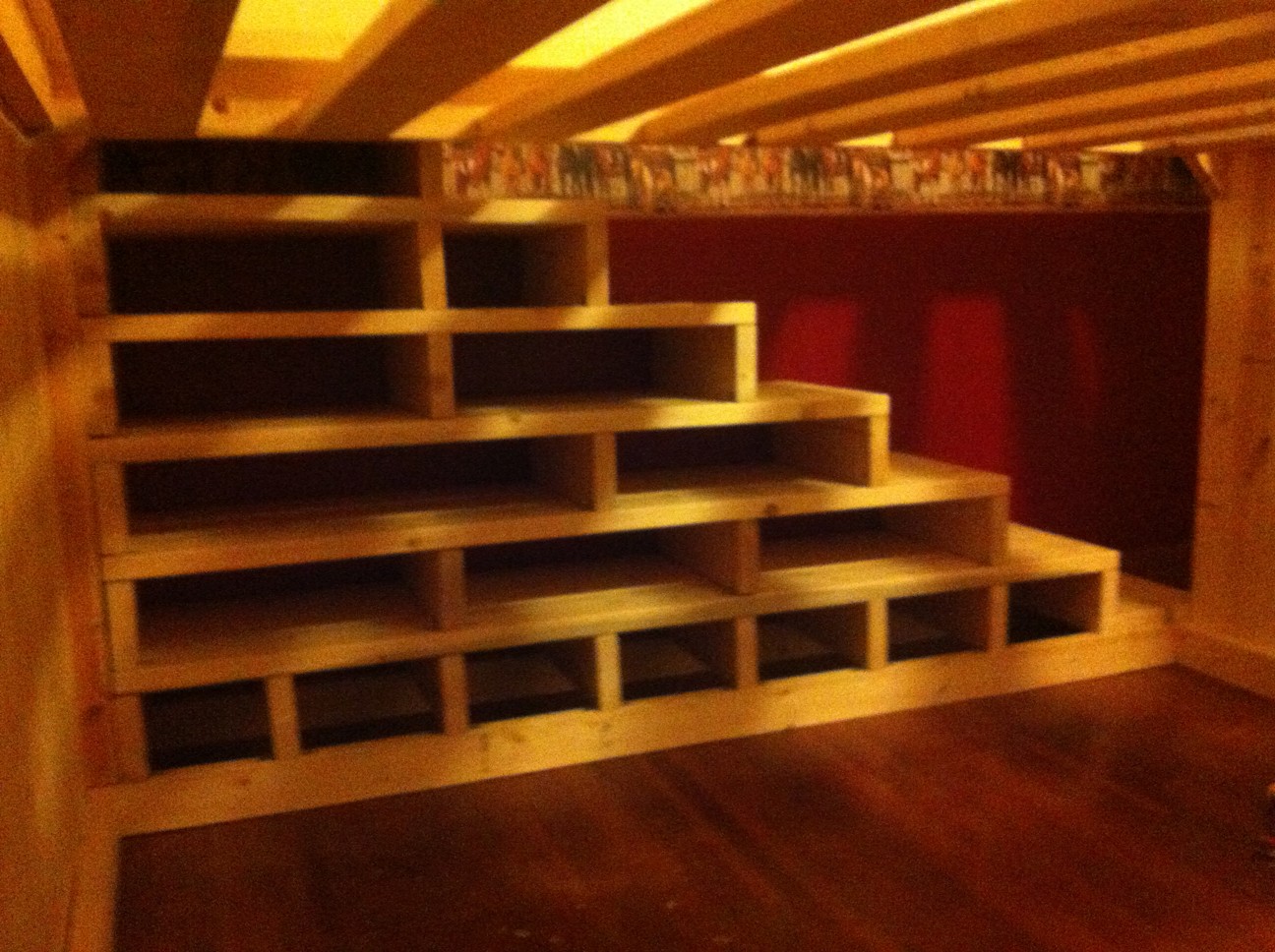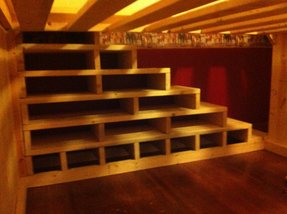 Well-built loft bed steps that will deliver immense storage into your bedroom. The steps come in a sturdy wooden design and dozens of open shelves for all your stuff. They are also perfect for standard loft beds thanks to their relatively taller height.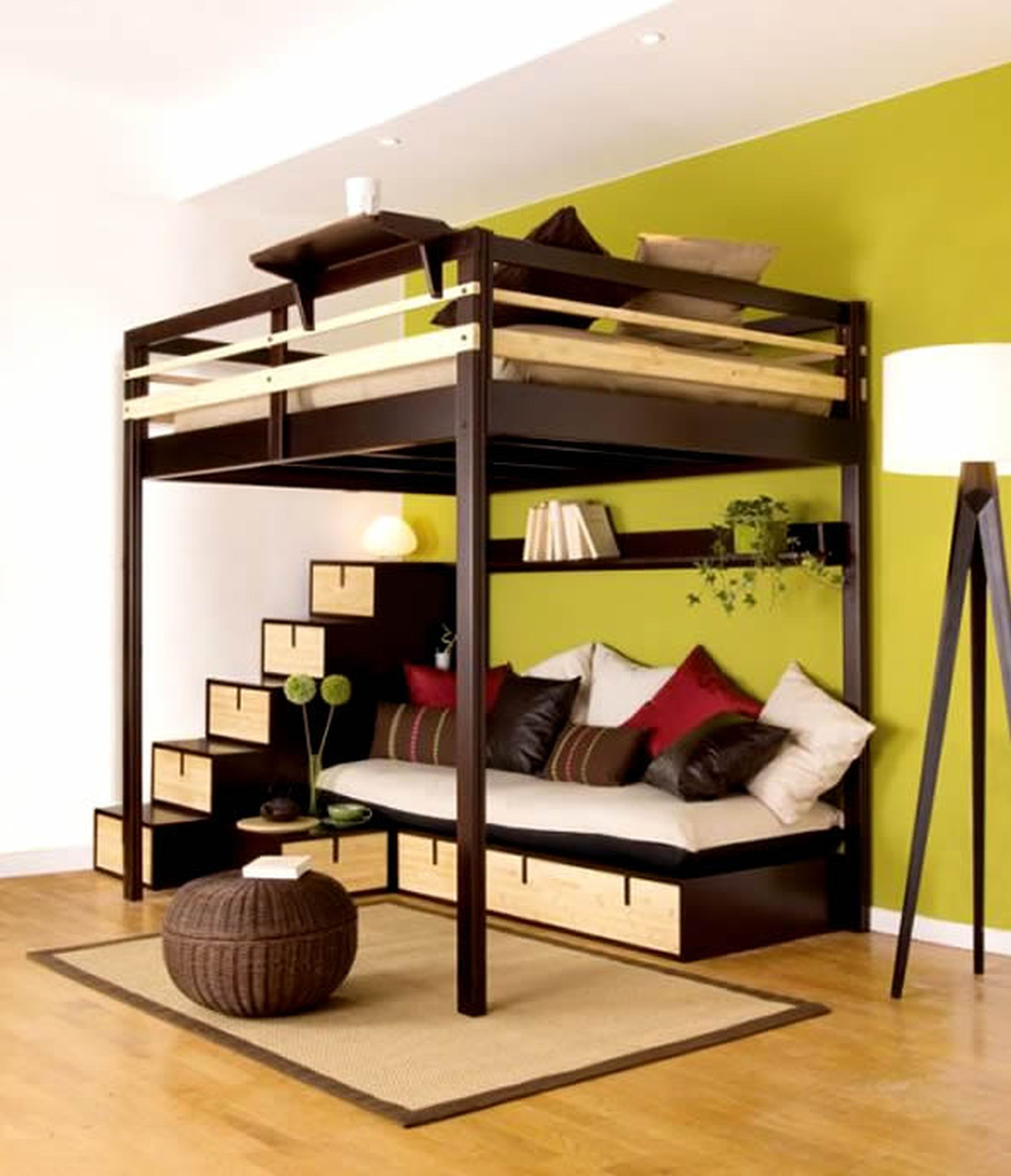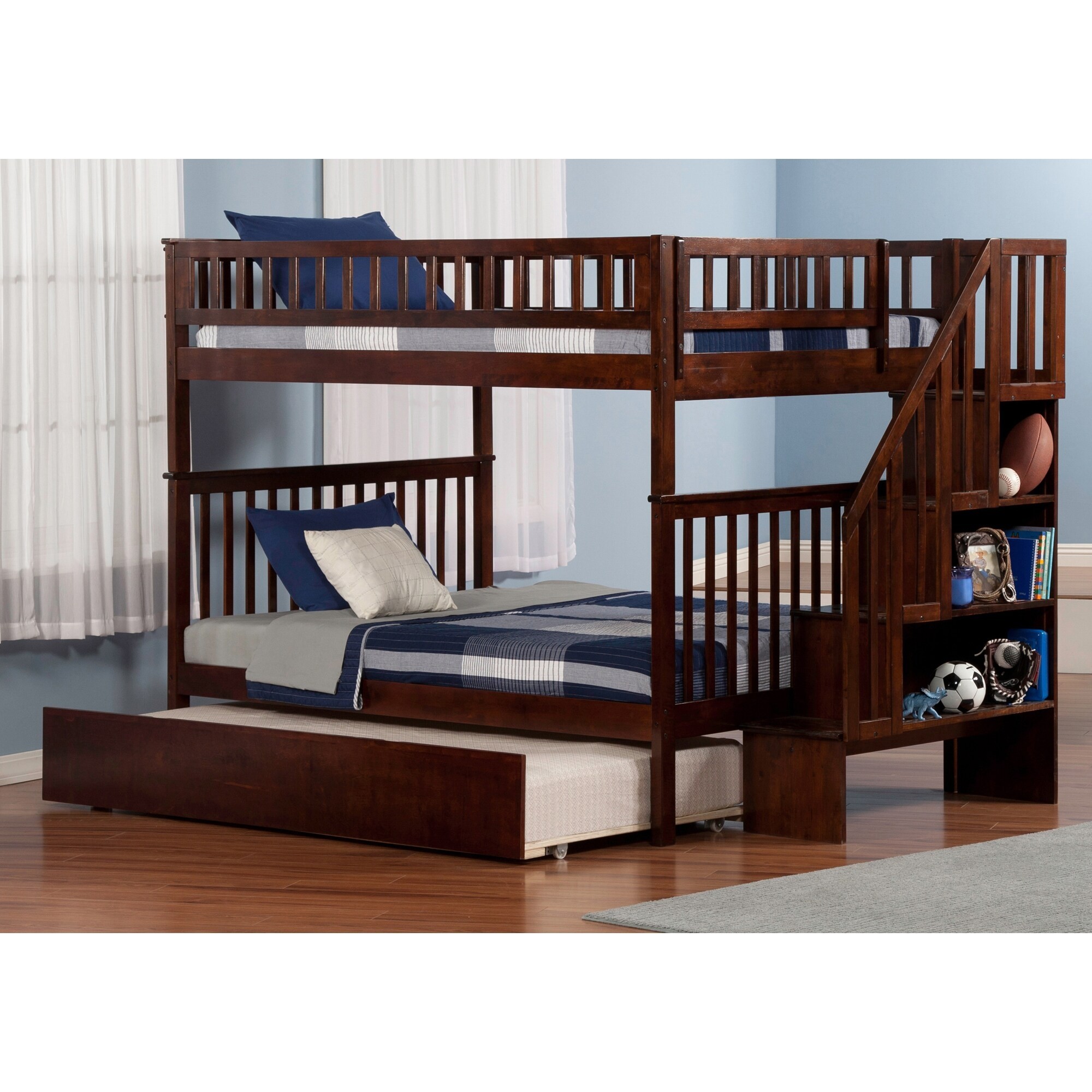 Woodland Full Over Full Bunk Bed with Trundle and Staircase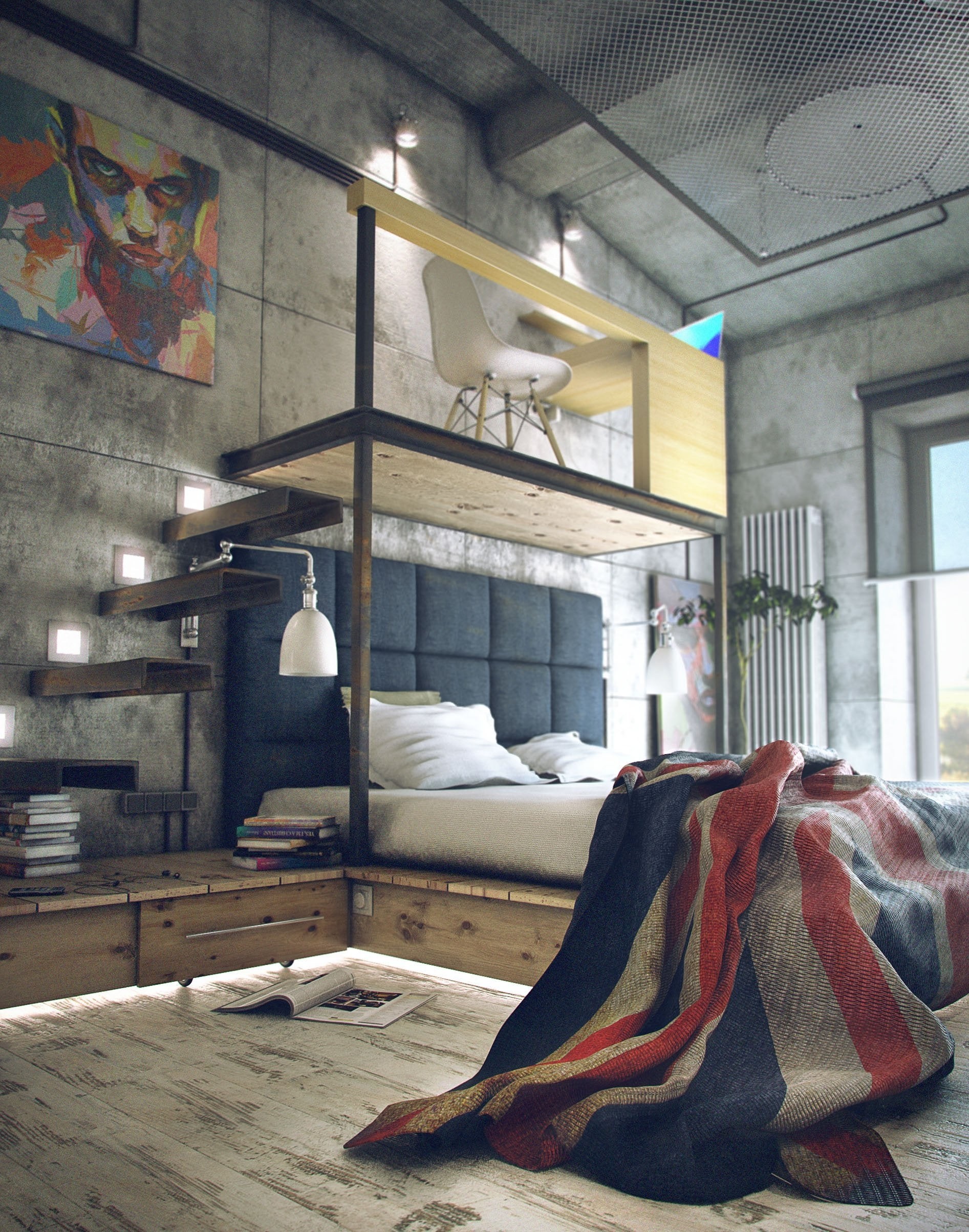 Loft bed for space saving in each home. Construction is made of wood. Base is fitted with drawers for storing beddings and others needed stuff. Great solution for teenager's room.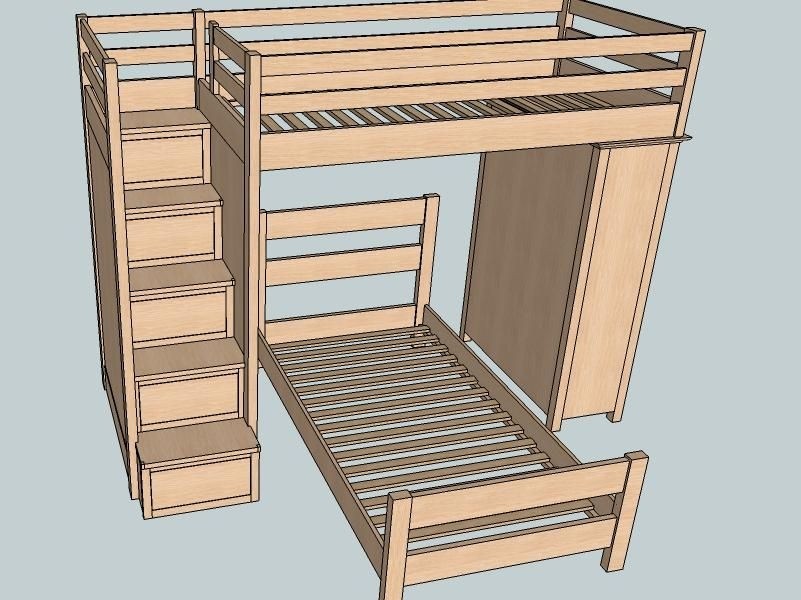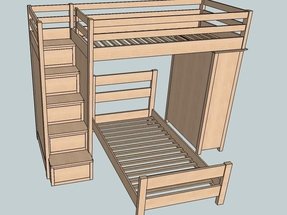 This classic piece of furniture is the best solution, if you have two children or you live in cramped studio flat. It is bunk bed with steps. They have built-in drawers which can be used to storage bedding or clothes.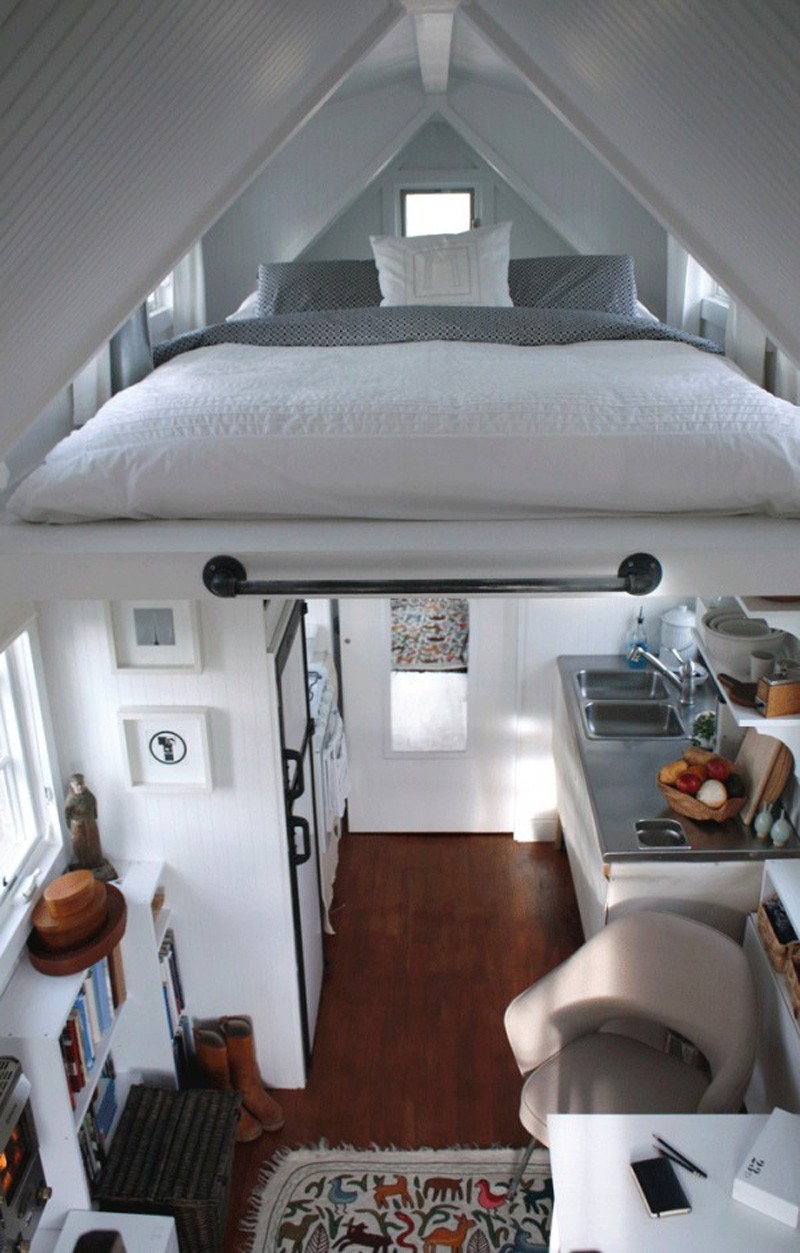 Beautifully Designed Tiny Homes and Apartments » Curbly | big cushy chair, lofted bed w/ actual steps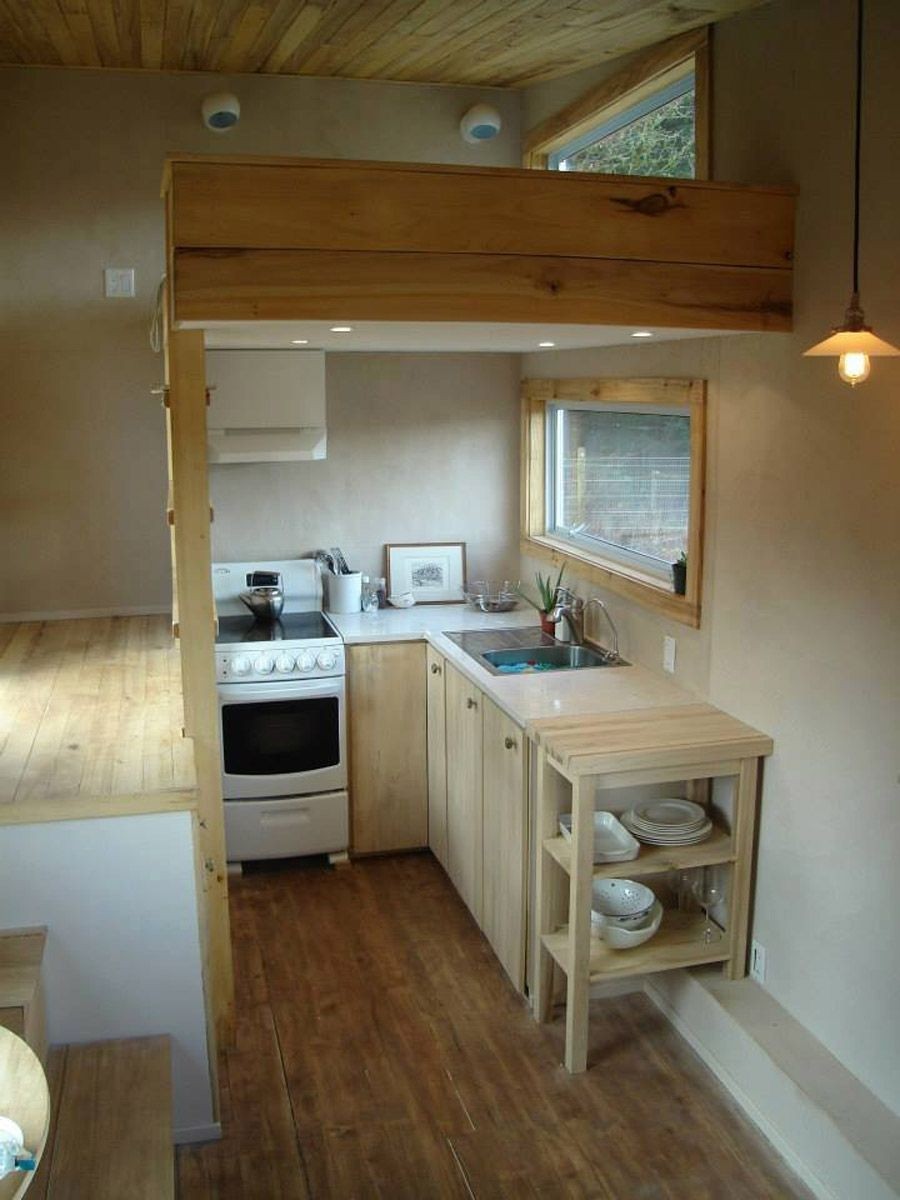 Woman builds herself a gorgeous, tiny, healthy, "chemical free" house : TreeHugger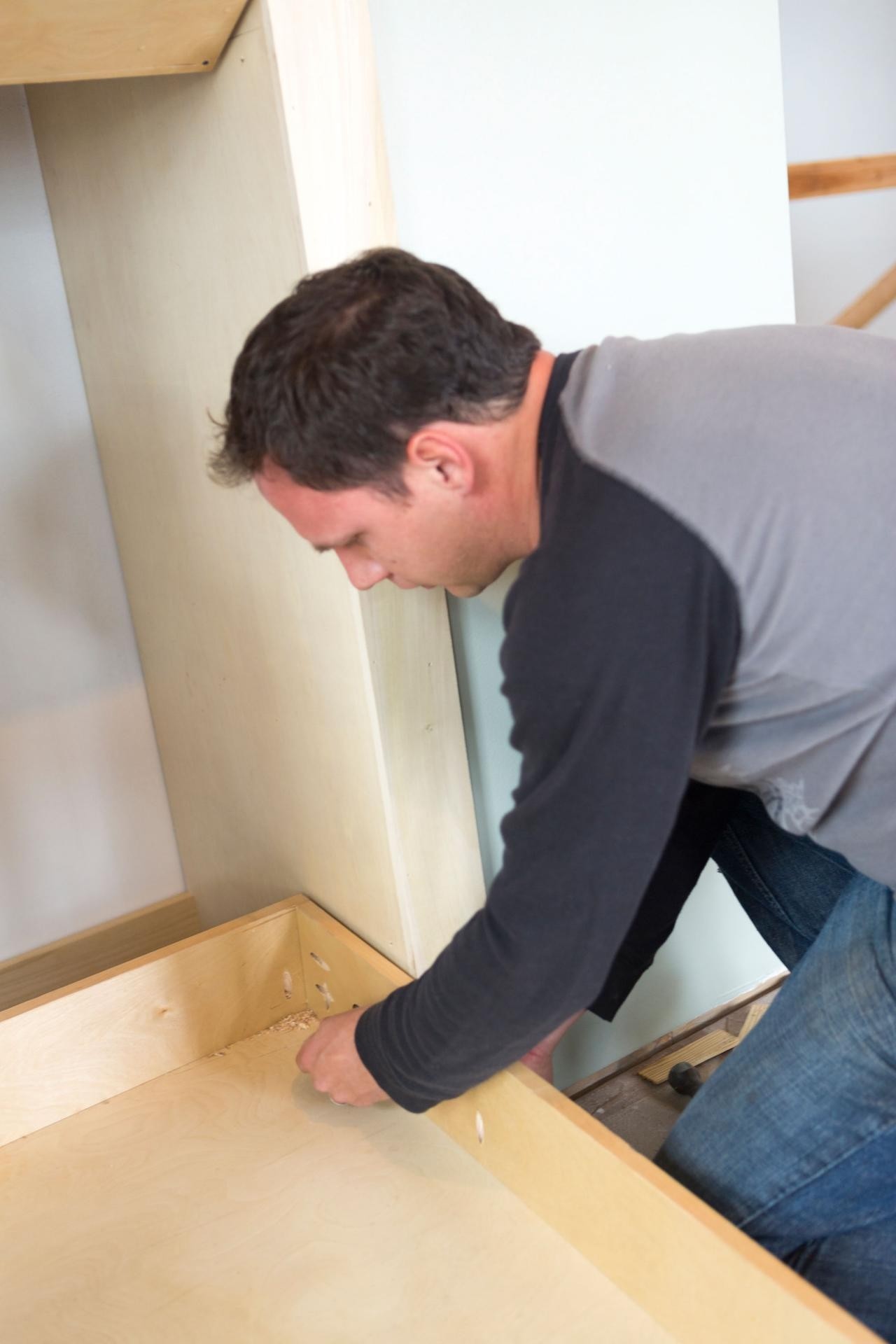 How to Build a Side-Fold Murphy Bunk Bed: From from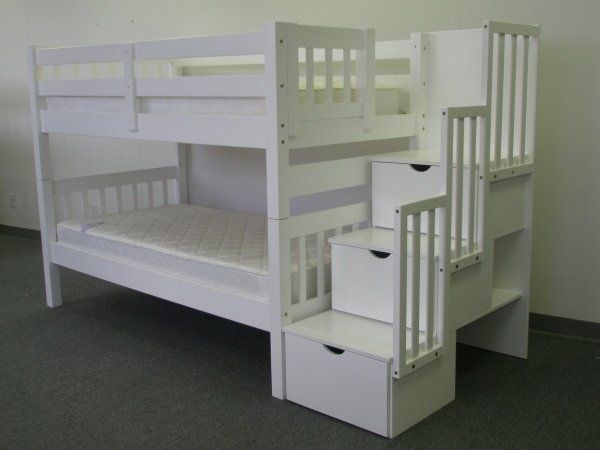 This very practical, king size twin bed provide an extra storage space thanks to large drawers build into stairways. Its durable construction is made of solid pine wood in soft white finish and metal hardwood.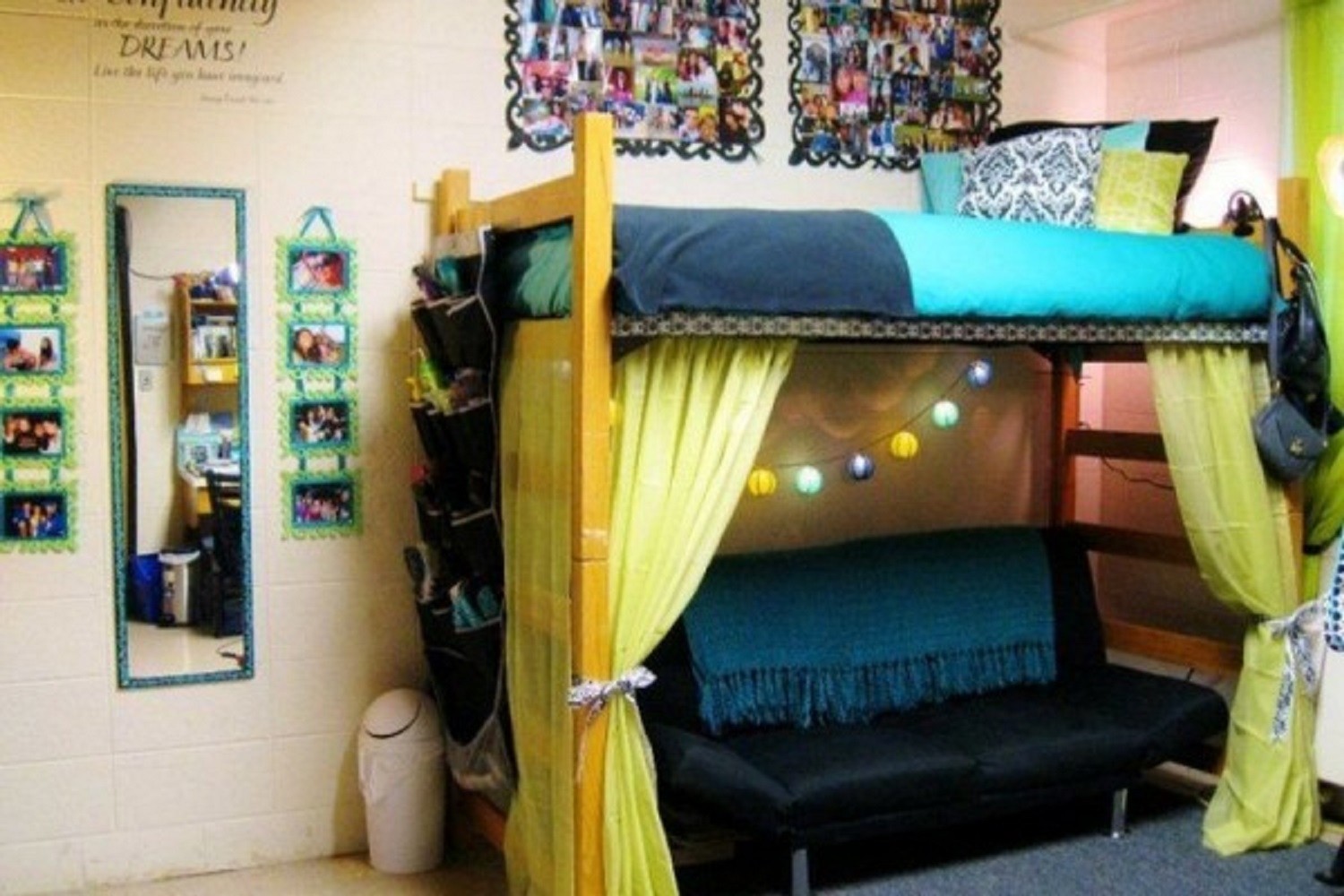 Loft bed set saves space and leaves lots of decor freedom. Adding some colourful - like yellow, as pictured - curtains lasts for a surprising transformation. Here the bottom bed was removed, and a small black couch was set in instead.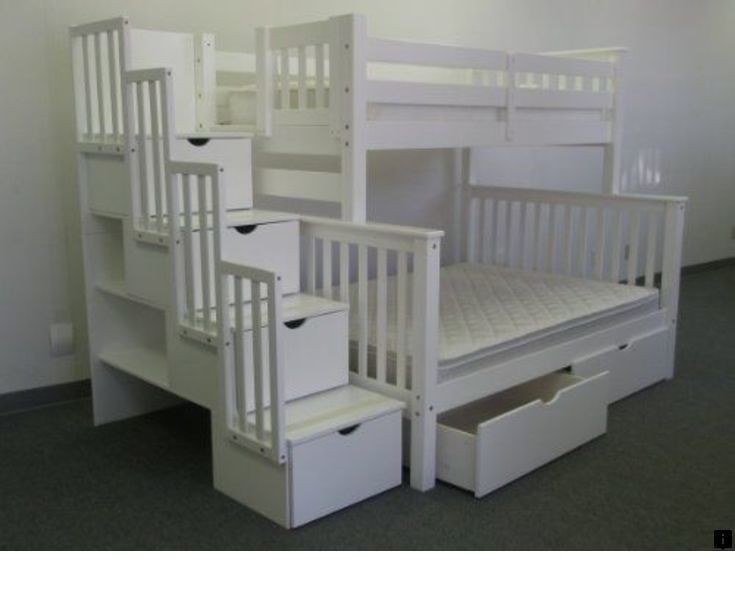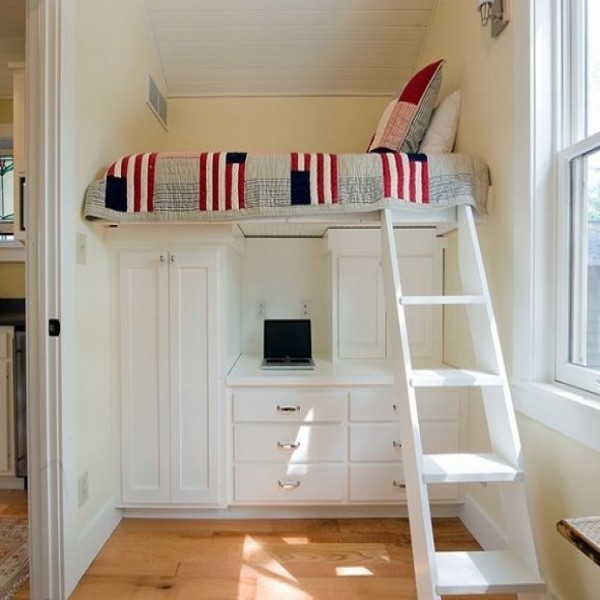 This loft with steps constitutes a great solution for all tiny spaces. This small bedroom can be greatly arranged when a lot of space is saved by entresol. All covered in snowy white creates a cool and clean, attractive proposition for all contemporary interiors.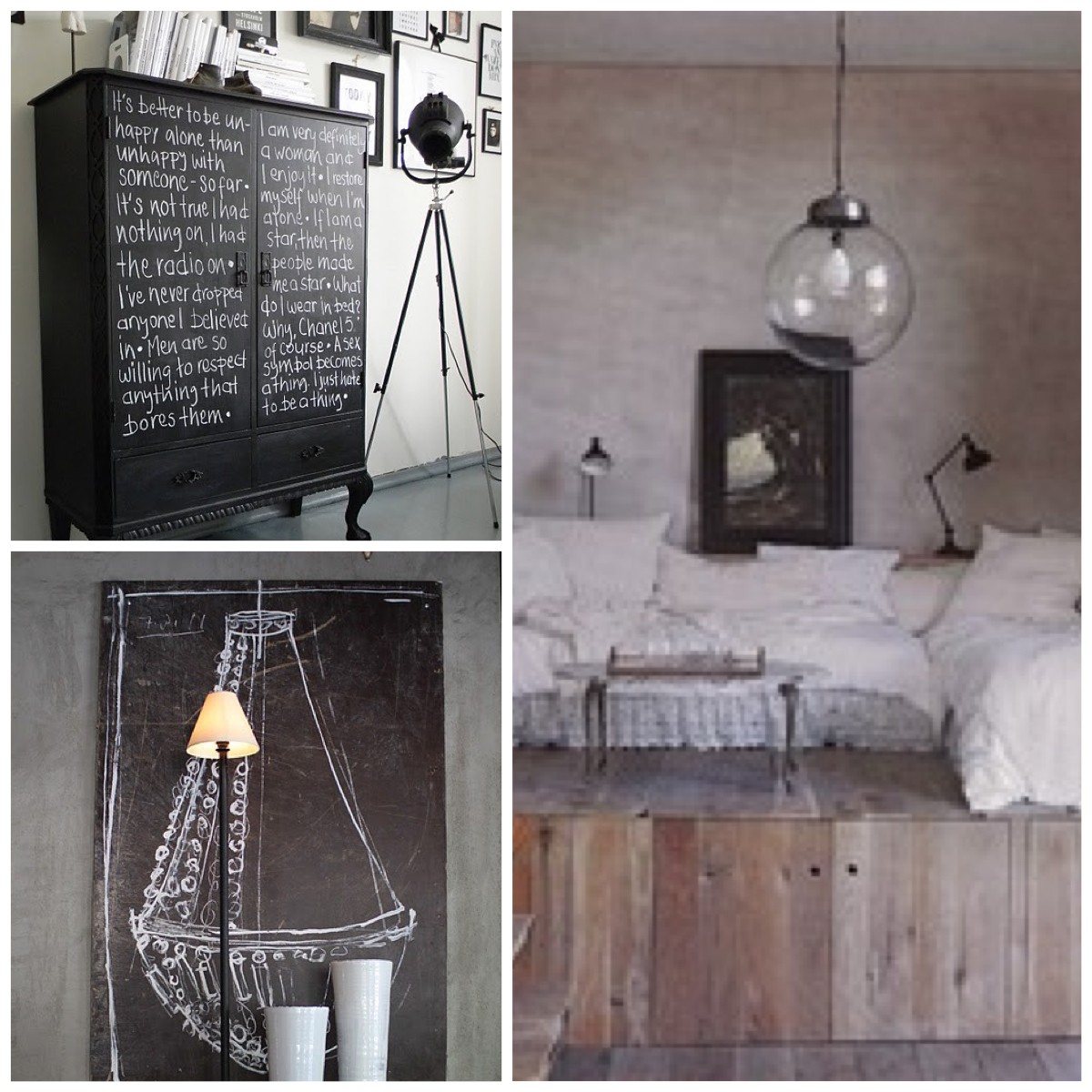 Perfect for reading, naps, cuddles. What could be better?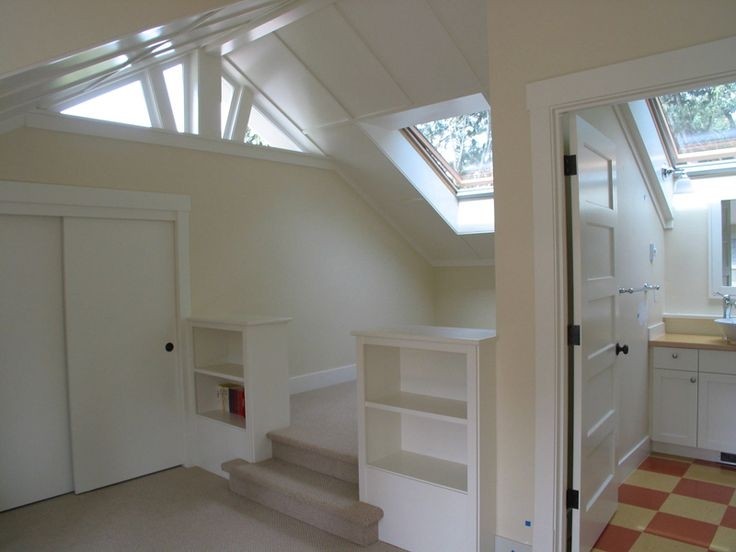 Small Homes by Ross Chapin Architects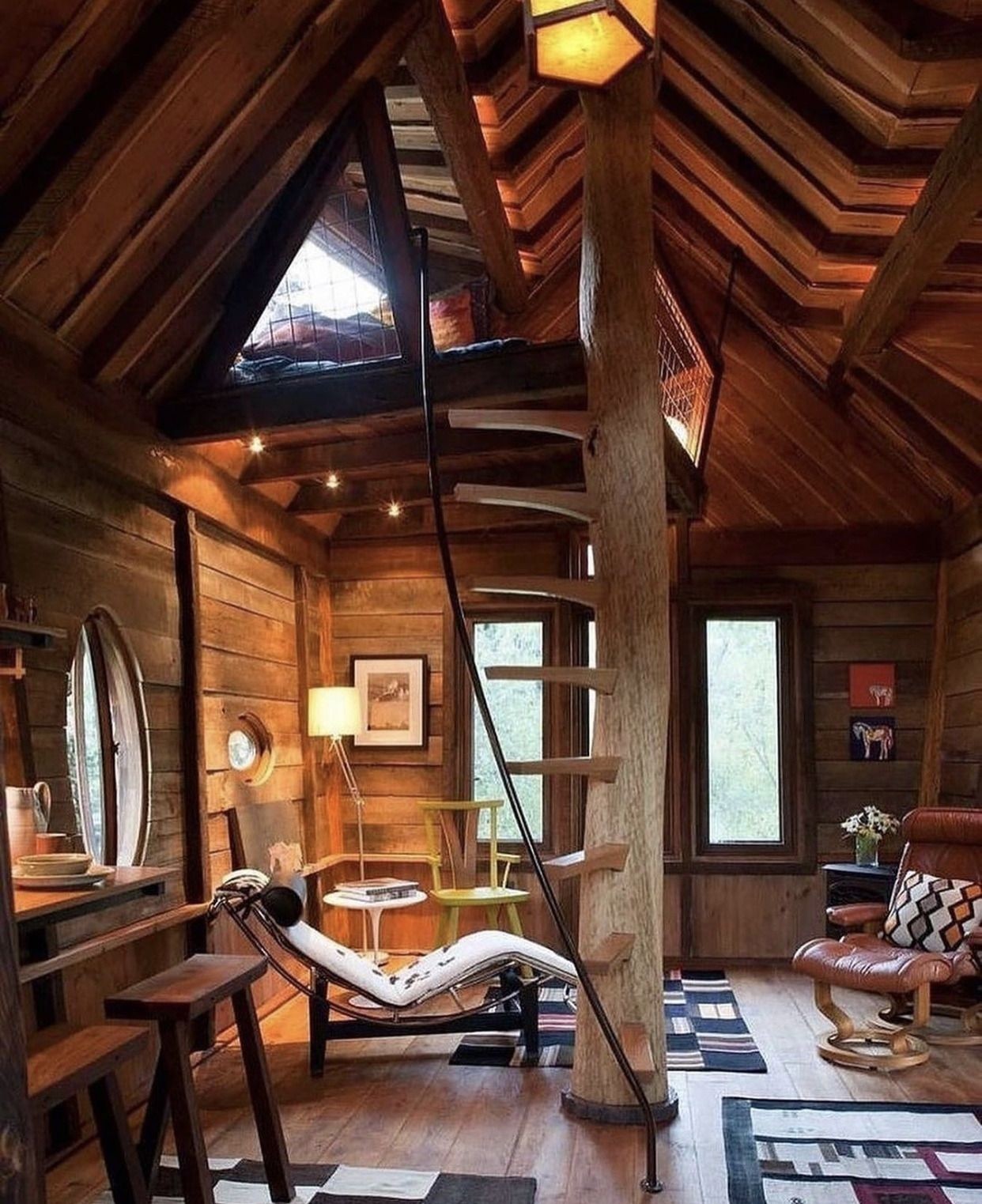 Une cabane dans les arbres au Colorado | | PLANETE DECO a homes worldPLANETE DECO a homes world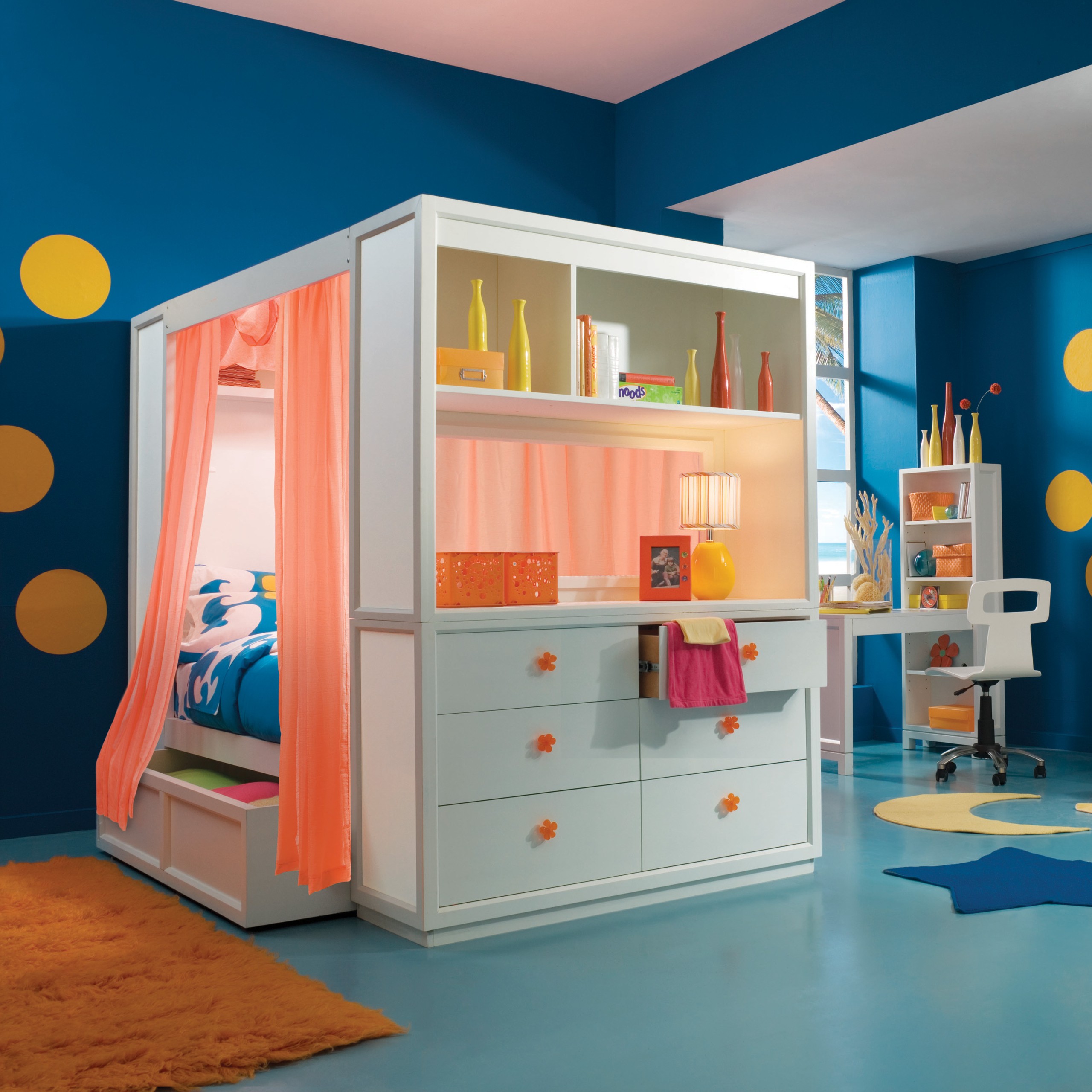 This product is a dream of every kid and teenager! The functional TweenNick The Retreat Canopy Bed features full size, drawers, hutch and magnetic dry-erase side panels.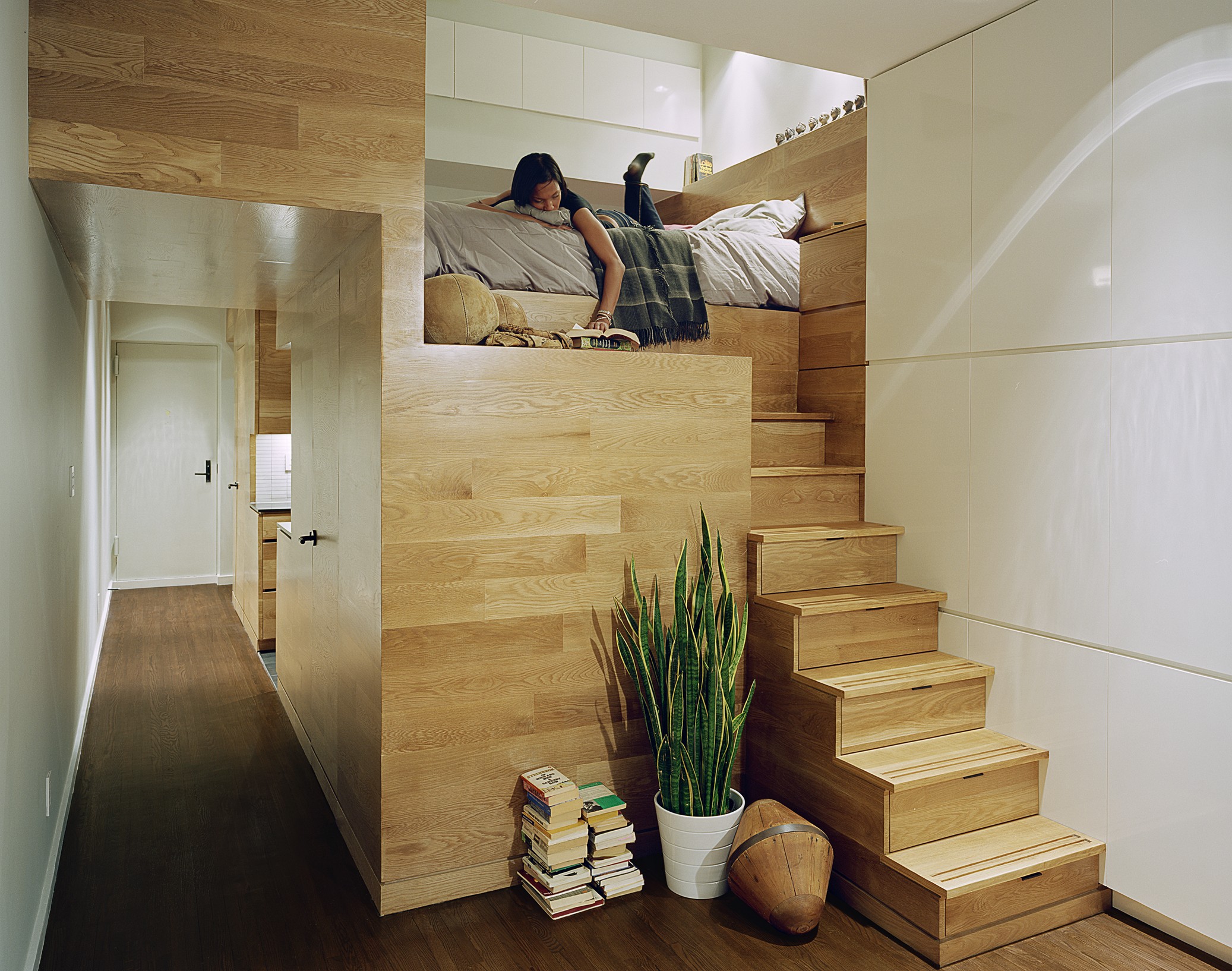 This original loft bed enchants for both reasons: firstly, because of the smart use of space, secondly, because of its modern style, greatly fitting into contemporary design.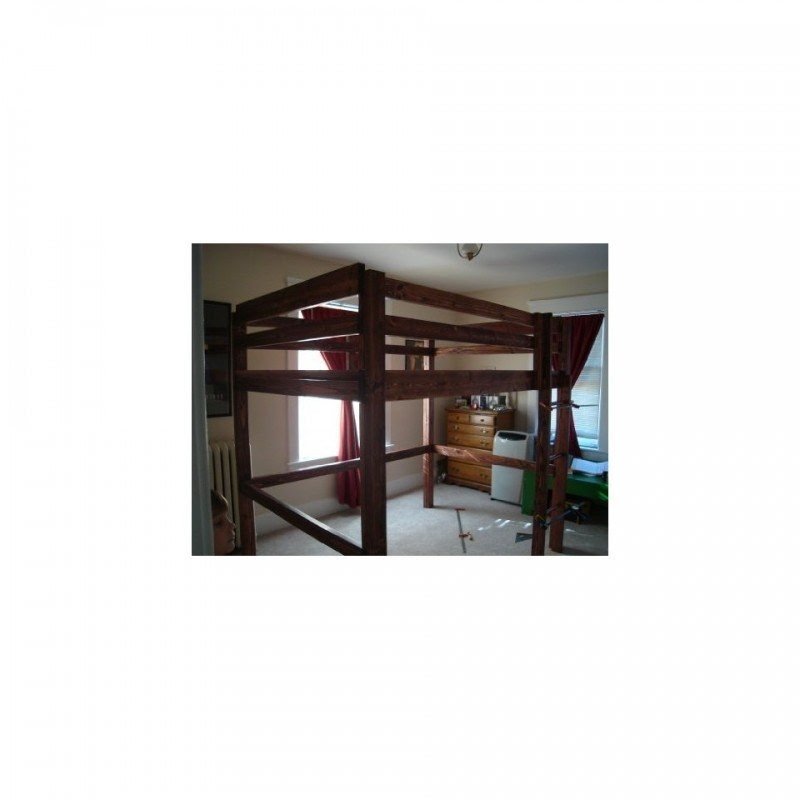 LOFT BUNK BED Paper Plans SO EASY BEGINNERS LOOK LIKE EXPERTS Build Your Own KING QUEEN FULL AND TWIN SIZES Using This Step By Step DIY Patterns by WoodPatternExpert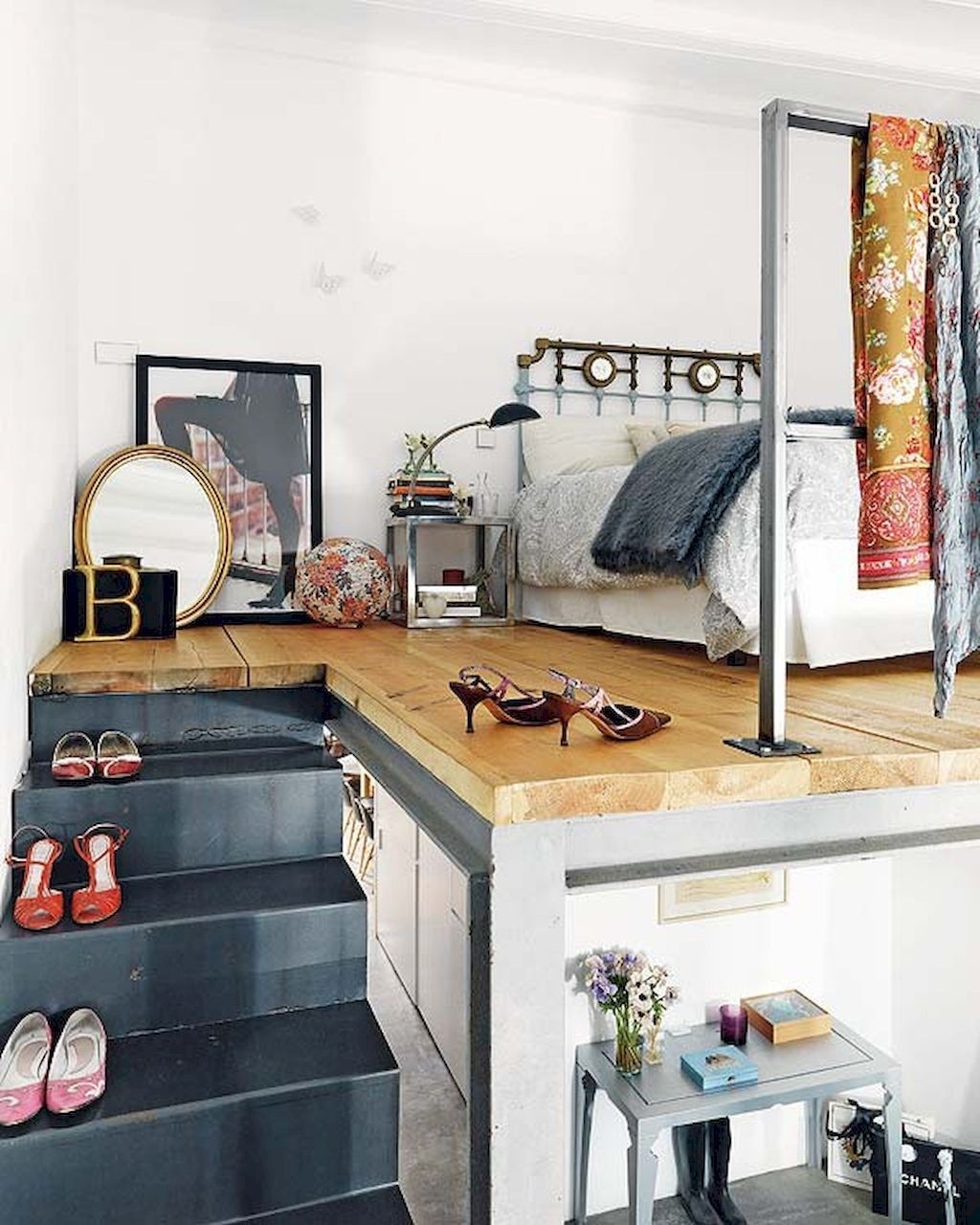 bed, bedroom, design, design inspiration, inspiration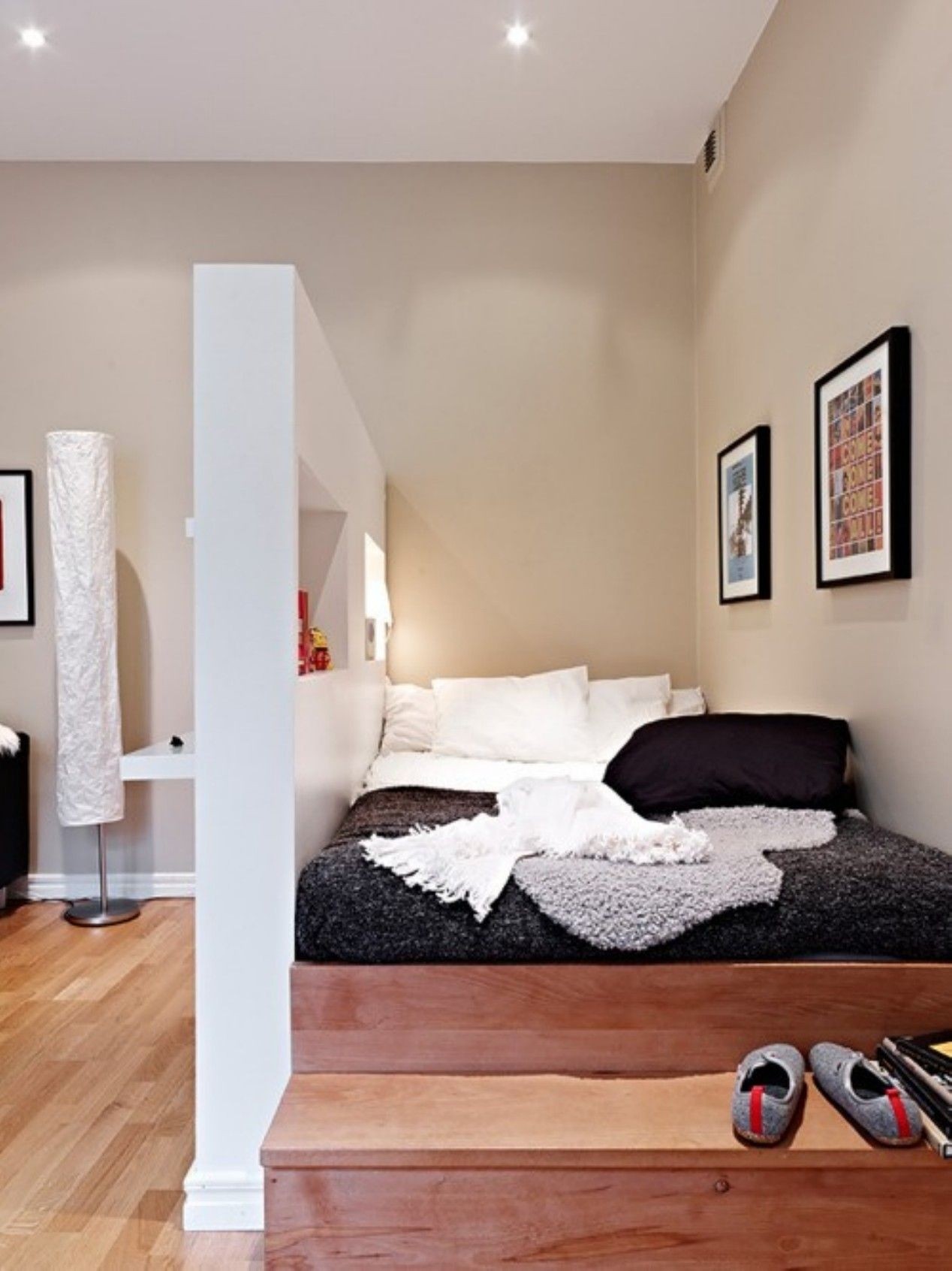 If you want to take your favourite pet camping with you, don't make it sleep at night in the open while it rains! Take a look at this beautiful pet tent, with a plenty of space for a pillow to make your pet comfortable.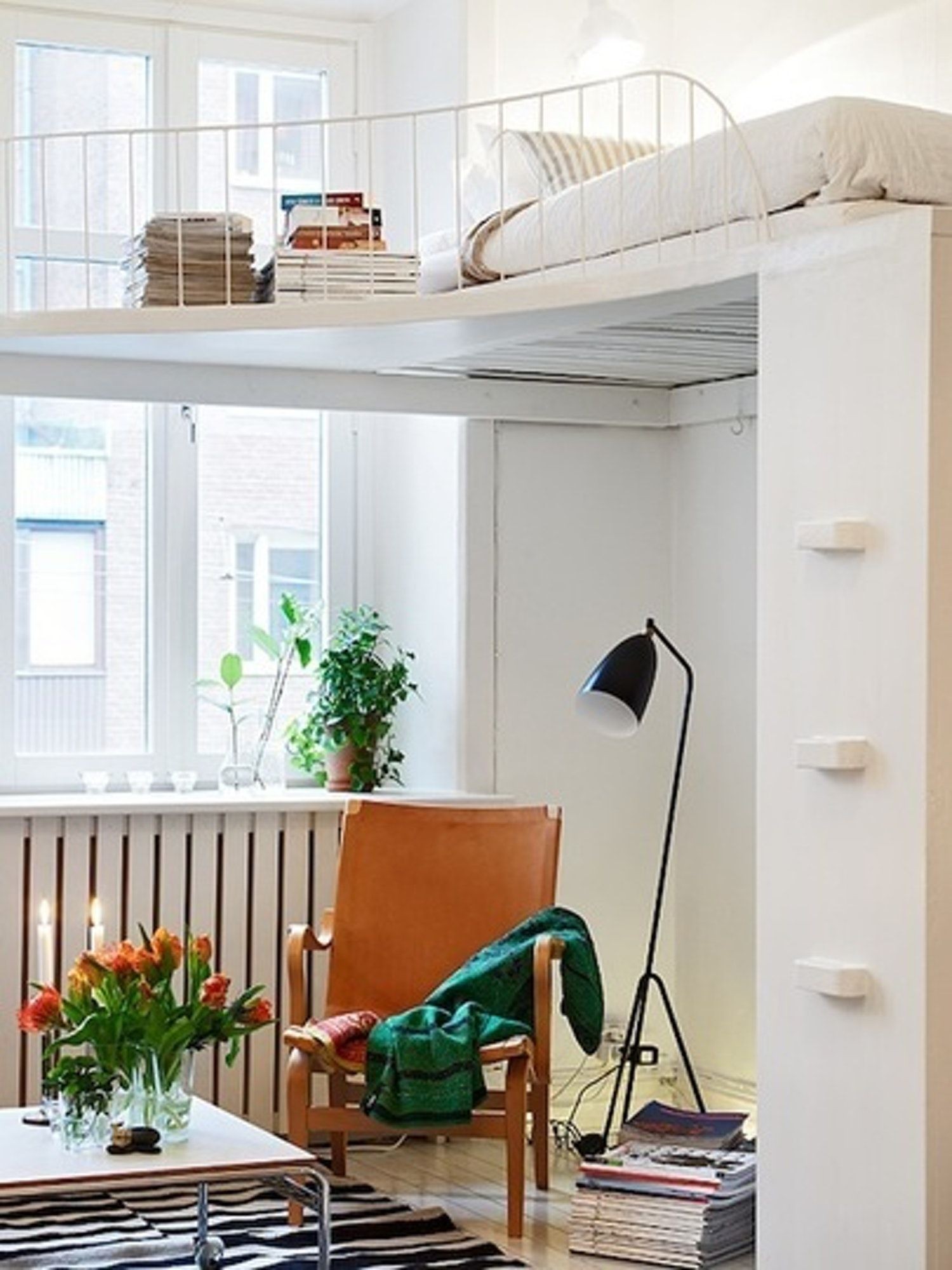 A delightful idea of decoring a high ceiling apartment: the floor level is for daytime activity, the loft bed is for relaxing. However, these block ladder steps look like they were not easy to climb on!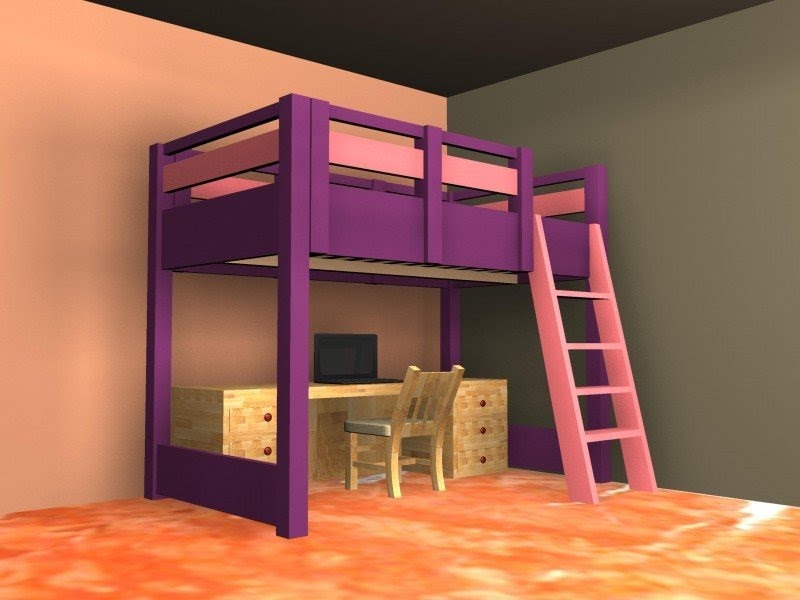 Project of bunk bed with appropriable space at the bottom. It is colorful. At the bottom, there is desk, chair and computer. This type of bed will be perfect to cramped childlish bedroom or studio flat.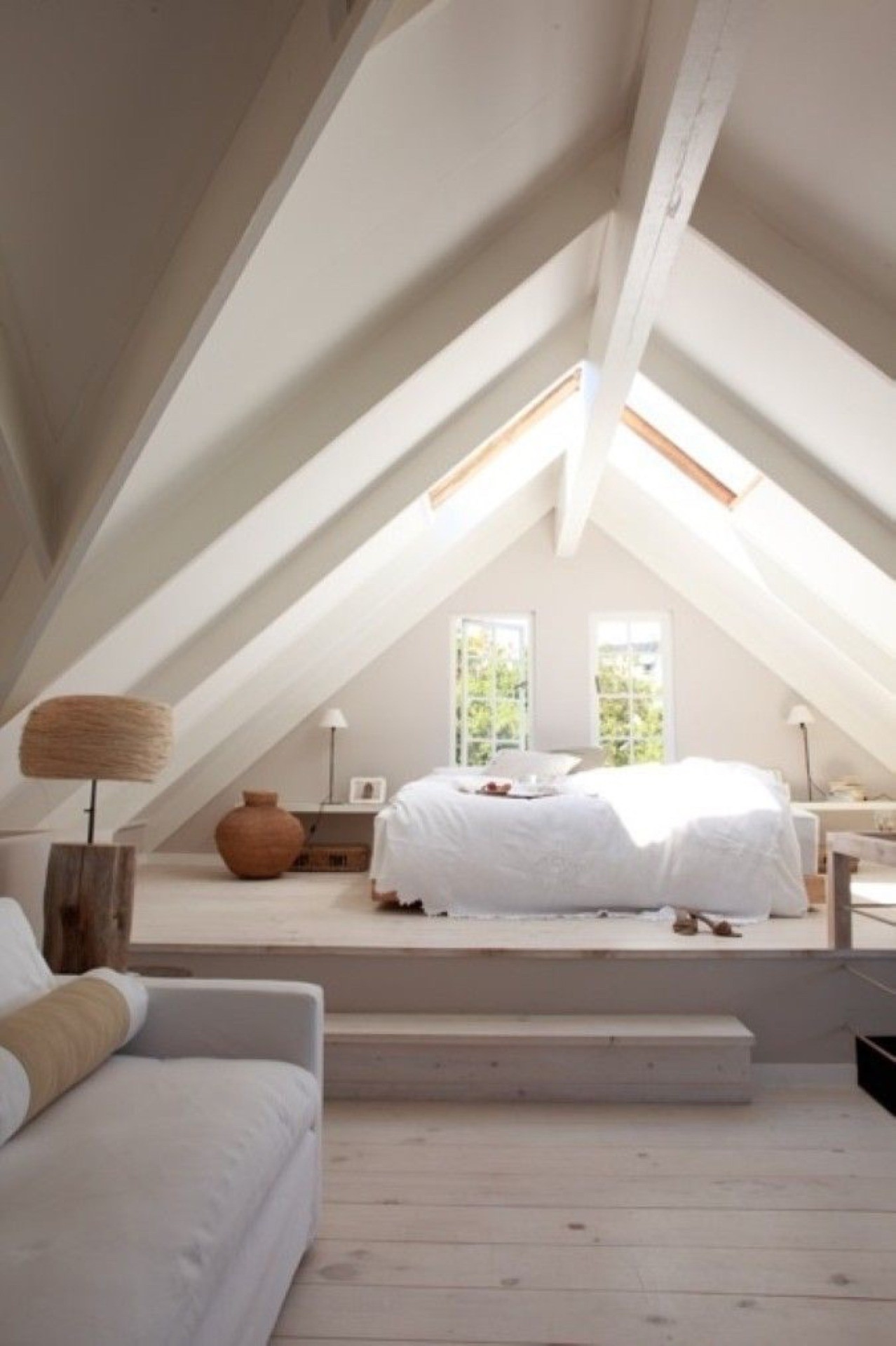 Nature Inspired Beach HouseStudioAflo | Interior Design Ideas | StudioAflo | Interior Design Ideas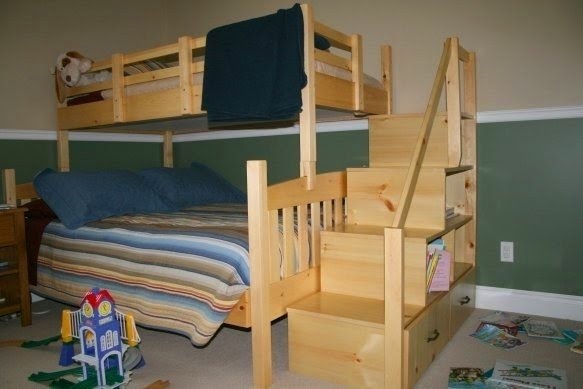 Benefits of bunk beds with stairs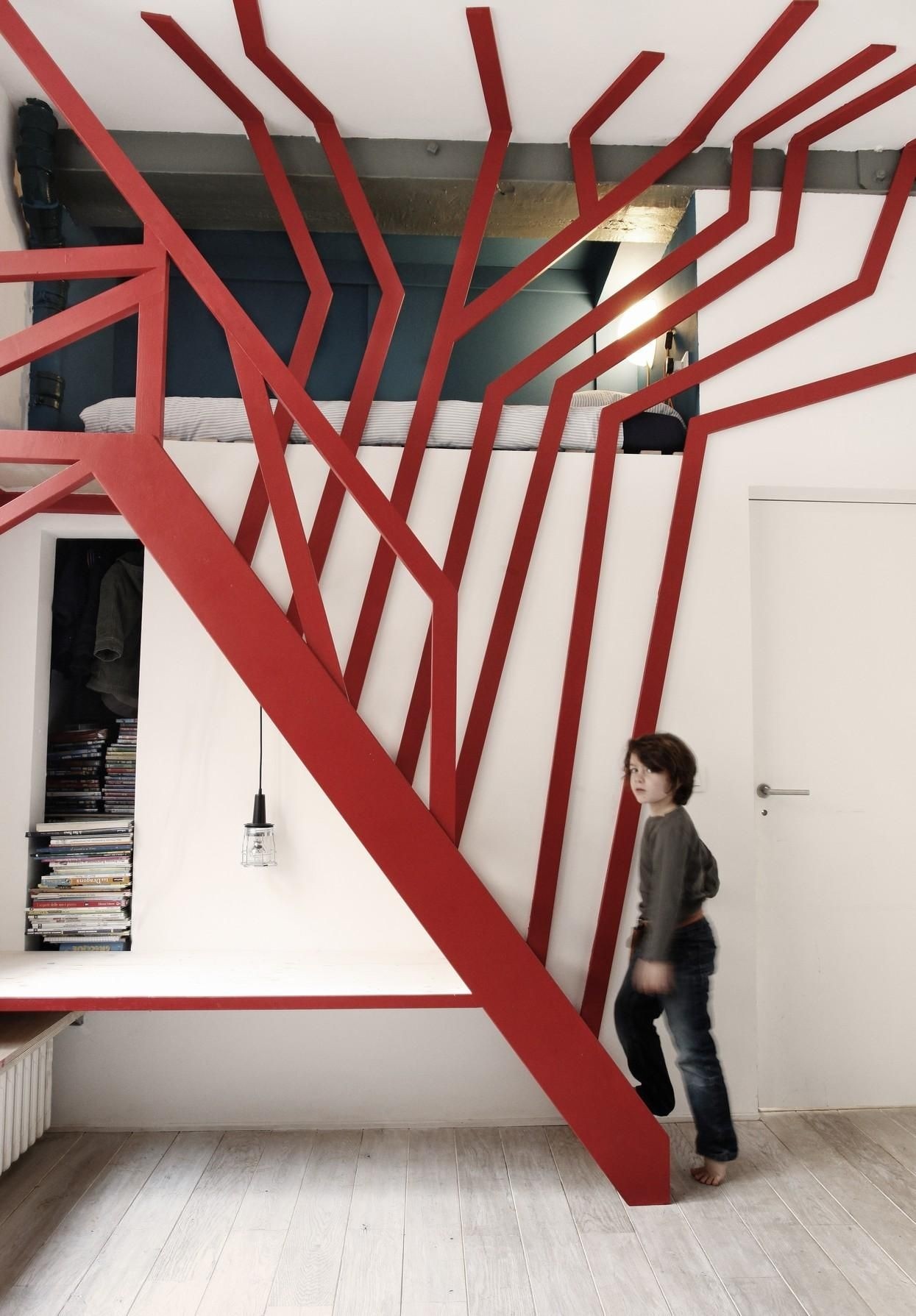 2026-architecture-design-muuuz-web-magazine-blog-decoration-interieur-art-maison-architecte-atelier-37-2-tree-hut-installation-domestique-4.jpg (565×812)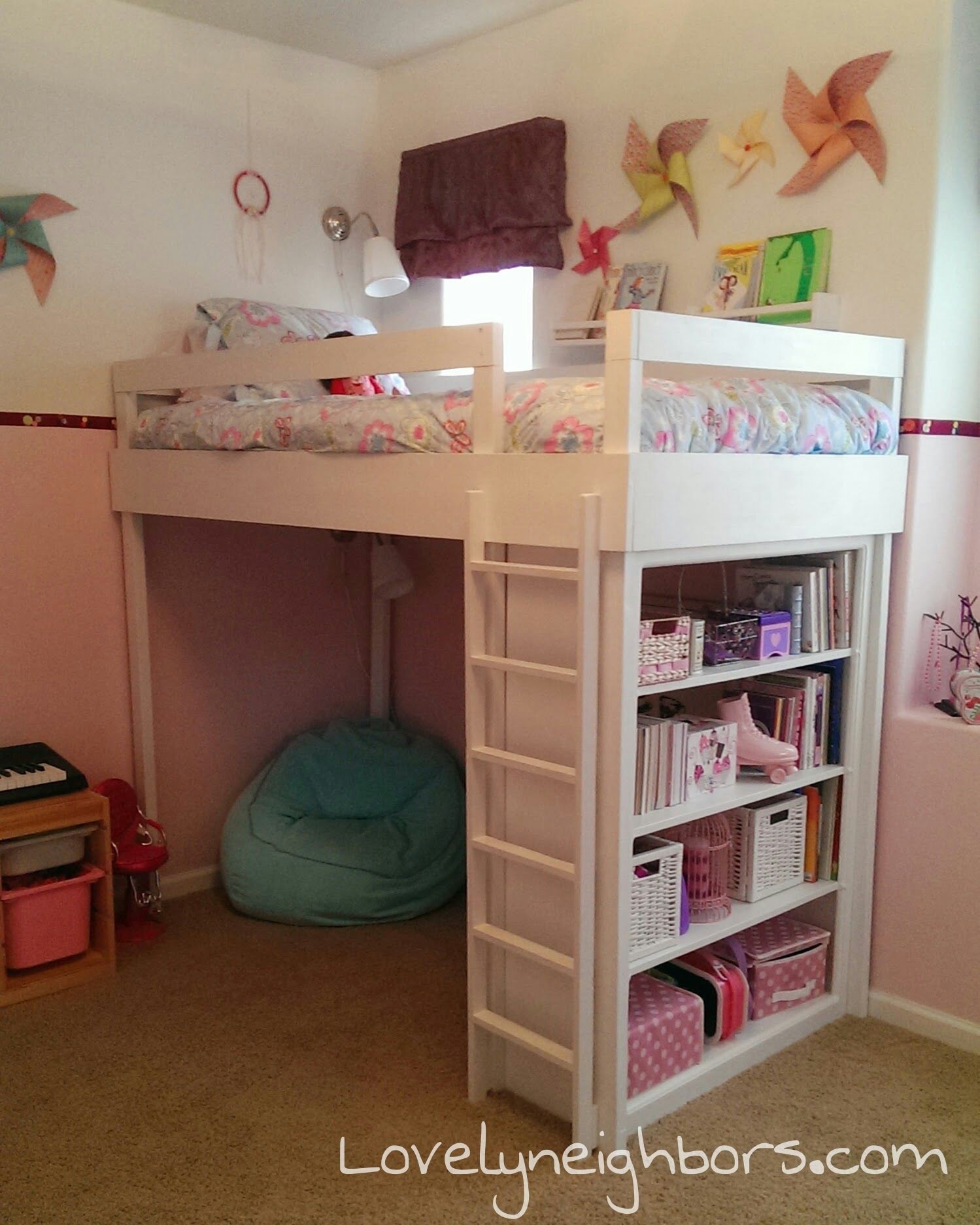 A pretty practical twin loft bed with lots of space underneath. It's DIY-crafted of wooden materials finished in white. It has a rectilinear frame, simple horizontal rails and is equipped with an upright ladder and open front shelves on a side.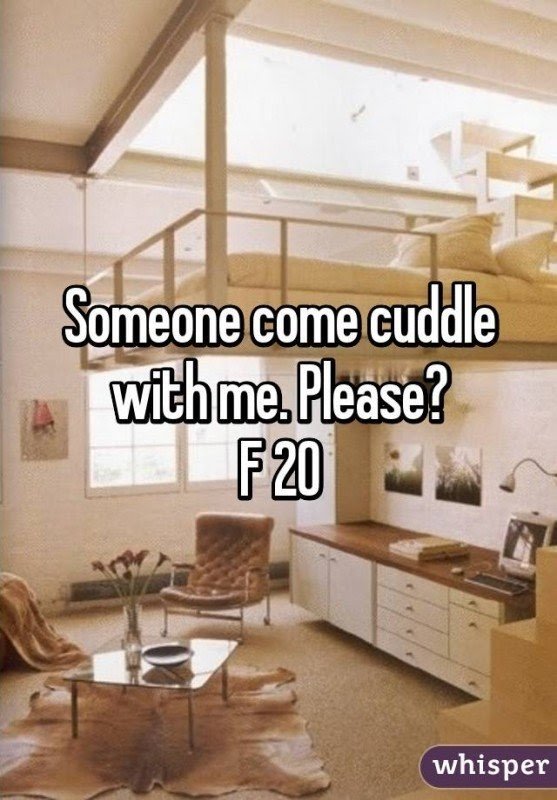 I demand to know just what is happening here. And why I don't get to sleep there tonight :(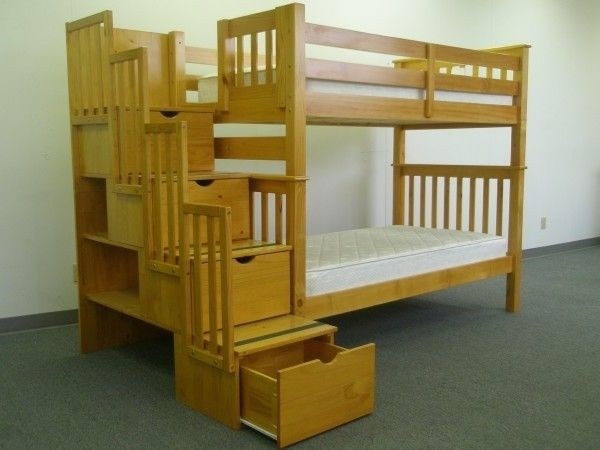 Two twin beds with a staircase and four drawers built into those stairs made of a solid Brazilian pine that provides high quality, durability and stabilization. In order to assemble, it is required to do it with included tools.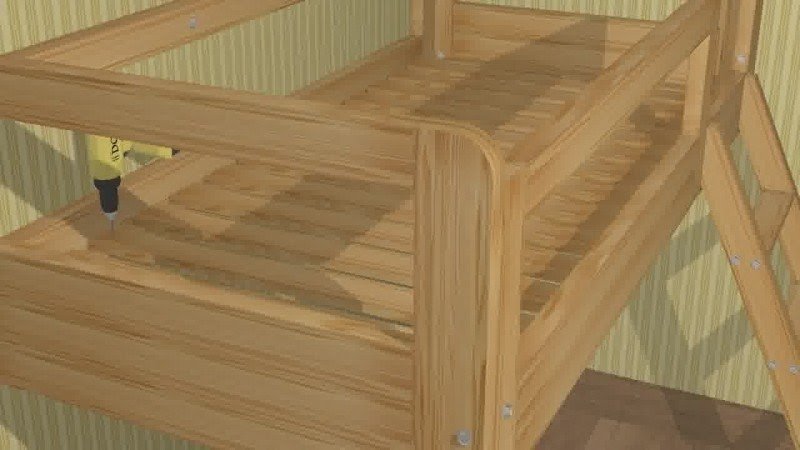 This is one method of building a loft bed by anchoring two of the sides to walls. This reduces the complexity of the project, and makes for a bed that will support a lot of weight. The measurements provided are for building a bed that fits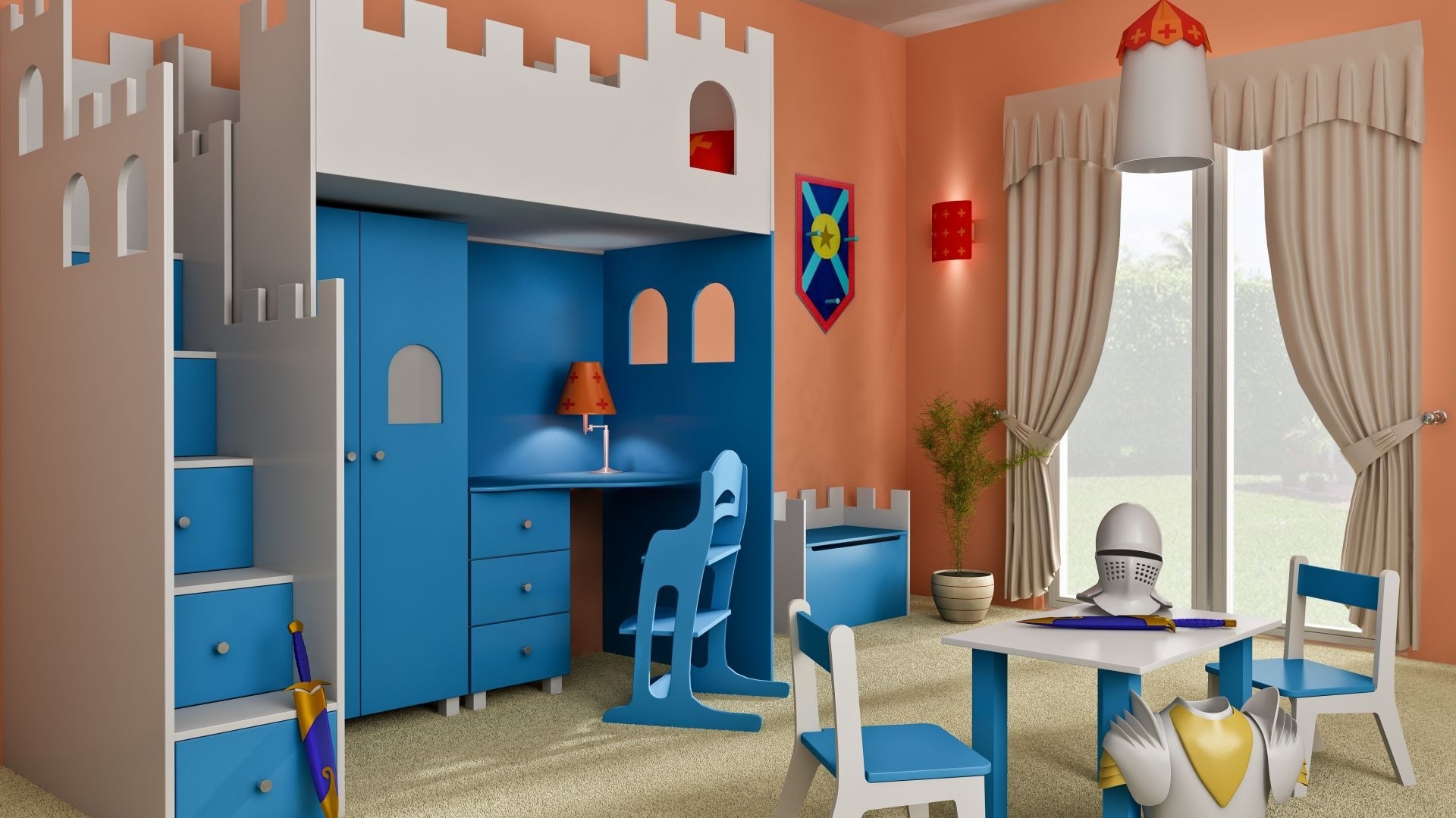 I don't have kids, but I'm STILL love this! I kind of want this bed for myself. Haha!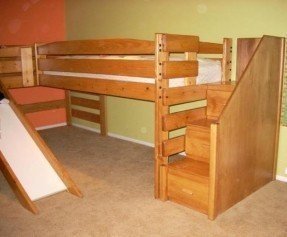 Loft bunk beds with stairs ideas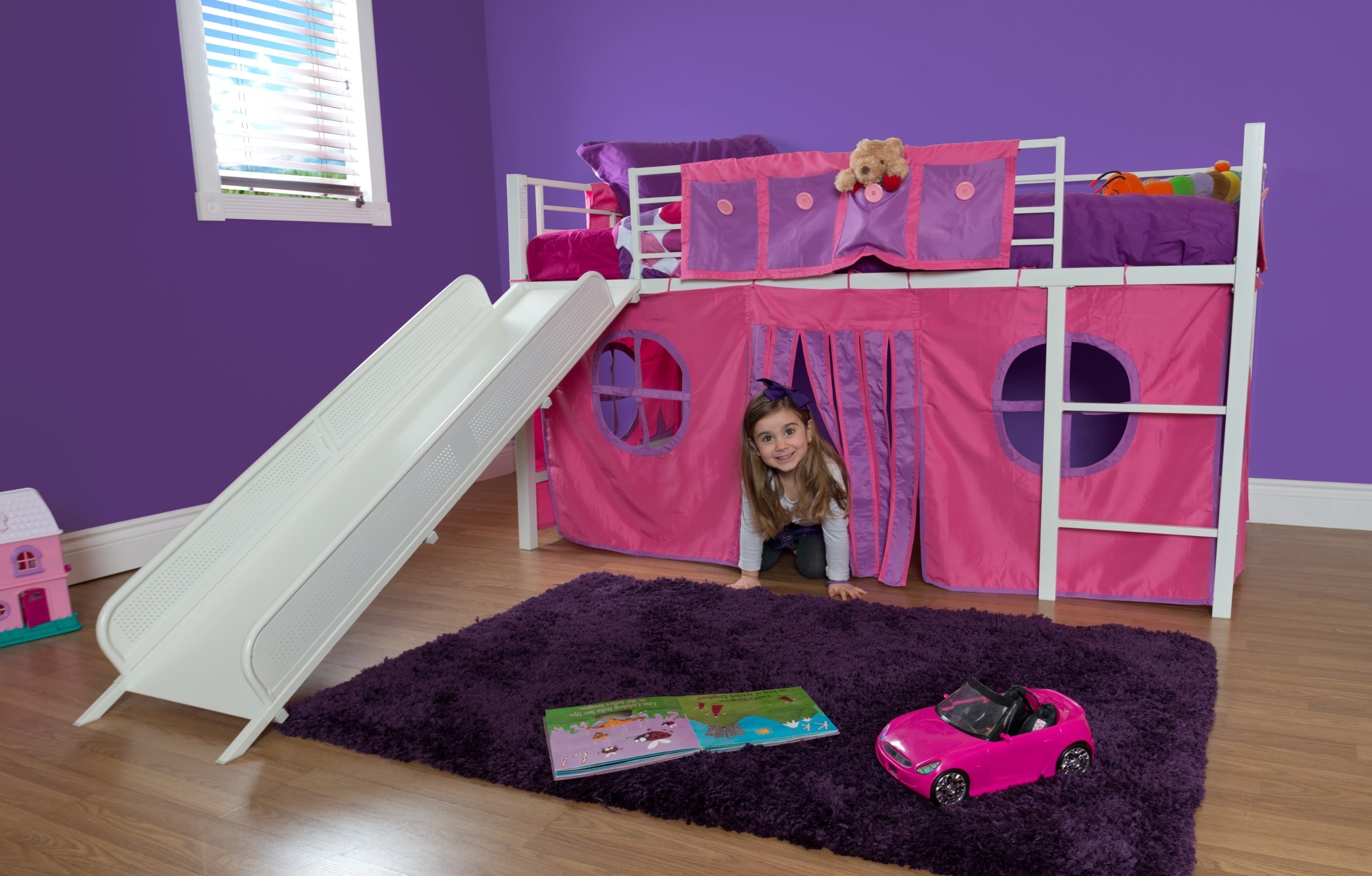 If you want to give your child's room a cozy character, this sensational loft with slide is an excellent idea. Lovingly made can have fun and be a place of many creative playground. Beautiful colors add joy.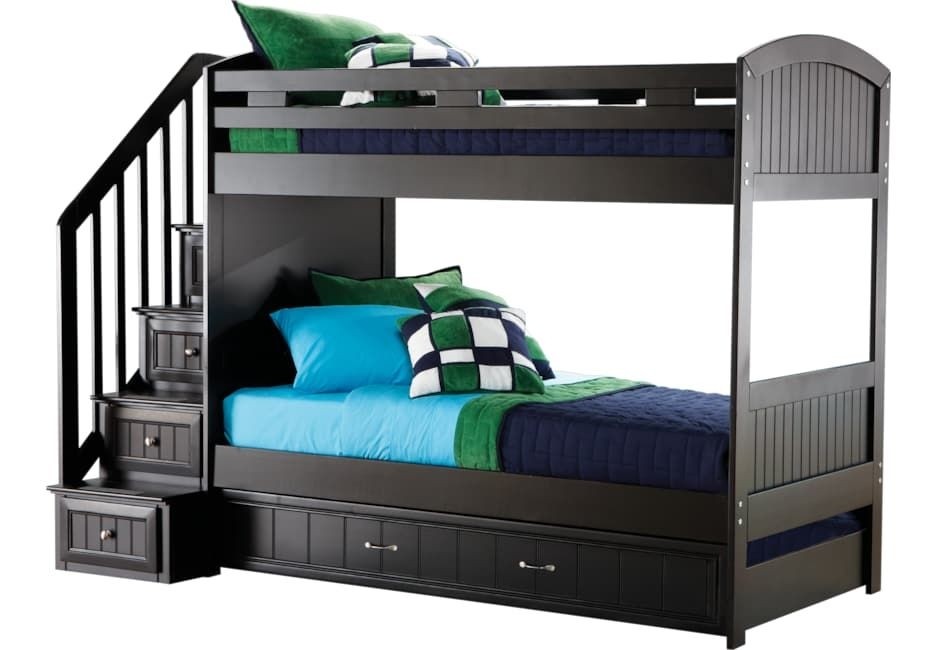 Every girl was playing in a lively dollhouse. Laundry, cleaning - on miniature stuff. Such a corner is located under the built-up kids bunk bed - which is presented in pastel pink and white, made of economical wood panels. Stairs are comfortable and stable.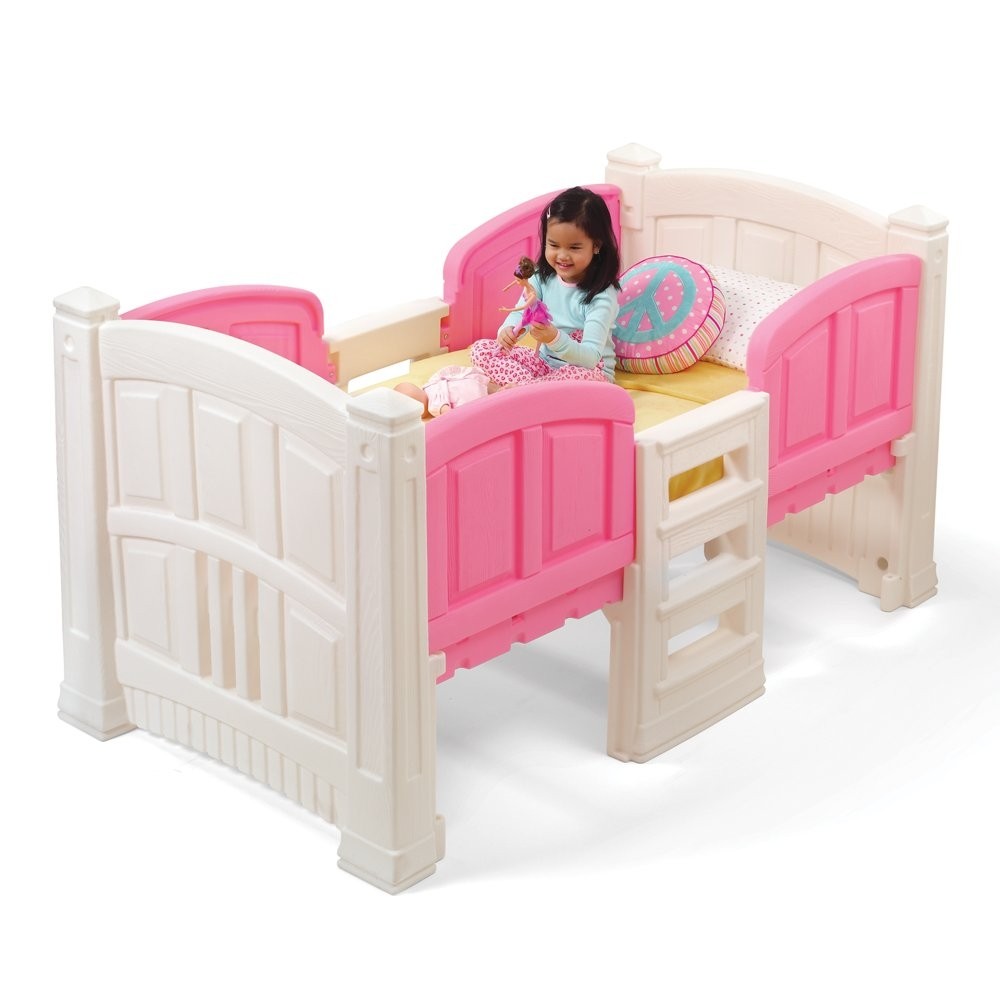 Lovely piece of furniture, this Loft & Storage Twin Bed is just splendid for the room of your little princess. The bed offers 28 cubic feet of storage space, a standard twin mattress, and a climbing ladder in the center for easy access.