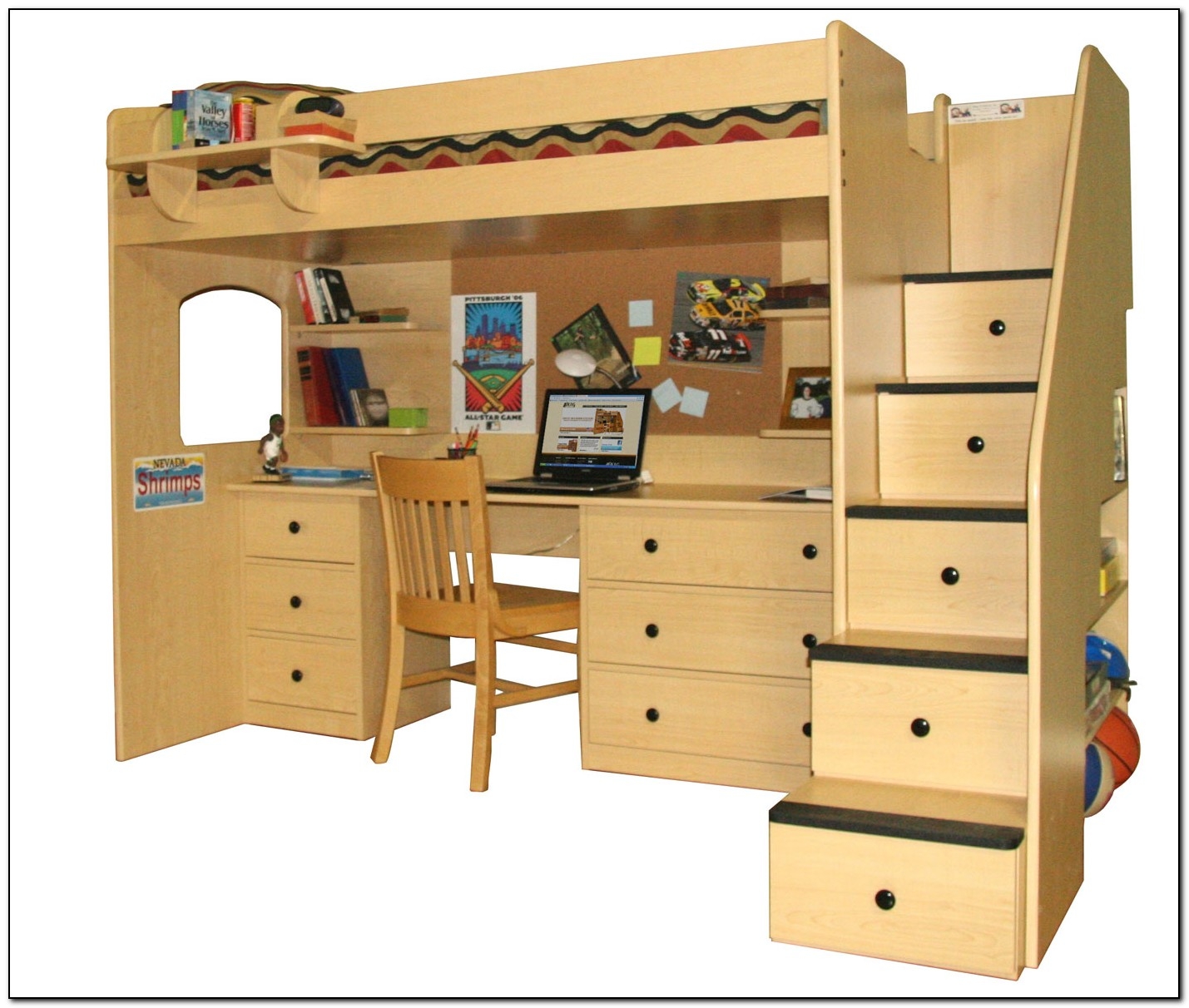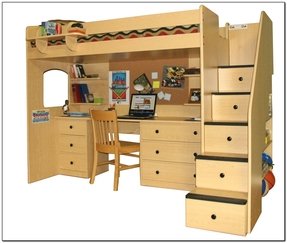 Bunk bed fitted with stairs and railings for added safety. Construction is made of wood. It has desk, open shelves and a lot of drawers for storing clothes and other necessities. Great solution for kid's room, teenager's room and more.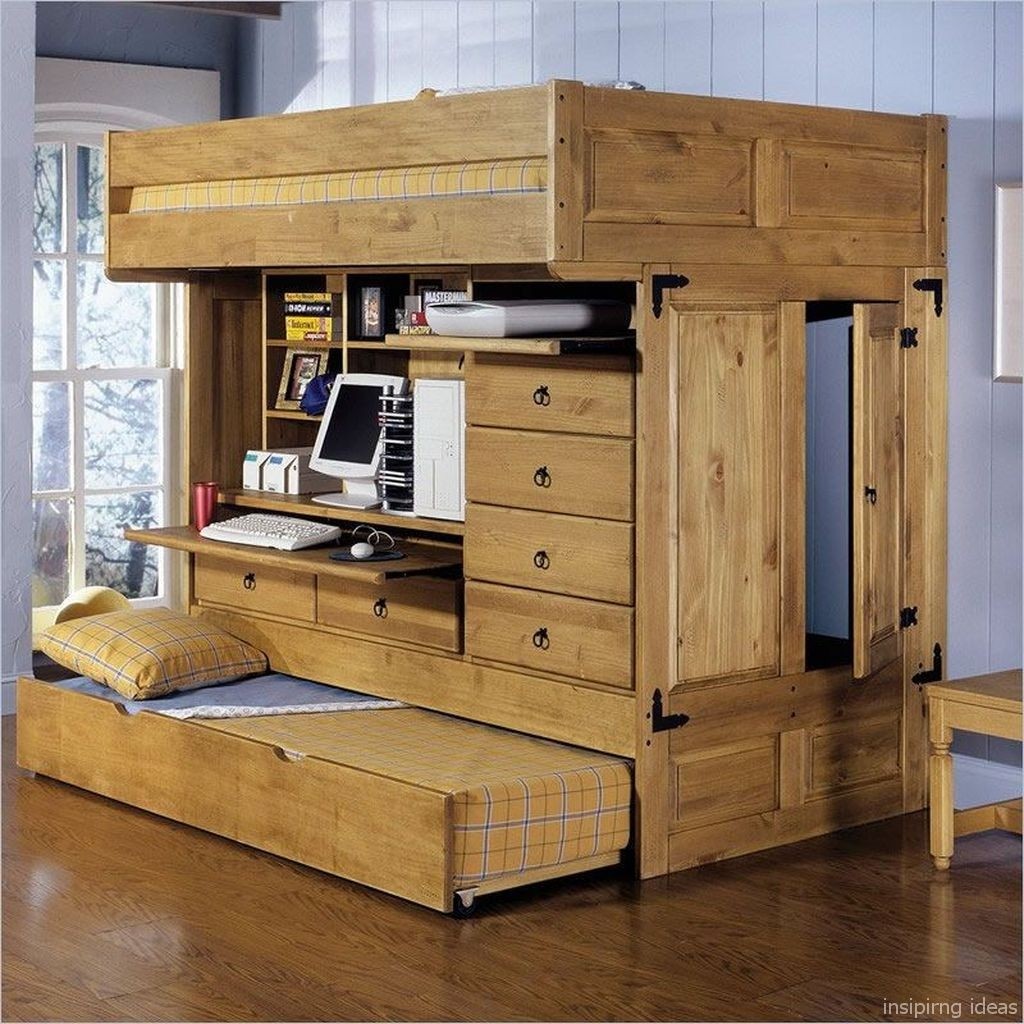 Space-saving bedroom set. Loft bed with built-in armoire, dresser, computer desk (with keyboard tray) and hideaway twin size trundle at the bottom. Made of good-looking solid brazilian pine and sturdy plywood.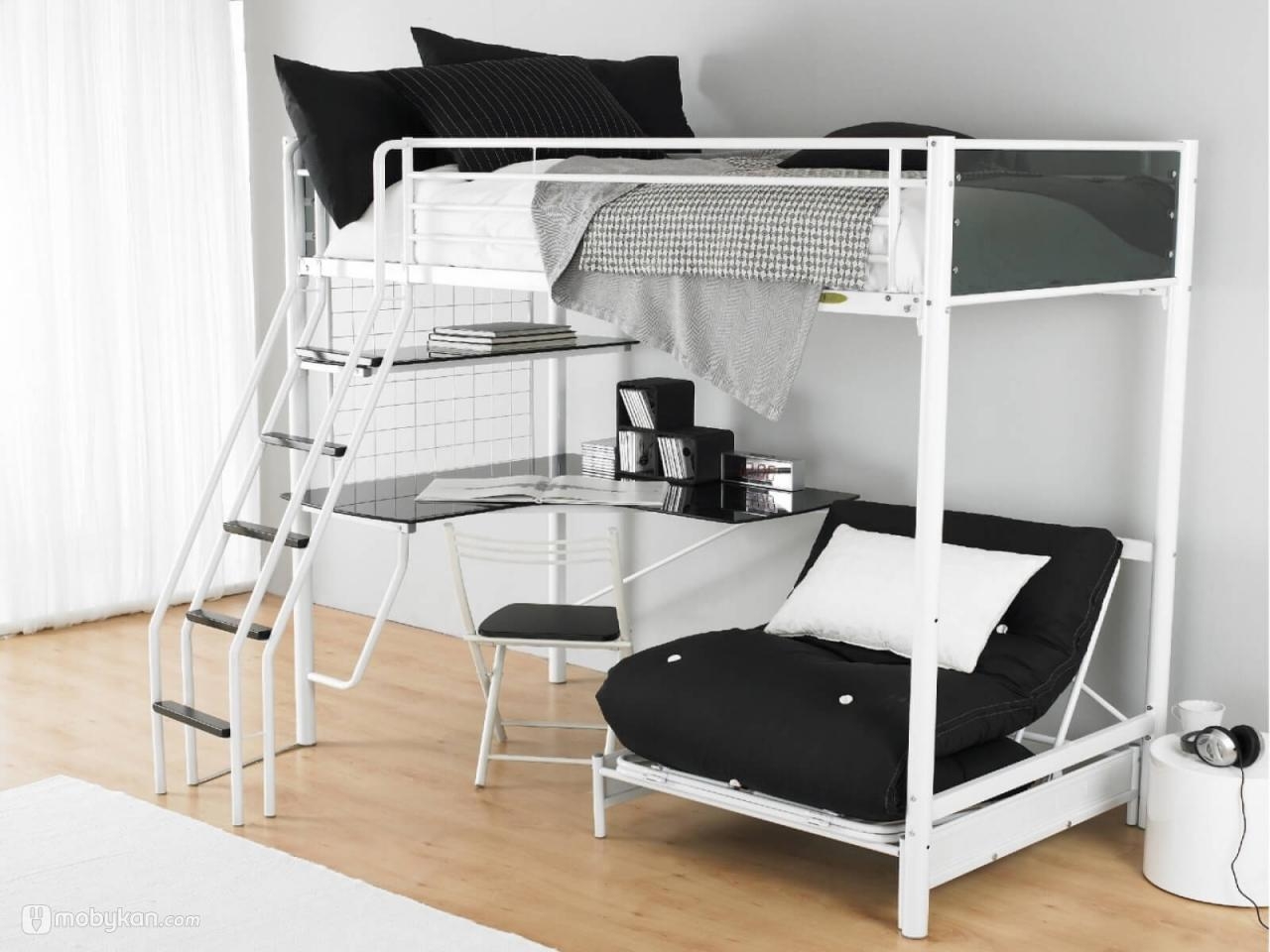 An ideal proposition for a contemporary studio. A smooth, simplistic design, providing impressive solidness and style. This white bunk bed features a twin size one towering over a cool, glazed, L-shaped desk and a chaise lounge.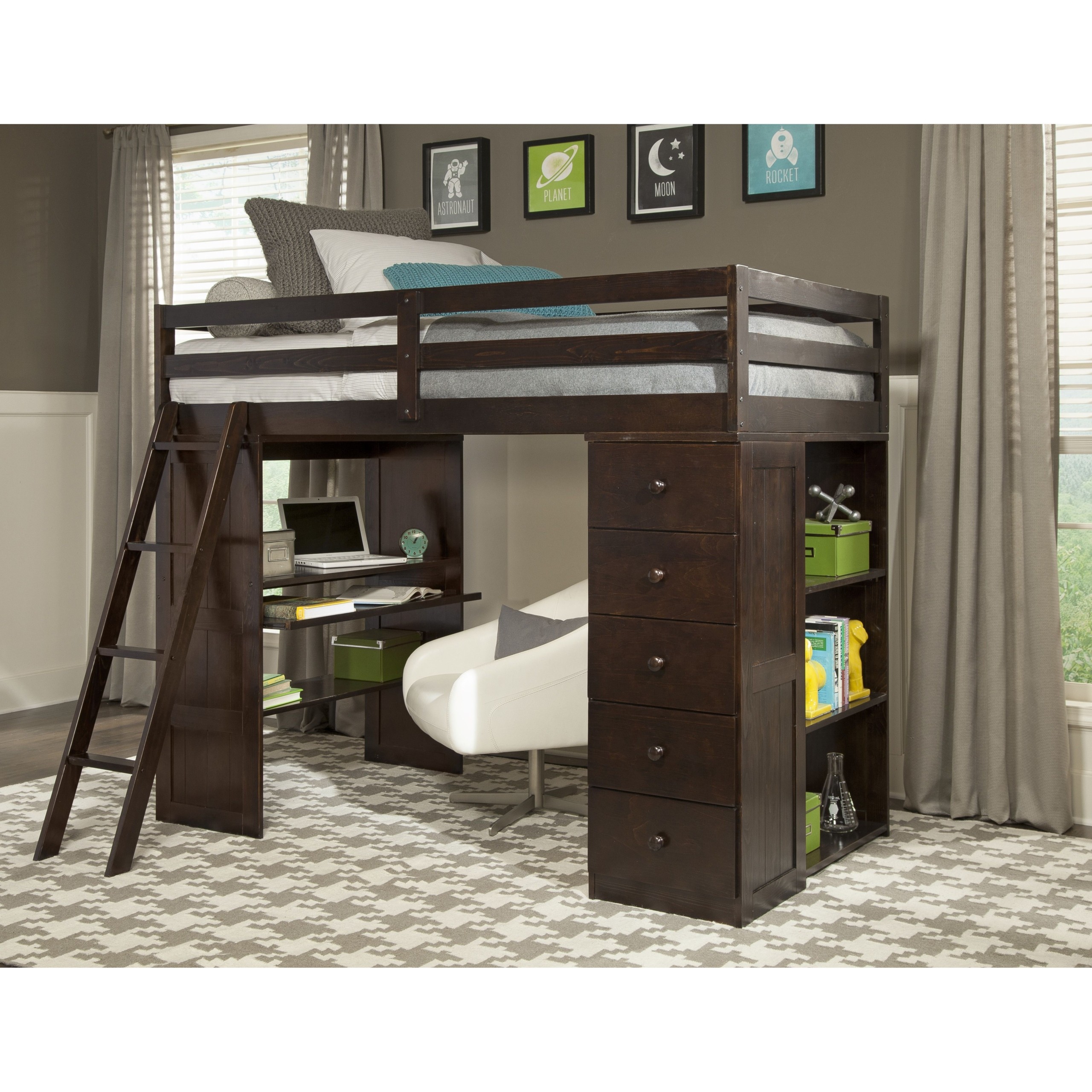 This type of product is a solid, multi-functional piece of furniture. It is a bed with a desk and storage tower. The whole construction is made of pine wood. The product includes 5 spacious storage drawers and a ladder.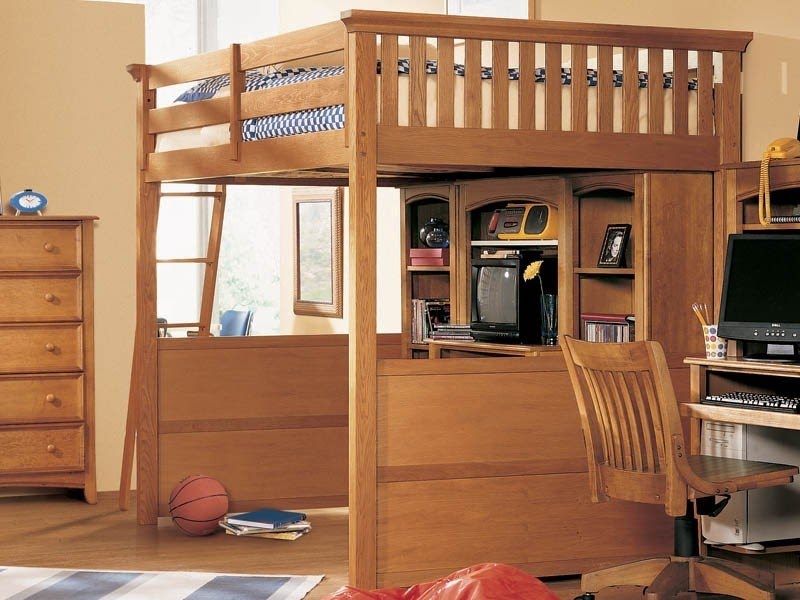 A great idea for a teenager's room that allows you to save some space. This full size bunk bed is integrated with a desk and includes several open shelves with the top ones decorated with a stylish arch. The bed has protective railings and a fixed ladder.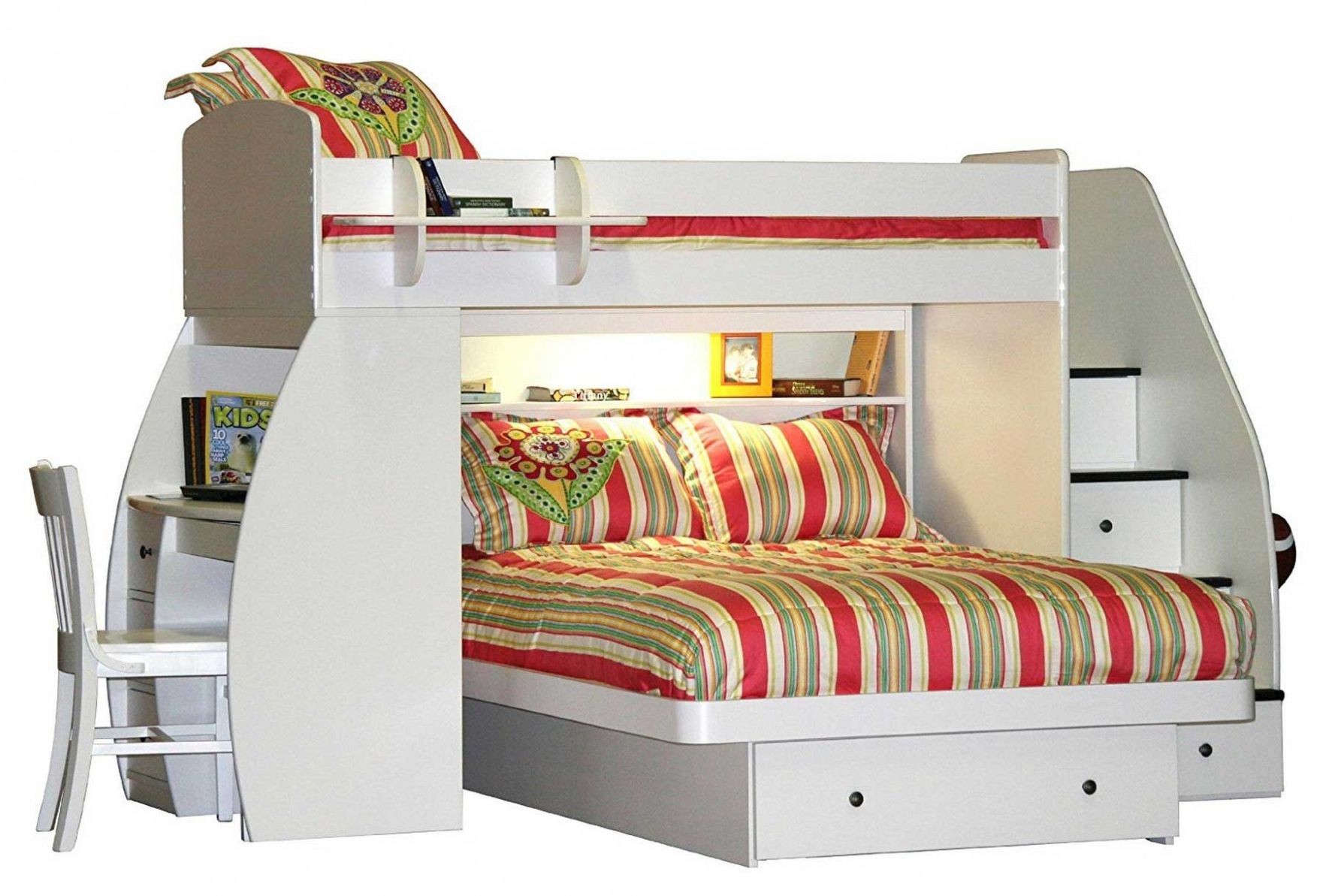 Twin Over Full Bunk Bed with Desk and Stairs CHECK PRICE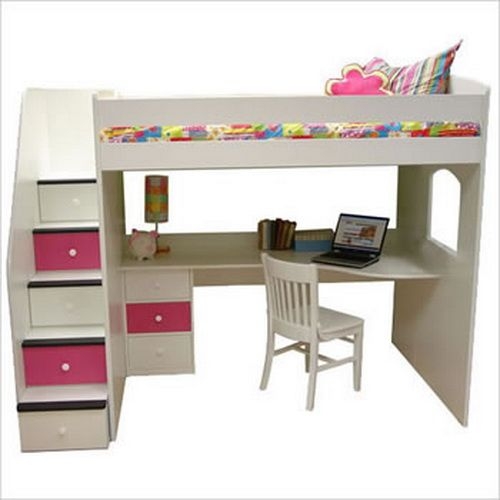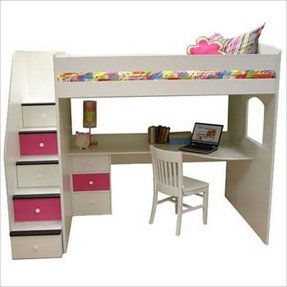 Full size loft bed with stairs, for girl room. In white, with black steps lining and pink accents. Bed on top, wide desk w/ drawers on bottom. Provides some storage space and large working space below the bed.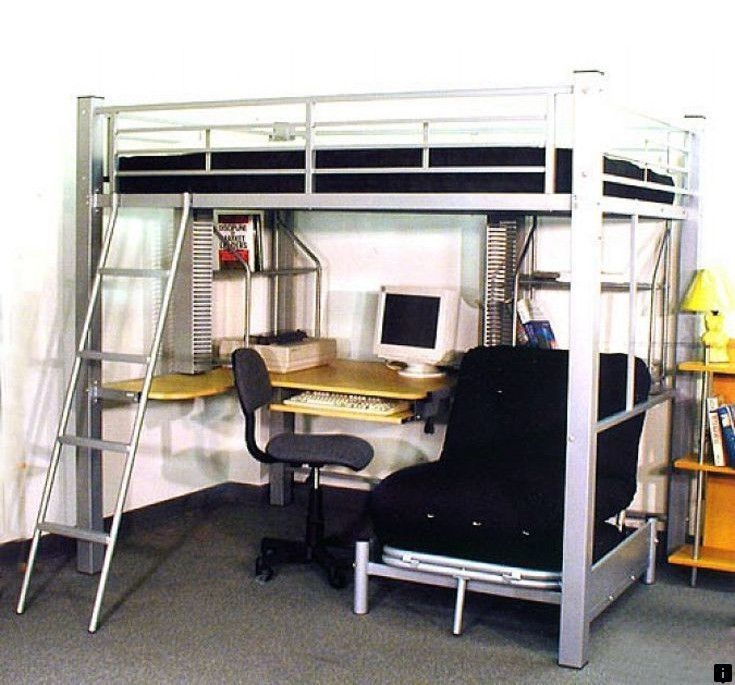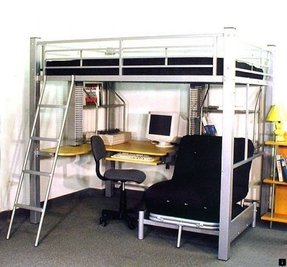 Point to an image below to see a larger version.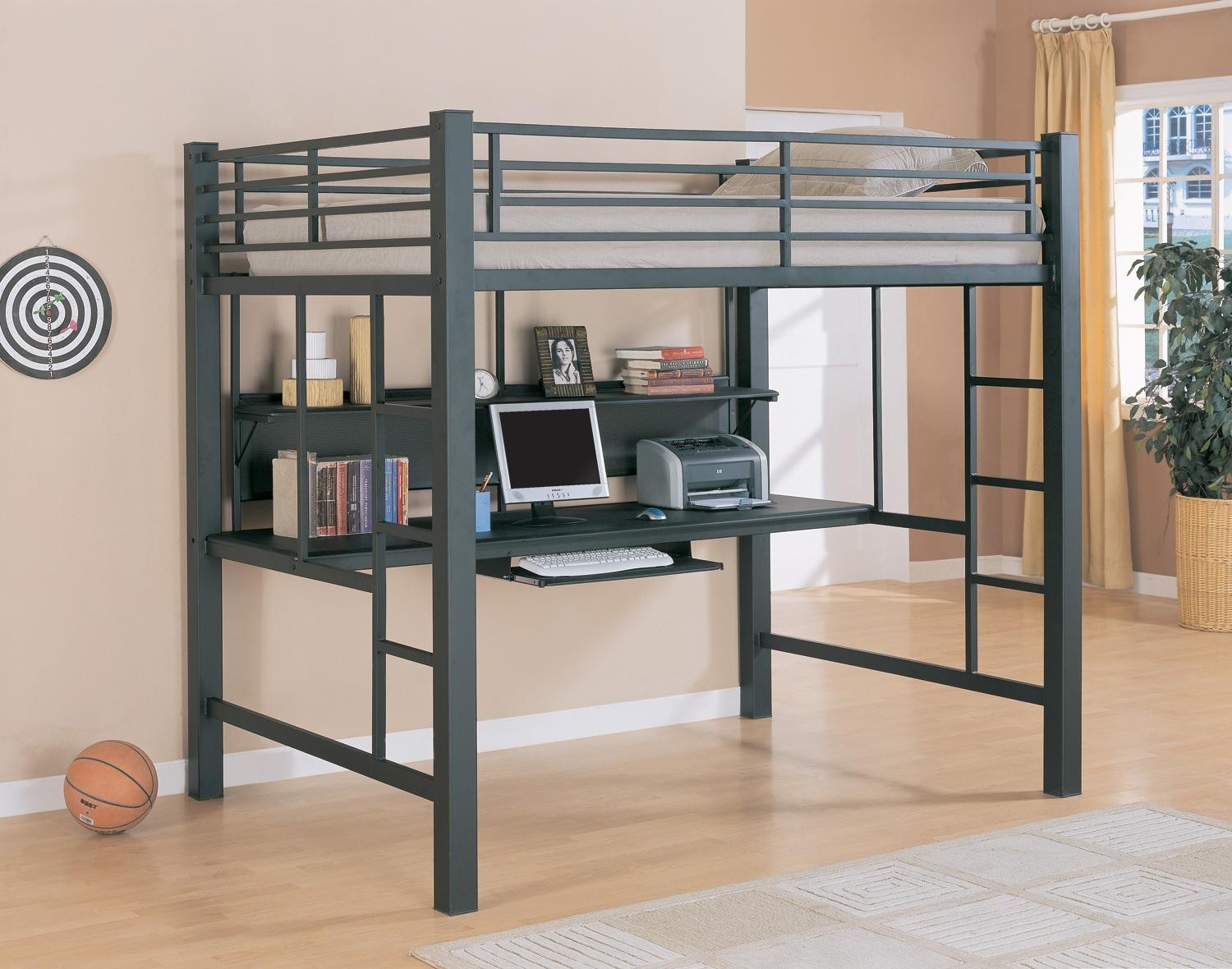 A space-saving and functional addition for kids' rooms. The full size bunk bed is integrated with a desk, offering all-metal construction, a properly secured top bunk, 2 built-in ladders, and a desk with a keyboard tray.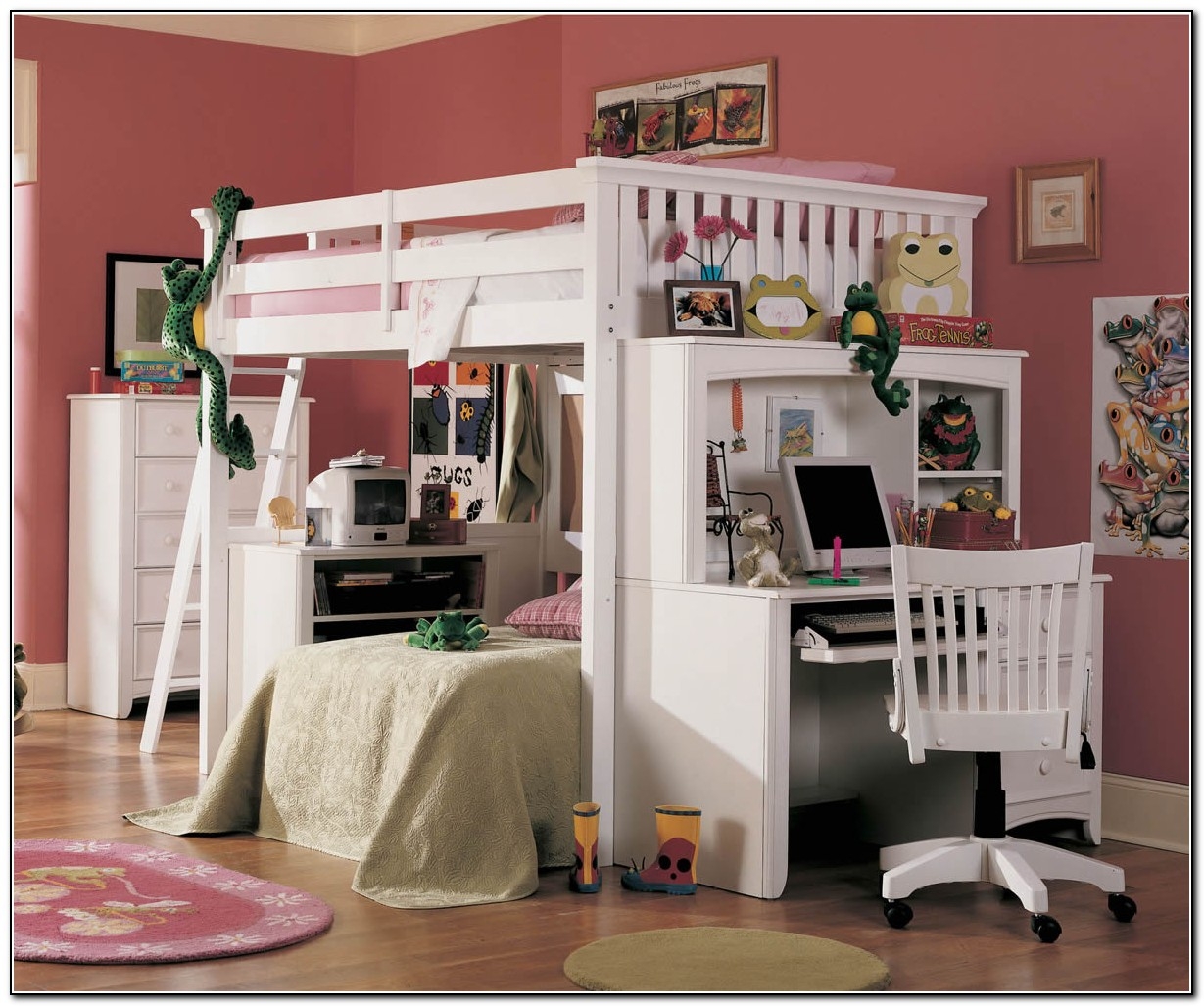 Lea Getaway Full Size Loft Bed Set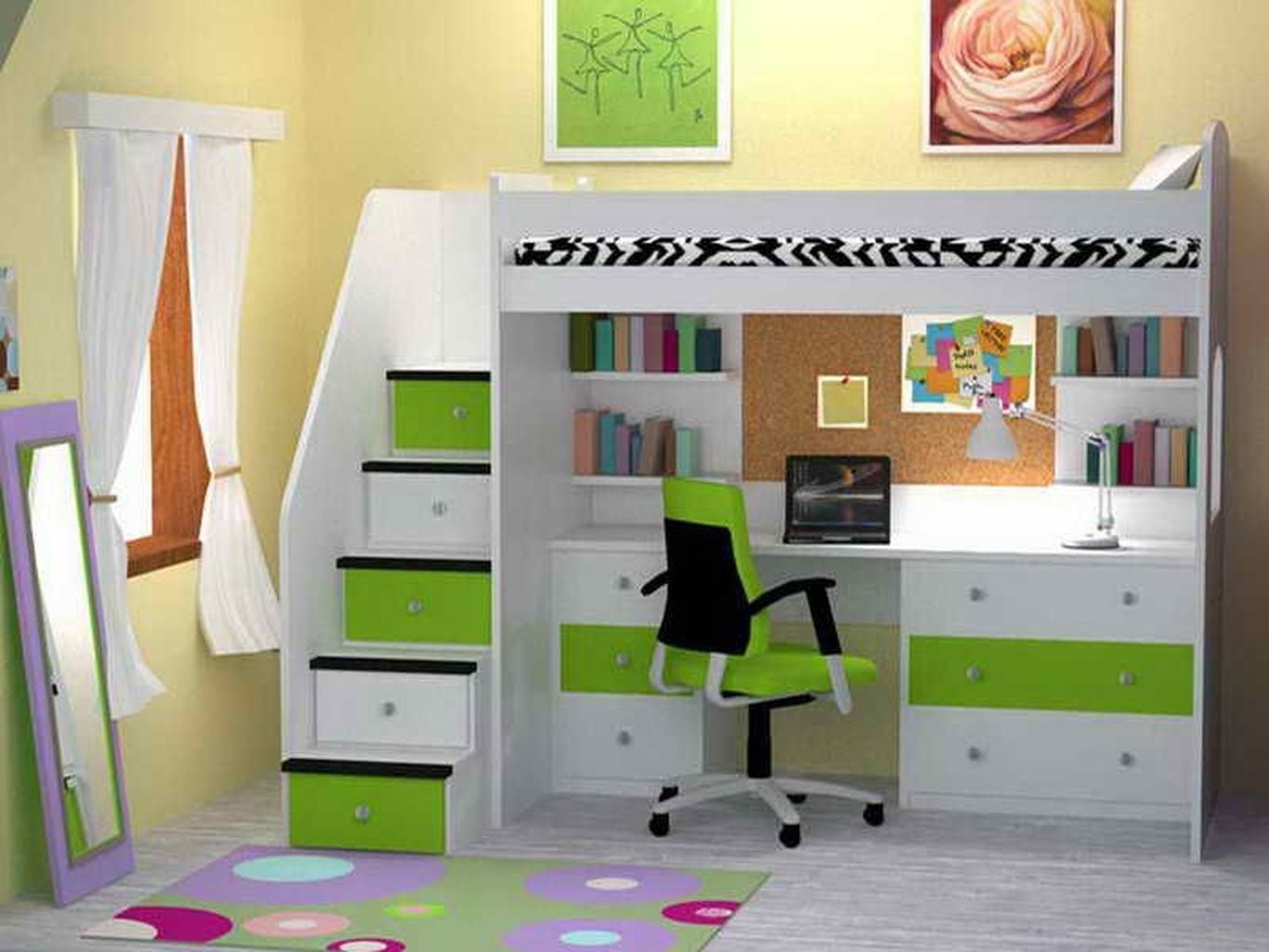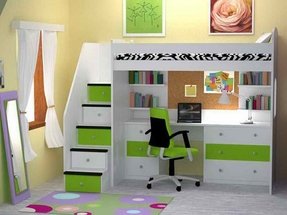 Featuring a desk and bookcase underneath, this bunk bed constitutes a great addition to any kids' bedrooms. Finished in white and green with single black accents, it will be a cool, contemporary working station.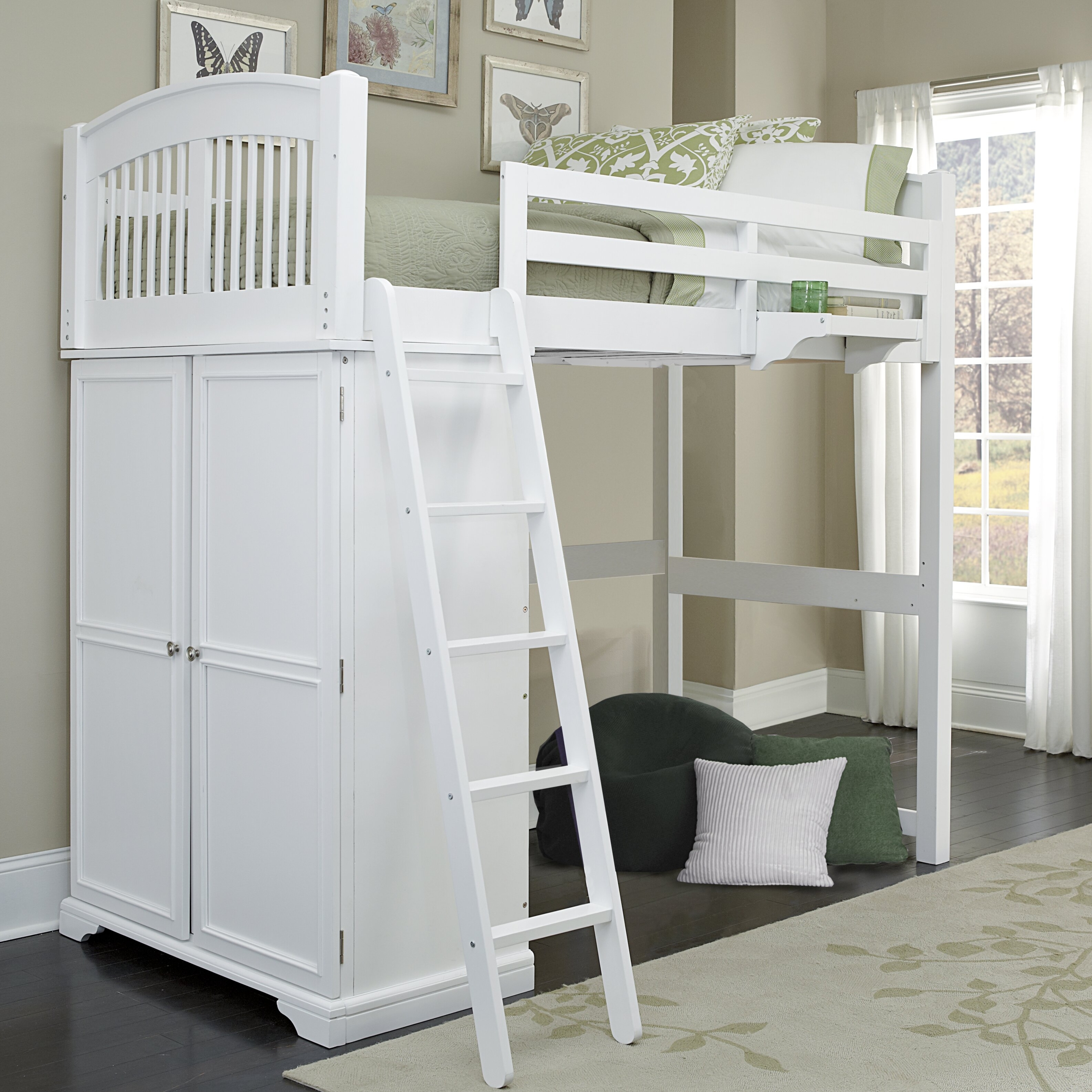 A full size bunk bed for children and teenagers, with an integrated desk and dresser. It's crafted of white-finished wood, with a fixed ladder, and a properly secured top bunk with railings, a headboard and a footboard.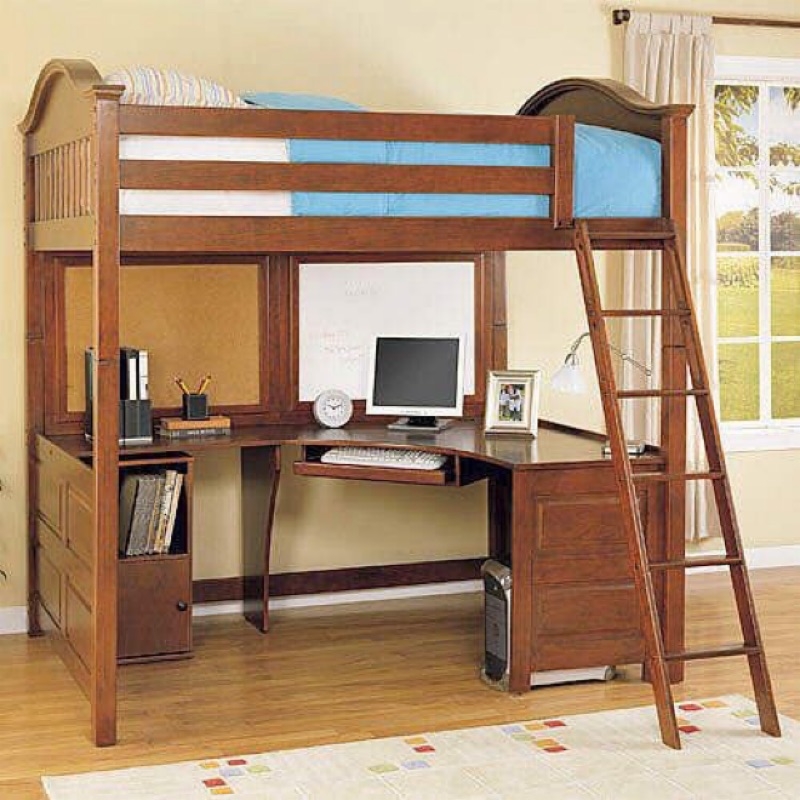 For everyone looking for that extra bit of floor space this bunk bed with a desk and work area underneath will prove immensely useful and a truly functional option, letting you have complete freedom in your dorm or room.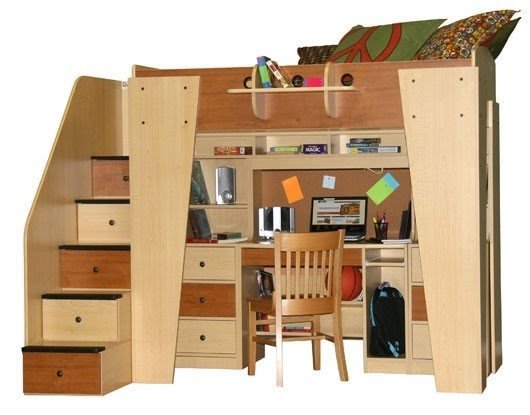 Berg Kid's Headquarters Loft Bed with Study Area - Click to Enlarge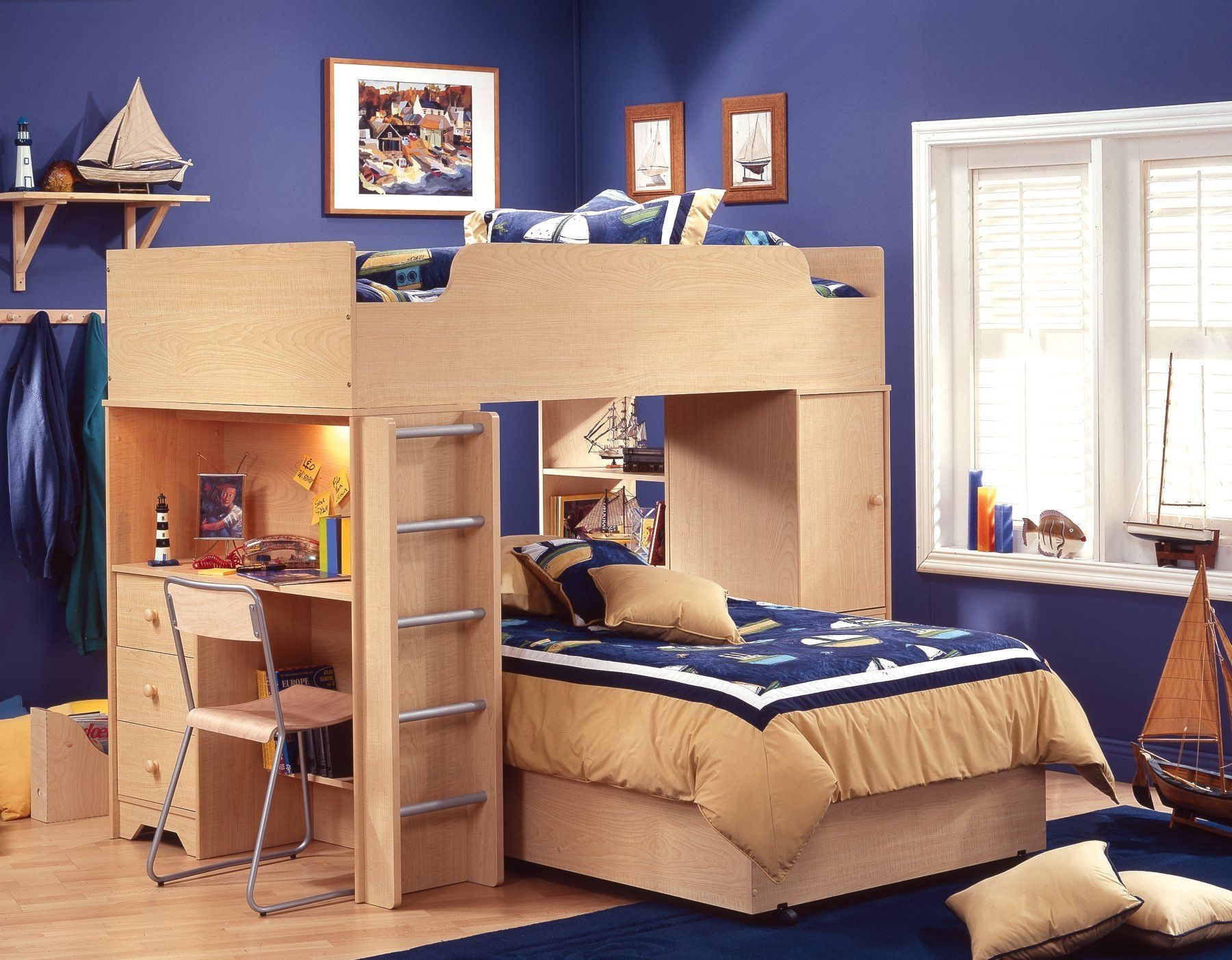 Kids Bunk Beds With Desk | Bunk Beds Place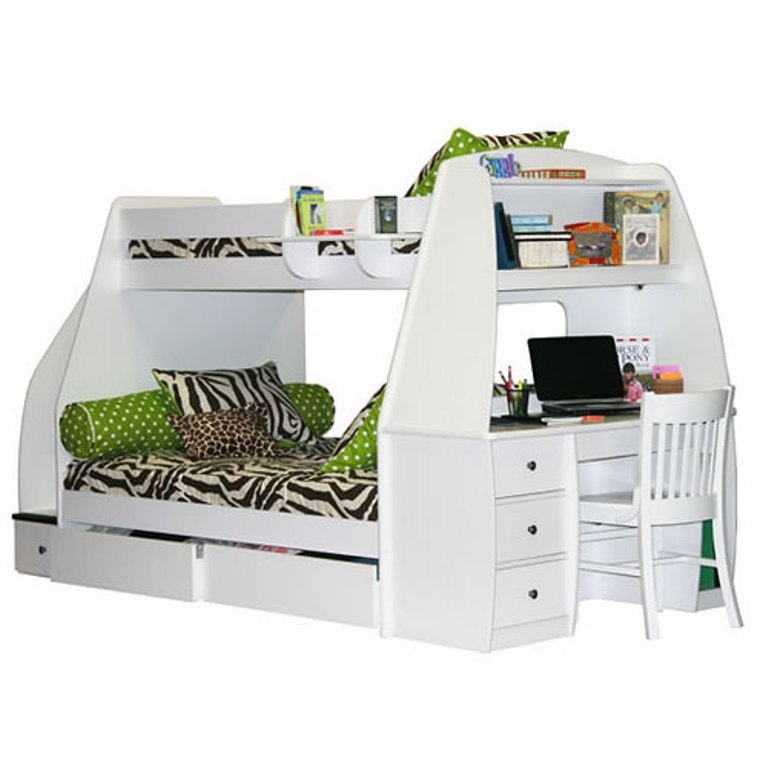 Enterprise Twin over Full Bunk Bed with Desk Right - Click to Enlarge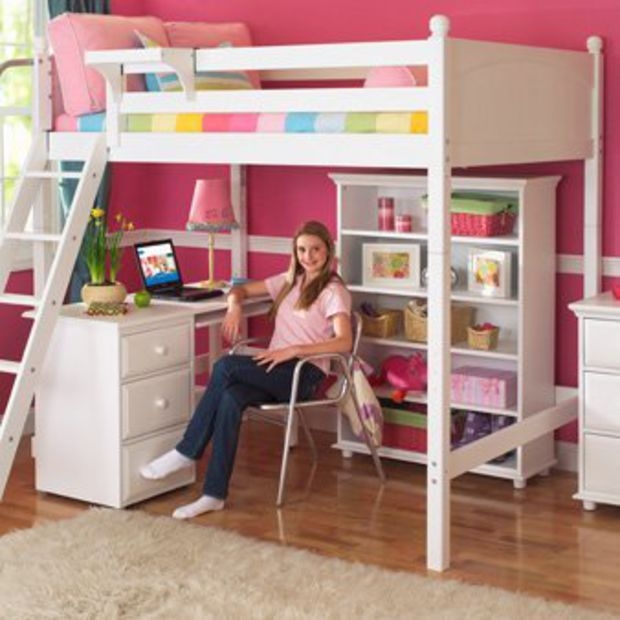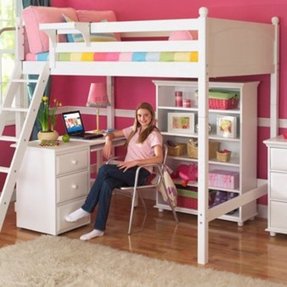 Small Overview of Kids Loft Bed with Desk .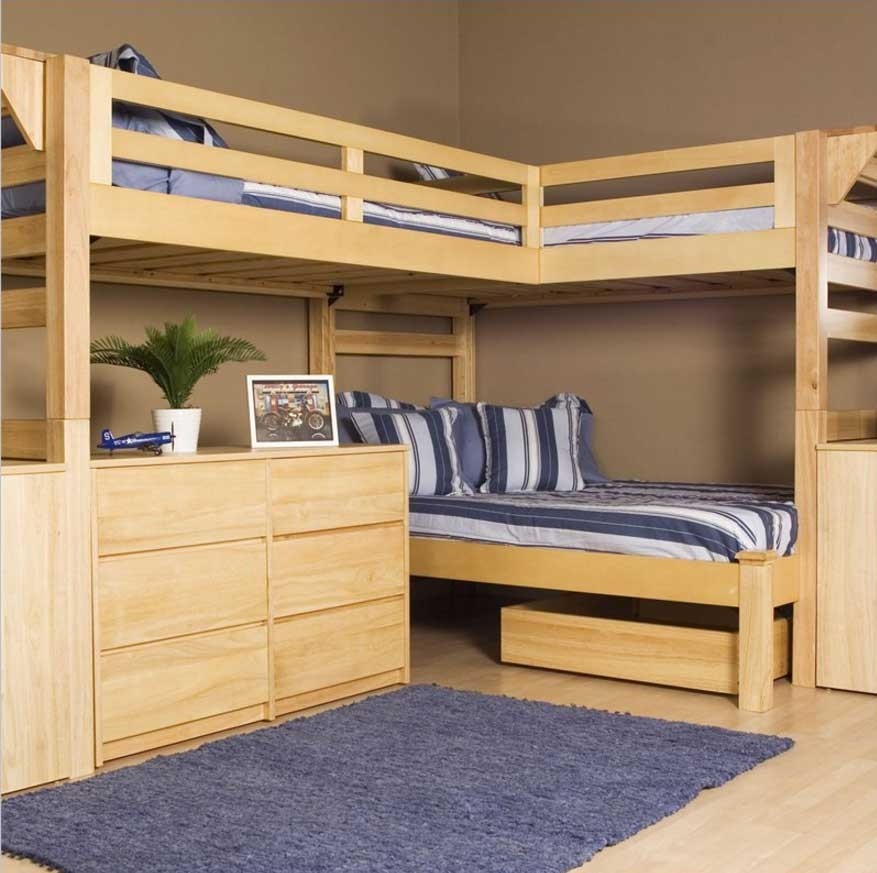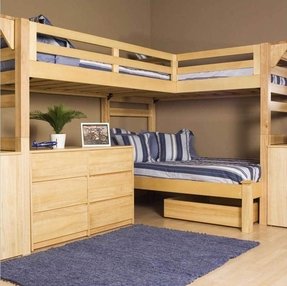 Designed to bring functionality and resolve the problem with the lack of sleeping places, this triple bed is a clever, l-shaped construction, featuring two upper beds towering over a twin bed and perpendicularly juxtaposed wardrobe.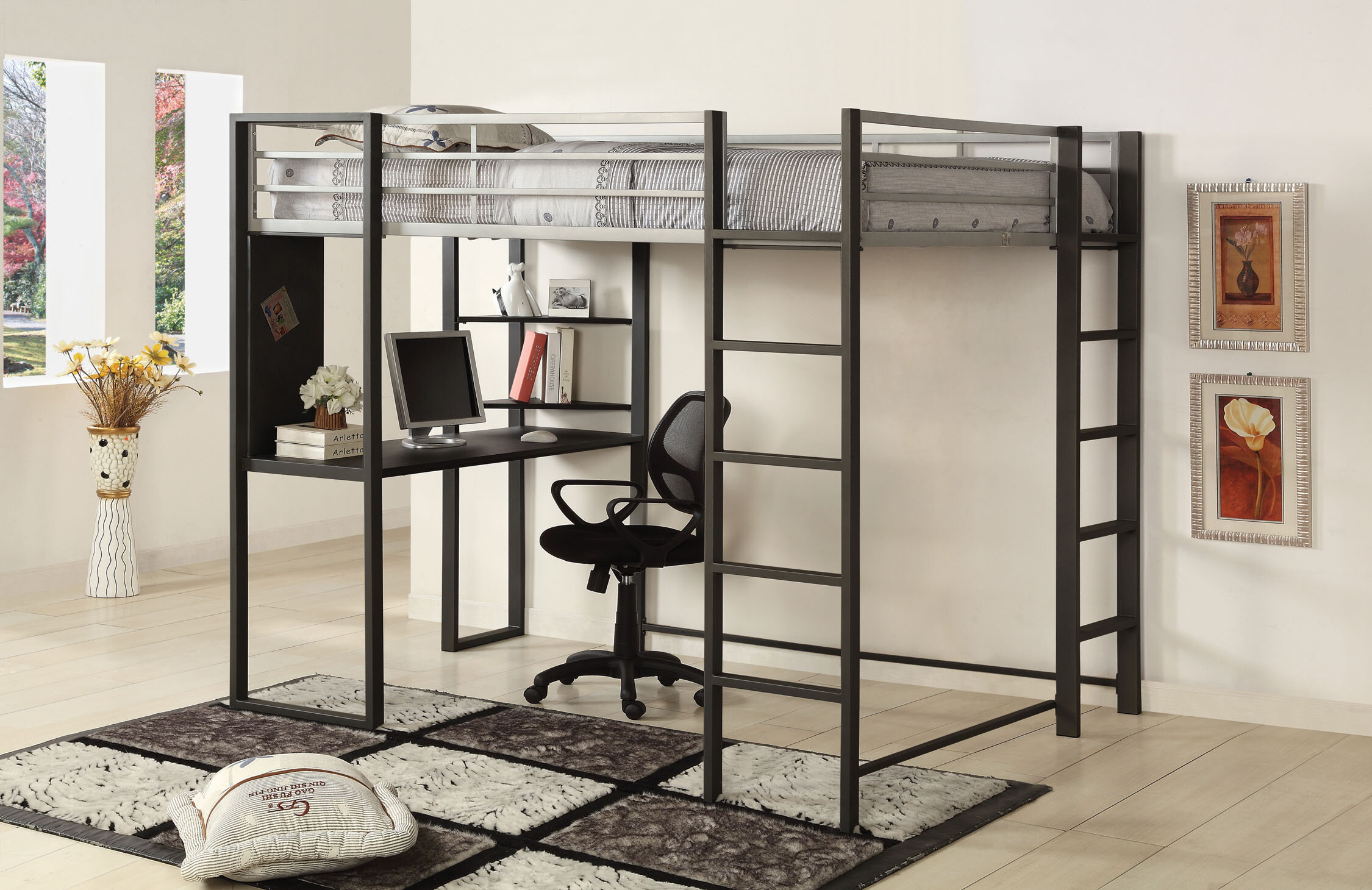 Contemporary Style Full Loft Bed with Work Station Silver & Gun Metal would work great in our apartment's den. Dual functioning for a small room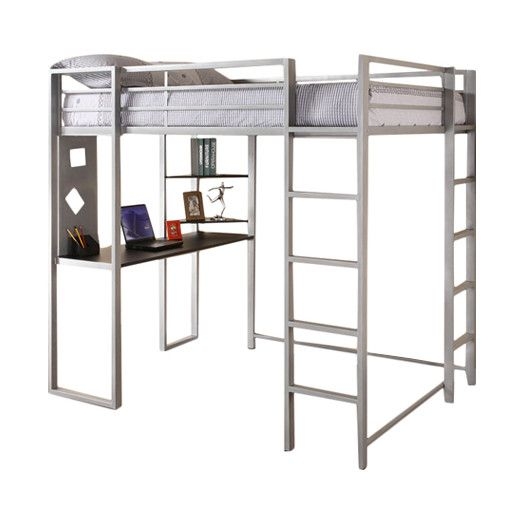 Abode Full Loft Bed with Desk and Bookshelves Sleeker Full Size bed with desk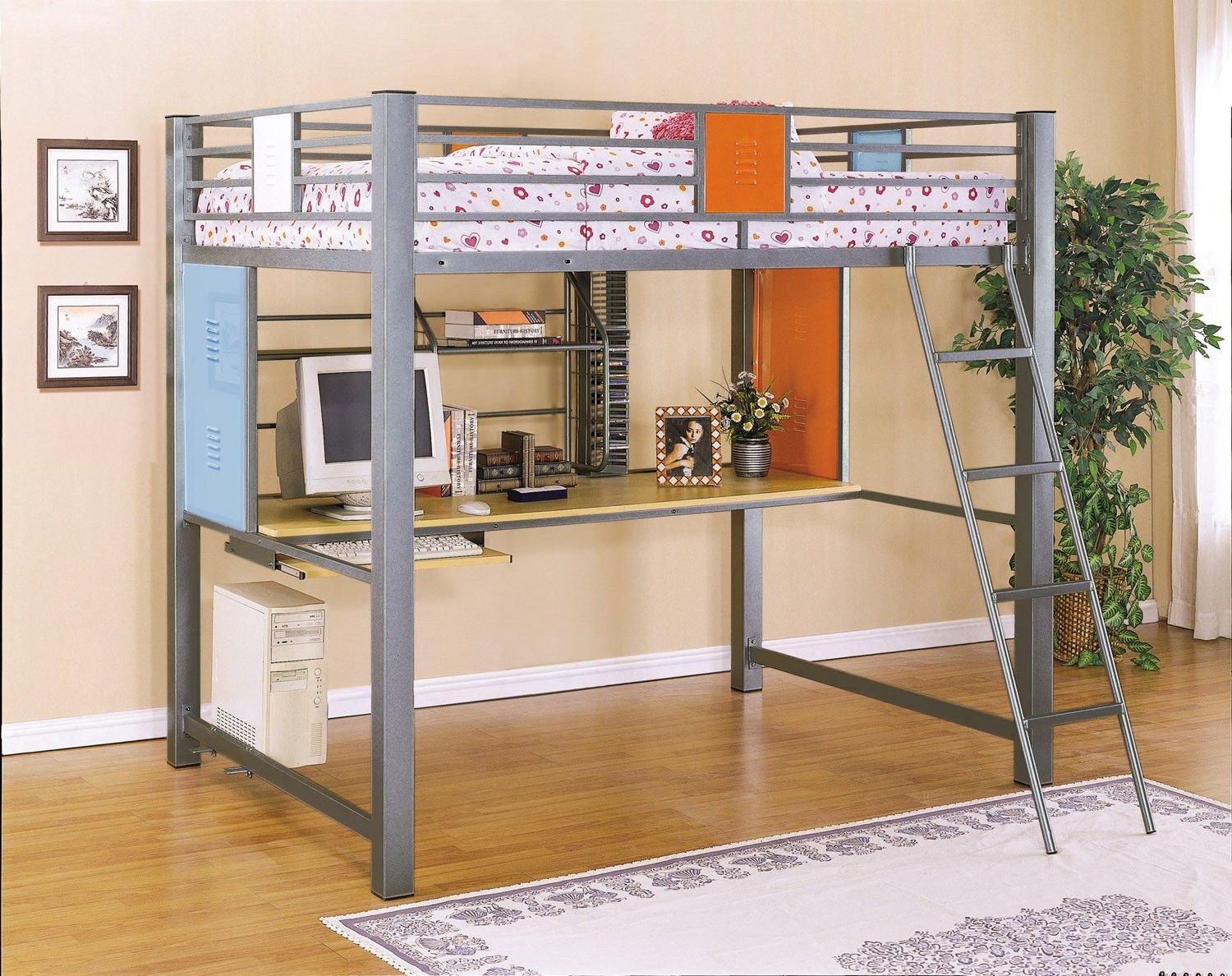 Ameriwood Adobe Full Size Loft Bed with Desk and Shelves in Silver | Wayfair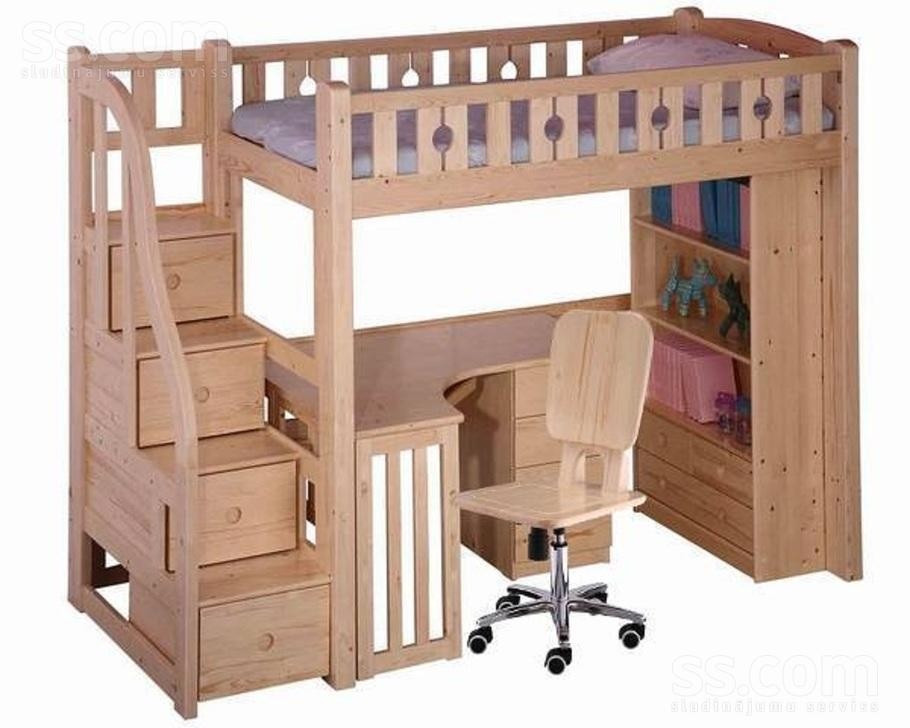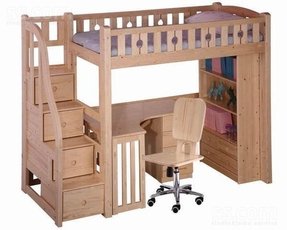 loft bunk bed desk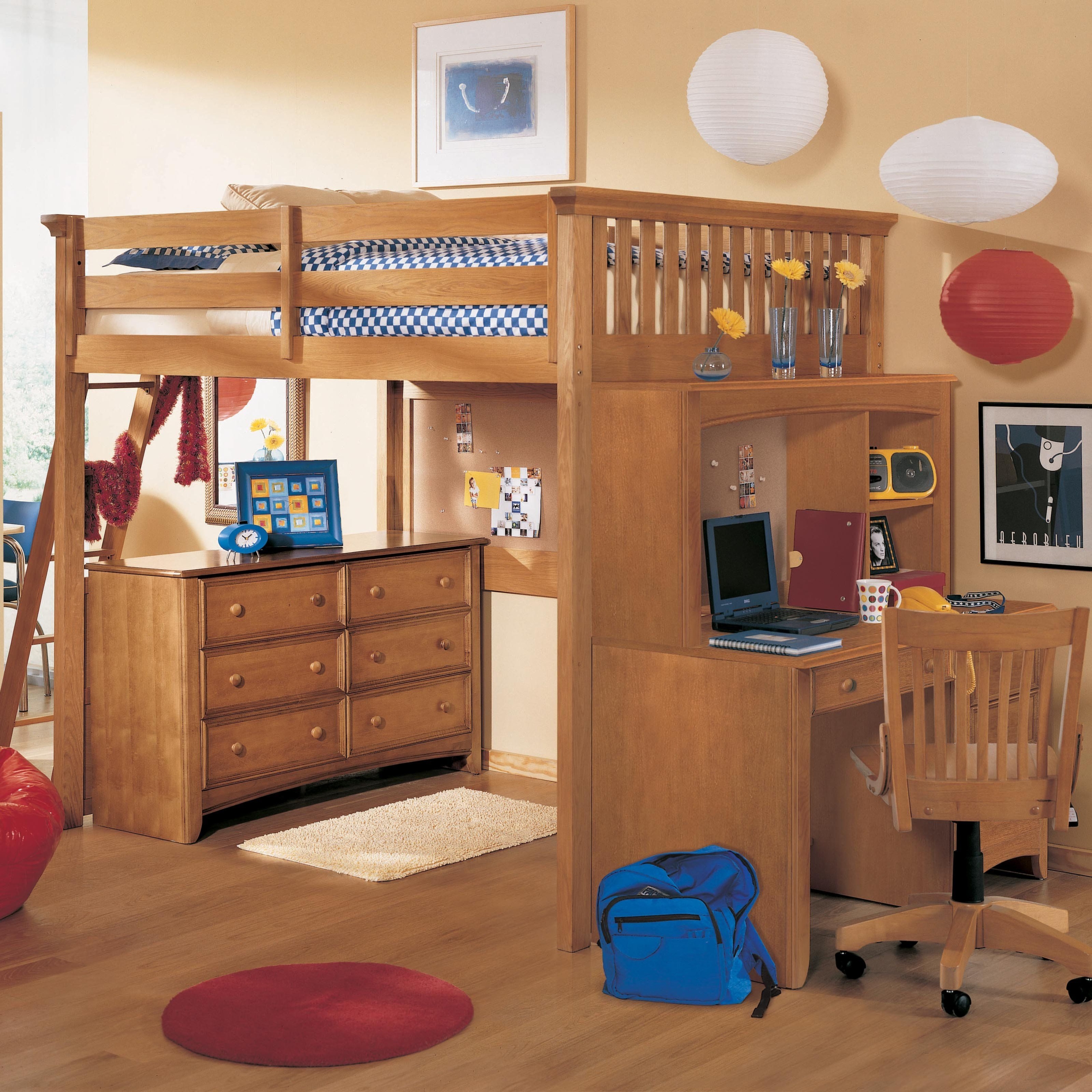 Abby Full Loft Bed with Tent Option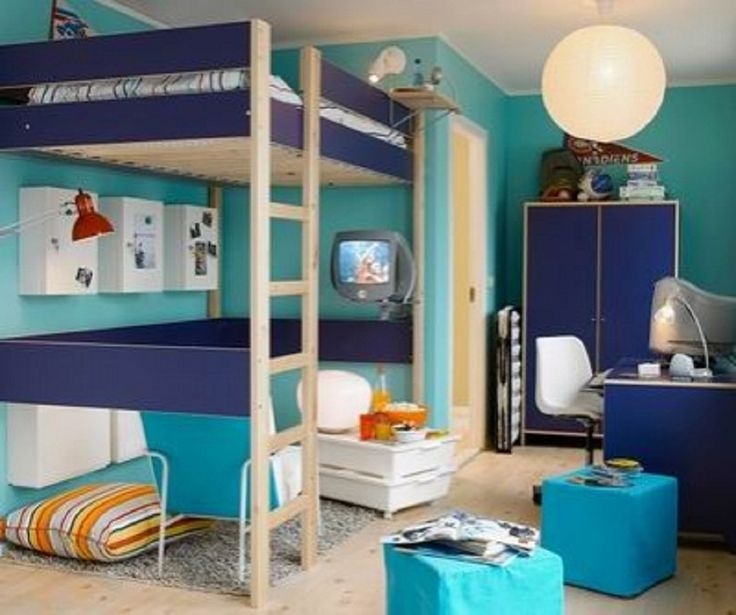 Wow Your Bedroom with Unique Bunk Beds : Ikea Full Size Loft Bed With Desk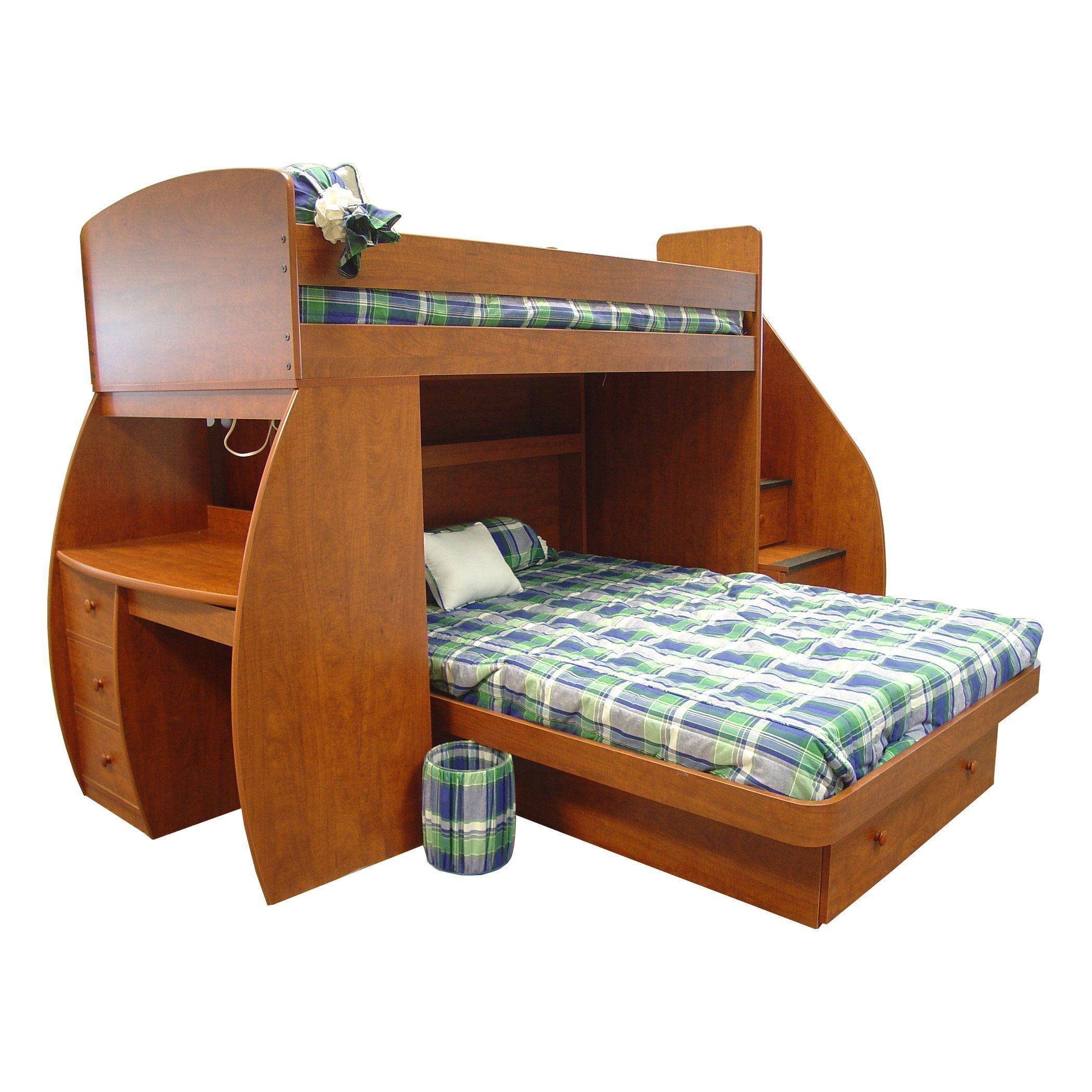 Bunk bed with full size bed, desk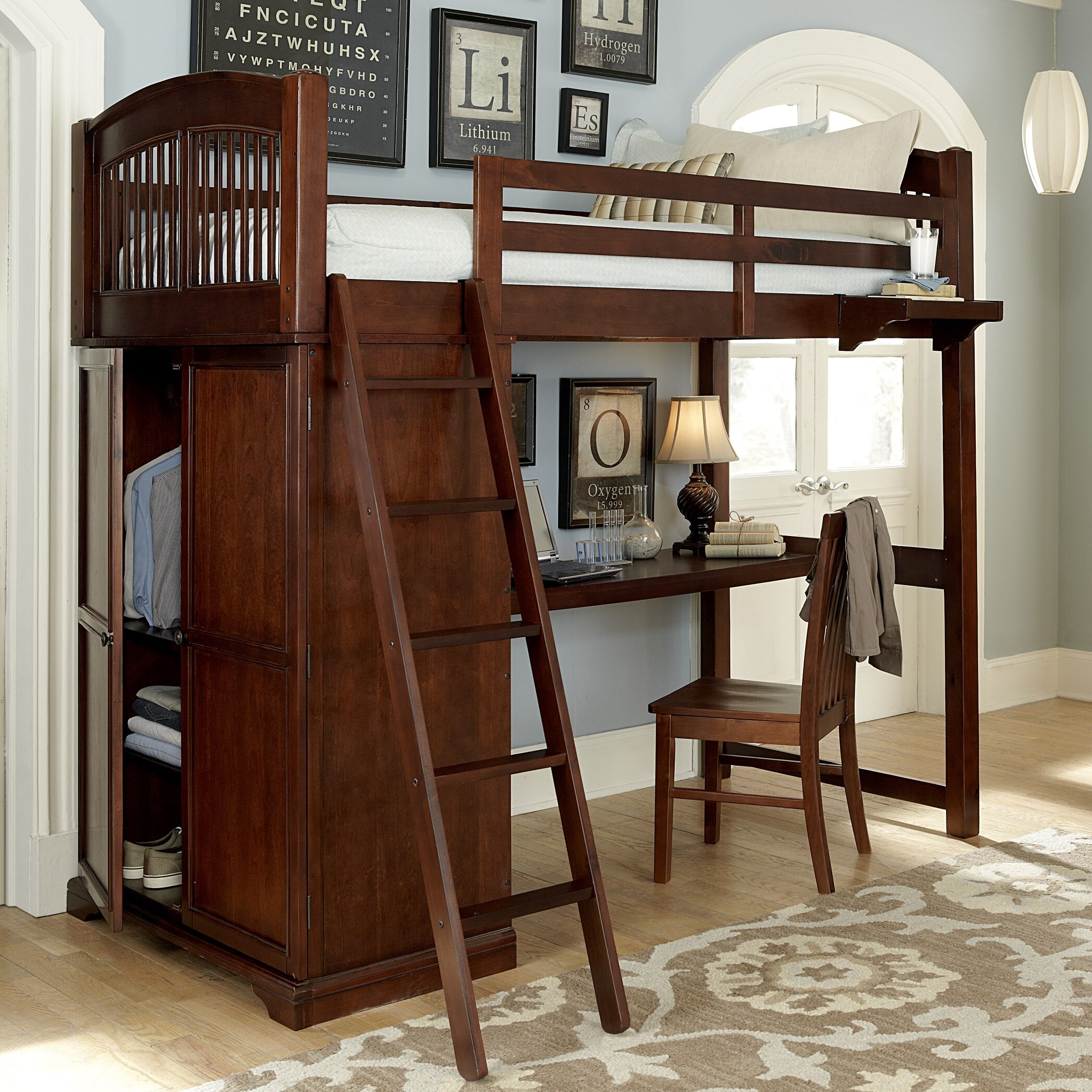 You want to choose what is the best for your child. That is clear.Full-size bunk bed with desk may be one of these good choices made in your life. It is constructed of natural walnut wood, safe for health. Stable ladder, storage spaces, and even classic desk.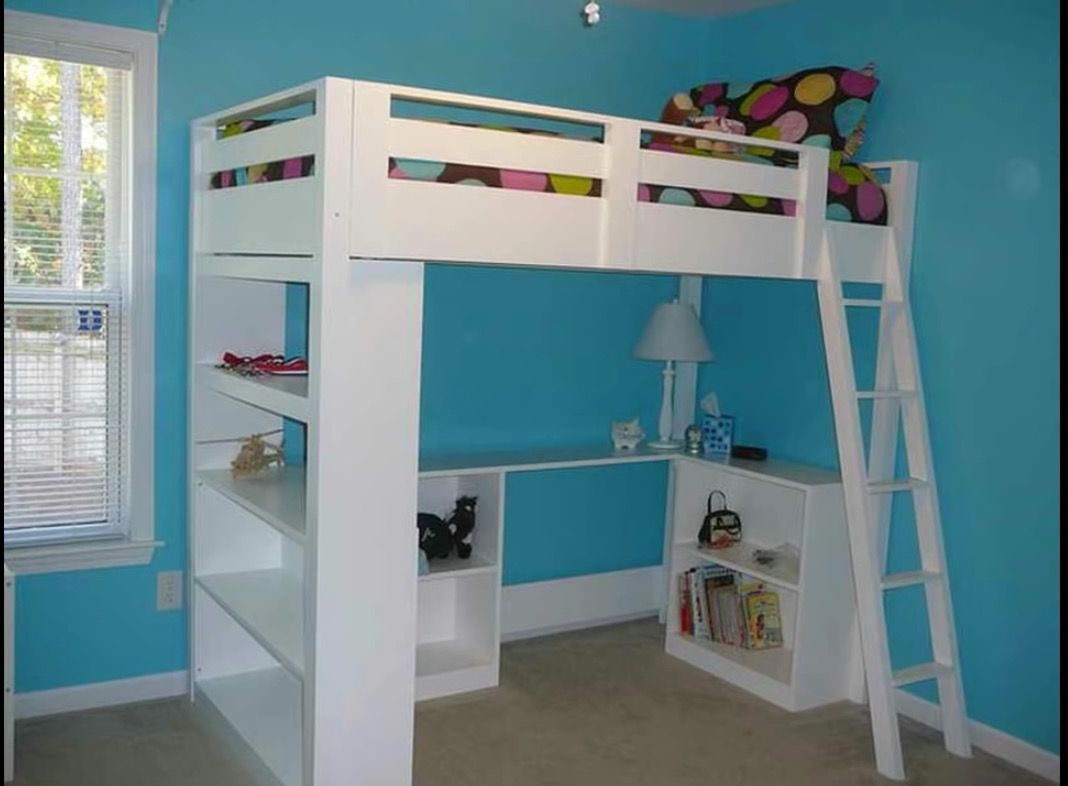 Full Size Loft Bed with Bookshelf and Desk | eBay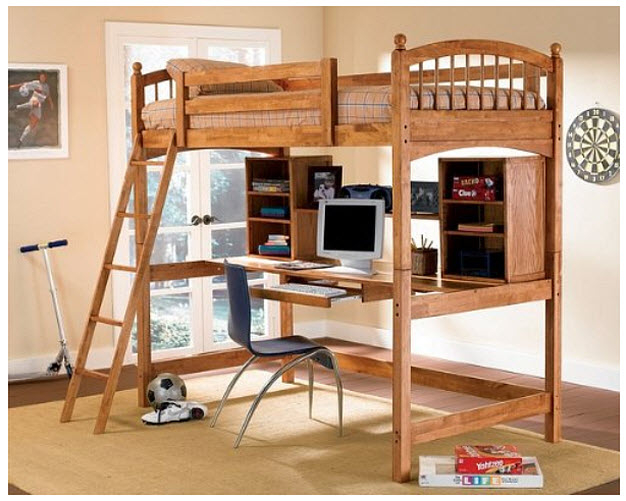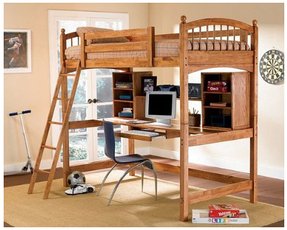 Who would want to waste the precious floor space, when you can have this workstation with a top twin loft bed in your kid's room. It comes in a beautiful warm oak finish, perfect for your interior design.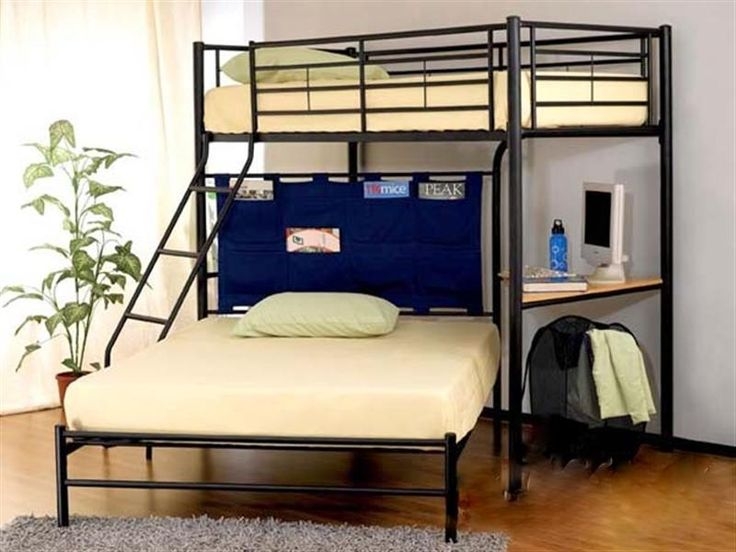 Custom made, this metal bunk bed construction catches the attention with the unique juxtaposition of the two beds. The lower full-size one stands in an unusual angle to the twin one above. It derives from the irregular shape of the room.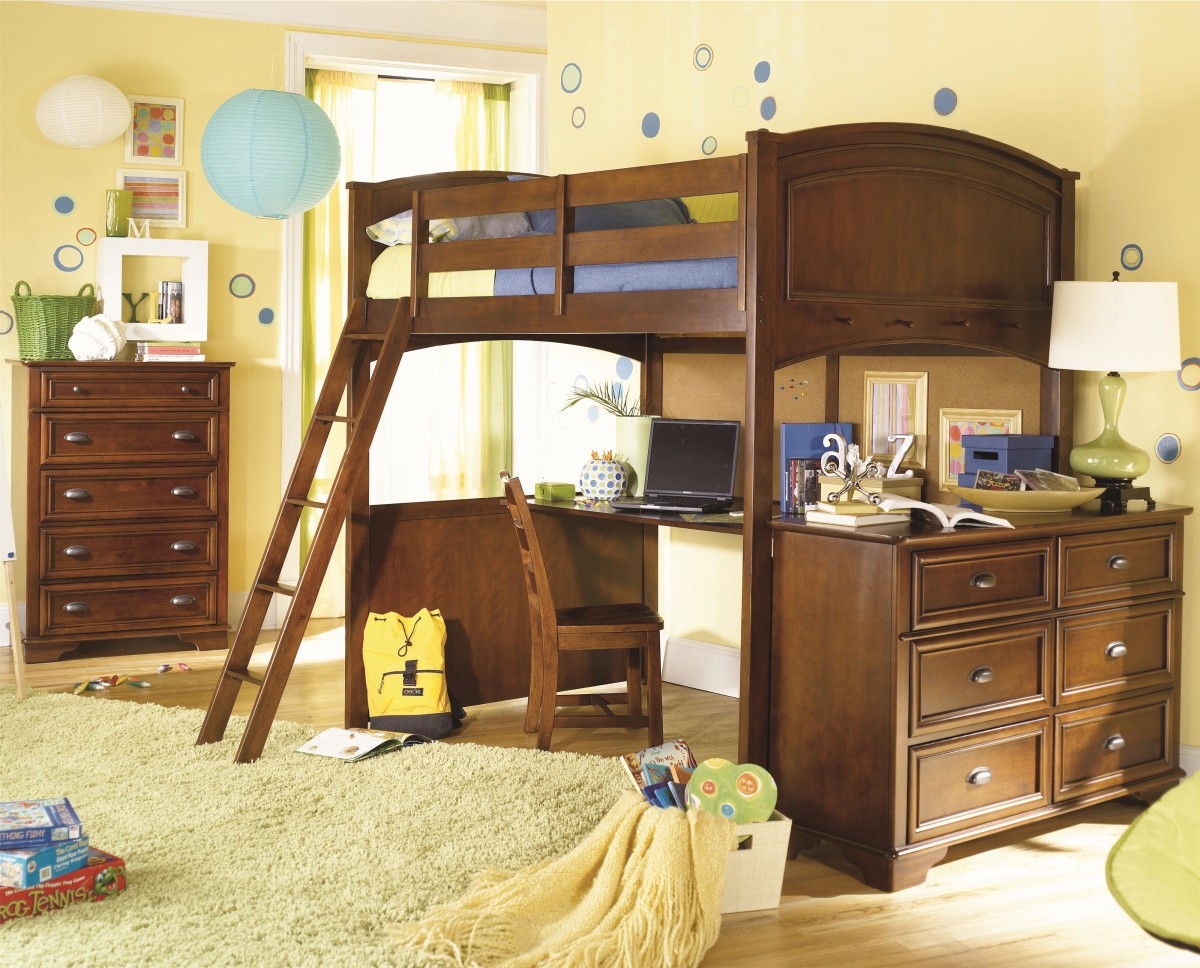 full size bunk beds - Bing Images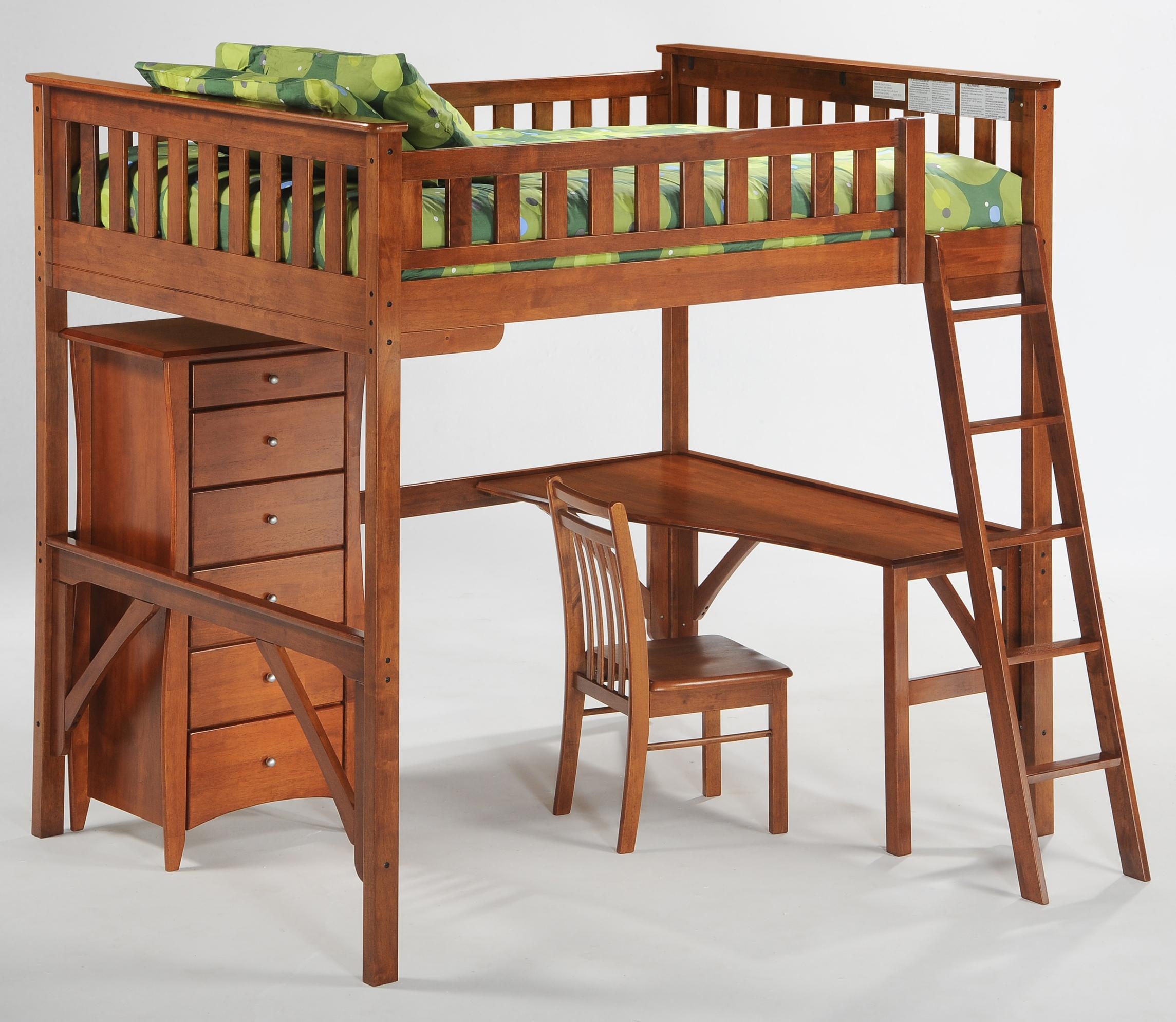 Spice Full Loft Bed with Desk by Night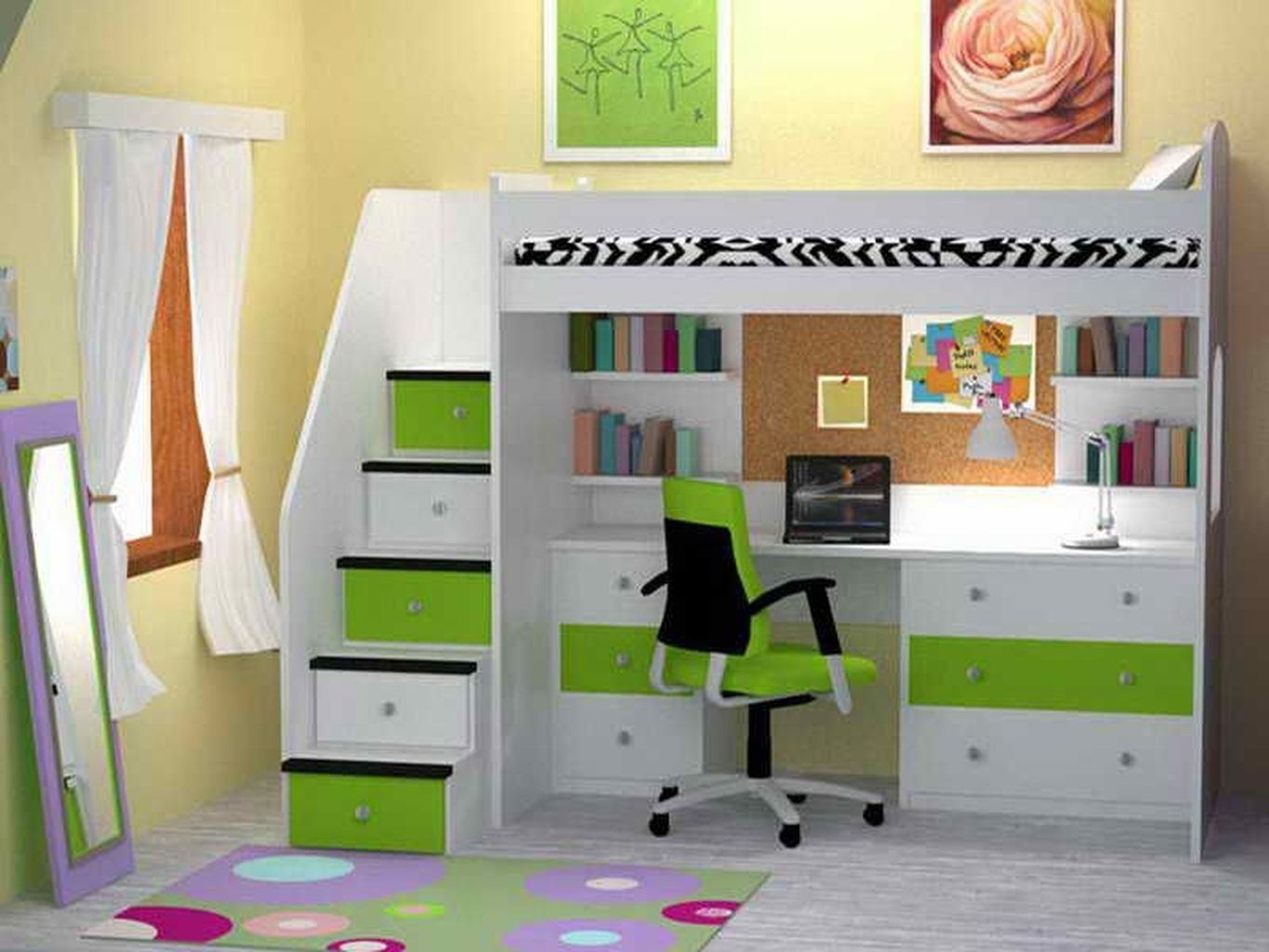 How to Build a Loft Bed with Desk Underneath with white curtain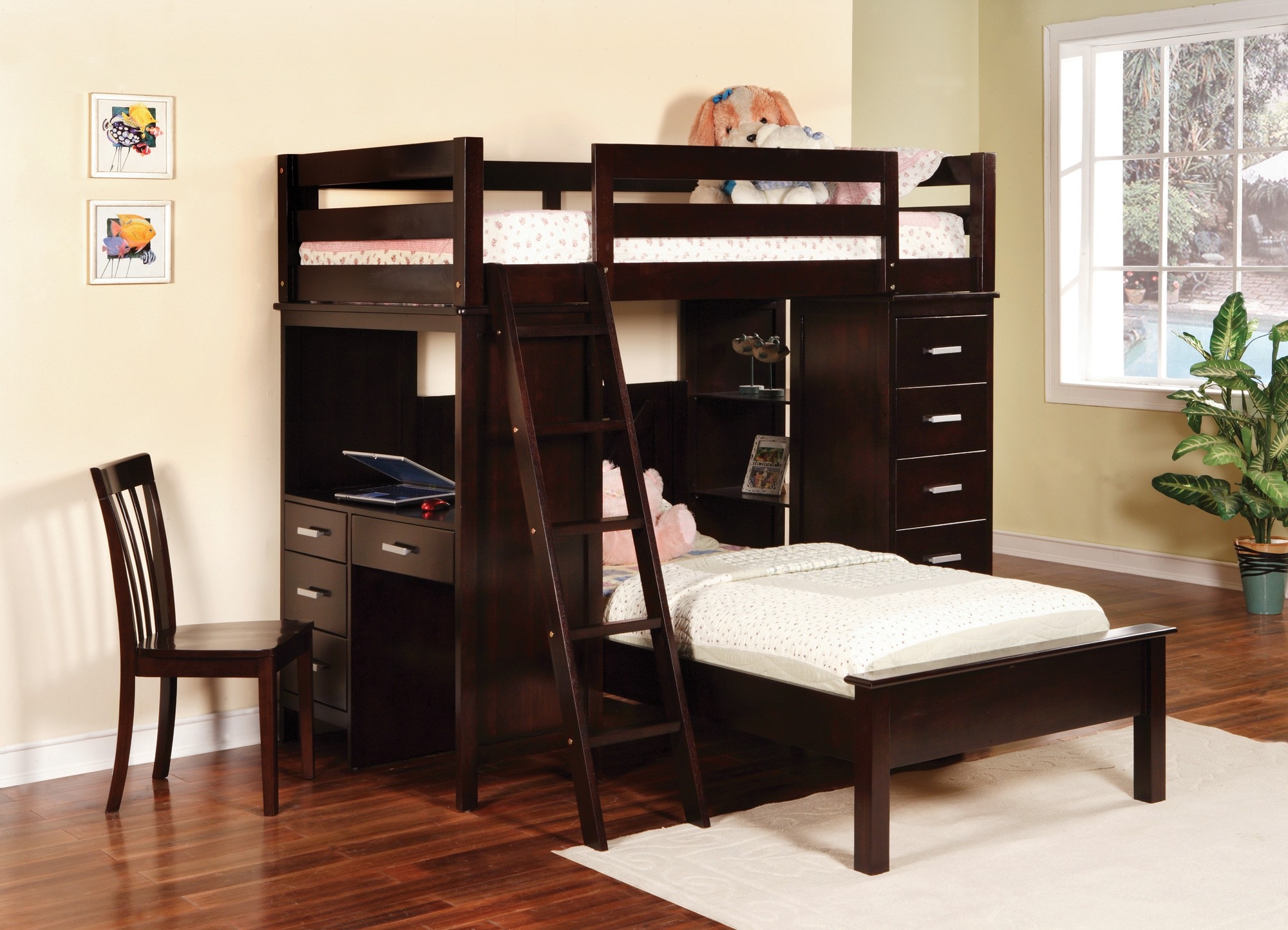 Depoe Bay Twin over Twin L-Shaped Bunk Bed with Desk and Bookshelves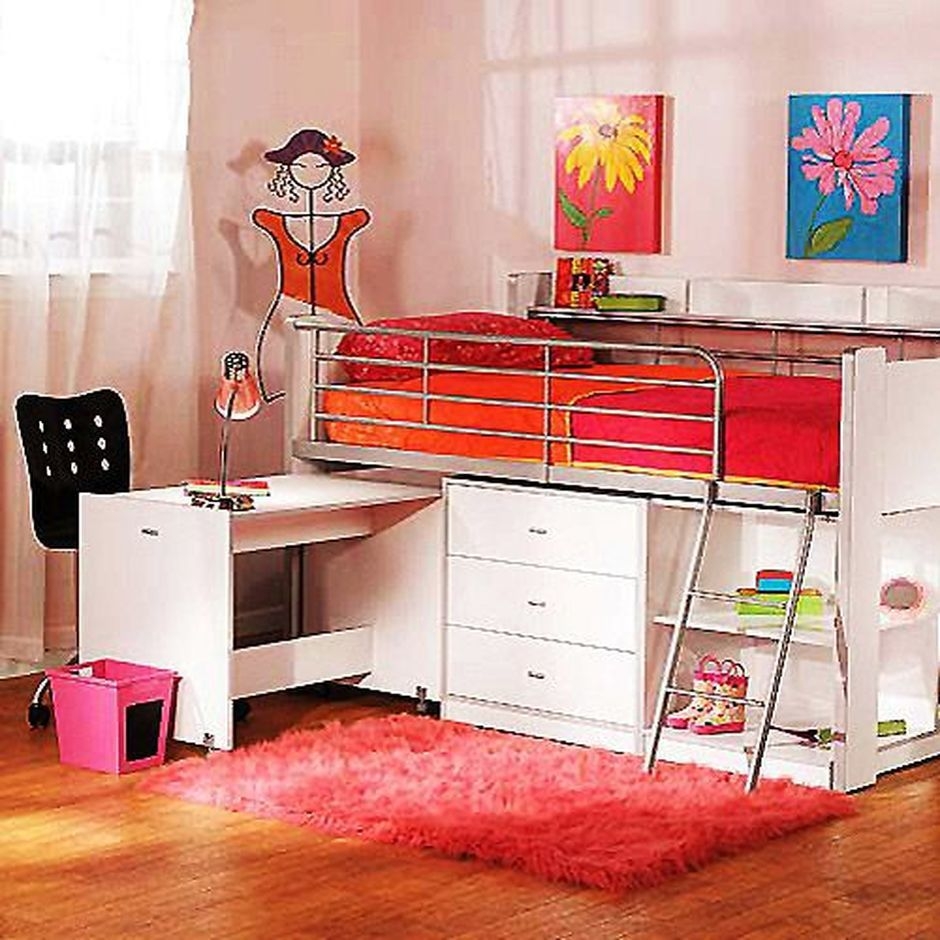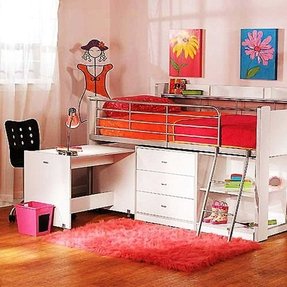 White storage loft bed ( 78.8'' x 50.2'' x 50") with desk. Practical and spacious furniture. The bed 3 large storage drawers, open shelves, concealable desk that rolls out from the side and robust two-step ladder. Sleep area encompassed by heavy-duty steel safety rails.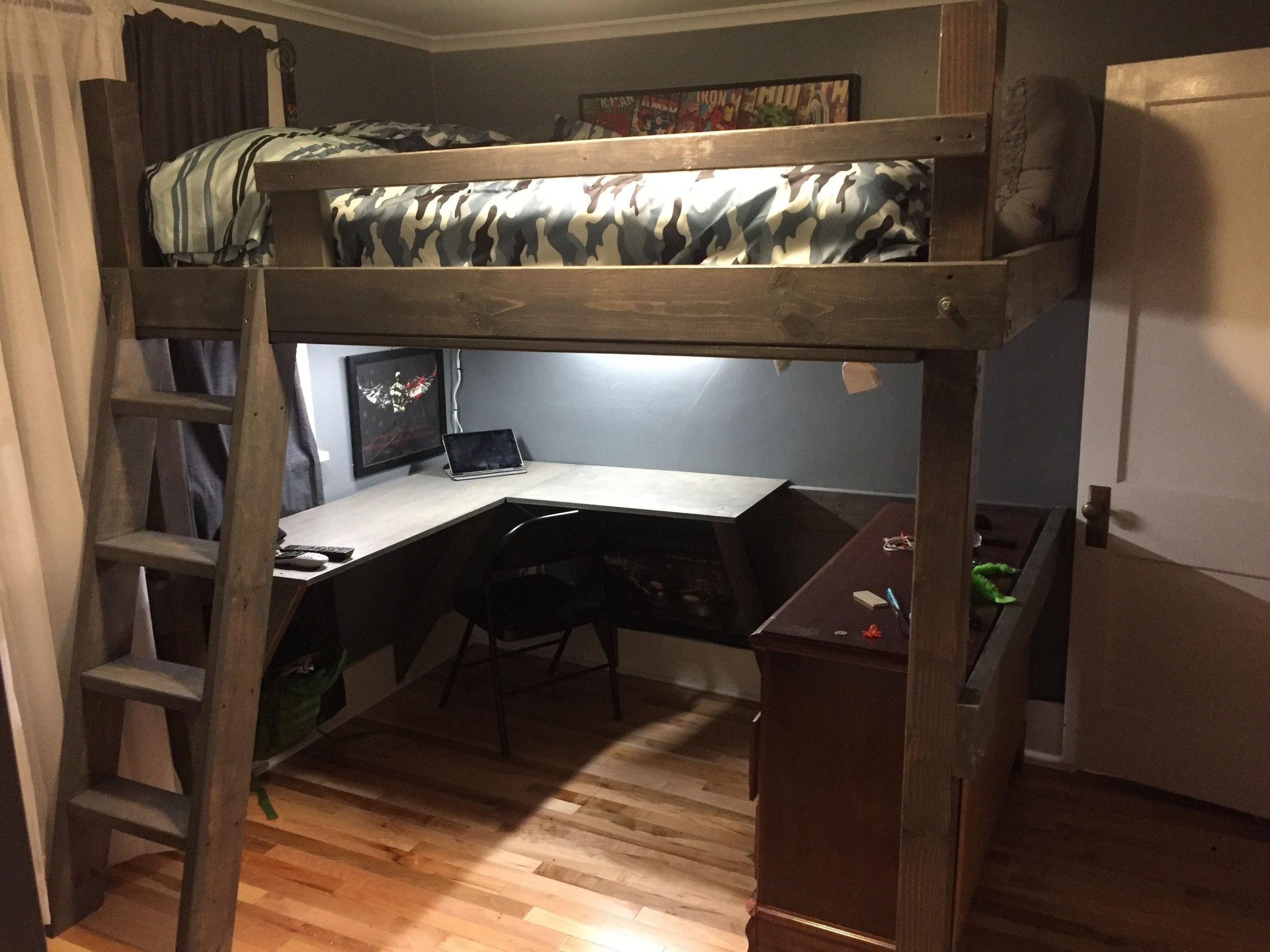 Loft bed full size with desk underneath. | Diy loft bed ...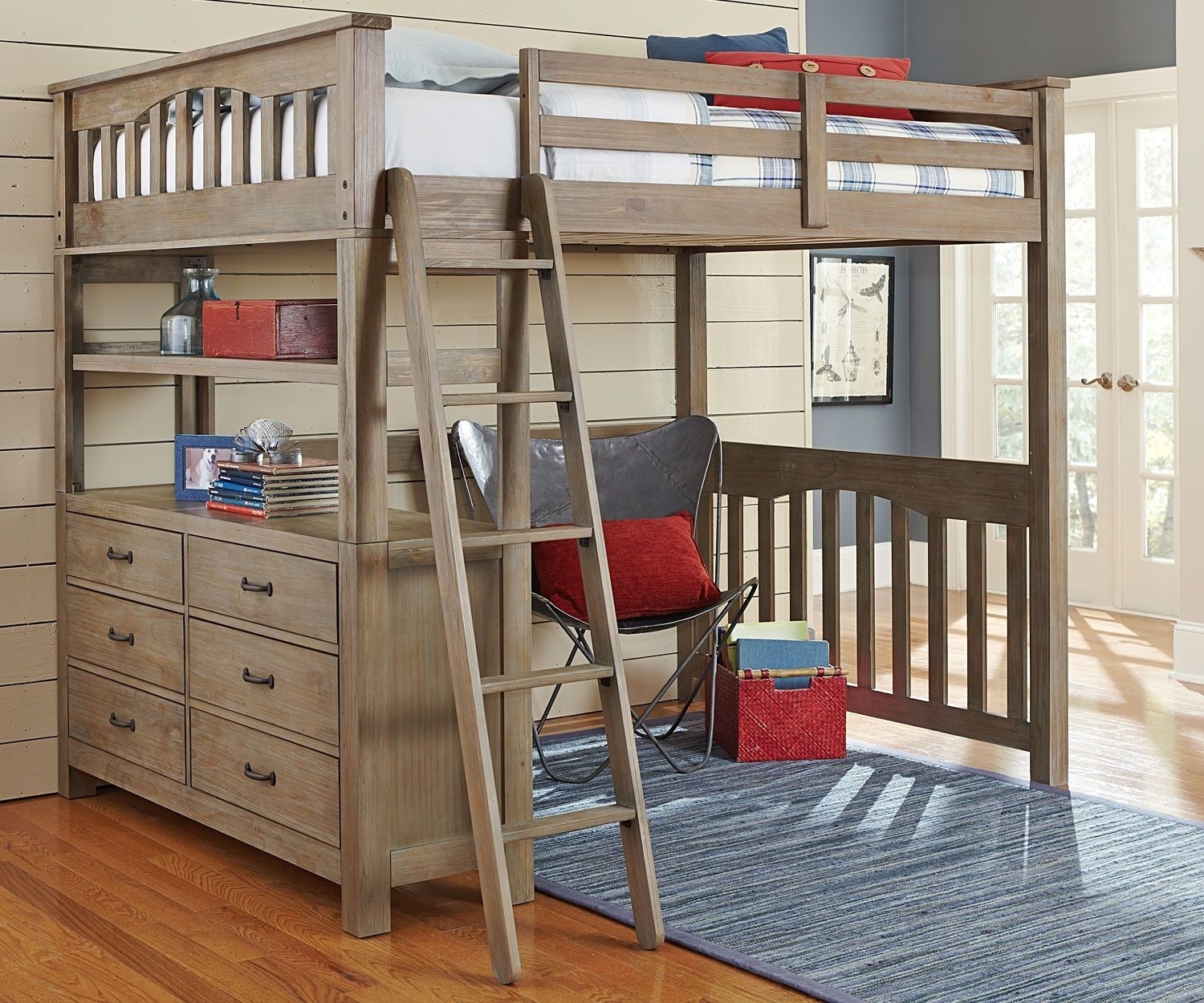 Top Full Size Loft Bed With Desk | loft bed | Pinterest ...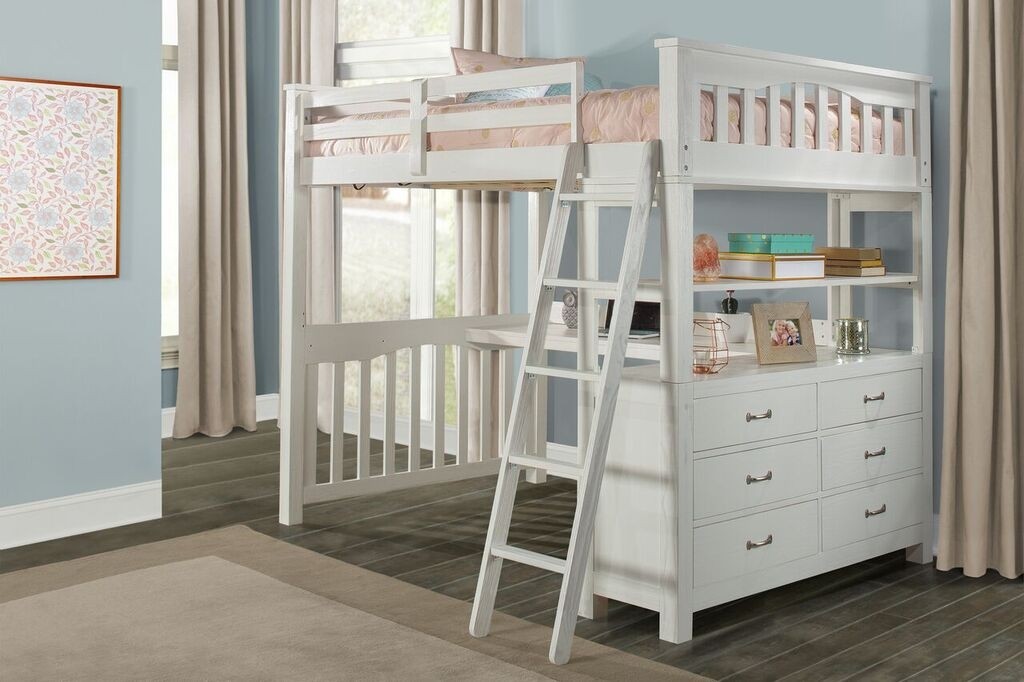 Kenwood Full Size Loft in Distressed White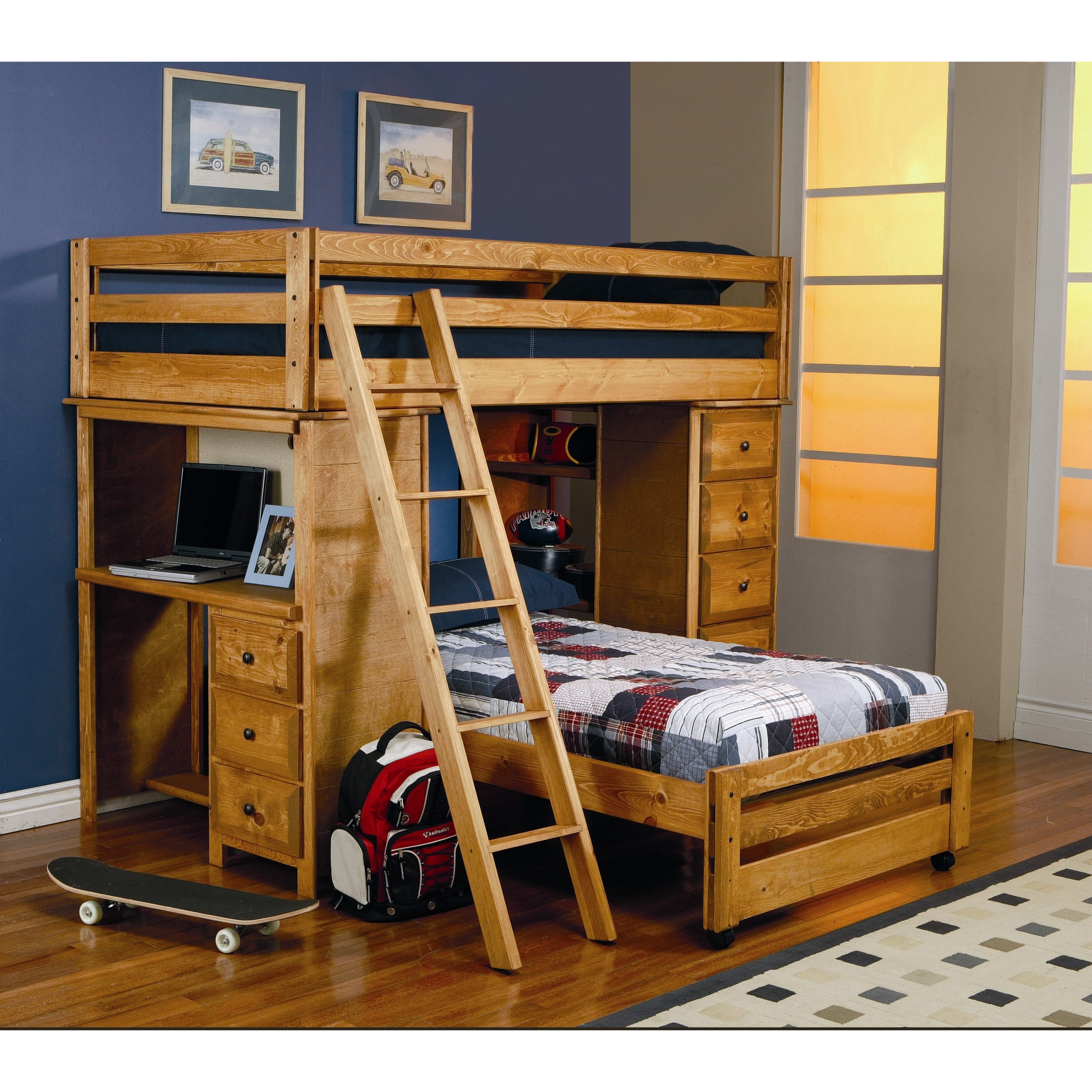 Twin Over Full Bunk Bed with Desk: Best Alternative for ...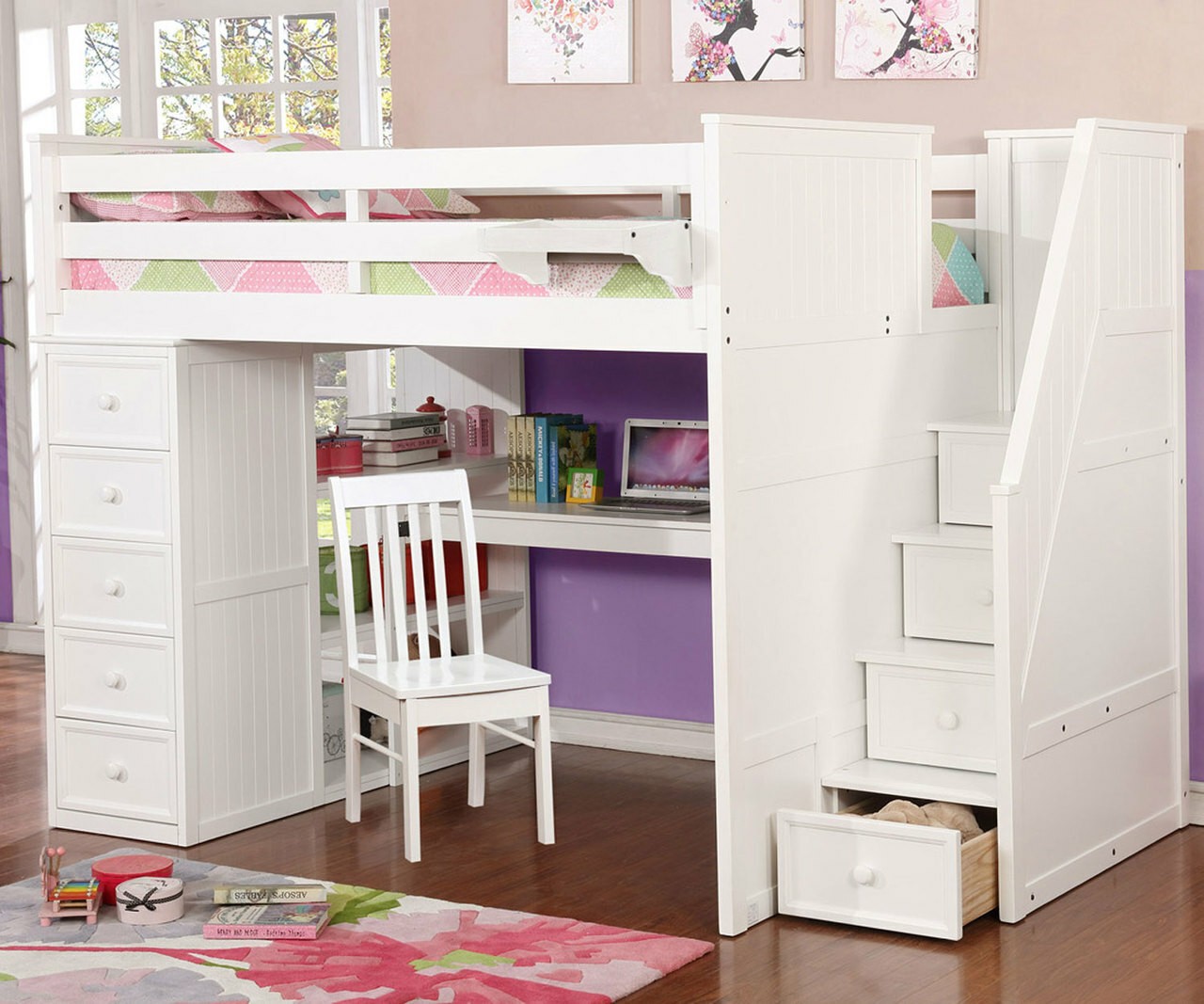 Multifunction Full Size Loft Bed with Desk in White ...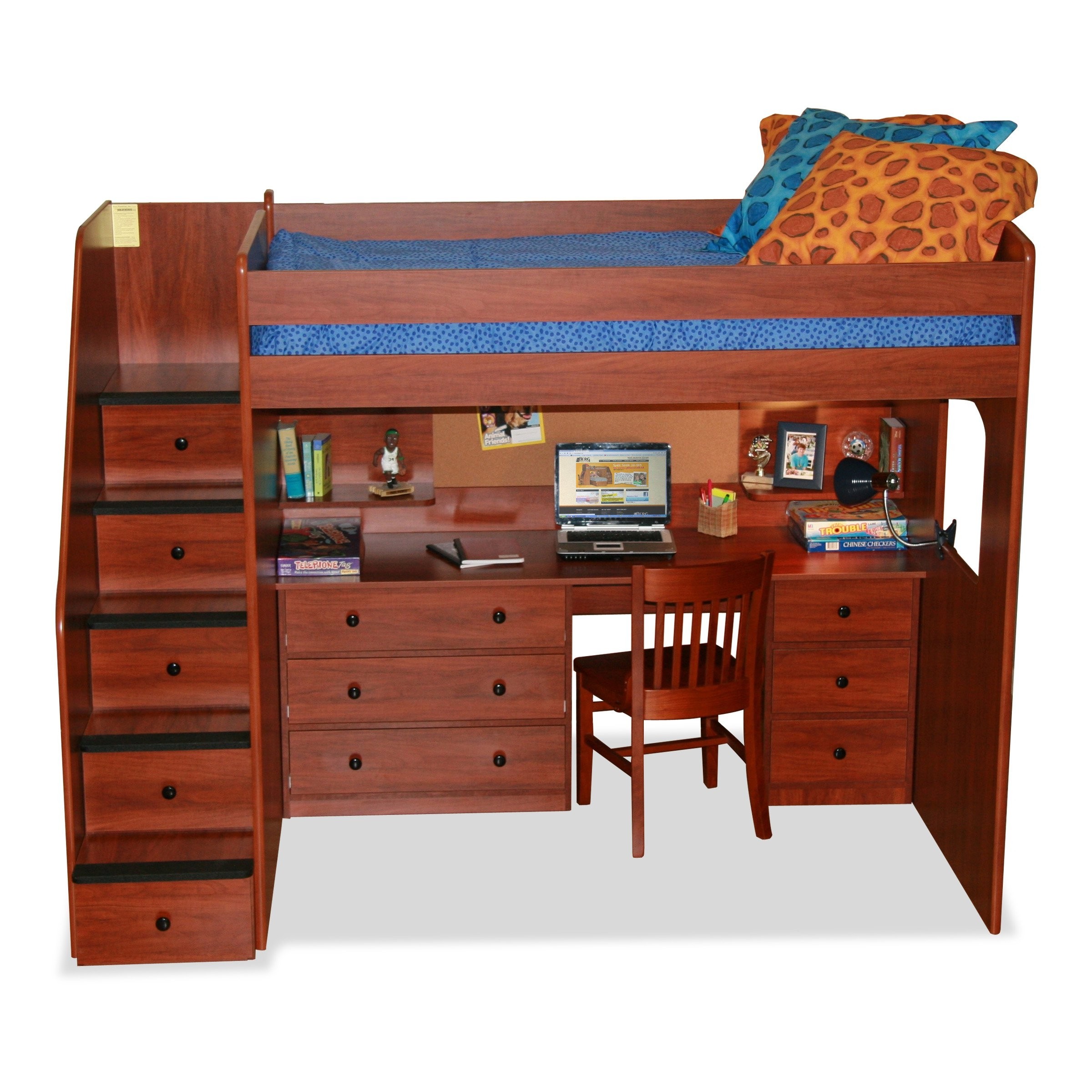 Unique Bunk Beds Stairs #7 Full Loft Beds With Desk And ...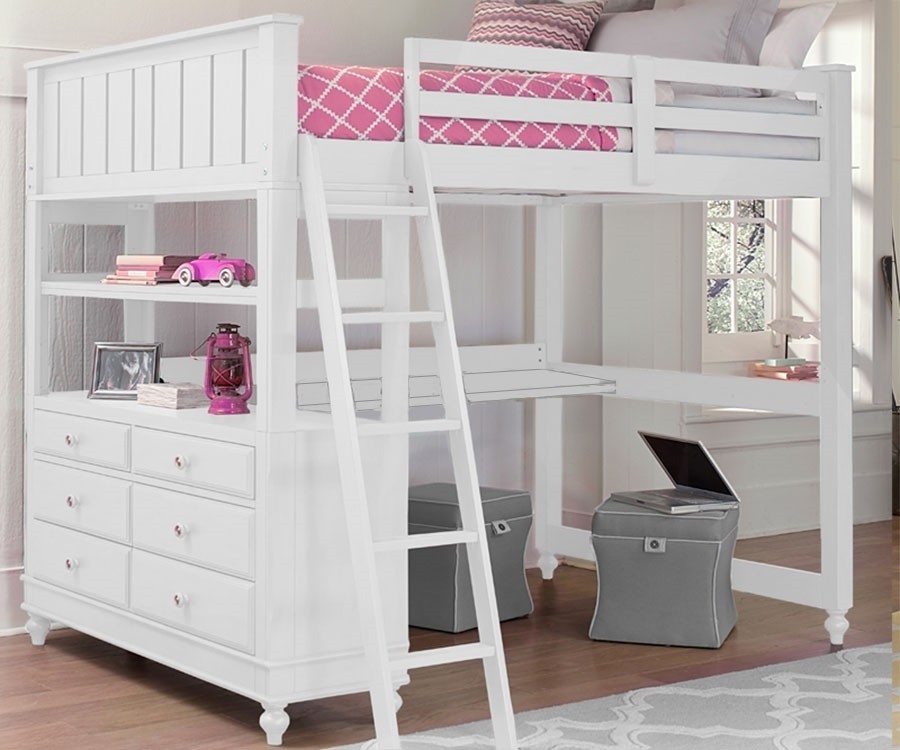 1045 Full Size Loft Bed with Desk White | Lakehouse ...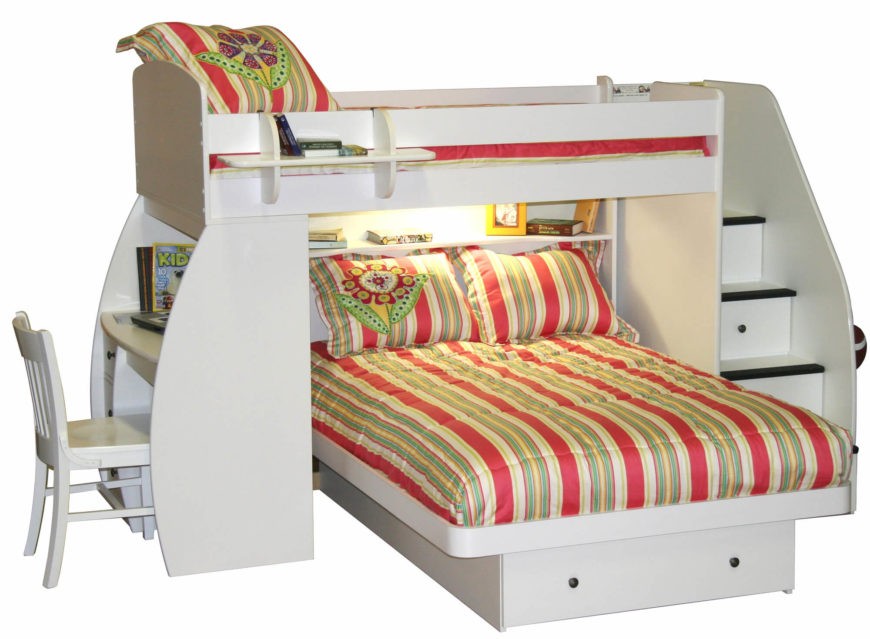 25 Bunk Beds with Desks (Made Me Rethink Bunk Bed Design)