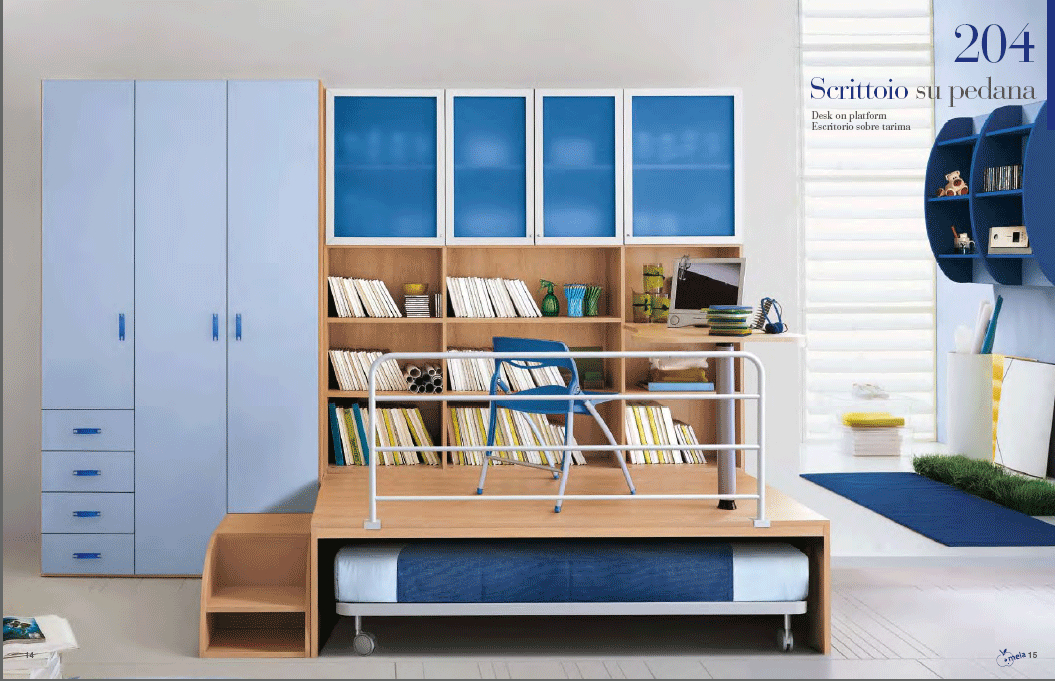 Lovely loft bed with a desk on top is an excellent way to get a unique interior design. A comfortable bed is sliding, and during the day allows for extra space for fun or learning. Numerous shelves, wardrobe, and drawers allow storage.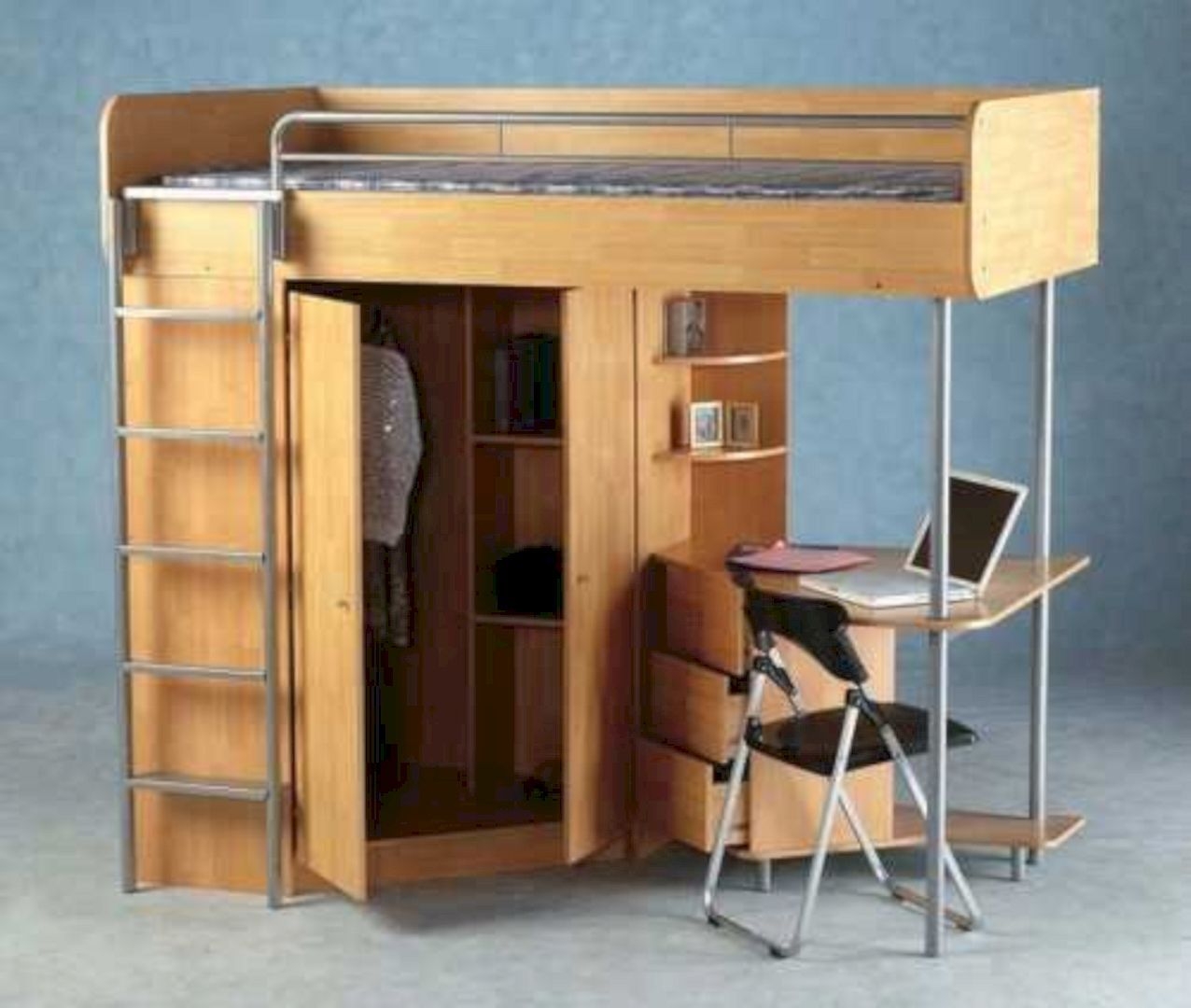 wood loft bed with desk and closet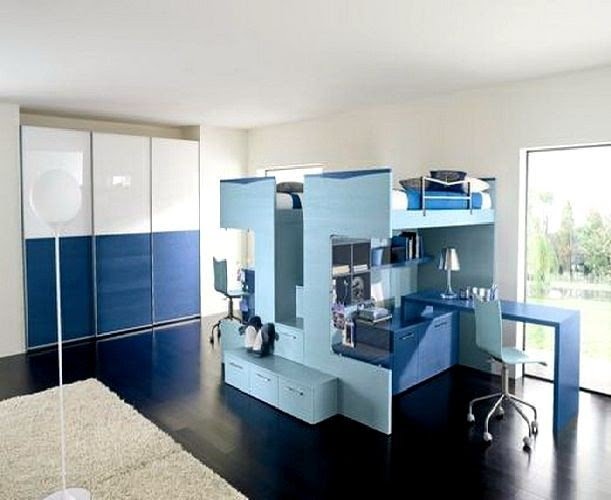 A practical modern double loft bed of blue-finished wooden materials. Its C-shaped footboard panels feature quite wide top edges serving as desks. A staircase with drawers is in the middle. Underbed drawer chests and desks have a darker blue finish.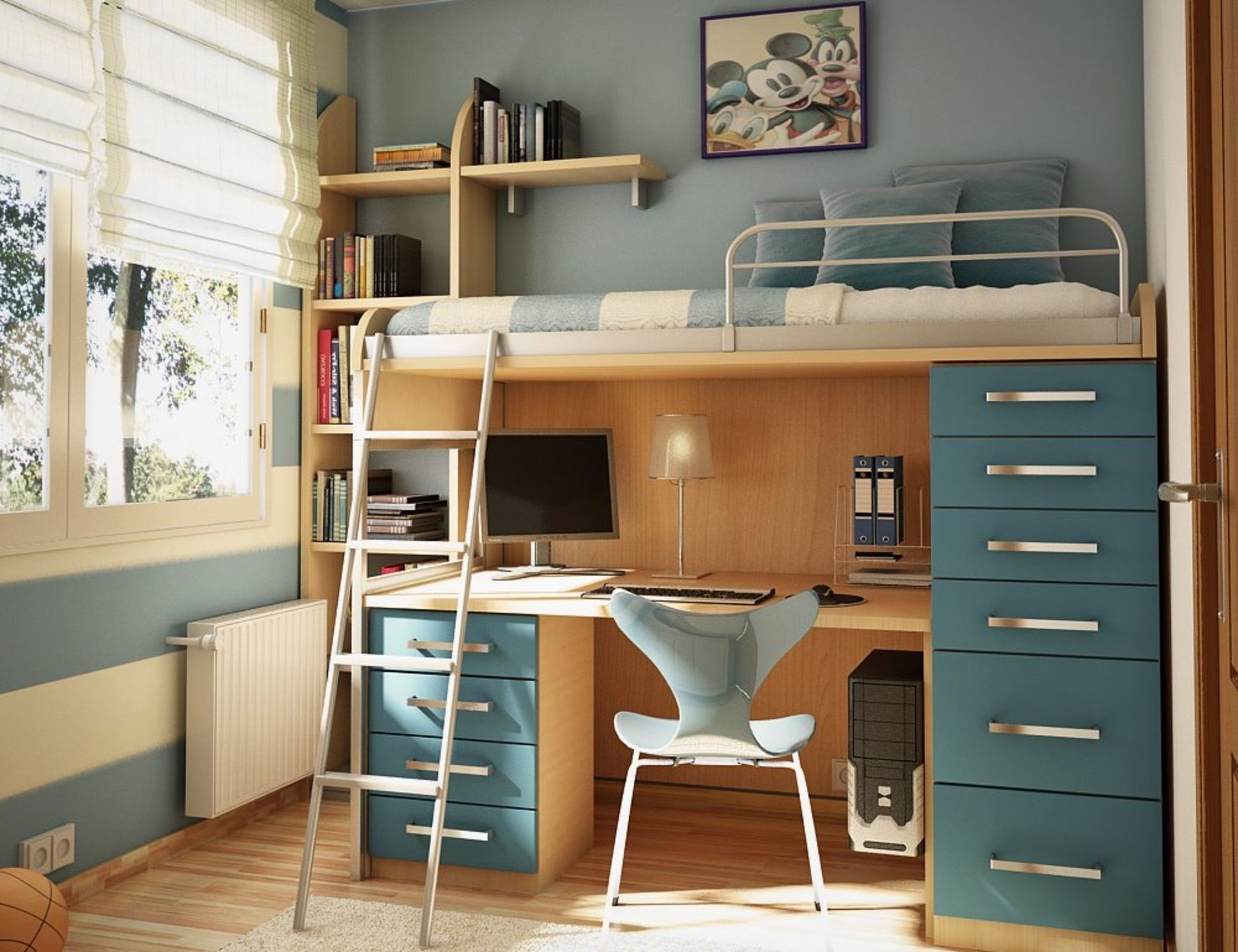 Withe bed on top study room #bedroom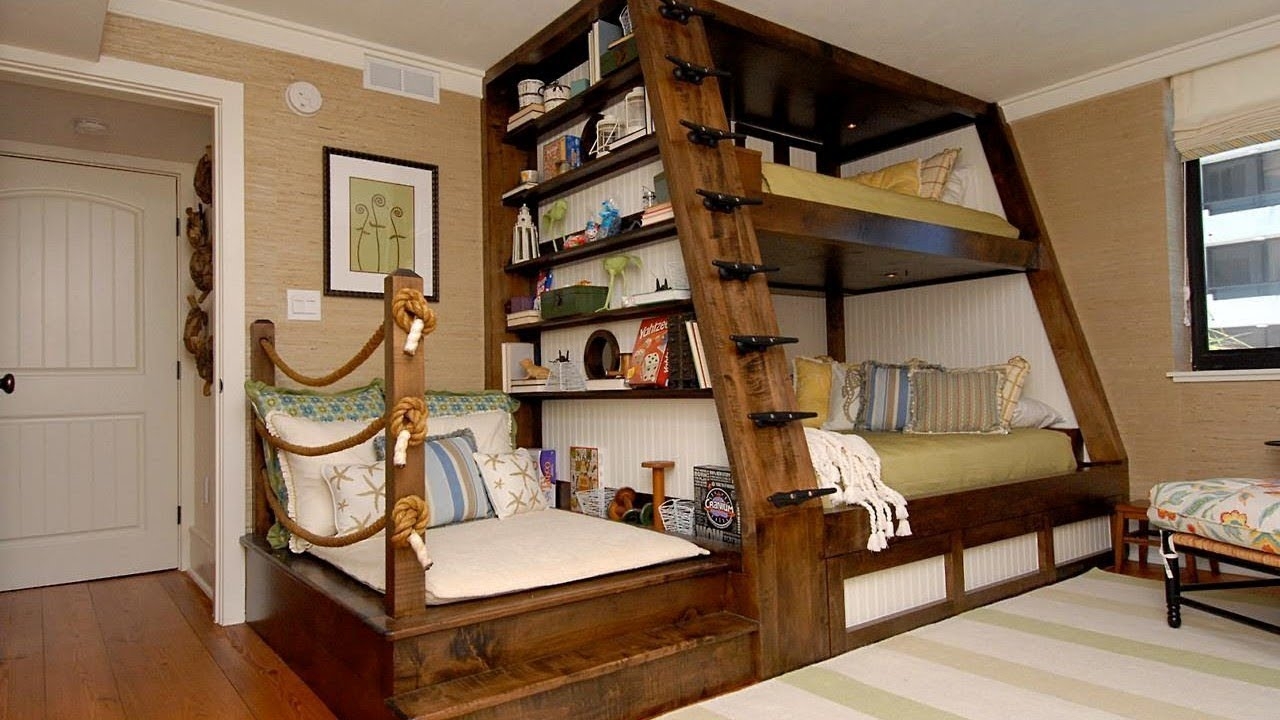 Tiny House Furniture #22: Staircase Storage, Beds & Desks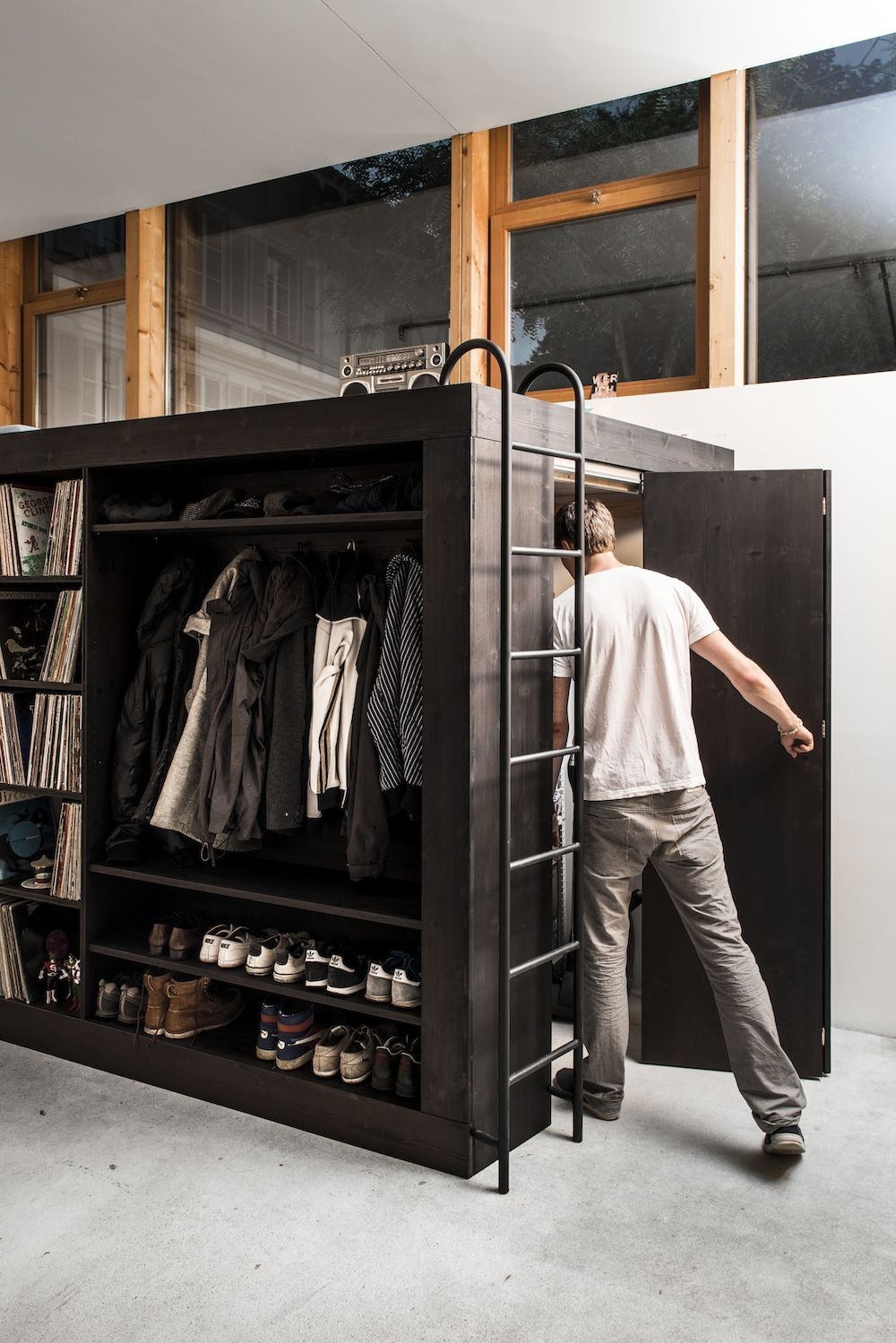 The living cube by Till Könneker is a minimalistic cube design with a shelf for vinyl collection, TV, clothes and shoes. On the cube is a guest bed and inside the cube is a lot of storage space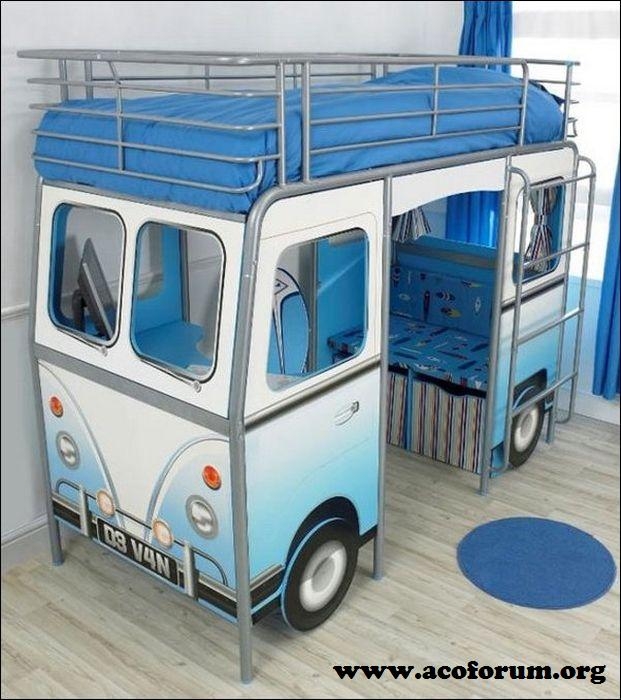 Bunk bed in the shape of car. It has bench and desk on the base. Construction is made of wood and metal. It is equipped with ladder and railings for added safety. Charming accent for kid's room.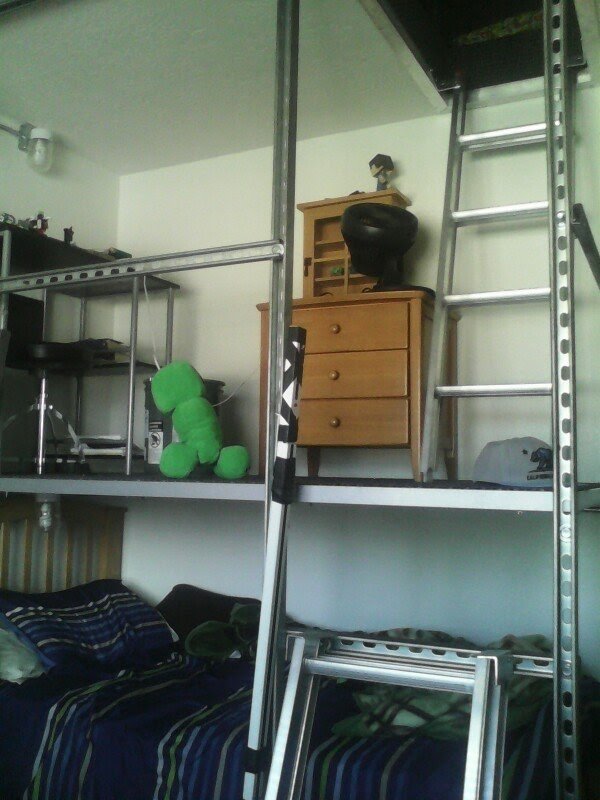 This homemade loft bed has got a steam punk style and warehouse look. But for me, it doesn't look solid. There's a desk above the bed and ladder for easy access.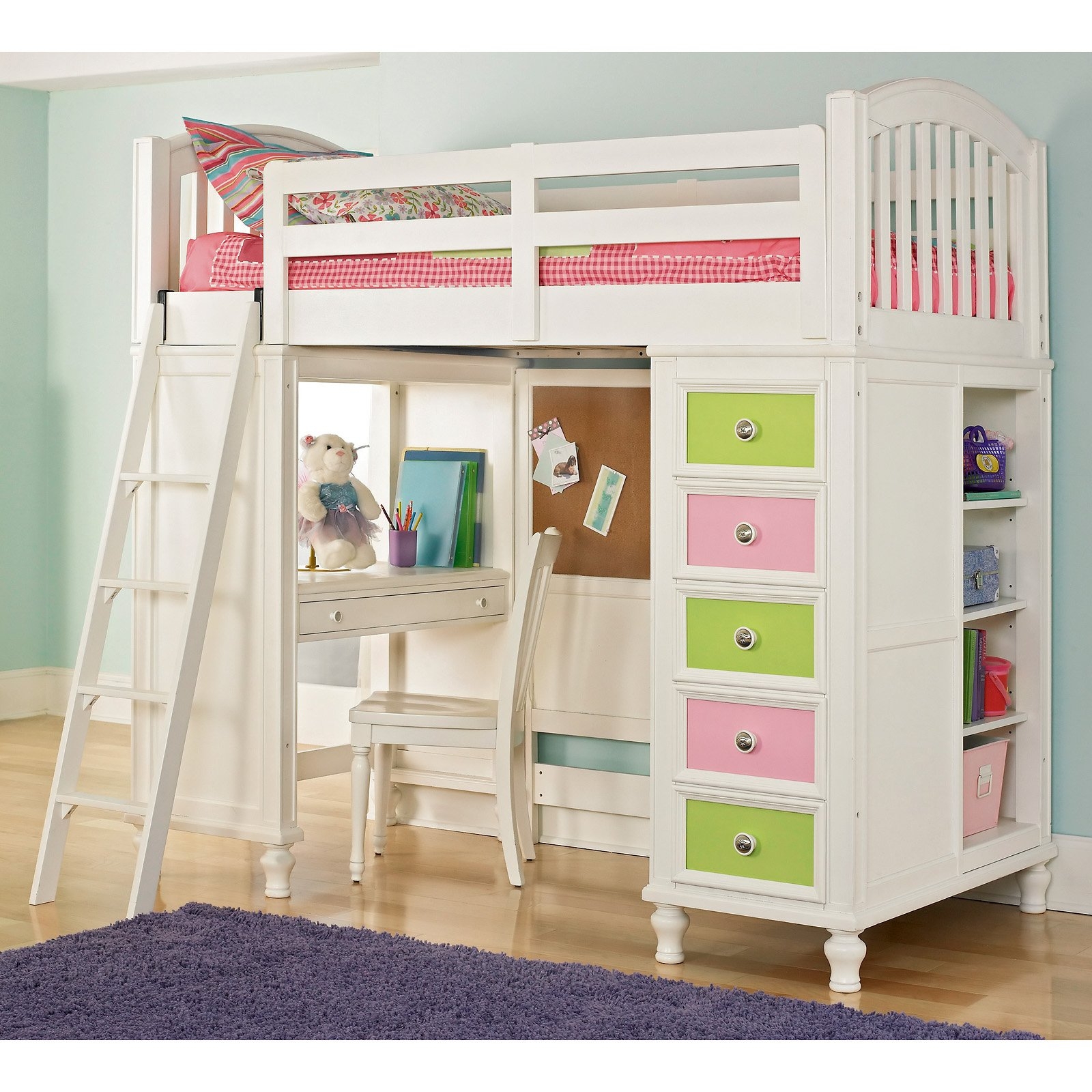 An adorable loft bed for girly rooms, crafted of wood and veneers and bathed in a pure white finish with green and pink accents. Includes a properly secured top bunk, a fixed ladder, open shelves, storage drawers, and a desktop with a keyboard tray.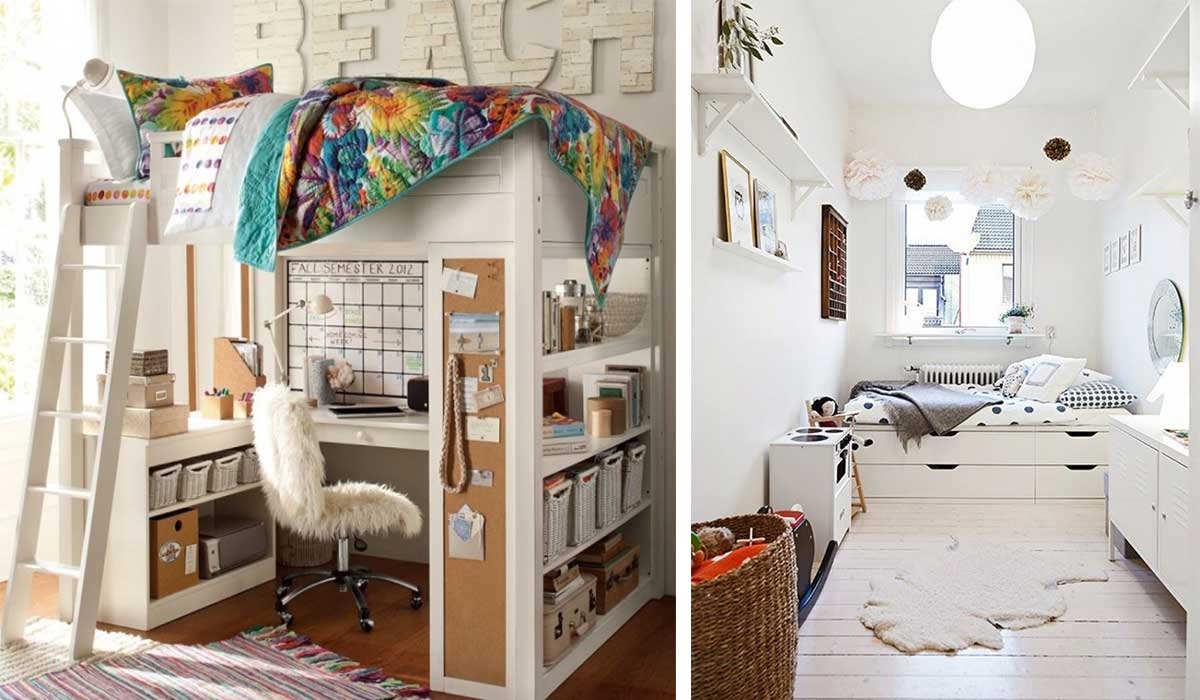 A beautiful loft bed for kids' rooms, that is integrated with an L-shaped desk. Made of white-finished wood, the combo includes a secured top bunk, 6 open shelves, 1 pull-out keyboard tray and 1 built-in ladder.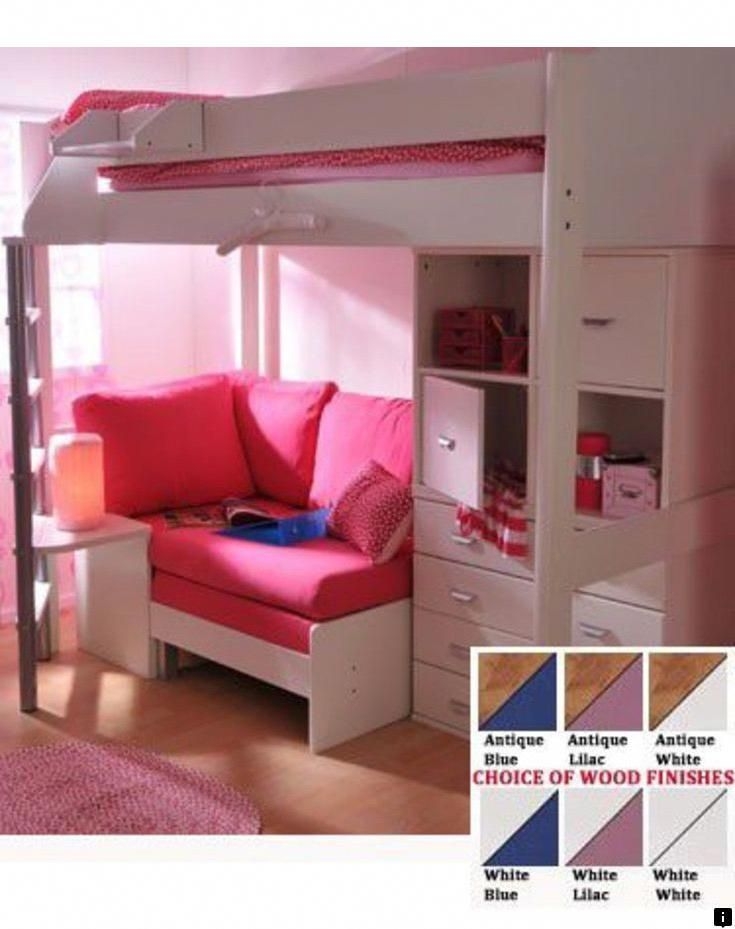 High Sleeper Bed with Sofa Bed, Chest of Drawers and Cupboards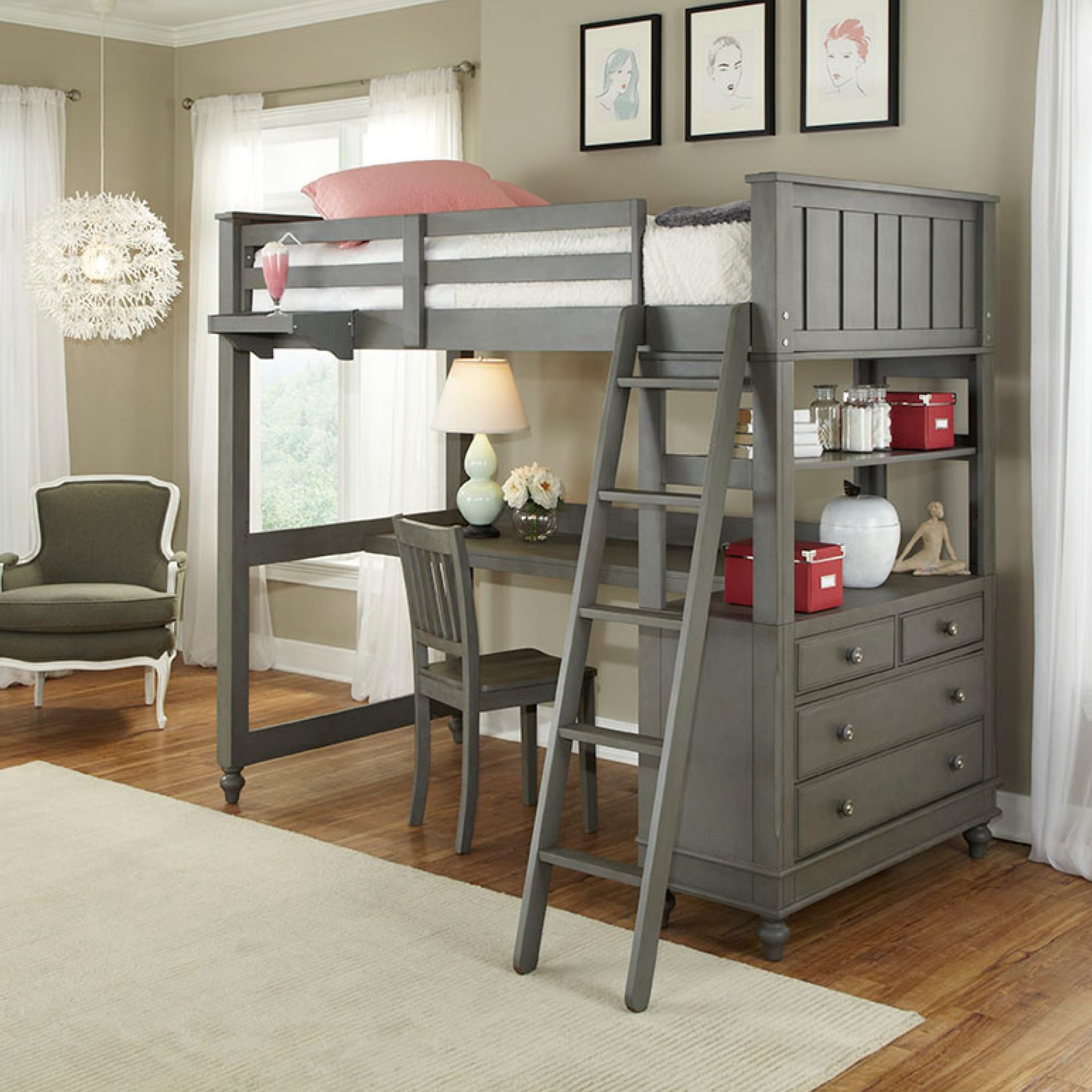 This black multifunctional loft bed combines successfully work and rest spaces. Side ladder leads to a twin bed, which is located over a wide desk, combined with a side cupboard with 4 drawers and 2 shelves.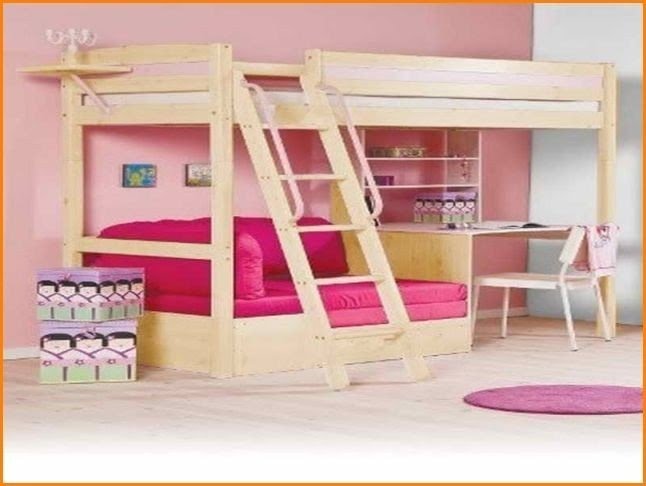 bunk bed with desk on top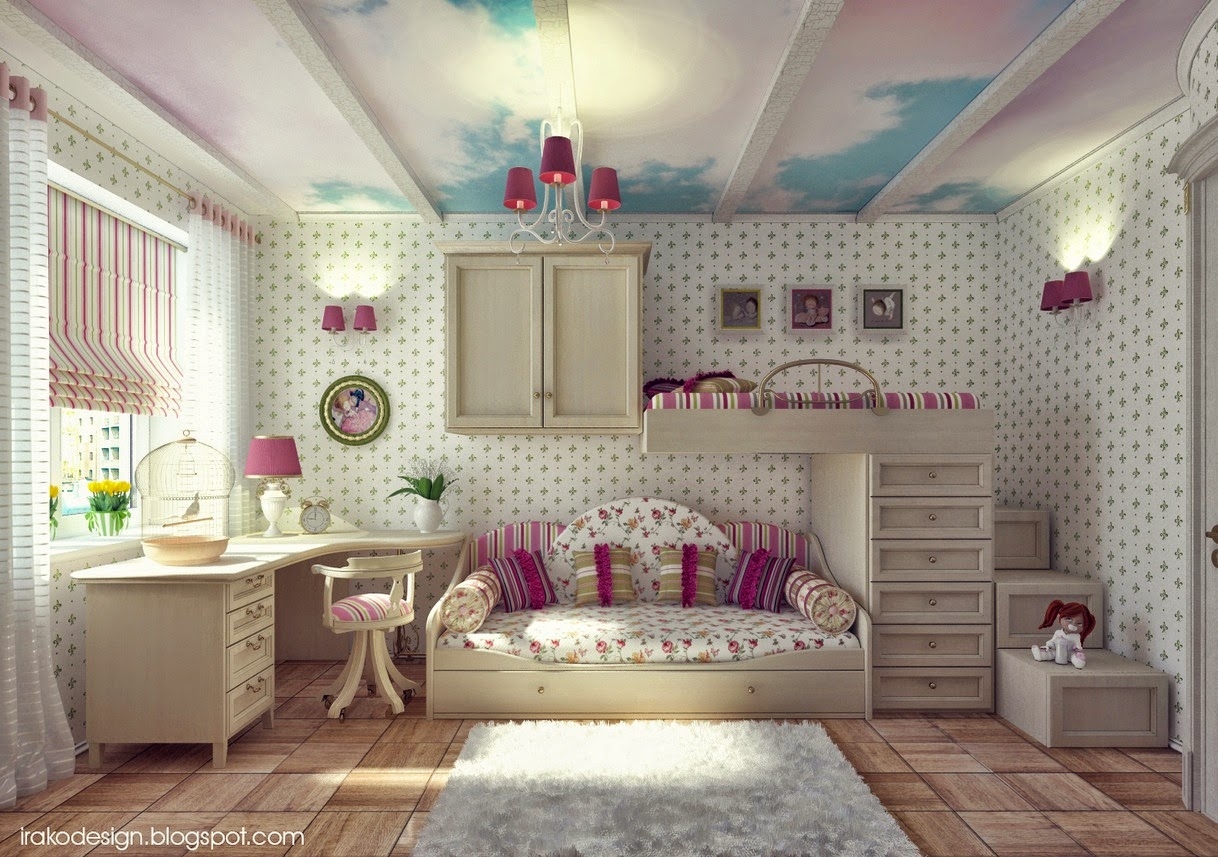 Loft bed with a desk on top of it, for anyone who has to fight for every inch of free space. A perfect idea for designing a functional kids' room, even when you lack the space. White colour and gentle finish make it perfect for cottage style houses.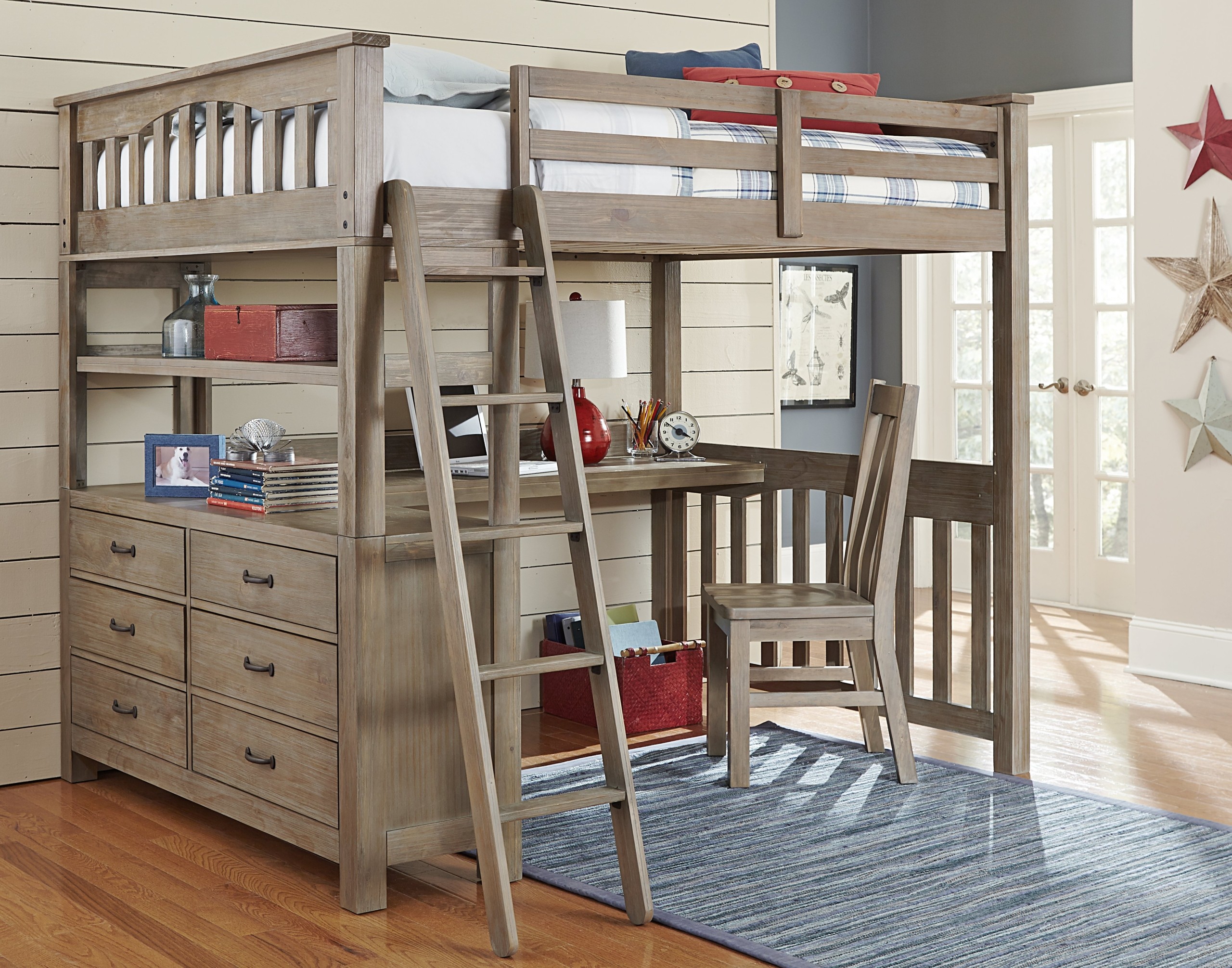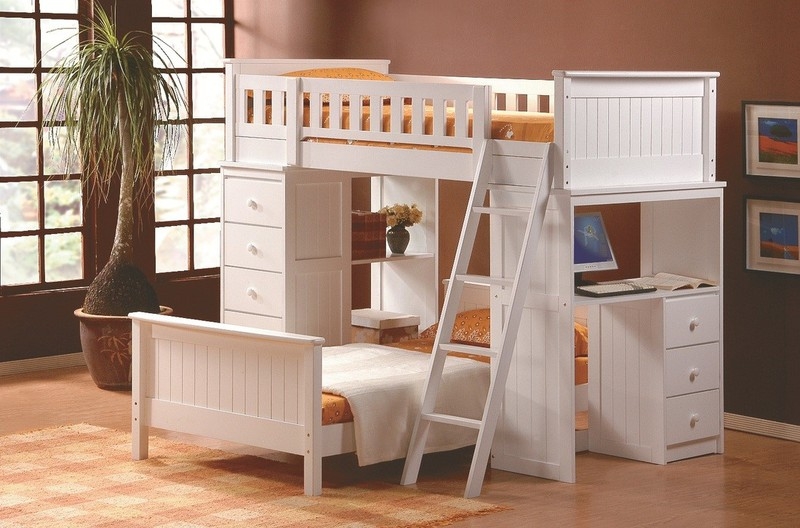 An excellent piece for studio apartments with high ceilings, this loft bed comes with a built-in desk for multitask purposes. Also includes opne shelves, a pull-out keyboard tray, a fixed ladder, and a well-secured top bunk.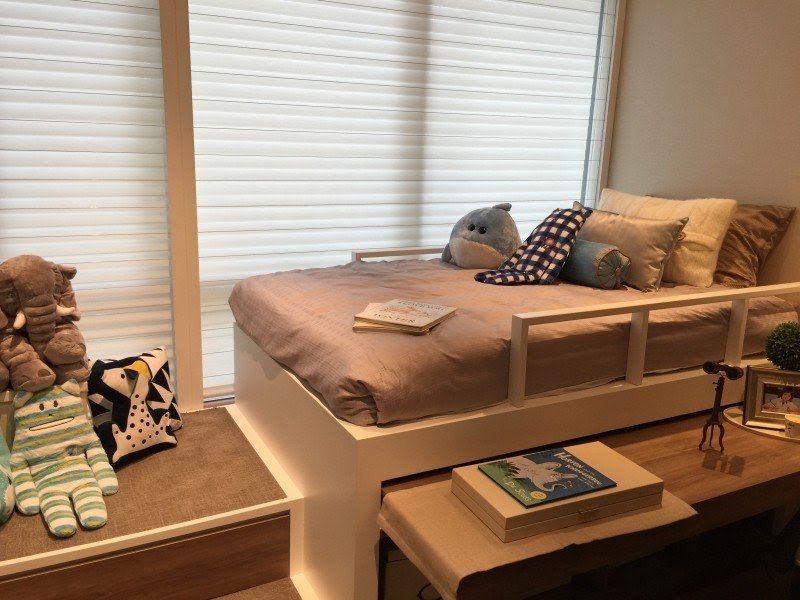 Kids room - lofted bed on top of bay window and slide out desk with storage underneath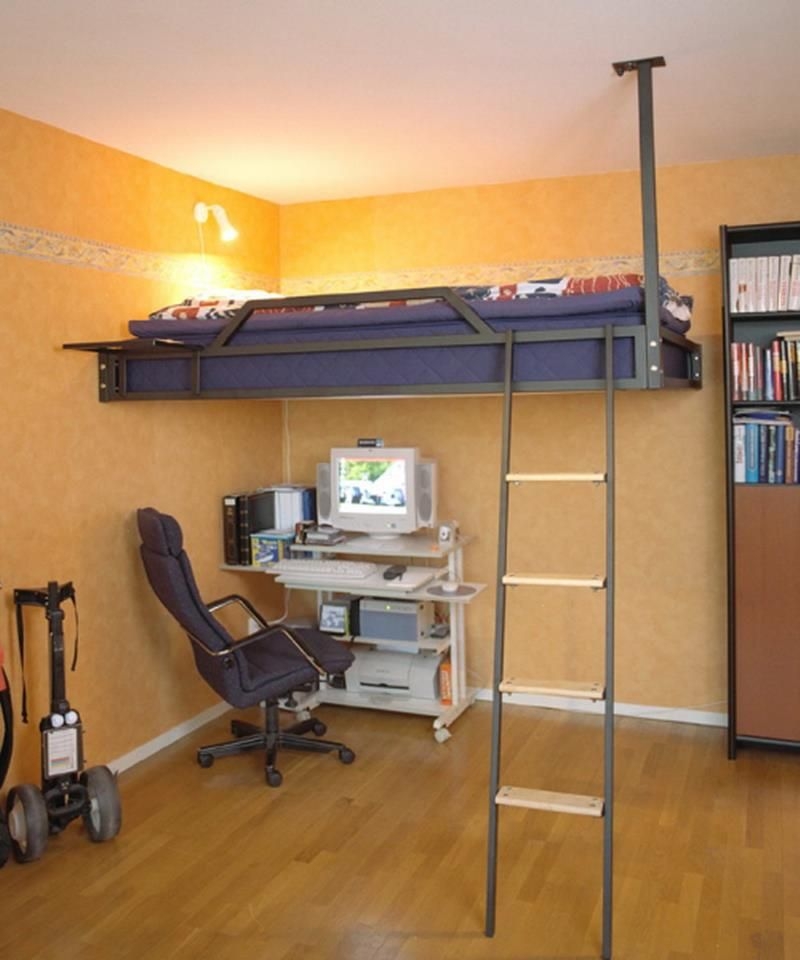 Loft bed designed for mounting on the wall and ceiling. It is mounted on metal frame. Includes ladder and railings for added safety. Modern design for each teenager's room according to taste.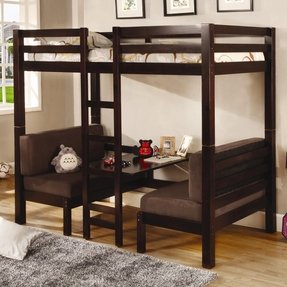 ... Bunk Beds – Brown Finish Modern Twin Over Twin Convertible Loft Bunk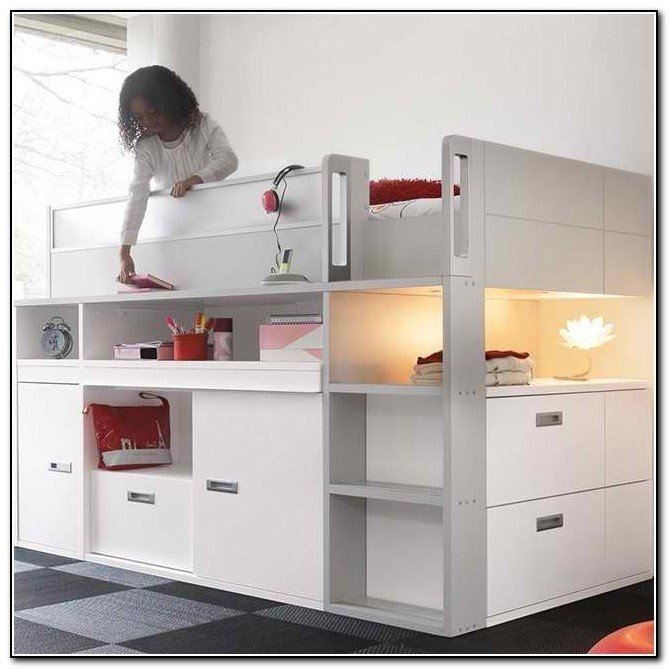 Bunk bed in modern style. Construction is made of wood. Includes desk, open shelves and a lot of cabinets in various sizes. Great solution for saving space in kid's room or teenager's room.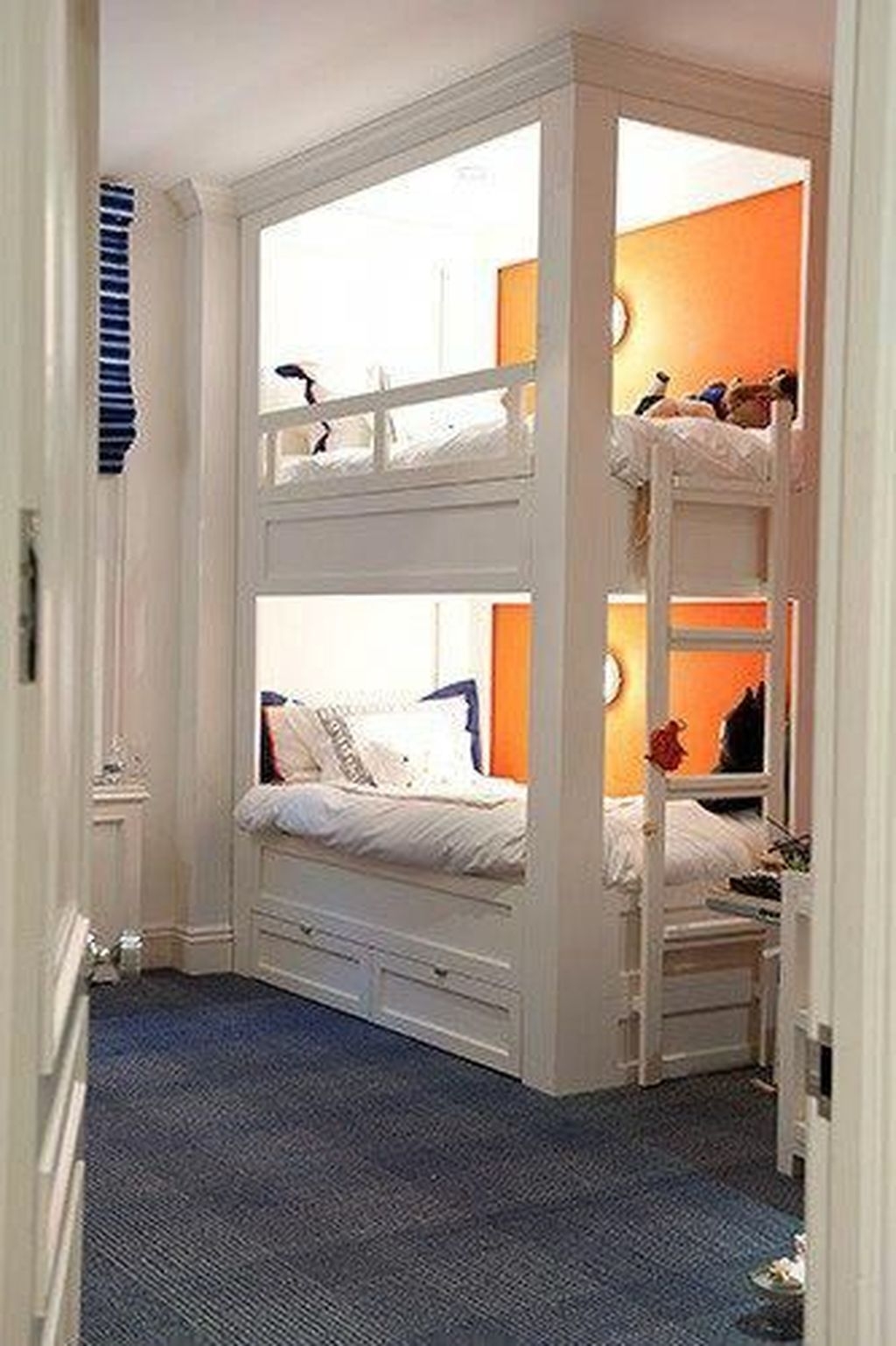 Fun bunk beds--or with a desk under the top bunk.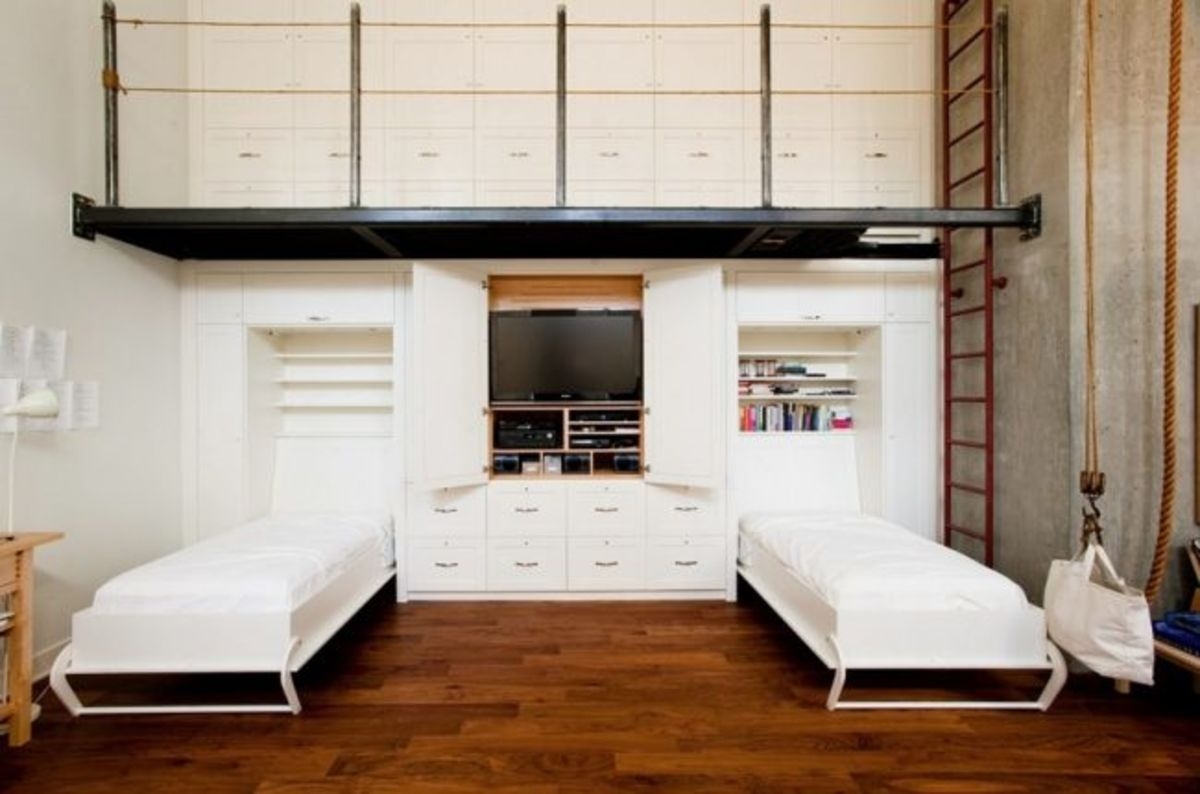 Murphy Bed Design Ideas: Smart Solutions For Small Spaces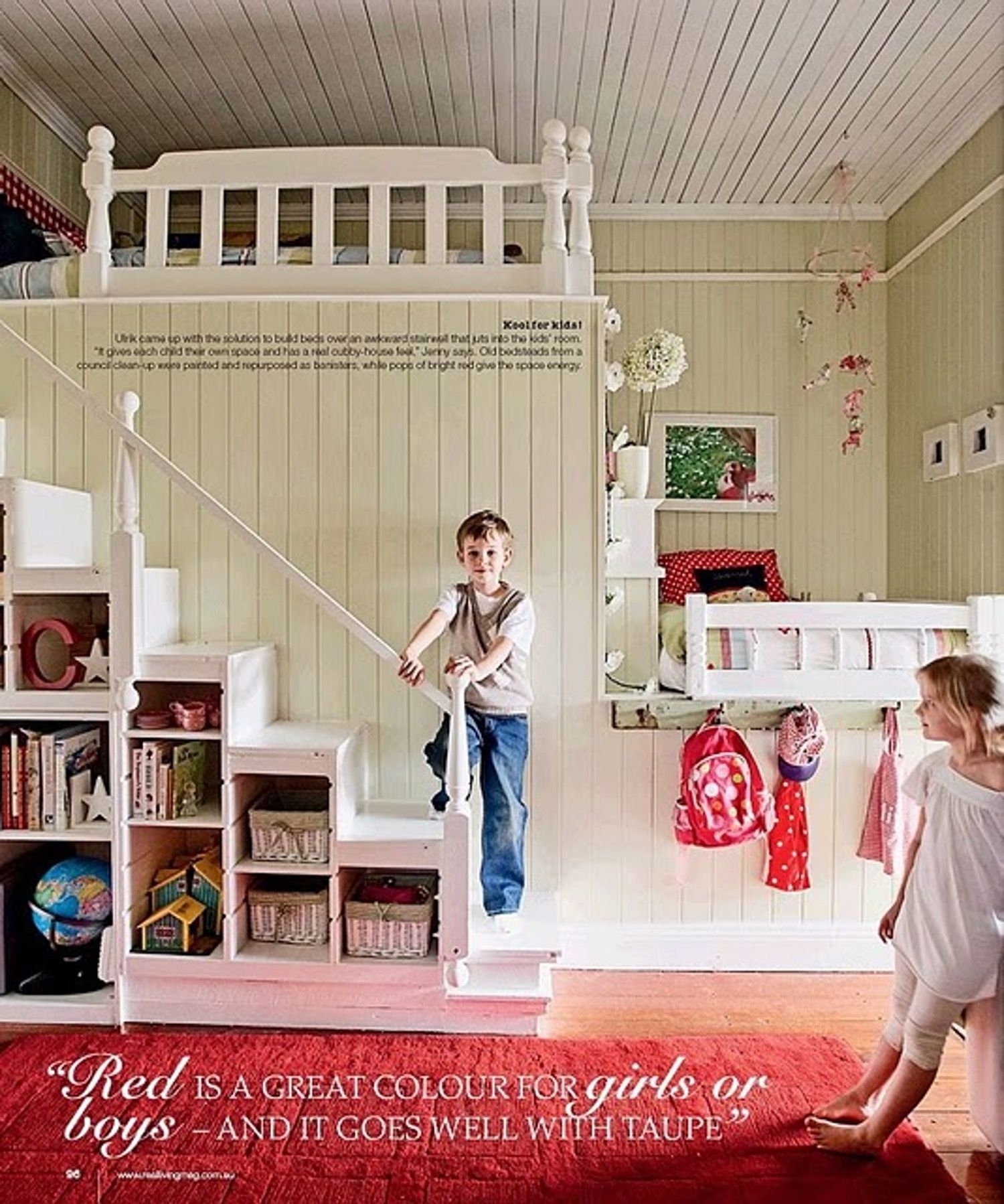 different levels makes it feel like different rooms. picking neutral colors works for both genders and can grow with them.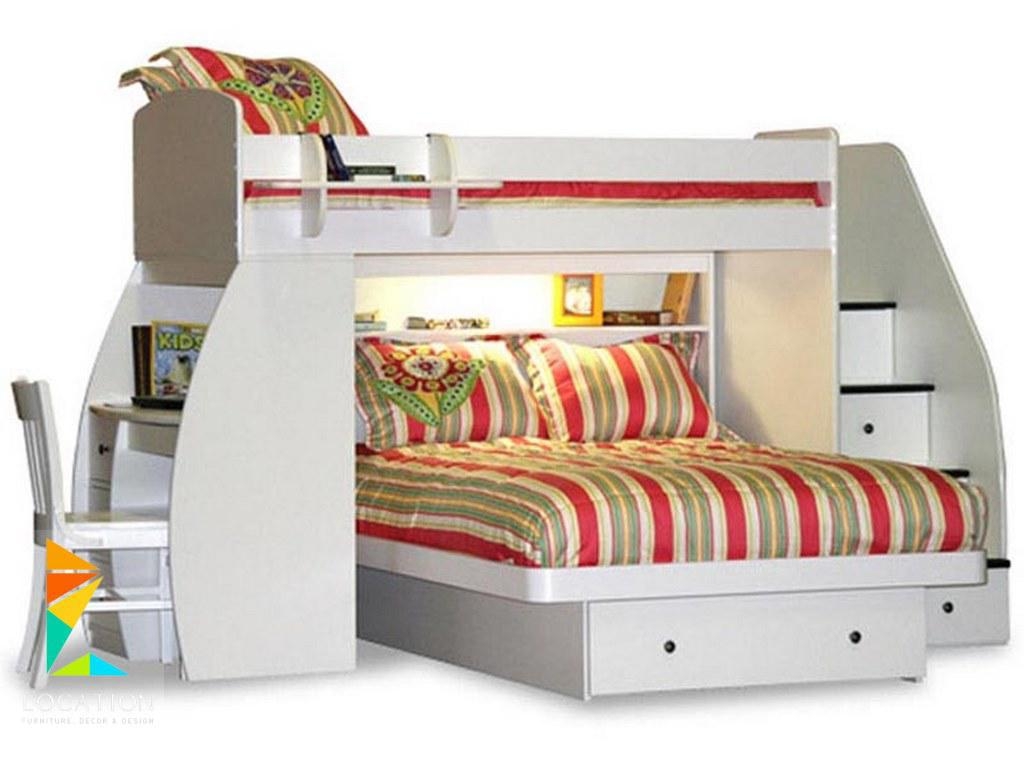 Berg Furniture Twin over Full Loft Bed with Desk and Stairs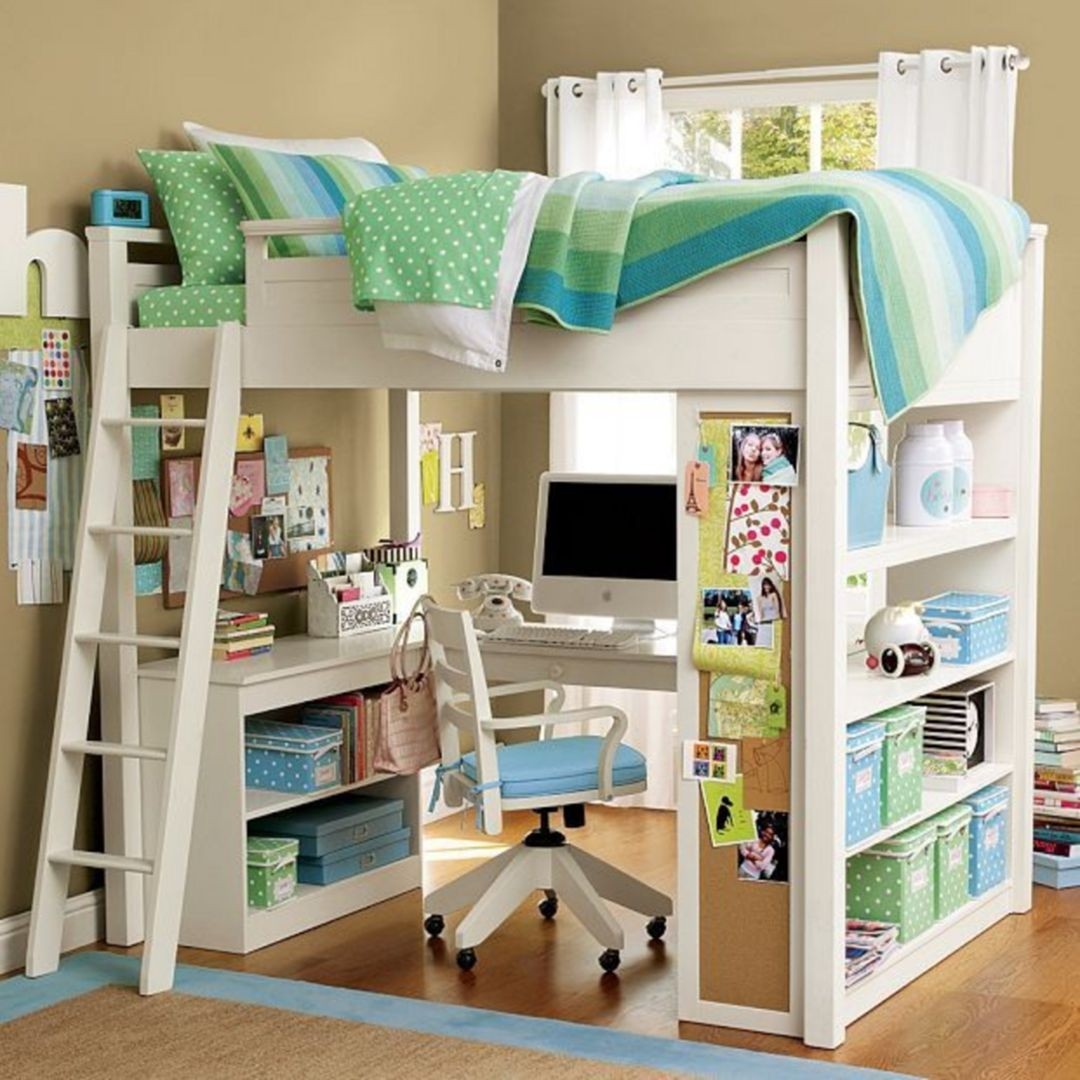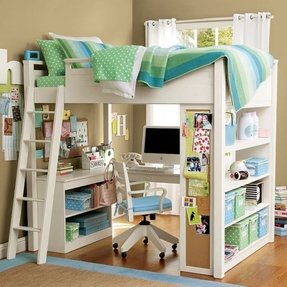 Student Bedroom with loft bed with desk at bottom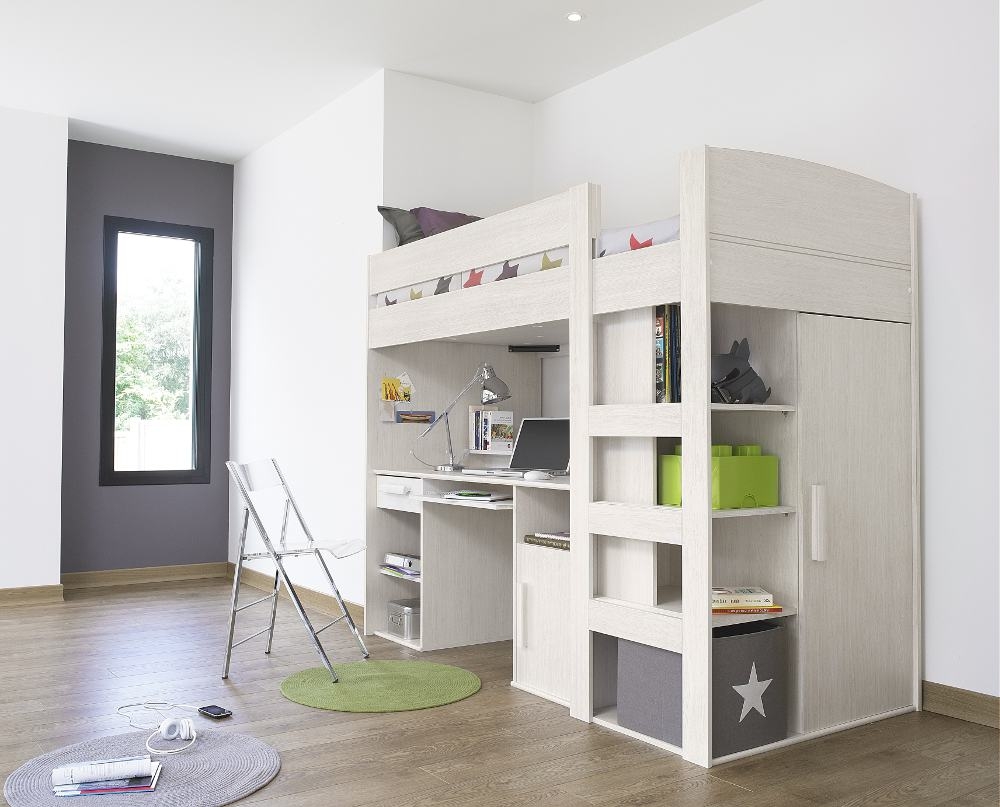 Bianco Mezzanine Bed For a chance to win the sweepstakes: FOLLOW Childrens Funky Furniture on Pinterest. CREATE your own board with the title "Childrens Funky Furniture". PIN your top 3 favourite items from our "PIN TO WIN" board onto your "Chil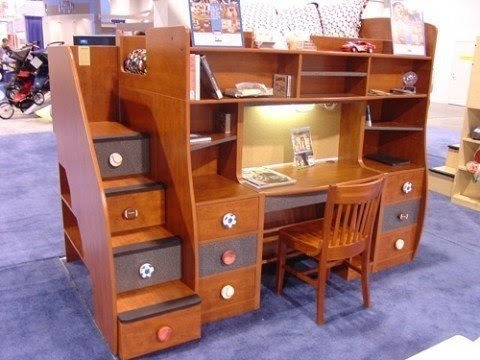 Budget Bunk Beds Stairs Desk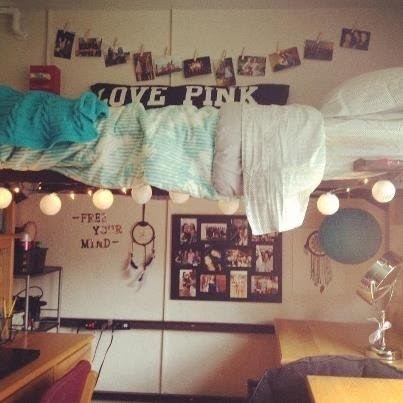 Lofted bed with two desks underneath, makes a triple occupancy room more spacious. For more info on res halls visit: #UCSB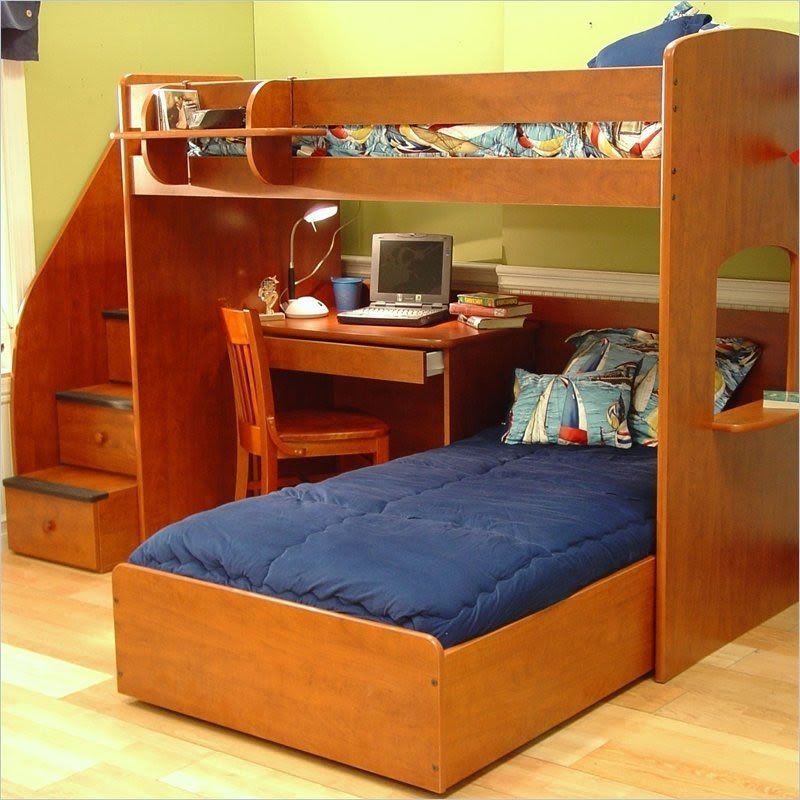 bunk bed with little desk...book shelf on top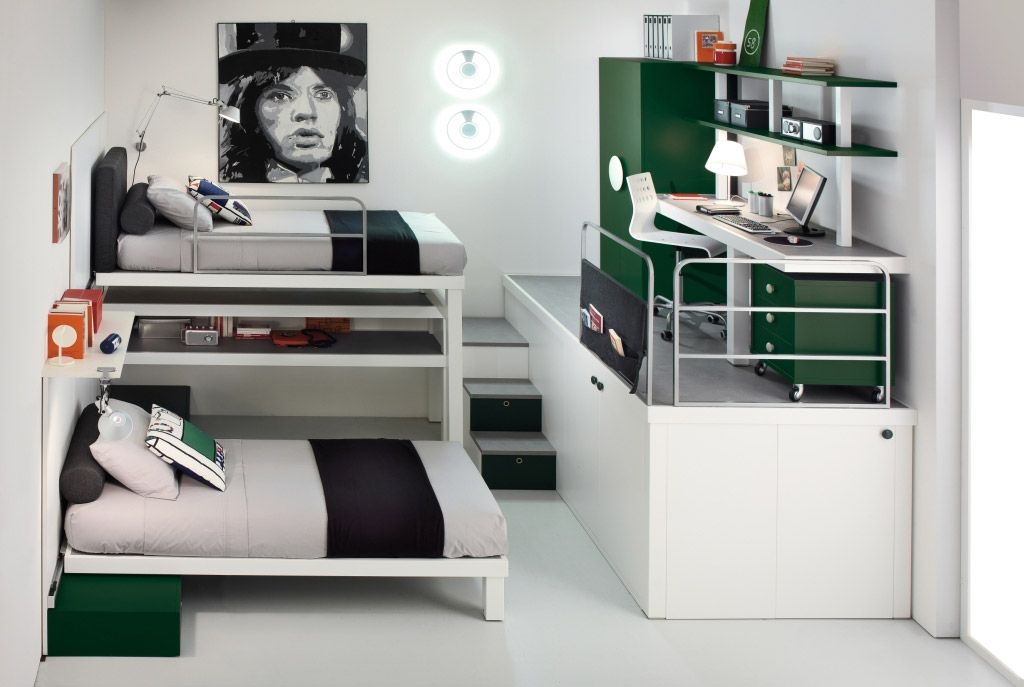 This interesting composition of children's intimacy makes the interior functional and practical. Bunk bed with loft desk is phenomenal and works well in small interiors. The whole is finished in attractive colors.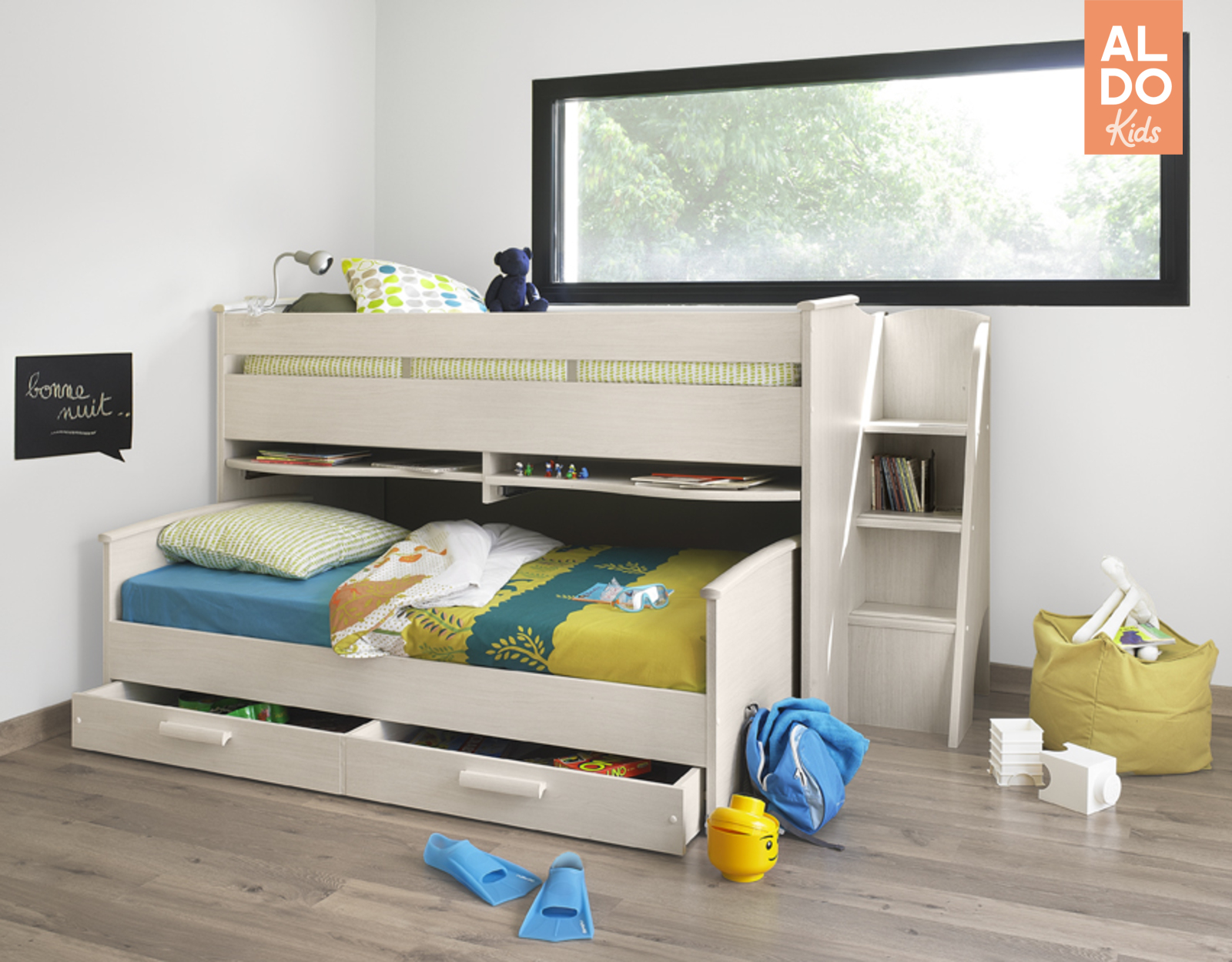 Contemporary design for a kids' bunk bed with two beds on top of each other. The lower bed can be hidden under the top one, saving some space, and the piece comes with a handy set of stairs which also act as a bookcase.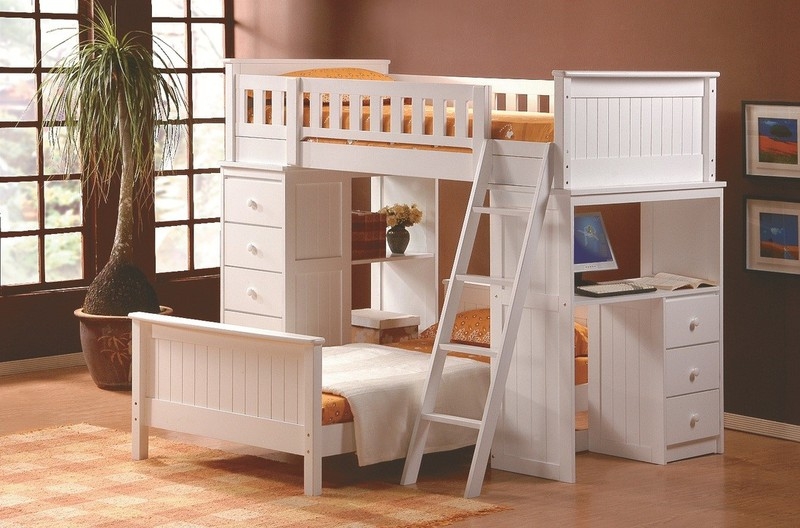 White or espresso finish wood loft bunk bed set desk and drawers, This set features 2 twin beds with one on top with rails, a desk area on the end and shelves and drawers on the opposite side. Loft bunk measures 82" L x 42" W x 67" H, Desk Unit measures 4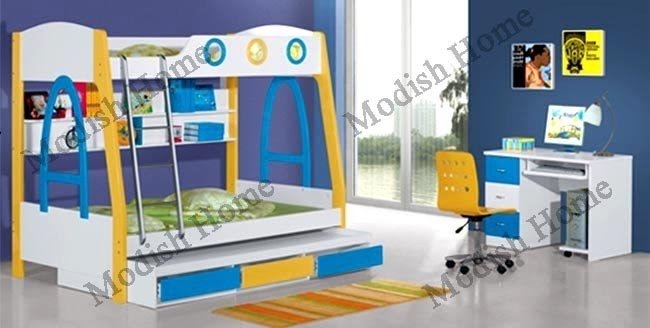 Bunk Bed with computer Desk Set's Introduction: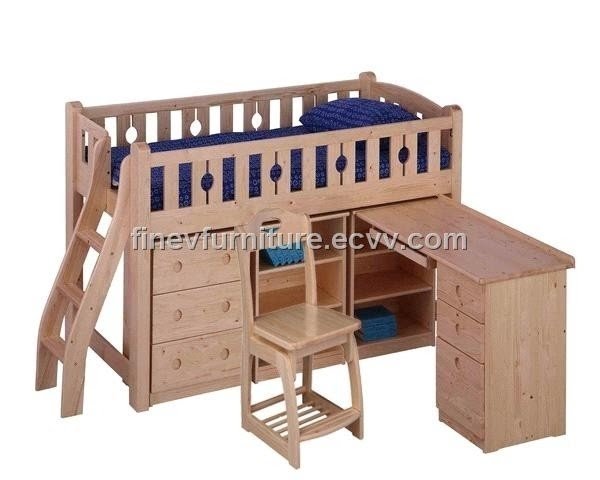 loft bed with desk on top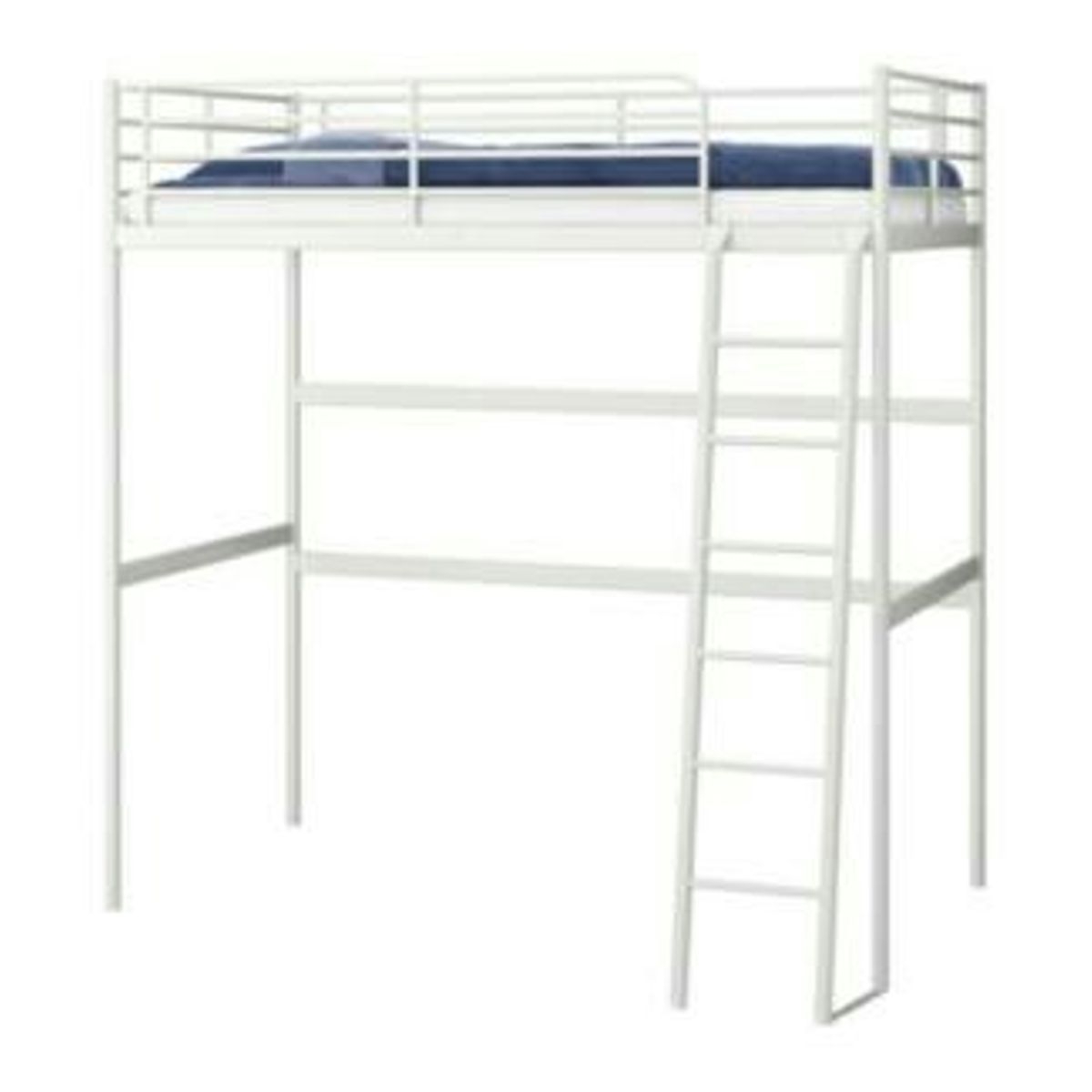 loft bed with double-wide desk on the bottom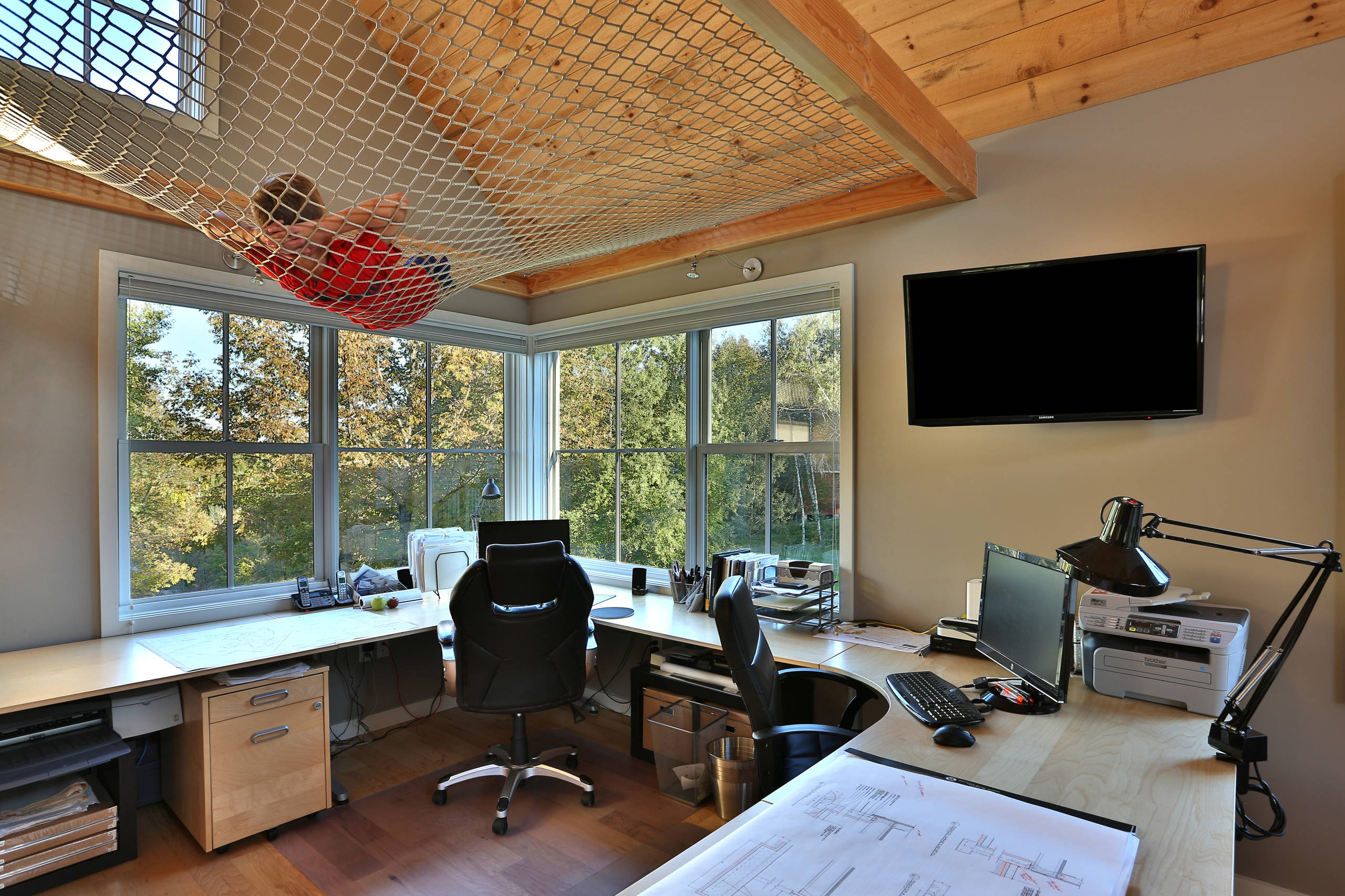 Furniture, Stunning Transitional Home Office With Cool Computer Desk For Two People Also Mod Black Swivel Chairs Also Modern Windows Design Also Black 42 Inc LED TV Hanging On The Wall And Unique Webbing Day Bed: Cool Desk for Two Persons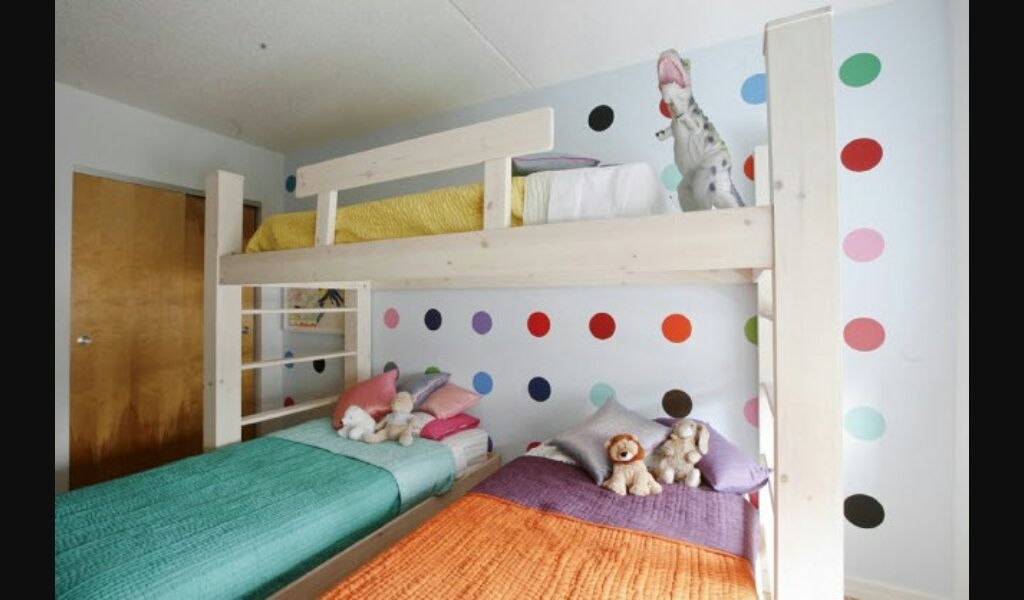 Great idea for girls' room when they are a little older, in order to maximize the space we have. Love this triplet bedroom idea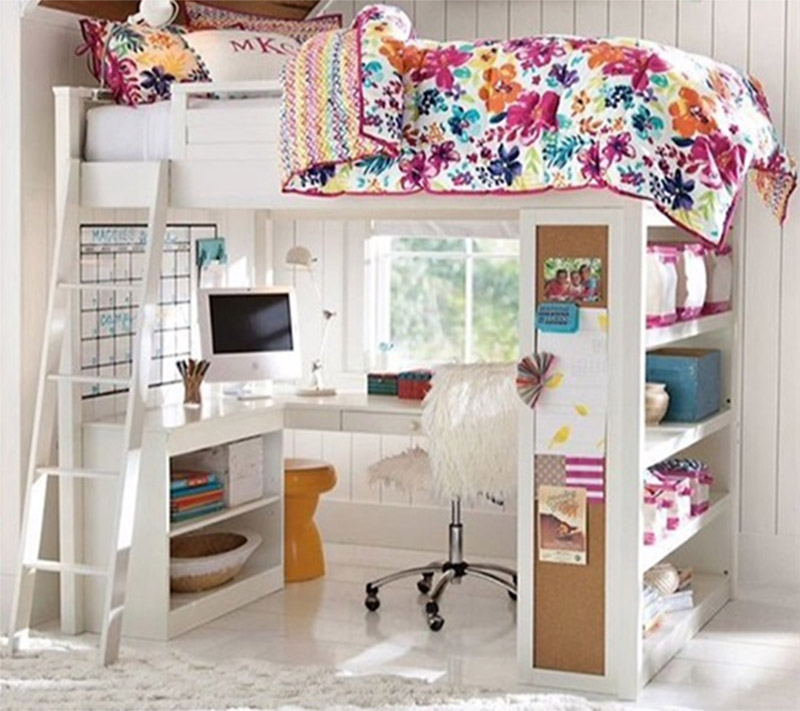 Want this bed! Great desk with shelves and a full bed on top!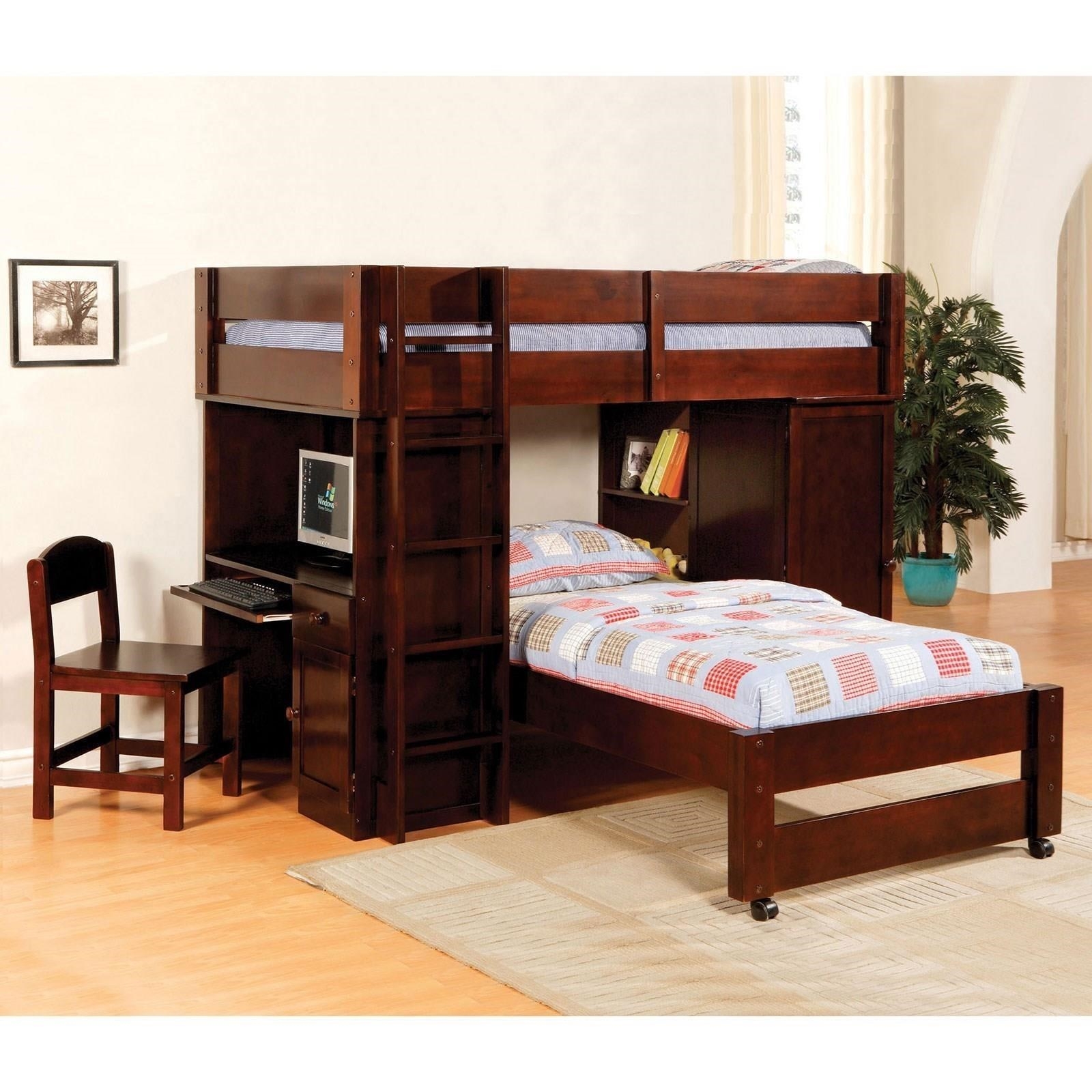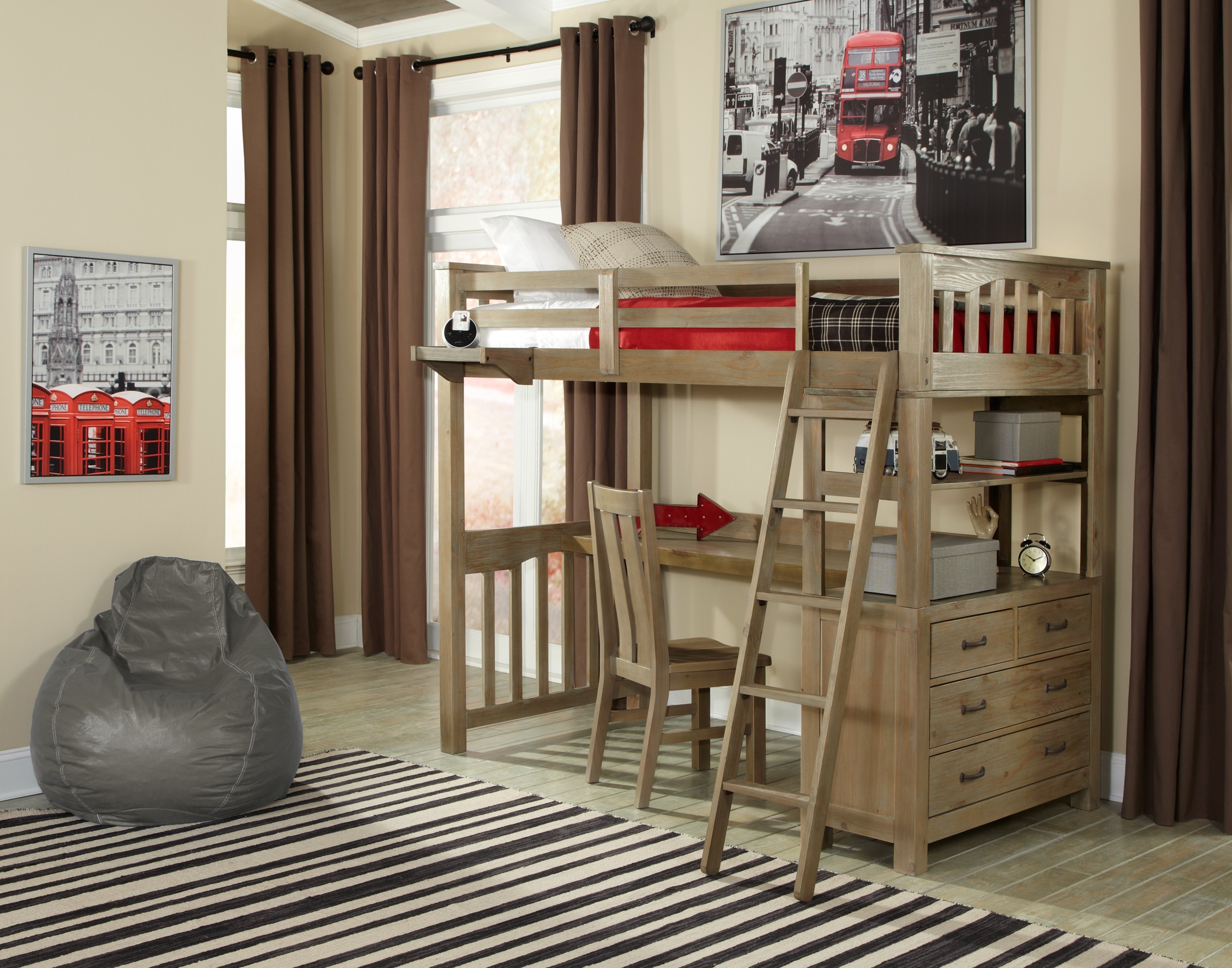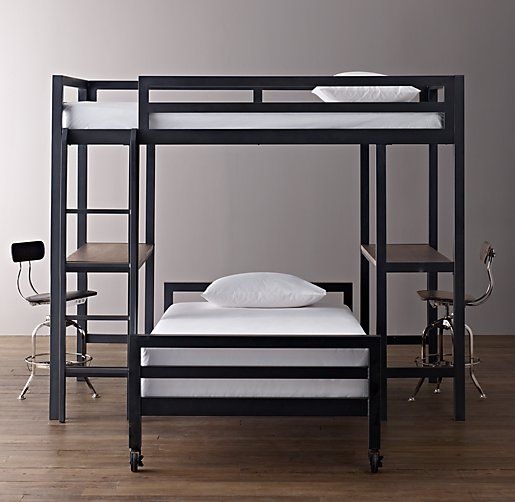 Industrial Loft Twin Study Bunk Bed with 2 Desks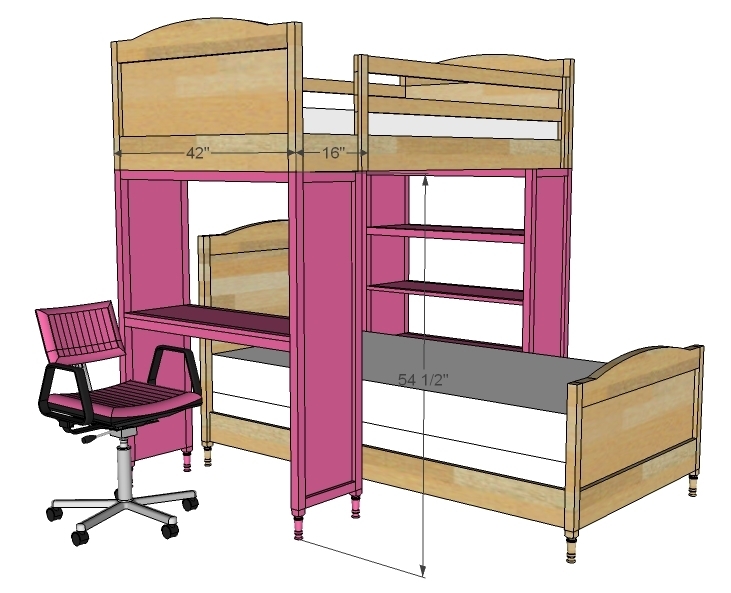 system desk or bookshelf chelsea bunk bed system desk or bookshelf ...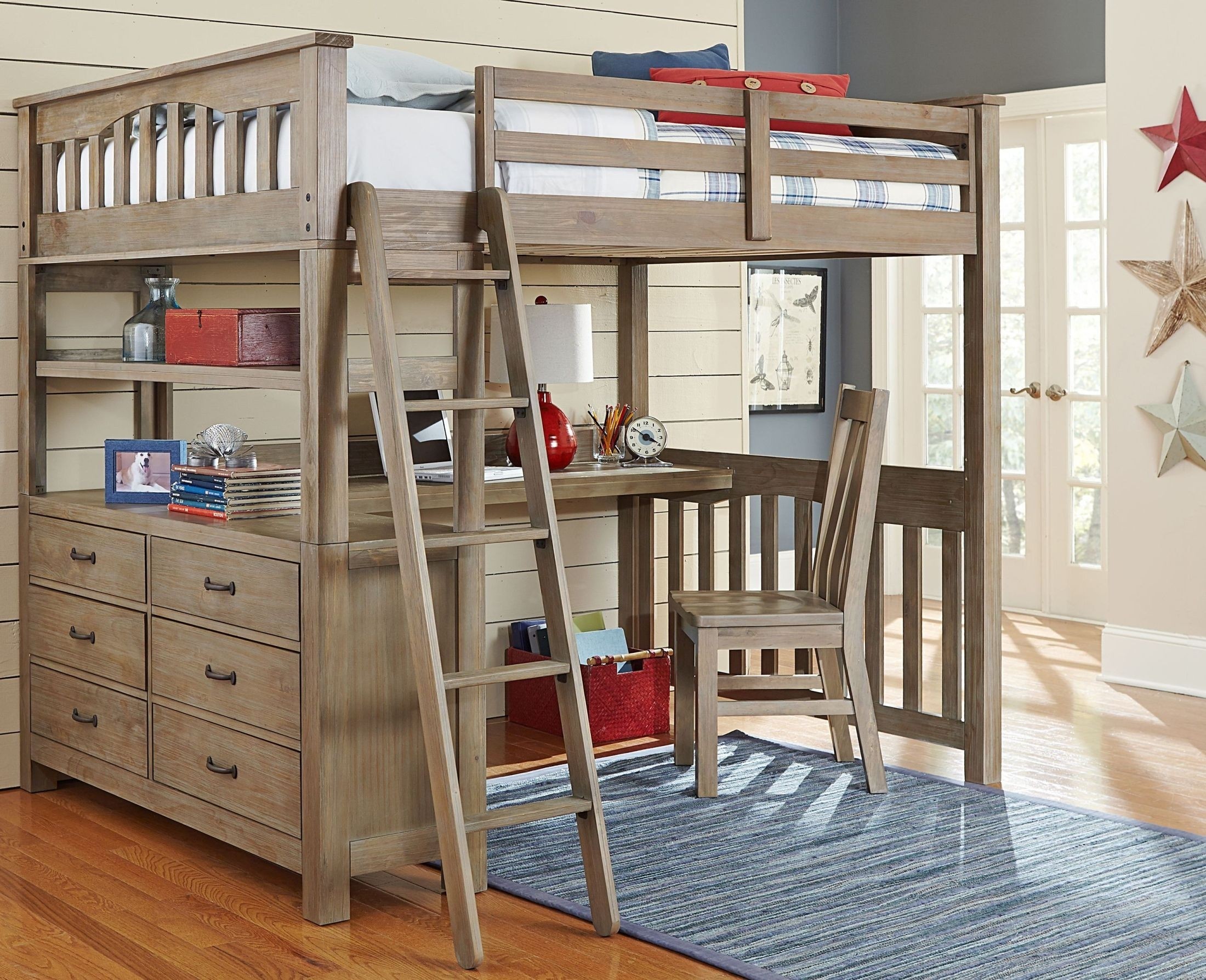 Highlands Driftwood Full Loft Bed with Desk And Chair from ...