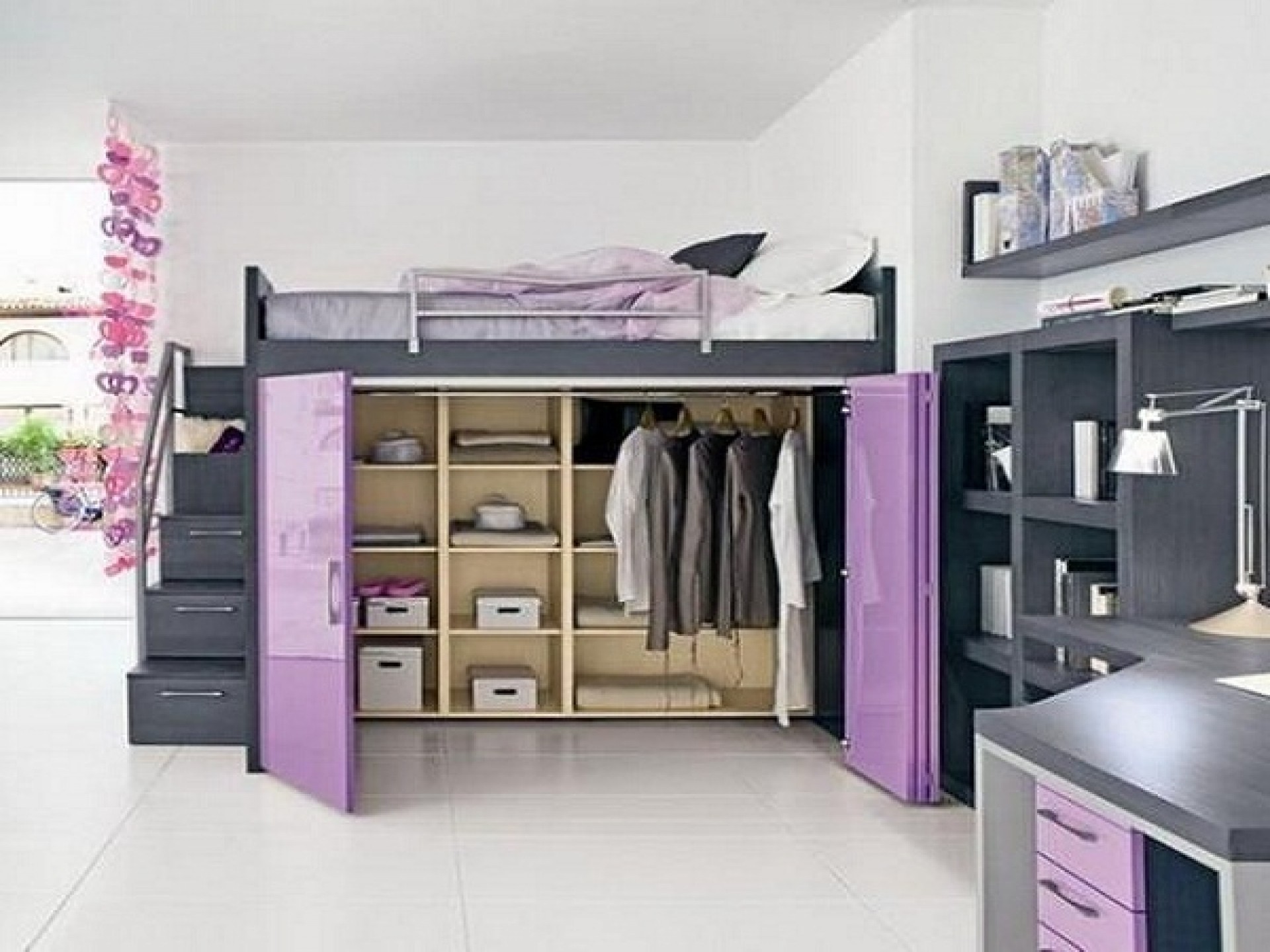 An attractive, comfortable and durable loft bed with protective rails and staircase with storage drawers. Lower part of this bed includes a cupboard with shelves and spaces for clothes, shoes and other items.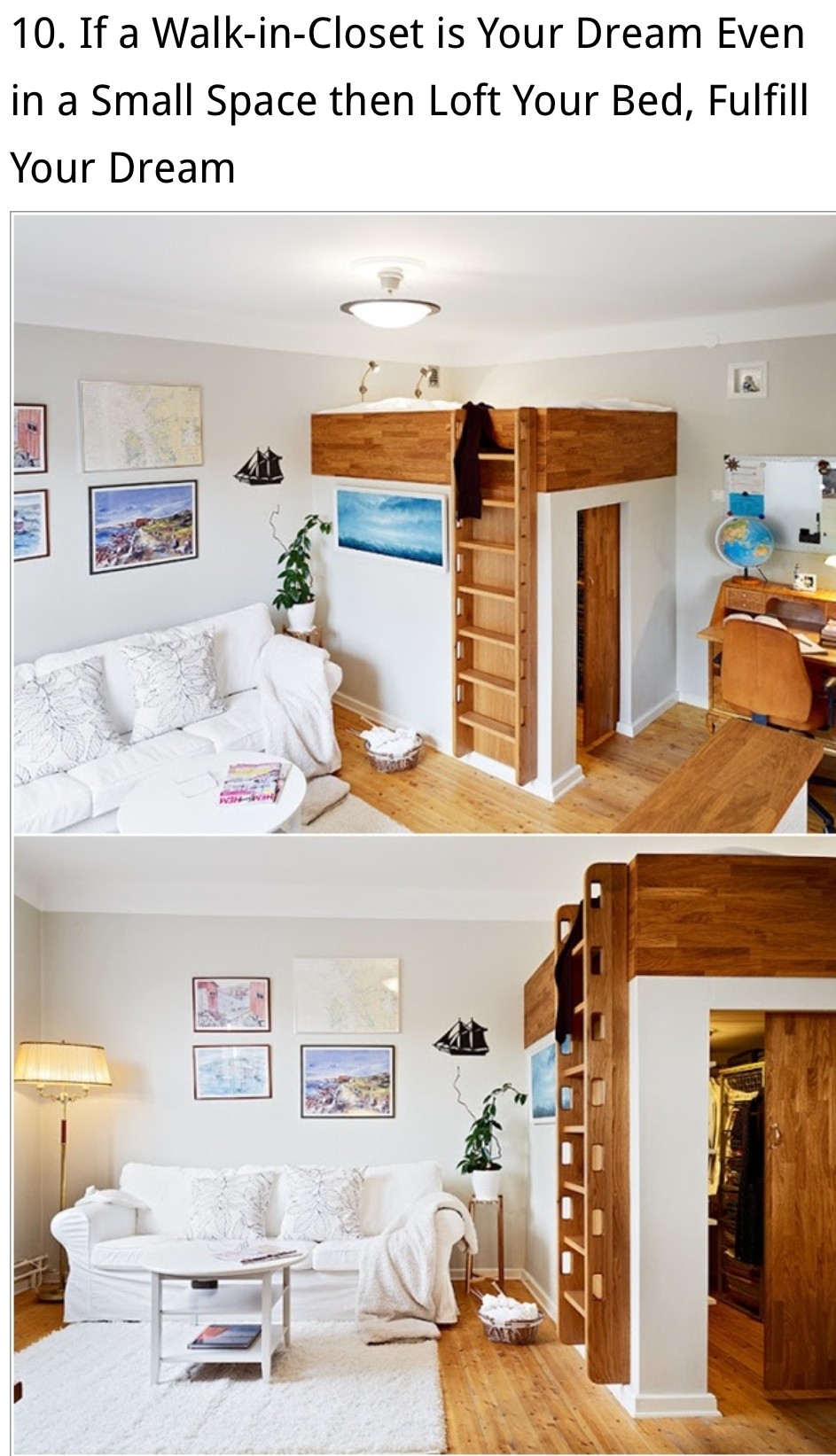 Functional arrangement of a small bedroom. This loft bed includes two small lamps and solid wooden rails for protection. Durable wooden ladder provides access to this bed. The lower area includes a small storage room.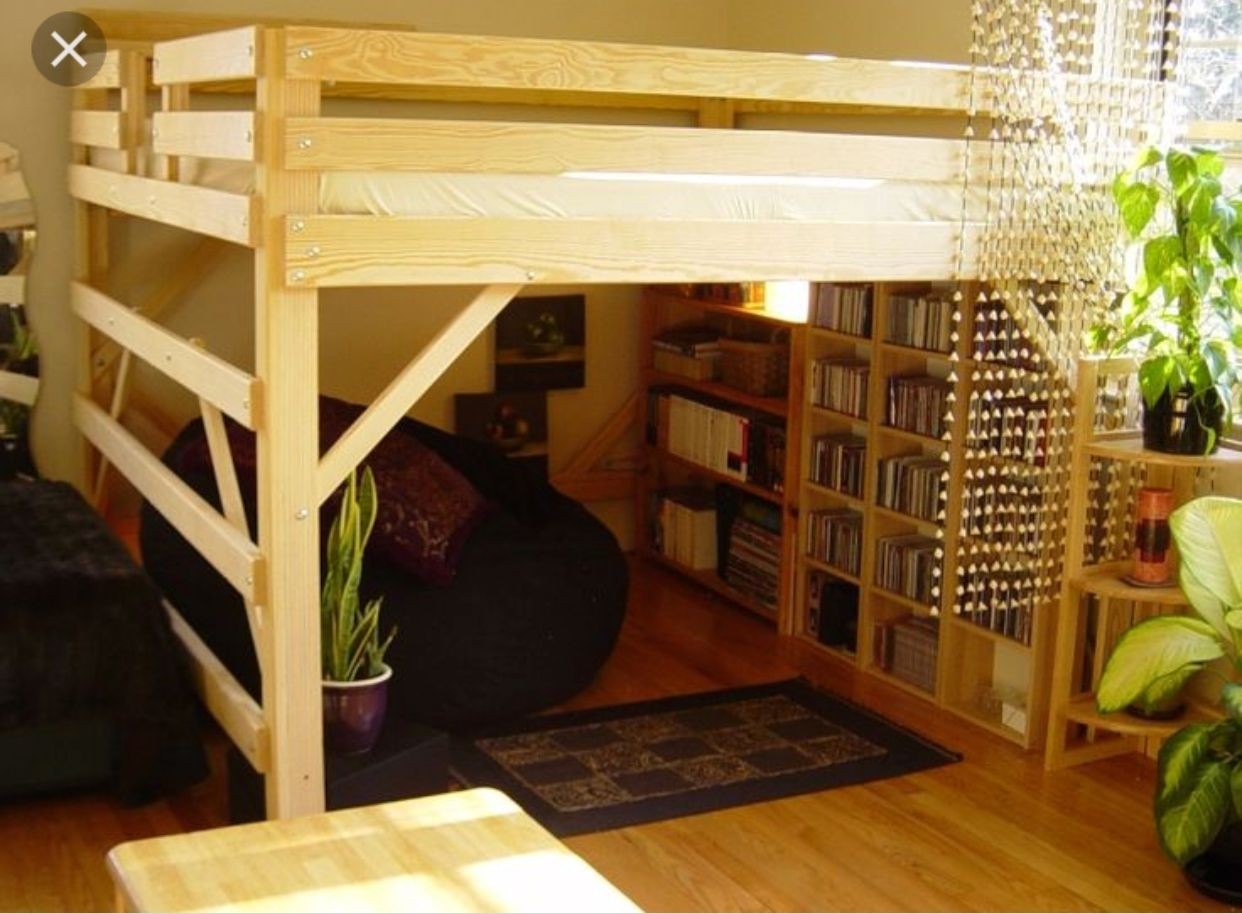 Loft bed with place for storage underneath. Construction is made of wood and reinforced with solid supports. Includes railings for added safety. Perfect solution for space saving in kid's room, teenager's room and more.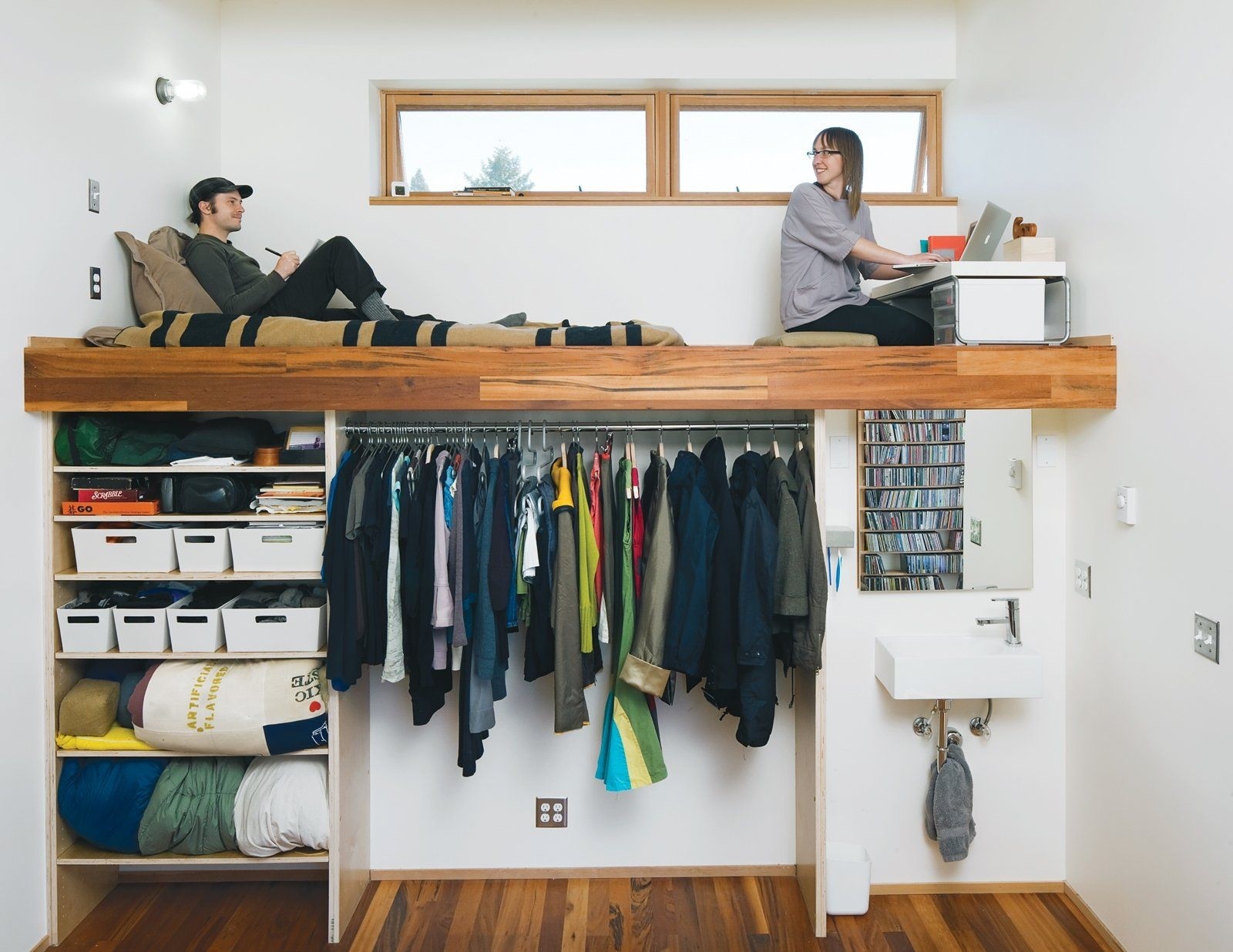 So, you are here, because you need the space saver ideas? This loft bed with storage underneath and closet is an amazing and fab solution for any tiny zones in home!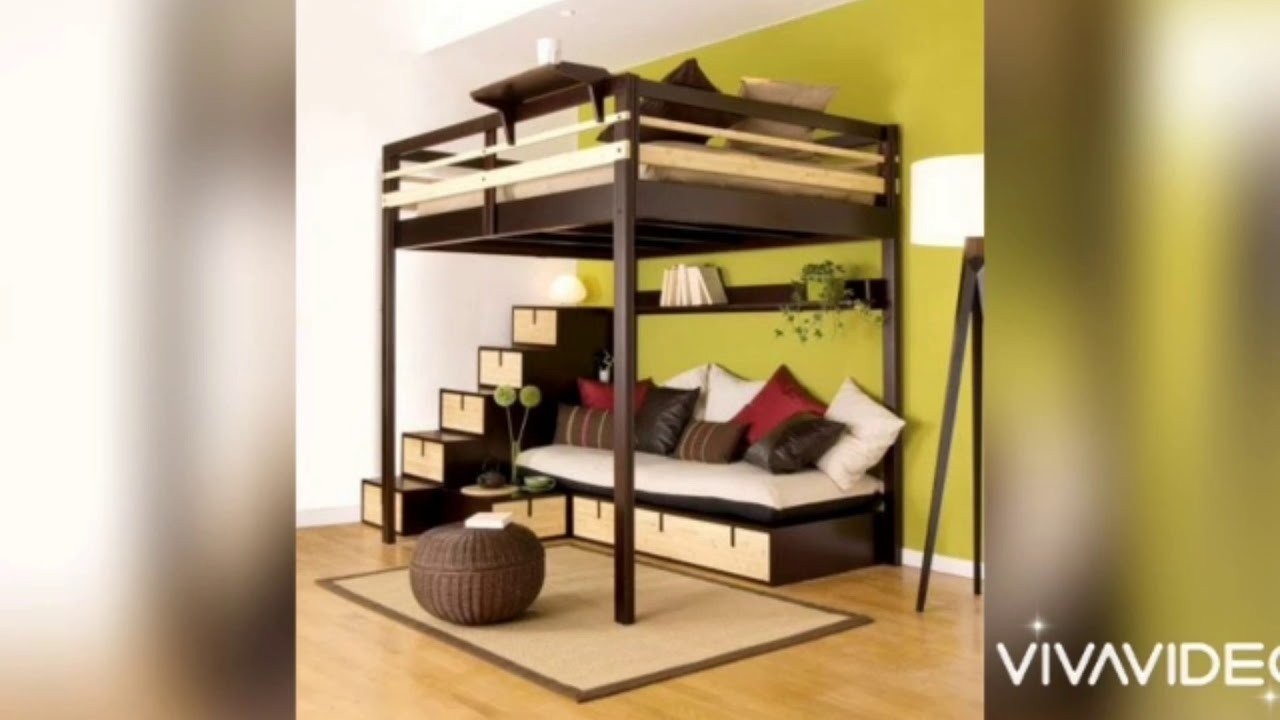 A functional loft bed combo with space-saving solutions and built-to-last design. Crafted of wood in two-tone cappuccino and light oak finish, the combo features a properly secure top bunk, a serving tray, an open shelf and multiple drawers.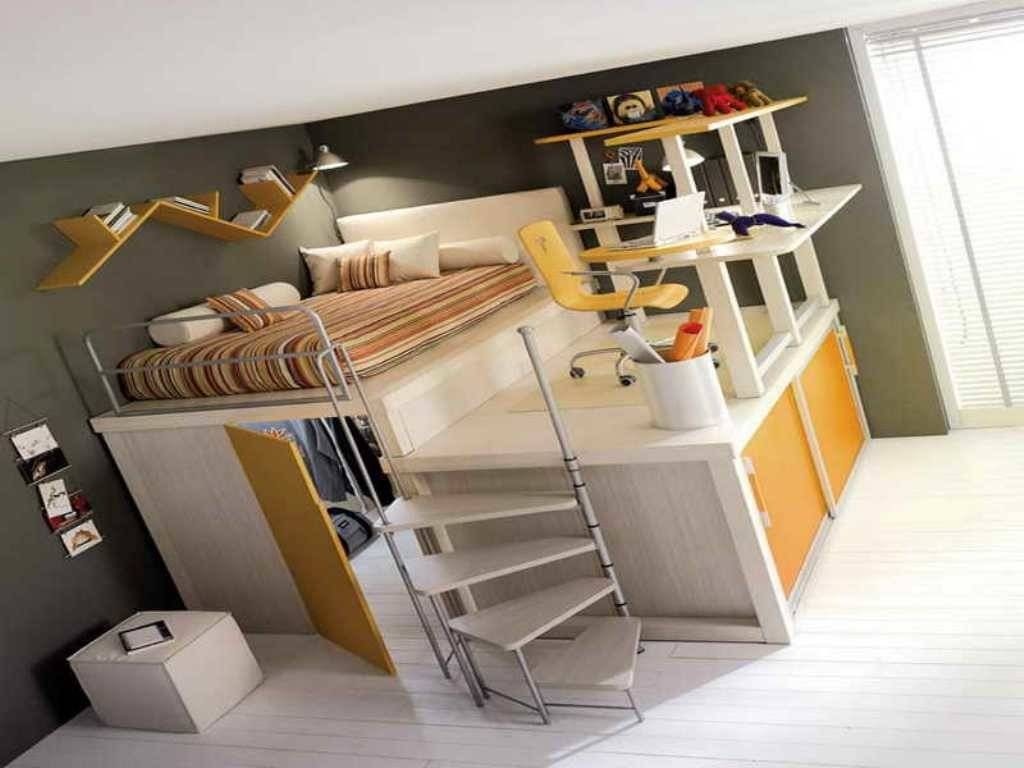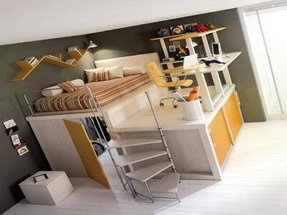 A unique loft bed proposition, ideal for a contemporary studio. It comprises a platform twin bed, standing next to a working station with a desk and a set of shelves, all towering over a small closet for clothes.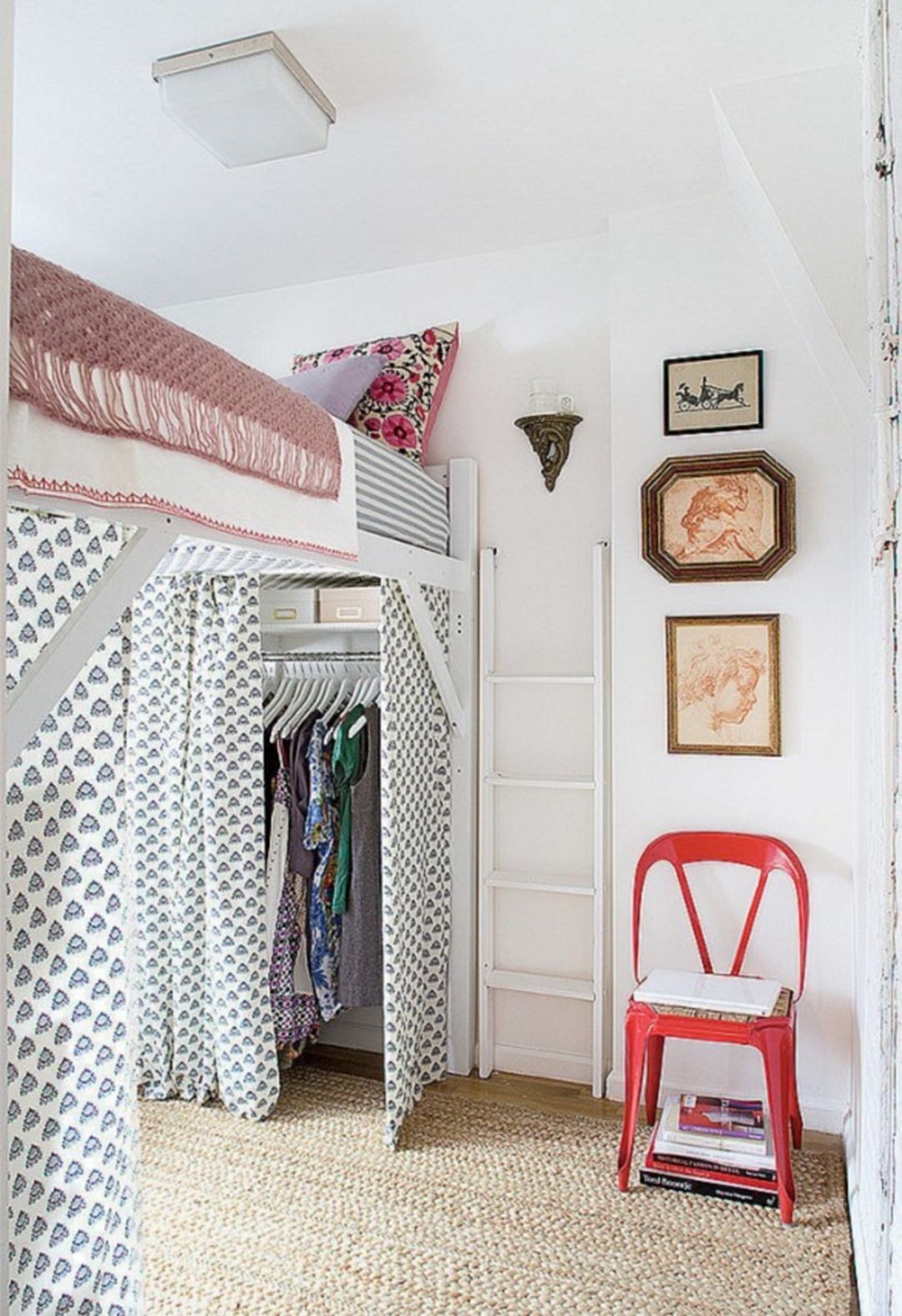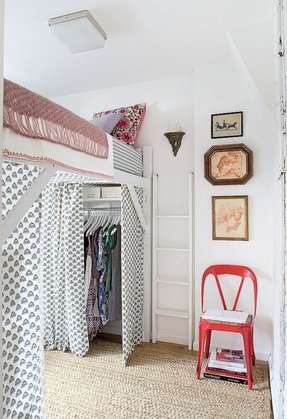 Loft bed with personal walk-in wardrobe underneath. Printed curtains on rods define the space and help conceal the clutter (if any is present) away. White walls are optimal choice for a small room like this.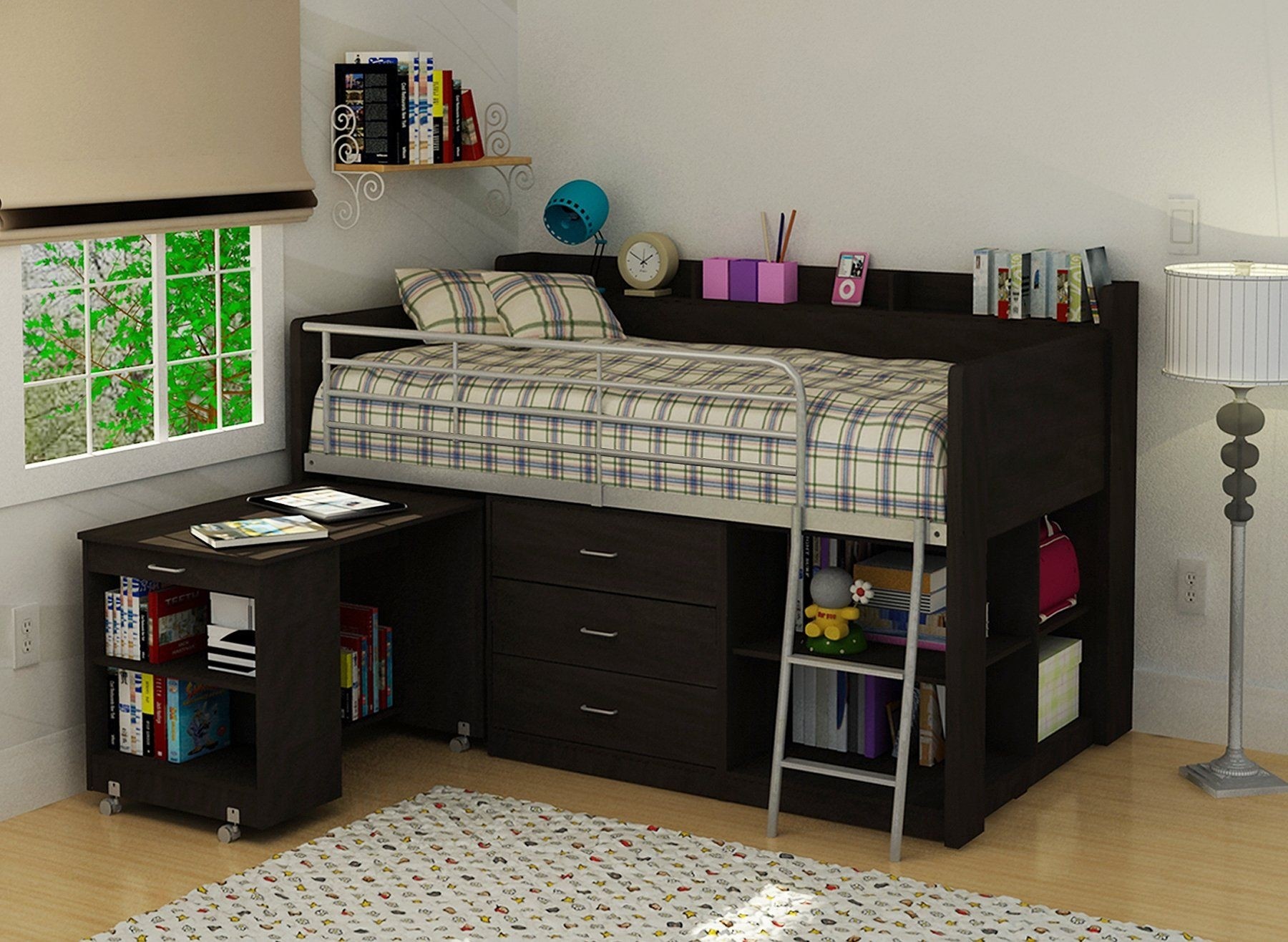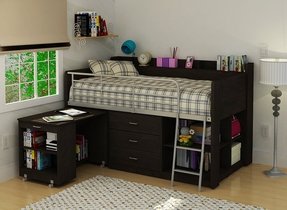 To sleep on a full-size loft bunk bed with storage, your child doesn't have to have siblings. Fulfilling his dream can be a bed with drawers from the bottom - connected to the desk underneath. The whole kids storage loft bed has a mahogany-cherry finish.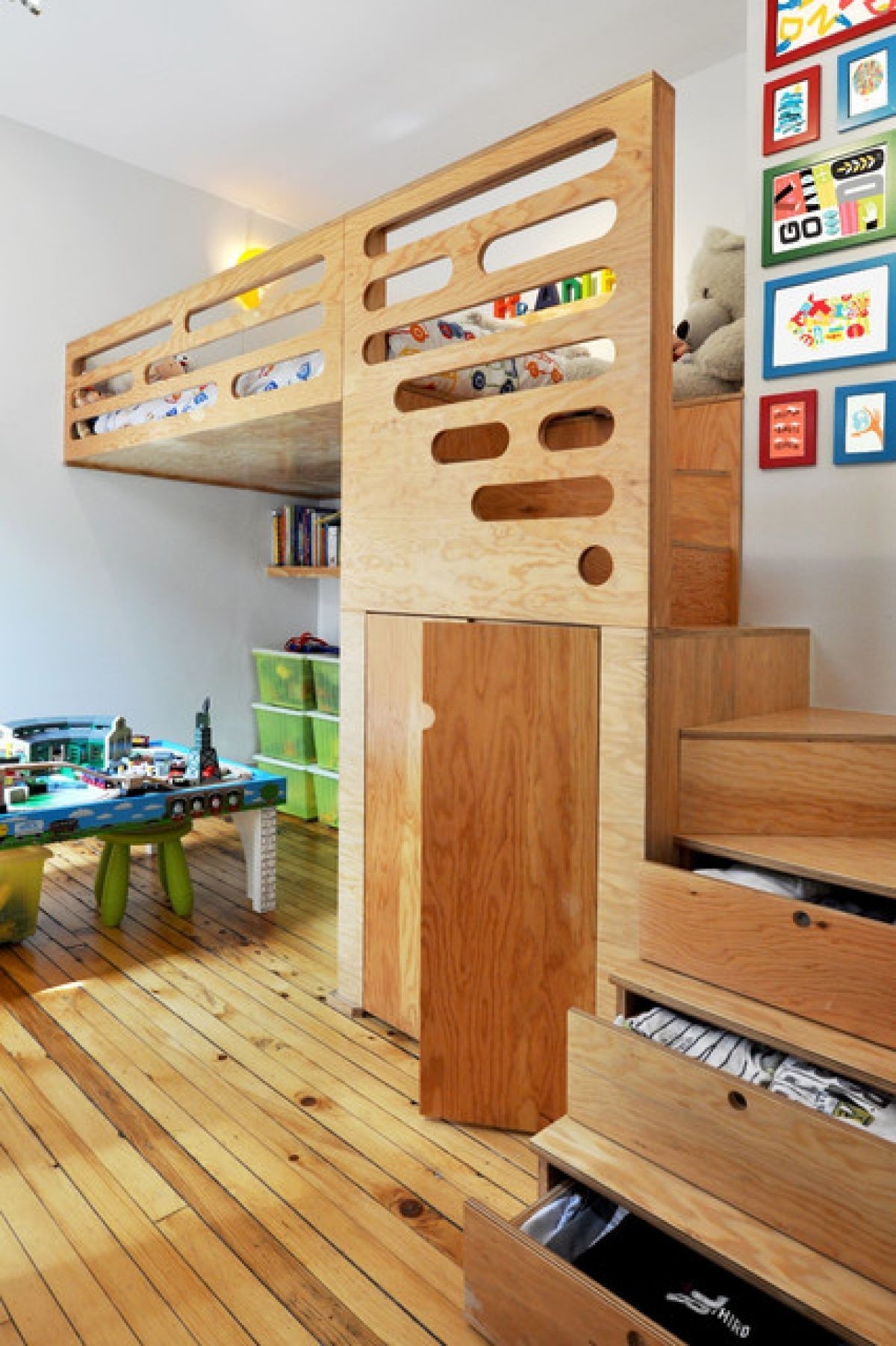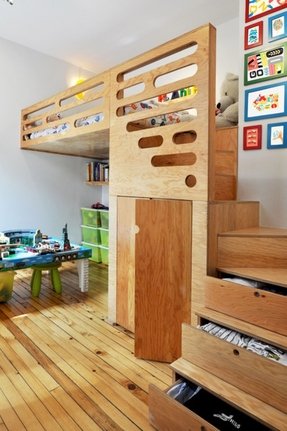 Nowadays, the child's space has been treated, using the safest material - acacia wood, which created a loft bunk bed with storage and stairs, and with retro cutouts, slightly rounded in a retro style. Winding stairs are also capacious drawers.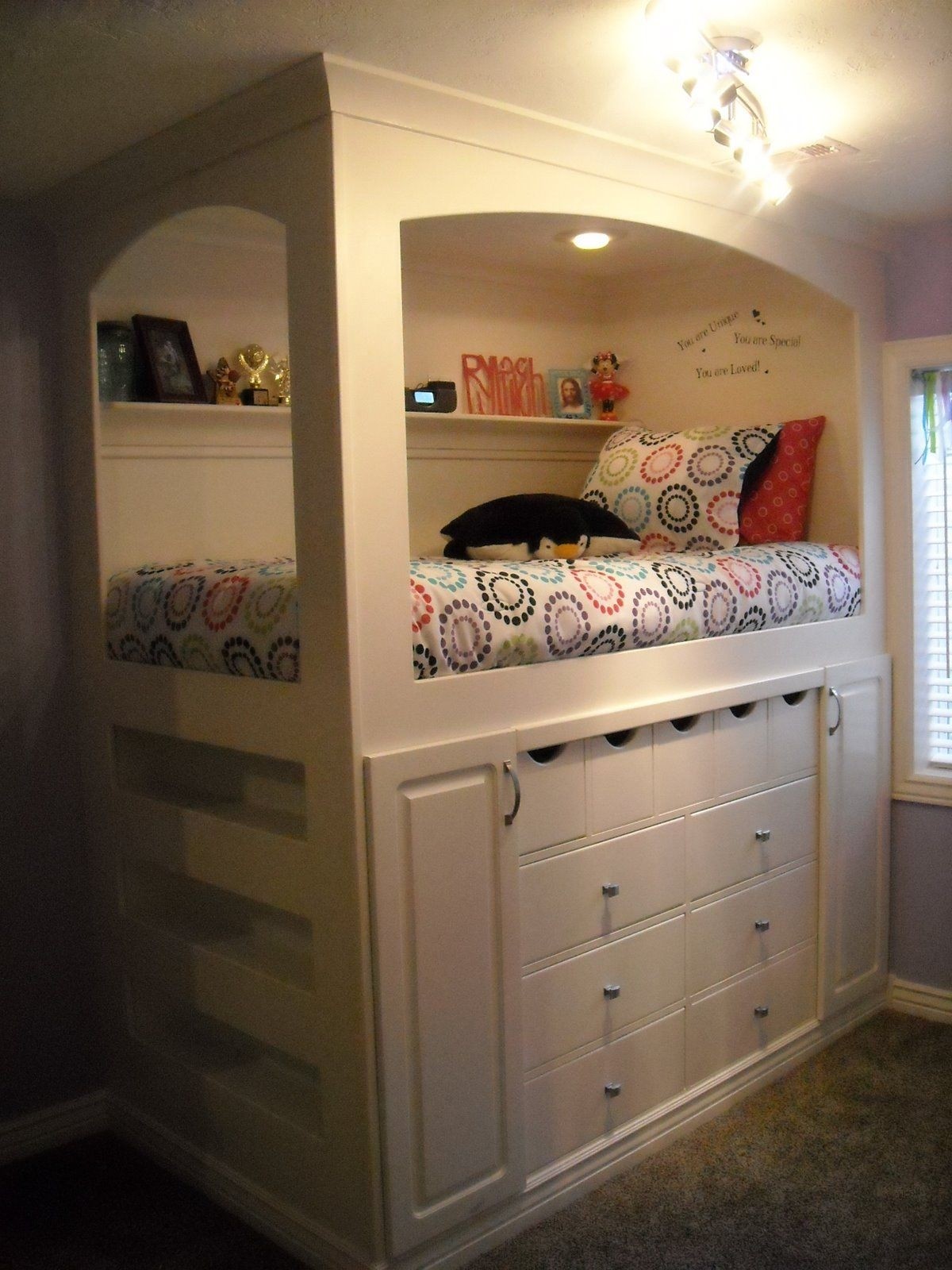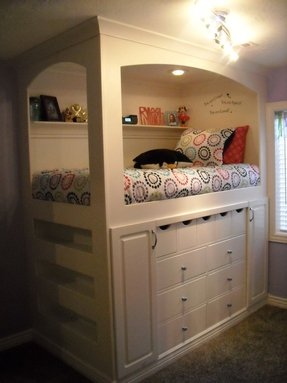 A comfortable loft bed that will give you endisturbed sleep and, at the same time, improve your guest room or children's room. The bed comes with a built-in lighting system, open shelving, and a capacious storage underneath.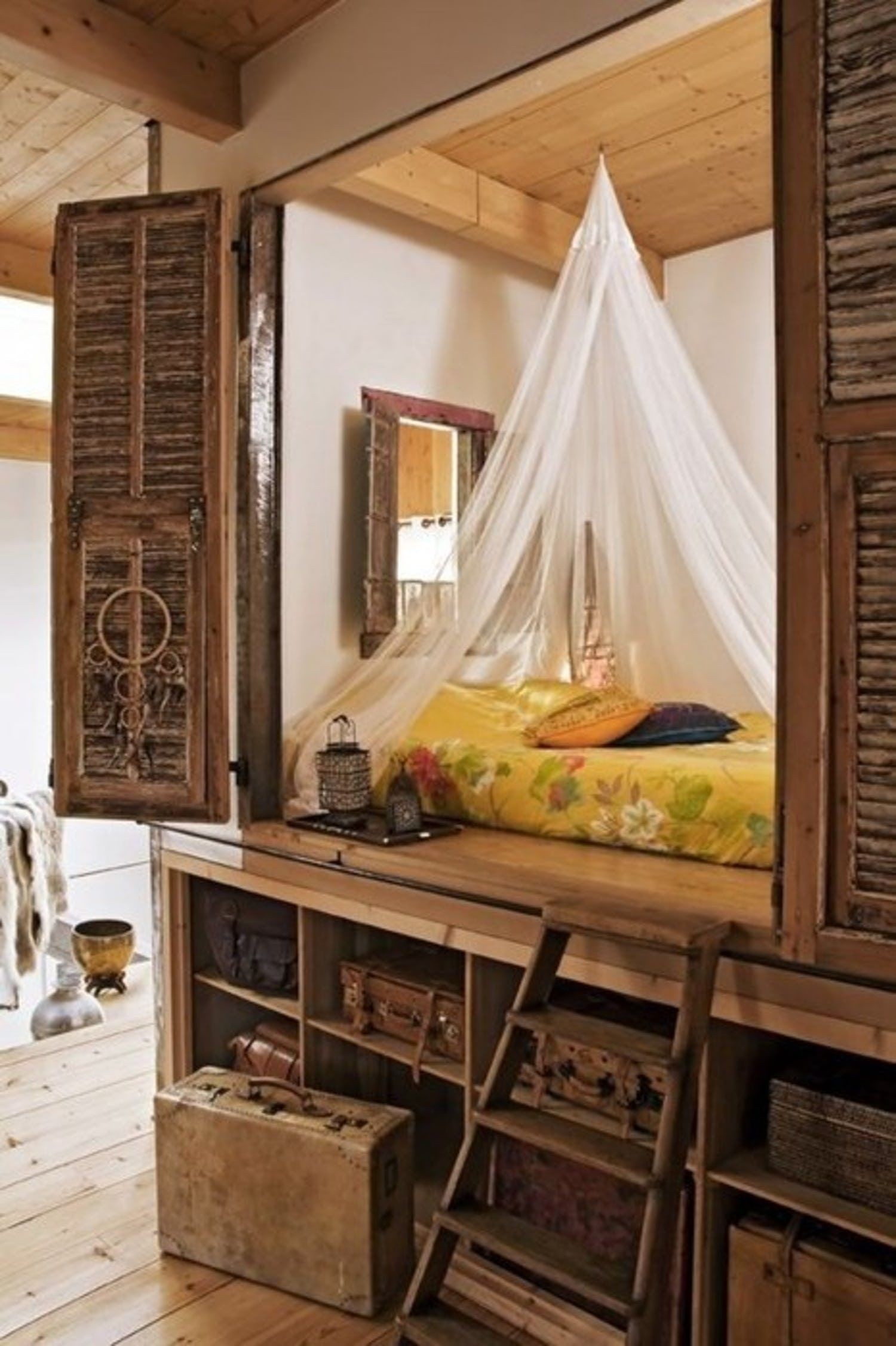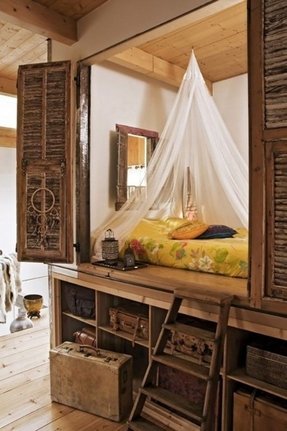 Get yourself a unique, private bedroom corner. Four poster bed in hippie style, with a storage shelfs underneath. All surrounded by beautiful wood.To the bedroom will lead you a wooden, small ladder. And dreams will gather, trapped on the door catch-dreamers.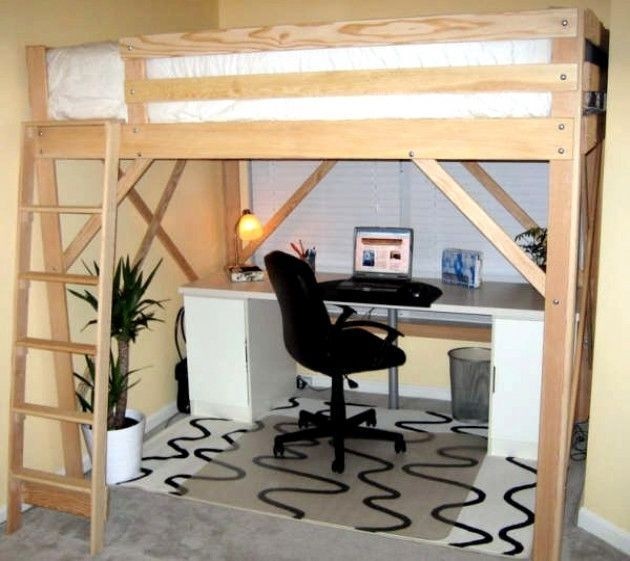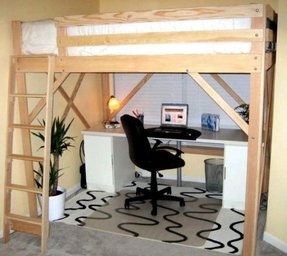 Yes, we build KING SIZE loft beds !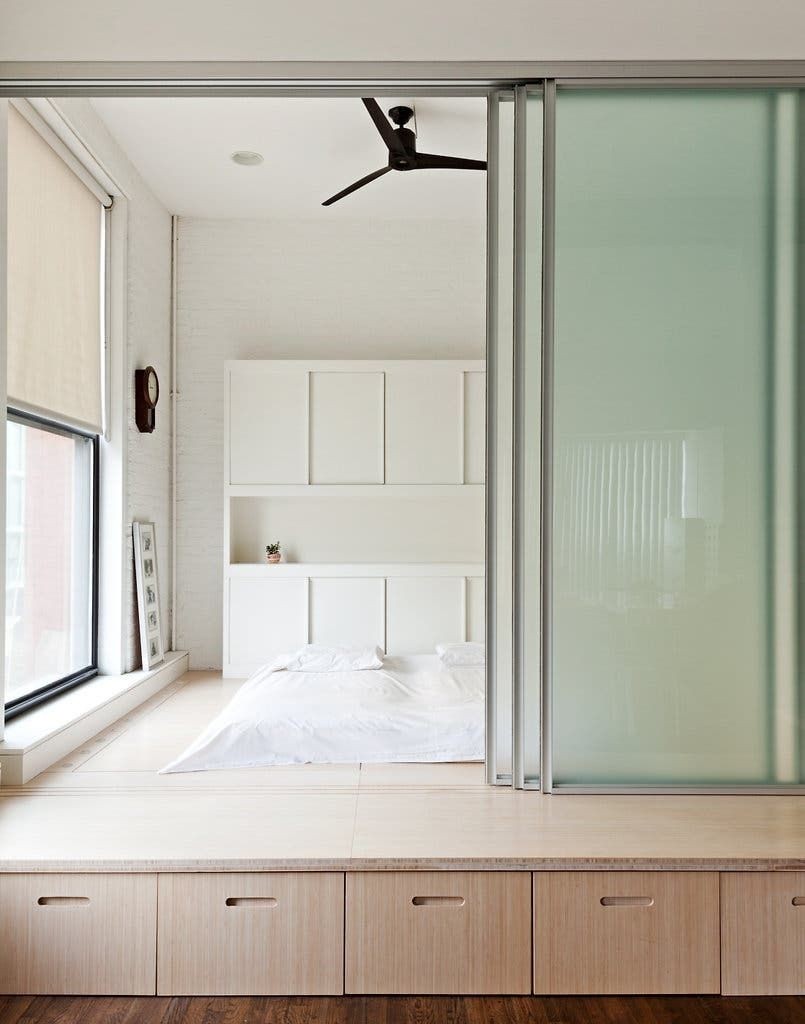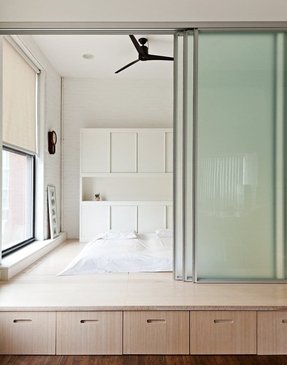 This platform bed comes fitted with a glass sliding door and drawers underneath to ensure a perfect storage solution for your apartment. It will allow you to keep your space both modern and organized.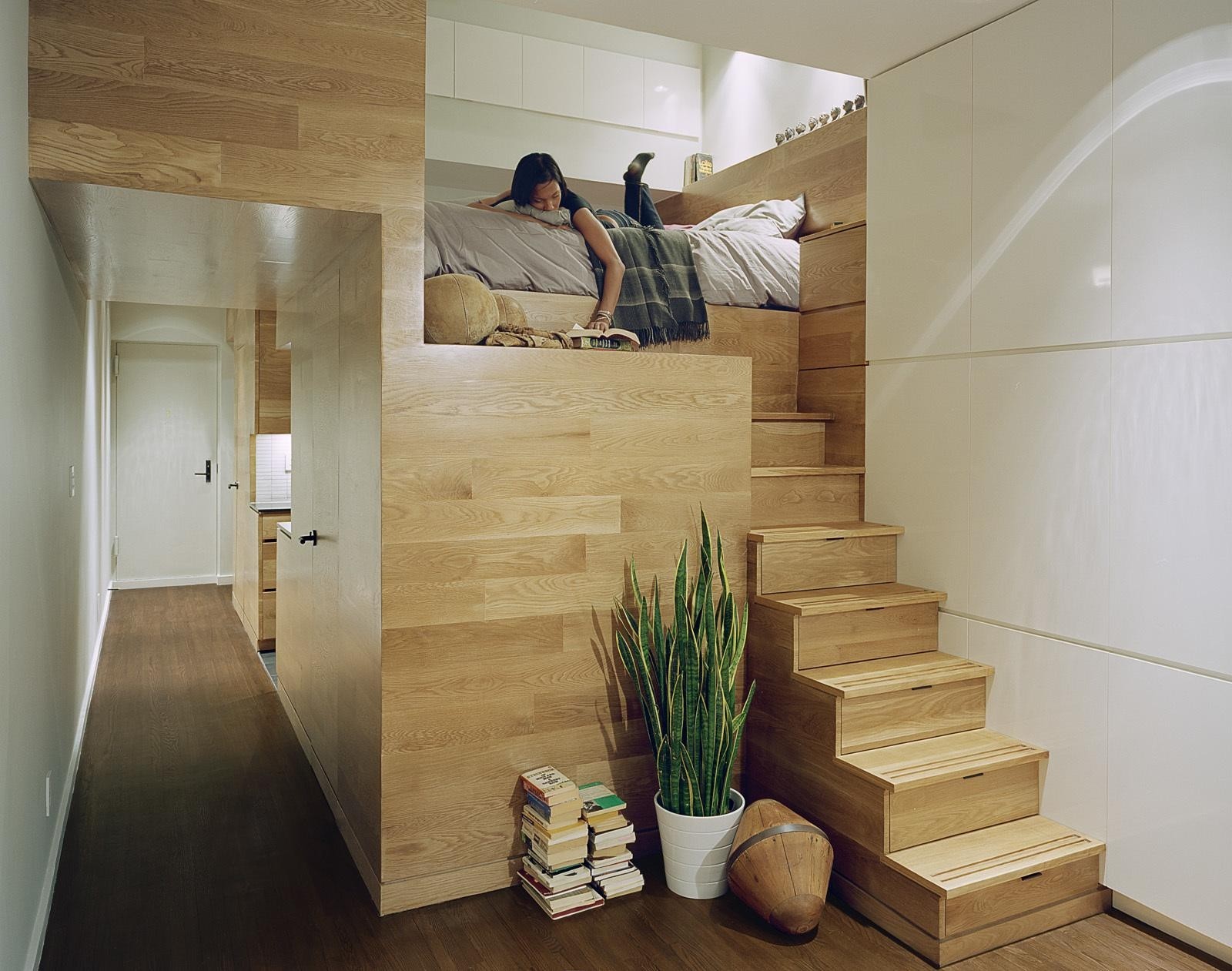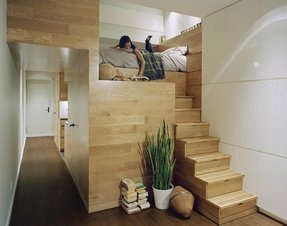 ... Loft Space Ideas With Wrangle Hill Bunk Bed And Under Bed Storage Also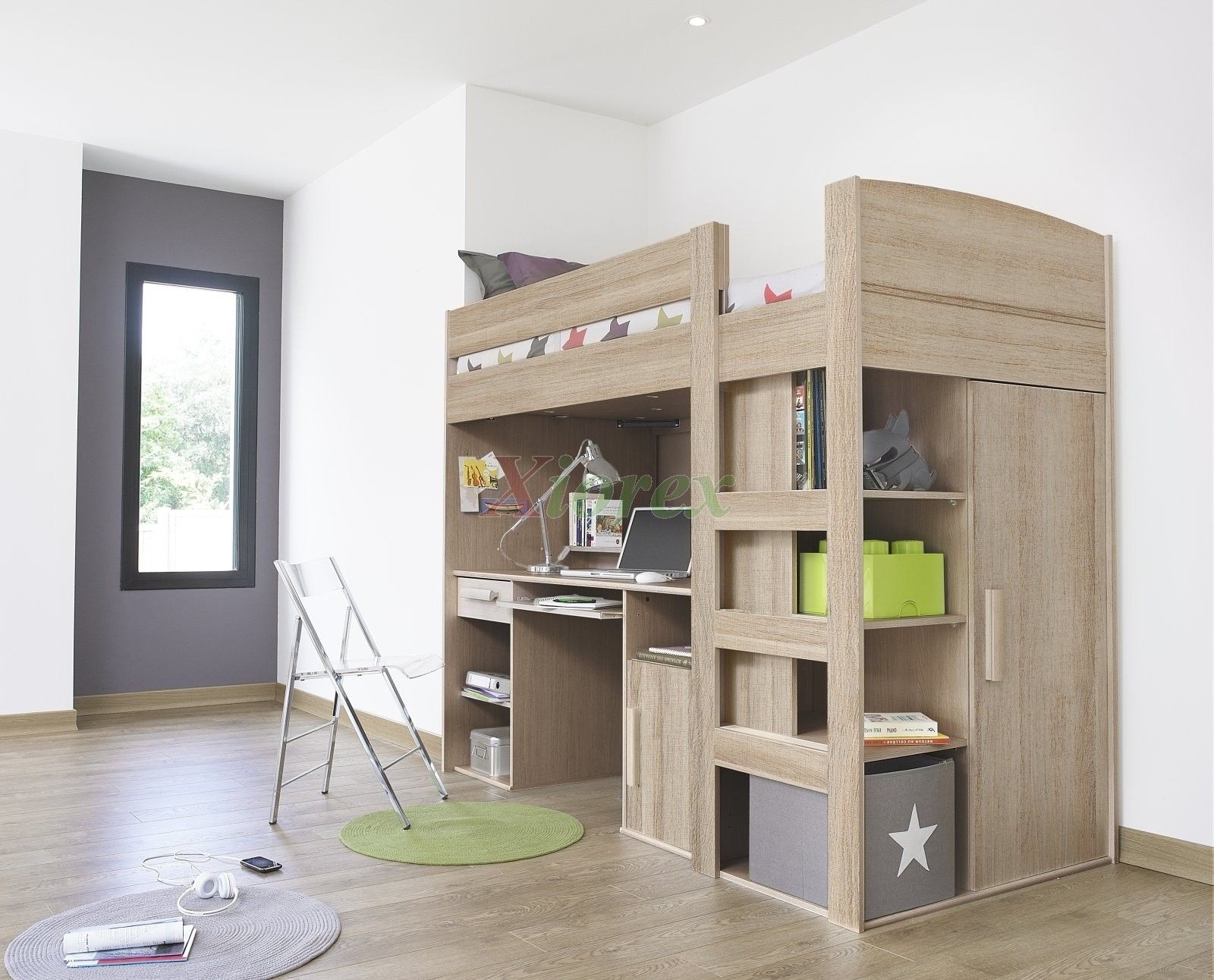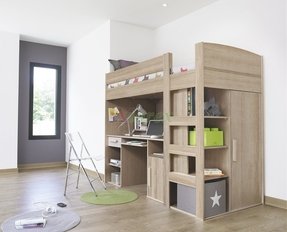 Gami Montana Loft Beds with Desk, Closet & Storage Underneath | Xiorex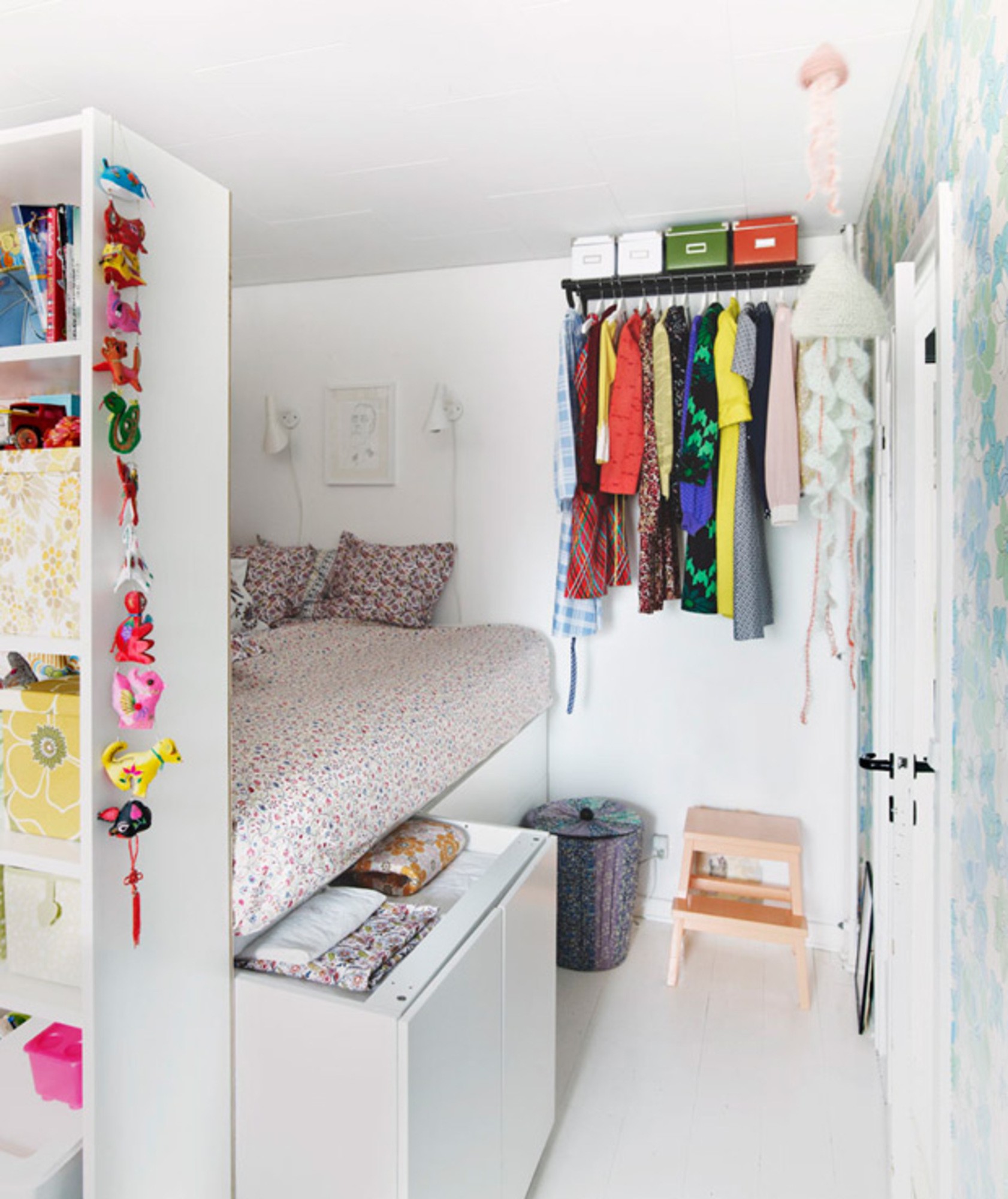 How on 50m2 find a space for mum and baby?This loft bed with storage underneath is a masterpiece of thriftiness.Bed on the base of the cabinets is separated from the rest of the room by a white wall.There was a place for a wide mattress, and beautiful texture.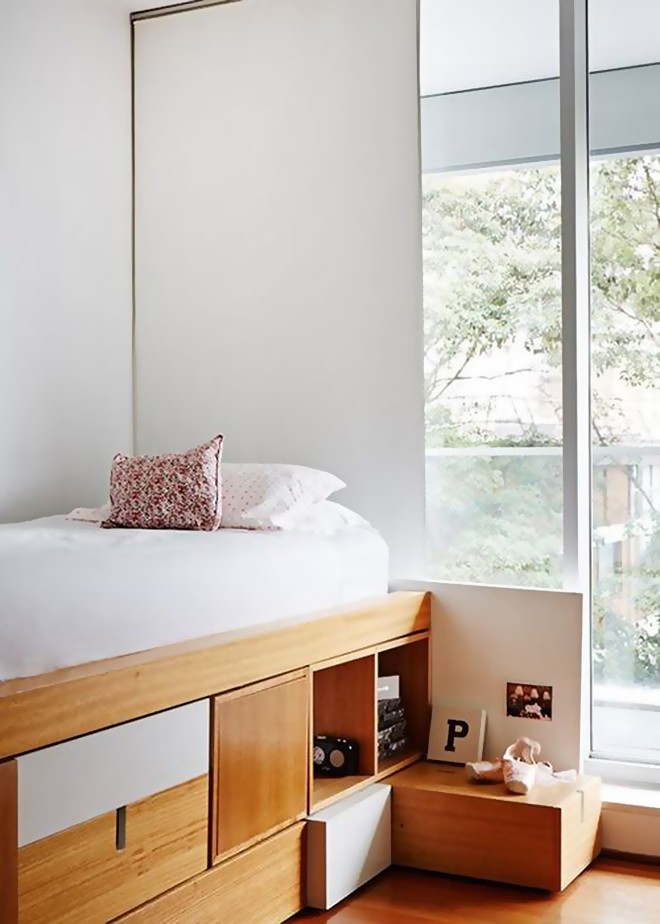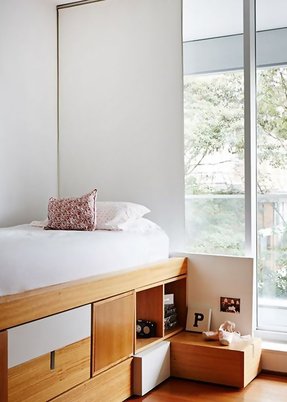 If you like to sleep at a moderate height - the classic single loft bed with storage underneath has taken on the character of a high platform retro-built wood, drawers with white MDF boards in various configurations and varied sizes.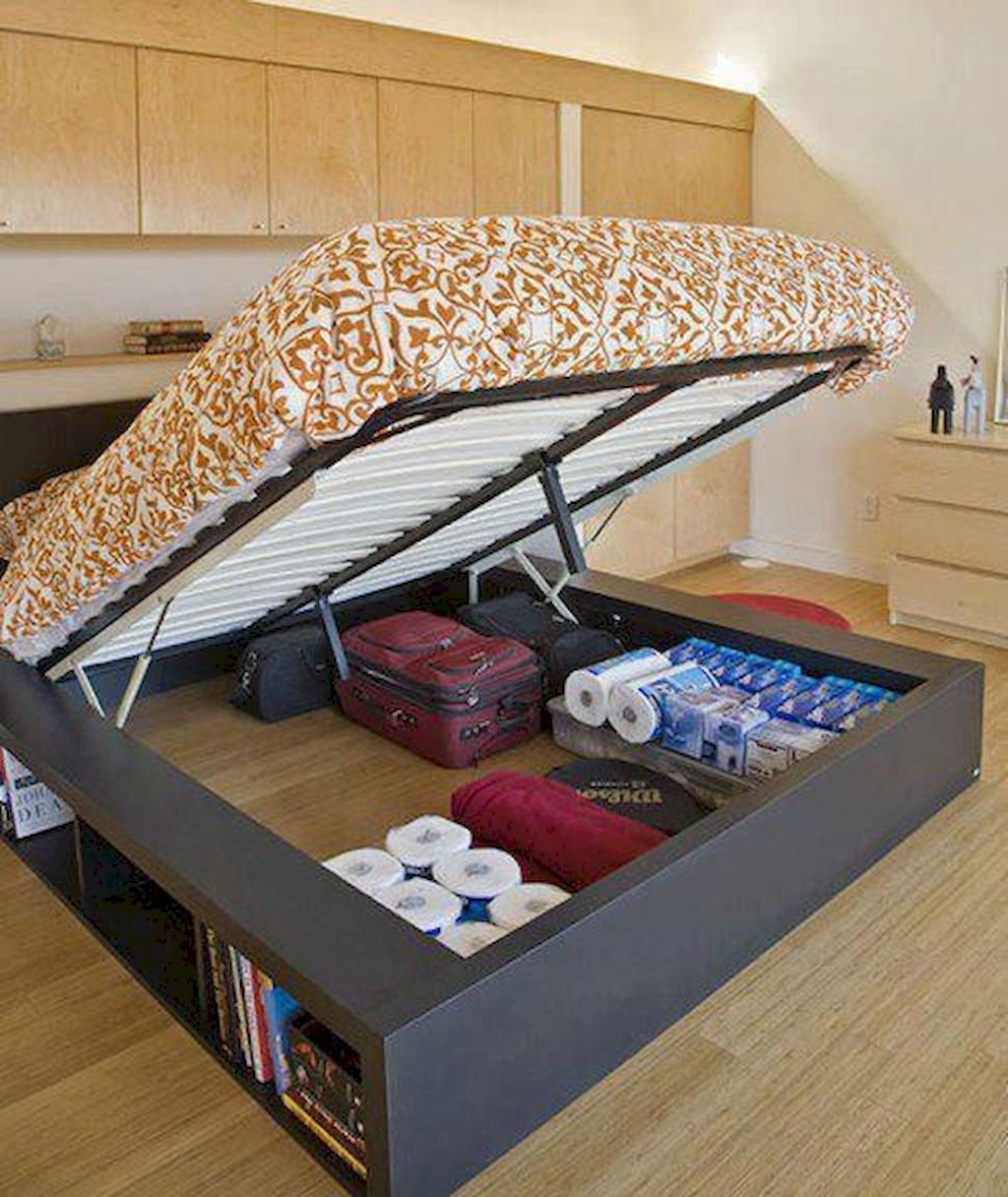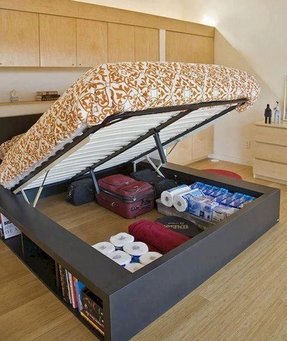 Loft bed with plenty of space underneath. Who doesn't lack storage space these days? That's why it's worth it to invest in such clever solutions – combine practical aspects of a bed with additional space, and worry no more.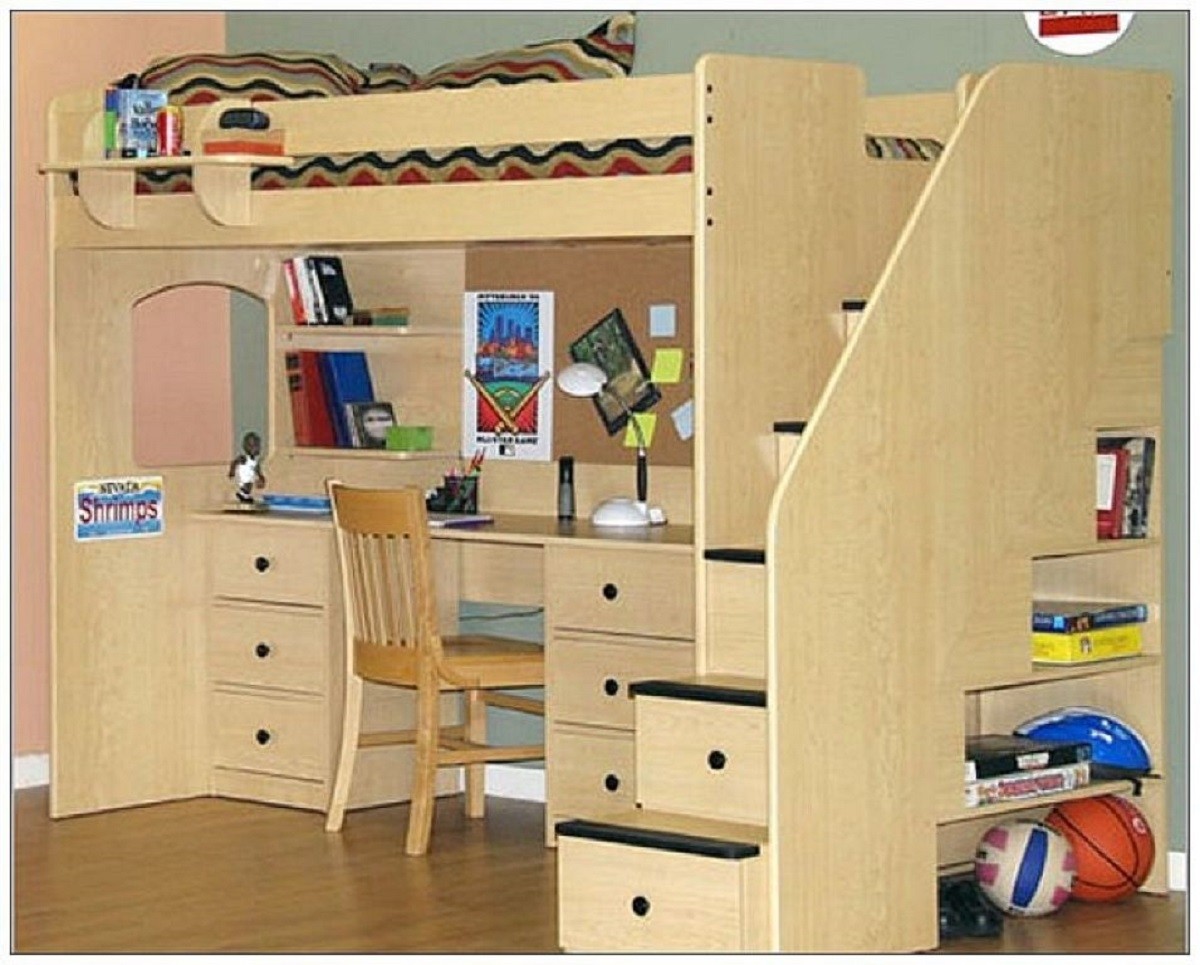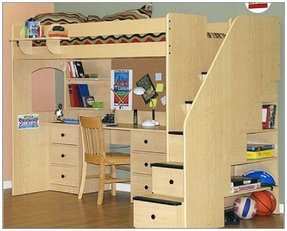 ... Furniture > Childrens Beds ( Berg Furniture Utica Twin Dorm Loft Bed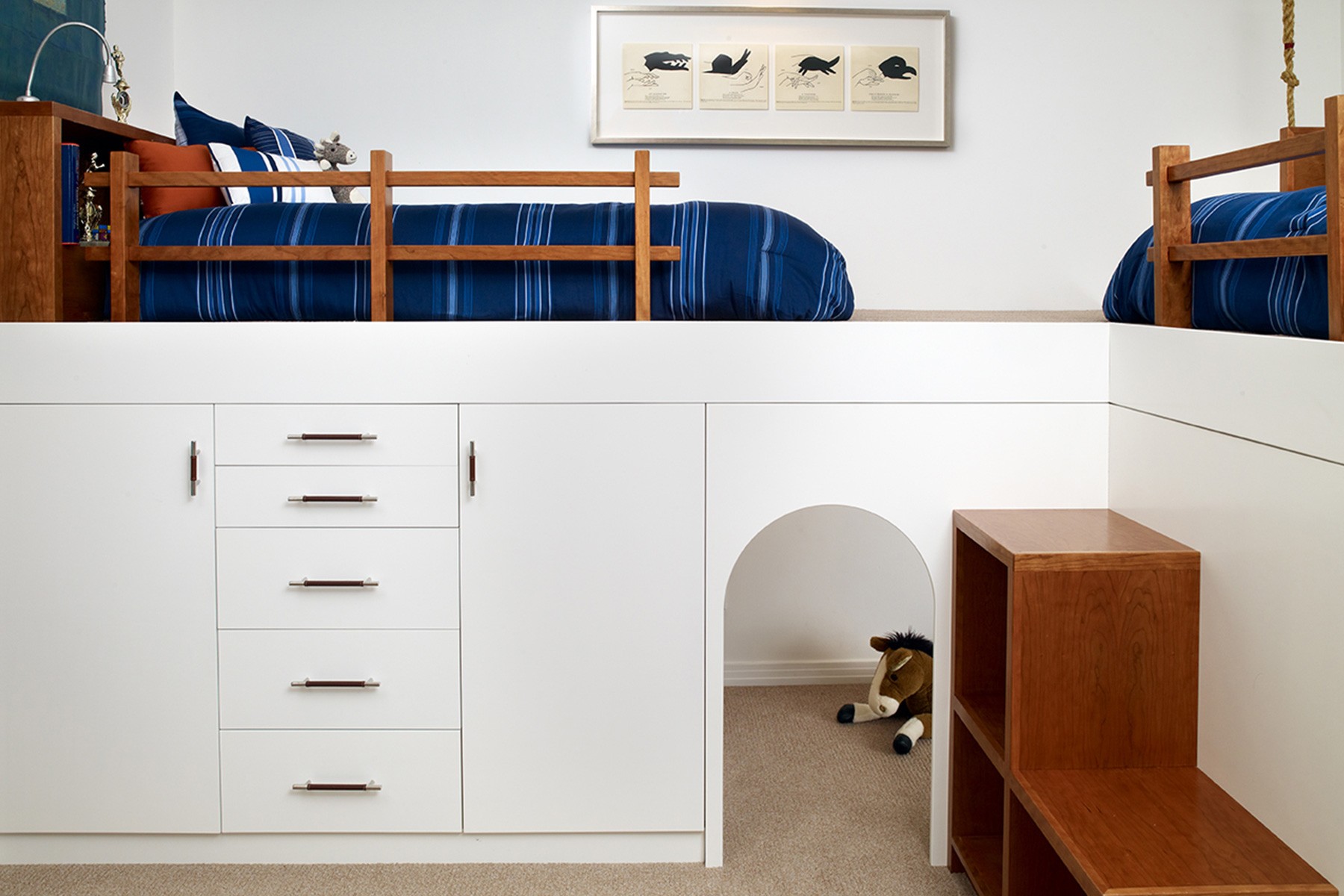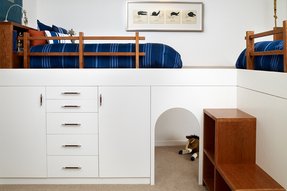 Designers' Portfolio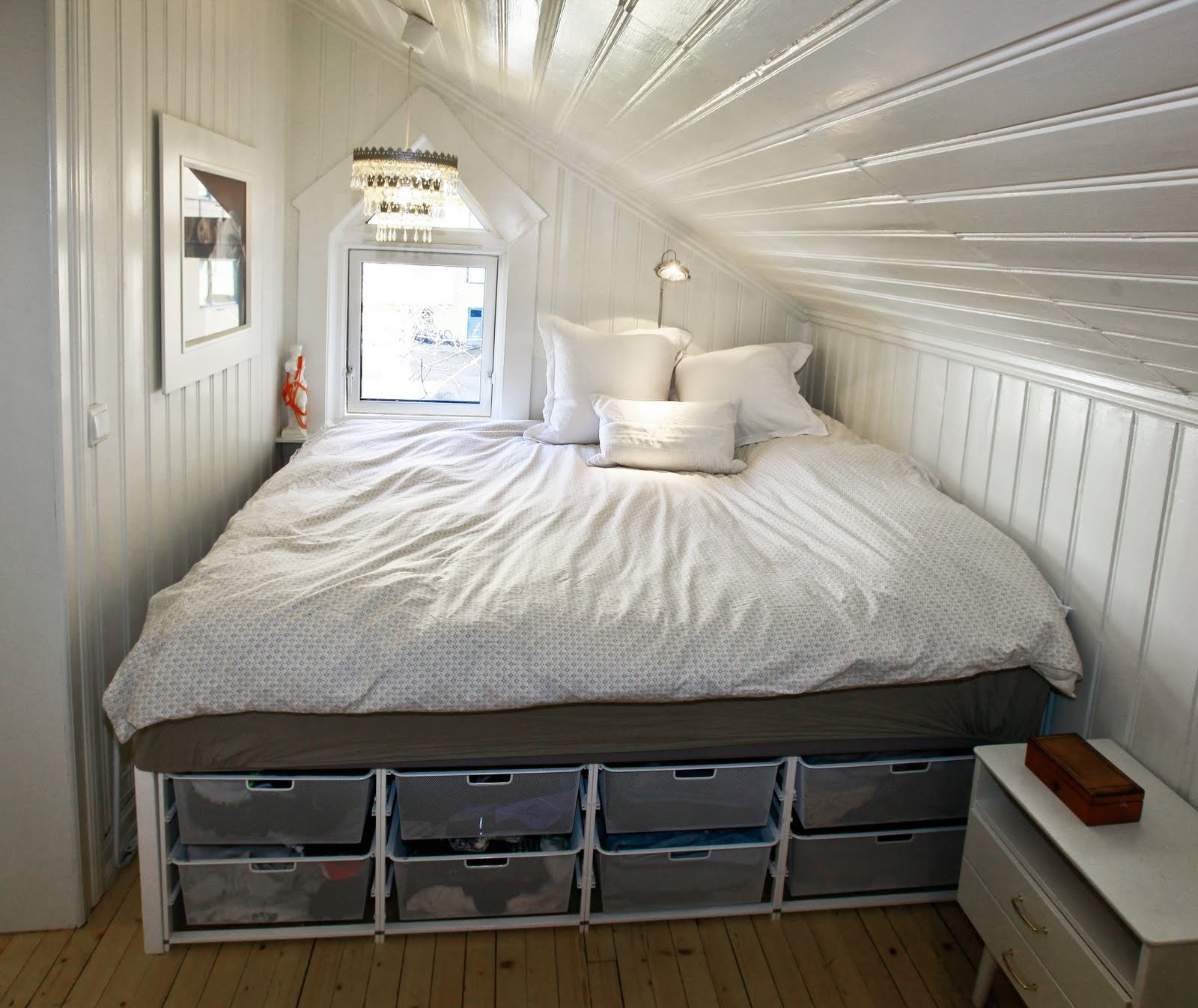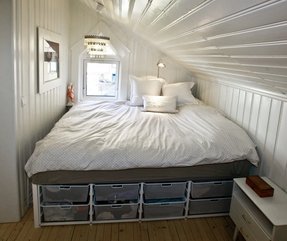 A comfortable loft bed with a king size mattress, and a sturdy wood frame bathed in a white finish. The bottom part offers capacious open storage compartments, accommodated by 8 durable baskets with cut-out holes for handles.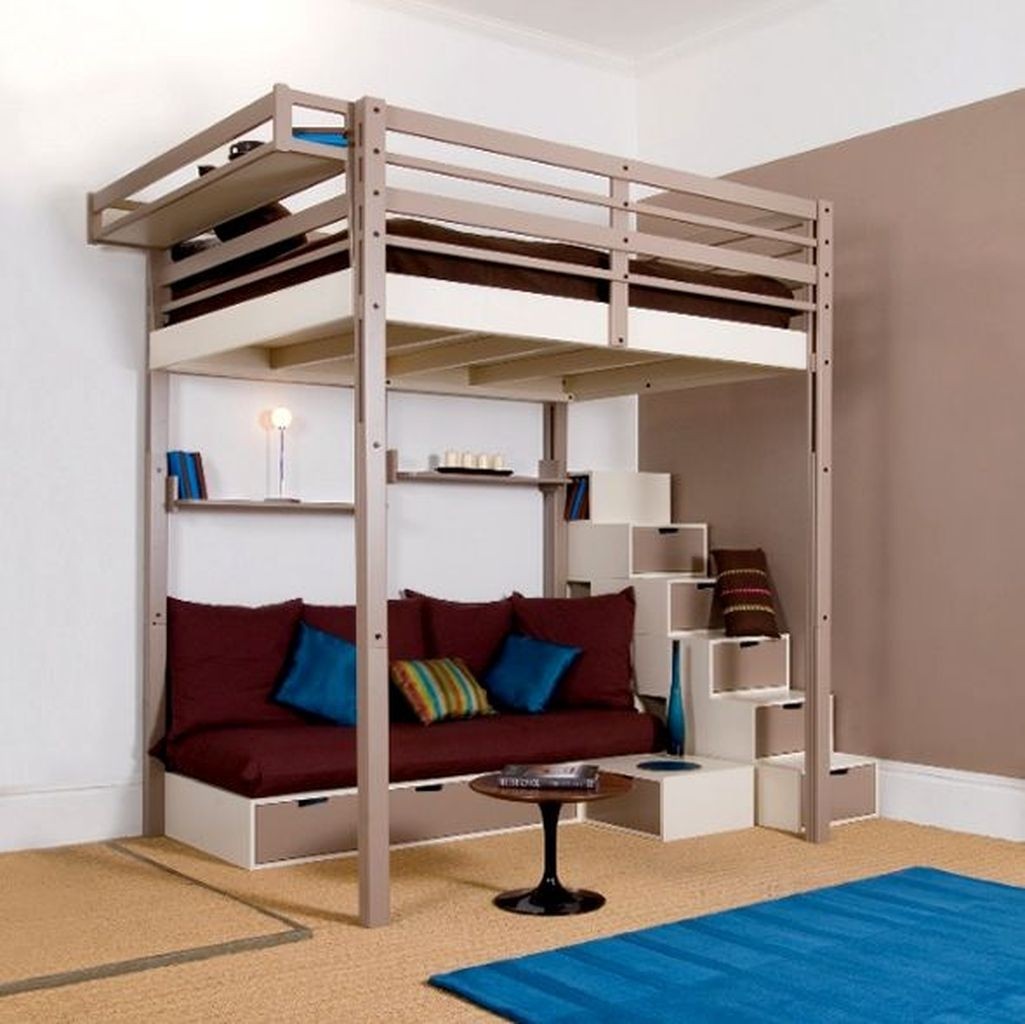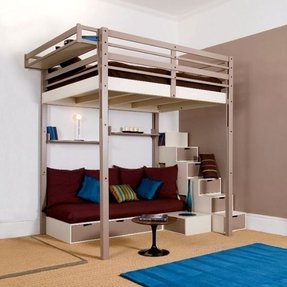 Loft bed with a comfortable sleeping space upstairs and downstairs. The lower bed can also be used as a sofa. This construction includes storage shelves and practical drawers in access stairs. The upper bed includes horizontal rails for protection.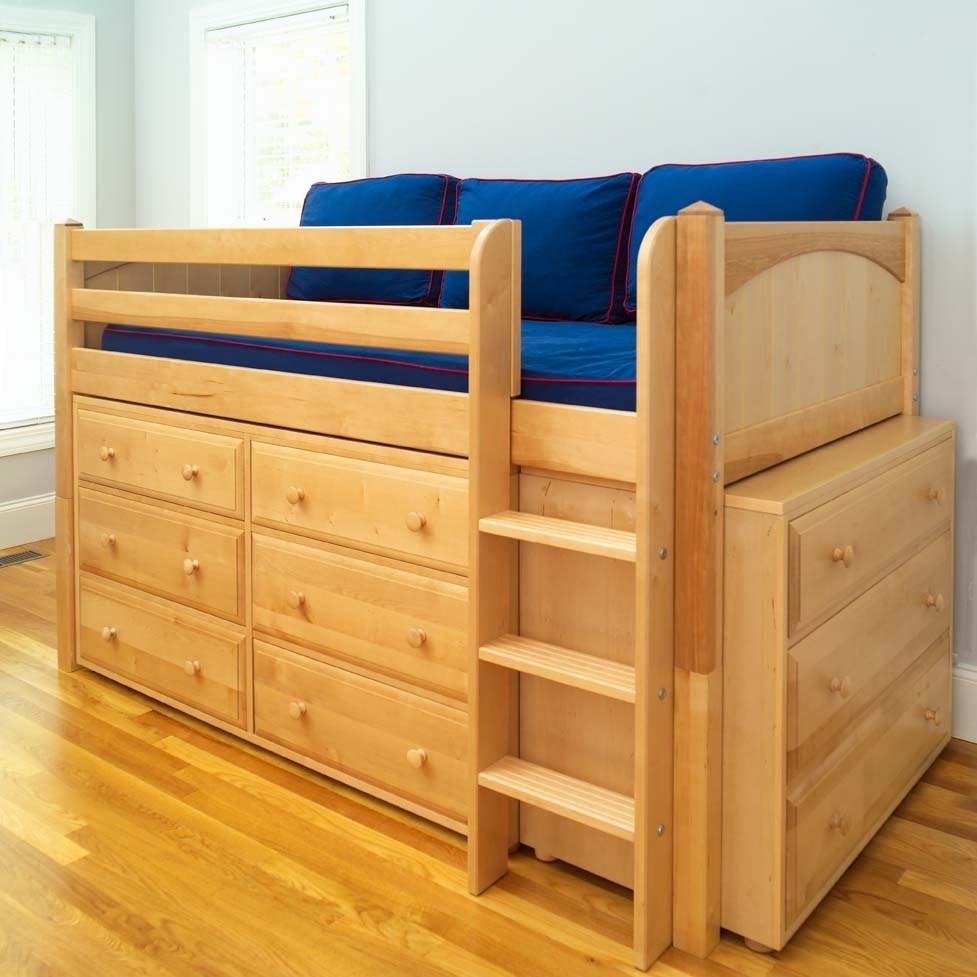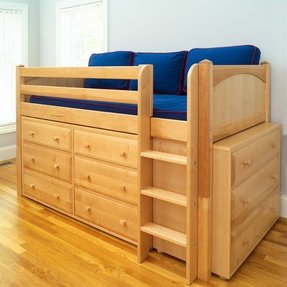 Featuring a natural birch finish, this loft bed with storage underneath will help you create a cosy, rustic decor in your kids' bedroom. It features a considerable storage space, hidden under the bed's surface and divided into 9 drawers.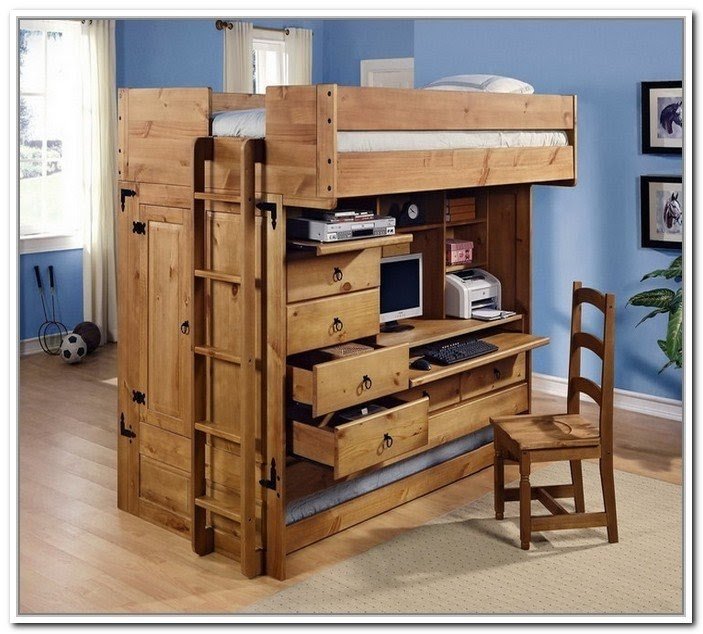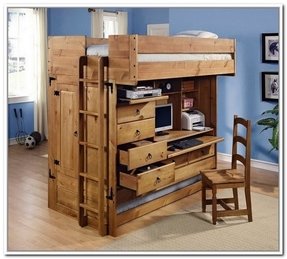 bunk beds with storage underneath is categorized within bed storage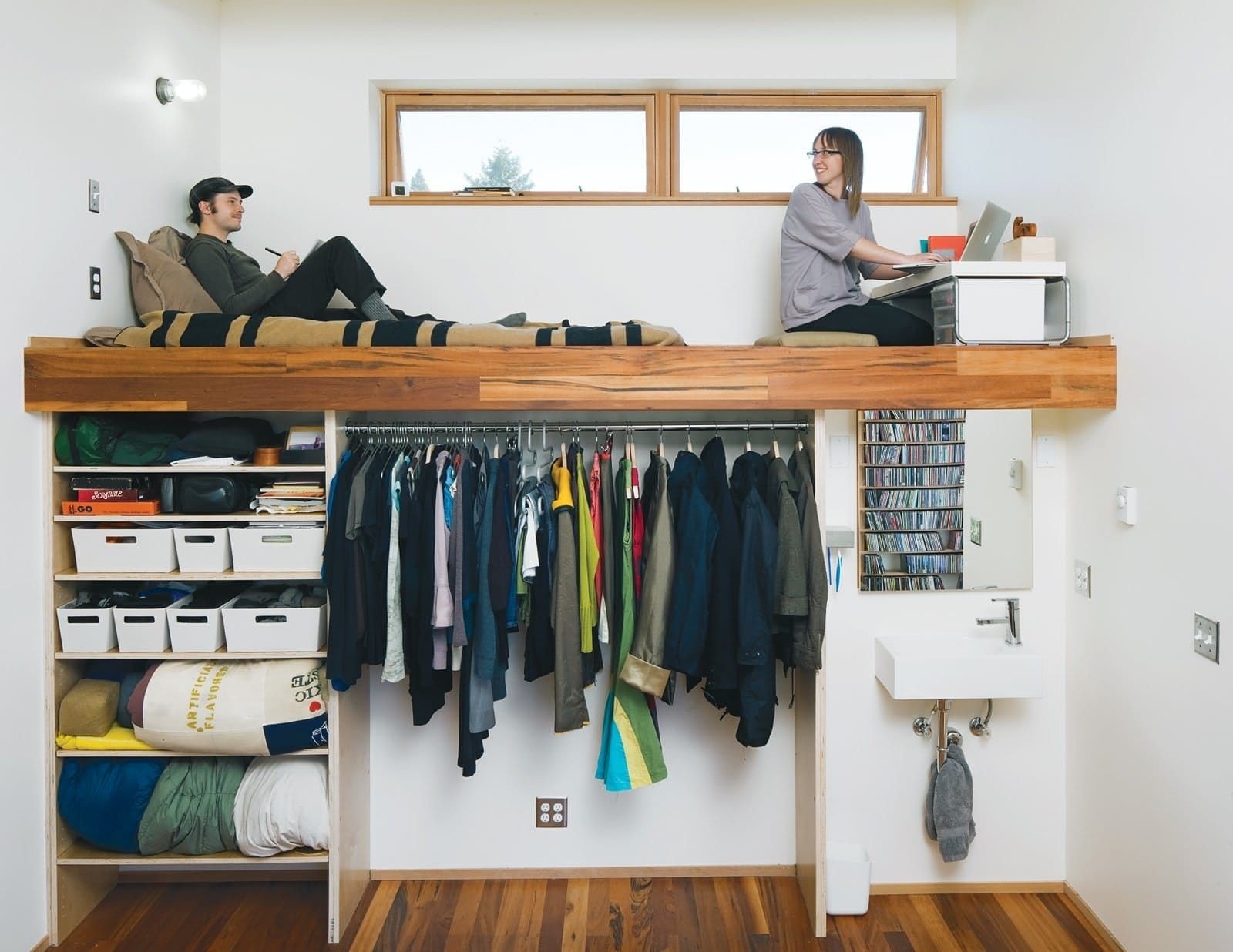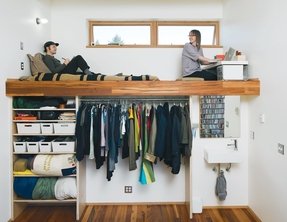 Recommended Reading: 25 Creative Bookshelf Designs You Have Got To See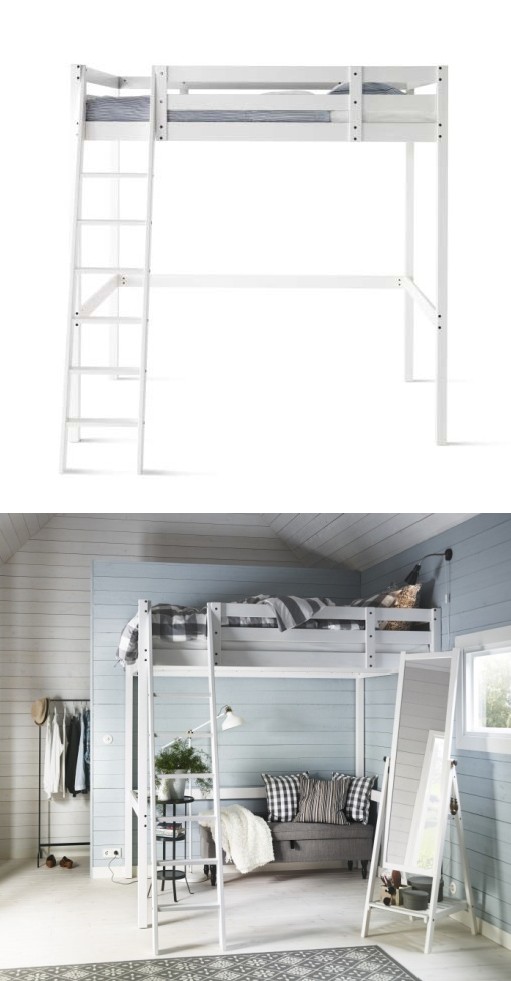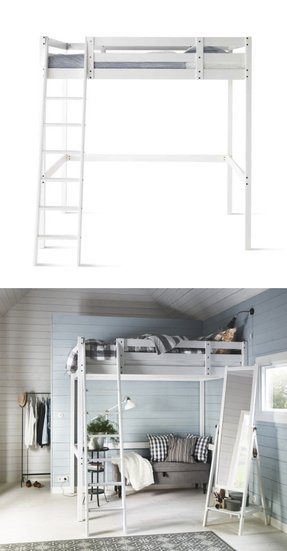 You can use the area under the STORÅ loft bed for storage, a work ...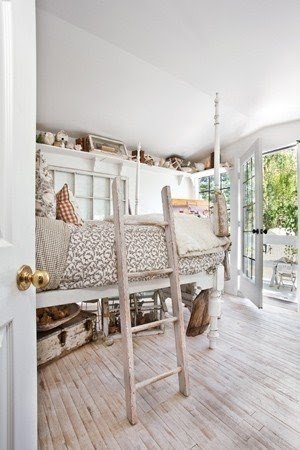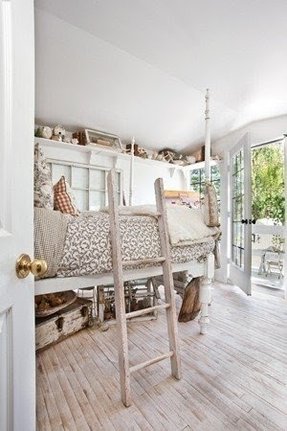 Style your interior brightly with a lot of whiteness. Loft beds with storage underneath take a form of a platform high single bed, with the rustic ivory wooden ladder. Upstairs bedroom now has a different bright wooden form.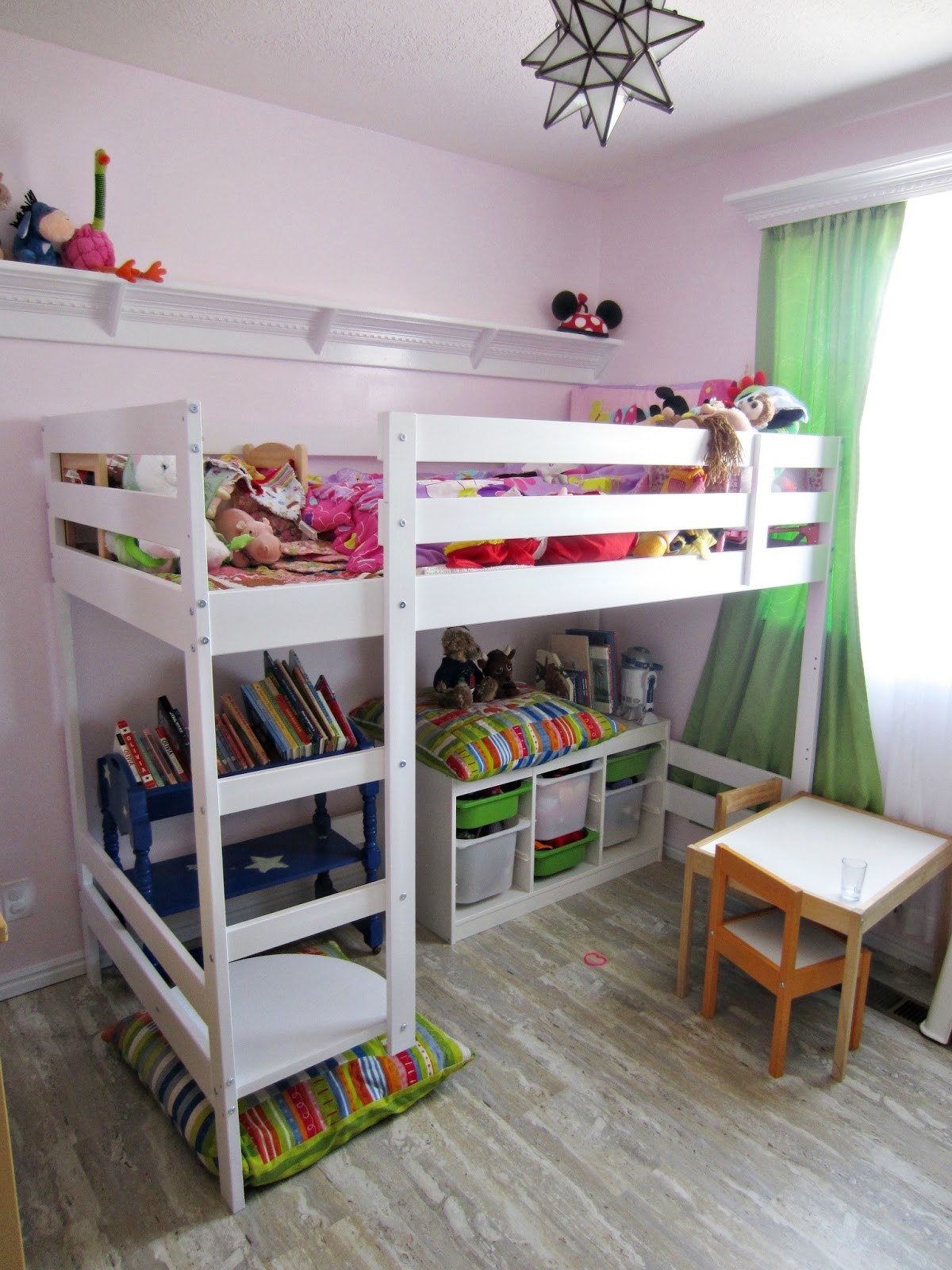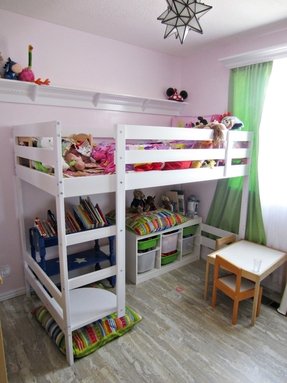 Are you looking for a loft bed for your apartment? We've got something interesting for you. This one features the storage underneath, which can be used as a work space too. And it has got a ladder for easy access to the bunk bed.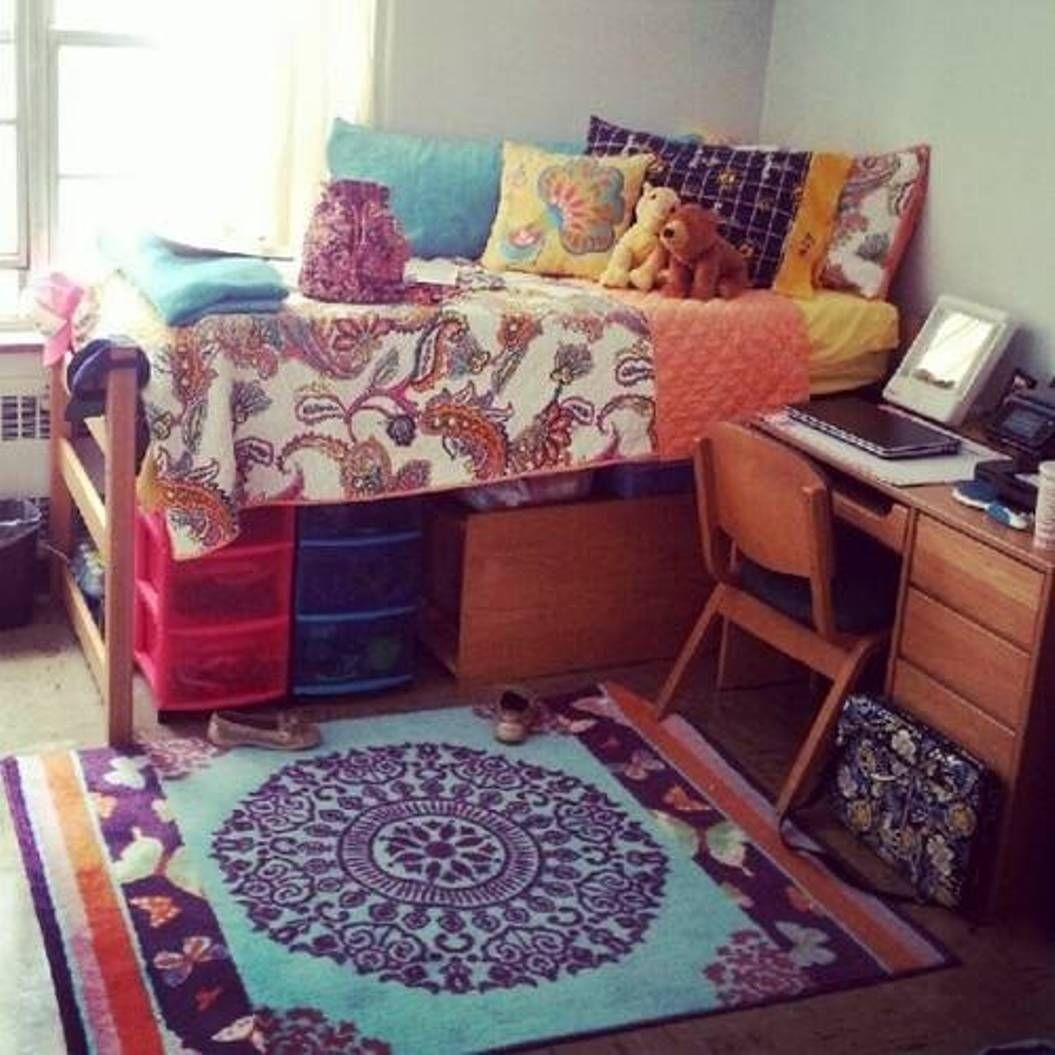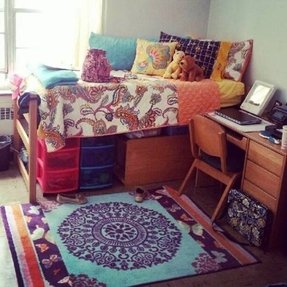 Raising dorm beds to maximize storage underneath. Seems everyone's doing it. Good idea if 1) you are tall enough to be able to get into bed and 2) the built-up platform is sturdy and won't come crashing down. I do like this example, but honey, get your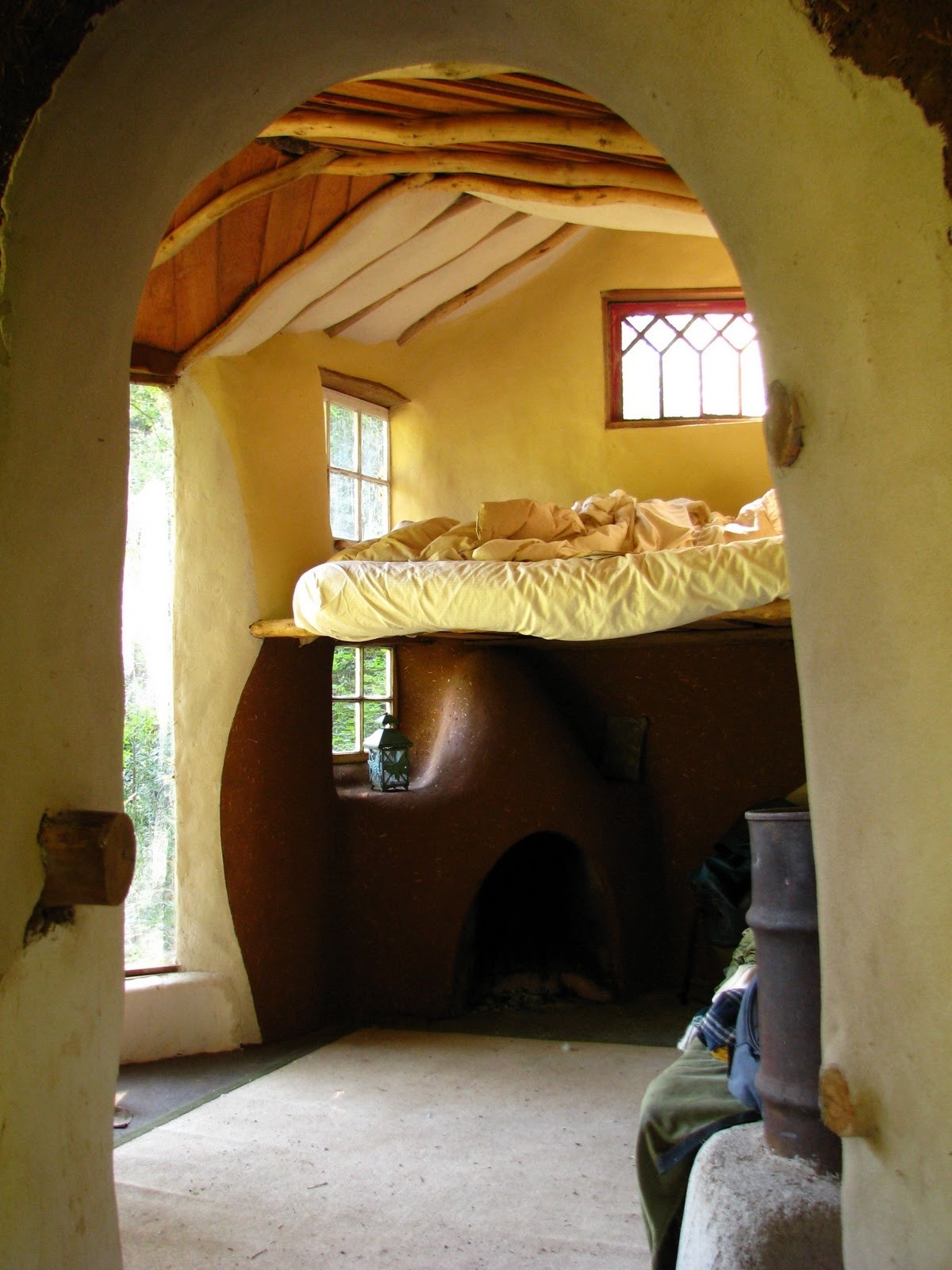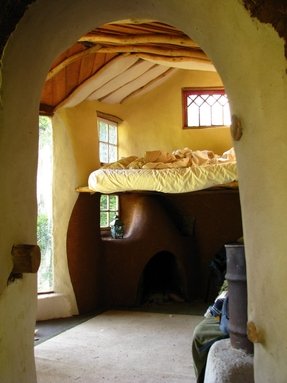 Interesting that the bed is over the rocket mass stove...Not sure if I could sleep with the heat. But I like the loft.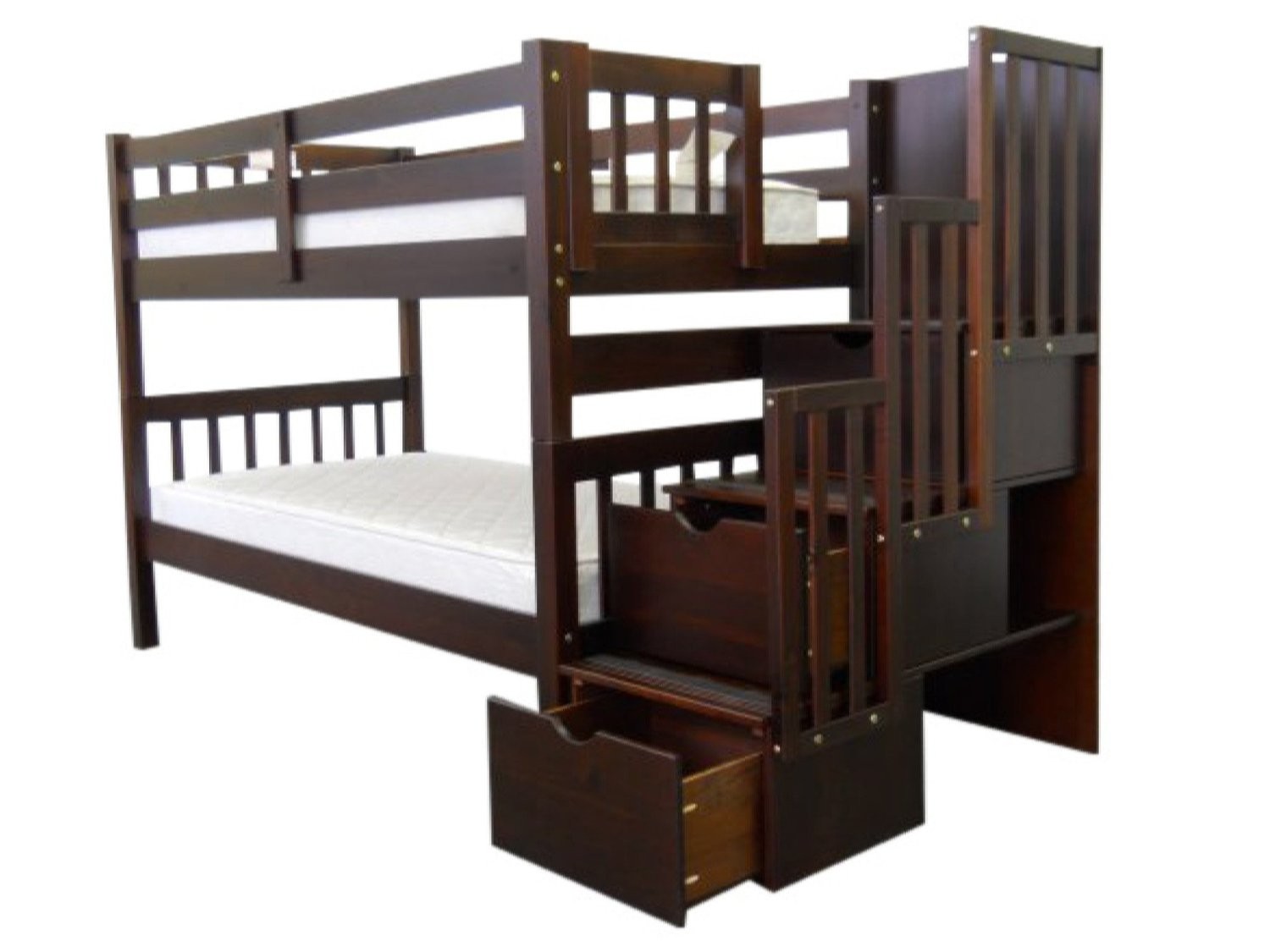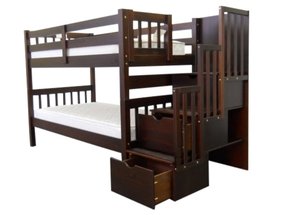 This twin bed has a king size and features a storage space in three large drawers hidden in stairway. This bed has a durable construction with ladder back, made of solid pine wood in cappuccino finish.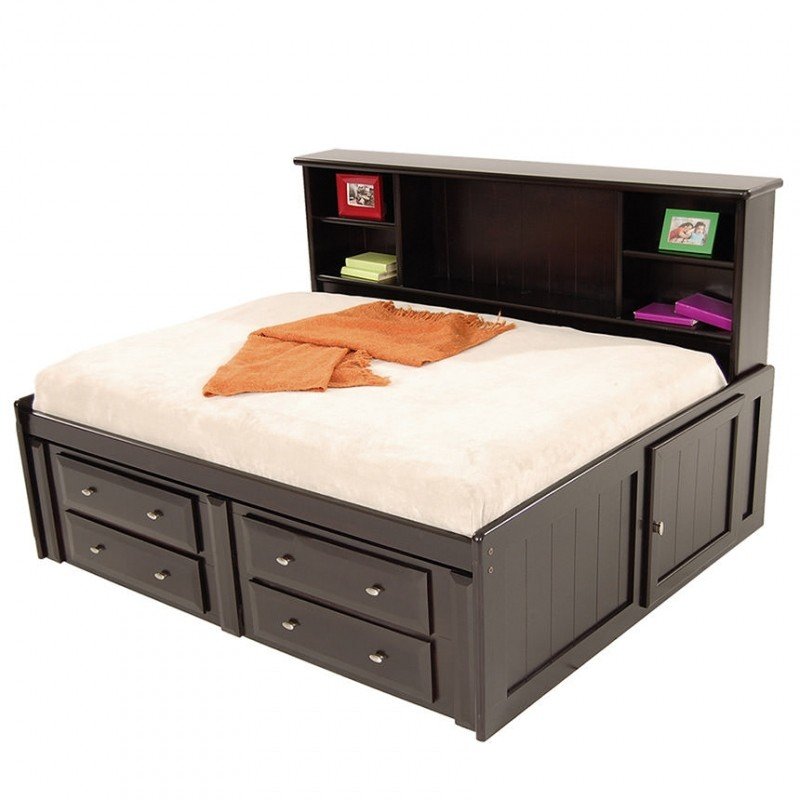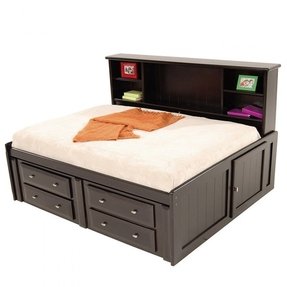 Coconut Creek Boulevard Hialeah Boulevard Kendall Boulevard Palmetto ...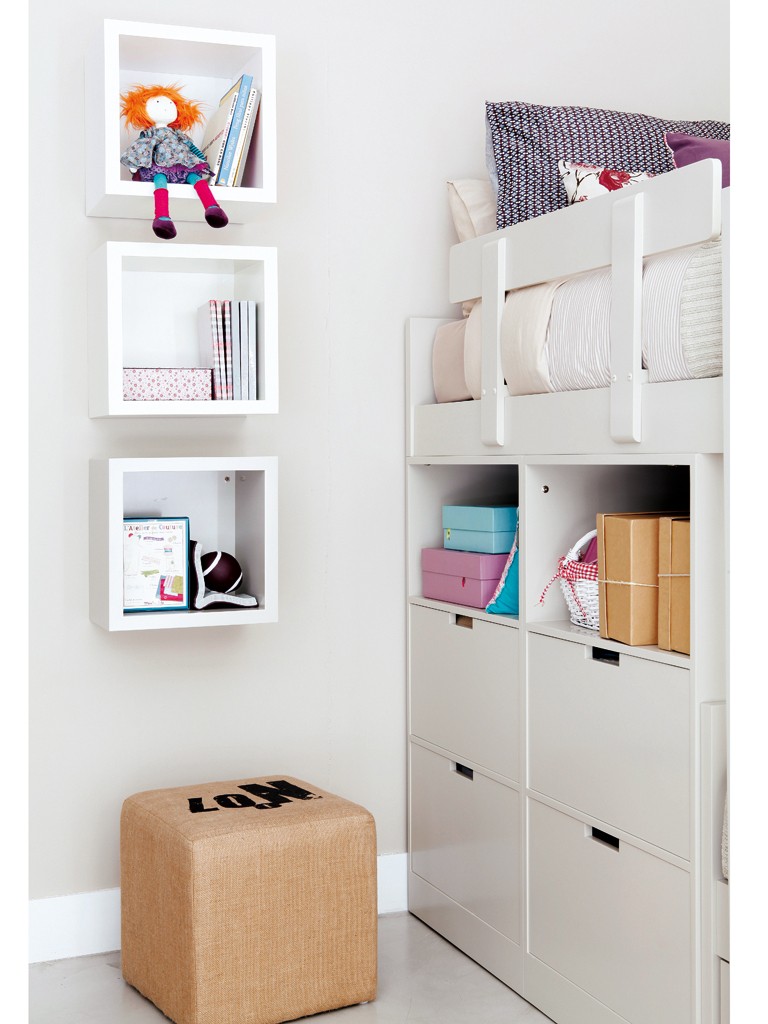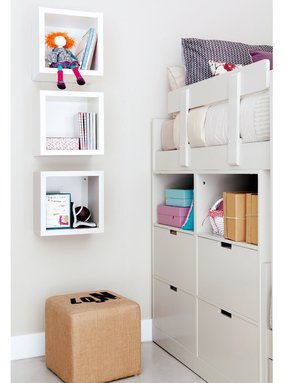 Seng med mye oppbevaringsplass under. Fint med både skuffer og hyller.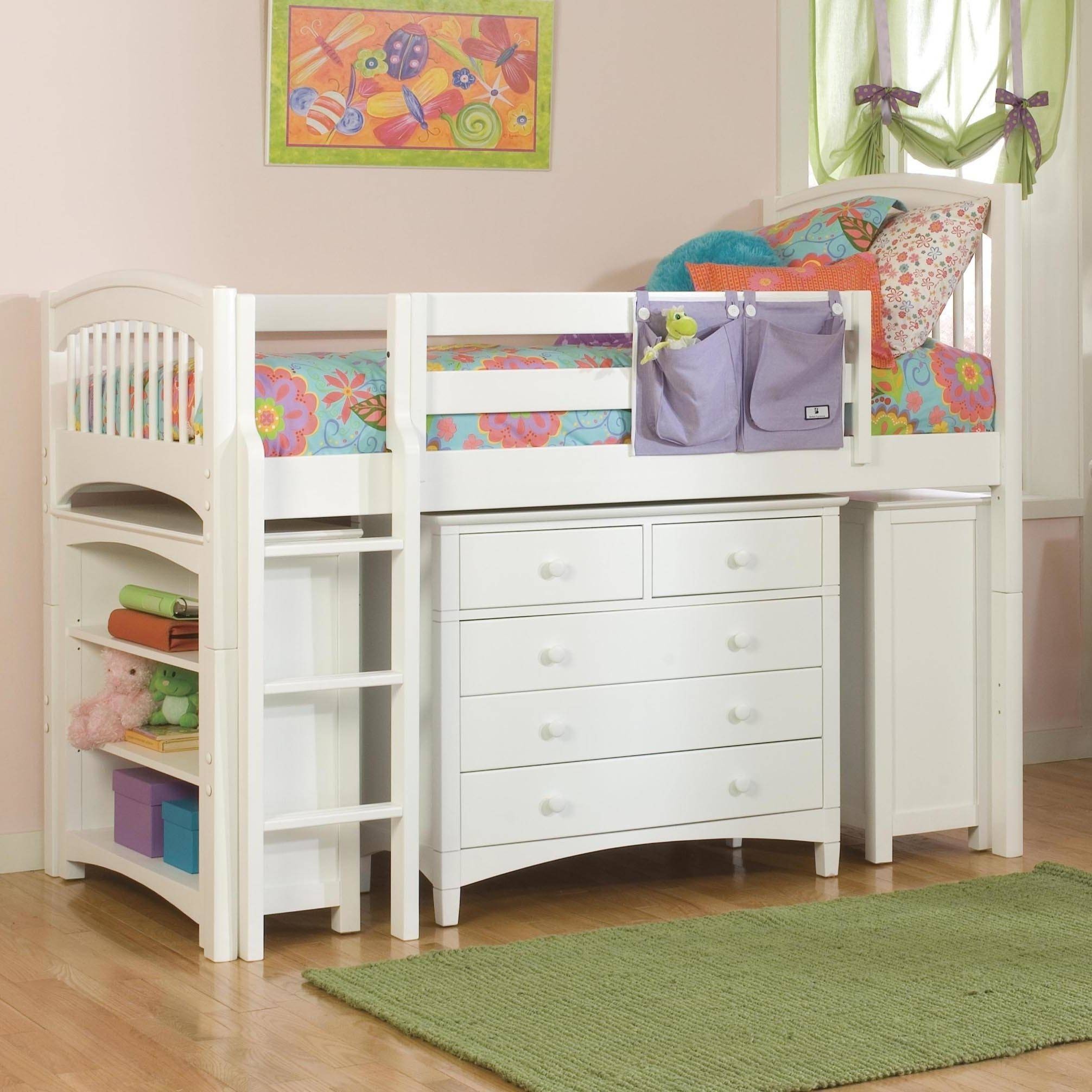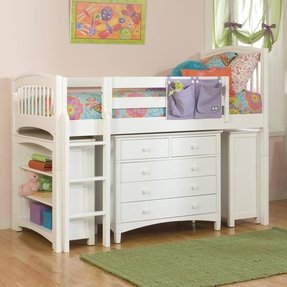 Bolton Furniture Windsor Low Loft Bed with Storage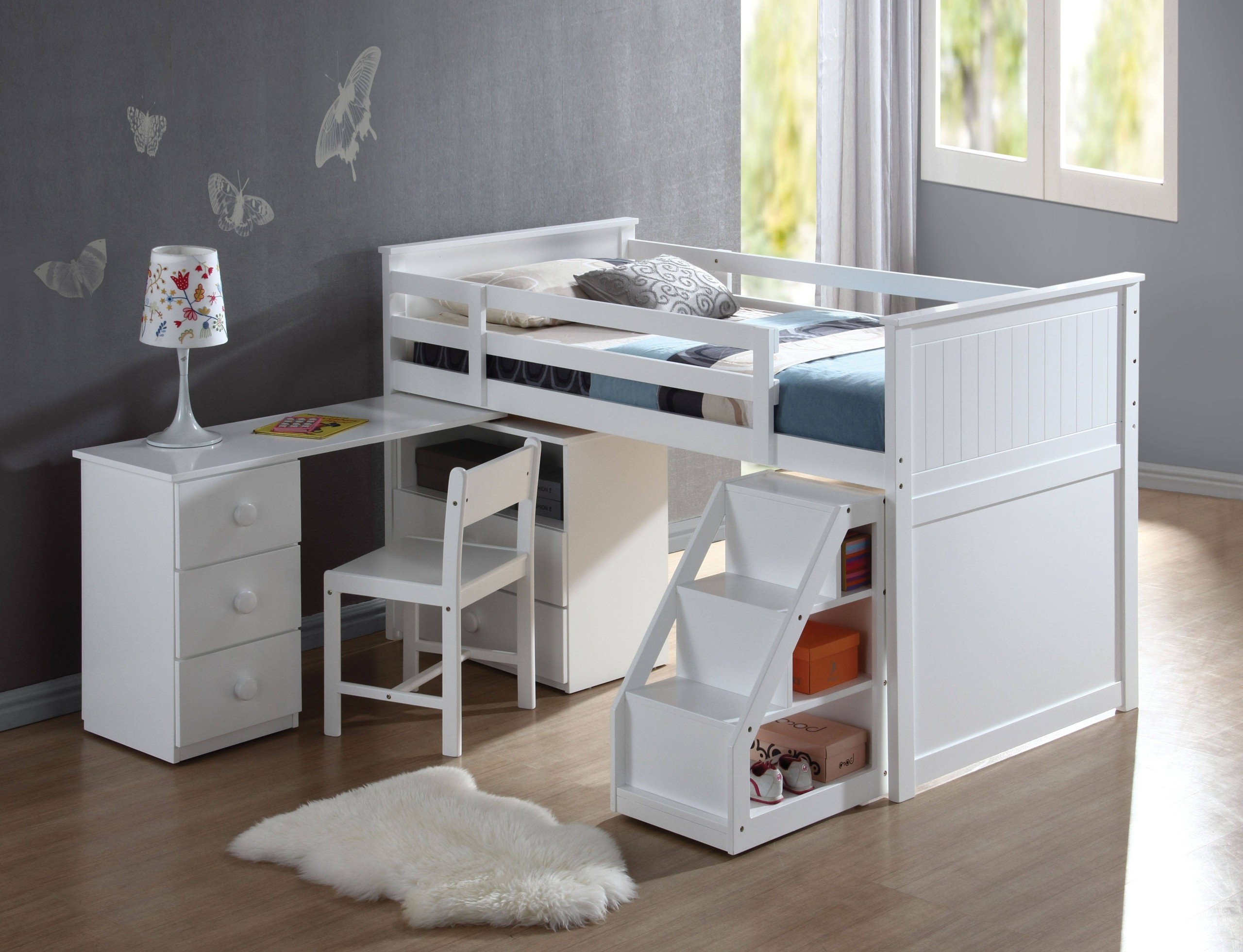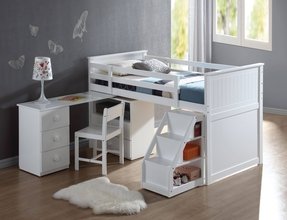 This very practical and very stylish at the same time set consisting of a bed, practical steps with shelves, desks and chairs and built-in drawers, a multi-purpose room set perfect for each child.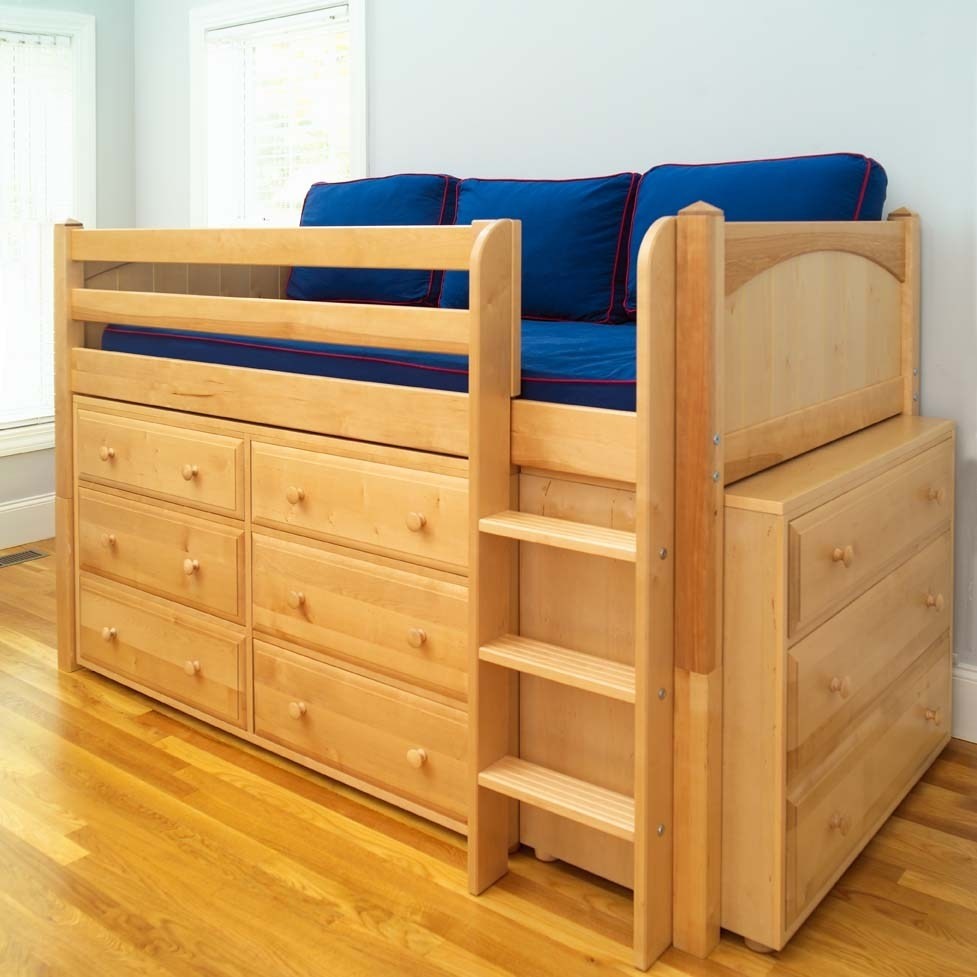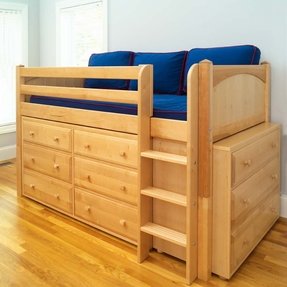 This twin loft bed adds not only a cool place to sleep but also to climb and experience adventures. Clever leg extension lifts the basic bed off the ground and creates extra play or storage space under the bed, offering also an elevated sleeping surface.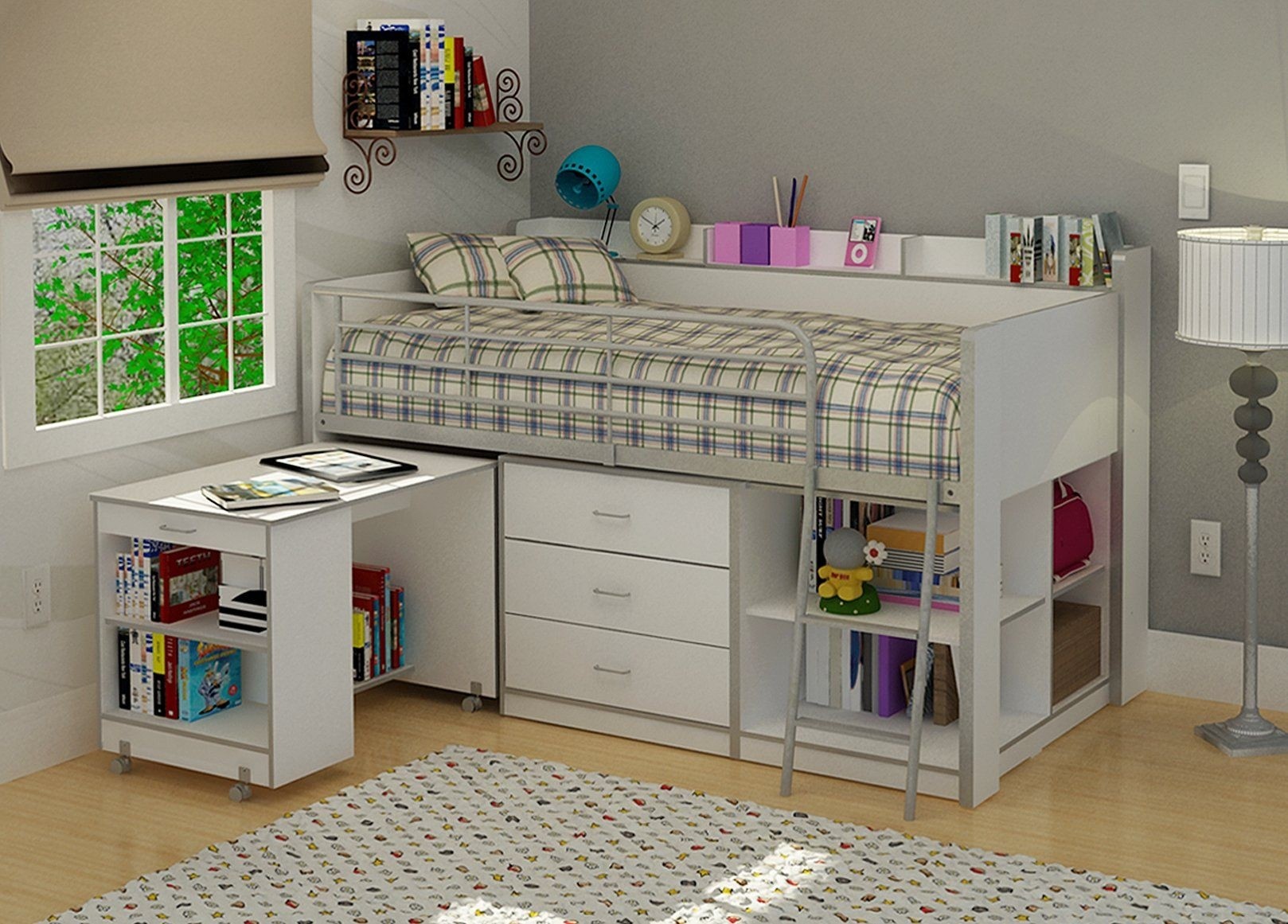 Storage Loft Bed With Desk Bundle CHECK PRICE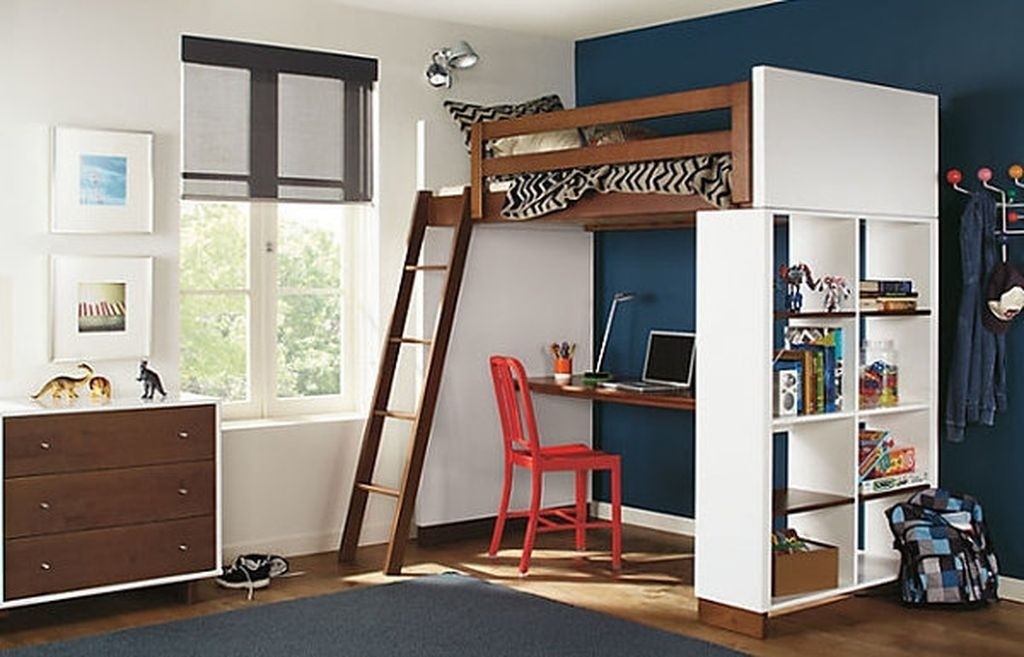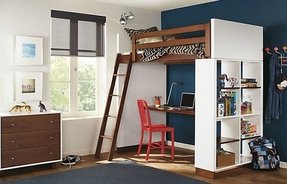 Loft bed with desk underneath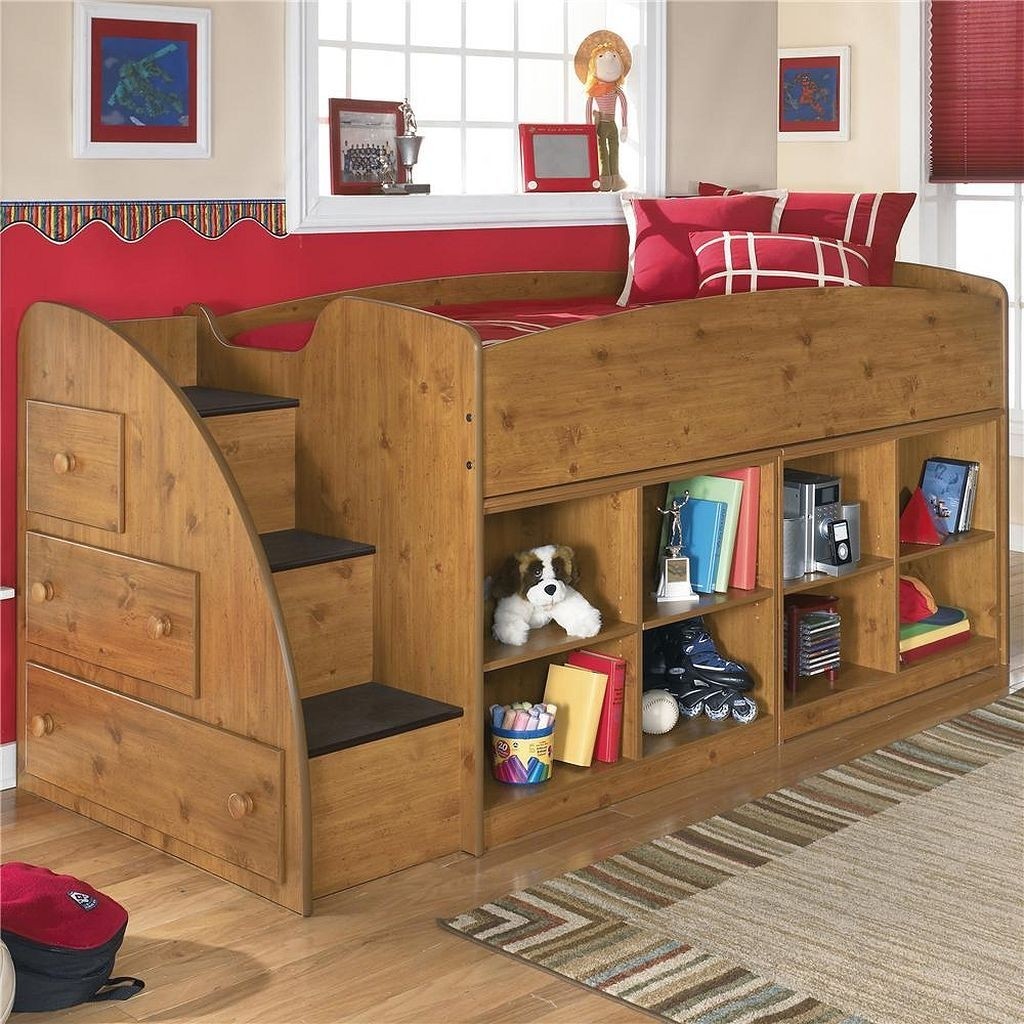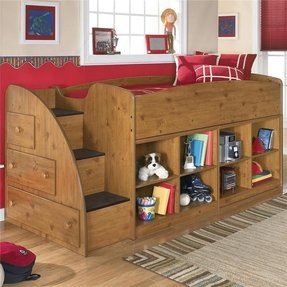 List 19 Ideas in Stylish Interior Designs with Wonderful Furniture Set ...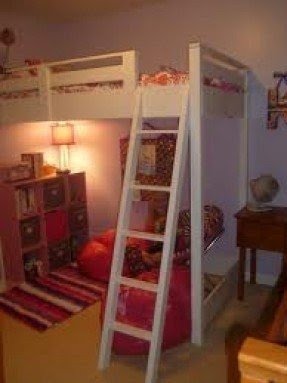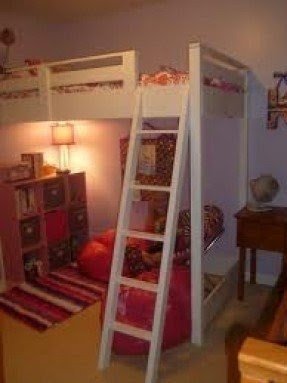 If youdon't really need another twin bed under abunk bed, use the space under loft bed for storage, and don't hesitate to conjure up a cozy relaxation spot there - this is how it was resolved in case of this white set.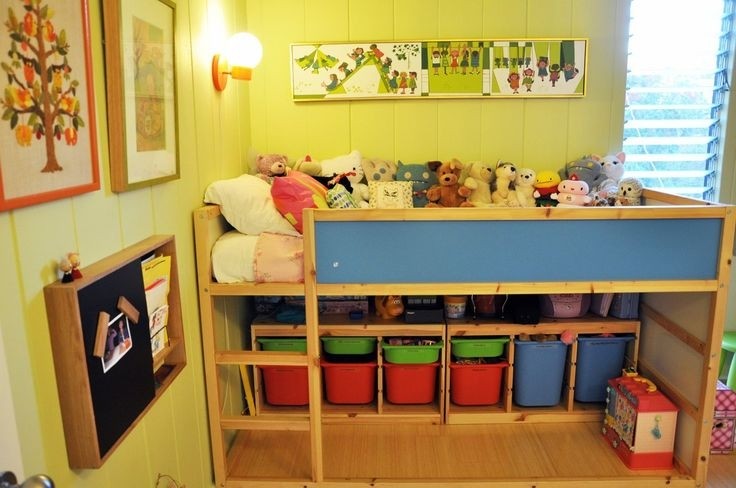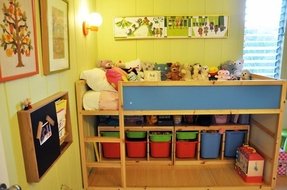 A solution for very small kids rooms. Not enough room for a dresser and stuff? Get a low loft bed and place storage bins underneath it. Now all the toys found their home, and the organization is a breeze.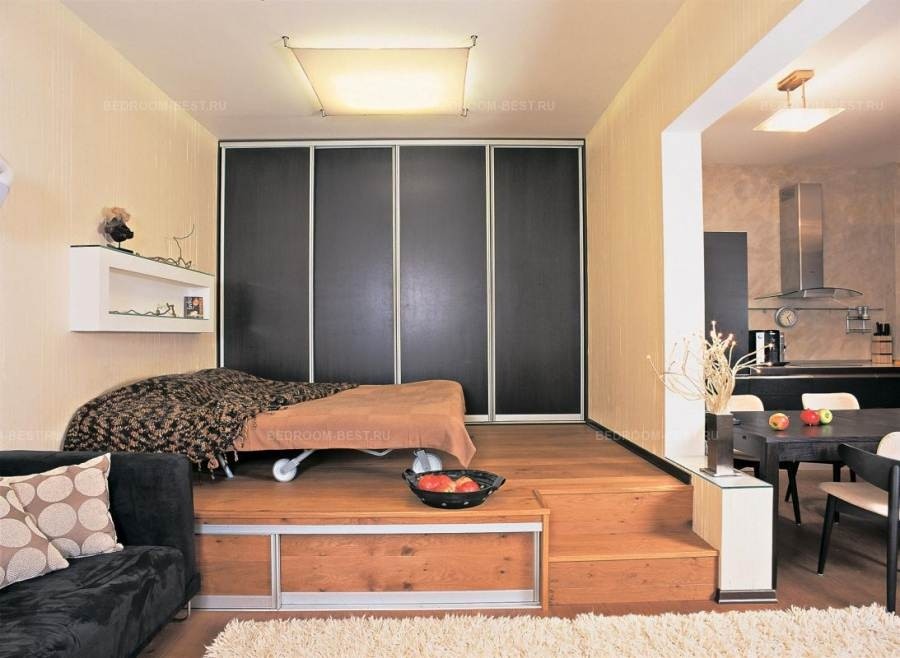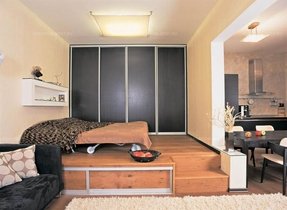 30 Decorative Raised Floor Designs Defining Functional Zones and Adding Storage Space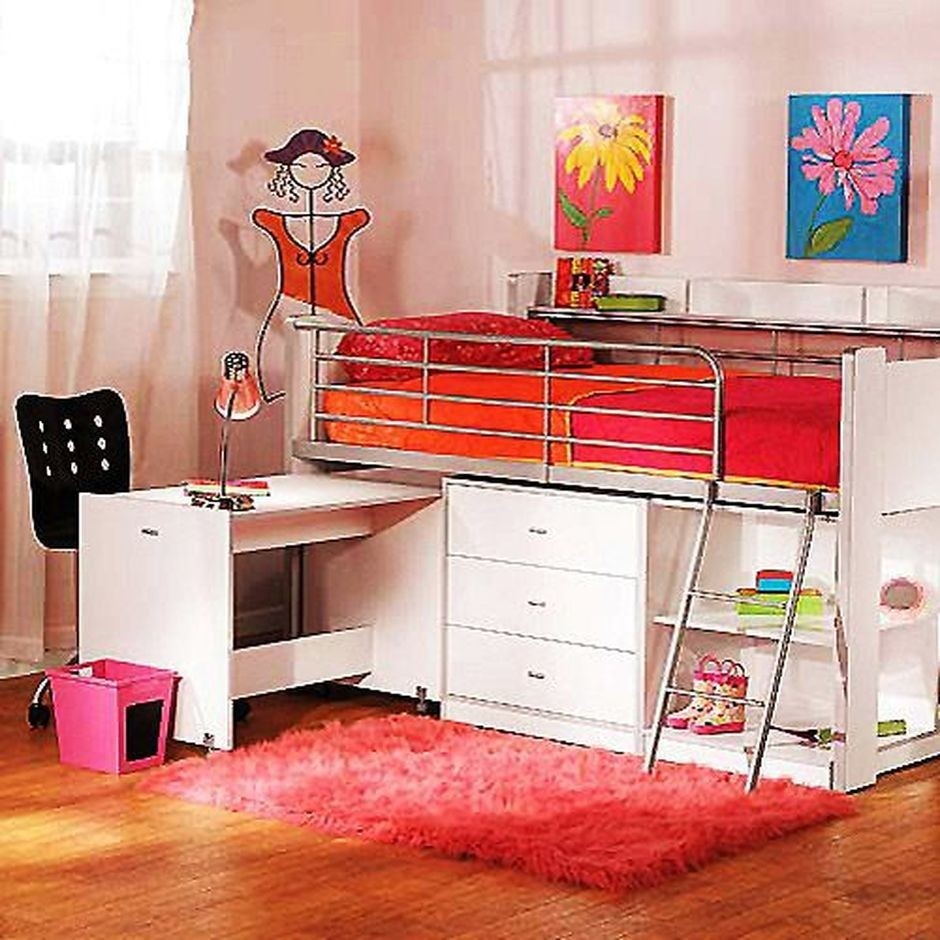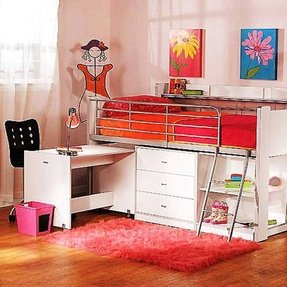 Charleston Storage Loft Bed with Desk in White