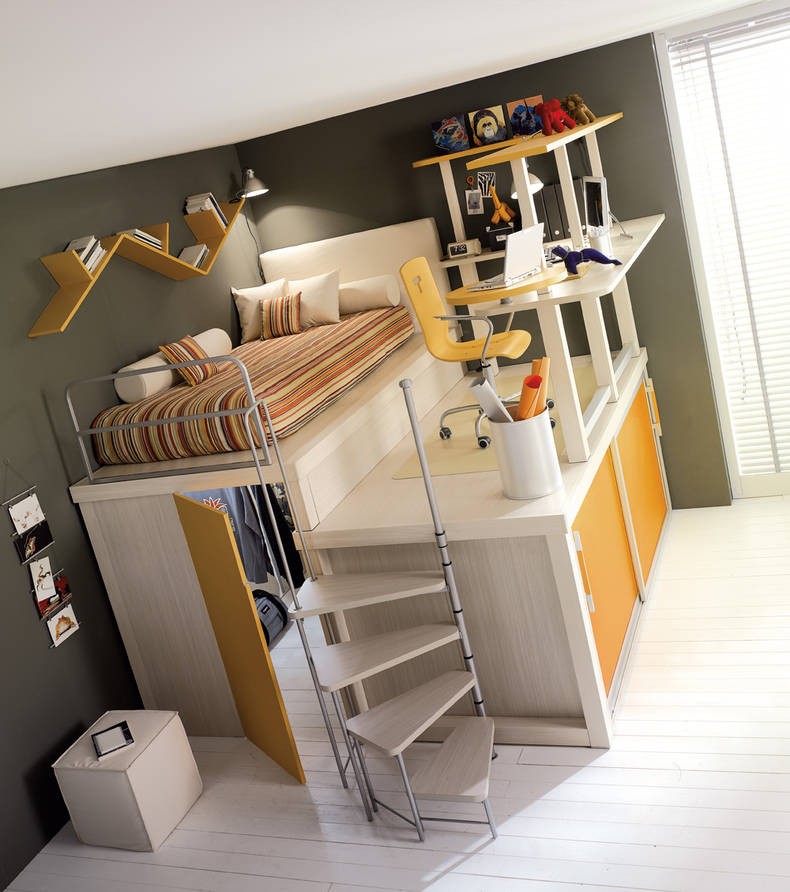 A functional loft bed that comes with wood construction and a two-tone white and yellow finish. Includes a large compartment with sliding doors and a desk with open shelves on top, a built-in metal / wood staircase, and a large walk-in closet underneath the bed.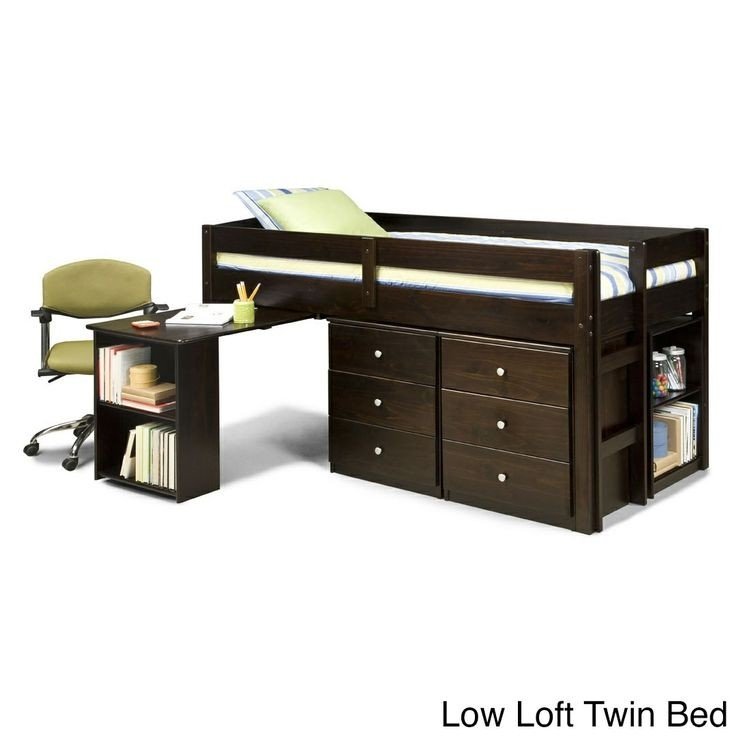 The beautiful design of this impressive and very functional loft bed with desk and drawers makes the children's room practical and space-saving. The whole is perfect for small interiors. Robust construction.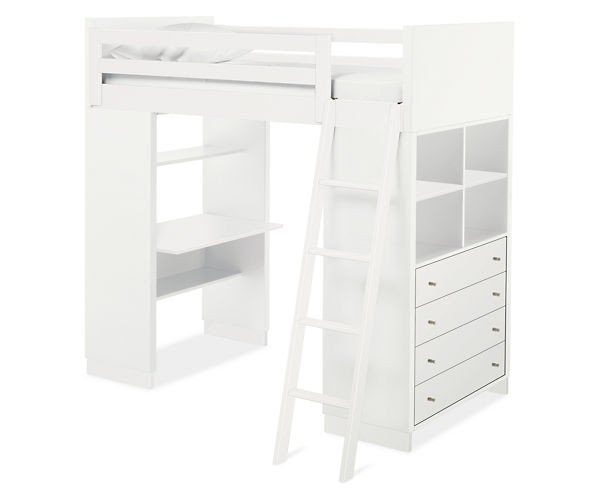 Bed, storage, and study space, all efficiently tucked together in one loft-bed unit. The desk is located under the bed, while drawers and cubby shelves are located at the end. The bed is accessed with a raked ladder.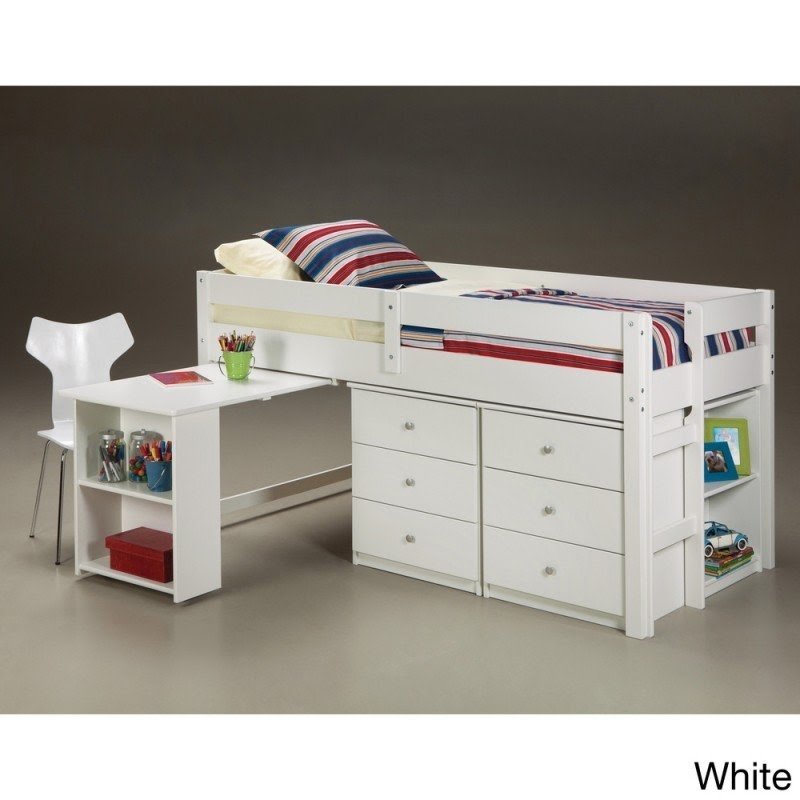 Save space with this youth loft bed. Creamy white, the bed is accessed with a ladder at the foot, next to a set of shelves. Six drawers under the bed flank an efficient desk, which houses two more shelves.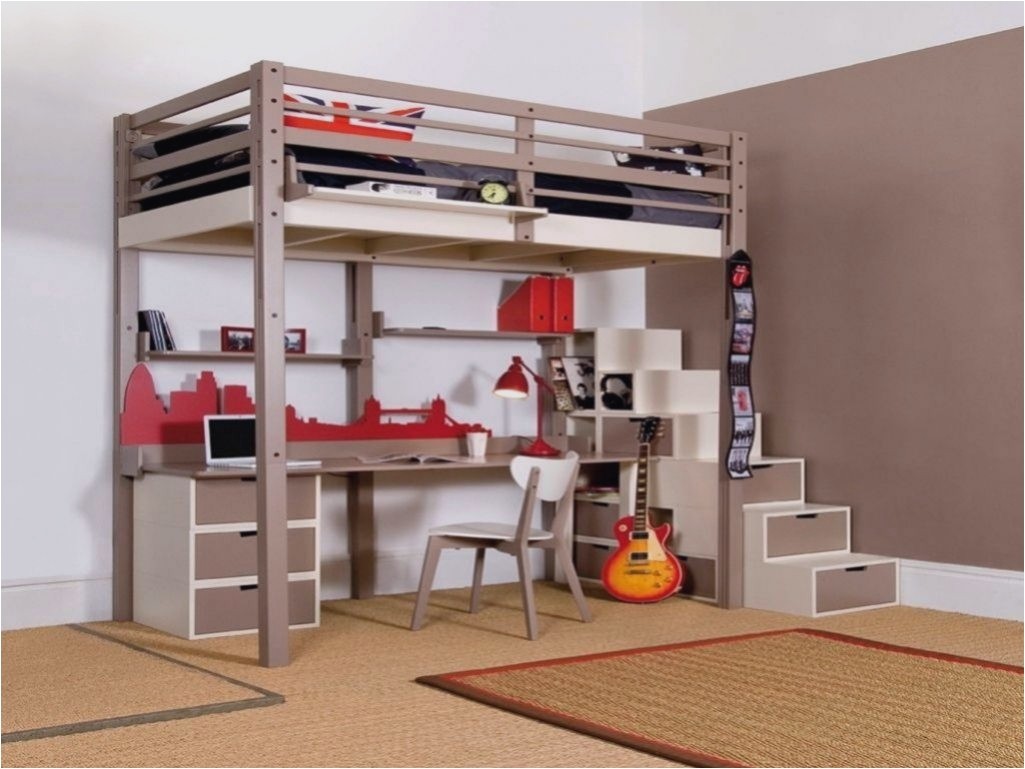 Improve your kid's room with this functional and durable loft bed splashed with a two-tone finish. The bed comes with protective railings, a convenient tray, a built-in staircase with drawers and open compartments, and a long desk with 3 drawers and 2 open shelves.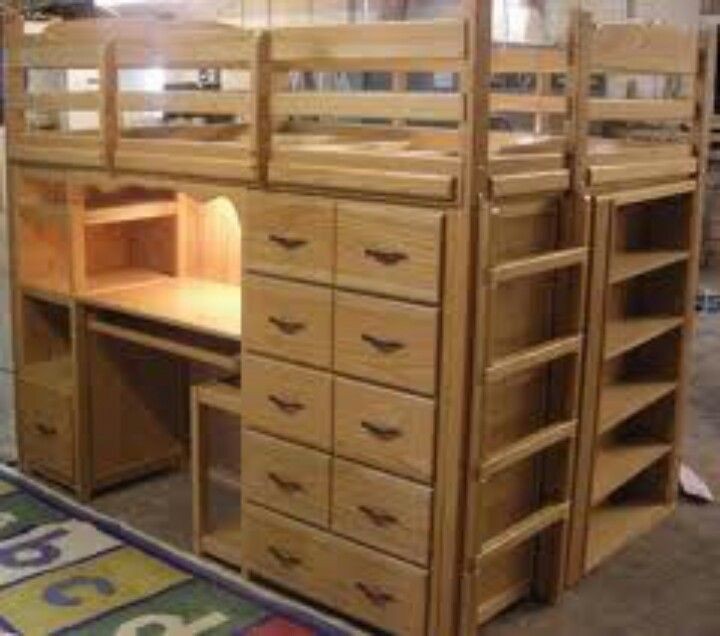 Incredibly functional and full of drawers and cabinets the consoles of this bunk bed makes it a very practical piece of furniture for children's room. Interesting and solid wood construction gives it strength.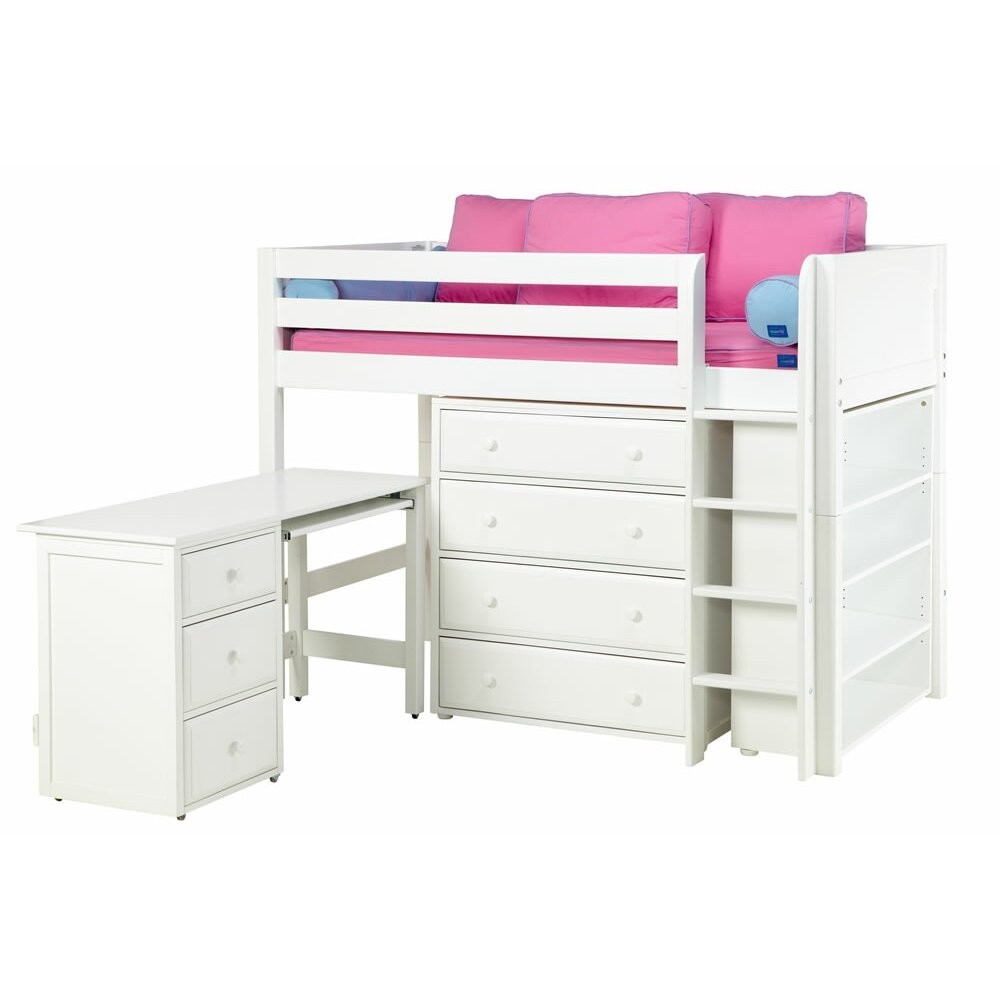 Cute and lovely set with dressers, desk and the bunk bed is the most functional choice for girls room. Useful drawers and bookcases will contain your child's stuff and cute desk will serve him from kindergarten to college.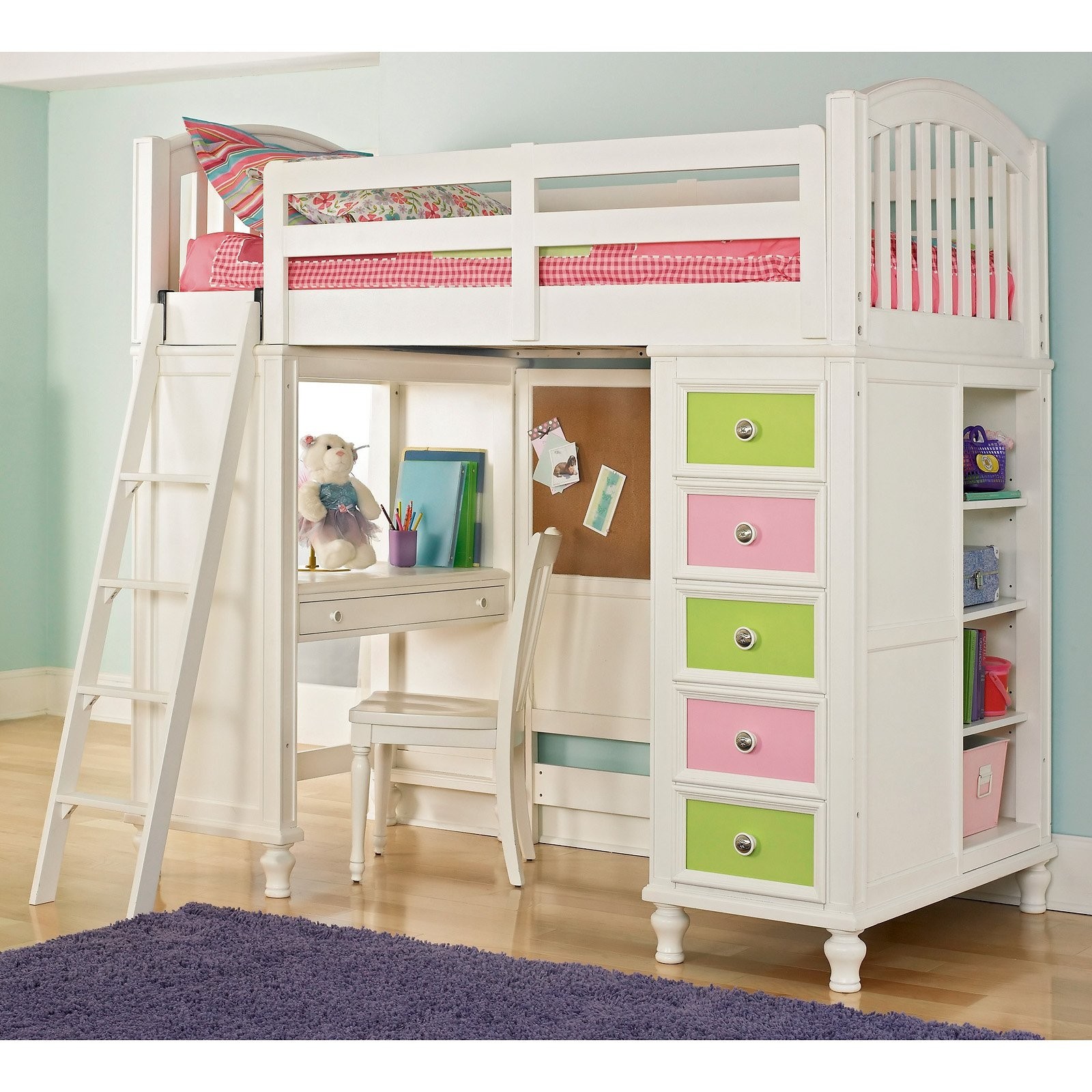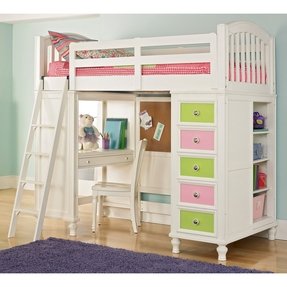 Highly functional and practical loft bed constructed from wood and finished in stunning white color. The bed also comes with dozens of storage drawers and a bookcase on one side. It includes a table and chair for your kids to work on and a sturdy staircase to access the top bed during sleep times.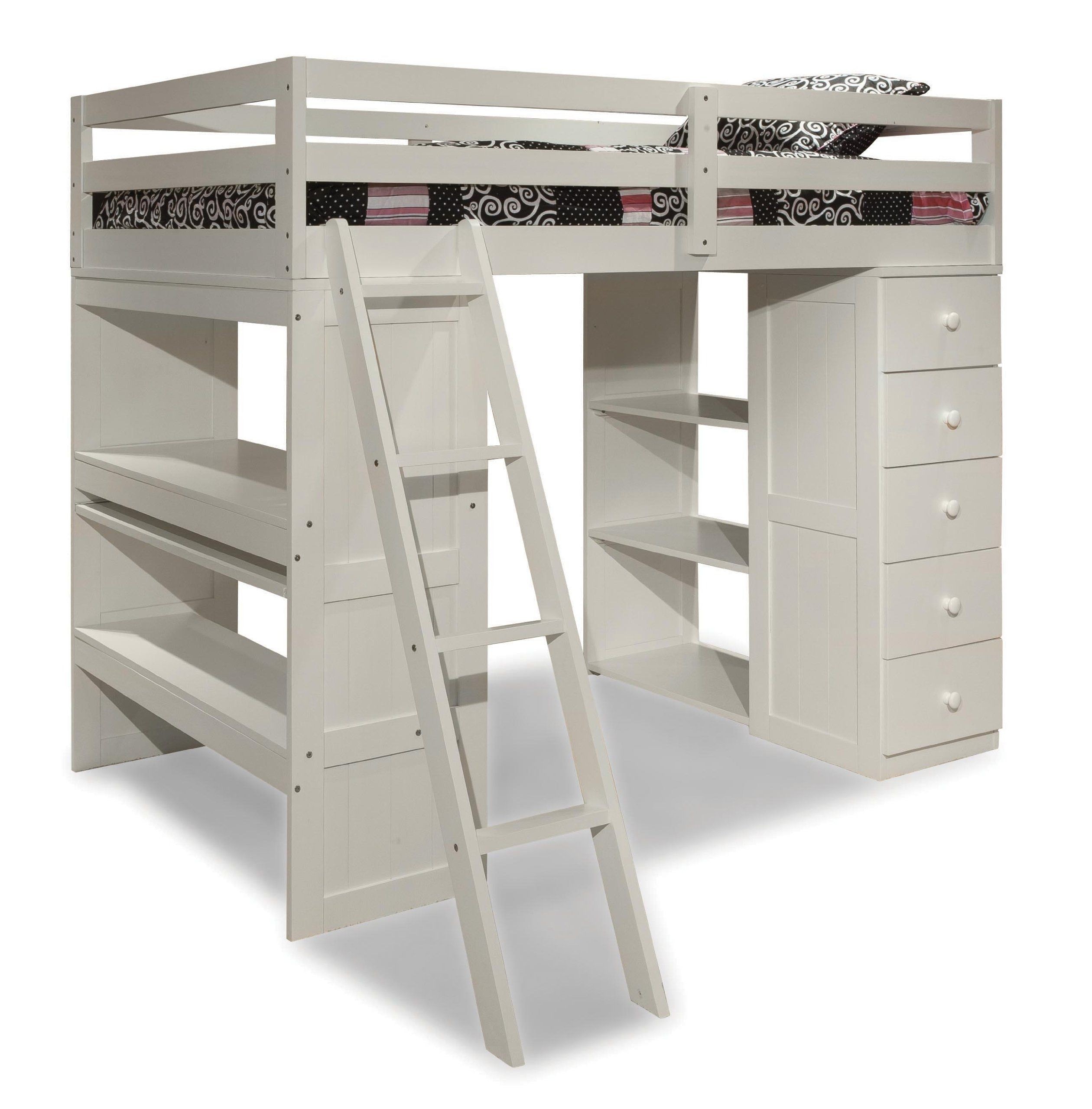 Delight the youngster in your house with an efficient loft bed. This clean-lined model has a raked ladder leading to a loft bed protected by a sturdy rail. The bed is supported by two sets of shelves, and a set of drawers.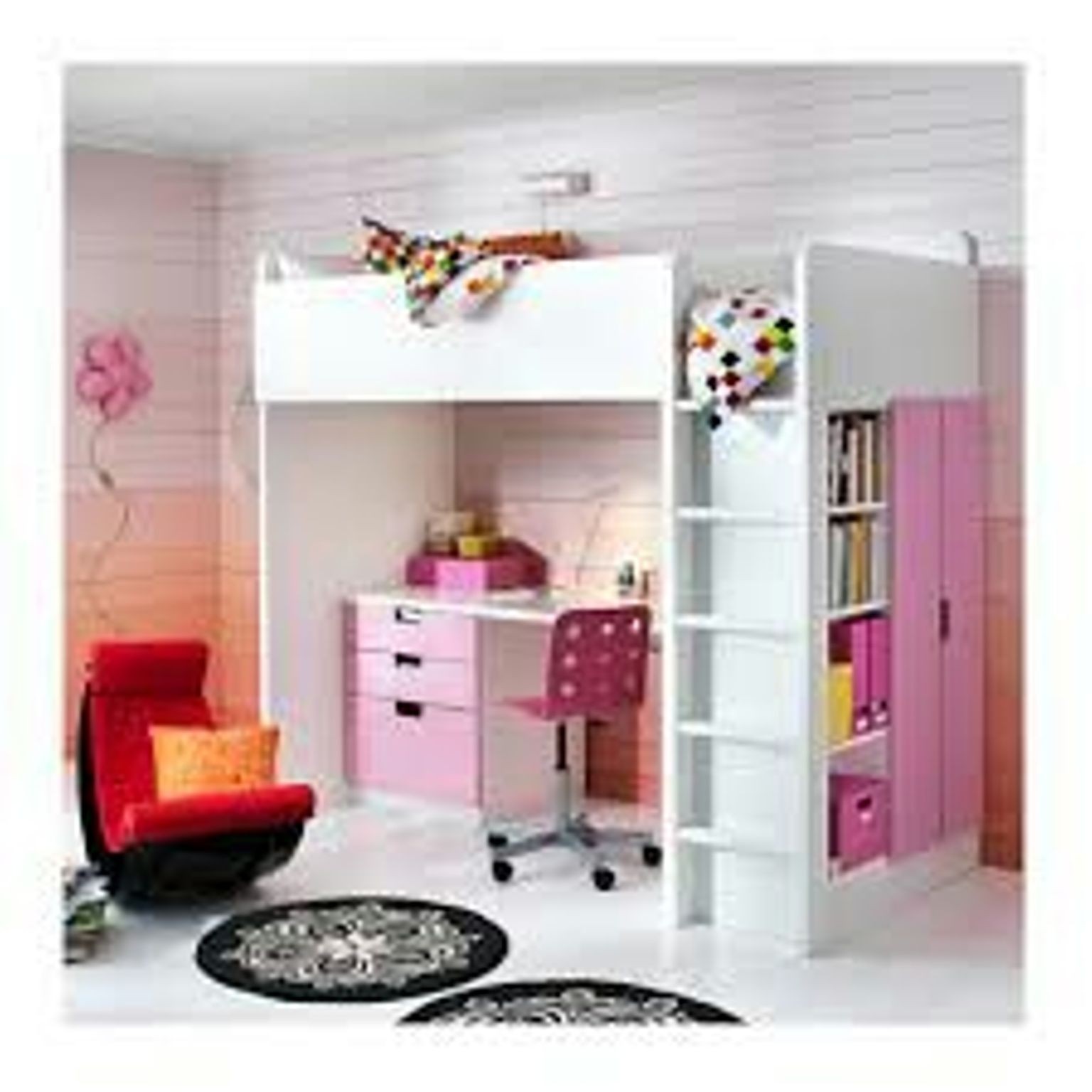 An excellent accessory for grils' rooms, that emanates with feminine accents and a beautiful blend of white and pink. The loft bed includes a built-in ladder, 1 large two-door cabinet, 4 open shelves, and a stylish desk with 3 drawers.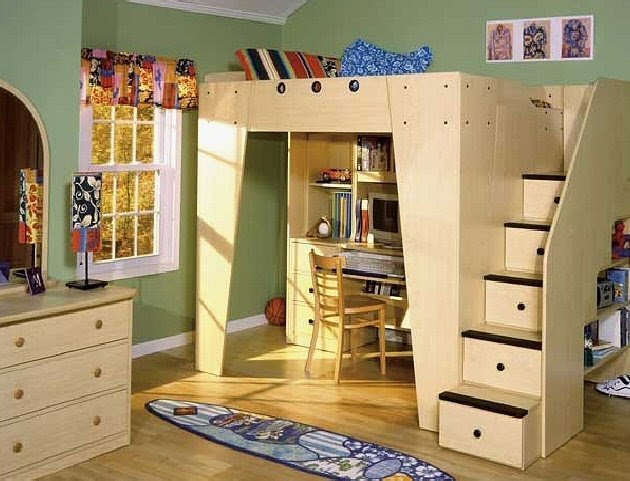 Bunk bed with desk and a lot of drawers for storing needed stuff. Construction is made of wood. Ideal solution for saving space in kid's room, teenager's room and more. Traditional form and modern design.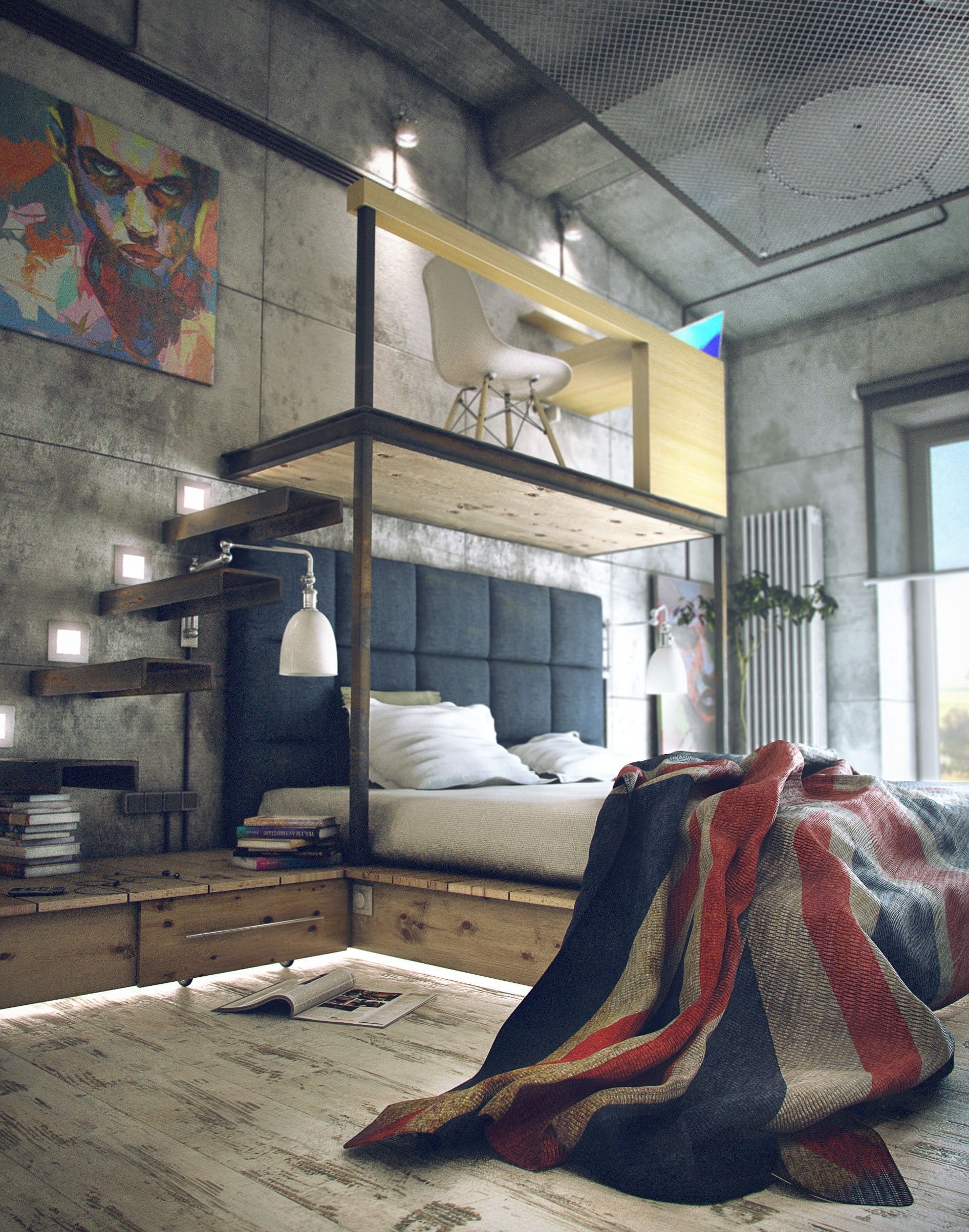 I picked this room because I like the industrial style and architectual features. The exposed concrete travel from the walls to the ceiling open up the space giving a loft feel. The neutral colours with cool untertones contrast with the warm undertones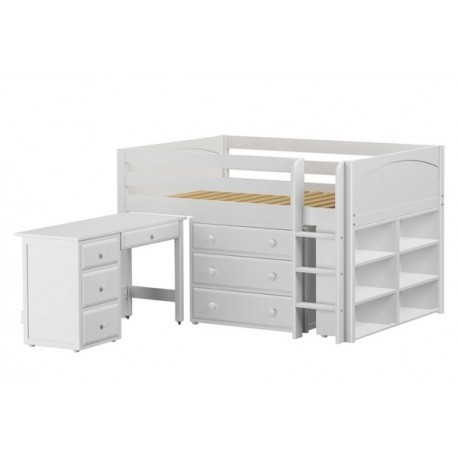 MaxtrixKids | LARGE2 L or R WP : Low Loft Bed with Straight Ladder, Desk, 3 Drawer & Low Bookcase : Full : White : Panel - Loft & Storage Beds - LARGE2-L-or-R-WP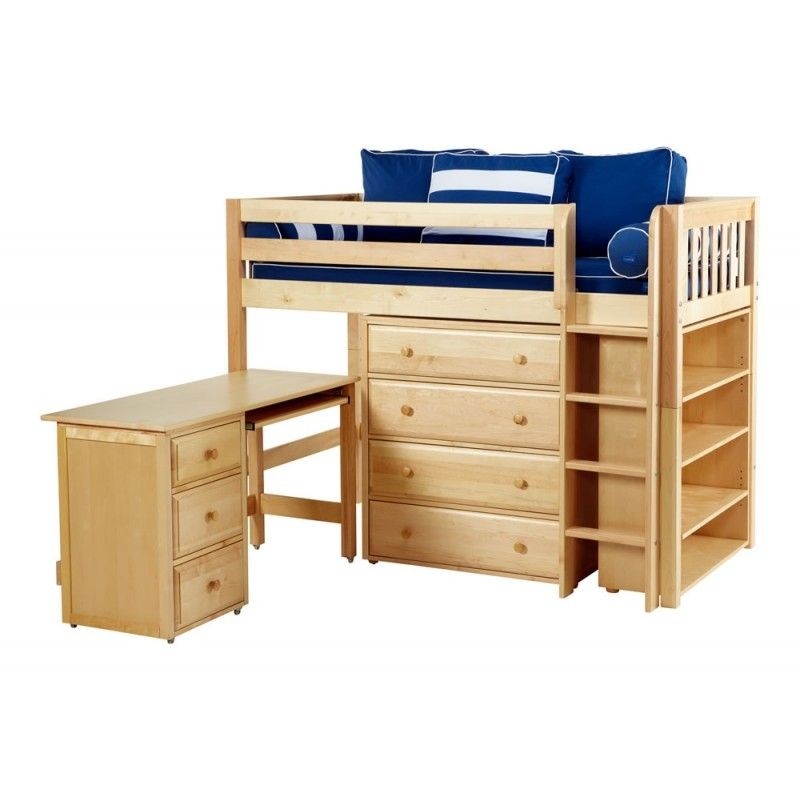 KATCHING3 Mid Loft Slat Bed with Desk and 4 Drawer Dresser | Wayfair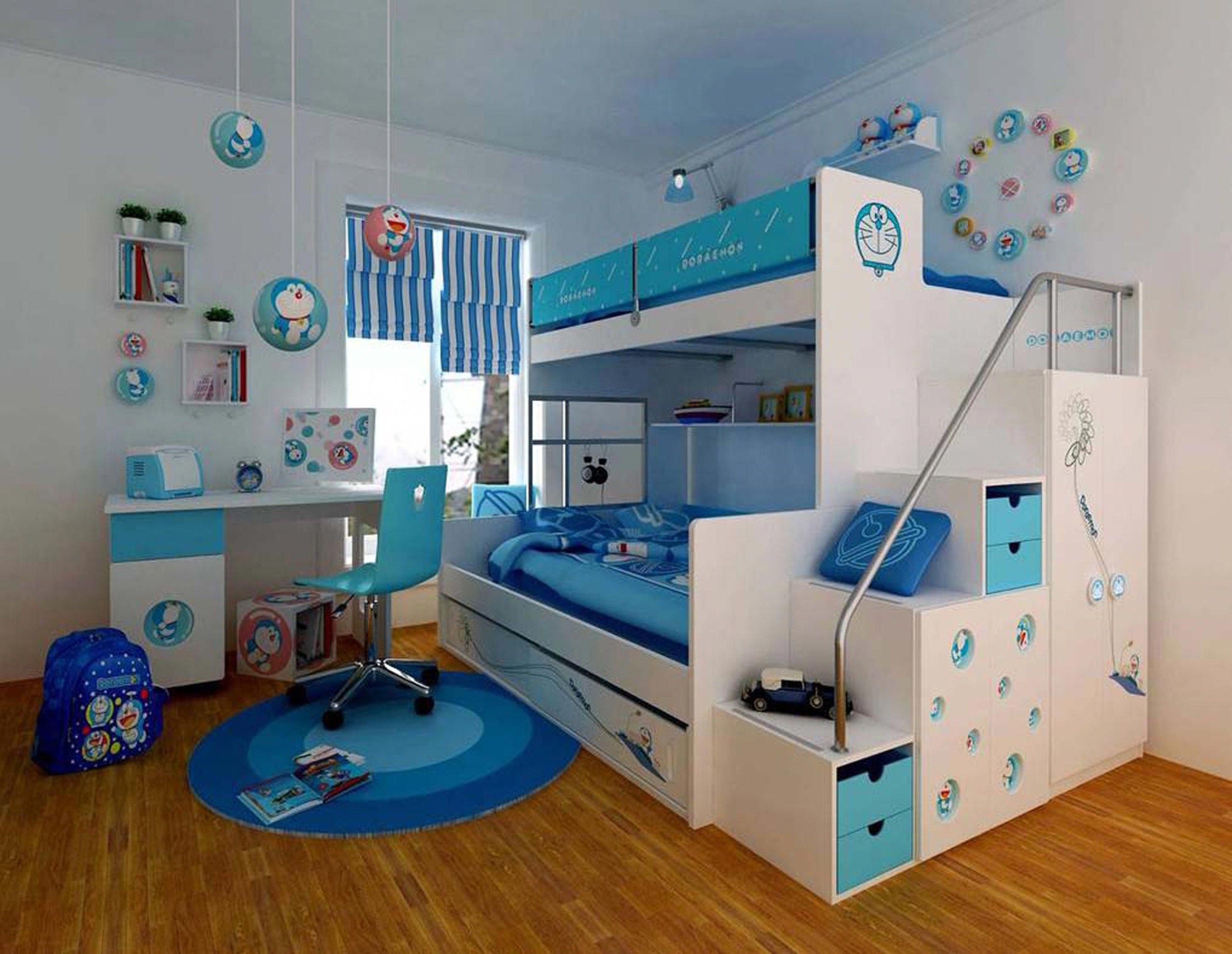 ocean boys bedroom interior design with compact loft bed with desk and drawers overlooking with round blue rug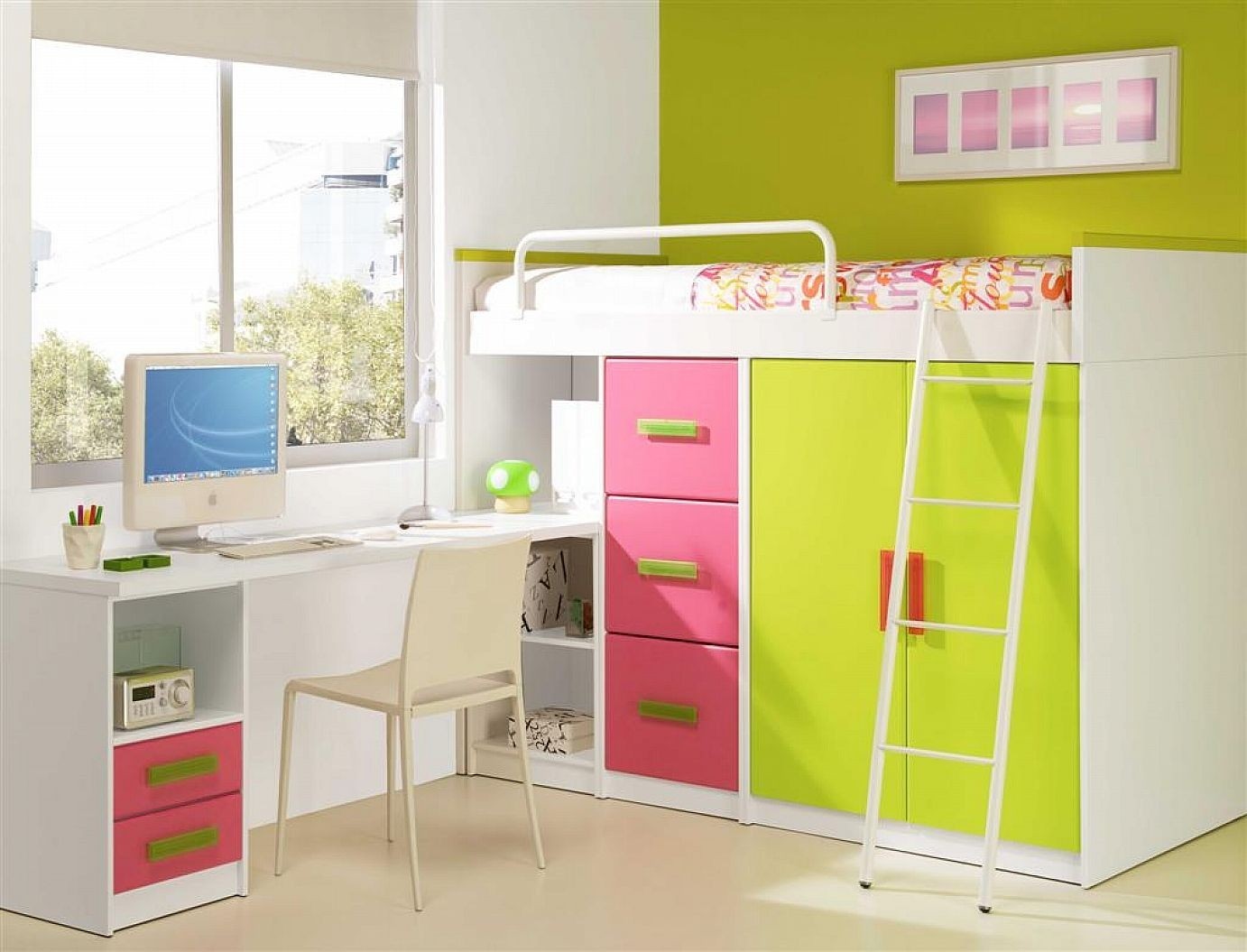 Kids Loft Bed for Minimalist Look Bedroom: Colorful Room White Wall Lime Green Wall Pink Drawers Cream Floor ~ Bedroom Designs Inspiration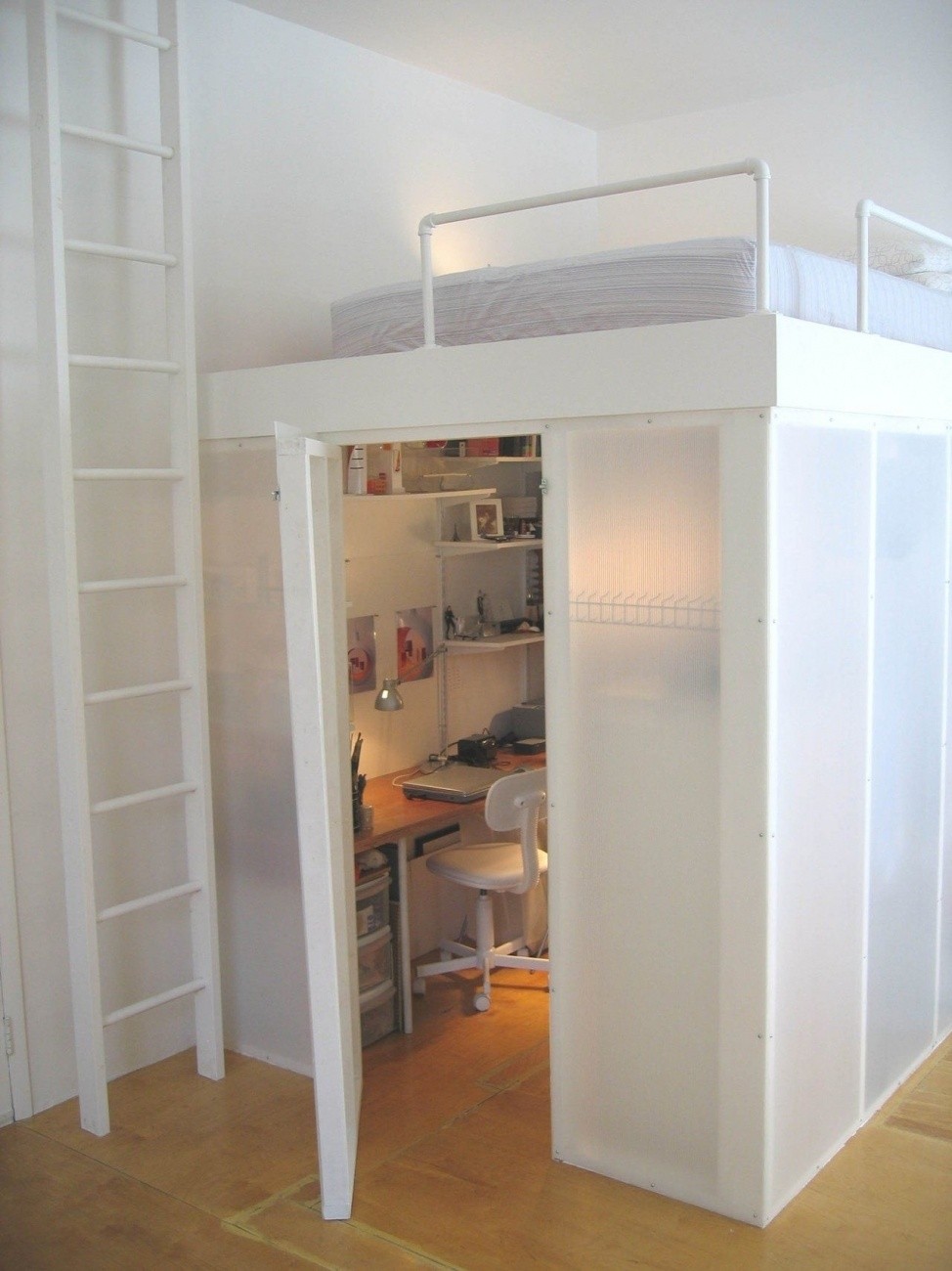 wood low loft beds with desk | ... Size Wood Loft Bed With Storage Drawers And Study Desk - 23-905-21-PKG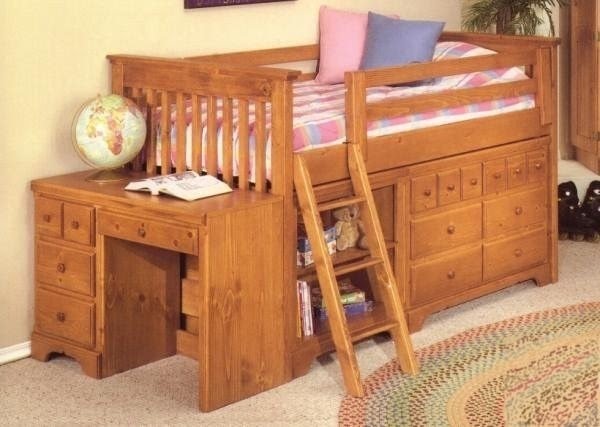 This enchanting junior loft bed with mini desk and drawers constitutes a great combination of coziness and functionality. Made from high quality materials: solid Pine or Poplar and Veneers, has the dimensions of 44D x8sL x 49H.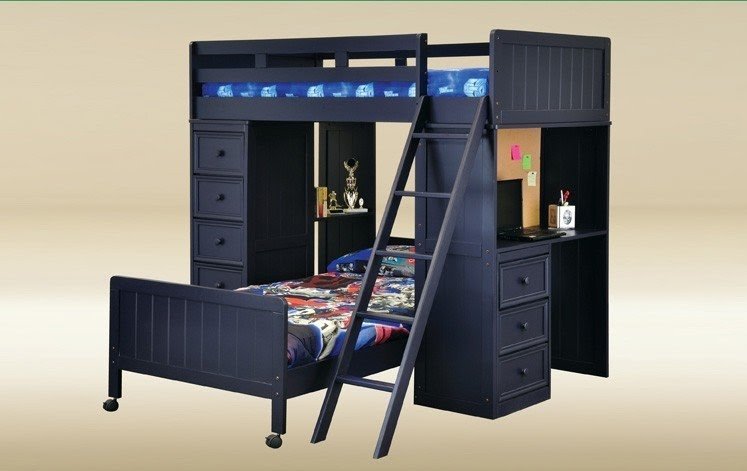 An elegant contemporary bunk bed and a castered daybed. They're equipped with a slanted ladder, a drawer chest, a desk with drawers, open shelves. Rectangular headboards and footboards have a slatted up design. The entirety has a dark blue finish.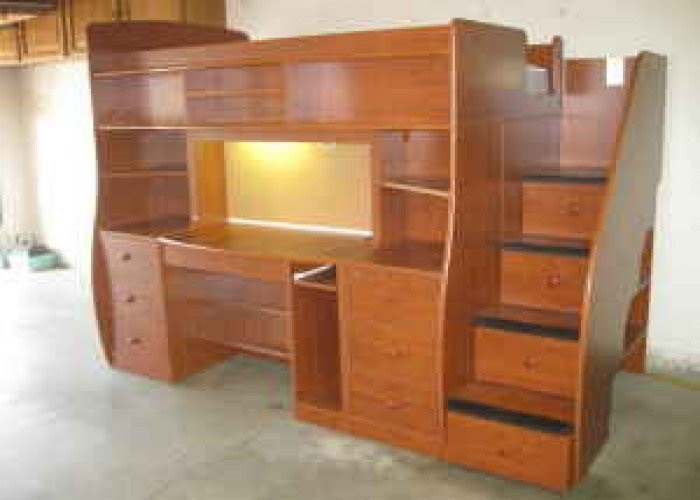 Play & Study Loft Bed with Stairs - $1800 (Northeast Fresno)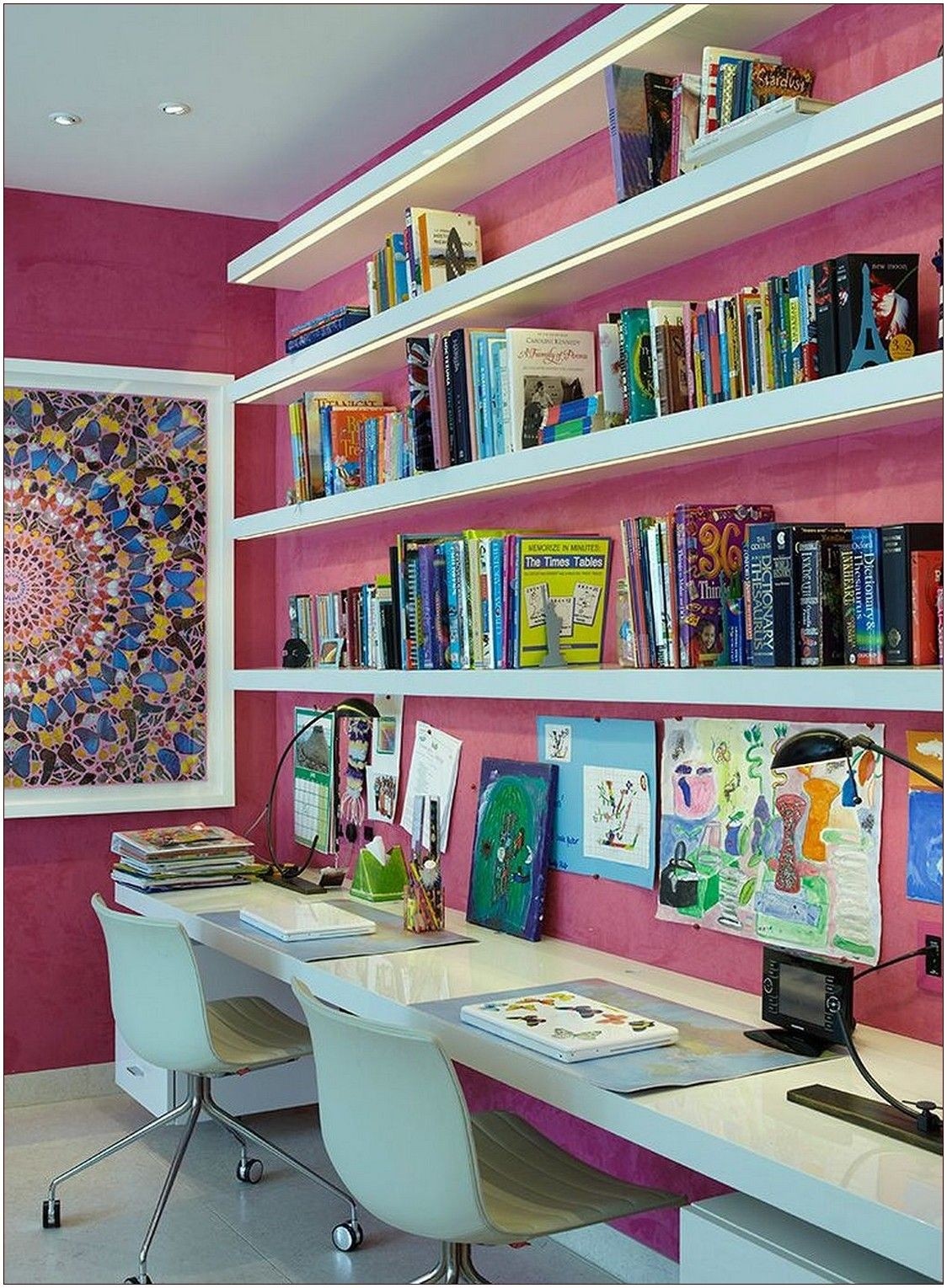 Sleek, white, modern study desk enchants with its functional, wide surface, that will smoothly accommodate at least 2 working posts. The set comes with ergonomic office chairs with slender, curved silhouette.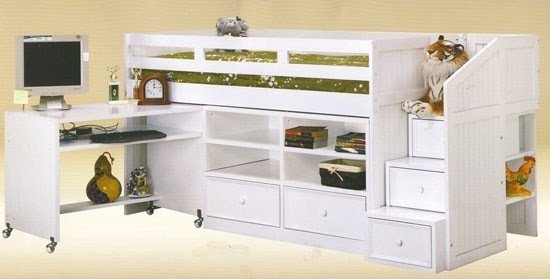 Stairway White Junior Twin Loft Bed w/ Desk, Dresser and Step Drawers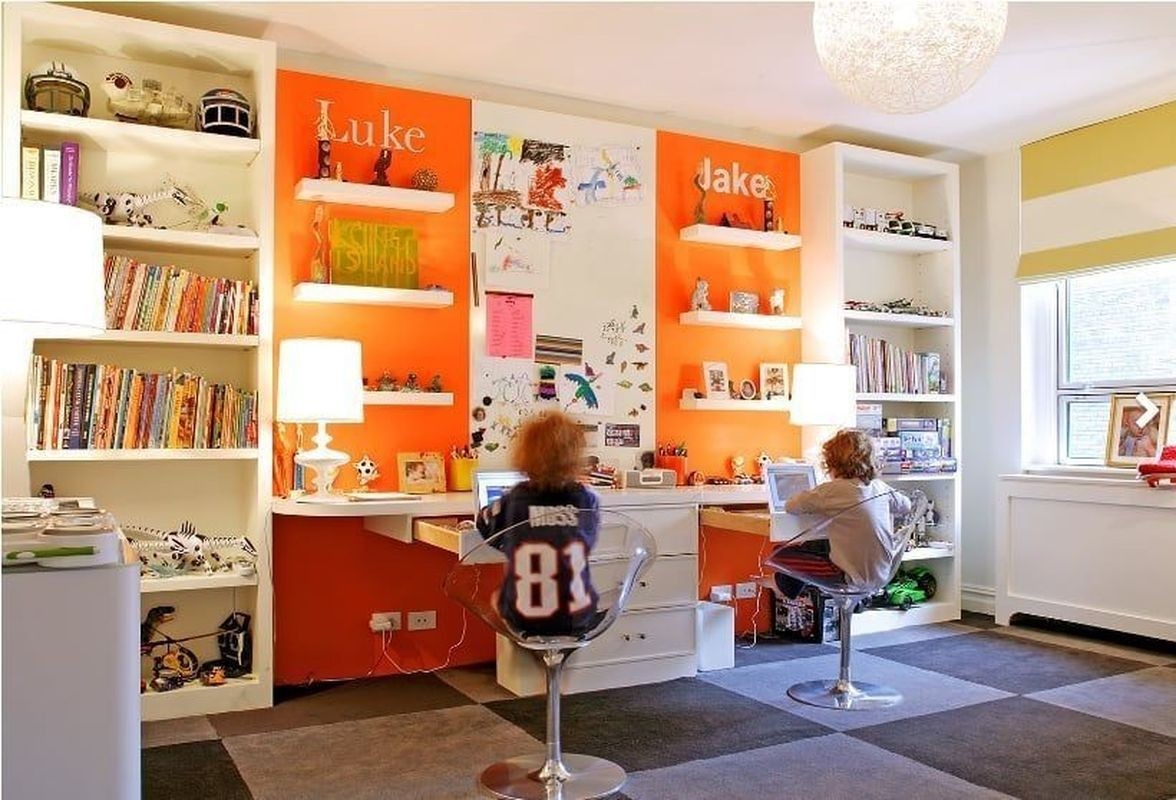 Spacious setup for a compact and contemporary children's study room with a double study desk with a plenty of shelves and bookcases installed around them and finished off with a set of two modern plastic chairs.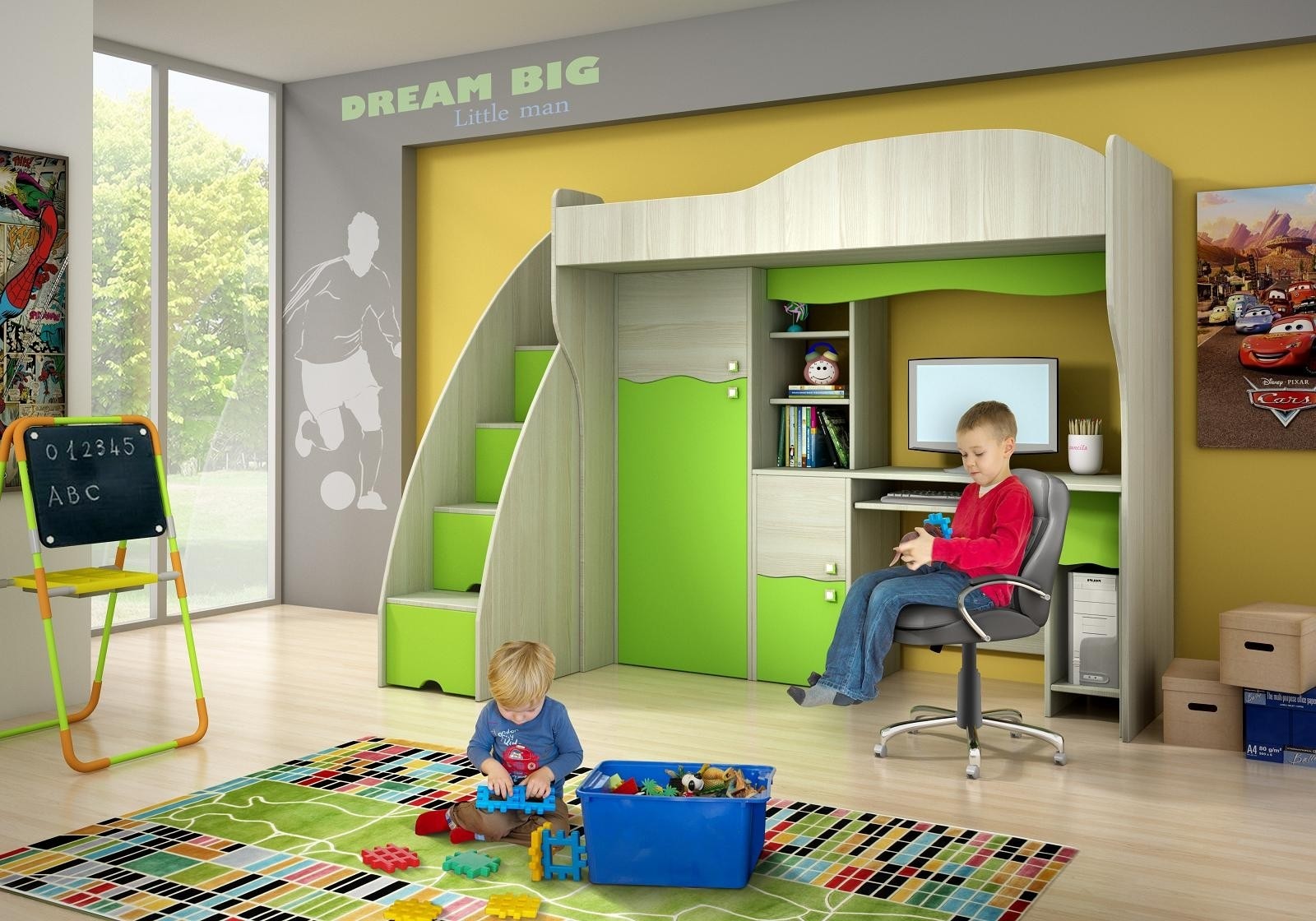 DOLPHIN kids childrens loft bed with desk and drawers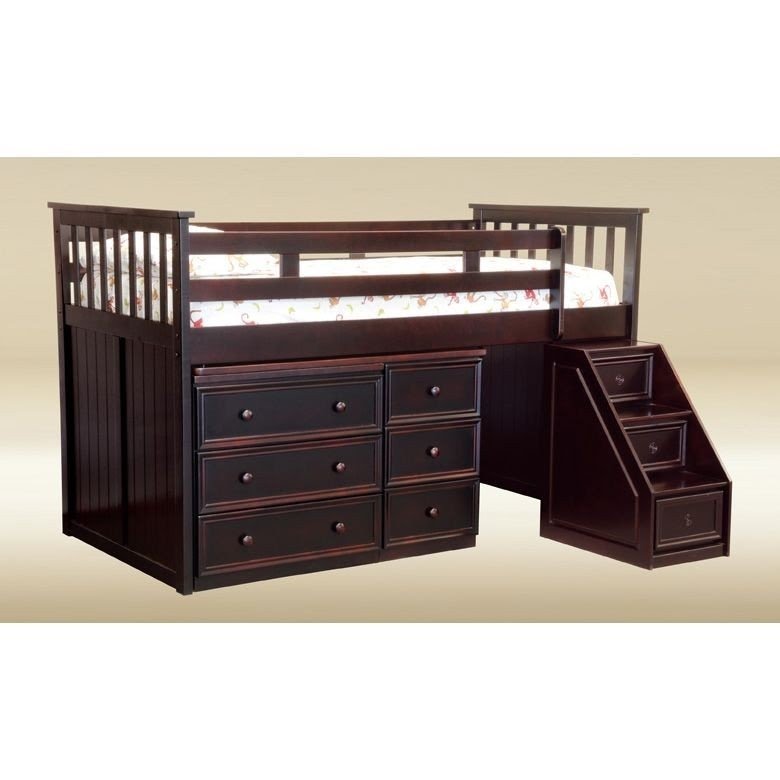 The attractive design of this elegant loft bed with drawers makes it a very functional piece of furniture. Large drawers and sturdy wooden construction in the Walnut will be a perfect solution for your child's room.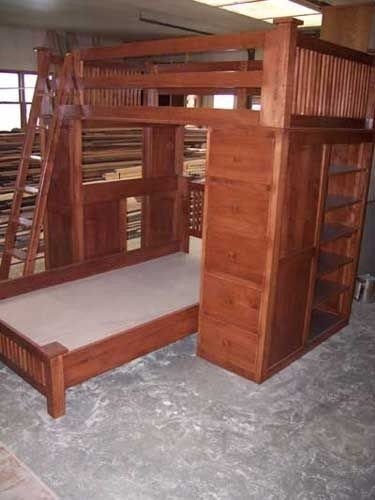 Amish loft bed with shelves, drawers, and desk.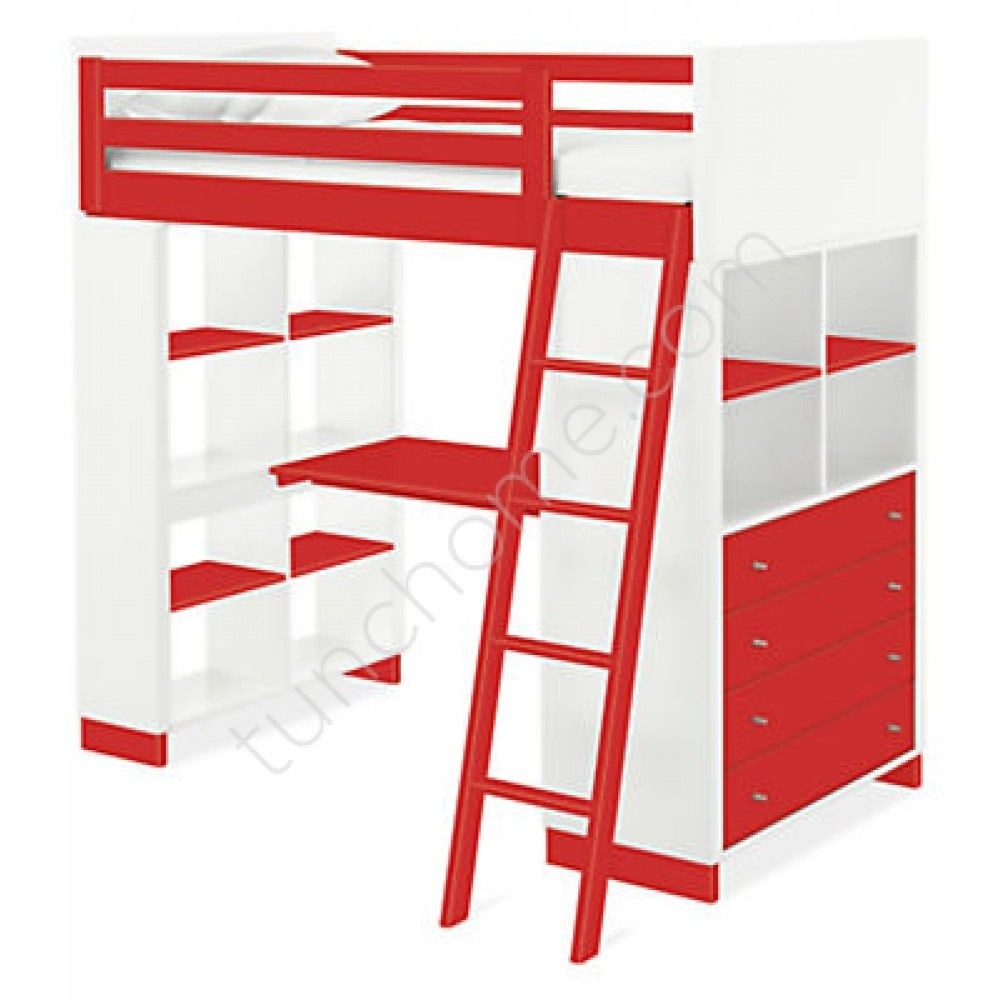 The white and grey multifunctional piece of furniture for the youngster. The highest level is dedicated for a bed for one. Below could be placed the desk. On the back is a good place to spare some books and also clothes.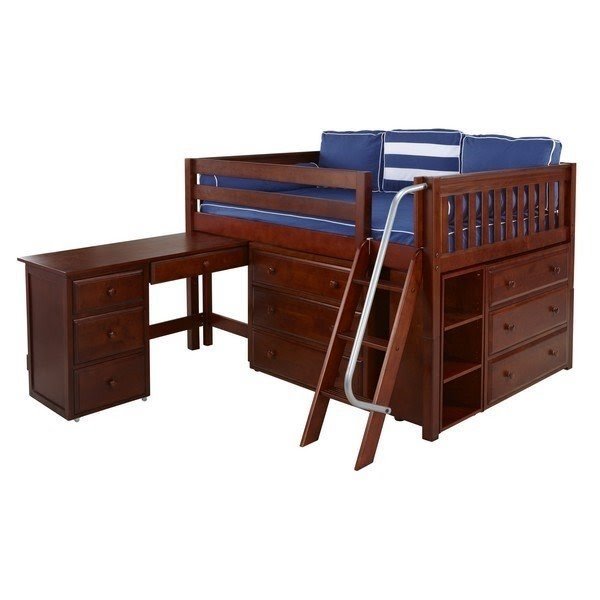 XL4 L or R CS : Low Loft Bed with Angle Ladder, Desk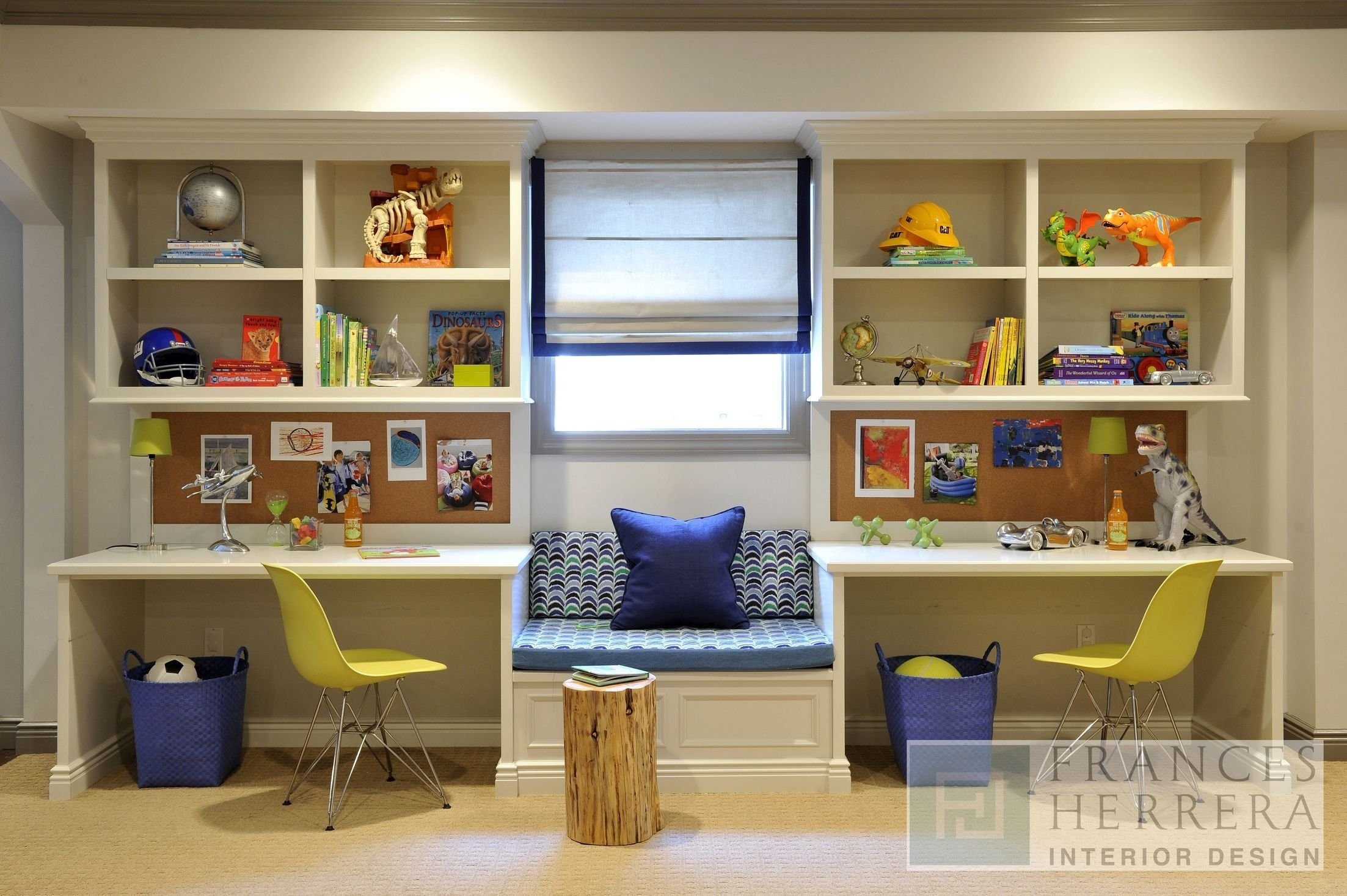 Double desk for kid's room, teenager's room and others interiors according to taste and need. Construction is made of wood and reinforced with solid supports. Includes bench and bookcases for storing needed stuff.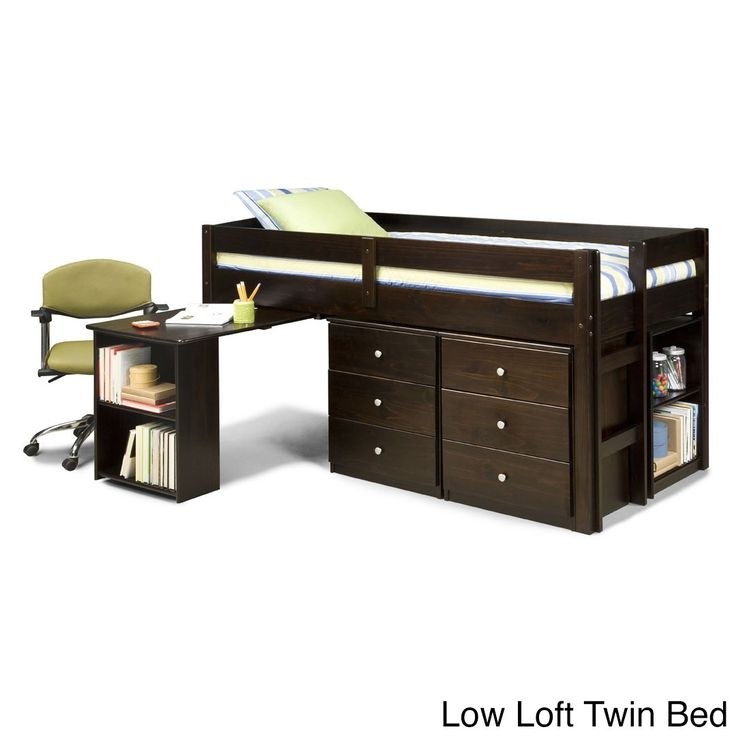 Napoli Low Loft Twin Bed with 6-drawer Storage/ Bookshelves/ Desk | Shopping - Great Deals on Kids' Beds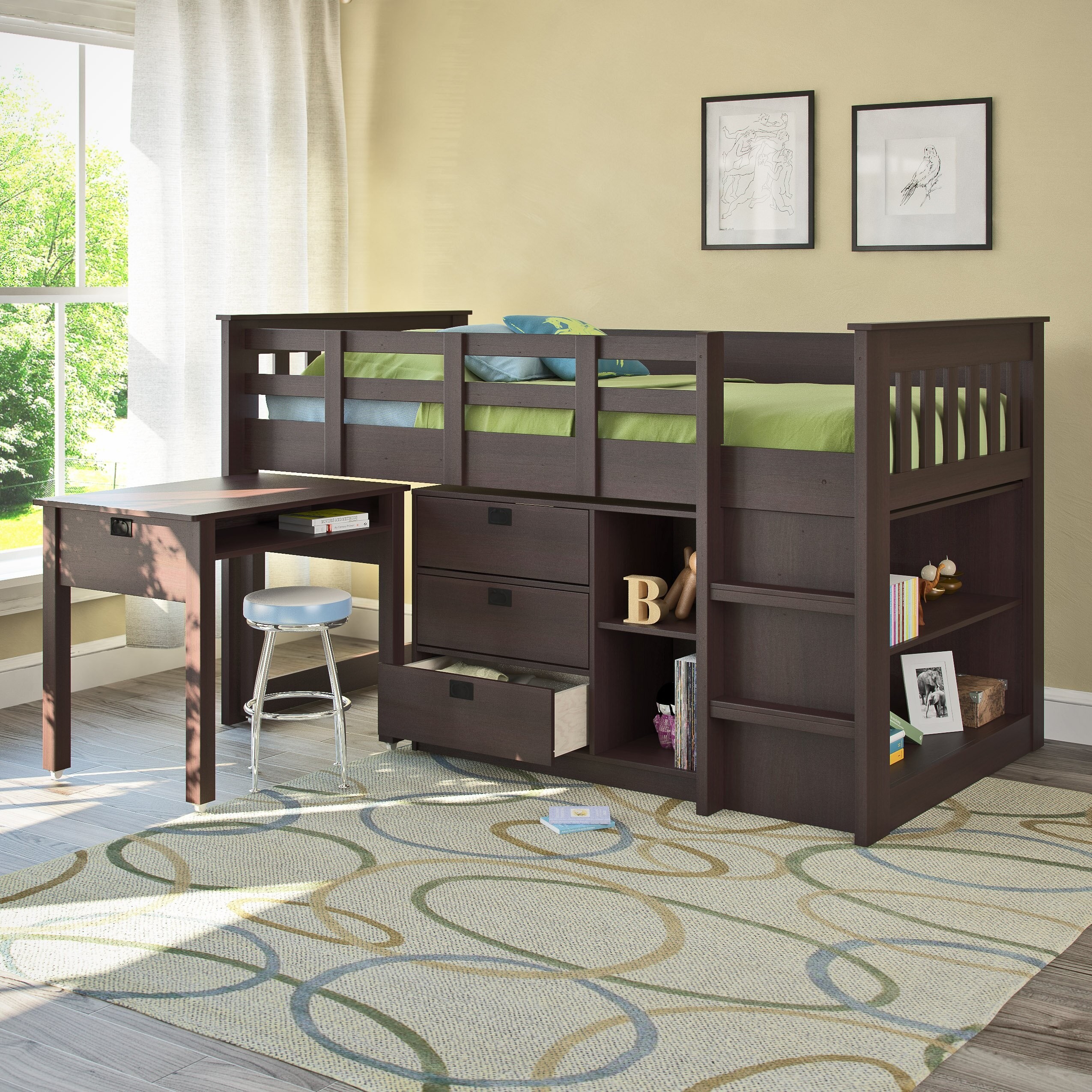 This twin loft bed with desk and storage features a raised bed, three large storage drawers, bookshelf and a space-saving desk on wheels that can be pulled out when it's needed. Incredible!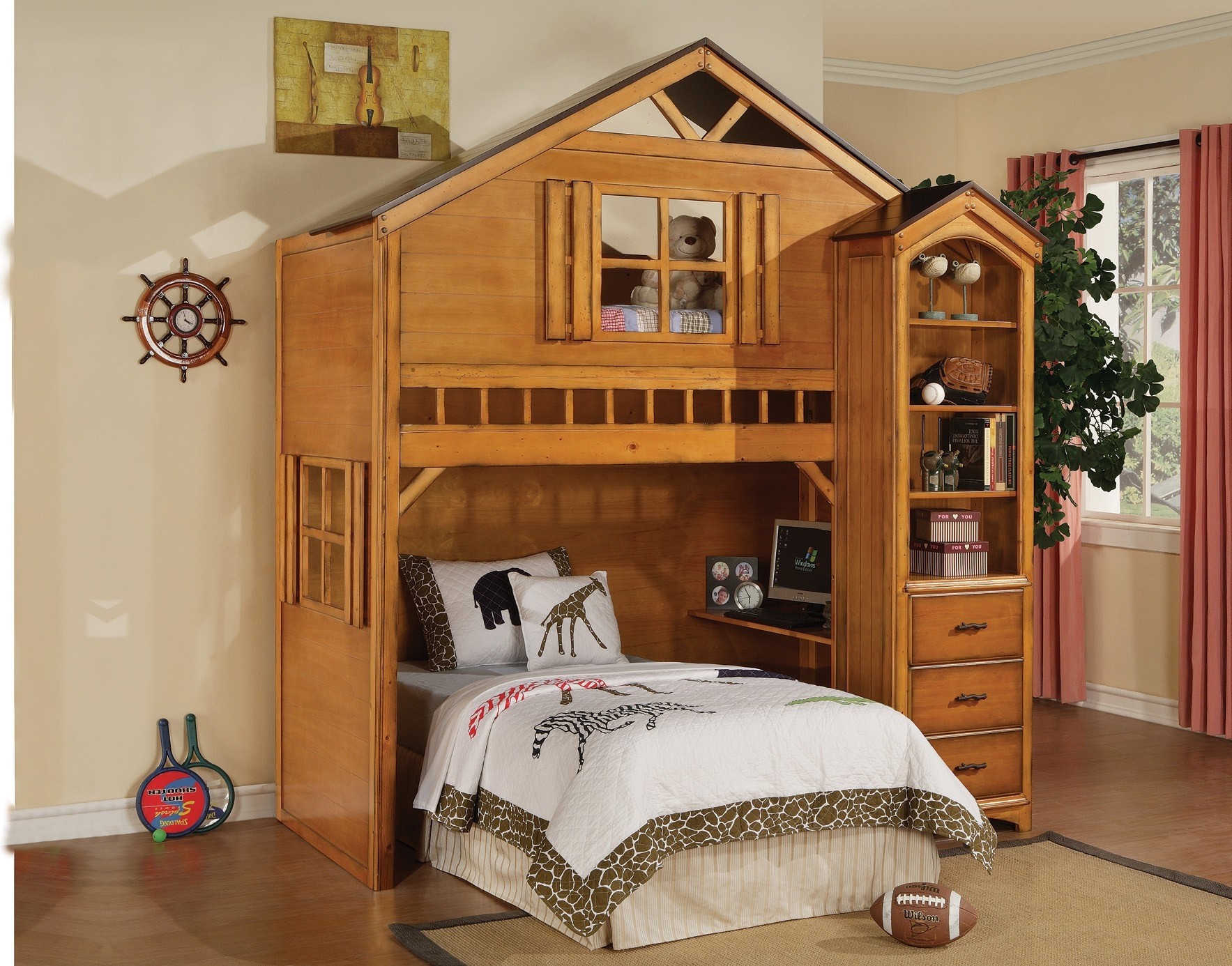 Image detail for - acm-10160-rustic-oak-storage-twin-loft-bed-with-bookshelf-desk-drawers ...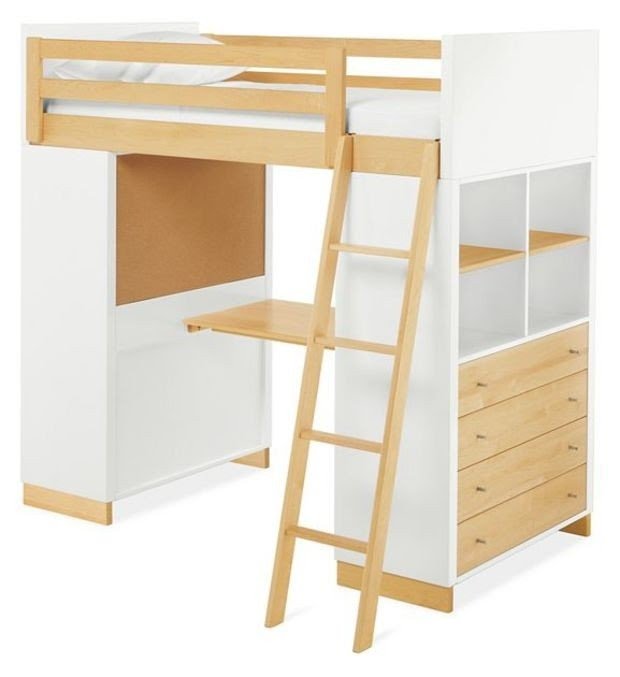 Room & Board - Moda Loft Bed with Middle Desk and Two Four-Drawer Dressers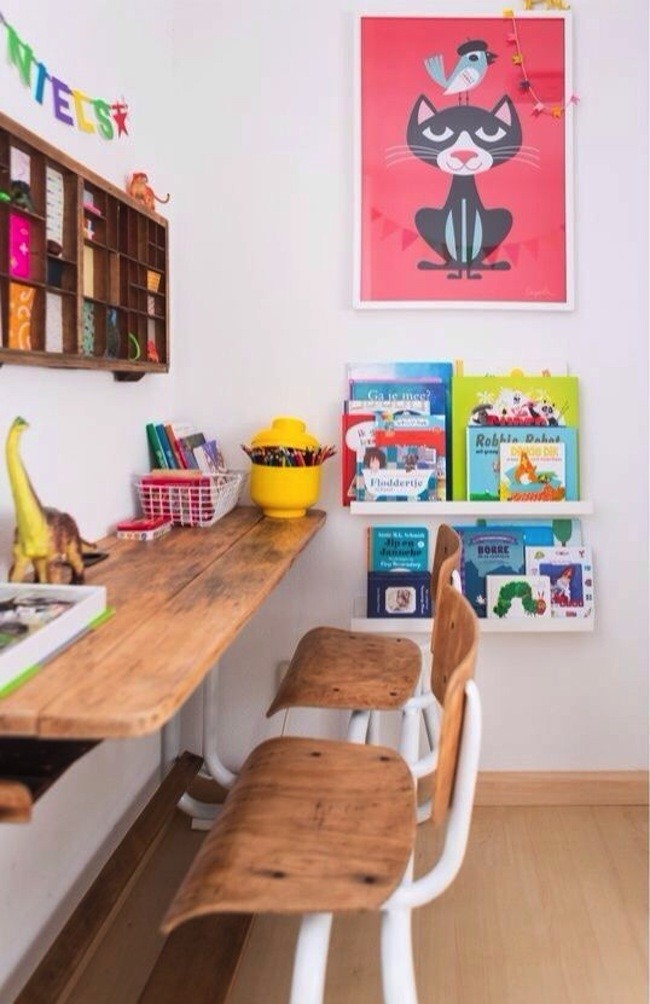 Children study desk form two. Metal frame, powder-coated white, provides a reliable support for lightly distressed wooden tops and surfaces. Cat wall art and white floating shelves with books provide a distraction for the eye.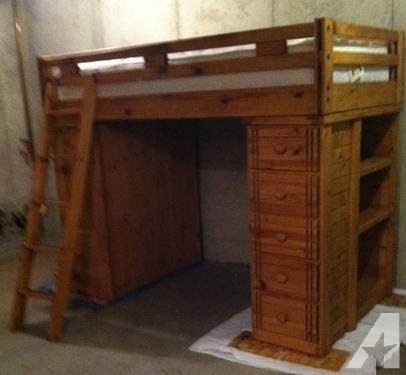 Loft Bunk Bed (With Desk, 5 Drawers, 3 Shelves, Mattress for sale in ...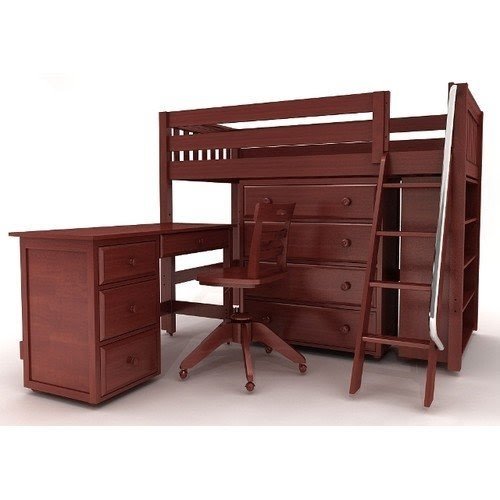 KATCHING3 Mid Loft Slat Bed with Desk and 4 Drawer Dresser | Wayfair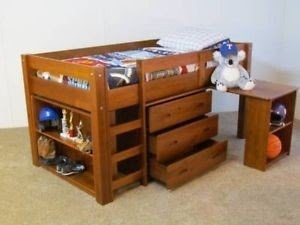 ... TWIN-SIZE-LOW-LOFT-SOLID-WOOD-BUNK-BED-WITH-DESK-BOOKCASE-AND-DRAWERS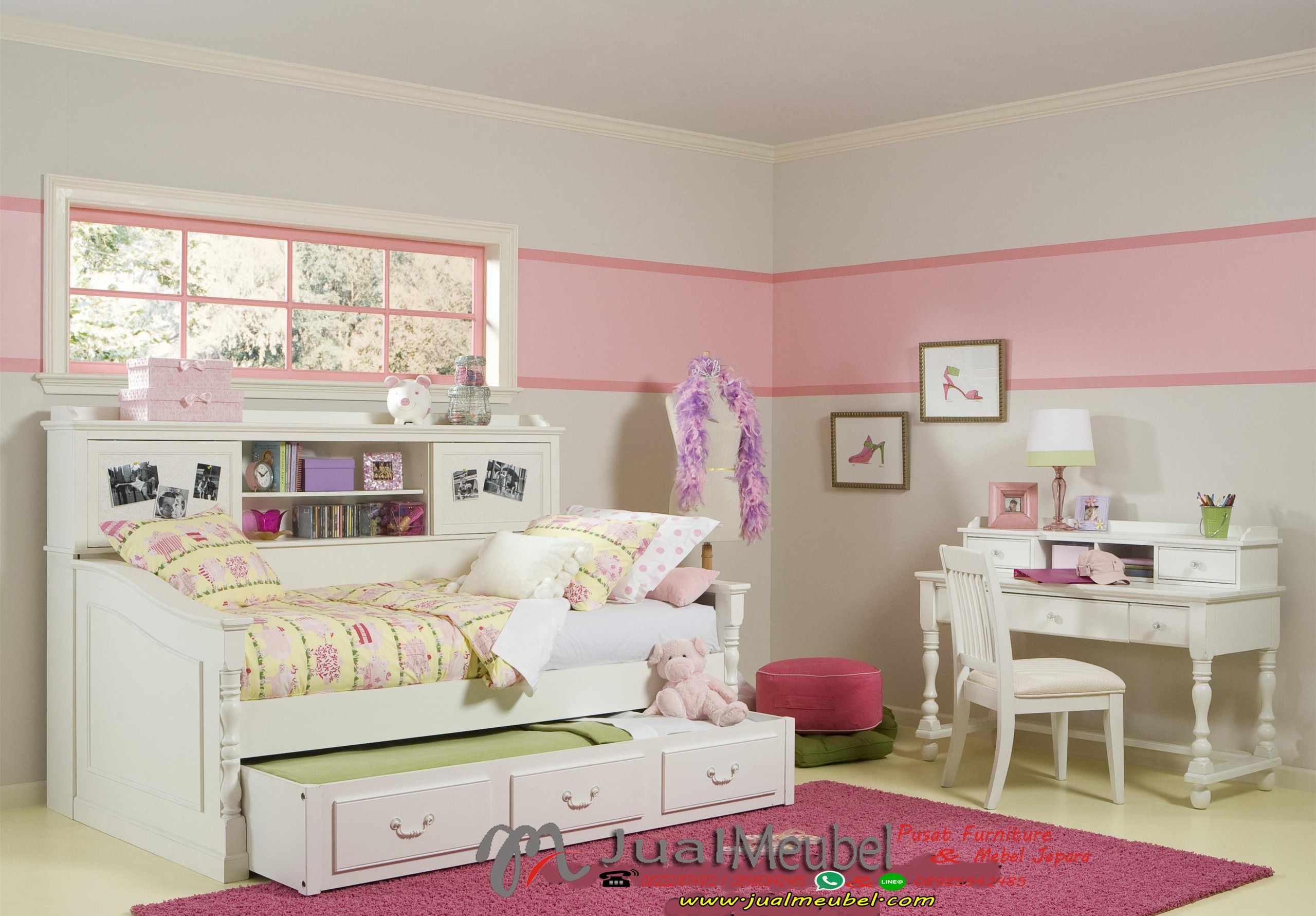 ... Drawer Built In Bed At Teen Bedroom Ideas: The Best Bunk Beds For Kids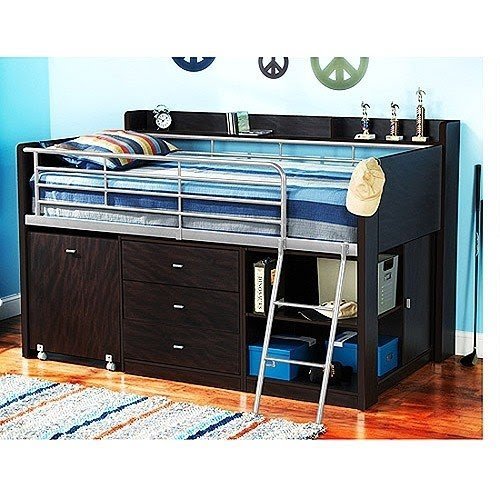 Charleston Storage Loft Bed with Desk, Espresso - interesting solution to a small space. is lofting a bed too college-y?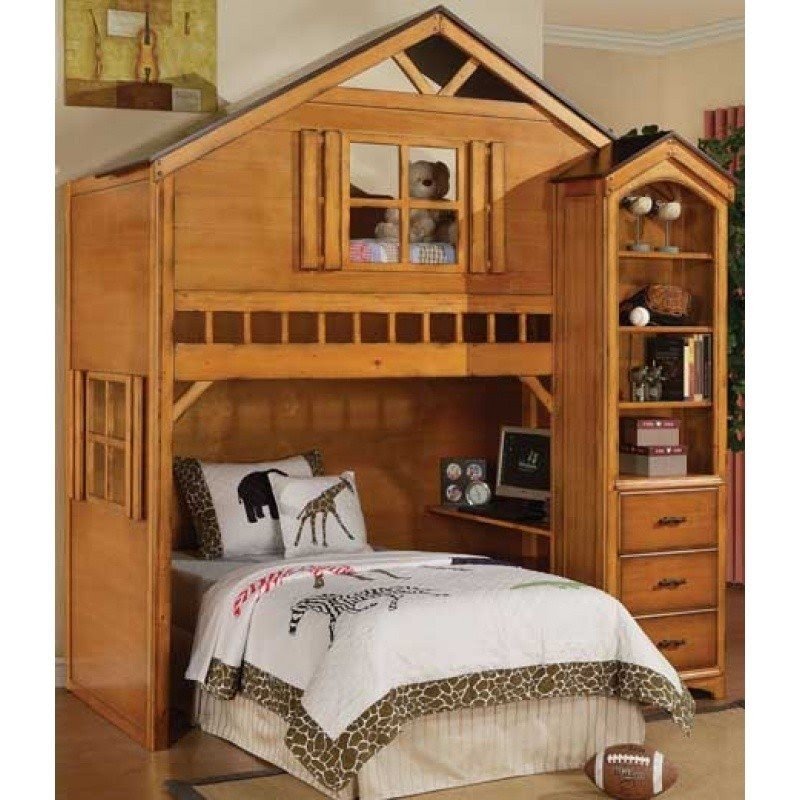 ... - 10160 Rustic Oak Storage Twin Loft Bed with BookShelf Desk Drawers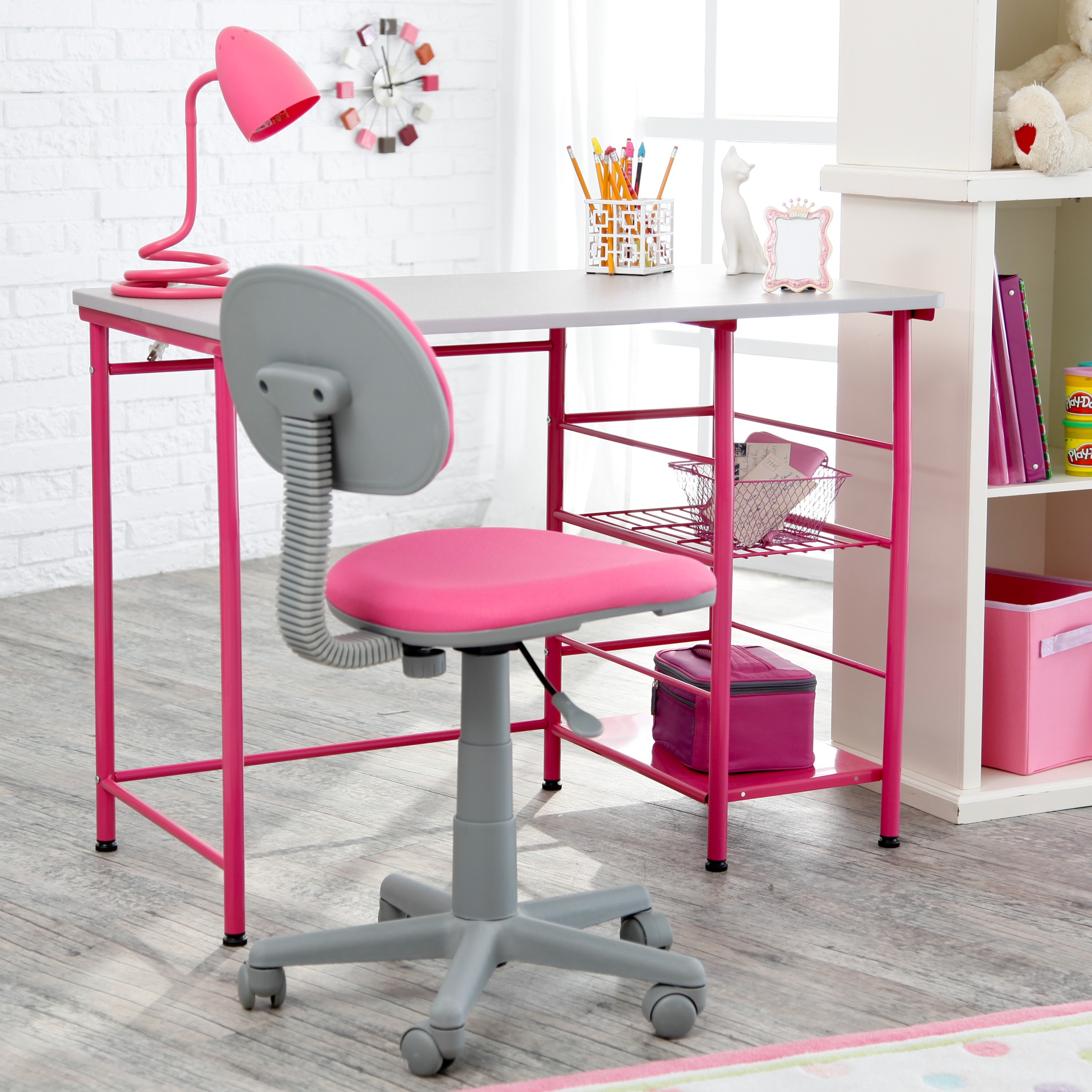 A perfect piece for little girls who love pink! This desk & chair set features a lovely chair with lumbar support, with a 5-star caster wheel base, and pink upholstery. The desk has a laminated wood top, tubular metal frame, 2 open shelves, and non-marring feet.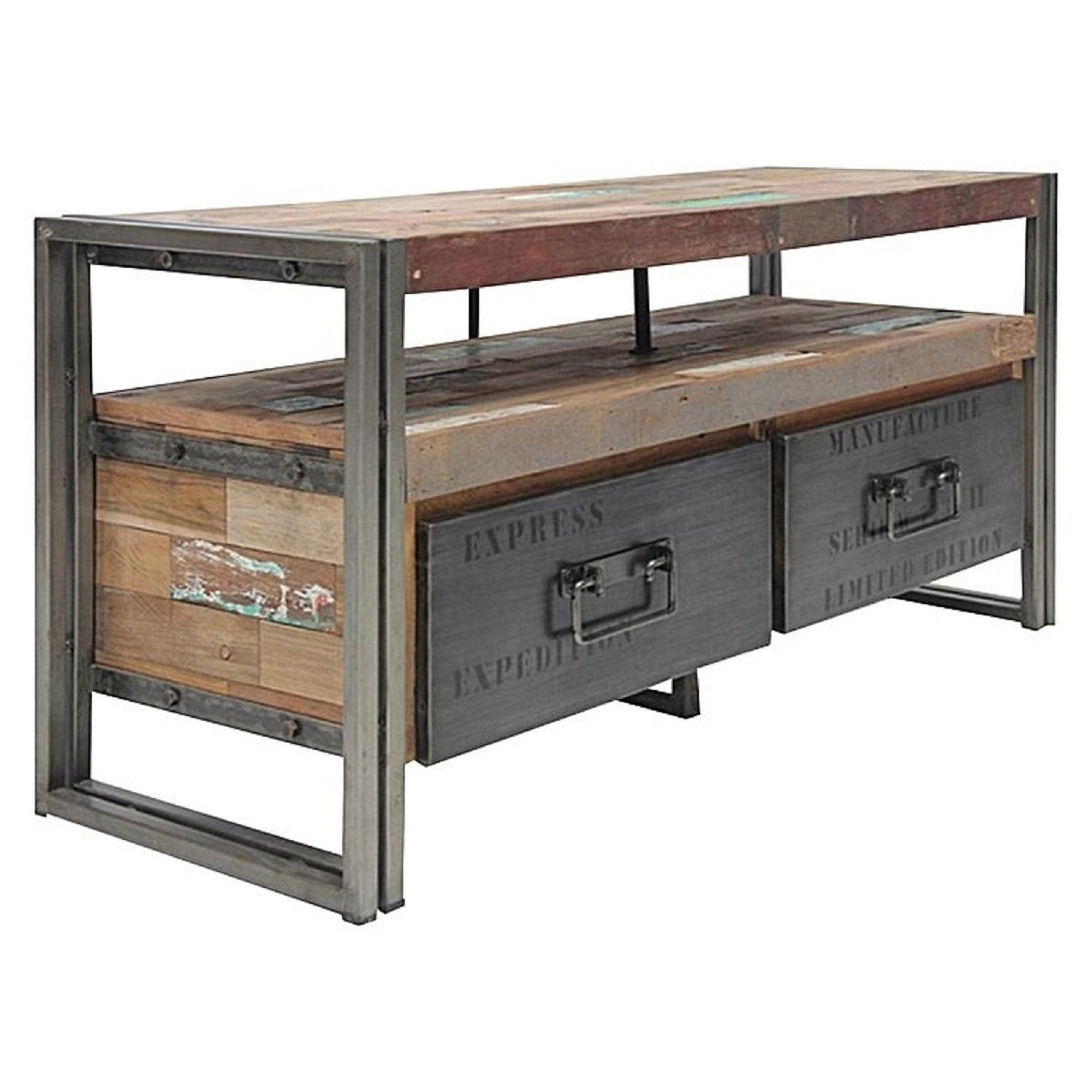 These handles will look great on my work in progress cabinet going industrial style. Up-cycling used materials into creative and unique pieces.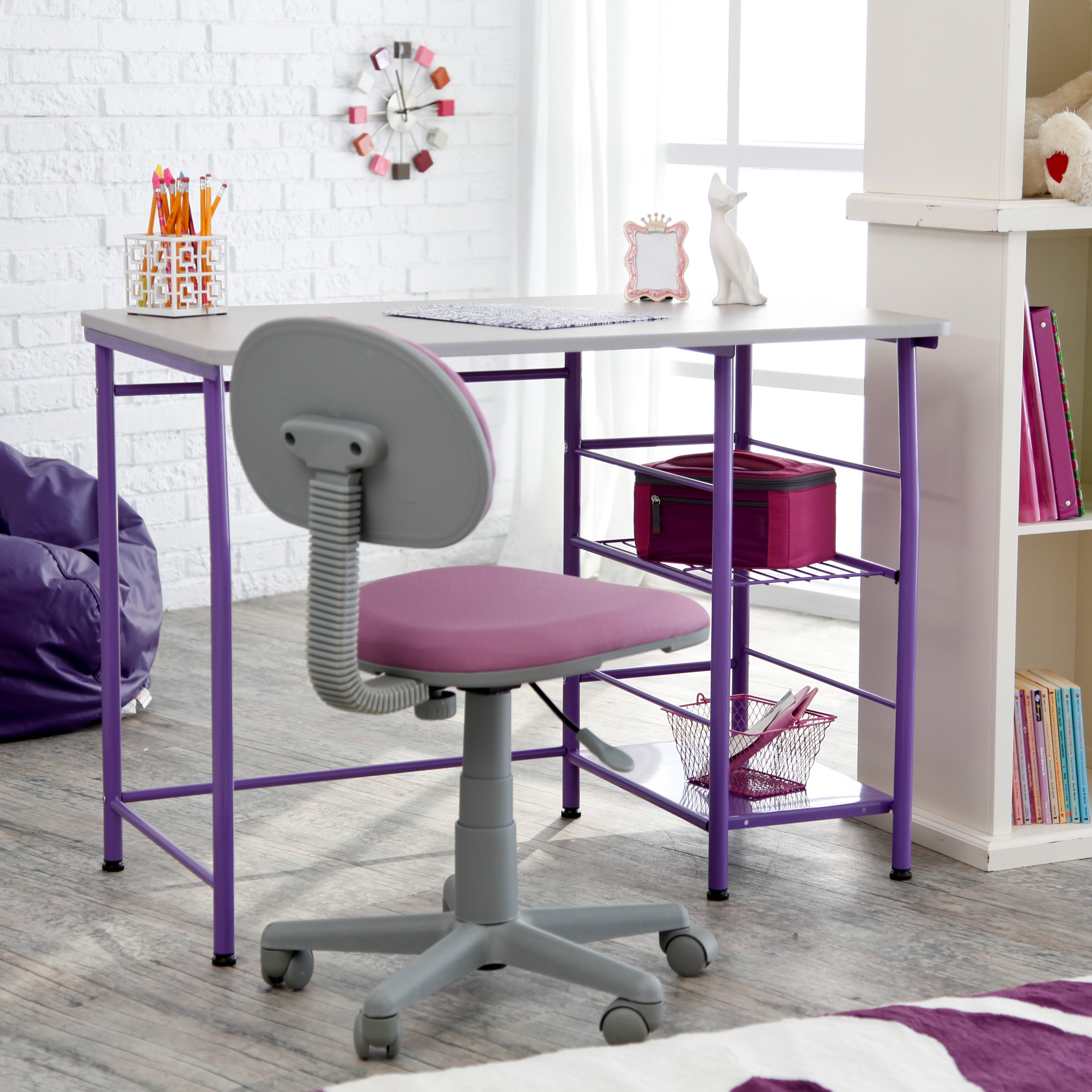 This beautiful and functional 2-Piece Desk Set in Grey & Pink Finish is consisted of 1 desk with 2 open shelves, and 1 chair with caster wheels, and a gas lift for height adjustment. A perfect set for children.