Futon Bunk Bed With Desk
A futon bunk bed with a desk is a clever idea for a children's room if there's a need for space saving. See the examples below and choose the best option that will not only provide a sleeping zone but also a comfortable nook for learning for your kids.
Caroline Patterson
Interior Design Expert
Our choice Best Products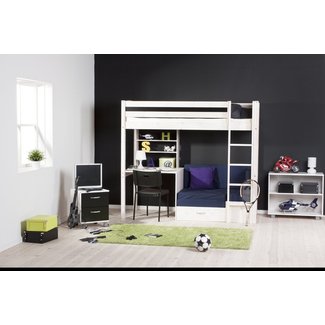 This space-saving decor idea for boy's room utilizes interesting visual contrasts with black wall, navy and purple padded day bed, and white bunk bed. Fold-away bottom futon can be expanded to a single bed.
Bunk bed with couch and desk, my girls would love this too...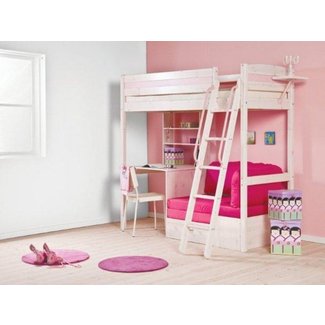 The bunk bed in kids room is an attractive and functional addition. It's really cool and space saving with bed, desk and sofa in one piece of furniture! I love the pink color and small size of sofa.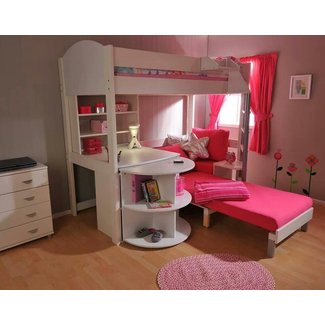 Pink Bunk Bed with Desk Design Ideas - when ave is a teen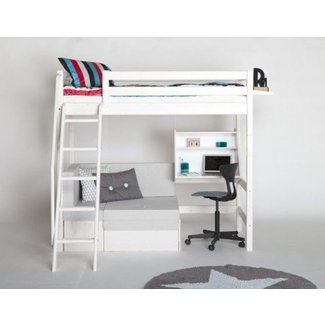 Add this lovely loft bed with the sofa component to your setting and enjoy the ingenious design. It sports the white finish that is easy to fit in any setting and will brighten it up instantly with no strain.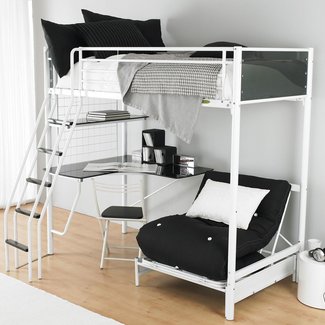 With this practical combo, your kid is going to have a real blast. The bed is situated at the top of the set, and equipped with iron rails that will prevent your child from falling out of bed. The bottom part offers a corner desk and a cozy black couch. There's also a ladder leading on the top bunk.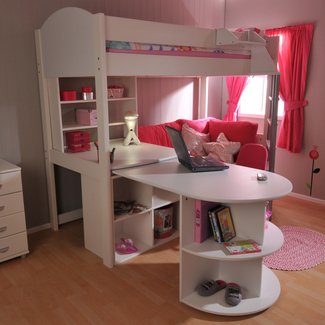 This loft bed is perfect for girl's room. Round, gentle curves, together with the universal white colour make it a great addition to any bedroom. Comes equipped with a desk for extreme ergonomy. Plenty of storage, too!
PRODUCTS & IDEAS Best Ideas