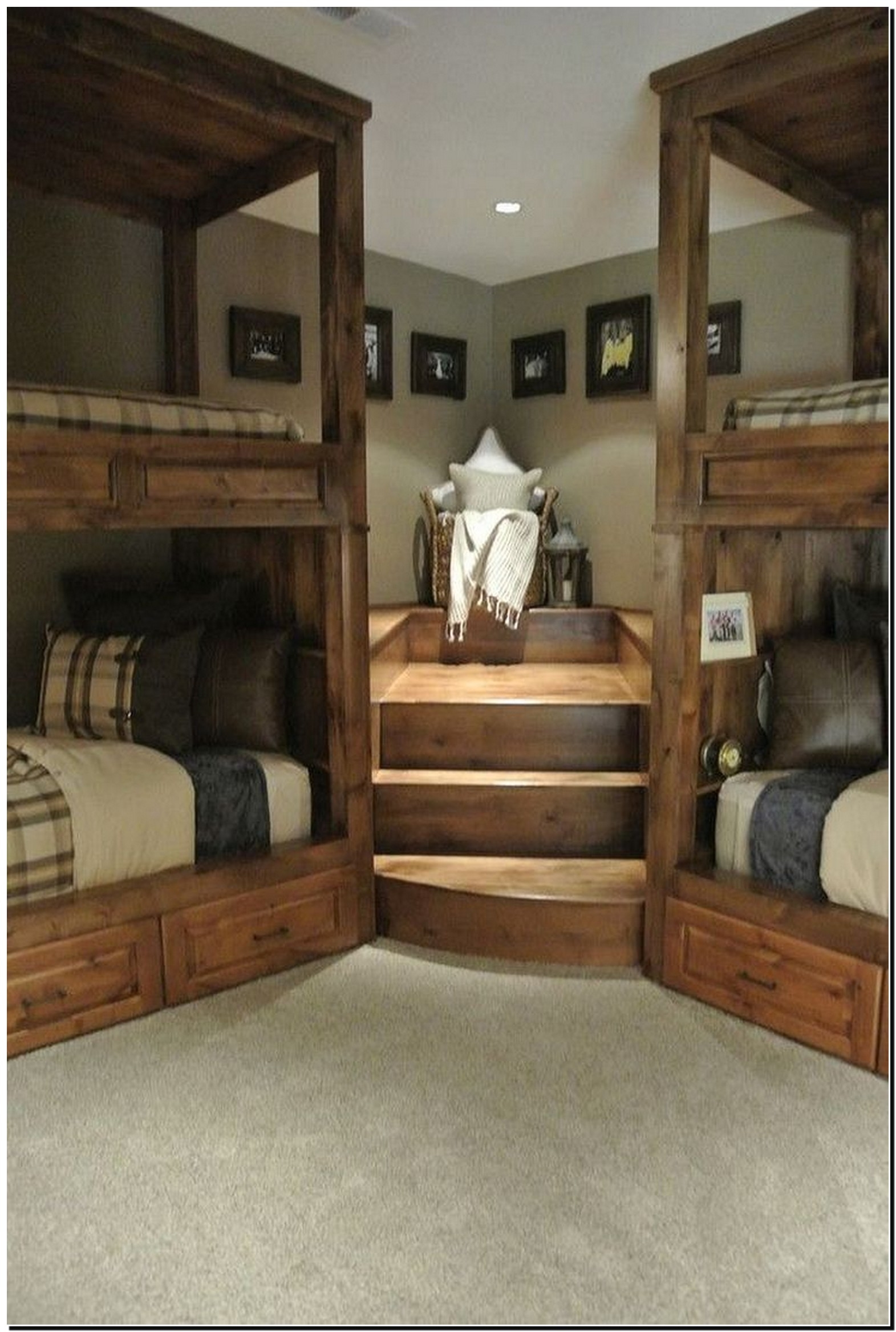 Bunk beds and a reading nook! How cool is that???? Pretty darn cool!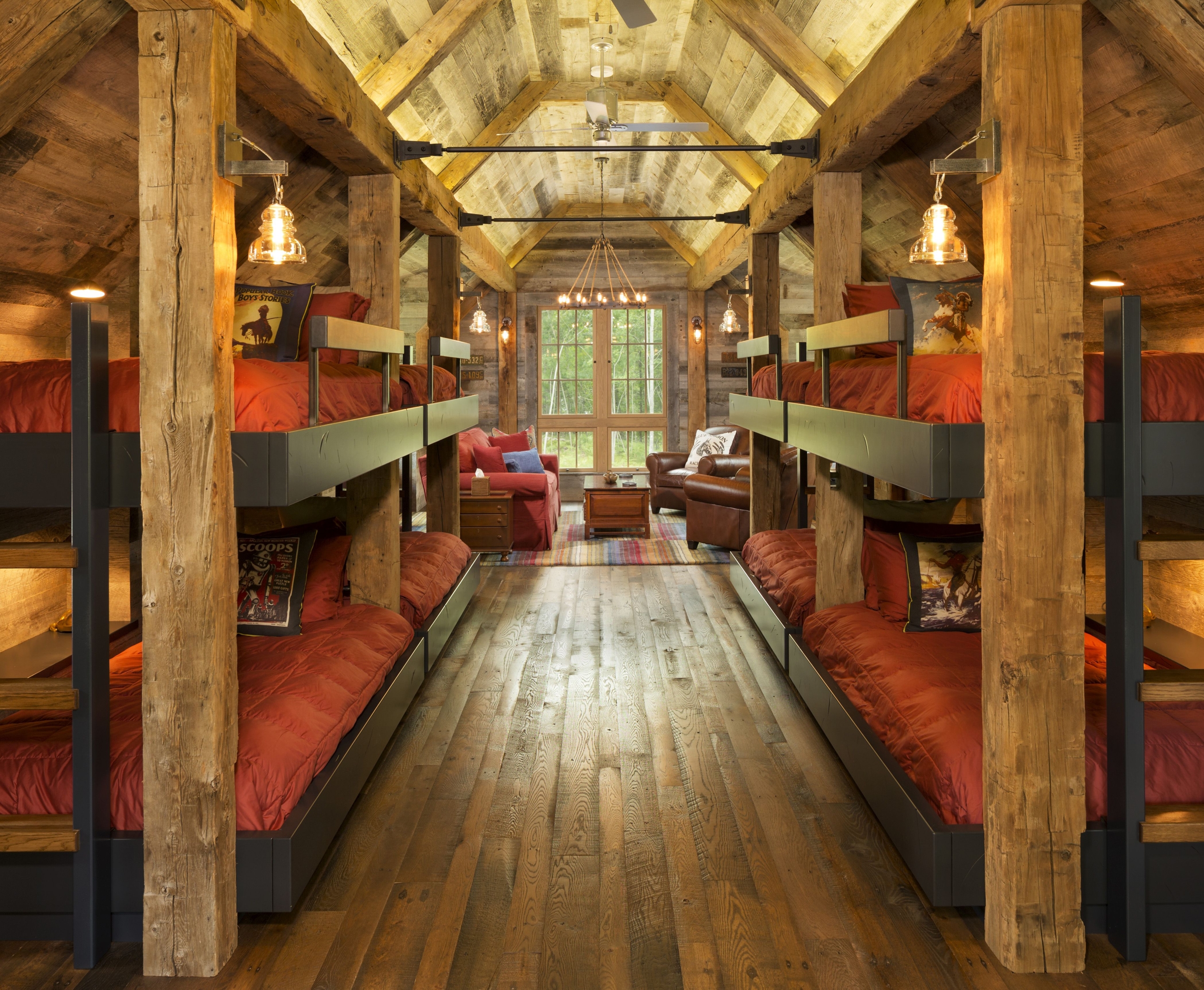 Bunk Room Ideas. Queen on bottom twin on top beds built into loft barn space.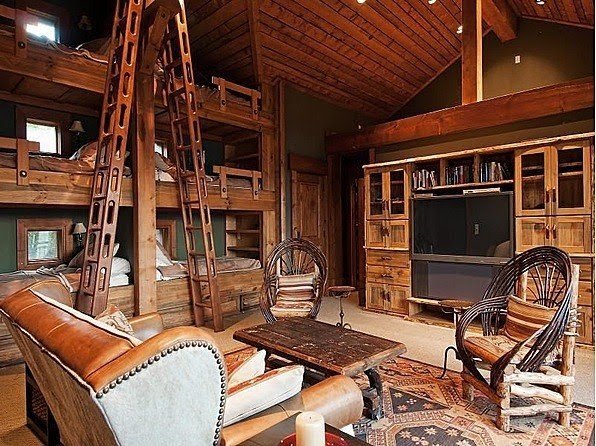 Most. Amazing. Bunk Beds. Ever.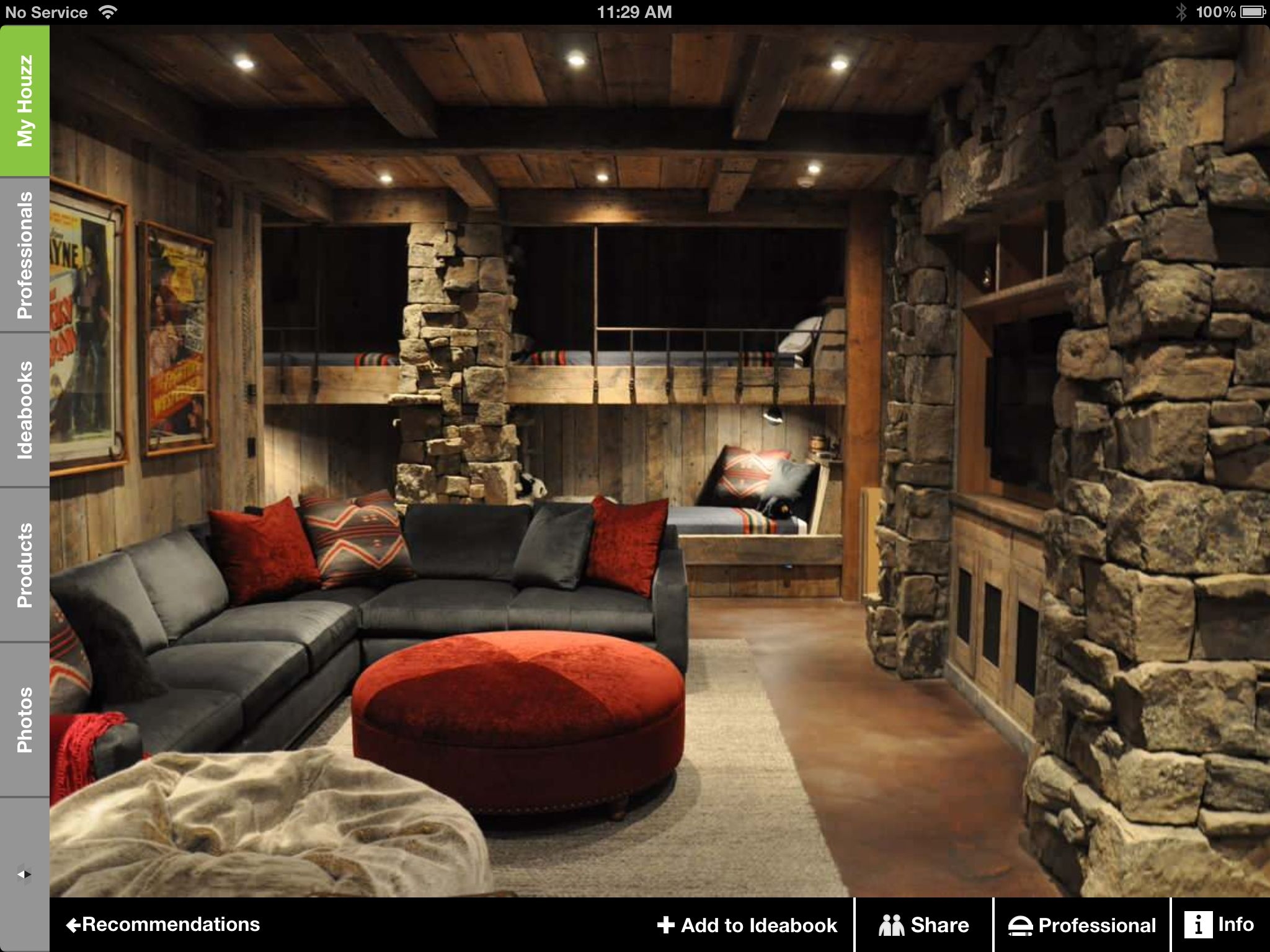 Rustic basement with built-in beds.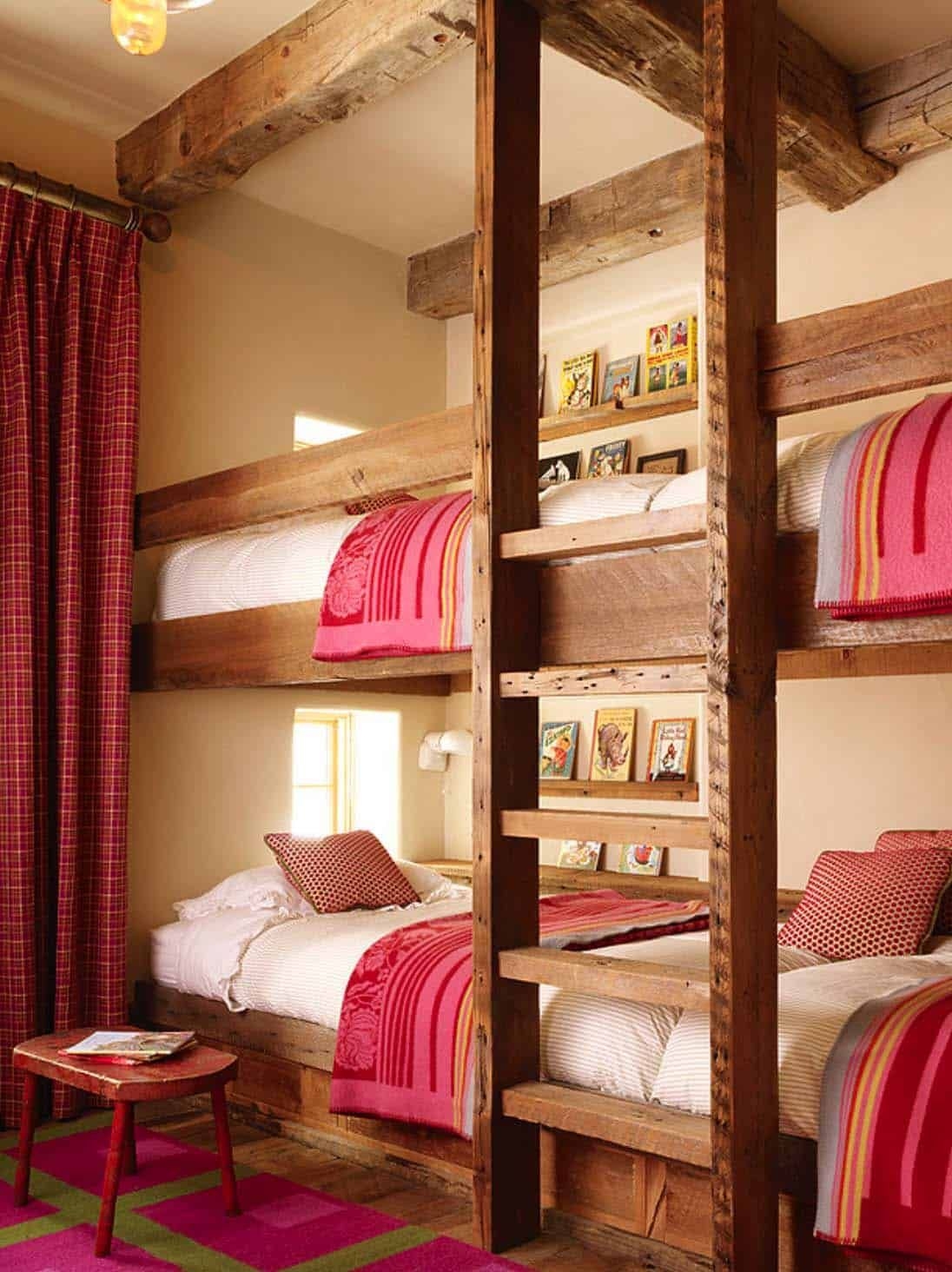 Secrets of Segreto - Segreto Secrets Blog - Bunk Beds: Space Saving Sleeping Solutions for the Young and the Young at Heart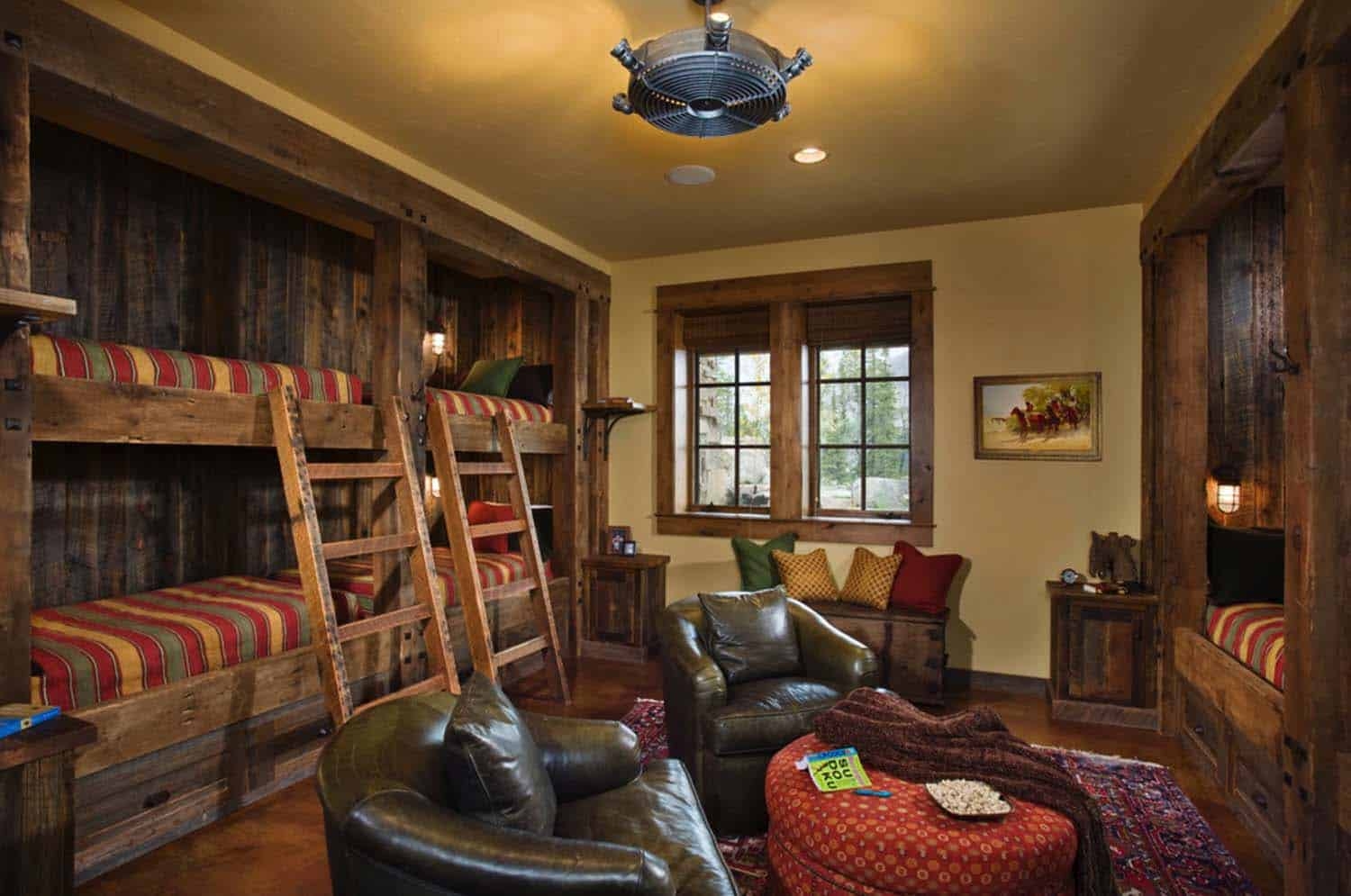 Amazing! Love the bunk beds in the wall - what a great idea for "future" grandkids (or a family room for everyone to stay in)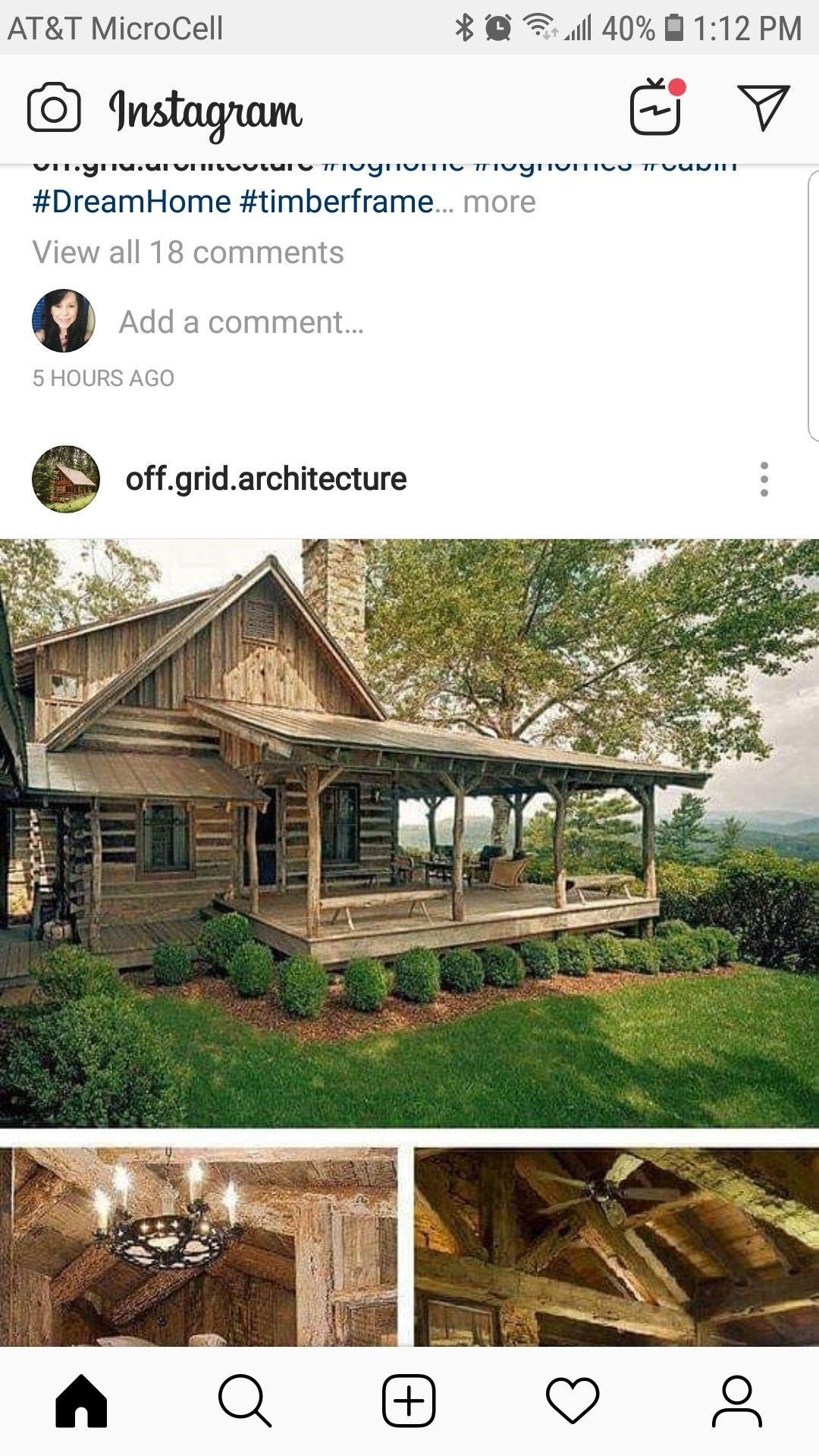 Top picture: My dream house would have a wide staircase off the front of that porch leading down to a lower terraced area. Yes.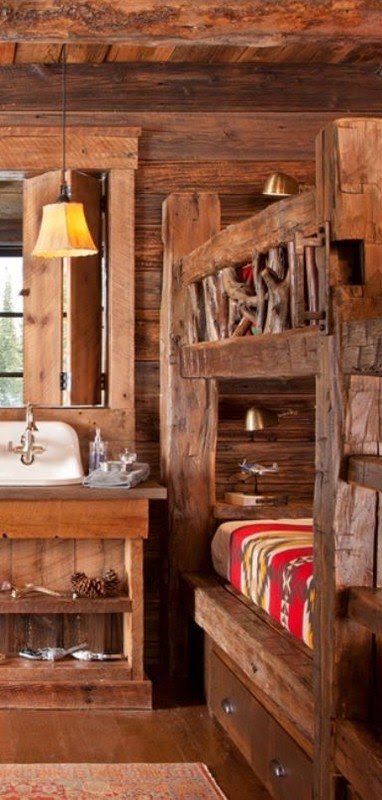 Rustic Bedroom - Lohss Construction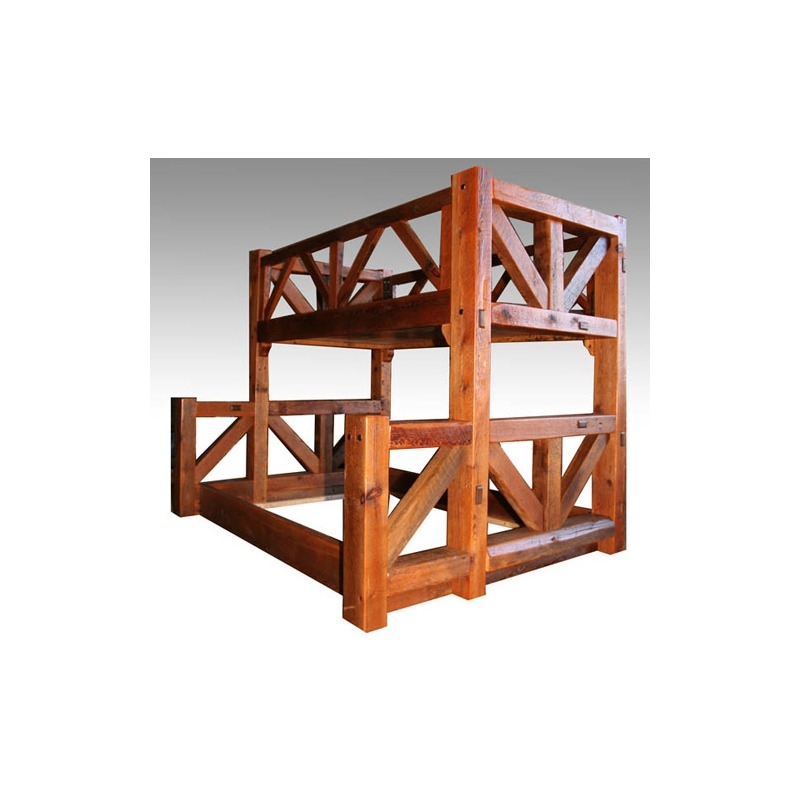 ... bed timber frame item number br04054 twin over twin ladder in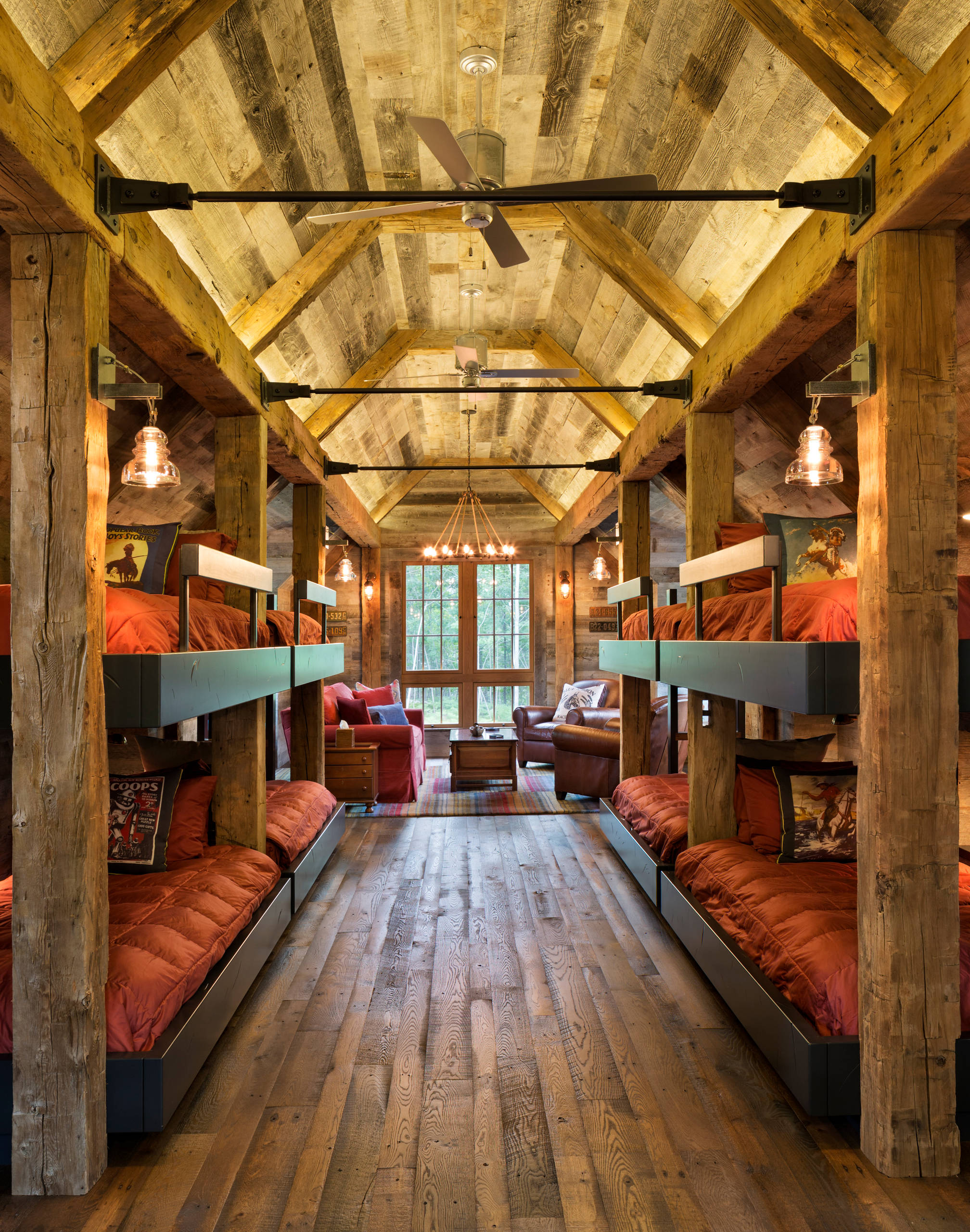 Rustic lodge style bedroom and sitting area with bare wood and bunk beds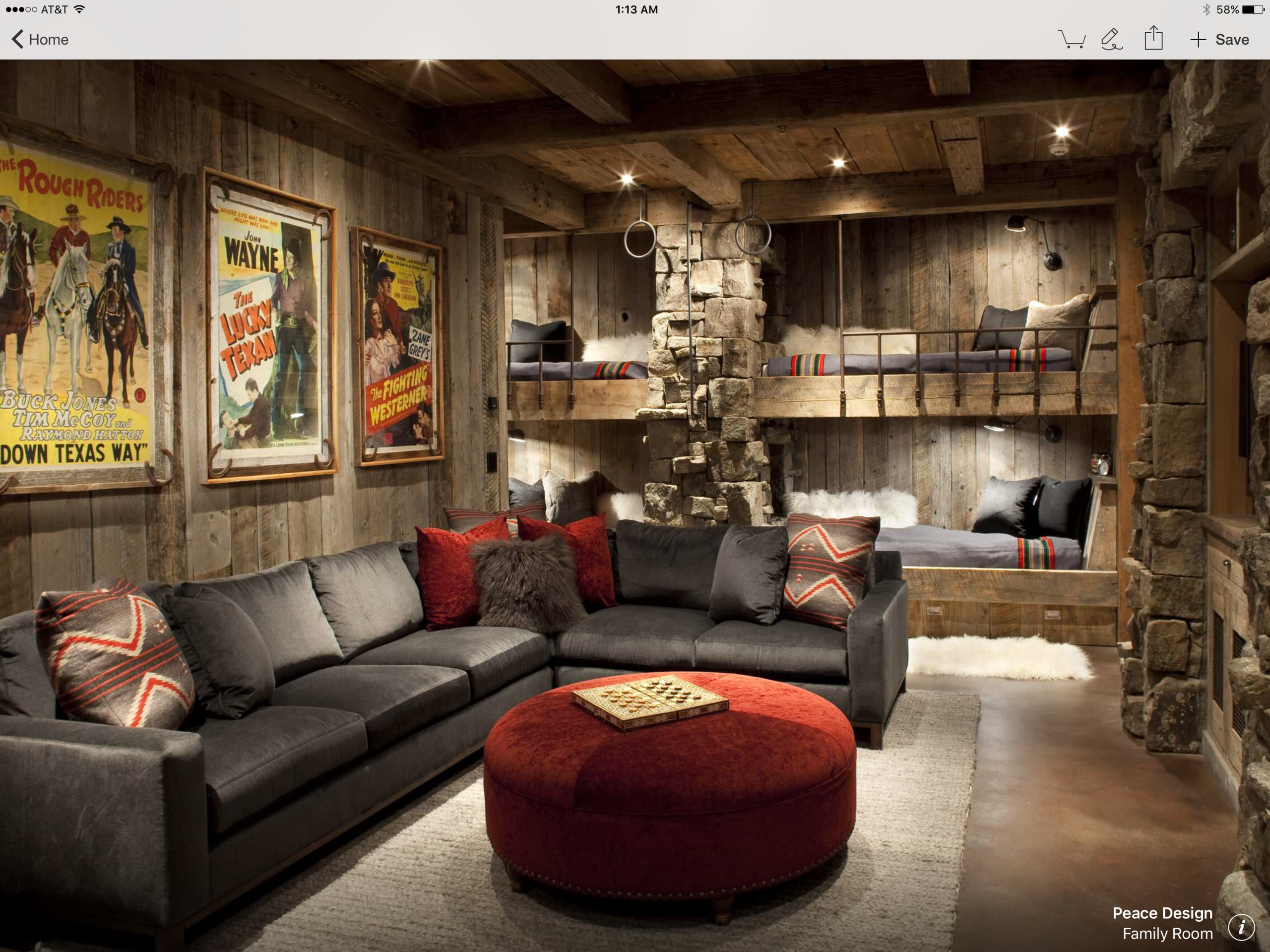 Rustic Ski Lodge - Home Bunch - An Interior Design & Luxury Homes Blog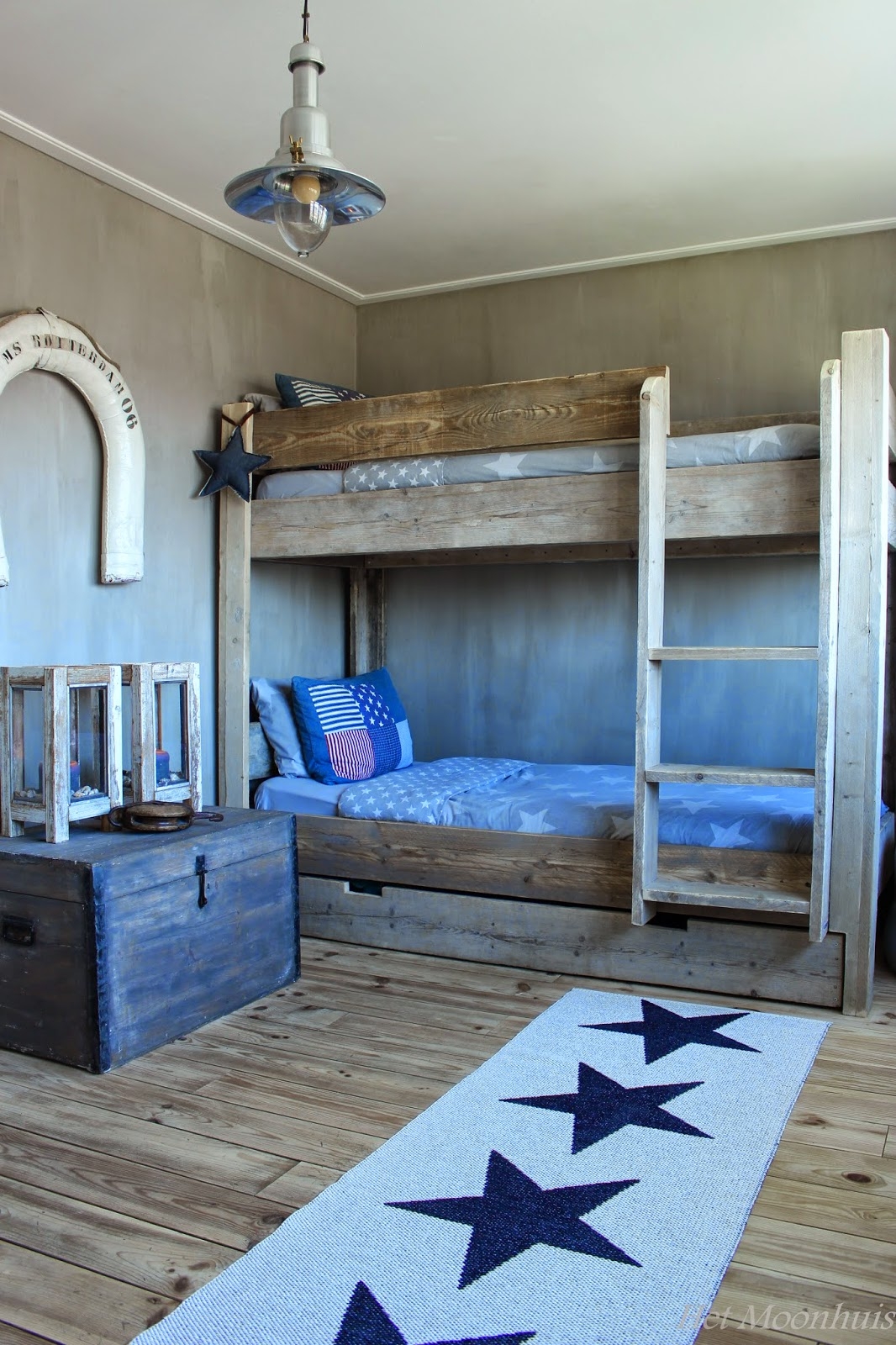 Bunk bed in rustic style. Construction is made of wood with antique finish. It has ladder and railings for added safety. Base is fitted with wide drawer for storing beddings and others needed stuff.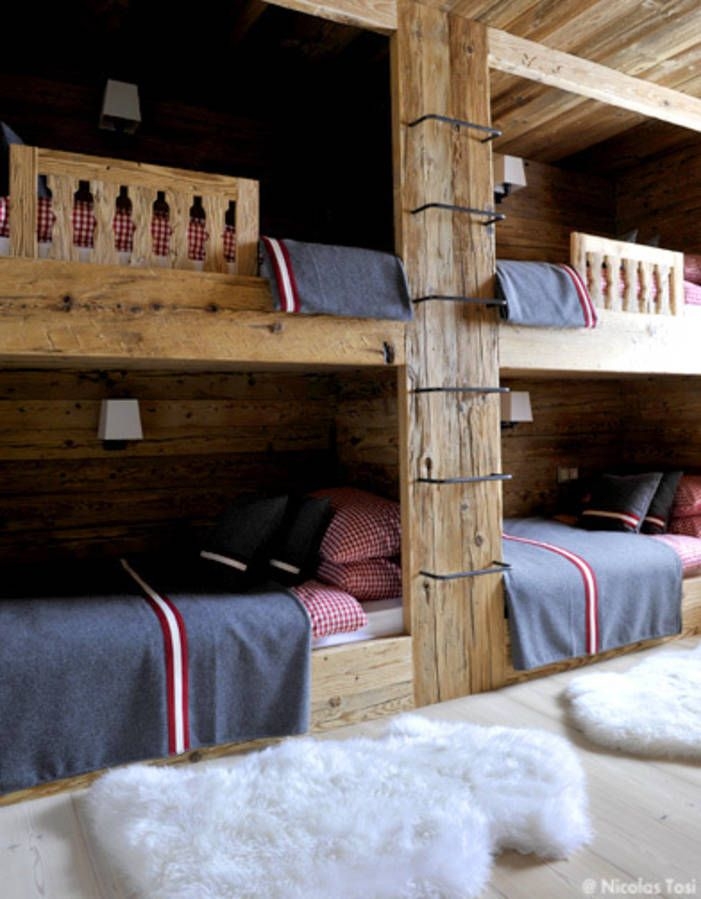 Rustic Bunks Any kid would love this super fun room. Watch for splinters when climbing to the top bunks! Spotted on The Essence of The Good Life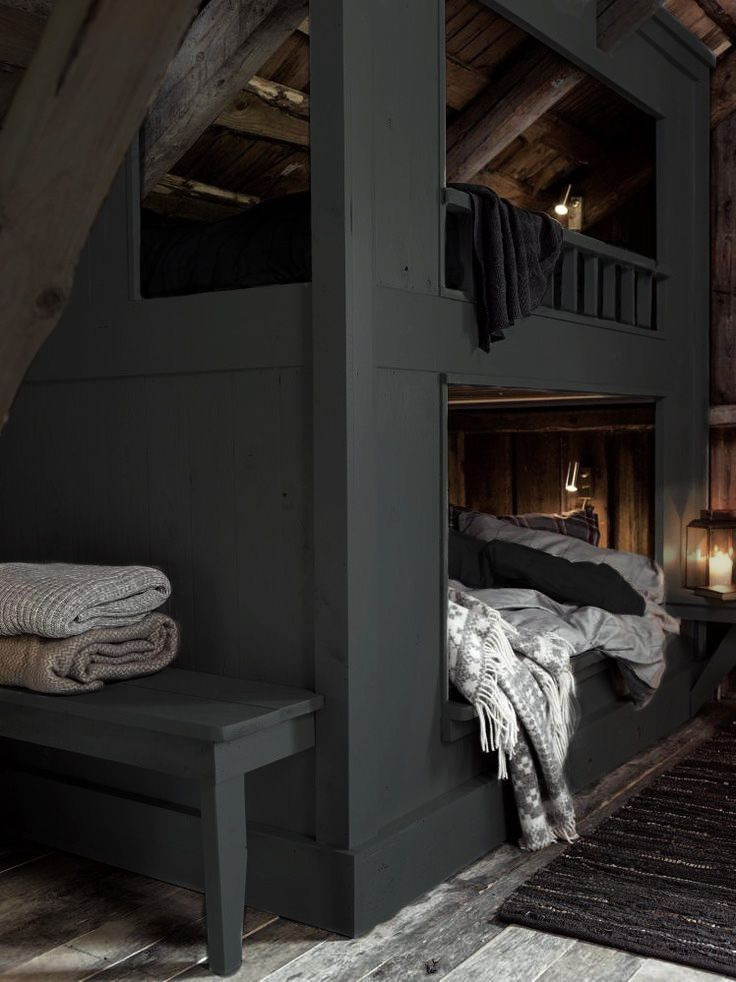 A simple rustic style bunk bed of wooden materials in dark grey. It has a back canted top as it's intended to use on attics. It has wide corner posts, a full base, a vertically slatted side rail. It's equipped with a ladder, a side table, a bench.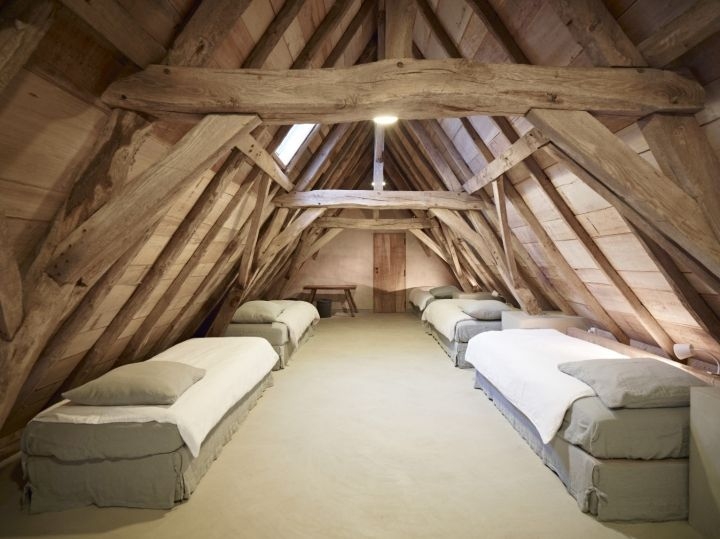 Méchant Design: a dreamy guesthouse✔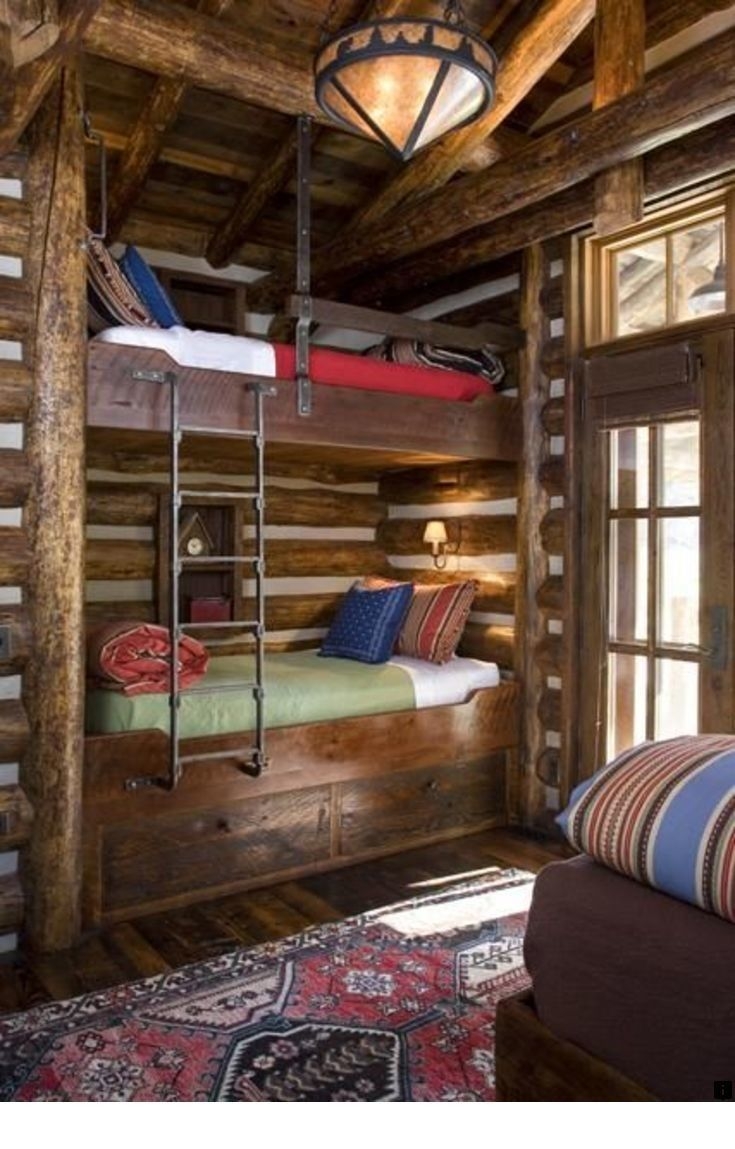 Miller Architects, PC is a licensed architecture firm in Montana, Idaho, Colorado, New Mexico and Wyoming...Love this rustic, western decor, setting/bedroom...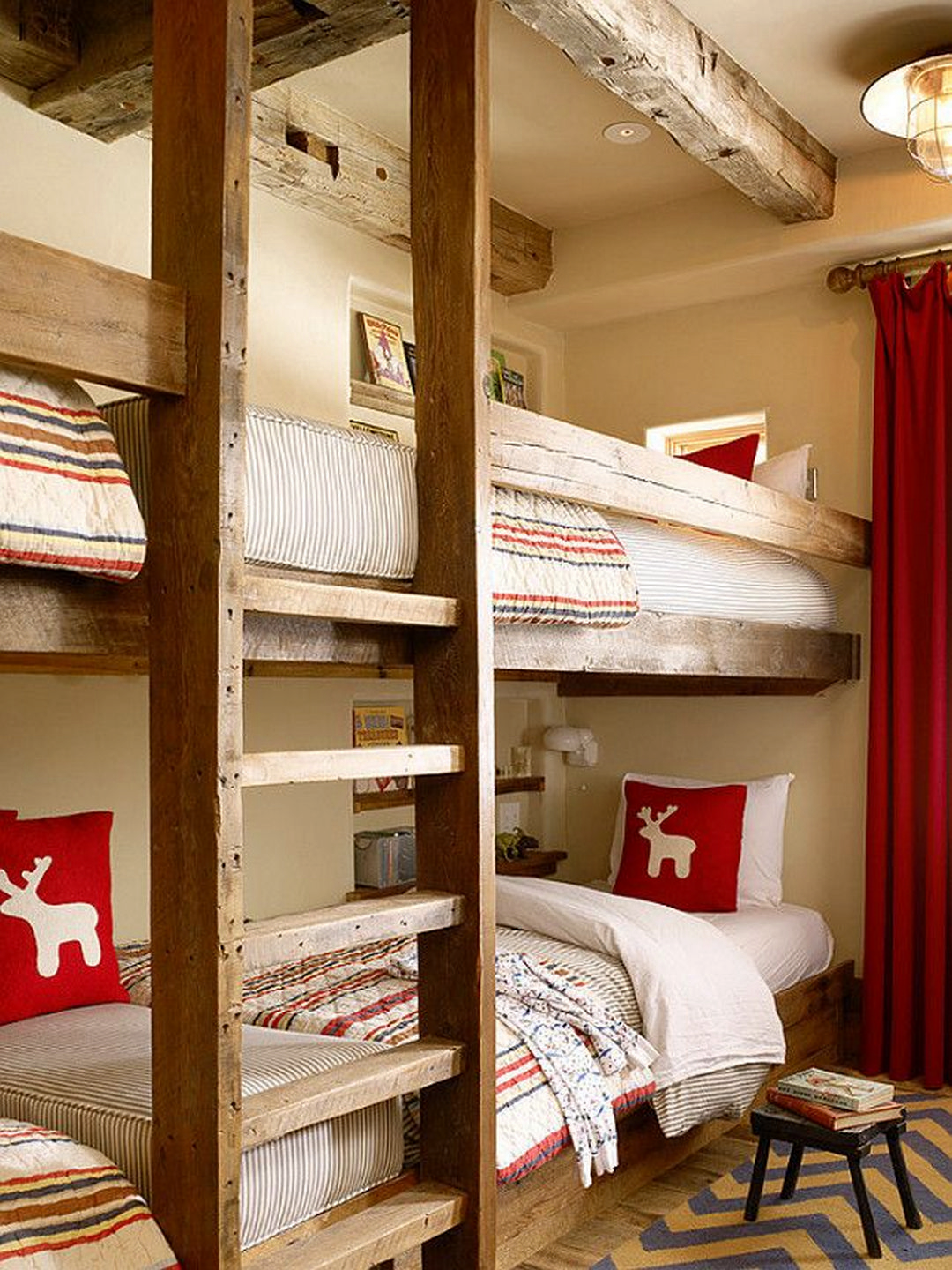 Bunk Room. Wonderful design in this Bunk Room. #BunkRoom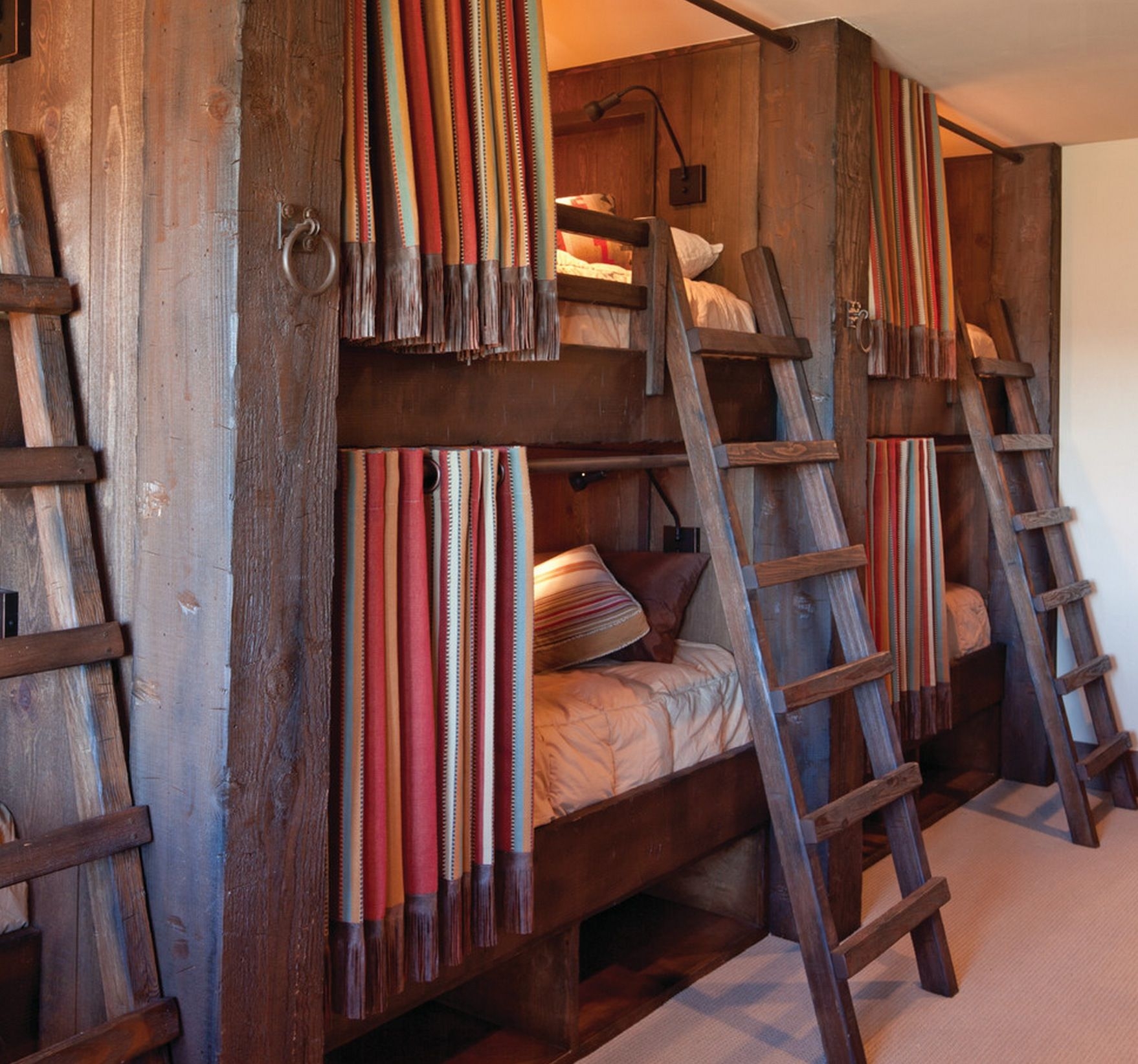 Chimney Rock Cabin - rustic - bedroom - denver - by Terra Firma Custom Homes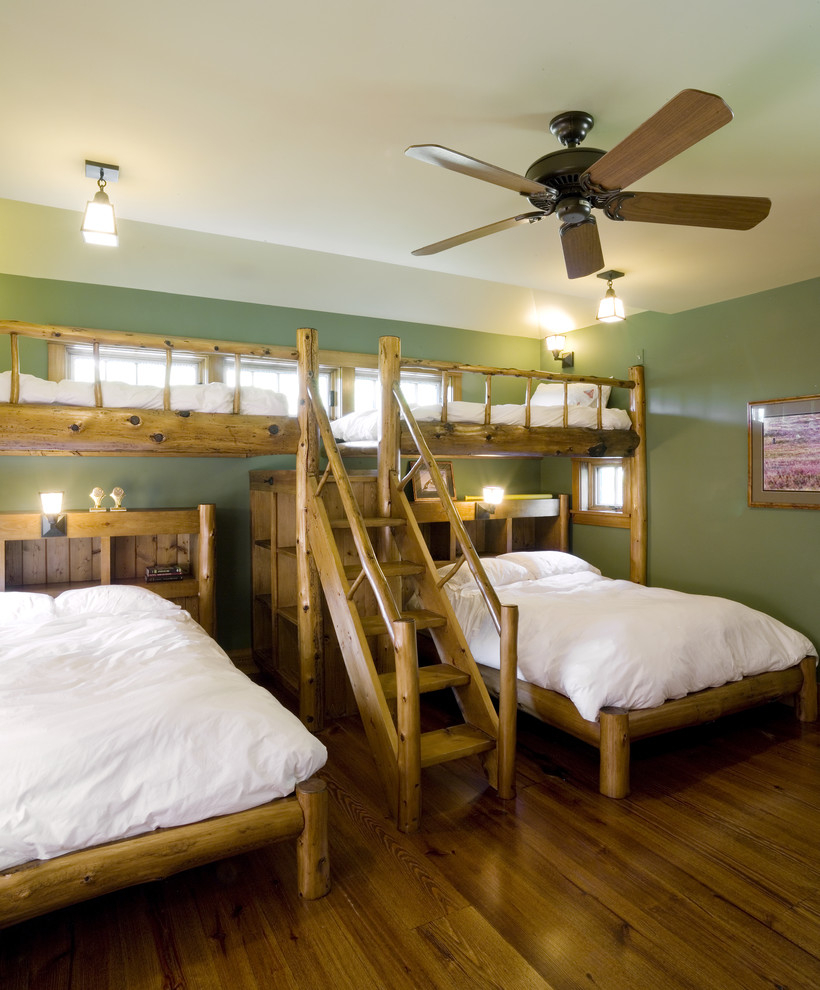 Now this might be the perfect family bedroom!That will leave all the other rooms open for mom and dad caves!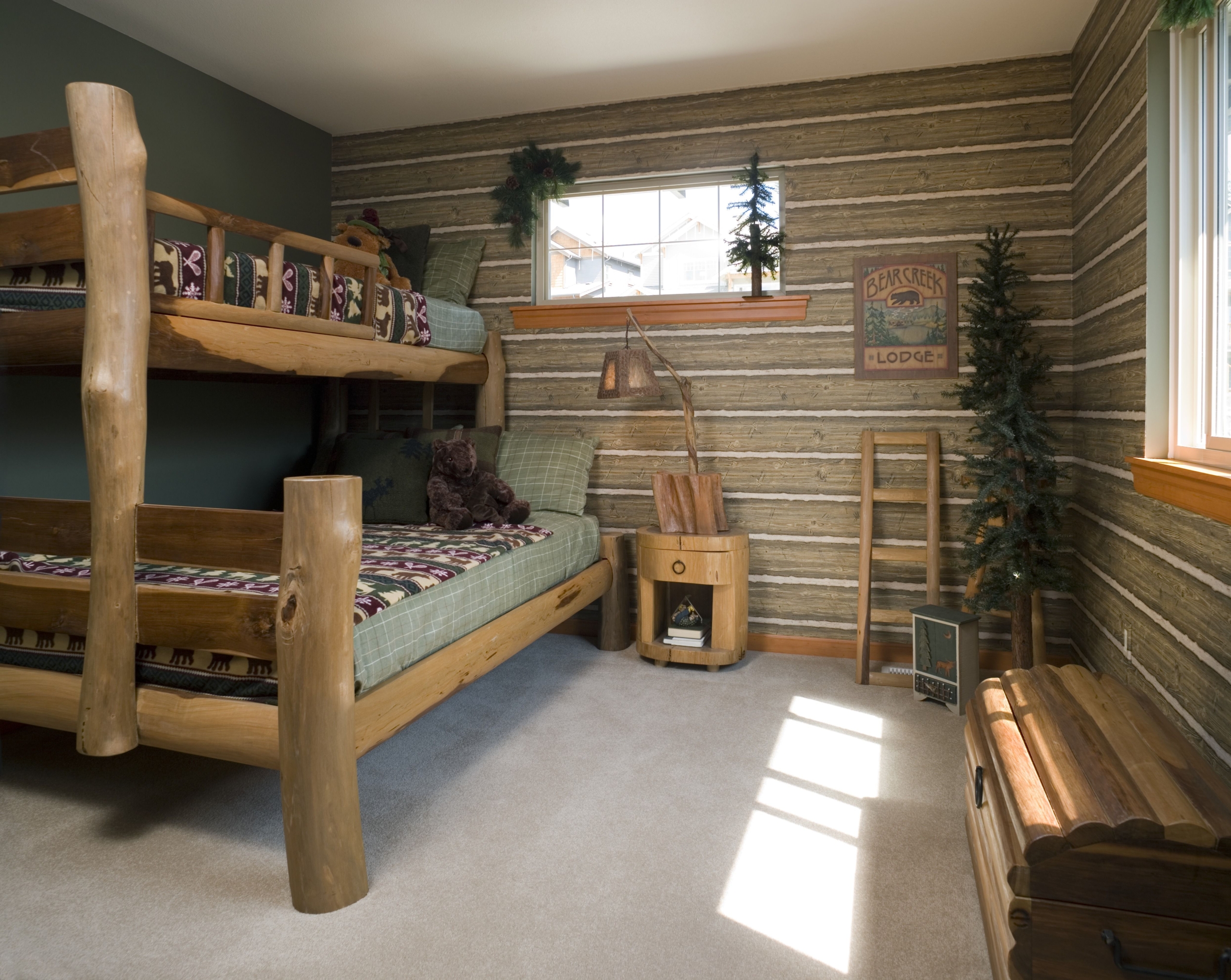 A perfect option for creating the lodge bedroom - this stunning set of rustic bunk beds will prove to be more than enough for your children or guests, while the twin over full size makes it more convenient and versatile.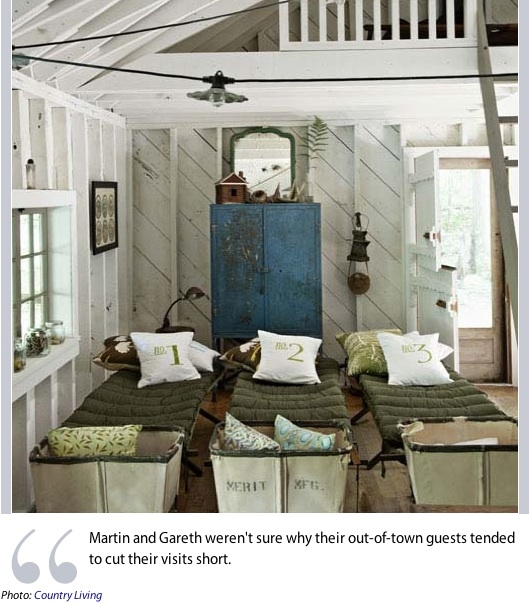 Totally want this for our basement for the kids and their pals!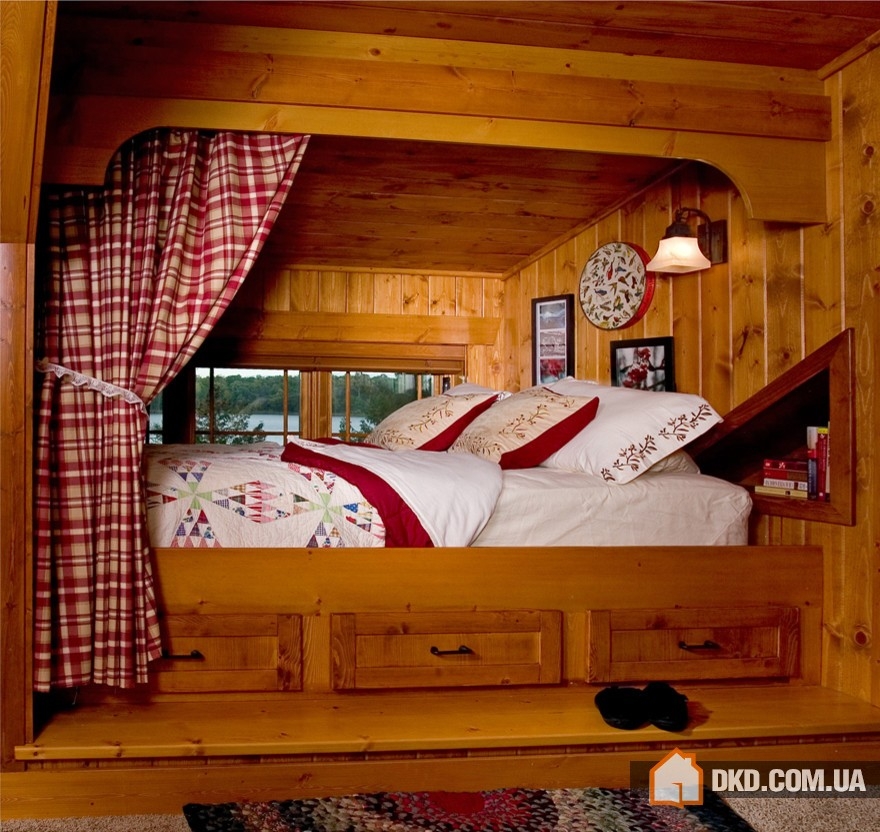 Build a cocoon. Truly a perch and the perfect use of a knee wall. Create even more of a cocoon by building your window bed on a pedestal and tucking a book nook in at the head of the bed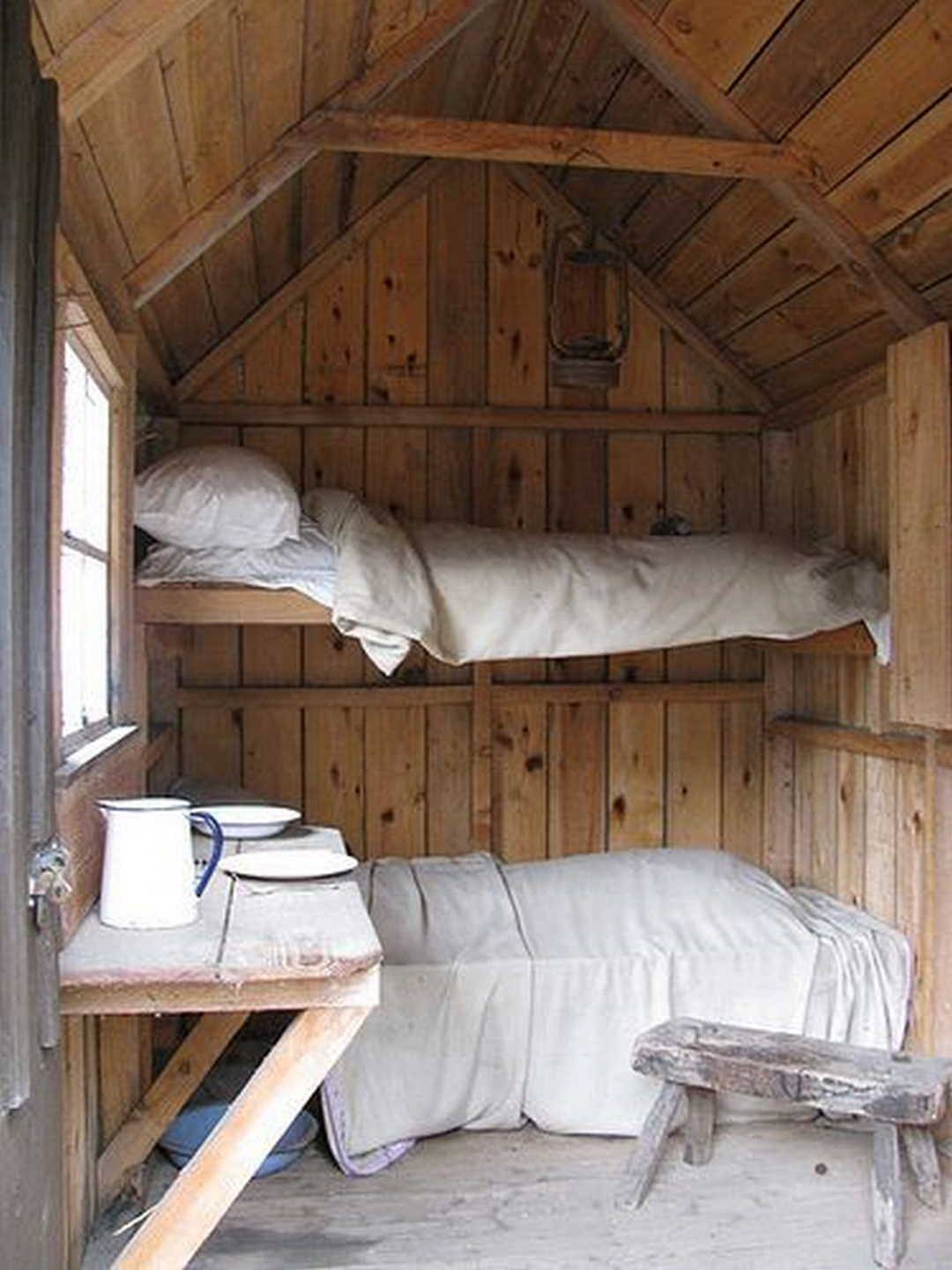 A simple but cool rustic style twin bunk beds crafted of solid wood with a finish in natural shades. They have simple rectilinear frames and slatted bedsteads. They have no legs but are fixed to brackets on walls.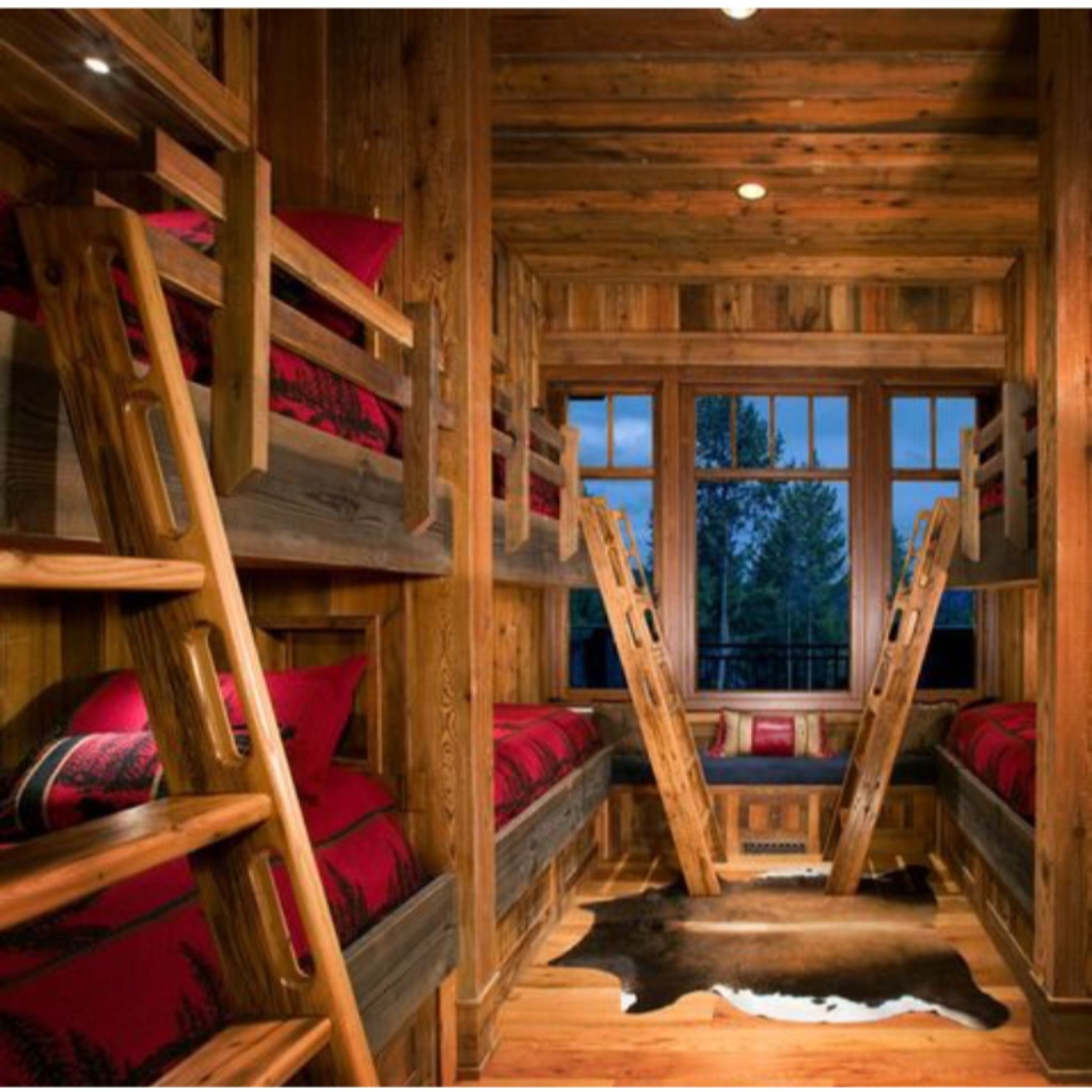 I want my guest room to have many beds for whoever needs them. I mean, I would get worried about how to feed them, but I'm sure God would take care of that, haha.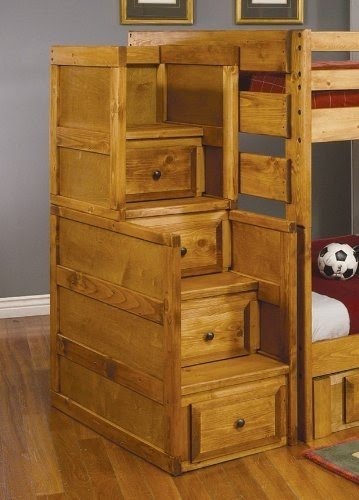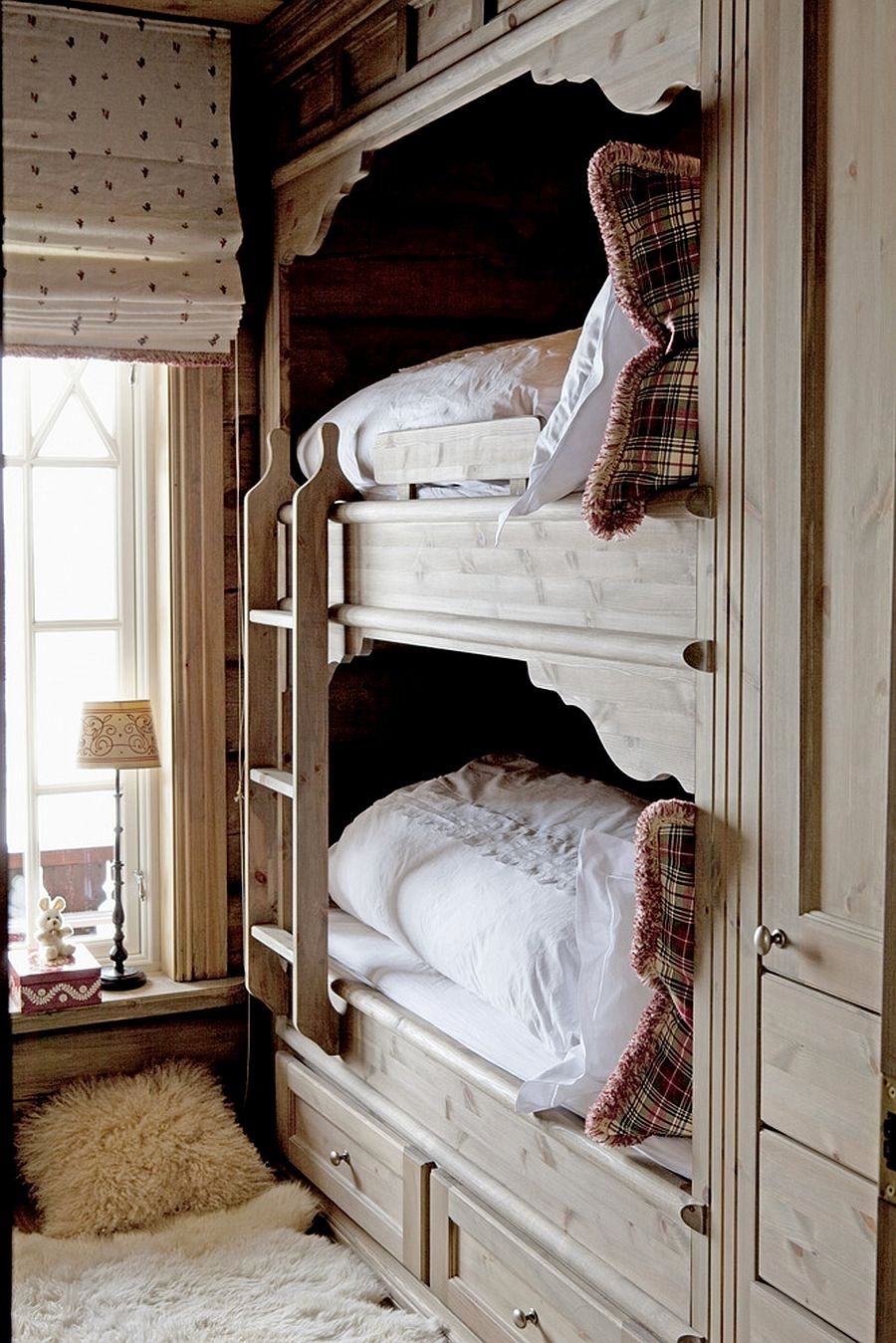 Notice the feather mattress my childhood from Germany had these in her home. Wonderful to sleep in.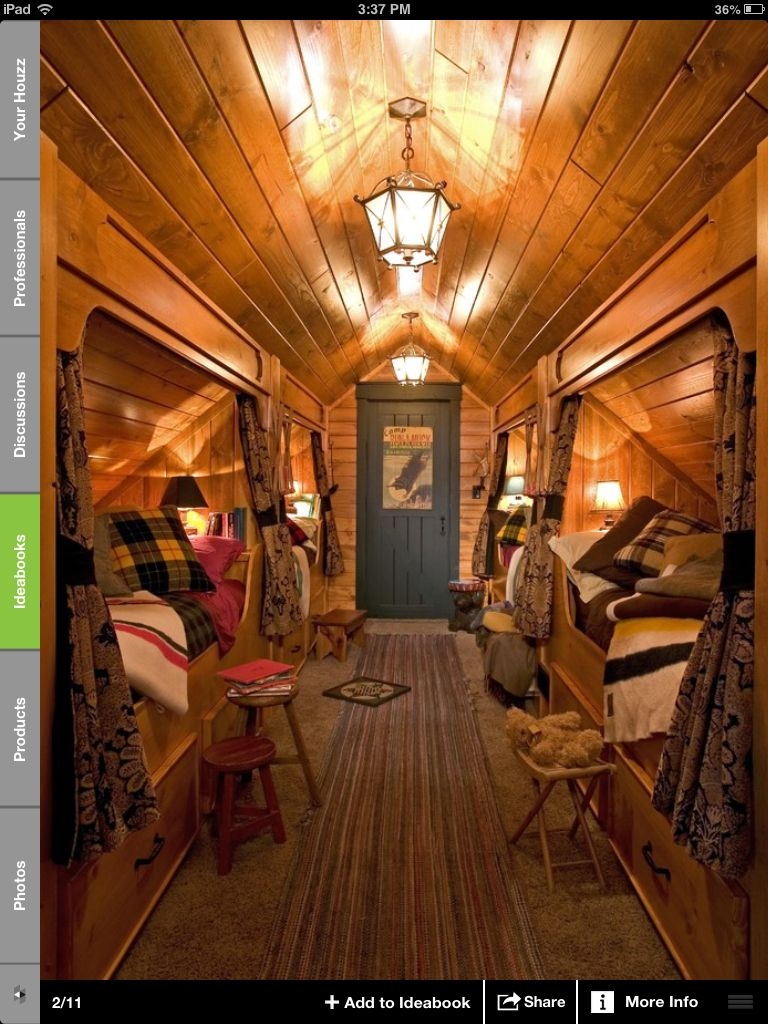 Great for attic or cabin. Guest room, sleep overs, great idea. Built In Beds in Hallway eclectic bedroom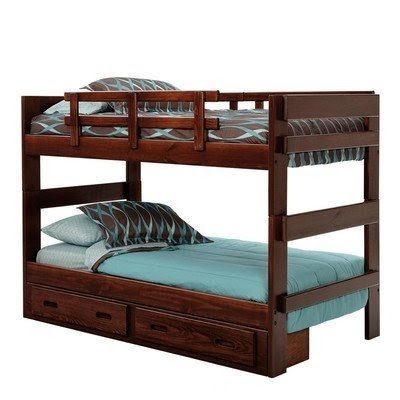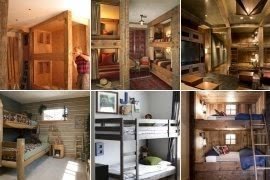 Rustic wood bunk bed looks like a bed from Hagrid's hut! Very close to nature because constructed from the true tree trunks, its thick branches which have made the ladder. And also the base of the bed made of natural shapes of wooden boards.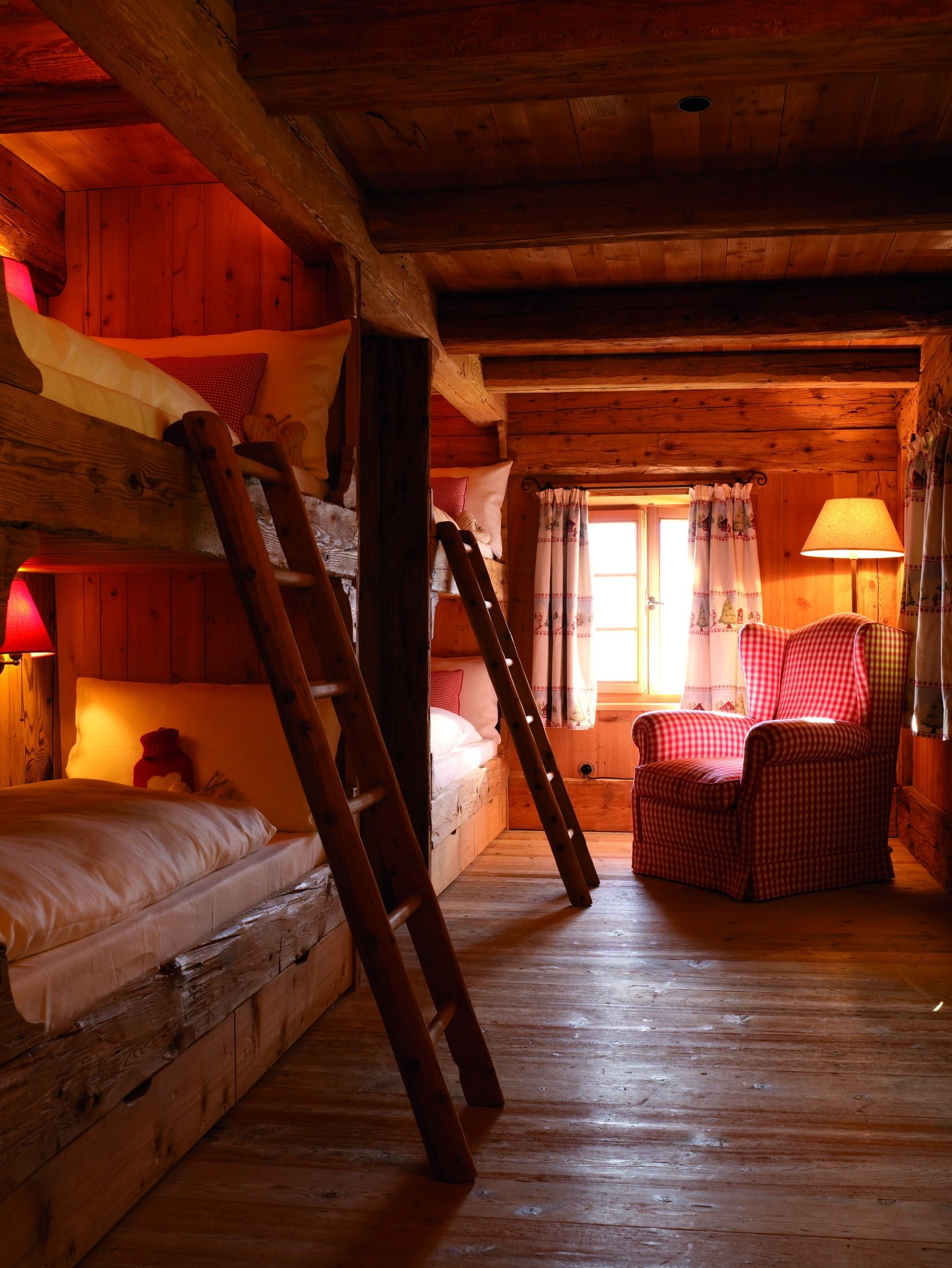 On our property we want to have cabins for our children to bring their families, this would be for Andy. (He's already said he's going to have a bazillion kids, even has some names picked out.)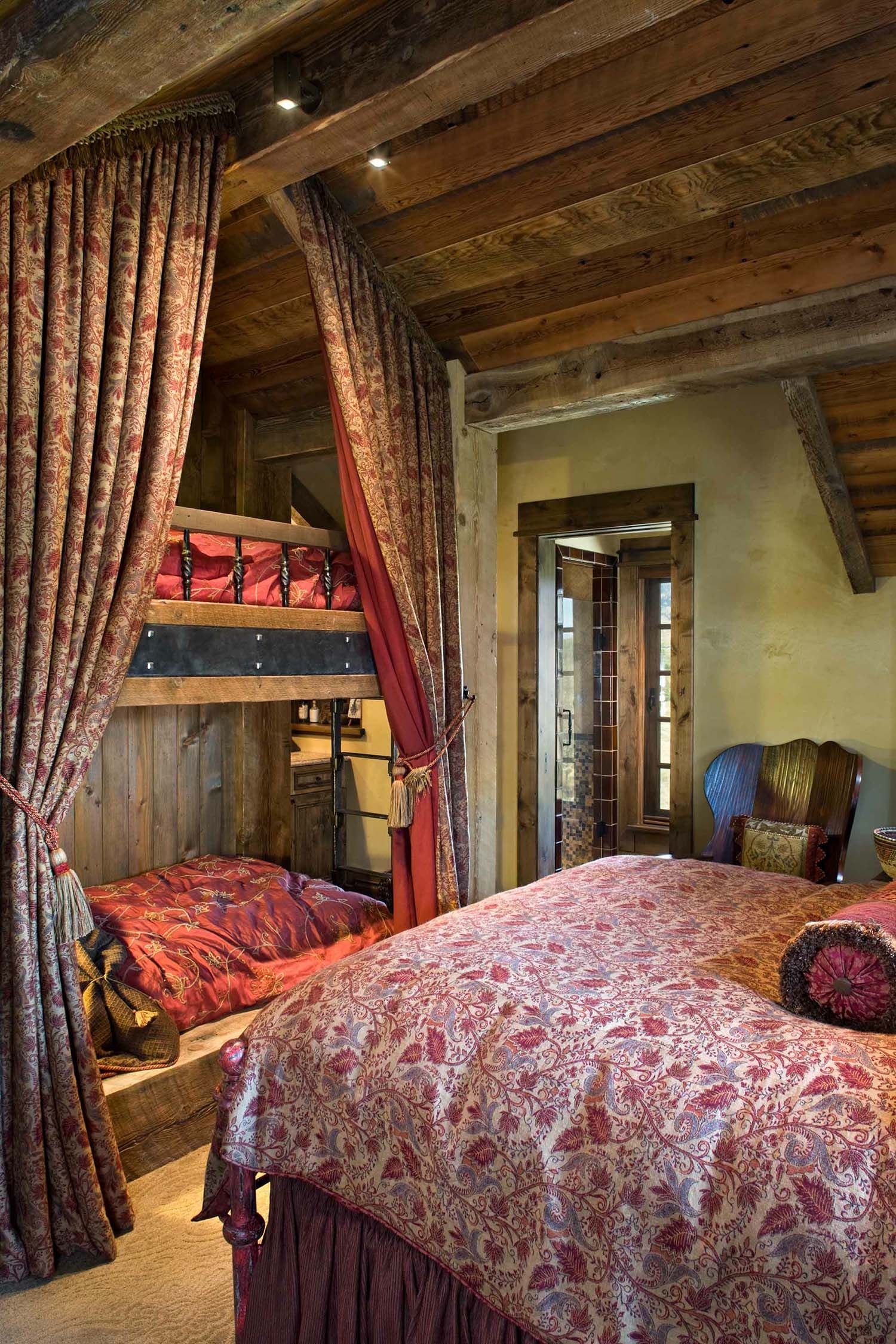 Great guest room!... love the bunk beds that can be hidden away. super cozy. not a room i would want in my house per se (too close of sleeping quarters), but a fantastic vacation room for the whole fam.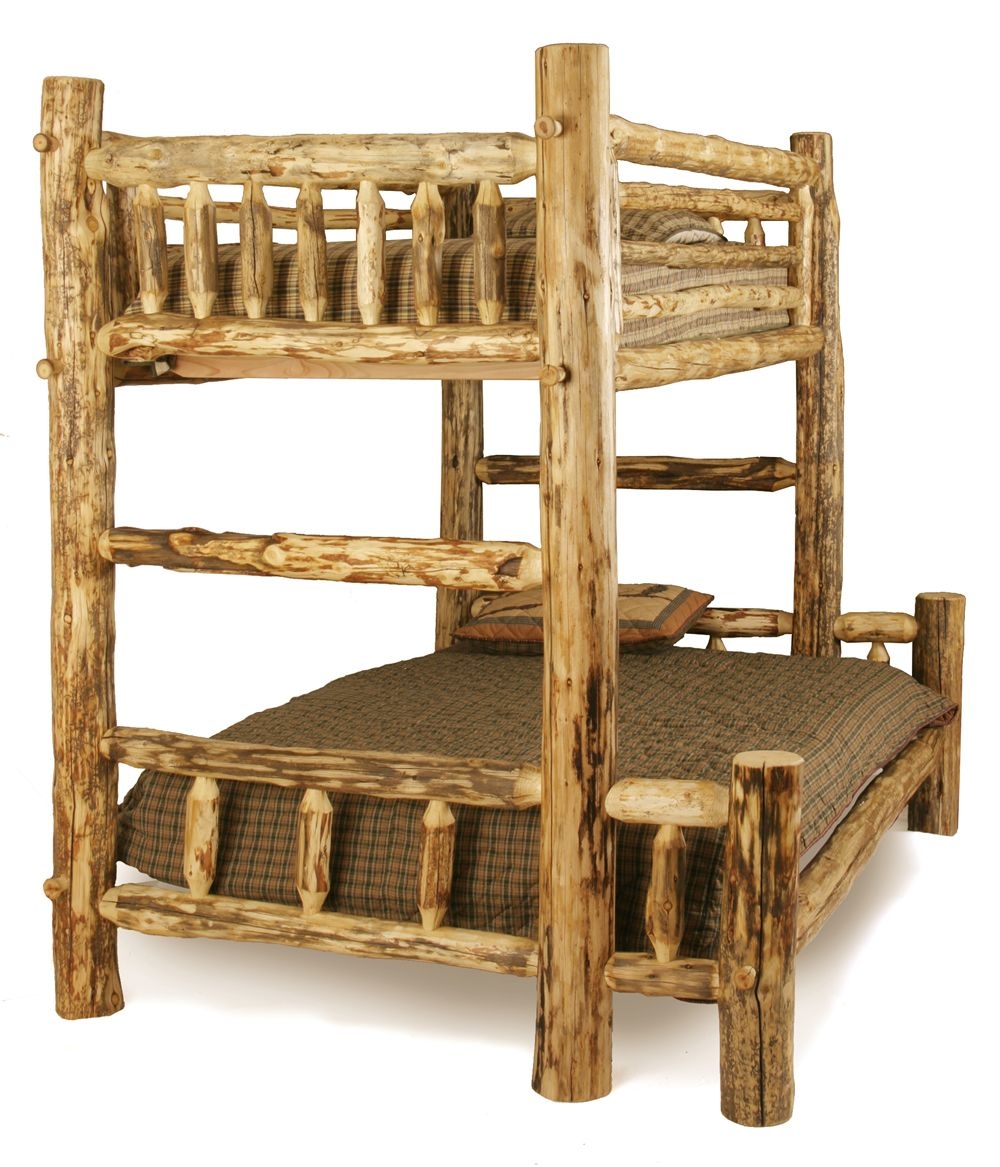 Bunk beds for guests in my dream cabin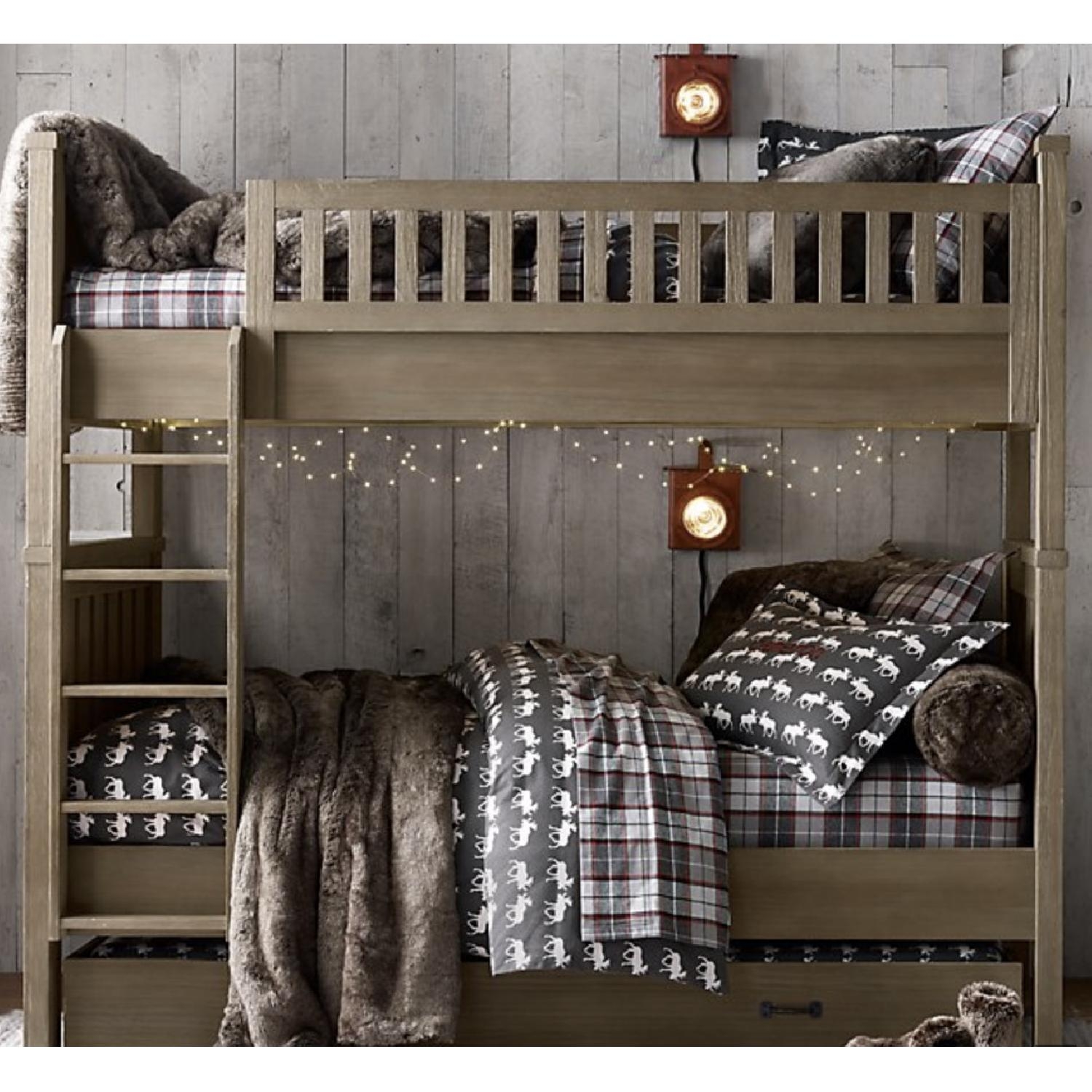 classic bunk bed. cozy flannel bedding. the perfect wintry retreat. #rhbabyandchild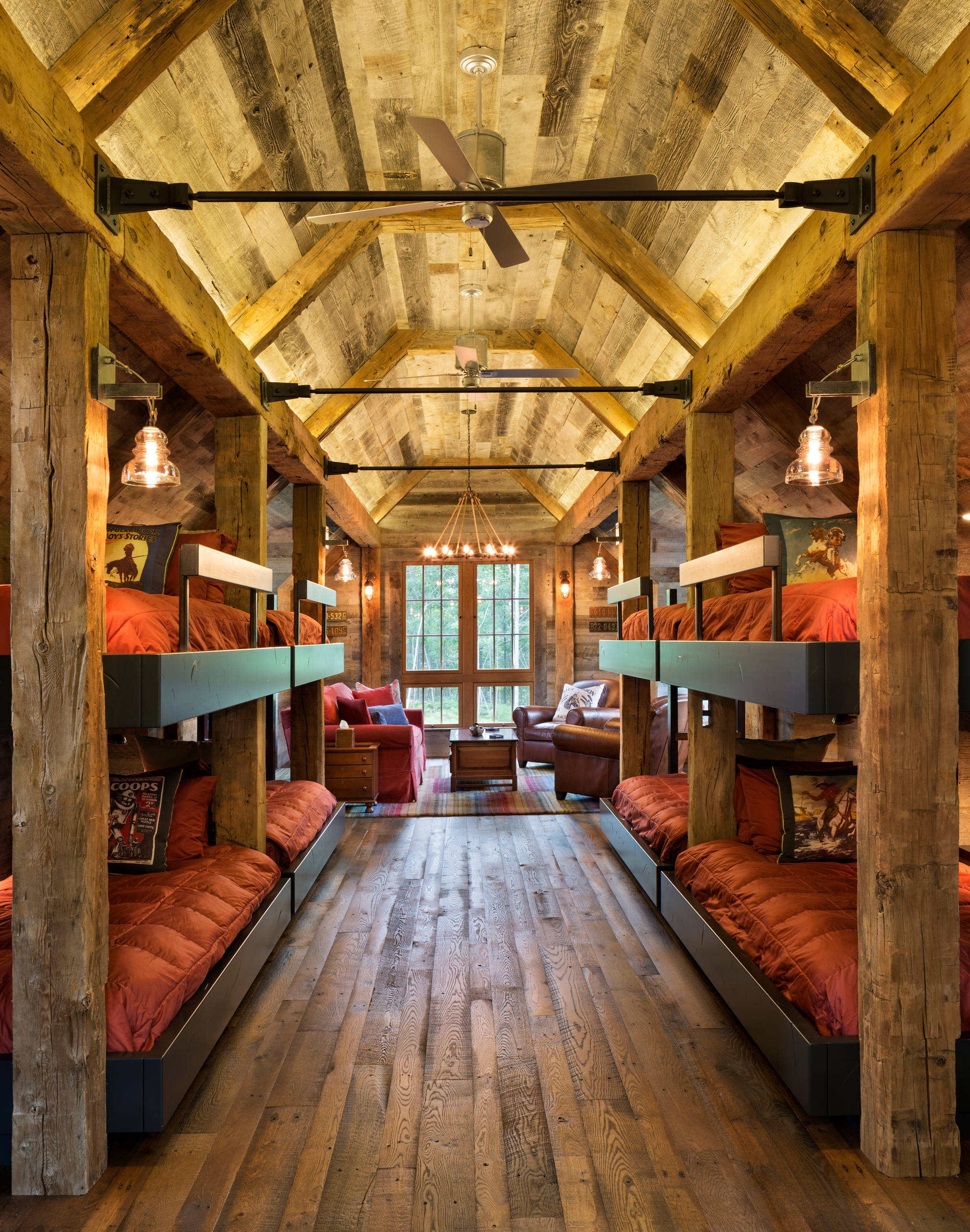 Rustic stylization of a bedroom. It includes bunk beds that provide comfort and safety of sleep in small spaces. Each bed features horizontal slats that protect people who sleep on upper parts. Wooden construction is durable and stable.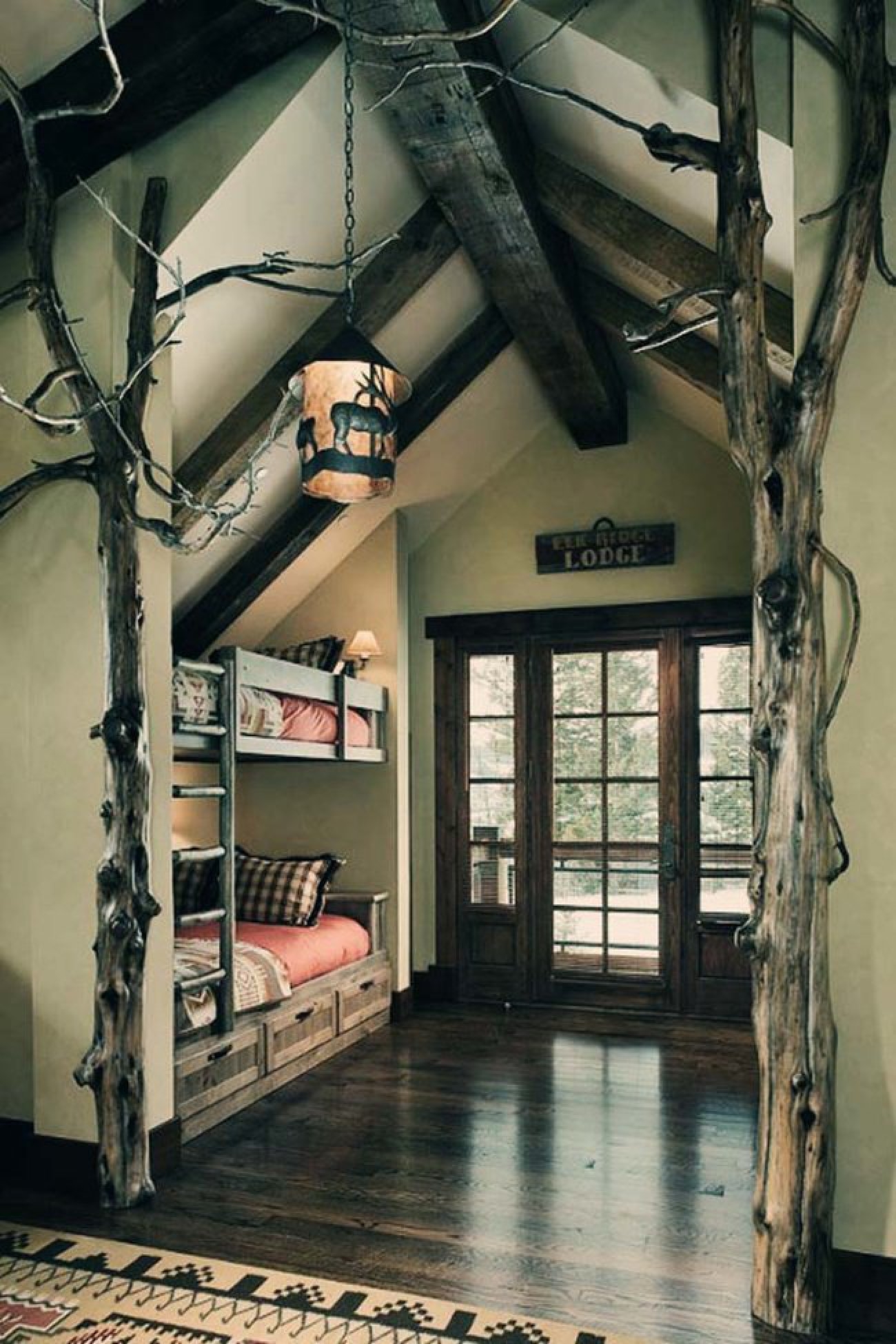 25 Amazing Beds You'd Love To Sleep In Right Now.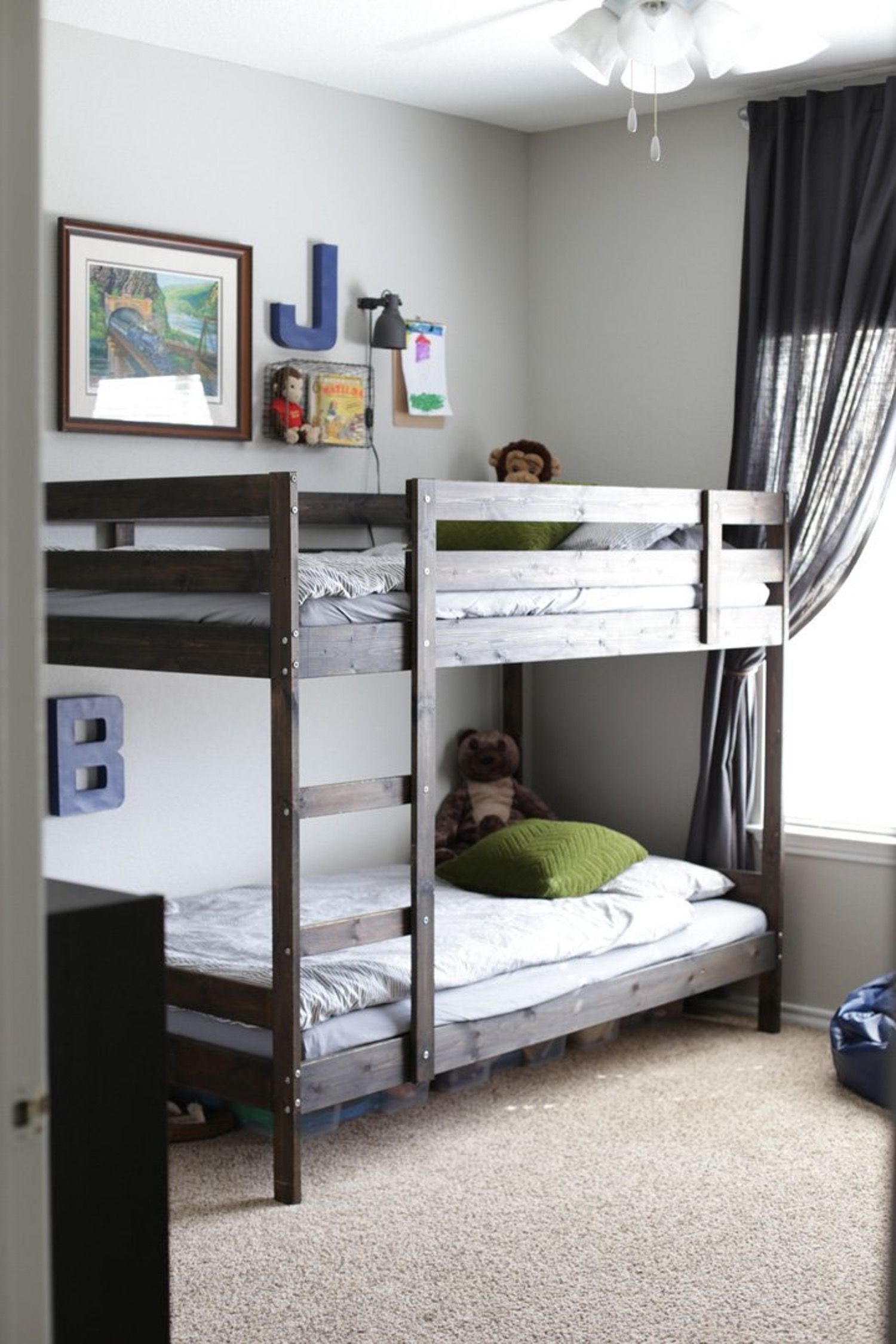 A stunning set of rustic bunk beds that will allow both of your children to sleep comfortably through the night, while you don't have to worry about taking too much of your floor space. It comes with a sturdy ladder and offers a durable wooden structure.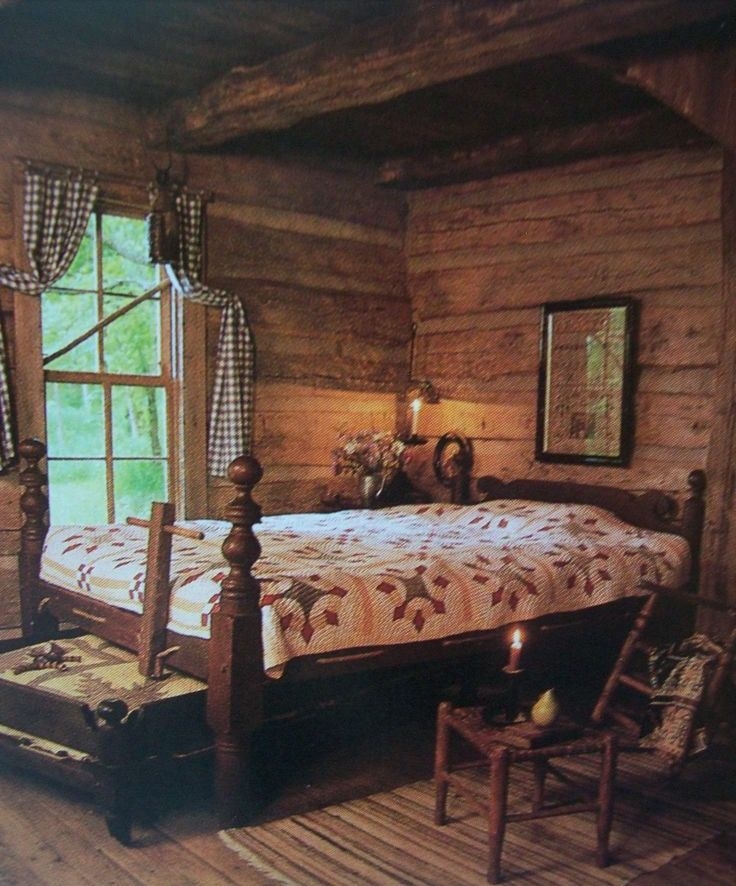 Rustic Cabin Bedroom is so free of clutter, that it brings peace to my soul...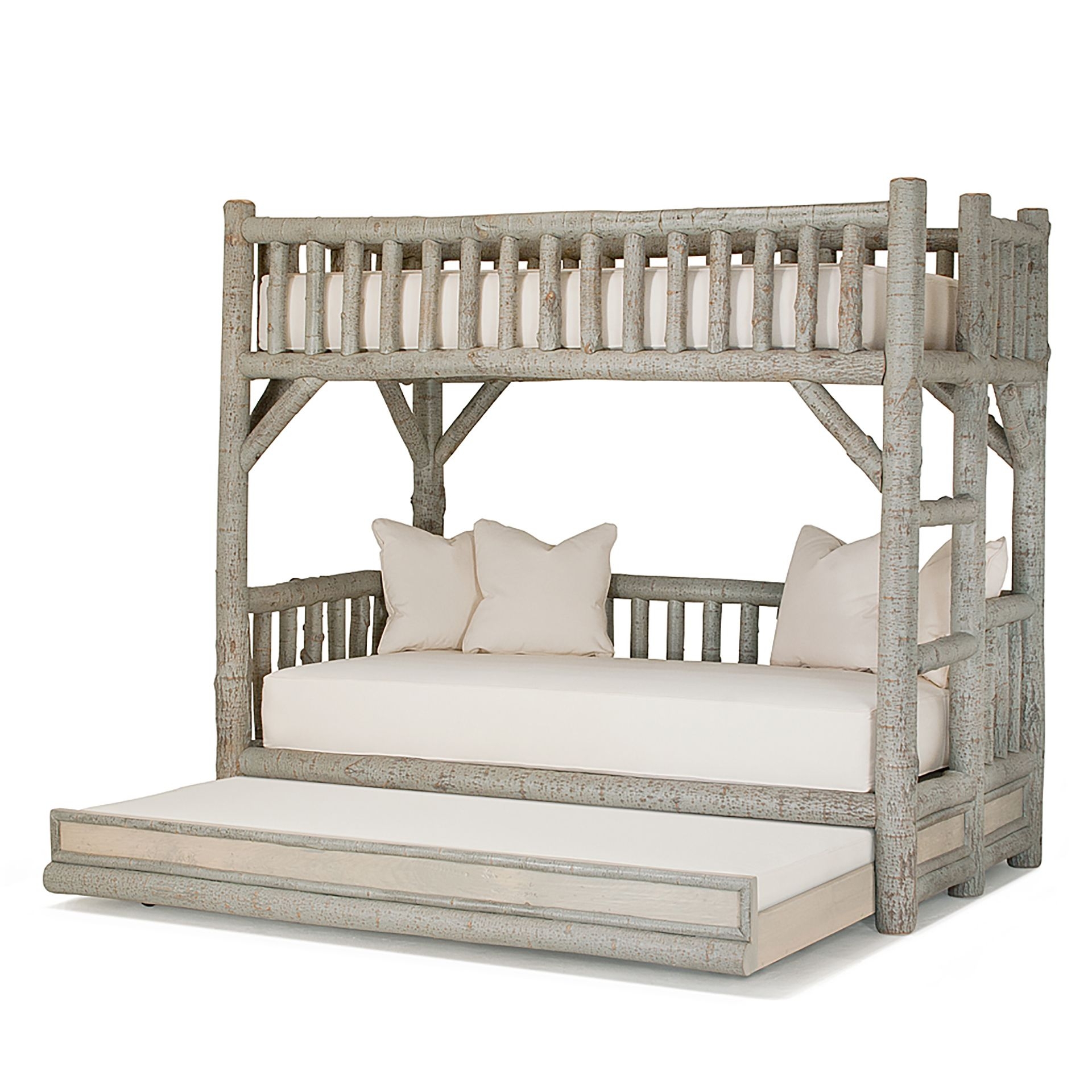 Rustic bunk bed with trundle in lower area. This wooden construction features a nice pine wood finish. Upper bed is accessible thanks to a solid ladder. Twin size mattresses provide softness and good level of comfort.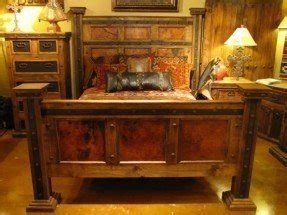 Rustic Furniture » Bedroom Furniture » Beds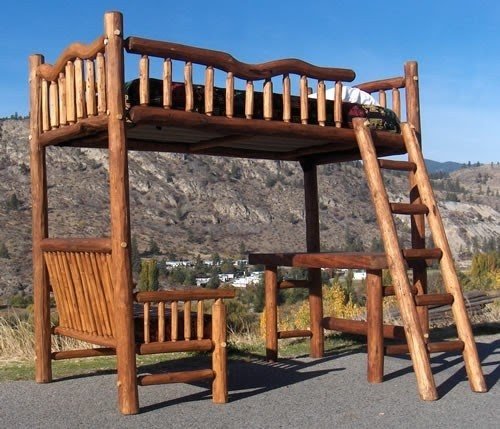 Want this in my backyard!! Belleville & Sons Fine Rustic Furniture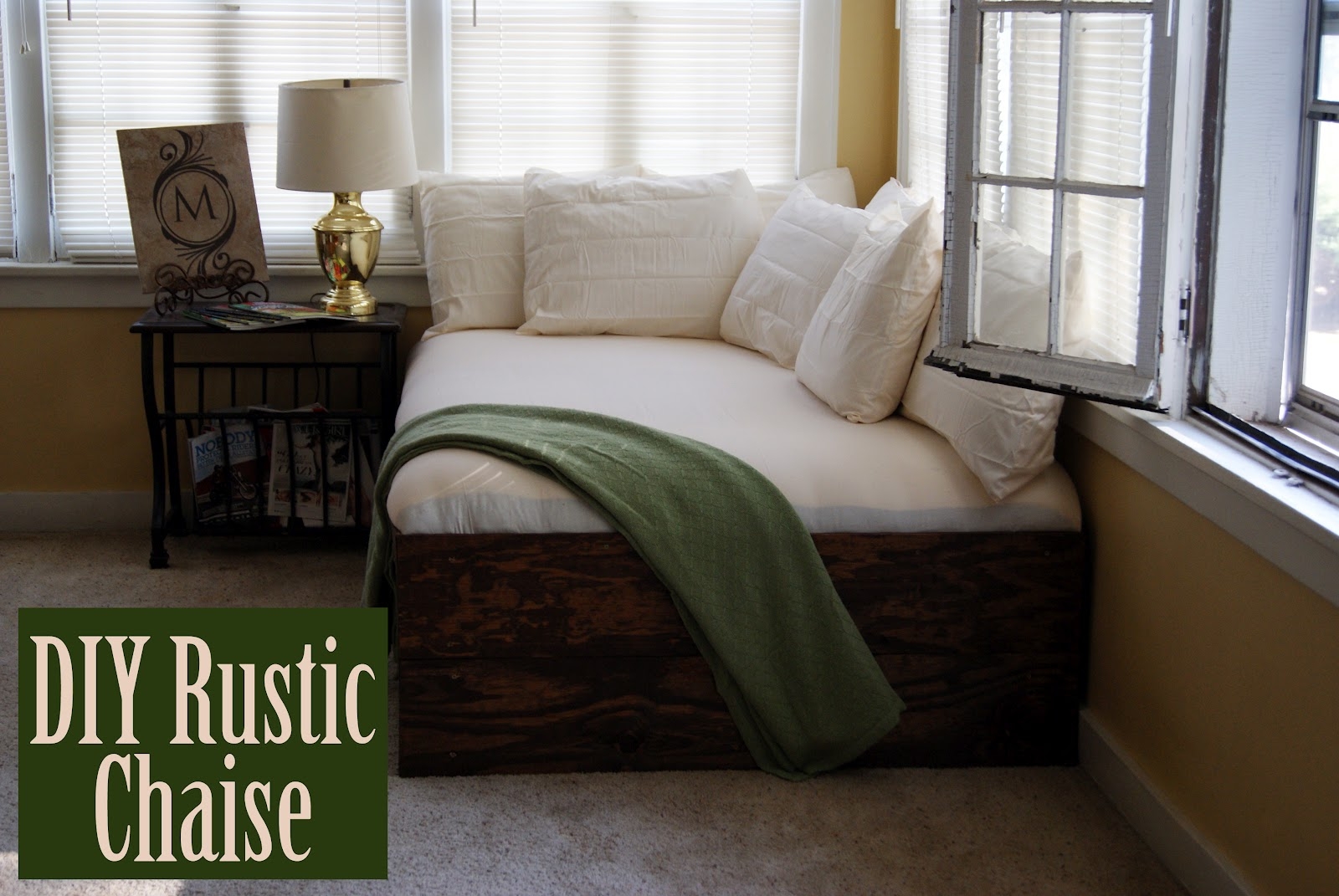 A Diva's Dabbles: DIY Rustic Chaise (for around $100)