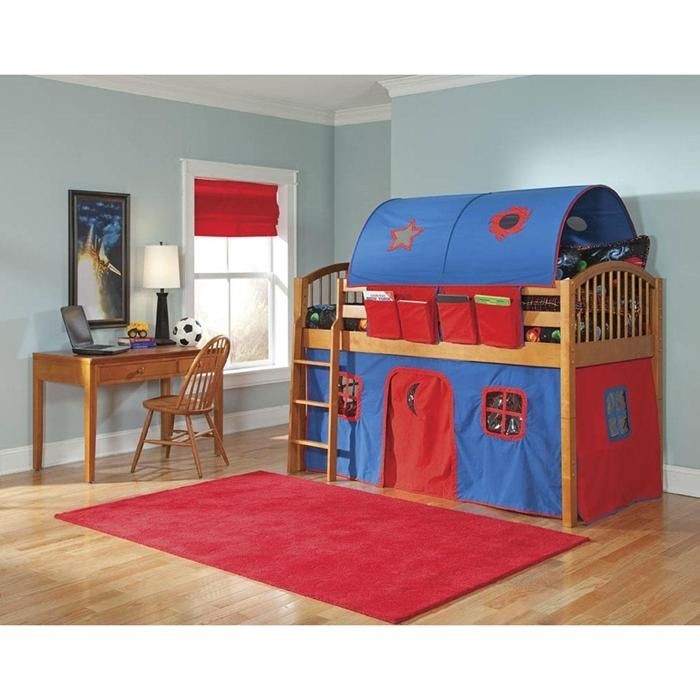 Mansfield Junior Twin Low Loft Bed with Built-In Ladder and Tent
Bed which includes ladder, safety rail post and package containing curtains and rods. Additionally, the construction is strong and durable thanks to the use of high quality solid wood and veneer. The bed has classic, natural finish.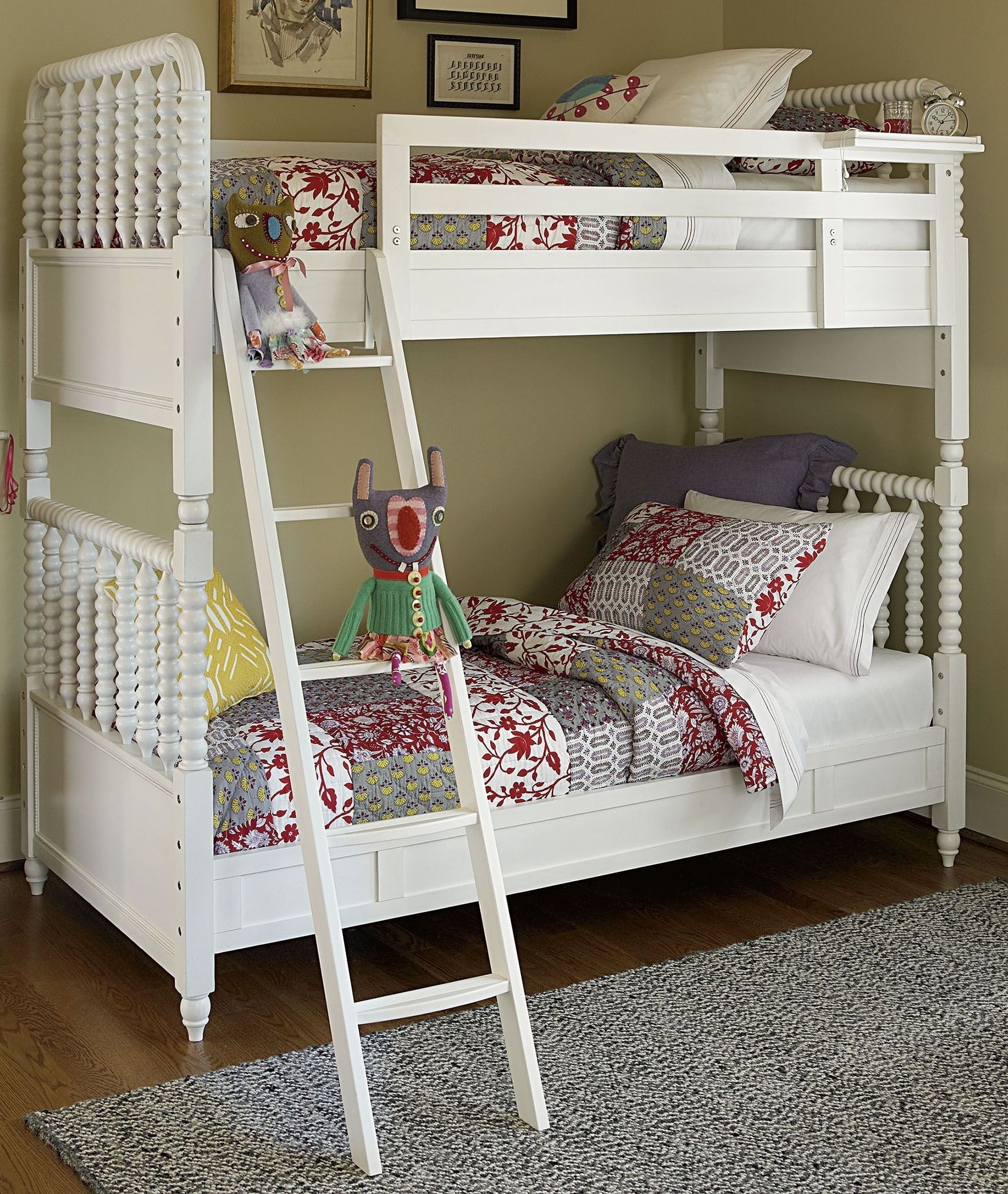 Bellamy Twin Over Twin Bunk Bed
It is a twin over twin bunk bed that has got a white finish and is a perfect addition to your kids room and guest room. It fits to any style and décor, has got a solid wood construction and contemporary design.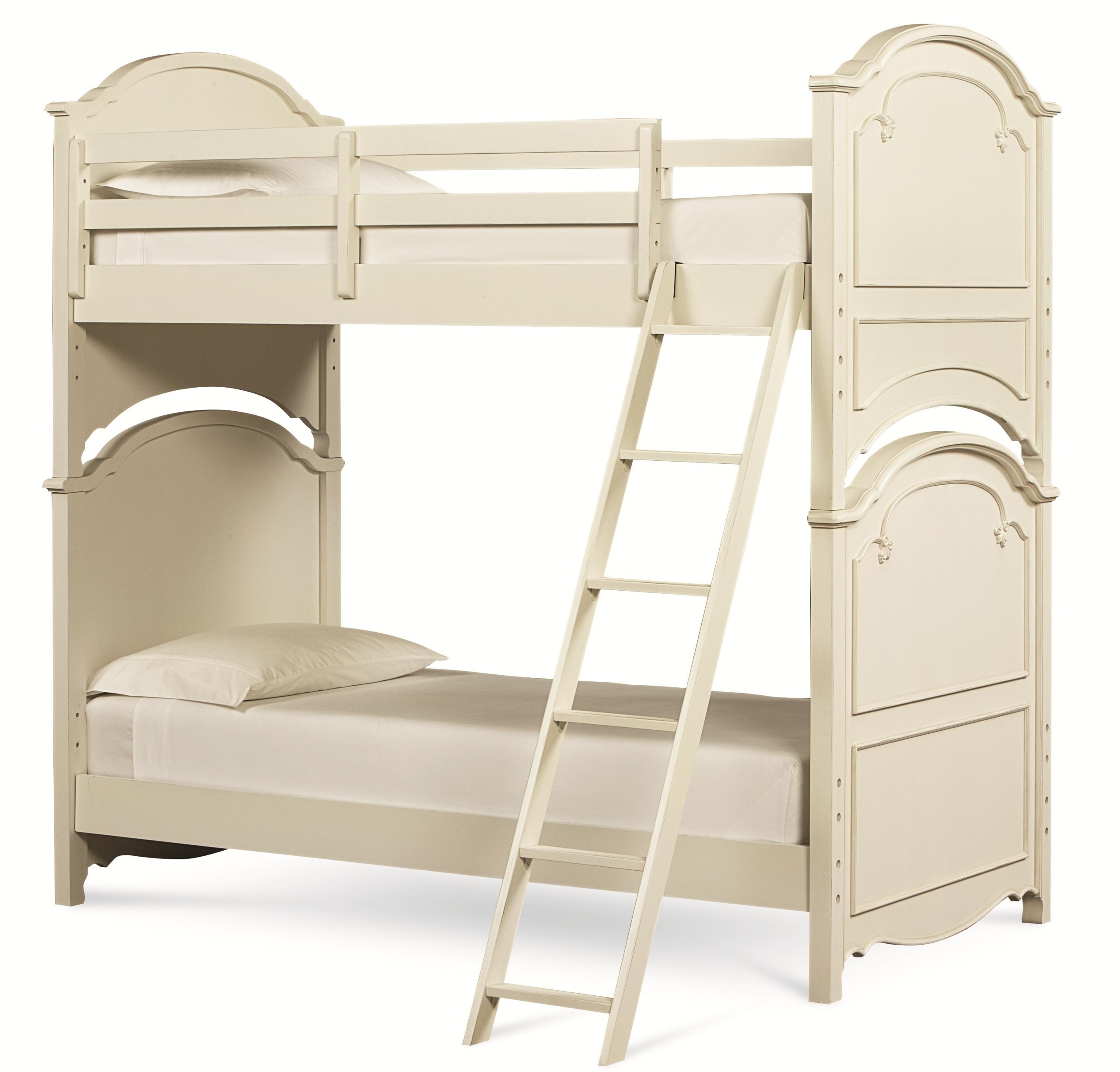 Charlotte Twin Over Twin Bunk Bed
A sophisticated addition for contemporary bedrooms, this Bunk Bed in White Finish is simply marvelous in its design. Includes Birch veneers and hardwood solids construction, safety rails, 5-step ladder, and gorgeous lines.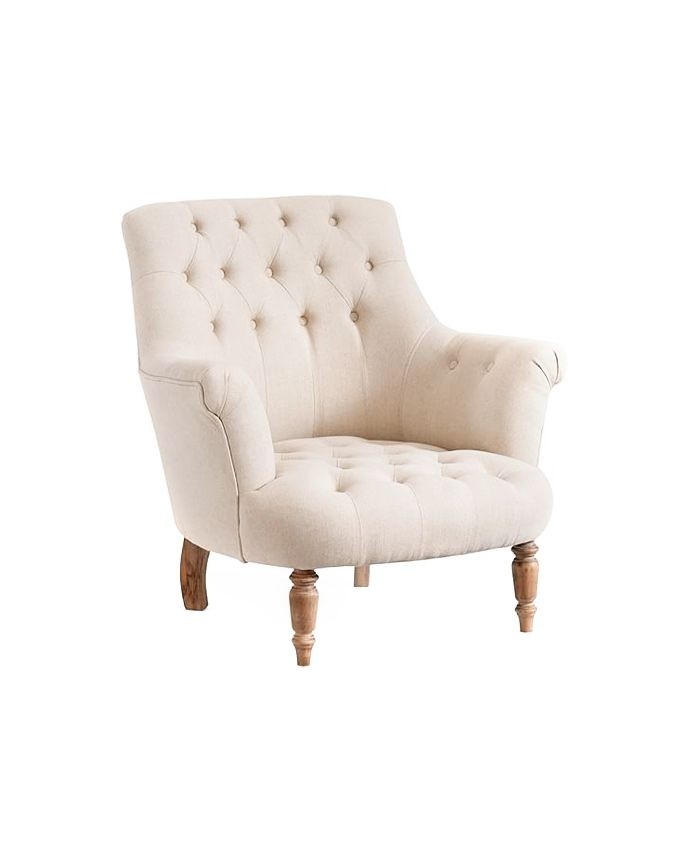 Salinger Upholstered Armchair
The Salinger armchair adds so much to my bedroom. It create w cozy nook for reading books or relaxing. I love the modern twist on this vintage product.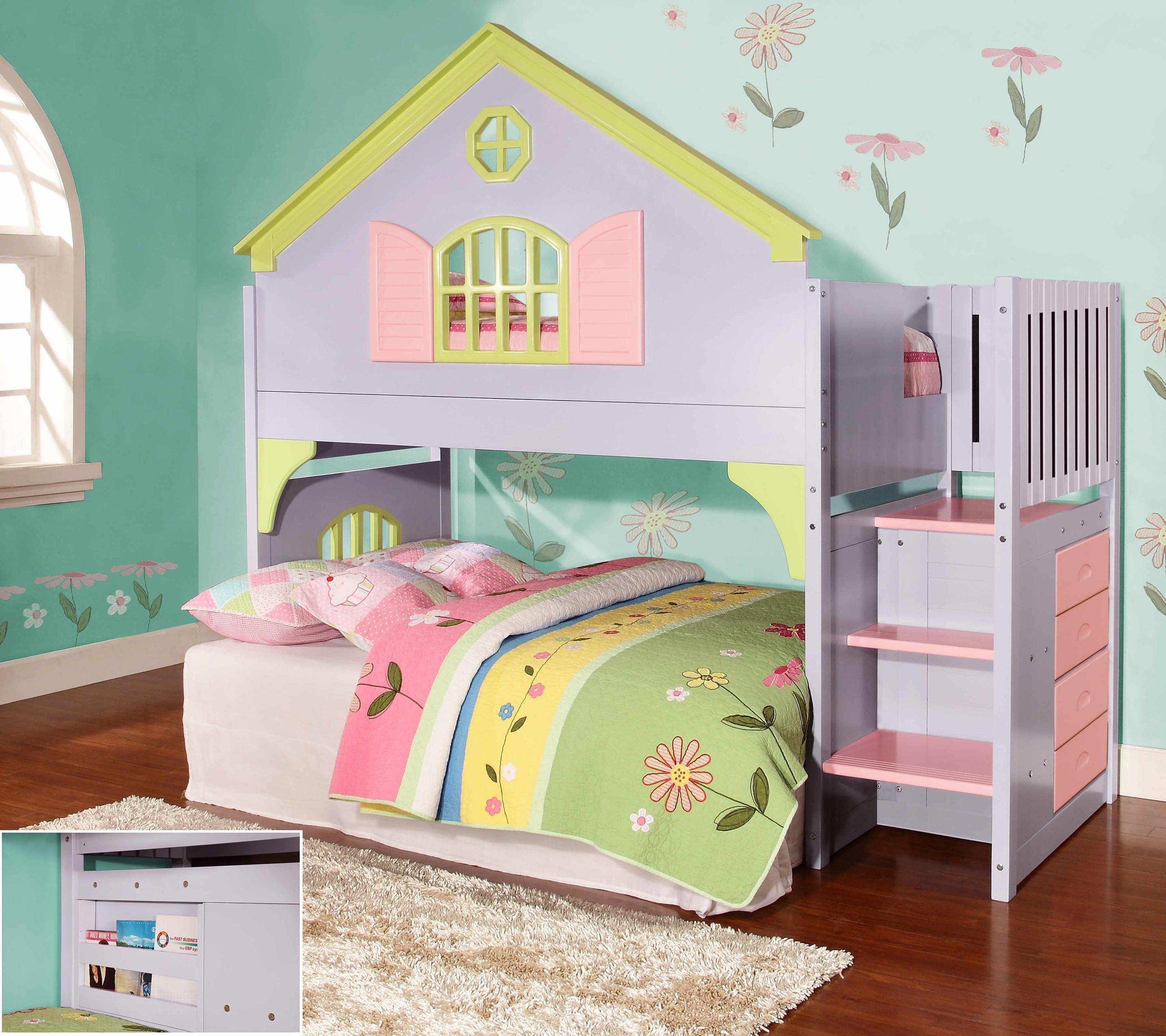 Donco Kids Twin Doll House Loft Bed with Staircase
Charming twin bed looks like a dollhouse in pastel colors. A carefully executed construction is made of wood. Includes safe stairs, 4 drawers for storage. Designed for kid's room.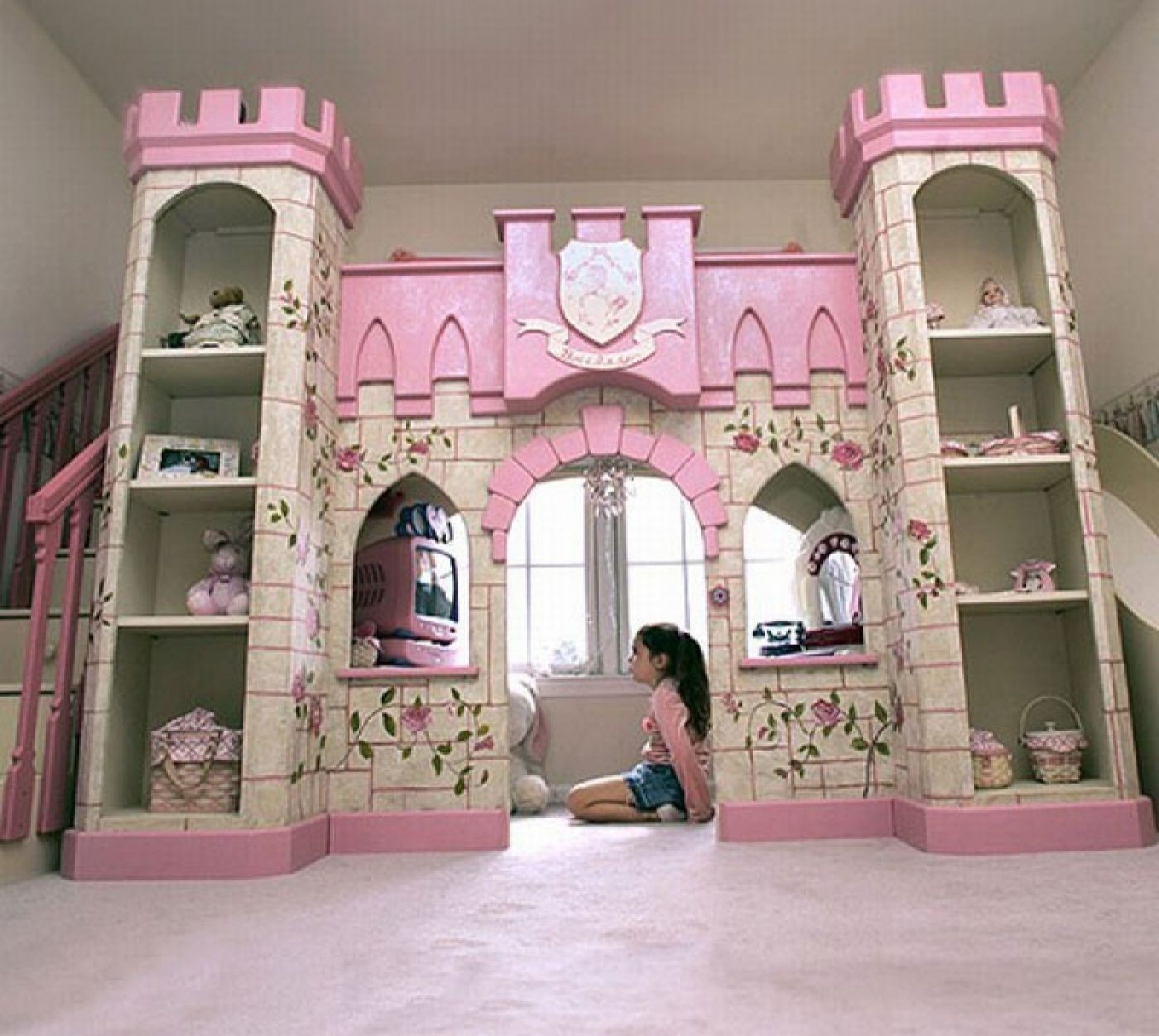 A gorgeous piece of girly furniture, excellent for spicing up kids' rooms. The loft bed set is shaped like a beautiful castle and adorned with pink accents, offering 8 open shelves, a built-in staircase, and a spacious compartment underneath the top bunk.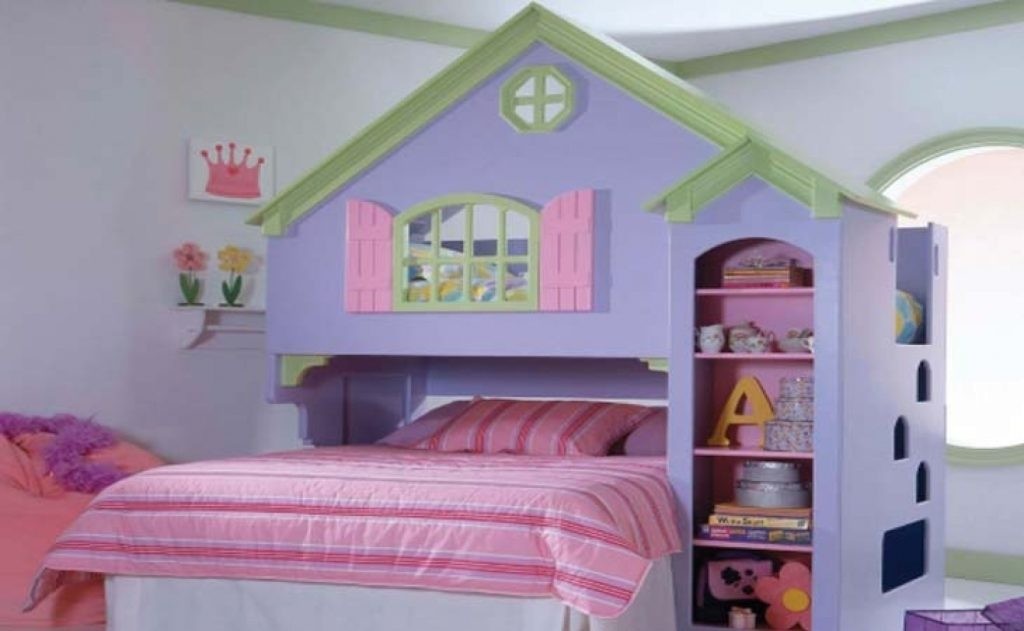 Went to this year's Parade of Homes and saw a little girl's room decorated with this exact was absolutely adorable! Wishlist for Isabella's room...but being the bargain hunter that I am, maybe I can find it cheaper or have it made! "Tradewins D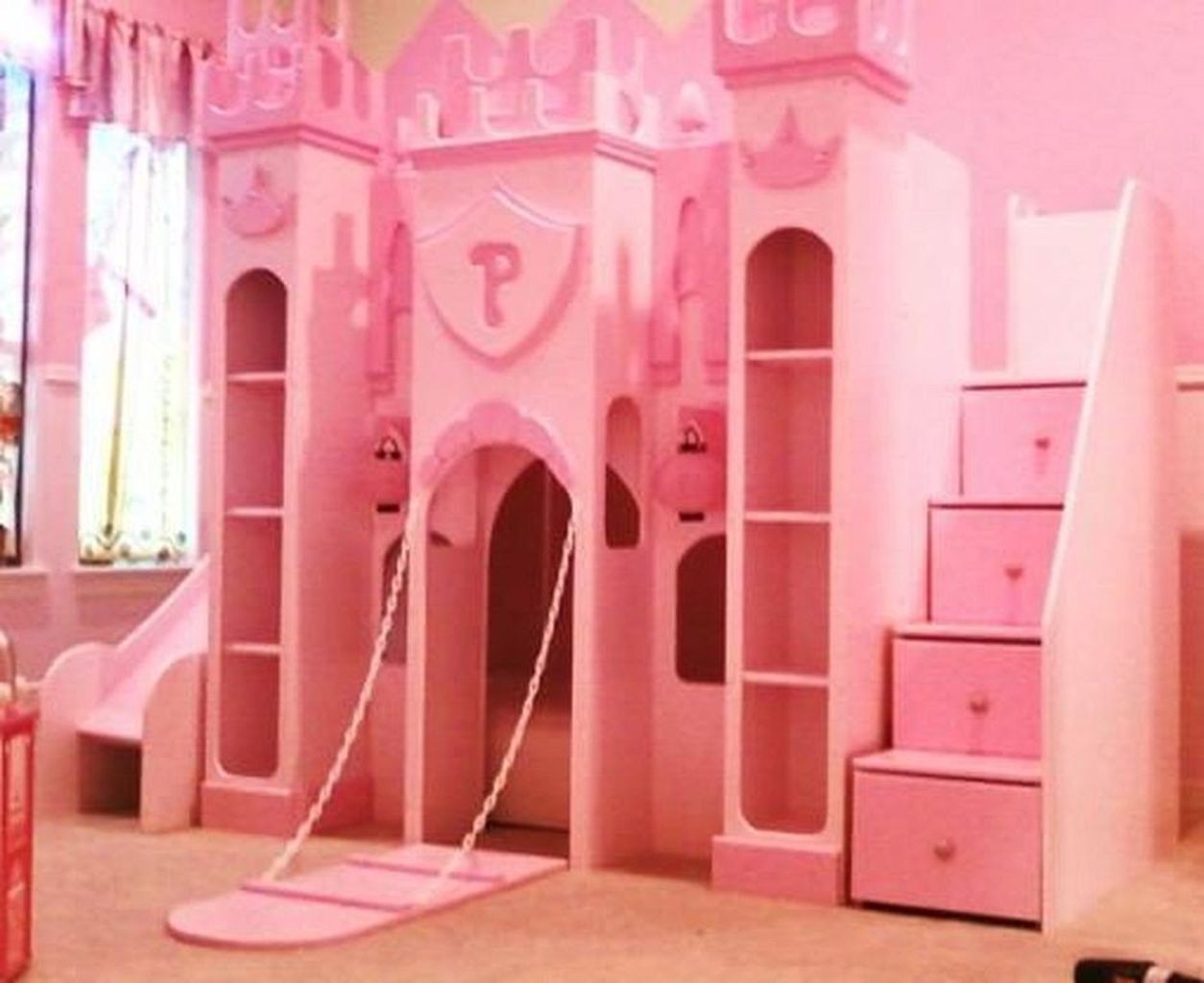 A decorative pink castle for your little princess to sleep inside like royalty. It features a twin loft bed design for girls, solid comfortable construction, slide, and ladder for the upper bed, and plenty of extra storage for a small bedroom.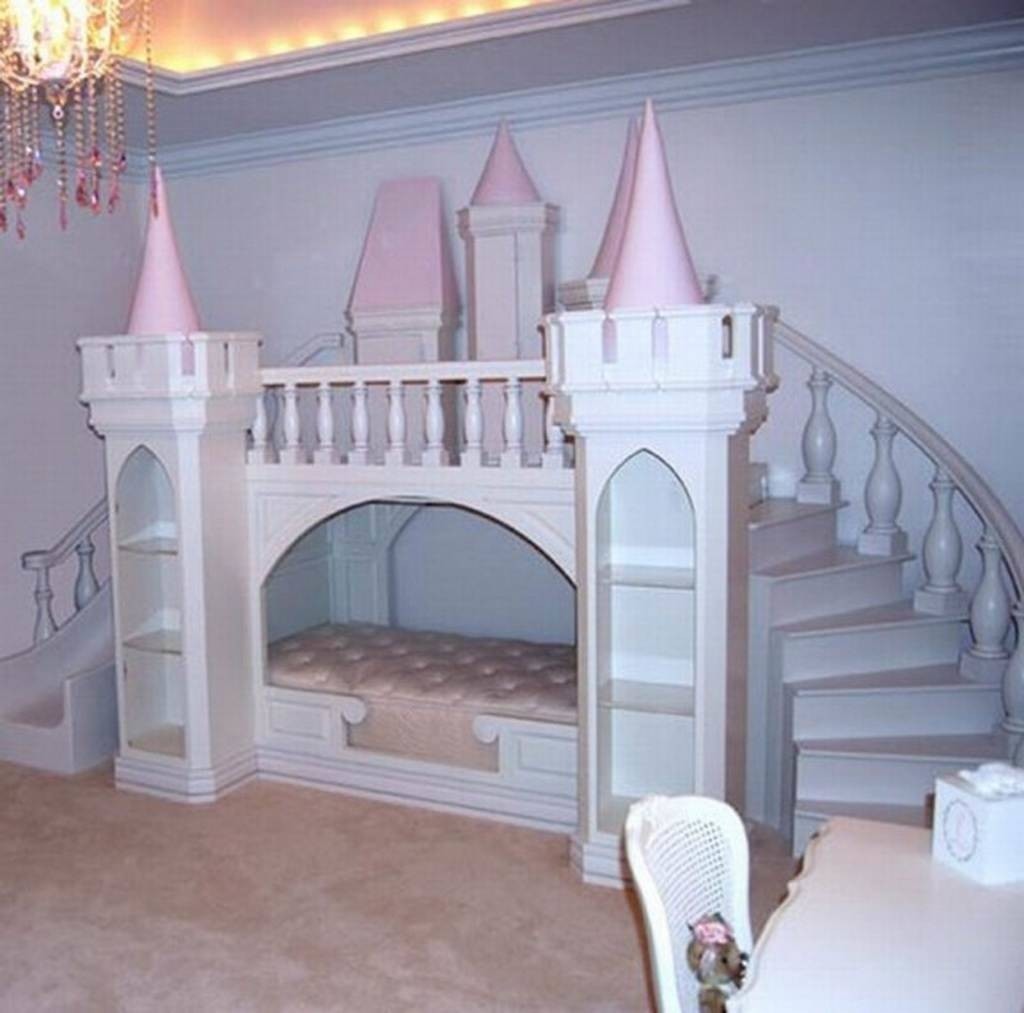 Who said your little girl can't actually feel like the princess she is for you? This castle bed offers a design that will not only ensure absolute comfort for sleeping time but will make for a fine playtime option.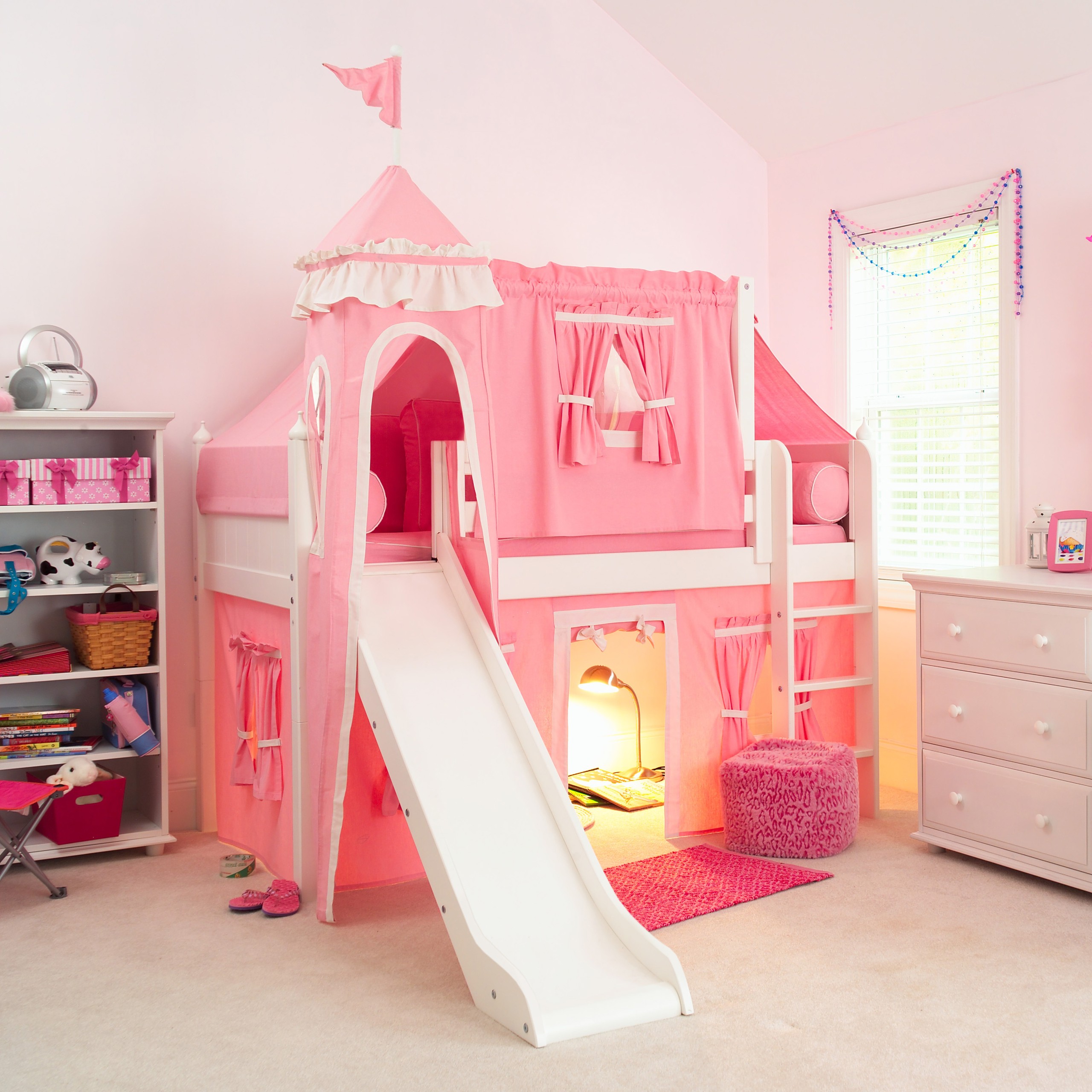 Twin loft bed for girls. This comfortable, solid and attractive construction looks like a castle. Upper bed includes a ladder and slide. This decorative pink bed is a perfect way for organization of small bedrooms.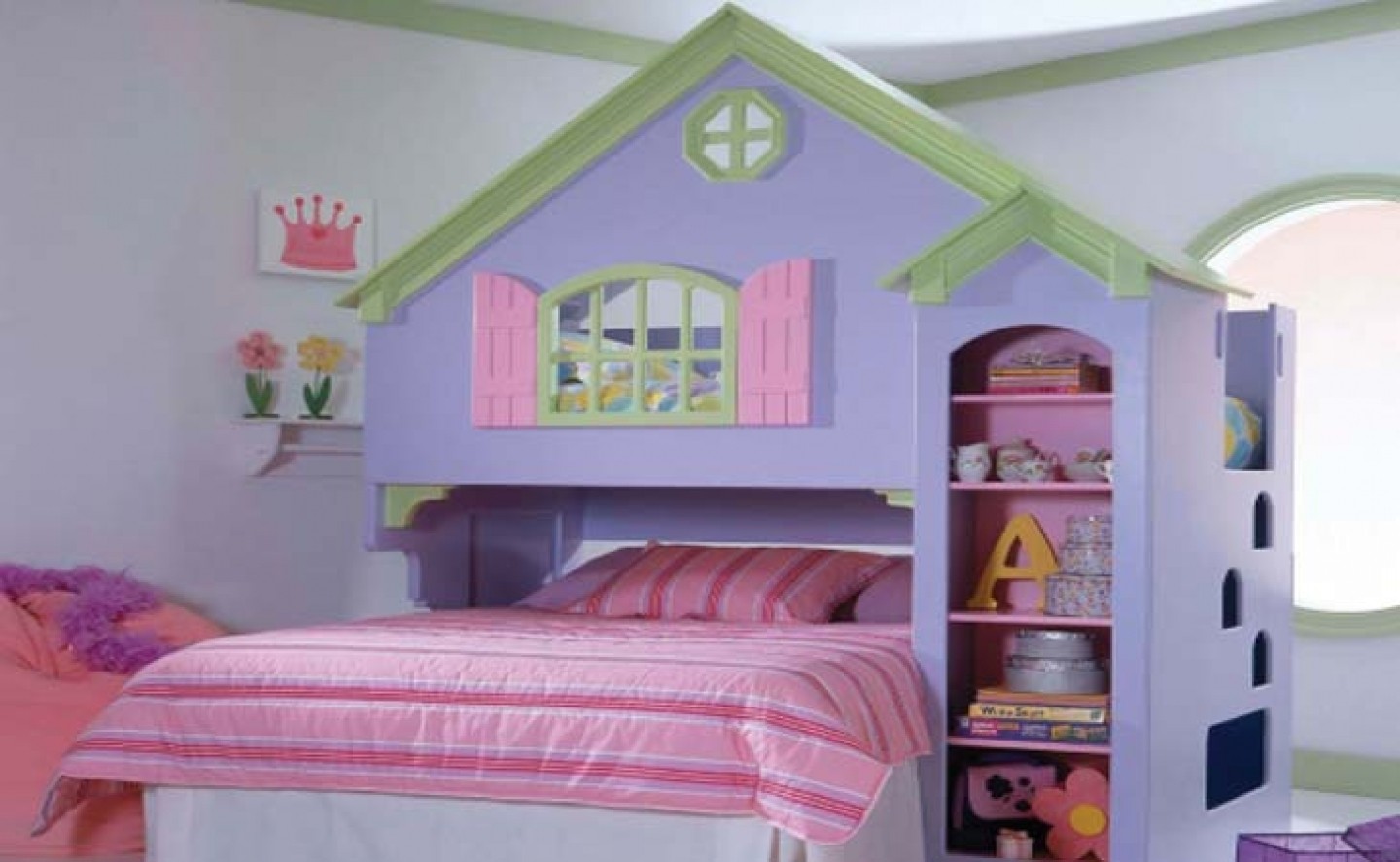 Incredible princess bunk bed for your little ones. The bed comes in a stunning design and combines additional storage shelves too. It offers a mix of vibrant colors including a dominant light purple with touches of pink everywhere.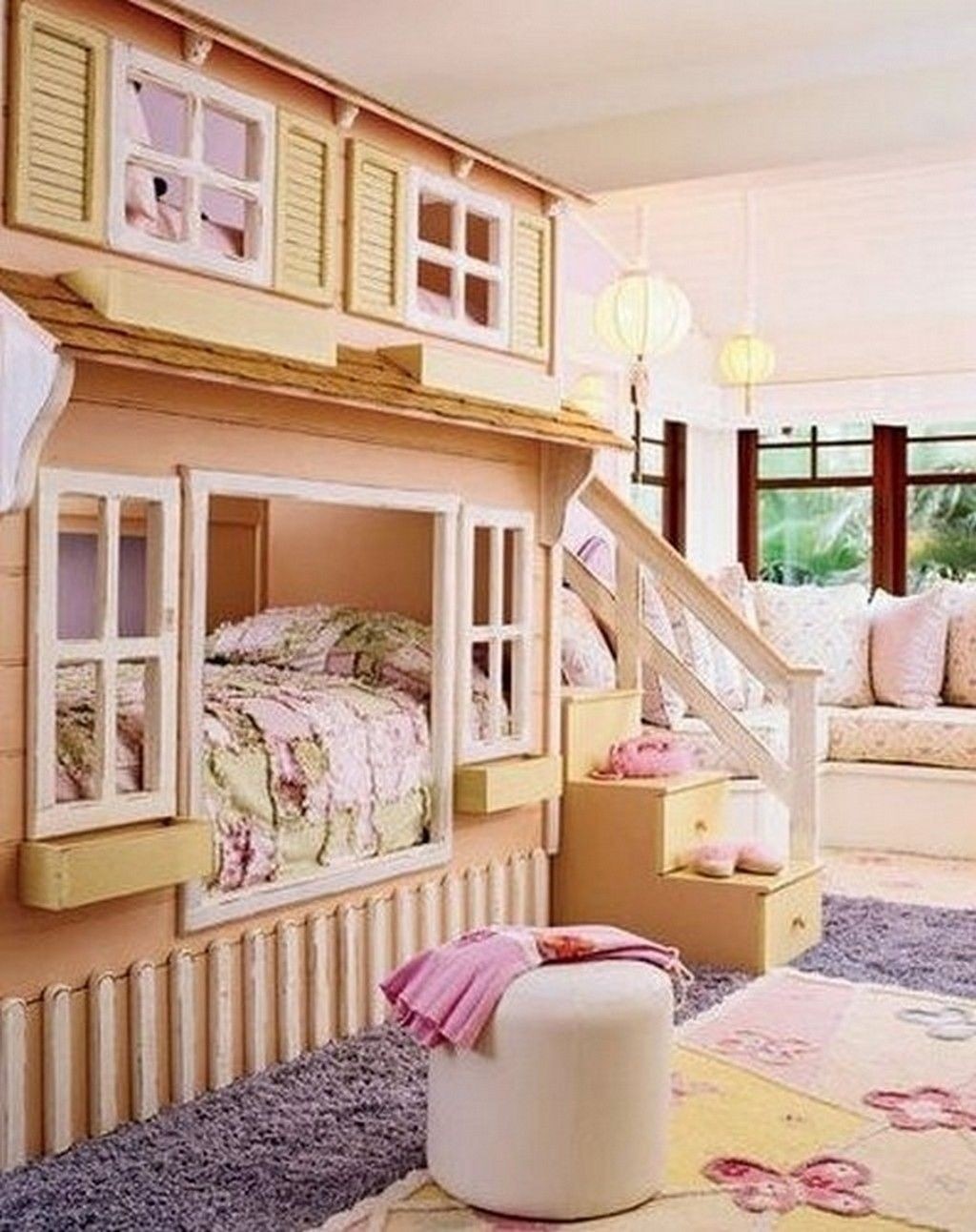 Create a bedroom straight out of wonderland for your little girls with this bunk bed idea that looks and feels like a real castle, making your child feel like they're in their favorite fairy tale, making bed time more fun.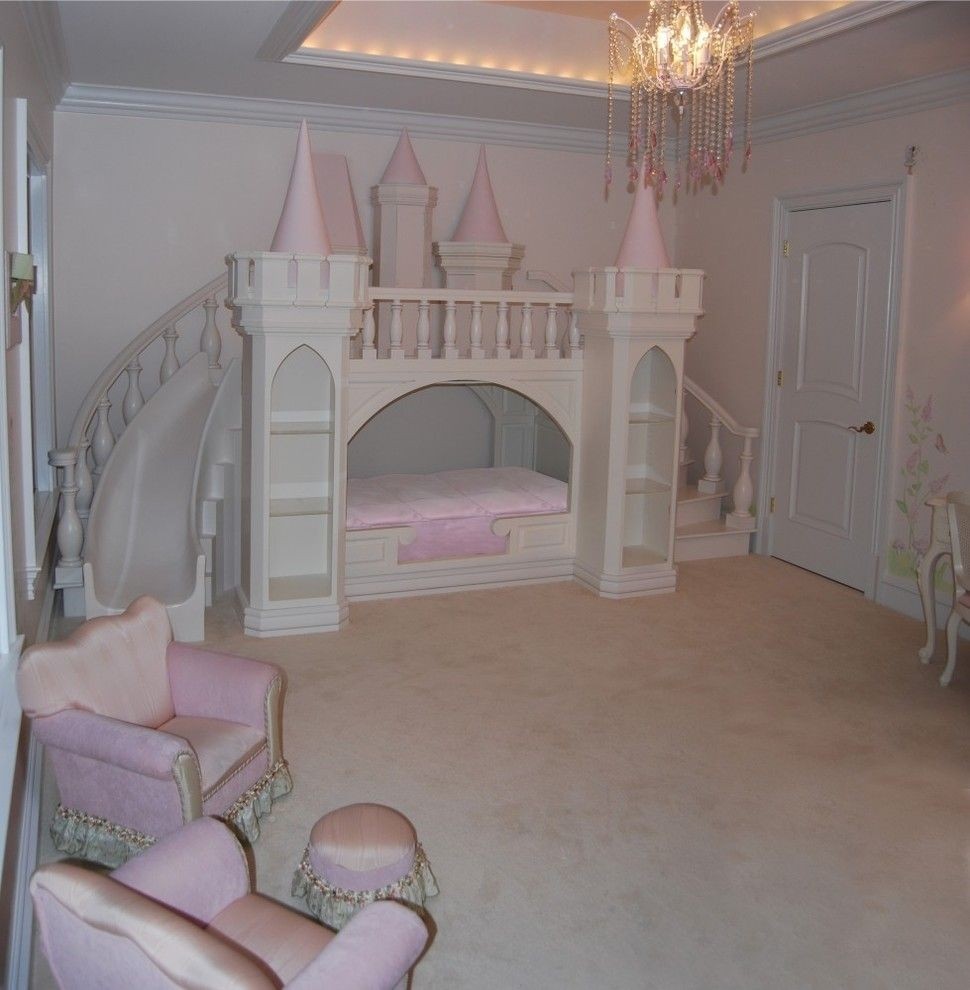 girls little princess castle loft bed is very little little girls ...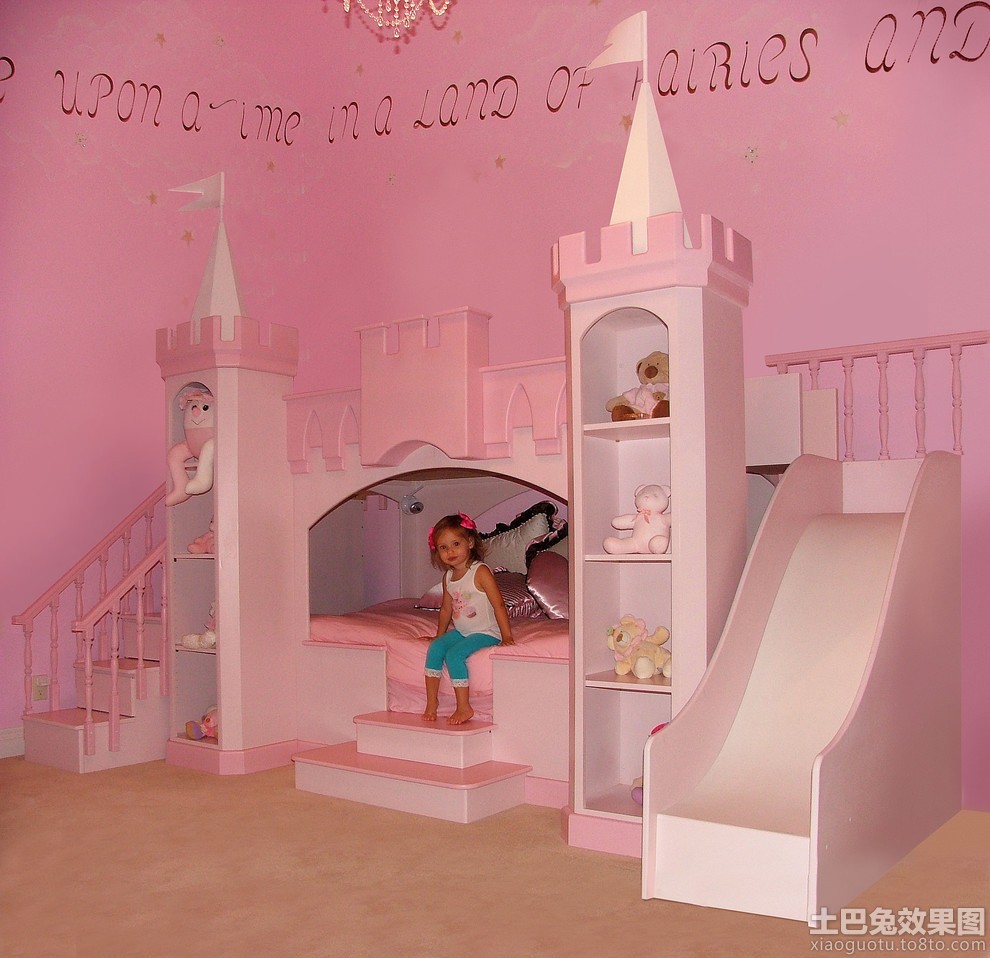 Every little princess needs a pink castle, and this bunk bed arrangement provides a beautiful, fun place. The bottom bunk is flanked by two tall cubby shelf units. The upper bunk is reached by a stair and exited by a slide.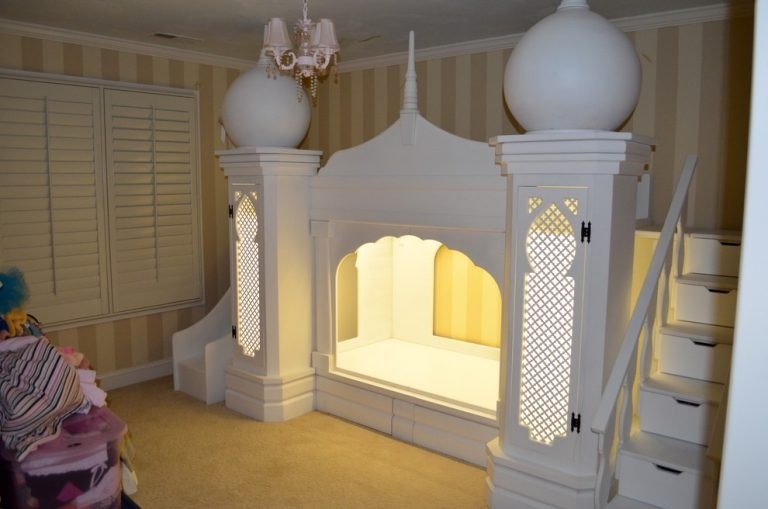 Disney Princess Girls Princess Castle Bed mediterranean-kids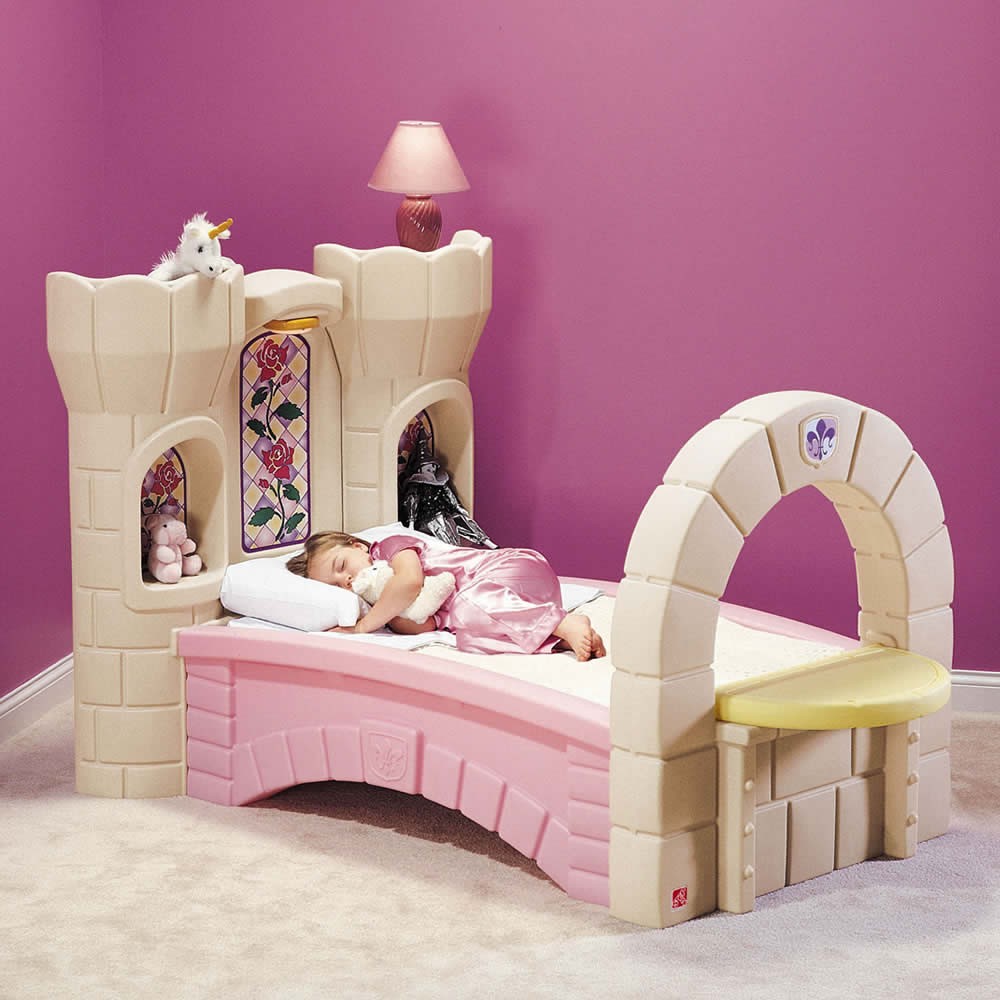 Castle Beds For Girls Loft Plans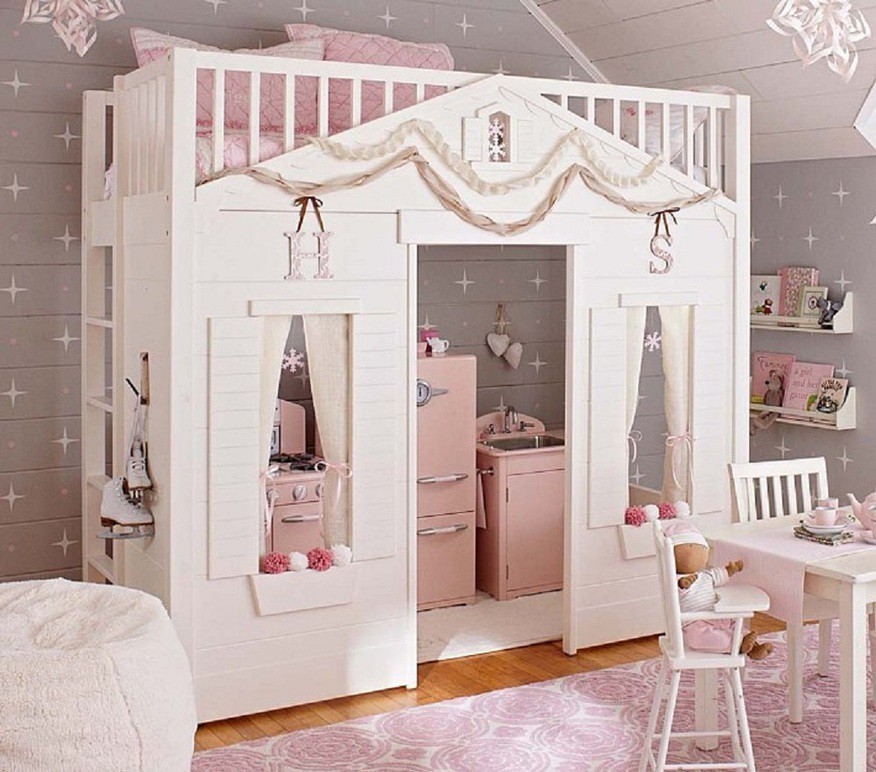 Its like my princess bed mom but more fun and does'nt take up much space!!!!!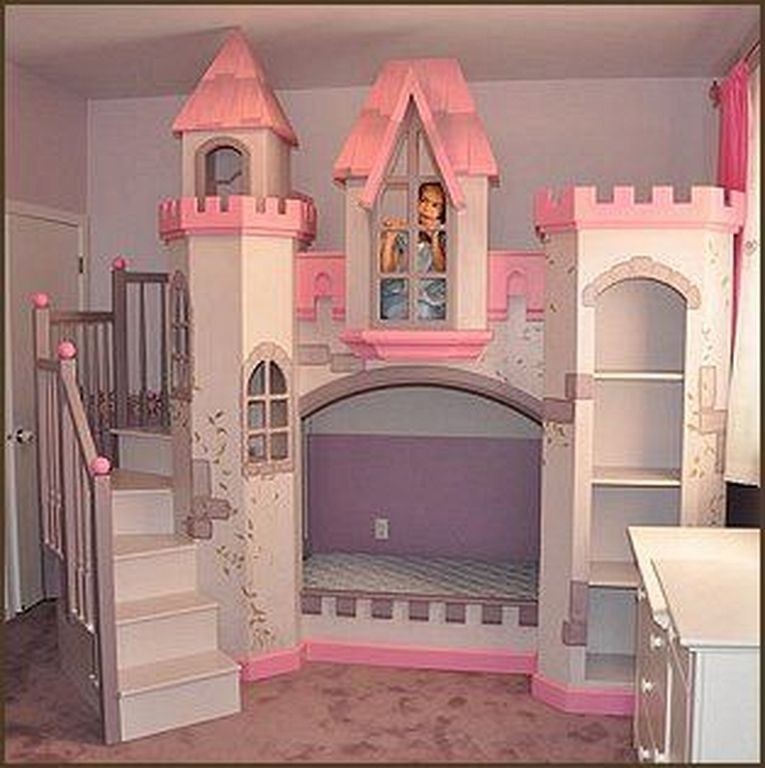 Anatolian Castle Bunk Bed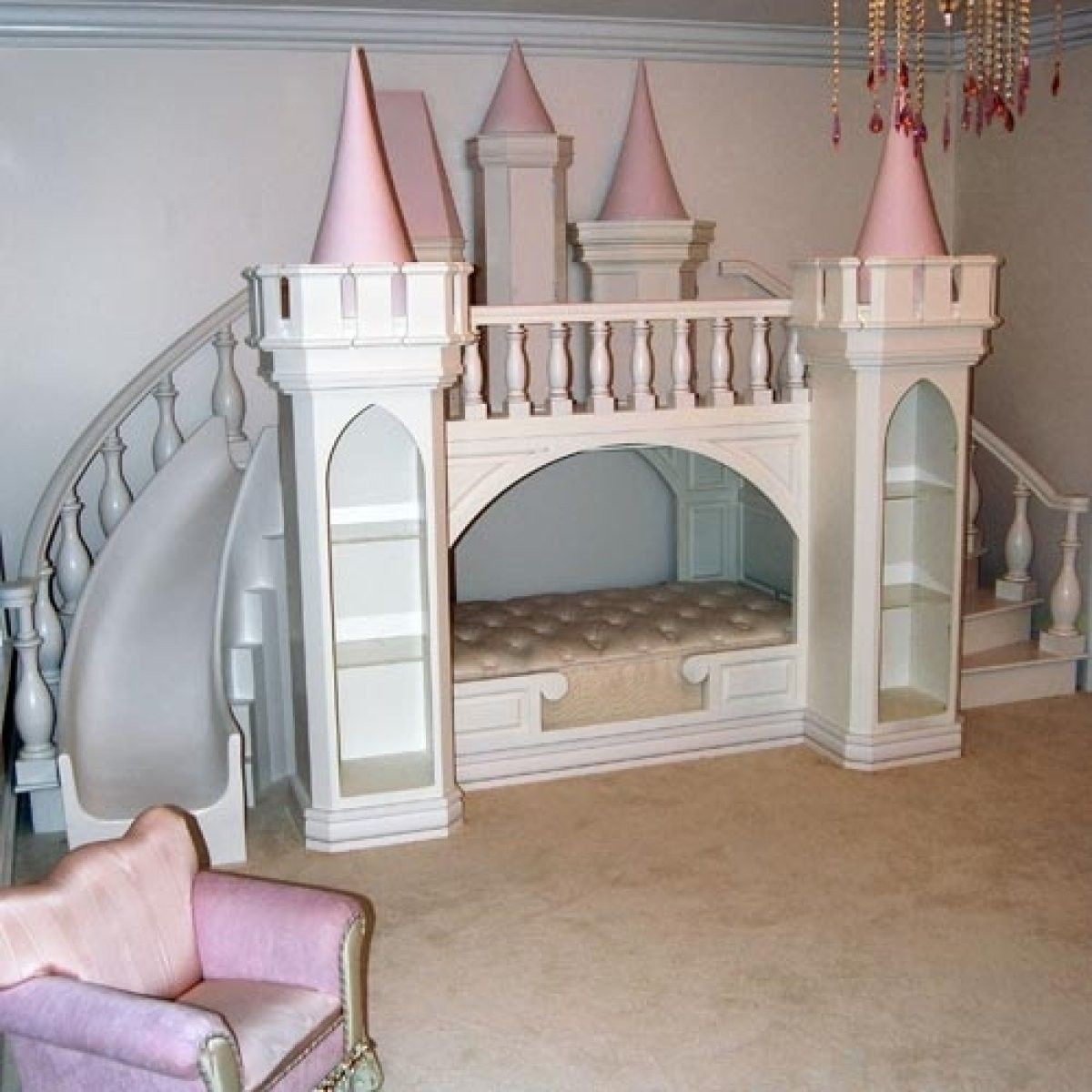 expensive-children-beds2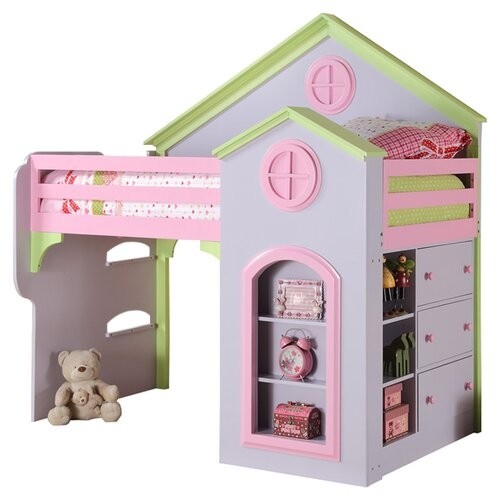 You should see this Princess Twin Loft Bed on Daily Sales!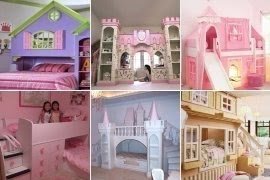 So when your kids room is already stuffed-how you create even more space? A neat princess bunk bed - full of pink elements, made of wooden white panels - give a sppace for both sisters,and offers also a storage place, with many drawers, even inside the stairs.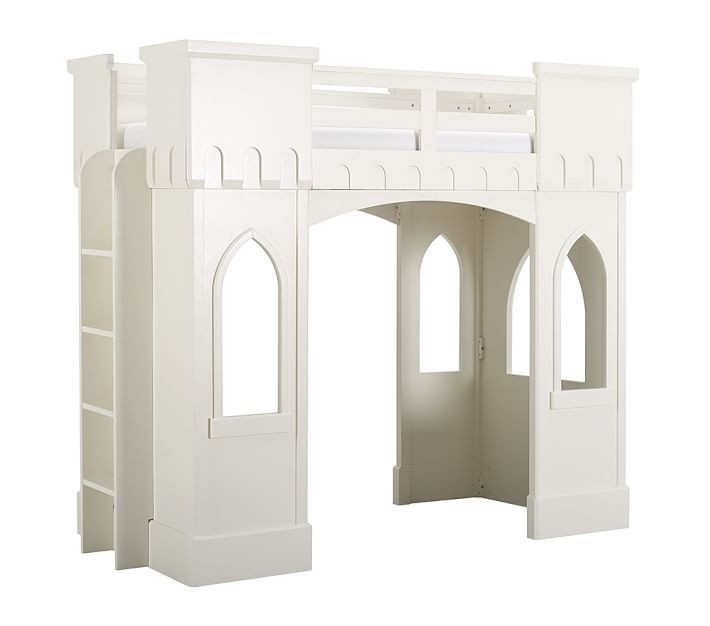 Castle Loft Bed | Pottery Barn Kids. Not for $2K or on sale for $1400, but the boys would sure love it!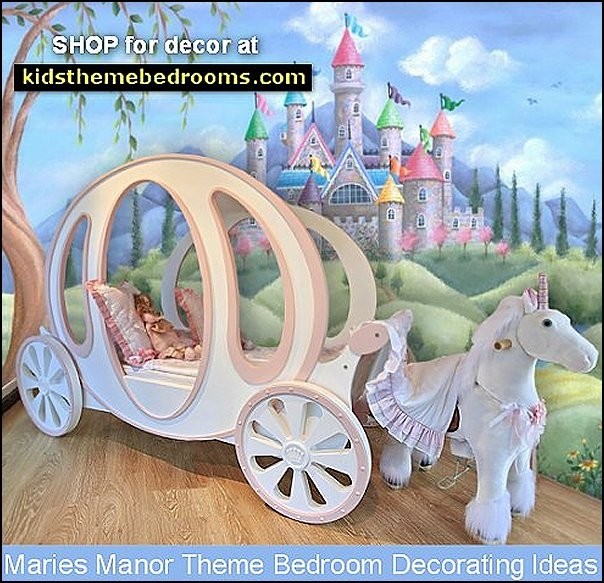 +beds-princess+castle+wallpaper+murals-princess+theme+beds-princess ...
princess-castle-bunk-bed-loft-w-slide.jpg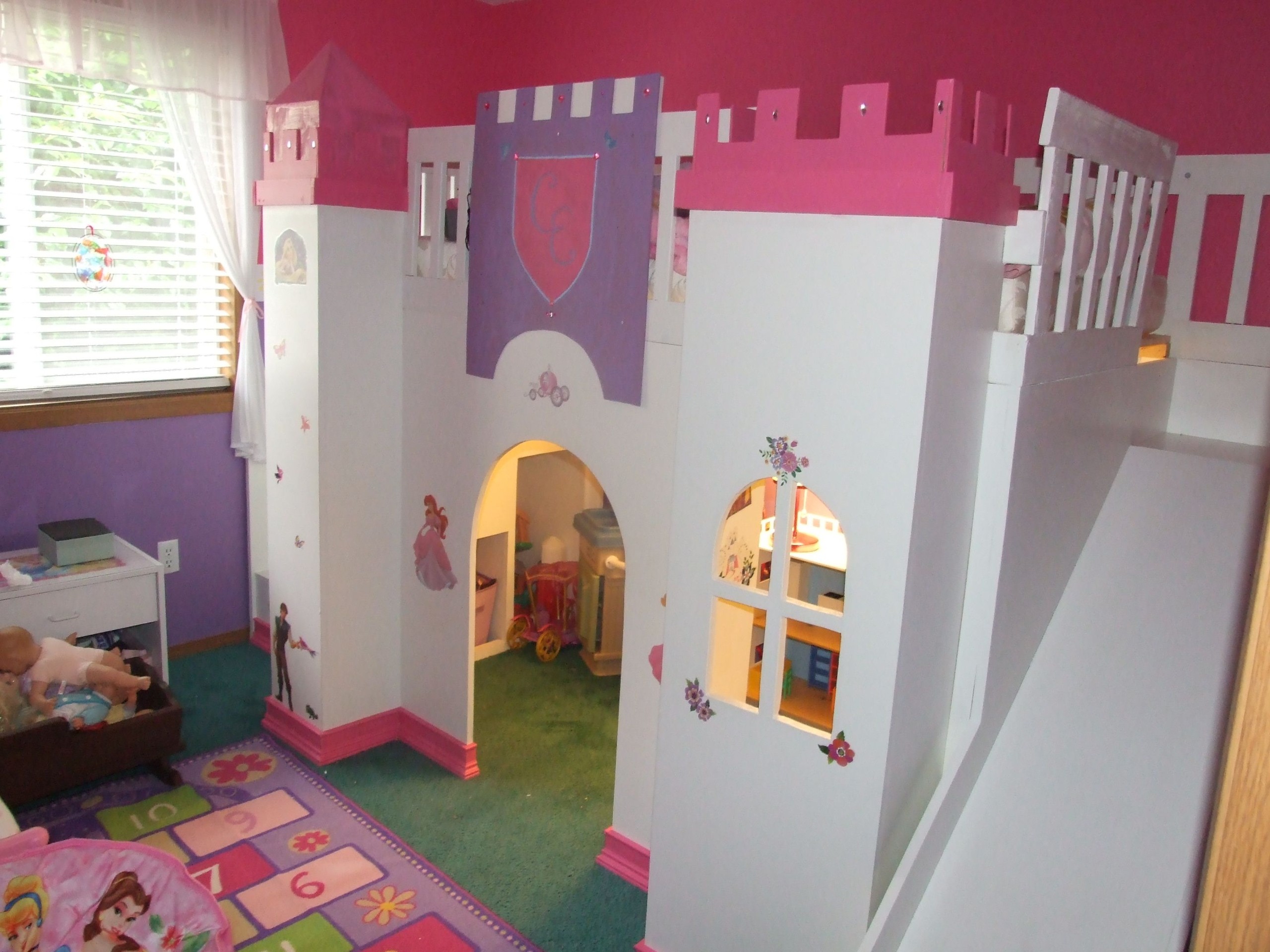 Castle loft bed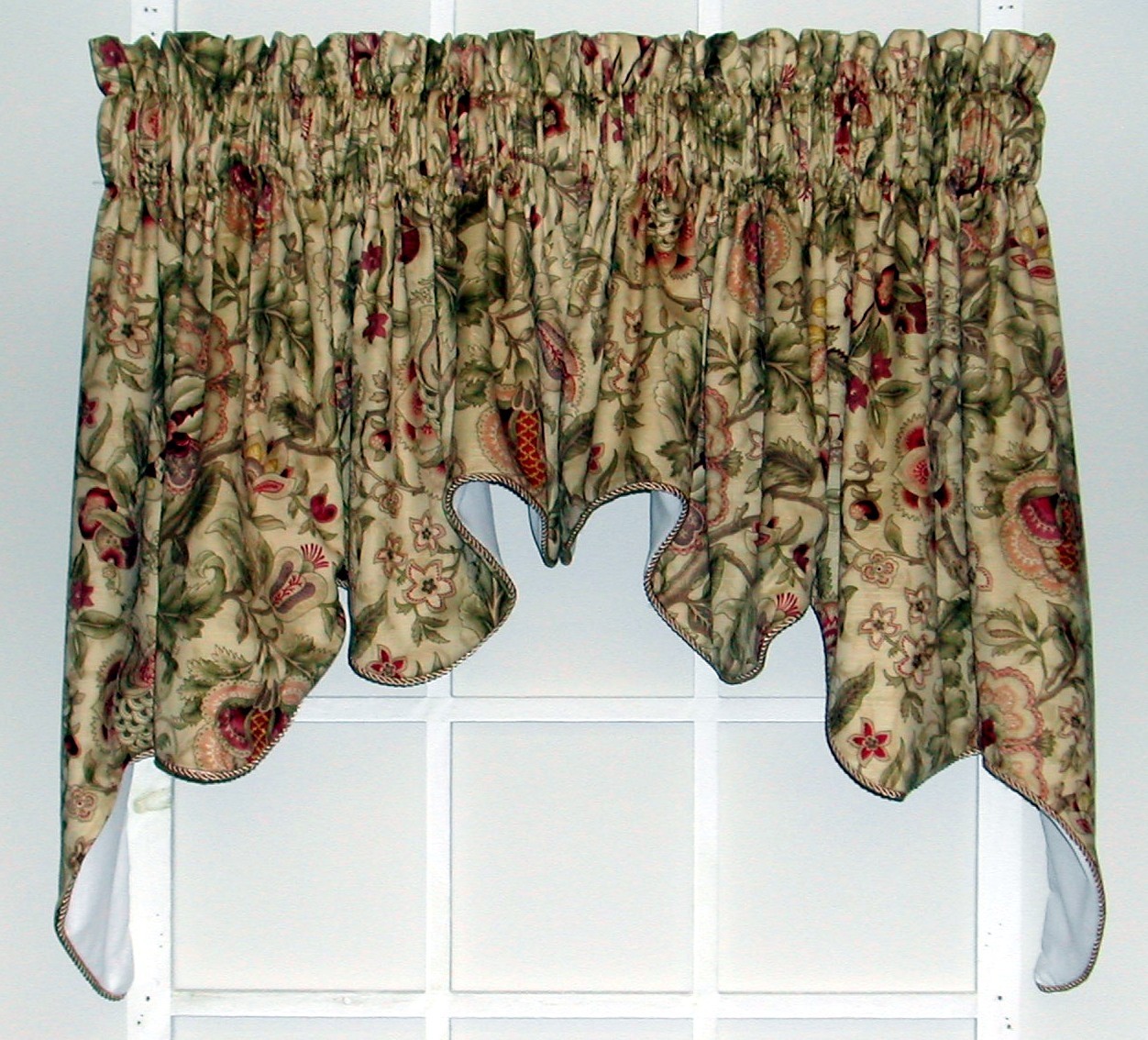 A stunning valance that will keep your kitchen looking warm and welcoming. It sports the charming flowery design of the fabric and comes with various colors of the finish that make it pop with fun and vibrancy.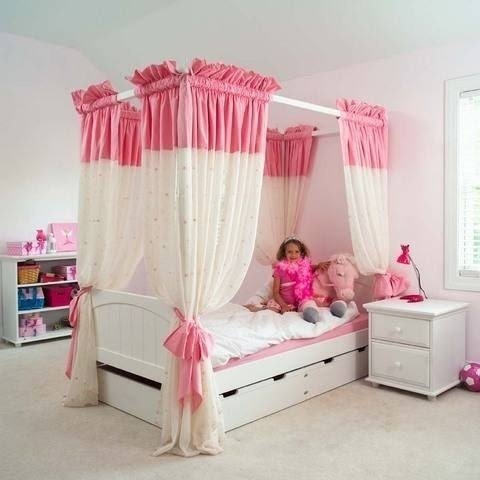 ... KIDS FURNITURE! SLIDE BEDS, PRINCESS BEDS, CASTLE BEDS, HIGH LOFT BEDS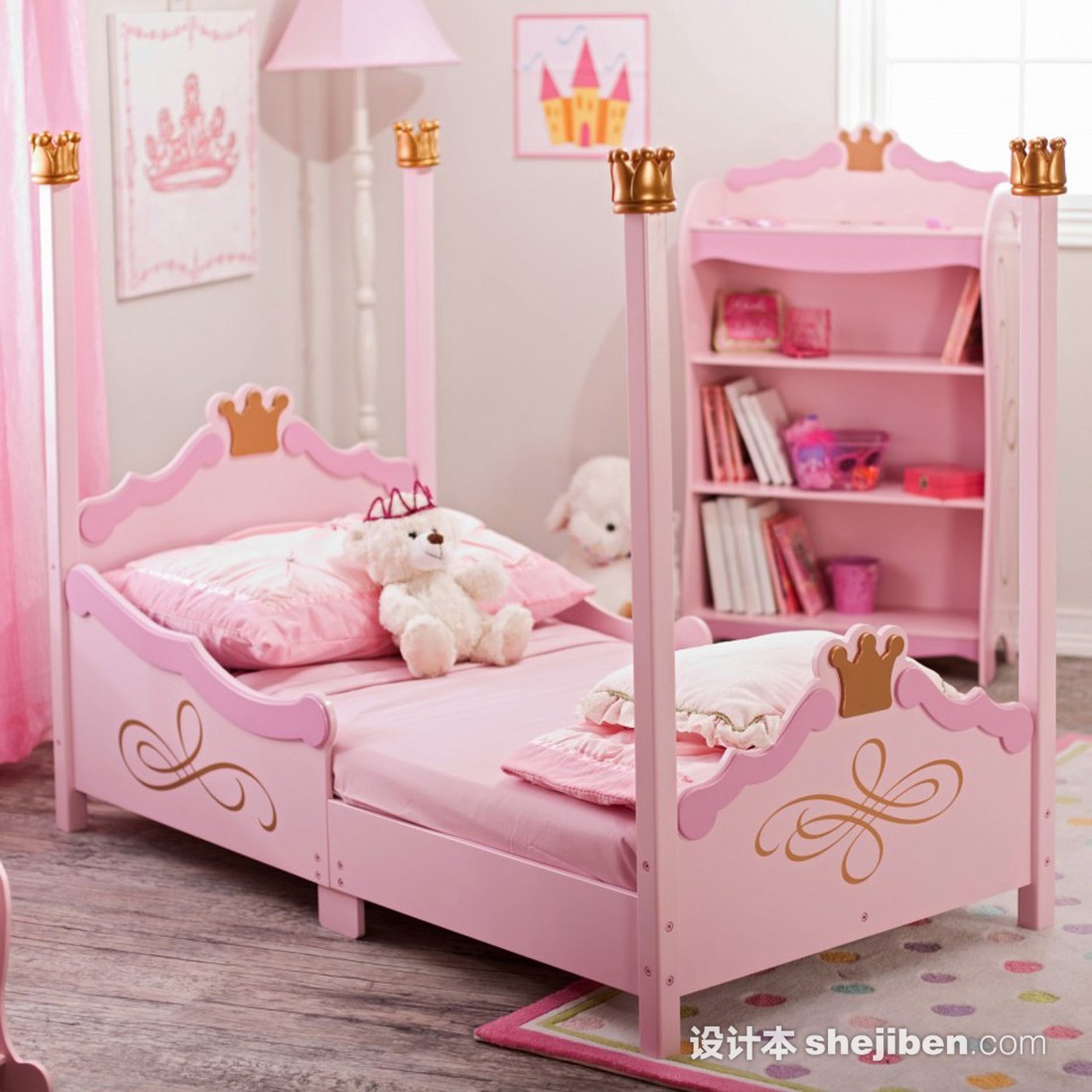 Top 10 Princess carriage beds for girls bedroom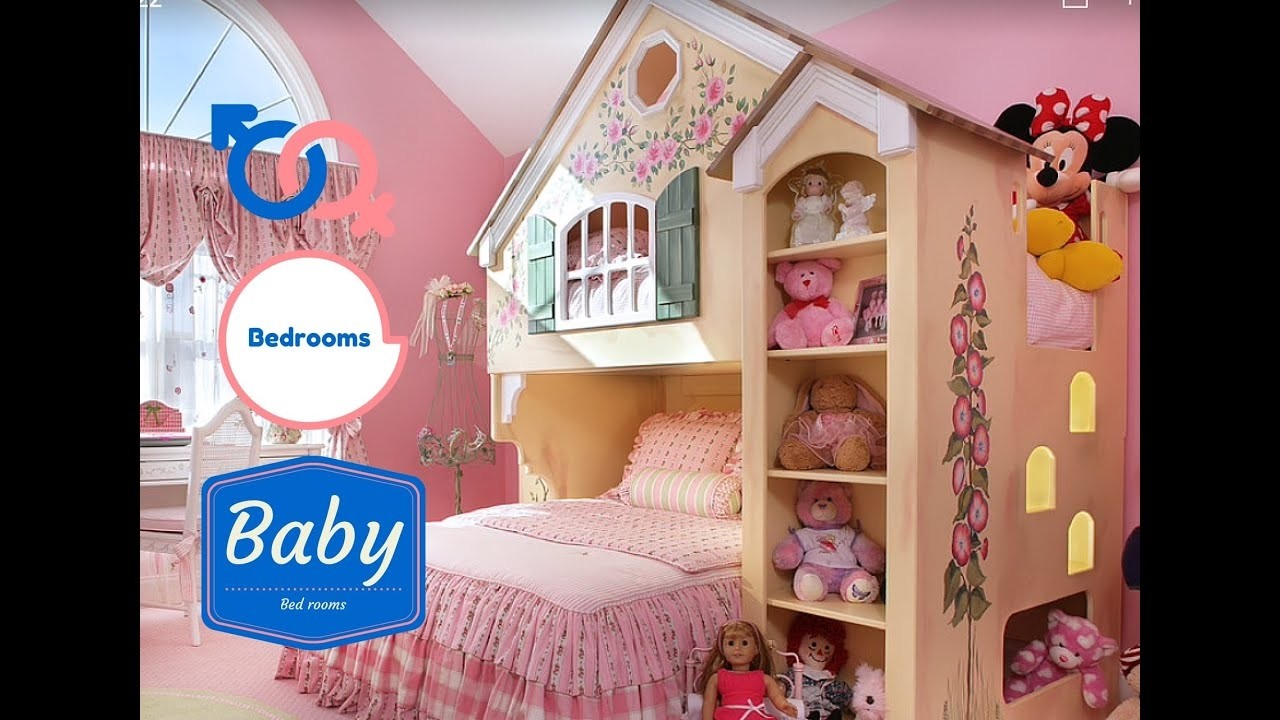 Dolls and bows for the lovely daughter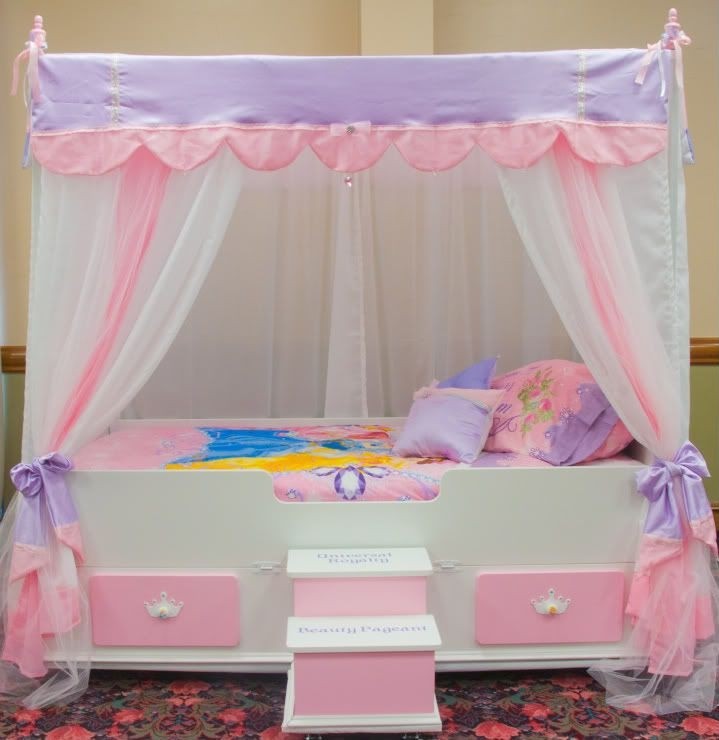 now available for sale the ultimate princess canopy bed as seen on ...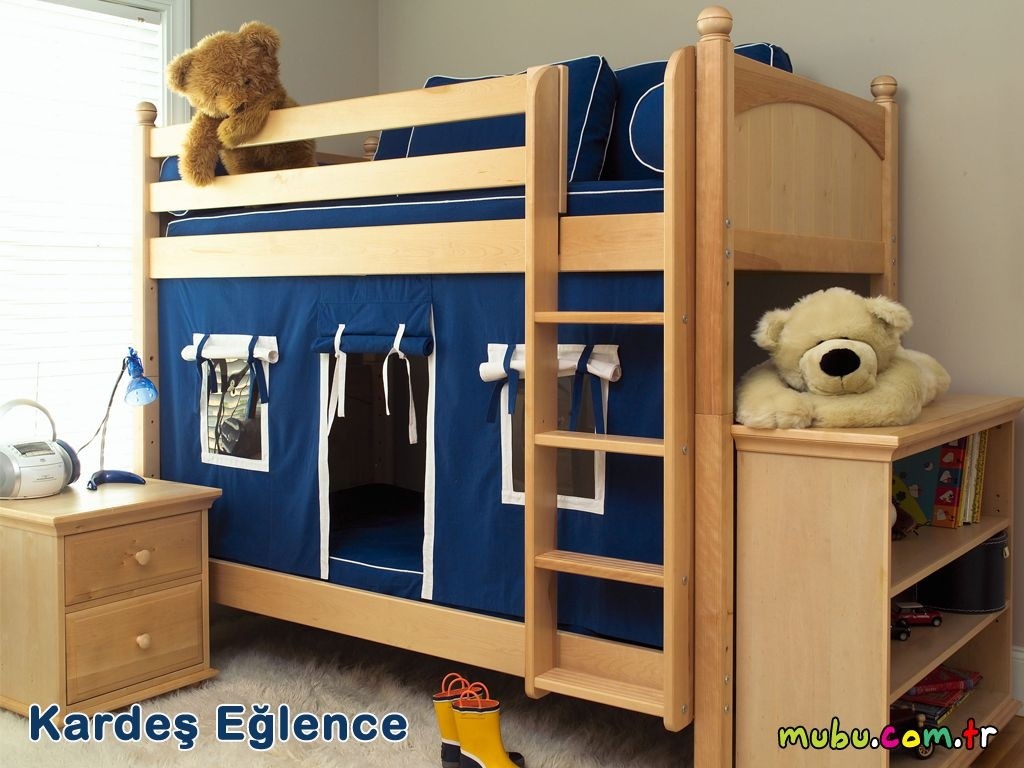 FURNITURE SLIDE BEDS PRINCESS BEDS CASTLE BEDS HIGH LOFT BEDS FOR SALE ...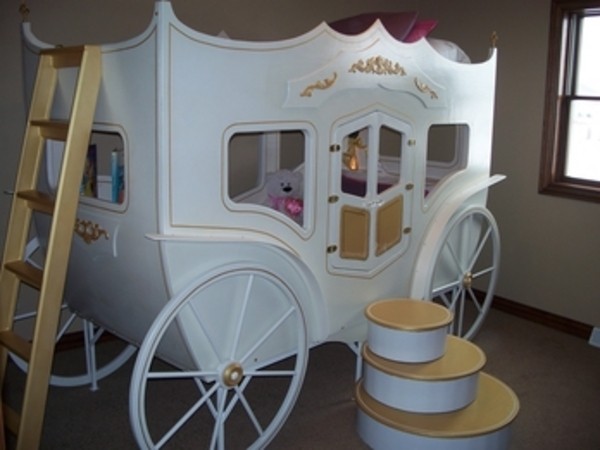 JUST RIGHT FOR YOUR LITTLE PRINCESS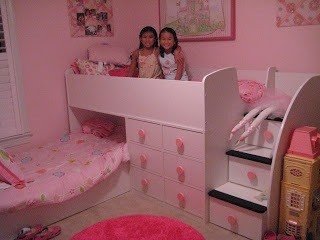 Princess Bunk Beds For Sale Ideas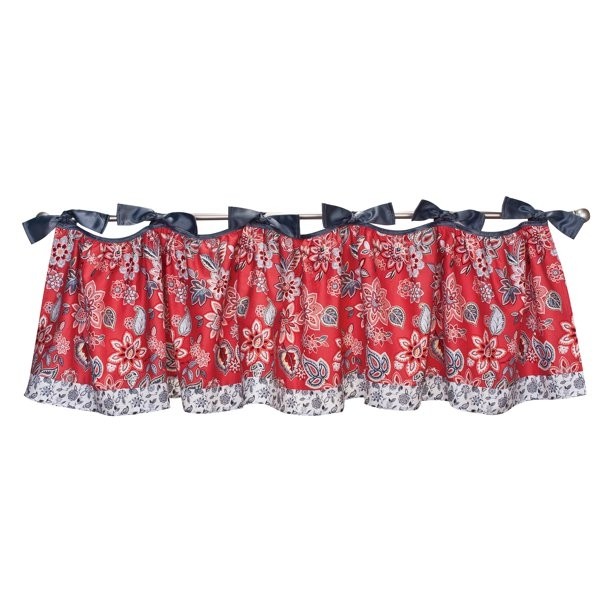 A charming window valance for girls' rooms. It's of quality cotton with an intricate floral pattern in greys and white against vivid red. It has a grey floral-patterned bottom edge and a reinforced grey top hem with grey bowknots to tie to a rod.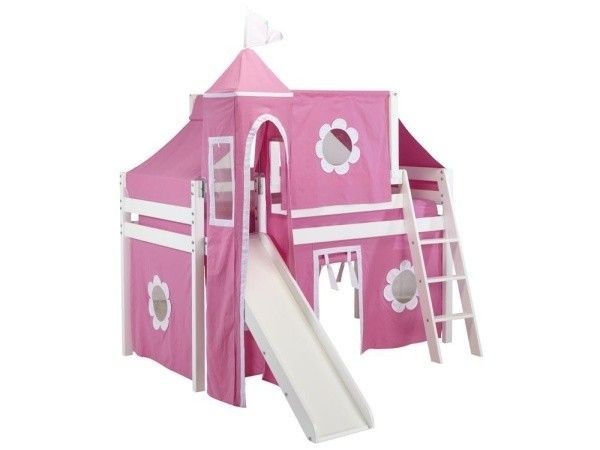 A castle bed with a curtain, top tent, tower and slide. Perfectly fits the needs of most girls that have dreams like that. The finish is child-safe. Assembly required with included hardware. All wood is protected with a clean smooth coating.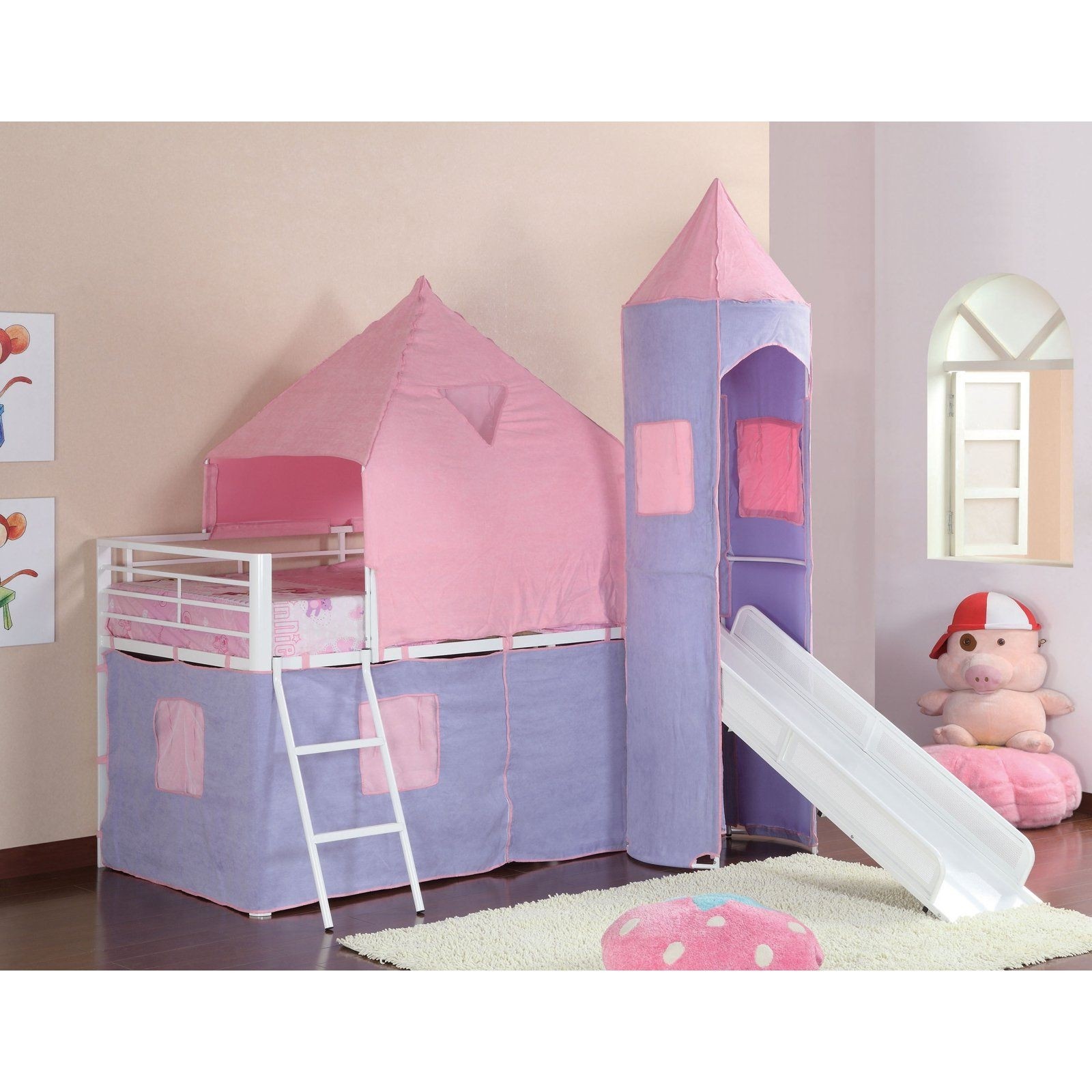 Castle Styled Twin Loft Bed $498.99 Big fun, this Castle Styled Twin Loft Bed by Coaster, is Ideal space for any little girls room. Get it from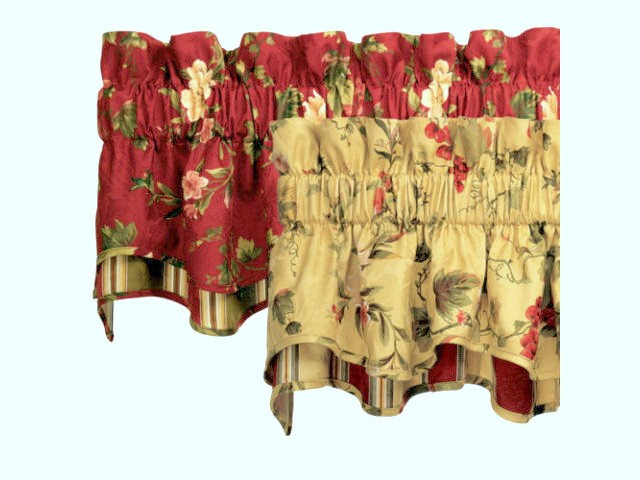 Set of two valances (in two varietes) intended to decorate your cornice and curtain. They are made of delicate (yellow or red) cloth with natural pattern. These valances make your windows more stylish.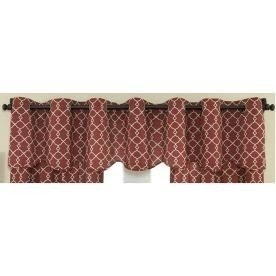 A pretty-looking classic window valance crafted of quality cotton in a subdued red shade with a delicate white geometric pattern. It has reinforced hems and large metal grommets for a rod. It can be washed.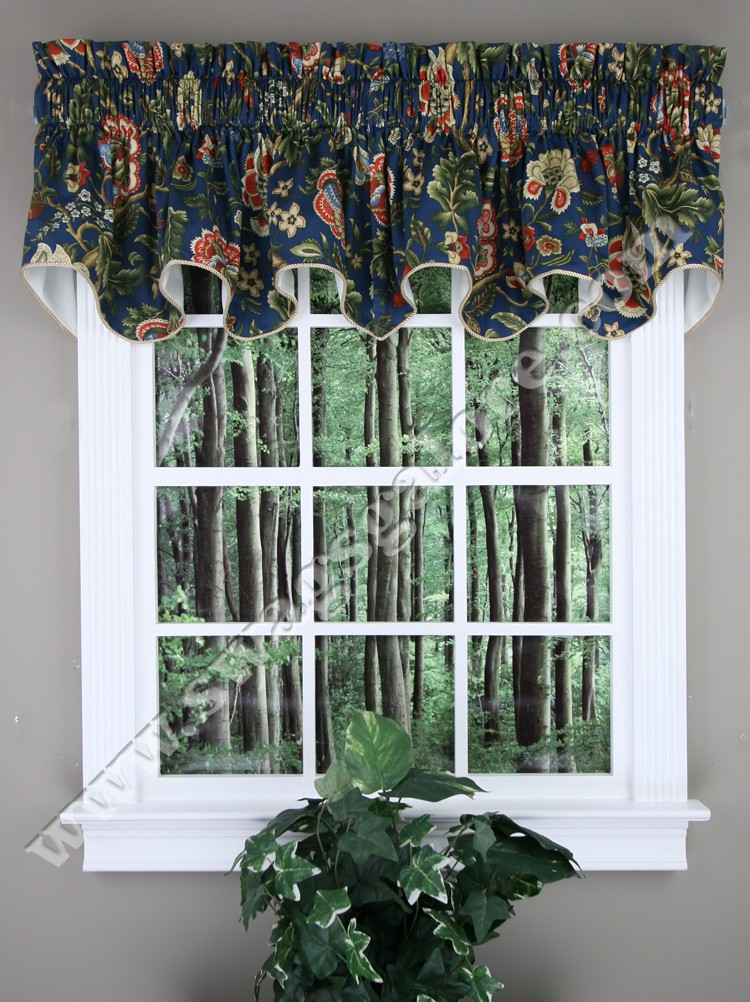 Stylish valance made of fabric and finished with floral theme. Adds freshness and elegance to each room. Received many positive recommendations from clients.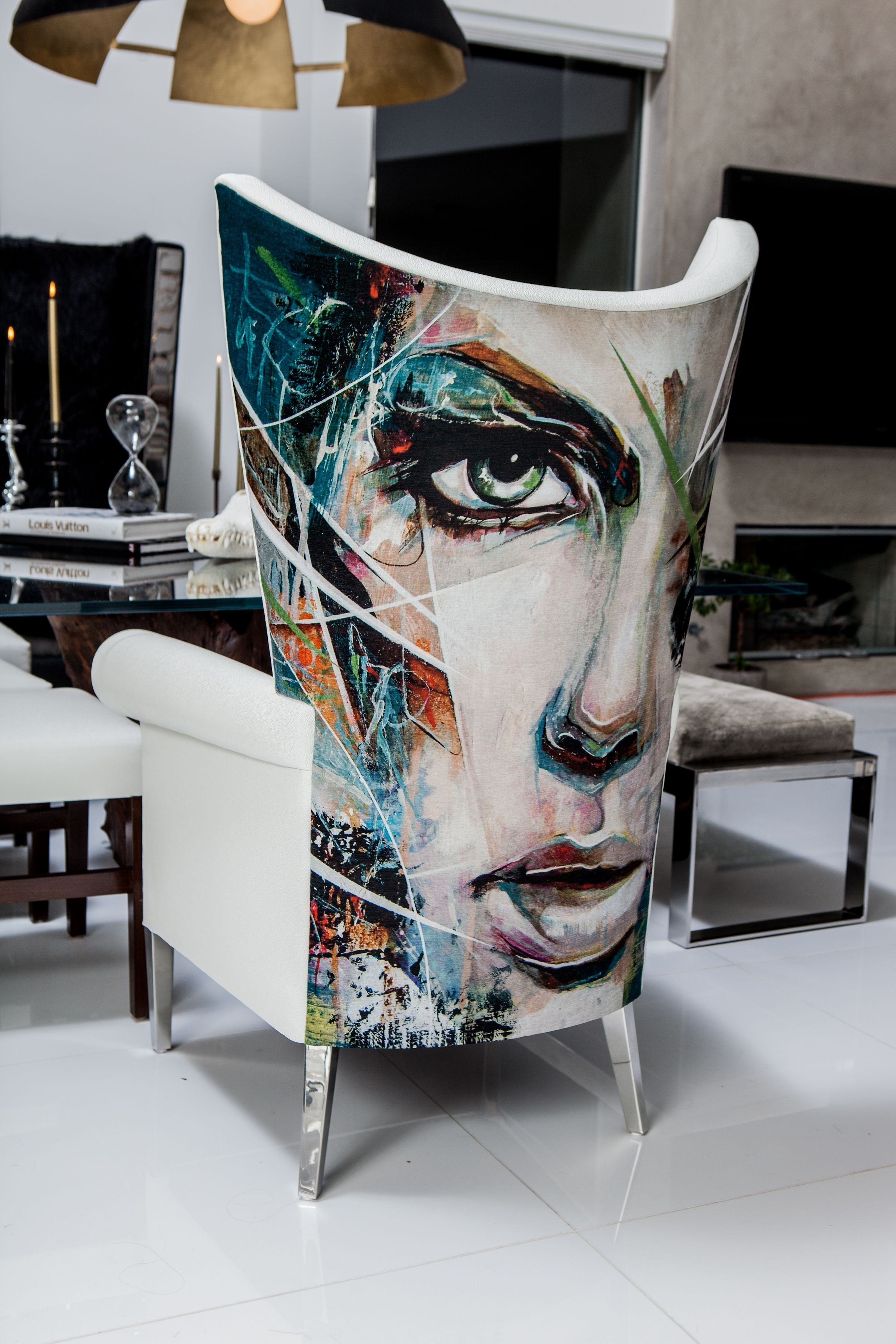 Large armchair with original, multi-color face theme on its backrest. This piece of furniture stands on metal legs in shiny silver finish. White sitting space is cushioned for the best possible level of comfort.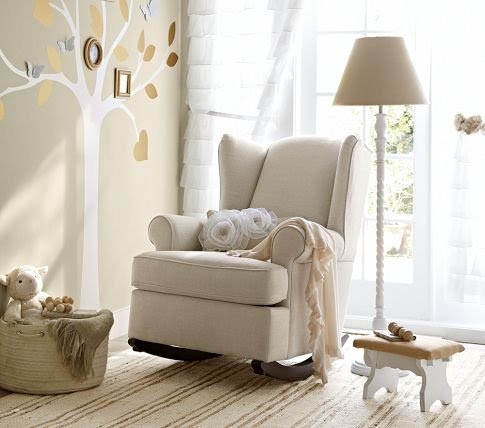 A simple element of furniture used for nursery and relaxation purposes. This rocking chair features a wingback construction. Its cushioned seat is soft and the whole sitting area is finished in neutral, attractive white color.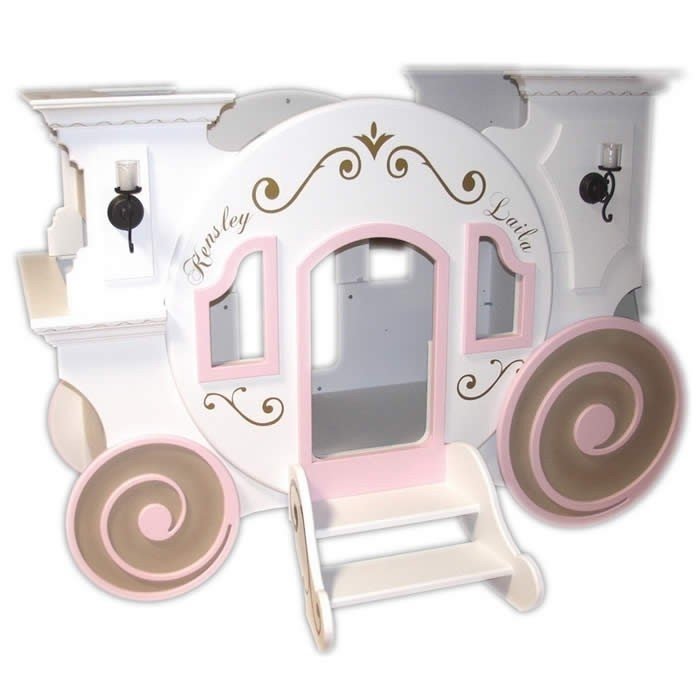 Princess Cinderella's Carriage Bunk Bed Thumbnail 1