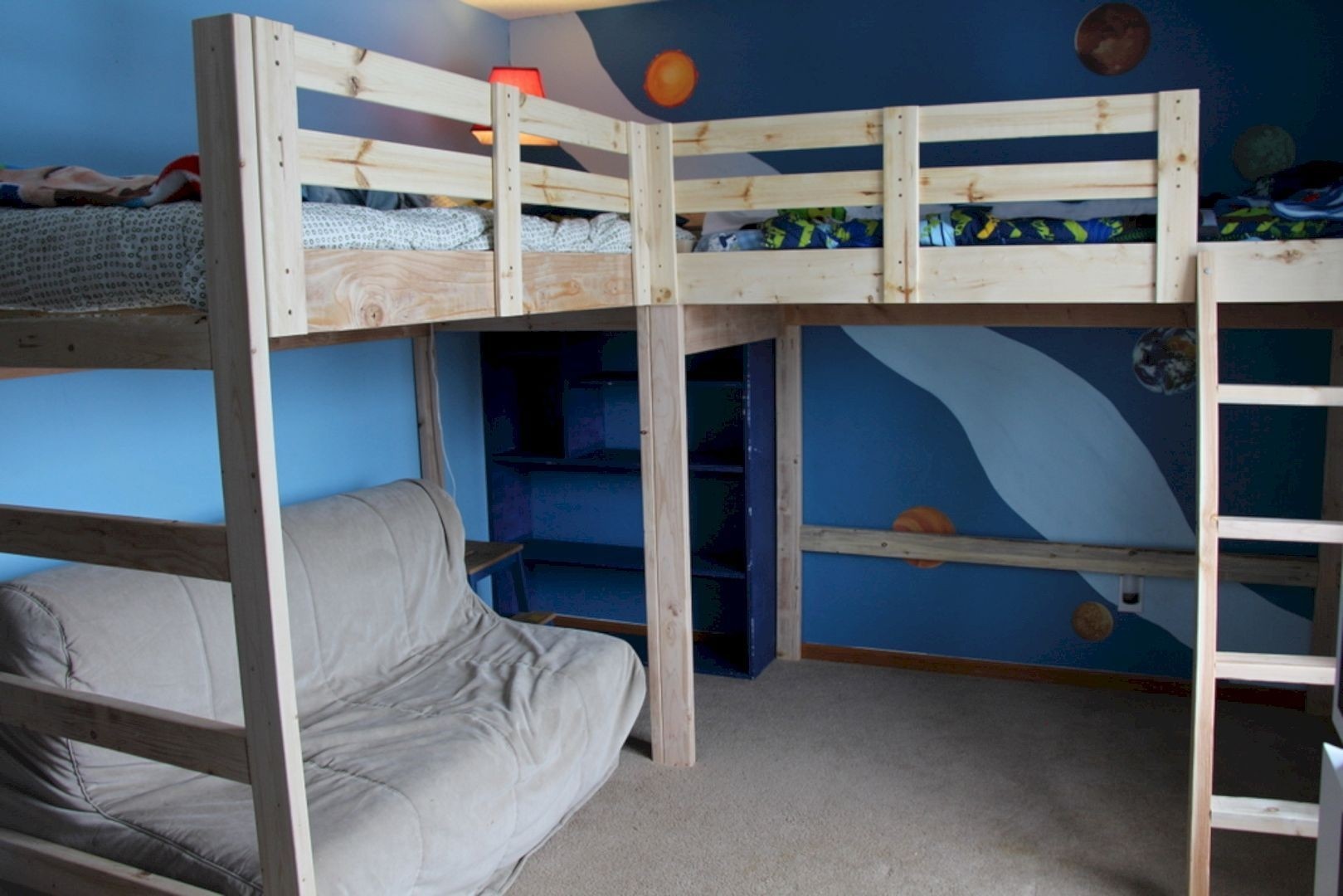 Those L-shaped loft beds are entirely made of wood, with wooden planks on the side of each bed, to prevent your kids from falling. The set has a fixed, wooden ladder for a convenient climbing, and enough space underneath the beds to accommodate it with other furniture.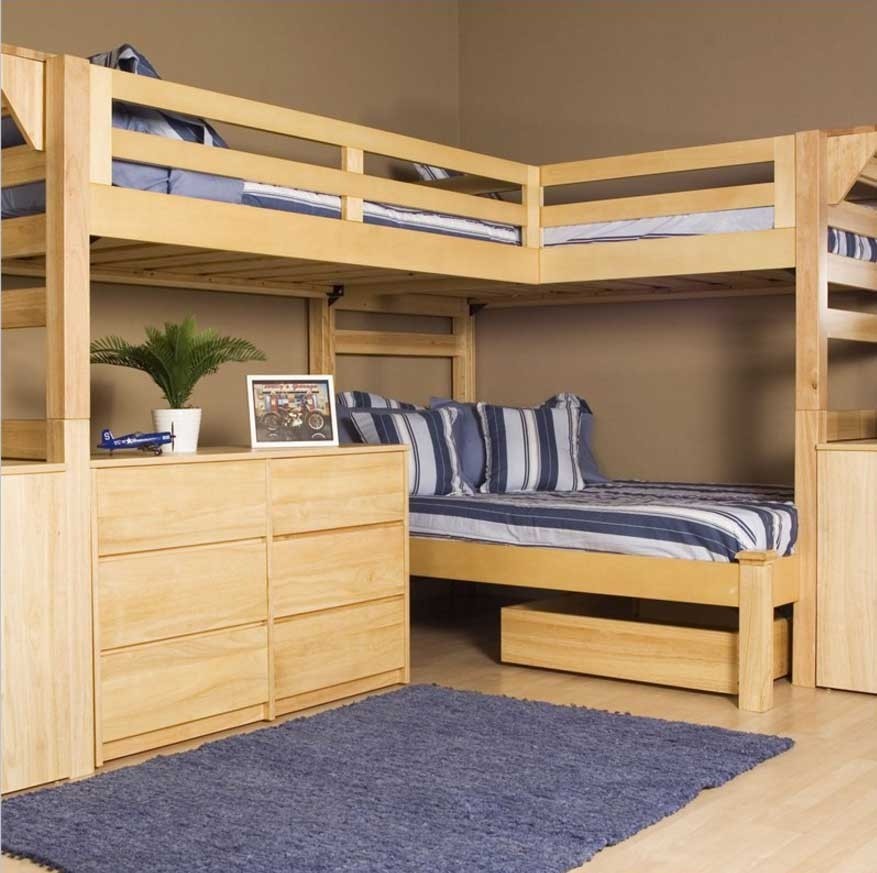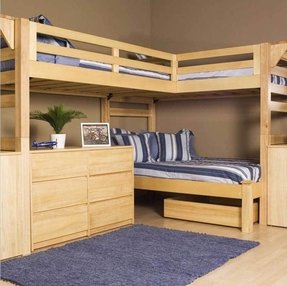 If you need to furnish the small space in teenage room, we suggest you the loft bed, with many functions. The triple bed has the dresser and storage drawer underneath. It's a great space saver idea.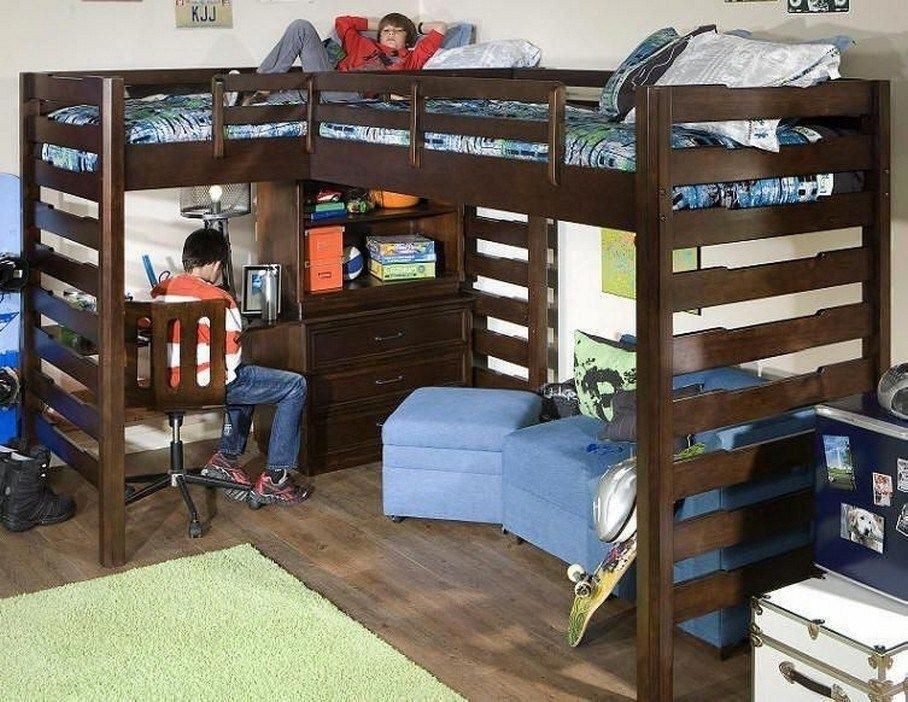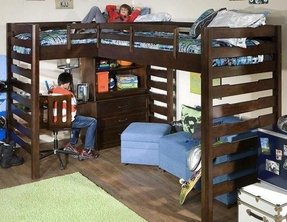 Combine functionalities and buy this awesome Ball state corner loft bed with desk and seating space underneath. It's a fantastic addition to the teenage bedroom or kids room.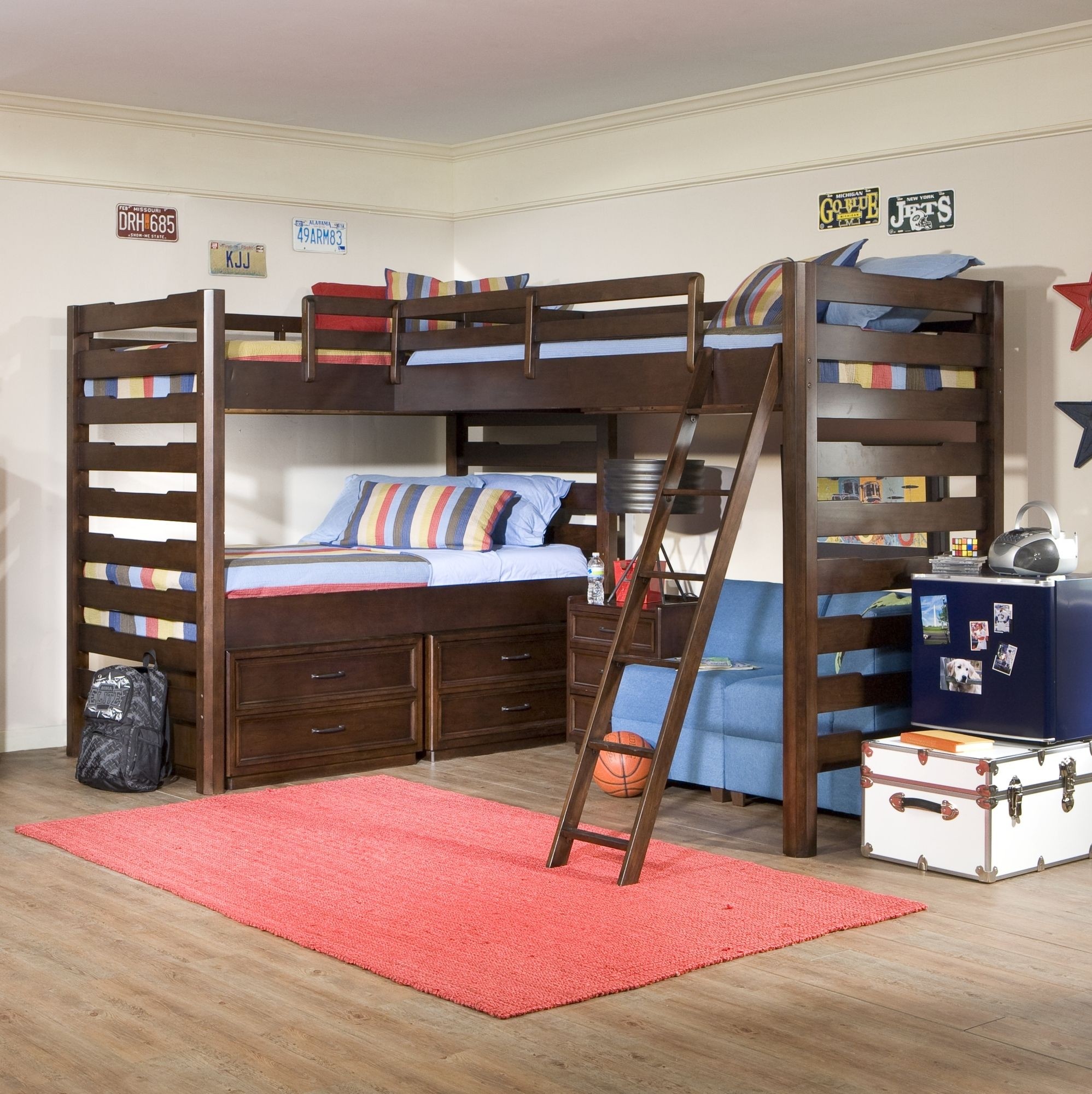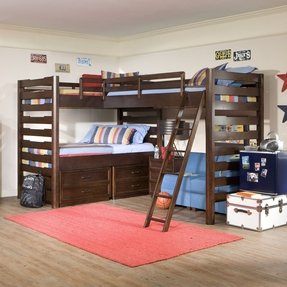 A practical contemporary corner double-loft bed (with 1 twin bed and a side table with drawers underneath) of brown-finished wood. It features ladder-like sides, horizontal side rails and a slanted access ladder. A twin bed base contains 4 drawers.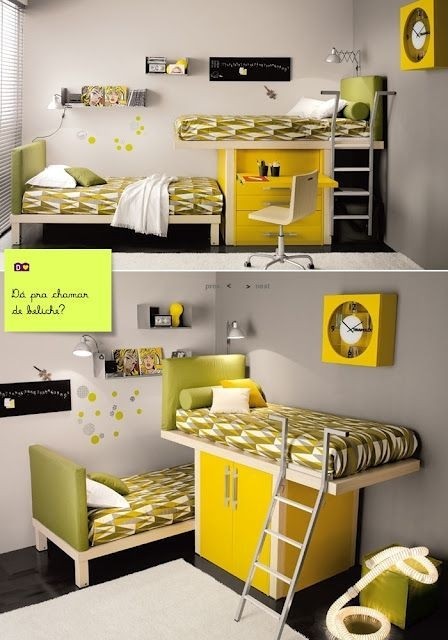 Bring some practical solutions into kids' rooms, thanks to these loft bunk beds. One of the bed is situated on top of a large, 2-door cabinet with adjustable shelves, and has a built-in steel ladder. Both beds are crafted of natural-finished wood.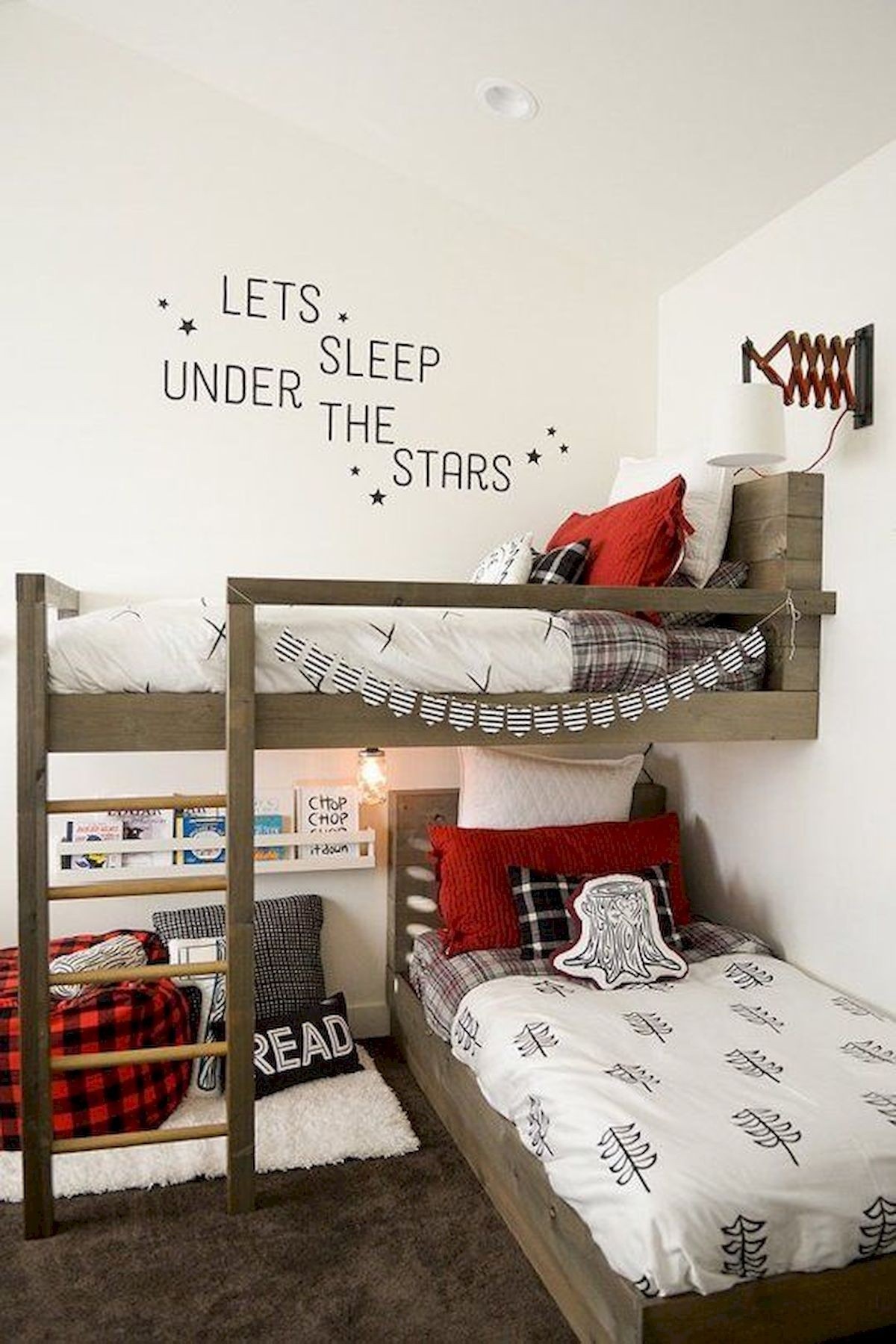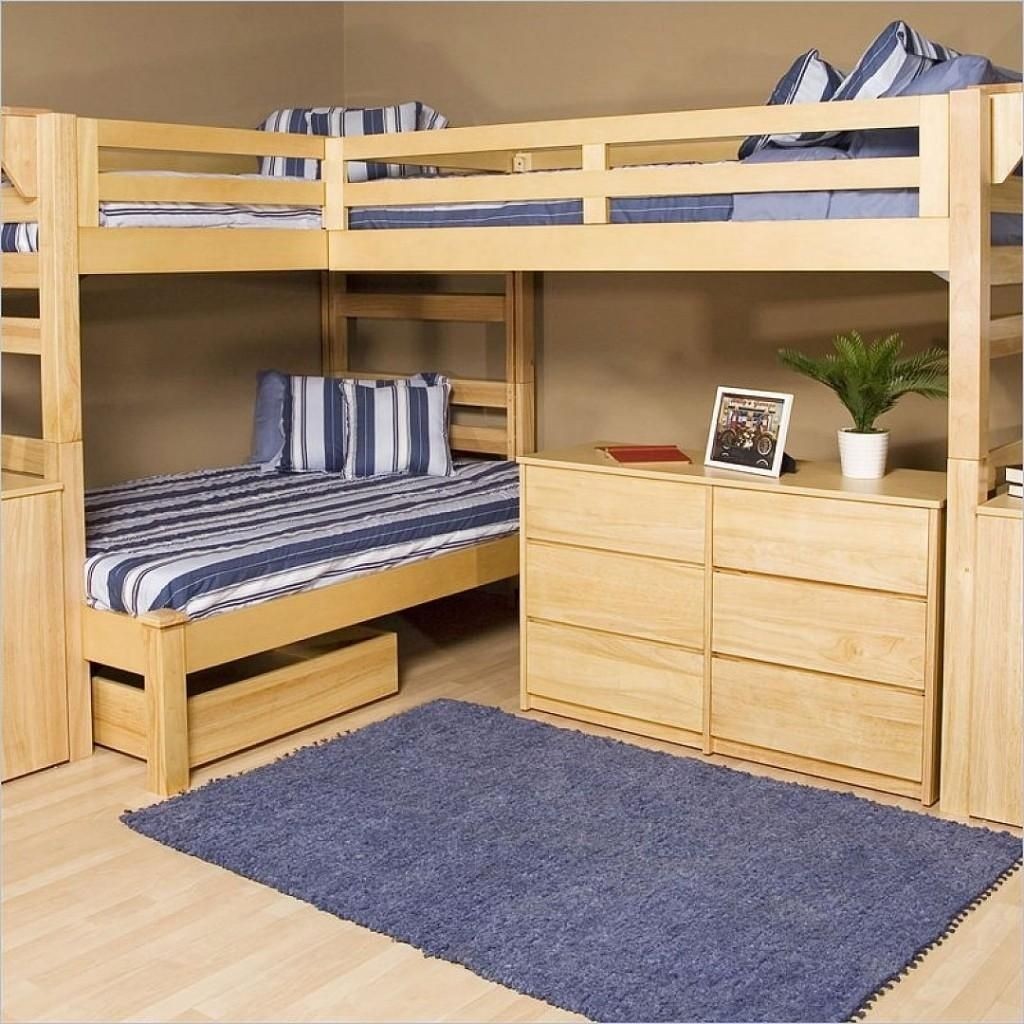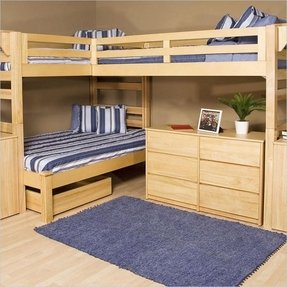 Bunk bed in simple form. It is made of wood and fitted with chest for storing clothes and others necessities. Functional solution for saving space in kid's room, teenager's room and more.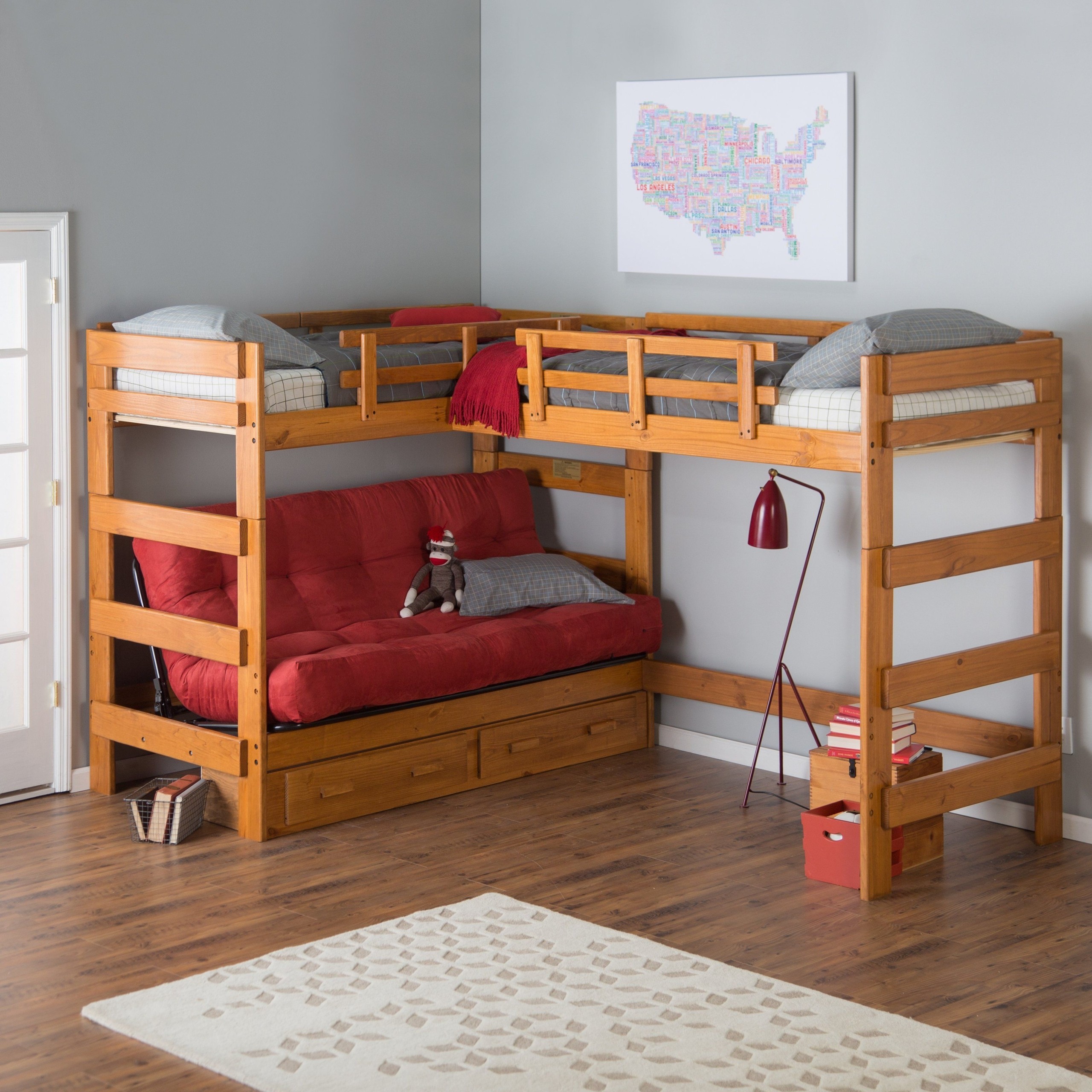 A space-saving addition for children's rooms; comfortable, beautiful, and made of sturdy wood. The twin loft bunk bed comes with 2 properly secured top bunks, 2 built-in ladders, and 1 red upholstered futon with 2 bottom drawers.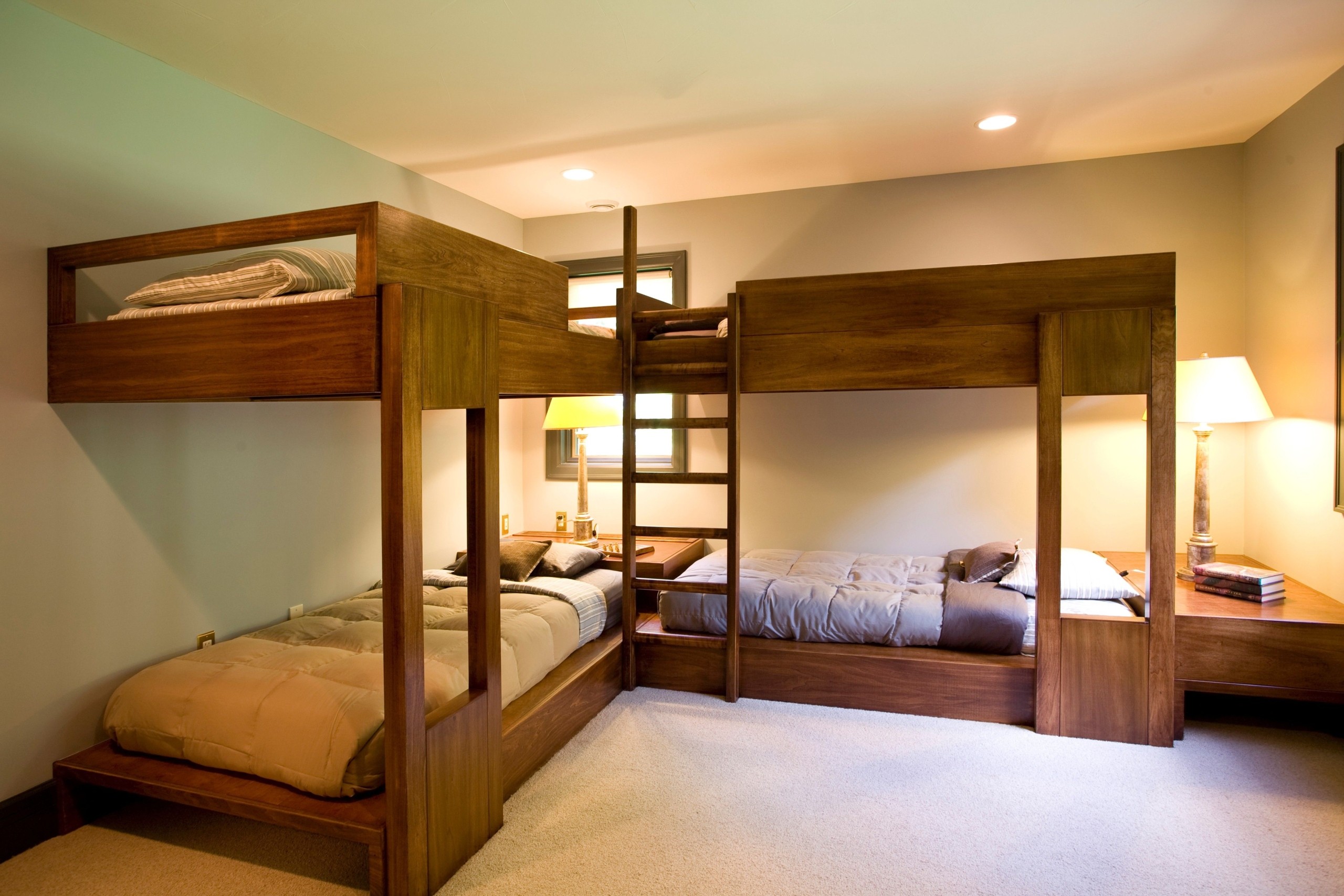 L shaped bunk bed for kid's room or teenager's room. Construction is made of wood and reinforced with solid supports. Provides space saving in each home.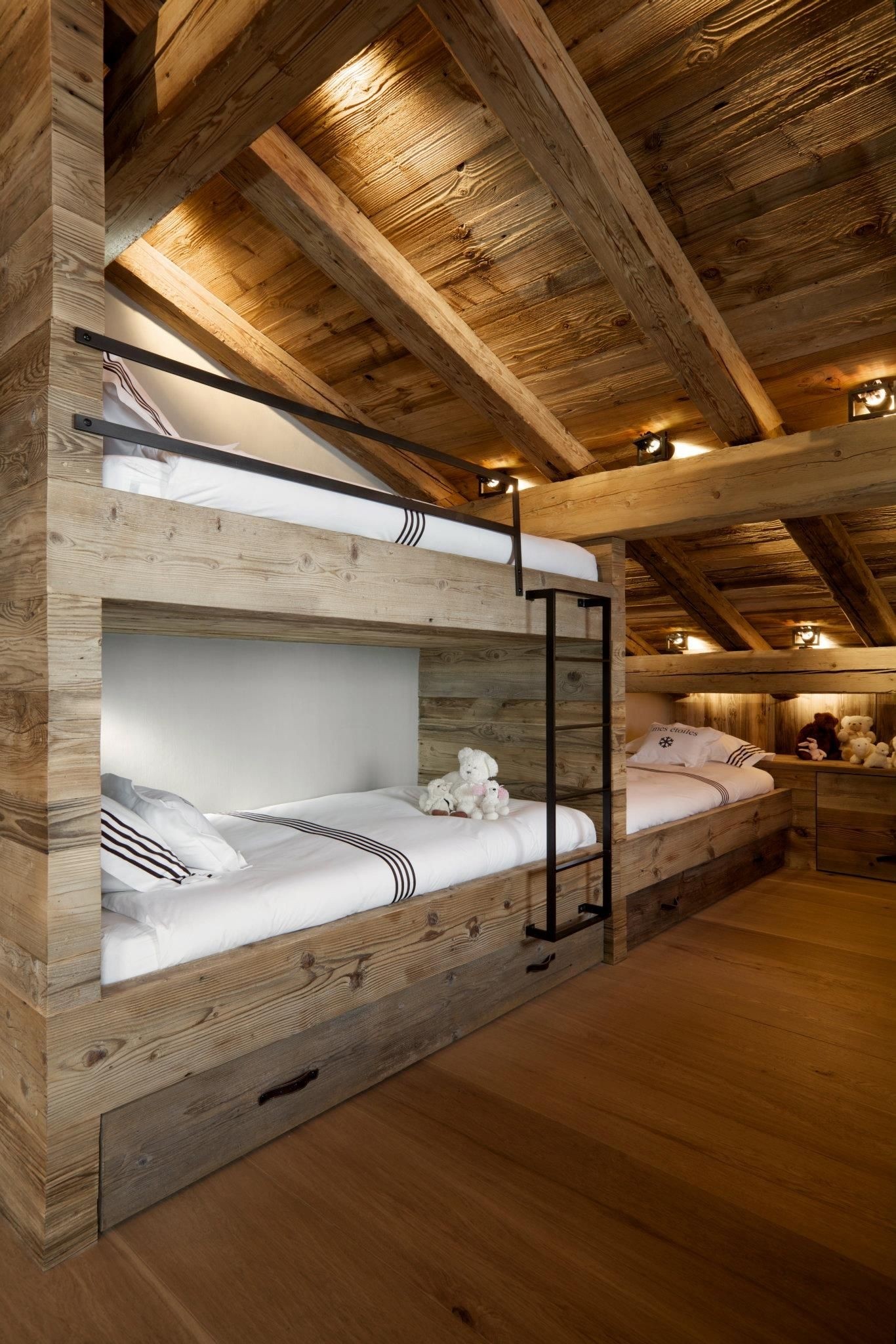 Rustic styling of this children's room interior is a perfect combination of solid wooden construction and beautiful style. Bunk bed corner guarantees an attractive interior design and is very functional.

Boys room ideas. Navy checker pattern matched with white or dark wood sets the tone here. Corner loft bunk bed creates lots of arrangement options. Matching computer desk, gray walls, practical clothing racks.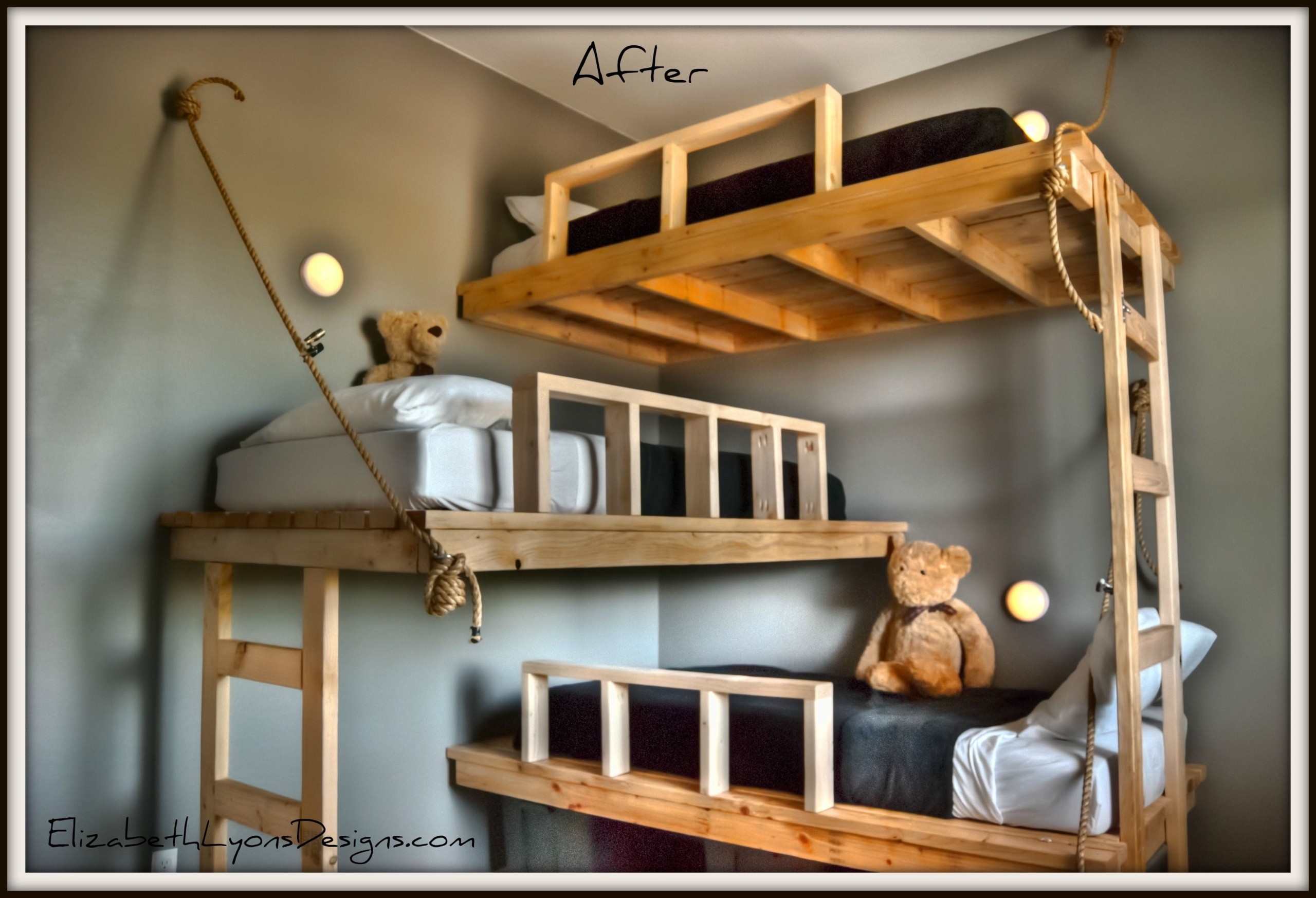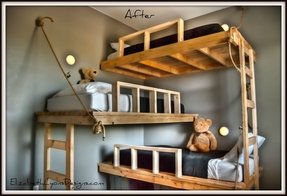 Incredibly beautiful, wrapped in family care and practical solution of a corner triple loft bunk beds, separated from each other, as if levitating on wooden bases. They are small in size, made of pine and oak wood for light as a feather babies.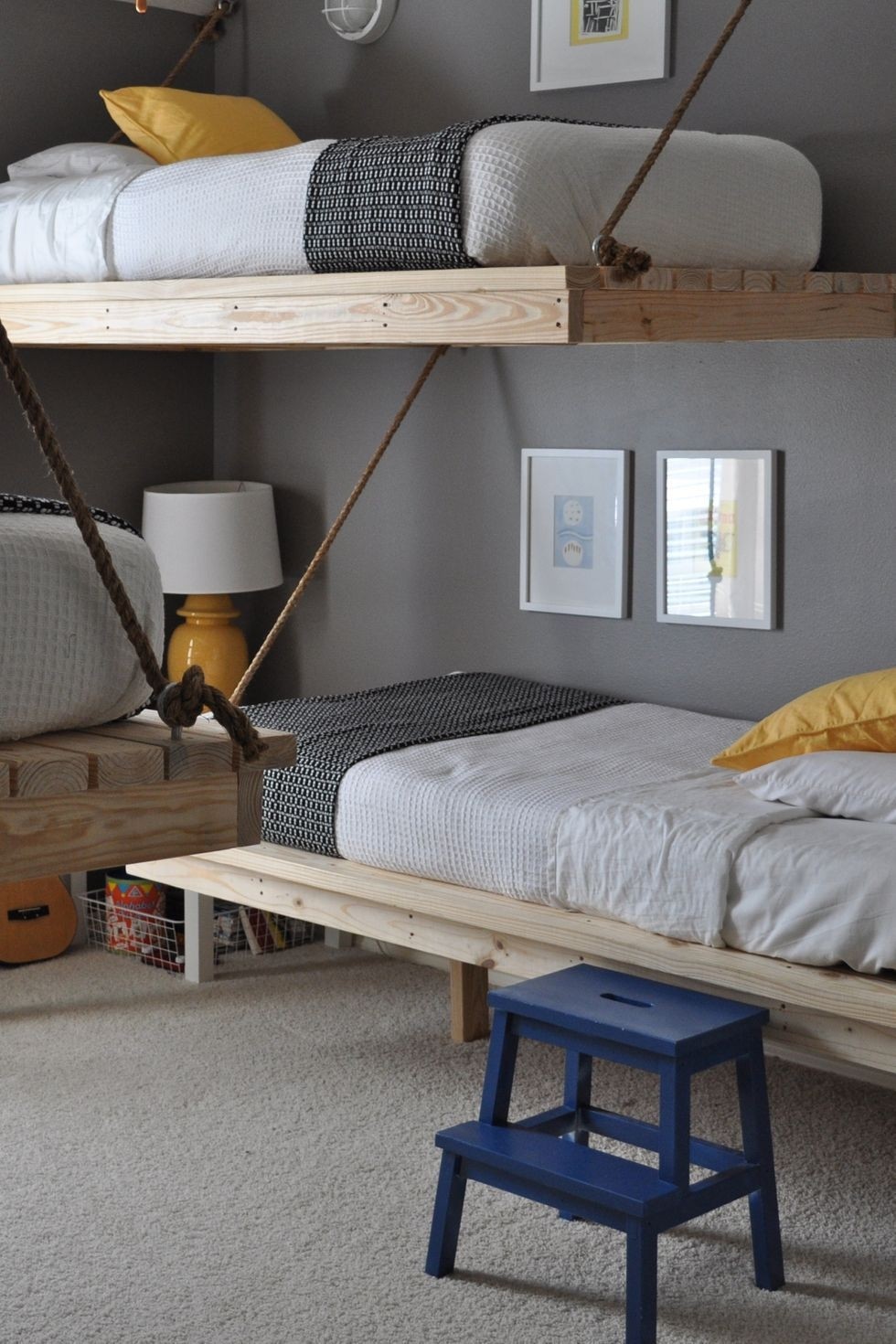 Have you ever dreamed about drifting in the air? Well, these floating beds will allow you enjoy it. Made from basic lumber and heavy, solid rope, the beds hang at different levels to maximally use every inch of tiny bedroom space.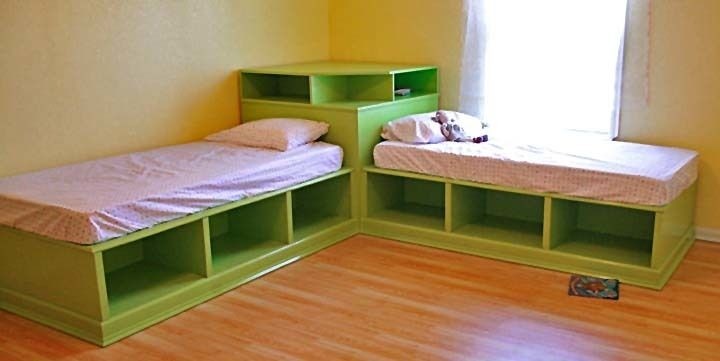 When you have a twin, it is totally iritating, when all the people want you to spend the time with your bro or sis. Nevertheless, this twin corner loft bunk bed is an interesting solution for limited space.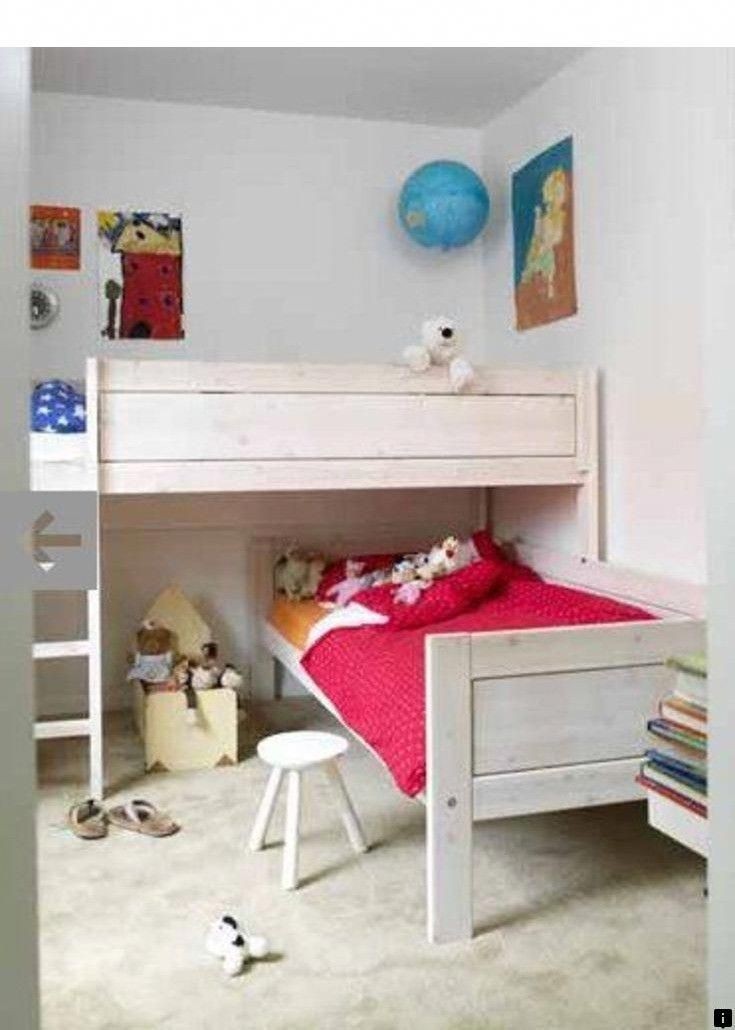 maybe until he is night time potty trained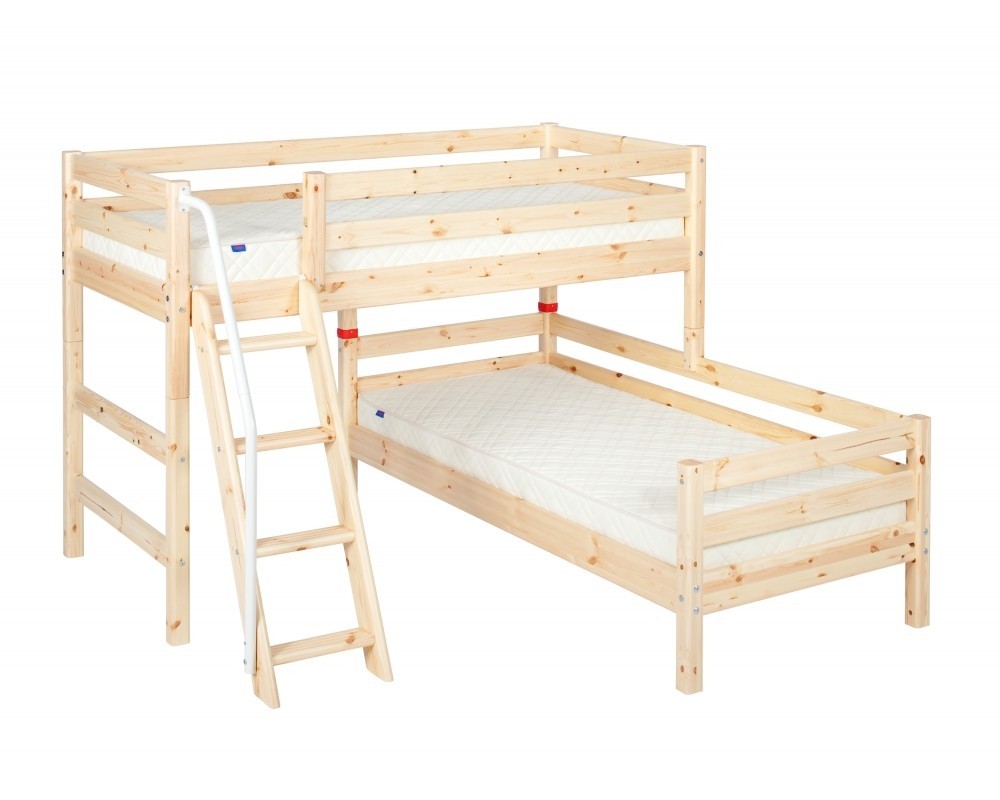 Corner bunk bed with slant ladder in whitewash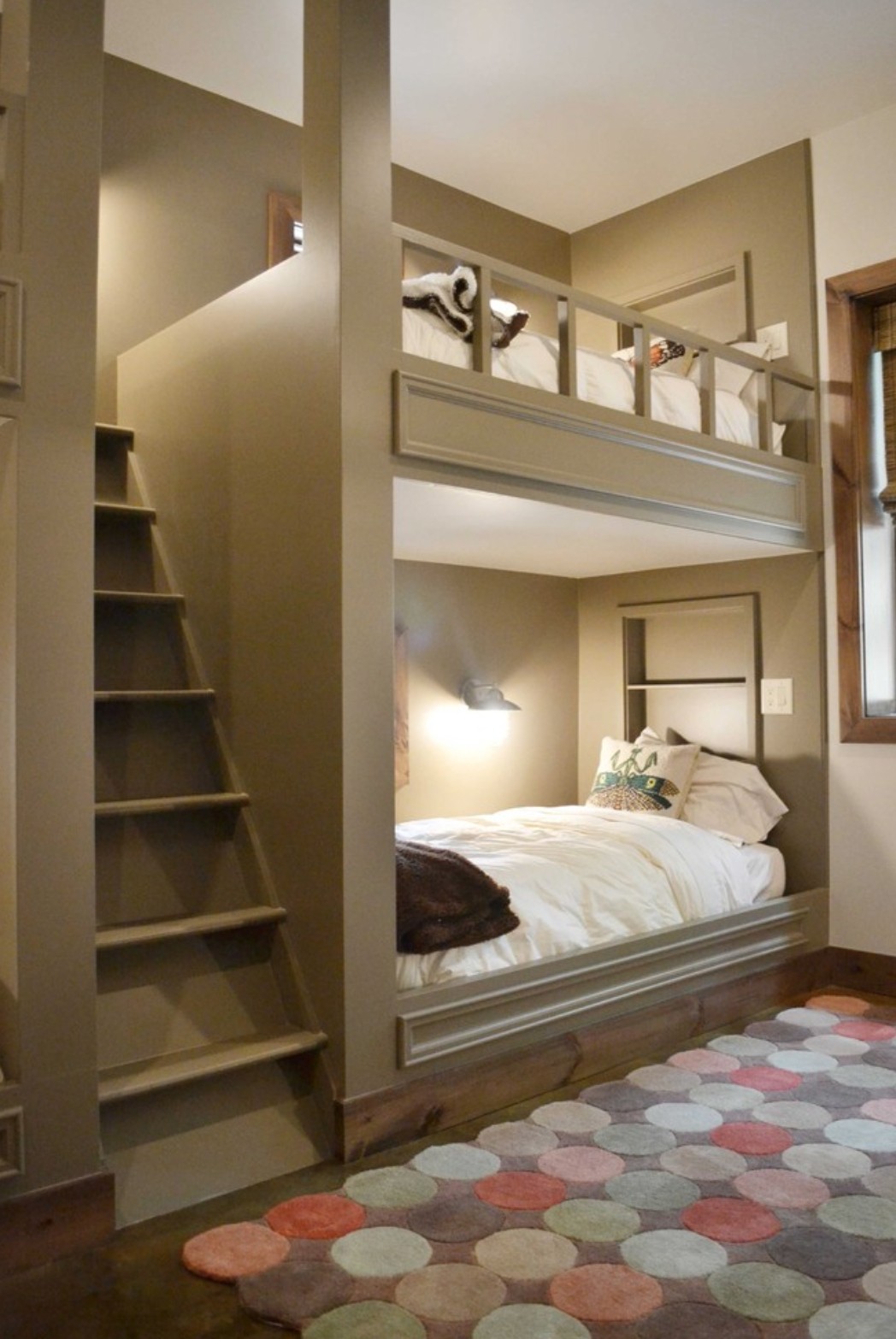 A very comfortable and stylish sleeping space for two children in a small room. This bunk bed is based on a durable construction finished in white color. Solid stairs provide access to the upper area.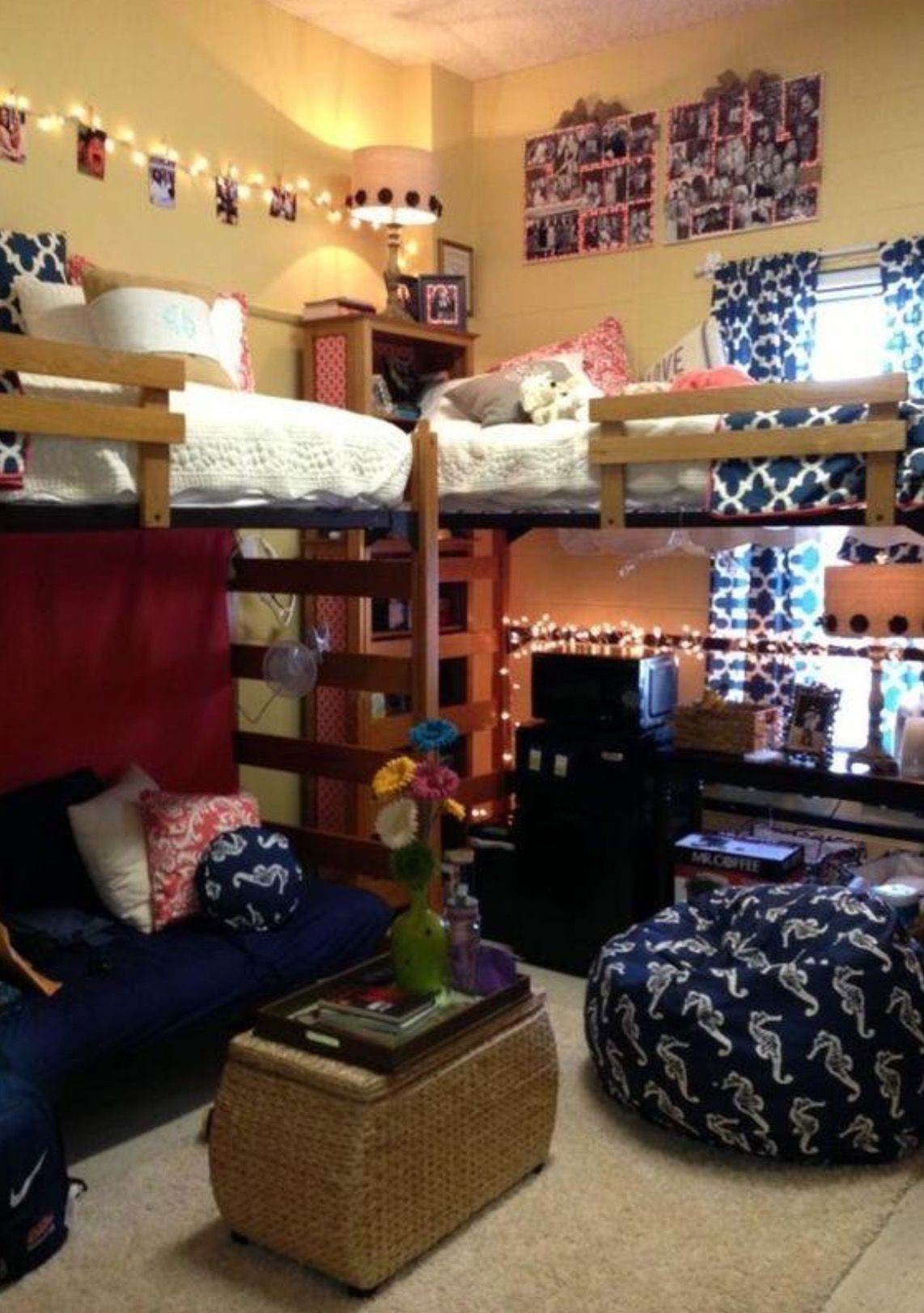 Combined perpendicularly, this set of bunk beds constitutes a smooth DIY project, which allows a maximal use of small space. Features 3 sleeping spots, one of which towers over a storage space and pouffe.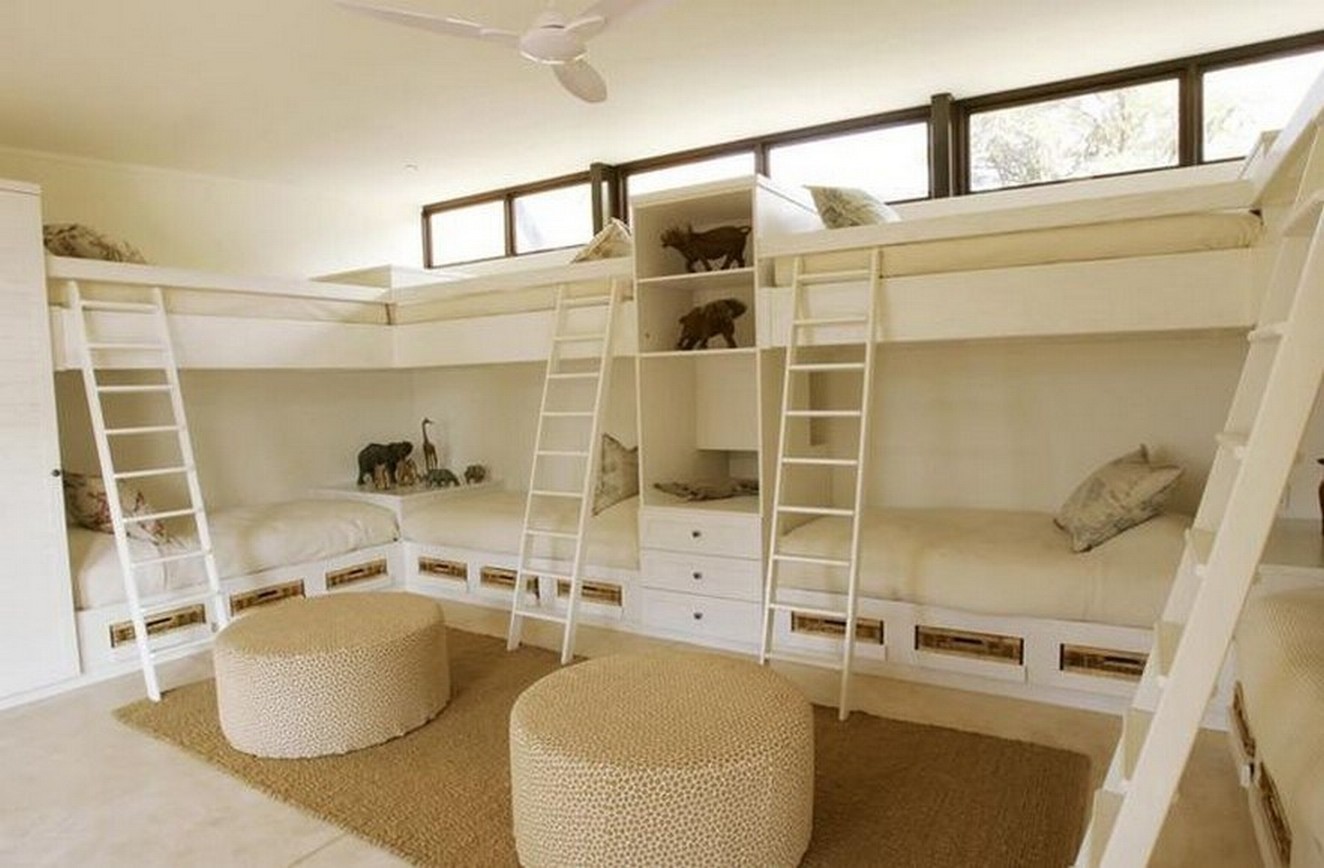 Designed to provide maximum functionality, this bunk room constitutes a good inspiration for all, who want to create a guest room. It features 3 sets of bunk beds, offering overall six places to sleep.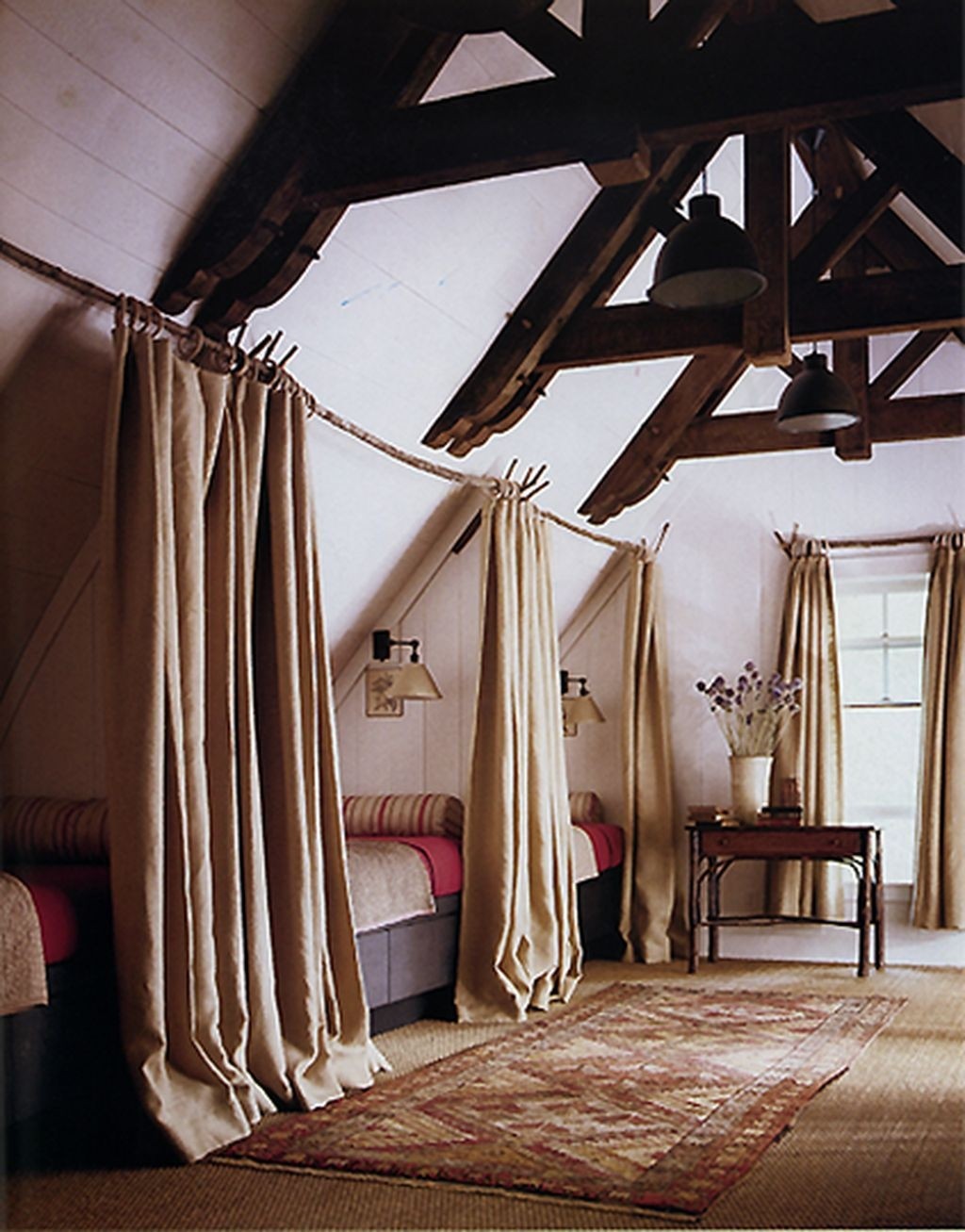 Bedroom in the attic....look at all of the beds. Would be great to have them on both sides...Wonderful Idea!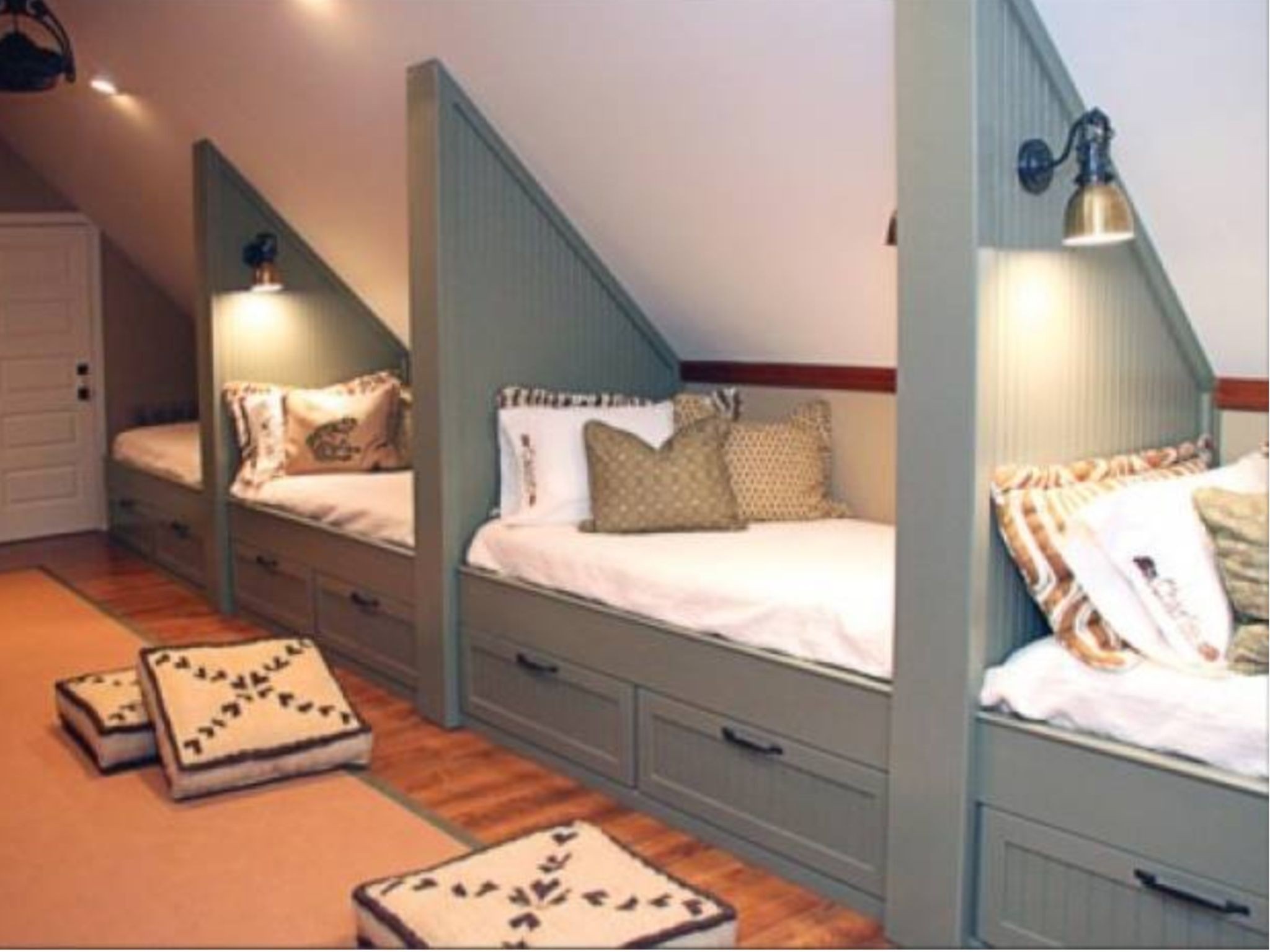 Space Saving Home Ideas – 55 Pics. All this 'attic bunkhouse' needs, in my opinion, is close-able (shutters/sliding panels) windows for communication between the beds for it to be absolute kid heaven.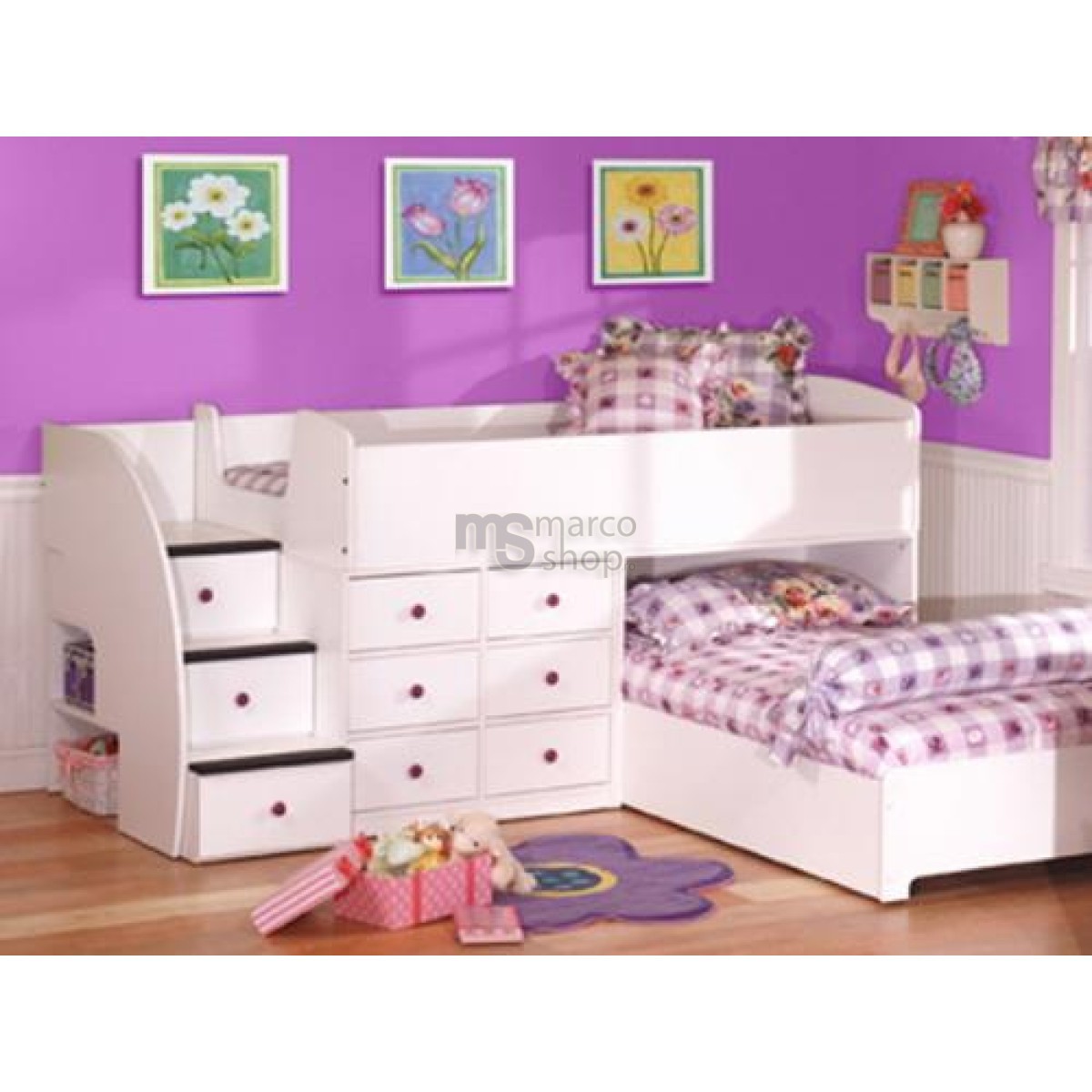 Opt for a simply perfect setting for your little ones with this bunk bed that comes with the convenient drawers for extra storage and a shape perfect for keeping your floor space as functional as possible.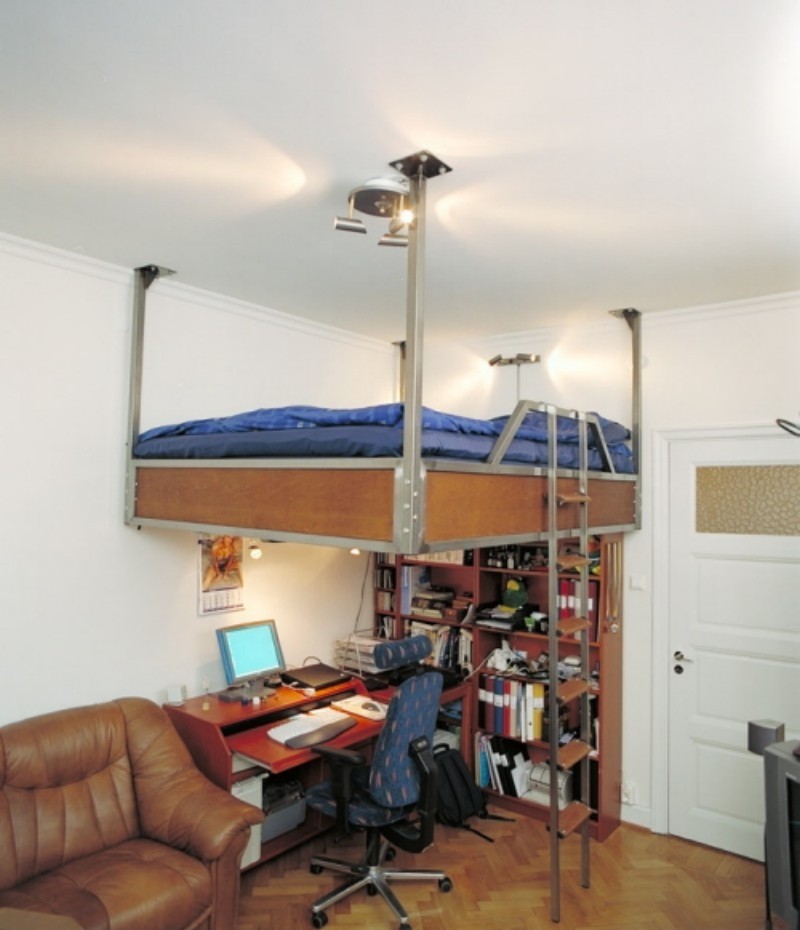 This bed had a cosmic shot and it finished on a metal frame, just below the ceiling - leaving room for a desk. Study loft bunk bed has wooden elements. The ladder is constructed also of metal and wooden materials.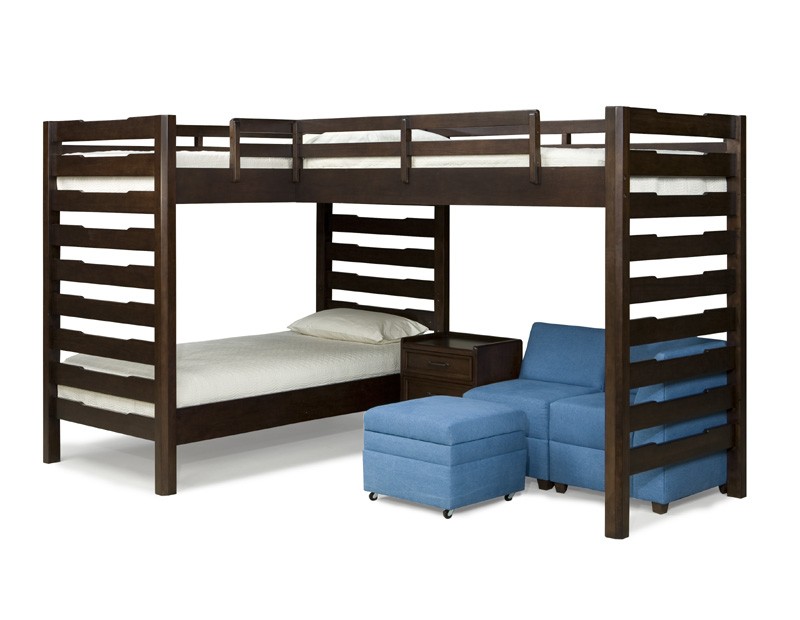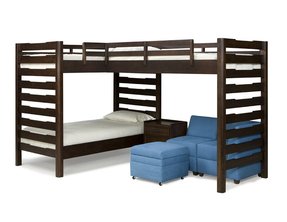 Triple loft bed mounted on wooden frame. Base consists of horizontally arranged strips. It is fitted with railings for added safety. Great solution for small spaces. Suitable for kid's and teenagers.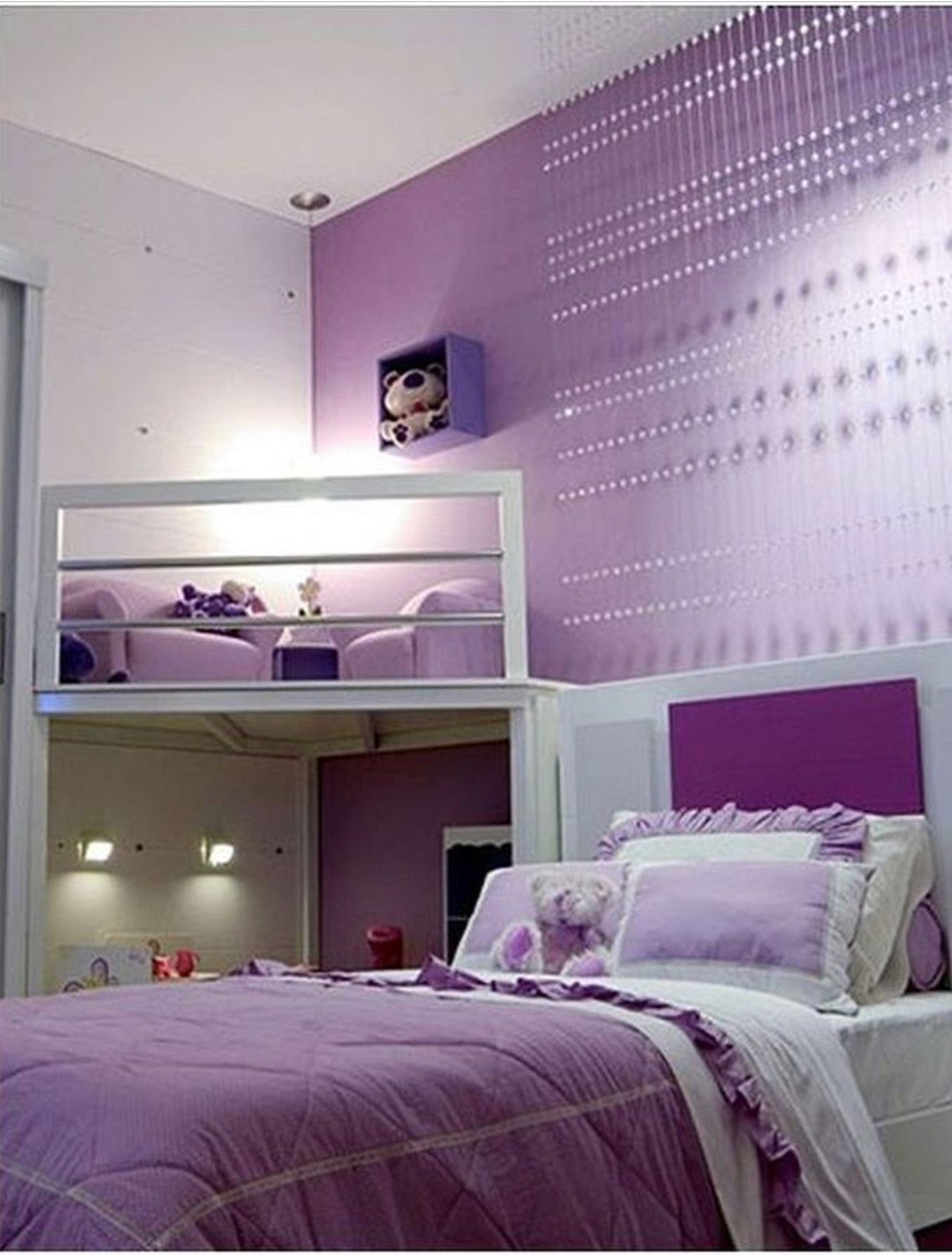 That loft is precious! It's like a bunk bed reading space!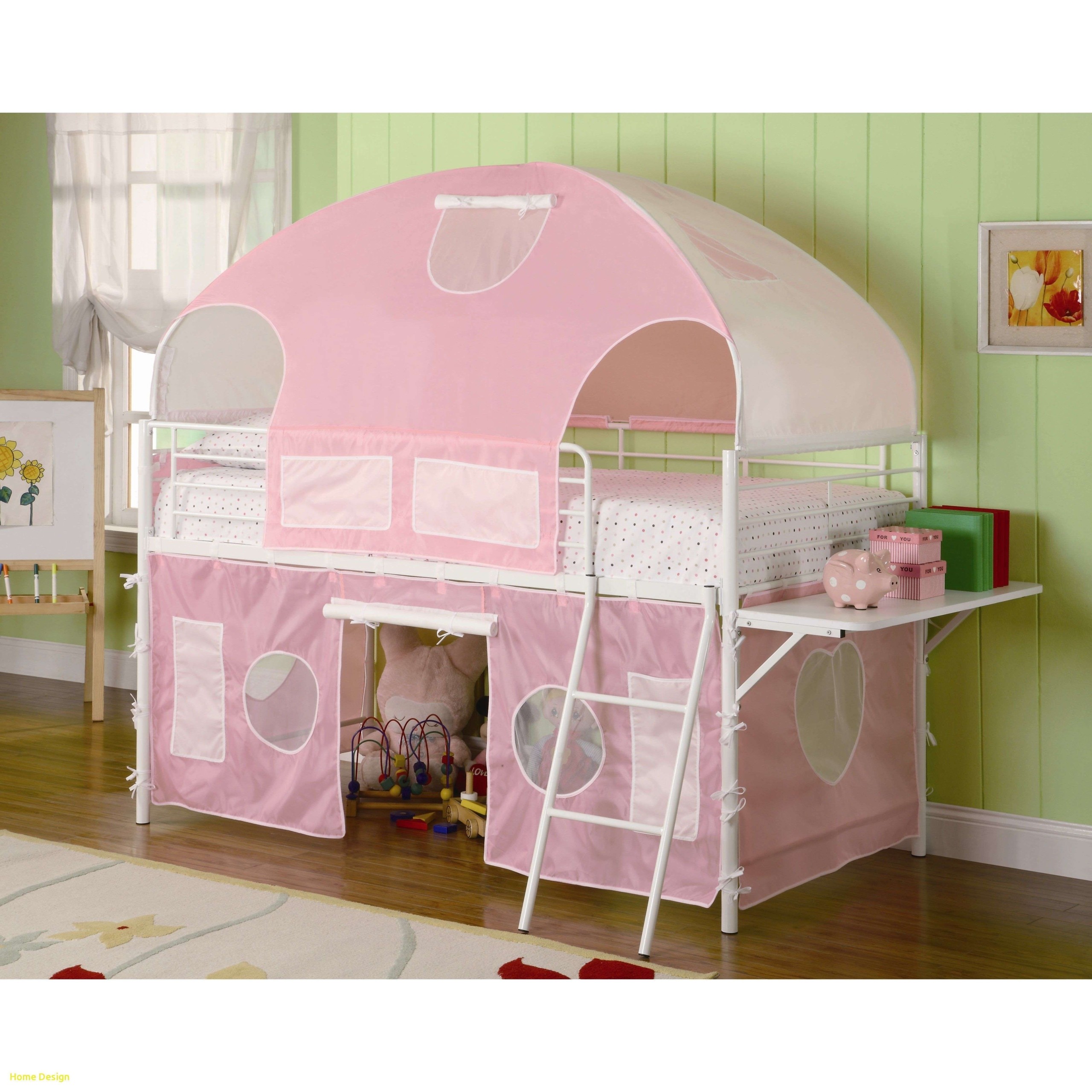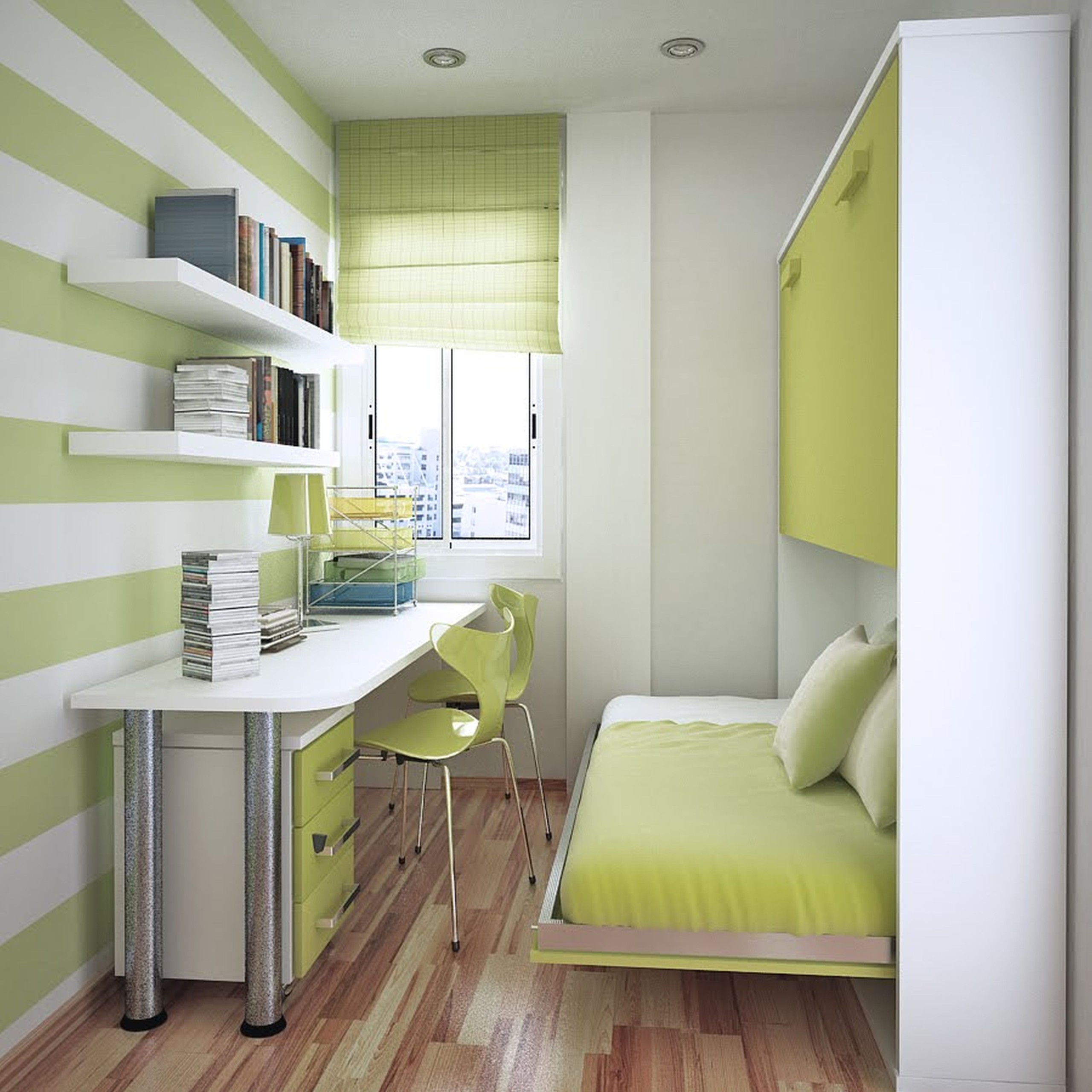 Bright setup for a tiny but cozy study room/bedroom with a very space-efficient design for two bunk beds. The beds are built in a shape of a wardrobe, with both of them being hidden and disassembled when not in use.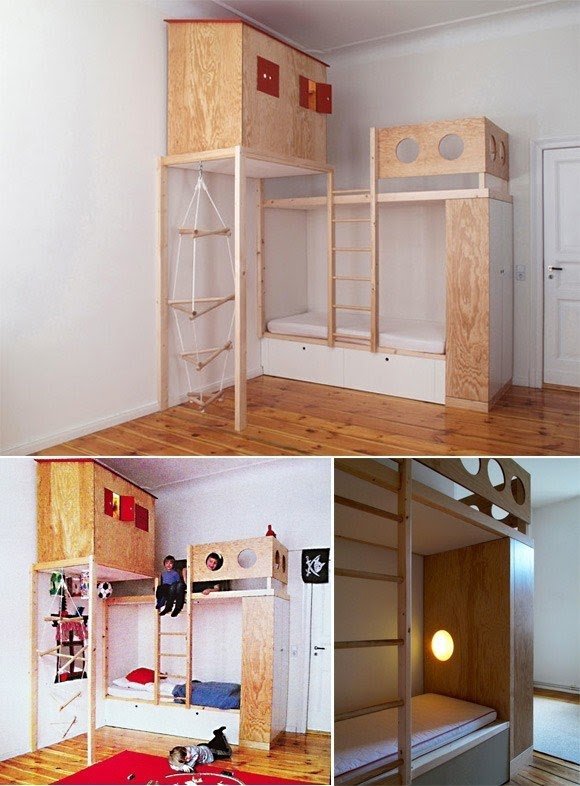 Super fun built-in loft bed in a kid's room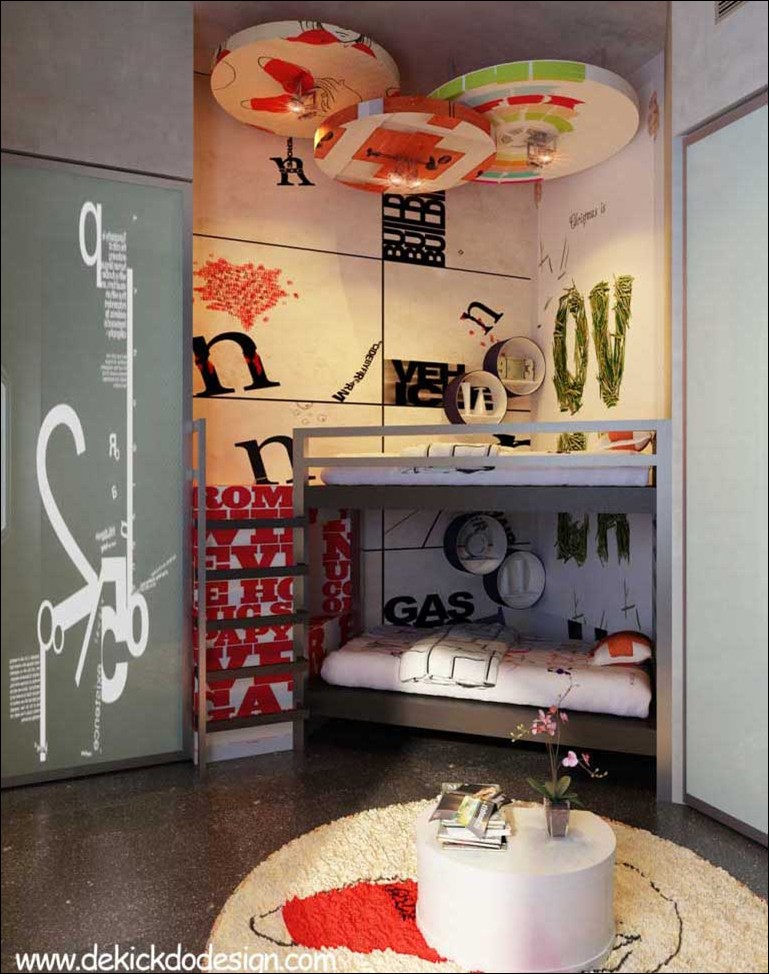 Stylish Corner Bunk Beds with Round Rug – Young Creative People Room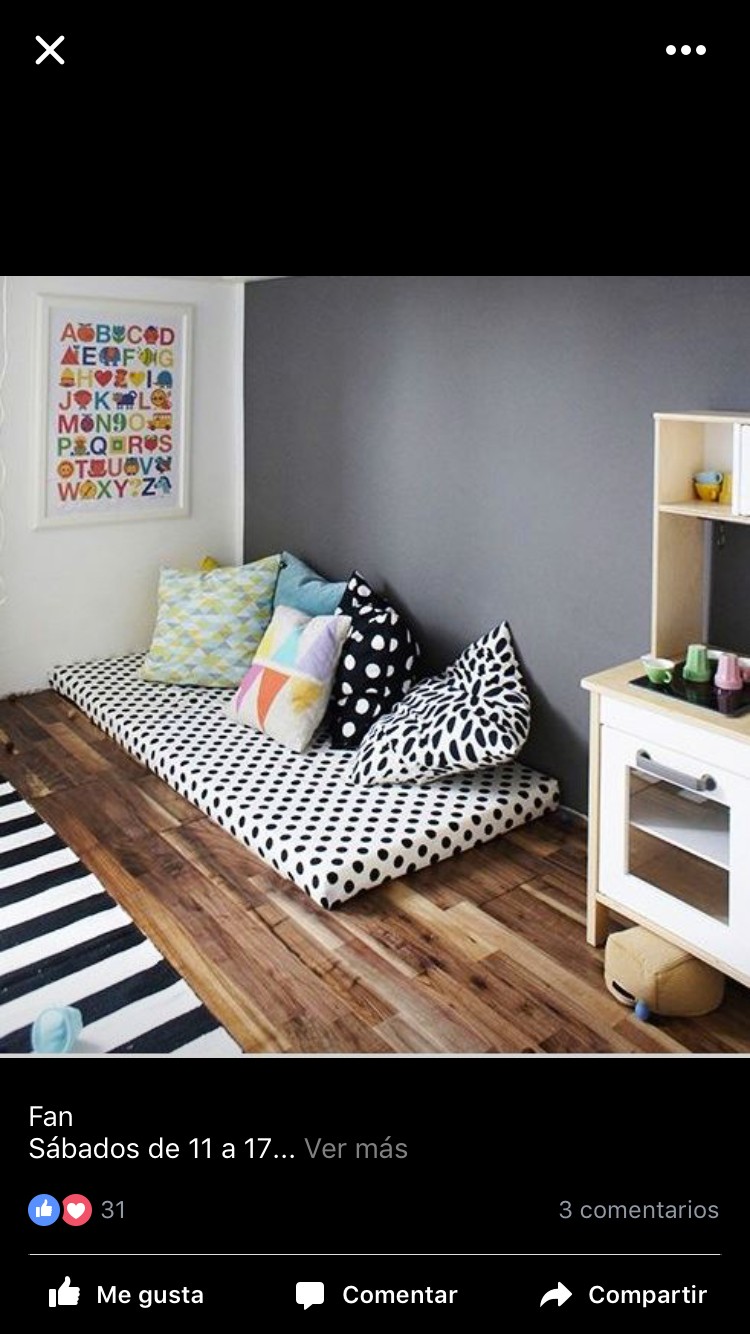 Toss it up: Colorful floor cushions and pillows create an ideal reading nook! #playrooms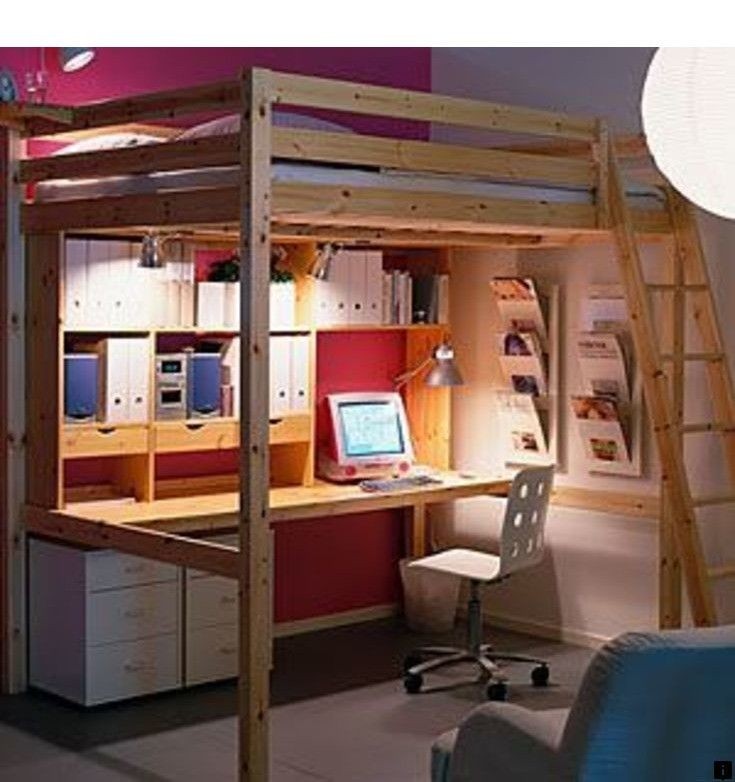 A simple modern loft bed for teens. It's of wood finished in blue and orange. It has straight square posts, simple both a headboard, a footboard and side rails, a slanted ladder. A desk is equipped with door cabinets, drawers, open front shelves.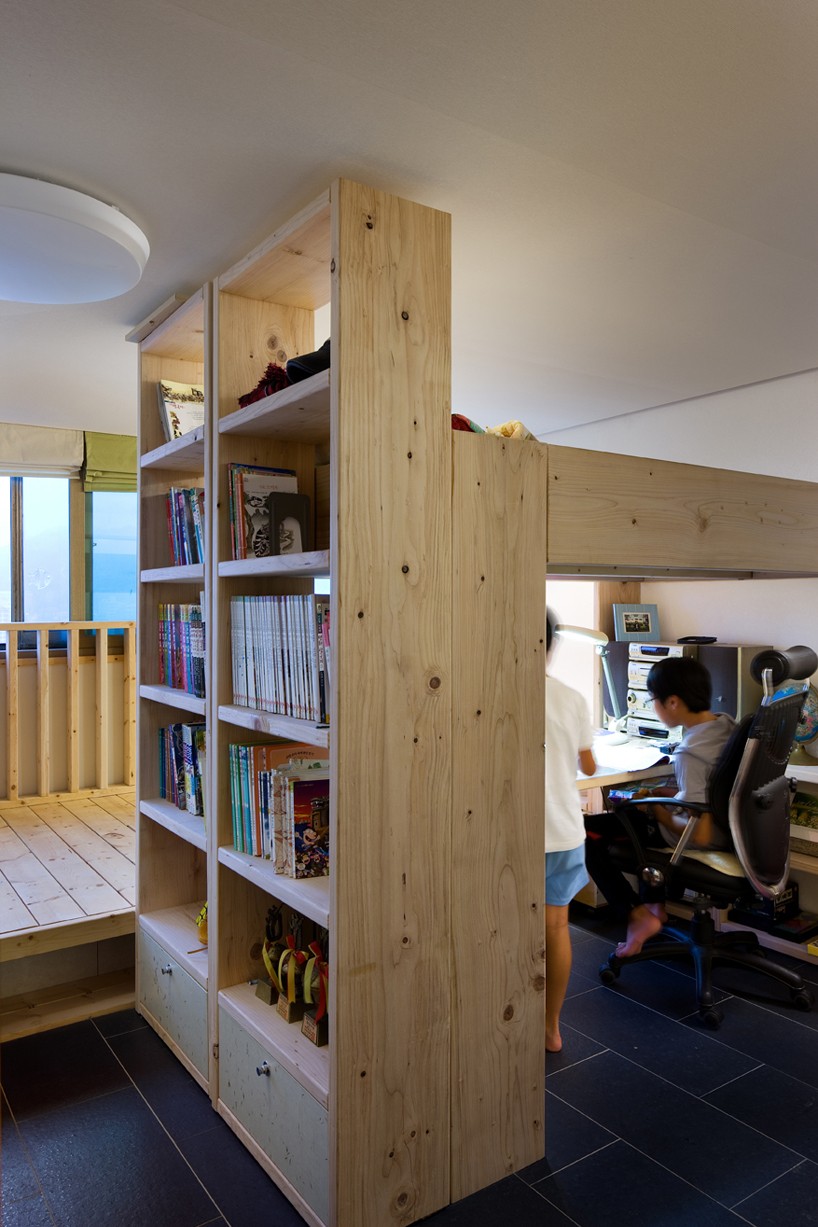 A simple but cool modern loft bed with an open bookcase (having also 2 flip down door cabinets at the bottom) made of wood with a natural finish. It accommodates a desk and a shelving unit. The entirety features clean straight lines.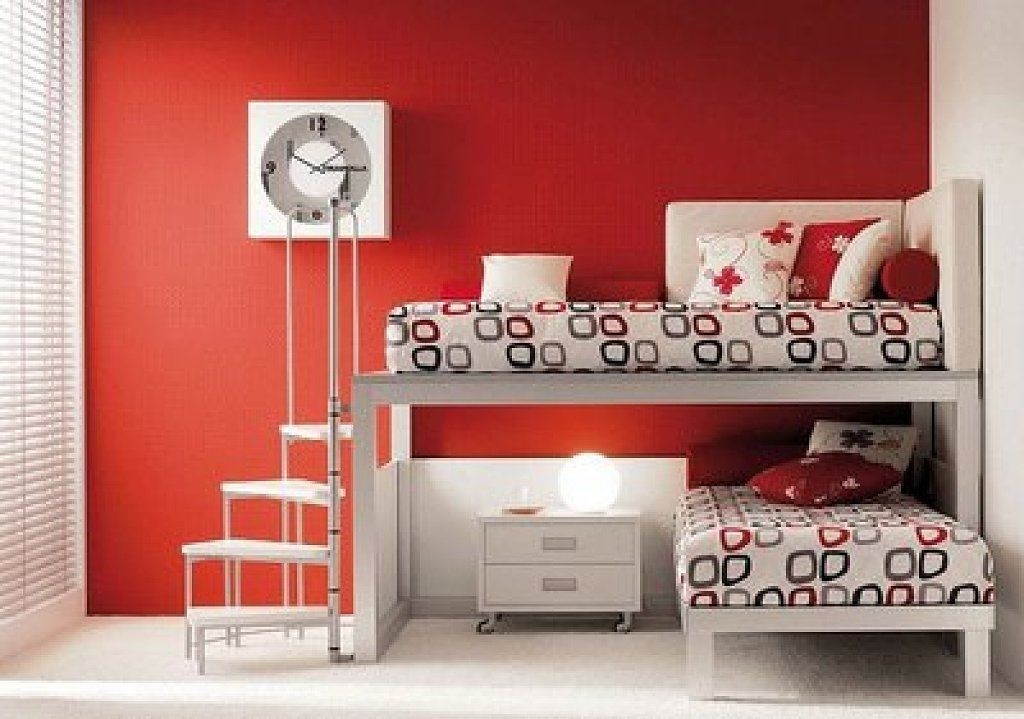 Love the updated twist of this white and red kids bedroom. White corner bunk bed with a modern floating staircase helps save space efficiently. Use the space from floor to ceiling in a loft apartment.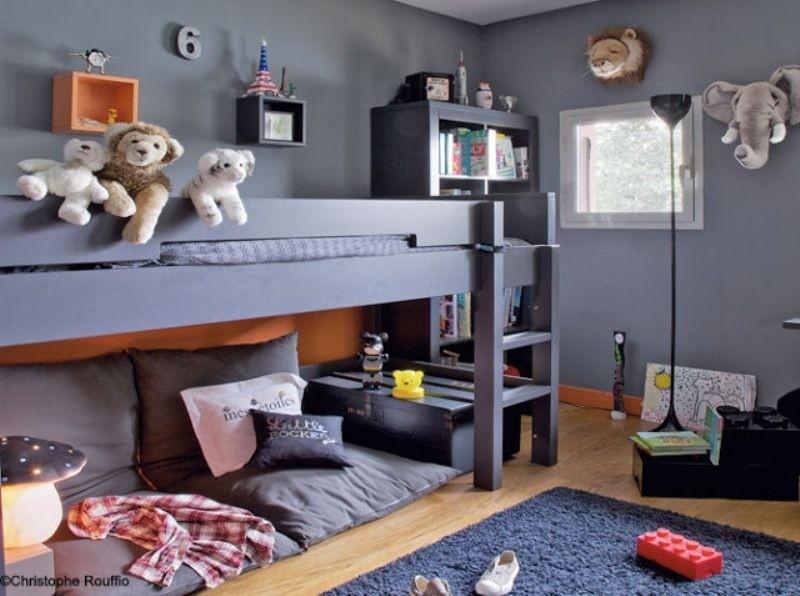 loft bed I like the height for a basement room. Add another bed lower ...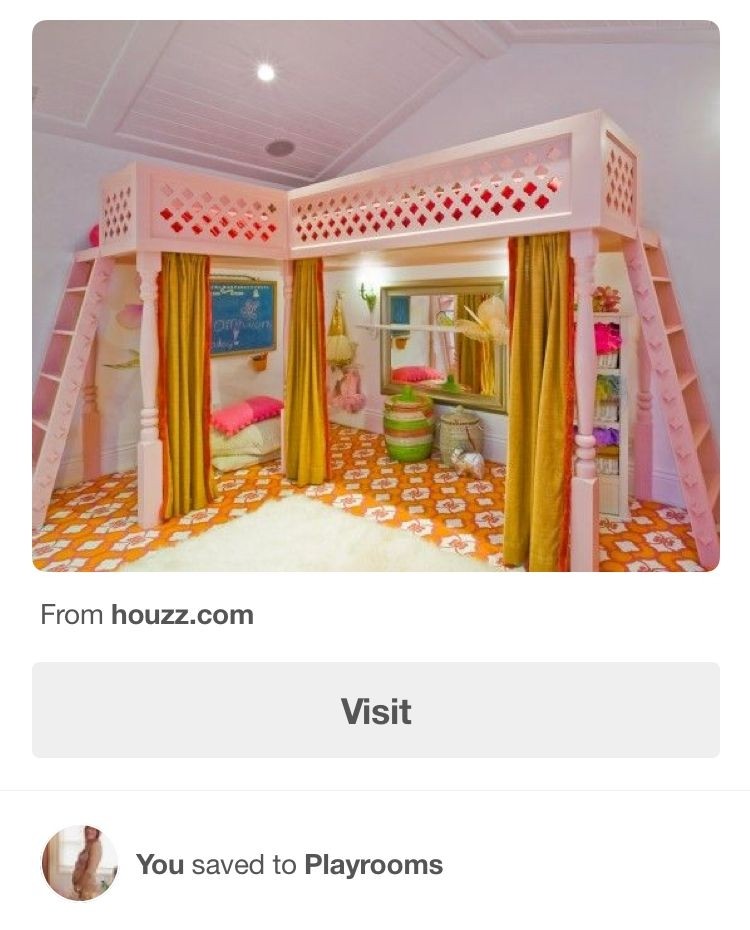 beautiful. unique loft beds for kids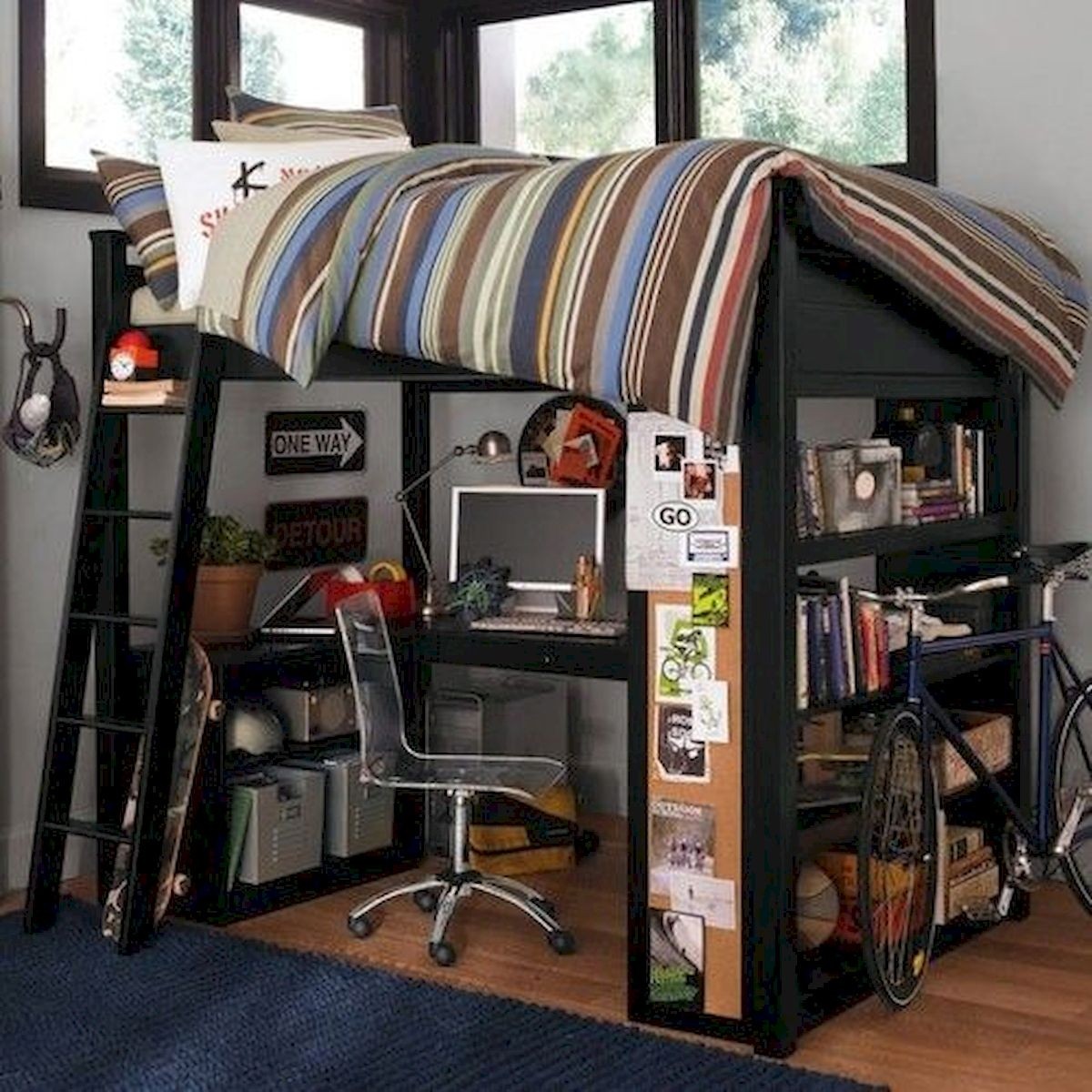 Loft bed with desk and bookcase on the base. Construction is made of wood. Includes railings and ladder for added safety. Perfect solution for kid's room, teenager's room and more.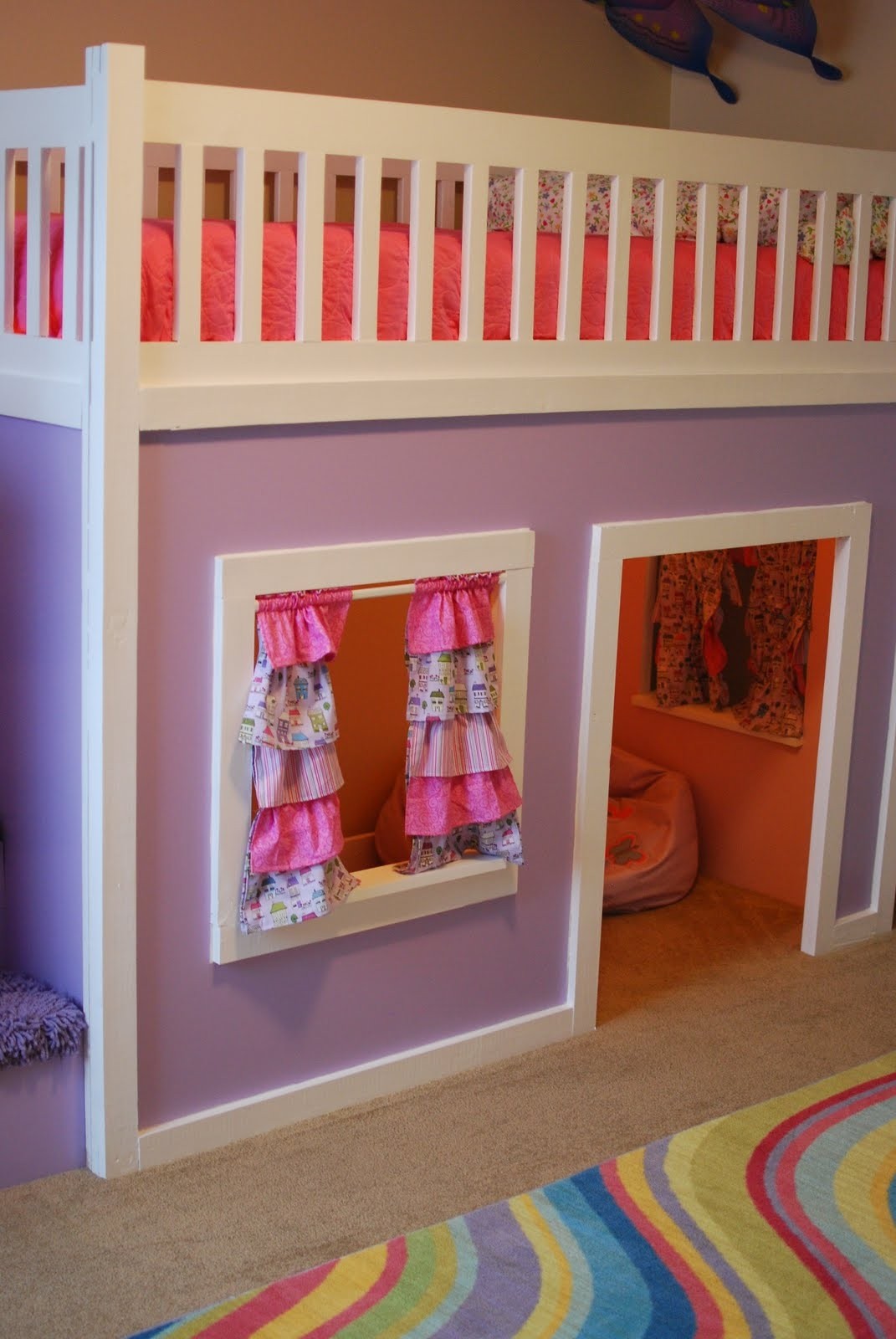 Playhouse Loft Bed with Stairs - i want to do this for the girls, as a connected corner unit, stairs on the front instead of side, and add shelves to the side. then there'd be one big connected playspace underneath the two beds :D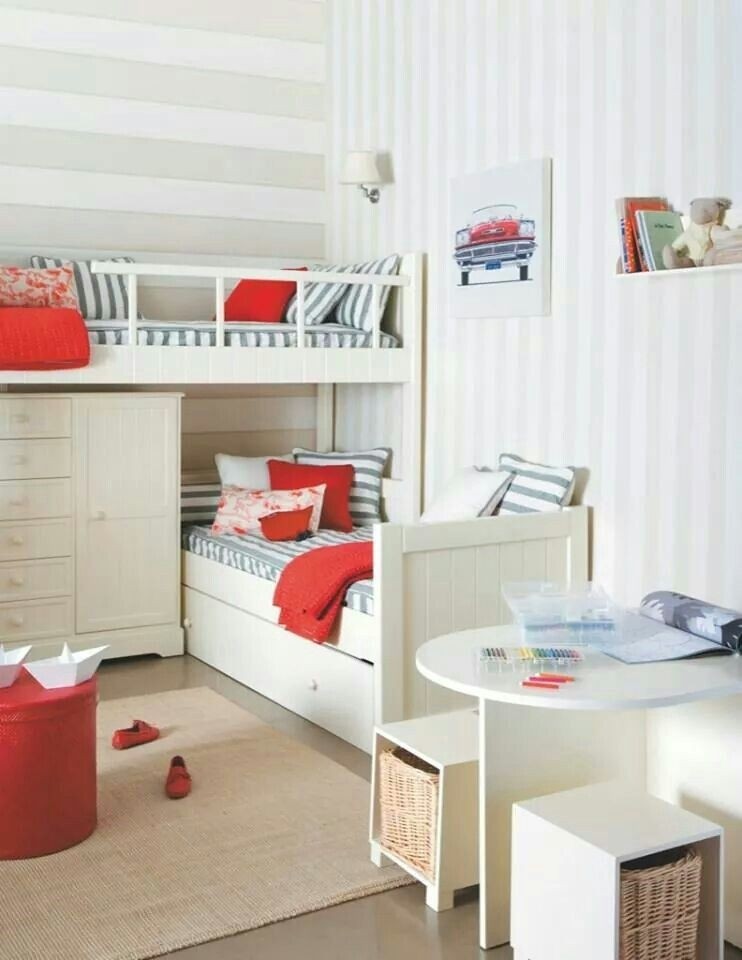 Like the corner idea. And this one would minimize the loss of useful space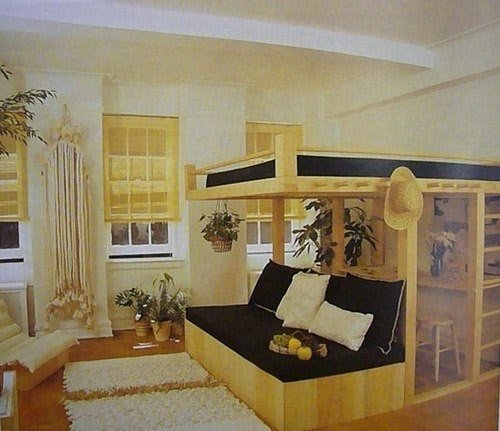 This study loft bunk bed constitutes a comfortable and convenient area to sleep, work and eat. Equipped with a side ladder, this wooden construction smoothly combines beige base with black cushioning.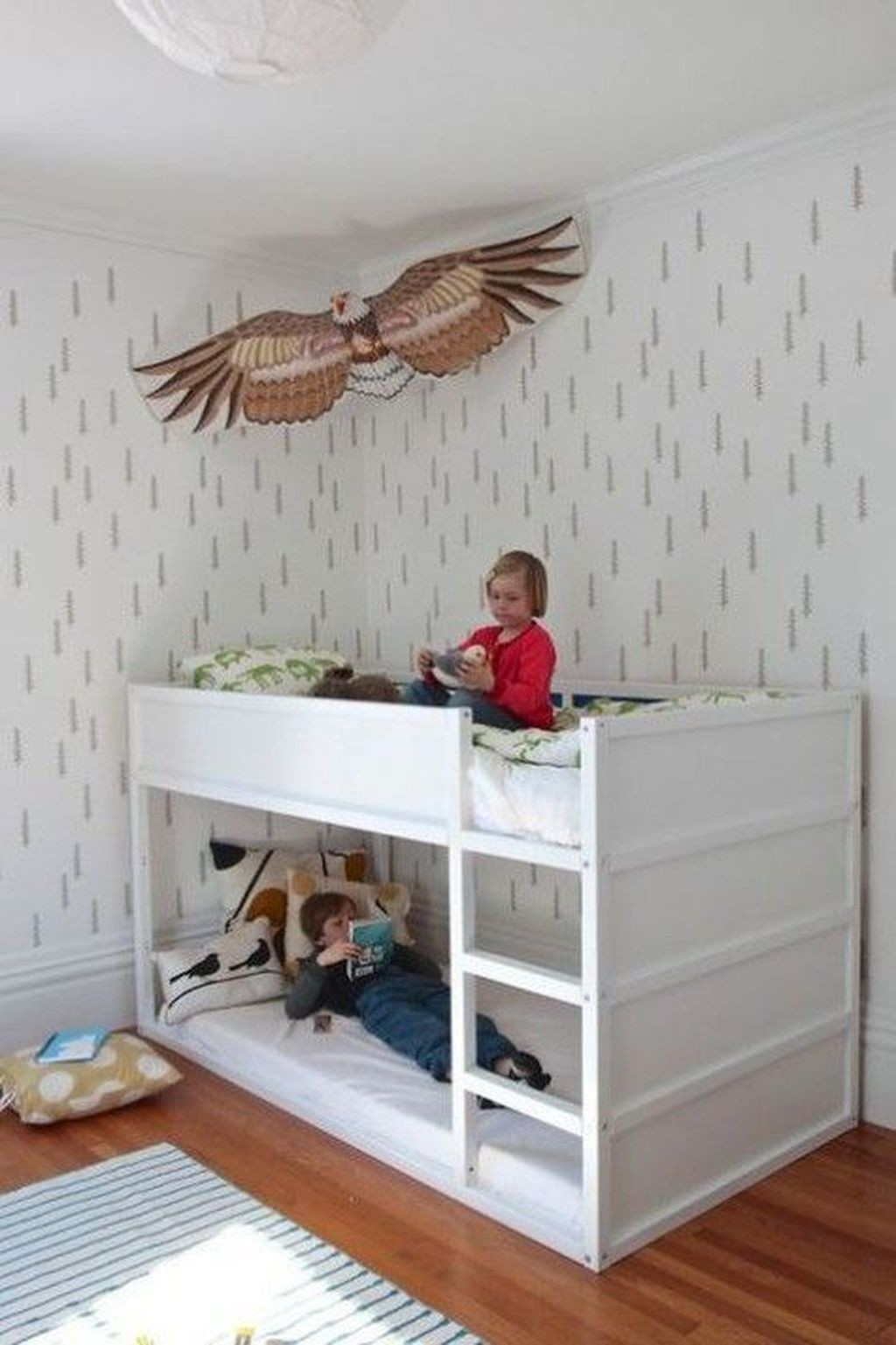 Cute DiY ideas for Kids' Rooms - great for toddler beds. Can add storage to the end of the bed or underneath if desired. #Ikeahack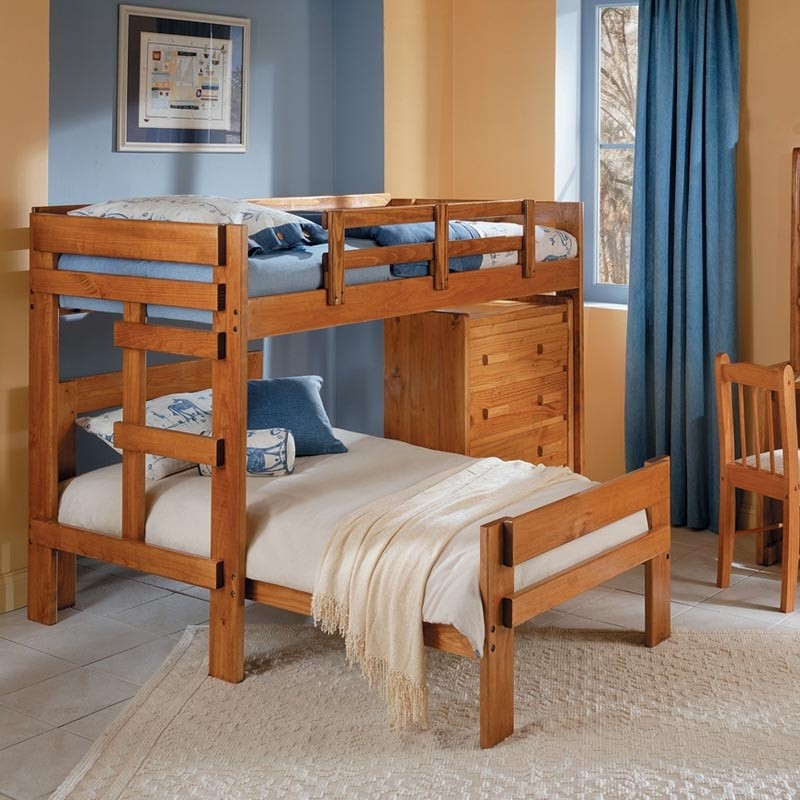 Savannah Cozy Corner Twin Loft Bed with Chest at Hayneedle