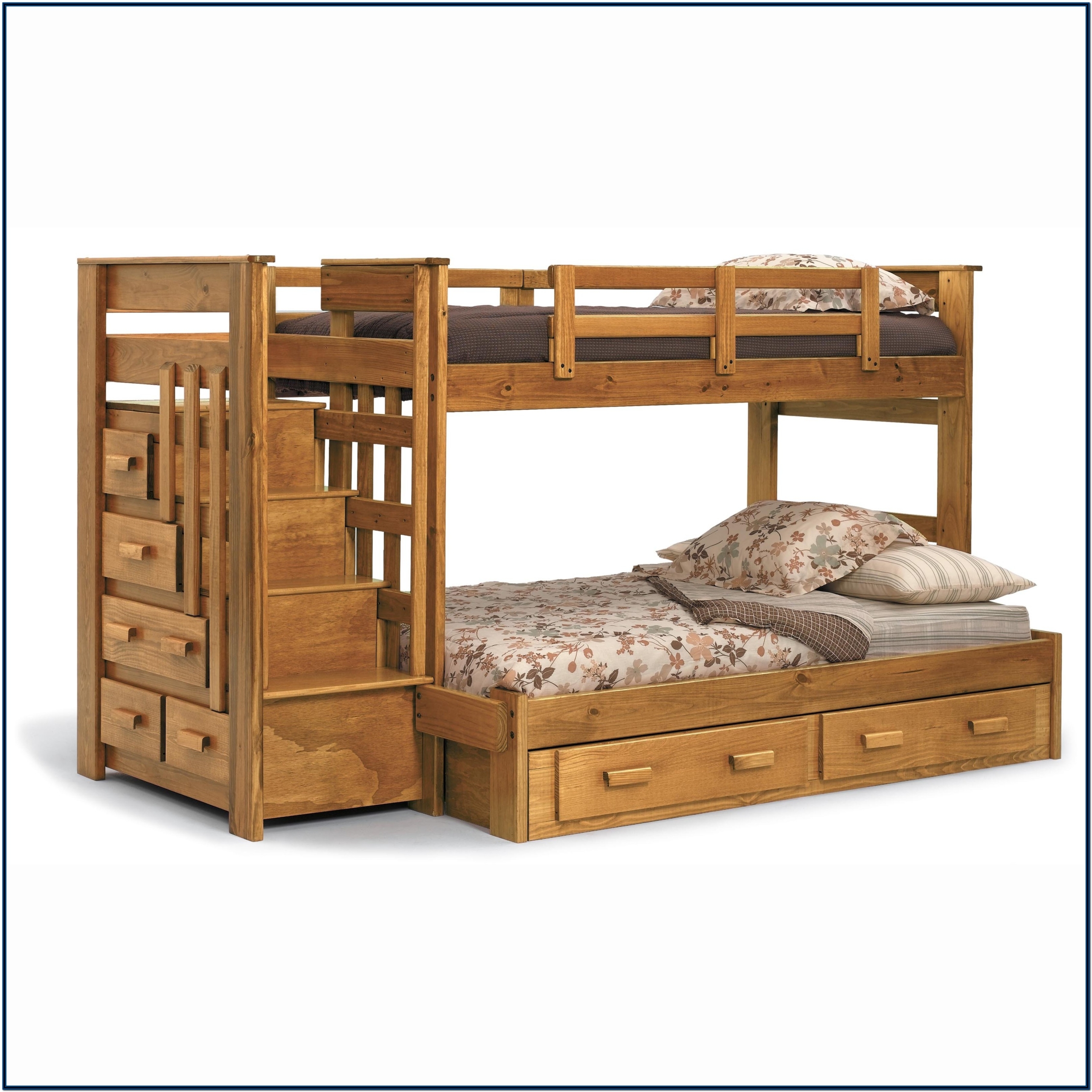 Twin over full bunk bed farmhouse bunk beds
This bunk bed constitutes a rustic proposition for traditional interiors. WIth its trundle drawers, it offers a considerable storage space for linens, pillows and other accessories.
Atlantic Furniture Columbia Staircase Bunk Bed With Storage
Combination of style and fun and safety for your children? Twin over full bunk bed with a staircase was made of strong mahogany wood. Designed for young people, with a soldier barrier. Saves space and delights with deep dark wood.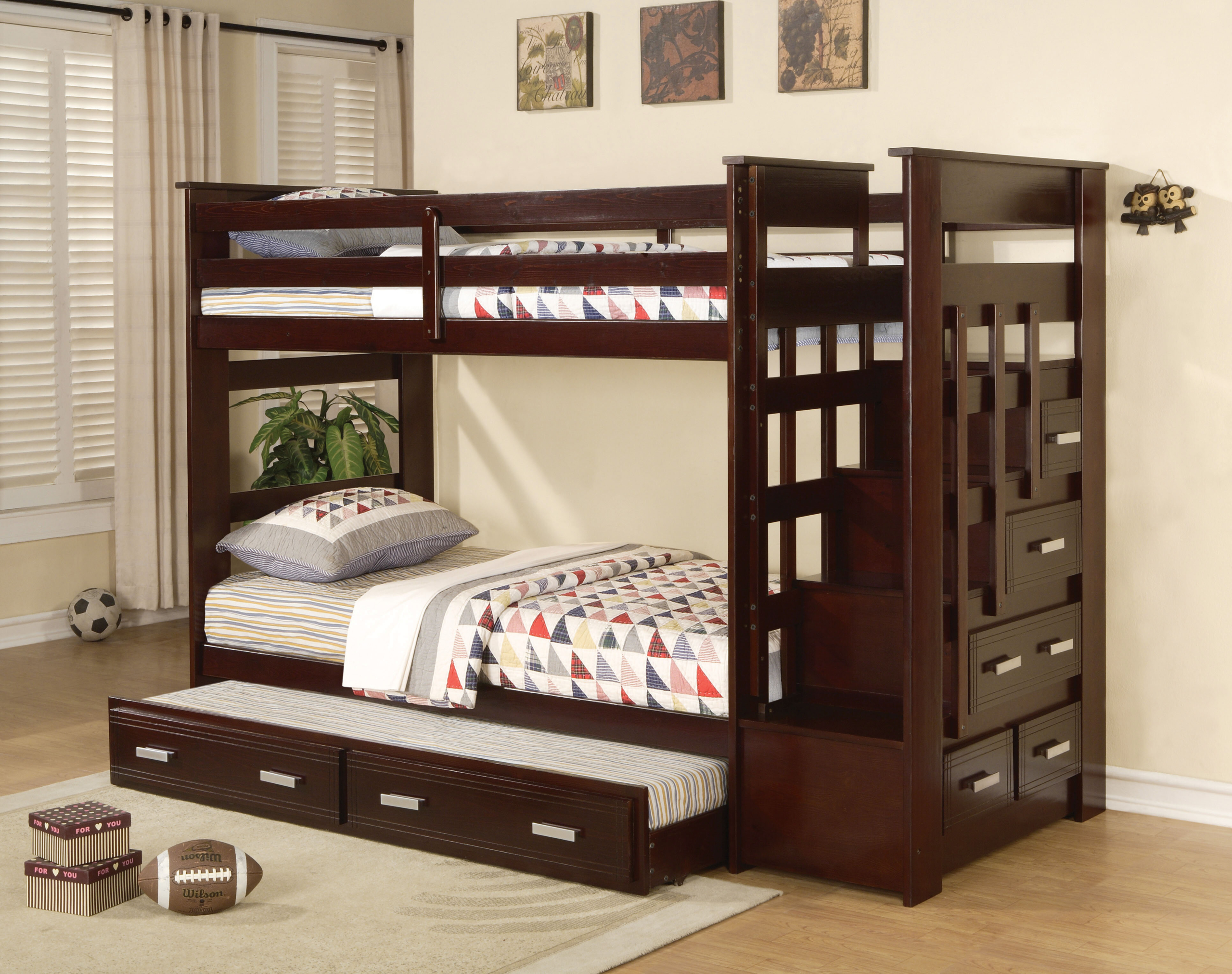 Espresso Finish Wood Twin Over Twin Bunk Bed Set With Storage Drawer Steps Contemporary Bunk Beds
One of the many positive features of double-sided beds is that they are liked by the youngest and the teenagers. This hardwood over twin bunk bed combines many drawers under the bed or stairs. Finishing in espresso will satisfy demanding parents.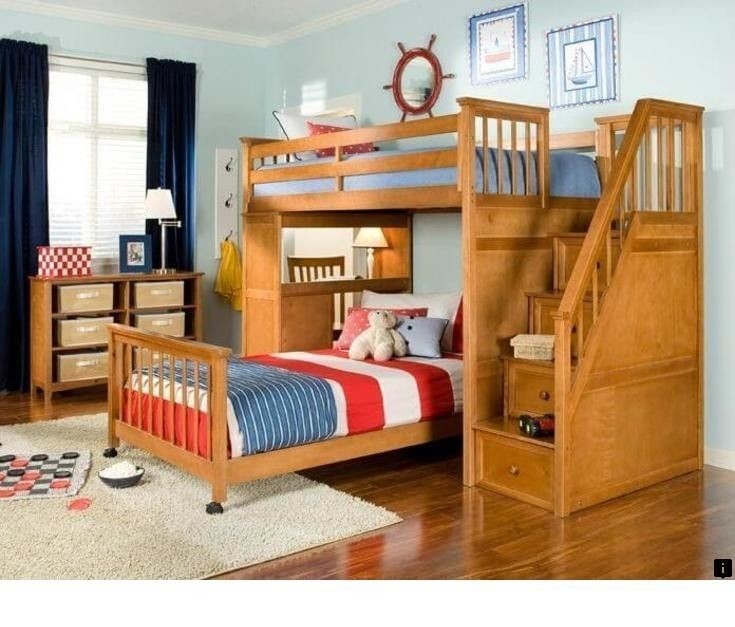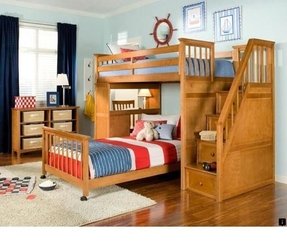 School House Stair Loft Bed with Desk End
This multi-task bed set with a practical desk and degrees of drawers is a wonderful way have a lot of things in a small space. Operably and thoughtful as to the details set allows kids find a place for play, study and rest.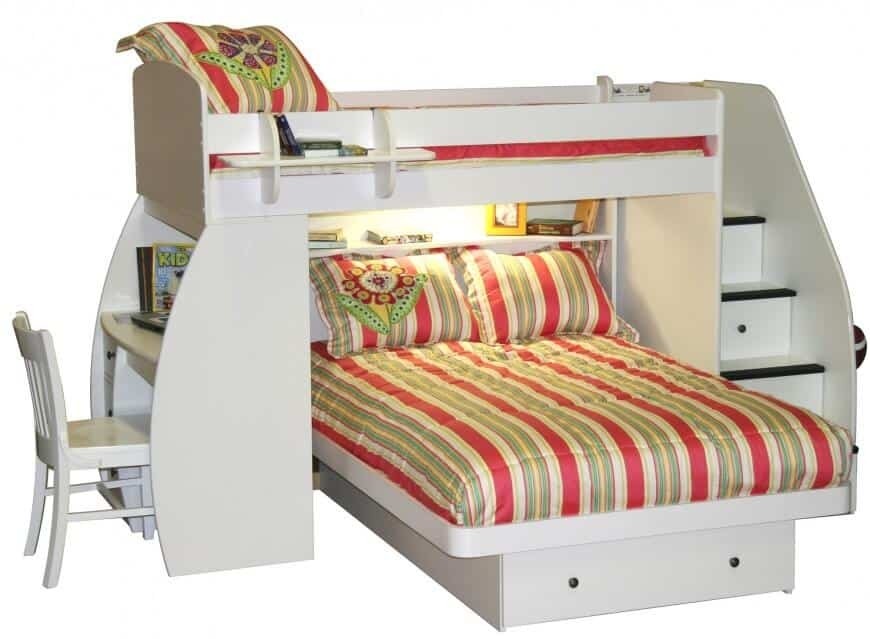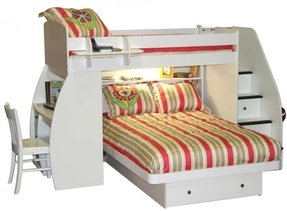 Berg Furniture Sierra Twin Over Full L Shaped Bunk Bed With Desk And Storage
This amazing bed with desk in modern as well as contemporary style gives a whole range of use. There is also a large drawer underneath. Its metal hardware makes it long lasting and its perfect solution for tiny spaces.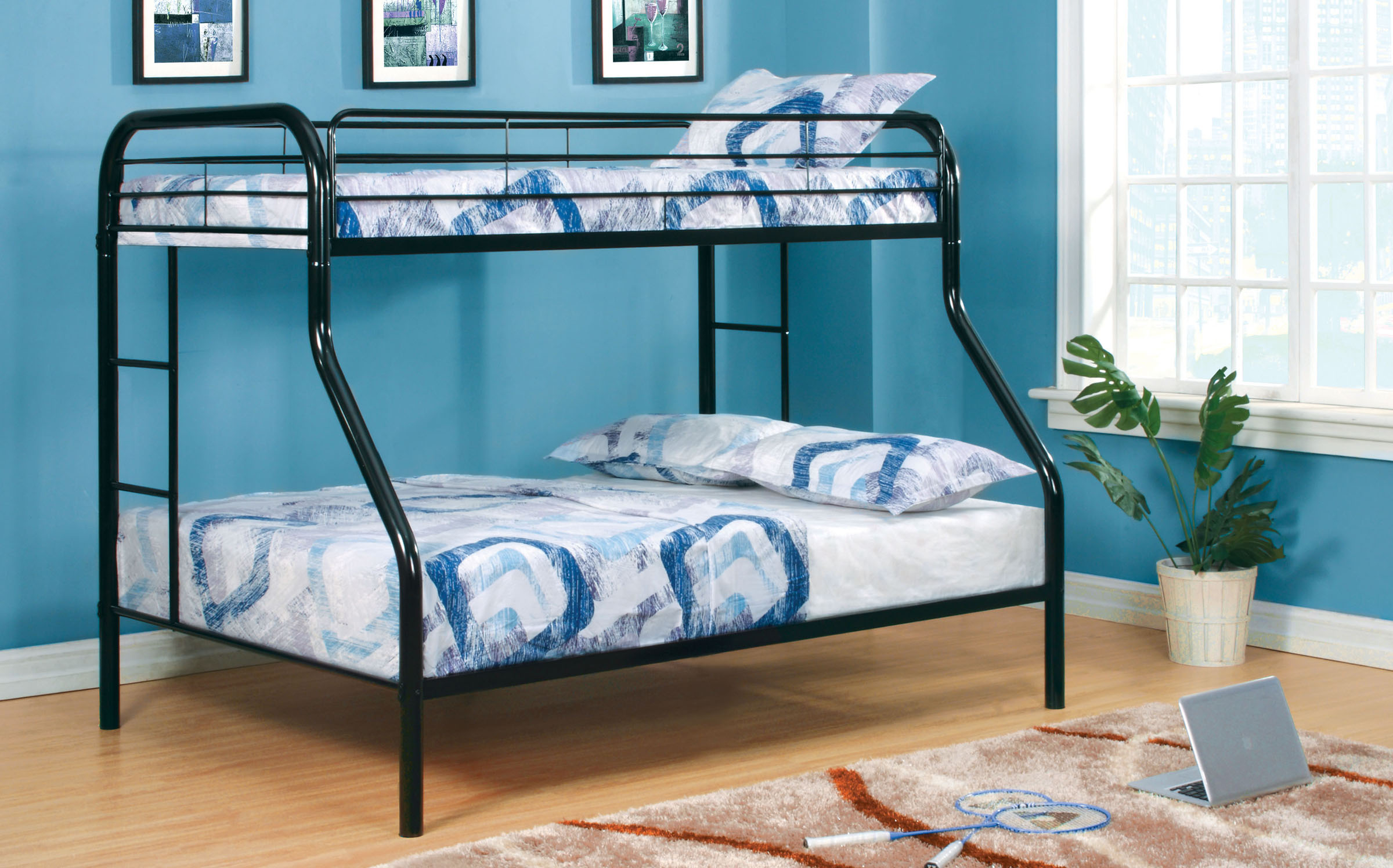 Prism Twin Over Full Bunk Bed
Twin bed mounted on a steel construction. Beds have various sizes. The upper rails for safety. It is well appreciated by customers for space saving and aesthetic appearance.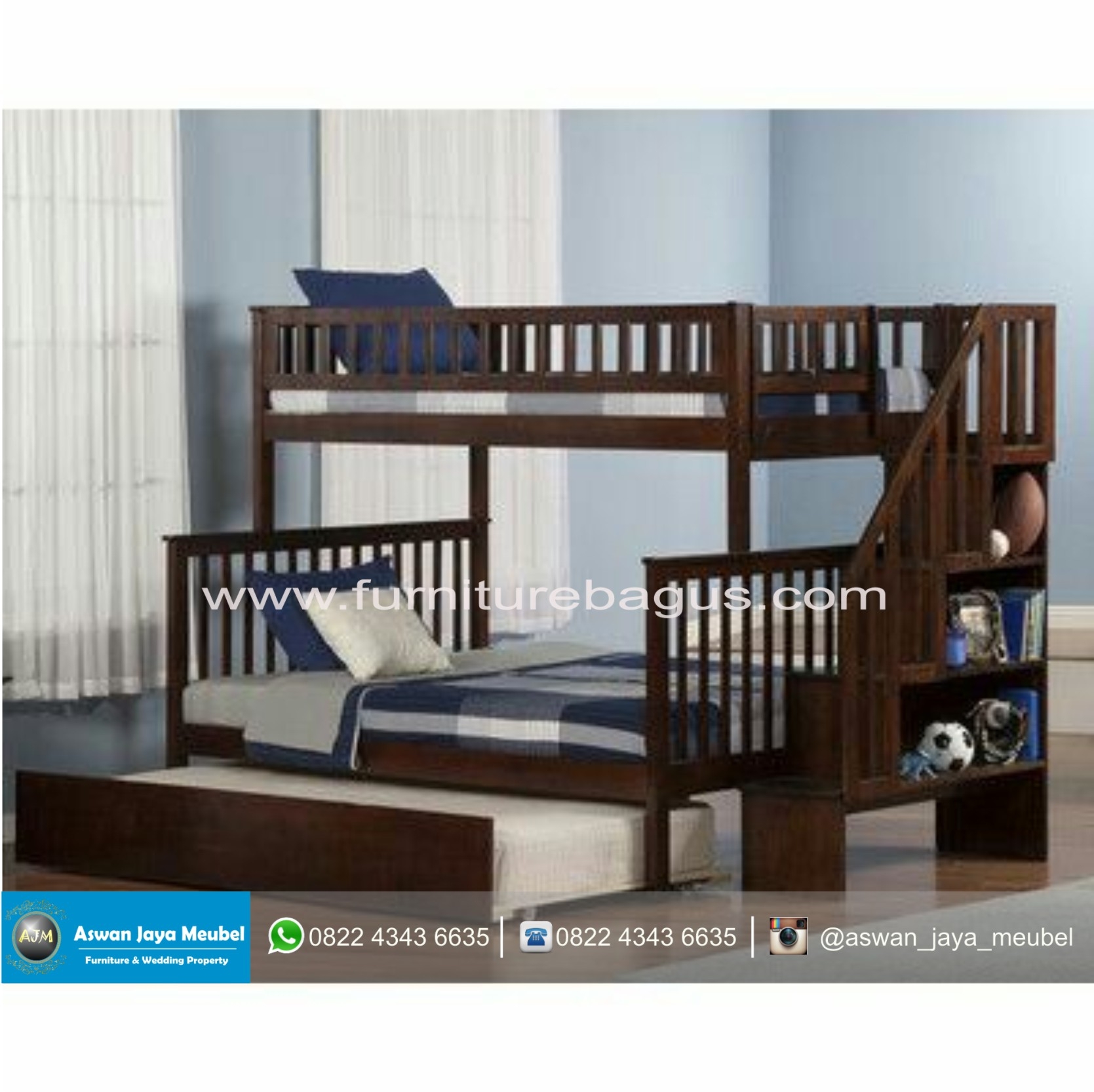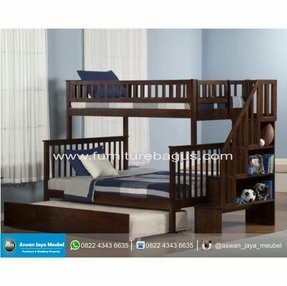 Woodland Twin Over Full Bunk Bed with Trundle and Stairs
Twin bed offers additional sliding place to sleep. It has 3 open shelves in different shapes. The construction is made of wood. Classic and simple form. It has the best recommendations from customers.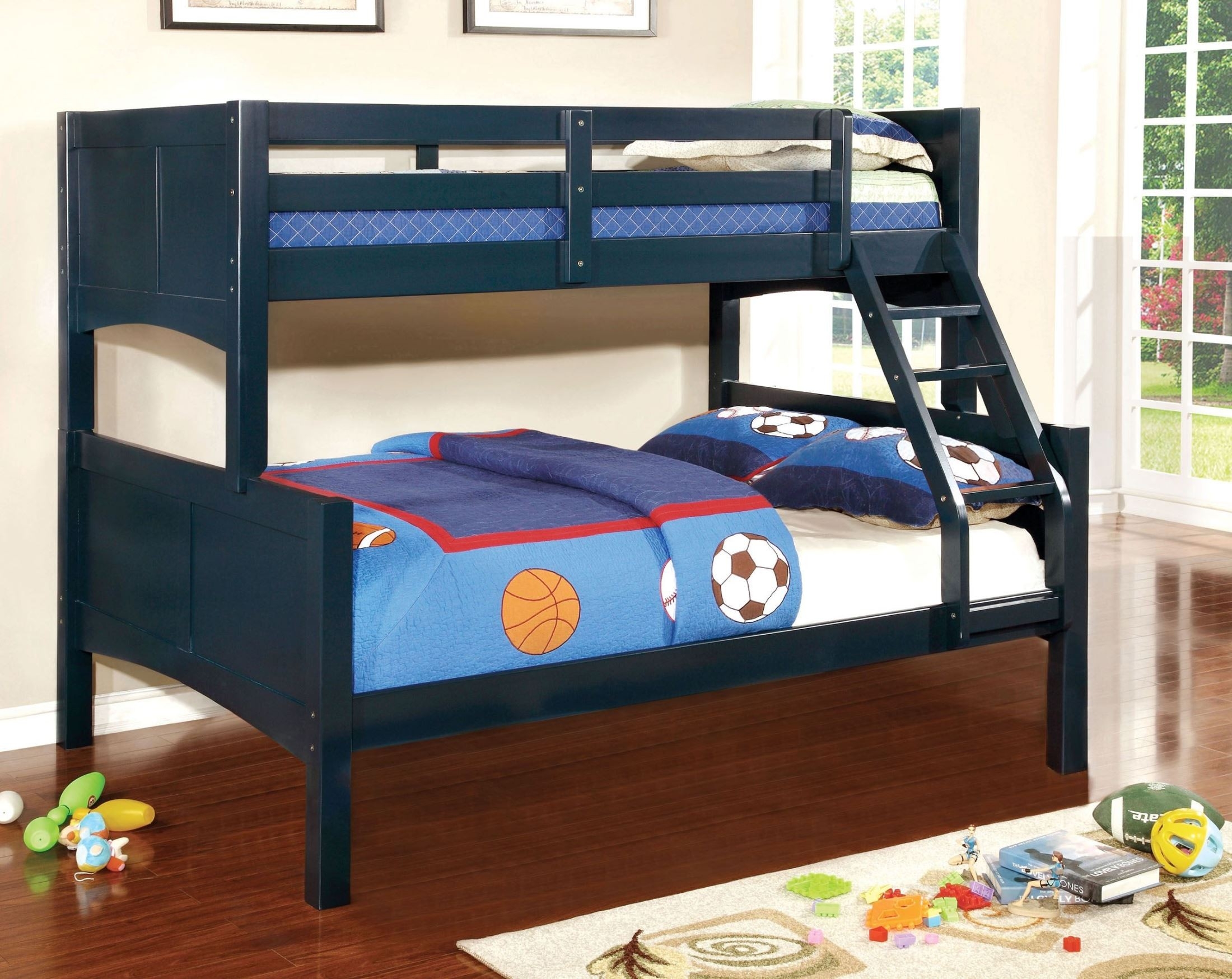 Spectrum Twin Over Full Standard Bunk Bed
This beautifully crafted bunk bed is a charming solution for every children's room. Beautiful and solid construction based on the basis of wood, veneer and metal provides exceptional durability. Interesting design will appeal to every child.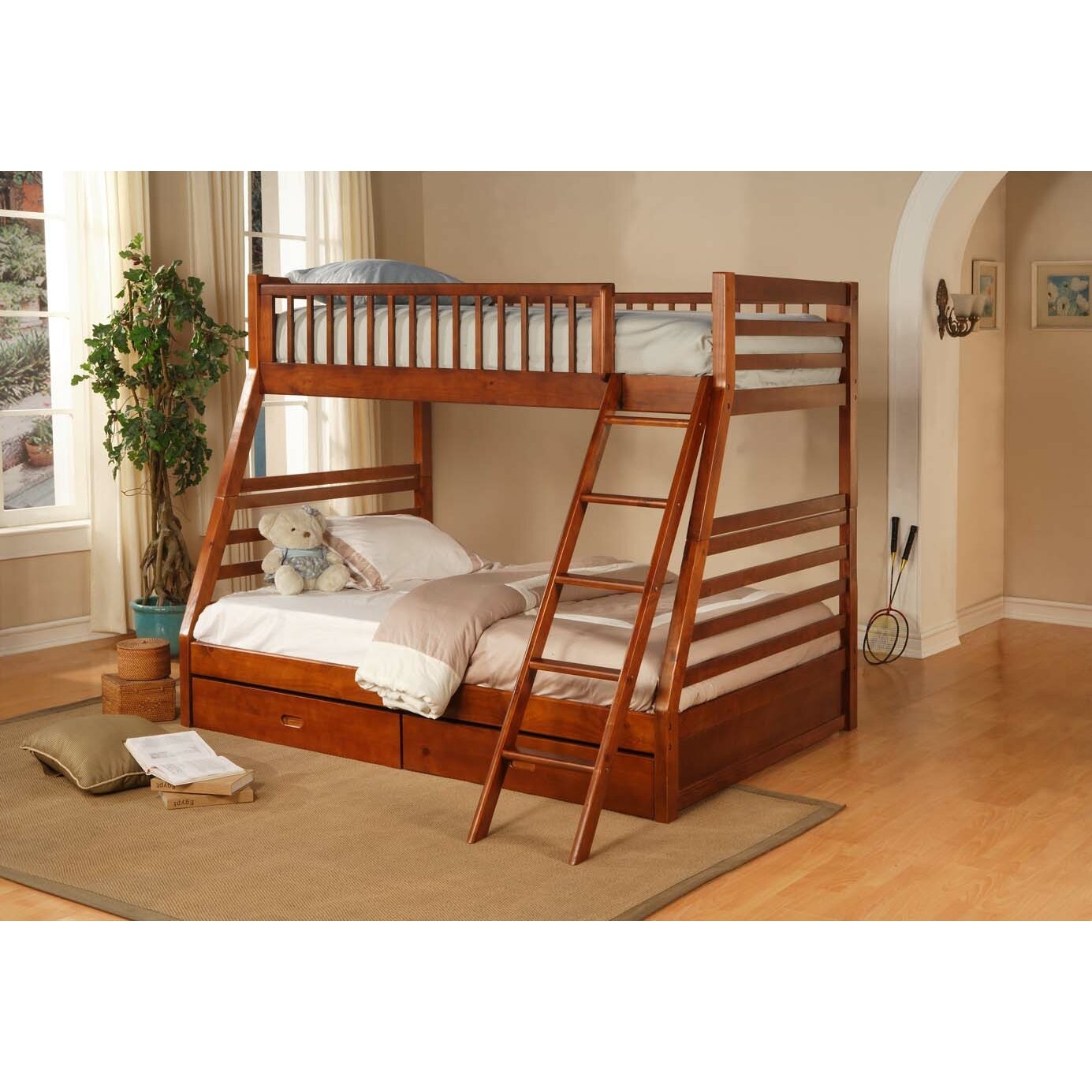 Dillard Twin over Full Bunk Bed with Storage
Pretty practical contemporary bunk bed of wooden materials with a warm brown finish. Both beds have slatted across headboards and footboards. A twin bed has vertical guradrails and a ladder. Front posts are slanted. Two drawers have recessed pulls.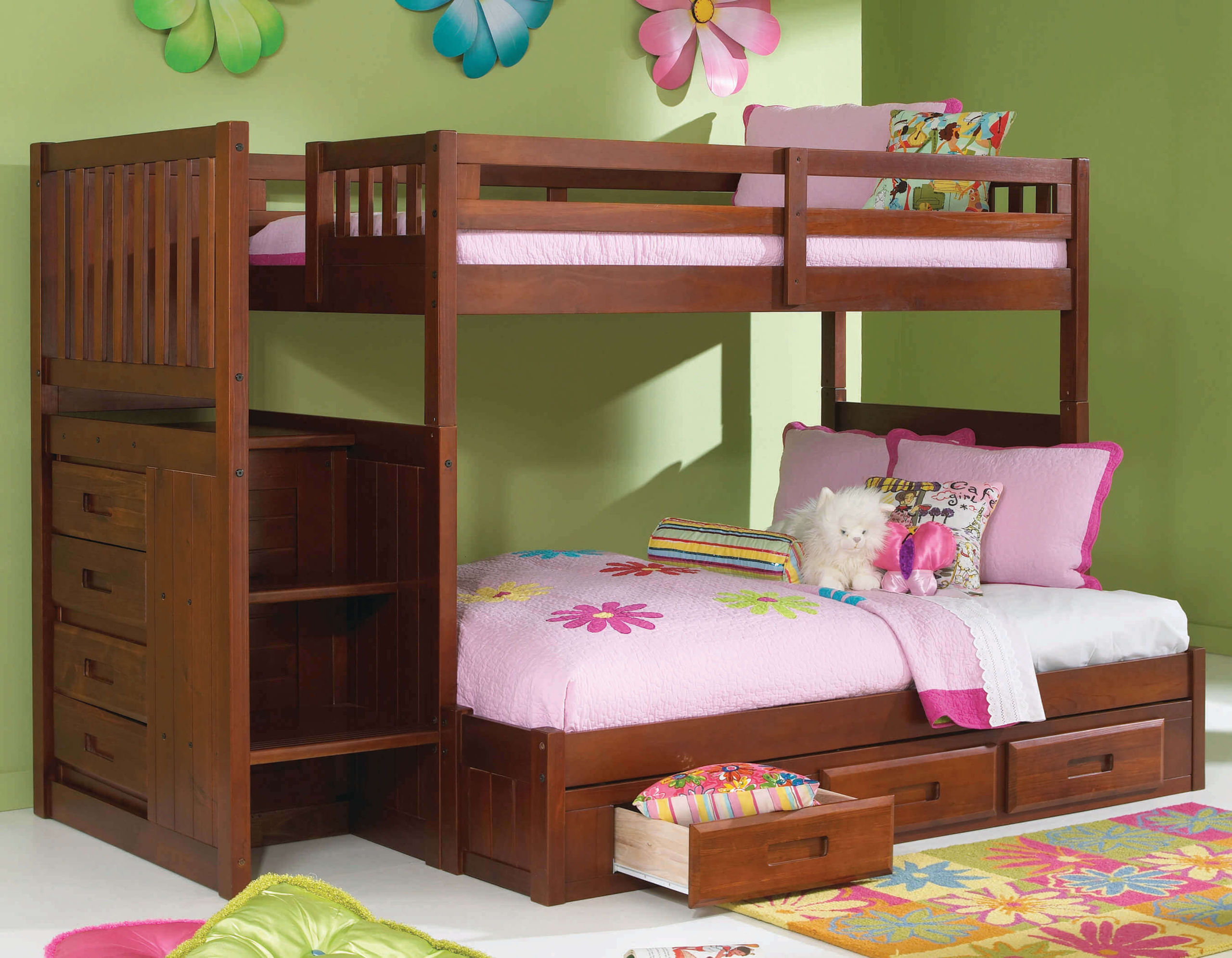 Weston Twin over Full Staircase Bunk Bed
Classic twin bed offering plenty of storage space. The wooden construction includes a lower and side drawers for clothes or other necessities. Suitable for kid's room, and more.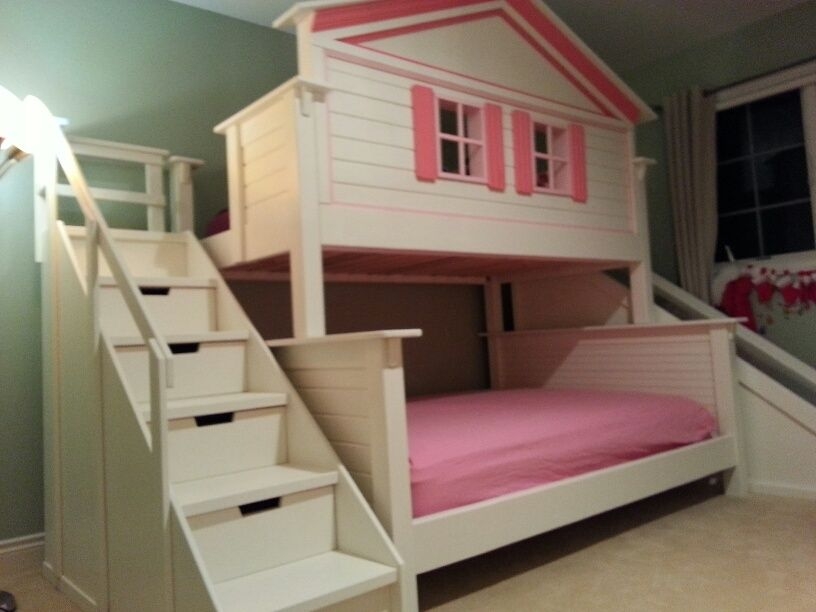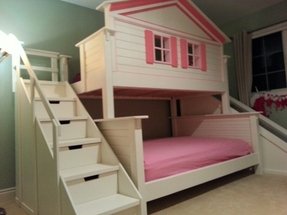 Bunk bed that includes a twin-size bed in the form of small house in the upper area. The lower area includes a full size bed. This durable wooden construction in white and pink colors also includes stairs with storage drawers.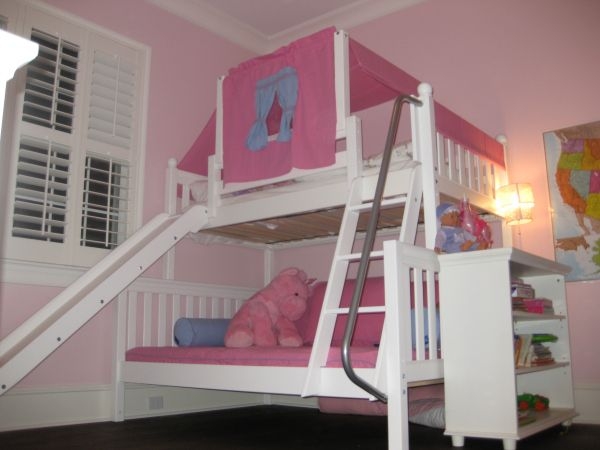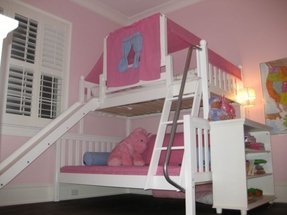 A great idea for a DIY project for your little girl's room. A beautiful bunk bed with a simple, white finish and vibrant, pink details. Perfect if you have twins and would like to save some room in their room!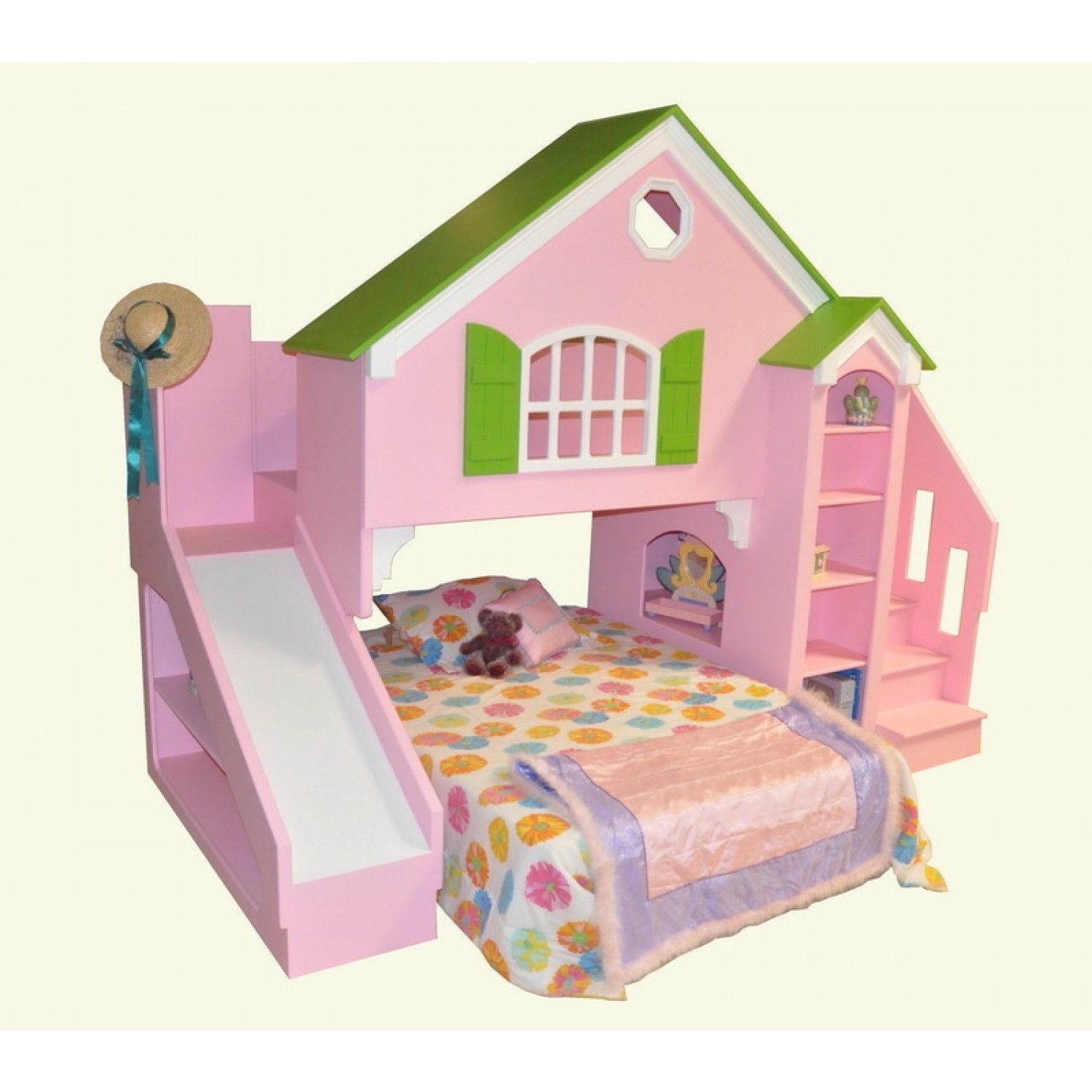 Bunk bed fitted with slide and stairs. Construction is made of wood and finished with pastel colors. Adds freshness and modernity to each kid's room.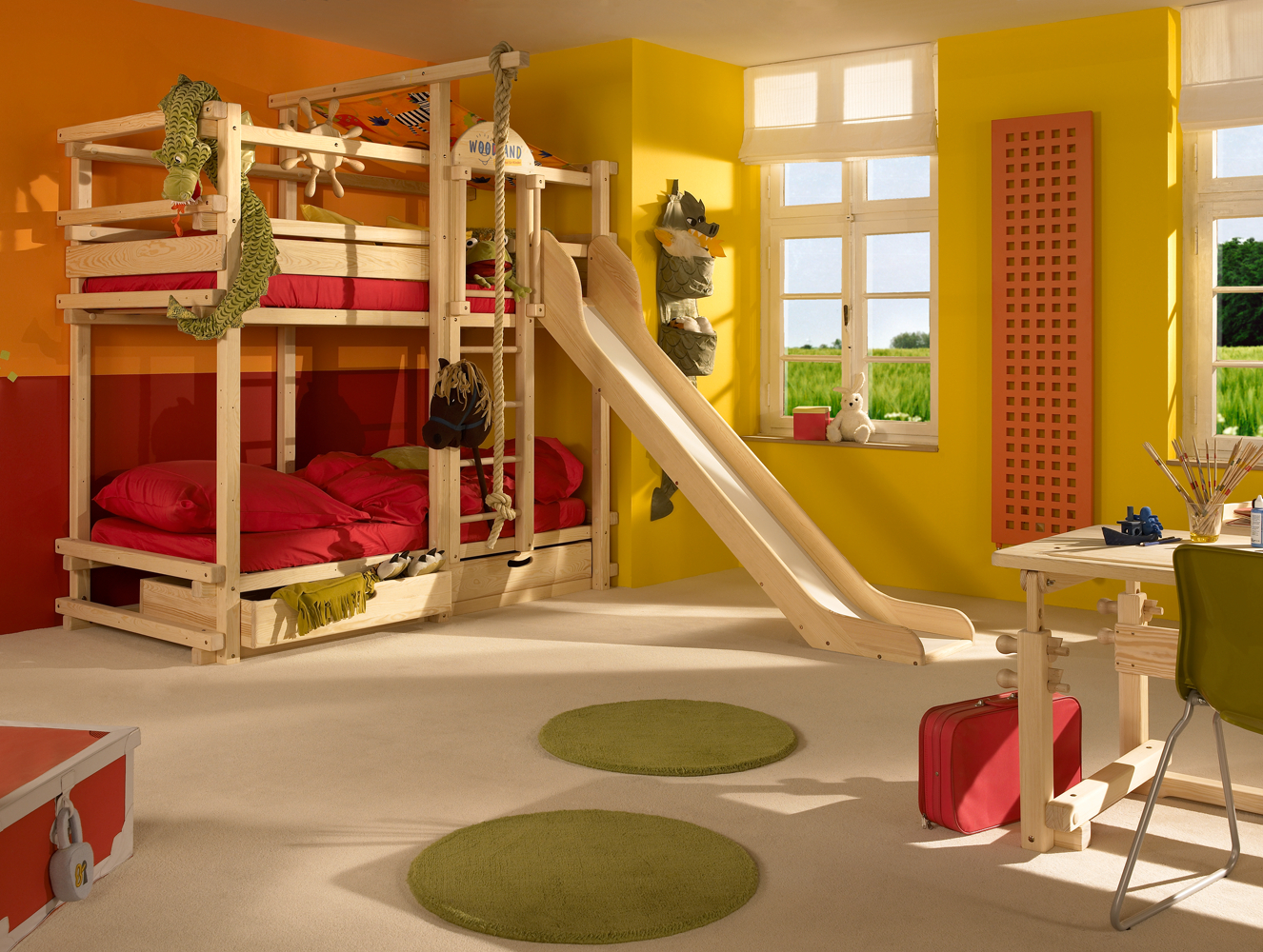 Play Bunk Beds for Large Families from Woodland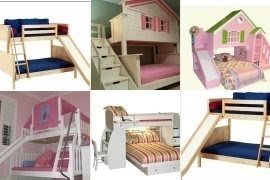 Solid wooden bunk bed construction that includes an upper bed with ladder, protective rails and slide. The lower area features a bed. Both beds are soft and comfortable. They include nice blue mattresses.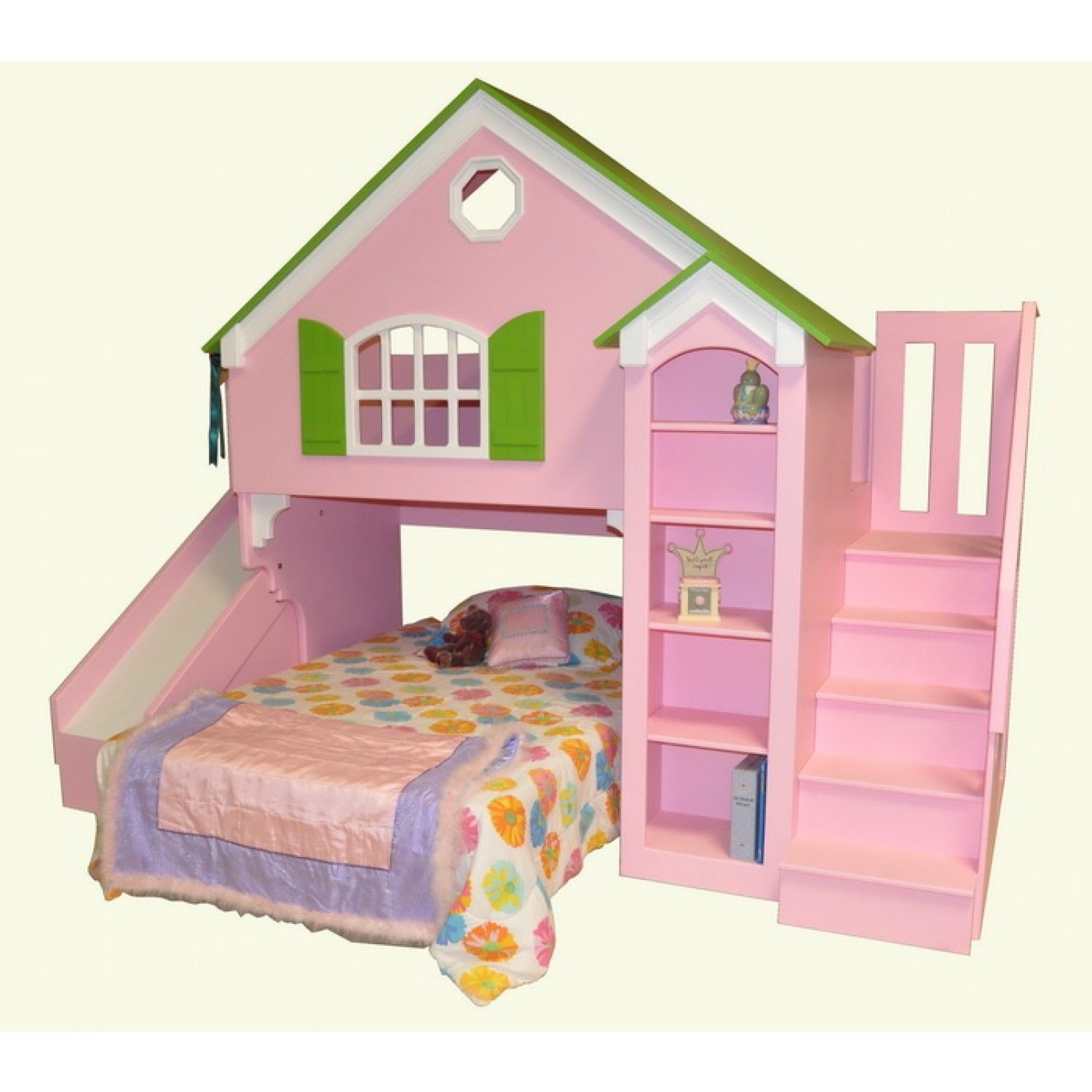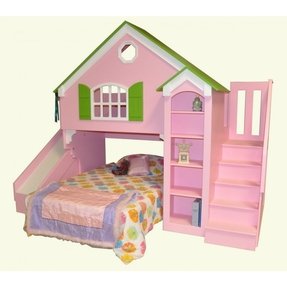 Dollhouse Bunk Bed Shown With Optional Slide and Staircase - Base ...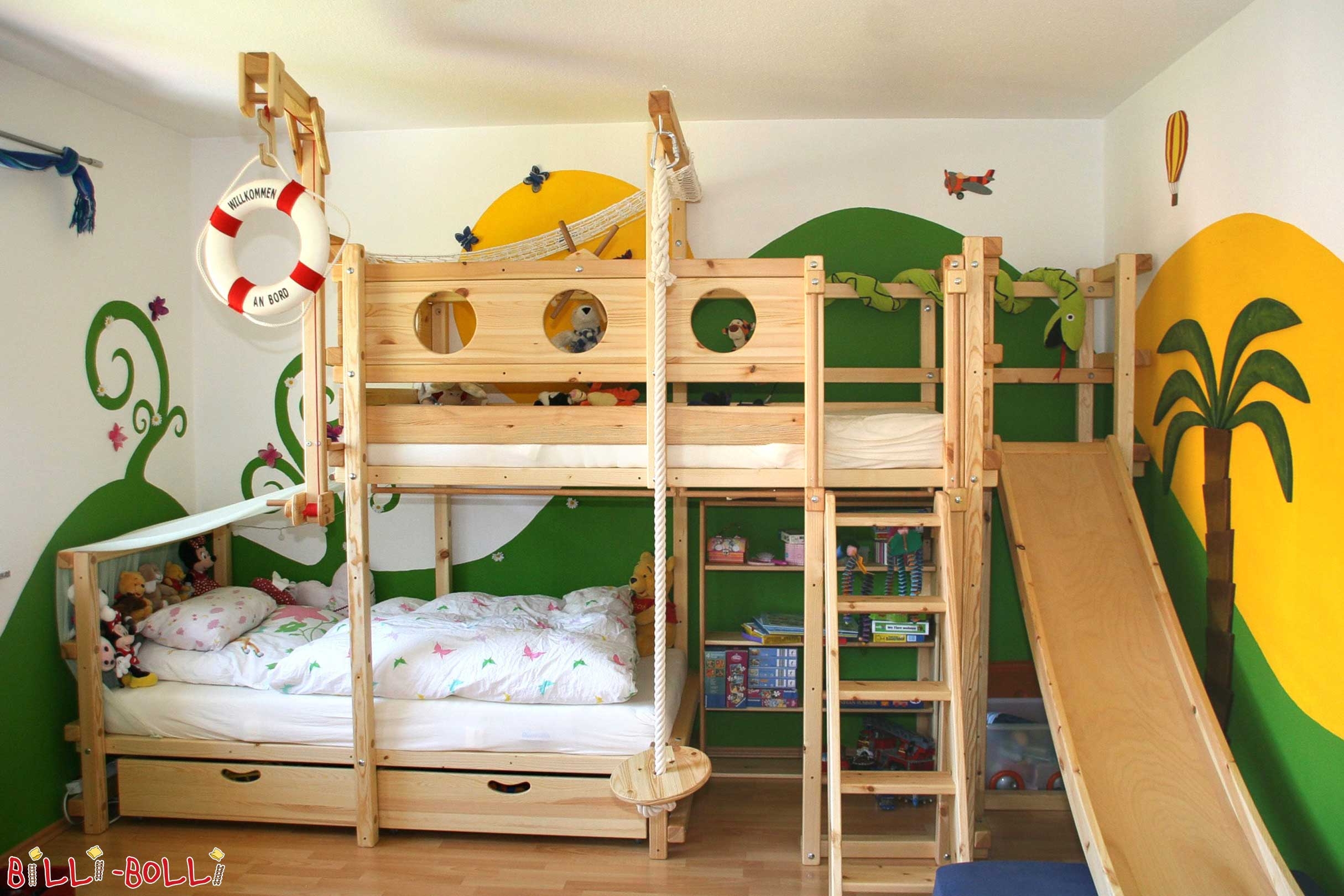 Happy kids room decor with nautical motifs: twin over full bunk bed with marine accessories (life buoy, sail etc) and side slide that delivers the welcome fun factor. Large tropics themed wall decal completes the design.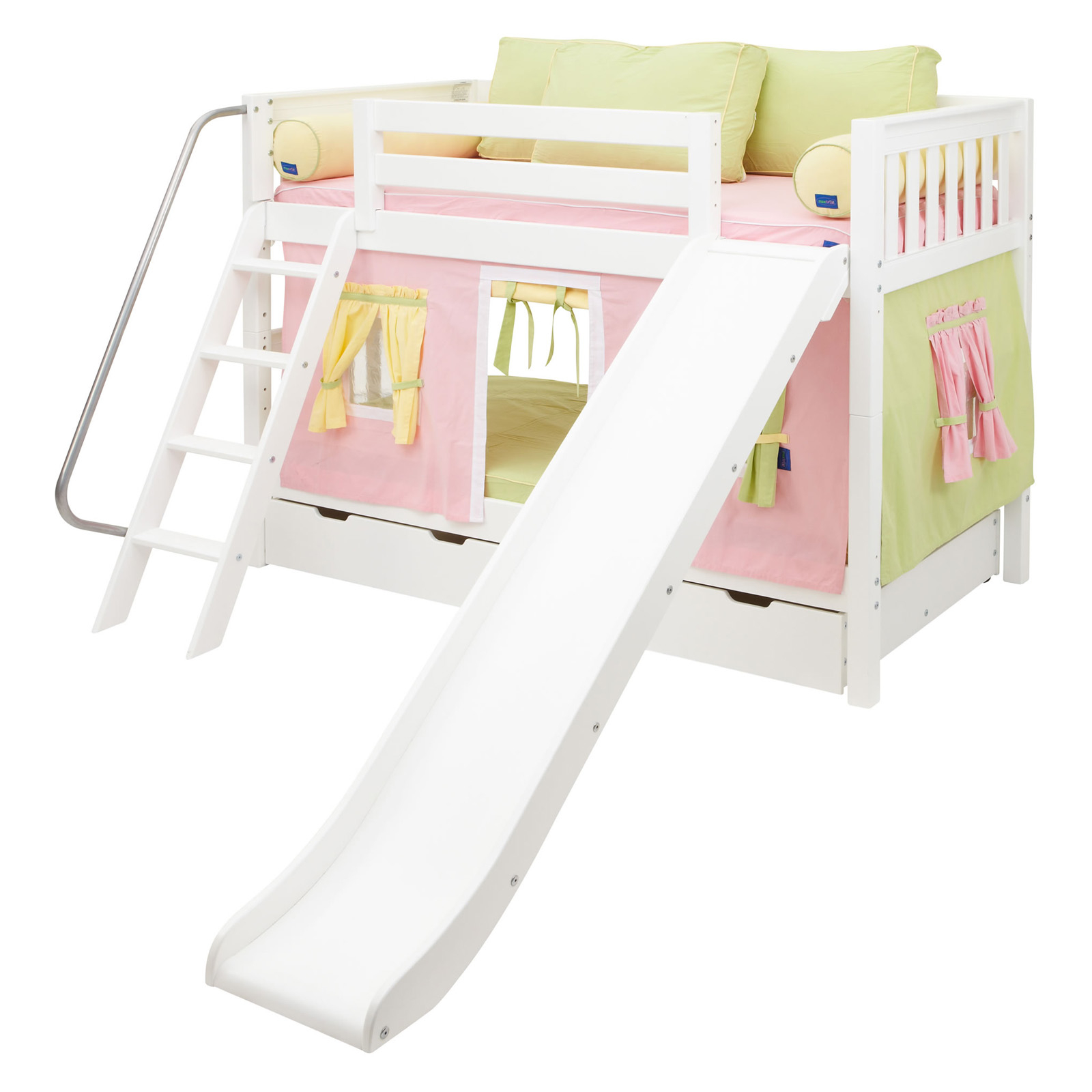 Laugh Girl Twin over Twin Slat Slide Tent Bunk Bed - Buy & Cheap ...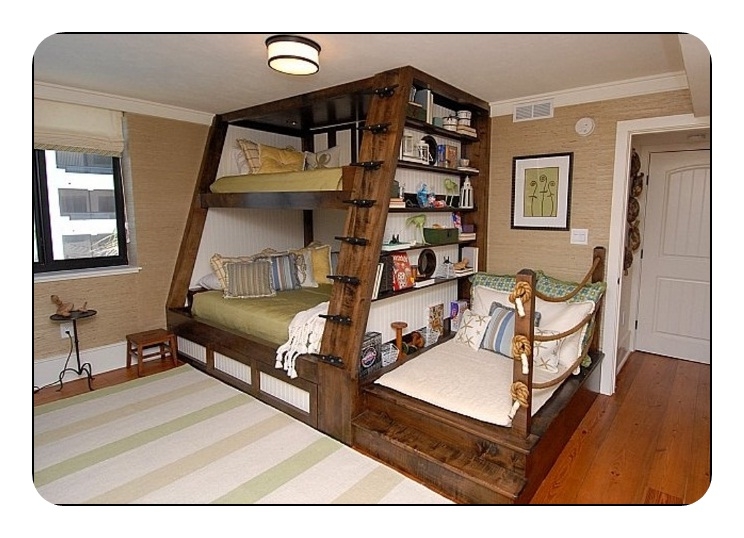 Bunk bed for kid's room, teenager's room and more. Construction is made of wood and reinforced with solid supports. It is fitted with open shelves for storing books, display decorations and more.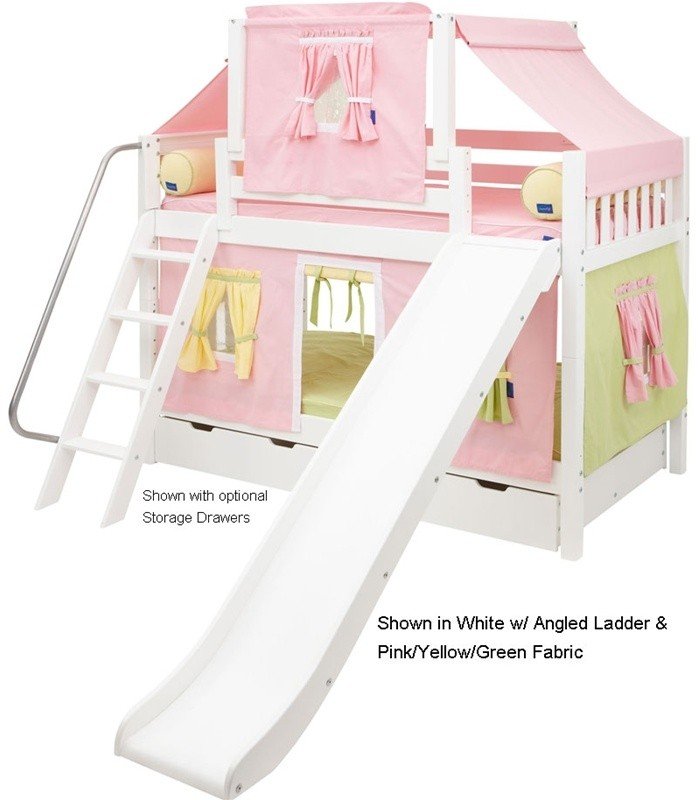 Castle bunk beds bedroom furniture twin and full bunk bed with slide ...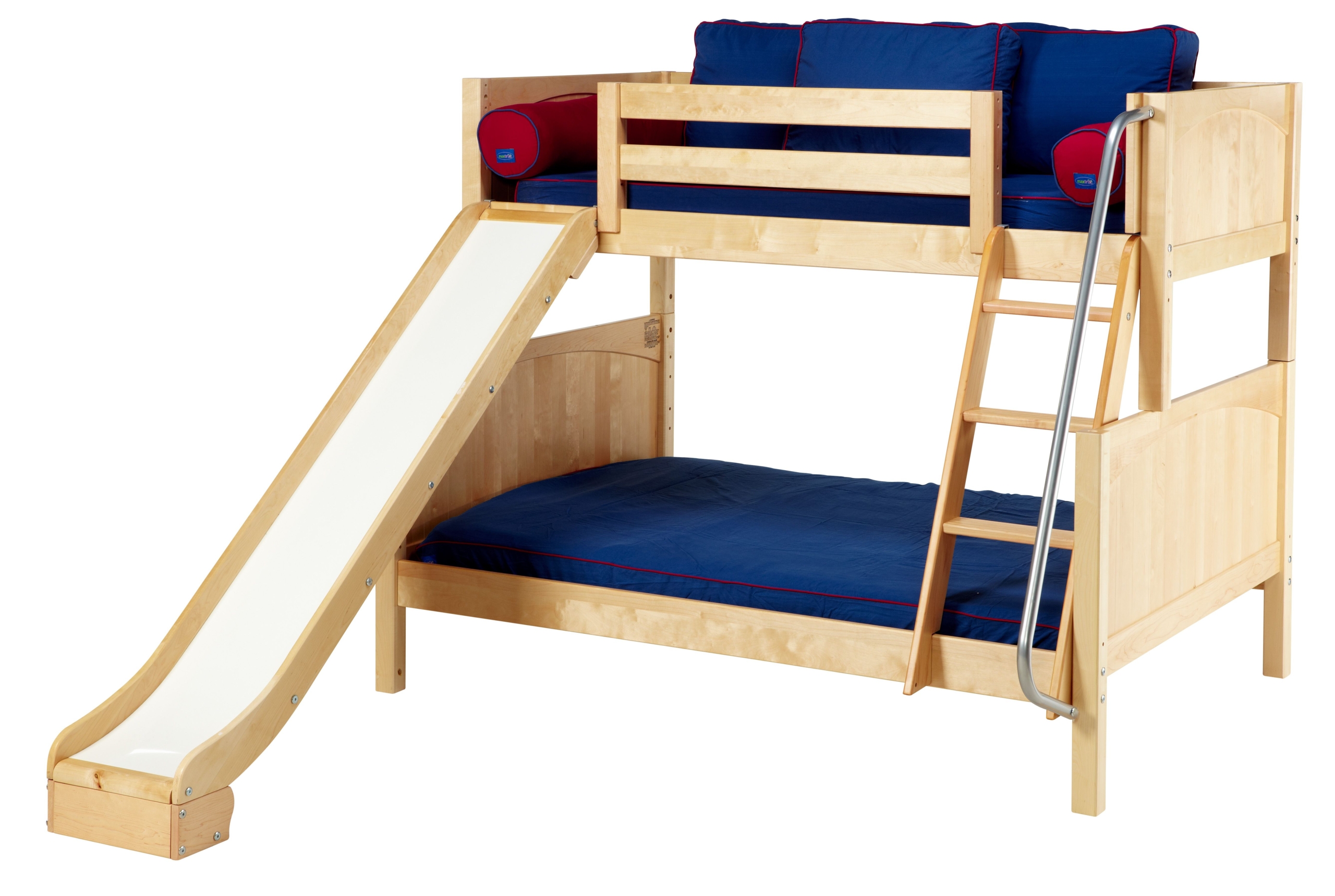 Bunk bed with a ladder and slide for children. Upper part of this durable wooden construction includes a twin-size bed with protective wooden walls and rails. Lower area includes a full size bed that provides good comfort.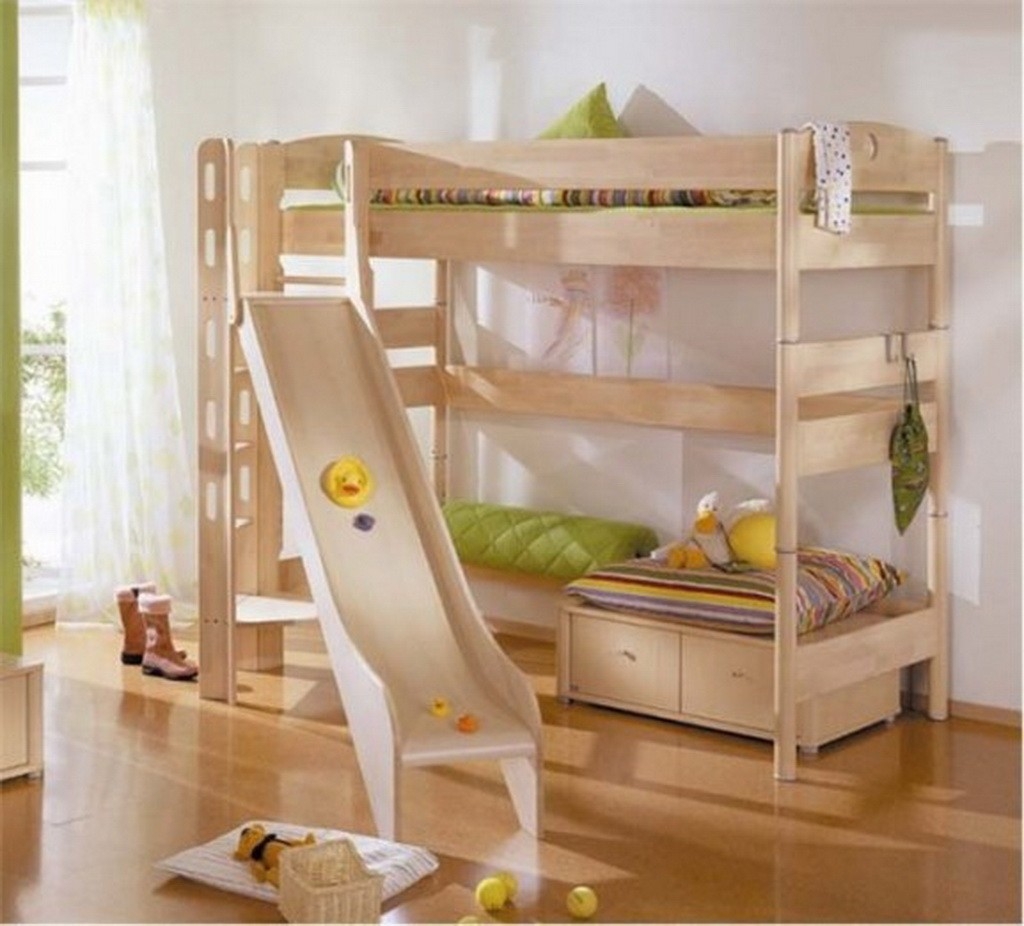 Twin Over Twin Bunk Beds With Slide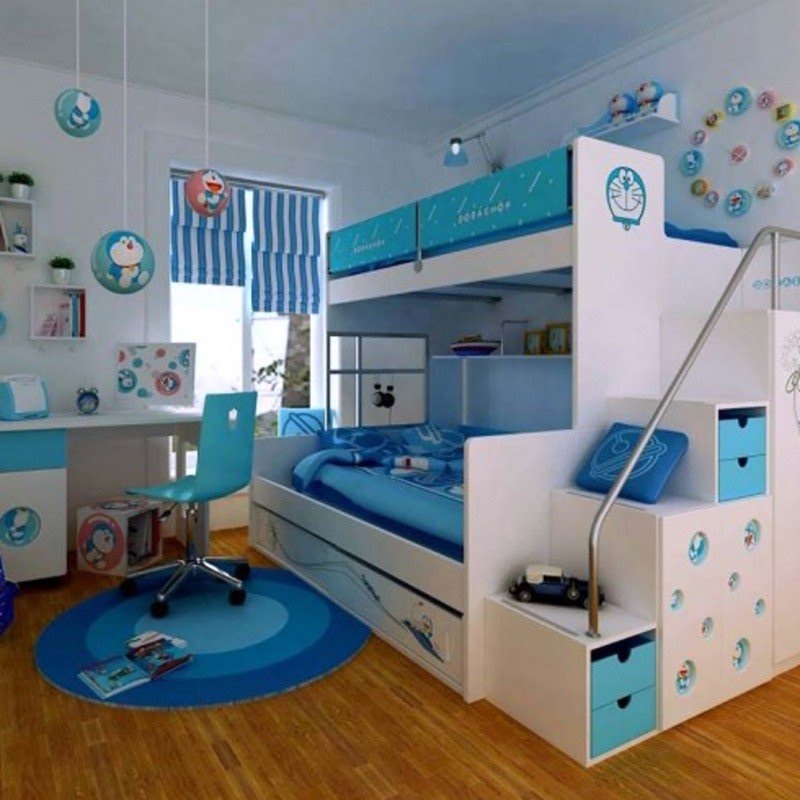 Practical bunk bed with a durable construction finished in white and blue colors. It includes a twin over bunk bed. This construction offers a staircase for enhanced access to upper bed. This staircase also includes storage shelves.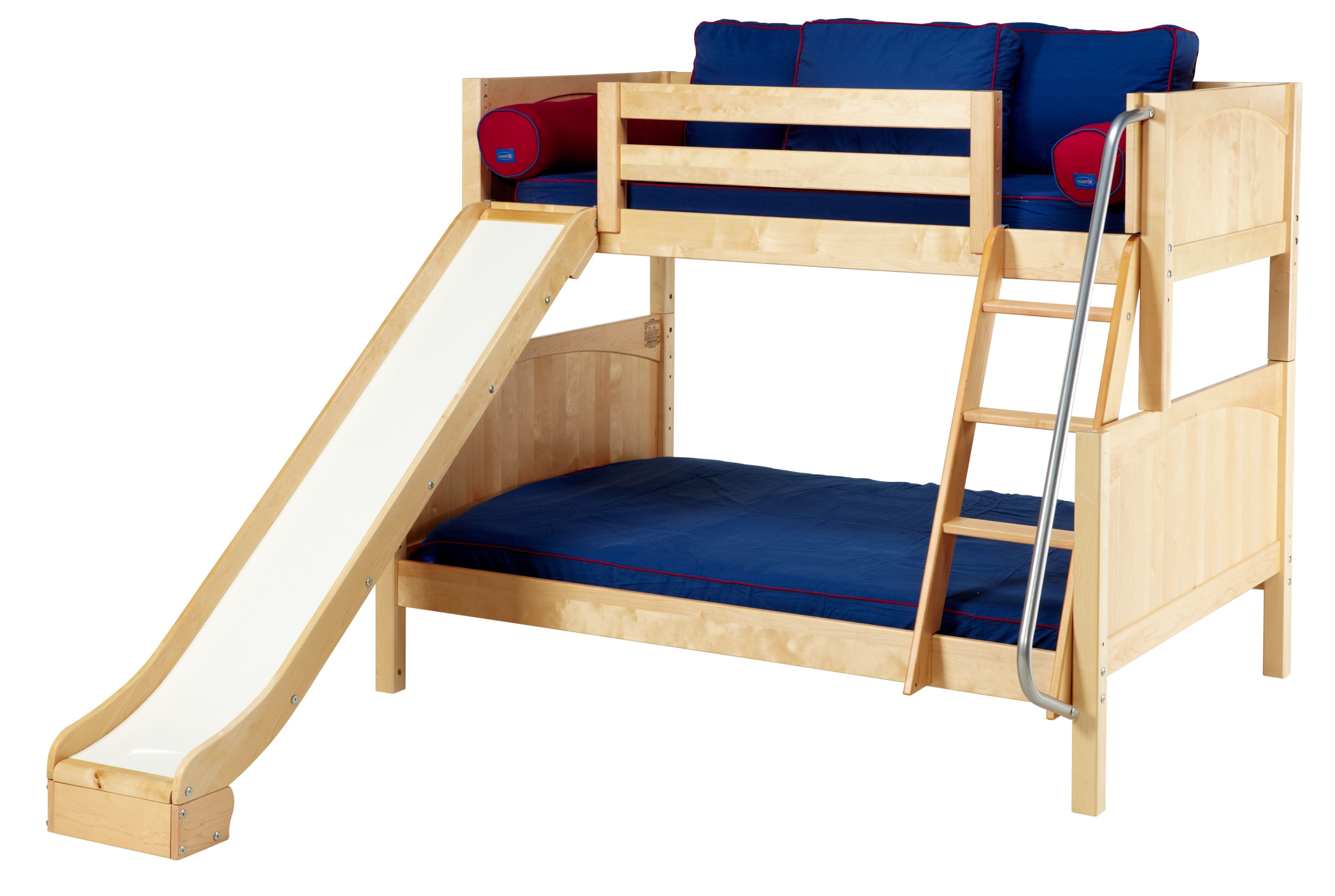 Elaborate and funky design for a unique bunk bed with a twin bed on top and a little chaise lounge chair on the side. The bed has a tent on top and a slide to exit it, providing fun and entertainment for children while staying functional.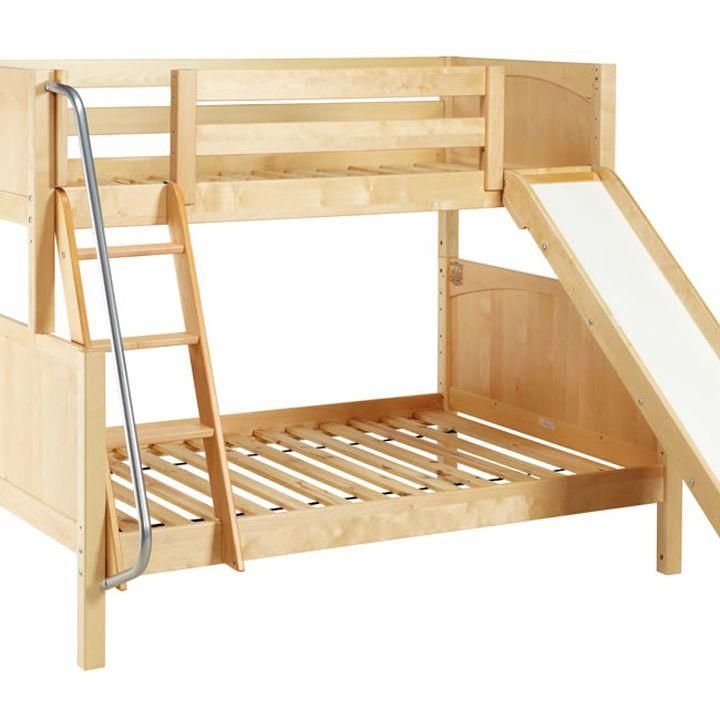 _Protector: No Thanks Twin Waterproof Cotton Terry(+$39.99) Full ...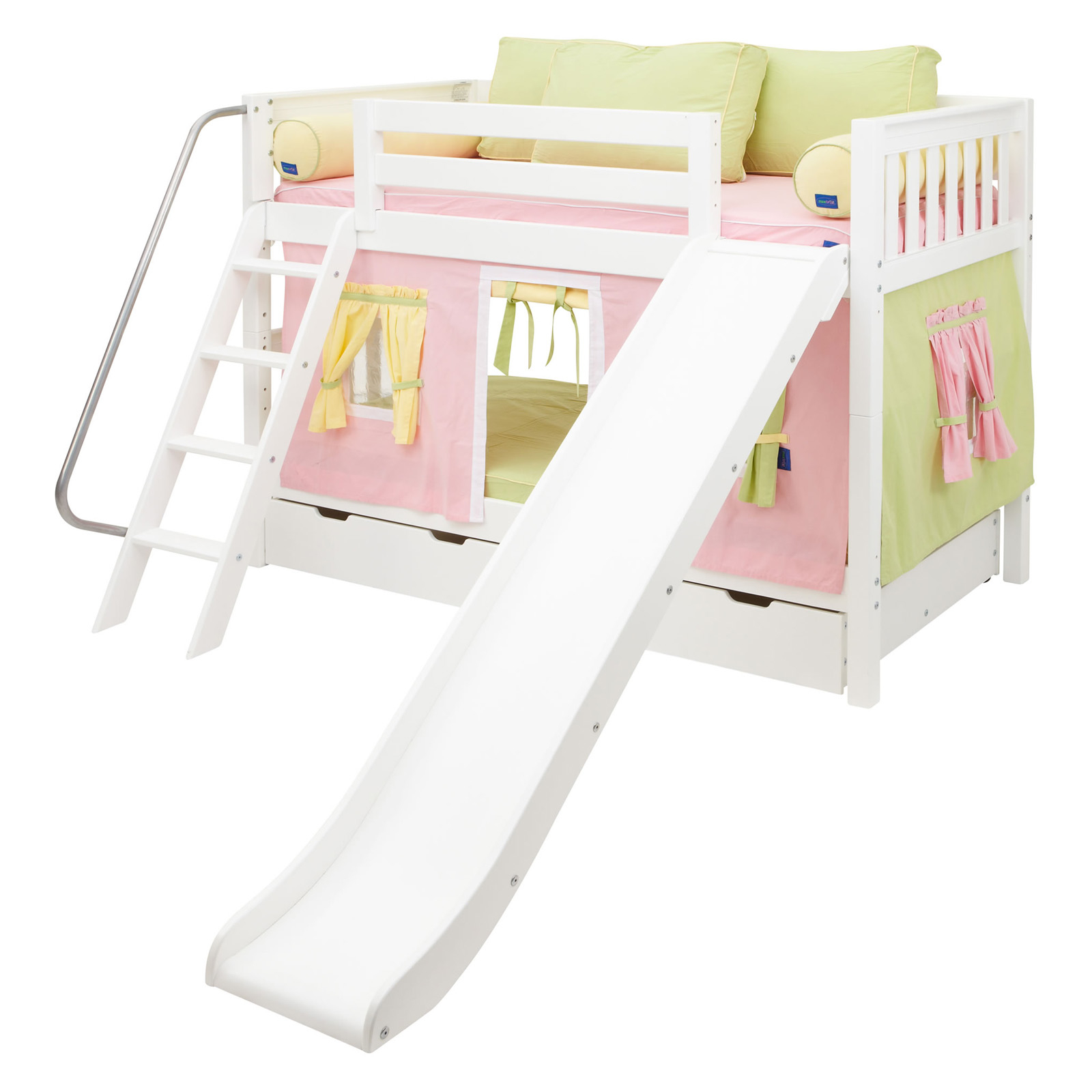 Make sure that your baby has that lovely and comfortable space for sleeping and resting through the night. This bunk bed in twin size sports the slide for more fun and is still a functional space with its drawers.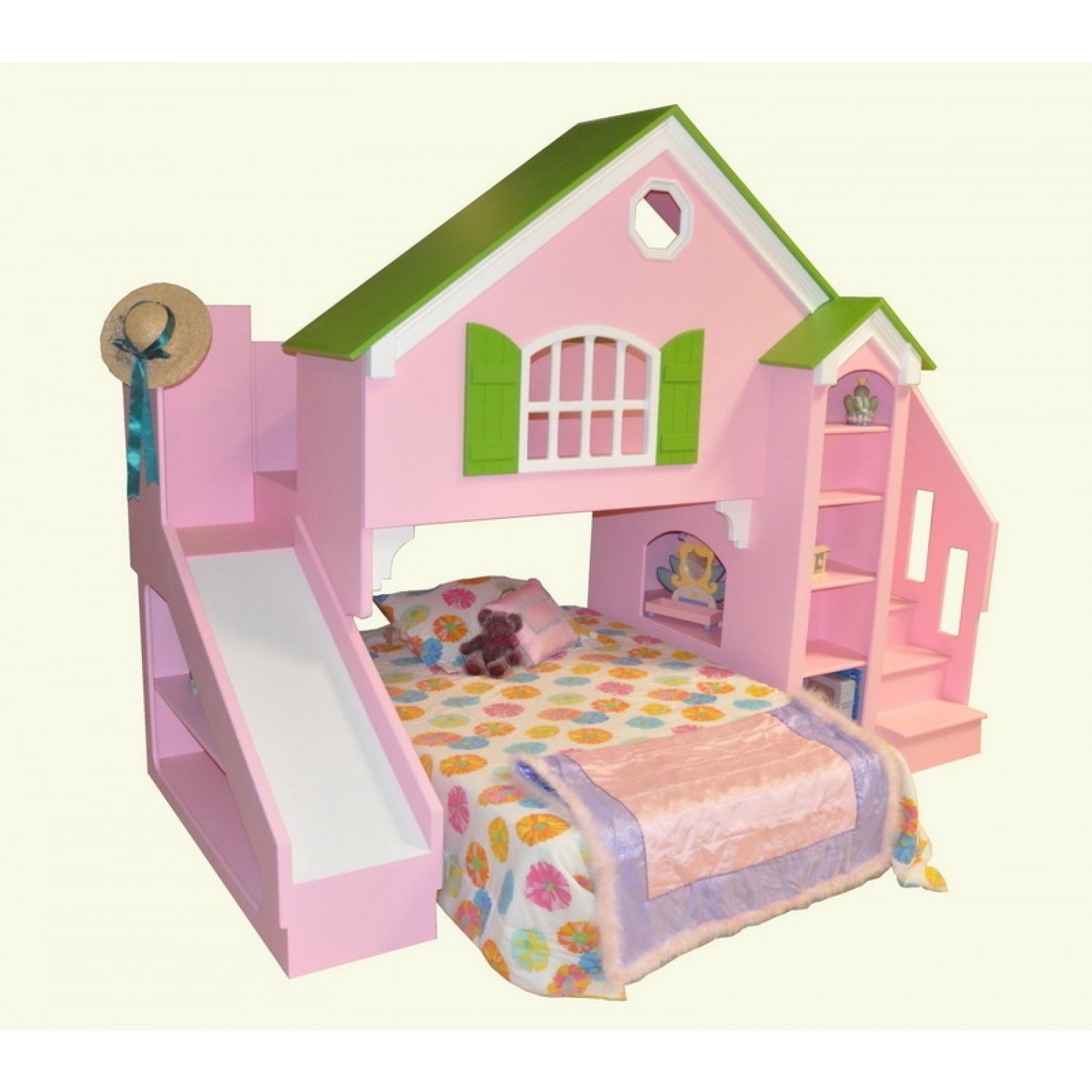 twin over full bunk bed with slide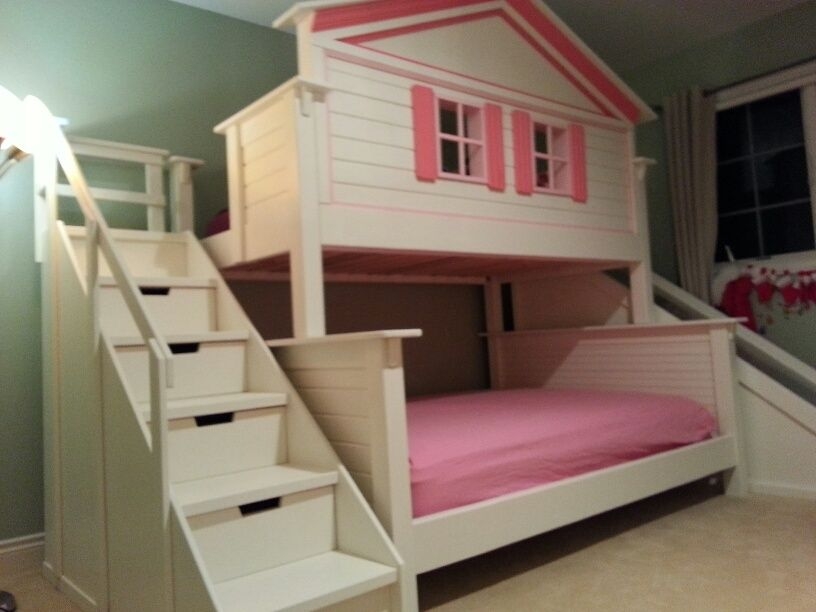 Twin-Over-Full-Bunk-Bed-With-Stairs-And-Slide-Bunk-Beds-With-Stairs ...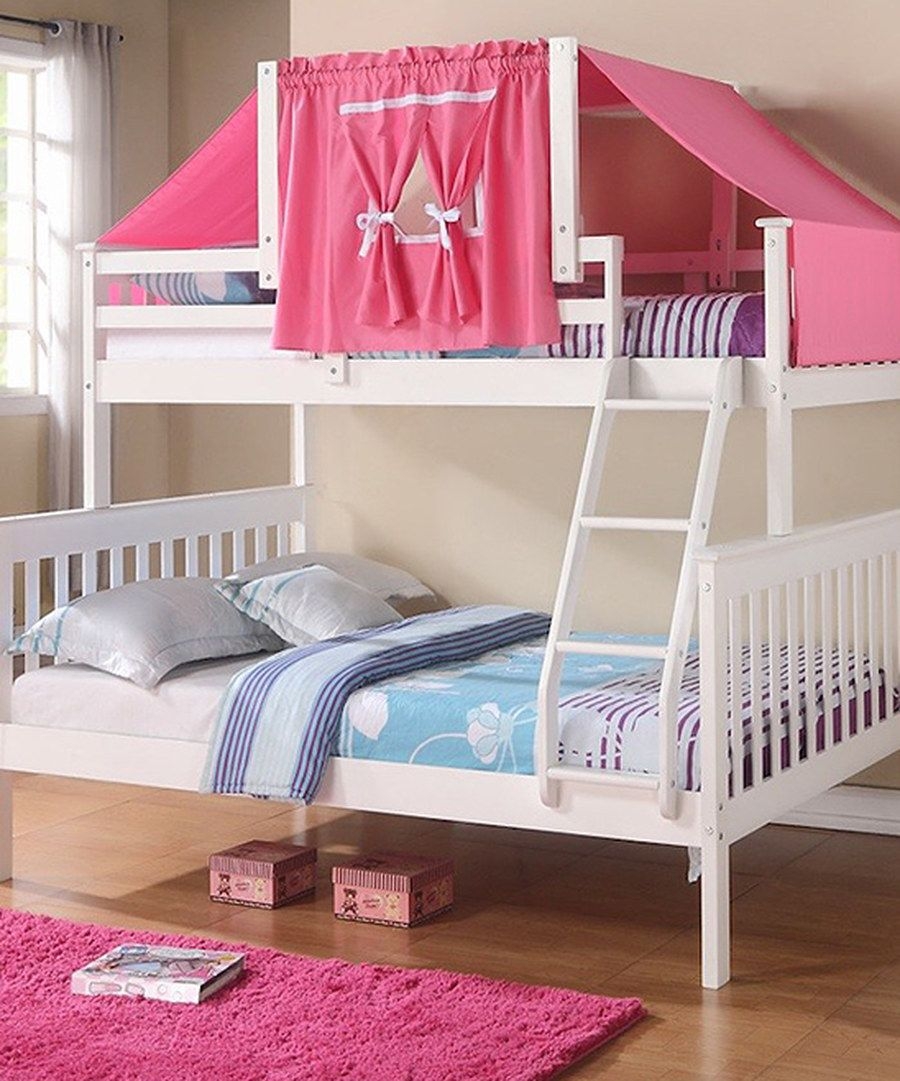 Bed Tents for Twin Beds to Save Space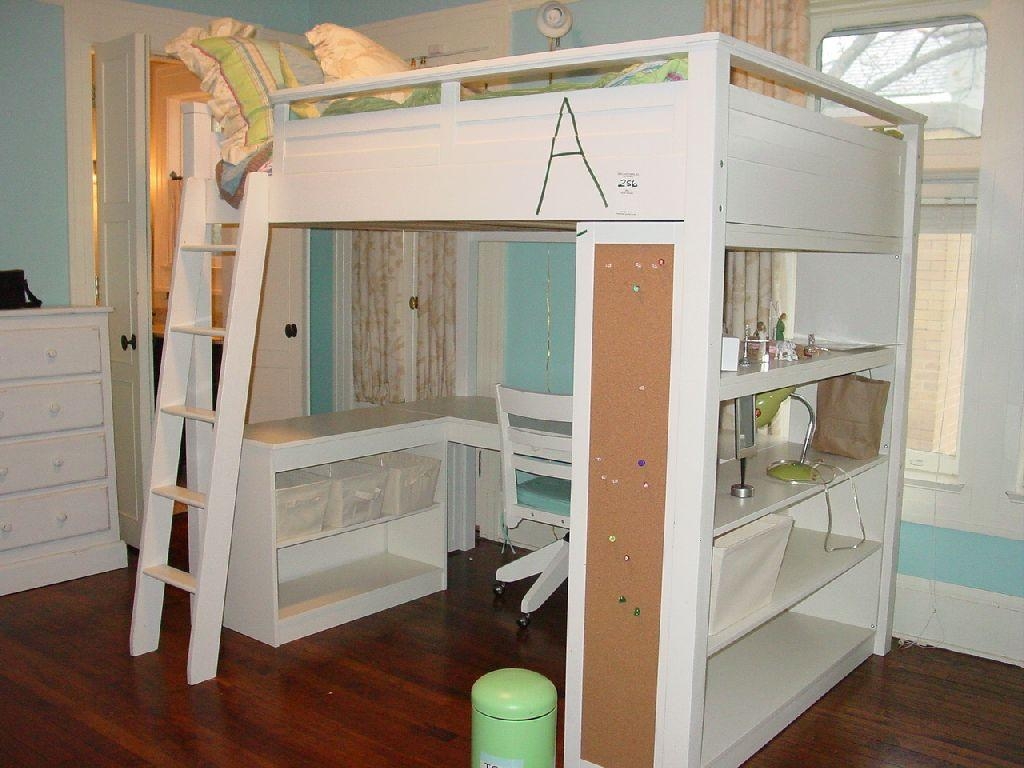 Create the perfect space in your bedroom with some help from this amazingly designed loft bed. It not only offers a comfortable sleeping space but also lets you add some space to organize your books and collections and sit comfortably during the day.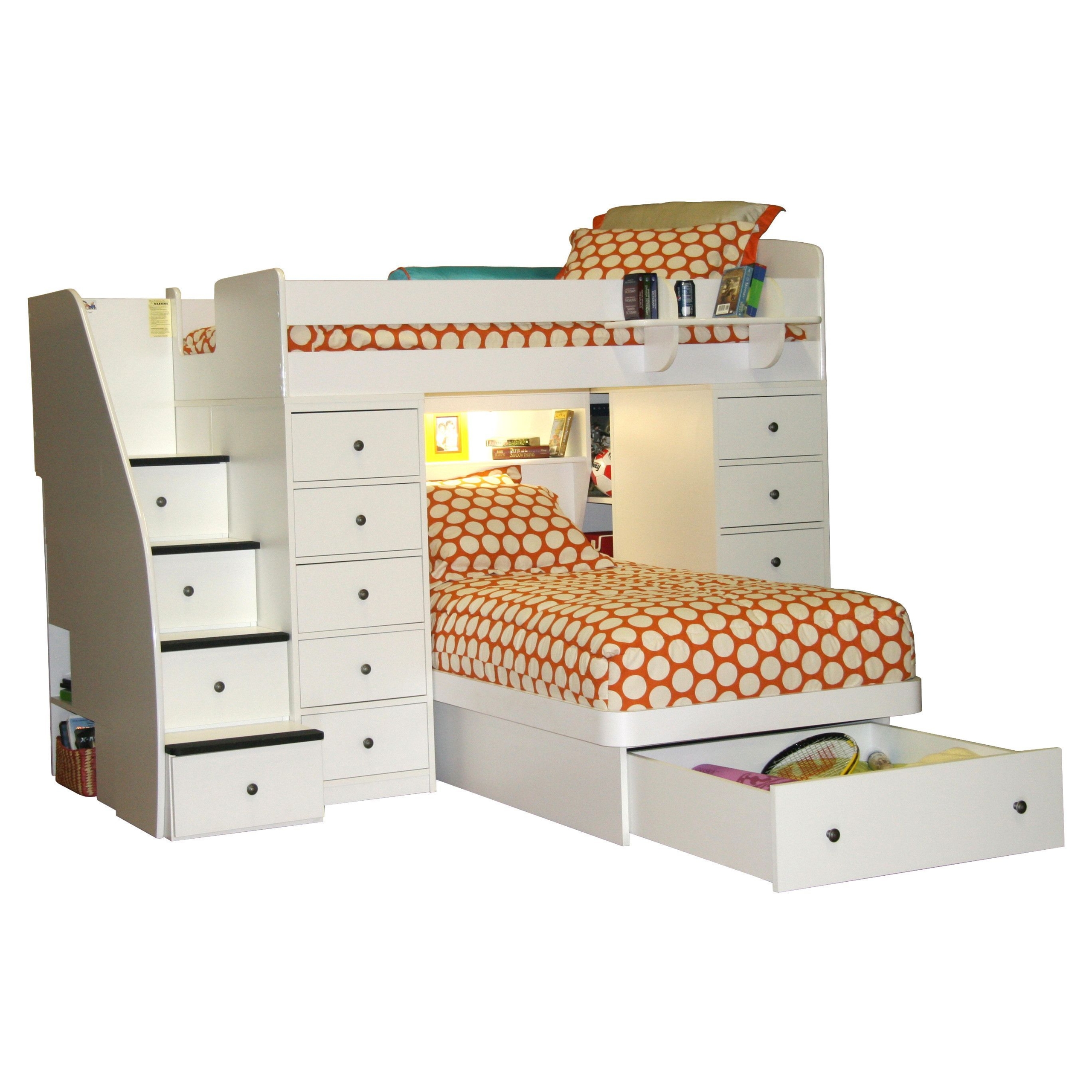 A cool modern twink bunk bed over full bed of wooden materials in white with light blue accents (drawer panels, side rail bumpers). A staircase is equipped with a metal handrail, a 2-door wardrobe with round handles, drawers with cutout edge pulls.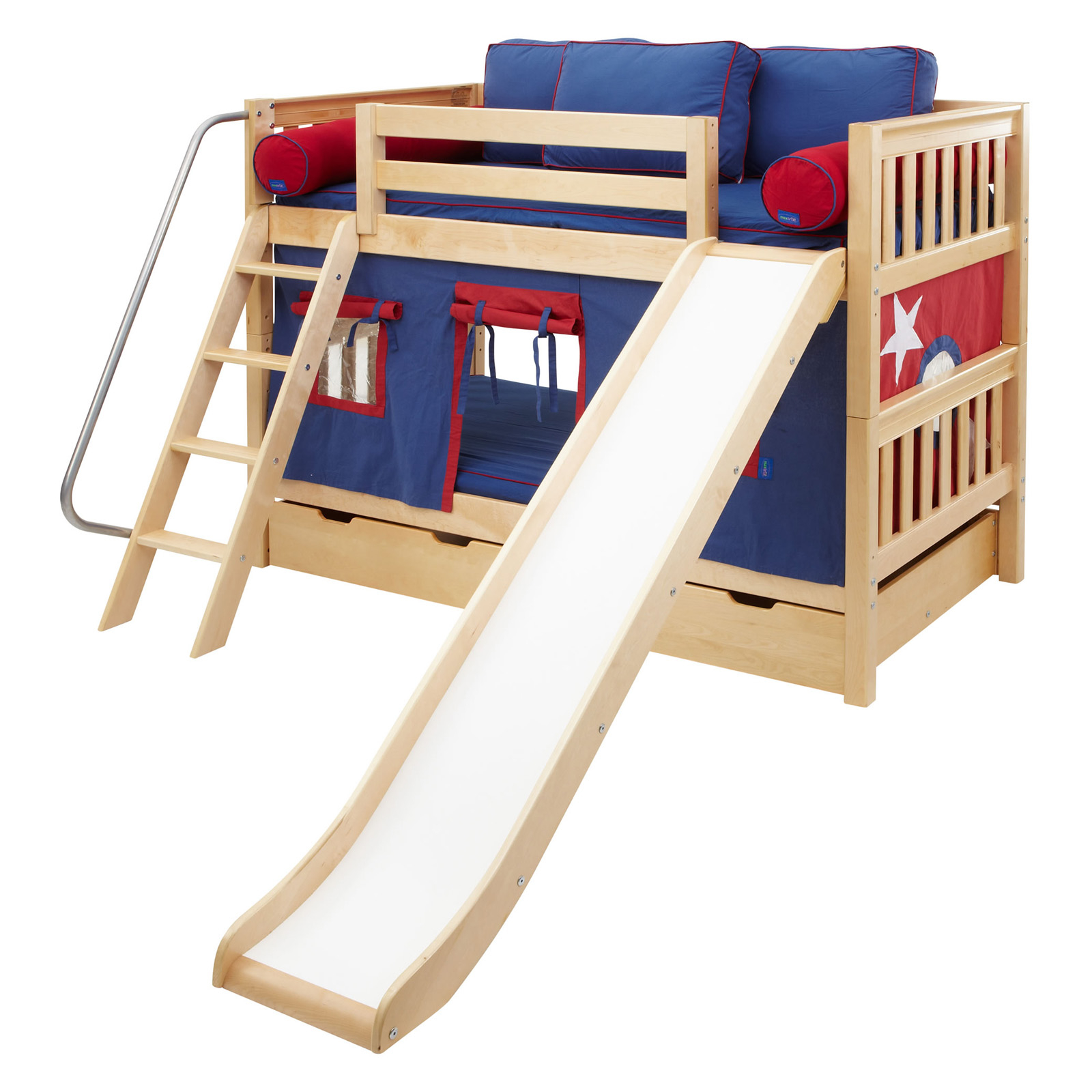 sleep n slide bunk beds our space saving sleep n slide bunk bed s will ...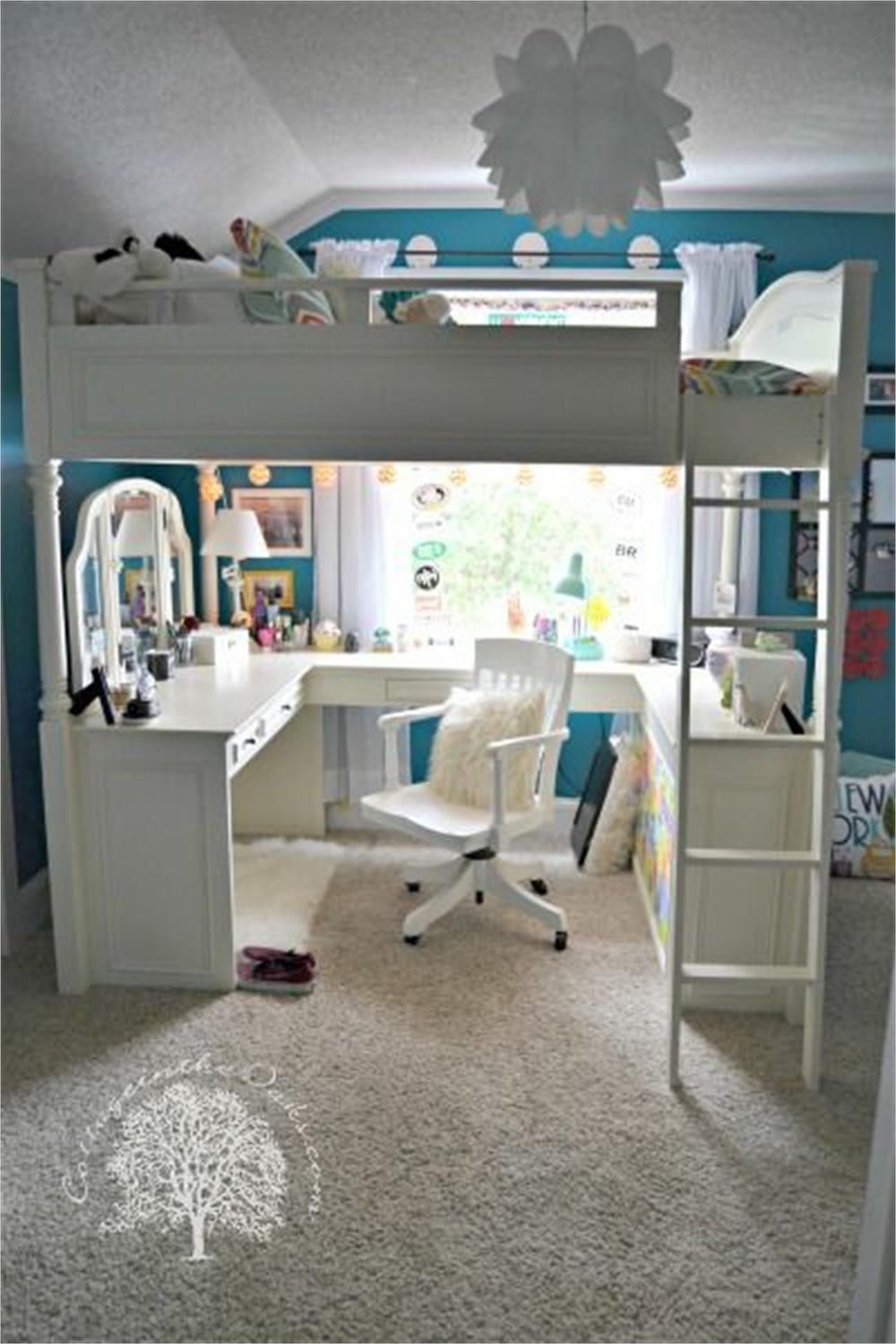 Loft bed with a durable oak wood construction in neutral white finish. Its lower part features a practical vanity desk with mirror and storage drawers. The bed features a comfortable sleeping space and a practical ladder.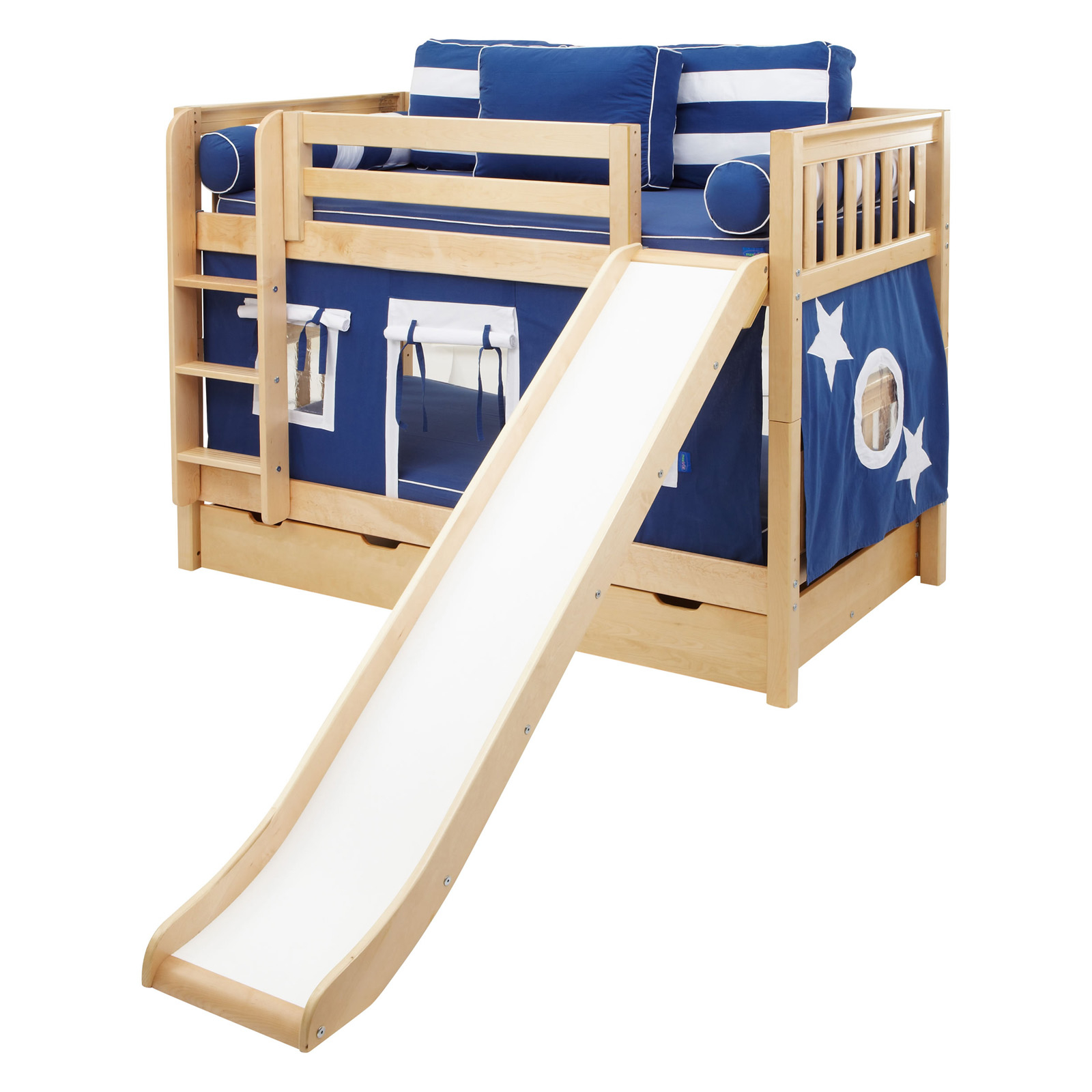 A cool twin over twin bunk bed with an upright ladder and a slide of natural finished wood. A footboard and a headboard are vertically slatted, side rails - horizontal. A lower bed is screened with blue fabric with rolled up windows and a door.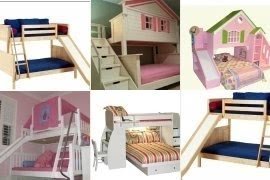 white twin over full bunk bed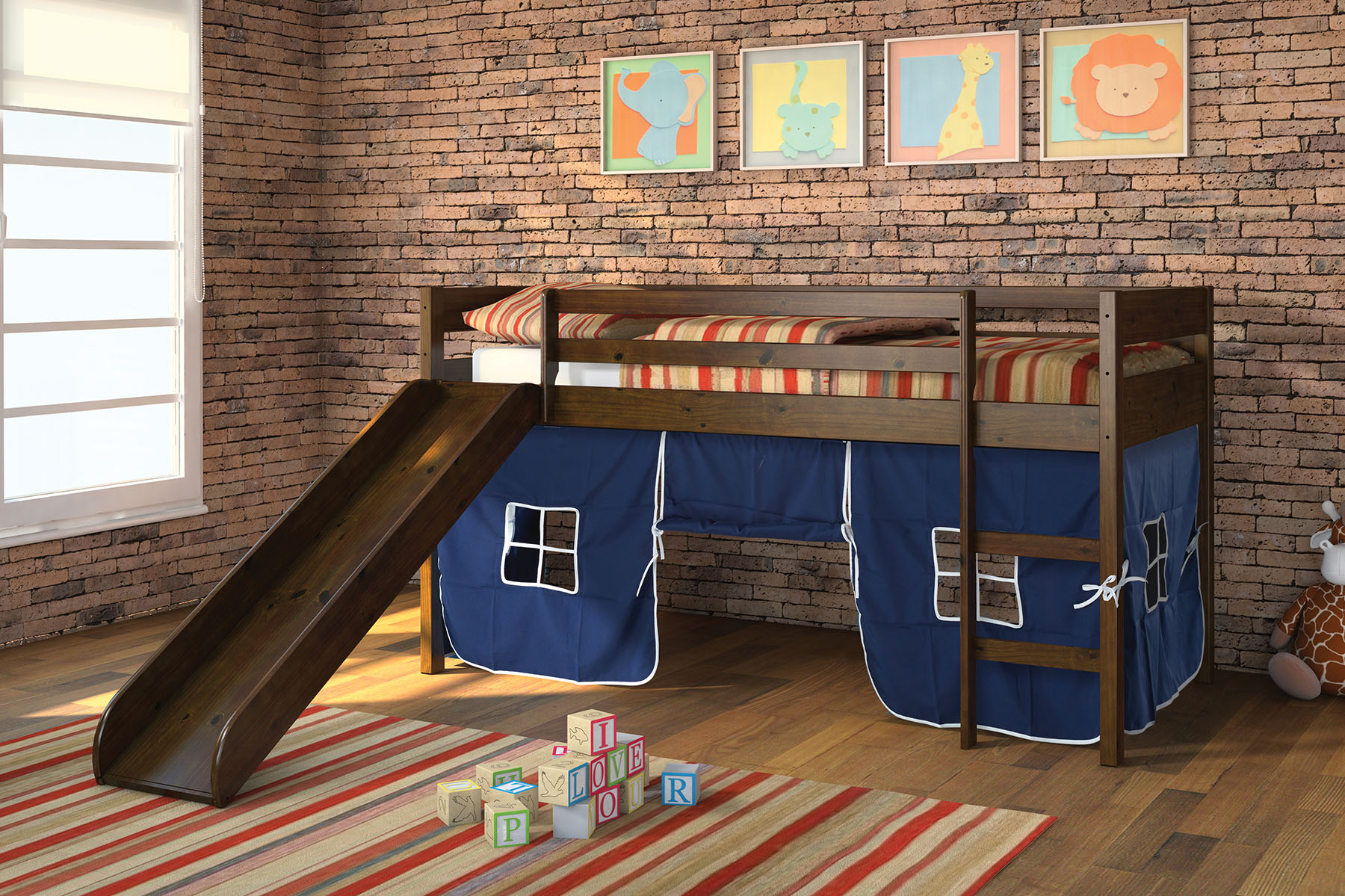 Bunk bed with a durable wooden frame in espresso finish. It includes an access ladder and horizontal slats for protection. This bed also offers an attractive slide. The lower area includes window-themed curtains in blue color.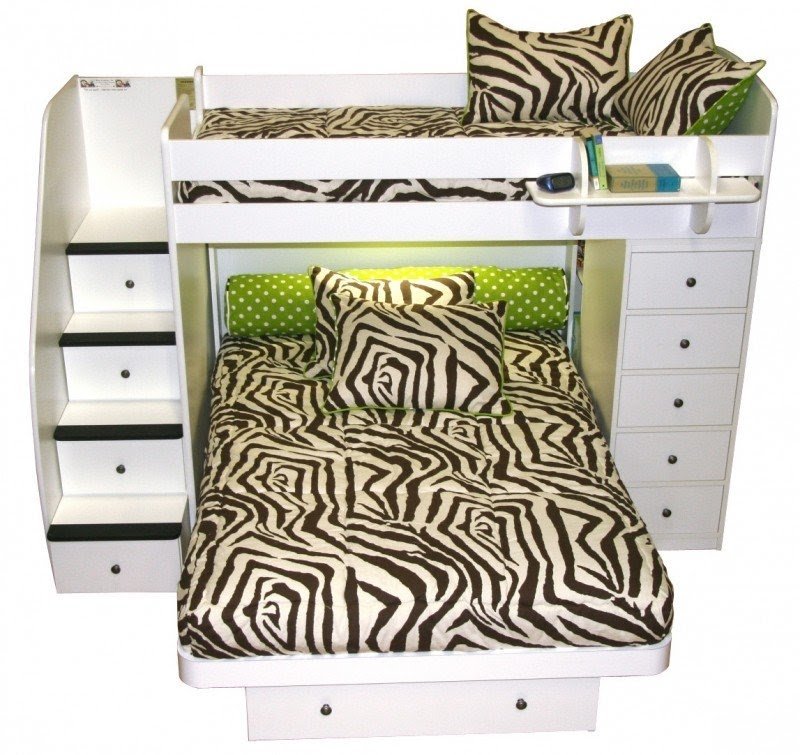 Sierra Twin over Full L-Shaped Bunk Bed with Chest & Stairs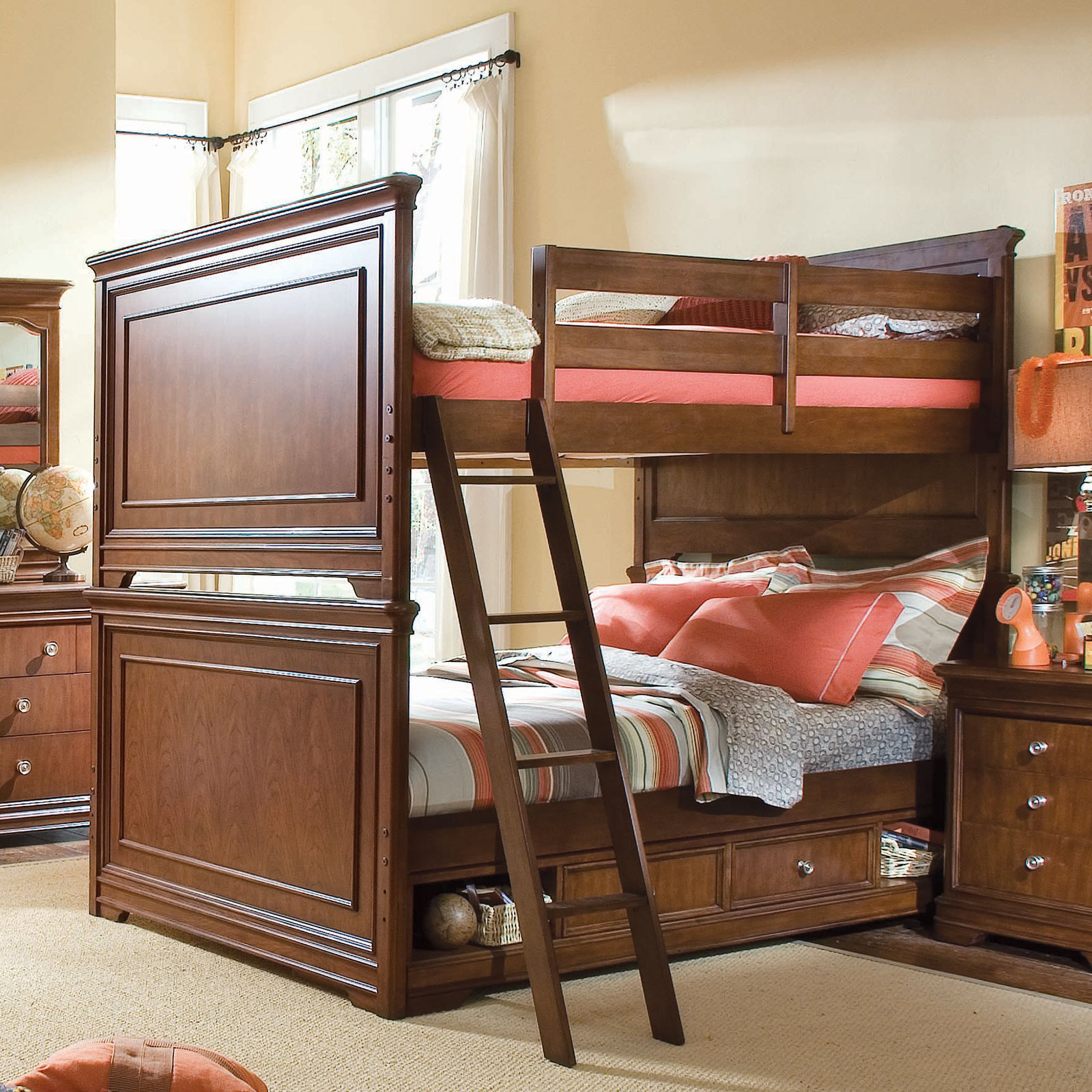 ... Elite Classics Full over Full Bunk Bed traditional-kids-beds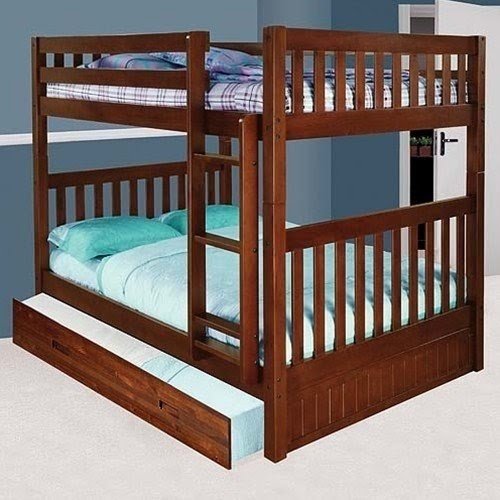 Capacious, multifunctional, and comfortable – this Full over Full Bunk Bed with Twin Trundle in Merlot Finish provides solid wood construction for years of enjoyable usage. The bed features a twin size trundle hidden under the bottom bunk, and a fixed ladder.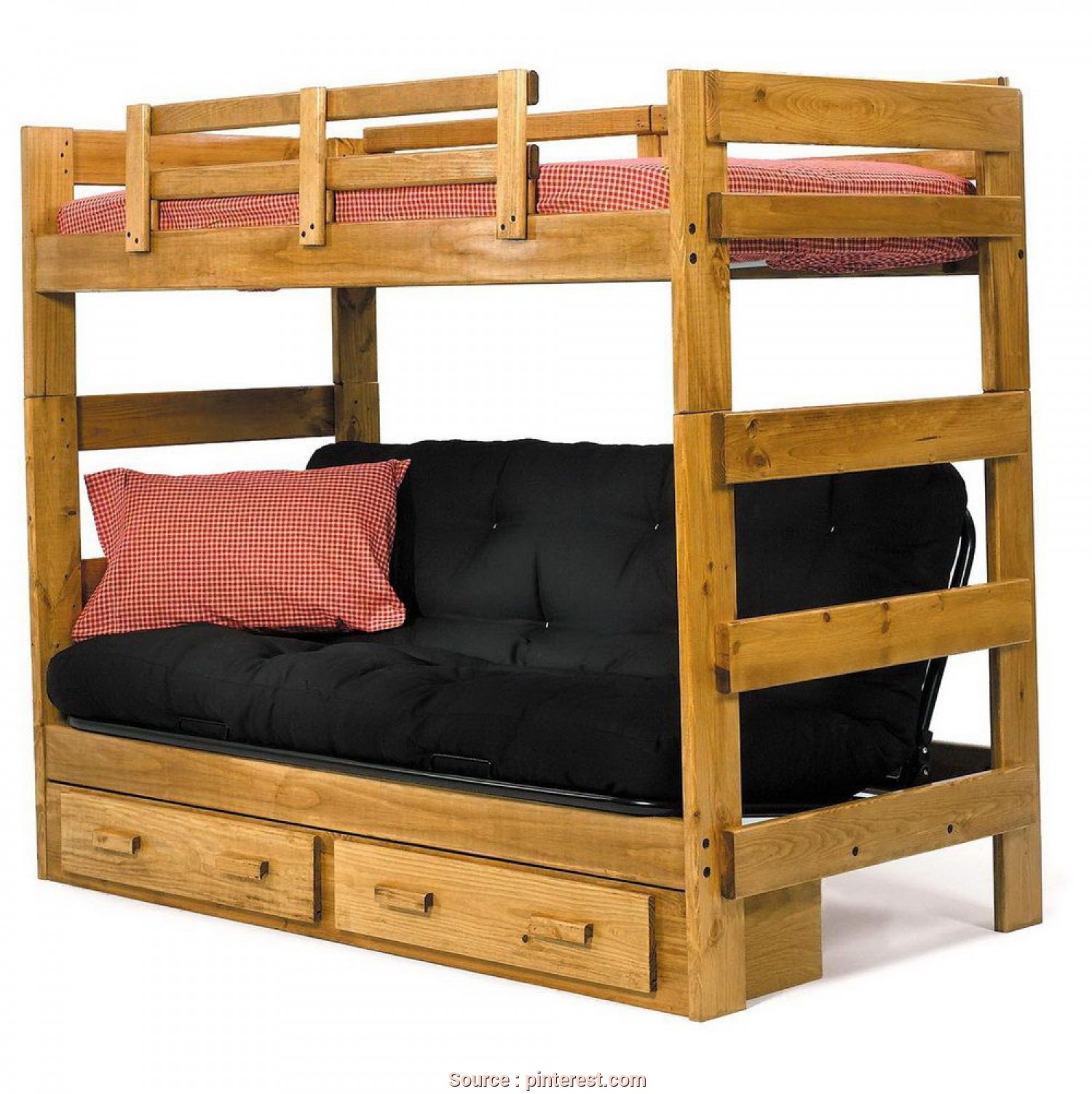 Futon Loft Bed with Underbed Storage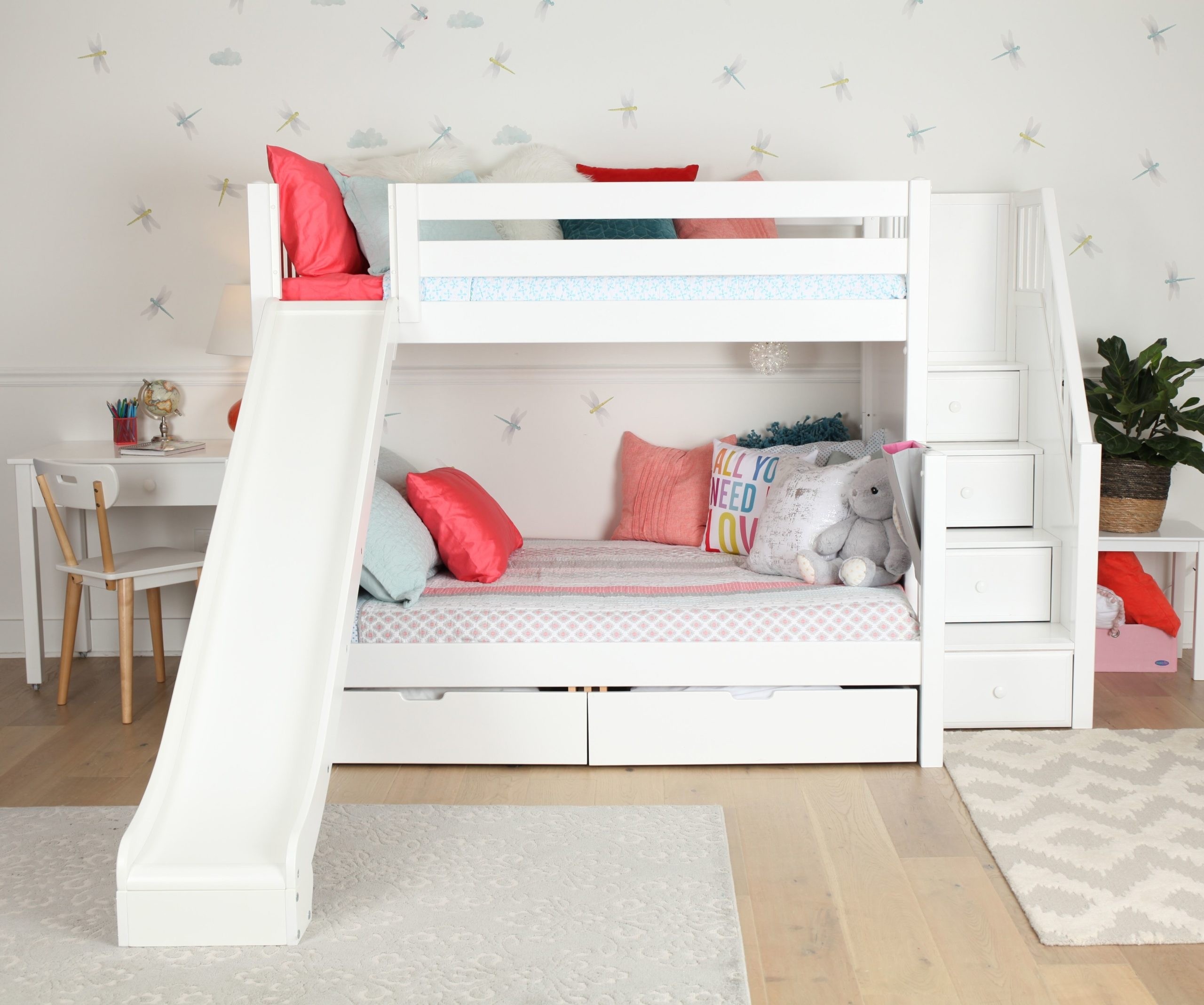 Bunk Beds With Slide For Kids —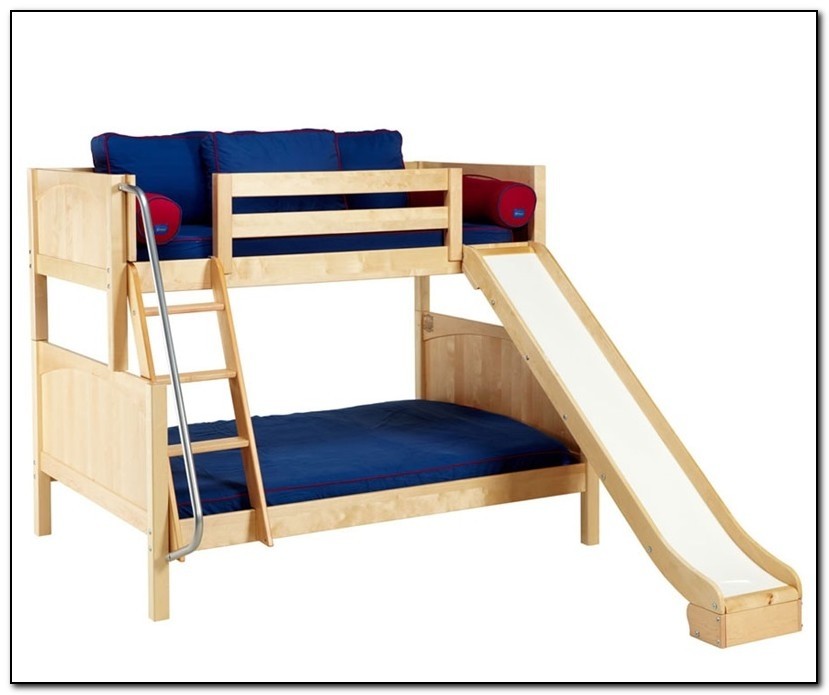 Twin Over Full Bunk Bed With Slide - Beds : Home Design ...