Double Loft Bed With Desk
Here's something for two kids and a limited room space. With a double loft bed with a desk using the space effectively is easier. The bed and the desk don't take too much floor space and combine functionalities in a smart way. Check out the designs below.
Eliza Bush
Interior Design Expert
Our choice Best Products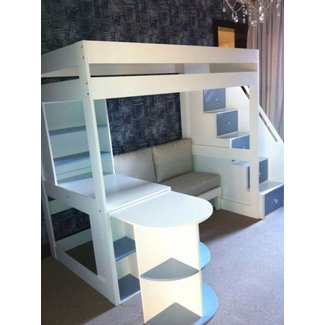 A nice solution for kids' rooms, this tween loft bed is as practical as it is inviting. The top bunk is secured by fixed rails, and has a beautiful staircase with built-in drawers. In the bottom part of the set, there's a pullout desk, and several open shelves.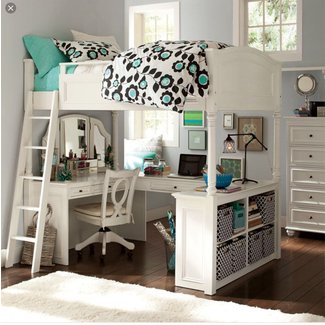 A lovely addition to a girl's room, this vanity loft bunk bed set is going to be a great panacea for nightmares, and a functional helper while doing your homework. The bed is secured with rails, and has a convenient ladder to climb on. The bottom part has a built-in desk, several drawers, open storage compartments, a 3-panel mirror, and an office chair with casters.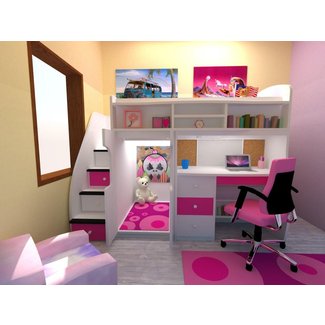 Trying to find the excellent, nicely finished and high quality loft bunk bed? We suggest you to choose this one! It creates the fun sleeping space, that can be used as a cozy study or play area!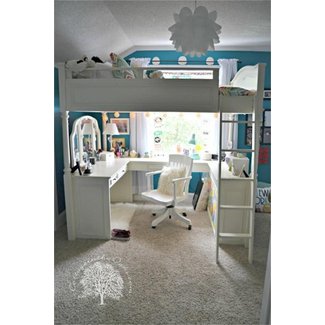 If you looking for the best design ideas, we suggest you to choose this loft bed with desk nook underneath! It features the white color and classic, simple design, which is excellent for girls and boys bedroom.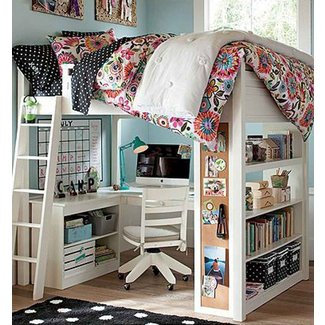 A perfect way of organization of small spaces. This loft bed is a solid wooden construction in a neutral white color. The upper part includes a comfortable bed and the lower area features a large corner desk with storage shelves.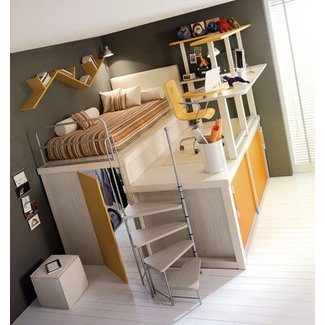 Add comfort and combine functionalities with the loft bunk bed. It features a work station, white and yellow colors, striped mattress and pillows with storage space under the bed. Great addition to girls room.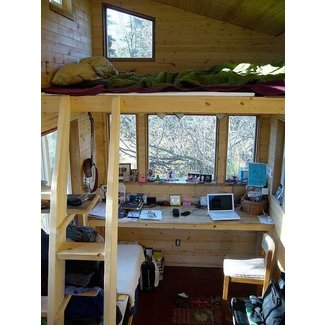 In this picture we can observe an interesting, comfortable and space saving construction that includes an upper bed with a window and ladder. The lower area includes a desk that provides some working space. The whole wooden construction is solid and attractive.
PRODUCTS & IDEAS Best Ideas