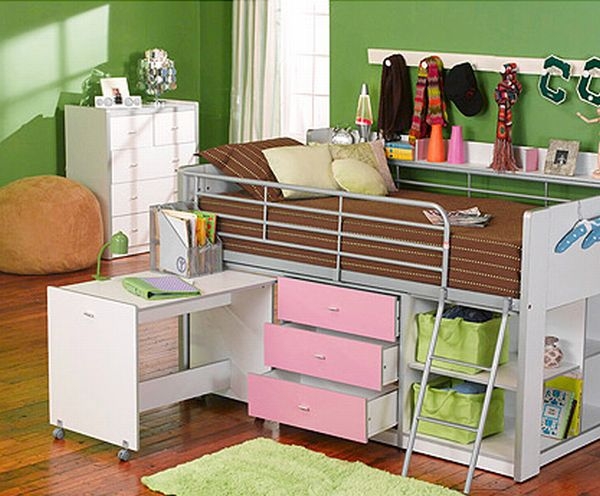 Charleston Storage Loft Bed With Desk White And Pink
A space-saving solution ideal for use in the children's room. This piece of furniture includes a bed, storage drawers, cabinets and a desk. It is a multi-functional product made of solid and durable materials.
Berg Furniture Utica Twin Dorm Loft Bed With Desk And Storage
Captivating color scheme and functionality of this lovely wood loft bed with desk delights and works great in every girly room. Practical details and interesting storage solutions fascinate and make every place is well-managed.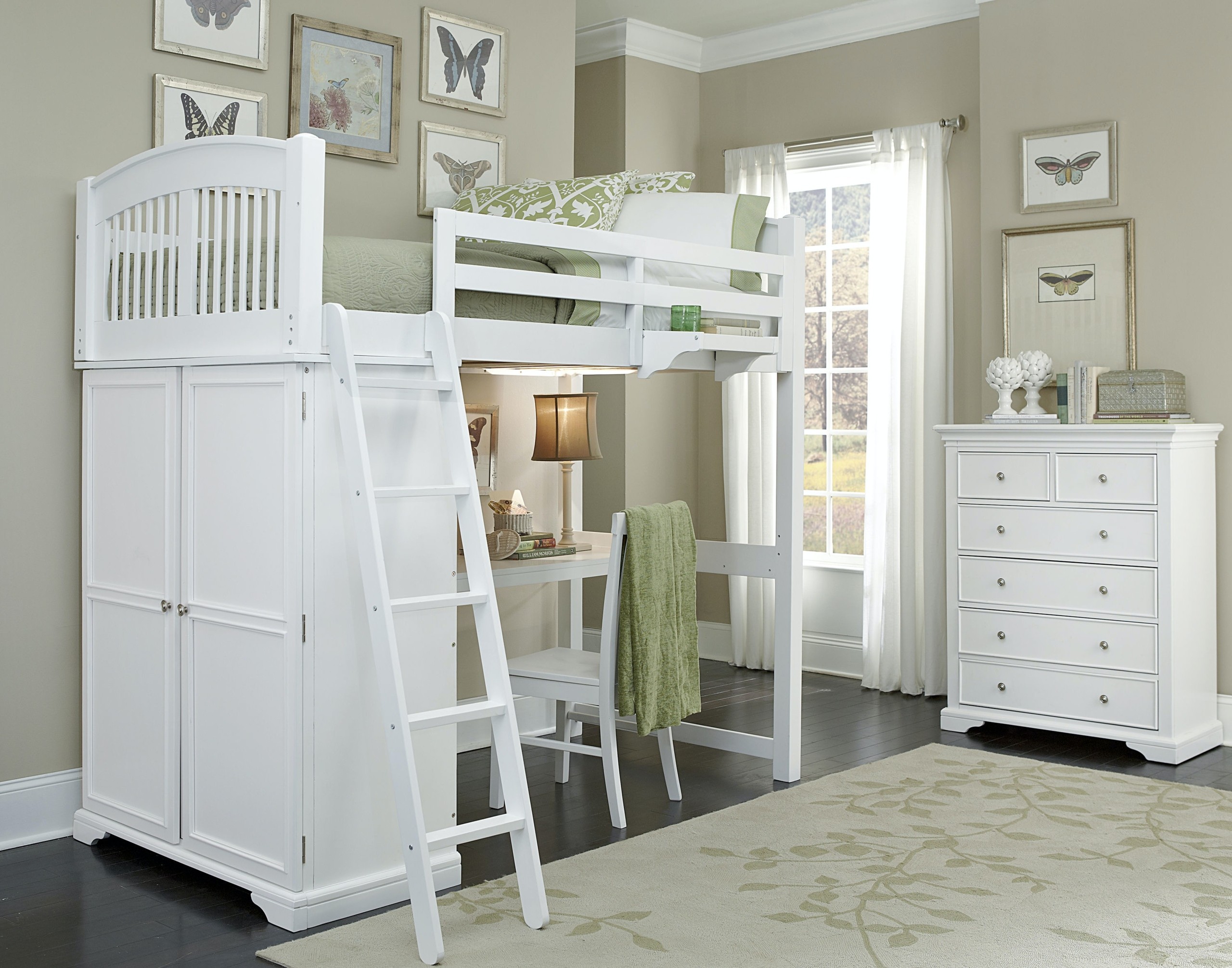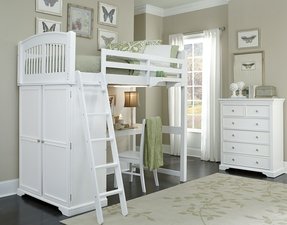 Walnut Street Loft Bedroom Collection
This locker loft bed comes in white finish and is the perfect storage solution and a nice sleeping option for your kids' room, featuring a storage locker with four shelves and a hanging rod, built into the frame beneath the top bunk.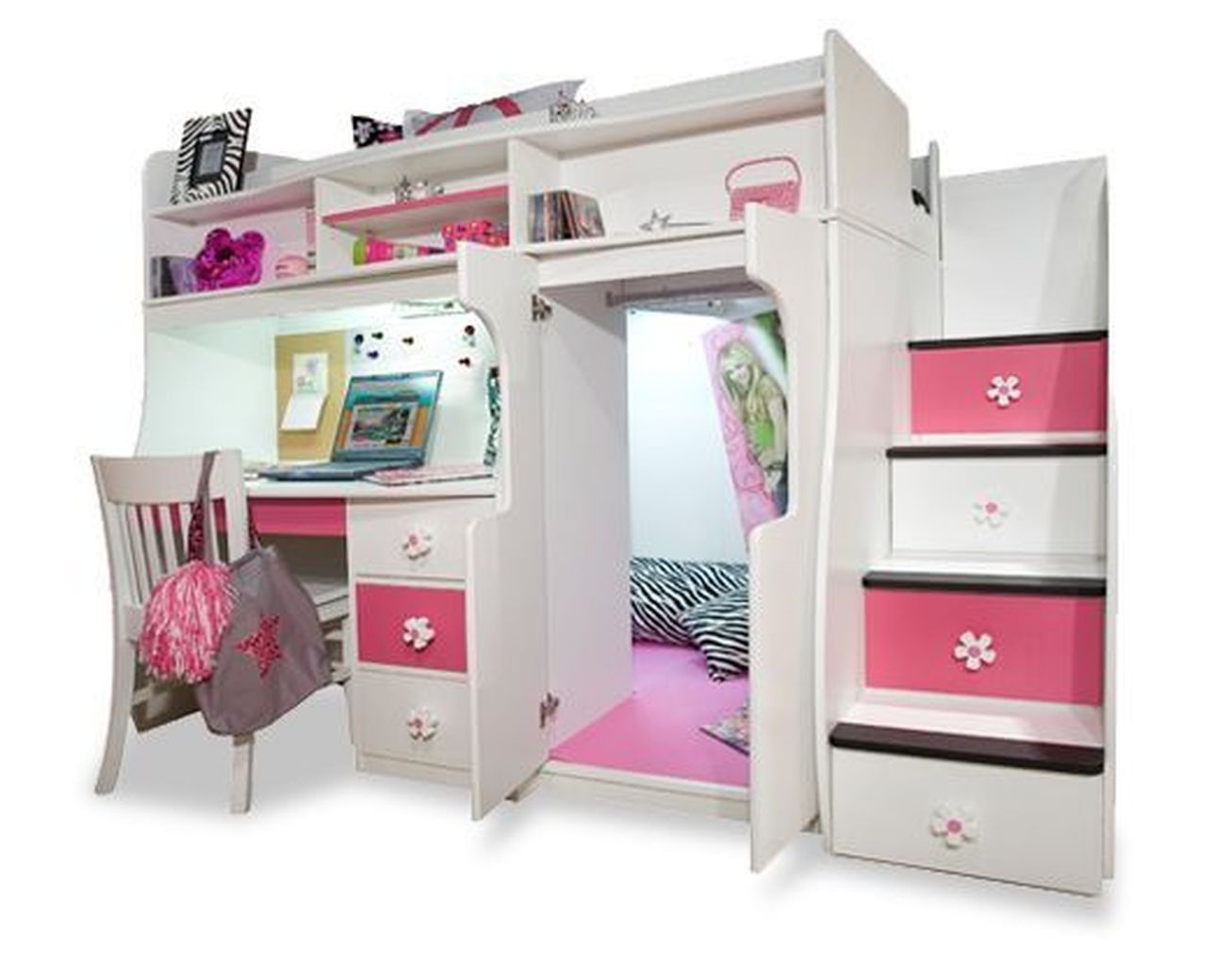 Loft bed designed for girls. Construction is made of wood. It is fitted with desk and a lot of drawers for storing clothes and other needed items. It provides space saving in every teenager's room as needed.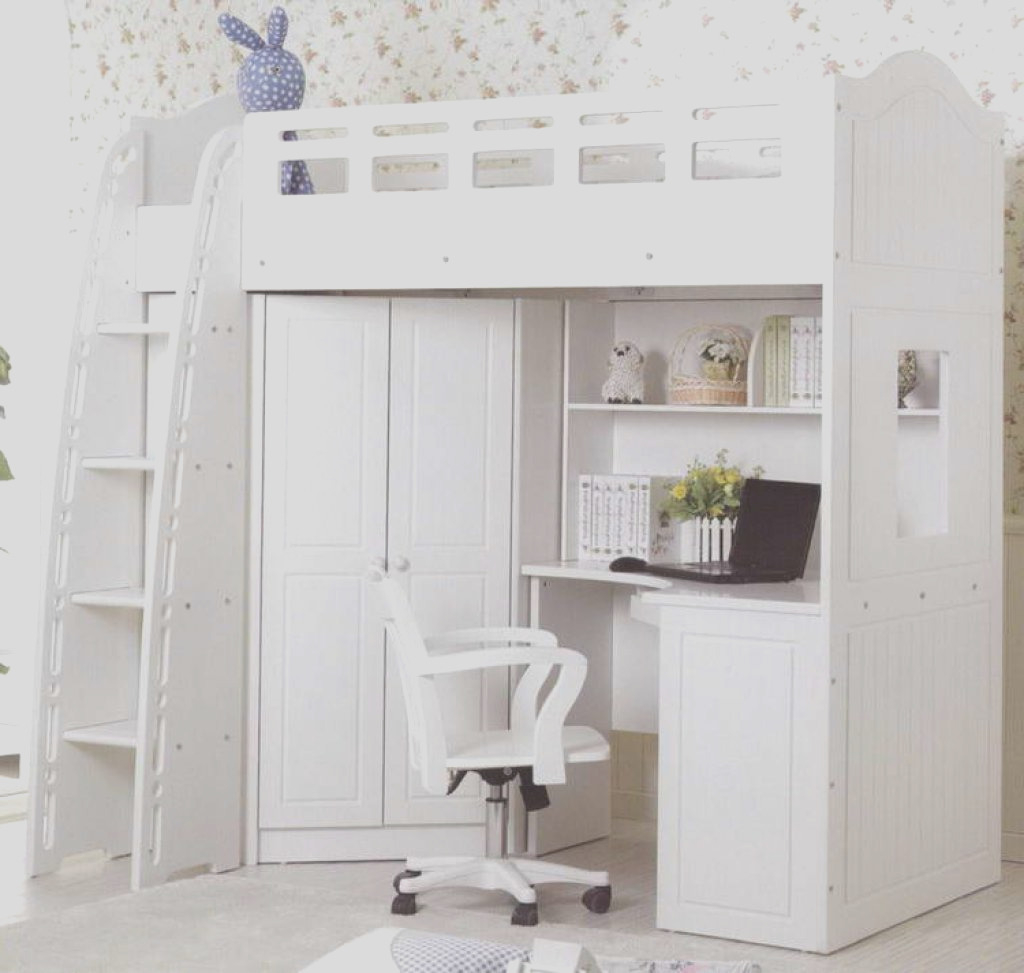 This full-size loft bed with desk is actually a practical proposition for the adults' bedrooms. Its white, wooden finish will add a charming ambiance, providing also an impressive storage and workspace underneath the stairs-entered bed.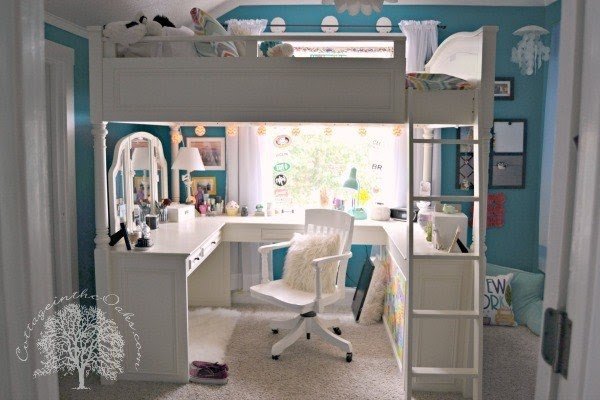 This sleek designed room is an excellent interior for a cool girl. A lovely loft bed with a desk or dressing table below delight in functionality. Bright shade introduces space and cozy atmosphere for relaxing, learn and have fun.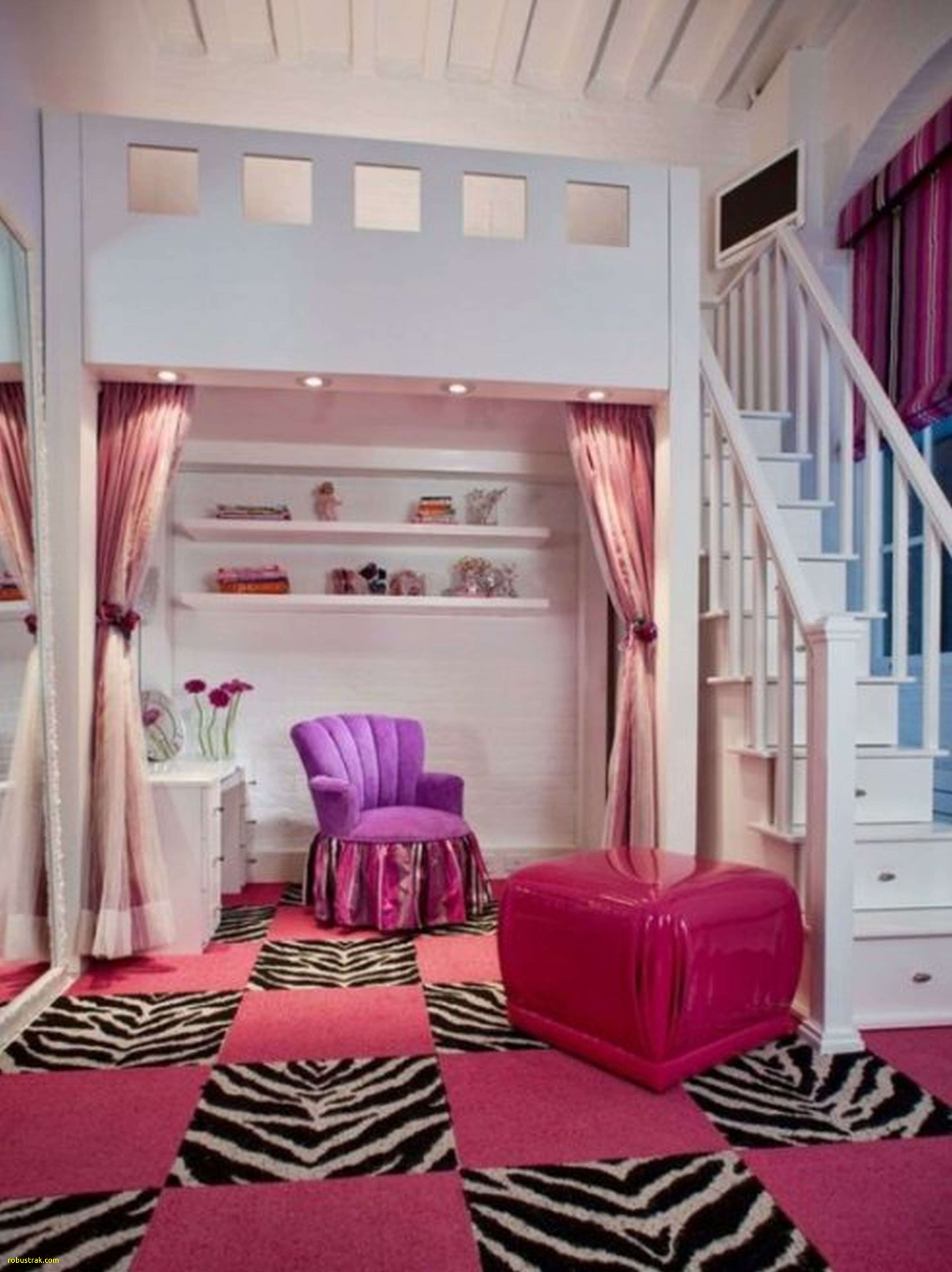 Suitable for girls' rooms, this lovely arm chair is upholstered in a nice-to-touch, purple material, with a gorgeous skirt around its bottom part. The wingback design makes the chair very comfy, as well as the foam-filled seat cushion.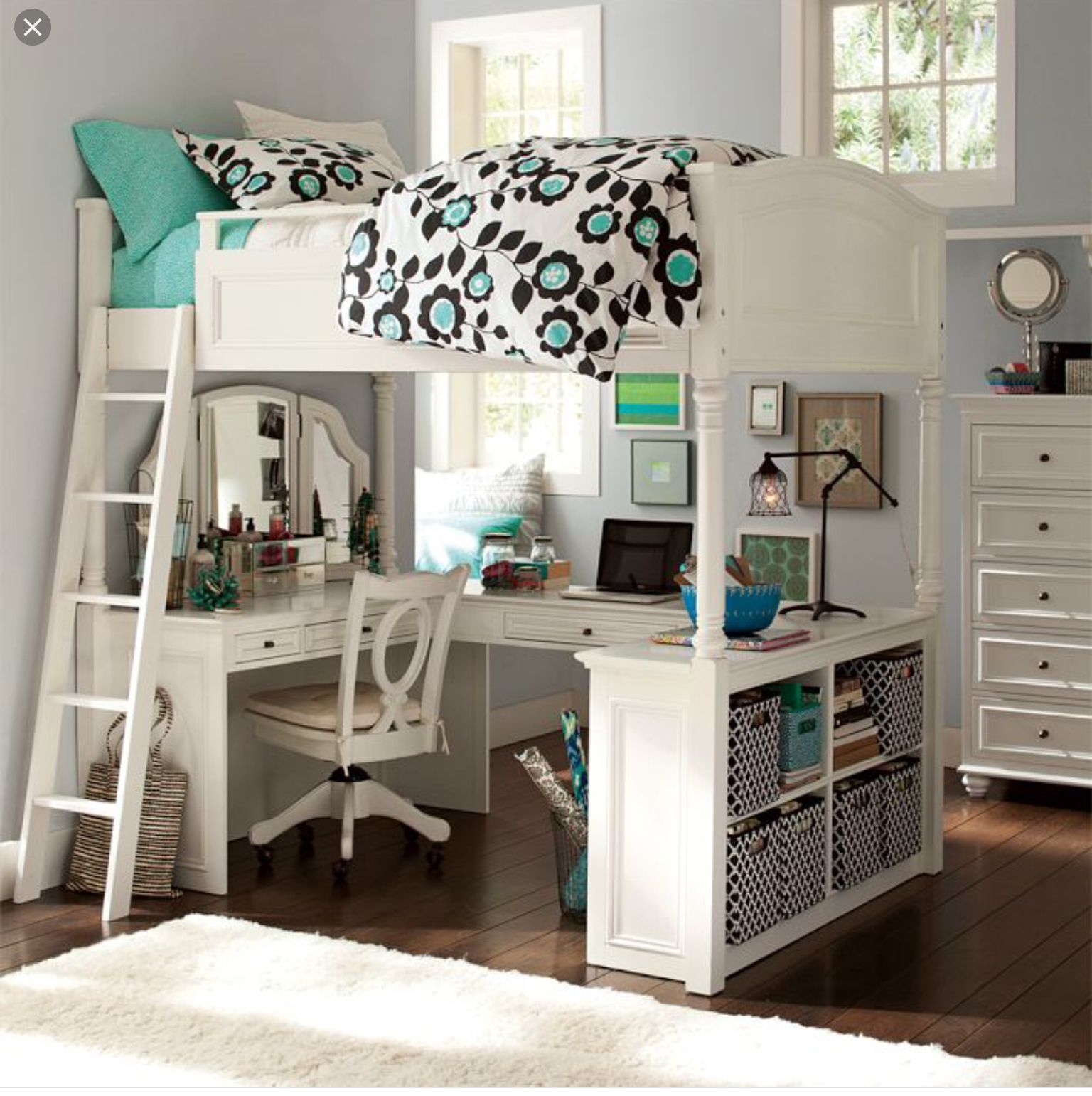 This wonderful furniture set is a perfect option for small spaces. It consists of a bunk bed and a desk underneath. There are some extra shelves at the one side. The whole structure is in elegant, white color.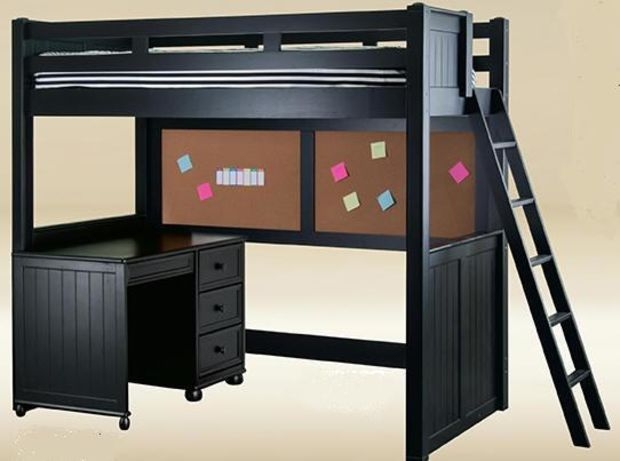 This loft bed constitutes a universal proposition for both boys and girls bedroom. Functional and stylish, it delights with its ergonomy and cool and clean design. Features a three-drawer under the bed.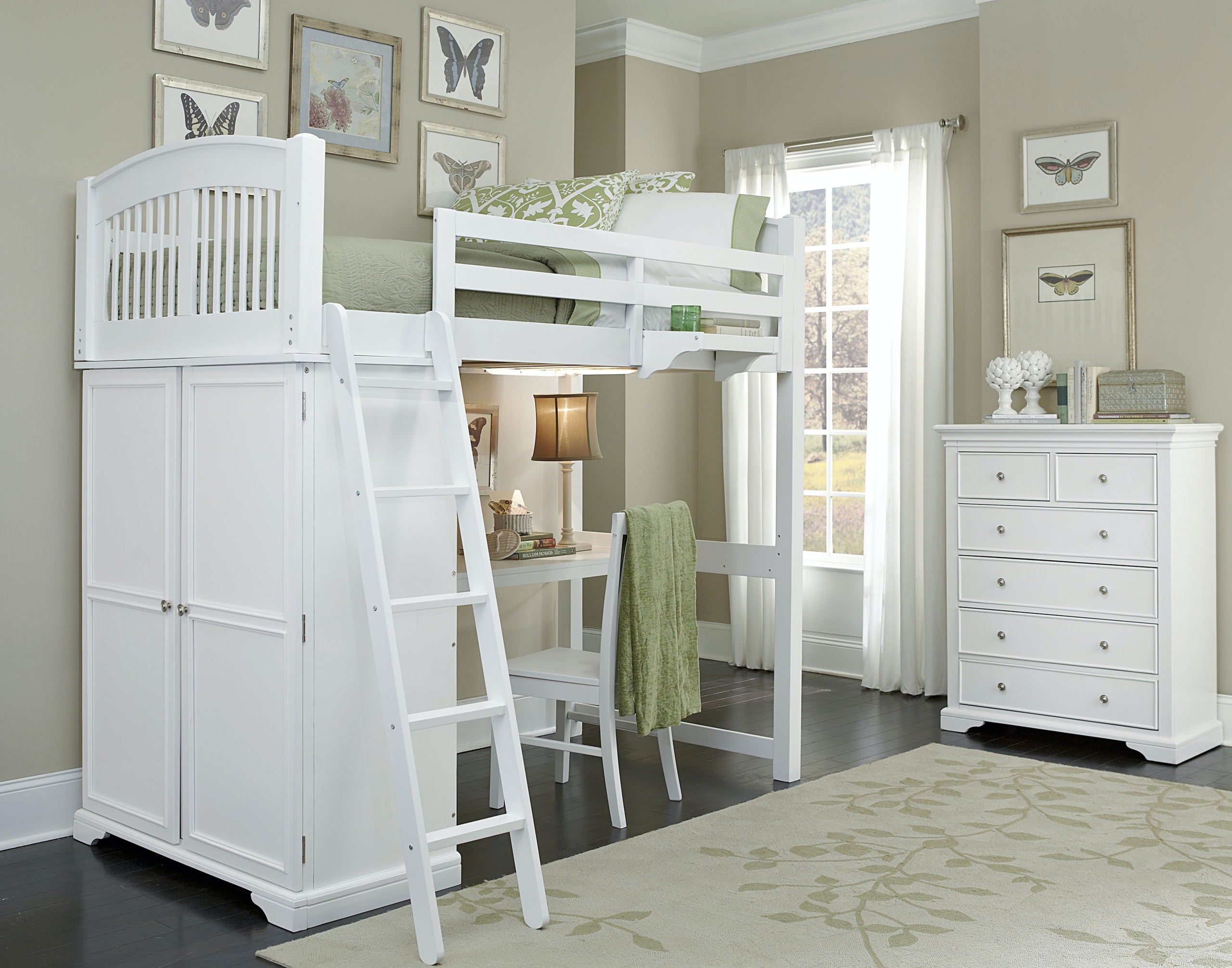 Make sure that your child is always comfortable and can enjoy as much free space as possible by opting for this loft bed that comes with the desk on the bottom and the closet for fitting some of the clothes on the side.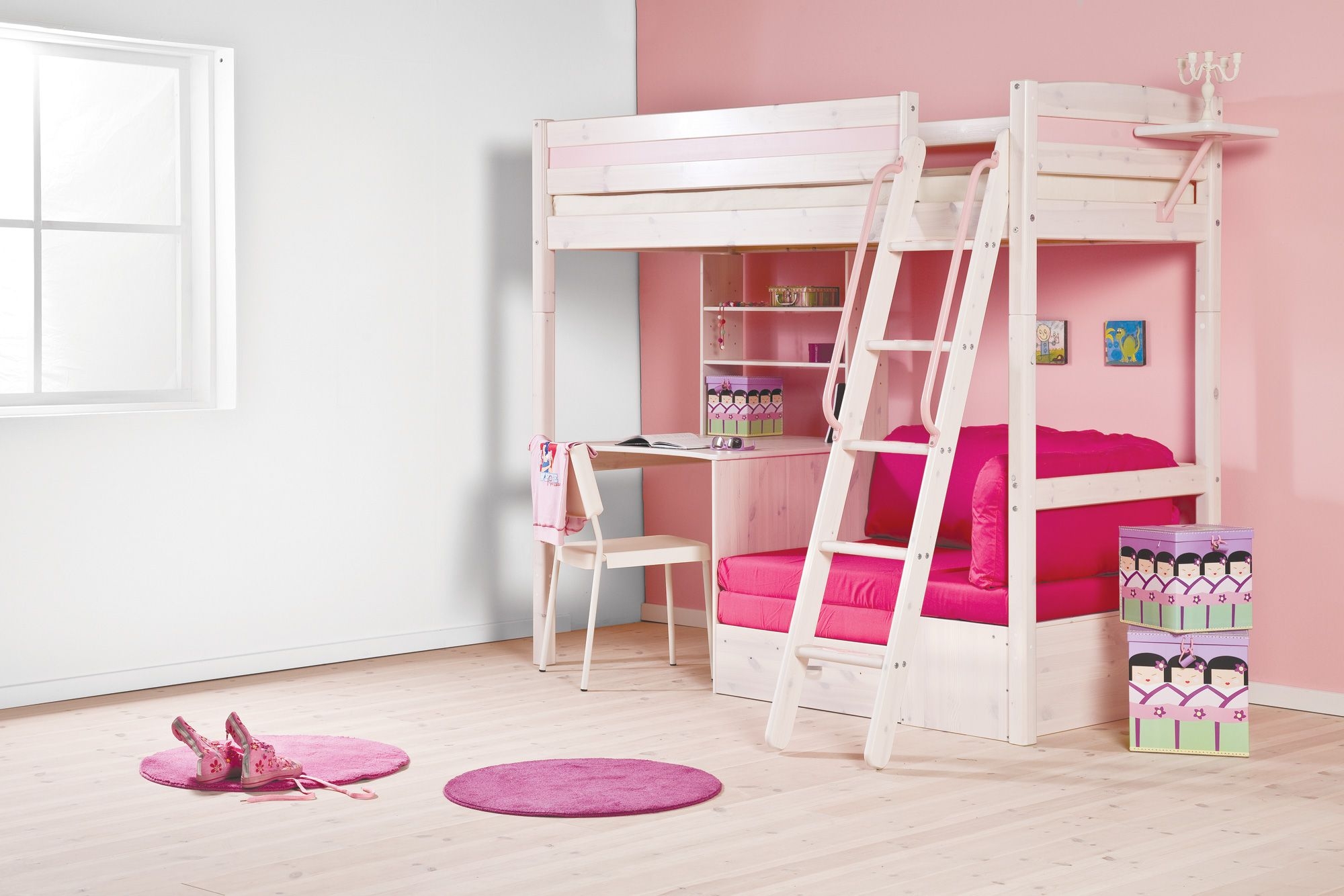 This stunning loft bed with a matching desk and the futon-styled bed is the perfect choice for your interior, allowing for ample comfort and even more space-saving possibitilies, since it comes with the compact structure packed with durability.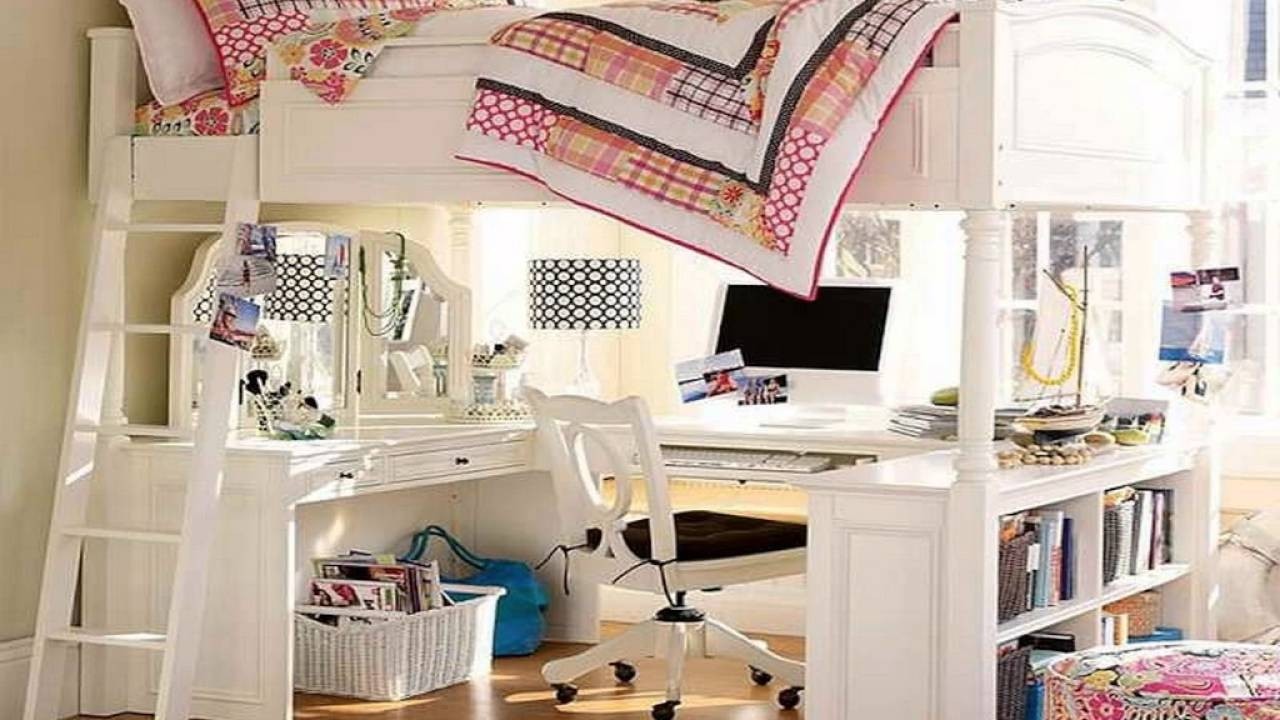 A great solution for everyone who values ergonomy and space-efficient designs. This loft bed is as comfortable and practical as any other bed, and by placing the desk below it, you use the same space two times. The white colour fits all designs.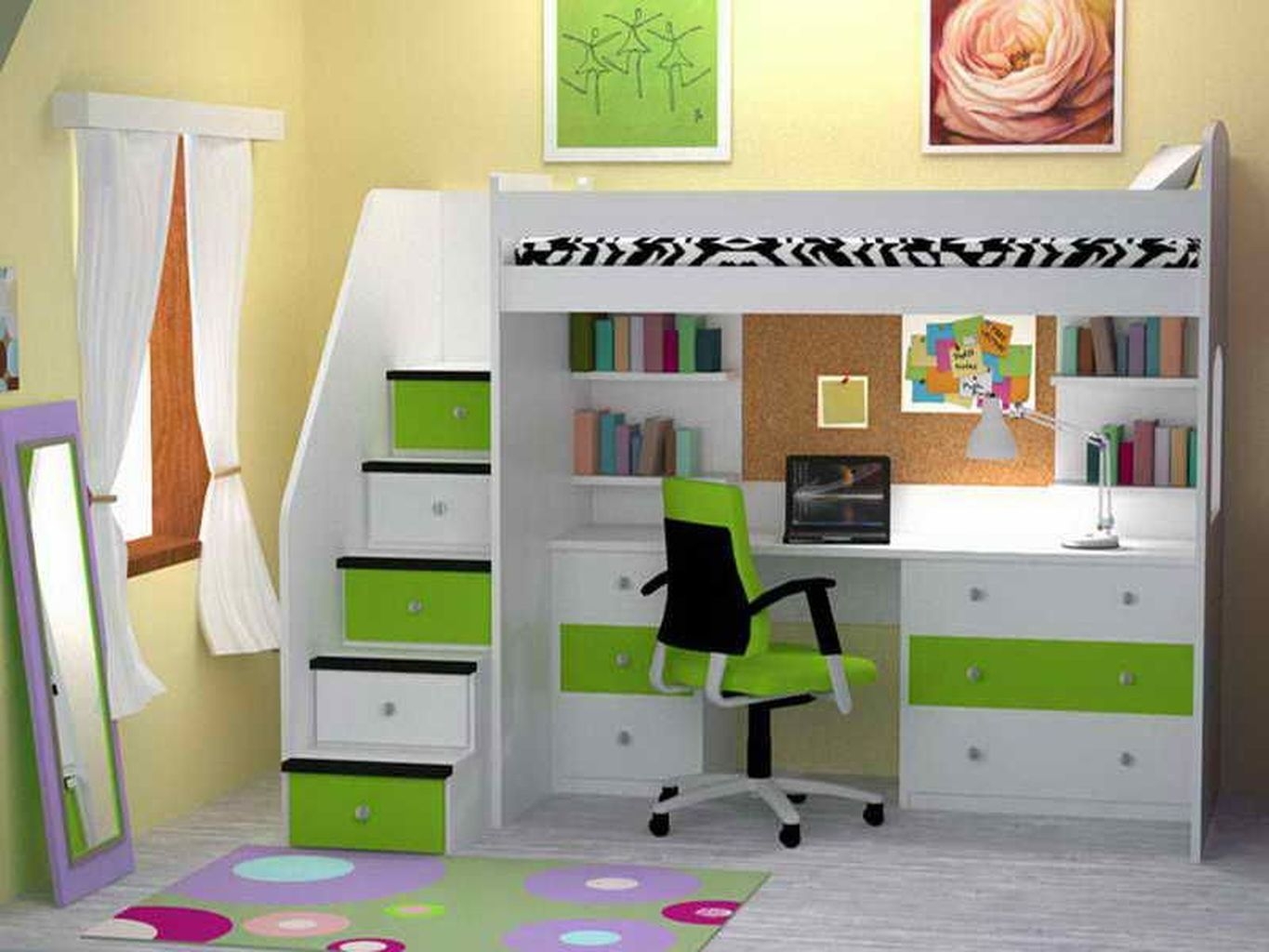 This loft bed with desk downstairs is a perfect set of furniture for young students. Beautiful colors, plenty of storage space and functionality make it even in the small spaces you can feel comfortable.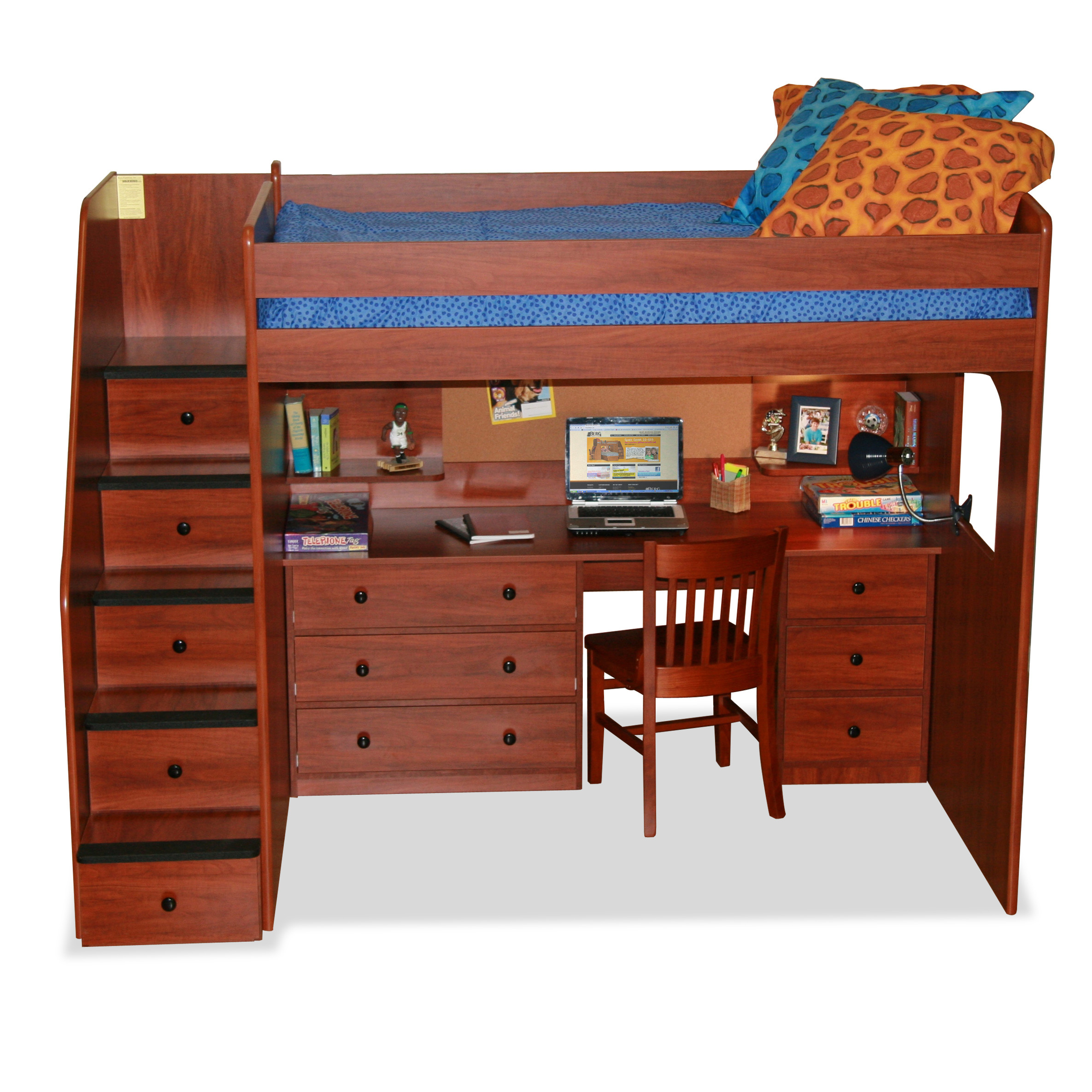 Berg Utica Twin Dorm Loft Bed with Desk and Storage | Wayfair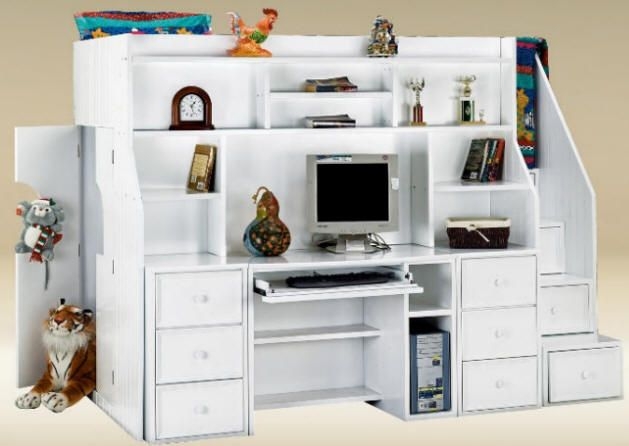 Go for practical use beyond measure with this amazing 4 poster twin bed. It comes with the white finish and the extra desk underneath makes for the perfect working area, ensuring ample comfort for your child.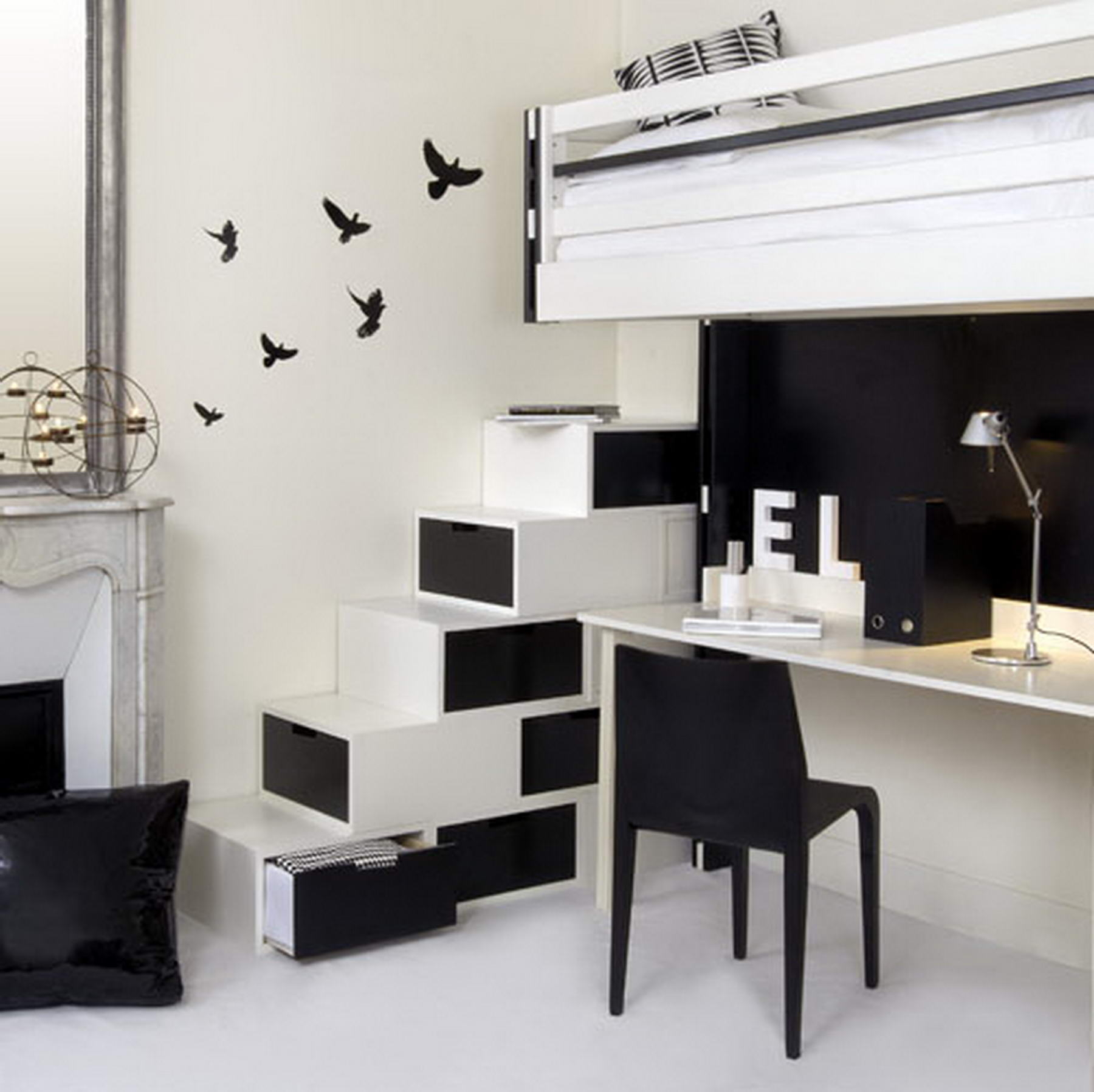 Why not use this amazing way for saving some space in your small room? Now you'll both have some extra space and a nice way of storing your belongings, making it one of the most convenient options for limited space rooms.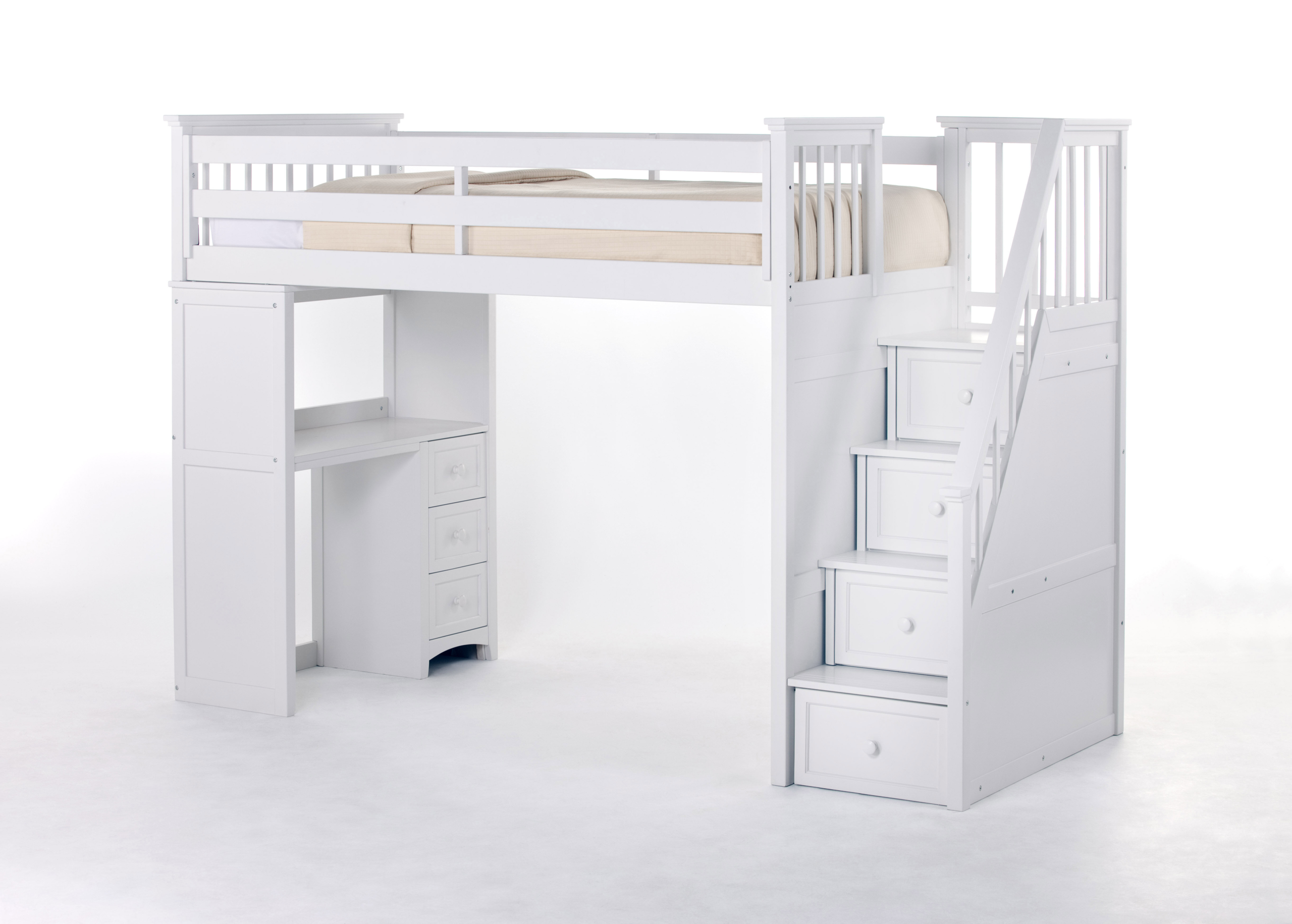 Enhance the comfort of your kid's room with this attractive loft bed with a built-in desk. The bed is crafted of wood and painted i white, offering a convenient staircase with a built-in storage drawer in each step, proper protection for the top bunk, and 1 desk with 3 drawers.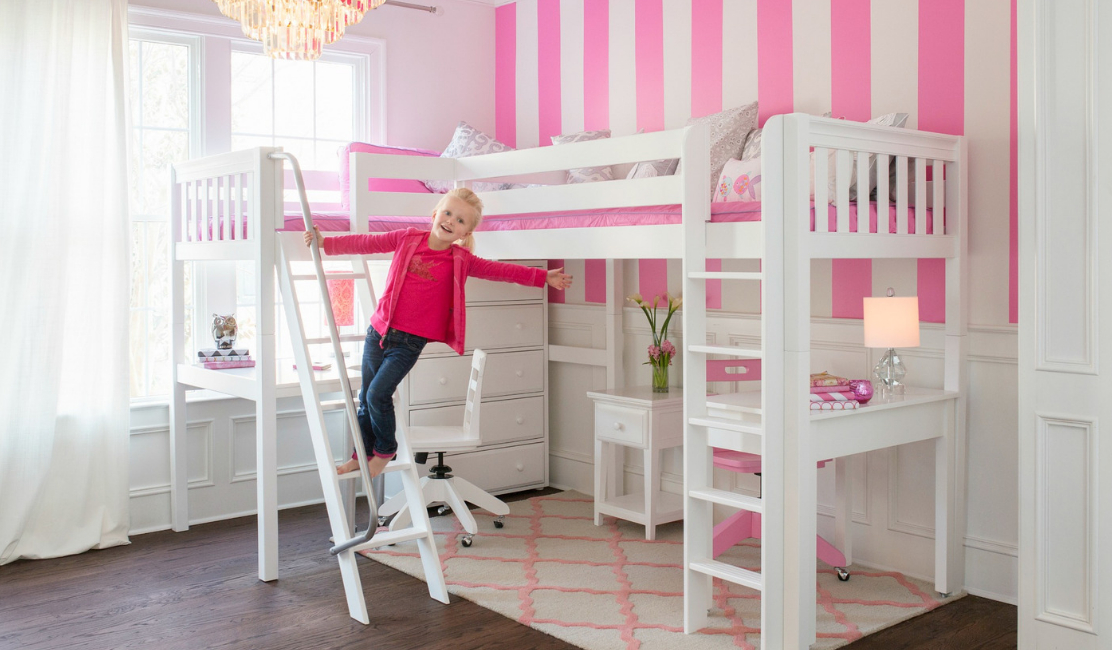 Girls White Corner High Loft contemporary-kids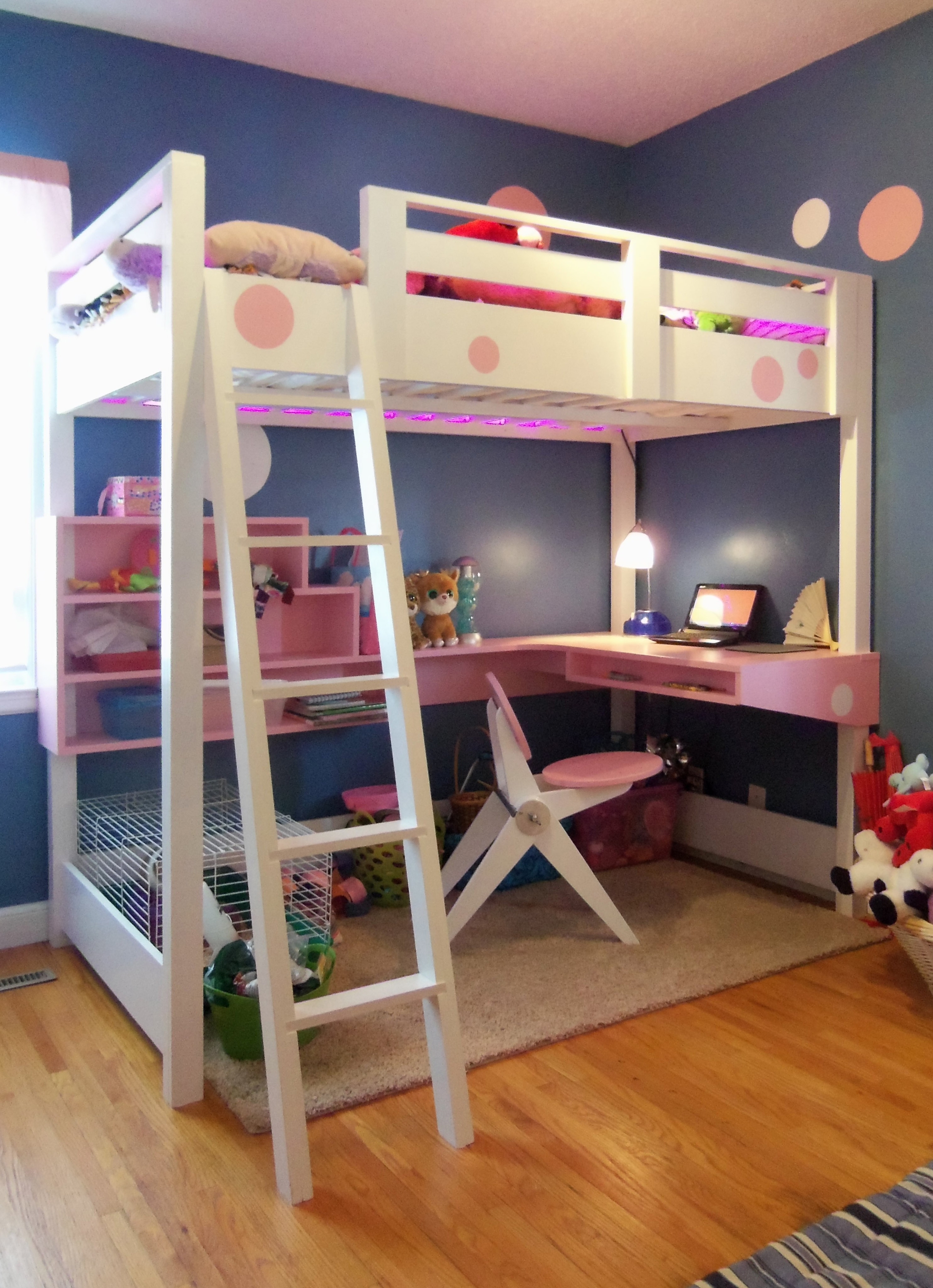 Why separate desk and bed when a kid's room is small and you can have to of those pieces in one. Here a bunk bed is set over a desk. Powder pink accents hint at girl's room. A white built-in ladder allows to climb up to a twin sized bed.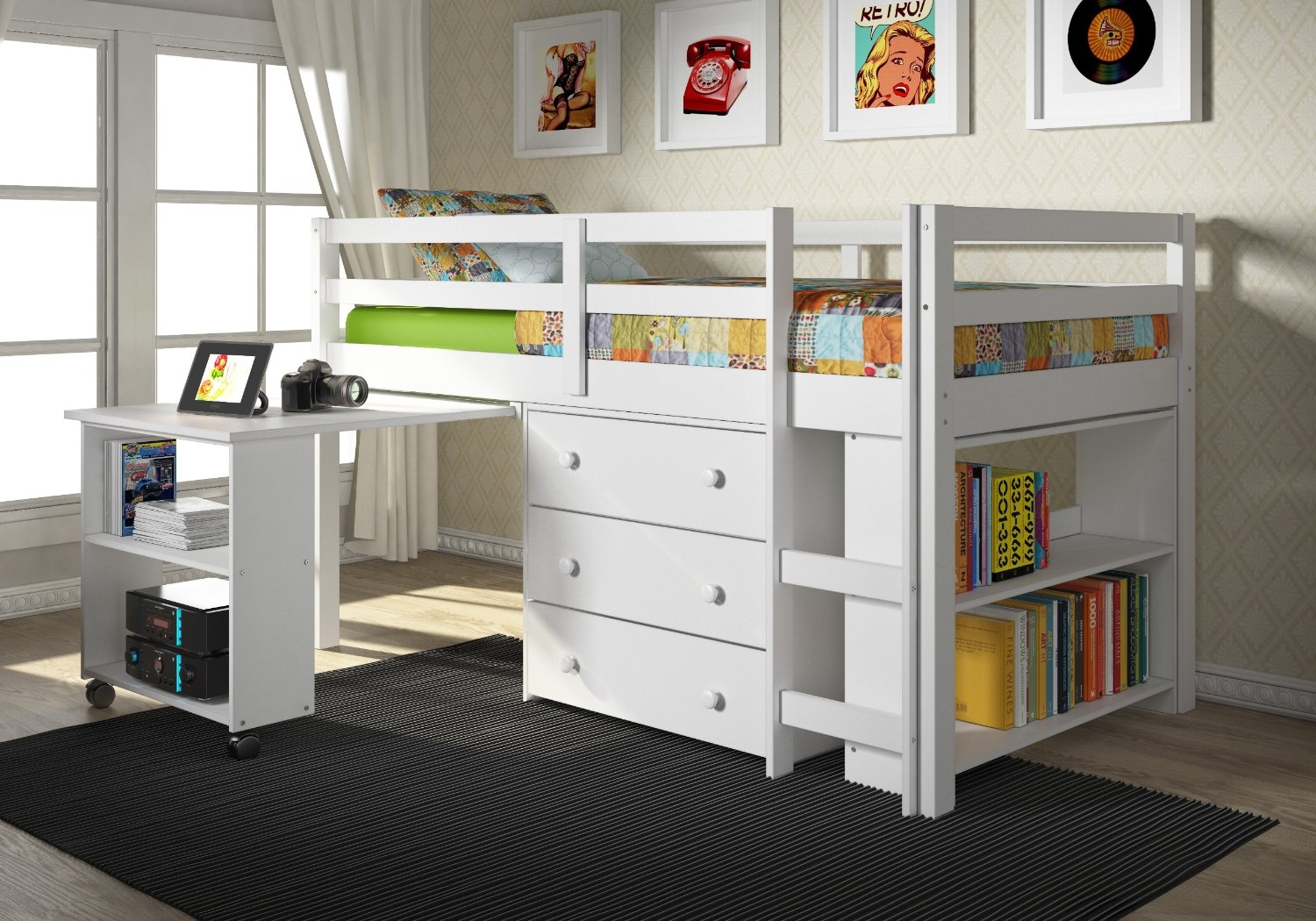 Low Loft Bunk Bed with Desk, built-in chest and bookcase with FREE SHIPPING nationwide!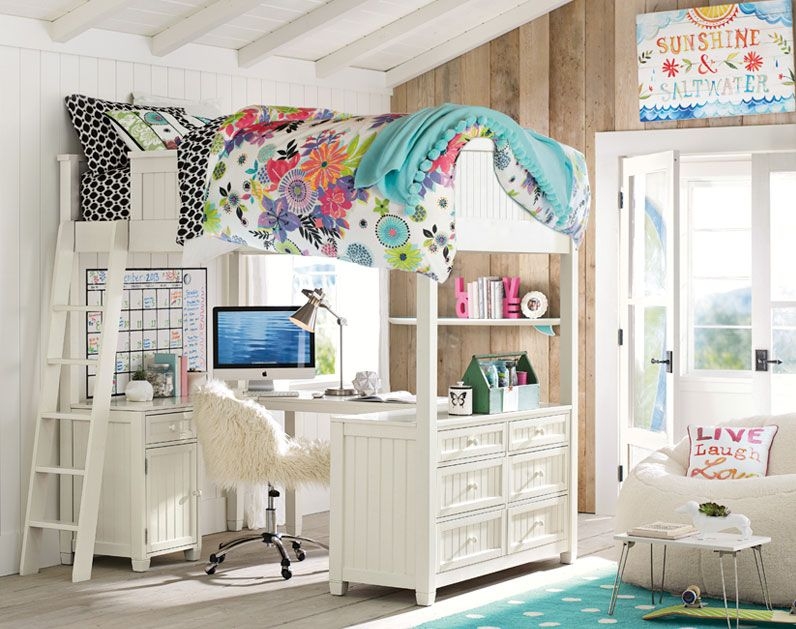 A comfortable loft bunk bed with many great solutions, perfect for larger kids' rooms. The bed is crafted of wood and painted in white, including a fixed ladder, protective railings on top, 7 storage drawers, 1 door cabinet, and 1 built-in desk.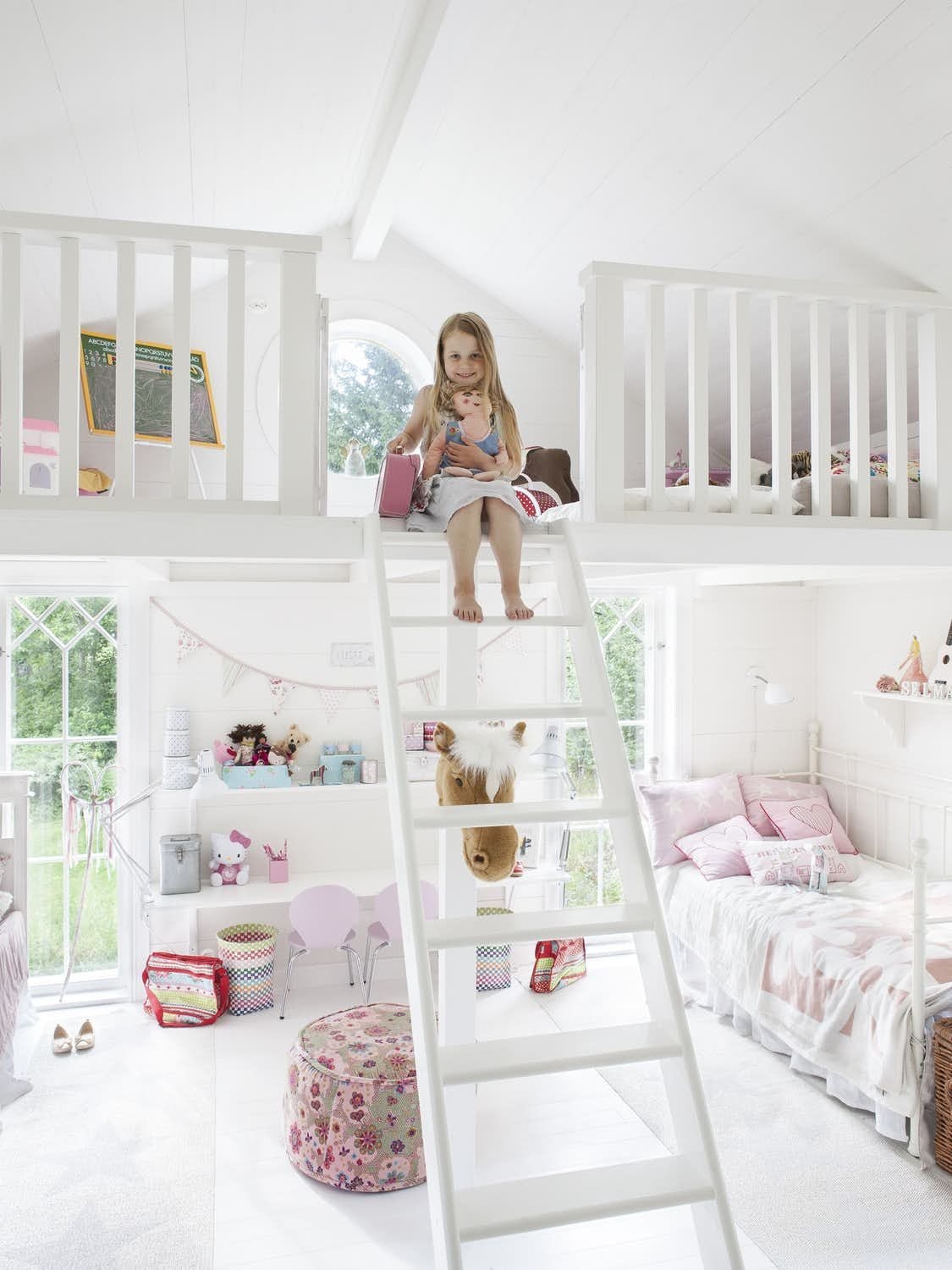 With its white, gentle finish and practical arrangement, this loft bed with desk constitutes a perfect proposition for a girl's bedroom. Functionally designed space allows to save precious floor space.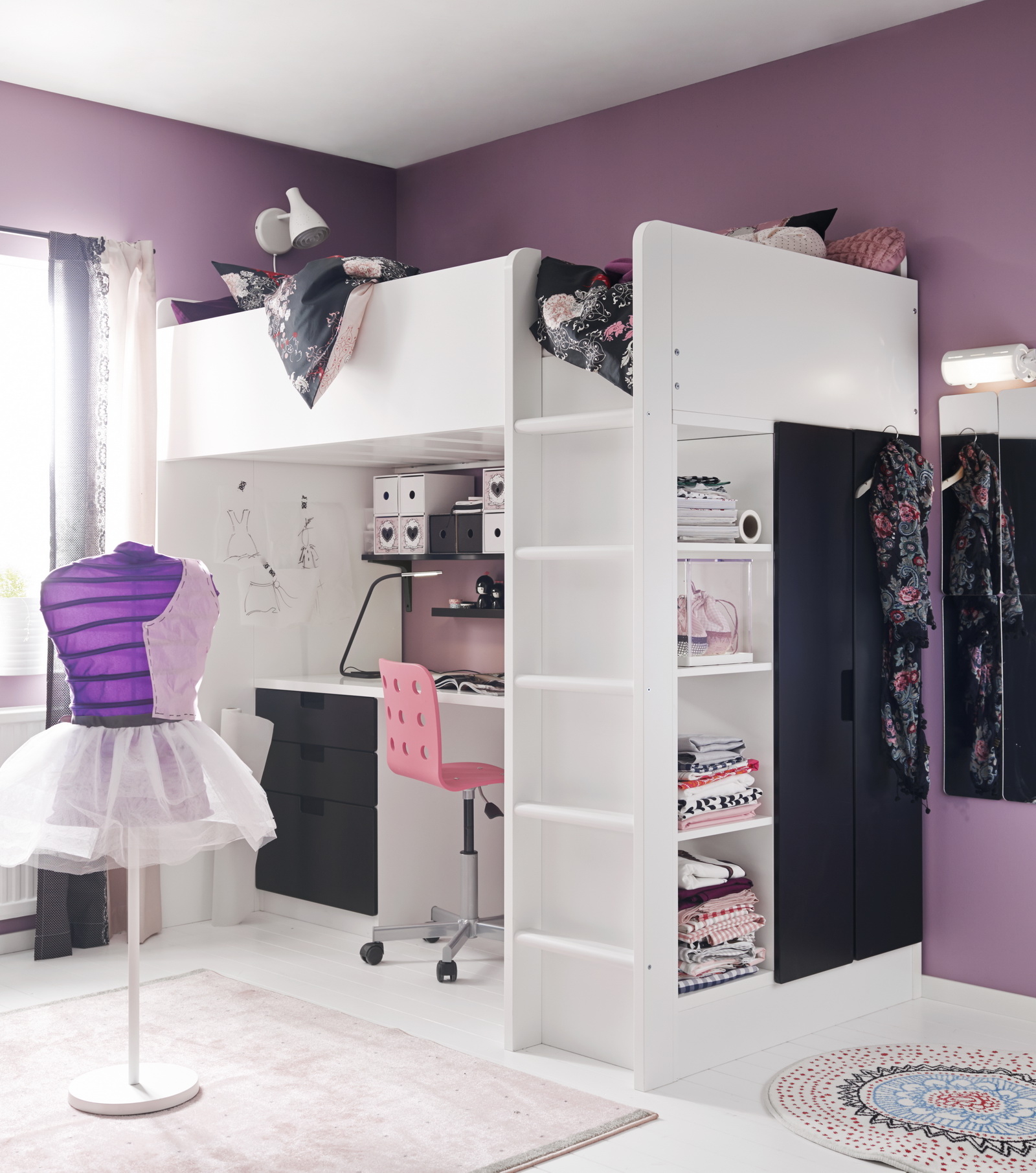 Multitasking space for the little girls. This white loft bed with the desk below is a perfect space to spend the time, even if it is very limited. This piece of furniture is white so it will fit even if you repaint the walls.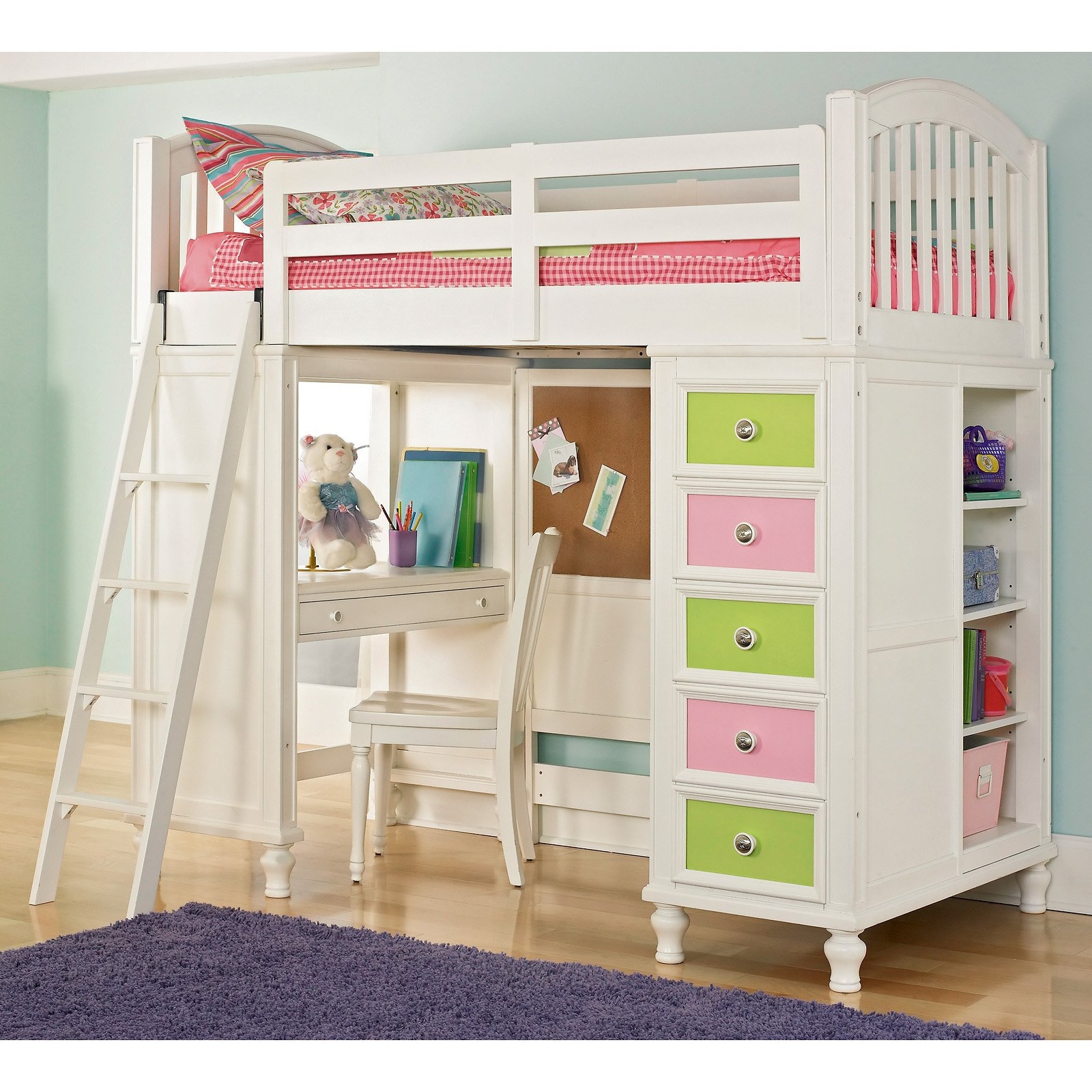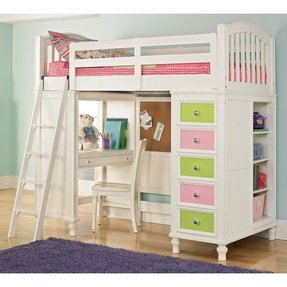 Every kids' room will be more than grateful for this adorable addition. Bunk bed is placed on top of the structure, and you can climb there, using a fixed, 5-step ladder. If you need a desk, storage drawers or compartments for your belongings, not to worry, they're all there, too.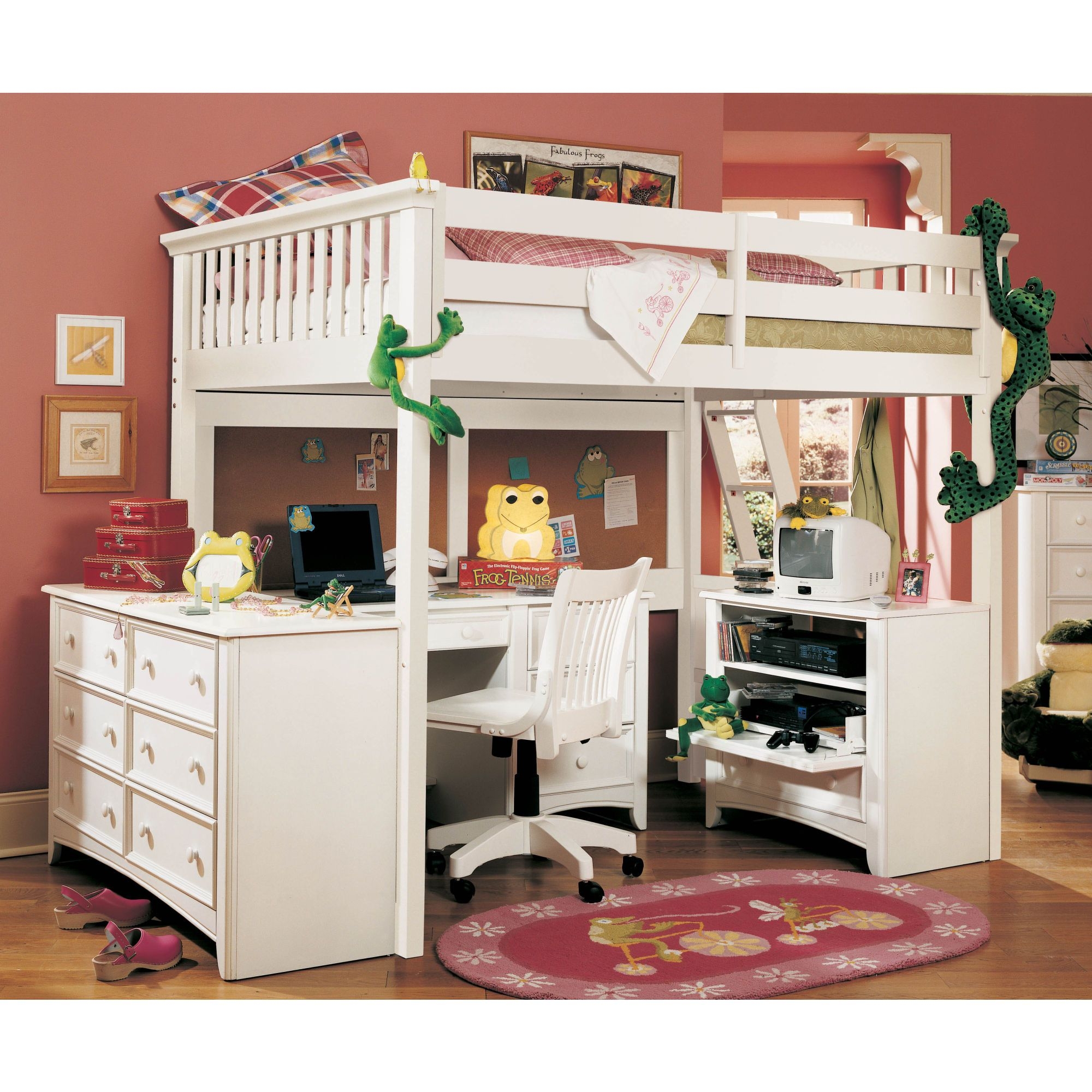 Loft Beds With Desks White: 12 Excellent Loft Beds With Desk For Kids ...
I love the idea of a loft bed with play area underneath. I would have loved this when I was little, my daughter will have it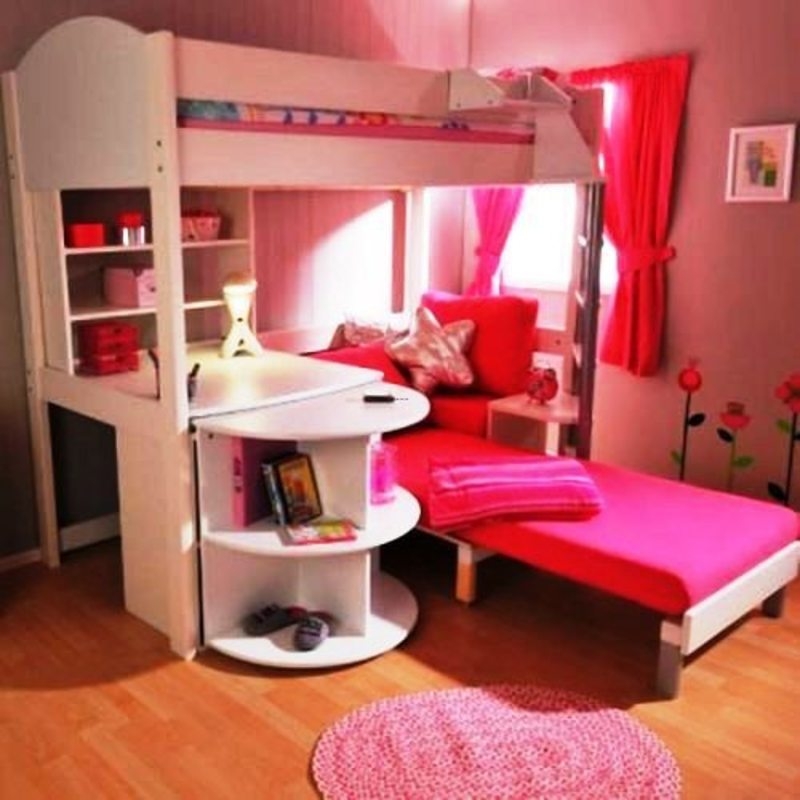 An amazing addition for girls' rooms, this comfy loft bed with a built-in desk is made of wood and covered in a white finish. The combo includes open shelves, a fixed ladder, and a top bunk with protective railings.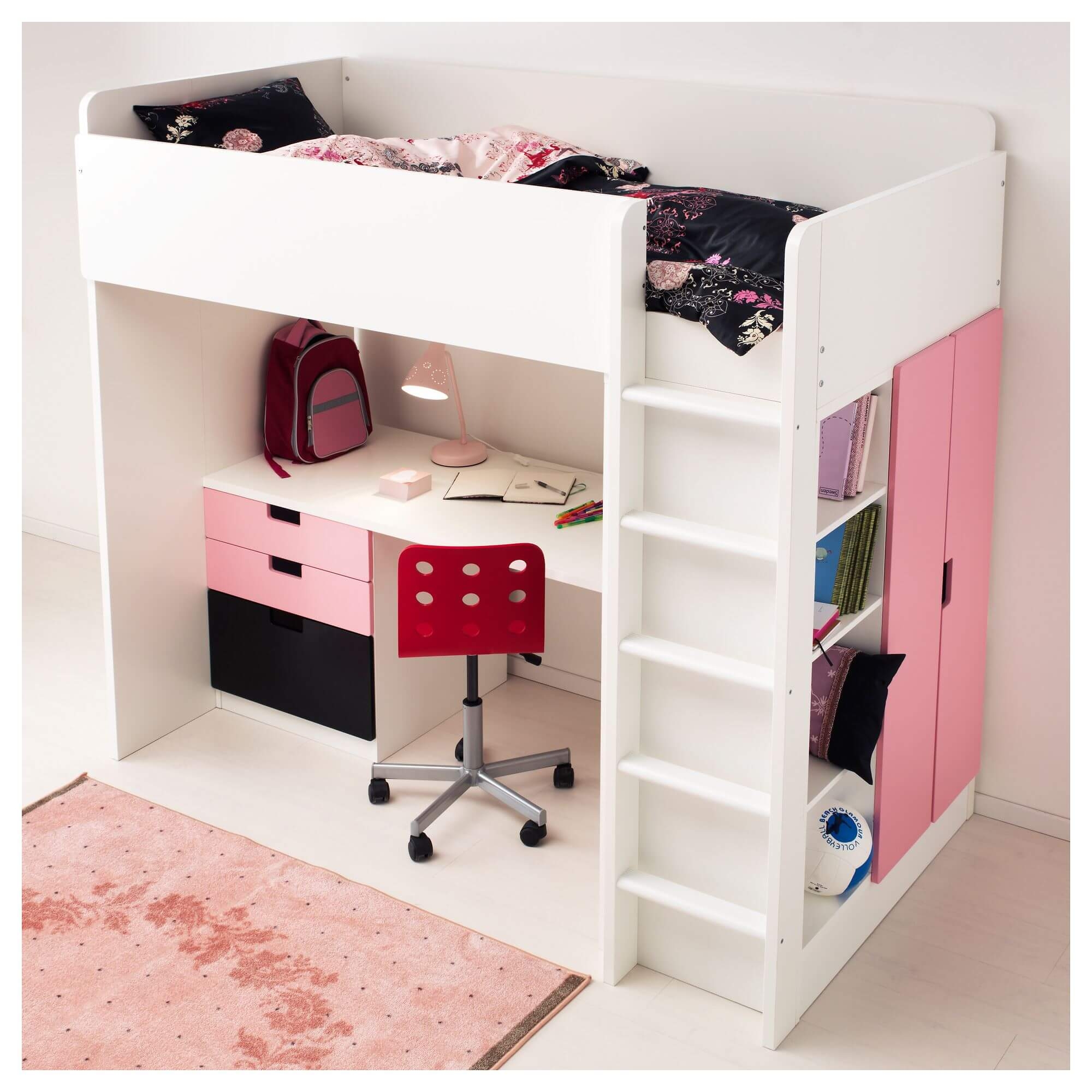 IKEA Fan Favorite: STUVA loft bed. With the STUVA loft bed, you get a complete solution for your child's room – including a desk, wardrobe and open shelving unit. The doors and drawers come in different color options and you can configure the unit in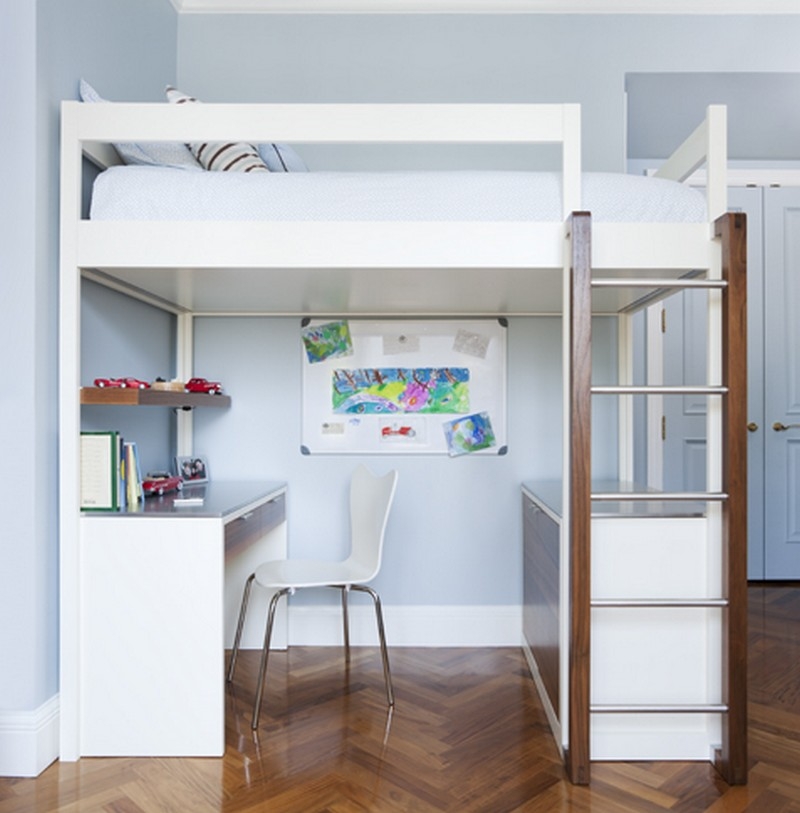 A girl's white loft bed with desk - gives bunker increased possibilities. This segment combines a bed, shelves and a desk made of solid wood. Finished with pristine white - illuminate the room, saving space. The drawers are dove-tailed.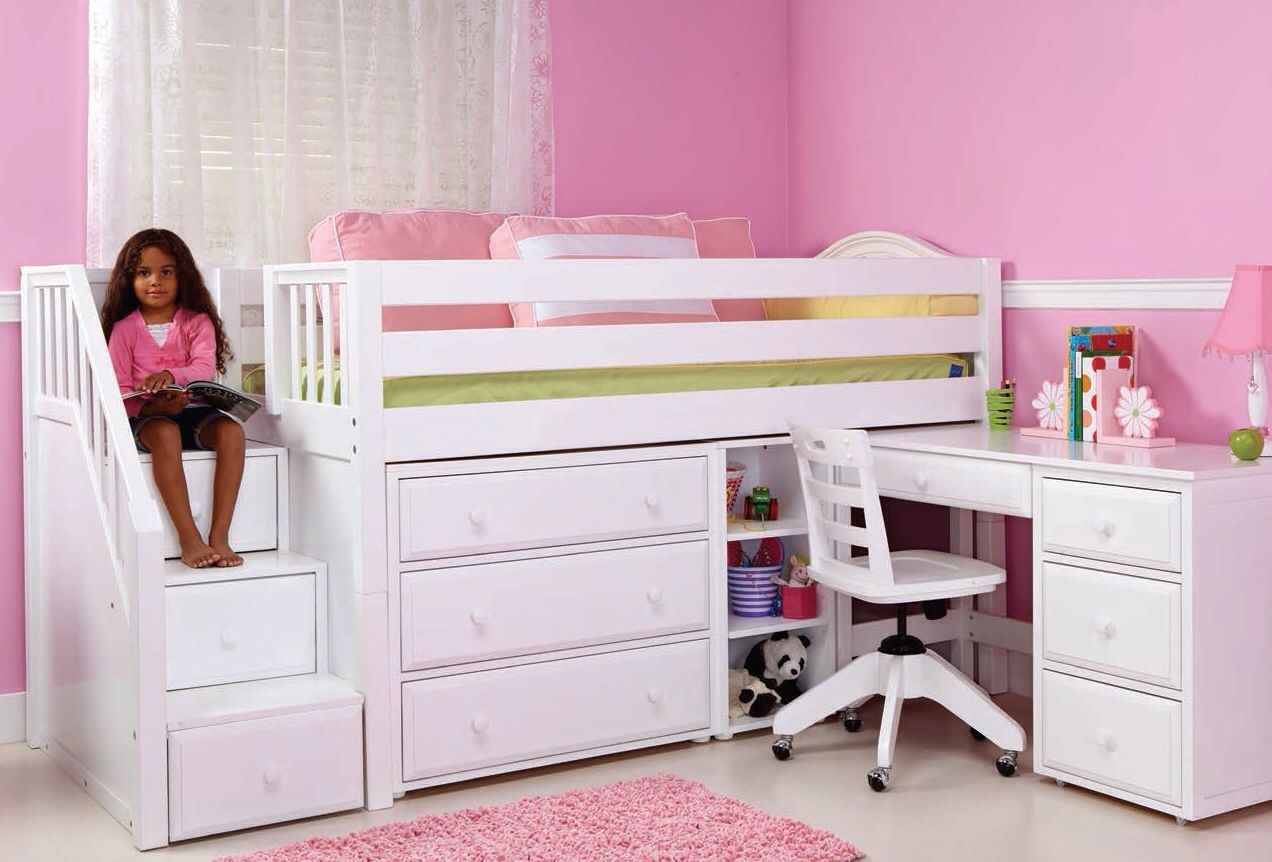 This low loft bunk bed is ideal for serious study, featuring lots of shelving, stairs and a nicely finished desk, special for doing homeworks. The white finish fits perfectly to any style at girly room.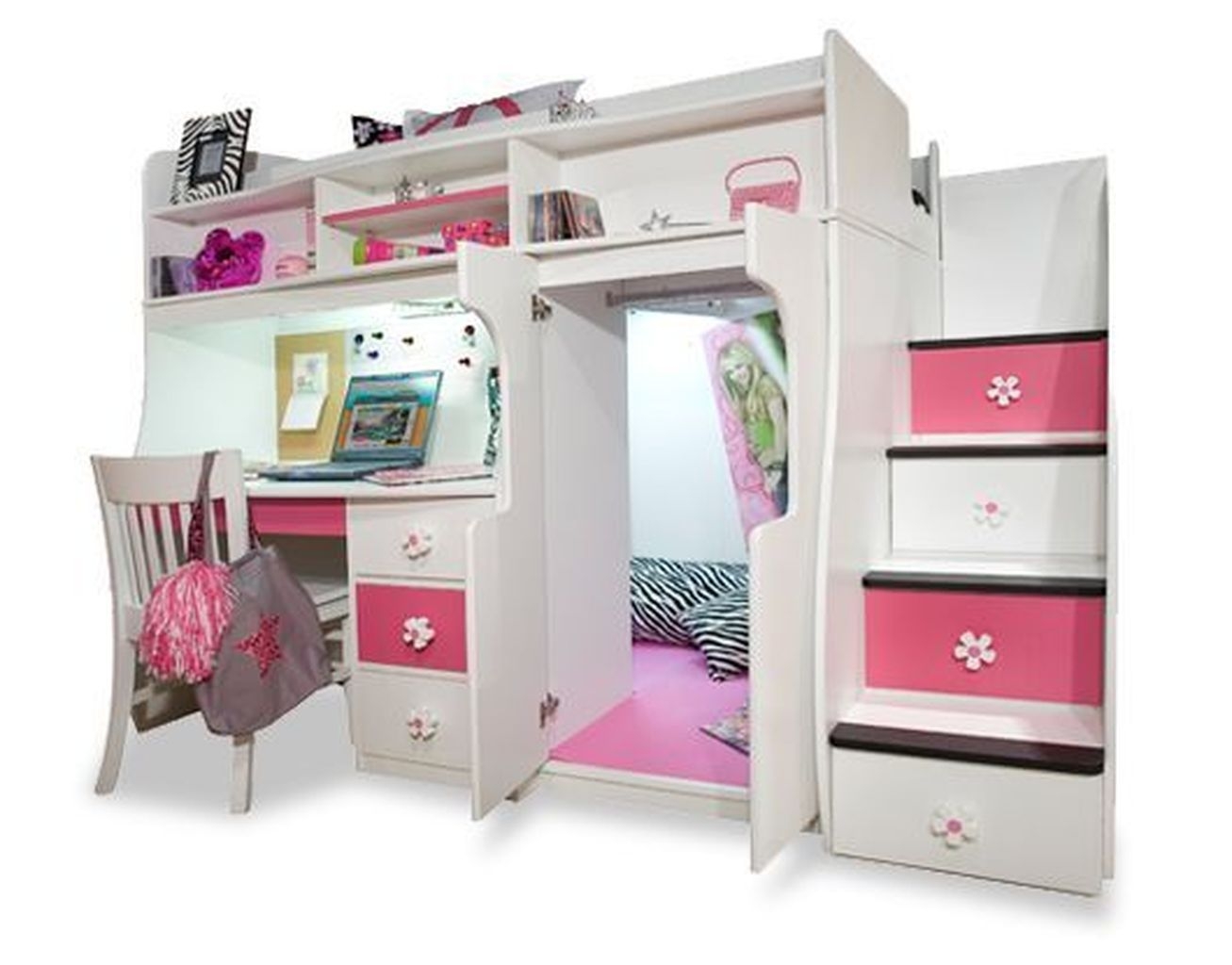 Berg Furniture Play and Study Twin Loft with Desk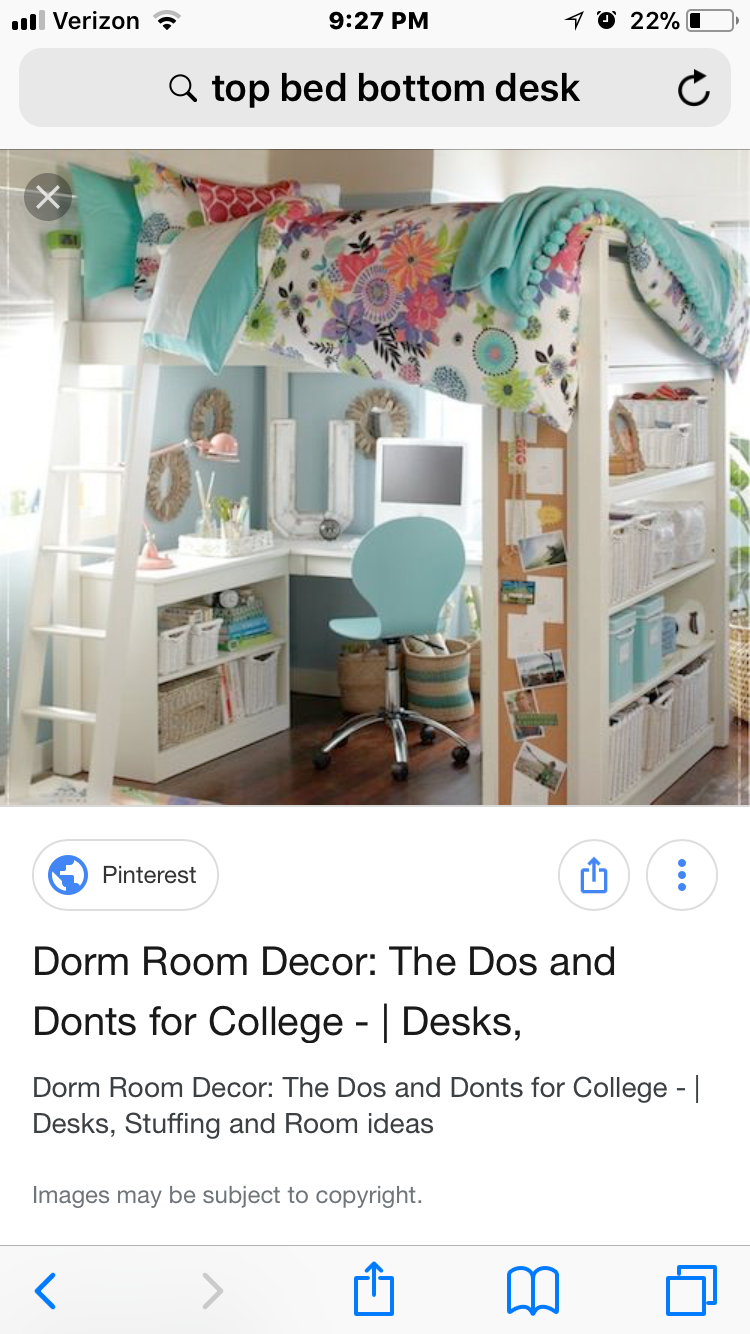 Pottery Barn Teen Loft Bed and Desk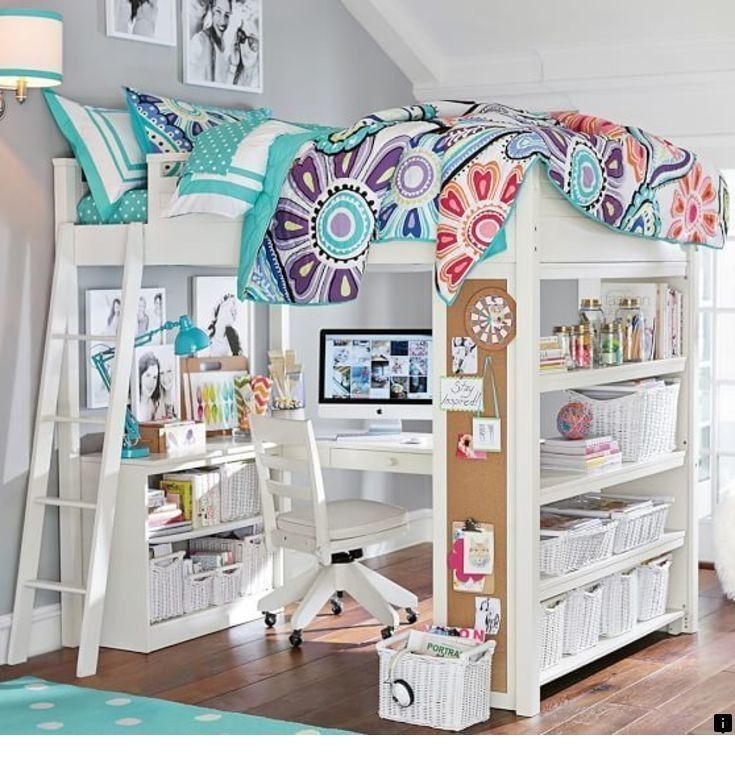 Ideal for a girl bedroom, this white bunk bed set constitutes a charming and practical proposition, featuring a desk and a vanity underneath. All maintained in stylish white, resembling shabby chic or cottage designs.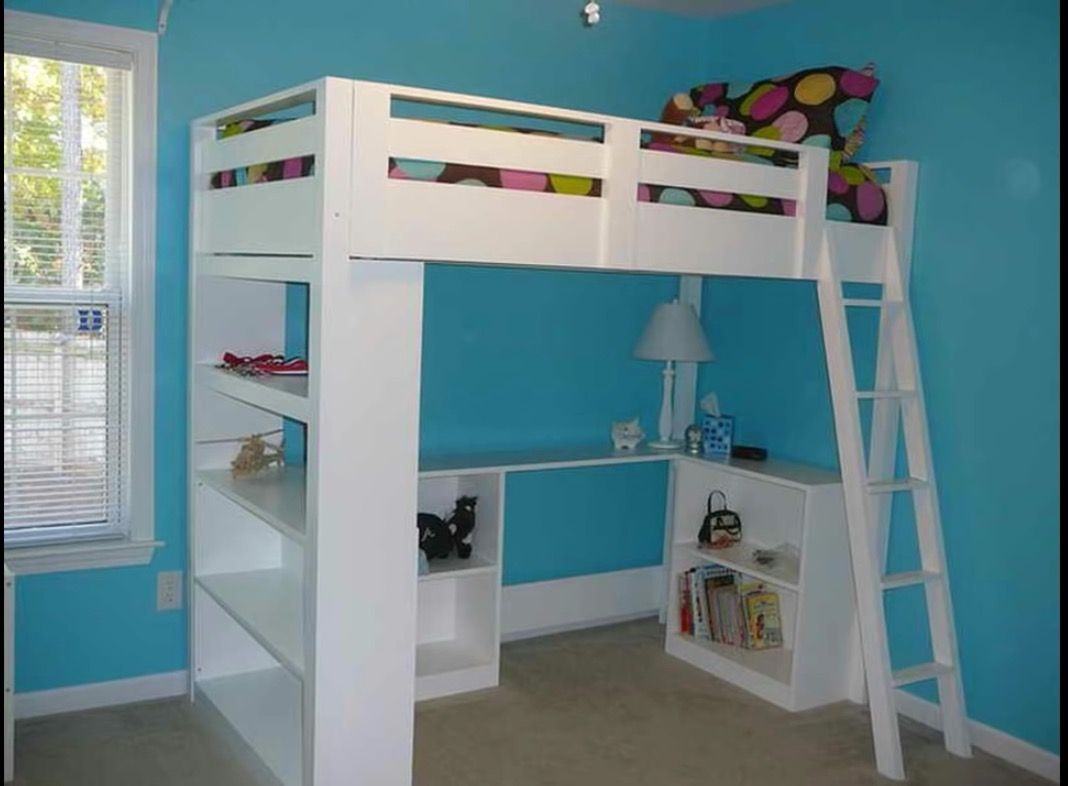 Try this loft bed for the room of your teenage daughter or son, and you will quickly see that a very little of space had been taken. Bed is bathed in a white finish, including a fixed ladder, open shelves, and a top bunk with protective railings.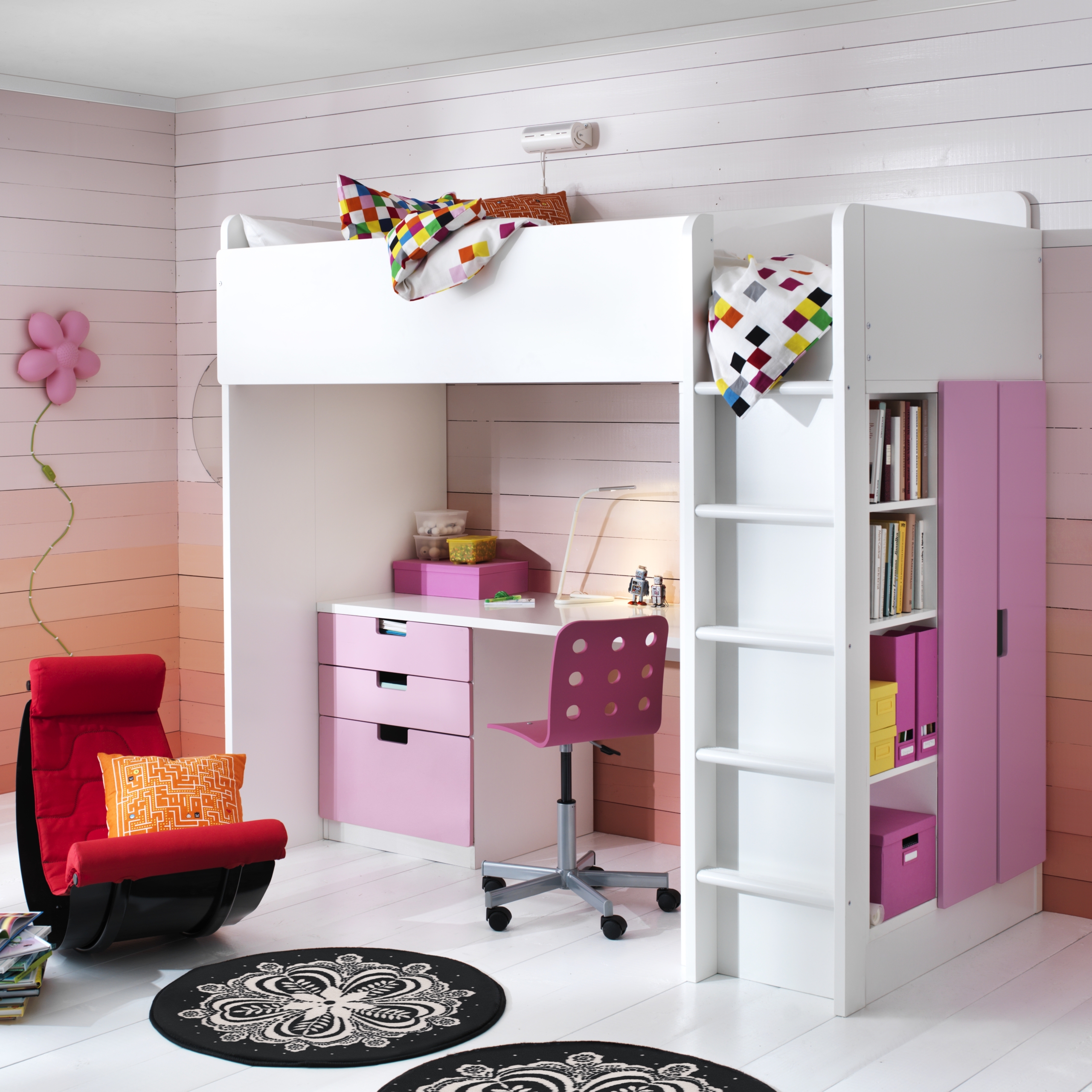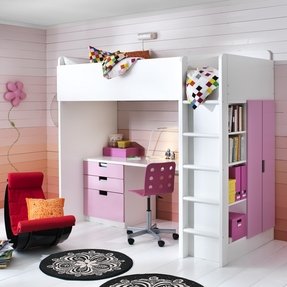 A great use of space with a bed, storage & a desk. Fabulous & oh so compact! Around $804 from Ikea.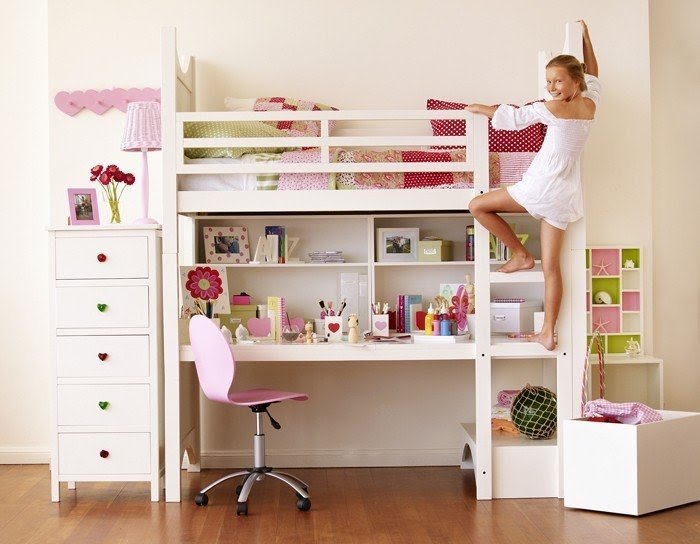 Bunk Loft Bed Package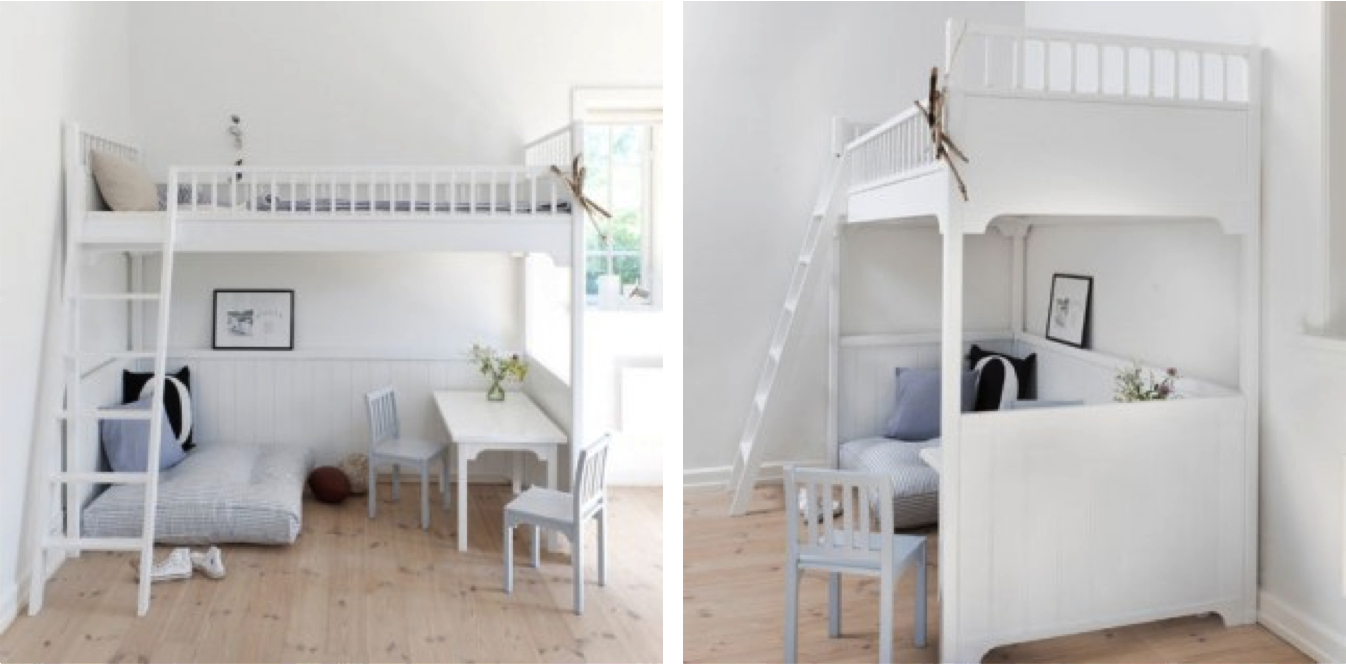 A classic bed for an exceptional child. Overflowing from head to toe white - in a traditional Scandinavian style. Made of solid wood, it has a simple construction of a girl's white loft bed with a desk, daybed, and smooth white ladder.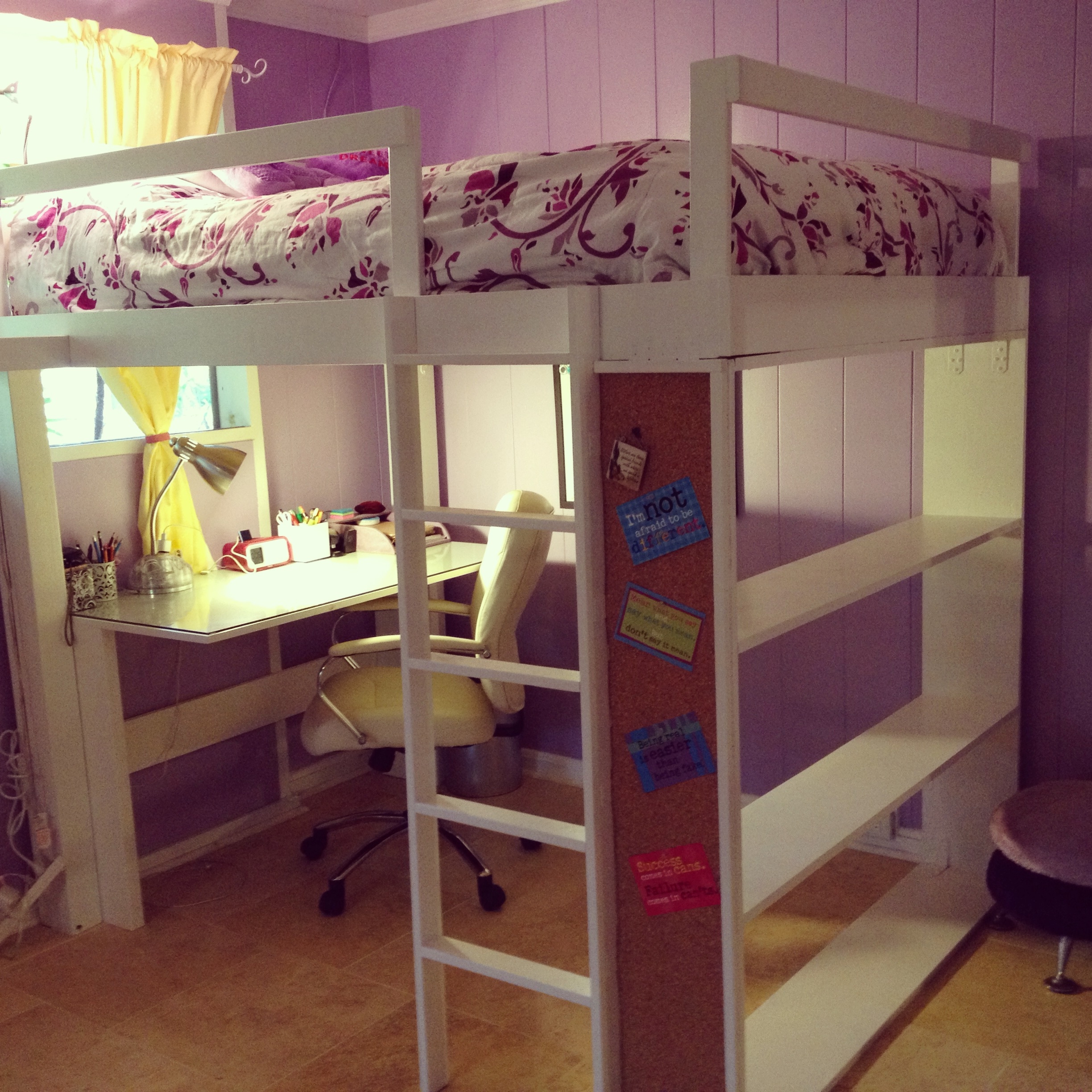 Like this for a teenage girl's room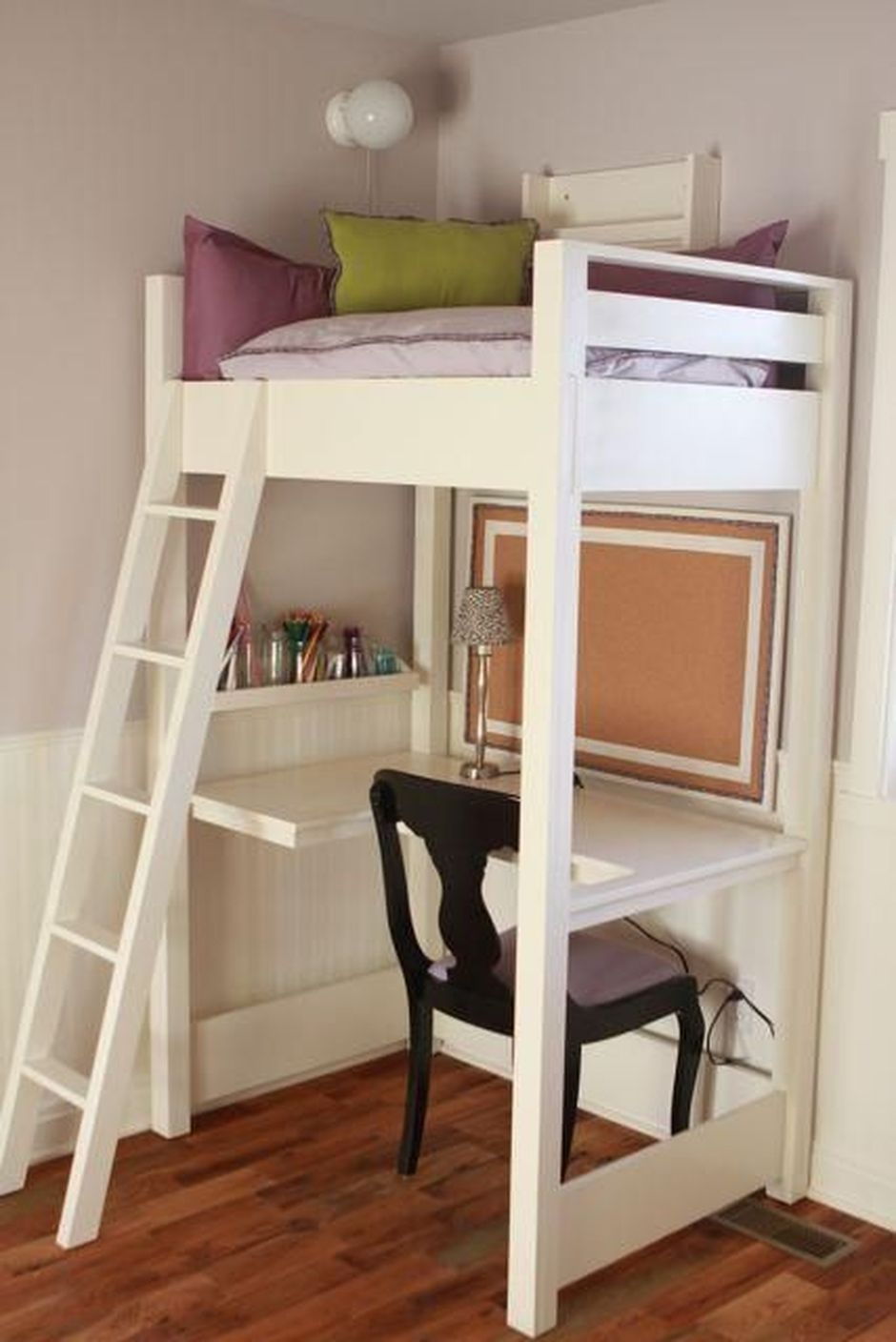 Space-saving and comfortable, this loft bed with desk is going to find its use, especially, in dorm rooms, boarding schools, and smaller rooms. Made of wood and painted white, the bed offers 1 built-in desk, 1 open shelf and 1 fixed ladder.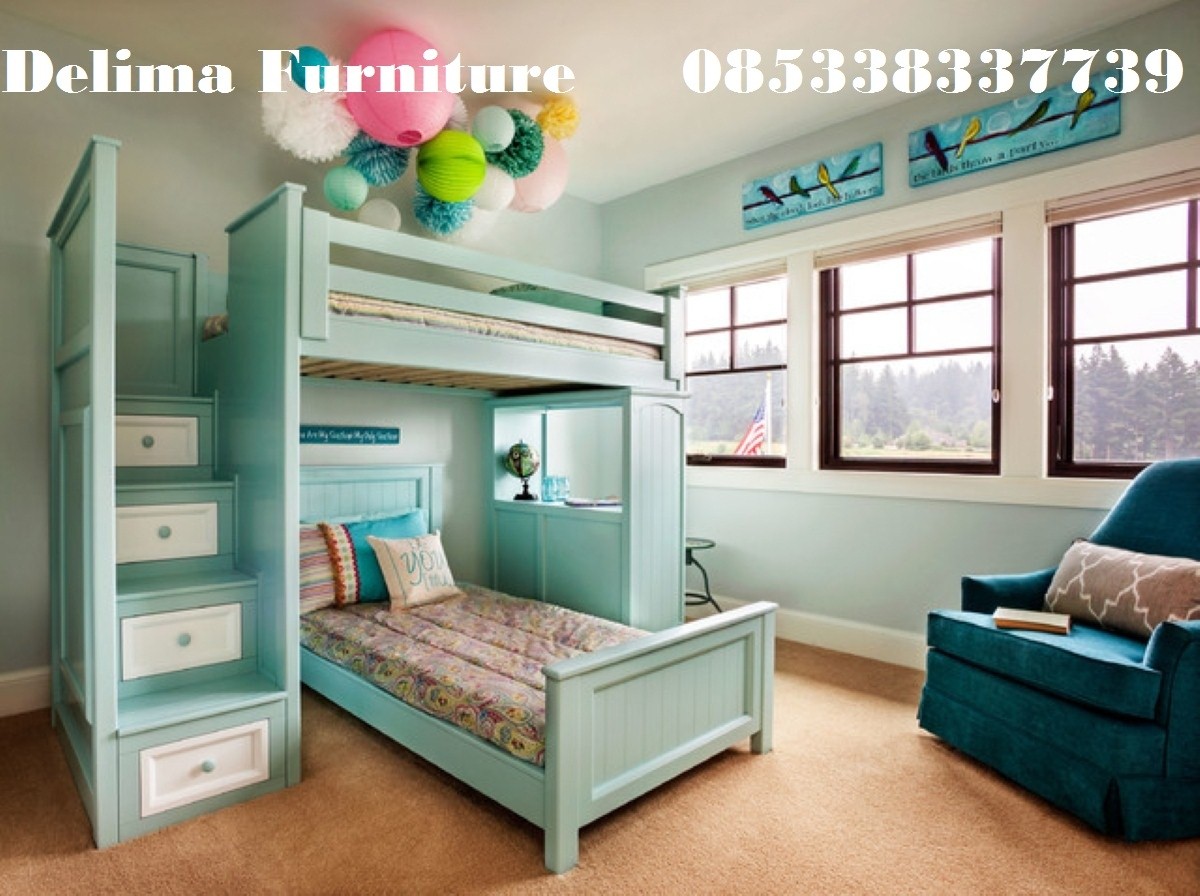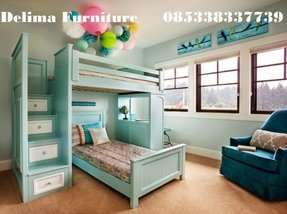 An interesting teenage bedroom decor. It includes a blue armchair with soft seat cushion. The largest element is a combination of two beds (one in the upper and one in the lower area). This construction also includes stairs with storage drawers.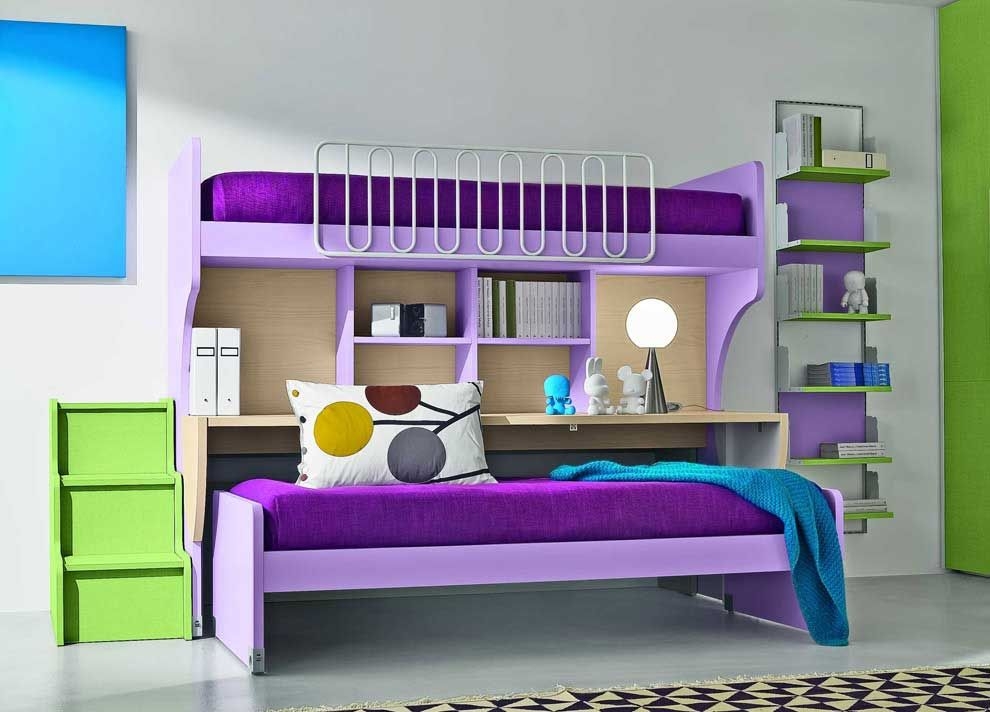 Cool Kids Bunk Bed with Desk.... i so love this and want this for my kiddos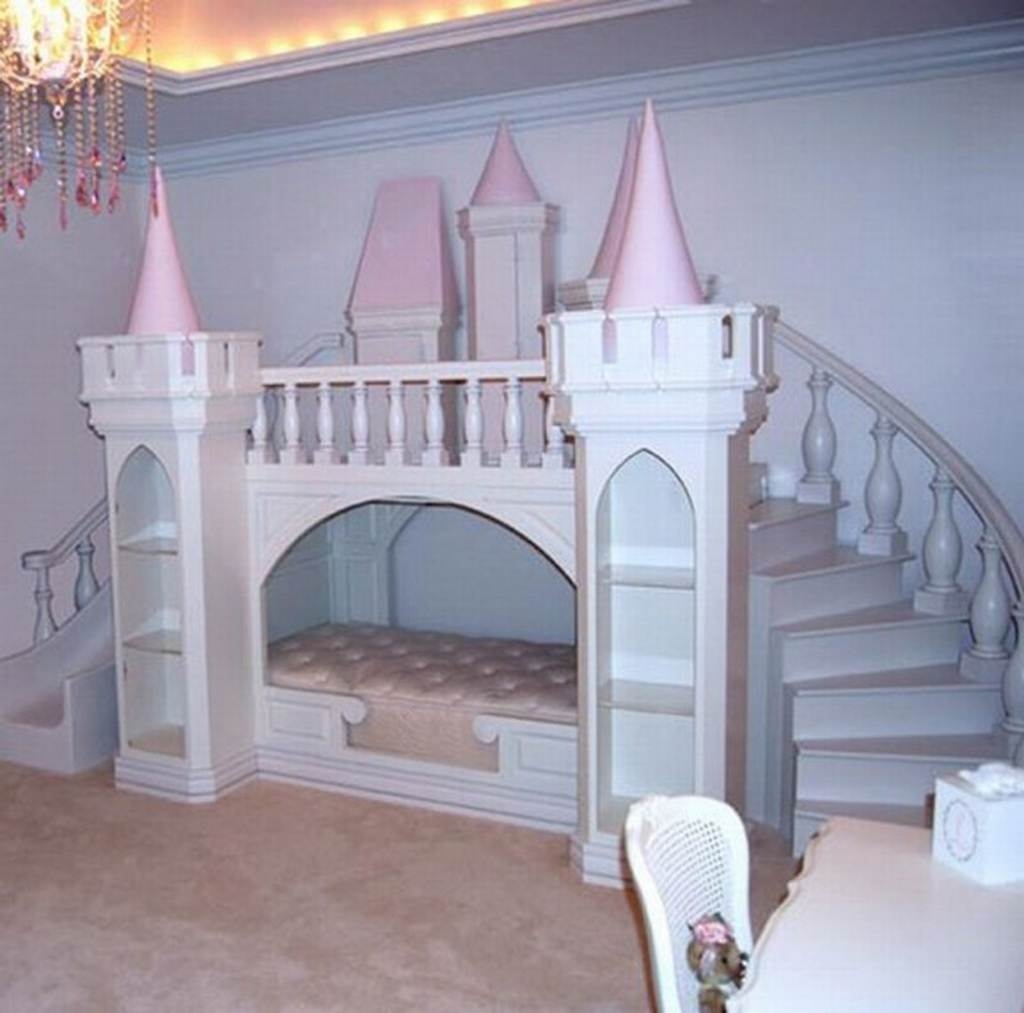 Girls Bunk Bed furniture Mumbai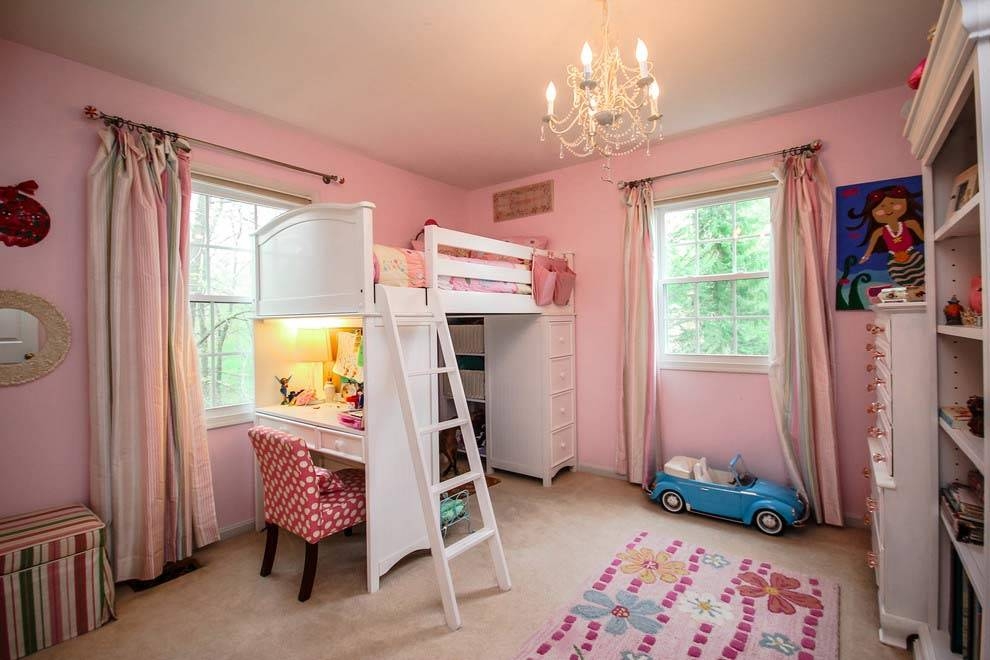 Cute-girls-bedroom-in-pink-with-a-loft-bed-that-comes-with-storage ...