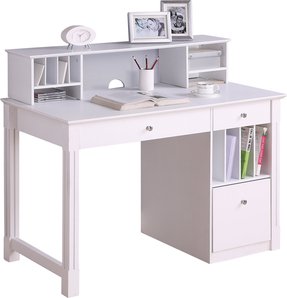 Deluxe Solid Wood Desk with Hutch - White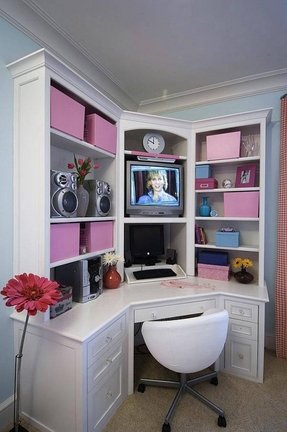 A practical corner desk that will allow you to save some space in a teenager's room. Its sleek design consists of white-finished wood construction, including 6 storage drawers, 1 pull-out tray for keyboard, 9 open shelves, and a smoothly-polished top.

Small white desk with hutch - for space-challenged kids room. The desk offers two drawers to store writing materials. It can house a small computer screen on its top. Open display shelves can harbour books and souvenirs.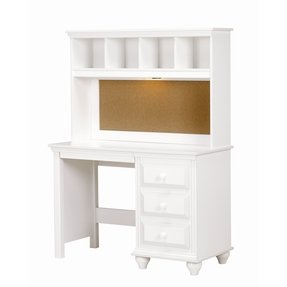 Lang Furniture Madison Desk Hutch with Light, 12 by 45 by 30-Inch, White Lang Furniture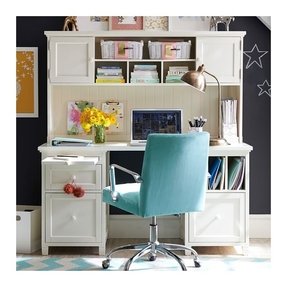 White Desk with Hutch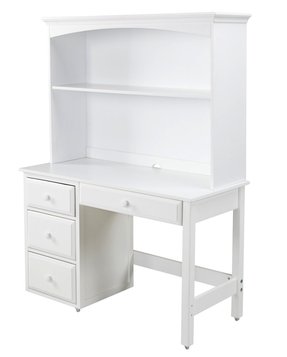 This beautiful white desk with hutch is designed for children. Solid white color creates excellent conditions for educational purposes. It would be a perfect place for doing homework that provides also a lot of storage for learning materials.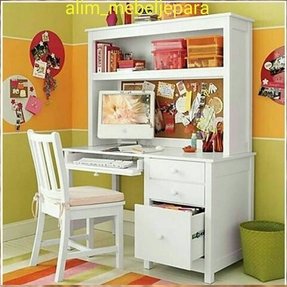 simple desk hutch white simple desk hutch white
Selena White Computer Desk with Hutch by Coaster Furniture | kidsfu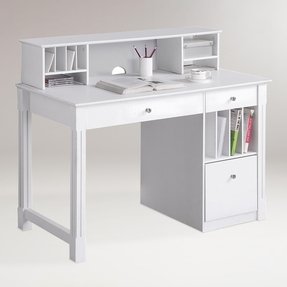 Clara Hutch Desk Made of solid wood and veneer with white finish Hutch, dropdown keyboard tray, hanging file drawer and file slots Assembly required 48"W x 24"D x 40"H, 122 lbs.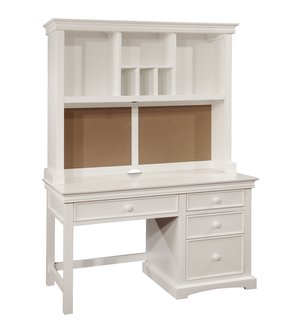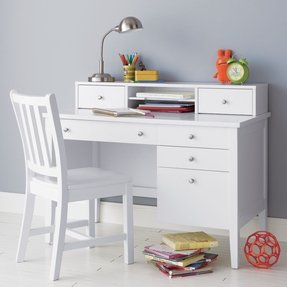 Kids Dressers: Kids White Blake Desk & Hutch - White Blake Desk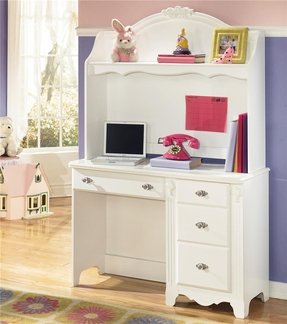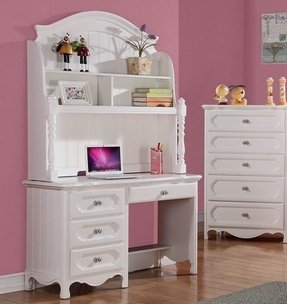 Home > Kid Desk > White Kids Desk With Hutch Home Decor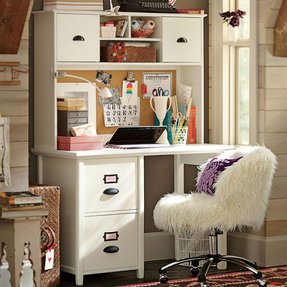 If you are looking for the neat looking desk for your kid this is a perfect choice. Smooth white design with black details creates clean and inspiring atmosphere. Lockers and shelves of different sizes provide enough storage for any learning stuff.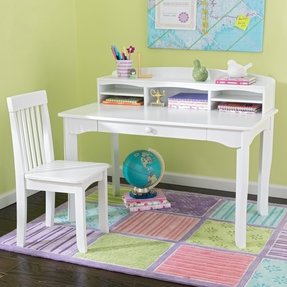 KidKraft - Avalon Desk Set with Hutch and Chair, White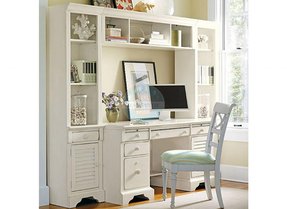 White desk with hutch is the perfect solution for your child's room. Beautiful woodwork with numerous functional storage areas and a functional computer space make the unit ideal for learning and fun.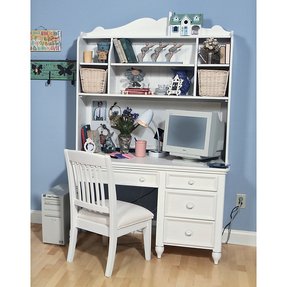 master:LGC158.jpg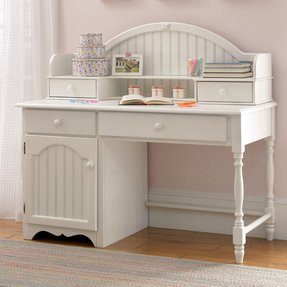 Cottage white desk for the Cath Kidston stationary!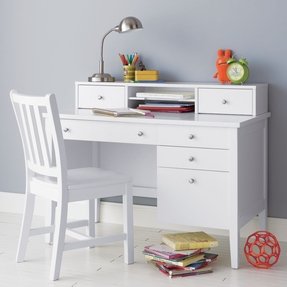 Blake Desk & Hutch (White)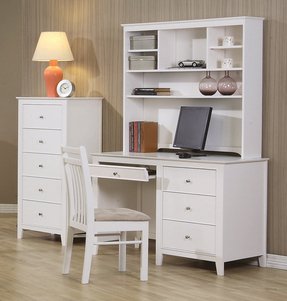 Fine Furniture Selena Collection Desk with Hutch in a white finish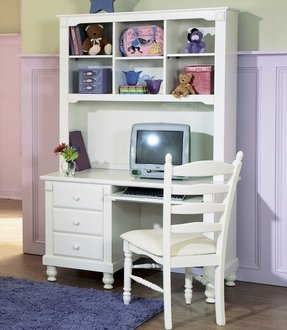 The Pottery Writing Desk and Hutch with Chair - White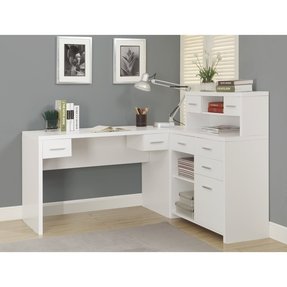 Clarendon Corner Desk with Hutch
Corner desk made of high quality wood. Additionally, it features appealing, contemporary design and pure white finish. Thanks to many drawers it provides ample storage space for smaller object. It can be also used as a computer desk.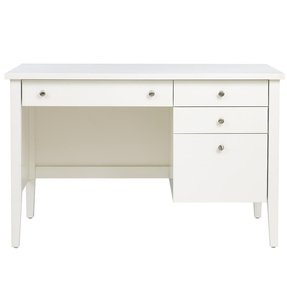 Blake Desk (White) with the hatch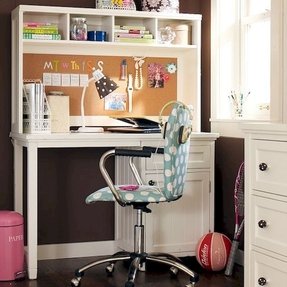 Now you can accommodate children's rooms with functionality and chicness, by using this fine desk with hutch. It's made of white-finished wood, including 1 drawer and 1 door cabinet - both equipped with a metal pull knob.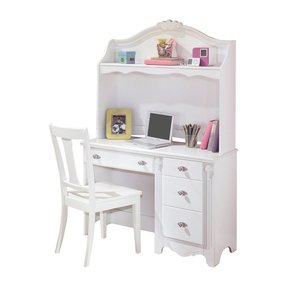 Exquisite Kids Hutch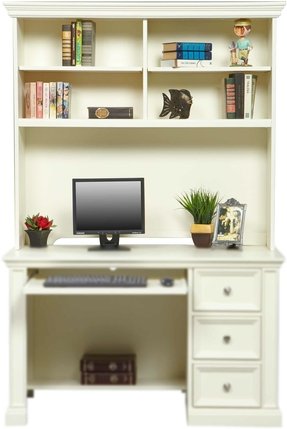 Winners Only Cape Cod 50 in. Desk with Optional Hutch & Chair - White - Desks at Hayneedle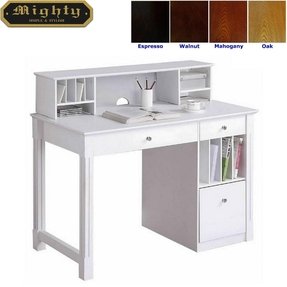 WE Furniture Deluxe Solid Wood Desk w/ Hutch - White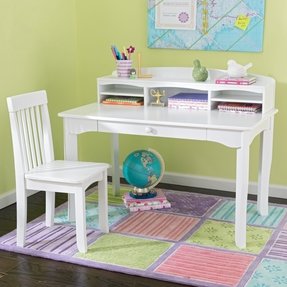 Avalon White Kids Desk Set with Hutch by KidKraft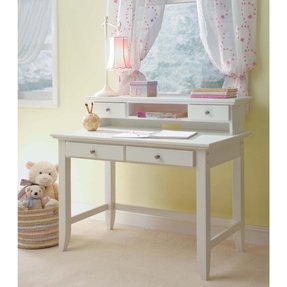 Home Styles Naples Student Desk and Hutch Set with 2 Drawers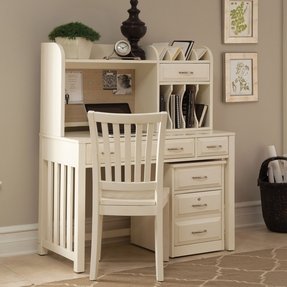 Computer Desk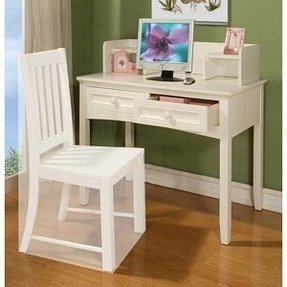 AAAADBaj4BEAAAAAAUyhUg.jpg?v=1303082993000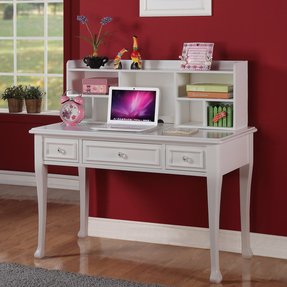 Jeslyn Solid Pine White Finish Desk with Optional Hutch | -- Playroom Desk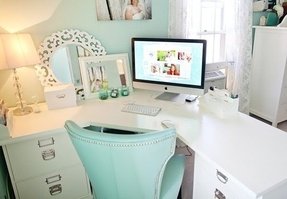 A corner desk is an ideal solution for a home office. It's a very ergonomic and strategic solution for all those, who combine a professional job with one at home, i.e. working moms. Now you can control the situation in the house without intermitting your job.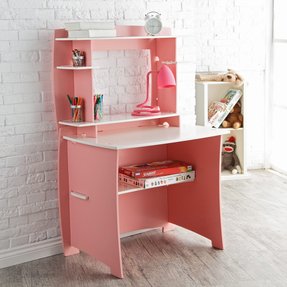 Legare 36 in. Desk with Hutch - Pink & White - Kids Desks at Hayneedle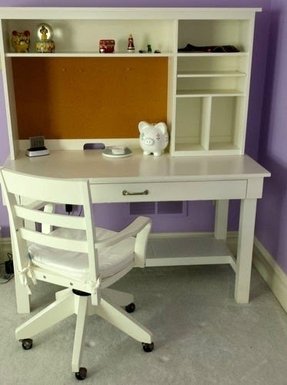 Pottery Barn Kids White Parson's Desk & Hutch With Upholstered Swivel Chair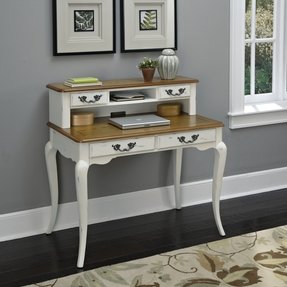 French Countryside Writing Desk with Hutch in White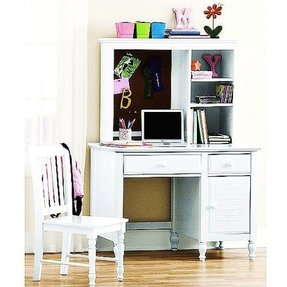 Kylie Collection Desk With Hutch And Chair Value Bundle White
One piece of furniture can give you space for everything. For your children is a good solution for a place to study. A desk with hutch, a bookshelf with regiments, and a cabinets for storing for example games. White wood, and all together are really spurce.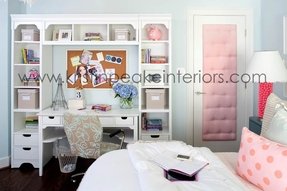 Sweet pink and blue girls bedroom! White desk and shelving, turquoise blue & gray office chair, glamorous pink tufted door, pink piggy bank, hot pink gum ball table lamp cork bulletin board, and queen bed with pink dots pillow.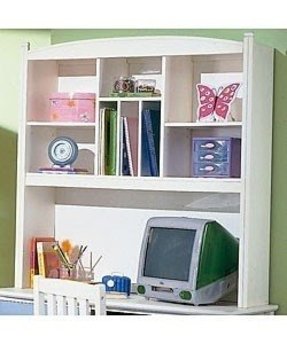 Home About Contact Disclaimer Privacy Policy Sitemap Submit Article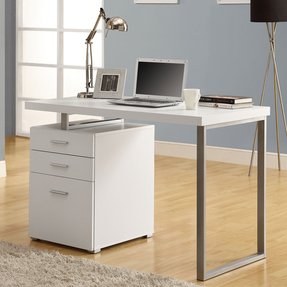 Monarch Writing Desk
Modern, simple, brushed metal, with drawers. Perfect. An excellent choice if you are looking for desks that would not take up a lot of room and want drawers for extra storage. There's plenty of space on the surface for a laptop, lamp and some organizational bins.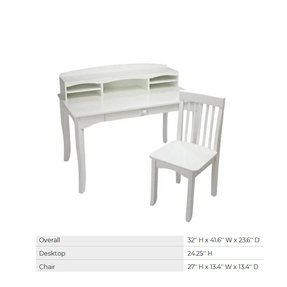 Avalon 39.25" W Writing Desk with Hutch and Chair