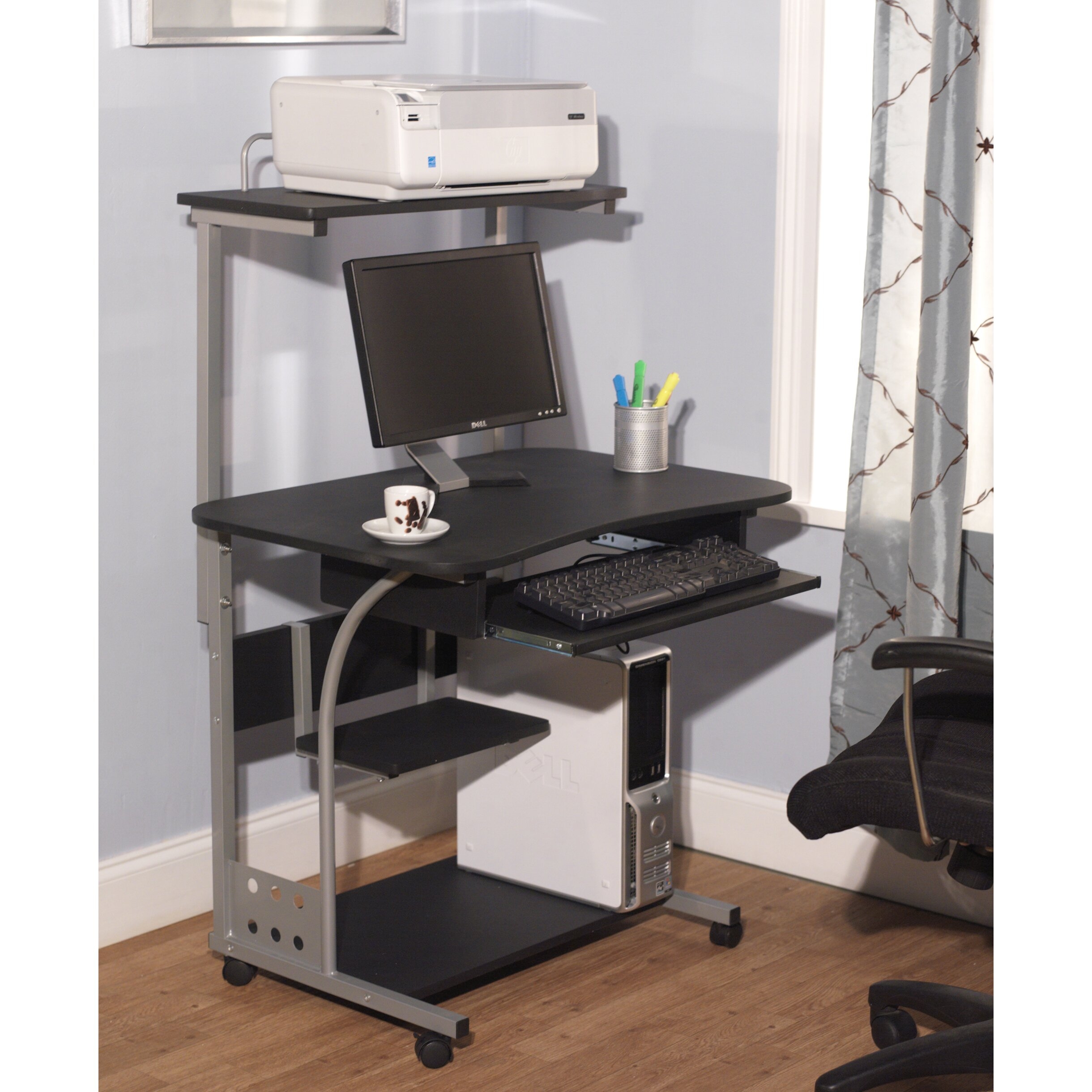 Computer Desk with Shelf
This computer desk with shelf is well built and allows you to create a pleasant and appropriate place to work. Desk can easily accommodate office equipment such as a printer or fax. Ideal for small spaces.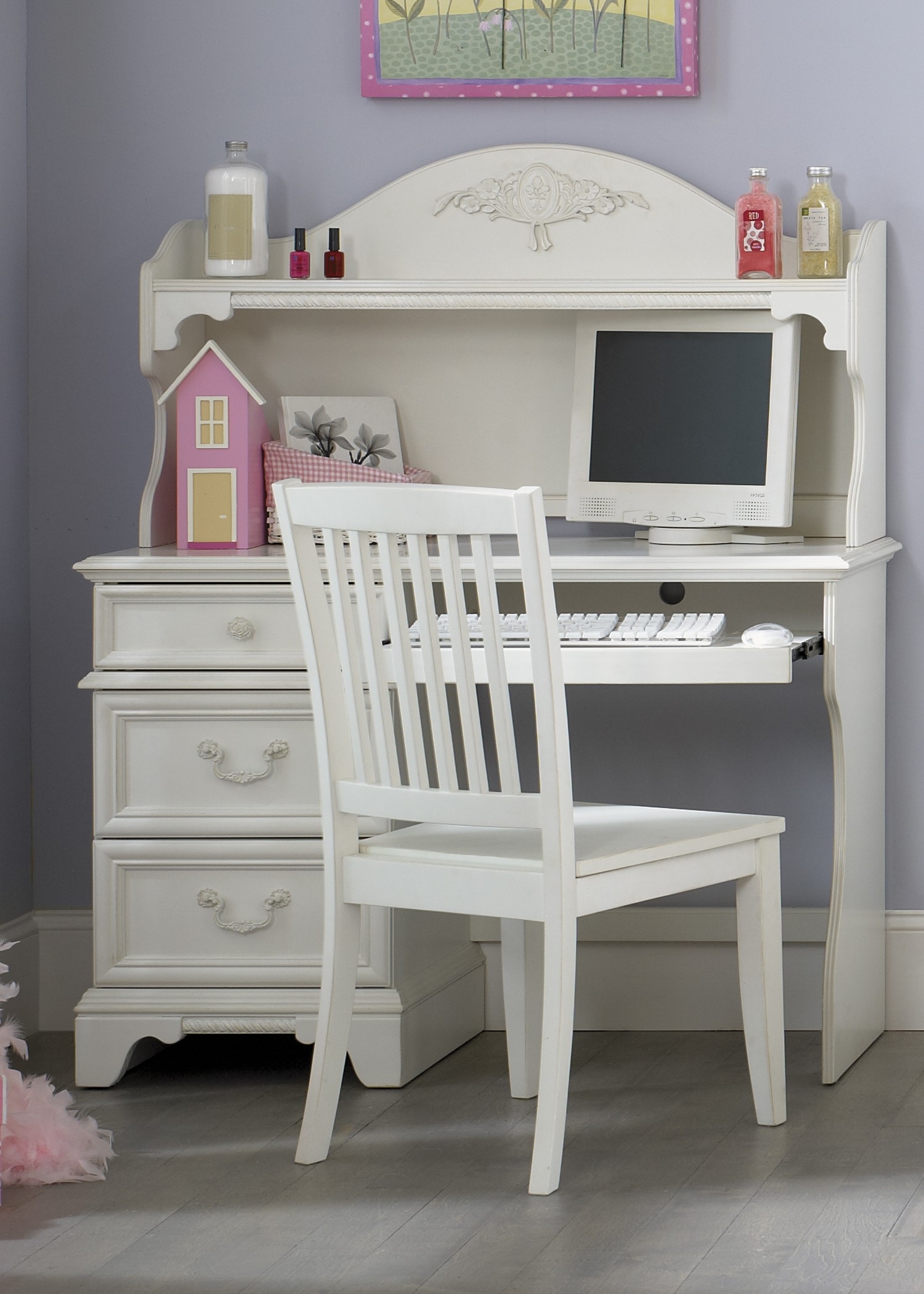 Student Computer Desk with Hutch
Beautiful classic style set for girls. It's of white-finished wood. A desk and a hutch feature curved sides. A desk has a rectangular top, a cutout base, 3 size-varied drawers with white handles. A hutch has a shelf with an arched carved top.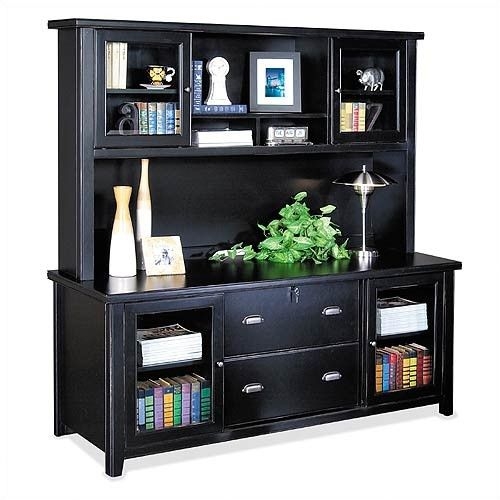 Tribeca Loft Storage Credenza and Hutch
Great looking credenza hutch. Finished in midnight smoke black, very elegant. The hutch provides the extra amount of storage space you need in your home office. Very sturdy modern classic and fantastic quality.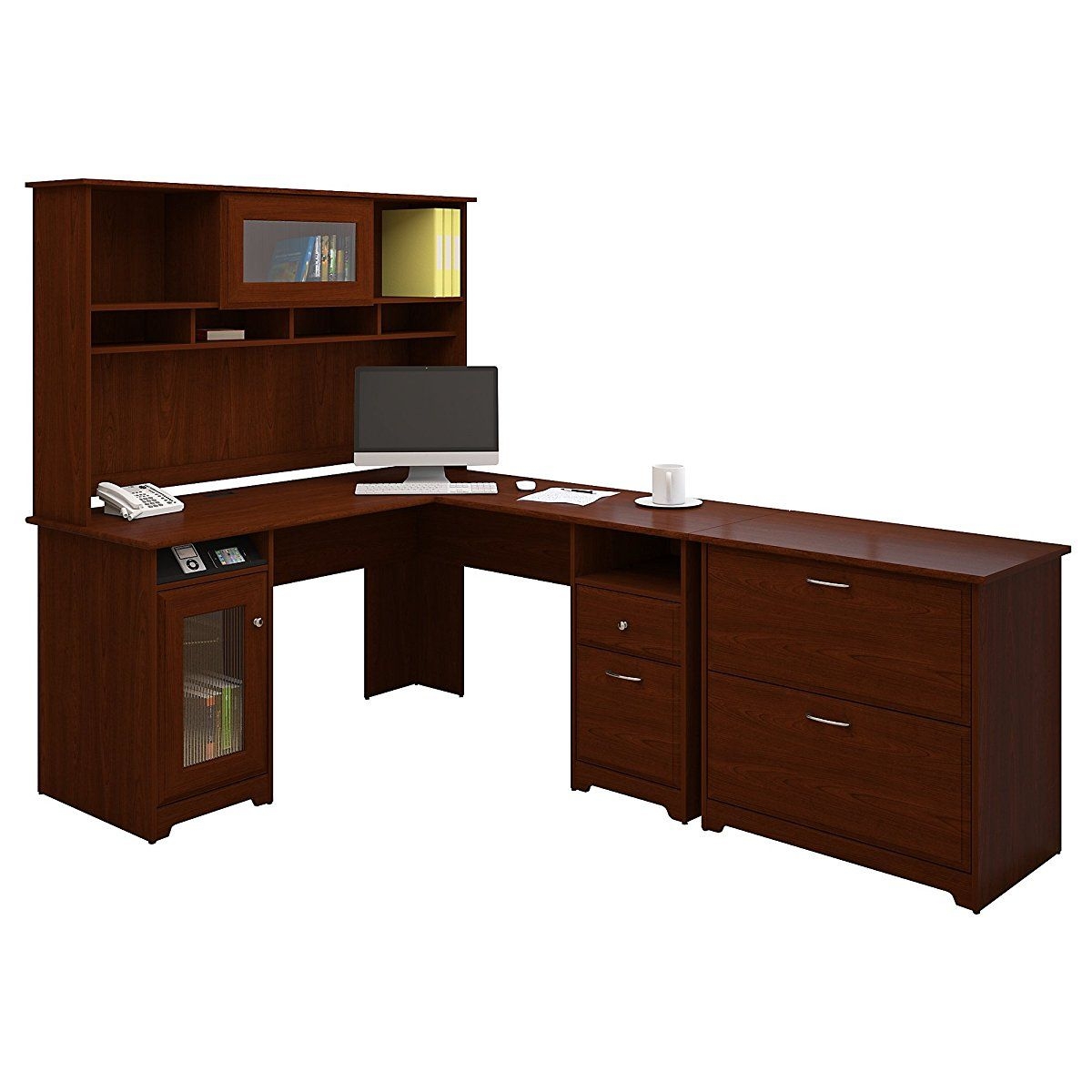 Cabot L Shape Executive Desk Office Suite
Save up some space in your study with this executive desk office suite in L shape. The harvest cherry finish instantly adds warmth and elegance and the simple lines look classy, while the spacious, numerous compartments will hold your belongings beautifully.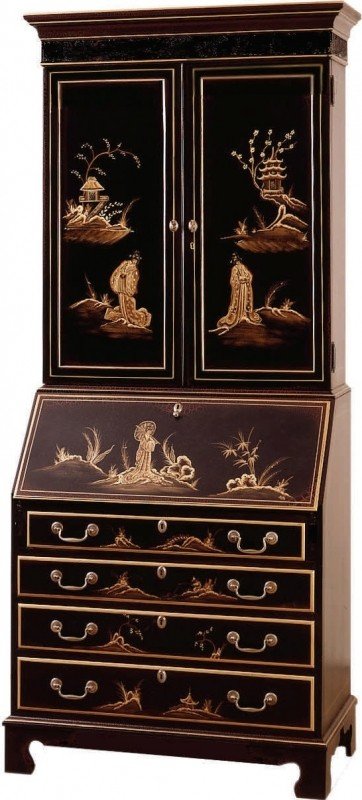 Traditions Painted Drawer Secretary with Laptop Pigeon Holes and Hutch
Usability combined with art - this wonderful cabinet will become the pride of your living room or office. The pattern is framed woodwork that is set with beveled glass so you can see the design on both sides of the doors. It also has holes pigeon that allow a laptop to be closed and stored underneath.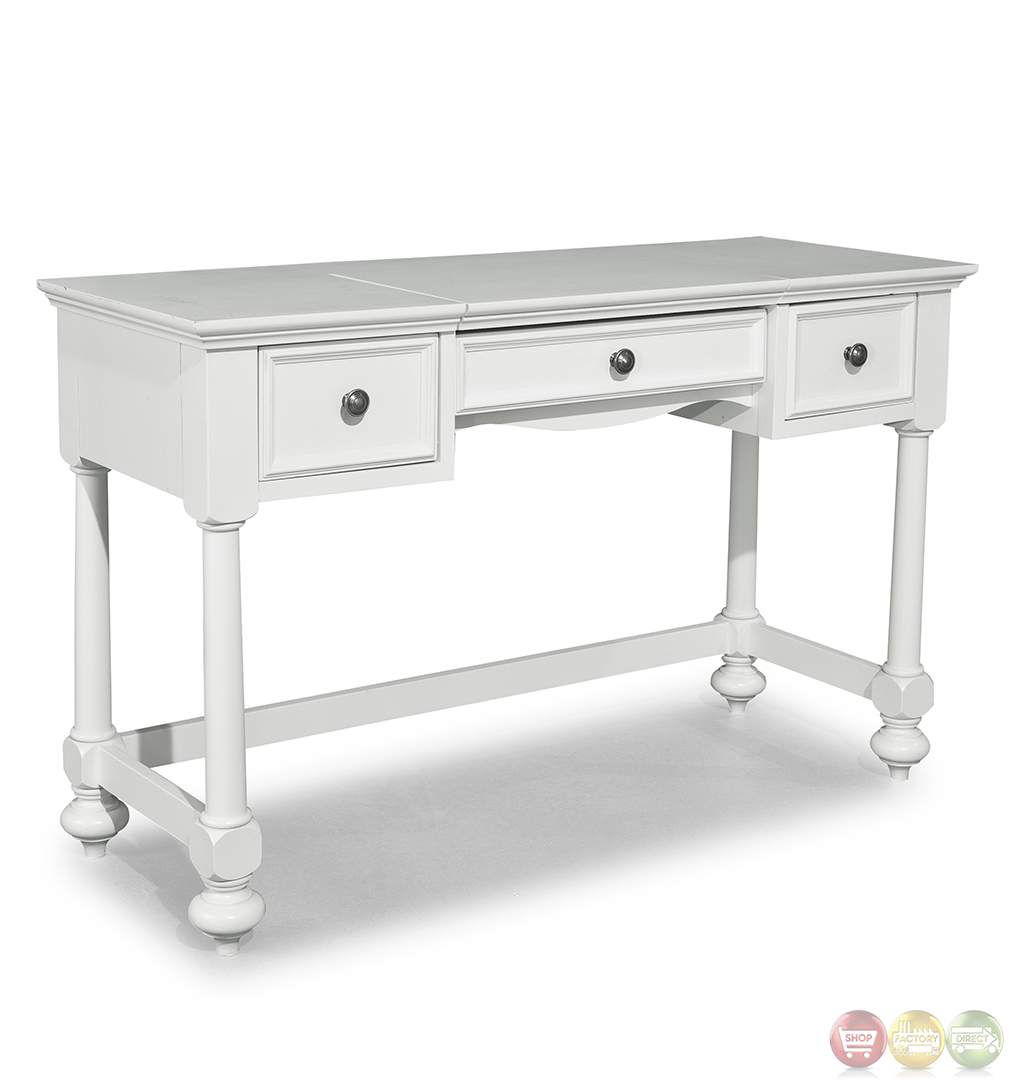 Madison Writing Desk with Hutch
Beautiful classic style desk for girls. It's made of white-finished wood. It has a rectangular moulding top and 3 size-varied drawers with round dark metal knobs. Legs are round with pointy bun feet, crossbars are straight.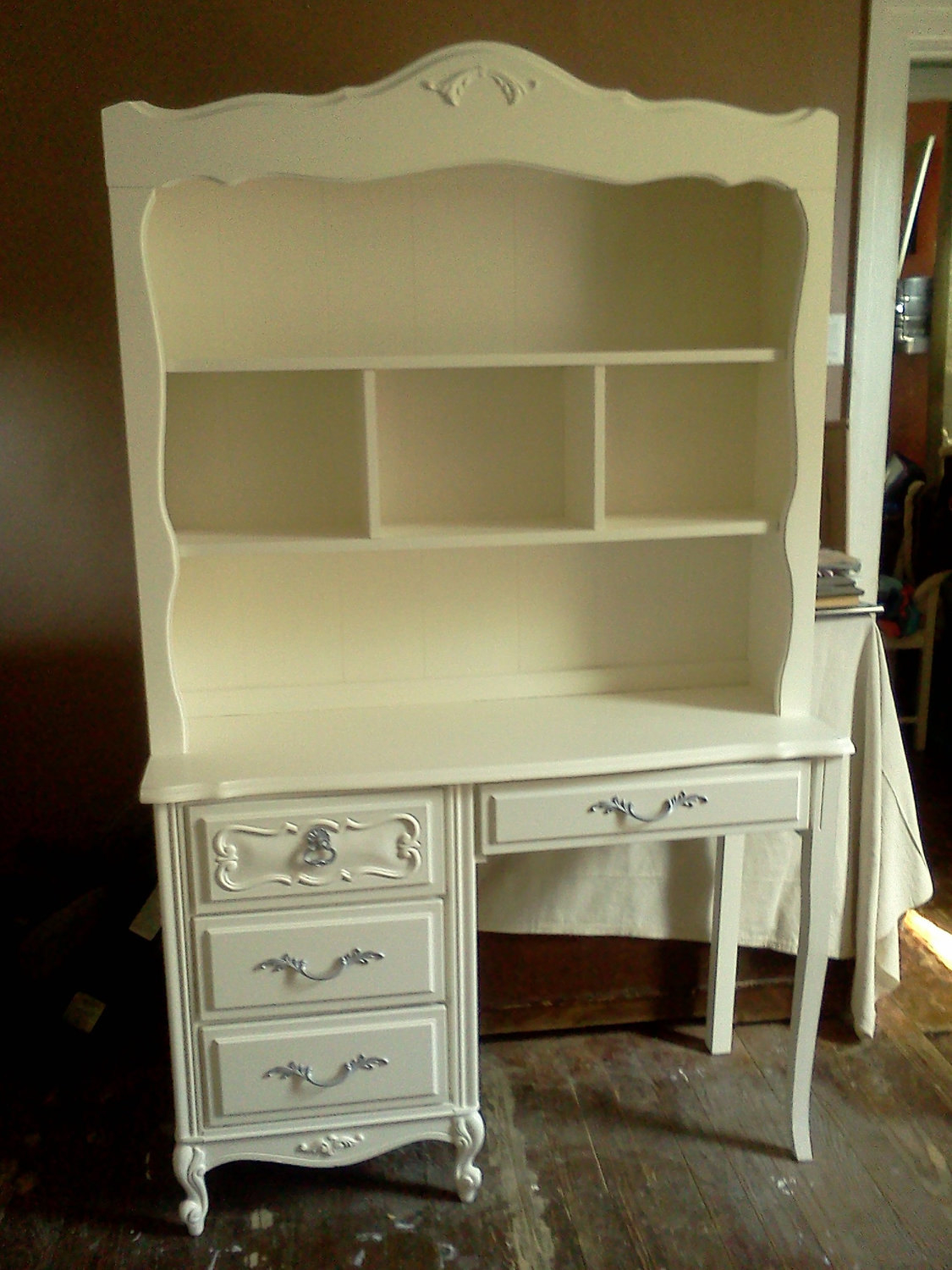 French provincial deskhutch
Such a gorgeous, very traditional desk with a plenty of shelves and drawers for all of your storage needs. Perfect for an elegant, sophisticated office or a study room, bound to spice up its surroundings with its unique look.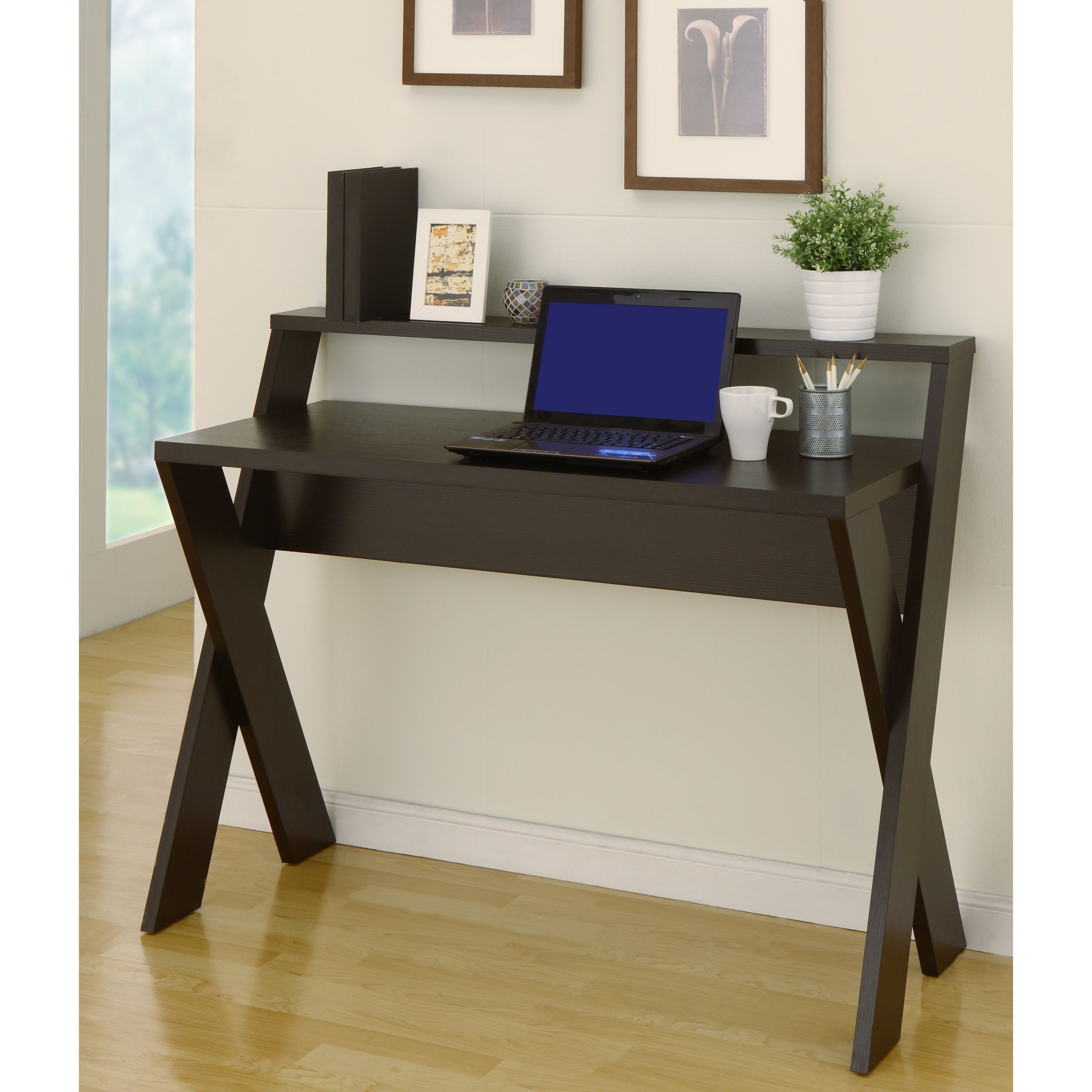 Carmelo Writing Desk
A writing desk in modern design. Made of manufactured wood in espresso finish. Spacious rectangular top and a shelf. Good looking crossing legs. Small but sturdy desk, perfect for your home office.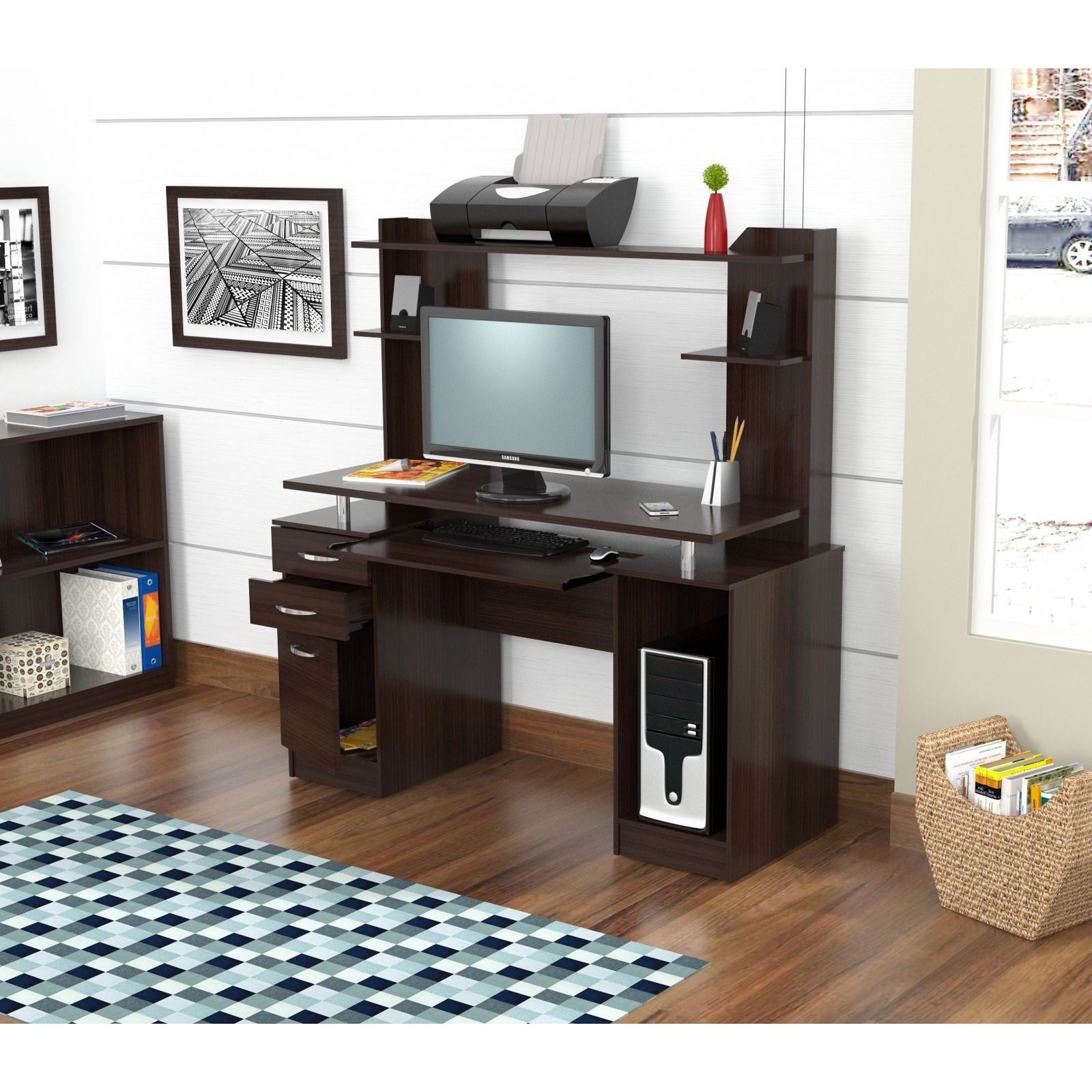 Computer Workcenter with Hutch
Classy contemporary set of brown-finished fibreboard. A rectangular desk has an elevated top, a shelf underneath, a PC compartment, 3 size-varied drawers and a keyboard tray. Hardware is of chromed metal. A hutch features a few adjustable shelves.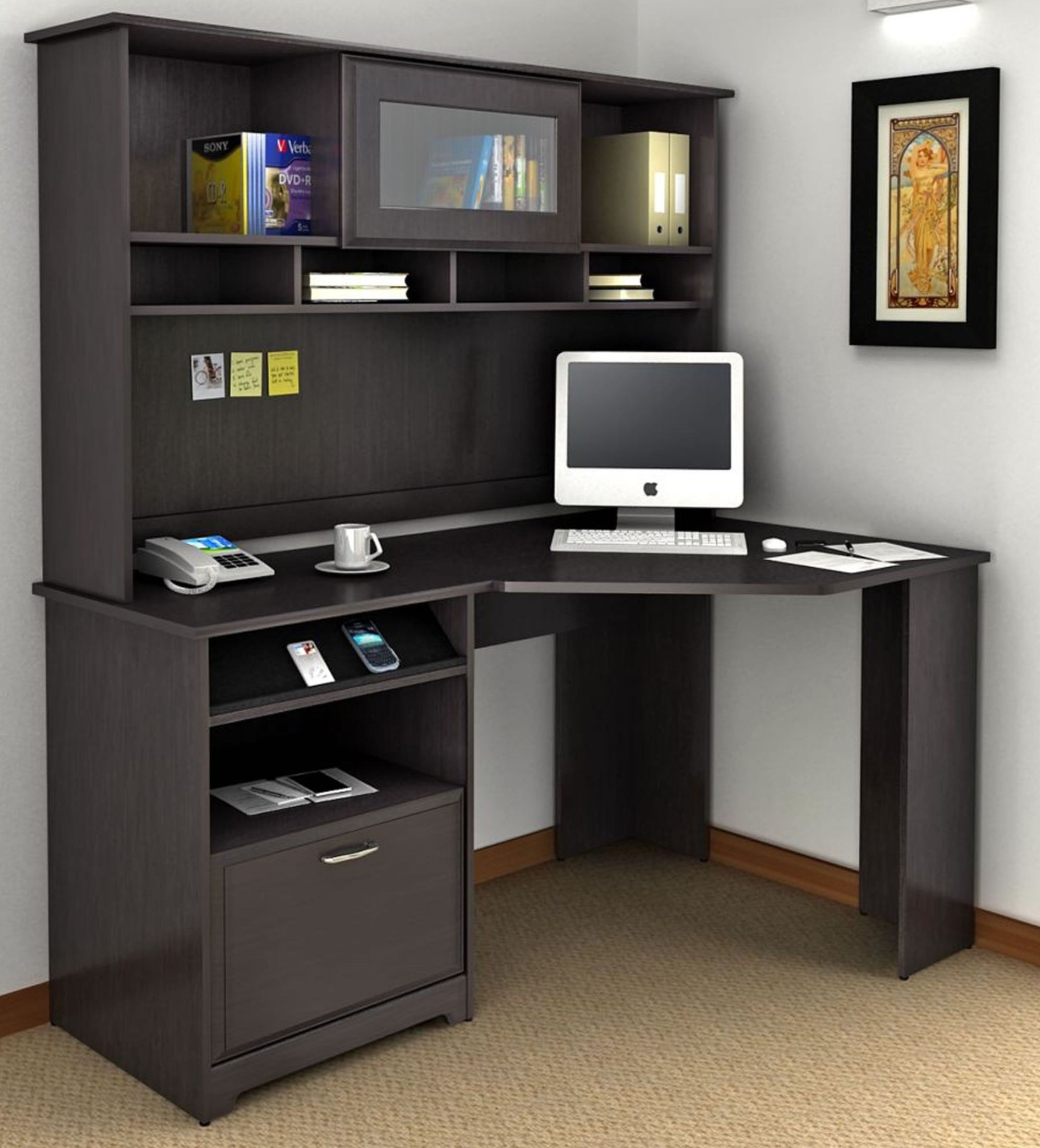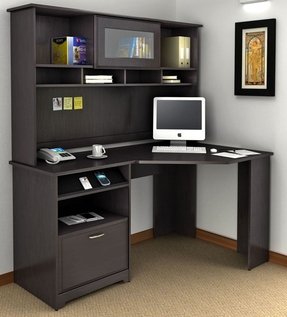 Allowing you to fit all of your essentials for work this corner desk with hutch is a perfect solution for all those, who might not have too much space to choose from but would still like to opt for a perfect combination of style and practicality.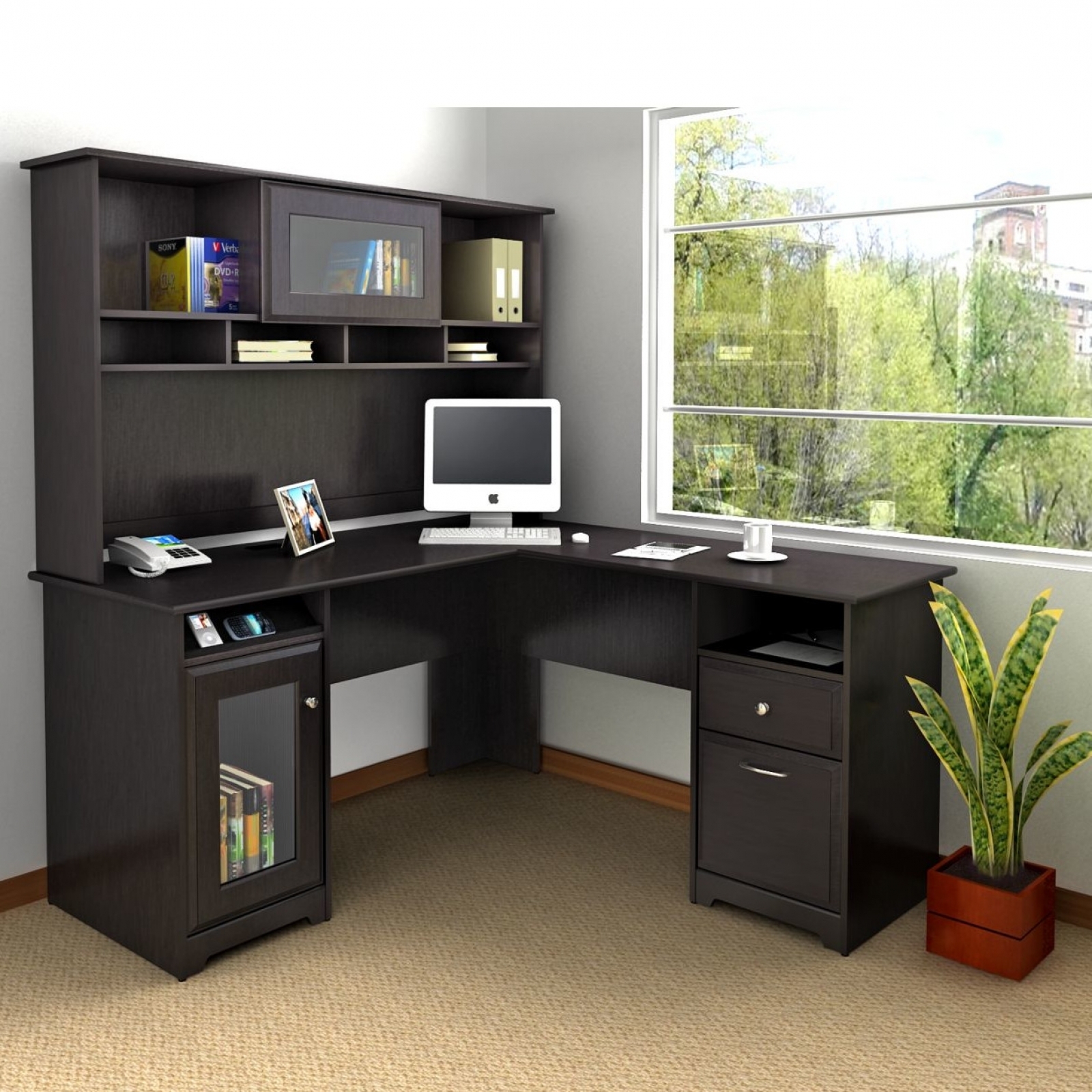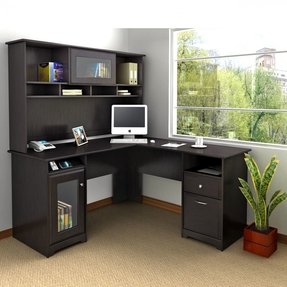 An aesthetic modern corner computer desk of grey finished wooden materials. It's equipped with a glazed door cabinet, a full door one, size-varied drawers with metal handles and knobs. A hutch contains open front niches and a glazed door cabinet.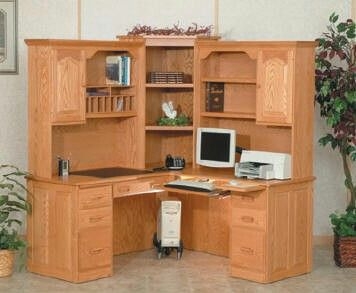 This corner desk will be great furniture for your home office. Many cabinets, shelves and drawers allow you to storage all important documents in one place. It has also space for computer and separated working space.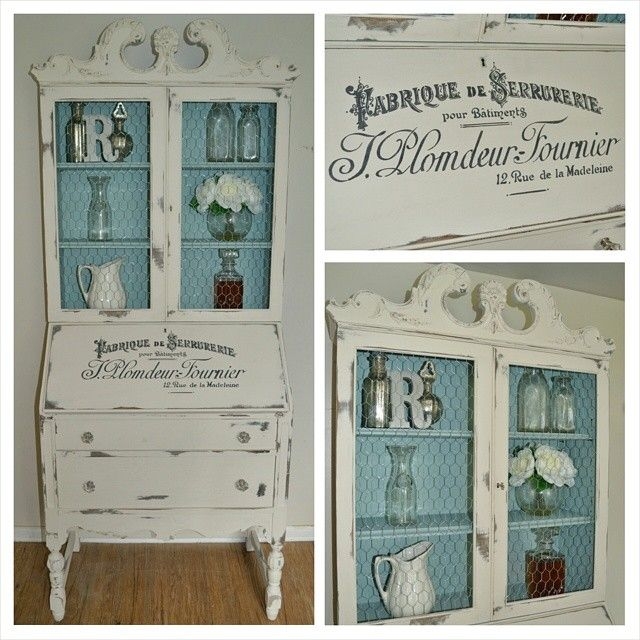 You just passed to the Provence space - full of light and white, where an old-fashioned desk with hutch for sale, full of drawers and shelves,behind a metal grid,stood against the wall.Stylized inscriptions, are decorating a pine wood with white, shabby trim.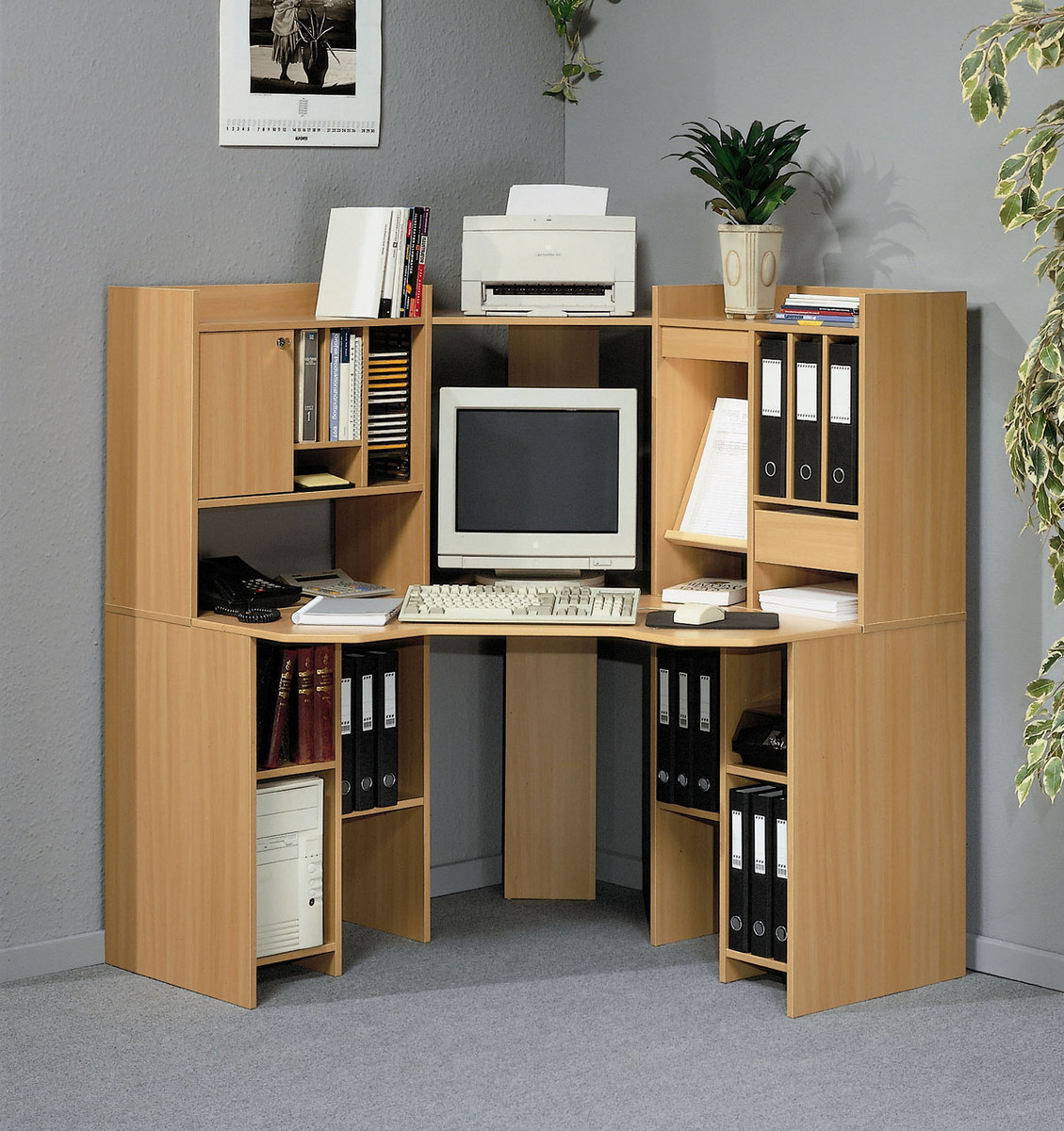 A tidy corner hutch makes the perfect desk for a home office, or for a small business office. The kneehole is located where it will face the corner. The desktop fits tidily into the corner with storage above and below.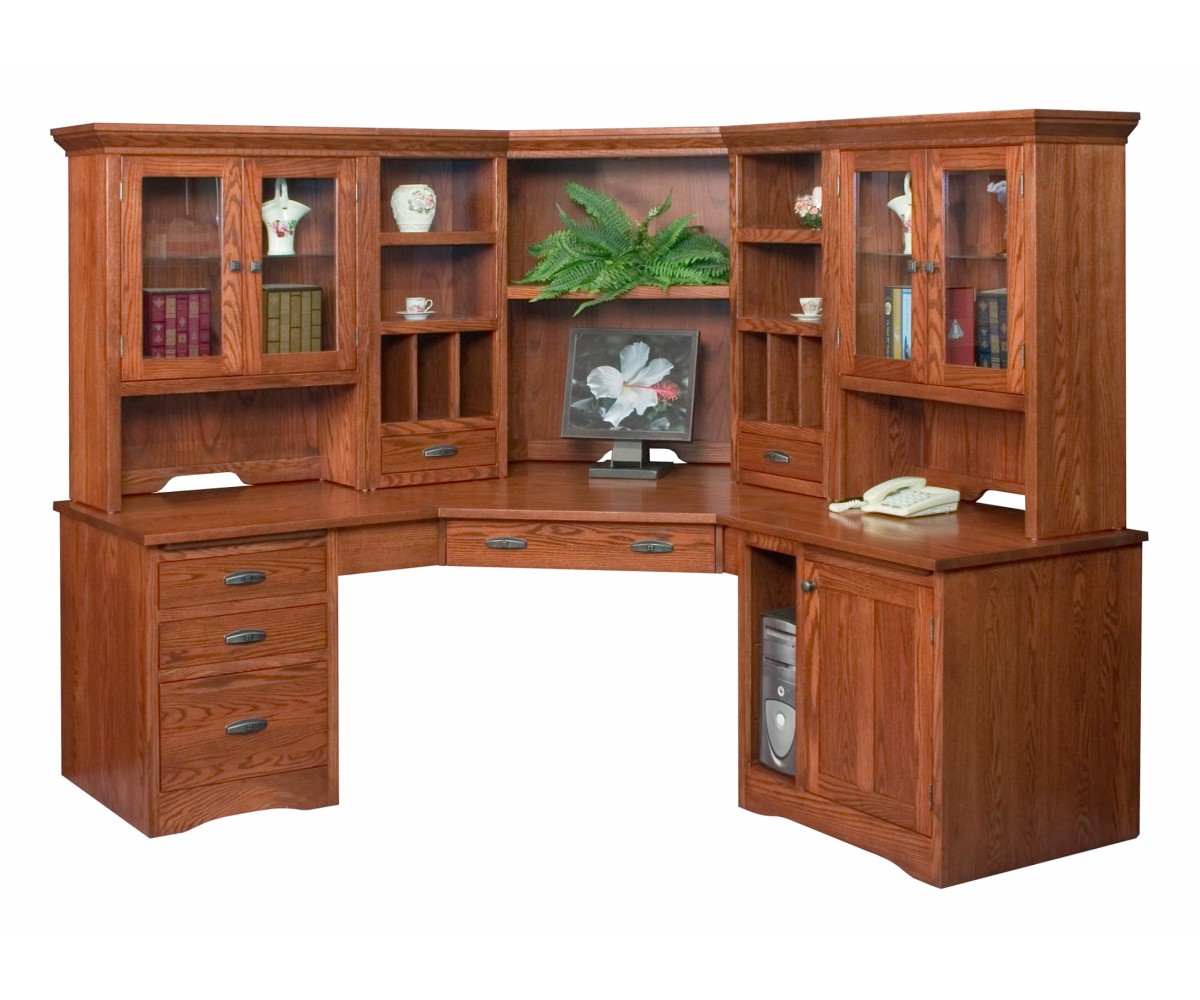 Amish Large Corner Computer Desk Hutch Bookcase Home Office Solid Wood ...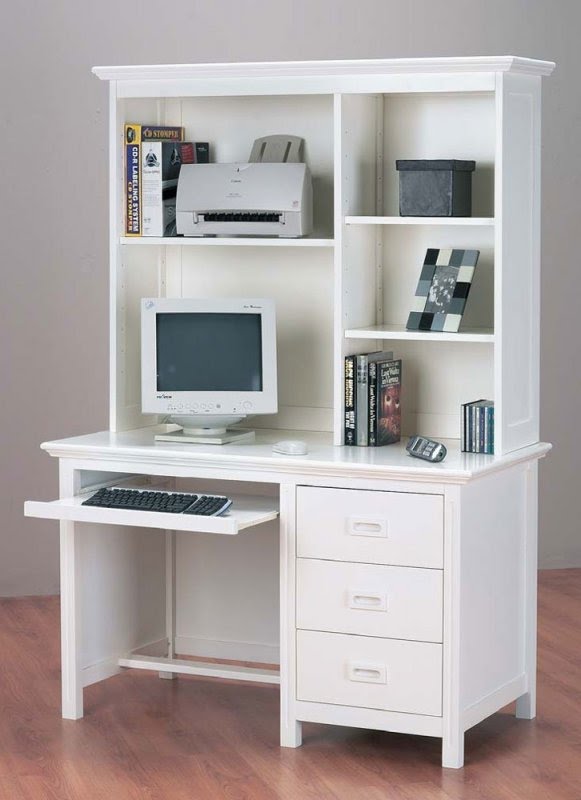 A traditional kids' desk with a hutch on top and some drawers for additional storage. The shelves give plenty of space for books and appliances, and the desk itself has a nice, rustic appearance with its simple, white paint.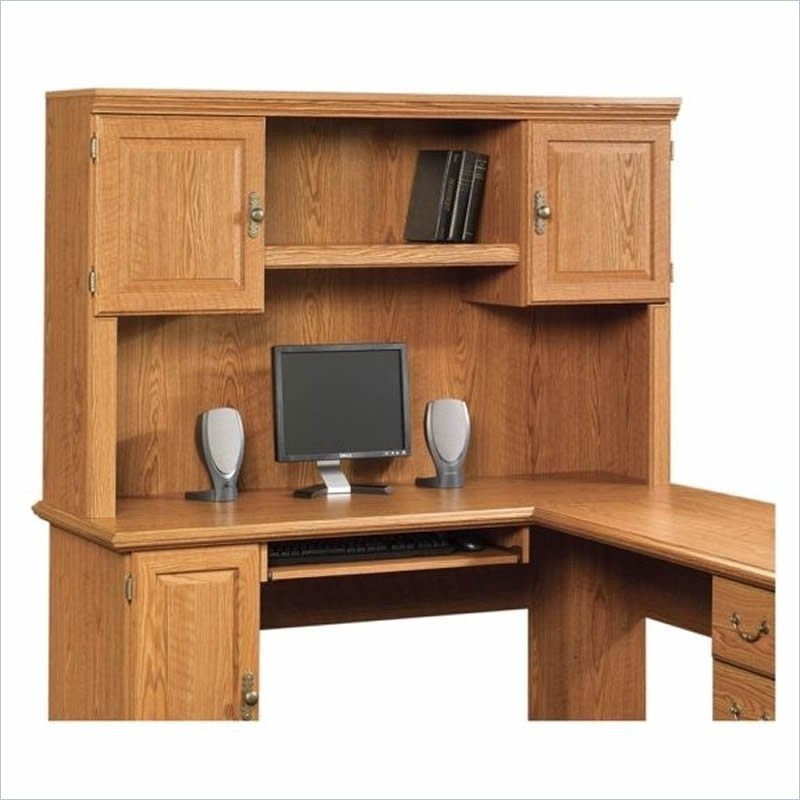 A well-built corner computer desk designed to offer you lots of storage. The table comes with an L-shaped design and enough countertop space for all your projects. Constructed from wood, it's finished in a beautiful light brown stain and touched up with several brass coated metal hardware for accents.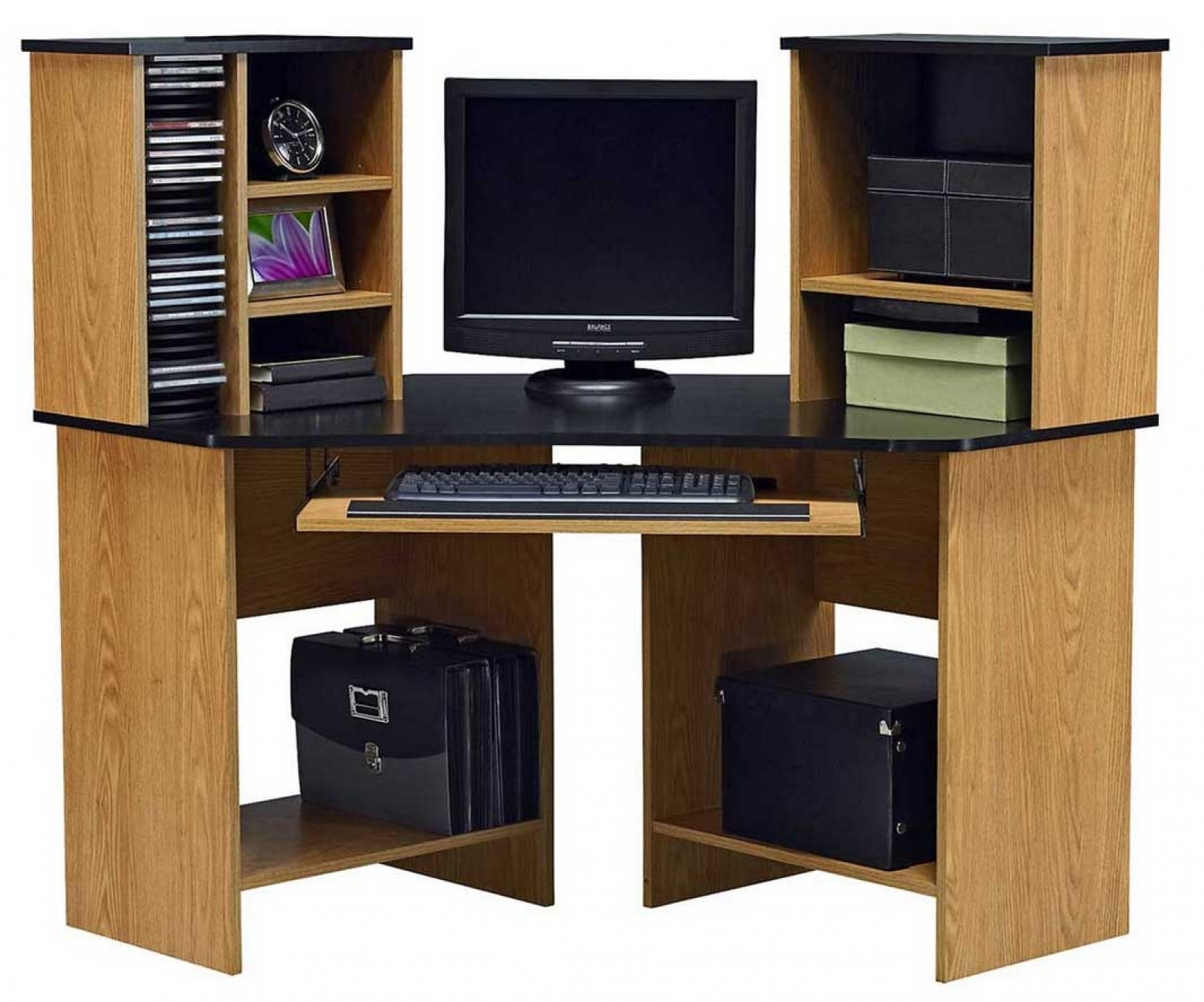 Ameriwood oak corner computer desks with hutch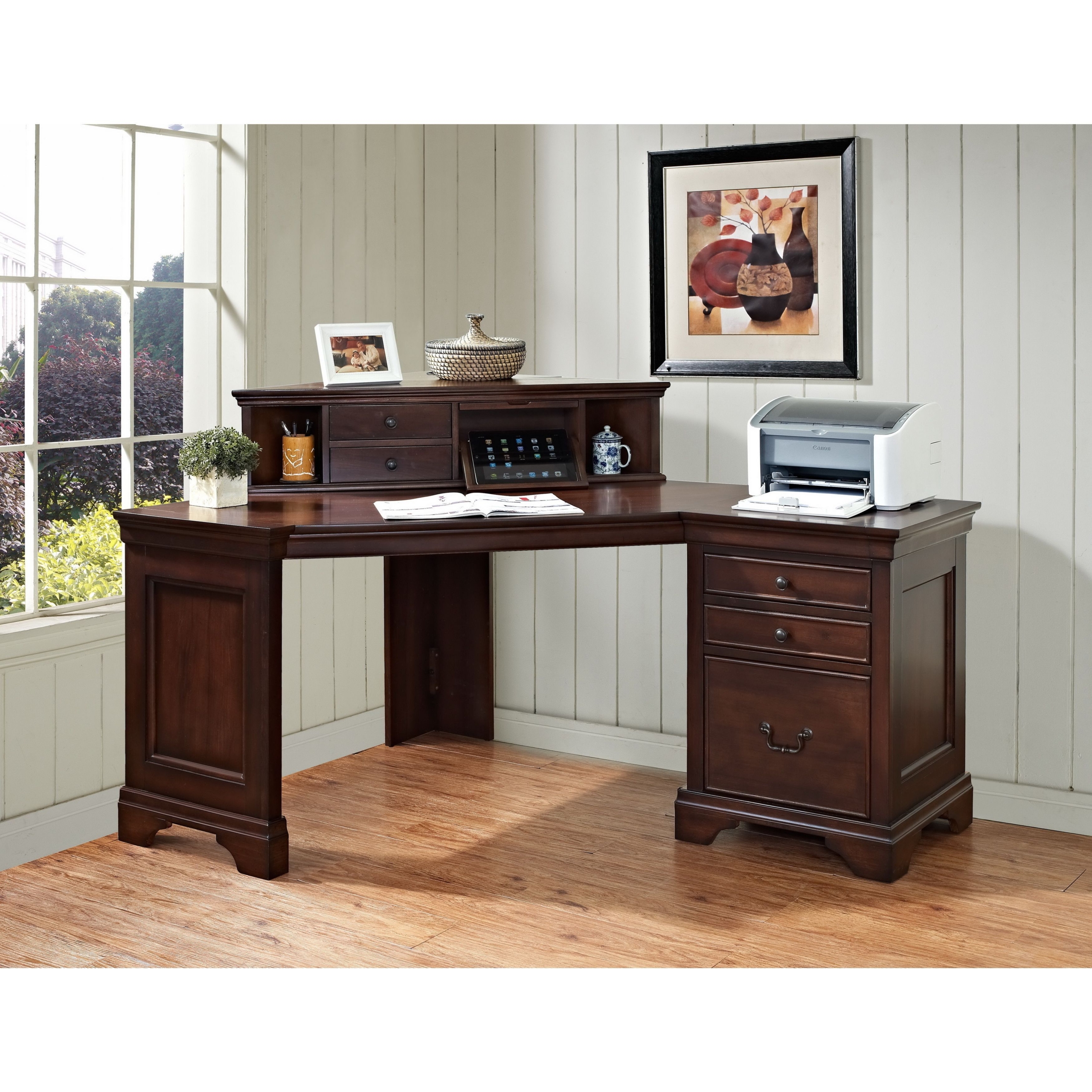 Ready Belcourt Corner Computer Desk with Hutch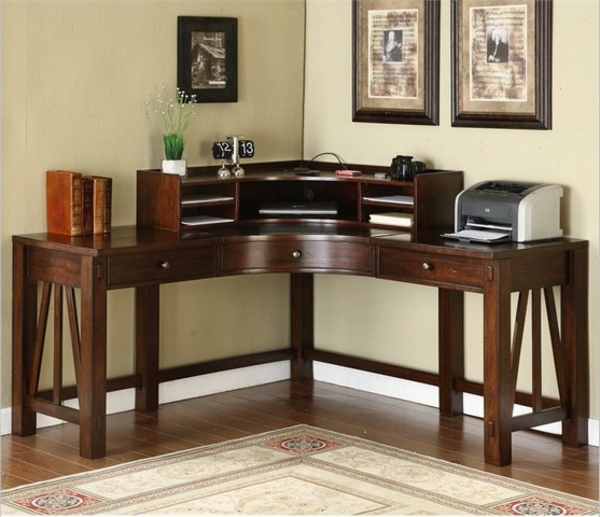 Small Corner Desk With Hutch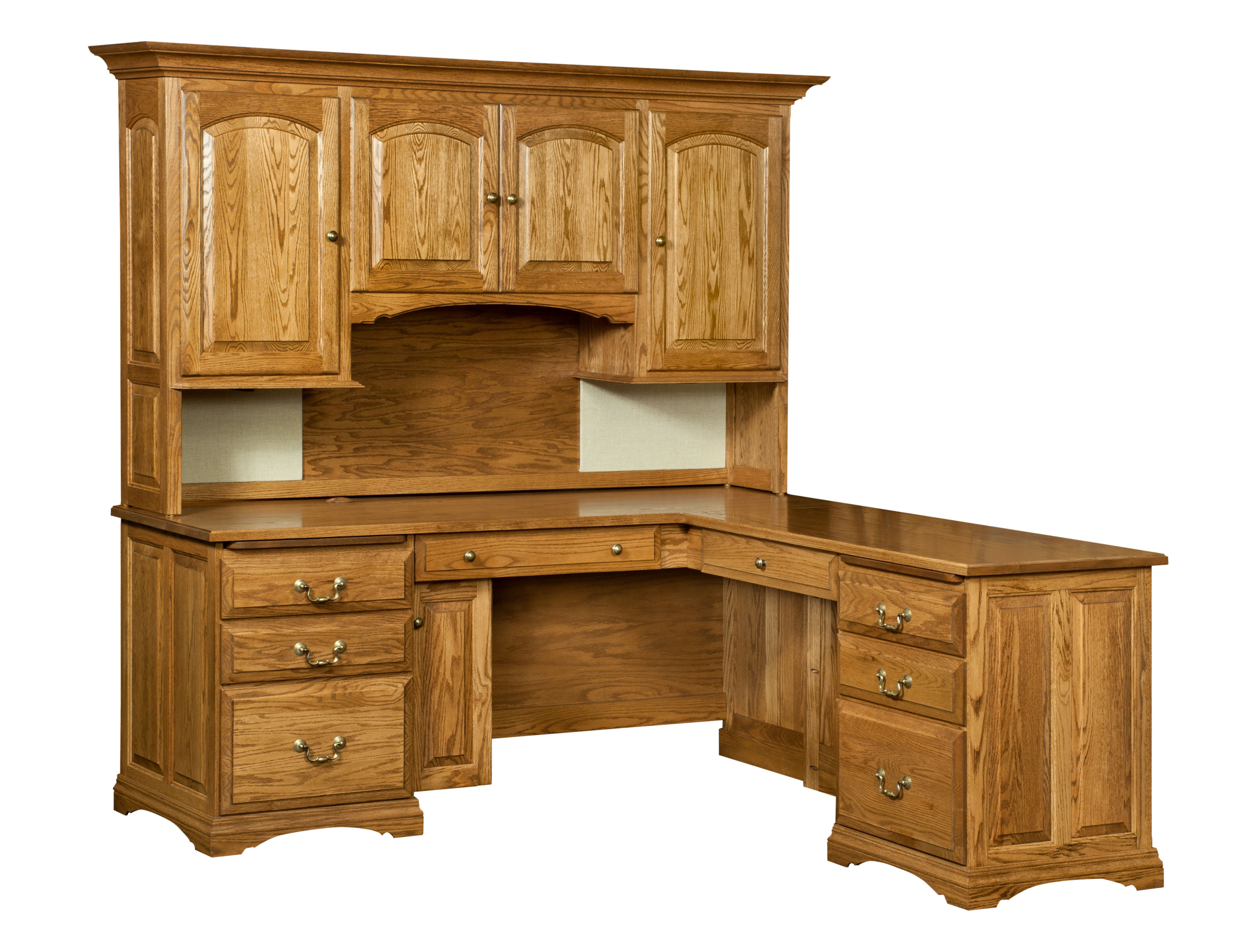 T2eC16hHJHgE9n0yHFlyBR!(krCcUQ~~60_1.JPG?set_id=8800005007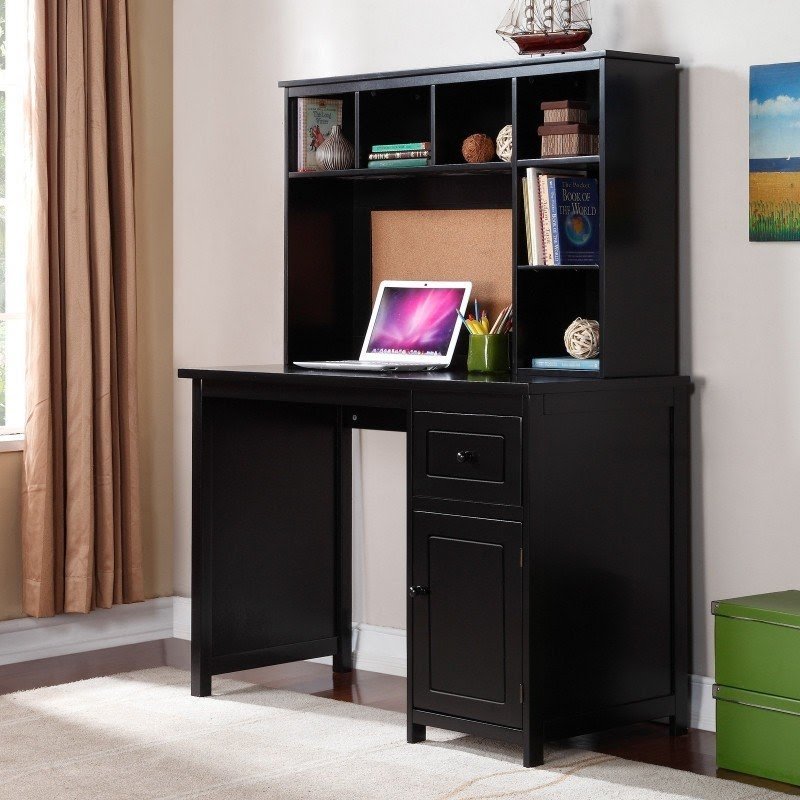 Dark colored student desk coming optionally with a hutch set. Black finish melds easily, and multiple storage options meet the needs of a busy study room. Cubic compartments store books and collectibles.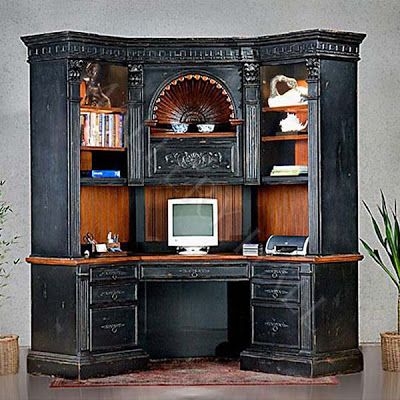 corner desk with hutch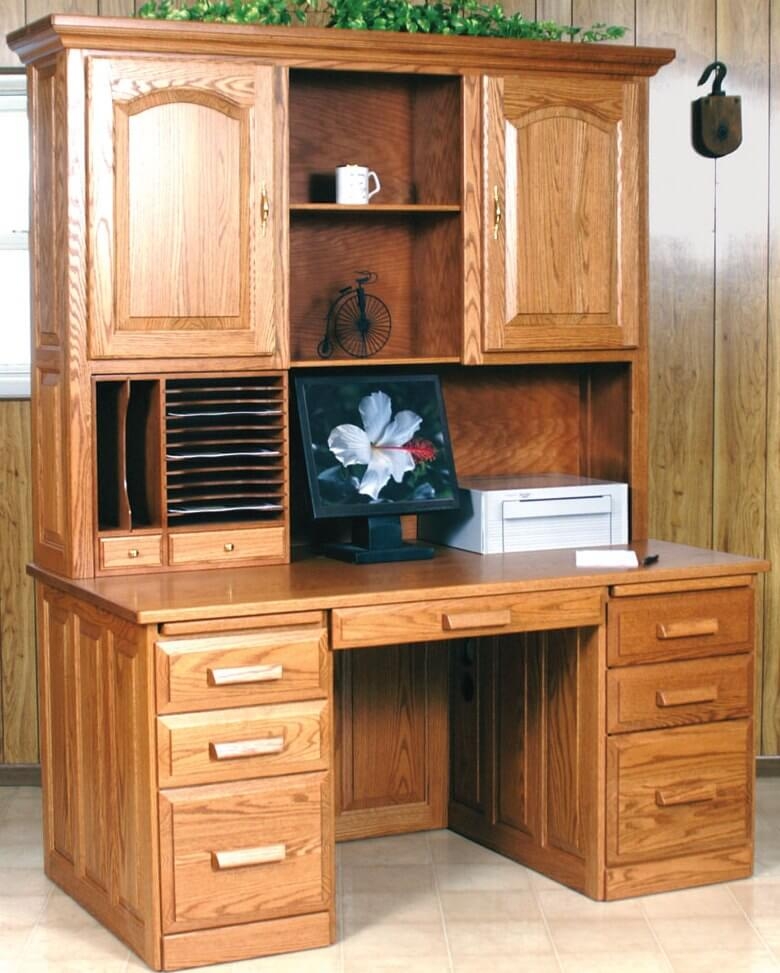 Download Cheap Computer Desk With Hutch PDF coffin coffee table plans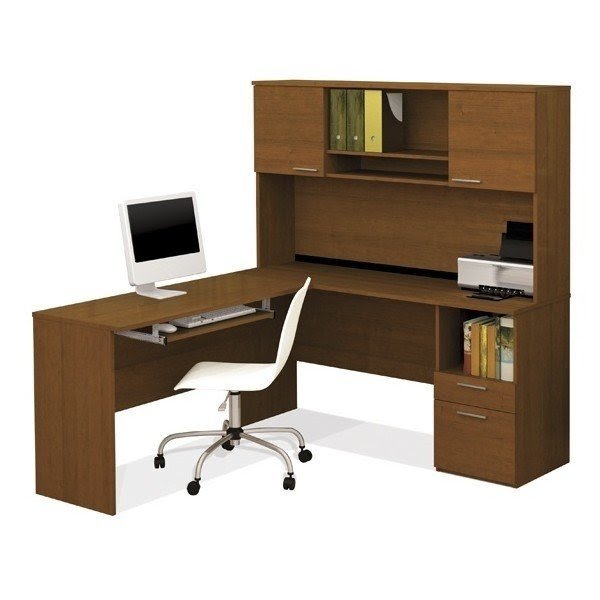 This compact L-shaped desk constitutes a perfect proposition for all smaller spaces. Its smooth ergonomic design features a working desk along with a bookcase, juxtaposed perpendicularly.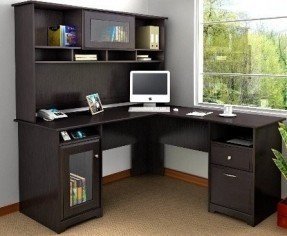 For everyone in need of just a little bit extra space, when it comes to your work area, this L-desk and hutch will be an ideal solution. It comes with a box drawer and file drawer, while the cabinets on the desk and hutch feature a stylish glass door.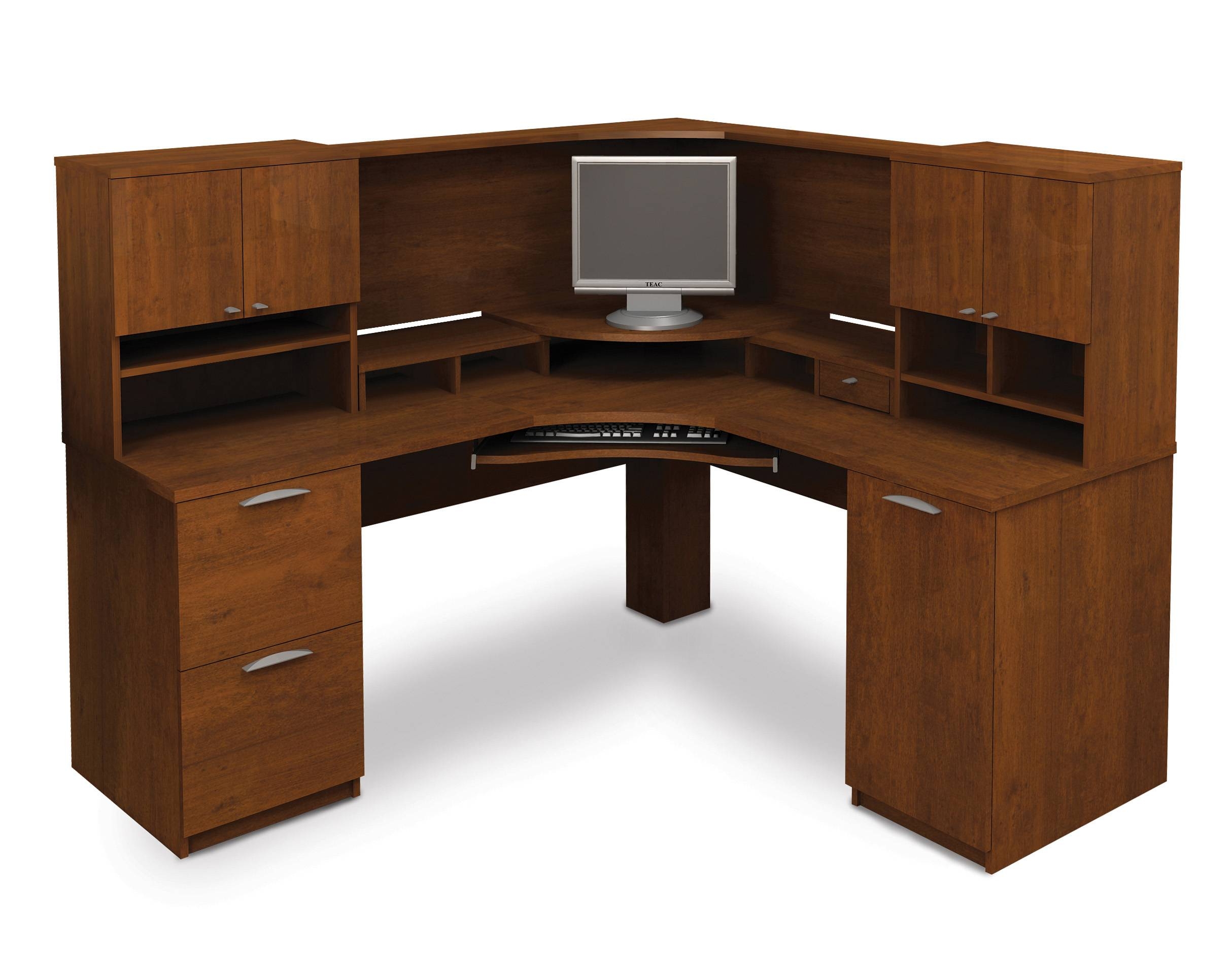 Bestar Elite Tuscany Brown Corner Computer Desk with Hutch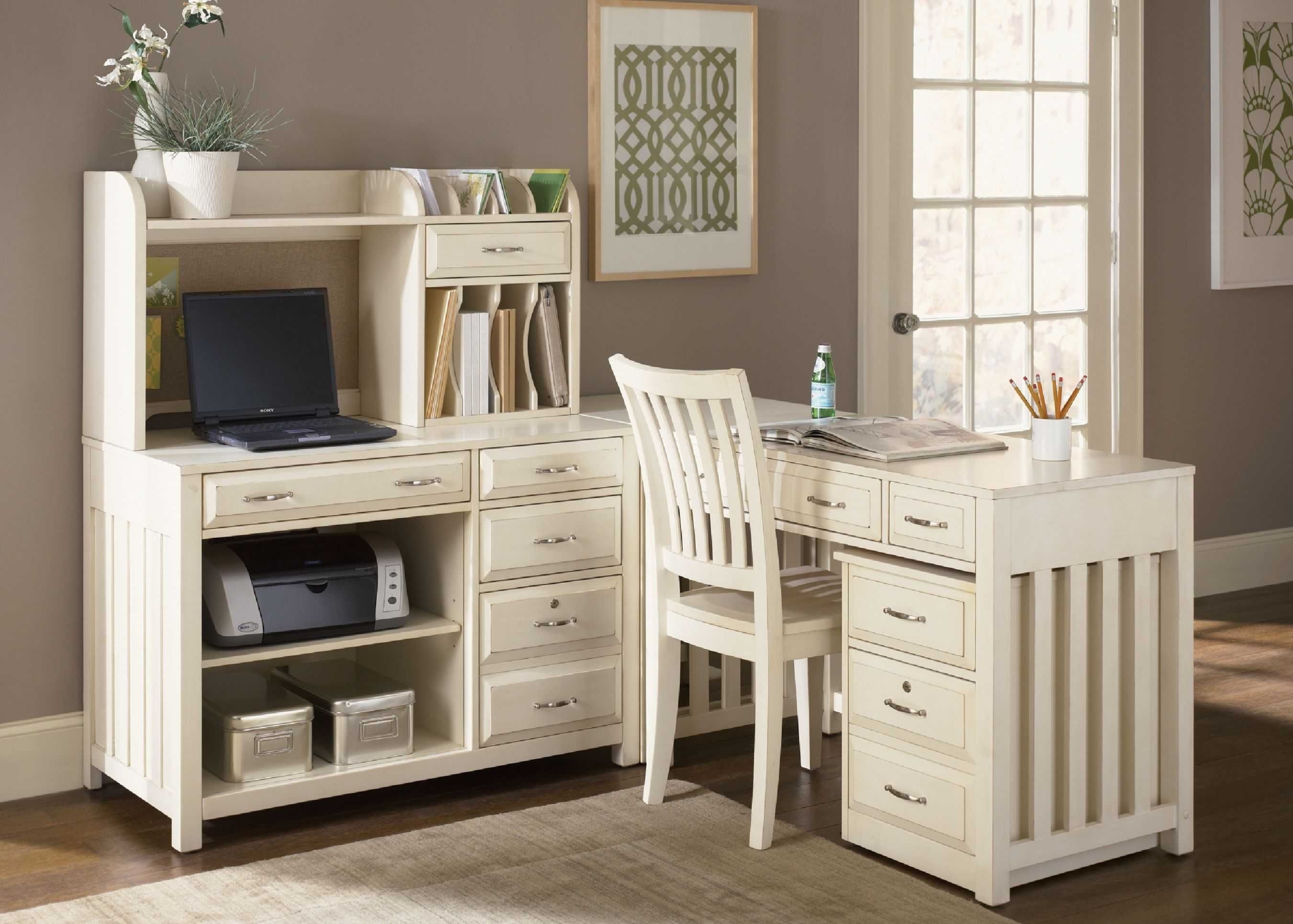 Ikea Computer Desks for Home Office Furniture Design and Space In Your Home : Beige Wall With Built In White Desk And Bulletin Board Plus Double Desk Also Drum Pendant Light Plus Floating Shelves And Wicker Basket For Traditional Home Office Design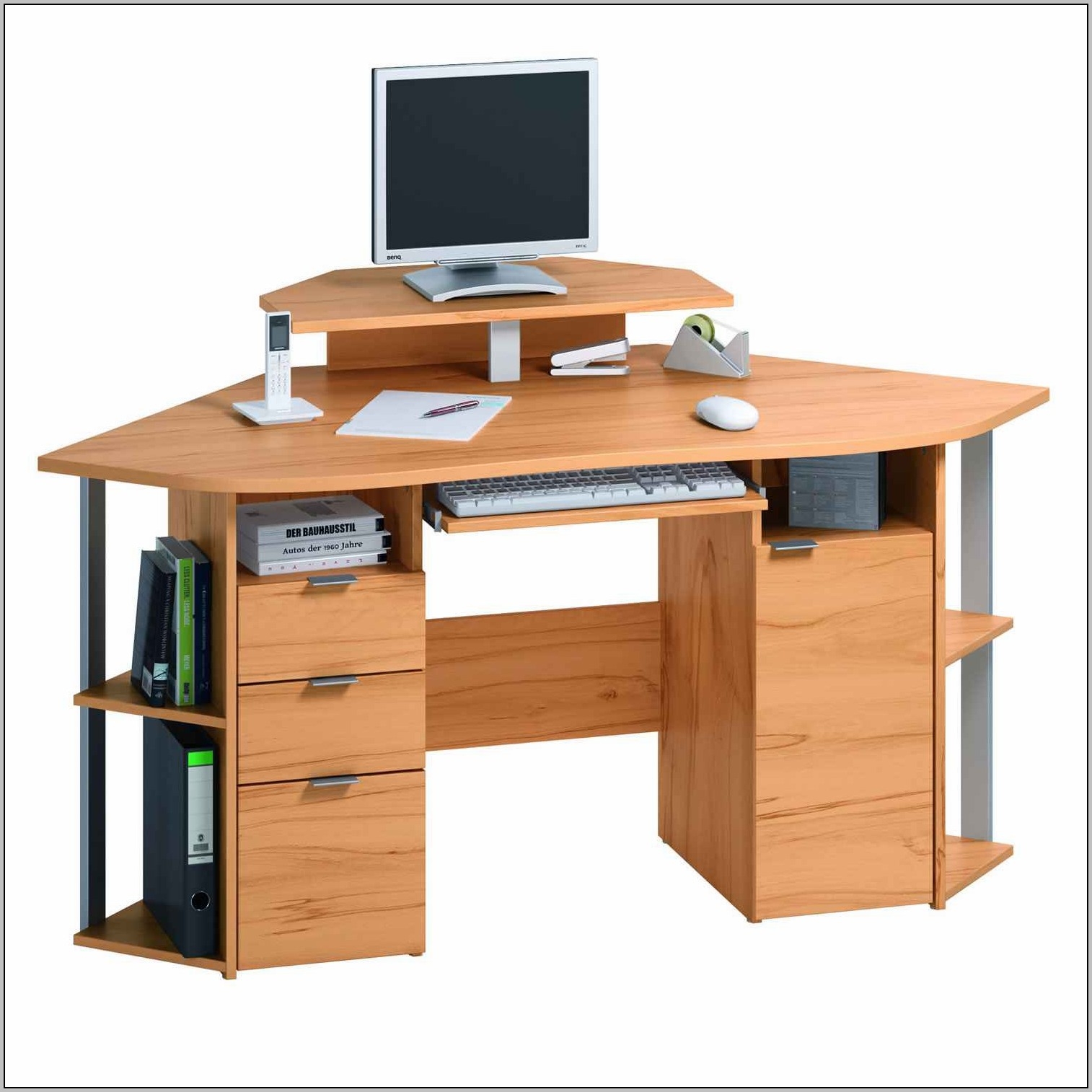 Corner Wooden Computer Workstation with Drawer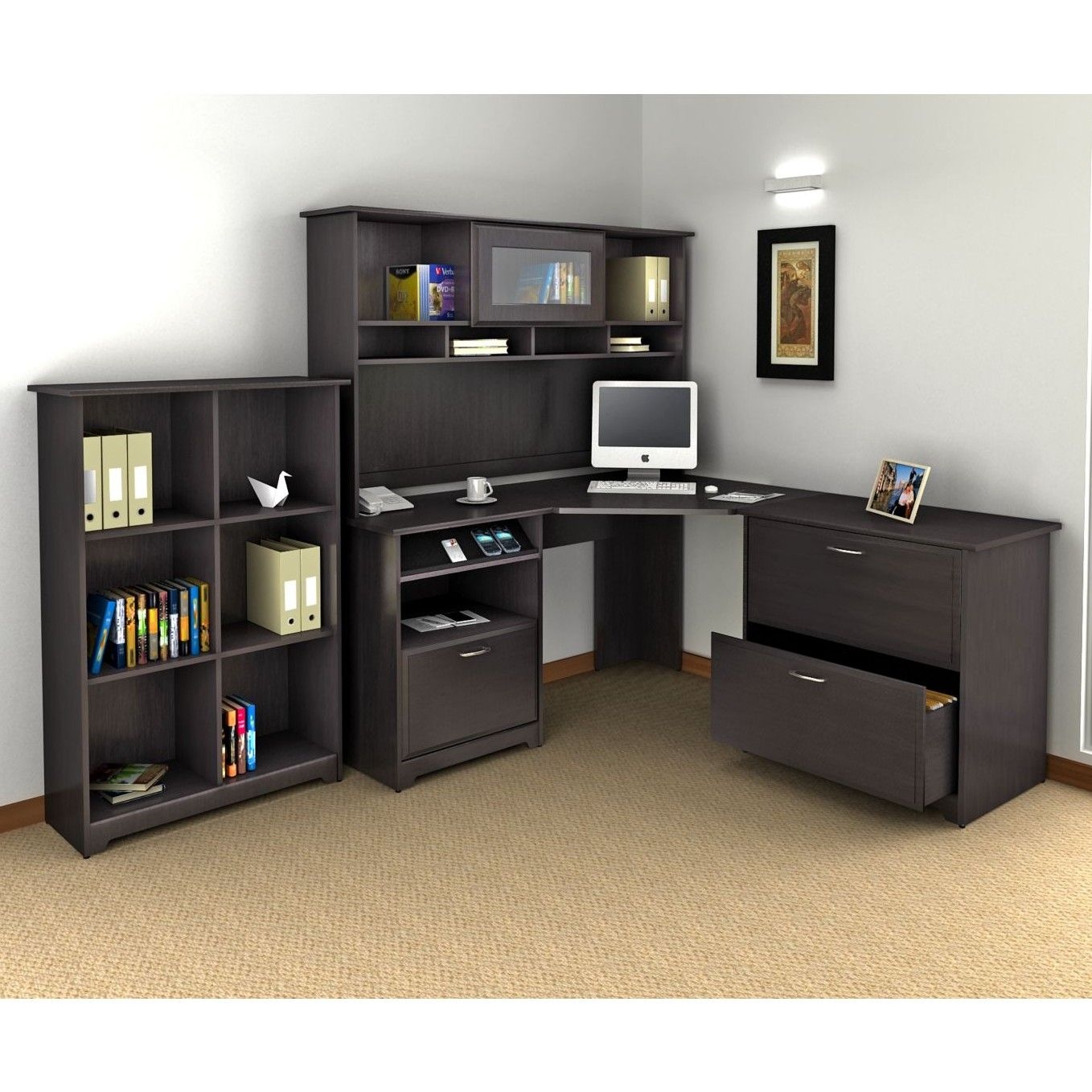 Bush furniture - 4 piece corner computer desk office set in espresso oak. The bush cabot collection corner desk is the perfect solution for the tech-savvy office. Ideal when you wanna save some space.
This antique postal desk will be a vintage accent of your house. It's made of distressed metal and features a mesh hutch divided into six cubbies for storage. The top is made of solid acacia wood in a rich shade of brown.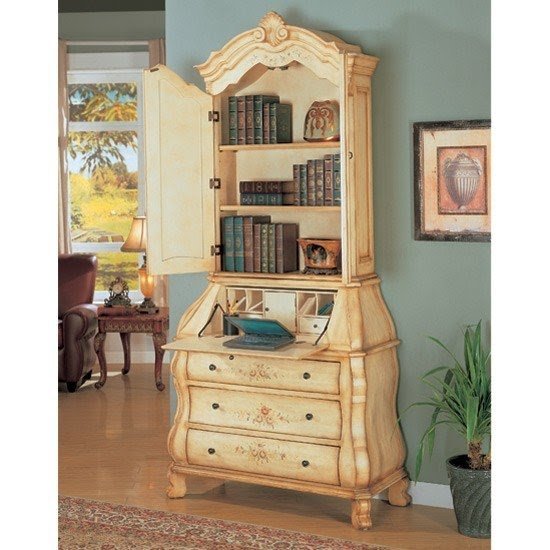 The beautiful wooden cupboard with the additiona take down desk. made of beautiful raw carved wood. This piece of furniture is very solid and consumes a lot of place, but it is really worth to have it at your home.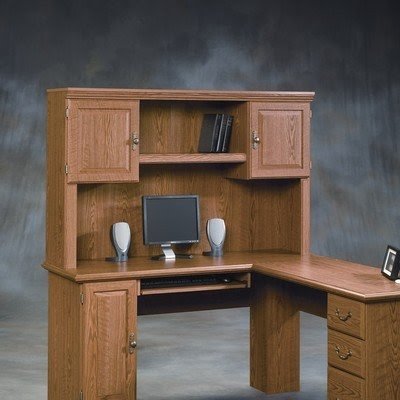 Sauder Orchard Hills Corner Computer Desk with Hutch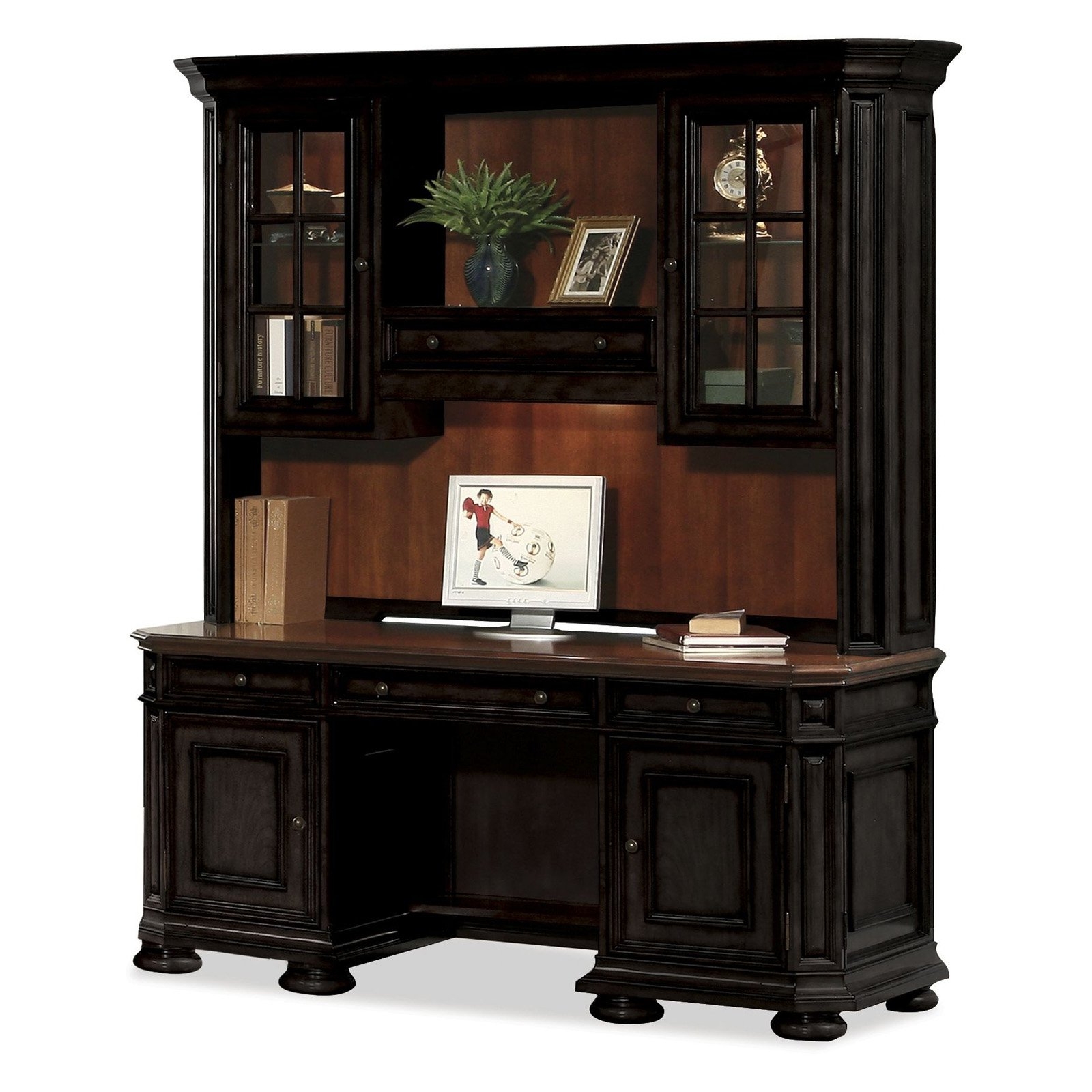 An elegant classy office desk equipped with drawers, open front niches, door cabinets. It's of wooden materials in browns. Its body, featuring protruding panels and round tapered legs, is dark brown while a rectangular top has a warm brown shade.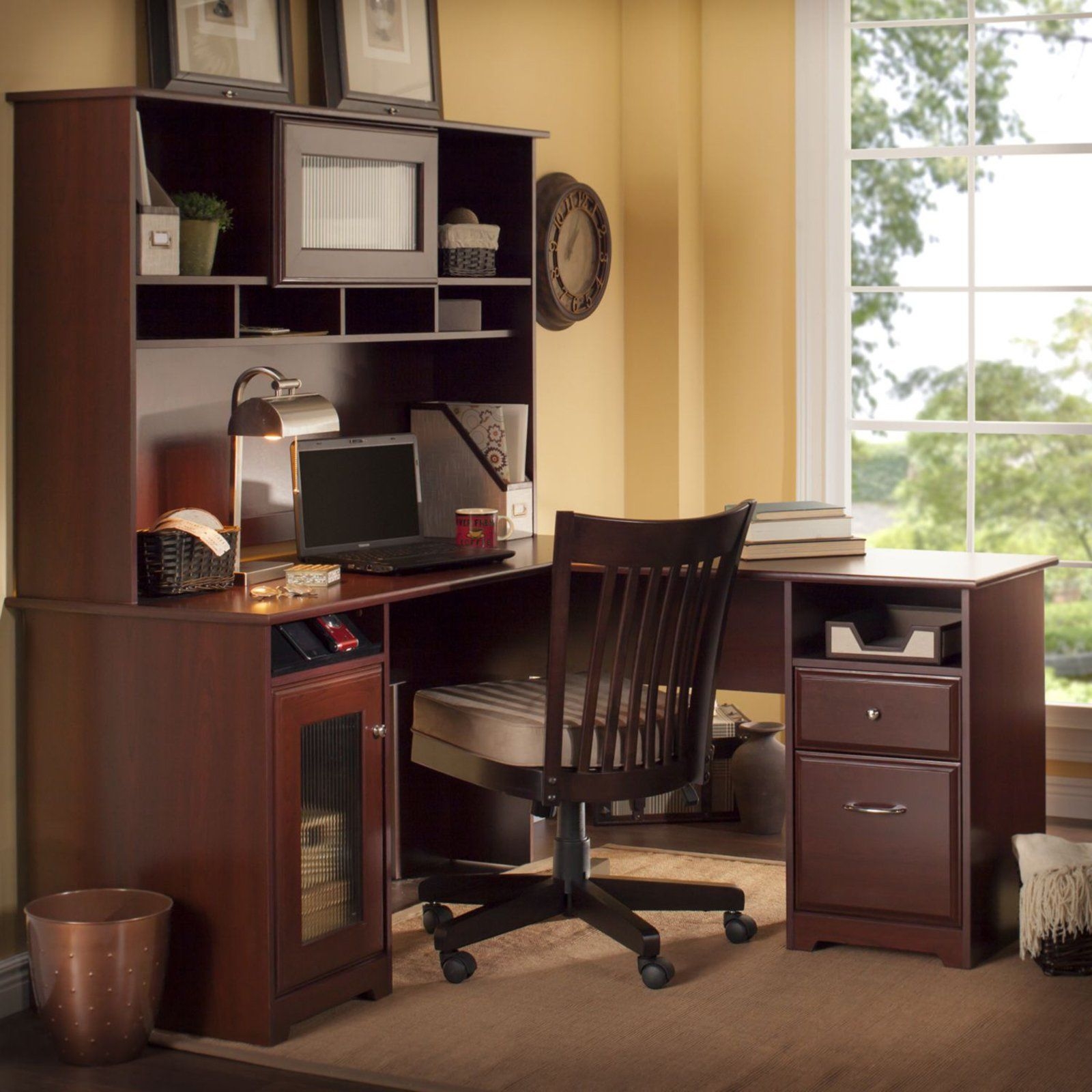 Extremely functional L-Desk and Hutch Set offers a large work space, drawer, numerous compartments, and a file drawer. The whole was crafted from very solid wood, giving you a durable piece embellished in elegant style.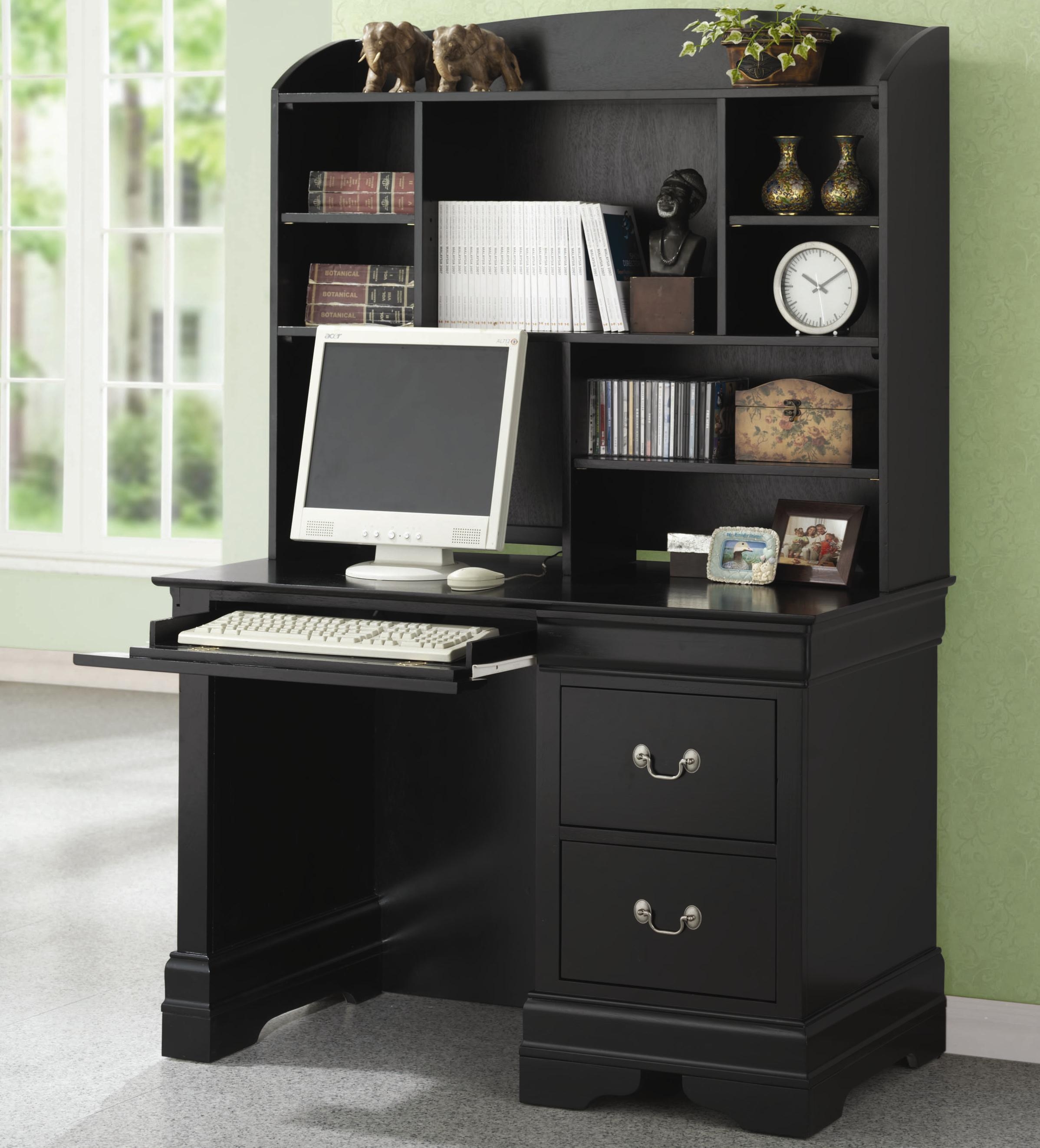 For anyone, who simply cannot go for a spacious and huge work area this computer desk with an extra hutch will prove to be an excellent choice, doing wonderfully in their kids' room, while the espresso finish and classy design add plenty of appeal to the decor.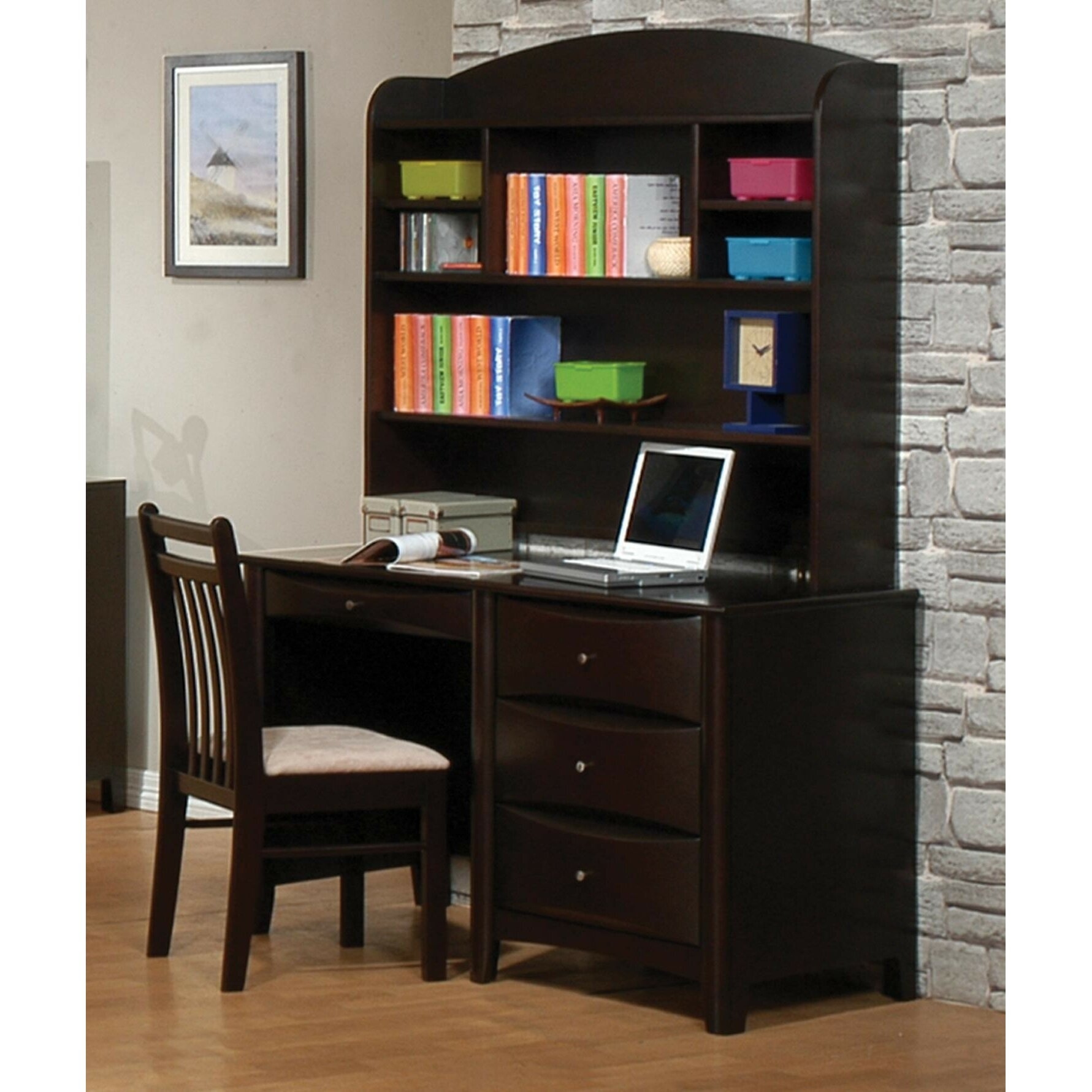 Classic desk with 4 drawers on the base. It is completely made of wood. Includes a lot of open shelves for storing books or display decorations. Functional design for teenager's room and others interiors as needed.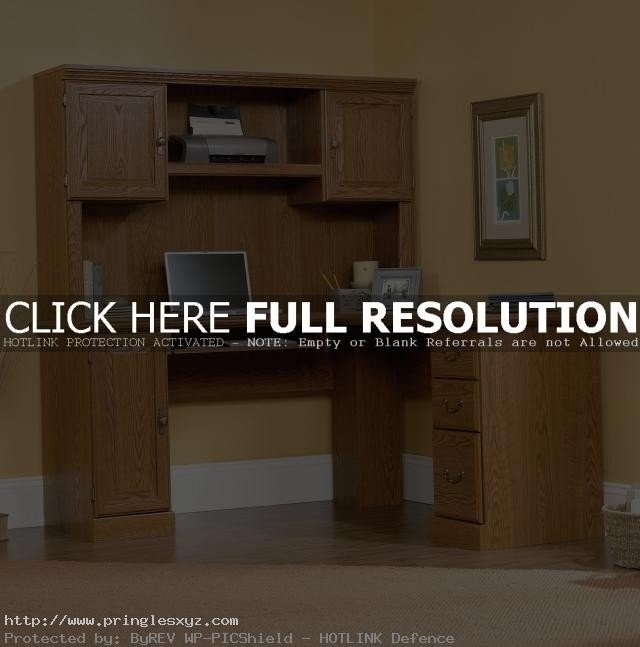 Corner Computer Desk With Hutch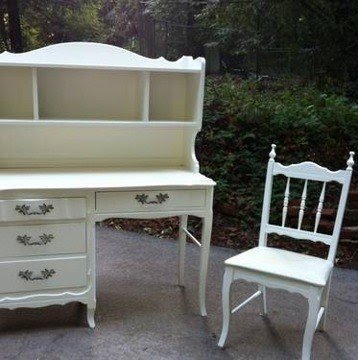 A nice furniture set: French provincial style secretary desk with hutch, and a white chair to match. The desk drawers showcase decorative, ornamental metal handles. The chair sports finials and spindles motifs.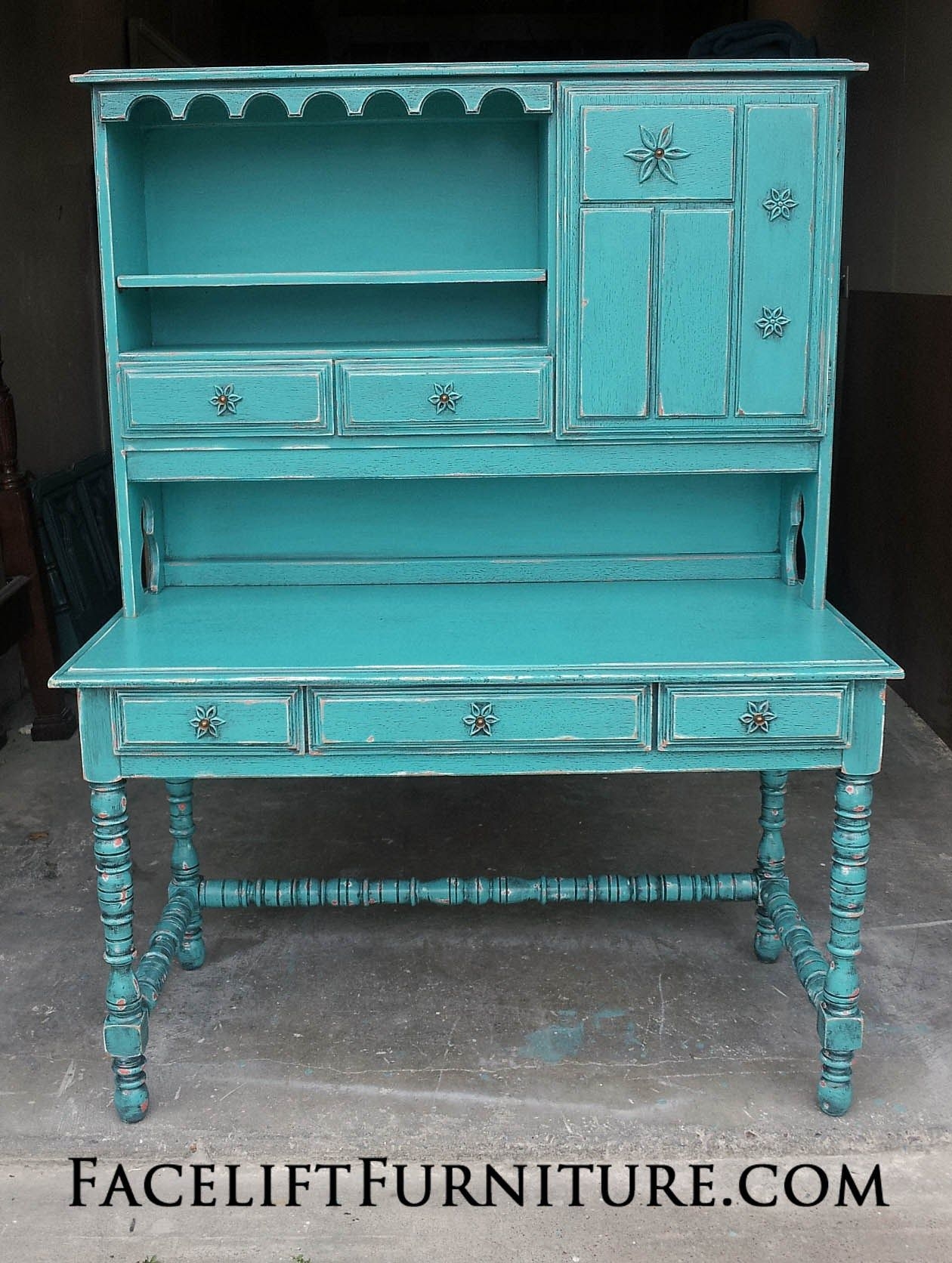 Refinished in sea blue, this dresser will catch everyone's eye, while the bottom comes with the ornate wood applique and the light distressing pops out the original wood tones, making the whole piece shine with style.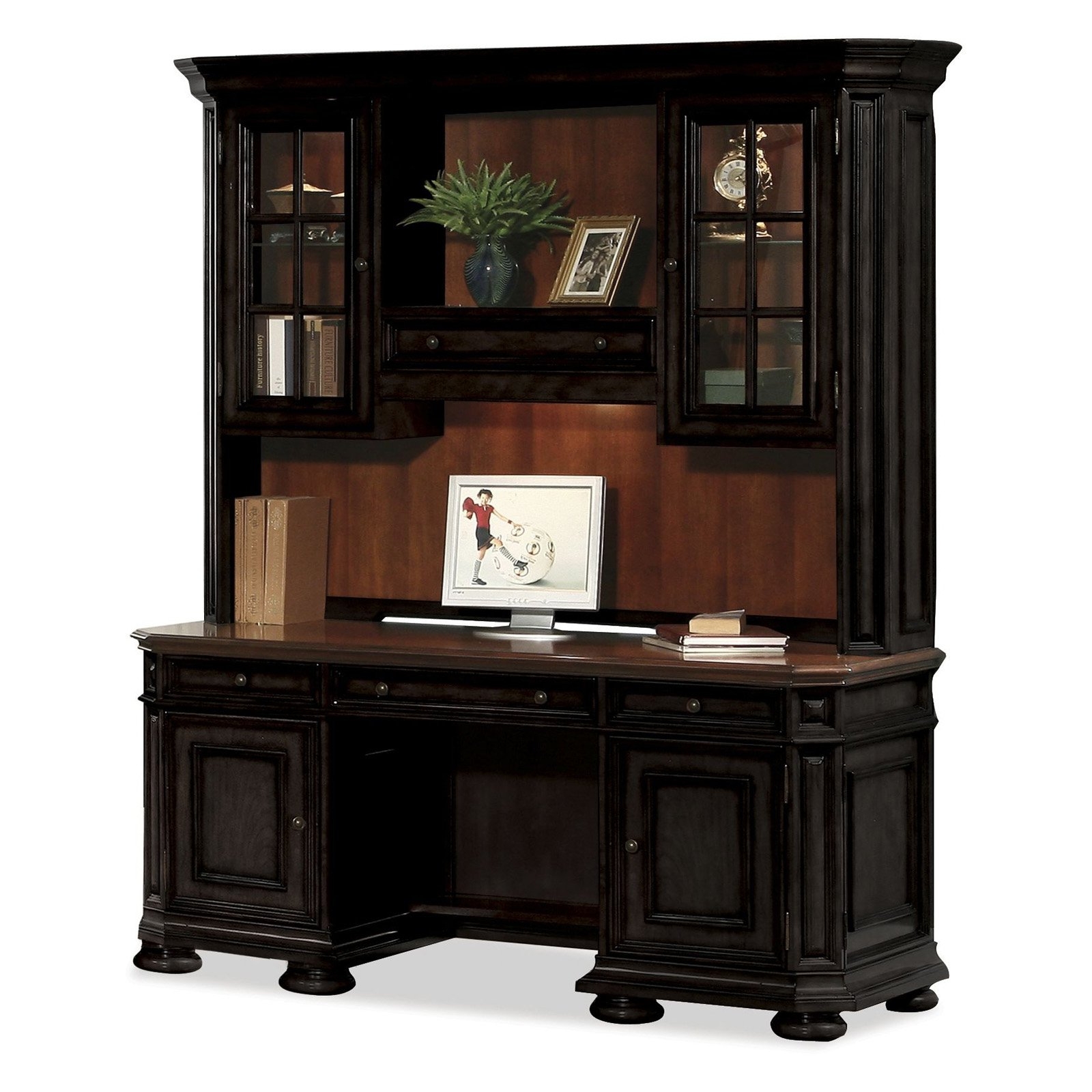 This credenza computer desk, designed in the traditional style will be a useful addition to your home office. Equipped with an optional hutch, will create a convenient woking space, with a lot of functional storage space.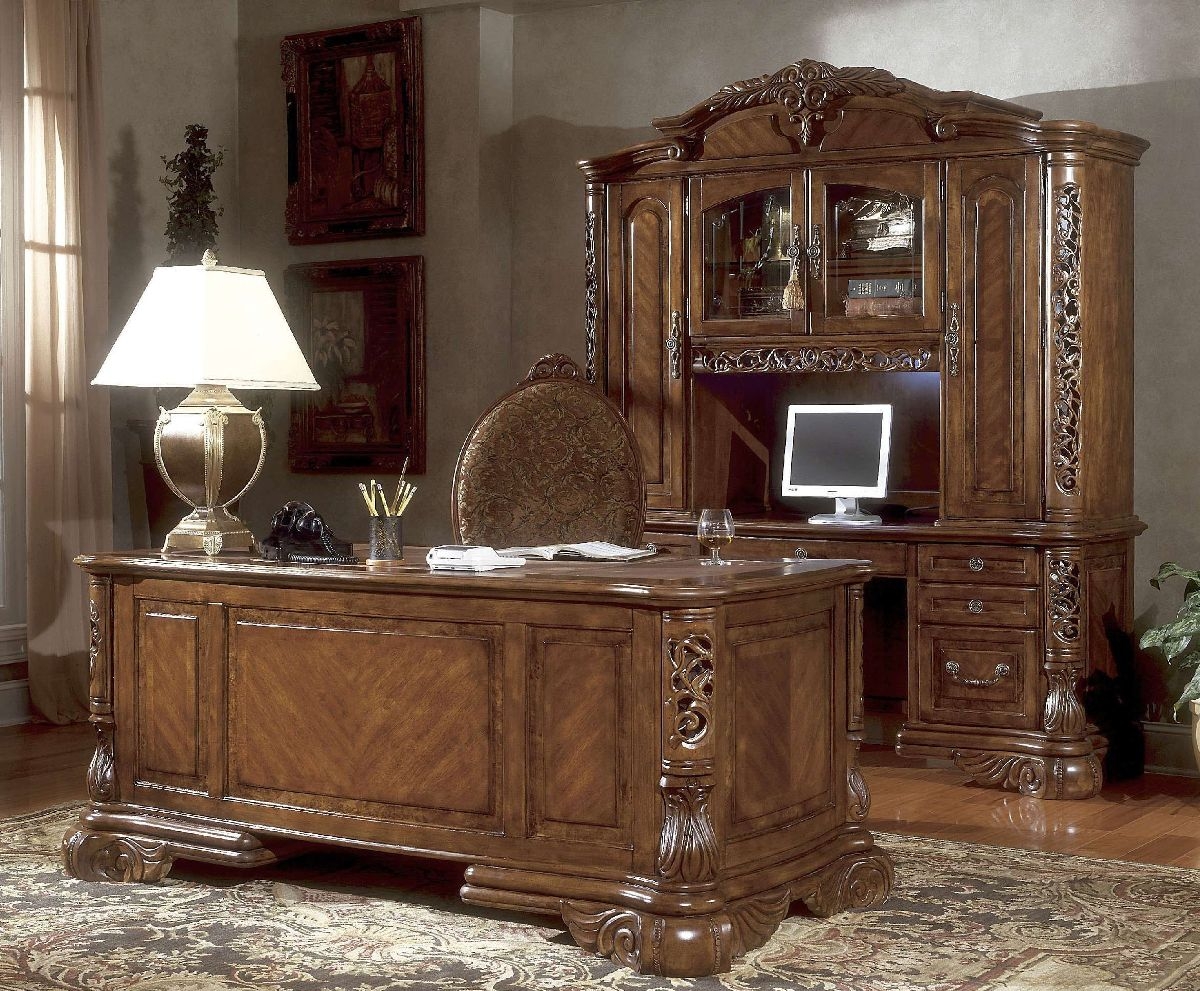 Original office desk made of wood with antique finish. Includes 7 drawers in various sizes for storing documents and others personal items. Adds freshness and elegance to each place.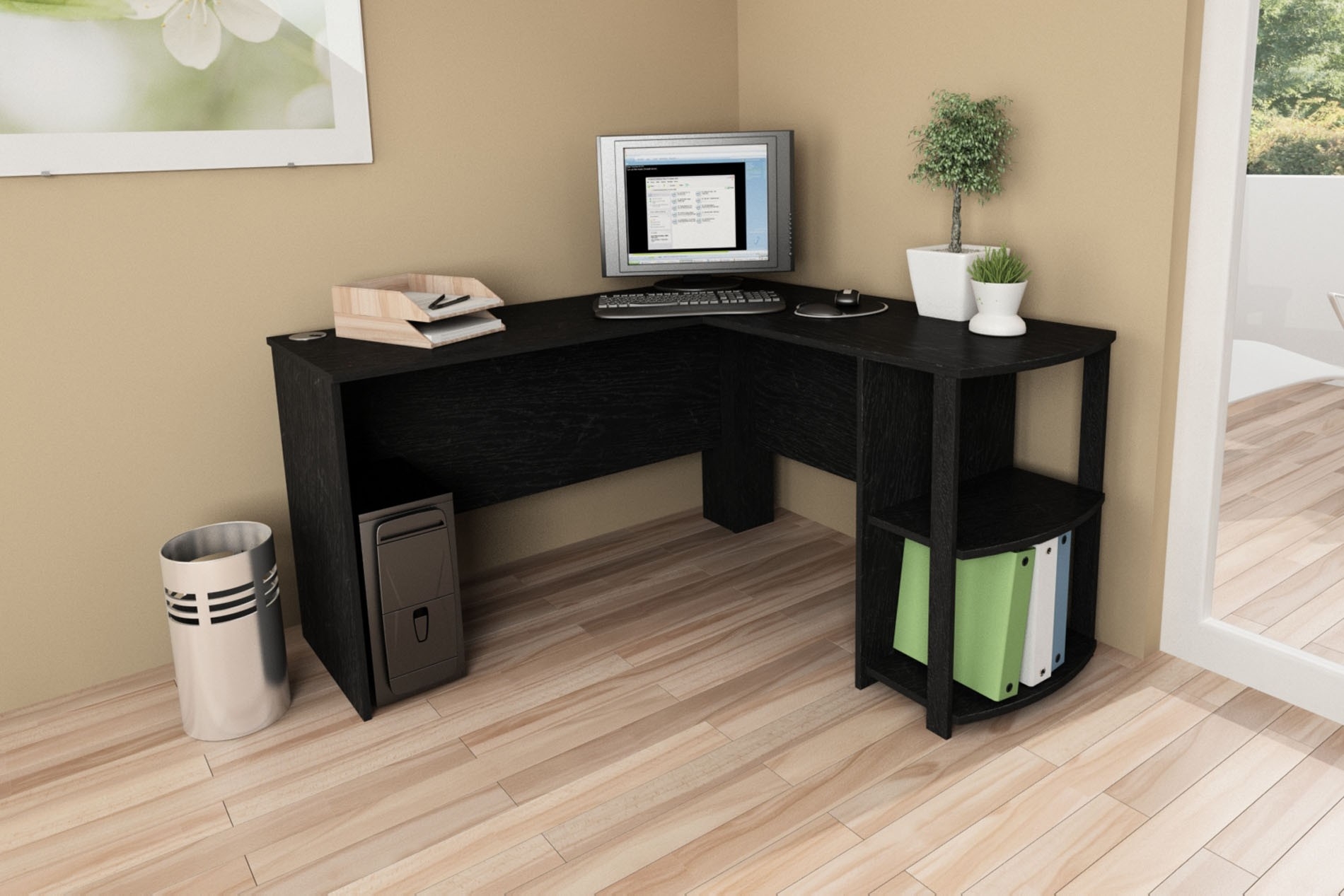 Made of MDF in black ebony finish, the L-shaped desk will improve the functionality of your room while saving its space. The desk comes with a corner design, and 2 open shelves with curved fronts.