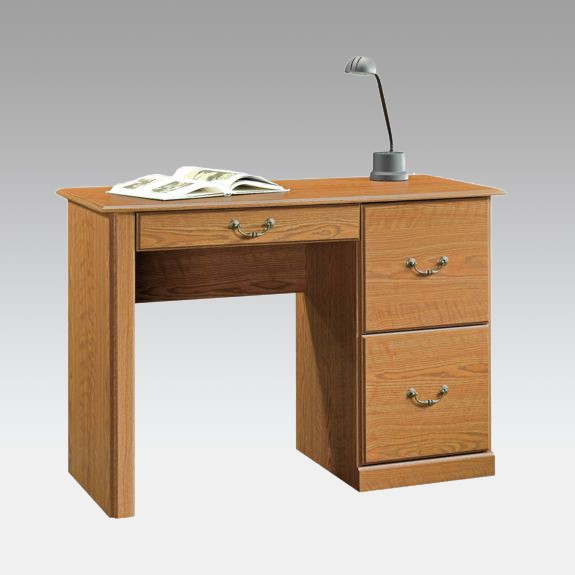 Highly compact computer desk designed from wood. The piece offers a large countertop and comes with two large drawers on one side, each fitted with brass coated metal pulls for ease of operation and incredible accent appeal. There's also a small pull out drawer for your computer keyboard.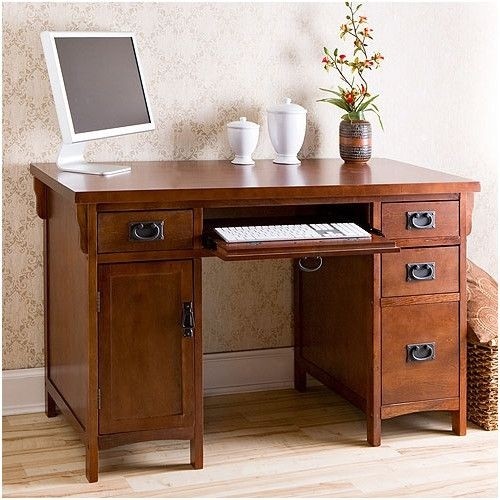 Bridgewater Computer Desk
This 4-Drawer Computer Desk is characterized by birch hardwood and MDF with birch veneers construction. Includes 4 storage drawers, slide-out keyboard drawer, ample computer tower cabinet, and decorative pull handles.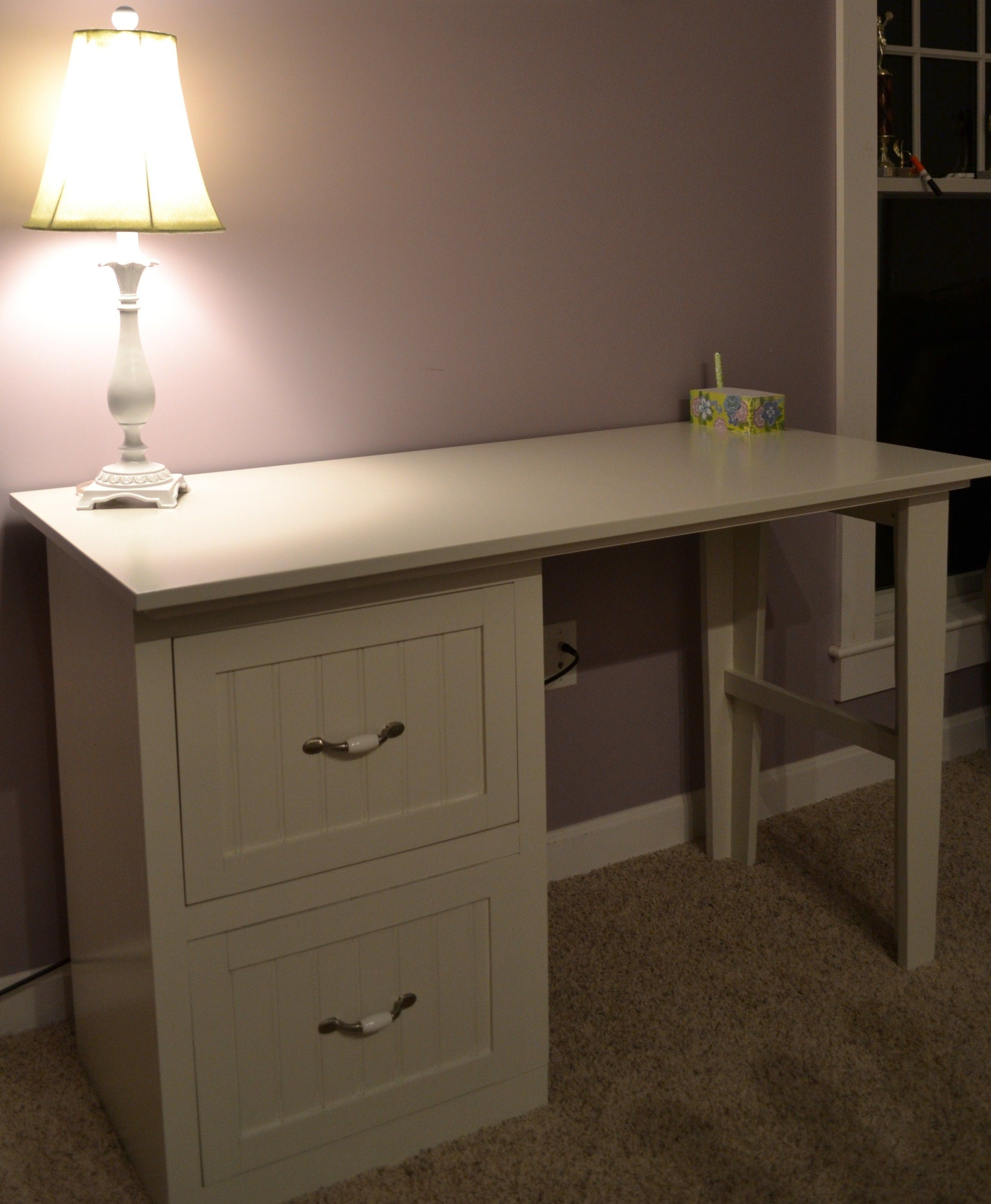 A wonderful idea for a home office. It's a simple desk in a rustic style. It features a place for a chair and two drawers for your stuff. It's in a neutral, ivory color and it will match traditional spaces.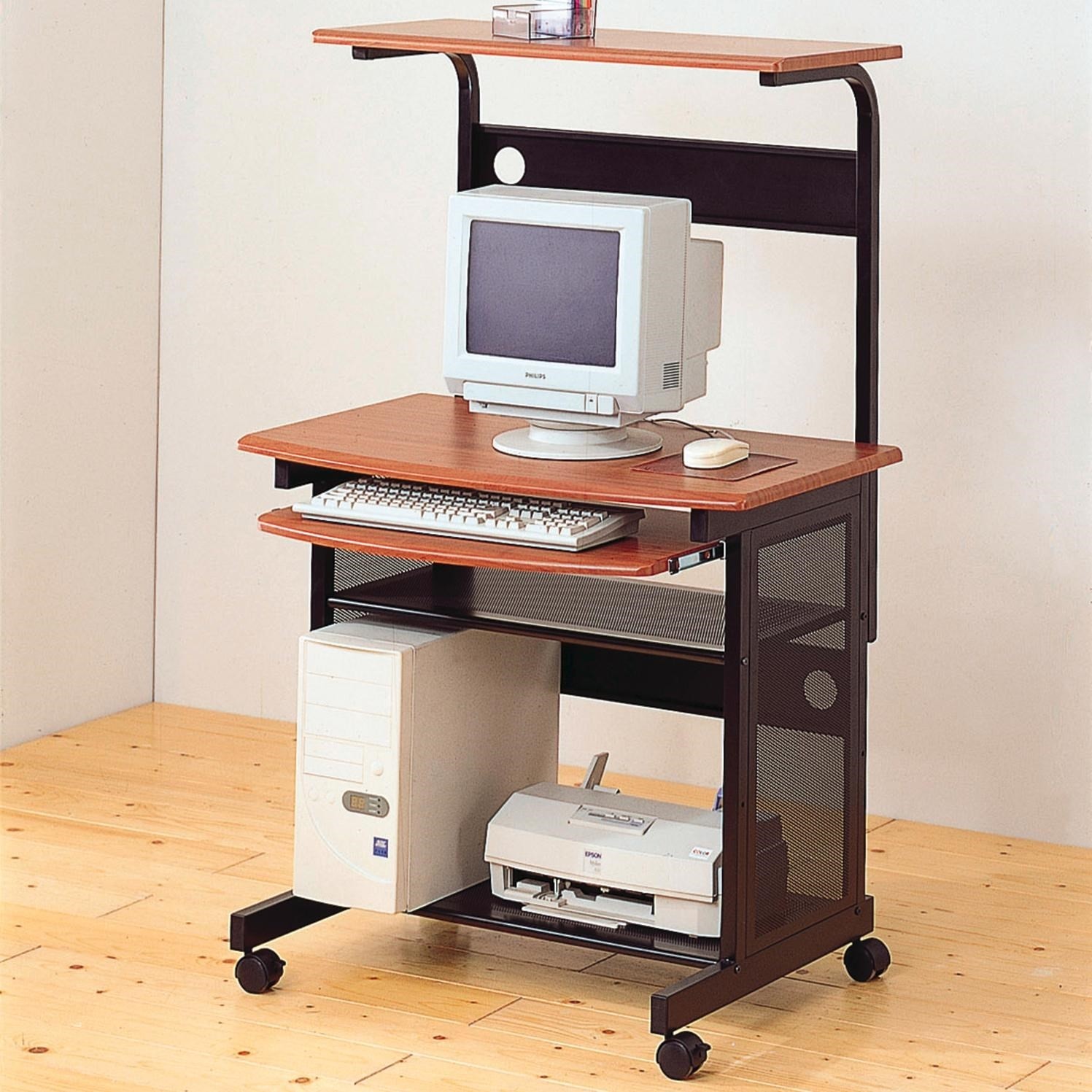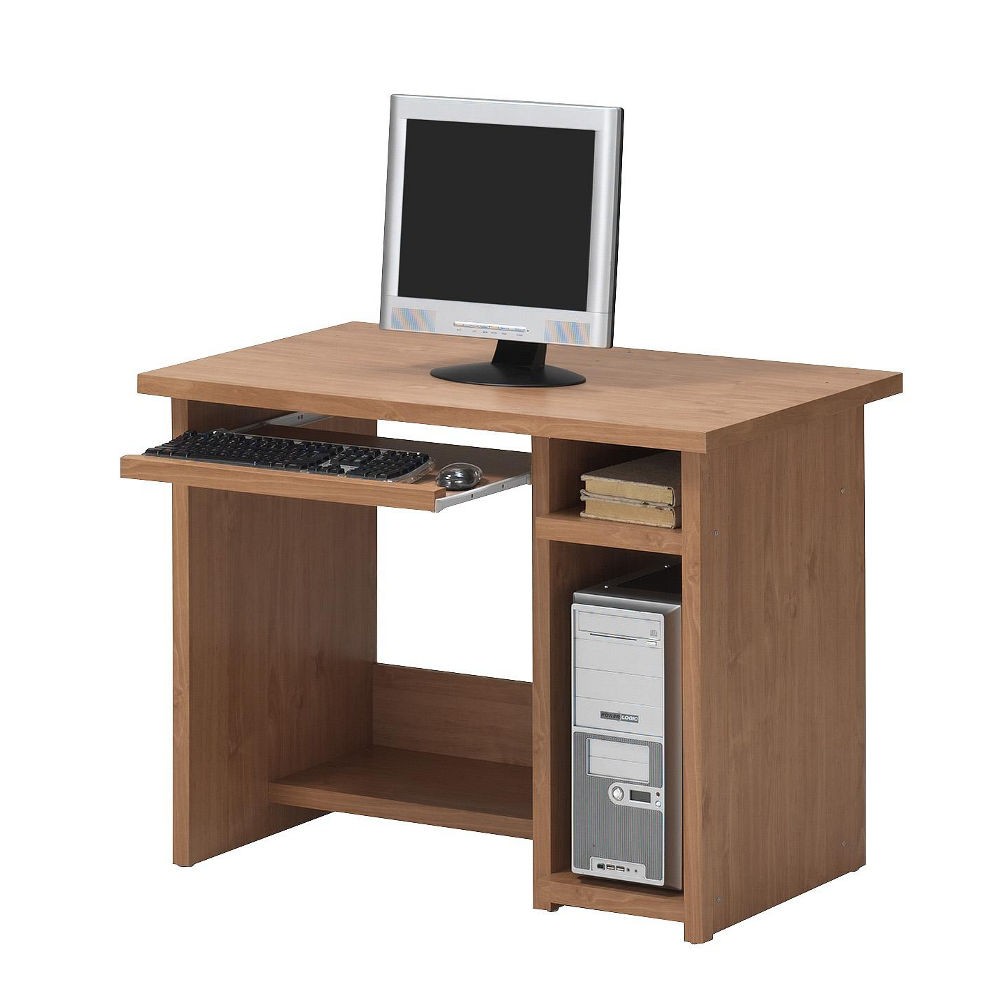 HOME > Oscar Small Computer Desk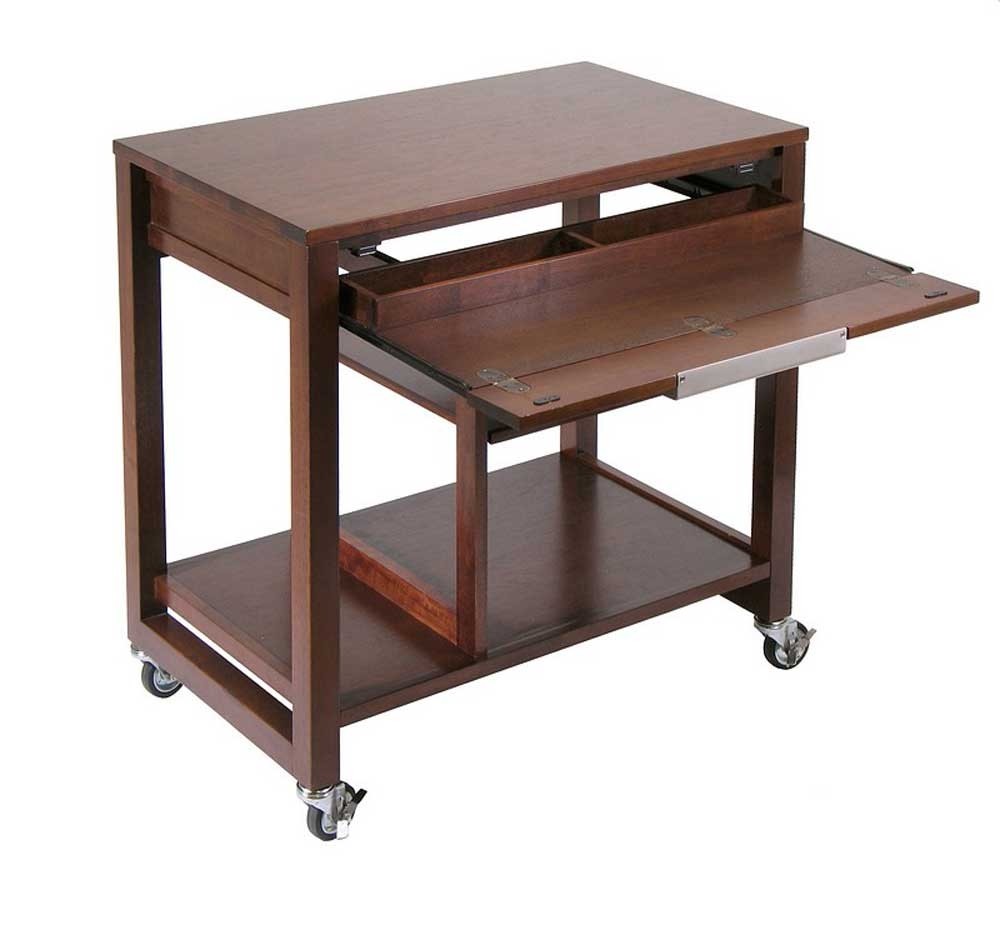 small computer desk with keyboard drawer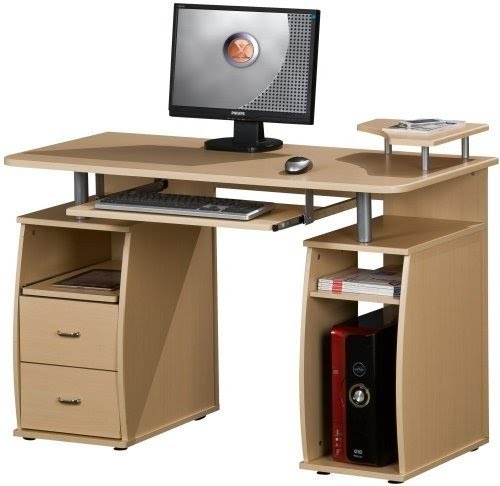 Piranha PC5o Large Computer Desk with 2 Drawers and 4 Shelves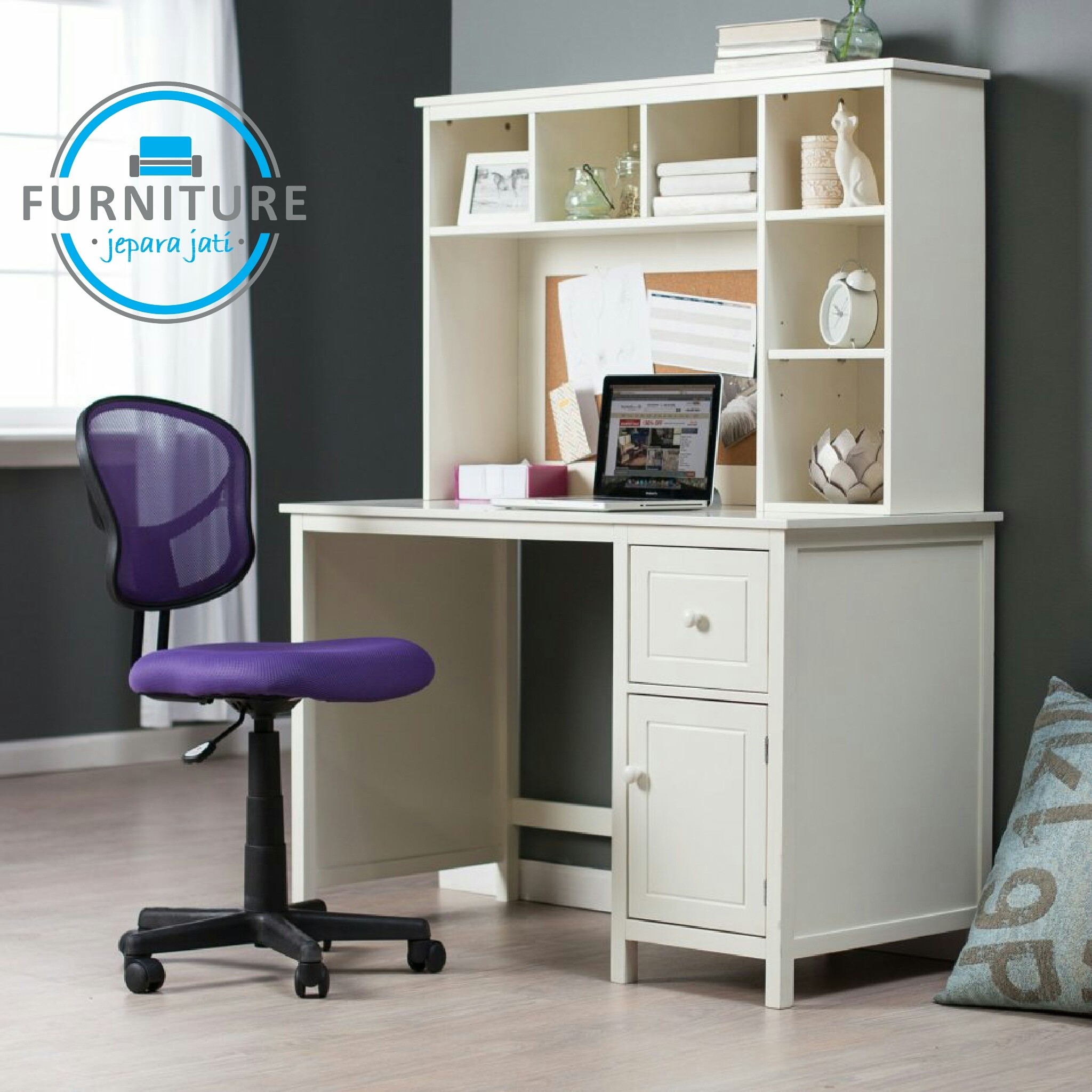 This desk is suitable for home use for students. It includes a cupboard and plenty of drawers and compartments. Wooden construction of this desk is resistant to wear and damage. Its white finish matches any room.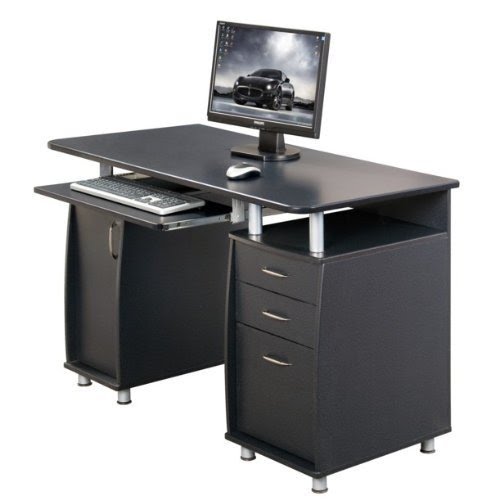 Stylish and functional, this large computer desk comprises 3 drawers and a cabinet to create a space for your documents, papers and office supplies. It also has the retractable keyboard shelf.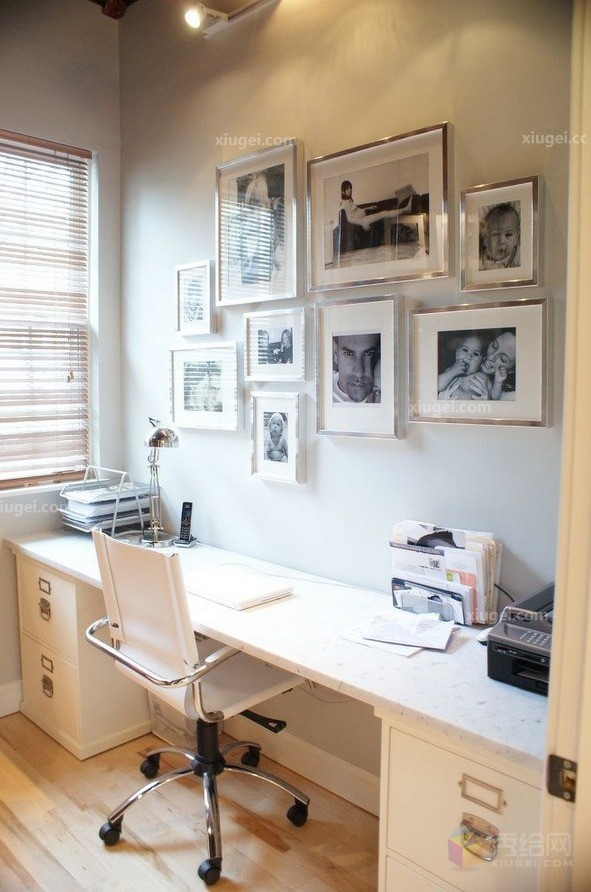 modern home office by Melissa Miranda Interior Design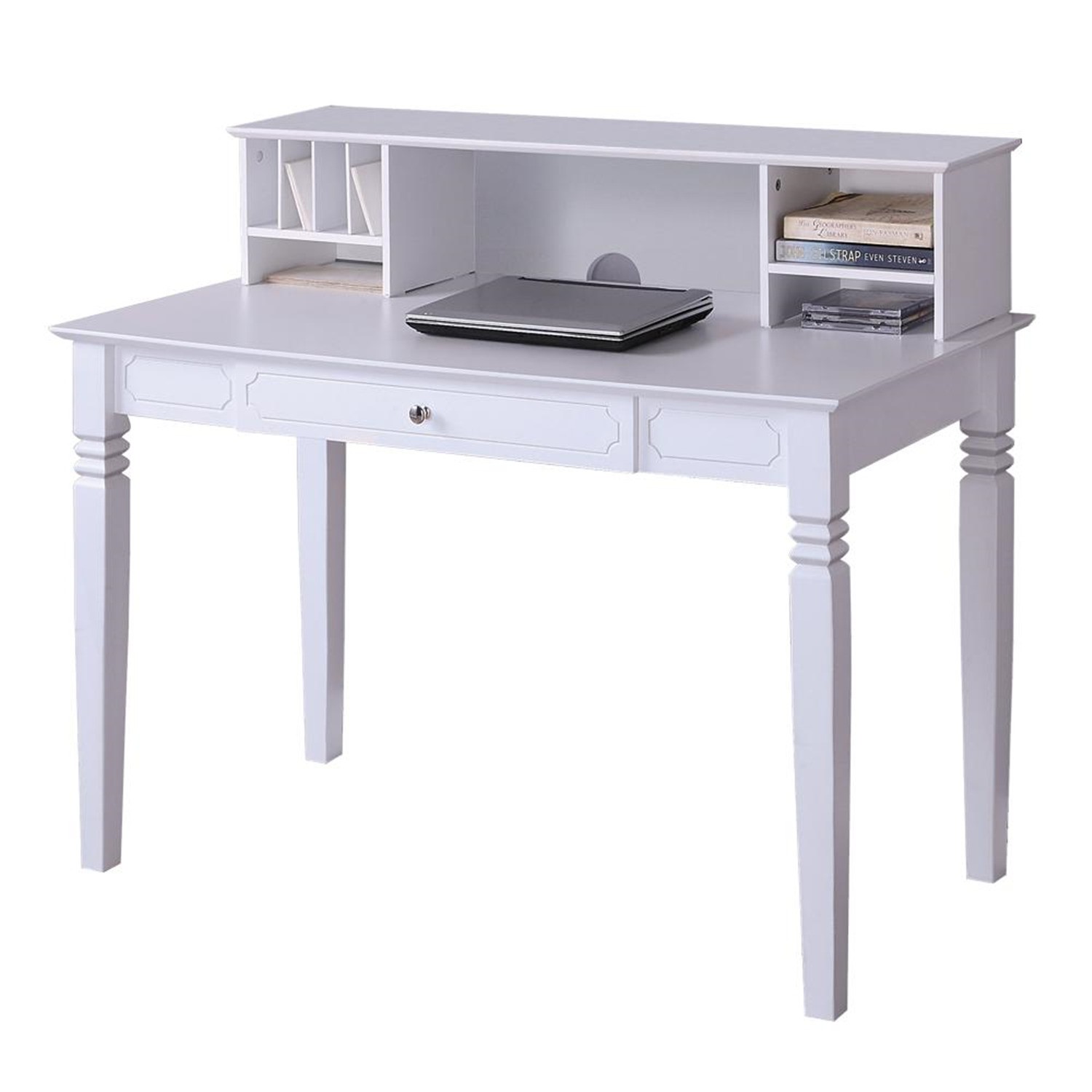 This is a piece of furniture that allows for efficient organization of office supplies and IT devices like computer, etc. It features a quite large working space, a storage drawers and a few small shelves.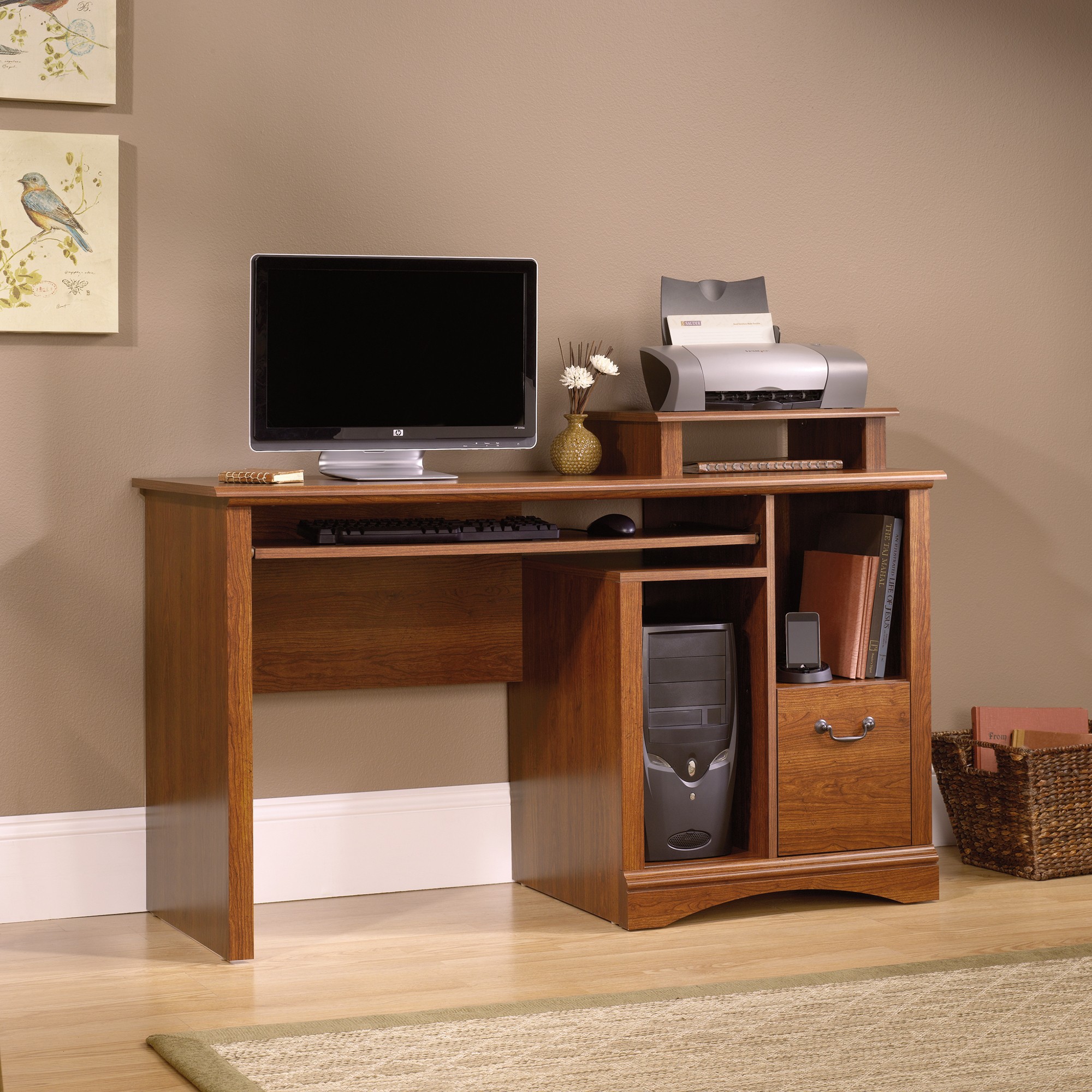 It is very practical and very useful computer desk. Special compartments allow you to organize the various computer components and custom documents. Desk streamlines work and helps organize your workplace.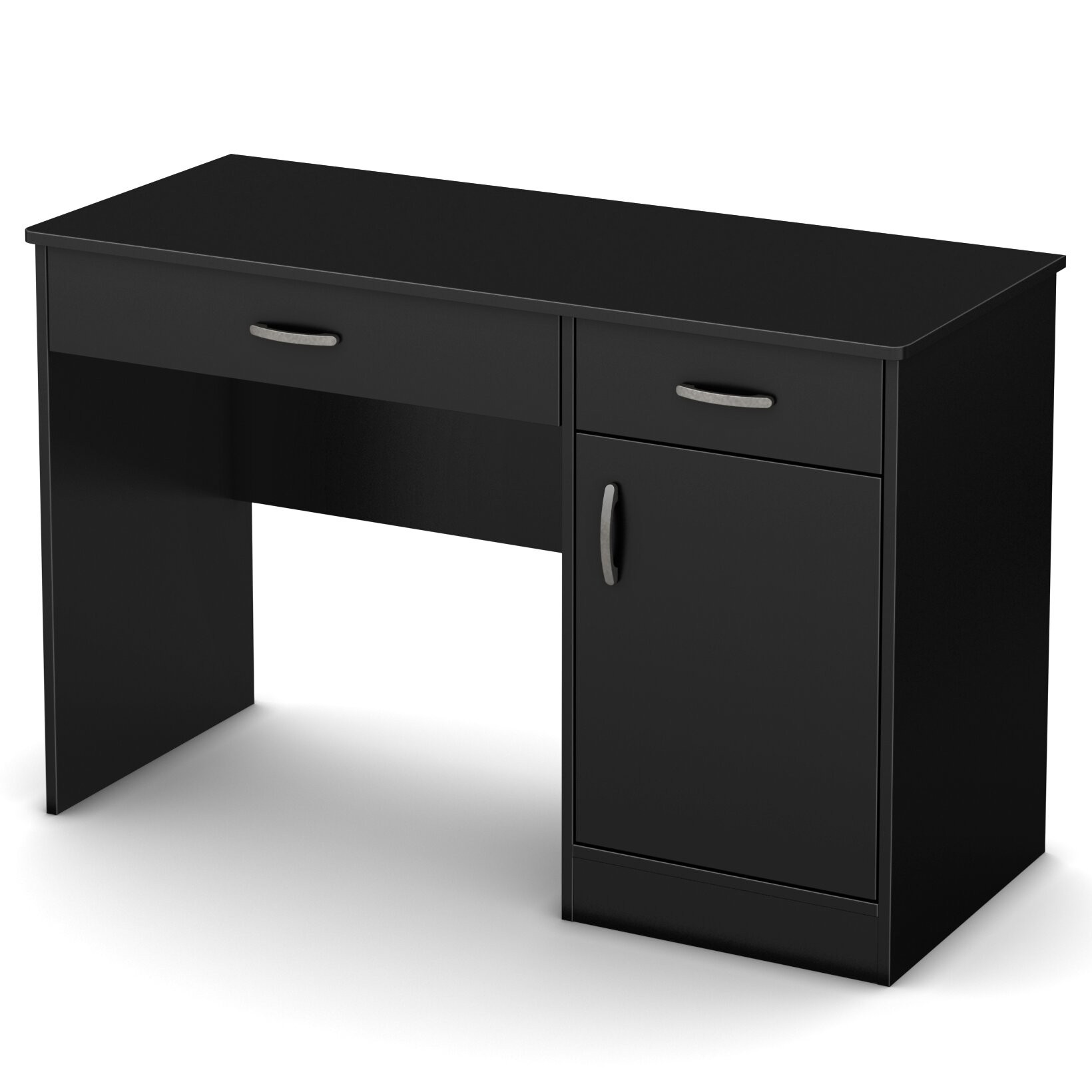 Axess Computer Desk II
Simple contemporary black computer desk - if functionality is your priority at your home office or study room; rectangular storage unit with soft close drawers. One cabinet included (large enough to house a PC unit).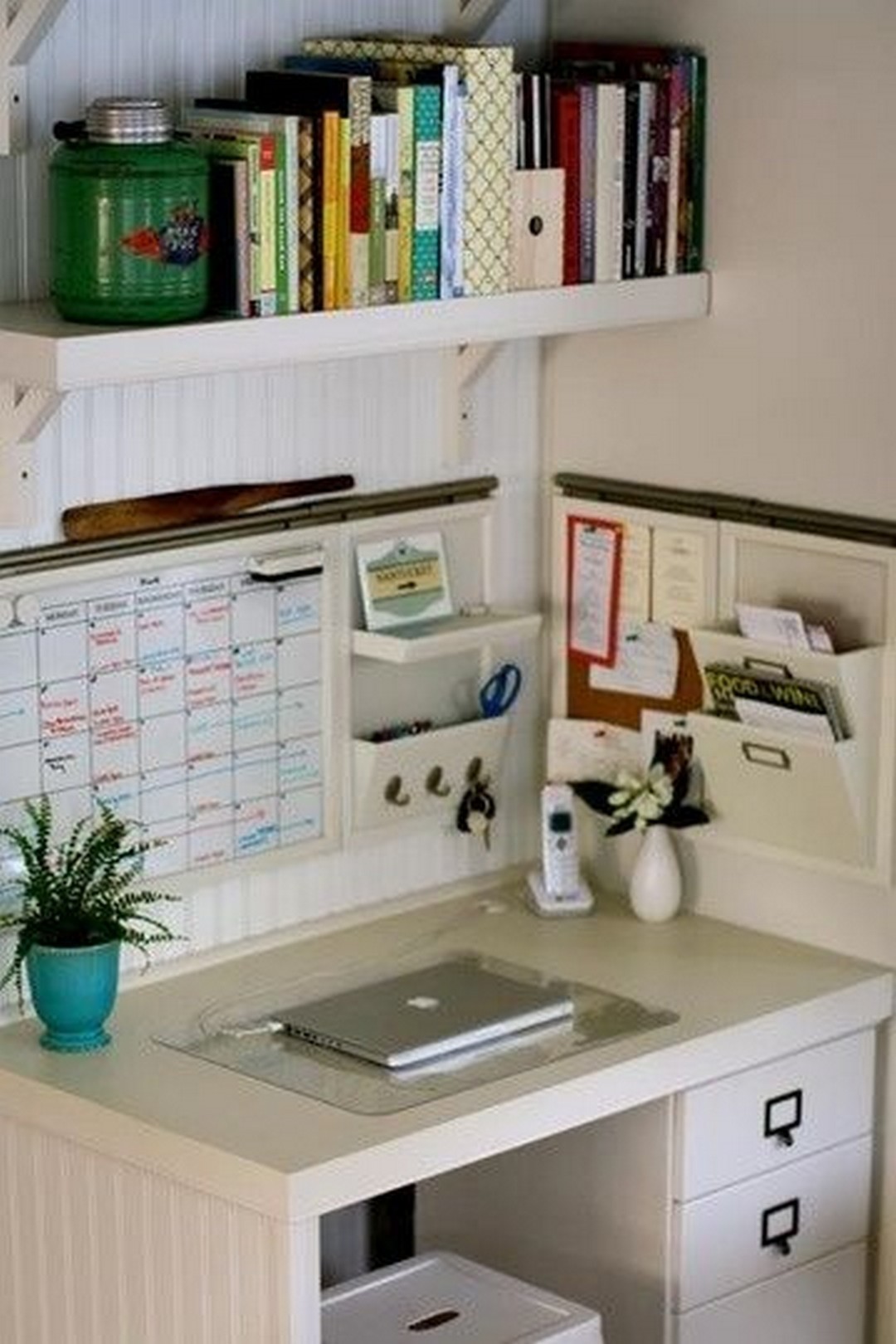 This is perfect. I have the built in desk and drawers with space for the computer and printer. Shredder underneath. I need a couple shelves finished and hung up for bookkeeping. A monthly reusable calendar and a wall organizer for bills and budget stuff.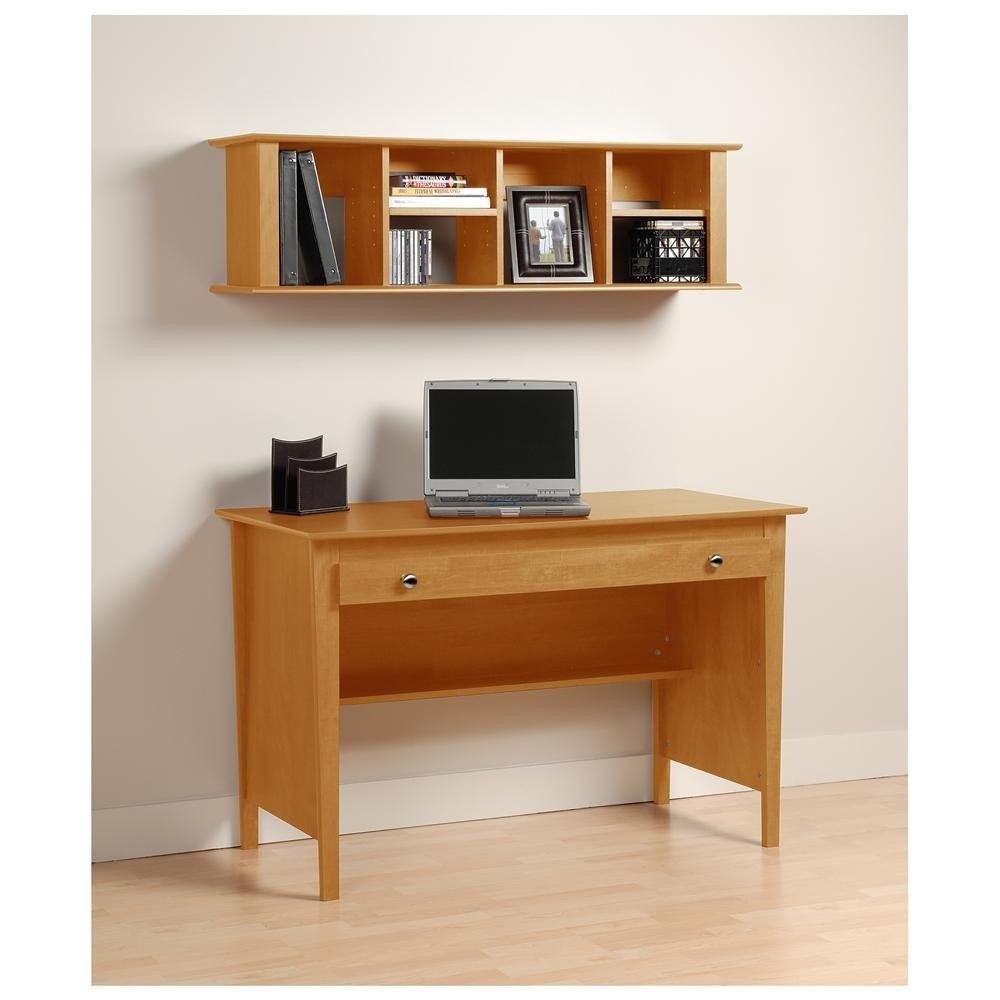 Nice Small Brown Computer Desk Design Idea with Gray Laptop, Drawer ...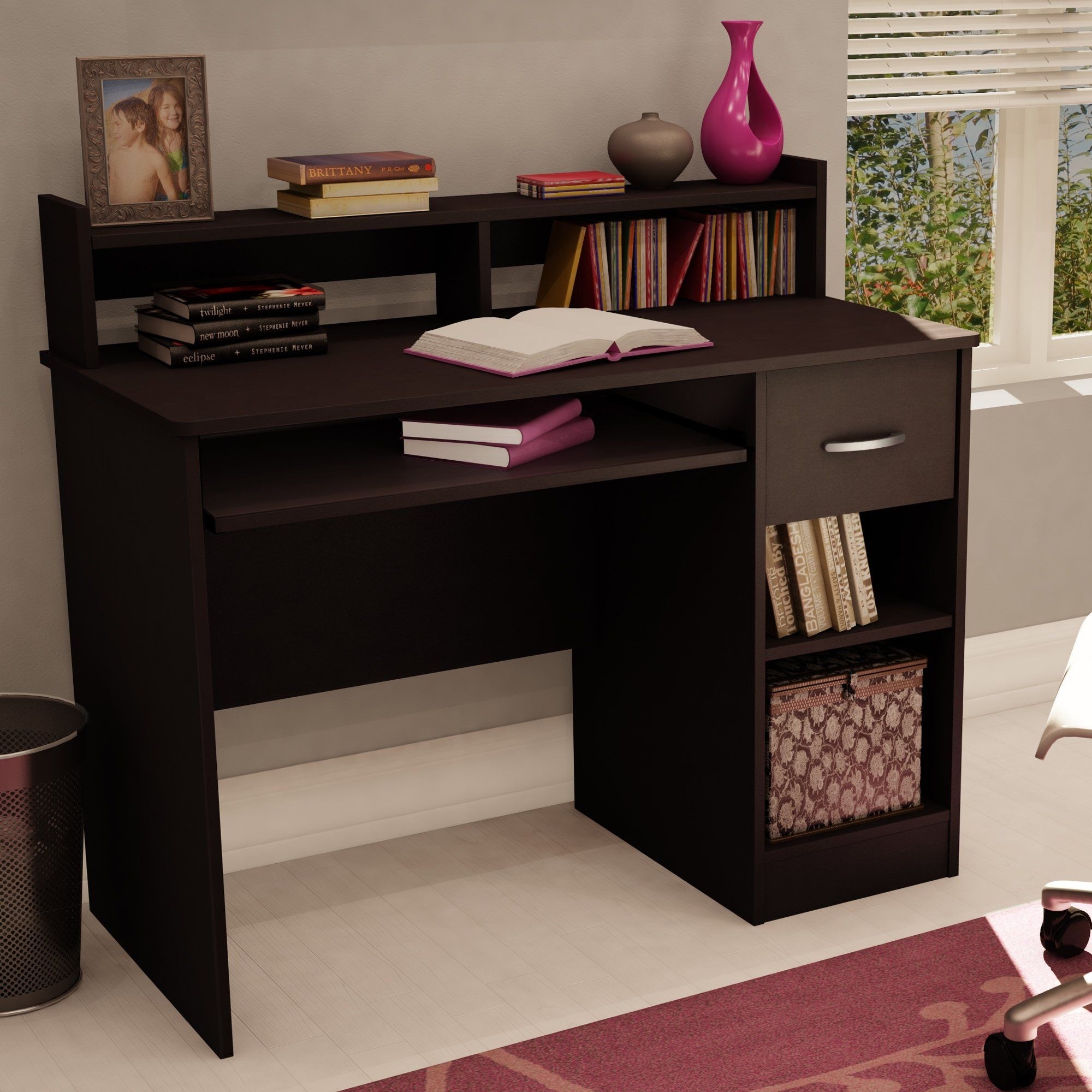 Computer Desk with Hutch Small Office Furniture Corner Bookcase Drawers File Top #Modern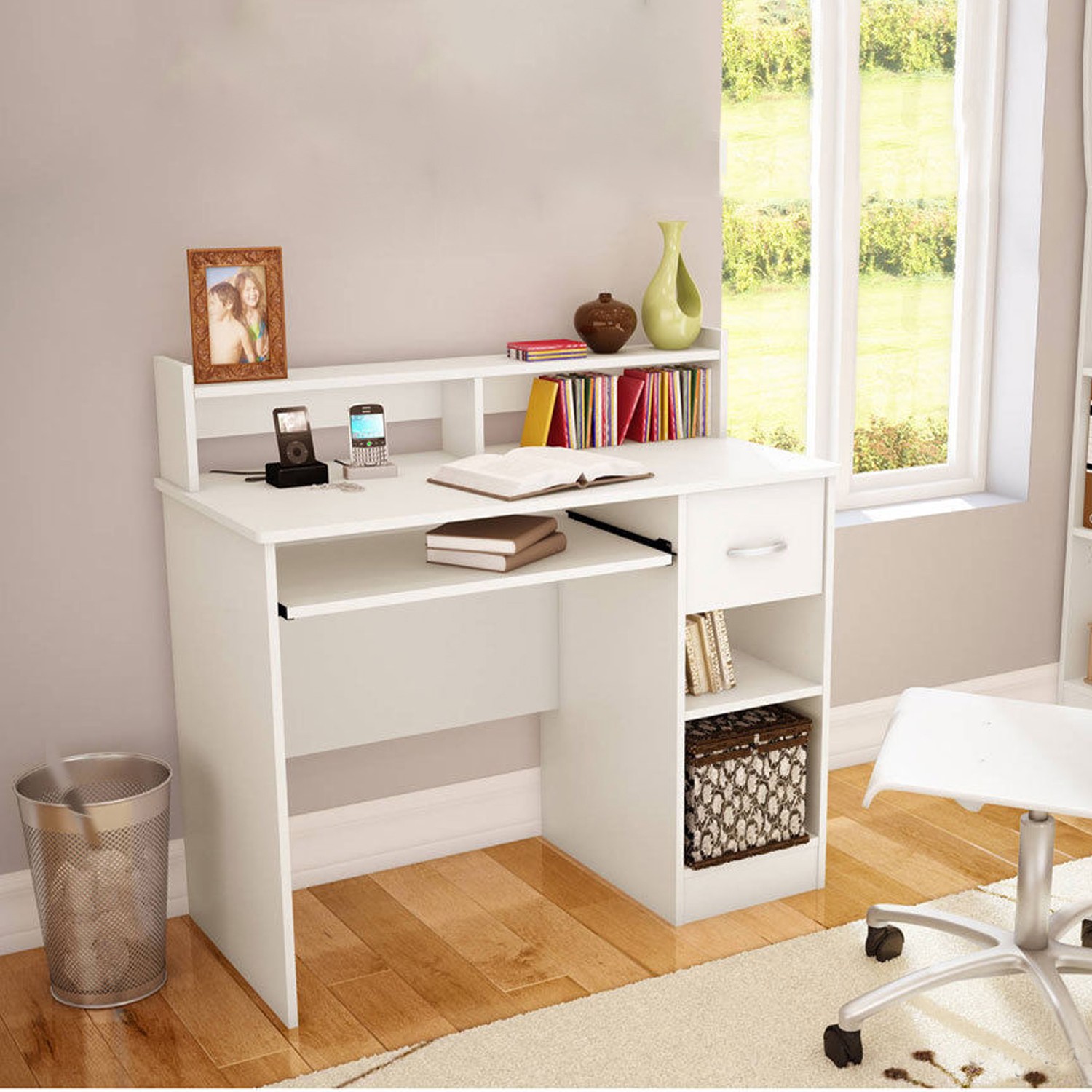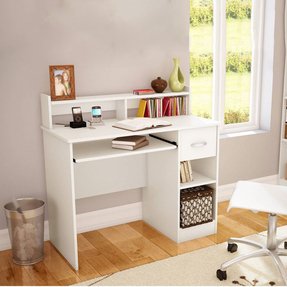 Axess Computer Desk with Keyboard Drawer
Pretty functional contemporary desk with a frame of white-finished laminated fibreboard. It has a simple rectangular top, an exterior shelf, a gliding keyboard tray, a drawer with a metallic bow-handle and 2 size-varied niches with open fronts.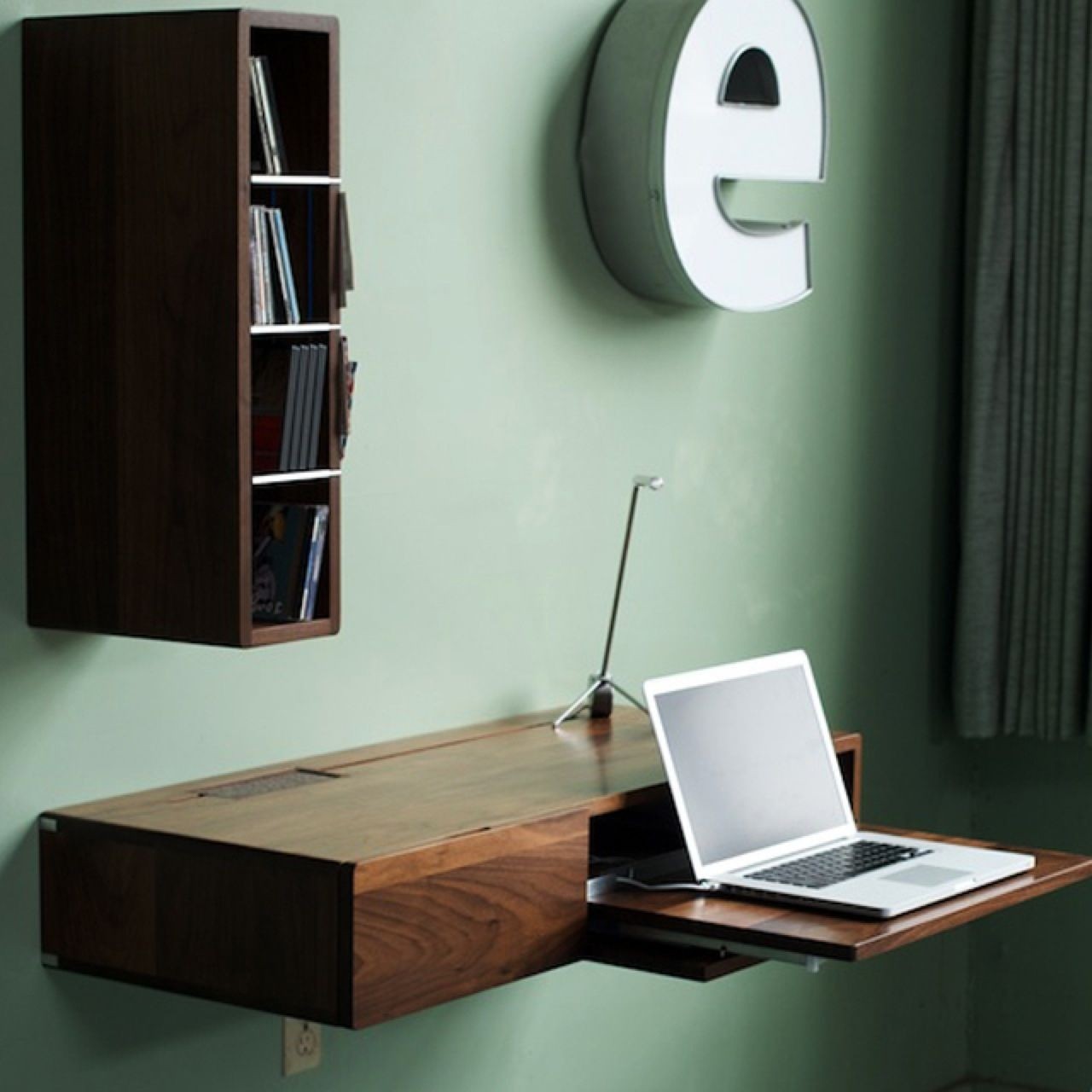 Apartment Therapy: "Mount your desk on your wall: Getting your desk up off the floor and onto the wall saves quite a bit of floor space and works especially well with a wall mounted monitor. A flip out drawer creates more space when you need it and tucks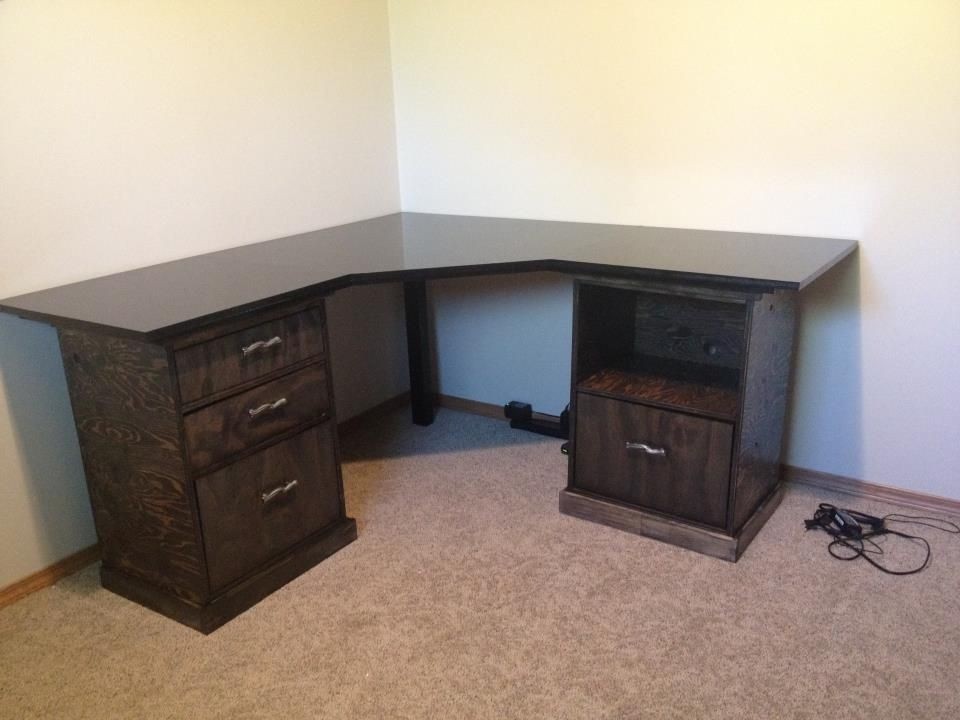 DIY desk: could make this with small dressers from Ikea instead of making the drawers. Just have the top cut at Lowe's and finish it all in the same colors.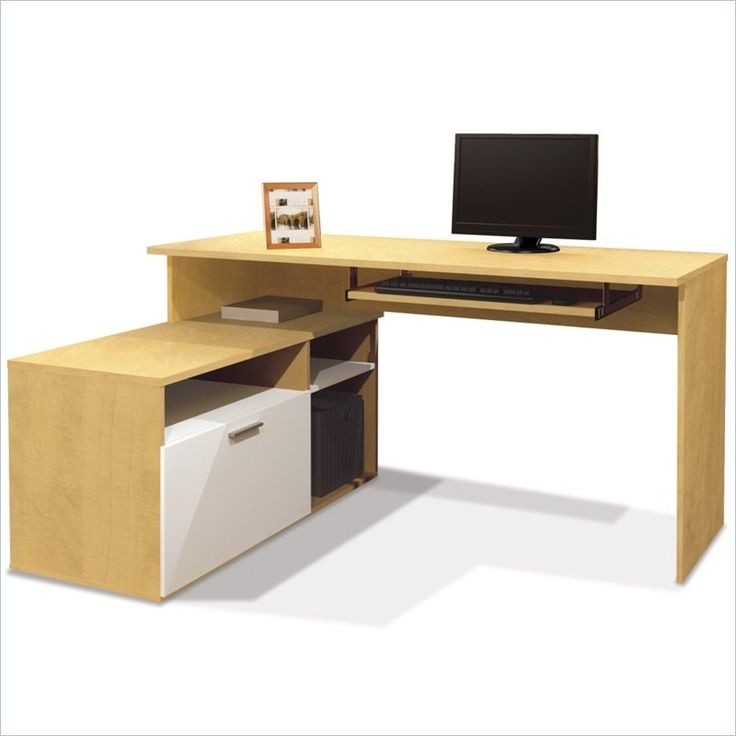 Small Computer Corner Desks with filing drawer | ... Modula L Shape Workstation Secret Maple White Computer Desk | eBay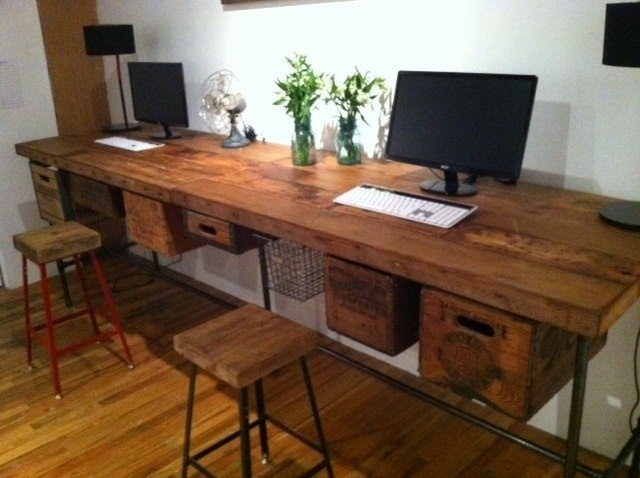 2 X 5 Ft Industrial Reclaimed Wood Work
A bit of contrast to what you are used to when it comes to office space. A juxtaposition of modern, hi-tech devices with industrial, reclaimed wood constitutes a marvelous combination. A fully handmade project, which will enhance any workarea.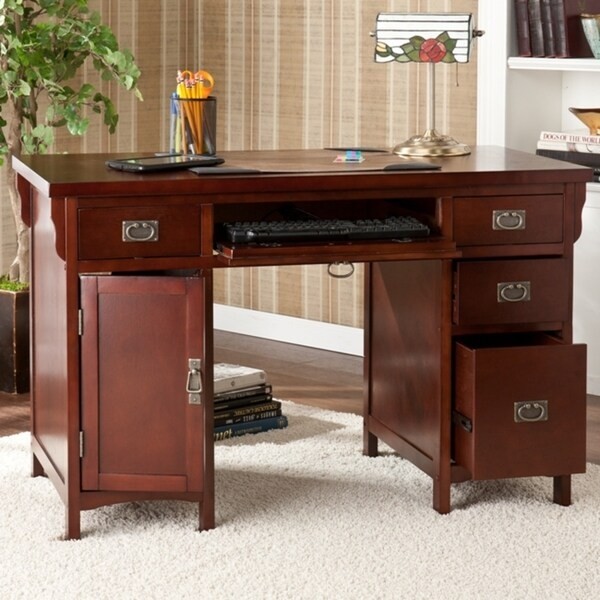 Wakefield Cherry Mission Computer Desk
This desk is a very useful piece of furniture that provides a large working space. It is able to hold a computer and many types of office items and devices. Its Asian hardwood construction is durable and stable.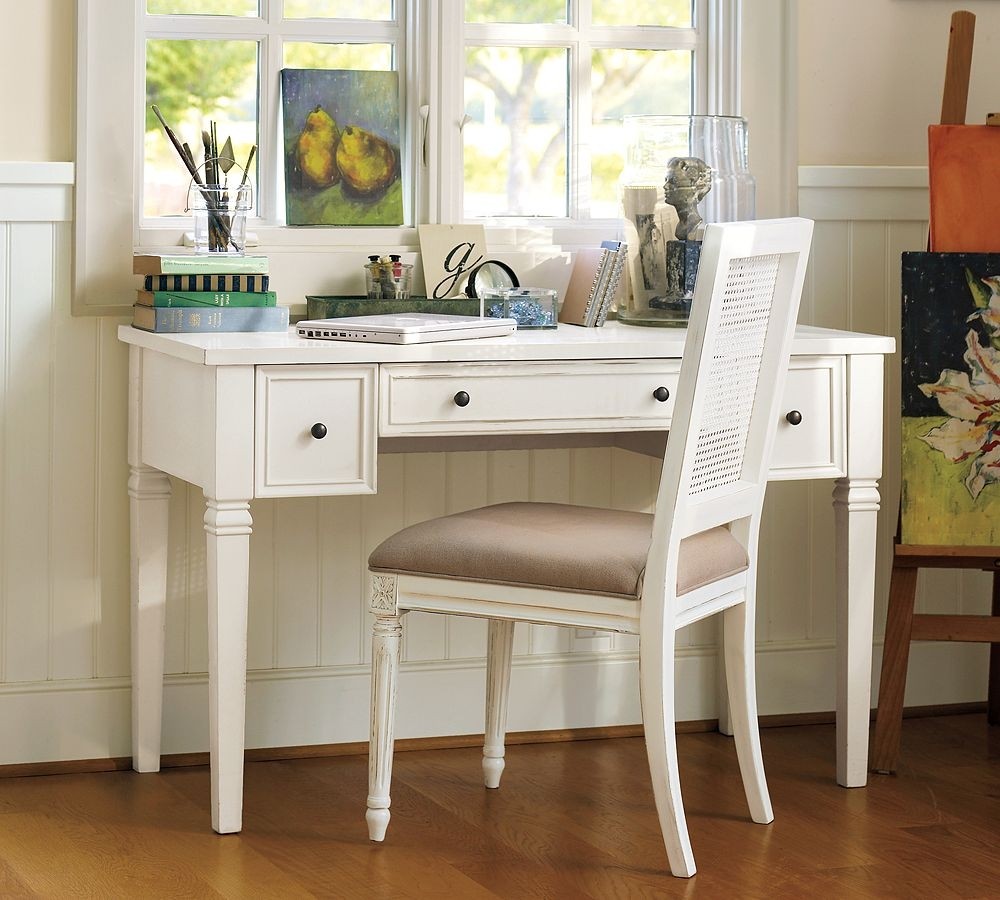 Gorgeous vanity with a practical power strip for my lighted mirror and hair straightener. #vanity #workspace #storage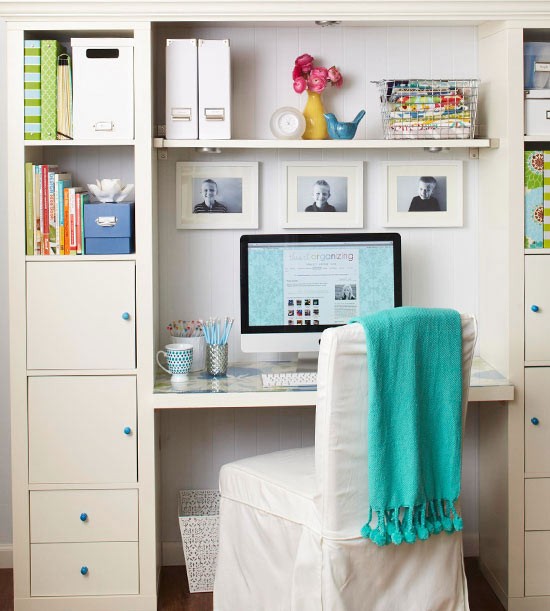 Hide your cords and wires with drawers and bookcases. More office organization tips: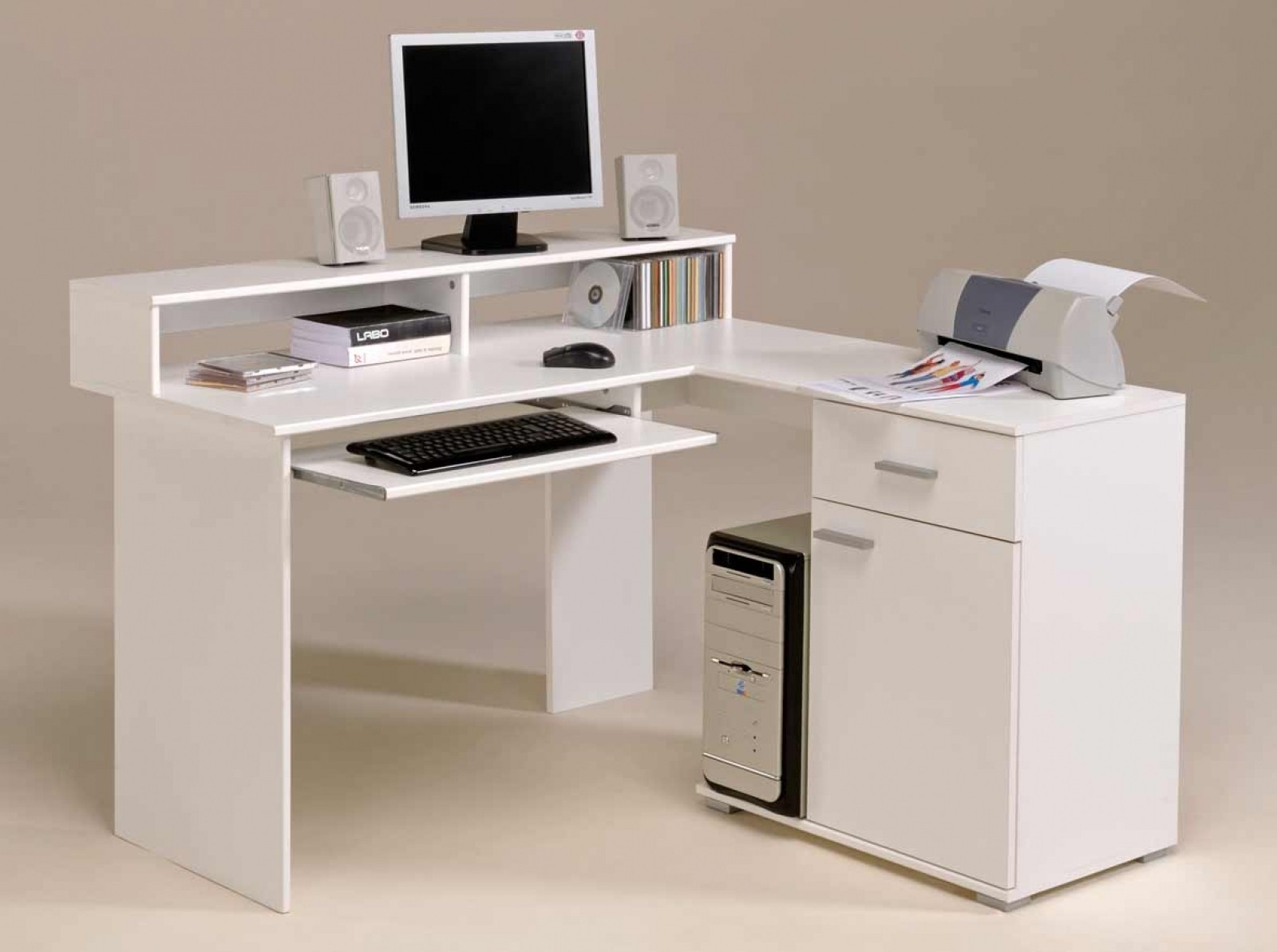 Idea of roll top desk comes from the late 19th and early 20th centuries.But when you look at this small computer roll top desk,with drawers-you see modernity in classic white color. A place for your book on the shelves, and you secrets insdide of the cabinet.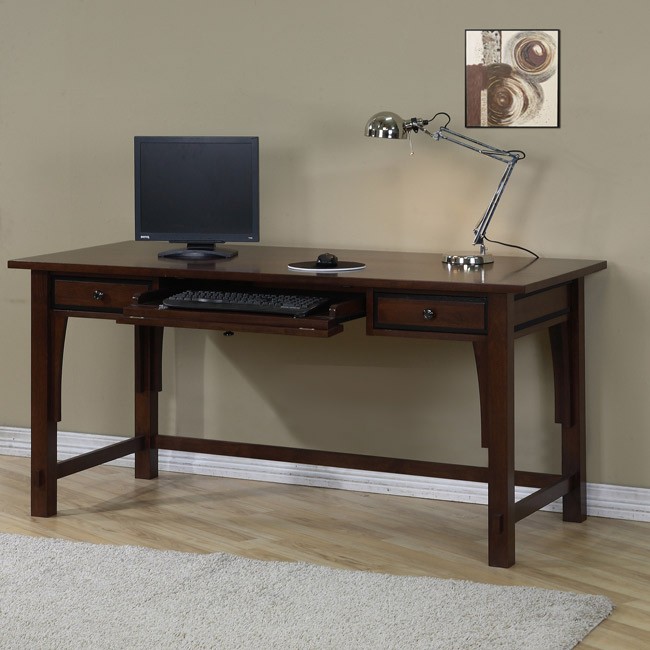 - Talisman 2-drawer Writing Desk - The simple design of this two-drawer writing desk is excellent for the up-and-coming writer. Enthusiastically approach your career with a tuck-away drawer for your keyboard, attractive walnut finish, and s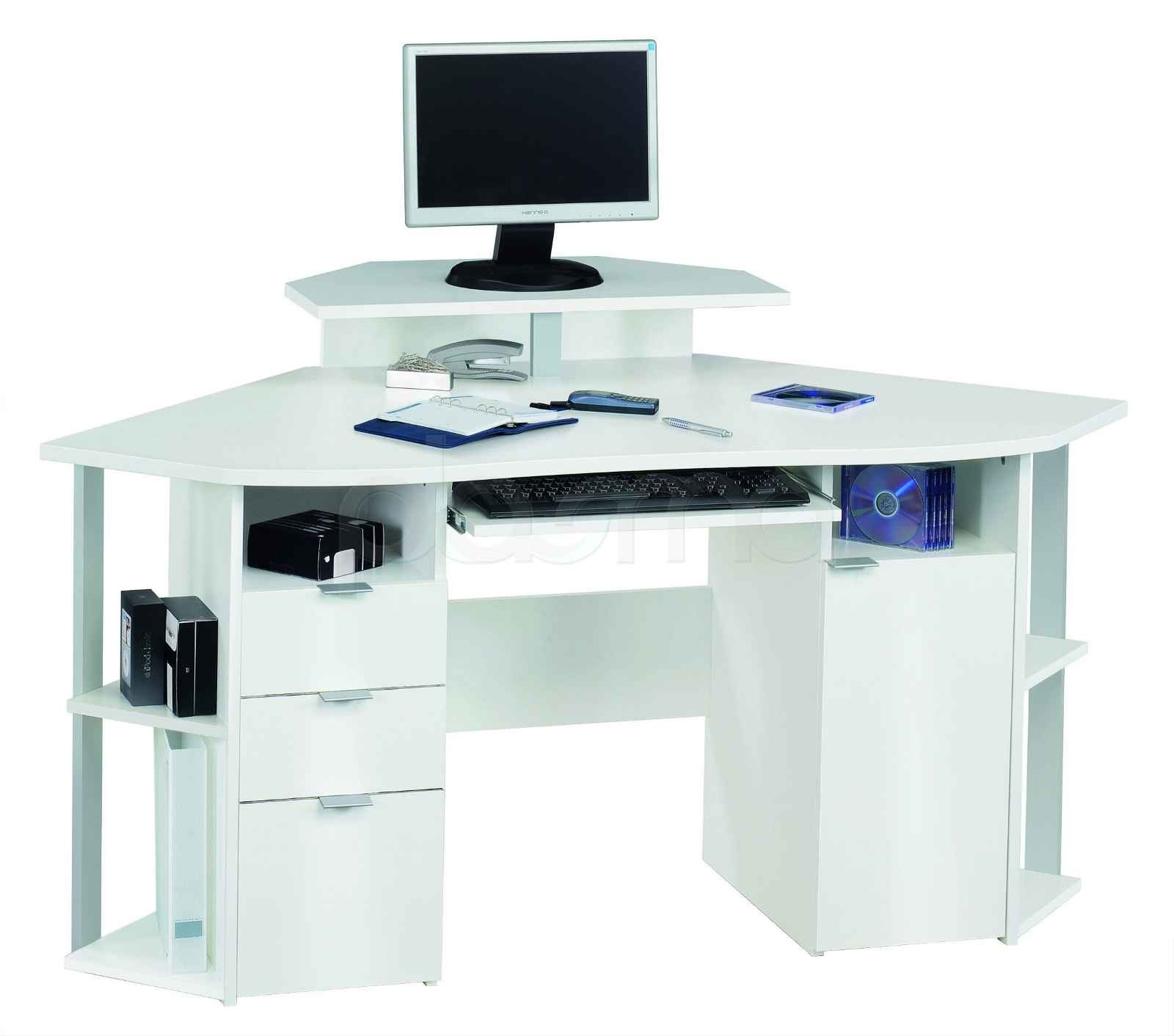 ... small corner computer desk with storage small corner computer desk
Shaker Cottage Writing Desk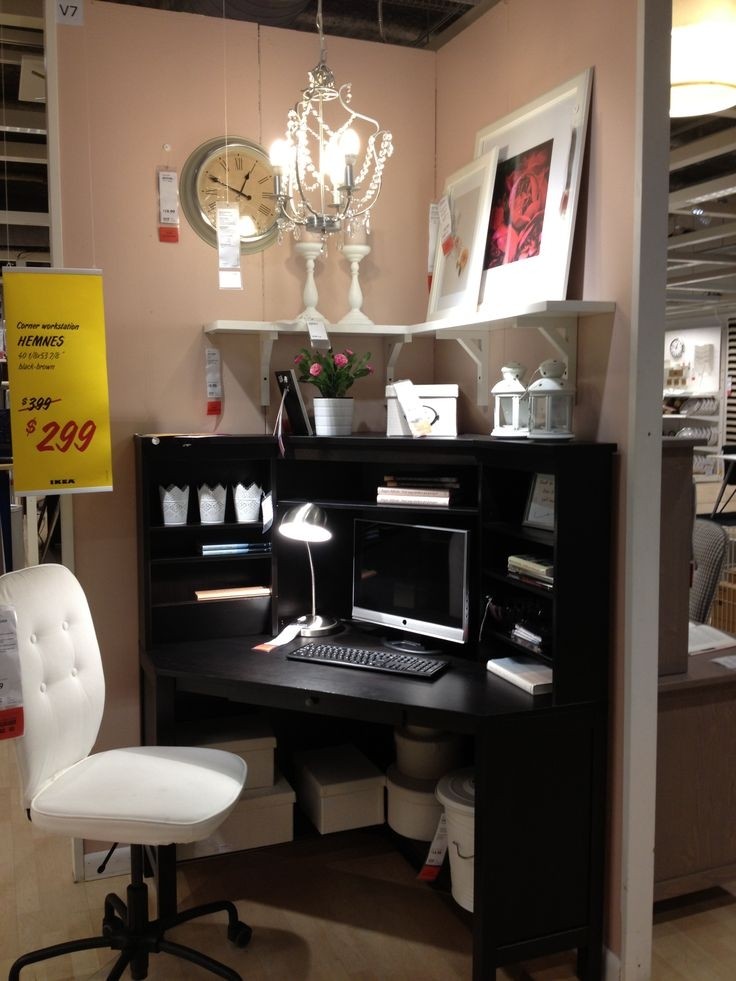 Quite small kids study space design with corner white wooden wall shelf and elegant black wooden study desk. Also very unique chandelier design - great lighting for corner study space at home. This set is also ideal for adult's cabinet.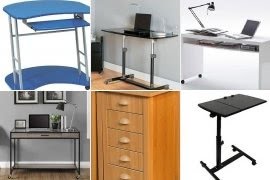 This simple office desk is a functional solution. Simple structure, the plurality of partitions and shelves and a large table top allow for a various ways of developing space. The whole is very impressive.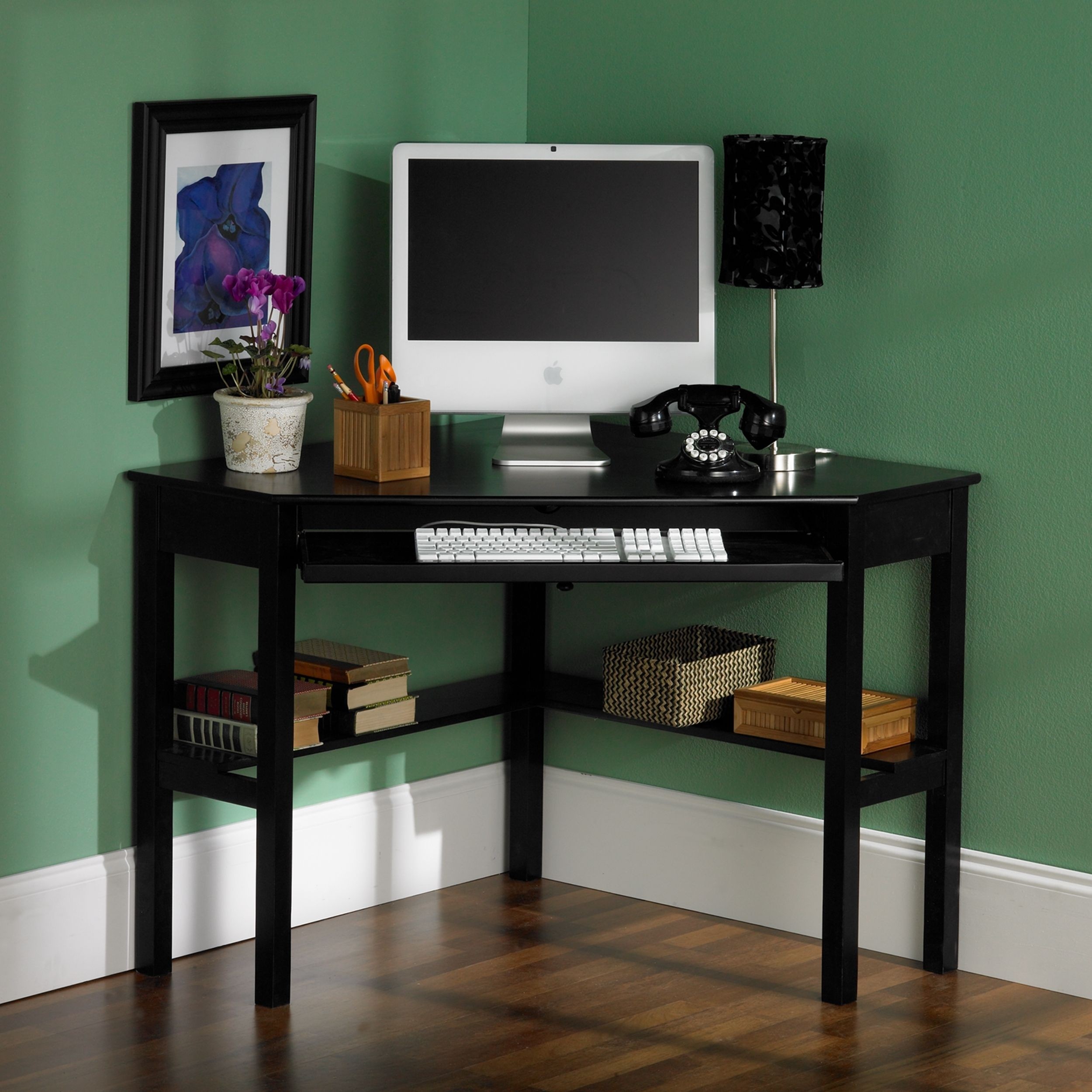 This kind of desk is a space saving product ideal for use in small offices and rooms. Its construction is ideal for a corner use. This desk features a very convenient keyboard drawer and two small storage shelves.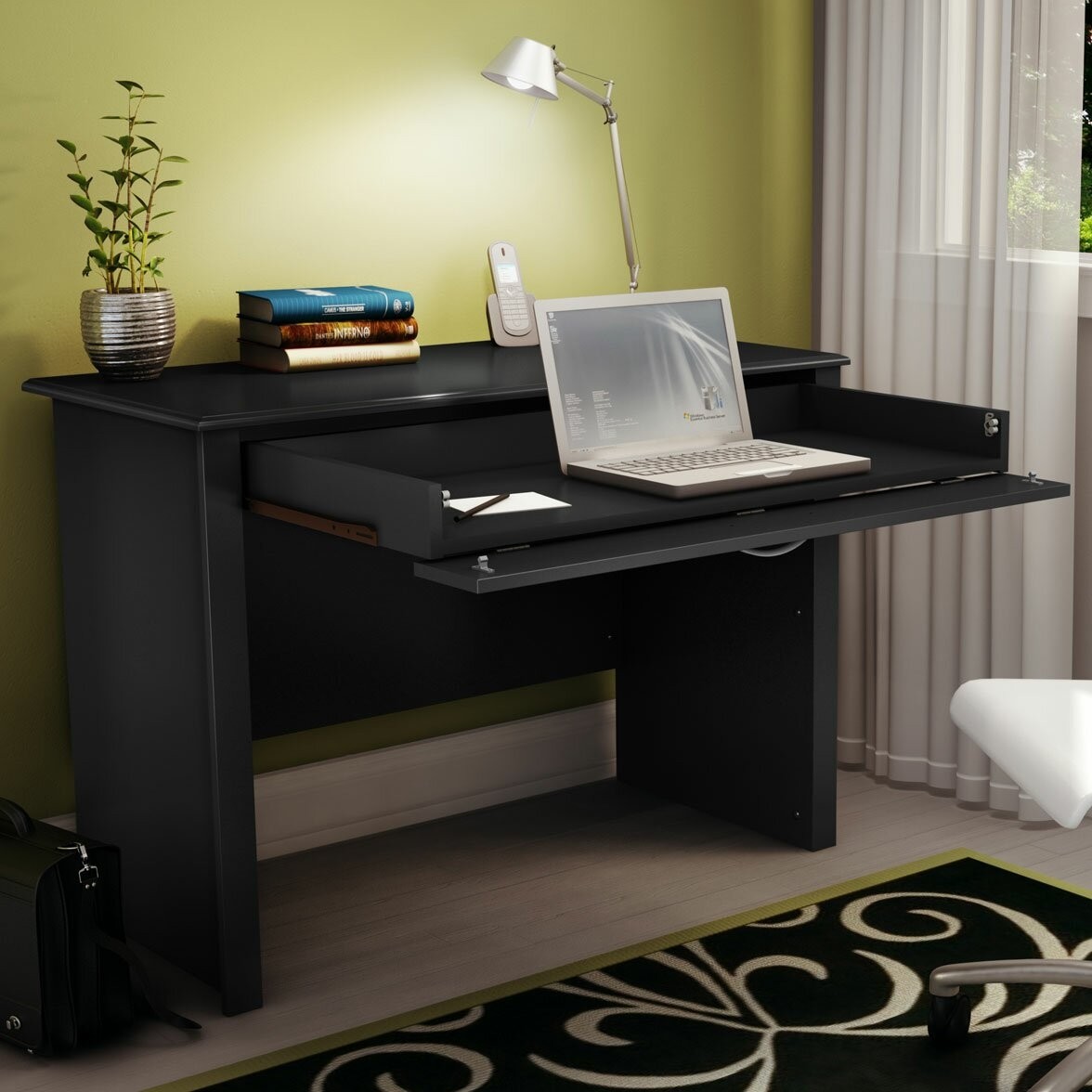 Work ID Laptop Computer Desk
It is very interesting and inventive desk that can go to work using laptop and computer. Made in black. The desk is simple and minimalist. However, it has a slide-out drawer that is so large that safely fit on either the keyboard or laptop. It's the perfect solution.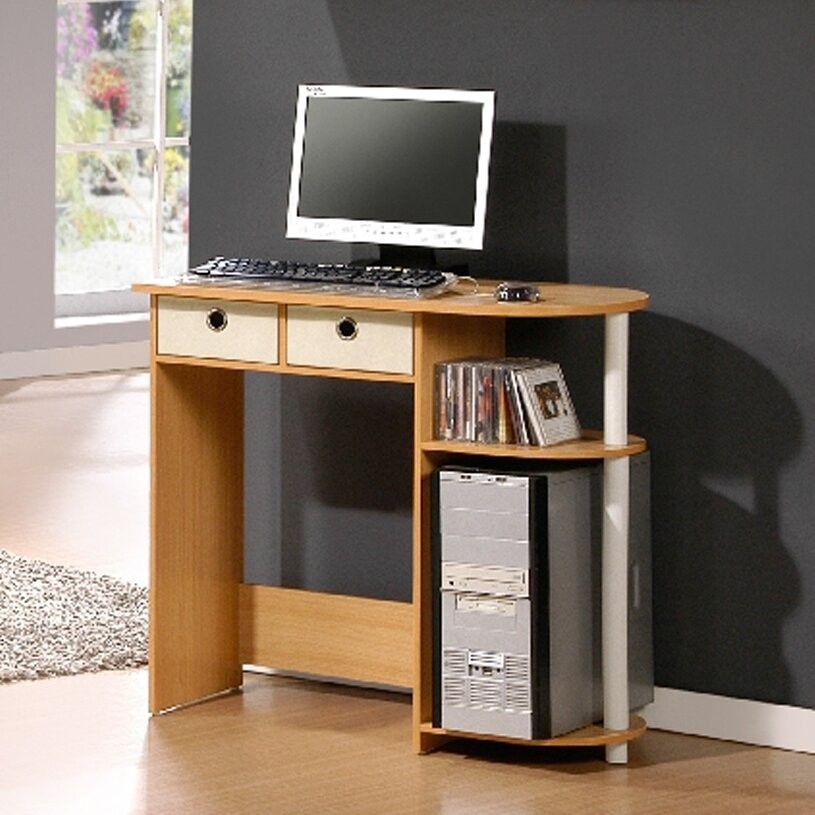 Home Computer Desk
This universal home computer desk will perfectly match all of your expectations! No matter what is your prefered style, this stylish and functional piece of furniture can be applied in every kind of space.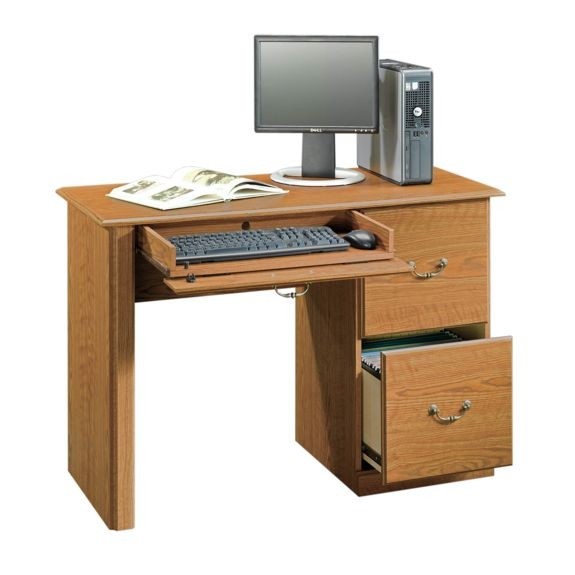 I soooo want this desk area in my kitchen!!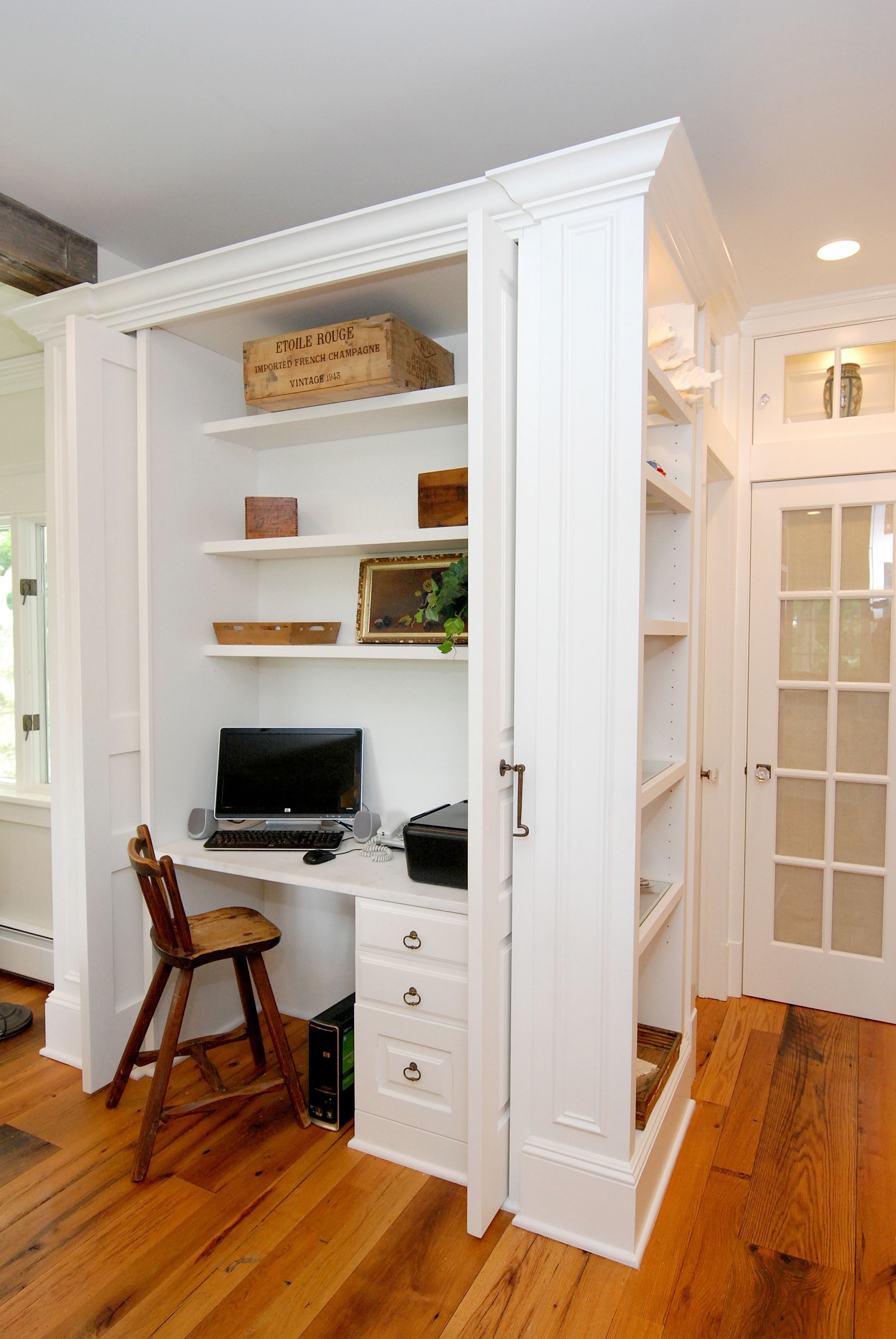 If you're still not too keen on having a computer in the common areas of your home but like the idea of monitoring computer usage, how about tucking a desk with a computer into a closet? When it's in use the doors are open, and when it's not you can close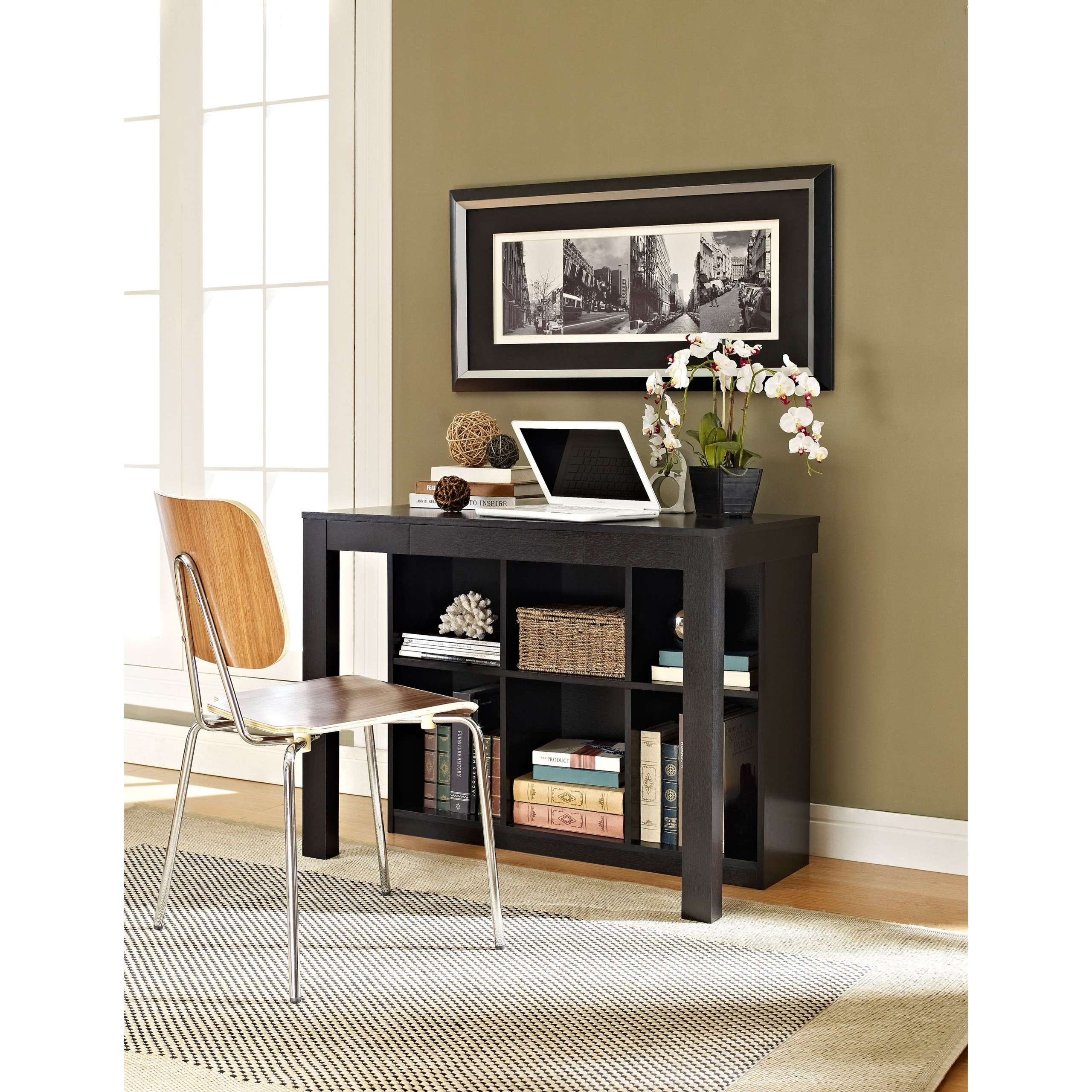 Altra Parsons Desk With Bookcase
A shapely console table that can also serve as a computer desk. It features a simple form and a universal, dark color. There is an extra storage space underneath the top, which can be used for books or documents.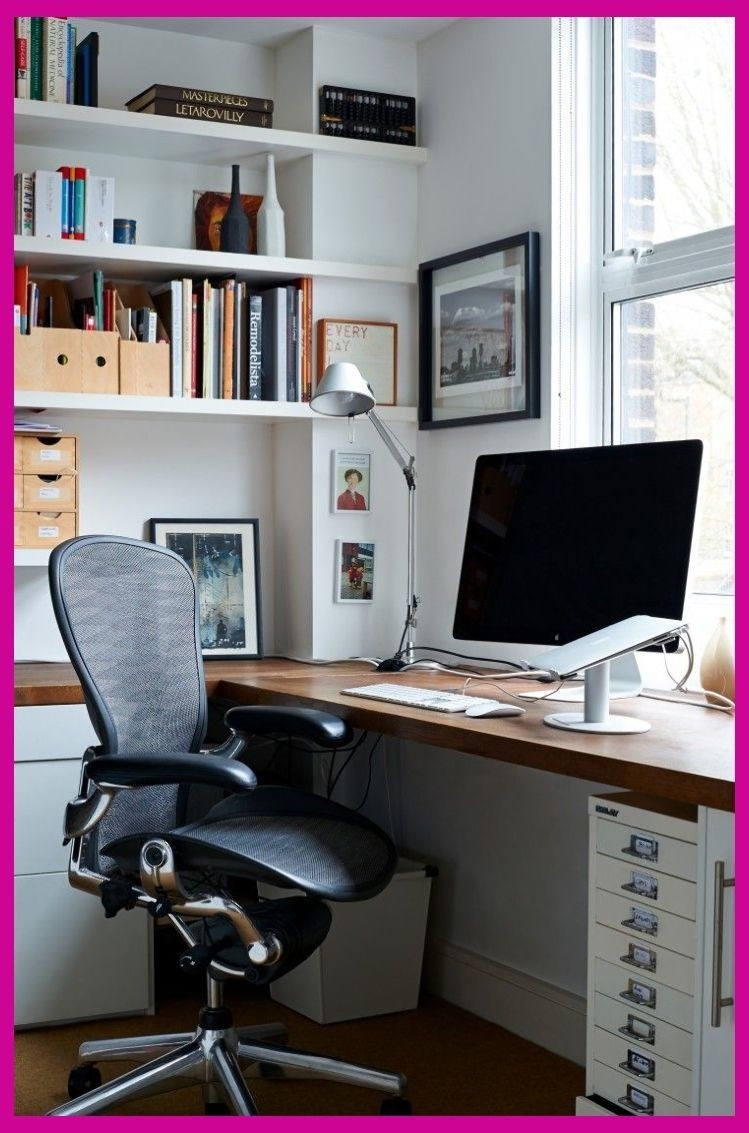 Christine Chang Hanway Home Office, Aeron Chair, Photo by Jonathan Gooch | Remodelista/screen with laptop plug-in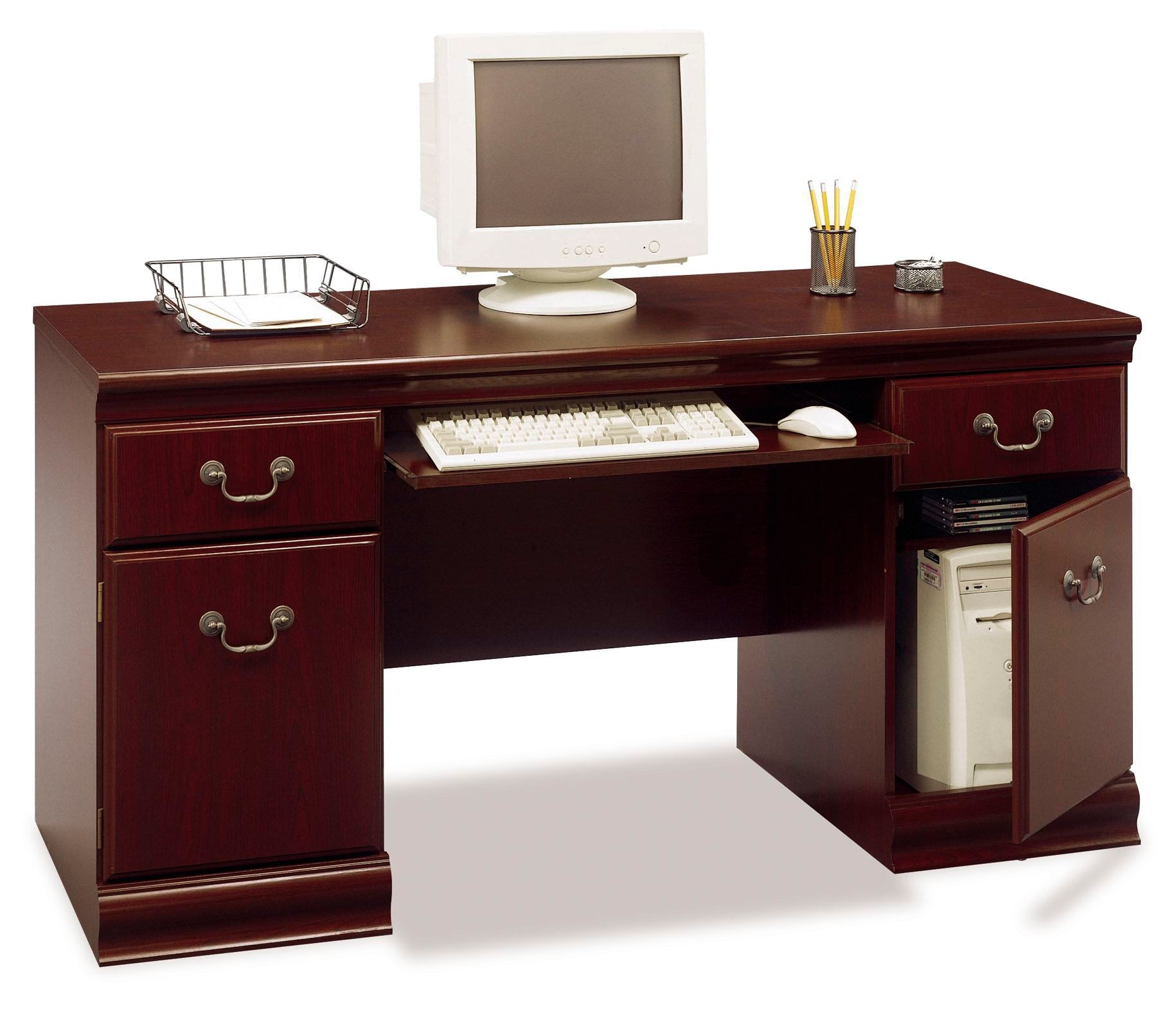 How to Declutter and Live a Fuller Life with Less Stuff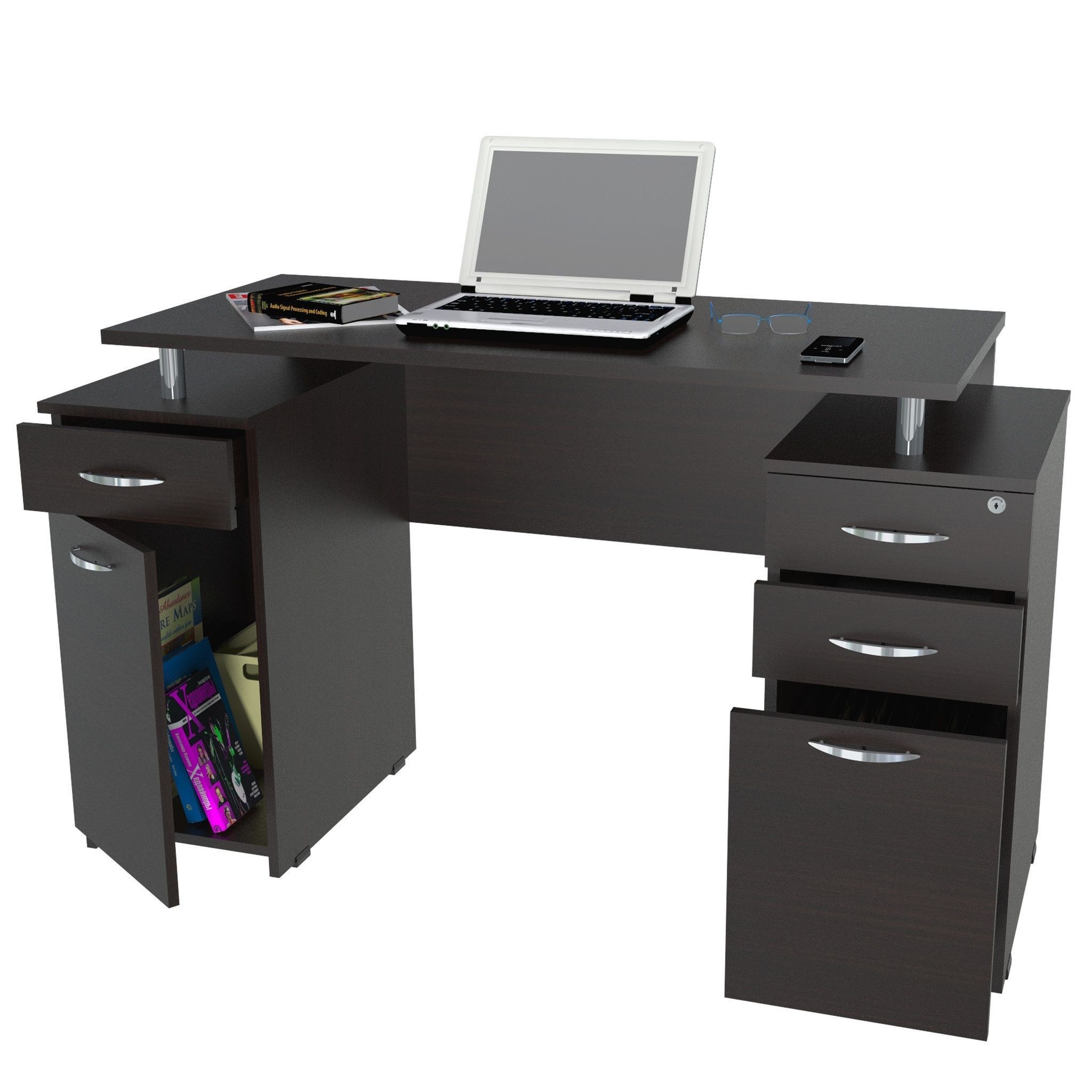 A floating ledge/counter with single drawers drawer underneath like this one could span the length of north dining wall with overhead cabinets for cookbooks, etc.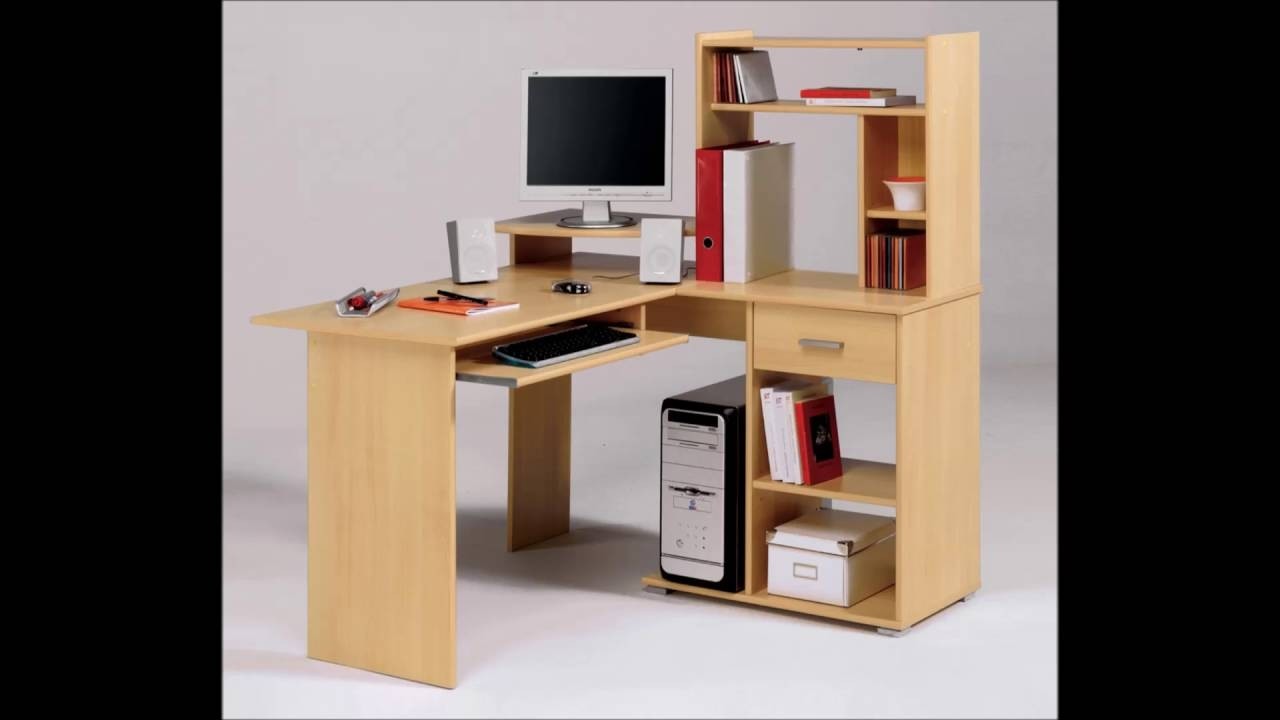 Furniture,New Model Brown Wood Desk Furniture For Home Design Inspiration With Small Bookshelf Storage And Nice Flat Computer,Dazzling Desk Furniture For Comfortable Home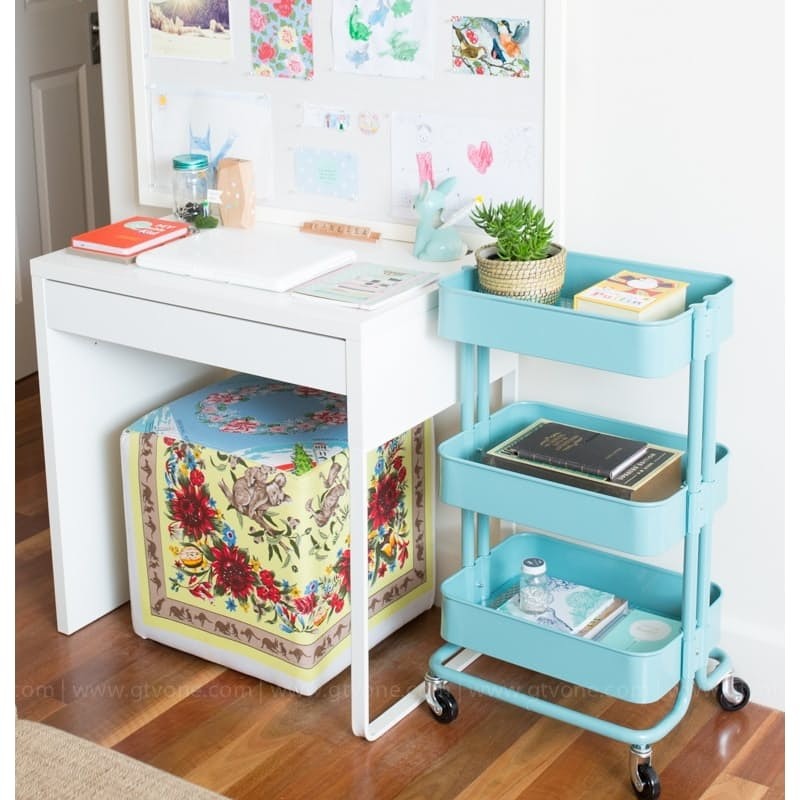 Desks & computer desks: IKEA MICKE Desk White 73cm*50, **lowest Price**