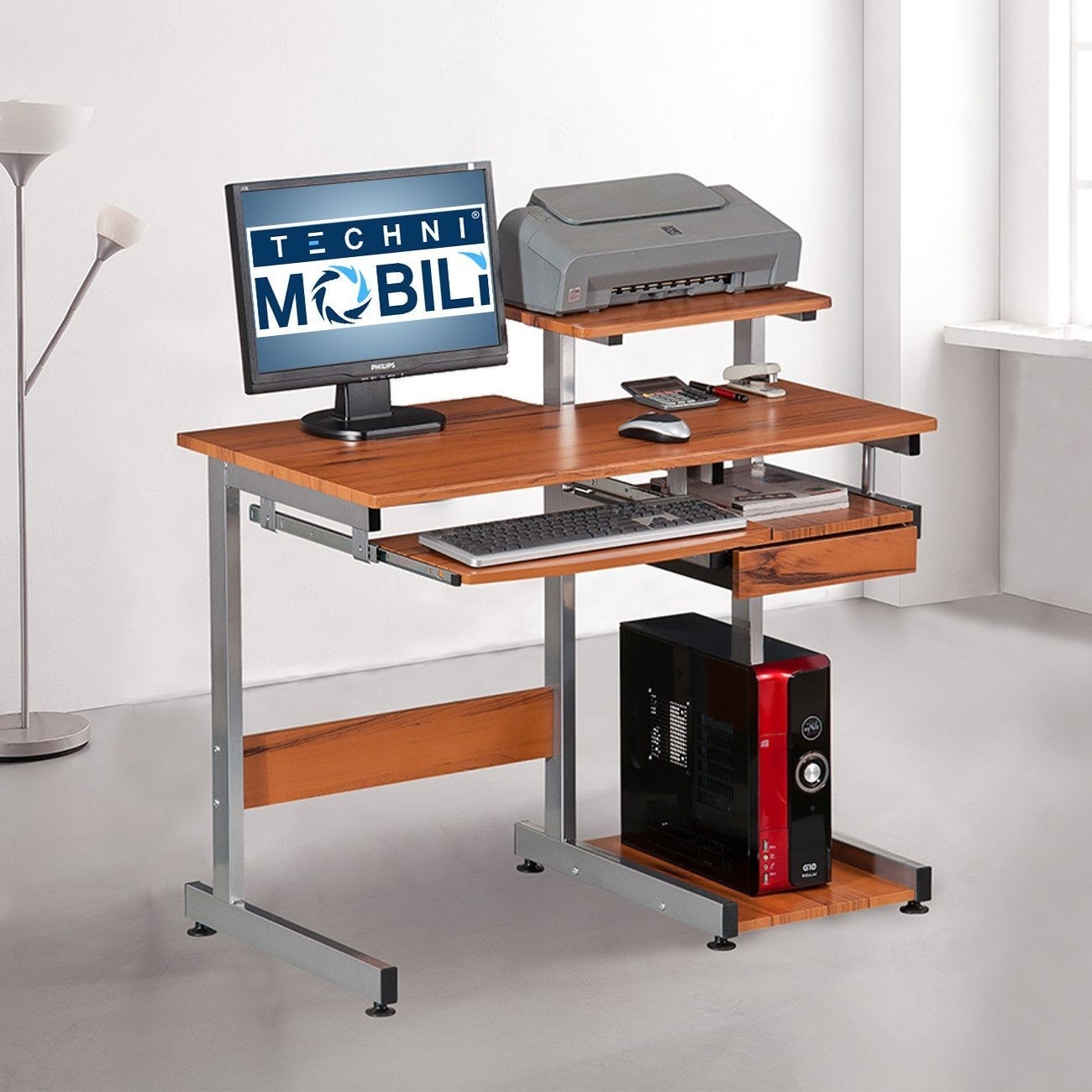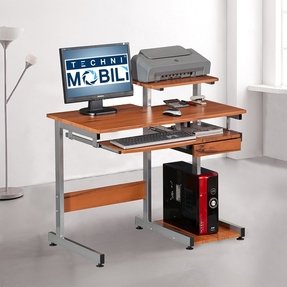 Streamline Compact Computer Desk
Compact computer desk featuring clean and modern design, pull-out keyboard shelf, open large work area and elevated monitor and printer shelf. Top is made of heavy duty 18mm fiberboard which provides durability and sturdiness.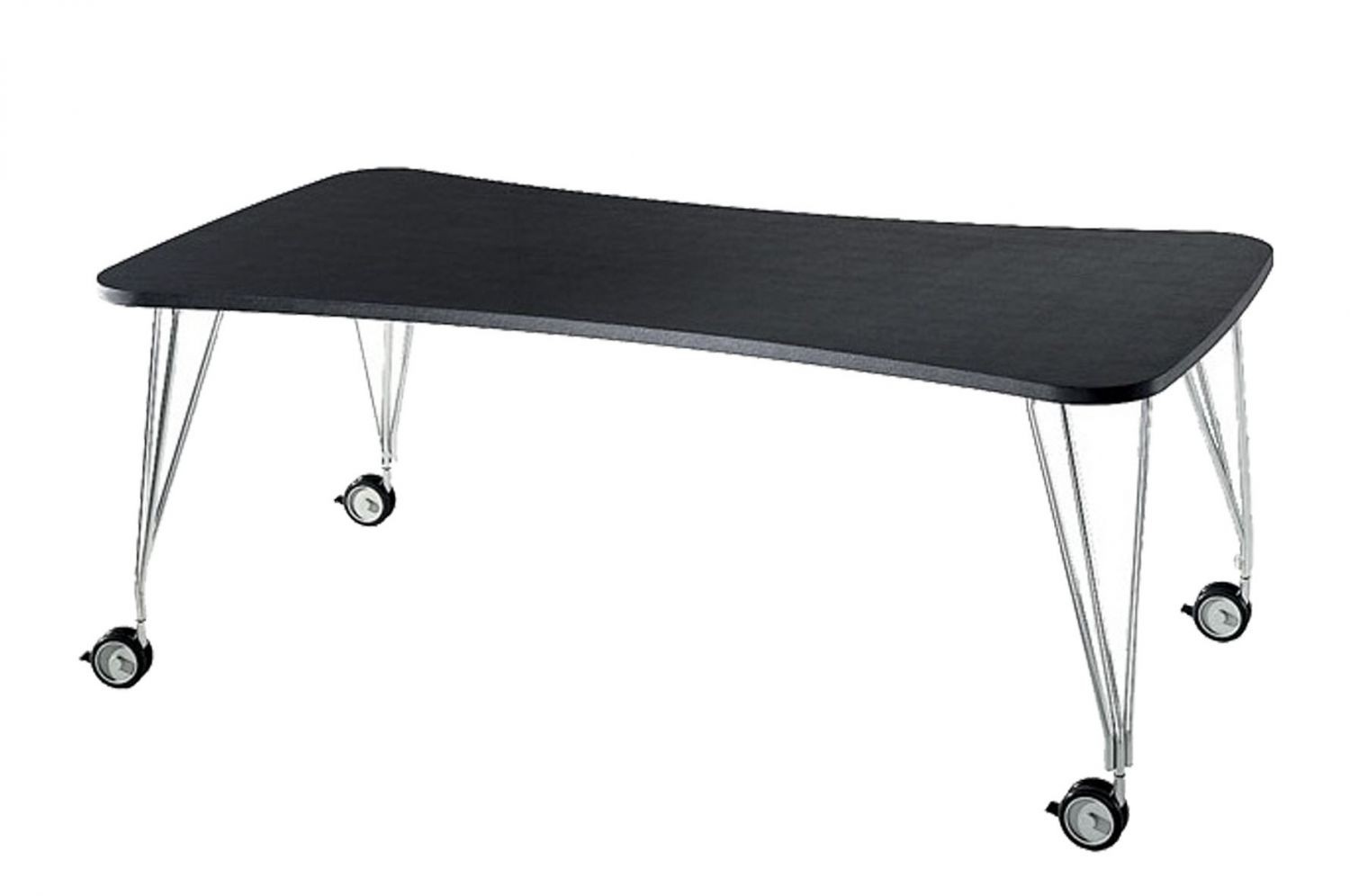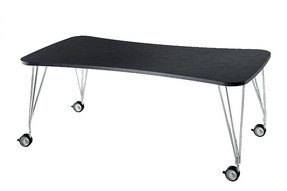 Max Table
Simple design may be very eye-catching, and this utility table is the best example of that statement. Four rolling casters, equipped with locking mechanism, make it pretty portable, while the hourglass shaped black top makes a bold style statement.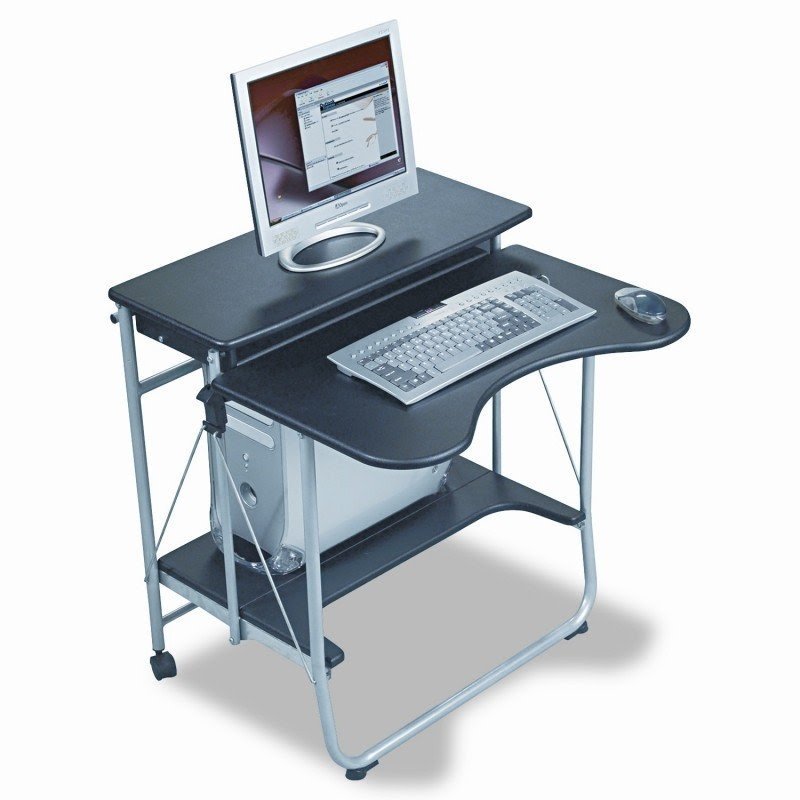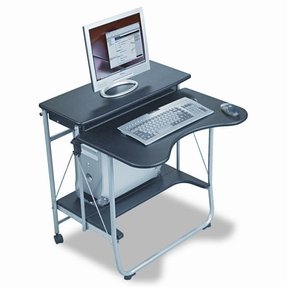 Fold-N-Go Workstation Computer Desk
An amazing fold-n-go workstation computer desk that will offer great functionality for your household and a nice space saving solution to go along well with your limited space. It sports a durable, sturdy construction.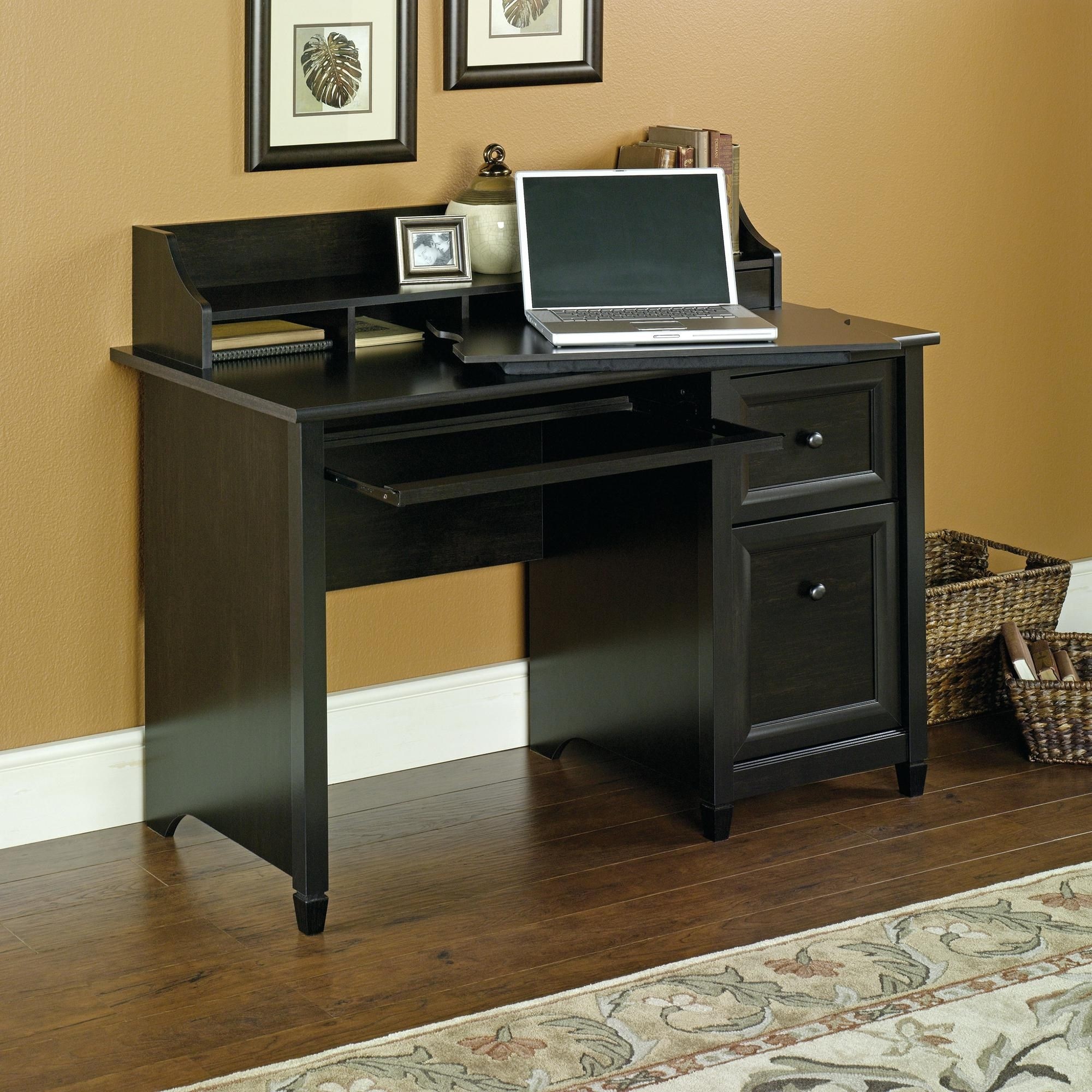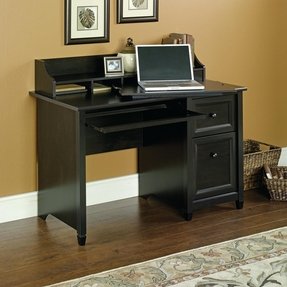 Edge Water Computer Desk
Elegant functional contemporary desk of black-finished wood. It has a rectangular top, 2 size-varied drawers and a keyboard tray with a removable laptop shelf. On top there's also a low oragniser with 2 shelves, 3 cubbies and 1 small drawer.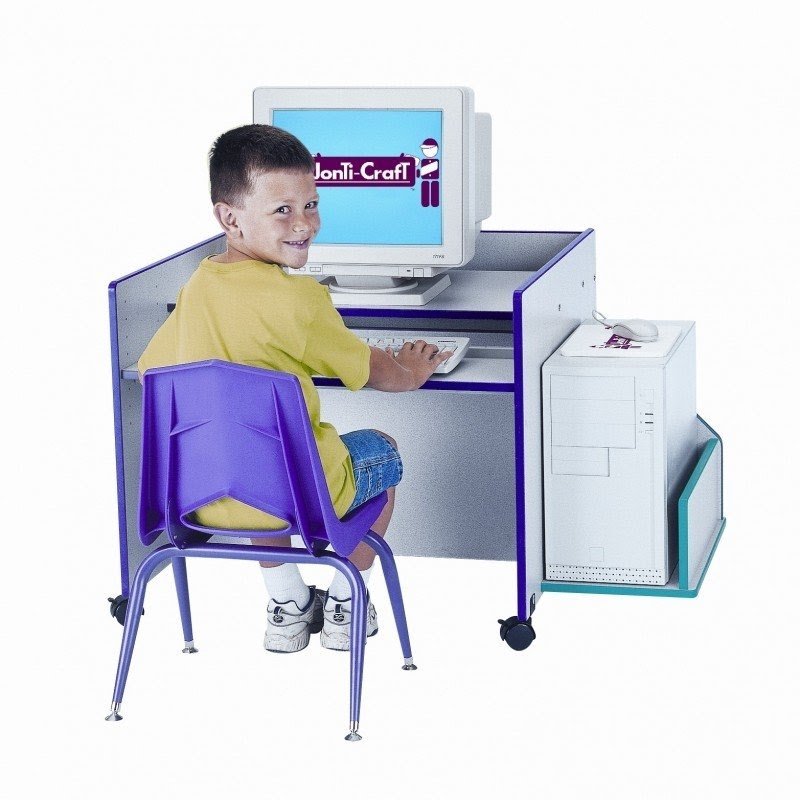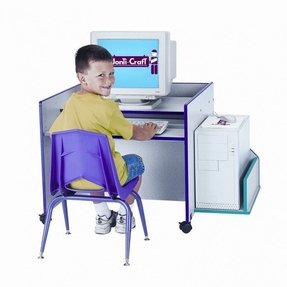 KYDZ 29.5" W x 30" D Youth Table
Rectangular utility table of fixed height, made of freckled gray laminate, with fully closed back; it is dedicated for children. It features mobile casters with locking mechanism, CPU siderack and keyboard shelf.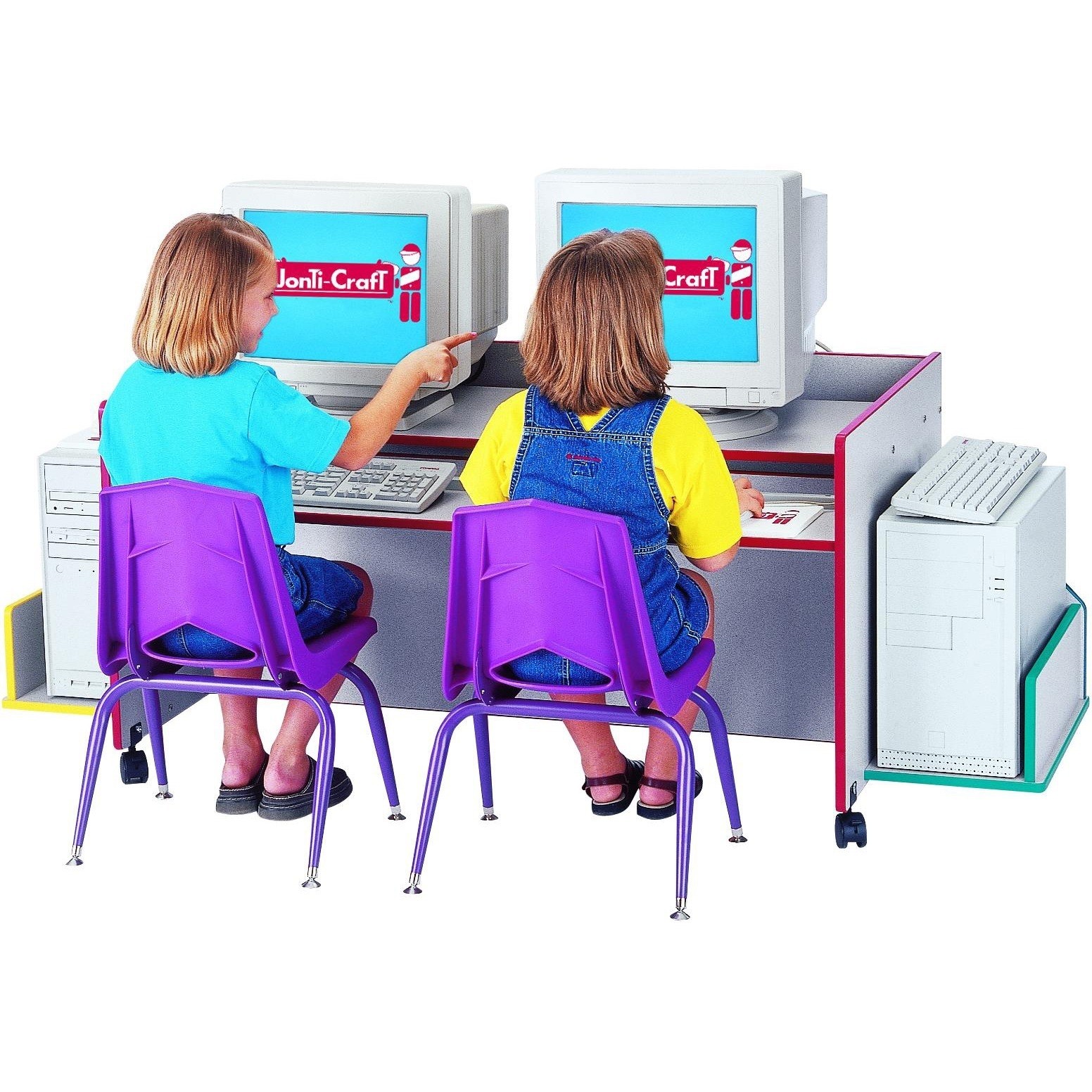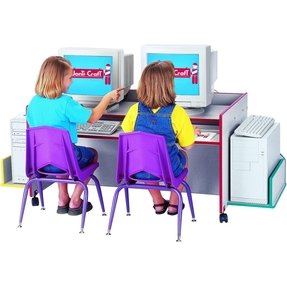 ThriftyKYDZ 48" W x 30" D Double Youth Table
If your kids constantly argue who should be siting by their desk, we have an easy solution for you. With this Double Table for Kids your little ones have an opportunity to work and learn side by side. The table offers durable construction and great functionality.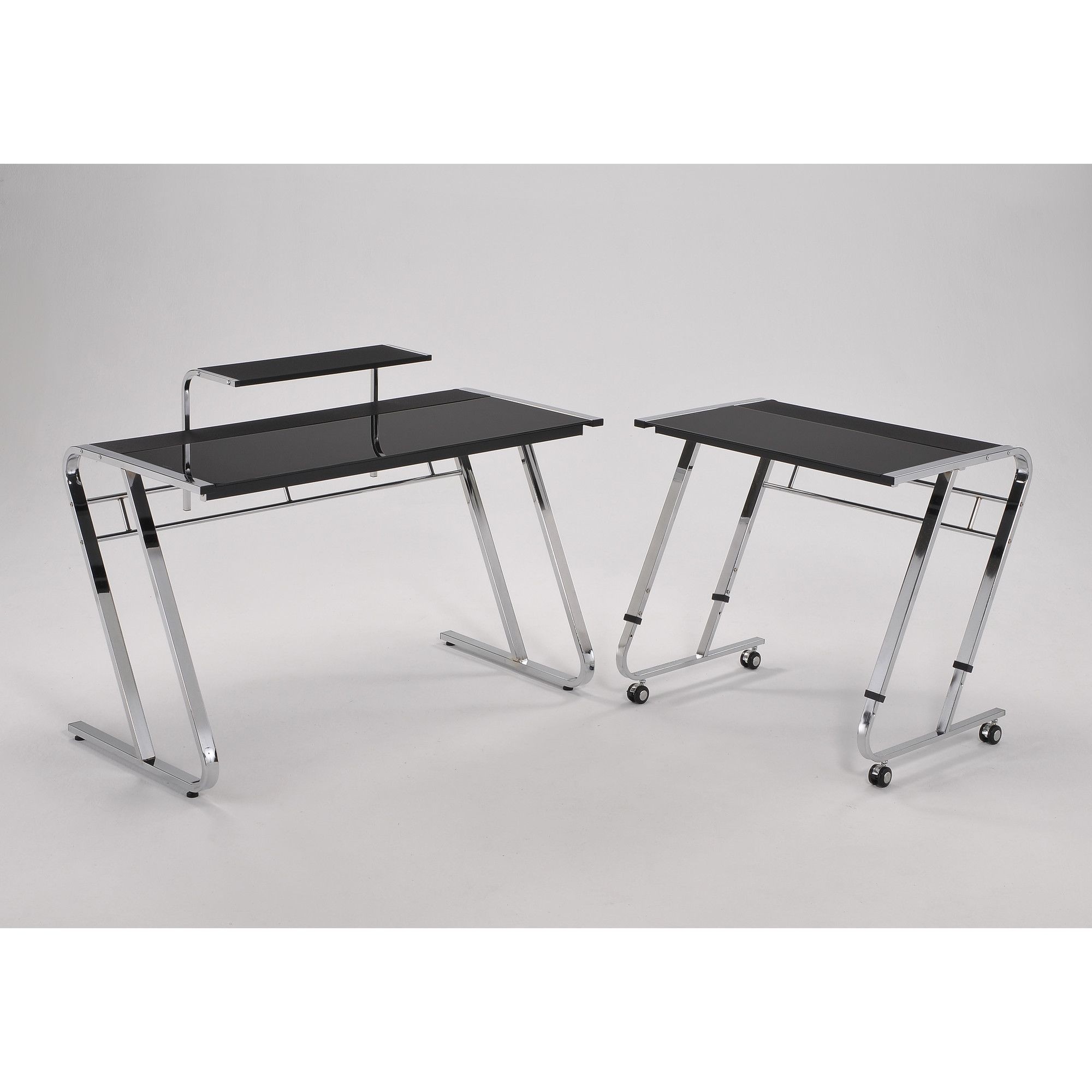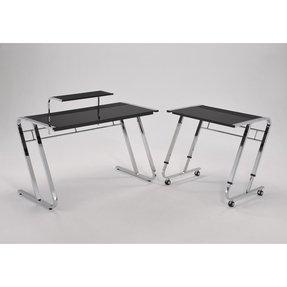 Computer Desk
Spice up your modern interior with this functional computer desk in black & silver finish. The desk offers 2 pieces, each with natural brown composite wood construction, along with a glass tabletop, and resistance to heat.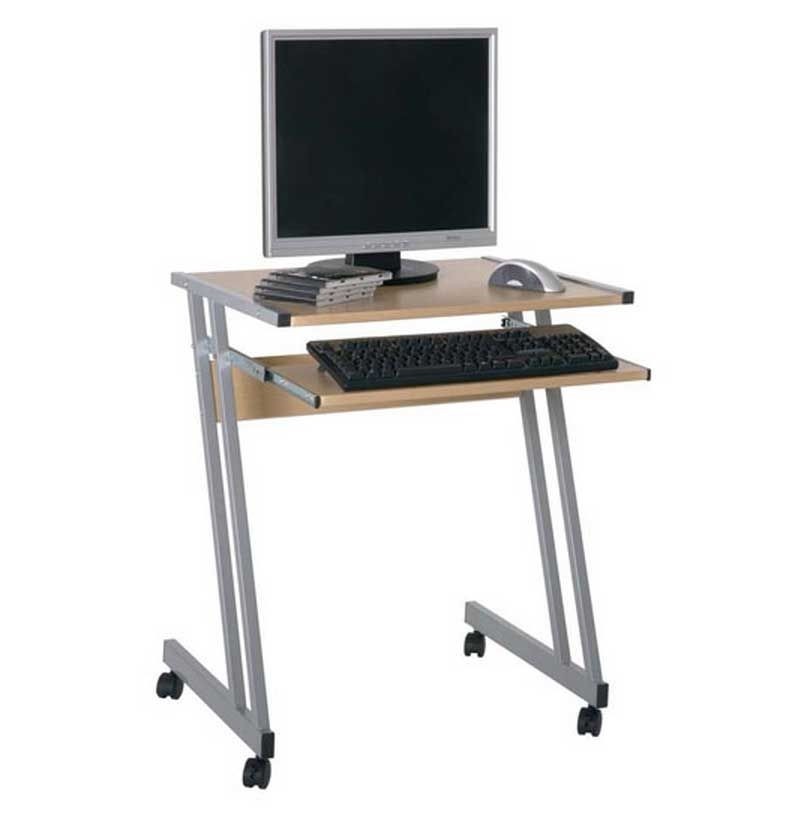 Computer table on wheels, it has a flat wooden top that conveniently sits a monitor and a mouse pad. It also has a keyboard drawer that's retractable and wooden. The computer table has durable and light metal stands on wheels which make it easy to move around.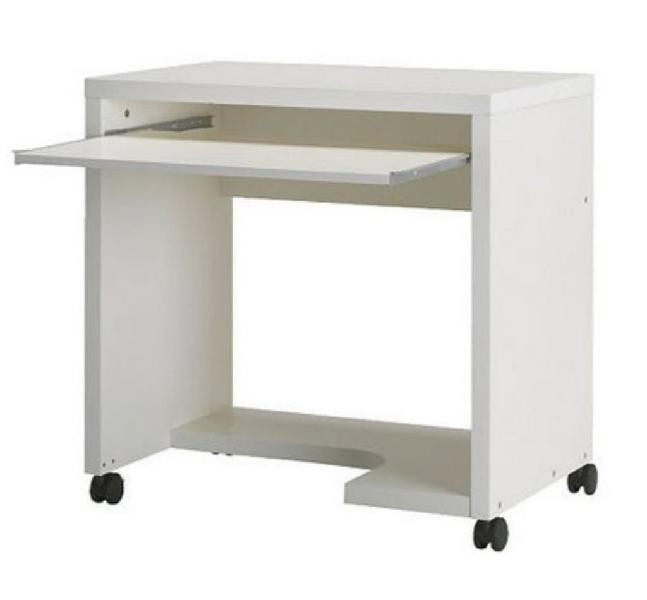 Simplistic design, yet concealing impressive solidness and functionality. This is how IKEA works. This small computer table on wheels proves its naturally. Compact-sized, white surface will smoothly fit into most of the decors.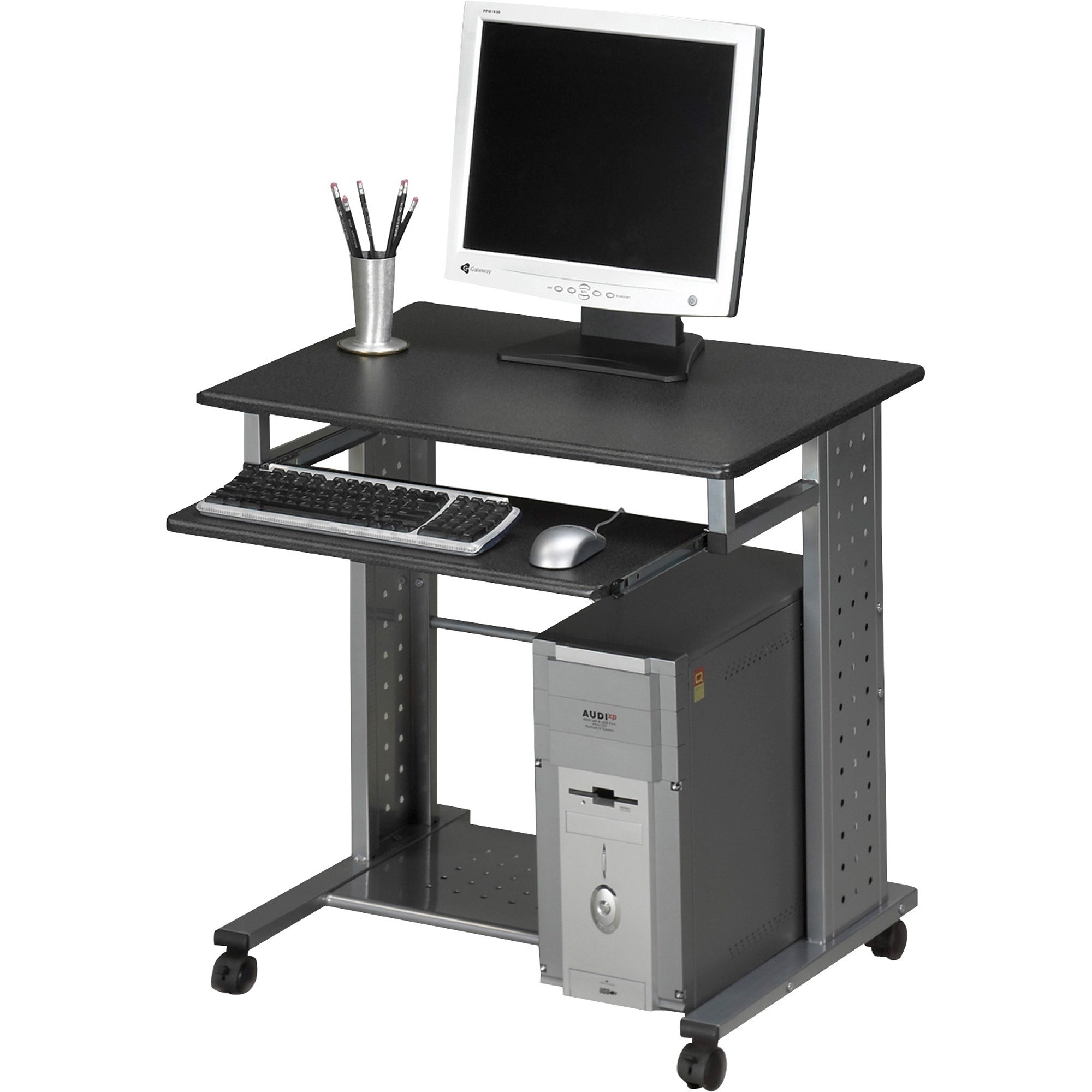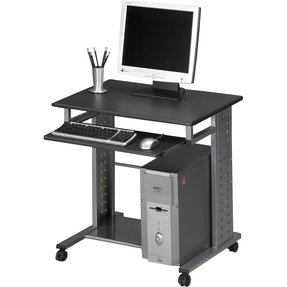 Computer workstation for home or office, compact in size to fit in with limited interior spaces. It features small wheels for better mobility, a keyboard drawer and functional bottom shelf for CPU or printer.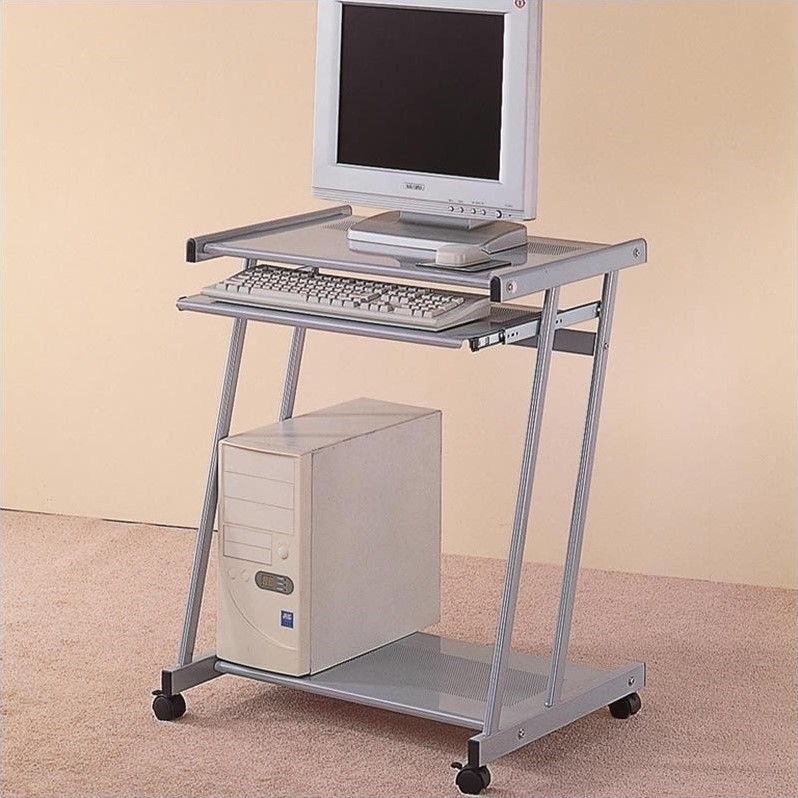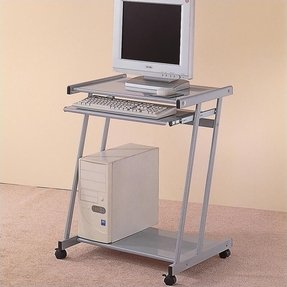 A contemporary computer workstation made of metal with silver finish, equipped in four small rolling casters, bottom shelf to store CPU, pull-out keyboard drawer and rectangular top which will handle even big monitors.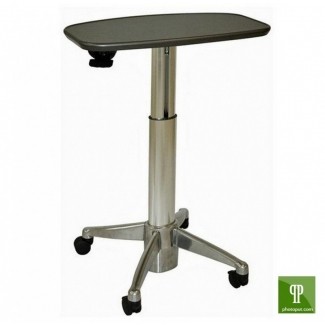 Portable Computer Table On Wheels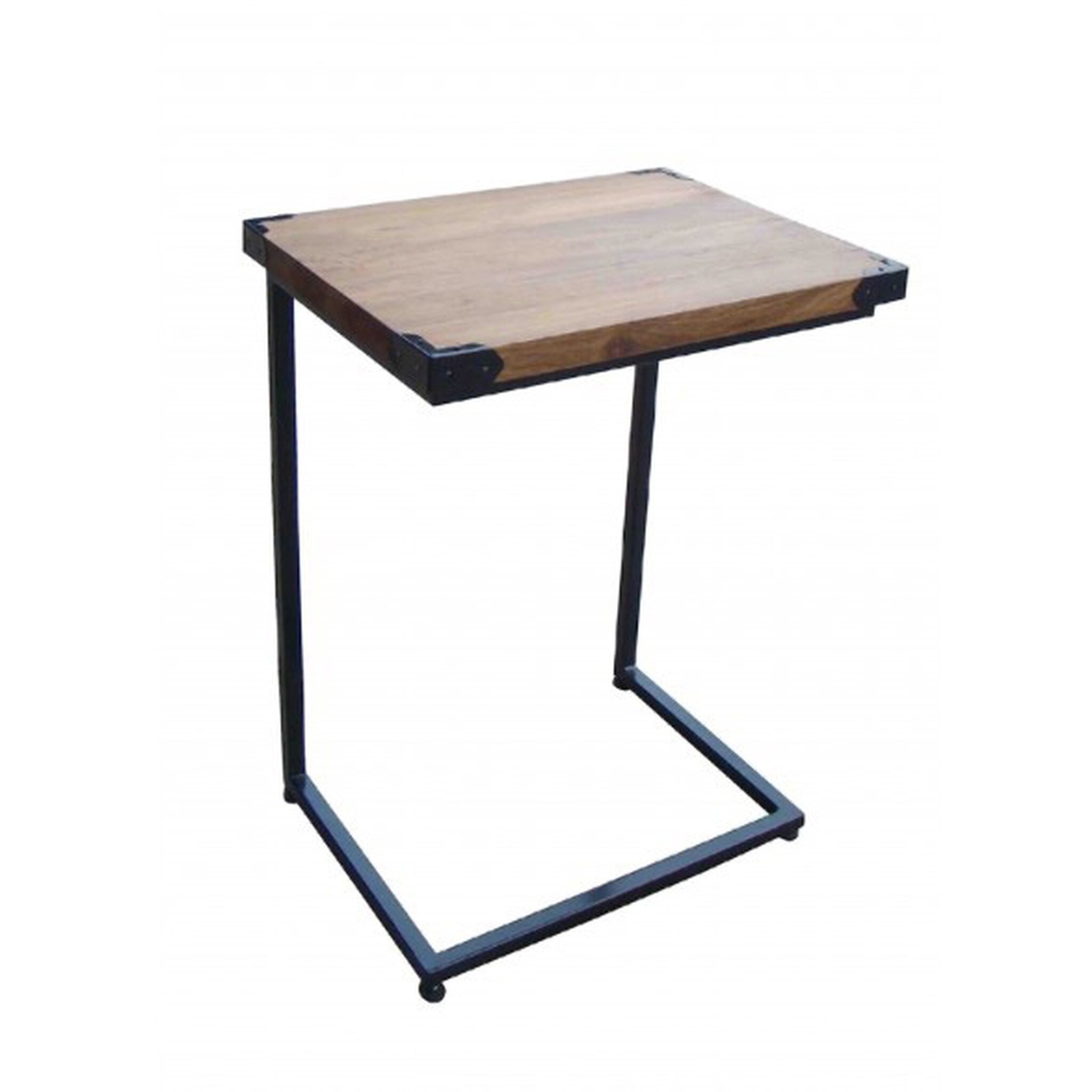 A metal c-frame supports a wooden tabletop. It is the perfect place to keep a snack or to support a laptop. The shape makes it easy to slide under the edge of a couch or a recliner. An excellent accessory.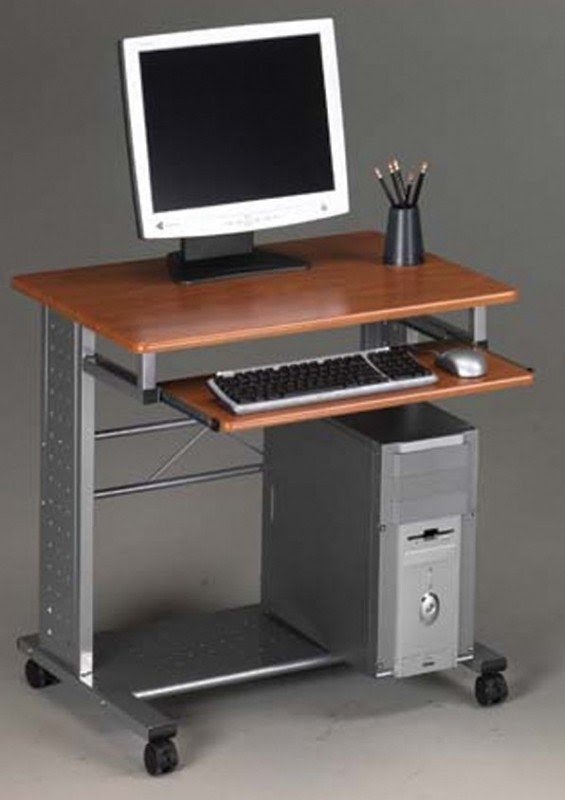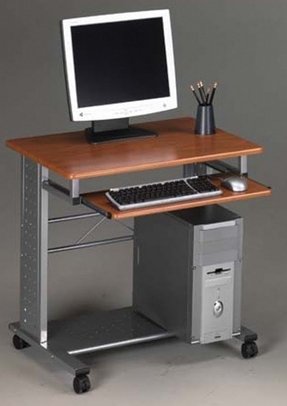 If space is of the essence for you, this computer cart on wheels will be a perfect solution. You can now replace the normal desk, that takes up plenty of space and get this amazing piece with sturdy steel construction and a roll-out keyboard drawer for maximum convenience.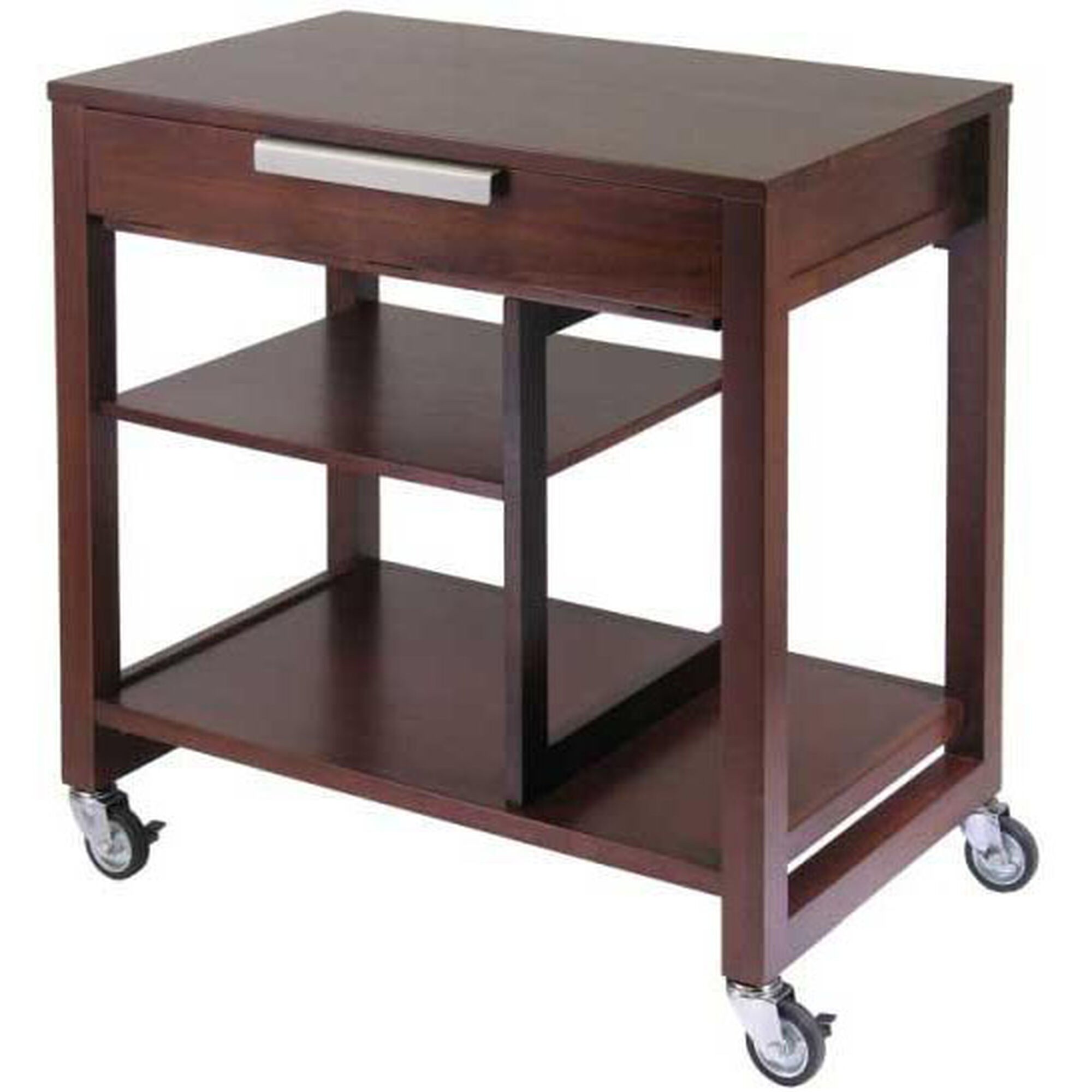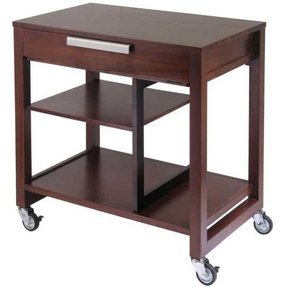 This small computer desk on wheels answers the frequent question of where to place the laptop. The desk has a wide shelf and a small one underneath the drawer beneath the desktop. It is the perfect portable home office.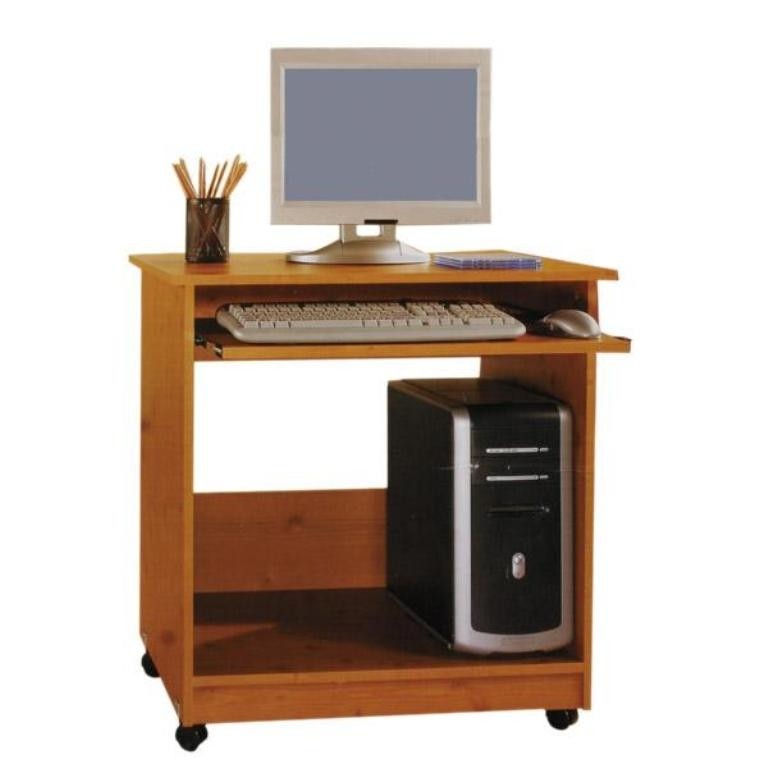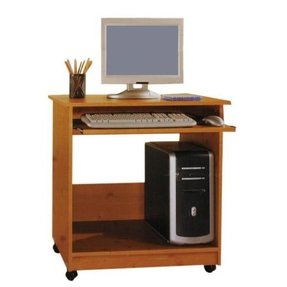 Small Computer Desk with Castors and Keyboard Tray | Office Desks ...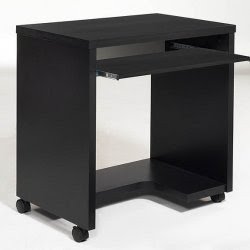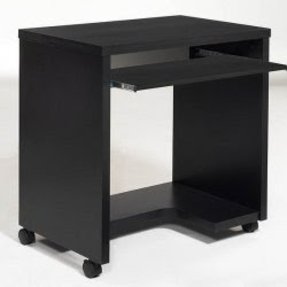 Small Computer Cart on Wheels, Desk w/ Black Finish