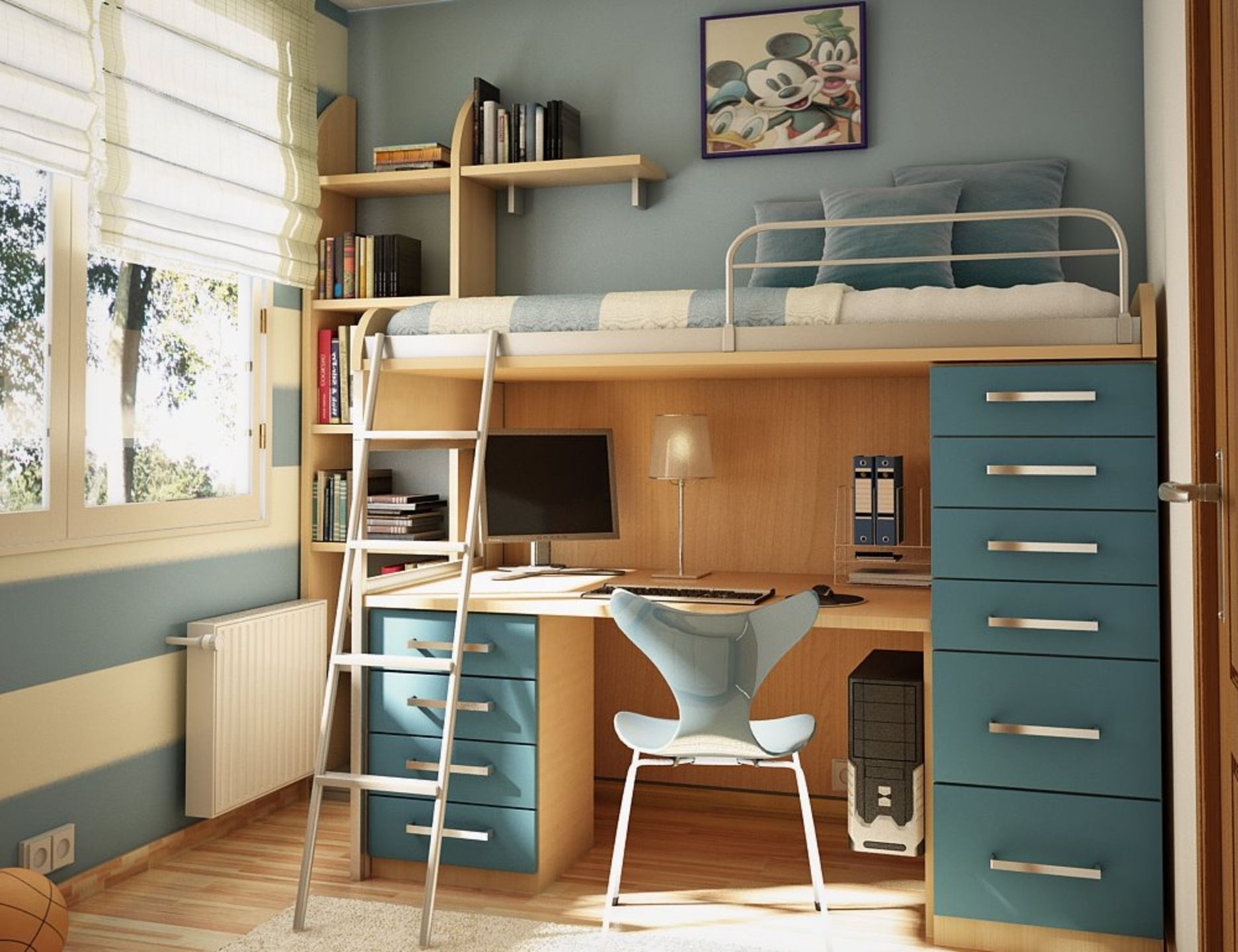 An aesthetic contemporary loft bed of wooden materials with a 2-tone finish. A side half-rail and a slanted ladder are of metal. A tall open shelving unit, a desk top and side panels are light brown. Drawer fronts (with long metal handles) are blue.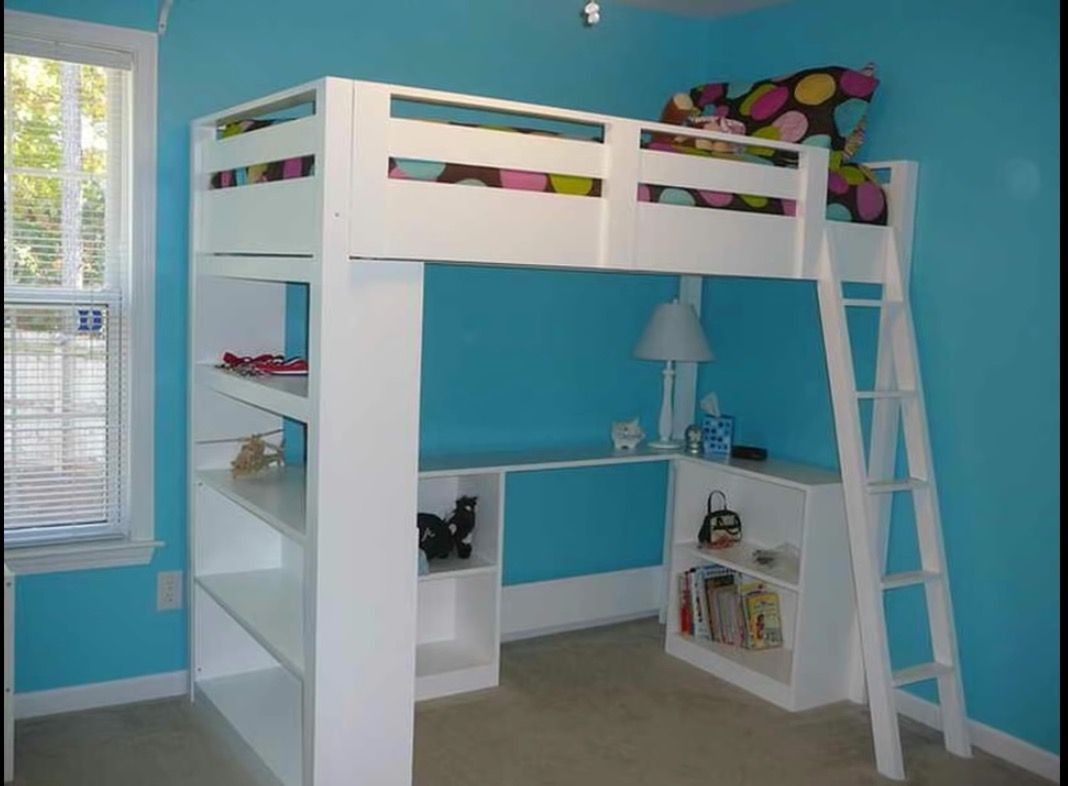 A cool practical loft bed of white-finished wooden materials. It has a rectilinear frame and is equipped with a slanted ladder. A footboard consists lots of open shelves. A computer desk, an open cabinet and a castered chair underneath are white.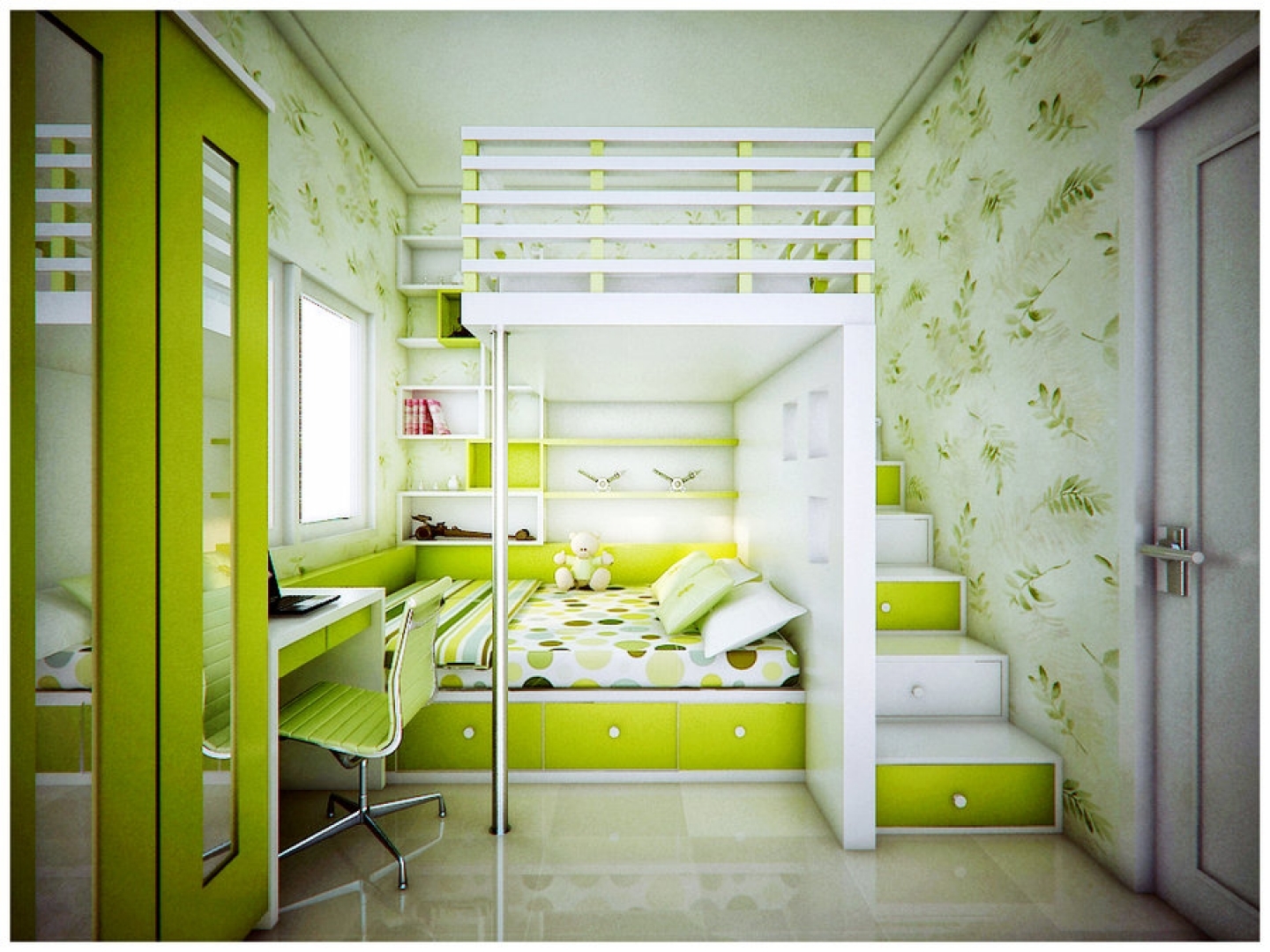 Kids Rooms,Beautiful Teenage Bedroom Design With Under Stairs Storage And Loft Bed Featuring Student Desk And Eames Aluminum Chair Combine With Leaf Wallpaper,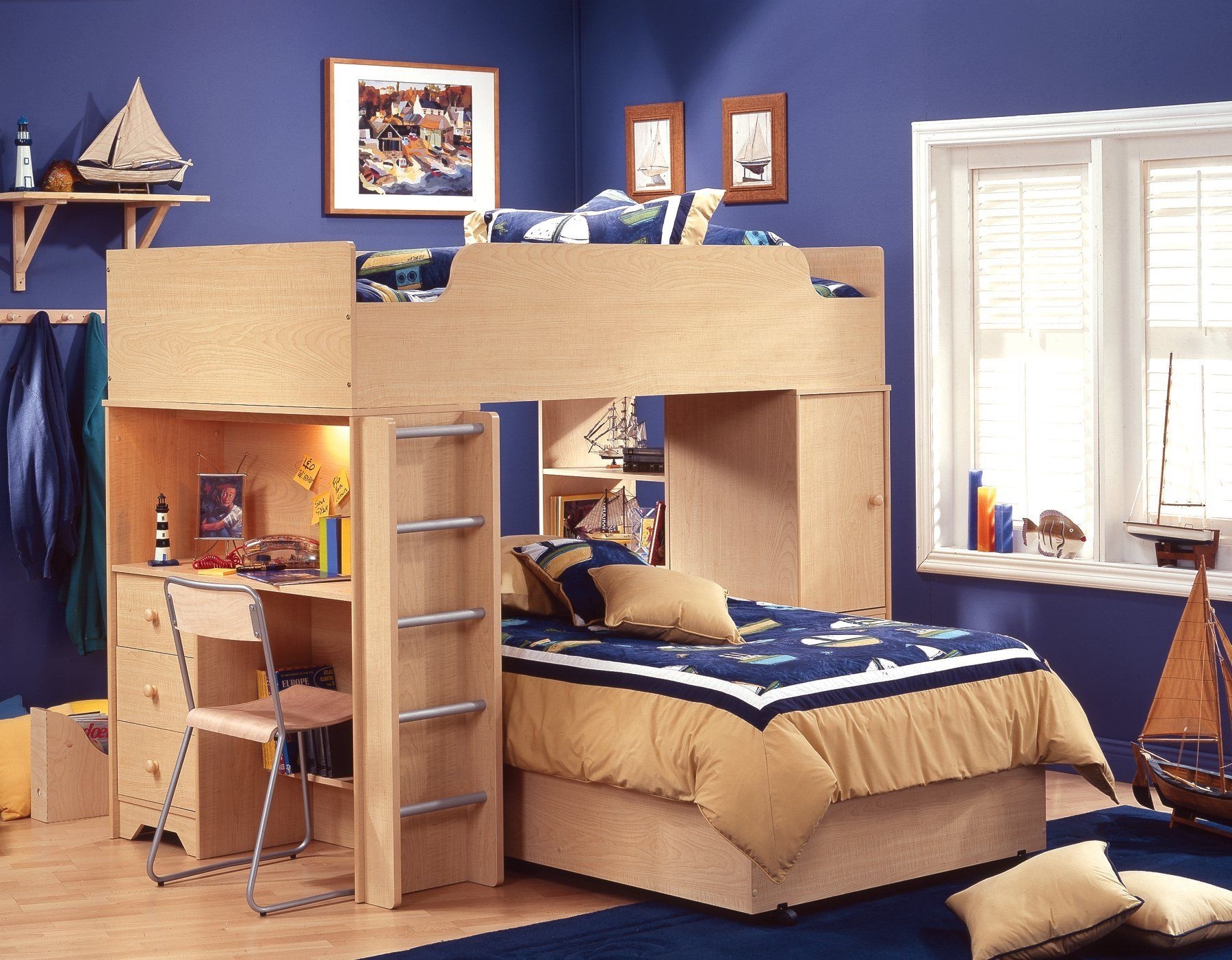 Made of oak wood, the loft bunk bed with a desk is a great combination, which is very functional and perfectly suited to any interior design. The attractive drawers and numerous elements make the furniture very practical.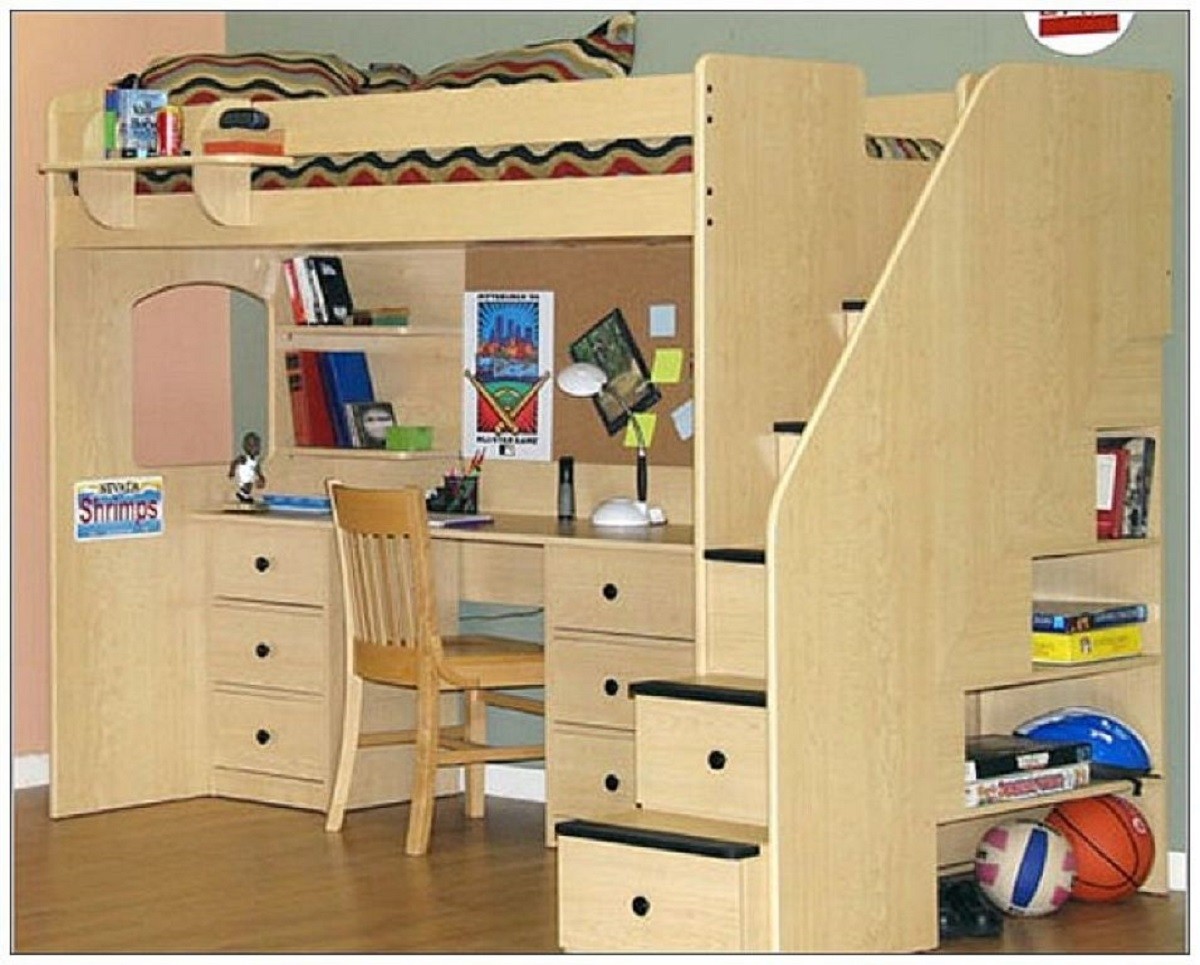 A nice idea for a small space design. This wooden construction includes an upper bed accessible via stairs with storage drawers. Lower part includes a full size desk with many drawers for books or other items.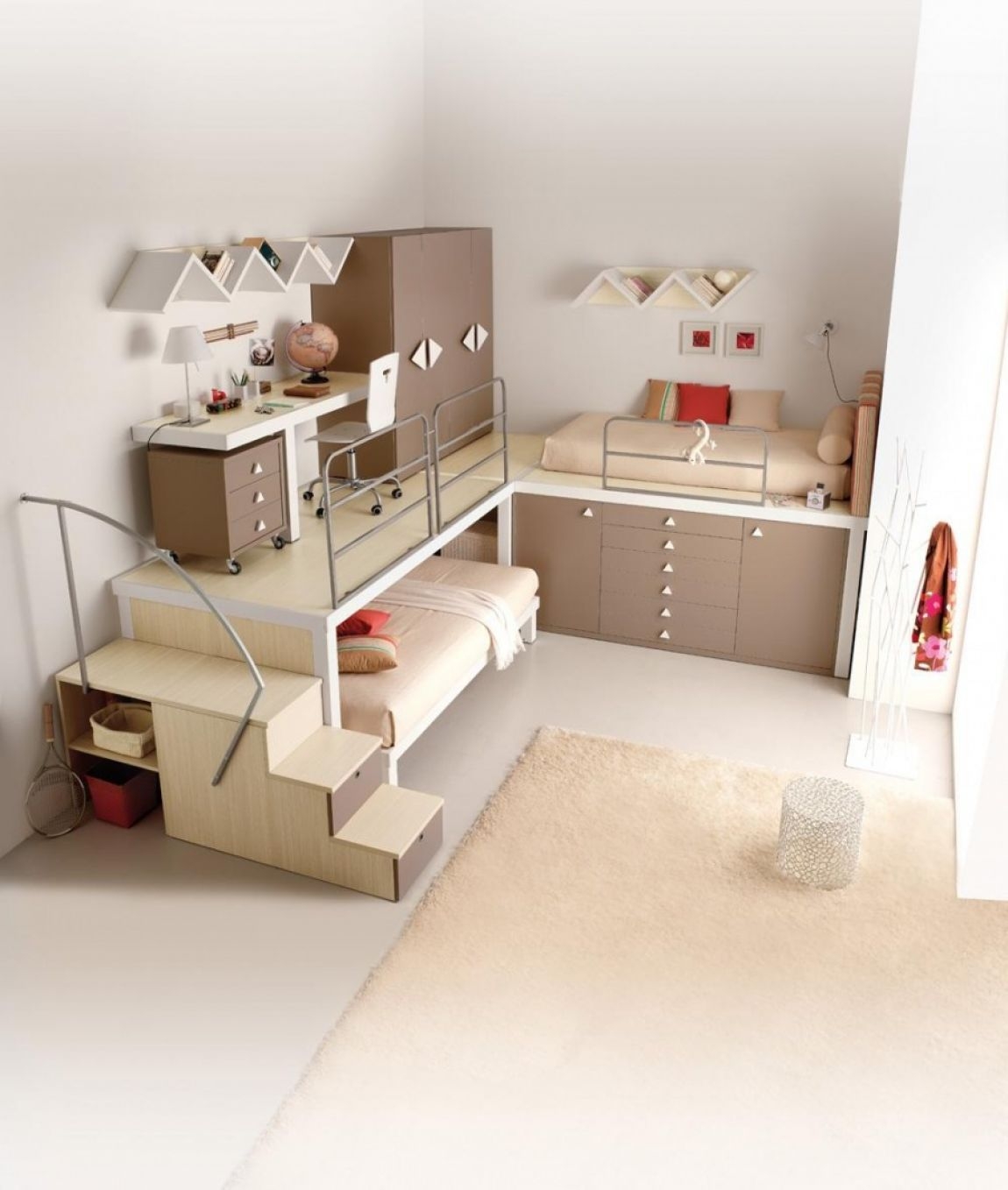 This construction is suitable for young students. It includes a lower bed and its upper area features a desk with drawers and chair. The whole item also includes a chest with drawers and storage compartments.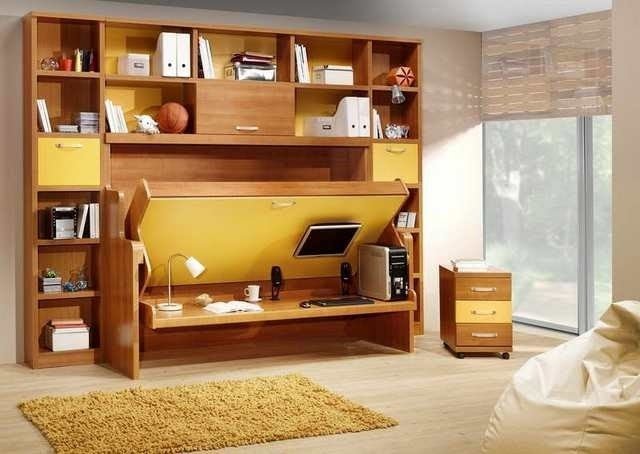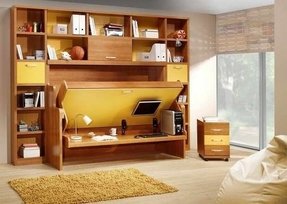 Bunk bed fitted with desk on the base. Construction is made of wood and reinforced with solid supports. Great for space saving in teenager's room.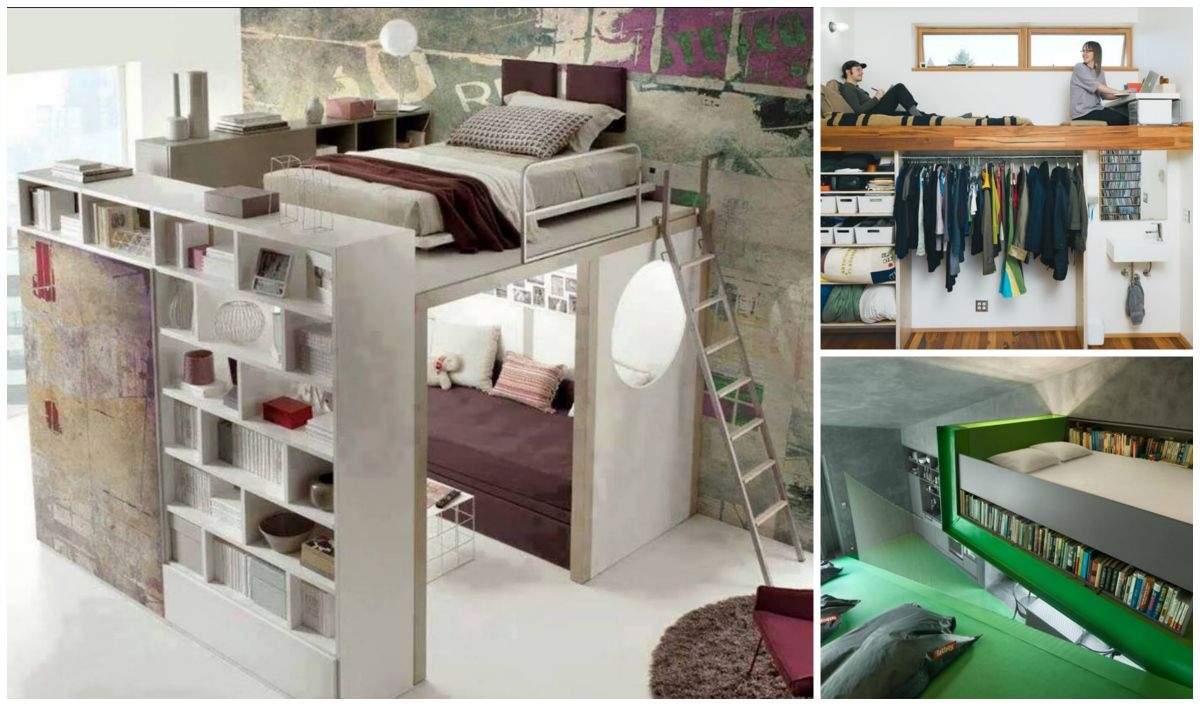 Loft bed with a durable construction and practical shelves for display and storage purposes. Its lower part provides living space and its upper sleeping area includes a durable access ladder and additional shelves.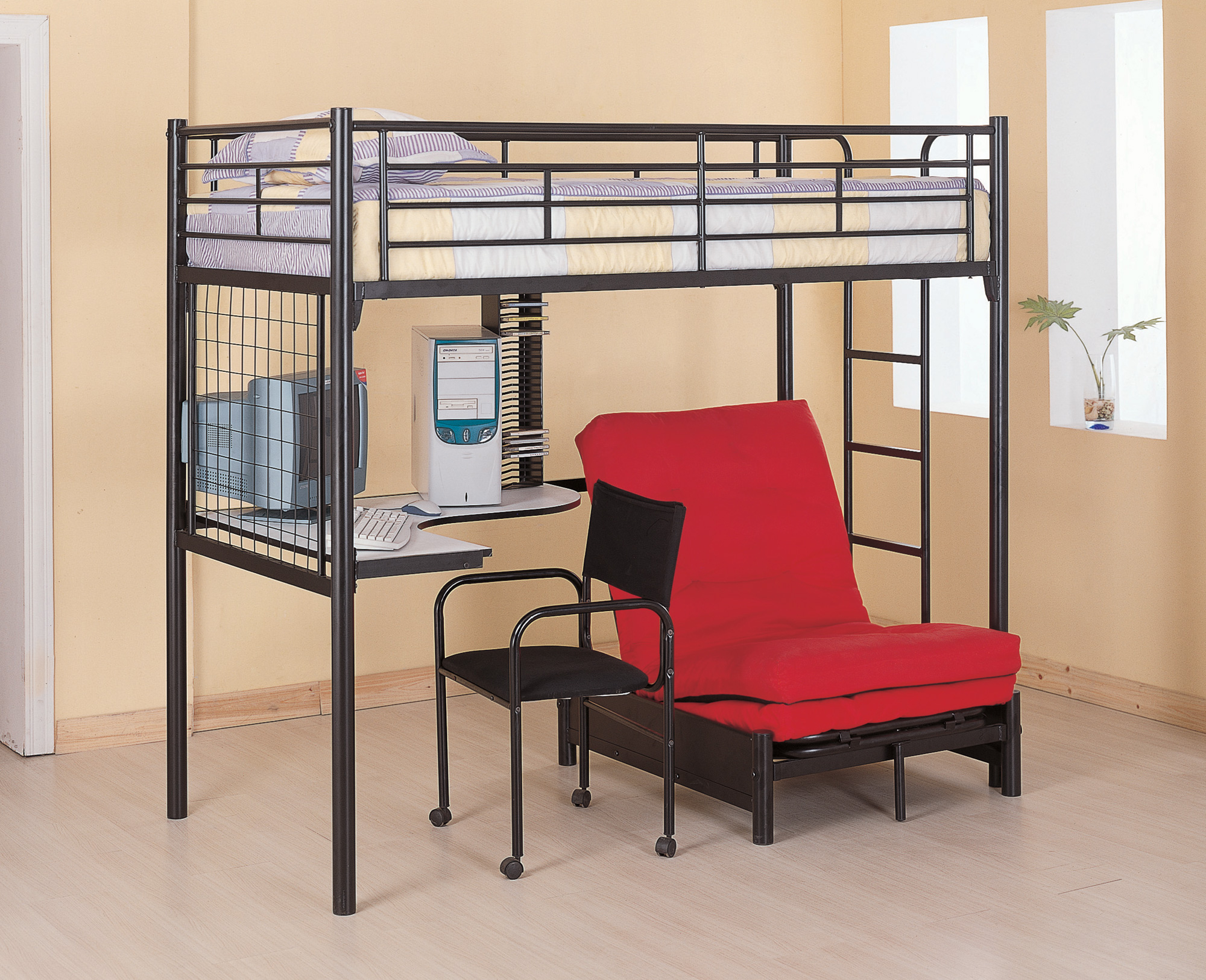 If you are a student you might look for the compact and cheap solution for your living. This unique student loft bed with desk provides that all. Nice looking set of everything you need provides you comfort and efficiency in everyday activities.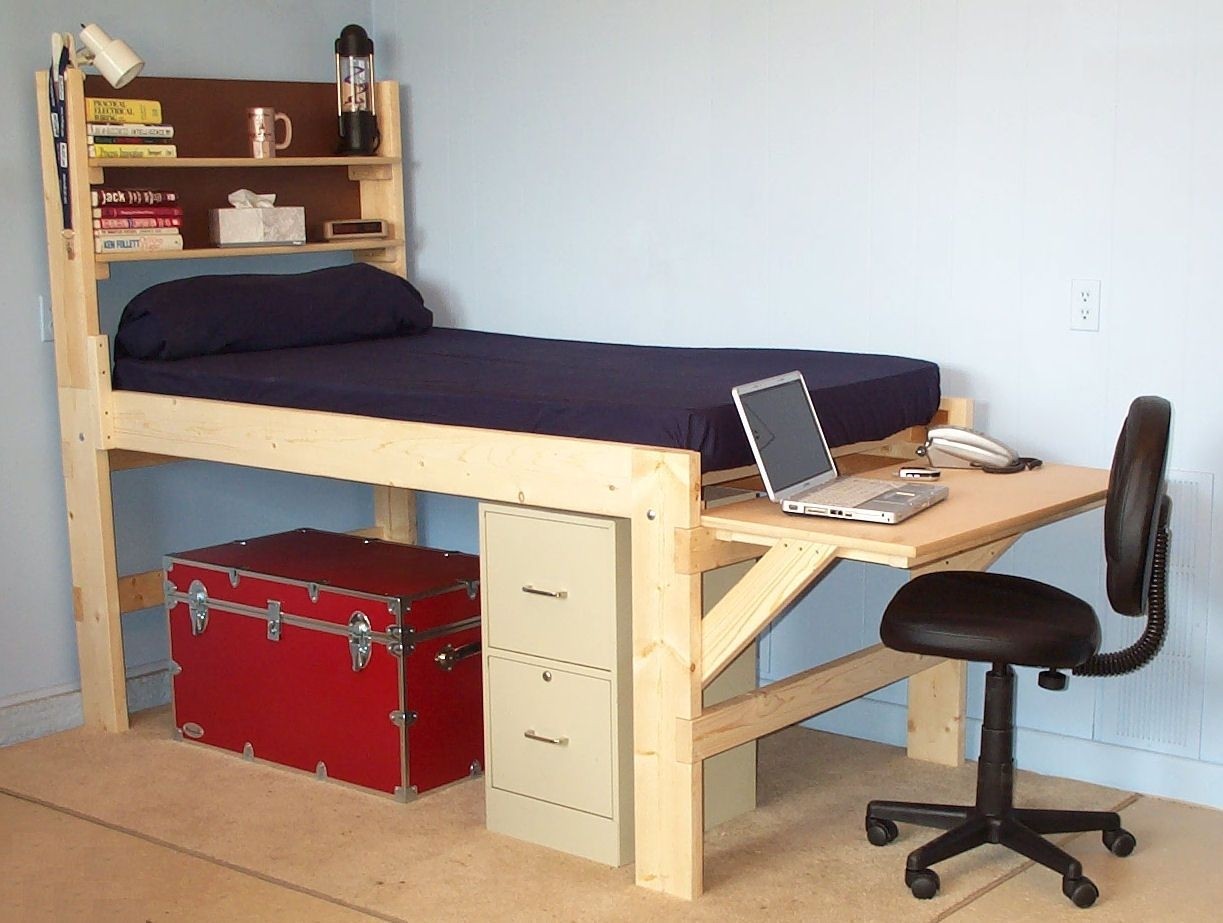 Crafted of natural-finished wood, this loft bed is integrated with a matching desk, and rests on long legs, providing a large storage underneath. The headboard features 2 open shelves for books, lamps, pictures, etc.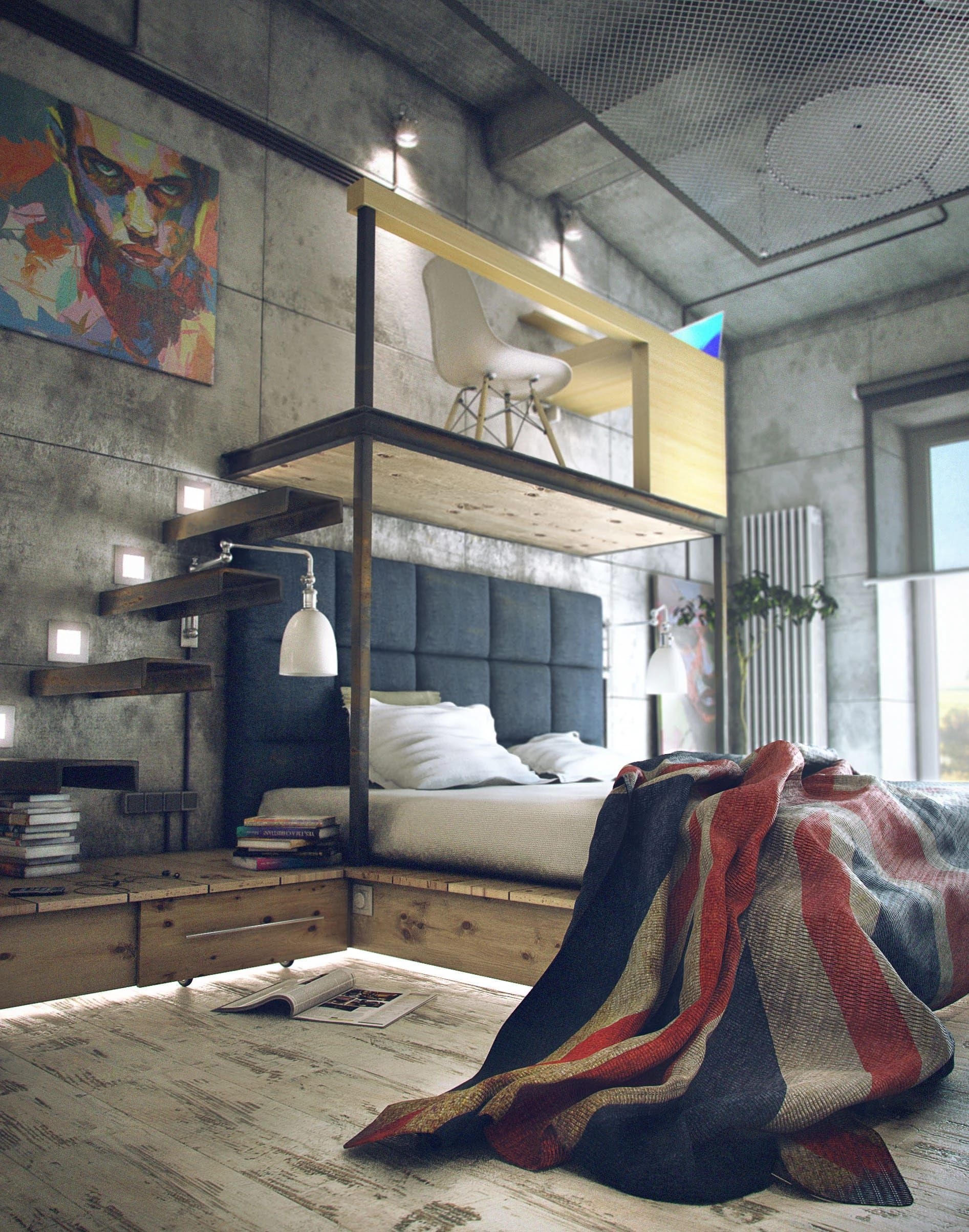 This upscale loft bedroom goes darker in tone with black quilted headboard and gray metal accents. Updated floating staircase leads to an over-the-bed platform with desk - perfect place to stay focused.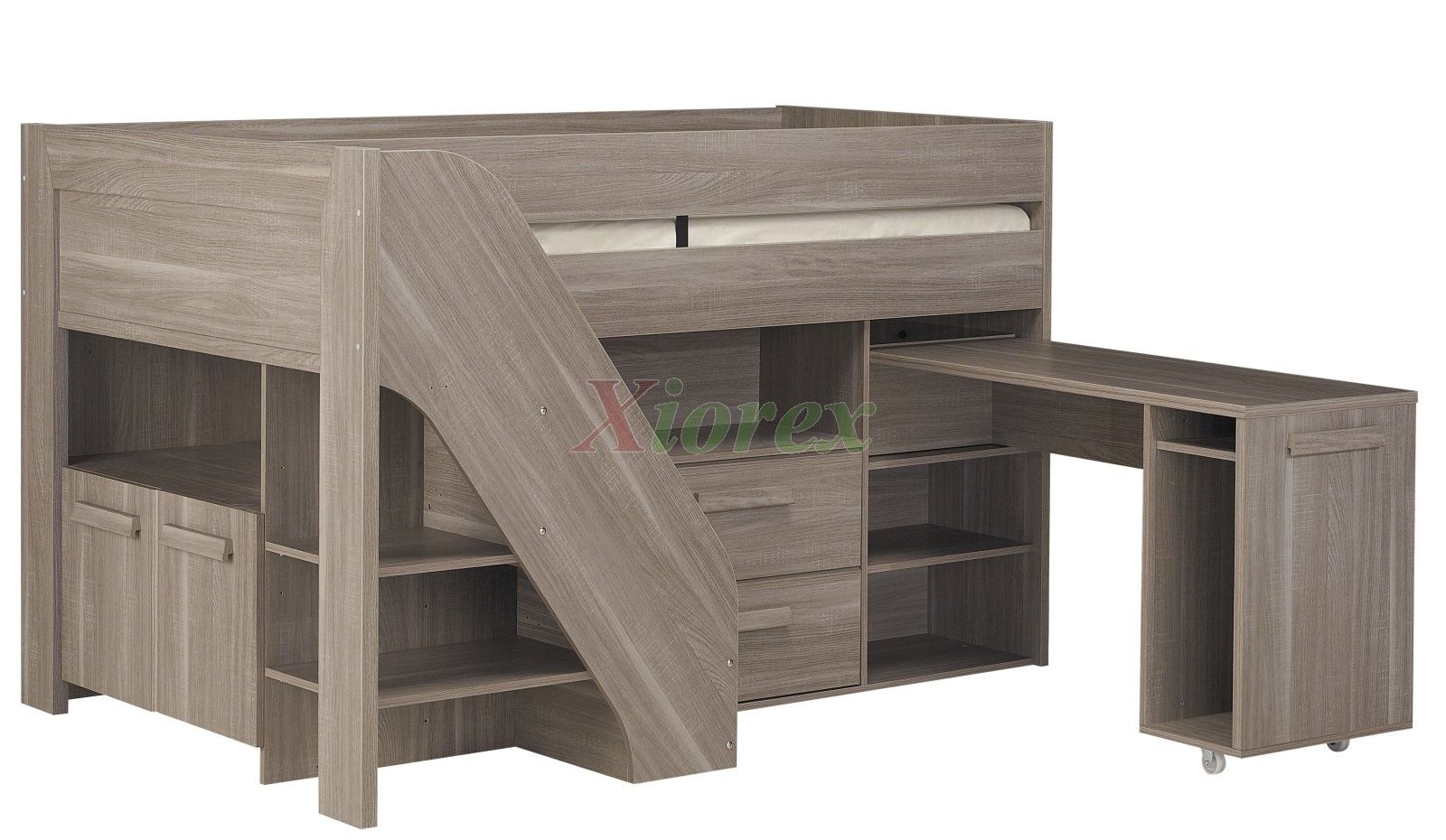 boys loft bed with desk | Hangun Boys and Girls Cabin Loft Beds with Desk Pulled Out | Xiorex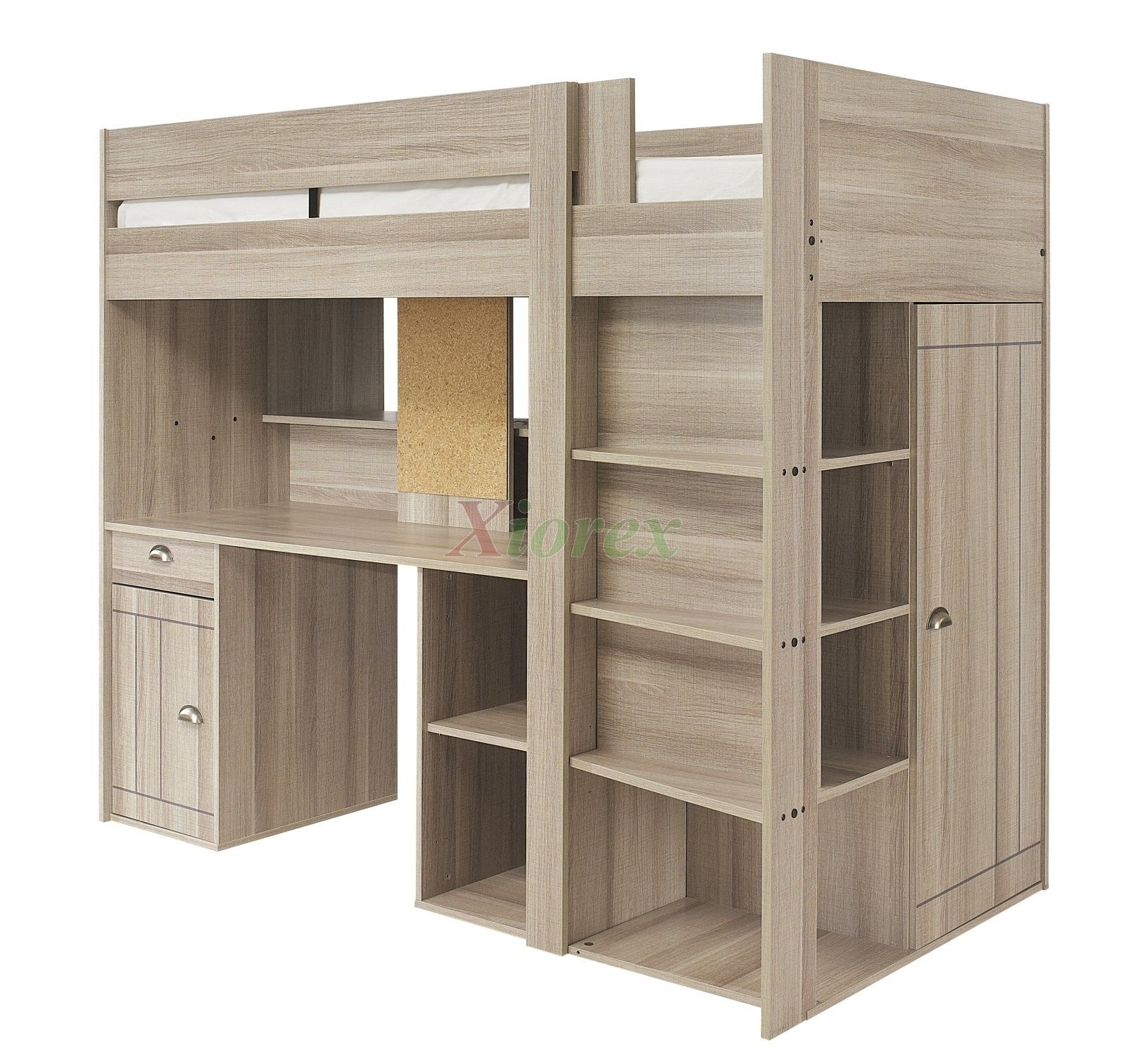 Largo Loft Bunk Bed with Desk Closet and Storage By Gautier | Xiorex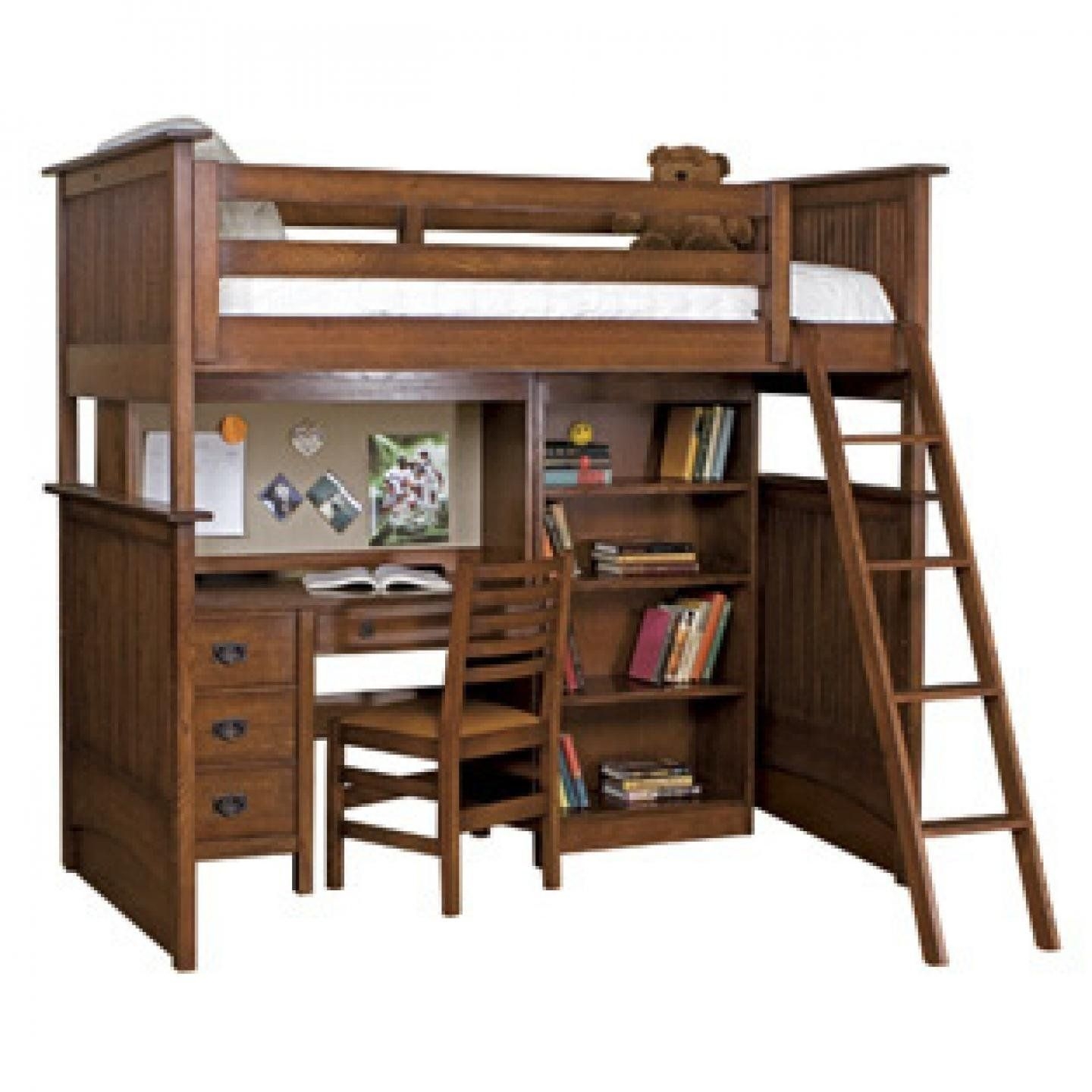 A great mix of functionality and comfort, this bunk bed will give you not only a cozy place to sleep but also simplify your homework. It has a built-in desk with drawers, open shelves, a fixed ladder, and a properly secured the top bunk.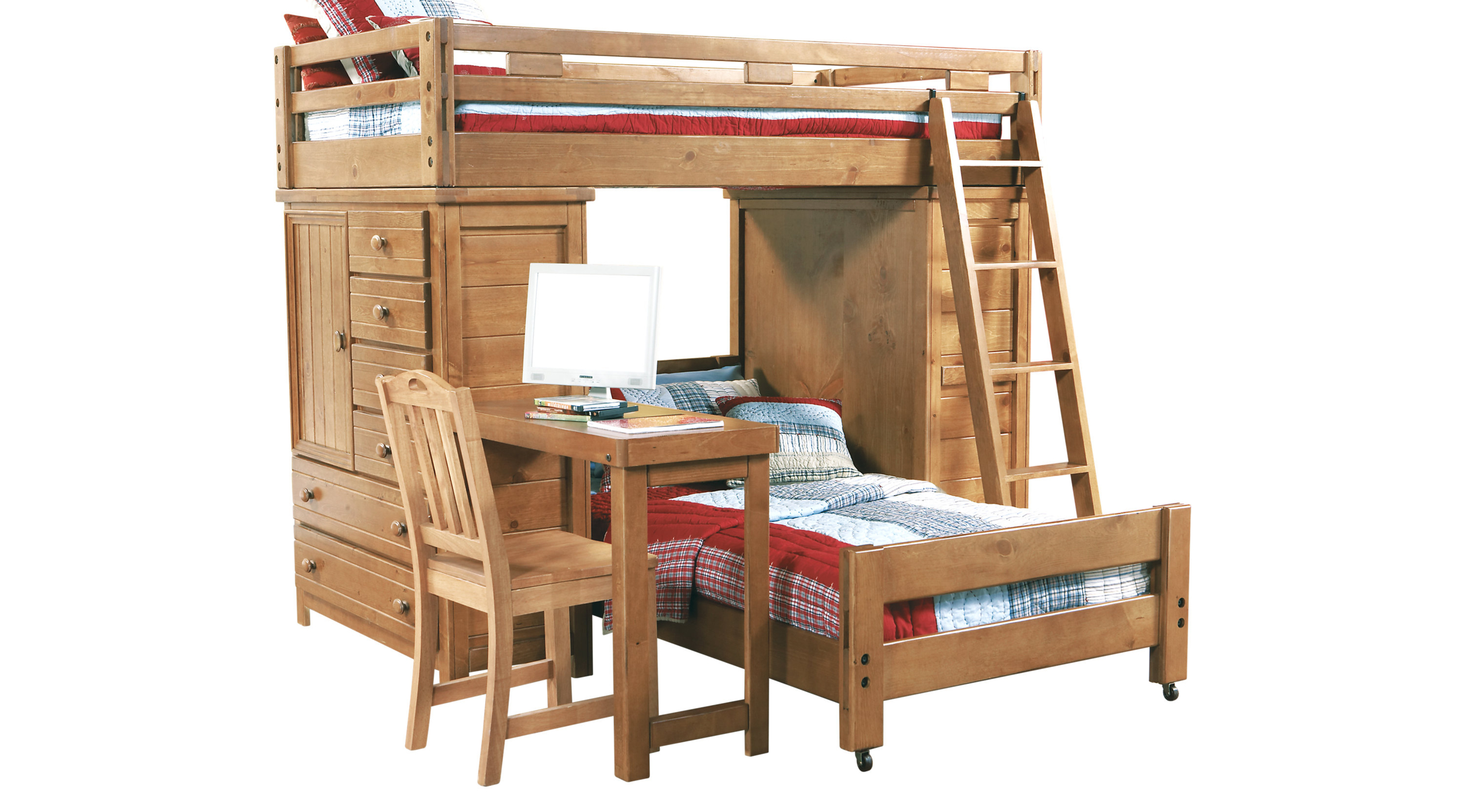 Crossroads Student Twin Loft Bed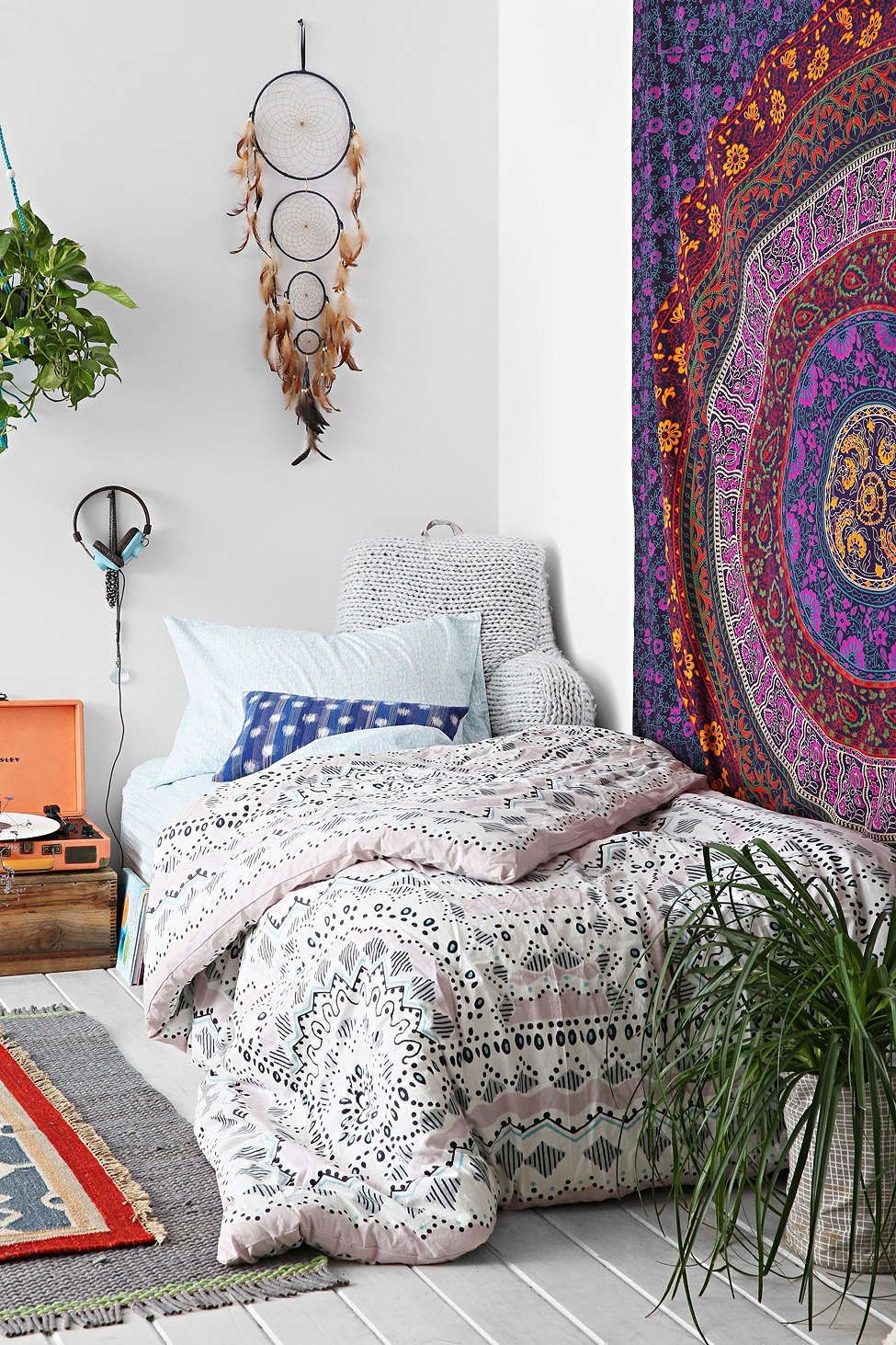 Kids room stylization with a loft bed. Upper sleeping space features horizontal protections and includes access stairs. The lower area provides relaxing space on a sofa with ottoman. The whole design is space saving.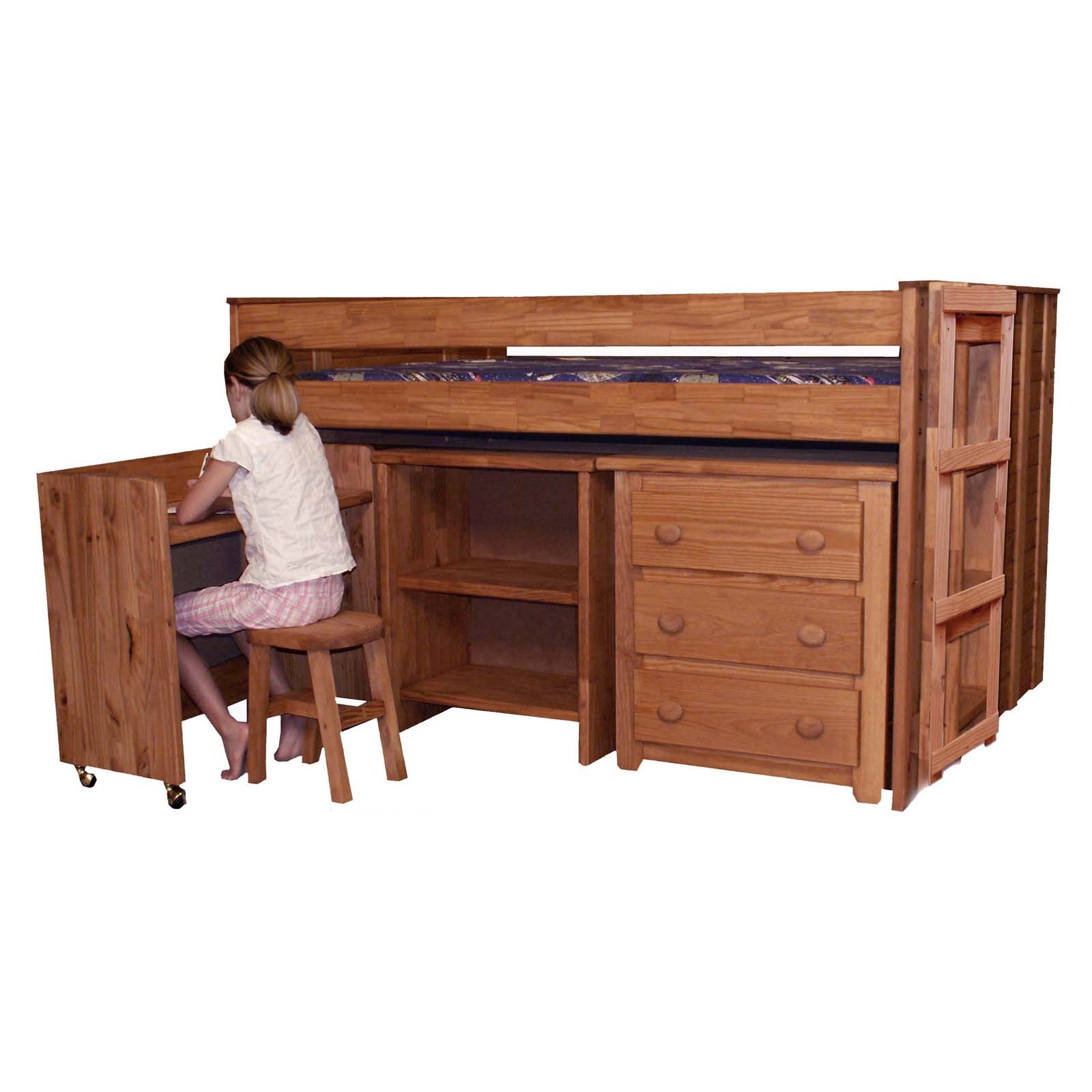 Chelsea Home Full Loft Bed with Desk and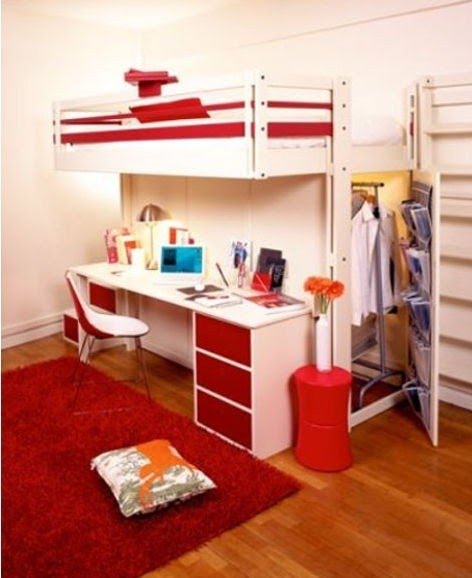 Loft bed with desk in contemporary style. Construction is made of wood and fitted with railings for added safety. Base contains capacious cabinet and a lot of drawers in various sizes.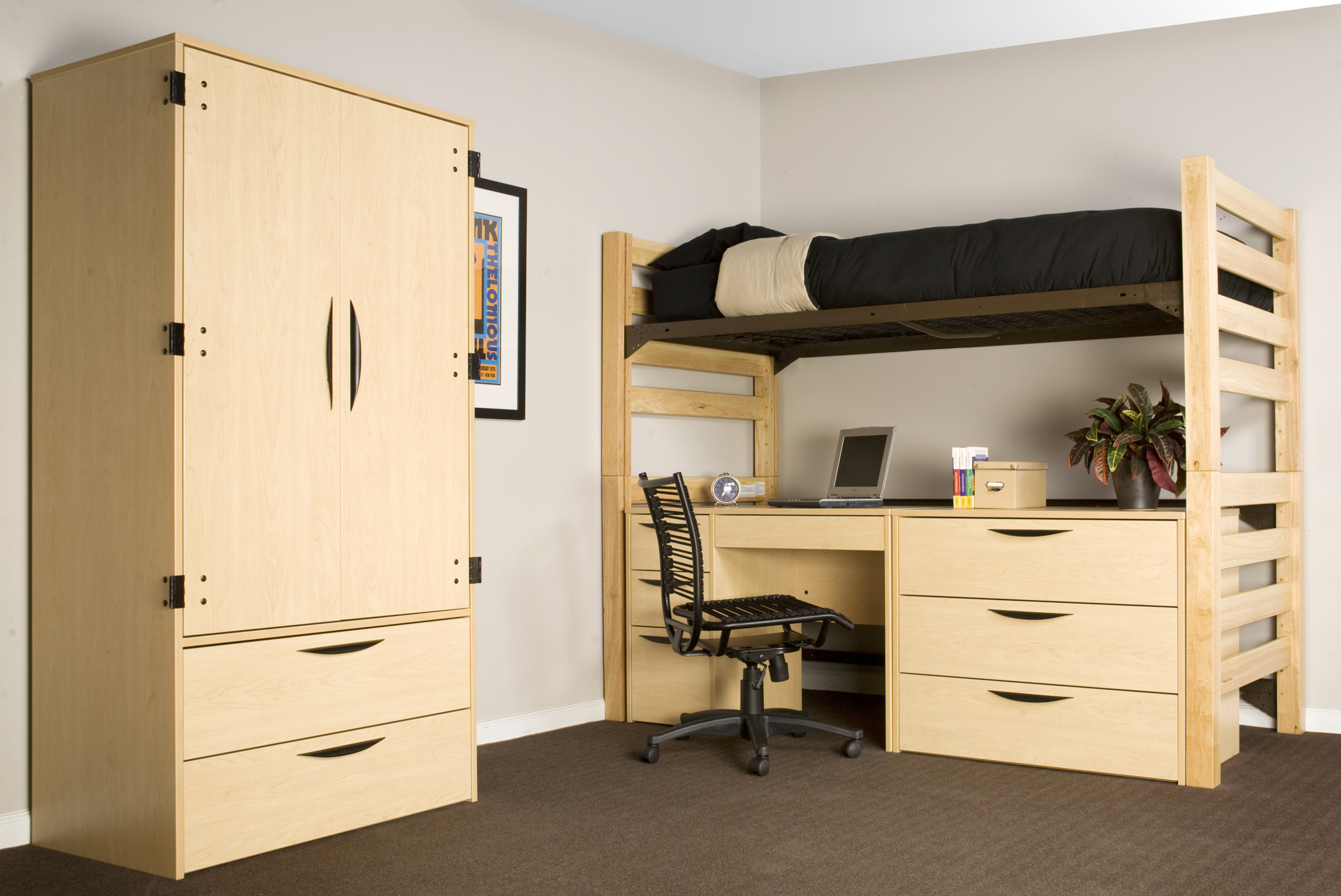 A splendid choice for teenagers' rooms and dorms; this loft bed comes with integrated desk, boasting of space-saving construction. Its made of natural-finished wood, also featuring 3 large- and 3 small drawers, a built-in ladder and a pull-out keyboard tray.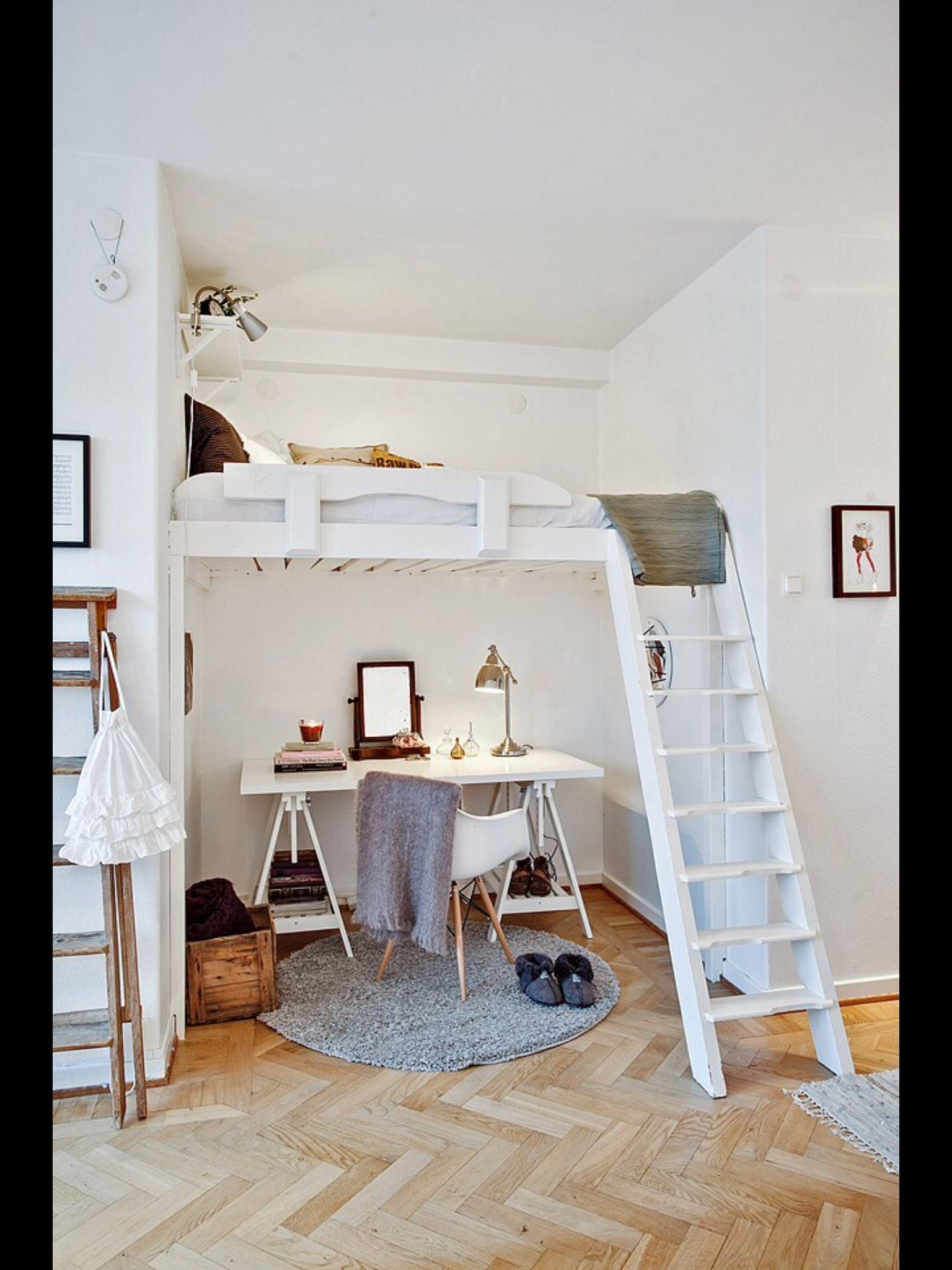 Minimalistic style for a traditional, monochrome loft style bed with a single bed above a white, contemporary desk. The bed is made out of simple wood with a white coat of paint and has a handy set of stairs.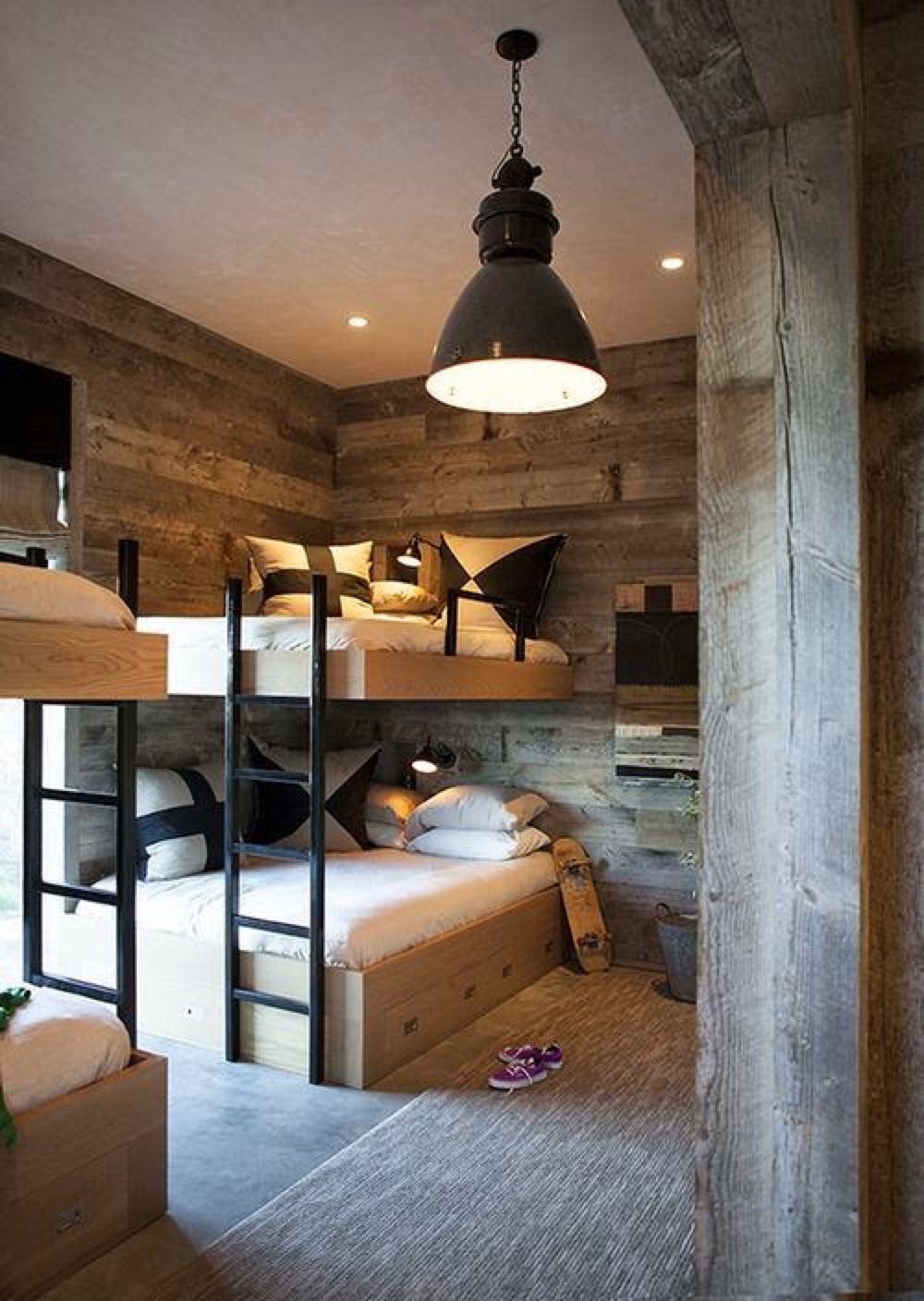 Warm and inviting rustic interior with loft style beds. Spots of LED lighting, clean lines and geometric pillow patterns bring a modern hint around, whereas a large black metal overhead pendant light falls on the industrial side.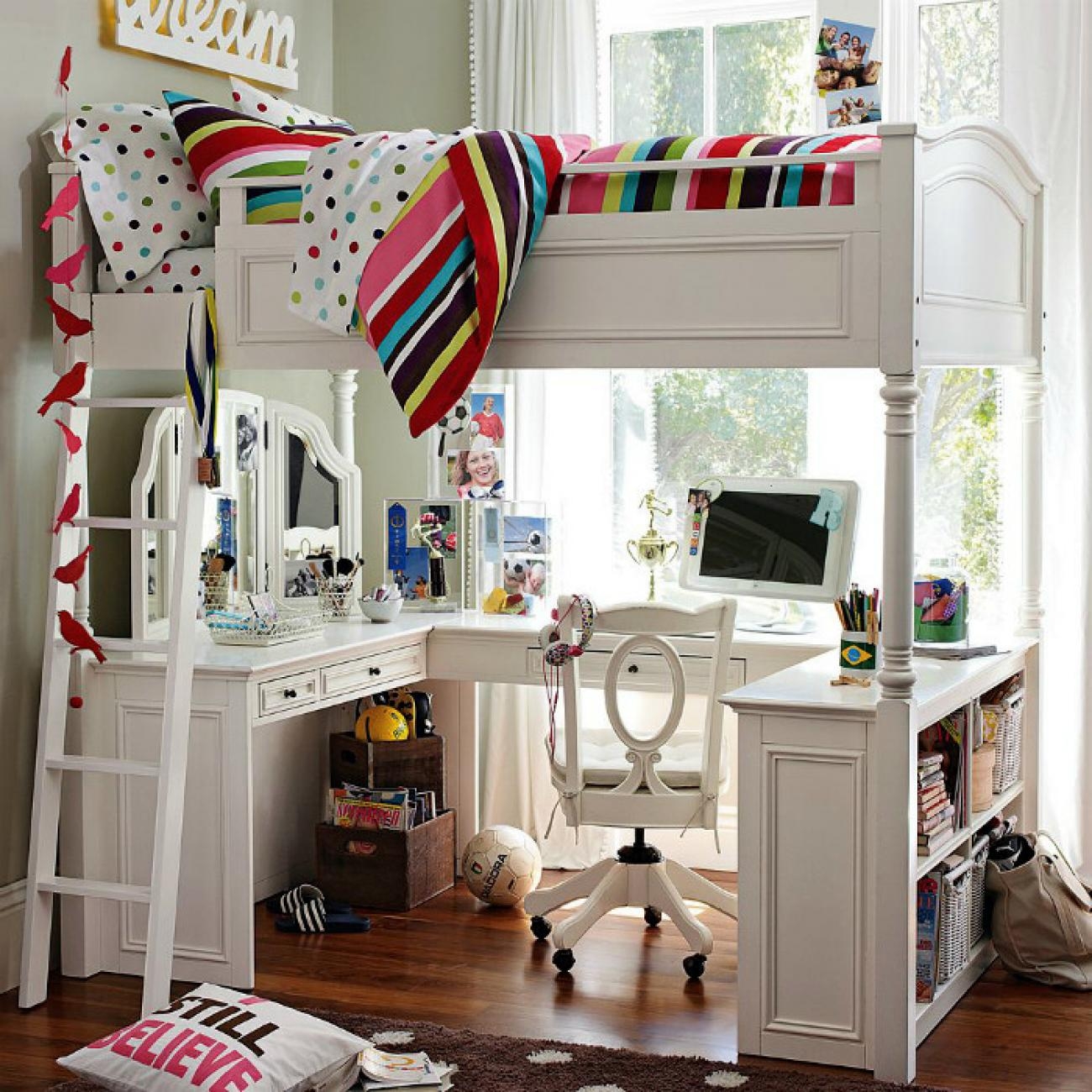 Student Bedroom with loft bed with desk at bottom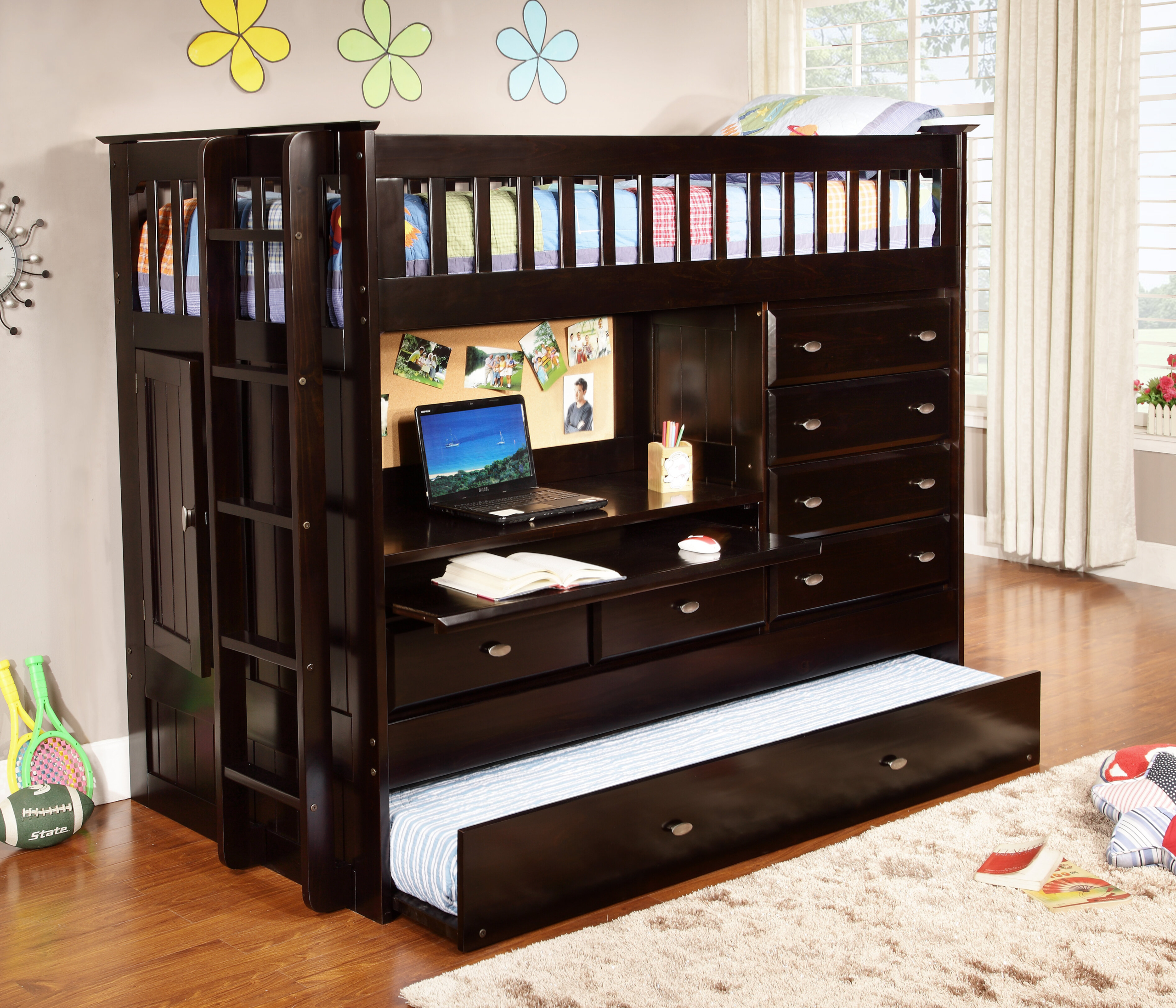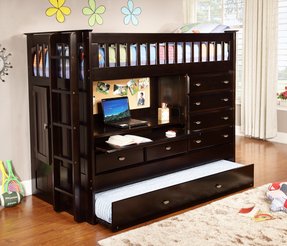 Standard Bunk Bed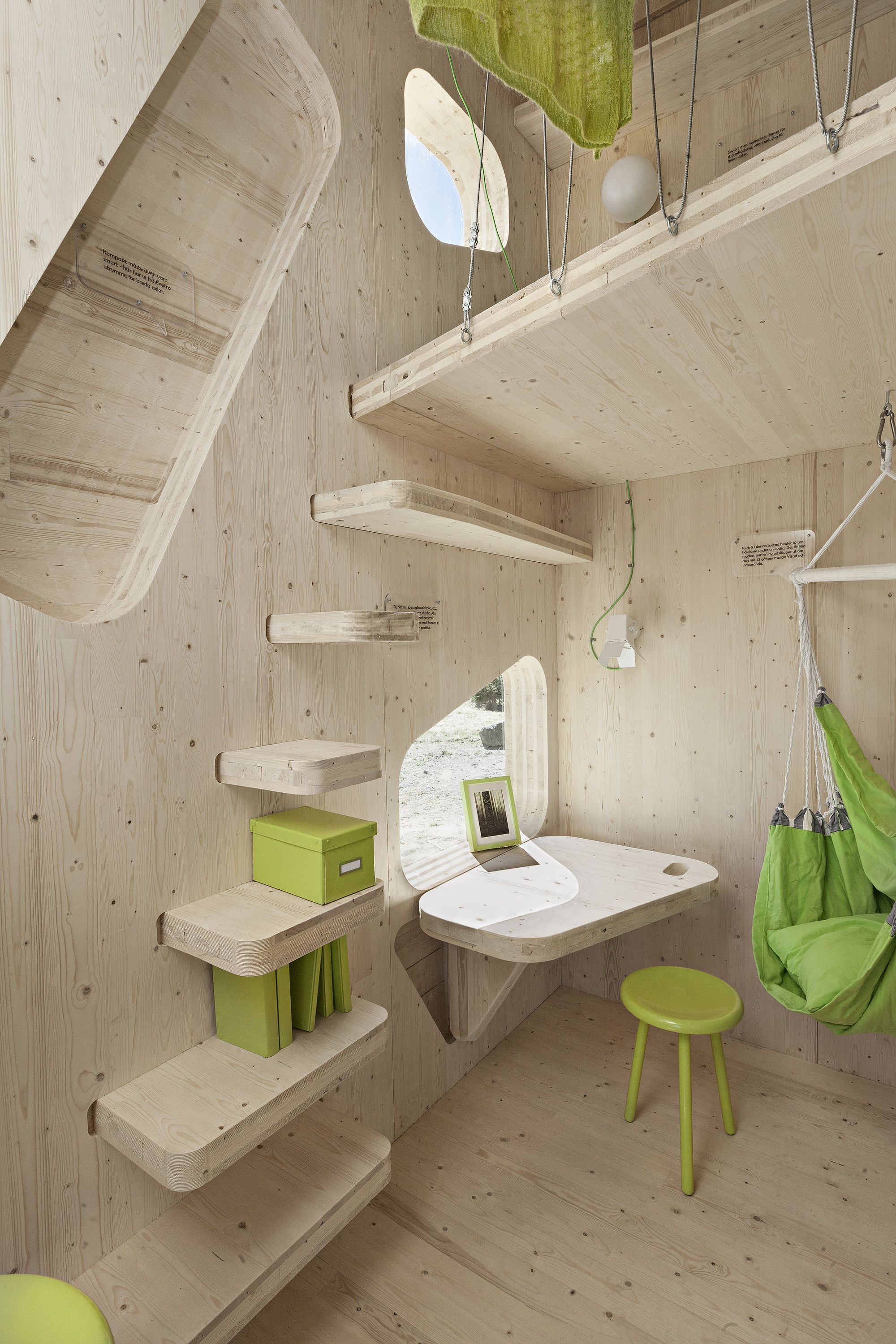 smart-student-unit-5 Perfect "dock house" for a tiny house trailer. Could also take inspiration from design for a tiny house on a trailer.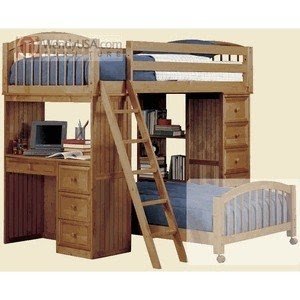 Woodland Pecan Student Twin Loft Bed with Desk Shelf Drawer Unit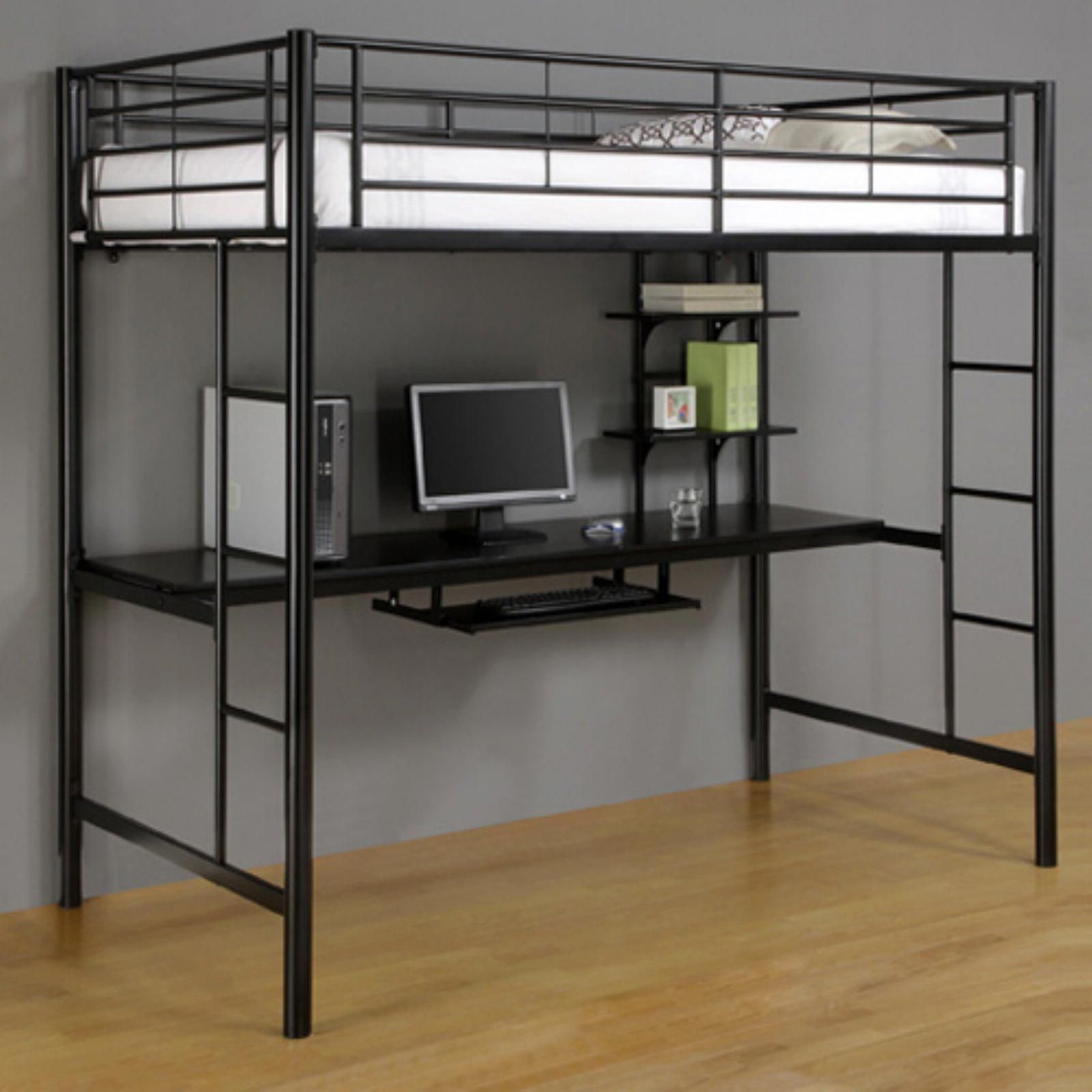 Home Loft Concept Twin Loft Bed and Workstation with Desk and Built-In Ladder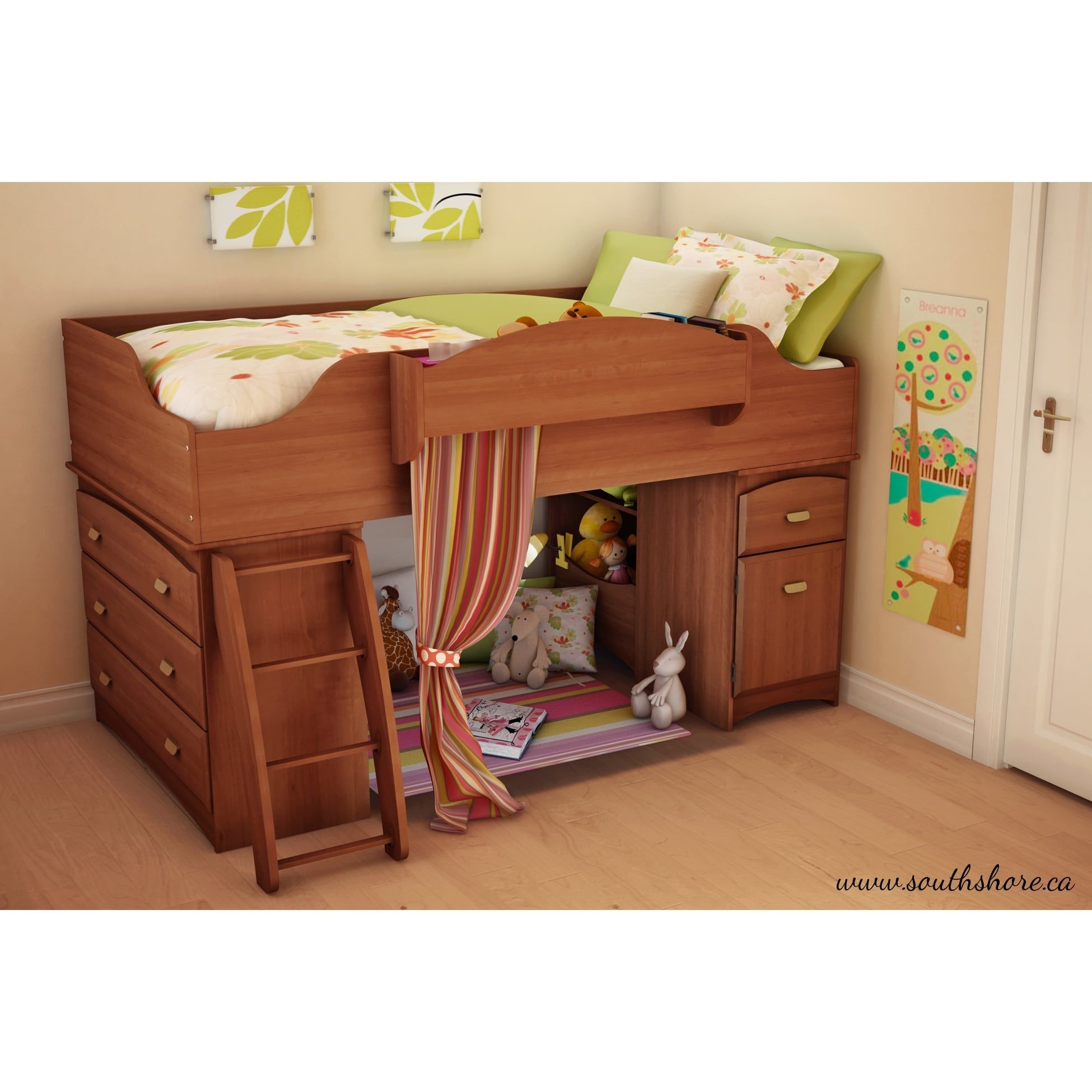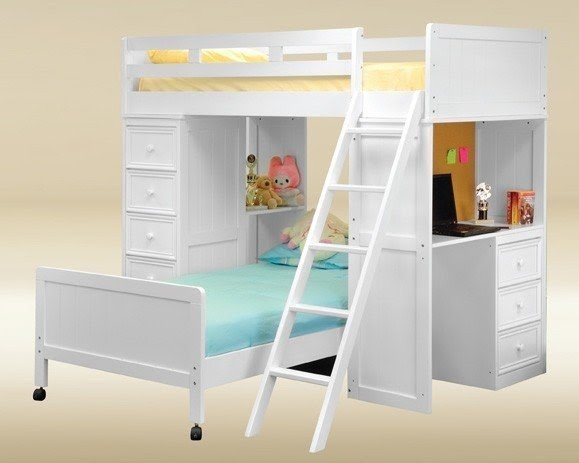 460063-Bunks Casual Twin Workstation Twin Loft Bunk Bed $459.00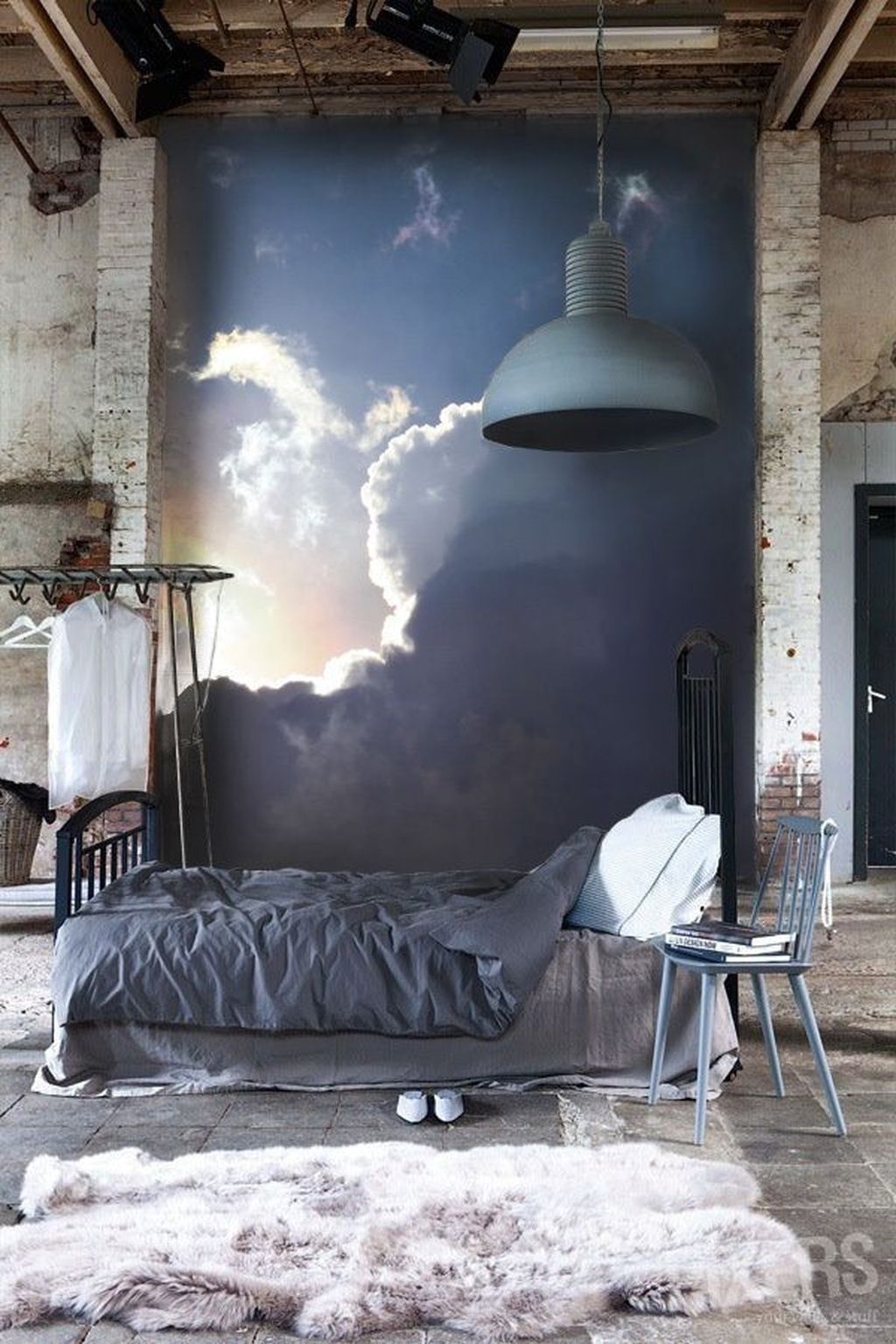 Bedclothes for contemporary and modern indoors. This loft style bed is durable and comfortable. Its bedclothes are finished in gray color, so they look very interesting in any bedroom design. They are also comfortable and resistant to wear.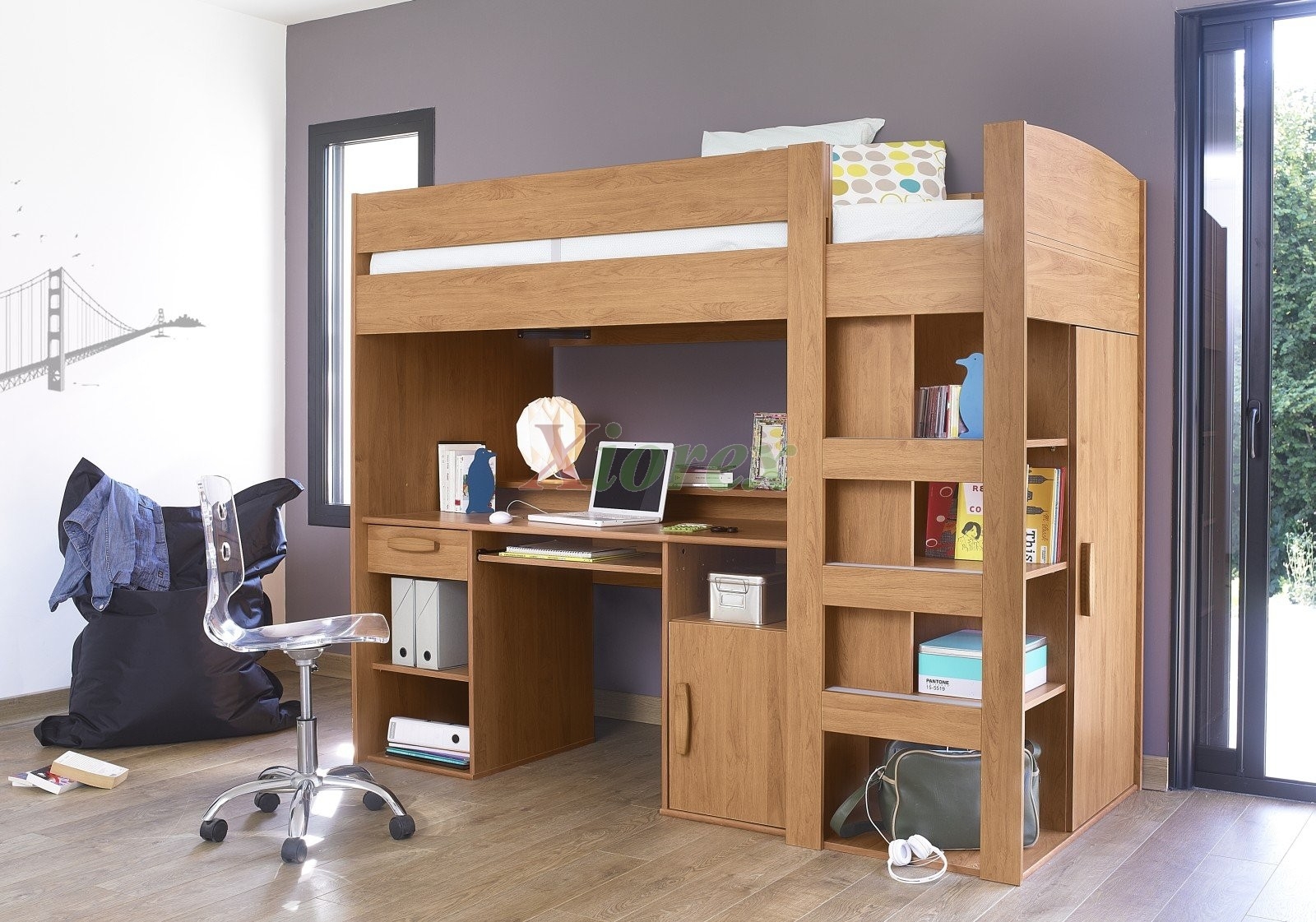 Oozing with functionality and durable construction, this oak-finished loft desk is made of wood and porperly secured on top. It comes with an integrated desk, open and concealed compartments, a fixed ladder and a pull-out keyboard tray.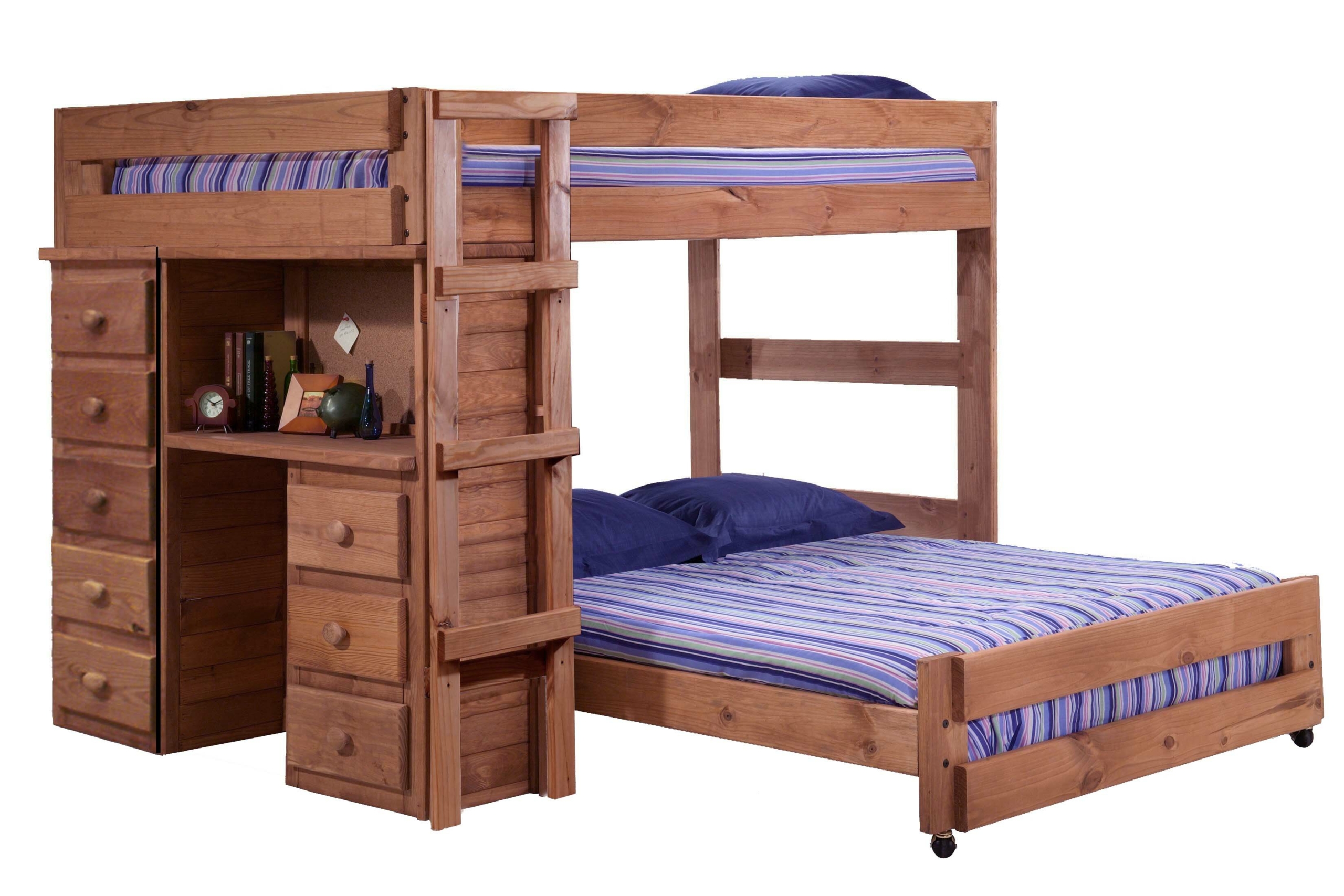 bunk+beds+with+full+size+bottom | henderson full size student loft our super sturdy henderson full size ...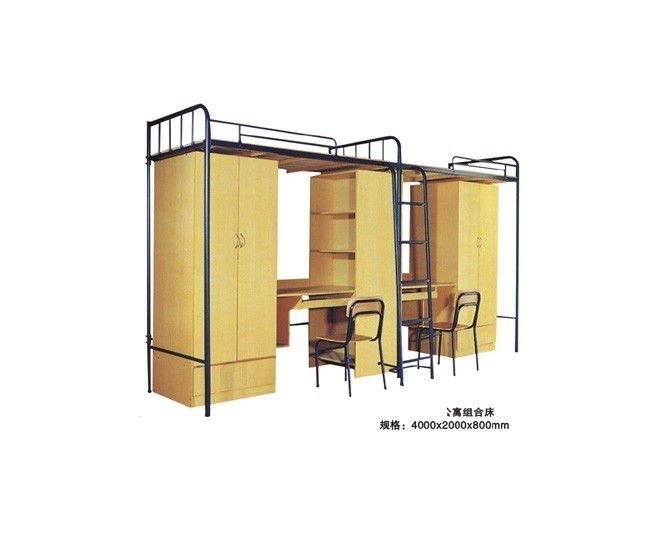 ... Furniture - Wooden Student Loft Bed With Desk For Dormitory supplier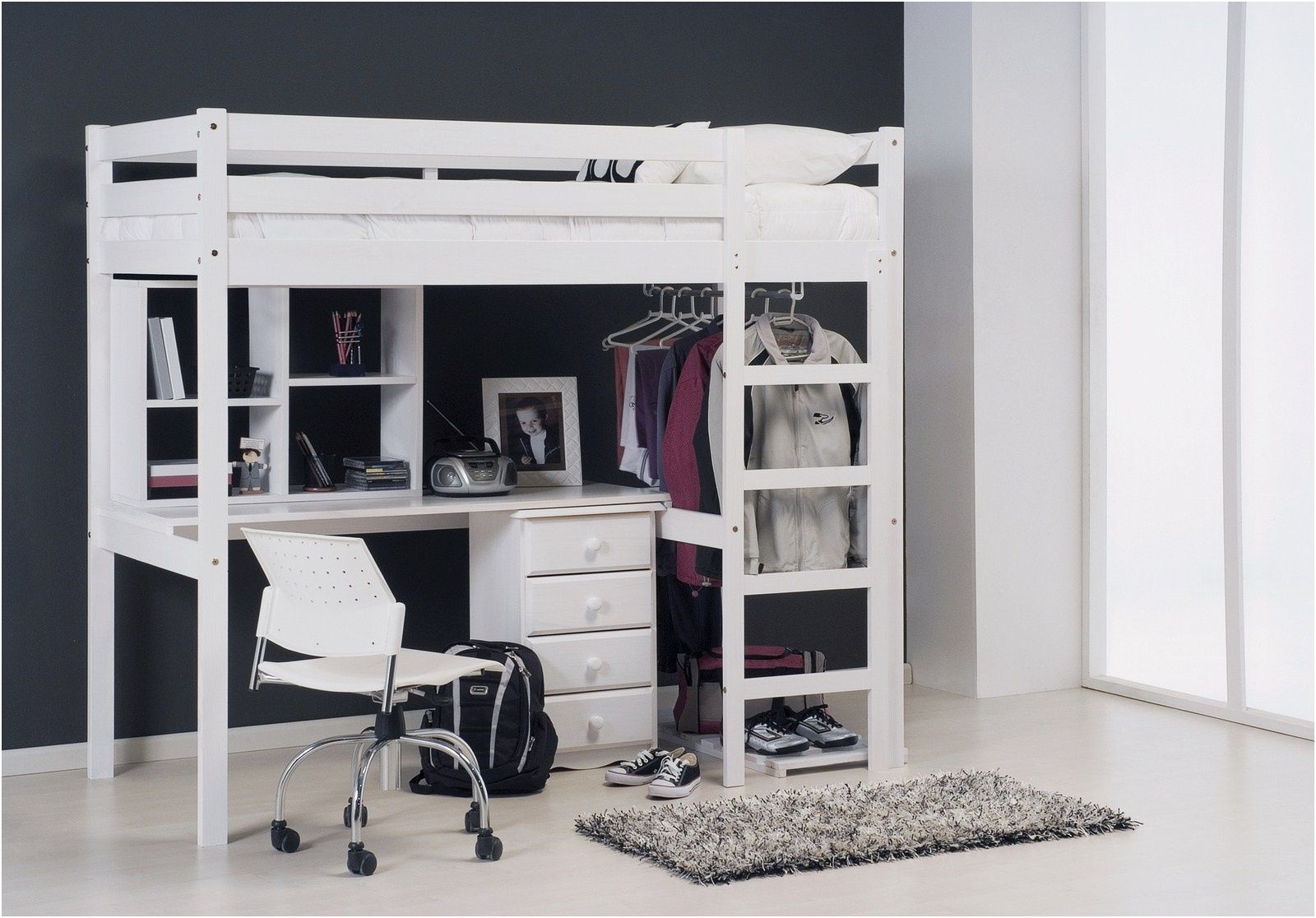 student desk loft | ... Antique Pine Student High Bed with Desk, Rail and Bookcase - Bunk Beds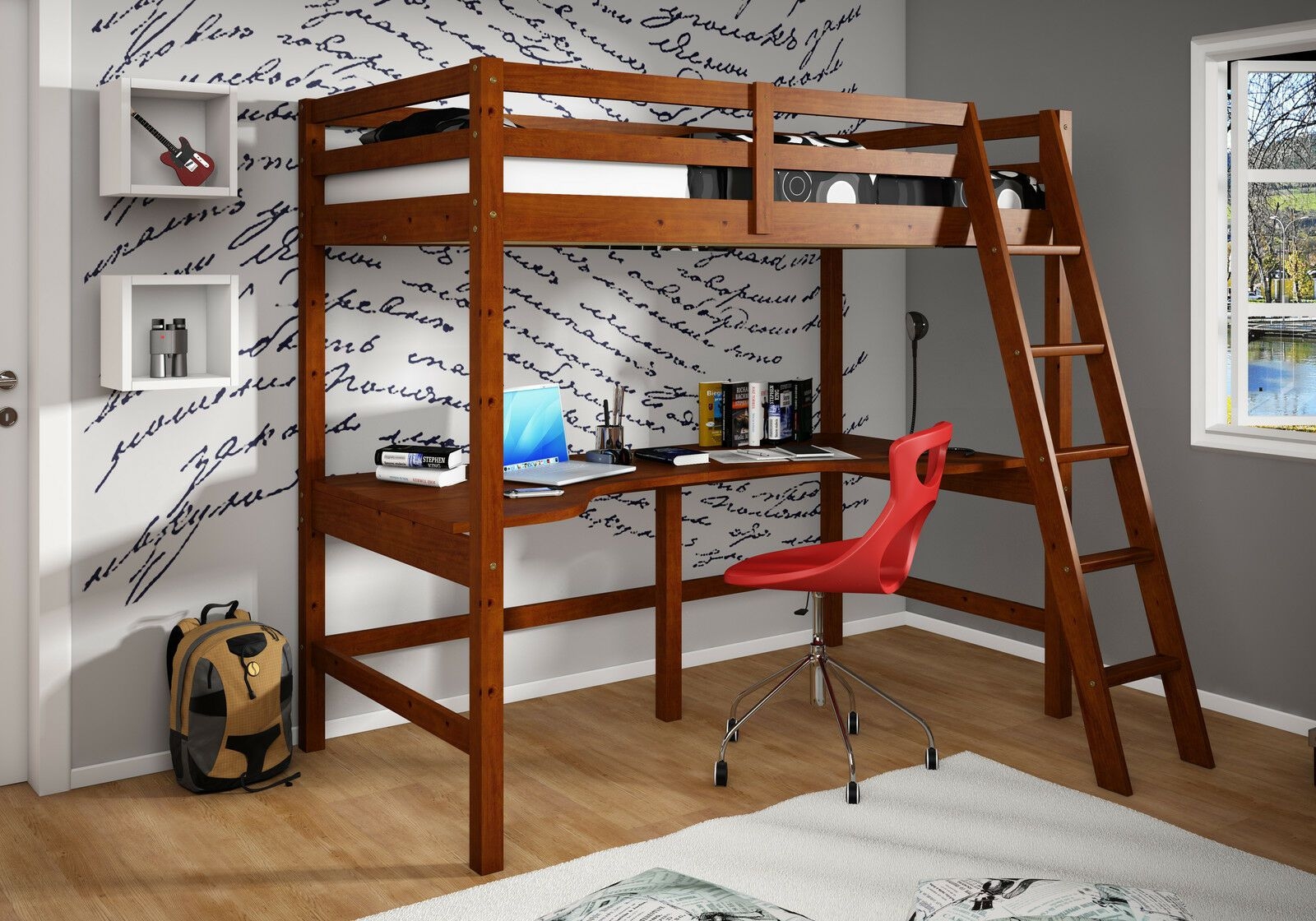 Bunk bed/desk combo?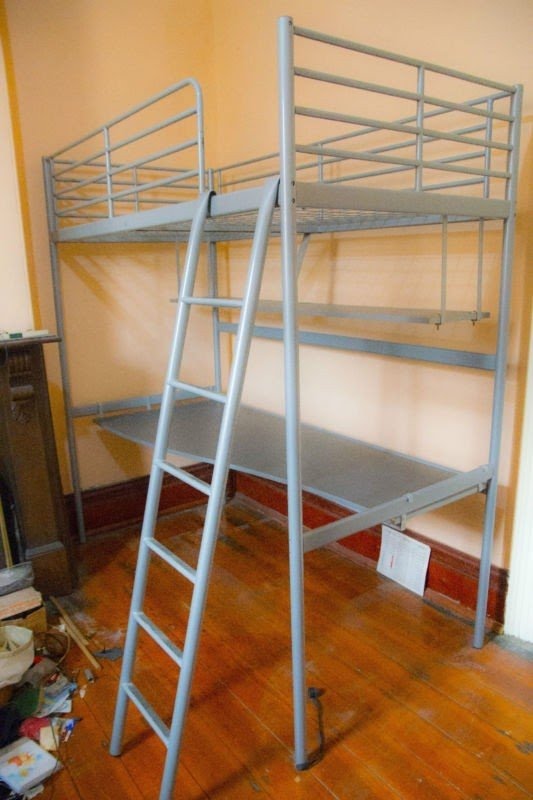 Ikea Loft with desk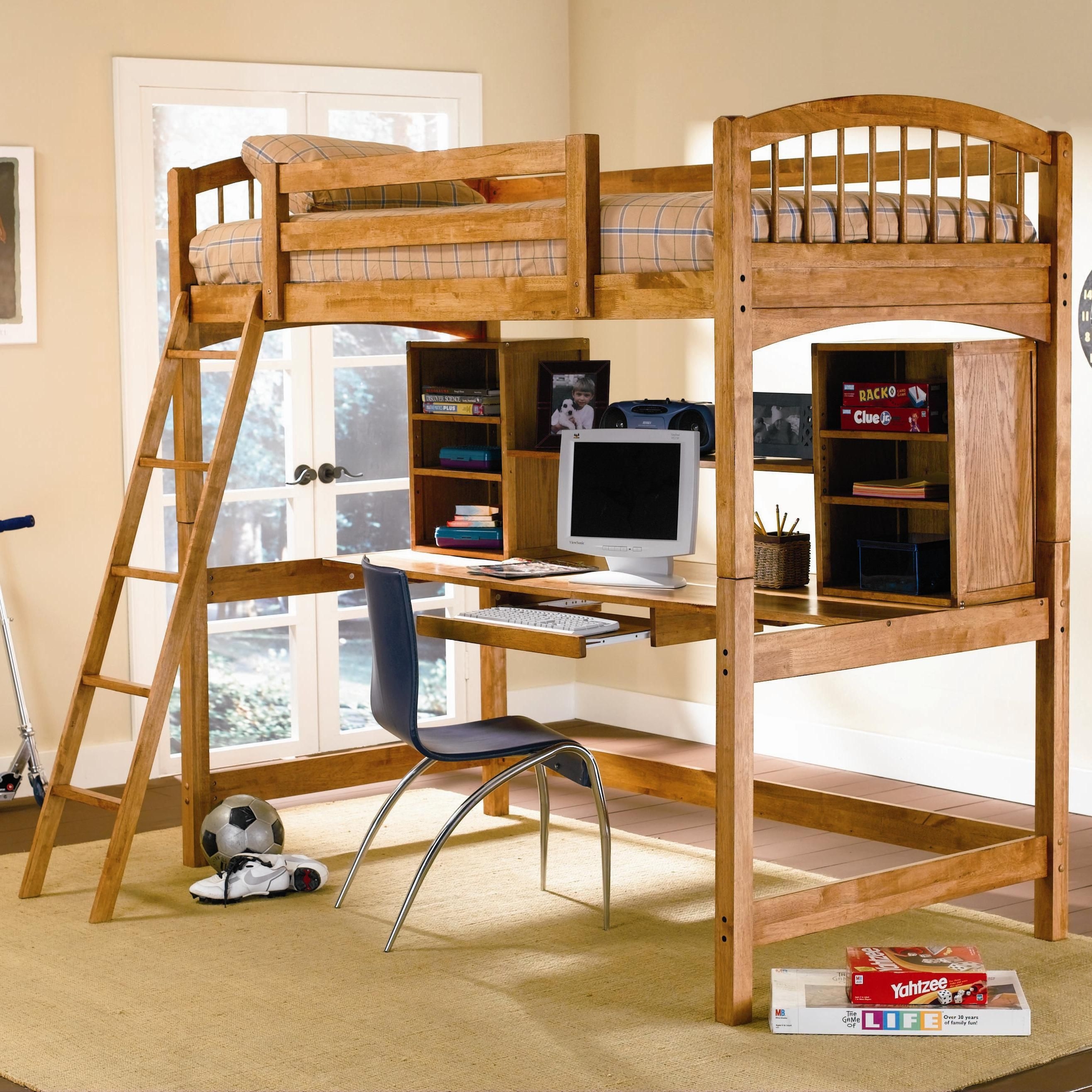 Brown Wood Student Loft Bed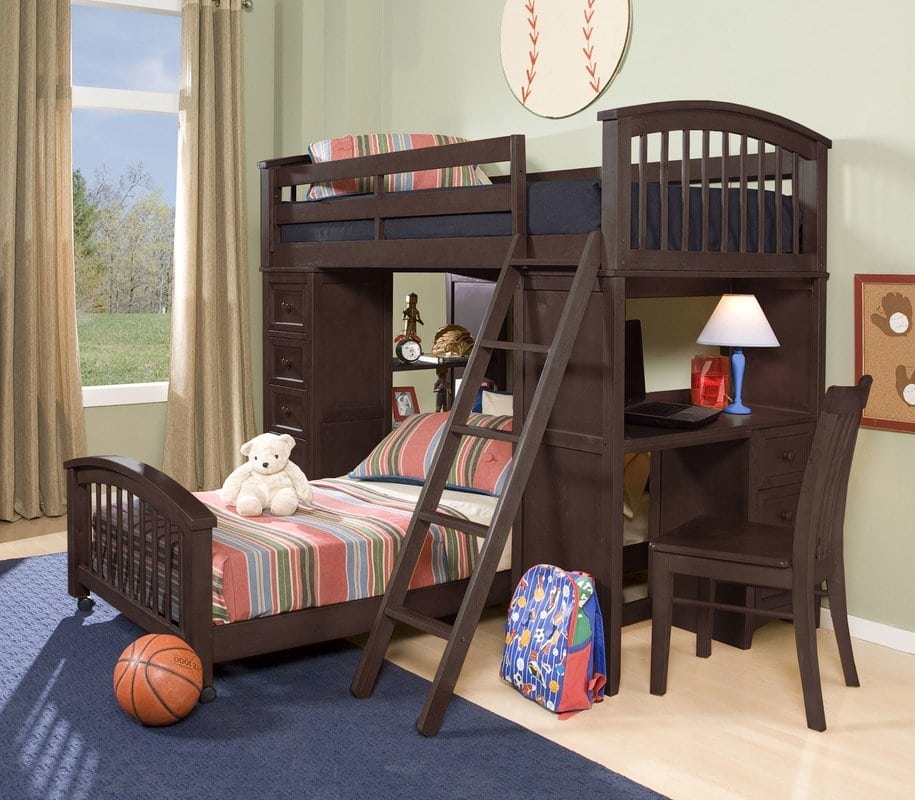 ... Student Loft Bed Chocolate loft schoolhouse collection loft beds and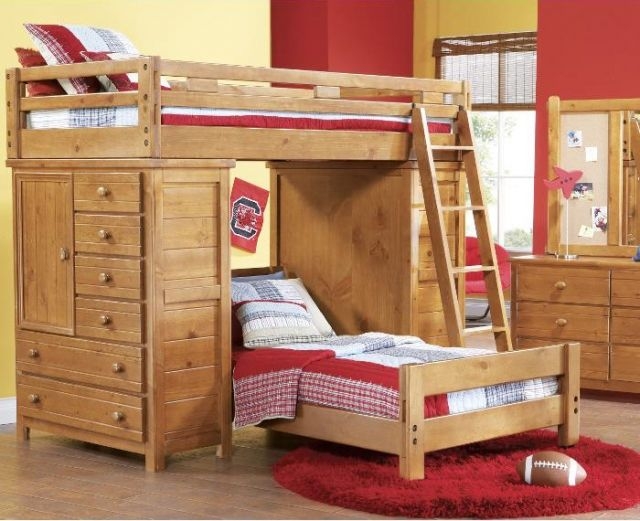 loft bunk bed with desk and dresser (Rooms to GO)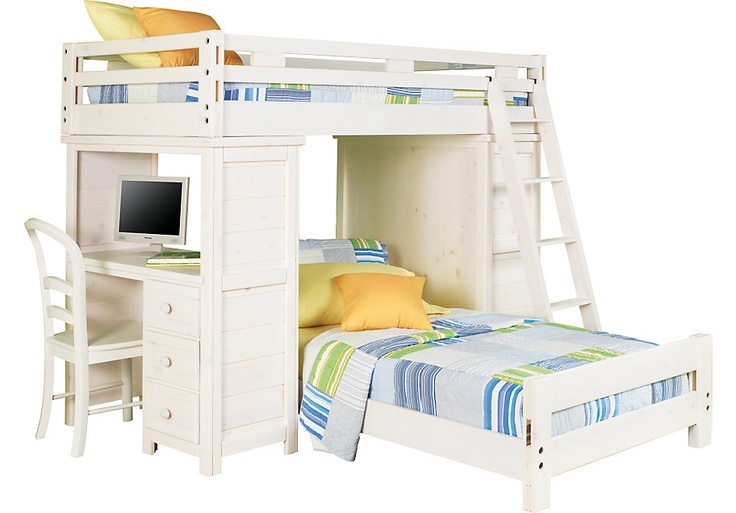 Home > Beds > Creekside White Wash Twin/Twin Student Loft Bed w/Desk ...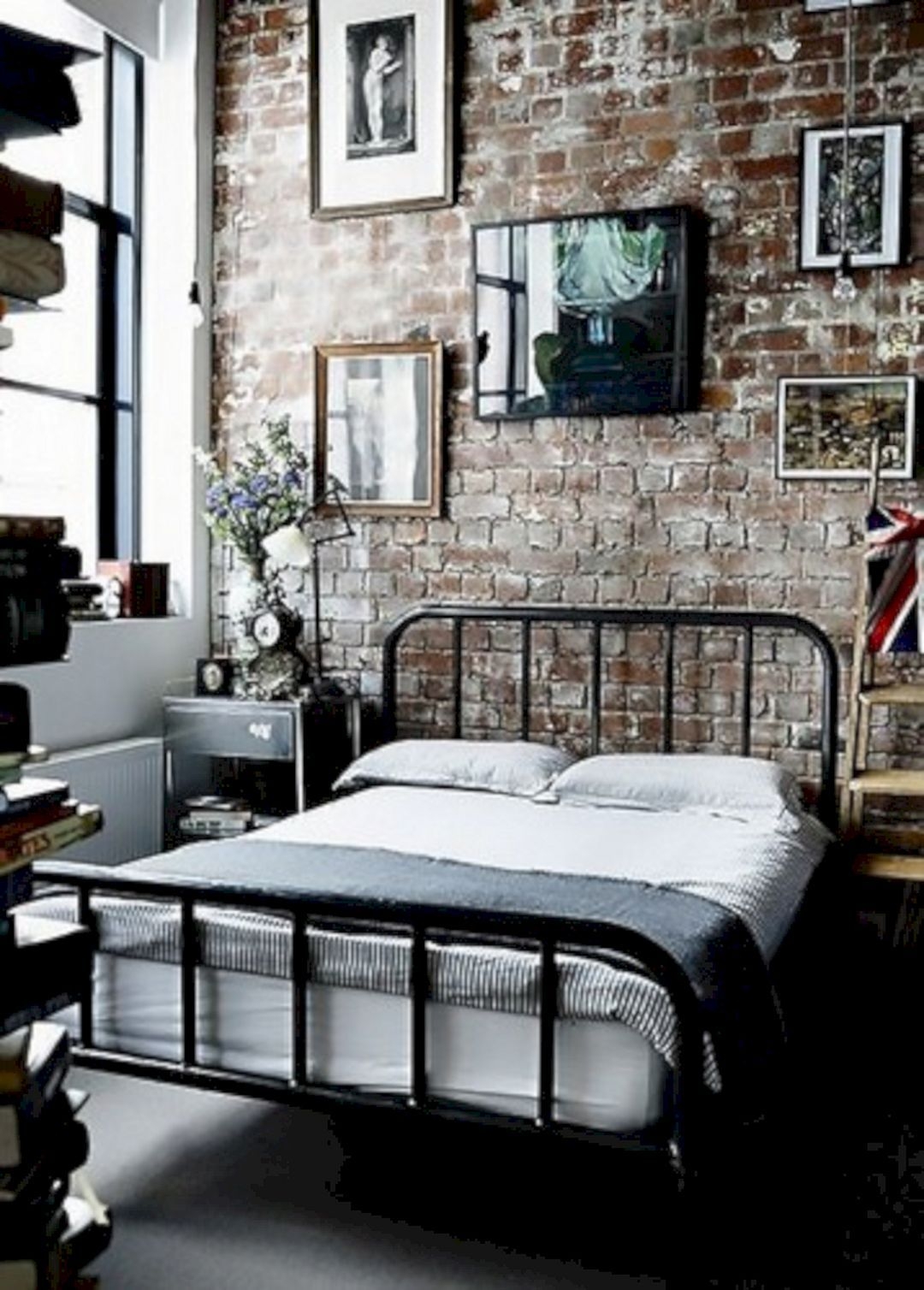 Make a dramatic style statement in your bedroom with an edgy industrial bed, great for a modern loft. Crafted from metal, finished bold black, easy to match, extremely durable, here: set against brick wall.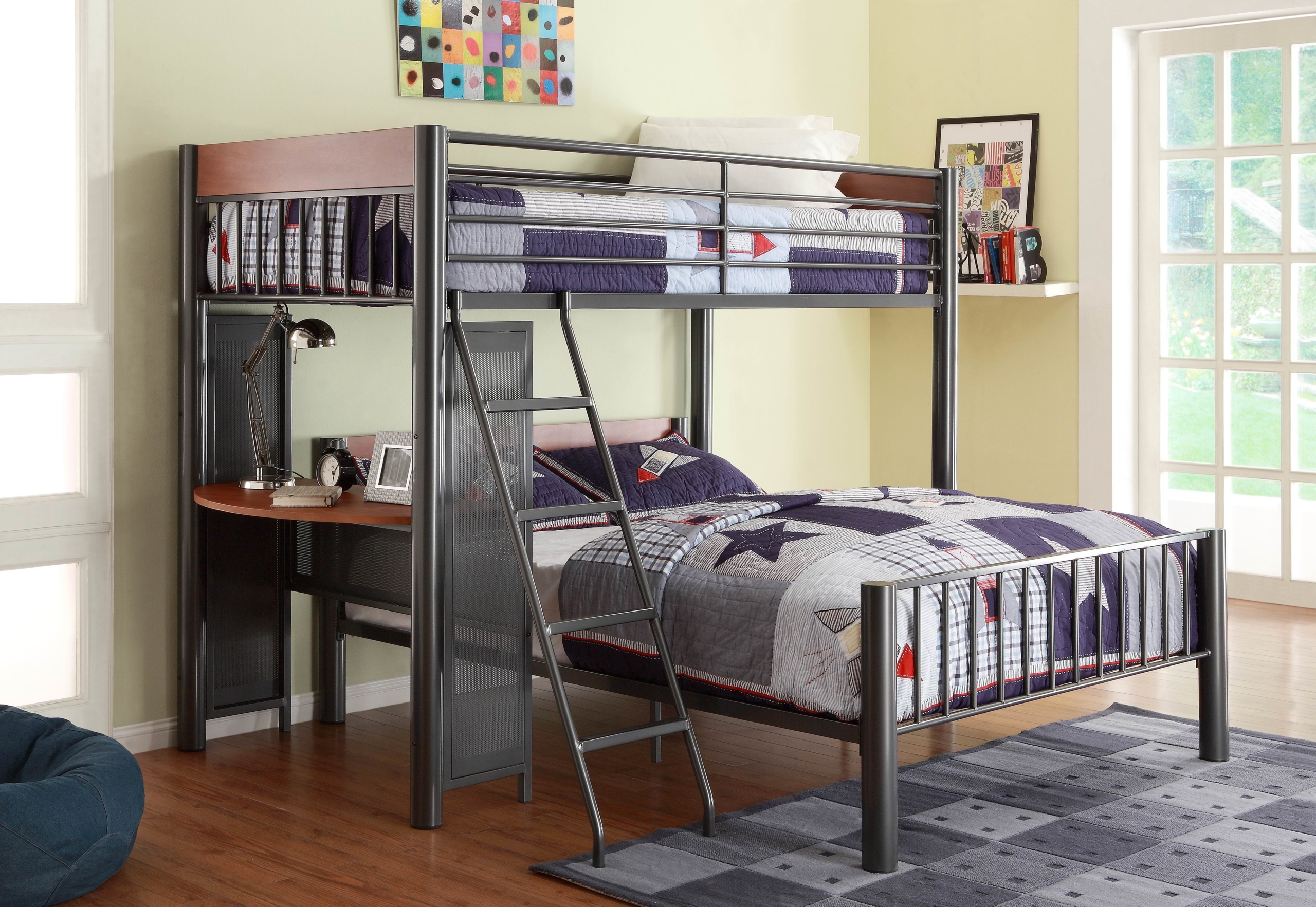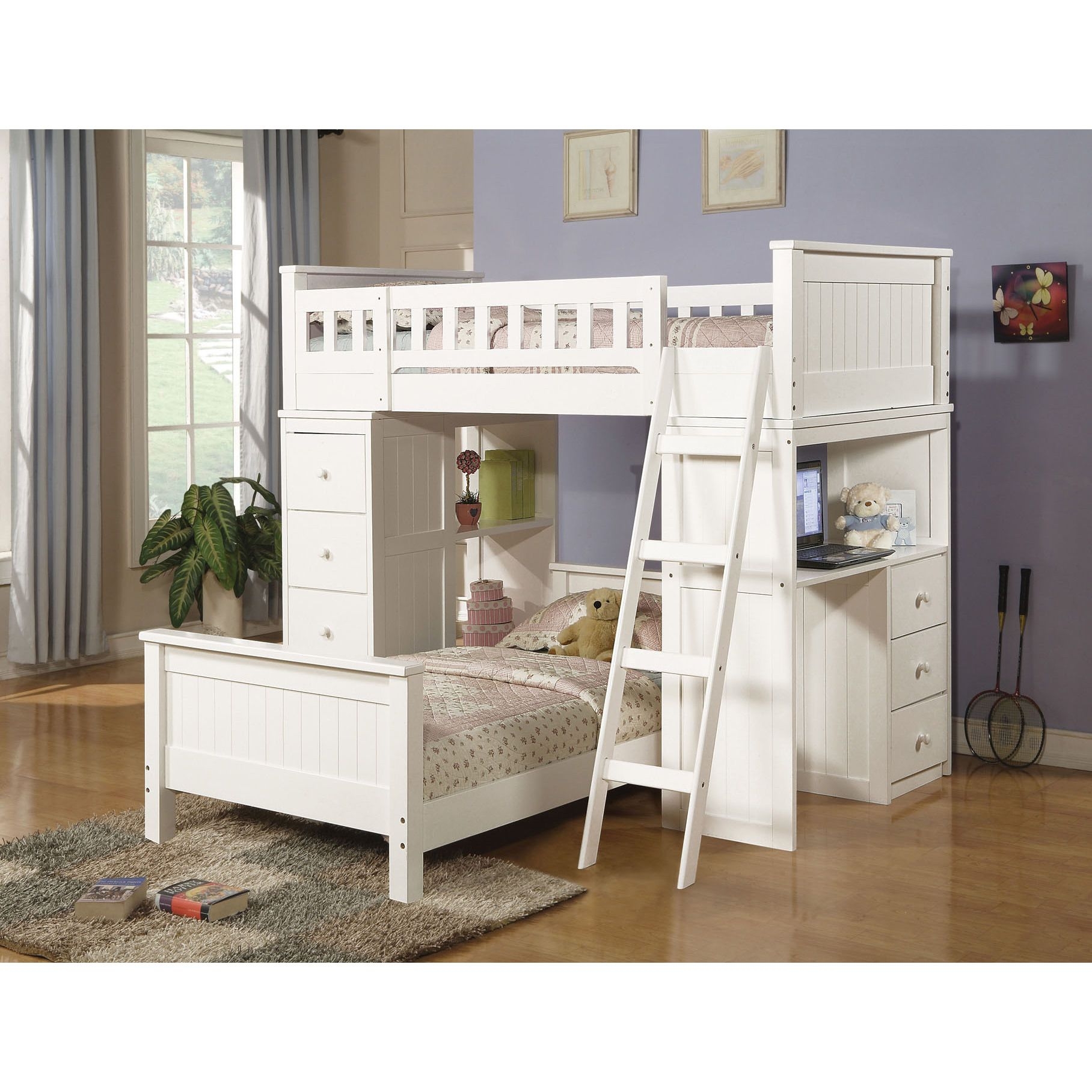 BUNK BED KINGDOM - Twin over Twin Loft with Desk and Chest (White), $879.00