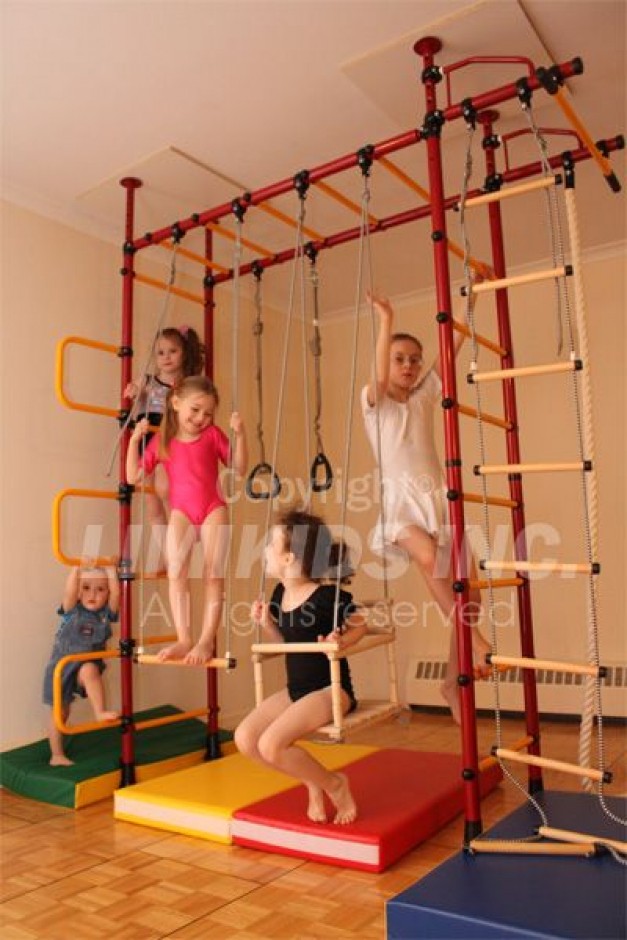 If you want to keep your kids healthy and active, you may want to check this indoor gym equipment. The set uses a very durable, tubular metal frame with rope swings and rope ladders, giving your little ones a splendid place for exercise and fun.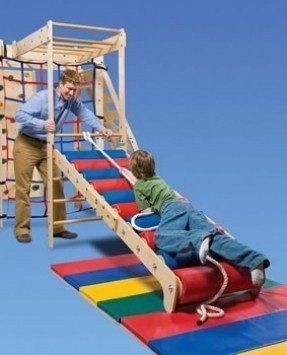 Original kids gym equipment. If you have children, this miniature playground (which can be used both indoor and outdoor) is must-have in your home. This climbing system is made of plastic, oak wood and colorful ropes.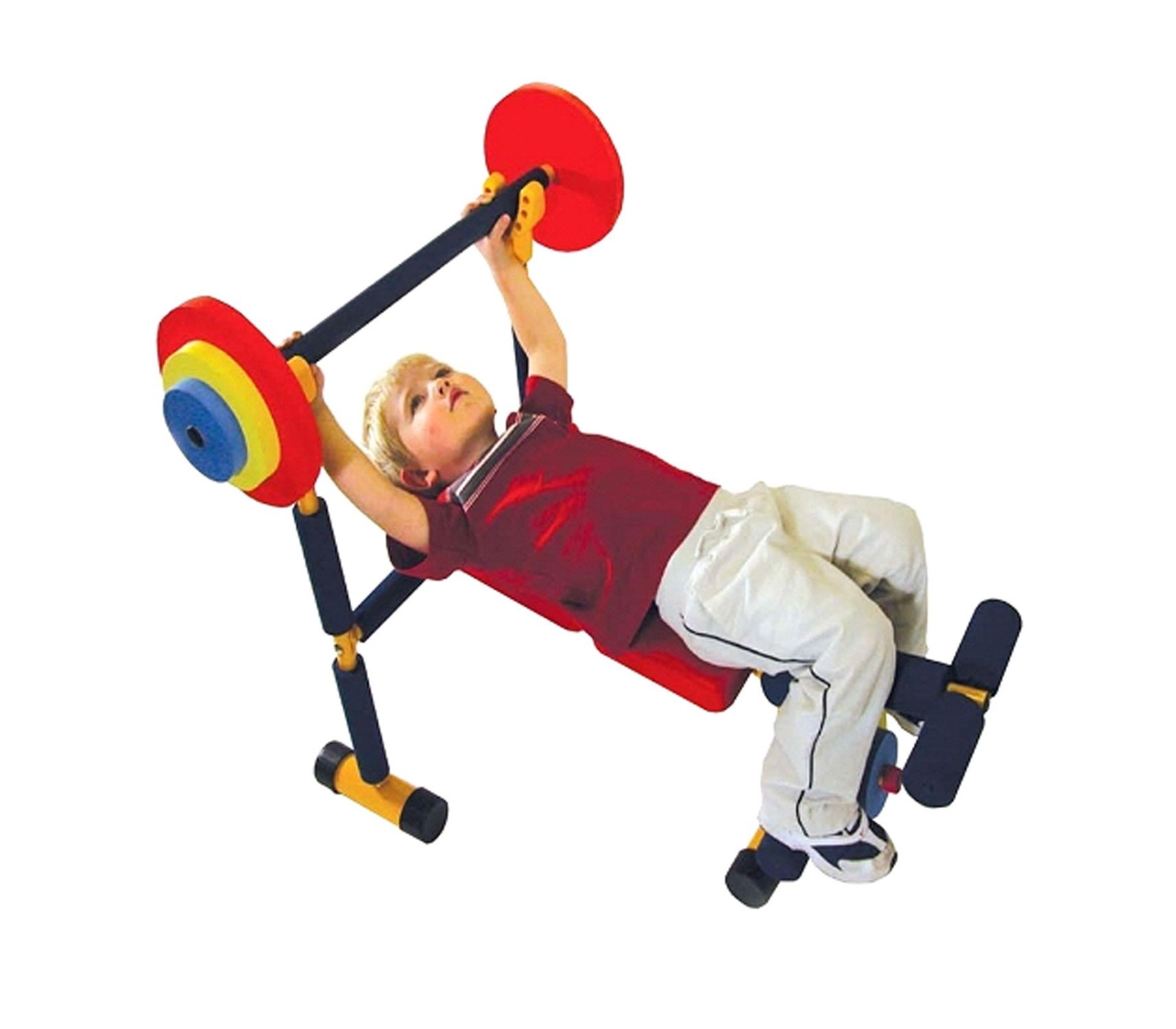 This colorful, durable and well-adapted kids gym is an excellent way to develop a baby's play area at home and only. Robust wood construction and numerous details perfect for game create a sensational whole.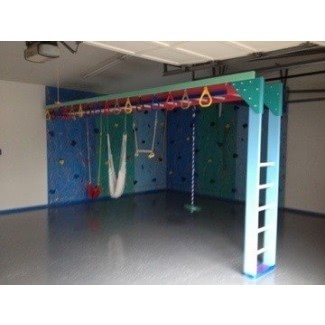 If you are looking for fun kids games, this awesome kids gym equipment in the garage will make your little ones bored. Interesting color scheme lots of fun games create a great set. Perfect for bigger interiors.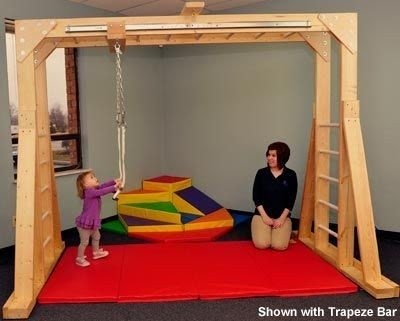 A functional free-standing indoor therapy gym for kids. It's built of wood with no finish and metal finished in white. A-shaped sides have inbuilt ladders, a top - monkey bars and a glide. A folding foam-padded mattress is covered in red vinyl.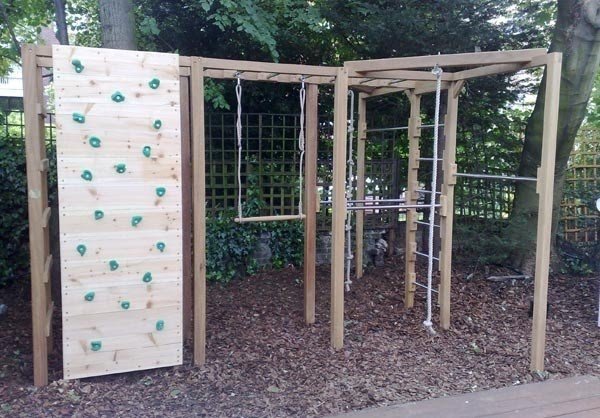 Wooden set designed for garden workout freaks. With this simple but efficient set, you can change your garden into the gym. You will be able to climb a wall and use ropes and bars to pull up, and train your muscles!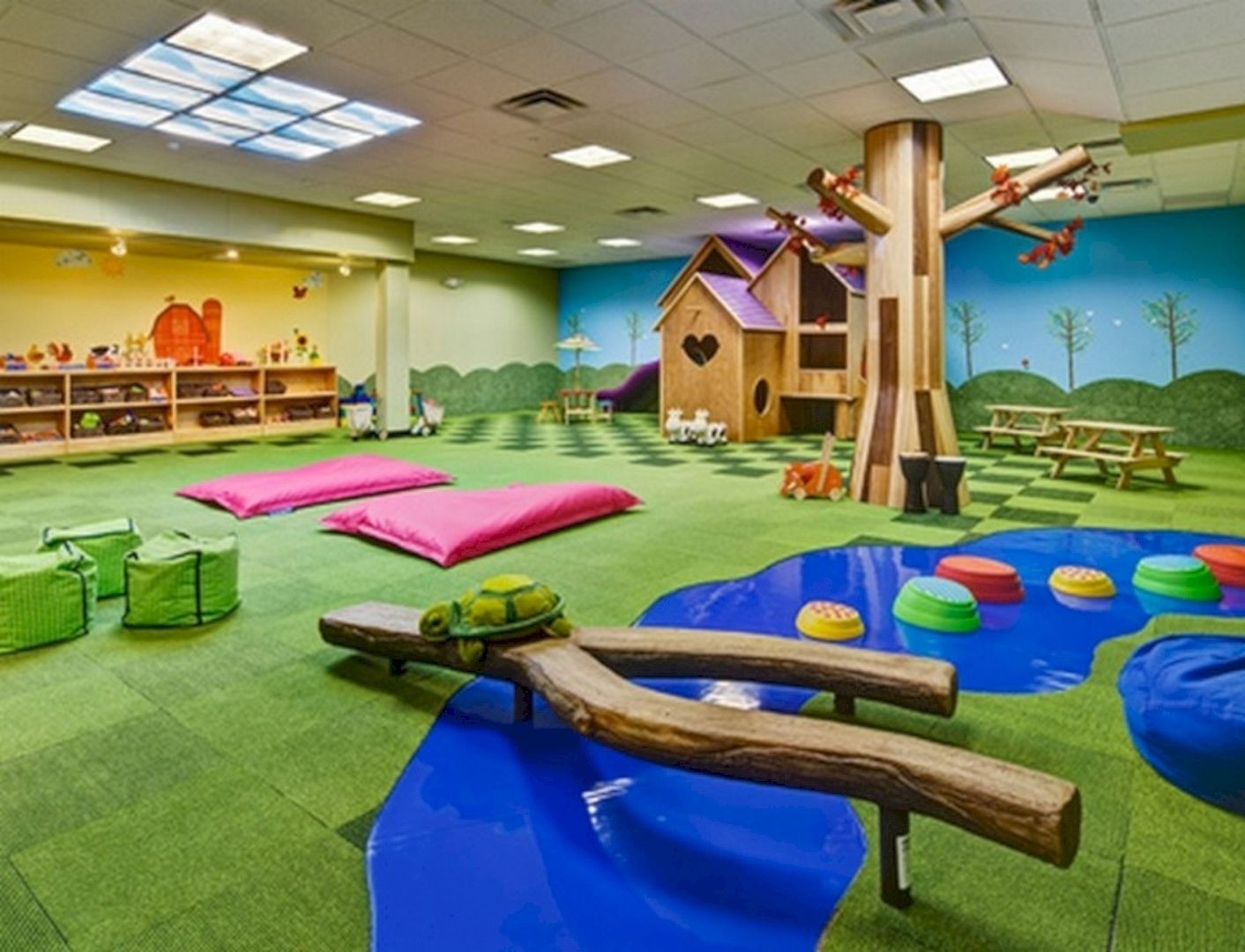 A great addition for elementary schools and large mansions, this gym equipment is going to help your children to stay healthy and aactive. It's consisted of various attractions that will give you kids and their peers a whole lot of crazy fun.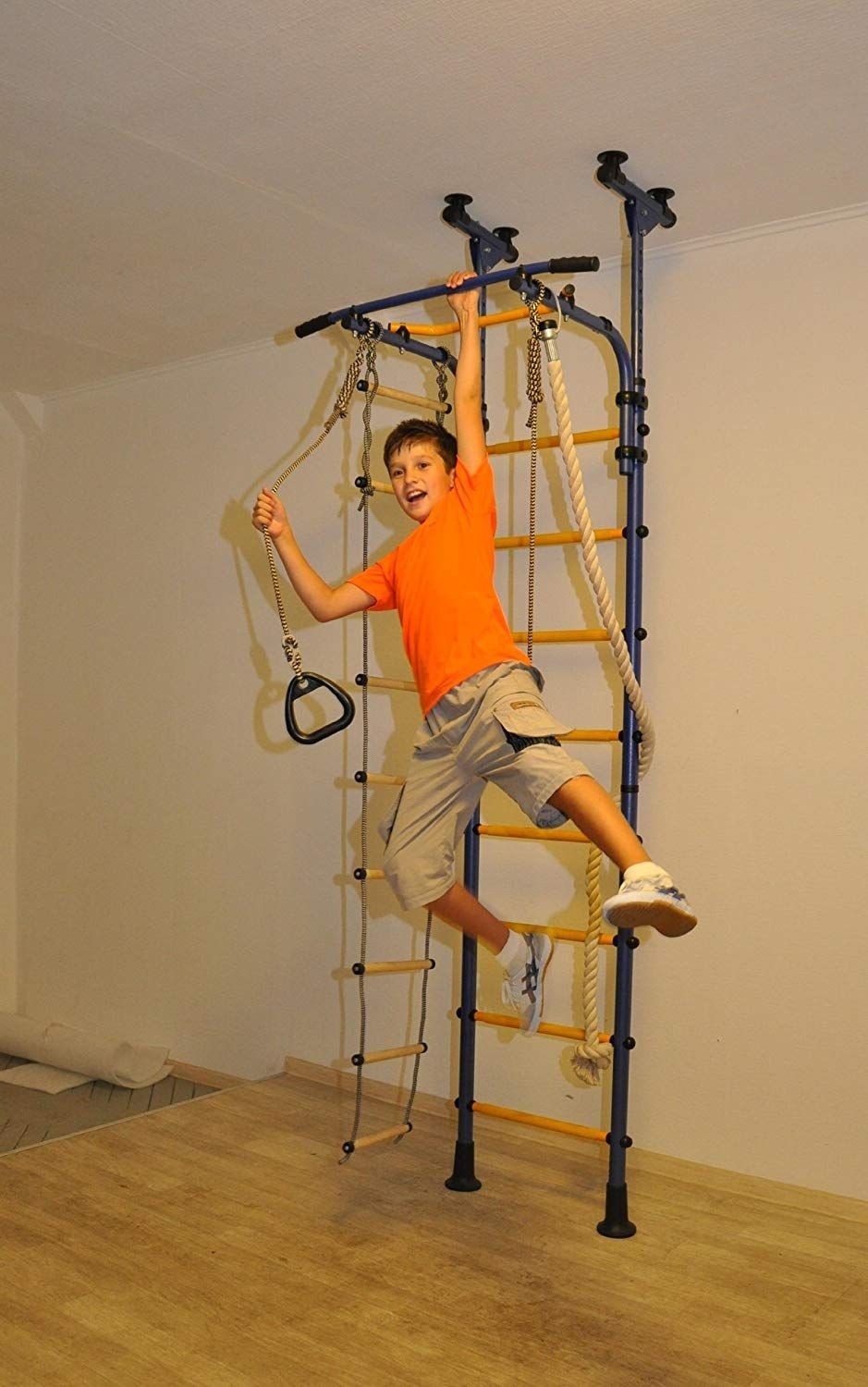 A cool modern functional indoor gym set for up to 100-kg children. It consists of an upright ladder, a horizontal bar, a climbing rope, a rope ladder and gym rings. Its floor and ceiling-mounted frame is made of blue and yellow coated metal.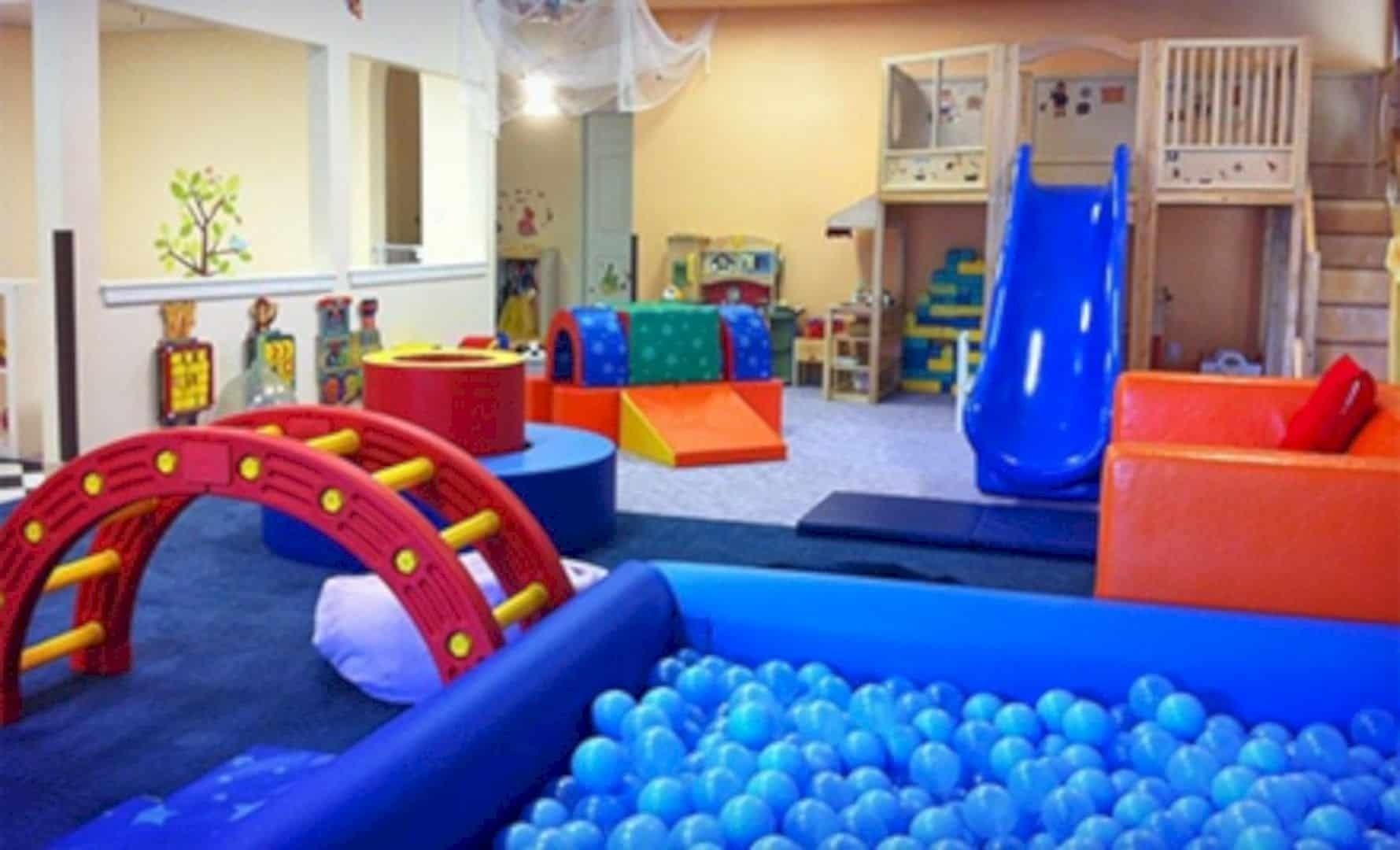 Spacious and funky setup for a large indoor play area for children, fitted with an abundance of toys and entertainers for kids. The room even has its own large plastic ball pool, bound to provide a lot of fun for kids.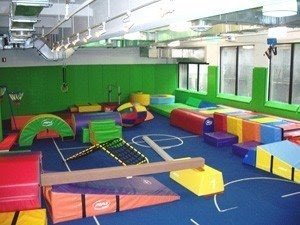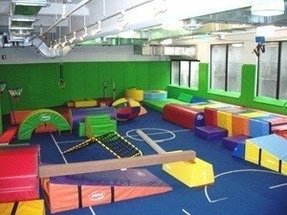 If you want to open new gym or gymnastic space, especially for children - you should take look of this full of colors toddler fitness equipment. Everything made in safe forms and materials. Trampoline, channel bar, tumble trak - whatever you need.

A great addition for large playrooms, kindergartens and elementary schools. This colorful structure has everything your child needs to have a lot of wild fun. There's a secured staircase with softly-padded steps, monkey bars, a traditional double slide, and a tubular slide, as well.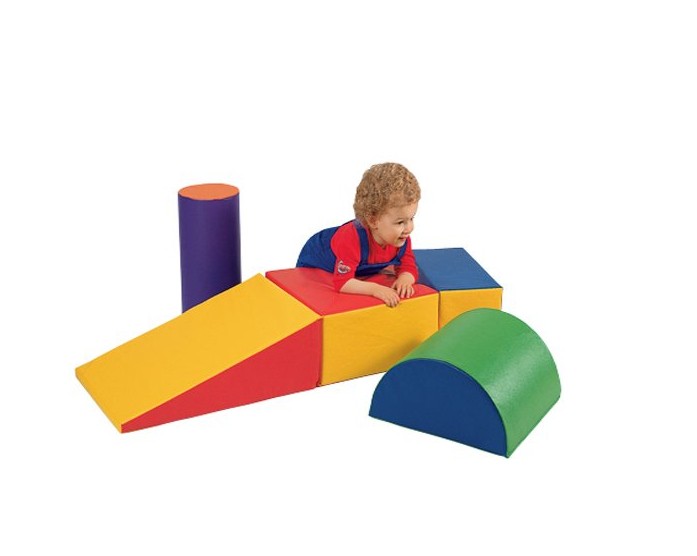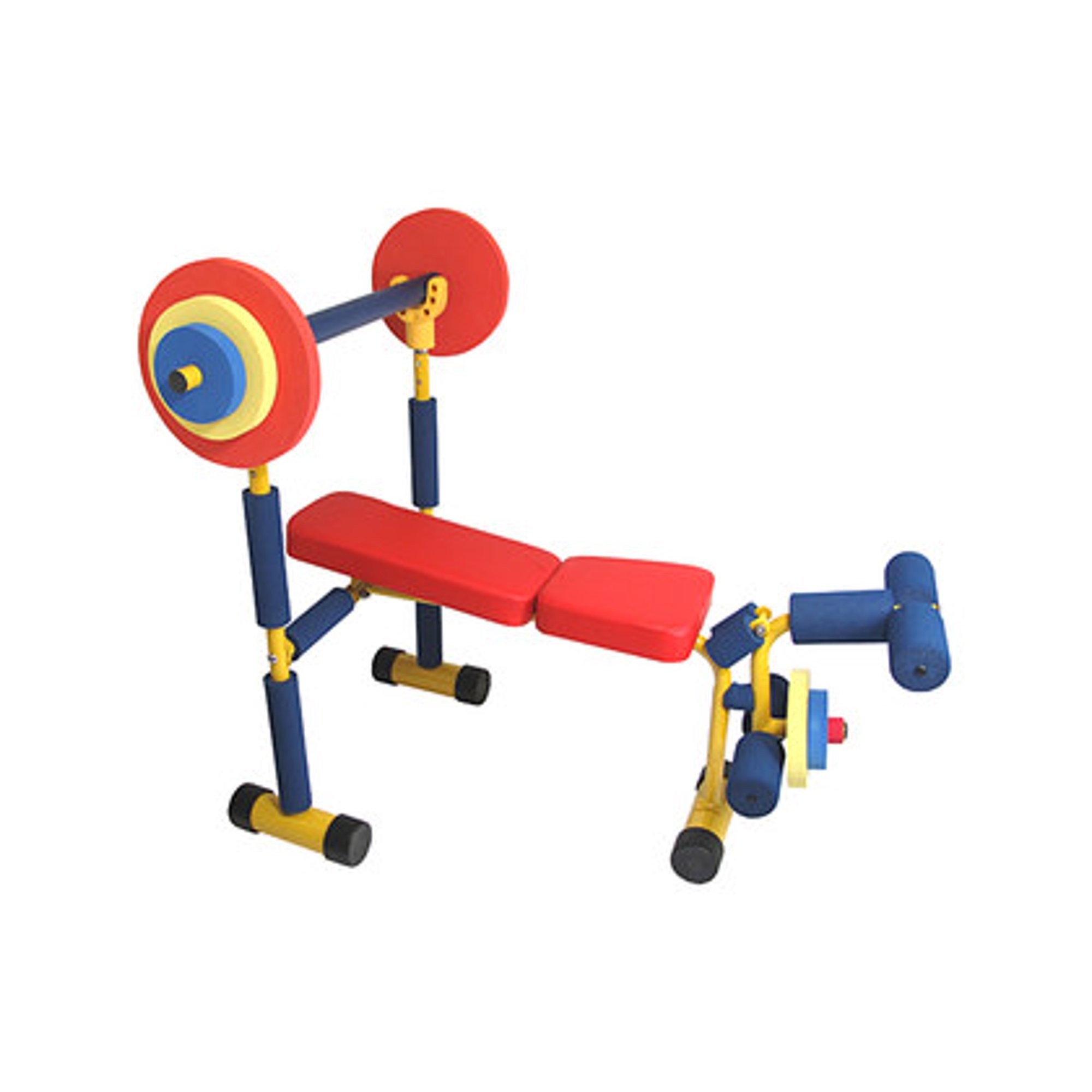 Every young athlete will be delighted by this colorful weight bench. Kids gym equipment will bring a lot of fun and will help to take care of the form, and also it is reliable, safe and very versatile.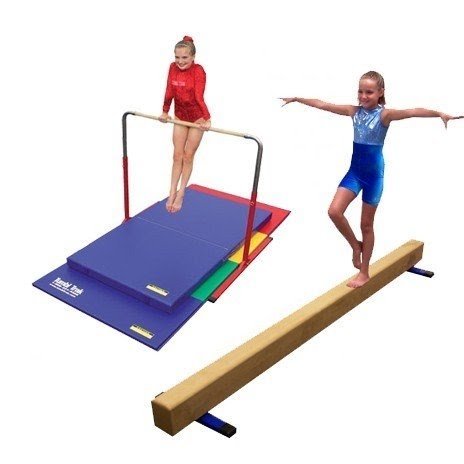 A perfect set to train young gymnastics champions. This tumbling casting kipping mat comes from Tumbl Trak, specializing in providing professional gymnastics, cheerleading and dance equipment.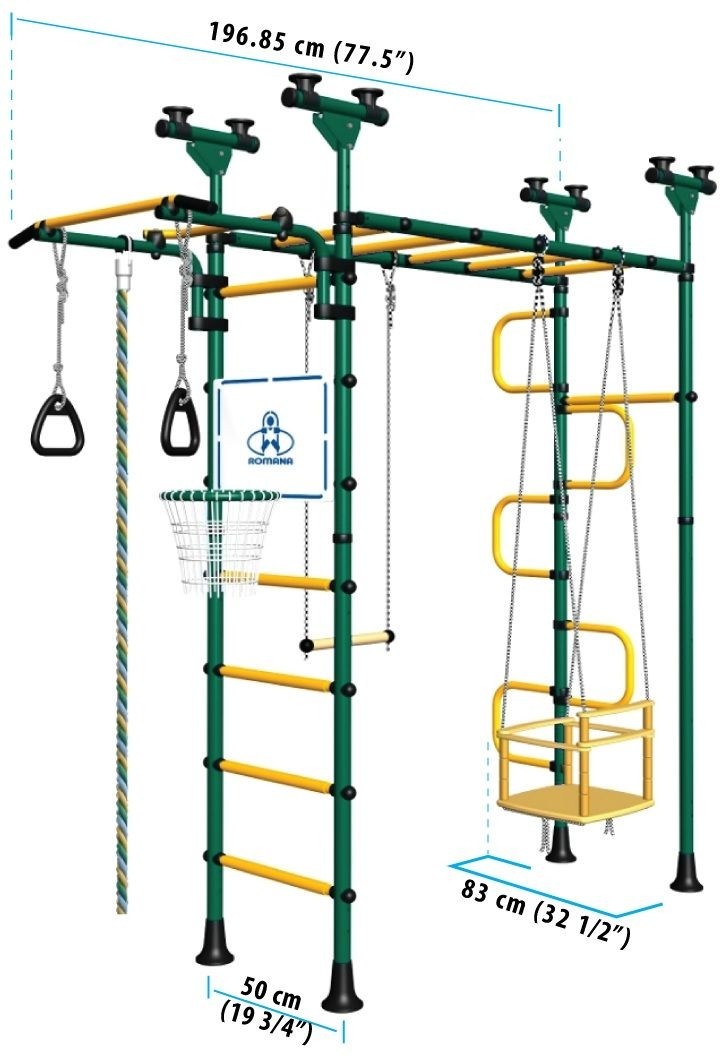 Movement in the lives of children is the most important factor in their development. Allow yourself instead of new toys to buy such gymnastic kids gym equipment for children, with all security, green and yellow color.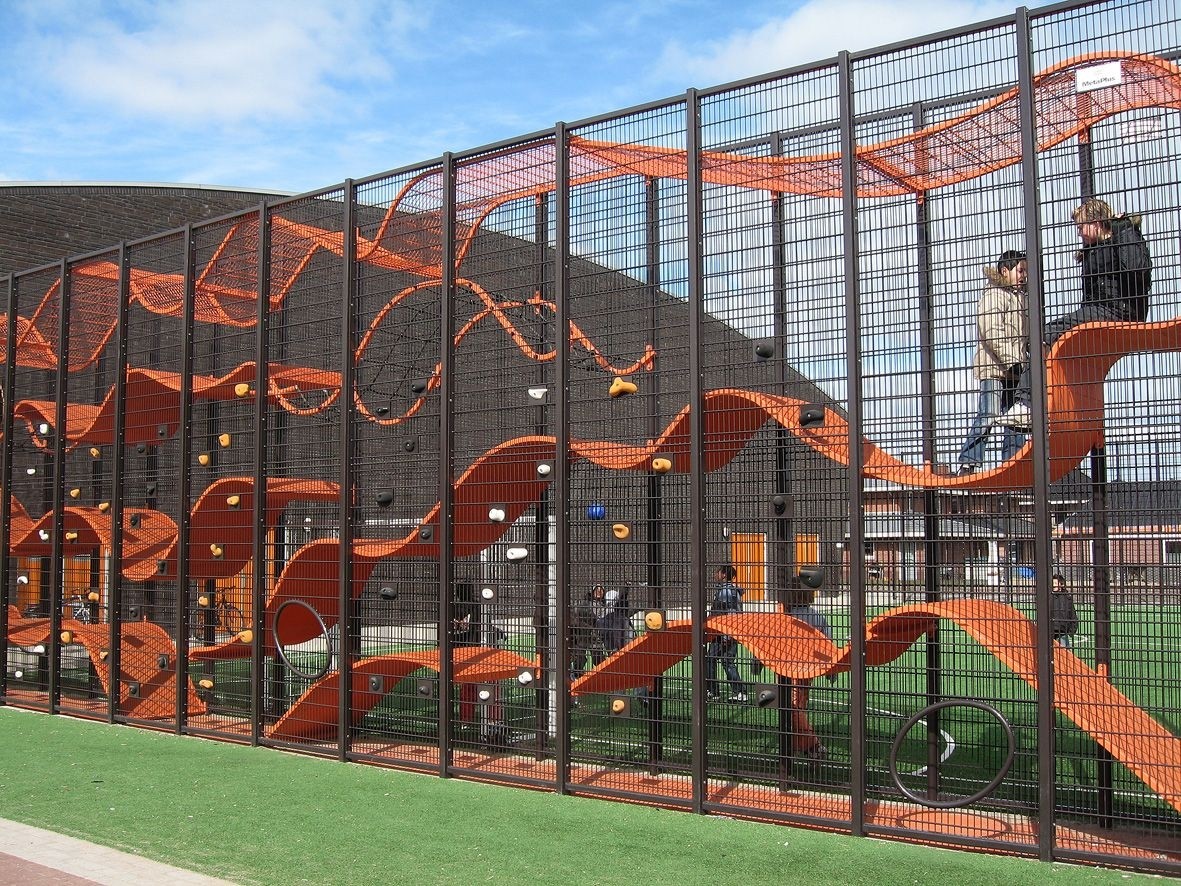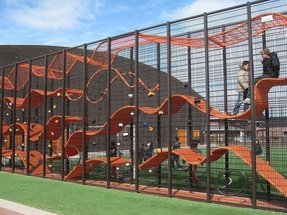 Surprise your children with some crazy fun by presenting to them this impressive gym equipment for outdoors. The ripple slides are mounted very firmly and surrounded by two vertical mesh screen enclosure for proper safety.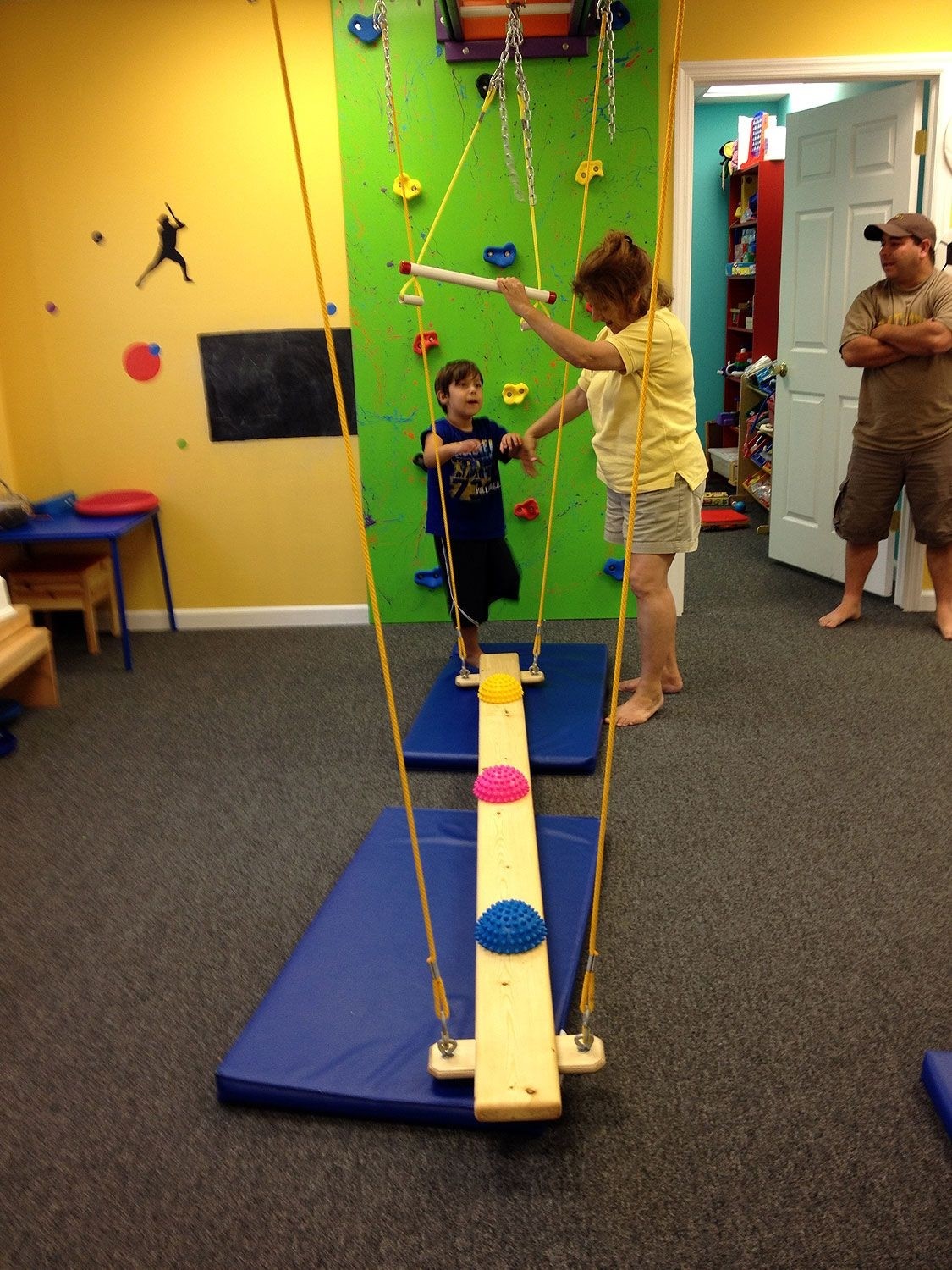 Swaying Balance Beams - Fun Factory Sensory Gym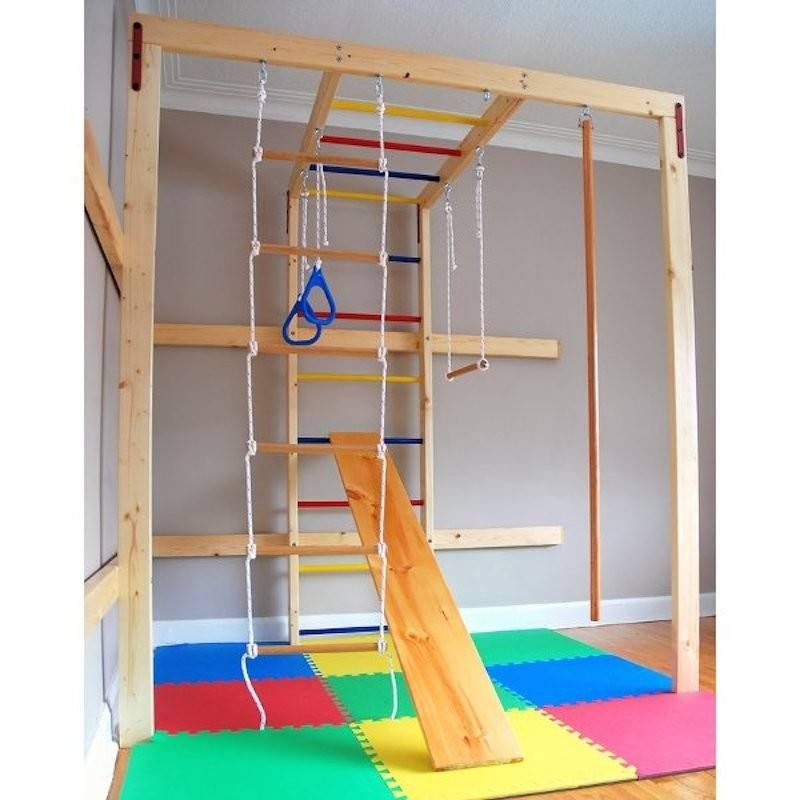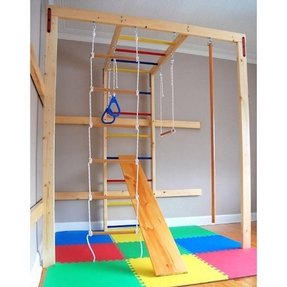 Creative and interesting approach to a DIY project for a children's playroom – a large indoor jungle gym, made out of birch wood with an unpainted, rough finish with a couple of mat puzzles on the bottom to make the floor soft.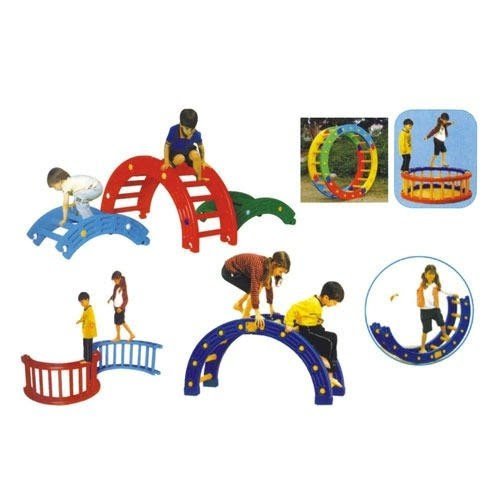 Offer Active Since: 11 Mar, 2013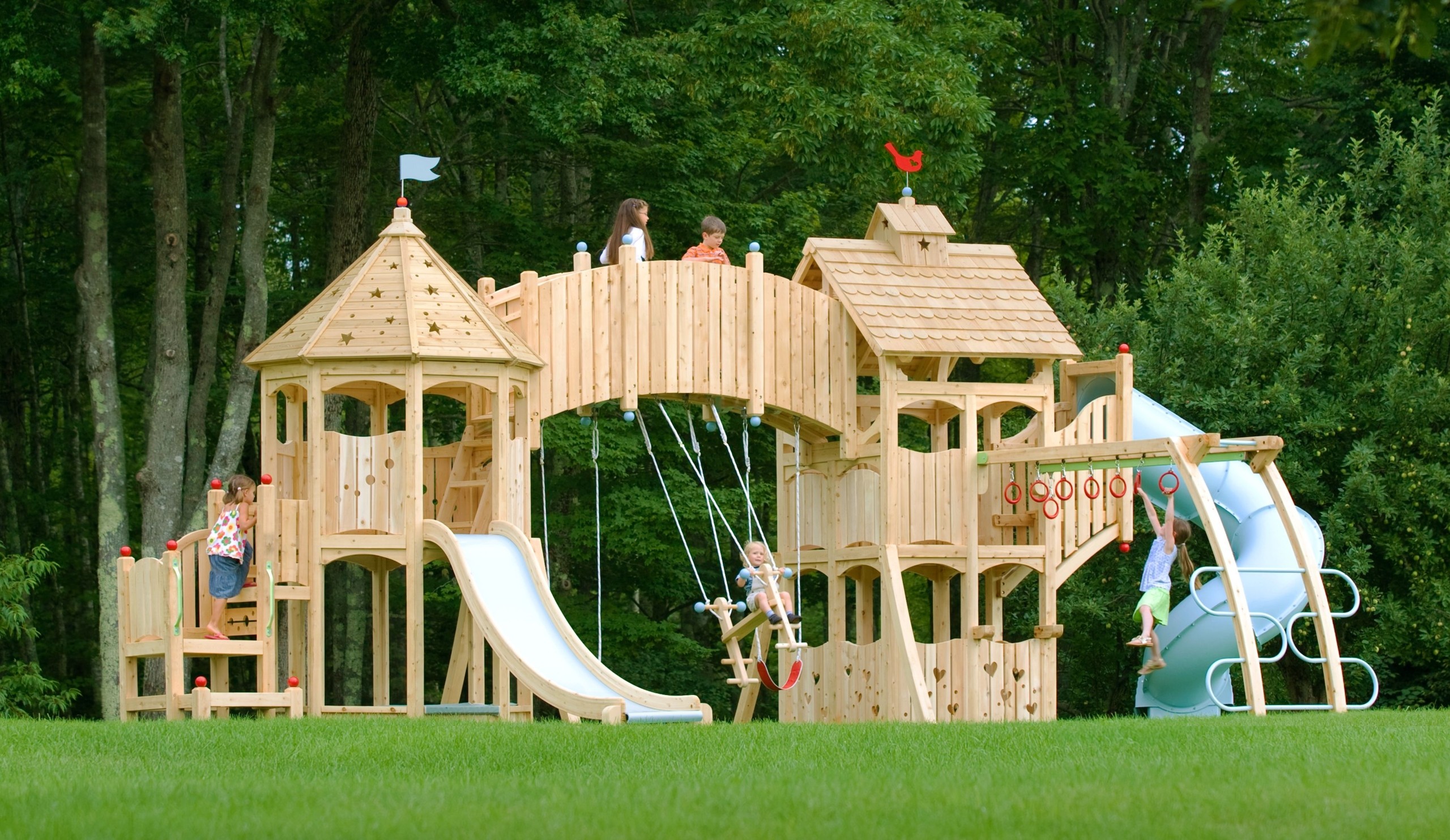 This fantastic playground is a great place for children. Beautiful wooden construction includes many solutions such as slide, swings or tree house, which will make the kids fun. Great set to the garden.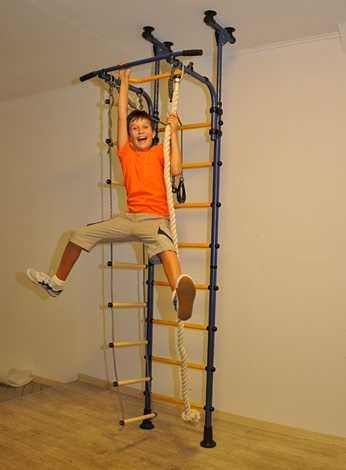 Spider-Wall Indoor playground equipment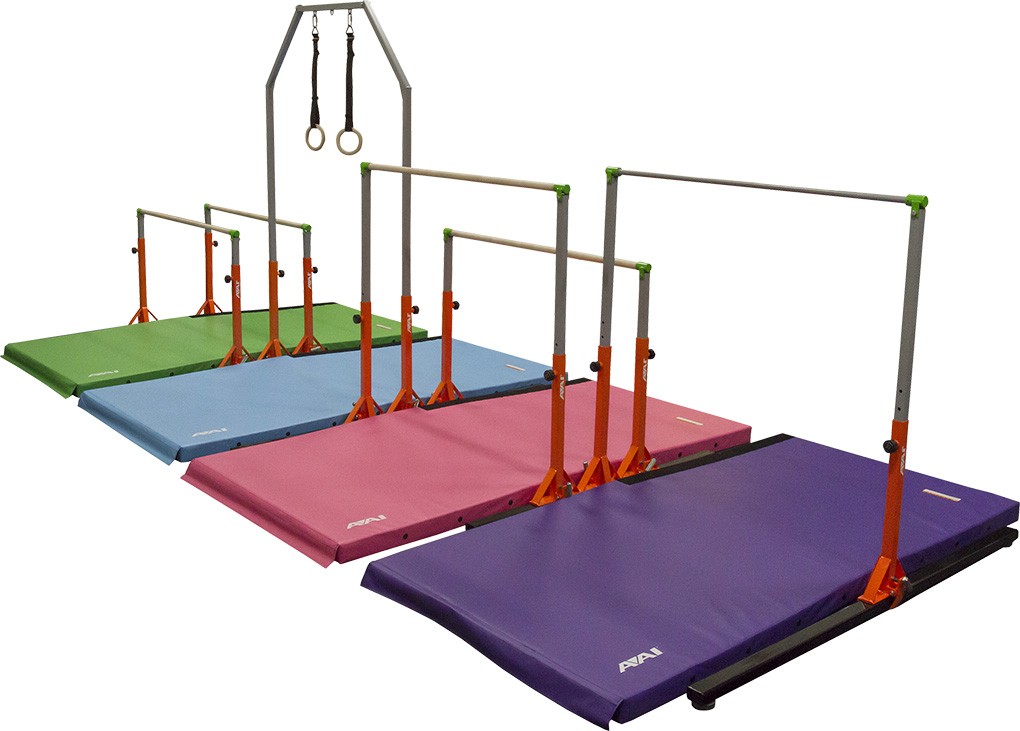 Elite Kids Gym: Inline Circuit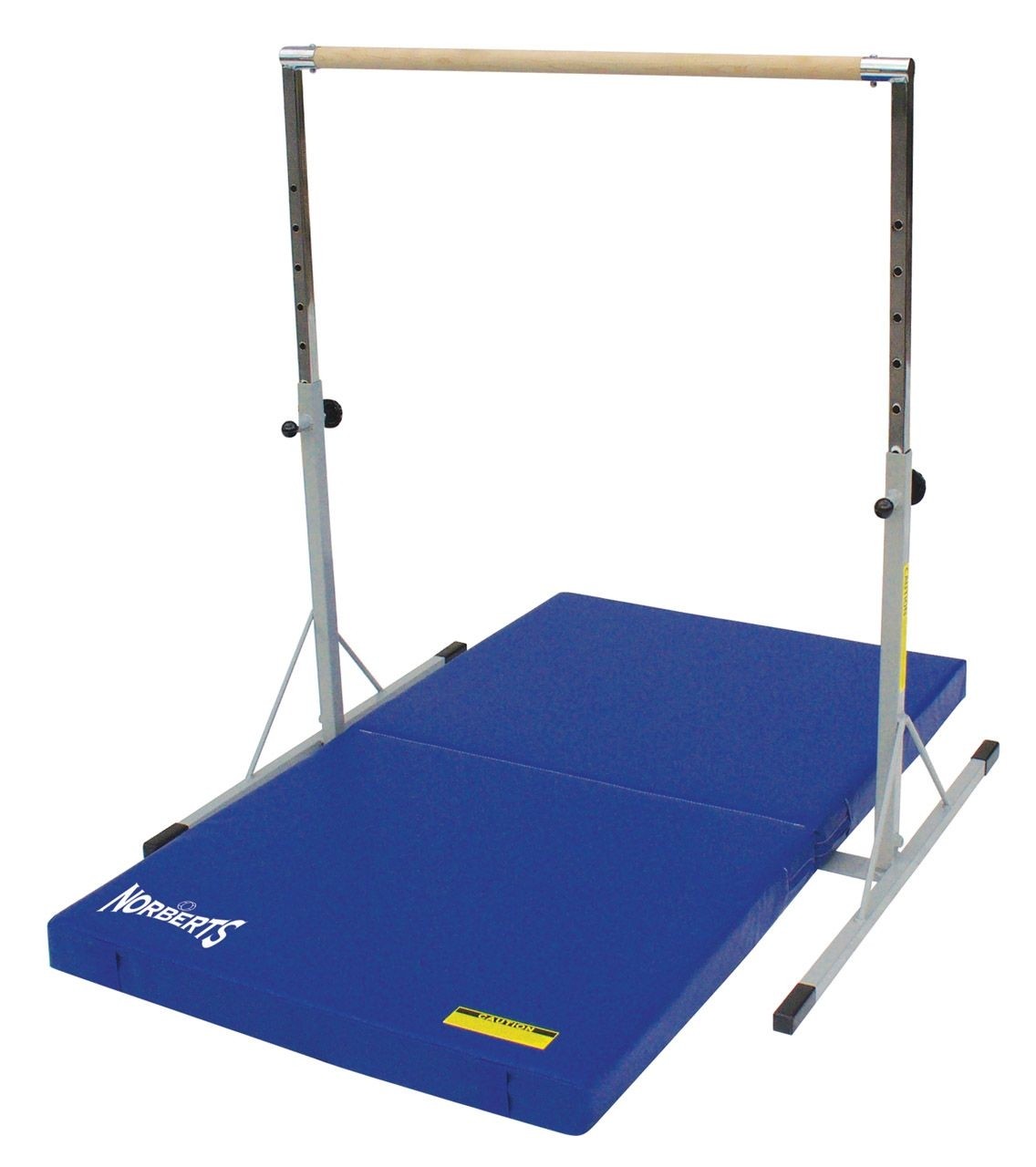 A fantastic gym equipment for your child, that you can set in the playroom for a wild fun and exercising. The frame is made of tubular metal and it's height adjustable, so your child will have no troubles reching the horizontal bar. There's also a rectangle mattress for absorbing the falls.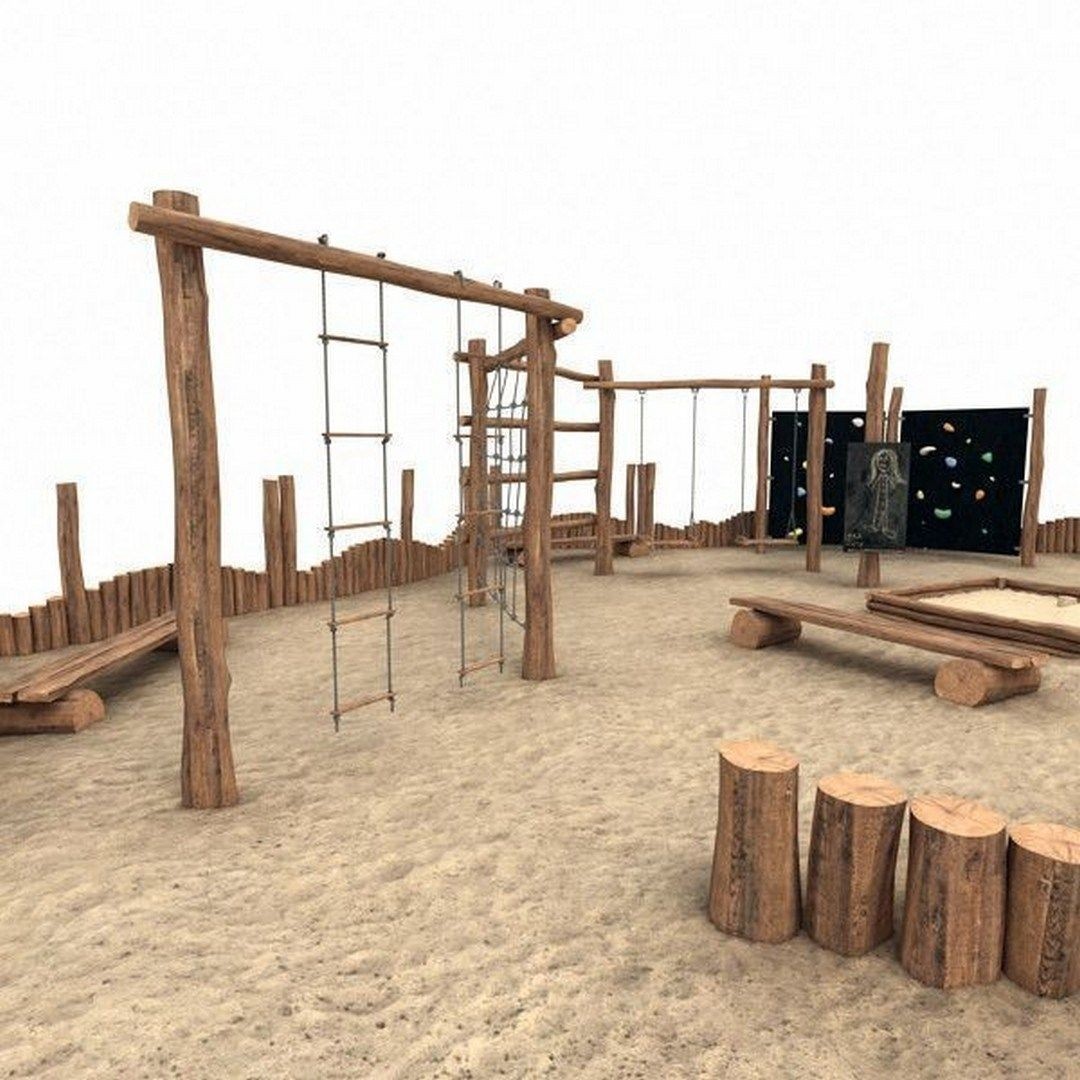 Create the playground space for your kids, with the wooden, solid and nicely finished kids gym equipment. It includes: four climbing frames, one climbing boards, various benches, fence, sandpit and two blackboards.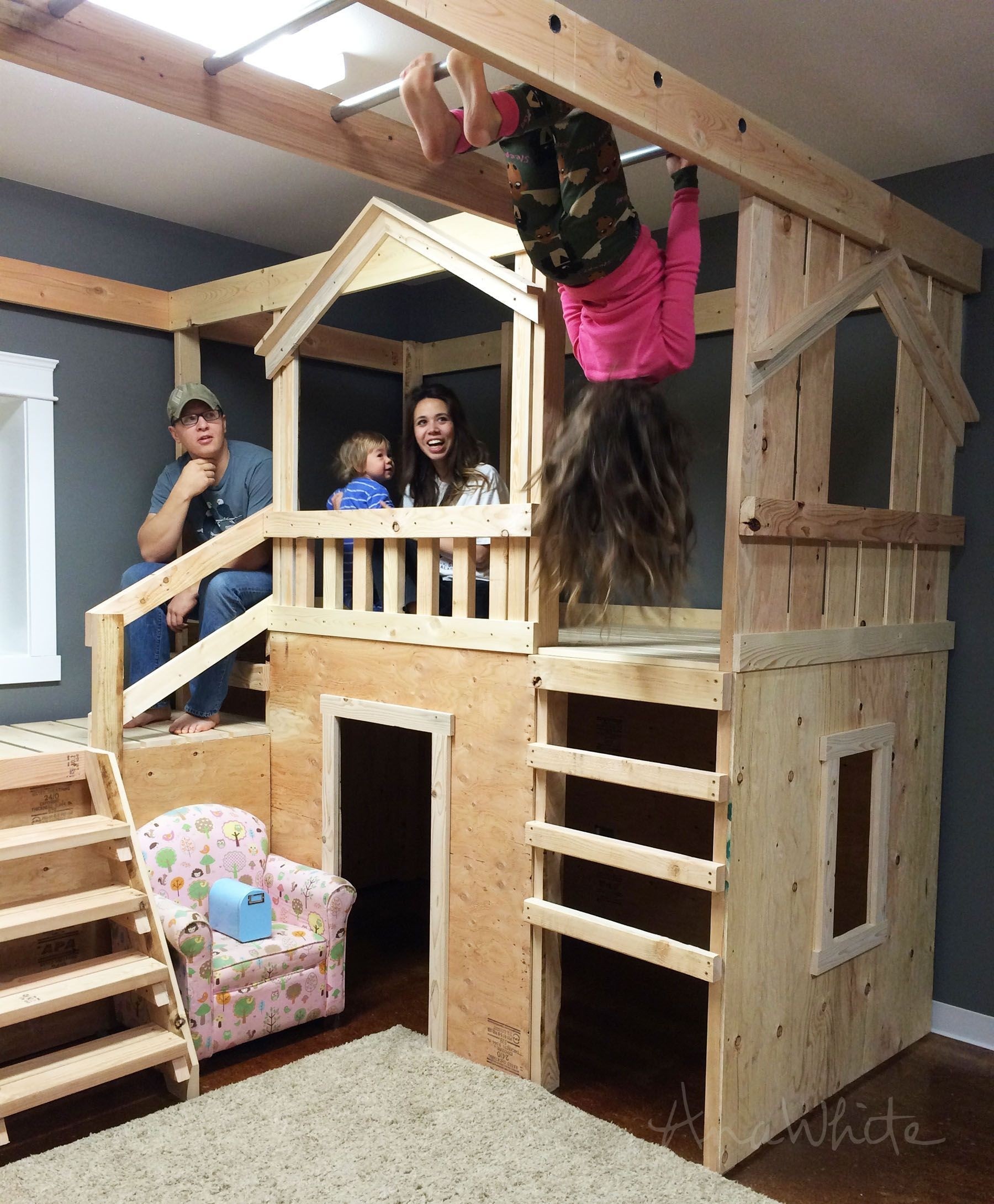 Build an indoor jungle gym for your kids and all family. It has got a solid wooden construction for climbing and change the bed. Everyone will be impressed how cool this product is.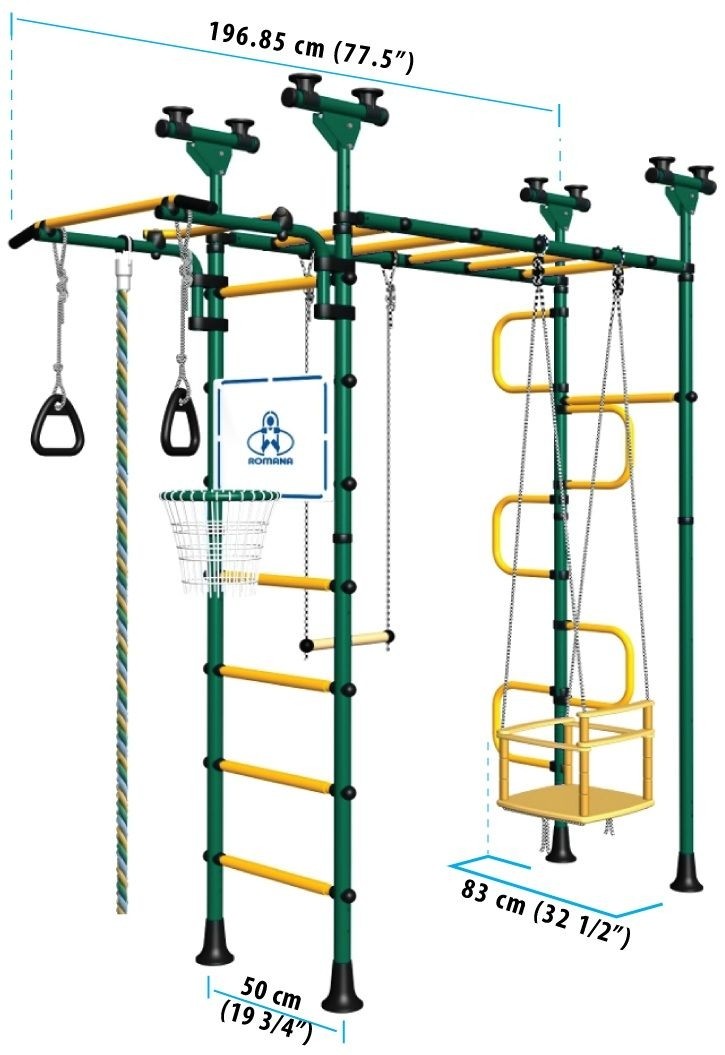 kids room home gym popsicle home gym for kids gymnastics equipment ...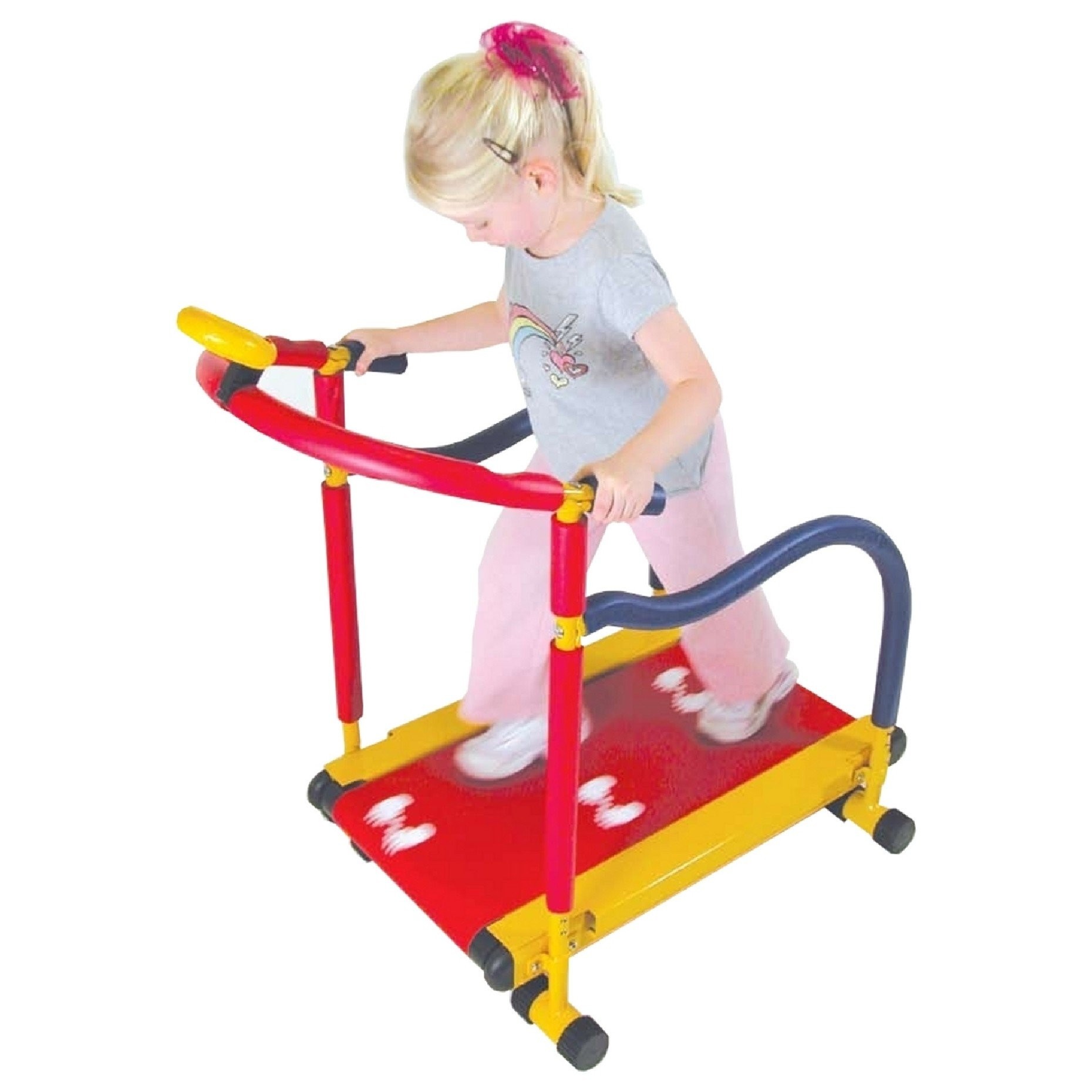 Fun and Fitness Kids Treadmill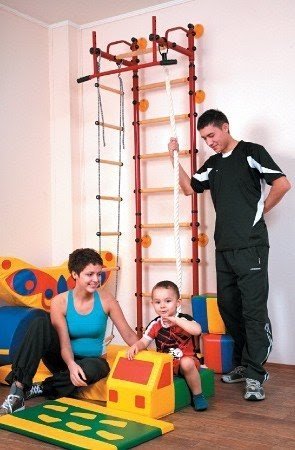 Spider-Wall Indoor Playground Set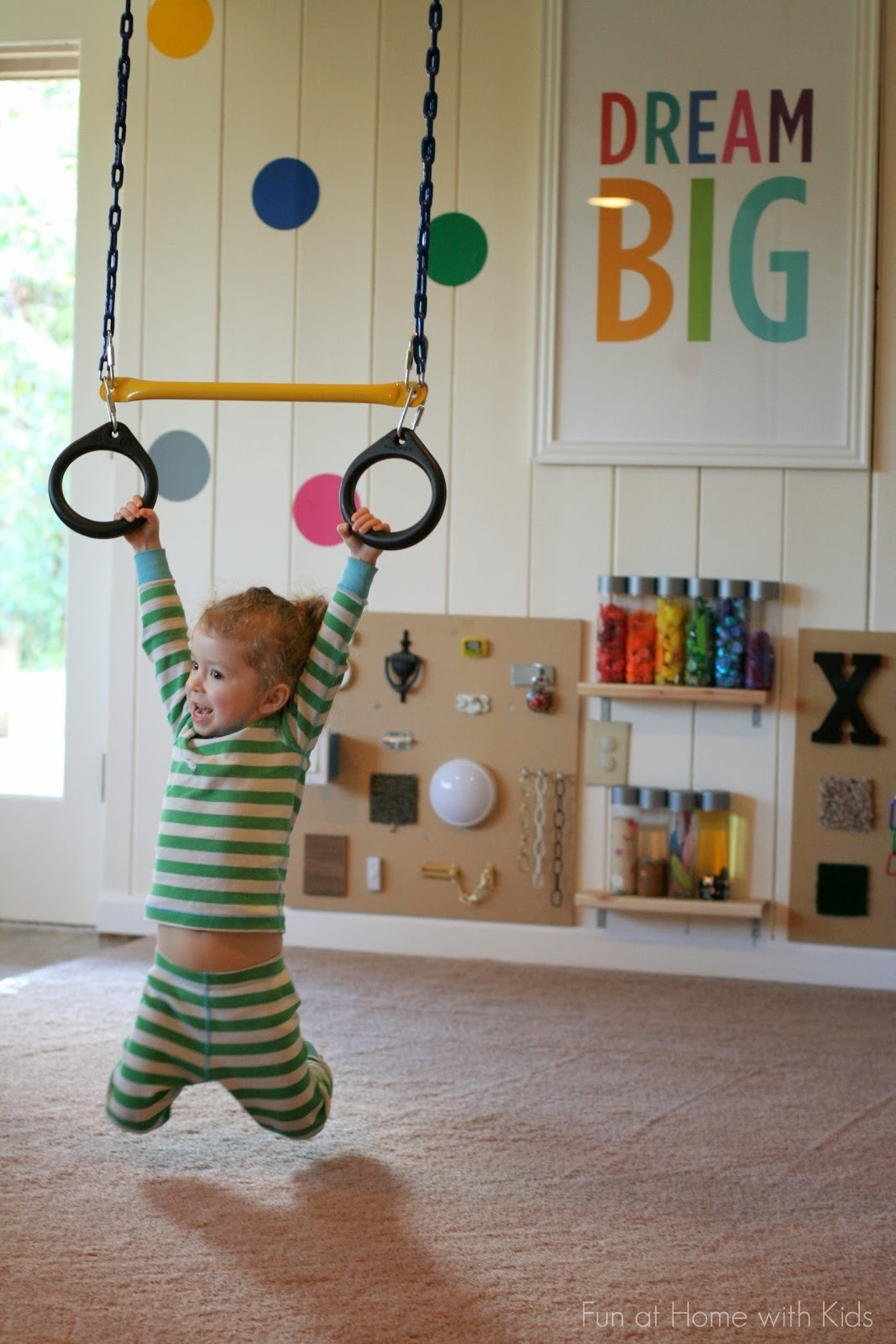 Transform your home into a playroom for your little ones, using this quality gym equipment. It hangs low enough for your child to be able to reach it, and it's properly secured and durable, so it's safe, long lasting, and brings a ton of fun.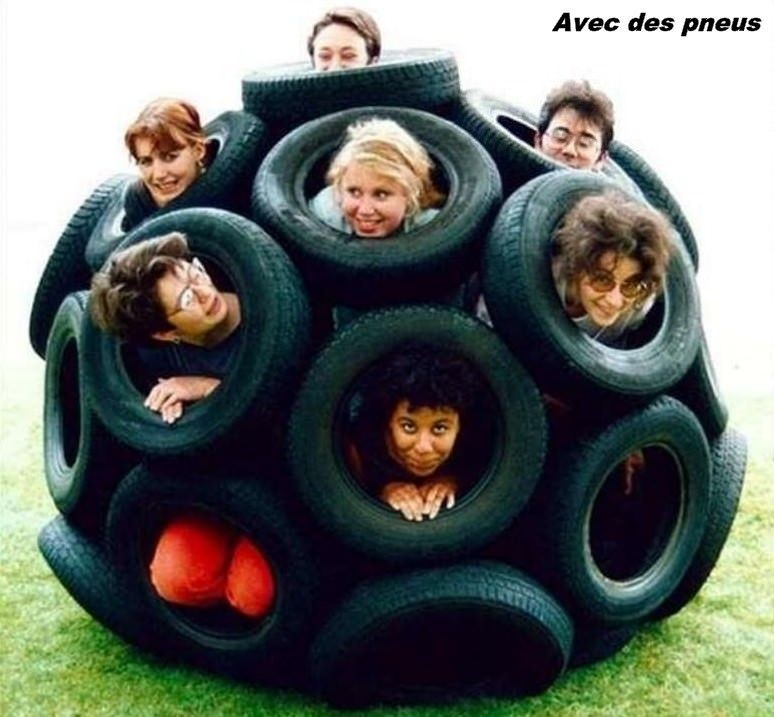 do it yourself projects using old tires, dumpaday (5)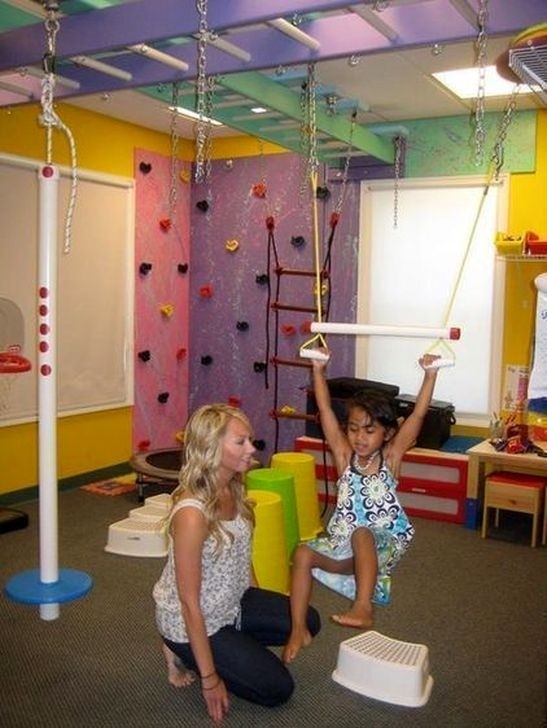 Indoor playground equipment - rings and chin-up bar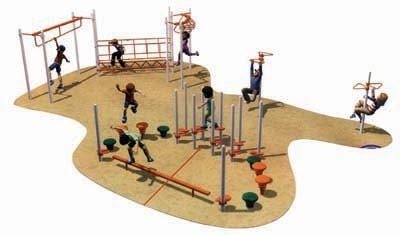 our fitness equipment is playground equipment for big kids it s made ...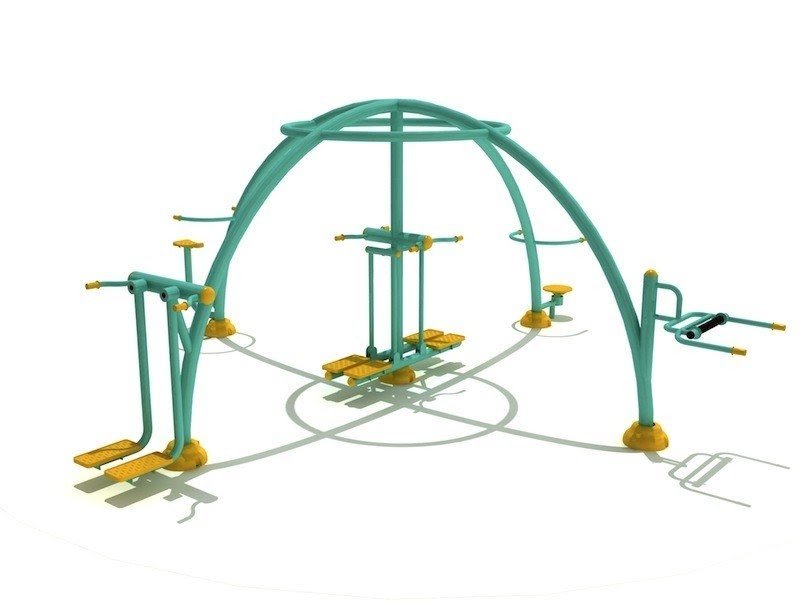 Home / Outdoor fitness / MFS 012 Outdoor fitness equipment children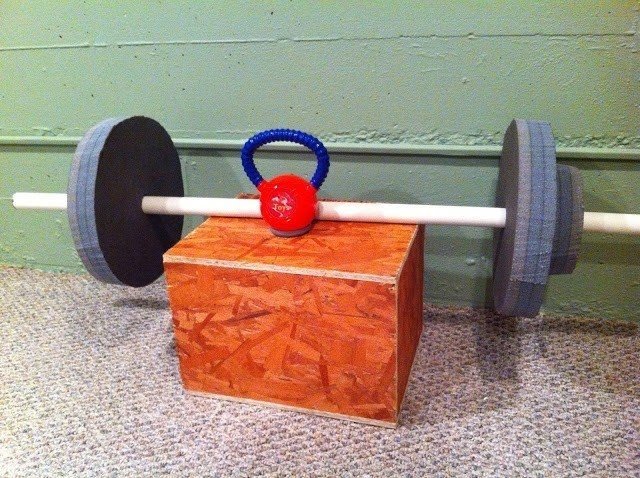 Your kids can work out too! This kids crossfit box includes the kids crossfit barbell with "weights", and CF t shirts! Awesome right? Your kids will be impressed how cool this product is!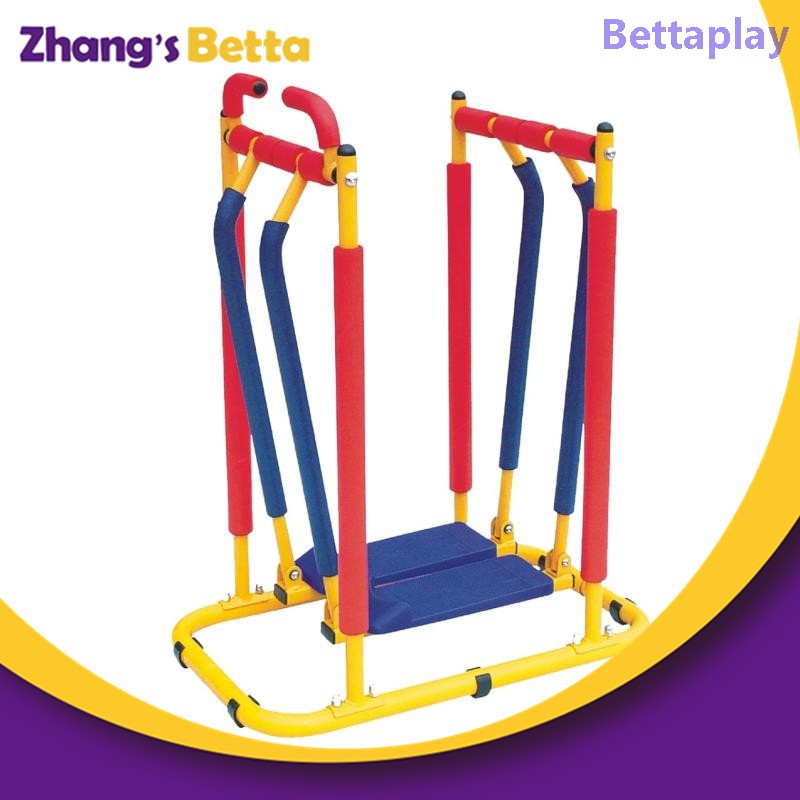 They were the broad, mighty, lethal workhorses of World War II: tanks ...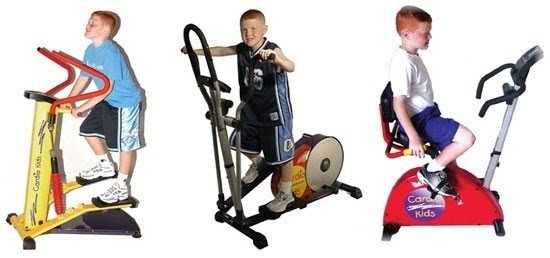 their children to a gym that offers kids fitness programs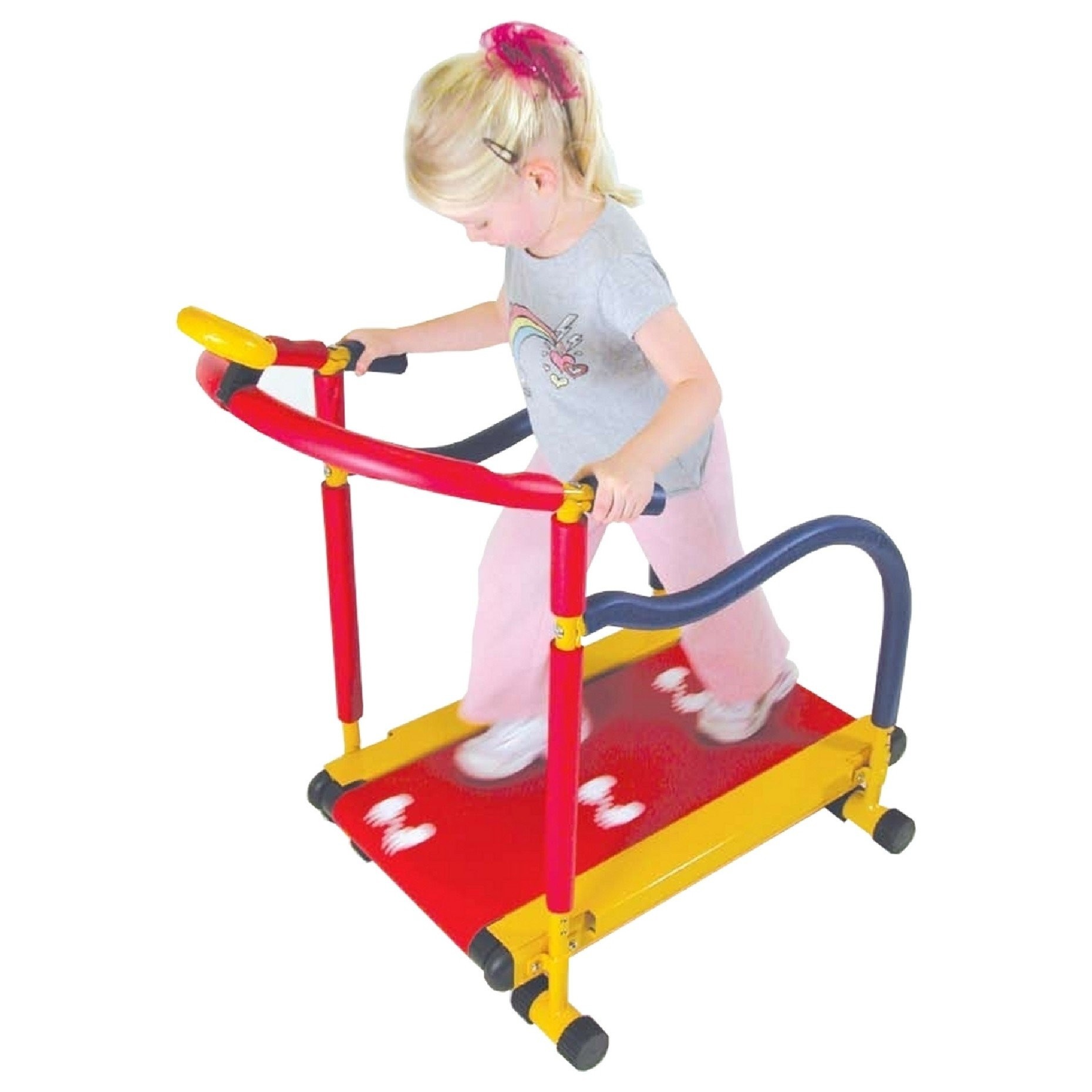 Kids Gym Equipment for a Healthy Child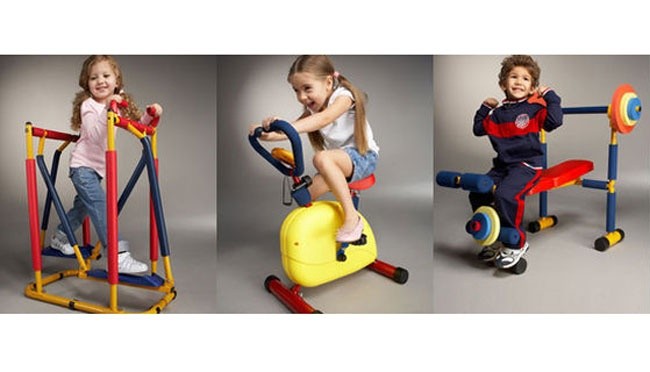 Kids exercise equipment made of metal and plastic. Frame is finished with pastel colors. Suitable for residential and commercial use.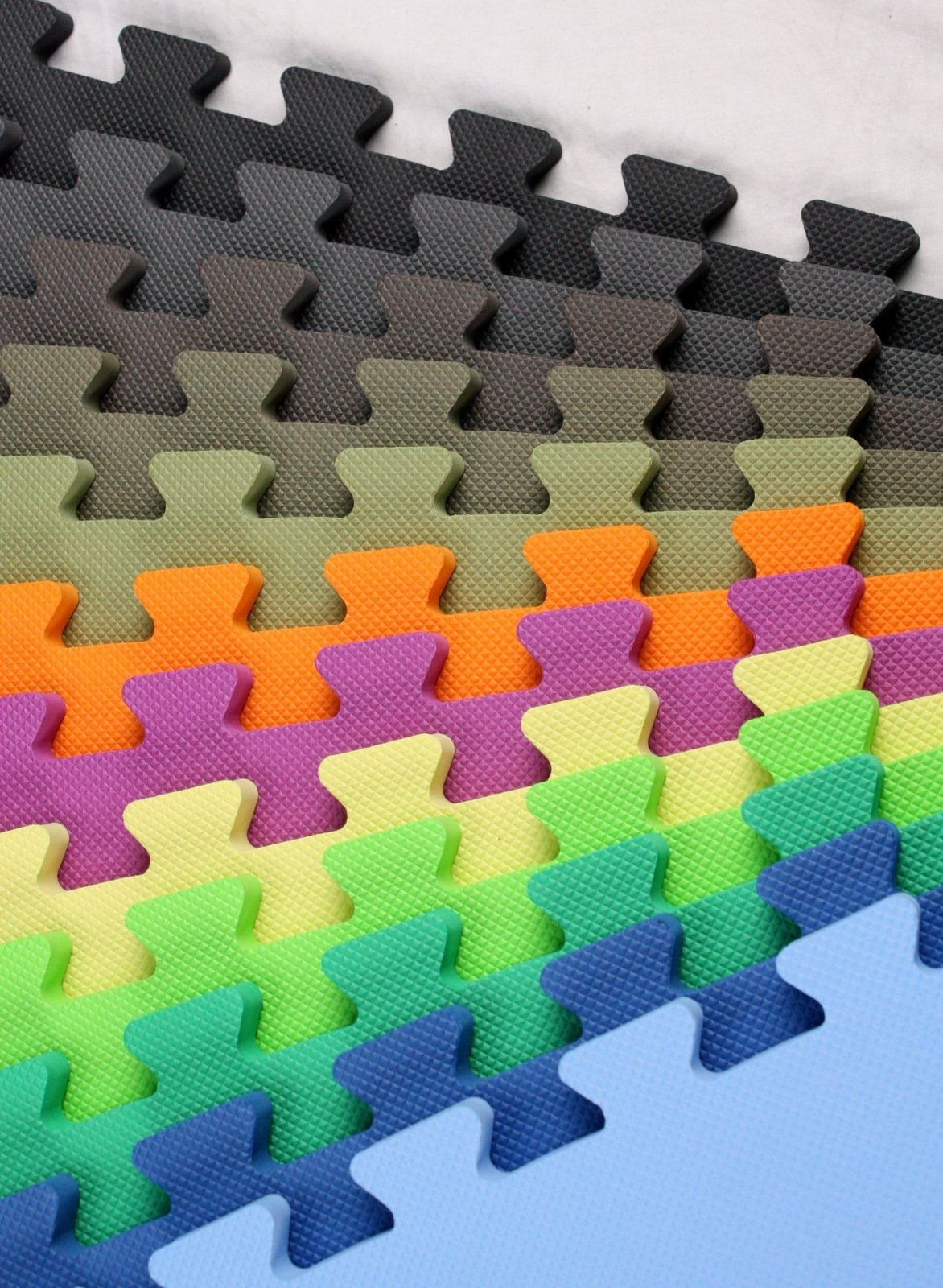 Unfinished basement flooring for kids...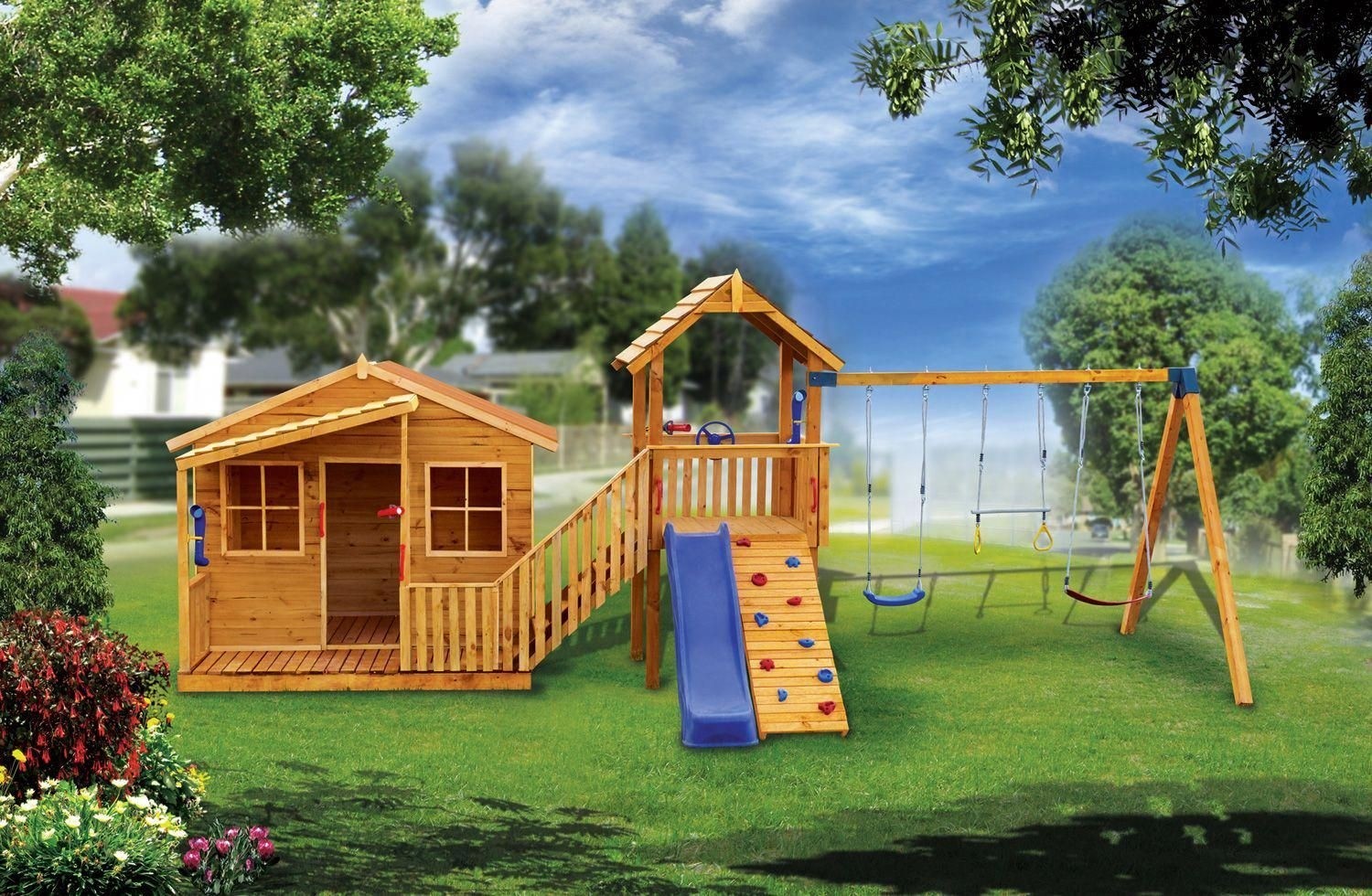 The Chipmonk Kindy Gym ~ Cubbyhouses just got even better with the this great creation by Kitcraft. The chipmonk kindy gym has something special for everyone. The girls with just love playing house in the quality wooden cubbie while the boys will claim t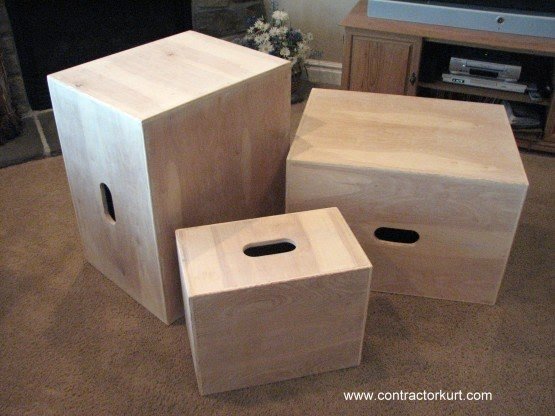 how to build a plyo box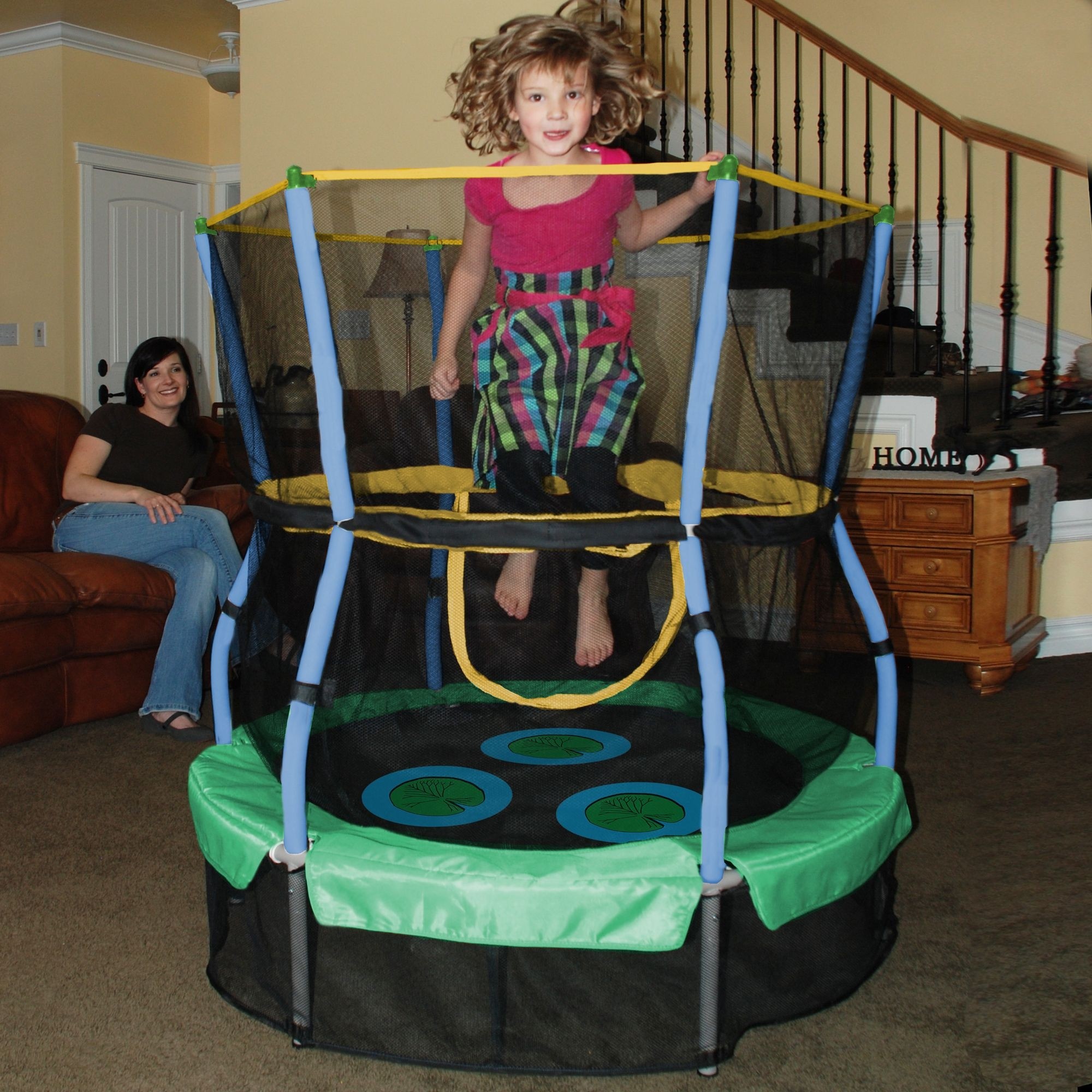 Lily Pad 3.3' Trampoline with Enclosure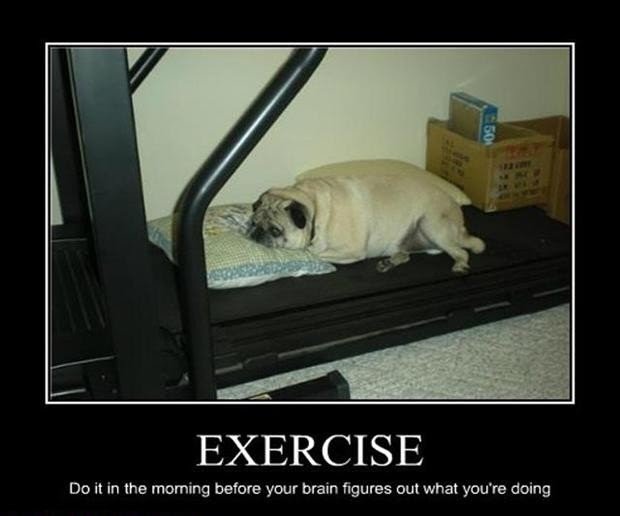 A humorous depiction of a sleeping dog on a pillow on a contemporary treadmill with a funny caption on the bottom. The treadmill itself is made in a modern fashion and makes for a nice addition to a home gym.