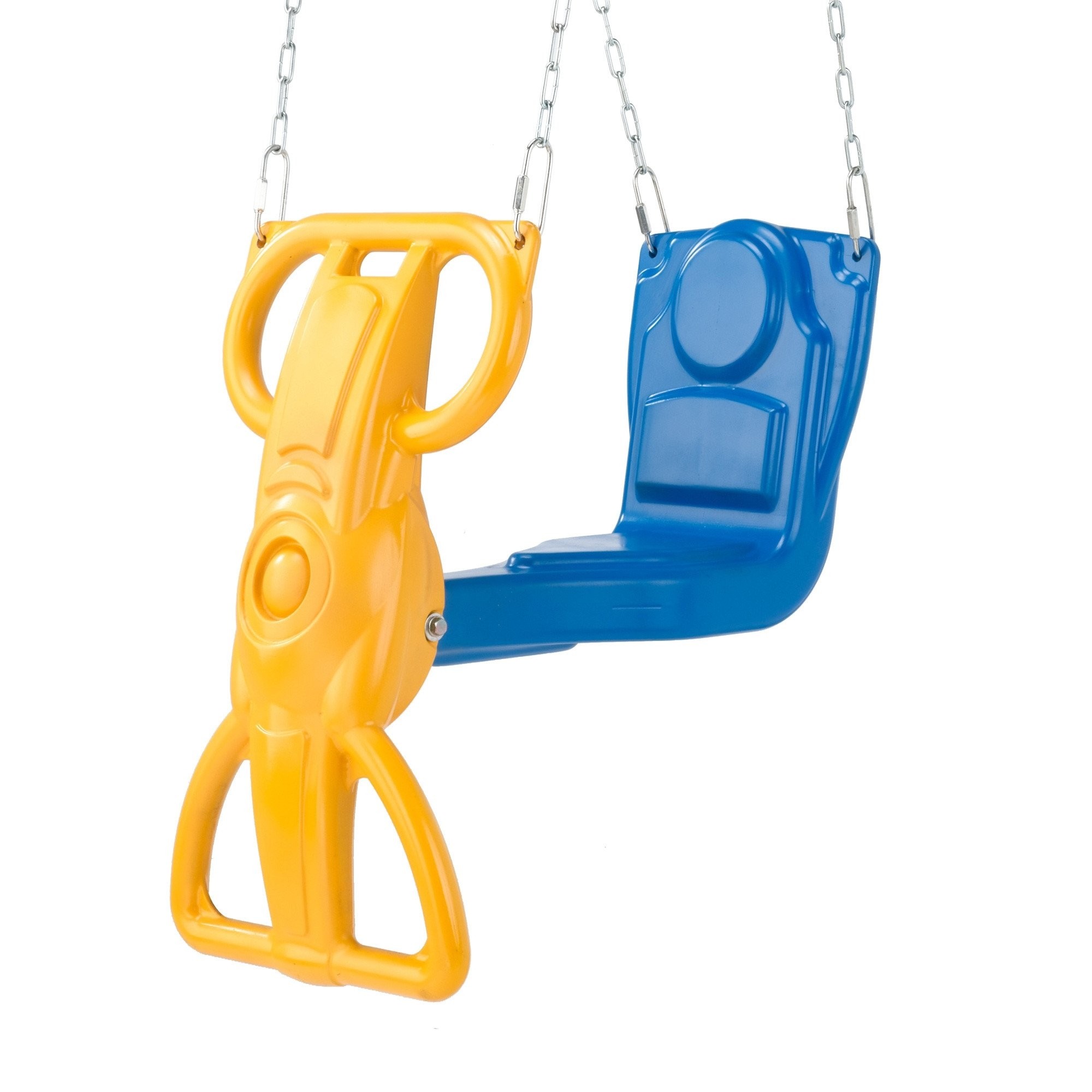 Wind Rider Glider Swing with Chains and Hooks
A playful design and an ergonomic structure make this swing a wonderful addition to a swing set. Let your kids fly outside rain or shine as this product is water-resistant. With footrest, grippy handles, and a high supportive backrest, this swing provides a safe transition for young toddlers to a regular swing seat.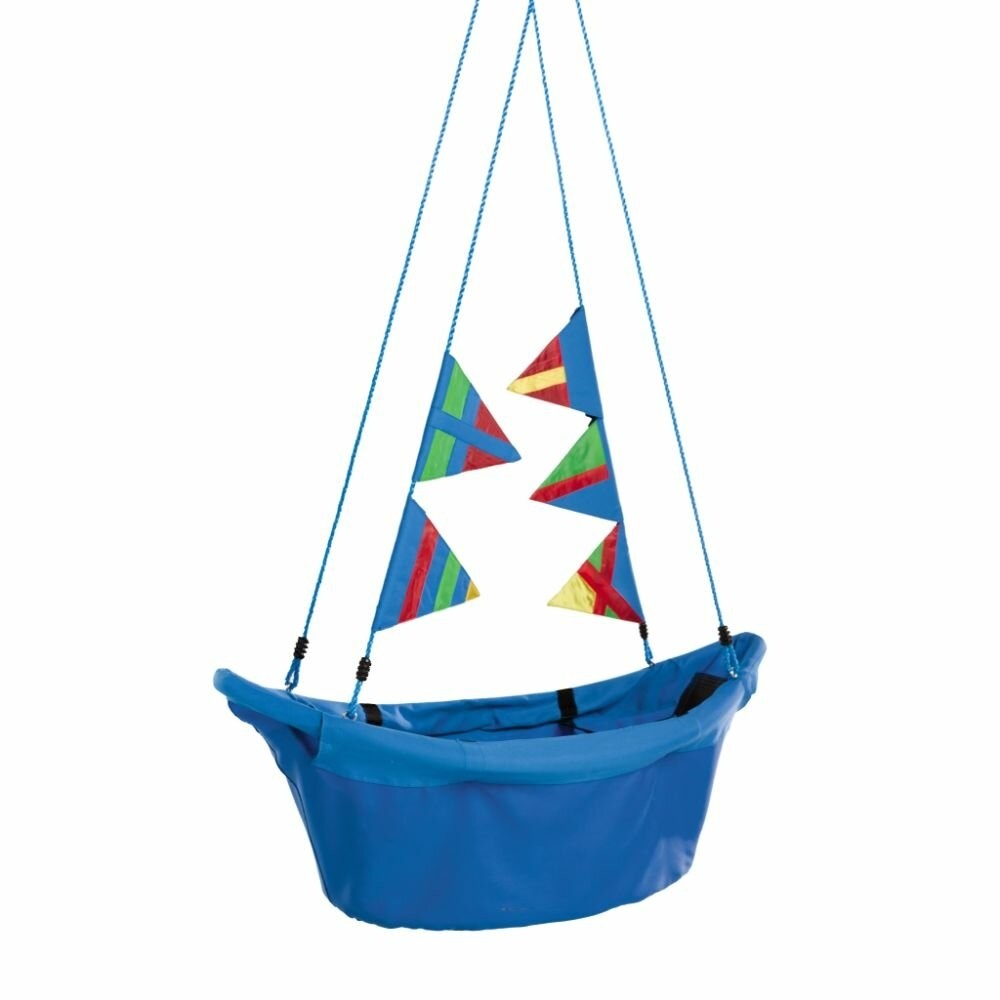 Canvas Two Person Glider with Chains and Hooks
Hang this piece from a swing set or a tree and let your kids sail away on their boat. With a 12.25'' W x 9.25'' D seat and a 200 lbs. weight capacity, there's room for two little sailors and their gear. It features charming flags along the ropes and mesh drainage at the bottom to prevent moisture damage after rain.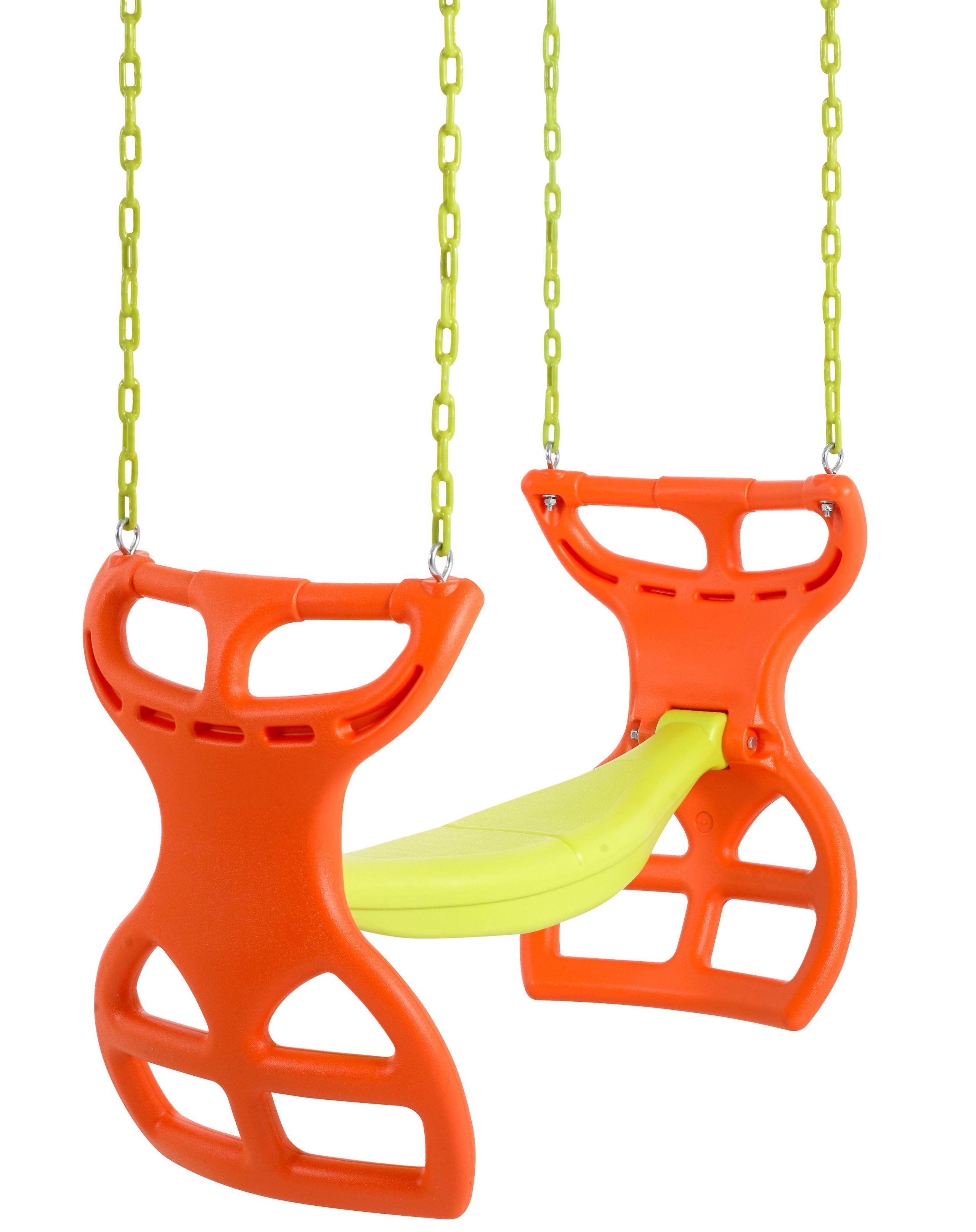 Plastic Two Person Glider with Chains and Hooks
With its highly durable plastic seat and multiple foot grips, this double swing is a joy for your kids to ride alone or with a friend. Kids will love the fun colors and shared playtime as they work together to fly through air. The plastic-coated chains are corrosion-resistant and pinch-free for a safer playtime, and the set comes with mounting hardware for easy installation.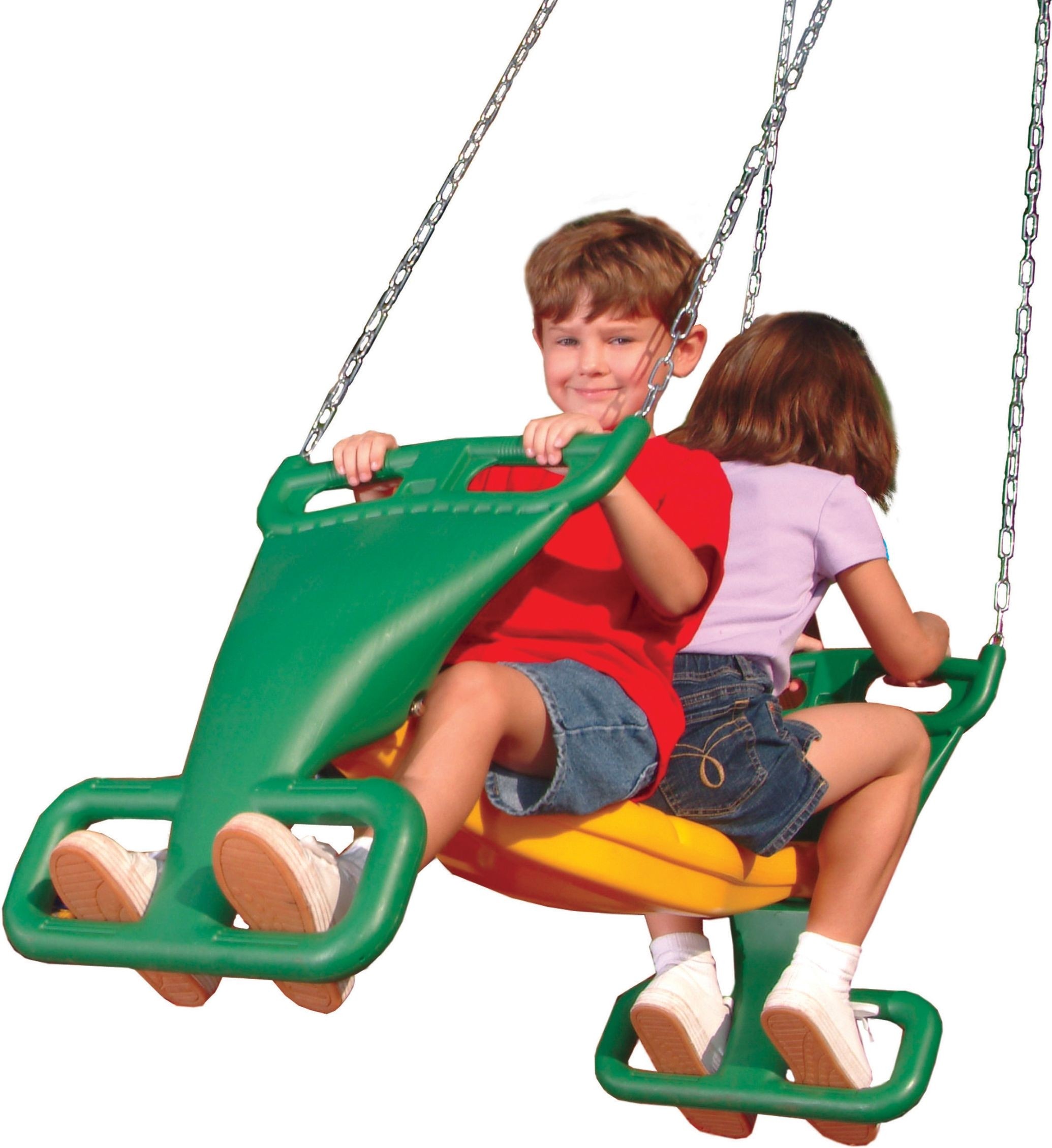 Swing N Slide 2 For Fun Glider Swing
A cool modern gliding swing for 2 kids aged from 2 to 10. Its steel frame is covered in green and yellow plastic materials. It has a contoured seat and 2 scooter front resembling panels with handles and footrests. It hangs on 4 robust metal chains.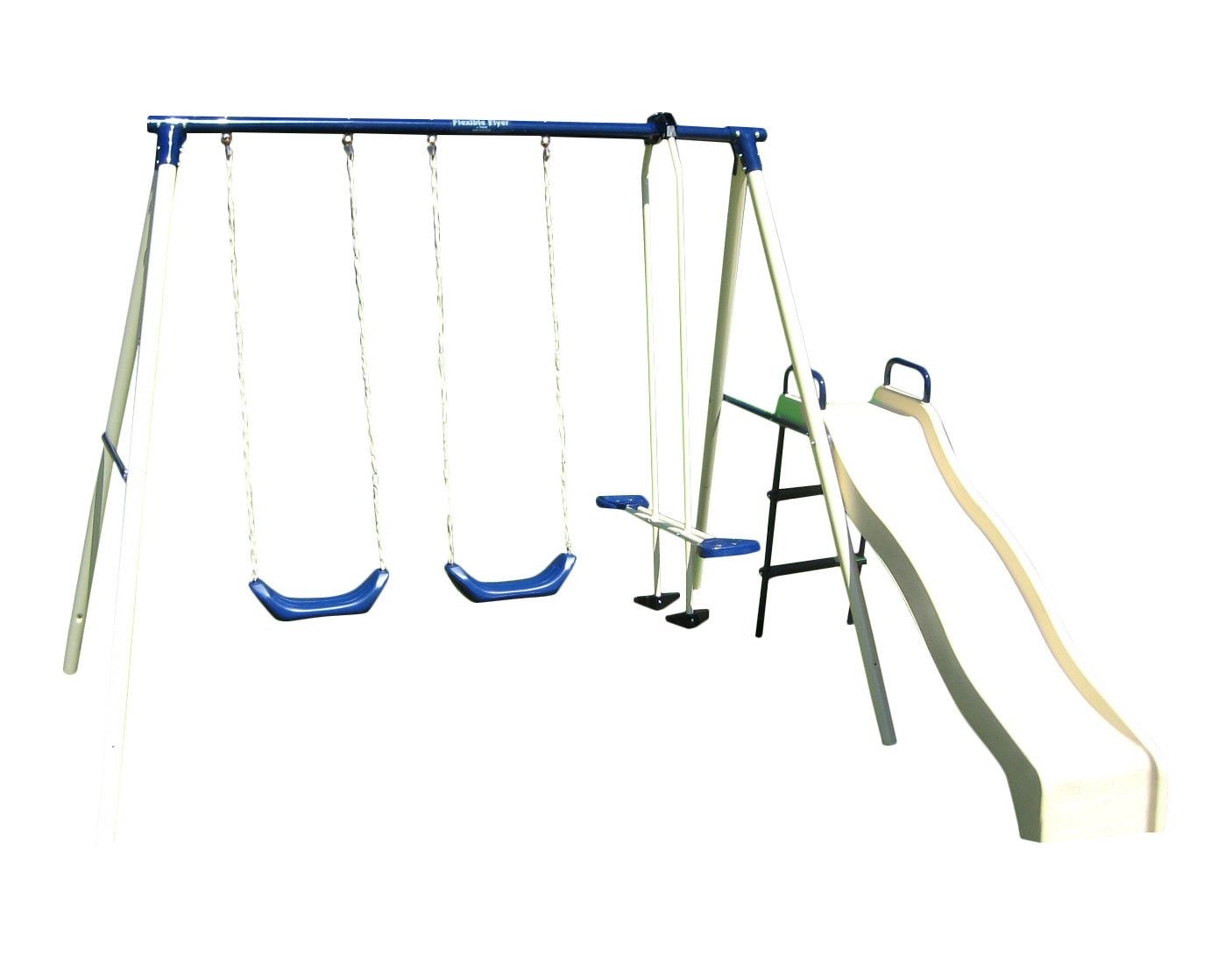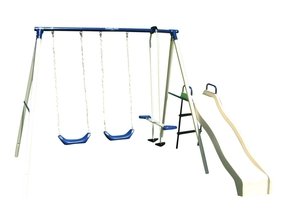 Swing N Glide Gym Swing Set
This is made of excellent and highly durable materials gym swing set is perfect for a backyard garden, on the playground or nursery. Different swings give children a lot of fun.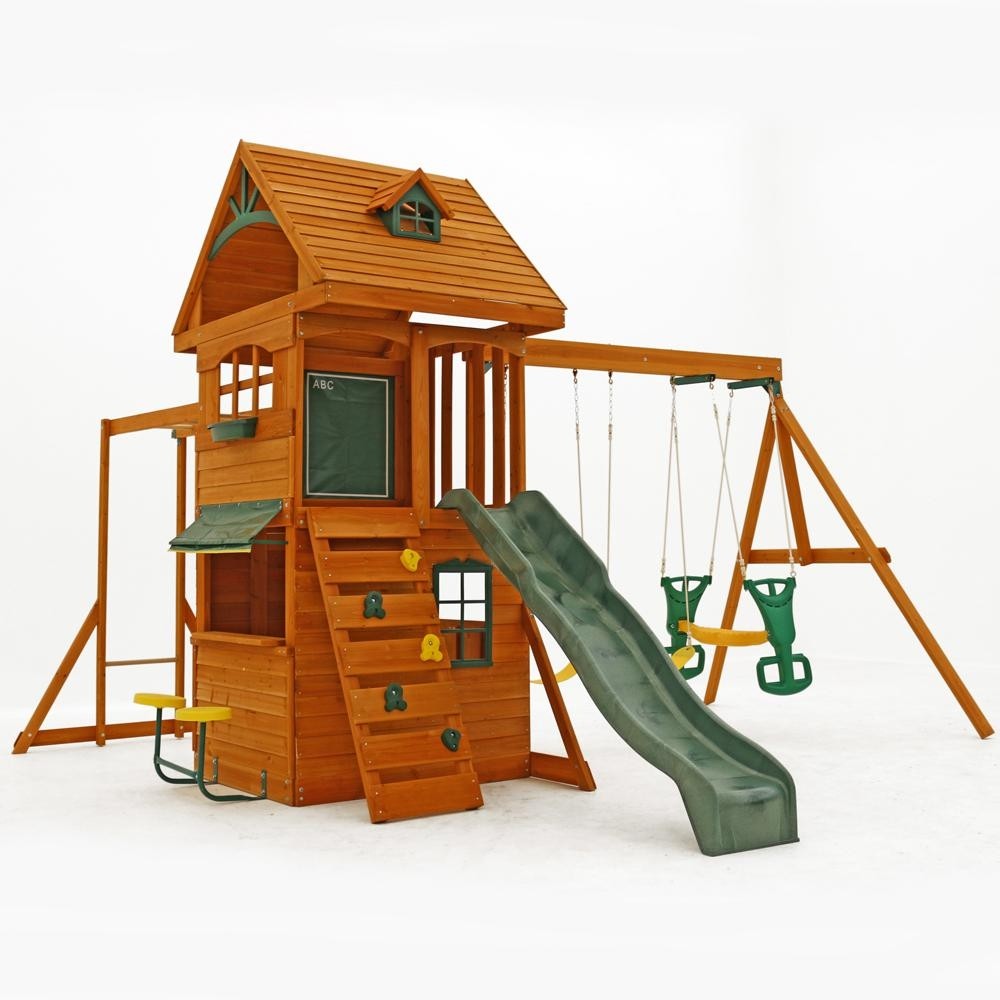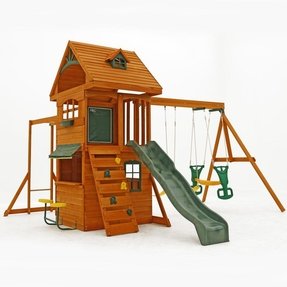 Ridgeview Deluxe Clubhouse Wooden Swing Set
Prtovide utmost joy and fun for your kid with this wooden swing set, so perfect for playtime in your garden. It will help your children stay active as they access the upper clubhouse with the rockfall or swing from the monkey bars.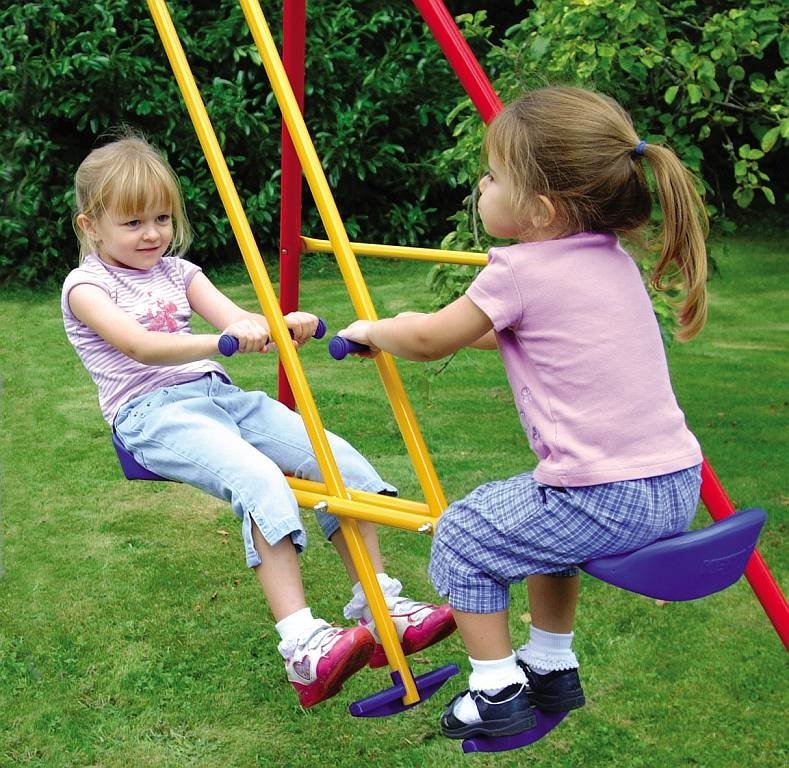 2 person glider swing with square top bar, painted vivid red, yellow and blue; a swing set for toddlers. The glider swing has blue plastic seats and blue footrests. Patio swing set in merry colors; a playground equipment.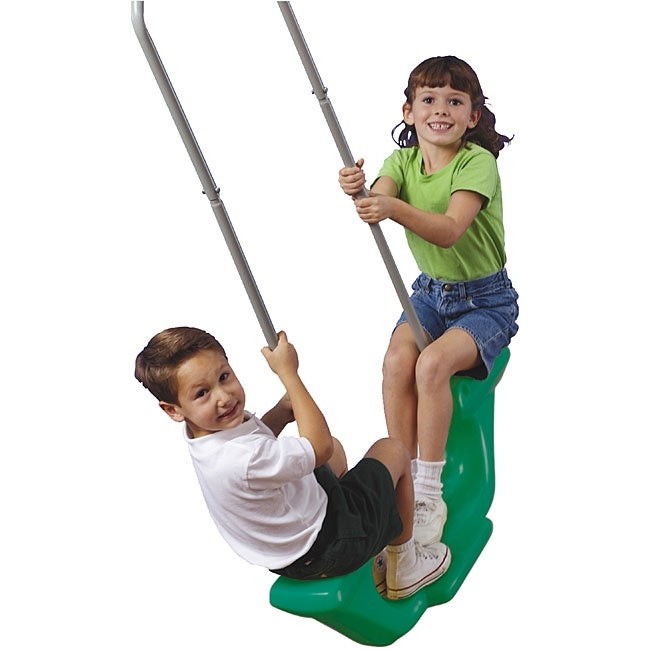 3 In One Glider Swing Set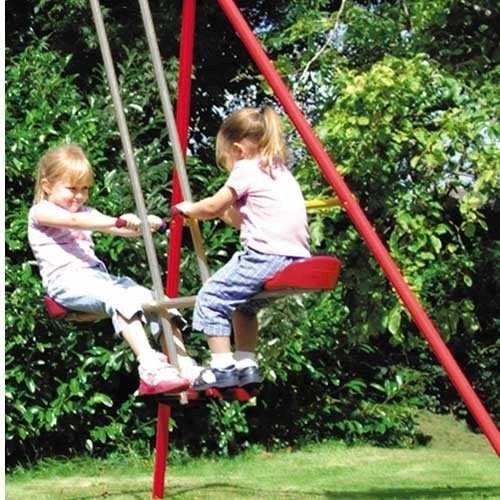 An amazing glider swing for a swing set that will allow your kids to have hours of fun on end and would make for one of the most suitable options for when you want them to benefit from some fresh air, while the piece itself proves safe and secure.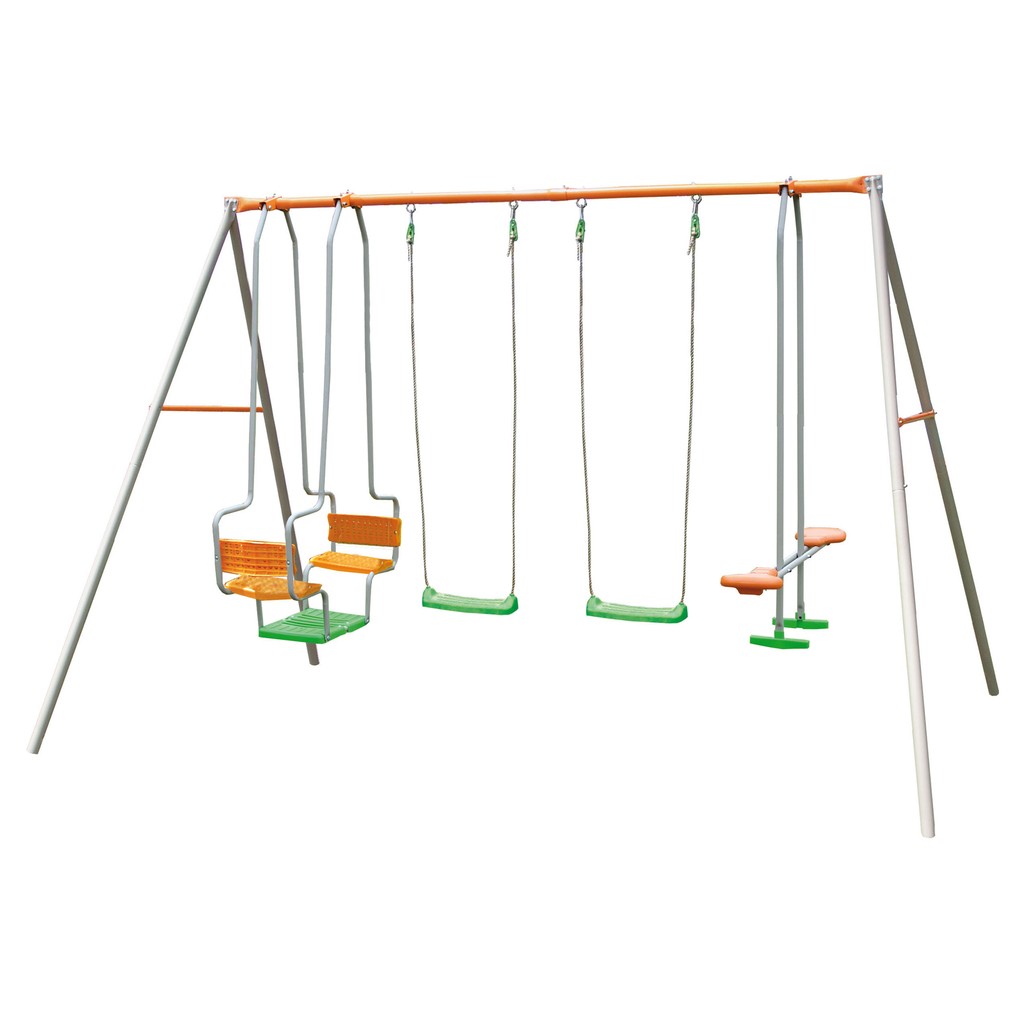 This swing bench set is a large construction, designed to bring fun to a whole bunch of kids. Its solid, sustainable construction provides simultaneous entertainment for 8 children.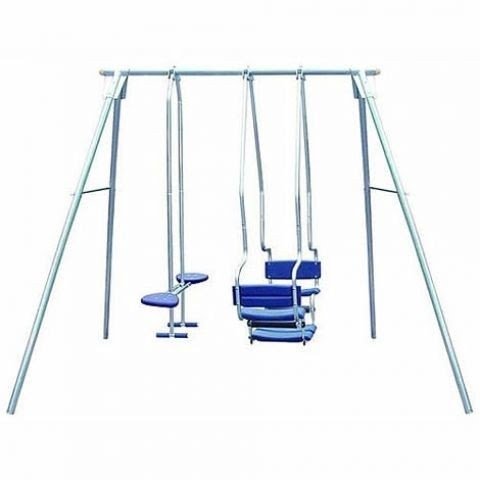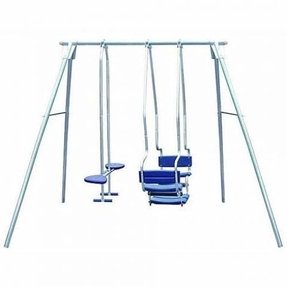 HAPPY CUSTOMERS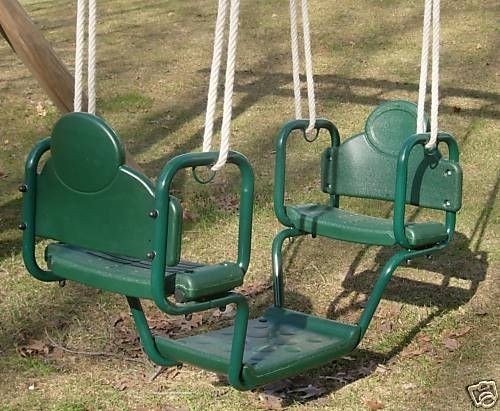 ... swing,face to face glider,playset glider swing,playground swing,GR,NEW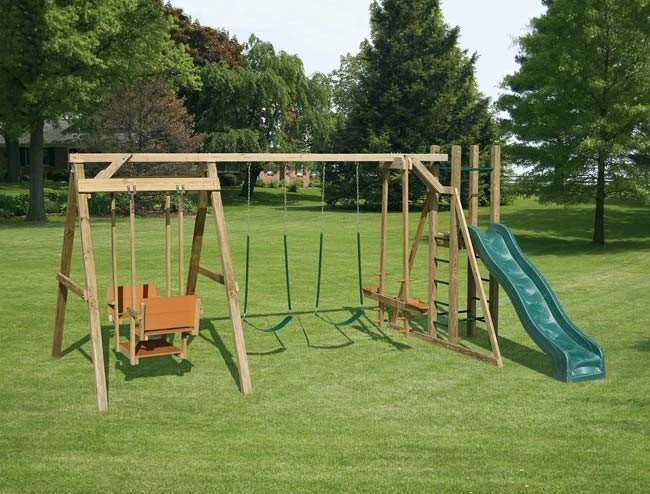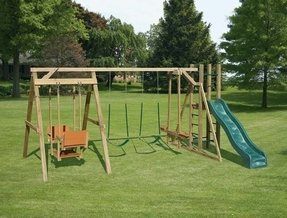 Wooden Swing Set Accessories Glider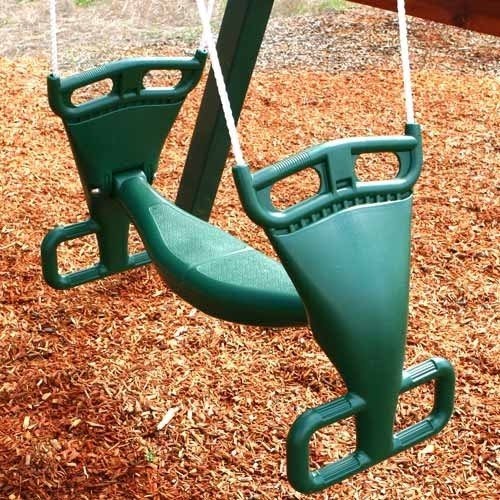 Gorilla Playsets Green Glider Swing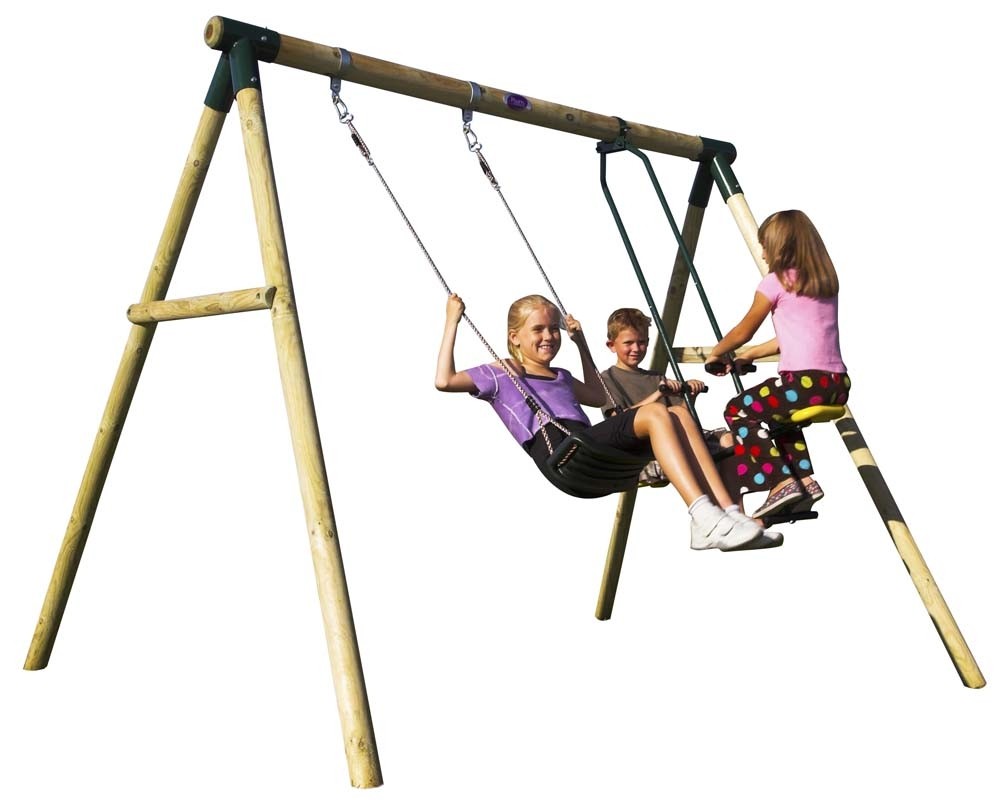 Details about NEW WOODEN SWING + GLIDER SET WOOD POLE PRESSURE TREATED ...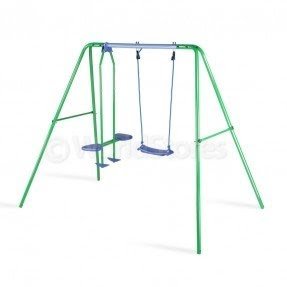 HAPPY CUSTOMERS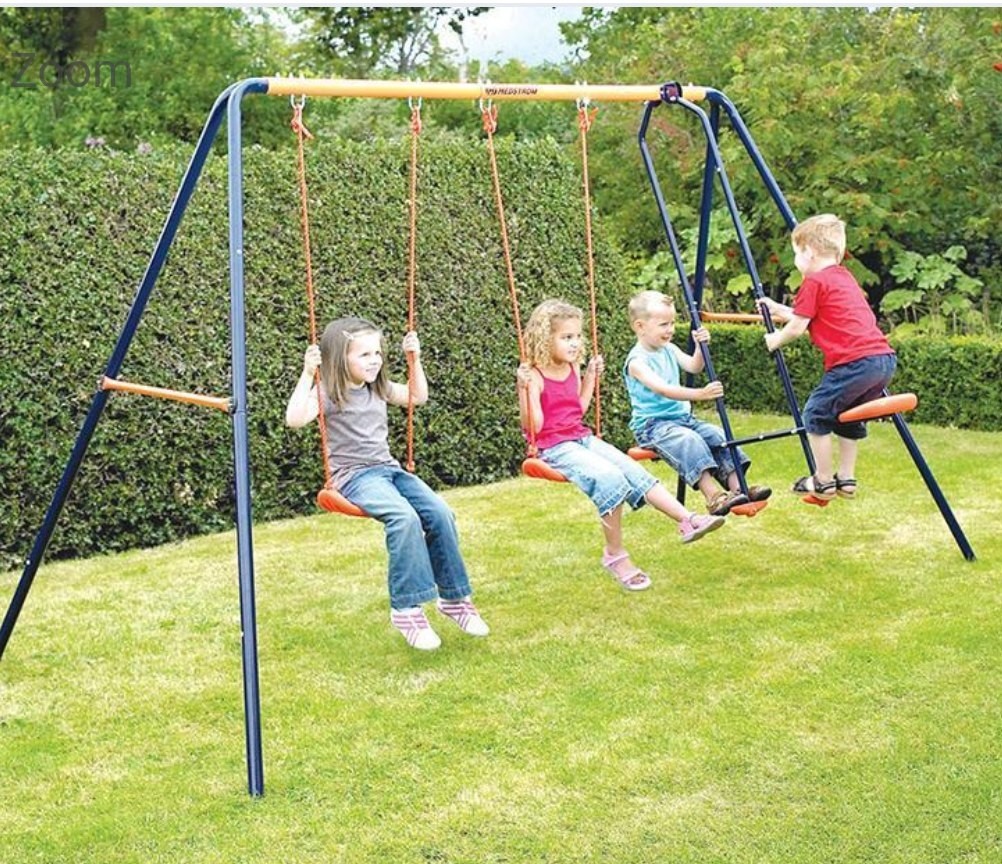 Hedstrom Neptune Metal Swing and Glider Set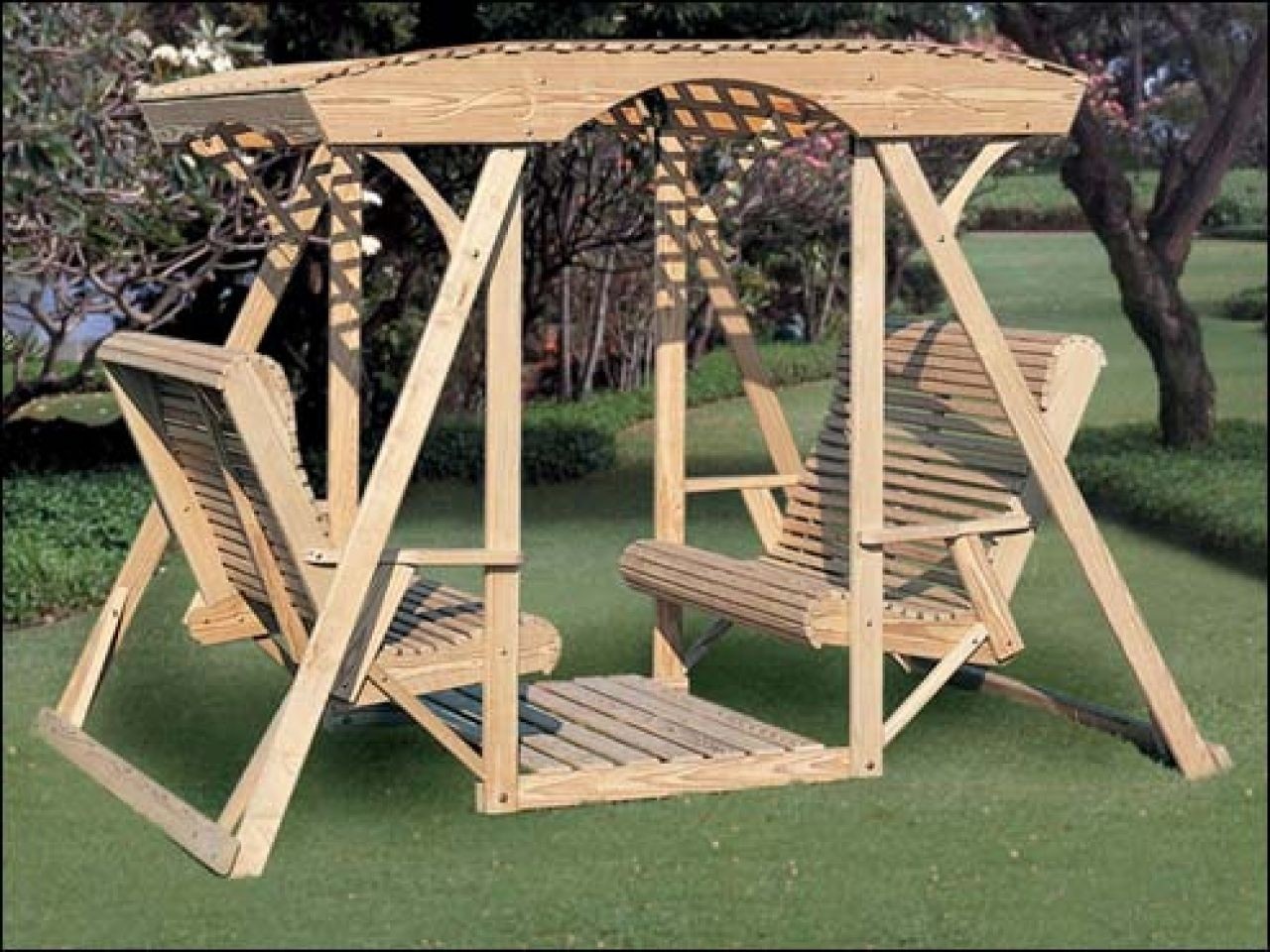 glider swing bench plans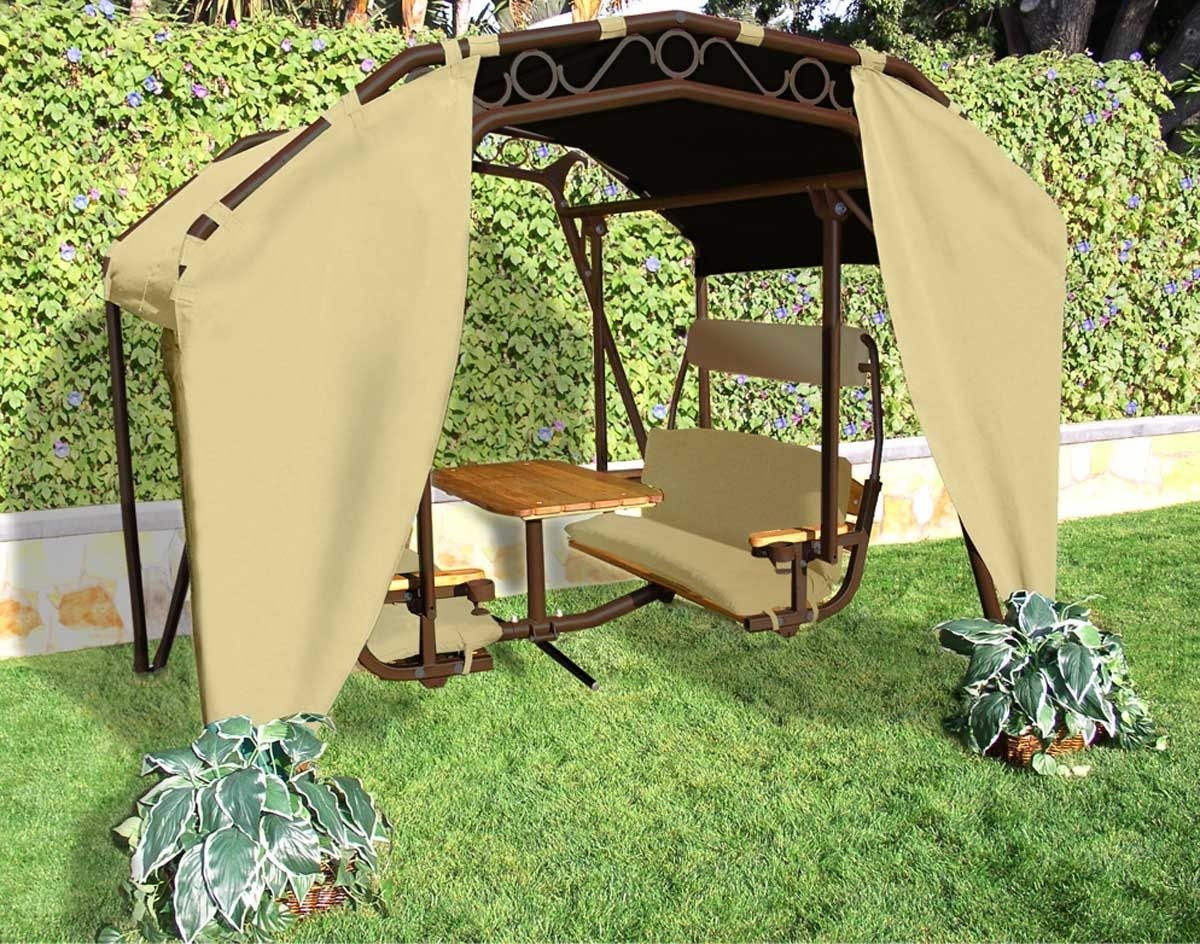 The dreamed-of face-to-face glider for six. The construction basing on the solid frame built-in the ground. It is equipped with the linen curtains and mosquito netting, so you can spend time there also in the evening.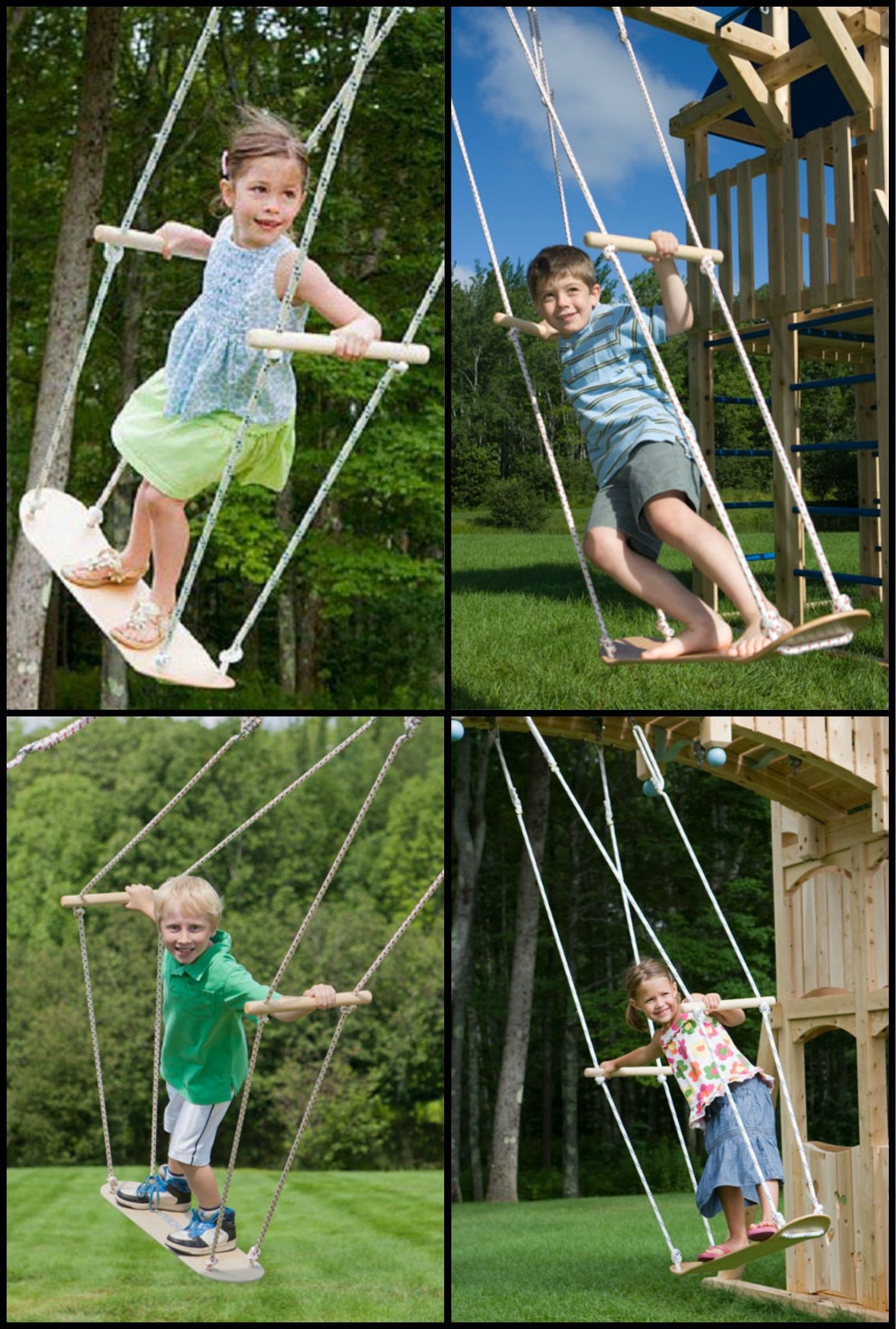 skateboard swing - YES PLEASE- my babies saw me looking at this and now want it!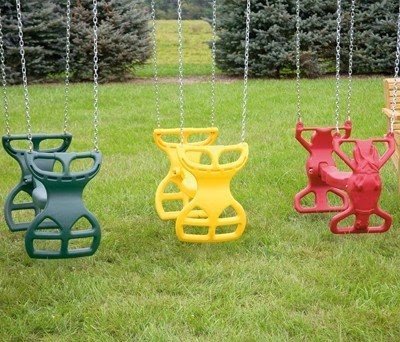 Gliders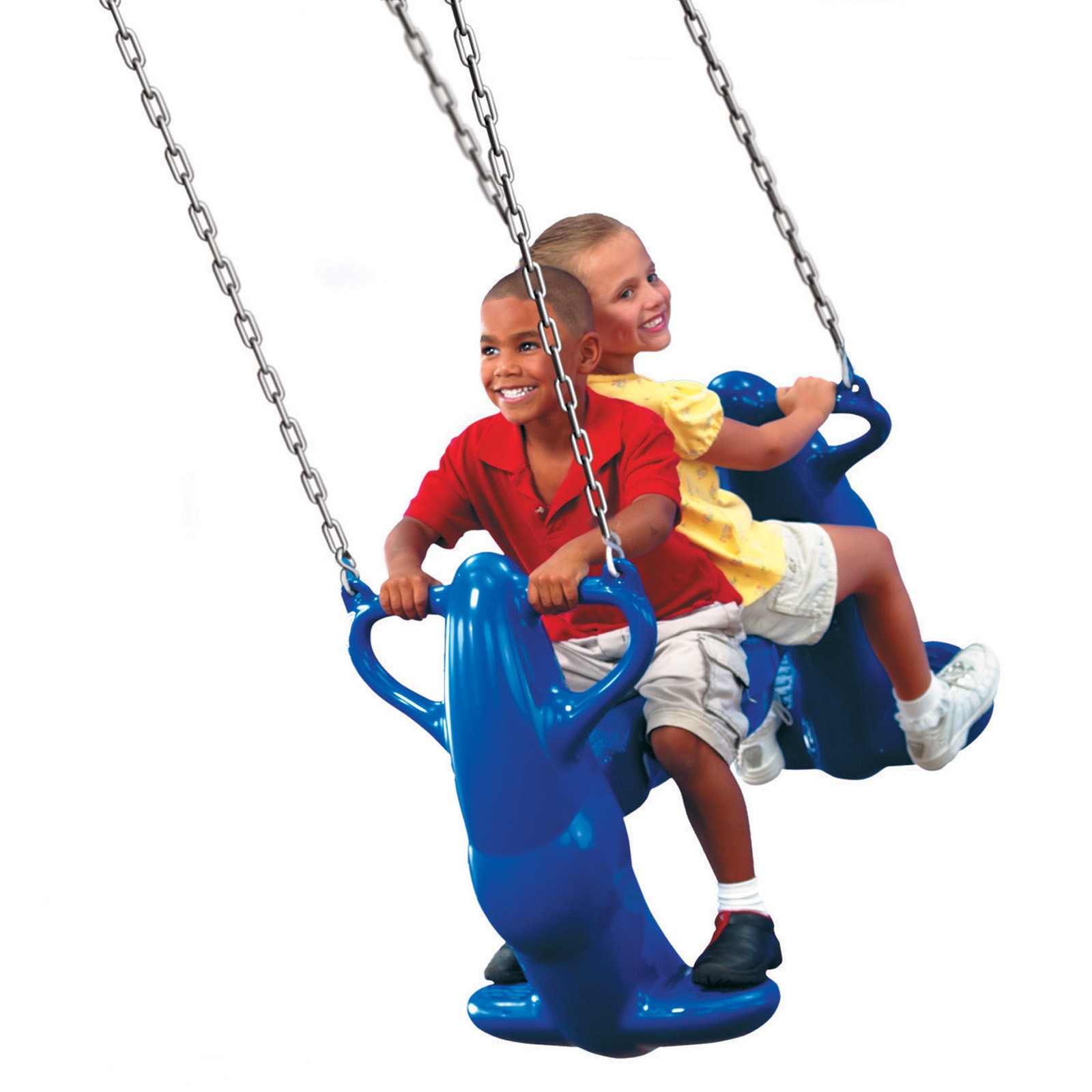 Teeter totter for Kate's birthday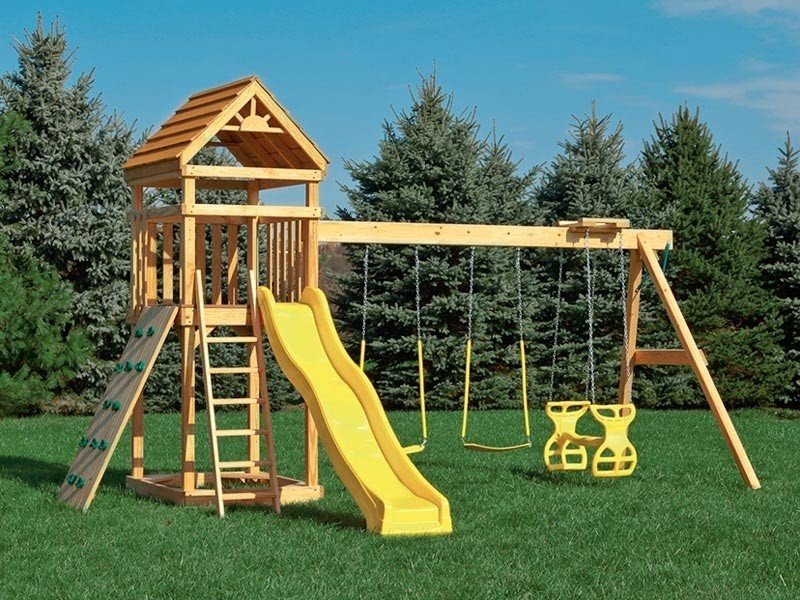 DIY project for a self-made, natural outdoor swing in double size, hand-carved out of birch log pieces. The whole middle part of the swing is movable, and it consists of two benches to sit on and a base to put your legs on.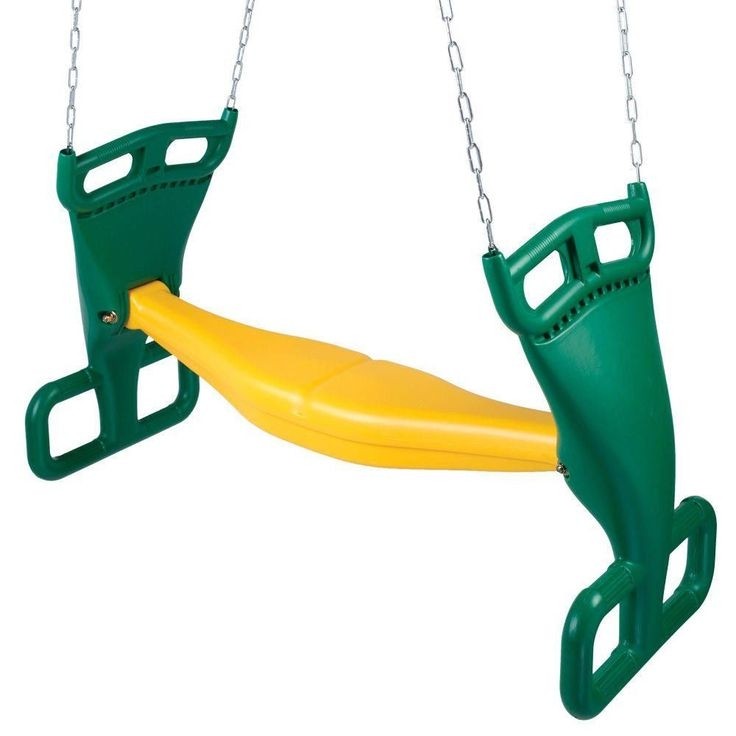 2 For Fun Multi Child Glider by Swing N Slide - Buy Swing Sets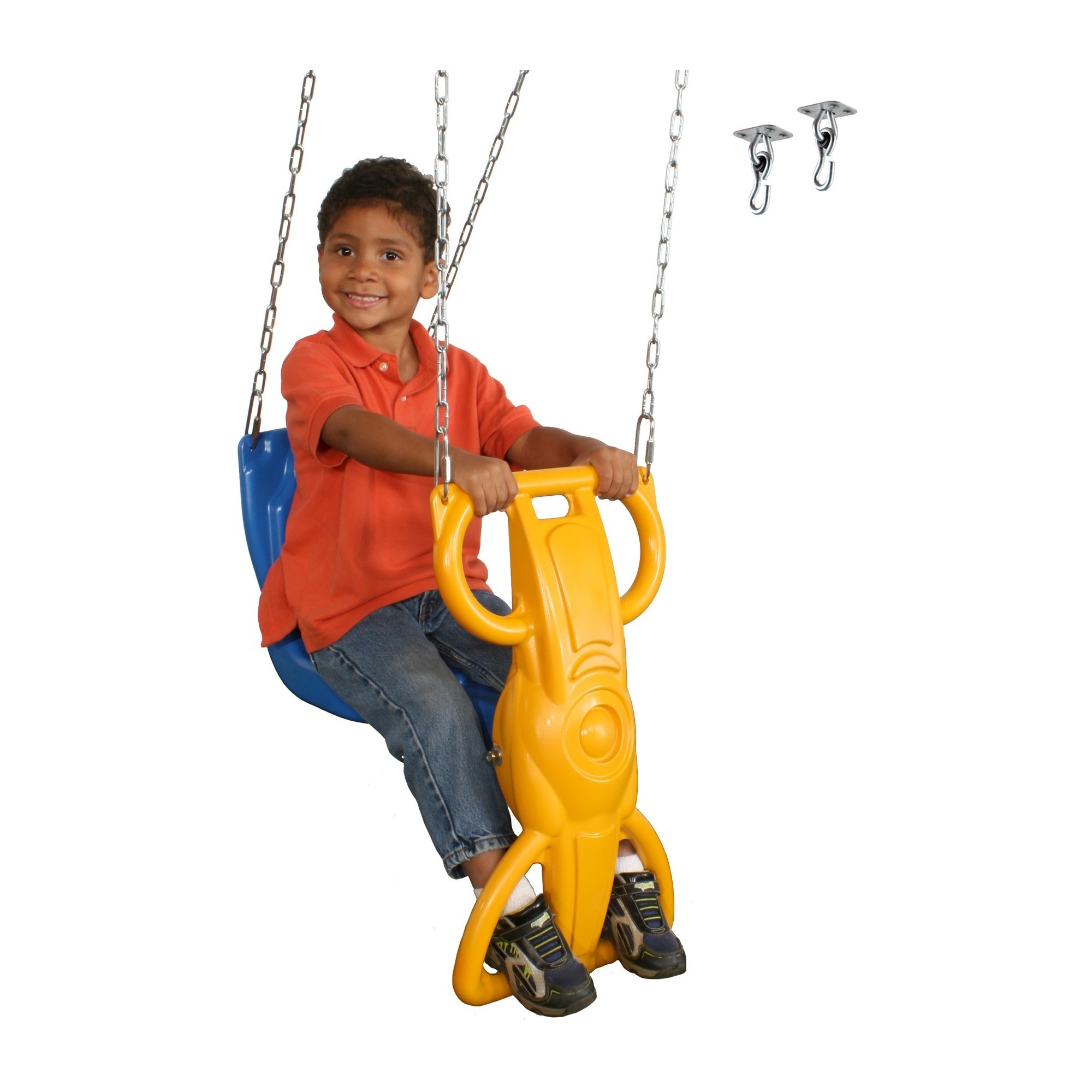 Swing-N-Slide Wind Rider Glider Swing - Mills Fleet Farm | The Wind Rider Glider Swing provides the pivoting action of multi-child gilders, but is made for a single rider. The seat design allows for a single child to gain the momentum to start, stop, spee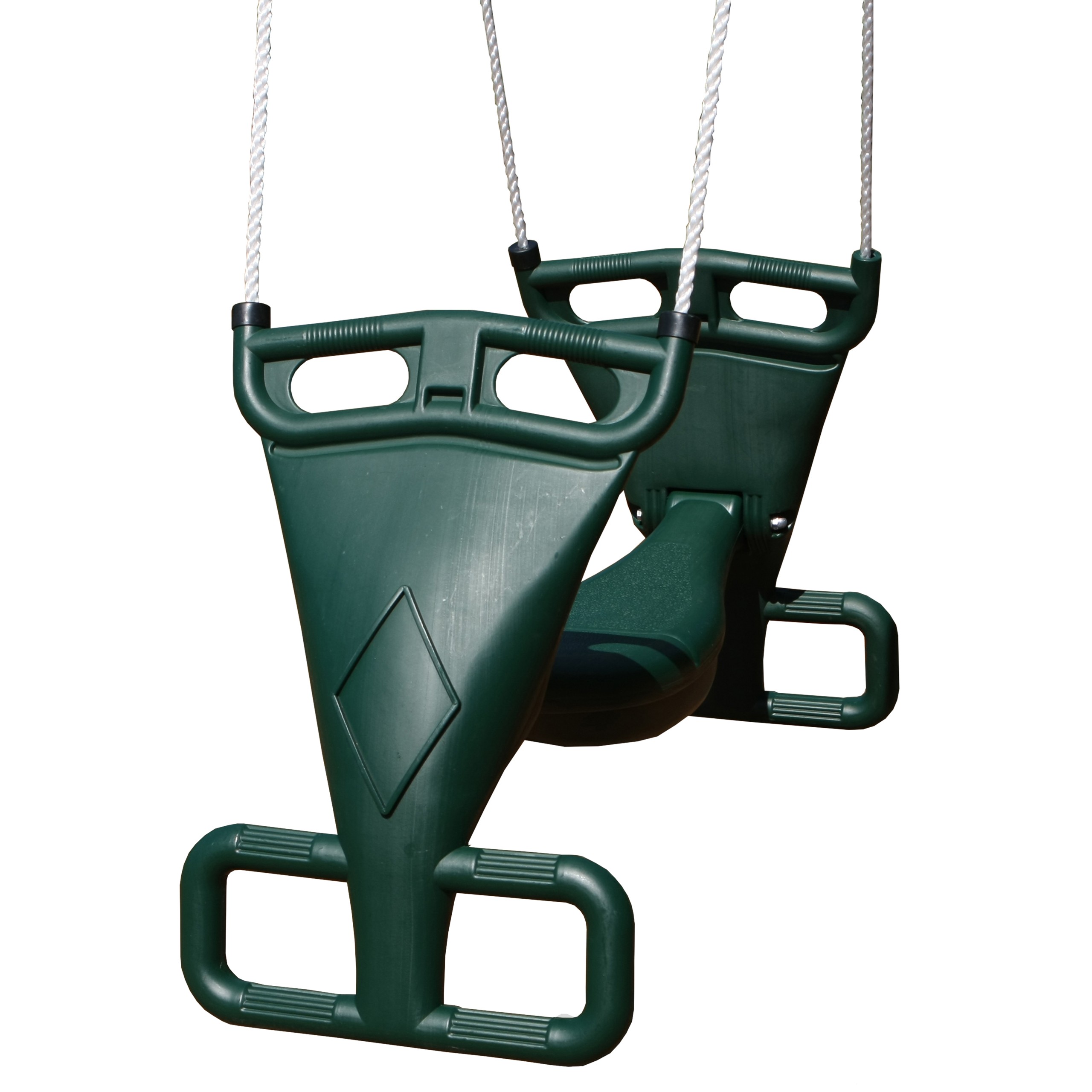 fun for a playset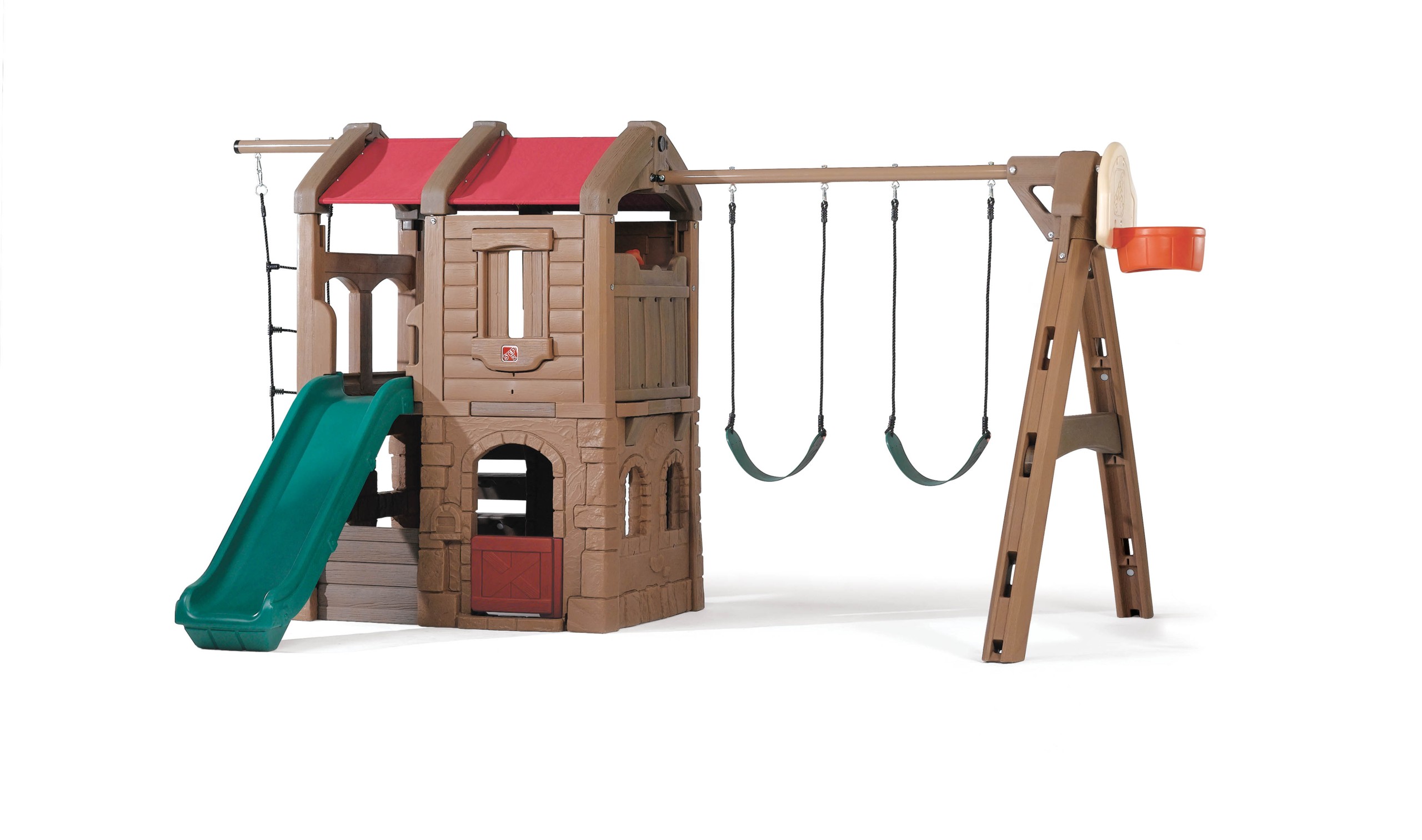 FREE SHIPPING! Shop Wayfair for your Adventure Lodge Play Center with Glider. Features: . Play center .Giant all in one play center provides maintenance free enjoyment year after year .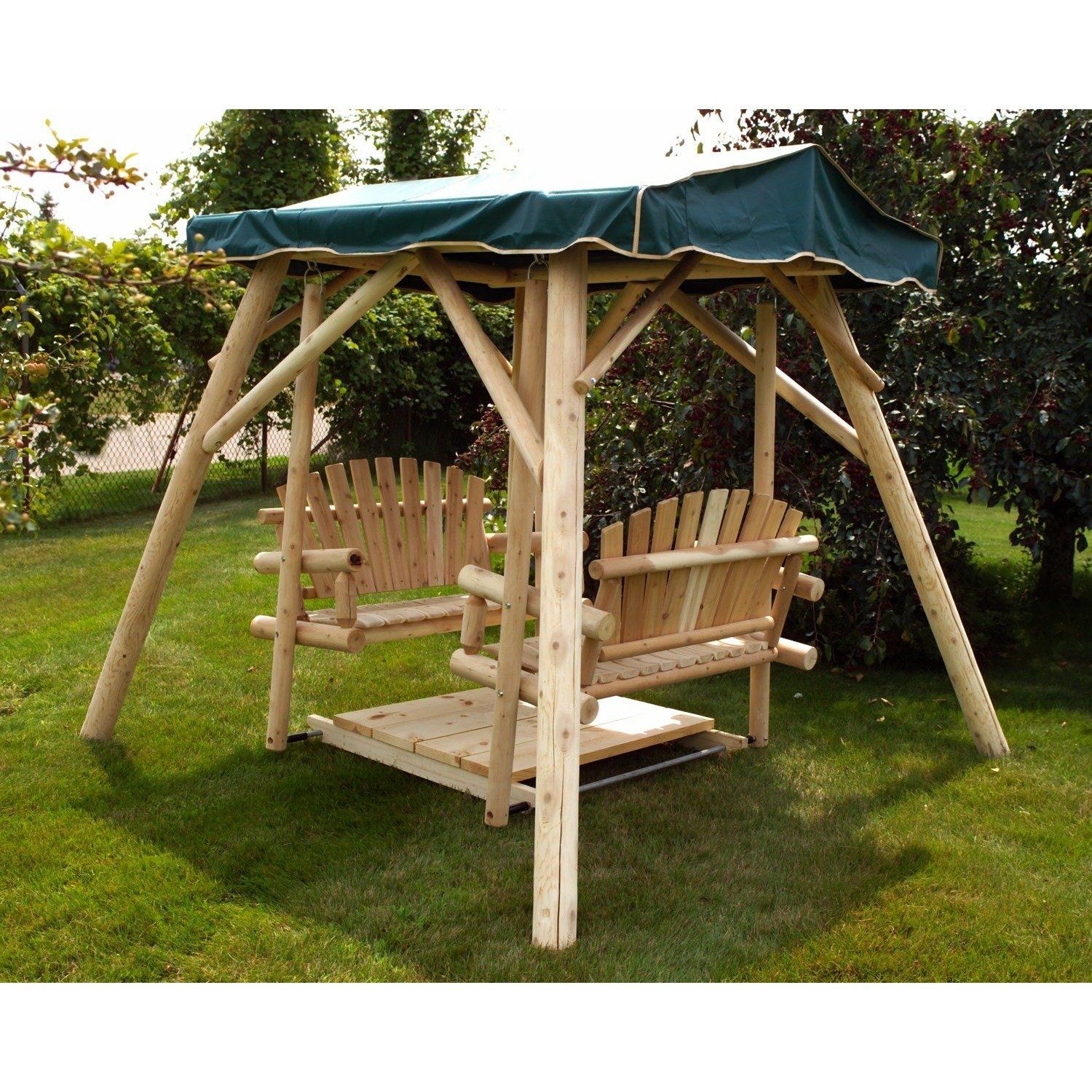 ... are bound to happen in this relaxing double glider from Moon Valley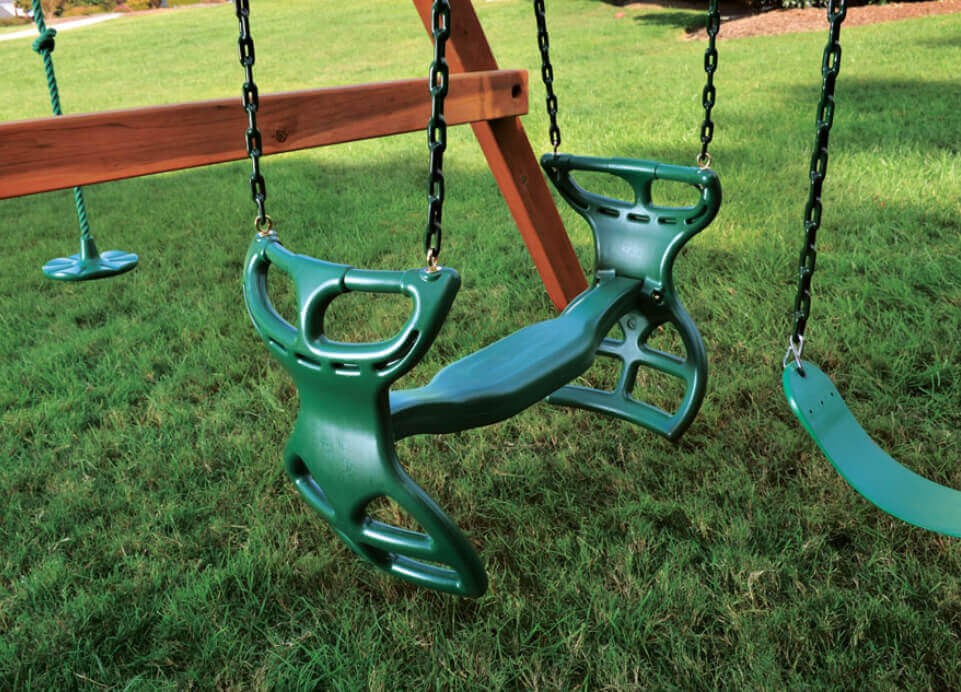 Double swing designed for kids. It is made of plastic and mounted on the chain. It is resistant to rust and harmful weather conditions. Great solution for garden, patio and more.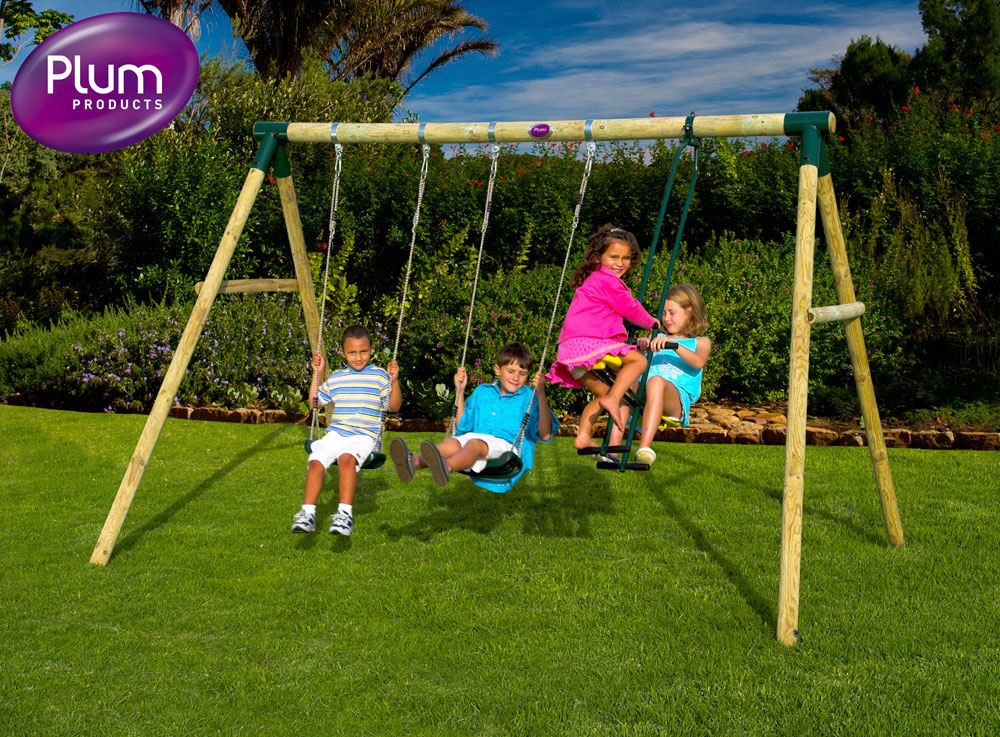 Plum® Colobus® Wooden Garden Swing Set - A fabulous swing set for year round outdoor play. This wooden swing set from Plum® offers a 2 seat glider and double swings, which use soft feel ropes and heavy duty blow moulded seats for extra durability.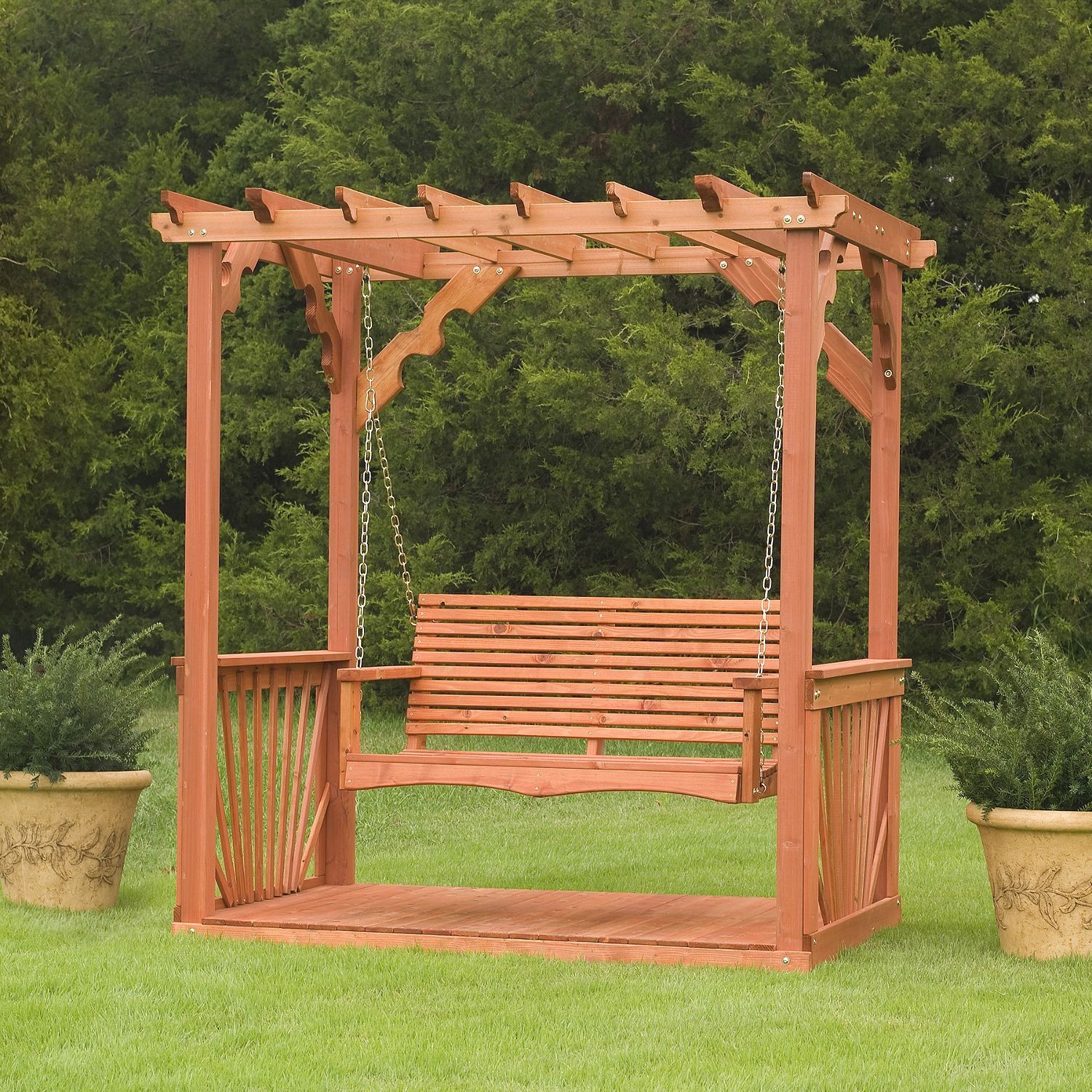 Decorative Wood Porch Swings for Home Page: Wood Porch Swings With Pot Plants ~ Landscaping Inspiration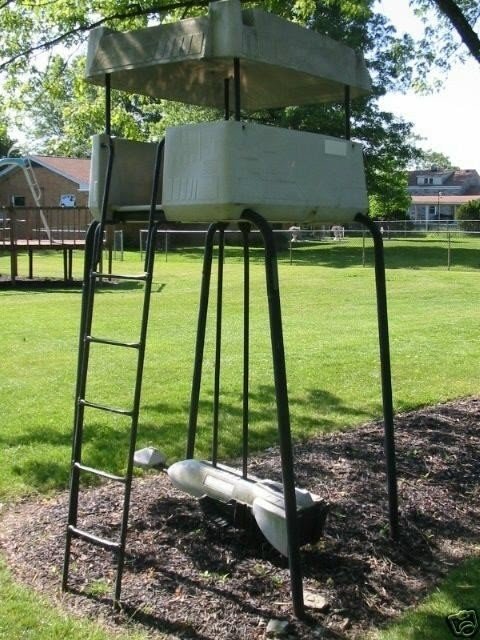 Tower with Glider Swing Set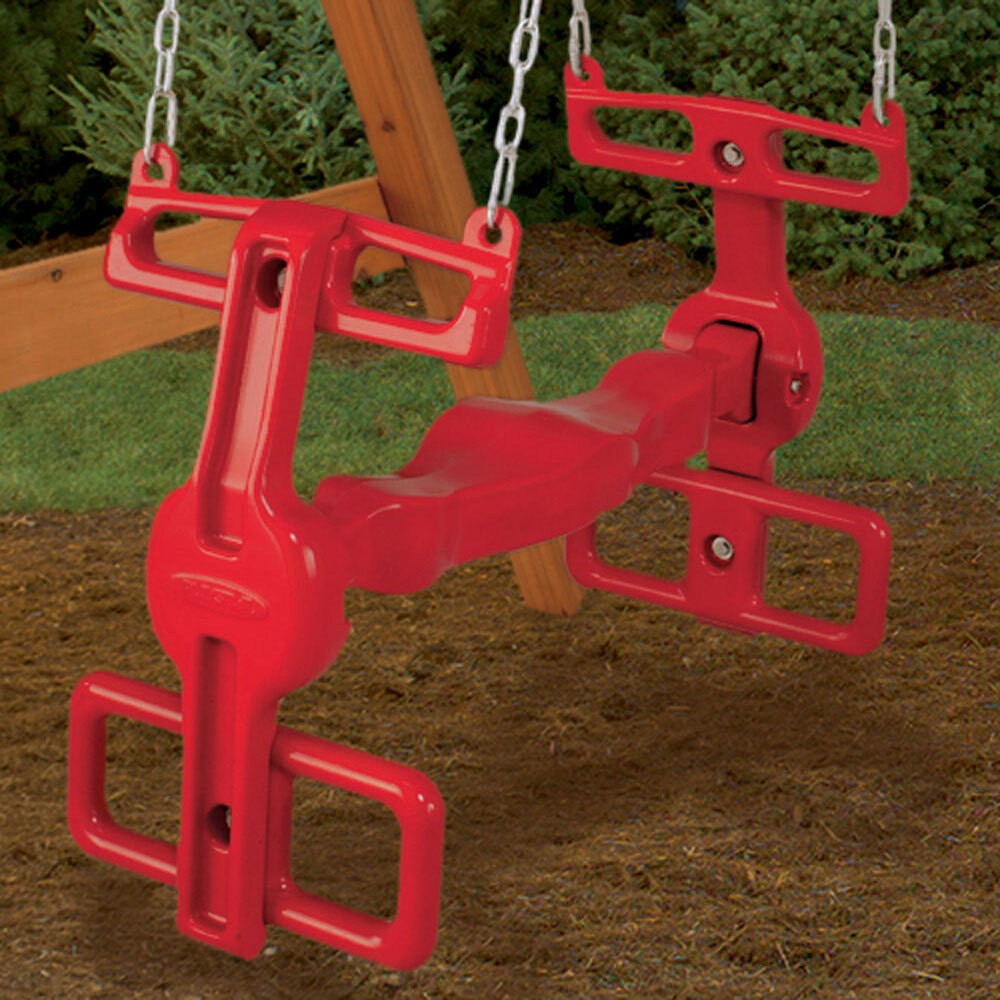 Air Rider Glider Swing -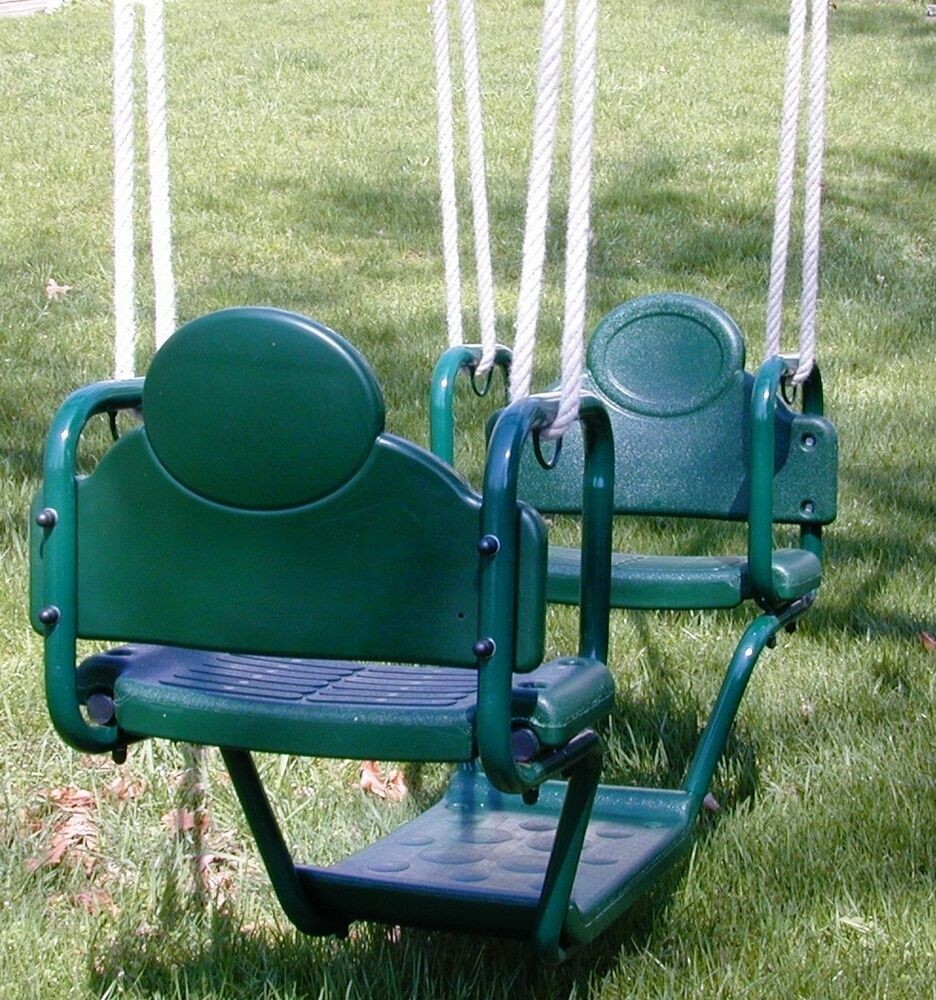 Swingset swing,face to face glider,playset glider swing ...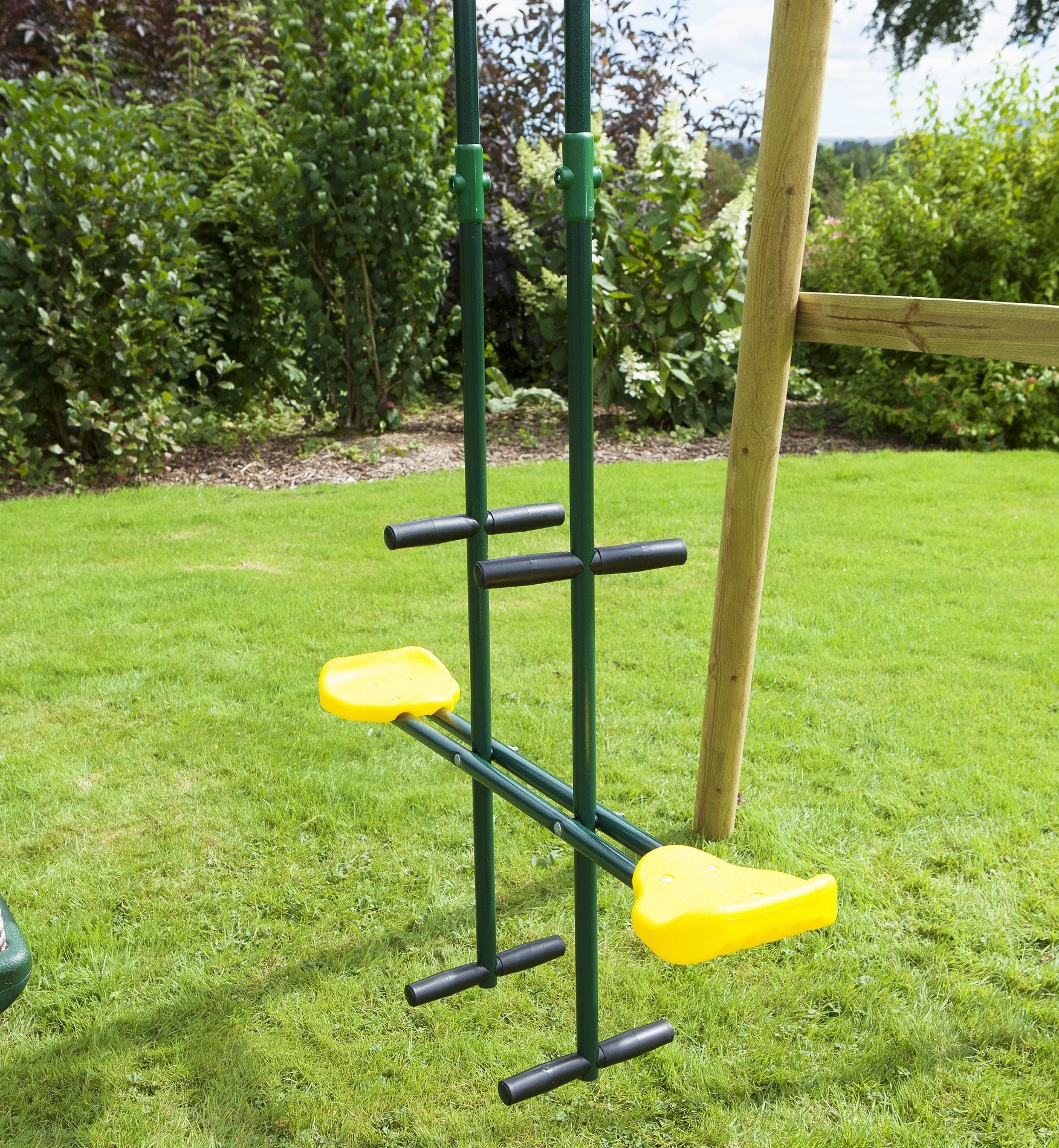 Rebo Neptune Wooden 3 In 1 Garden Swing Set - Double Swing ...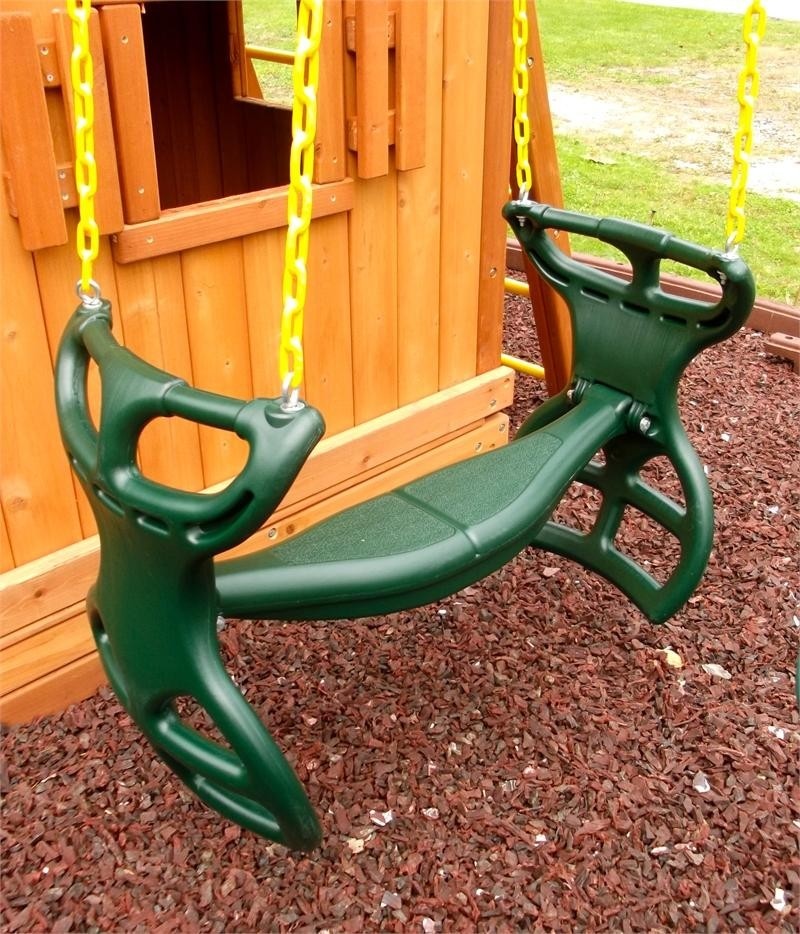 Horse Glider Swing | Eastern Jungle Gym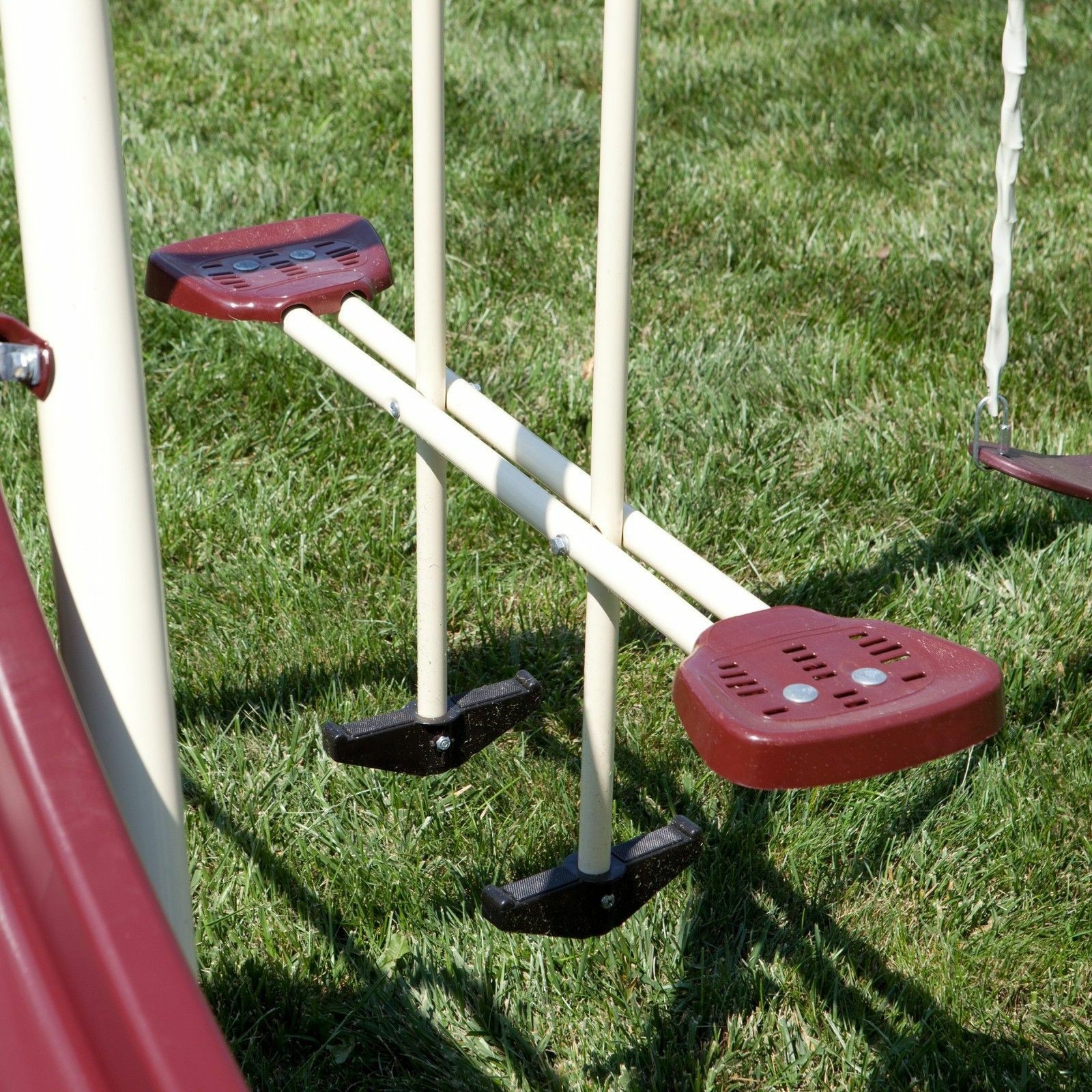 21 Insanely Gorgeous Kids Glider Swing – Home, Family ...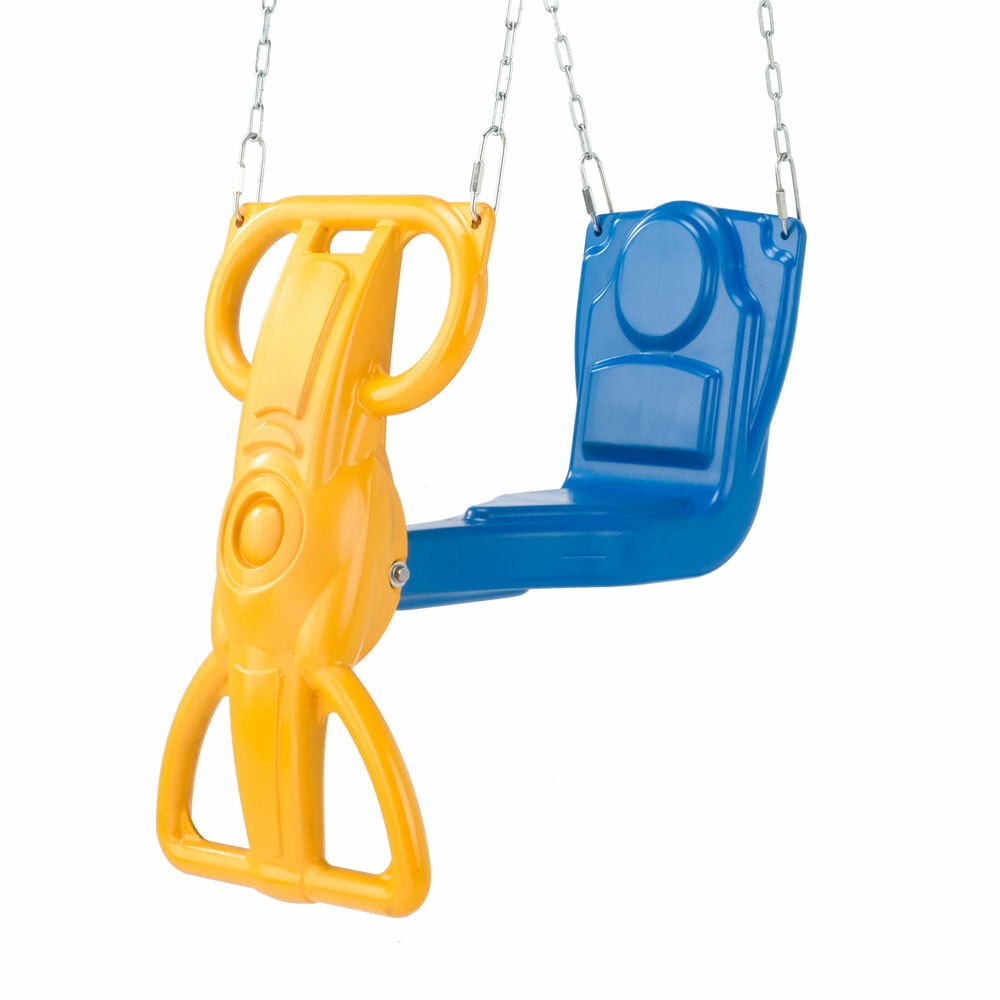 Wind Rider Glider Swing -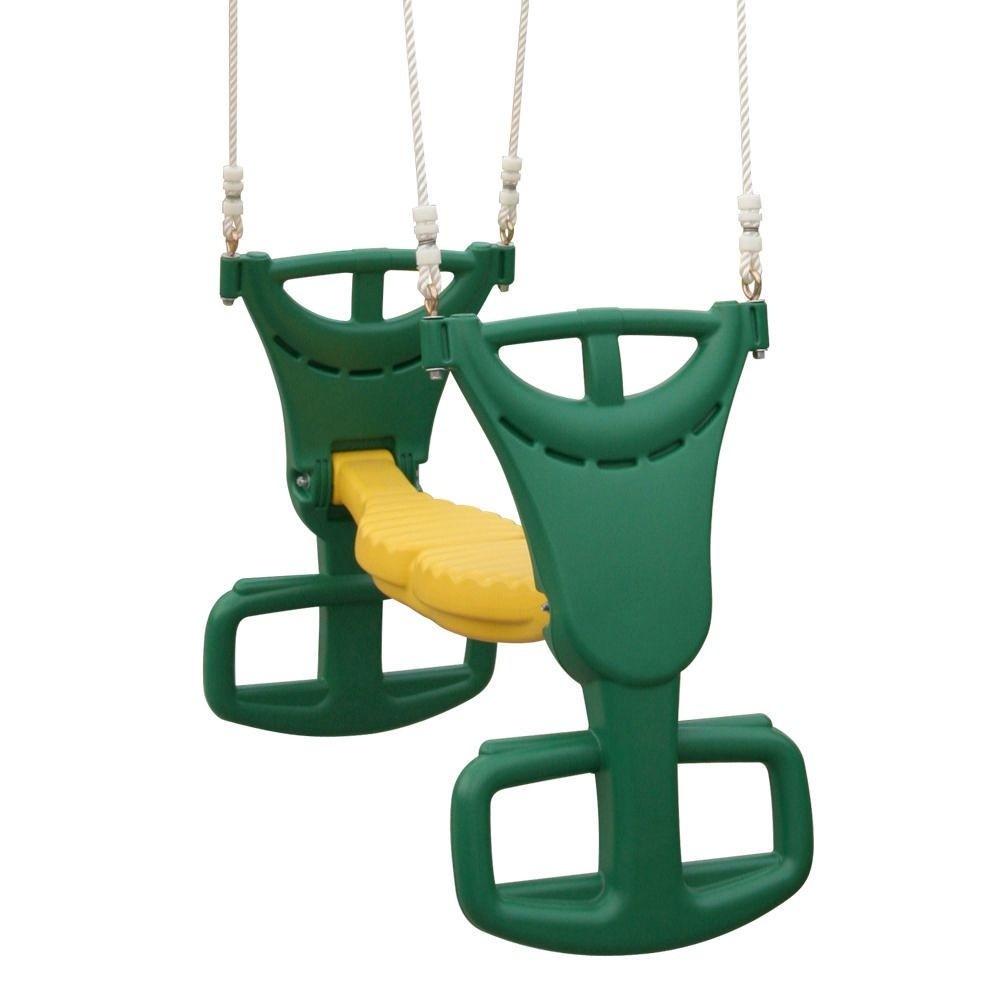 Big Backyard Glider Swing - A24510 | Walmart Canada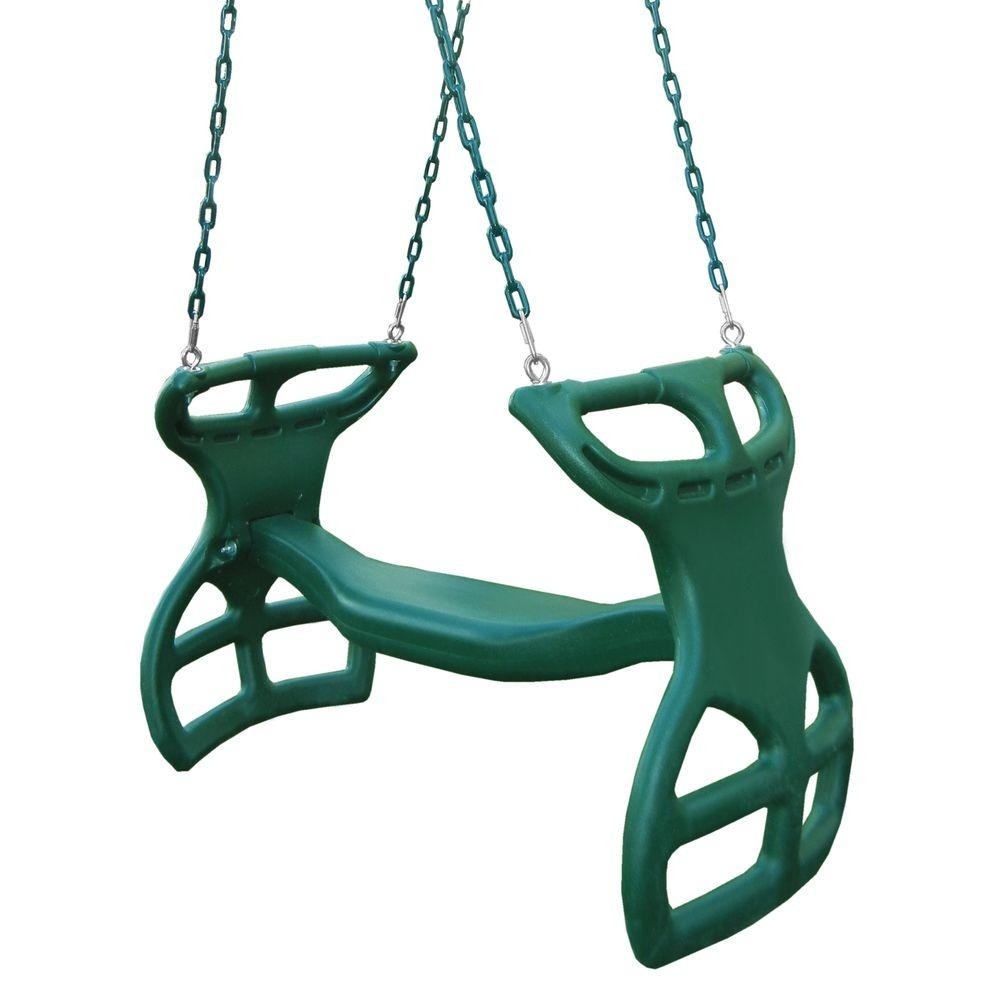 Swing-N-Slide Playsets Dual-Ride Glider Swing-NE 3452 ...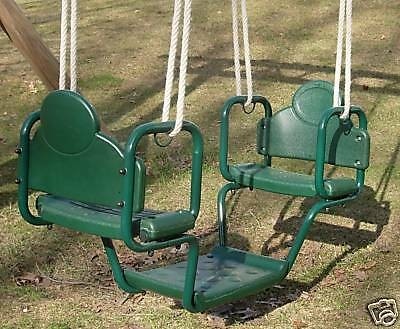 Swingset swing,face to face glider,playset glider swing ...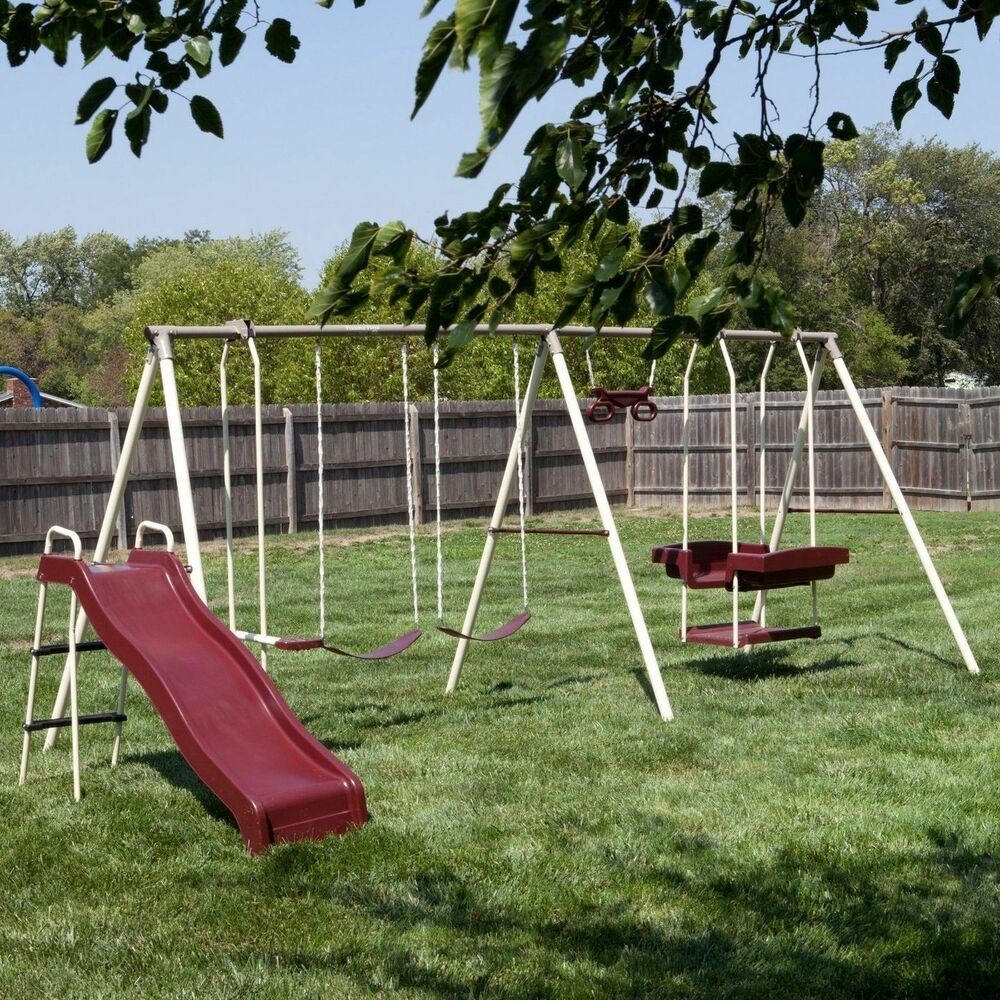 Swing Set Outdoor Kids Children Backyard Slide Ladder ...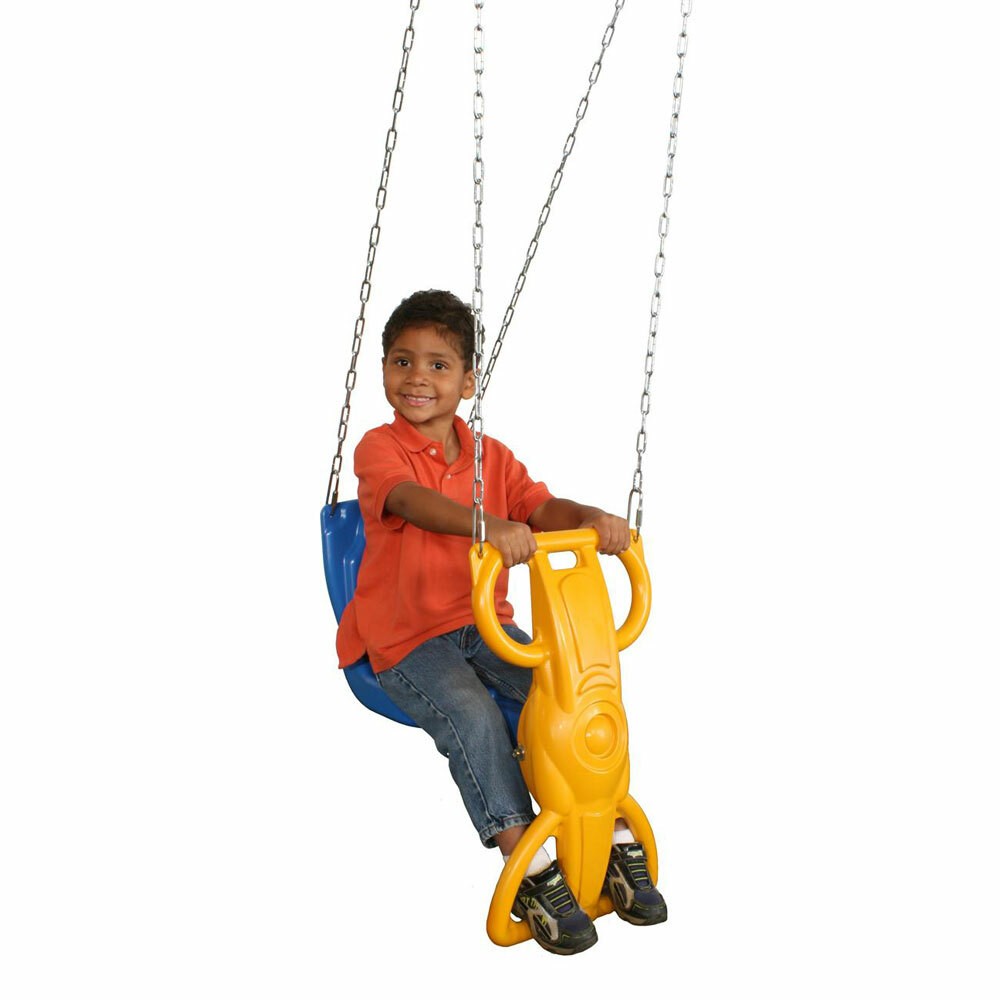 Wind Rider Glider Swing -