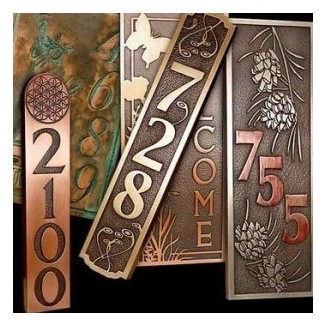 ... Atlas Adds Vertical Plaques, House Number Plaques And Address Plaques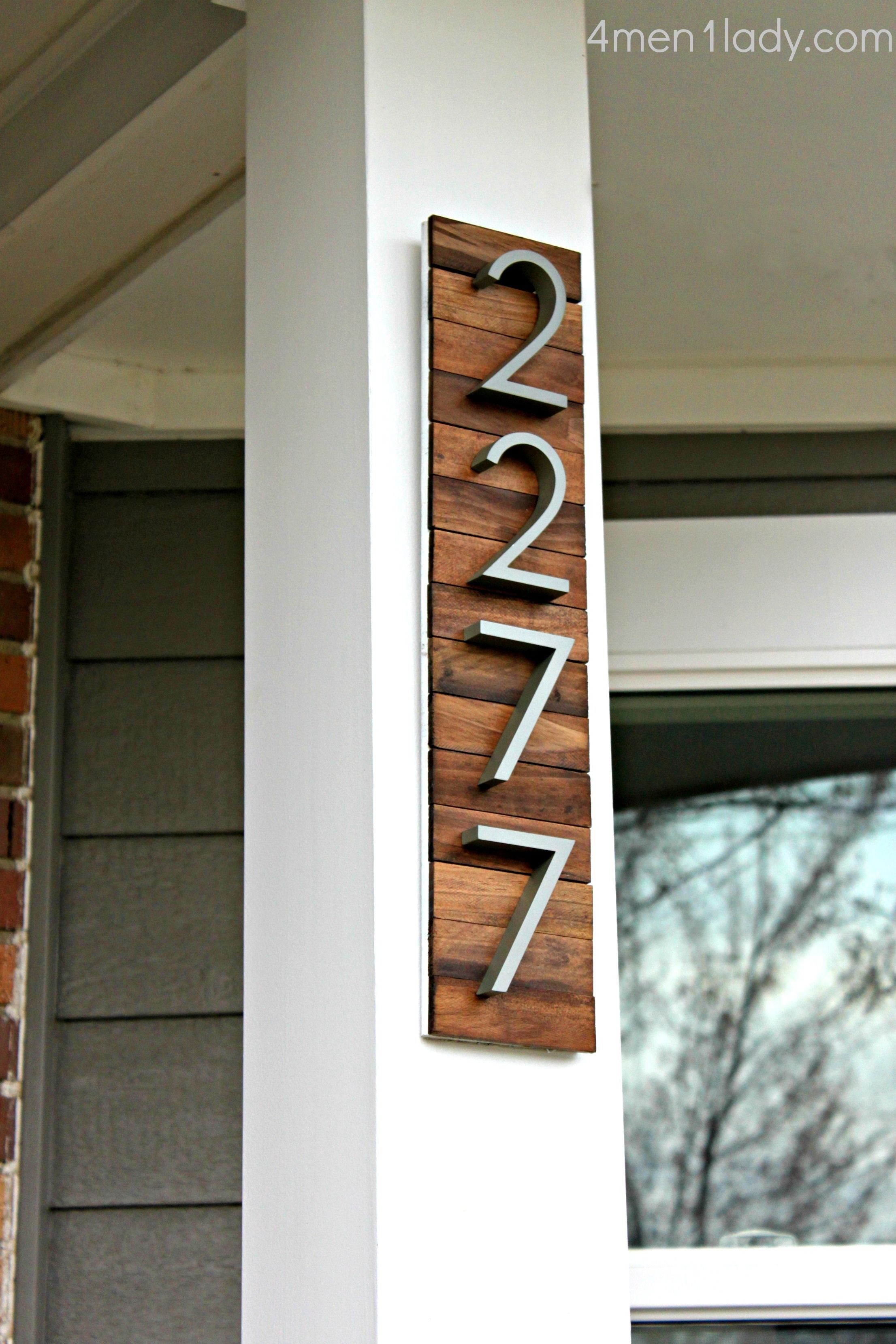 Making the first impression about the house and the owner, plaques can distinguish your home from your neighborhood. This unique combination of wood and metal embodies the best features of modern, minimal style.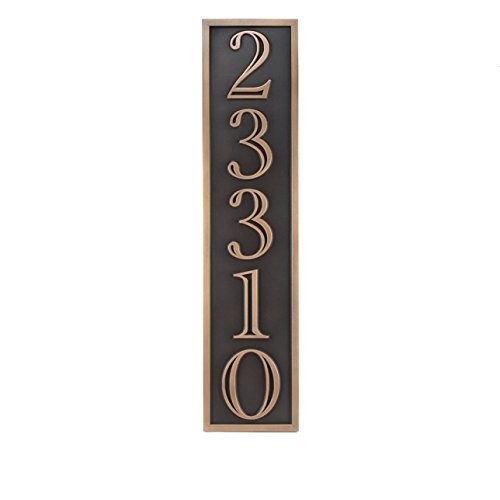 This handmade, vertical plaque with your house number or address will add some dignity to the facade of your house. It's made of a special type of plastic that is resistant to rain or sunrays. It features a nice bronze finish.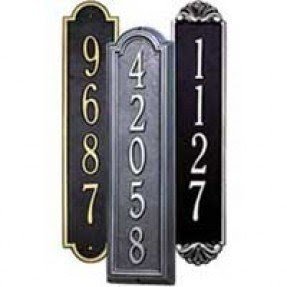 A classy and elegant, vertical address plaques that you can attach to your house or mailbox. They are made of metal with beautifully curved numerals. They can feature either a golden or silver finish. They are resistant to sun rays or water.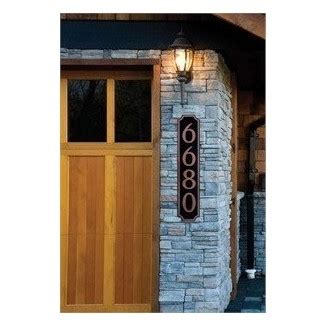 A personalizes, vertical-oriented house number sign meant to be placed on the front porch of the house near the entrance. The sign is made out of stainless steel and is rust-resistant, making it viable for any weather.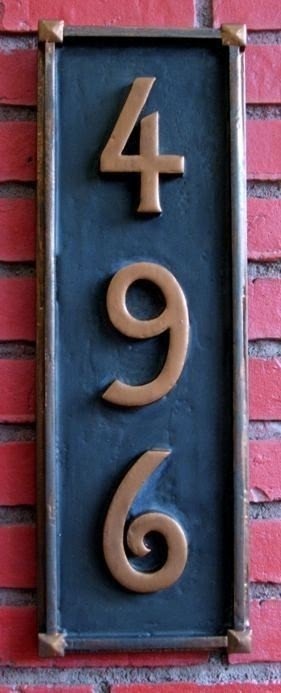 This vertical address plaque for house will help you distinguish your parcel from the neighbourhood. It features antique brass numbers on a stylish navy blue background.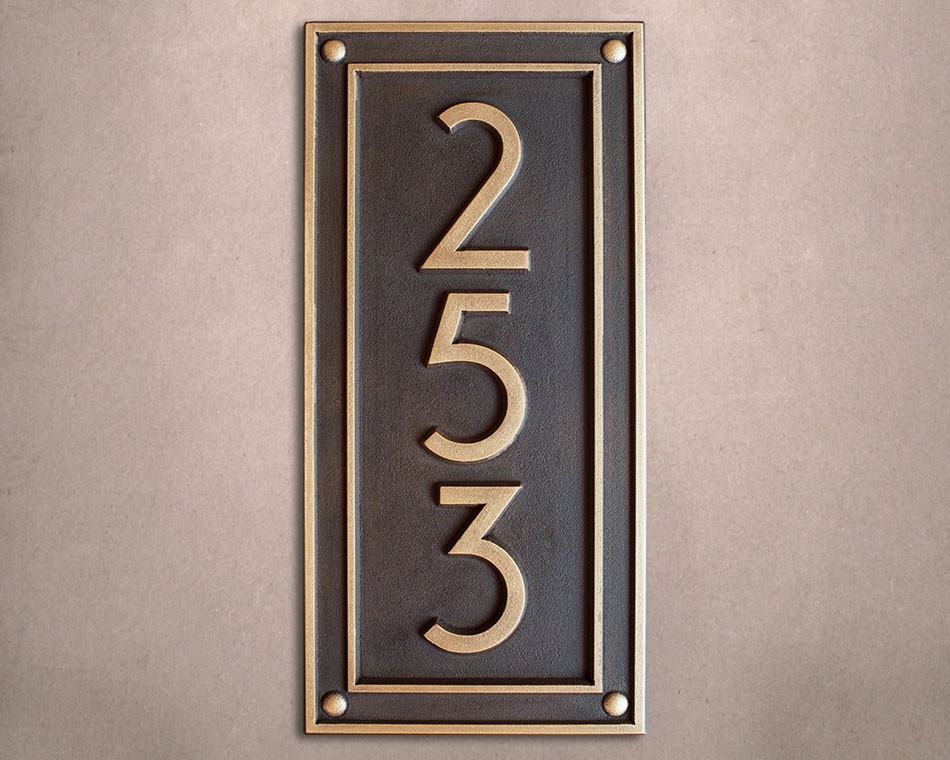 Modern Prairie Vertical Plaque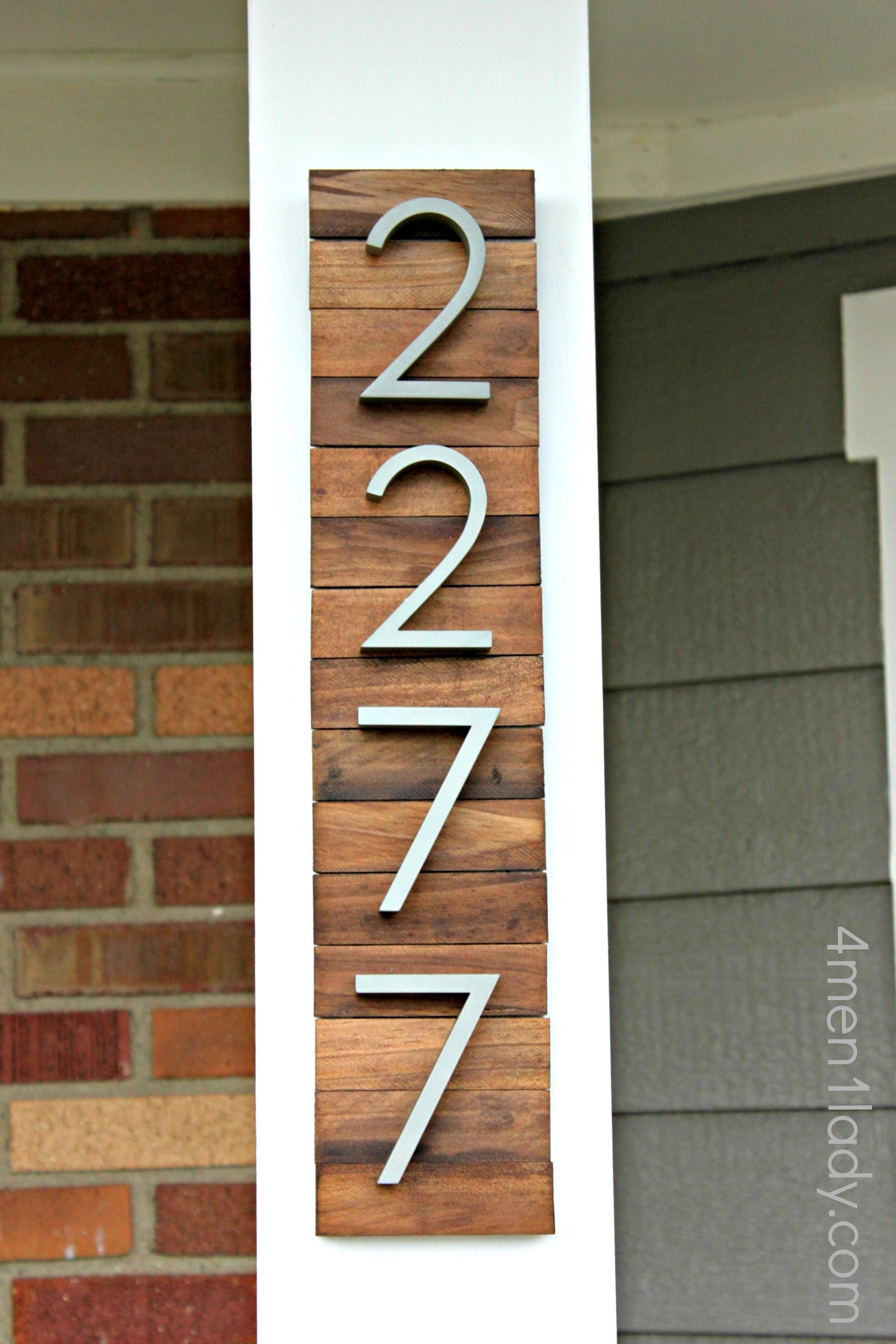 House numbers designed for mounting on the wall. It is made of metal and is mounted on wooden strip. Classic form and modern design.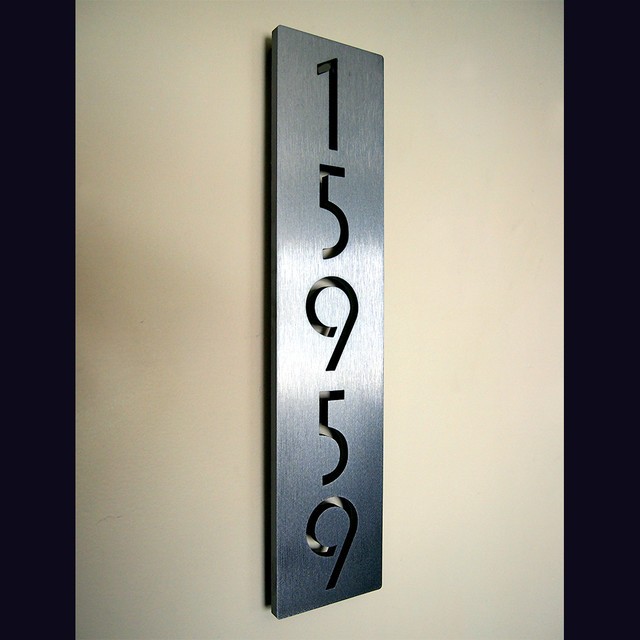 Address Plaques - Custom Euro Style Floating House Numbers Vertical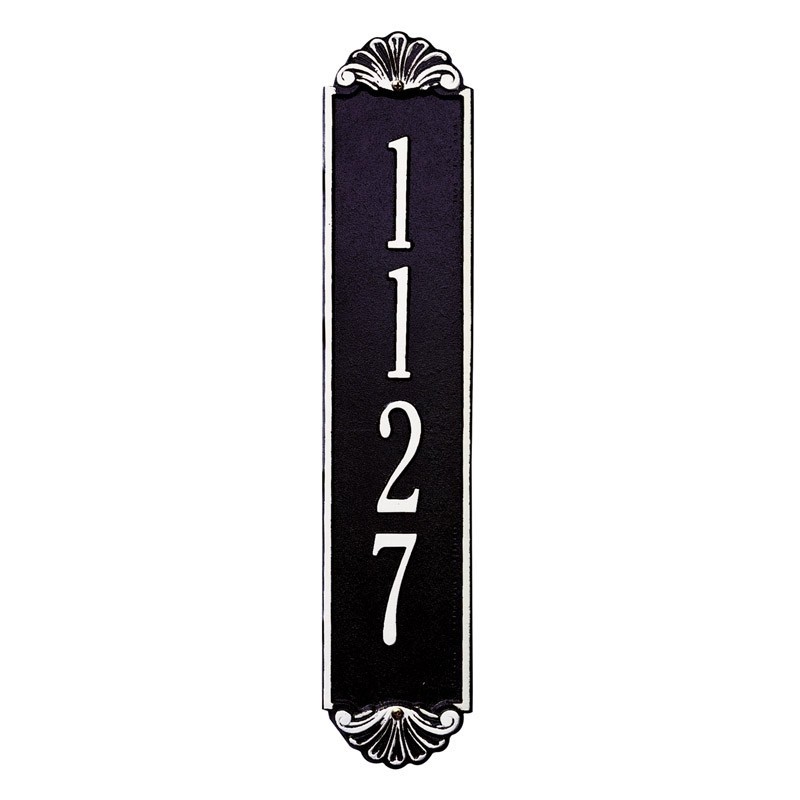 Shell vertical home address plaque. Standard size with personalized design can hold up to five 3 inch numbers or up to seven 1 3/4 inch chara. All materials are weather tested to withstand the harsh outdoor elements and provide a lifetime guarantee.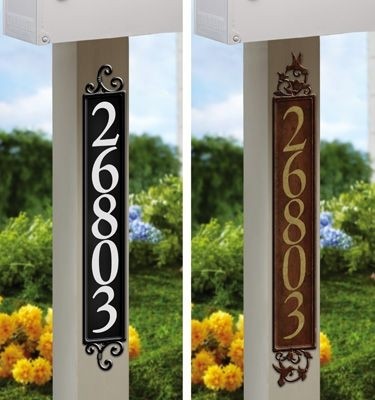 Vertical Magnetic House Address Plaques constitutes a perfect proposition for all, who want to distinguish their outdoor space a bit. Whimsical in its form, its vertical numbers are available in white or golden finish.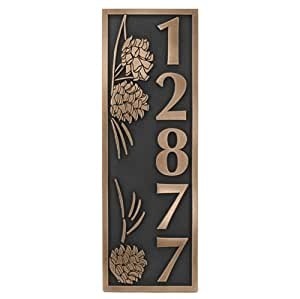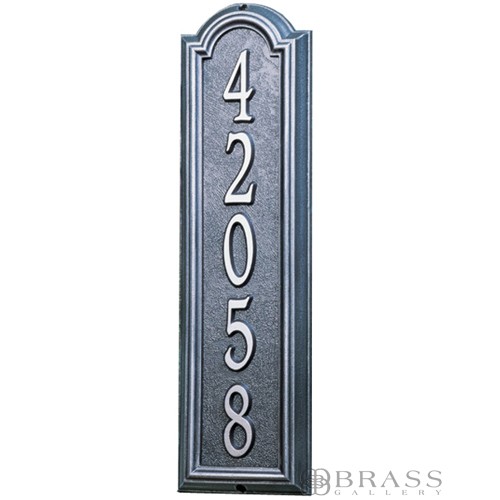 Whitehall - 1 Line Classic Manchester Vertical Address Plaques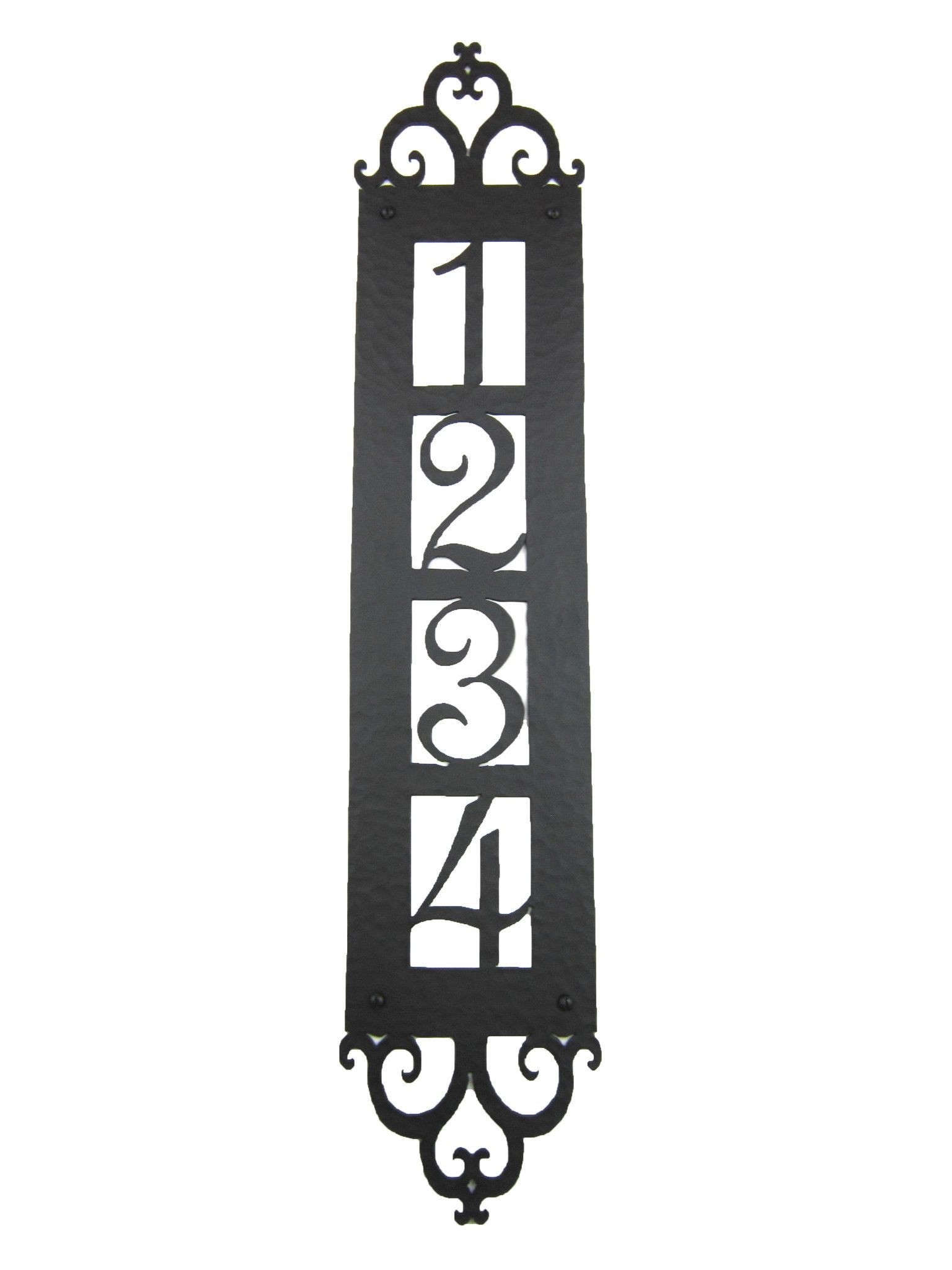 ... vertical wrought iron address plaques mediterranean-house-numbers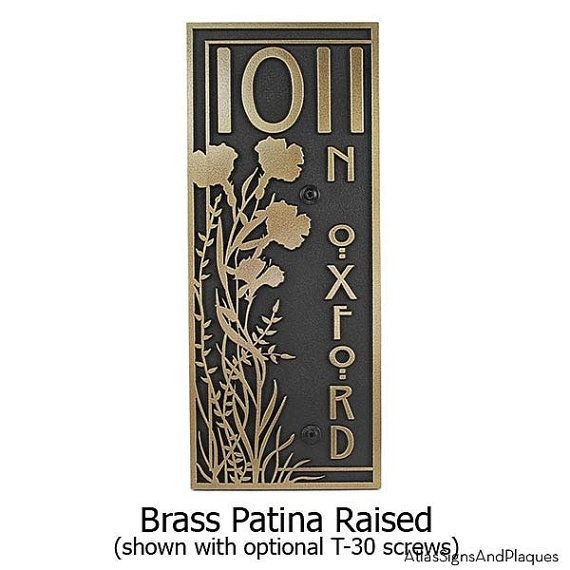 Address Plaques contemporary-house-numbers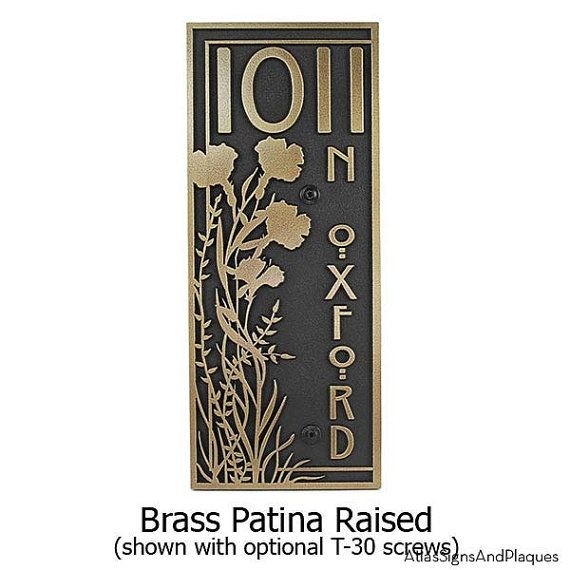 Taken from our popular Garden Welcome design plaque, but sans butterfly and added the craftsman style Willow Font. Up to 4 numbers across the top. We think the flowers on this plaque add an element that is seldom seen in address plaques. The street name w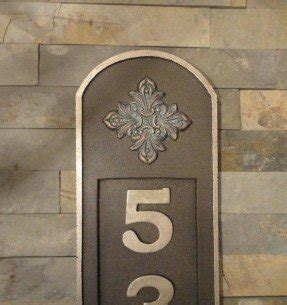 .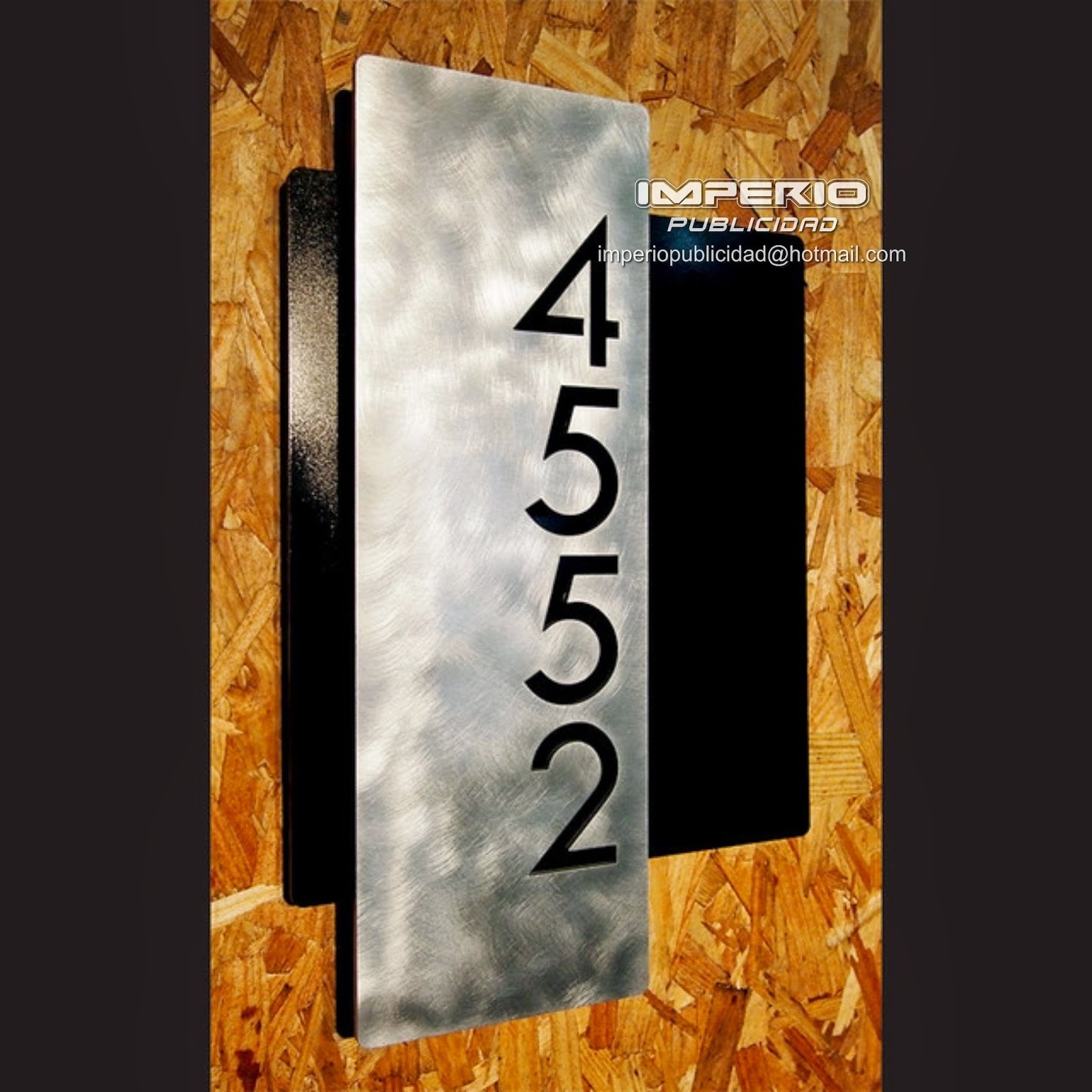 ... Modern Layered Floating House Numbers Vertical Offset in Aluminum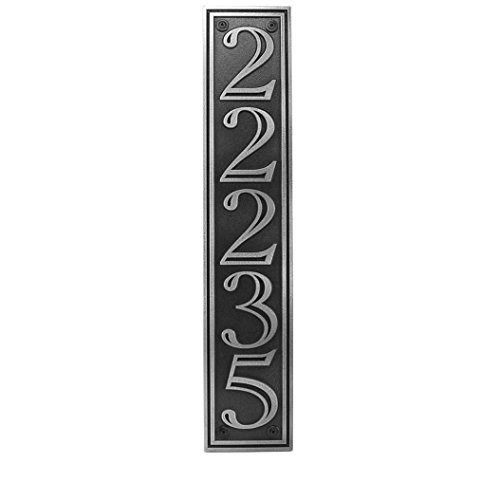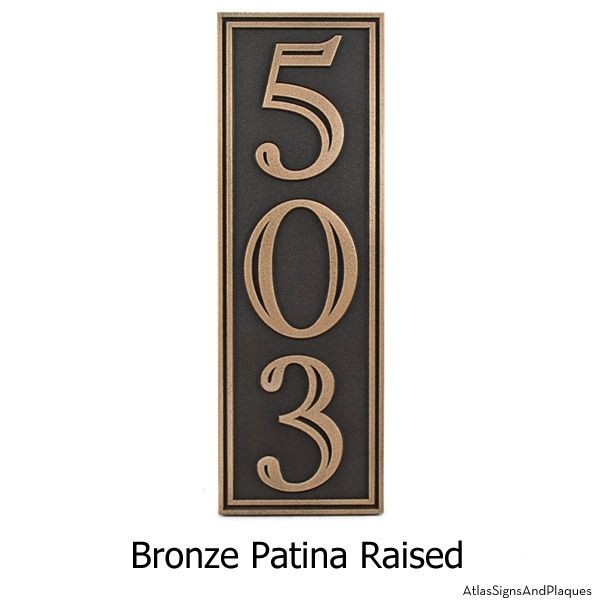 vertical hesperis address sign in bronze patina with raised numbers ...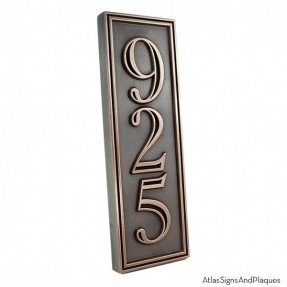 Hesperis Vertical Address Plaque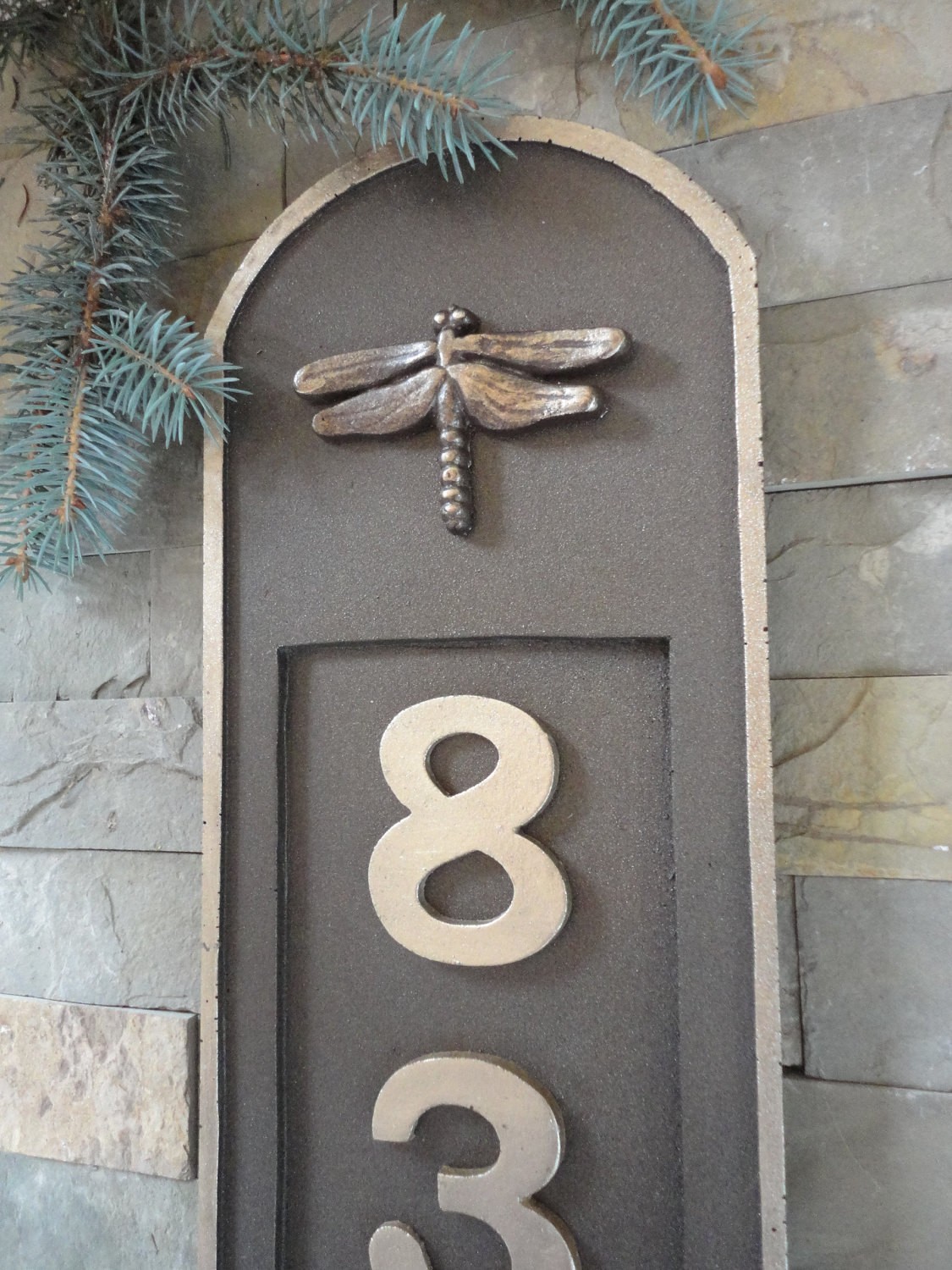 ... House Numbers Address Plaque Arts & Crafts Oil Rubbed Bronze Vertical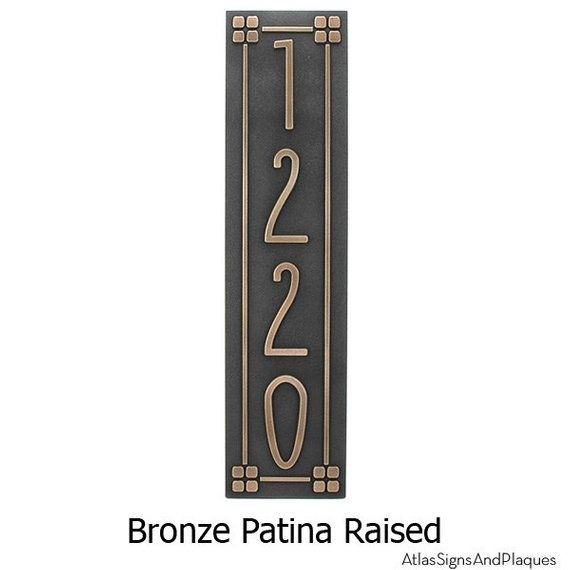 Craftsman Home vertical house numbers $230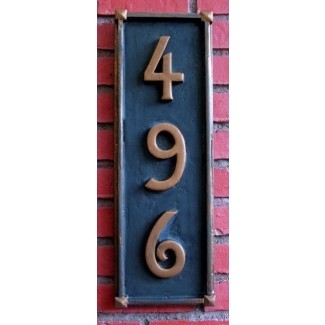 I love Arts & Crafts style. I'd like to order the vertical one with swirls as accents for our house.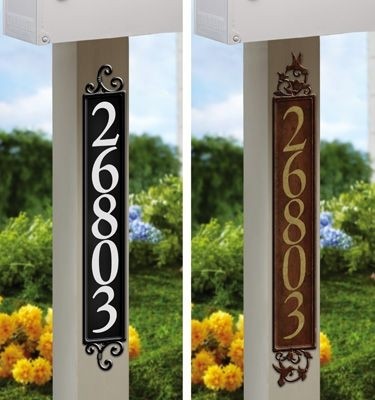 Whitehall - Manchester Vertical Reflective Address Signs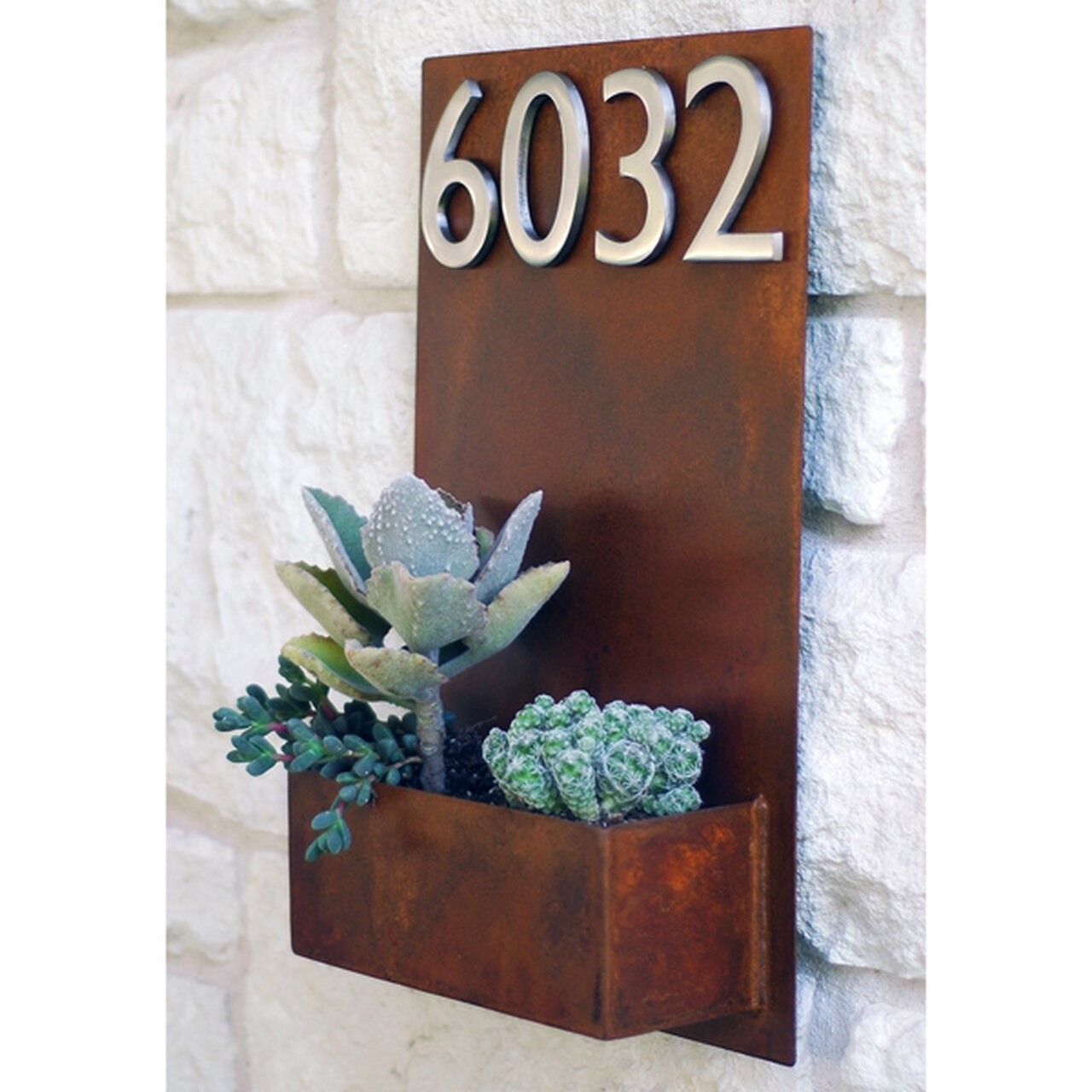 Address Plaques / Address Numbers rustic-house-numbers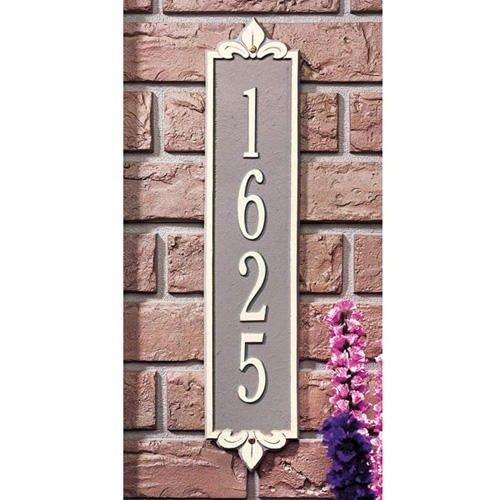 Found on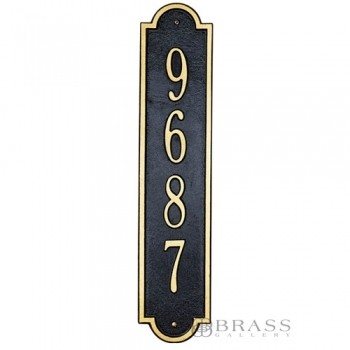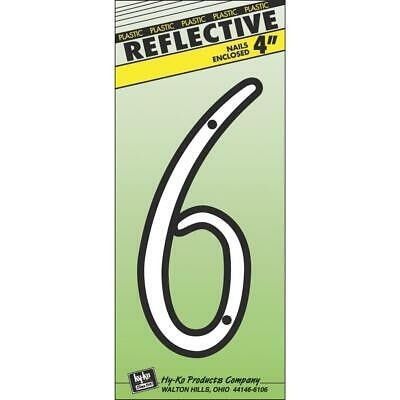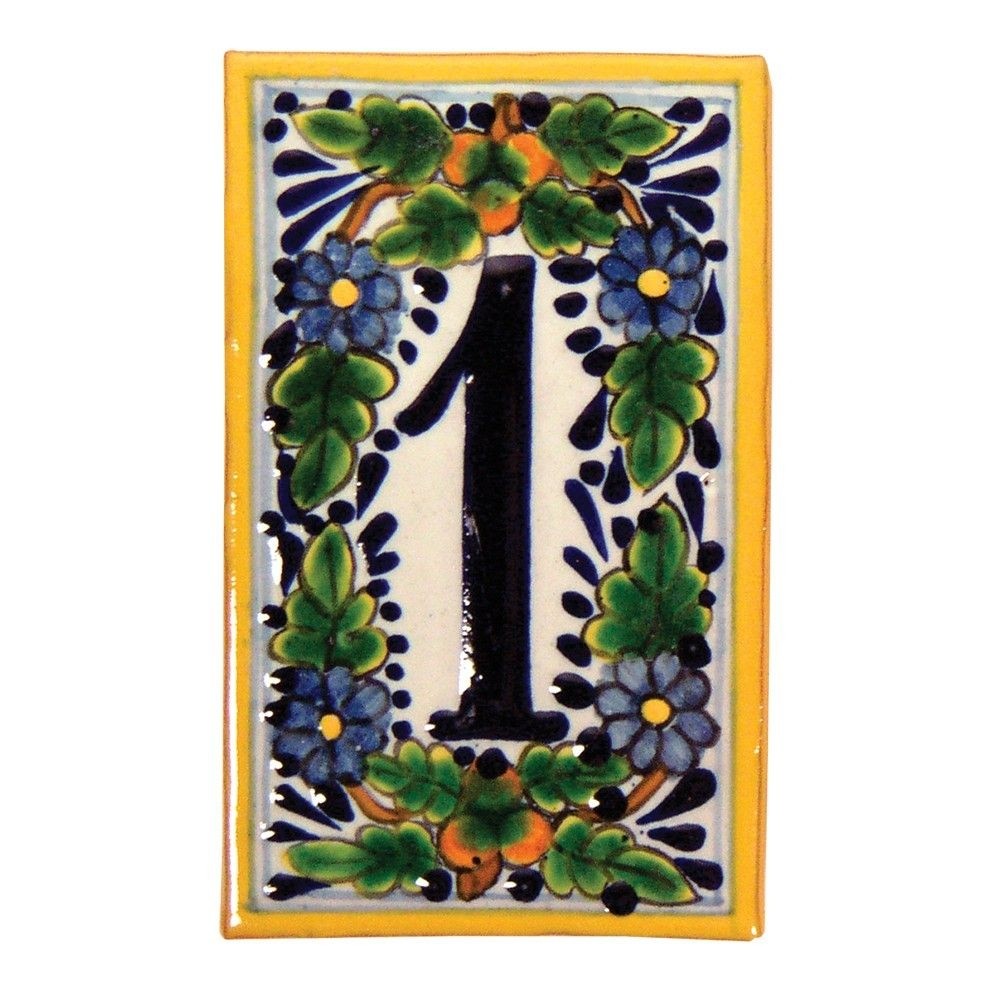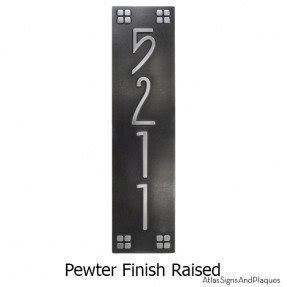 Vertical American Craftsman Home Numbers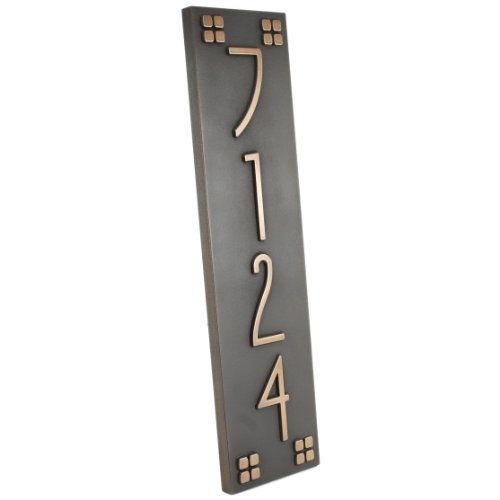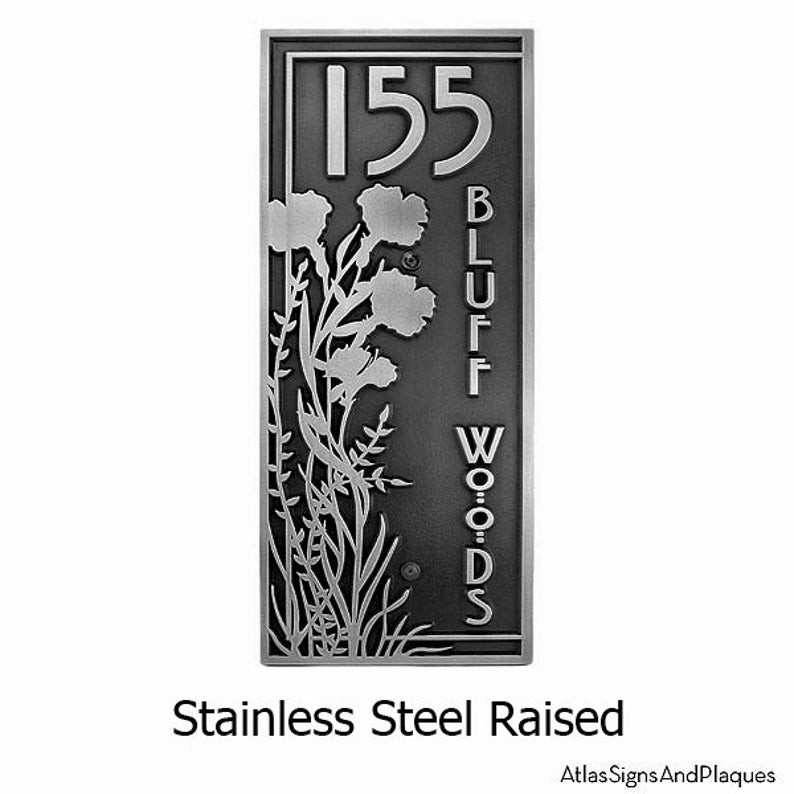 Vertical Poppy Address Plaque. Vertical Numbers. House address plaque ...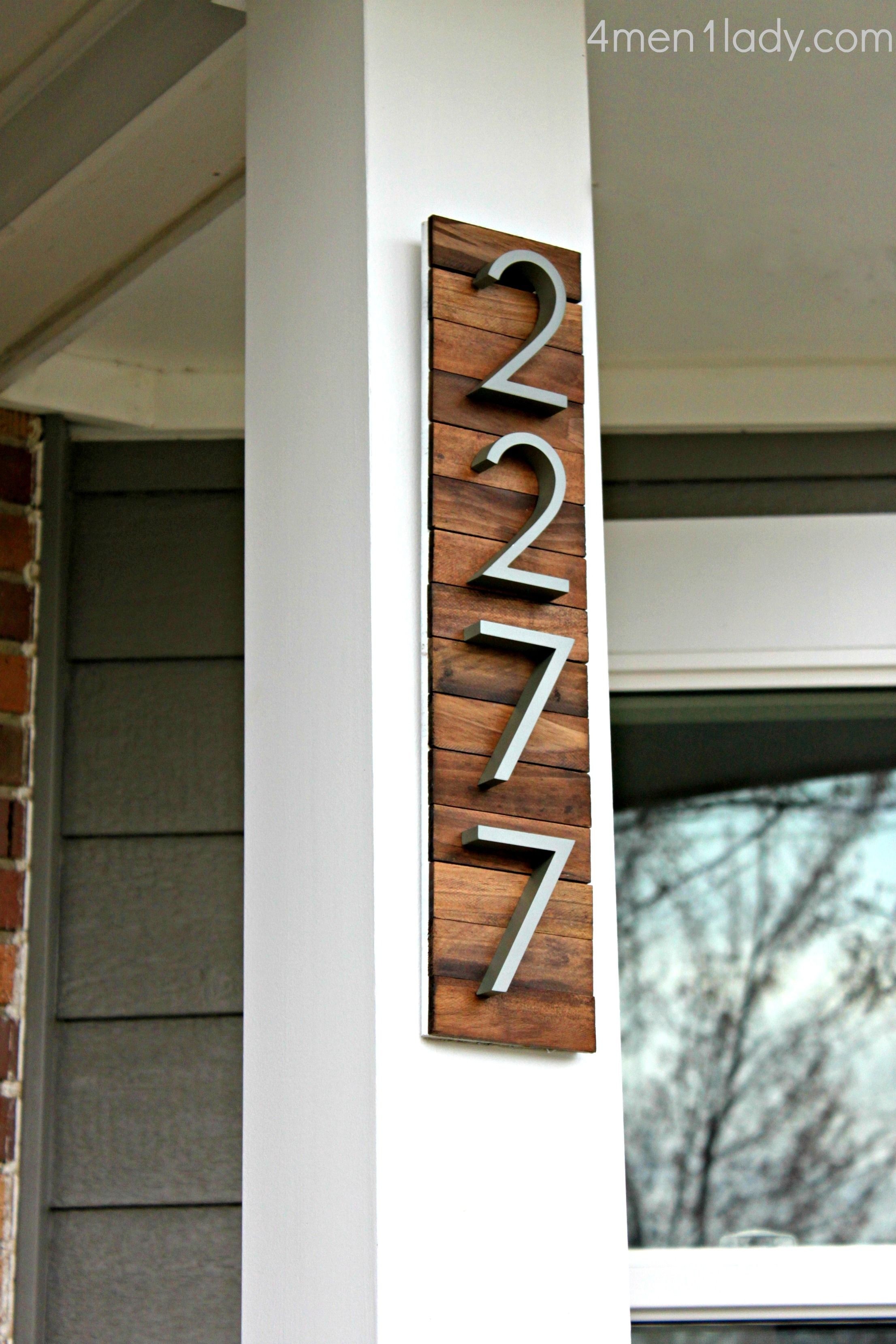 Home & Garden > Yard, Garden & Outdoor Living > Garden Decor > Plaques ...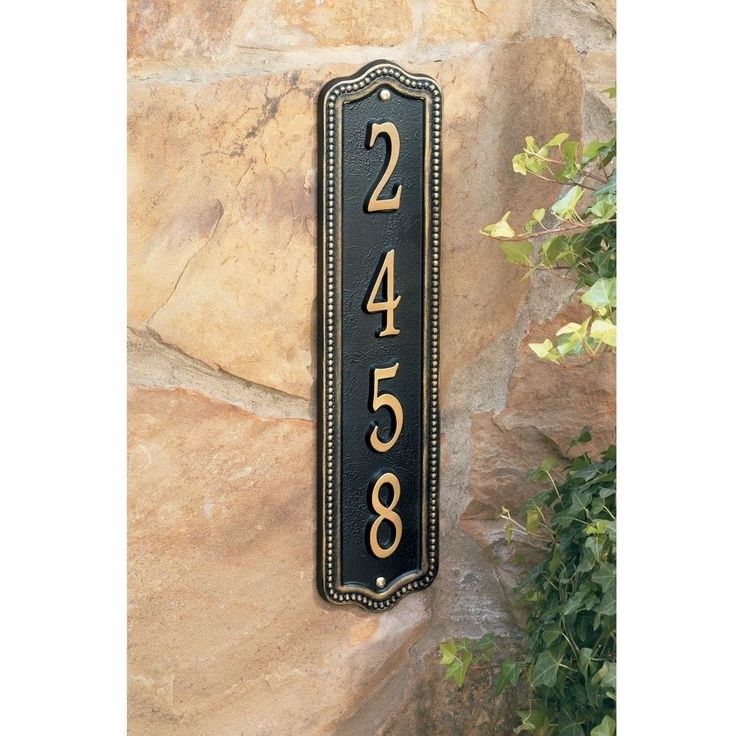 House sign! Light things are cool but you can try something darker/clearer for our address numbers, currently brass on a grey-beige house. You can also just oil-rubbed-bronze spraypaint them! Super visible numbers.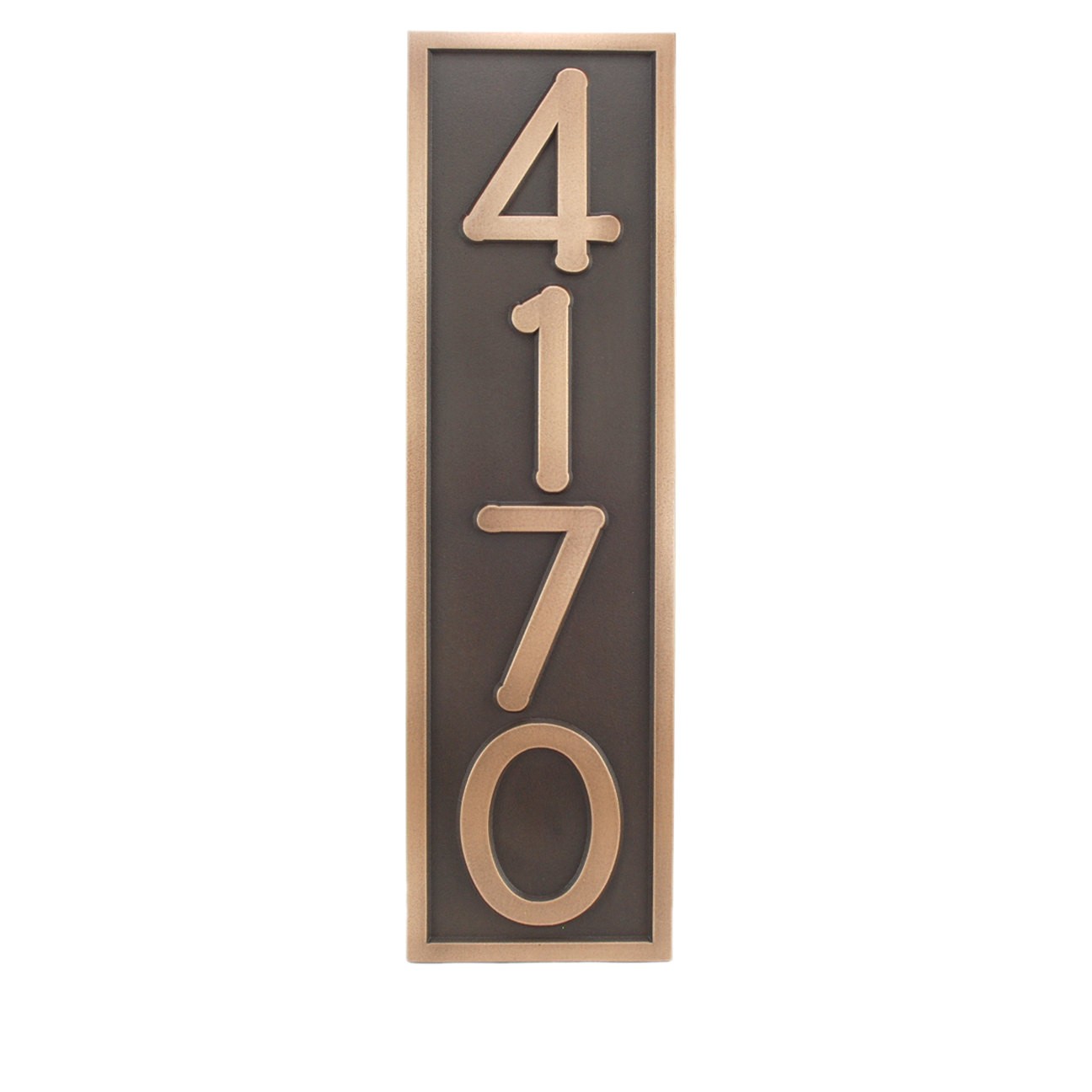 Frank Lloyd Wright Vertical House Numbers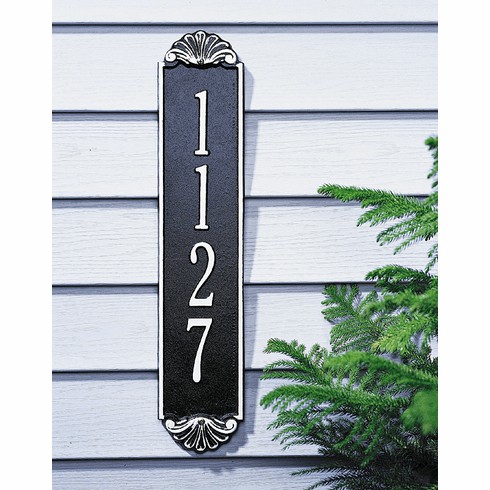 home address plaques vertical address plaques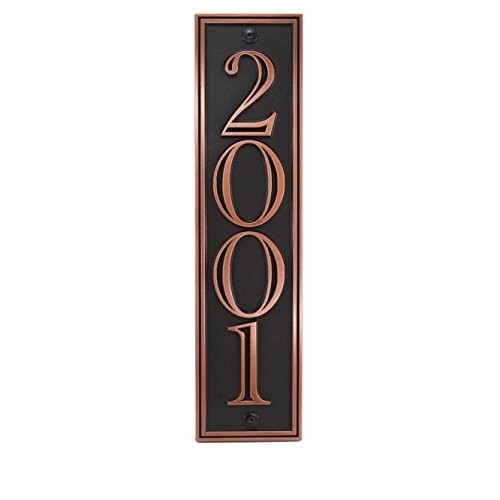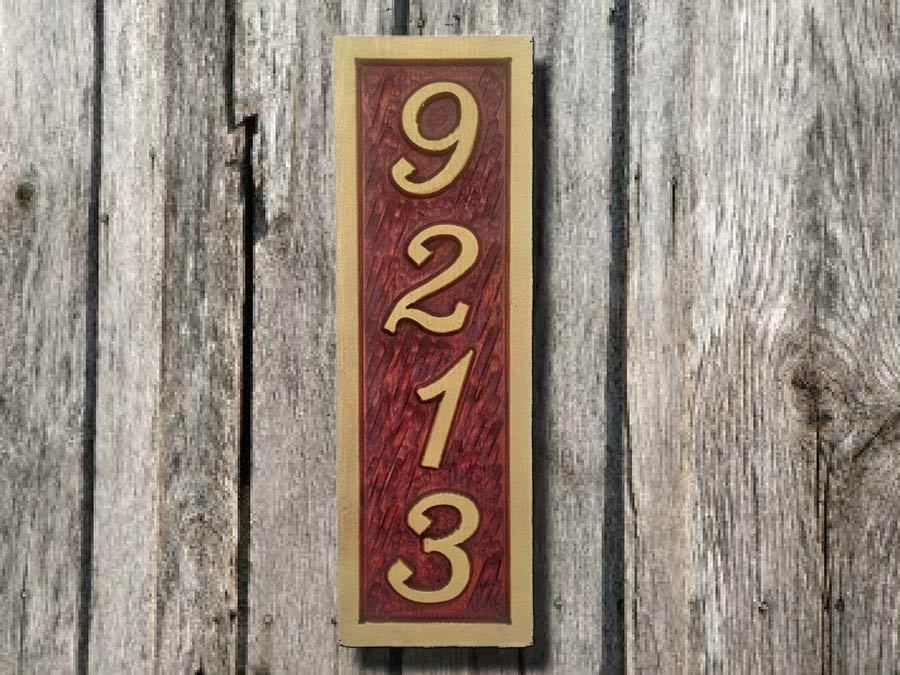 Image of Vertical Address Sign - Create your own House number - Custom ...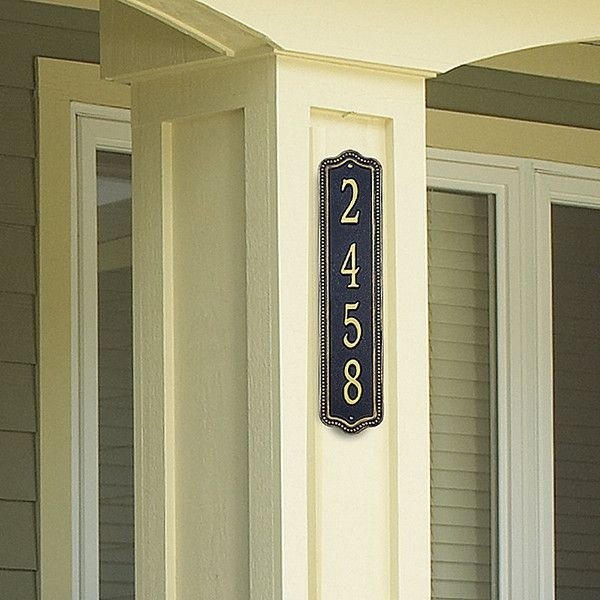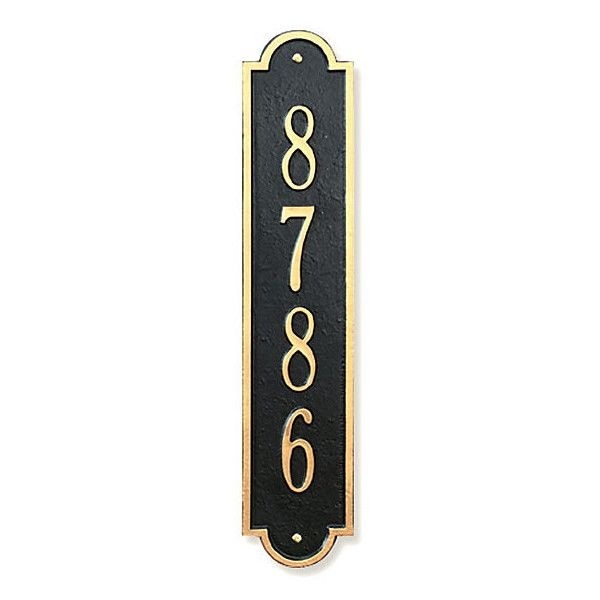 prAna Women's Tobi Zip Up Jacket by prAna. $78.82. polyester. Rib insets and collar. Contrast stitching. Long sleeve full zip jacket. Heathered sweater knit fleece with wicking properties. prAna Living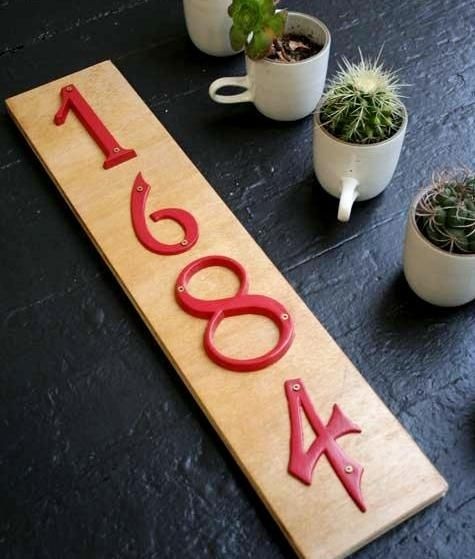 To leave no doubt what is the number of your house - choose vertical address plaque for your house. That's creative idea for dysplaying it. With a wooden in warm shades base - huge, red numbers are perfectly visibile.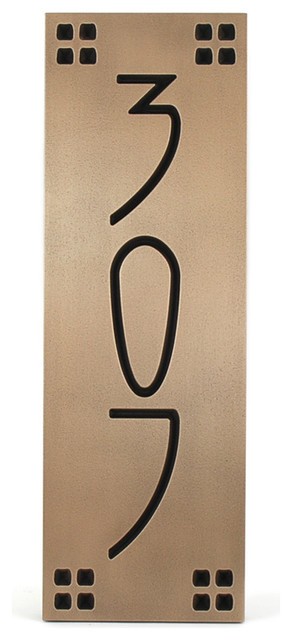 Vertical Craftsman style address plaque in Bronze patina with recessed ...