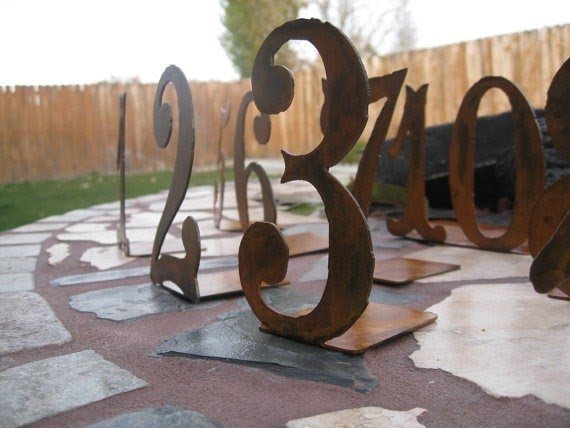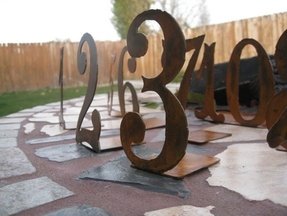 Custom House Numbers
Searching for an interesting decoration for your garden or front of the house? These intricately carved numbers will embellish your outdoor area with rustic accents. Each number stands on a square, metal base, not to be blown away by the wind.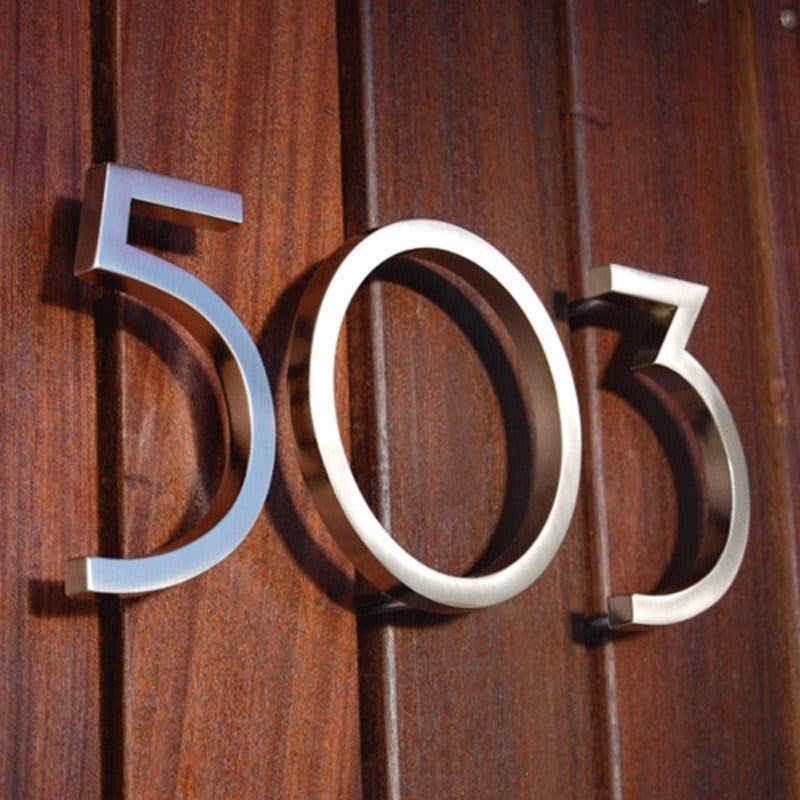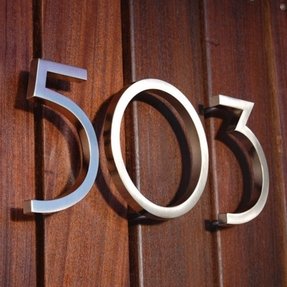 Atlas homewares avalon modern house numbers modern house numbers
House numbers made of metal and finished with modern font. Dedicated for mounting on the wall. It is resistant to weather conditions.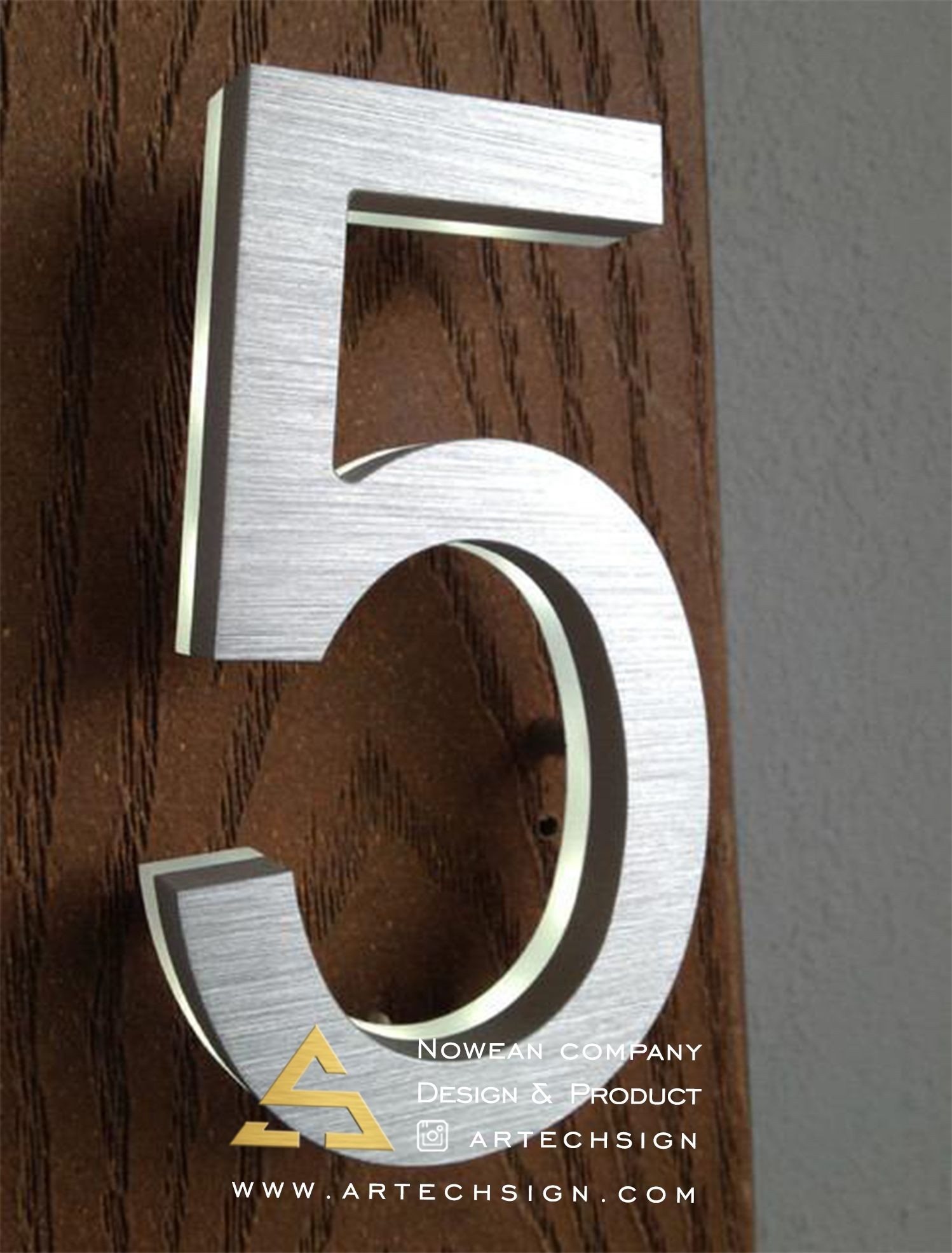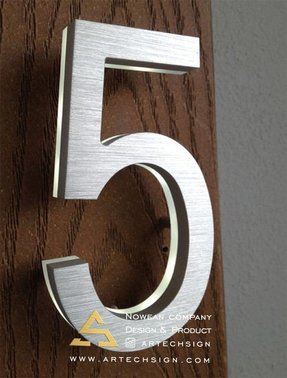 Modern House Number Led Address Sign Modern House Numbers Other Metro
This modern house number is an attractive design combining a beautiful figure with LED illumination. The whole is perfectly presented and the night is well visible. Elegance and style outside your home.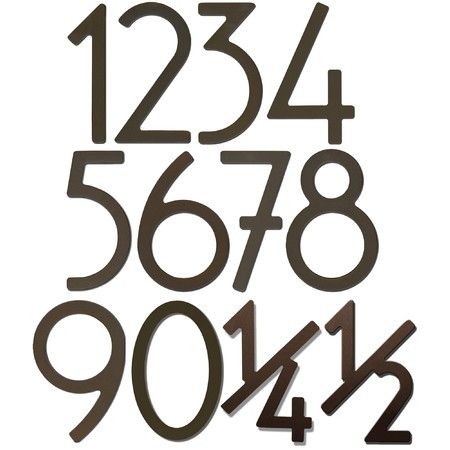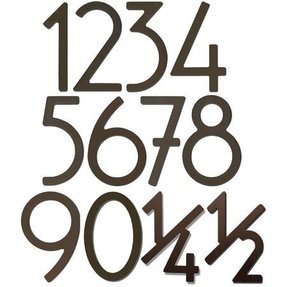 8" House Numbers
Useful house numbers that are very large and suitable for mailboxes and outdoor walls. These Arabic numbers are made of metal, so they are resistant to damage and excessive wear caused by negative outdoor factors.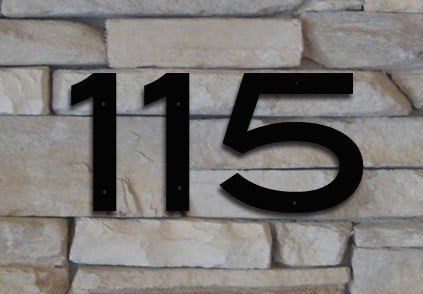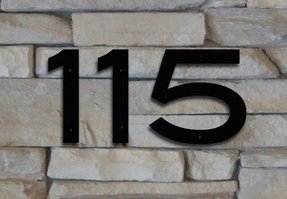 Set of 3 house numbers 3 inch up to 8
These handcrafted numbers / letters will become a decorative favorite. Powder Coated finish will protect against rust and weather. Fits well both outdoors and indoors to distinguish your house in a charming way.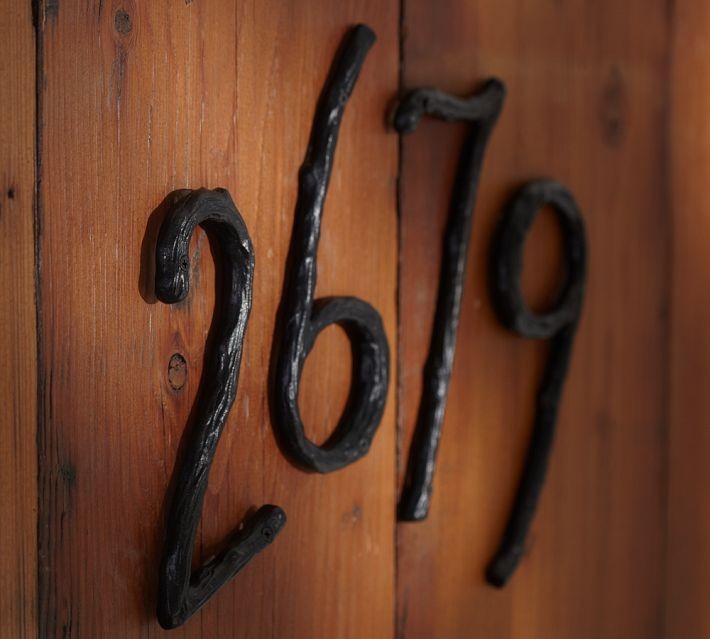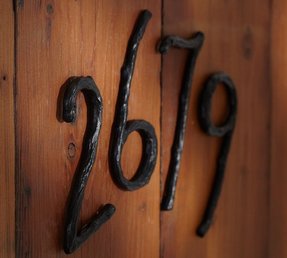 Branch house numbers
Crafted of all-weather aluminum and burnished in rich antique bronze, the address numbers feature a beautiful, intricate design. The can be easily mounted on a wall, using 2 wall anchors and 2 screws (included).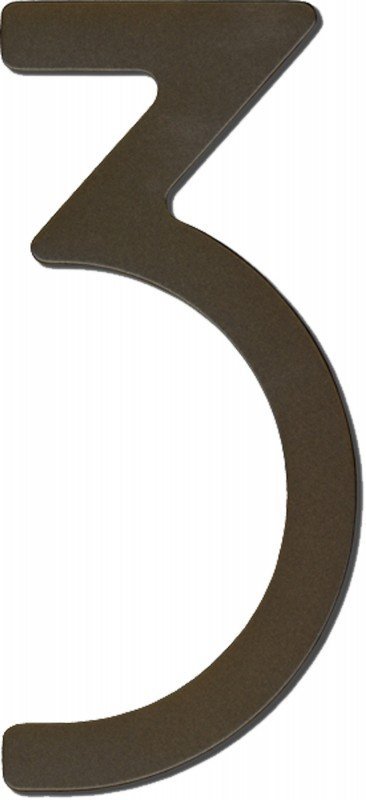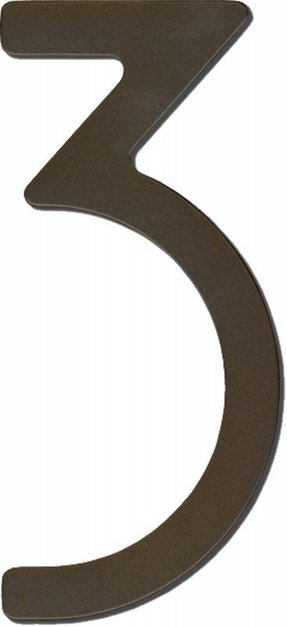 5" House Number
The premium quality construction of presented here large metal house number is very neutral and may accentuate your address plaque or mailbox. This brown number "3" is only an example, but any number you will choose it will present well your house.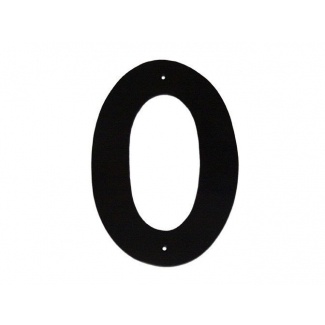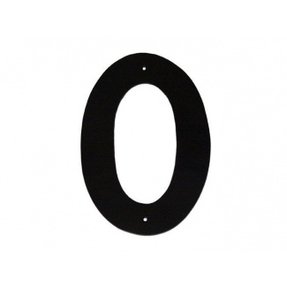 Helvetica House Number
Suitable for both indoor and outdoor use, this Helvetica House Number in Black Finish offers a durable and readable numbering of your house, office, or apartment. Easy to mount, the number is designed of sturdy, rust free aluminum.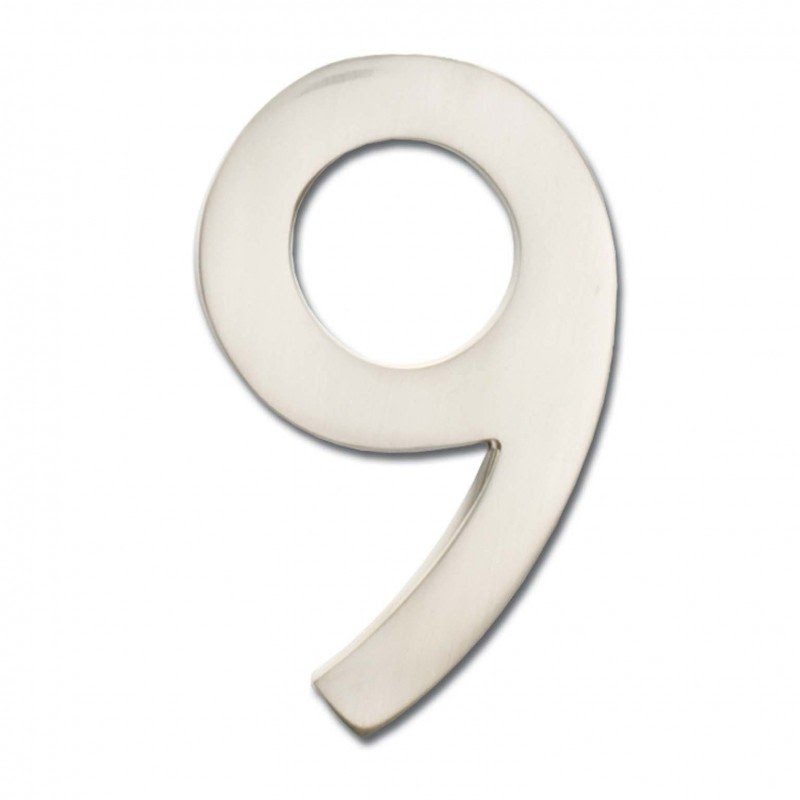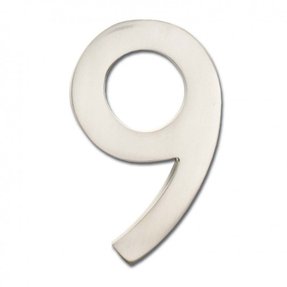 Cast House Number
This impressive and made to custom order number on the house is a perfect solution for you. Made of steel, iron and plastic are solid and very durable. This simple method ensures transparency and ideal for on a daily basis.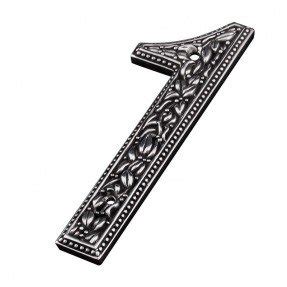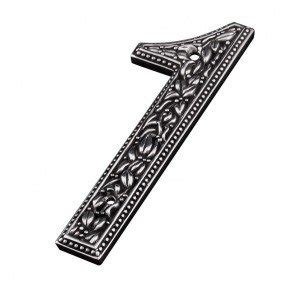 San Michele House Number
A solid pewter house number. 100% load free. Excellent artisan craftmanship. Really pretty, well made and will adore your house or front gate for years.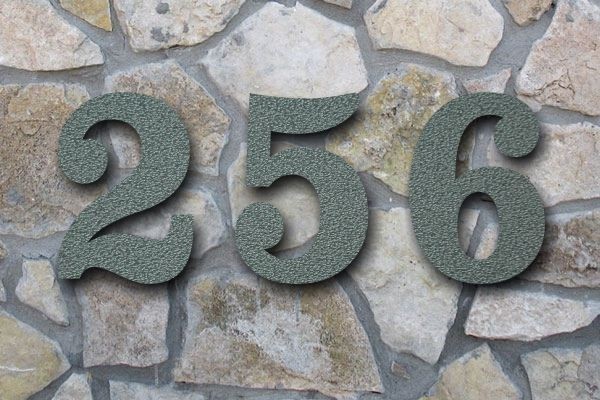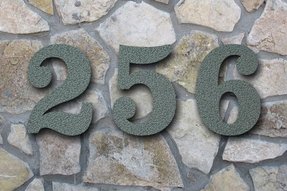 Set of 3 6 inch steel house address
A set of three large metal house numbers to decorate the front of the home with. The numbers are entirely made out of stainless steel with a unique, brushed finish and a dark gray coat of paint, providing a classy finish.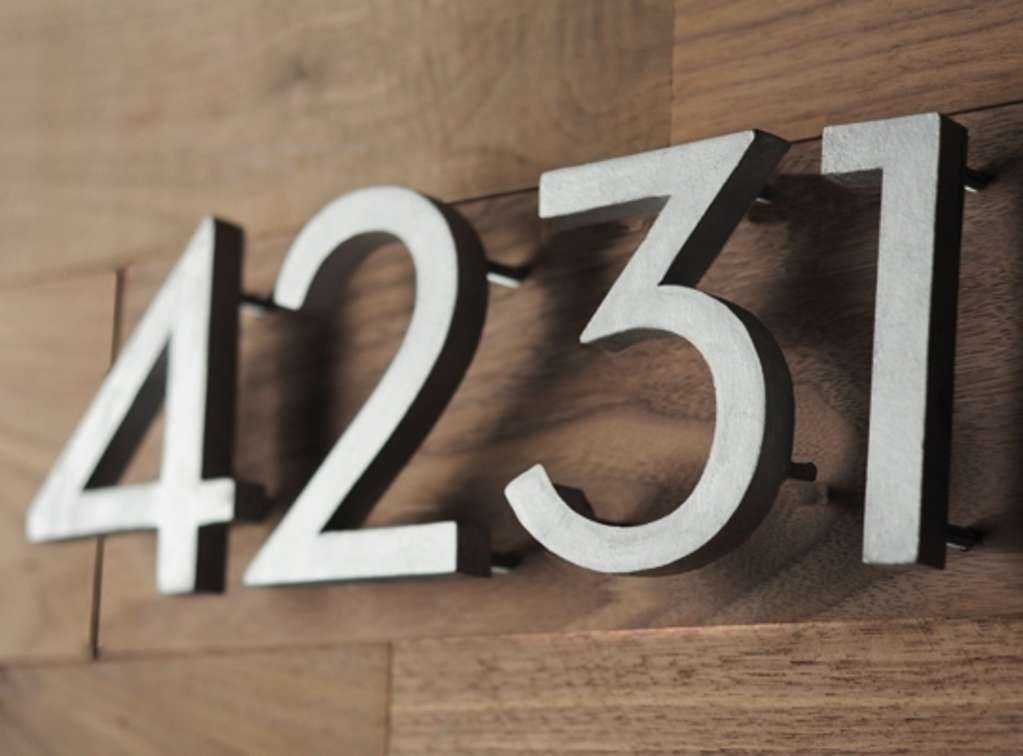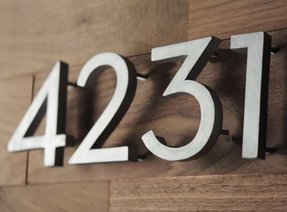 House Number DIY: Make Your Own Modern Address Numbers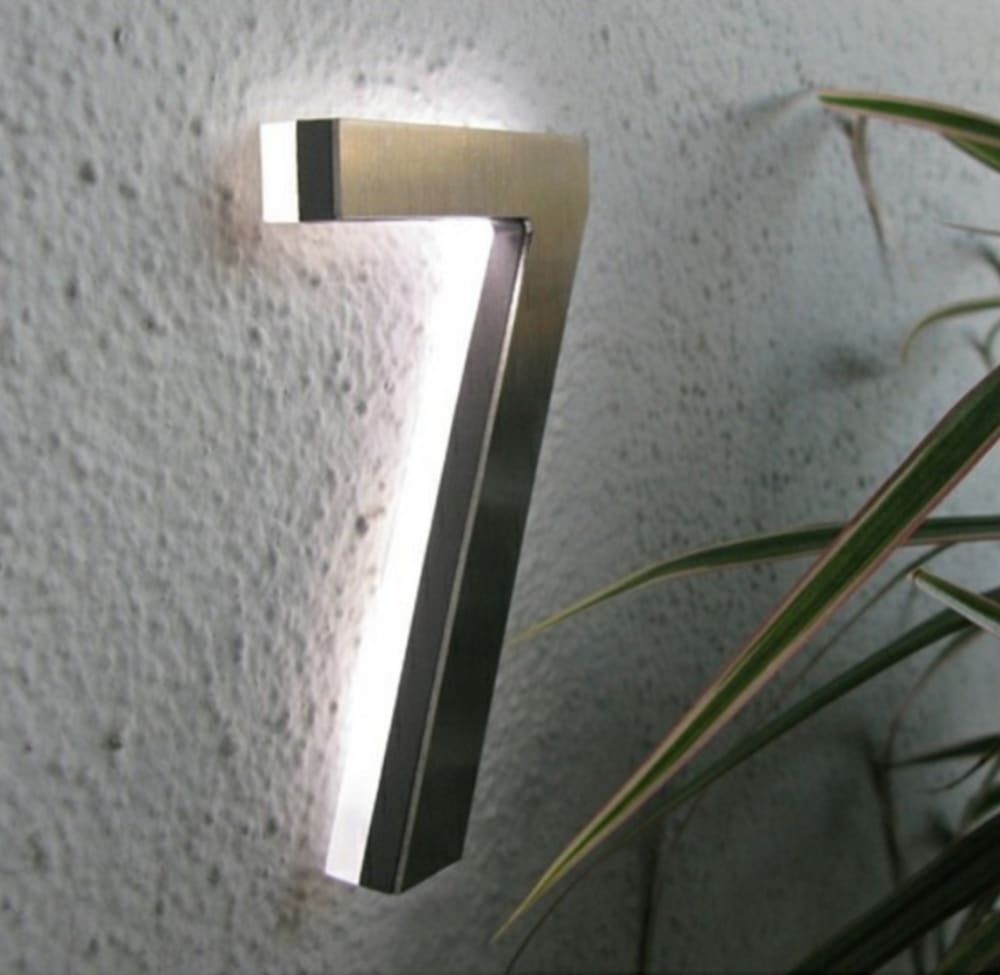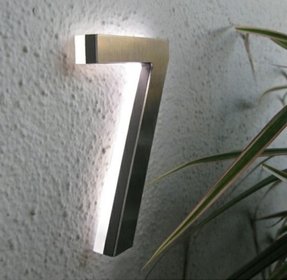 ... are modern architectural LED House and building number sign system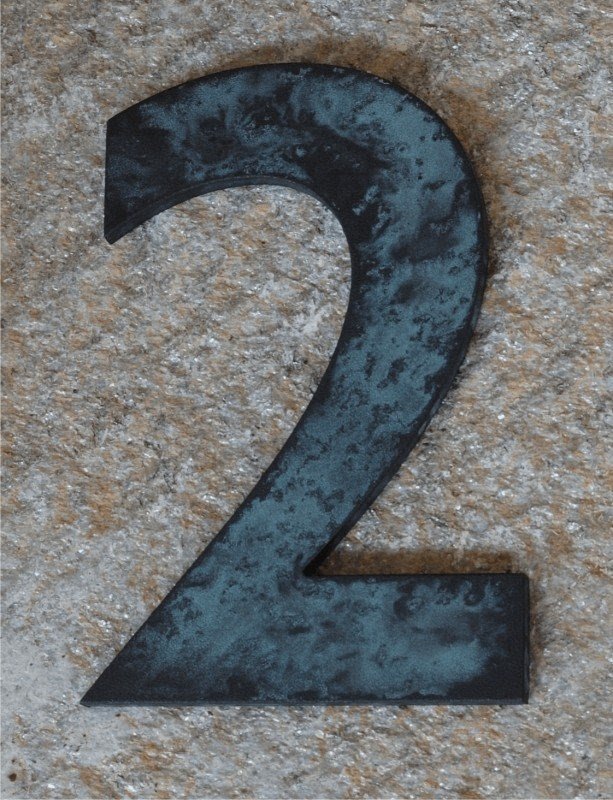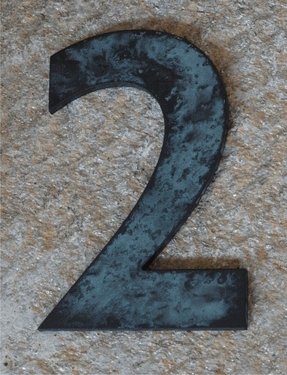 Gil Sans Bold House Number in Cut Turquoise Patina Bronze (large photo ...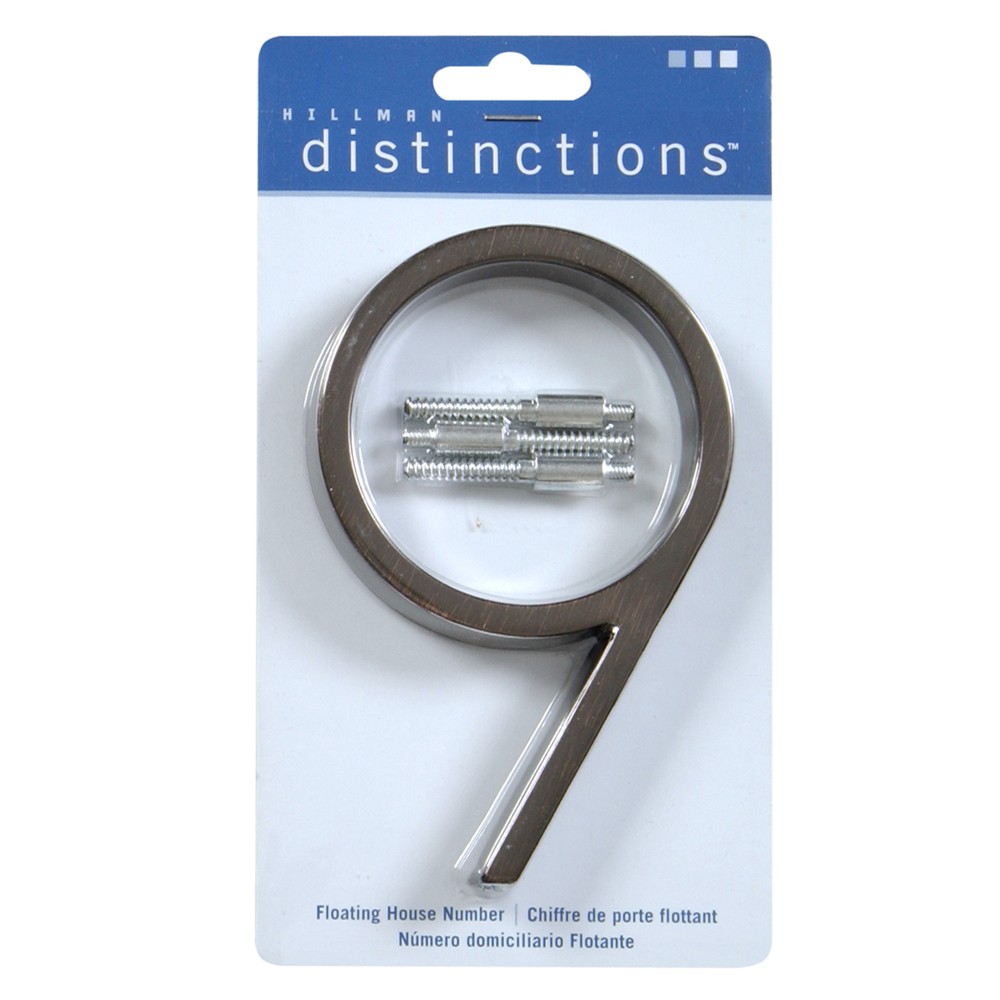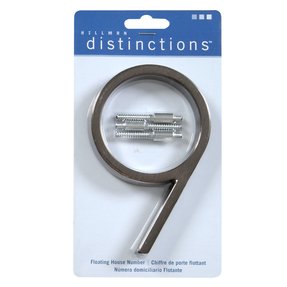 Home & Garden > Home Improvement > Building & Hardware > Other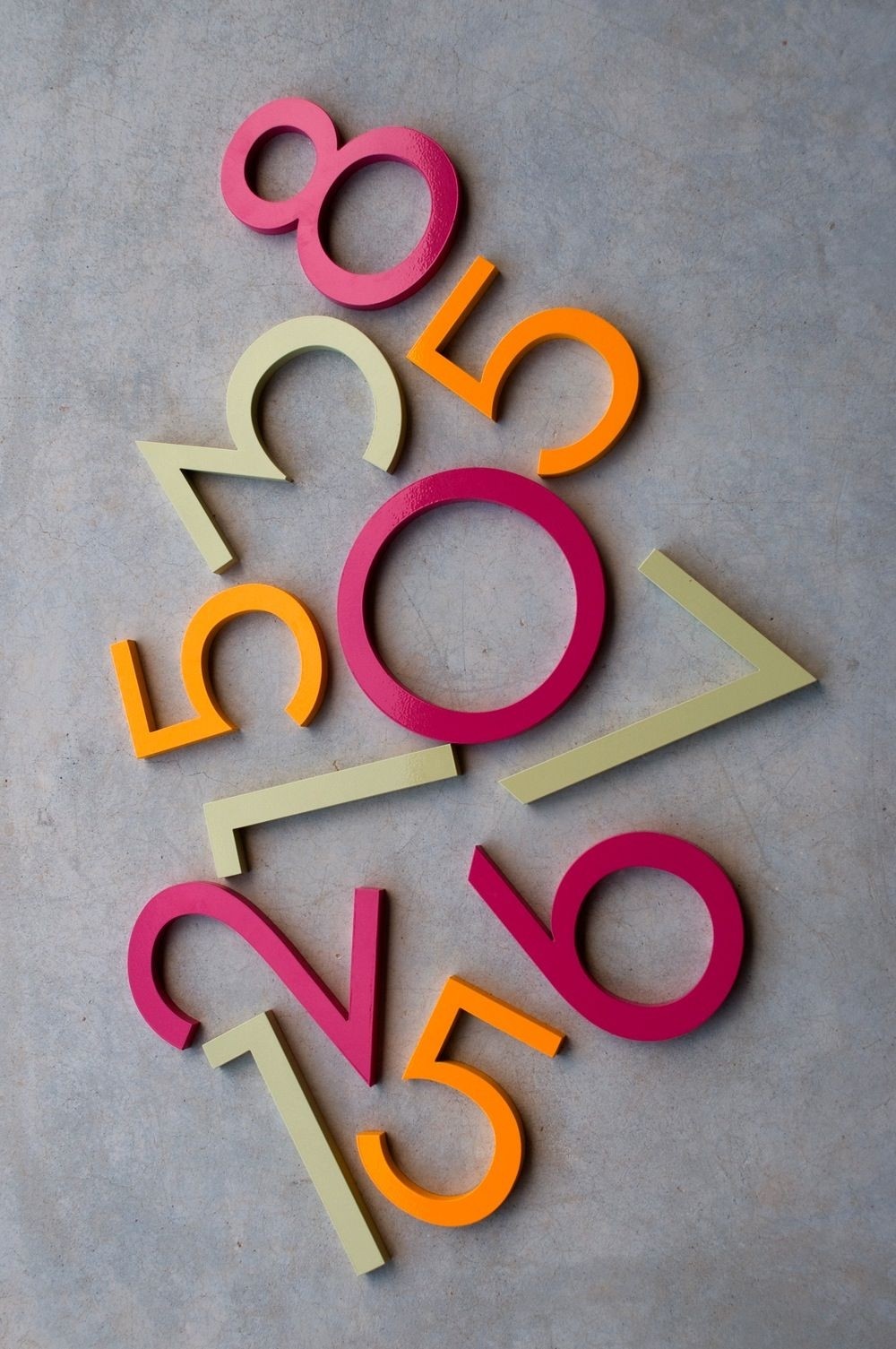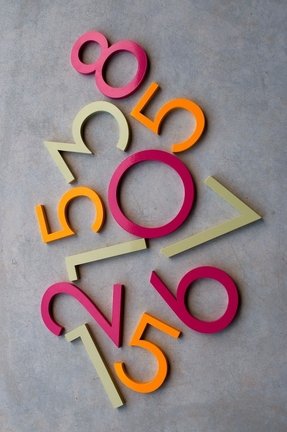 If you want to vividly display the address of your house, you can always check those large numbers of different colors and sizes. Each of those is made of stainless steel, thus offering resistance to rust and weather conditions.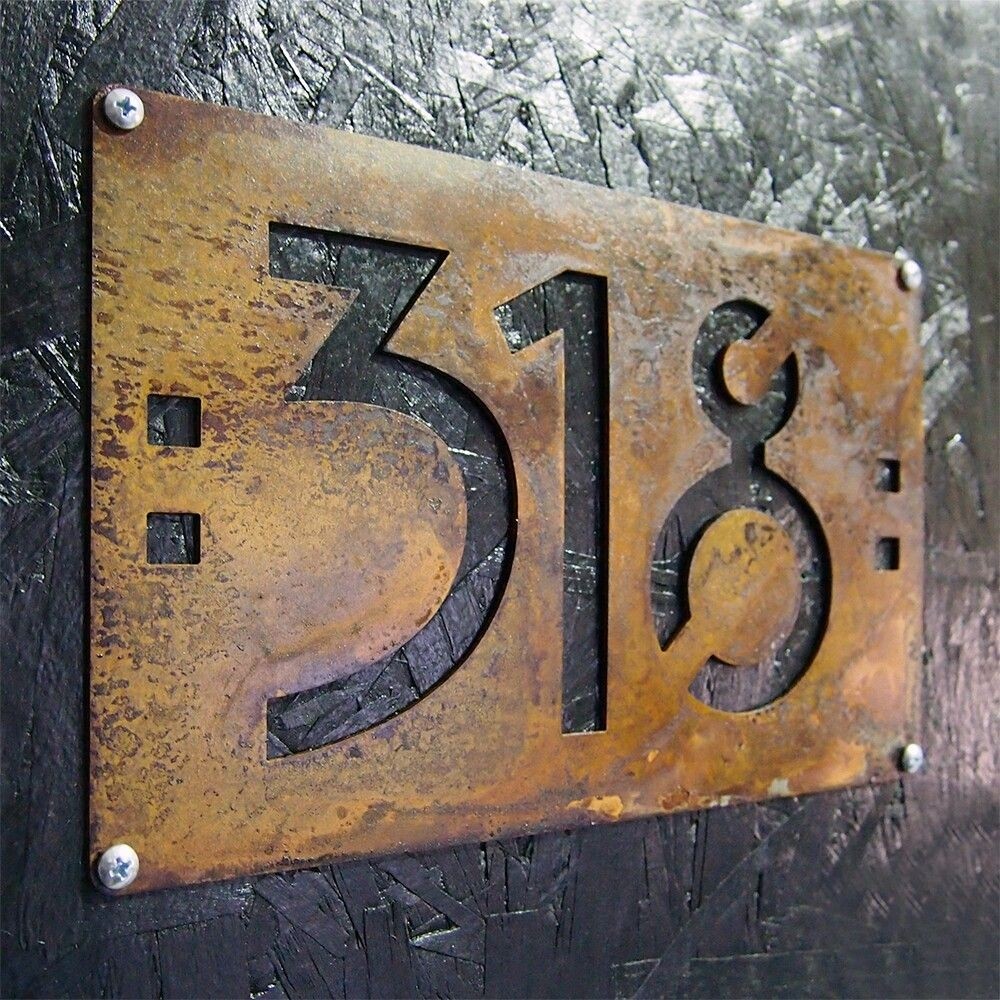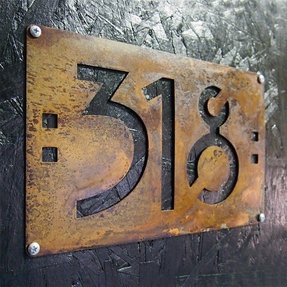 markers signs next in house number address plaques markers signs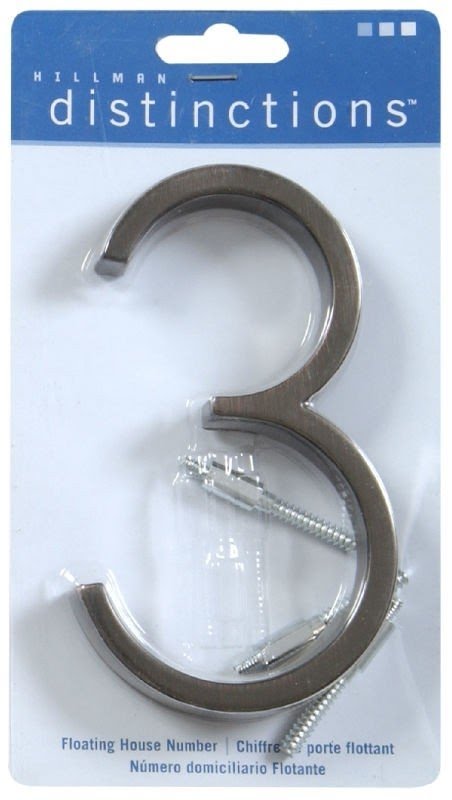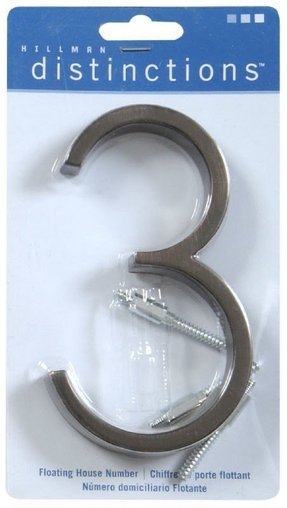 Home & Garden > Home Improvement > Building & Hardware > Other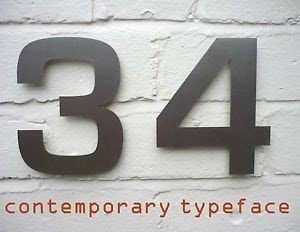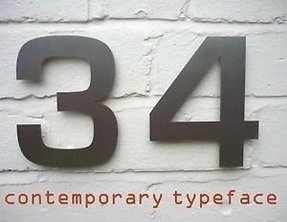 Large brushed Stainless Steel House Numbers / Numerals (2 digits ...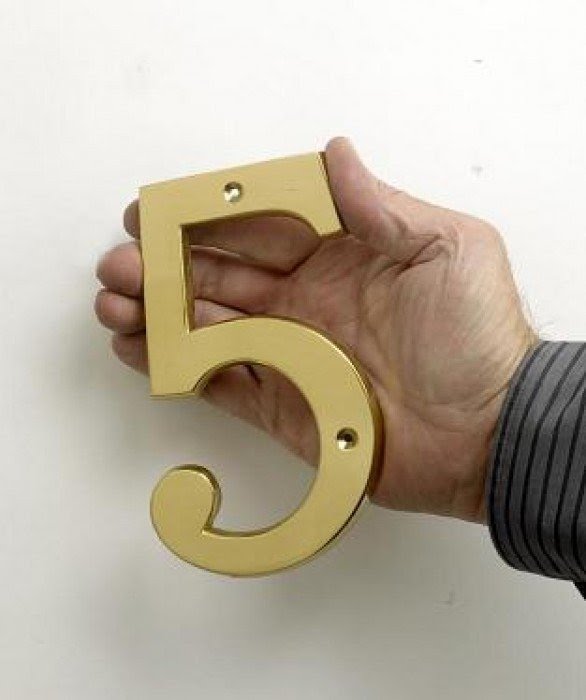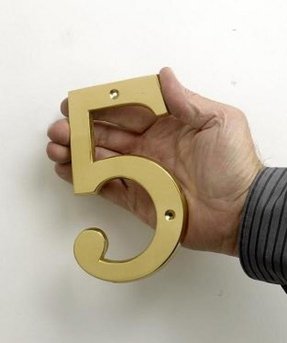 Large Polished Brass House Numbers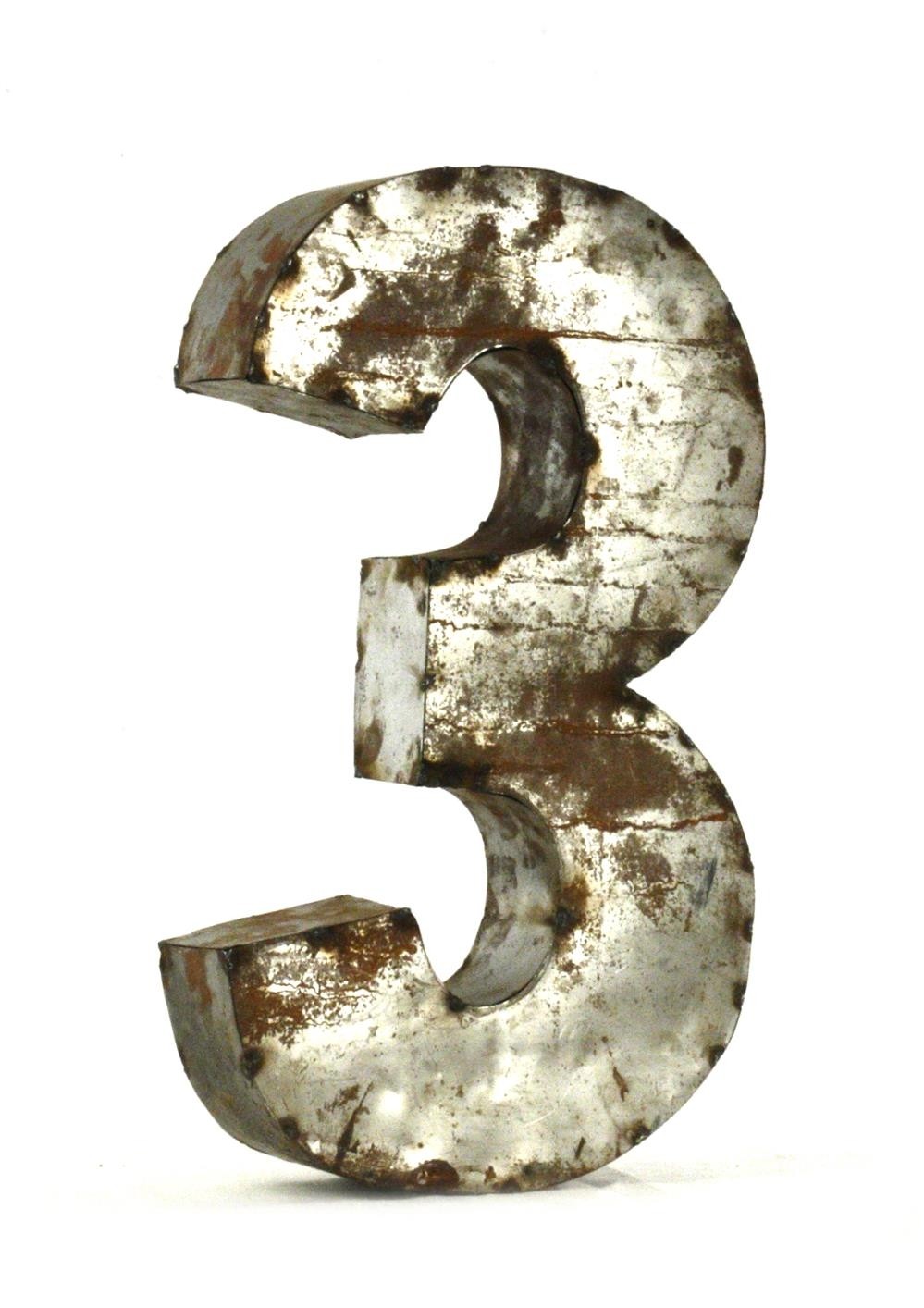 You can easily transform your wall into a source of rustic and vintage decor, thanks to those weathered numbers and letters that can be easily hanged on any wall. Each of those decorations is made of robust metal, giving you an embellishment that's as durable as beautiful.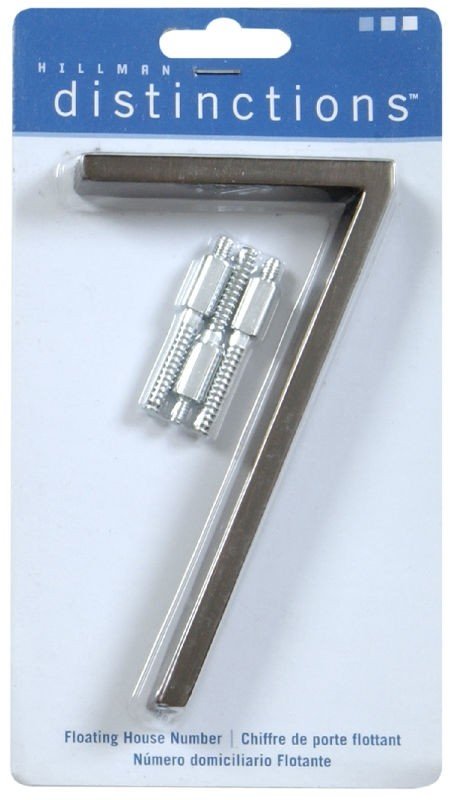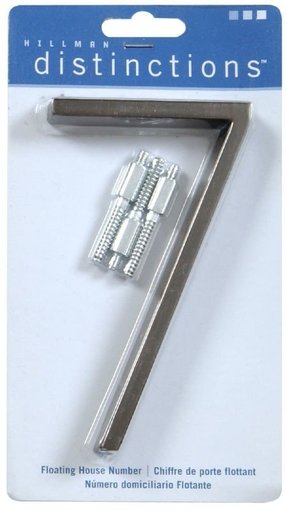 Home & Garden > Home Improvement > Building & Hardware > Other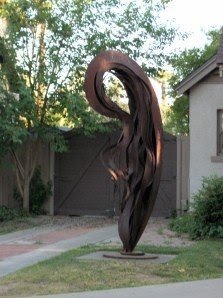 A large number of the houses had similar metal sculptures in their front yards. T...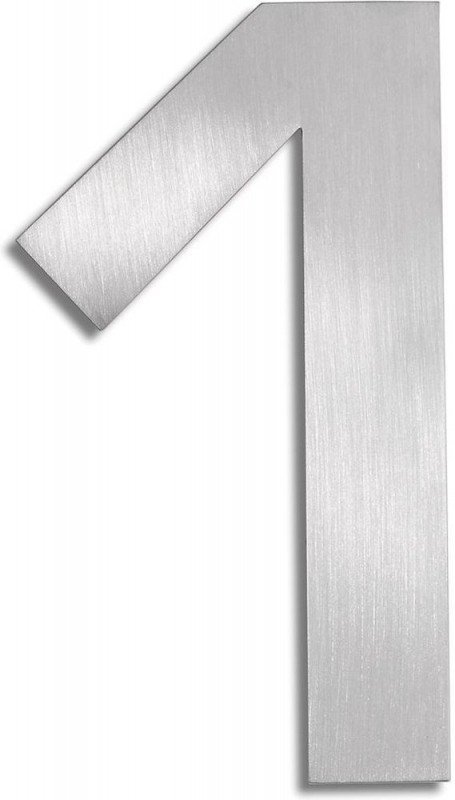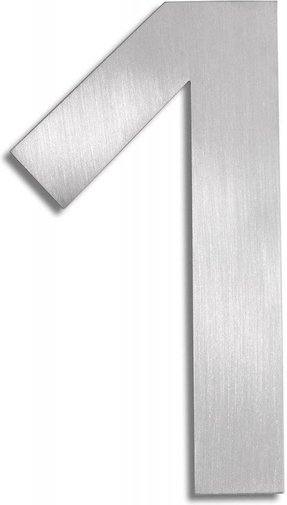 If you often have guests, number sign on your home is must-have. It must be visible and stylish, so this adress sign will be perfect! It is made of wood covered with silver, metallized paint. Insert it next to your front door!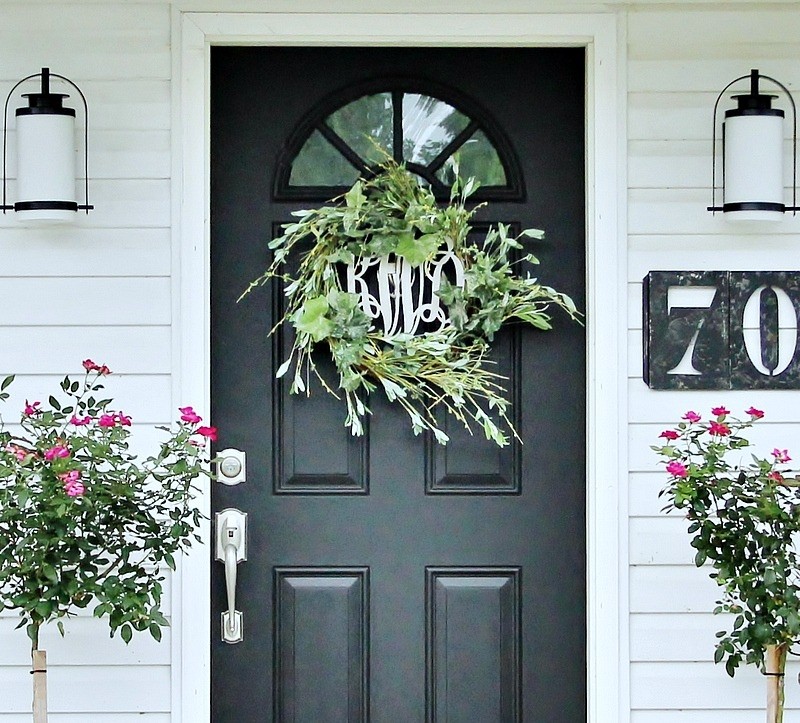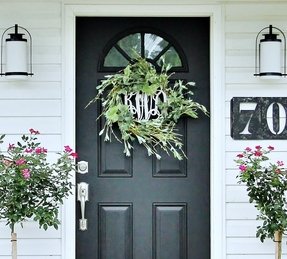 Accentuate your address properly by using those huge numbers that can be easily attached to a wall. Made of quality metal and covered in a bit weathered finish, each number is resistant to weather conditions, easy to read and easy to clean.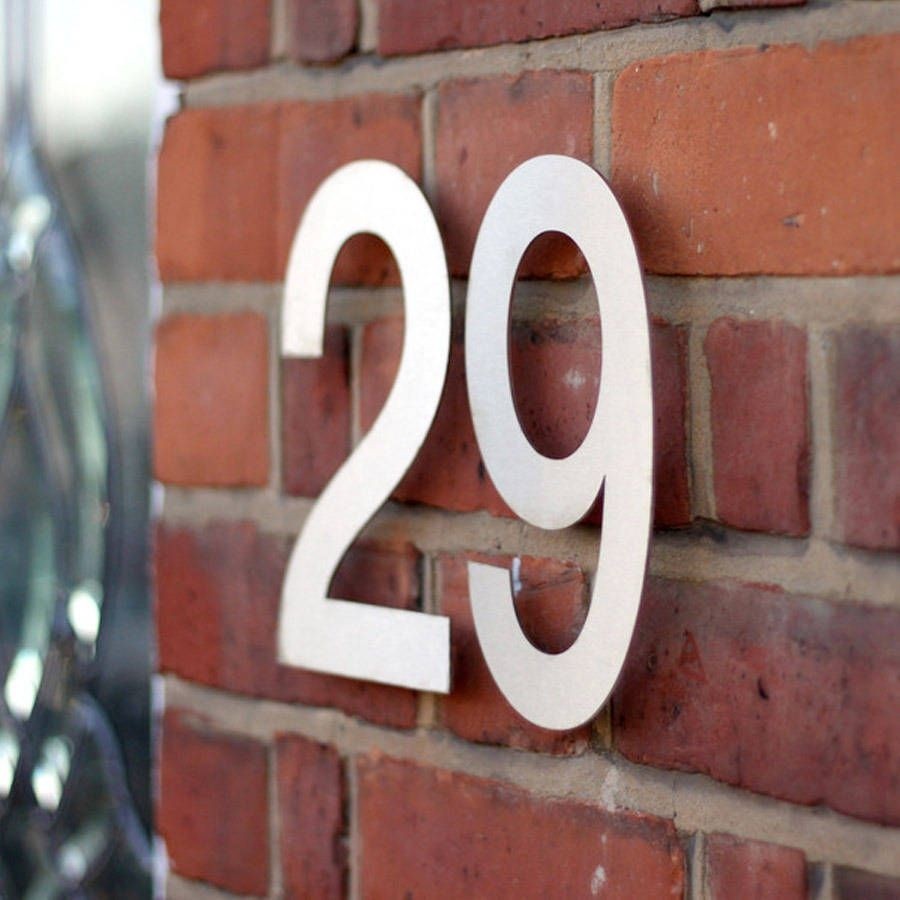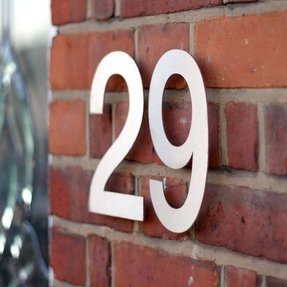 original_large-modern-stainless-steel-house-numbers.jpg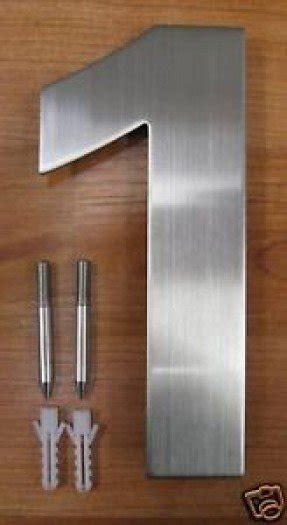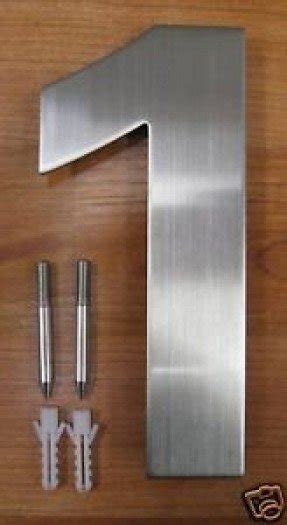 Home, Furniture & DIY > DIY Materials > Doors & Door Accessories ...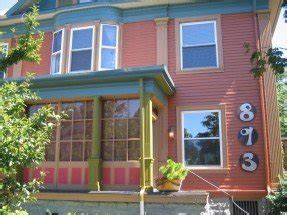 Large metal house numbers made from stainless steel and core 10 steel . Thees house numbers were custom made for this lovely B&B in Elm-wood New york.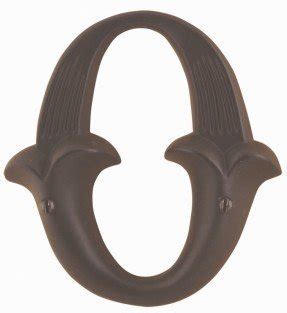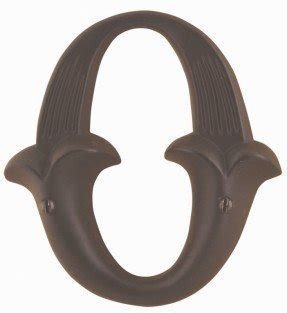 Alhambra 4" House Number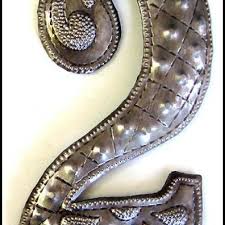 Metal House Numbers - 1 Number - Haitian Recycled Steel Drum Art - 4 1 ...