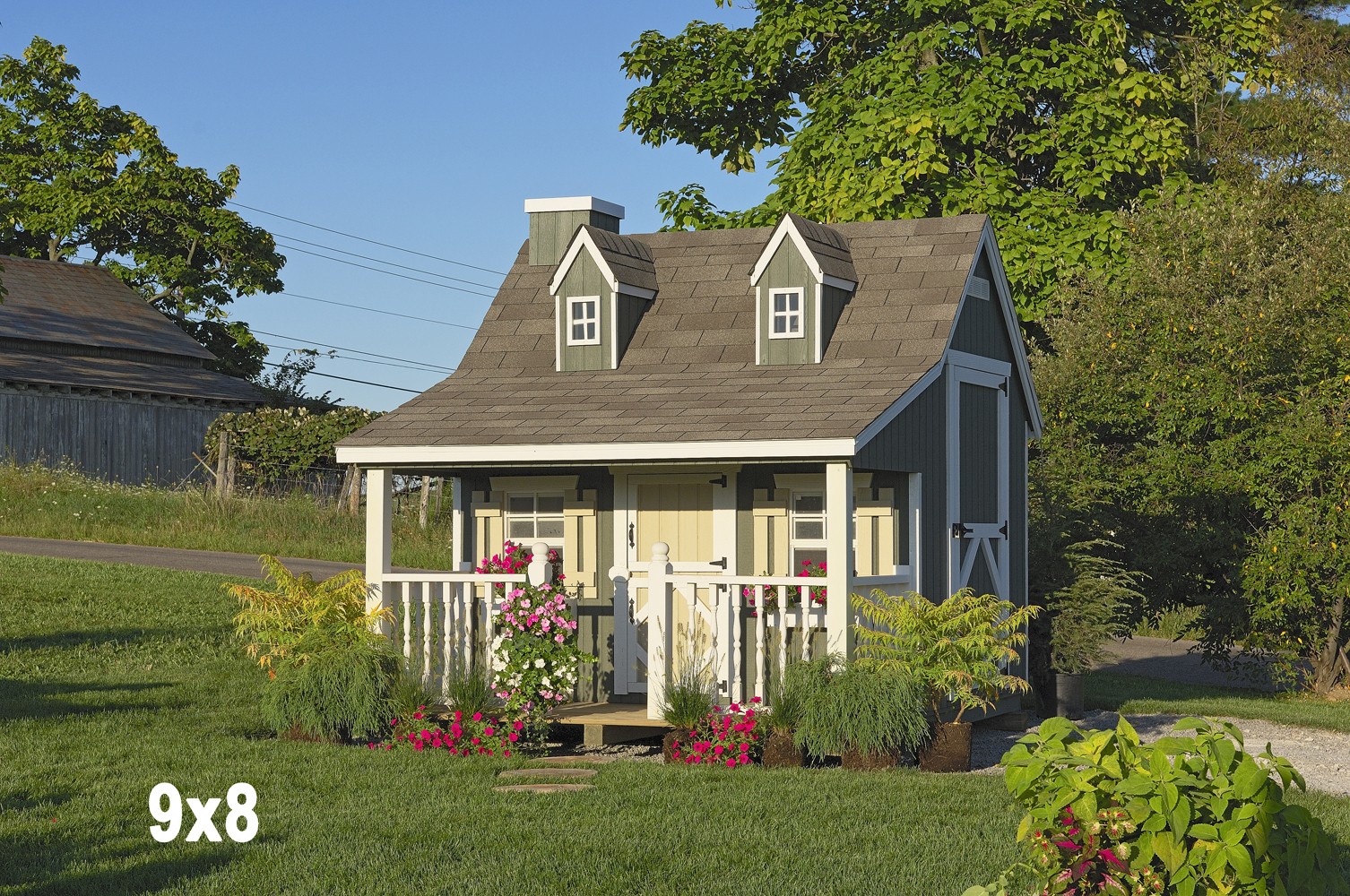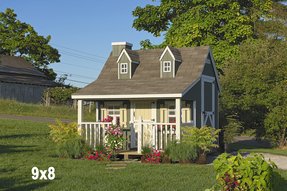 Pennfield Playhouse
This true to life cottage replica is perfect for imaginary tea parties, and historic pretend play games. The spacious 11' x 10' construction allows for both a child and adult door, as well as realistic detailing. The front covered porch, three dormers, and chimney are built to scale to make this good enough to live in.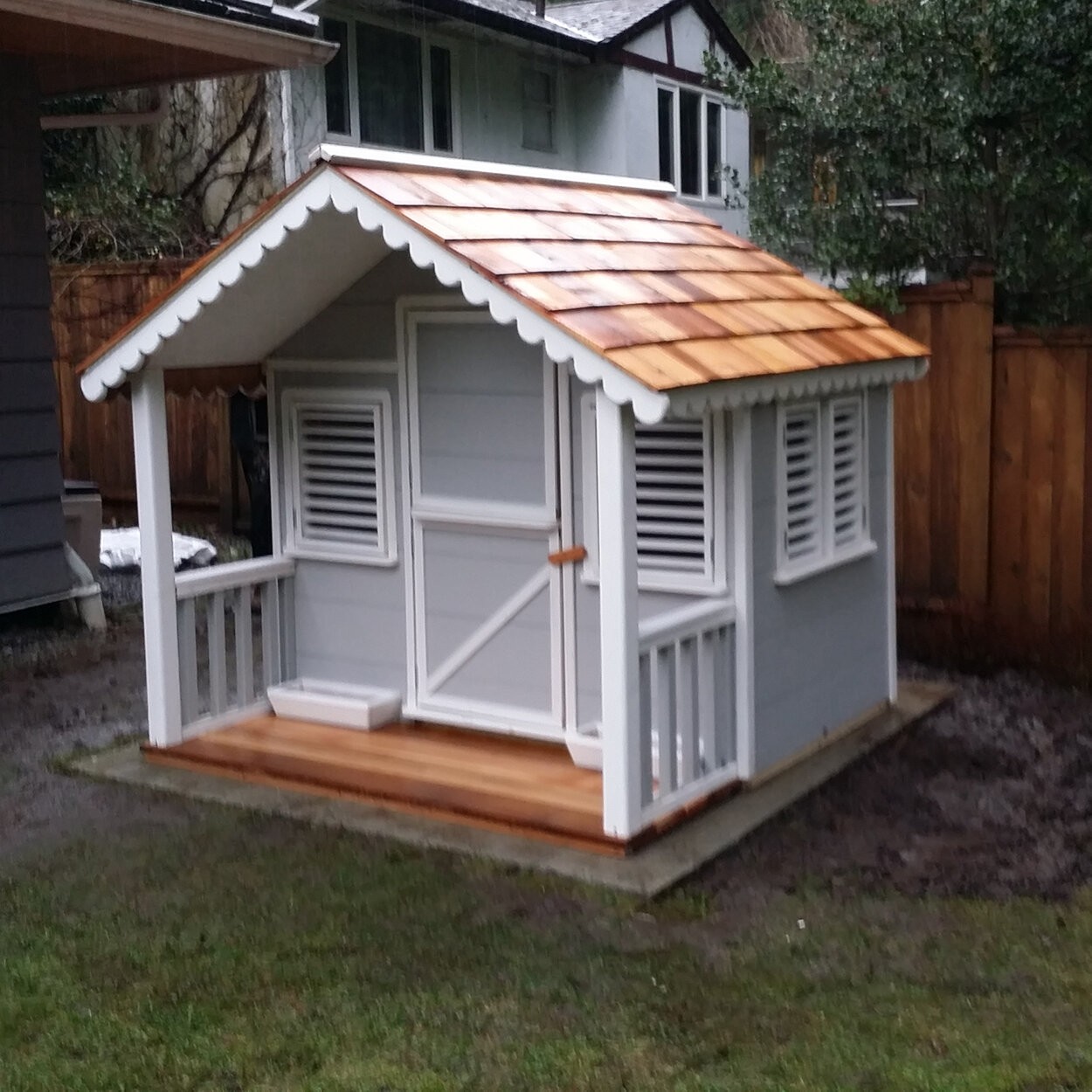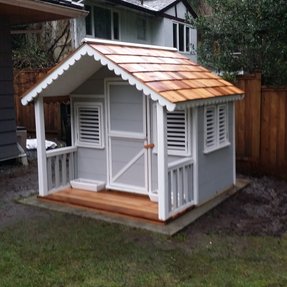 Little Alexandra Cottage 6.17' x 6.17' Playhouse
Your children will love playtime with this weather-resistant playhouse. Lifelike details are incorporated into this indoor and outdoor-friendly structure, complete with flower boxes, a front porch, cedar shutters, and rooftop shingles. This compact 74" x 74" x 72" playhouse is perfect for children aged three and over.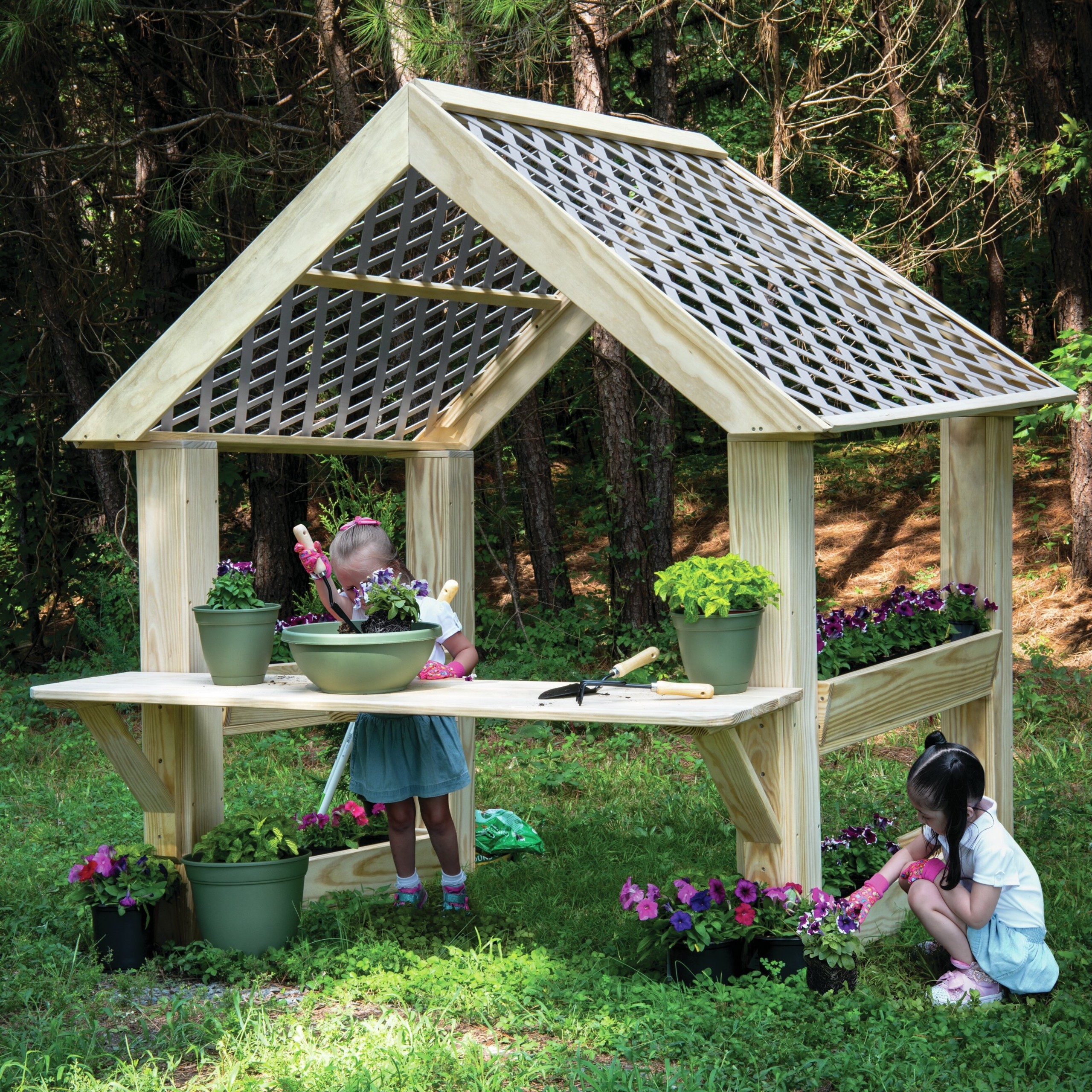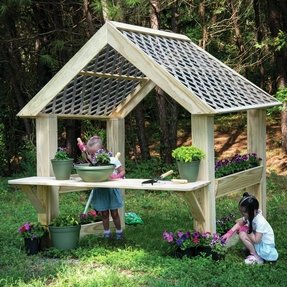 6.4' x 6.2' Indoor/Outdoor Solid Wood Playhouse
For play equipment that blends seamlessly into your yard, try this combination growing frame and playhouse. The 80'' H x 77'' W x 75'' D frame is constructed of solid nontoxic acetylated wood and features a lattice roof to accommodate vines, roses, and other climbers, and two garden boxes, for planting colorful perennials.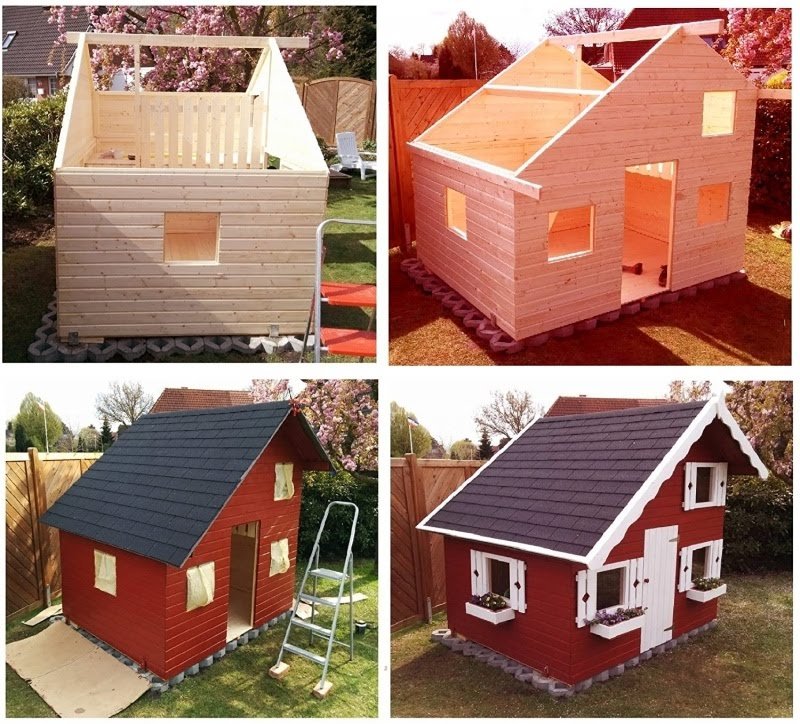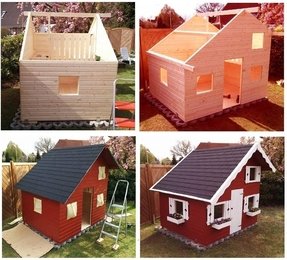 Allwood Playhouse Rascal
This all-wood playhouse provides a safety-conscious space, equipped with plexiglass windows, chemical-free wood, safety rail, and anti-slip steps. With a 41 sq. ft. interior, this well-sized playhouse is made from slow grown Nordic Spruce, a premium material, and even features a secret 25 sq. ft. loft for nap time.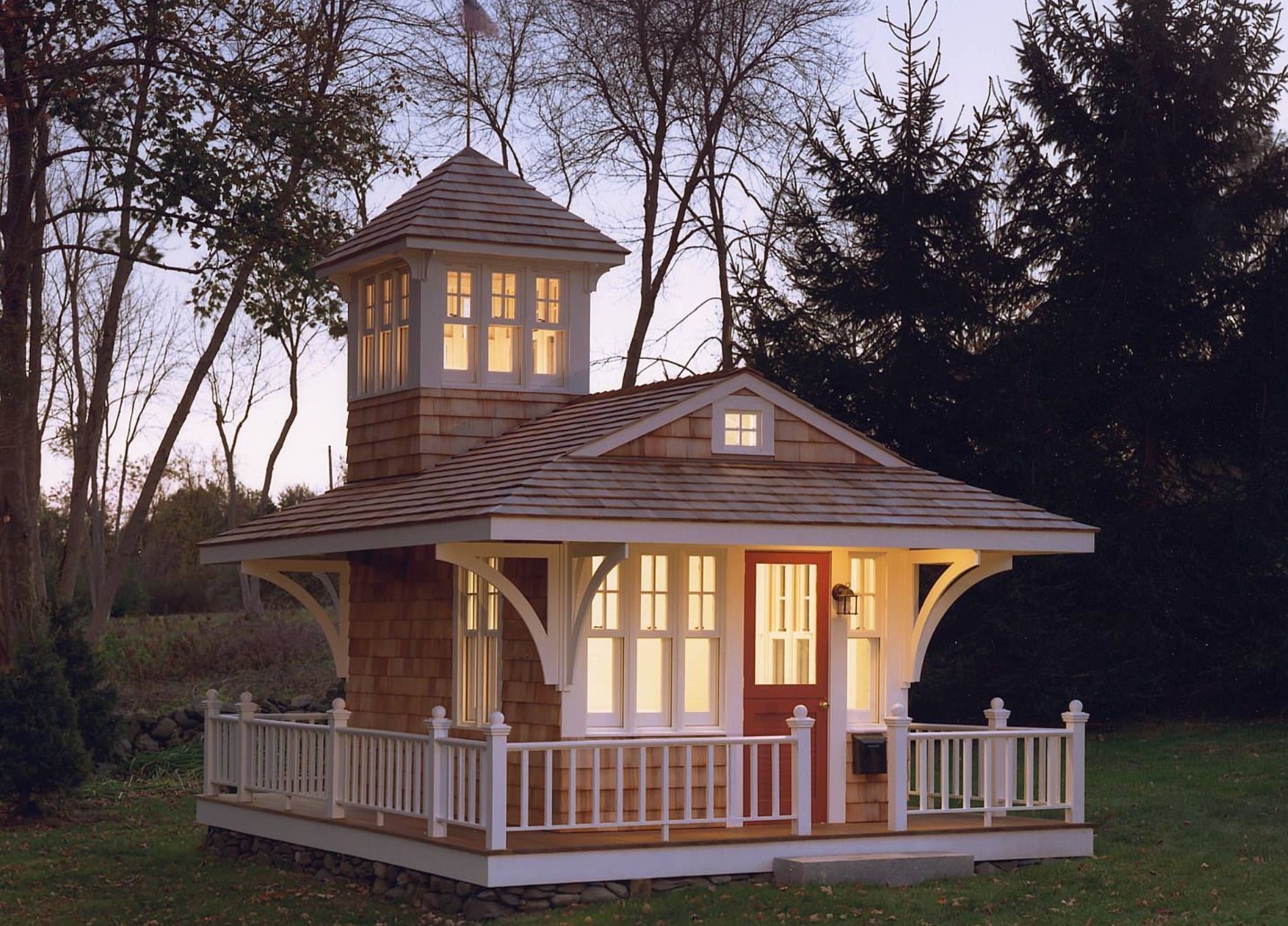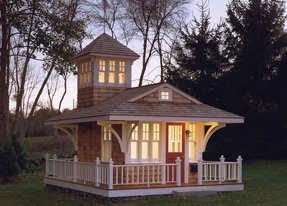 Playhouse traditional kids providence
A fantastic playhouse for older kids, that looks like a genuine house. It's as gorgeous outside as it is inside, with a high-pitched roof, stylish glass windows, a white-fenced porch, and a small tower with a cozy room.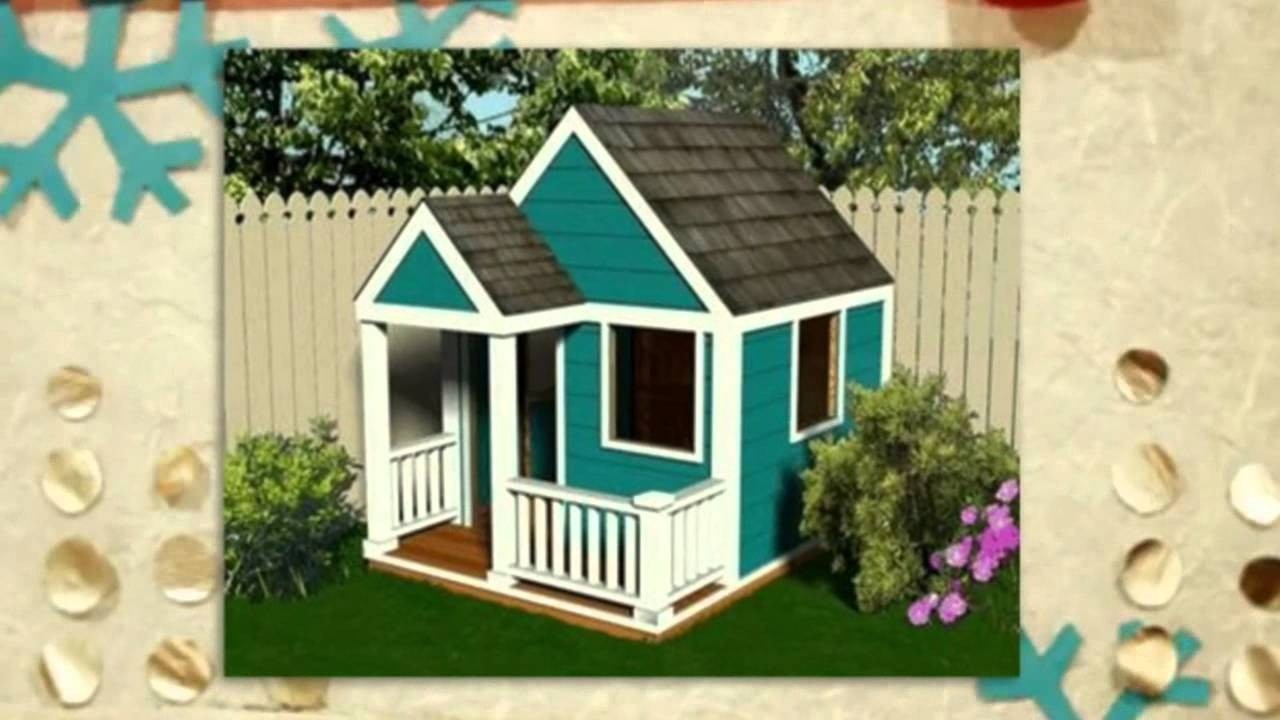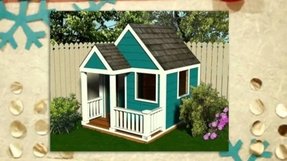 Simple Wooden Playhouse Plans 6 X 8 Diy Pdf Instant Download
DIY lumber playhouse for backyard: the design is worthy of note, it looks very realistic with its white railing, large open room, a front porch and gabled, slates covered roof. You get instruction with graphics.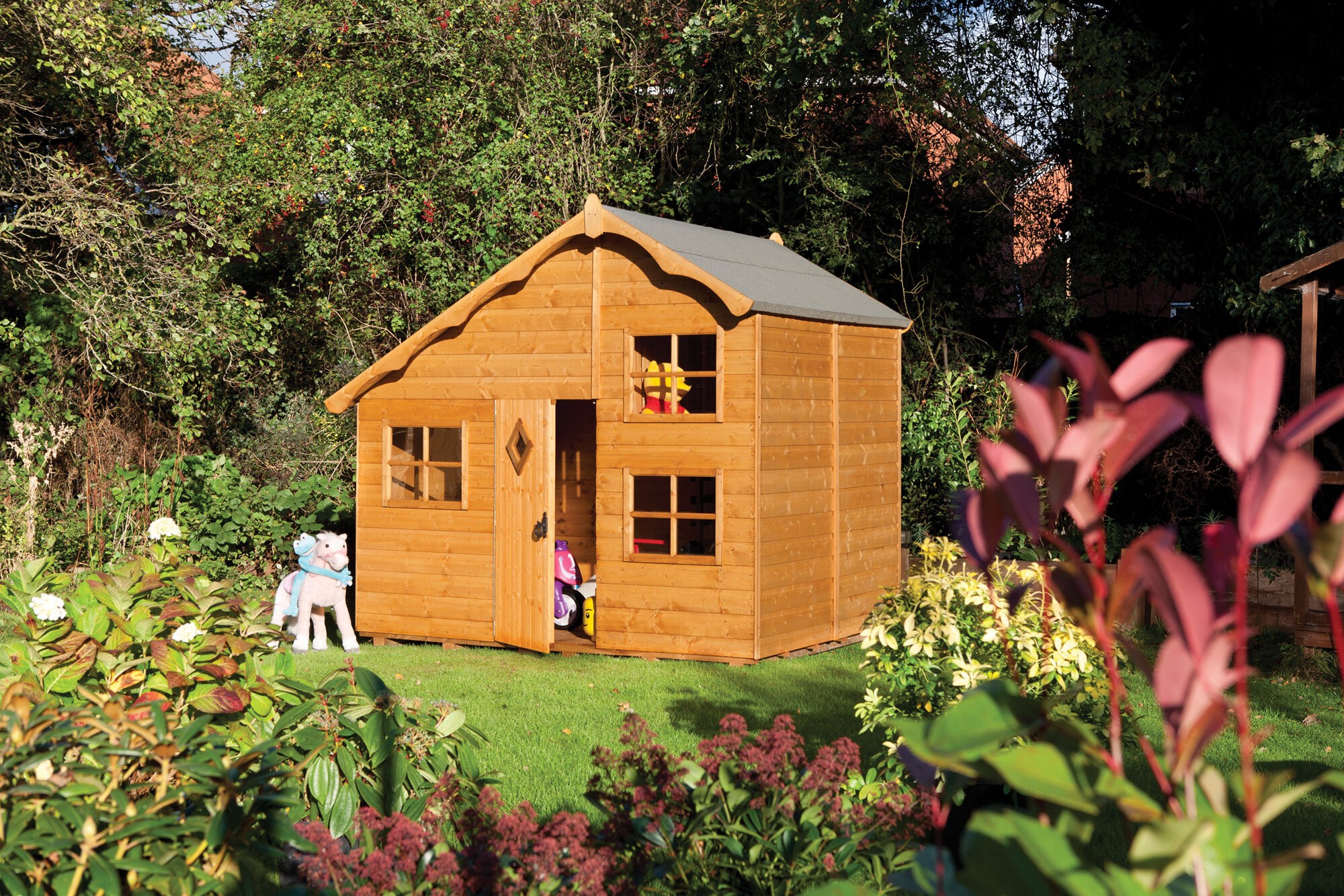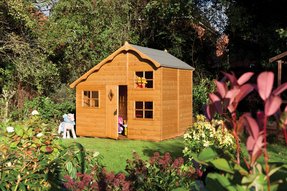 Swiss Cottage Playhouse
Give your kids the perfect summer with this amazing Swiss cottage playhouse. Designed from wood, the playhouse comes with a raised roof and a beautiful brown finish that will fully complement your landscape. It's also extra-large, giving your kids enough room to play and enjoy.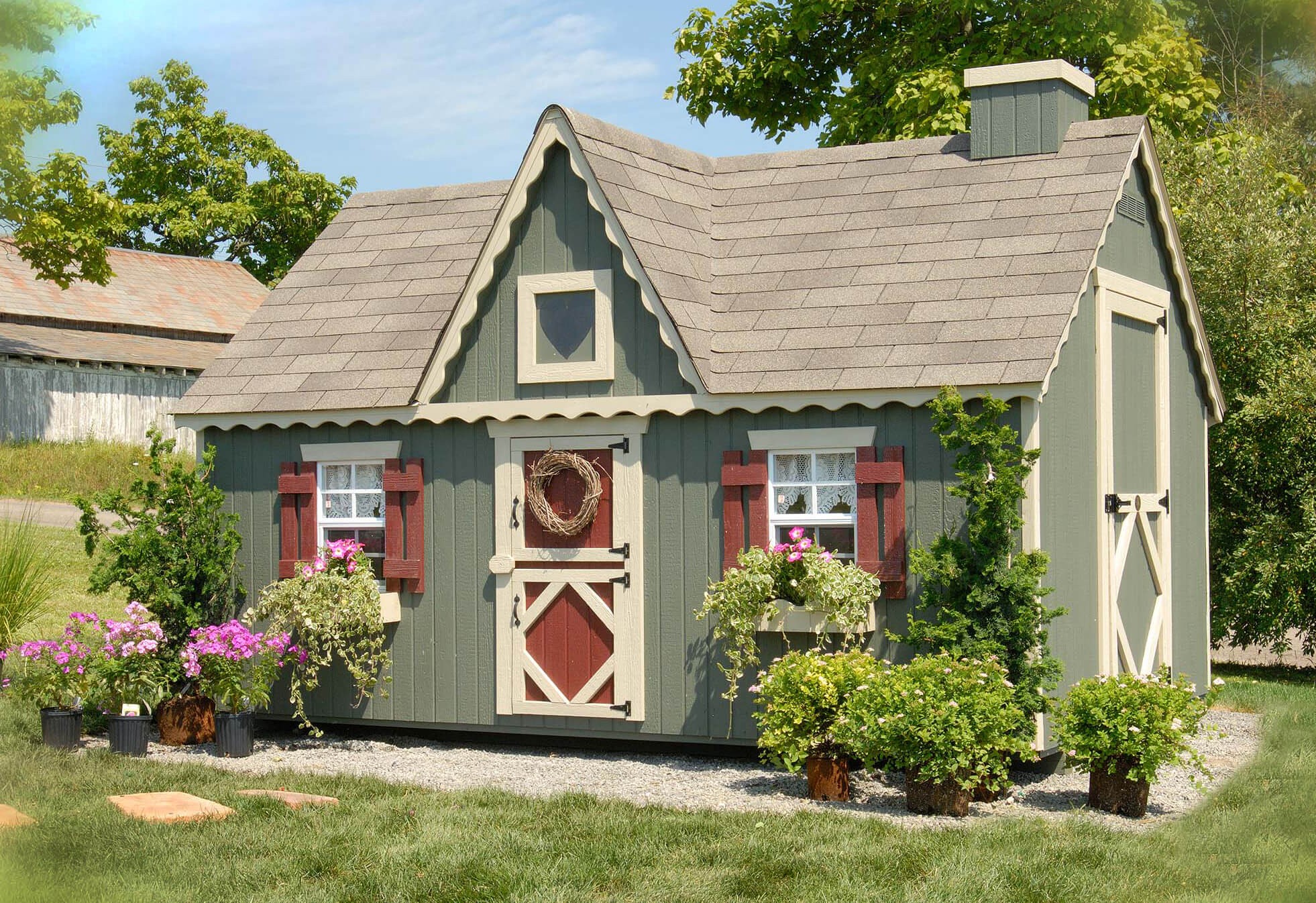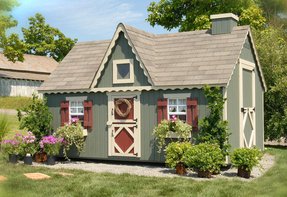 Victorian Playhouse Kit with No Floor
Charming large outdoor playhouse for kids. It is made of pinewood with a weatherproof painted grey, white and brown finish. It has 2 doors, plexi-glass windows with shutters, inside stairs and a double-sloped roof with a loft and a chimney.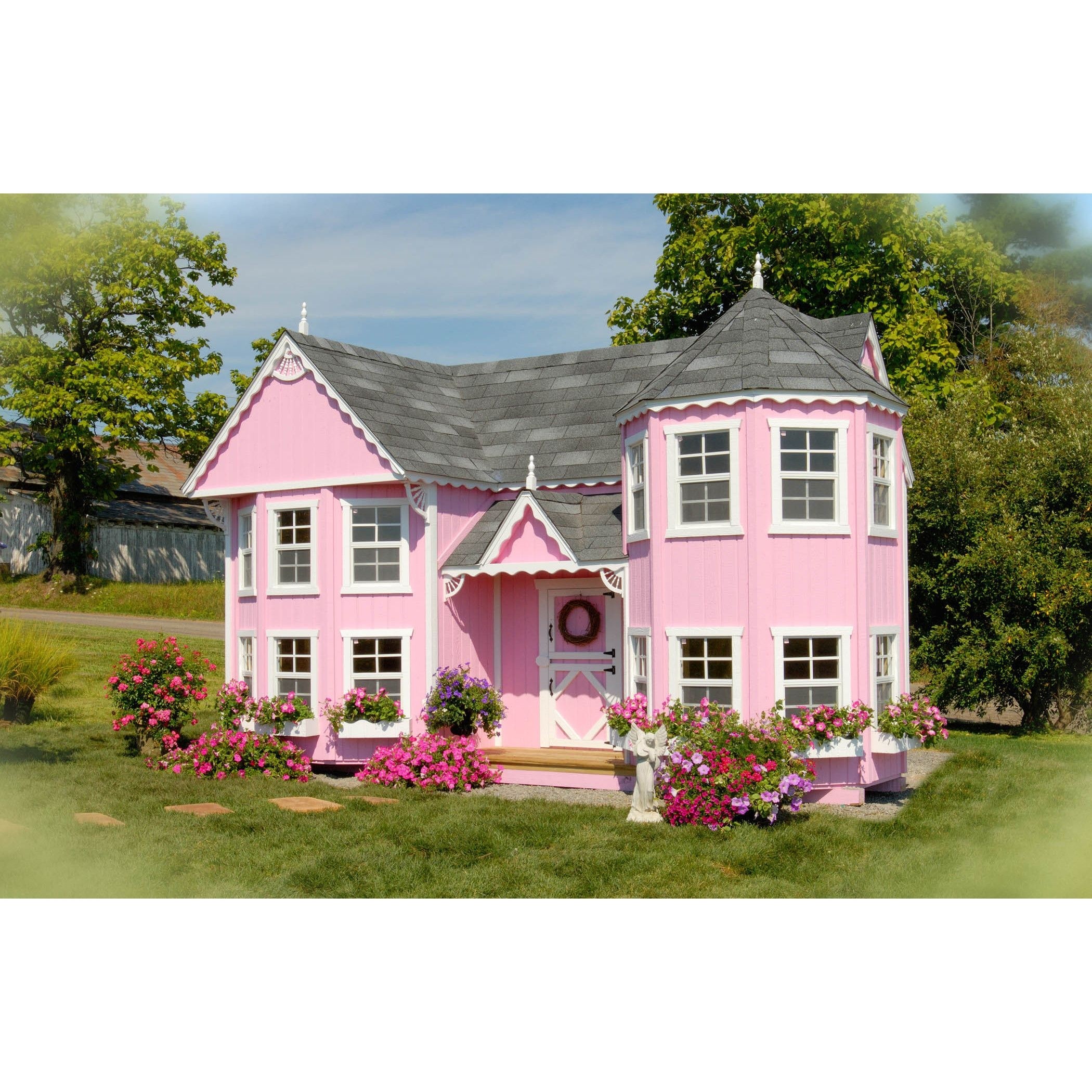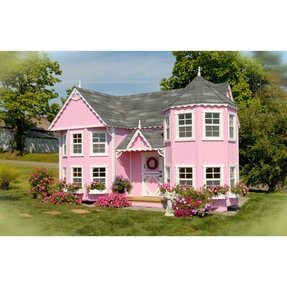 Sara's Victorian Mansion Playhouse Kit with Floor
This impressive and very chic Manion playhouse kit with floor is a great place to play for children that will look beautiful in the garden. Beautifully crafted details make it look very realistic.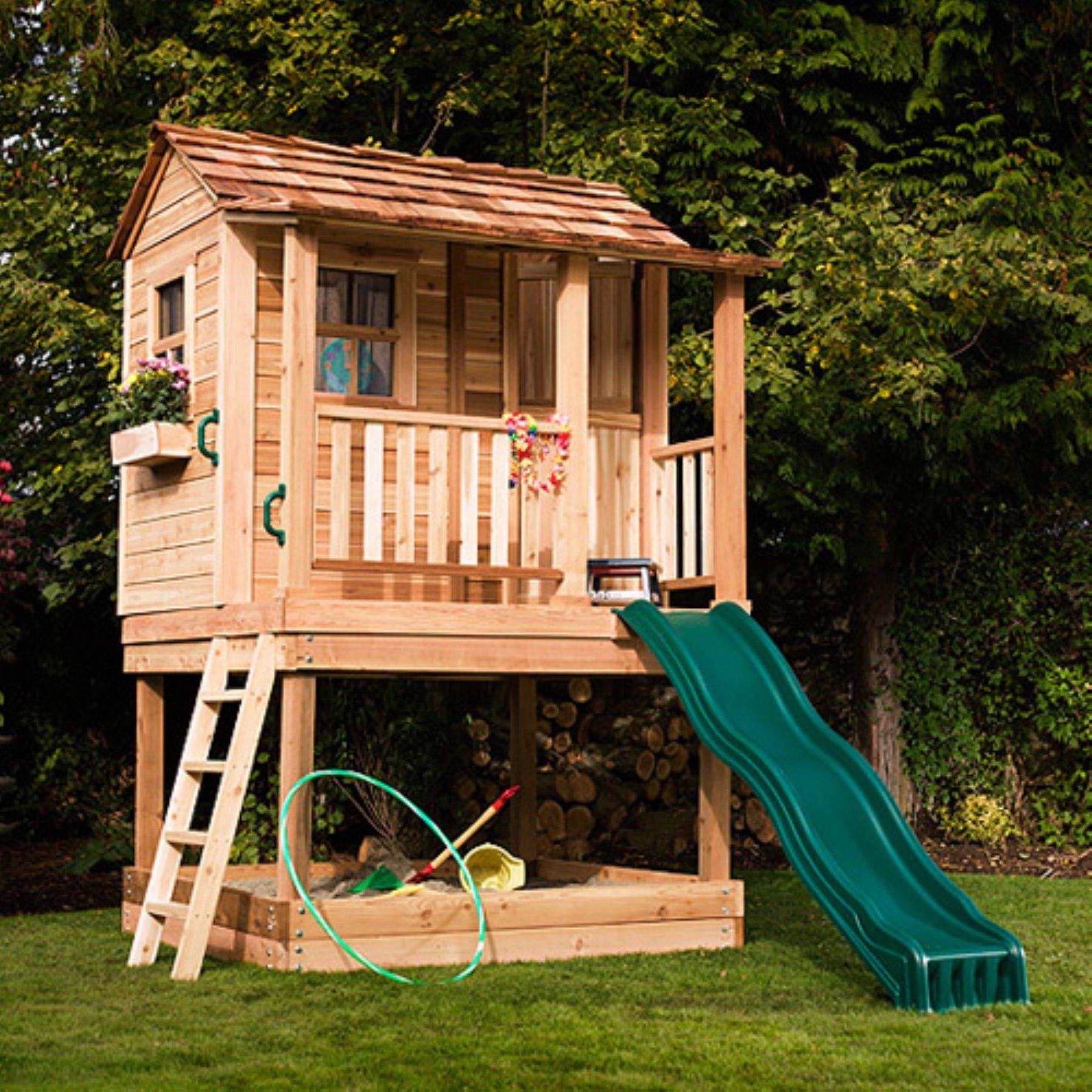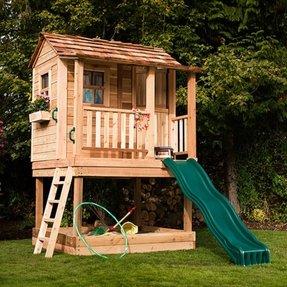 6 x 6 little squirt playhouse
A fantastic outdoor playhouse made of solid wood, which has everything kids love. The upper part is a charming house while the bottom part is a large sandbox. One side also features a slide for even greater fun.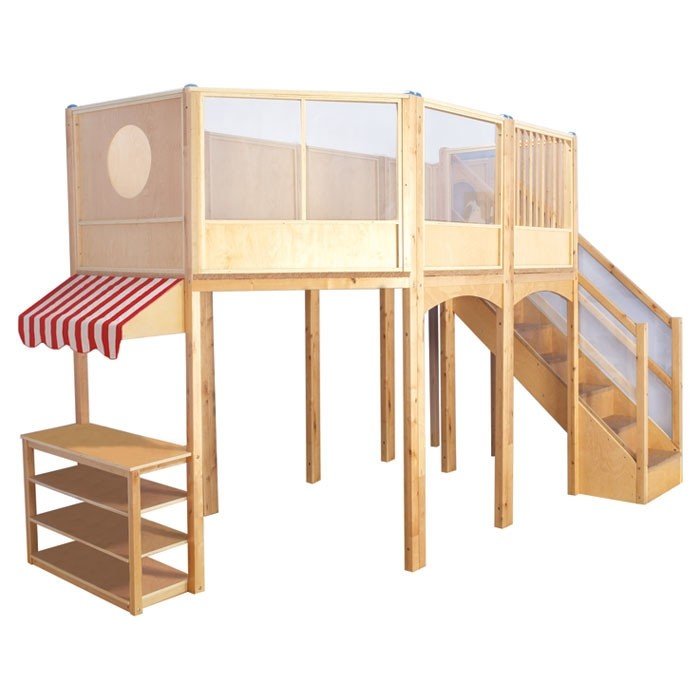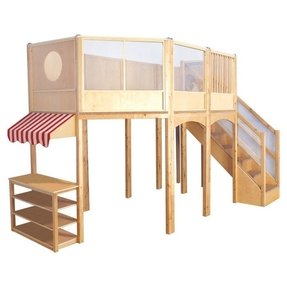 Loft Market Playhouse
This well-made solid wood construction market loft playhouse is a great place for children to play. Works great in every place where toddlers come. Numerous cupboards and plenty of space to play We assure plenty of options to use.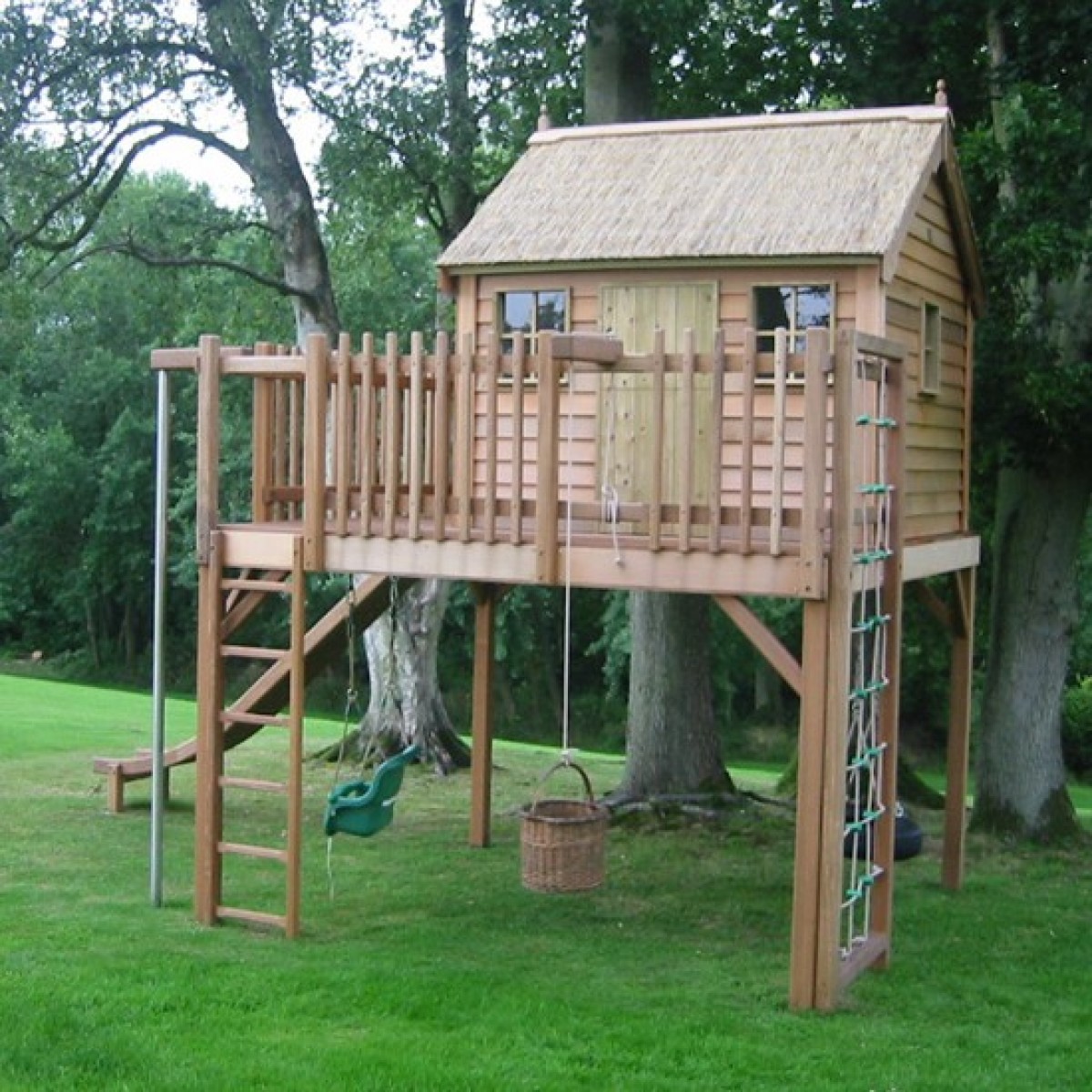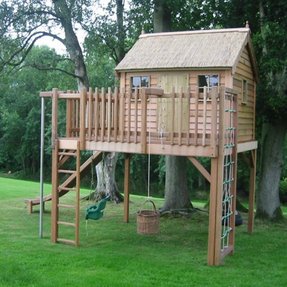 A fantastic playhouse for outdoors, assembled of sturdy wood planks and several fun embellishments. It comes with a high-pitched roof, glass windows, a fenced deck, a rope ladder, a traditional ladder, a slide, a slide pole and a pretty swing.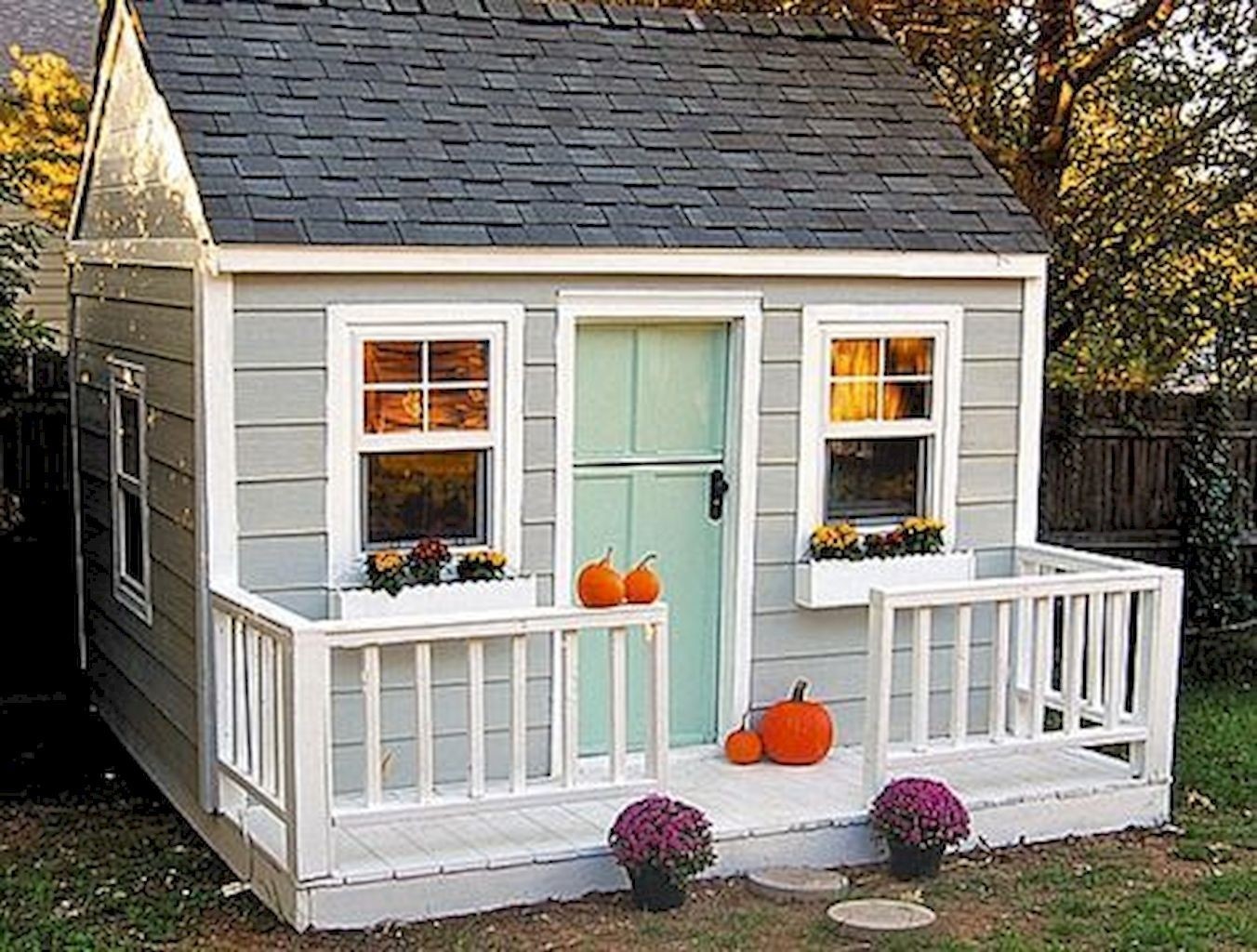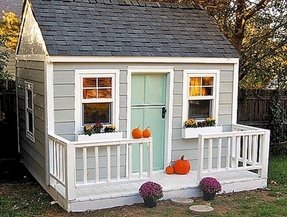 The lovely and exceptionally impressive playhouse for older children is a great way to inspire many great games. A Beautiful design reminiscent of every detail the real home delights, giving children a great place to play.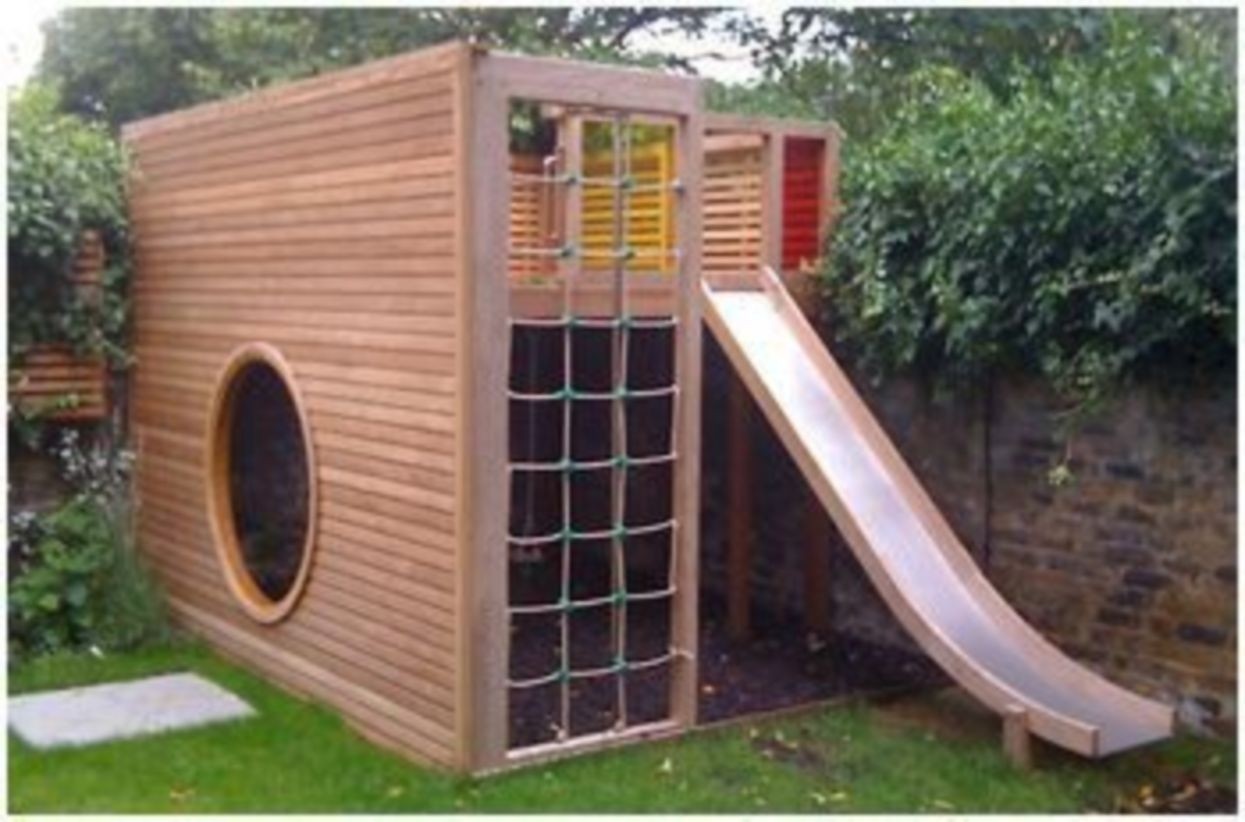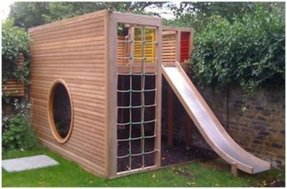 An amazing outdoor playhouse for children, that will show them long hours of crazy fun. Made of durable wood, it contains a hollow round mirror, a rope ladder, a swift slide, and a properly secured sun deck.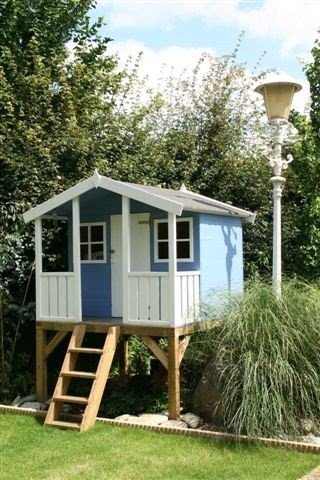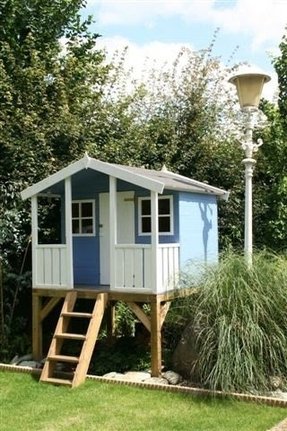 Beautiful and very solidly made tree house is a great combination of attractive design and space to have fun. The captivating colors of white and blue delight and make the whole look beautiful in the garden.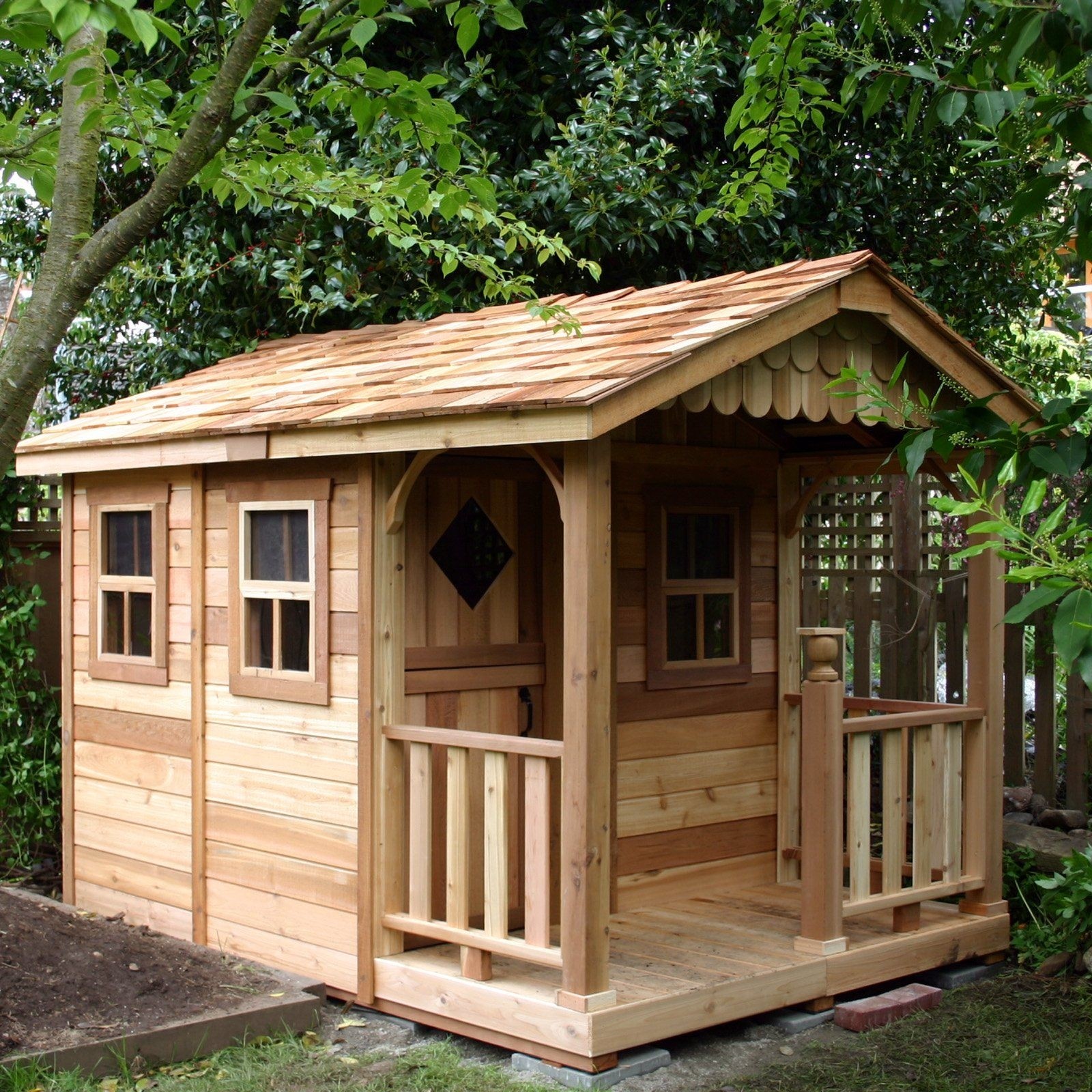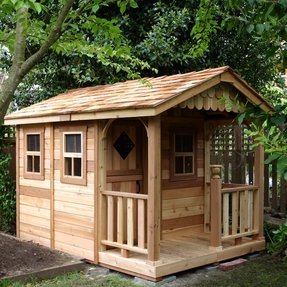 The playhouse for older kids, in your own garden, made of natural wood is a dream for both children and their parents. Made in the Dutch style, with a porch and the possibility of adding a slide. Made of cedar wood, with a reddish variety.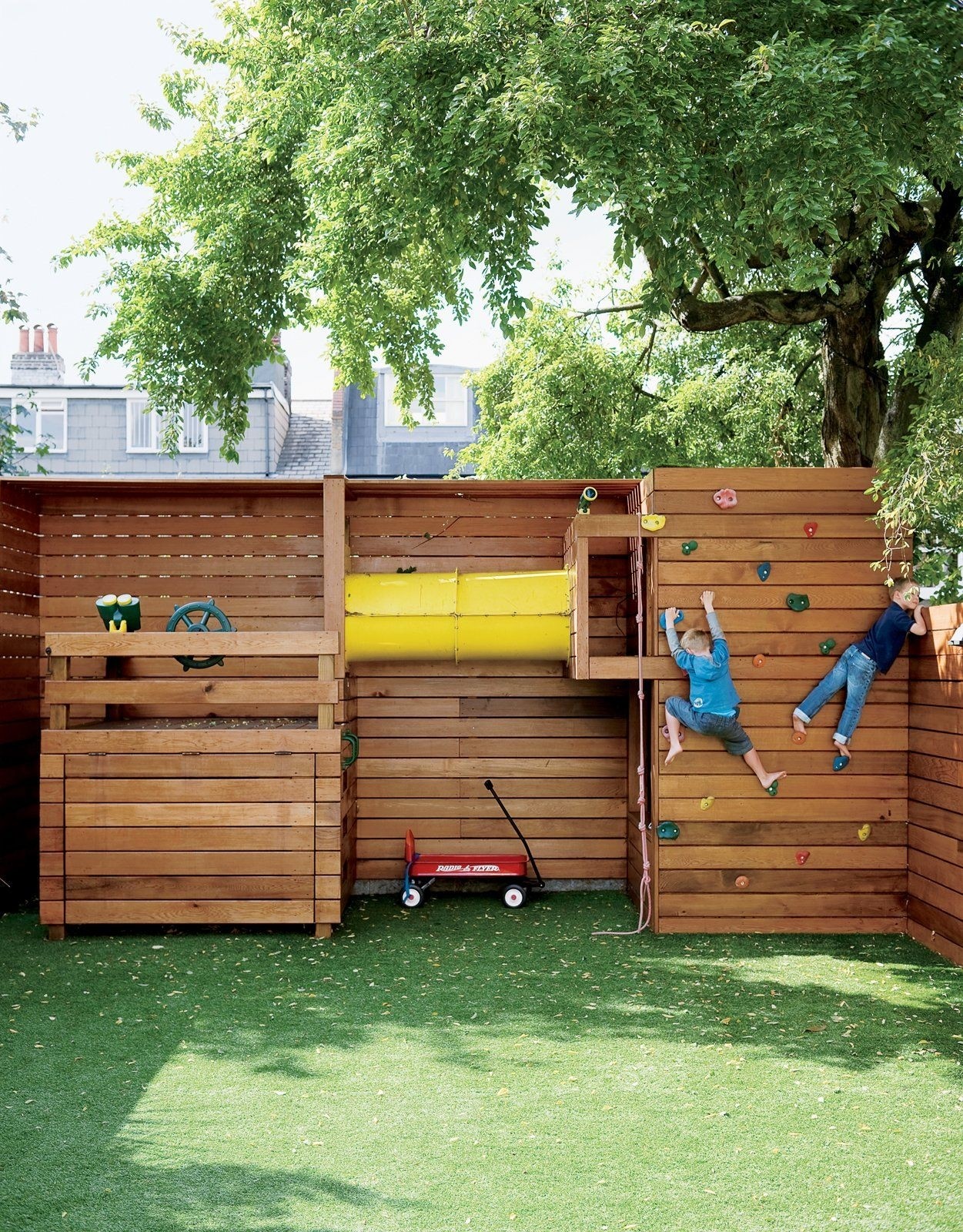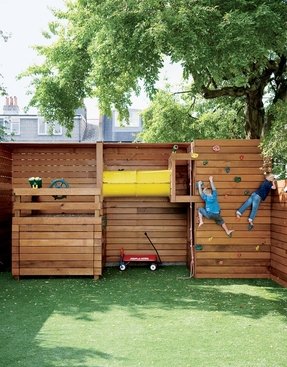 DIY outdoor playground with wooden playhouse and a rock wall for climbing - fitting for younger kids. Even four years old can climb here. Colorful paint applied to the rocks make the whole visually attractive.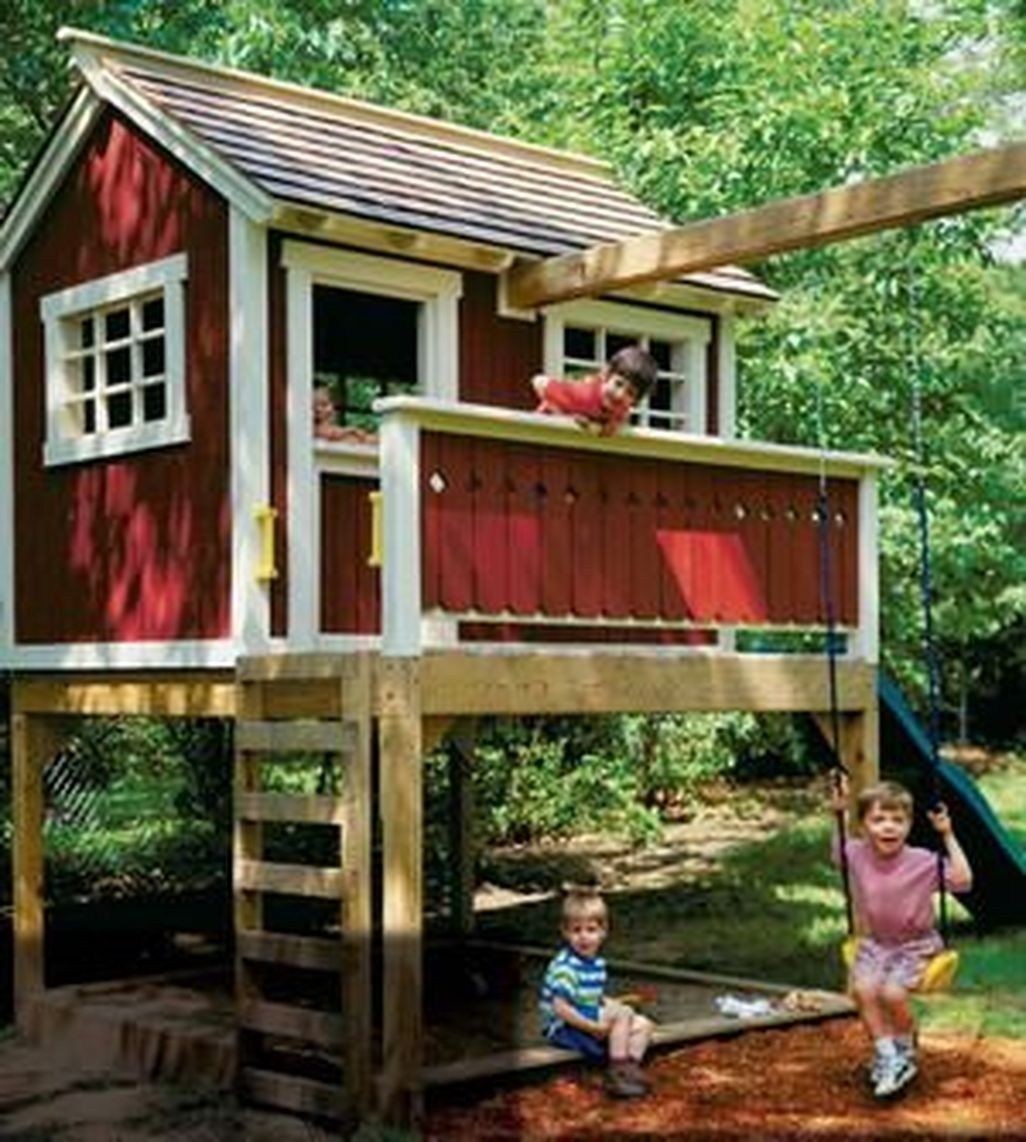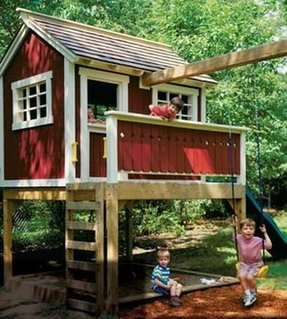 It is important that the child has his space outside the home. May have his asylum in the form of a wooden playhouse for backyard,built with the hands of his father, or bought in this form-with:red hues,white windows,raw wood at the base and play equipment.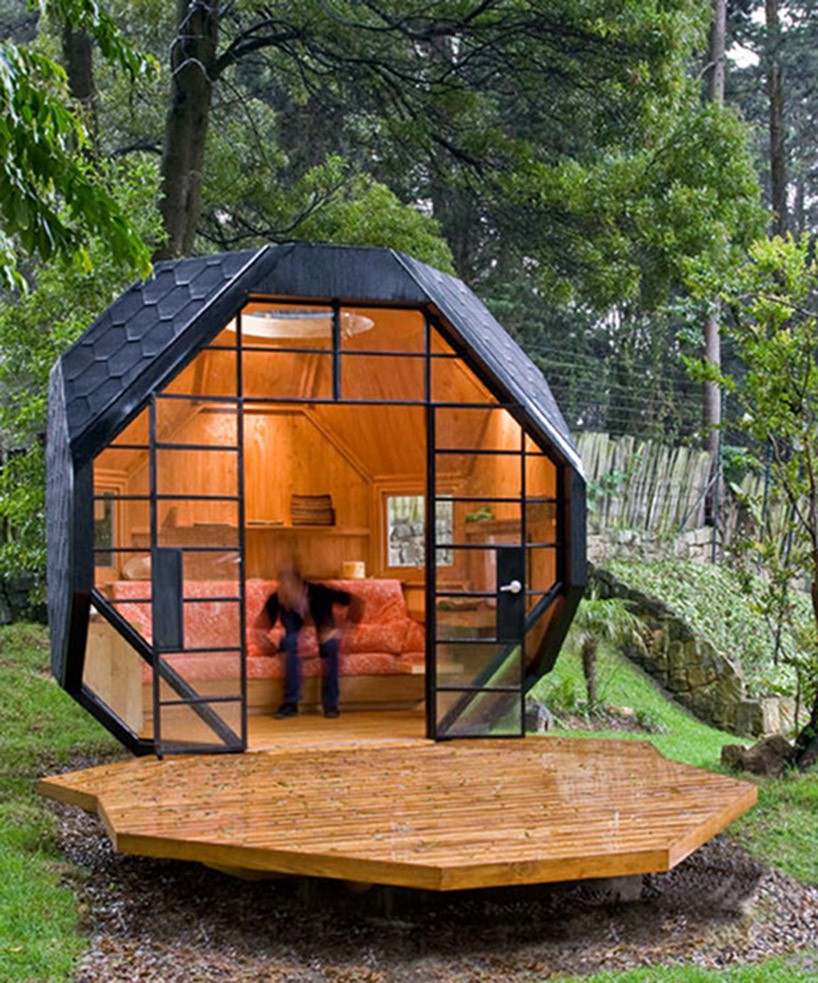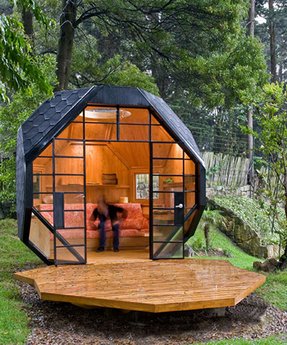 backyard-playhouse-for-kids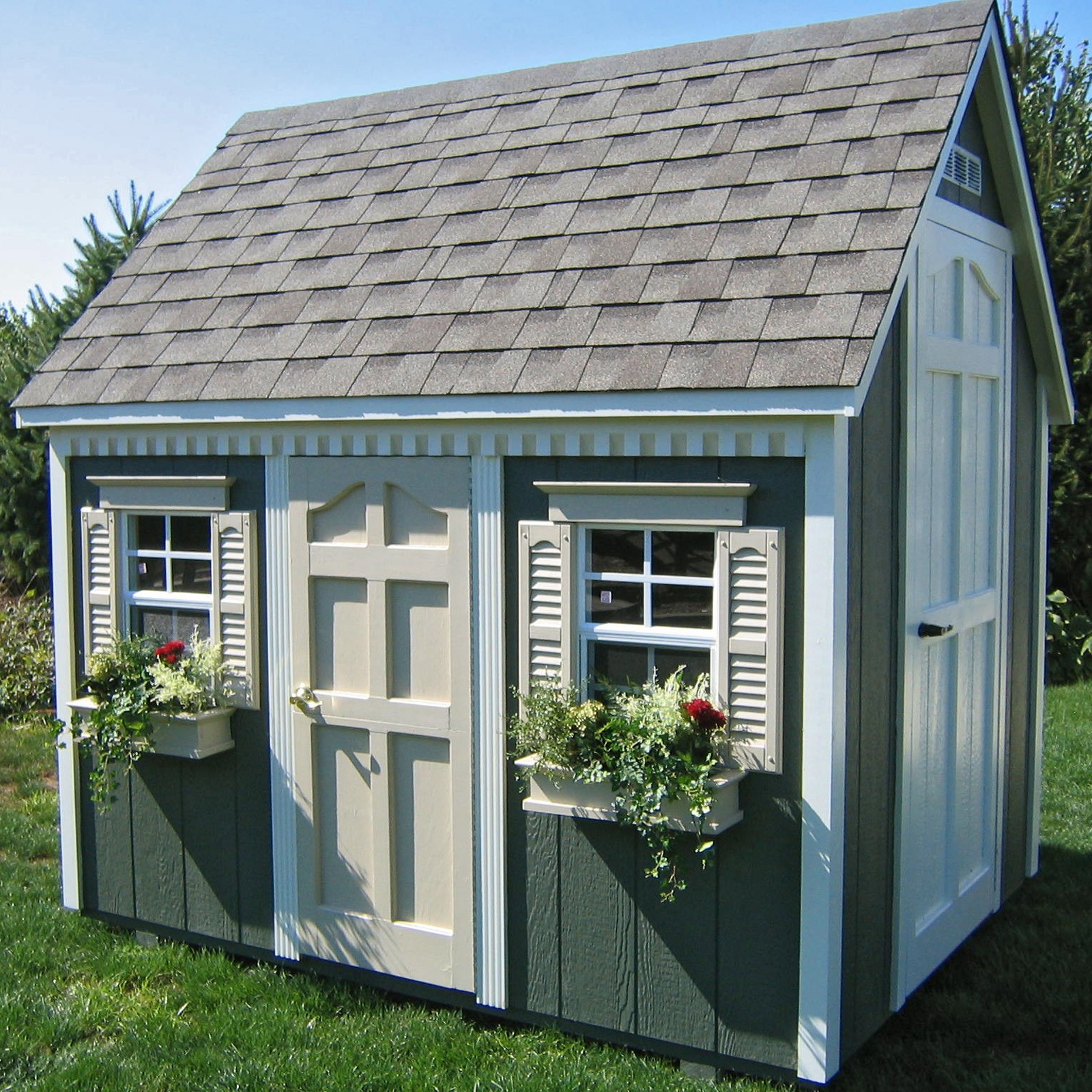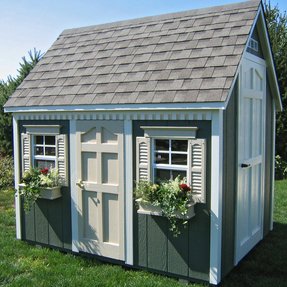 Even older kids need there time alone or just place to have fun with friends, without parents. In this case, playhouse for older kids made of wood, which is a copy of normal family house would be perfect, with wooden graphite, and whiteboards.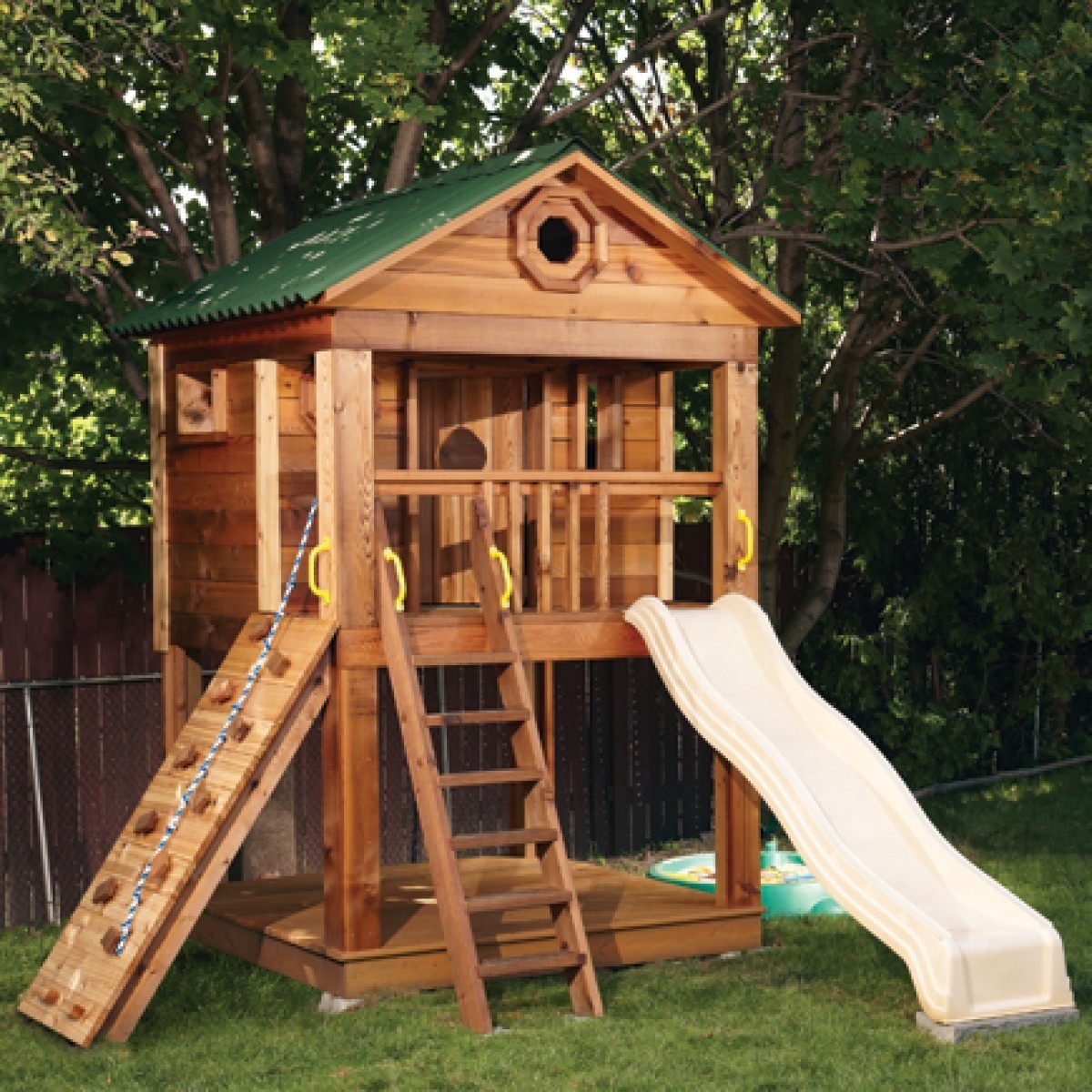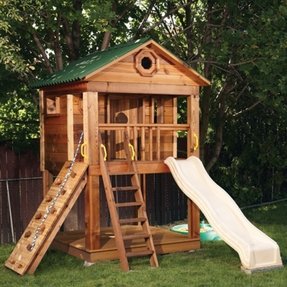 Just look at this awesome kids playhouse with everything a child might want to have in their garden playground! A slide, a handy climbing wall and a little house to play outside when the weather is nice.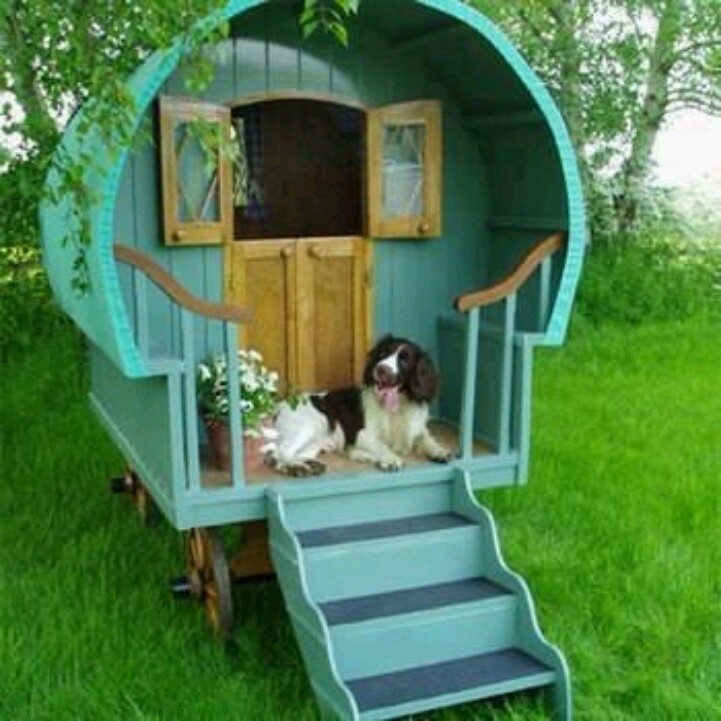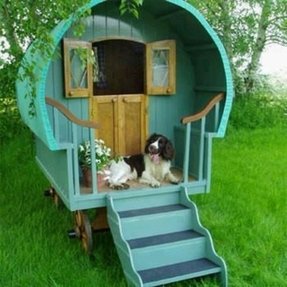 Dreamlike playhouse in shape of carrige. Construction is made of wood and fitted with stairs. It is resistant to rust and harmful weather conditions. Great addition for the garden, patio and others outdoors place.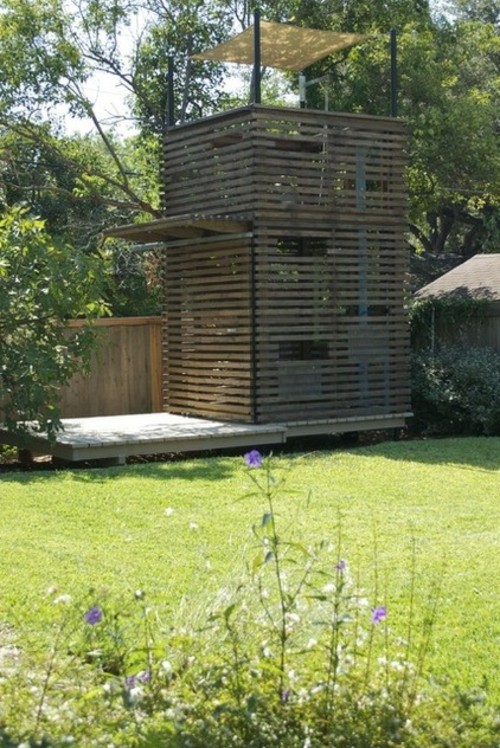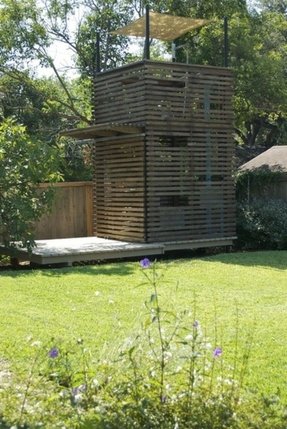 playhouse for older kids interior design ideas kids playhouses ...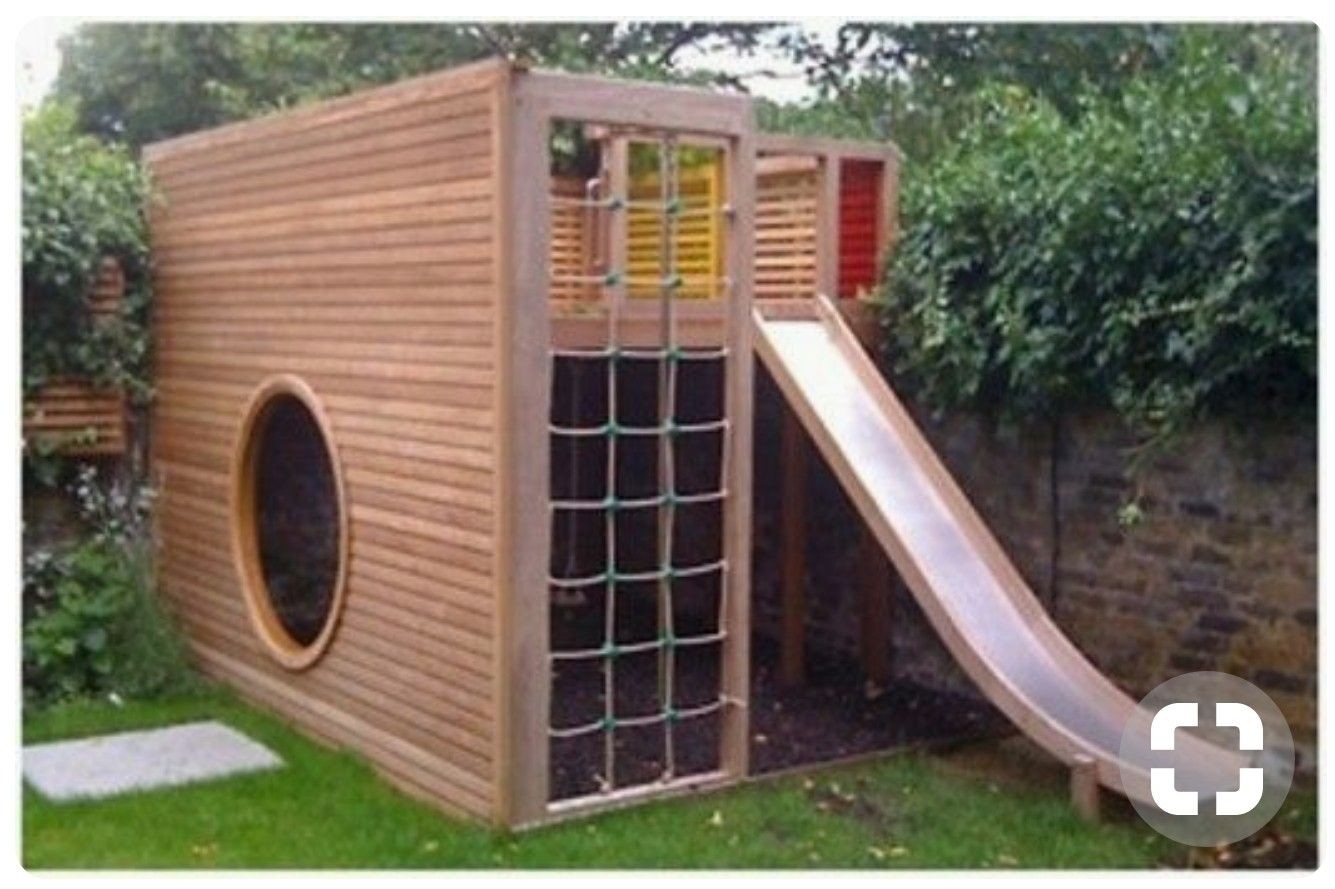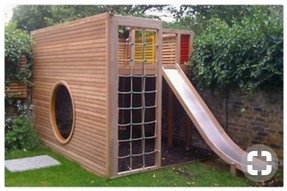 A wonderful playhouse that your kids will absolutely love. It features a few clever ideas that promote spending time actively. There is a slide and a climbing net that lead to a spacious terrace. A solid wooden construction.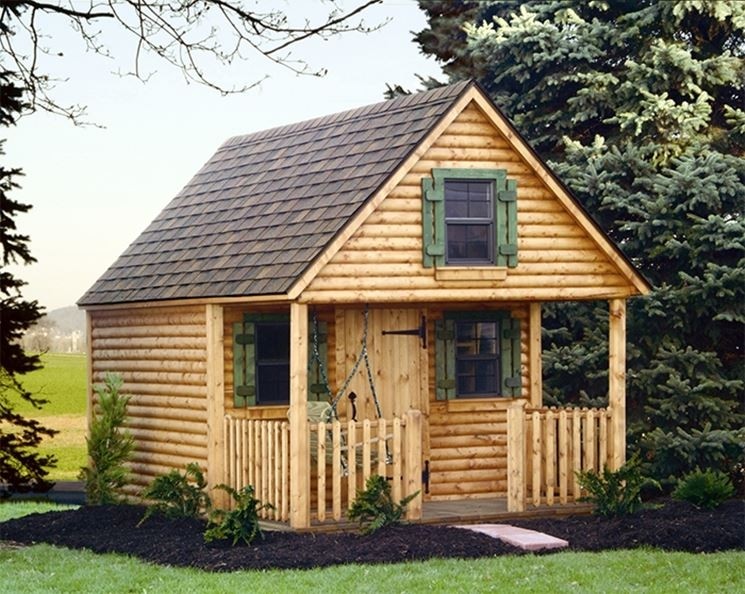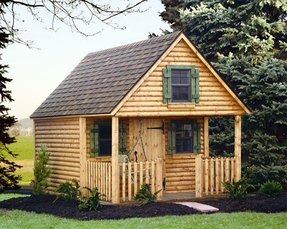 Select the best playhouse models for kids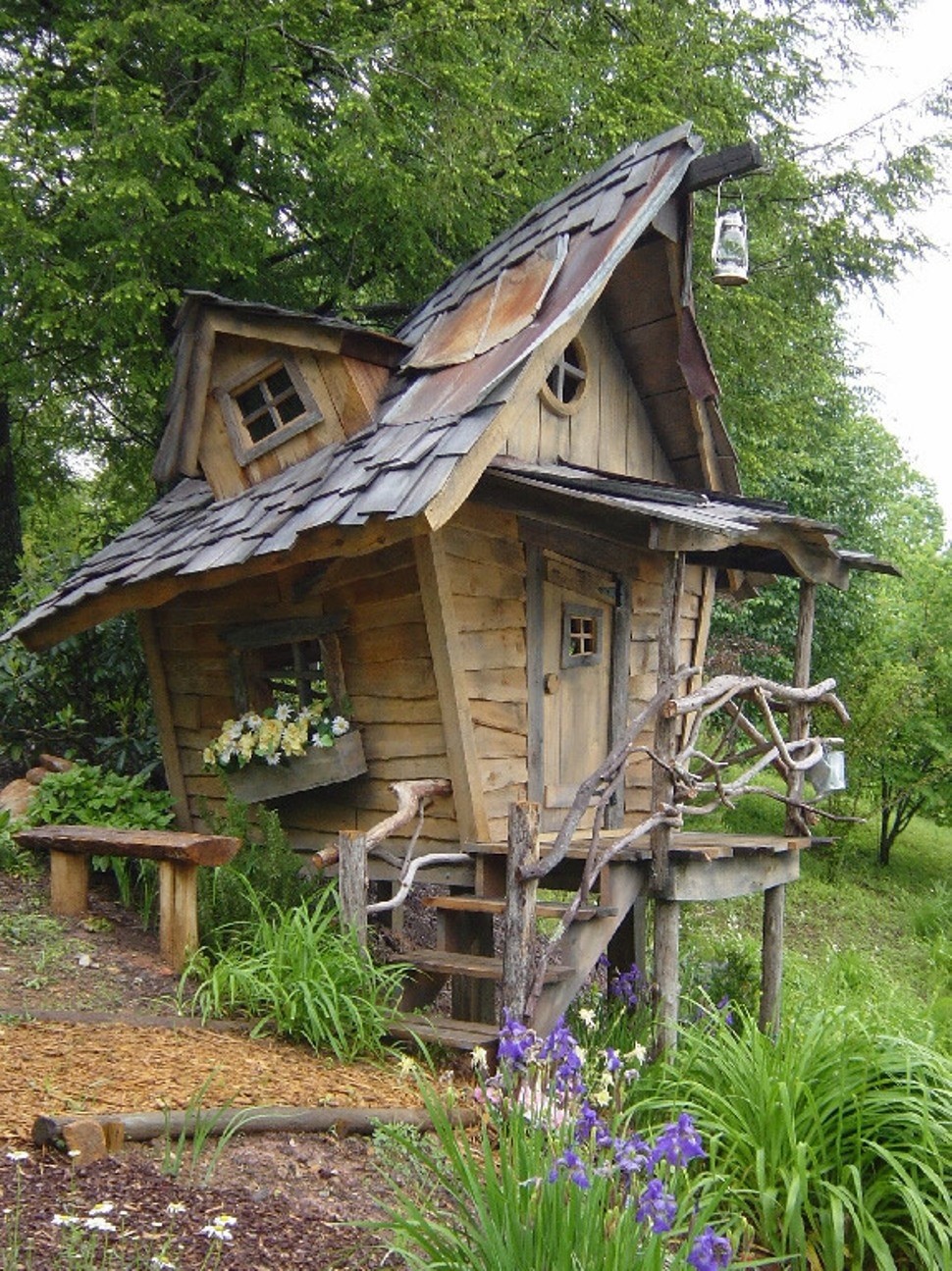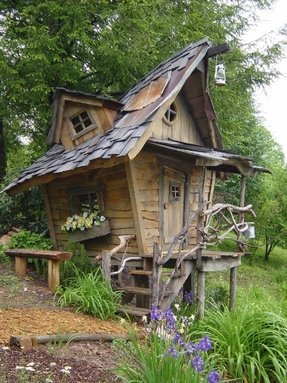 Thi is such an amiazing little house for fairies and gnomes, but this super sized fairy house has been scaled up and is ready for play! Great for kids as cottage playhouse in the backyard. Made from thick wood, decorated with small stairs.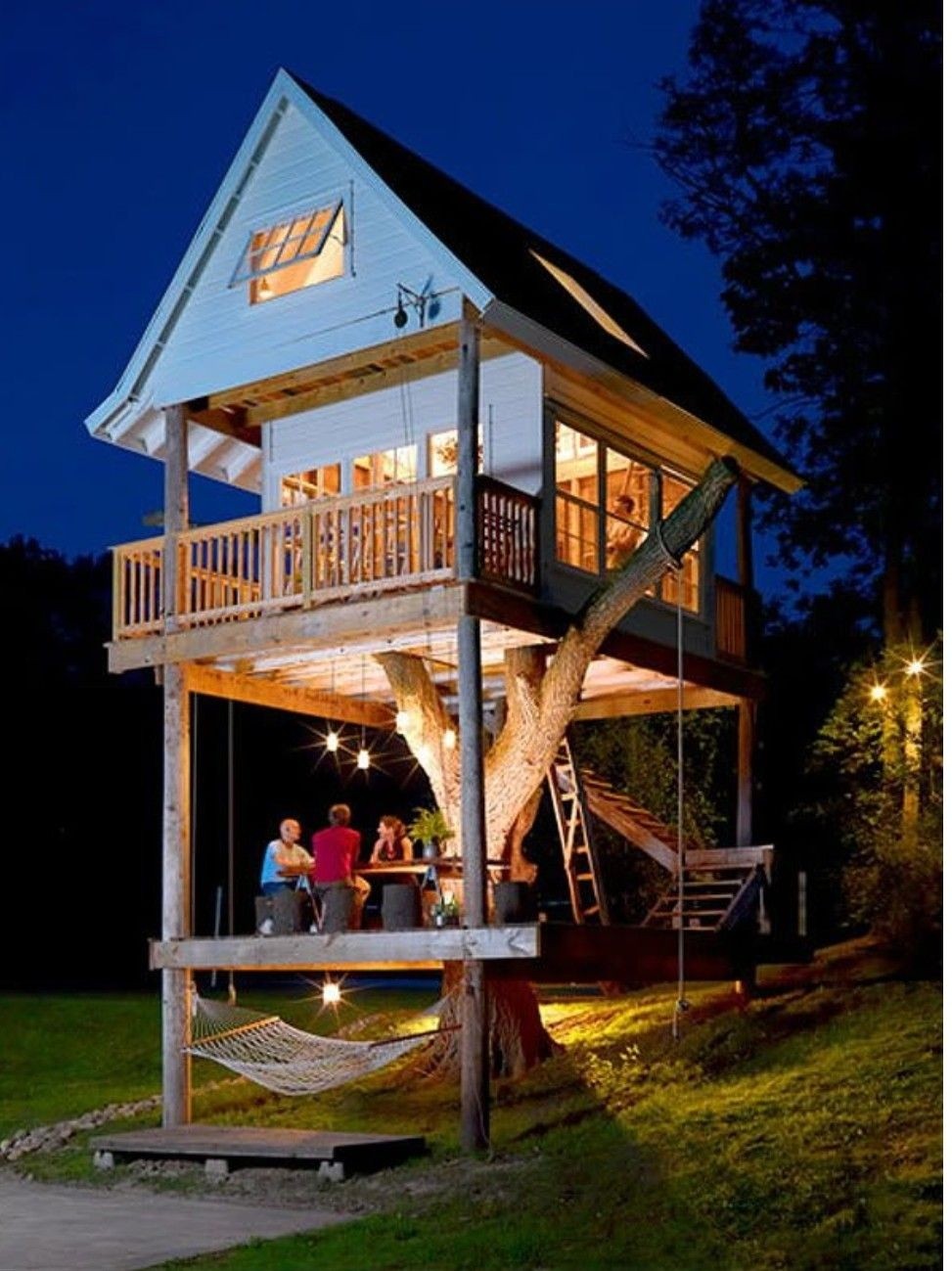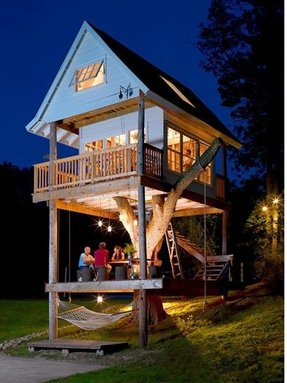 The playhouses are not only for children, it could be a perfect space to have fun in adults world. If you have a strong tree, there is no contraindications to build the bigger tree house and invite your adult guests there.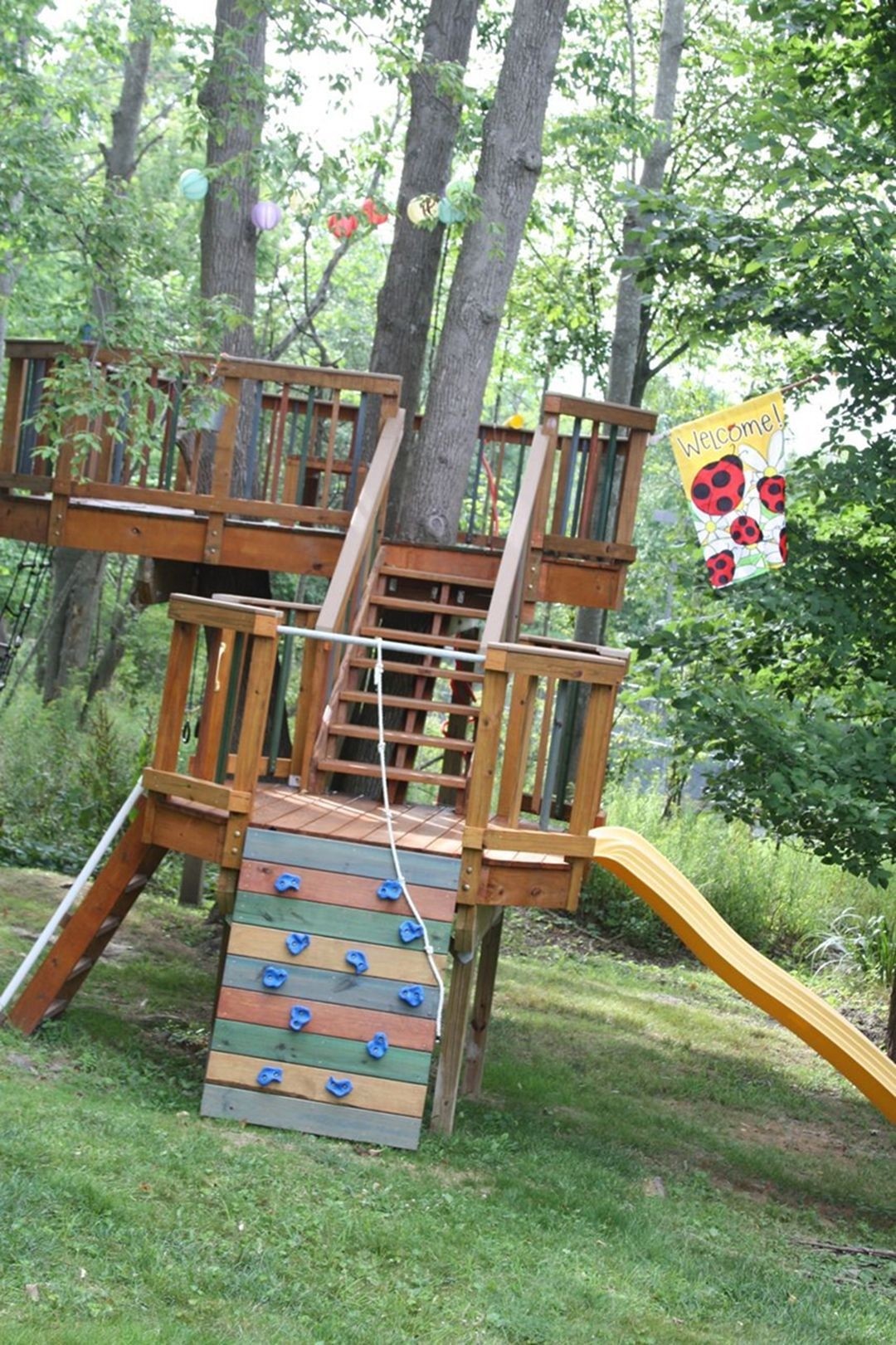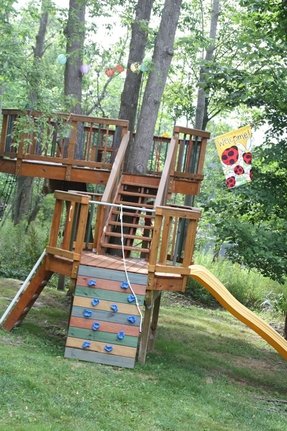 Why don't U give your kids,in your own yard, their own tree playhouse with attractions - like a climbing wall, with yellow slide and mini rope park!Strong wood,can withstand the most crazy needs.Colorful pannels of climbing wall-add a truly childish grace.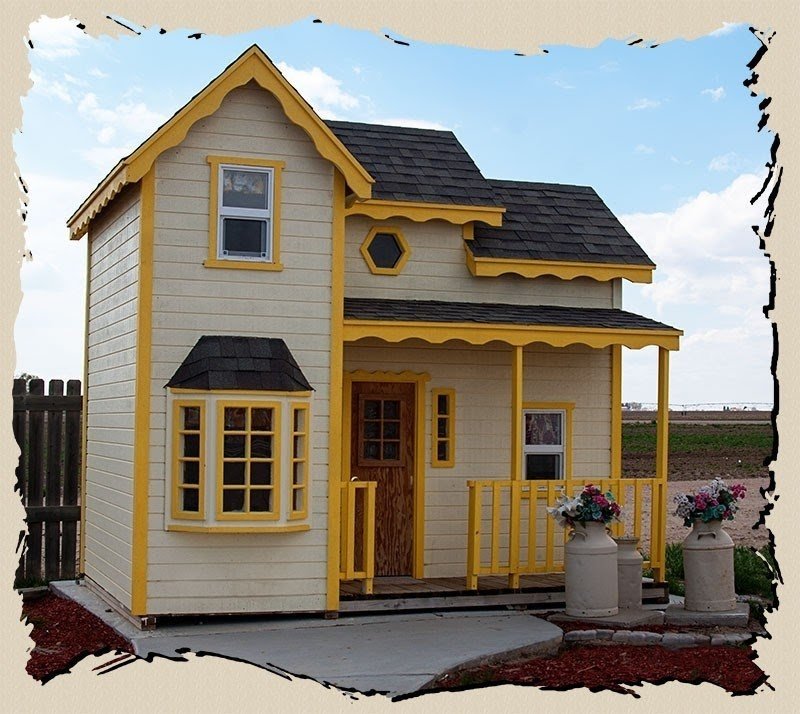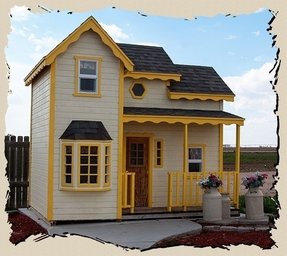 Cottage play house 2 story kit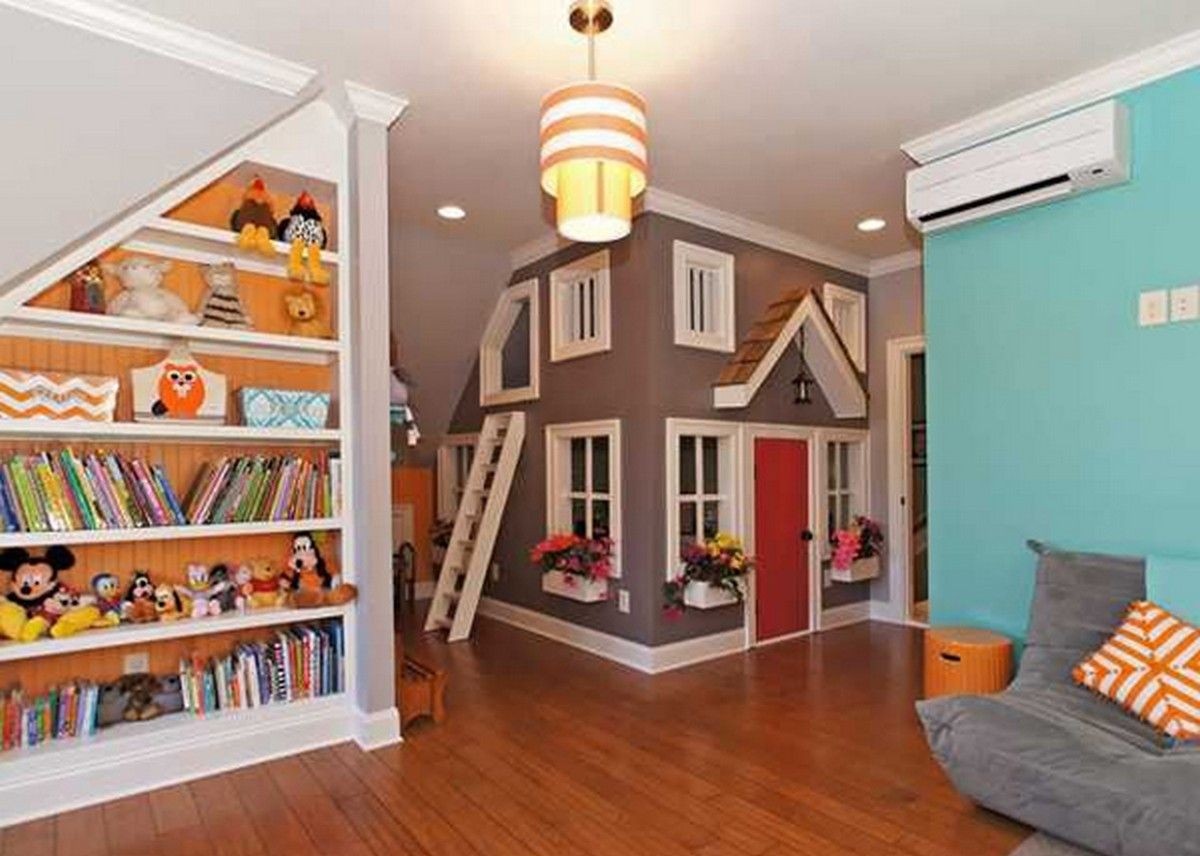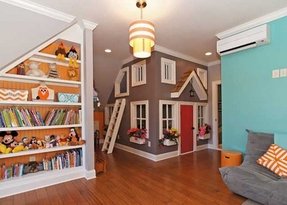 Sometimes there is not proper space to organize the playing space for your kids. This one placed in basement is a mini-copy of the real home. Look amazing and could be a perfect indoor playground for your kids.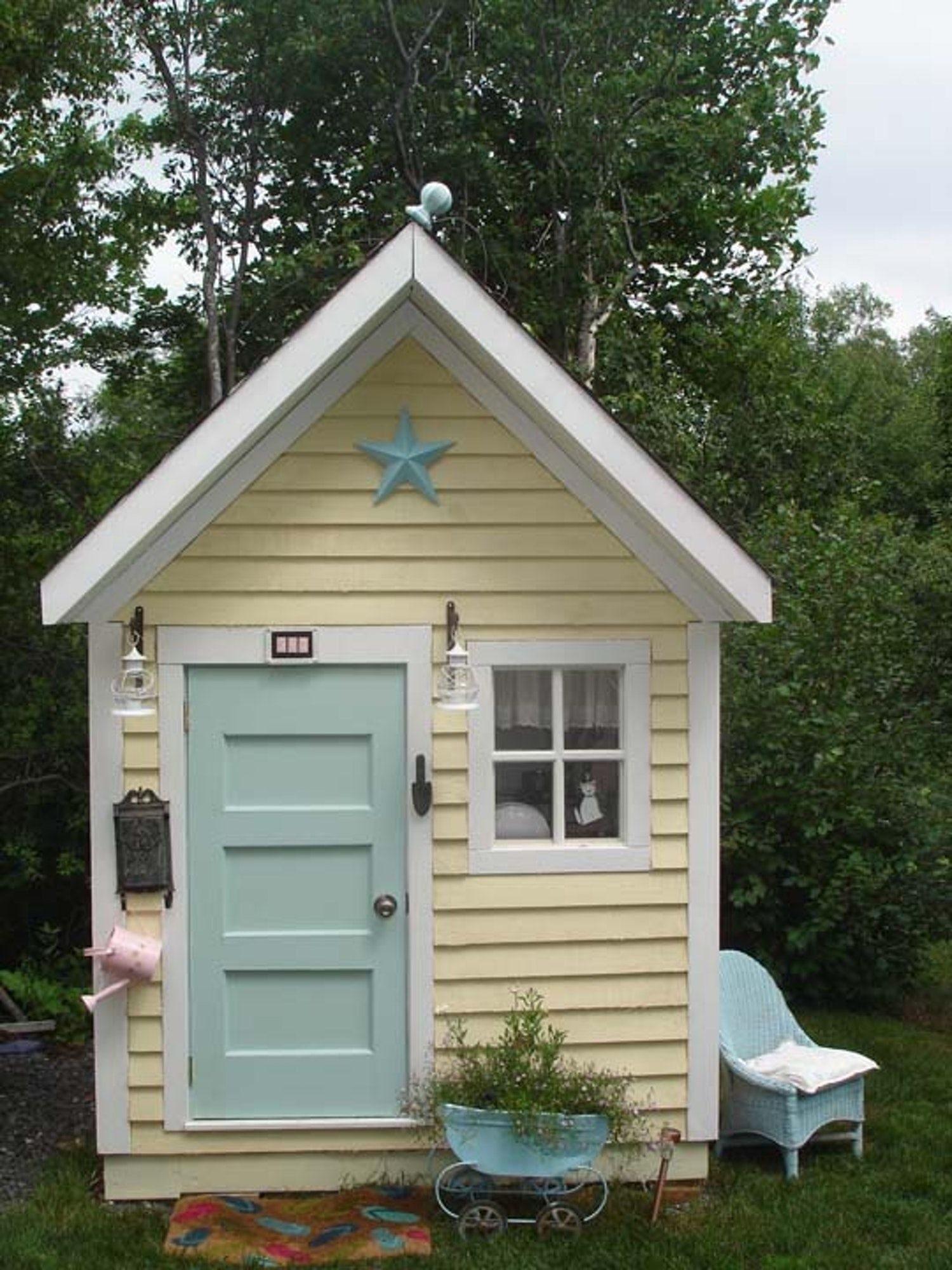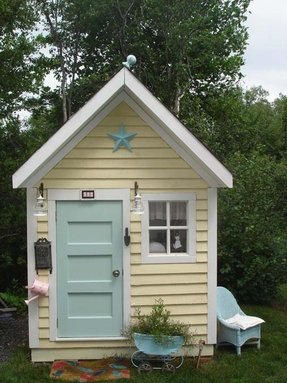 Vintage elegant playhouse intended to insert in the backyard or in the garden. It is made of wood with metal element and covered of colorful paint. It looks like real (but miniature) house. It will be perfect for younger children.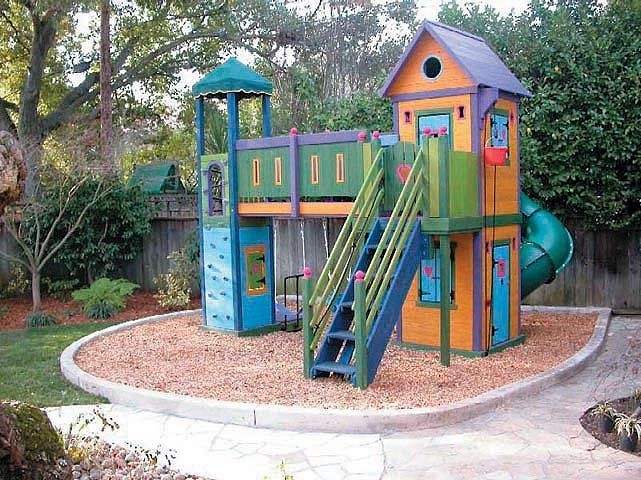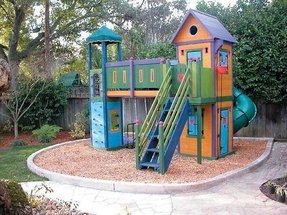 backyard play structures - Playhouse For Older Kids | Best Modern Furniture Design Directory Blog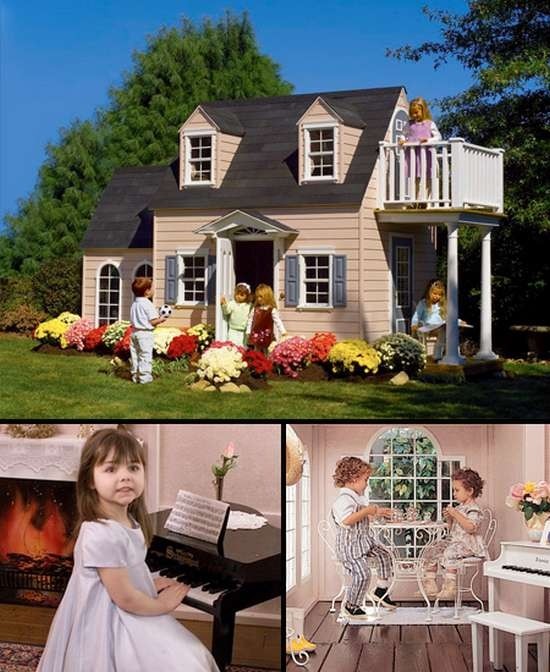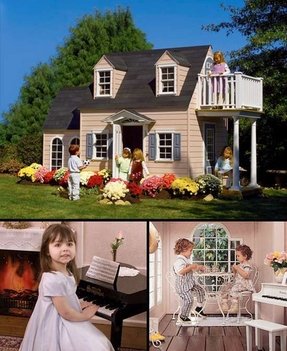 Huge and realistic outdoor playhouse - being in fact a house literally! It makes a cool play spot for older kids. All its details, such as gabled roof, white framed windows and balcony, make it decorous in an outdoor ambiance.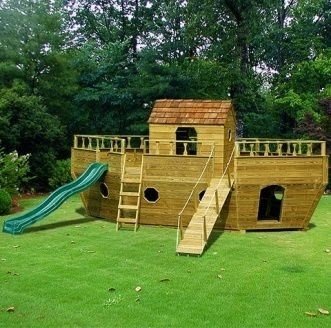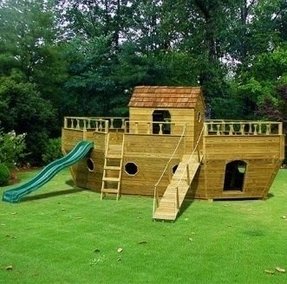 Adventure in this wooden playhouse for older kids - it is also a unique cruise on the sea of imagination. Made by Amish, solid cedar and pine wood has a light shade. It forms a boat with railings, shutters and a safe swing and a green slide.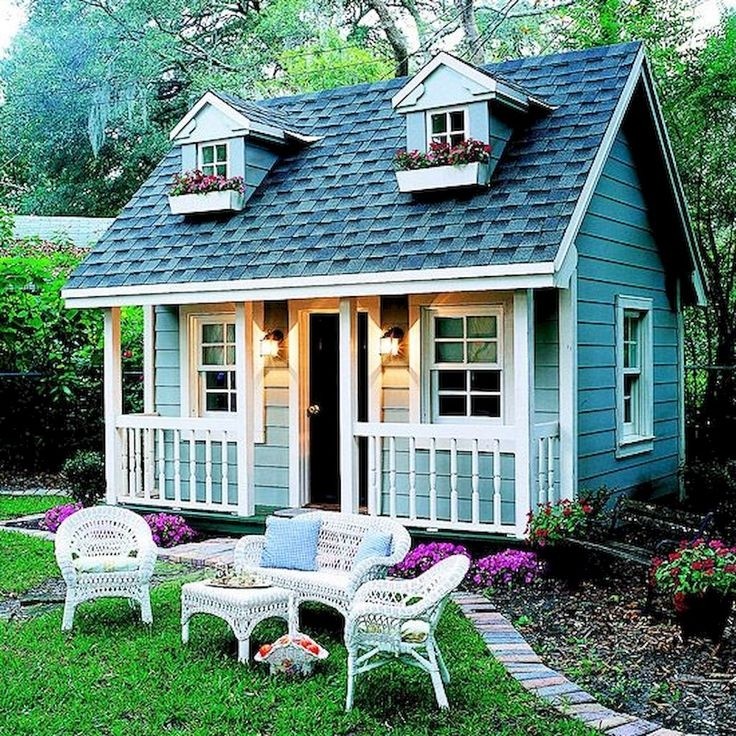 This charming project constitutes a playhouse for the backyard. Your kiddies will love and so will everyone that will see it. Well integrated into the landscape, backed to a fence offers a border for kids and a convenient way to shield a back facade.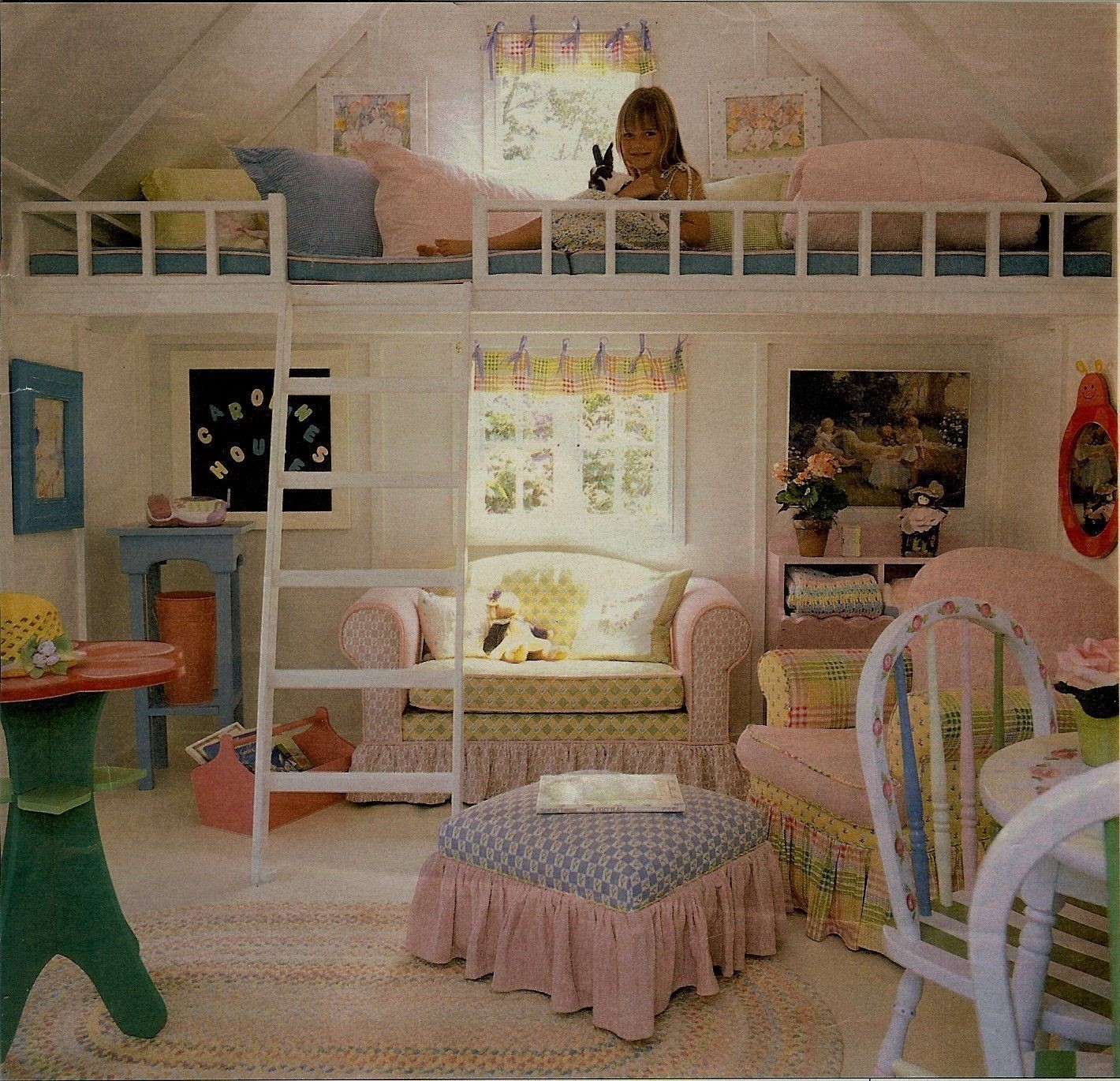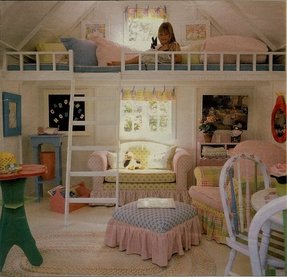 This sweet little blond girl can tell you that you can have your playhouse for young and older kids also in your bedroom. As she has a loft bunk bed, made of wood with white finish. Stairs provide the way to have fun on the top of the bad.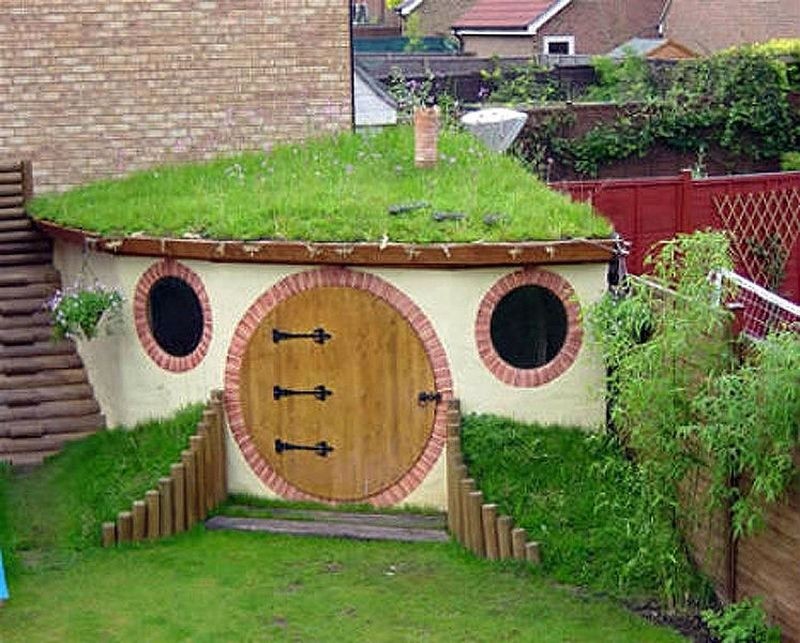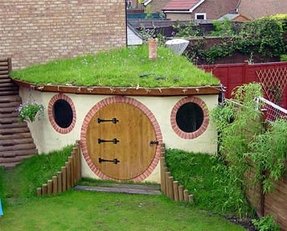 Hobbit Playhouse...uh..I'm going to build this for myself when I'm older and not let my kids in it. hahaha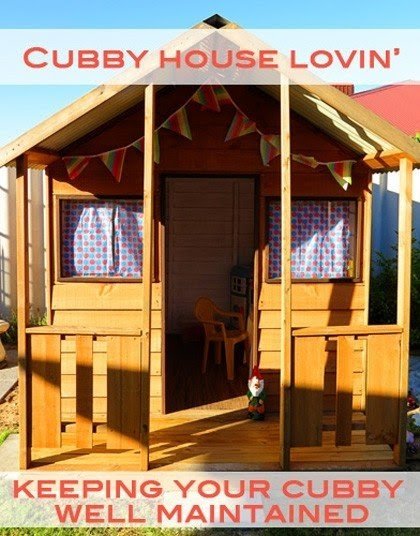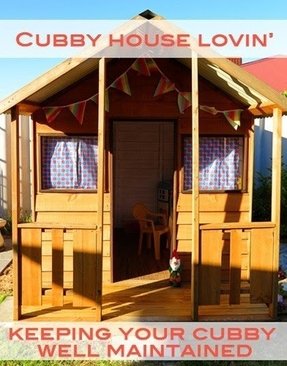 Cubby House Lovin': Keeping Your Playhouse Well Maintained would like to make something like this for the kiddos out of old pallets would be awesome.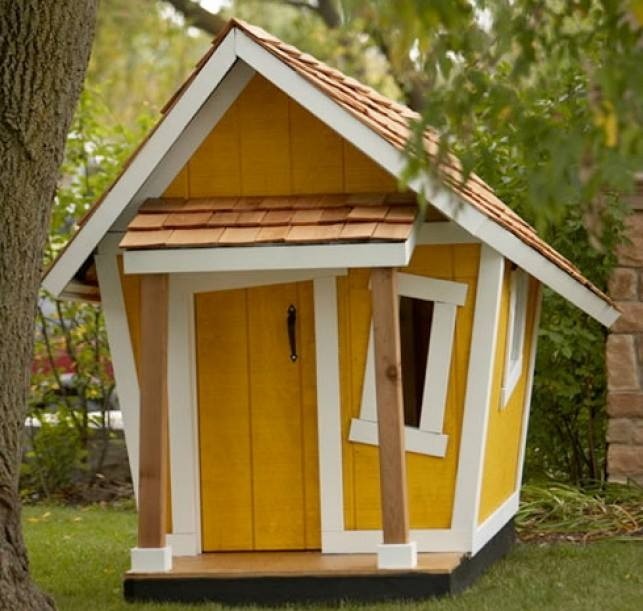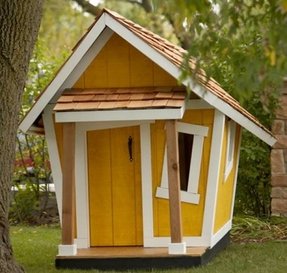 awesome, lop-sided playhouse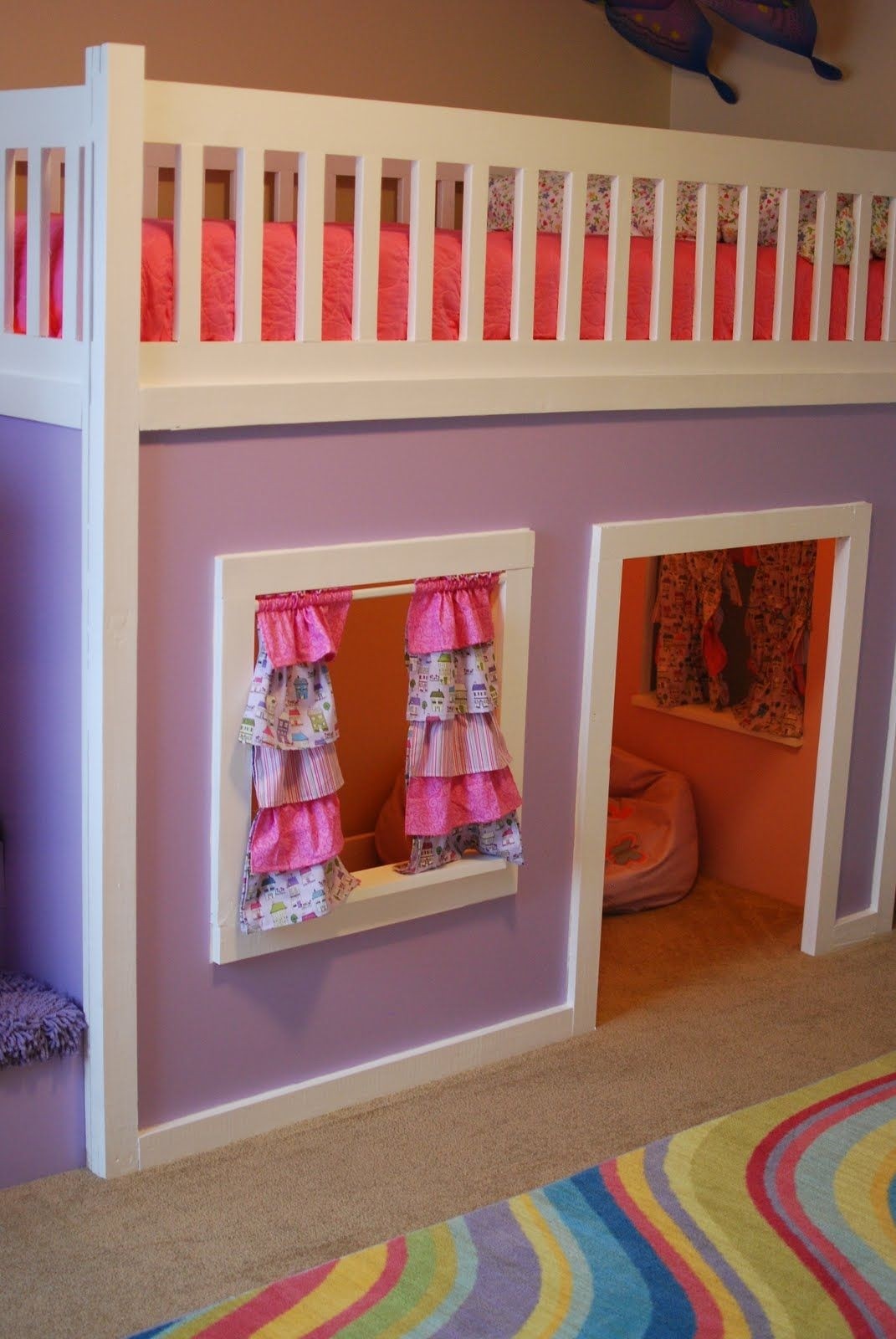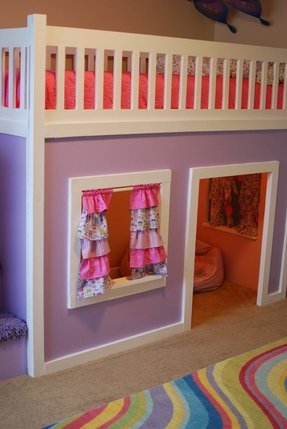 So I want to make my girls bedroom like this some day when I get a better house...lol. LOVE IT OH MY GOSH!!!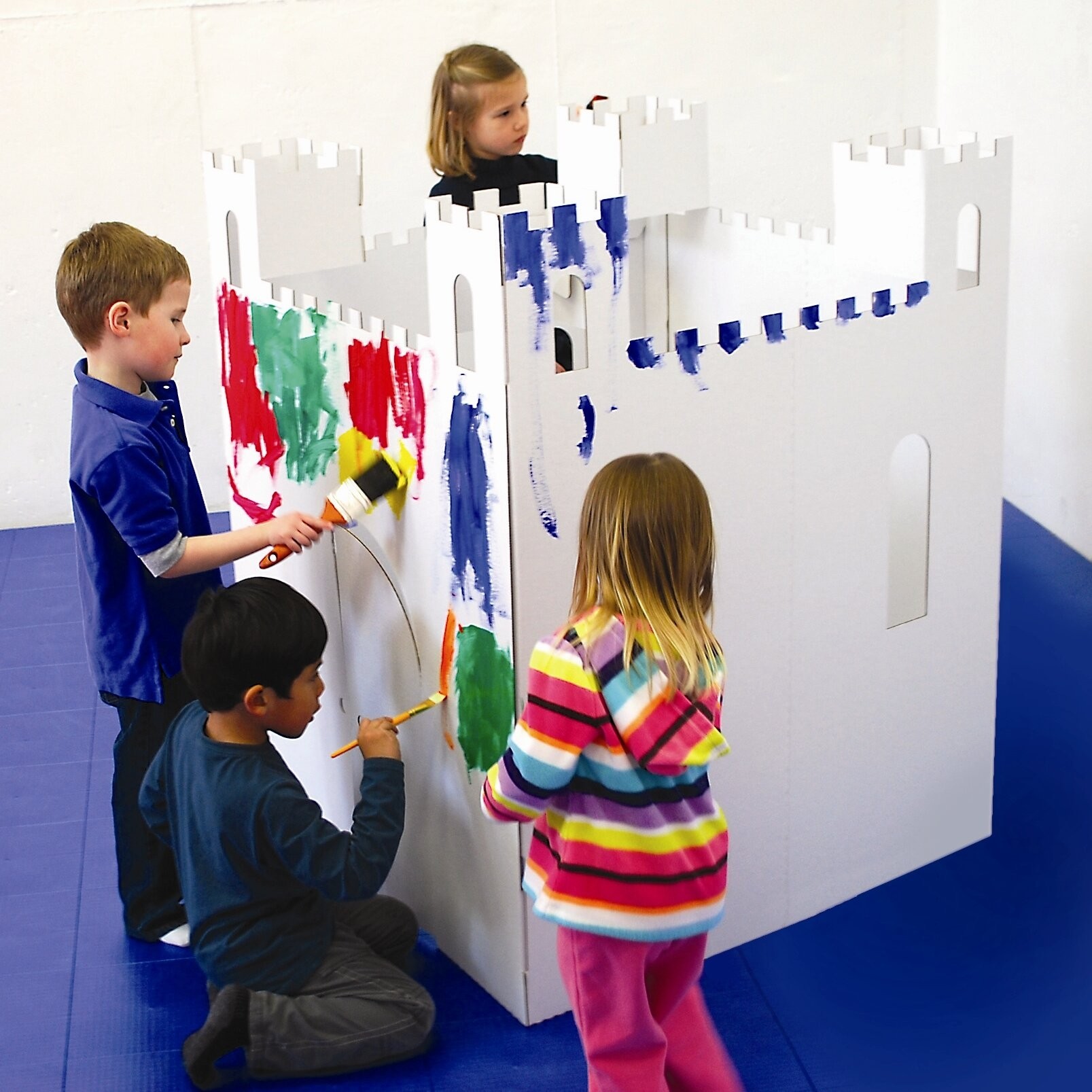 Castle Playhouse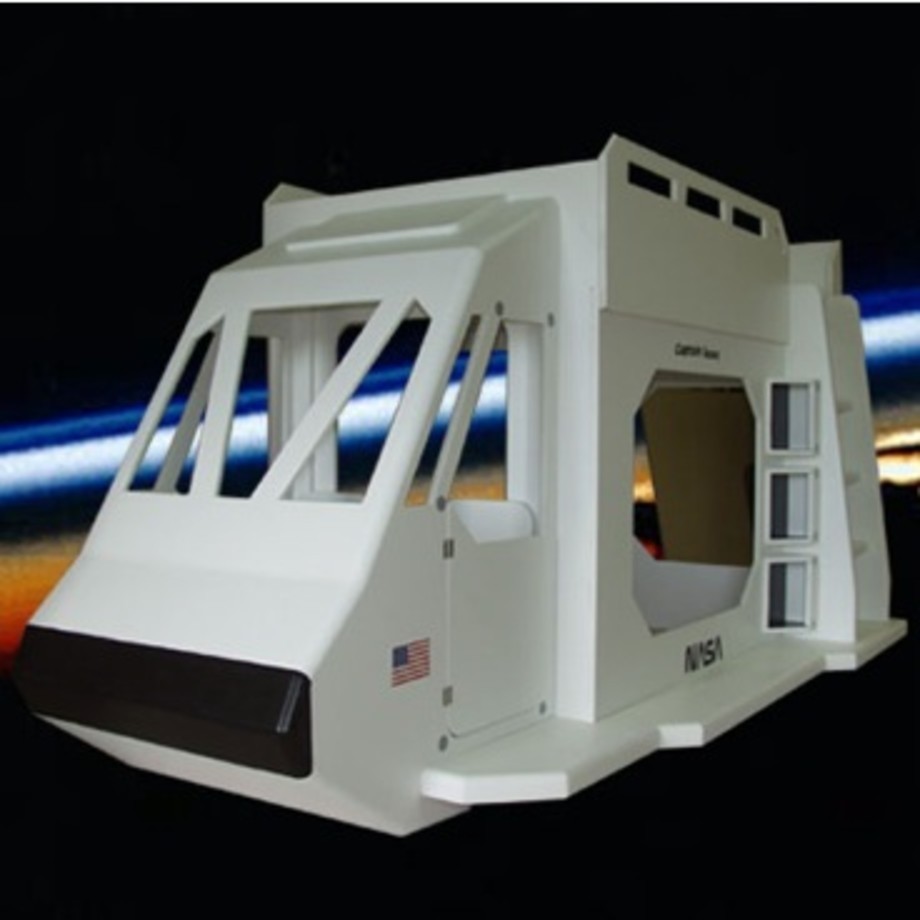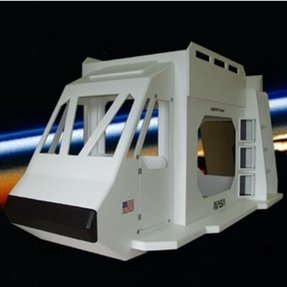 Space Shuttle Bunk Bed The shuttle is an incredible bunk bed, bed / loft or indoor playhouse. Consider your child's imagination after entering the cockpit through the side door or climbing up to the cargo bay on the attached ladder, for a day of advent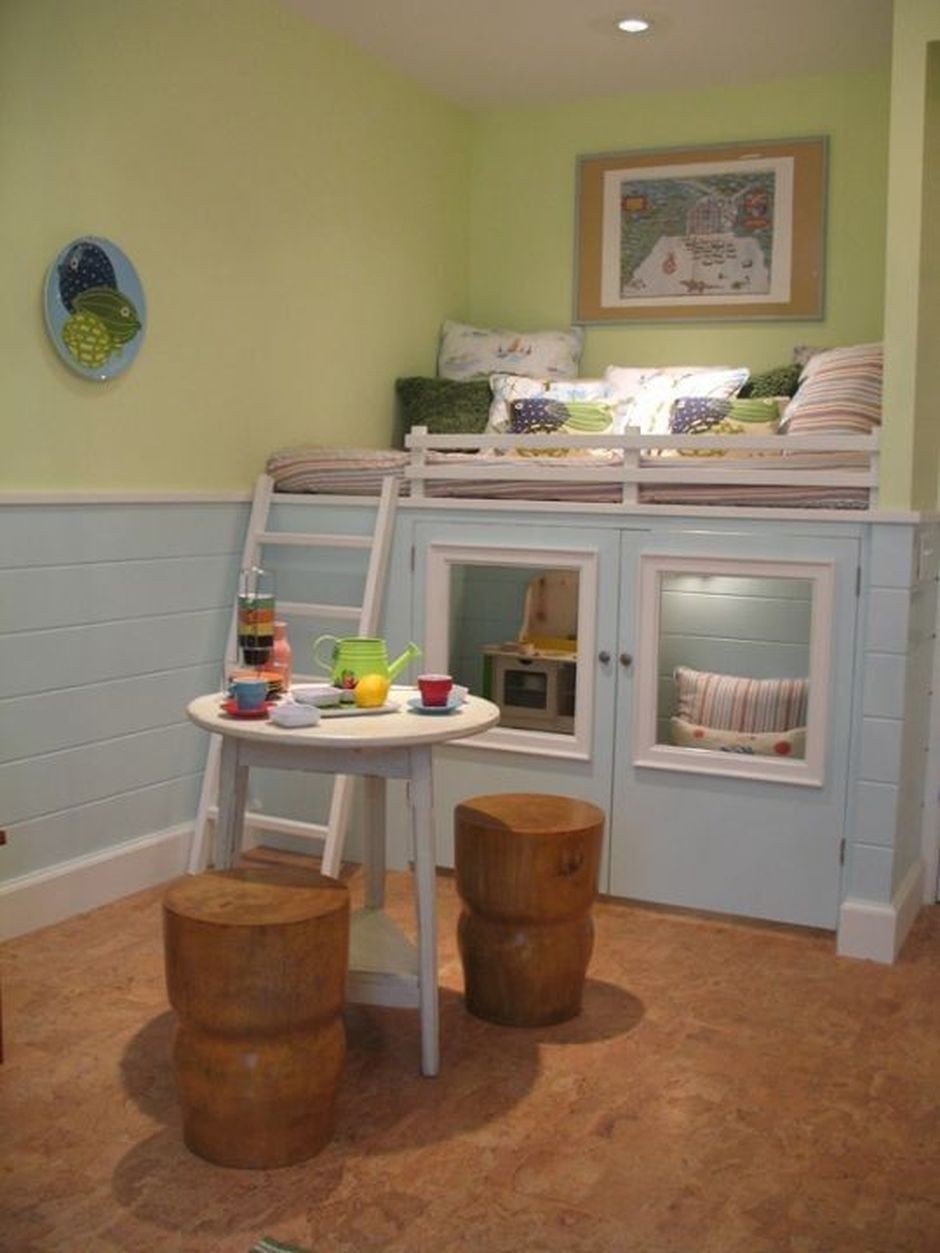 When the kids go into separate rooms, make the bottom bunk a hideaway - storage or play.