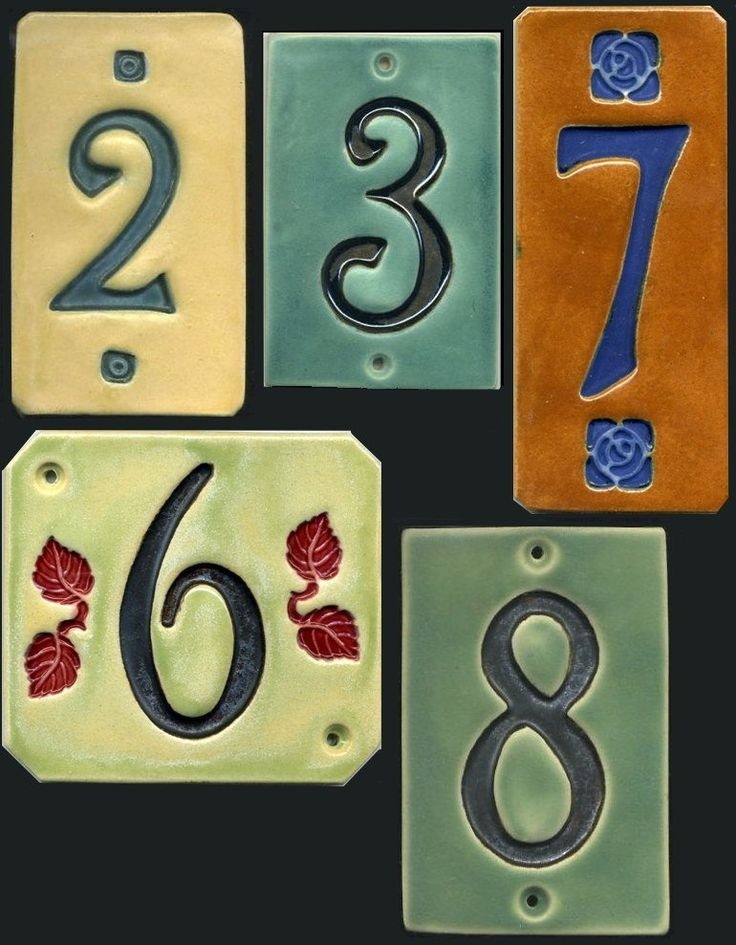 Handcrafted single digit ceramic house
Uncluttered in shape - address plate, with your house number.It is finished in ceramic and its base is a sturdy stoneware. Use a beautiful color palette of beige, turquoise, greenery. And next to your number, there will also be floristic decorations.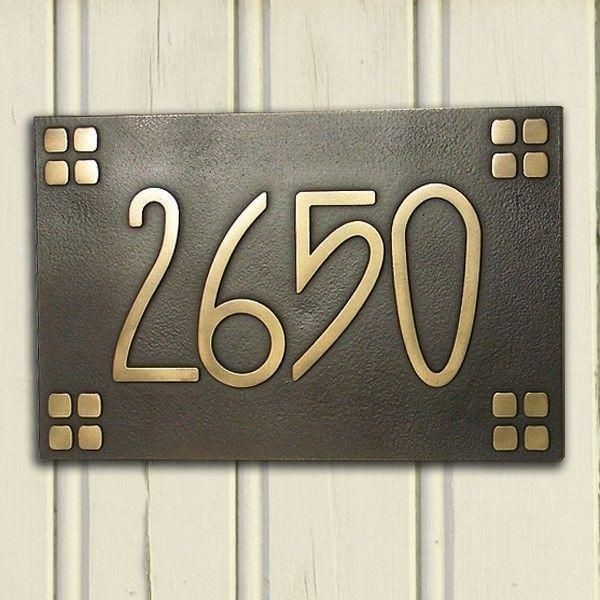 American craftsman arts and crafts font
Funky design for a house number plaque, perfect to bring in a new, refreshing addition to the front of your house. This one is made with a matte iron base with a black coat of paint and golden numbers which give it an elegant vibe.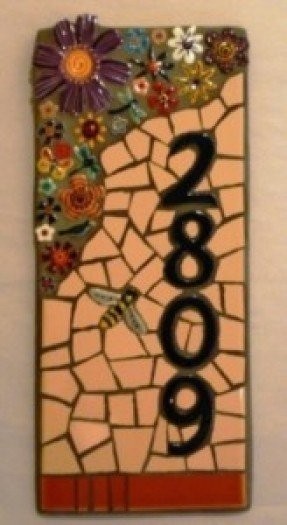 Mosaic for your house number. Would look great posted next to a flower bed beside the front walkway to your door