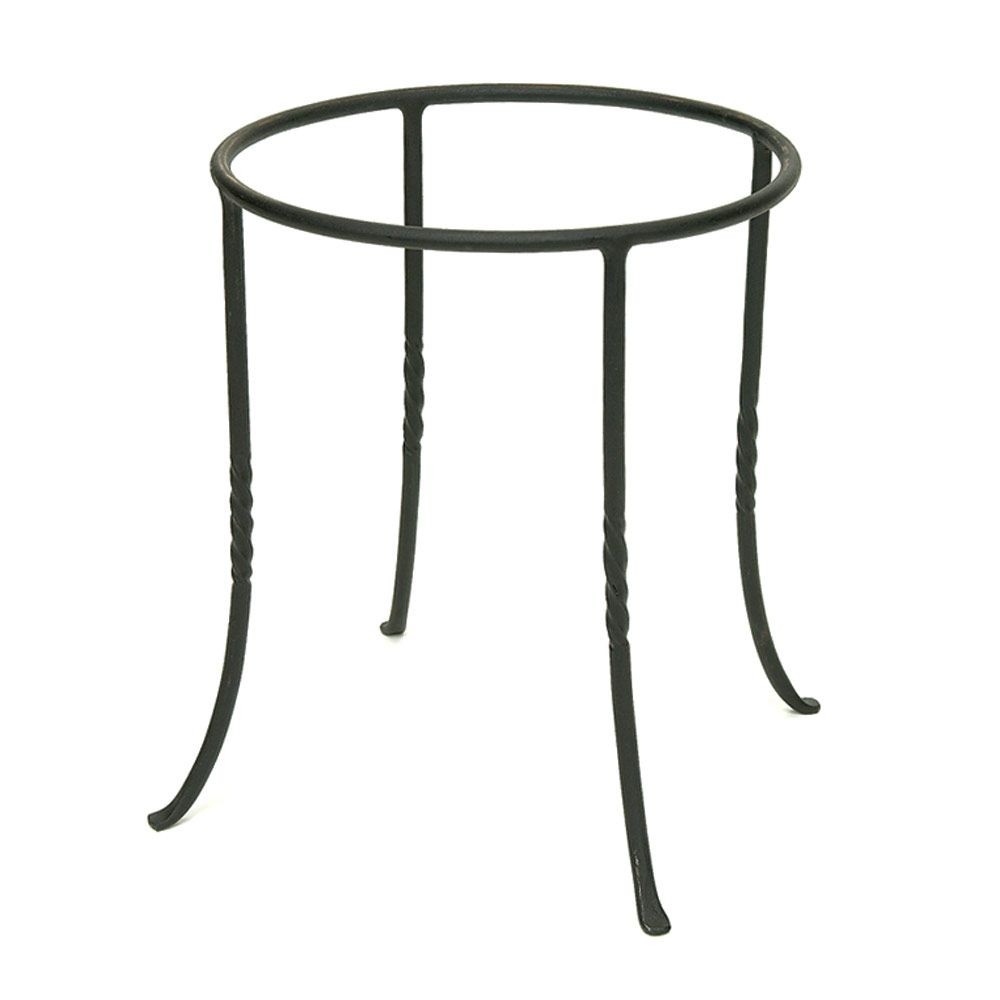 Bird Bath Ring Stand
This stylish stand / bird bath is the perfect ring stand design with wrought iron. Beautifully presented in a garden, and more. Accommodate a large bowl of water, from which birds will be happy to benefit.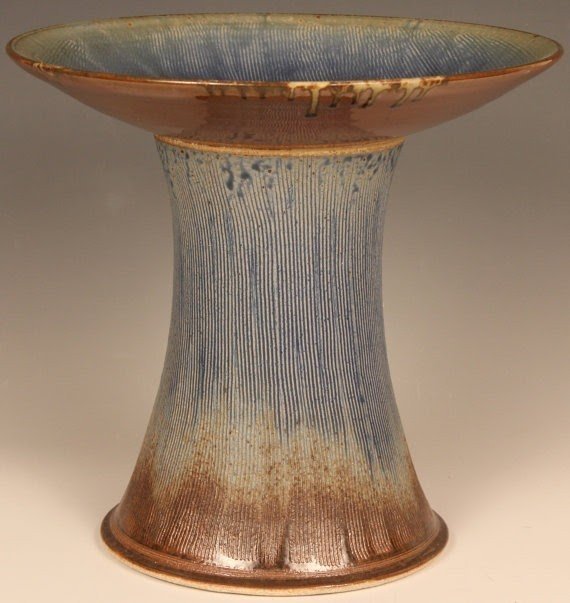 Bird Bath
Antique and industrial design for an old-fashioned bird bath pedestal, made out of rusted and worn-off brass. The pedestal is sure to provide a unique addition to any garden, giving it an unusual, vintage appearance.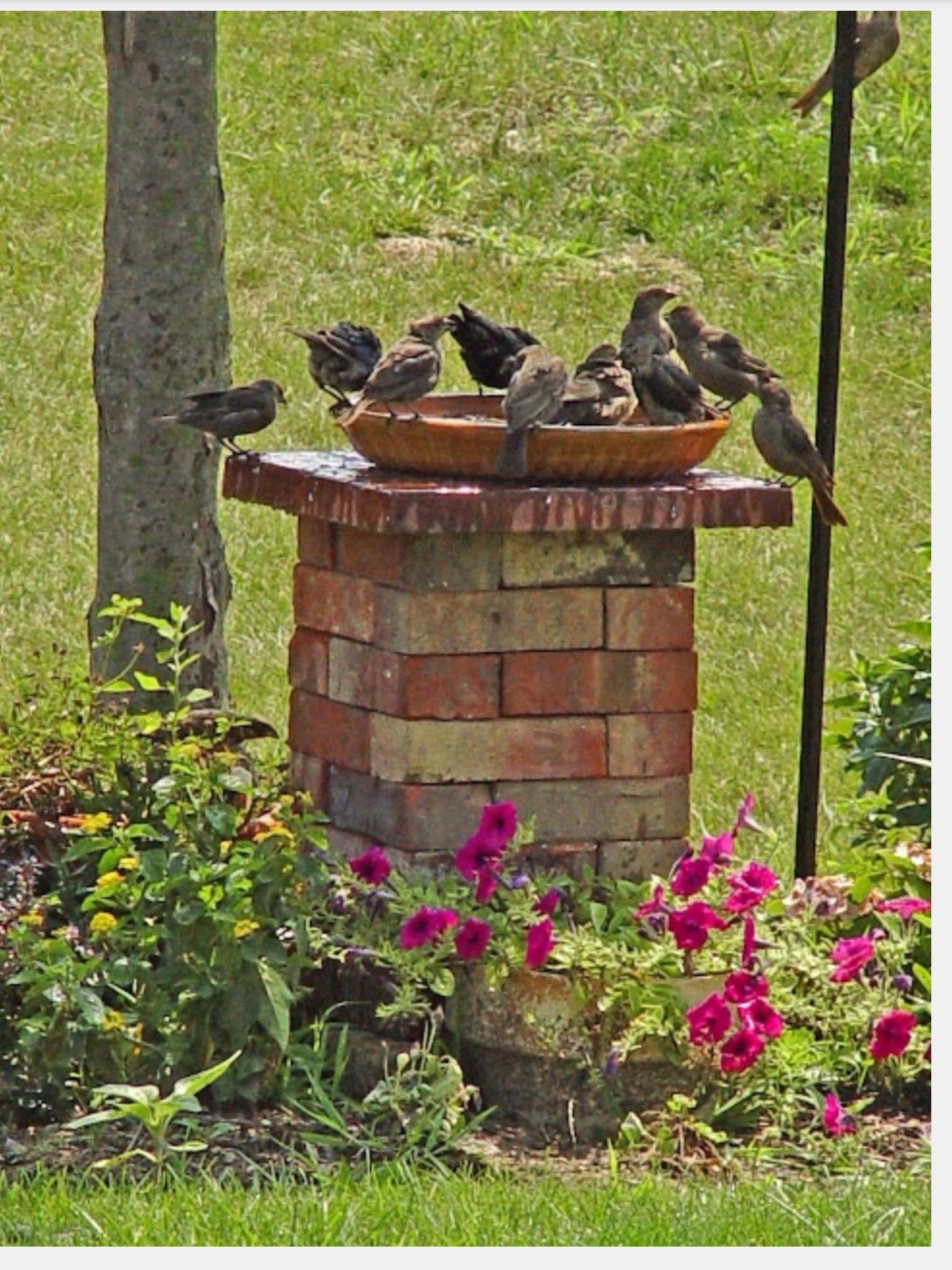 Bird bath for each outdoor place according to taste and need. It is mounted on pedestal base and fitted with round bowl. Suitable for residential and commercial use.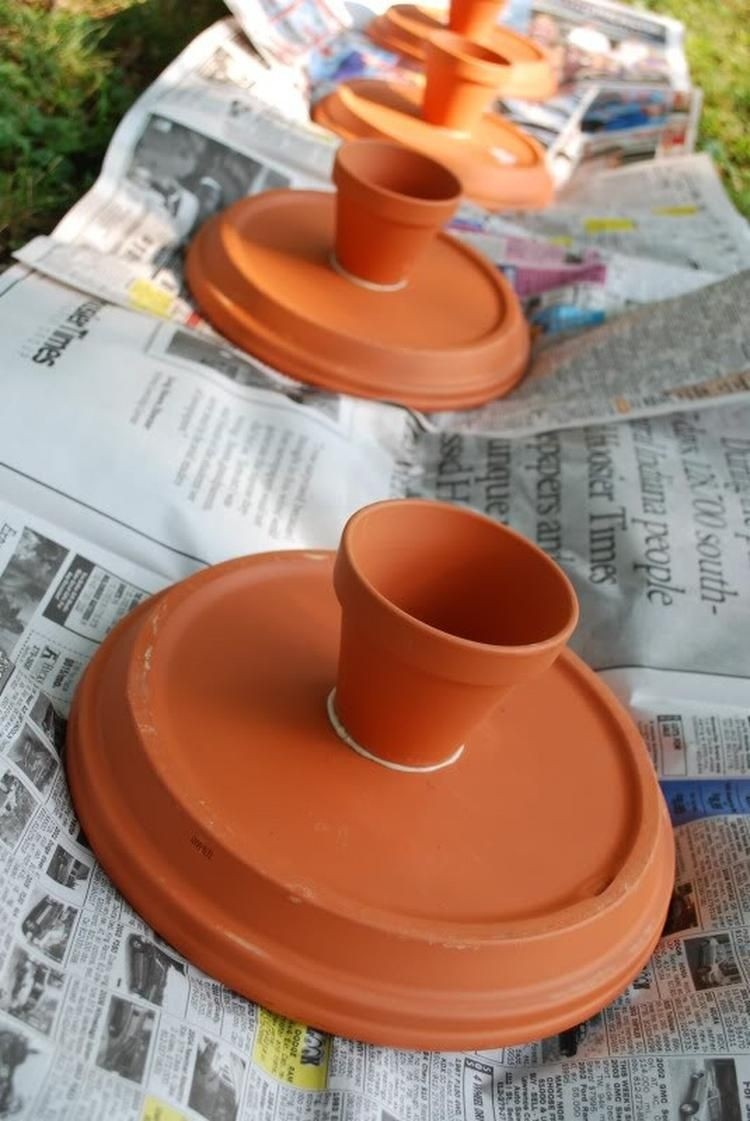 Creative and attractive idea for a bird bath or feeder. This element of outdoor equipment features a round pedestal base that provides the best stability and support. Brown color looks very good in any outdoor stylization.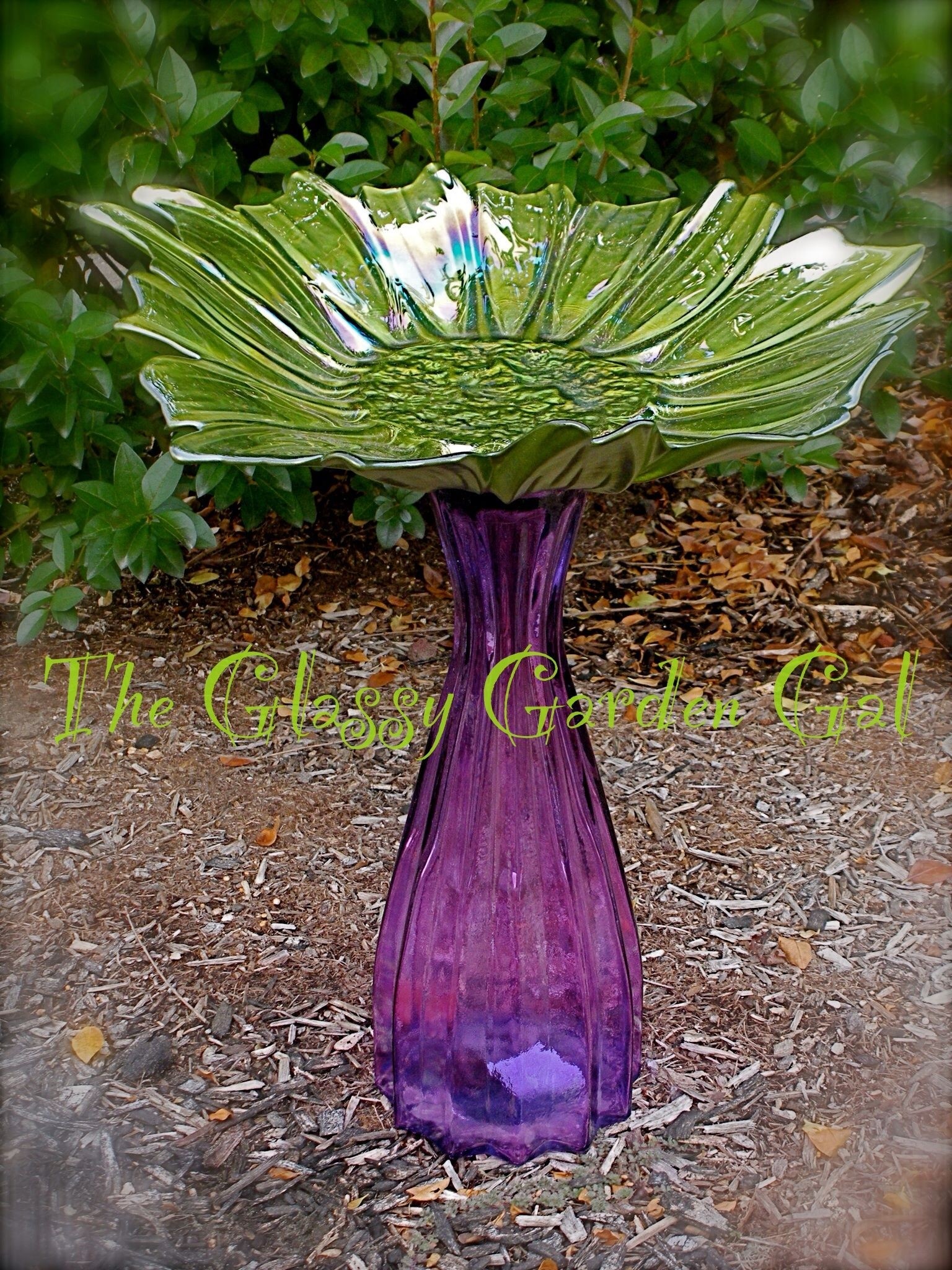 With this spectacular bird bath, you garden will be blooming with live colors and flawless design. Made of repurposed recycled up cycled glass, this tremendous work of art brings unique accents to any outdoor area.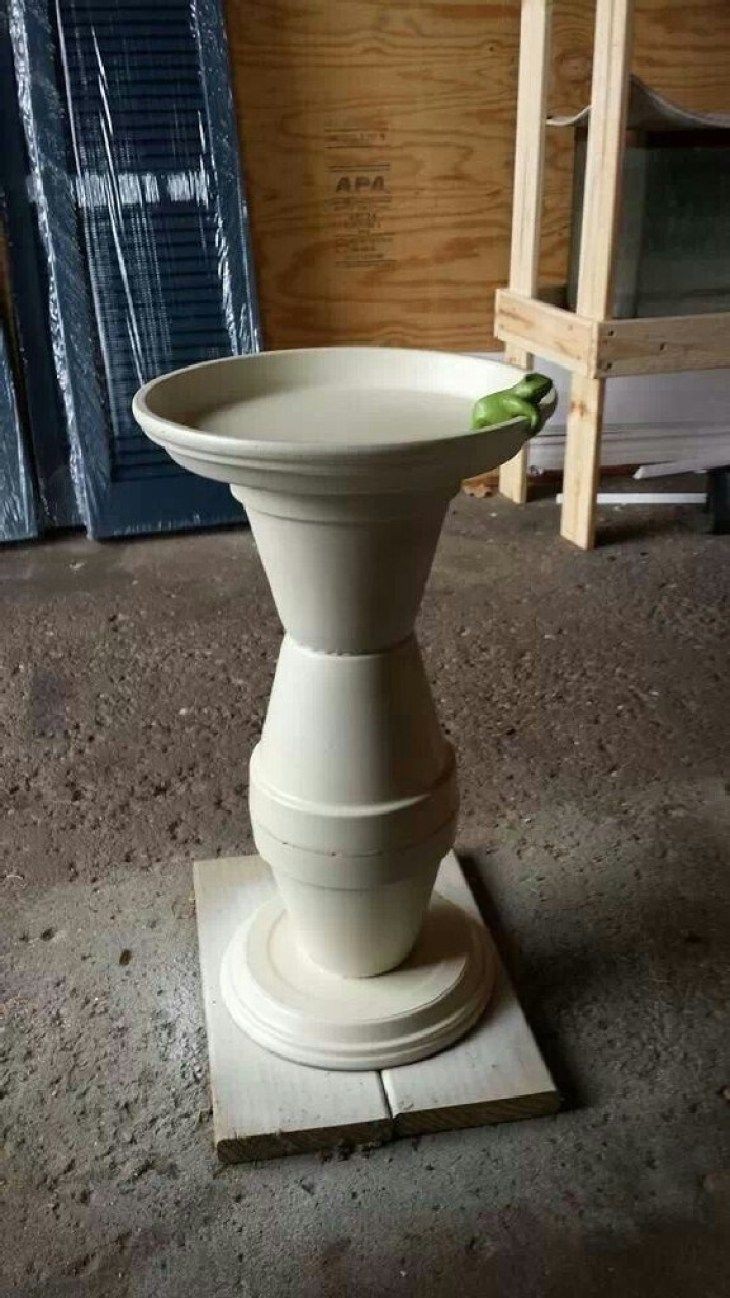 DIY project for an antique and old-fashioned bird bath fountain stand, made out of several clay planters with a coat of beige paint, providing a vintage detail. The birdbath is sure to make a unique addition to any garden and provide a decorative element.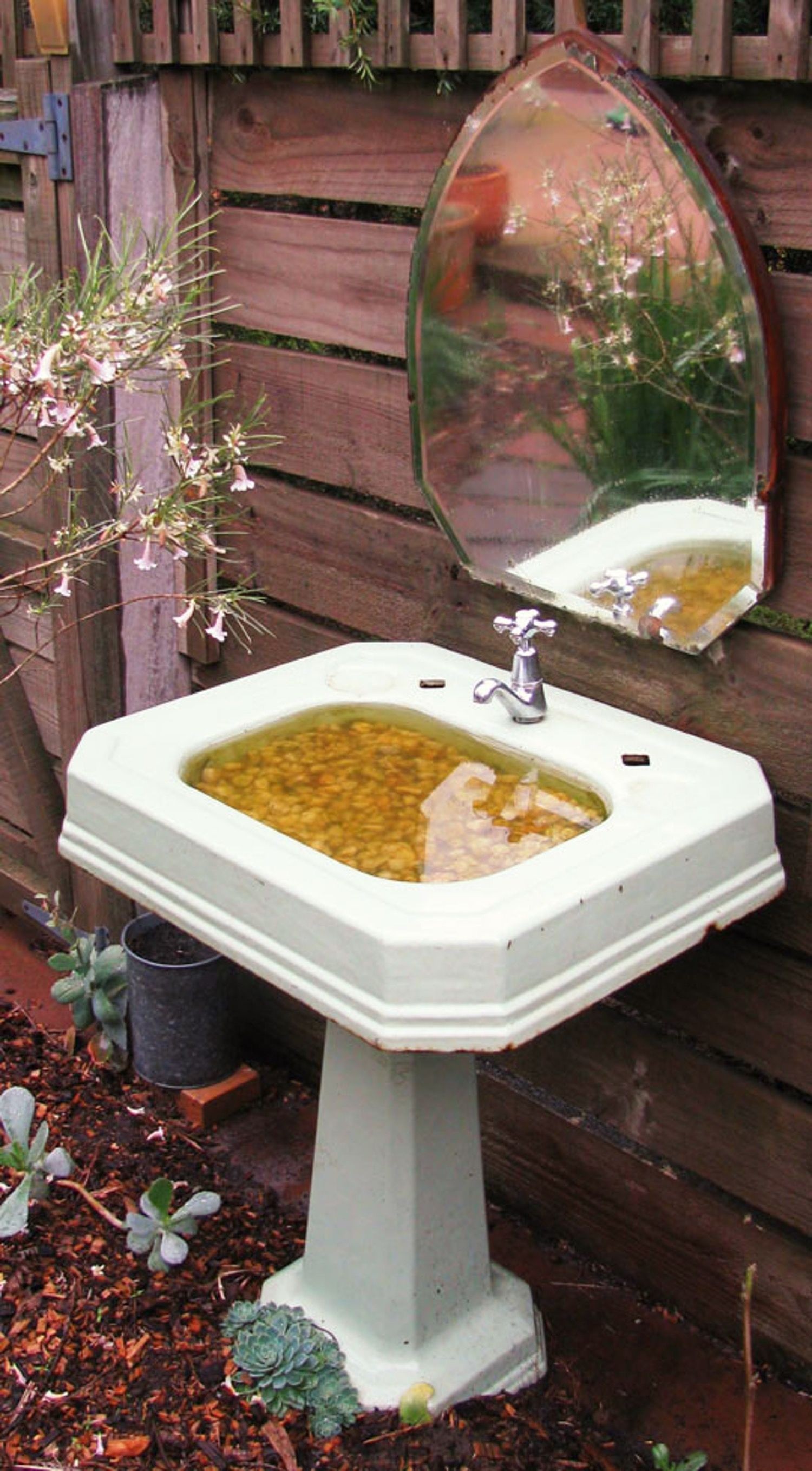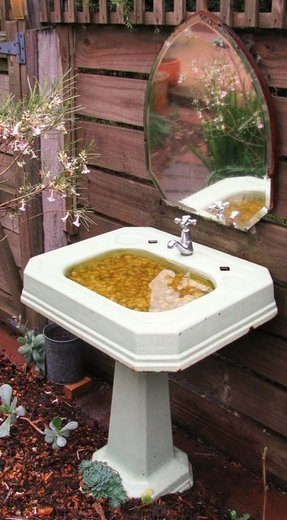 Now you can improve your garden with this lovely birth bath, made of a repurposed bathroom sink. Its old-fashioned look also features a tapered pedestal with a stylishly-shaped, square base and a chrome-finished, small faucet.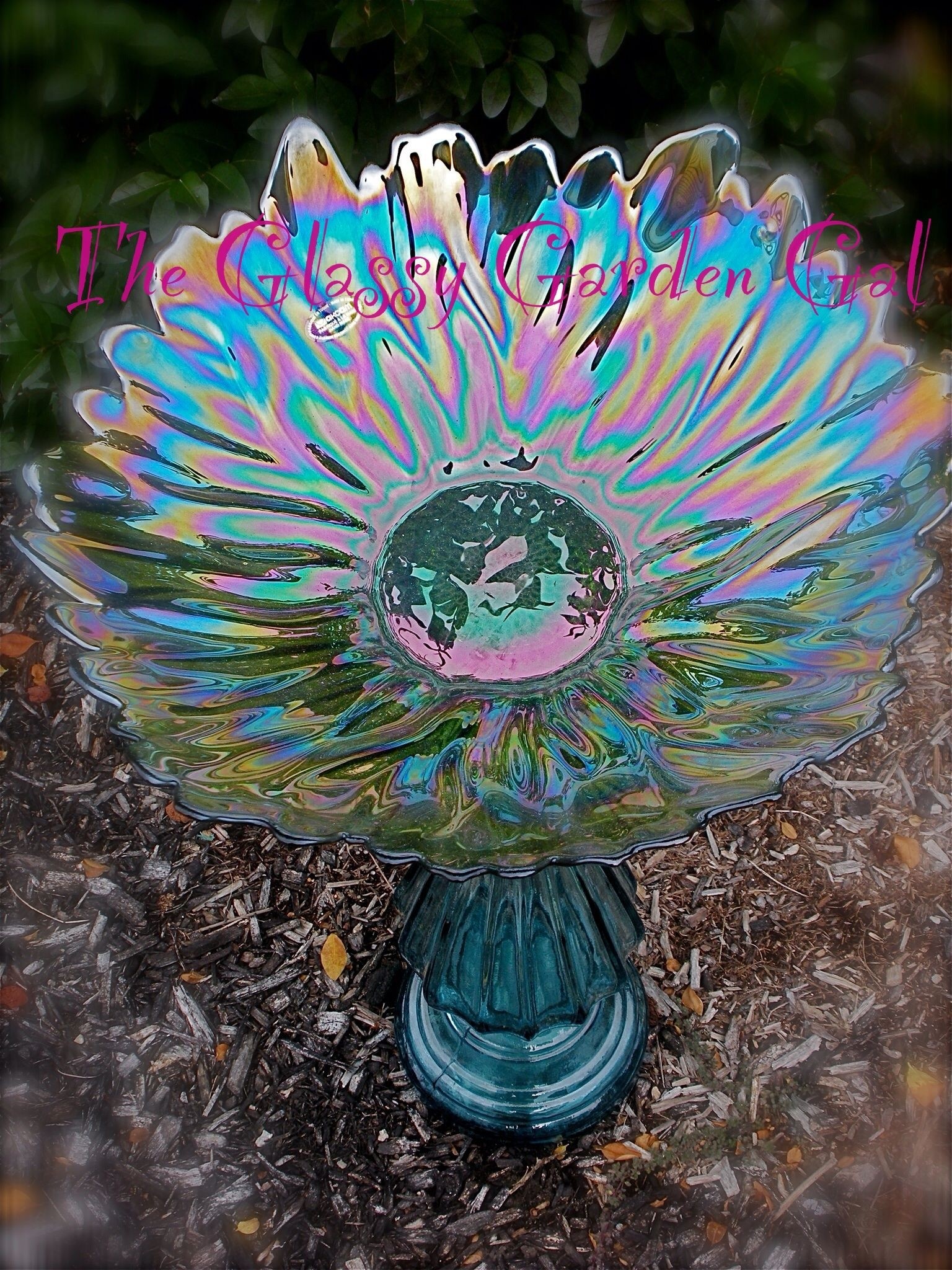 Glass Bird Bath, Glass garden art, yard art, repurposed recycled up cycled glass, unique garden decor, sun catcher,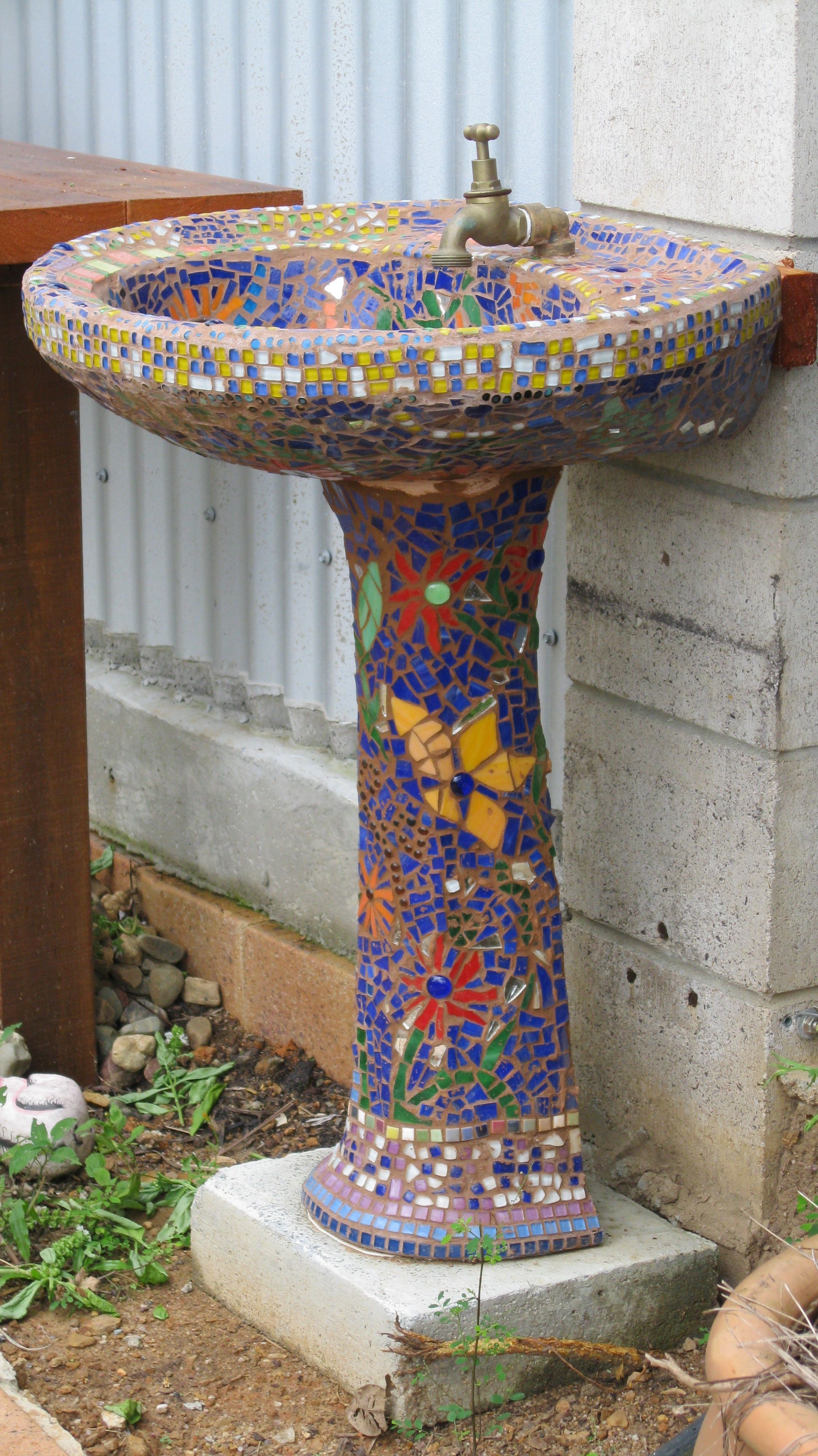 The beautiful combination of unique mosaic decor and bird bath pedestal is a decorative and functional solution to the garden. The enchanting pedestal sink is an exotic and very stylish addition that delights.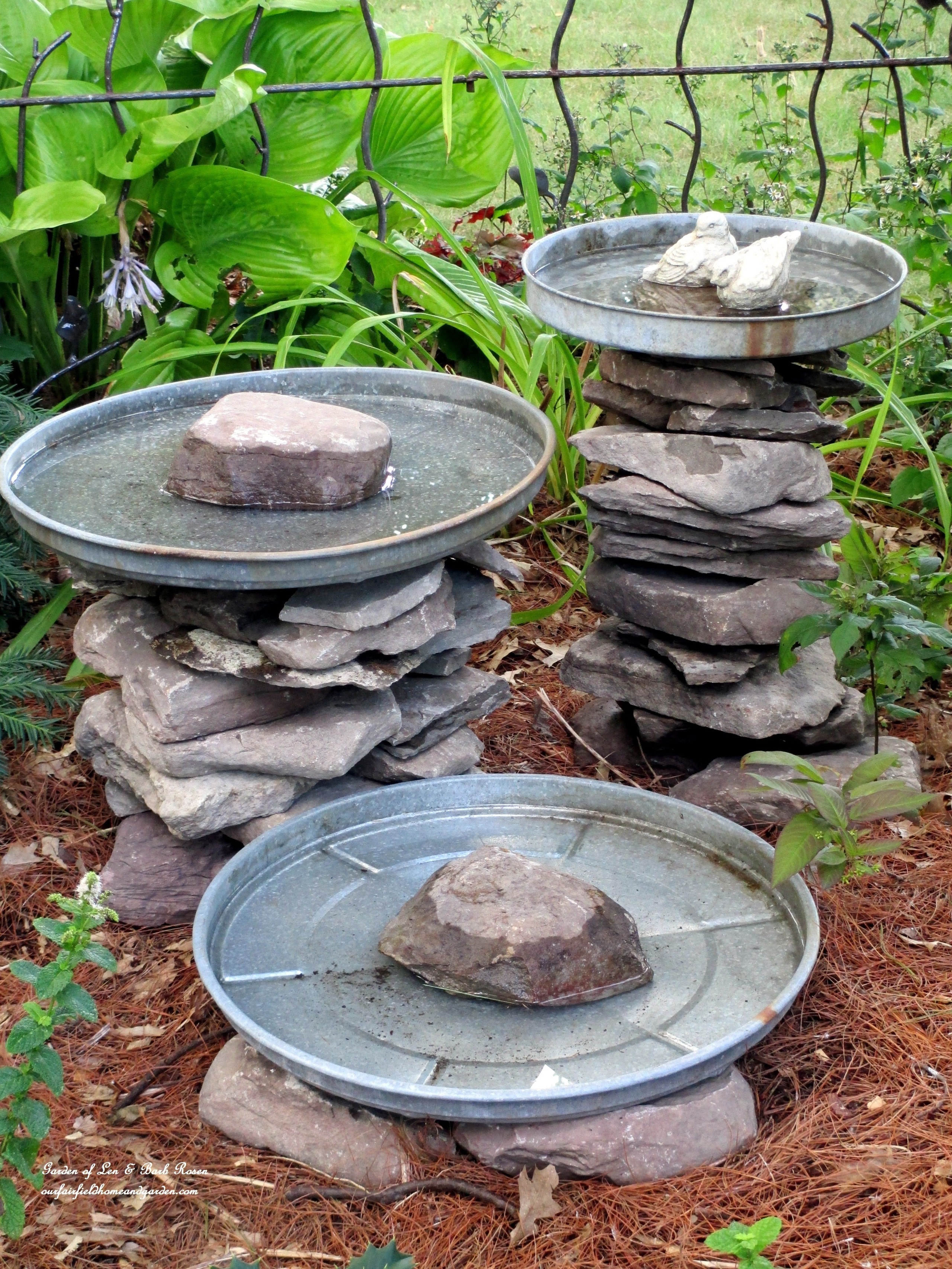 Bird bath mounted on stone base and fitted with metal top. Sophisticated accent for the garden, patio and others outdoor places according to taste.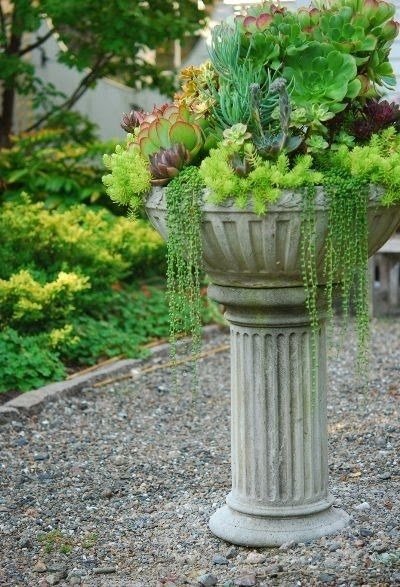 The combination of the beautiful stone base with the floral arrangement is a great way to develop garden space. This lovely bird bath pedestal was used differently for the garden to have an interesting character.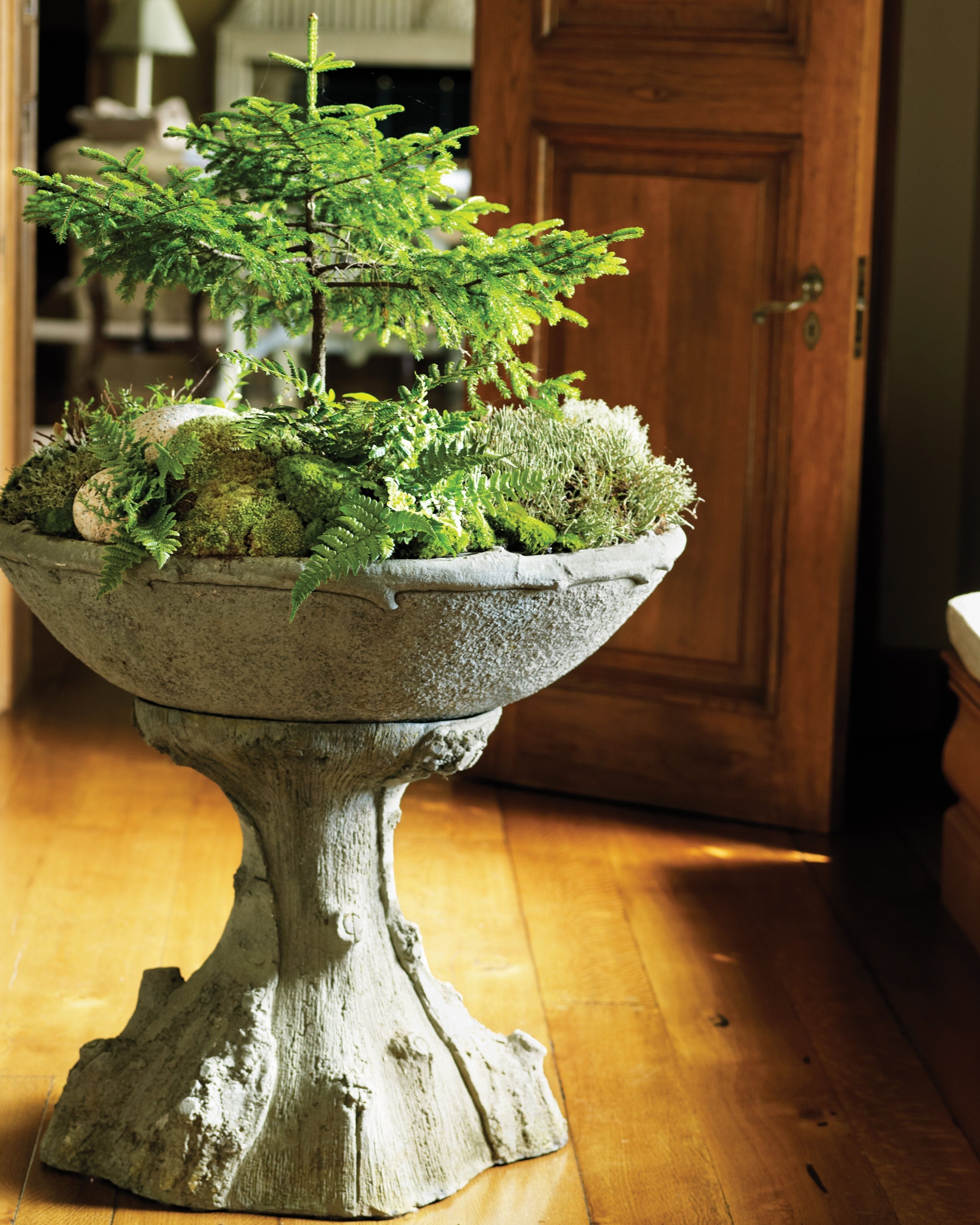 Marta Stewart - an American model to follow - at least in the aspect of interior design and is a perfect housewife. She inspired us with decorative birdbath pedestal made of natural bark, where moss and fern are planted. They work well at home and outside.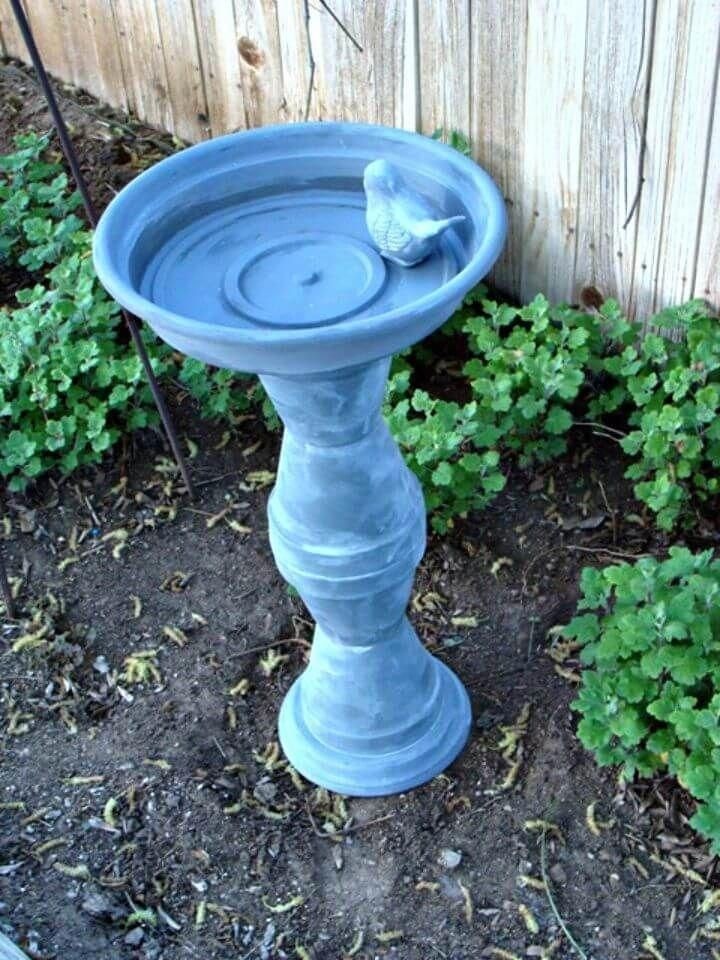 A fantastic bird bath that drowns in an aqua blue finish, offering a durable and weather-resistant decoration for outdoors. It has a round bowl that rests on a beautifully-shaped pedestal with widened base for stability.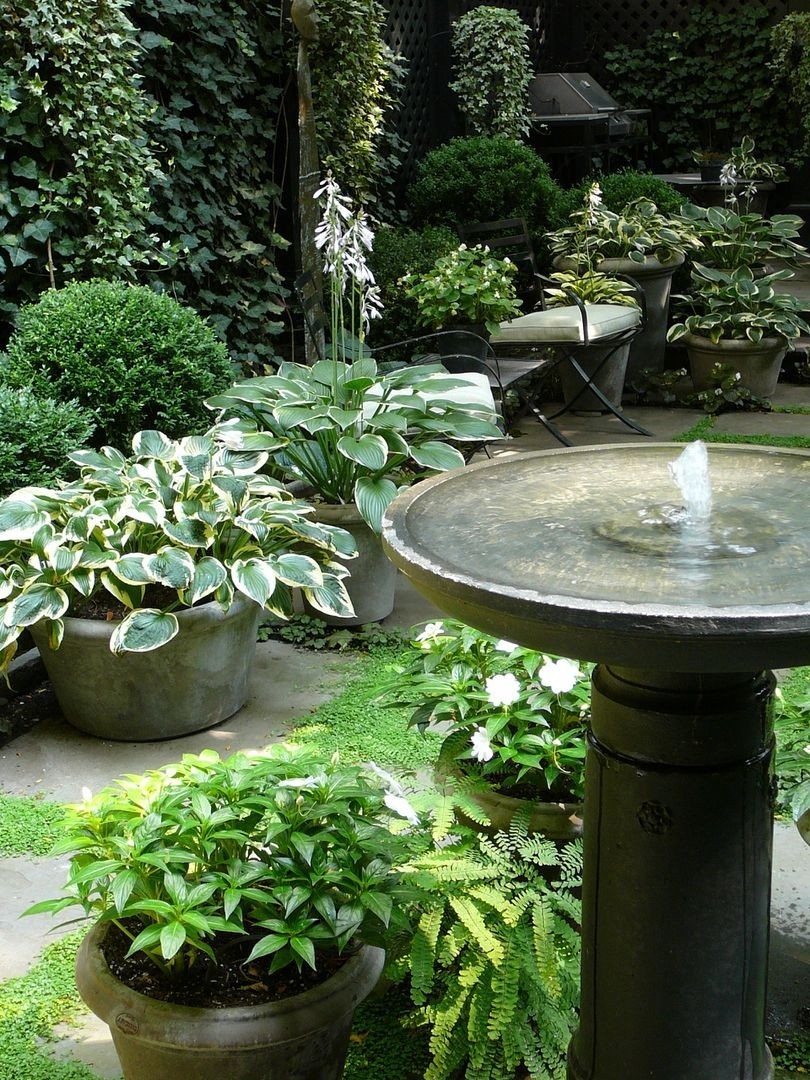 This bird bath pedestal wonderfully matches with the surrounding vivid garden, creating a peaceful retreat from the daily rush. Finished with brass, it will be a construction for years.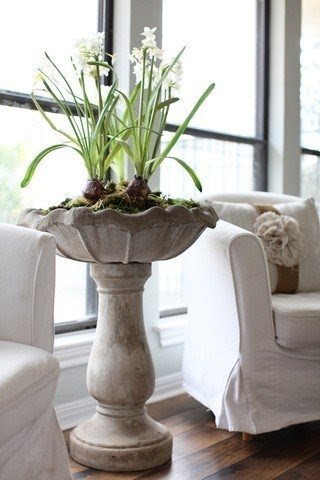 It is a bird bath pedestal, which is made of ceramic and has the beautiful floral shape. This decoration can be used at indoor and outdoor space. Trust me, everyone will tell you how beautiful this product is.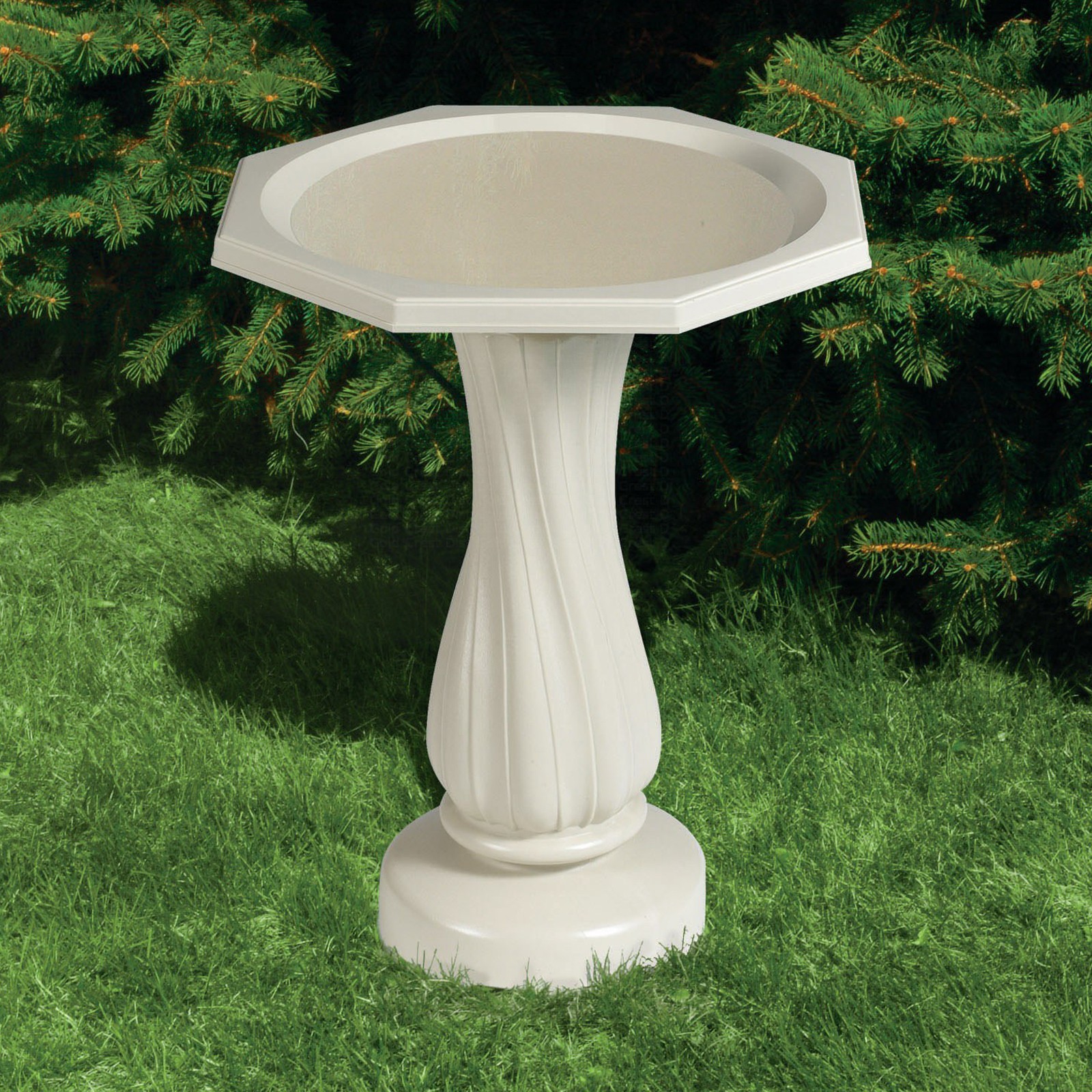 ... birds will flock to this pedestal bird bath with its clean lines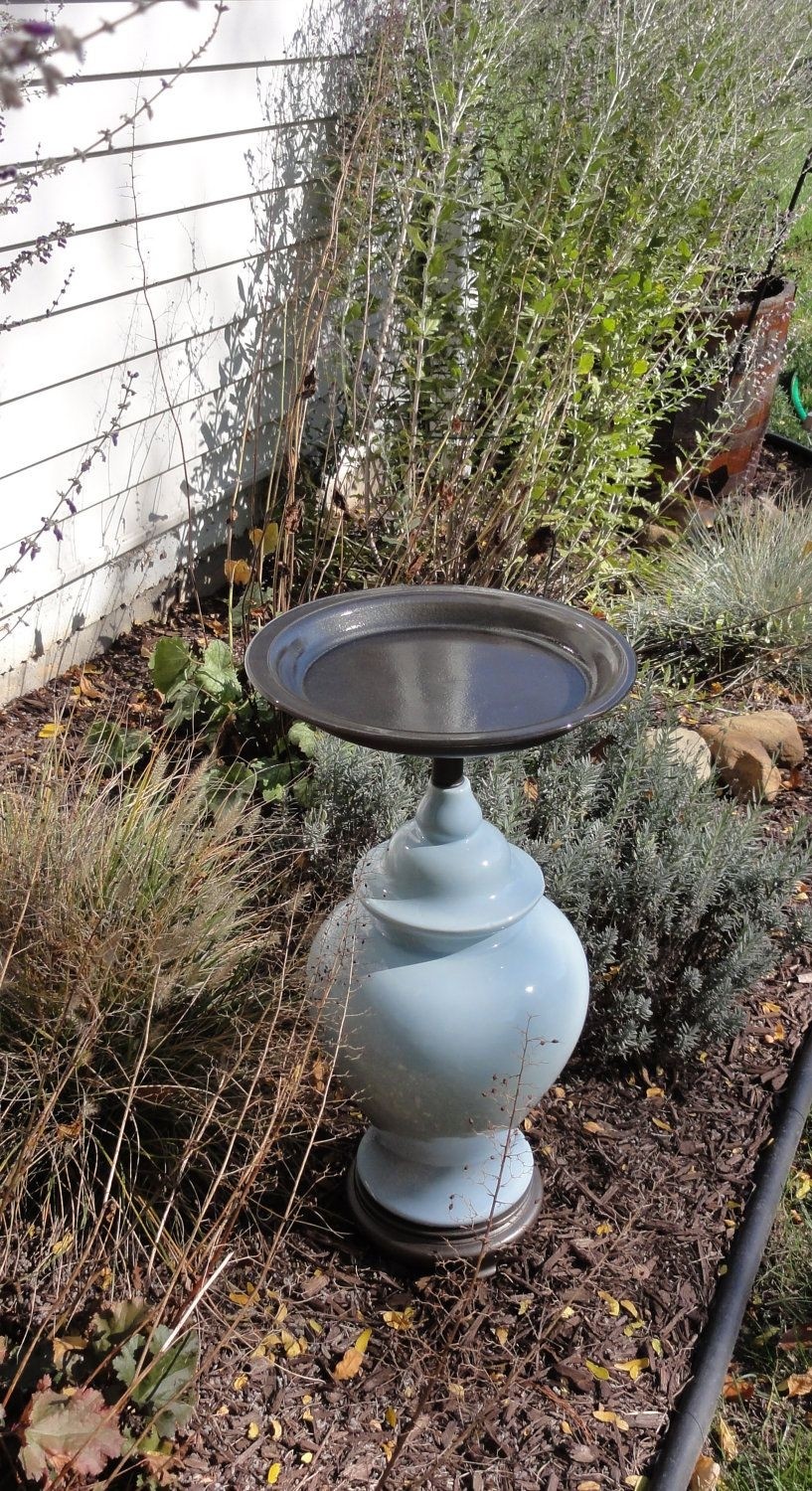 Cottage-Chic, Upcycled Garden Bird Bath or Bird Feeder. Robin Egg Blue and Bronze color is beautiful for any spot in your yard or garden! by MeadowlarkNaturals, $124.99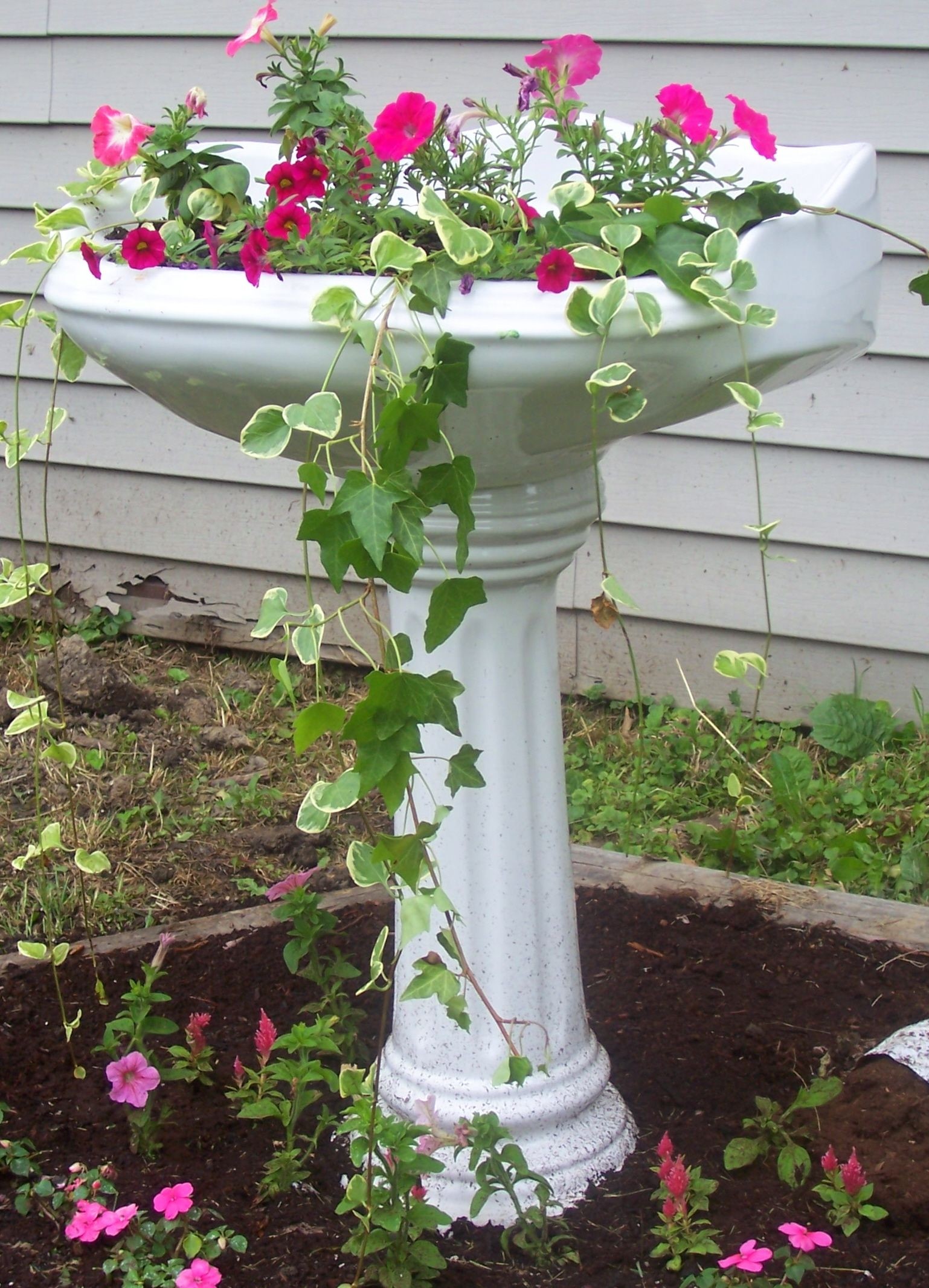 A fine decoration for outdoor areas such as gardens, made of a repurposed sink with stylish column. The bird bath looks gorgeous, and it can also be used as a pot plant for your blooming greens.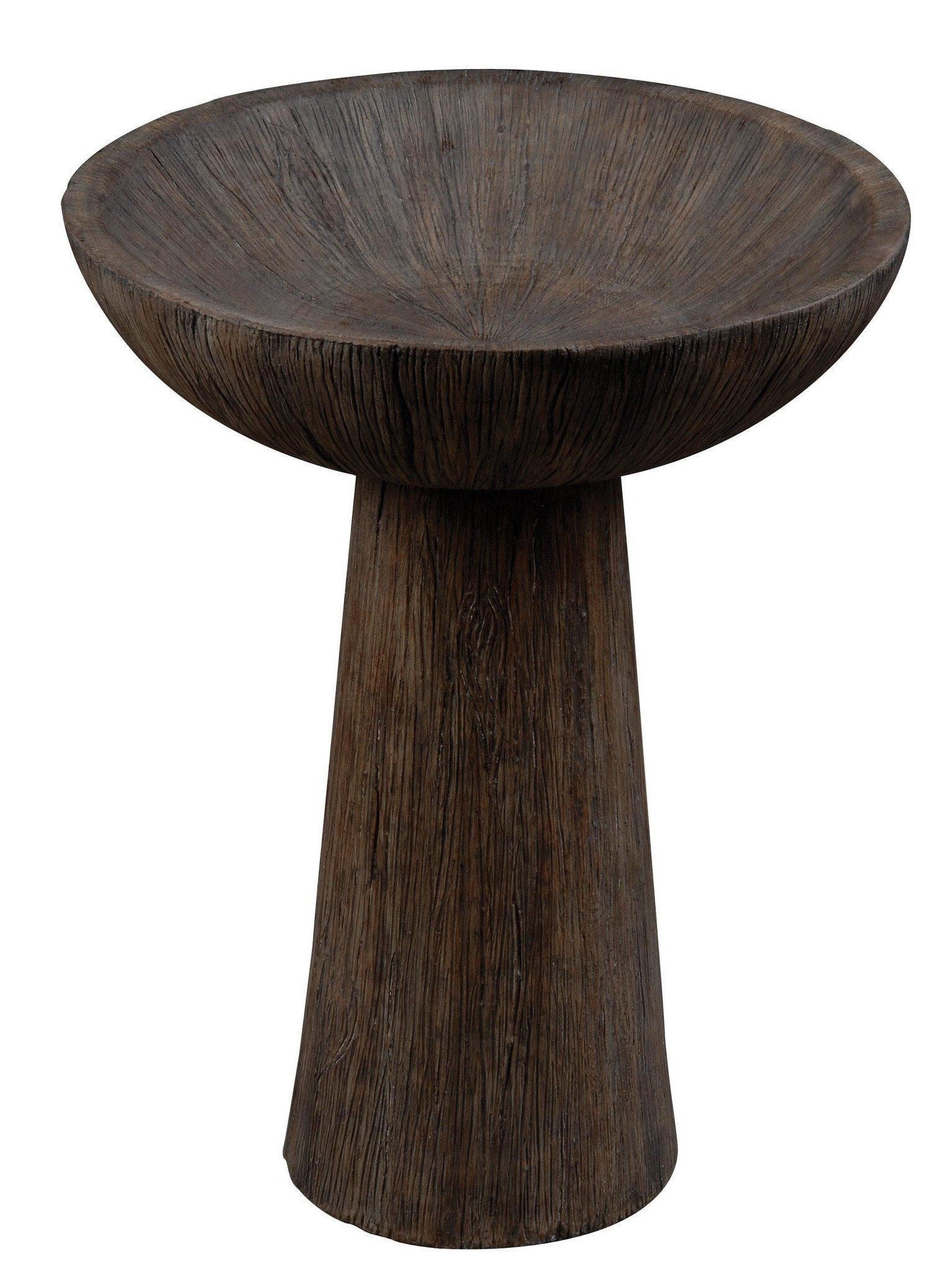 Forest Bird Bath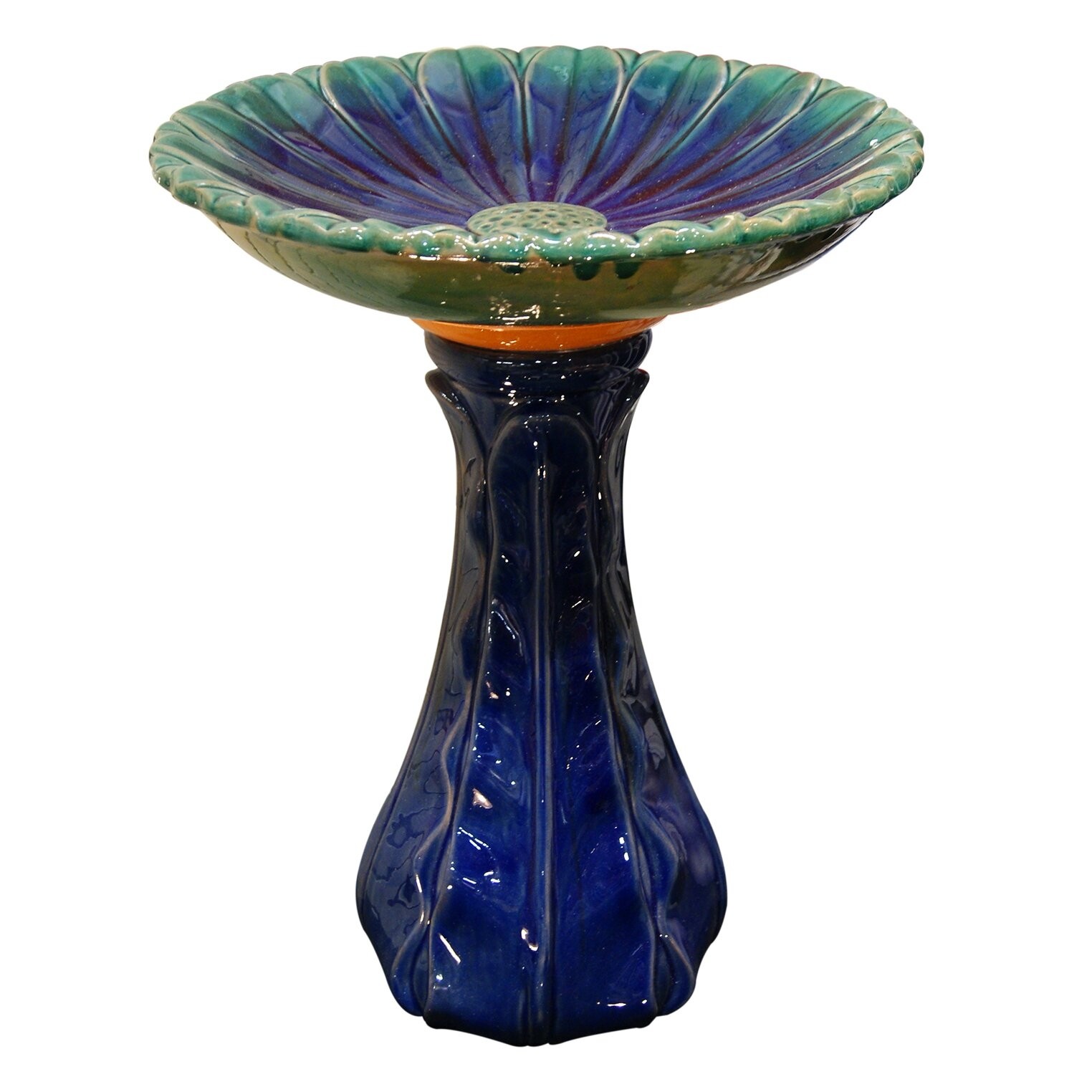 Alpine Ceramic Pedestal Birdbath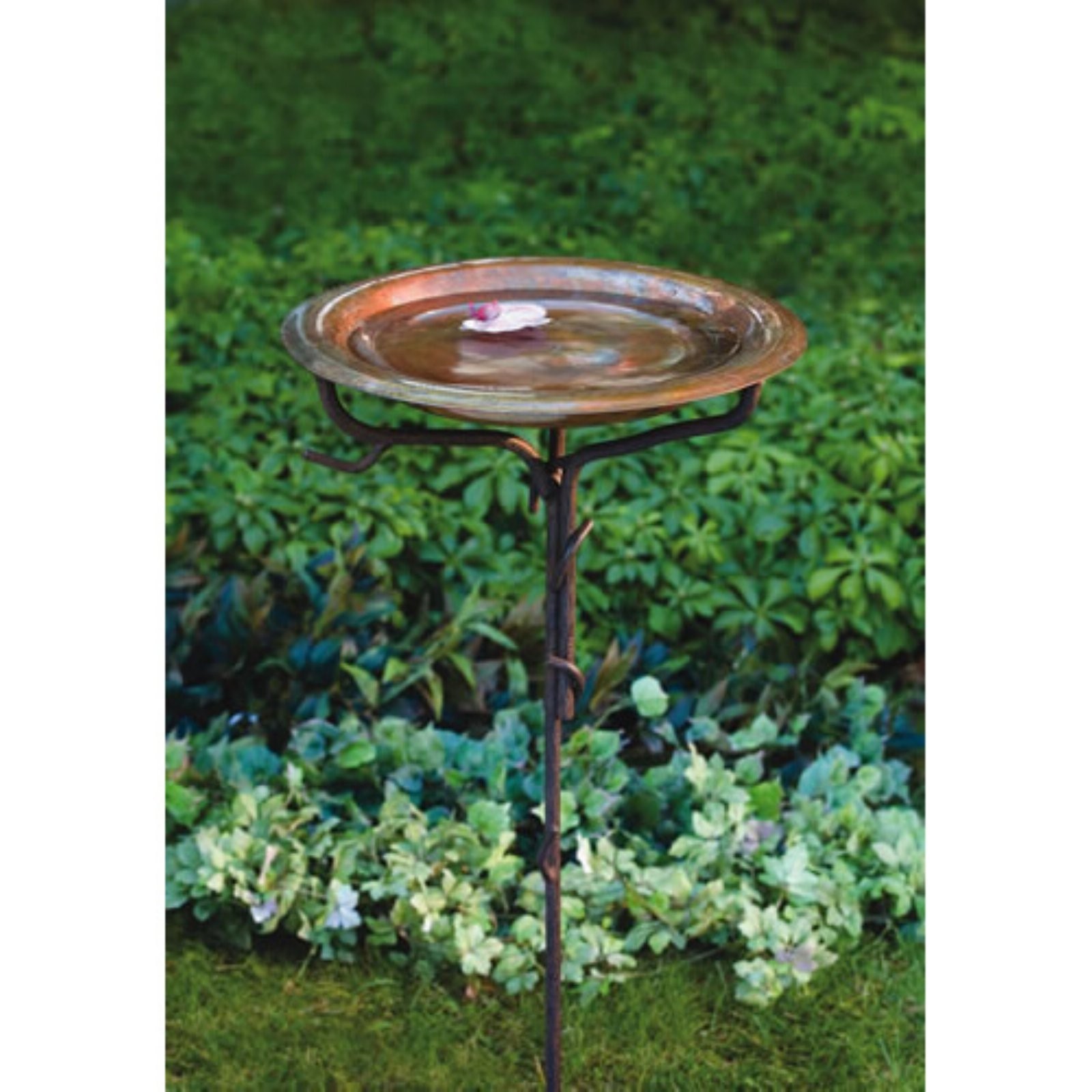 Solid Copper Birdbath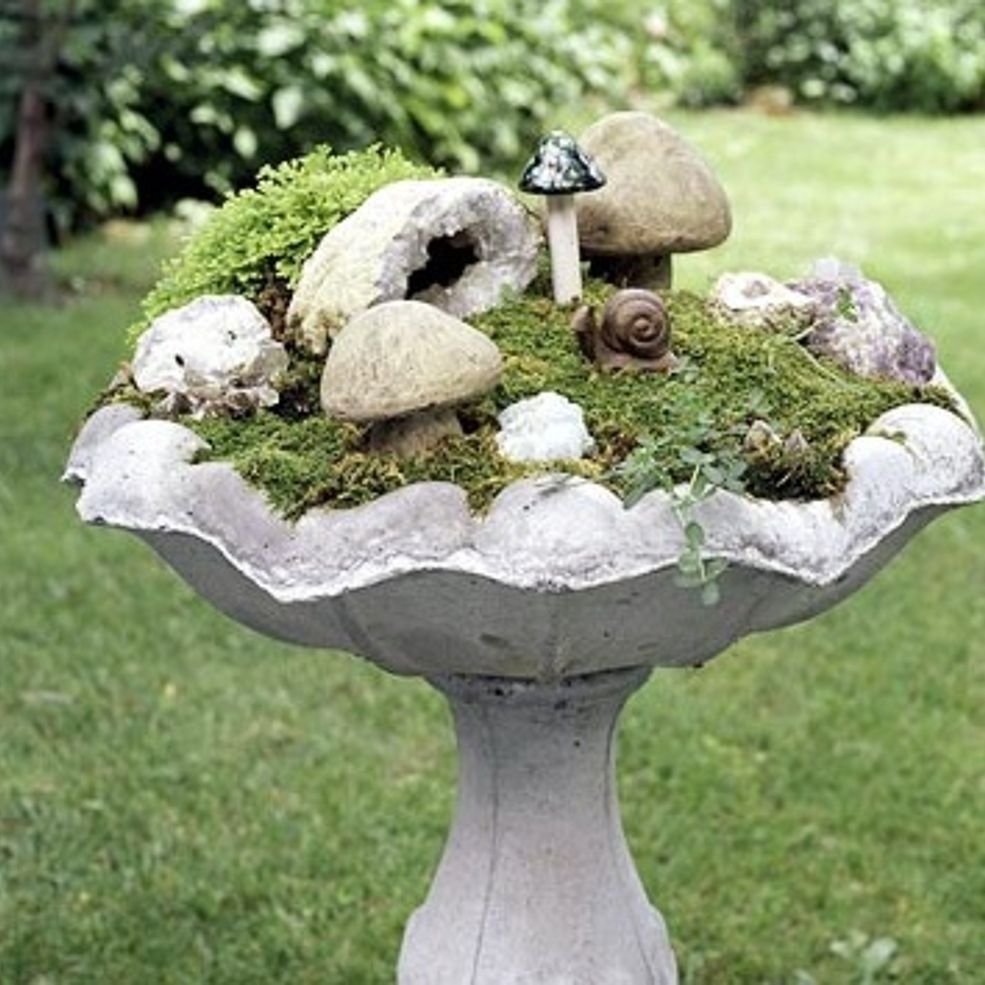 This bird bath pedestal is one of the DIY suggestions of how to embellish your garden and make it a magical, inimitable place. Adorned with stones and mushrooms, it constitutes a charming spot.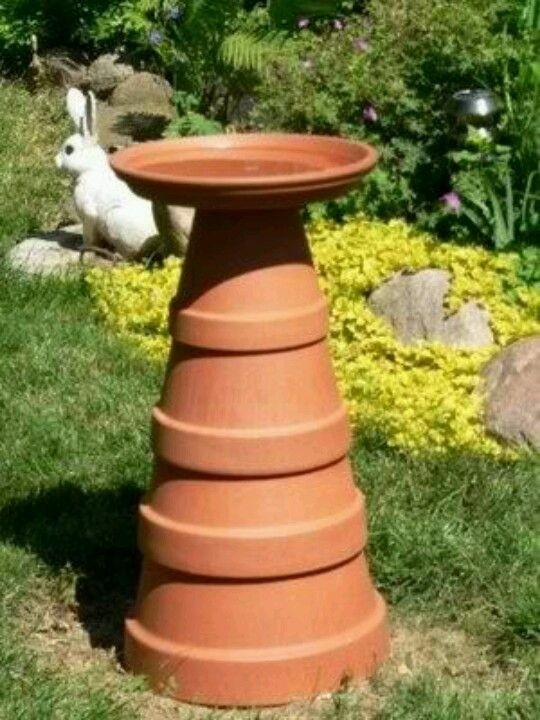 Bird bath mounted on pedestal base made of durable ceramic. It is resistant to rust and harmful weather conditions. Great addition for the garden, patio and others outdoor places.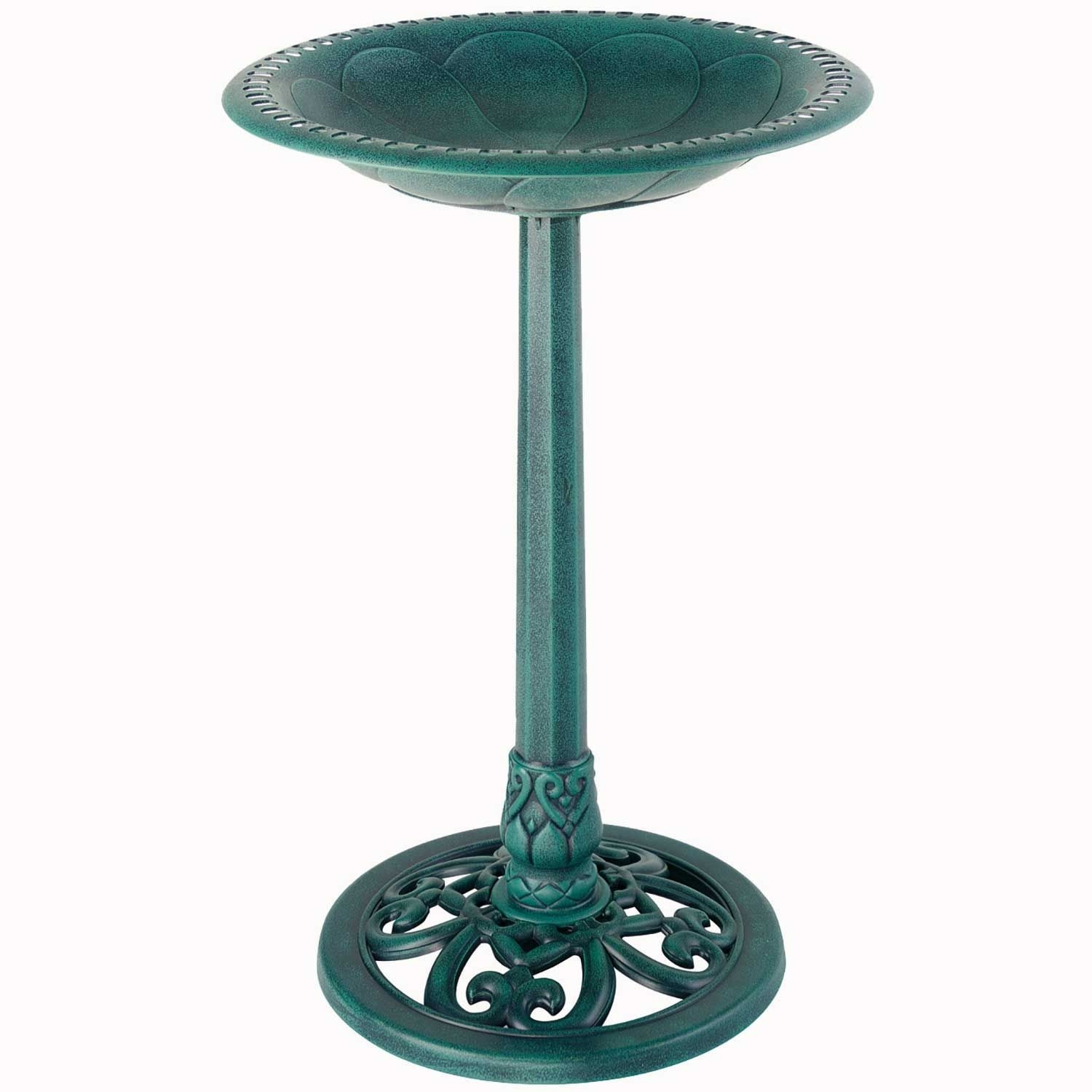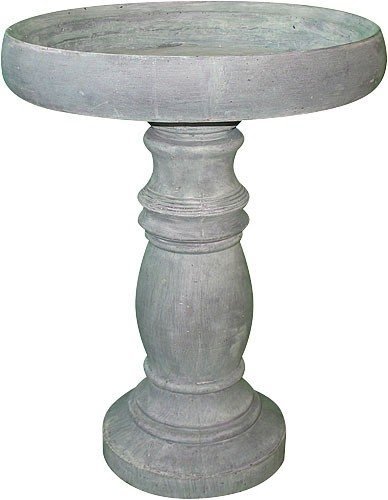 Clay Look Fiberglass Pedestal Bird Bath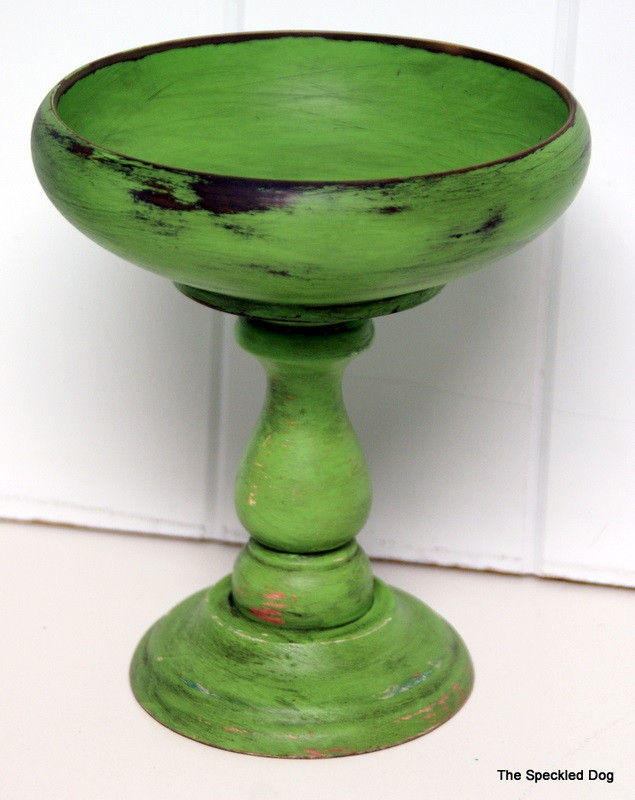 DIY pedestal bowls...3 designs...thrift store wooden bows & candle holders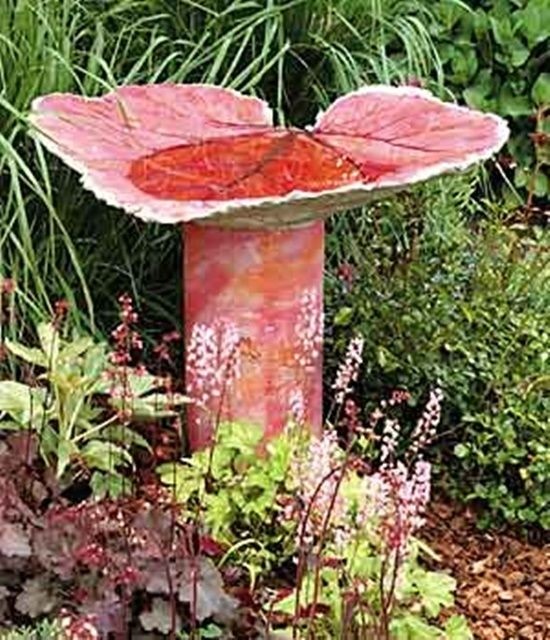 The Leaf Birdbath: Large leaf; 1 bag of sand; 2 bags of concrete; Water; Plastic wrap; Tubular concrete form; Paint or concrete dye (optional); Concrete sealer; Tools; Bucket or mixing Tray for concrete; Hoe for mixing; scrub brush; Paintbrush; Foam brush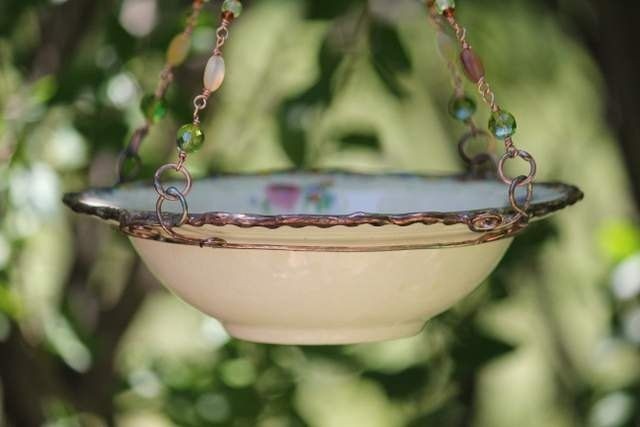 Upcycle Bowl Bird feeder, Or Bird Bath Garden Decor, Repurposed Dishes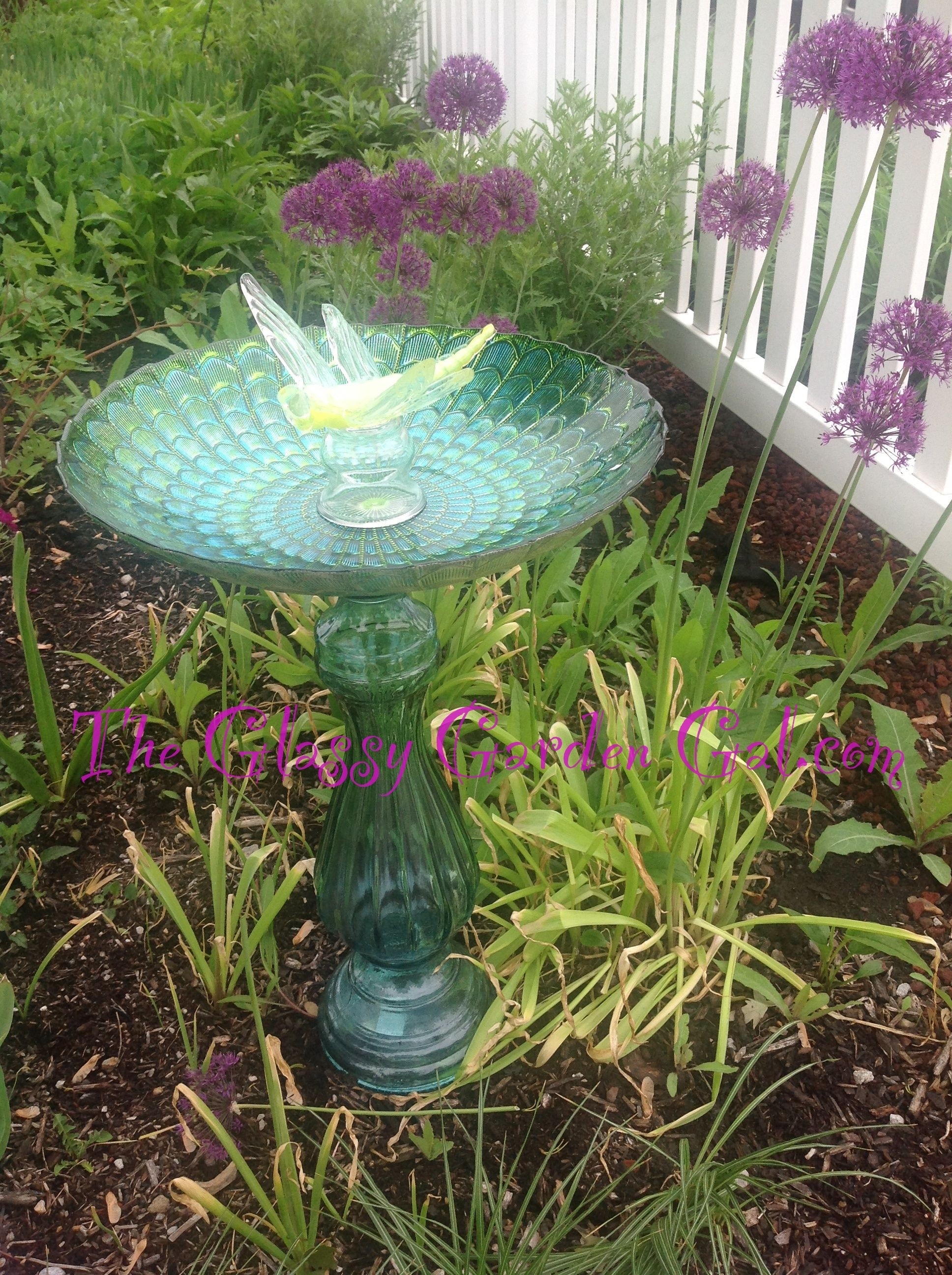 If you love to be surrounded by birds while relaxing in your garden, then, you may want to check this beautiful bird bath. Made of opaline glass, the bath bursts of flawless design, and a round basin topped with a pretty dragonfly.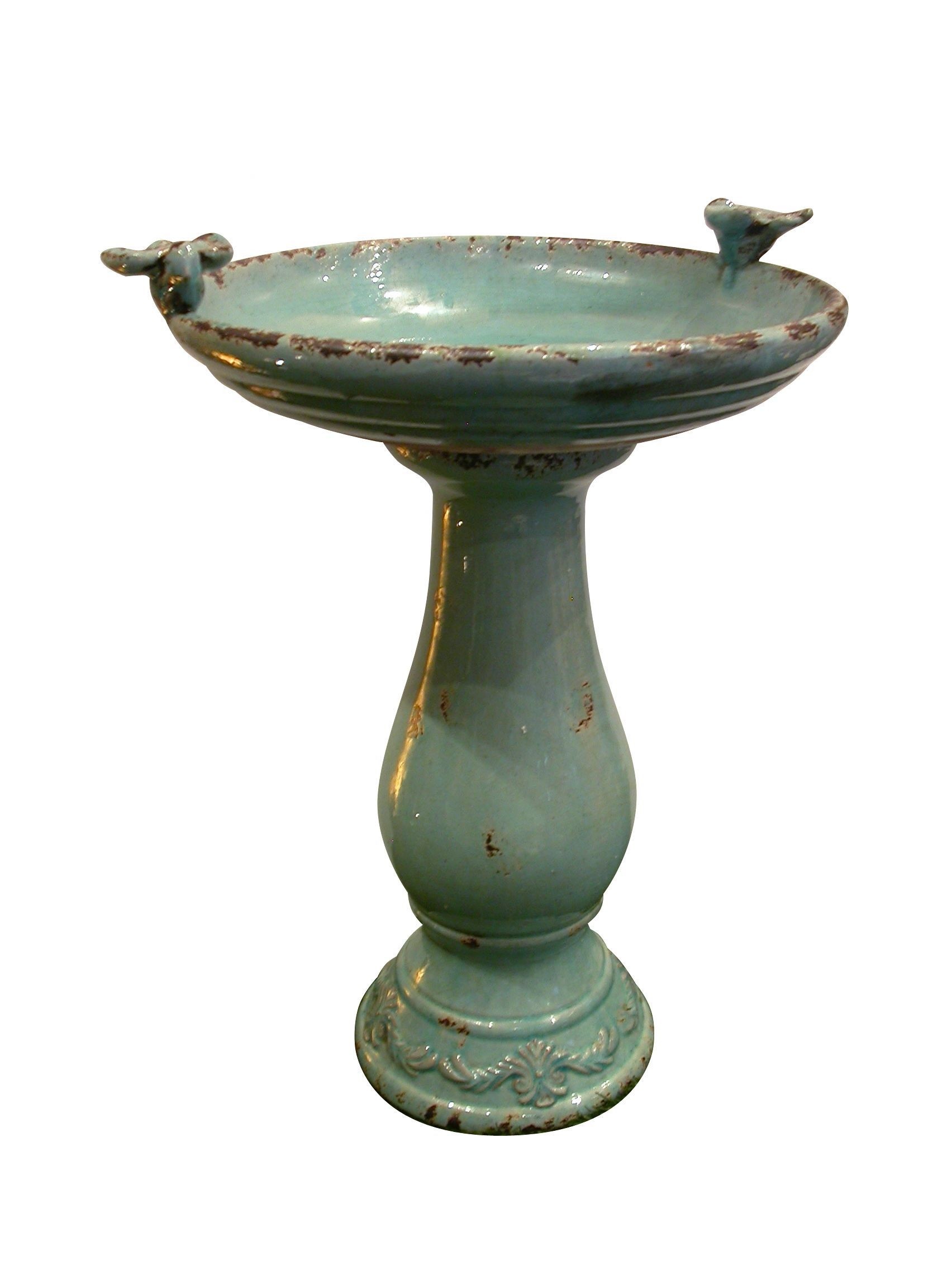 Antique Ceramic Bird Bath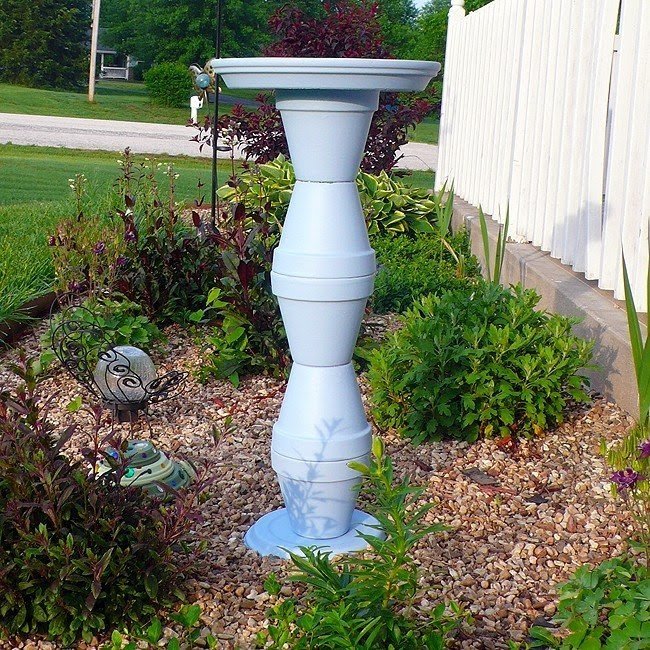 Bird bath mounted on pedestal base. It consists of vertically arranged clay pots. It is resistant to rust and harmful weather conditions. Suitable for residential and commercial use.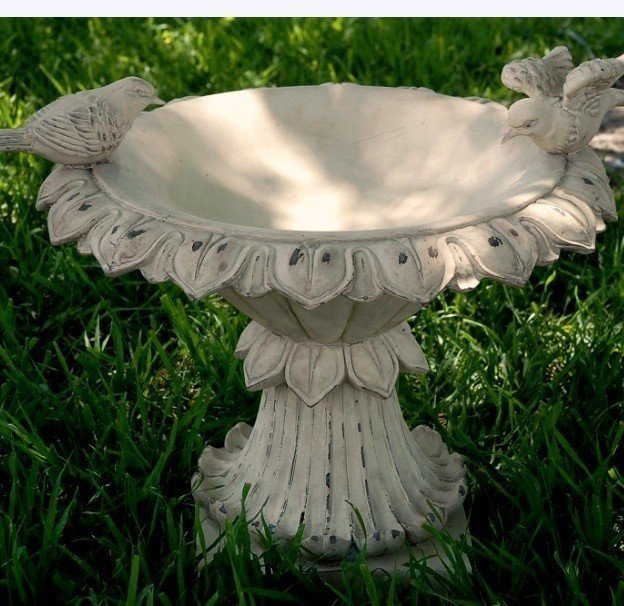 bird baths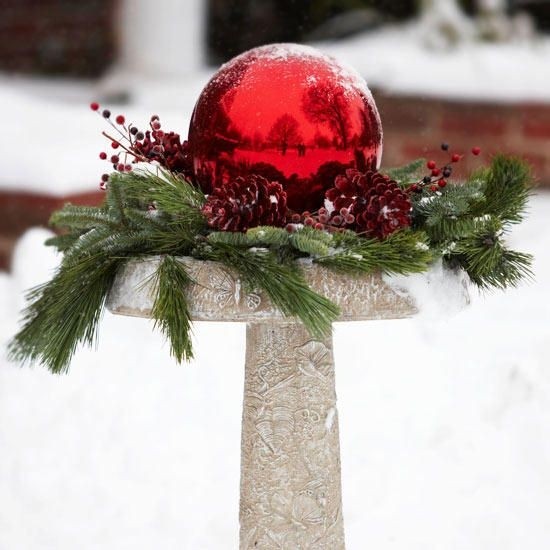 10 Winter Garden Delights; my favorite is this bird bath which I plan to have in place by Spring. Keeping this idea for next Christmas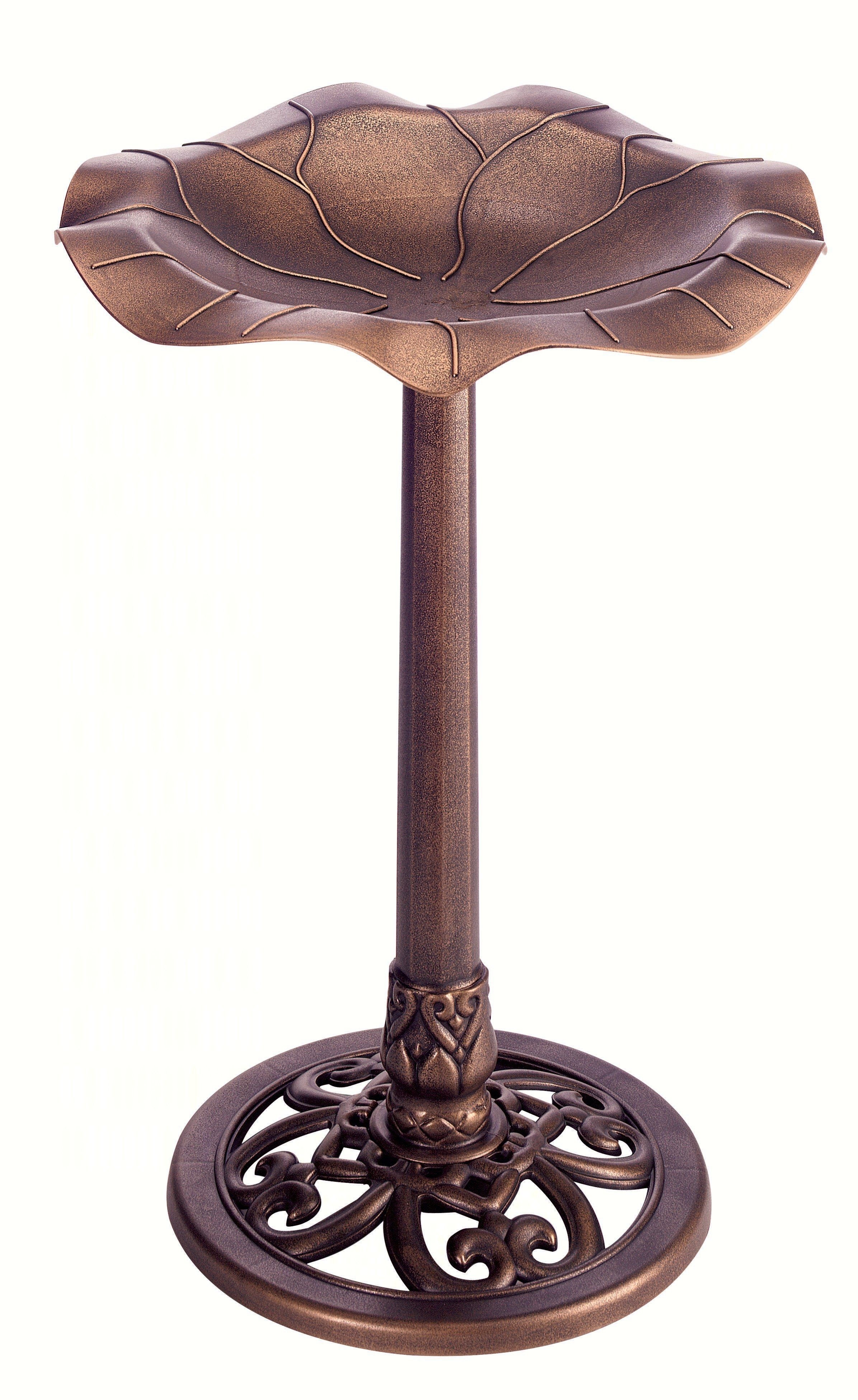 Pedestal Bird Bath with Lily Pad Design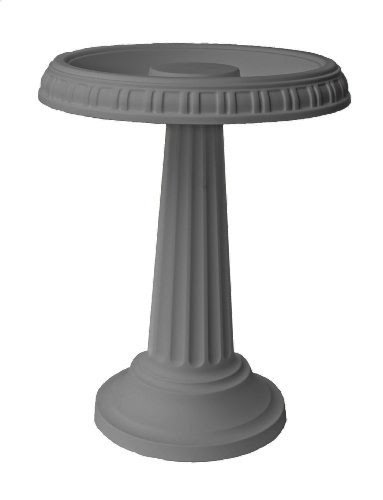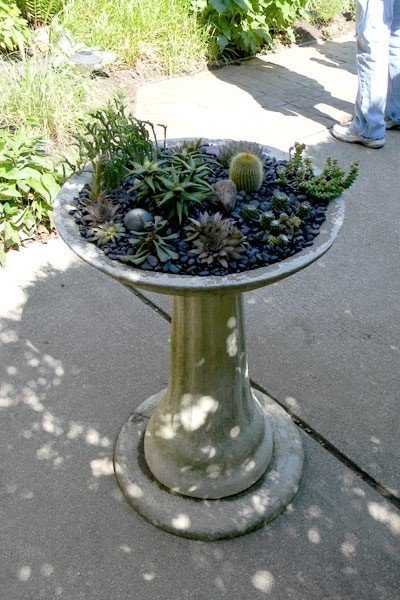 repurposed bird bath into succulent/cacti zen garden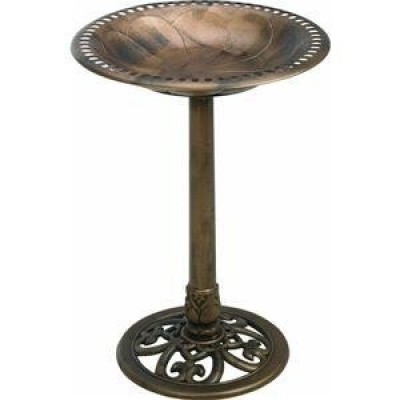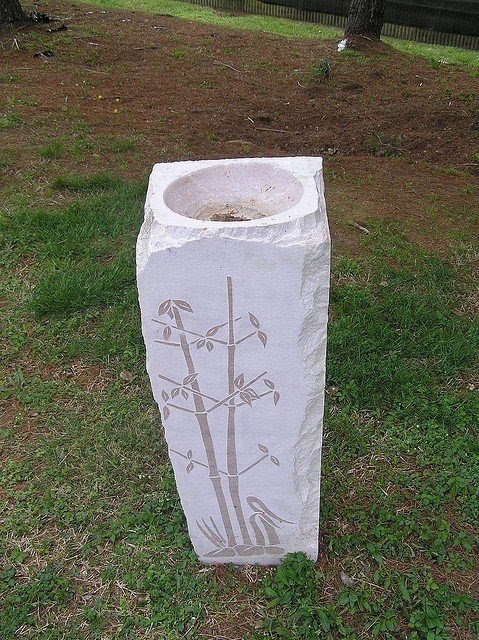 Recent Photos The Commons Getty Collection Galleries World Map App ...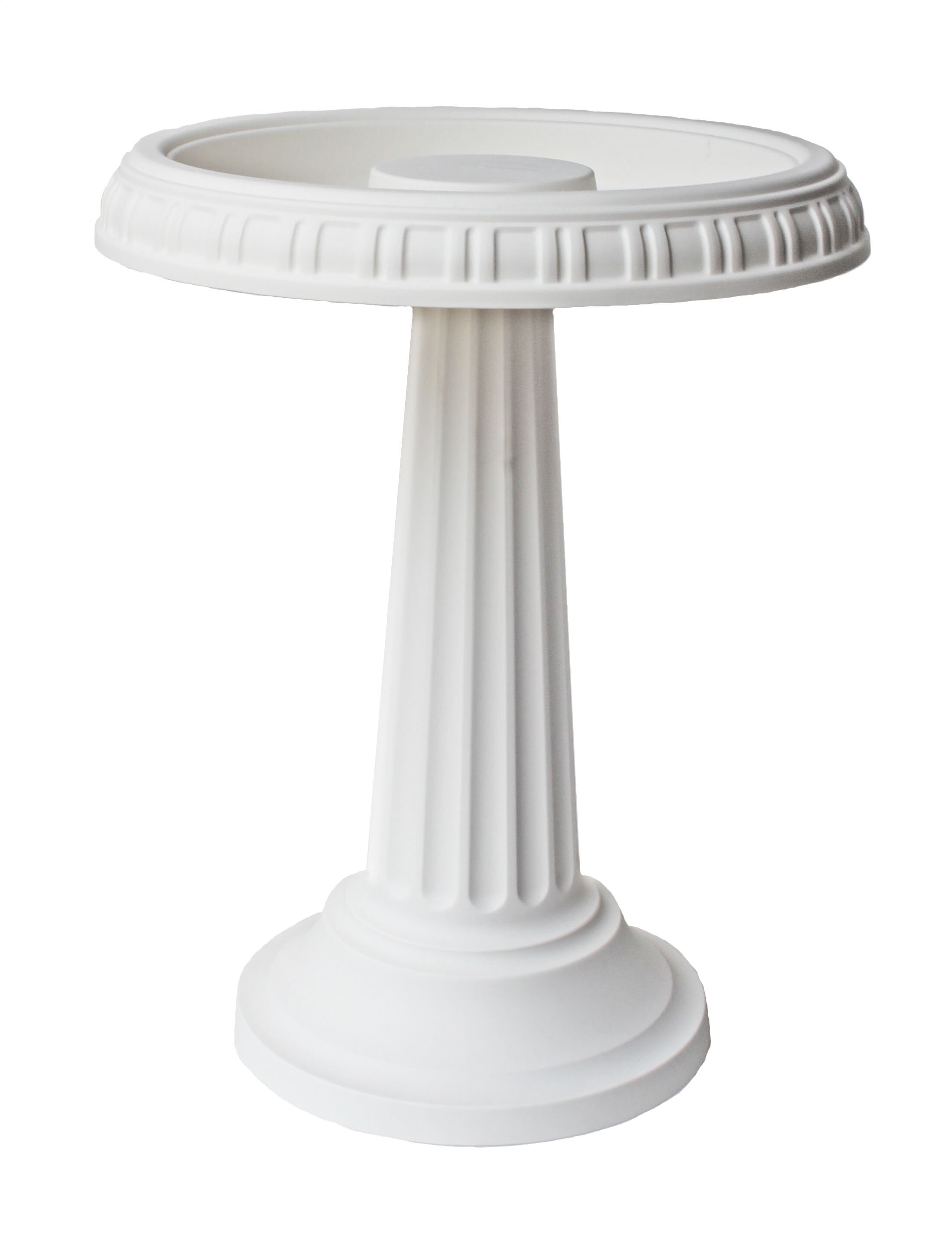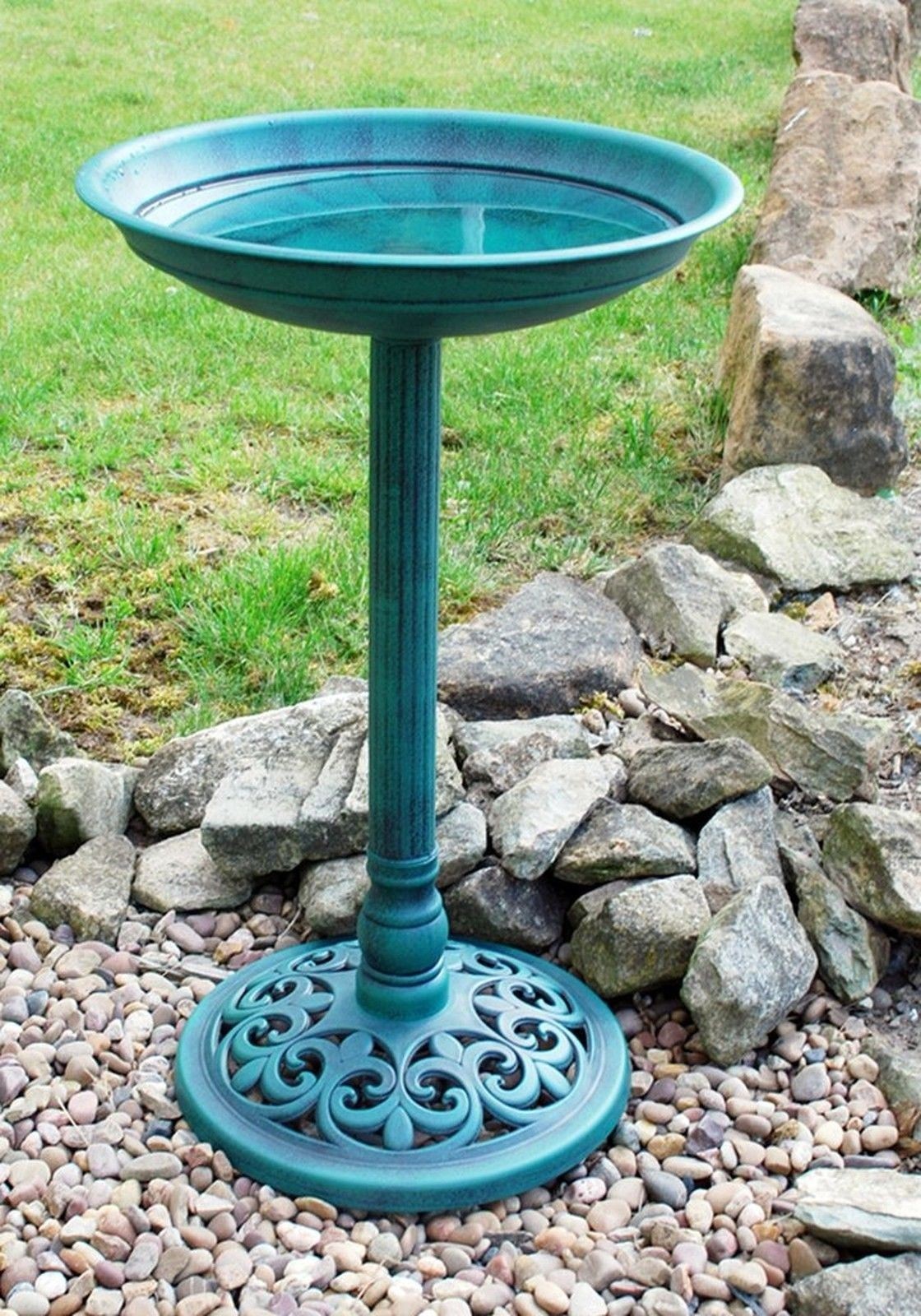 NEW OUTDOOR TRADITIONAL BIRD BATH PEDESTAL WATERPROOF ...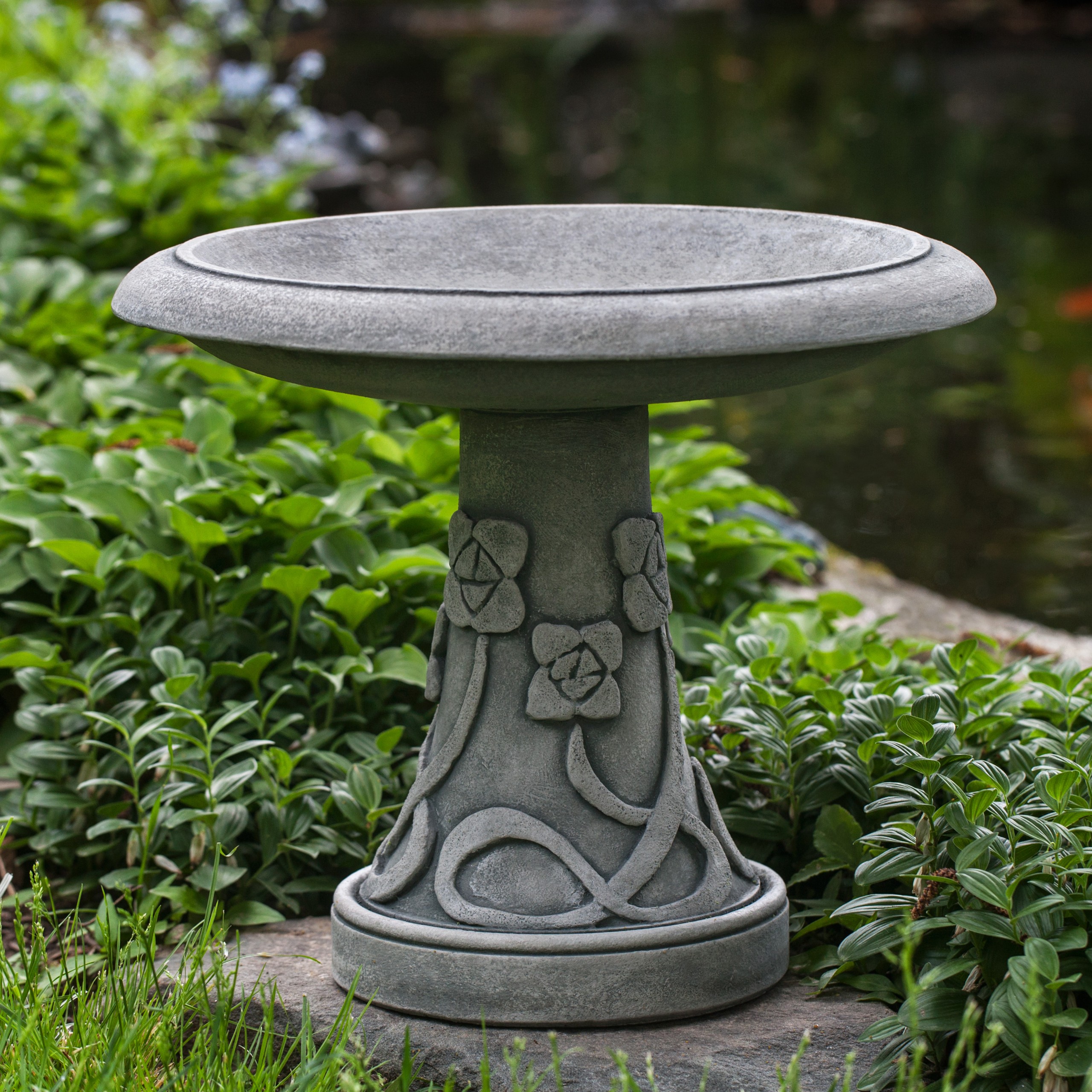 Campania International Giverny Pedestal Bird Bath - Bird ...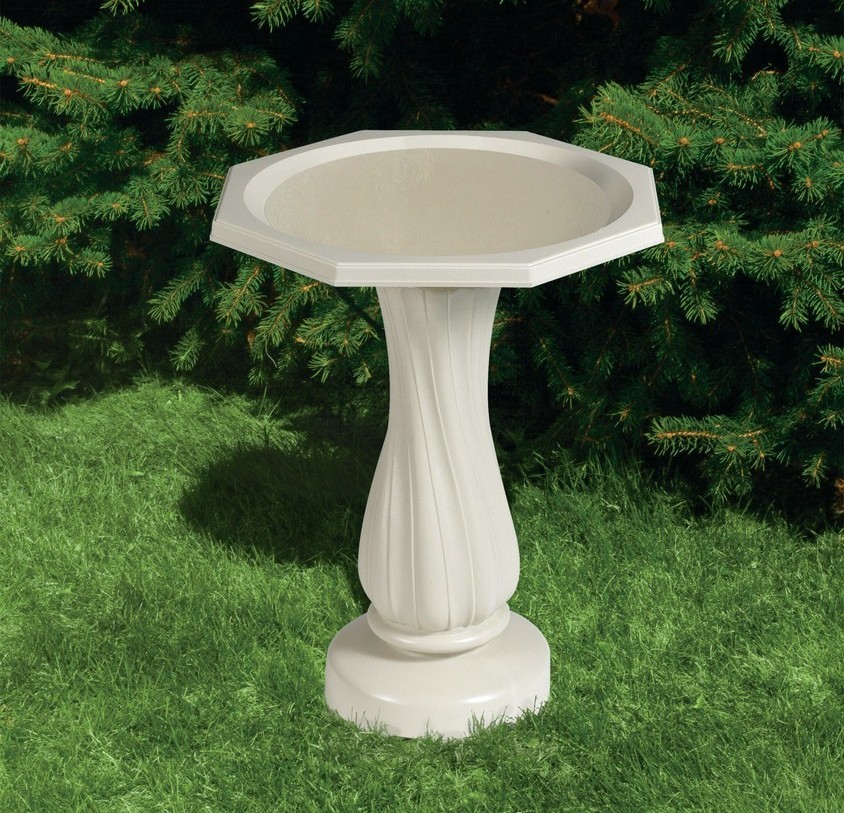 Bird Baths Guide - Pedestal Bird Baths, Hanging Bird Baths ...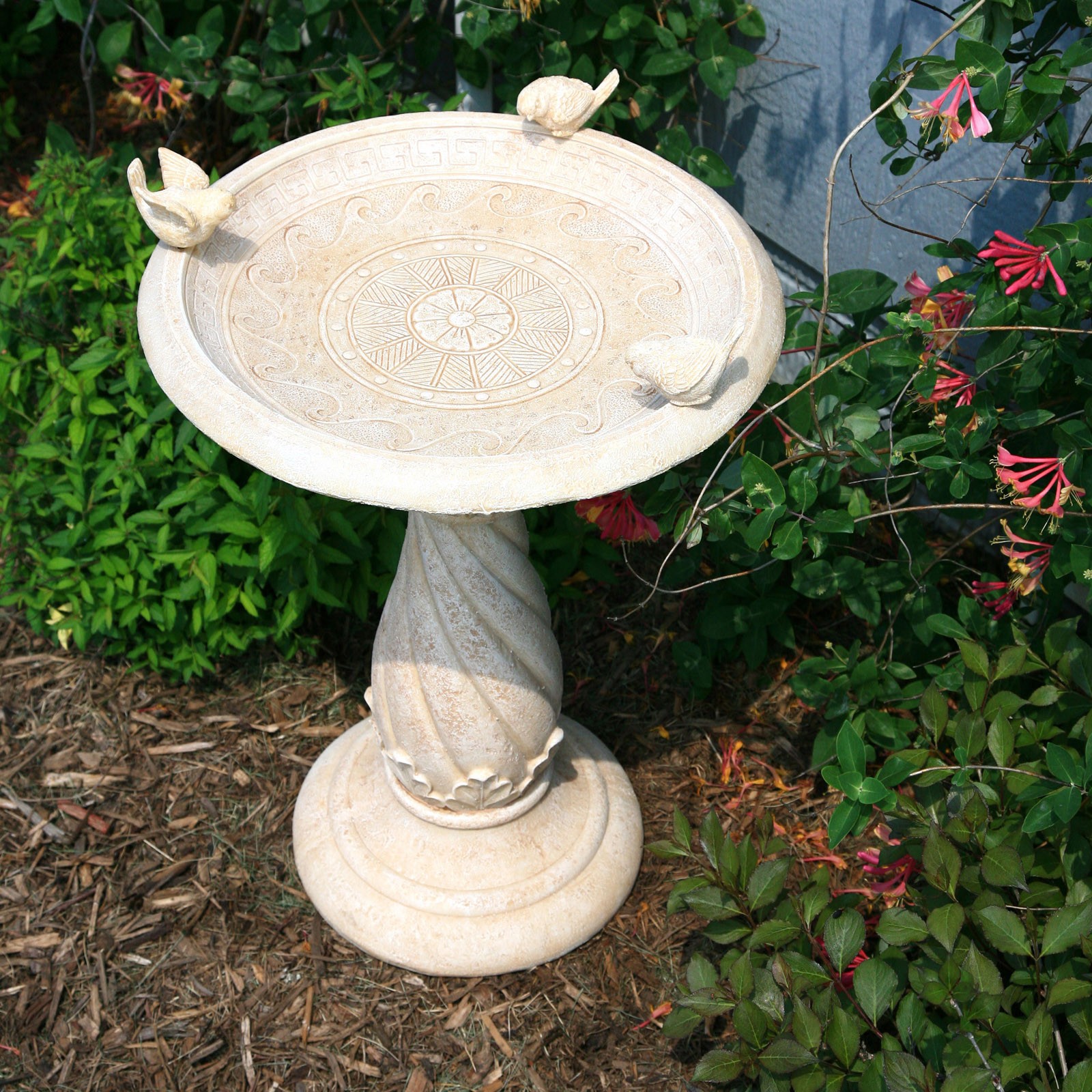 Antique Pedestal Bird Bath at Hayneedle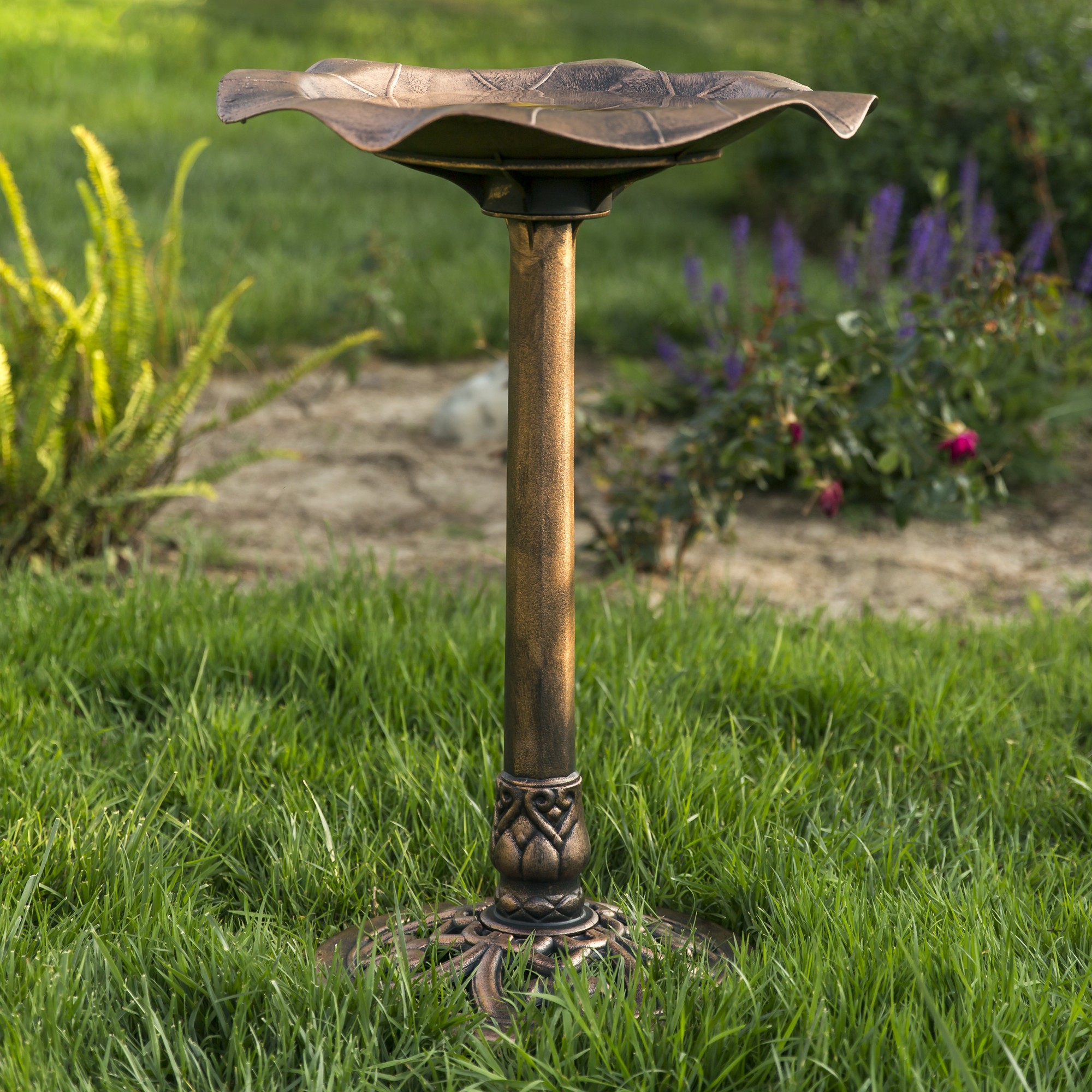 BCP Lily Leaf Pedestal Bird Bath Decor 791949963838 | eBay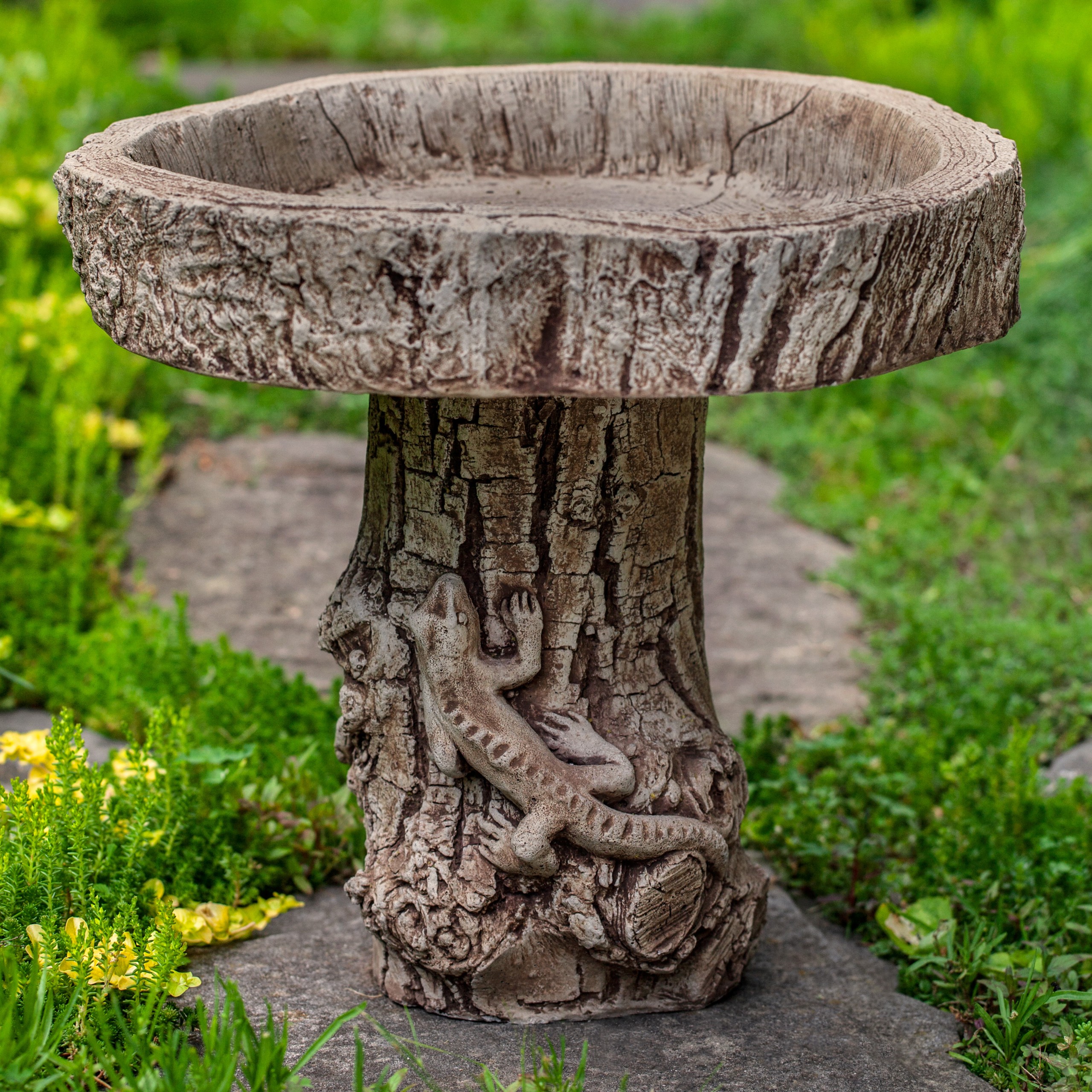 Campania International Two Lizards Pedestal Bird Bath ...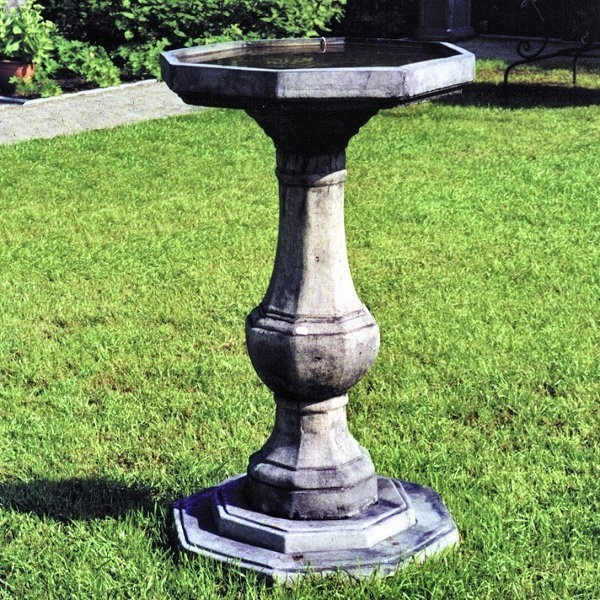 Pedestal Garden Bird Baths - Ornamental Birdbaths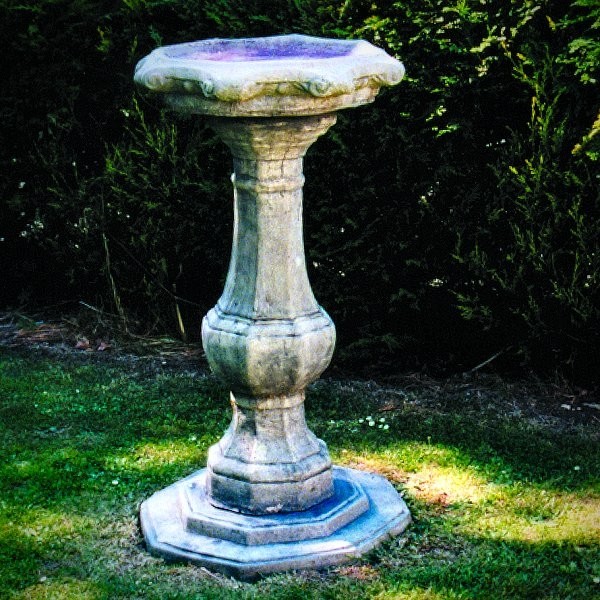 Ornate Pedestal Bird Bath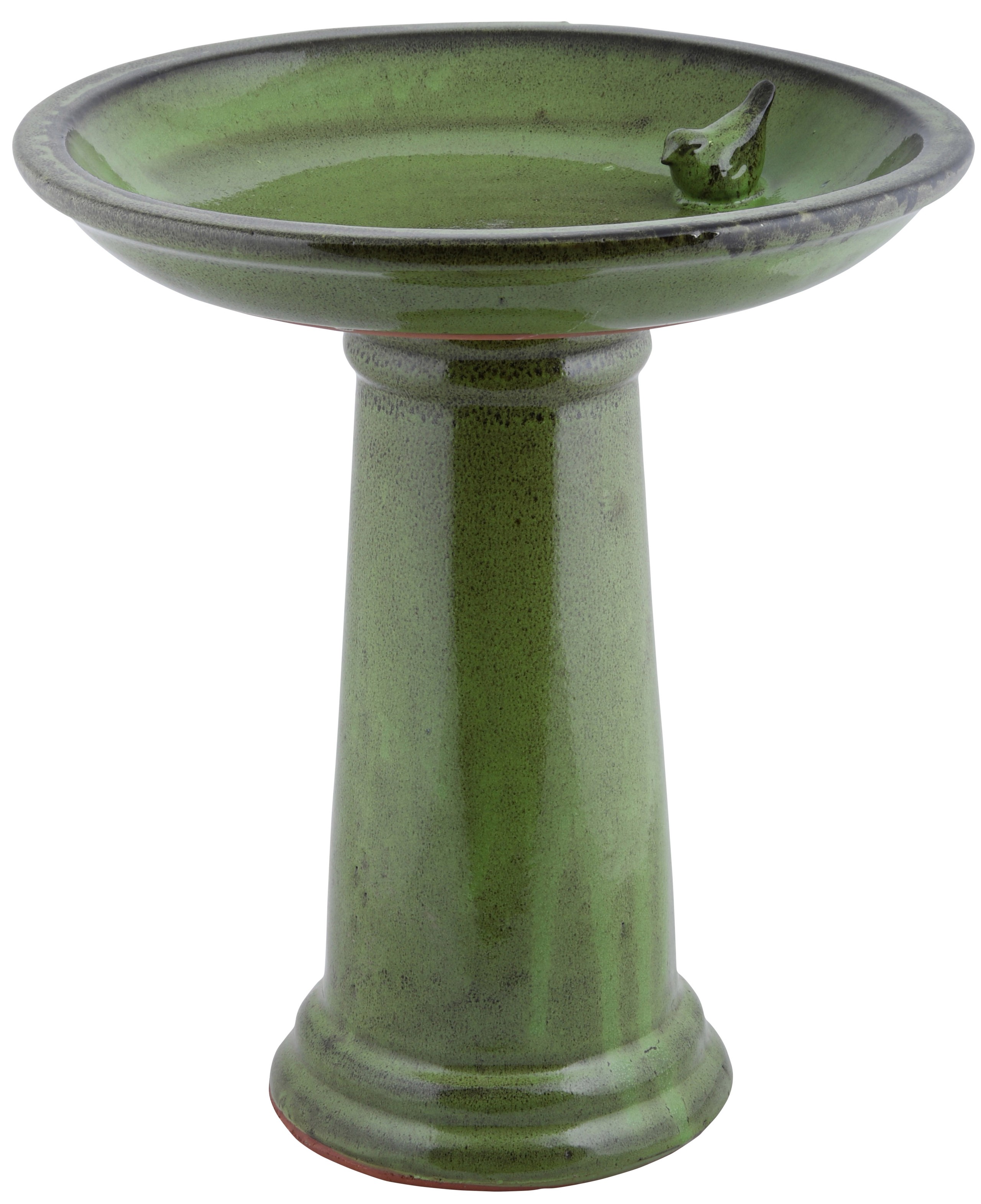 Bird Bath on Pedestal w/Bird, Ceramic, Green - Esschert ...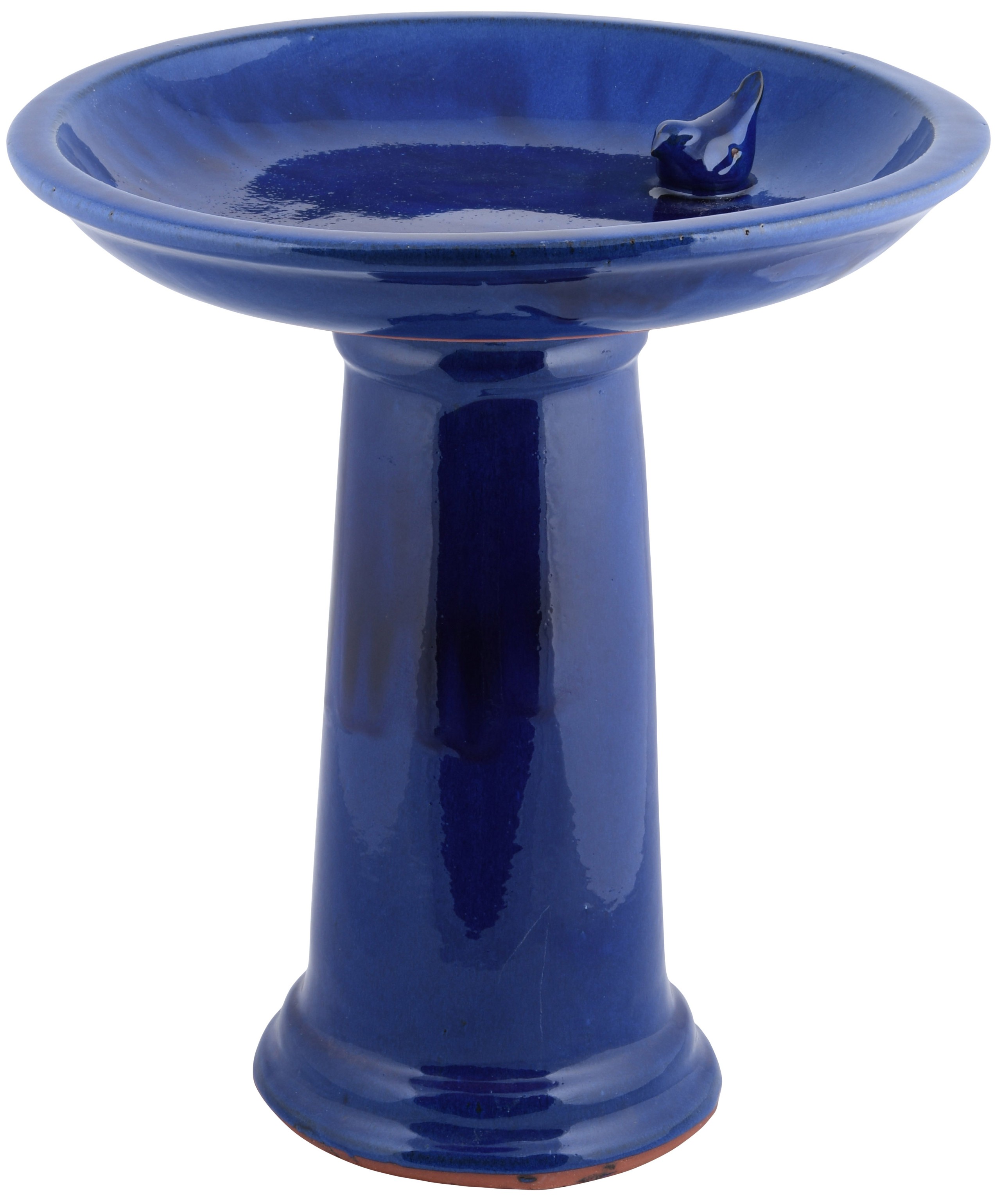 Bird Bath on Pedestal w/Bird, Ceramic, Blue - Esschert ...