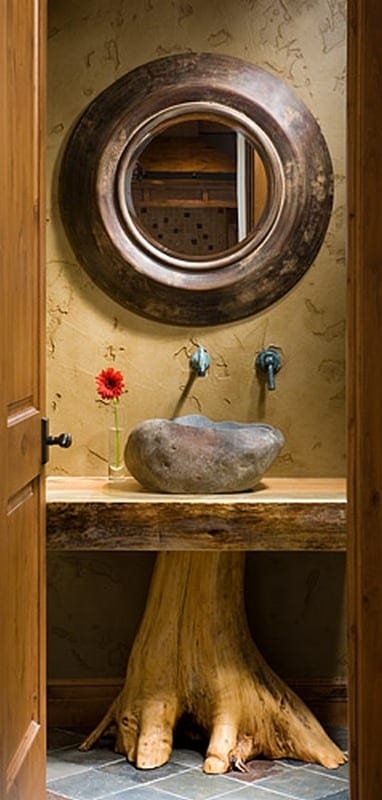 Oh God, I must have these in my bathroom one day. These tall bucket shaped pedestal sinks are carved from a single block of stone, and their bases are lighted! Not sure if ithe stone is really as yellow in daylight tho.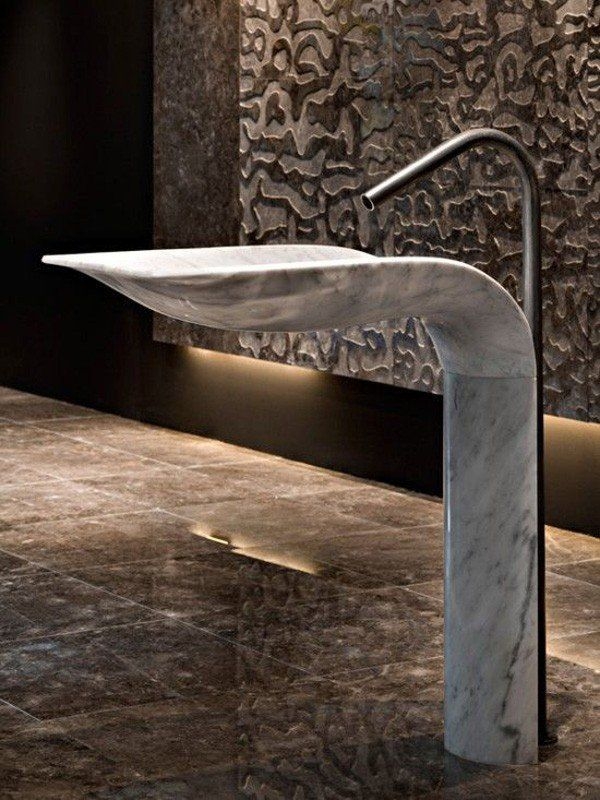 unique/modern wash basin/sink for a bathroom ~ by ciuri-1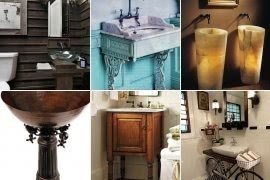 A fantastic sink for both larger and smaller bathrooms, that will easily bring unique shapes and modern appeal to the whole interior. The sink rests on an intricately designed pedestal, made of matching pieces of thick wood that form stylishly uneven, yet stabile structure.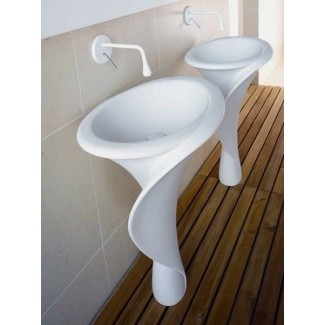 Unique shape is a very important aesthetic feature of these original sinks. Their pedestal base is solid and takes small amount of interior space. White color of each sink is neutral and looks nice in any bathroom.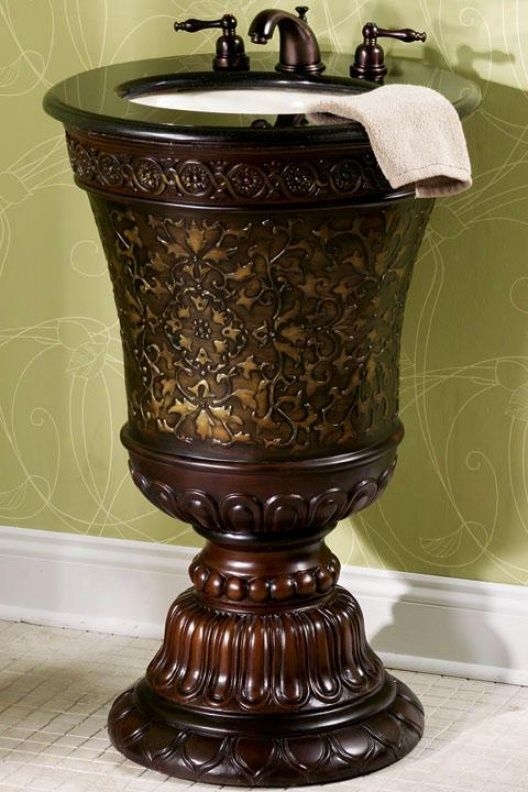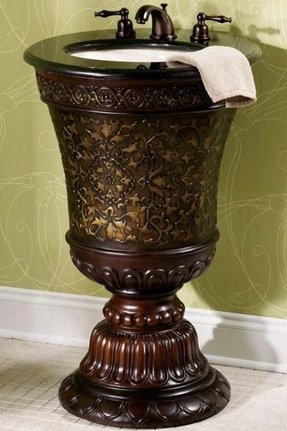 Unique Sinks Vanities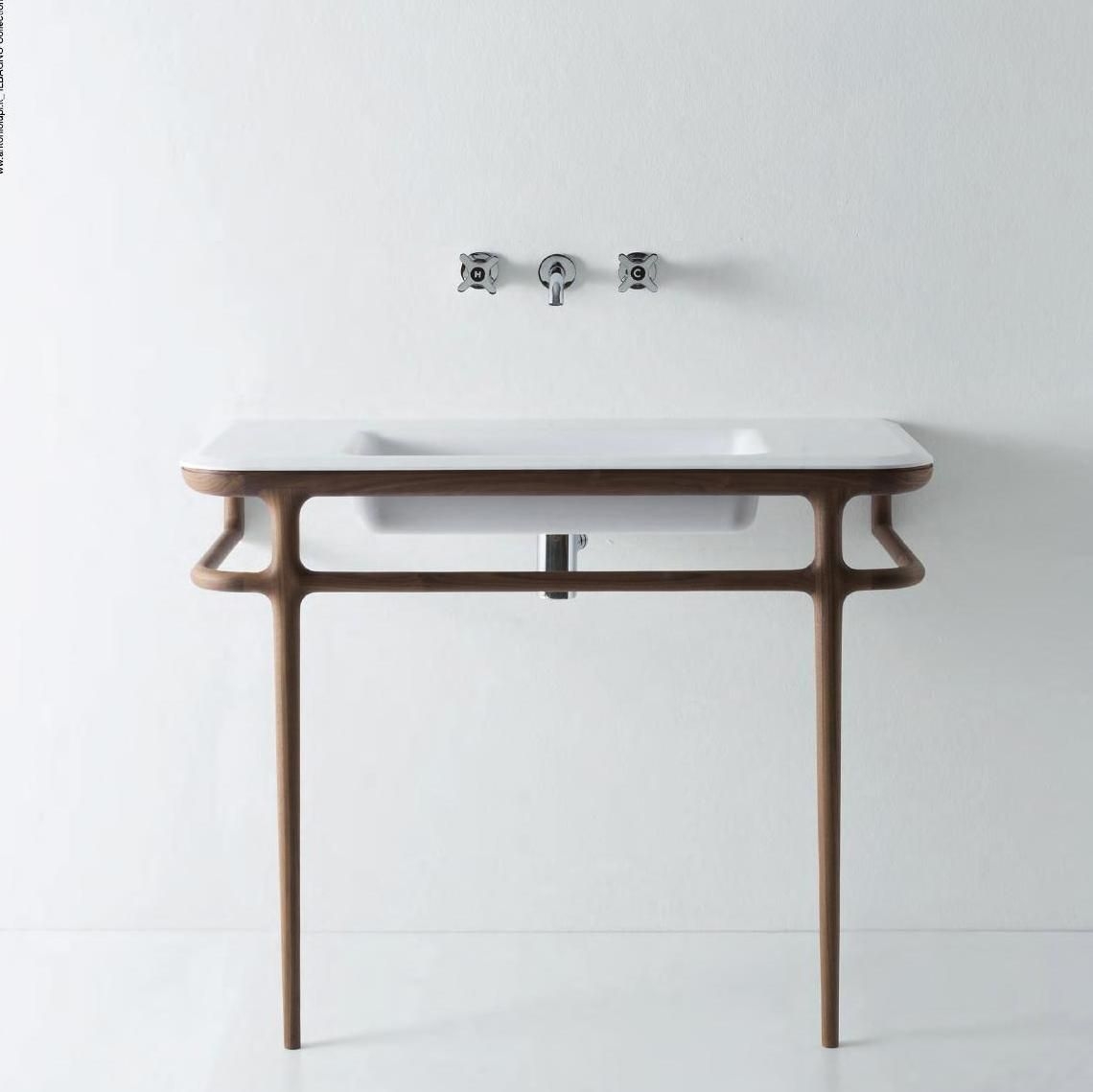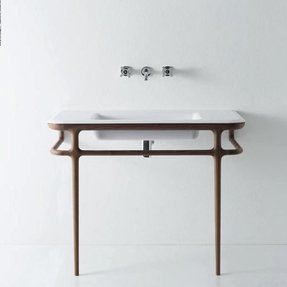 Boasting of clean lines and flawless aesthetic, this modern sink can be a lifesaver for your small bathroom. It's embedded in a beautiful wood frame in walnut finish, with tapered legs and curvaceous edges.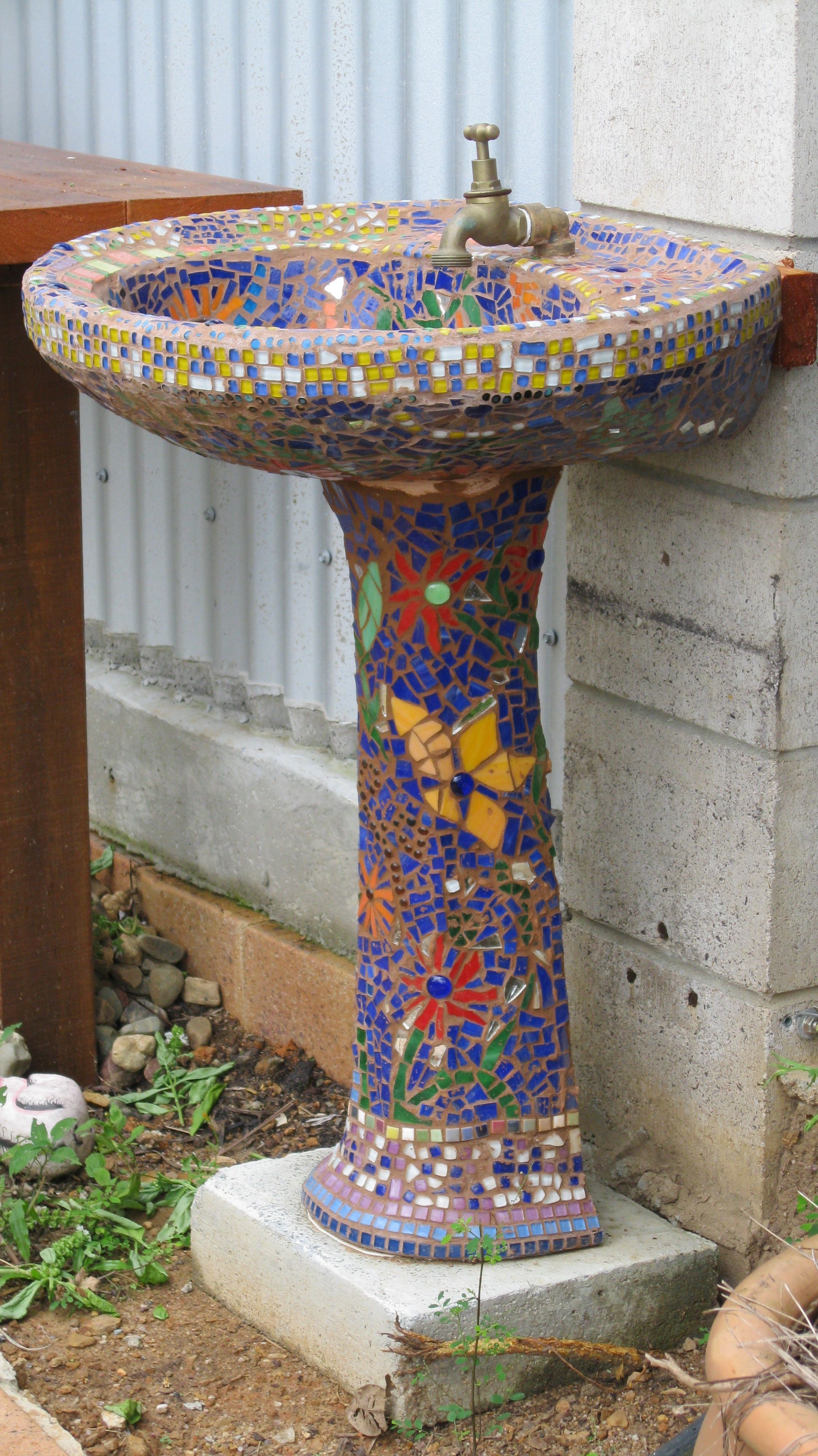 The beautiful combination of unique mosaic decor and bird bath pedestal is a decorative and functional solution to the garden. The enchanting pedestal sink is an exotic and very stylish addition that delights.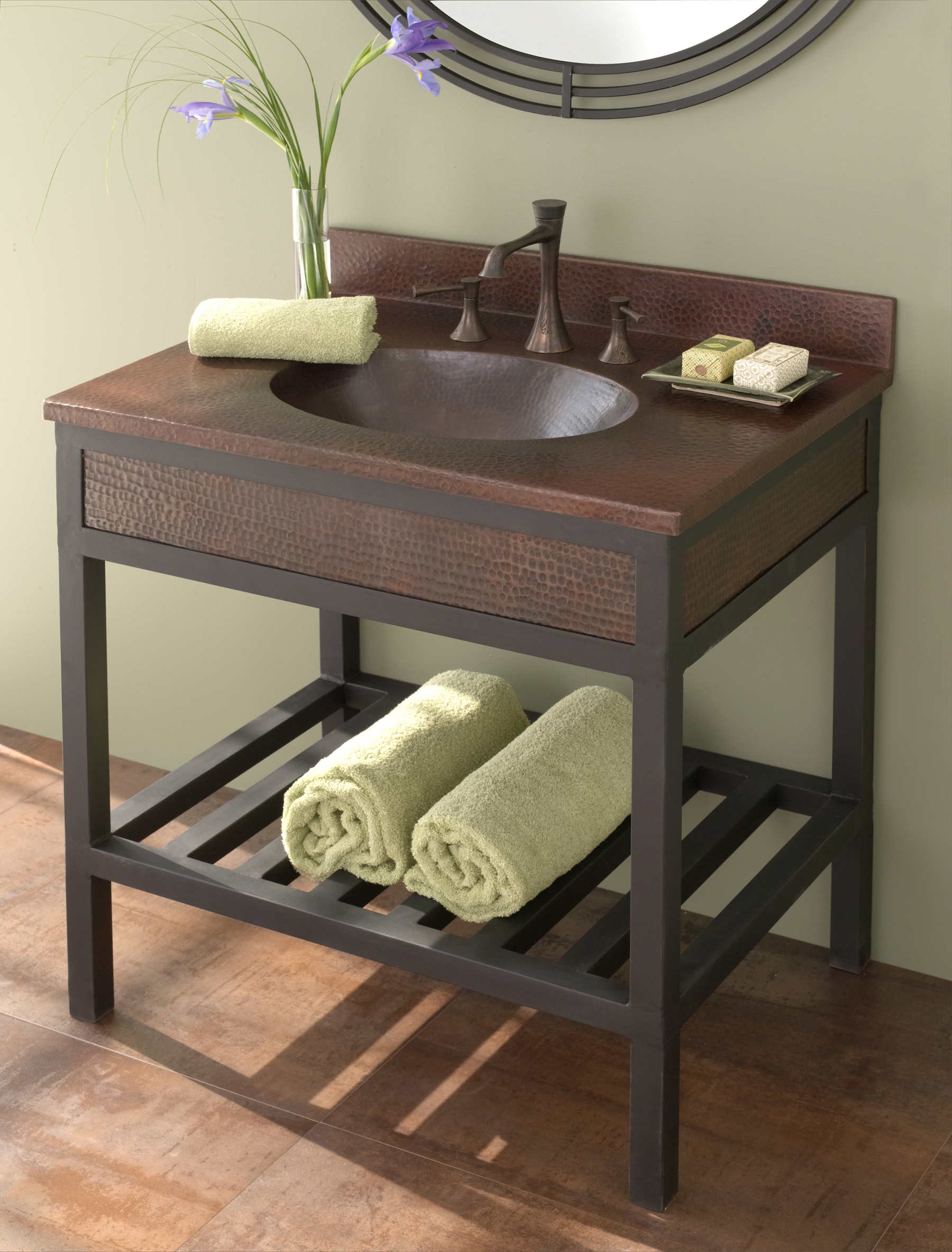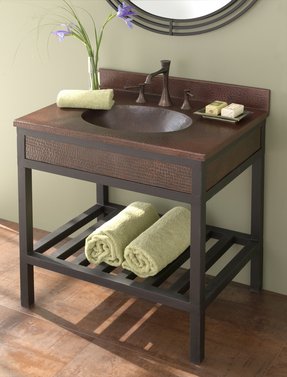 An elegant, singularly attractive, and highly eco-friendly recycled ...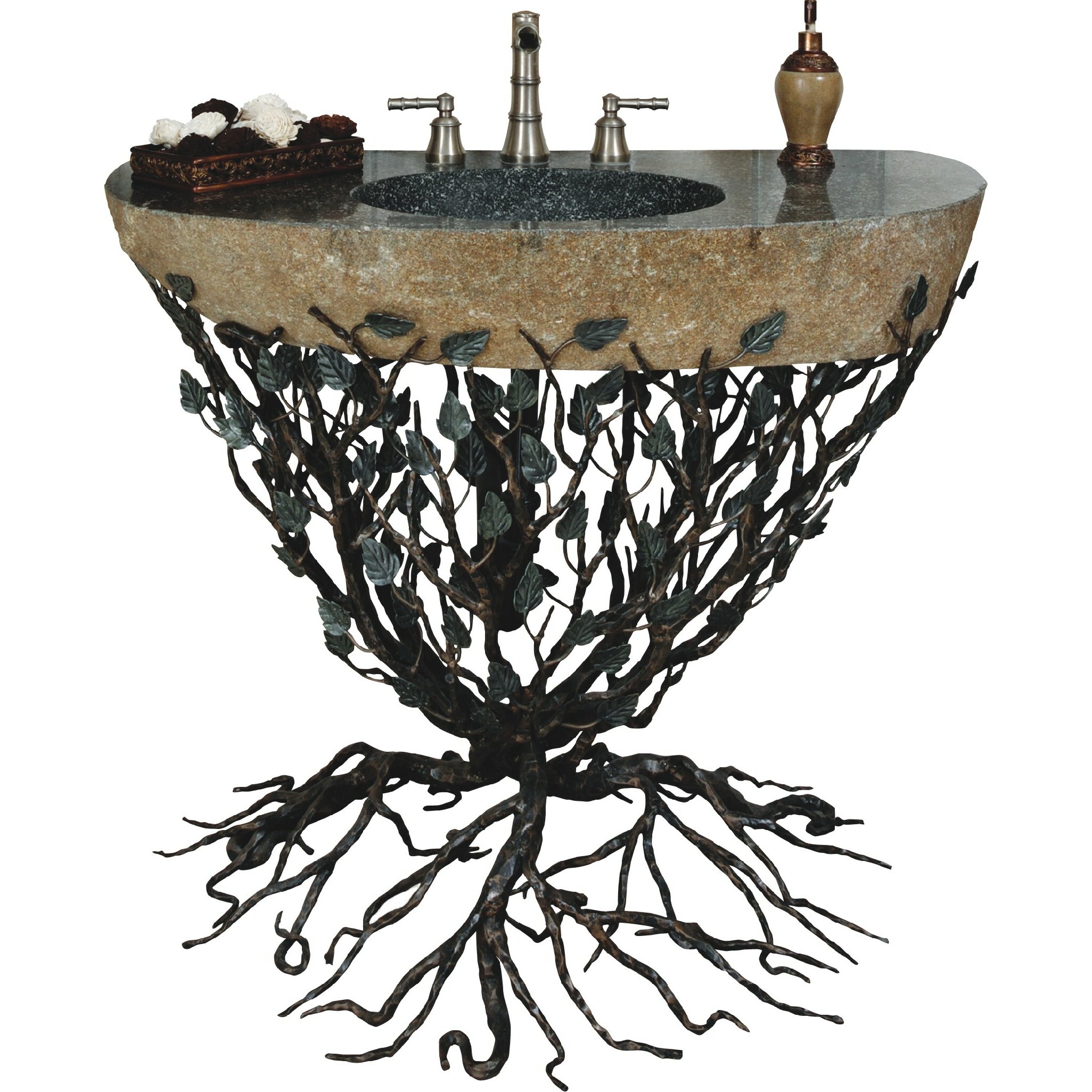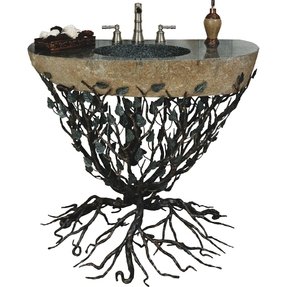 Stunning forest themed iron sink pedestal holding an integrated granite boulder basin - each boulder is unique, differing in size, colour and shape. Open back for drain connect is provided in the base.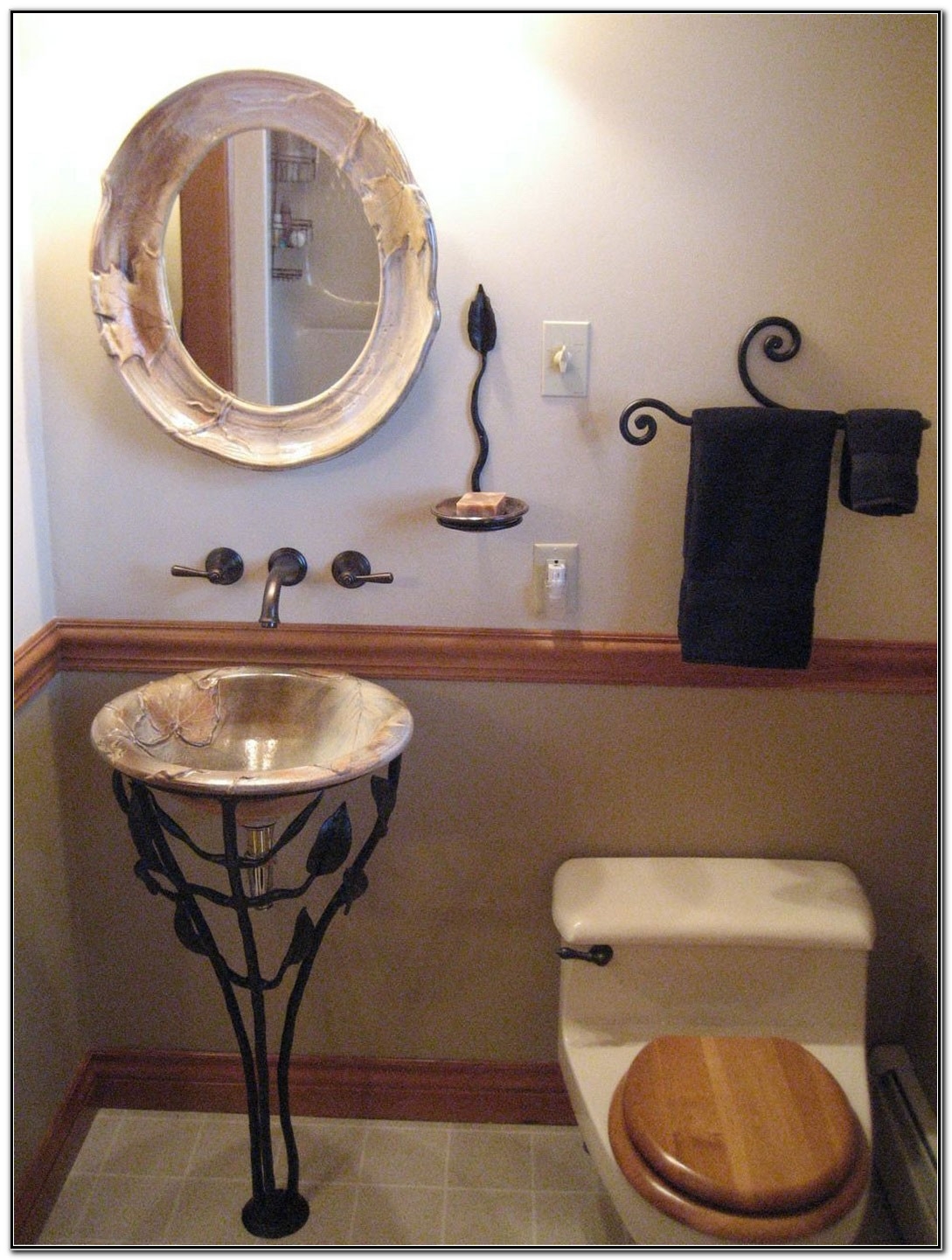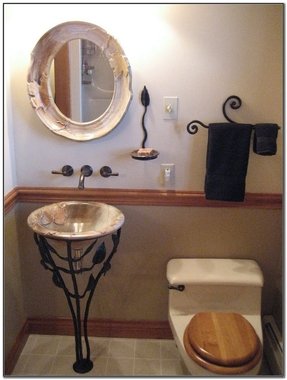 ... Sinks For Small Spaces : Unique Narrow Half Bathroom Ideas Decorated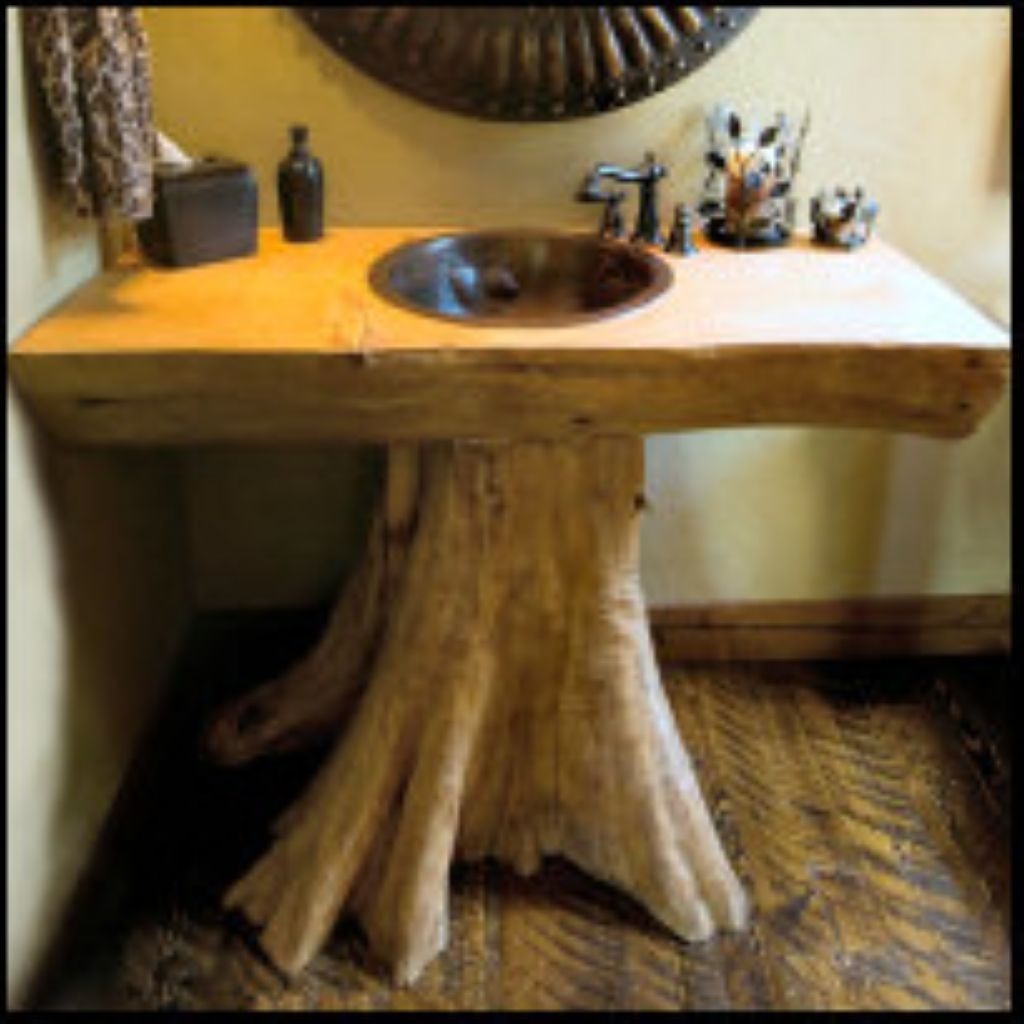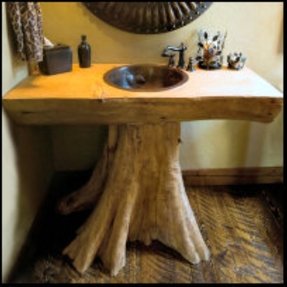 If you like to create some cool, raw or boho climate in your interiors, check out this cool pedestal bathroom sink. Carved in wood, with a hollowed-out metal sink, features also enough space to put your cosmetics and accessories.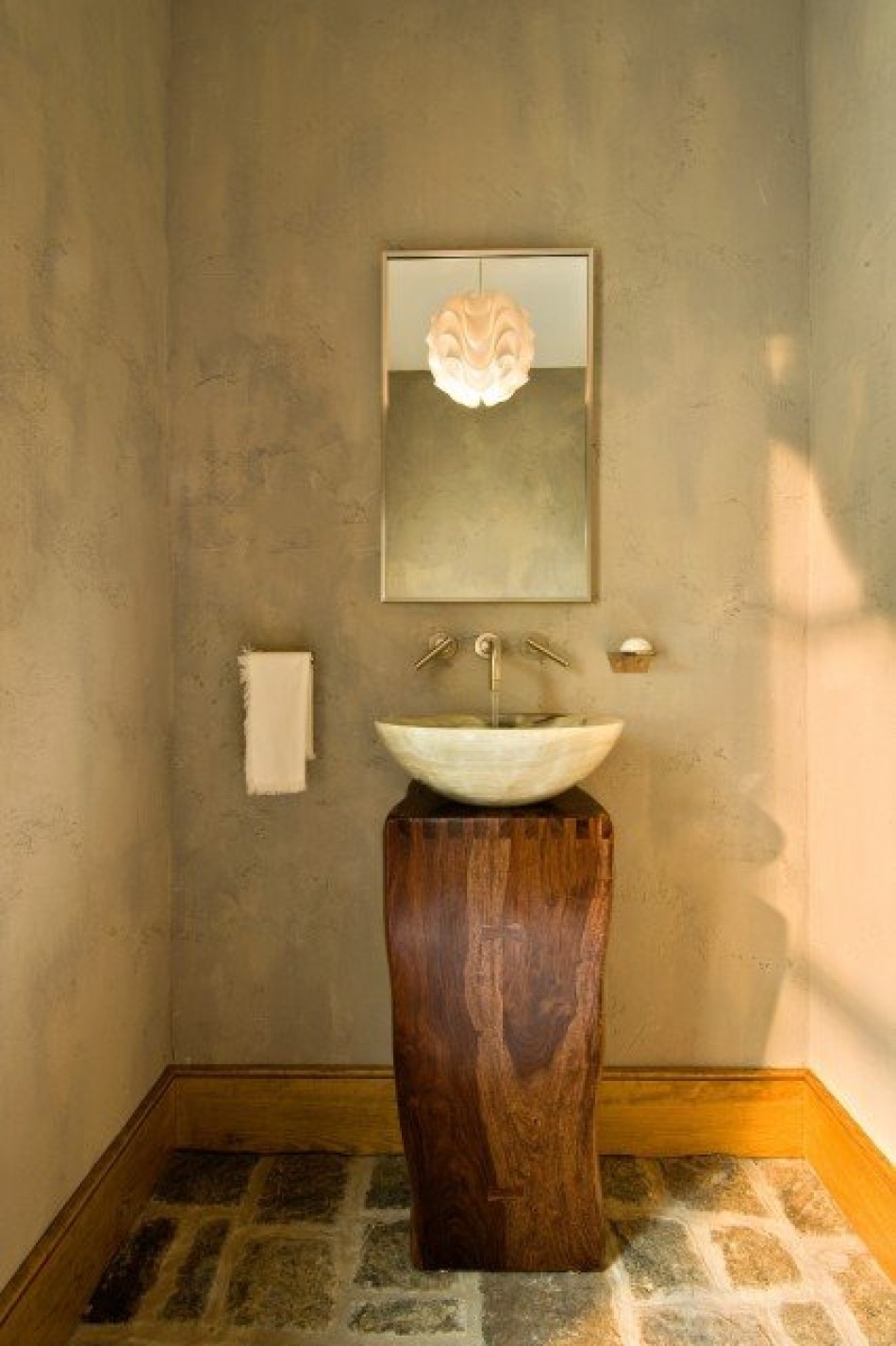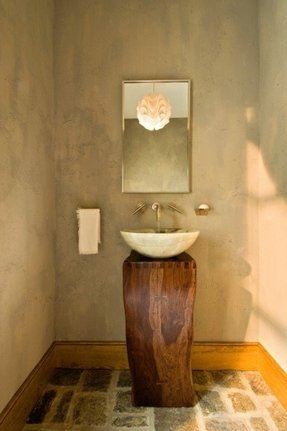 It's a bathroom, but the wall finish is perfect for my foyer! I love it as a bathroom.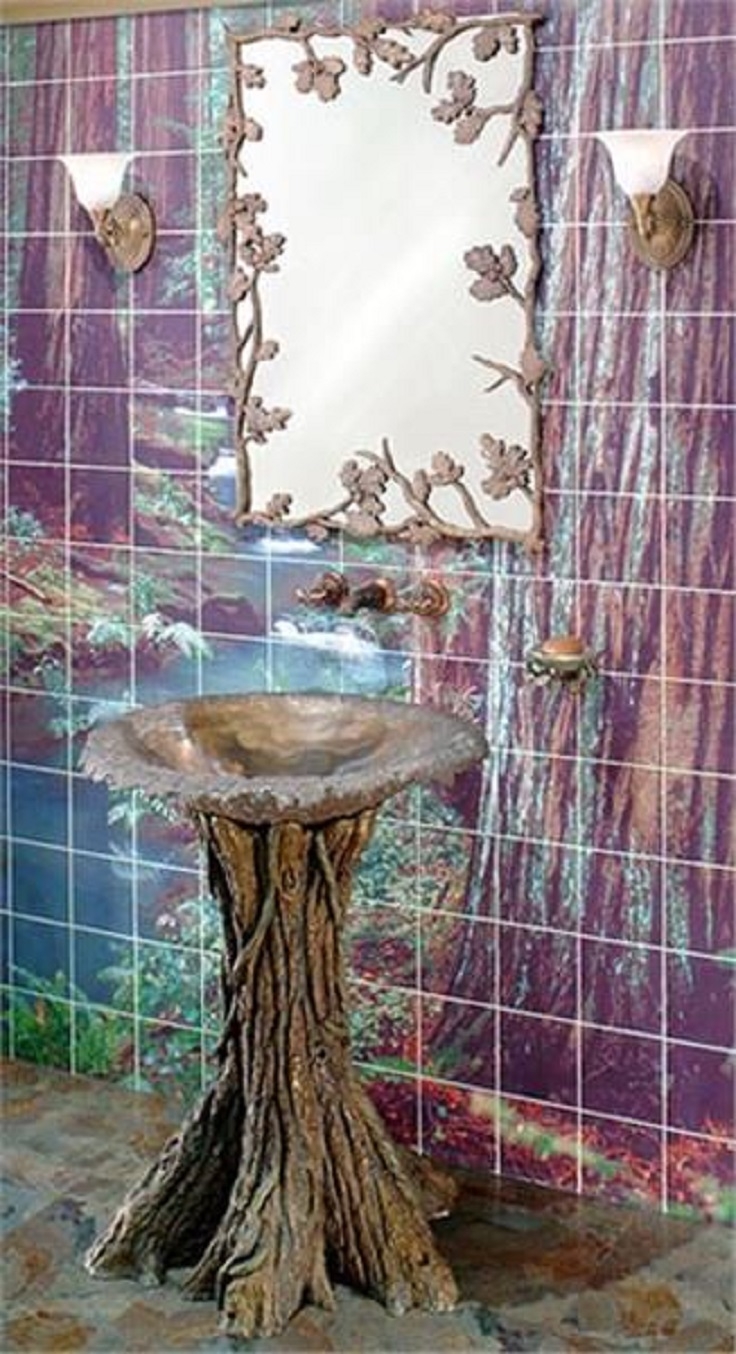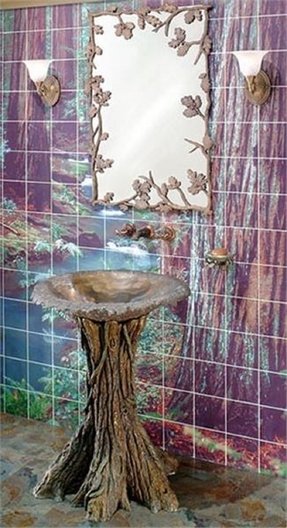 The fairy tale decoration of the bathroom space. If you have ever seen the Snow White movie, you could probably feel like the same forest - beautiful, but scary. The central point of this stylization is the unique vessel on the oak style pedestal.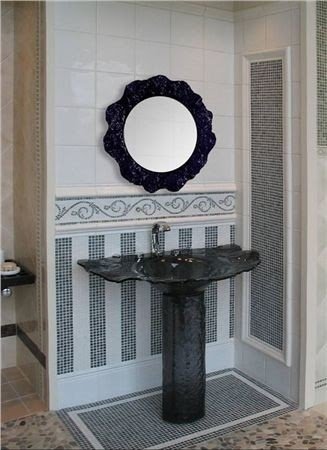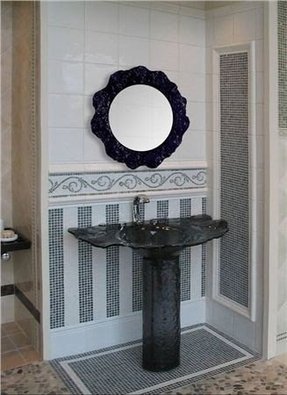 Having the characteristic oyster shape, this unique pedestal sink enchants with its dark, lucid finish. Ideal to add refinement and luxury to one's bathroom decor.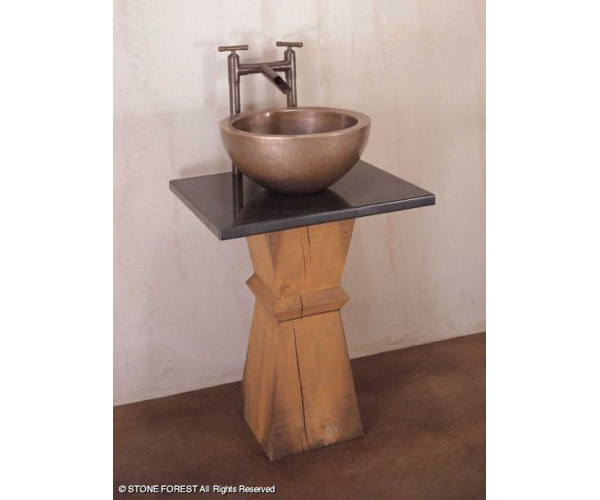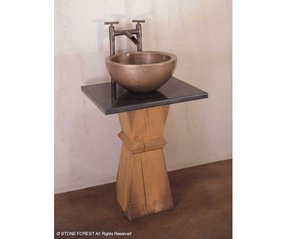 Madera Pedestal and copper vessel - SinksGallery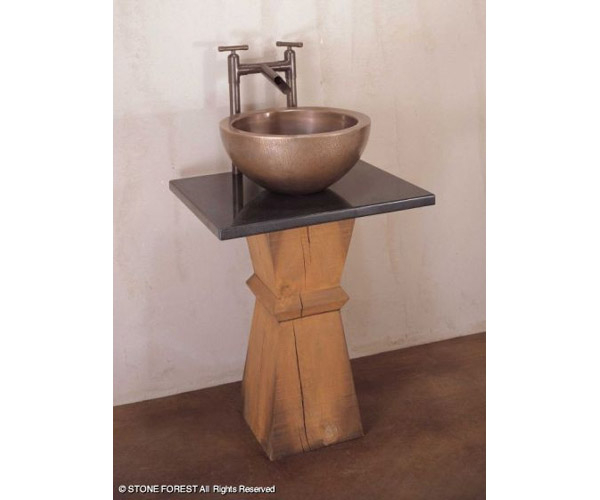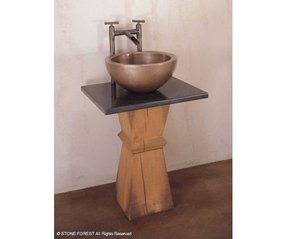 If you value exceptional interior design, this entirely made sink with a built-in bicycle is a unique combination. Interesting use of the basket for towels and the impressive top makes a great work.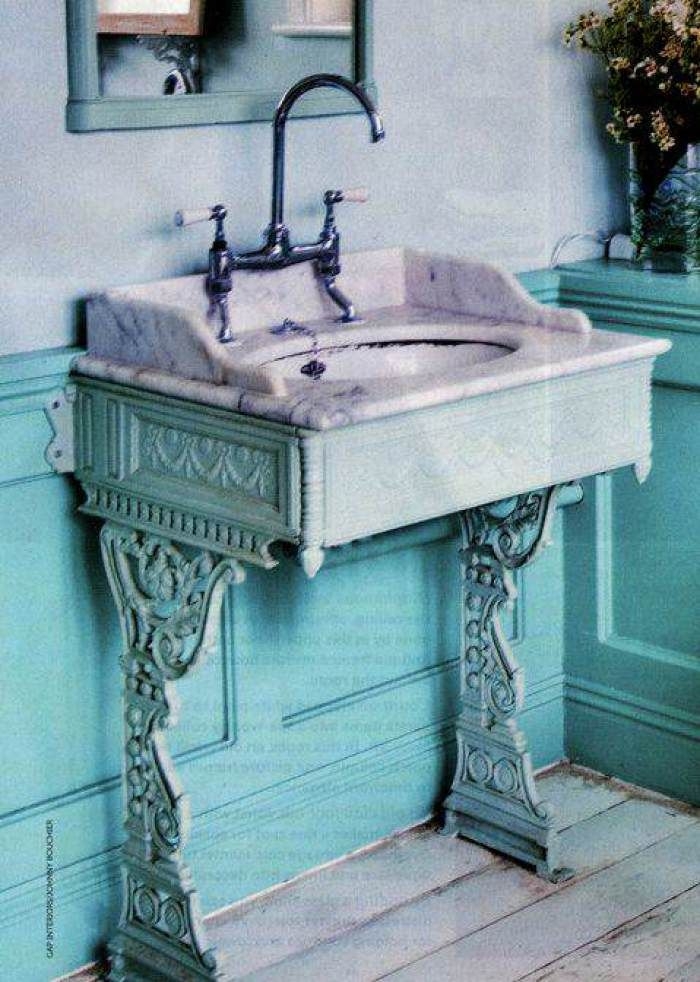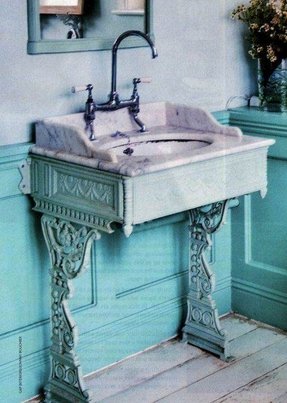 The unique and highly effective pedestal sink is a fantastic combination of beautiful style and functionality. Interesting decorations in antique style delight the details, and the beautiful color scheme captivates in every interior.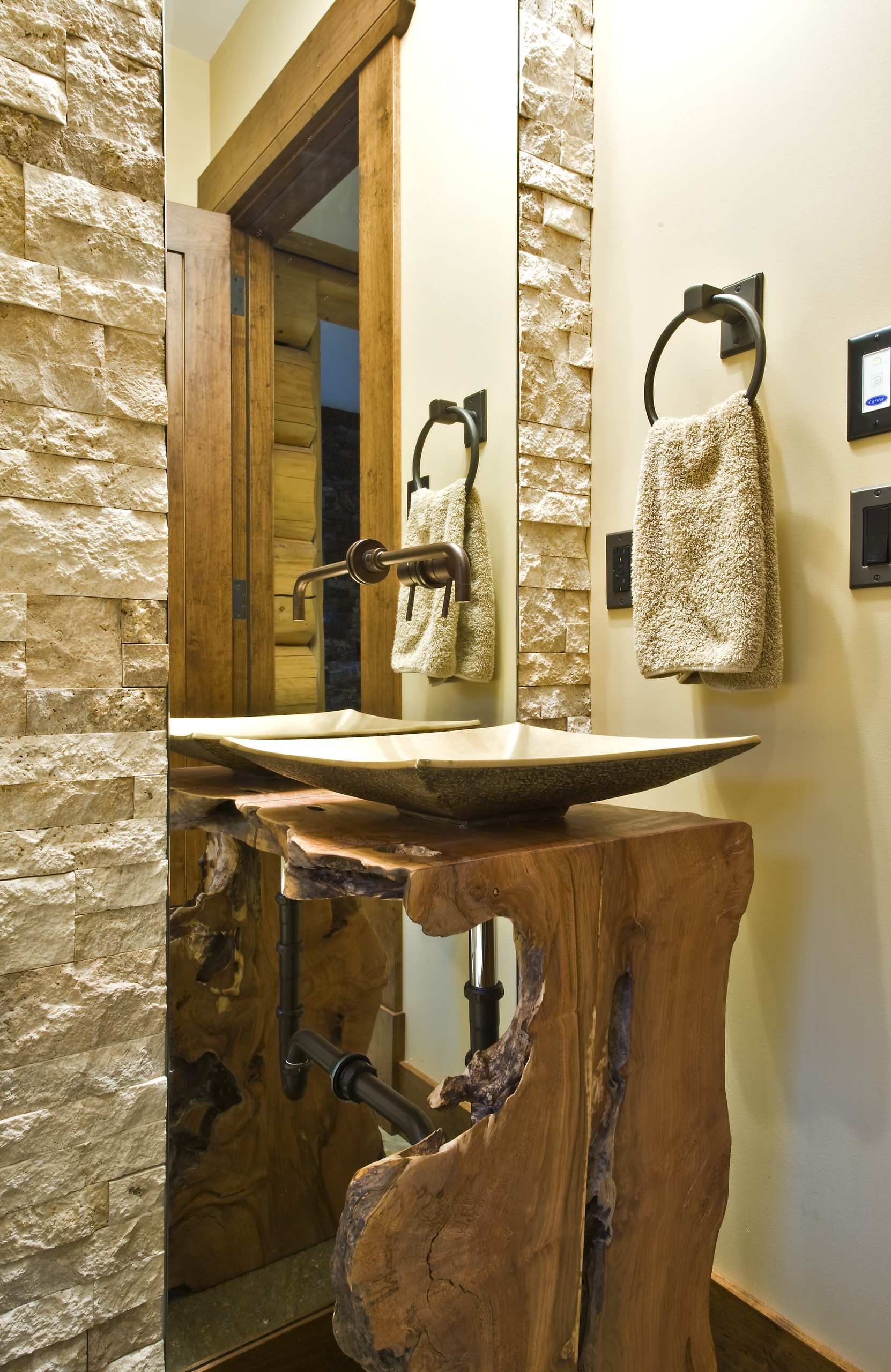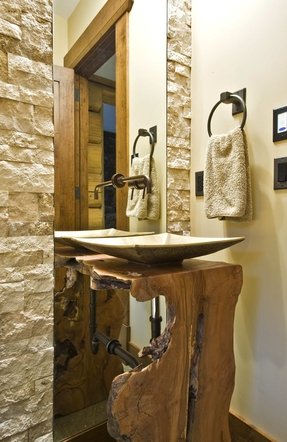 Unique pedestal sink || Log Home Handcrafted on Ranch Acreage - British Columbia Interior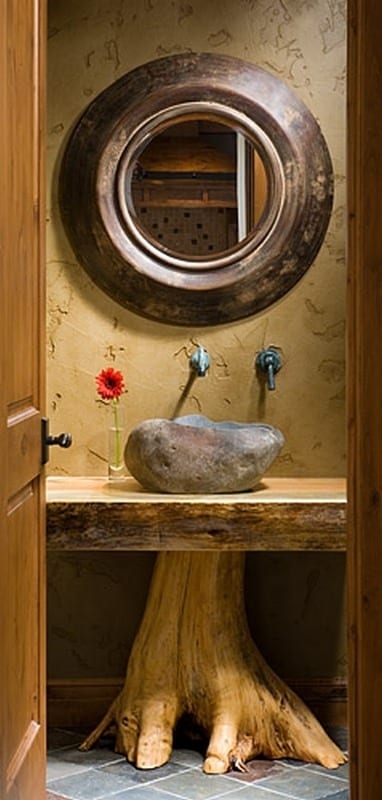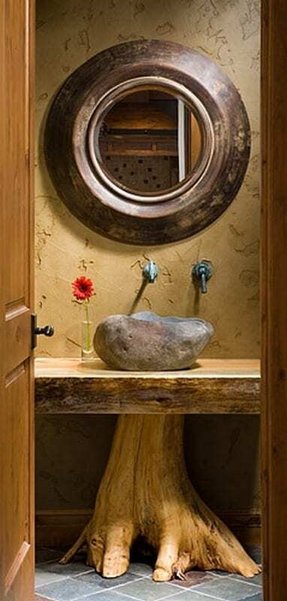 Looking for some out of the ordinary, modern decoration? Just take a look at this pedestal sink. I can't think of anything more futuristic than this sink. White colour and delicate construction add to the minimalistic, modern feeling.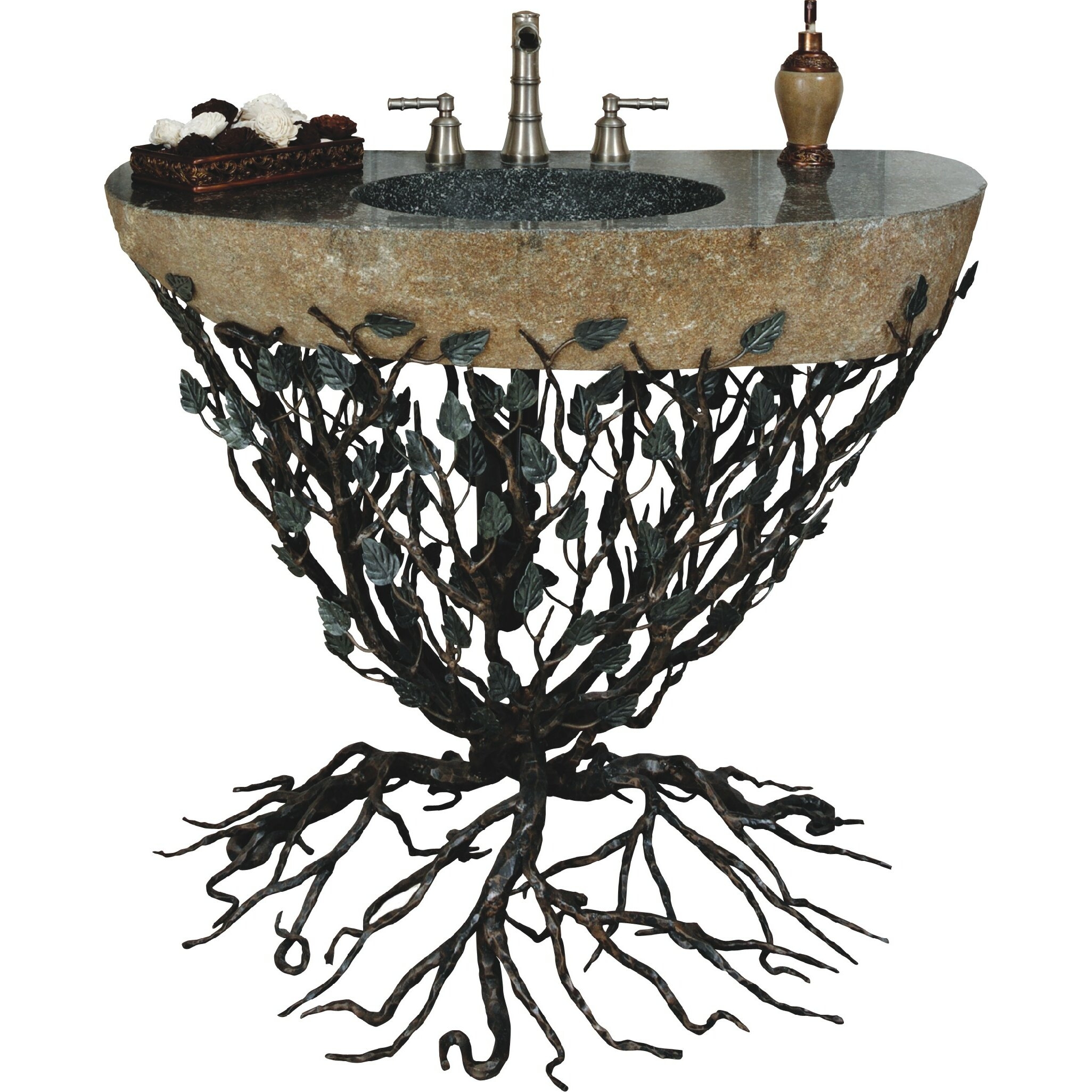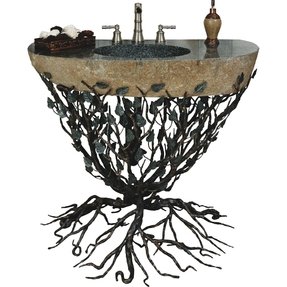 There is a lot of cool ideas how you can use tree stumps in your interior. One of them is to use it as a pedestal sink. It is a very unique solution. Easy to put on - the sink and bathroom accessories.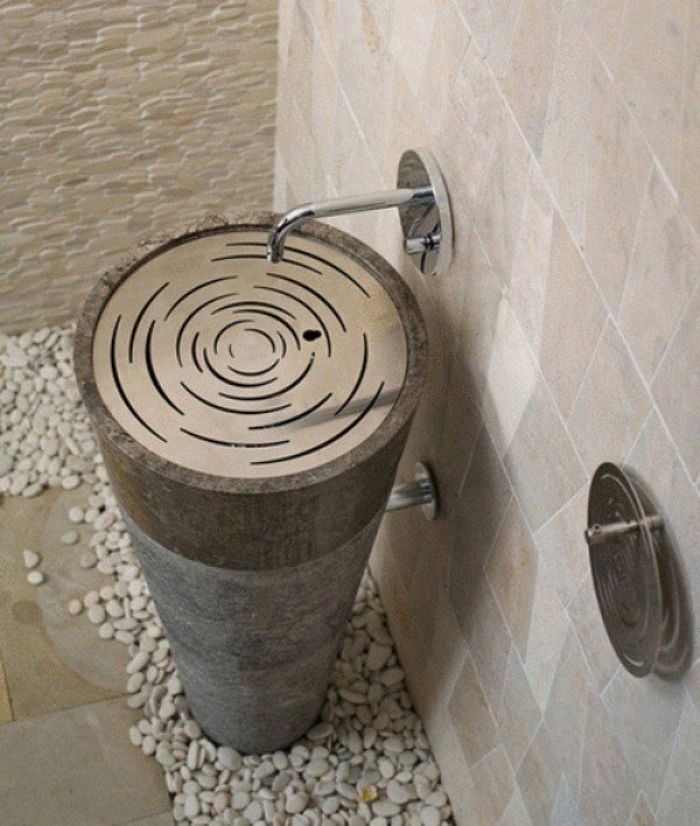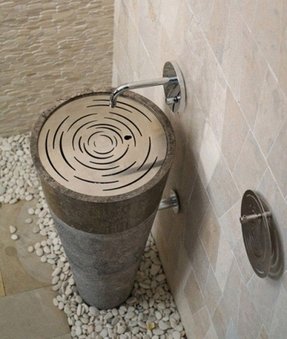 unique-pedestal-sinks-bati-3.jpg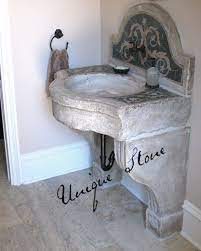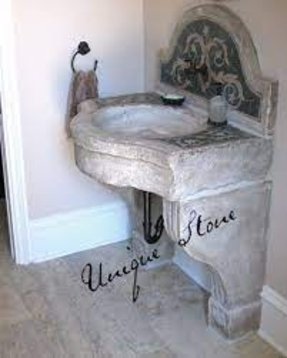 S21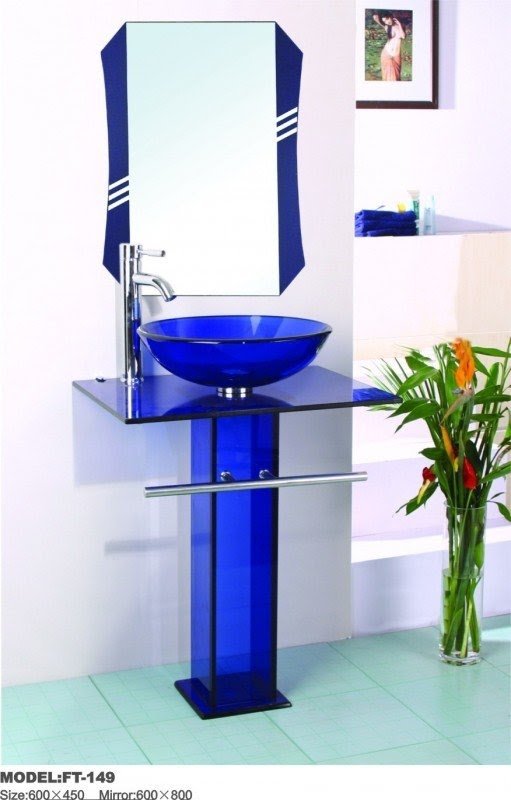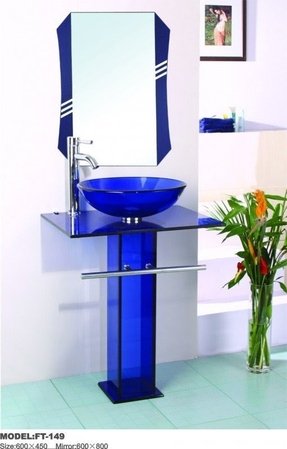 Finished in cobalt blue, this unique designer pedestal sink will truly distinguish any bathroom space. The combination of cobalt blue and silver aluminium creates an eclectic, contemporary appeal. The mirror above complements the sink perfectly. More Woodworking Projects on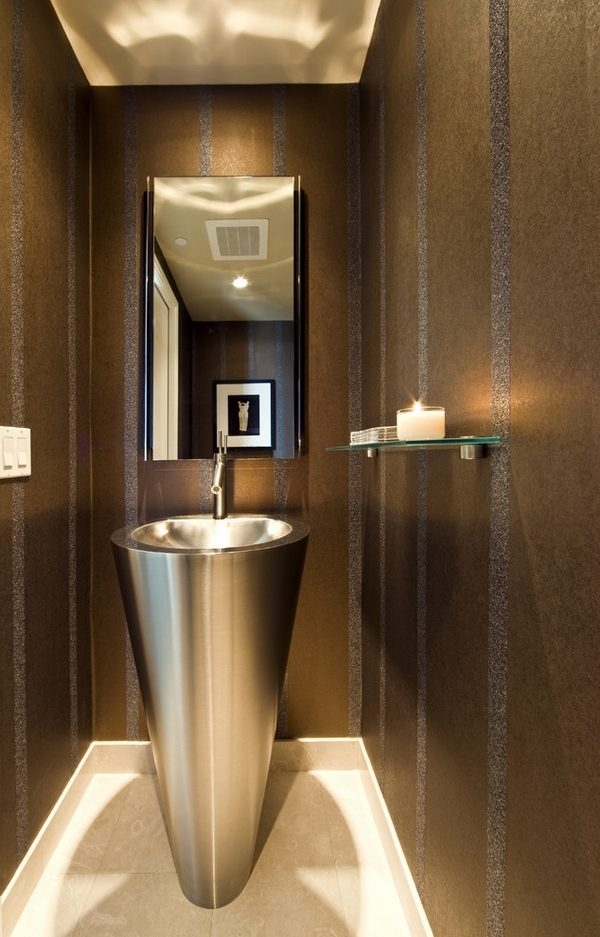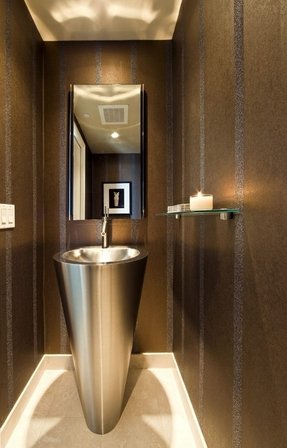 4. Stand alone. A high, contemporary freestanding stainless steel pedestal sink shows high design. Get ready to stand out in a crowd!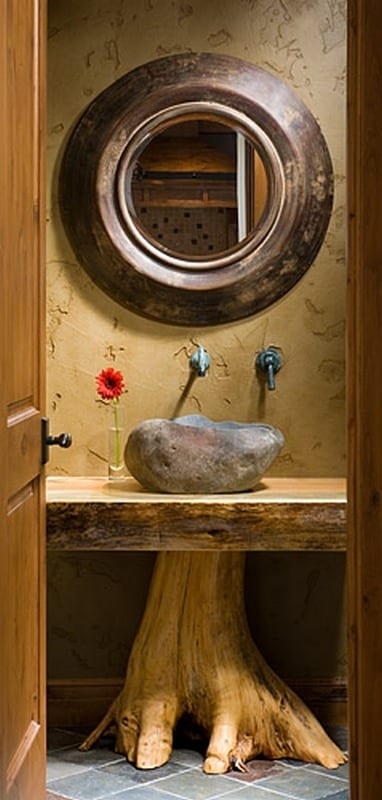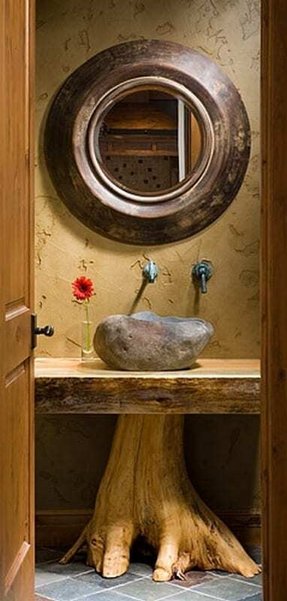 : Spaces » Bedroom and Bathrooms » Timber Frame Bath Design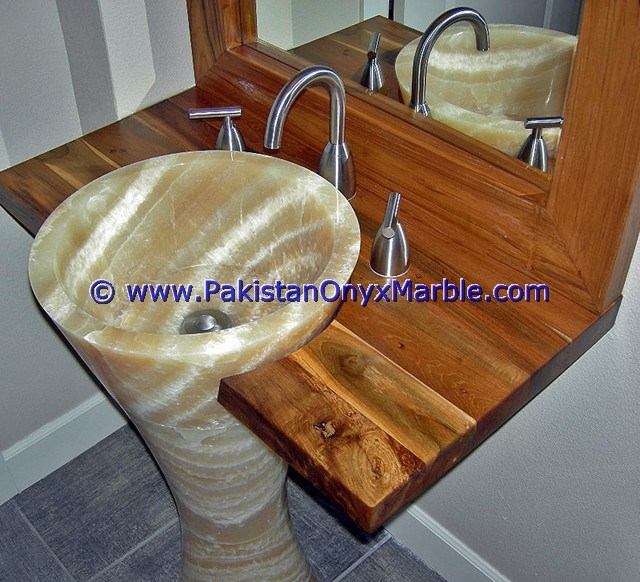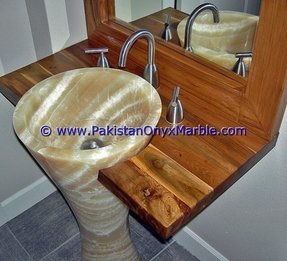 Onyx Pedestal Sink & Reclaimed Teak Vanity Top & Mirror contemporary ...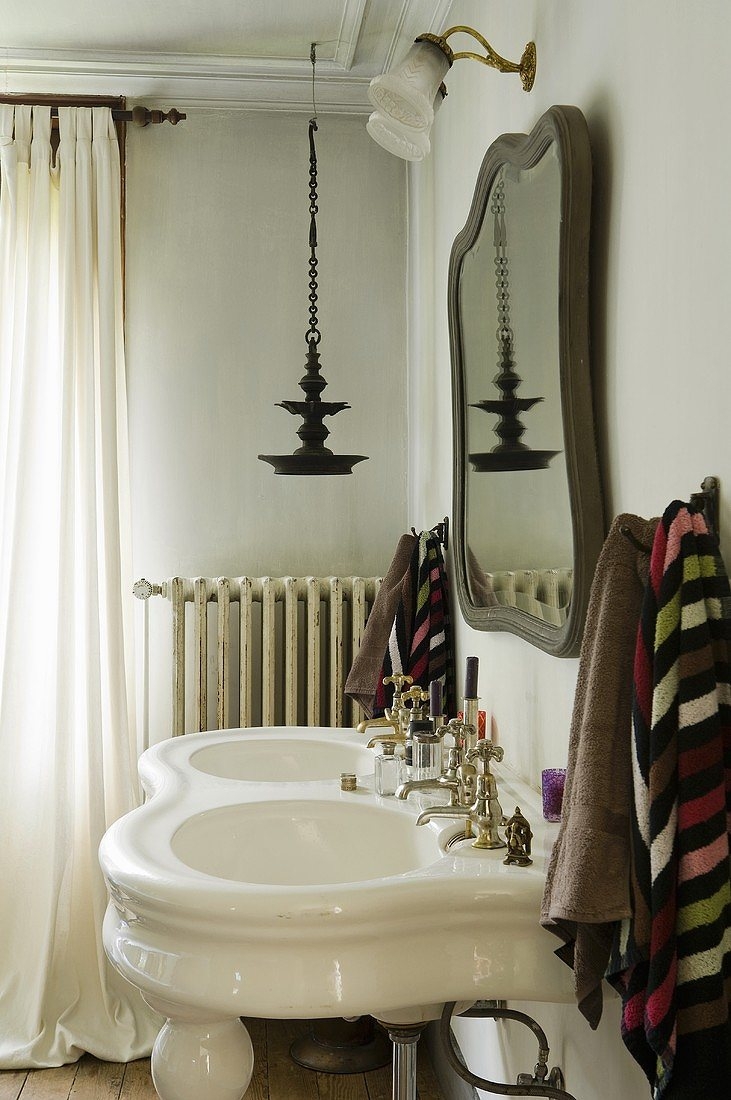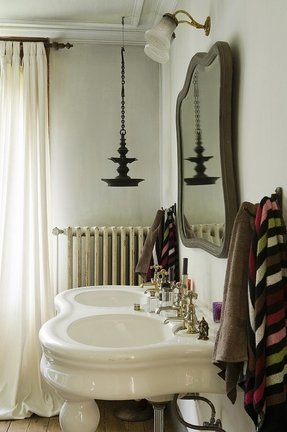 Transitional bathroom with unique pedestal sink equipped with antique brass faucets. The sink is double (a boon for a couple!) and contoured. The mirror hanged on a wall echoes the shape of the basin.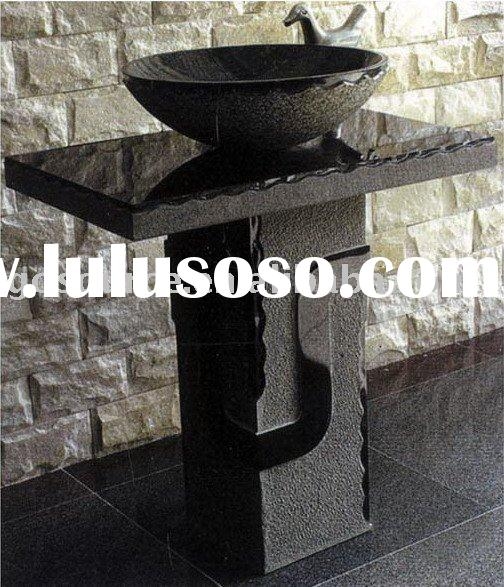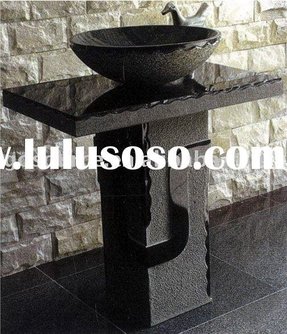 granite_unique_pedestal_sinks.jpg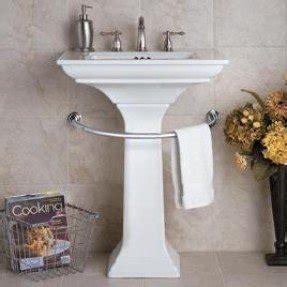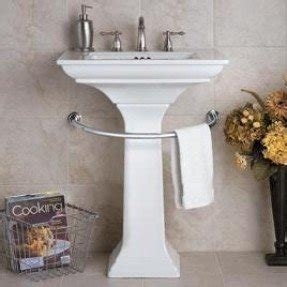 Pedestal Sink Towel Bar - attaches to the wall. $17.99 Available @ skymallcom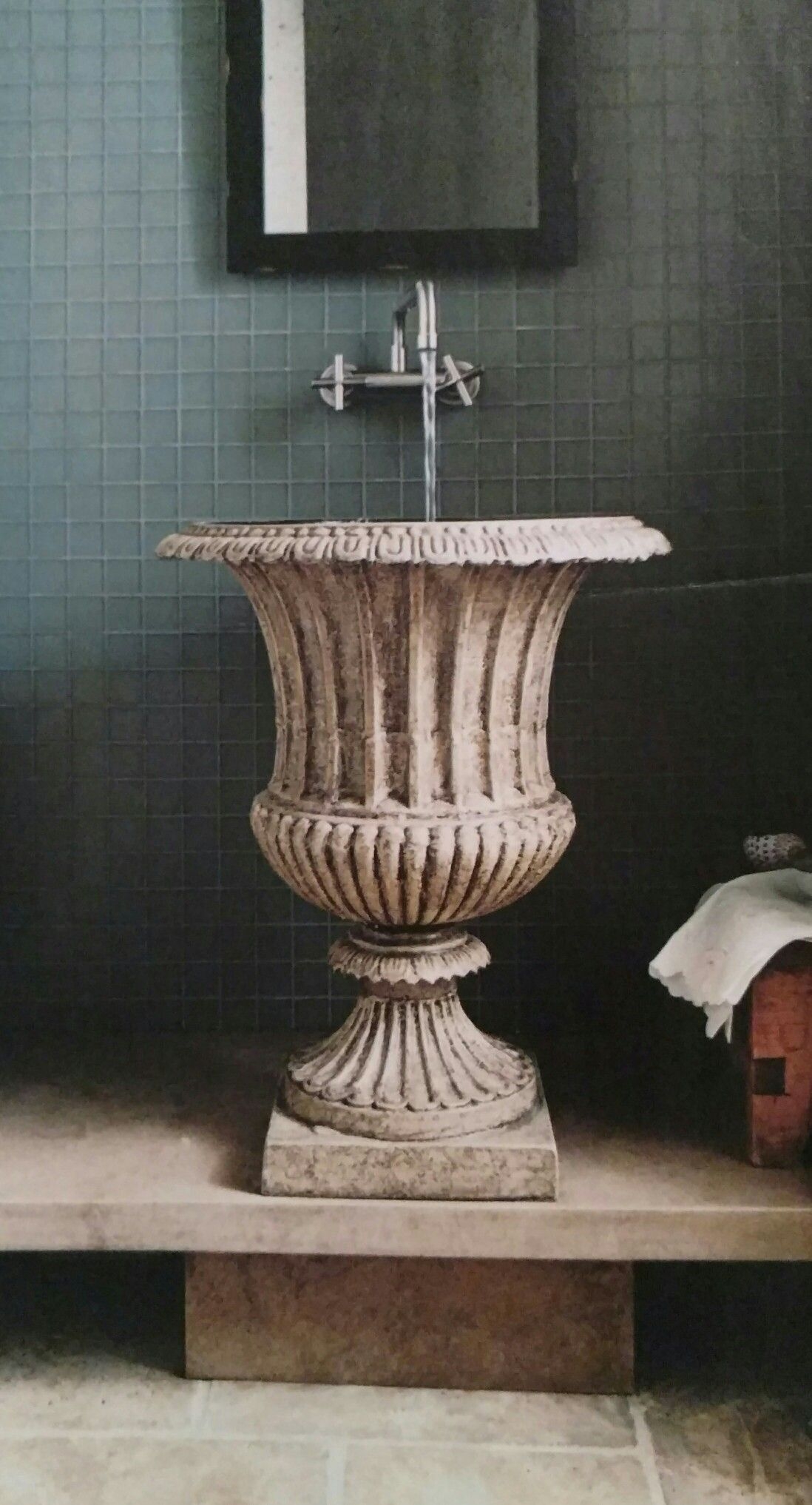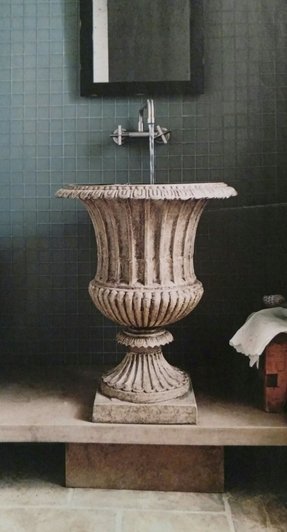 If you are going to forgo having storage you may as well have a dramatic pedestal urn sink!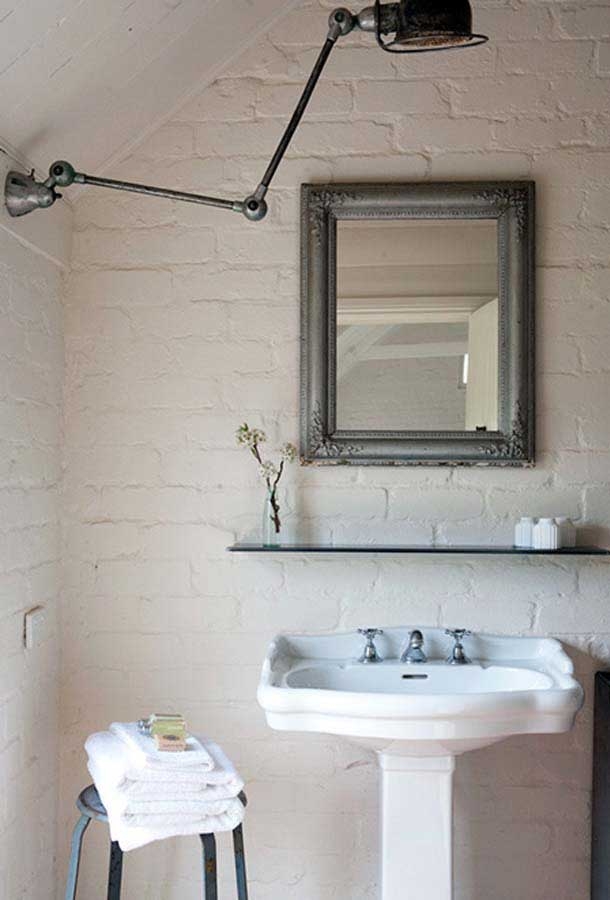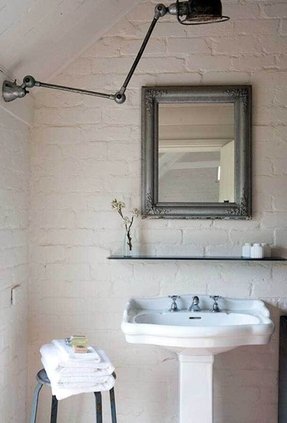 simplicity - exposed brick wall in the bathroom with vintage lighting and pedestal sink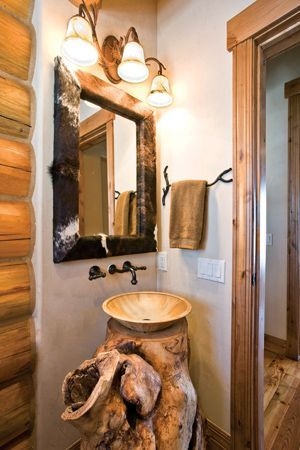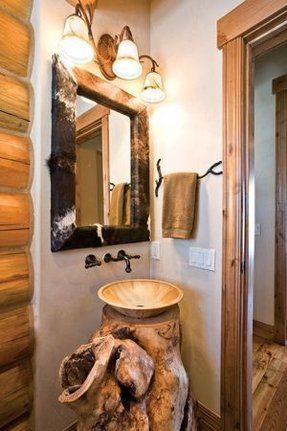 Close to nature as possible at every step-even in the bathroom, where instead of a ceramic enclosure or a metal base, the brown small sink is based on a natural tree trunk.A very wide unique pedestal sink and second life for this quintessence of life on Earth.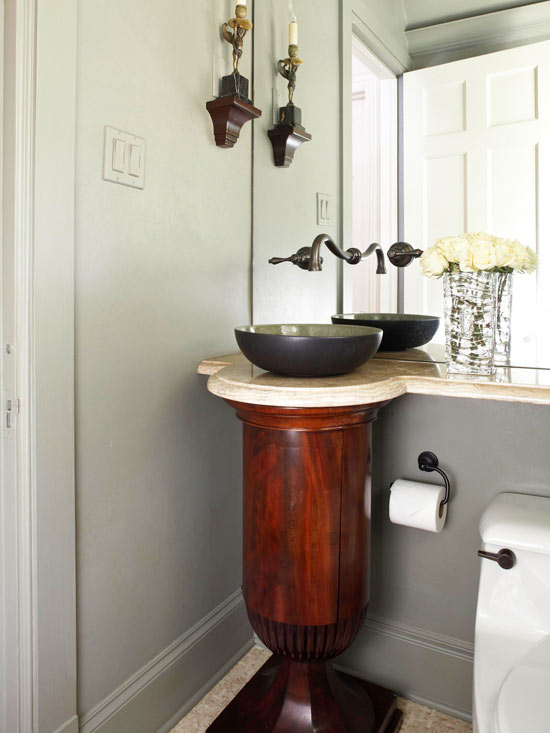 This would be awesome in a teeny powder room, and check out that basketweave floor tile! Wow!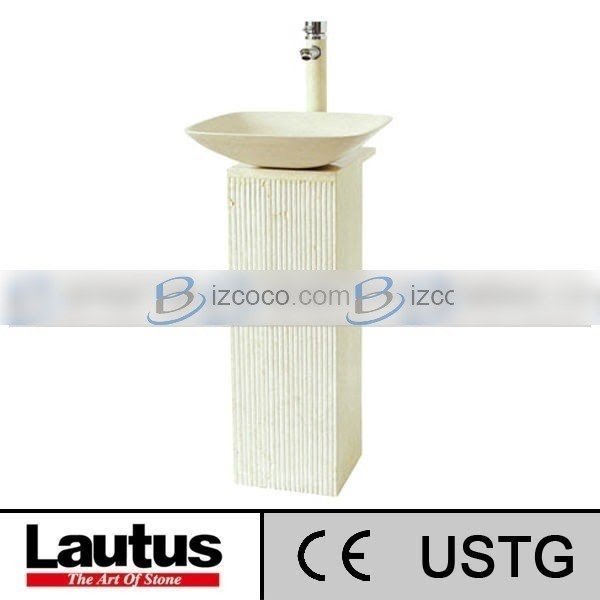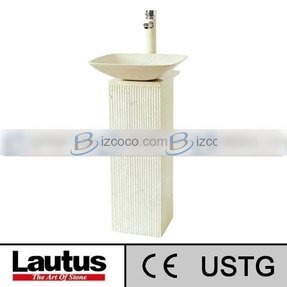 Unique Pedestal Sinks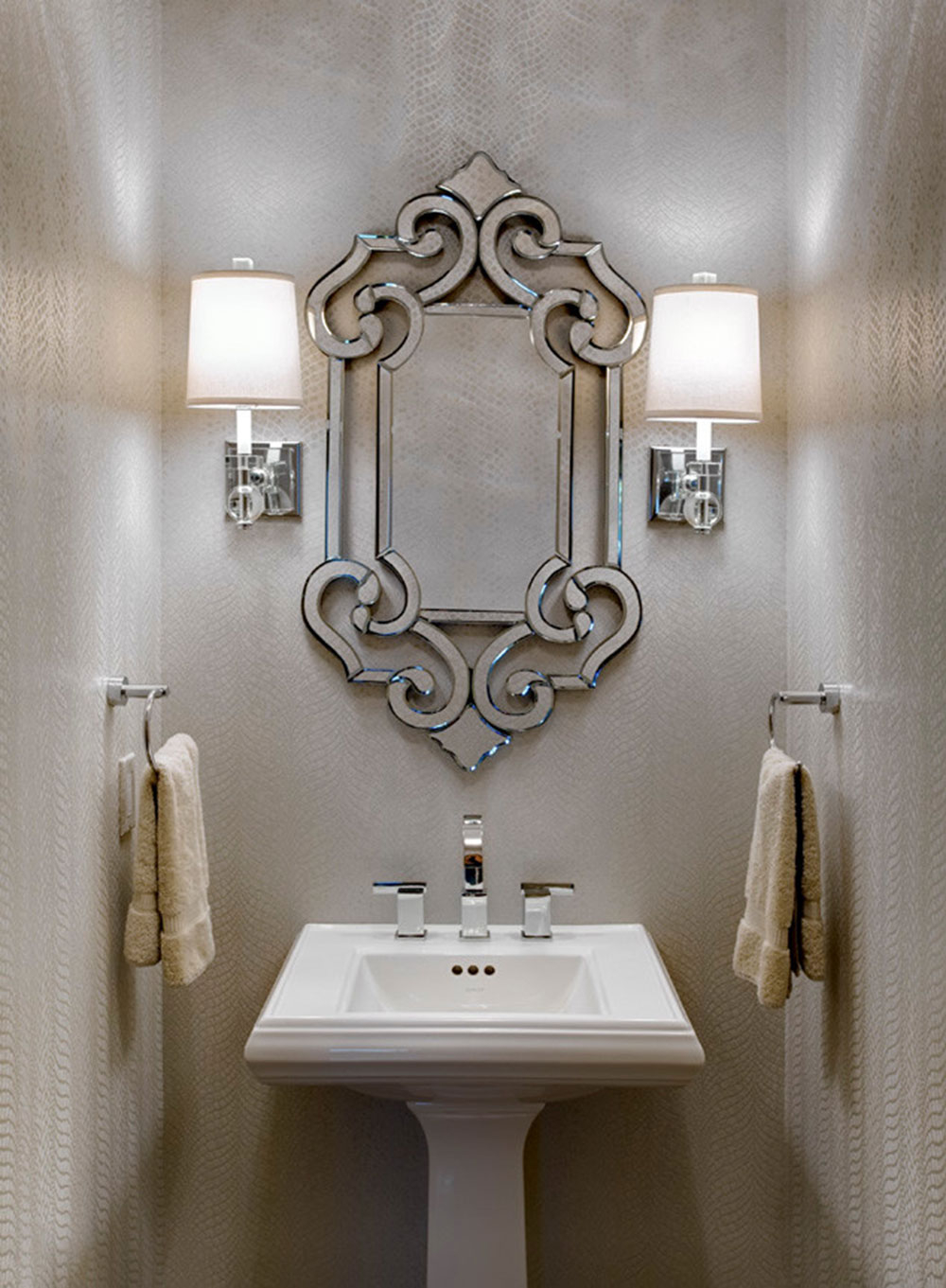 This jewel of a Powder Room was created by Design Connection, Inc. using a unique light reflective Silver Metallic Snakeskin Wallpaper. A Crystal Ceiling Light Fixture & Crystal Sconces With Drum Shades accent this small but dramatic Powder Room. Bathroo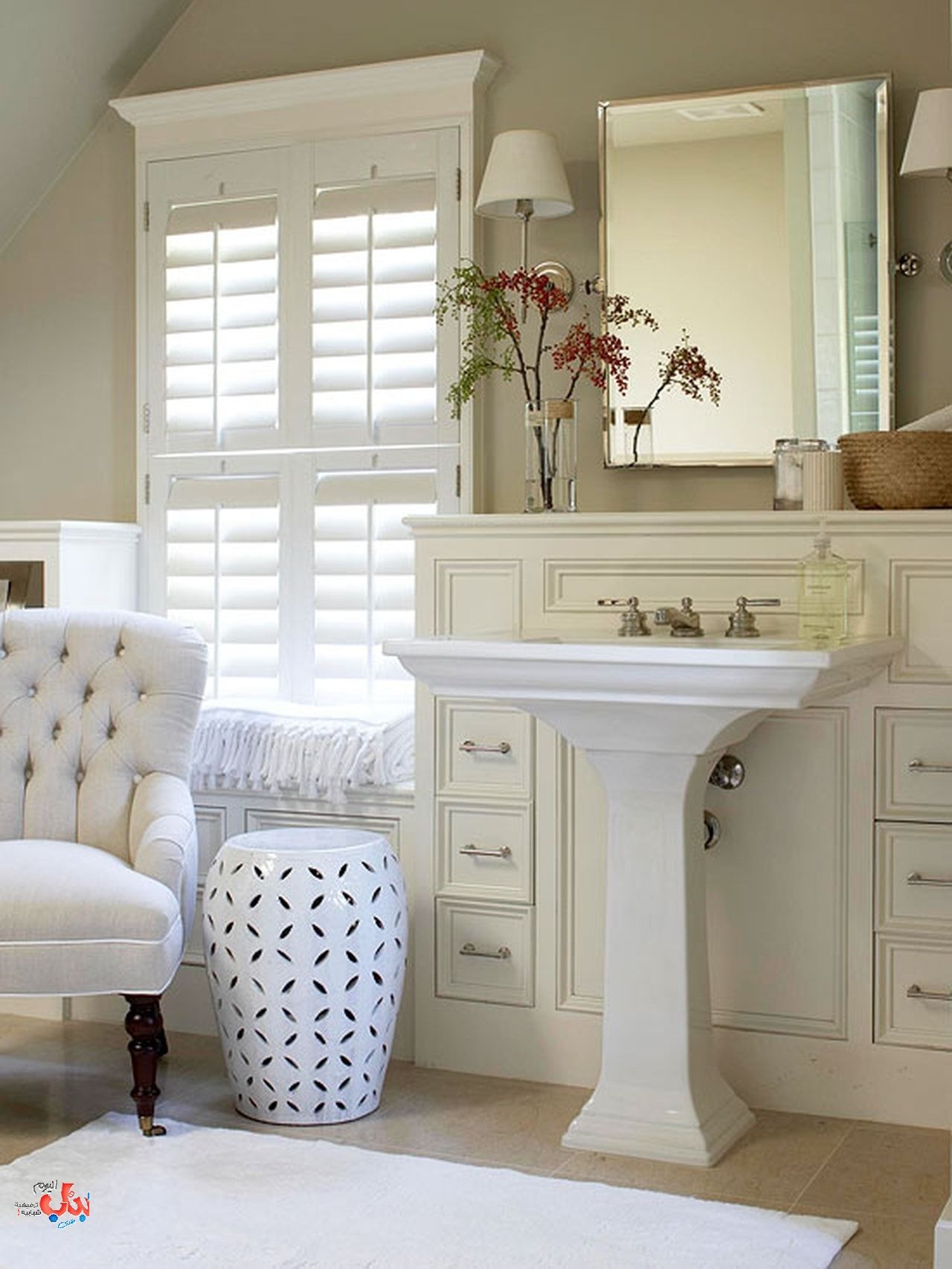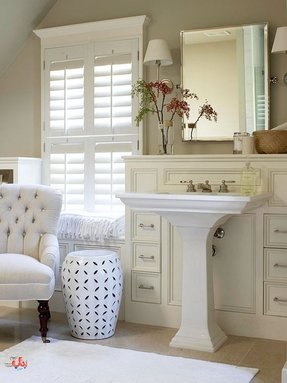 Unique pedestal sink in a white bathroom (ok, it's ivory mostly... and the walls are cappuccino). The sink (with unique retro faucets) was juxtaposed against an ivory storage cabinet with lots of drawers.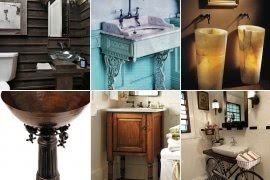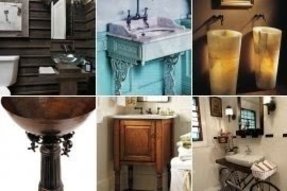 Mansion 1878, Santorini | Luxury Retreats I LOVE the idea of the urn as the sink!! Amazing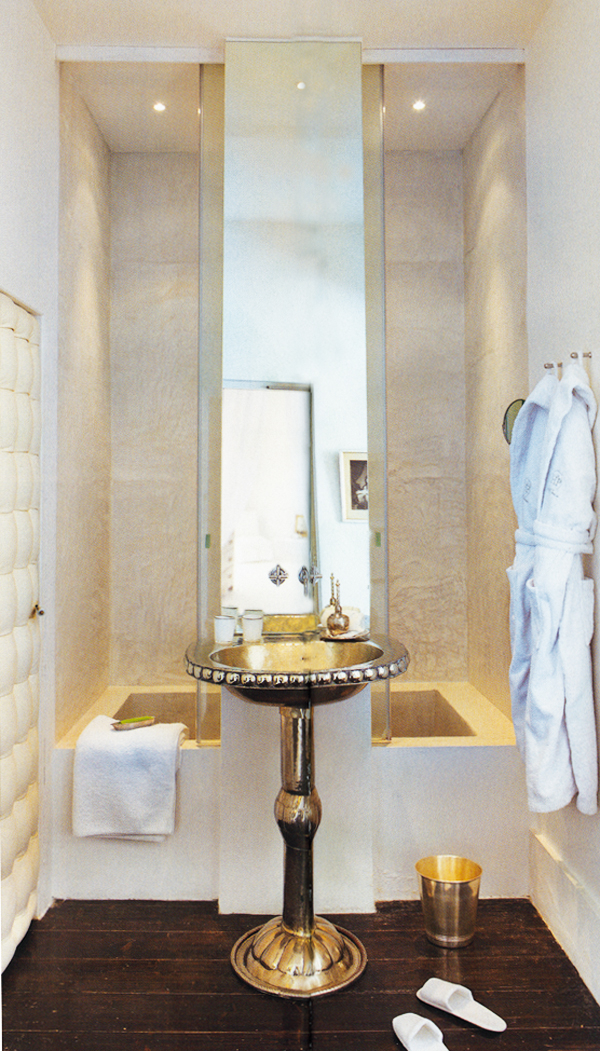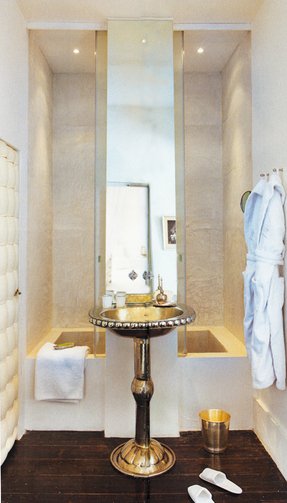 Don't see many good ideas for tiny bathrooms, although L would hate having to squeeze past the sink/mirror...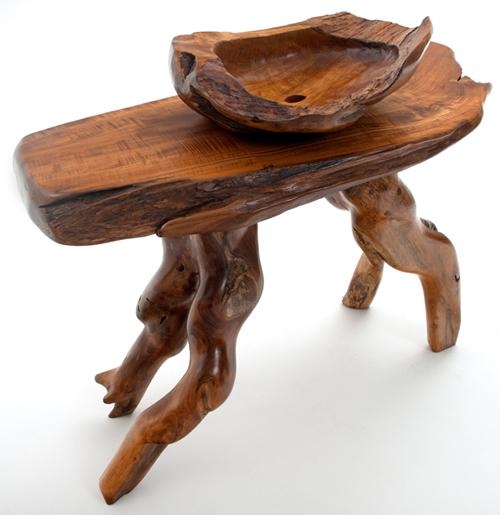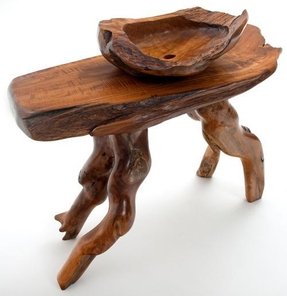 Bathroom Furniture, Rustic Vanities, Barnwood Vanity, Hammered Copper Sink, Stone Pedestal Sinks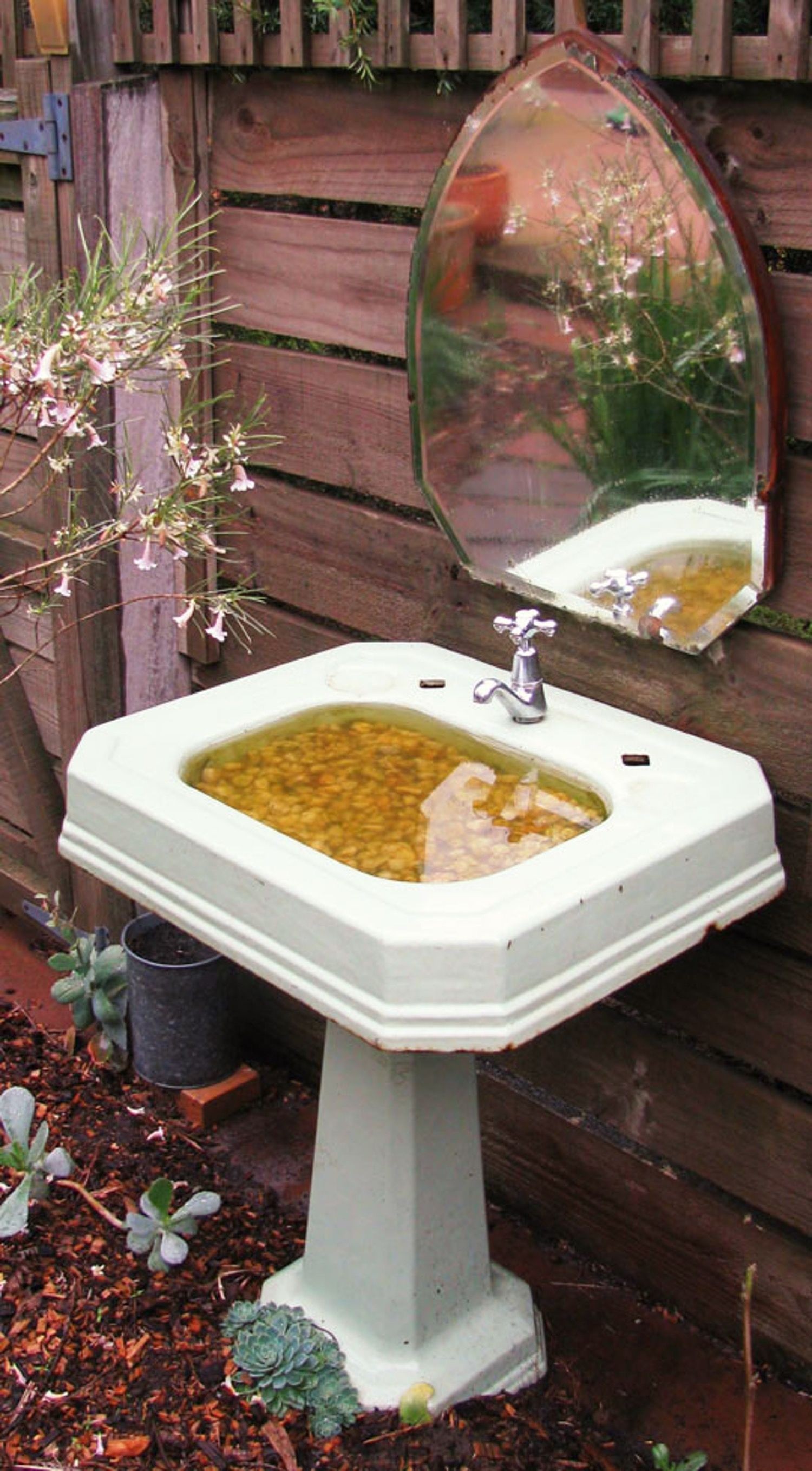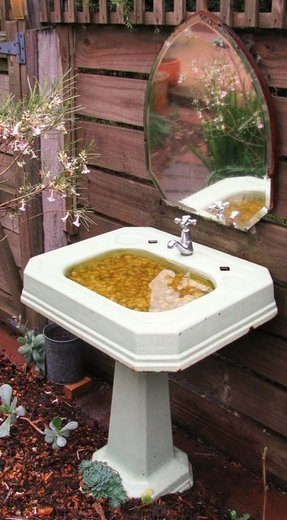 Now you can improve your garden with this lovely birth bath, made of a repurposed bathroom sink. Its old-fashioned look also features a tapered pedestal with a stylishly-shaped, square base and a chrome-finished, small faucet.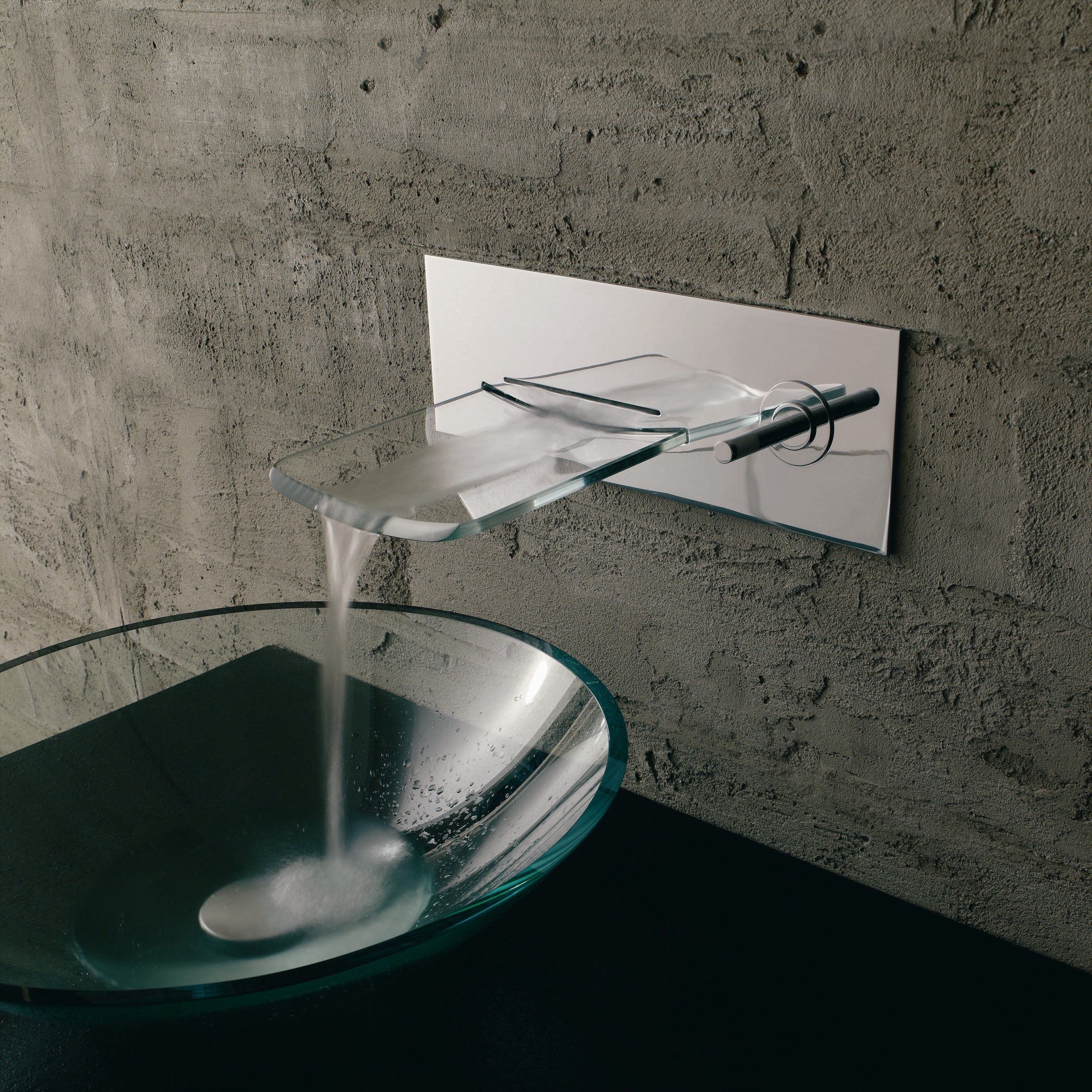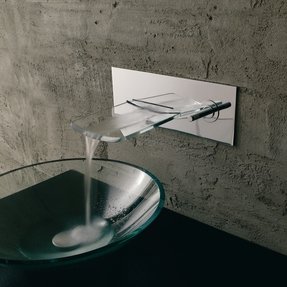 Bathroom faucet in modern style. It is made of glass and imitates a fountain. Unique addition for each bathroom according to taste.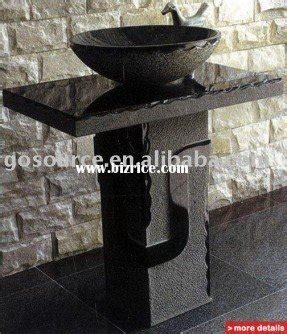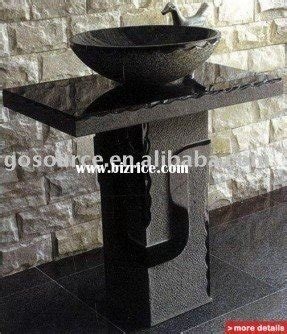 granite unique pedestal sinks / China Bathroom Sinks for sale