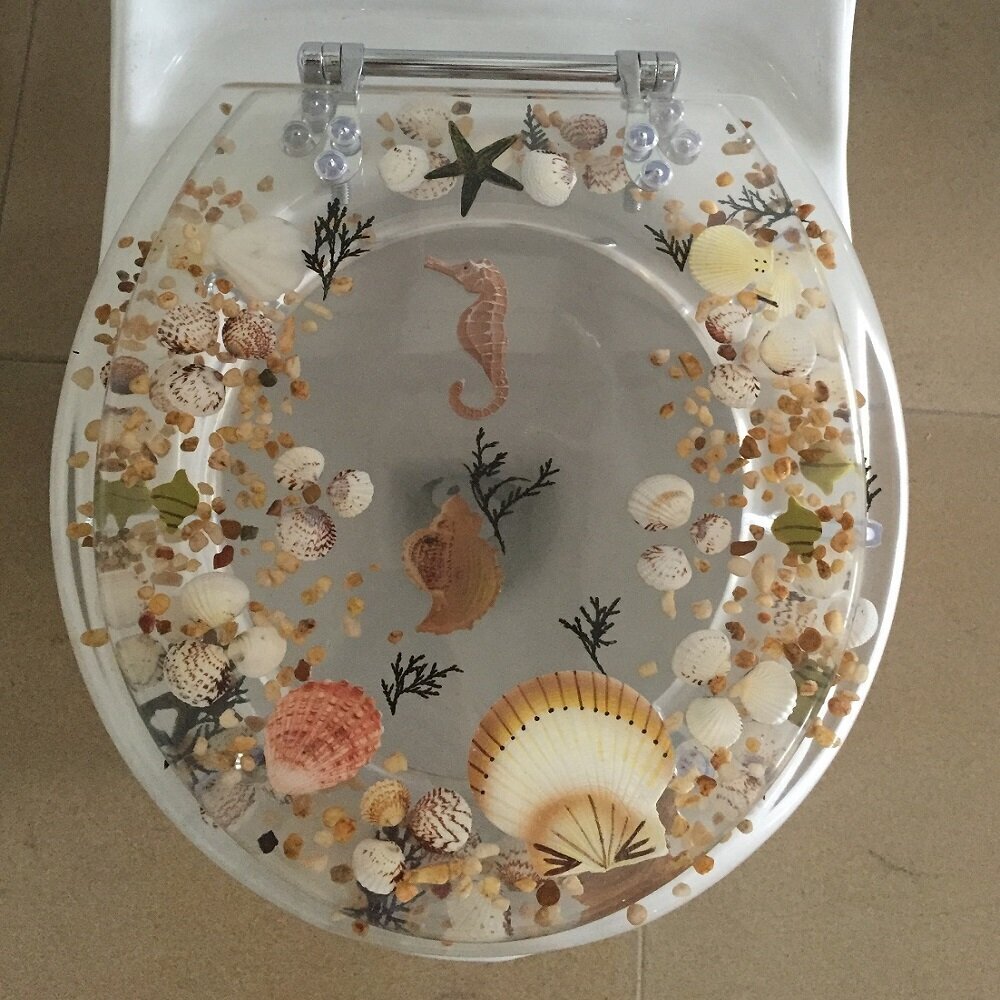 Decorative Sea Treasure Toilet Seat
Daniels Bath
Bring a slice of the ocean to your toilet with this fancy toilet seat with shells inside. It features an underwater scene in clear acrylic that brightens up even mundane toilet spaces. The seat is easy on the eyes and easy to clean. You can find the design in seven color options.
$77.74 $99.99
Designer Advice:
This acrylic toilet seat is the best solution for those wishing to jazz up their toilet. It's a cute mix of real and fake seashells and sea creatures that pairs very well with any type of decor. The seat is available in many colors, so color coordination isn't an issue either. The high-quality acrylic build makes it durable, comfortable, corrosion-proof, and also easy to clean.
Merchant links are sponsored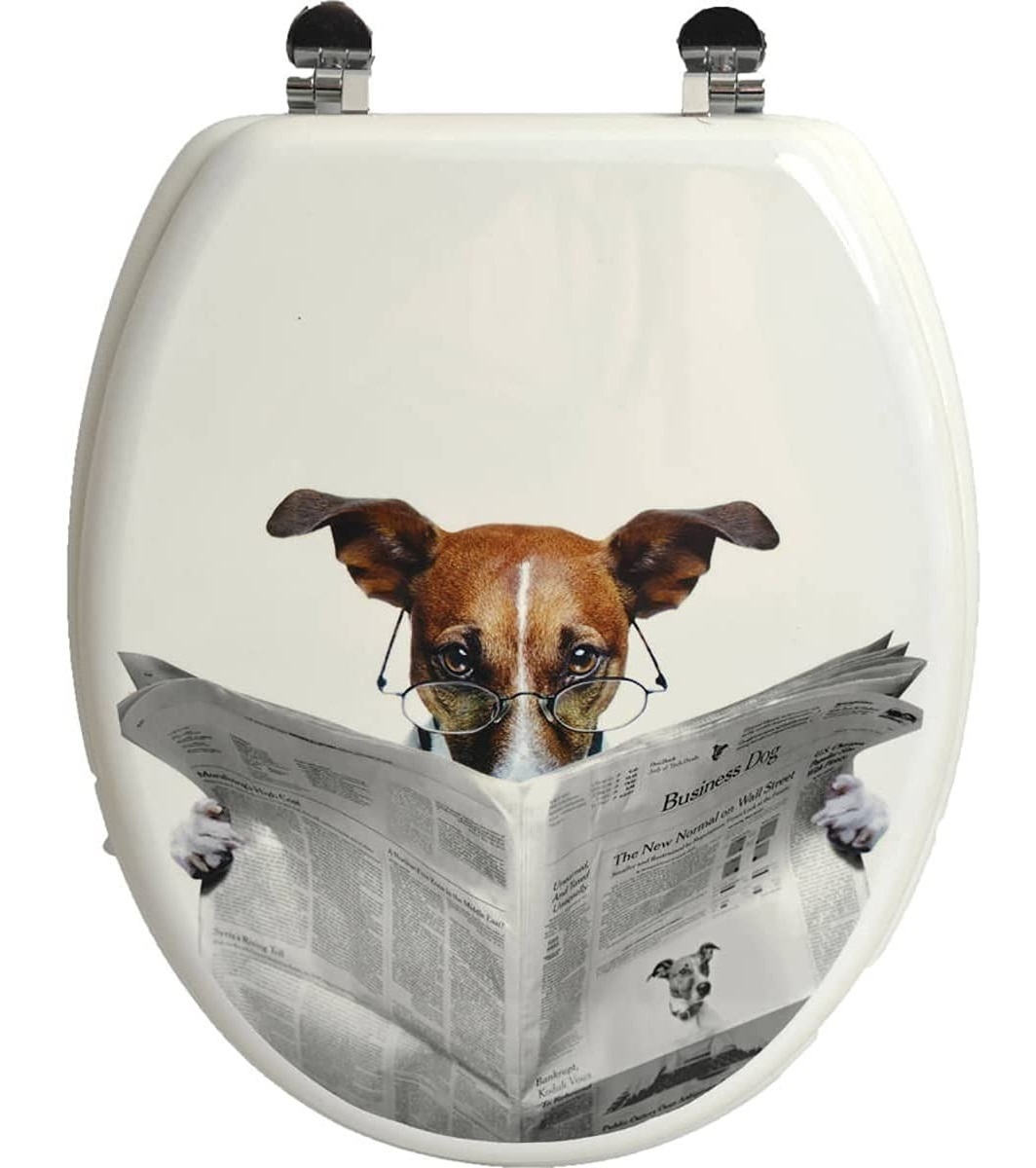 Funny Dog Theme Toilet Seat
Tendance
Add humor to your mornings with this quirky elongated toilet seat. Its wooden build comes in a white finish and an oval shape. The toilet seat features a cute surface-mounted installation of a dog reading a newspaper that is sure to make you break out into giggles.
Designer Advice:
We like the uplifting installation on this decorative elongated toilet seat. It is the perfect toilet seat if you're looking to add some character to your guest bathroom. The oval shape and contemporary style of the seat are versatile additions to all types of bath decor. The piece also features four bumpers and comes with adjustable three-position zinc alloy hinges.
Merchant links are sponsored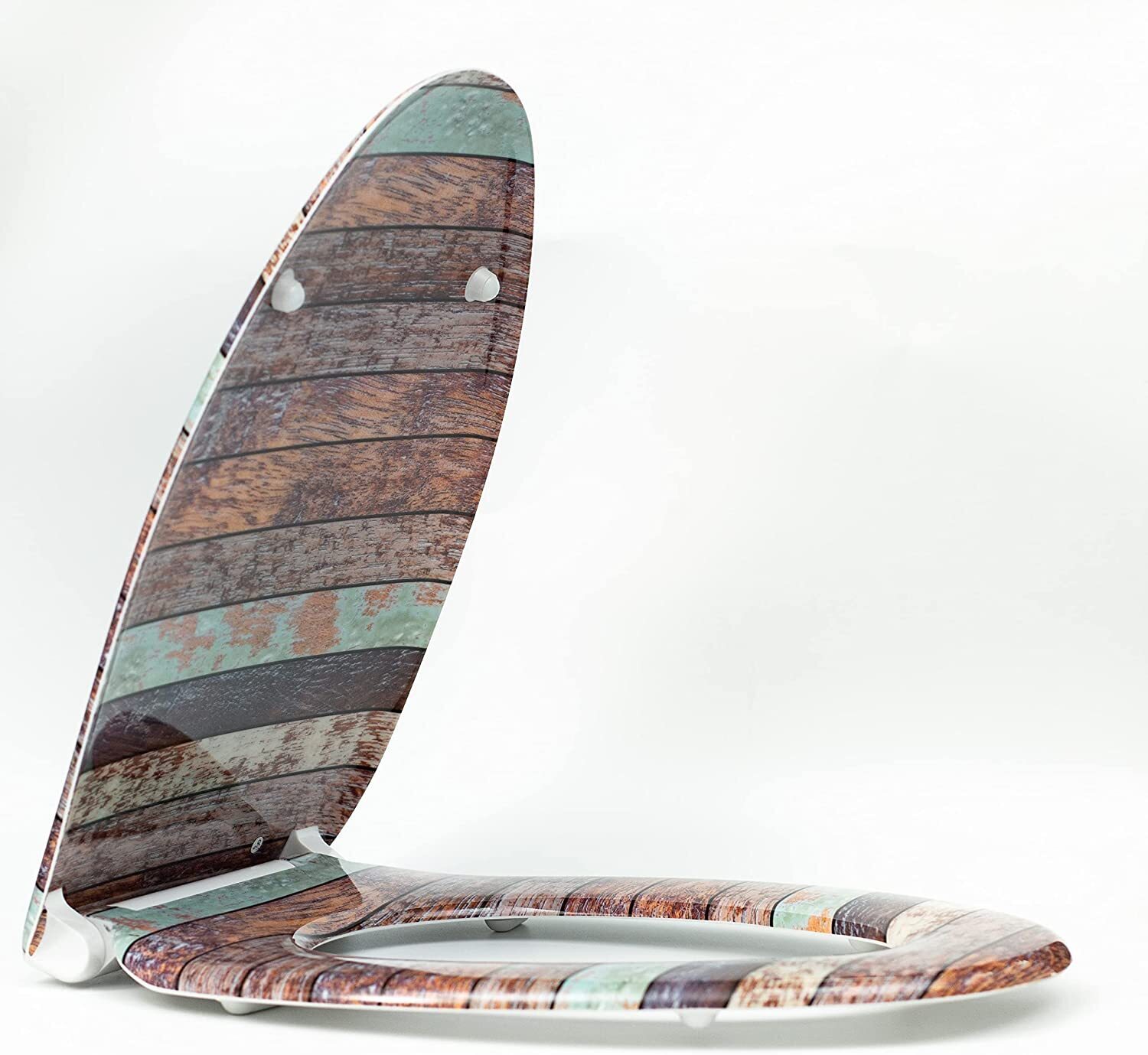 Rustic Vintage Wooden Textures Elongated Toilet Seat
Musesh
This decorative elongated toilet seat is the perfect piece to install in your country-style home's toilet. The seat features a modern build in an oval shape and a smooth finish that looks like distressed wood.
Designer Advice:
Carry your rustic decor theme into your intimate space with this elongated toilet seat. The distressed wooden patterns cover the top and bottom sides of the lid along with the seat. It features a deceleration function that ensures the toilet seat closes quietly without a collision. Its plastic build is smooth to the touch and also easy to clean.
Merchant links are sponsored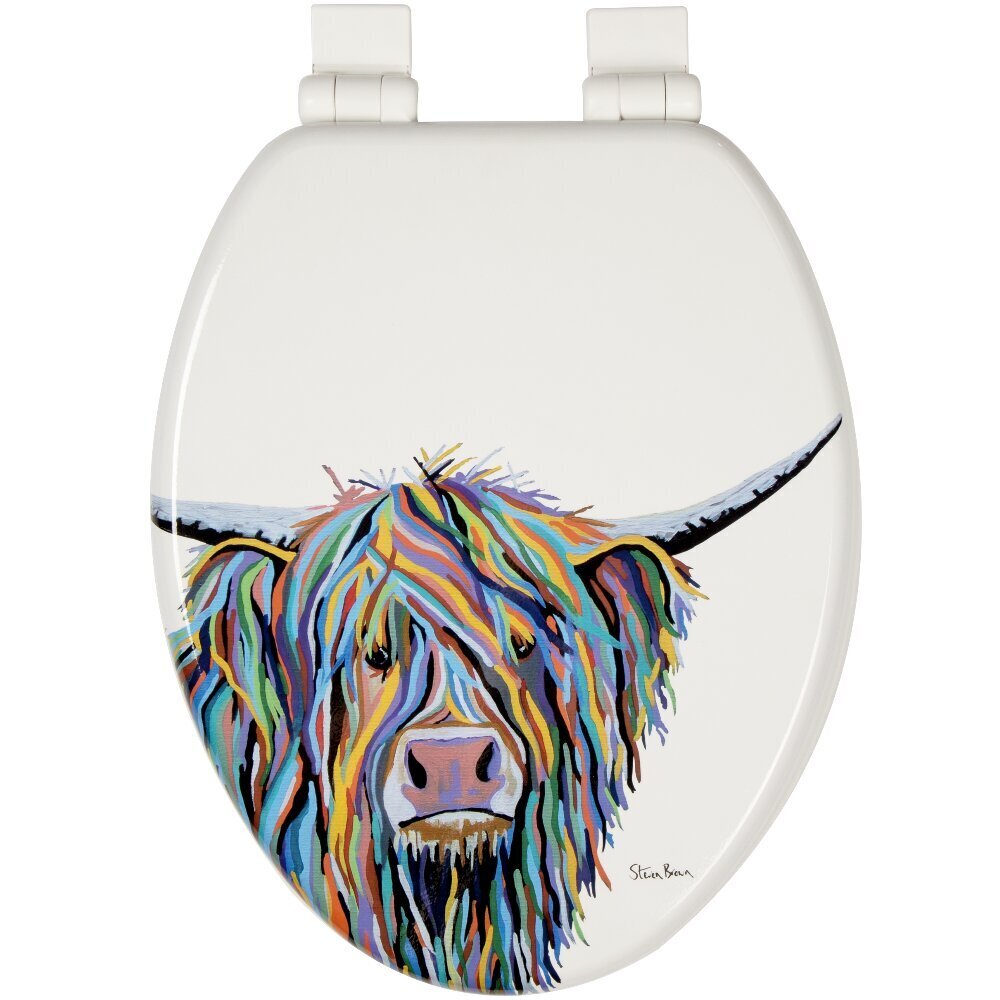 Angus McCoo Artful Elongated Toilet Seat
Croydex
If you want a unique toilet seat that will match your art deco style home, then go for this one. This decorative toilet seat has a white base color in a gloss finish and features a colorful highland cow.
Designer Advice:
Show off your artsy side even in your bathroom with this simple yet stylish elongated toilet seat. The decorative elongated toilet seat adds character to the space without making it appear cluttered. The multicolored cow design goes well with any interior and adds a pop of color to minimal bathrooms. The seat's soft close hinges do not slam or make any noise.
Merchant links are sponsored