Corner Tubs For Small Bathrooms
Are you on the lookout for solutions for your bathroom? In that case perhaps you should see the corner tubs for small bathrooms that have been compiled in this collection. It is true that numerous customers have decided to buy them and what will be your final decision as far as these are concerned?
Mia Jones
Interior Design Expert
Our choice Best Products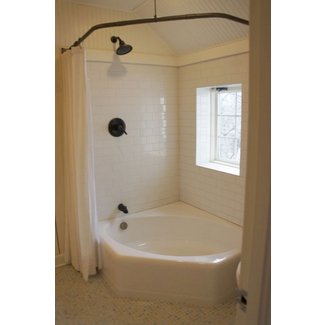 Minimalist bathroom idea: corner tub is combined with shower surrounded by traditional white curtains hanged on industrial bronze bar (matches the vintage shower head). There are white tiles on a wall and mosaic tiles on floor.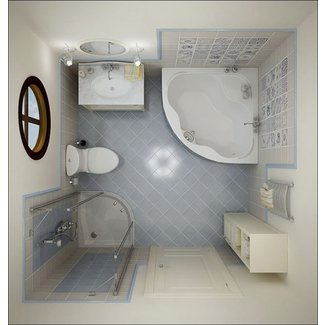 This amazing bathroom design is a truly perfect example that you are able to fit everything you need in even the smallest space, since it provides a solution for all those, who don't have the largest bathroom but would still like to experience maximum comfort.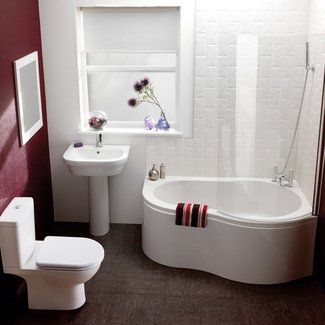 Soaker Tub Shower Combo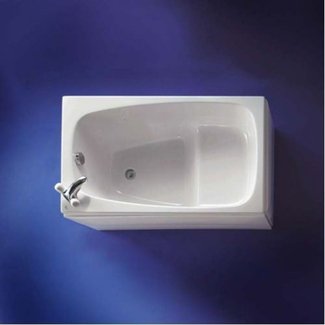 This incredibly useful and compact tub is the perfect solution for small interiors. Simple design, specially shaped interior and impressive fittings add style and style. Ideal for modern and minimalist interiors.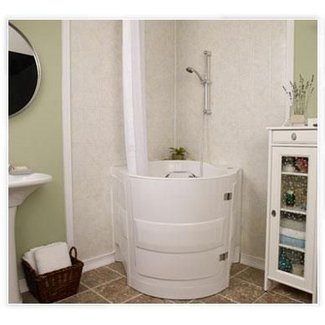 Corner bathtub with 3 steps. Designed for back to wall installation. Great solution for saving space in each bathroom according to taste and need. Traditional form and functional design.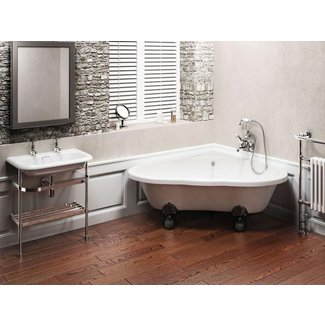 Pretty corner-mounted bathtub so space-saving and ideal for small bathrooms. This triangle-shaped tub with a gently wavy front edge and rounded corners is made of acrylic white inside and pale pink outside. It has decorative legs.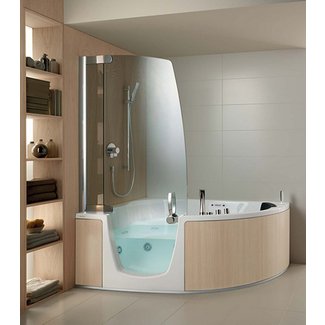 A comfortable, solid and functional bathtub that is suitable for corner placement. It saves plenty of space in small bathroom indoors. This solution is very hygienic, resistant to wear and damage caused by different factors.
PRODUCTS & IDEAS Best Ideas