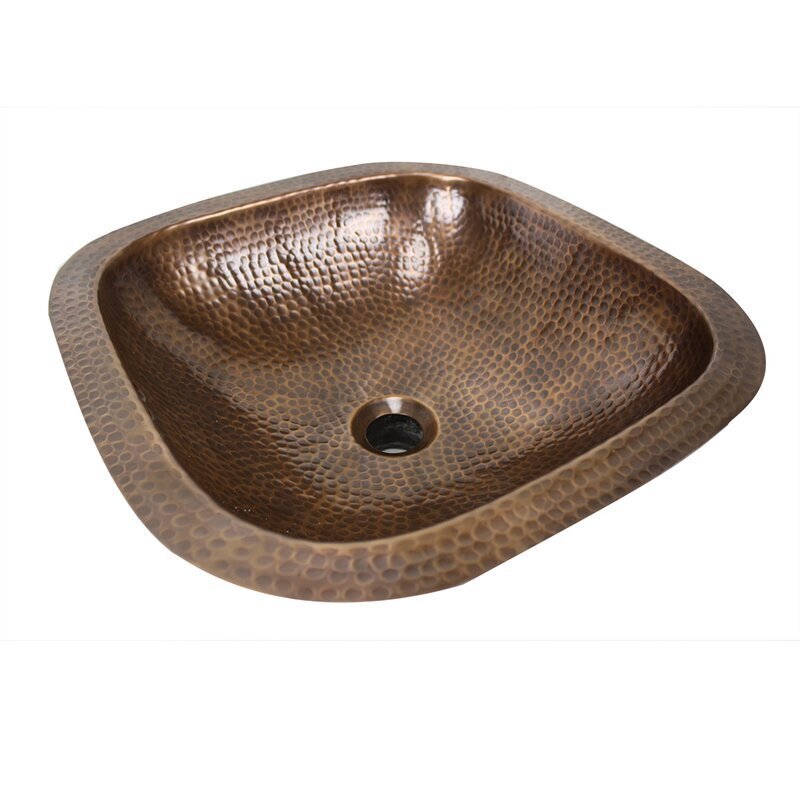 Square Antique Brass Sink
Nantucket Sinks
This sink is chic and stylish and has a rounded edge square shape designed to be under-mounted. The welds have been hand hammered for a personal touch. It includes overflow but no drain assembly. Special maintenance is required.
$389.99 $749.99
Designer Advice:
The size of this sink is good for small to medium size bathrooms, and the hand-finished touches give it a unique look. It would look best with either a bright white décor scheme or a jewel-toned one. However, as it does require special care, we would not recommend this sink if you're looking for something low maintenance that's easy to keep looking good.
Merchant links are sponsored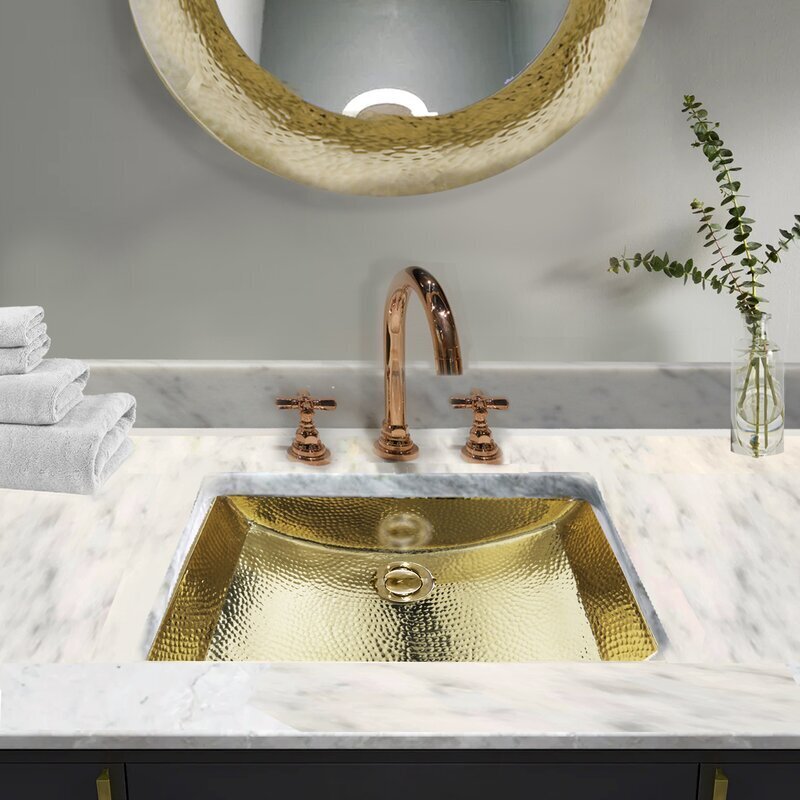 Sloping Vintage Brass Sink
Nantucket Sinks
Featuring hand-applied welds, this sink should be under-mounted. It has a rectangular shape that slopes down for a smooth and sleek look and a reflective brass finish. No drain assembly is included, though it does come with a three-hole overflow.
Designer Advice:
The luminous look of this sink will elevate any bathroom into a glam space you'll love to get ready in. We recommend matching it with rich tones like burgundy or fuchsia. Alternatively, for a classy and timeless look, white and gray marble countertops would look great with the brass. Black marble would create a striking contrast, too.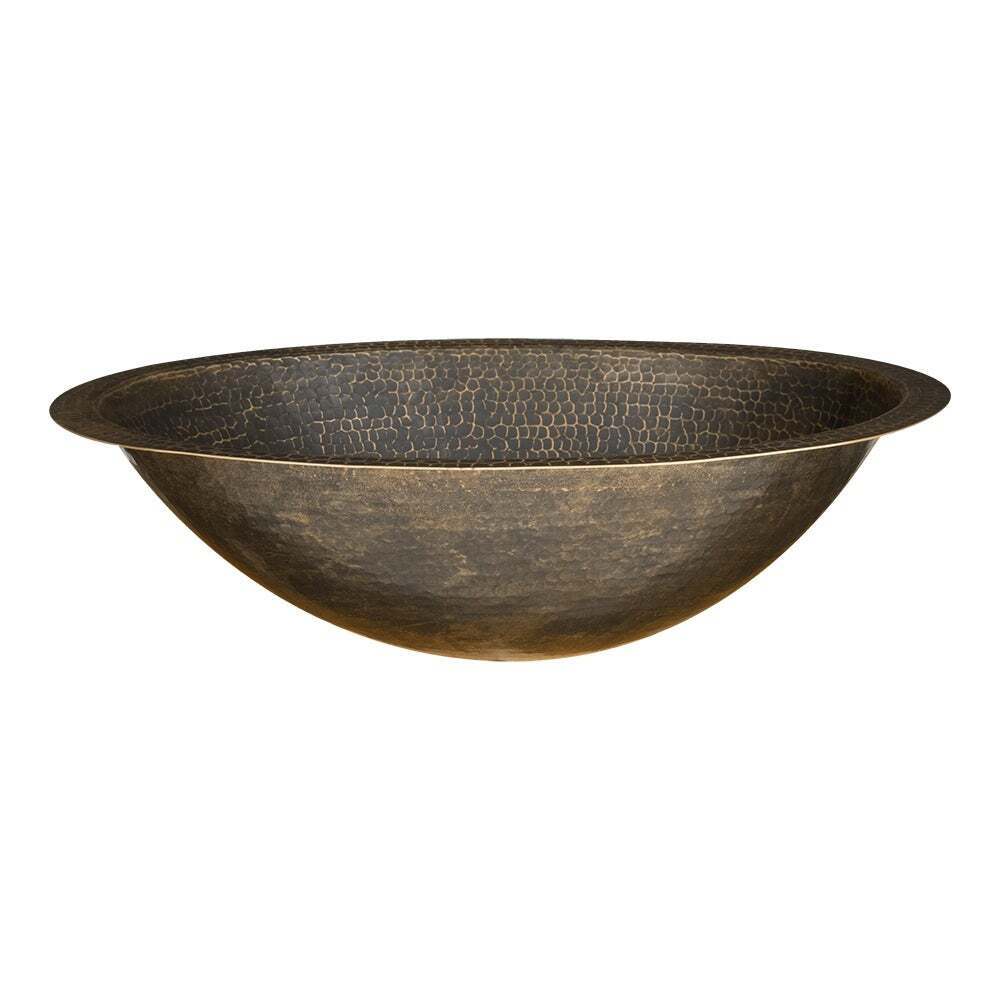 Textured Brass Sink
Designed to emulate vintage sinks and add character to your bathroom, this sink has an oval shape and textured finish. It features a non-overflow drain and is also 100% recyclable if you decide to change your bathroom décor.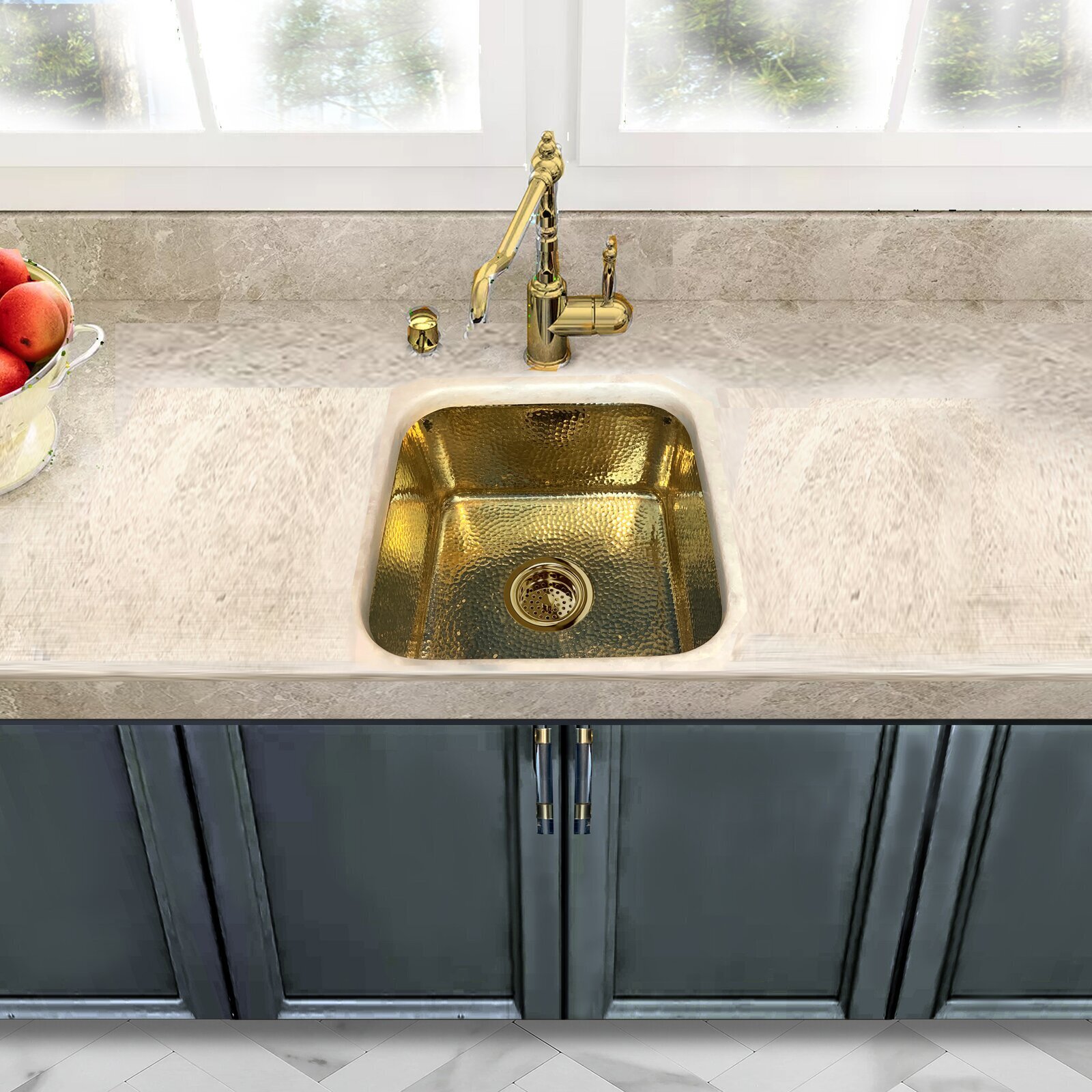 Bright Brass Kitchen Sink
Nantucket Sinks
Create a bold change in your kitchen with this dual-mount kitchen sink. Designed with a golden brass finish, it does need to be waxed if you don't want it to patina over time. Plus, it can be installed under-mount or over-mount.